10 Tips on how NOT to celebrate Carnival in Trinidad!
Steel drums, calypso and soca - lime like a Trinidian! The major events, the basics of Trinidad Carnival and 10 tips on how NOT to do it from our own last-minute experience!
Only after booking our tickets to
Trinidad
and Tobago we realized there was a strange price increase on Trinidad in the last week of February. Soon we realised we would be there during CARNIVAL, whoop whoop! After the Brazilian Carnival in Rio de Janeiro, this festival in Port of Spain (Trinidad) is the biggest in the world! The Trinidadians call it the 'Greatest show on earth' and that is just the perfect definition. It seems to start after Christmas and continues with after-parties weeks after the official carnival date. The whole country seems to lives for this big event which is more like a season of celebrations than a national holiday.
We found out finding the right and accurate information can be quite a hassle as information on websites often is inaccurate and outdated. Since there are soooooo many events around Carnival asking around for the best ones is more about personal opinions than getting an overview of what you really should not miss. Here are a few basics for first-time Carnival goers... together on one page!
Lime like a Trinidian! The basics of Carnival in Trinidad.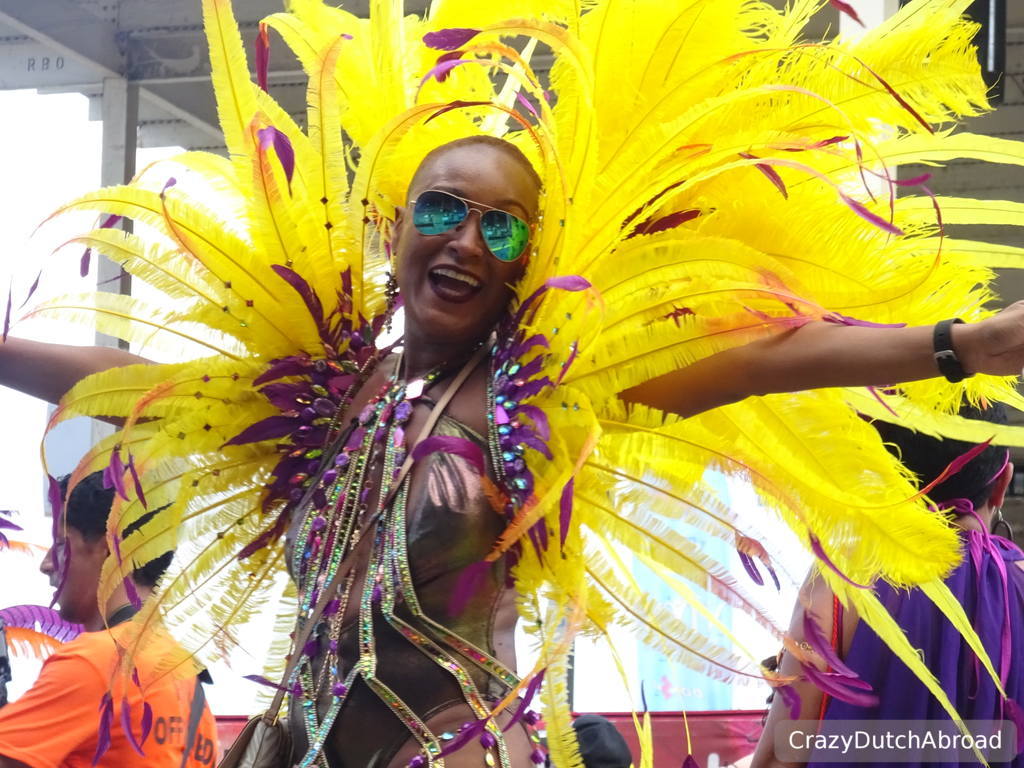 Carnival is celebrated on both Islands, Trinidad and Tobago, but the main city is
Port of Spain
on Trinidad. Liming means something like having fun together, to socialize or hang out. Around Carnival many people of both islands travel to Port of Spain for days of liming.
Carnival
Monday & Tuesday
are the main days but in the weekend before some major events already happen. To
Play Mas
is to join one of the bands for the two-days parade through the city. You will be marching with maybe 500 people dressed in the same theme, or a theme within the theme, next to trucks playing loud music. Most of the bigger bands come with a few trucks. One that carries huge music boxes, some have a whole orchestra on board, a truck which is the 'open' bar and often the last truck is full of mobile toilets. Prices for playing mas vary but $500 is not uncommon. Often it includes two sets of clothing plus all-inclusive (alcoholic) drinks, food and services for this celebration.
As a spectator the
Queen's Park Savannah Stadium
is great for Carnival Monday and Tuesday. The highlight is Carnival Tuesday, where the
colorful bikinis, feathers, and glitters
are all around.
List of the major Carnival events in Trinidad
Friday evening: International Soca Monarch Competition - Fast jump and wave performances. Hasely Crawford Stadium.
Saturday evening: Panorama National Finals - Steel pan competition. Queen's Park Savannah Stadium.
Sunday evening: Dimanche Gras National Calypso Monarch Final, political ballet style performances. Queen's Park Savannah Stadium.
Monday morning (4-9 AM): J'ouvert - Paint, mud, chocolate and grease throwing parties on various locations in Port of Spain.
Monday late afternoon: Carnival Monday 2017 - Simply dressed Masquerade Parade of the Bands through Port of Spain.
Tuesday morning: Carnival Tuesday 2017 - Fully dressed masquerade Parade of the Bands through Port of Spain.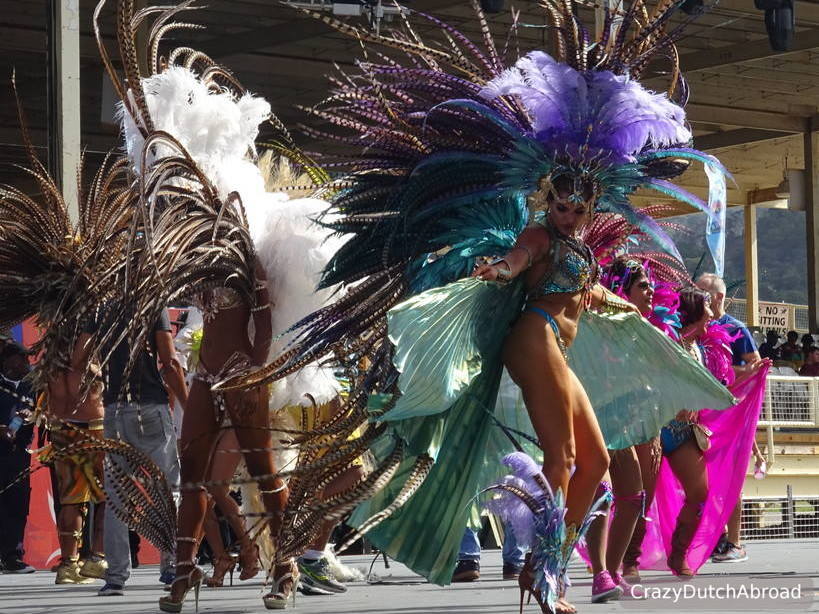 The week before and after Carnival there are many
all-inclusive parties
at various locations. Tickets cost about 100 USD. Breakfast parties, beach parties, wet and cooler parties are a few options. Pick your favourite or pick them all and party for days, like some people do.
After Carnival there is an after-party period with many beach parties on Maracas Beach on Ash Wednesday and the whole week after on Tobago. Visit http://gotrinidadandtobago.com for all official event dates or download the App Lime365 for more information.
10 Tips on how NOT to do Carnival in Trinidad!
1. Do NOT think you can organize cheap accommodation last minute
By last minute I mean anything within one month before the official date. We checked everything from Agoda to Hostelworld and from Airbnb to Couchsurfing, nothing available or below $100 a night. Unless you want to spend a few hundred dollars on a room where you probably spend only a few hours a day your only option seems to be staying far outside of Port of Spain during Carnival. We ended up in Diego Martin, about 30 minutes North from Port of Spain but only after mailing and calling people like crazy. This costed $75 a night with a shared bathroom. Probably a very good deal for our last minute action. Transportation to town during the day was pretty easy but to get back was a different story. Book your accommodation as soon as possible!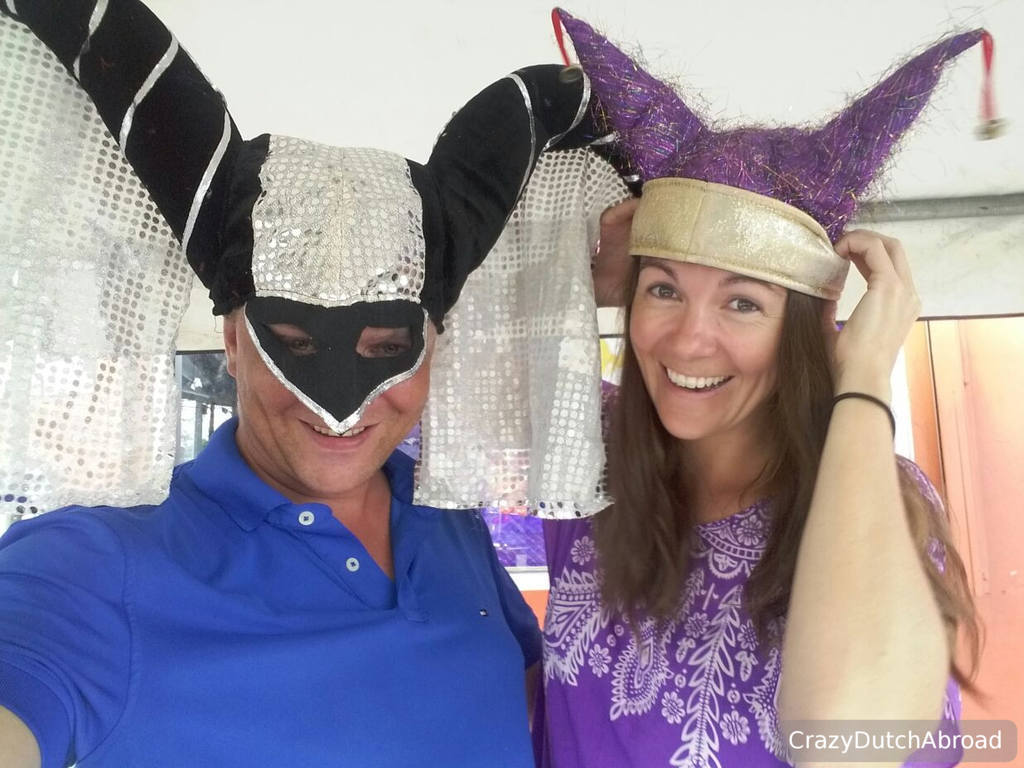 Carnival outfit fail!
2. Do NOT think you can wear any costume
Wearing a clowns nose or a crazy head, a batman outfit or a pirate costume is not exactly what is seen around Trinidad. Something you can still do, as people say 'wear whatever you feel happy with' but you will feel like a clown FOR SURE! So I quickly bought some costume headwear but there was NO way this would match the Carnival vibe in Trinidad. If you join a band (play mas as mentioned above) you will probably get a costume and/or a theme, if you are a spectator you do not need anything. Some foreigners that were spectators did wear something but they looked a bit like old hippies rather than Carnival goers.
3. Do NOT forget your ear plugs!
You will be warned about sun protection, comfortable shoes and hydrating yourself during Carnival but do NOT underestimate the decibels pumping through the speakers. The music is loud and the bass will make you bounce without even dancing. Some trucks are loaded with huge speakers and they will turn the volume UP! It is great, it is vibrant but use ear plugs if you care for your hearing. Buy them before Carnival because pharmacies are likely to run out of ear plugs in Port of Spain!
4. Do NOT think you can just take a taxi back to your hotel at night during Carnival
In contrast to any big events in other countries we have been, people do not seem to want to earn money during peak moments here. There is no real taxi system anyway. You have the maxi taxis which are minivans shared by around 15 people. There are various lines which are represented by the colors on the white buses.
For a few Trini dollar (7 Trinidad dollar is about 1 US dollar) you can get to town. They have an H on their licence plate. Some personal cars as well, meaning they have a taxi driver licence and insurance. Anything beginning with a P on the licence plate means private but often they want to take you for some cash as well. This is more like a low paid form of hitchhiking and all locals seem to do this, but it is less safe and there is no insurance for you. It does work perfectly but to leave Port of Spain you need to go to a designated area in town, not everybody wants to bring you everywhere. During Carnival Monday and Tuesday evening there was nobody around so we called one of our previous drivers to pick us up and waited for another hour before he arrived...
5. Do NOT think Calypso and Soca are about the same thing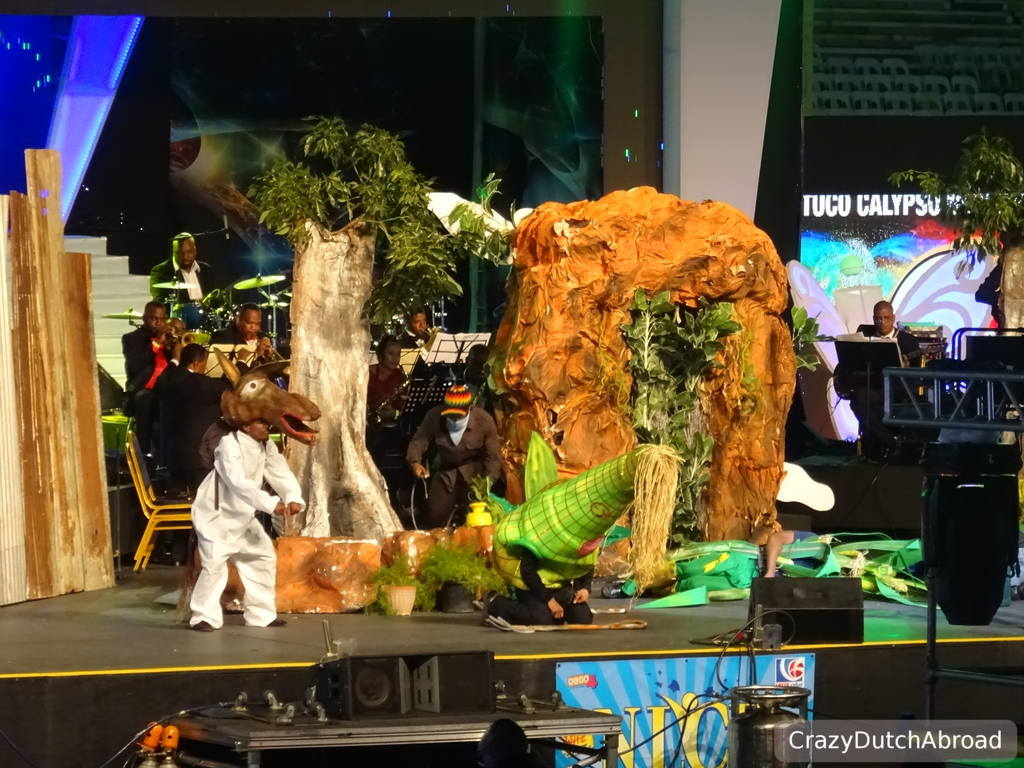 Probably everybody around the Caribbean knows this but I doubt many Europeans do. We started our party celebration officially with Calypso Monarch where the King and Queen of Carnival were crowned. The songs were slow and more like a short theater play with high political meaning.
No confetti,
no jump and wave
or people sweating on stage from dancing like crazy. The pace was slow, the stories were meaningfull with a lot of satire and everybody in the public remained in their seats. Great, but not what we expected at all! It was only on our way back home the taxi driver explained Calypso was the older and slower form of Soca. No wonder it attracts a different public.
6. Do NOT skip Soca Monarch and plan the Champs of Steel
Soca Monarch is the competition of steel pans. Single pan drummers plus small, medium and large band. The first Saturday after Carnival the champions preform at the Queen Savannah Park Stadium.
Since we arrived Saturday night we thought we would see enough at the Champs of Steel the next week - WRONG! We arrived at an empty Queen Savannah Park, we were told the band cancelled. BUMMER! Luckily we did saw some steel bands playing on Monday, on the trucks.
7. Do NOT count on dinner out in Port of Spain during Carnival
The sit-down restaurants are closed and often boarded up with wooden planks or even metal fences. If you see the chaos on the street during the parade you will understand why but do not count on a fancy dinner to recover from the party. You options are hawkler stalls or BBQ on the street (which often have awesome food) or fast food.
8. Do NOT buy the cheapest tickest for watching the parade in Queen Savannah Park
Watching the parade of bands passing by is great from the Queen Savannah Park. This is one of the spots were the judges are so you can see the dance perfomance of bands and people doing their best to get the most points. It is quite funny to see bands waiting on one side of the stage, perform like crazy on stage and off the stage tired, removing heavy headwear and so on. The hot spot is the stadium and you need to buy tickets for the best views.
There are two stages and the general stage has several sections. If you buy the cheapest tickets you will sit facing the stage podium from the back and that is also the side where the big trucks cross so that is NOT recommended unless you want to see a lot of peoples backs, bottoms and trucks.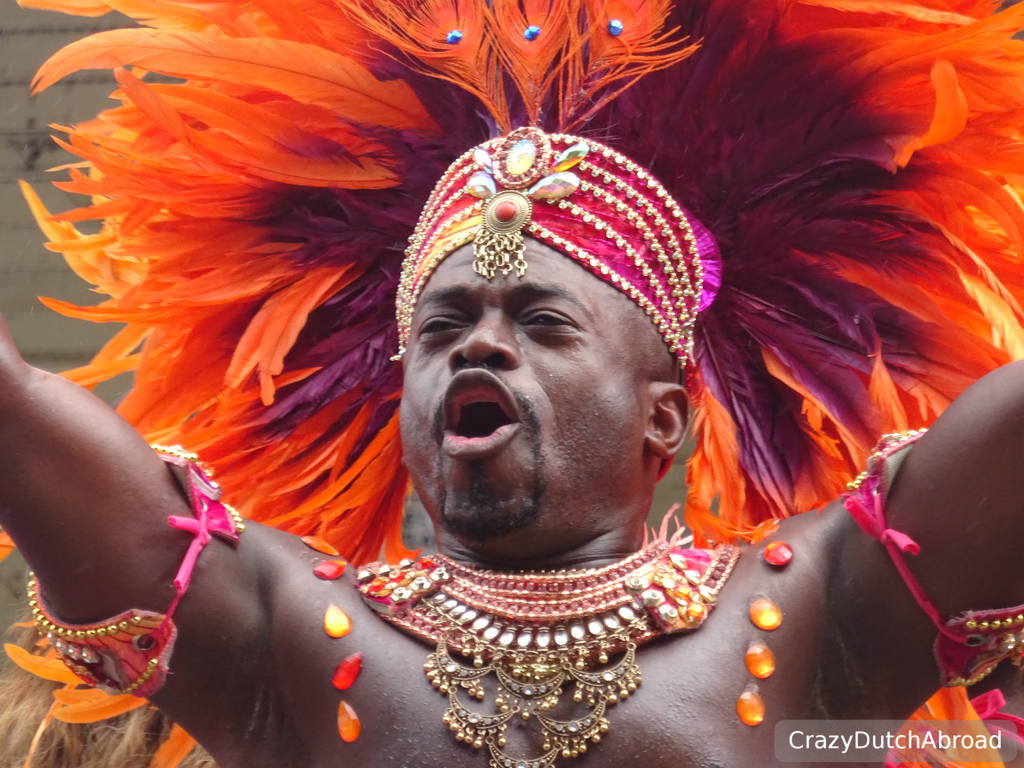 9. Do NOT think it is about the decorated trucks
In comparison to Carnival in The Netherlands for example it is NOT about the trucks but about the people being decorated and how they preform. Trucks might have some decoration but most have billboards with the same advertisement on it. The competition is not about the nicest decorated trucks but various competions are held. One of the funniest ones is the most played song. The winner of the competition was
Ultimate Rejects - Full Extreme
played 556 times
. :)
10. Do NOT expect a lovely scenic right to Maracas Bay on Ash Wednesday
After months of partying people need to unwind, have down time. The beaches are the place to be! Many people move to Tobago to relax and some cool down parties while the beaches on Trinidad are packed mainly the day after, Ash Wednesday, for after parties. Especially the most popular beach, Maracas Bay, is such an attraction the roads are blocked from Port of Spain to the North coast. Traffic jams guaranteerd according to all drivers we asked. We went there a week after and it was empty and seemed run down. Maybe we missed the best beach party ever!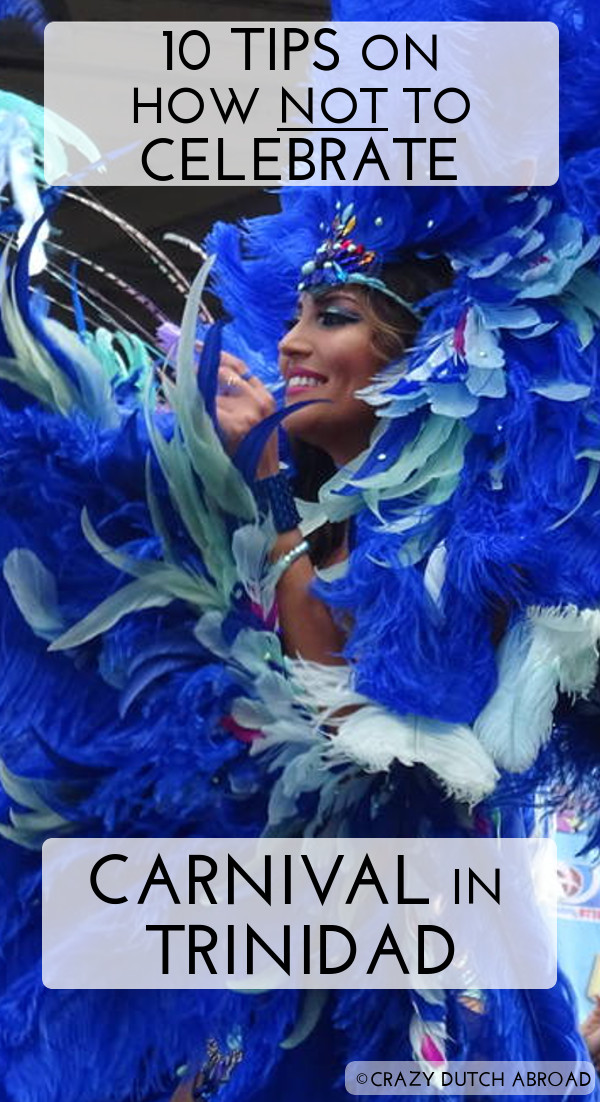 Pin it!
We learned a lot, laughed a lot and had great fun with Carnival in Trinidad 2017! It was amazing and well worth going, but - a little bit more planning ahead would have been better. Hopefully these tips will help you with a head-start! Please let us know what you think. More about Trinidad you can read
here
If you enjoyed this post, please share it with your friends!
Marlies
Crazy Dutch Abroad
Work online & travel the world!
Share this page: