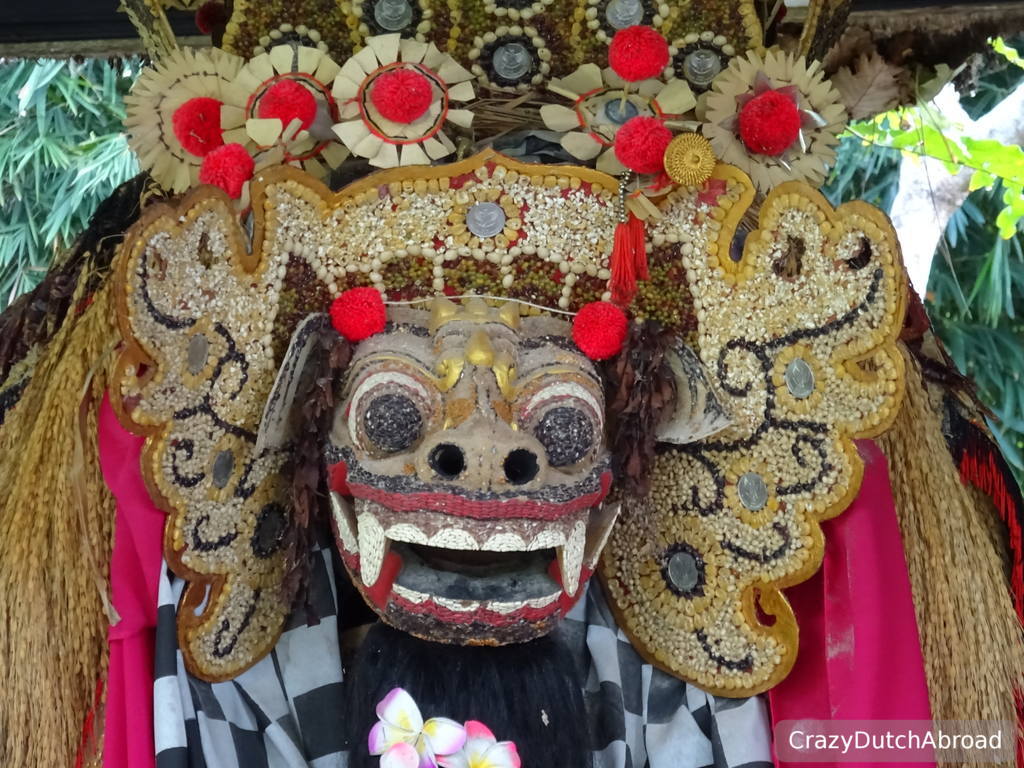 The 10 must sees of Bali, Indonesia!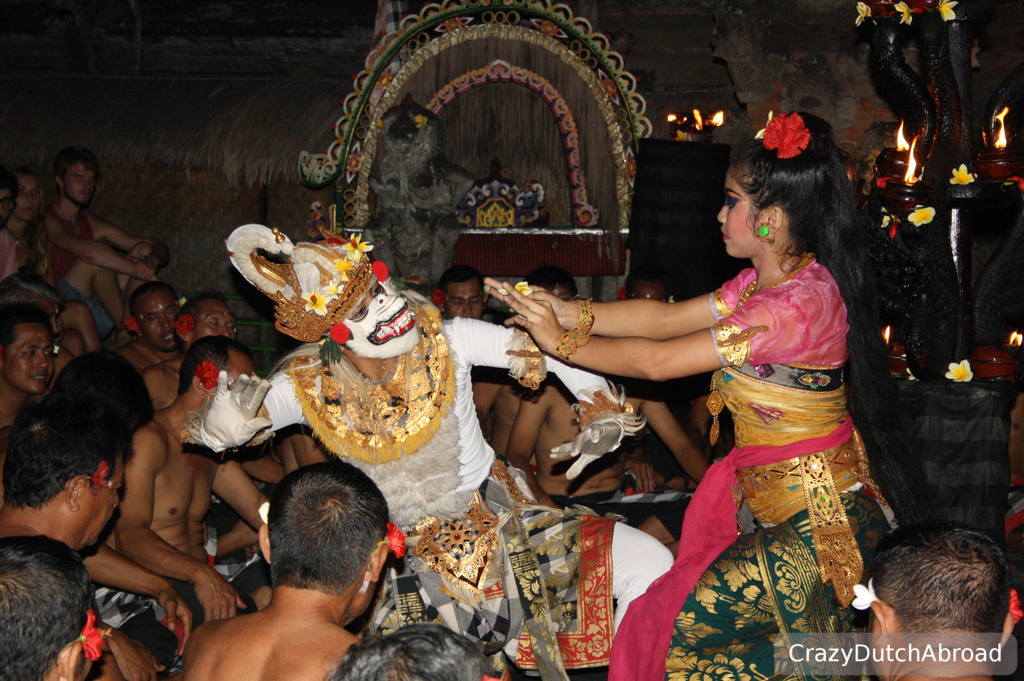 Date: March-June 2016
Location: Bali, Indonesia
Bali has something to offer for everybody. If you have traveled the world or if this is your first time in Asia, you can have an amazing time on this tropical island. Make sure you know where to find what you are looking for; as in comfort like home or off the beaten track.
There are some cultural sights you should definitely visit when you are on Bali. Although you can find many beautiful temples and cultural influences on Bali I would not recommend this island for real 'cultural sights lovers'. Most of the culture can be found on the streets, with the women wearing elegant colorful clothes and their offerings to the many gods.
1. Enjoy a Kecak dance performance in Ubud
There are several dance performances in Ubud every night. Since we heard the Barong & Legong dance at the Ubud Royal Palace was performed really slow we went to the tourist information center to get objective information about 'the best' show.
The ladies from the tourist information advised the Kecak dance performance and it was my absolute favorite thing to do on Bali. The Kecak fire and trance dance performed by Taman Kaja Community in Ubud was about the story of Ramayana. It was performed in a small area at the corner of Nagasari & Sri Wedari street, Padangtegal Kaja. There is no music during the show, about 100 men make an impressive sound with their voice without singing.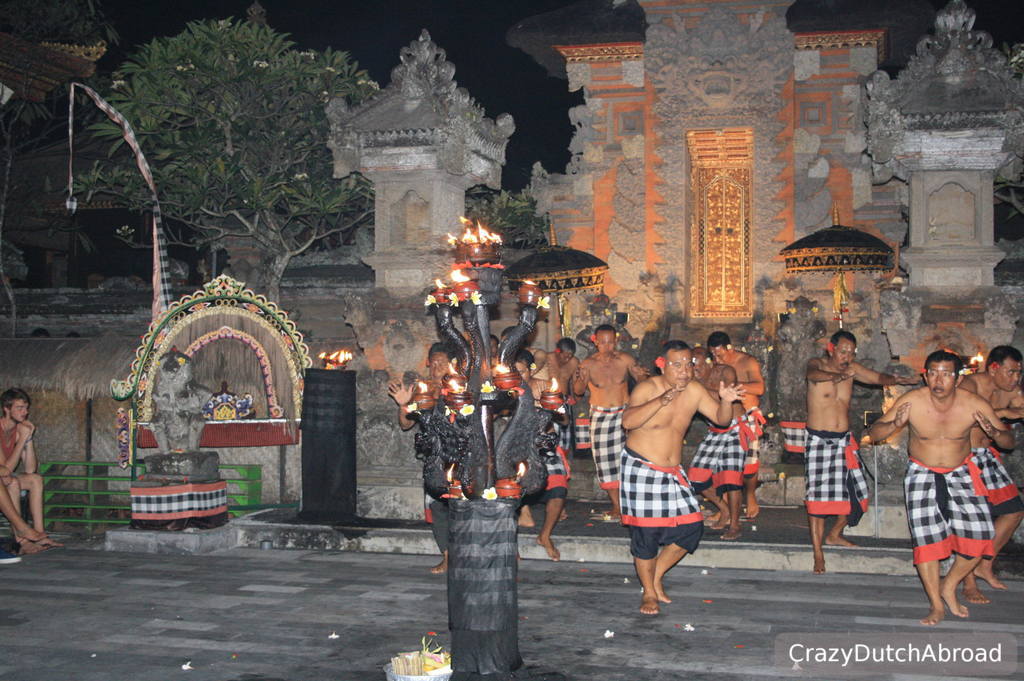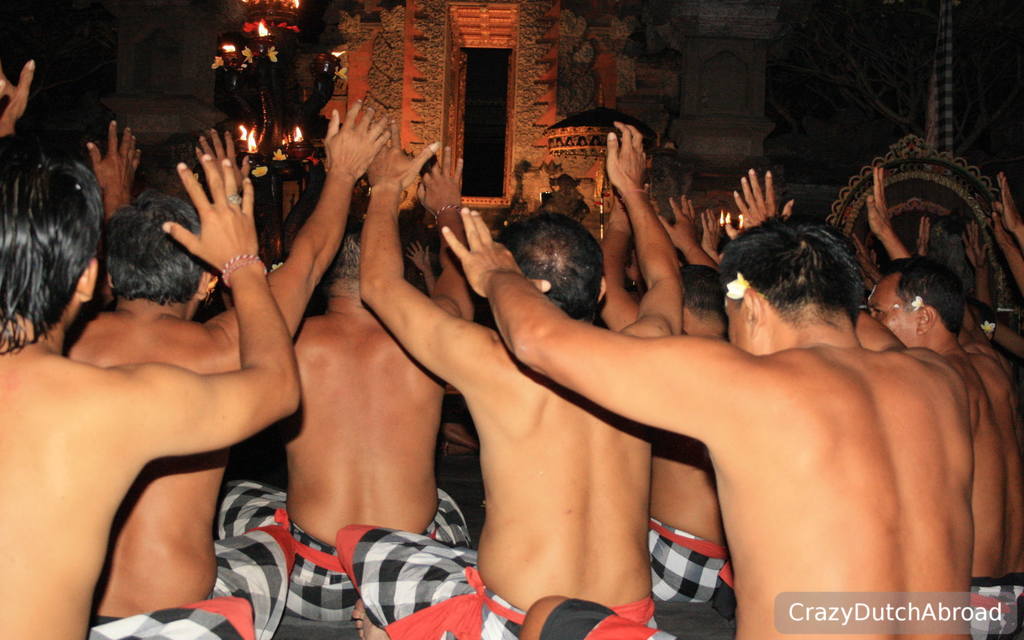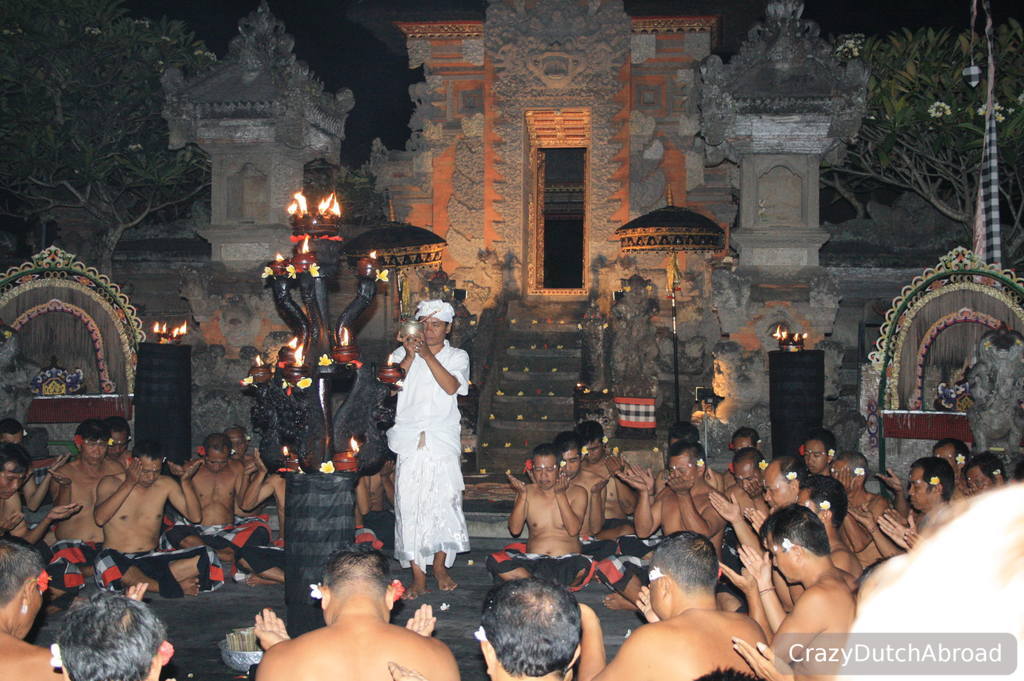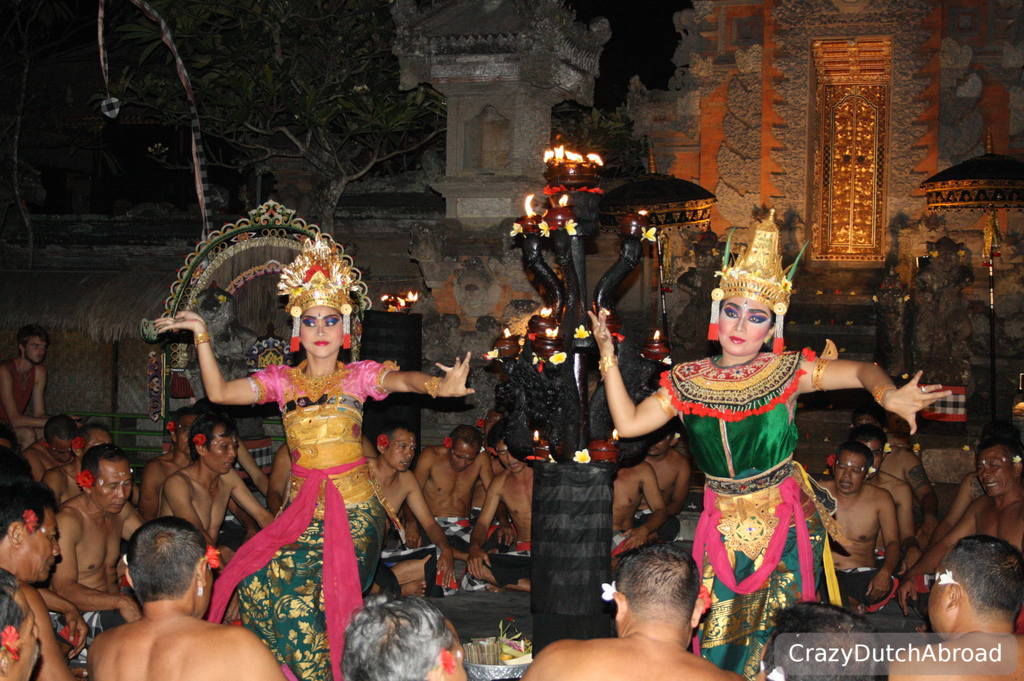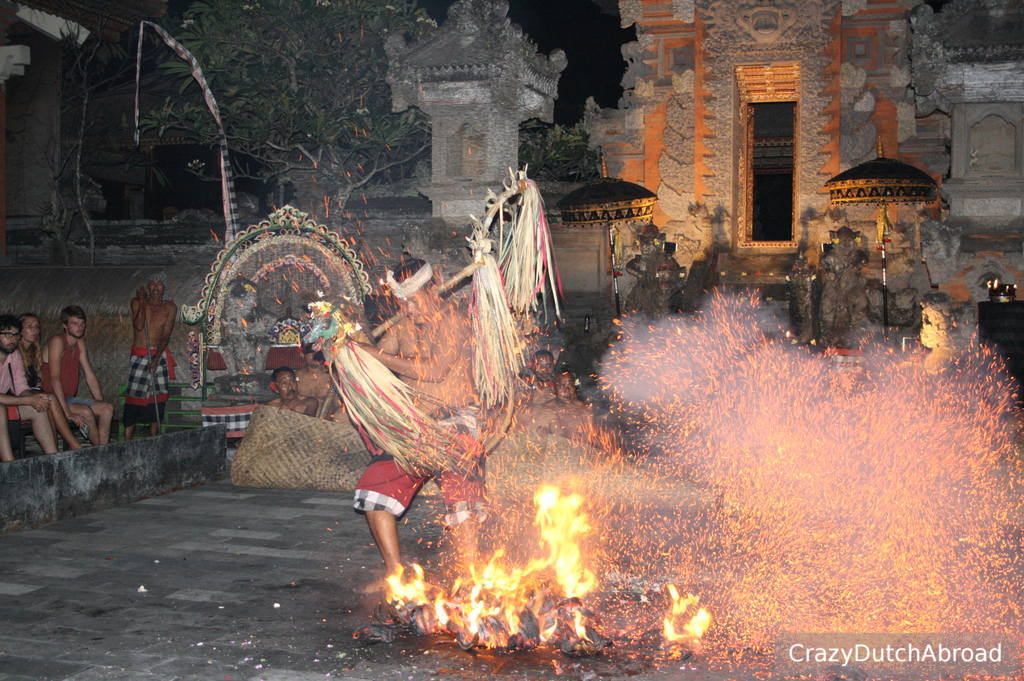 Kecak fire and trance dance performed by Taman Kaja Community.
The show is every Wednesday and Saturday for 75.000 Rupiah. We went early to buy tickets and reserve seats. We got a cardboard sign and a marker to write down our name and put it on the bench we liked - it worked!
Click here for more information about Ubud!
2. Visit the Tanah Lot temple for sunset!
The Tanah Lot temple is built on the west-coast of the island, making it ideal for taking pictures around sunset. The temple is built off-shore and can only be reached with low tide. Although it is a touristy place, with a maze of shops before you enter the actual temple, it is beautiful.
With low tide you can walk towards the temple and get blessed with holy water, rice on your forehead and a frangipani flower for a money donation. However, this is not an entry requirement for the temple, you can not go in / upstairs as a foreigner. But, you can pay something extra to see the holy snake on your return.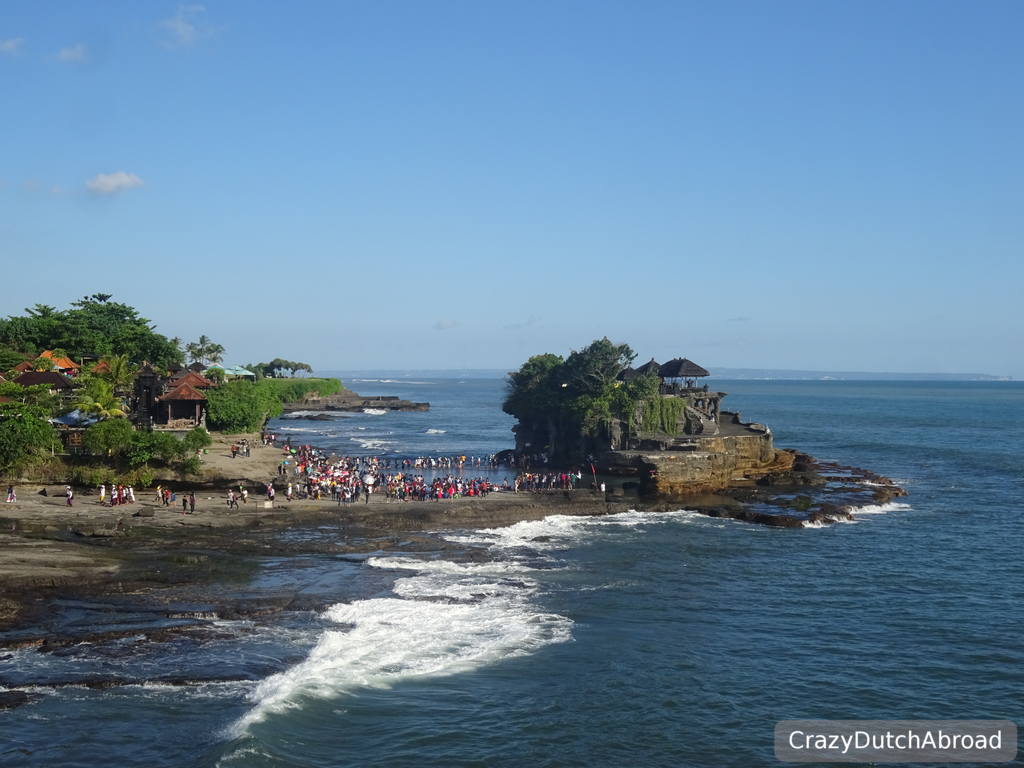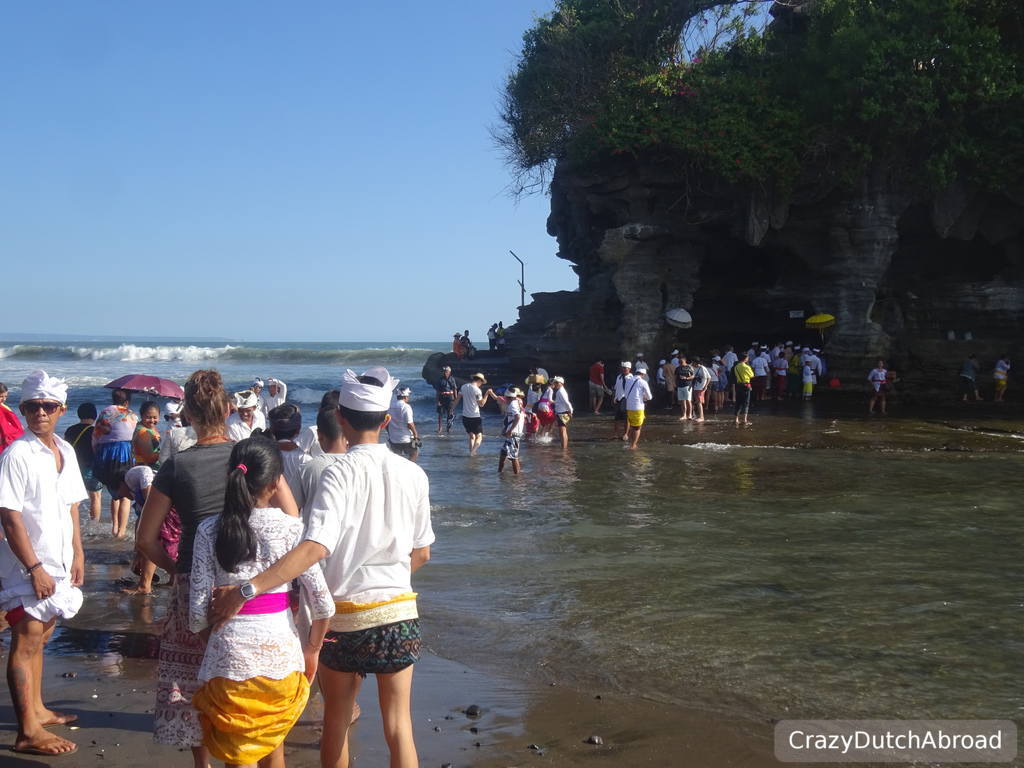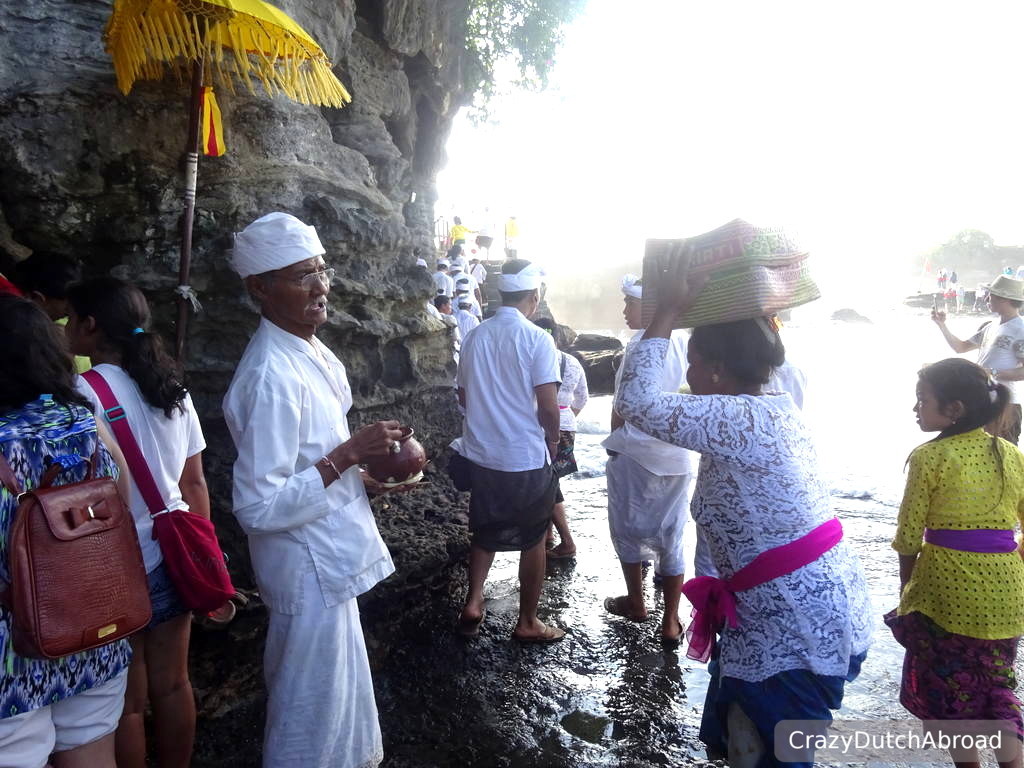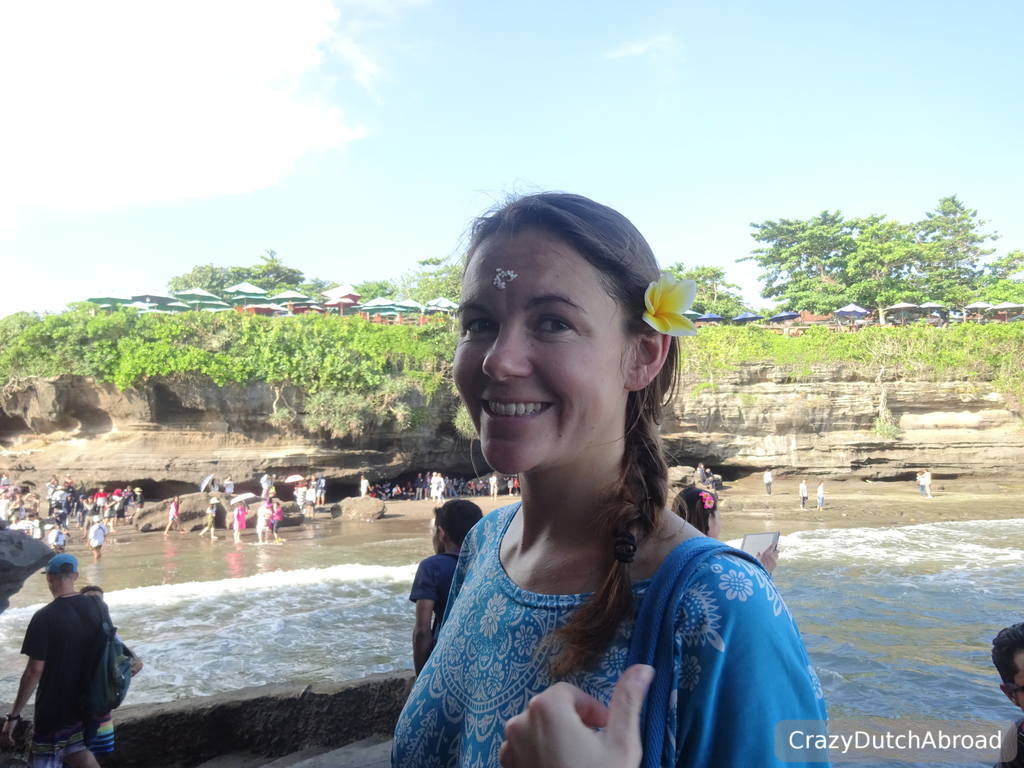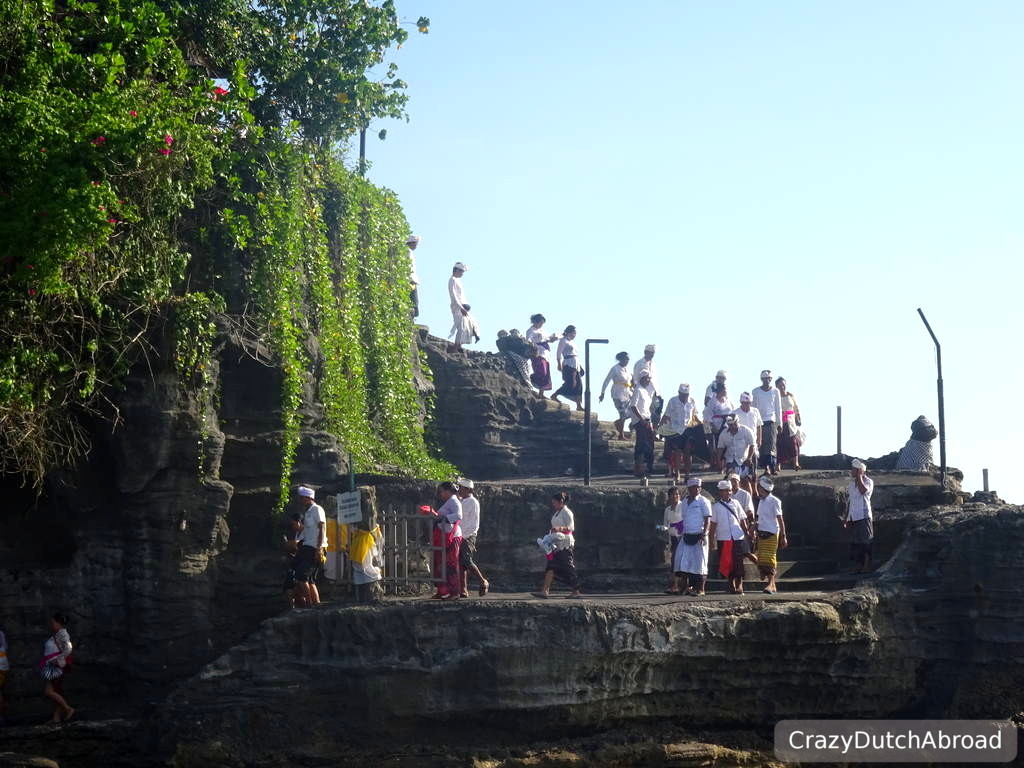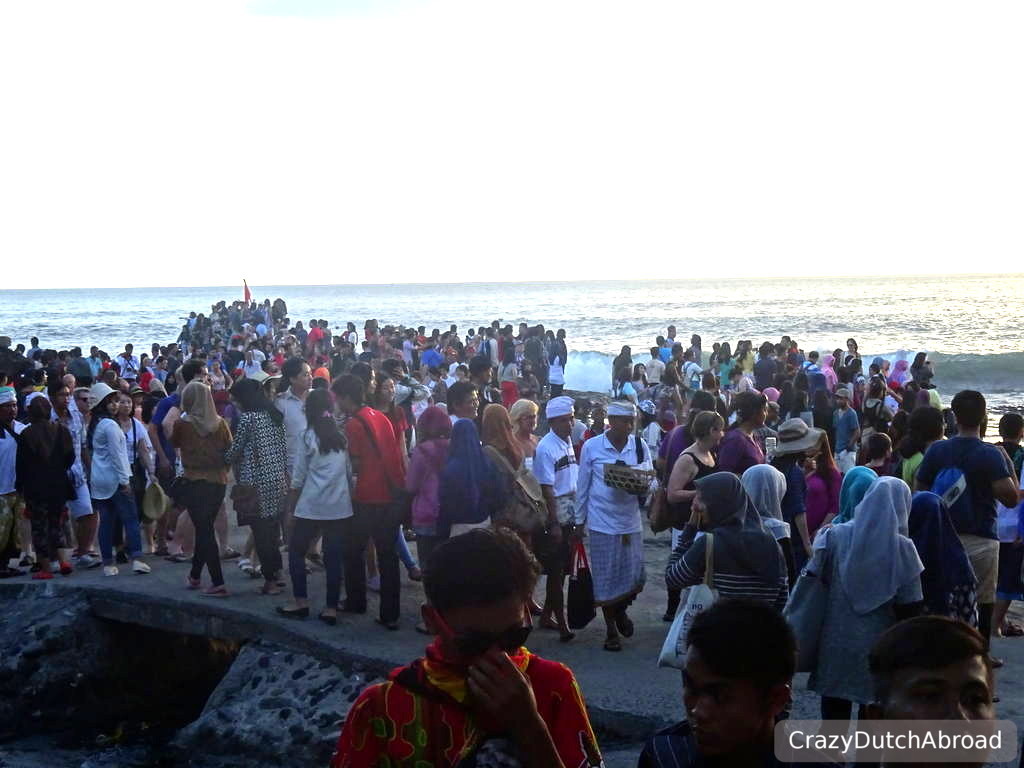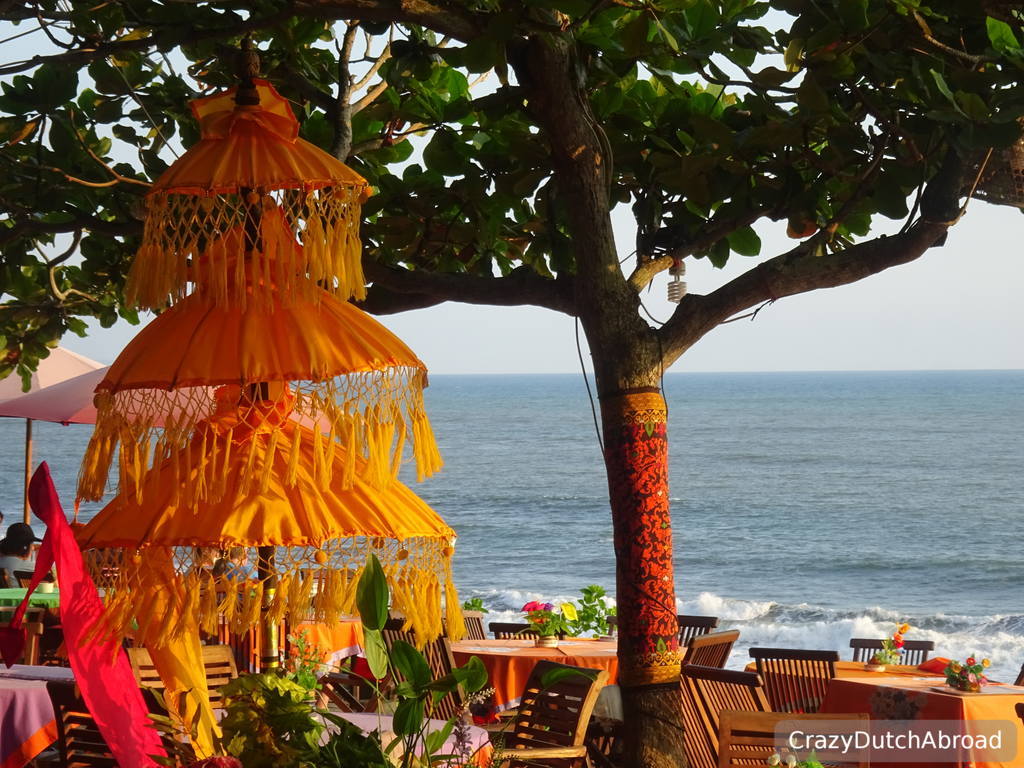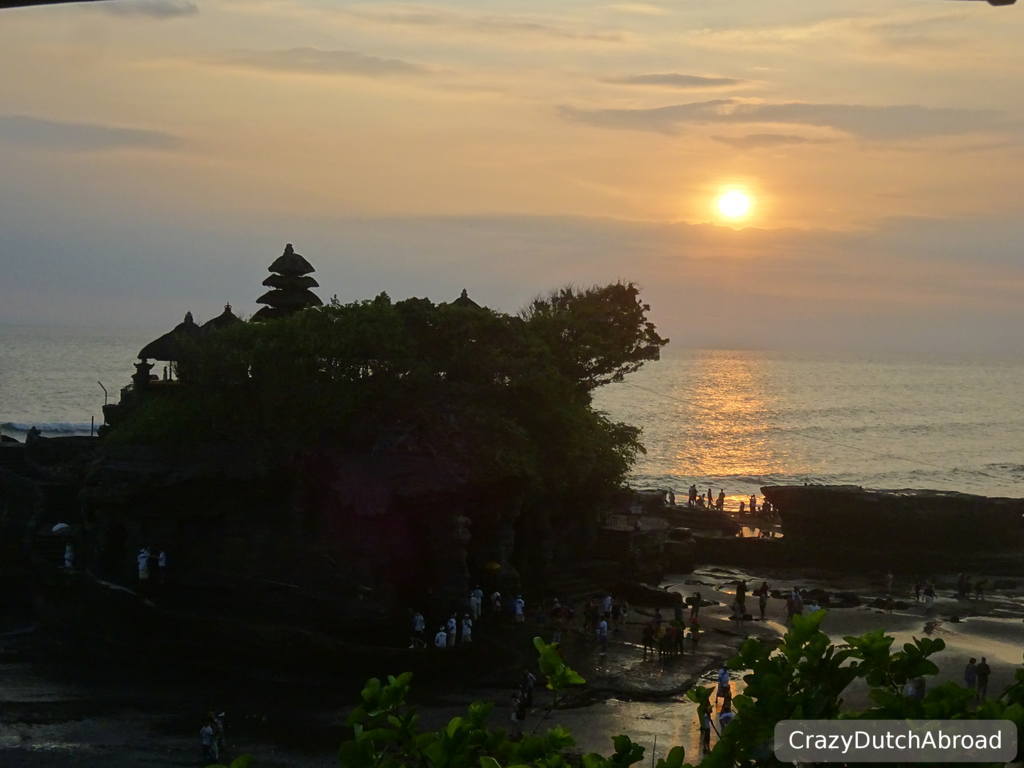 Tanah Lot temple
Once the sun is going down you can walk towards the sunset terrace for a nice view. The trees on the temple complex have grown a lot, so the silhouette of the temple is not as spectacular as sold on souvenirs - but it is nice. Have some sunset drinks and / or food while the sun is going down. The Tanah Lot temple is about 30 minutes driving from Canggu.
Click here for more information about Canggu!
3. Explore the water palace of Tirta Gangga
The water palace of Tirta Gangga, or actually the water gardens, are beautifully decorated with statues of gods and symbolic creatures. There are many bridges over and step-stones in the water making it an attractive playground for children. You can even swim in the back of the garden and "rinse yourself clean".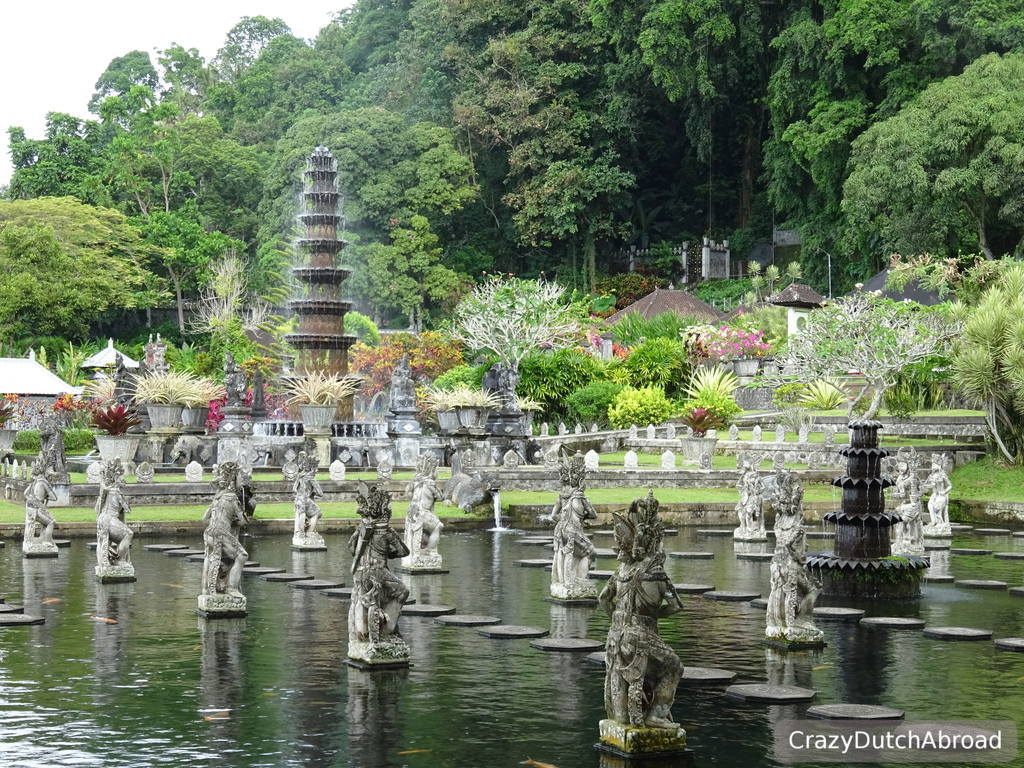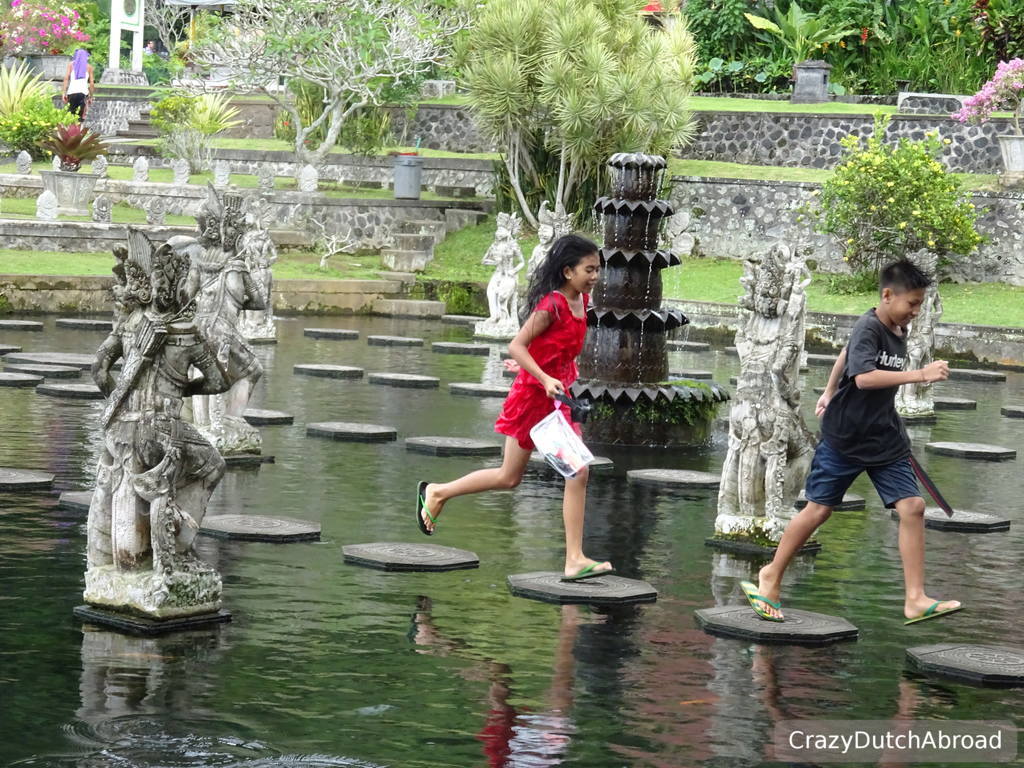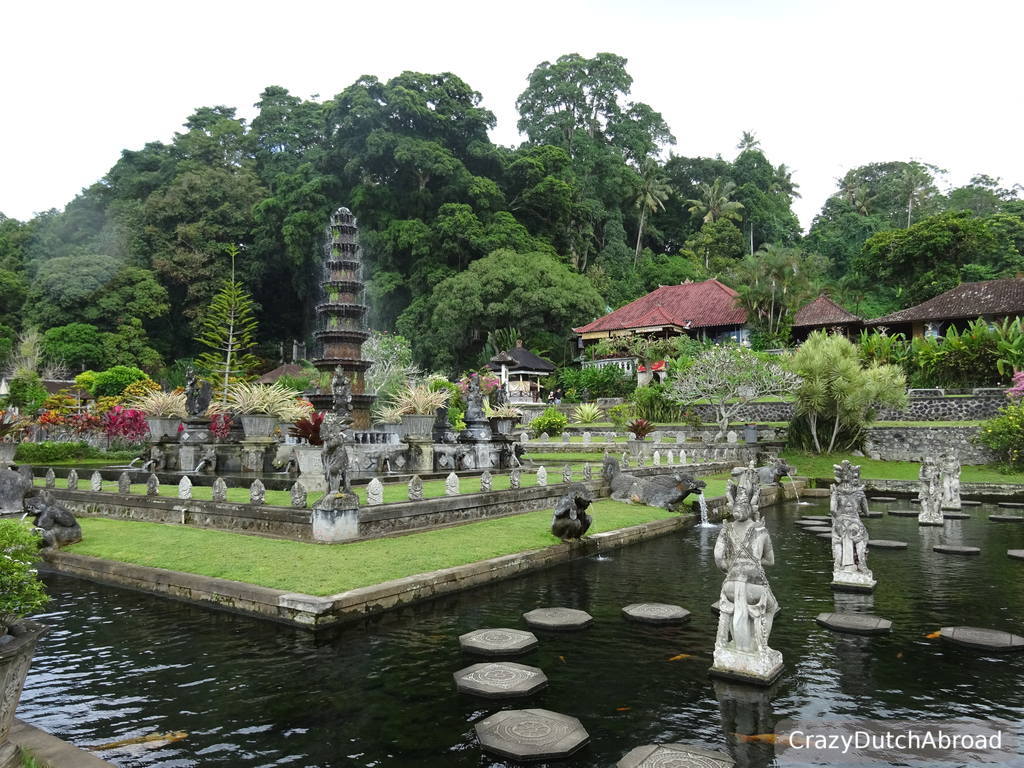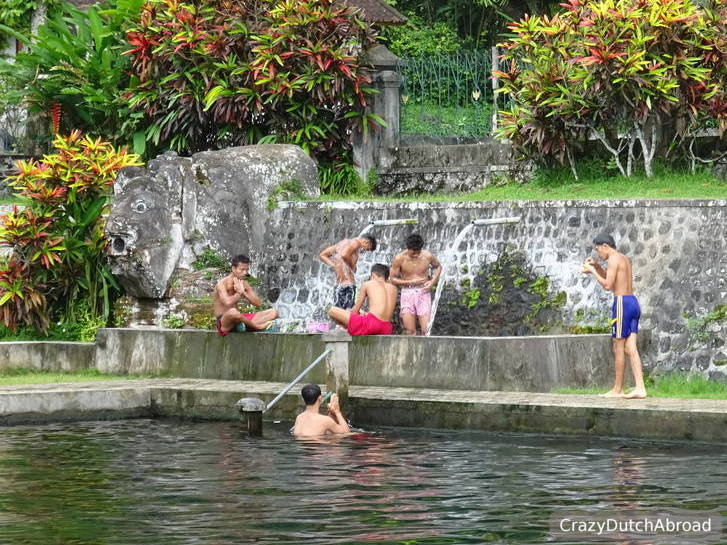 Tirta Gangga
Tirta Gangga is located on the far East of Bali, close to Tulamben and Amed. Those areas are ideal for SCUBA diving and relaxing by the beach with less tourists.
Click here to read more about Tulamben & Amed!
4. The mount Batur sunrise trek!
If you like hiking / climbing this is a perfect setting. Mount Batur is a volcano with several hot springs. It is not an easy walk to the sunrise point, but the views are amazing!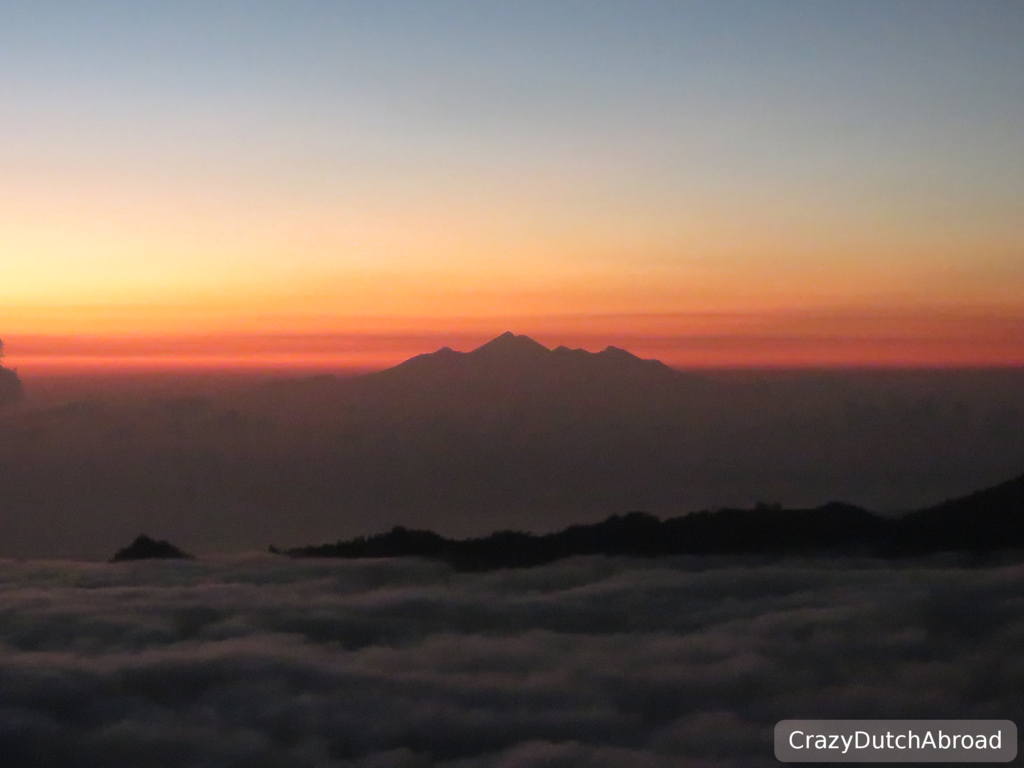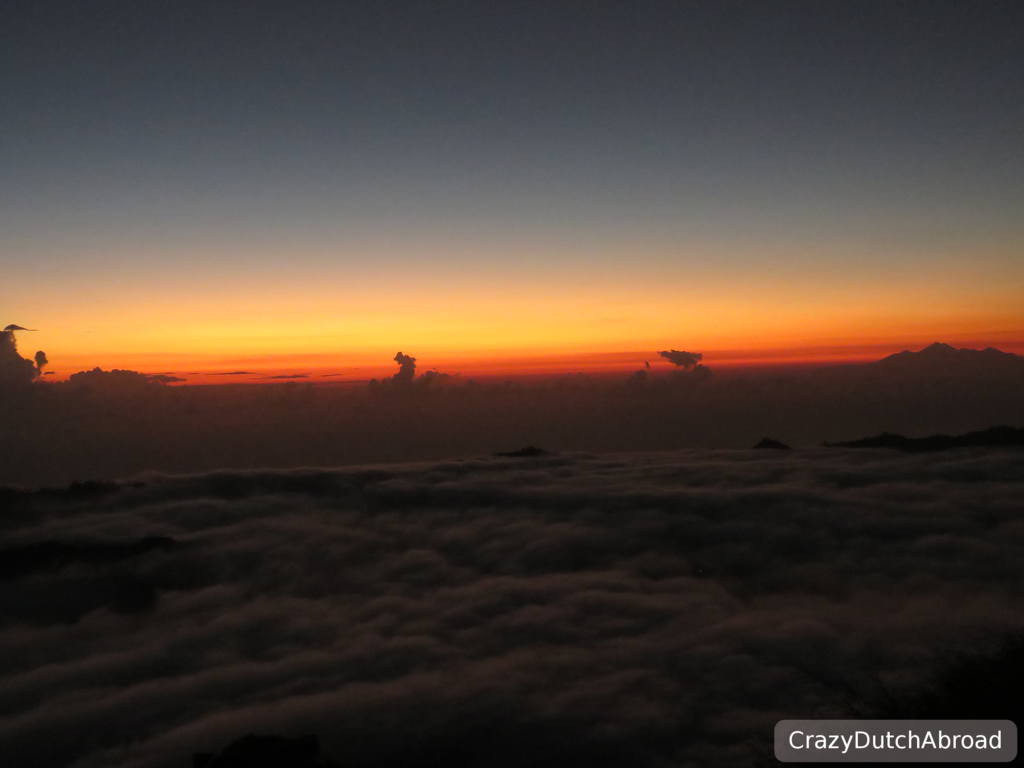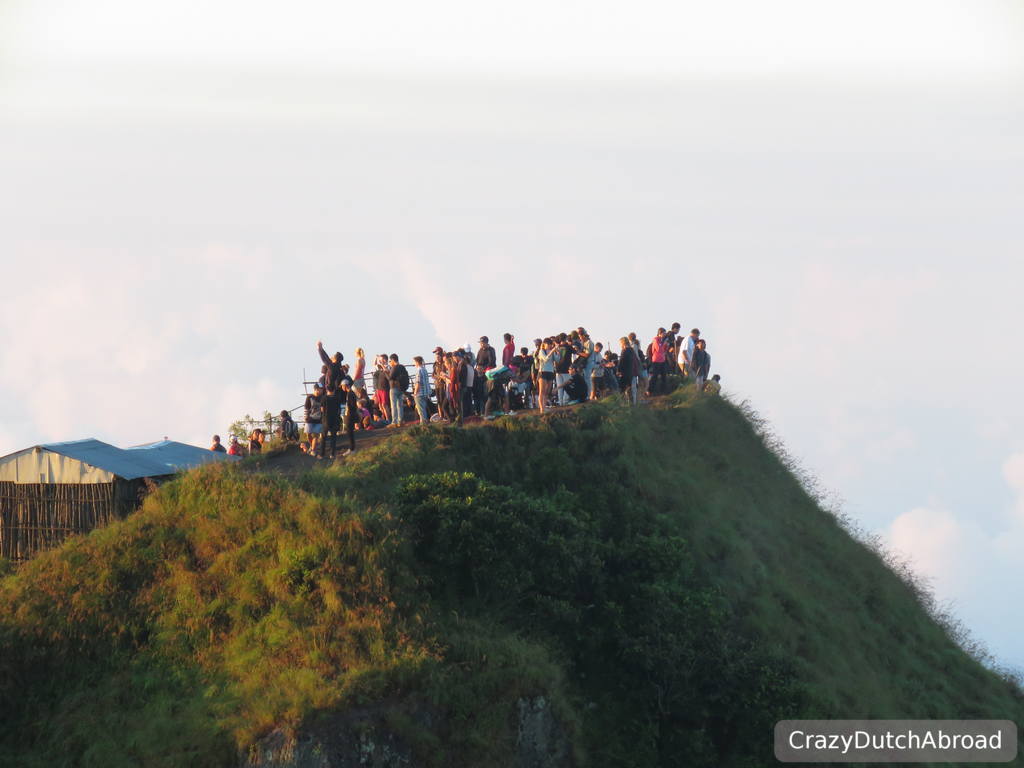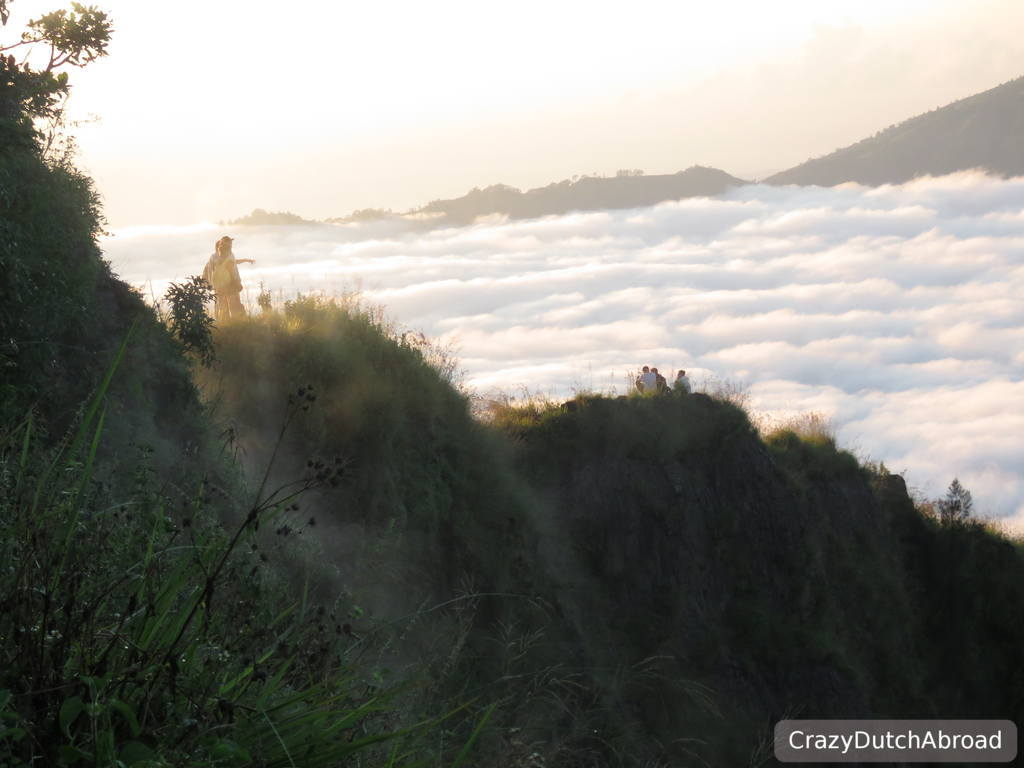 Mount Batur sunrise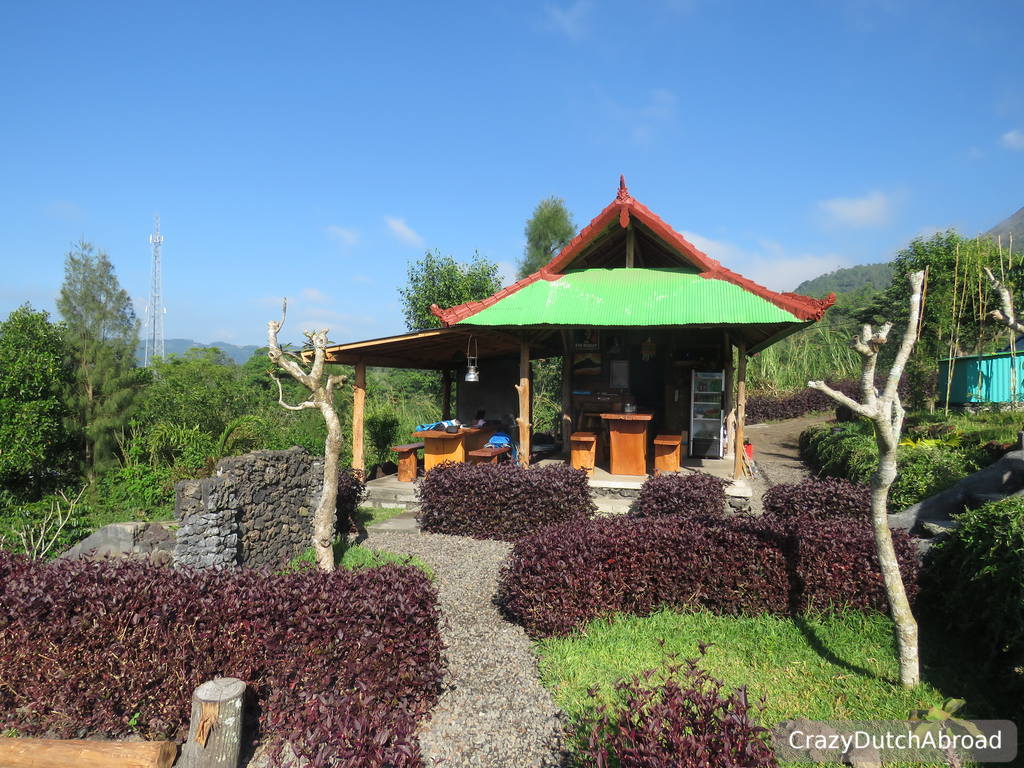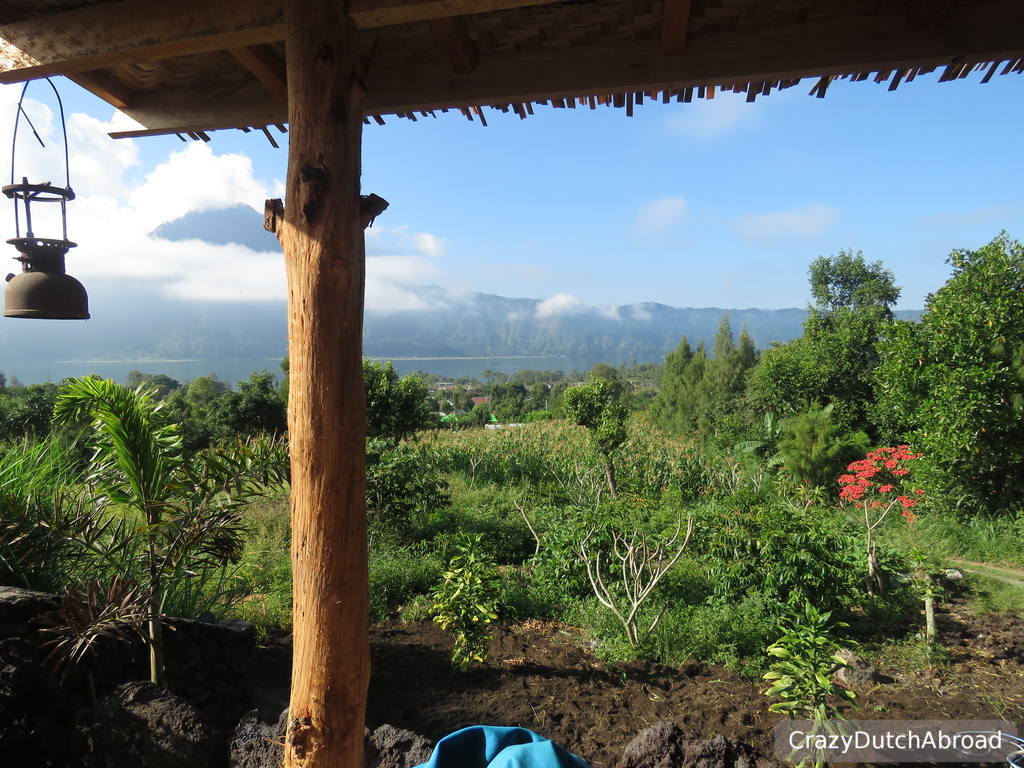 Black Lava Hostel
5. Learn about the meaning of Ikan batik in Tenganan!
This is one of the ancient villages of Bali. There is a mandatory optional donation to enter but you get a guide for free.
Our guide spoke well English and explained us many things about his culture, the people within the village and the way they support their village.
In Tenganan they make traditional Ikan batik weaving products with many designs and symbols representing their town, believes and ceremonies. How scarfs are worn in different stages of life, etc. This is a very interesting part. He showed us the making of wooden calenders and how the Ramayana story is carved in wood in the shop of his wife.
This was all very interesting and well explained, until the sales talk started. Since we did not want to buy souvenirs the guided tour was more or less over. For us this 30 minutes tour was OK, the town is not that big anyway.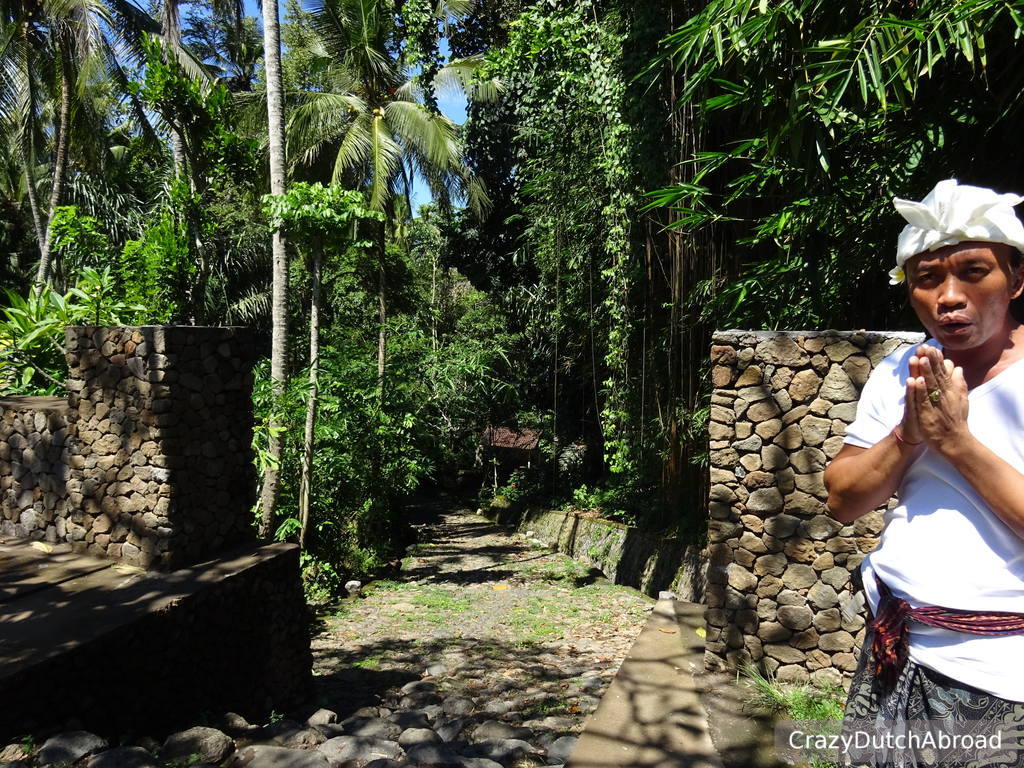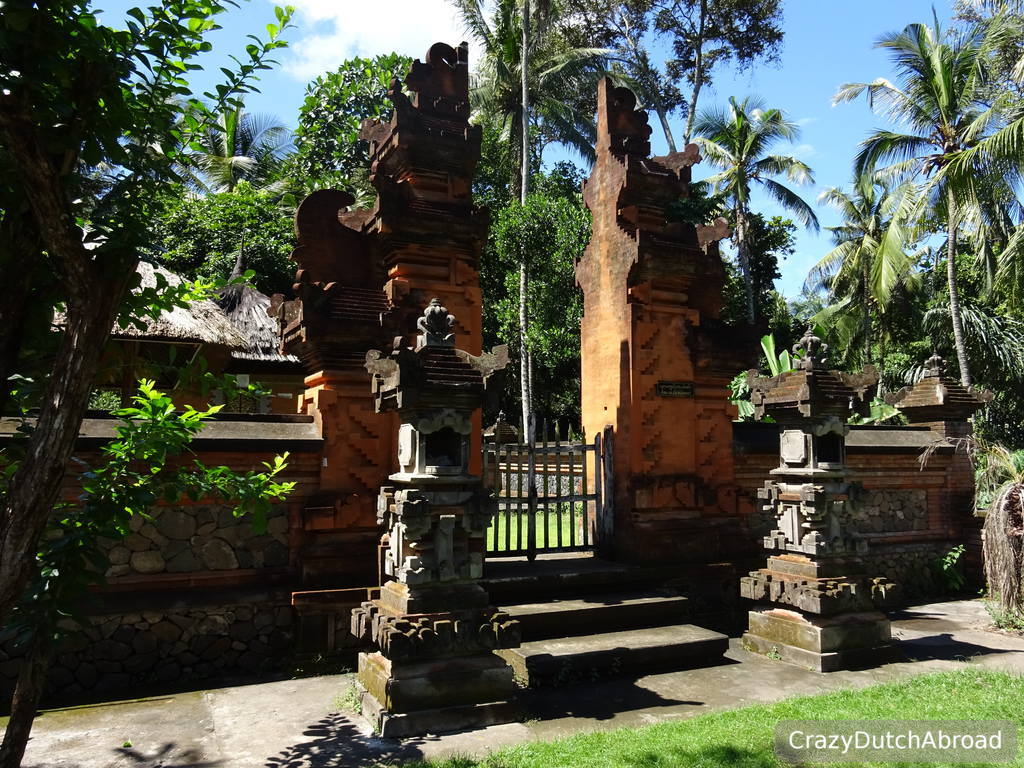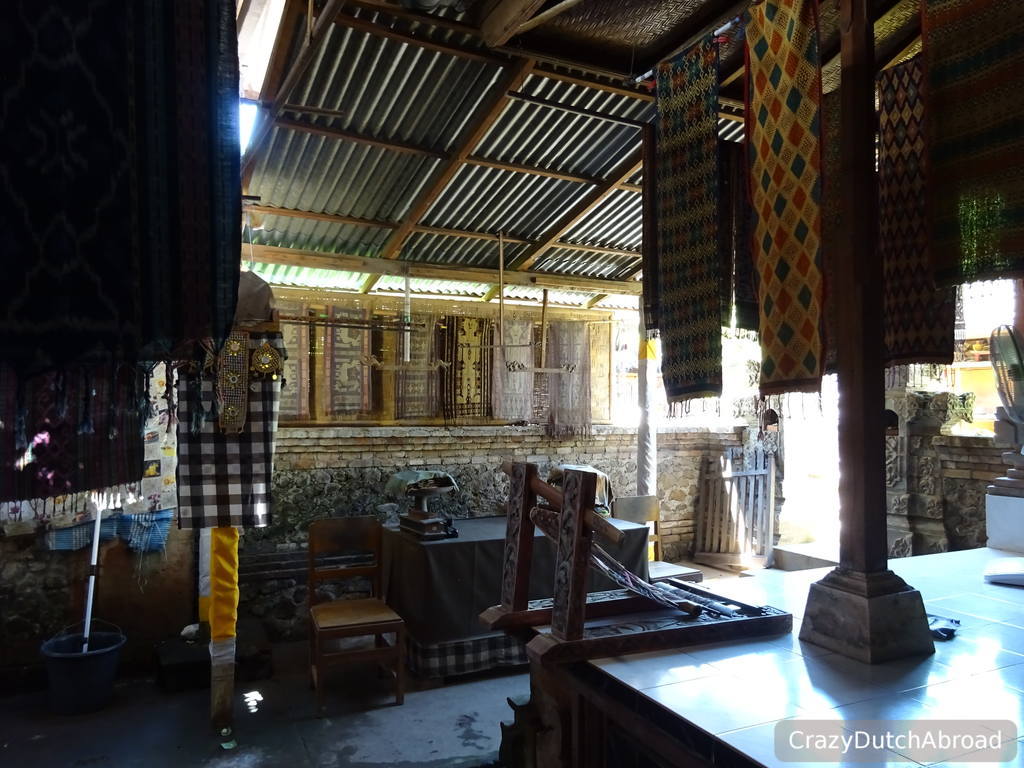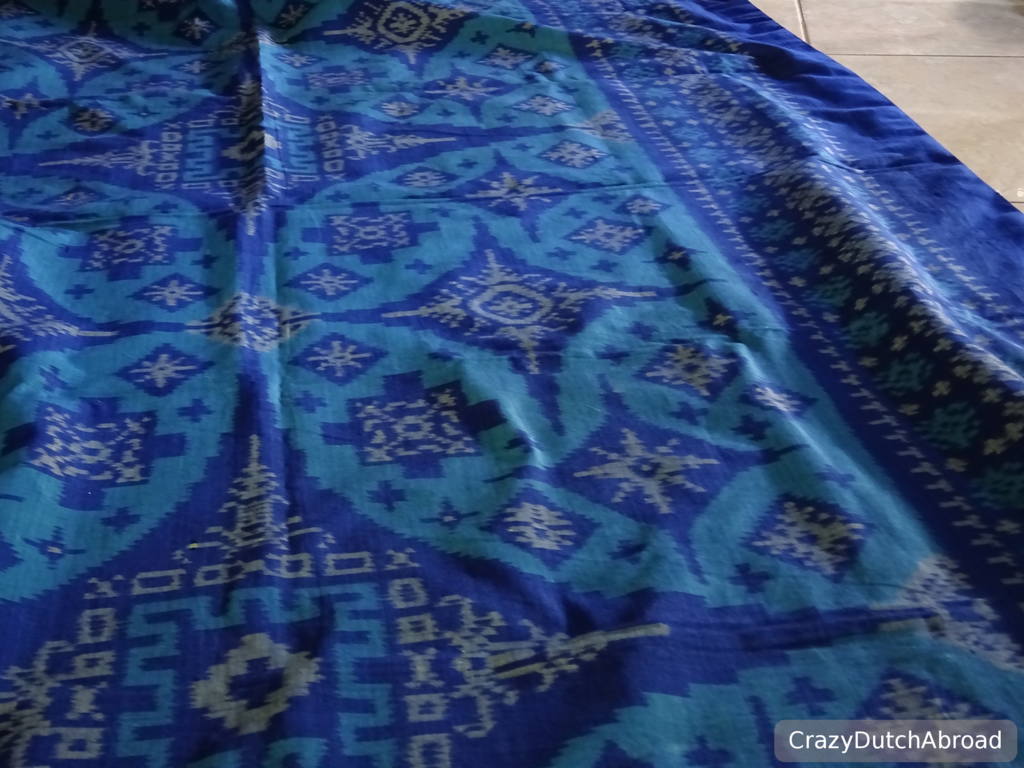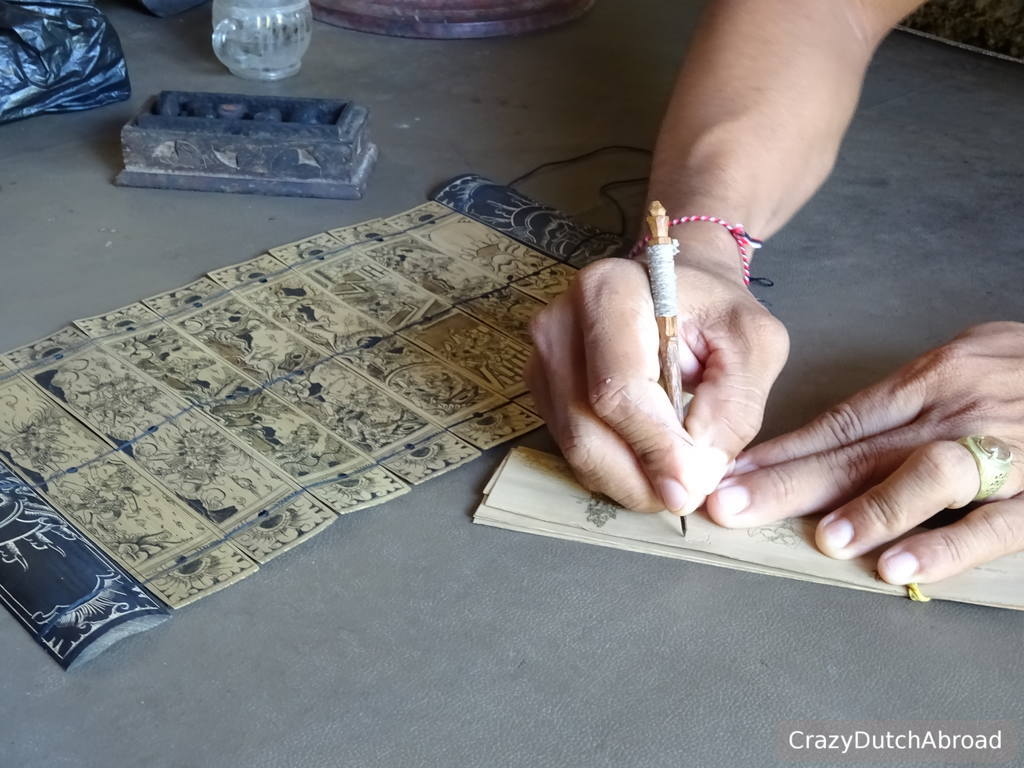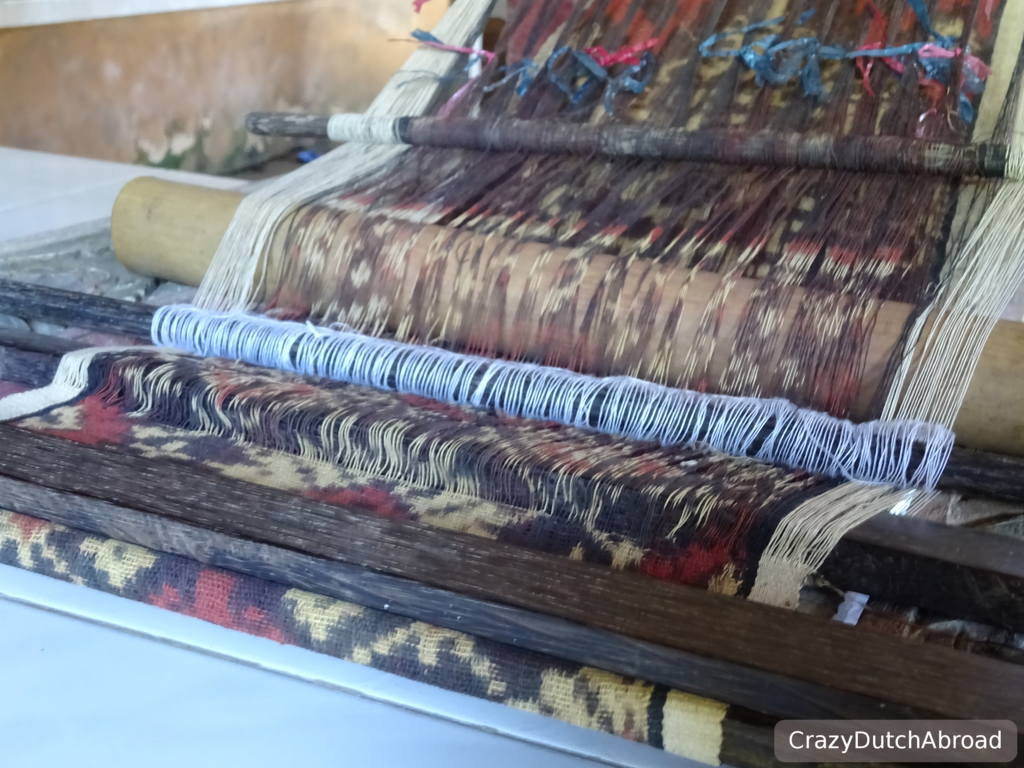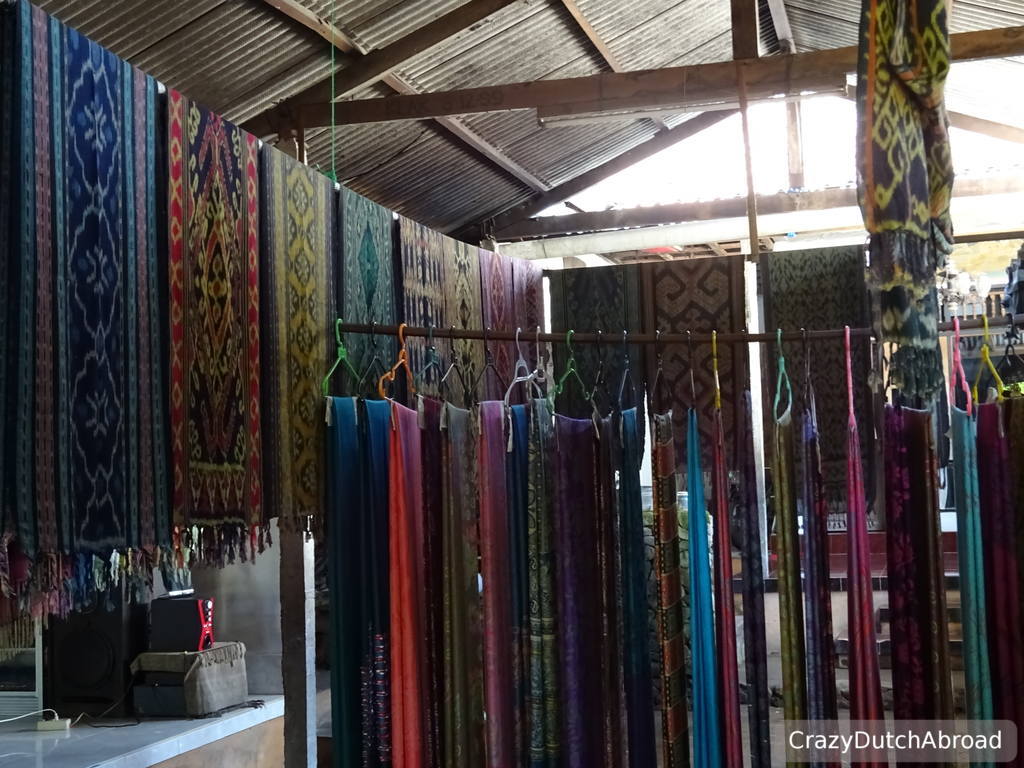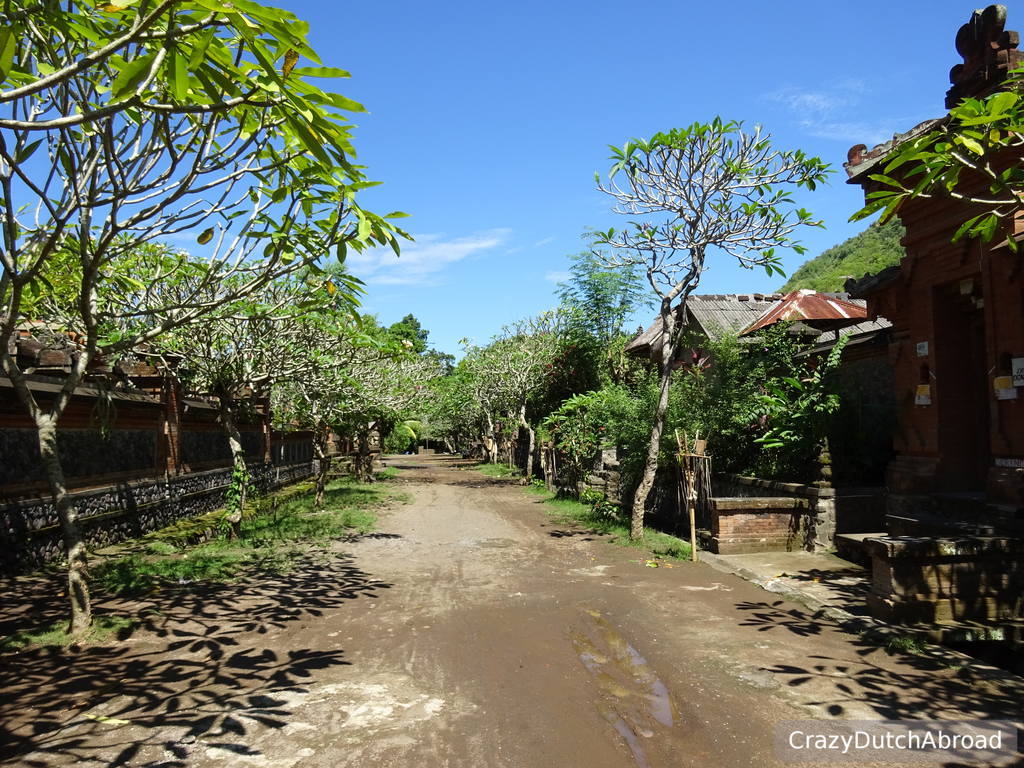 Tenganan ancient village
6. Royal Water Temple Taman Ayun
Now this is a very interesting water temple to visit. The royal water temple of Taman Ayun was many ponds with lotus flowers and it is really nice to walk around. This temple is part of the water management system on the island which is on the UNESCO World Heritage list called the Subak System. The rice terraces surrounding the temple are beautiful.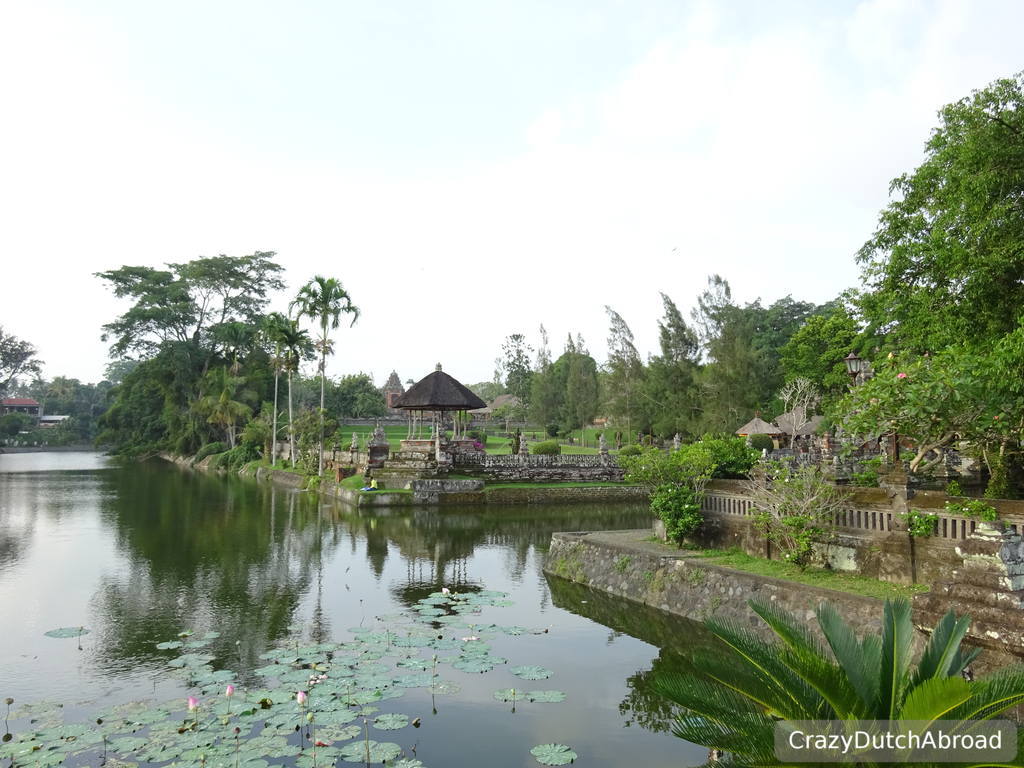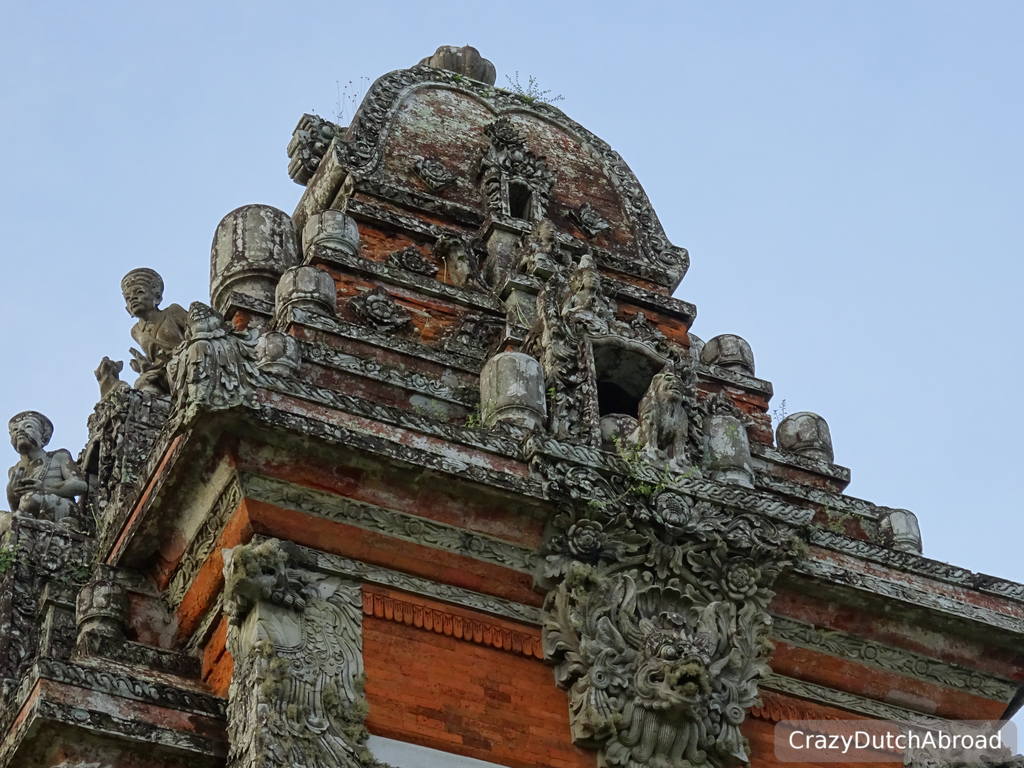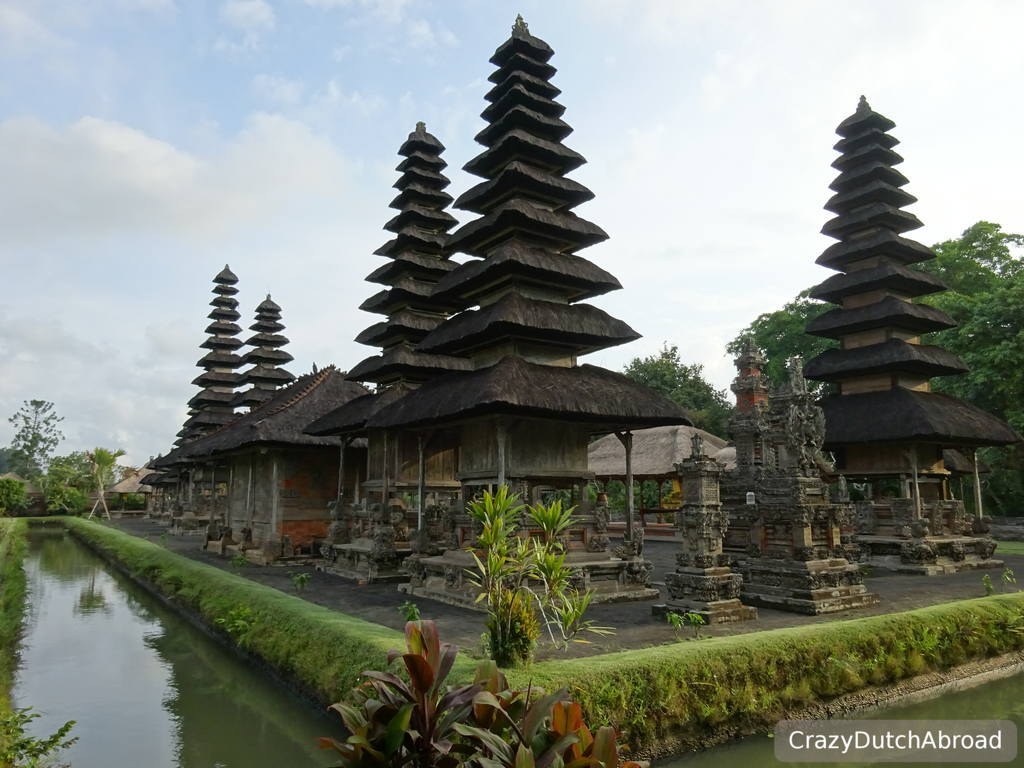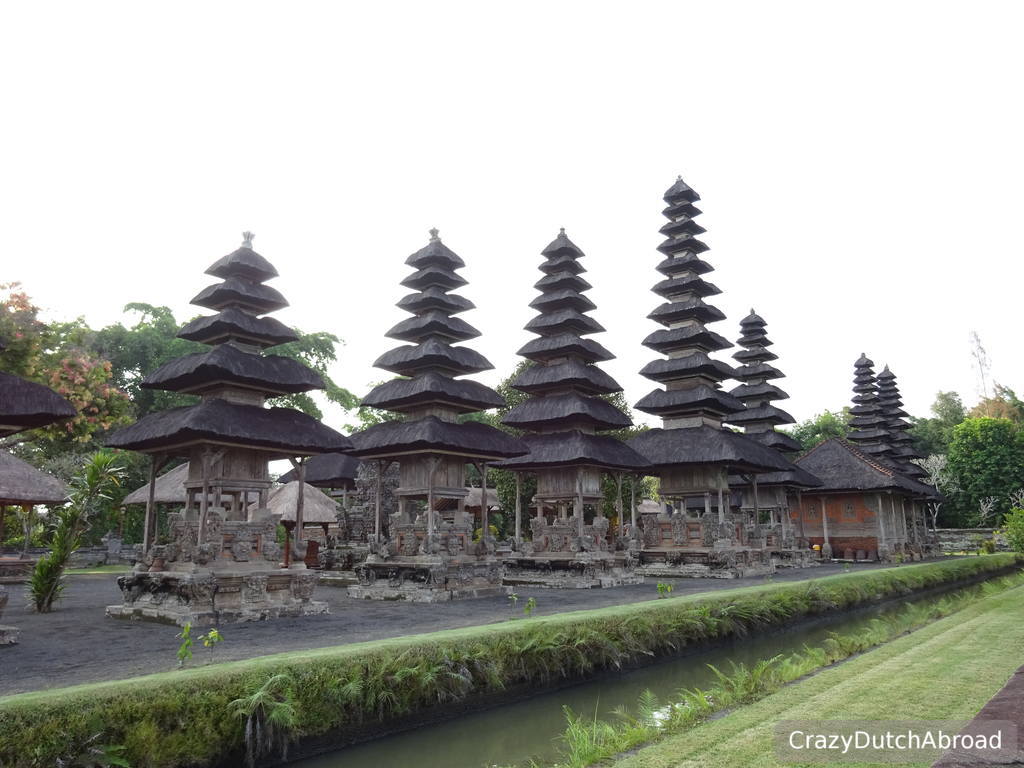 Taman Ayun
7. Relax at White Sand Beach in Padang Bai
Padang Bai is the harbor of Bali connecting to the Gili Islands and Lombok. It has great diving opportunities from the shore and many diving centers and restaurants around the harbor. There is not a lot else to do in this area, but do not skip a visit to White Sand & Secret beach. It is a bit of a climb if you come from the South, but it is worth it! Have a young coconut and a refreshing swim! Considering most of the island contains rocky lava stone beaches - this is really nice and almost private.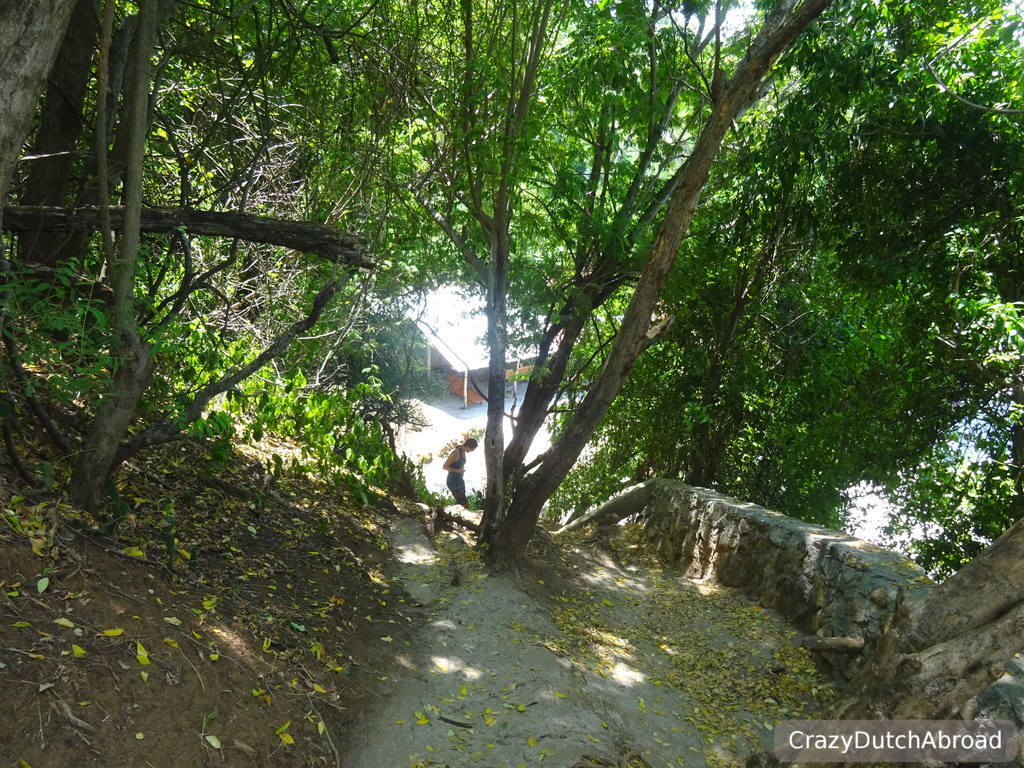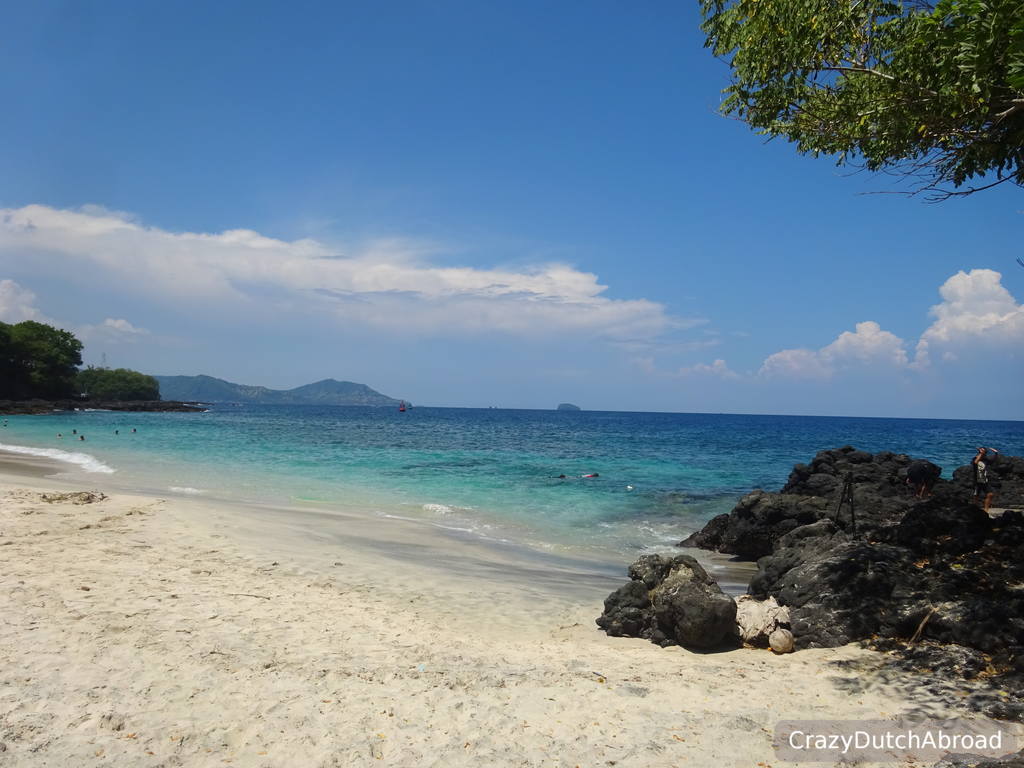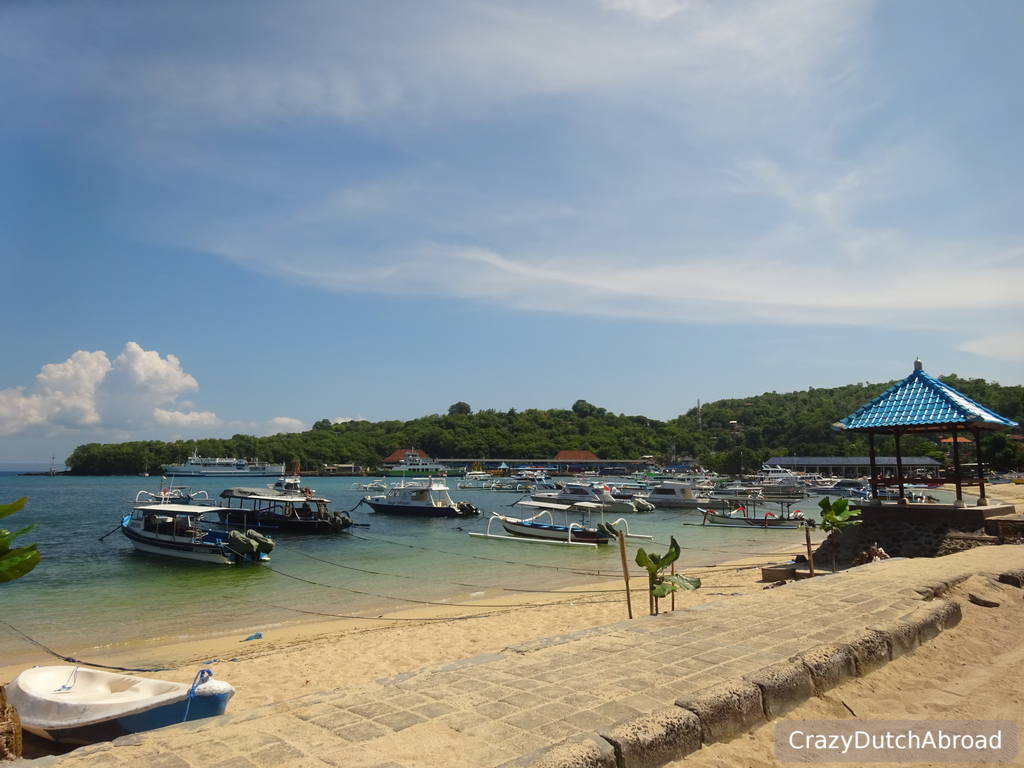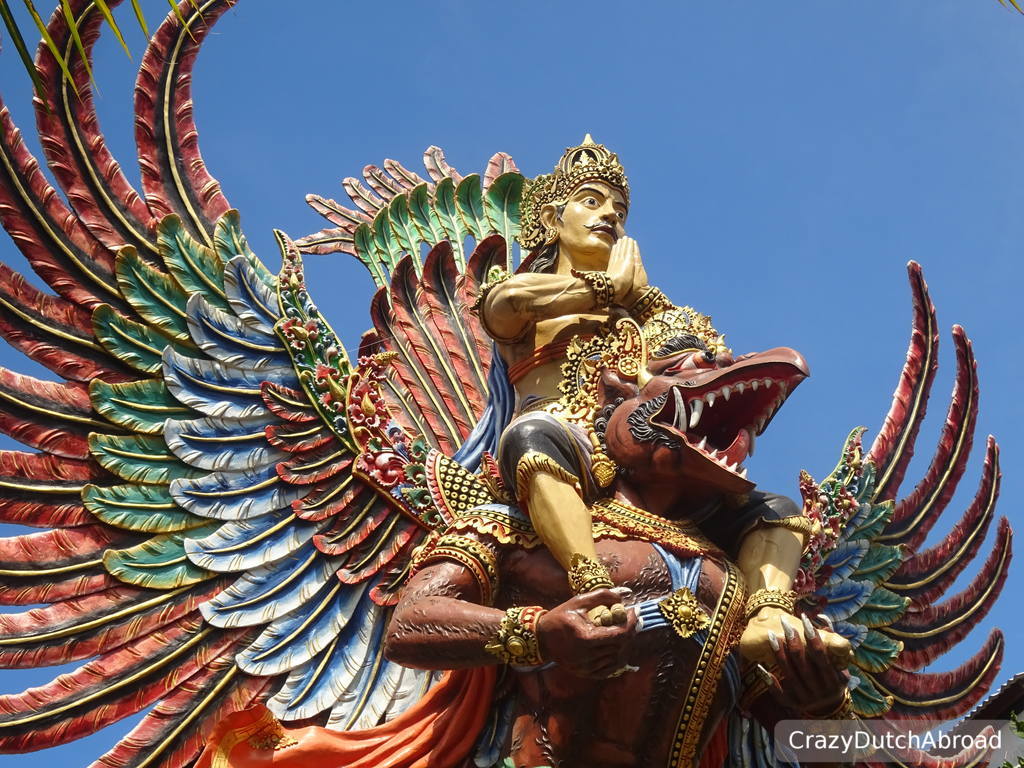 White Sand Beach in Padang Bai
8. Nusa Dua
If you are looking for nice sandy beaches outside the Kuta region but still in the South, visit Nusa Dua. This is the peninsula in the south of Bali and the North-East of the peninsula is all about high-end resorts, golf courses and secured areas. The actual Peninsula Island is like a peninsula on the peninsula. Visit the Waterblow and watch the force of water splashing on to the lava rocks. It is nice to walk around and watch people jogging in the park or walking their dogs. On your way back you can have fancy sunset drinks at Agendaz. There was a DJ playing when we where there.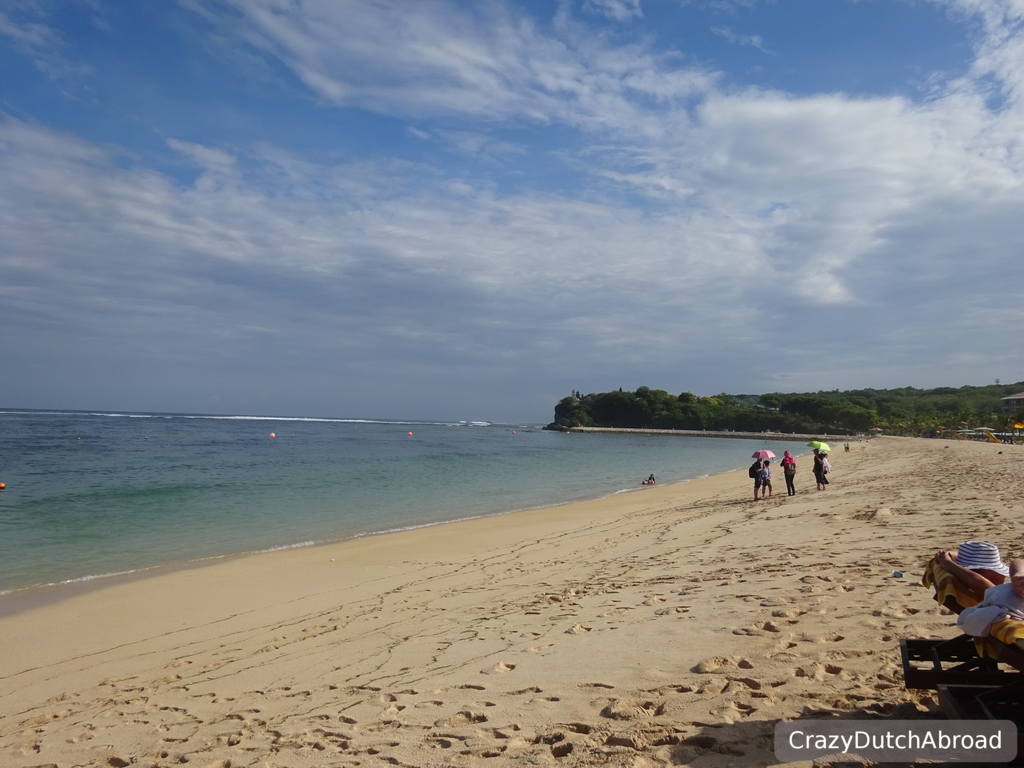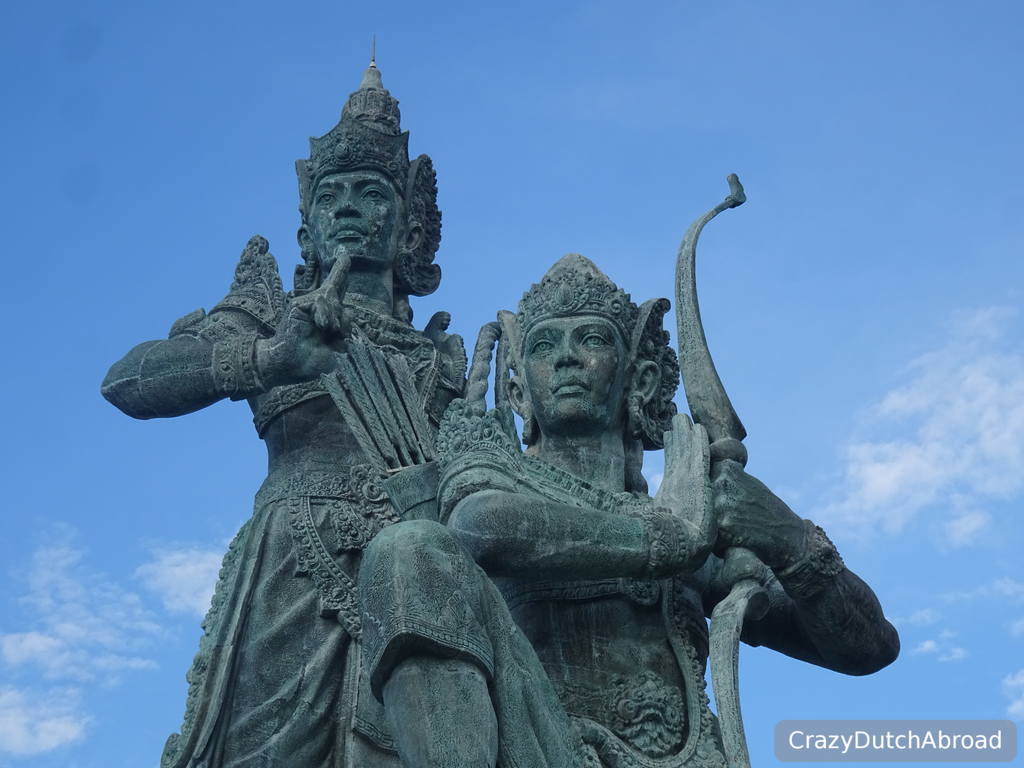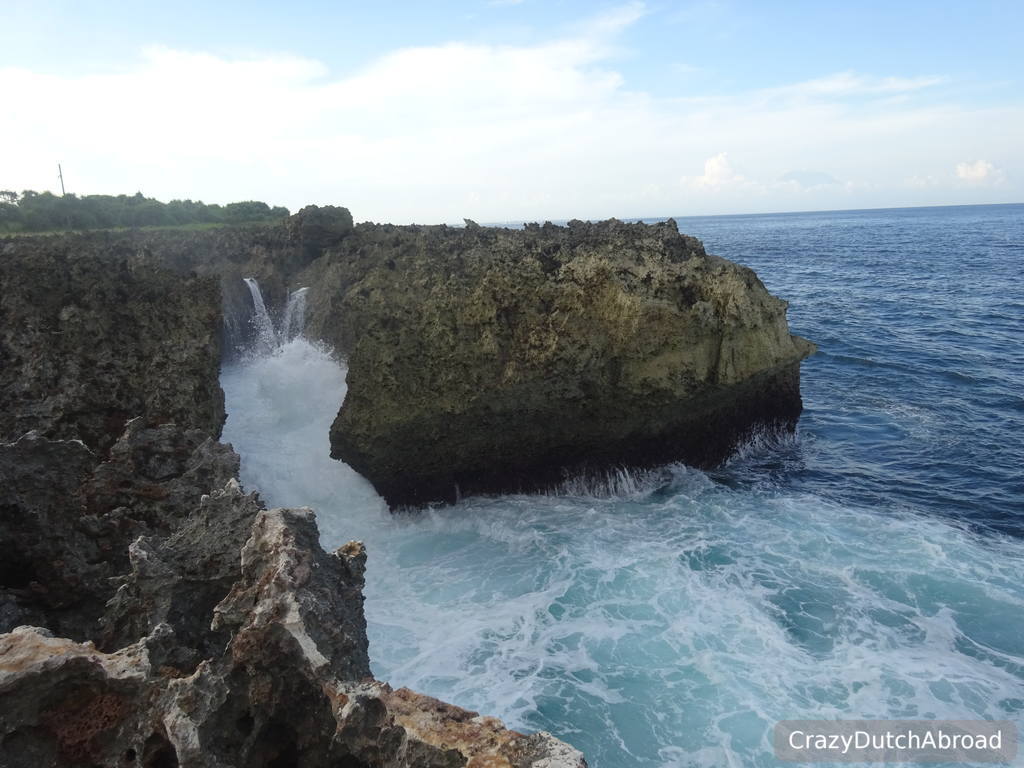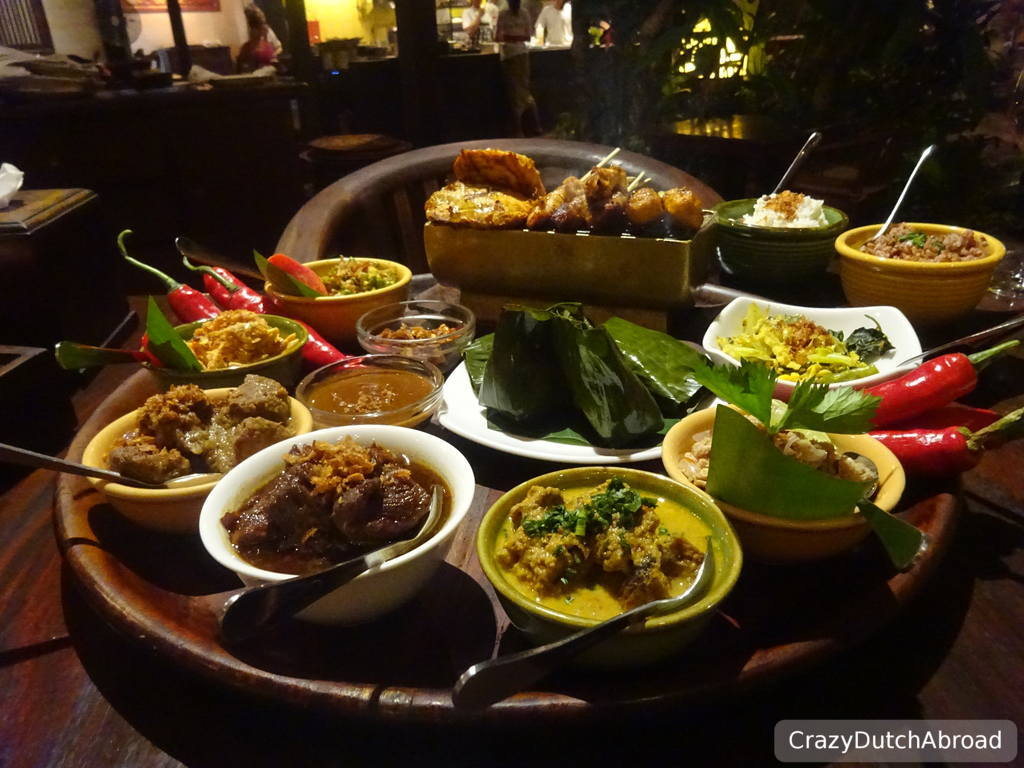 Nusa Dua
If you want to taste the real 'rijsttafel' visit Bumbu Bali. It is a variety of local dishes to share. The setting here is amazing, reservations are strongly advised and do not be surprised if the rounds of food follow-up quite quickly since they want to use the table for the next diners.
9. Besakih temple
The biggest temple of Bali, also known as the Mother temple.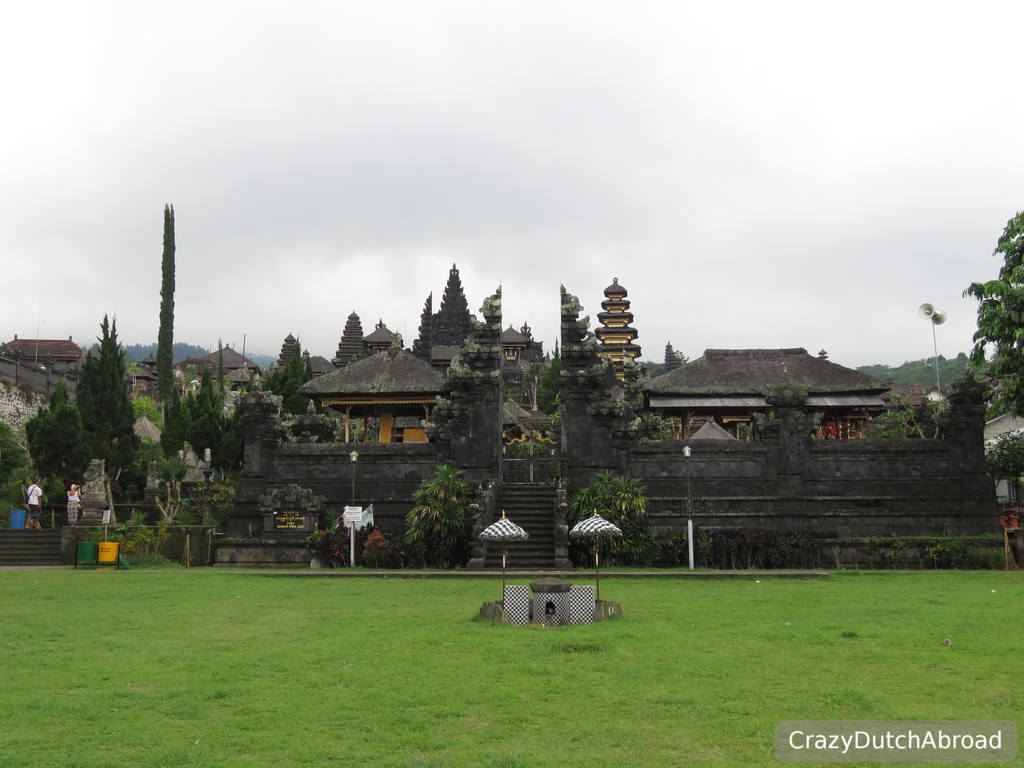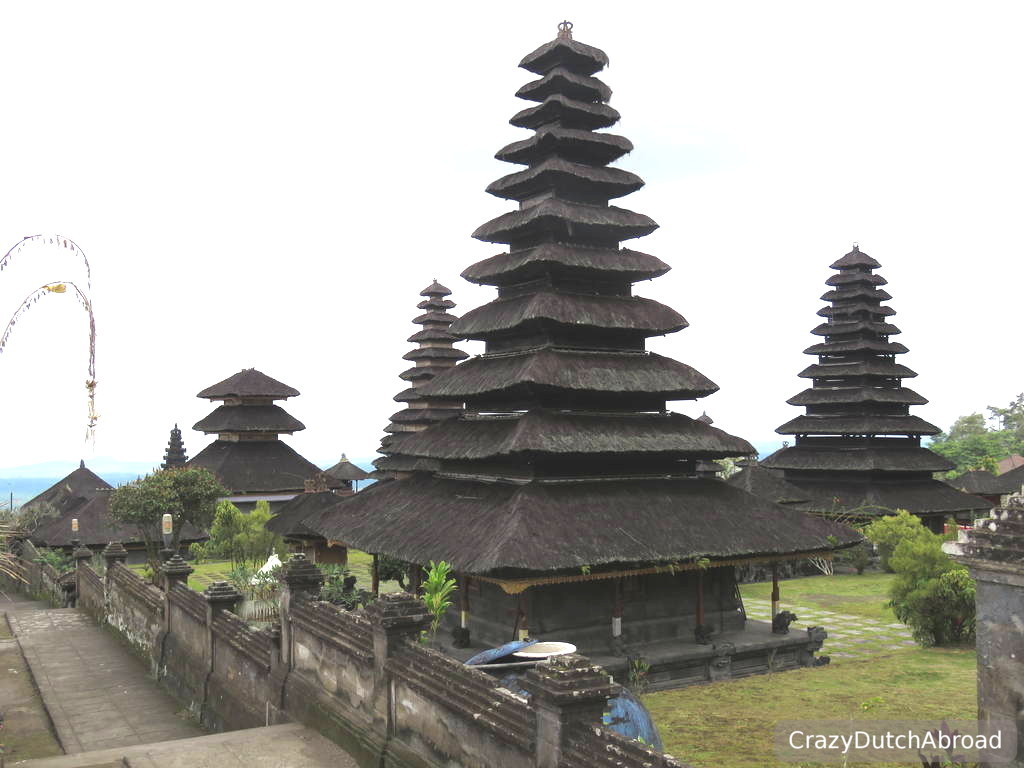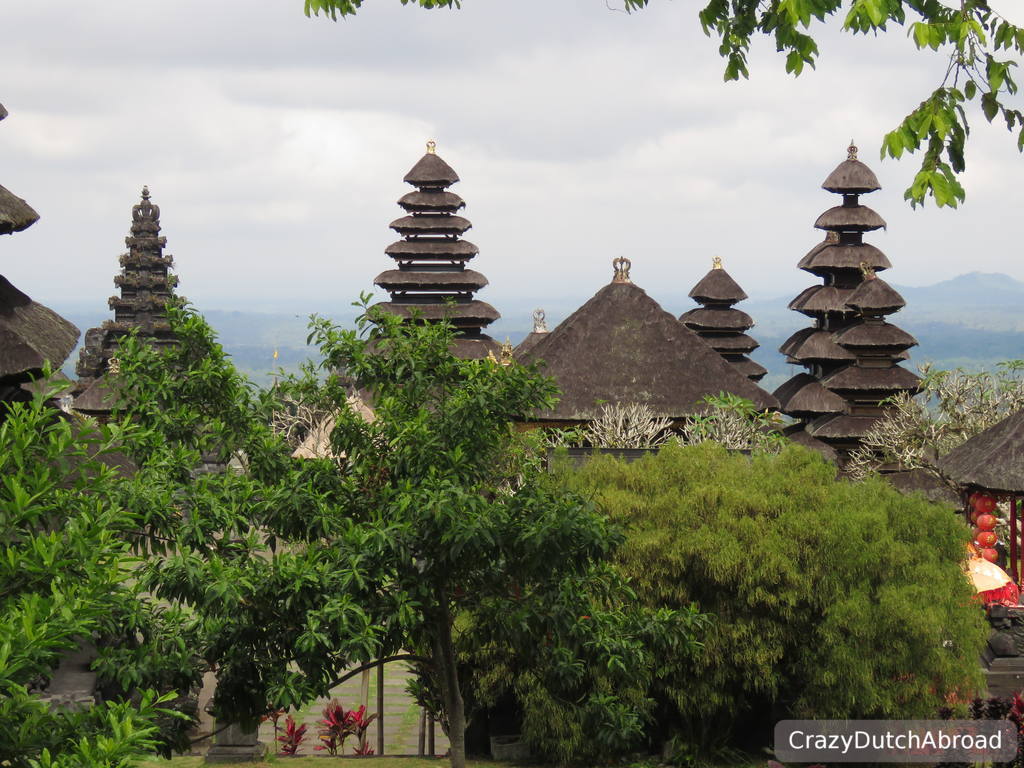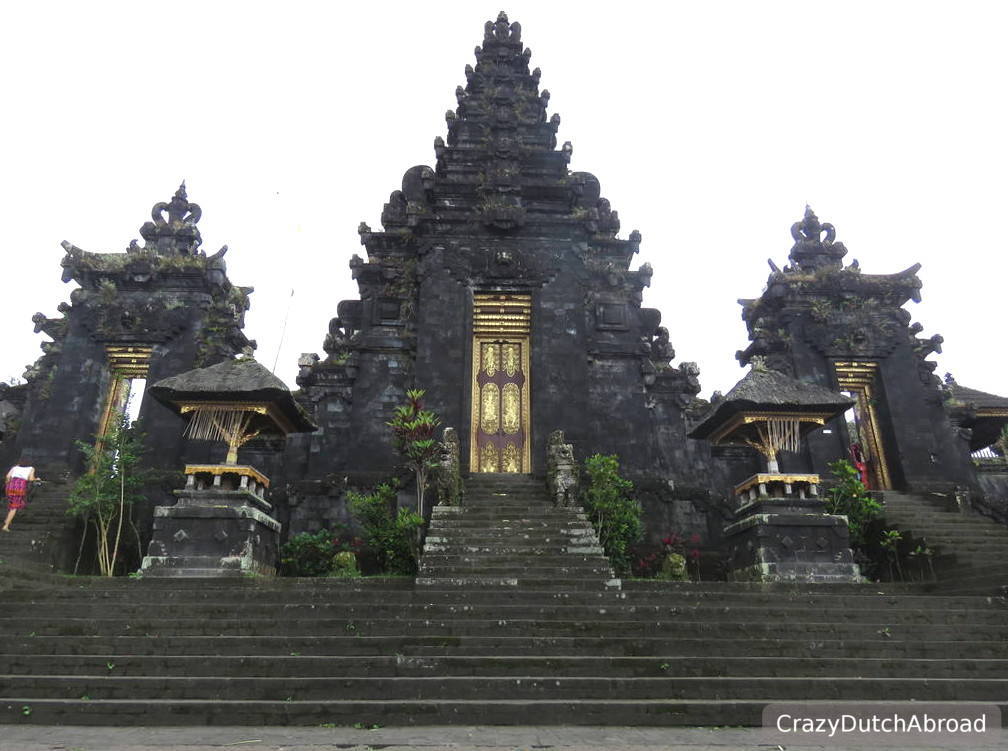 Pura Besakih
10. Rice terraces
Rice on Bali is seen as a gift from God. Bali has countless rice terraces to visit and it is absolutely beautiful to watch people work in those fields, its like art in the burning heat. On the way from Denpasar / Kuta region to the Tanah Lot temple as well as towards Taman Ayun Temple and everywhere around Ubud you find rice terraces.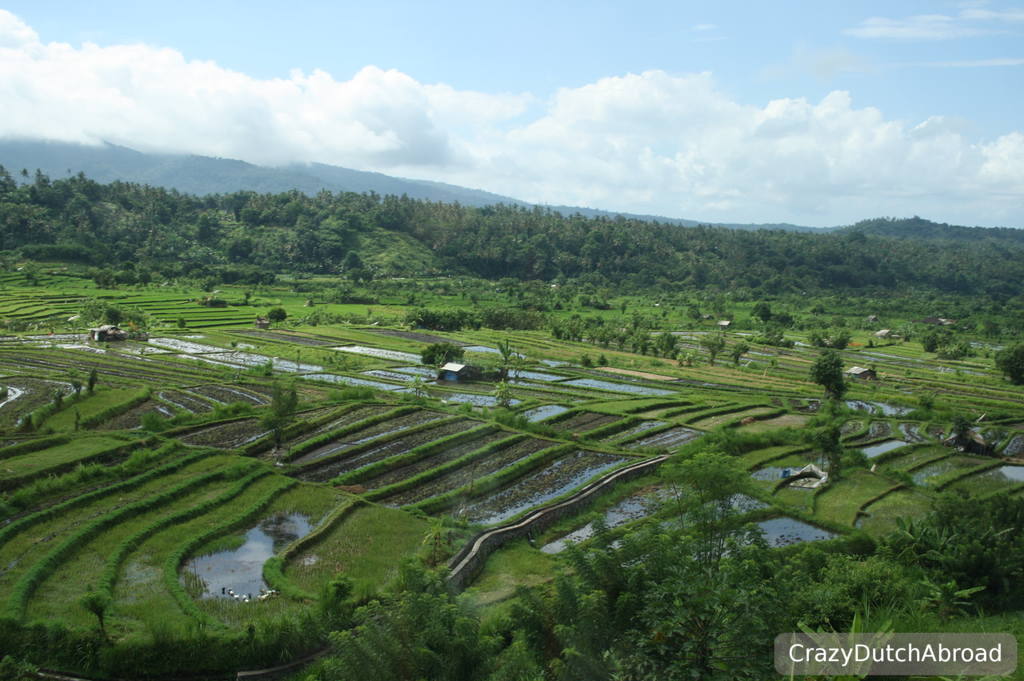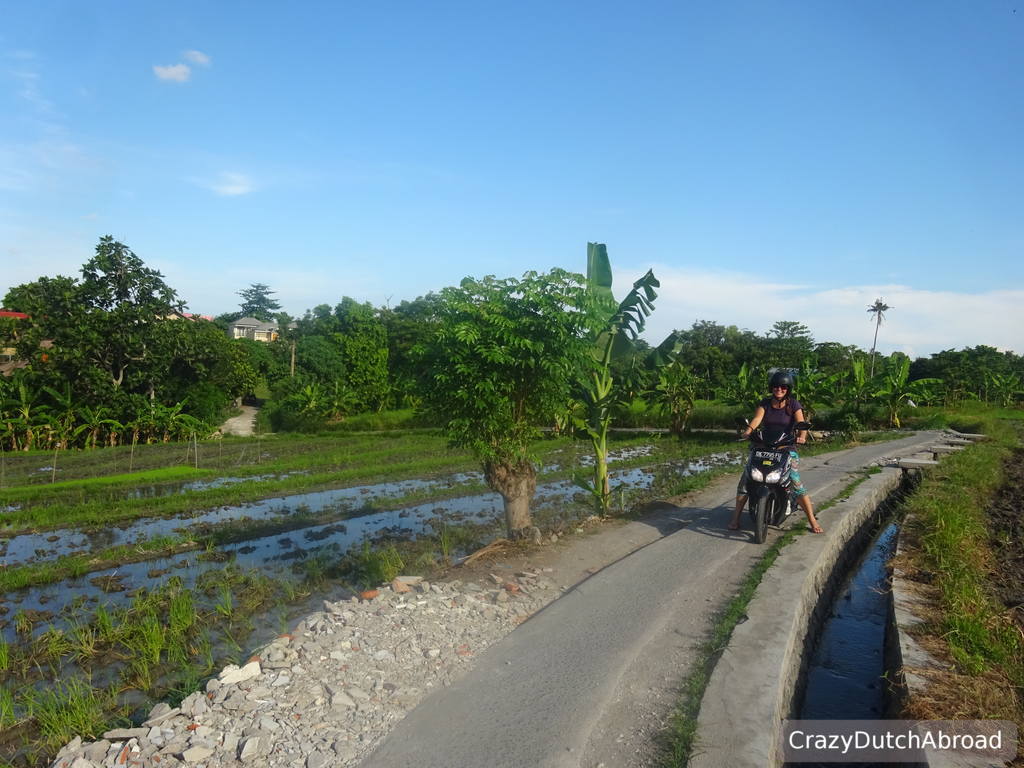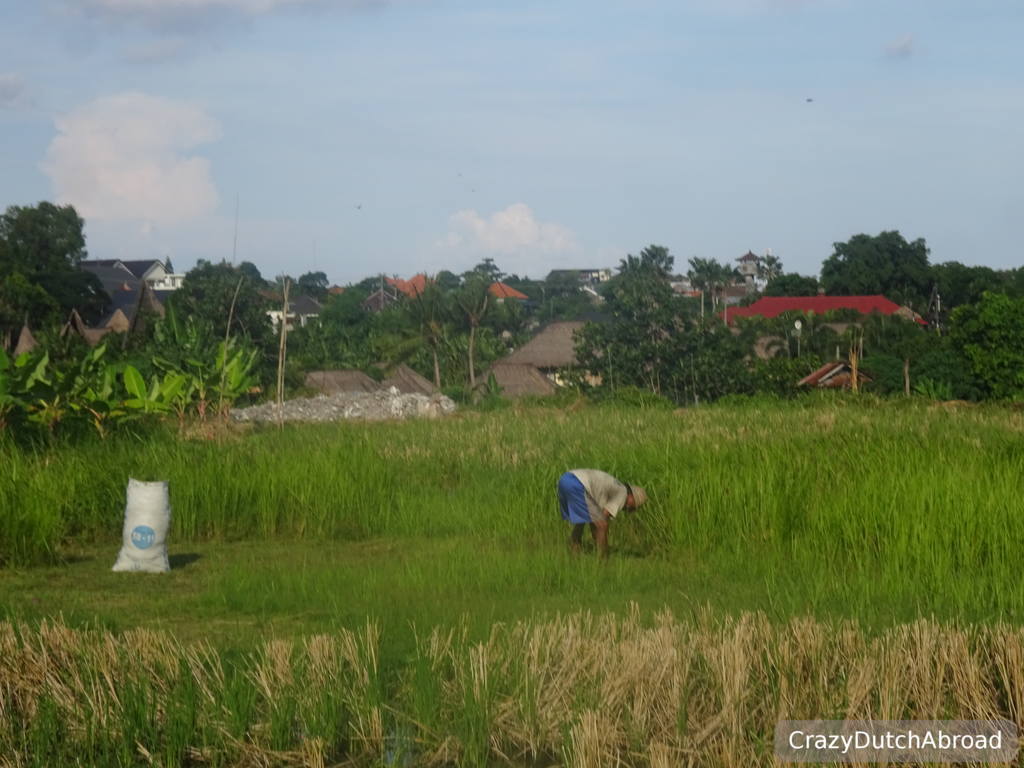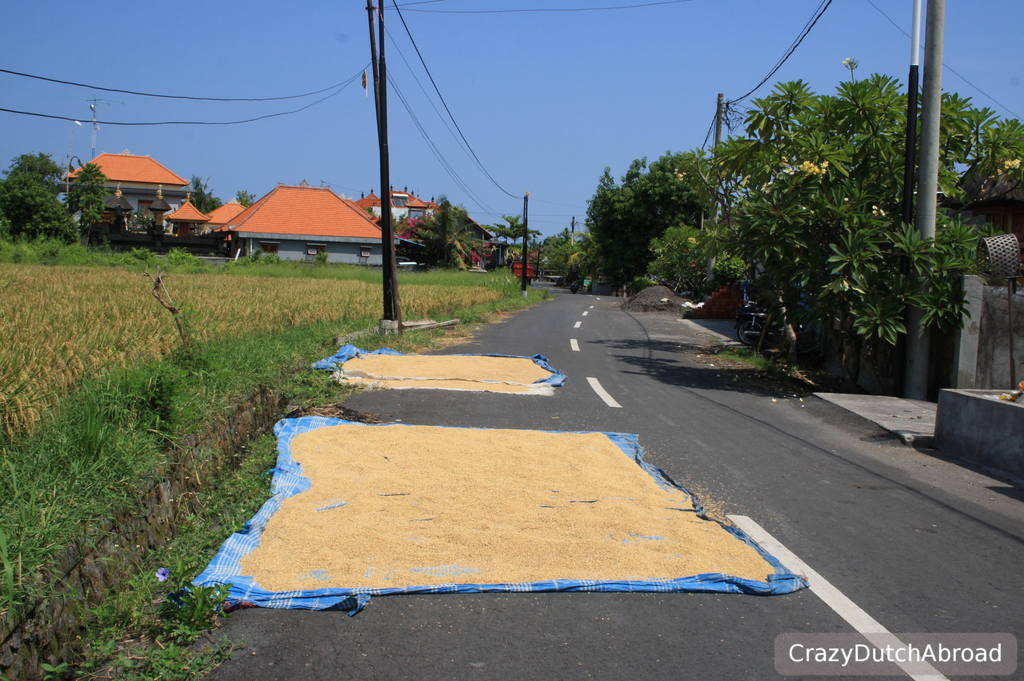 Rice terraces of Bali.
My favorite rice terraces are in between Canggu and Umalas (Gang Mango, Tibubeneng, Kuta Utara, Kabupaten Badung) You can visit them with a motorbike / scooter, its a small and bumpy road but the views are amazing. Use Google Maps, walking directions from Warung Dua (Umalas) to Canggu Deli for example, its about 500 meters through the rice terraces. Those are not the biggest rice terraces, but because you are riding in between the fields it is great.
Click here to read more about Umalas!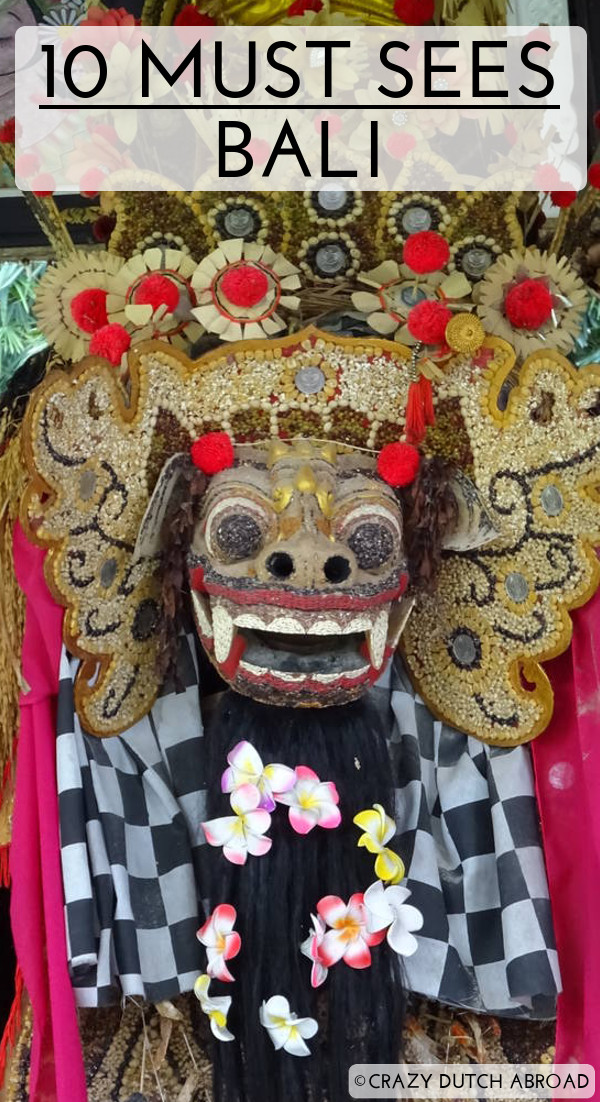 Transportation & Internet on Bali
For information about transportation and internet/WIFI
click here!
Other places to explore on Bali!
Selamat datang / Welcome to Bali!
Canggu, surf's up and enjoy the beach vibe!
Sanur, a place to get comfortable and relax!
Tulamben & Amed, quiet black lava beaches and SCUBA diving!
Ubud, the cultural heart of Bali!
Umalas and the rice terraces!
Let me know if my travel information and tips are useful to you!
Marlies
Crazy Dutch Abroad
Share this page: