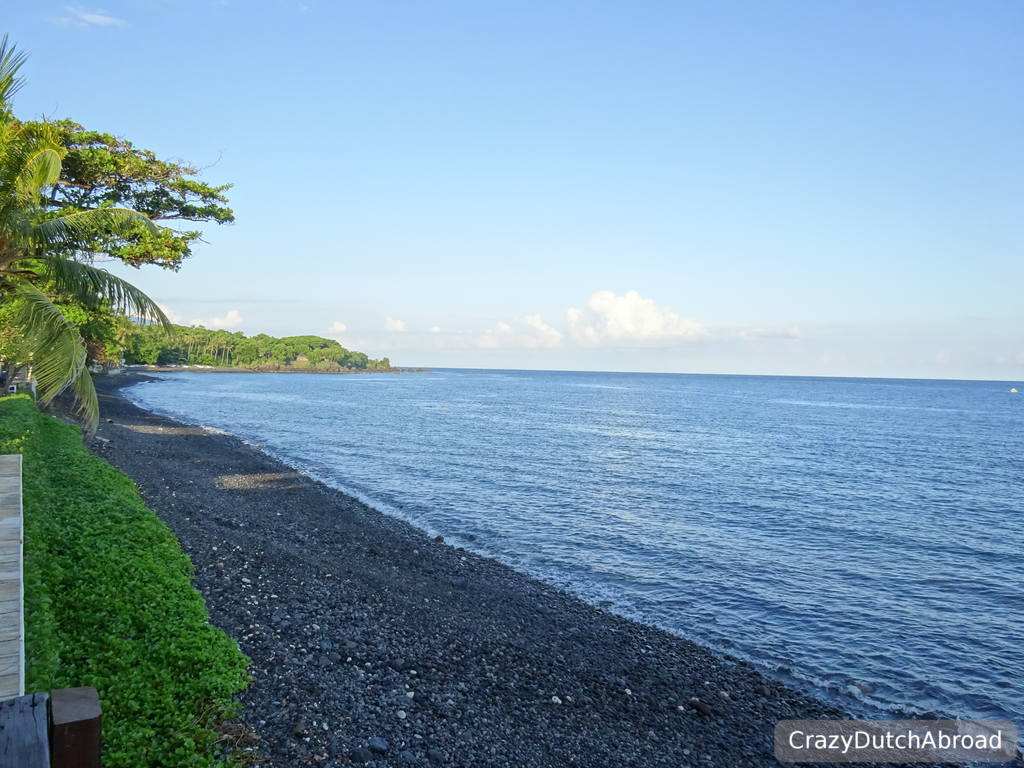 Tulamben & Amed, Bali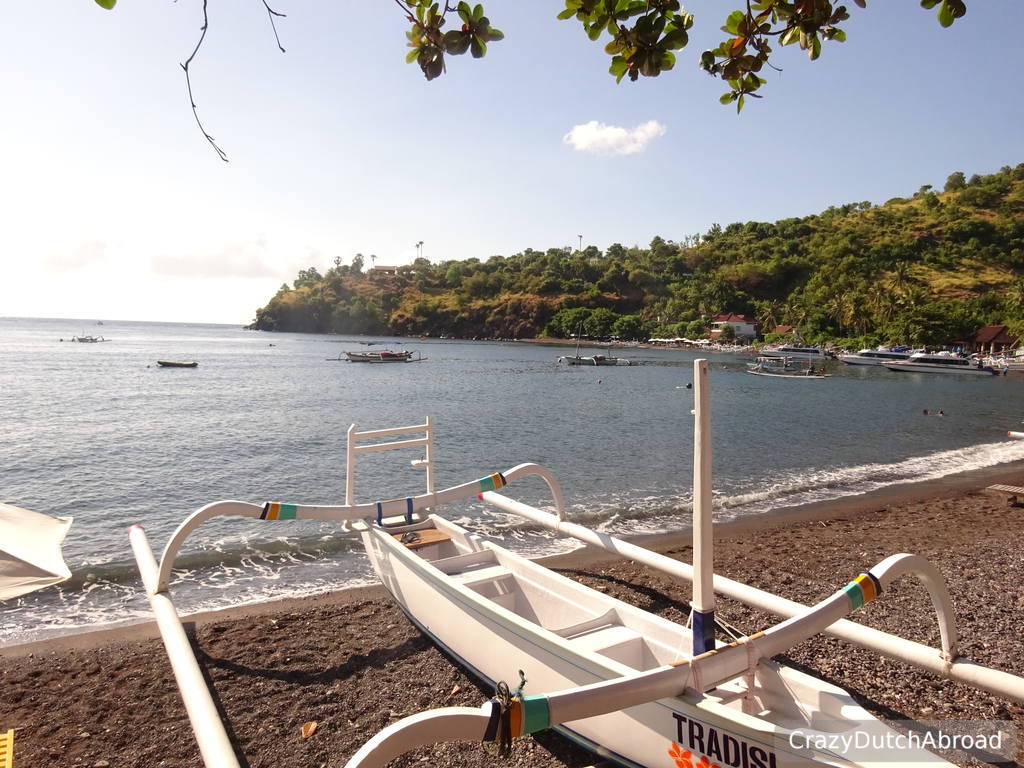 Quiet black lava beaches and SCUBA diving!
Date: June 2016
Location: Tulamben, Bali, Indonesia
If you want to relax, snorkel or dive and enjoy the quiet beaches or do tours in this North-Eastern part of the island - you are in the right place. Tulamben and Amed are two quickly developing towns with black lava beaches.
Since the area is amongst Bali's best dive sites there are many dive centers and dive resorts - so expect to see divers! Click here for more information about diving
Tulamben
and
Amed
.
Tulamben & Amed are about 2,5 hours (100 KM) driving from Ngurah Rai Airport (DPS). After a long flight you might want to consider an overnight stay around the
airport
.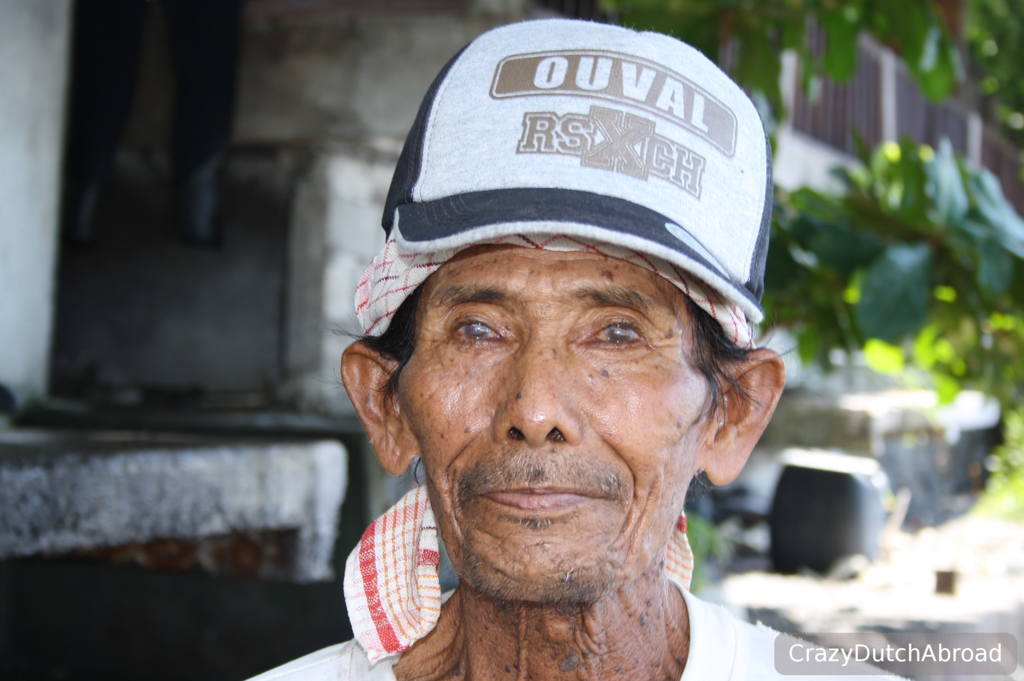 Tulamben
Tulamben is a very small town, more like a strip of houses, shops, restaurants and diving centers & resorts. There is not a real boulevard by the beach but several paths and resorts give access to parts of the black lava rock beach. Depending on the tide you can walk along the beach but since the rocks can be quite big and slippery a romantic stroll can be quite challenging.
Top restaurants & bars in Tulamben
There are a few restaurants in Tulamben but I guess it does not exceed 25 at the moment. Most restaurants I would not call 'excellent' in Tulamben compared to other places on Bali, except for Safety Stop which is really good! These are my favorite restaurants & bars in Tulamben:
1. Safety Stop Bar & Restaurant
The day we arrived in Tulamben around 22:00 and we walked in to Safety Stop restaurant hoping to get something to eat and we could order anything from the menu, easily. The menu is huge and so are the dishes. I really loved the steak here! The restaurant is spacious, with a pool table and cozy sitting areas. It is a little bit hidden because of all the trees and plants at the entrance but do not miss out on this one! We went back several times.
2. Tauch Terminal Resort / Drop Off bar
My favorite place for sunset around here (although the sun sets on the other side of the island) is the Drop Off bar! You have to walk through the Tauch Terminal Resort to find the beach bar - the location is awesome! You can have DRAFT beers (cheap for Bali) while watching the sun set and divers getting in and out of the water. There is a beautiful and comfortable lounge area at the waterfront to relax as well. The restaurant has a great variety of food and is located at the waterfront as well.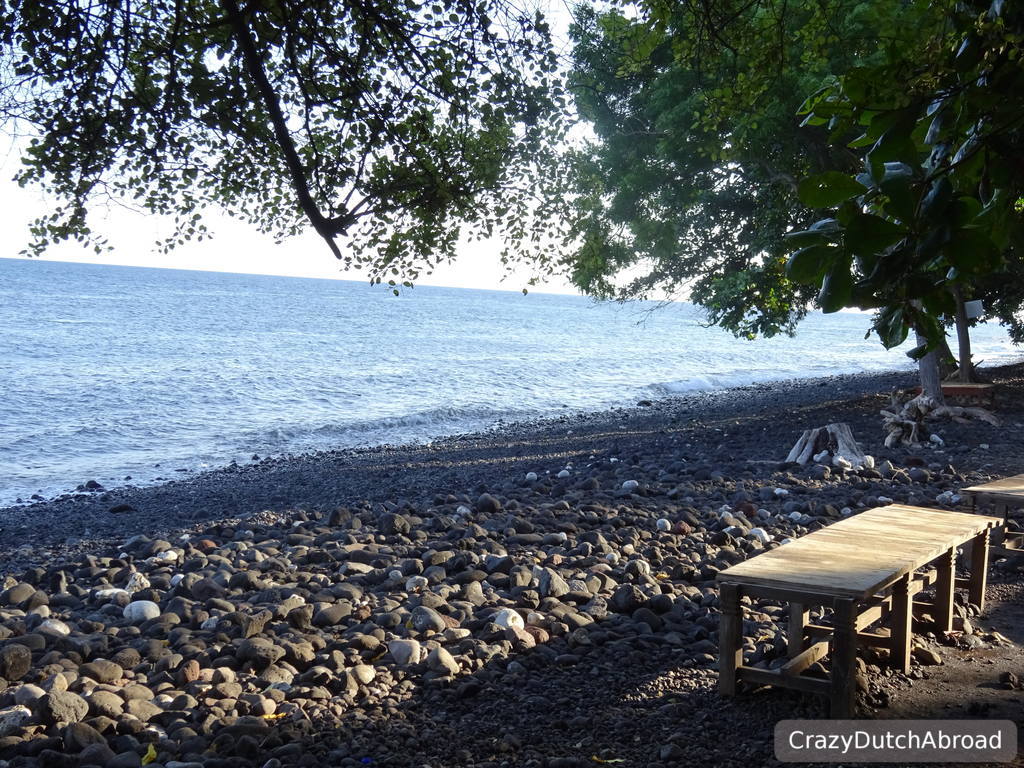 3. Wayan Restaurant
Wayan Restaurant is a more 'local' restaurant with traditional Indonesian dishes. You can dine upstairs. The place is not really romantic I would say but the food is quite cheap and the taste is good! Try some local food here!
4. Matahari Tulamben Resort & Restaurant
Another great spot for sunsets is Matahari Tulamben! Right by the beach with two floors to dine or just have some drinks. You can also sit around the pool or lounge beds. The menu has a variety of western and Indonesian dishes.
Accommodation
Tulamben Wreck Divers Resort has several swimming pools and the resort area is set up beautifully. Also it is located in the middle of 'town', easy to walk to the restaurants and beach. We got an upgrade regarding the room and this was amazing. The room was cleaned every day and the breakfast was good; egg, sausage, fruit, bread, etc. There is an espresso machine as well to get some 'real' coffee. The WIFI was great too. Highly recommended!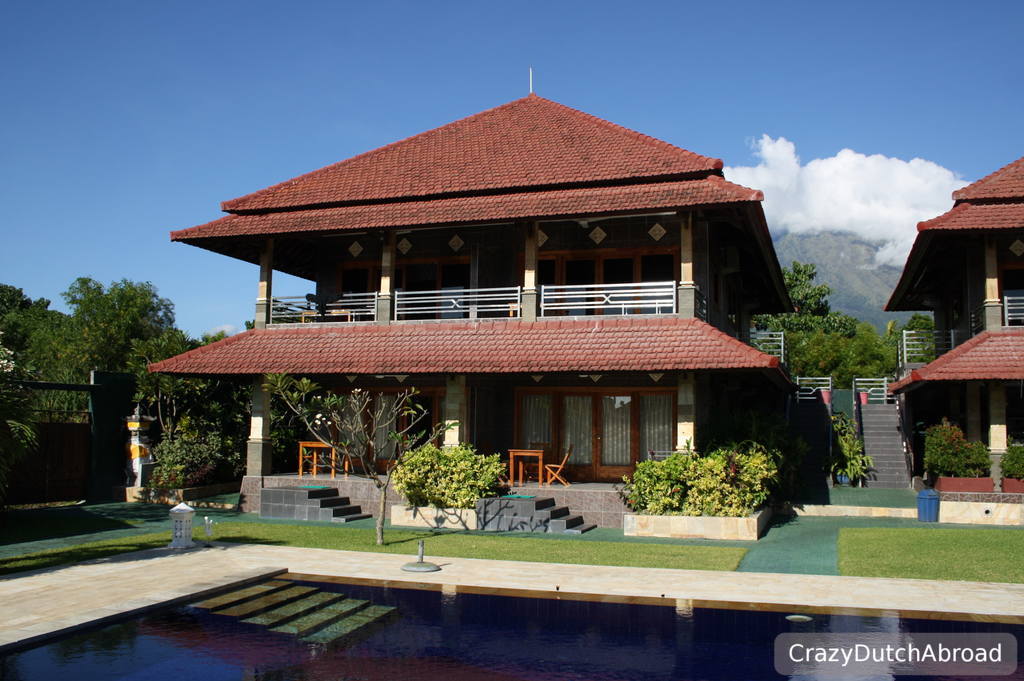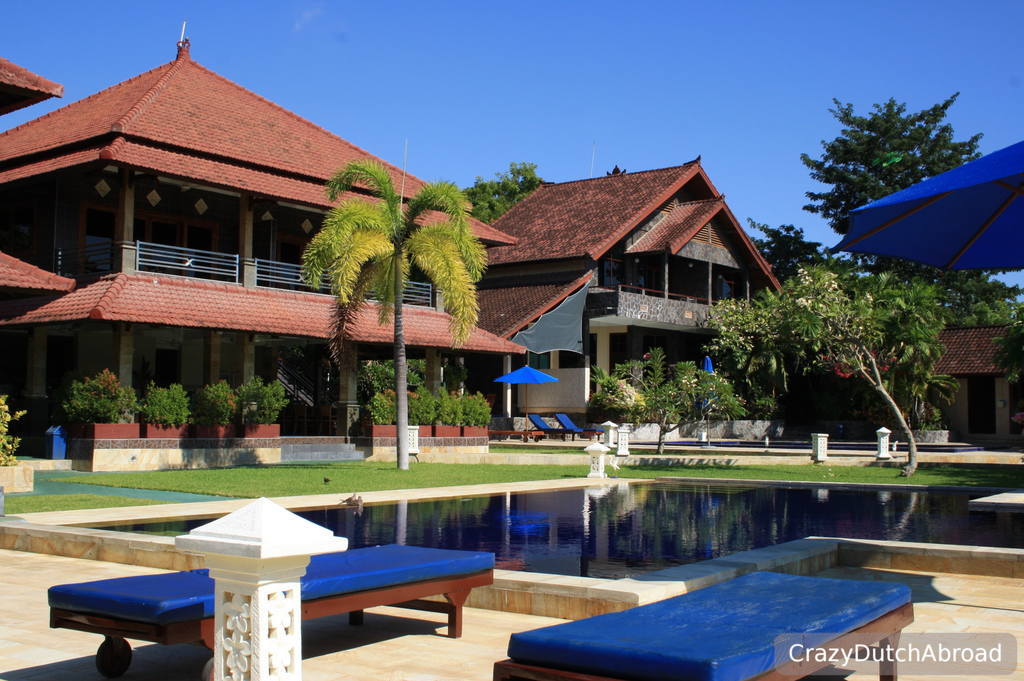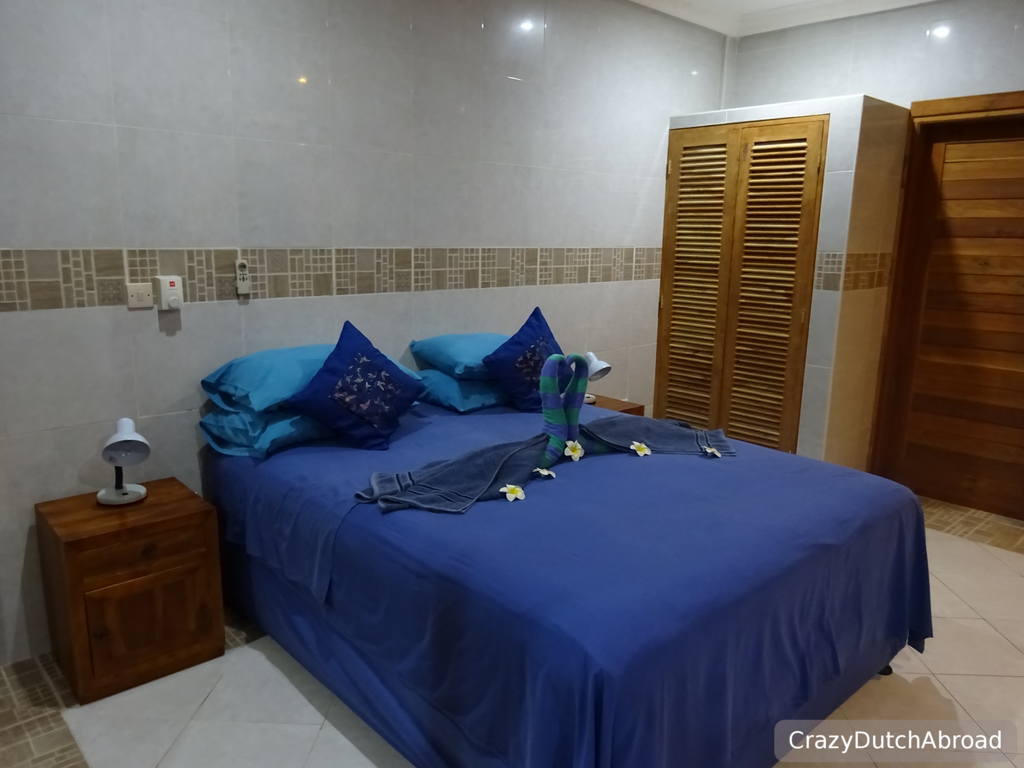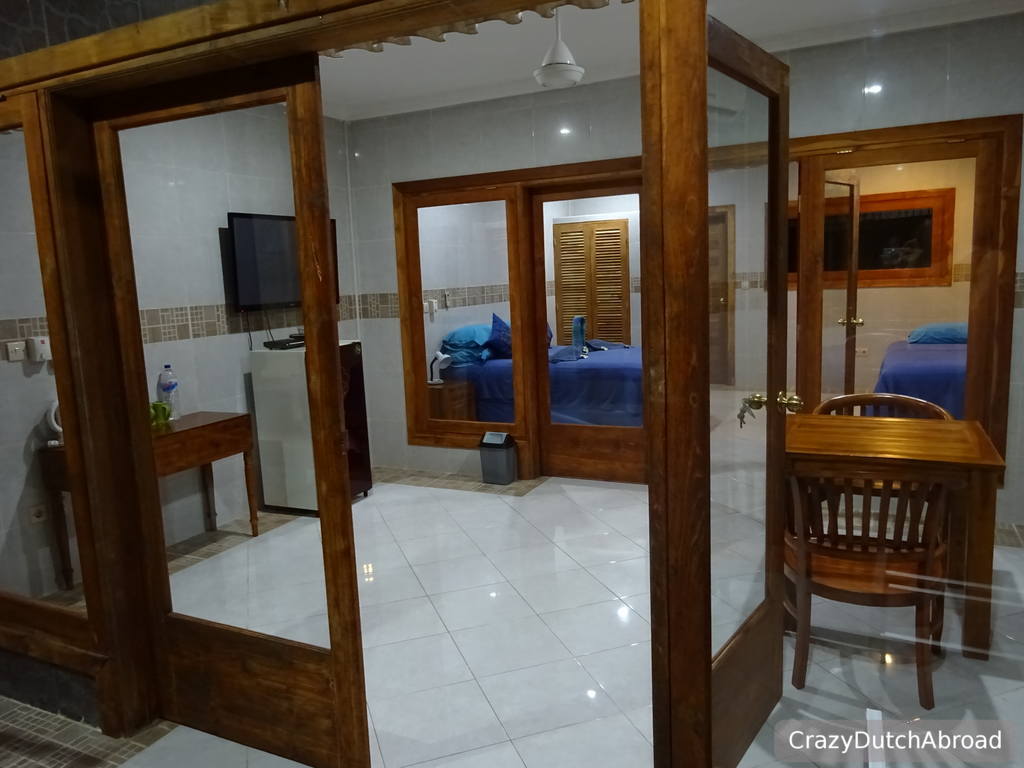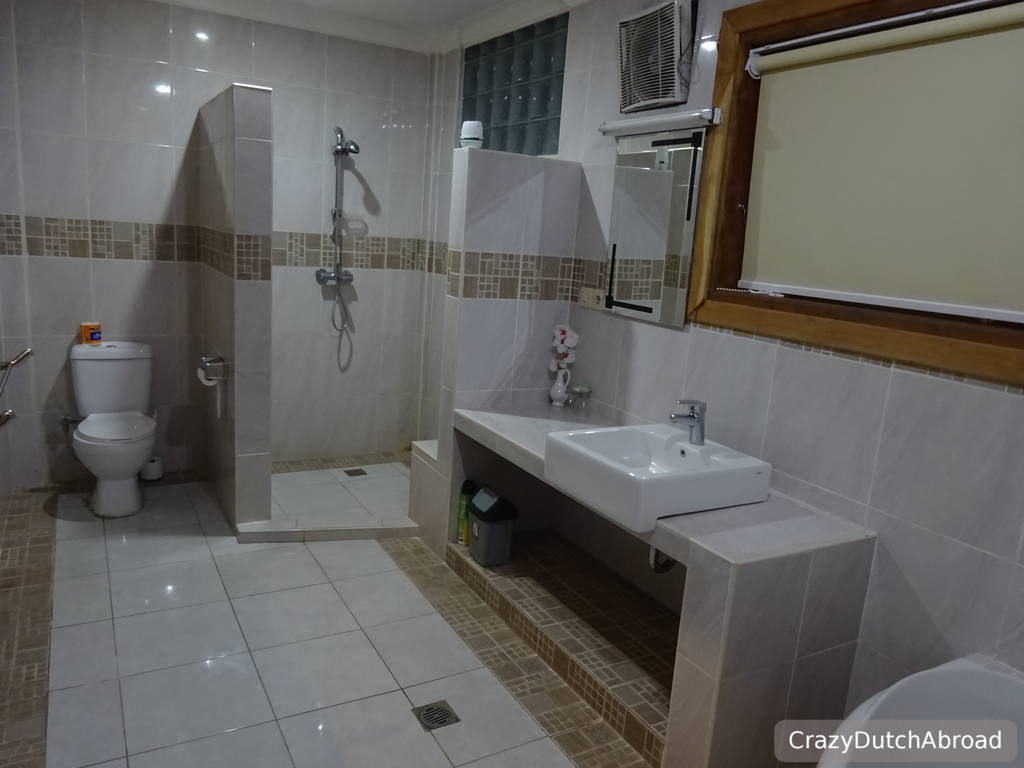 Tulamben Wreck Divers Resort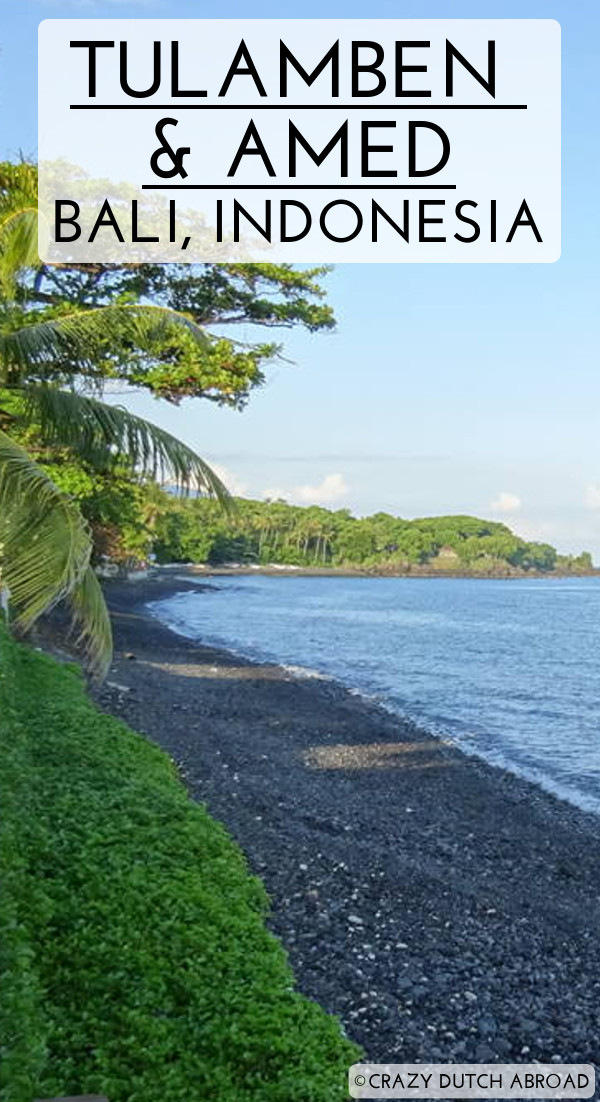 Amed
Since we went diving in Amed we got a glimpse of the town and the beach. It seemed bigger and more developed than Tulamben with more shops, hotels and restaurants stretched out along the 'main street'. The bay was beautiful, a lot of little outrigger boats were decorating the shore line. In Amed there are also black lava beaches but here it contains sand instead of rocks which makes it a lot easier to walk on.
Transportation & Internet
For information about transportation and internet/WIFI
click here!
Let me know if my travel information and tips are useful to you!
Marlies
Crazy Dutch Abroad
Other places to explore on Bali!
Selamat datang / Welcome to Bali!
The 10 must sees of Bali!
Canggu, surf's up and enjoy the beach vibe!
Sanur, a place to get comfortable and relax!
Ubud, the cultural heart of Bali!
Umalas and the rice terraces!
Share this page: