Things to do in Manado, Sulawesi
Date: June 2016
Location: Manado, Sulawesi, Indonesia
Manado is the capital of the province North Sulawesi in Indonesia. With half a million mainly Christian inhabitants it is a city without major attractions or tourism. Foreigners mainly come here for SCUBA diving Bunaken, Bangka & Lembeh (Strait) and only stop-over in Manado for last minute shopping or to catch their flight.
It is a big Asian city, not a lovely SCUBA diver town as I expected. We spent about one month in town to save some money, so let me give you some travel advice for Manado!
5 Things to do in Manado
1. Visit China town & the Arabic area!
The old center of Manado is around the river. Klenteng Ban Hin Kiong Manado is a beautiful multilevel Chinese temple you must visit here. Around the temple you can find other Chinese influences in shops, restaurants and shrines.
Klenteng Ban Hin Kiong
Across the road you will see one of the gates of the Arabic area straight away. It is great to walk around the area and look at the impressive mosque. The people are extremely welcoming and very friendly, happy that you are visiting. Just walk around Jalan Masjid Masyhurand and look at the Arabic details in the streets and on the houses. If you exit the area on the other side you will face the Jembatan Megawati bridge.
Jalan Masjid Masyhurand
2. Watch a movie like a VIP in the cinema!
Since there are many strongly air conditioned mega malls in Manado you will have enough shops to visit; Mega Mass, Mega Mall, IT Center, MTC and Mantos 1, 2, & 3 for example. MTC and IT Center are more budget malls, Mantos is more about luxury general speaking. There are several cinemas as well.
We got a recommendation for visiting the cinema XXI (21) in Mantos 3. Here you can buy PREMIERE tickets for about 60.000 per person at a separate counter. This gives you an experience like business class flying. Silver tickets in a envelop, a huge adjustable sofa, blanket and a la carte ordering food & drinks. Make sure to bring ear plugs since there is no limit on the volume here, Asian people love it as loud as possible.
XXI Premiere Cinema at Mantos 3 Mall
3. Be a photo model for one day!
Since there are not a lot of foreigners walking around town you will steel the show! Girls giggle when you pass by, boys might say "Hello Miss / Mister" to impress their friends.
People walked up to us many times asking where we were from, if they could take a picture with us, etc. It is so lovely. Here you can be a photo model for free, just be BBL (Blond, Blank & Long!)
At the Chinese temple mentioned before we encountered a group of tour guides...
4. Go to Malalayang beach for sunset drinks
When you are driving west of Manado, towards Tateli, you will find a local boulevard at the waterfront of Malalayang beach (Pantai Malalayang at Jalan Wolter Monginsidi). Here you will find many warungs lined up with tables and chairs at the waterfront and a tiny walkway from one end to the other.
Malalayang beach in Manado.
5. Get some exercise - try muay thai in Manado
If you want to try something different, visit Manado Muaythai Kick Boxing. It is located inside the Megamass Futsal hall, inside the fitness area. Here they train every Monday, Wednesday and Friday from 1700 to 1900. Expect some more photos as a foreigner training here.
Top 3 restaurants in Manado
Again I am not necessarily write down the places with the best food, but with a combination of good food AND a nice ambiance to sit down and have some drinks as well. The area I really liked for dinner is the area between MTC and Megamass.
1. Raja sate restaurant
2. Tuna House
3. City Extra
Top 3 bars in Manado
1. Djarod
2. The Club
3. Cabal
Djarod, The Club & Cabal Bar
Places to get draft beer & wine in Manado
Wine is very expensive due to the taxes. You will not find a bottle below 200.000 Rupiah and I have not found a restaurant serving by the glass either. Restaurants & bars that sell wine by the bottle: The Club, Cabal and Djarod (450.000 up). Two shops that sell wine in Manado: A small shop with a huge 24 sign on the outside charging 250.000 for AGA red, about 15 different wines not chilled stored. (Google maps; Toko Java Kharisma Central, Jl. Sasuit Tubun)
The other one, Napa Valley wine shop, is a real wine shop with a large selection of wines located inside the Mega Mall Manado, on the top floor next to the cinema. You have to go inside Haha Billiard & Bar. Here you can drink your wine as well for a corkage fee of 50.000. Haha Billiard & Bar also serves draft beer. It is inside and you can smoke here, not a cozy ambiance I would say. Other places that serve draft beer: The club, NewCABANA Cafe&resto and Club Deluxe Manado.
Accommodation in Manado
There is something strange with North Sulawesi compared to other provinces in Indonesia to my concern. Hotels are either horrible expensive for mid-range quality - you can find these online or they are mid-range priced for low quality without the possibility to book online. The (dive) resorts are quite remote located and mainly offer full-board. It is quite hard to find something below 35 euro per person per night, excluding diving, transfers, national park fees, local taxes, etc.
We stayed in four different places and each hotel has different features. In Mercure Manado Tateli we started since it was about the only affordable resort, less than 400.000 Rupiah without meals. The place is amazing but it is located in Tateli and not in town. Since we wanted to save some money this was not the best idea because the restaurant prices are high and you need to take a taxi (no motorbike rental around) to go to the supermarket or local restaurants. Good for: Sunsets by the beach, amazing swimming pool and luxury & comfort.
Mercure Manado Tateli
Accommodation recommendation:
Mercure Manado Tateli
Book with Agoda
Book with Hotels.com
Book with Booking.com
The second place we stayed was Whiz Prime Hotel, about 350.000 rupiah including breakfast. This hotel is clean and new looking. The room is not that big but it had a wonderful sea view. Right in front of the hotel there is a strip with small beach front restaurants (Tuna House!) and a huge supermarket right around the corner. We moved since there was not really a place to work on the laptops, the restaurant was only open for breakfast. Good for: Perfect location, comfortable and great sea view.
Whiz Prime Hotel Megamas
Accommodation recommendation:
Whiz Prime Hotel Megamas, Manado
Book with Agoda
Book with Hotels.com
Book with Booking.com
When we got back from
Bitung
we stayed in Manado again. This time we thought we found a good and cheap place, Quint hotel, well it was cheap... It is an old hotel and the room was not clean. The worst thing is that there was no window or let's say natural light. This is great if you are on a real budget, it includes free breakfast for about 200.000 Rupiah. Good for: Saving money!
Quint hotel.
Accommodation recommendation:
Quint hotel, Manado
Book with Agoda
Book with Booking.com
So here is my recommendation if you want something of everything. It is right in the middle of town, comfortable, spacious rooms and the restaurant is good with normal hotel prices (nasi goreng + large Bintang 85.000).
Gran Central Manado
Transportation in Manado
There are plenty options for Transportation. The cheapest is taking the little blue buses, micro buses. They cost around 4.000 Rupiah per person around the center, expect some 'foreigner commission'.
With the taxis it is quite easy, everyone works with the meter and they all work the same - do not worry. Half an hour is about 50.000, the minimum amount you pay is 25.000. You can call for a blue bird taxi but you do not seem to order them this way. The operator calls you back when there is a taxi around your given pick-up point and asks if you are still interested... After 9 PM it is quite hard to call one but the blue buses are still around.
SCUBA diving
Visit my SCUBA blog for information about diving in Lembeh Strait.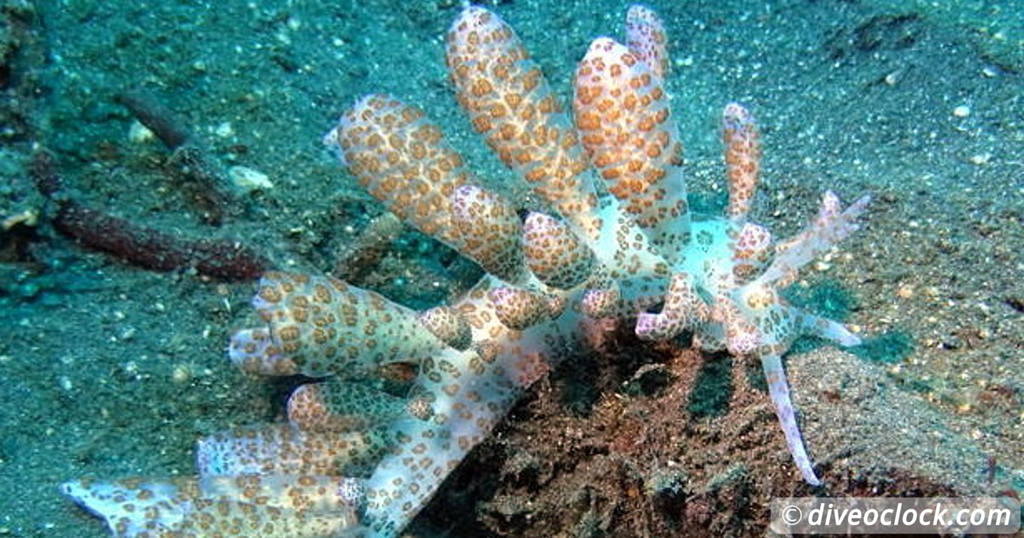 Click here for SCUBA diving in Lembeh Strait!
Let me know if my travel information and tips are useful to you!
Marlies
Crazy Dutch Abroad
Share this page: