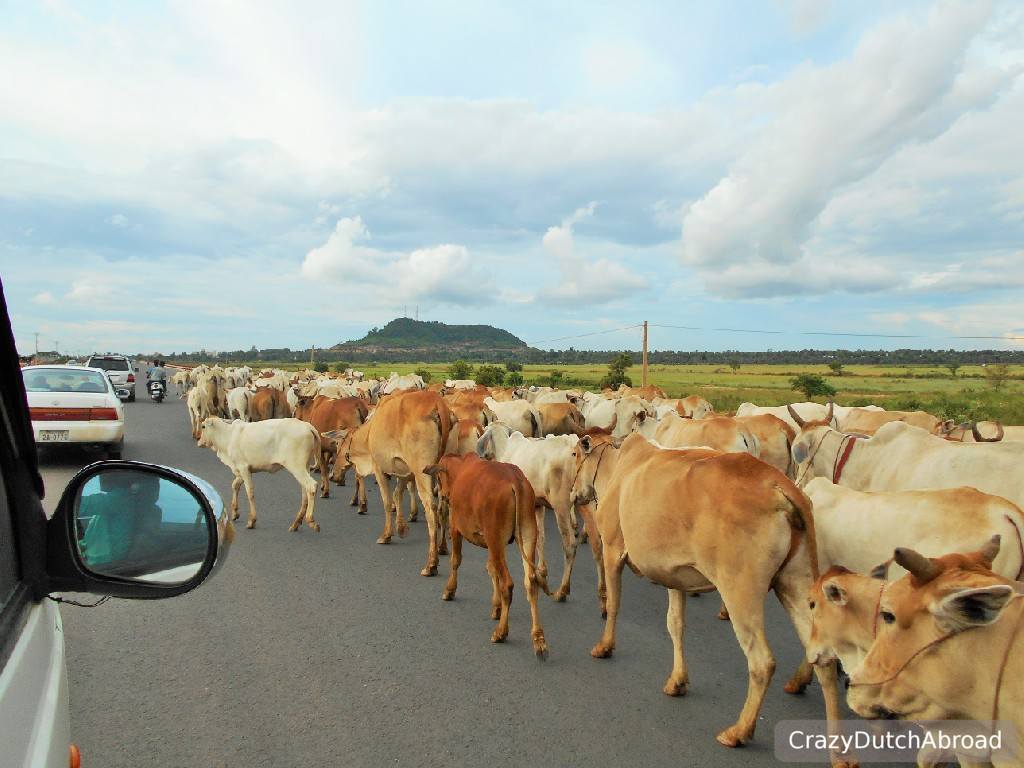 Road trip Sihanoukville - Phnom Penh - Siem Reap, Cambodia
Date: August 2015
Location: Sihanoukville -> Phnom Penh -> Siem Reap, Cambodia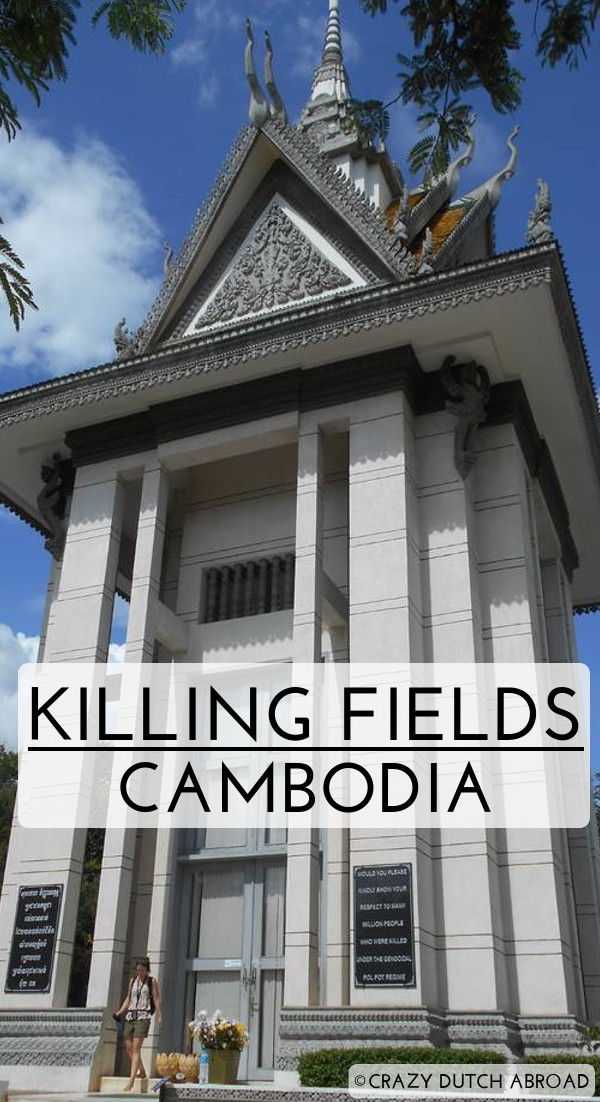 If you're in Cambodia, you will have to learn more about the horror of the Khmer Rouge. When visiting the killing fields of Choeung Ek you will get an audio set to walk around and listen to all the stories at your own pace. It is not a 'nice' thing to do but it definitely changes your perspective of the Cambodians and it is an important part of their history.
By driving through the country side, especially from Phnom Penh to Siem Reap, you can see an impressive red dirt landscape and lots of green (rice) fields. It's a beautiful way to discover some rural sites and old-school farming activities. Watch people on motorbikes doing things like feeding their children, calling by mobile phone, transporting amazing objects (long and/or wide), etc.
Do's:
Go to the Killing Fields to learn about the history of the Khmer Rouge, their brutal ways of executing will make you shiver;
Be careful with all the cows around when driving, they are able to take over the roads easily;
Watch all the scarecrows in front of the houses, sometimes with massive (fake) guns or holding other weapons;
Try some of the local delights like fried grasshoppers, if you dare.
Don'ts:
Forget to make sure you drive to the 'right' killing fields, there's the Tuol Sleng Museum and the Choeung Ek killing fields;
Be surprised if you see more than three people on a motorbike;
Think your driver will speak English and explain you things, they are only there for driving you from A to B;
Take breaks at big touristy restaurants along the way, go for the local cheap hawker stalls/markets or small restaurants.
Some impressions of the road trip: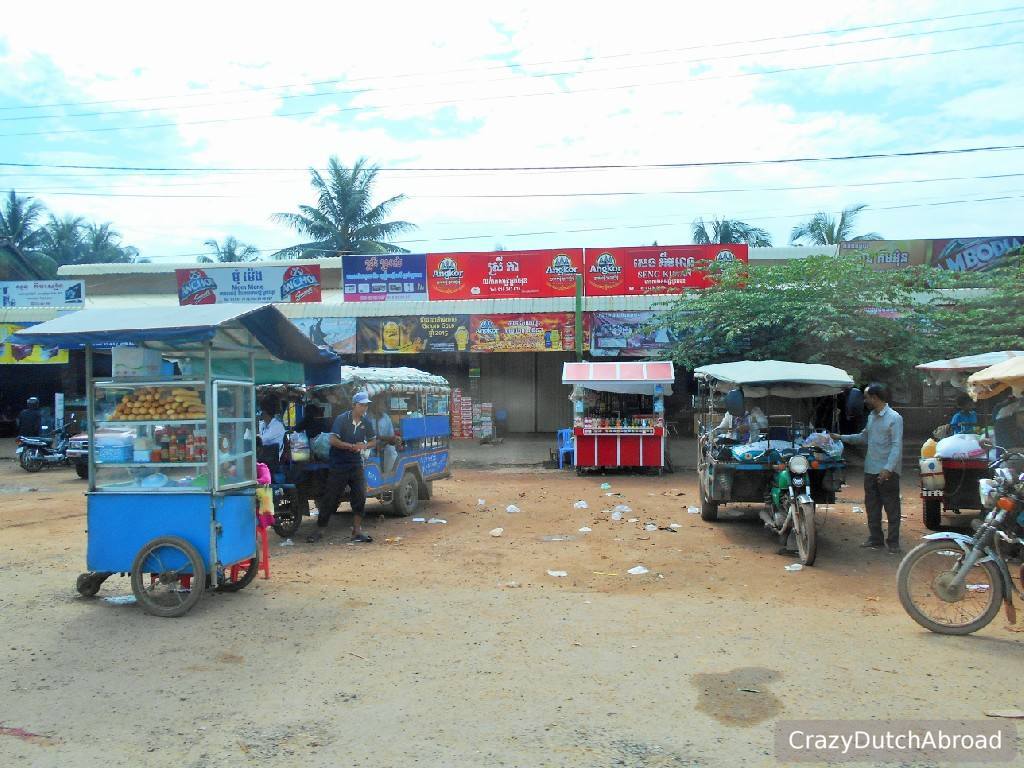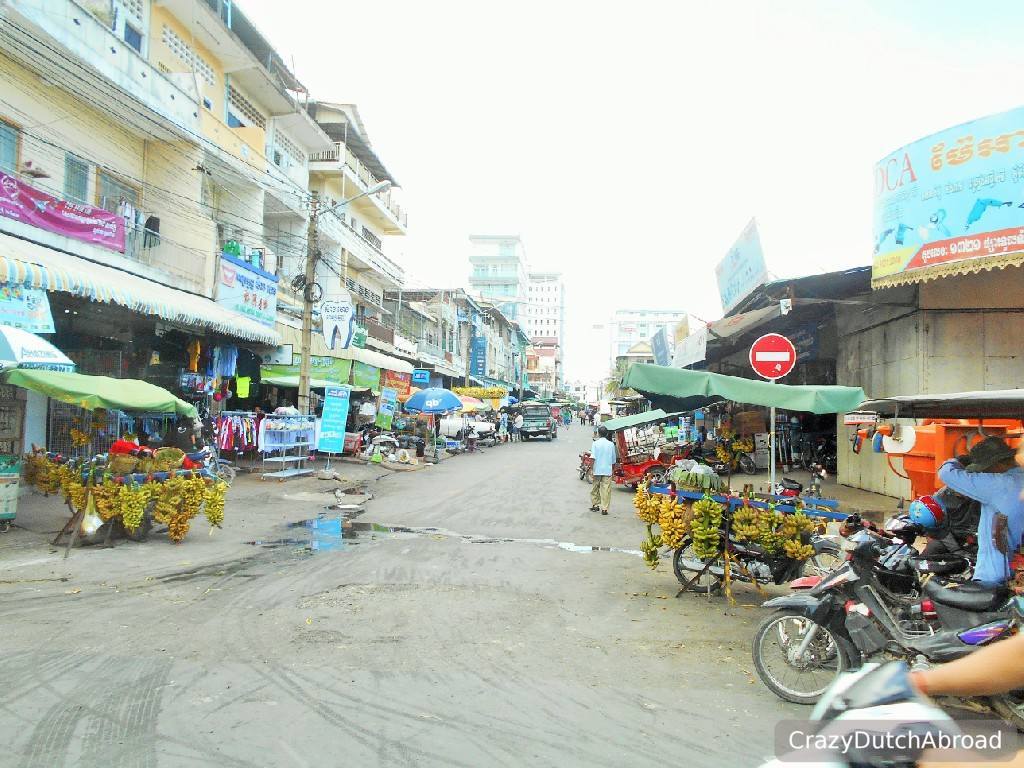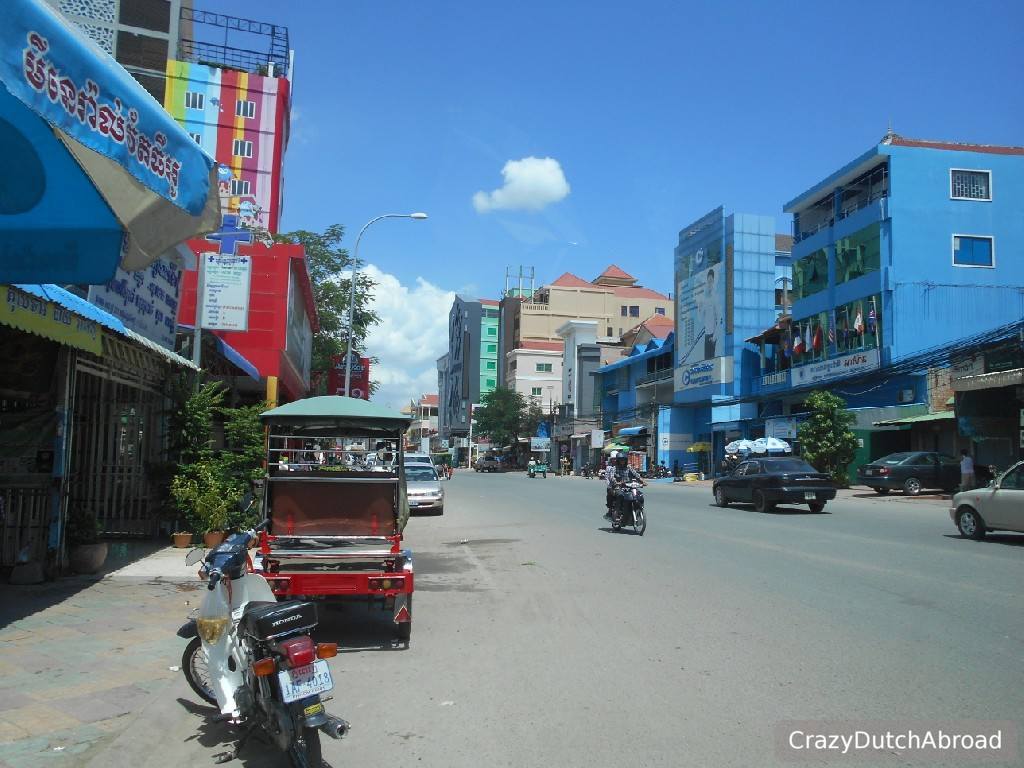 Sihanoukville to Phnom Pehn.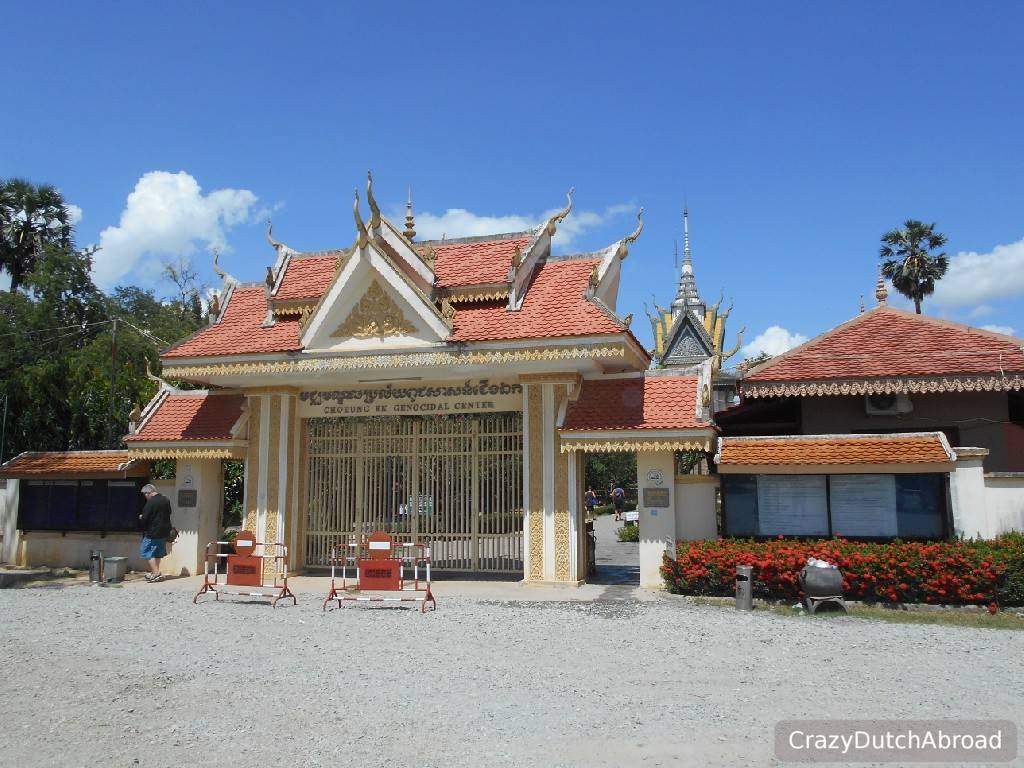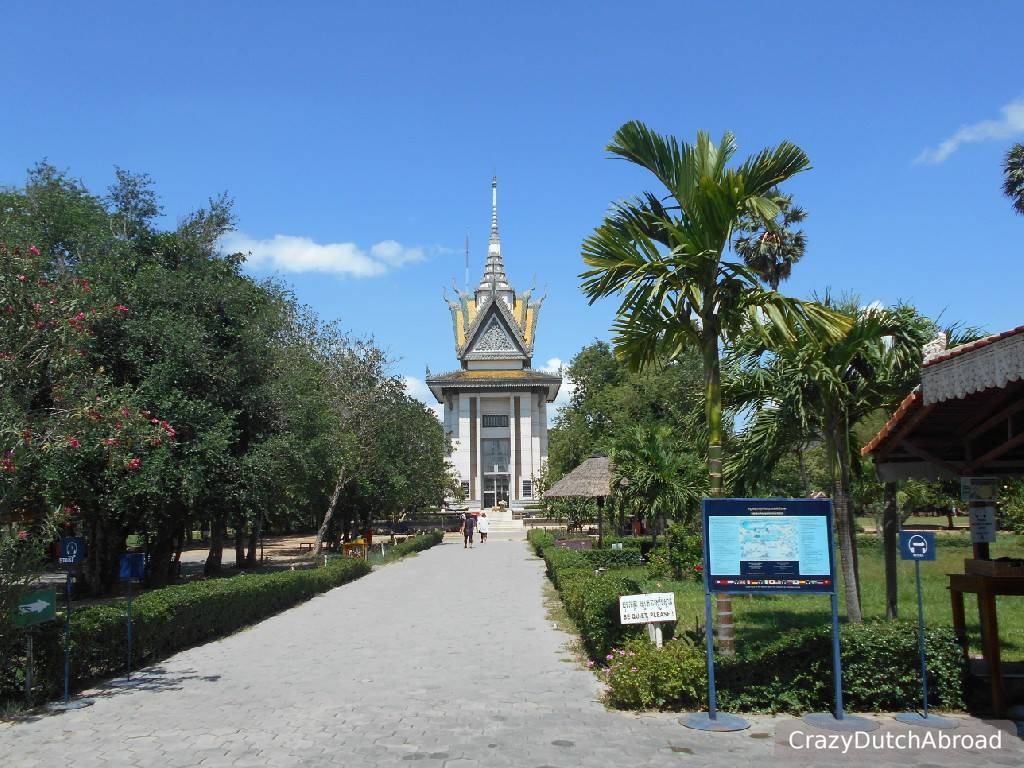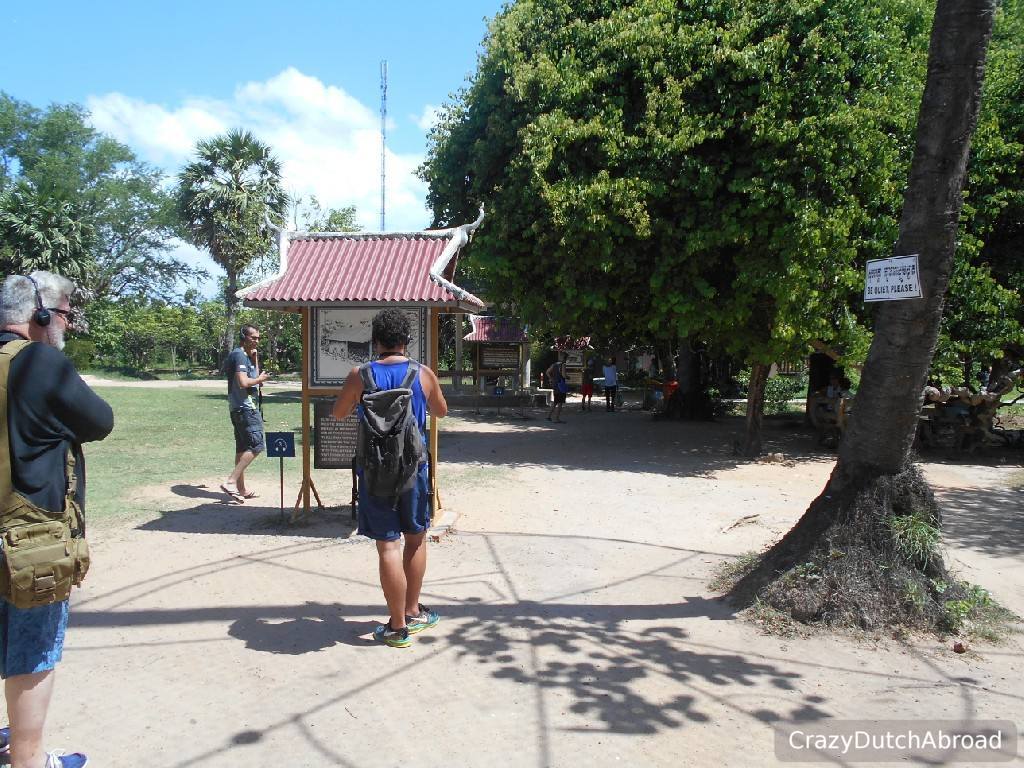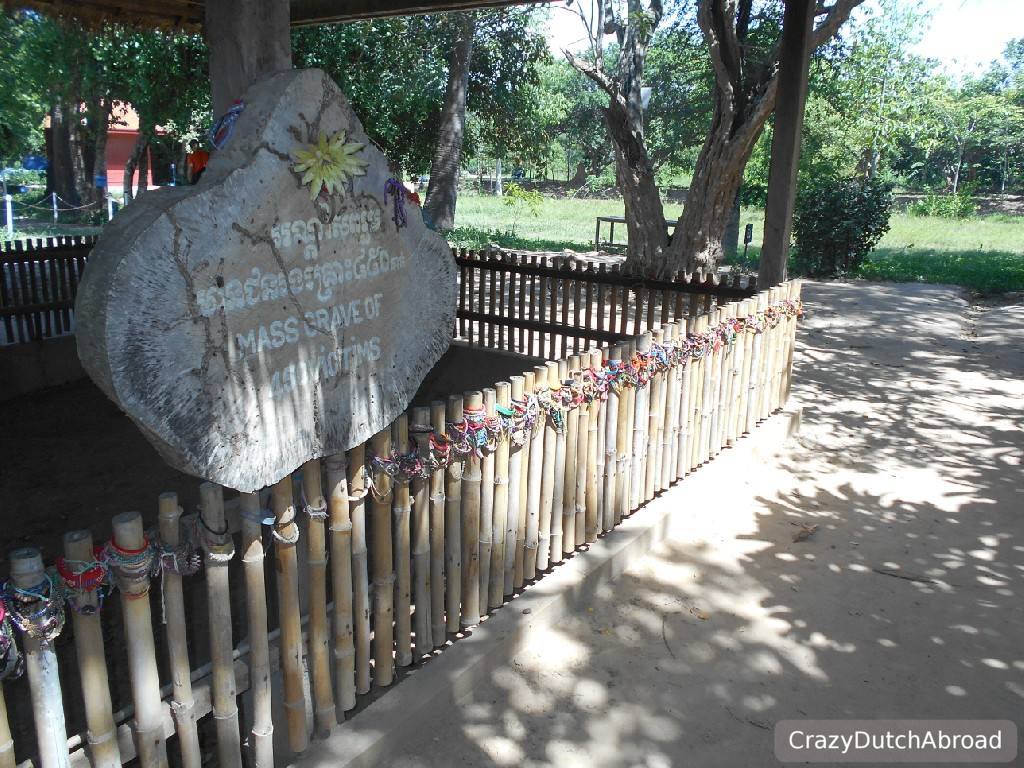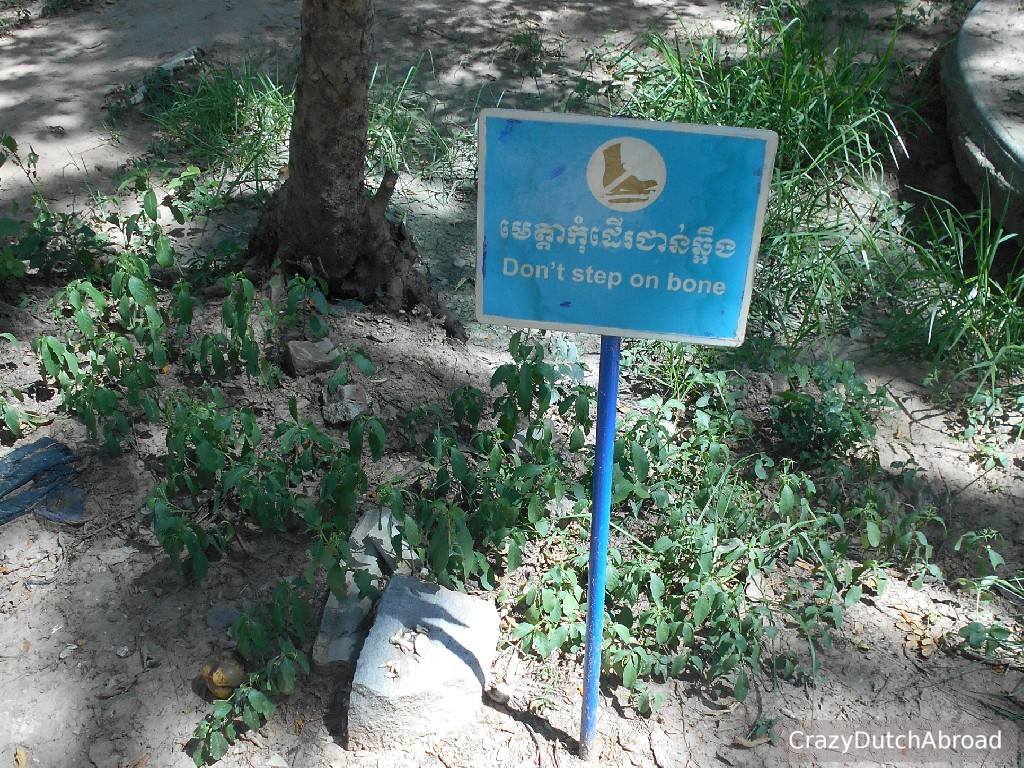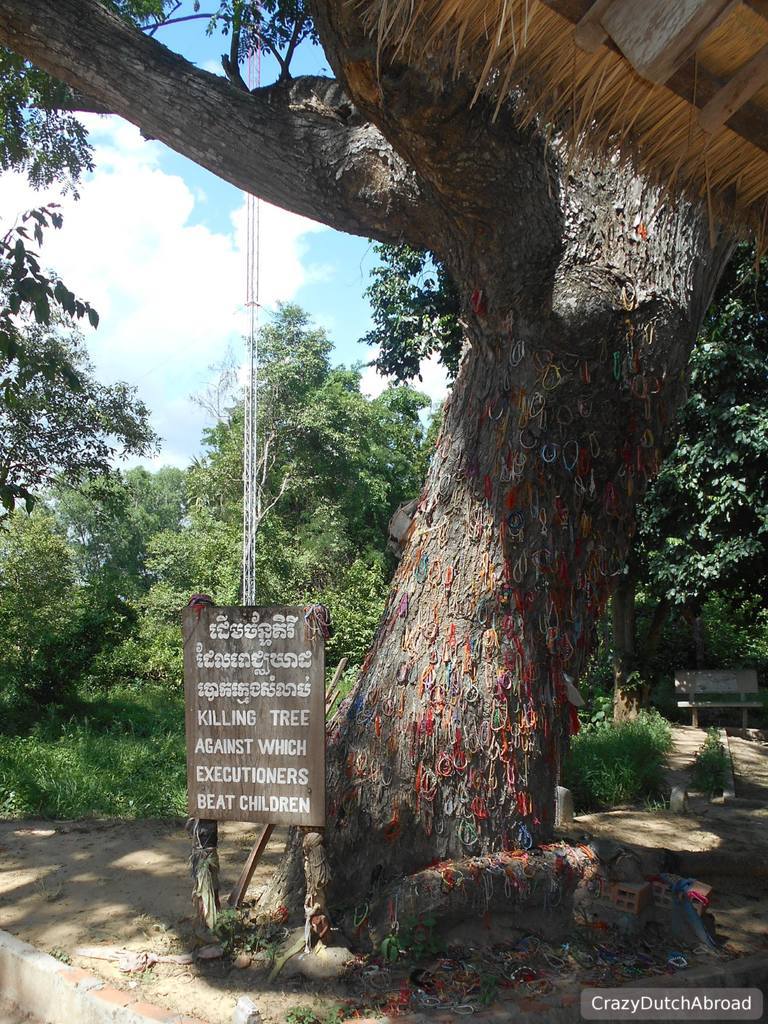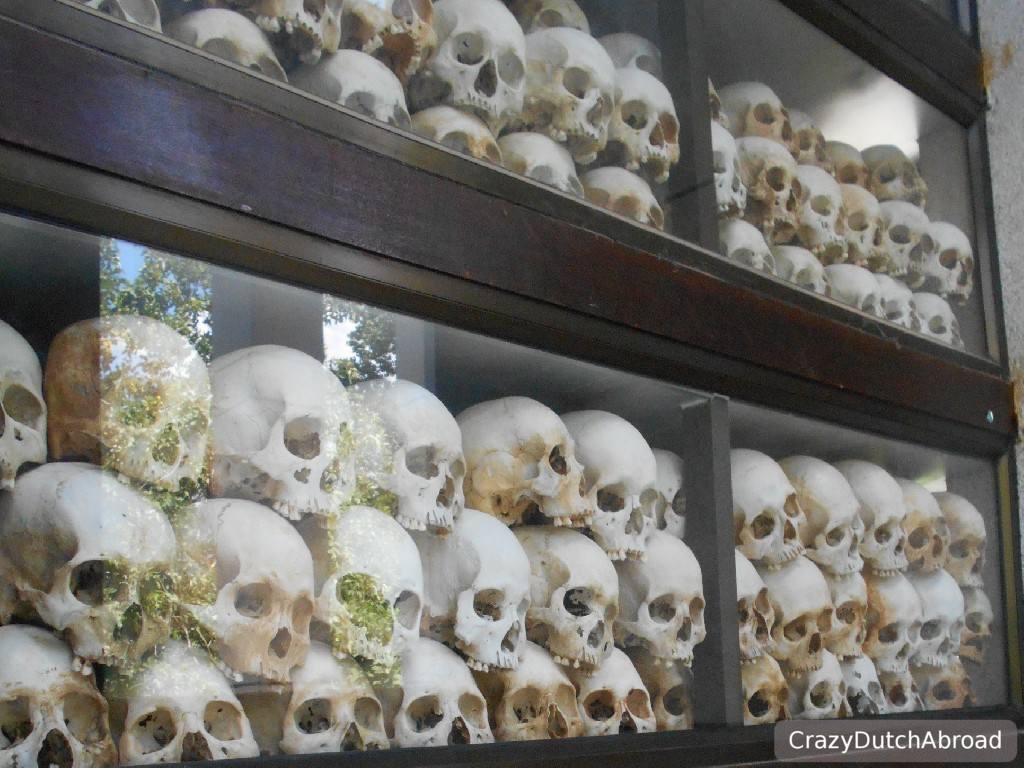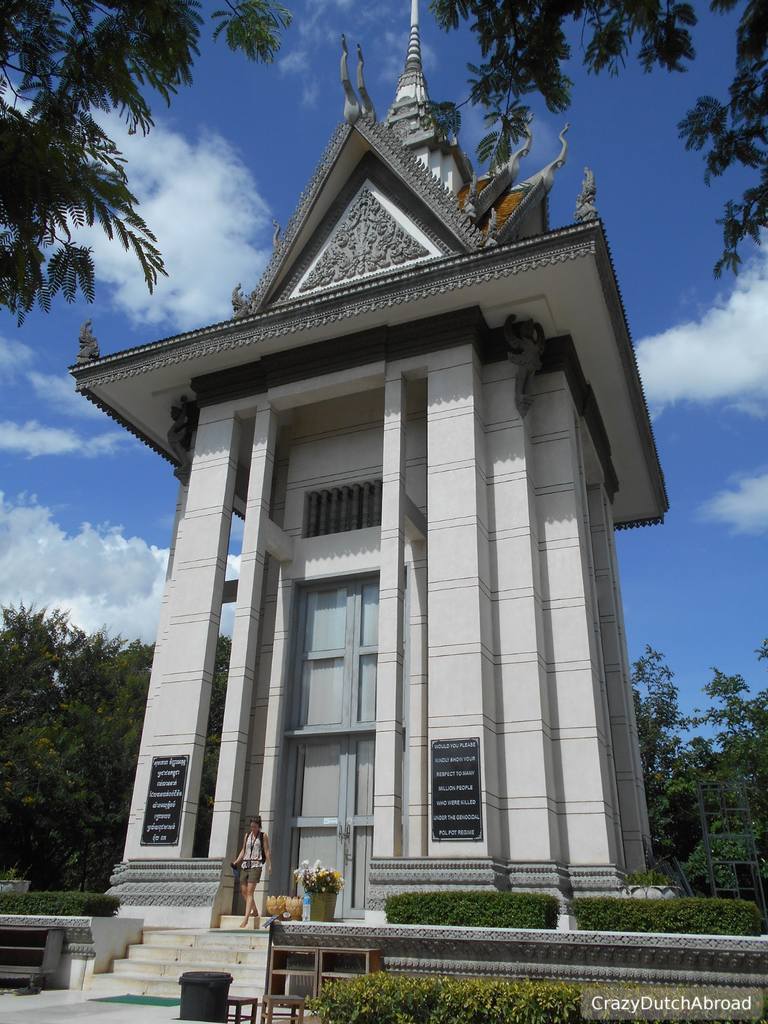 Killing fields of Choeung Ek.
Scarecrow (Cambodian Ting Mong) in front a house to keep the evil spirits out.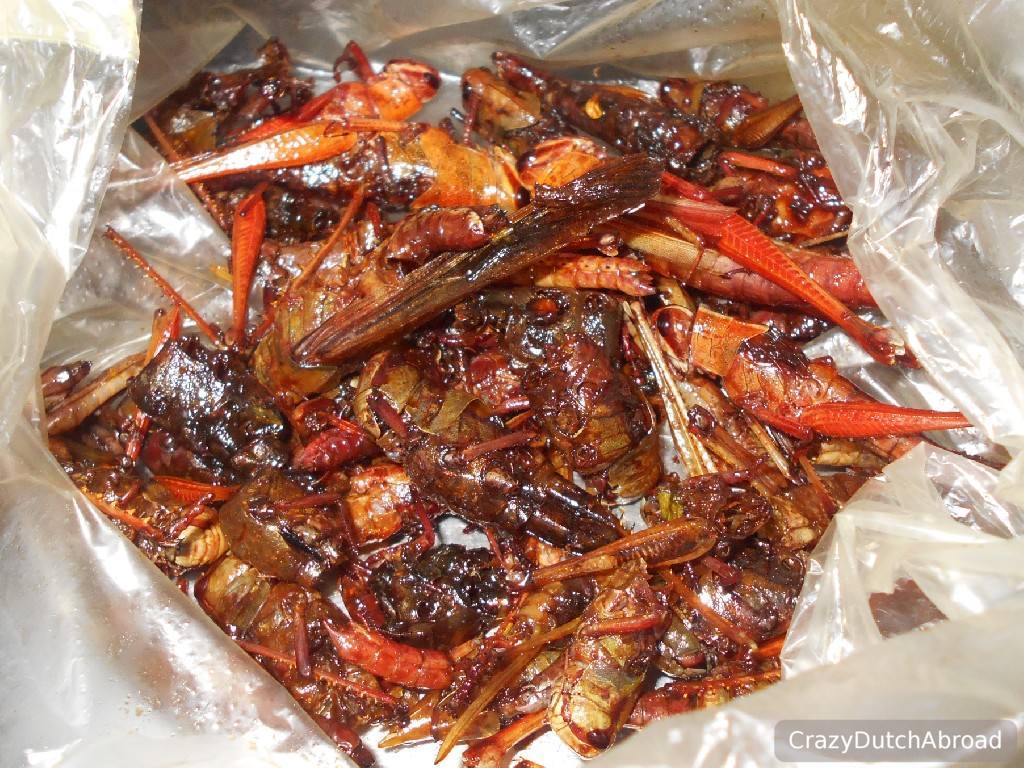 Eating grasshoppers.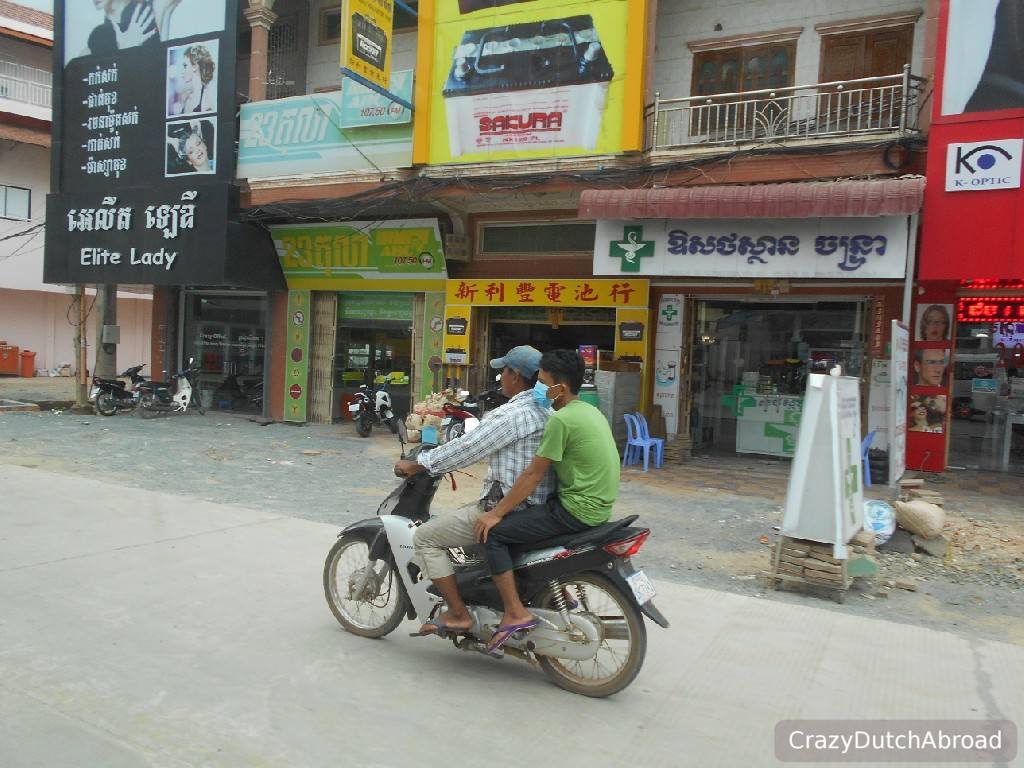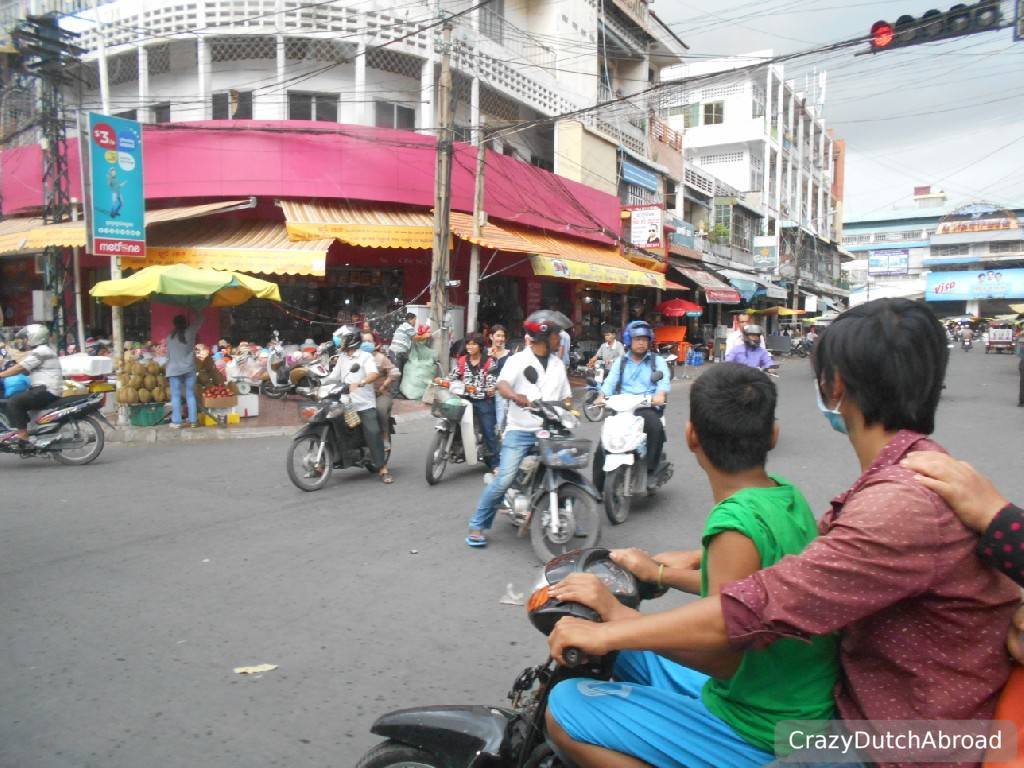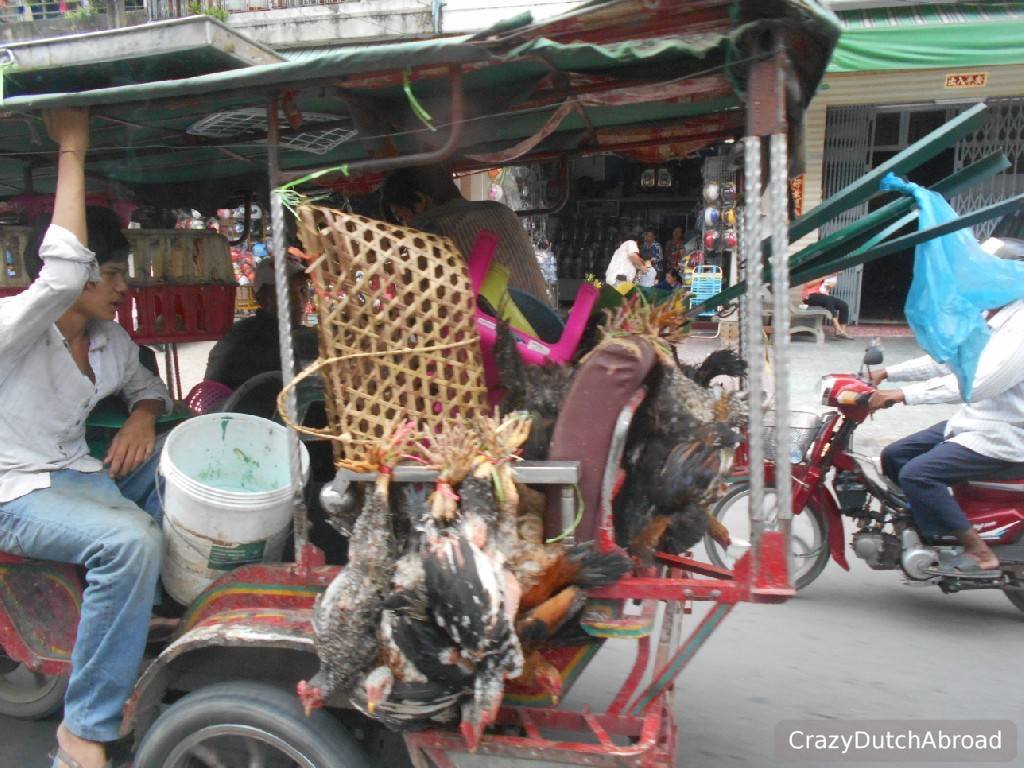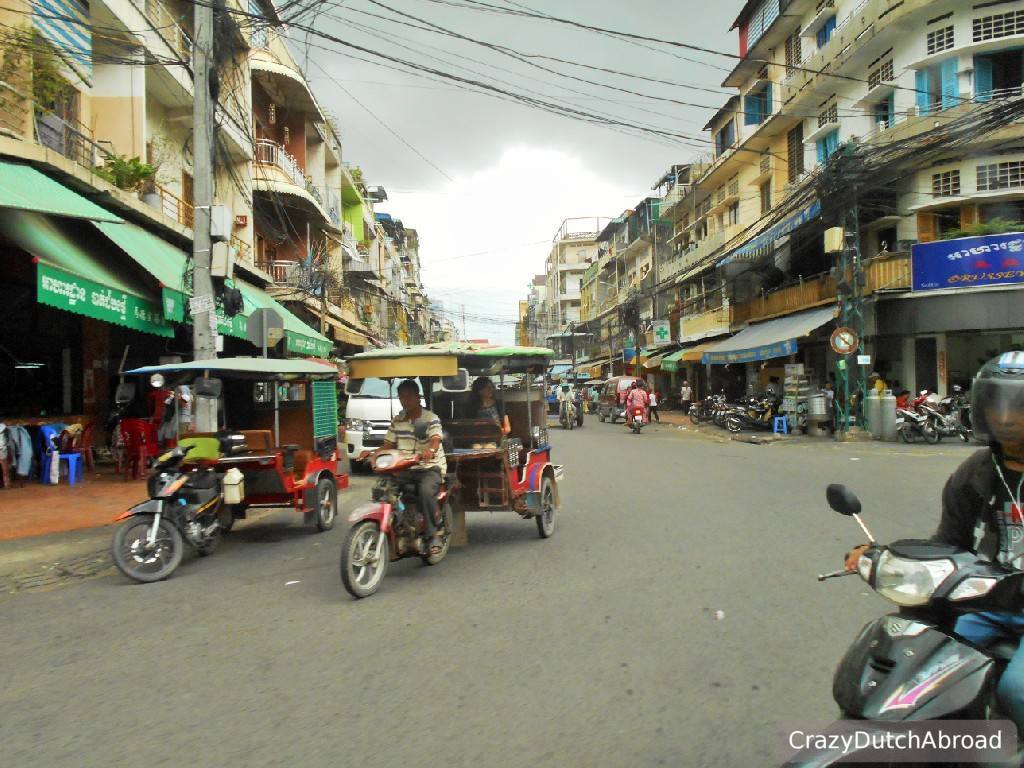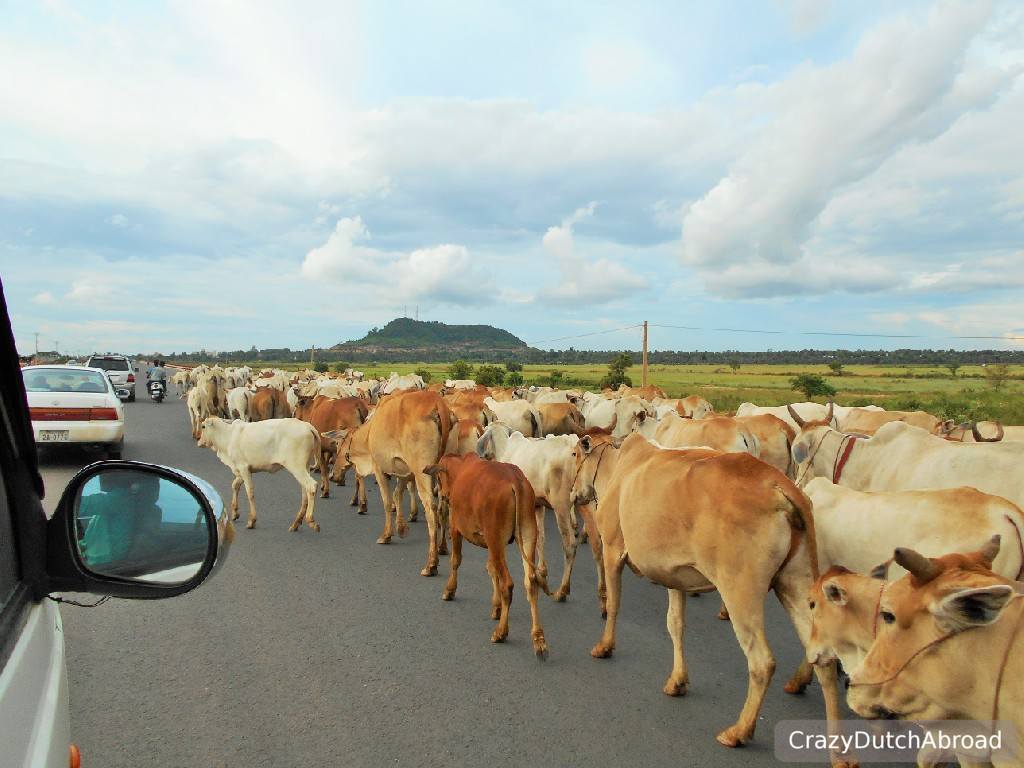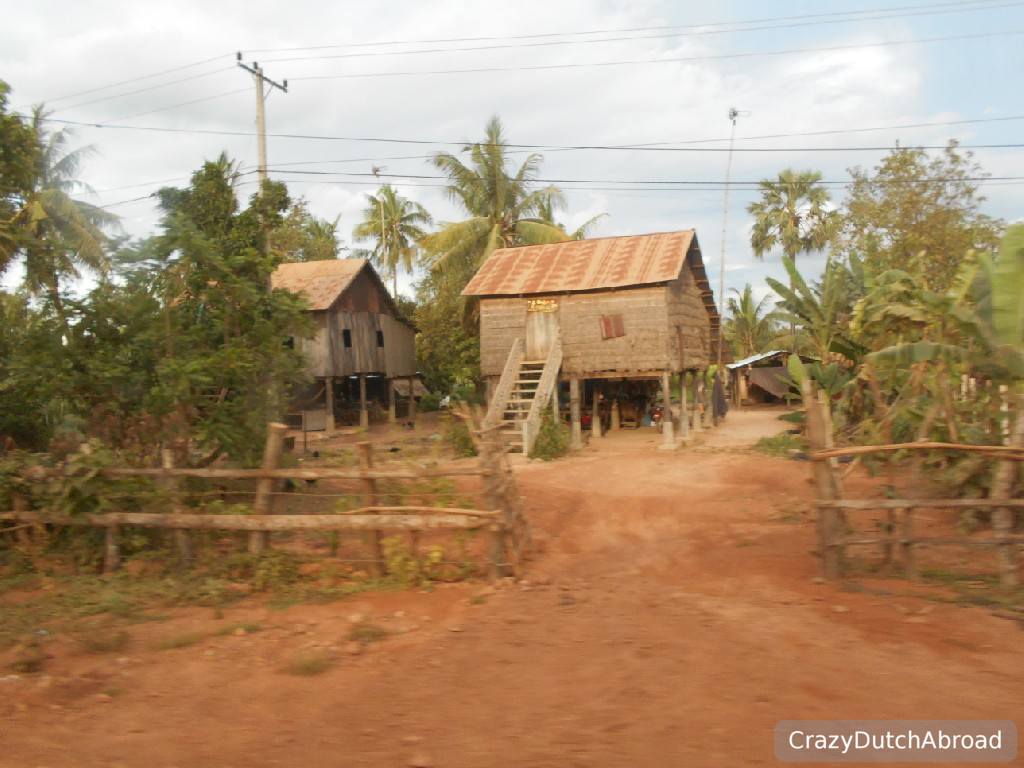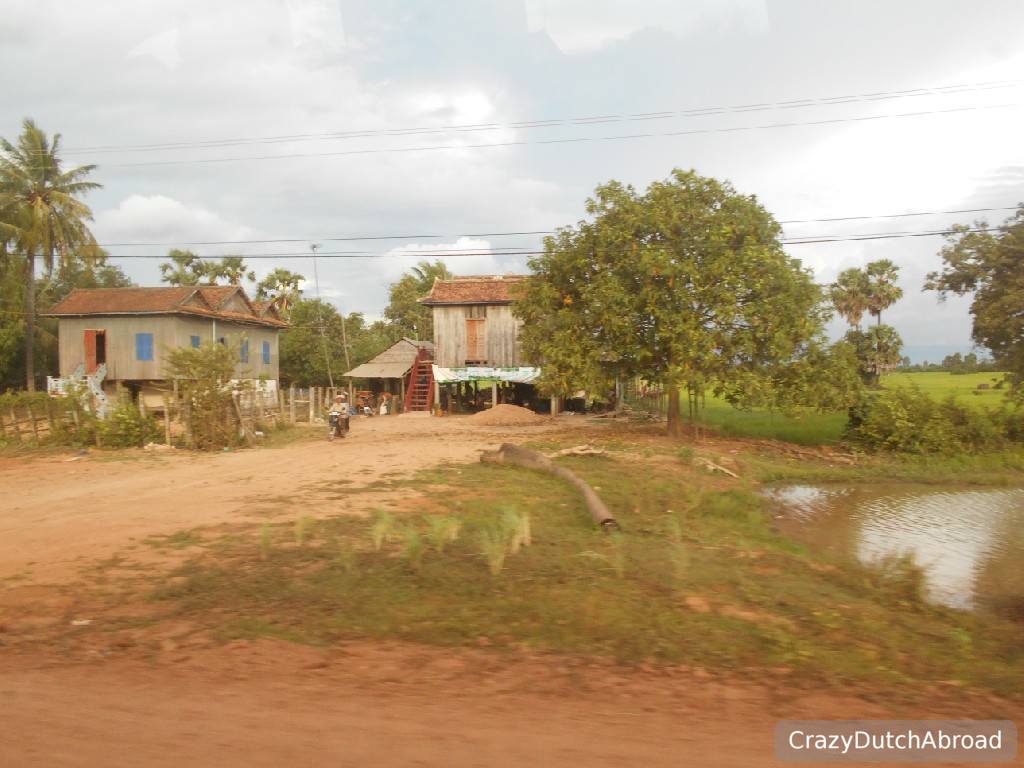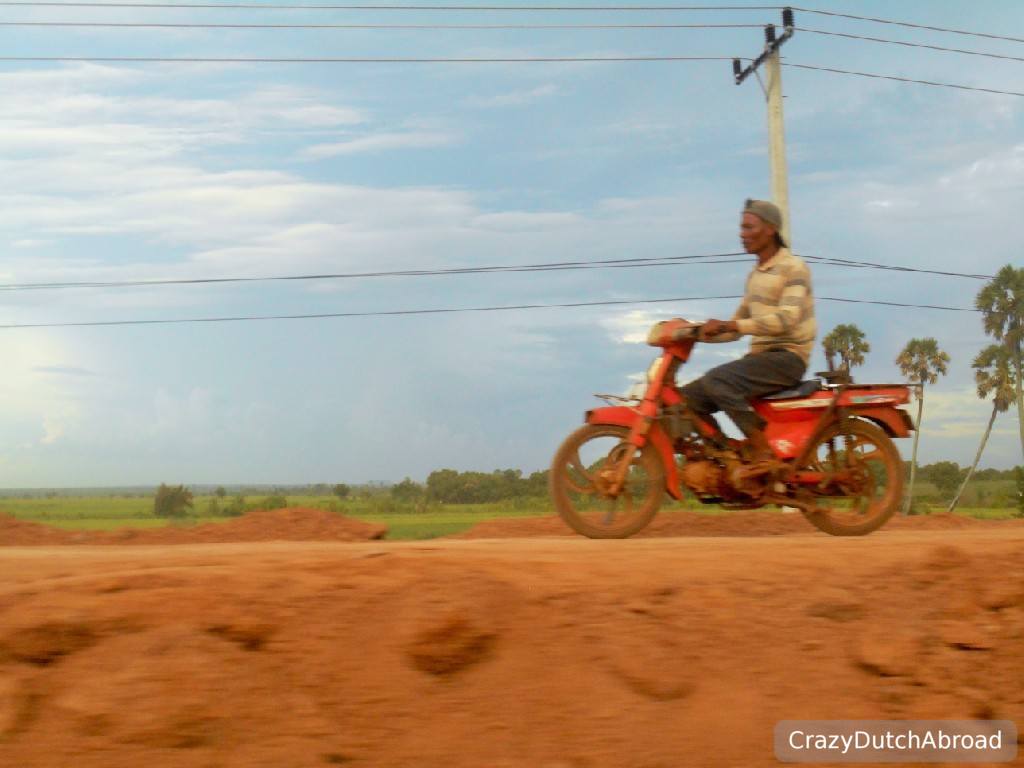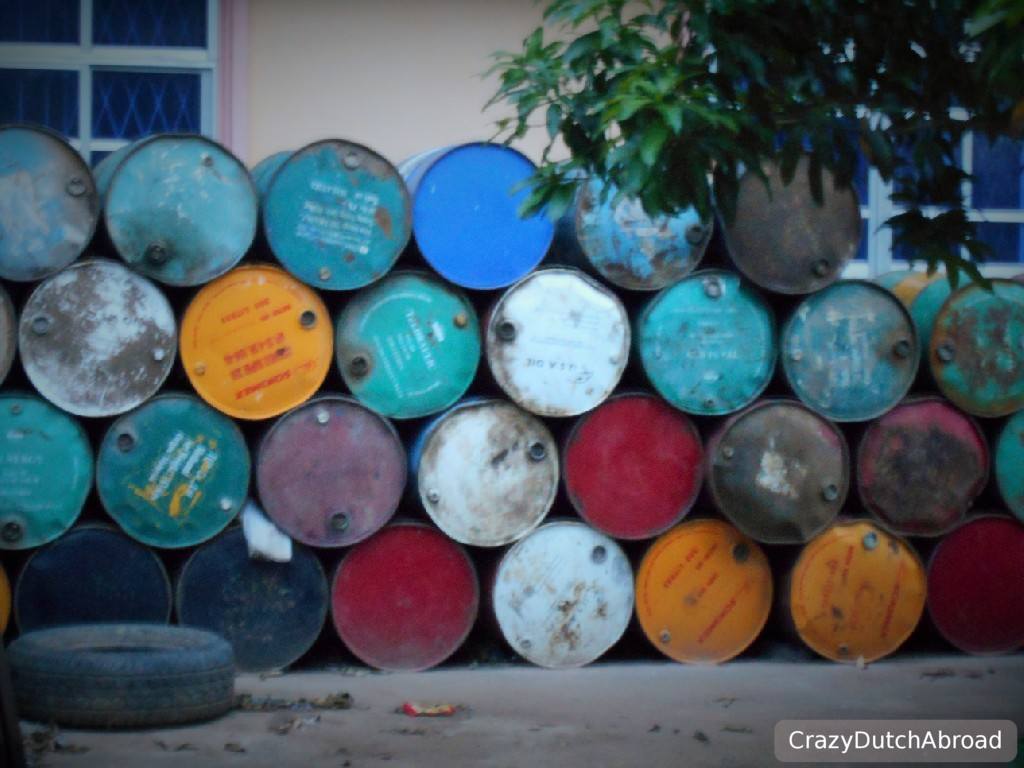 Phnom Pehn to Siem Reap.
Share this page: