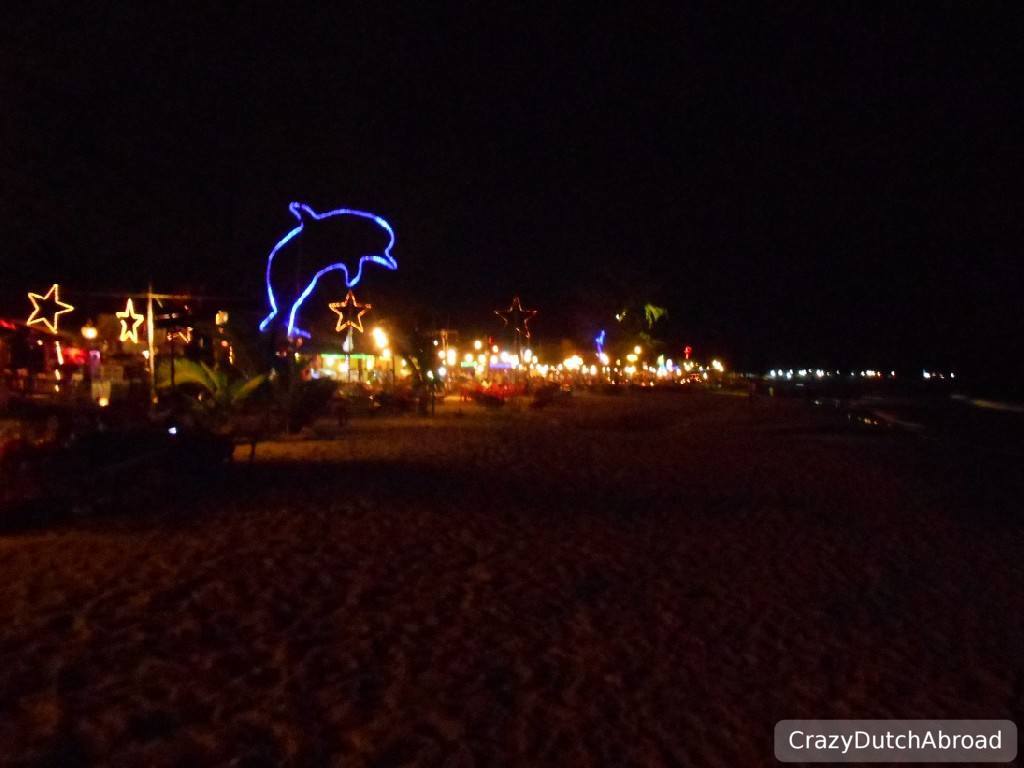 Sihanoukville, Cambodia
Date: August 2015
Location: Sihanoukville, Cambodia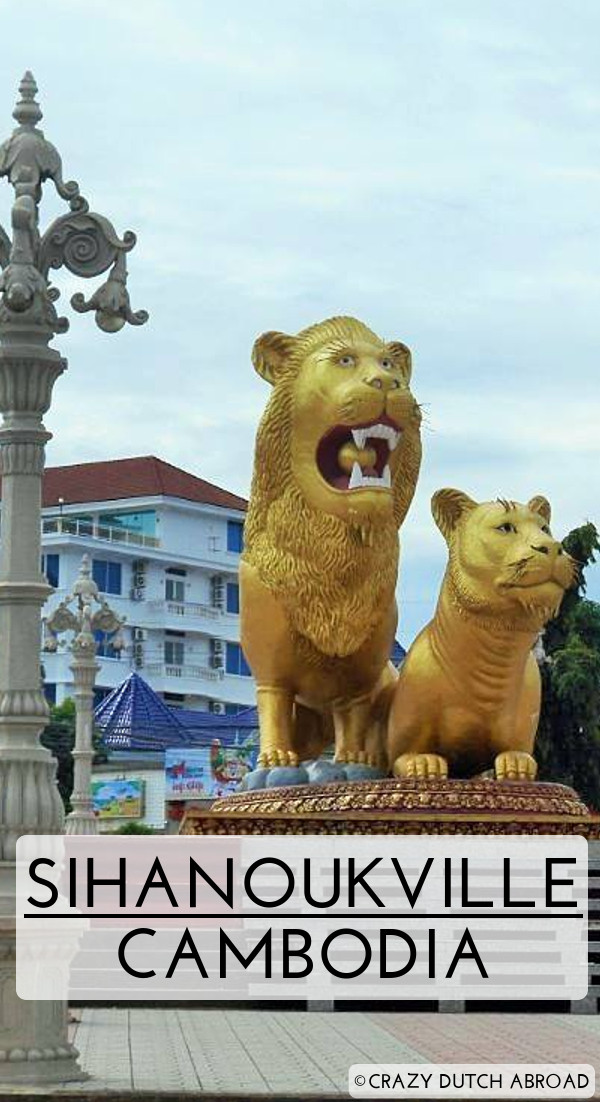 By taking a minibus from Ha Tien, Vietnam, to Sihanoukville you'll discover a new way of border crossing. If you want a quick entry you'll have to pay extra here and there. Don't worry, the driver/guide will make sure you won't miss any chances. Especially the medical check for one dollar, done by a guy dressed up like a doctor, is funny. If the gun-style infrared thermometer that will been pointed at your forehead gives the right temperature you'll get a clearance form. Make sure to take it to the doctor in case of emergency.
Sihanoukville is a backpacker place with beautiful white sandy beaches. At Serendipity beach the party starts at sunset. Tikki torches, colorful LED-lights and pumping music from every bar will create the scenery. You can buy fireworks, lucky balloons and woven bracelets from children. Simply saying "No" doesn't do the trick. Most vendors will keep standing right next to you asking you questions like "Why you don't want to buy?", "Maybe buy for a friend?" or "If you want, you buy it only from me right?". Luckily I picked up the hand signal for 'no' (or something like that). You'll have to twist your hand like you're changing a light bulb with fingers up.
Do's in Sihanoukville:
Drink rum from a coconut at one of the many beach bars around Serendipity beach;
Try a traditional khmer massage if you can handle a really strong massage, you'll probably get a uniform to wear;
If you're moving on to Koh Rong & Koh Rong Samloem, bring cash - there's no ATM's on the islands;
Stay at Beach Club Resort and enjoy their big breakfast in the morning.
Don'ts in Sihanoukville:
Miscalculate on the Cambodian Riel if you can't pay in dollars, some vendors like to make some extra money;
Leave without trying some fresh seafood from the BBQ along the beach;
Forget to bring enough dollars (in cash) if you're arriving from Vietnam (Ha Tien), a 'quick' entry will cost you more...;
Get to close to the fireworks on the beach, the wind and sand changes the pots angle quite often.
Some impressions Sihanoukville: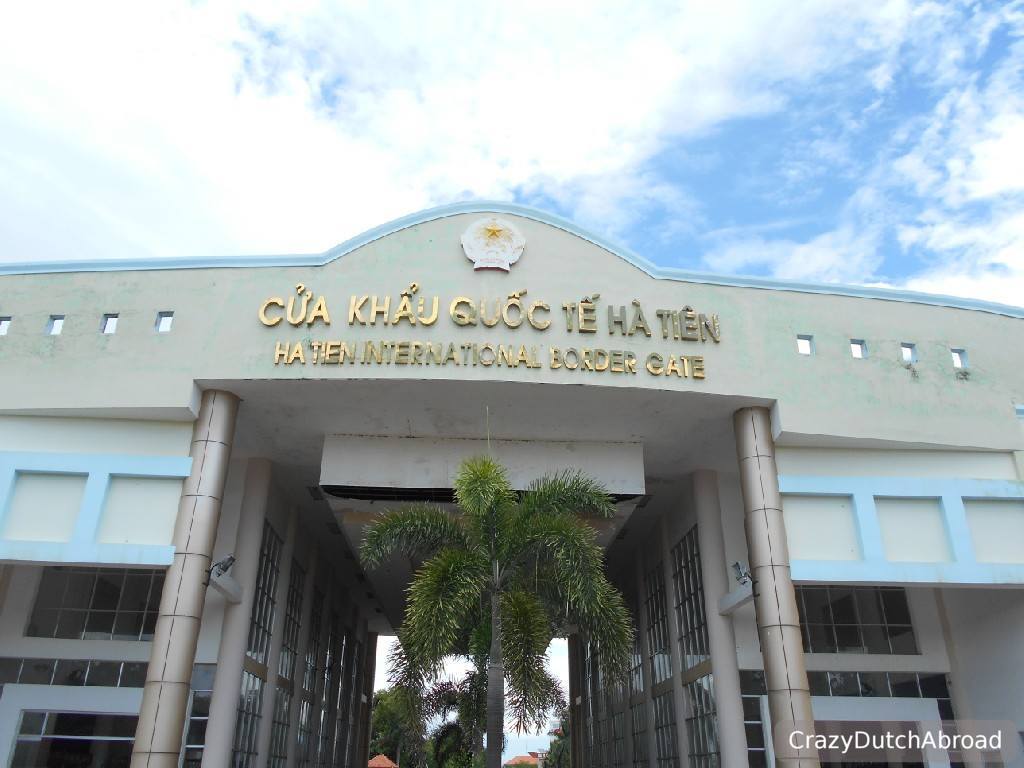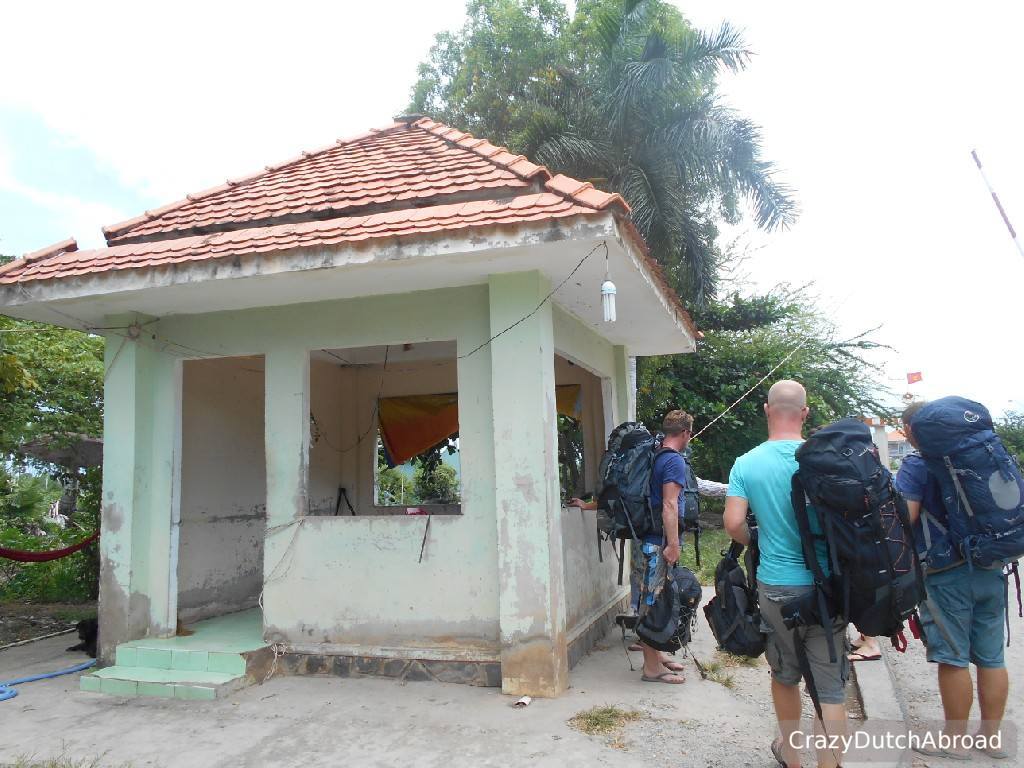 Border crossing Ha Tien.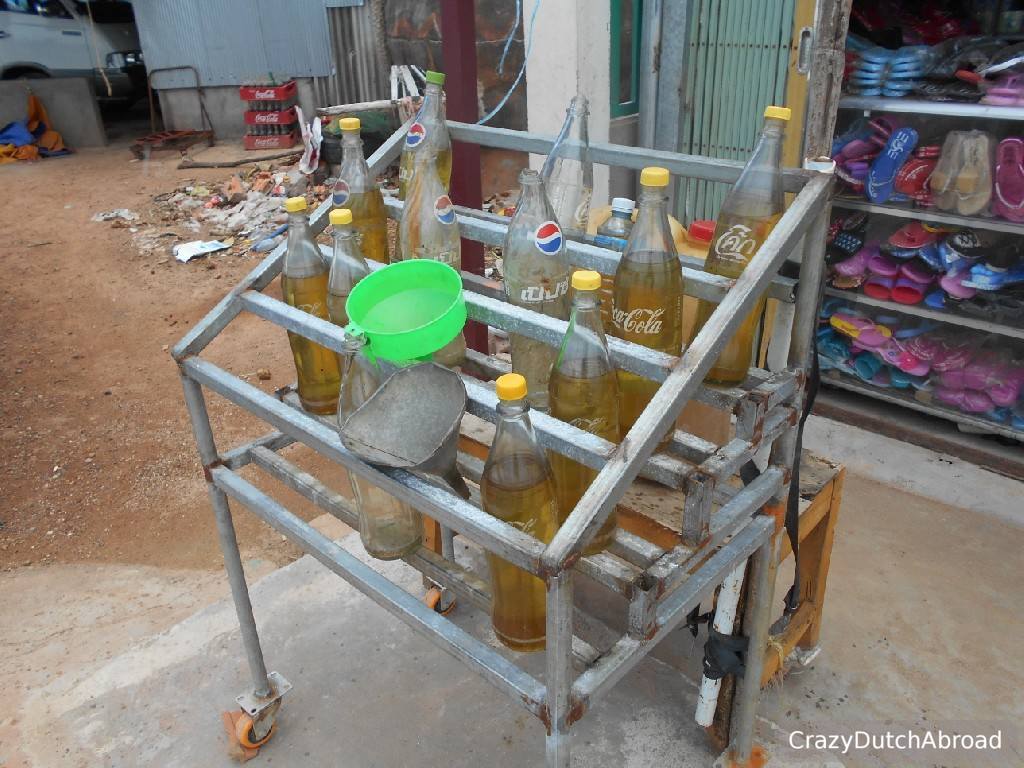 Gazoline.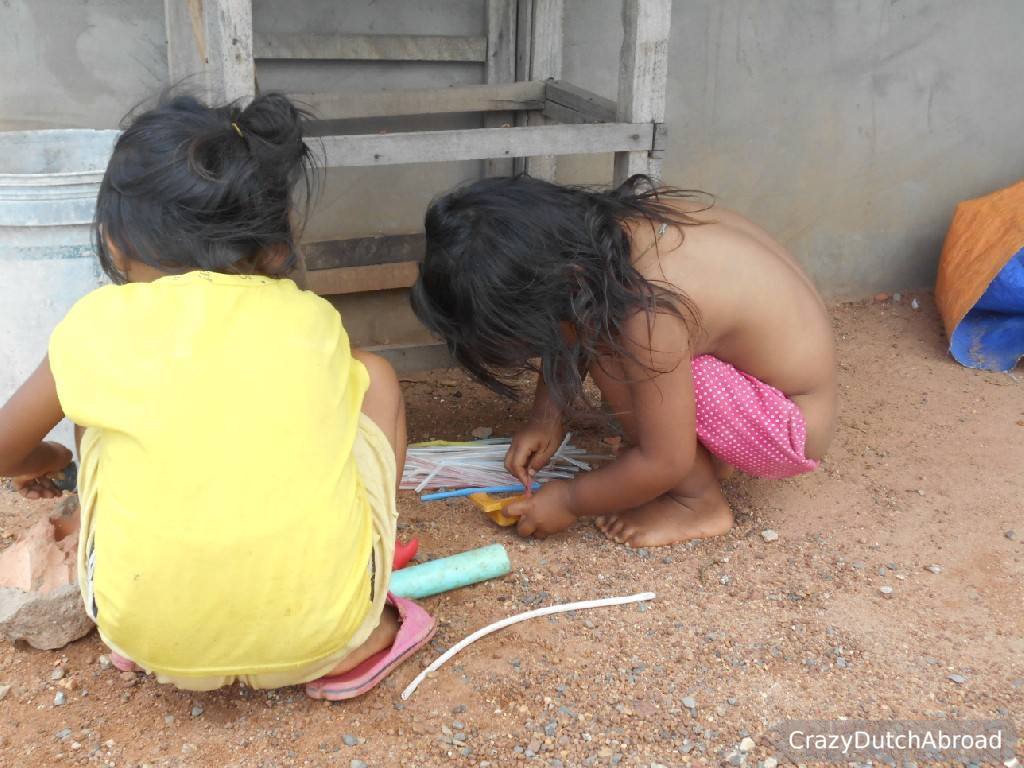 Children playing with straws.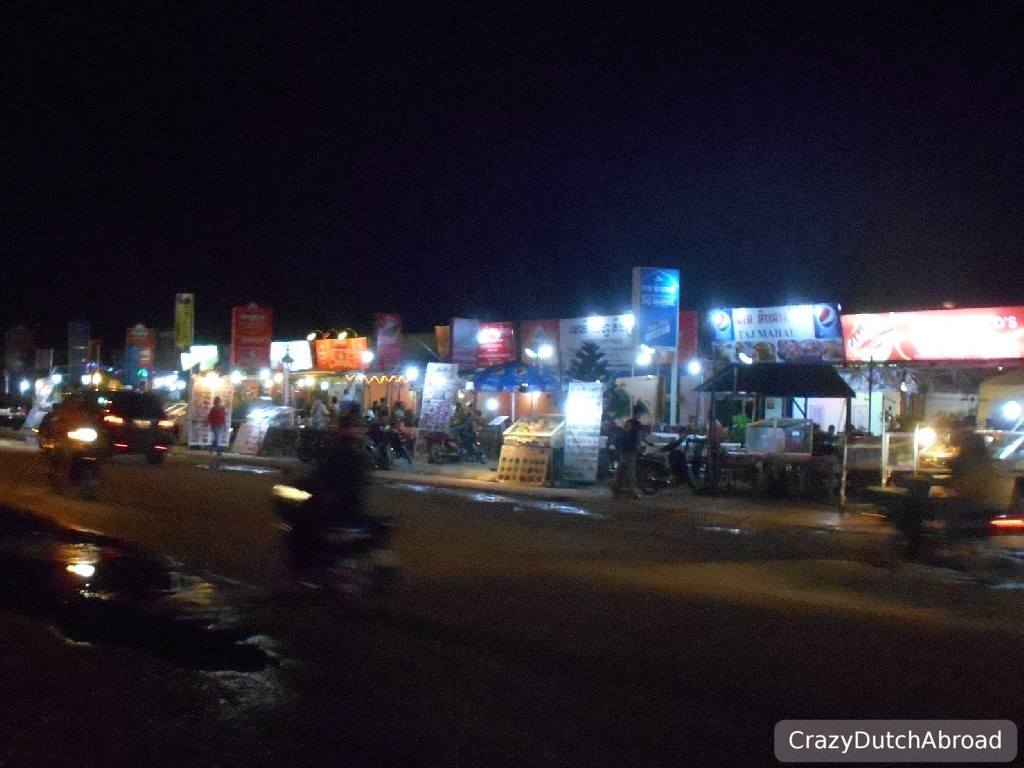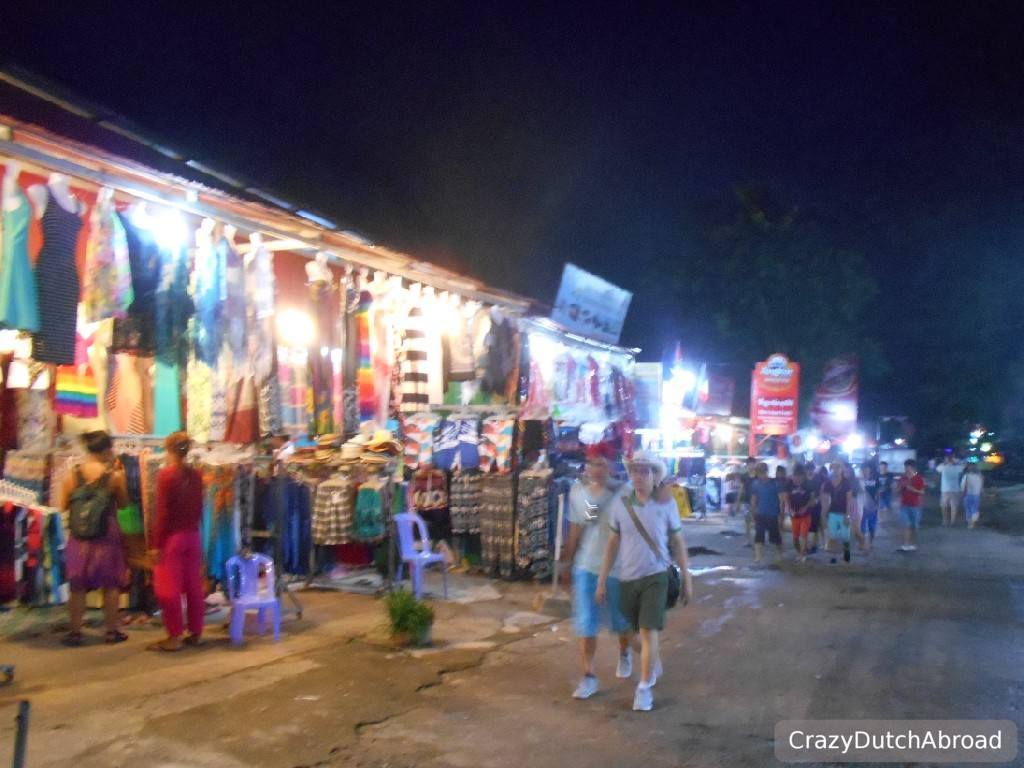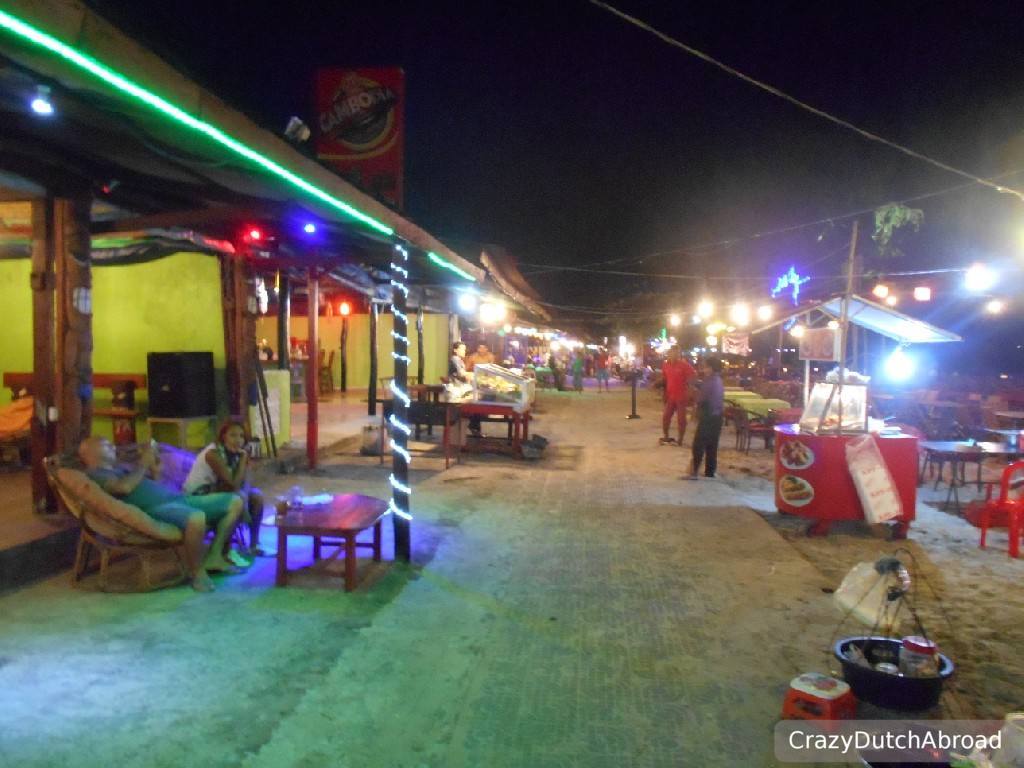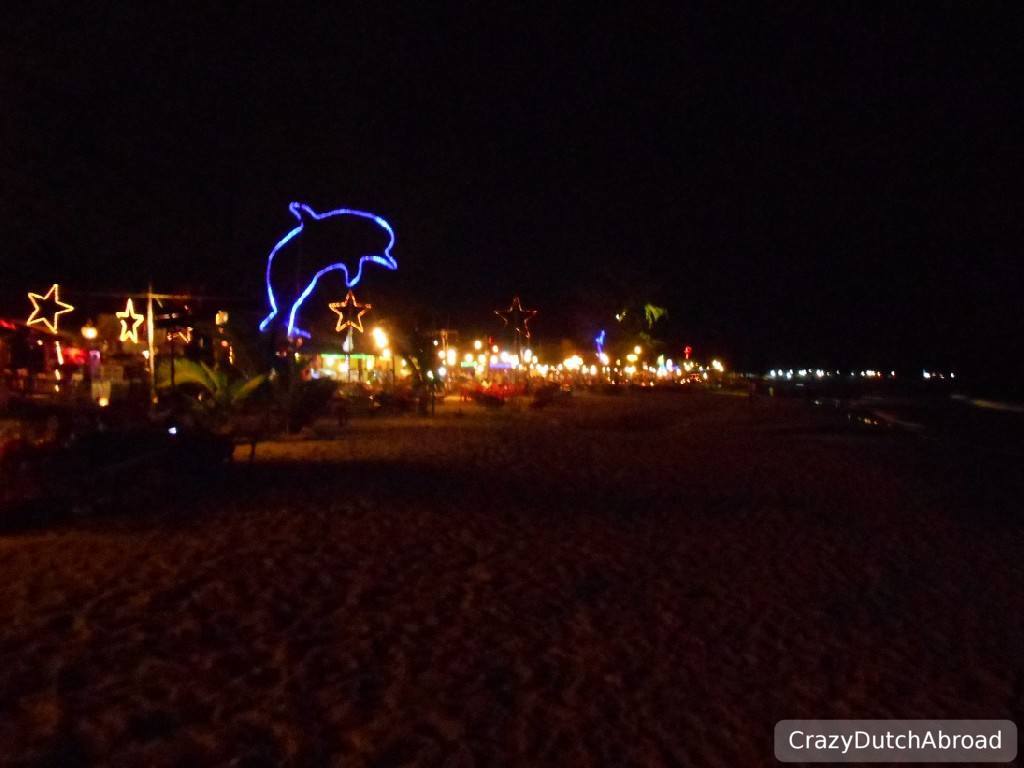 Beach front bars & restaurants.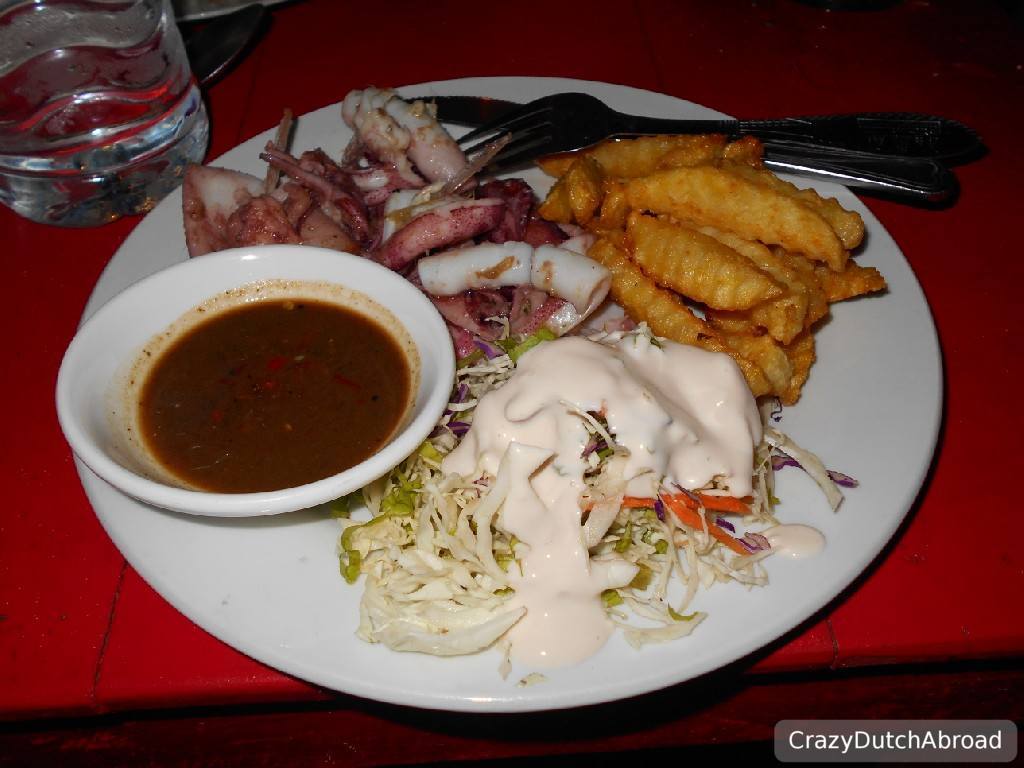 BBQ squid.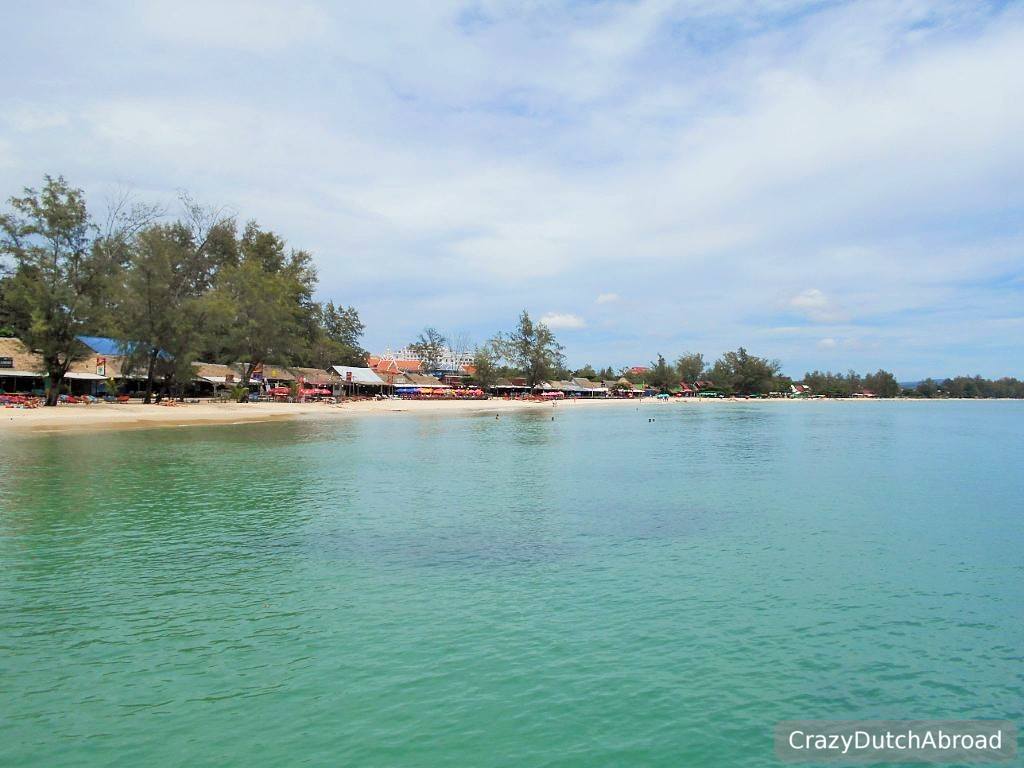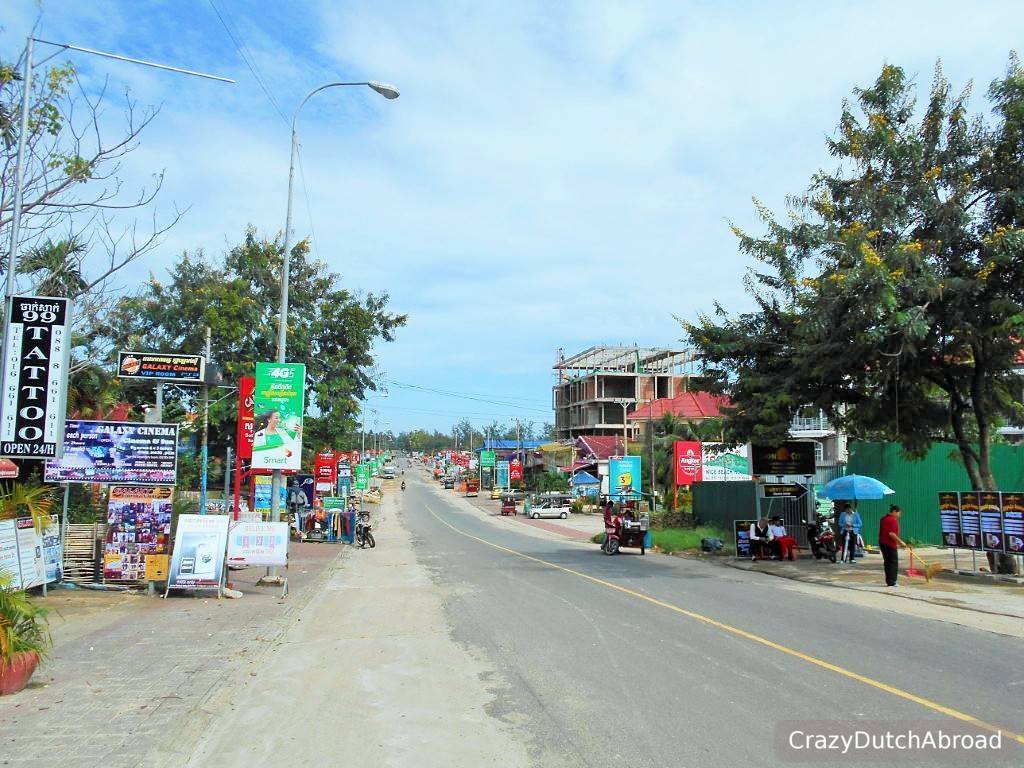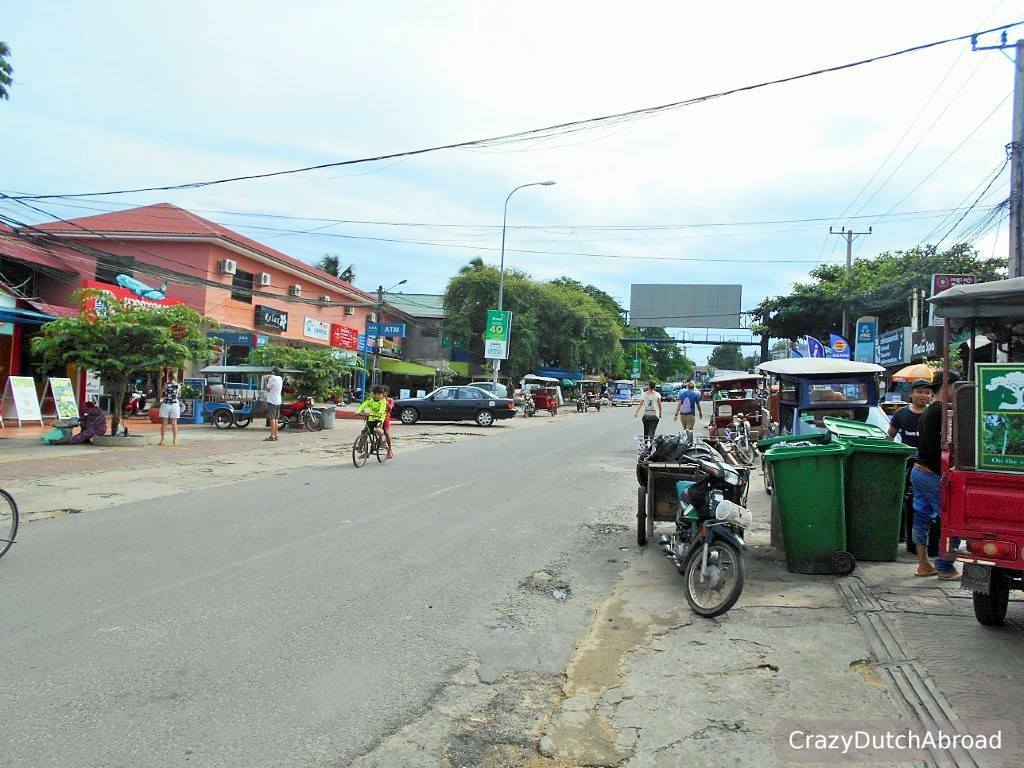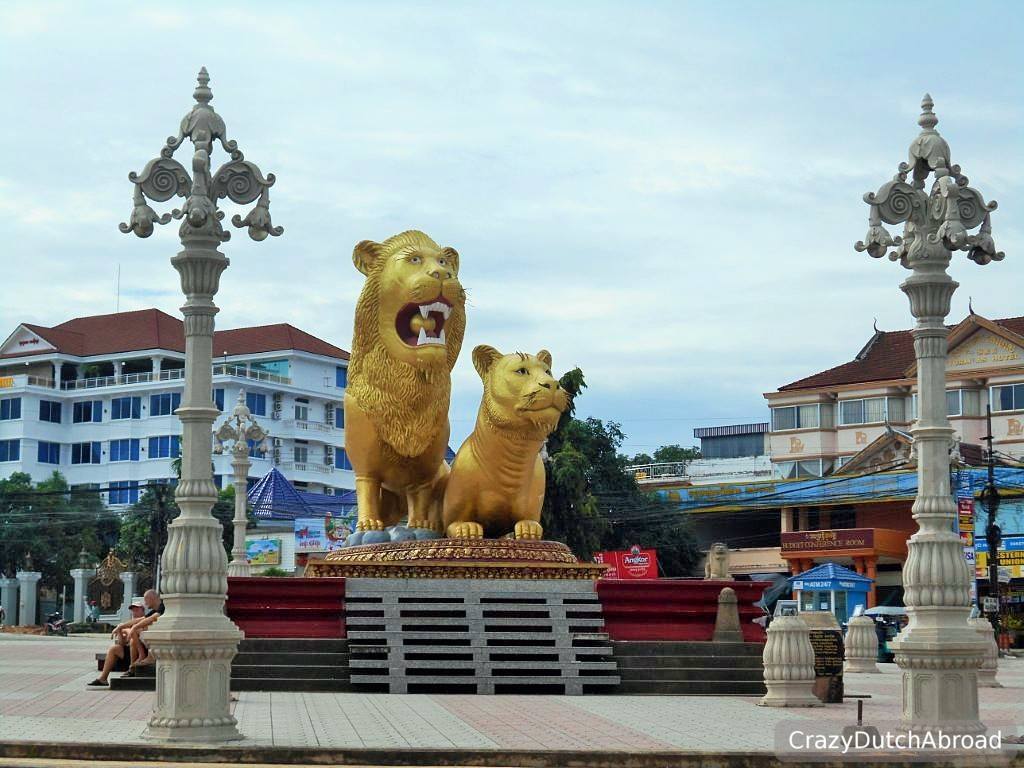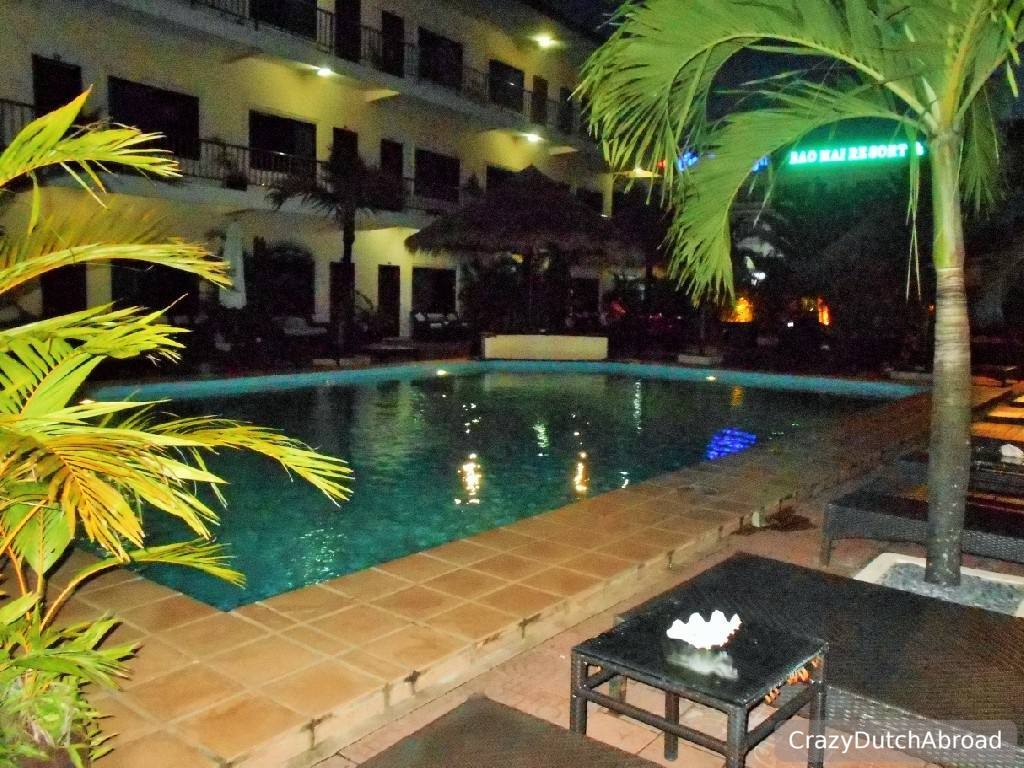 Beach Club Resort.
___
Check out the dive page for information and pictures about dive sites nearby.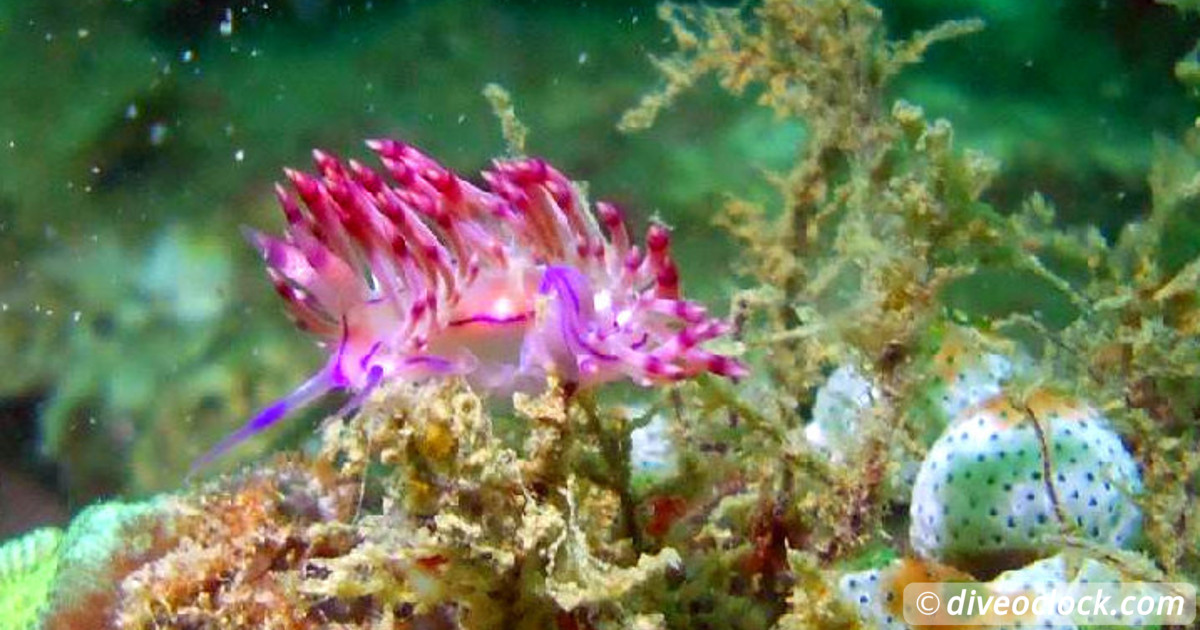 Click here for information about diving around Koh Rong!
___
Check out other nearby destinations:

Click here for Koh Rong!
Share this page: