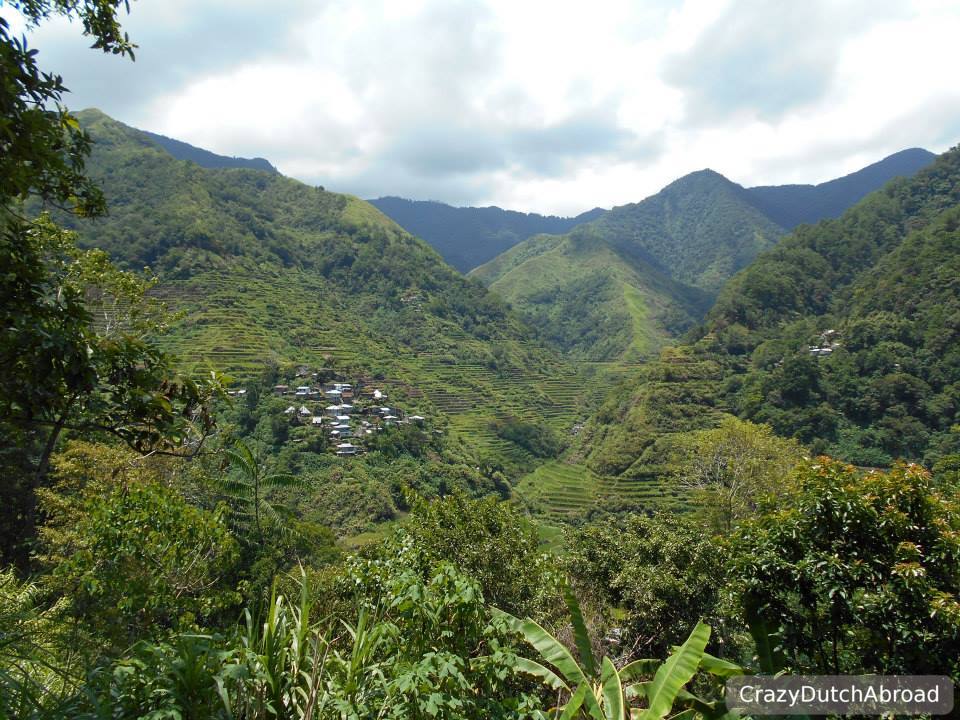 Banaue, Philippines
Date: June 2015
Location: Banaue, North Luzon, Philippines
Accommodation recommendation: Christina's Main Village, Batad

Banaue is famous for its Ifugao rice terraces with UNESCO heritage recognition. The night bus (nine hours) is the fastest way to get from Manilla to Banaue by public transport but it is definitely not convenient. Besides the 'tall peoples problem' of not having enough leg space in Asia they will cool the bus to fridge-like conditions. In the aisle they even have folding chairs connected to the benches so the emergency exit can be blocked easily and your personal space will definitely be none. The bus station is located in an area with local little shops and restaurants, don't expect a bar to get some booze to get a snooze in the bus.
When arriving early morning at the Banaue bus terminal a free shuttle is waiting to bring you to 'town'. The shuttle will stop right in front of a place that offers coffee, breakfast, accommodation and - how surprisingly - tours to the rice terraces. Smart people, town is about 50m down the road only.
Of course taking a one, two or multiple days hike through the rice terraces is what everybody does. Pick your favorite, drop your luggage and off you go. Most trips offer hot springs, waterfalls, overnight stays at guesthouses in the fields and local village experiences. The thing they don't tell is that it can be really dangerous, especially when it rains. You will not just have a look at the rice terraces from the mountains, you will walk right through them on little brick paths that might be smaller than your shoes with a steep wall right next to it. Terraces with nothing to hold as a rail, bricks that are loose and unequal, etc. The locals will just run over these paths and overtake each other along the way - I felt like an acrobat balancing on a rope. Luckily I could use my walking stick for balance.
When meeting our guide I could barely understand what he was saying. Not because of the language barrier, but he was chewing something in the meantime. His mouth and lips were all red and there were bit and pieces of something like herbs stuck on his teeth and tongue. Later I saw a lot of people chewing and spitting the herbal-red stuff and I was explained the village people were addicted to this; Momah. A combination of tobacco, leaves, nuts and white powder that is cheap and addictive. Don't try the momah if you care for white teeth - they will stay bloody red for a while.
Do's in Banaue:
Try to organize the trip to Banaue yourself, rent a car and see the province;
Make sure you select a bus seat which is not above the wheels - knees up your neck otherwise;
Bring some good hiking shoes without flat soles, although it will give you an extra challenge;
Go to the ATM to withdraw money in Manilla, there's nothing around Banaue.
Don'ts in Banaue:
Get a cold in the bus, bring a sweater for the bus trip Manilla-Banaue-Manilla -it's freezing;
Think of wine when you taste the rice wine - it is definitely something else;
Do this trip if you're not 'fit' for hiking and climbing parts - it's not mount Everest but has challenges;
Forget to charge your electronic devices before heading to Banaue - they will charge you for it.
Some impressions of Banaue: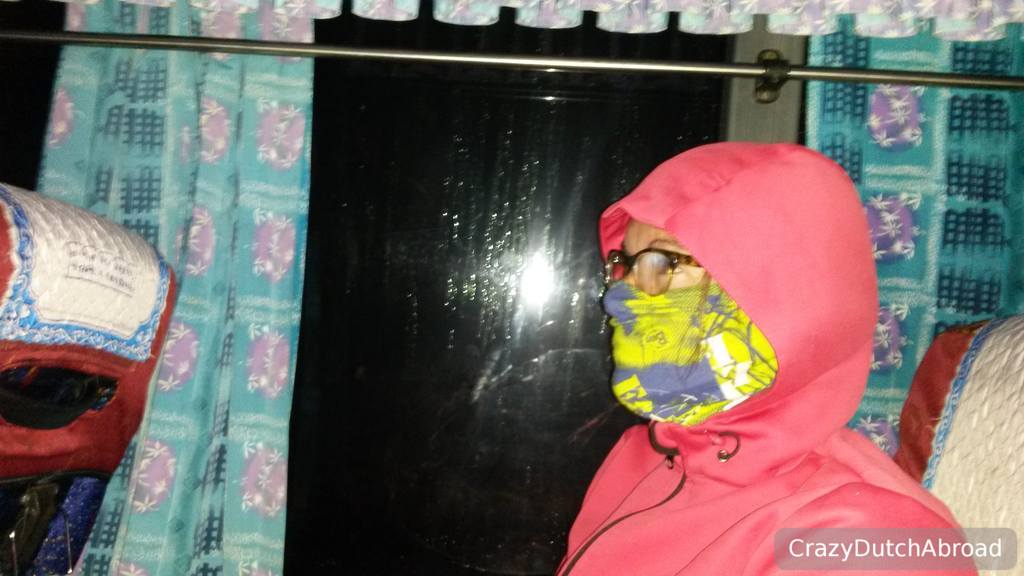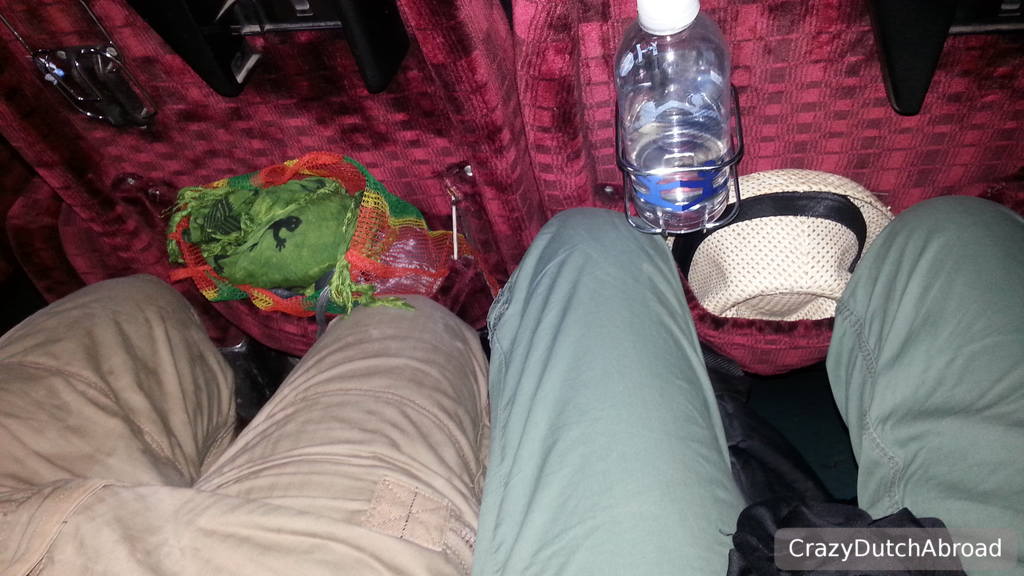 Bus seat selection gone wrong.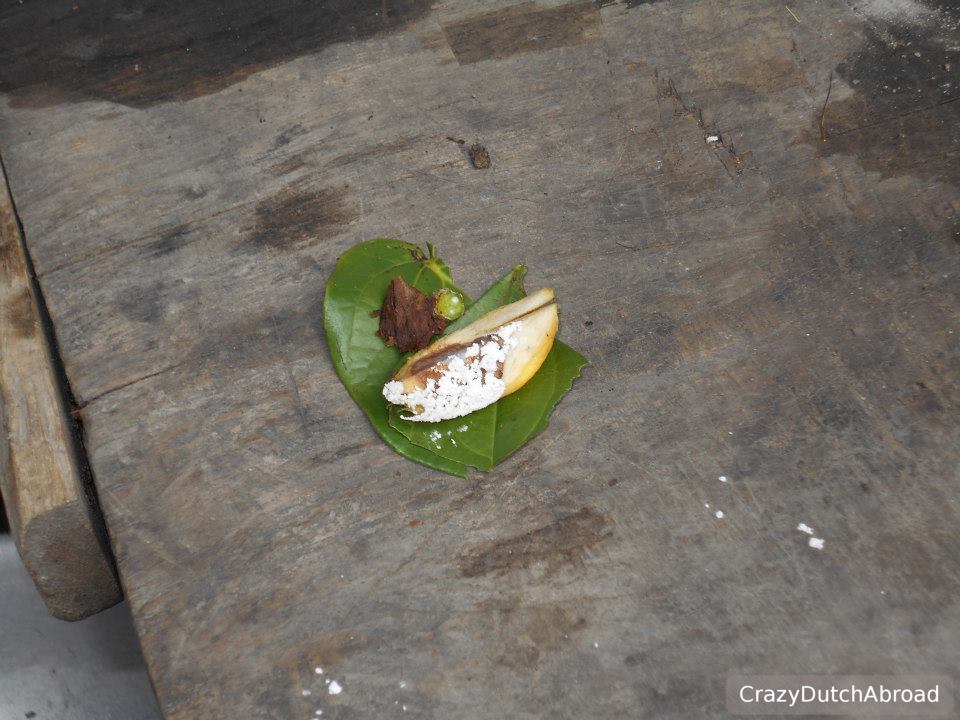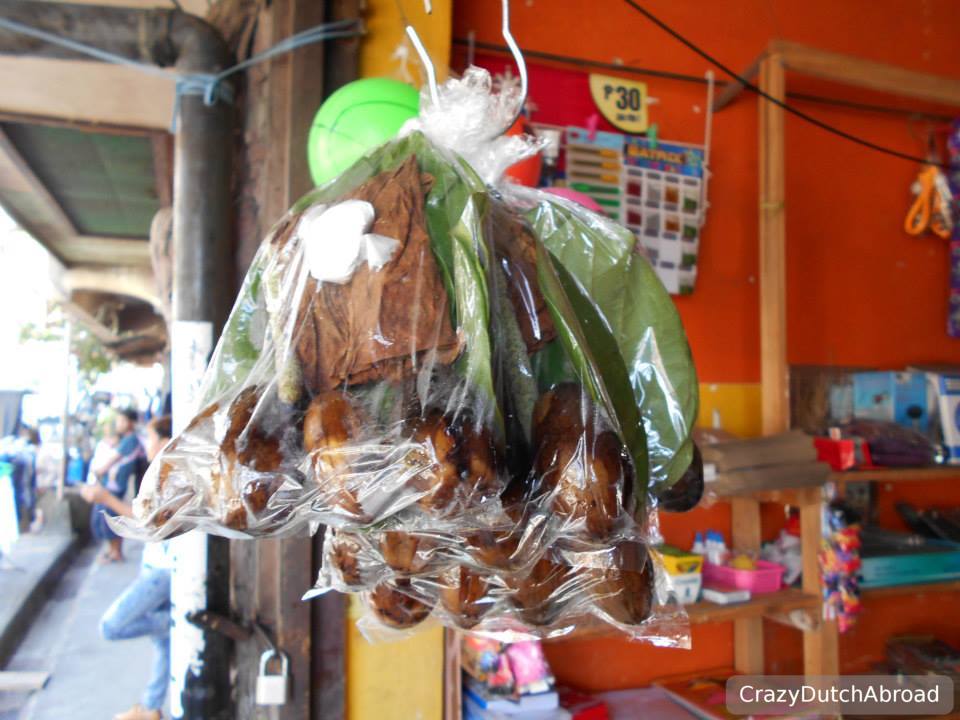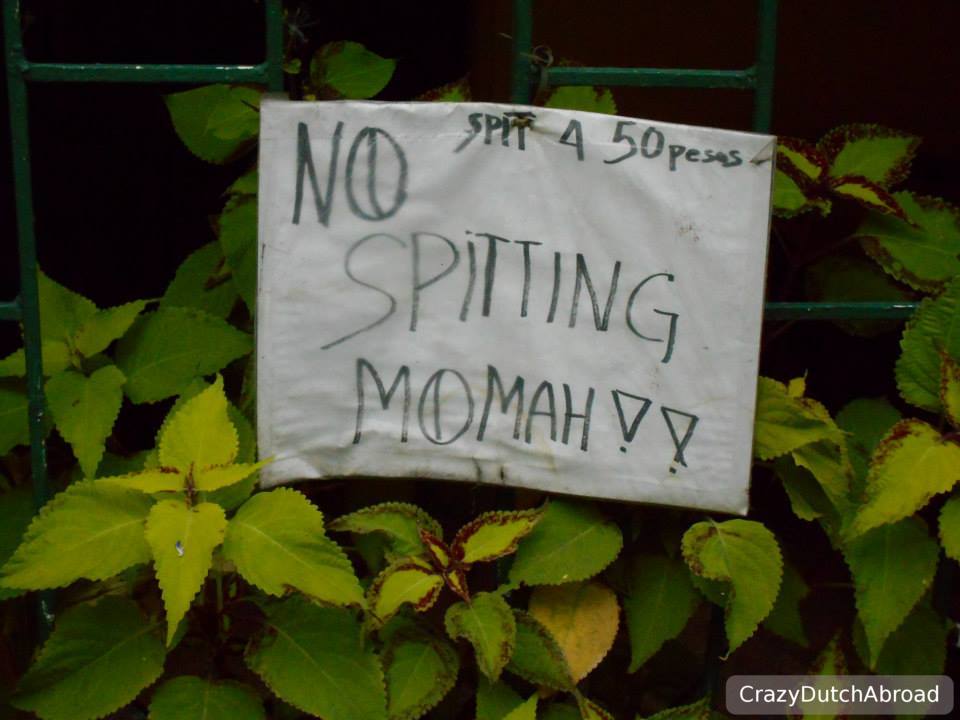 Momah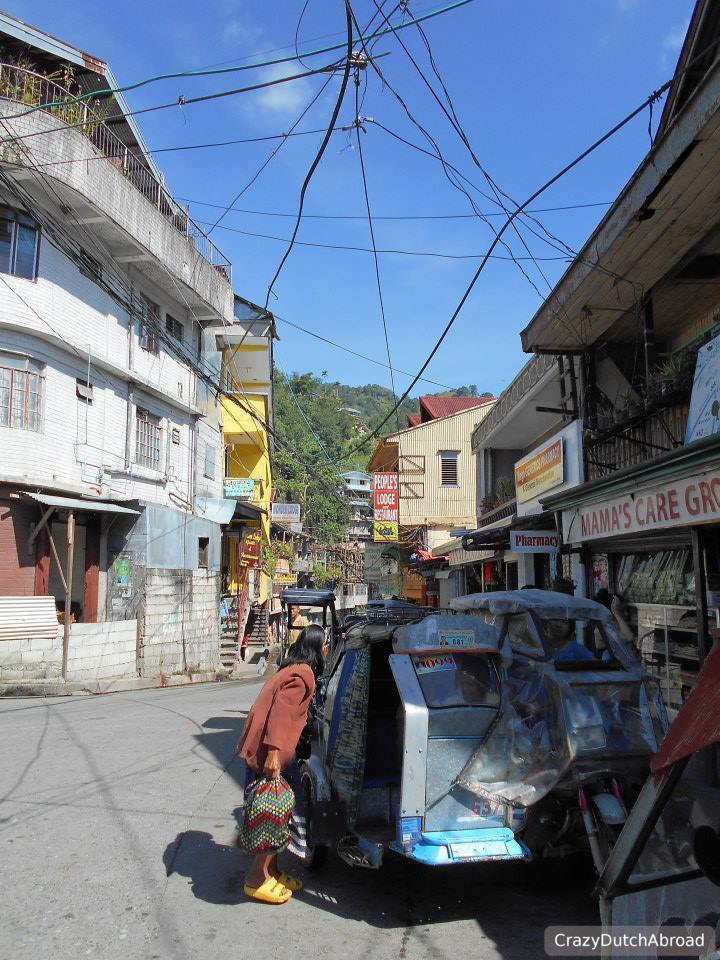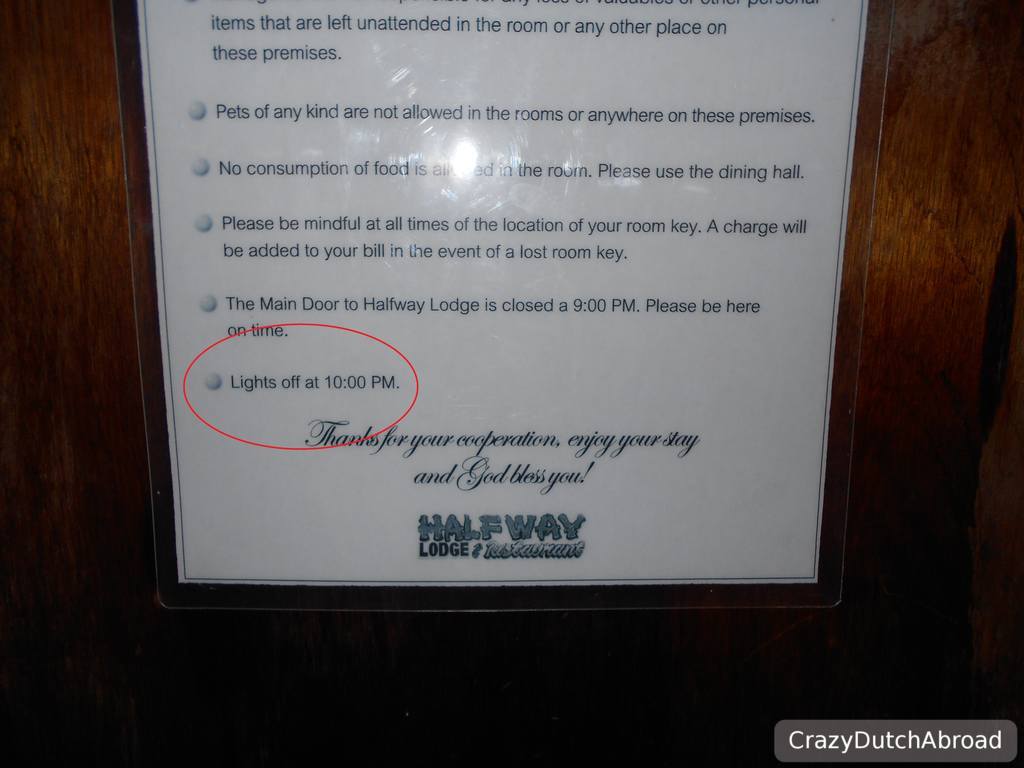 Banaue town.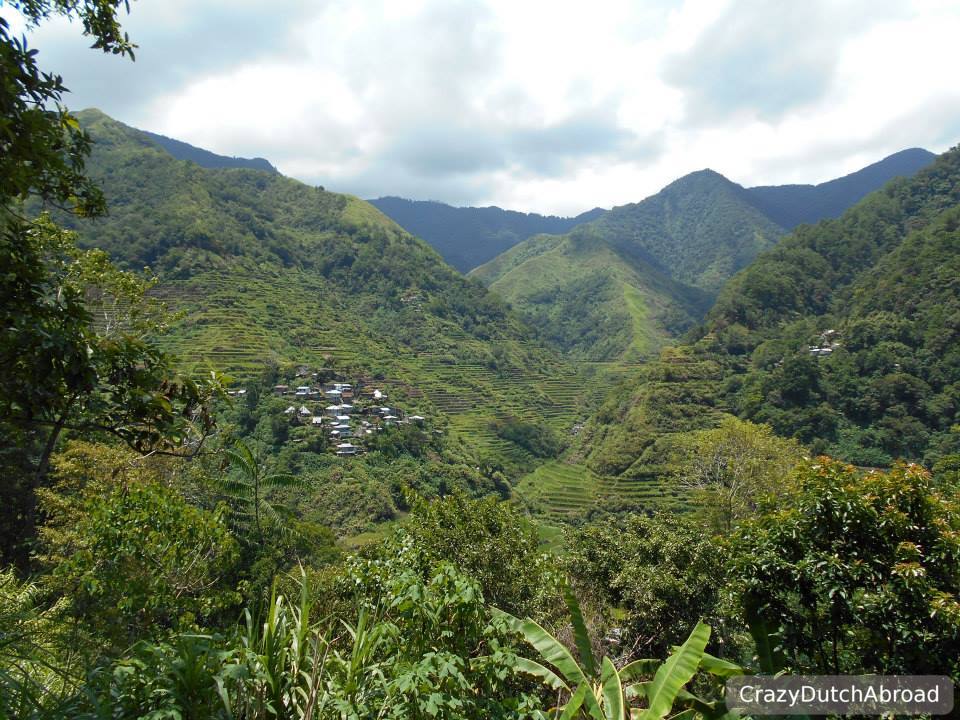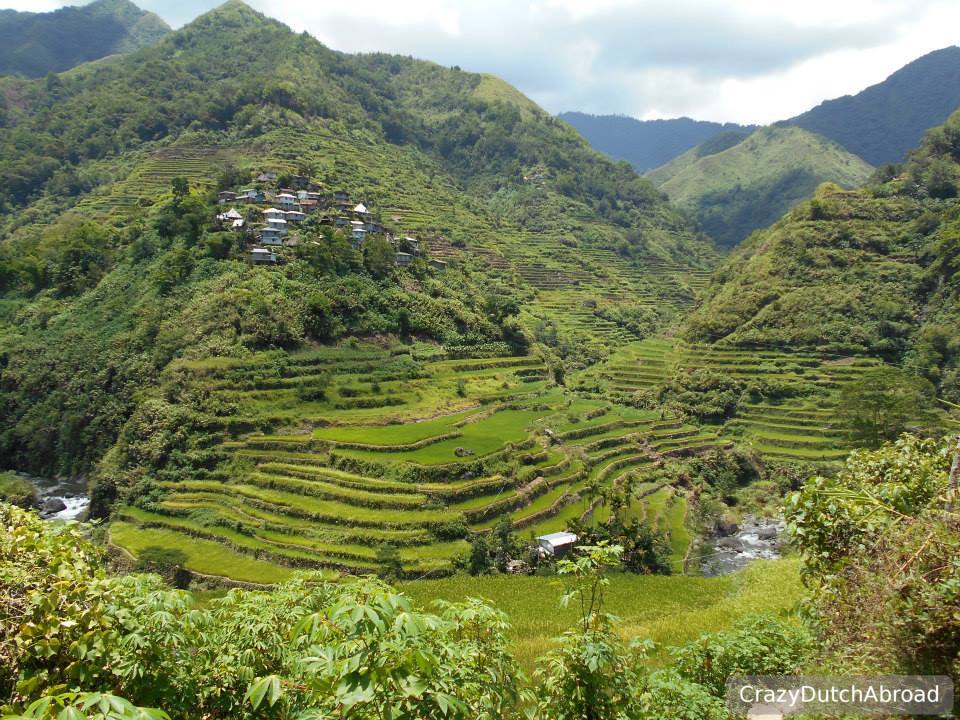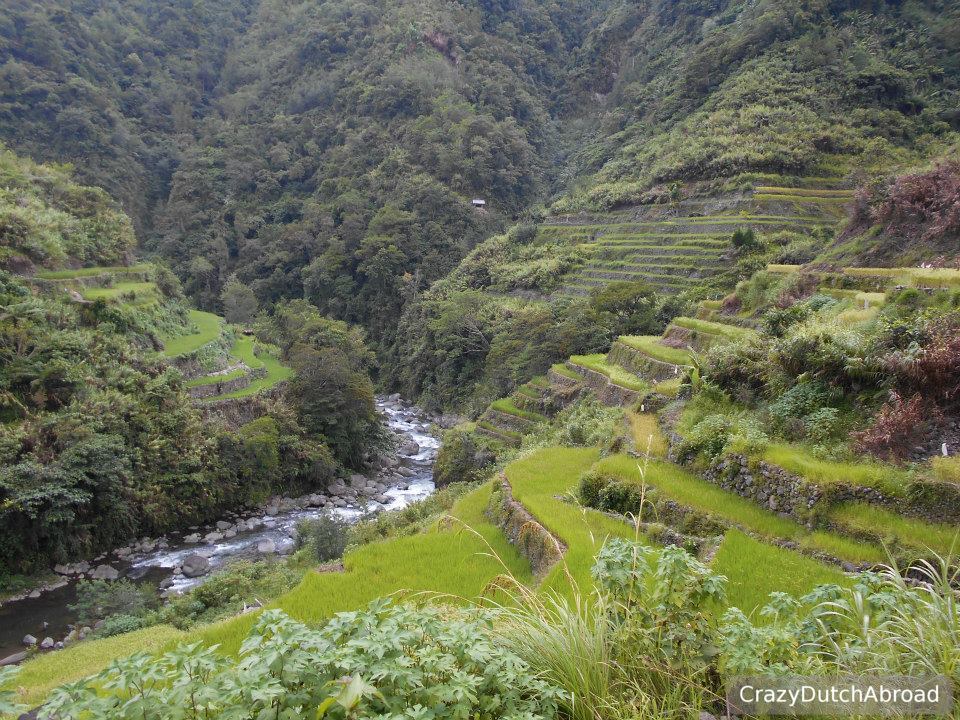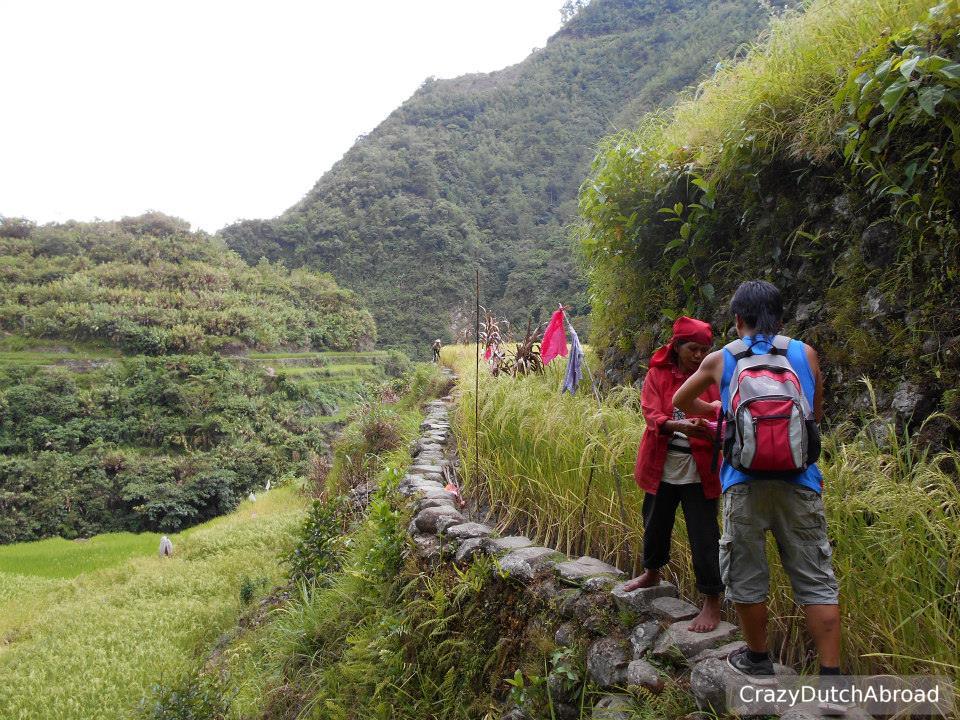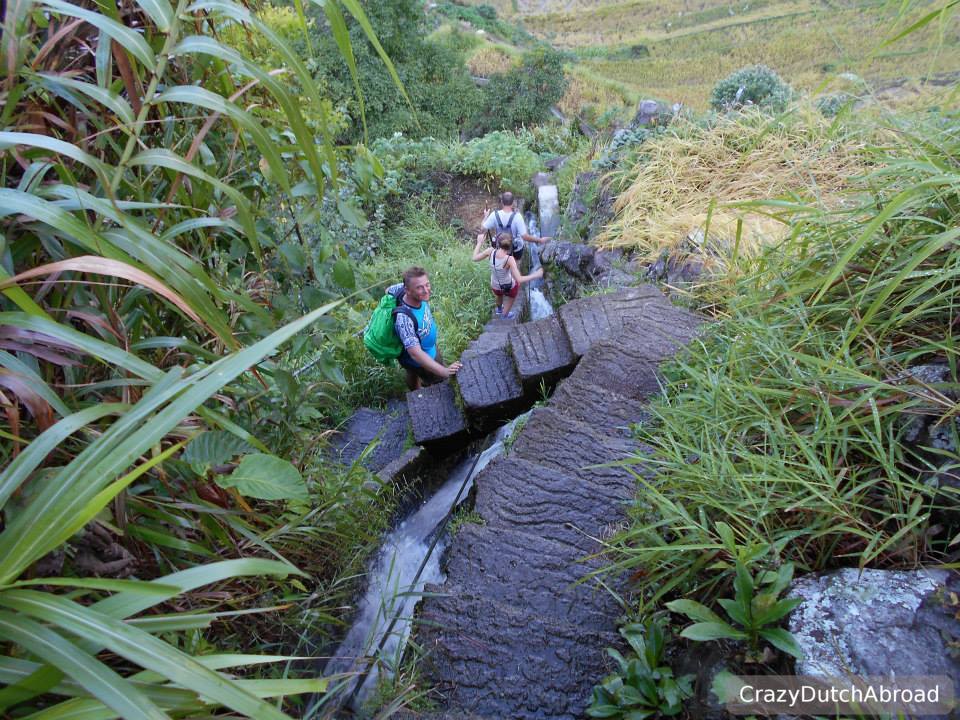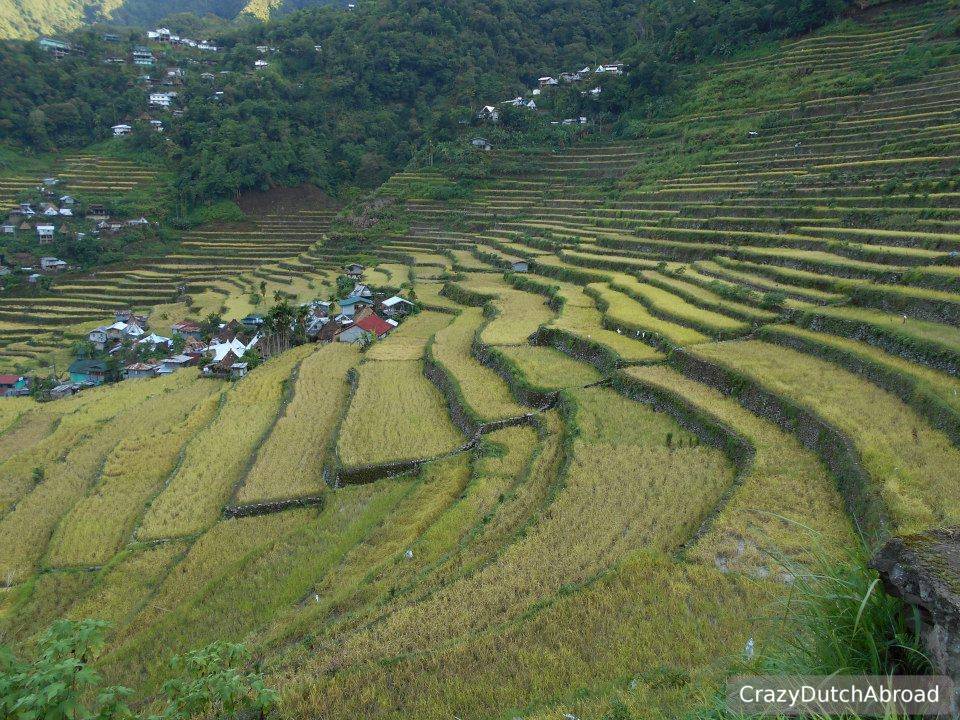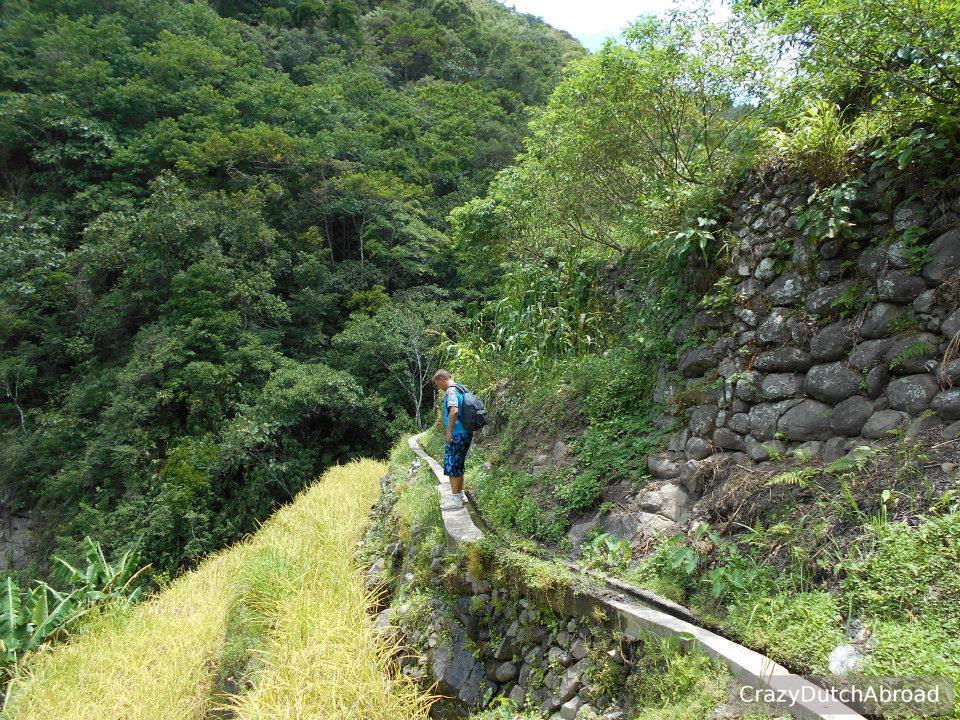 Hiking through the rice terraces.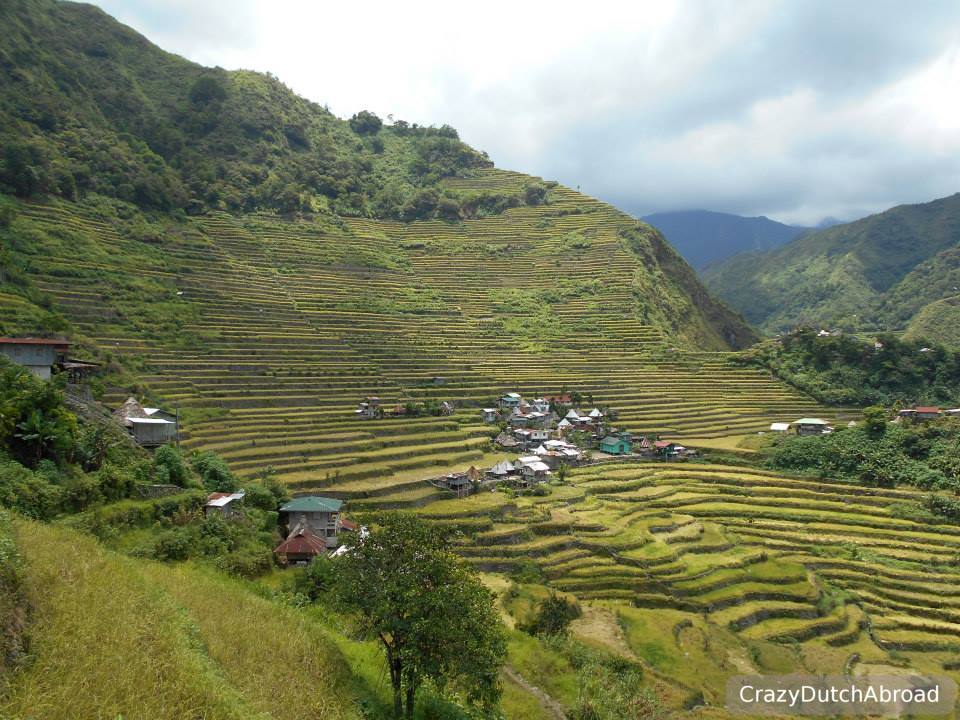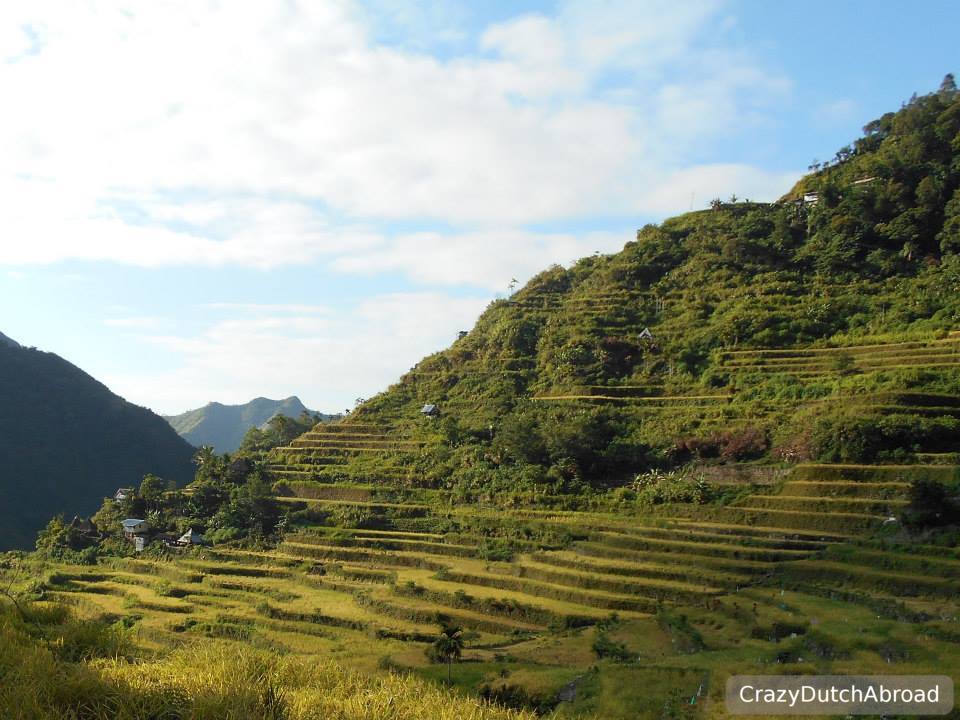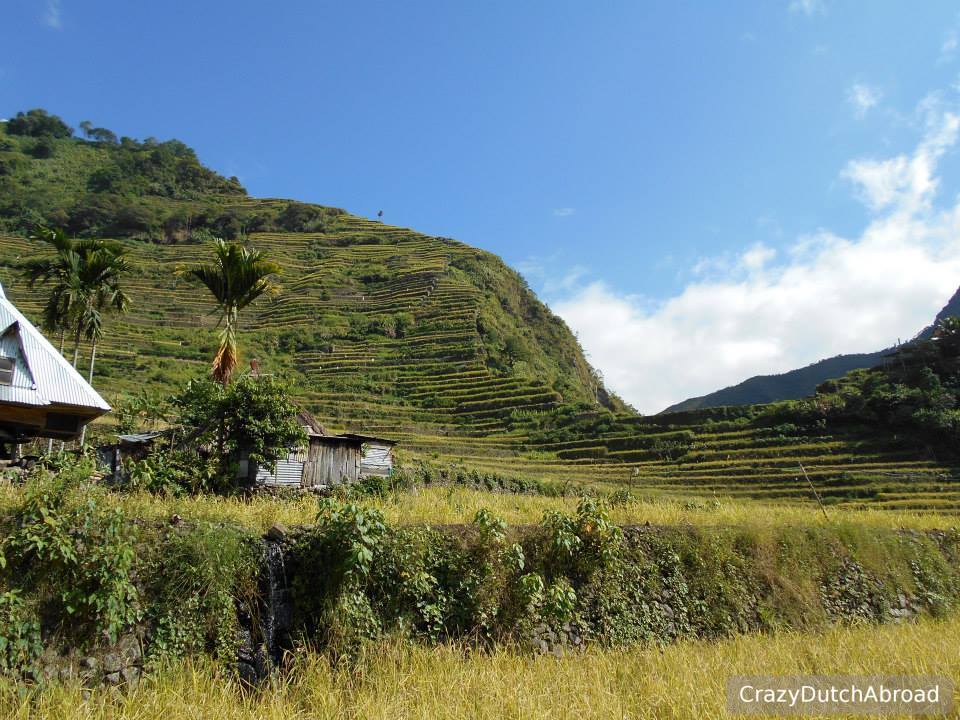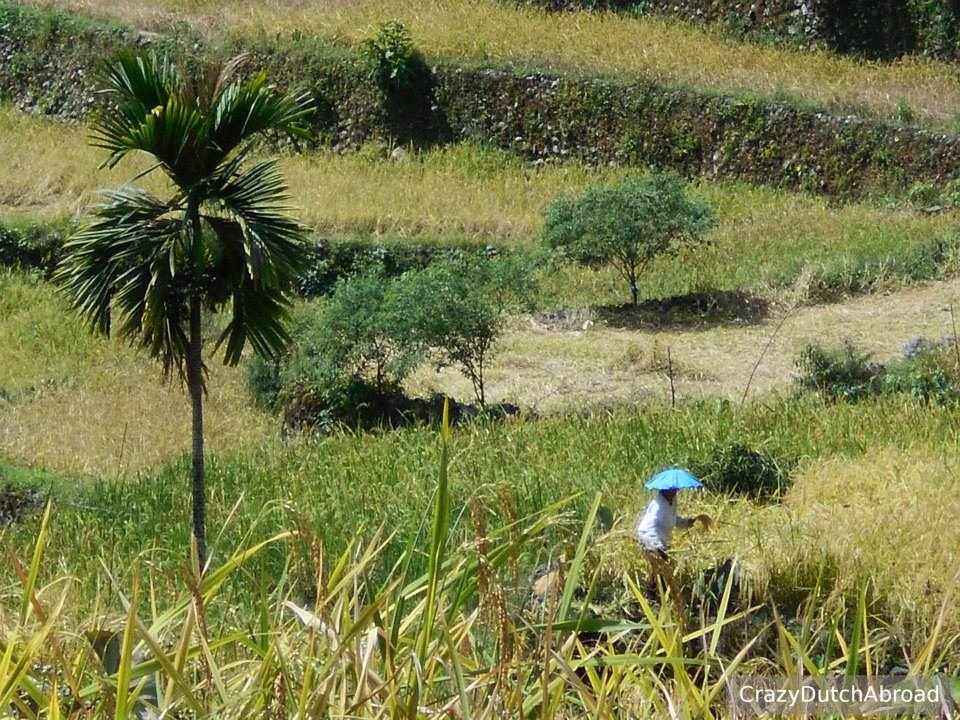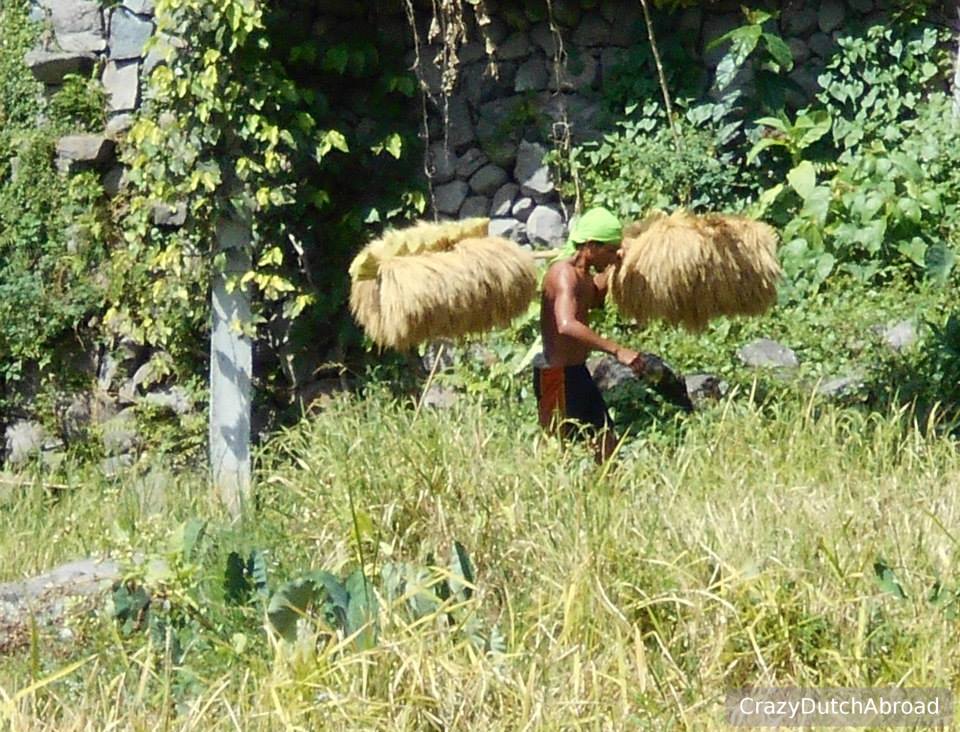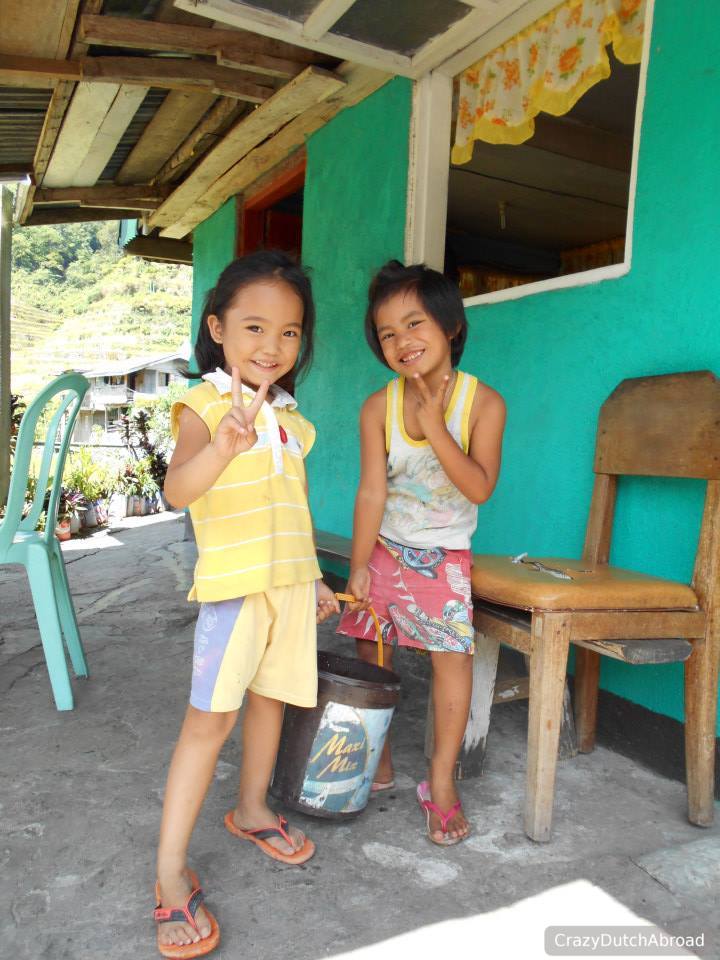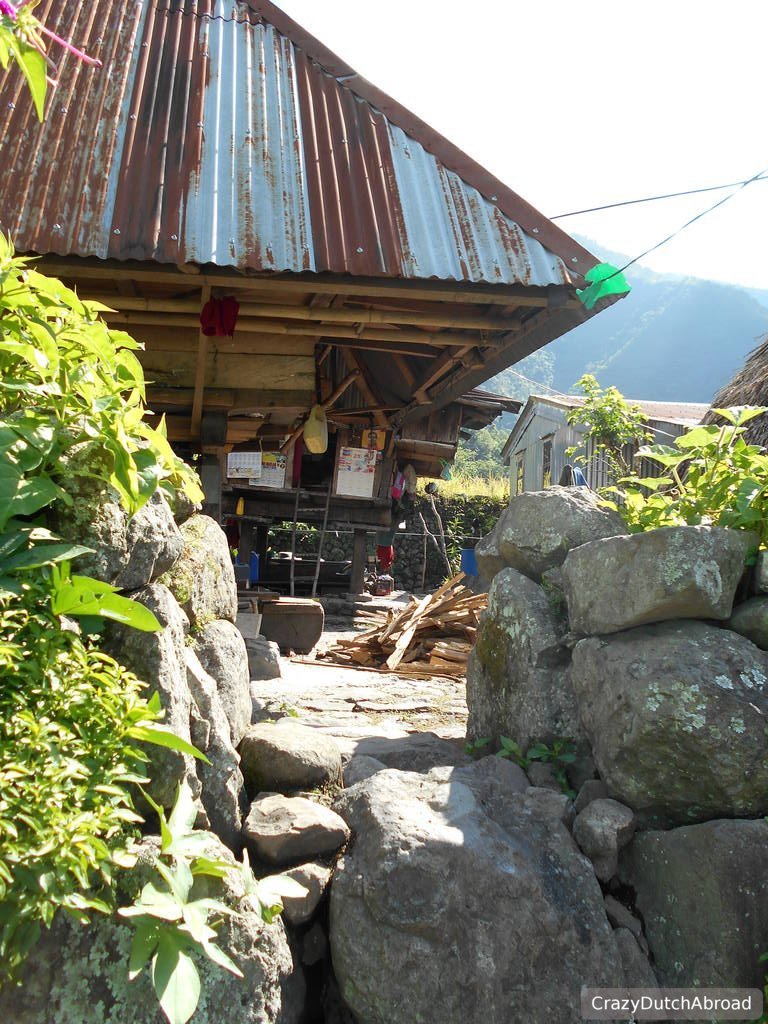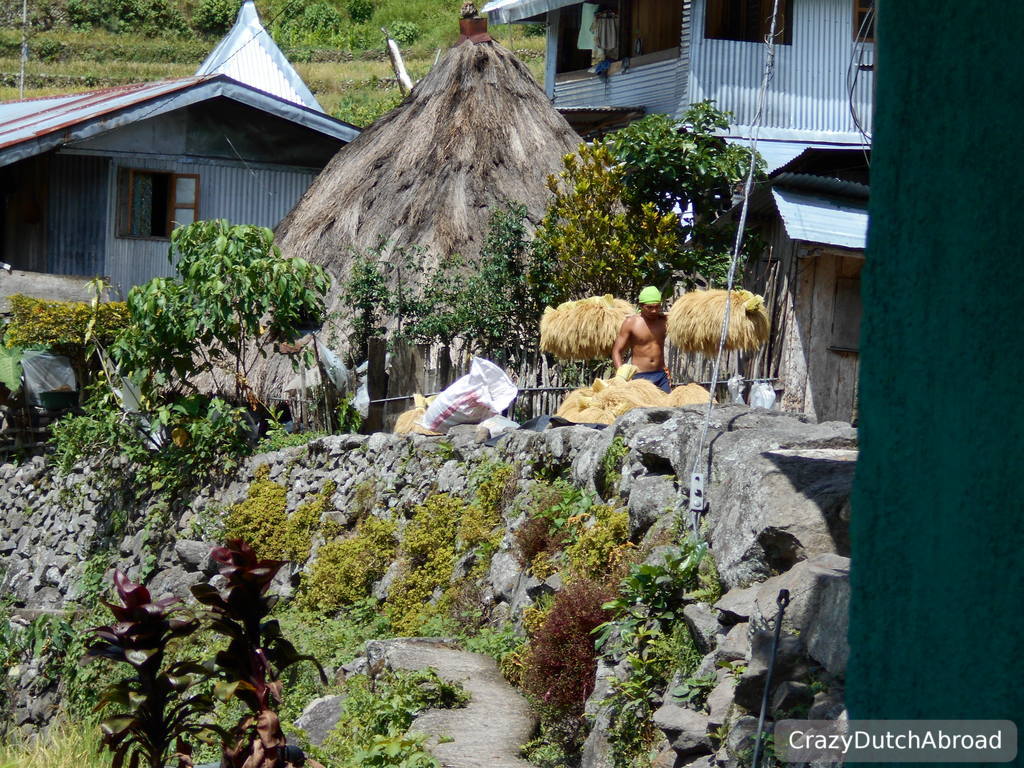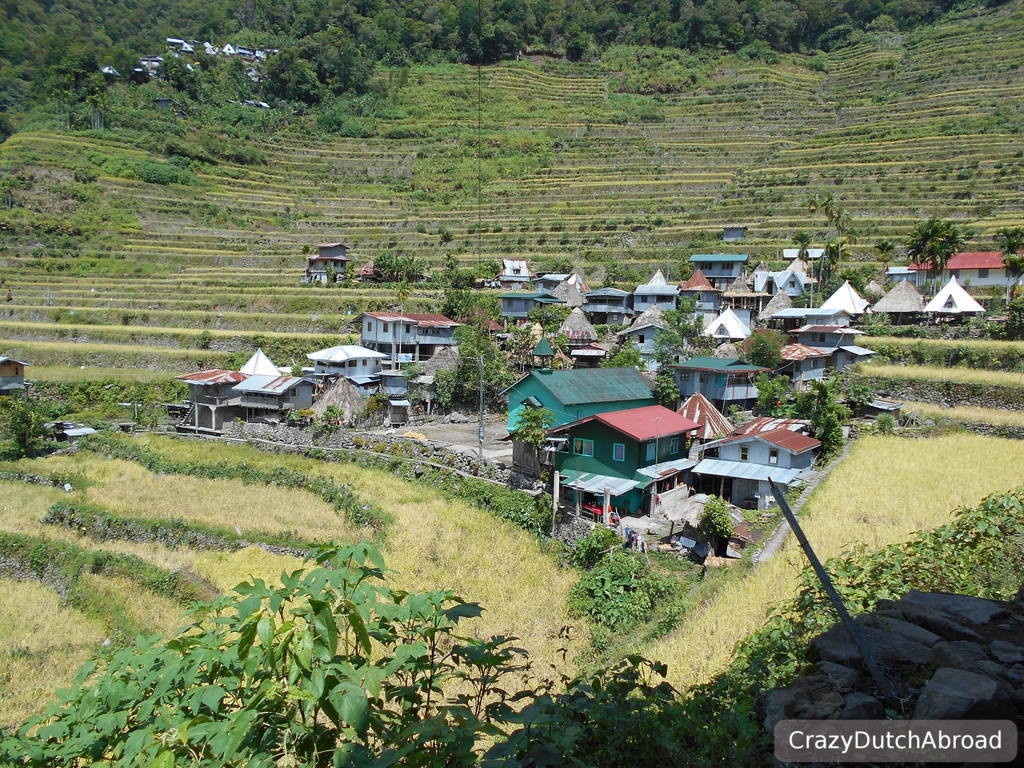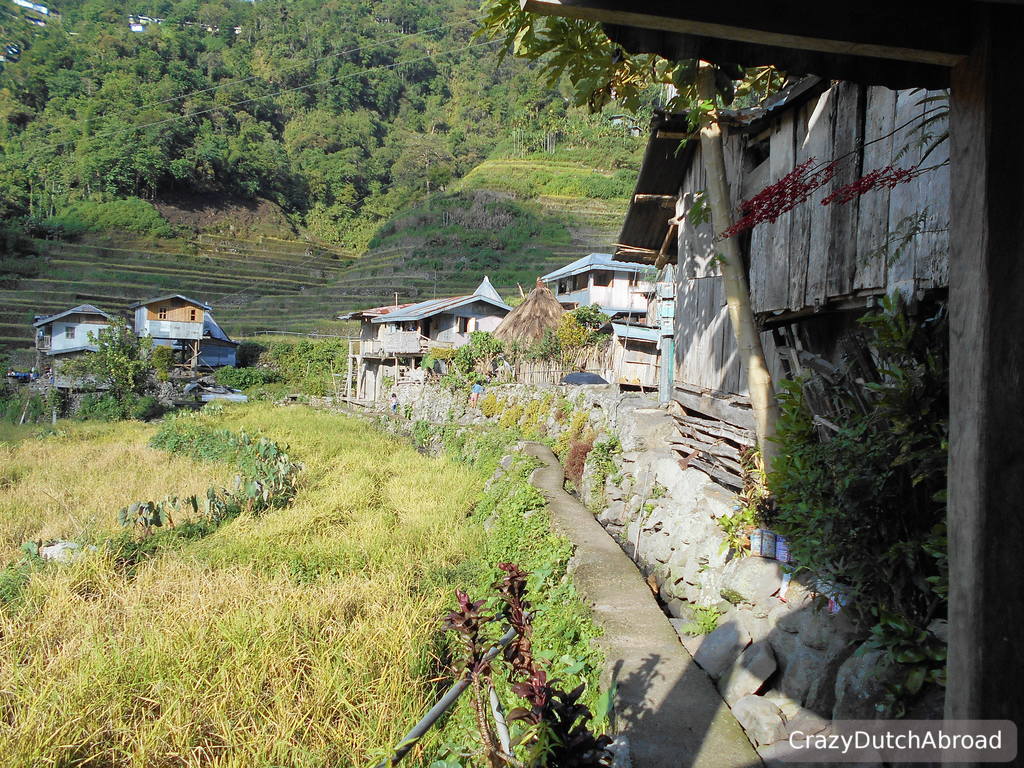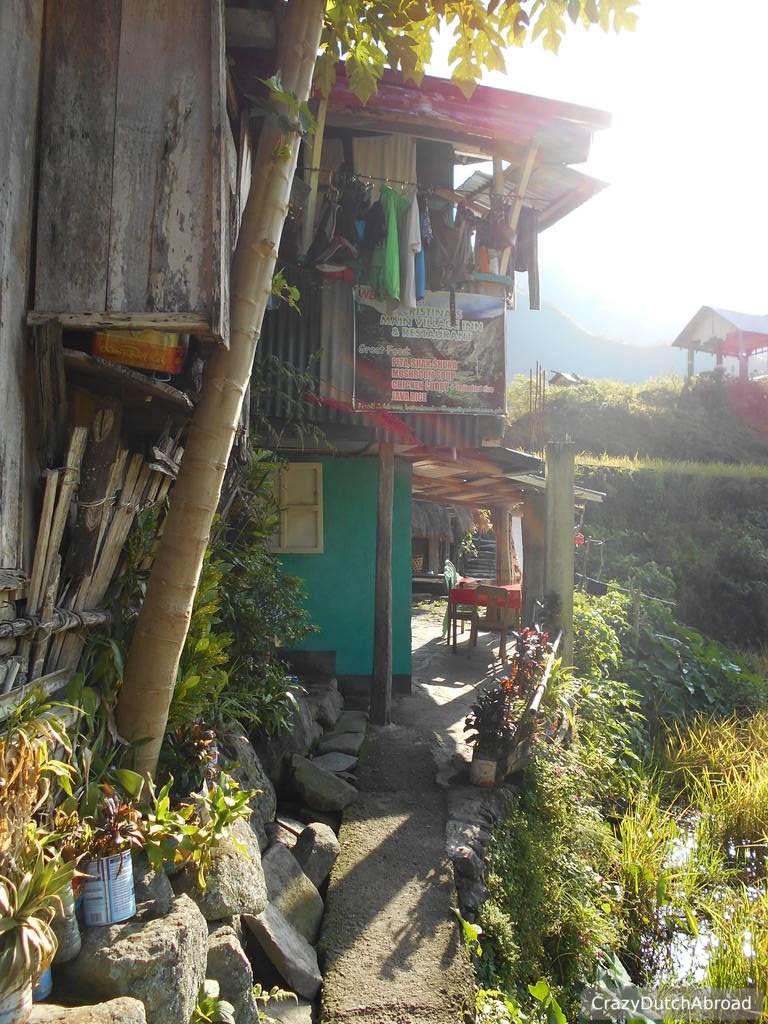 Batad village.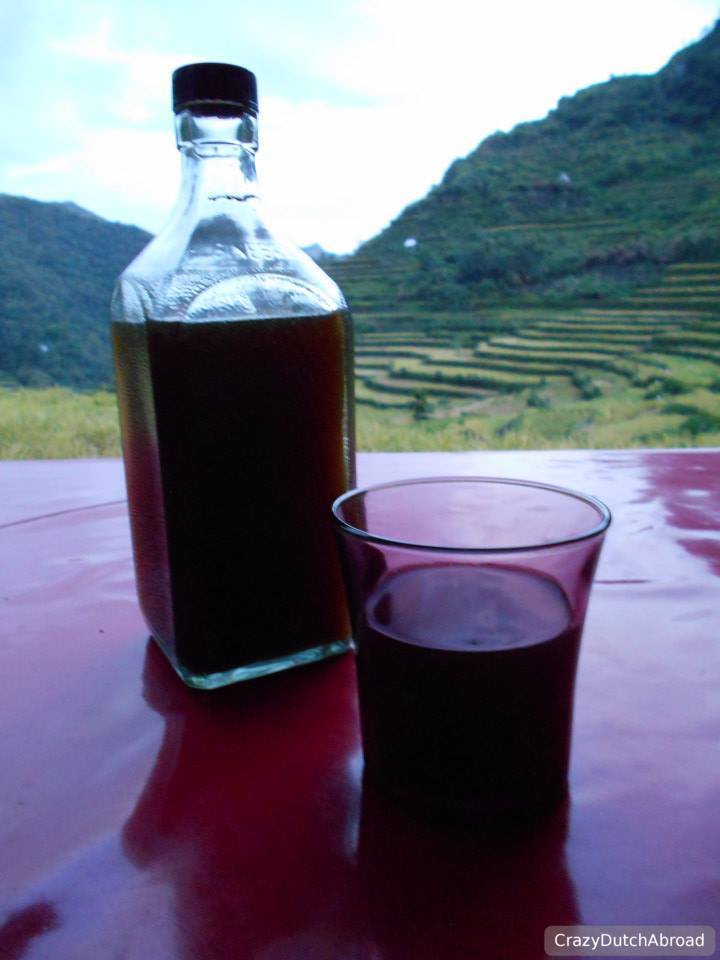 Rice wine.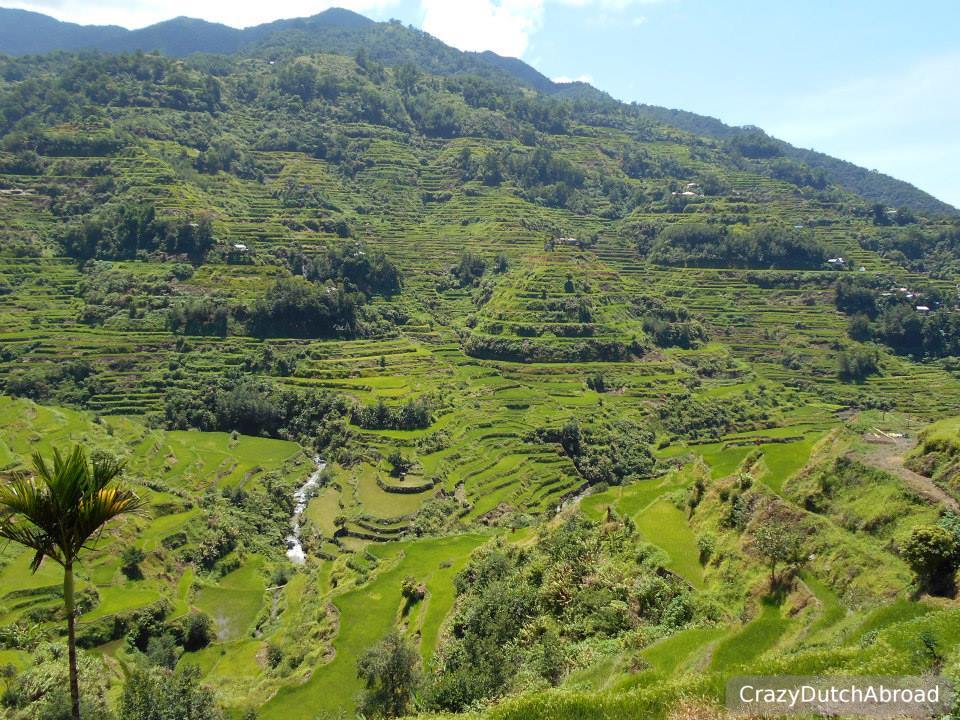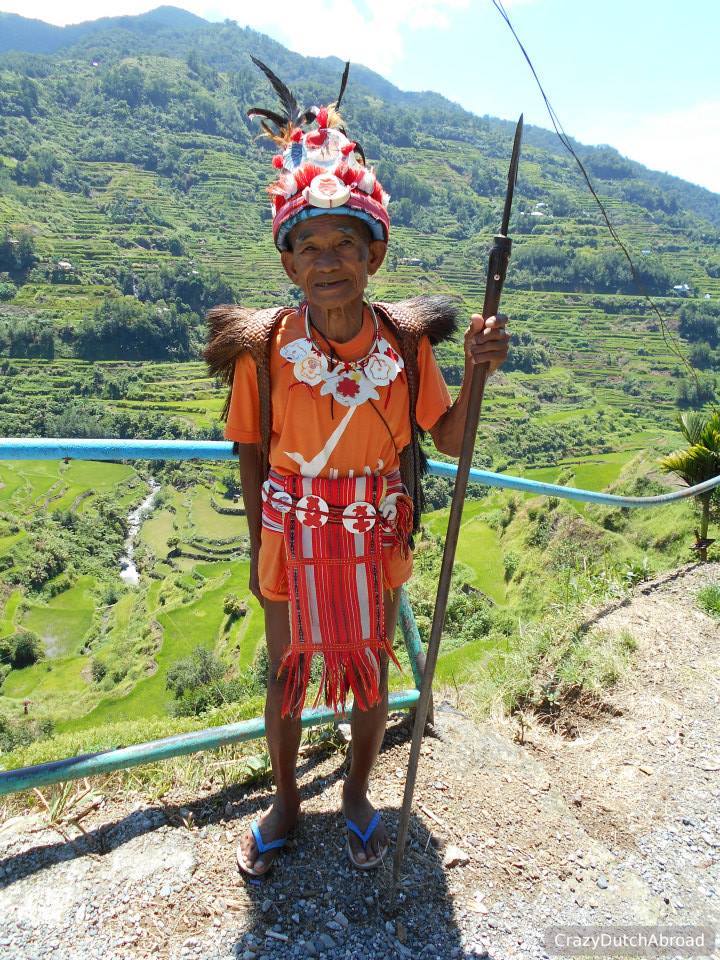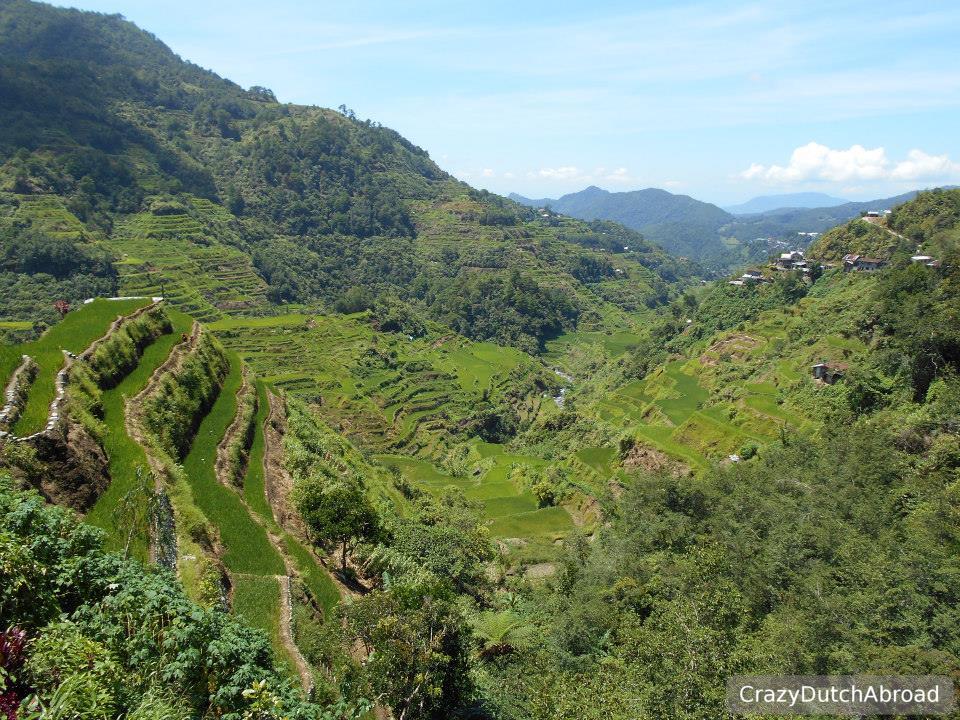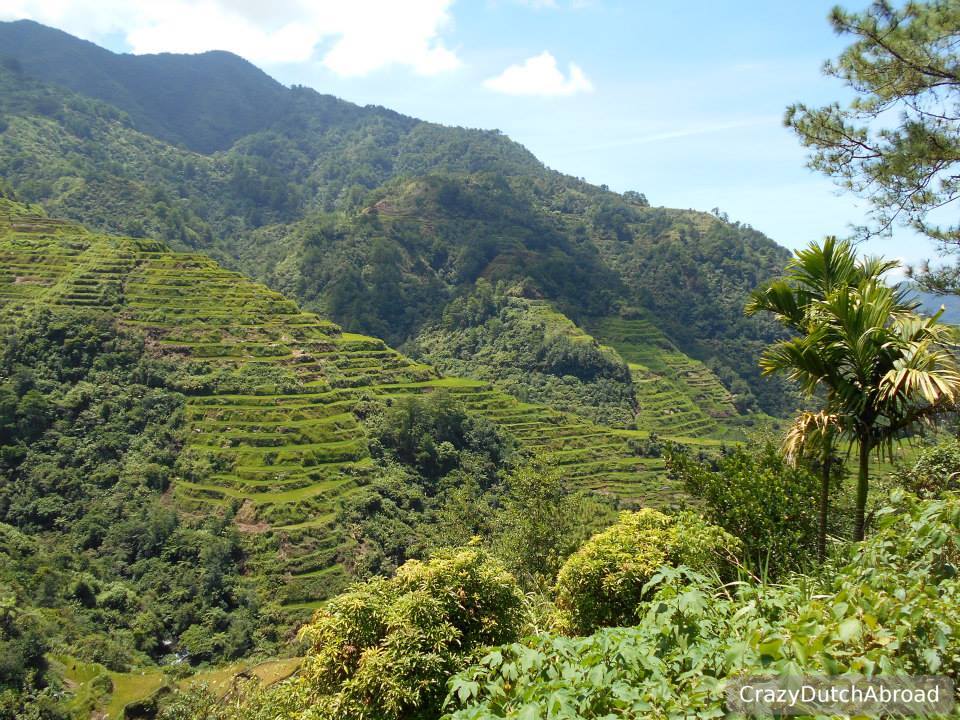 Banaue rice terraces.
Share this page: