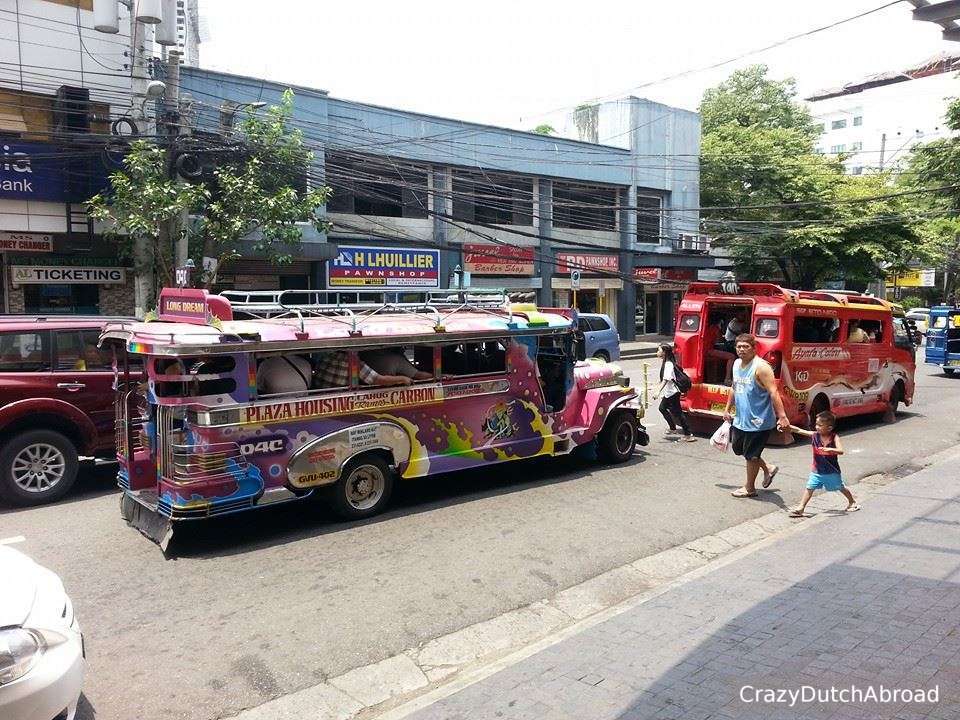 Cebu City, Philippines
Date: May/June 2015
Location: Cebu city, Cebu island, Philippines

After looking for a cheap taxi I found one driver that wanted to bring me down town Cebu City, and (thought he) knew the hotel. As soon as we hit the road we hit a major traffic jam. Not only the driver didn't know the location of the hotel, he probably also didn't know any shortcuts so we were stuck on the main road for an hour before he took the first exit to ask around for directions.
I booked a room in advance with the idea to have a bit more luxurious room to relax a bit after the departure stress when leaving for an unknown period. Well, I got a room about 4 square meter with no fresh air, no window and non-functioning airconditioning. Especially when you're a bit claustrophobic or trained in fire safety, this is not the best place to relax and slowly set your mind to Asian style living, it's the fast track.
Do's in Cebu City:
Go to Level36 (Crown Regency Hotel) for a skybar with nice views and cocktails;
Carbon market is good for some cultural experience, fruits and veggies;
Grab a taxi to the Taoist Temple, ask him to wait because it's a bit out of town;
Marshall's Irish Pub has draft beer, good food and a nice ambiance.
Don'ts in Cebu City:
Go jaywalking. Within one hour I got a ticket for 50PHP (€ 1,-);
Go to the immigration office without cash and ID pics, you'll have to go back in lines;
Expect to find a nice place for continental/English breakfast, fast food or 7-Eleven it is;
Forget your earplugs if you go to Mango Square for the nightlife, they will turn it up. Be warned, I found out that often you can tell: The louder the music, the emptier the place.
Some impressions of Cebu City: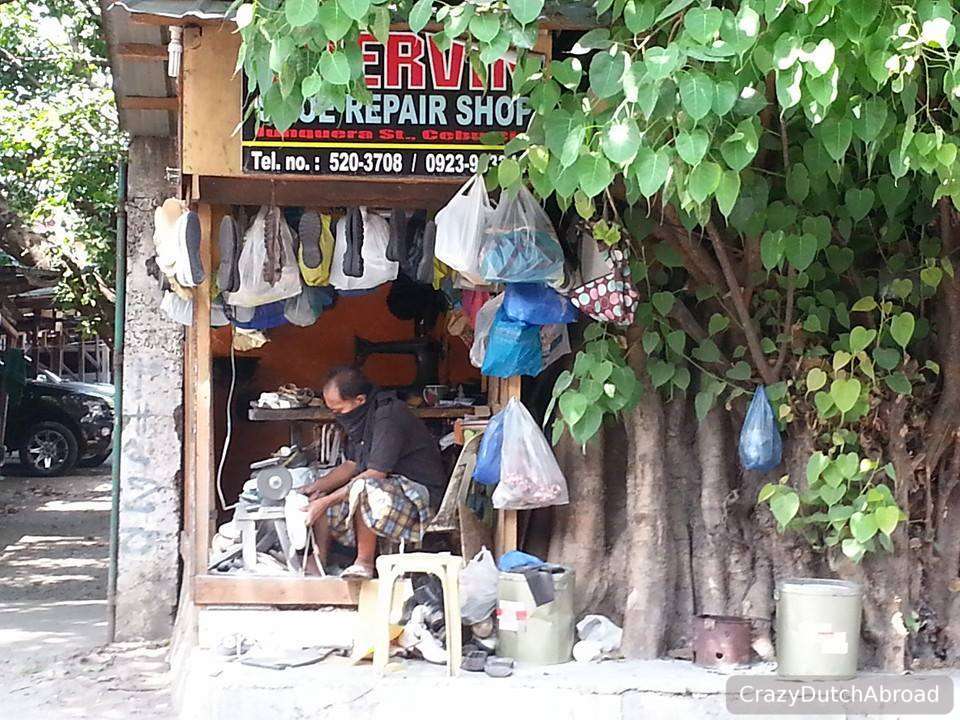 Shoe repair shop. A man polishing a pair of sneakers.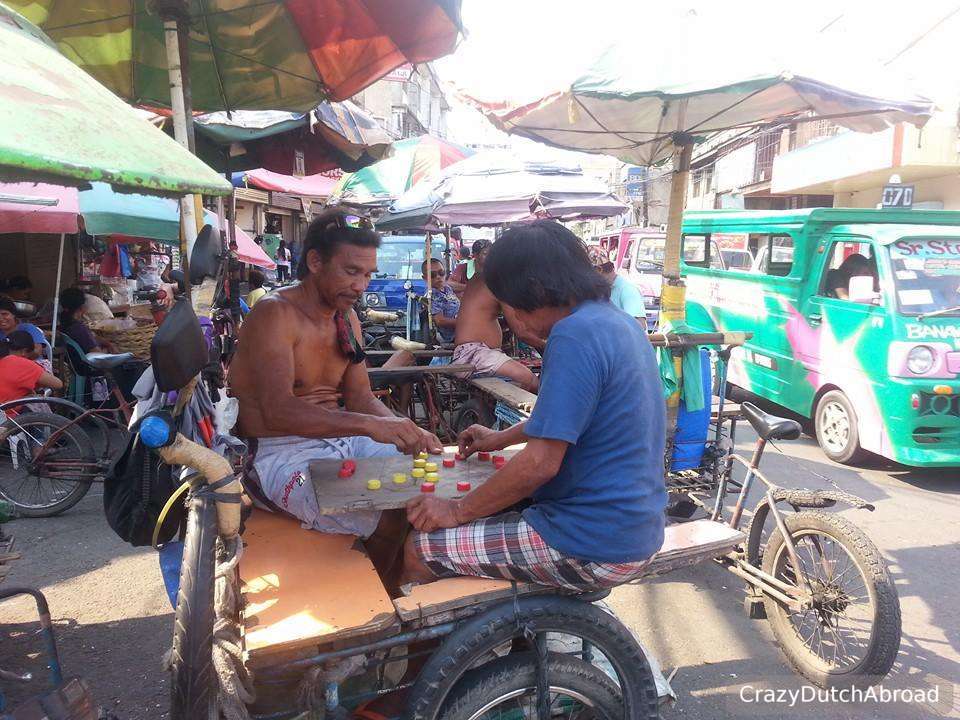 Playing games on the street.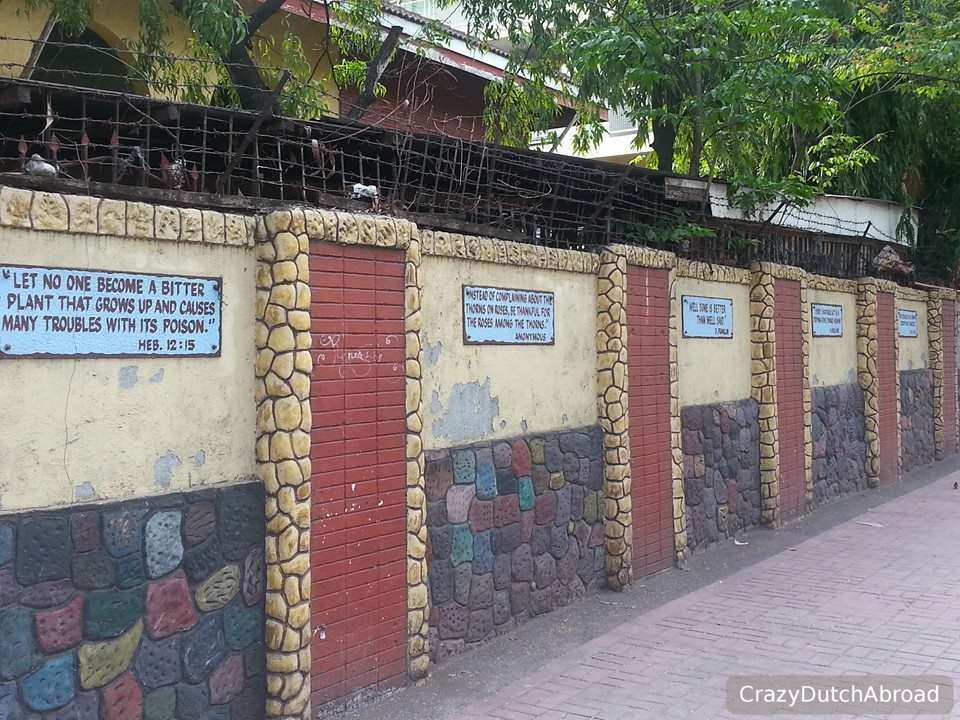 Life phrases on the wall of a school.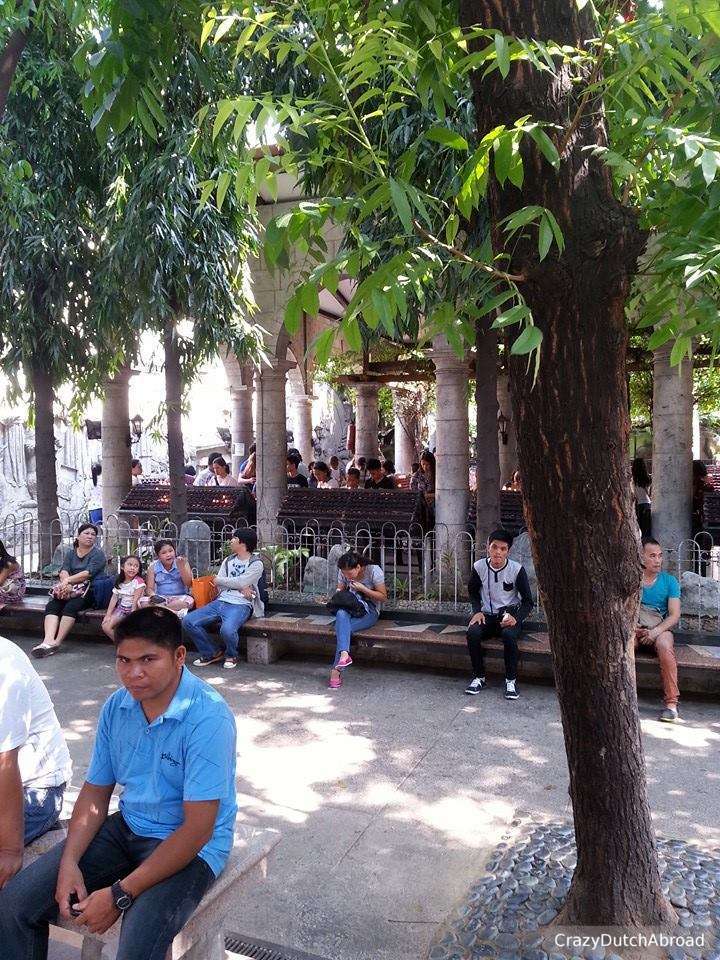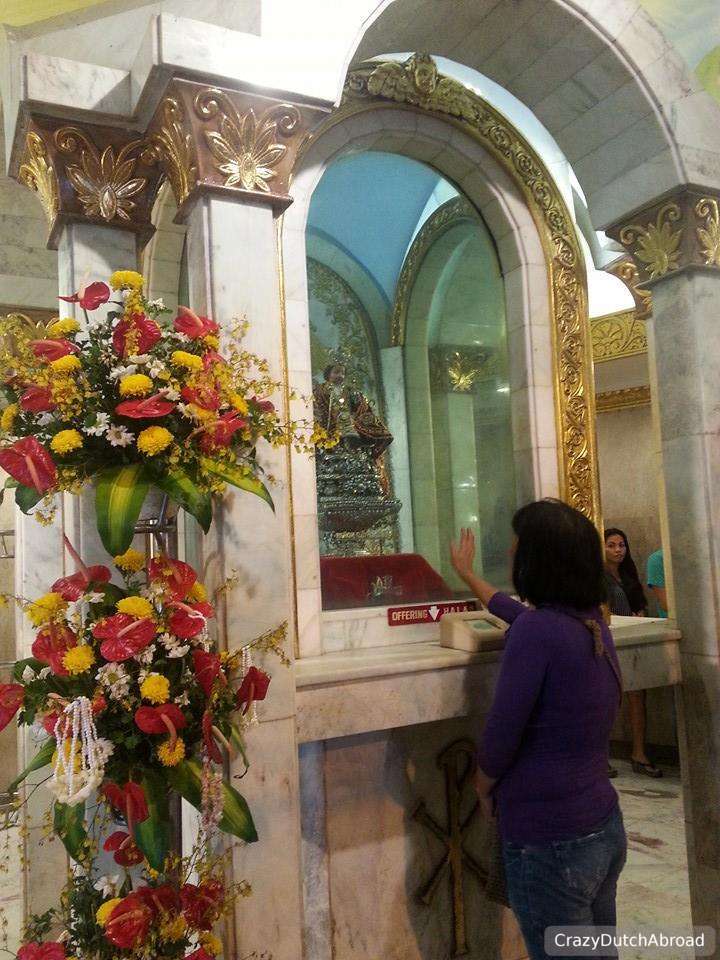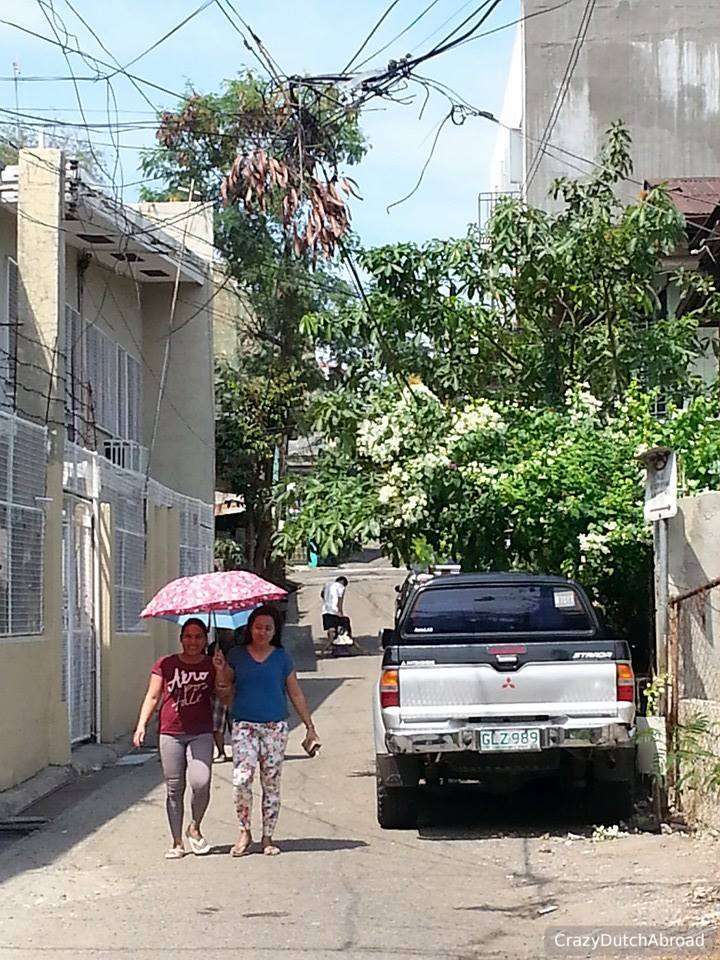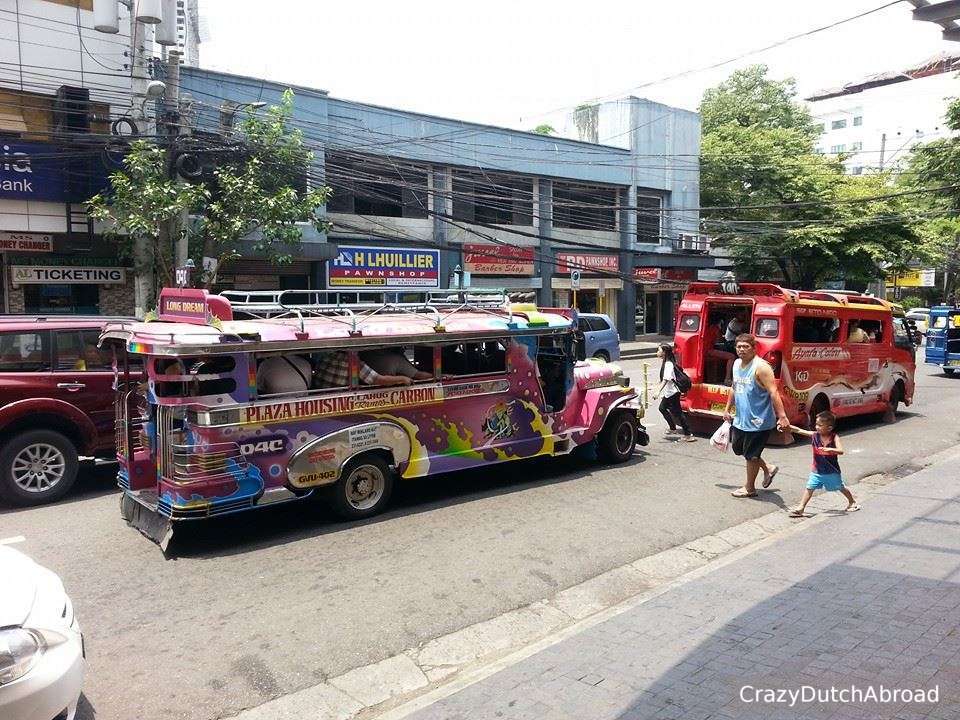 Jeepneys as a form of public transportation. Just hop in from the back, pass coins to the front and sit sideways.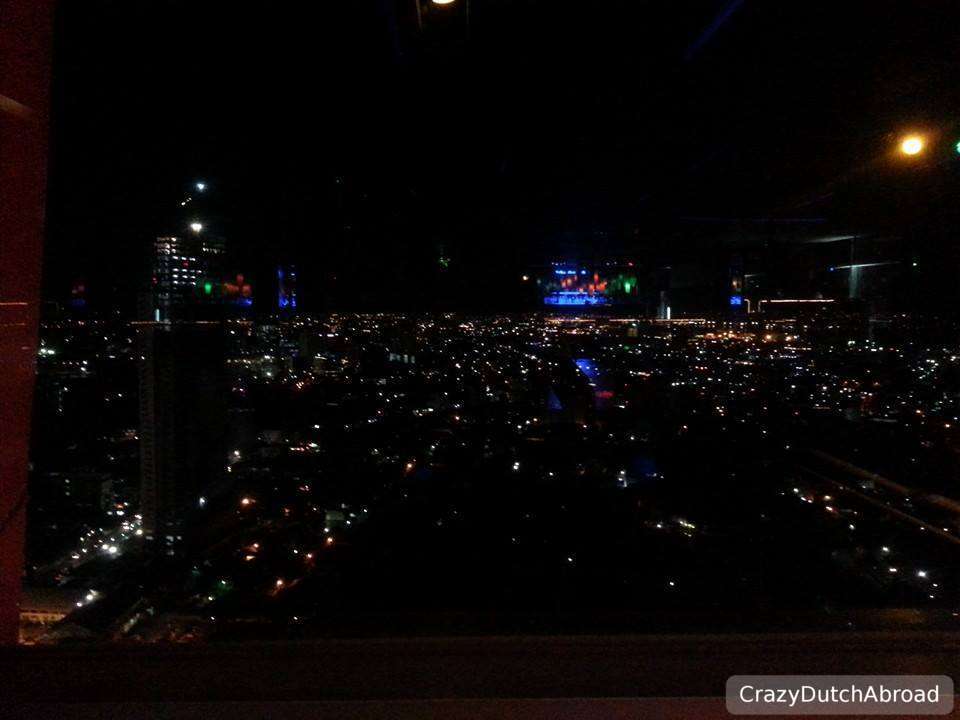 Skyline of Ceby City.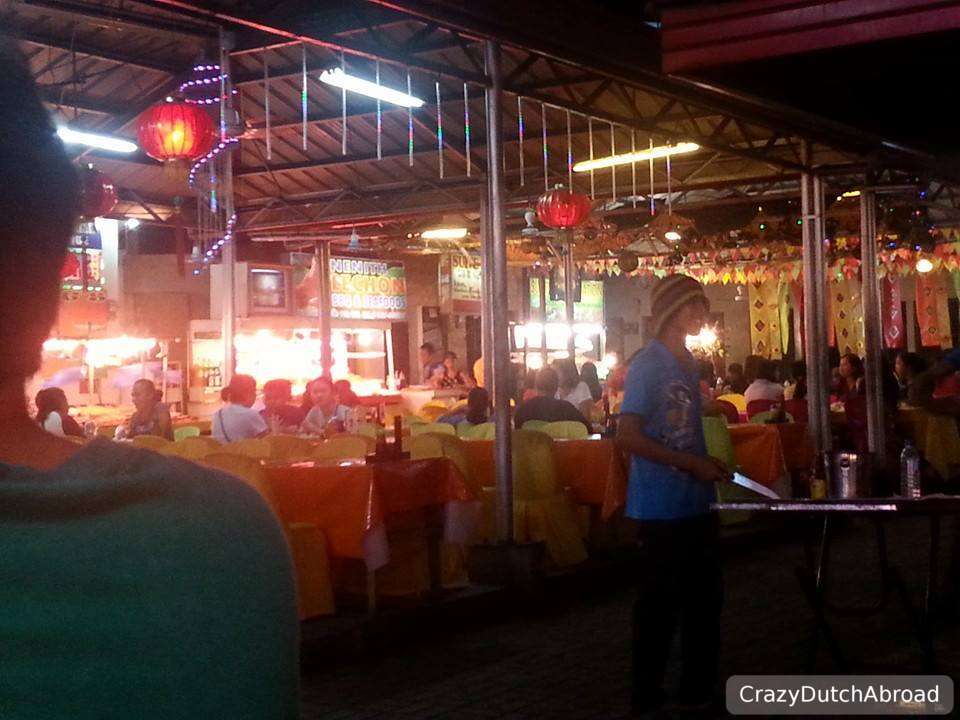 Local food market. Chicken legs, livers, bones and lots of fatty pork. It looks like they only eat the stuff I normally seperate from the 'good' parts.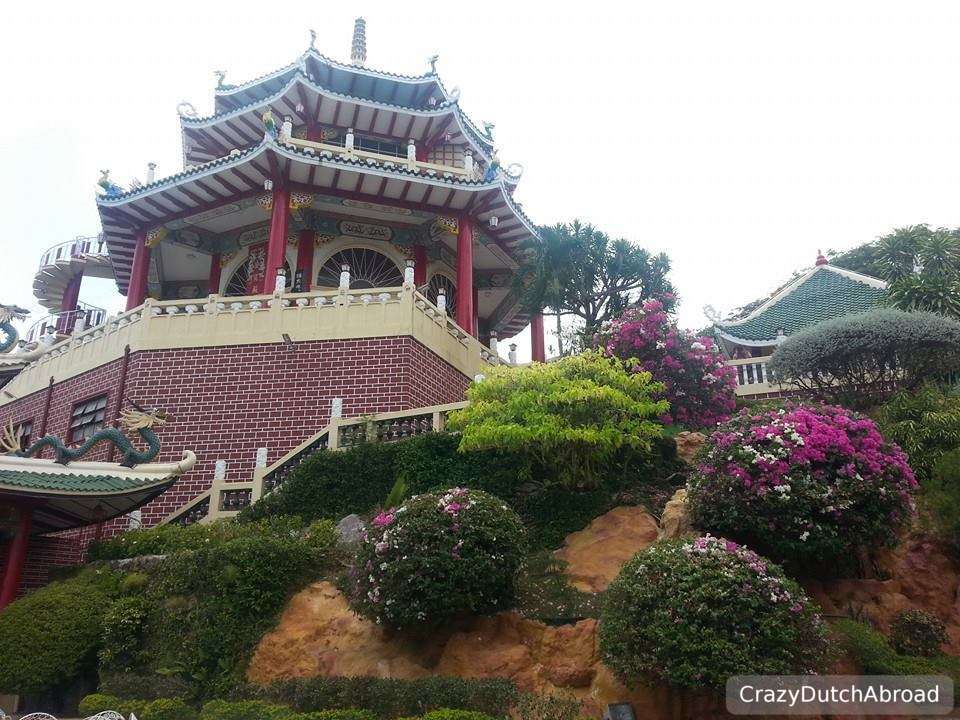 Taoist temple.
Share this page: