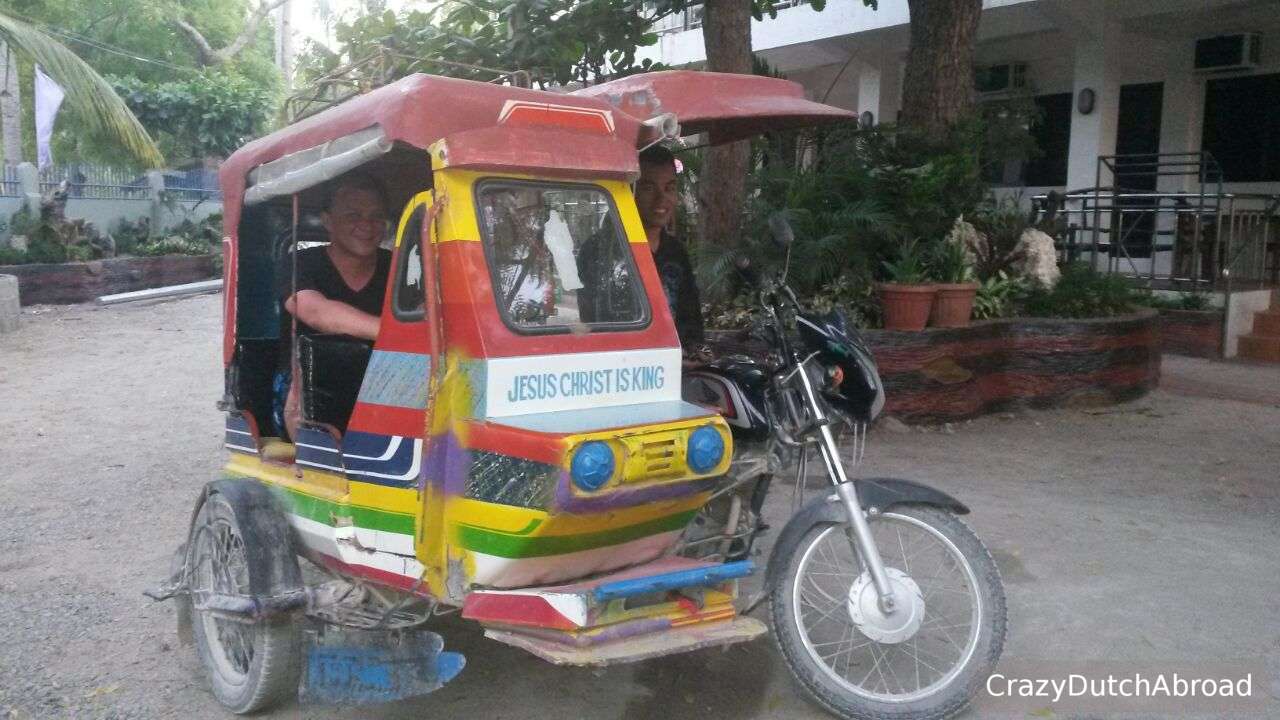 Moalboal, Philippines
Date: May 2015
Location: Moalboal, Cebu island, Philippines
From Cebu City the bus took us 2,5 hours to Moalboal at the South-West part of the island of Cebu. Since it has been a long time that I have been in a bus it looked like it took forever with an aircon system that didn't work properly - so hot and humid.
When arriving at Moalboal there were these scooters with a sidecar used as taxi's, called tricycles. It looks a bit like a tuktuk and one is even more decorated than the other. Don't expect a wide view because at least half the window will be covered with stickers and/or little curtains. Some tricycles almost fall apart and sometimes the driver is not even sitting on his seat but some sort of hanging in a seatbelt next to it. It's good and fun for short trips but after a while (especially if you don't have Filipino height and bumpy roads) your back will feel sorrow. You can ask the driver if you can sit on the back of his seat sideways and don't be surprised if people (or whole families) hop on and off along the way.
The bargaining game is always on and it's commonly accepted that locals pay less. It's cheaper to flag down a driving tricycle than to use one that stands-by because than it's called 'waiting time' (even when they're just sleeping in the back). Ask around for common fares and don't be surprised if they stop for gasoline or air for the tires when you're inside waiting.
Moalboal itself is a cozy and touristy diving town with a beautiful waterfront. It's developed but still has a good local vibe. If you go to White Beach (it's only about 8km) bear in mind it will take some time to get there due to road contructions. In the Philippines they will start working on the road at different parts, sometimes on the left side - sometimes on the right, without finishing for years. You will find yourself moving from one side of the road to the other and waiting for approaching traffic or temporary closed parts. At least you will have enough time to observe their construction techniques, team work and work flow.
___
Check out the dive page for information and pictures about dive sites nearby.

Click here for information about diving around Moalboal & Pescador island!
Do's in Moalboal:
Make sure you bring enough cash and don't wait until you run out to go back to the ATM, sometimes there are all empty;
Always ask how fresh products (fish and so) are before ordering, especially in local places. Ask how fresh it is not if it' fresh - that's always a yes;
Stay at the waterfront during power cuts, at least you're likely to have a breeze;
Go to Mayas Native Garden for draft beer and good Mexican food (the only place that sells draft beer).
Don'ts in Moalboal:
Just jump out of a tricycle - mind your head and sharp metal ends that will rip your clothes;
For the ladies: Don't expect to buy tampons over here. It's a luxury good and you will pay about a dollar per piece (if you are able to find them at all). Always wondered if and how local woman swim/dive during that time;
Leave without diving with the sardines, the sardine run is awesome;
Skip disco night on Saturdays. The living room of the place will be emptied, the floor will be wiped, the entry fee sign will be up and lights & music will be heard all over the place.
Some impressions of Moalboal: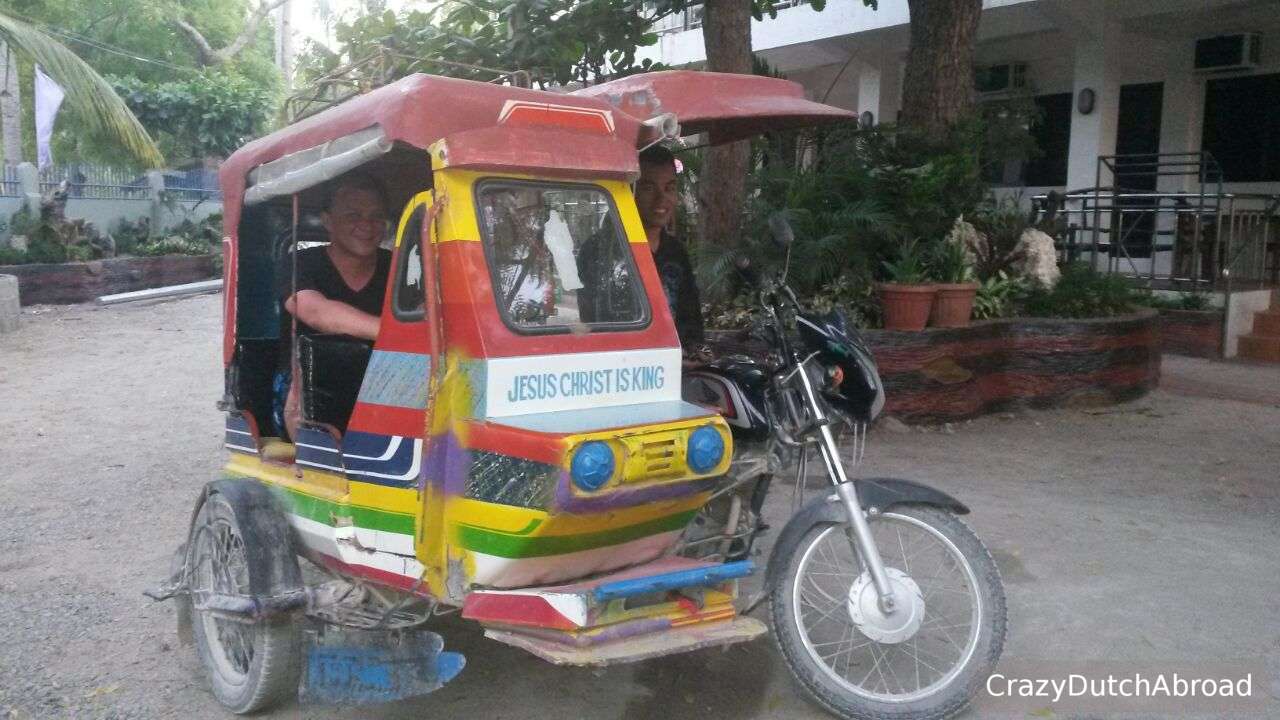 Decorated tricycle.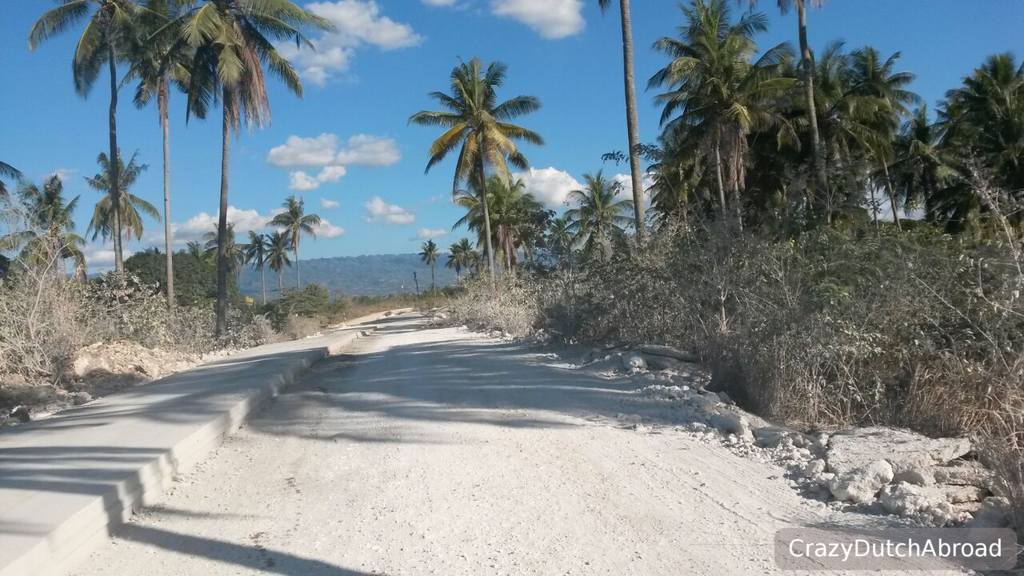 Road under construction.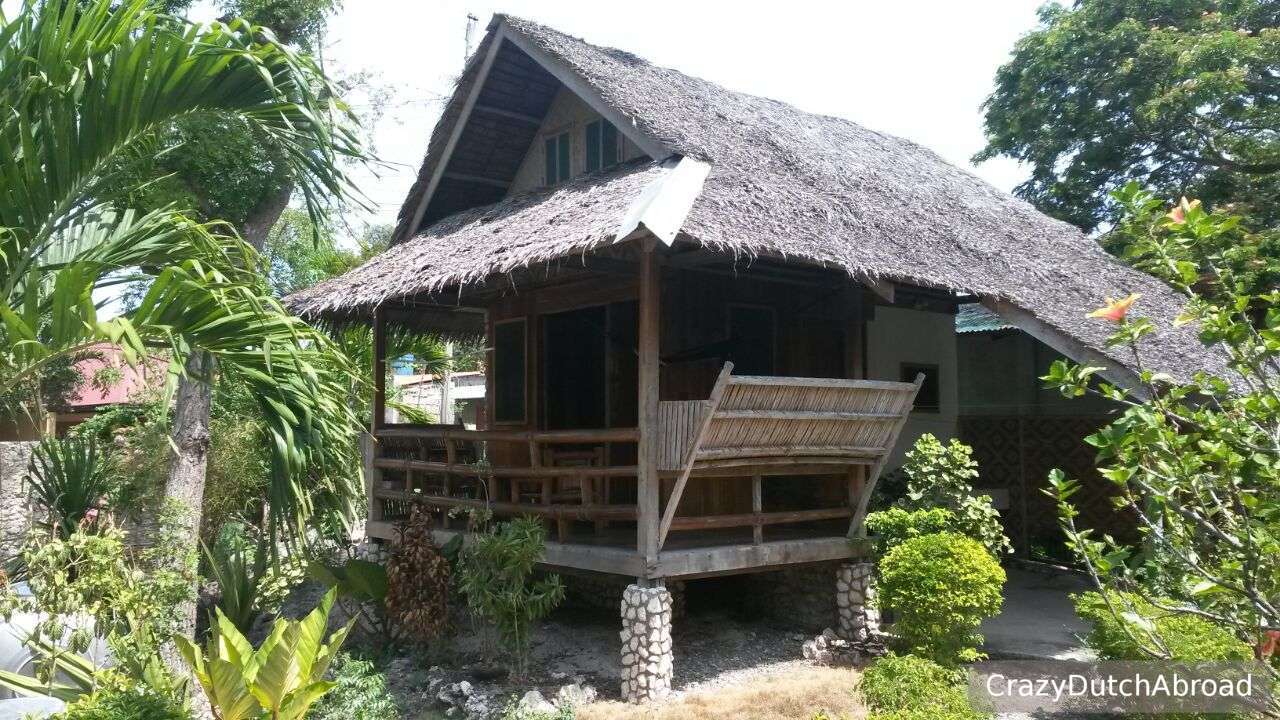 Mayas Native Garden cottage.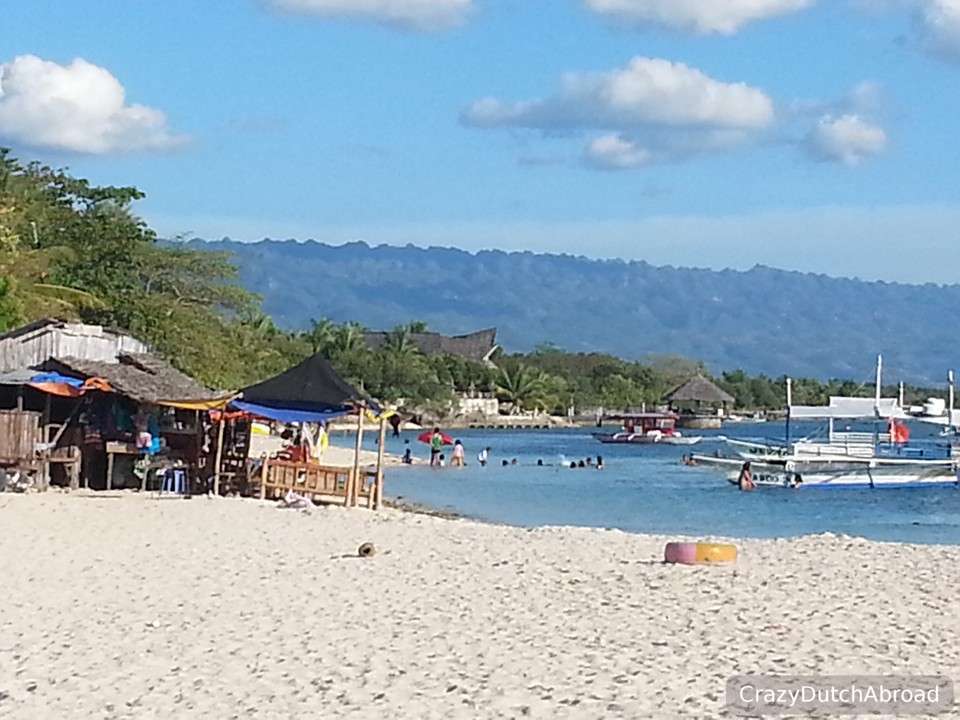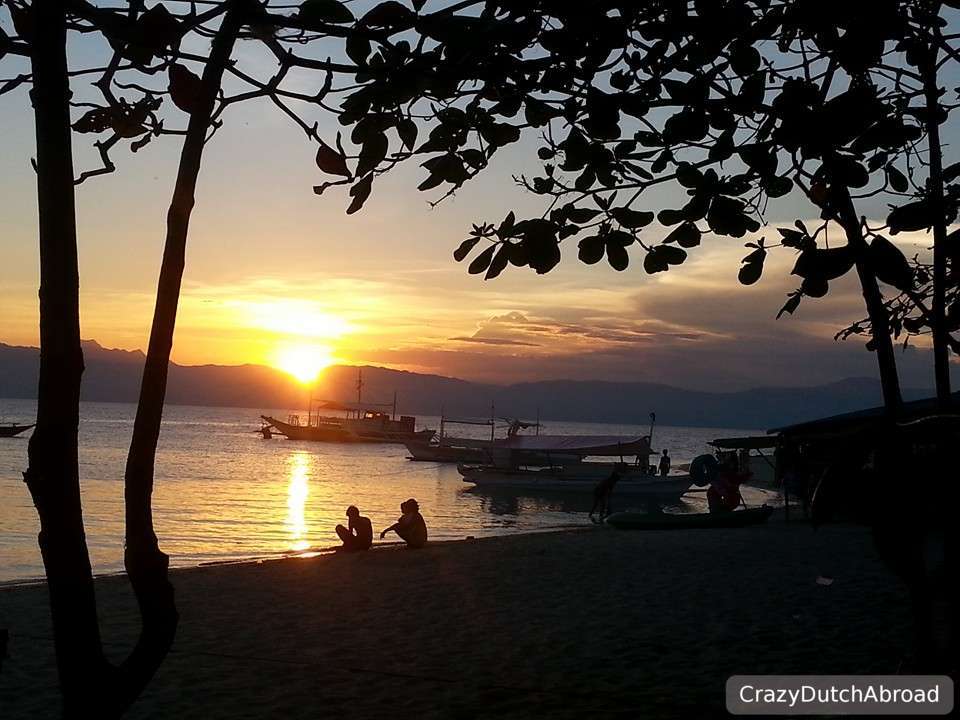 White beach.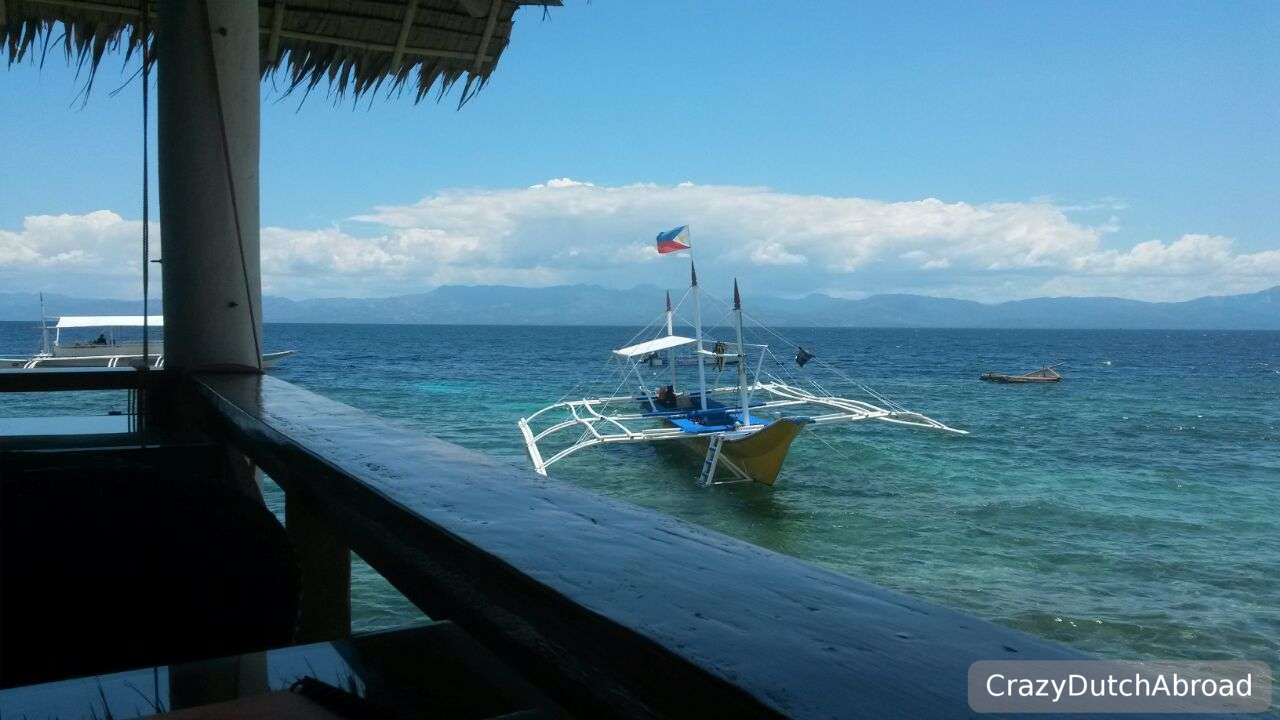 Waterfront Moalboal.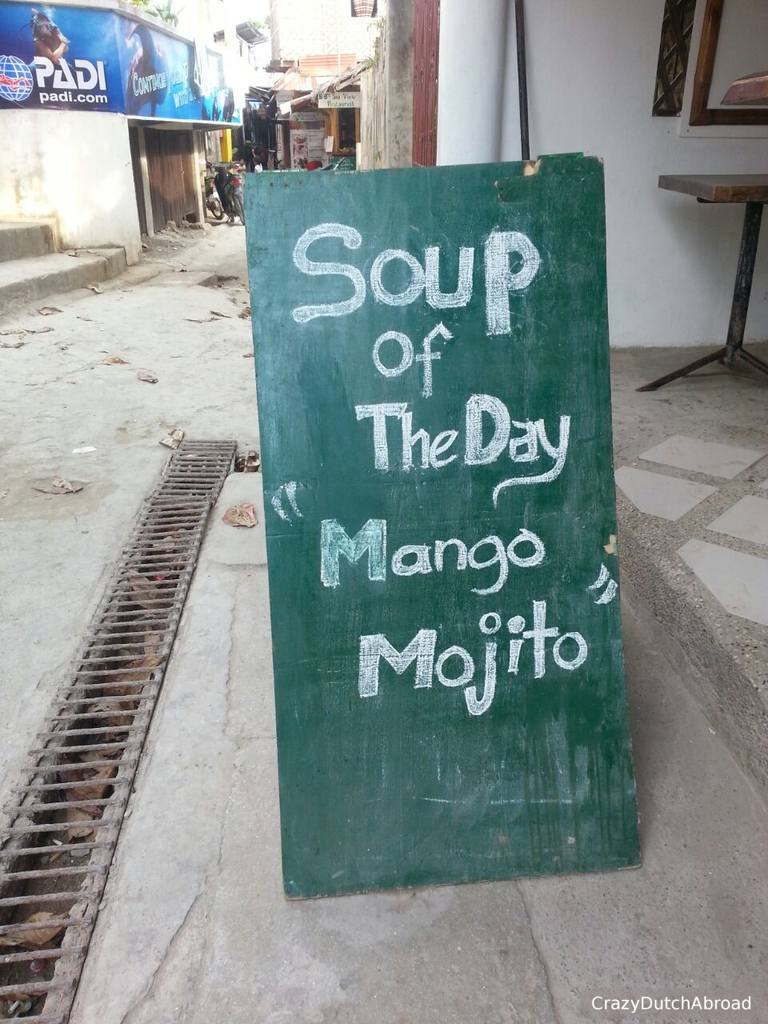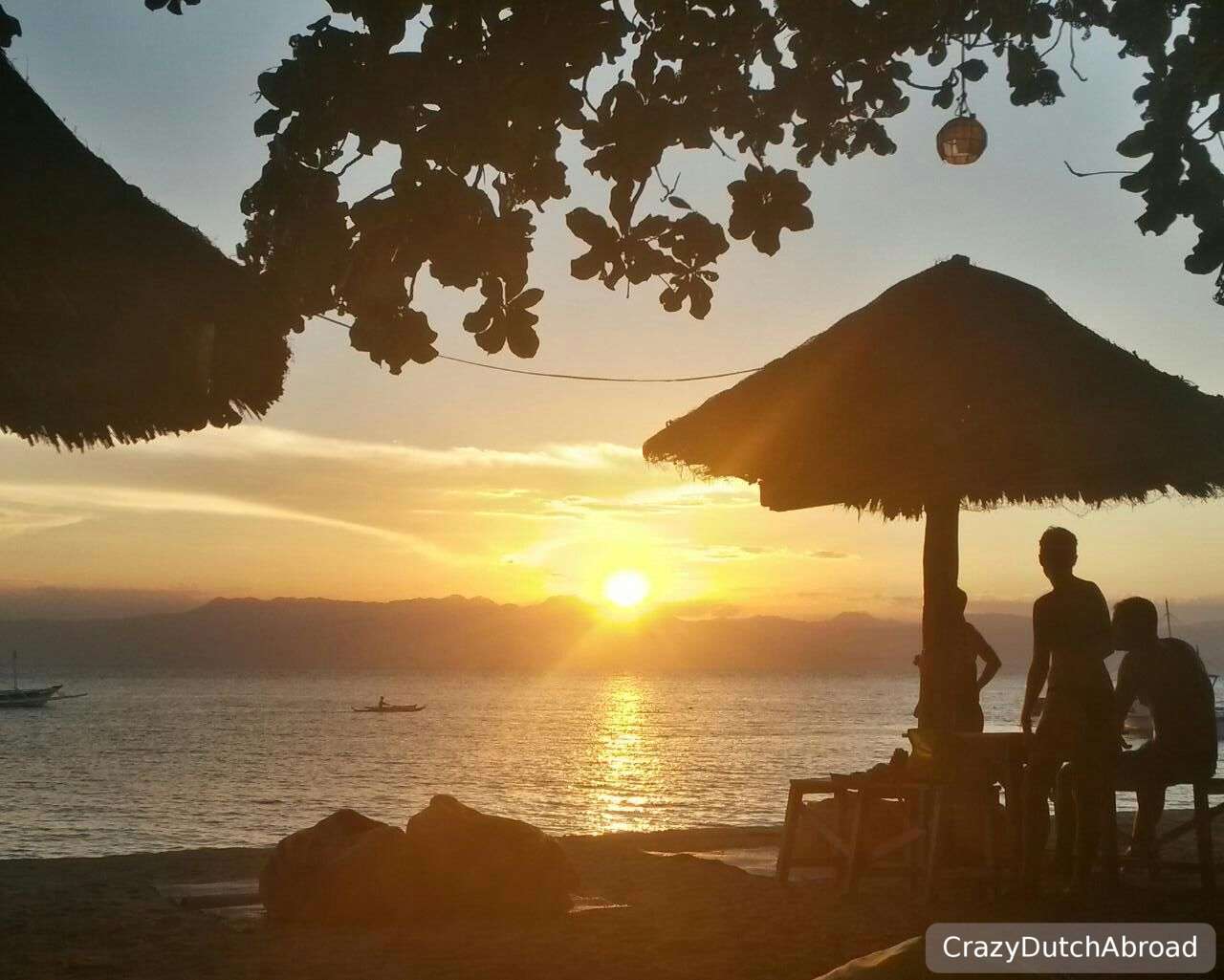 Sunset.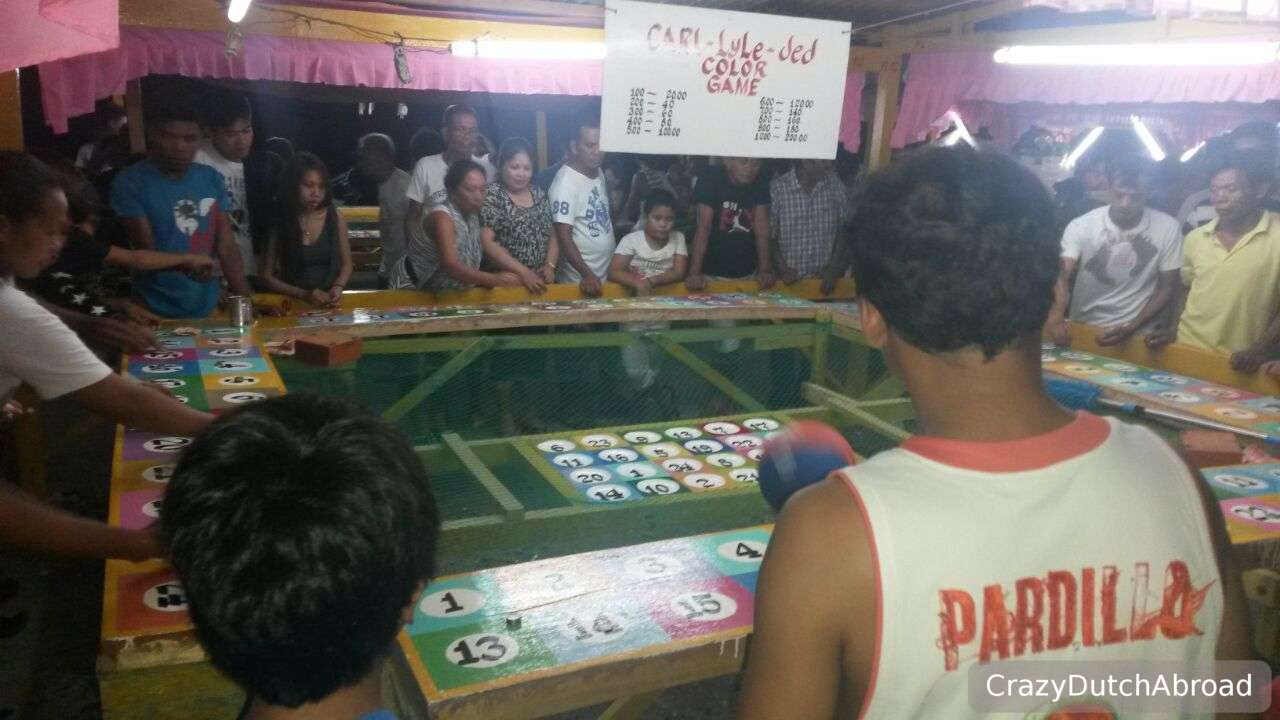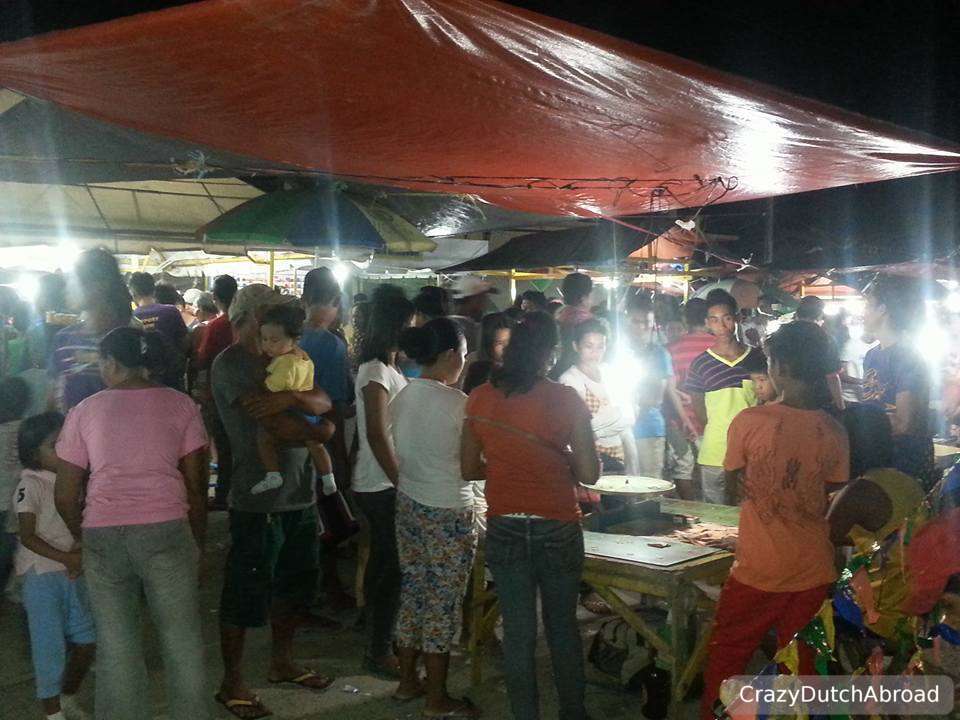 Children playing gambling games.
Share this page: