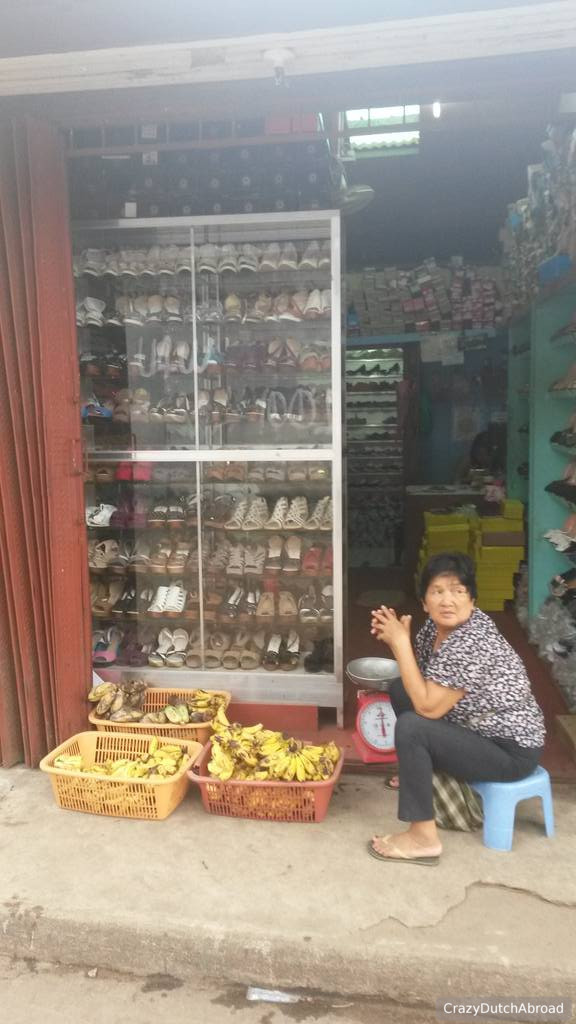 Sablayan, Philippines
Date: June 2015
Location: Sablayan, Mindoro, Philippines
Accommodation recommendation: La Sofia Apartelle, Sablayan

Sablayan is the gateway to Apo Reef, a famous dive destination. The town is quite small and less developed at the west coast of Mindoro. You can take the air-conditioned bus arriving from north (to/from Abra de Ilog) or south (to/from San Jose). The buses are green and have stickers of Disney figures - easy to recognize. Schedules aren't fixed and the bus will stop often to let vendors hop on and off selling you peanuts, banana chips and other frittered sweets and snacks. While on the move you will get a ticket which looks like a bingo card. The 'busboy' punches holes in it depending on your exit location and gives you some time to figure what you have to pay for this ticket. On the way back he hopes you figured out the puzzle and hand him the exact amount.
The Sablayan Museum is one of the thing you can do in town. It's quite funny to go to this small museum, in half an hour you can easily see everything. The staff is very friendly and enthusiastic telling you all about the history. There's pictures, clothes and products from the old days and you can experience a walk thru the forest as well as Apo reef - a bit of a theme park idea in a simple way. At the end of the tour it is expected you pay a fee/donation (50 pesos) which isn't mentioned beforehand.
Do's in Sablayan:
Visit Pandan island on a sunny day for snorkeling and relaxing by the beach;
Go to the market for fresh fruits and vegetables - somehow it's never on the menu;
Walk over the hanging bridge to see another part of town and a black sandy beach;
Order a local dish at La Sofia Apartelle.
Don'ts in Sablayan:
Go there if you're afraid of cockroaches, they are running around;
Get yourself run over by people on mopeds on the hanging bridge - move to the side asap;
Just jump on a boat to go to Pandan island, ask for the free shuttle (also on the way back);
Leave Sablayan in the afternoon if you're heading to Sabang/Puerto Gallera, there's only one boat trip a day for the last part (but you can always ask for a private bangka);
Some impressions of Sablayan: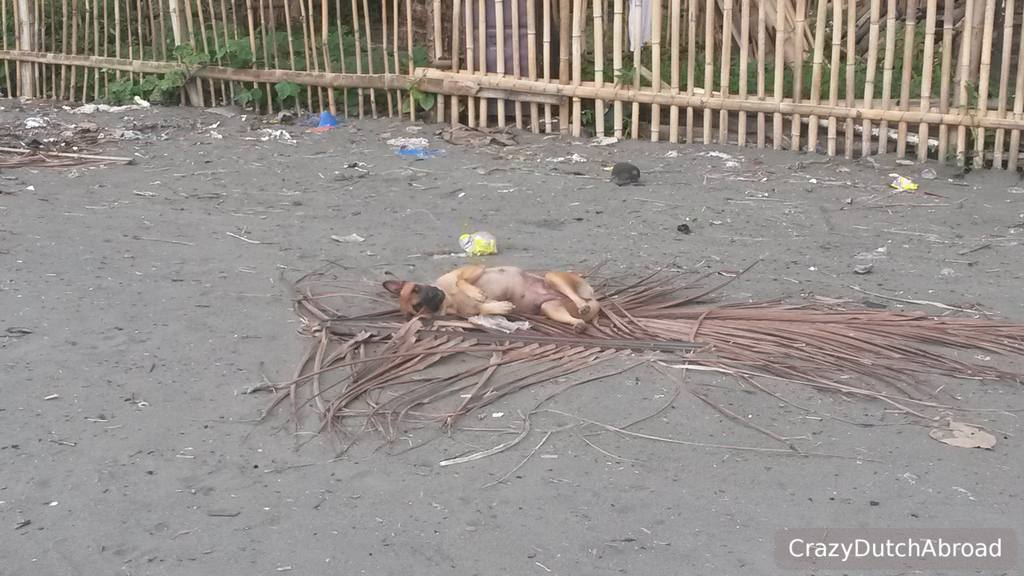 Dog at the beach.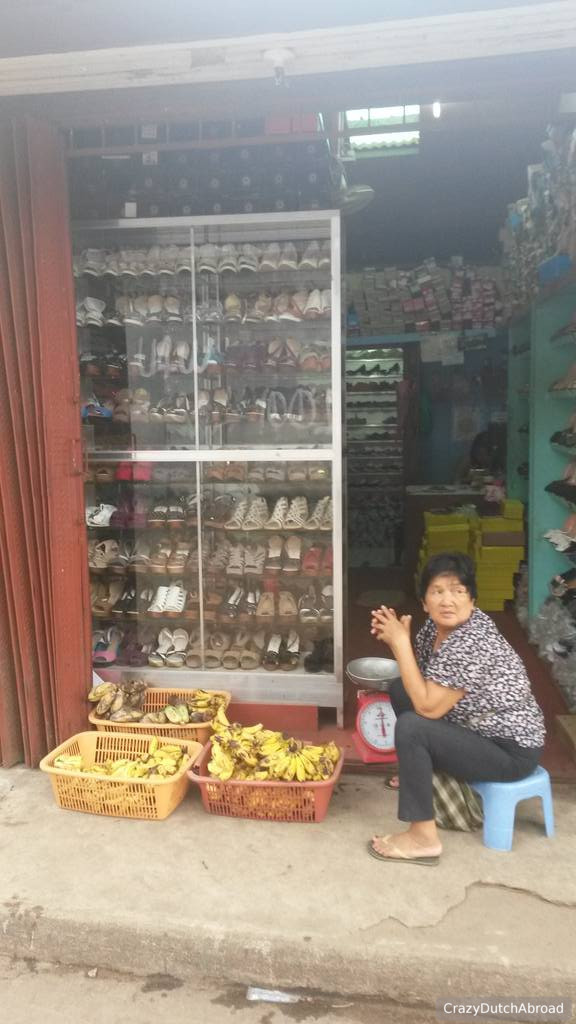 Selling shoes & bananas.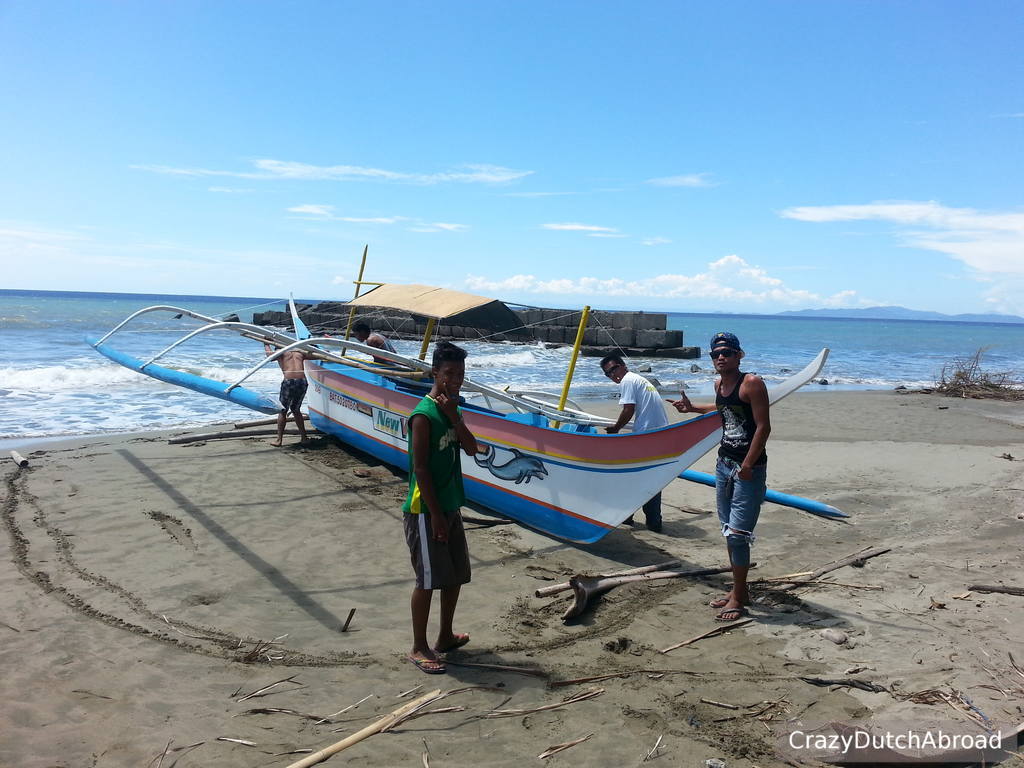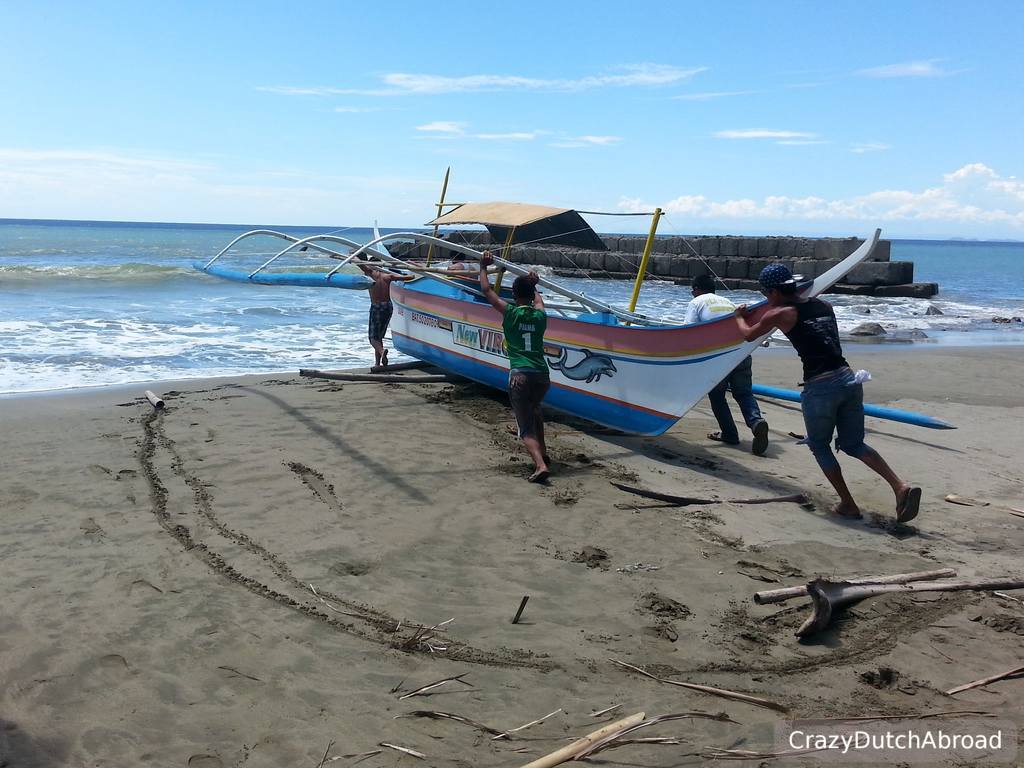 Getting the private bangka in the water.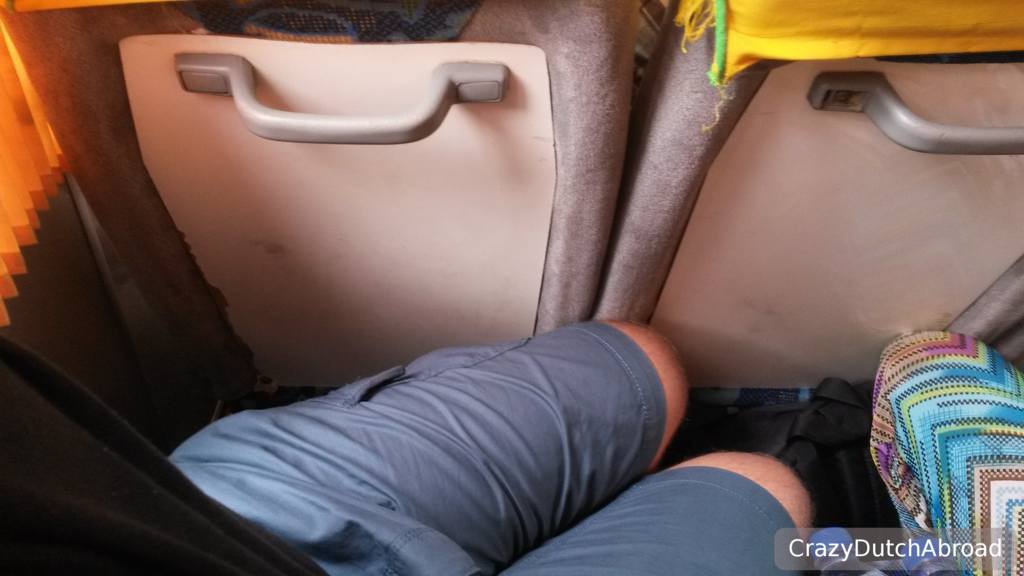 Standard leg space in public bus.
Share this page: