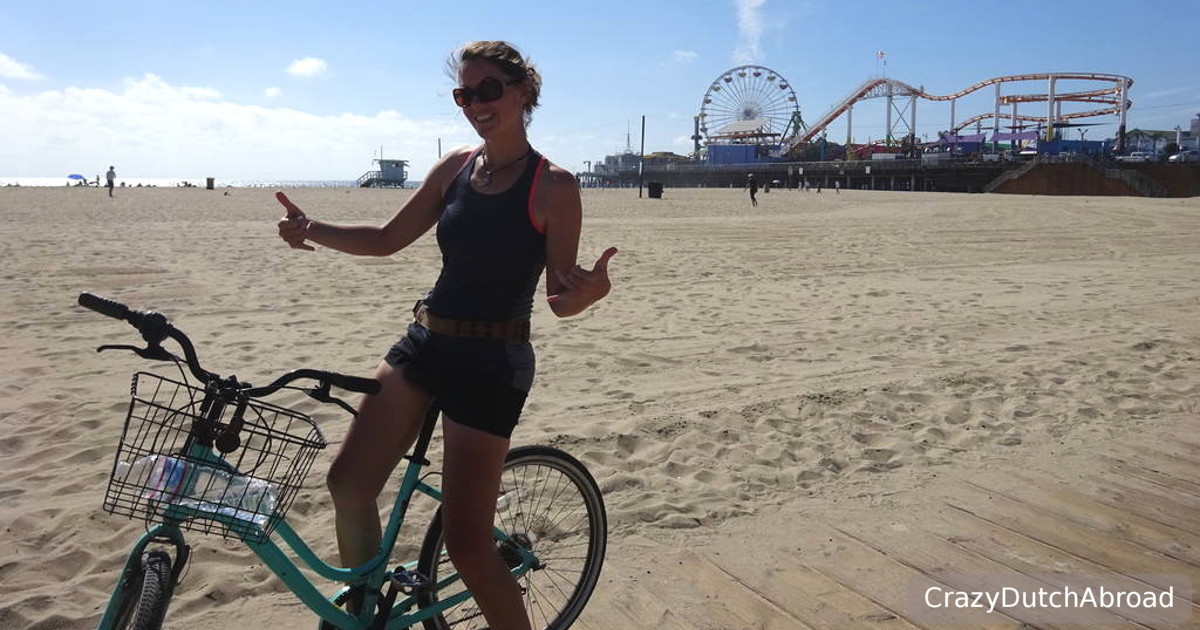 Famous Beaches around Los Angeles!
Picture yourself riding a bicycle at Venice Beach or walking over the pier of Santa Monica!
If that is not enough, act like a celebrity at Malibu Beach!
The three hot spots around Los Angeles; Venice and Santa Monica beach - with just a short bicycle ride in between and Malibu Beach a bit further out town along the scenic Pacific Coast Highway. Since I am not so much a city lover anyway - this is a great escape from city-life in Los Angeles and the views are amazing!

Things to love about the beaches of Los Angeles!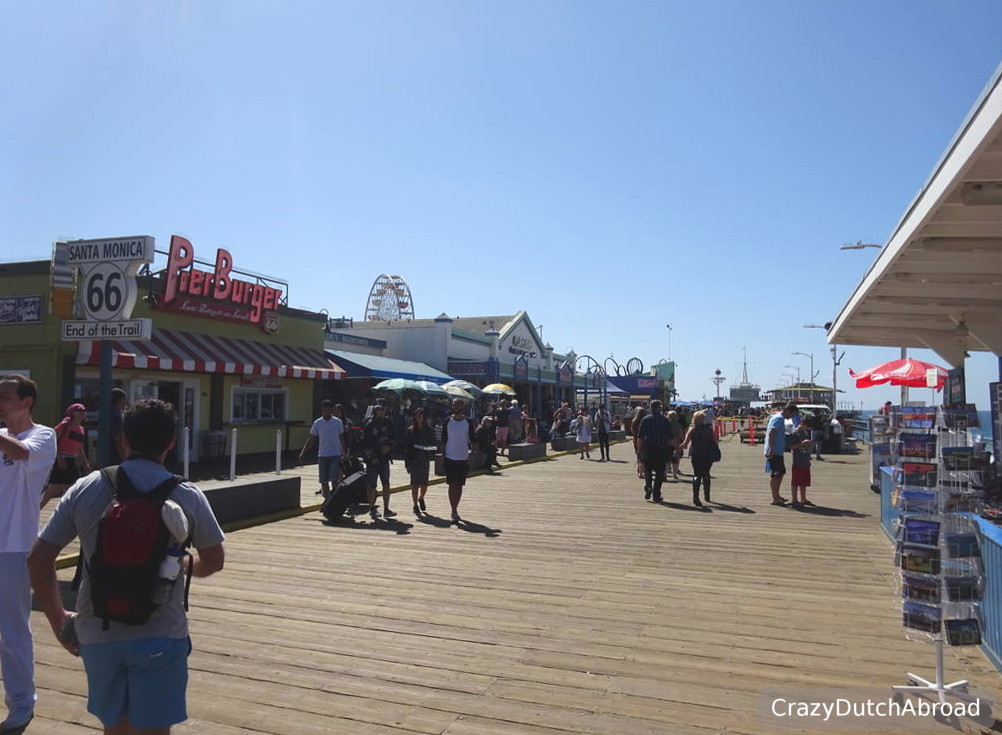 Santa Monica Pier
Top tourist attraction but great to have a walk around. Explore the Bubba Gump Shrimp Company from the movie Forrest Gump, it is a chain restaurant and a great 'local' experience. Sit down next to the box of chocolates, grab a nice meal and visit the gift shop afterwards... Most bigger restaurants and bars sell T-shirts and other merchandise. Walk all the way to the end of the pier to take some great photos and buy a ticket for the iconic Ferris wheel of Santa Monica. Next to the pier is a 'cheap' parking lot where you can pay per hour instead of per day (10$ or more).
Rent a bicycle and cruise to Venice Beach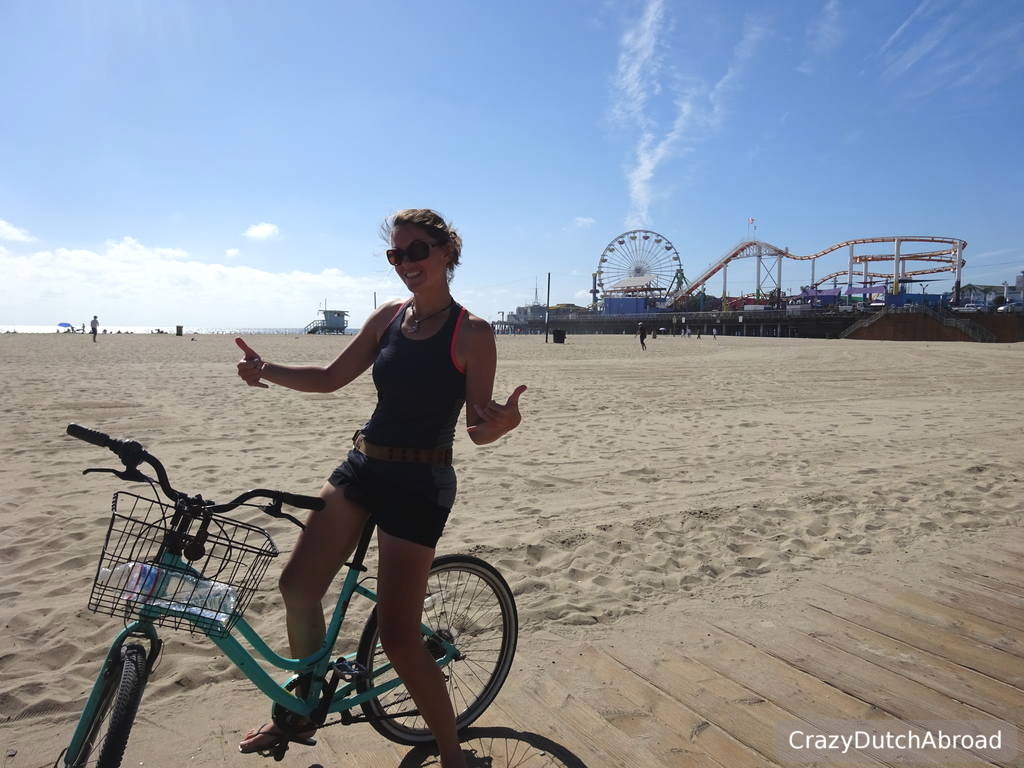 Right in front of the Santa Monica pier you can rent bicycles by the hour. You pay when you return for the hours you have used it, easy. There is a bicycle lane at the beach front, easy and without other traffic. Do not skip muscle beach (outdoor fitness with a long history) and cycle to Venice Beach. Stop and walk around at the Venice Beach Boardwalk. There are a few really nice spots for drinks and people watching. Afterwards cycle through the Venice Canals, right behind the Boardwalk.
Malibu Beach and the Pacific Coast Highway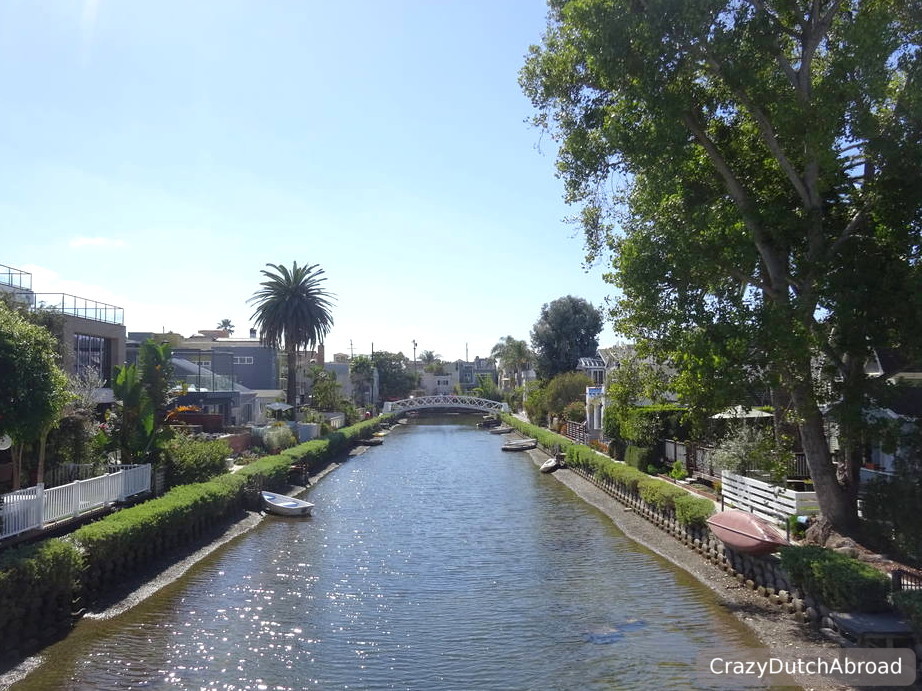 Malibu beach is different from Venice and Santa Monica. Barely tourists, no boardwalk or boulevard, and many nice spots for a relaxed day at the beach. Many famous people live around here. According to our dive guide we saw one, but we did not recognize him. :) Malibu also offers great SCUBA diving, if you are into a bit of cold water diving and kelp forest, explore
Malibu underwater
.
Lessons learned around the beaches of Los Angeles!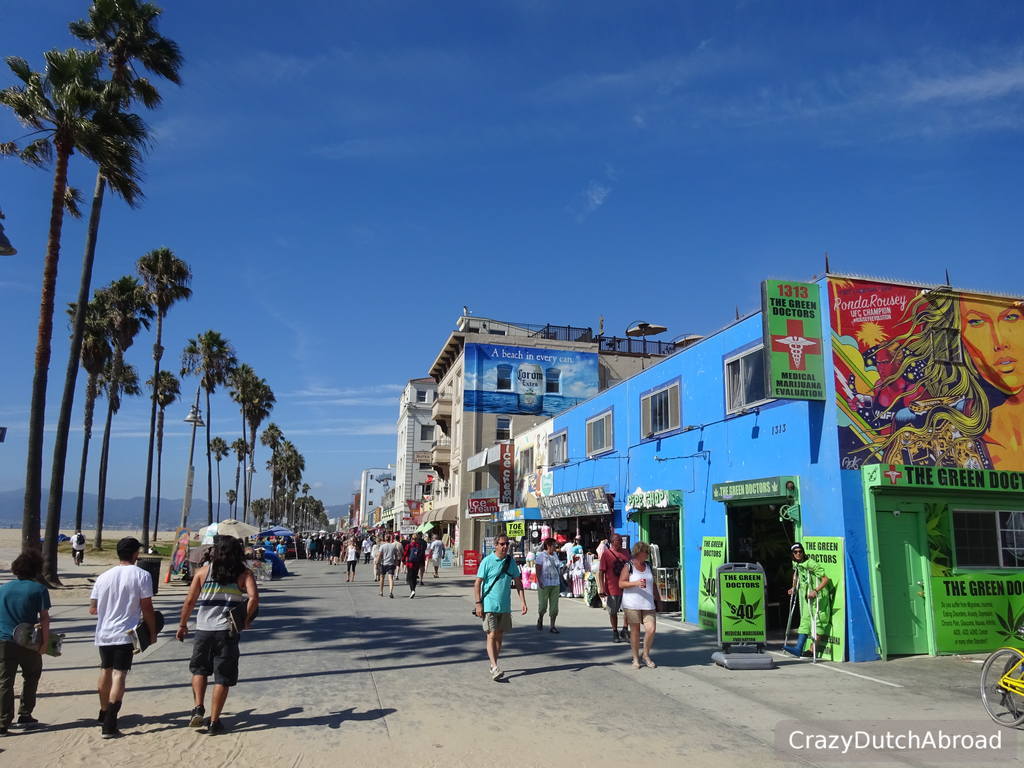 Parking is expensive!
It is worth a bit of research before you park anywhere at the beach front. Prices vary a lot, even in the same street the difference can be 10$. Some beachfront restaurants even charge for parking at their private parking lot. At Duke's Malibu we had to pay 5 USD for valet parking where there were at least 50 free parking spots within 100 meters visible...
Have dinner at the beach to avoid traffic jams
Due to our budget we wanted to skip dinner at the beach and cook something at home, wrong decision. We left Santa Monica at about 5 PM and arrived three hours later for a trip that should take about 30 minutes... bummer
The beaches are towns by itself
As everything around LA, the areas are big. You can spend a week exploring the beaches of LA alone. We should have booked a few nights here to have more time to explore the areas without the troubles of parking and high traffic.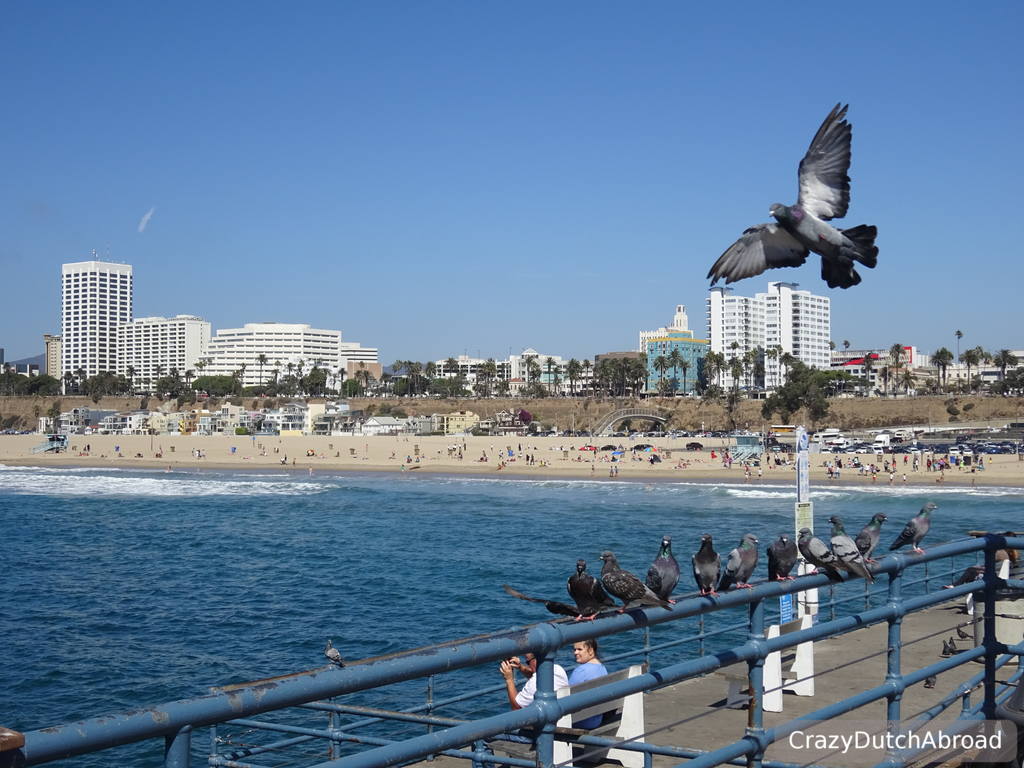 Things we skipped but you might love!
Neptune's Net Seafood Restaurant
This is supposed to be a great spot right at the waterfront of Malibu. It was a bit too far for us since we still had to drive back for about two hours.
Paradise Cove Beach Cafe (Malibu)
Parking here was 40$ which you would get back if you spend the same amount in their restaurant. Hmmmmm, I guess we are too Dutch for these kind of deals.
The facts!
Visited:
Bars & Restaurants
| | |
| --- | --- |
| Strip with bars | Venice Beach has many bars and restaurants, but basically it is everywhere along the beach you find bars (Santa Monica to Venice) |
| Spots we loved | Duke's Malibu (apart from the parking), Bubba Gump Shrimp Co. (for fun) in Santa Monica and Figtree's Cafe in Venice. |
| Beer in a bar | 8 USD draft |
| Glass of wine in a bar | 7 USD |
| Club Sandwich/Pizza Margarita | 10 USD |
| Cup of coffee | 3 USD |
| Meal | 20 USD |
| Restaurants open | Most are open from breakfast to midnight, every day |
| Number of restaurants and bars in top-area | They are just lined up, depending on what you call a restaurant (vs fast food) |
| Quality of local food | On average I would say it is not great but big in size, the upscale (foreign) restaurants are more of our liking |
Transportation
| | |
| --- | --- |
| Scooter rental | Not available, bicycles are around $7 an hour at Santa Monica and Venice Beach |
| Local transport | Hard to find, even harder to plan a trip |
| Taxi | About 3x the price of an Uber and quite hard to find outside peak areas |
| Uber | Everywhere and cheap, mostly arriving within 5 minutes (a tip is not allowed but expected...) |
| Boat | Not available for transport |
Sleeping
| | |
| --- | --- |
| Apartment | Downtown the hotels start from 65$ per night |
| Nice hotel | Lovely New Studio in LA only 55$ per night, but it might take you 3 hours... |
| Resort | Starting from 100$ night up to very high-end |
| Hotel score price-quality | You pay a lot but you get a lot, spacious and convenient |
Internet access
| | |
| --- | --- |
| Local SIM card | We bought an Ultra me SIM card with 1GB for one month for 45 USD including taxes |
| UMTS | Often better than WIFI and great for finding cheap parking spots online |
| WIFI Hot spot | WIFI is everywhere and it is free of charge, it is easy to get around without a local SIM |
Other essentials
| | |
| --- | --- |
| Beaches | Long Beach is located South of LA but supposed to be less scenic - more like an industrial harbor |
| Supermarket | There is always something open, from local convenient stores to mega malls. |
Like a local!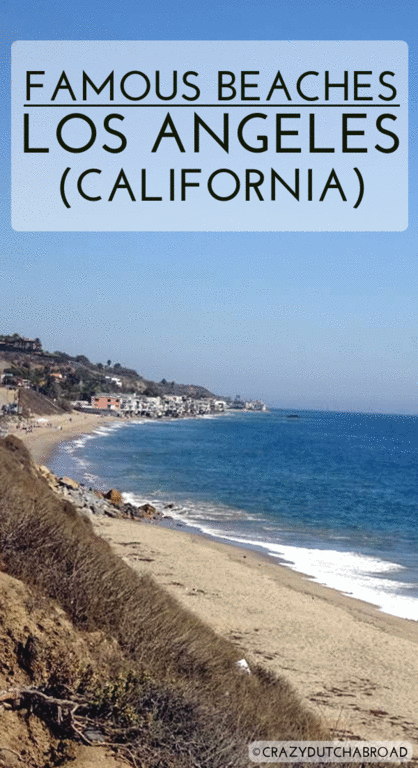 Show-off your fitness skills at Muscle Beach! This outdoor gym is world famous and originated in the 1930s. In Santa Monica and Venice you can find a Muscle Beach park with simple structures to make the most difficult body workouts right on the beach.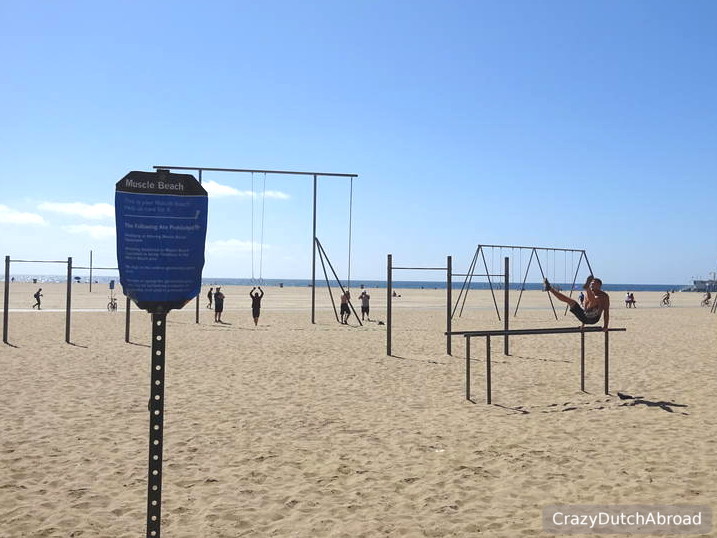 If you enjoyed this post, please share it with your friends
Marlies
Crazy Dutch Abroad
Let's travel the world in a crazy way!
Share this page: