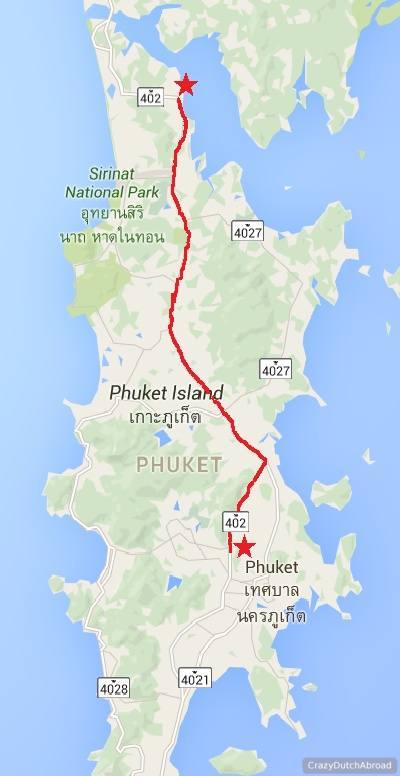 Saleng expedition, 1!
Our crazy road trip around Thailand and Laos on a tricycle.
Phuket Town to Laem Phrao, and we're off!
We got the scooter with side span! All worked out fine. We did a small tour to the other side of the island, didn't make it to the first hill top - I had to walk, but we had a great time and love our new vehicle. On our way back to Phuket Town I had to walk up a few hills as well, but we're working out how to handle (and load) the bike. A little sound came from the third wheel, but the bike shop that made the side span repaired it instantly with the advise of the shop that we bought the scooter from, perfect. After telling our story to a few people, the idea of getting a new seat became reality. Of course when you're driving up to 200 km (125 miles) a day you need a soft/good seat! So we went searching for a seat maker and tried to explain with hand signs to make it as thick as possible. Also we copied the key to make sure we could always count on a spare key in case something happened with the original one.
We bought ORANGE helmets, a cover with straps and lights for night time driving. Off course I said we should buy a cover that is big enough, so we have some spare plastic to wrap all the luggage three times. The green book (proof that it's our scooter) isn't ready yet, but all is organized and it will be send by mail with the new license plate. All good, but we need to find an address by that time - ooo no, fixed plans. :) So, the whole deal worked out fine with the help of Joemotorbike shop in Phuket Town - many thanks! And, while we where doing our try-out tour, somebody already approached us for buying the scooter in Bangkok in February - awesome!
So, today, we attached the flags and lights and we where ready to hit the road! At 16:30 we started our first day of driving, 38 km (24 miles) from Phuket Town to Laem Phrao (North Phuket). It took us about 1,5 hour, with some traffic jams, lot's of smiles, people waiving and cheering for us - wow! Since I'm seated at the back, and we have to balance the scooter, I sit with both legs in the side car. If there's a left turn I'm almost completely sitting in the side span to make sure we don't tip over... About 40 km per hour (25 miles) is our first average speed, let's see what tomorrow brings!
We are meeting friends in the Ranong area in a few days, so we need to speed up our plan a little bit, let's see how far we can get tomorrow on our first full day of driving.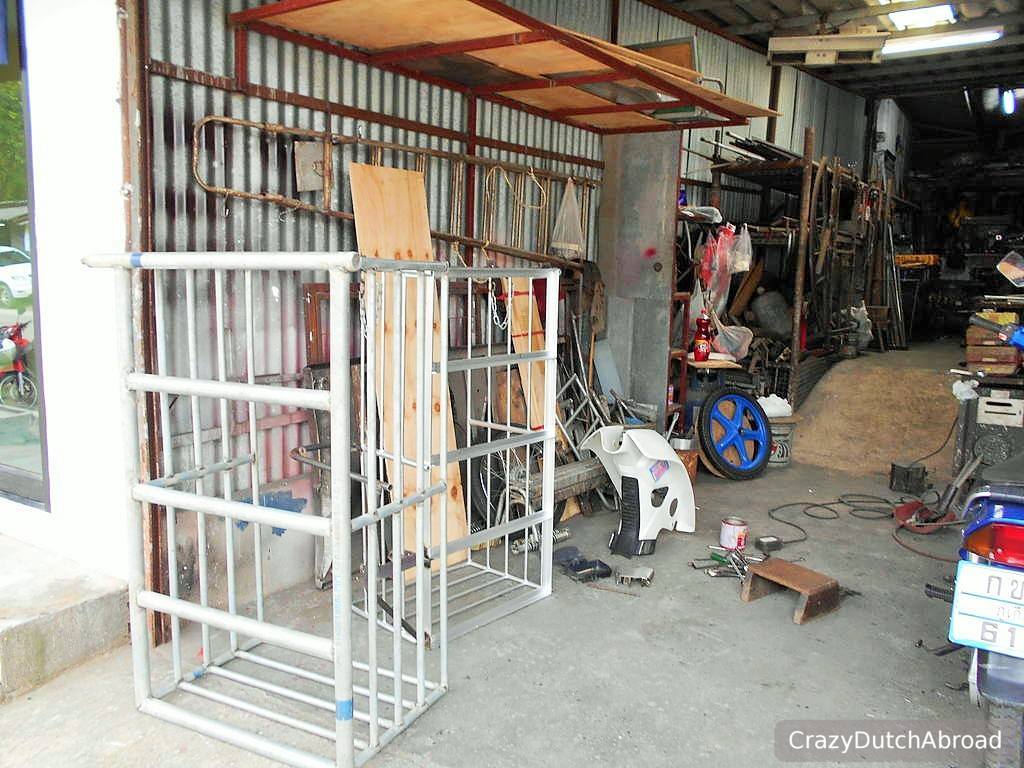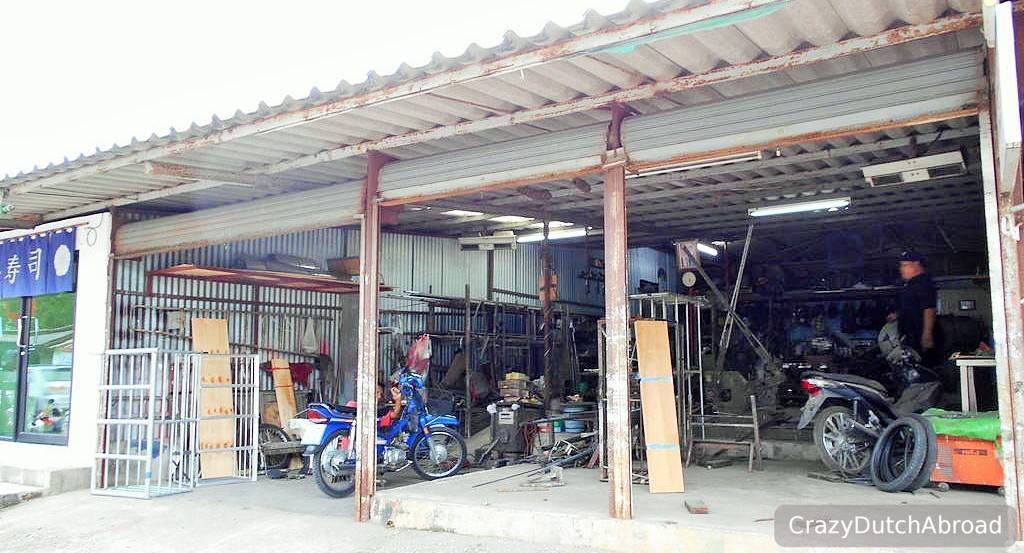 The side span being made!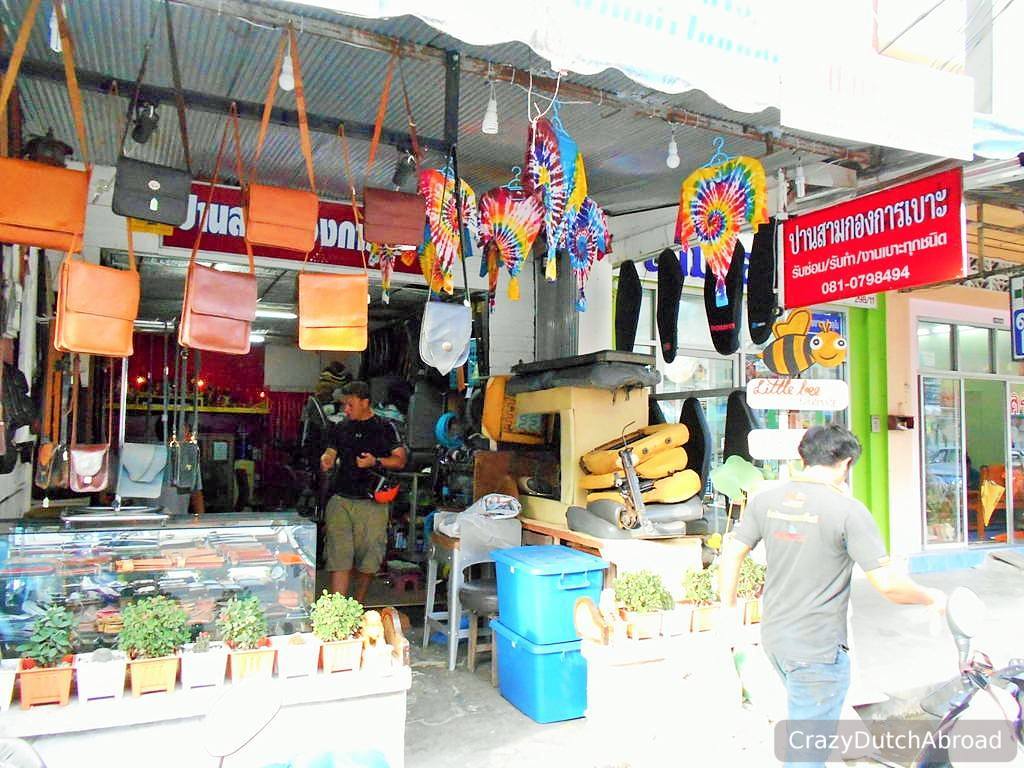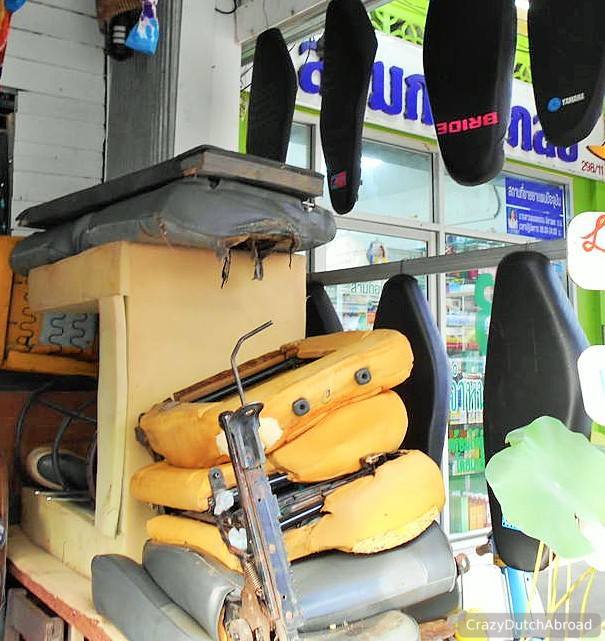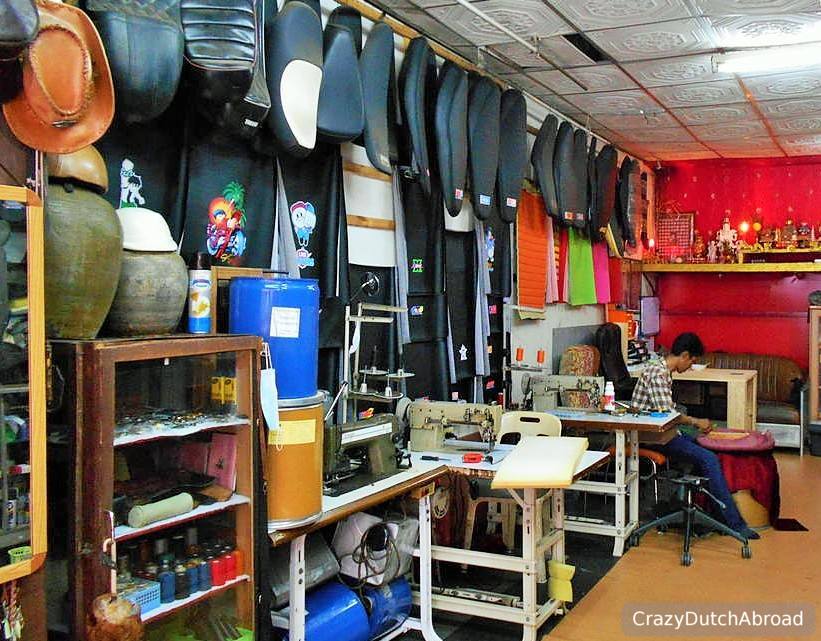 We found a seat maker!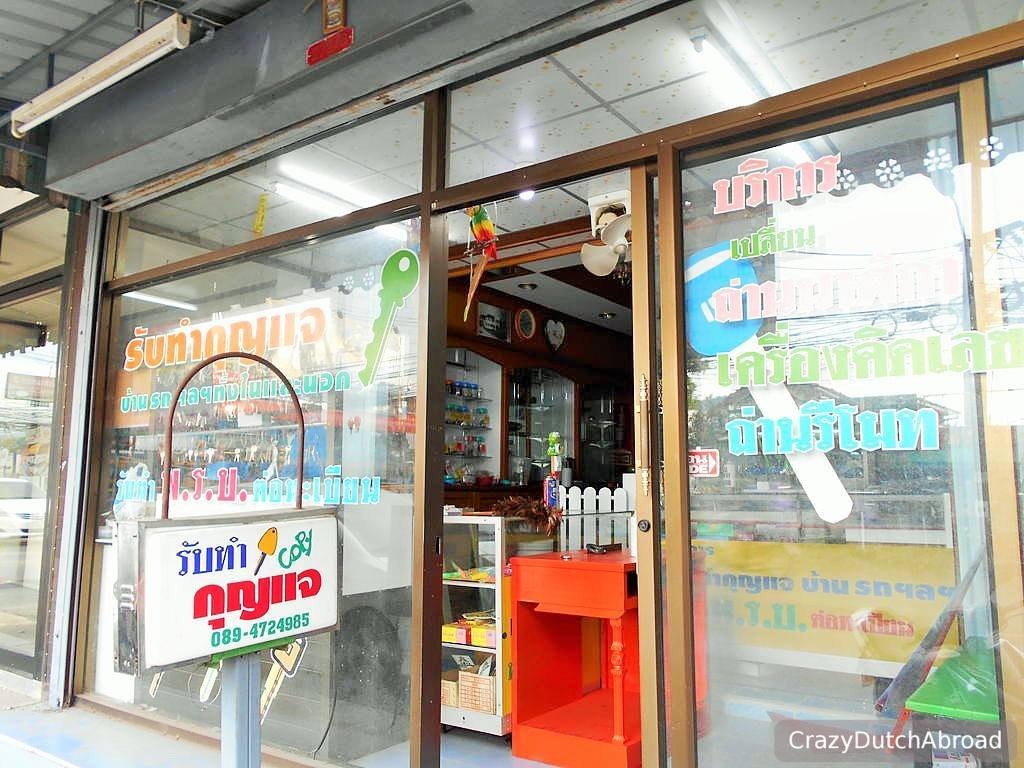 Copy the key!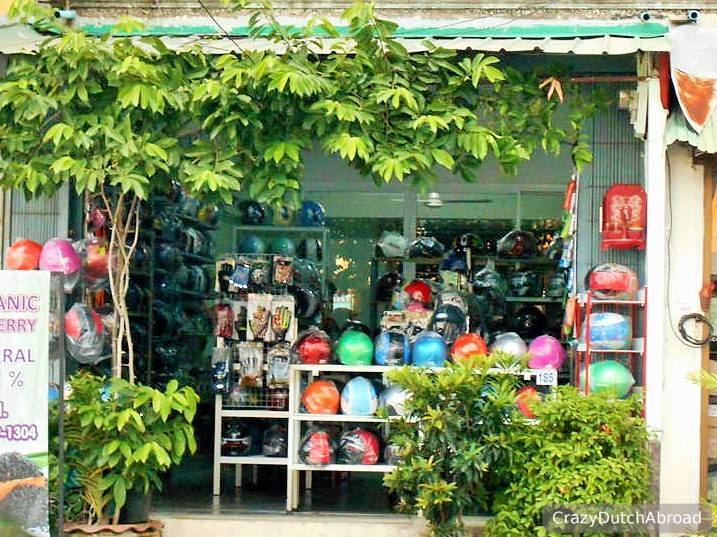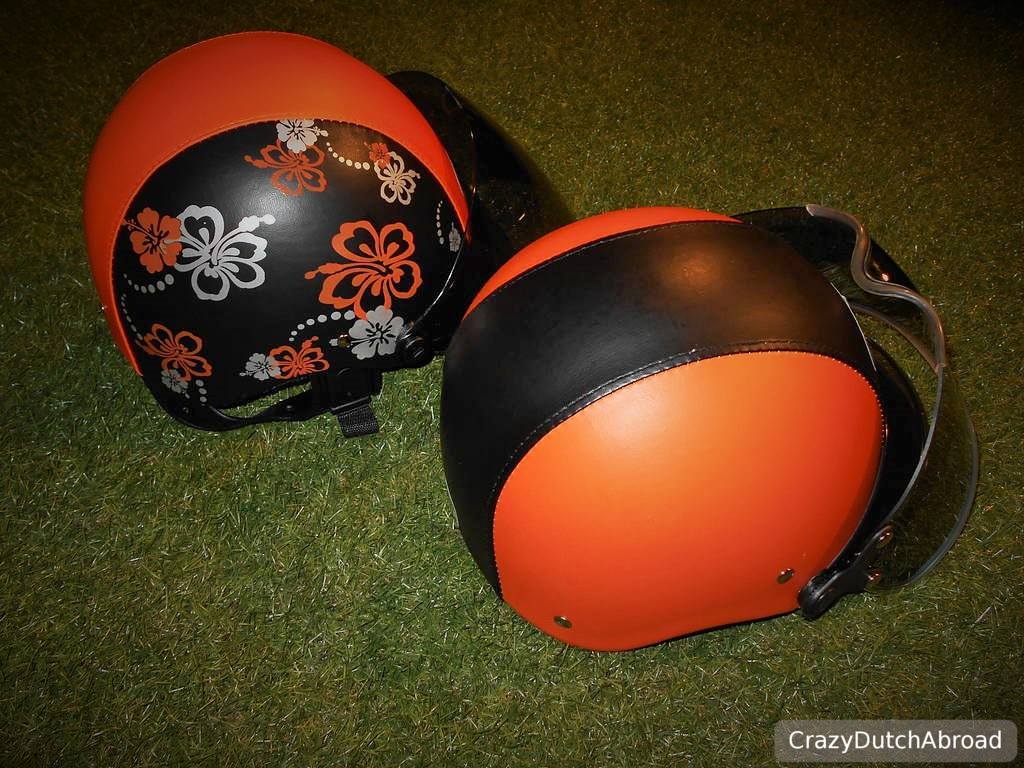 Crazy Dutch helmets, we need some text on it though!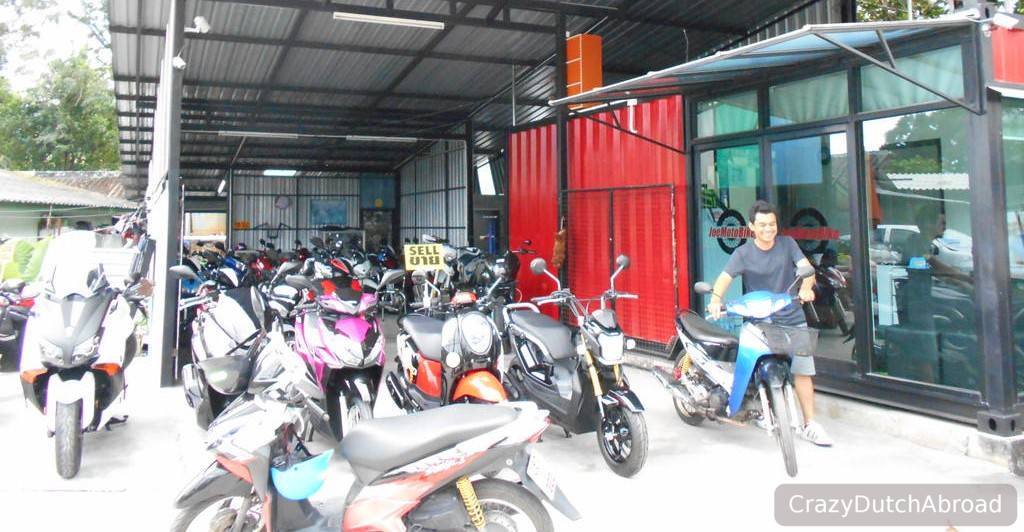 Joe's motobike shop, another visit with more questions...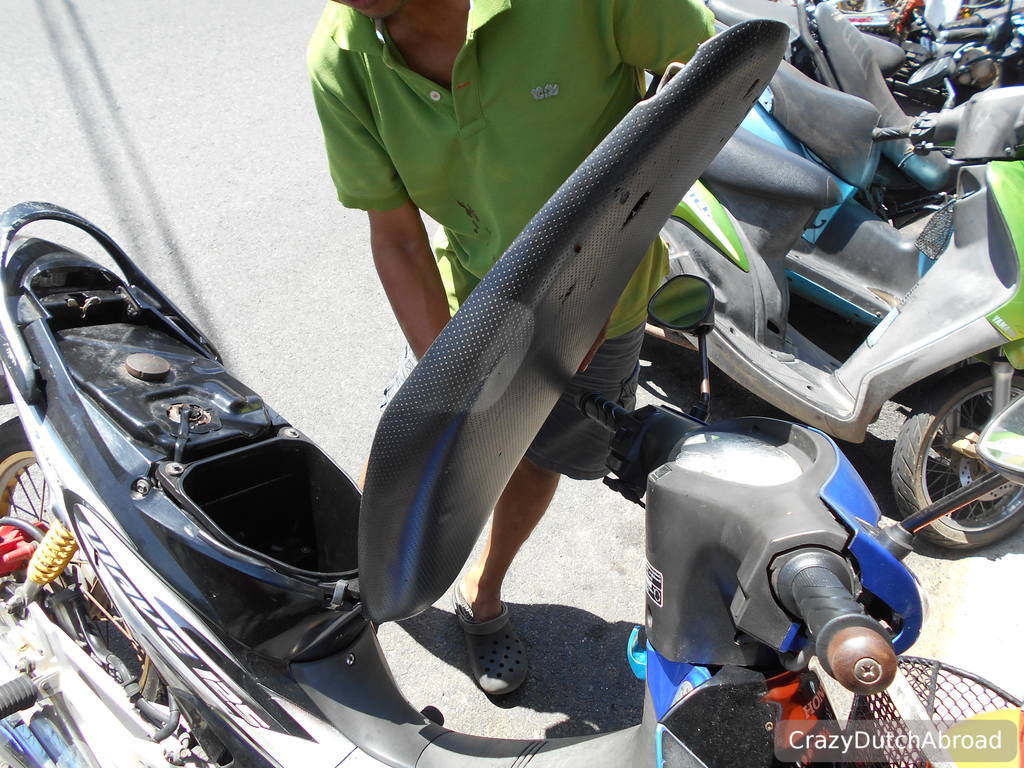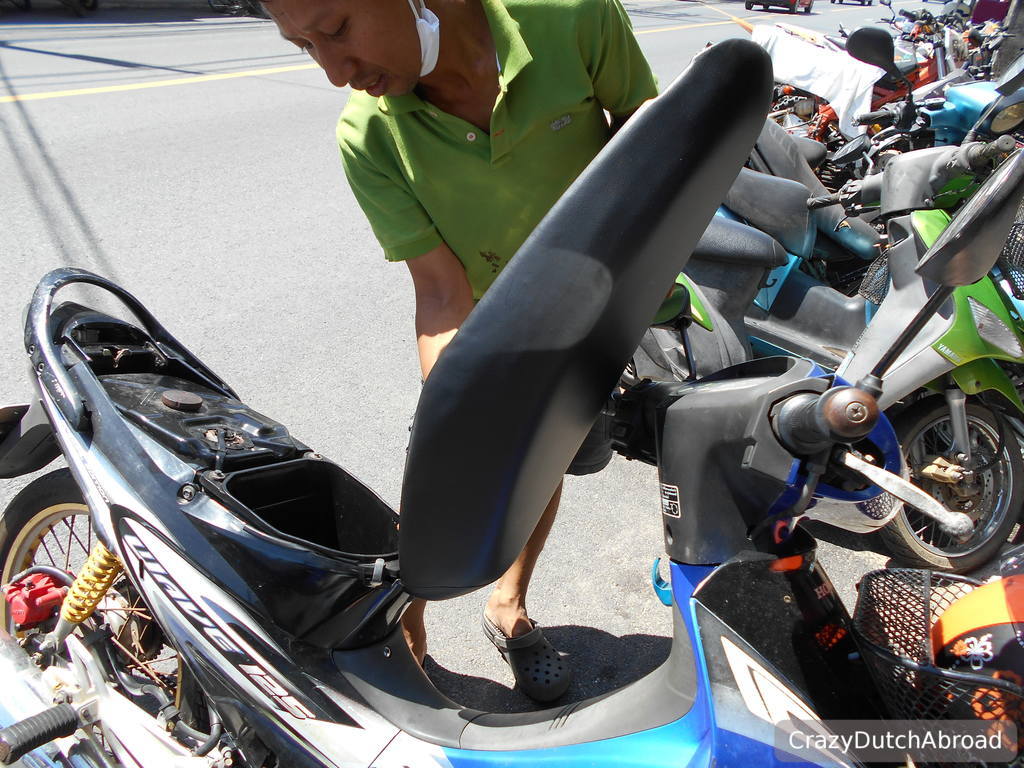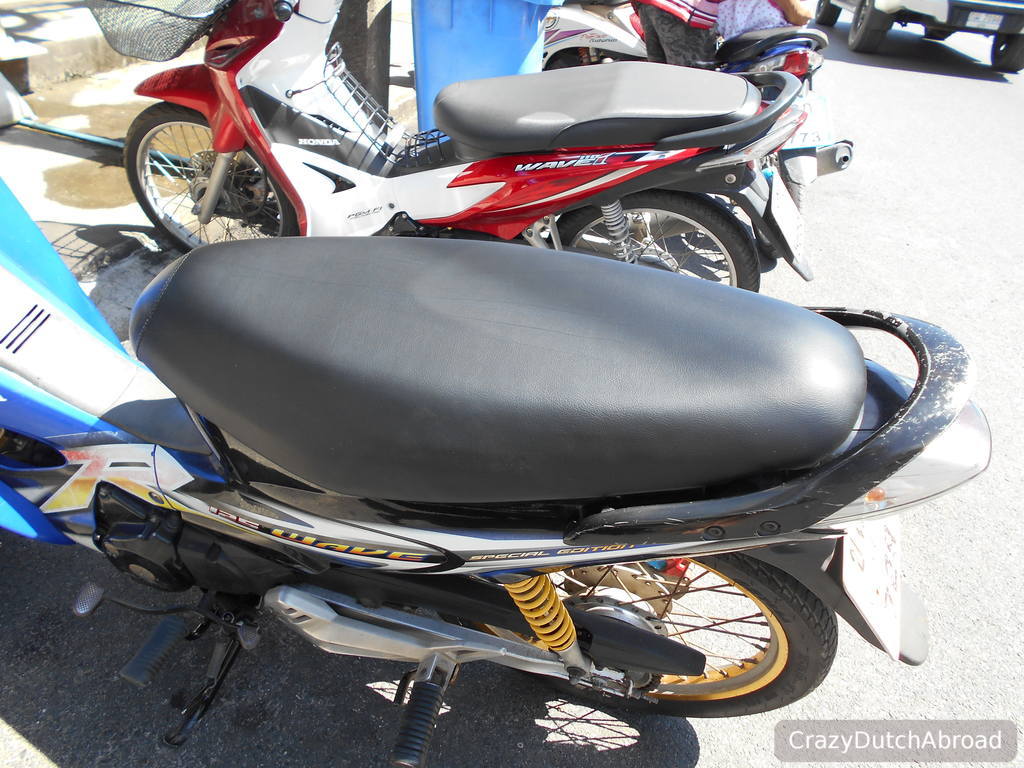 Change of seat! Feeling like a princess.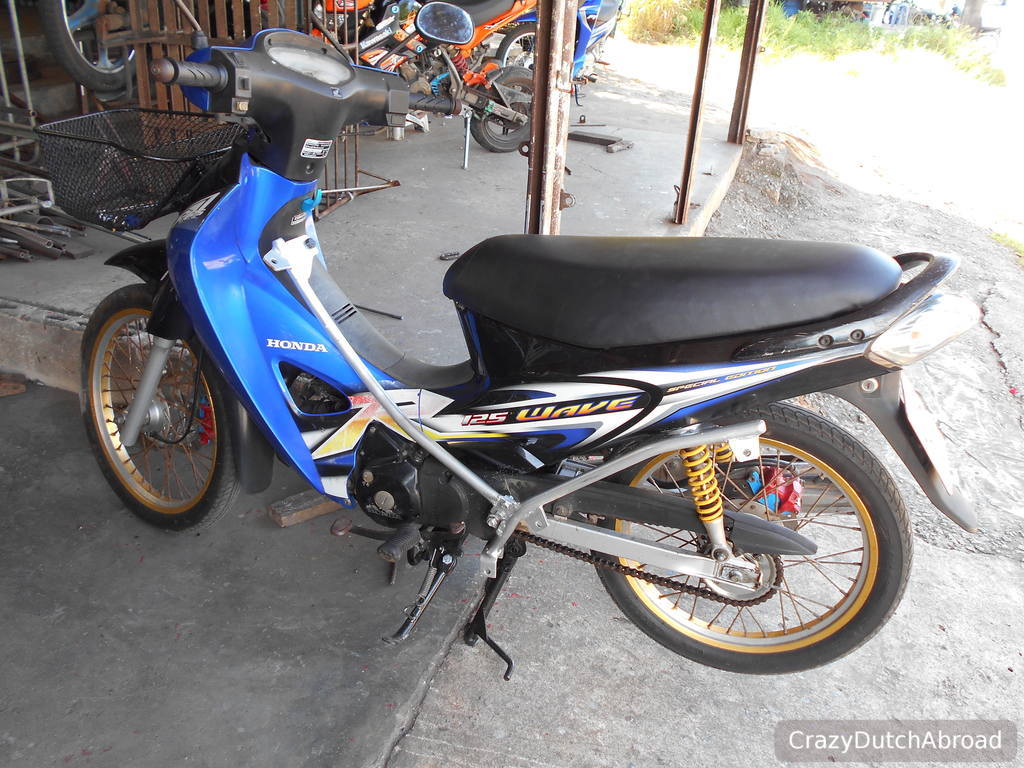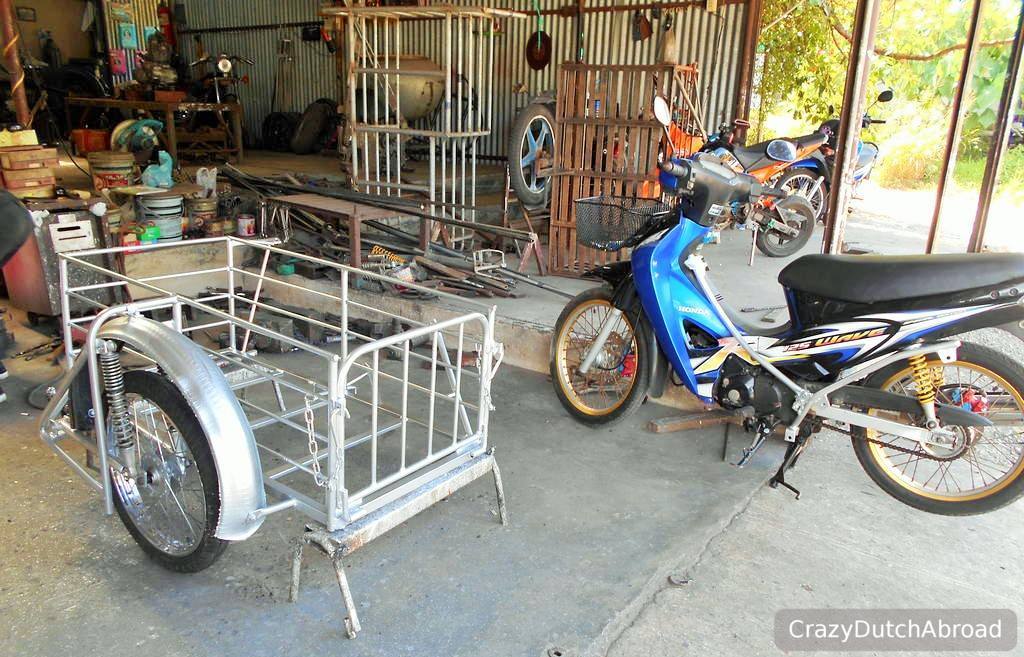 Almost attached!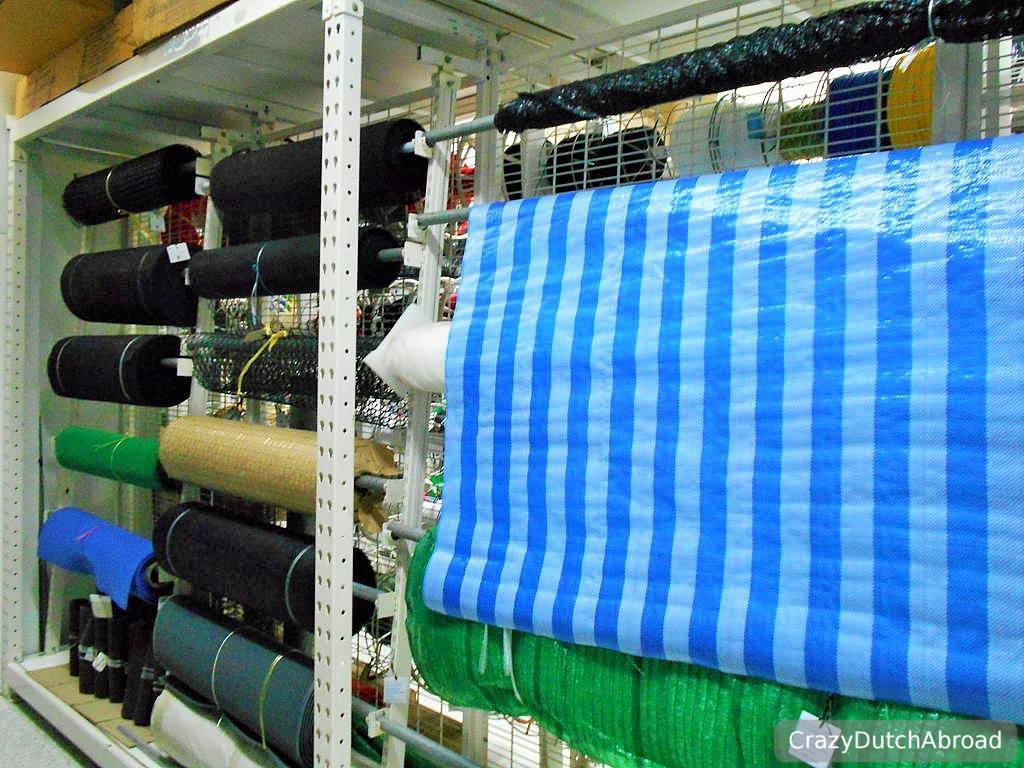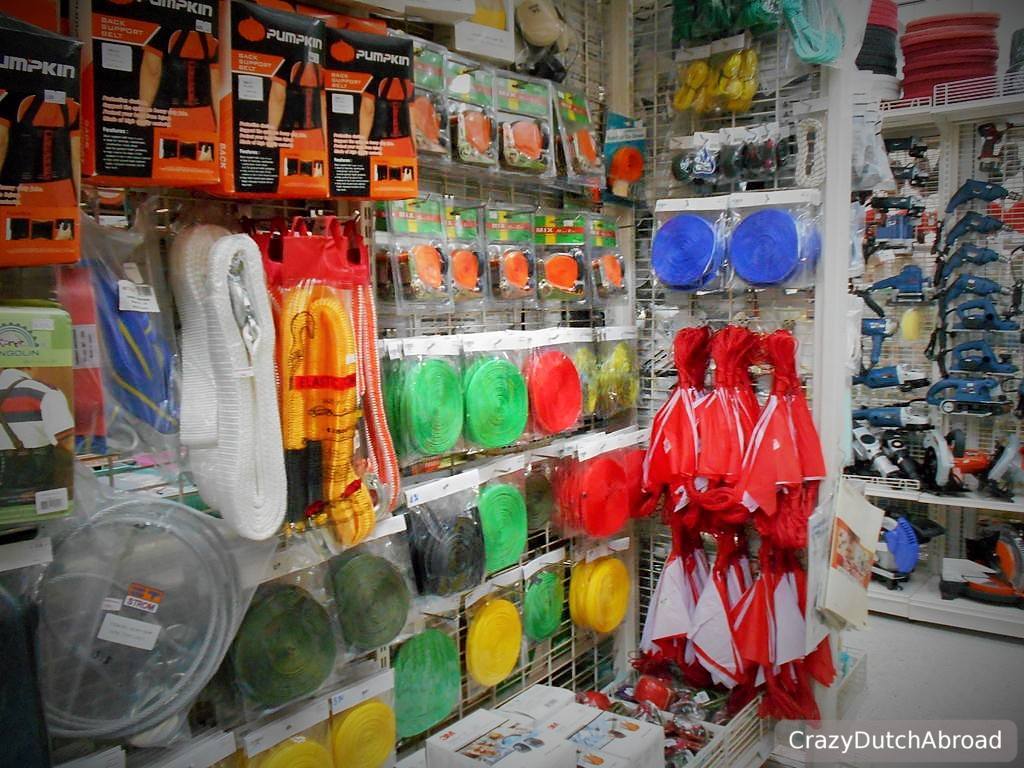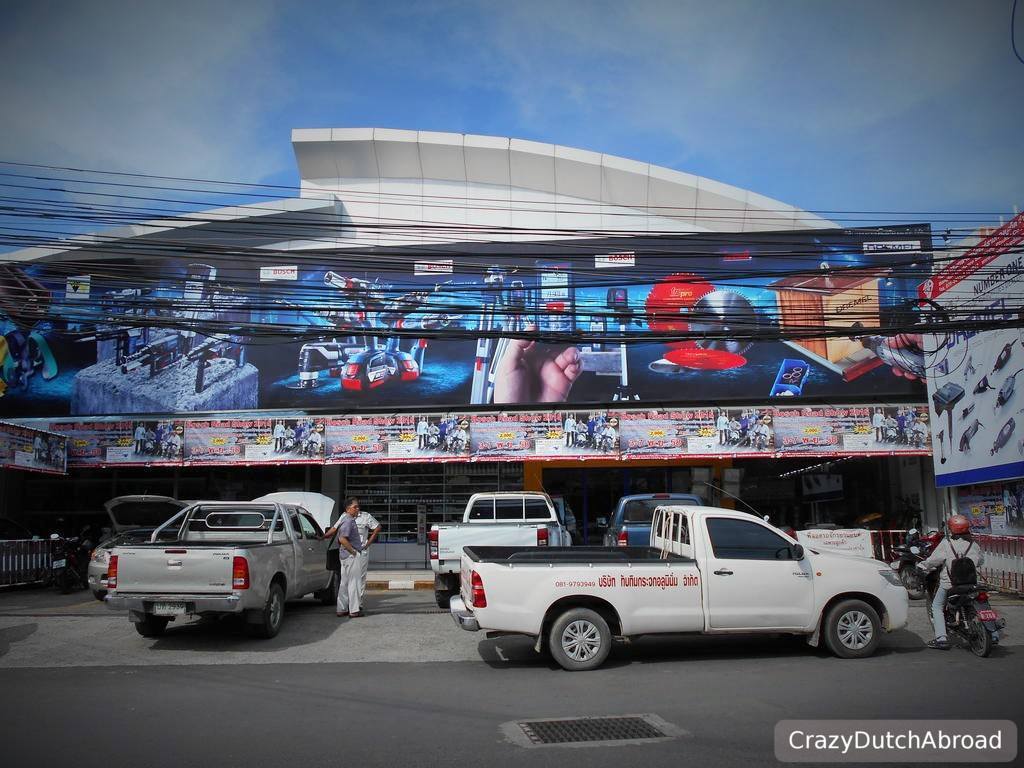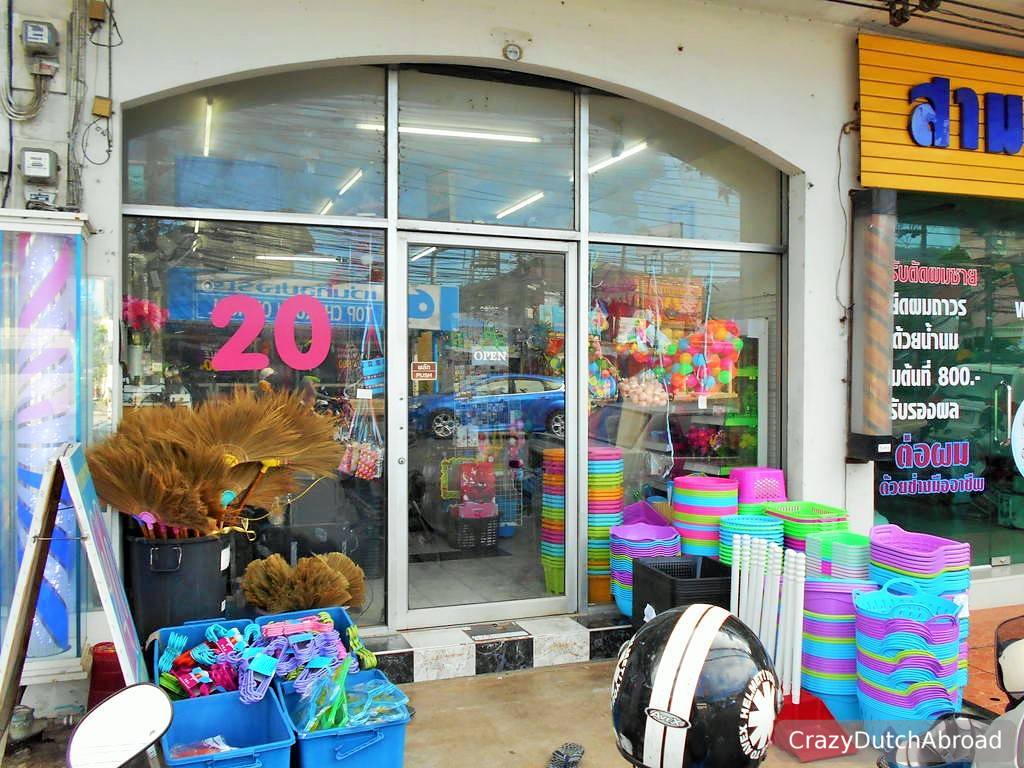 Shopping for accessories.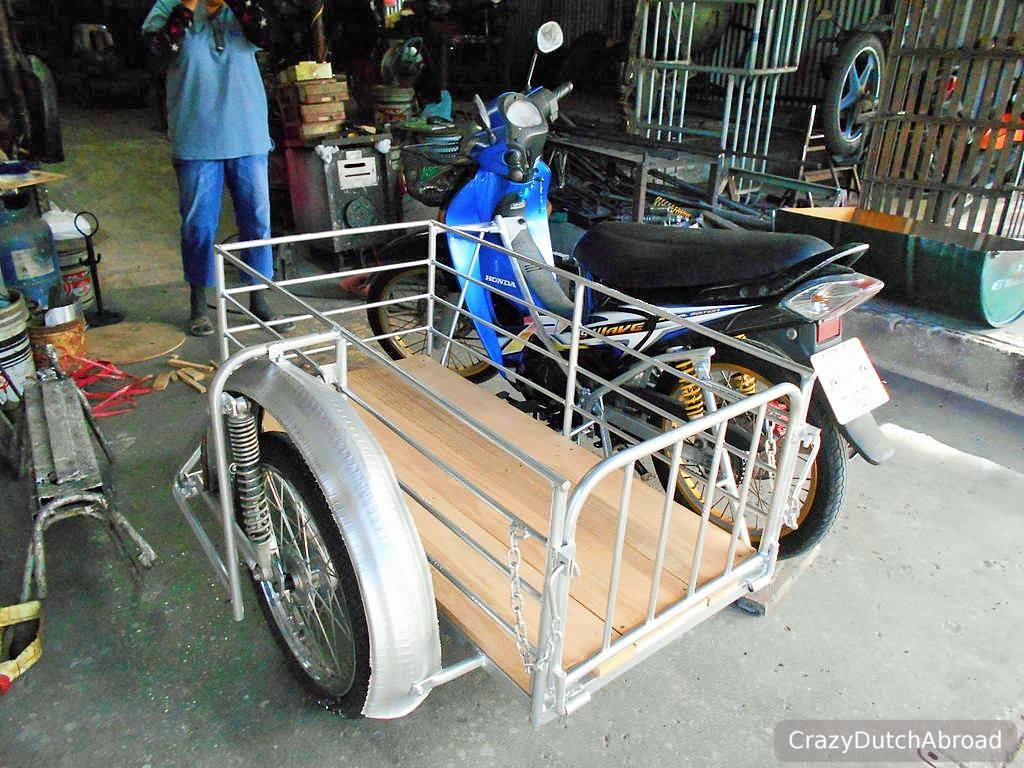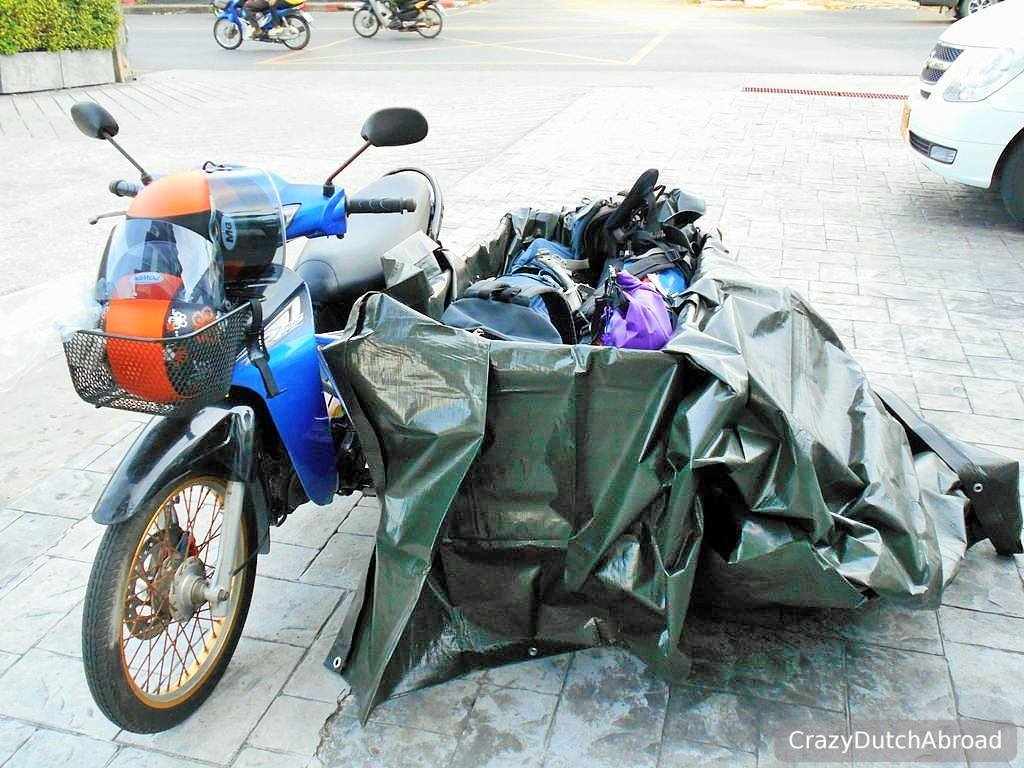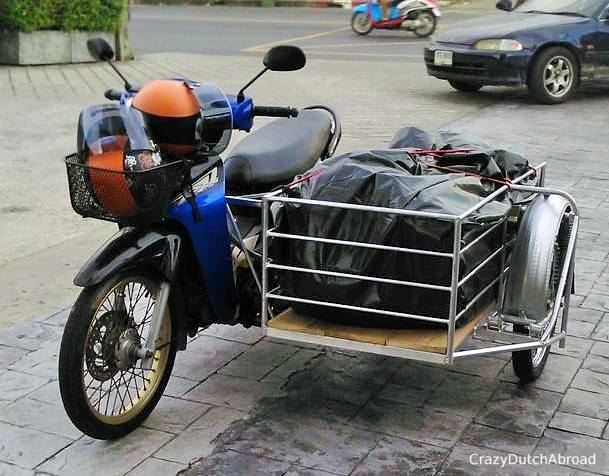 Yeah - it's done, try out time!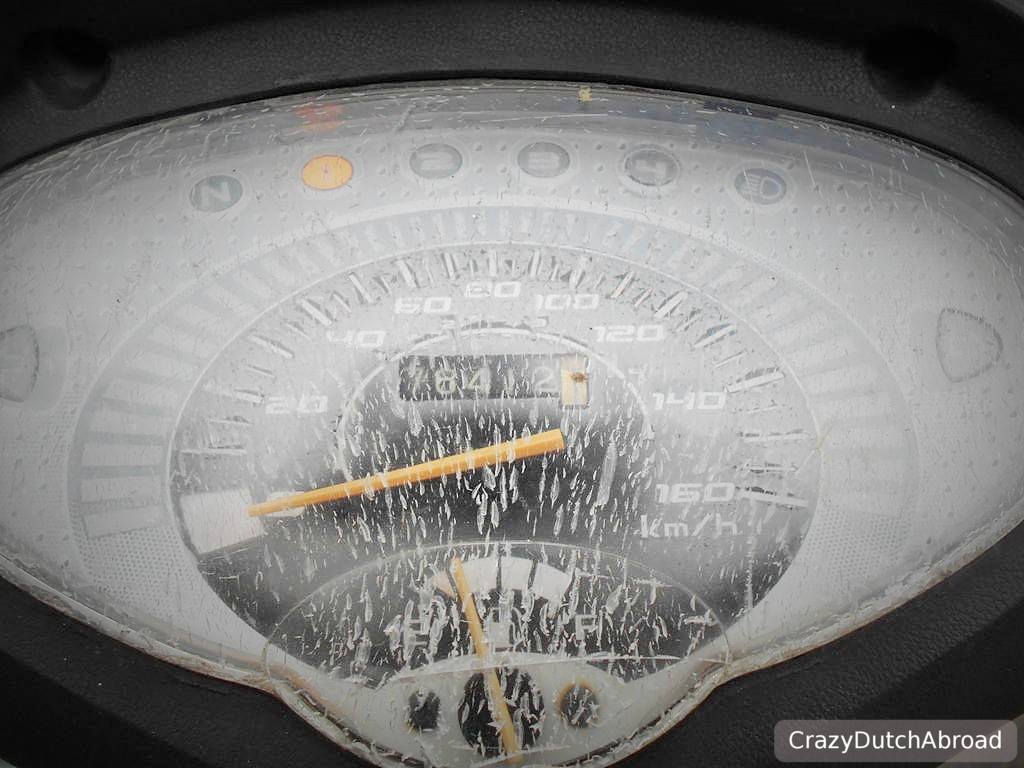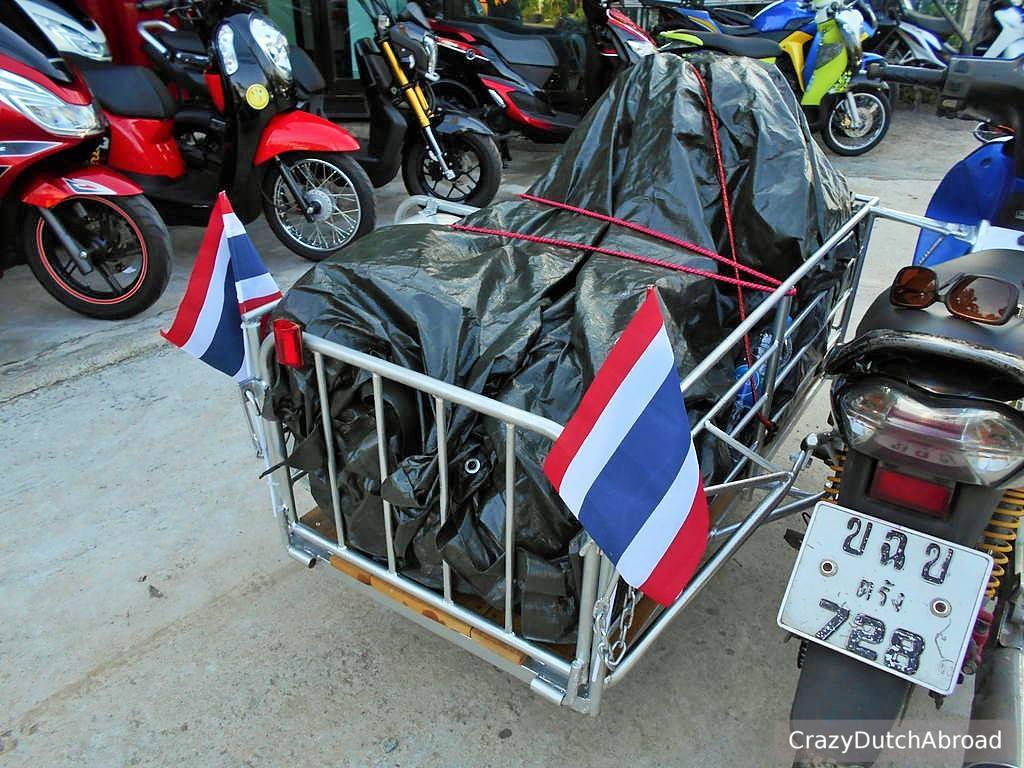 Ready to go!
___
To be continued, stay tuned!
Share this page: