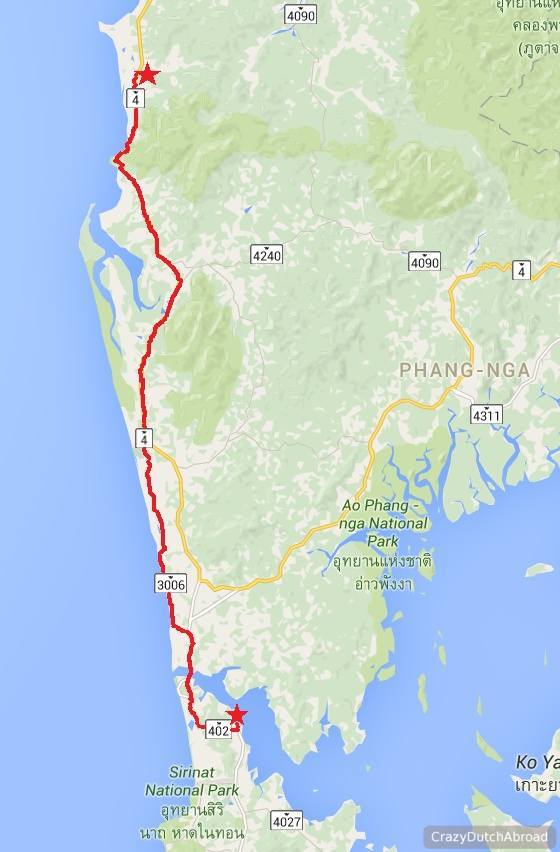 Saleng expedition, 2!
Our crazy road trip around Thailand and Laos on a tricycle.
Laem Phrao to Khao Lak, the Dutch bobsled team!
At 10:30 we started driving North, with no idea how far we could get. When the first turn became a fact we learned all about balance. Balancing this vehicle is quite an adventure. To have a proper weight balance on the wheels one person should sit in the side car, but this is prohibited. Since we kind of look like farang (foreigner) we are not taking the risk of a fine. So, left turn = move to the side car, right turn = lean right. Feeling like the Jamaicans from the movie 'Cool Runnings', getting used to a new sport in a new environment.
We drove 75 km in 3 runs with a top speed of 40 km (25 miles) an hour. Faster is possible when going down hill on a straight lane, but the whole thing starts shaking, so let's not.
Some advices we have to take serious:
Do not park under a palm tree, coconuts might fall off;
Wear long clothes that cover arms and legs, check the last picture;
Bring enough bottles of water to keep yourself hydrated.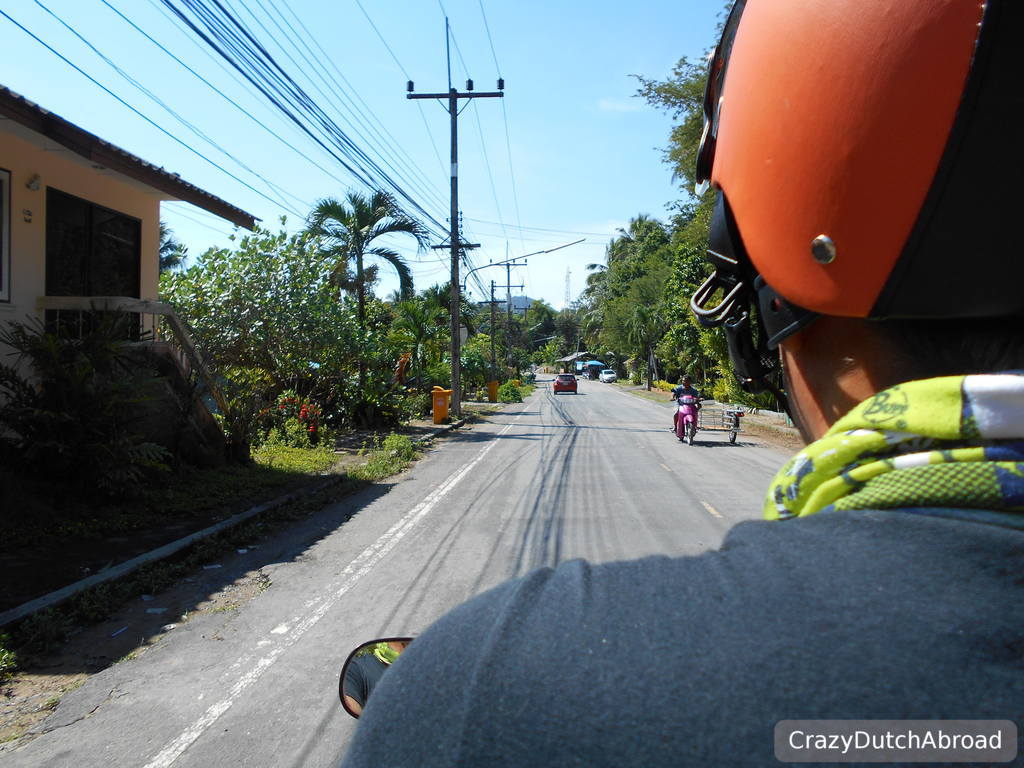 Driving!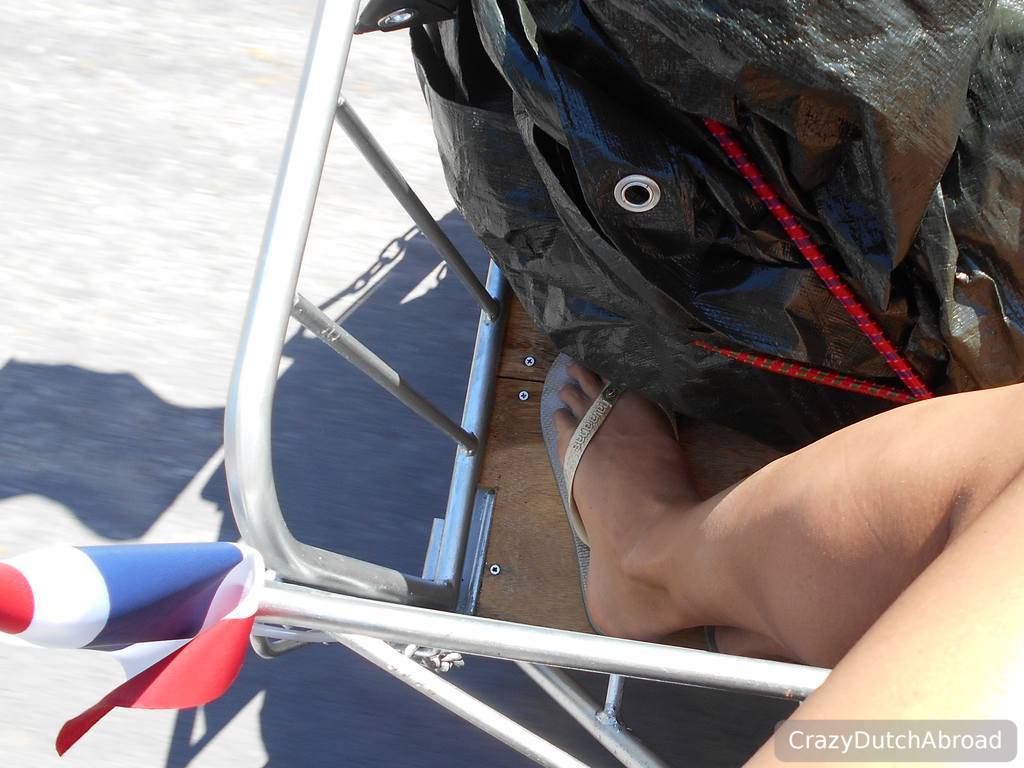 Figuring out how to sit!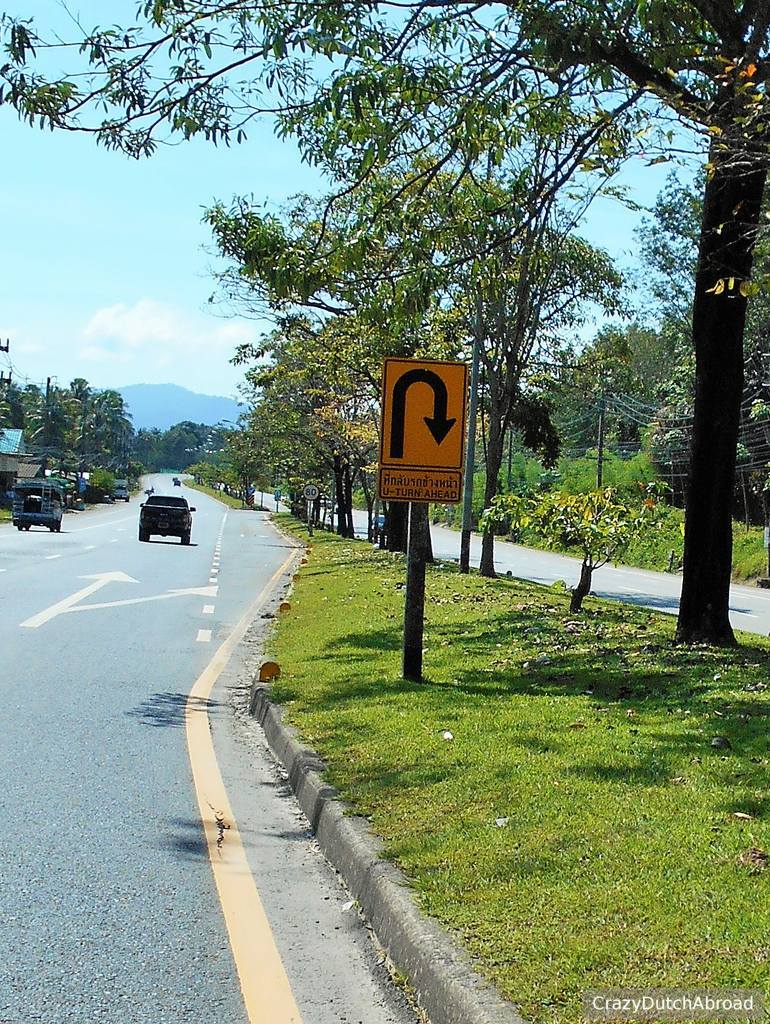 U-turns, sometimes it take a few kilometers before you can change direction...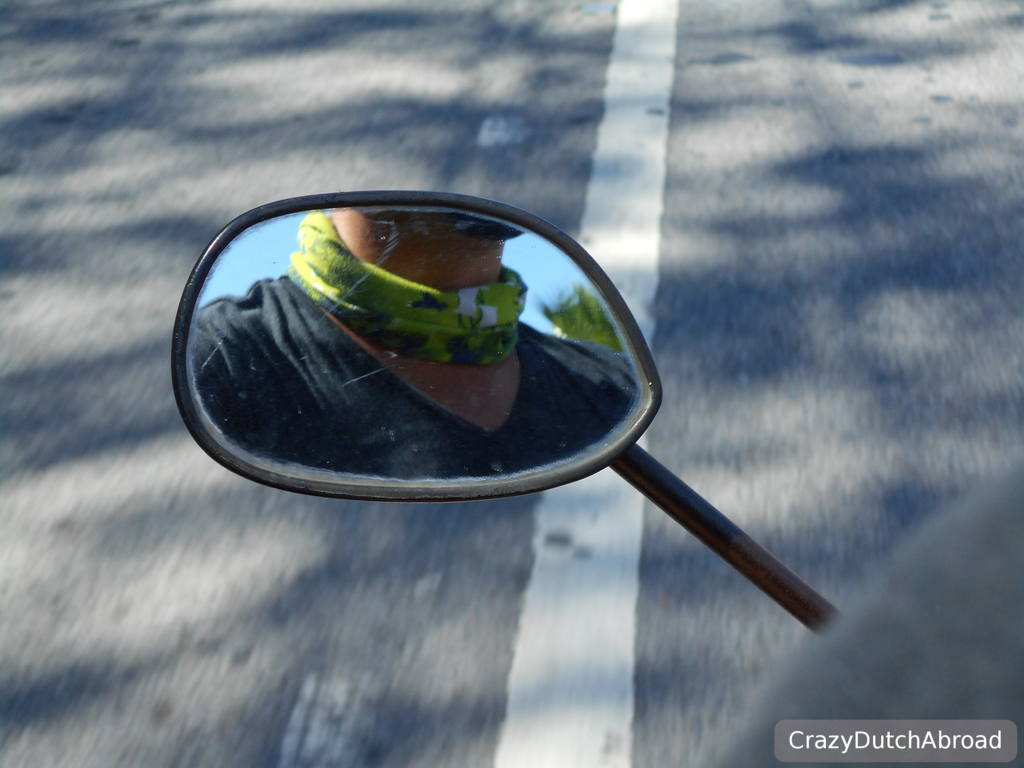 Driving left lane, emergency lane - 50-50!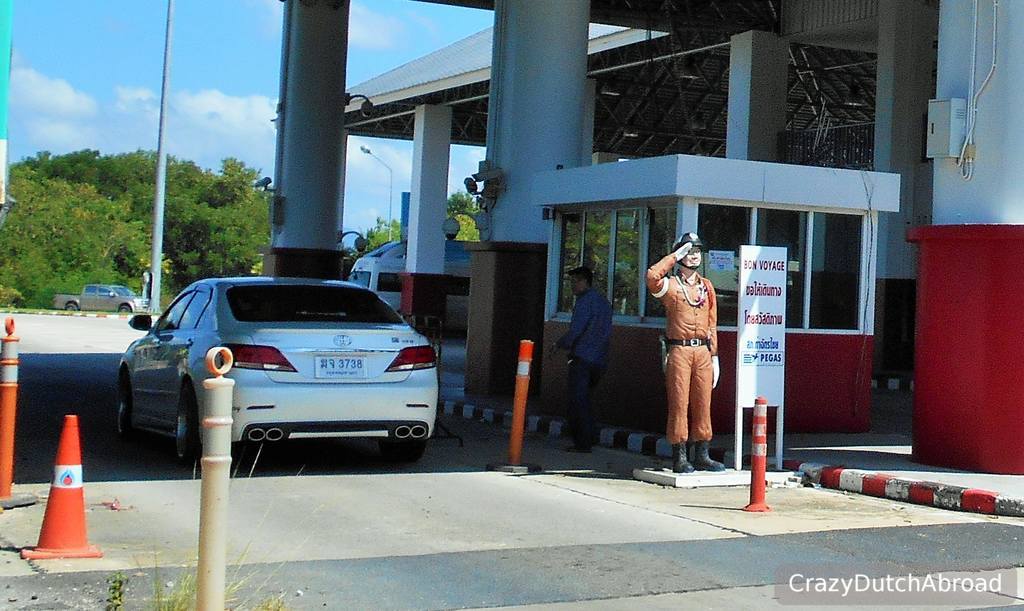 Bye bye Phuket island!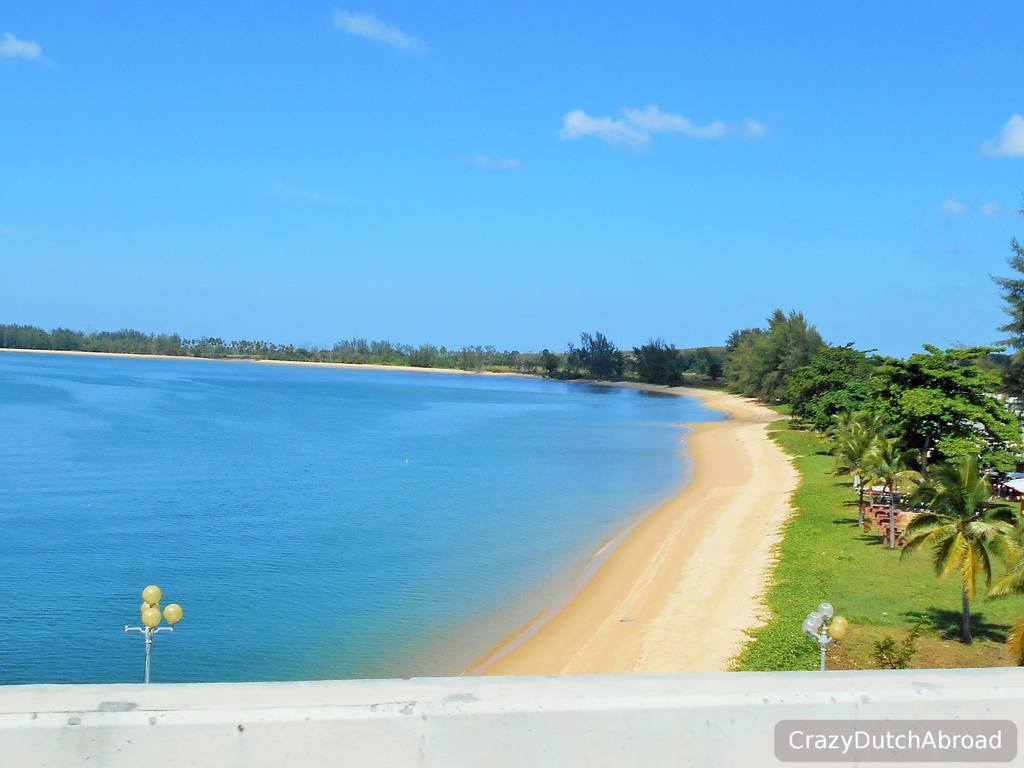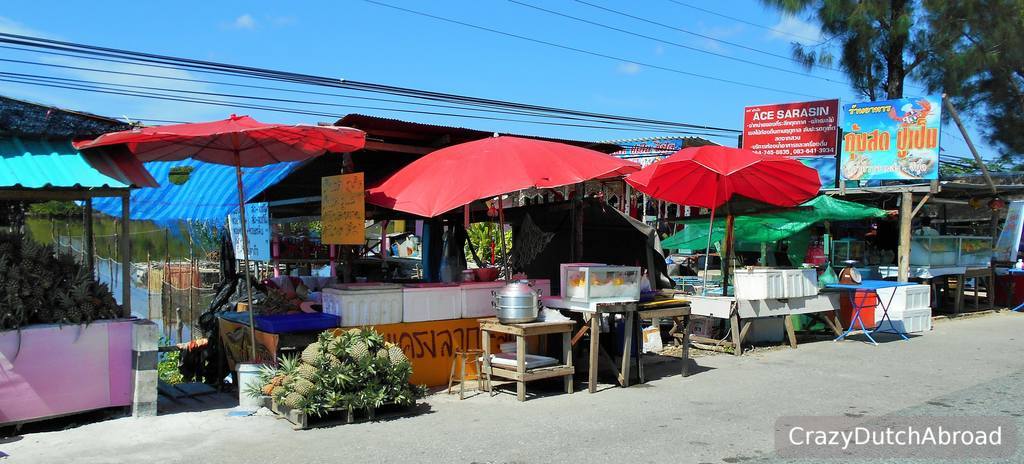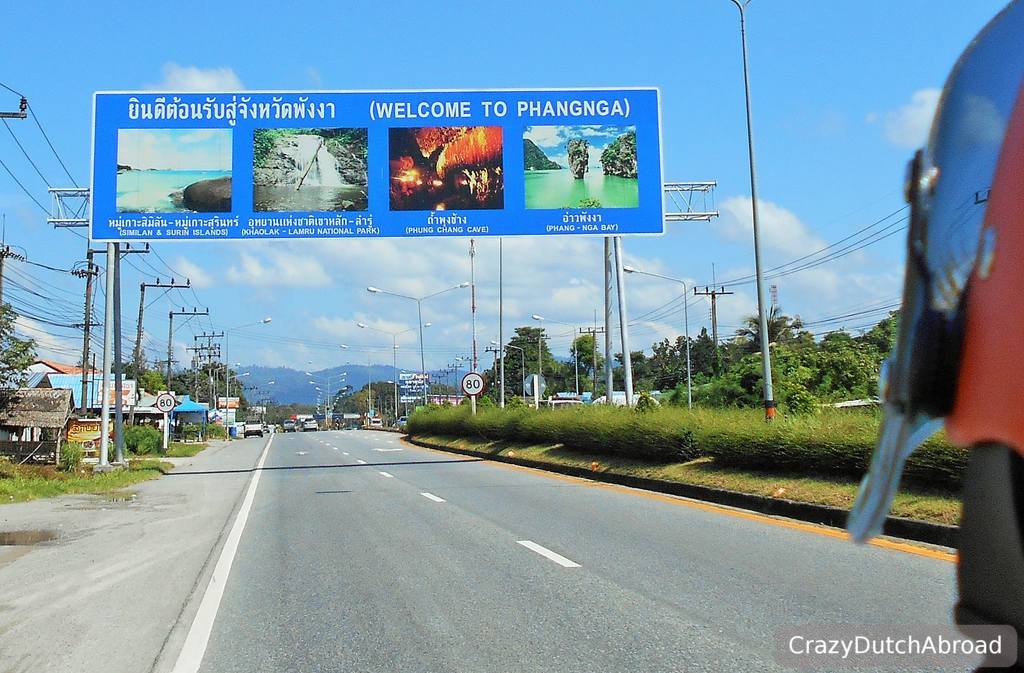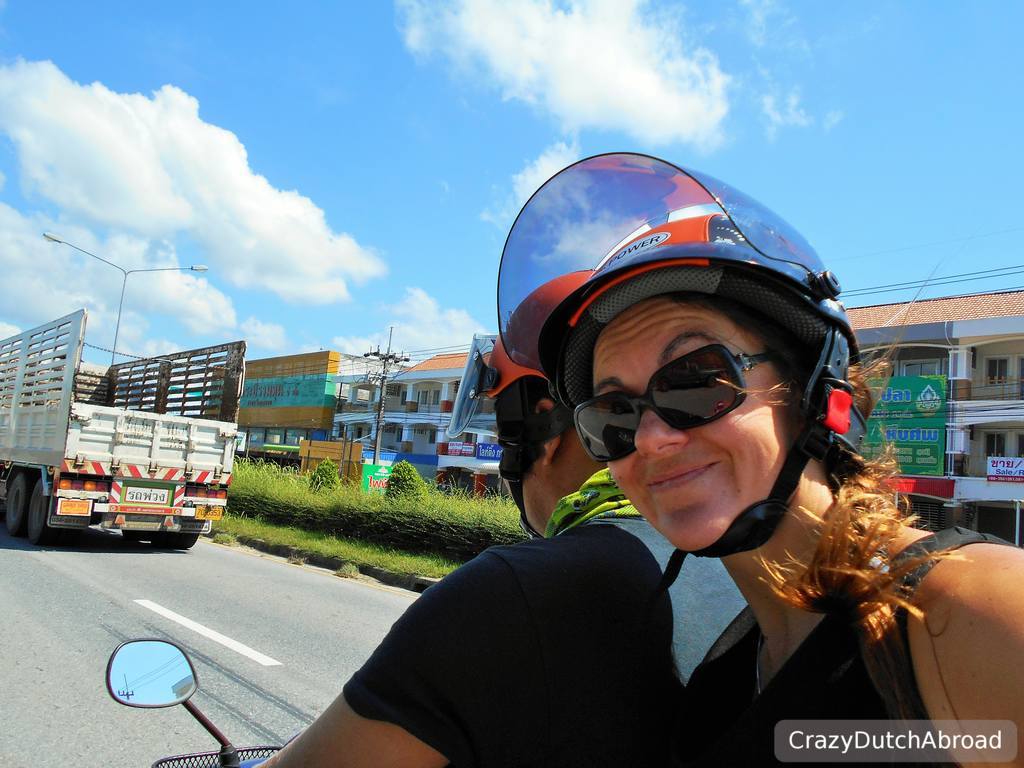 Snap shots!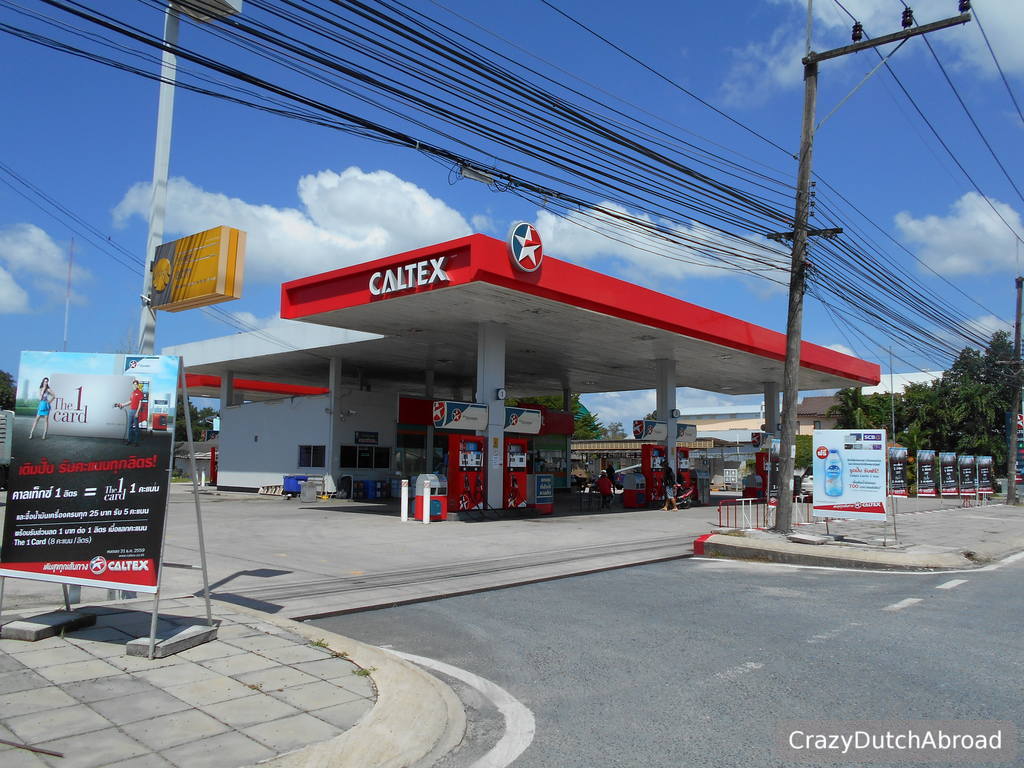 Just a petrol station, but it saves a lot of money compared to bottles of gasoline. (65 bath for a full tank)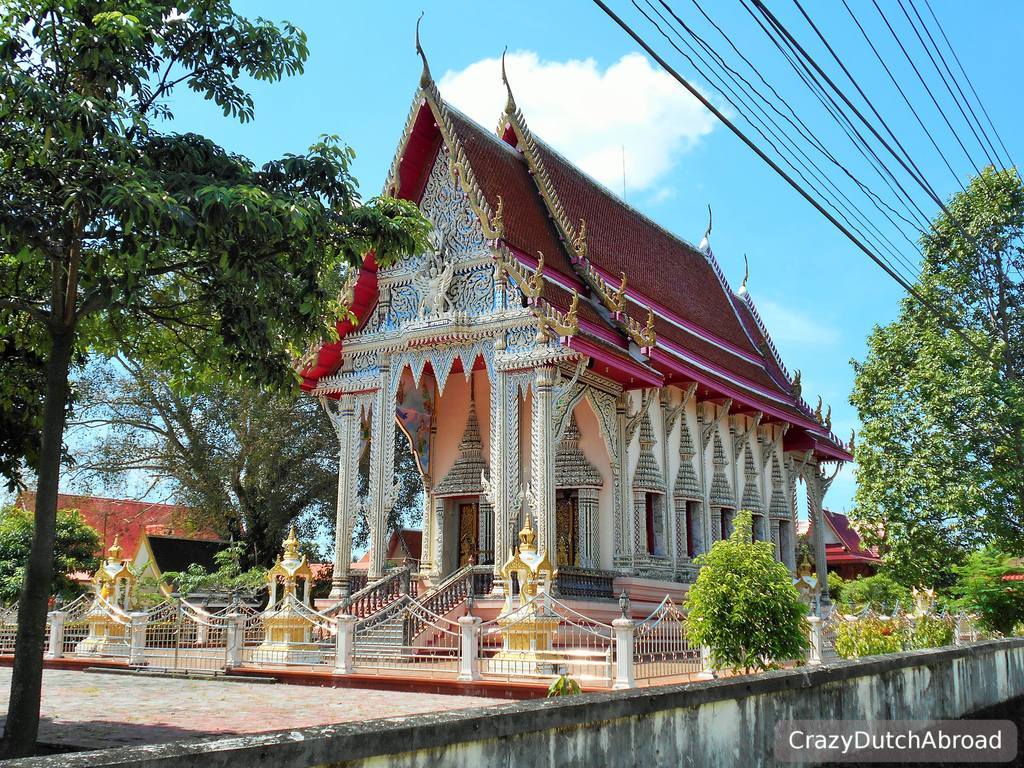 Found a temple.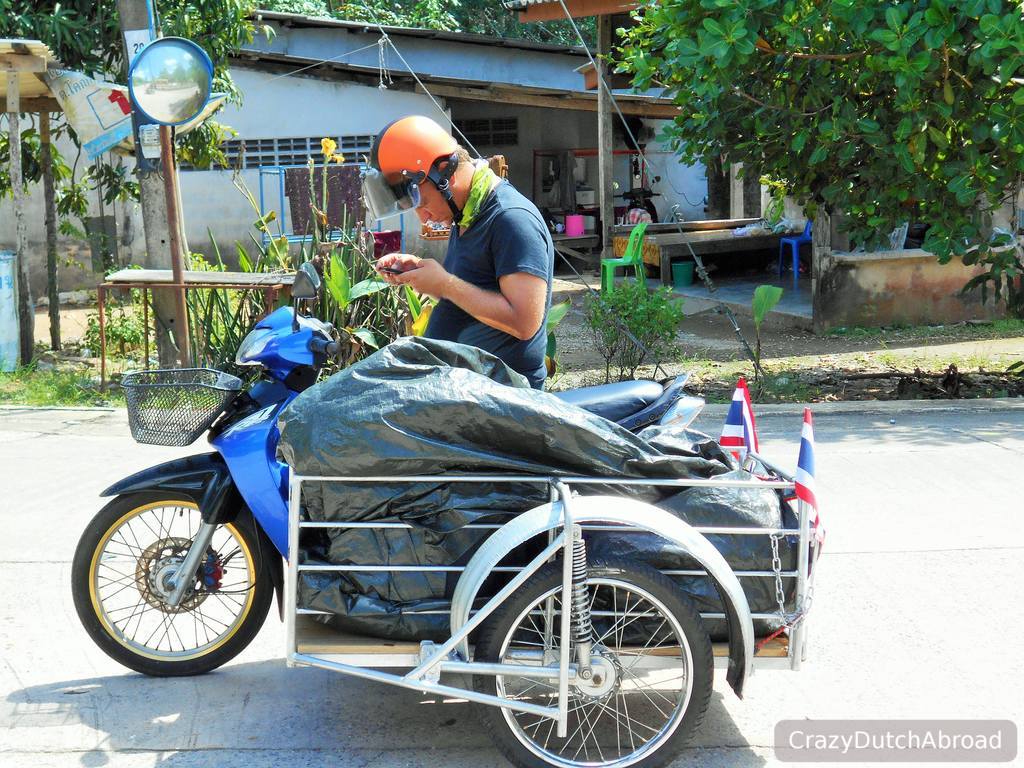 Google maps aka Tom Tom navigation.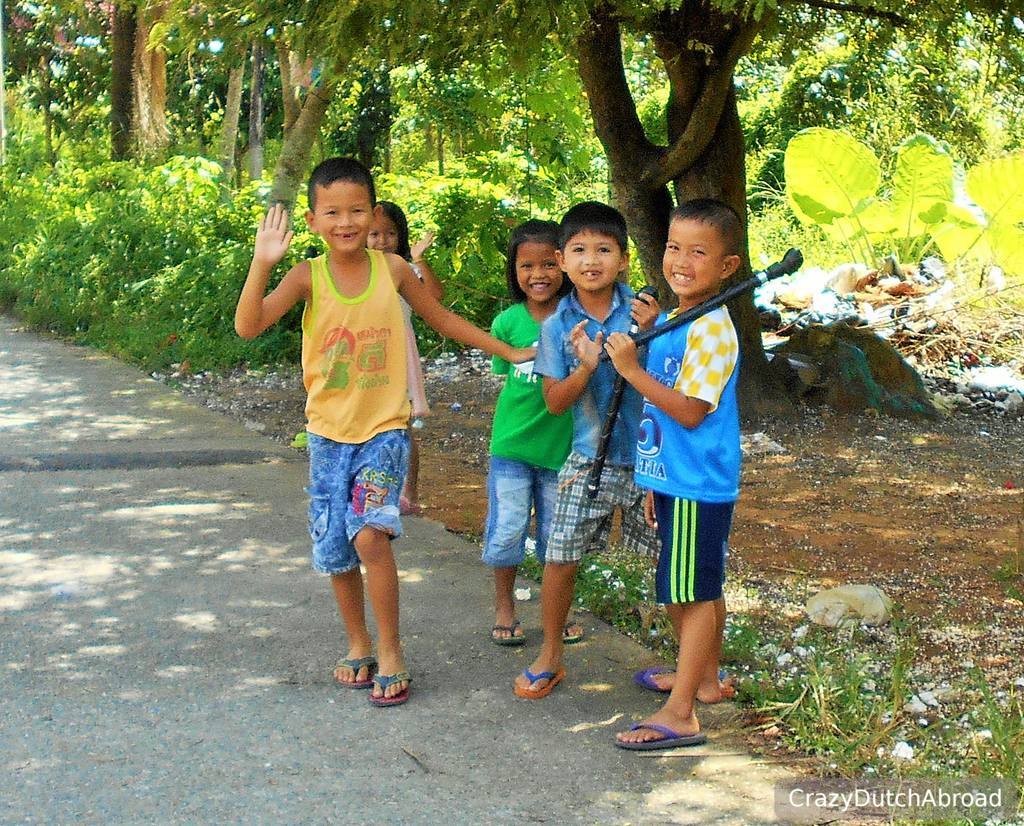 Children playing with selfie sticks being impressed.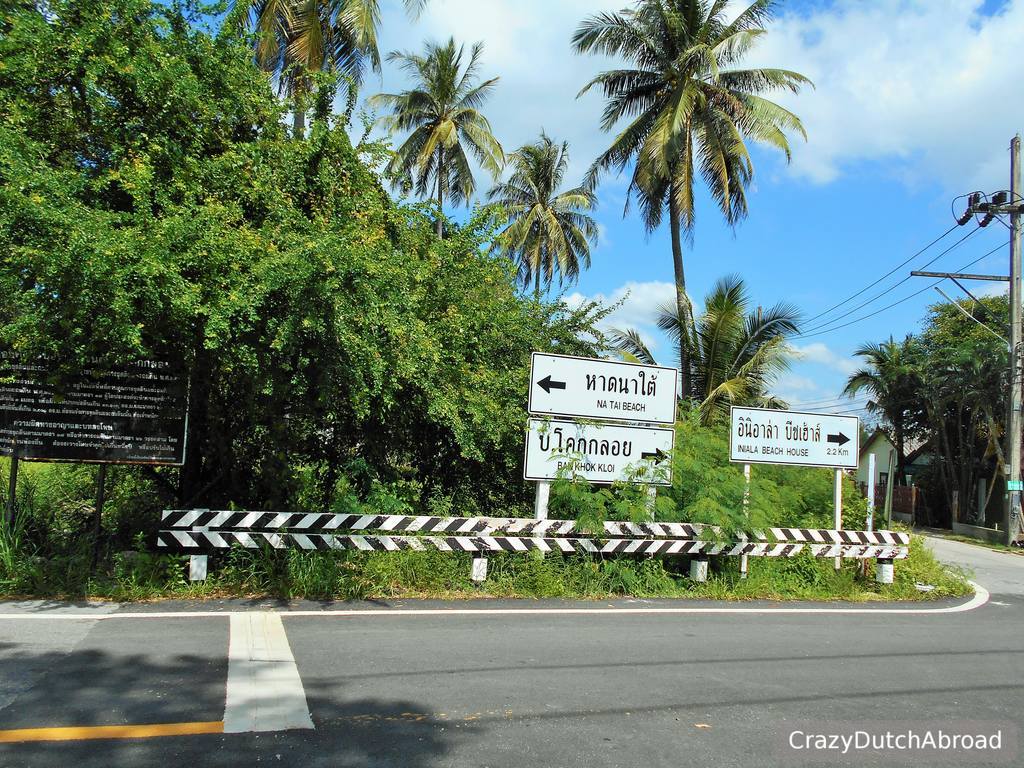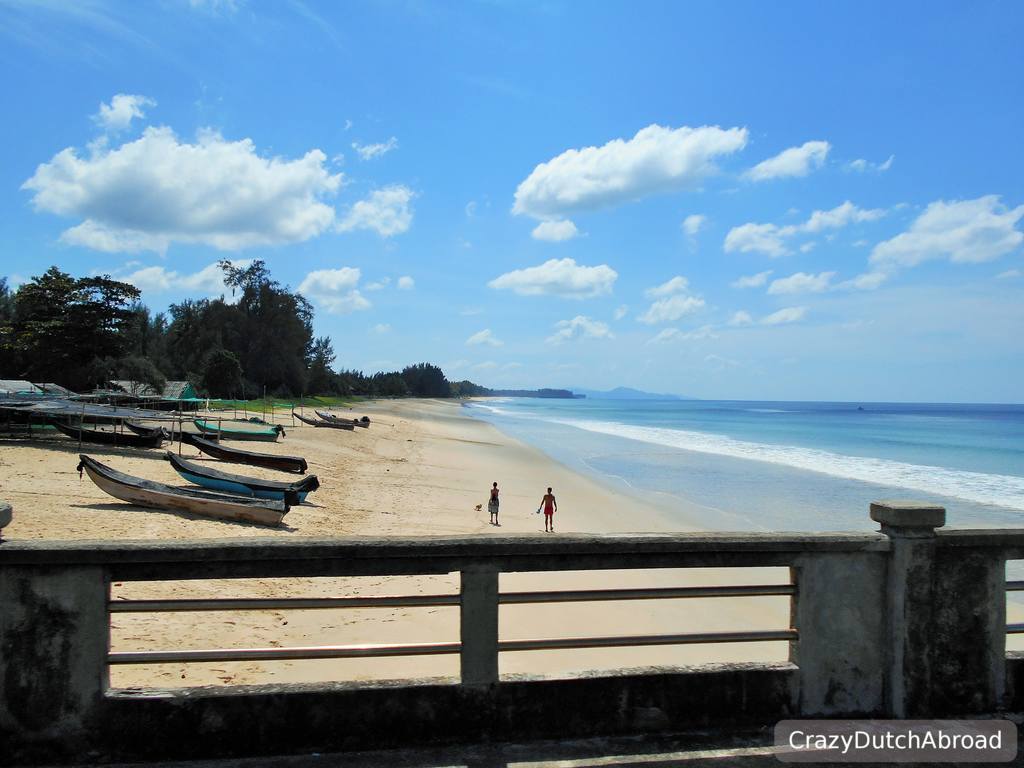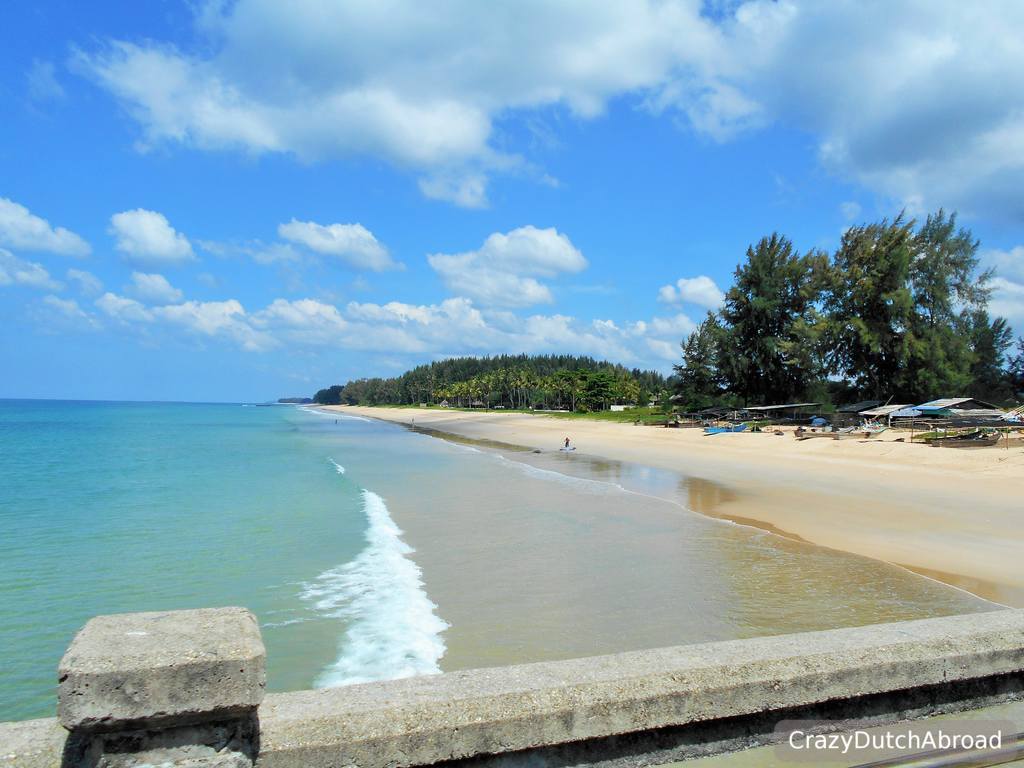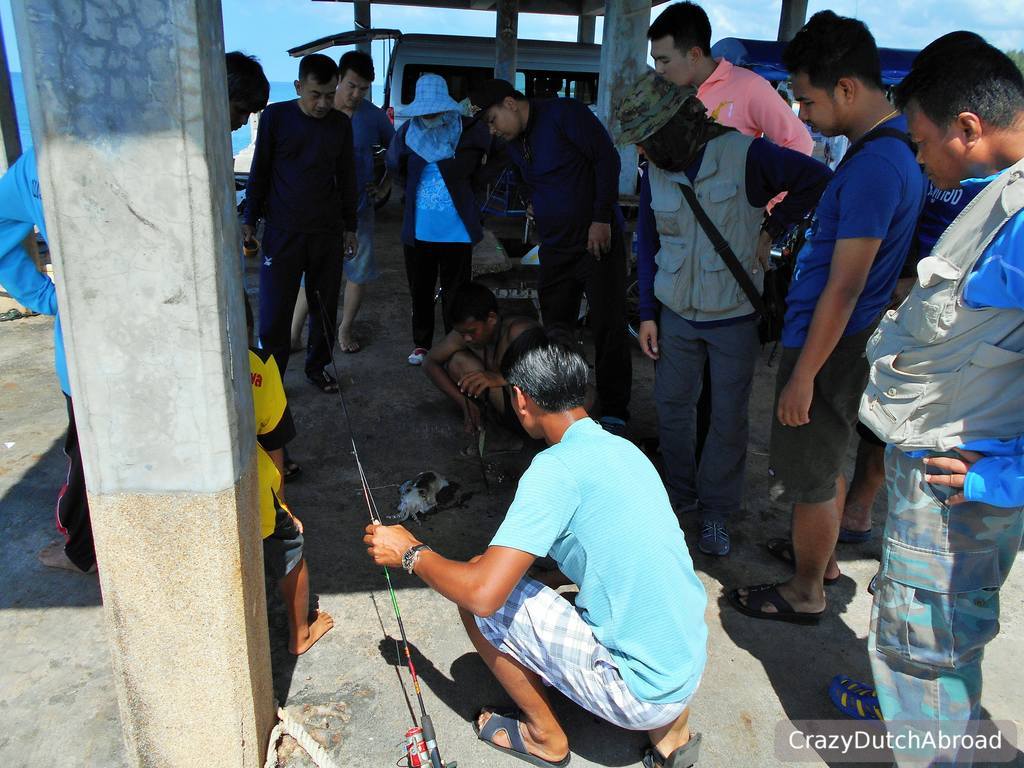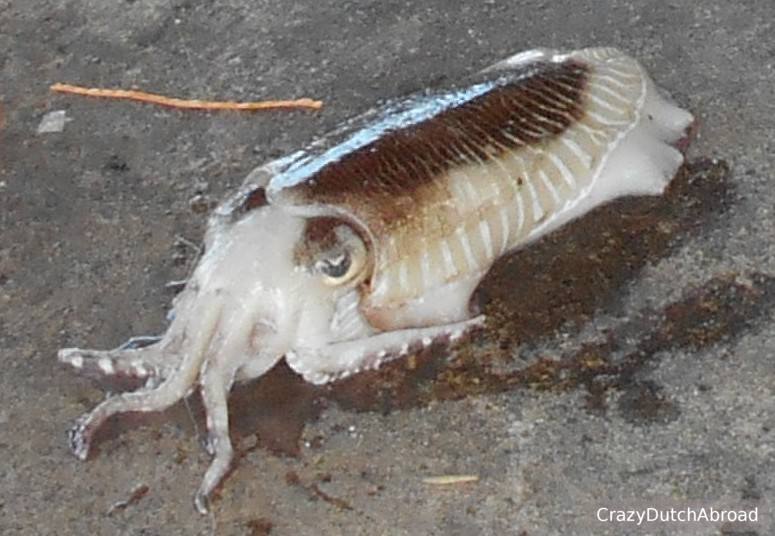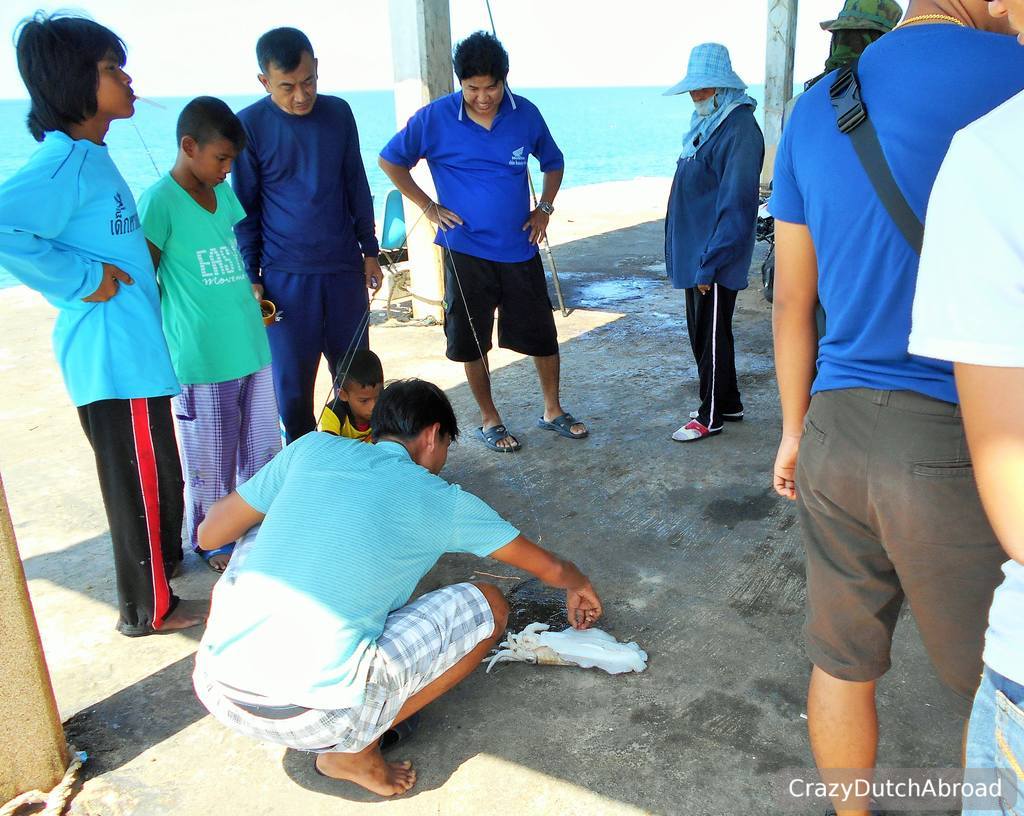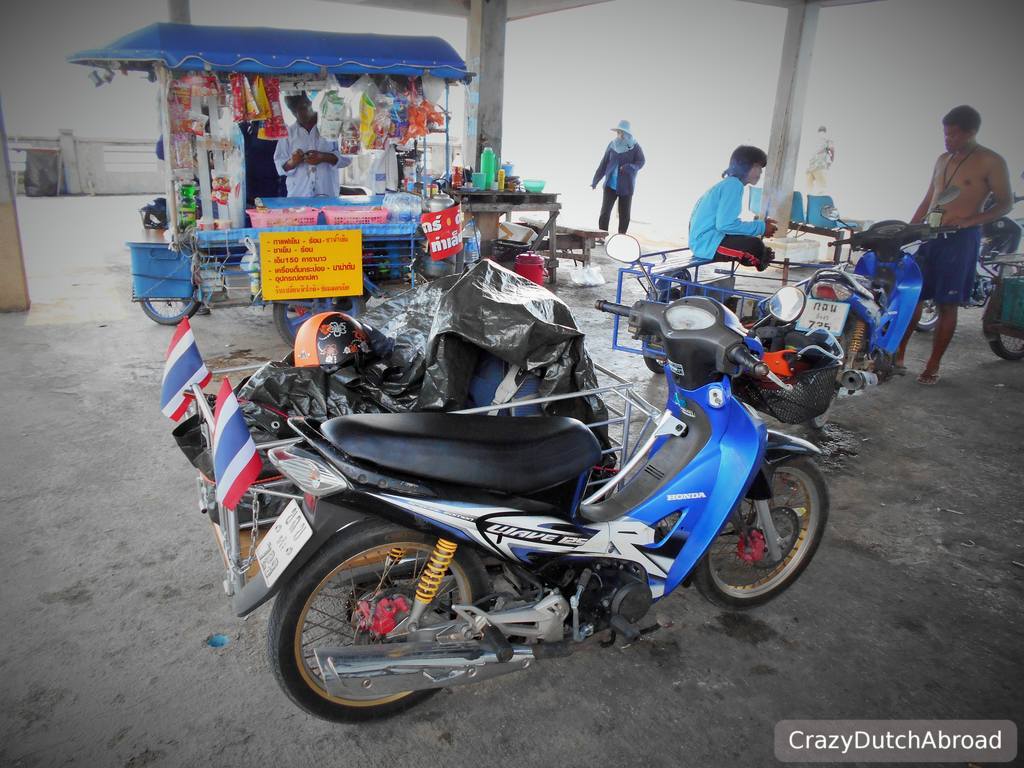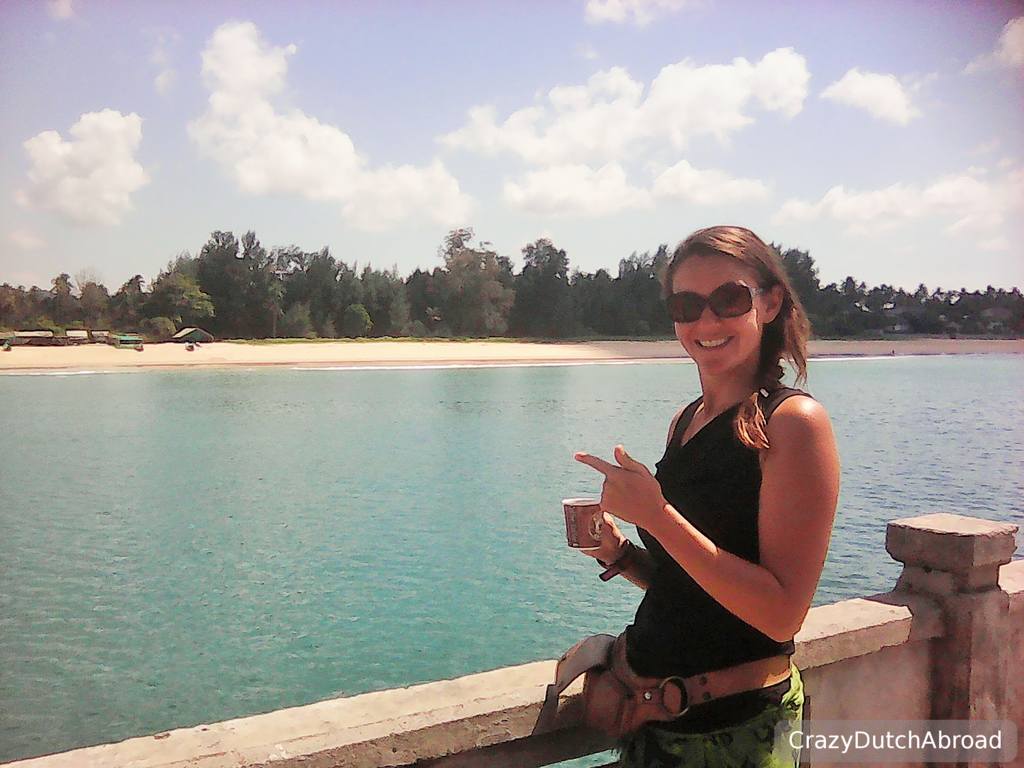 Natai Beach, local fisher man catching a cuttle fish.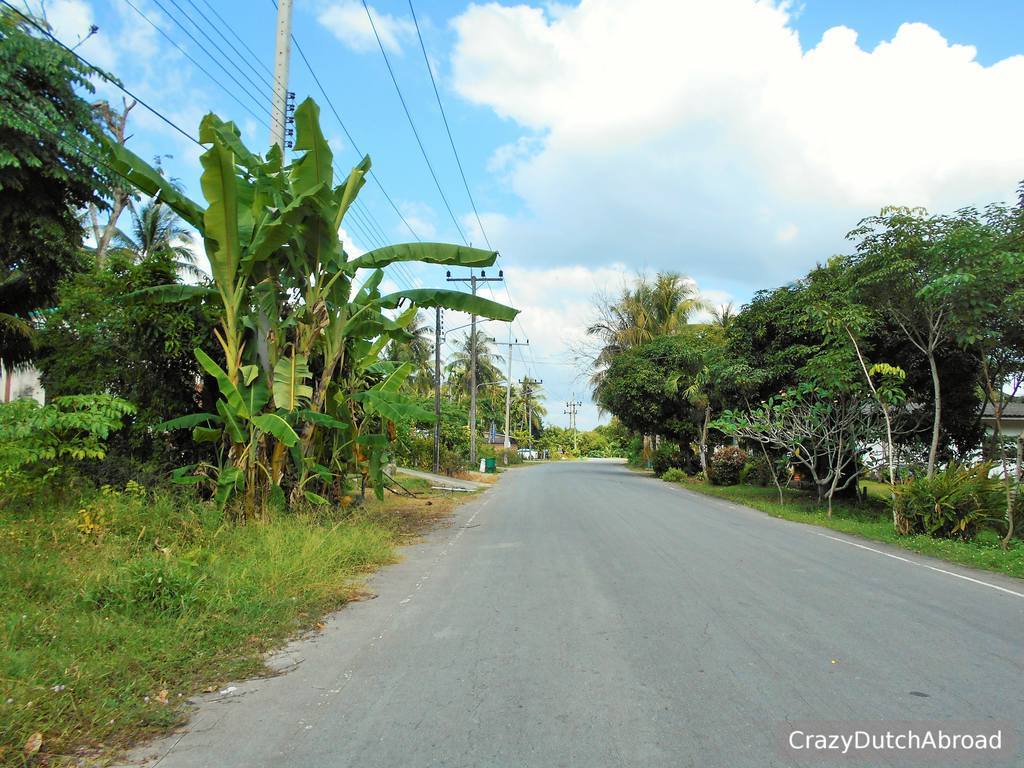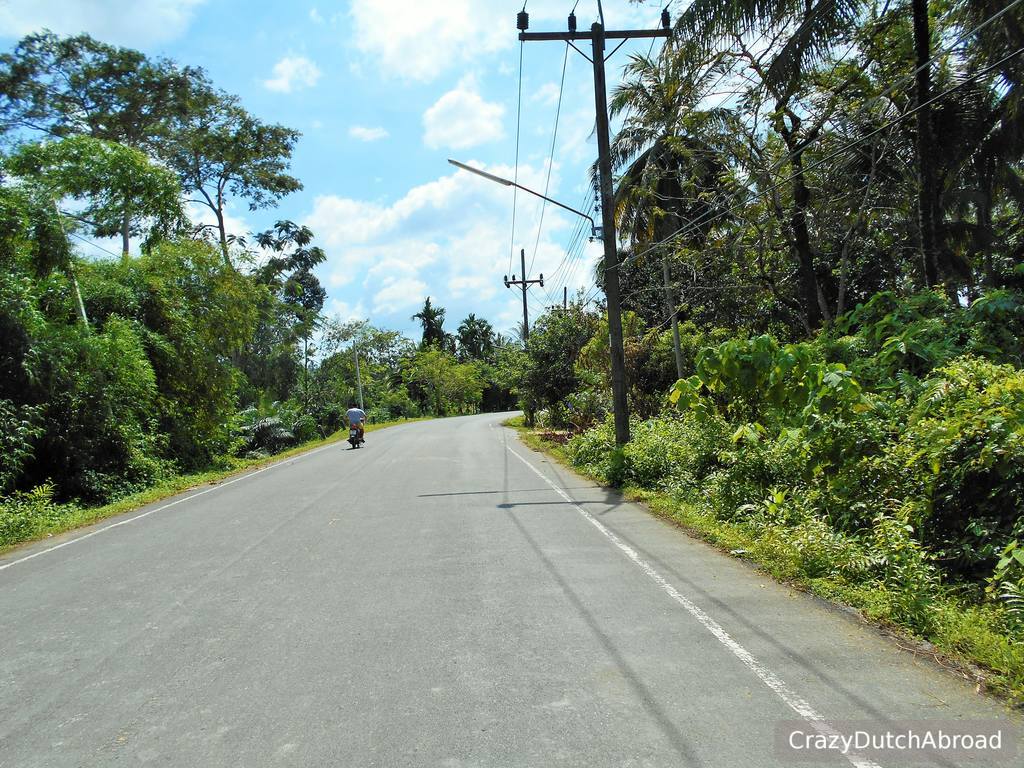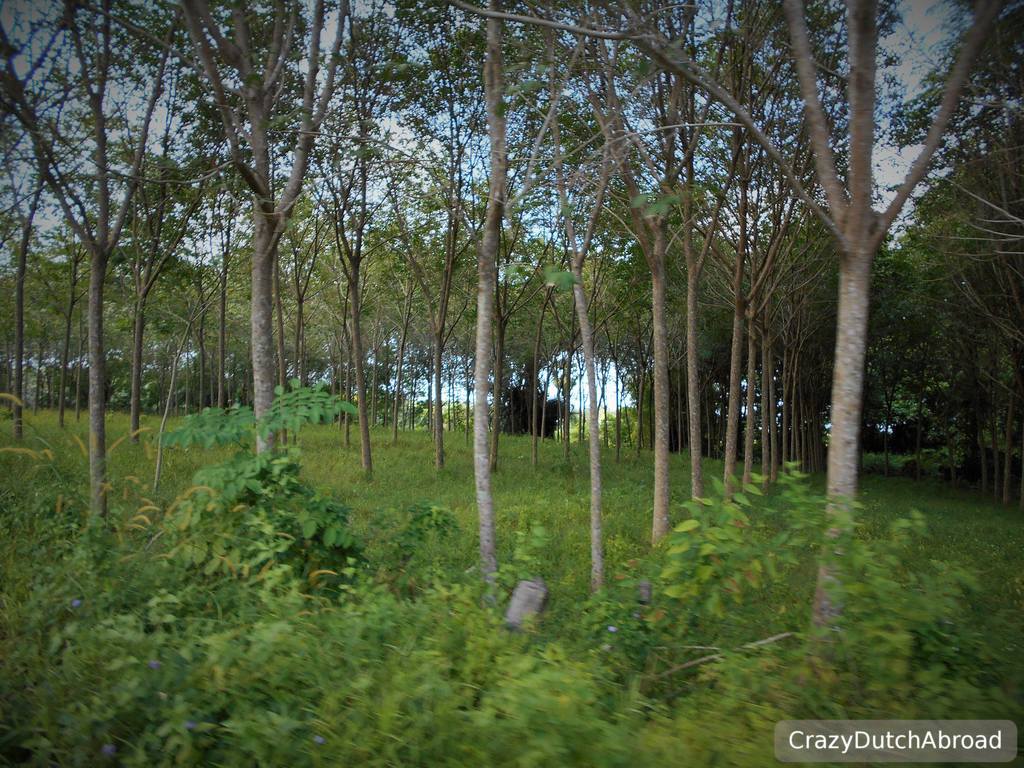 Driving through tropical forests and rubber tree fields.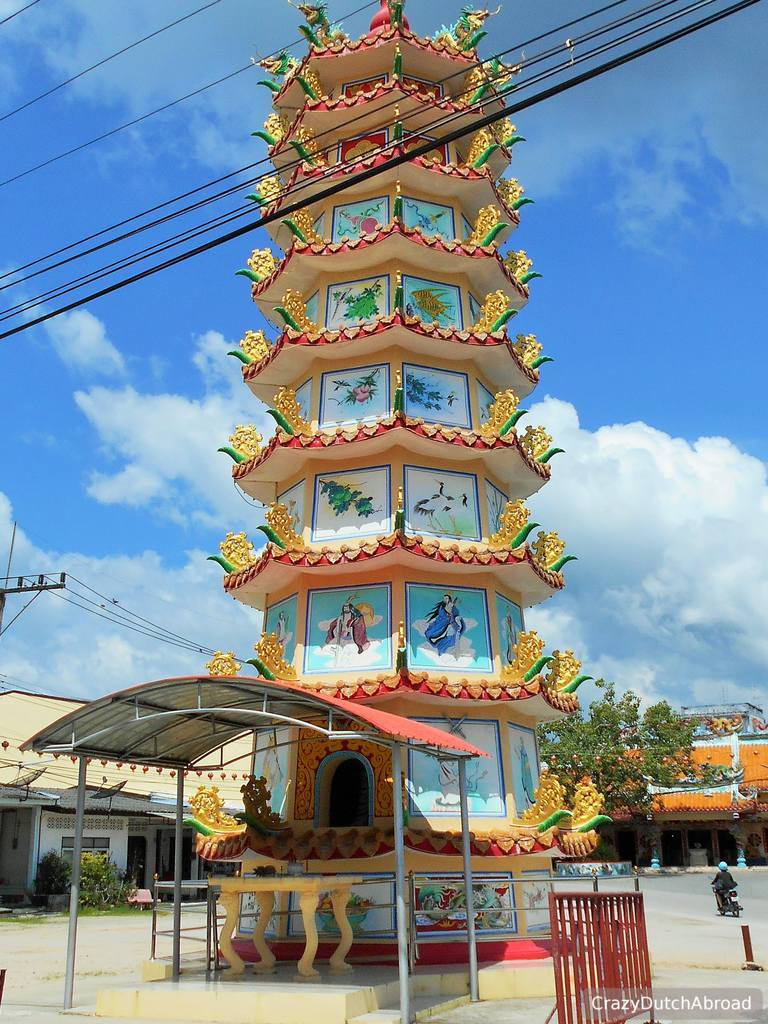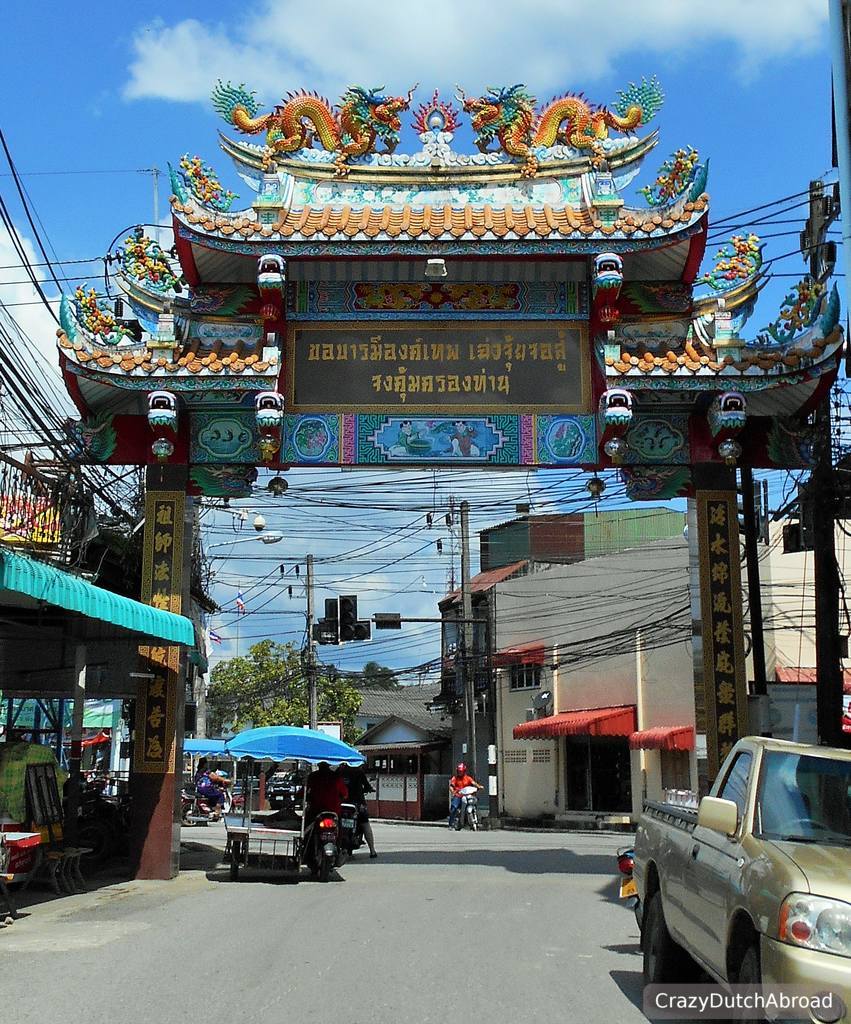 Chinese temple and influences.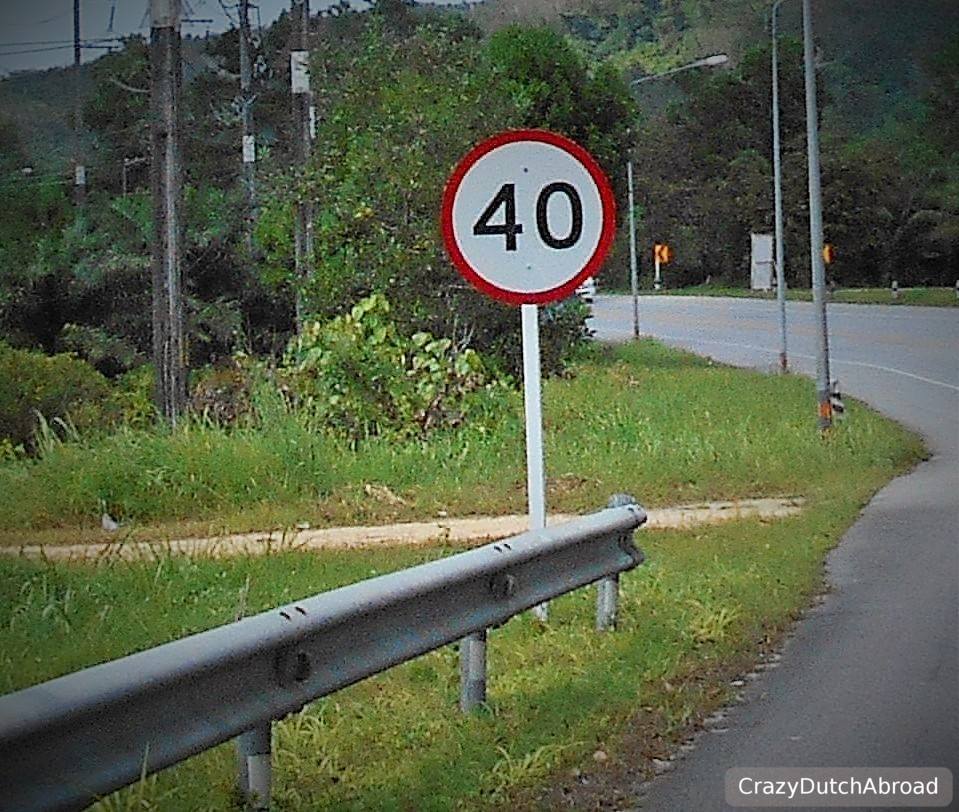 Almost our top speed.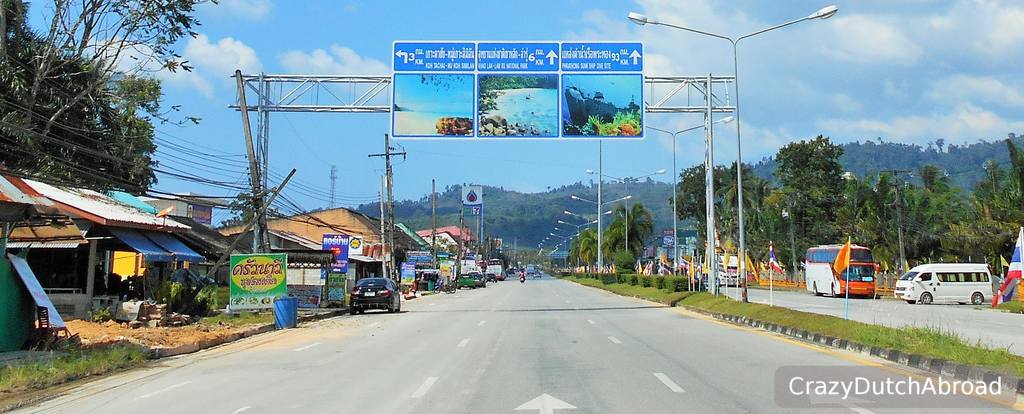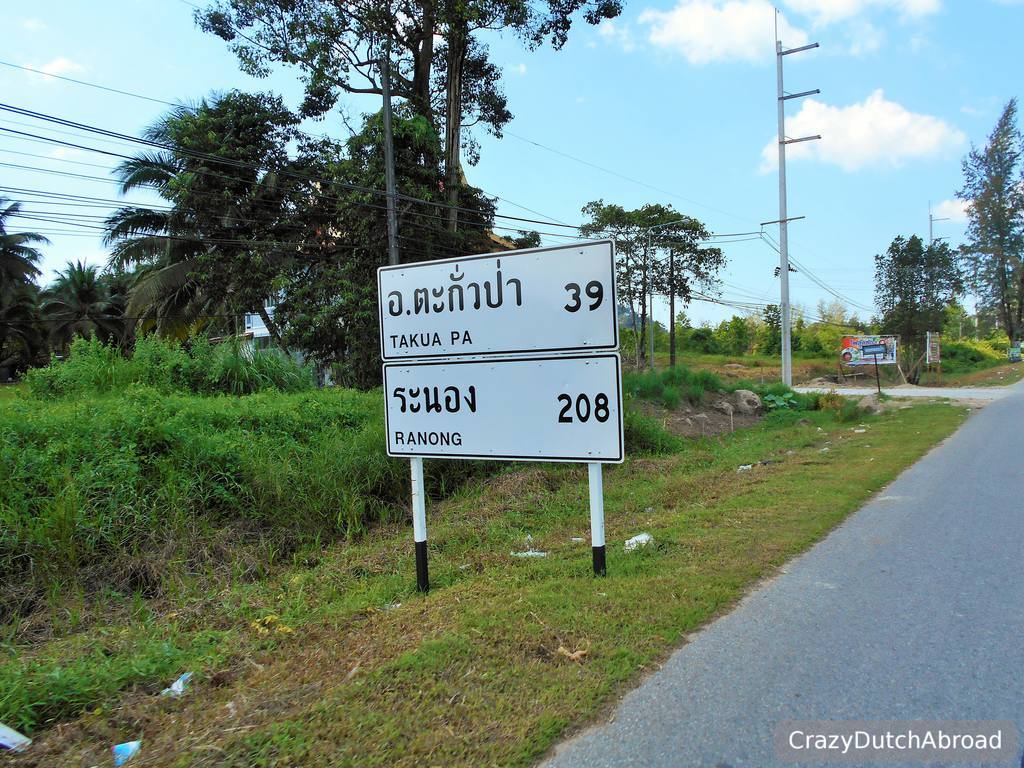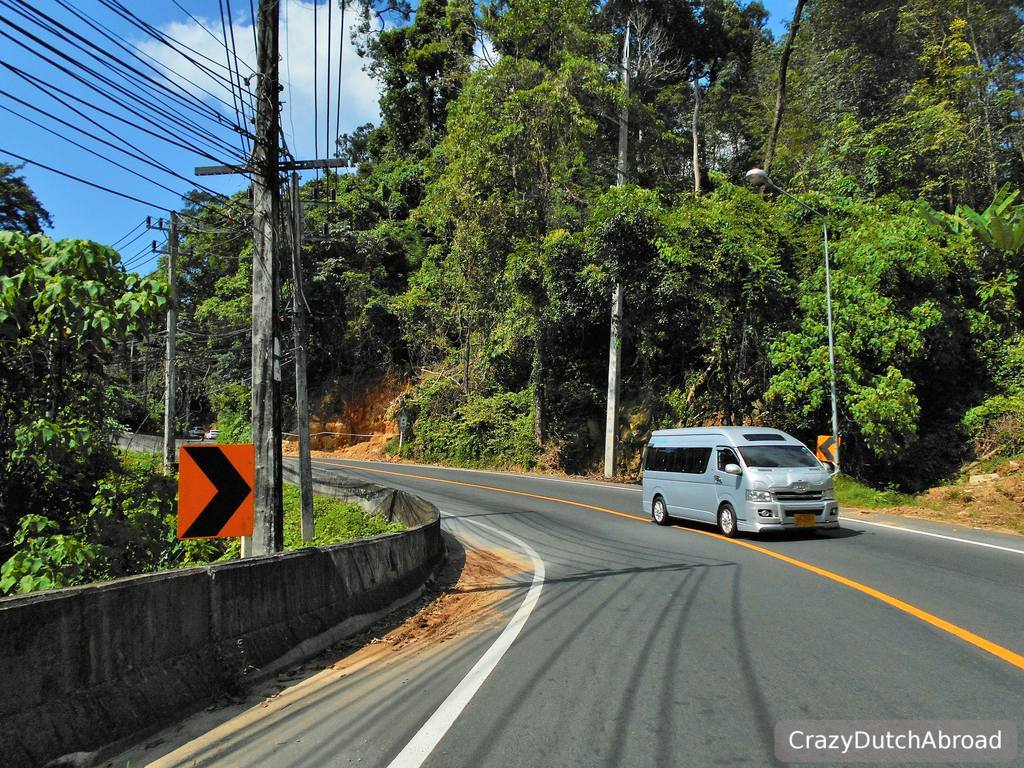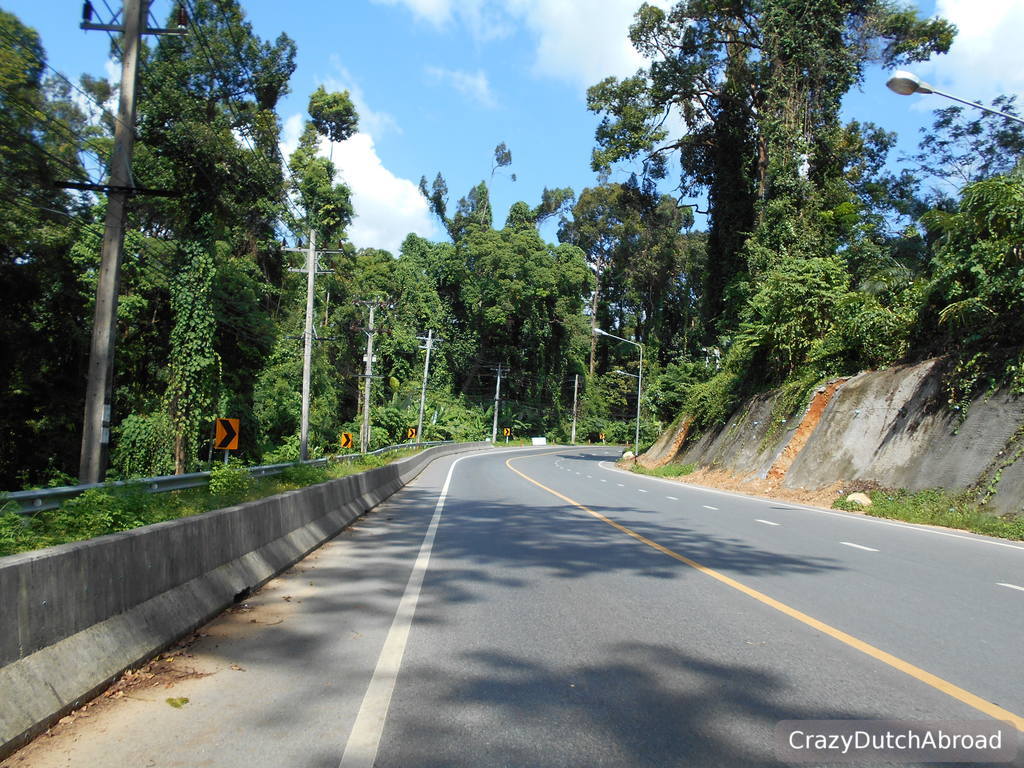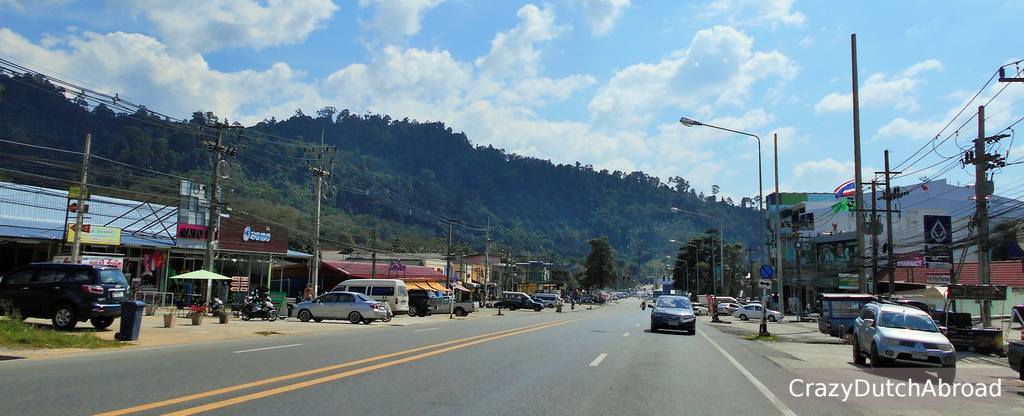 Arriving at Khao Lak!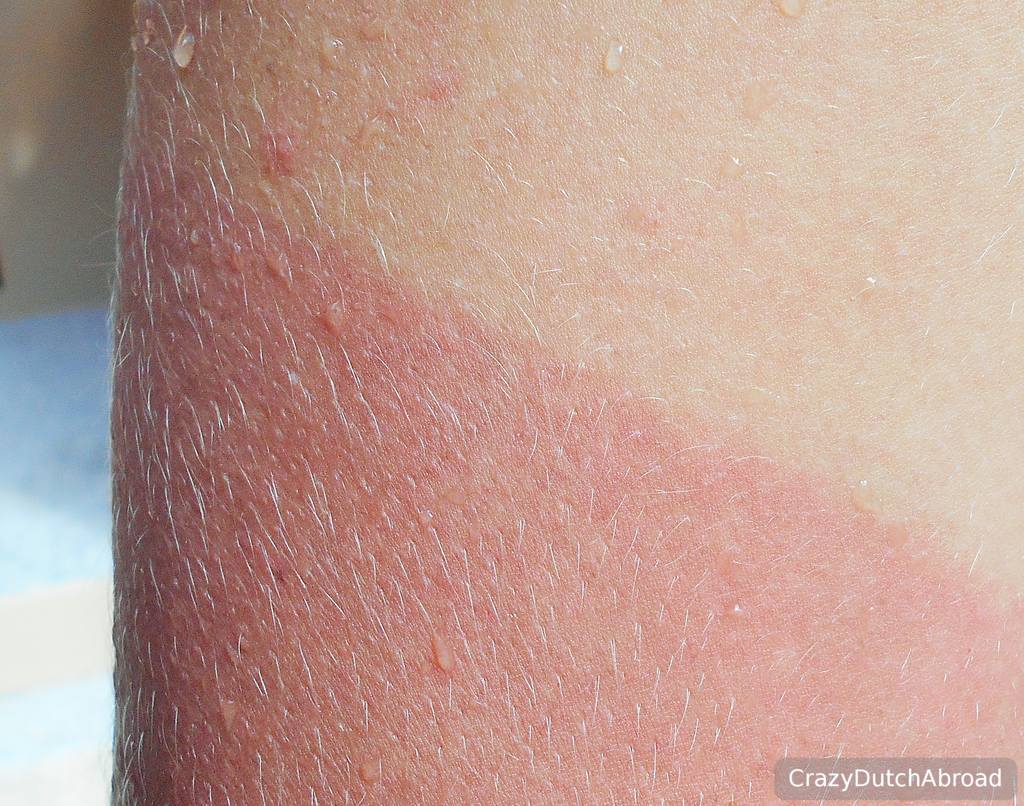 Bikers tan?!
We stayed in Khao Lak before and went SCUBA diving at Richelieu Rock. Check out this
webpage
for more information.
___
To be continued, stay tuned!
Share this page: