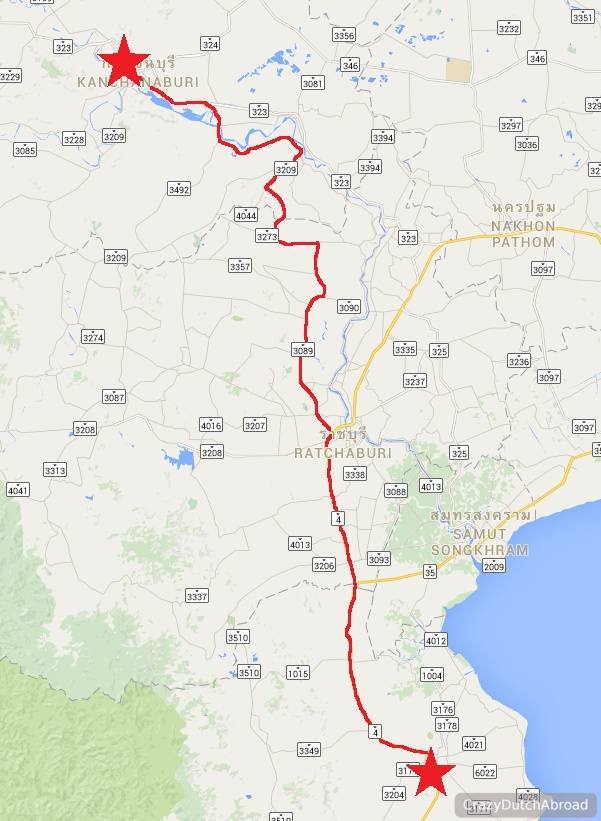 Saleng expedition, 15!
Our crazy road trip around Thailand and Laos on a tricycle (saleng).
Petchaburi to Kanchanaburi, discovering the walking directions of Google Maps!
High ways with a saleng aren't that much fun, as mentioned before. So, since we're mainly navigating with Google Maps, we thought let's take the smaller roads by selecting the walking paths...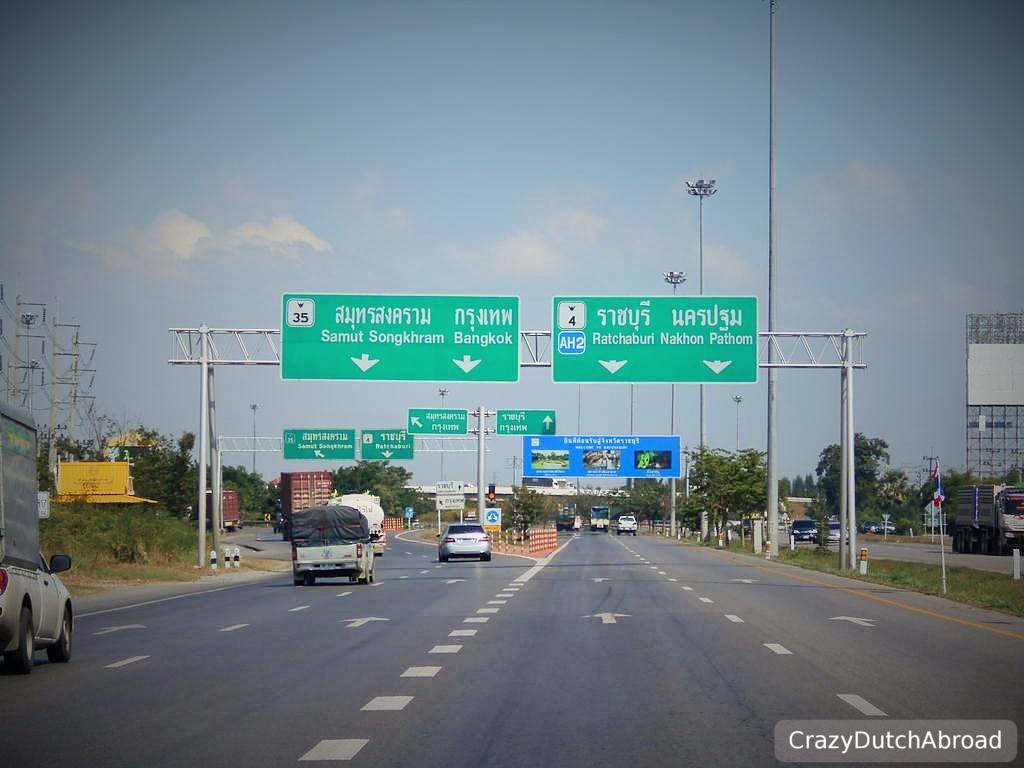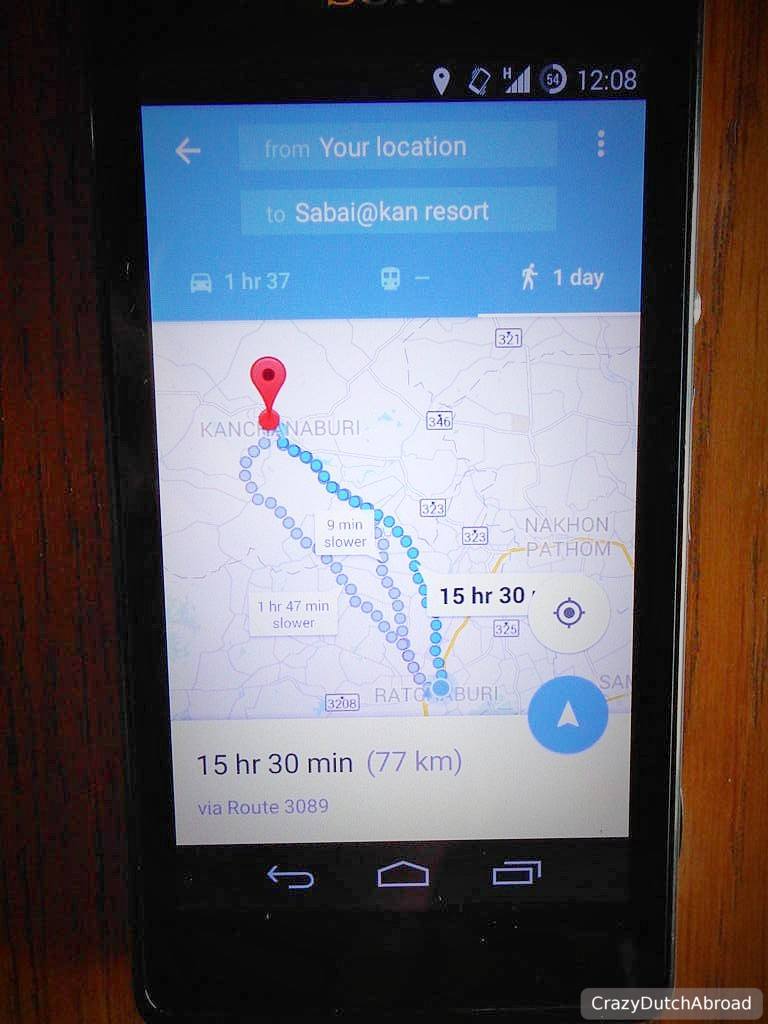 Changing the high way for walking paths to Kanchanaburi. Shorter in kilometer/miles, let's hope the road conditions don't slow us down. 135 km/84 miles to go.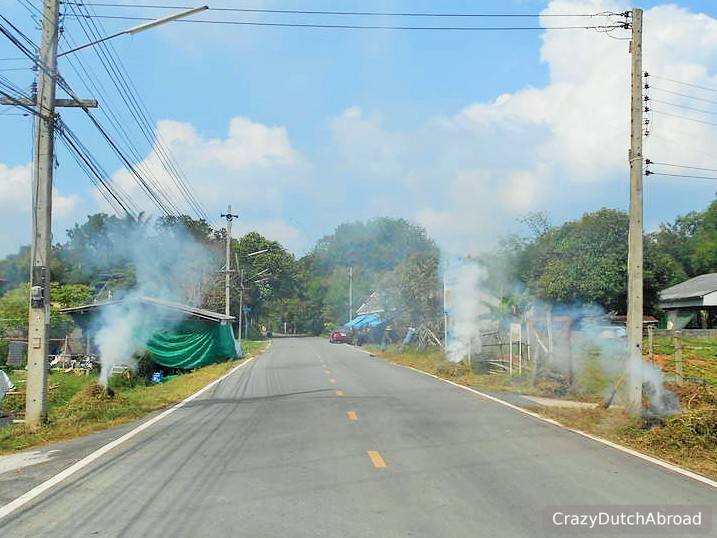 People burning their (hopefully only) green garbage.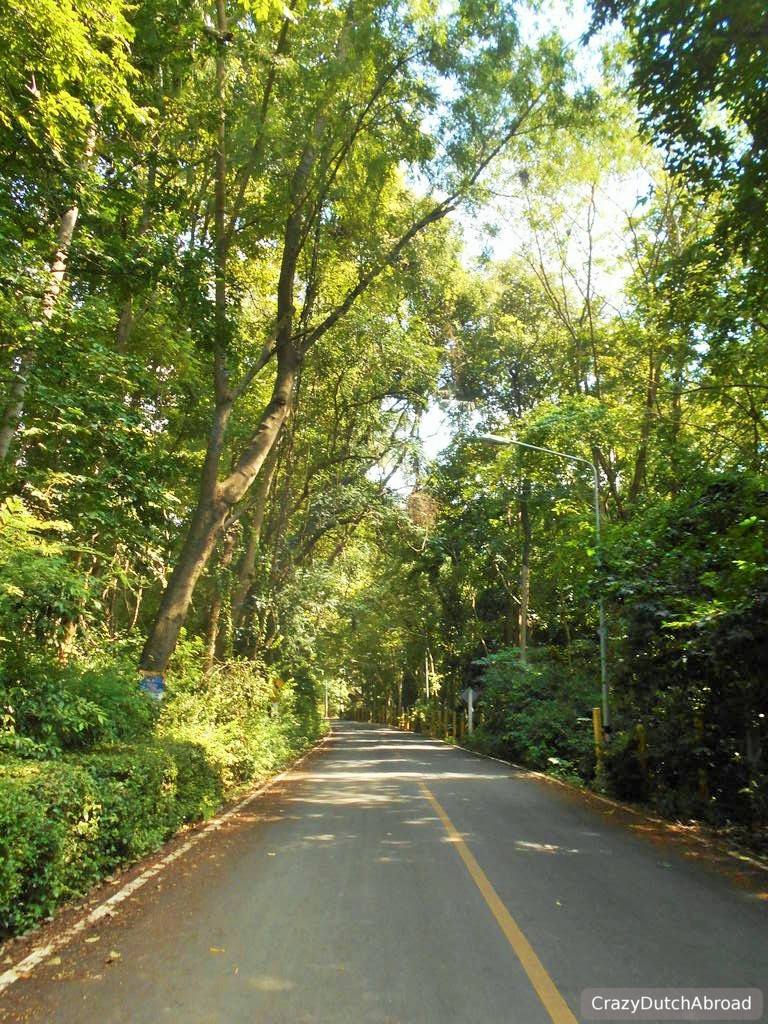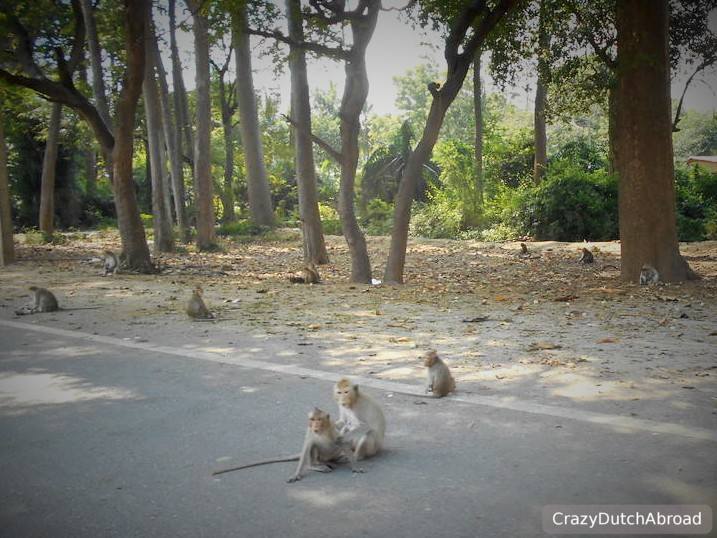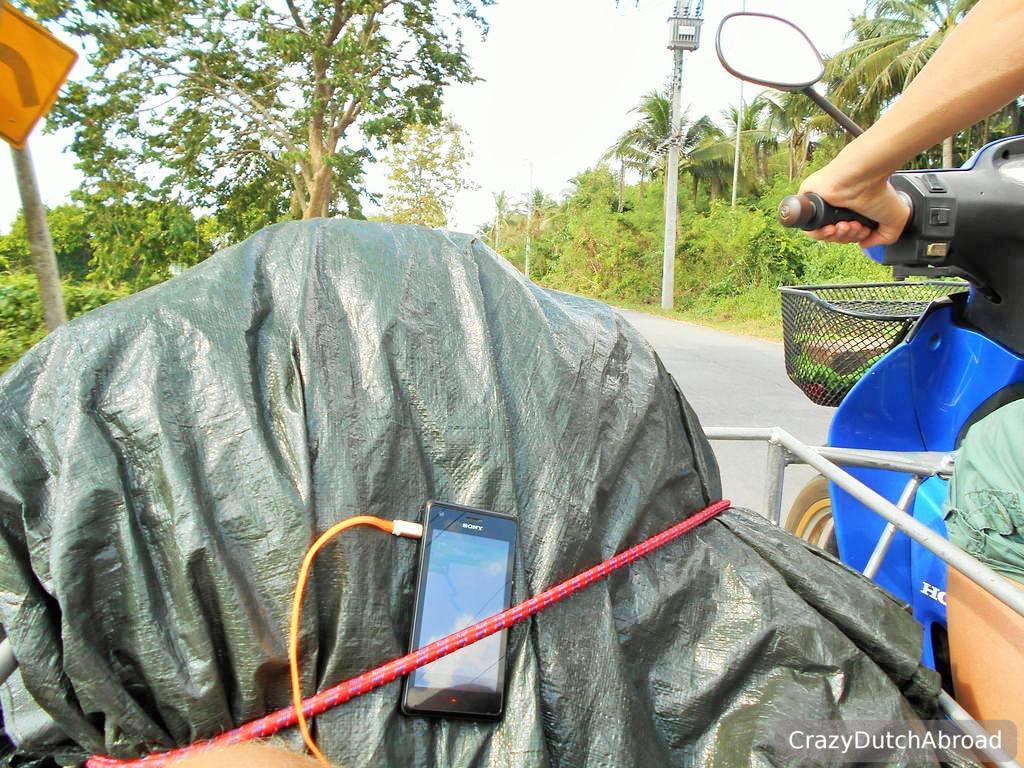 Going OK with the navigation.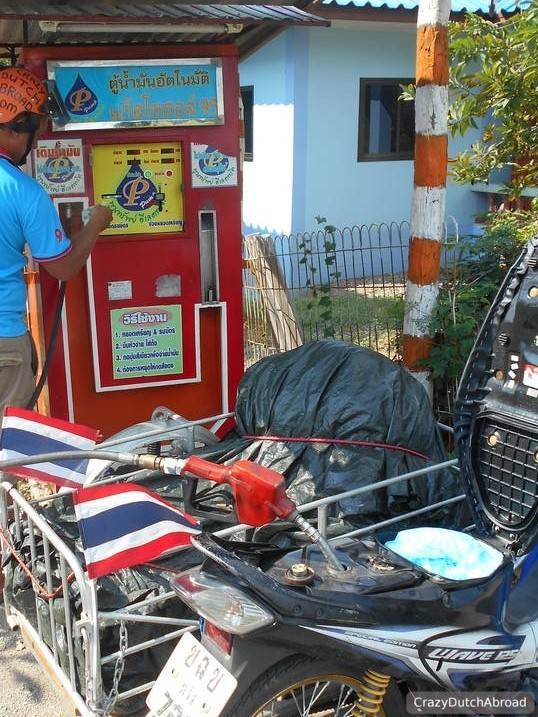 No big cheap gasoline stations, but no bottles either. Put some bills in the machine, press the green button and go.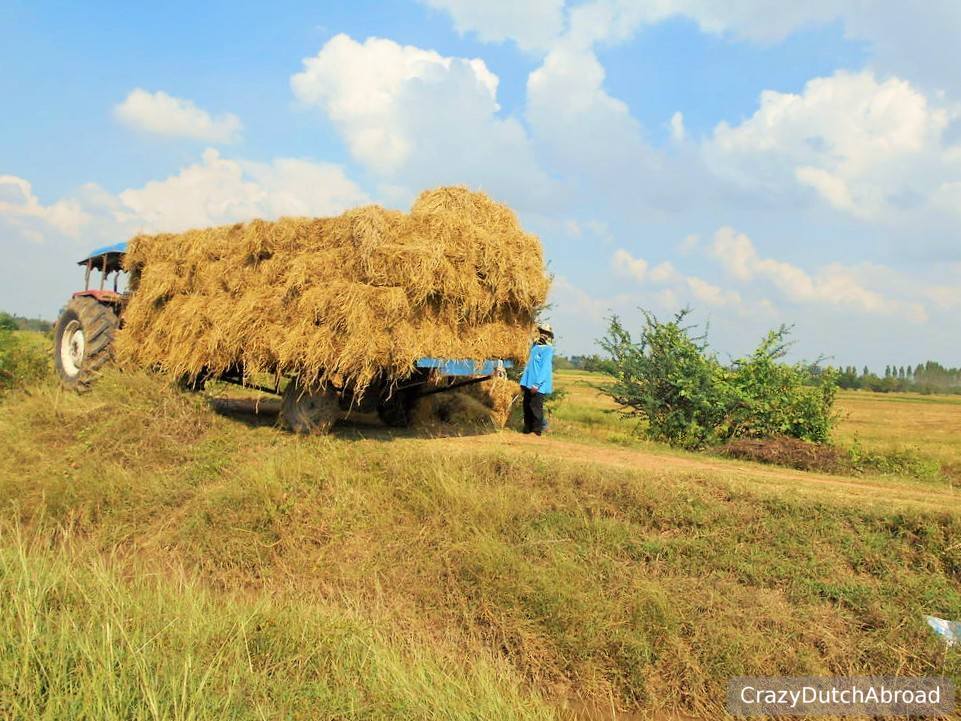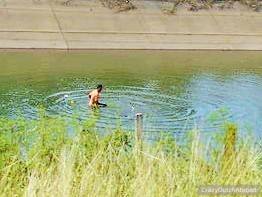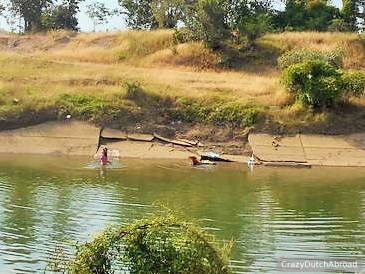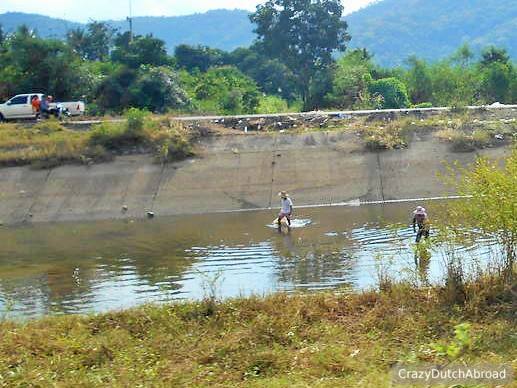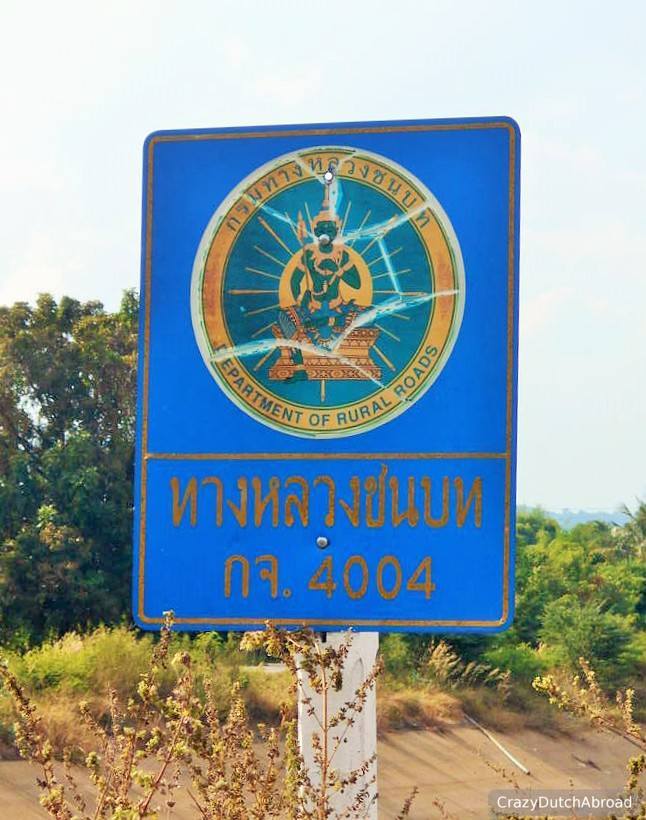 Rural roads for sure; people working with grains, fishing and farming.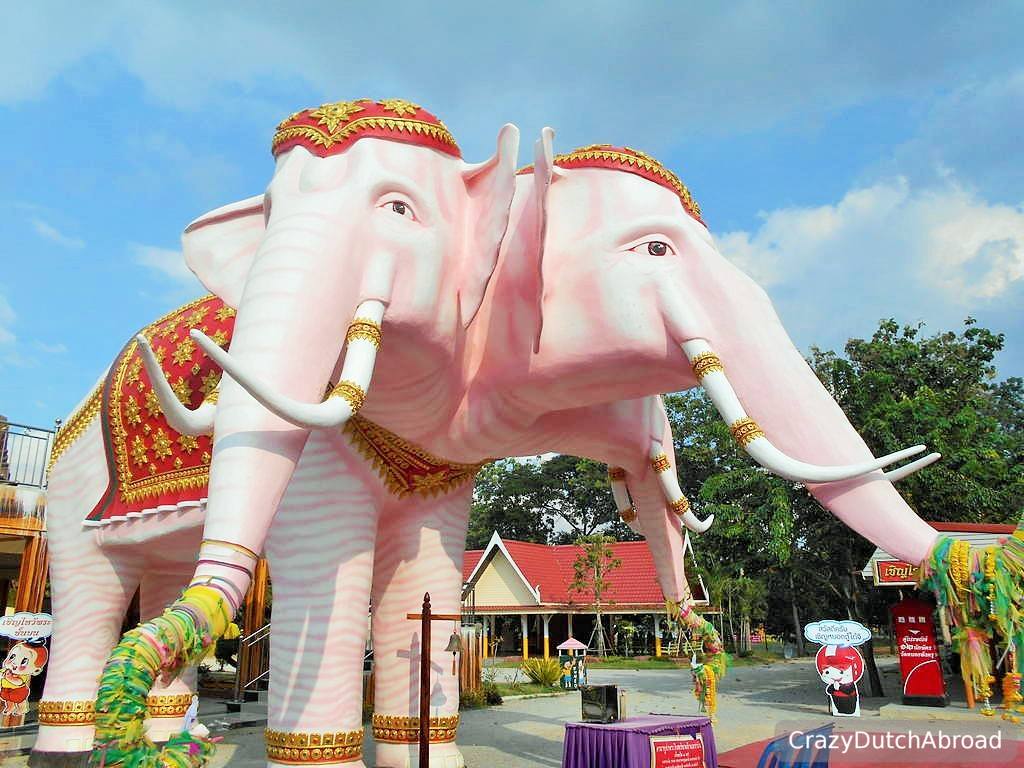 Wat Nong Pang Tru.com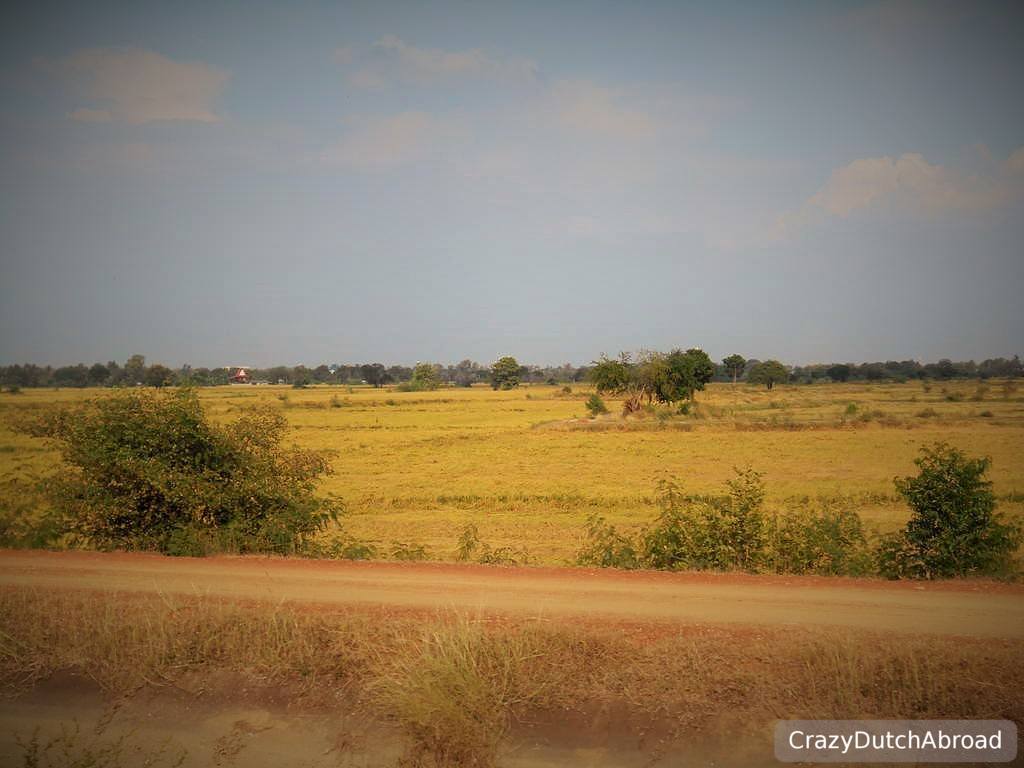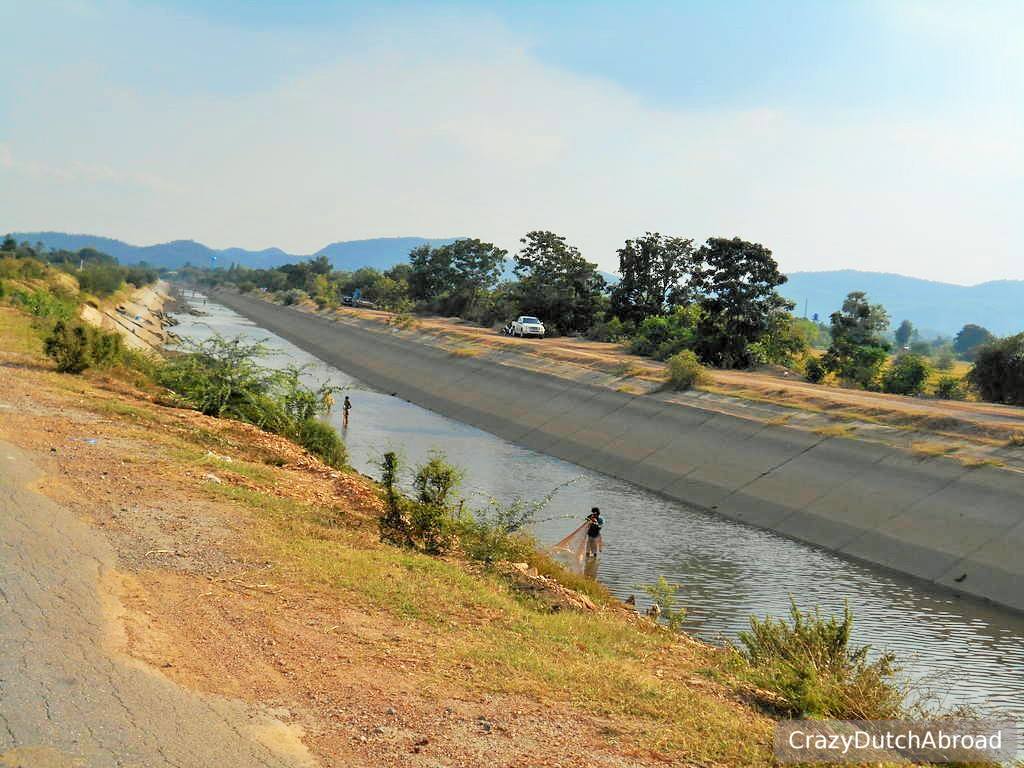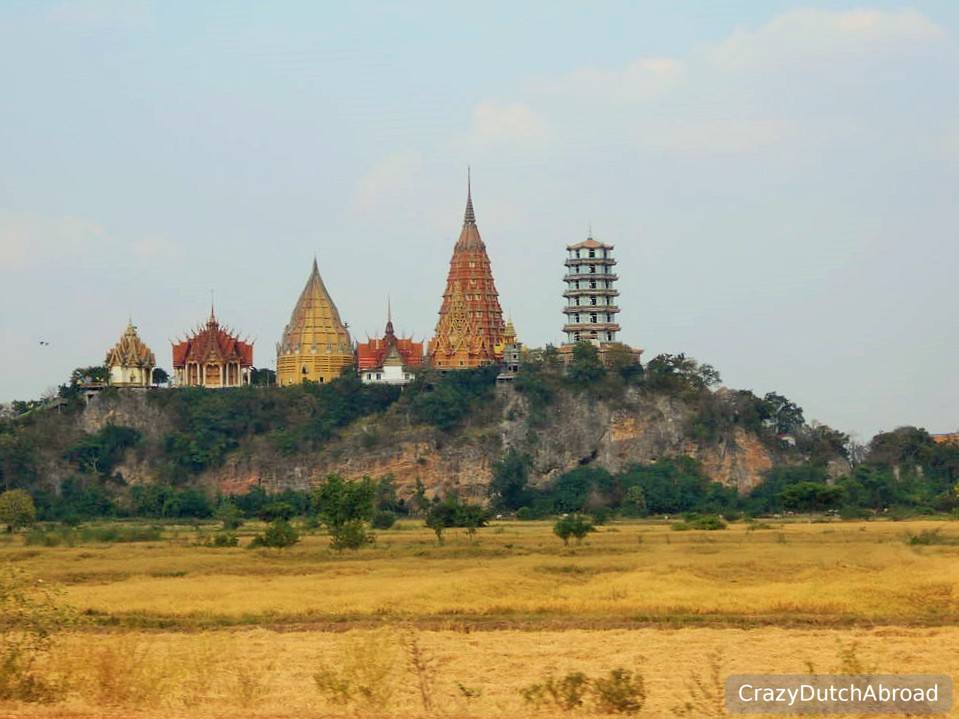 Wat Tham Seua & Wat Tham Khao Noi from a distance, skipped it due to the many temples we've seen recently.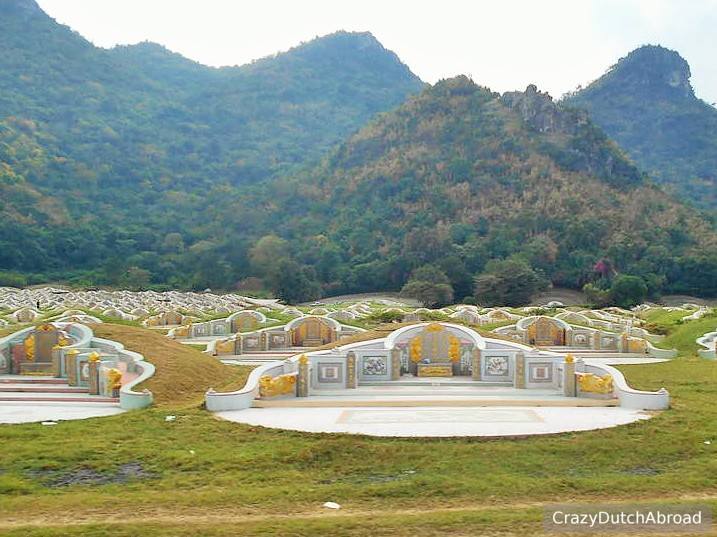 Chinese cemetery, part of the history of Kanchanaburi (River Kwae).
After speeding up to get to Kanchanaburi by the 4th of December, we were so happy to see the packages have arrived at the Sabai@Kan Resort!
Those lovely people kept it waiting for us and were very interested in our story. We were as happy as children with Christmas presents! Thank you Joe Moto Bike for shipping our new license plate and green book, the saleng is now officially ours! :) We also drove the first 1000 km/621 miles!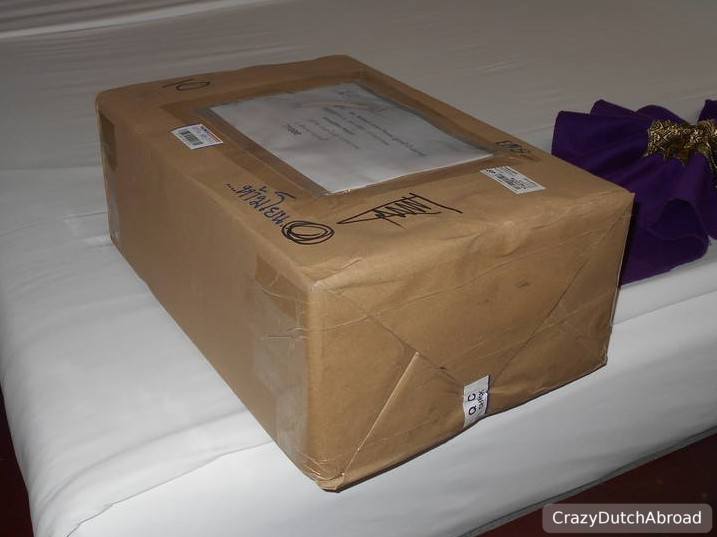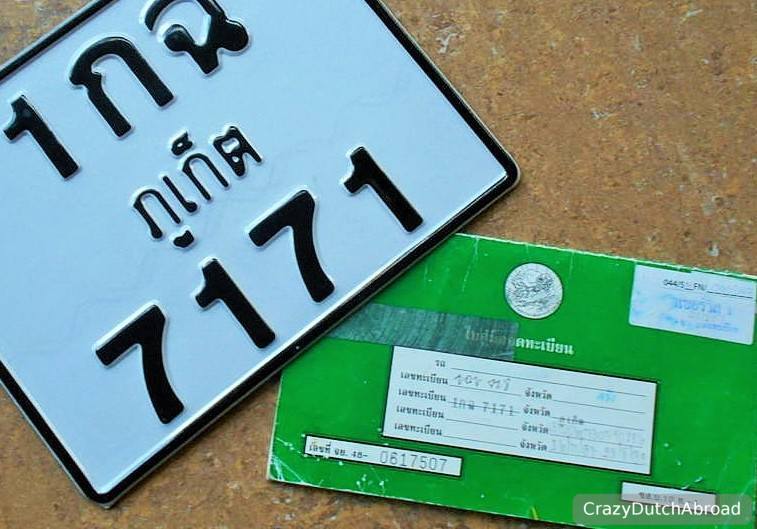 Repaired laptop and new license plate plus green book.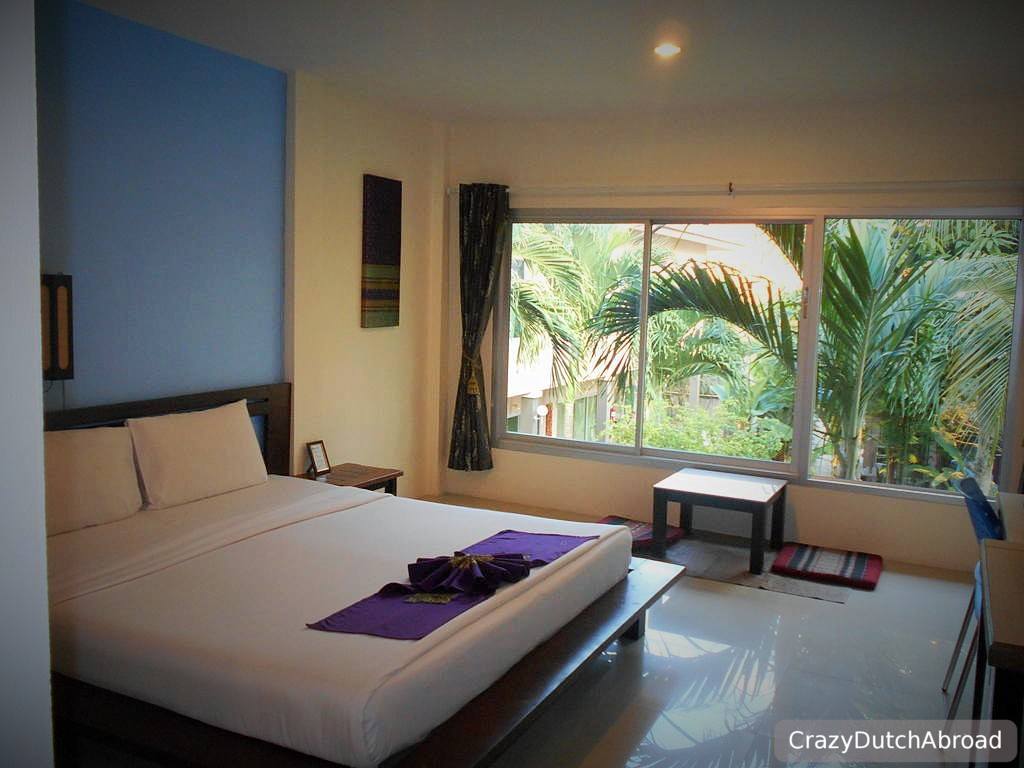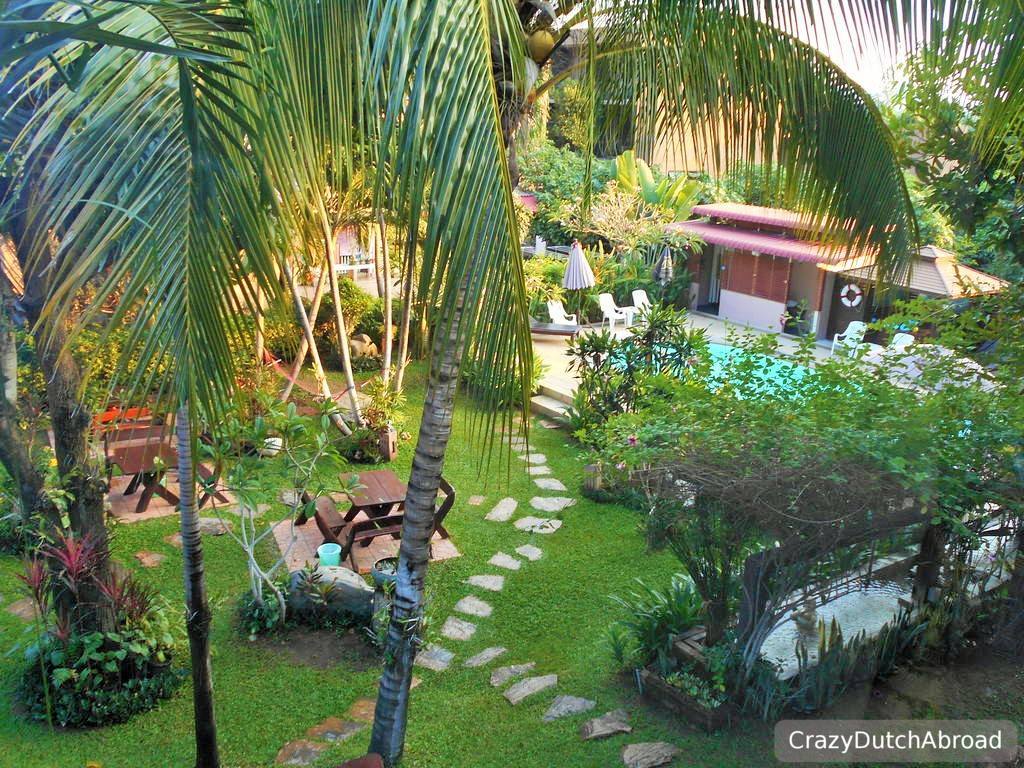 Sabai@Kan resort is definitely the most beautiful resort from our 'on tour' trip so far. Too bad we couln'd extend our stay, the place was fully booked due to the Light & Sound festival and King's Day.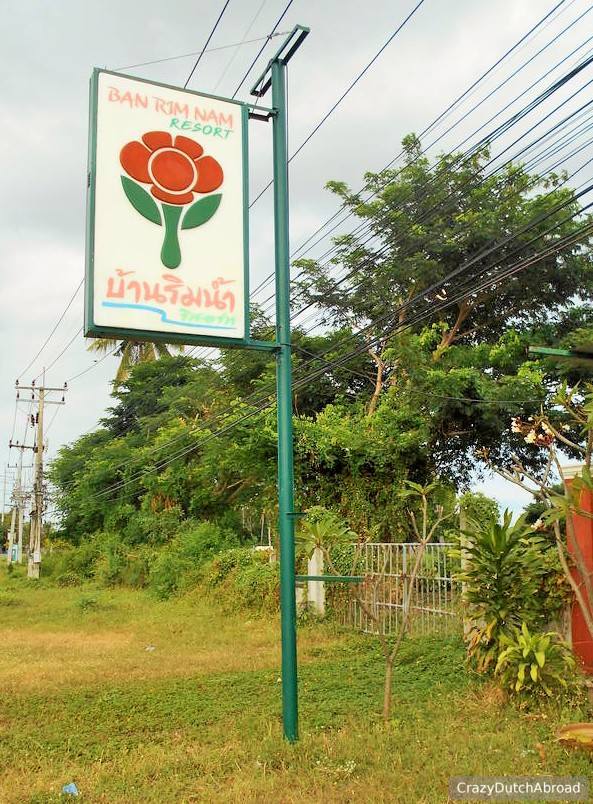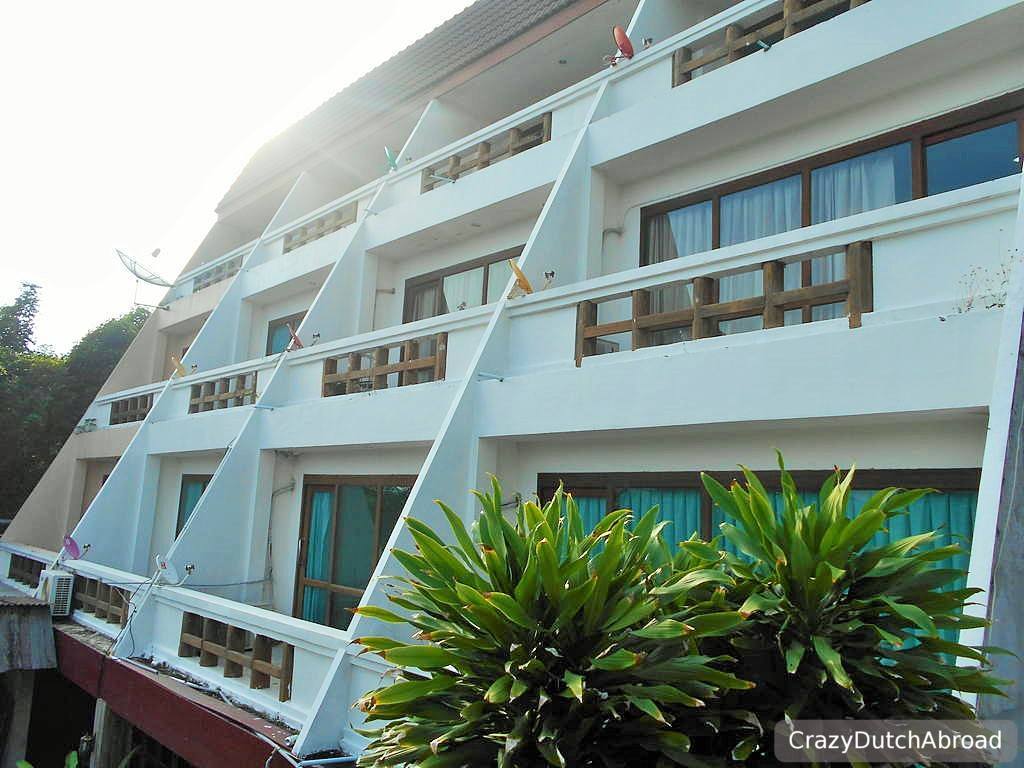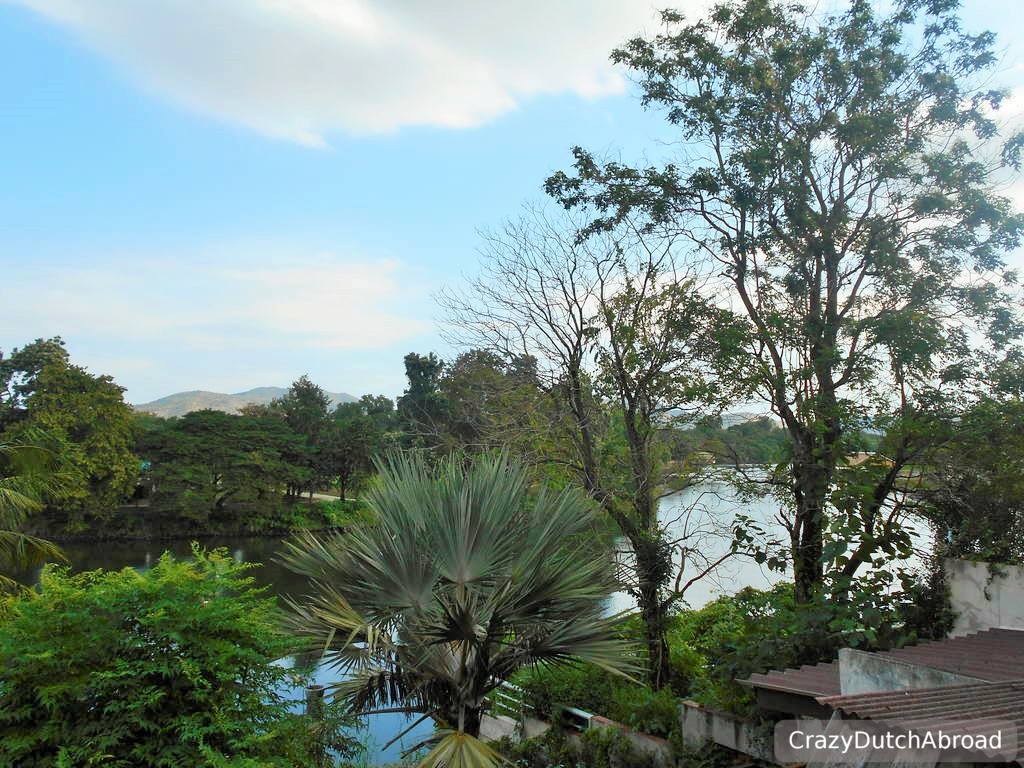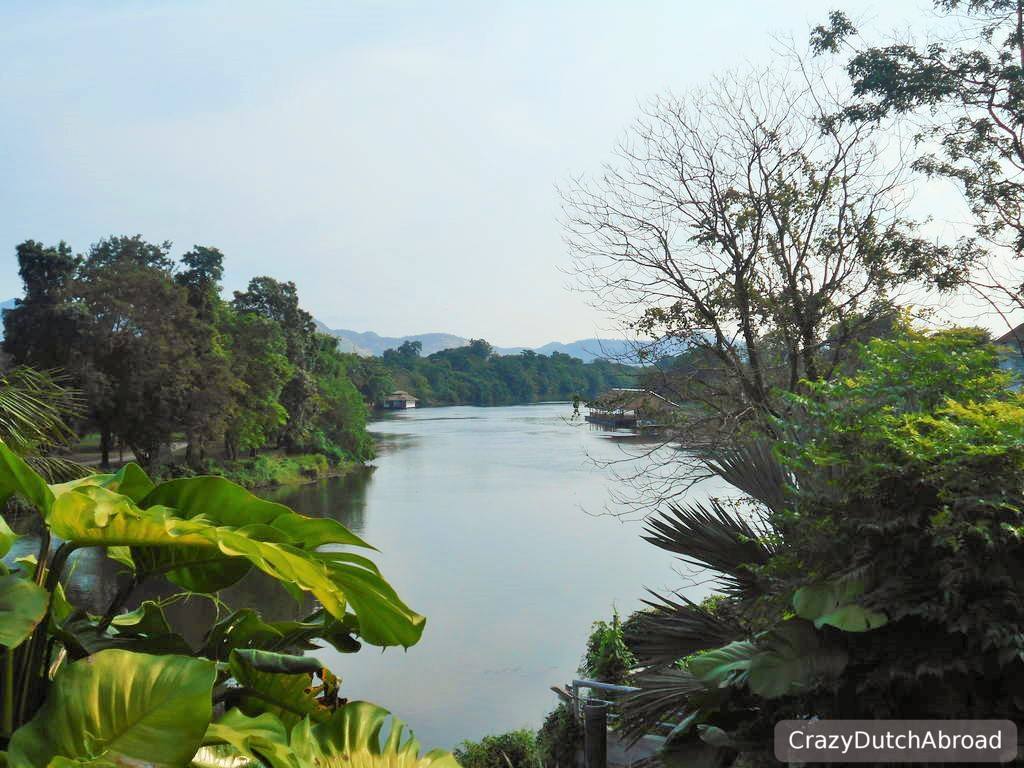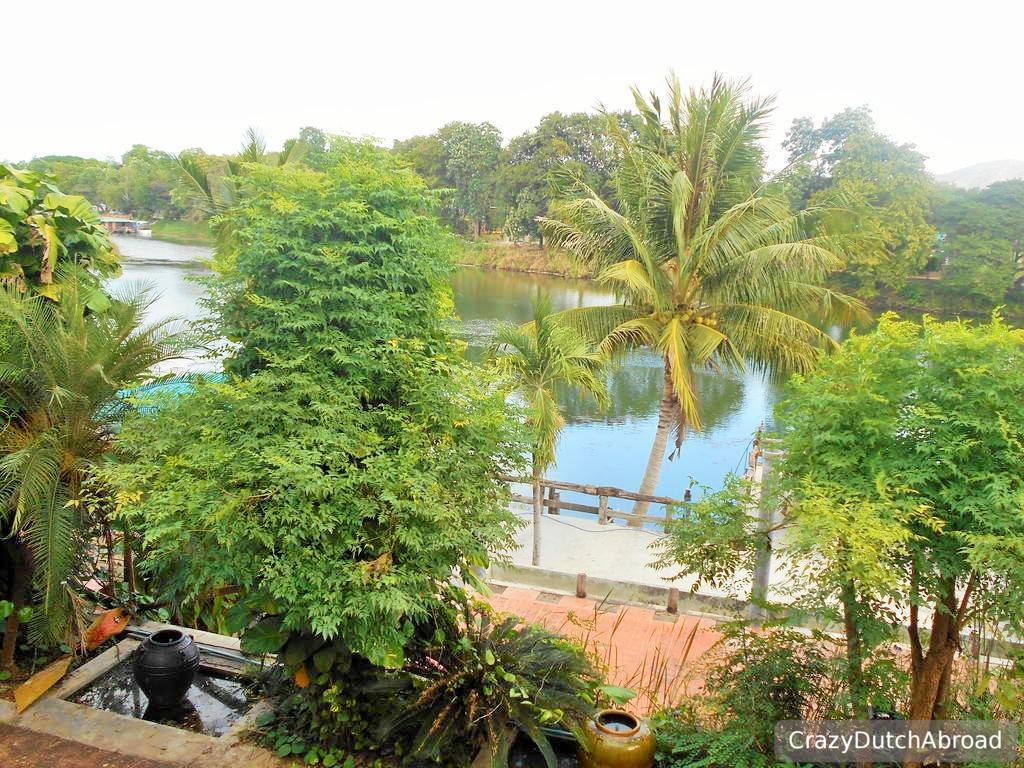 Baan Rim Nam Resort with lovely river views! The resort was a bit out-dated and running low profile, but the scenery is worth it! (you need your own transportation)
___
To be continued, stay tuned!
Share this page: