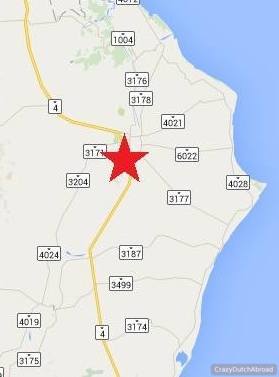 Saleng expedition, 14!
Our crazy road trip around Thailand and Laos on a tricycle (saleng).
Petchaburi, amazing cave temple and aggressive monkeys!
Having a day off, or actually not driving, gives some time to move the body and deal with the muscle fever from driving the saleng. It was great to get our hands on some bicycles and cycle around town.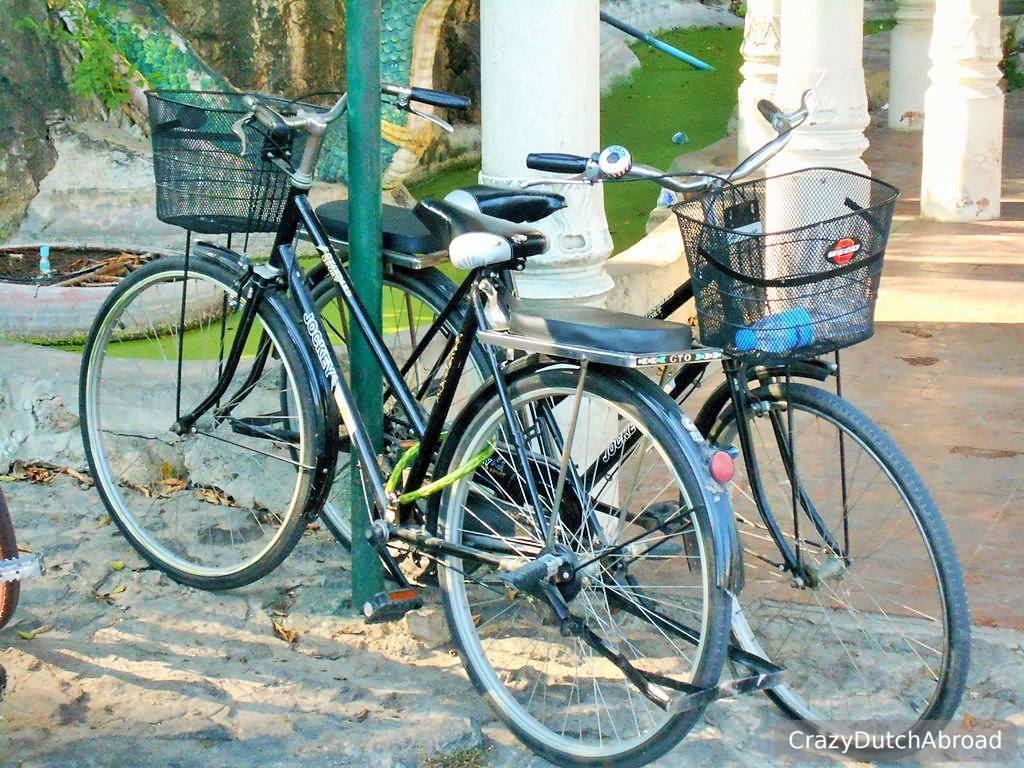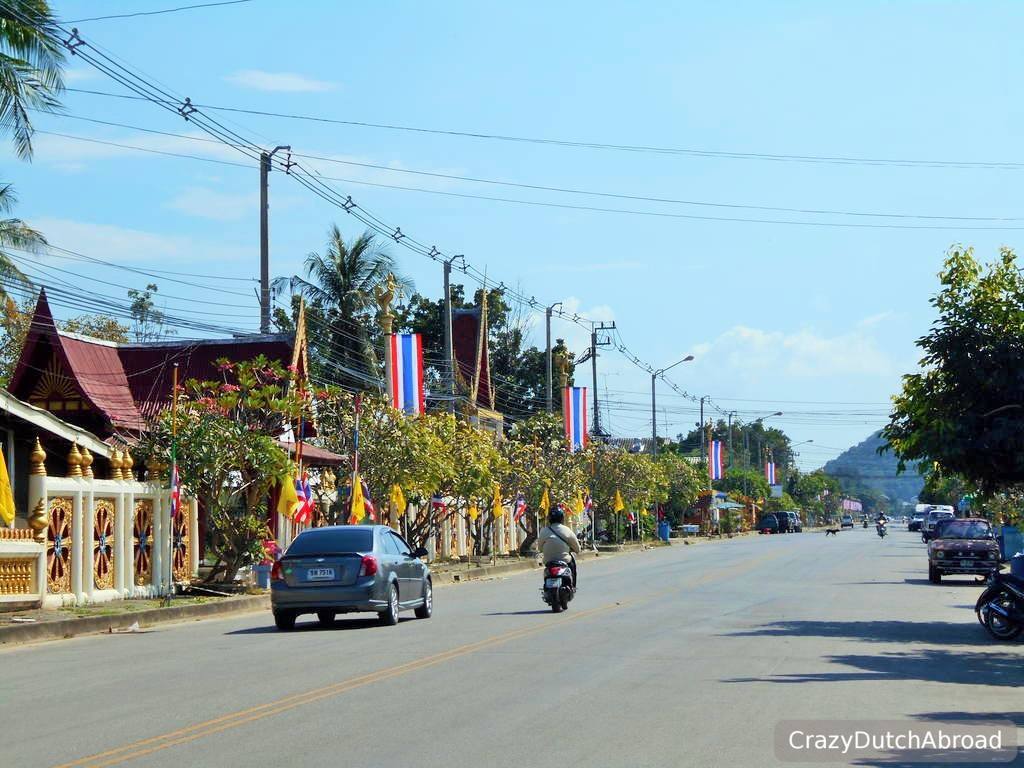 Crazy Dutch on a bicycle in the burning sun, nice and easy!
The Tham Khao Luang cave shrine was the first stop, it was on a hill... With being warned about the monkeys, and having seen them in many places, I didn't think this could be at problem at all.
As soon as we hit the parking lot we saw teddy bears and other soft toys on every car. Apparently this was for the monkeys not to scratch them, and so the monkey adventure started...
All the shops on the parking lot had monkeys walking freely in their shop looking for food. They also sold corn and bananas for the monkeys, locked away securely. The owners all had a stick at hand to keep the monkeys out if they came too close. A bit strange I would say, but it will probably give them some income to sell 'monkey food' while aggression against people is increasing.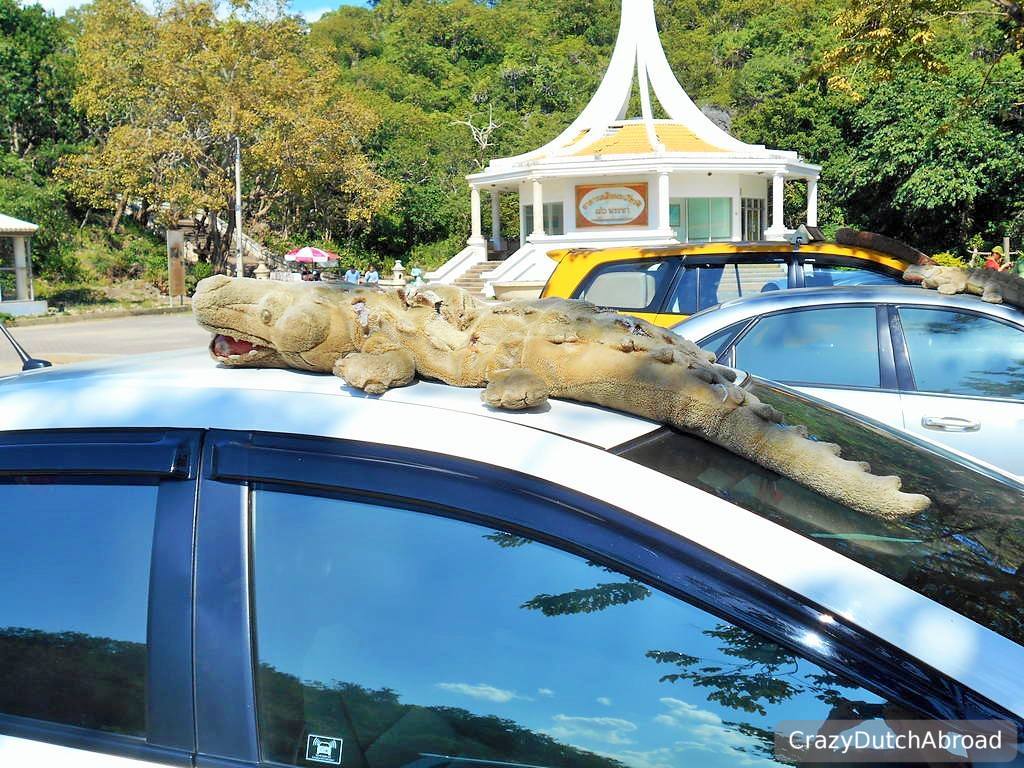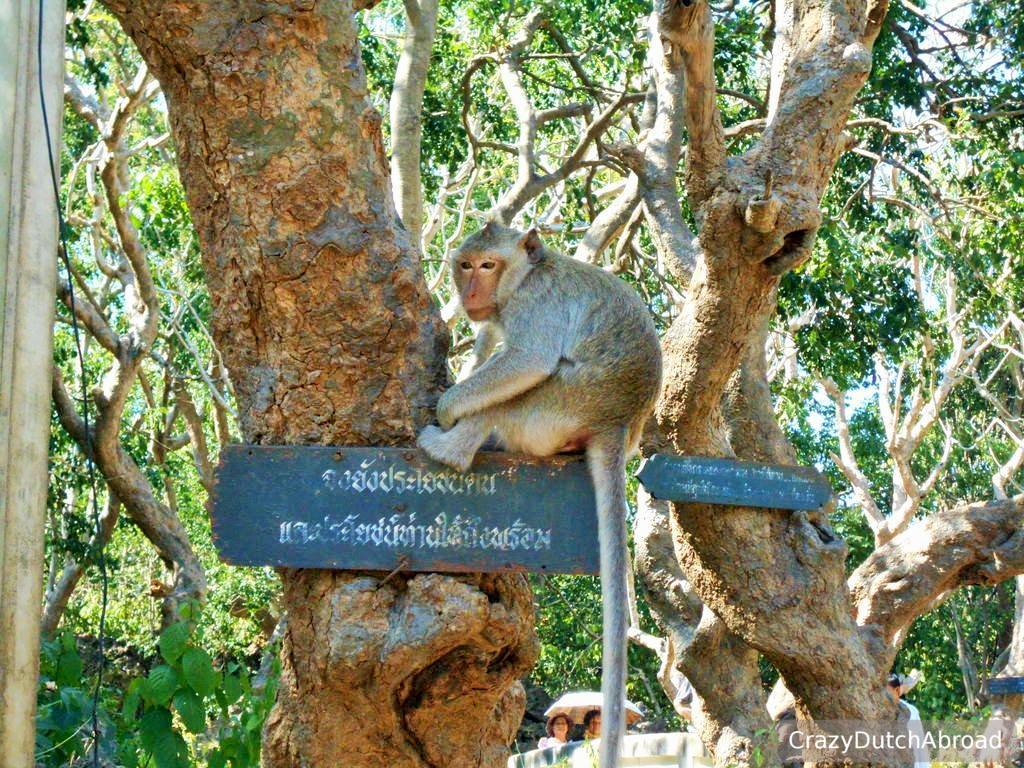 Fluffy toys on cars for the monkeys.
Once in the Tham Khao Luang cave shrine the natural light show was really impressive. The most beautiful cave shrine I've seen so far. With many en-carvings and Buddhas, a spacious area that takes your breath away.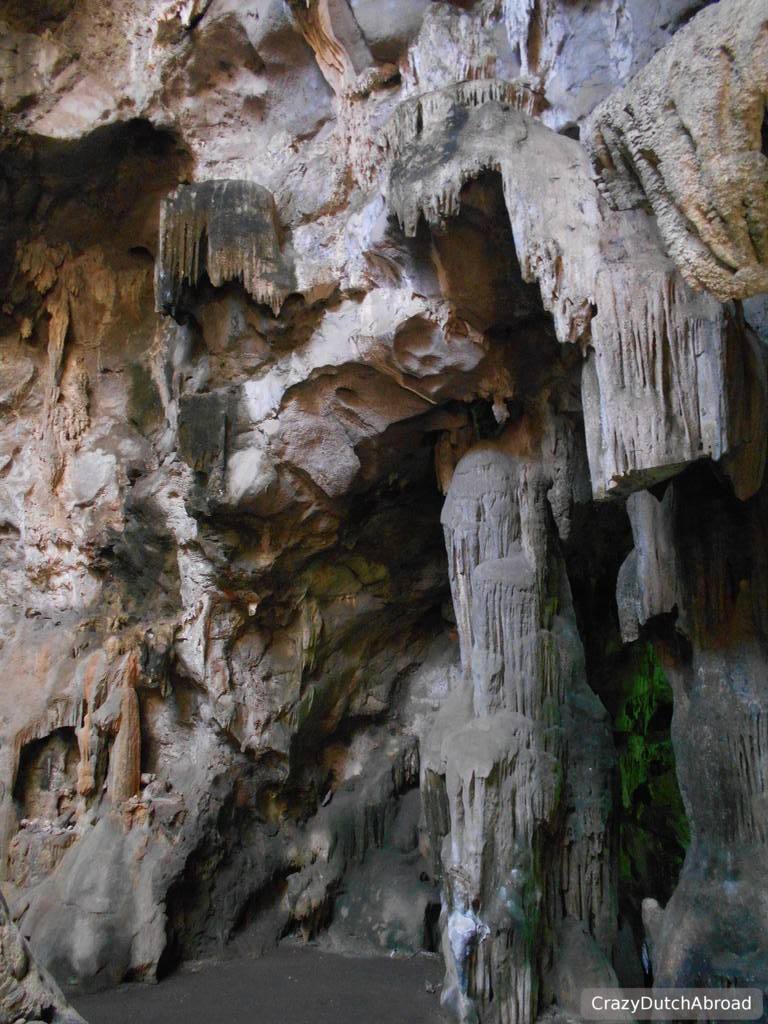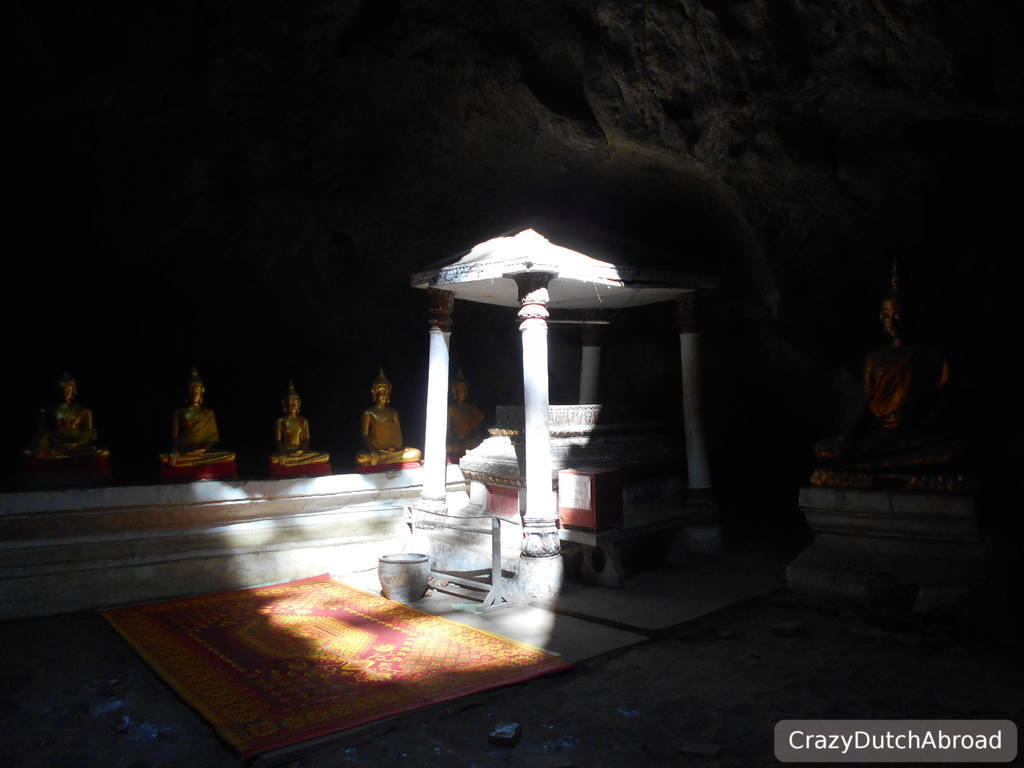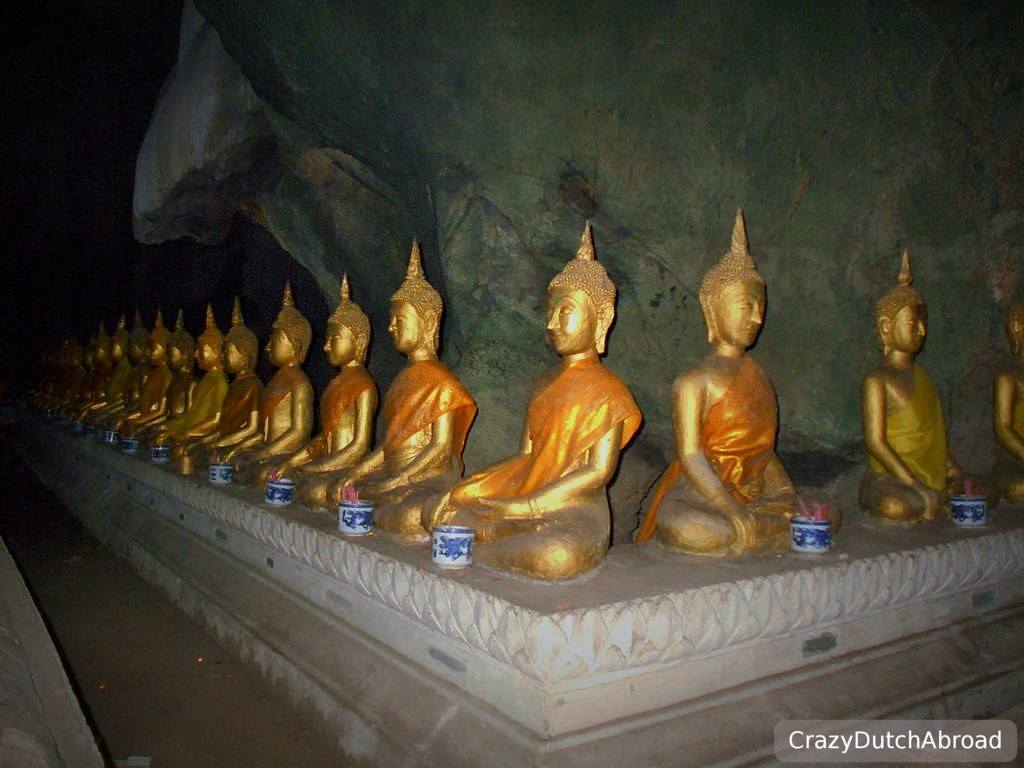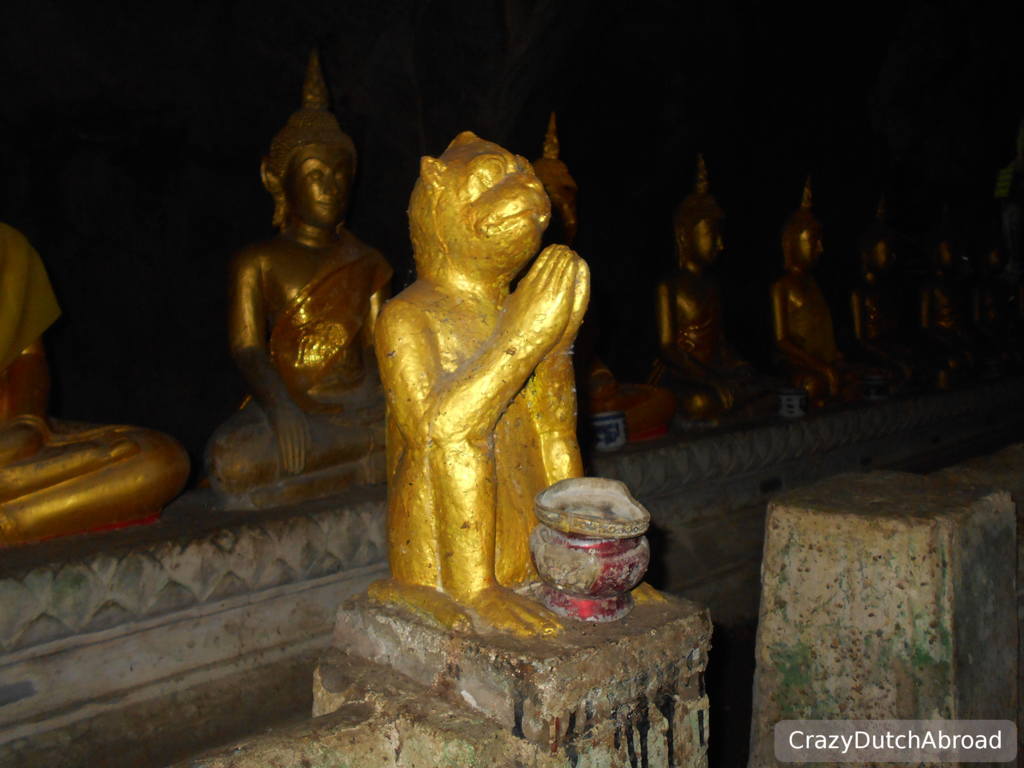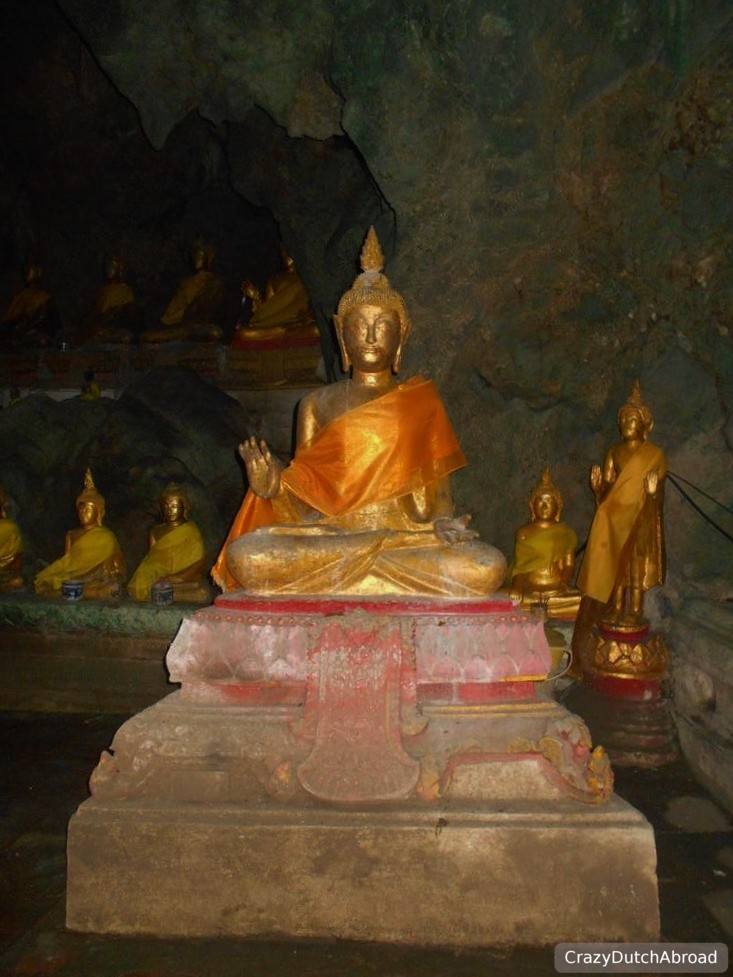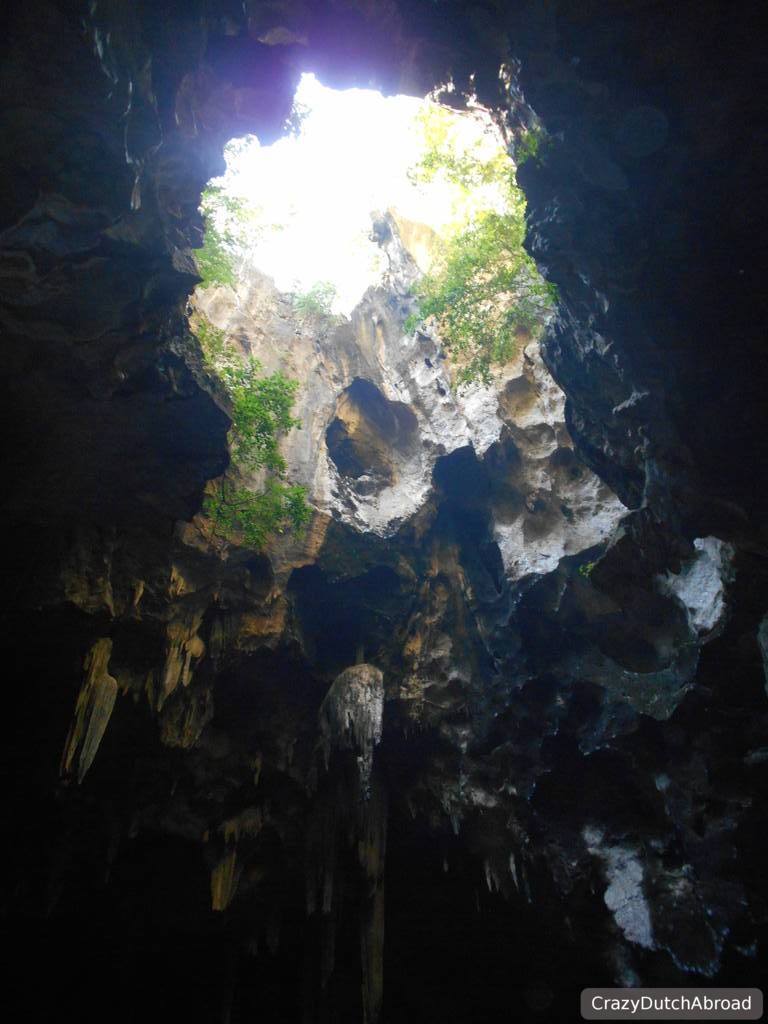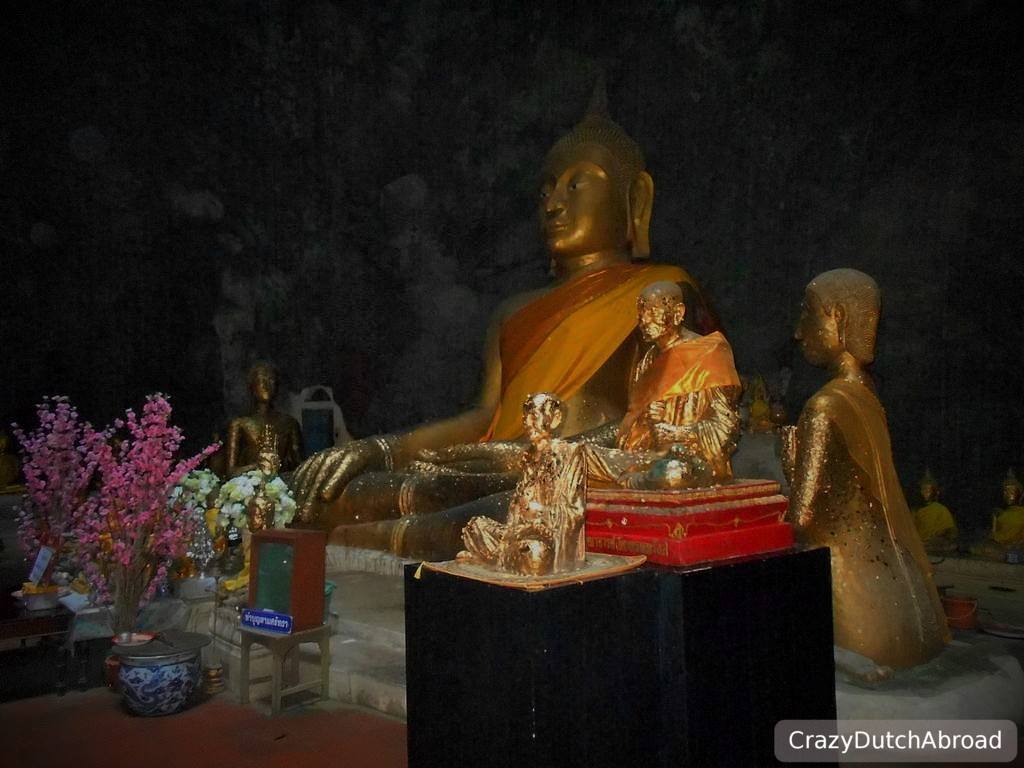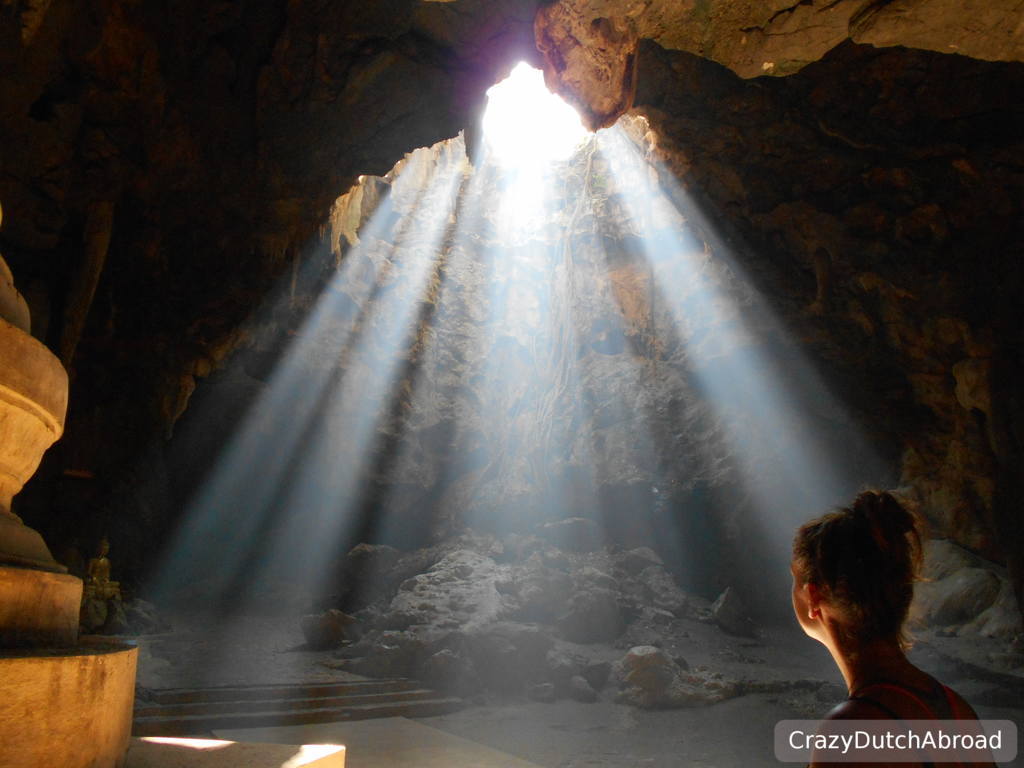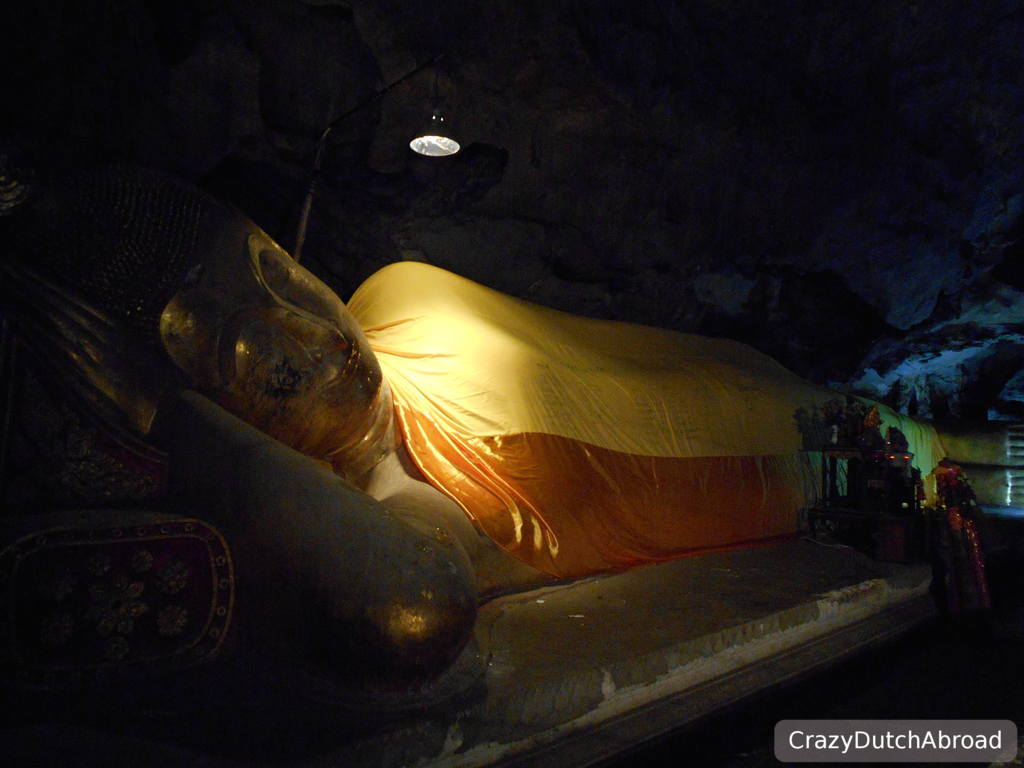 Tham Khao Luang.
Returning to the bicycles was quite a challenge since there was this group of monkeys fighting with each other from both sides of the street. Try to find yourself a stick in a cave...but no harm was done.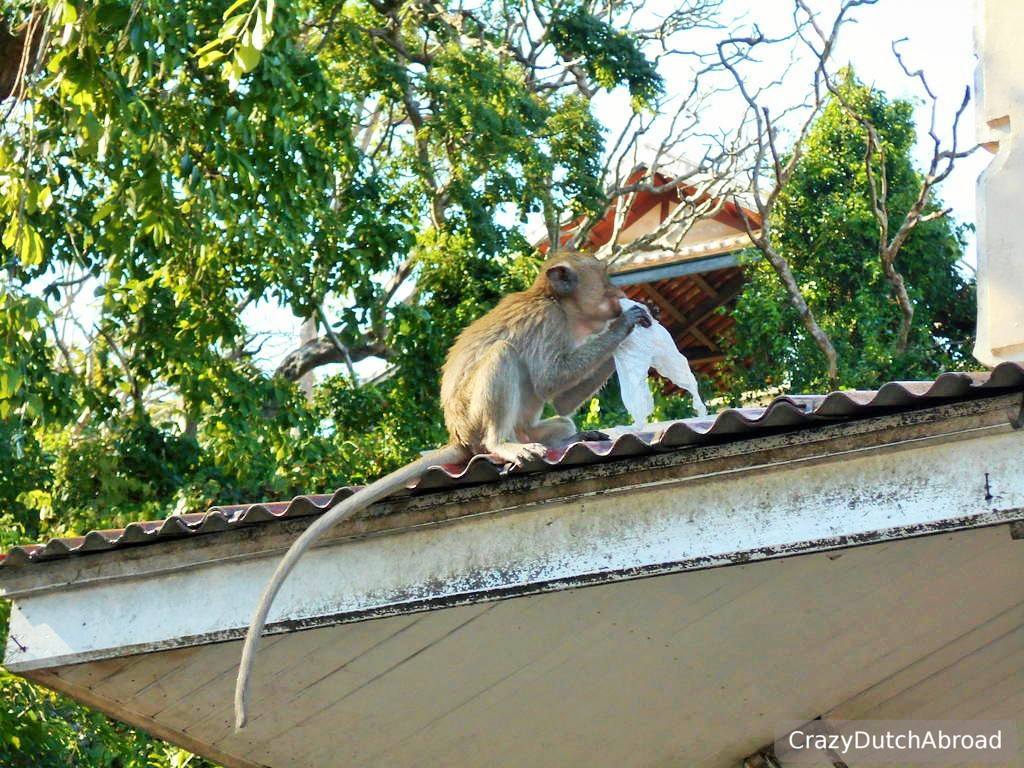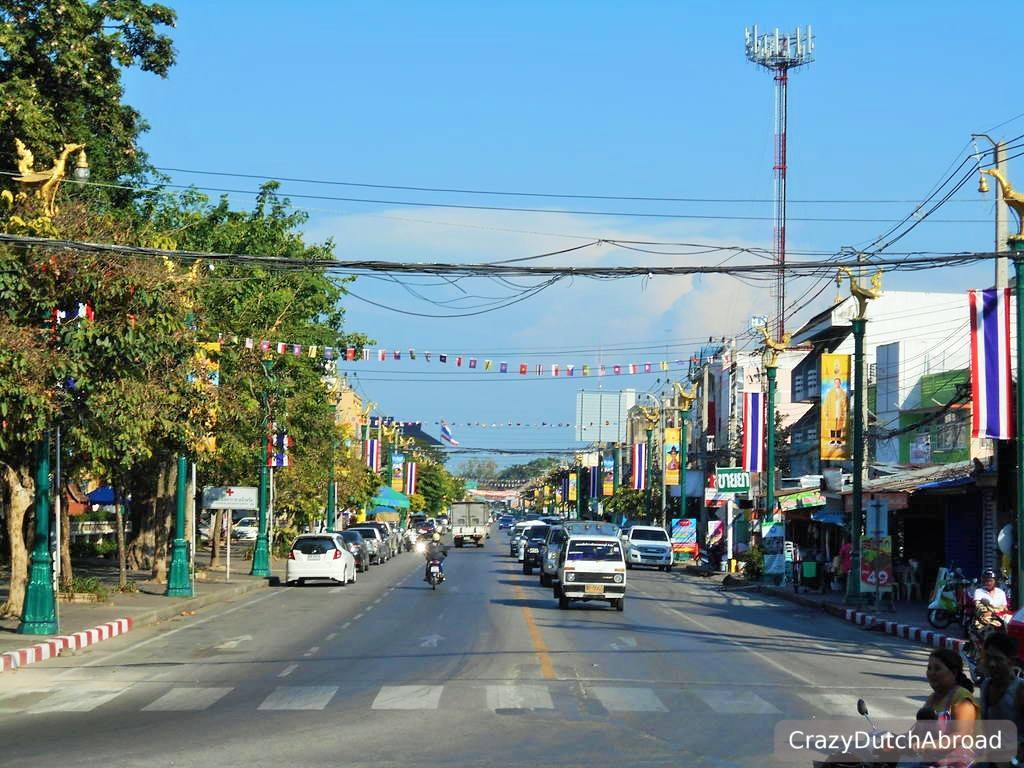 Phra Nakhon Khiri historical park was the next stop, a monkey eating plastic was the first hint...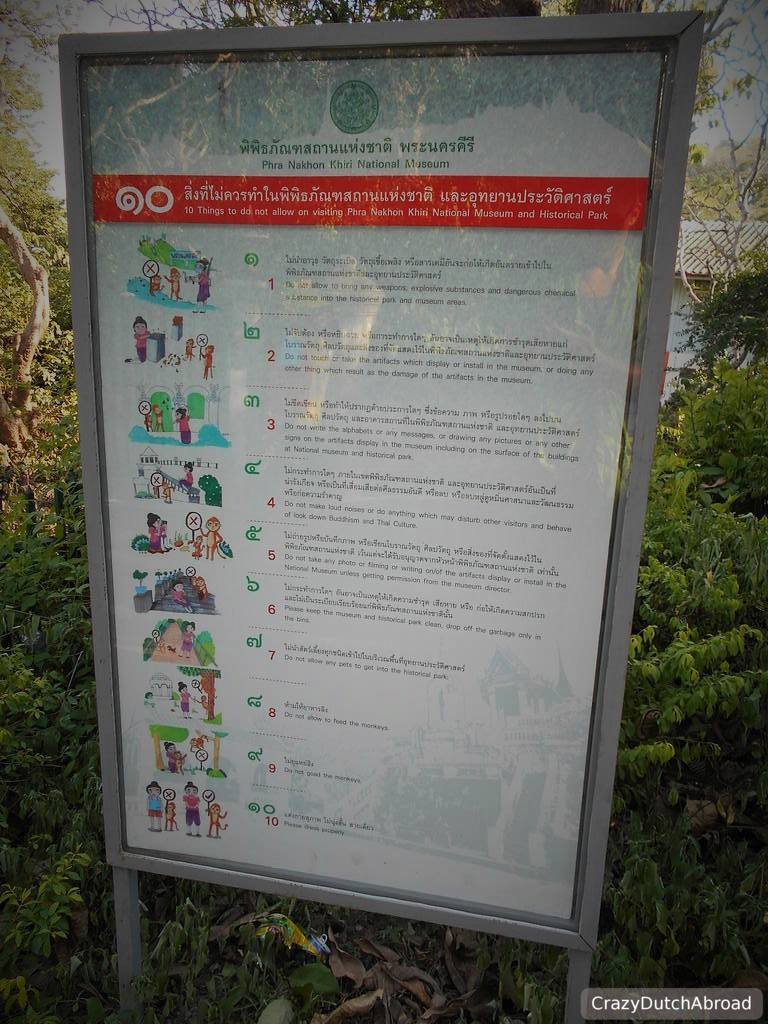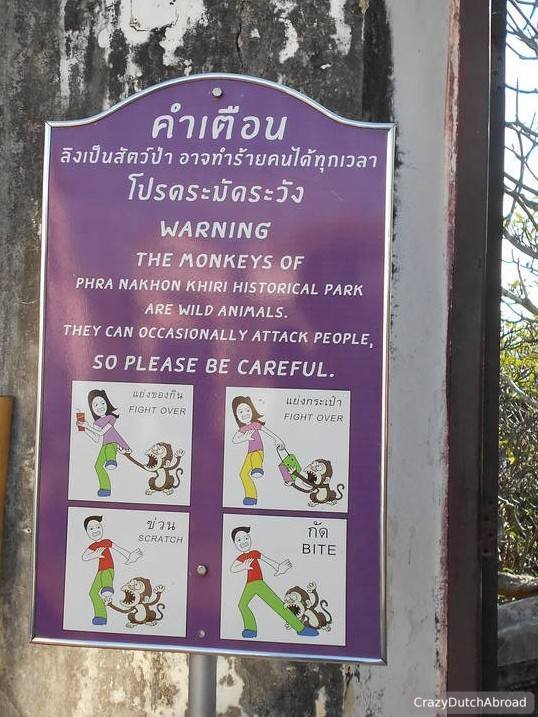 There are warning signs all over not to tease, feed or play with the monkeys as they are wild animals.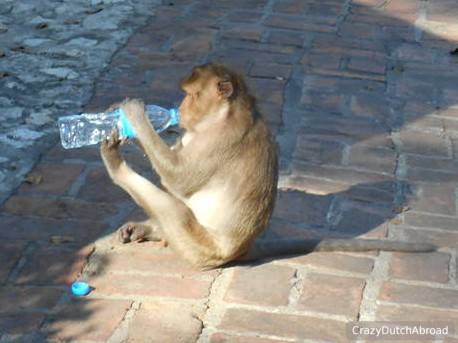 As soon as I parked the bicycle and started drinking some water before entering the park a monkey slowly but aggressively walked to me. He won...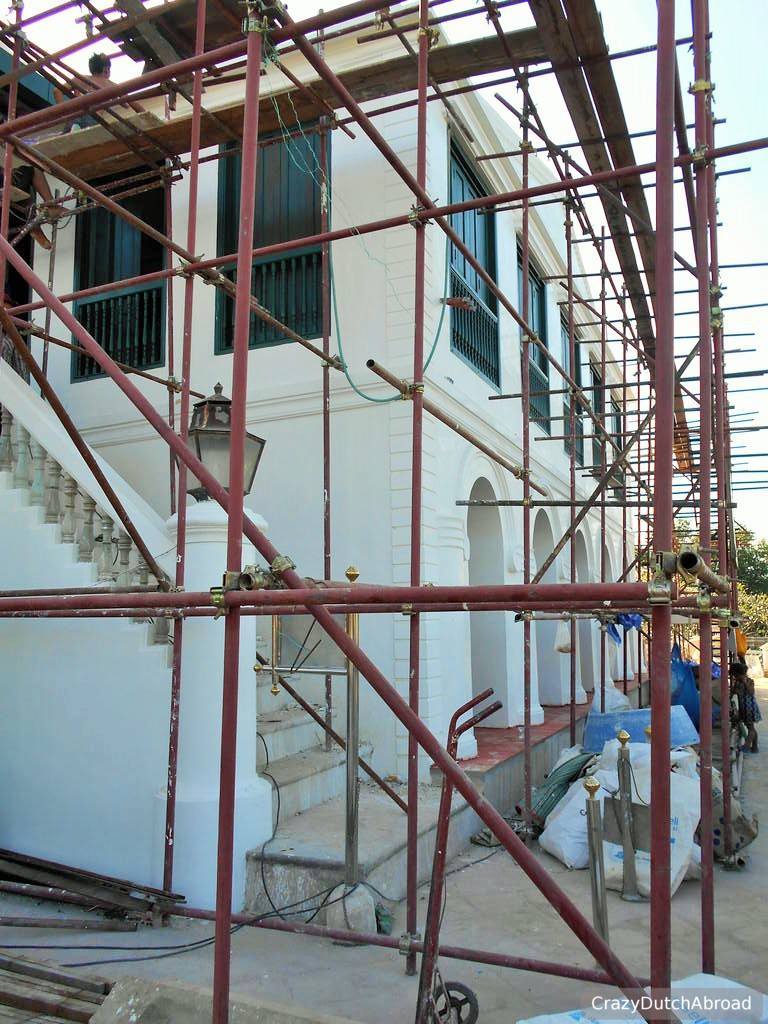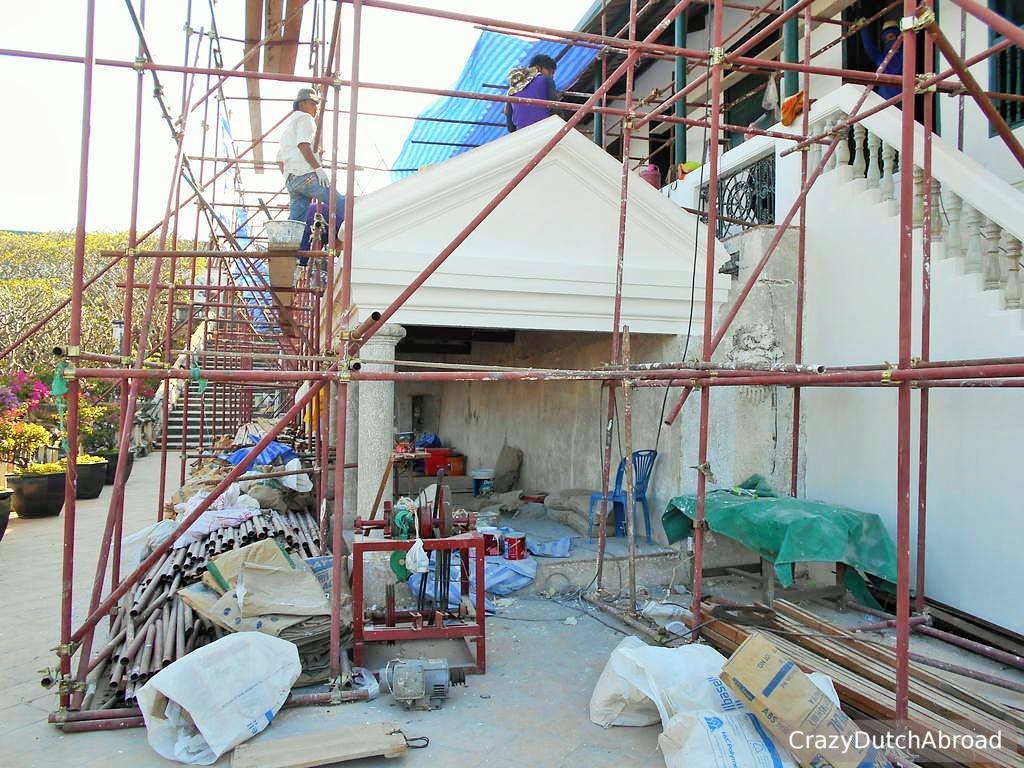 After 'surviving' the monkeys this were the first impressions of the historical park, bummer.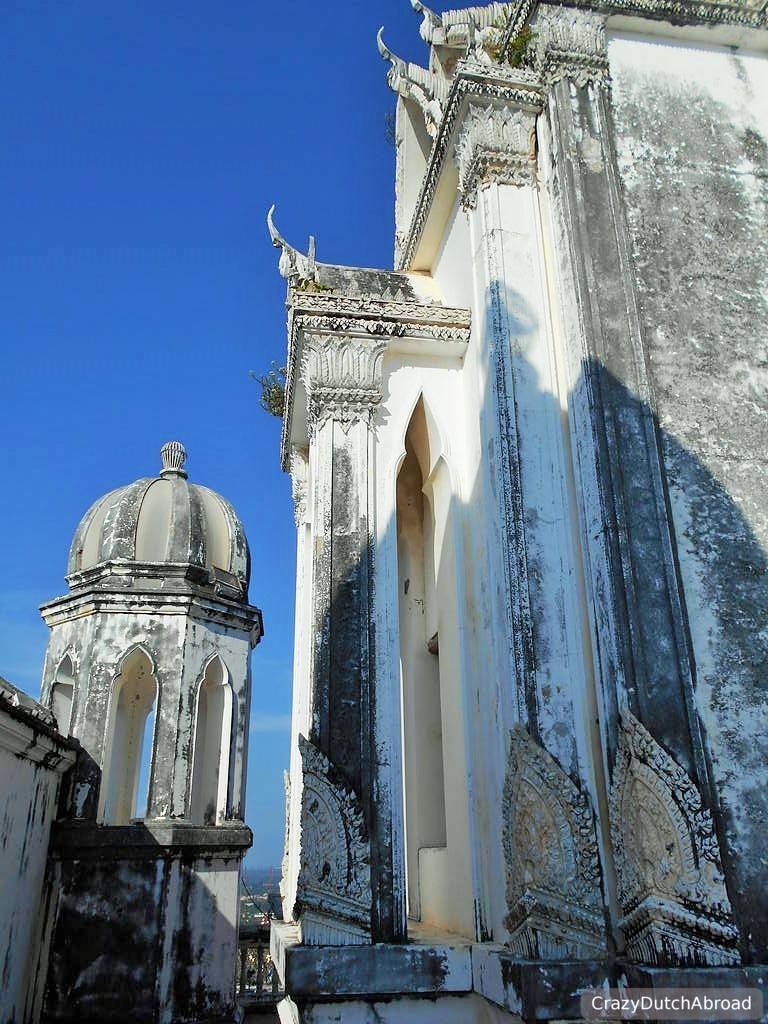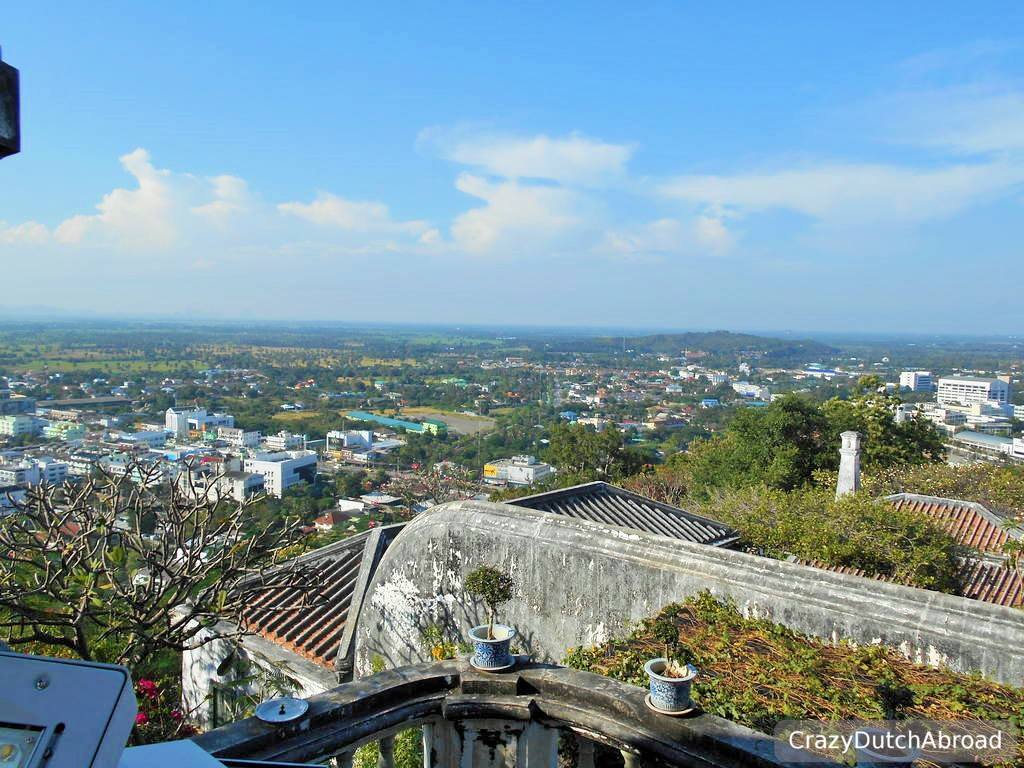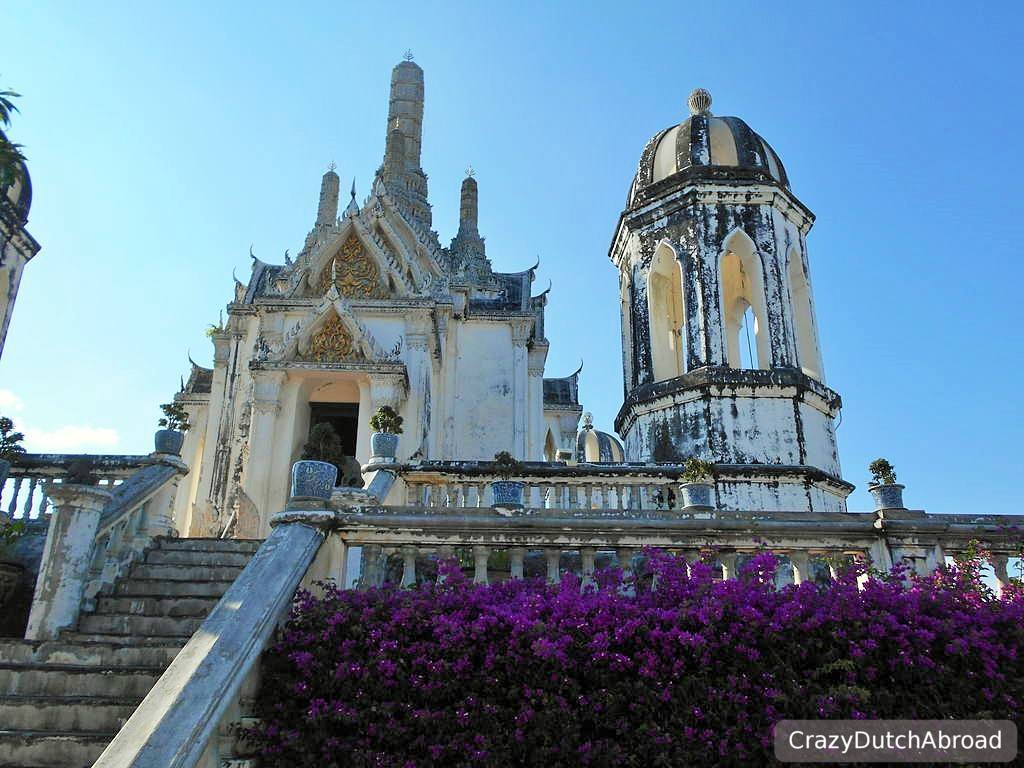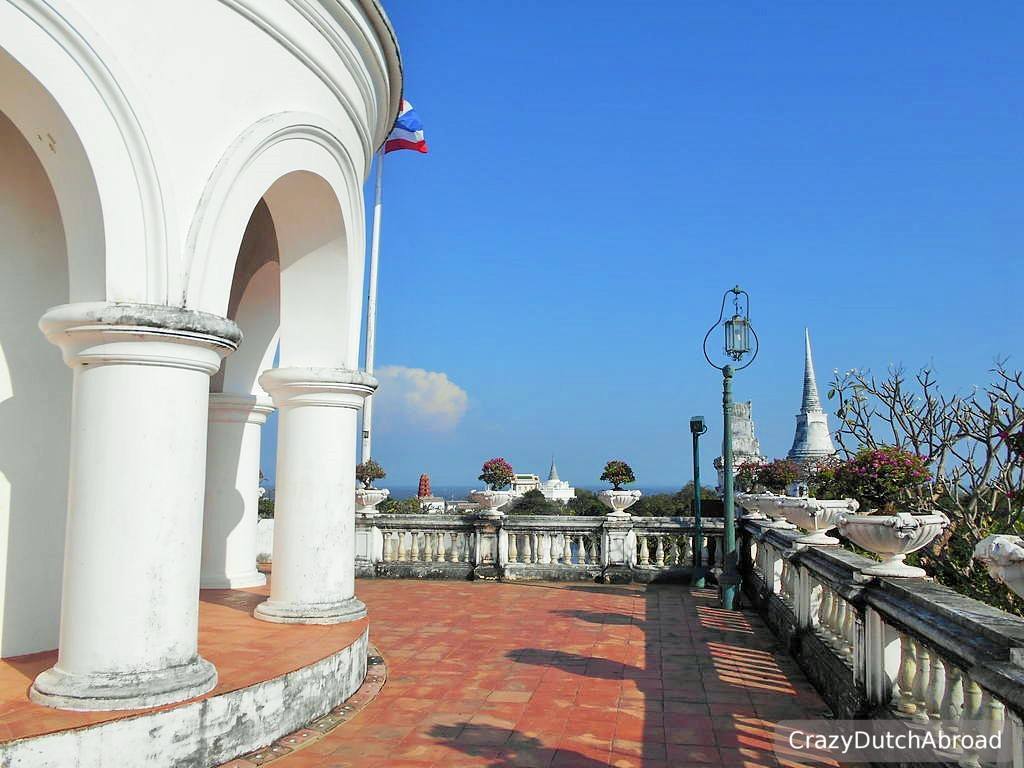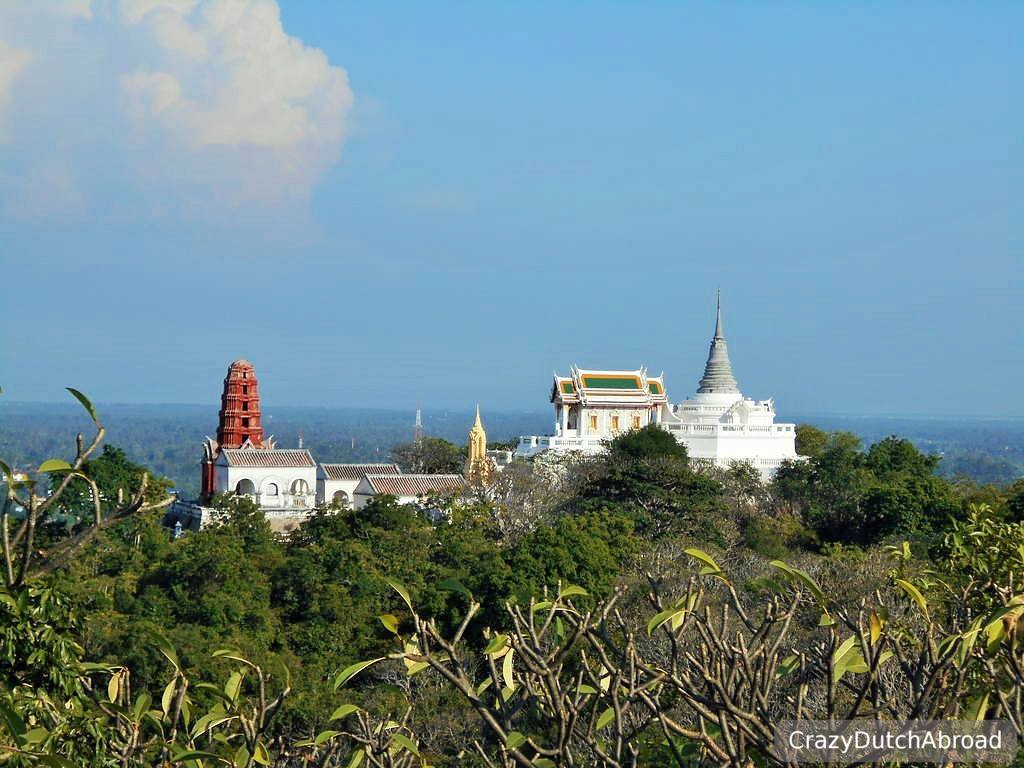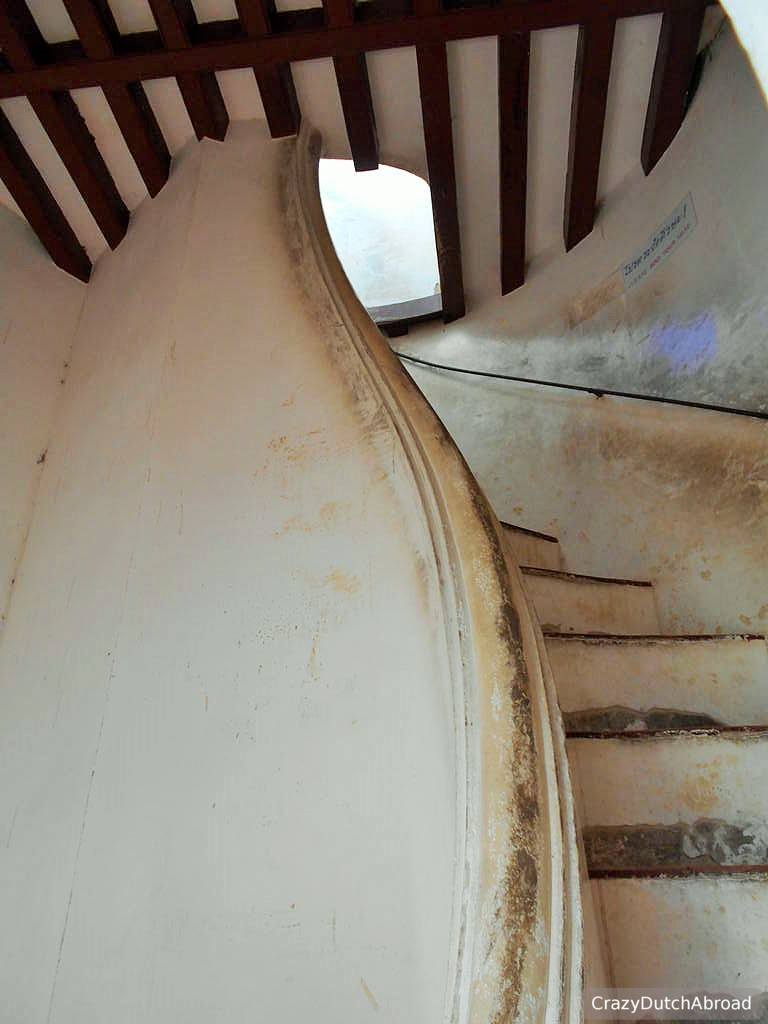 But, found some beautiful sights of the palace and stupa's in the park.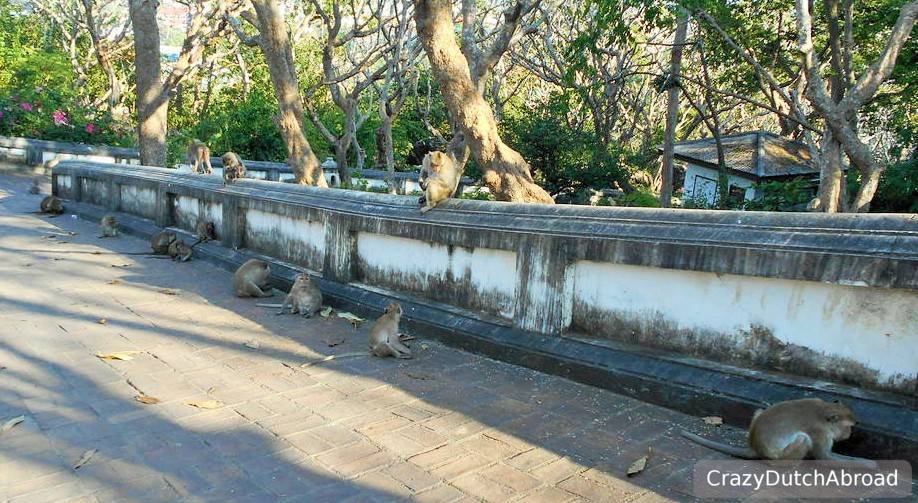 Way back... monkey business...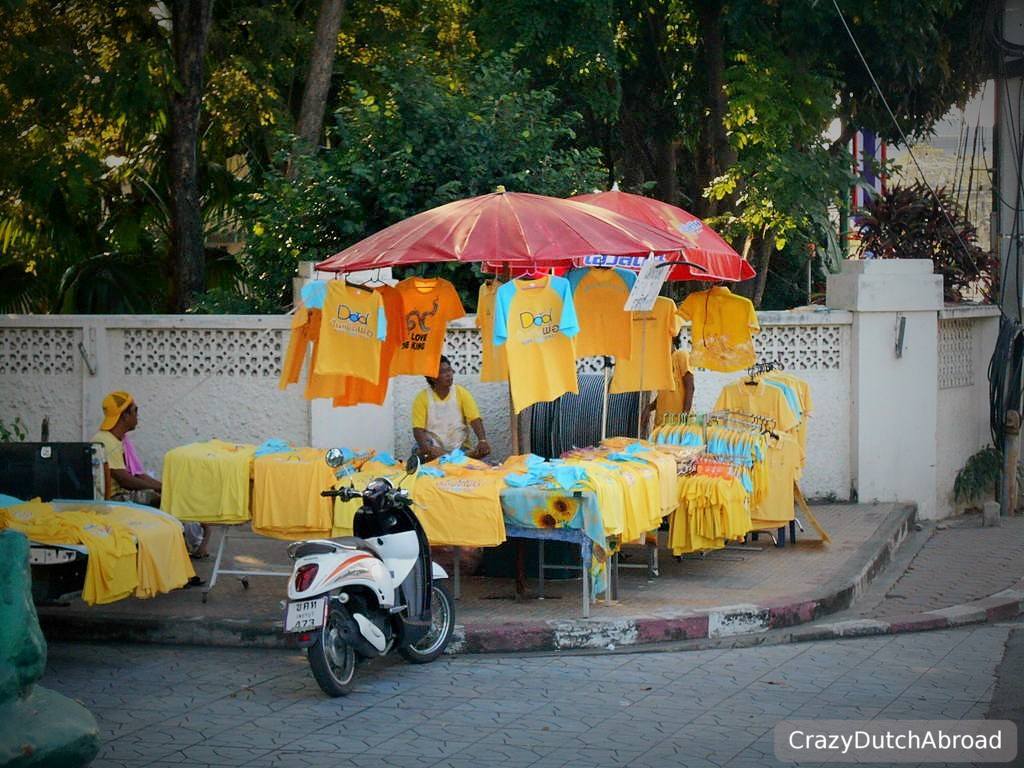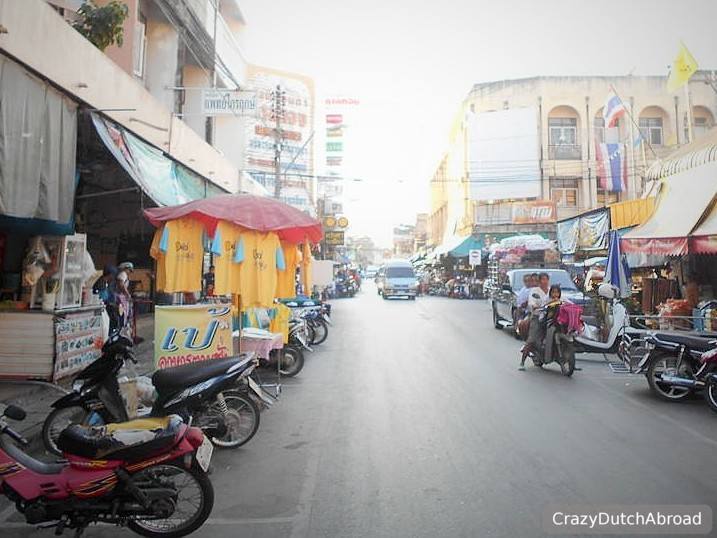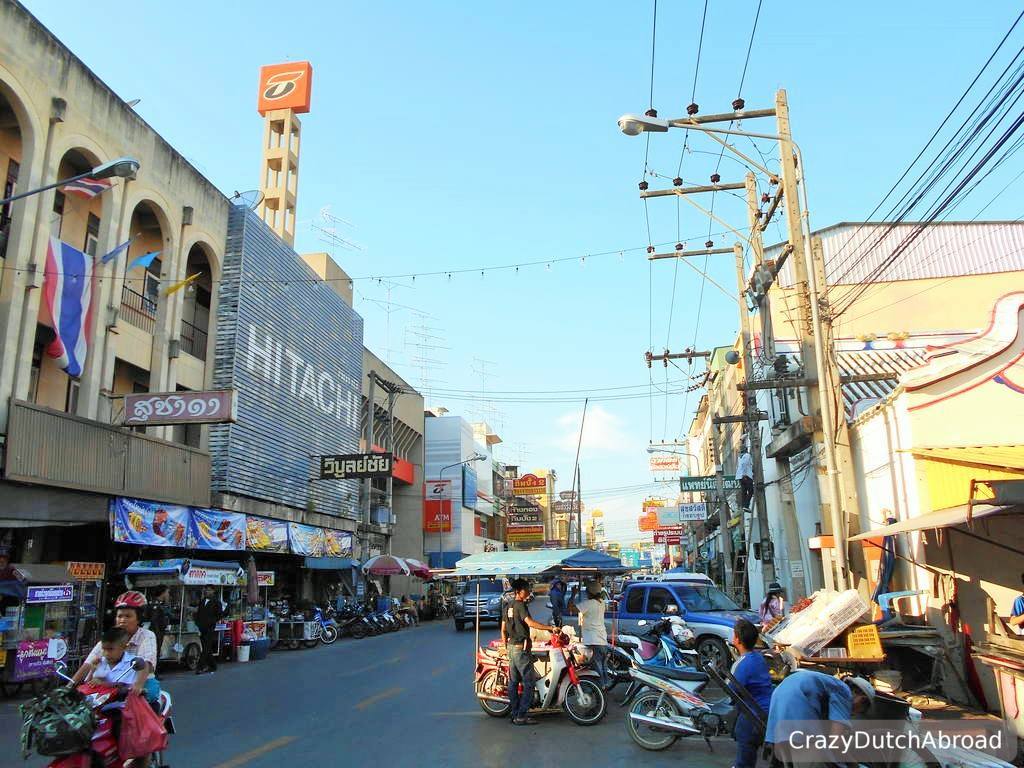 Cycling through town, 'Bike for Dad (King)' T-shirts sold everywhere.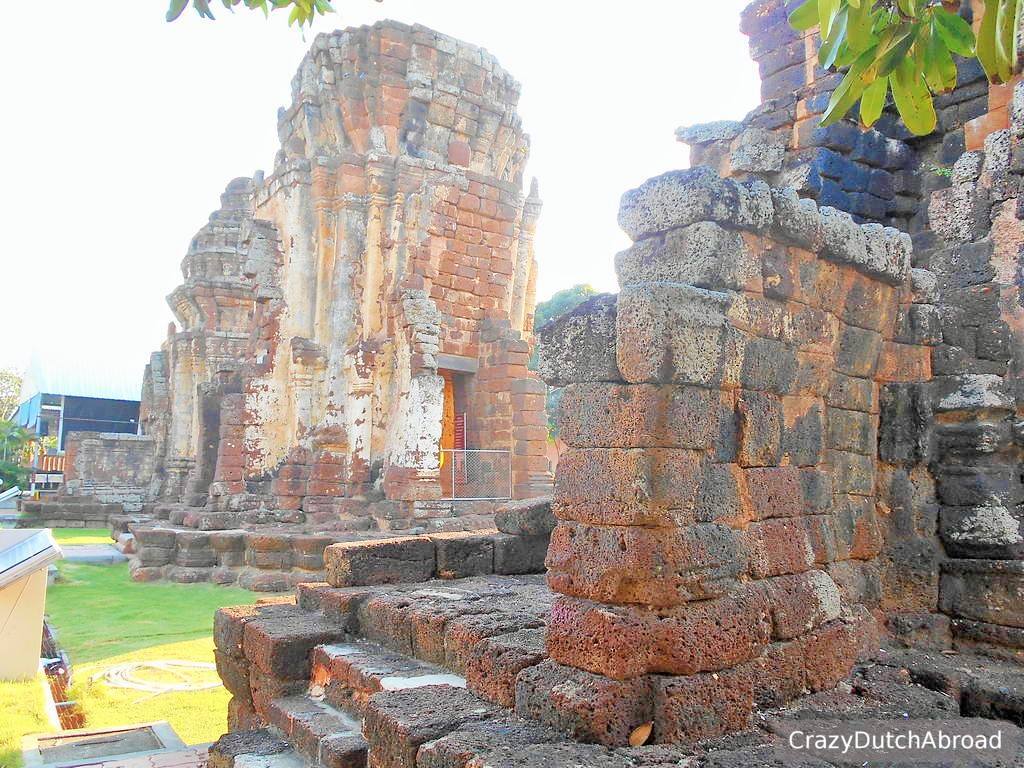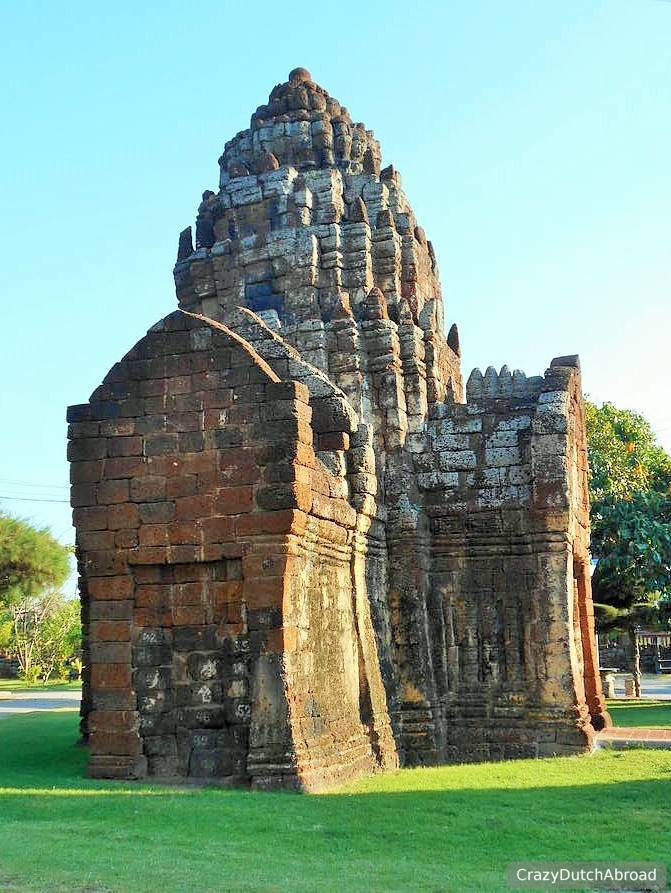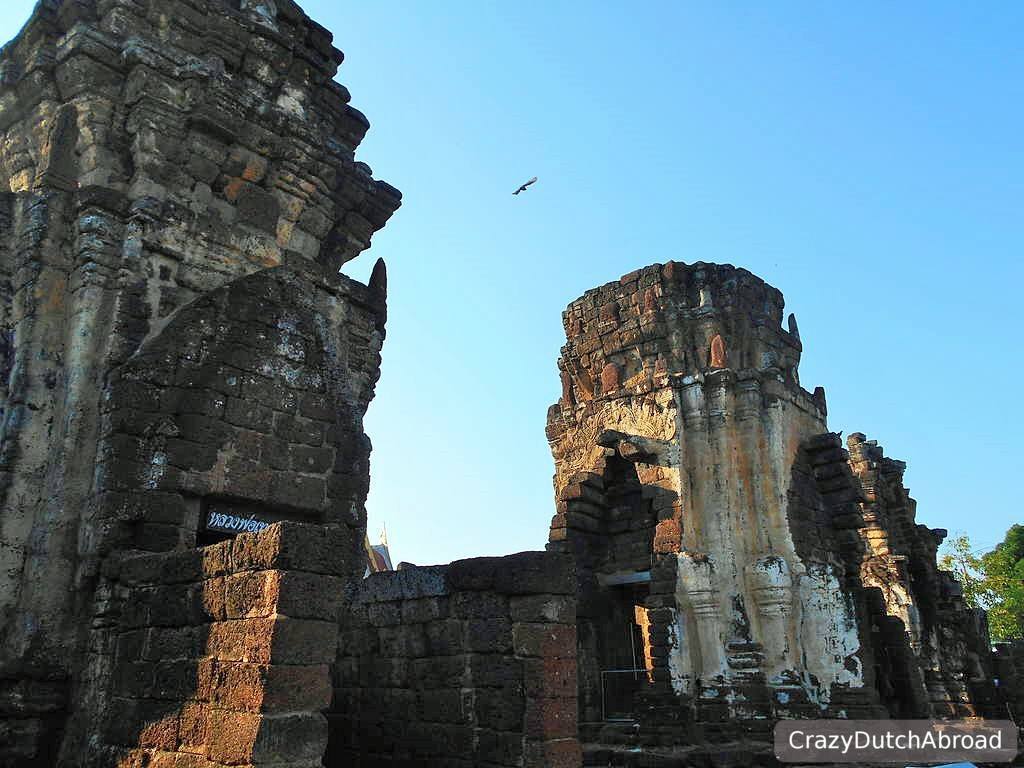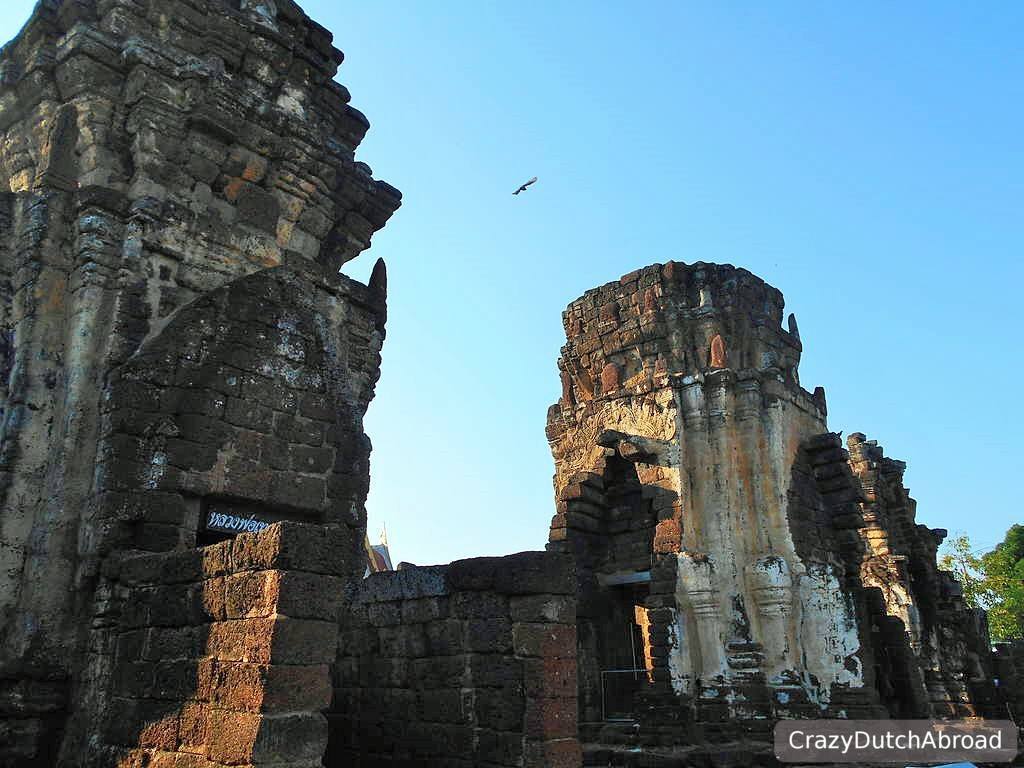 Wat Kamphaeng Laeng, reminds me of Angkor Wat (Cambodia).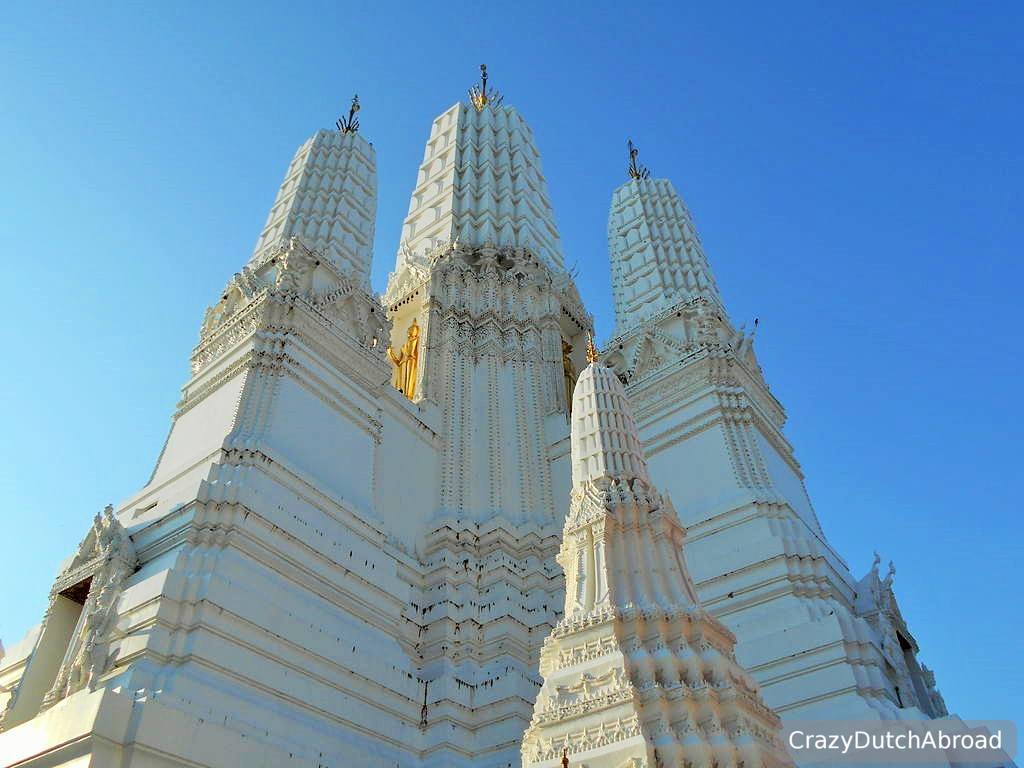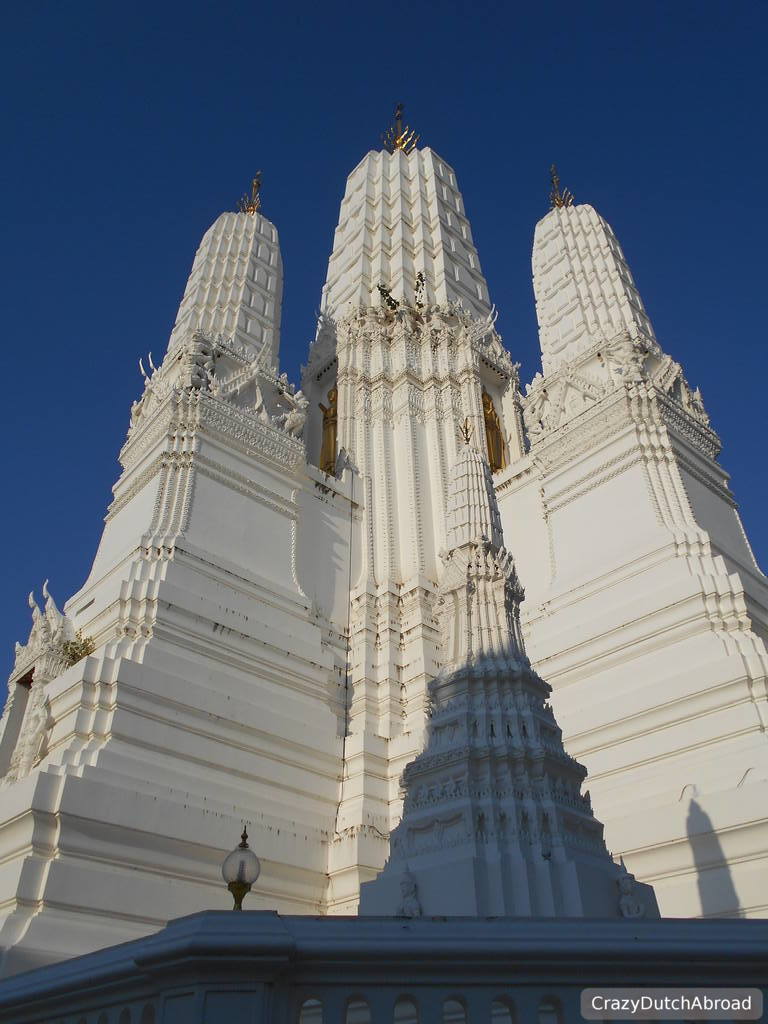 Wat Mahathat Worawihan, especially this white stupa was impressive.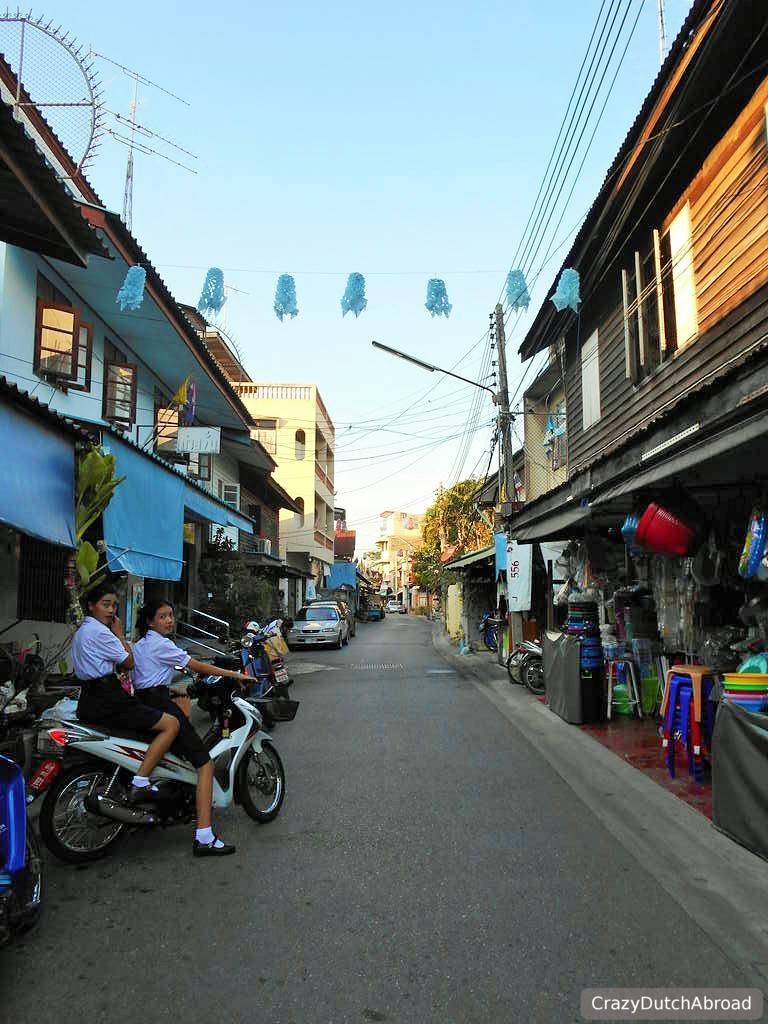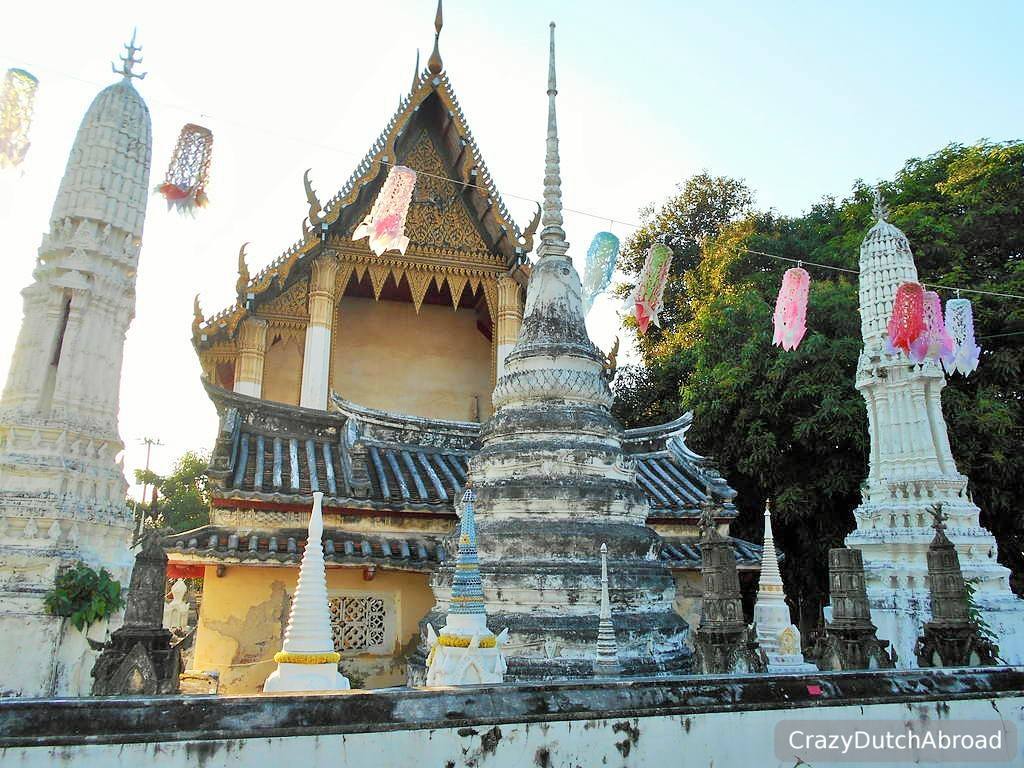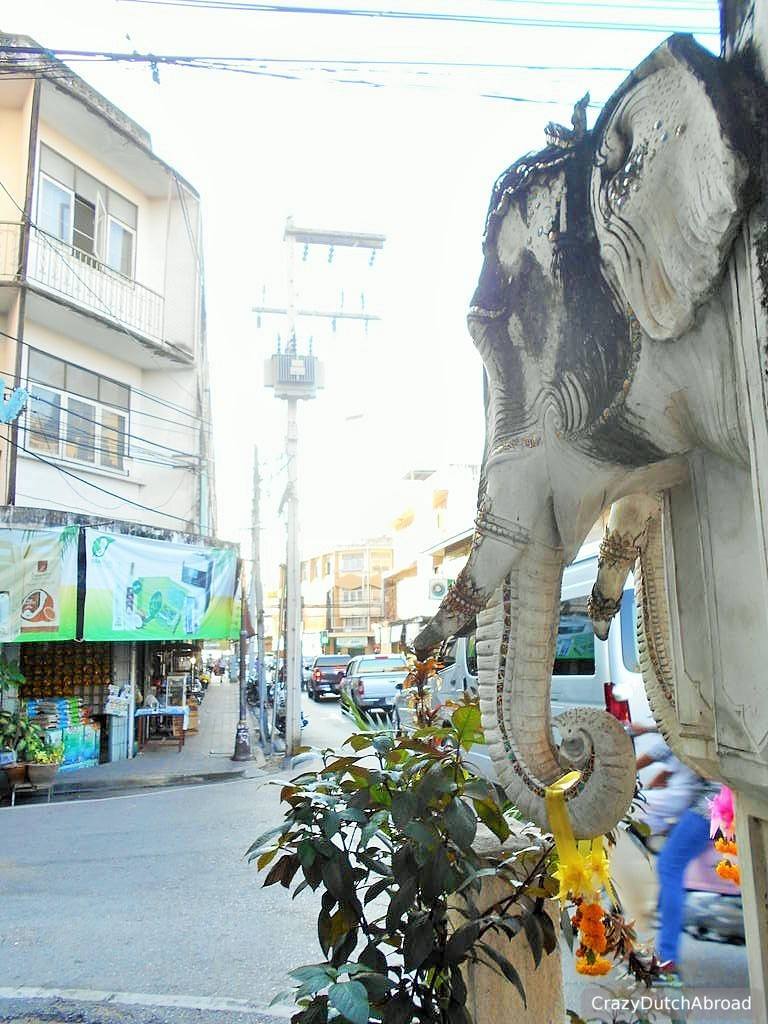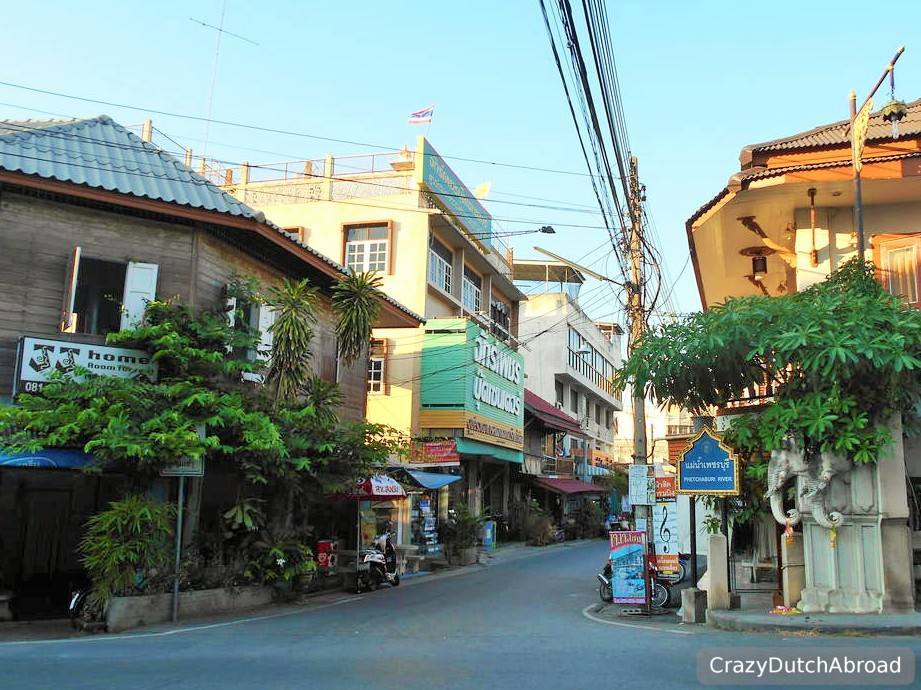 Petchaburi town.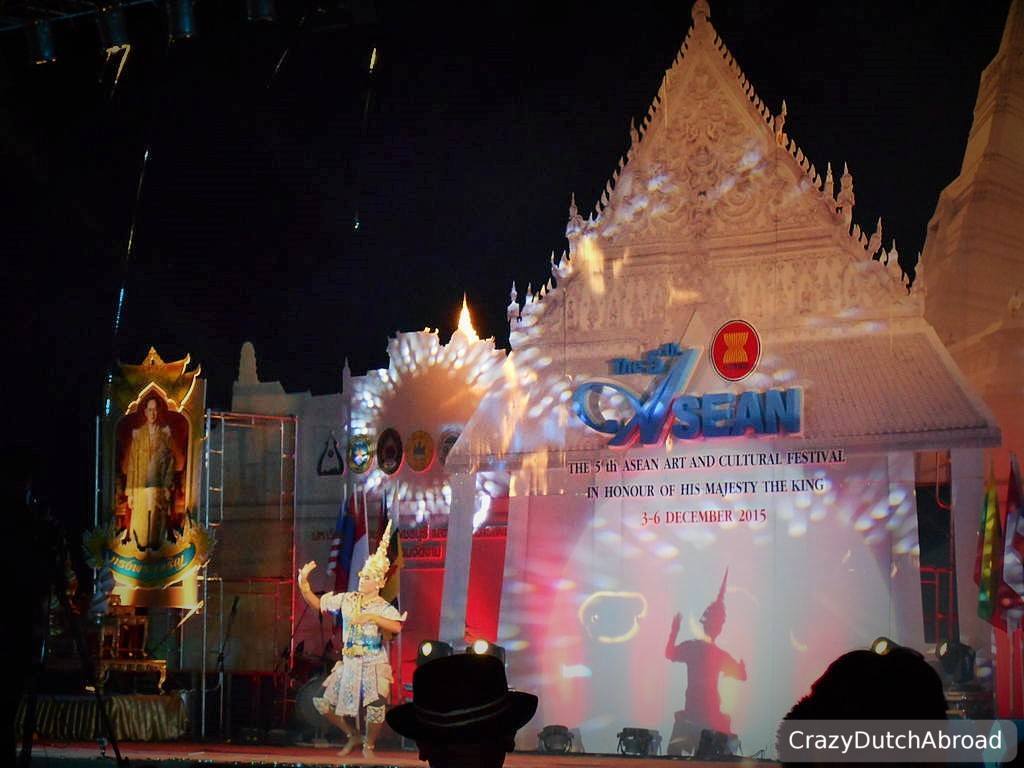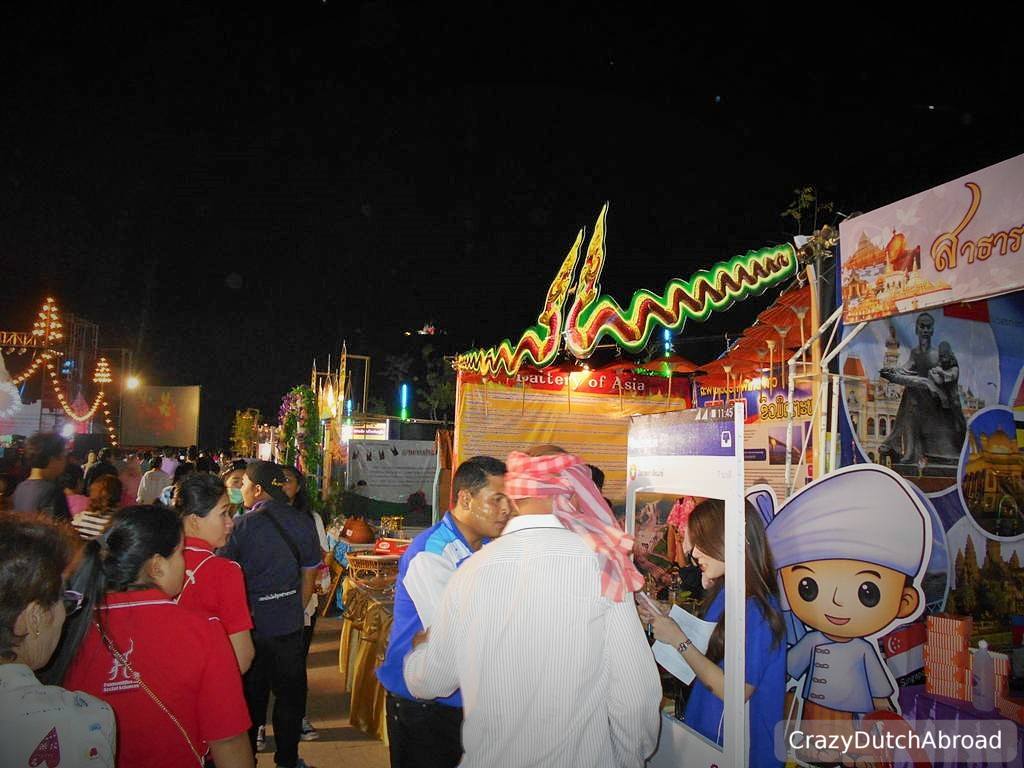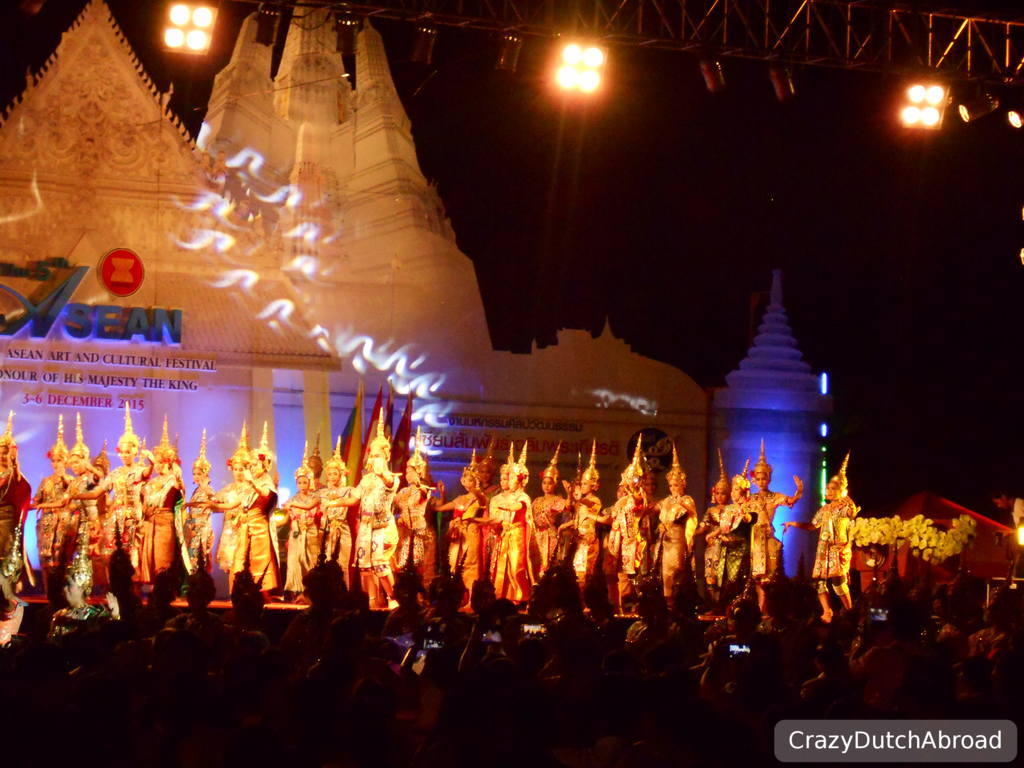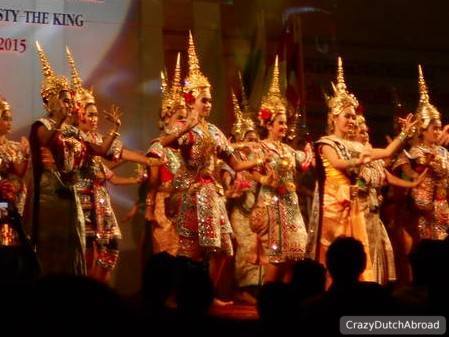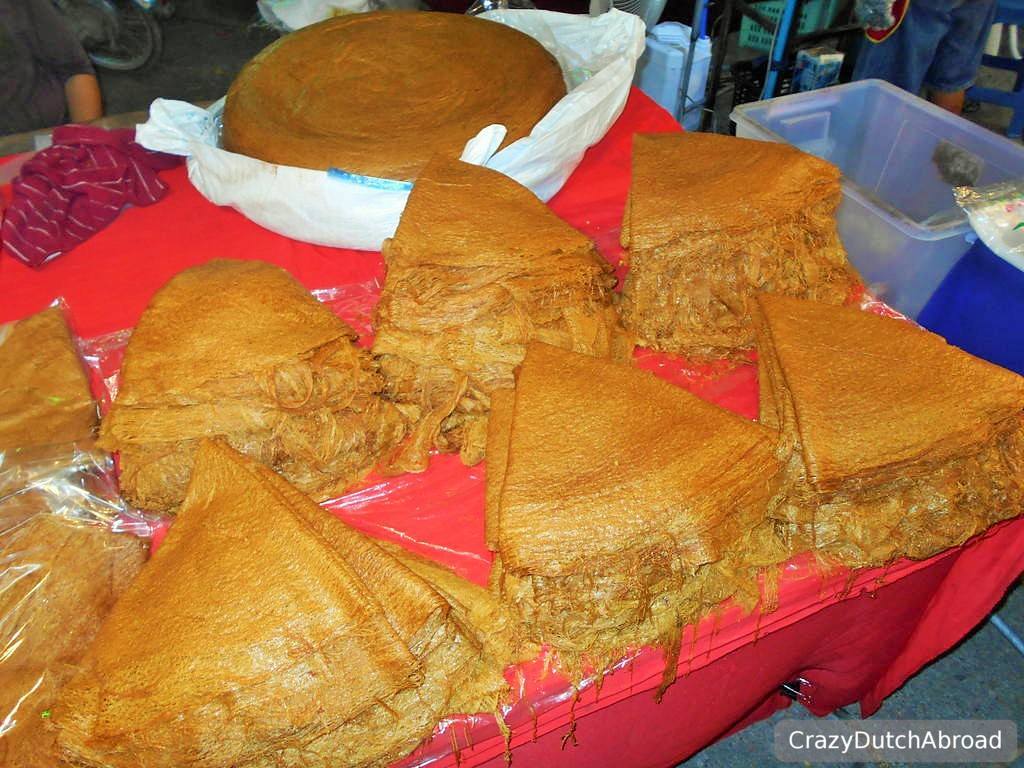 Every town seems to hold festivals around the King's Birthday, December 5th, no tourists around! It's funny to walk around some sort of holiday fair with neighboring countries inviting Thai to go there for holidays.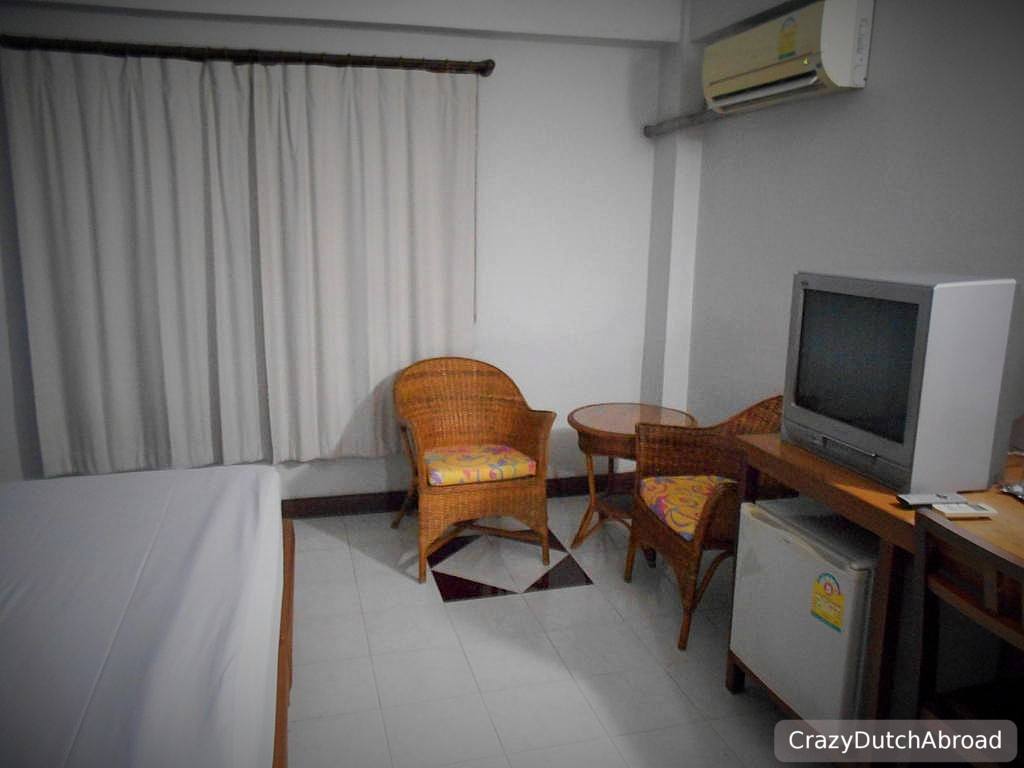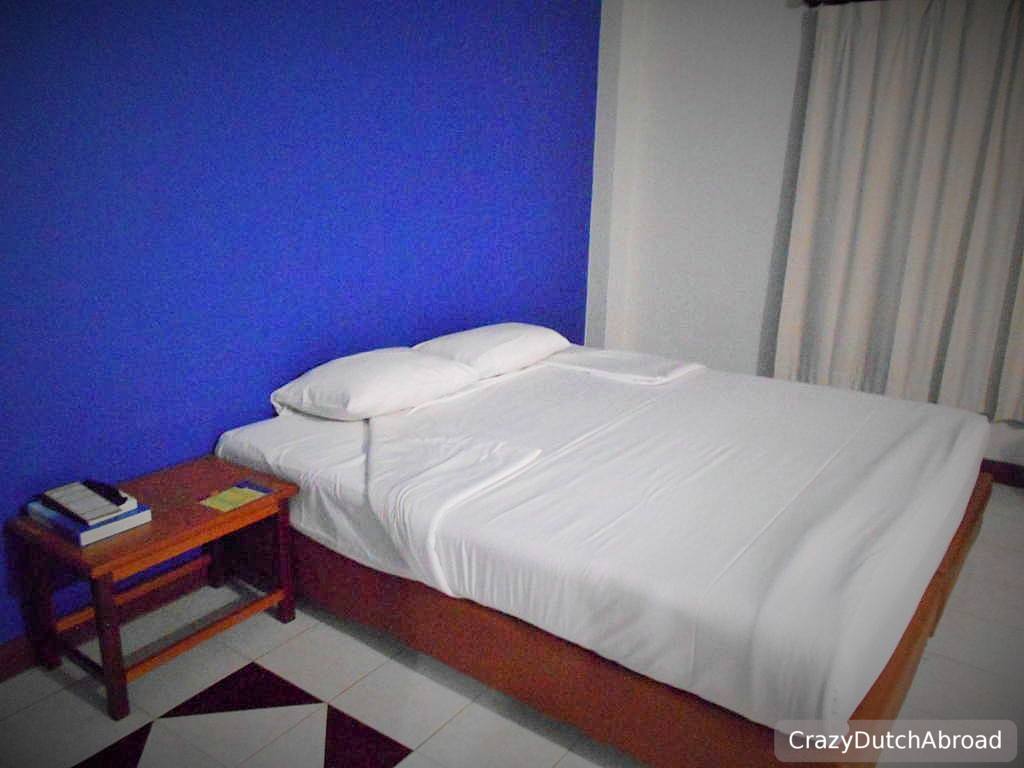 Sun Hotel, right in the middle of town. They rent out bicycles.
___
To be continued, stay tuned!
Share this page: