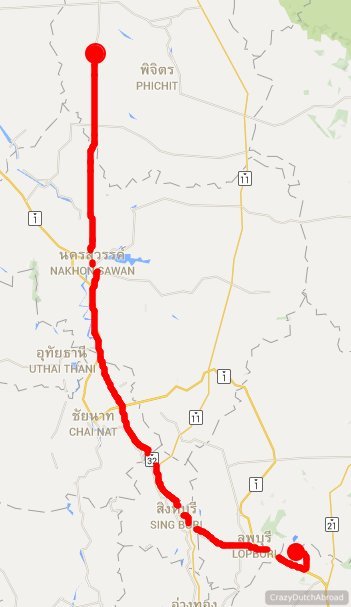 Saleng expedition, 23!
Our crazy road trip around Thailand and Laos on a tricycle (saleng).
Lopburi to Pho Prathap Chang, why didn't we get a car?
Next on our list is Sukhothai. The problem: It is a 330 km/ 205 miles drive from Lopburi and there are no 'big' towns halfway to make a stopover. We checked Agoda, Hotels and Booking, nothing available. So, after getting our breakfast delivered on our pool view veranda (Love you Prapavee Resort!) we started our trip at 8:30 with many kilometers/miles planned...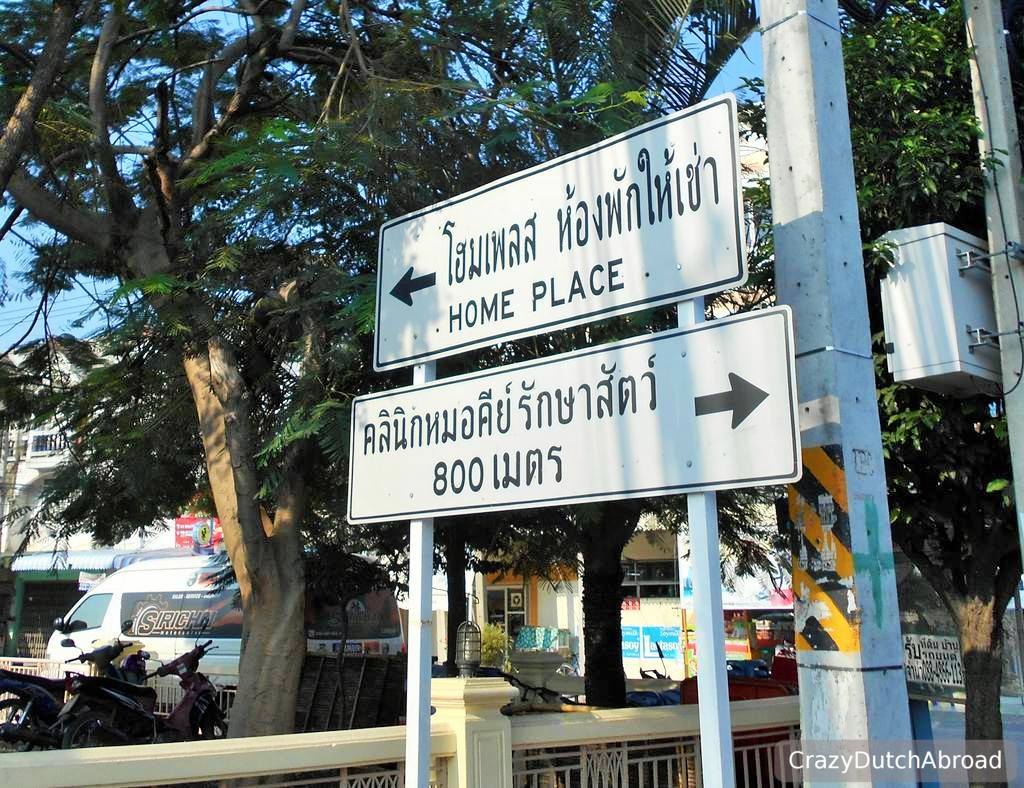 Home place? No home, no place to sleep for tonight...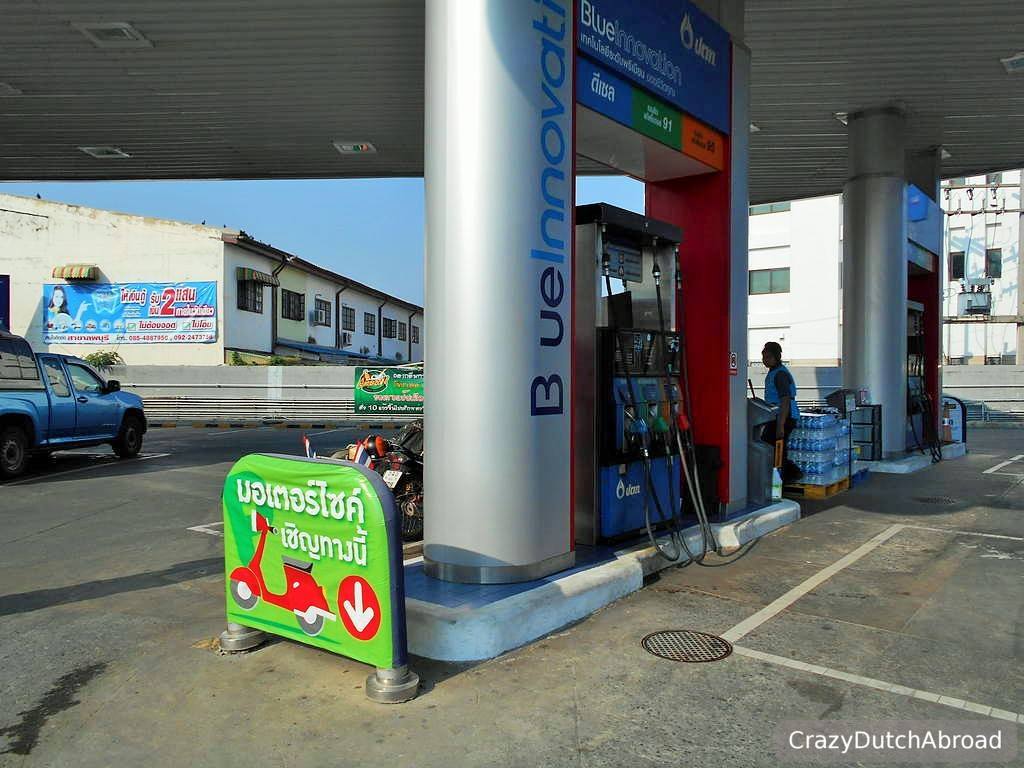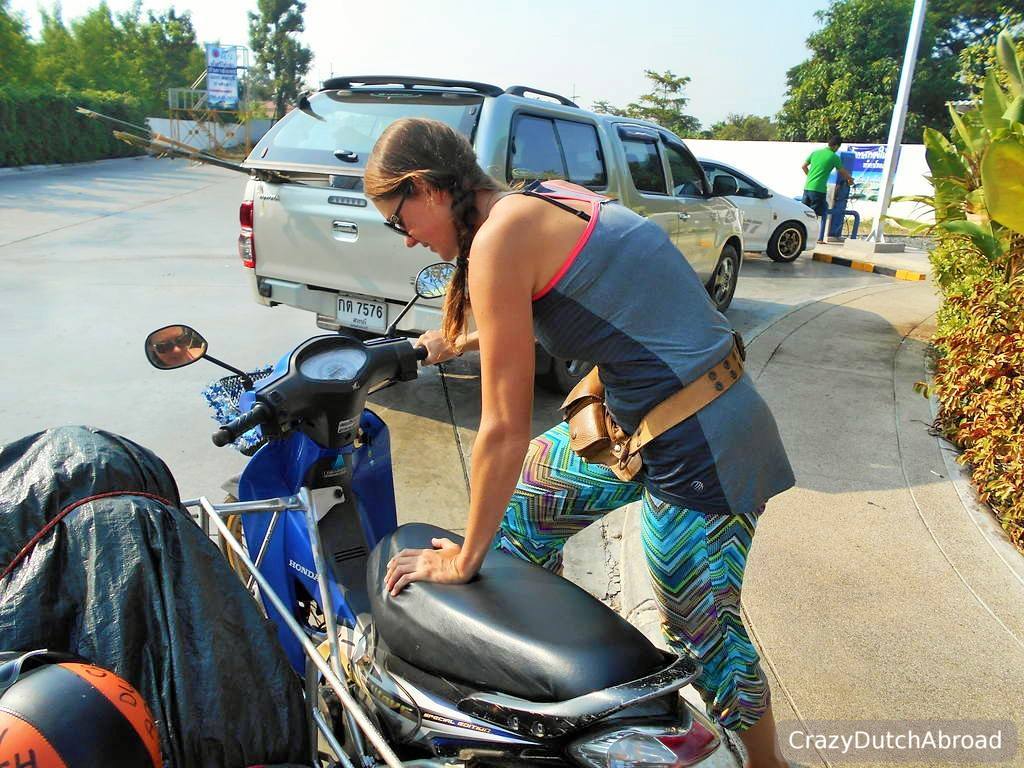 VIP scooter refuel place! Fuel for a lot of miles. Kick start only! (still need a few kicks every time)
Good things happened! With the wind coming from behind we were able to hit 70 km/h (44 mph)! The surroundings were not so impressive as before so we focused on eating as much asphalt as possible ... 225 km / 140 miles in one day! Setting an impressive new record!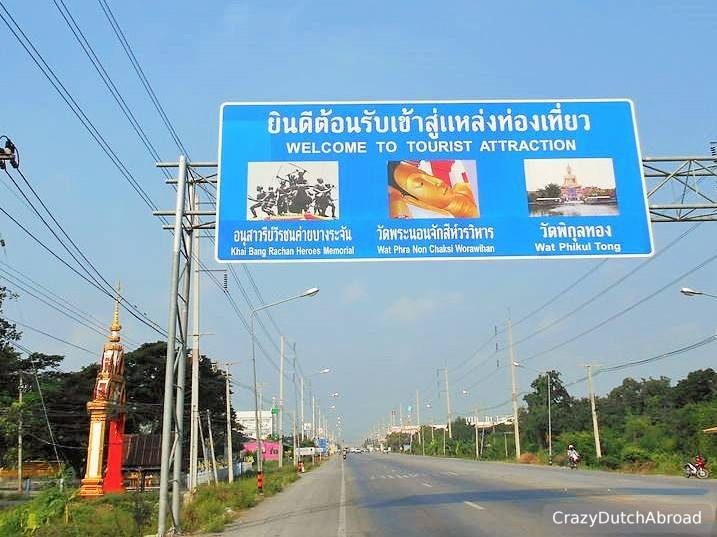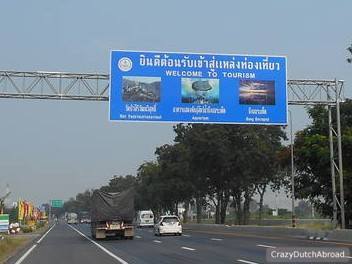 Found a tourist attraction!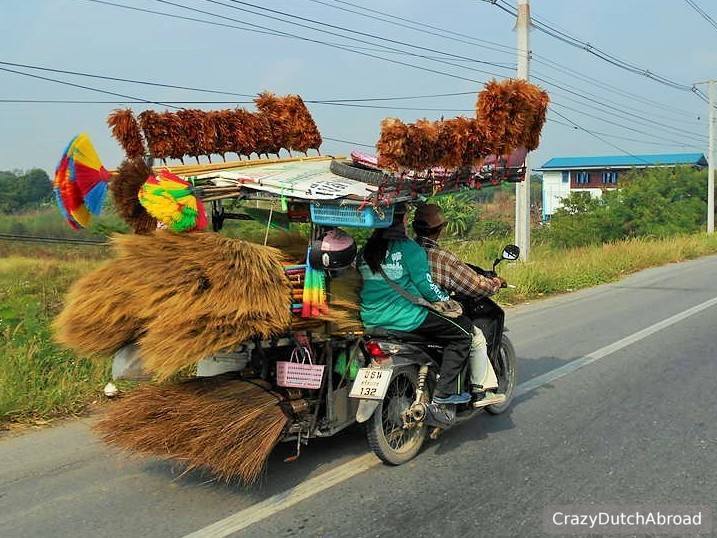 But this was more fun!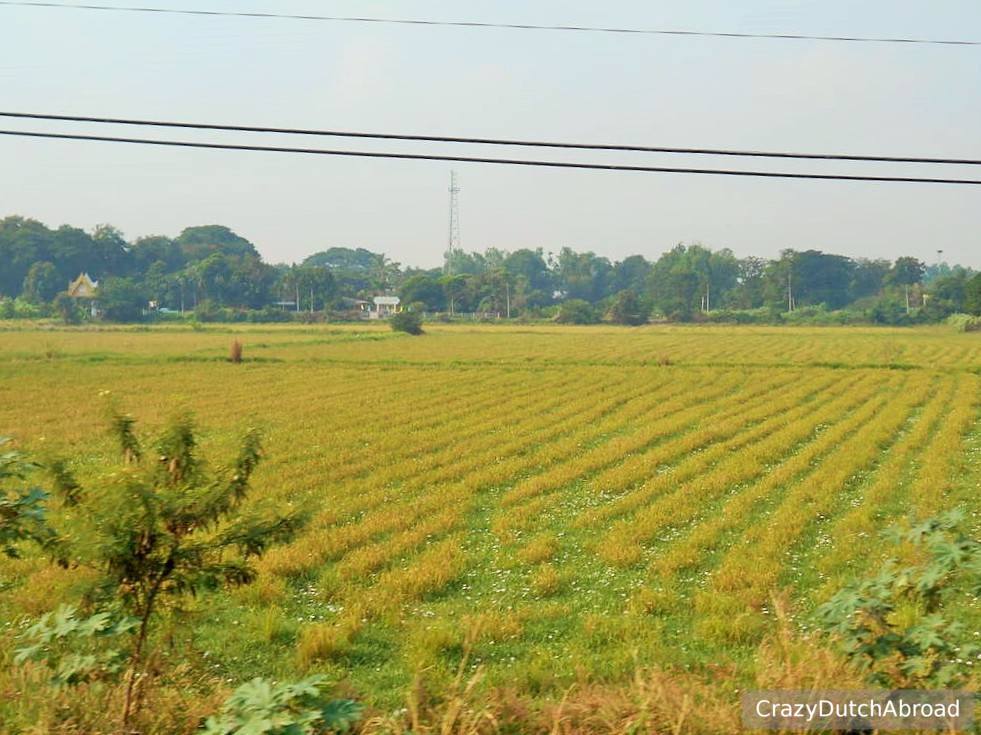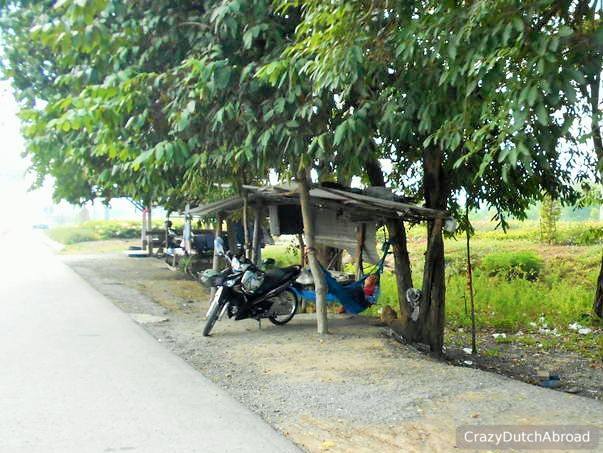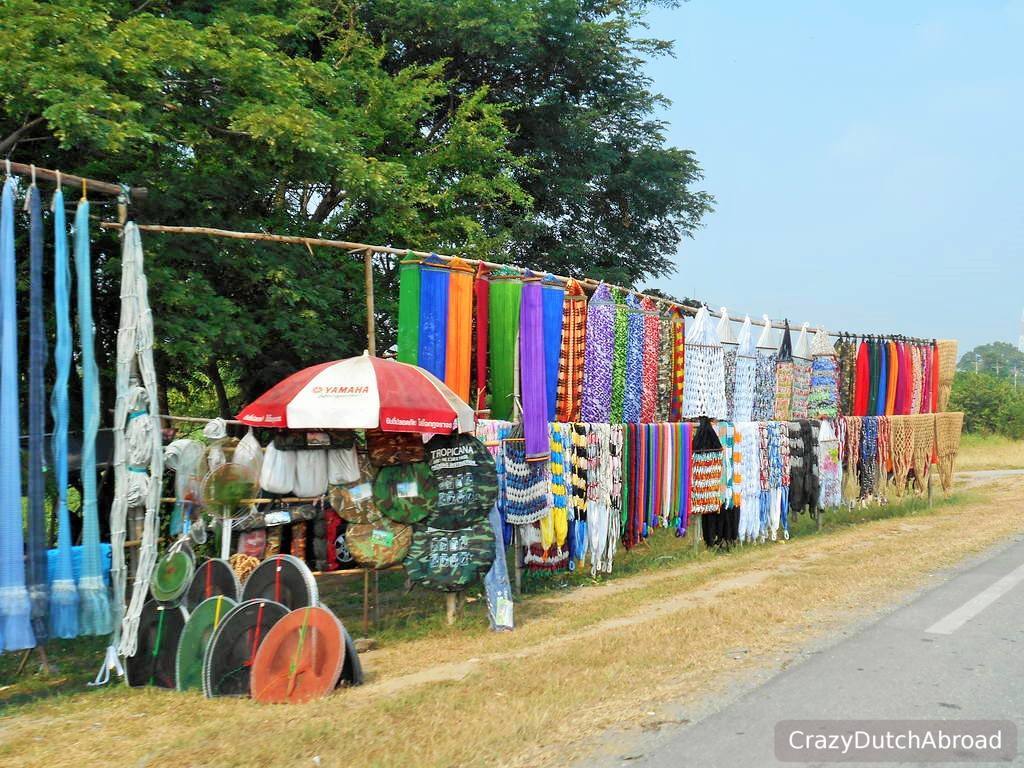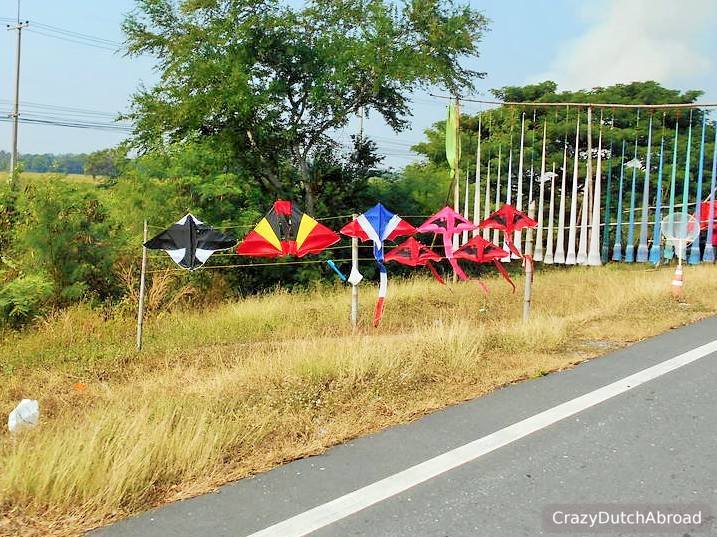 Hammocks you see a lot, even sold along the highway.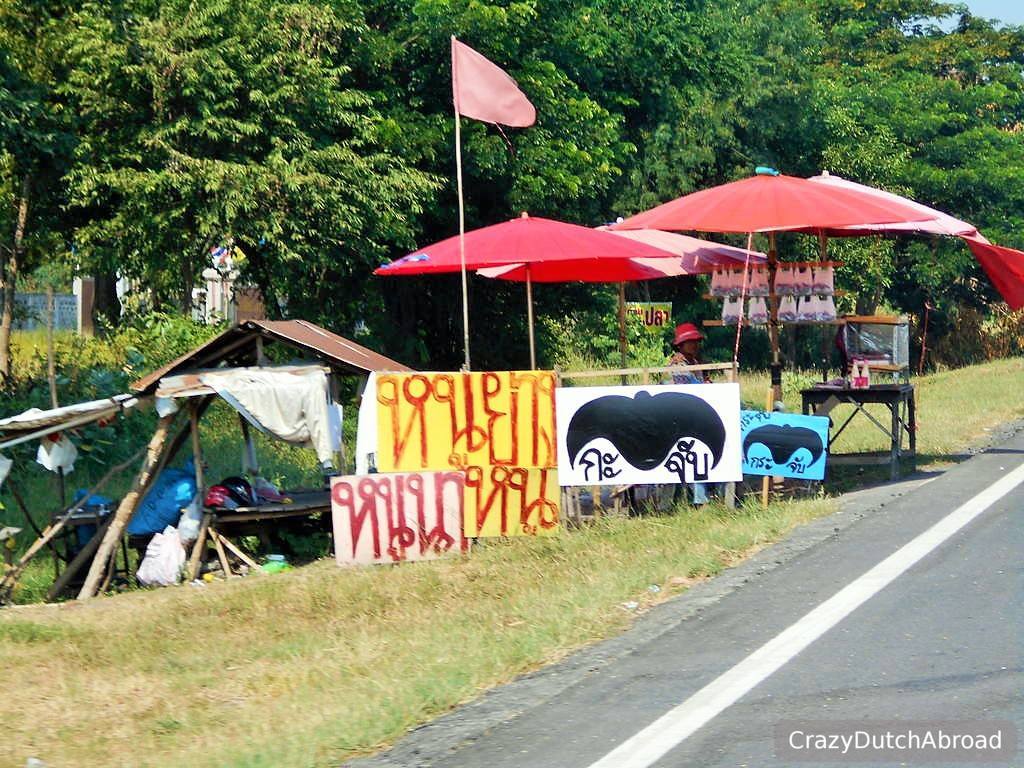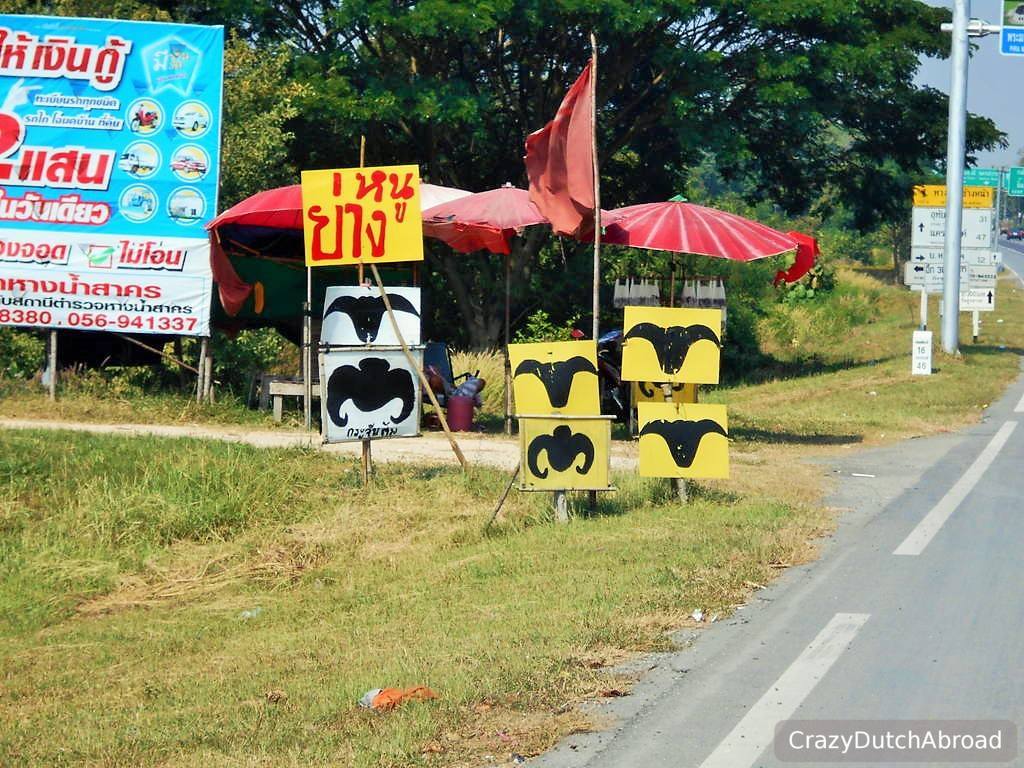 Don't know what they were selling here. Batman in plastic bags?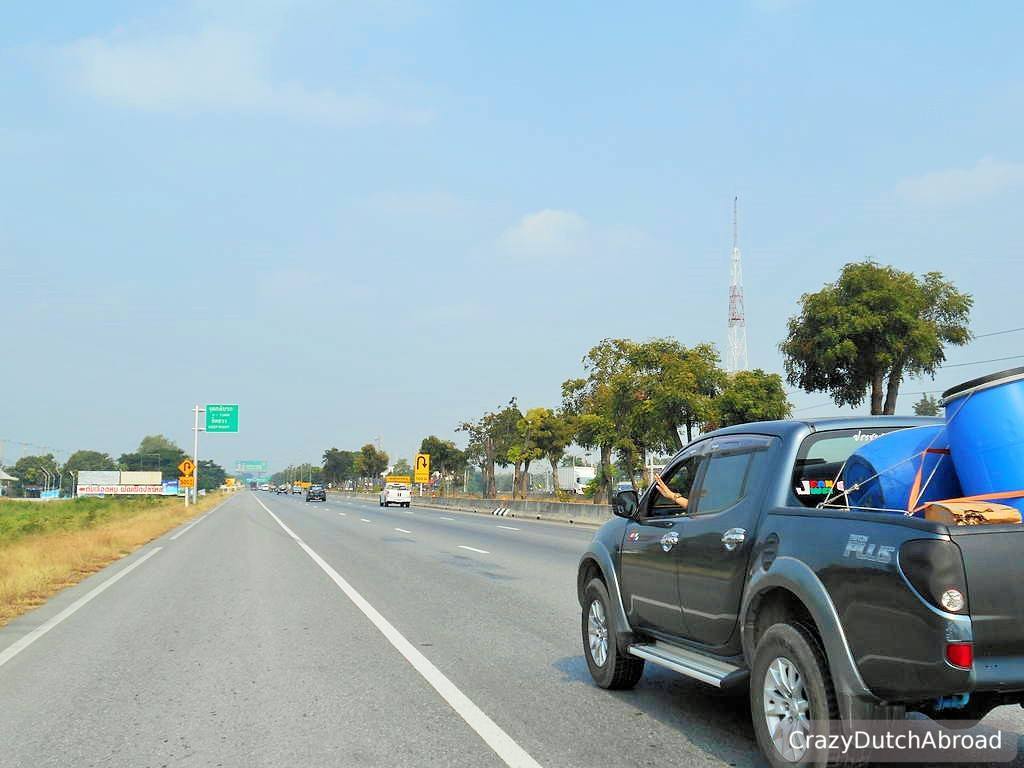 Thumbs up! We tried to count the amount of smiles and thumbs up we got. We lost track in no time.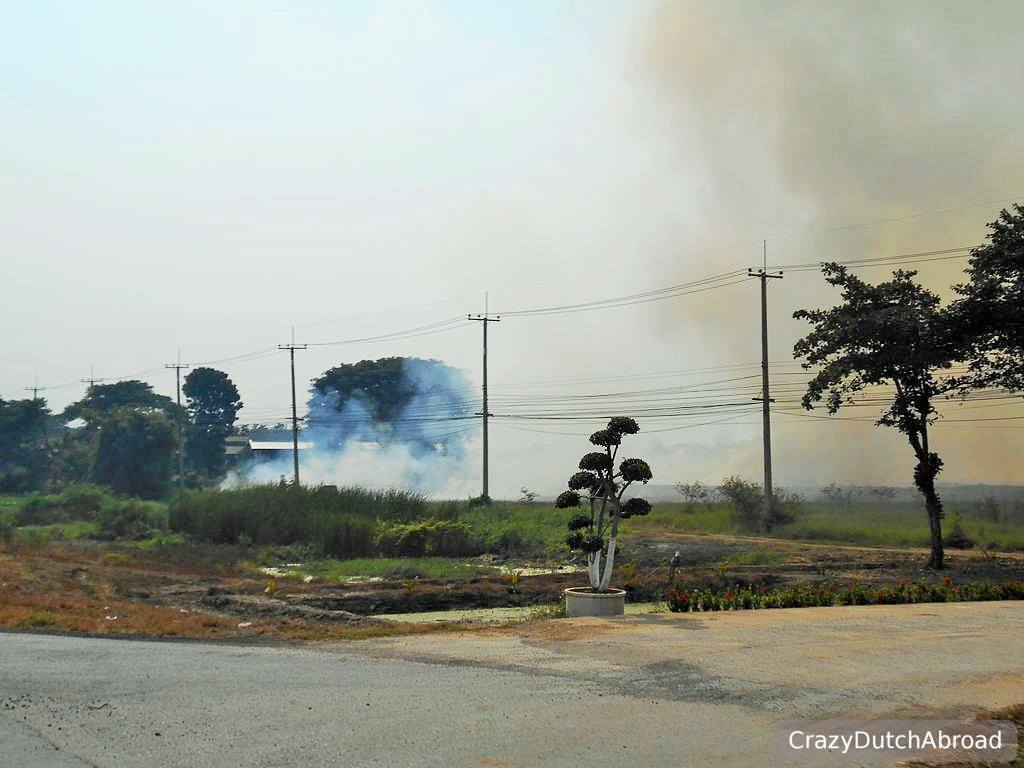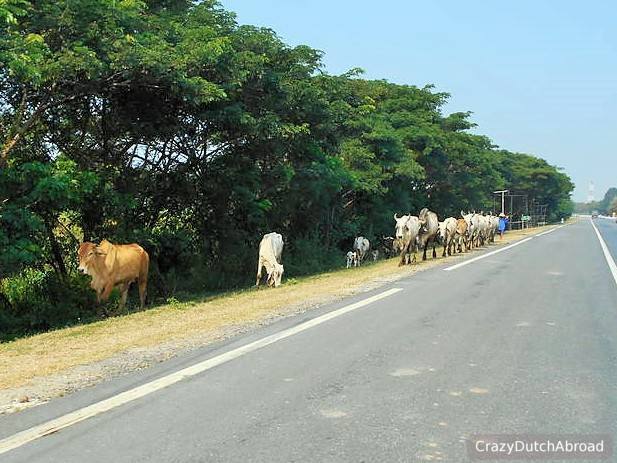 Burning farming fields and cows, almost every day we encounter these!
Toilet break, ladies room. Had no idea what would come out of this machine. A kimono? Condom? Just a package of tissues.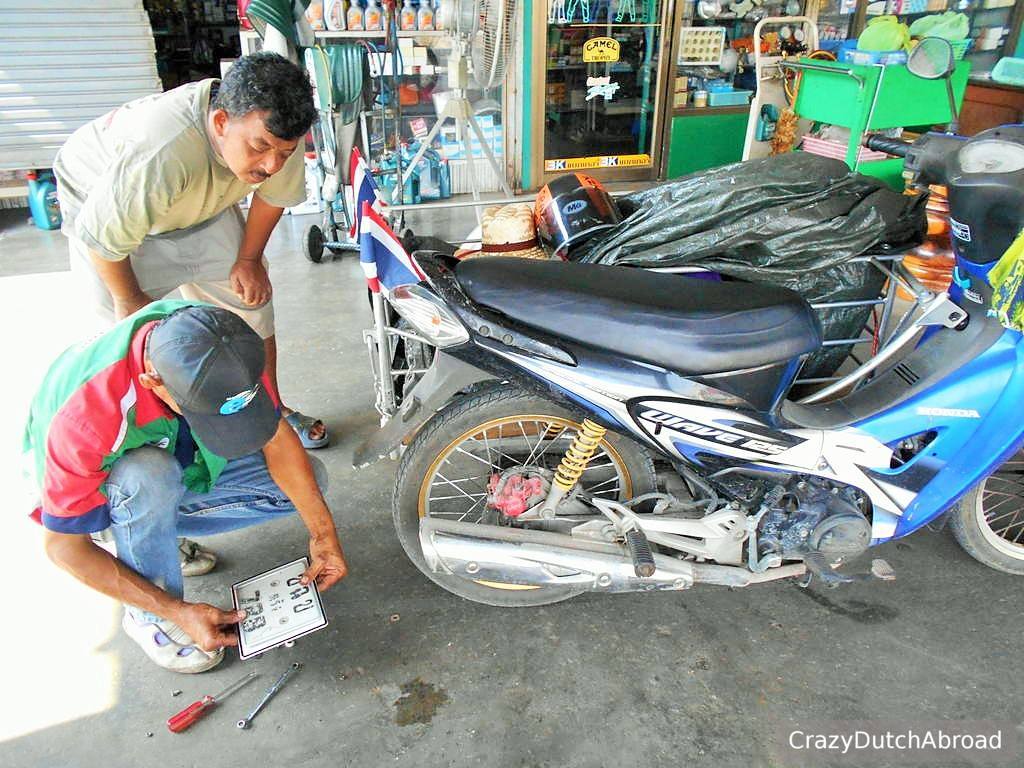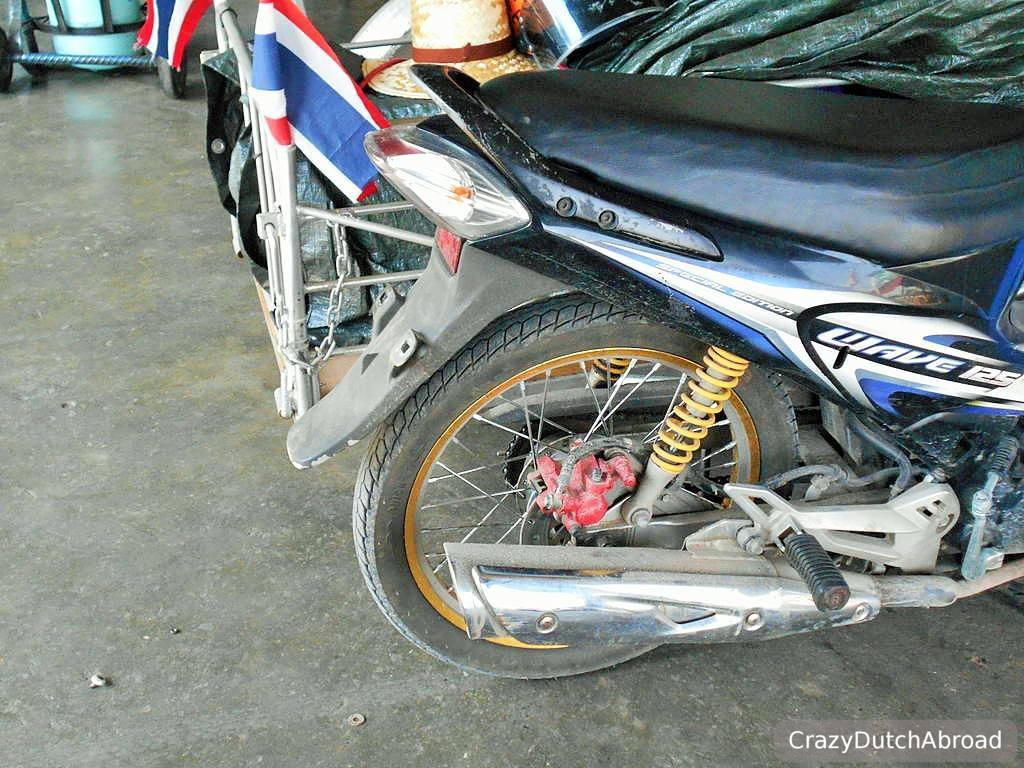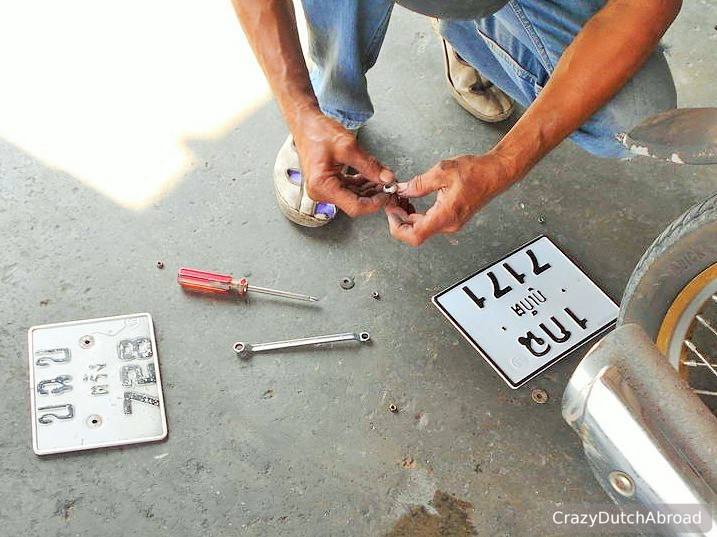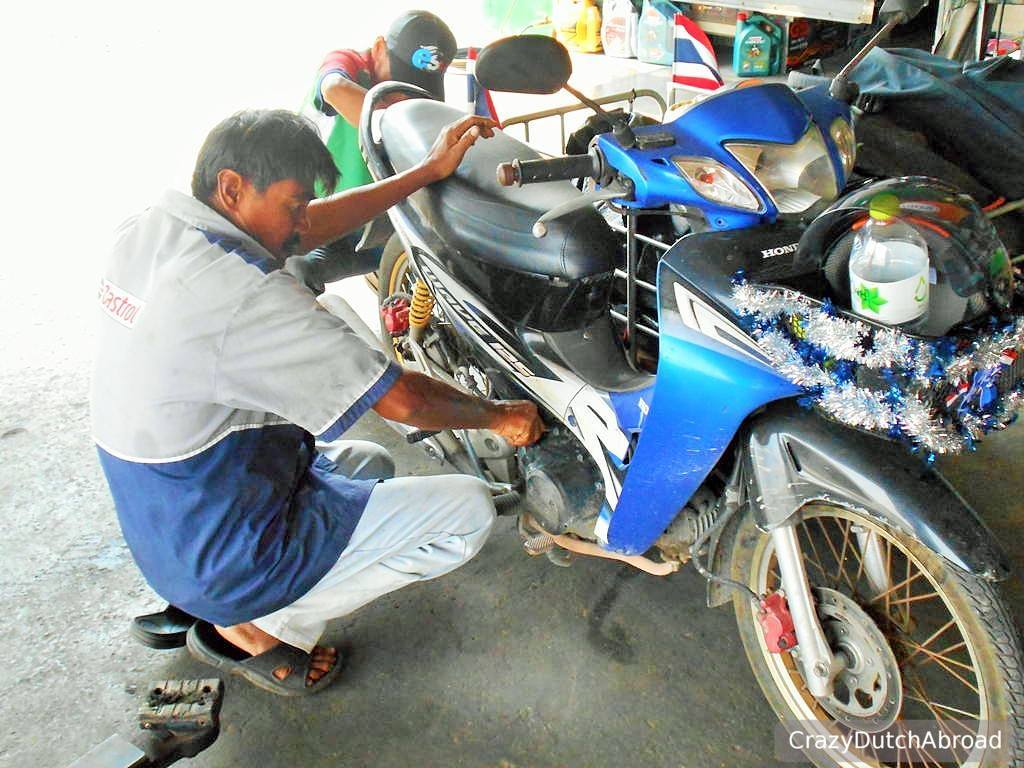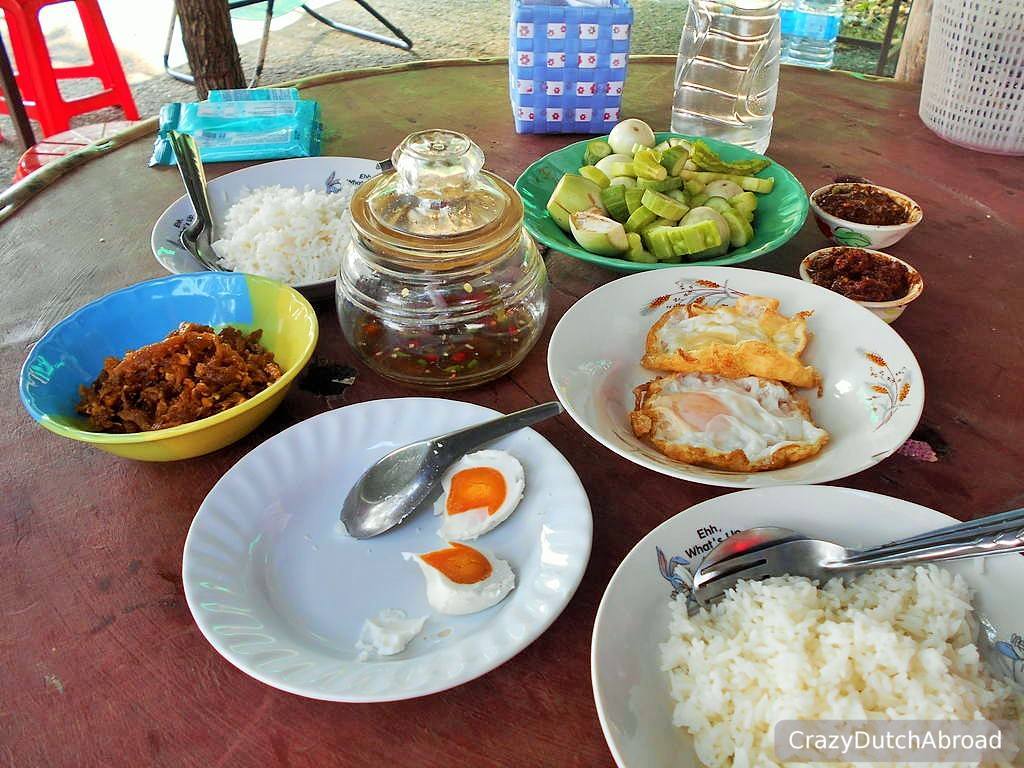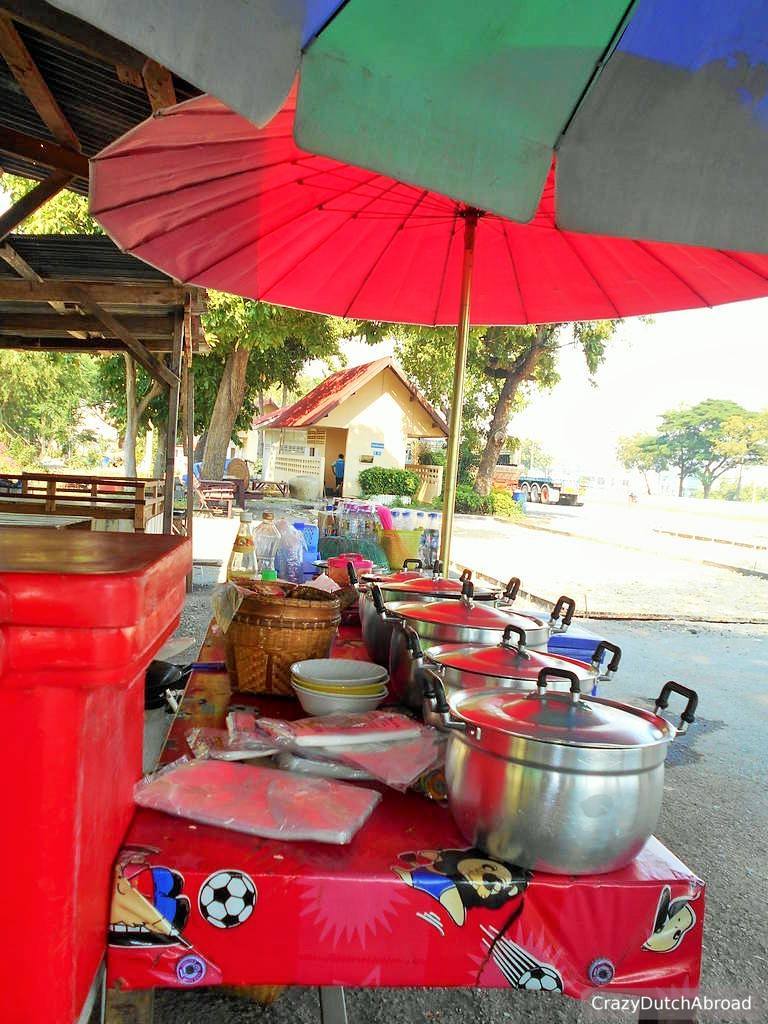 At lunchtime we found a car service center and let them check the oil, tires and change the license plate. Finally 'Phuket' (our starting point) was written in Thai on the back, more smiles and thumbs up to come!
After another hour, with 150 km / 93 miles done, the back wheel started to wiggle more and more. NOT AGAIN! Yes, it happened again, the spikes broke one by one.
Still we didn't change the spikes for bigger ones because we wanted to give the bike a big service in Sukothai to get it ready for the mountains, but we paid the price and stranded again.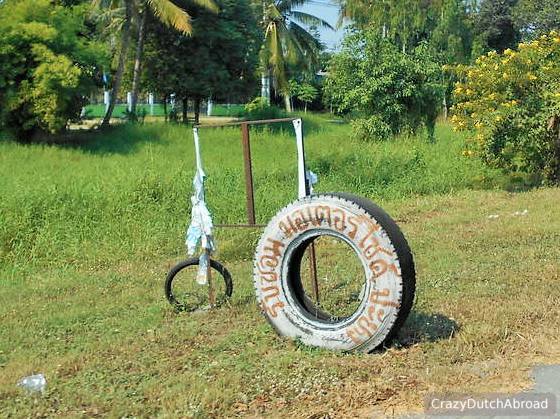 Looking for a mechanic at a bike shop, before the whole back wheel collapsed.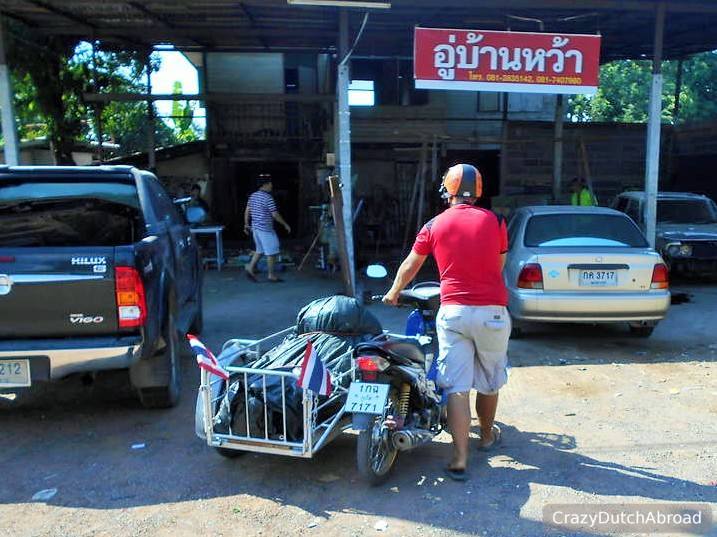 Found a car service center, and they were soooooo helpful!!! :)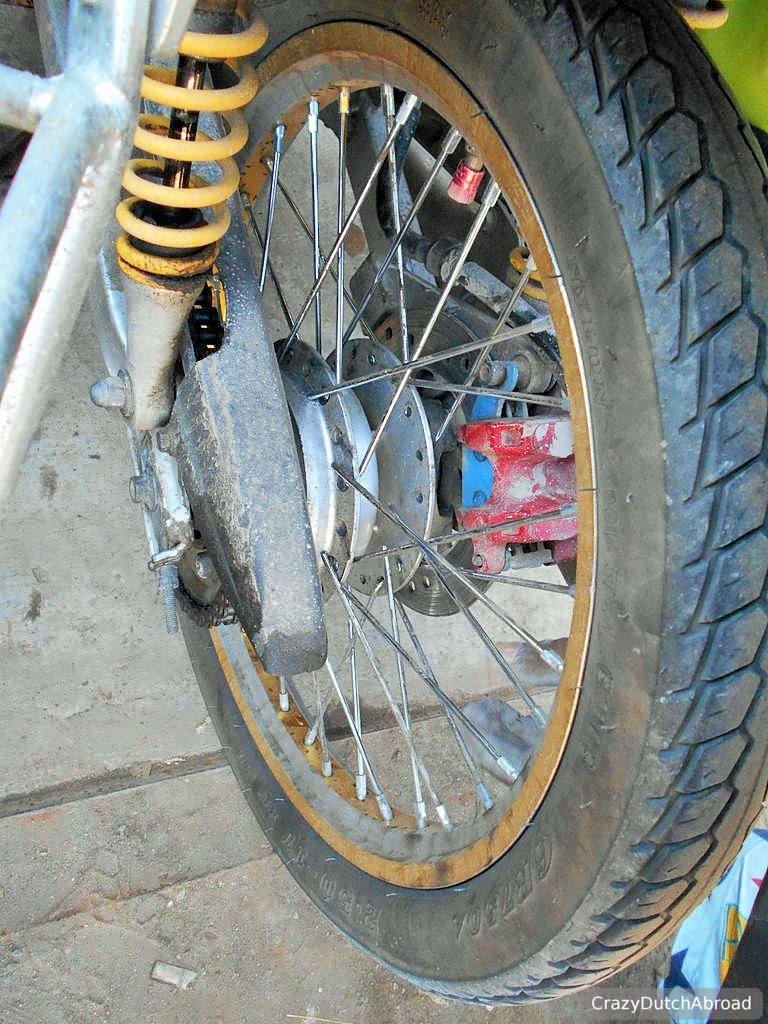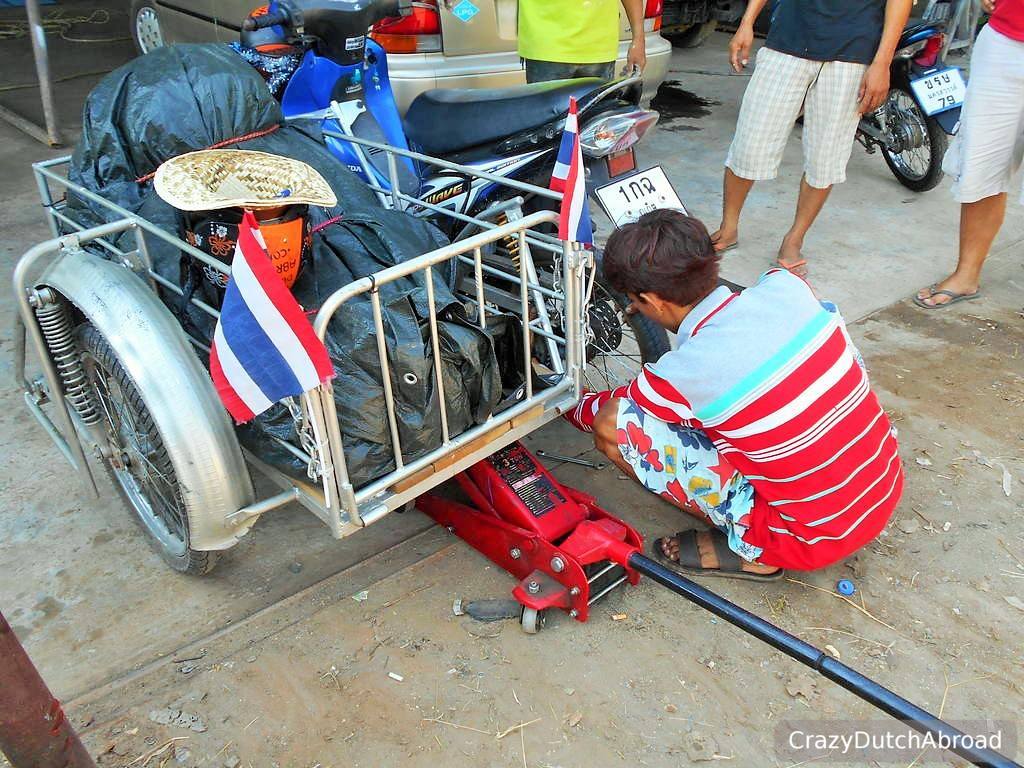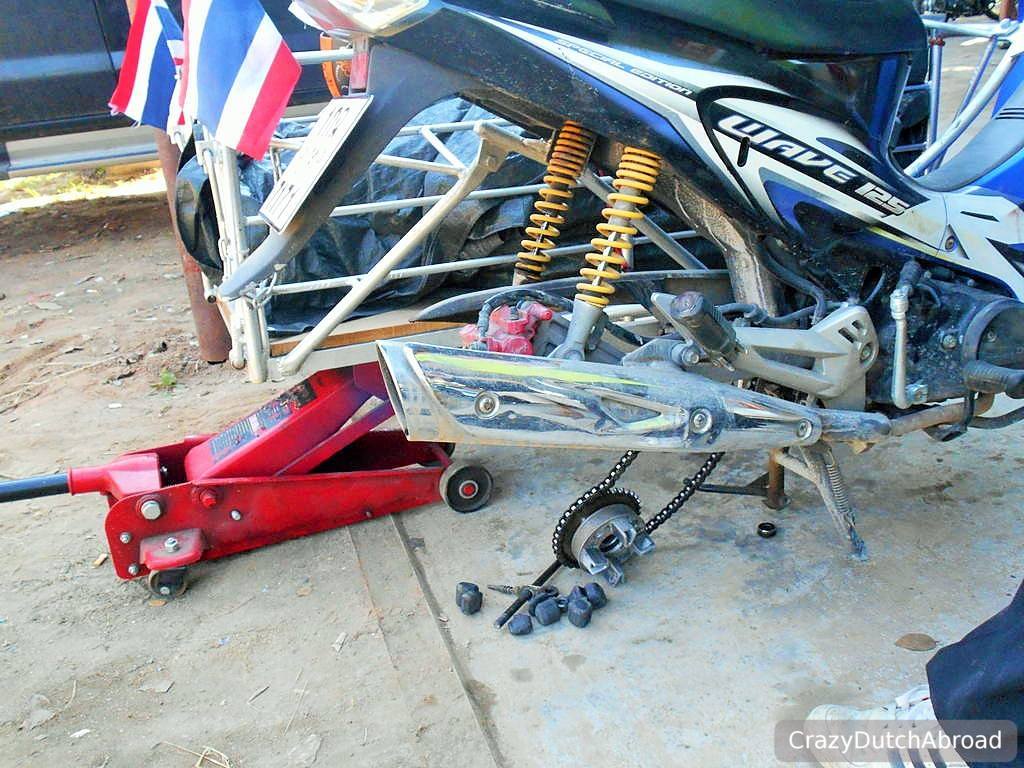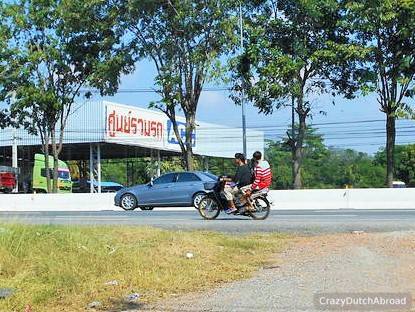 Taking the wheel to the bike shop to change the spikes.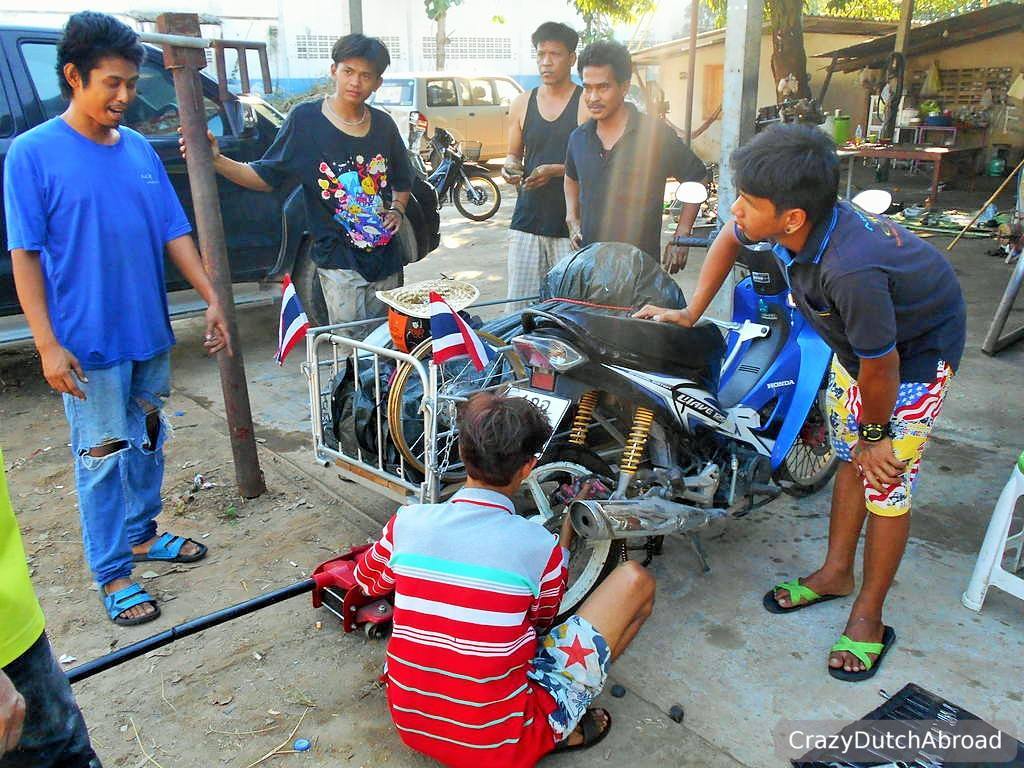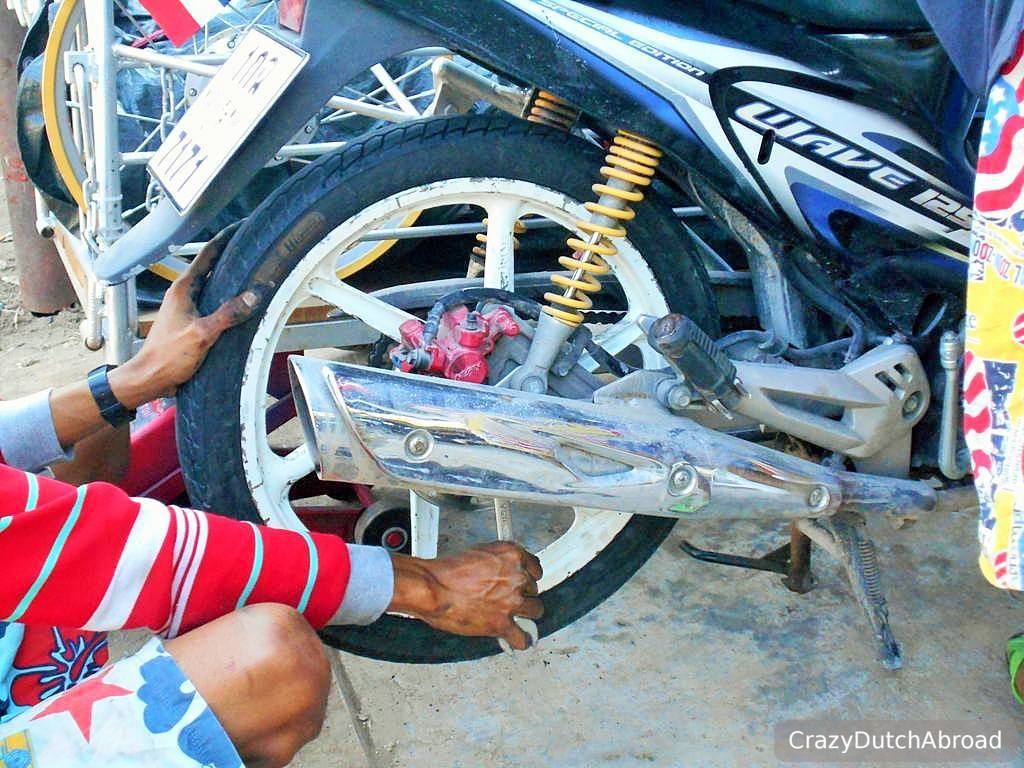 Changed the whole wheel to make it stronger!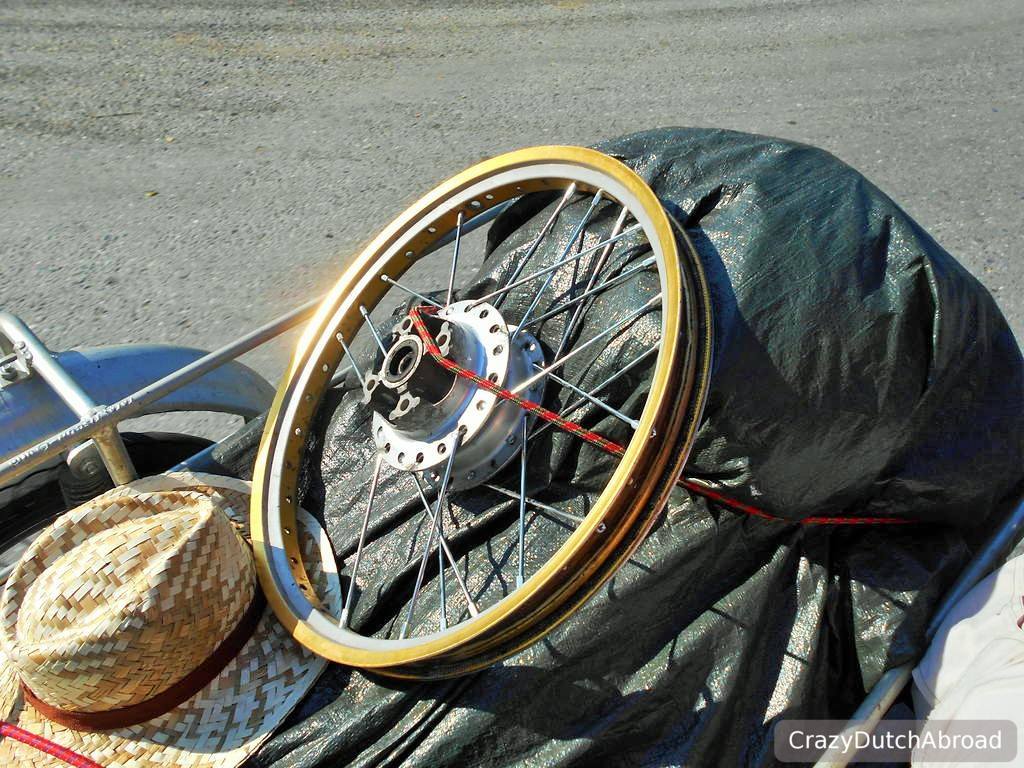 Great! Now we only need to change the gear wheel and chain for the mountains!