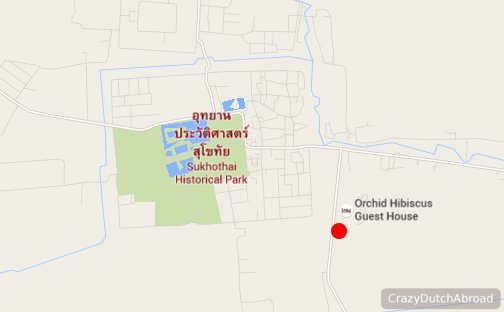 Saleng expedition, 25!
Our crazy road trip around Thailand and Laos on a tricycle (saleng).
Sukhothai, saleng at UNESCO World Heritage site!
Sukhothai Historical Park is supposed to be one of the most beautiful heritage ruins areas of Thailand. Being a former Kingdom, the Rising of Happiness (Sukhothai), definitely is an impressive historical town to discover. We started off with some local food, the Sukhothai Noodles. Different spices, vegetables, chicken and spaghetti-like (but different taste) noodles, yammie!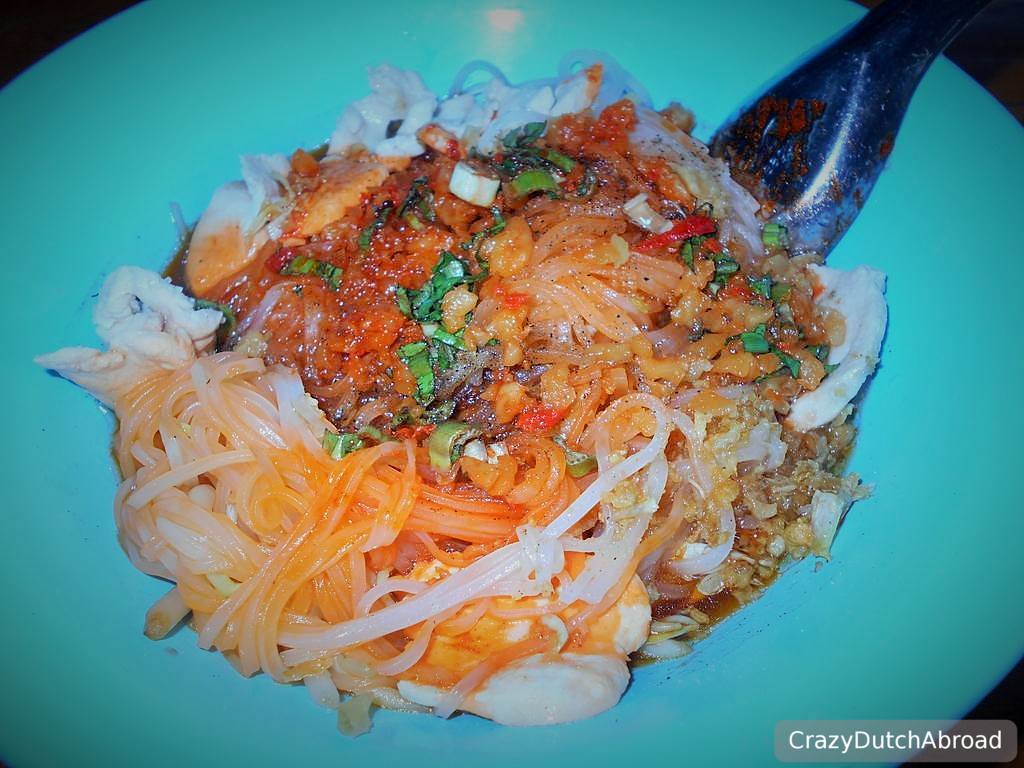 Dry Sukhothai noodles.
The Historical Park itself was really close to our hotel, so we could go on a bicycle easily. But, since it was possible to bring our 'baby', we went slowly with the saleng for 20 Bath extra. The entrance fee 100 Bath per person per area and bring small notes. Anyway bringing the saleng was cheaper than renting two bicycles since we own the saleng. Plus, it's so nice to get all the smiles and thumbs up from people!!!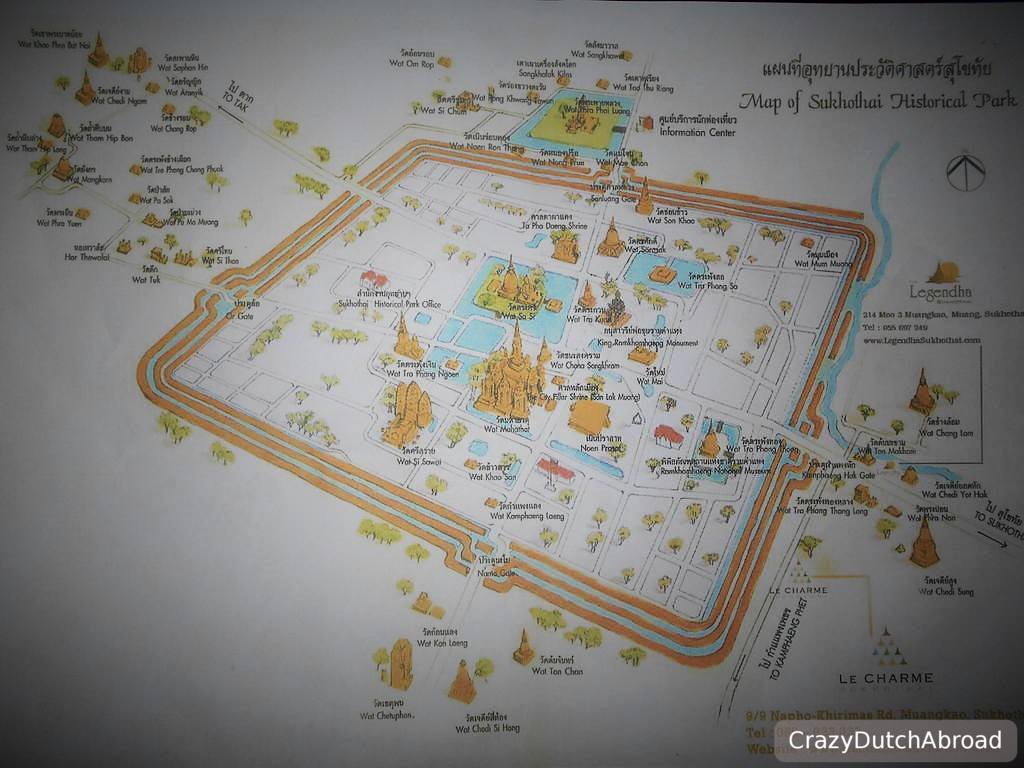 Map of Historical Park Sukhothai.
Other ways of transportation around the park: Walking or cycling (hot hot hot on sunny days), tuk-tuks, cars and little electric trains (only gray people on board as far as I could see).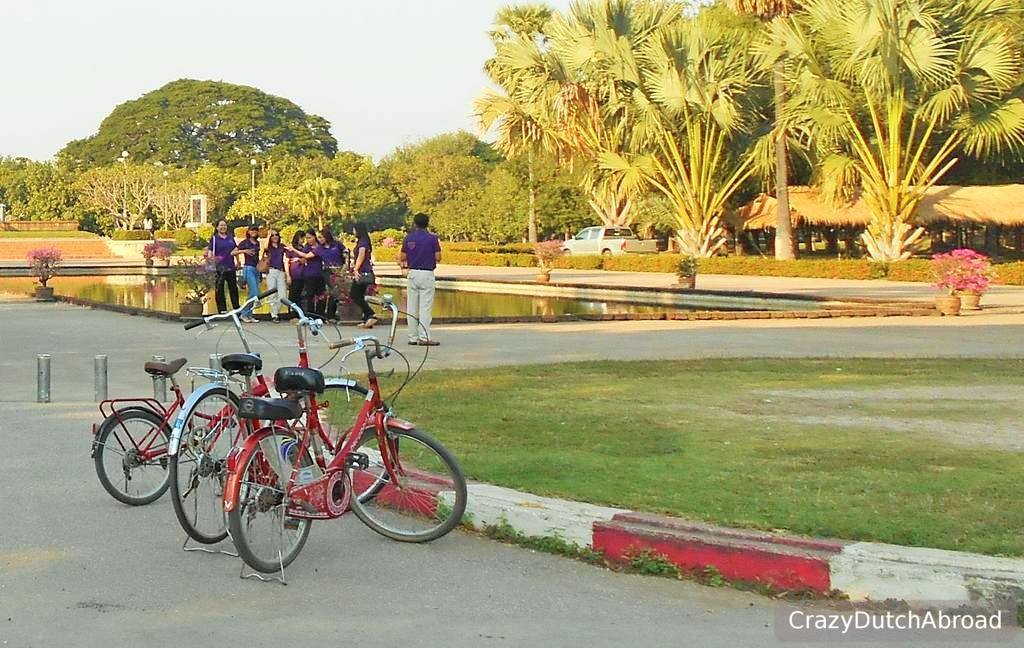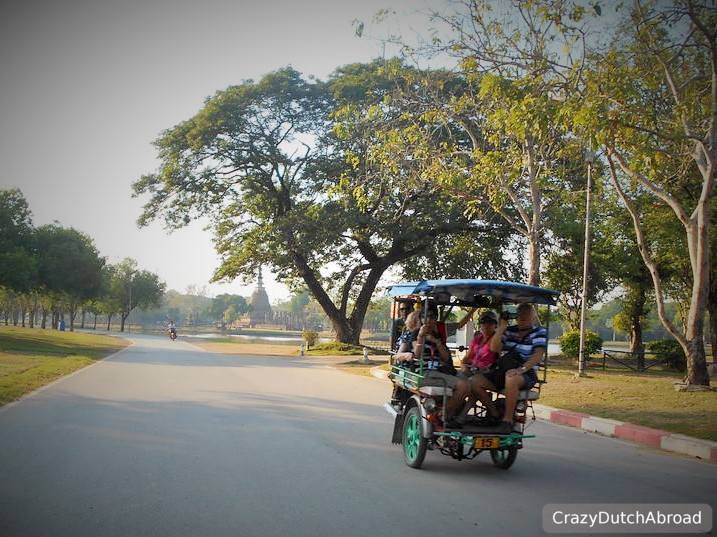 Bicycles and tuk-tuks at Sukhothai Historical Park.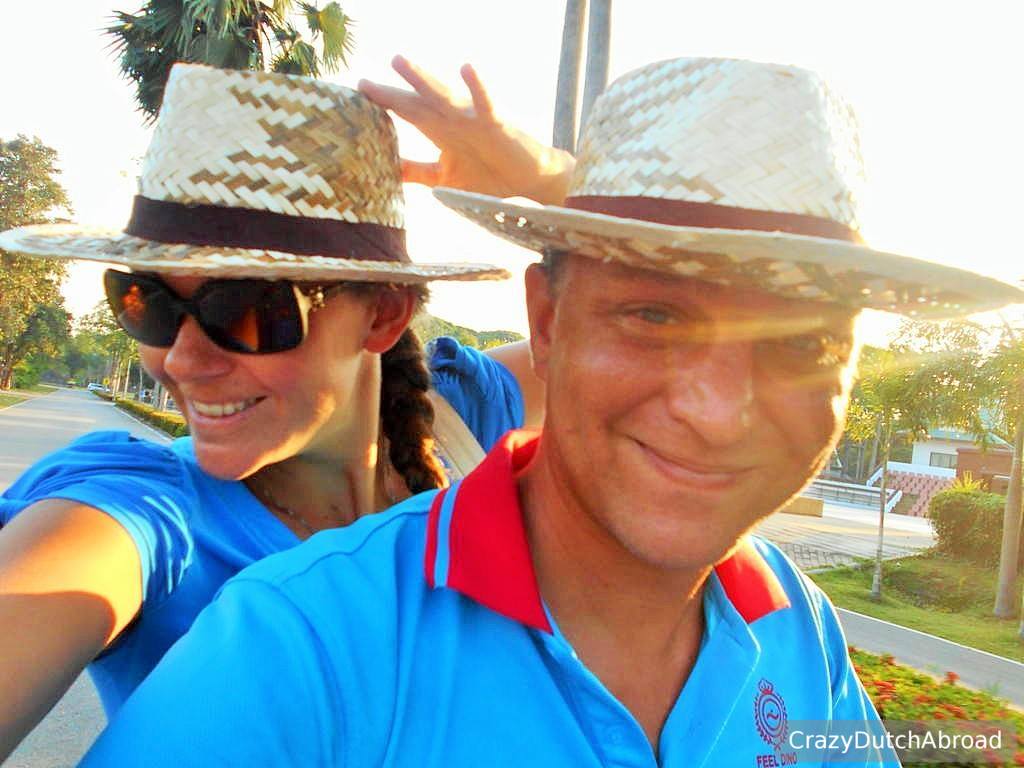 Saleng at Sukhothai Historical Park.
Let's start with one of the most impressive (and biggest) temple: Wat Mahathat.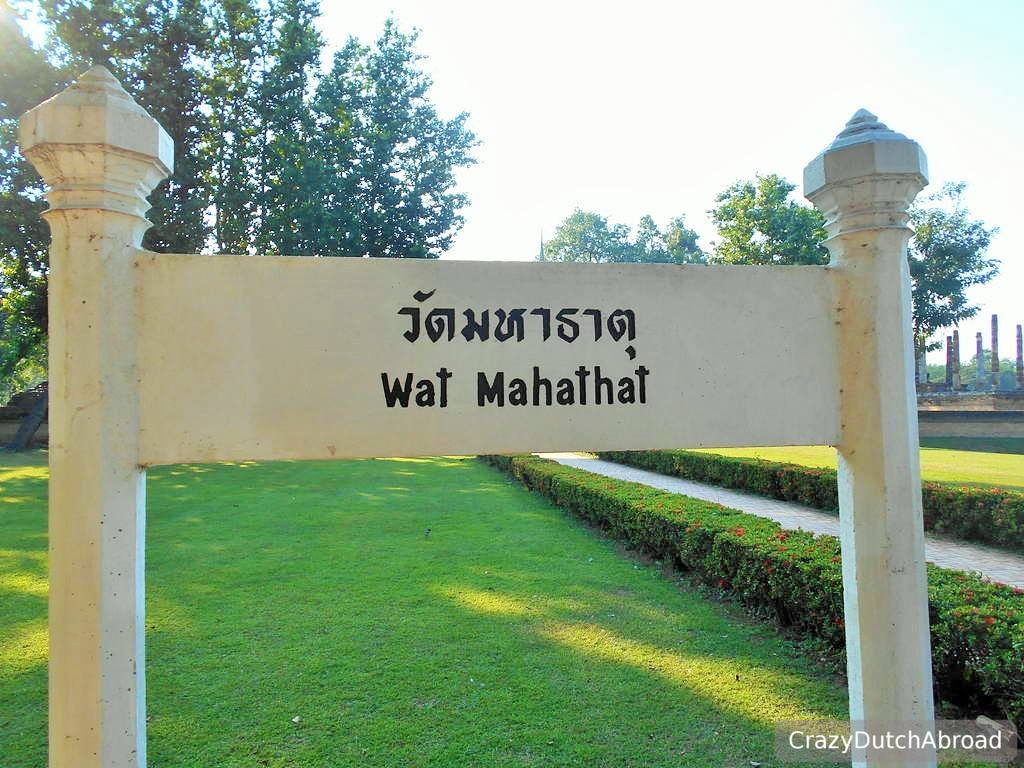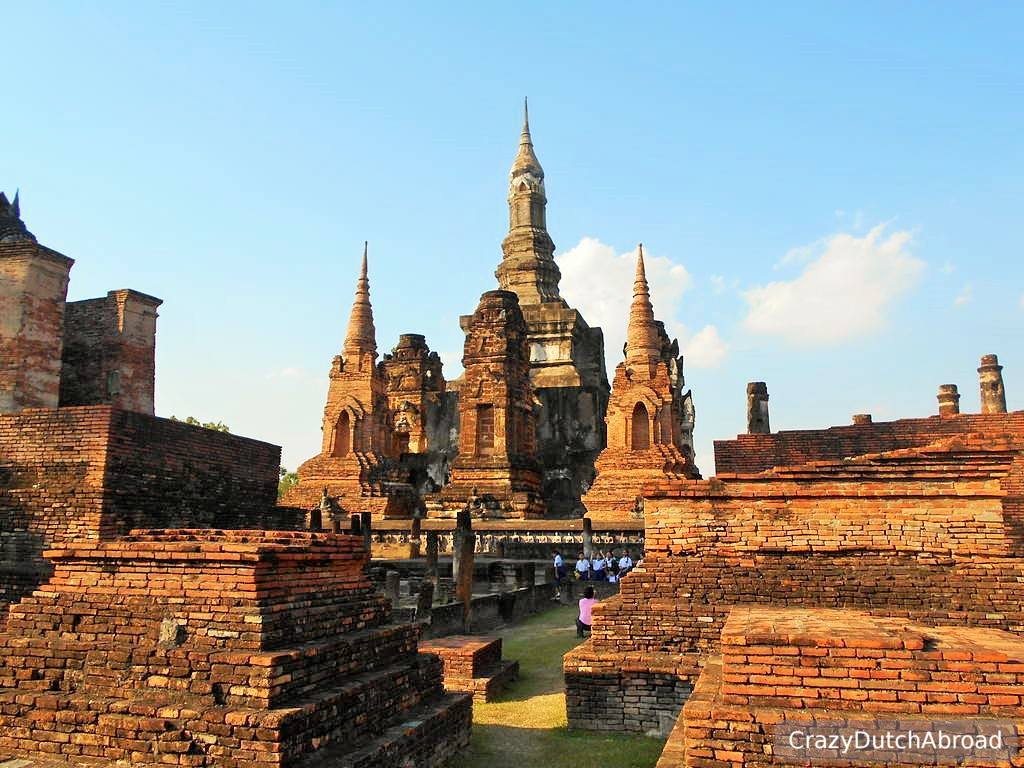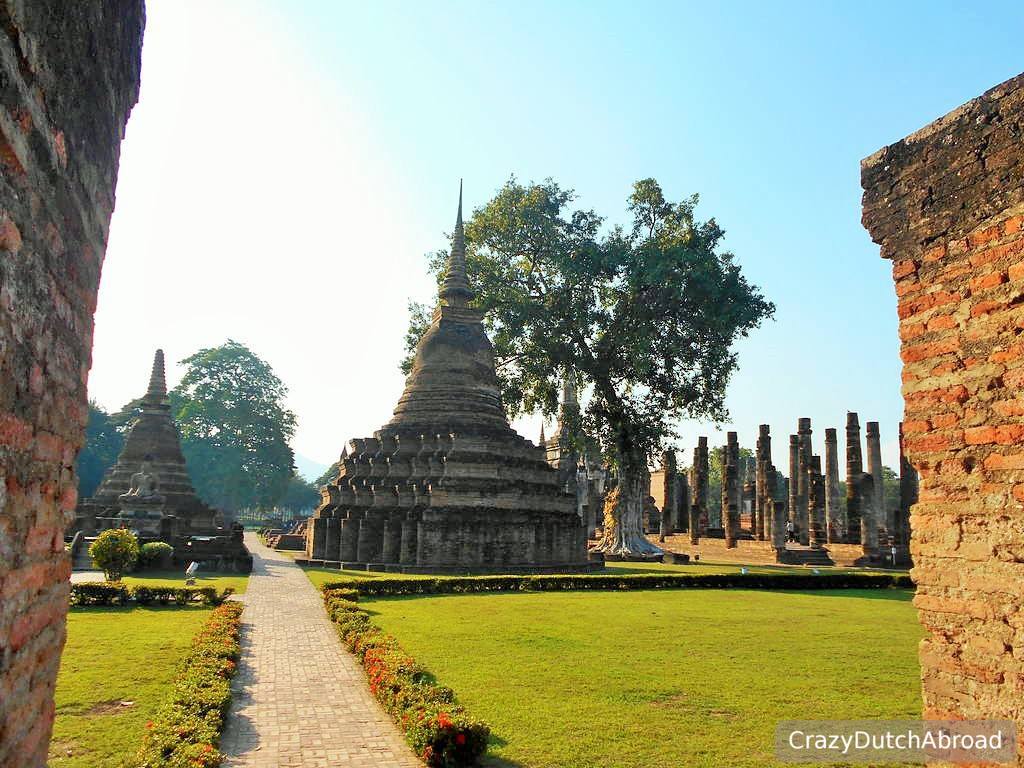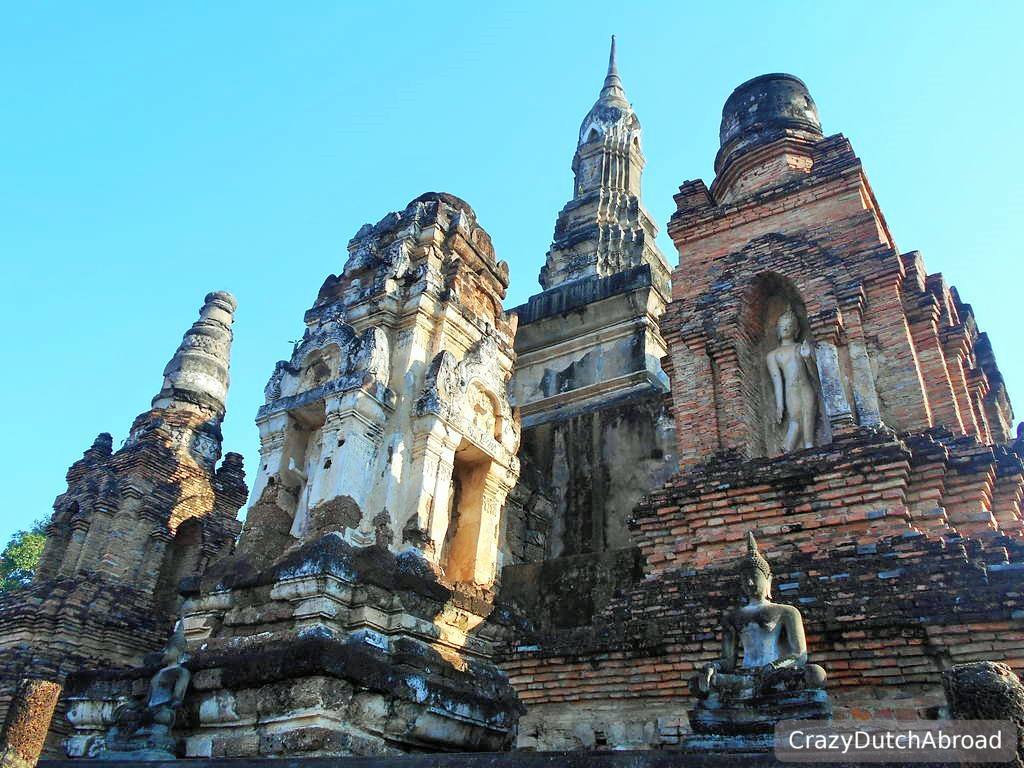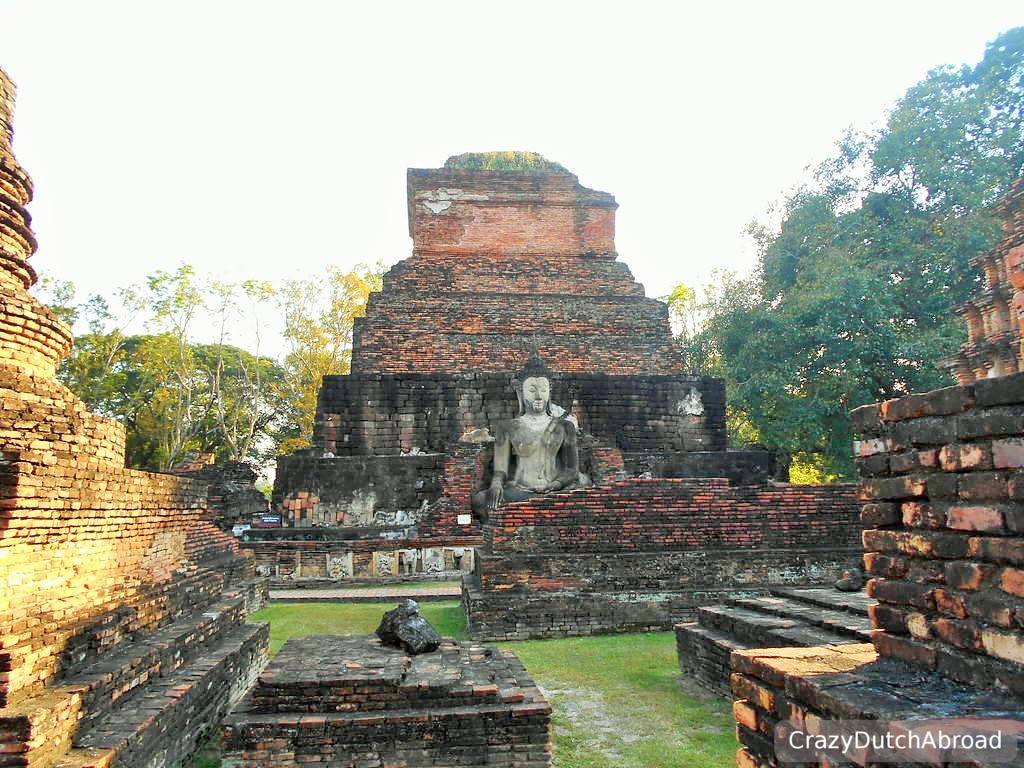 Wat Mahathat Sukhothai.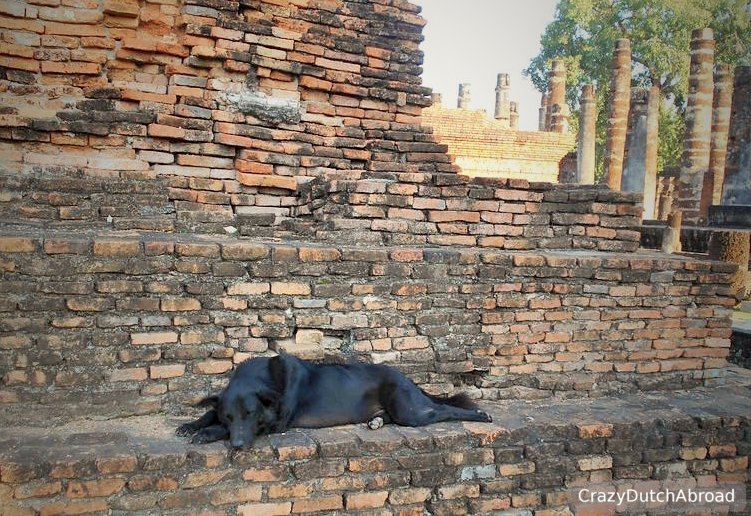 Don't step or walk on the ruins! Didn't say anything about sleeping...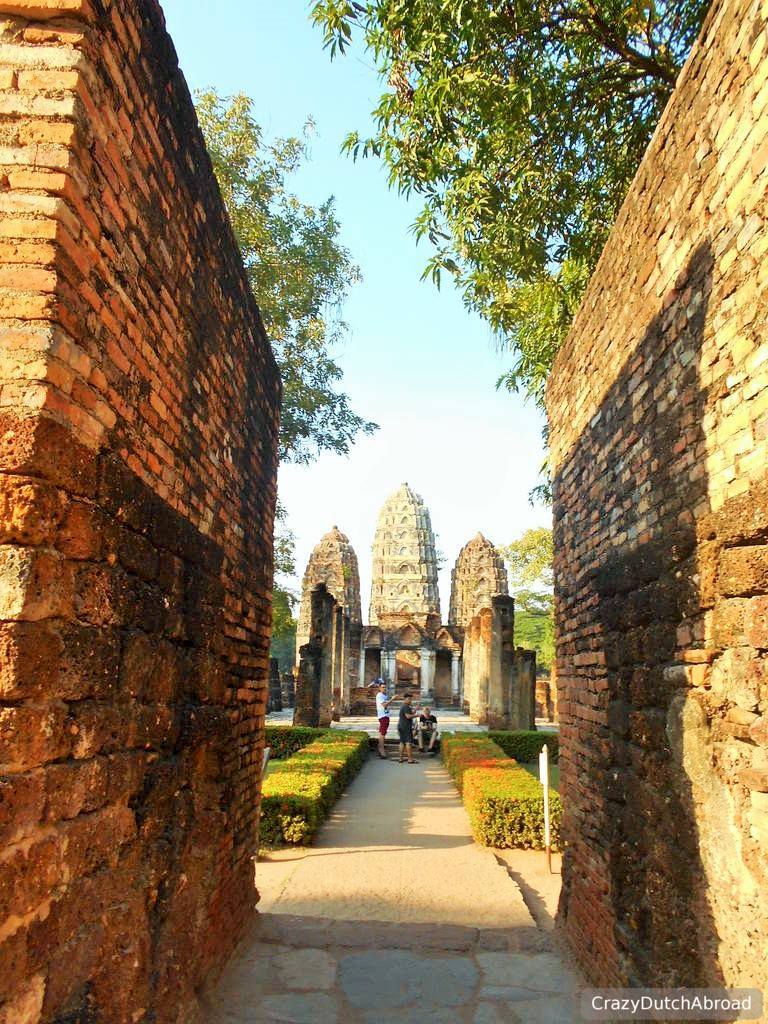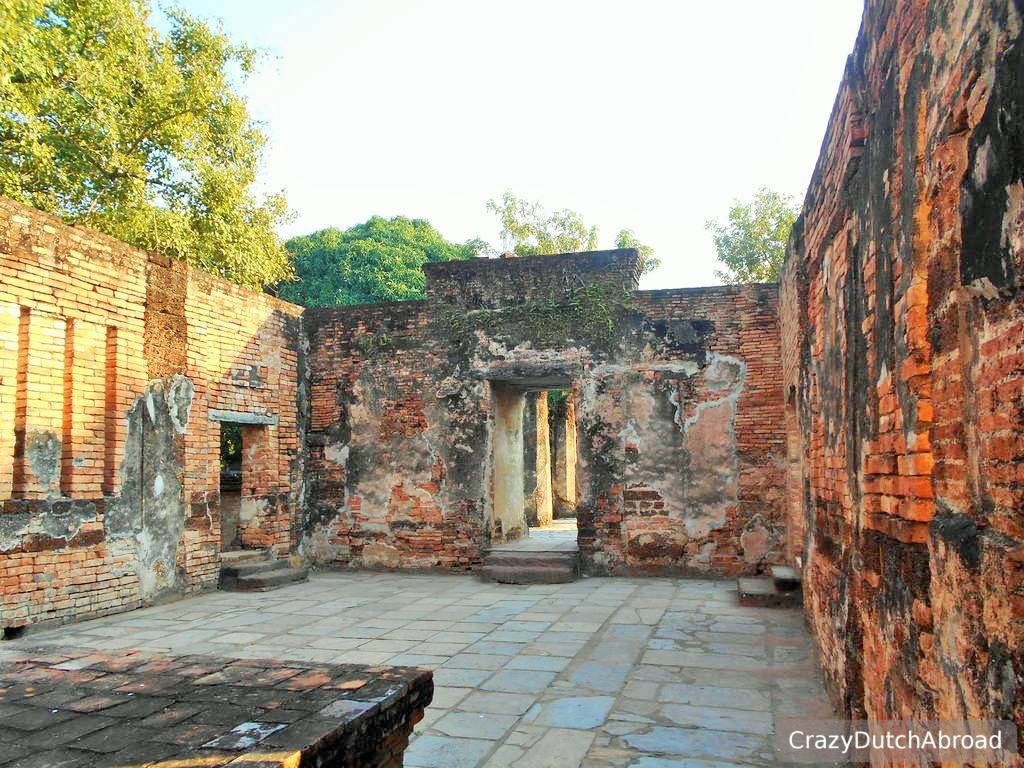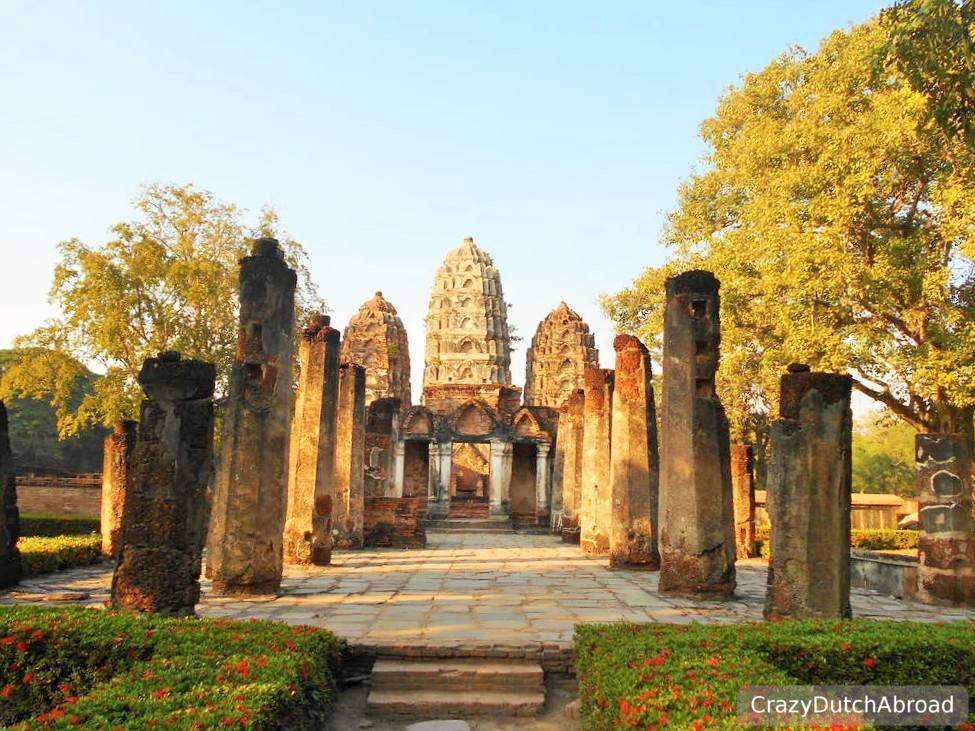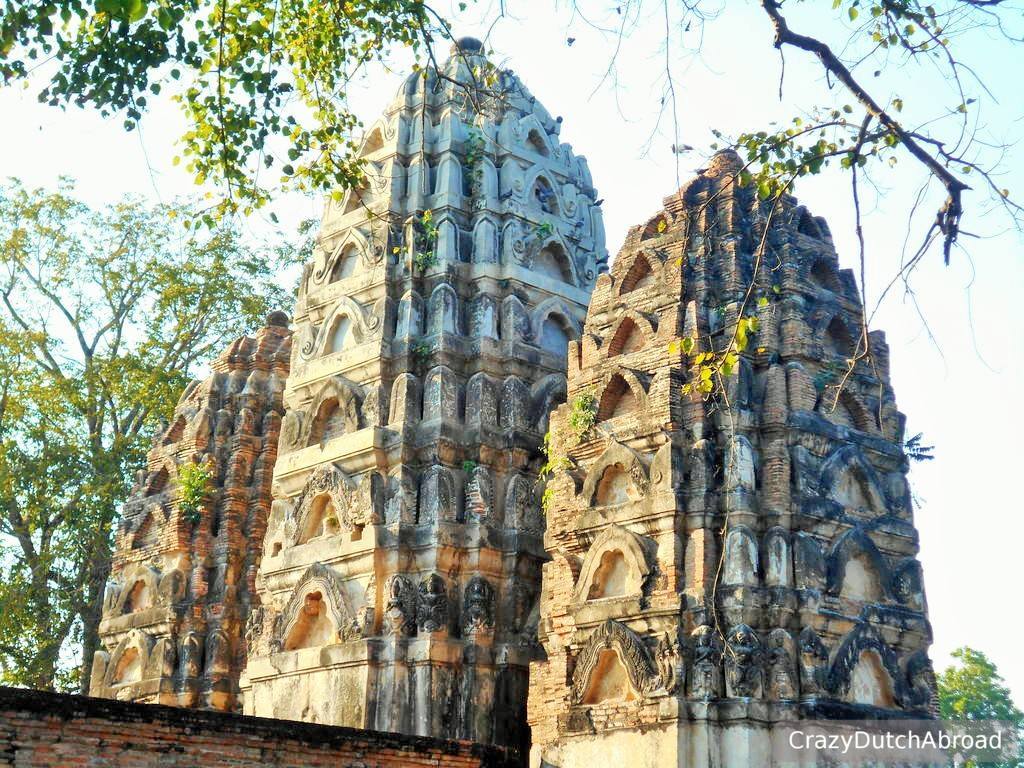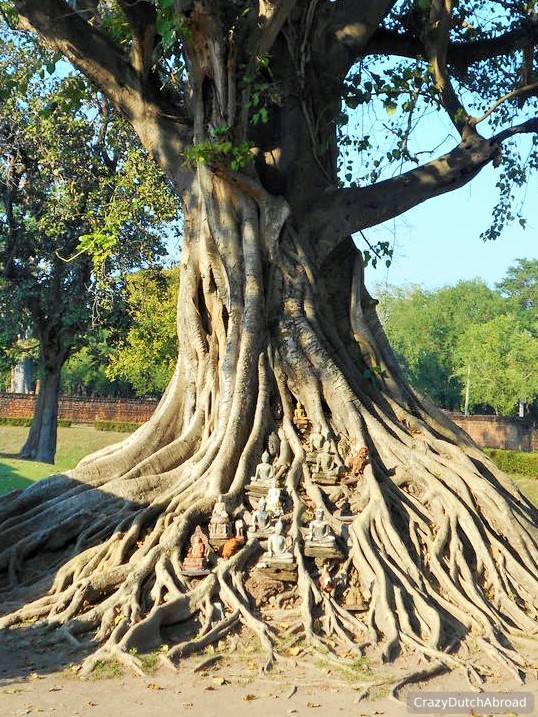 My number two favorite: Wat Sri Sawai! Buddha's in tree.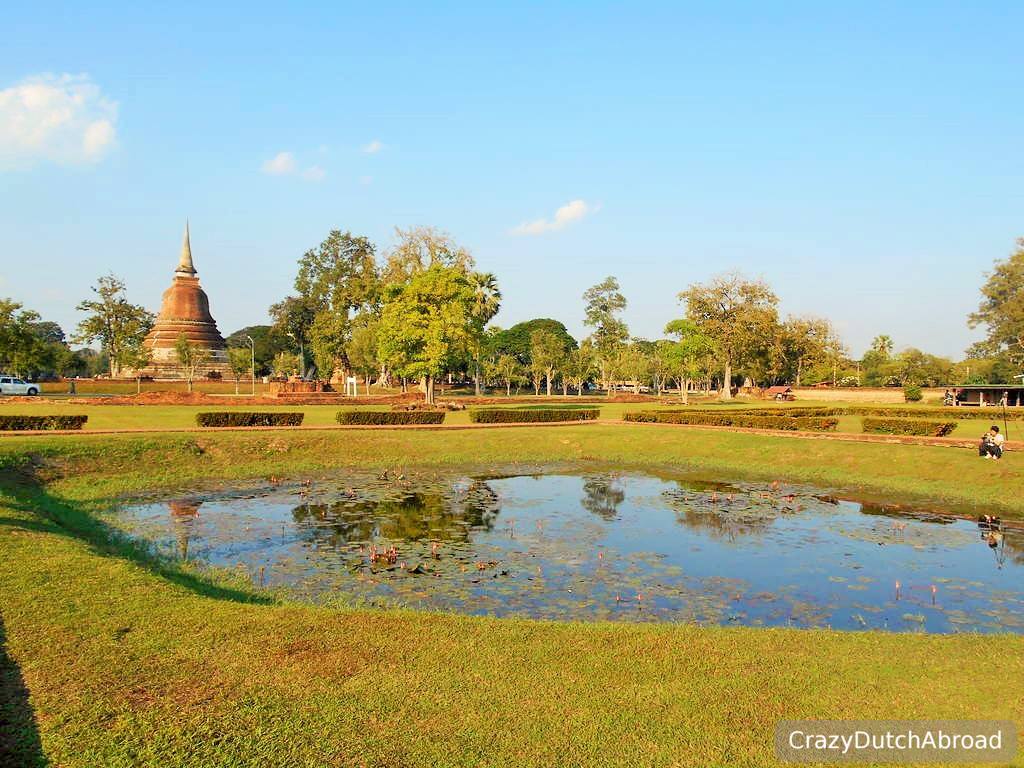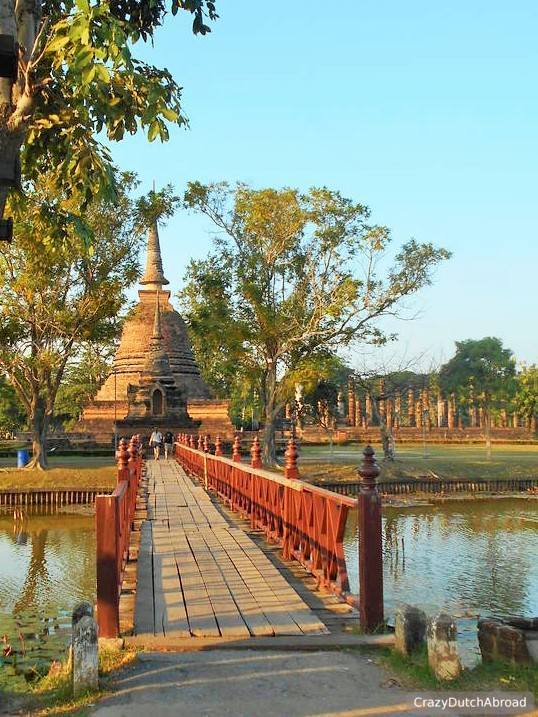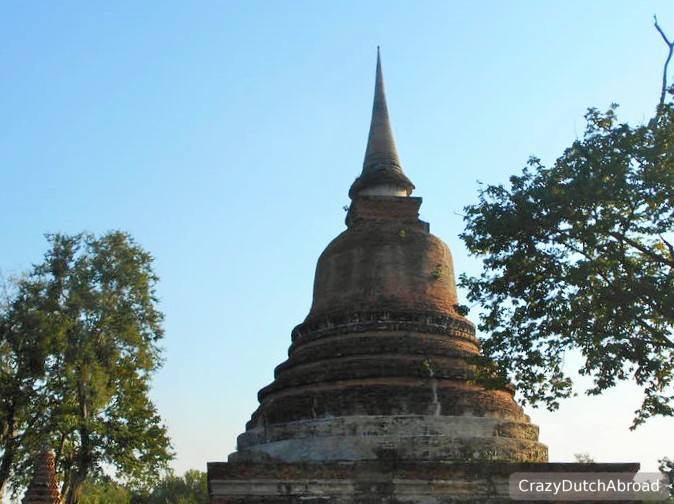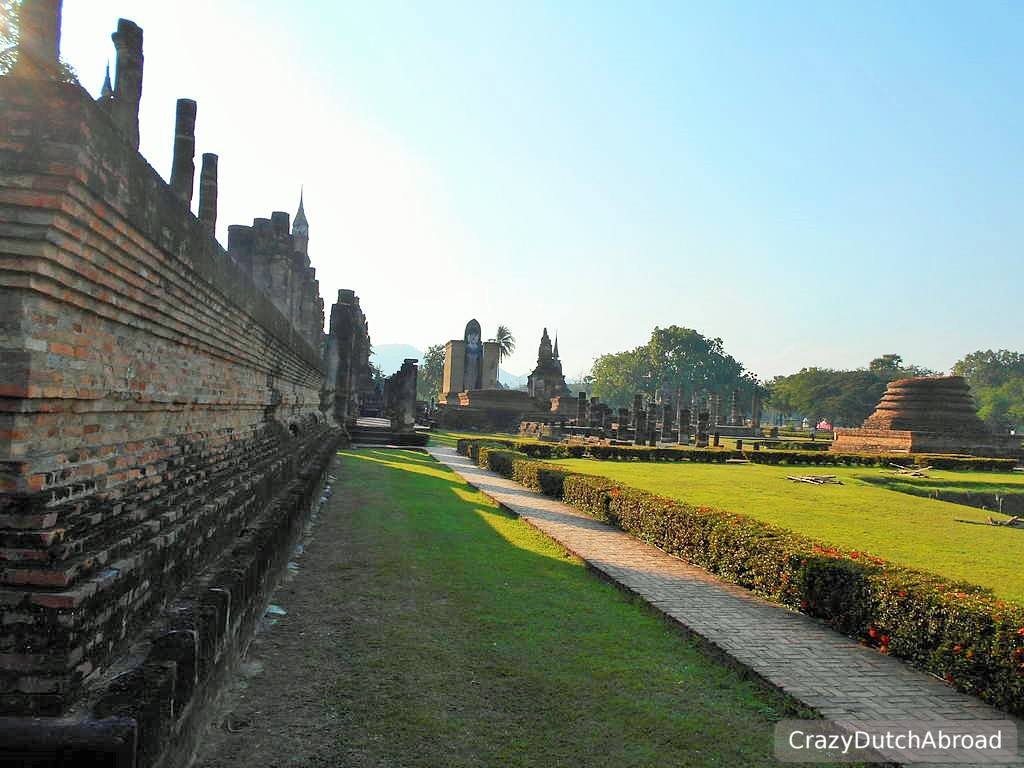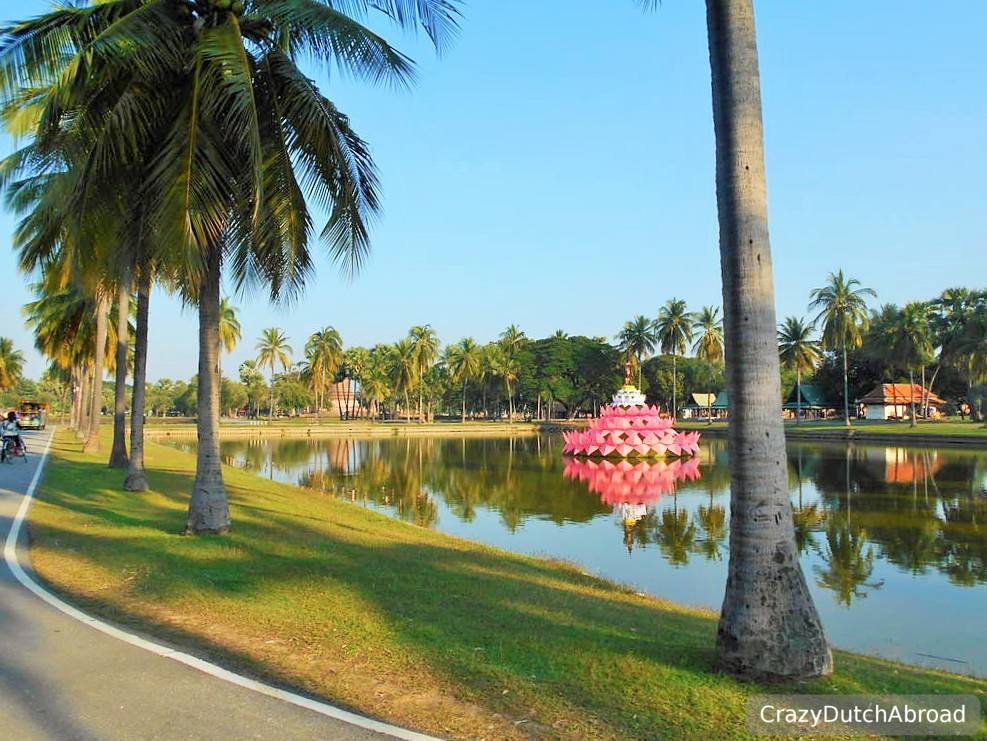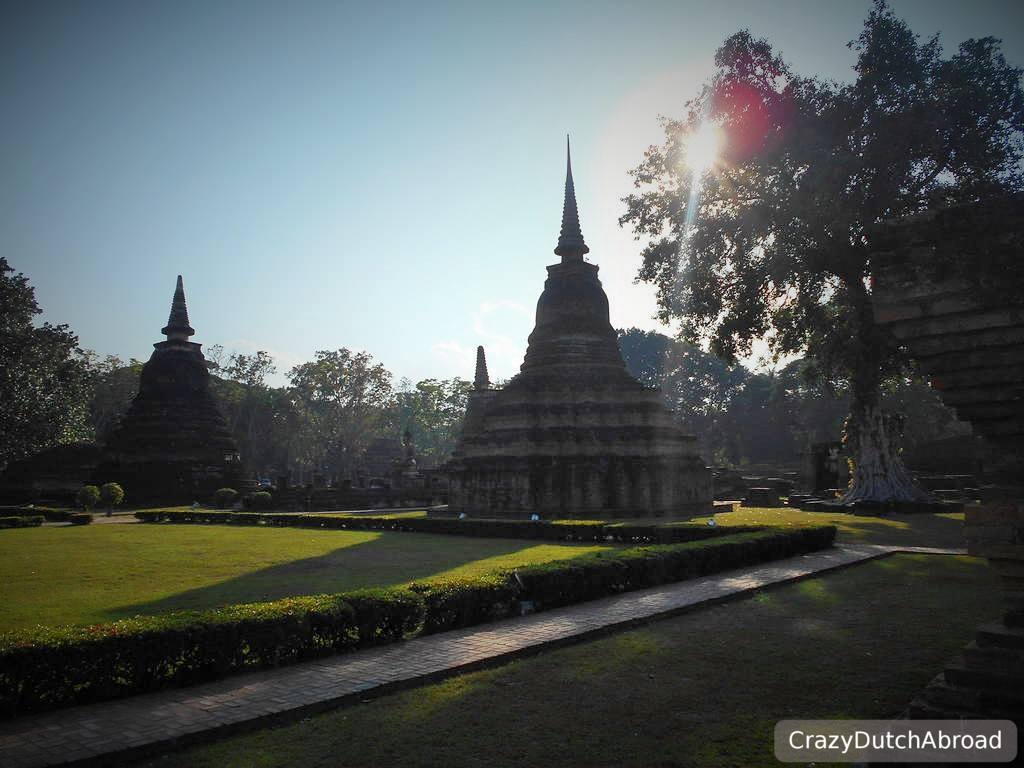 The park is well taken care of; green, clean and well mapped. Like a walk in the park...
Outside the old city walls there are some beautiful ruins as well. Hidden in the woods, next to fields of rice and grains, houses, etc.
Wat Om Rob Sukhothai.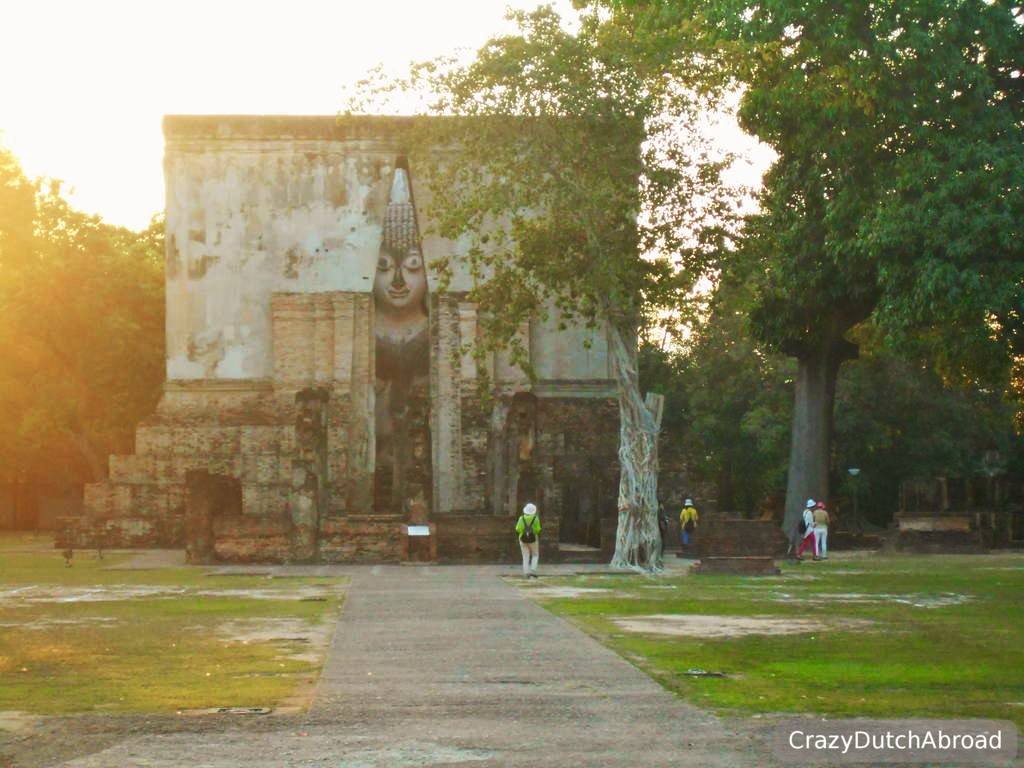 Wat Sri Chum Sukhothai.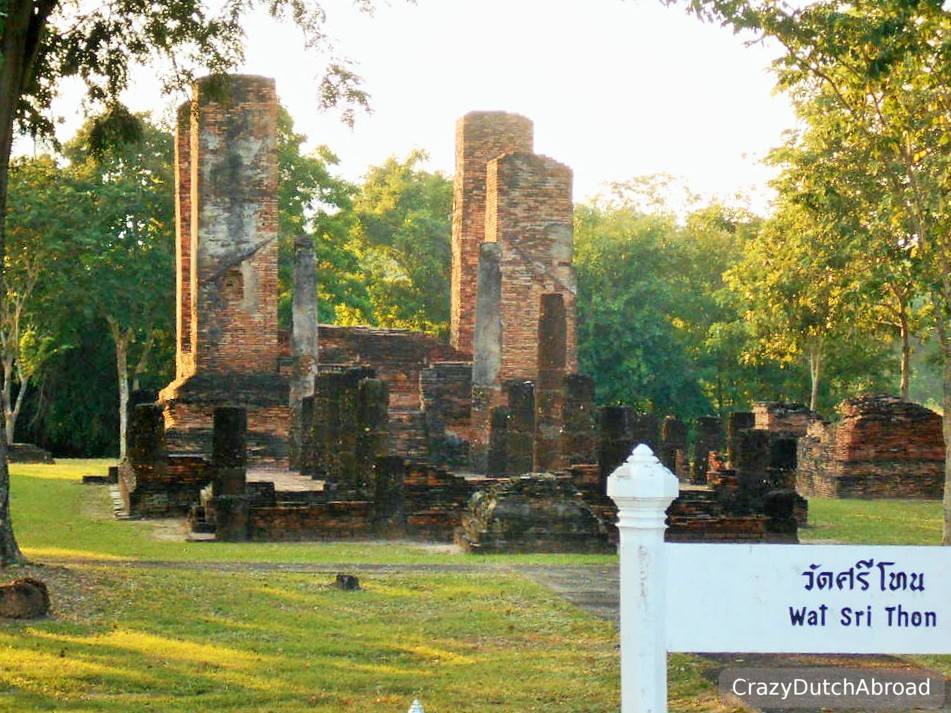 Wat Sri Thon at Sukhothai Historical Park.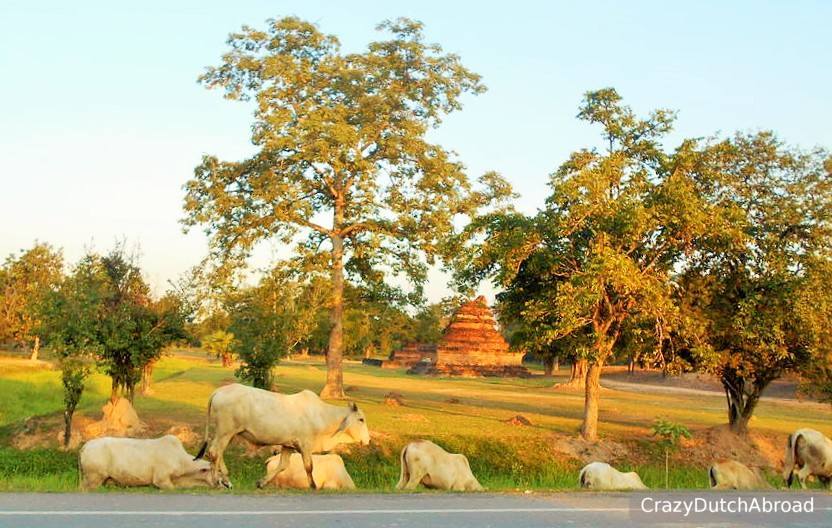 Cows at Sukhothai Historical Park.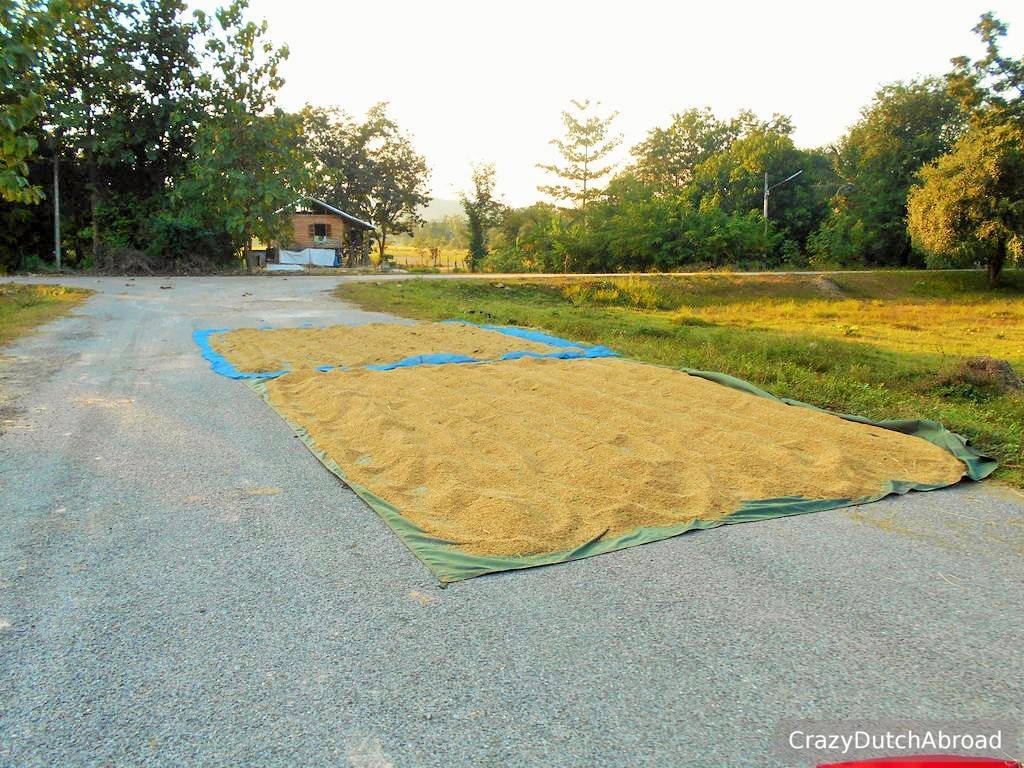 Drying graines on the street around Sukhothai Historical Park.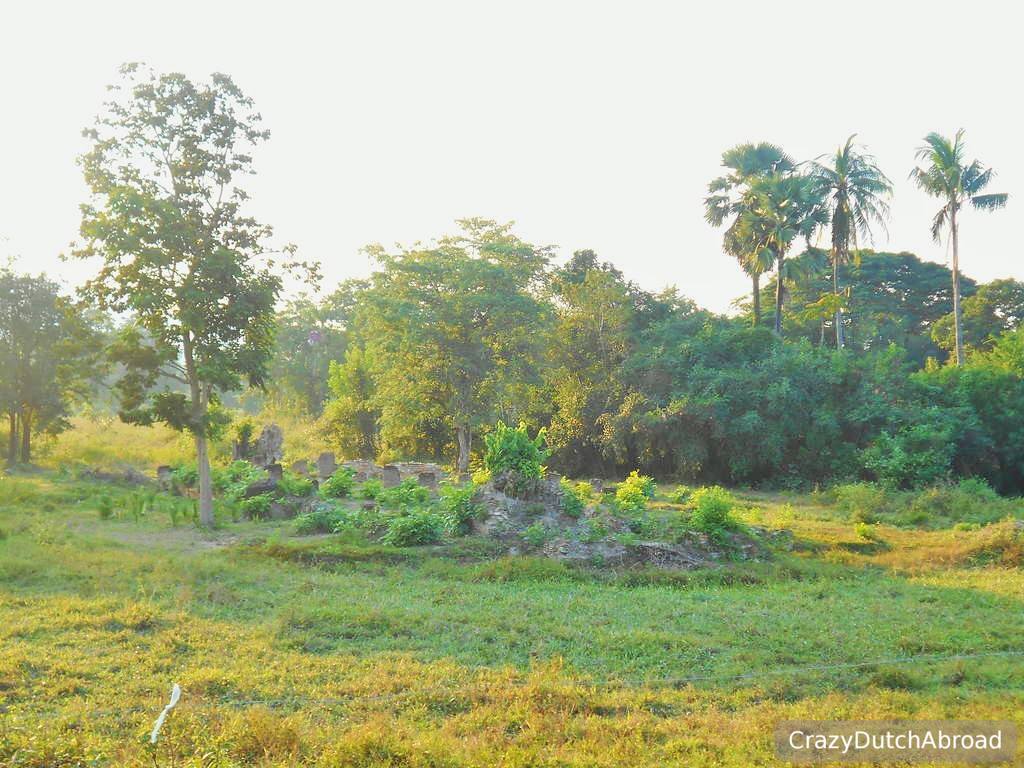 Find the ruin, really beautiful.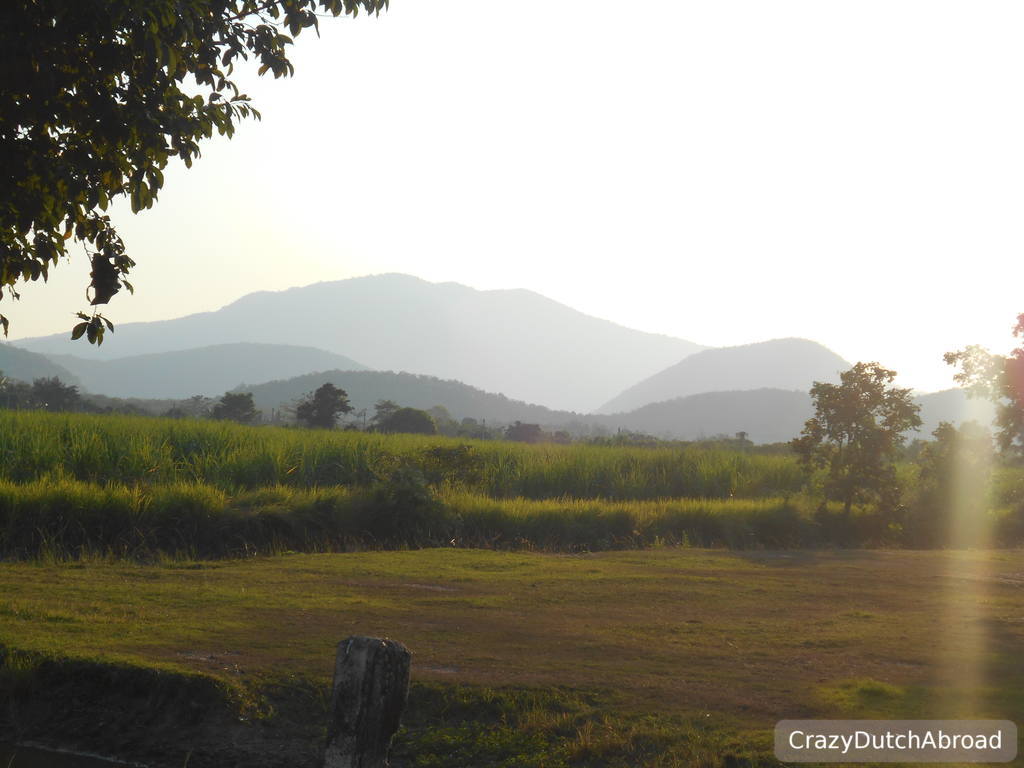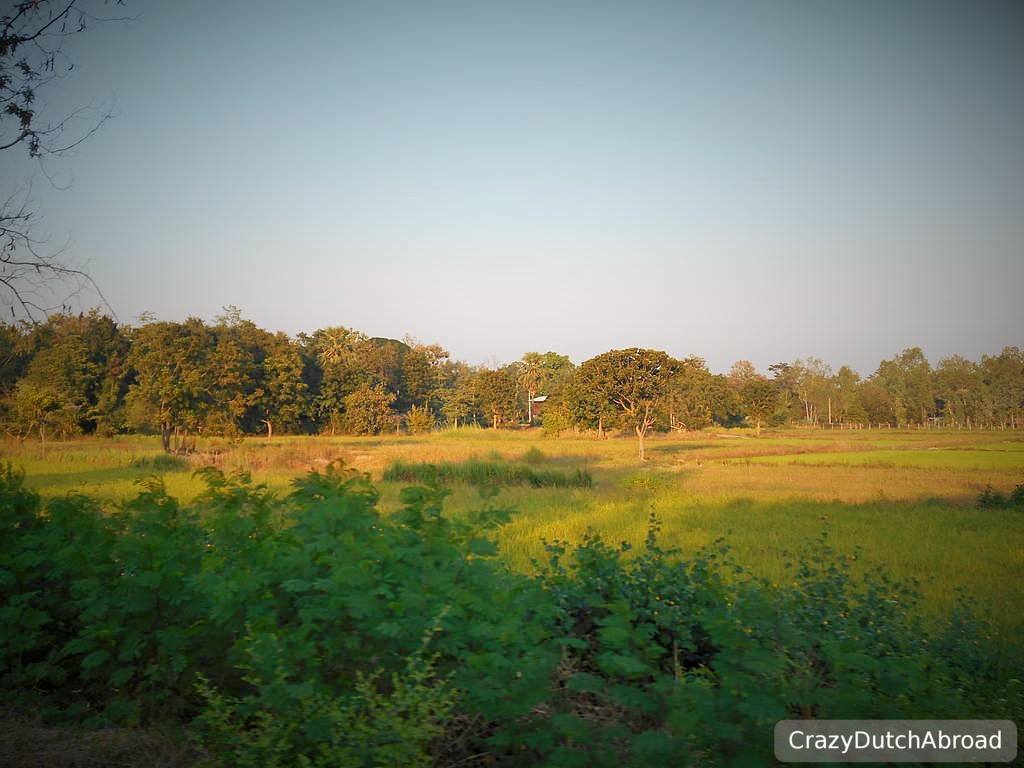 Landscape around Sukhothai Historical Park.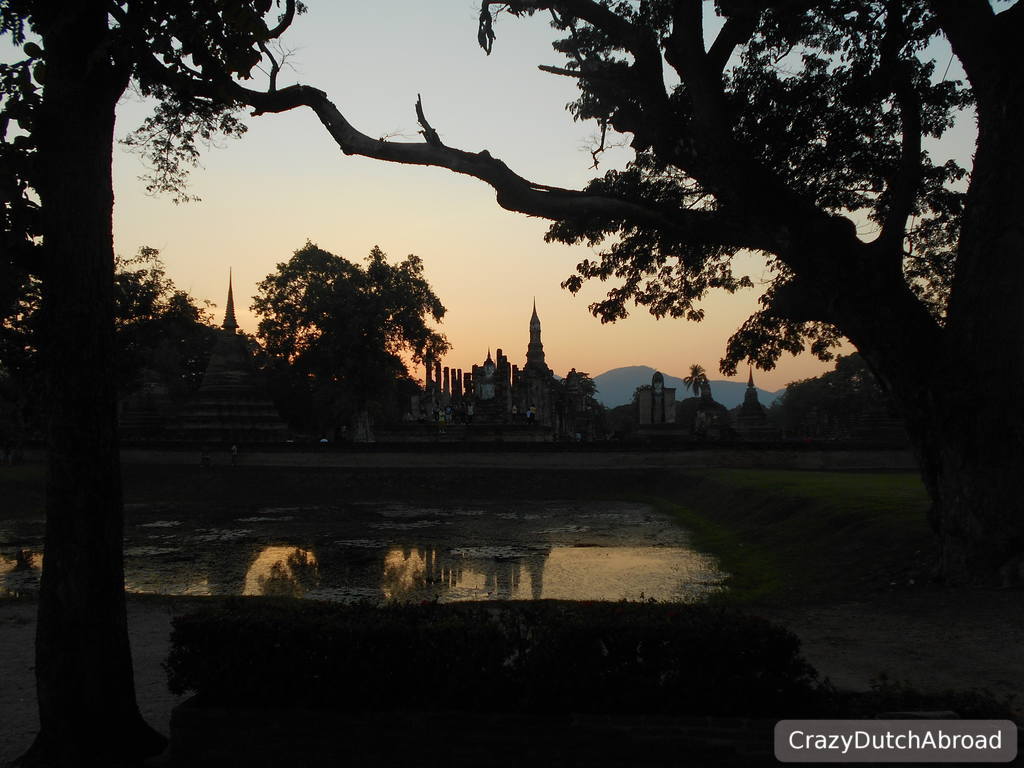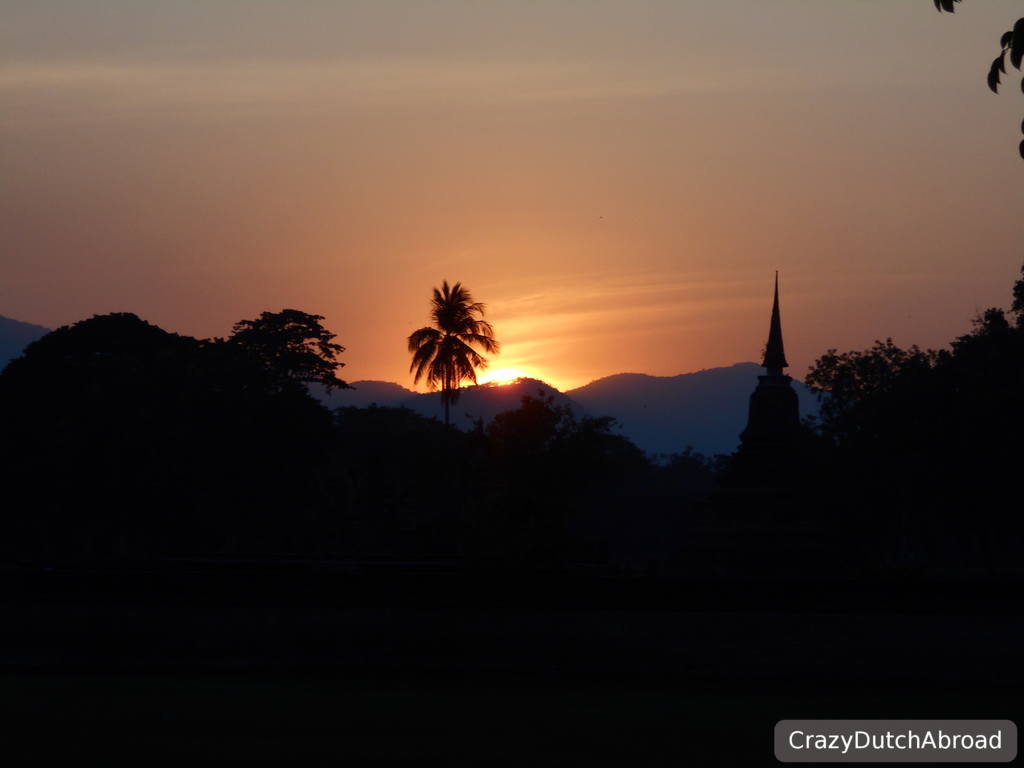 Back in the 'main' park area for sunset at Wat Mahathat Sukhothai!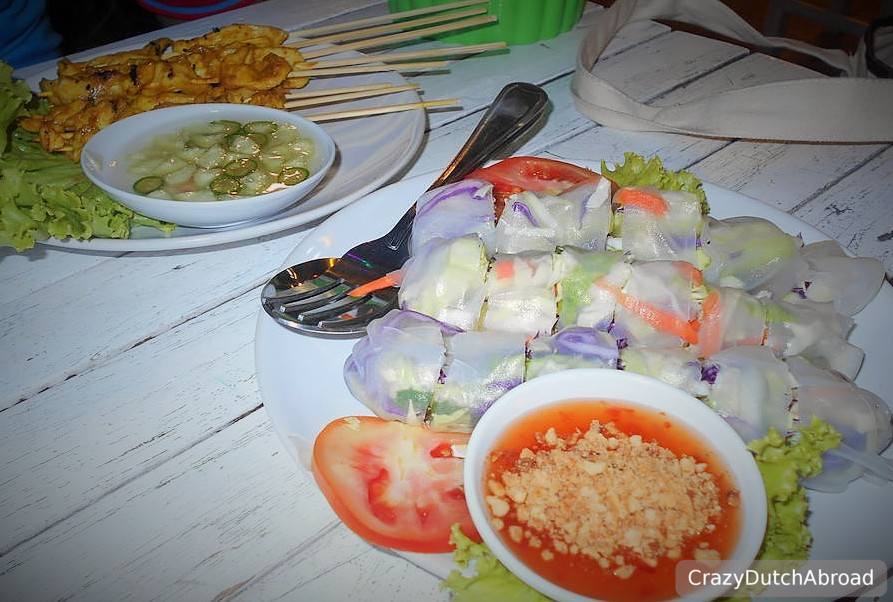 Sateh and fresh spring rolls, some more cultural experience.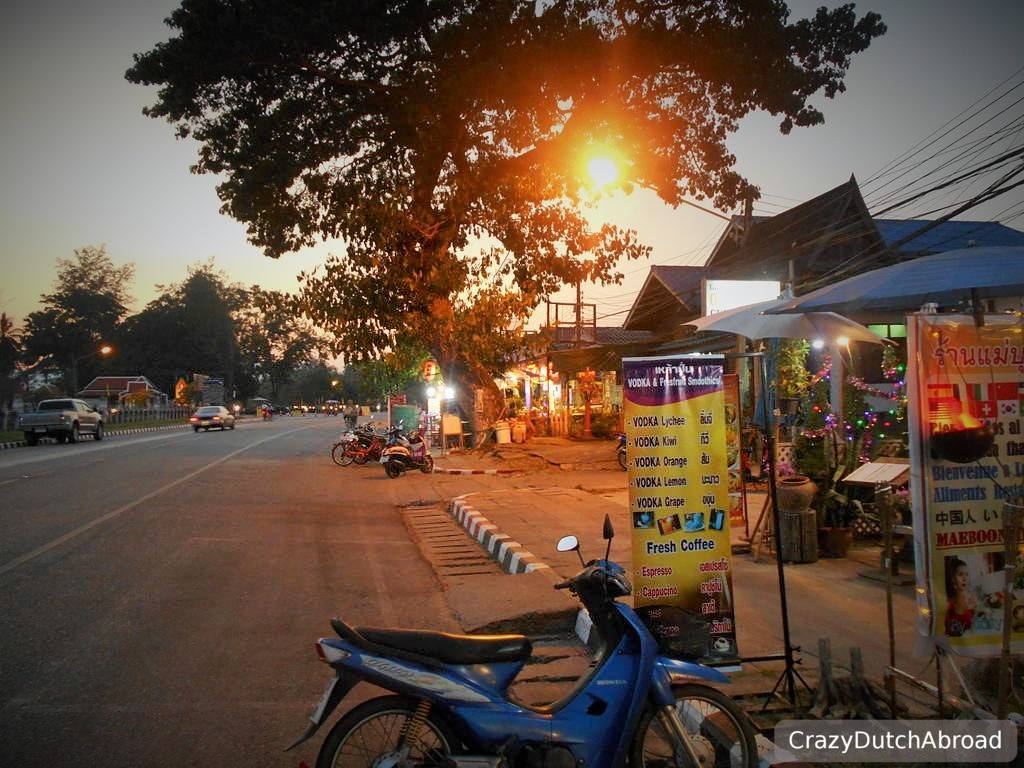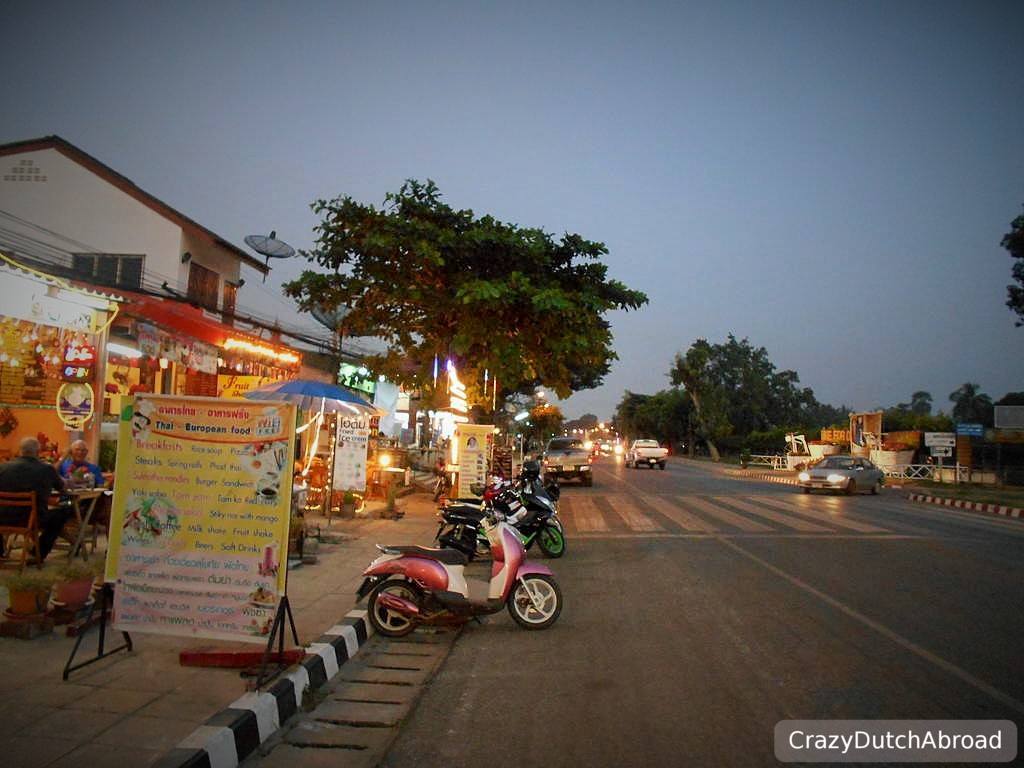 Street view area of Historical park, still cultural but more commercial.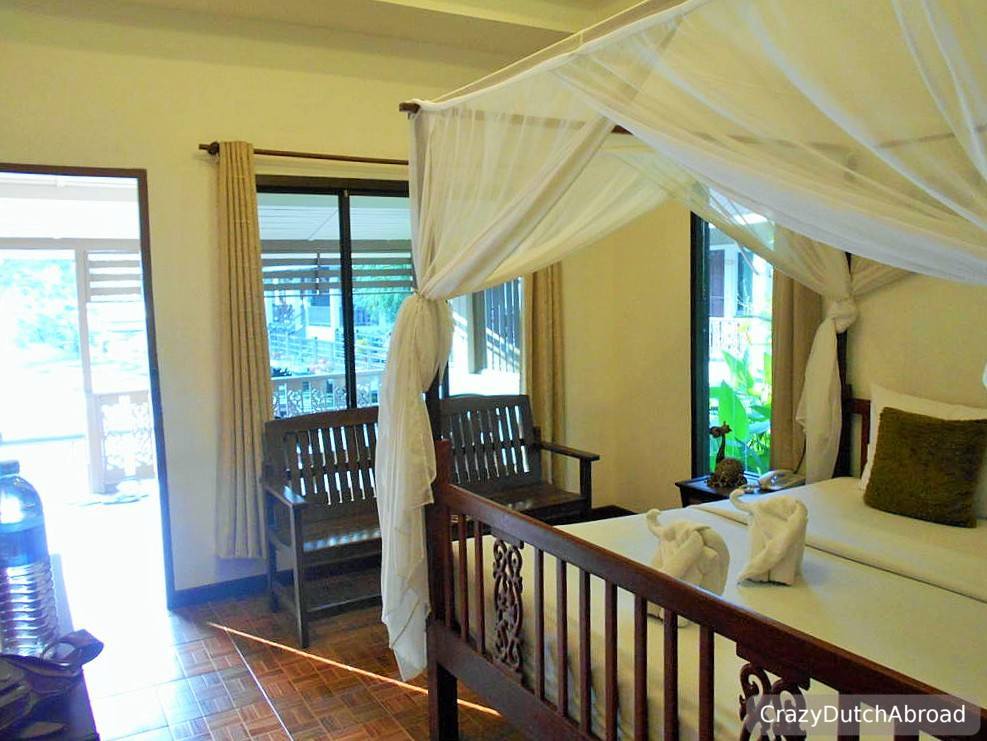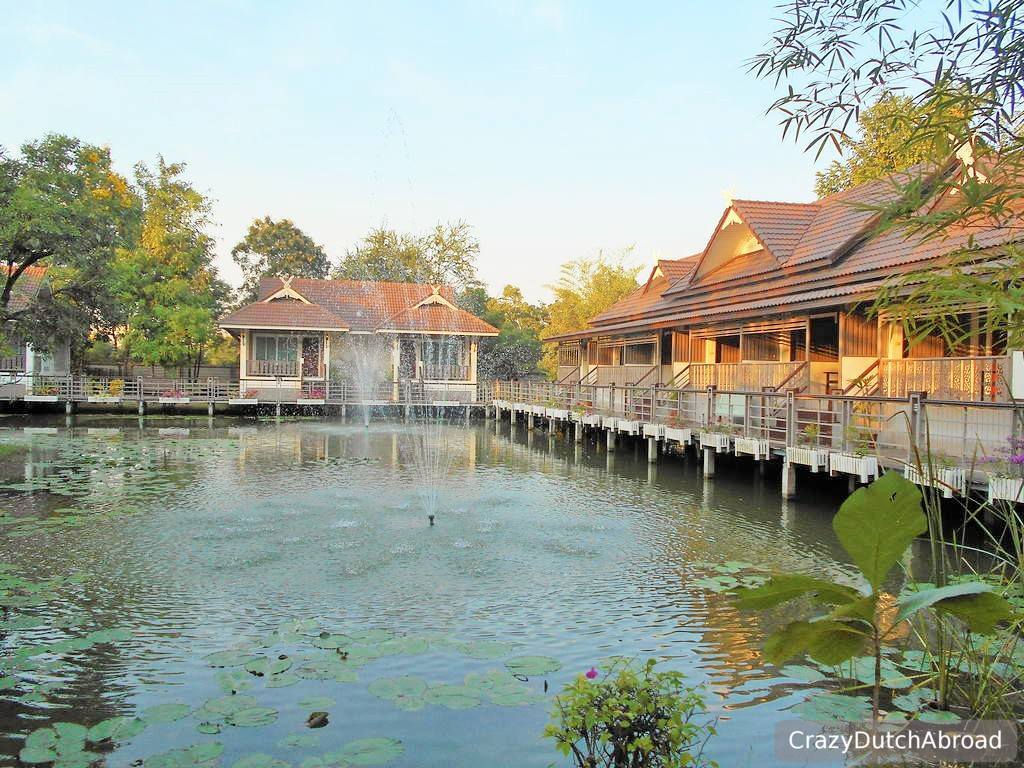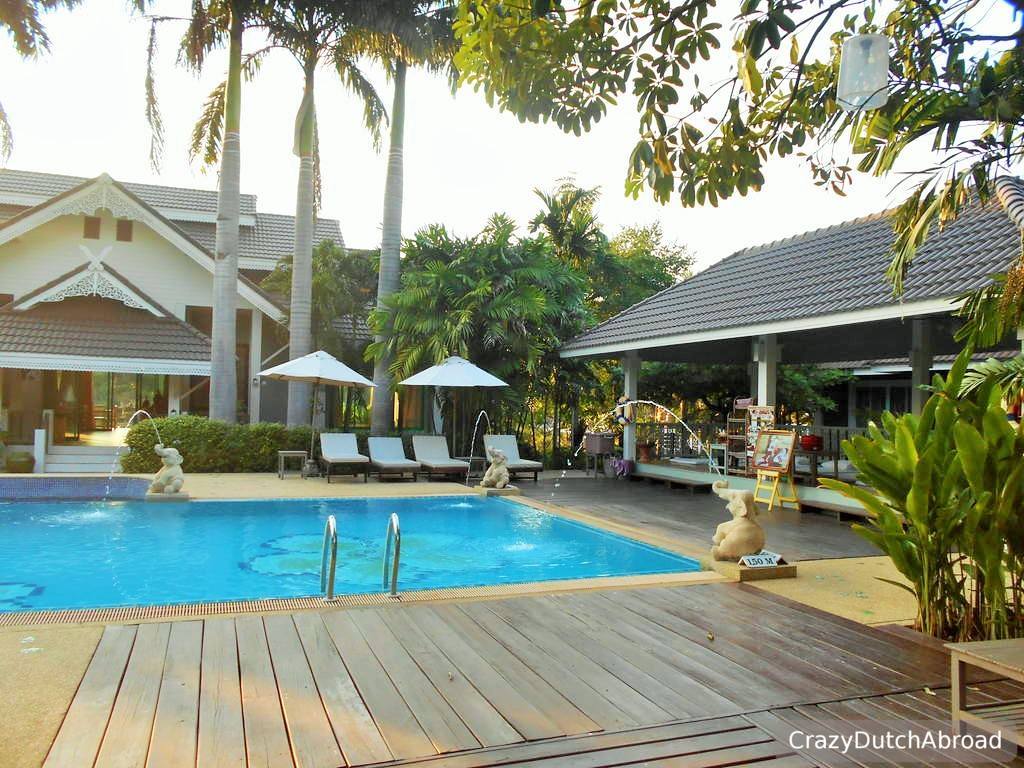 Le Charme Sukhothai Hotel! The best stay of our trip so far!
___
To be continued, stay tuned!
Share this page: