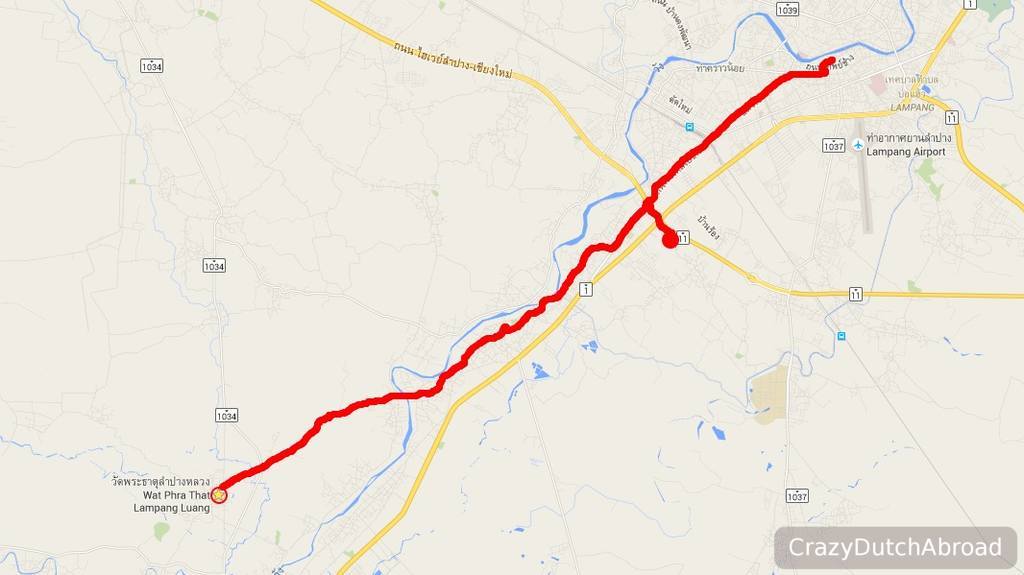 Saleng expedition, 29!
Our crazy road trip around Thailand and Laos on a tricycle (saleng).
Lampang, ladies not allowed!
Lampang is also called 'mueang rot ma' meaning 'horse carriage city'. It used to be the main form of transportation.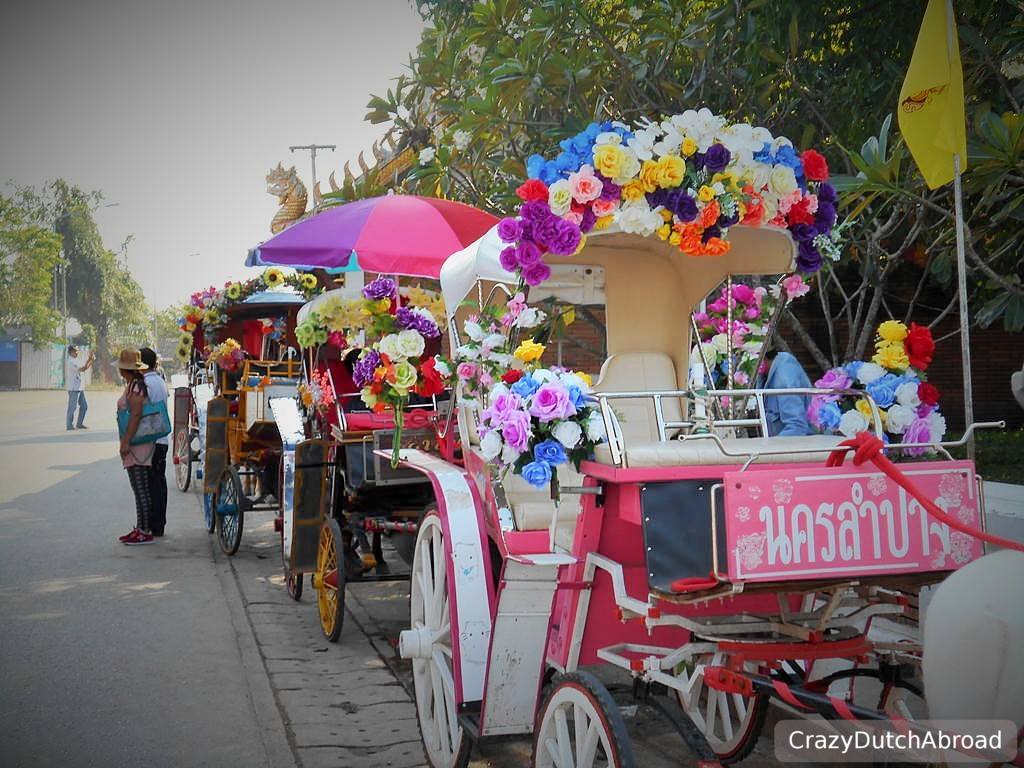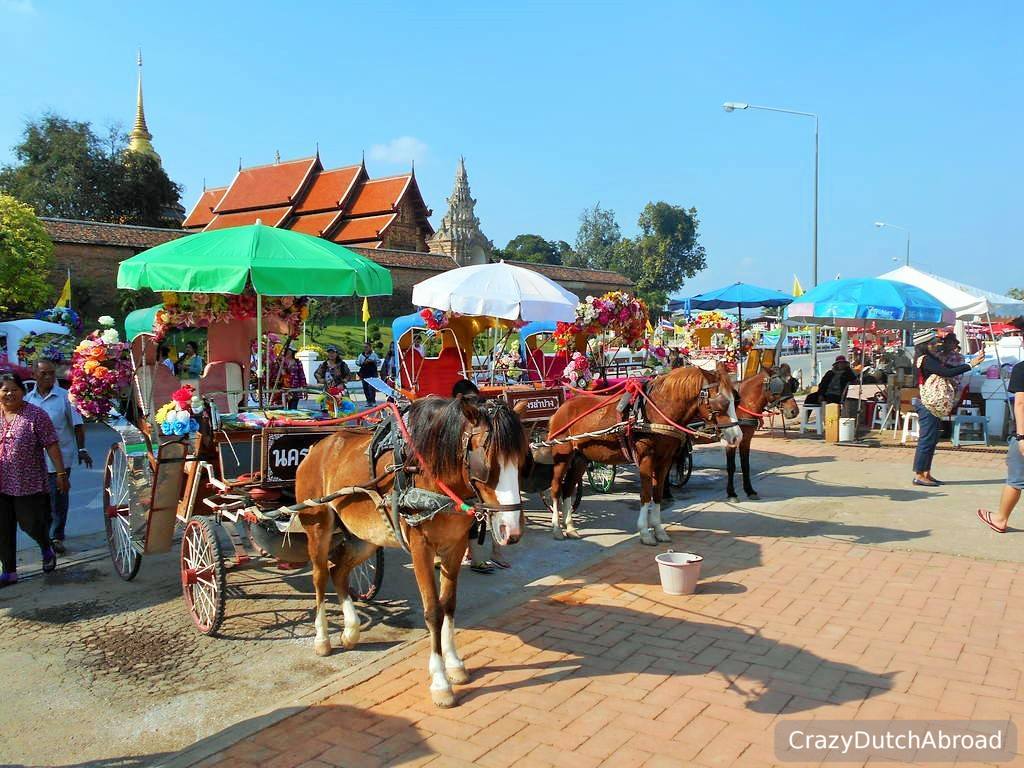 Horse carriages at the temple complex of Wat Phra That Lampang Luang.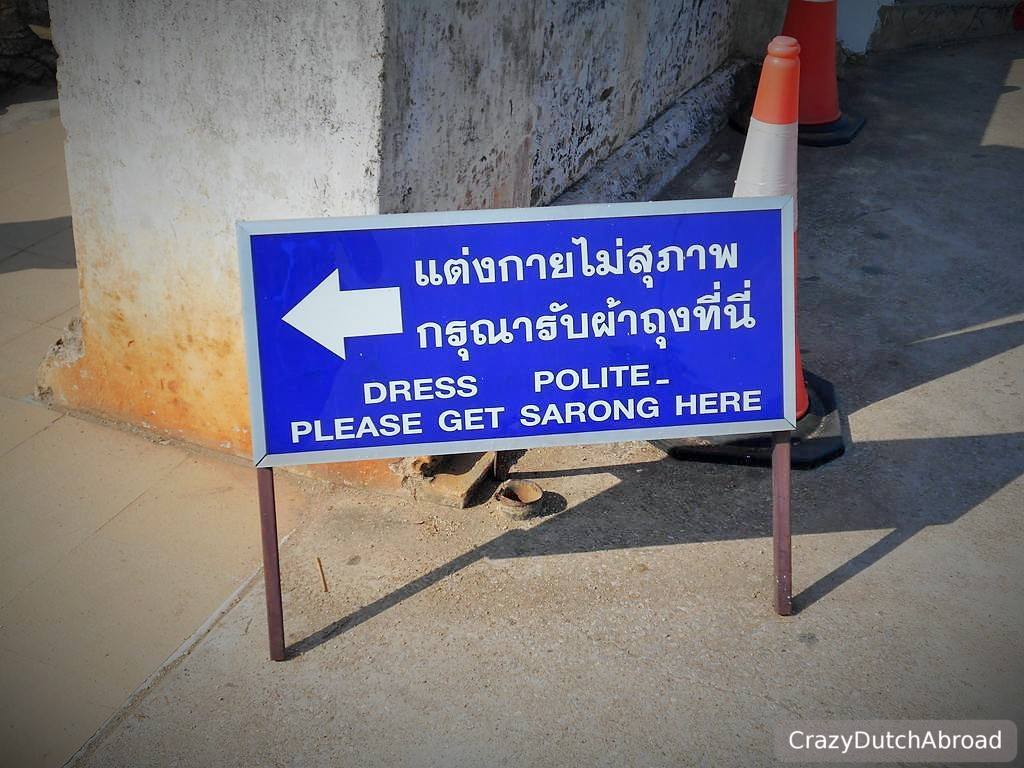 Get a sarong (cover knees and shoulders) and take off your shoes before entering a temple.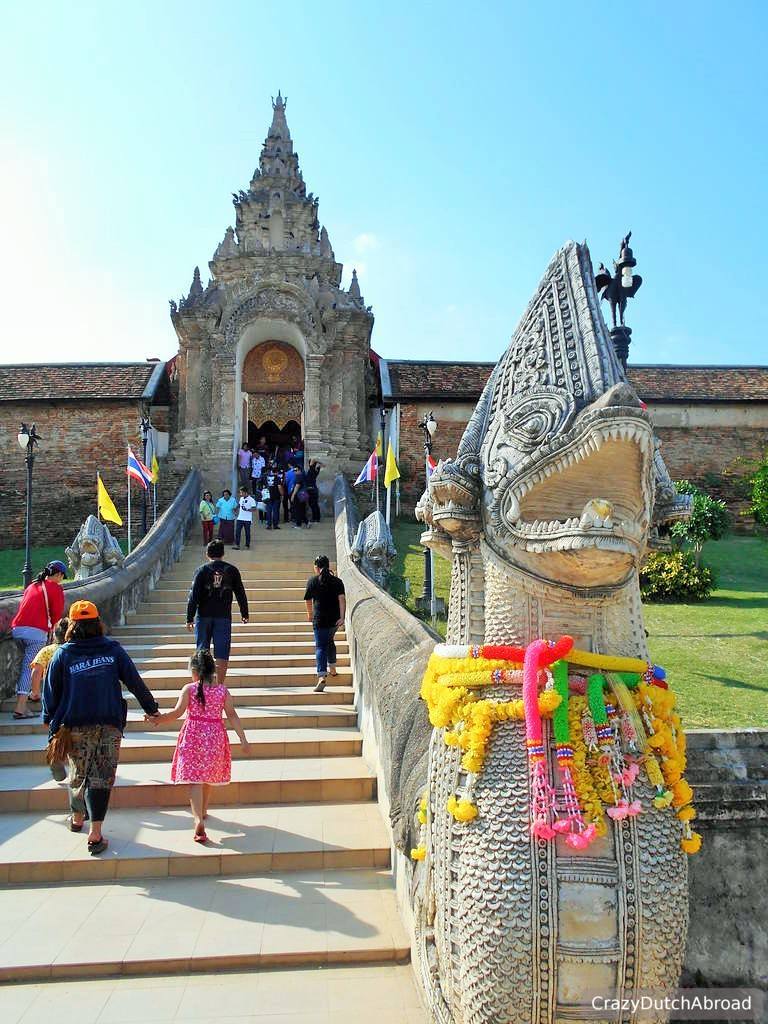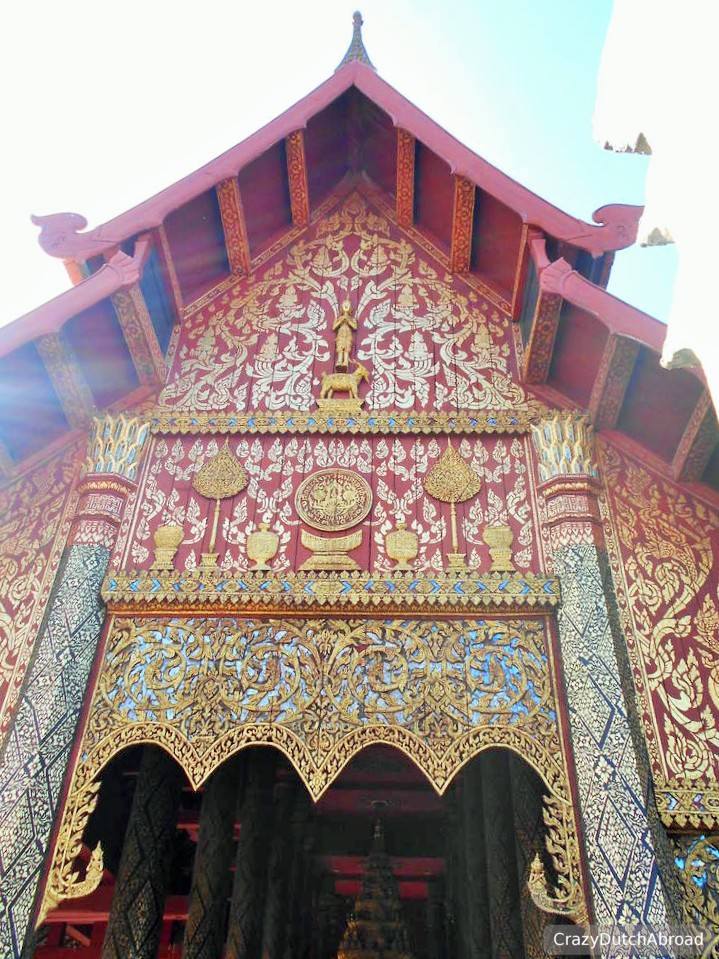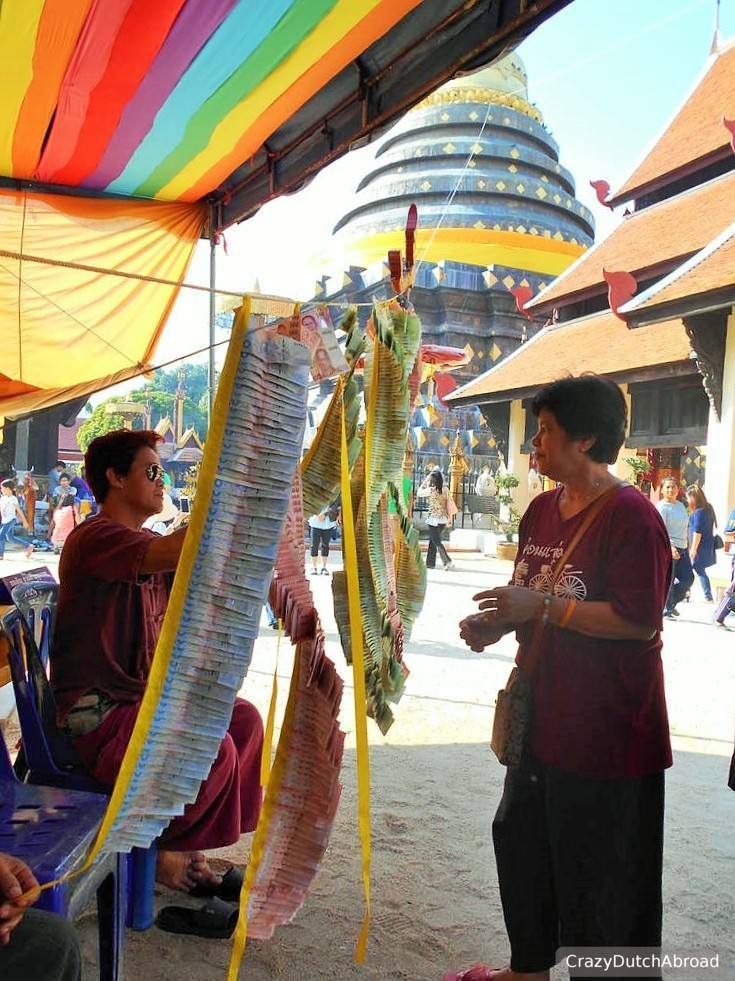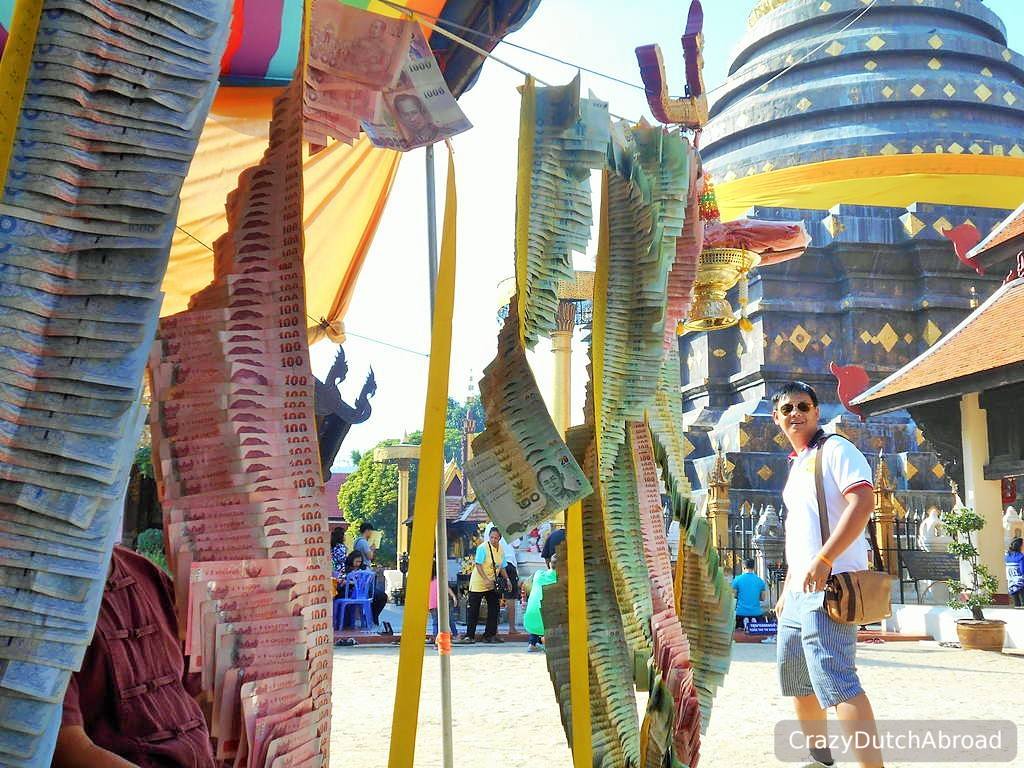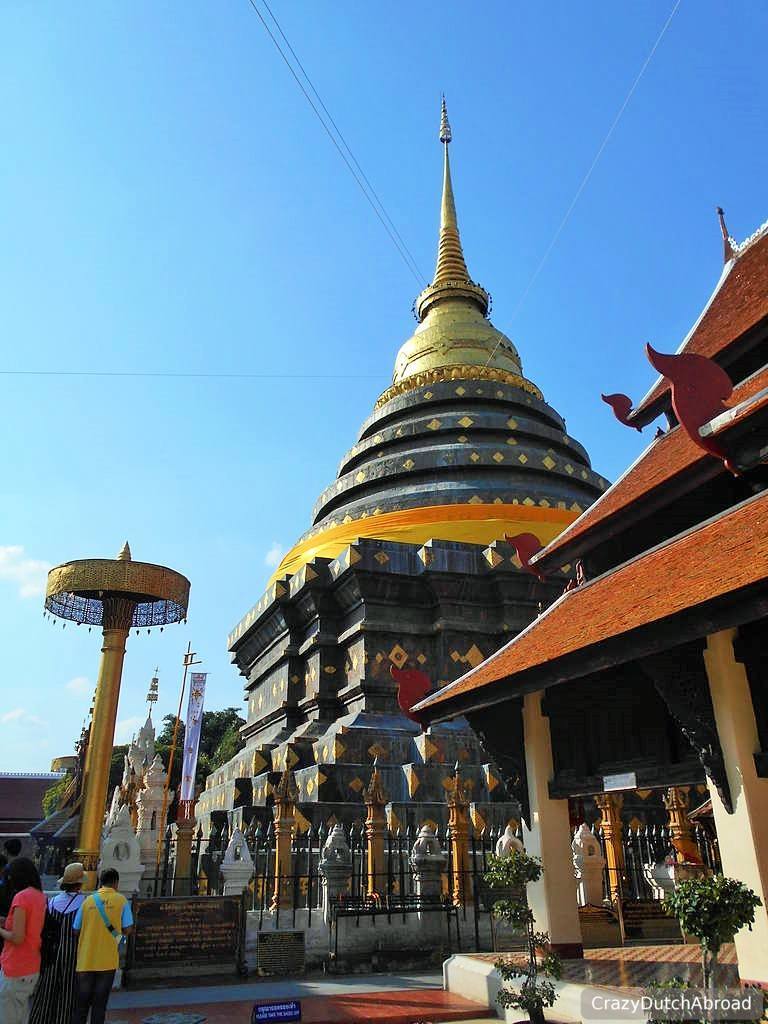 Wat Phra That Lampang Luang. Always collecting money for the temple, almost everyone donates.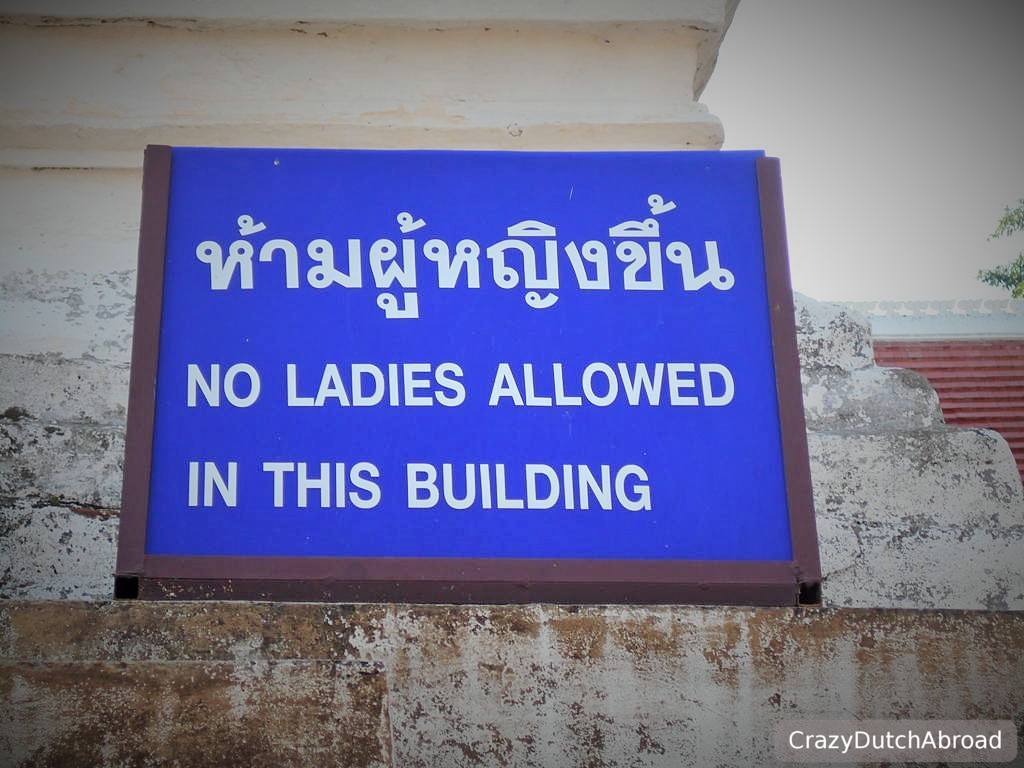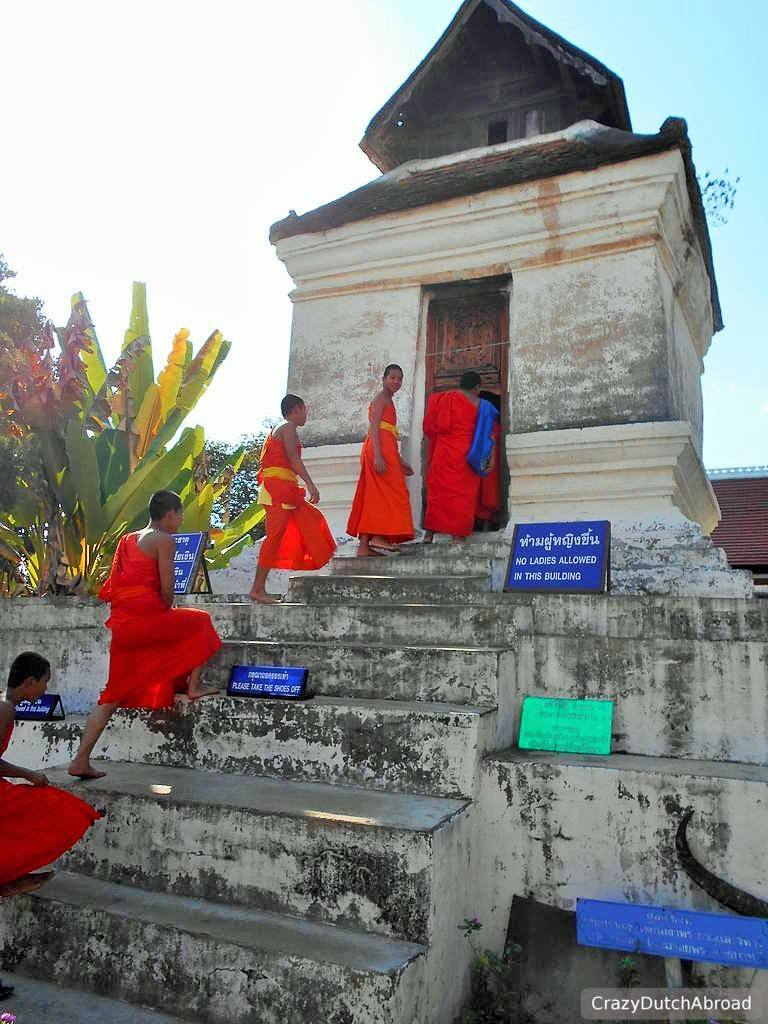 The little building, where woman are not allowed, offers a camera obscura image.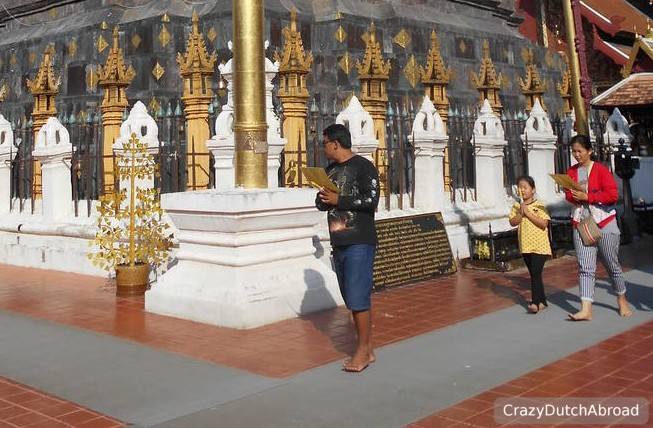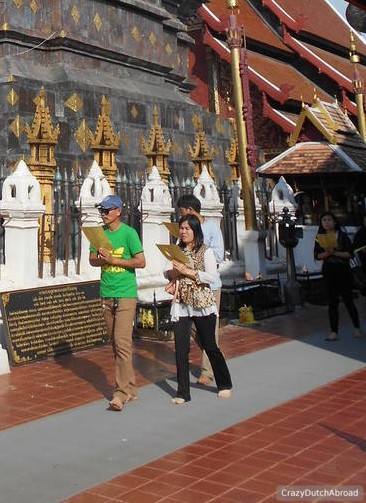 Walking around the temple with three candles and a page full of information (no idea what exactly).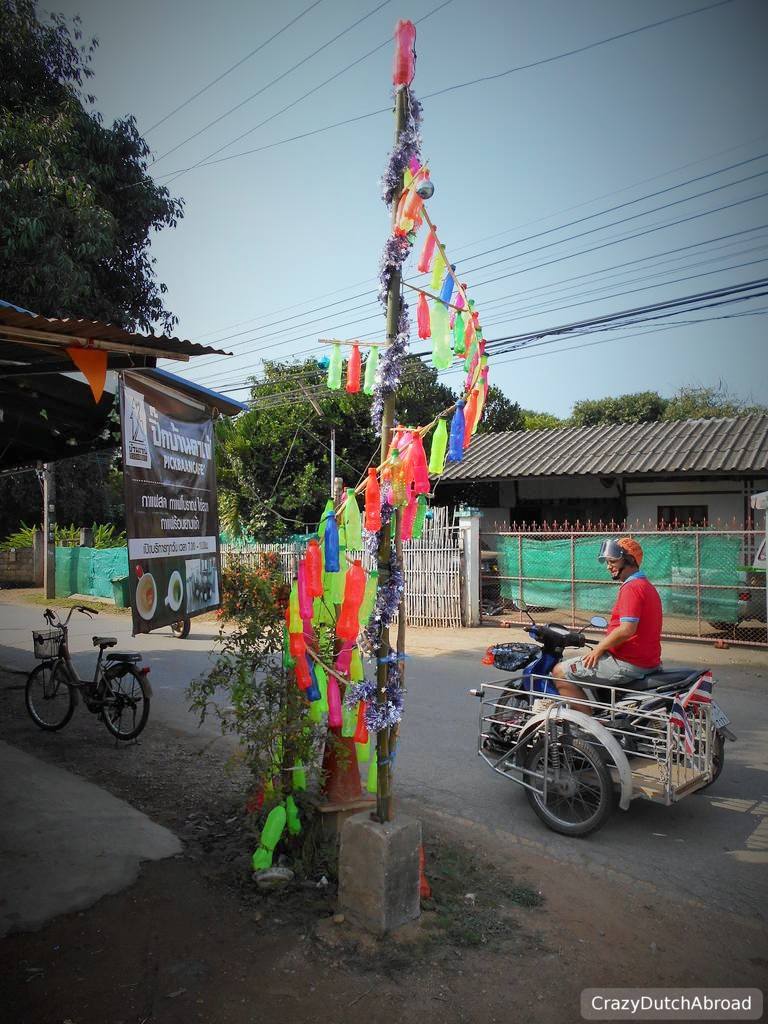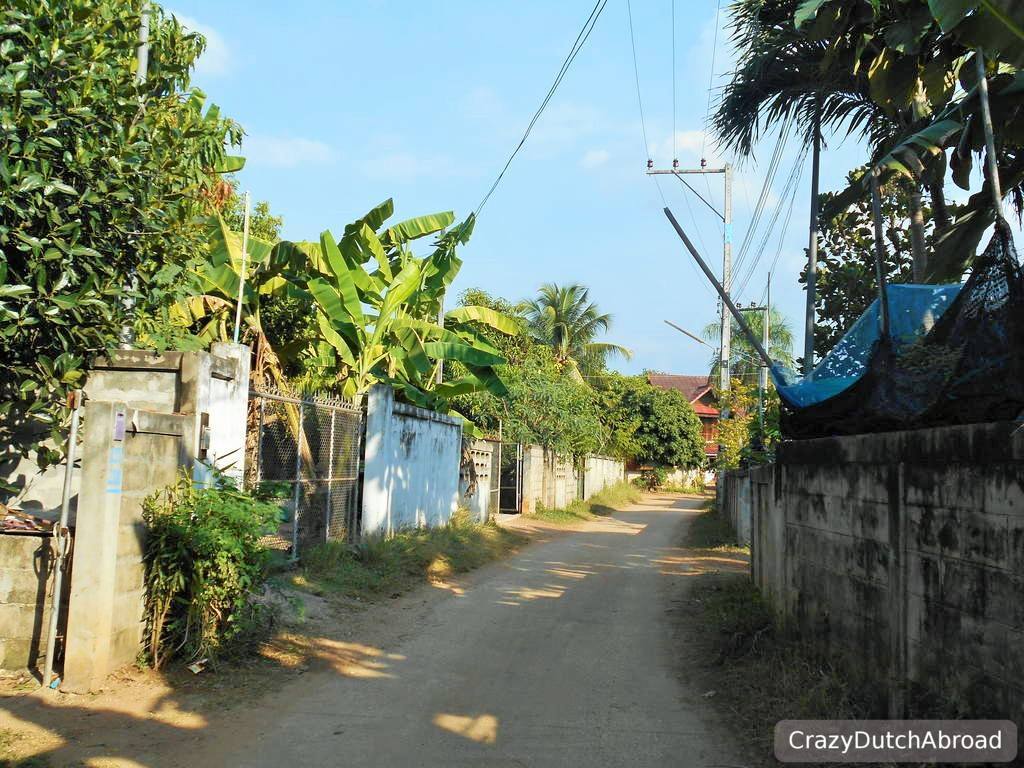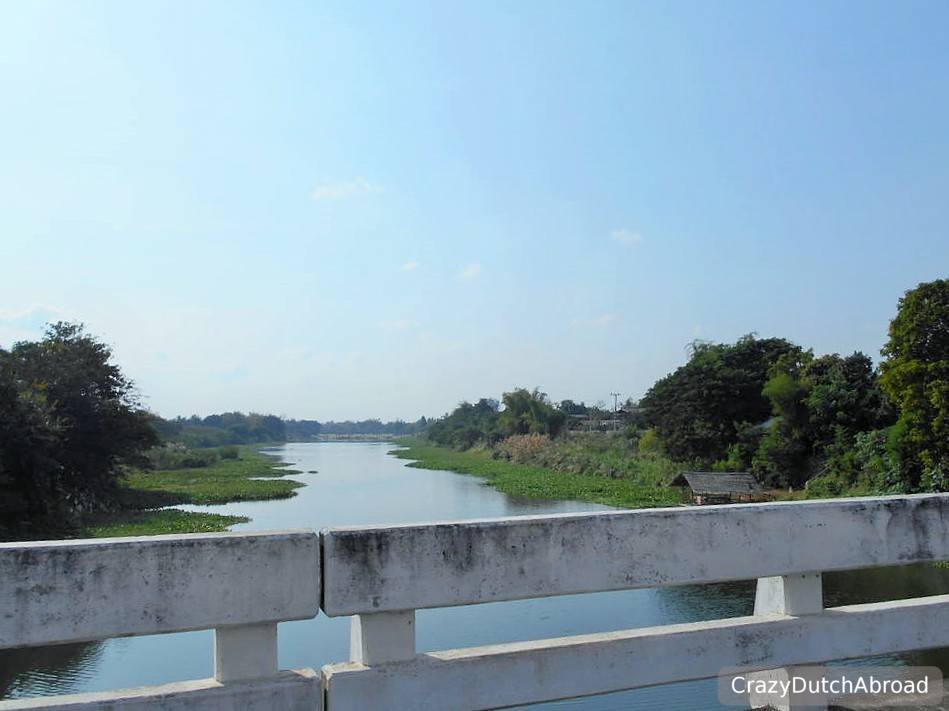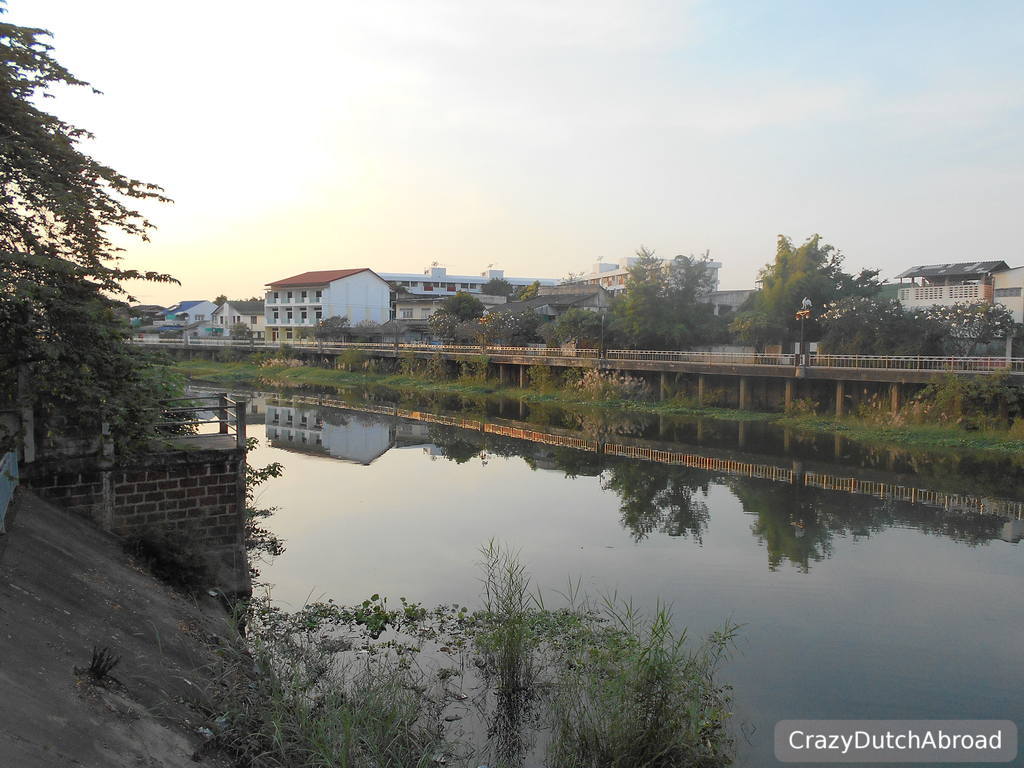 Found a glow in the dark Christmas tree while driving around Lampang.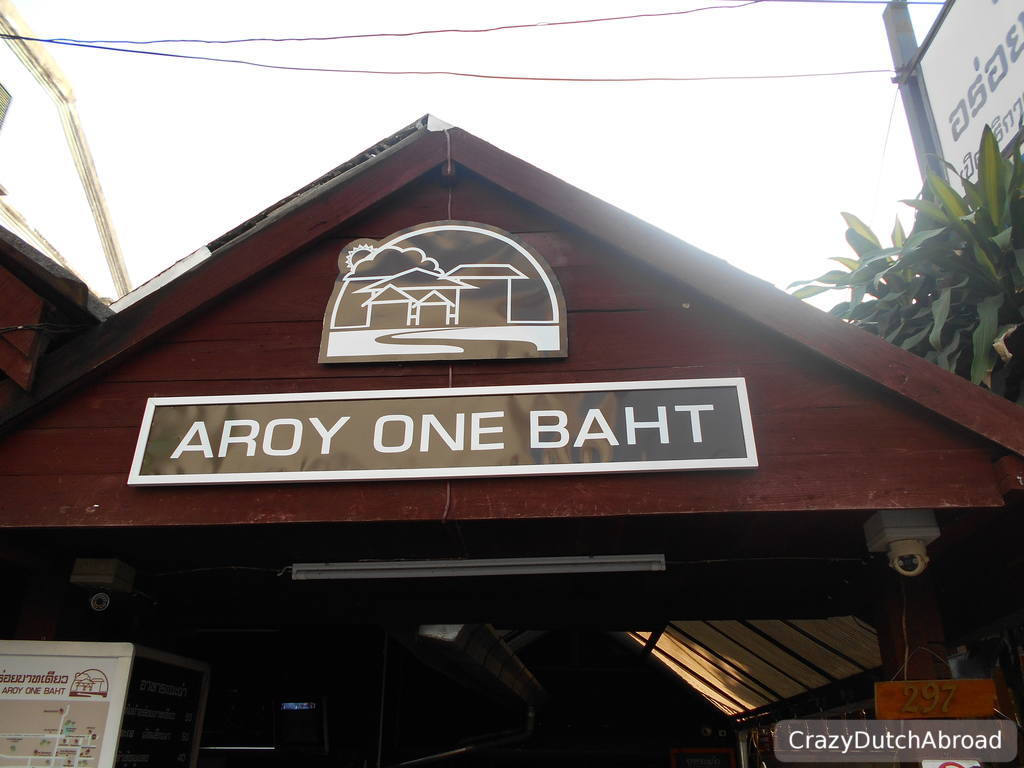 Aroy one bath restaurant. Cheap, fast and good!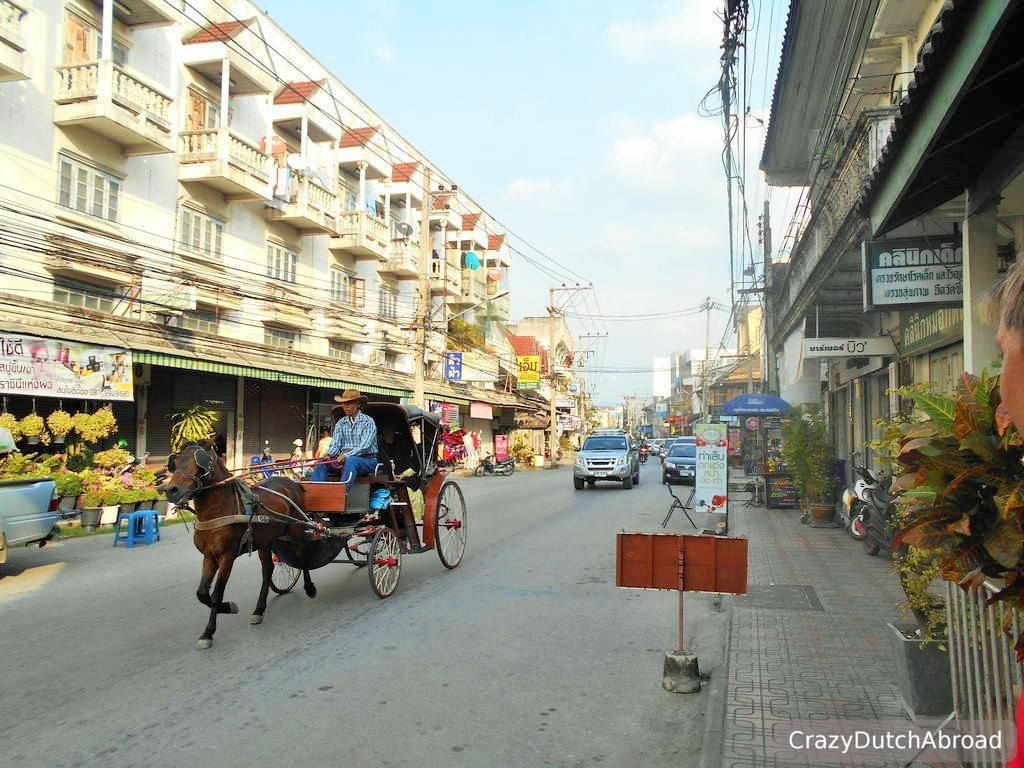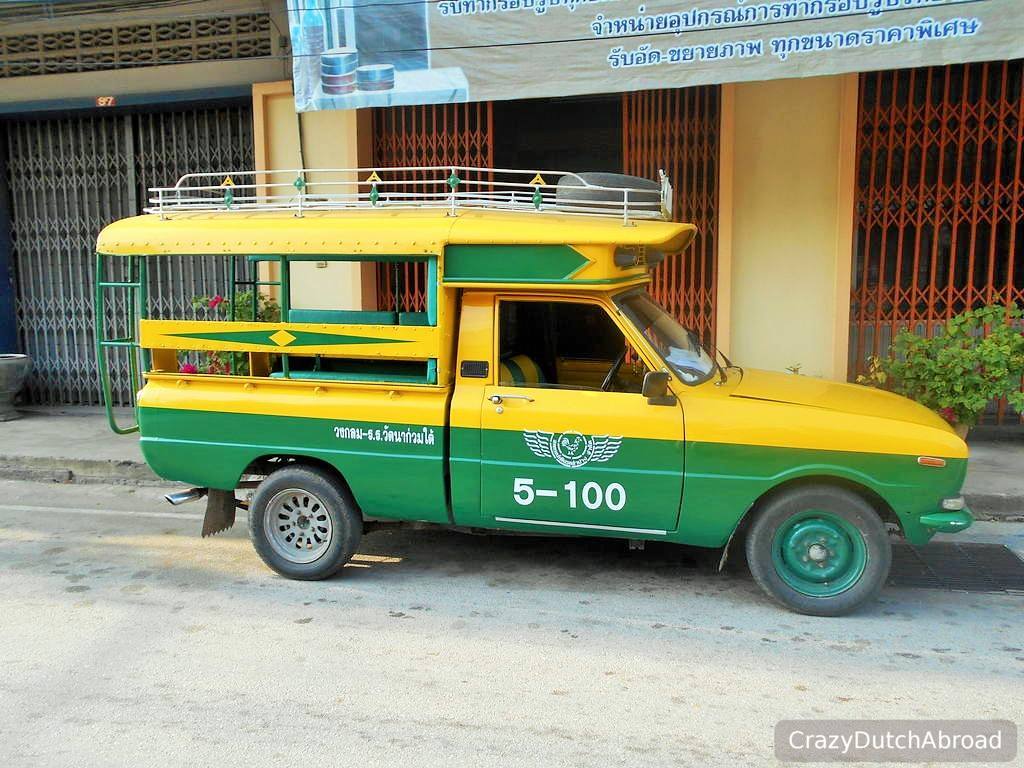 Horse carriage and Sŏrng·tăa·ou, public transportation of 2015.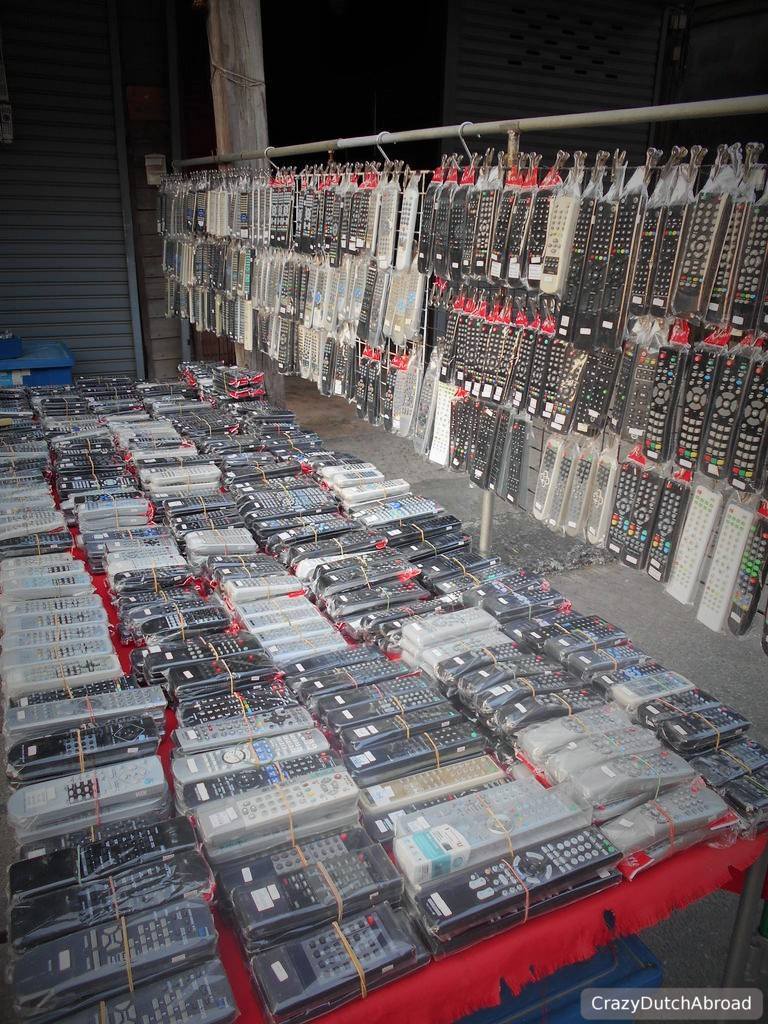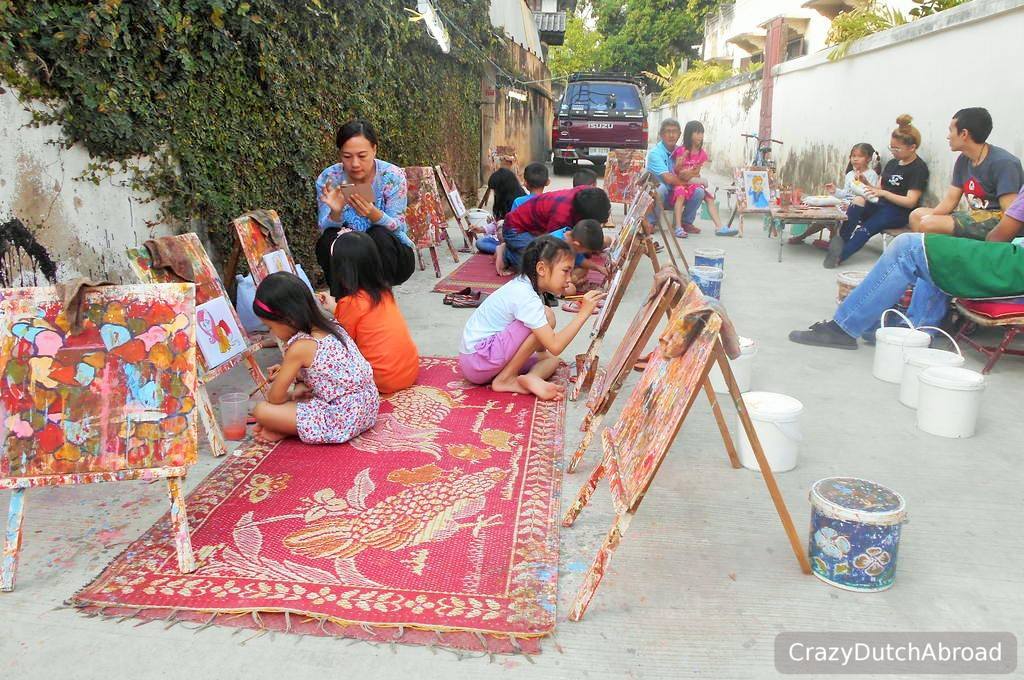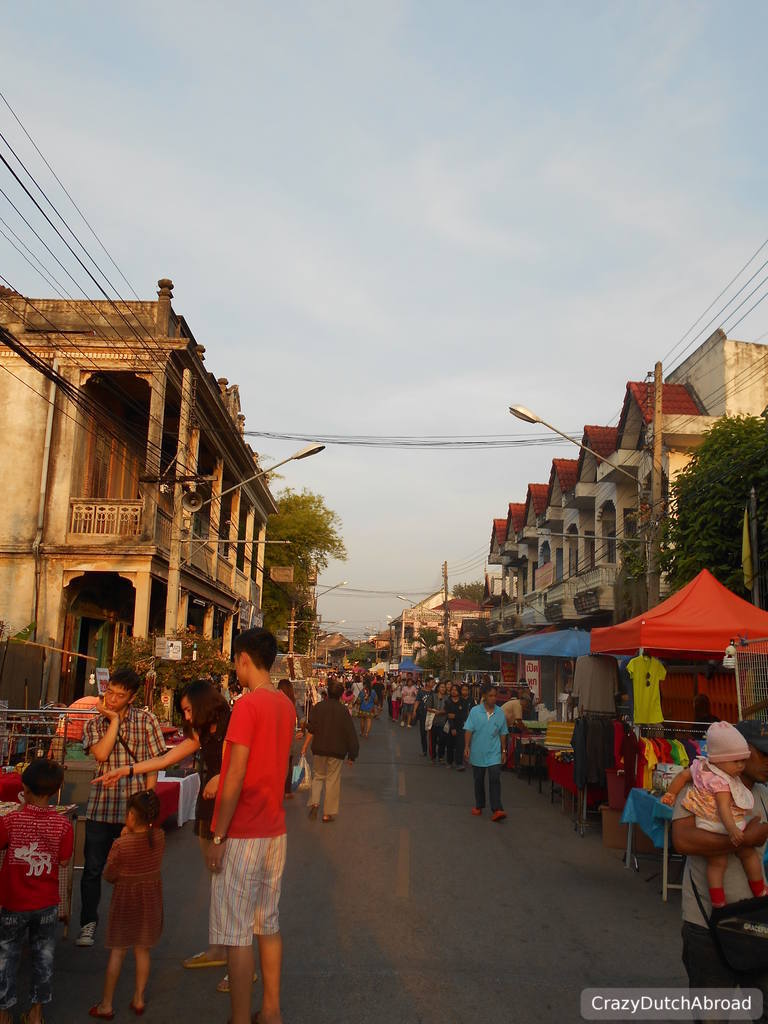 Walking street Lampang (Talad Gao road Lampang). Many things to buy and stuff to do. Look at the little artists!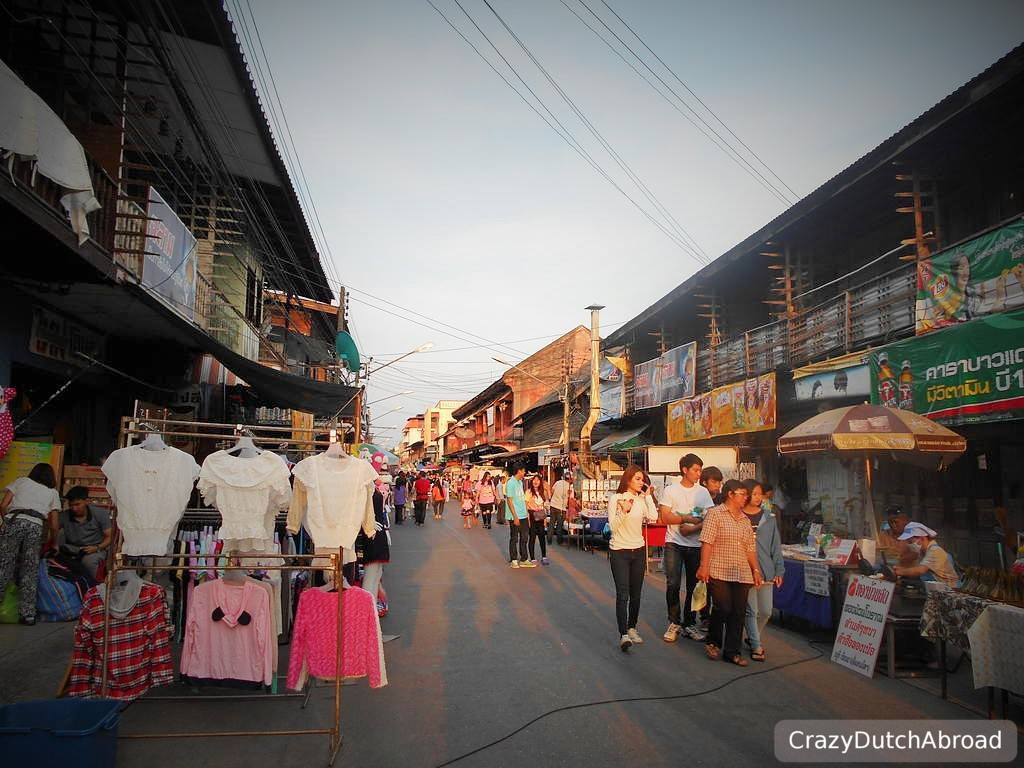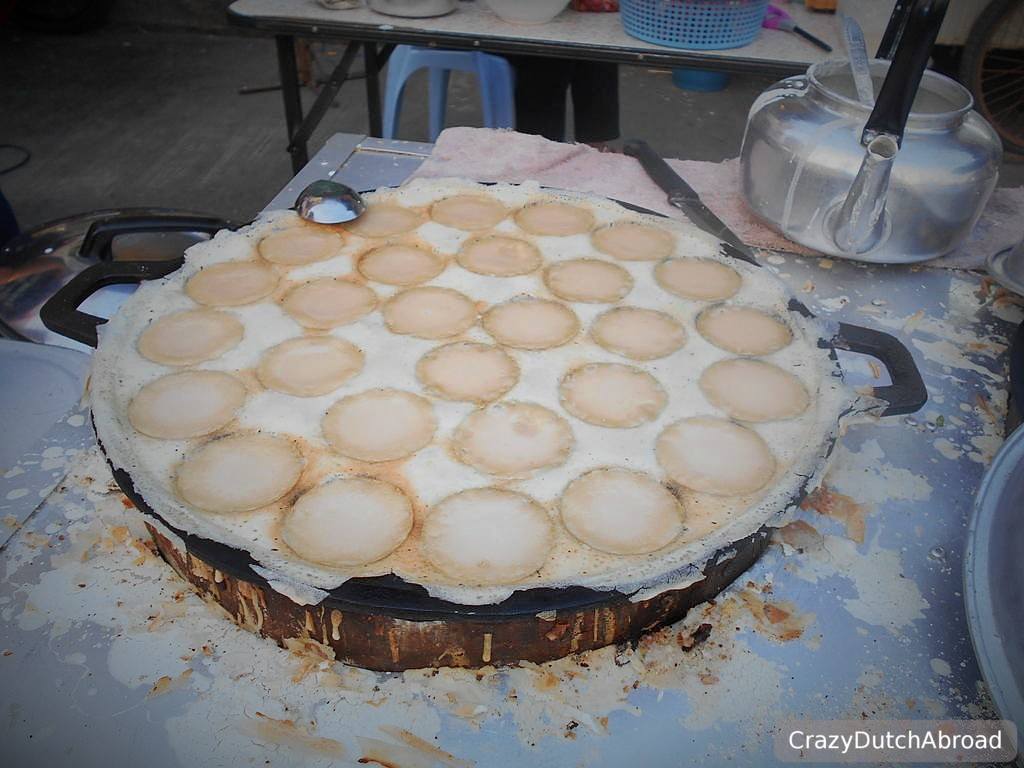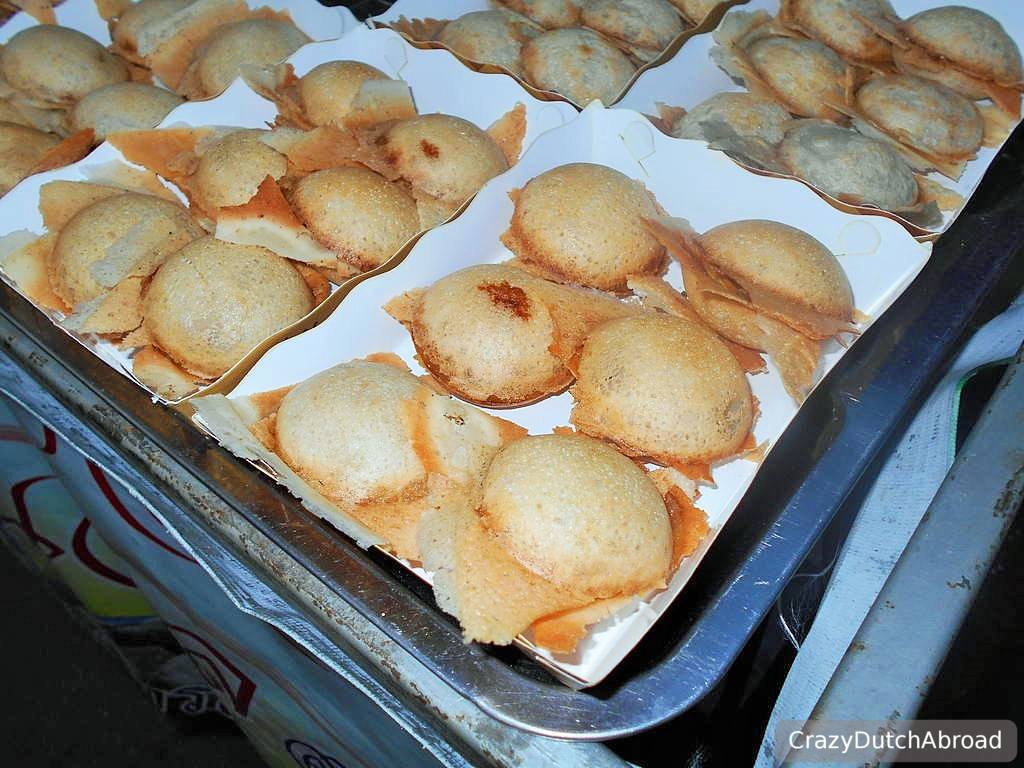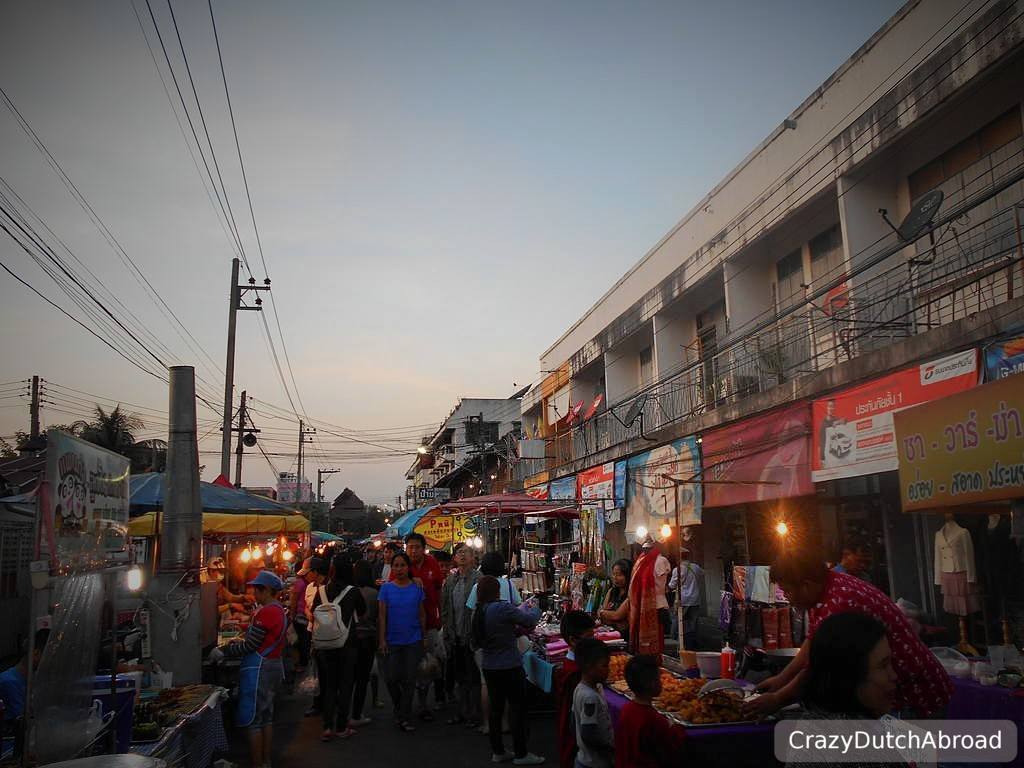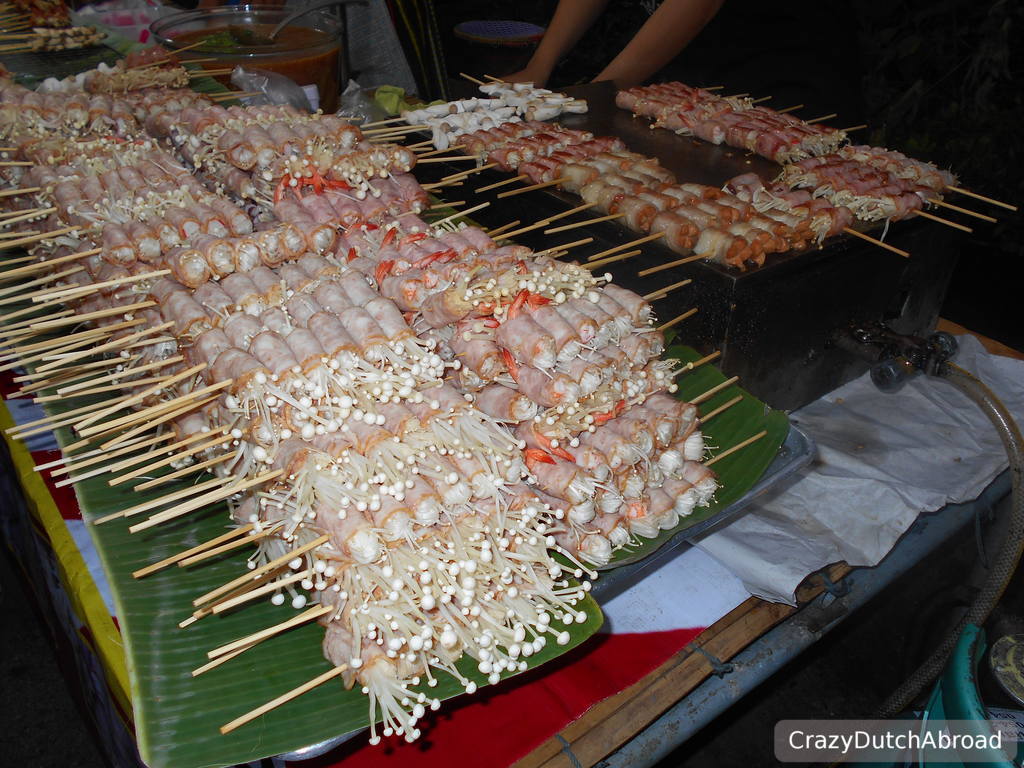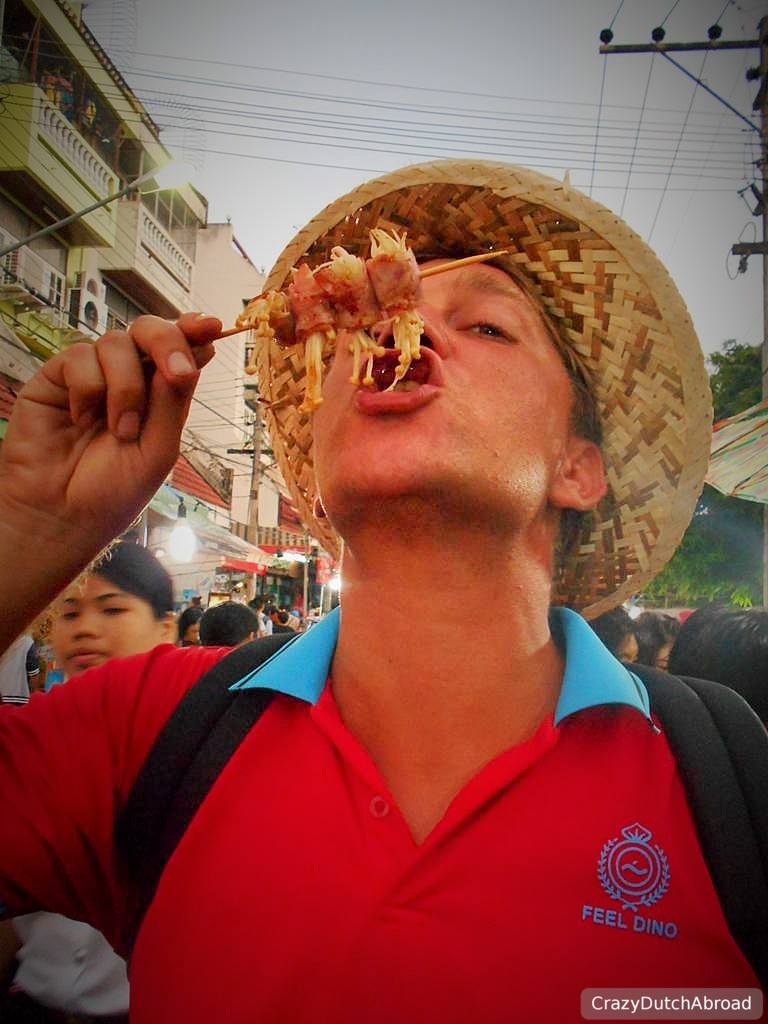 More ways of using the pan Dutch people call 'poffertjespan' (mini pancakes).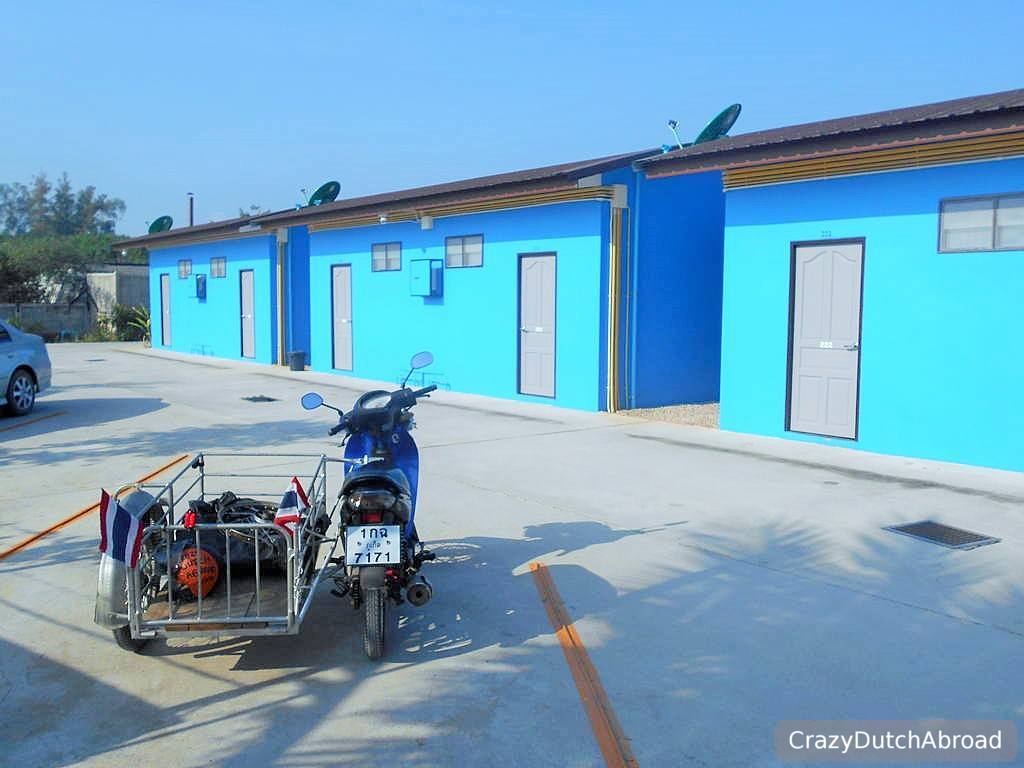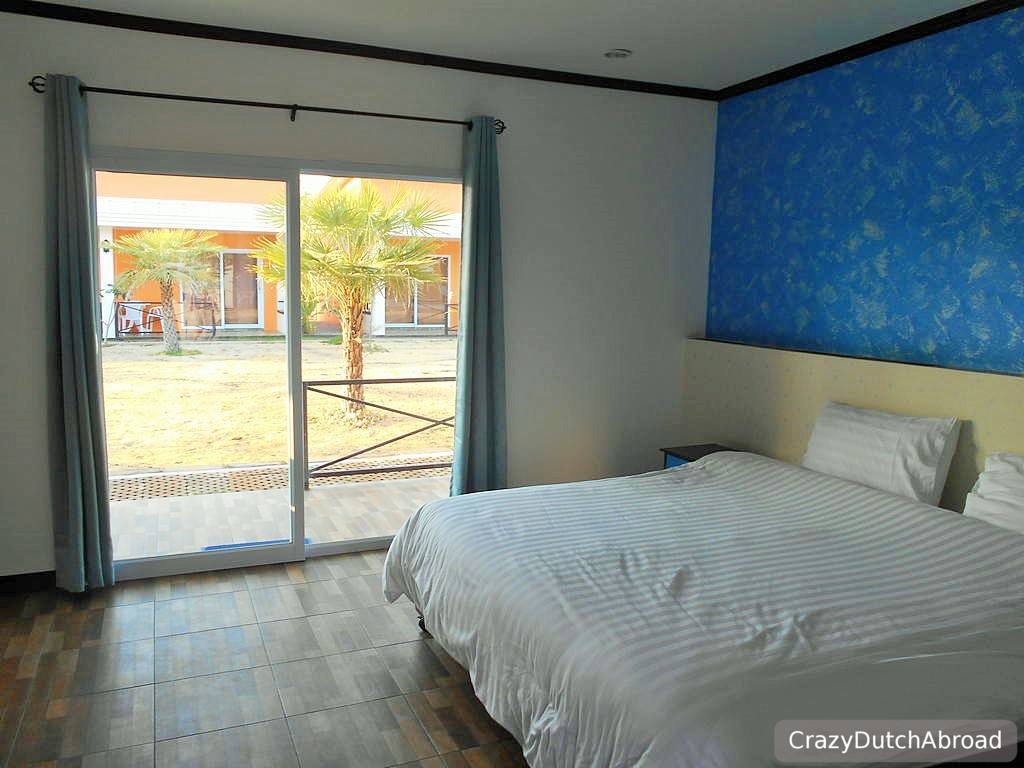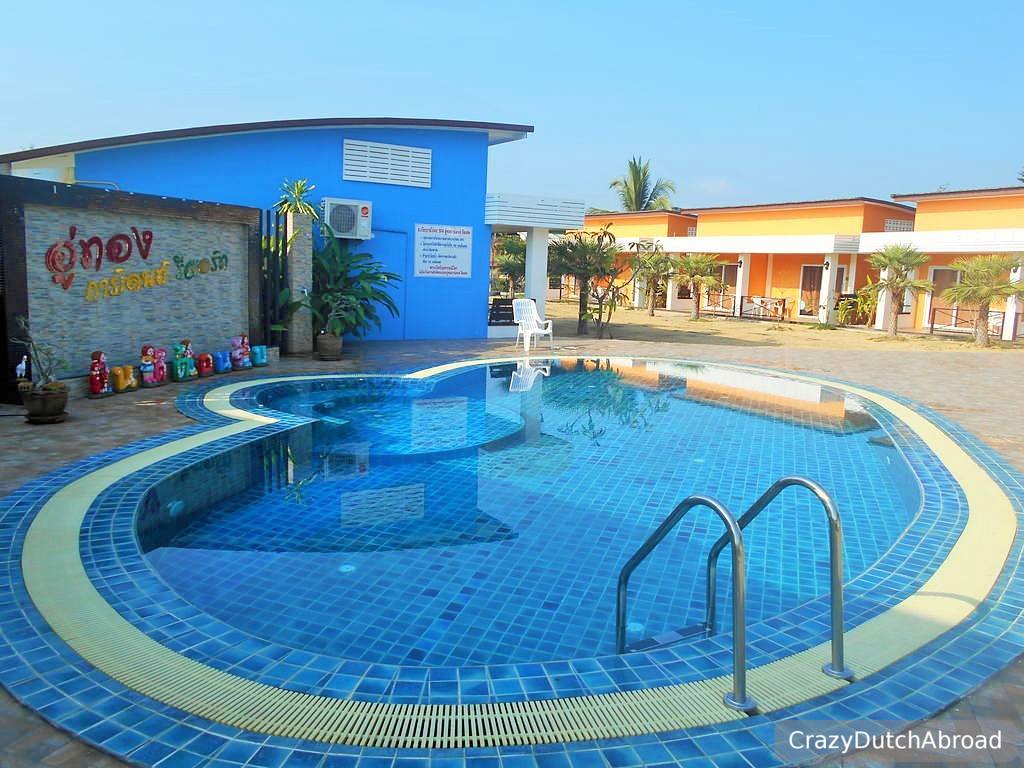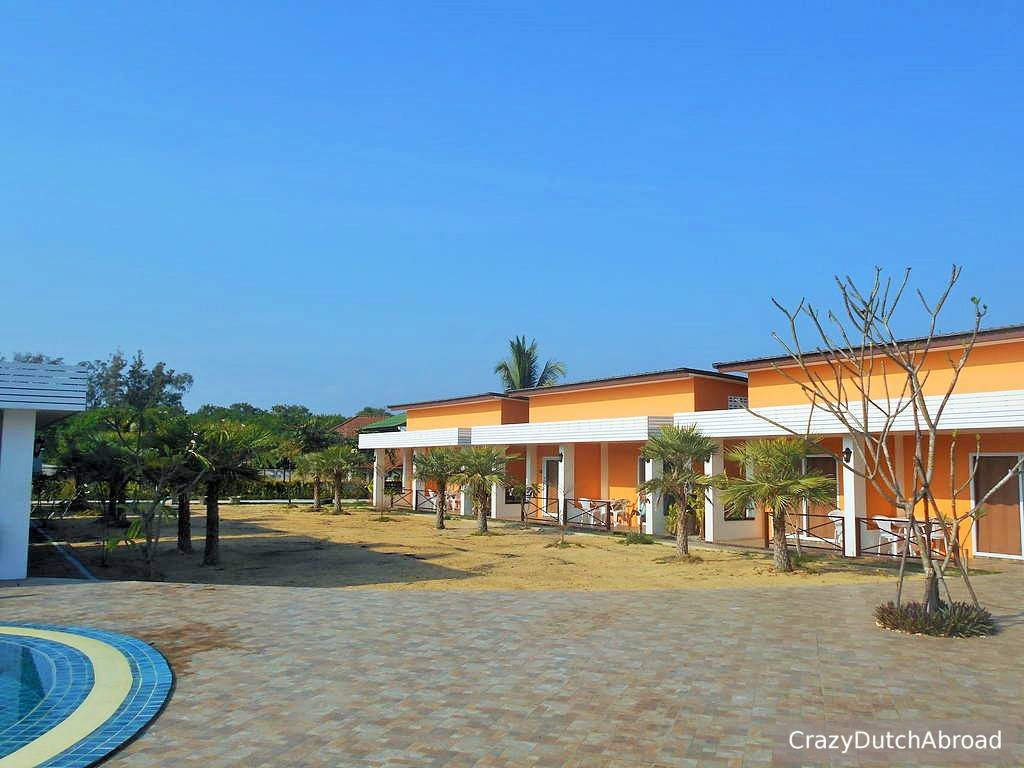 Uthong Garden Resort, just out of Lampang but with a swimming pool within our budget! Didn't realize we would be cold by now because of the elevation. Searching for long pants and sweaters at the bottom of the backpack when it's still above 20 degrees Celsius (68 Fahrenheit)...
___
To be continued, stay tuned!
Share this page: