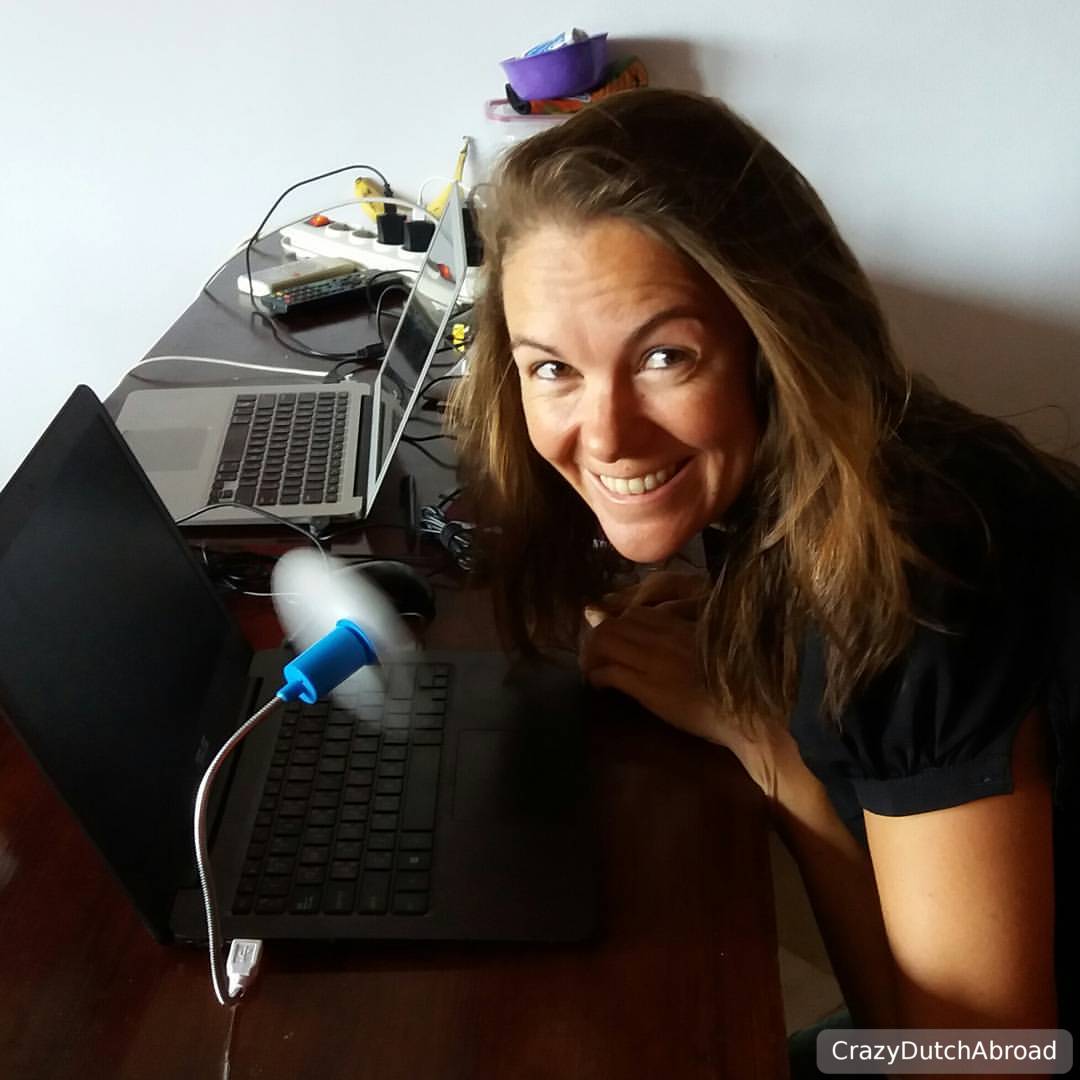 Hot office days in the tropics!
5 Questions about our life as DIGITAL NOMADS!
We have been two years full-time on the road, traveling to the most remote and exotic places while working full-time on our online businesses. Are you wondering how we live as digital nomads, what we do on a daily basis and what problems we encounter along the way?
With this post we are answering 5 frequently asked questions about our life abroad as digital nomads. In case you are dreaming of becoming a digital nomad - read this first!
Quick links:
1. What is a digital nomad?
While the term digital nomad refers to two things:
working digitally (online)
and
living nomadic (moving house)
, there are endless possibilities of 'how to' do it, live it and be it. There are no guidelines, it is not a job in itself - it is a way of living. You can not 'apply' to become a digital nomad but you need to organize an income online while being able to change your office or workspace every now and then. If you are looking for existing jobs abroad to become a digital nomad have a look at
Search Jobs Abroad
.
Digital
Quite a lot of people already work full-time online or on a computer, freelance in a way or scrape all kinds of digital projects together to make an income (graphic design, writing articles, online coaching or teaching, programming, virtual assistants, you name it). Some digital nomads are doing exactly the same job they used to do, they just changed their working (and living) environment.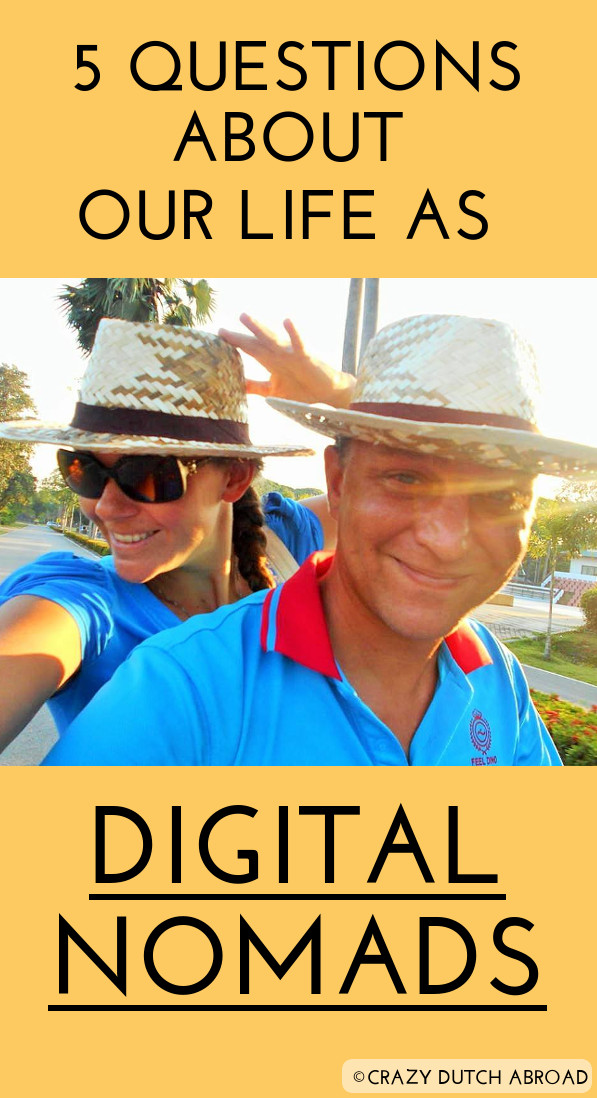 Other digital nomads create a stable online income first before they move abroad. There are also people that relocate themselves to a place where the rent and costs of living are low (South-East Asia is a hot spot!). Here they start-up their lives as digital nomads. Creativity and being persistent are very important aspects of working location independent!
Nomad
Nomads are people that move to a new place to live from time to time, season to season for example. Think about people in Mongolia living in a yurt, moving for food and water throughout the year. Digital nomads travel without a camel, lama or tent - just with a load of electronics and a backpack or suitcase for some clothing. Working location independent as a digital nomad gives a great opportunity to travel the world since an internet connection is all around nowadays.
Some people stay in one place for a year before moving on, others for a few months and some just travel constantly - like us. There is no good and bad, right or wrong - just do it the way you like it and change it if you do not. Whatever works for you, your budget, your business partners or maybe even family or psychical abilities.
2. How often do digital nomads travel?
If you have been following this blog for a while or clicked around through the
Expeditions
or
Destinations
probably you have seen that we are basically non-stop on the road and traveling. On the
About page
you can read that we really like our crazy travel speed and manage to work at least 40 hours a week on the laptop as well.
Comparing this to the many other digital nomads we have met, especially in popular places like Chiang Mai (Thailand),) Bangkok (Thailand) and Ubud (Bali) people tend to stick around for months before moving on. This way they can get to know other fellow digital nomads, in a co-working place (daily renting a desk+internet/office sharing) for example, learn from each other, collaborate, etc.
As for us two - we literally work from everywhere. In the beginning I was having a hard time to open up the laptop and work at airports, bus terminals, restaurants and hotel lobbies because of all the distractions, now I am up and running in no-time. Over the last two years we have been moving around every four nights. This year we are planning on staying about one month in every place, depending on the costs of living.
3. How do you manage to be online all the time?
We work a lot from hotel rooms, especially if there is WIFI. Also we buy
local SIM-cards with DATA
from two different providers. This way we have several connection options: Two UMTS providers from our phones (making it a mobile hotspot through tethering) plus the surrounding WIFI in public areas. If all does not work we move to a Starbucks (and spend too much money on espresso) to work. Before we book flights we use
http://prepaid-data-sim-card.wikia.com/wiki/Prepaid_SIM_with_data
to check the UMTS information for our next location.
4. Are you two doing the same jobs as digital nomads?
We run totally different businesses. Robbert-Jan is very experienced in programming, has been working online for over 15 years for various companies and is now successfully running his own. At the same time I am working on content writing, graphic design, online marketing, social media and other aspects of blogging. Besides this blog I am working on making a website about SCUBA diving profitable:
www.diveoclock.com
.
We help each other out but as you probably have guessed these are two completely different business fields although both are fully online. As a learning process I started with HTML, a Python course (baby-steps in coding) and working with the command line on my laptop with Linux. In the meantime I learned Robbert-Jan how to SCUBA dive and all the tips and tricks of long-term traveling.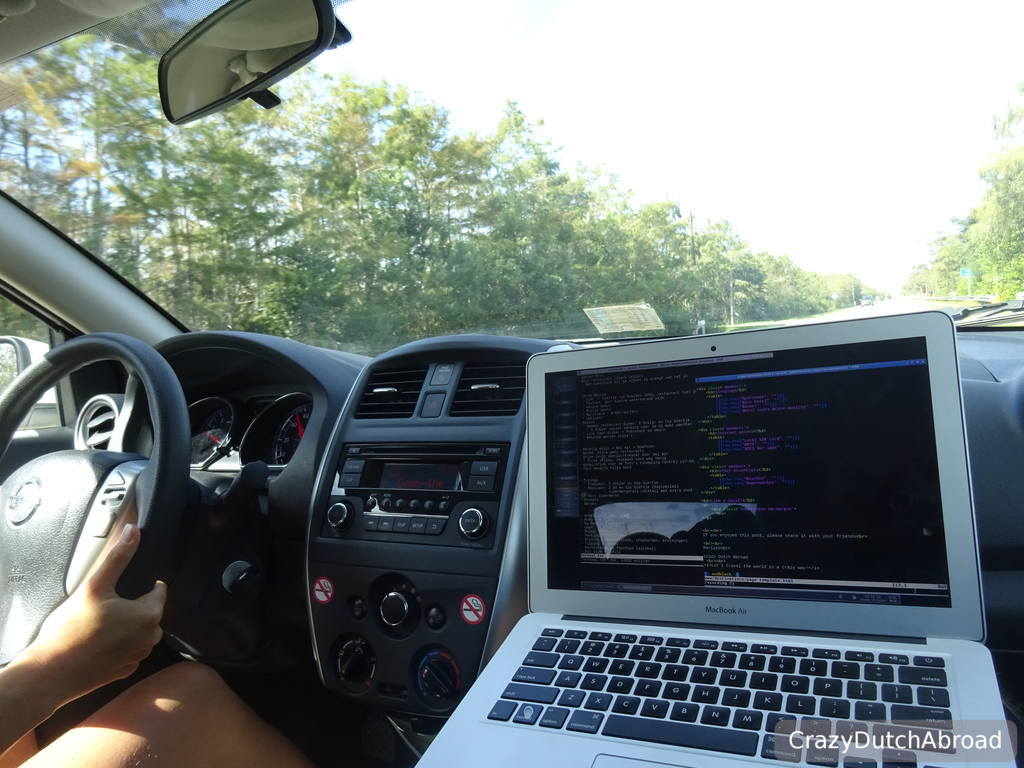 Creative sessions while driving to the next destination!
(Everglades, Florida)
5. What are important things to consider before becoming a digital nomad?
As mentioned before, there is no fixed job description or lifestyle set for being a digital nomad. You do need to have self discipline though as there is no office surrounding motivating you to actually do something.
Most successful digital nomads I met work at least 40 hours a week, most people that have started their own business even more. This is nothing different from the 'normal world' I would say. Forget about laying in a hammock with your laptop or working at the beach with a cocktail in your hand - that is just marketing!
Something else to consider is that you need to be very flexible. Bad internet connections, tropical heat and noise from customers in a coffee shop are things to consider and be prepared for. Being away from friends and family as well as colleagues for face-to-face brainstorm sessions (but you will find everything online) do ask some more self-motivation.
Another important thing to consider is that when you have been abroad for too long you often do not feel comfortable at your home place/country anymore. That 'travel bug' that disrupts a 'normal' lifestyle for your future...
Are you thinking of becoming a digital nomad yourself? Has this post influenced you in any way? Share your thoughts below.
Hopefully you learned something about our life abroad as digital nomads.
If you enjoyed this post, please share it with your friends!
Marlies
Crazy Dutch Abroad
Share this page: