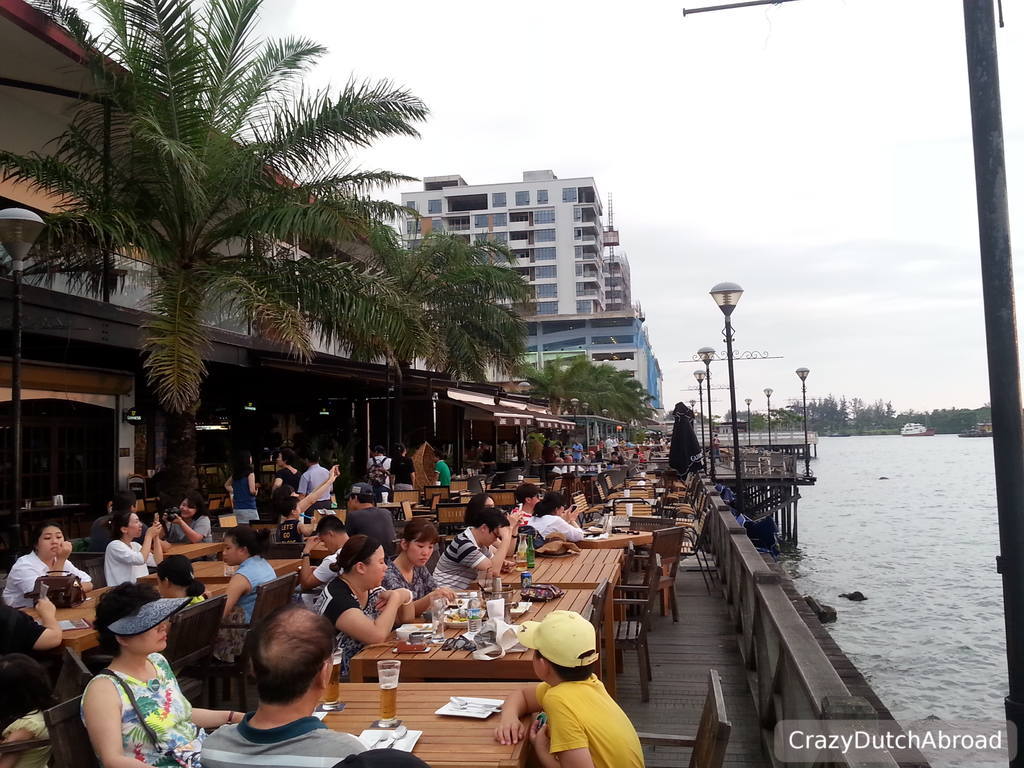 Kota Kinabalu, Borneo, Malaysia
Date: July/August 2015
Location: Kota Kinabalu, Borneo, Malaysia
Thinking of Borneo I did not expect a city like KK (Kota Kinabalu) with all the high buildings and unfinished shopping malls. It's amazing how buildings can be brand new, still being under construction, half full with shops and marketed as theme parks.
With all the construction going on, my first challenge was to actually enter the parking garage. Since the construction signs and d-tours started from the main road (with no logical order) I found myself driving around the whole block before figuring out where to enter. After parking the car you have to find your way in to the actual mall... At a certain stage I found a door (without any sign) that gave access to a bright white tiled hallway. With a few more turns and doors I found the entrance. Of course than there are several blocks and areas to find the shop you need without maps or people that know. It's an adventure it itself.
The city itself is quite beautiful. At the waterfront there are a lot of sit down restaurants with a good ambiance to watch sunset. For a more local experience the night market is nice. The night market is actually at the waterfront as well, but somehow they found it necessary to put plastic and metal fences blocking the view over the South Chinese Sea. It is funny to pass by the people selling fruits, fish and vegetables (your feet can get wet from the melting ice cubes and garbage on the ground). The hawkers sell amazing food, but you will have to inhale some smoke...
Do's in Kota Kinabalu:
Check out the (smoking hot) night market (see picture);
Try a reflexology, it's amazing how they can analyze your body by a foot massage;
Walk around at the Sinsuran area for some cultural experience;
Go to El Centro for funky drinks and good food.
Don'ts in Kota Kinabalu:
Stay outside when they spray insect repellent, you will get a headache (see pictures below);
Go to too many malls, it's not very nice since they all seem to be unfinished;
Book a tour to Kinabalu National Park or Sepilok, rent a car and go at your own pace;
Forget to check which terminal you need to go, they are not connected (check the airline not the destination!).
Some impressions of Kota Kinabalu: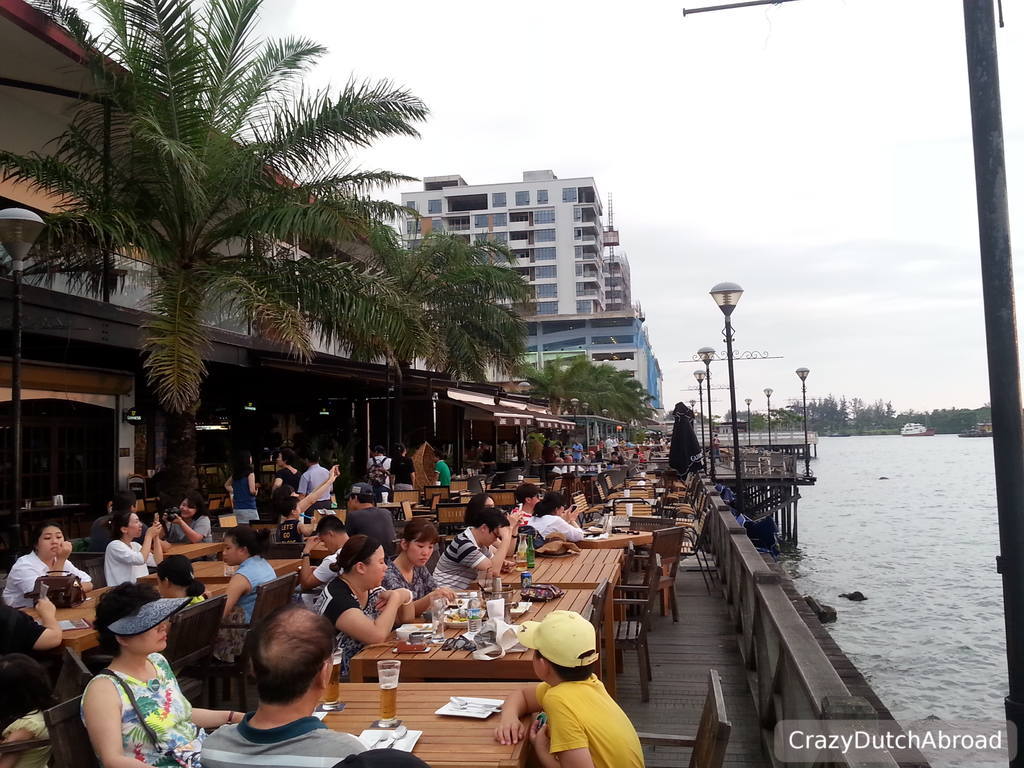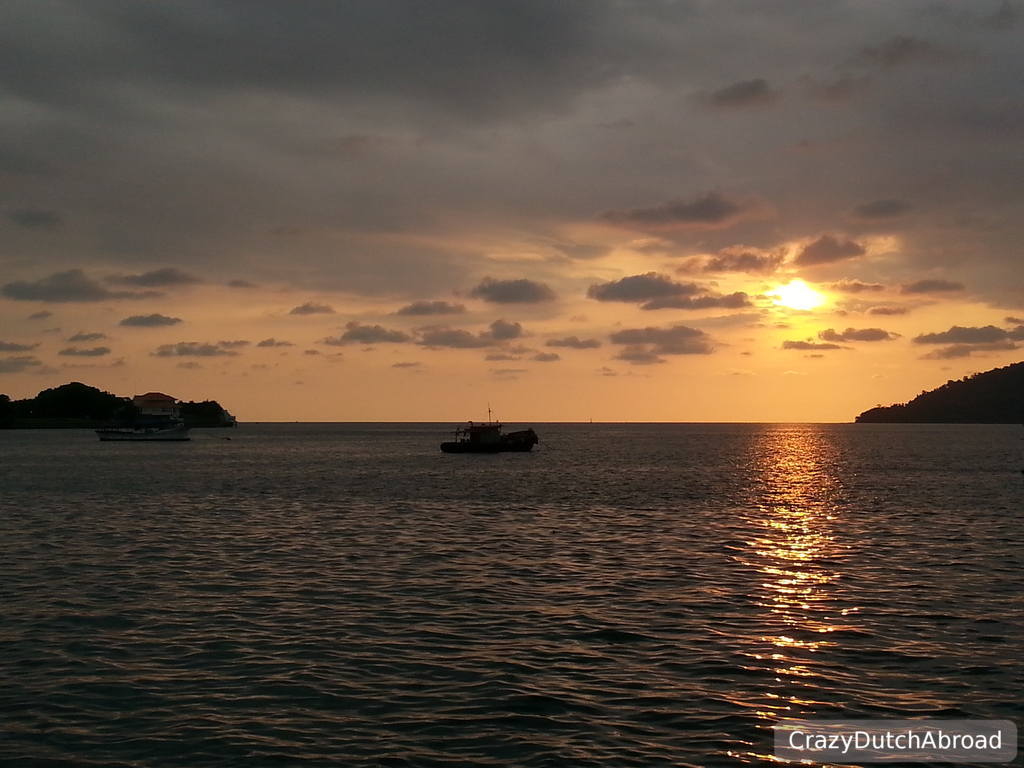 Waterfront Esplanade.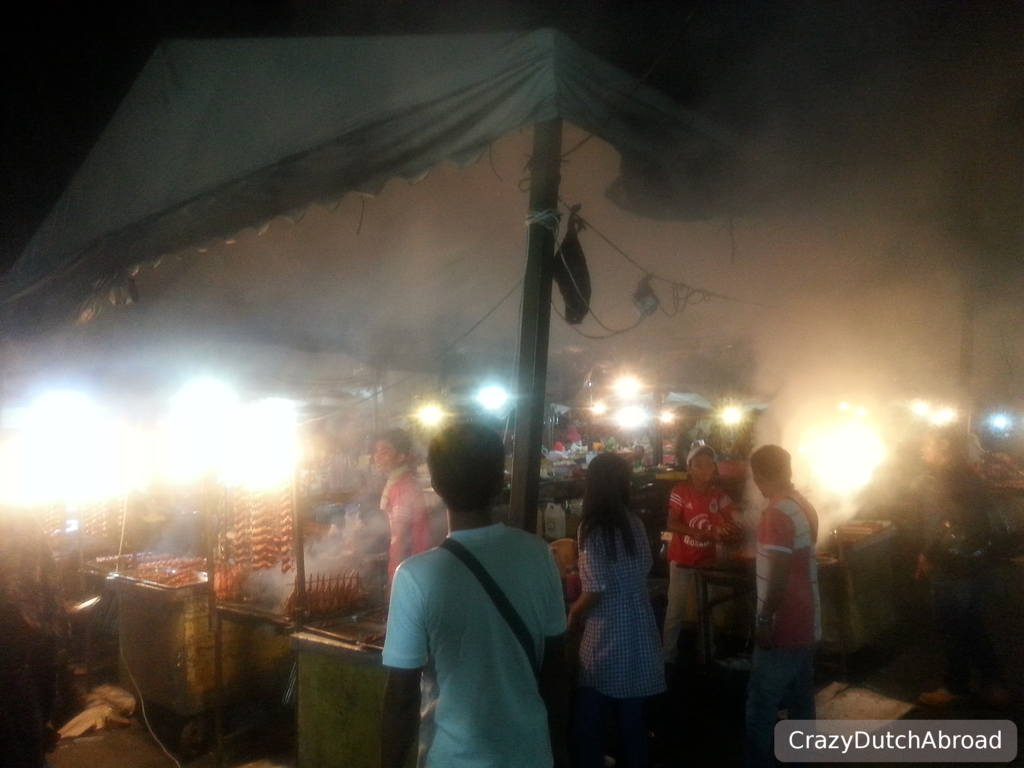 Smoking hot night market.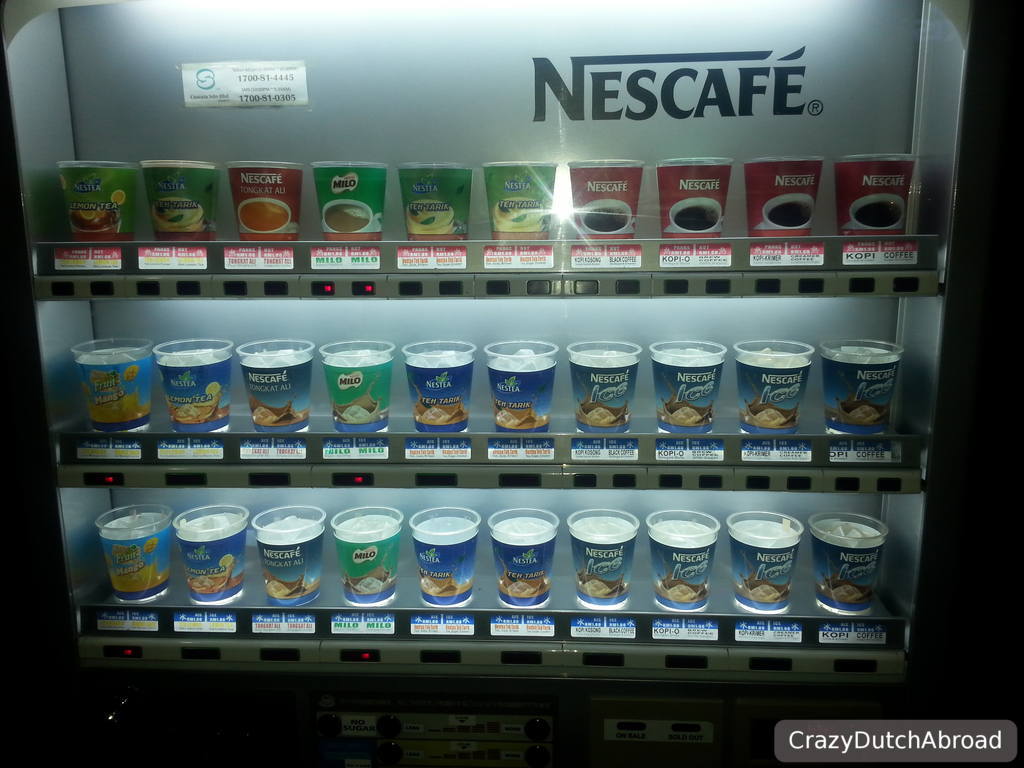 Coffee to go vending machine.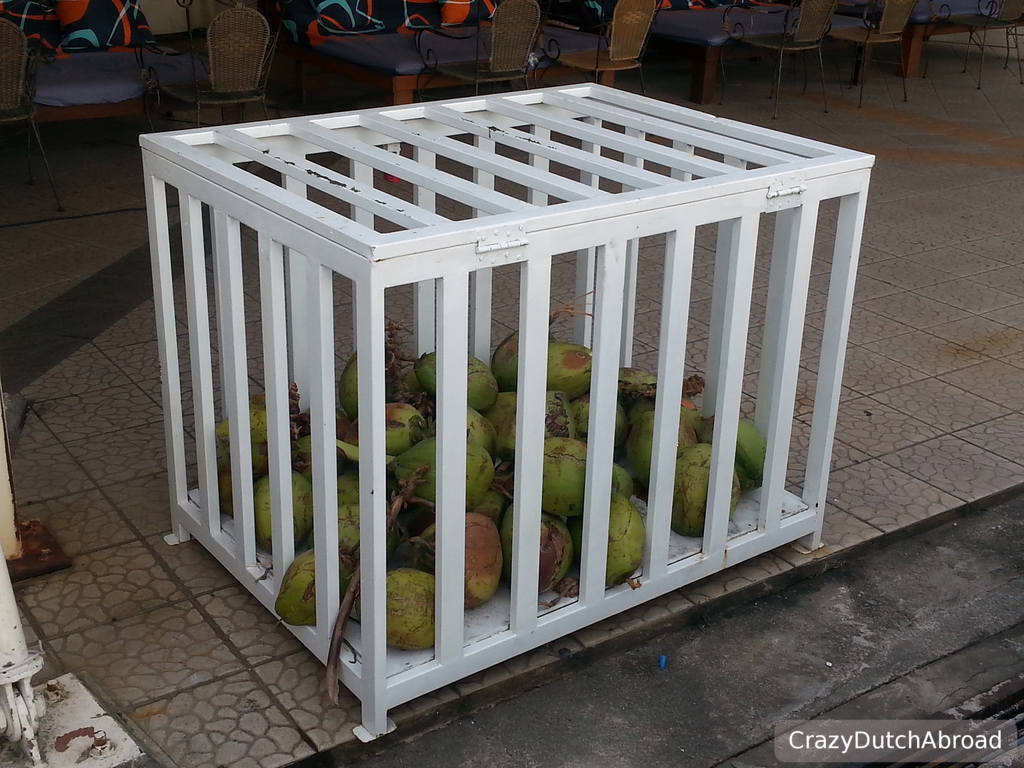 Be aware of the coconuts!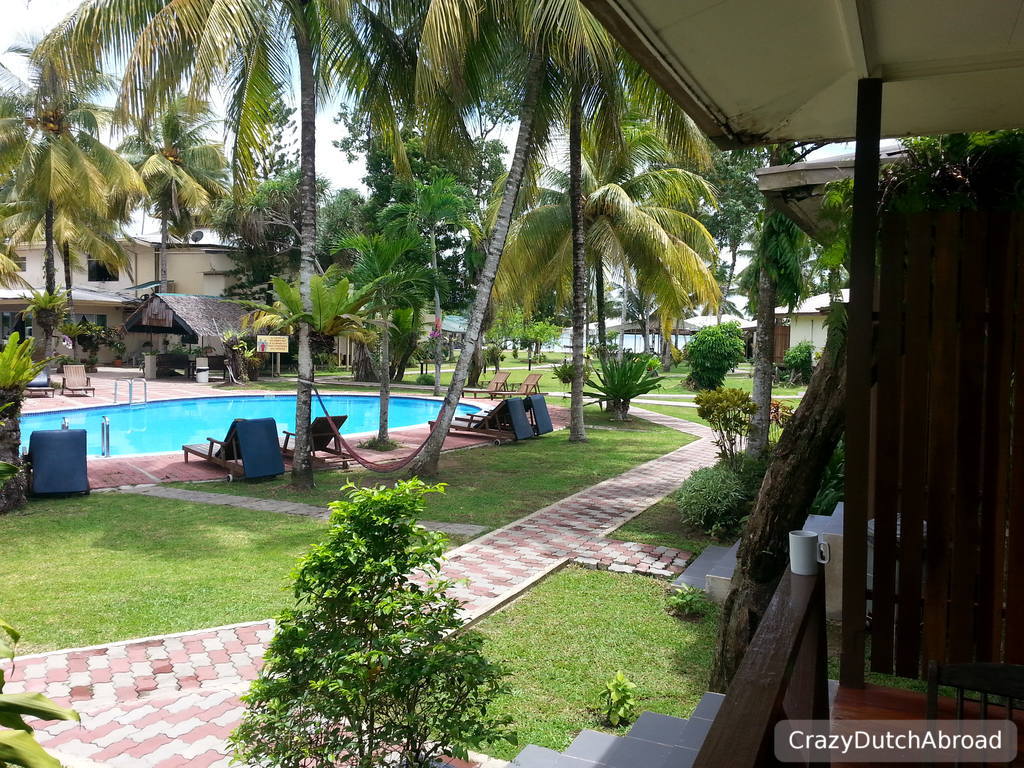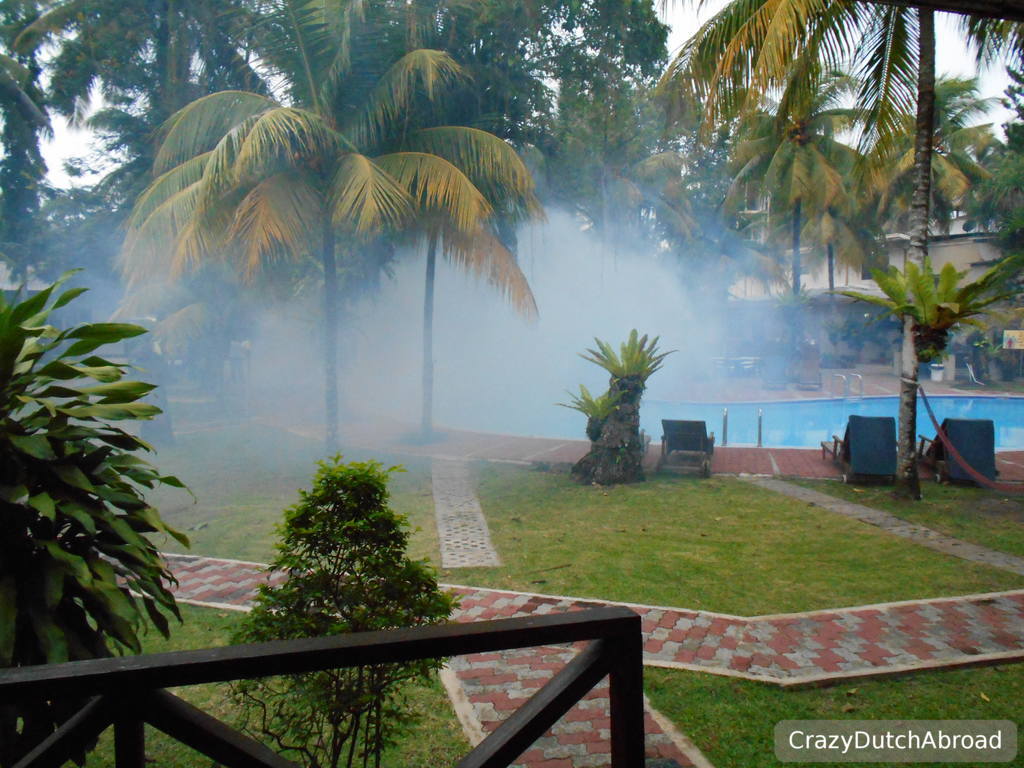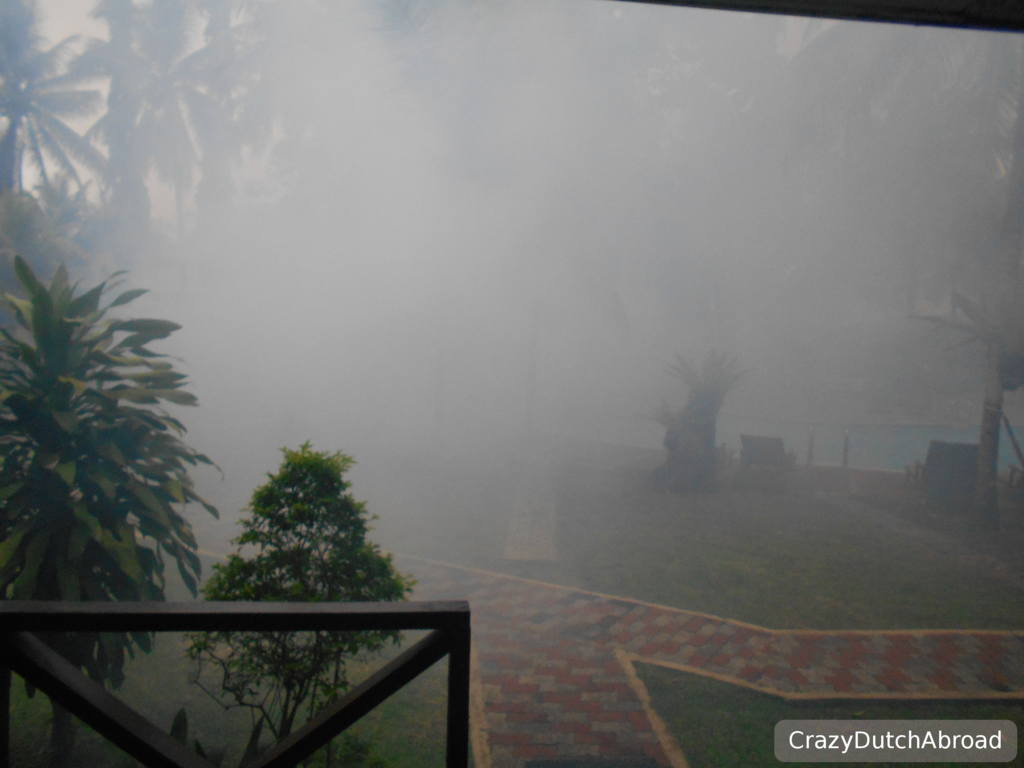 Killing all insects (and everything else...).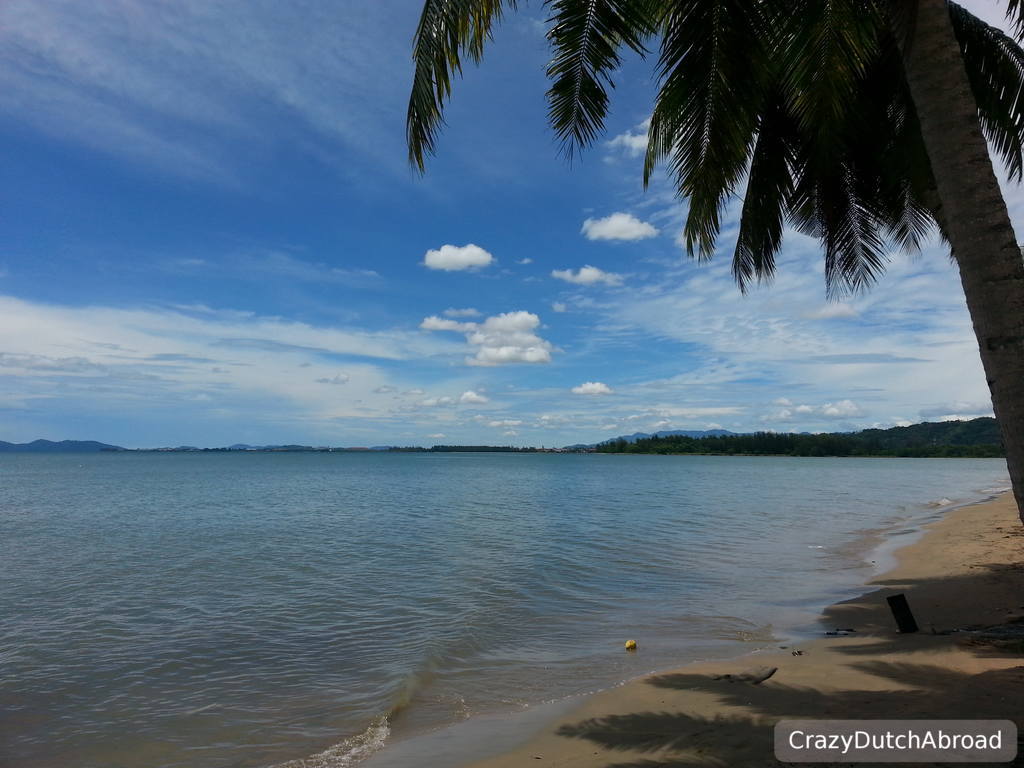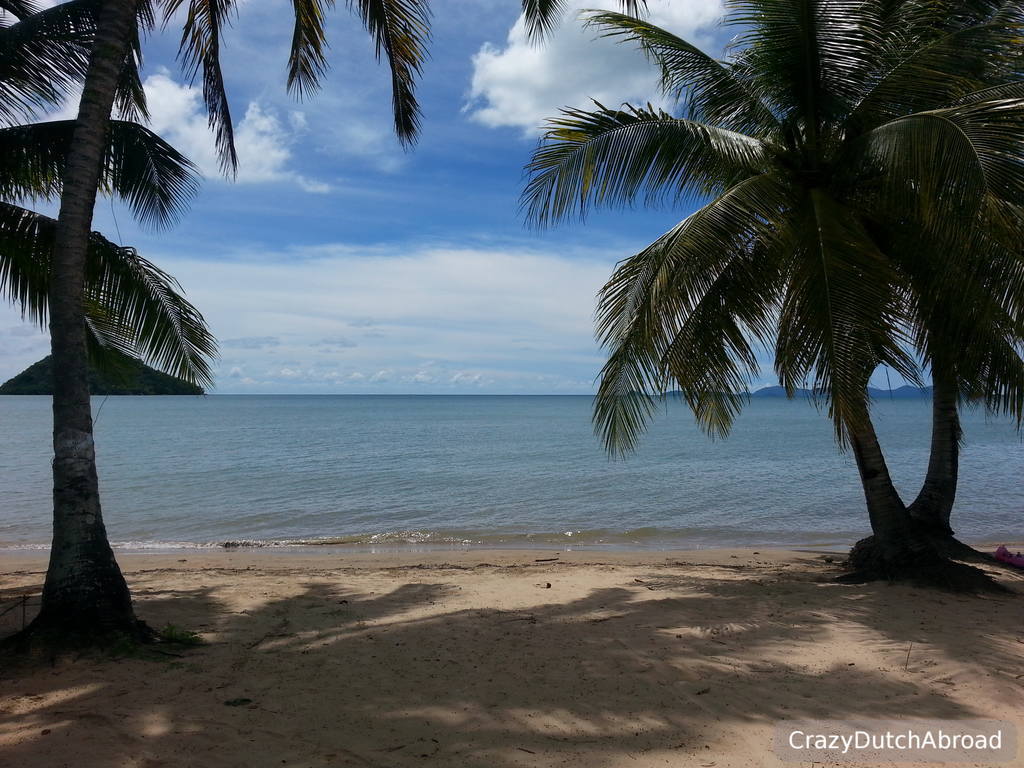 Waterfront Kinarut.
___
Check out other nearby destinations: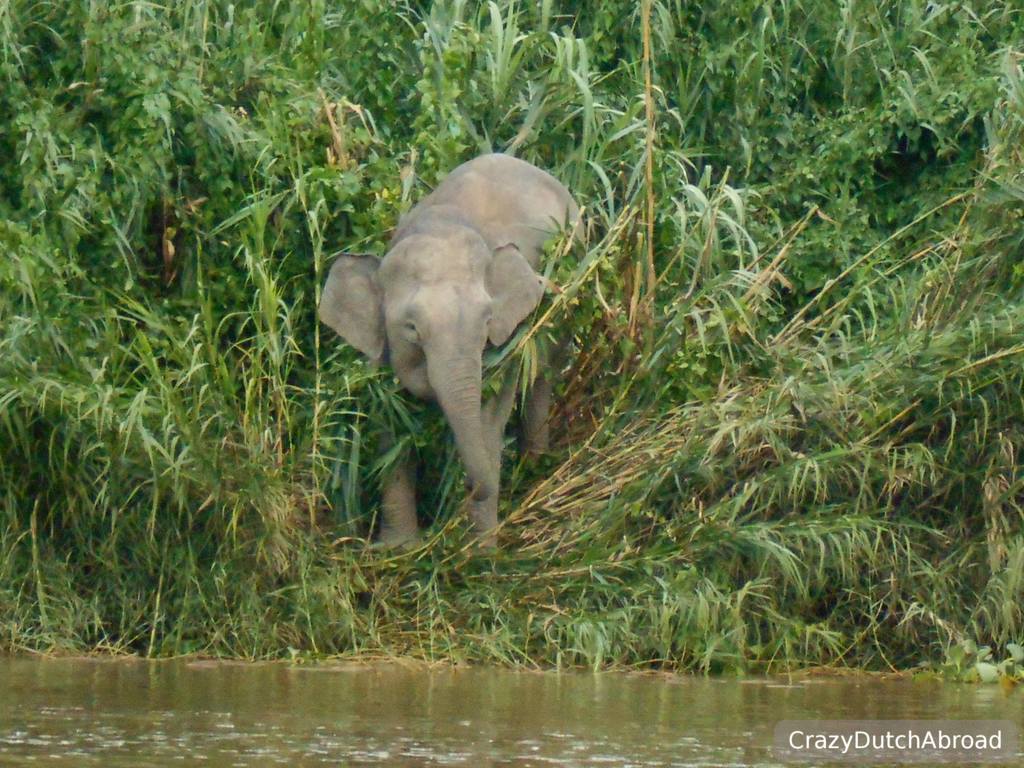 Click here for the Borneo trip!
Share this page: