Bohol, Philippines
Date: June 2015
Location: Panglao island, Bohol island, Philippines
Bohol offers a lot of beautiful places. It's famous for the Chocolate Hills and tarsiers (tiny monkeys with huge eyes) sanctuaries. Don't leave without visiting both. A sanctuary will give you the chance to see them up close and take great pictures (no flash!). They are night animals so they might all be asleep in the trees. It's a small area (but hey, the tarsiers are really small too) and it looks like they put a few out for display from an enclosed area. Hopefully they change them before they get too stresses out by all the tourists.
Try to organize a natural and more romantic firefly trip with a small group or a private boat - make sure to skip the loud and crowded dinner cruises with lots of lights on board. It is amazing to see those trees full of fire flies, like fireworks or lightning waves. The locals believe that good spirit is around those specific trees and they take a piece of wood in their homes for good luck. The downside is that when the fireflies move to another tree you get bad luck if you still hold the wood from the first tree.
At several touristy places you get some sort of stamps in return for paying your fee / government tax. You pay this for entering bus terminals, so make sure the taxi driver drops you before the gate, at parking lots (even for scooters) and at entrances of interesting public places. Normally the stamps are 5 Philippine Peso each (about 0,10$) and you might end up with a huge amount of stamps for one single entree. At the Hinagdanan cave for example, you pay 20 Peso for the entrance and an additional amount of about 80 Peso for swimming in the cave which gives 20 stamps for each person, a huge sheet of paper. It's an easy way to start a stamp collection for sure, especially when you are travelling with a large family.
Do's in Bohol:
Rent a scooter and drive around Panglao island yourself. Visit some beaches, the Hinagdanan cave and have lunch or tea break with sweets at the Bee Farm (touristy place with a great view);
Go to the Chocolate hills for sunset to see the color change of the hills and organize a (private) firefly boat trip afterwards;
Dive at Balicasac island!;
Go to Helmut's place for draft beer and some snacks.
Don'ts in Bohol:
Book a full-day tour if you've been travelling a fair bit. Organize it yourself and skip the hanging bridge, Baclayon church, butterflies (Bohol Habitat Conservation Center), shrine and python sanctuary;
Spend too much time at Alona beach. The food is expensive and not that good and you can't walk along the beach without people offering trips or a massage every minute;
Rely on the road signs; (see picture)
Think about ordering food or drinks before the ferry (Cebu - Bohol) has left the port. Yes, they will serve the staff or locals in the meantime.
Some impressions of Bohol: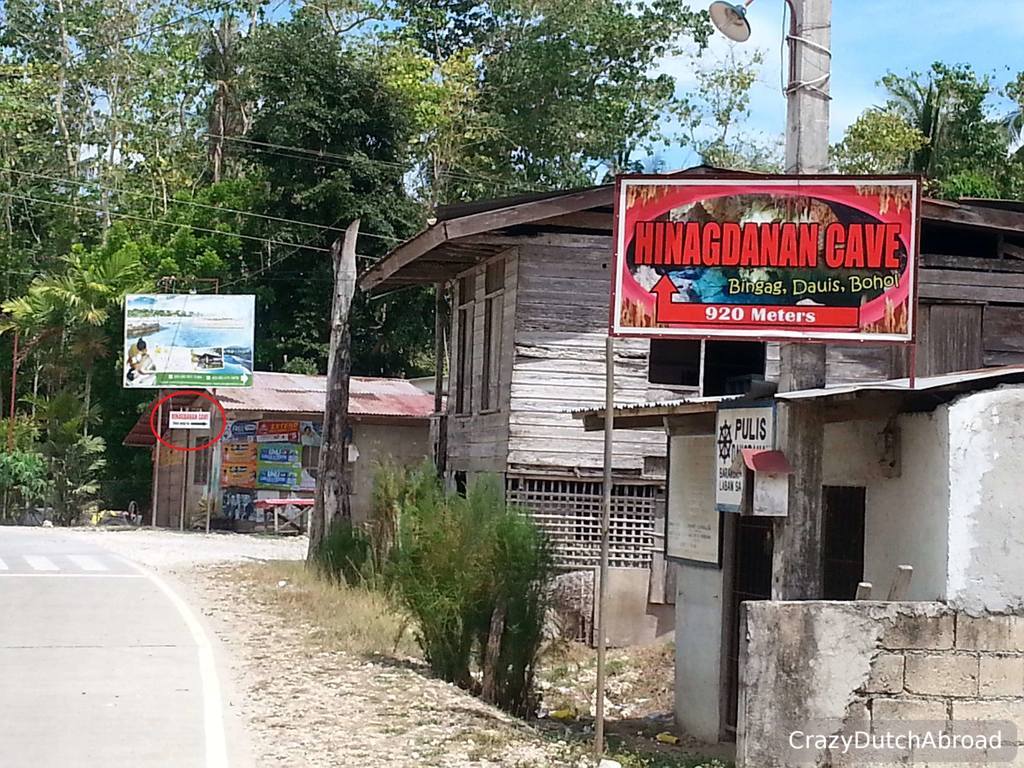 Be careful with trusting the road signs. After 920 meter turn right, next sign: Turn right here.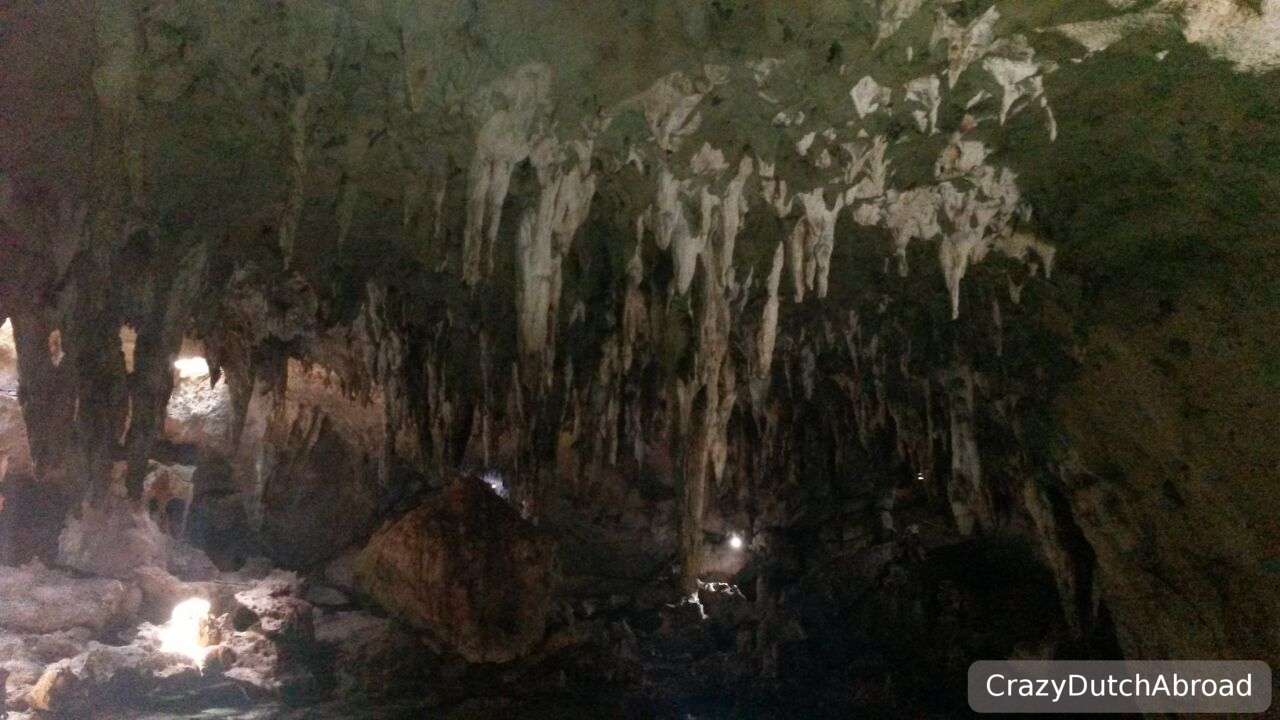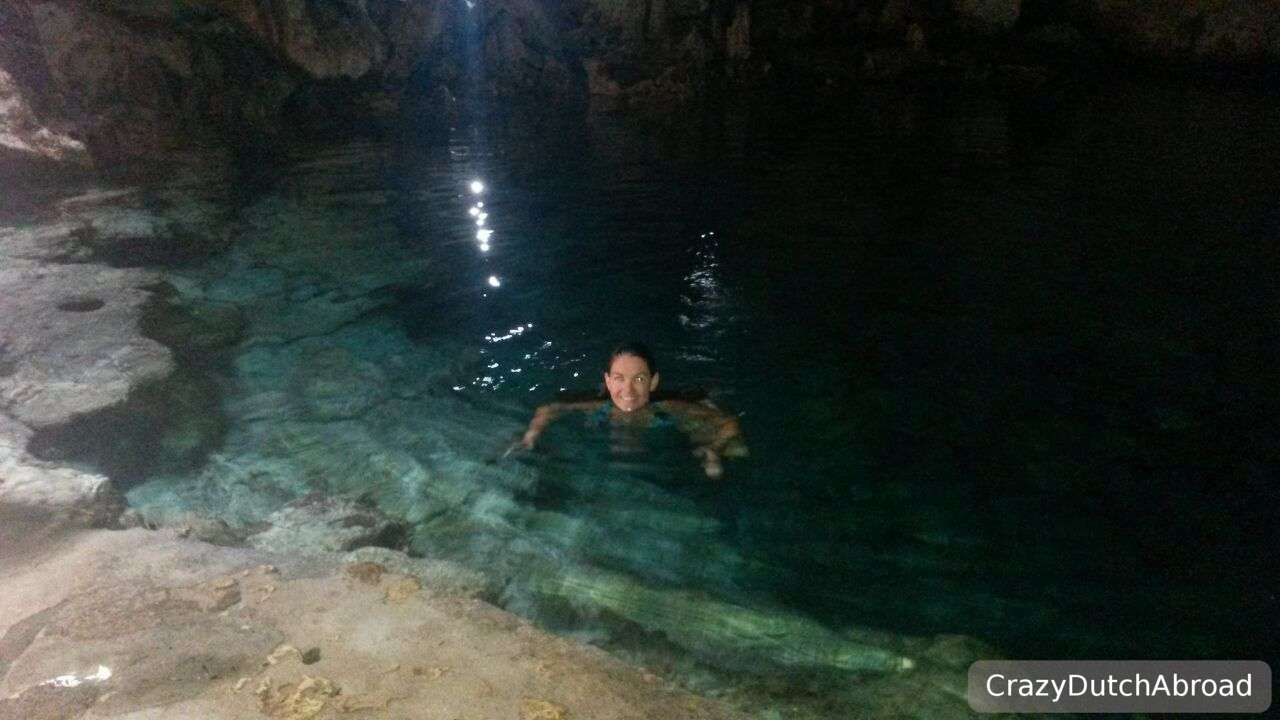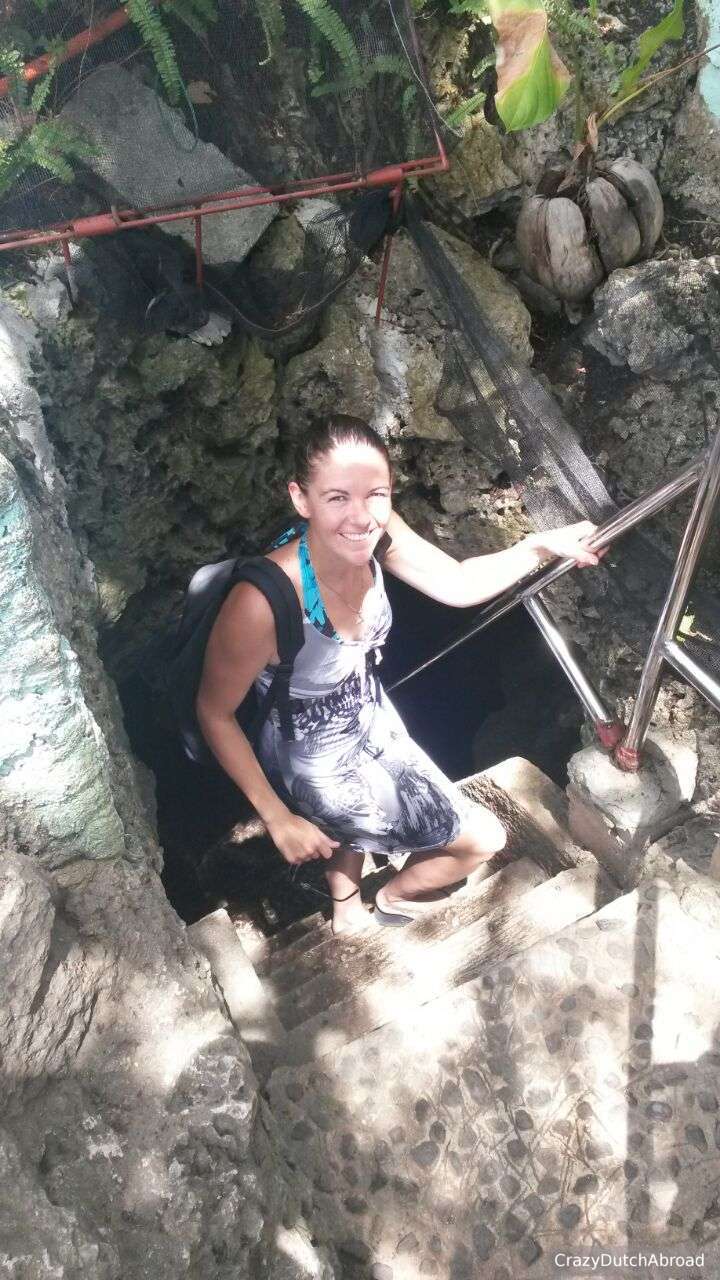 Hinagdanan cave.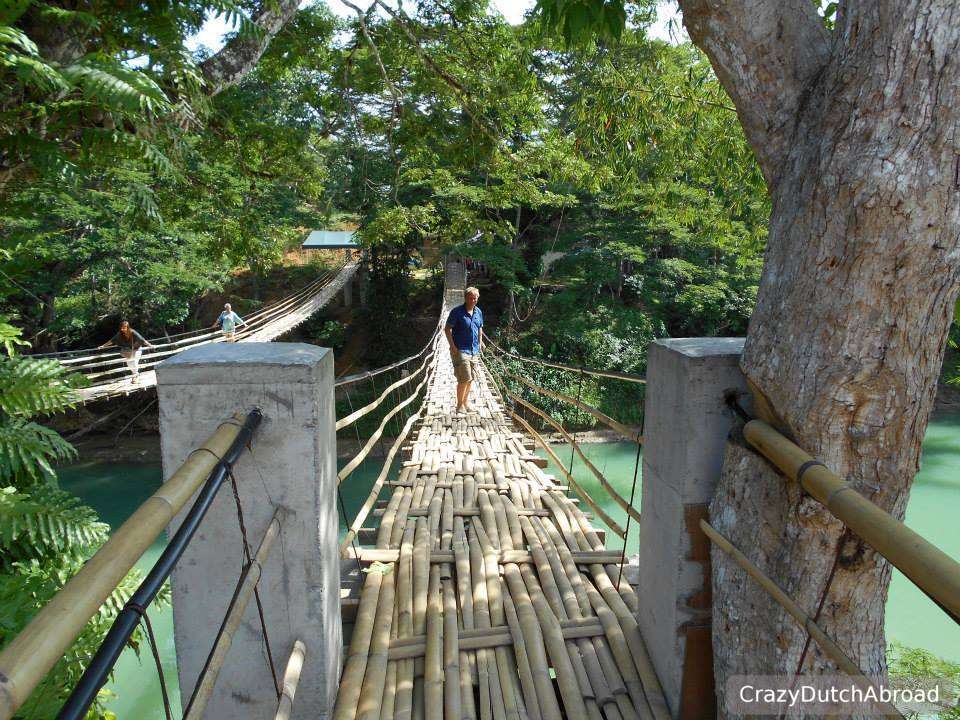 Hanging bridge (pay to walk to the other side and find souvenir shops).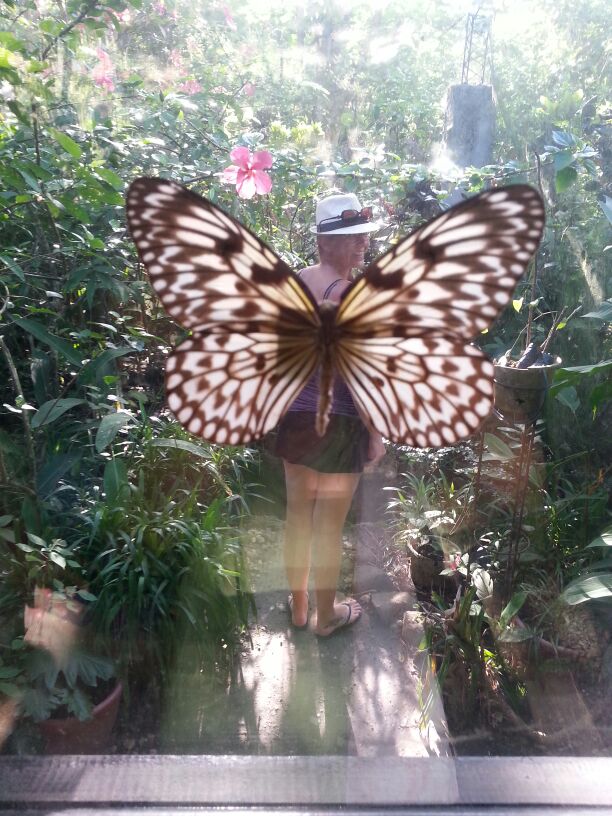 Things to skip; Bohol Habitat Conservation Center - butterfly garden.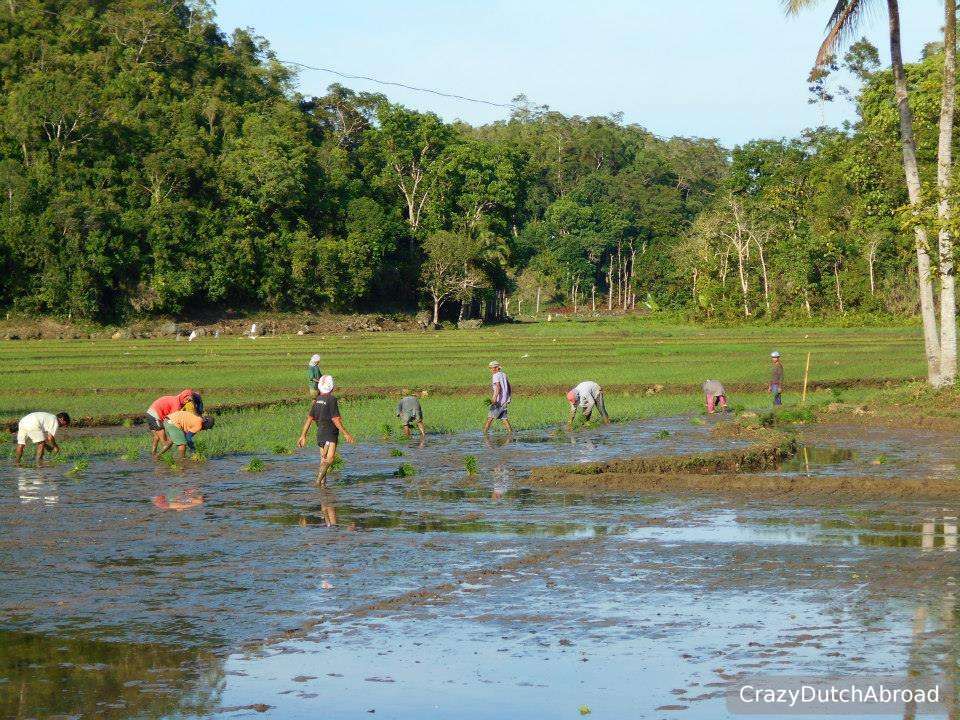 People working in the rice fields.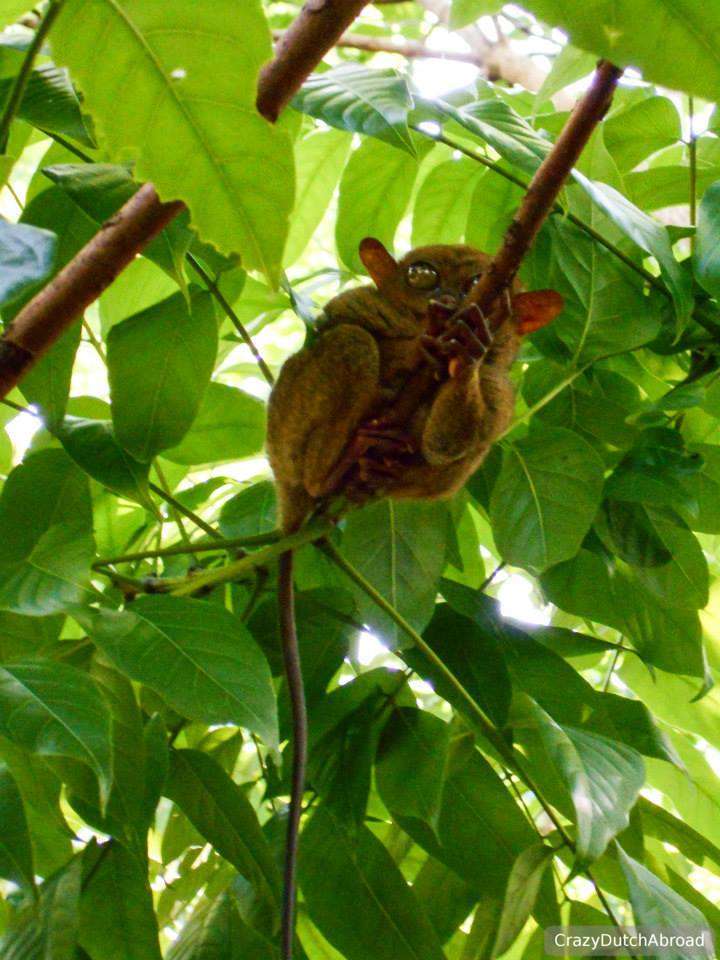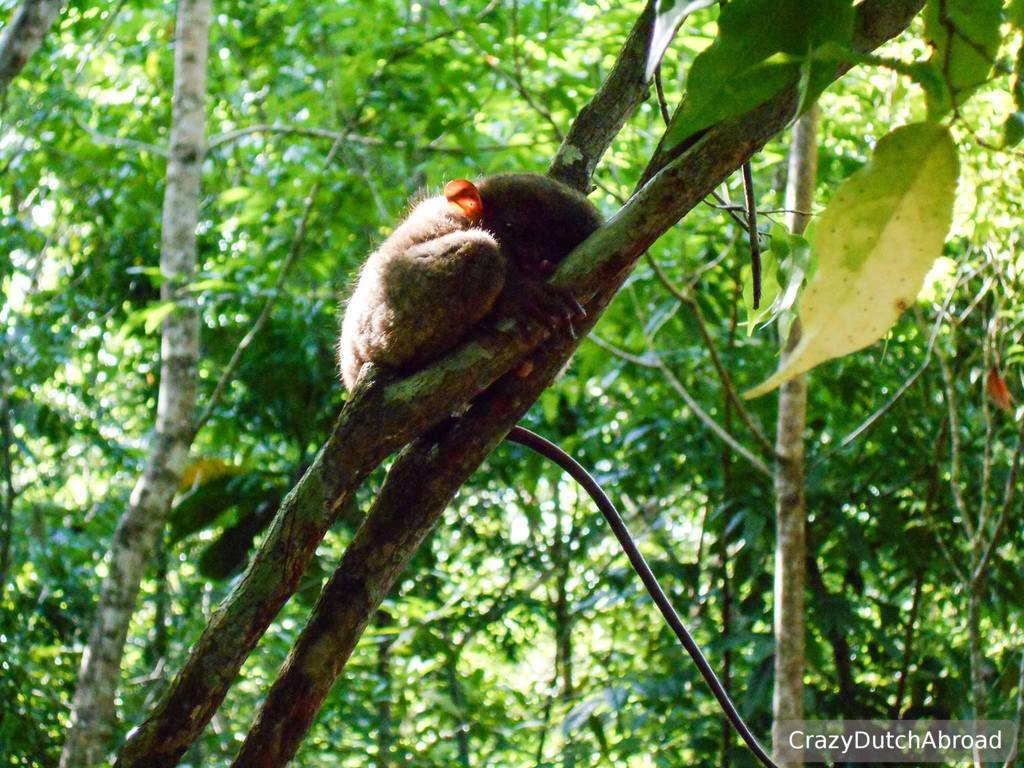 Tarsiers.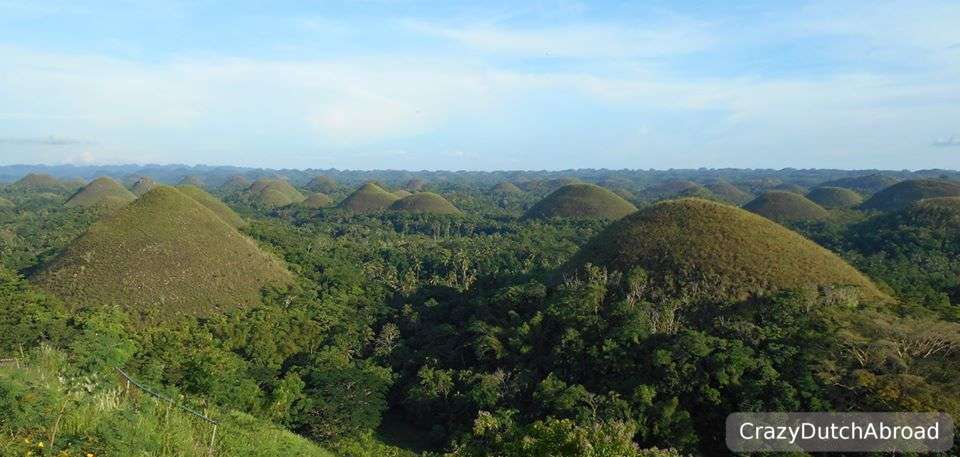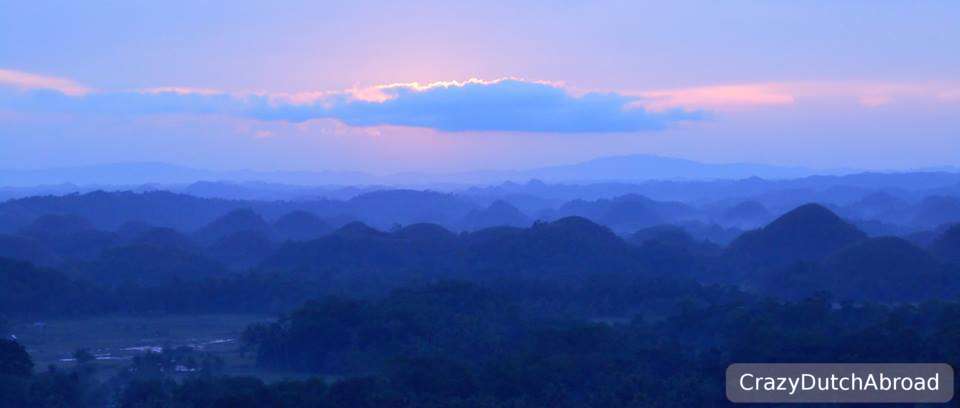 Chocolate hills during sunset.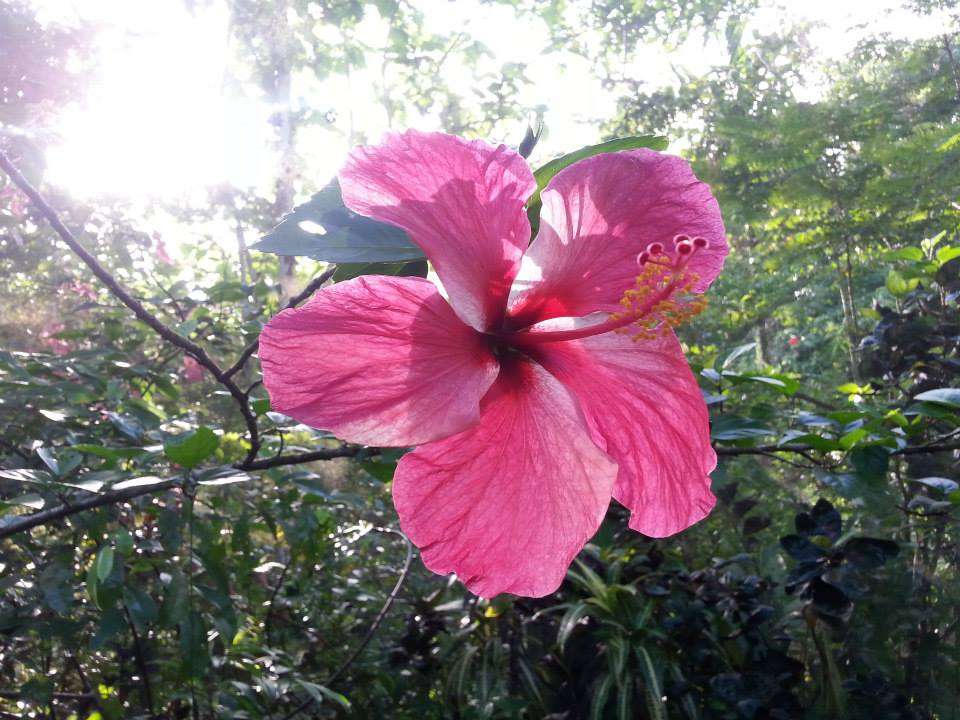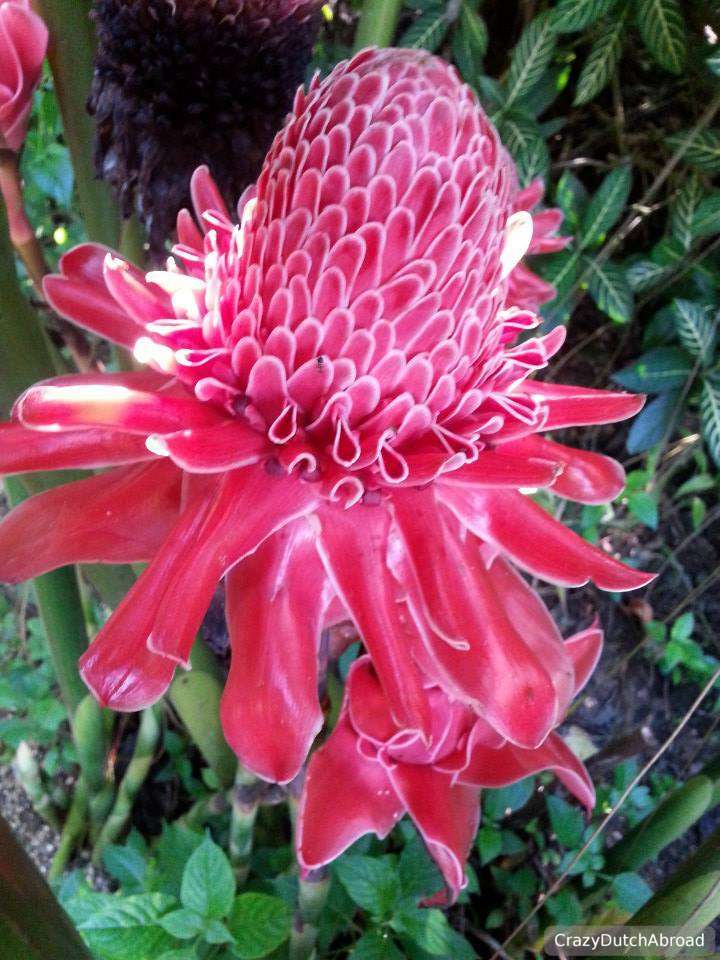 Check out the dive page for information and pictures about dive sites nearby.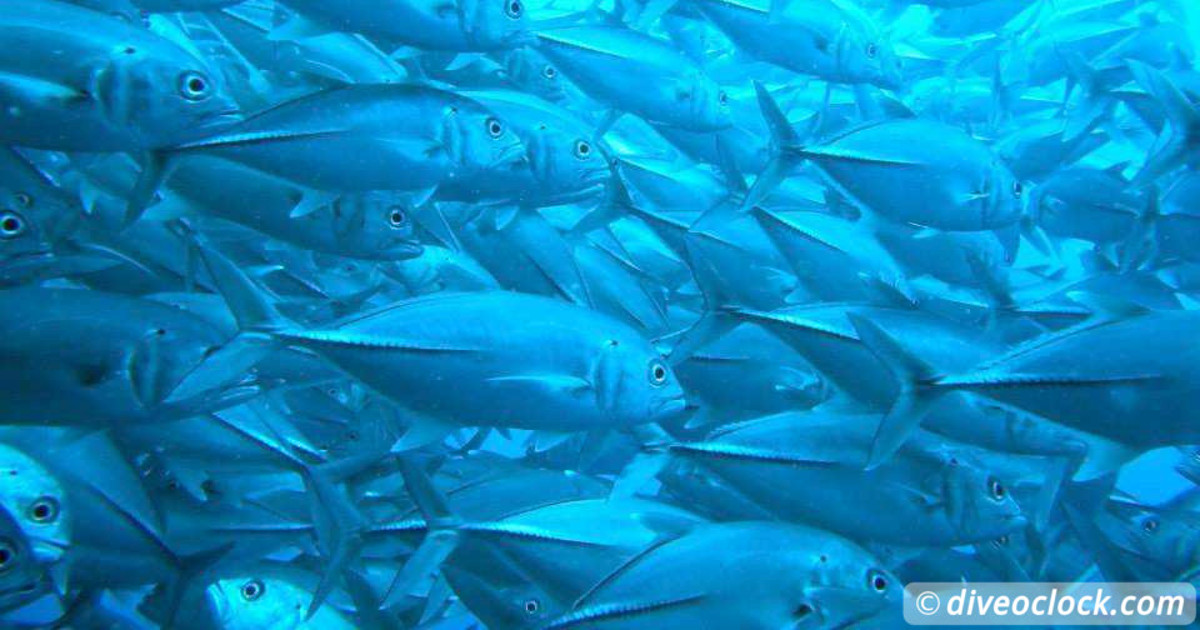 Click here for information about diving around Bohol!
Share this page: