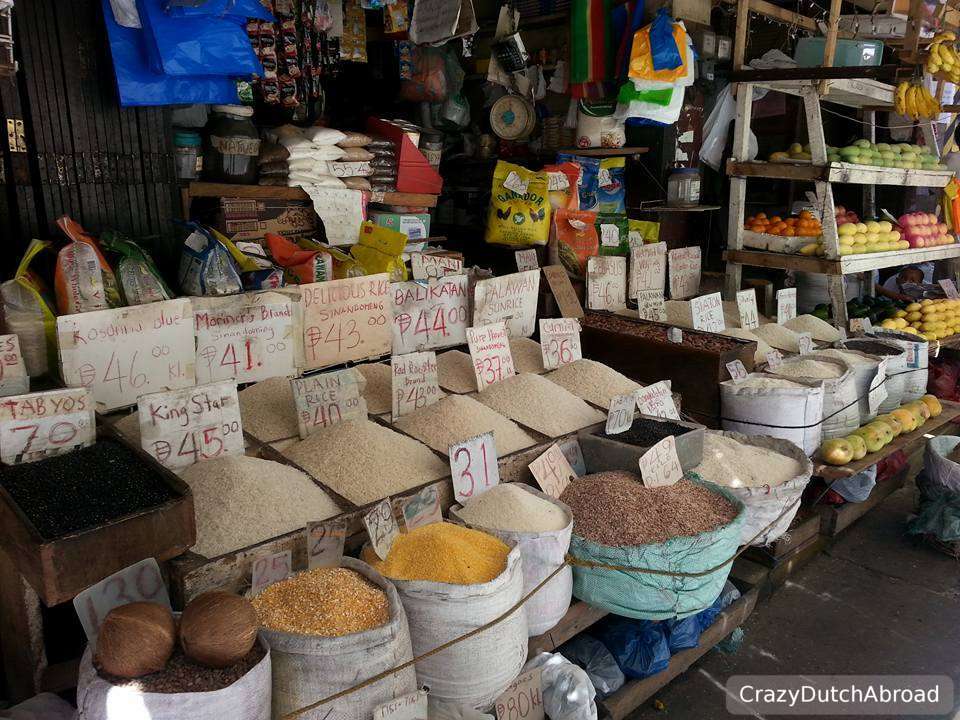 Dumaguete, Philippines
Date: May/June 2015
Location: Dumaguete, Negros island, Philippines
Another city, another island in the Philippines. It's not a beautiful cultural city but you can basically find anything you need. The Rizal Boulevard is the best tourist attraction even though it is nothing more than a dirty beach strip, walking boulevard that even has an 'I love Dumaguete' sign and restaurants and bars on the other side of the road. Expect a sea view with the smell of emission gasses and a lot of noise due to all the scooters and jeepneys that pass by.
Harold Mansion was awesome. It's a well-managed hostel with a nice rooftop area to play pool, have a chat or go online. There is free breakfast/coffee/tea/water and you can buy a lot of different kind of food and drinks up there. Cheap laundry service and lots of tourist information. Free bicycle service and you can rent a scooter. The diving center next door takes care of your dive trips.
Dumaguete has a harbor for easy access to the island Bohol. Make sure you buy your boat tickets in time, same day is ok but don't just show up. You will need to pay terminal fees separate, don't expect anything in return other than an air-conditioned unmaintained room with some seats and dirty toilets. After getting your boat ticket and terminal fee ticket you might end up in two other lines/queues: checked luggage (don't worry, they will decide for you) and seat number. Make sure not to sit down stairs at the stairway to business class - you will freeze to death from the cold airconditioned air that flows to the lowest point of the boat...
Do's in Dumaguete:
Go to Why not?! for nice wine and a cold cut platter;
Diving Apo Island & Dauin (2 separate days);
Grab a bicycle or scooter and go for a bit of sightseeing around town;
Bogarts bar and Coco Amigos have draft beer and are located at the boulevard.
Don'ts in Dumaguete:
Leave without a massage, it's really cheap over here;
Smoke in public places (at restaurants) or on the street, but in-between is allowed; (see picture)
Go to a mall without a jacket or sweater - it's like entering a fridge;
Expect cold milk at budget places, you might get it on the rocks. (see picture)
Some impressions of Dumaguete: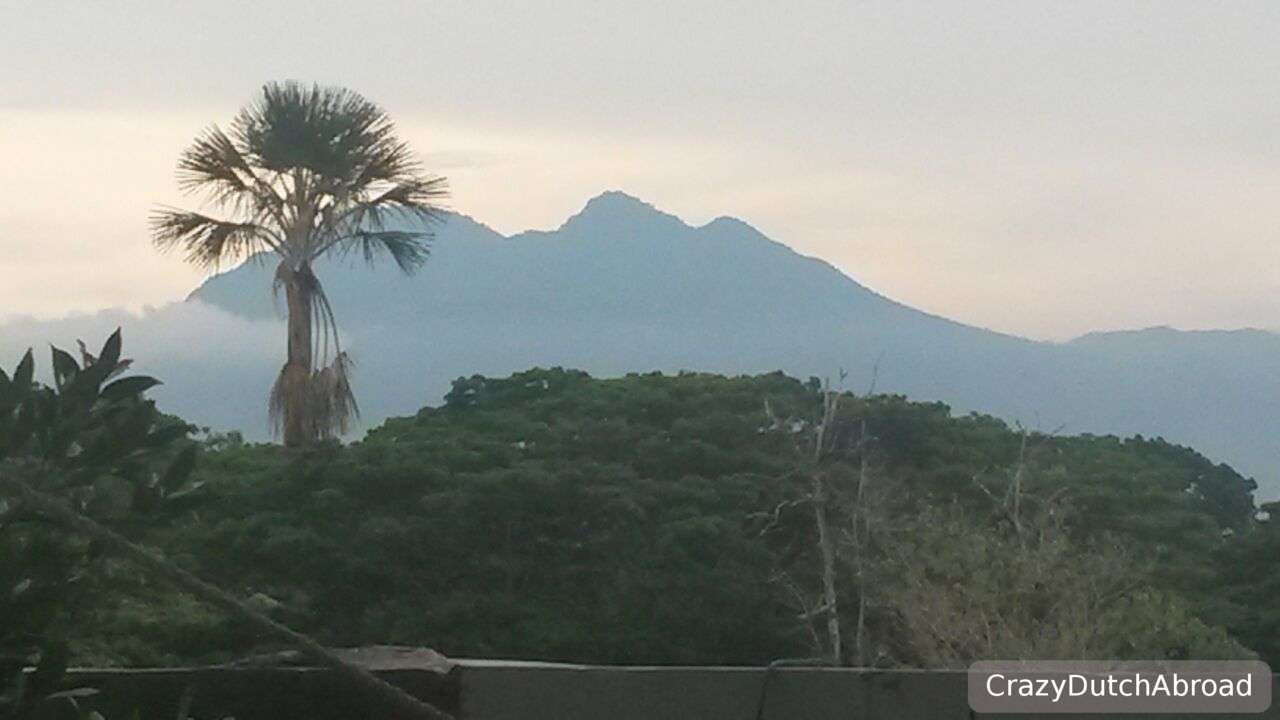 Sunset from the rooftop of Harolds Mansion.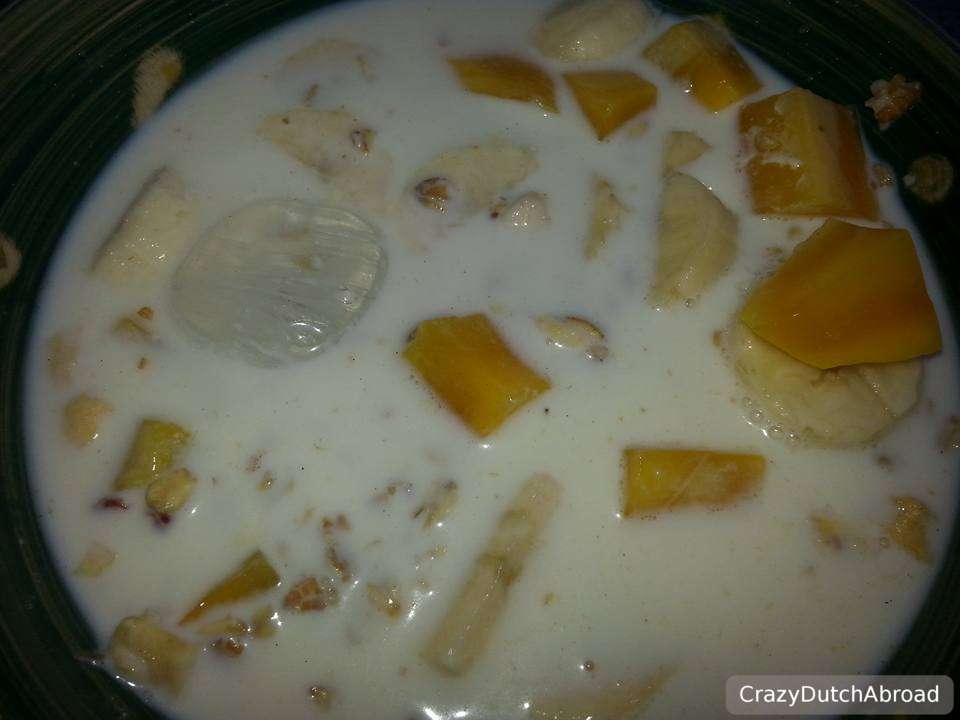 Milk on the rocks.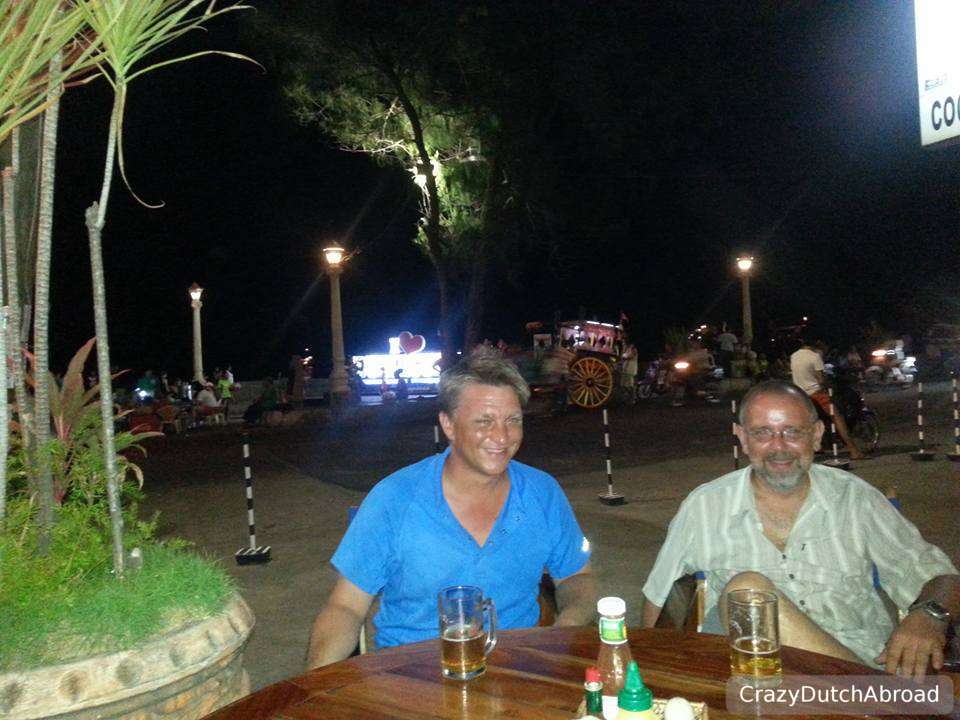 Smoking in-between / naughty corner.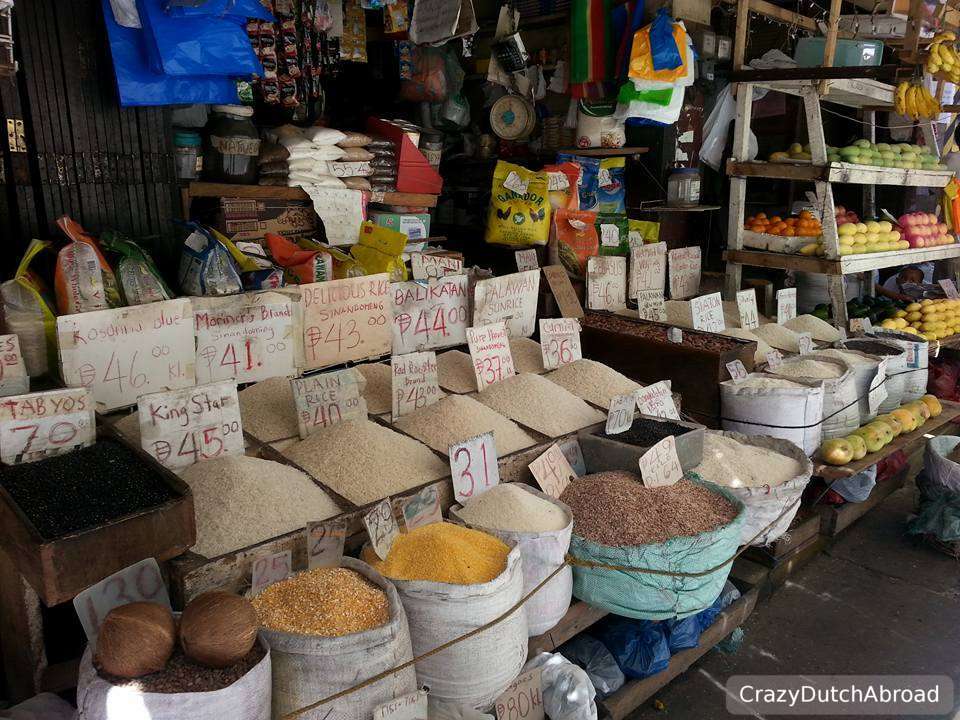 Different kinds of rice.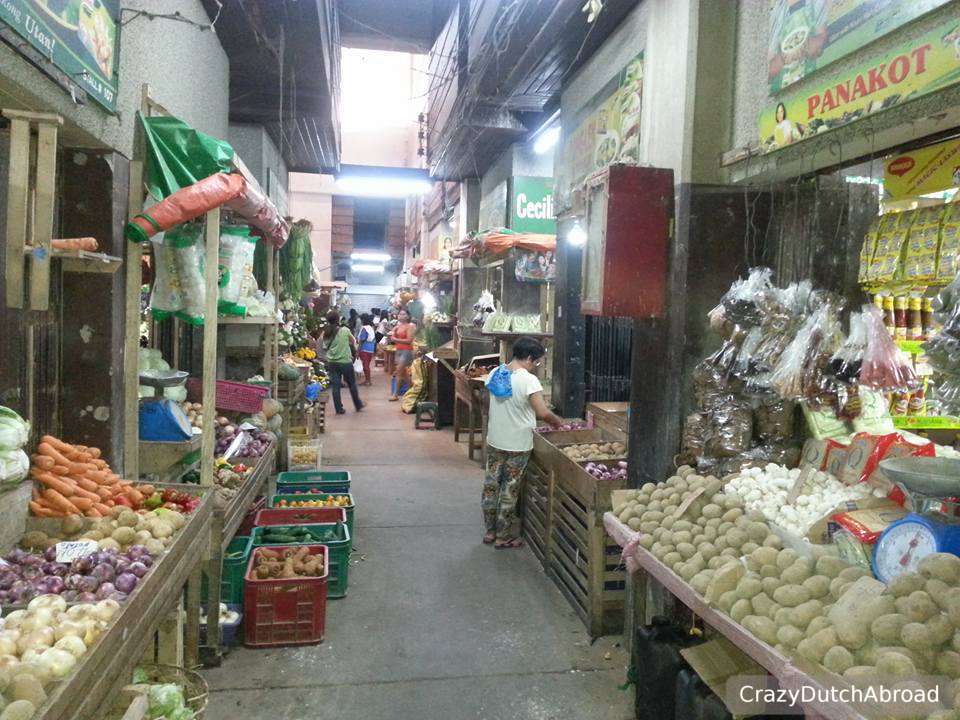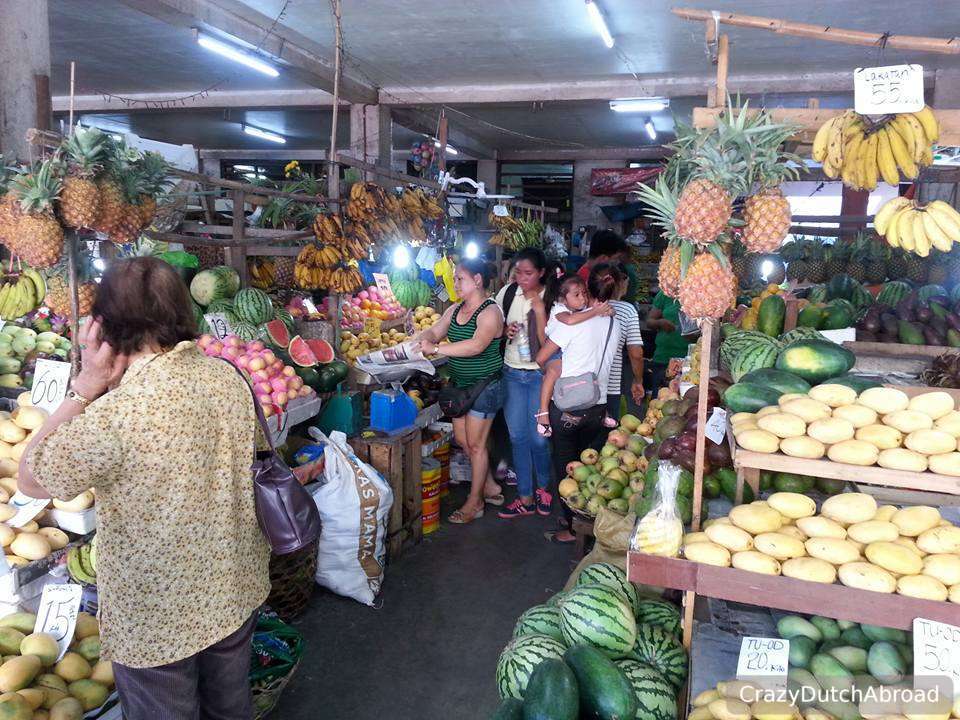 Public market.
___
Check out the dive page for information and pictures about dive sites nearby.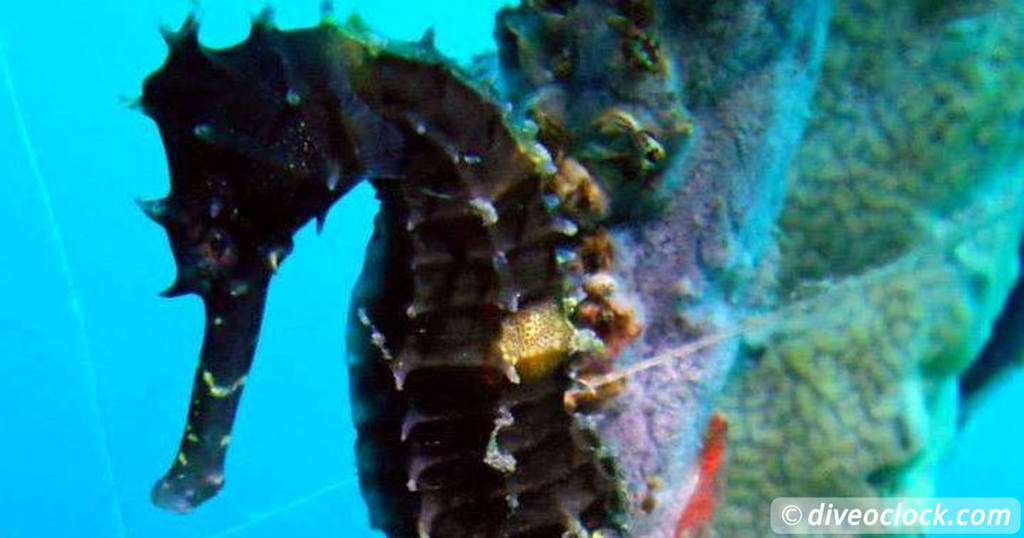 Click here for information about diving around Dauin & Apo island!
Share this page: