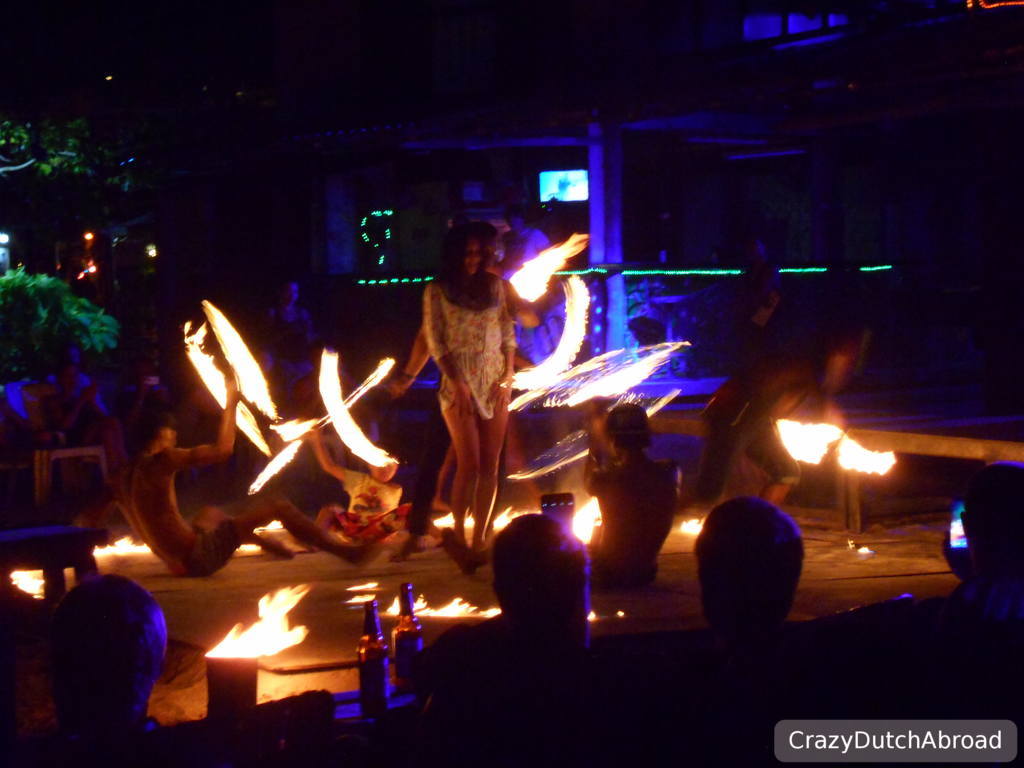 Koh Phi Phi, Thailand
Date: October 2015
Location: Koh Phi Phi Don, Tonsai, Thailand
Dream destination Koh Phi Phi, as beautiful as expected - but also as touristy as expected. Two stunning green cliffs islands with crystal-clear waters and hidden lagoons. This is paradise as you see in de movies... until you reach the Tonsai Village by boat. After paying for a clean-up fee you'll have to find your way out of the tour operators, touts and hotel pick-ups before you hit the yellow-brown 'main road' which leads you to all the souvenir shops, bars, restaurants, hotels and eventually the other side of the town with more of the same. It seems nightlife has taken over, with fire twirlers and fiery ropes along Ao Lo Dalam beach and some sort of bar street (or town) behind it. Buckets, cocktails, pizza, beer pong, etc. There's even a bar (Reggae bar) with Muay Thai, if you dare to go in the ring and fight another tourist you'll get a free bucket. This is Phi Phi Don, paradise for party people!
Phi Phi Leh is where people go for day trips, there's nothing on the island other than nature and some guards living to keep tourists out at night. Most people seem to do the same 2-hour tour; pay 800 per person or 1500 for a private long tail boat including snorkel gear. You pay another 200 Bath to hit Maya beach, the national park fee. The tour is definitely a must do, but make a plan! Depending on the time of arrival at each beach or lagoon it can be packed with tourists and boats...Consider going early by private boat. Figure out a way to hit the beaches with direct sunlight (sunrise vs high cliffs) without the crowd.
Do's:
Book a private tour to Leh at 8AM, go counter-clockwise and move a bit fast to avoid the mass tourism;
Go to the Sunflower bar, this beautiful drift wooden beach bar serves amazing cocktails;
Have draft beers at Breakers or Banana bar;
Stay at the Gypsy Sea View Resort, it's quite a walk from the pier but it's spacious, green (where locals play football/volleyball in the evening) and you don't hear the pumping music at night.
Don'ts:
Pay the Maya beach fee by yourself, let the captain do it for you for 200 Bath each (this is supposed to be 50% cheaper);
Bring any alcohol to the viewpoint for sunset, it's privately (Muslim) owned - pay 30 Bath entrance fee, toilet not included;
Forget to bargain for cheap tickets to your next destination;
Stay for long if you want some cultural experience during your stay in Thailand.
Some impressions of Koh Phi Phi: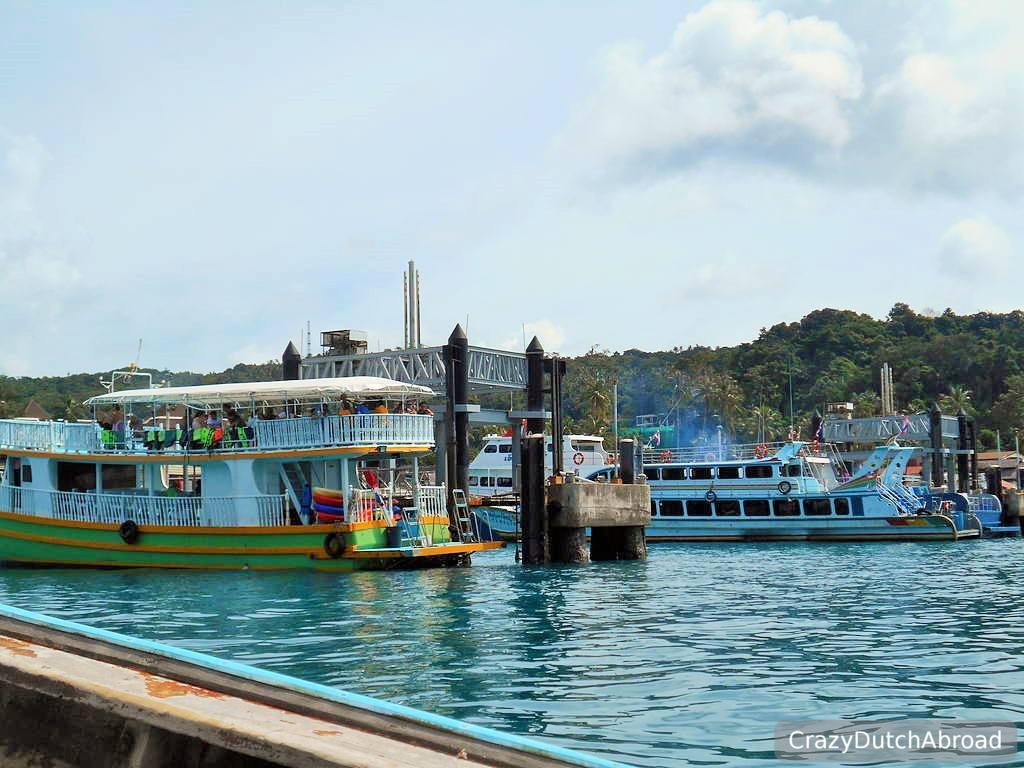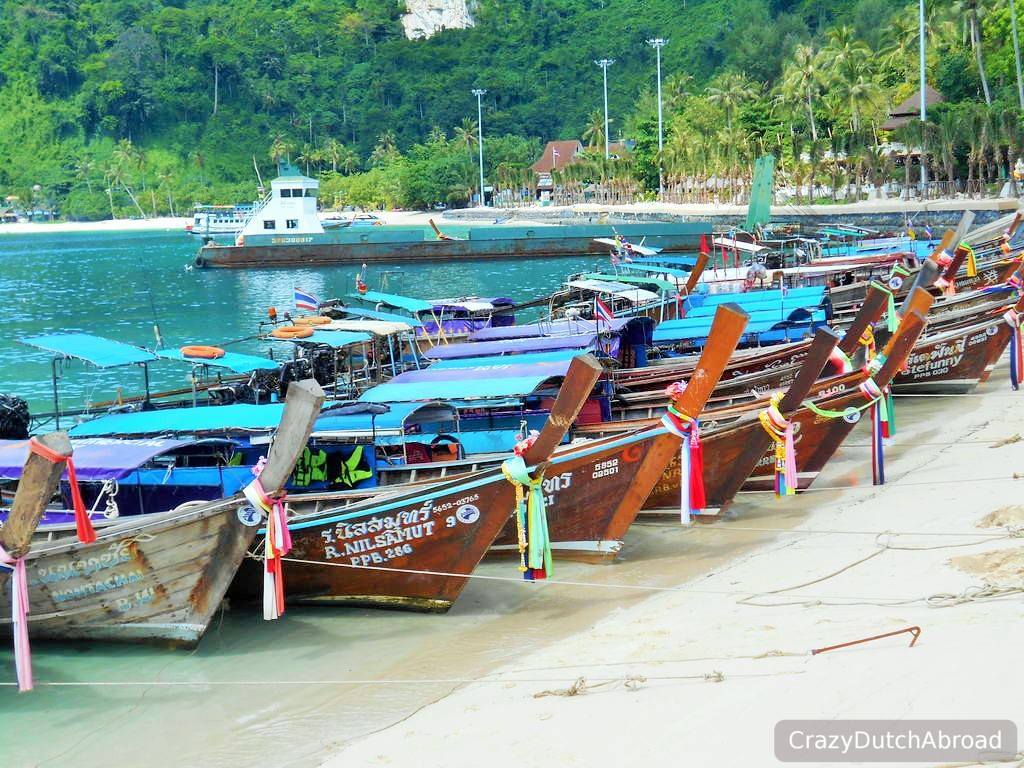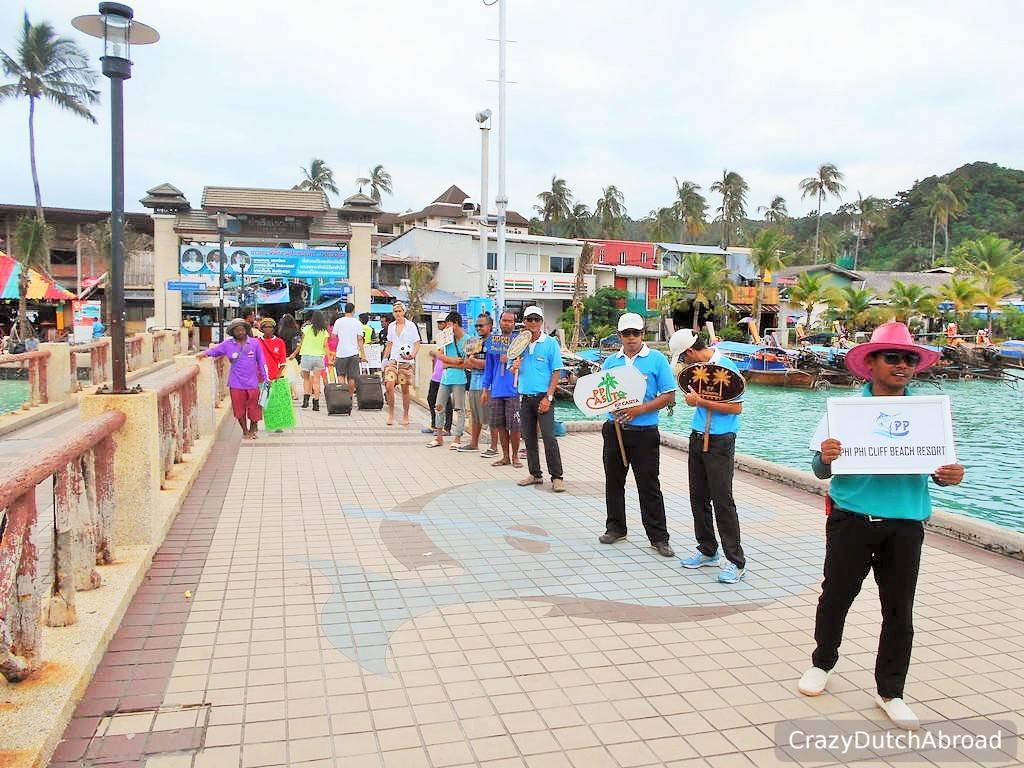 Arriving on Koh Phi Phi by ferry.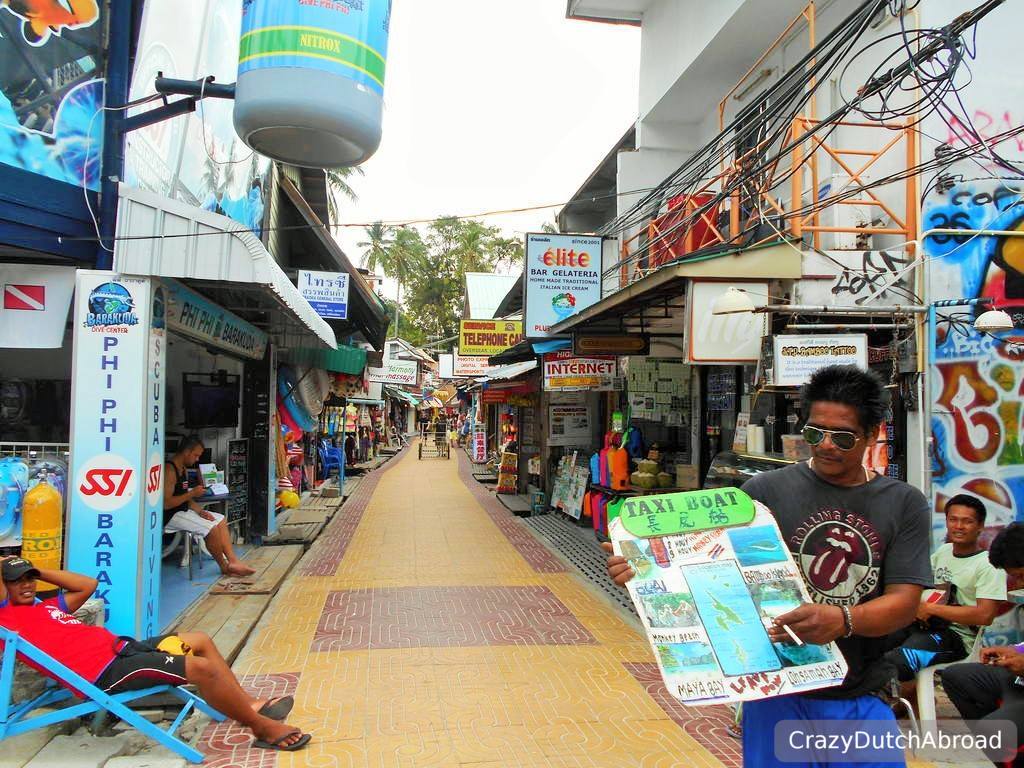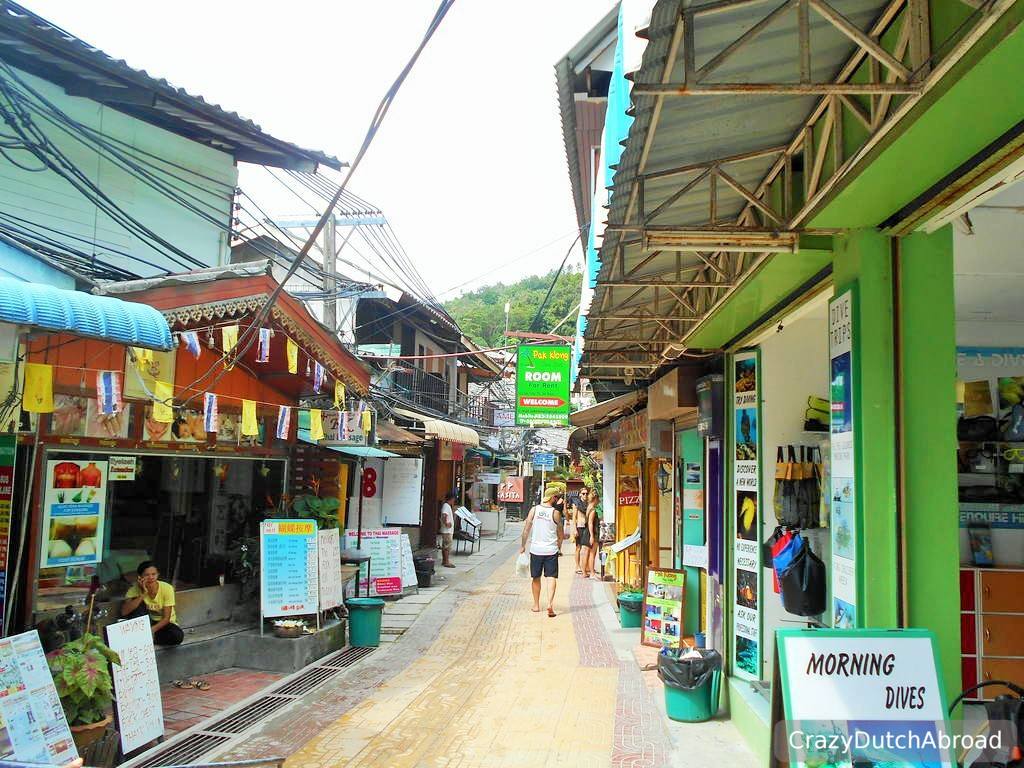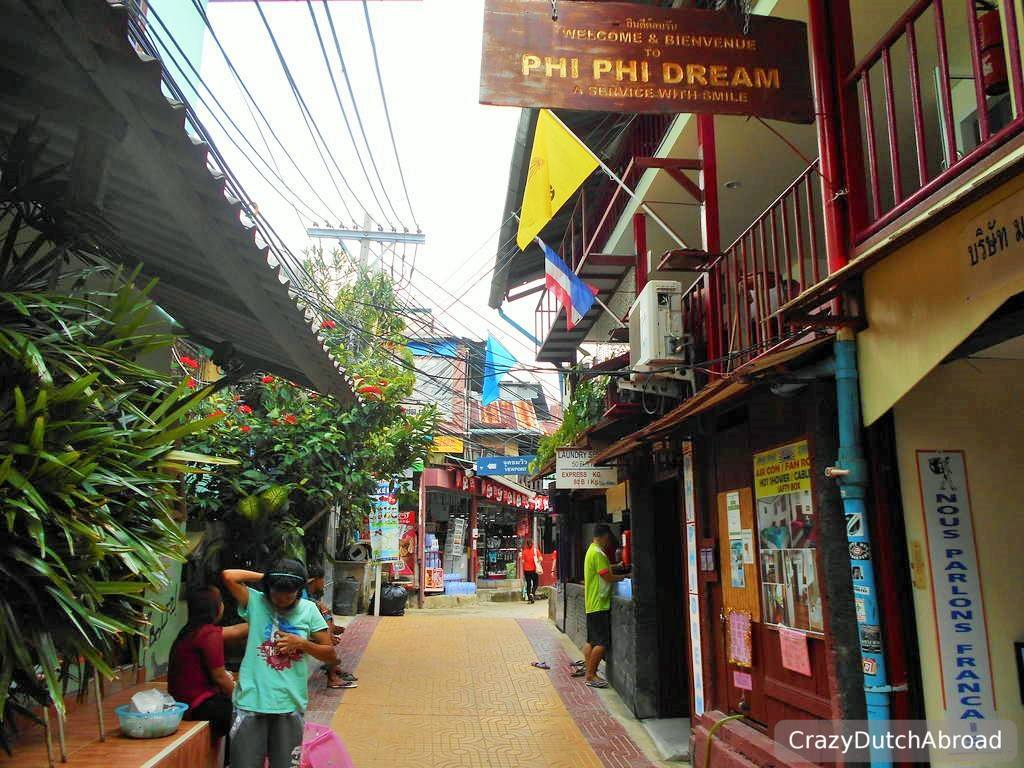 Tonsai Village.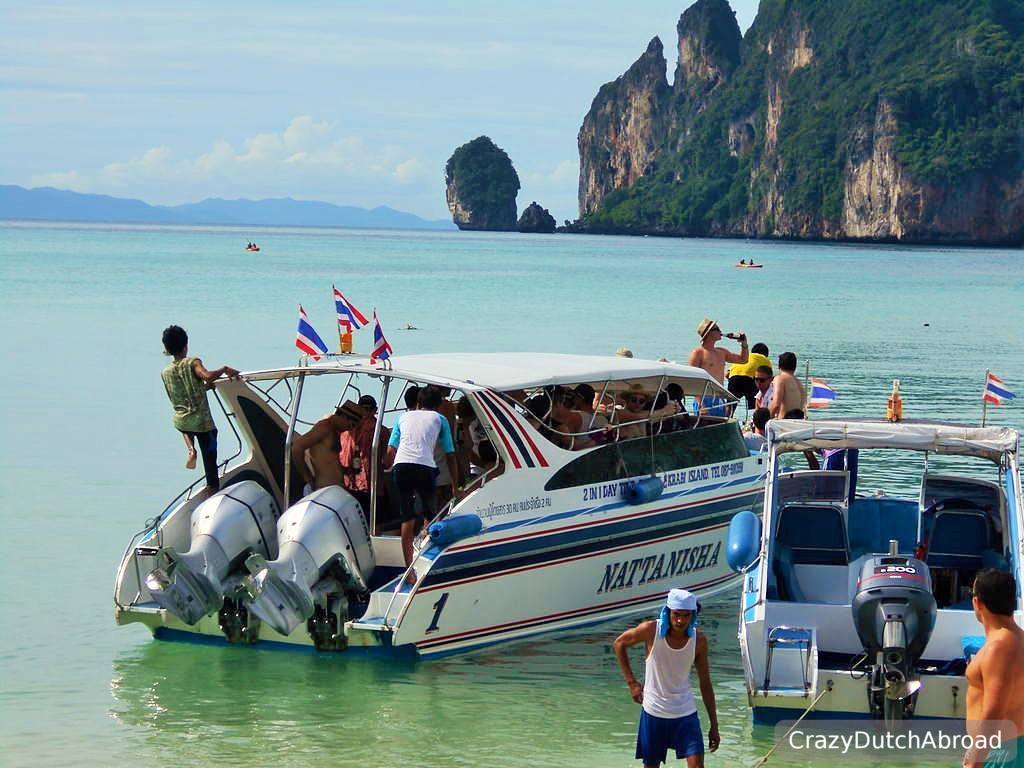 Another party booze cruise departing for sunset.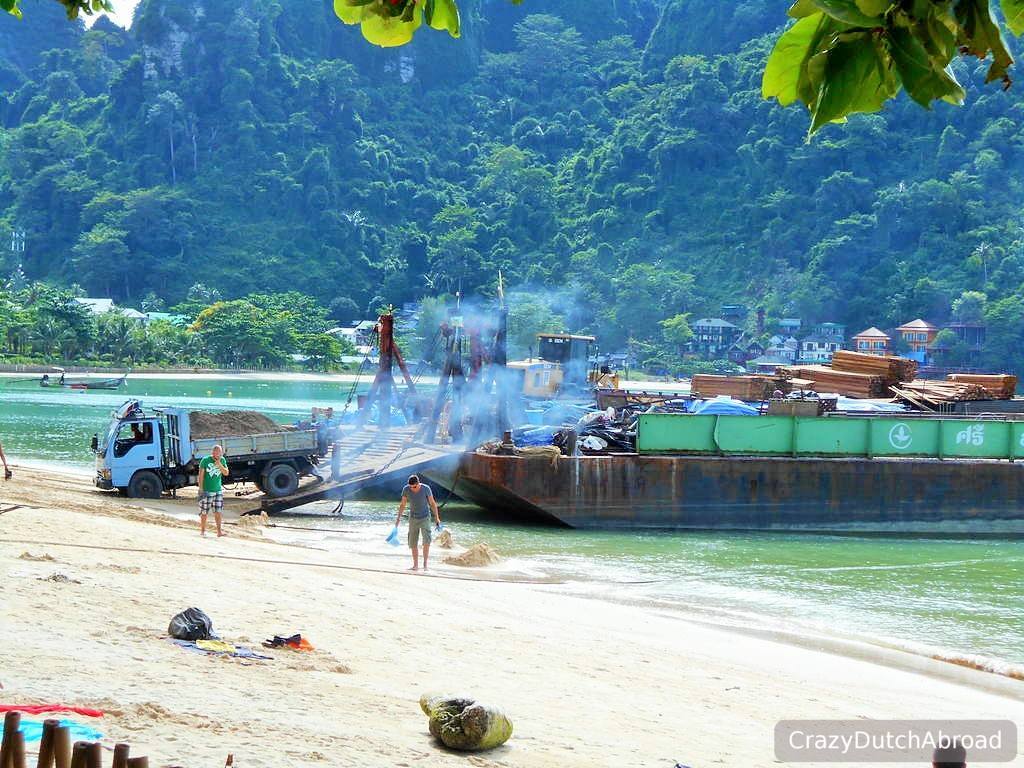 Construction and sunbathing at the same beach during low season.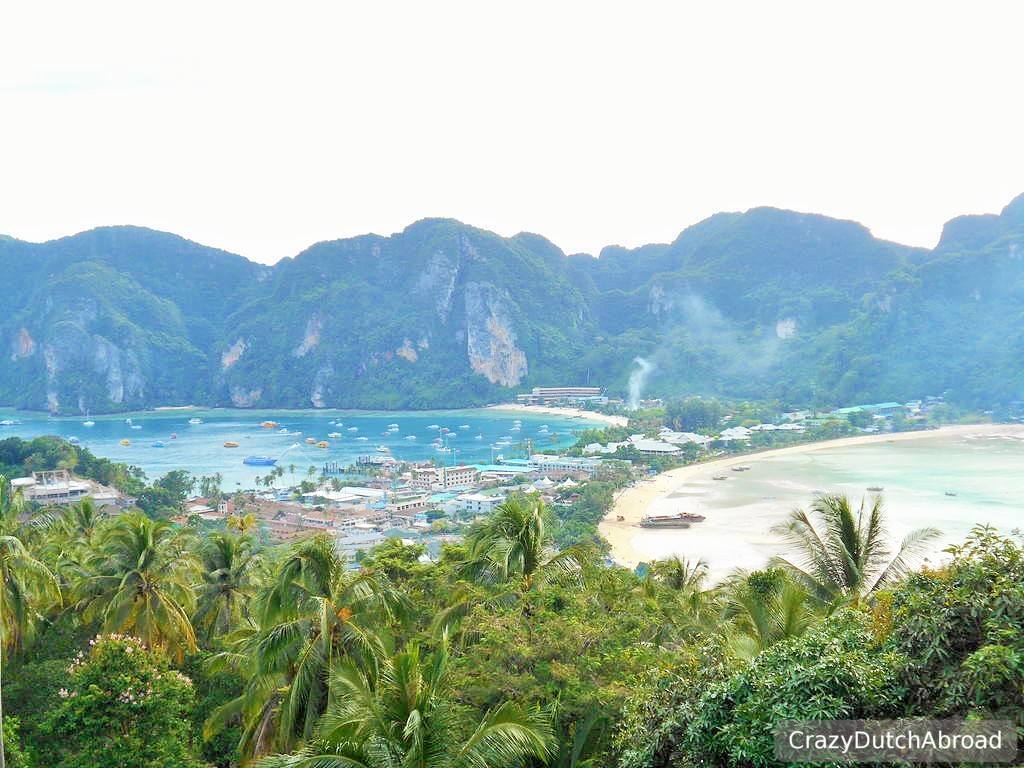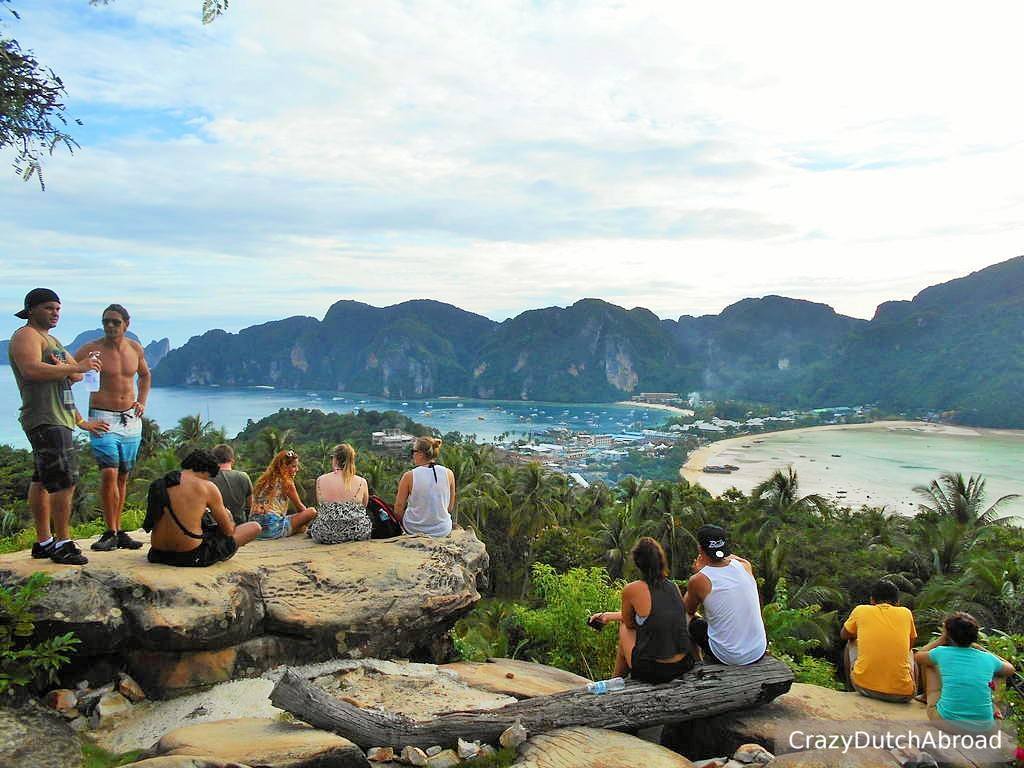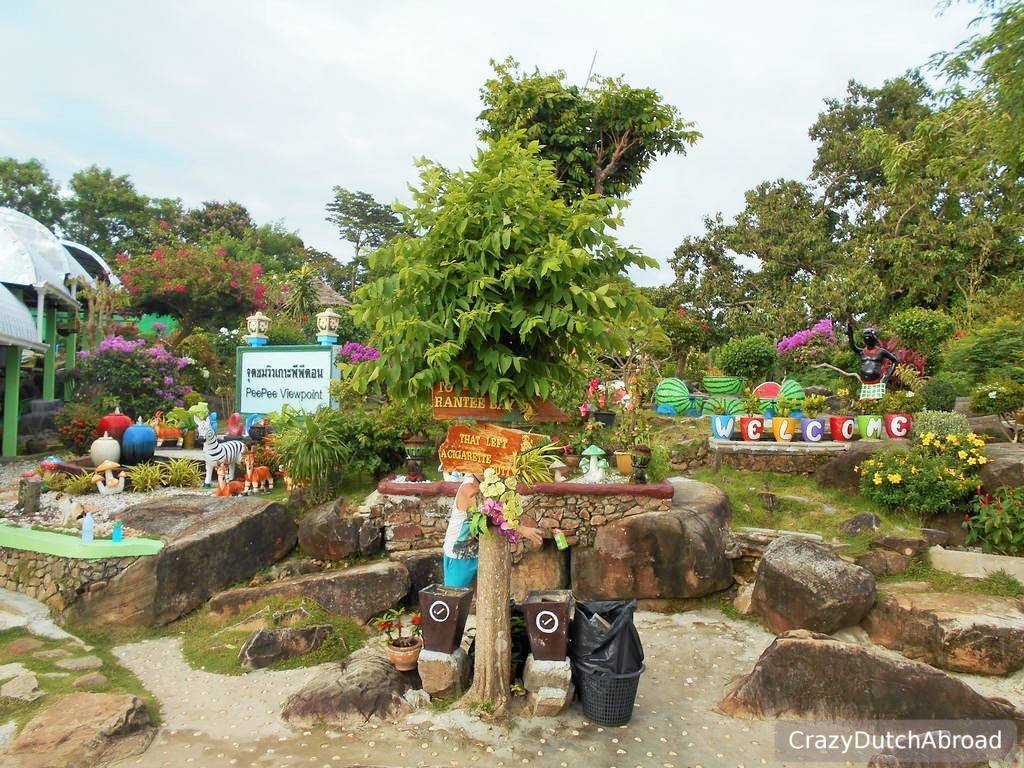 Phi Phi Viewpoint during sunset.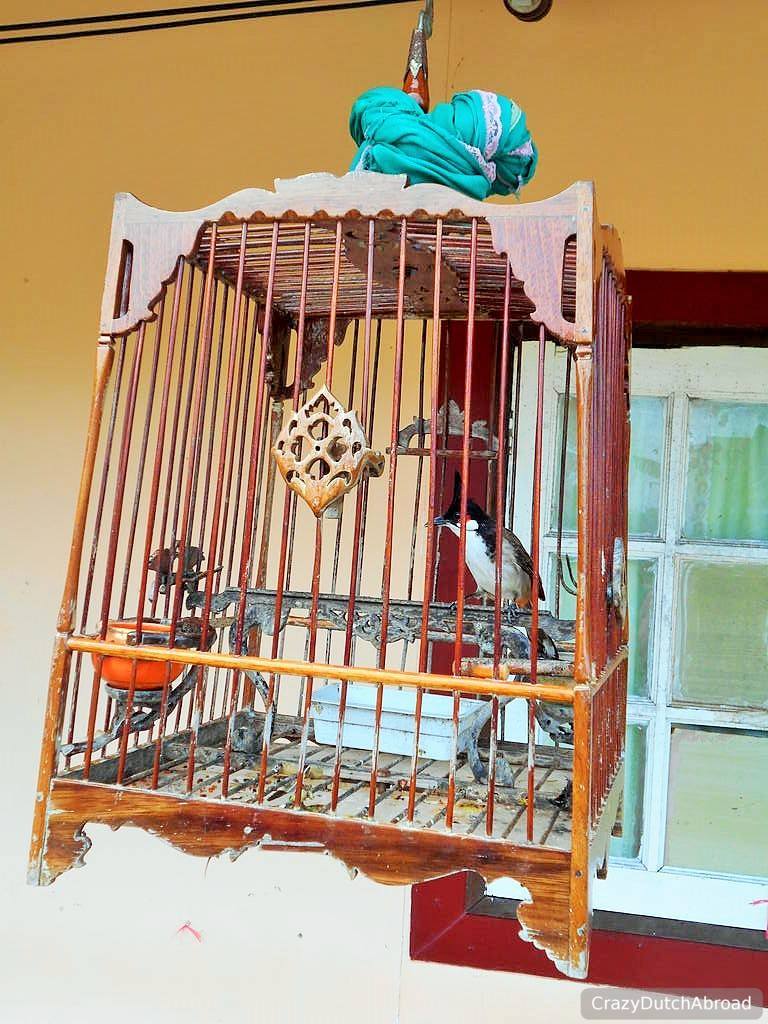 Another singing bird in a cage, as seen all over Thailand.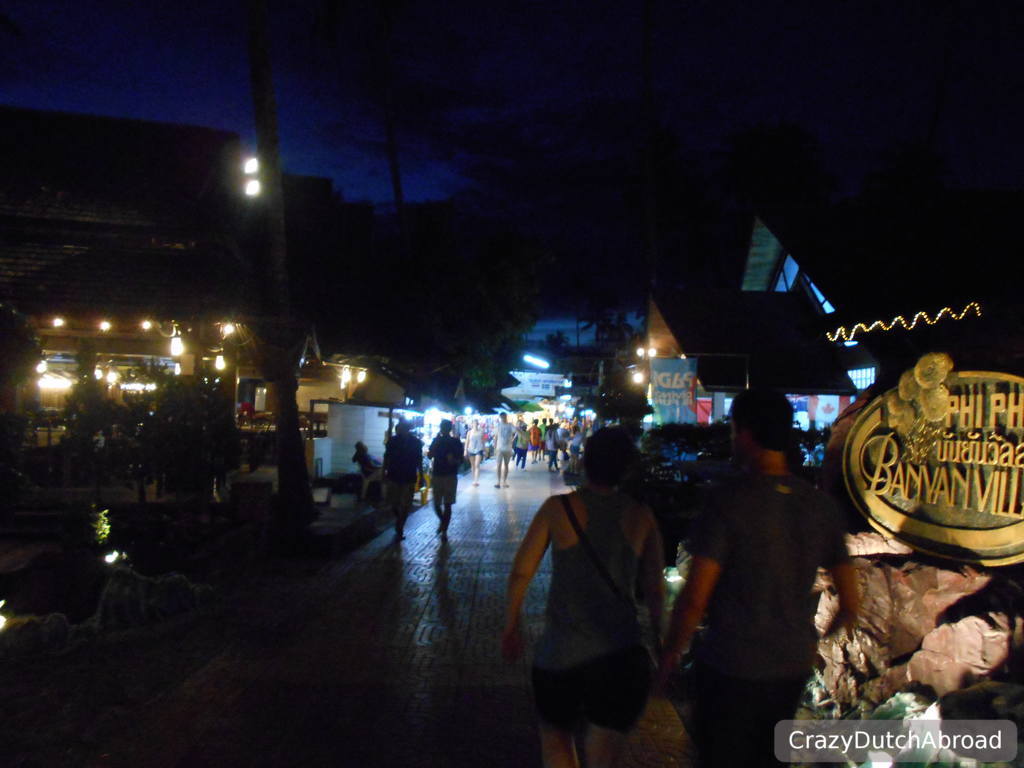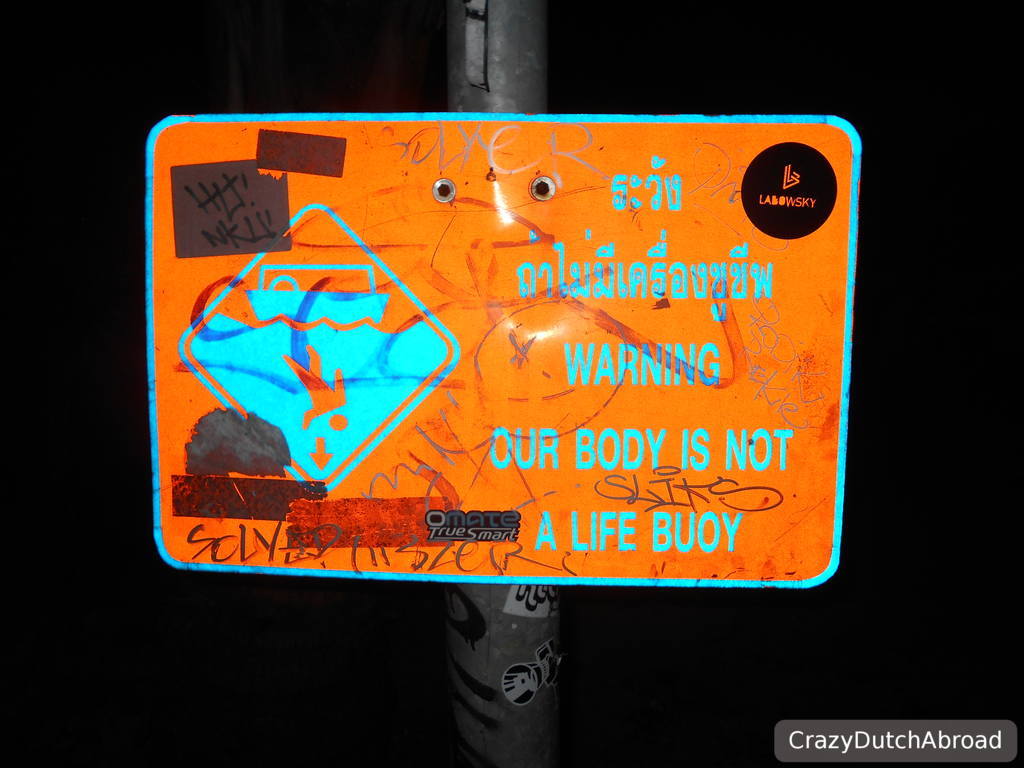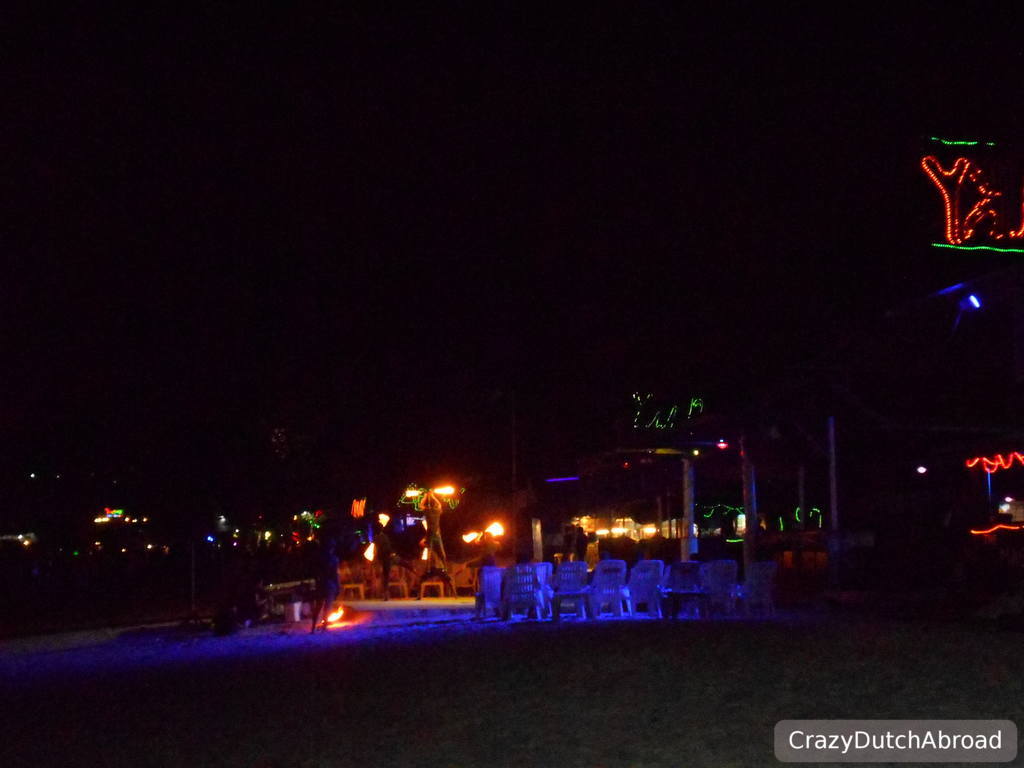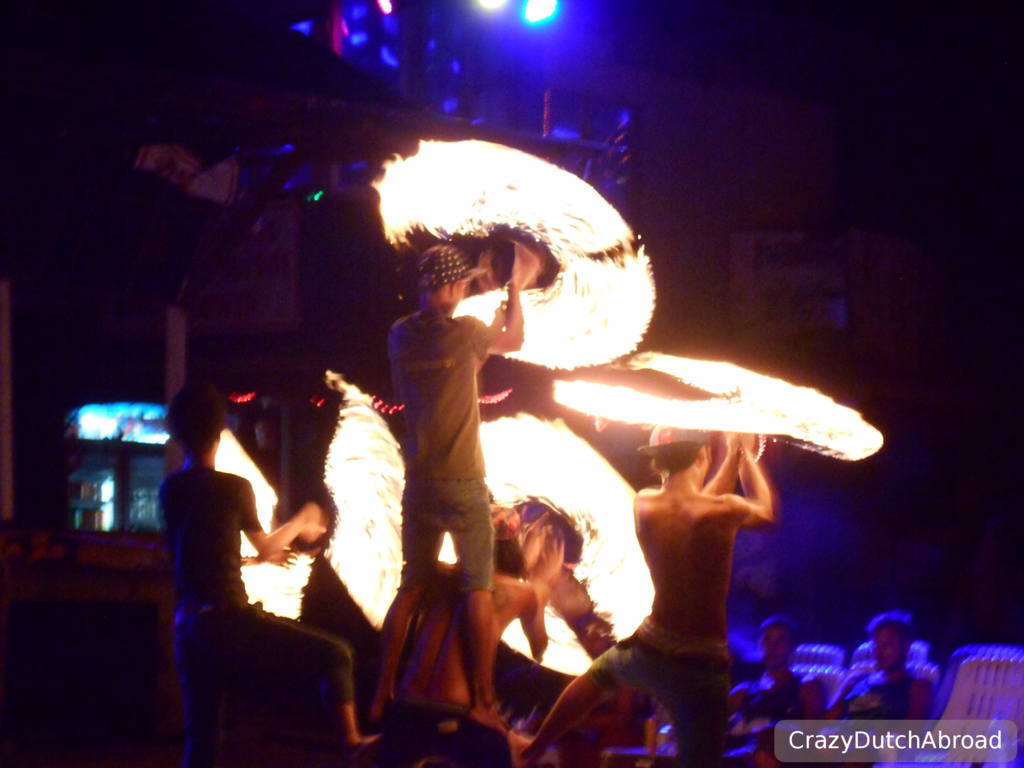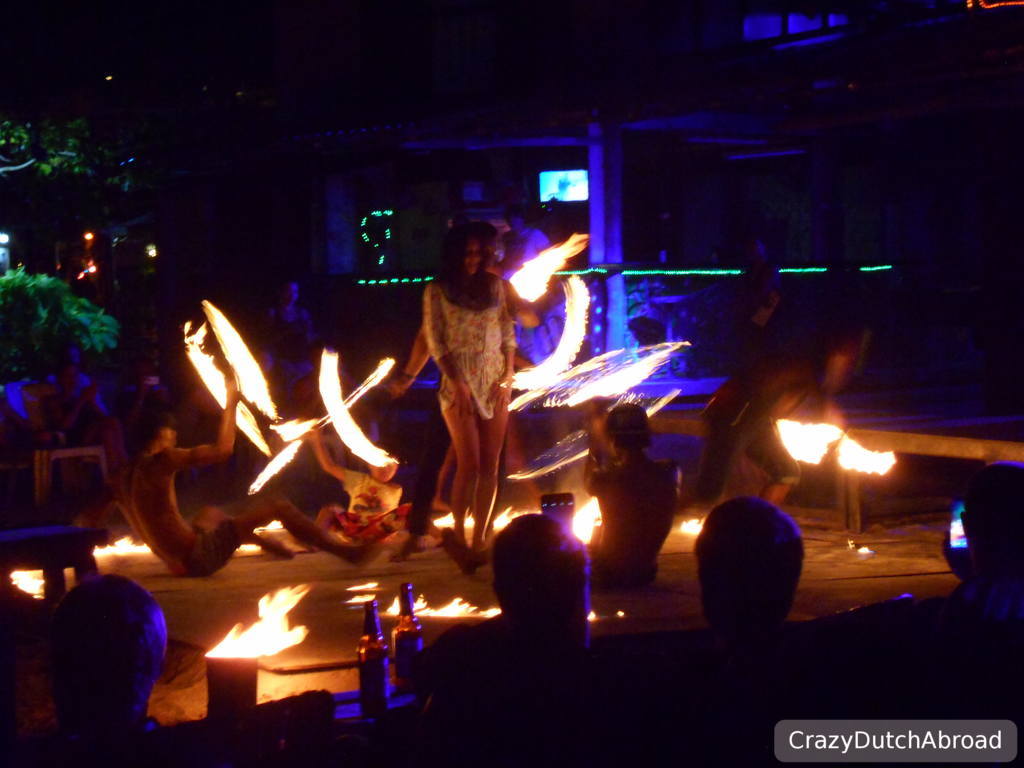 Fire shows at the Ao Lo Dalam beach.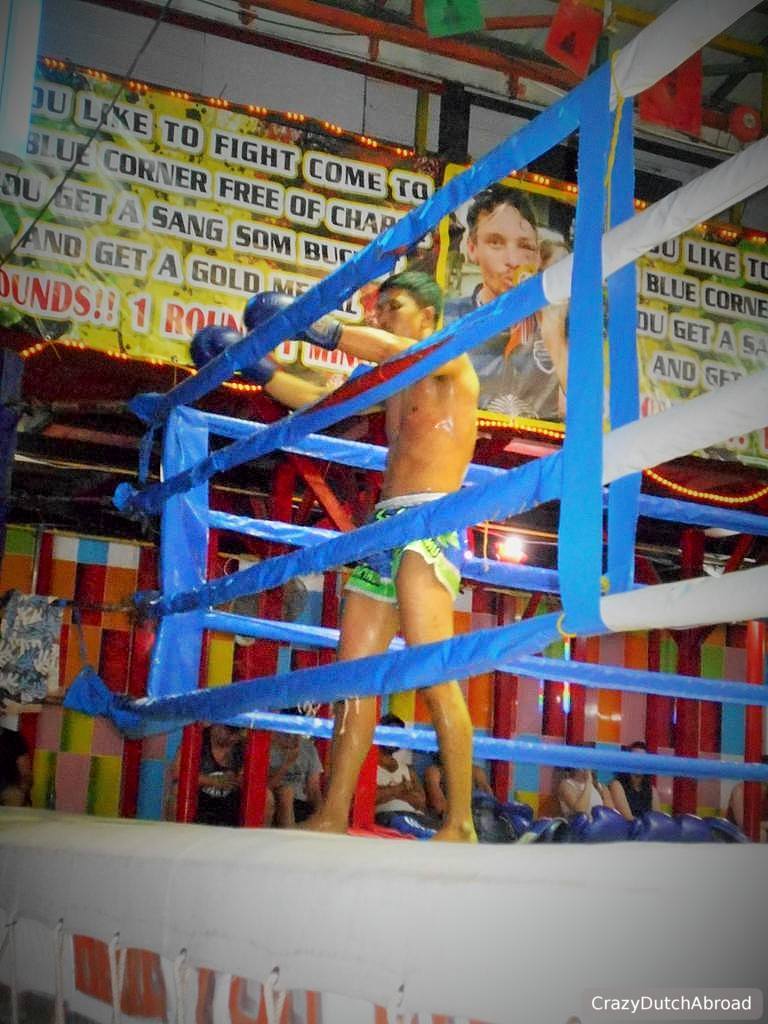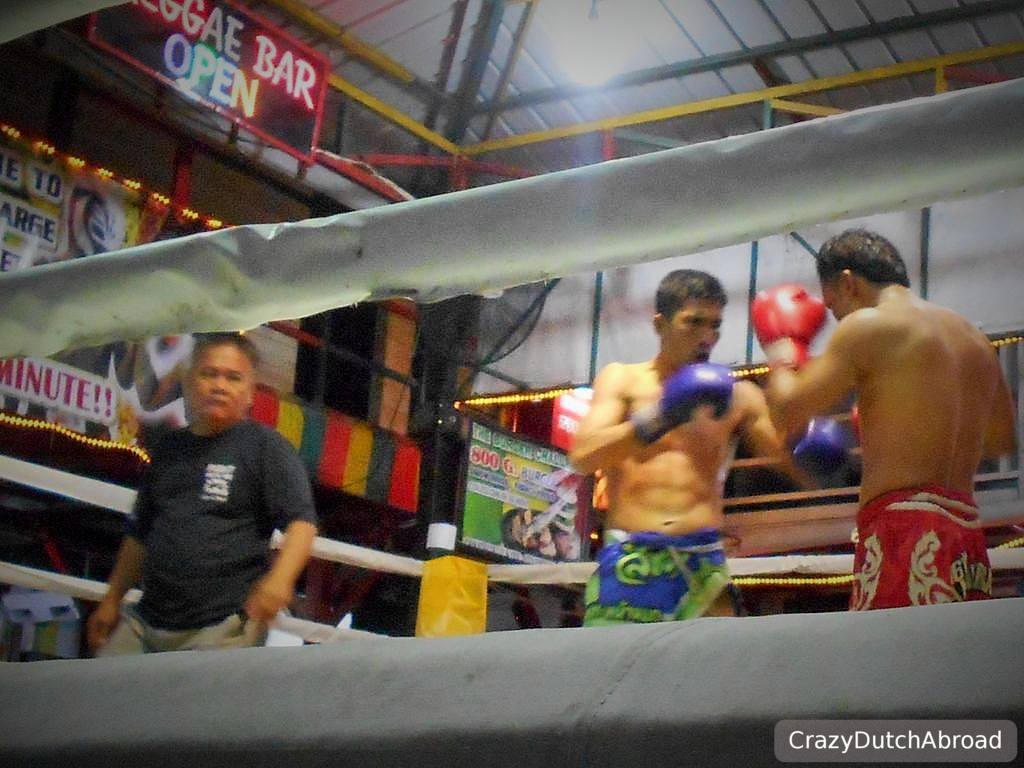 Muay Thai at the Reggae bar, employees showing off to invite tourists.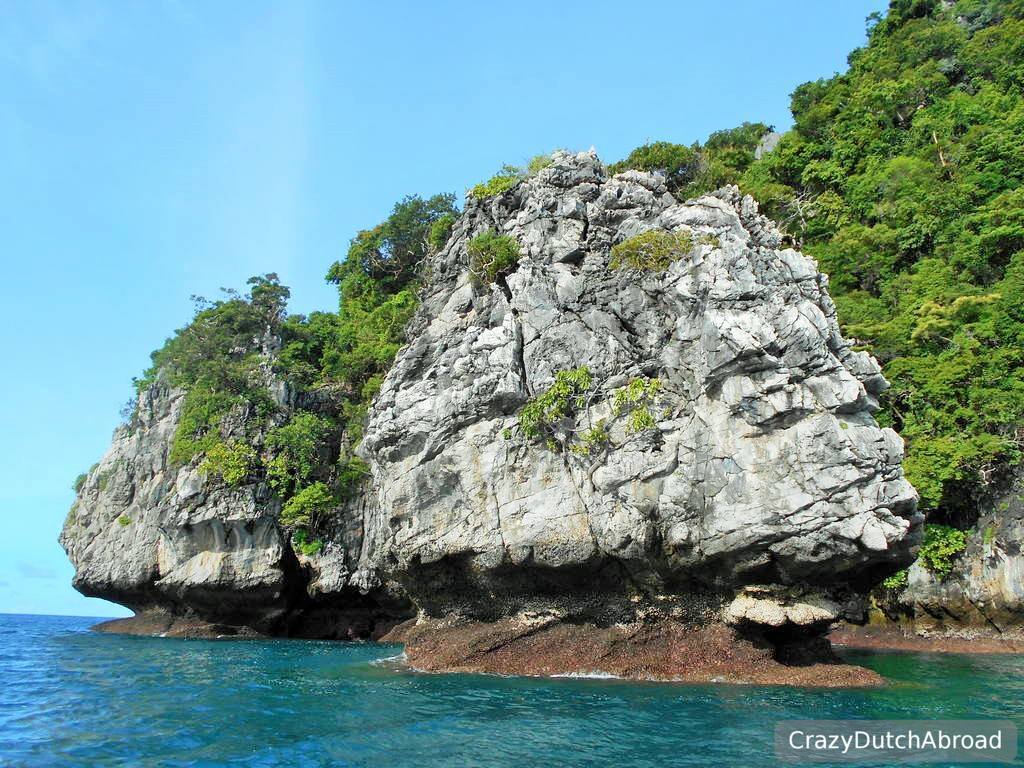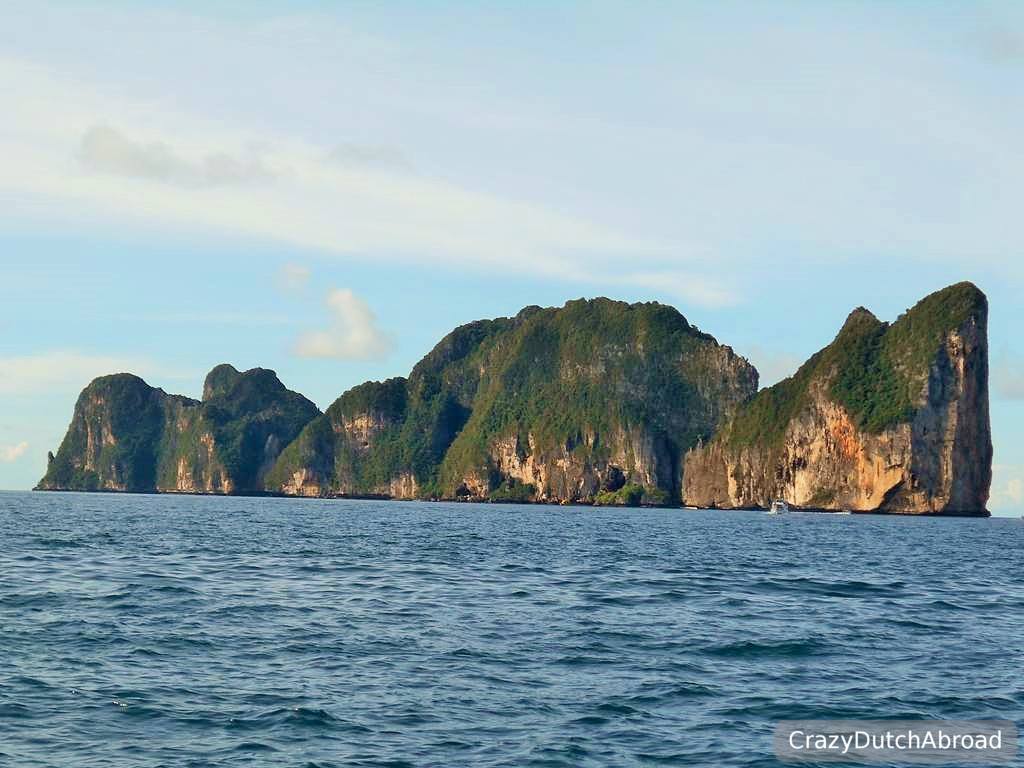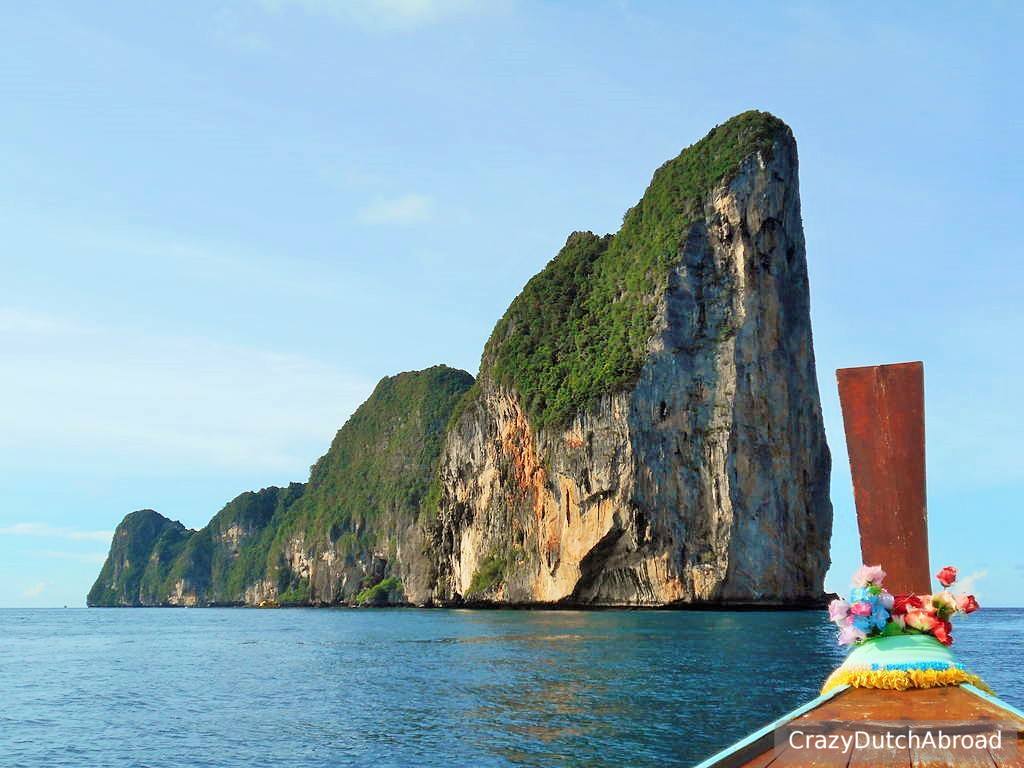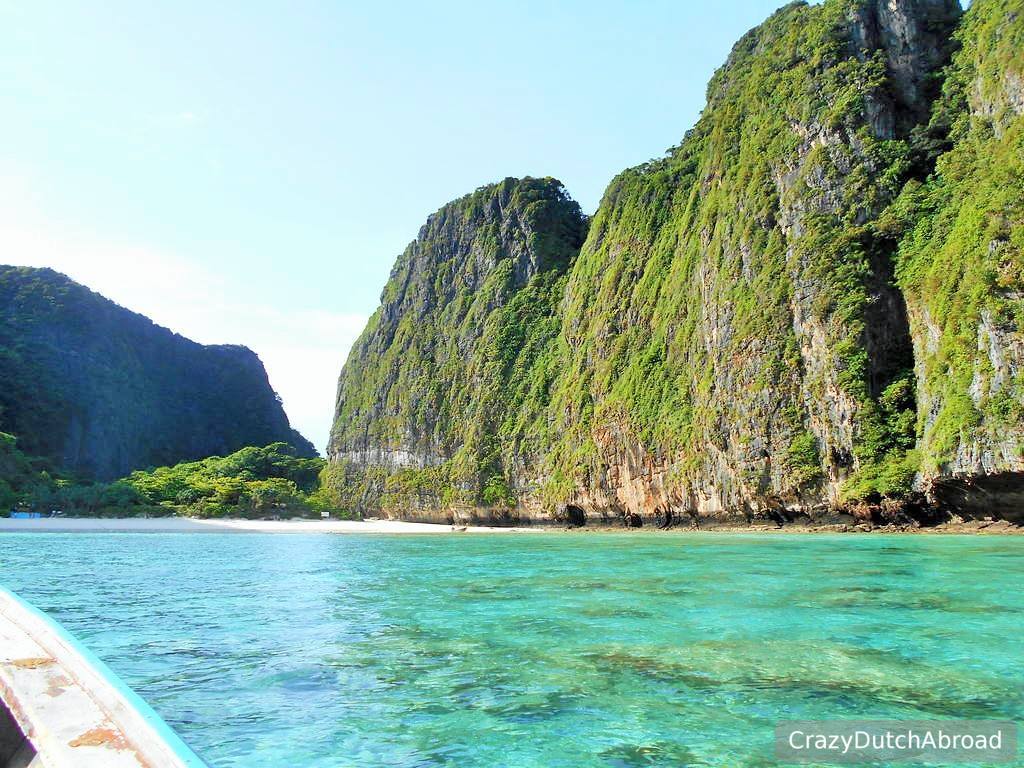 Long tail boat touristy day trip to Phi Phi Leh.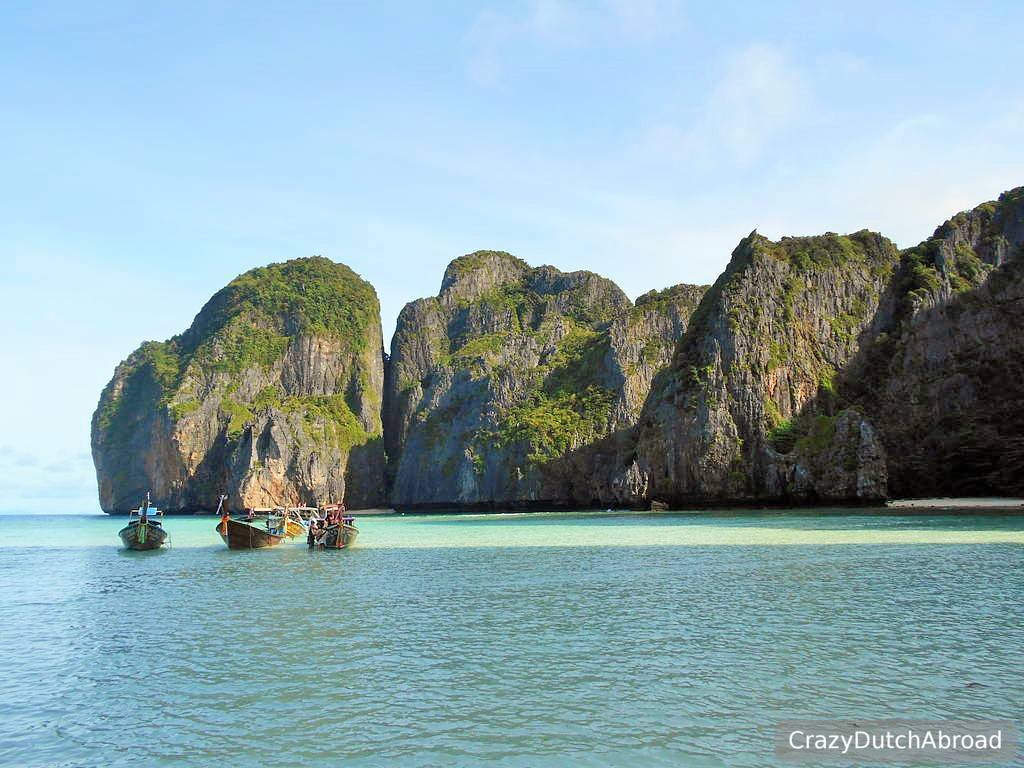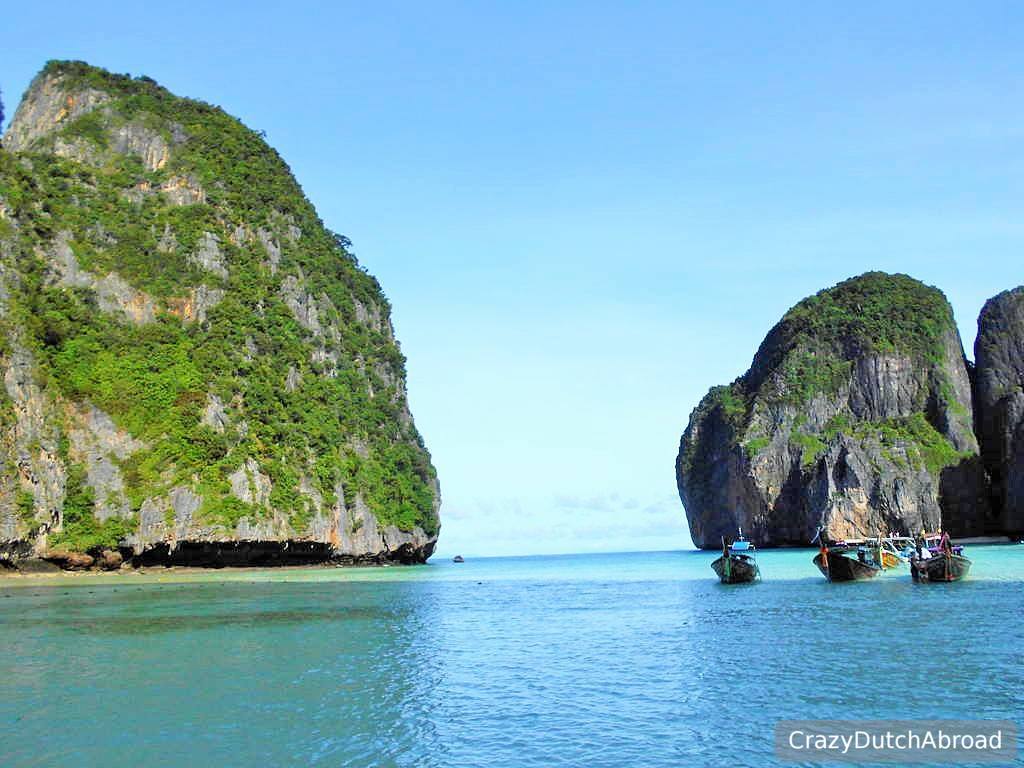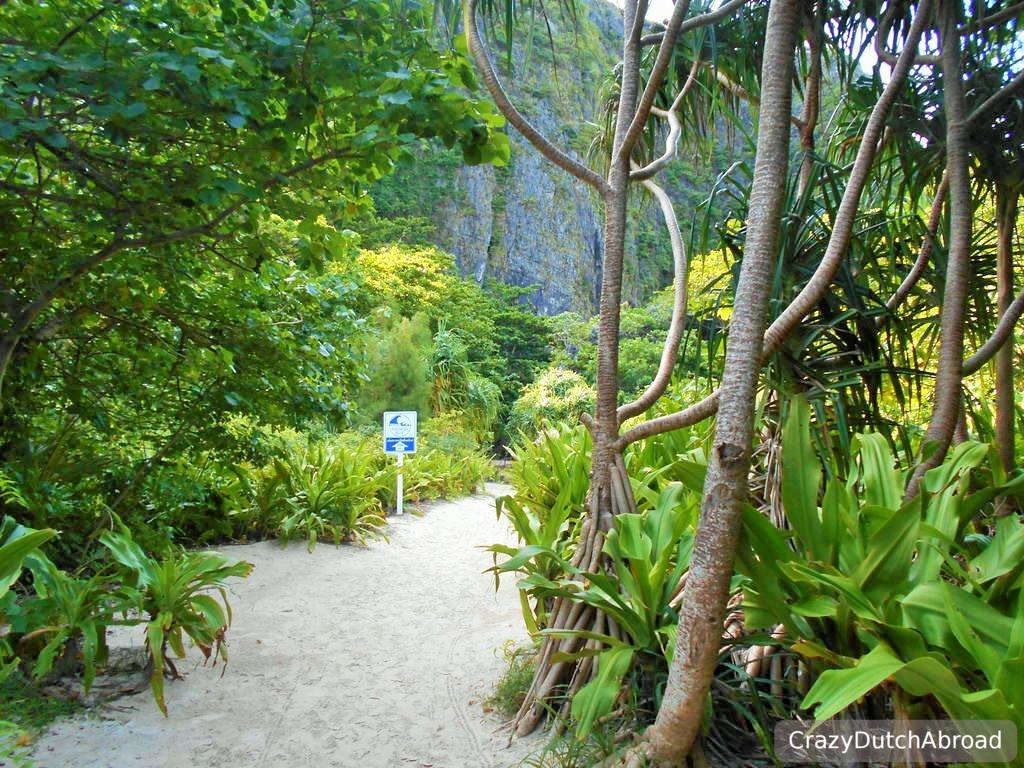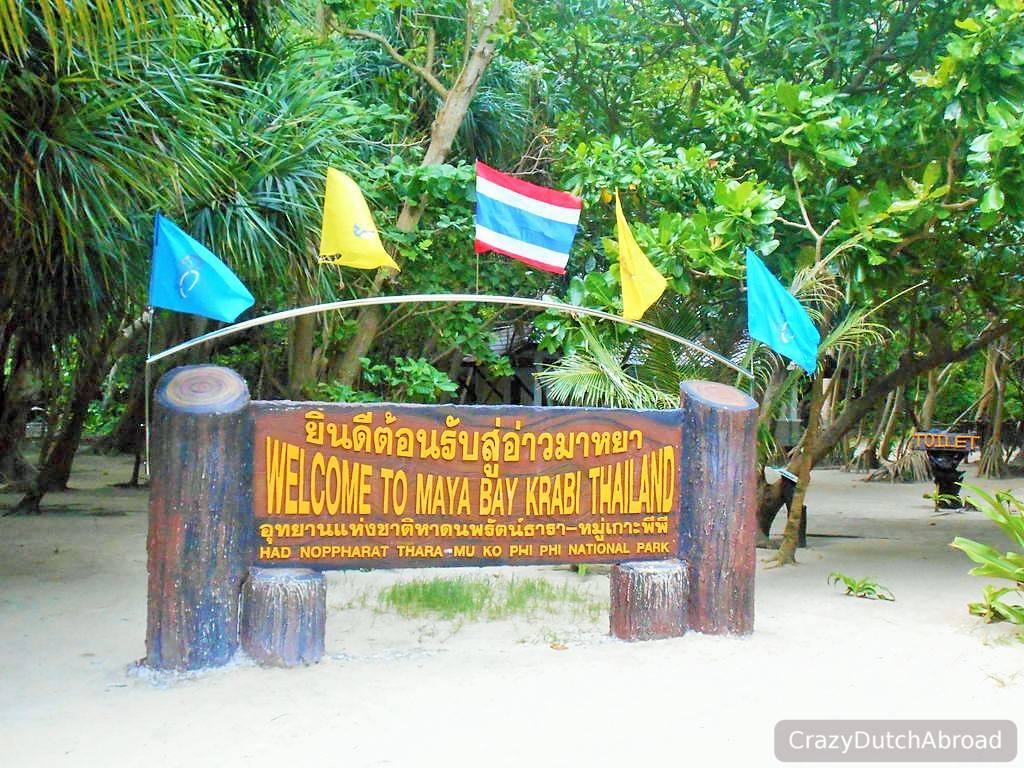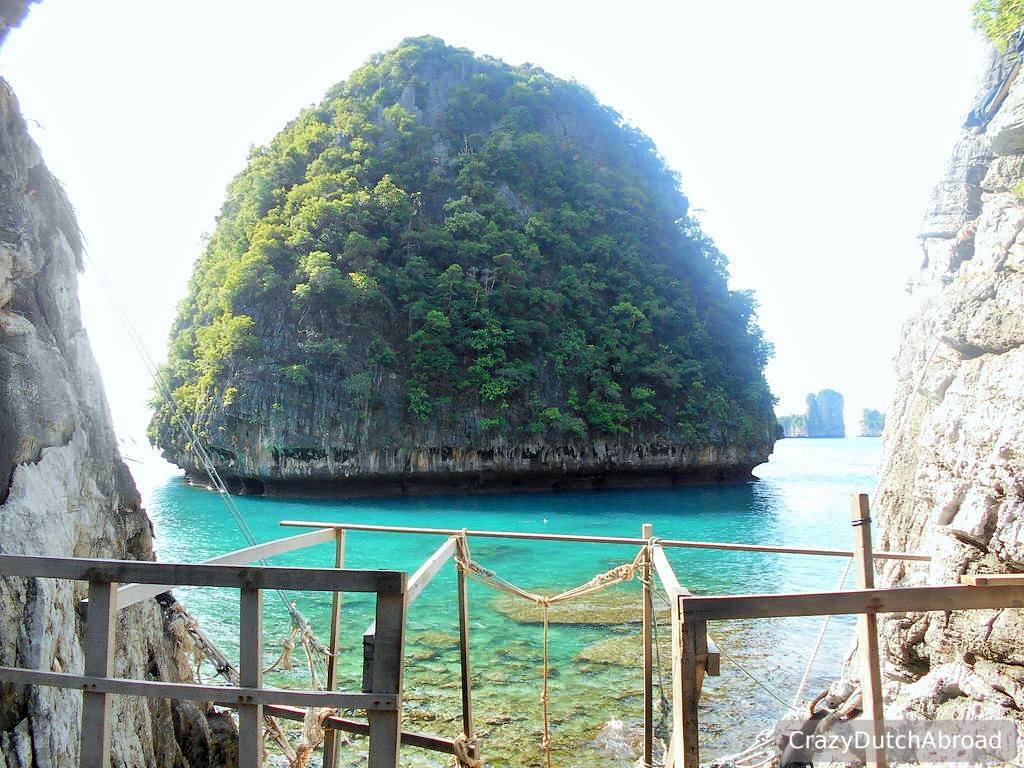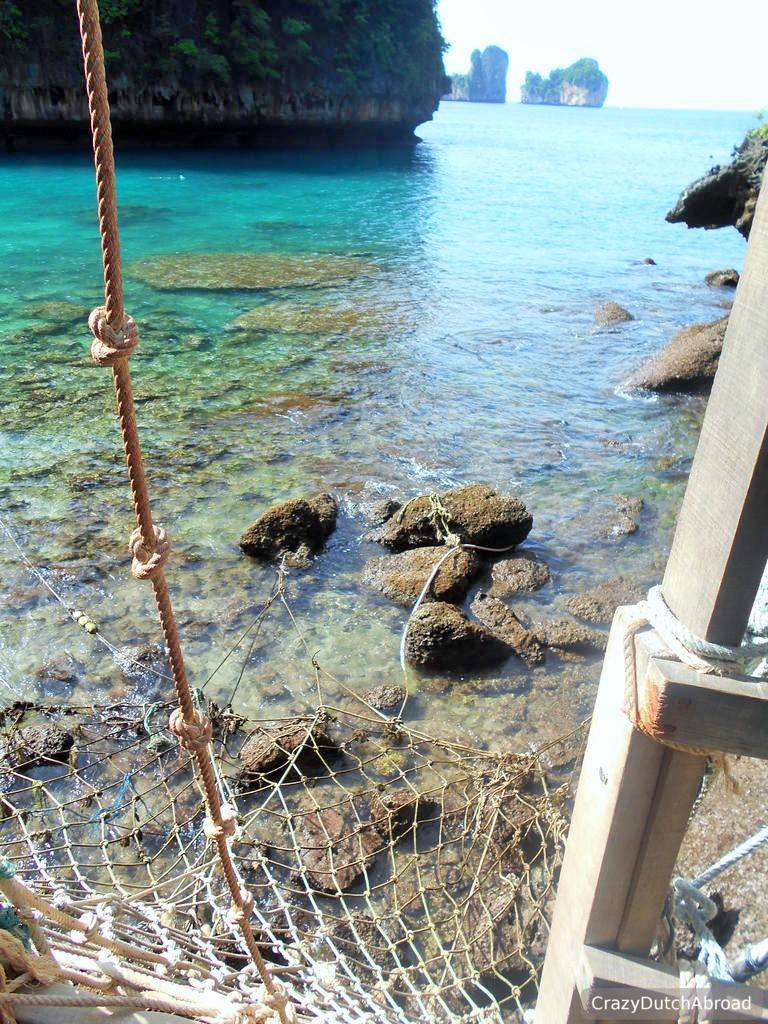 Maya beach, where 'The Beach' (Leonardo DiCaprio) was filmed.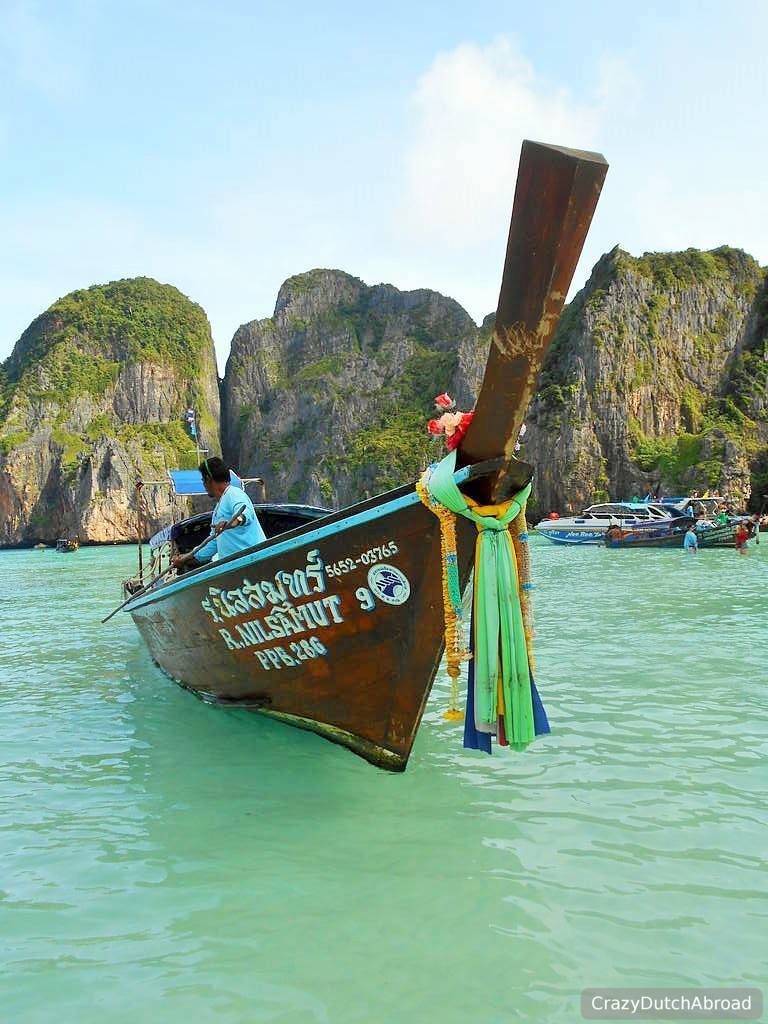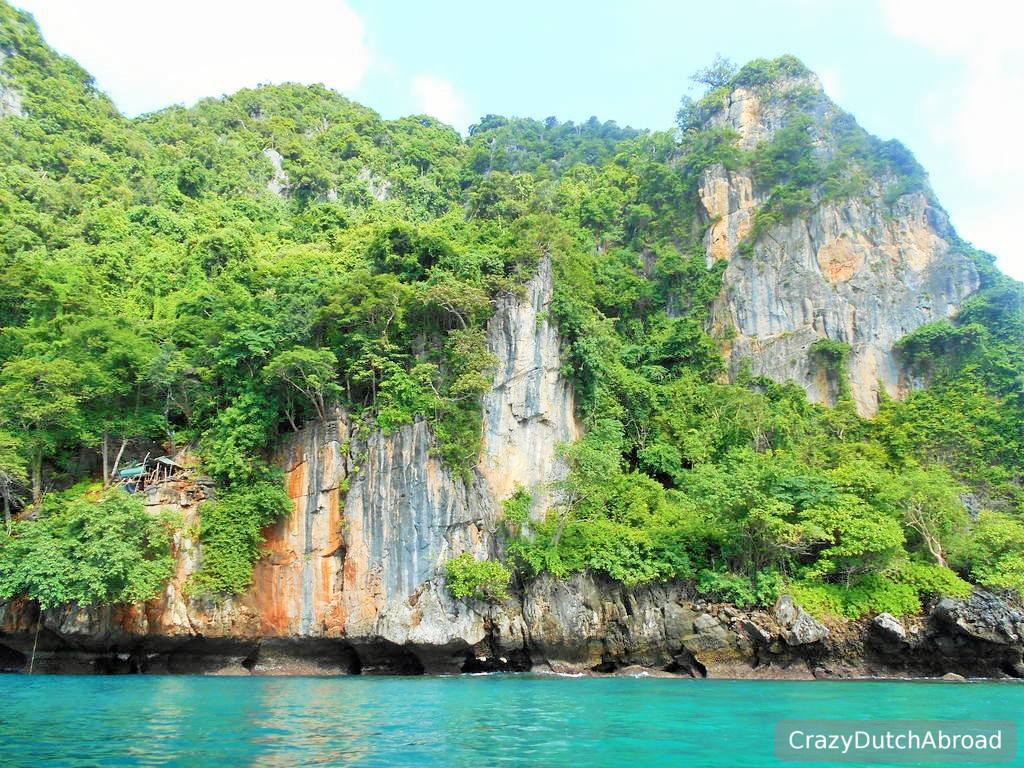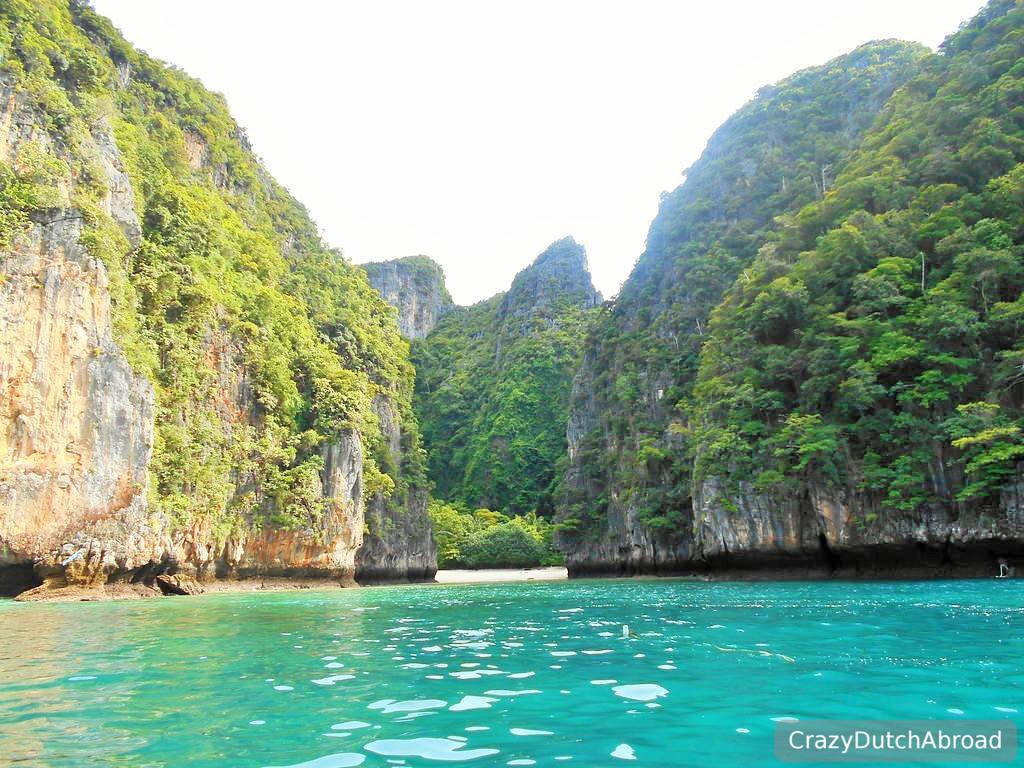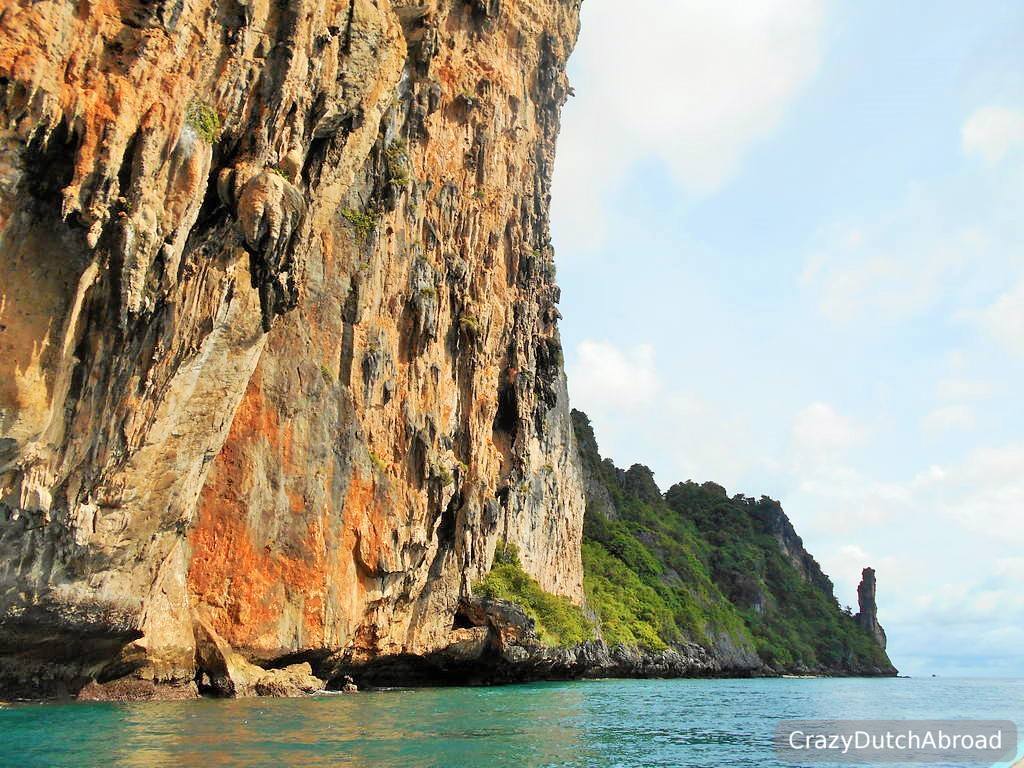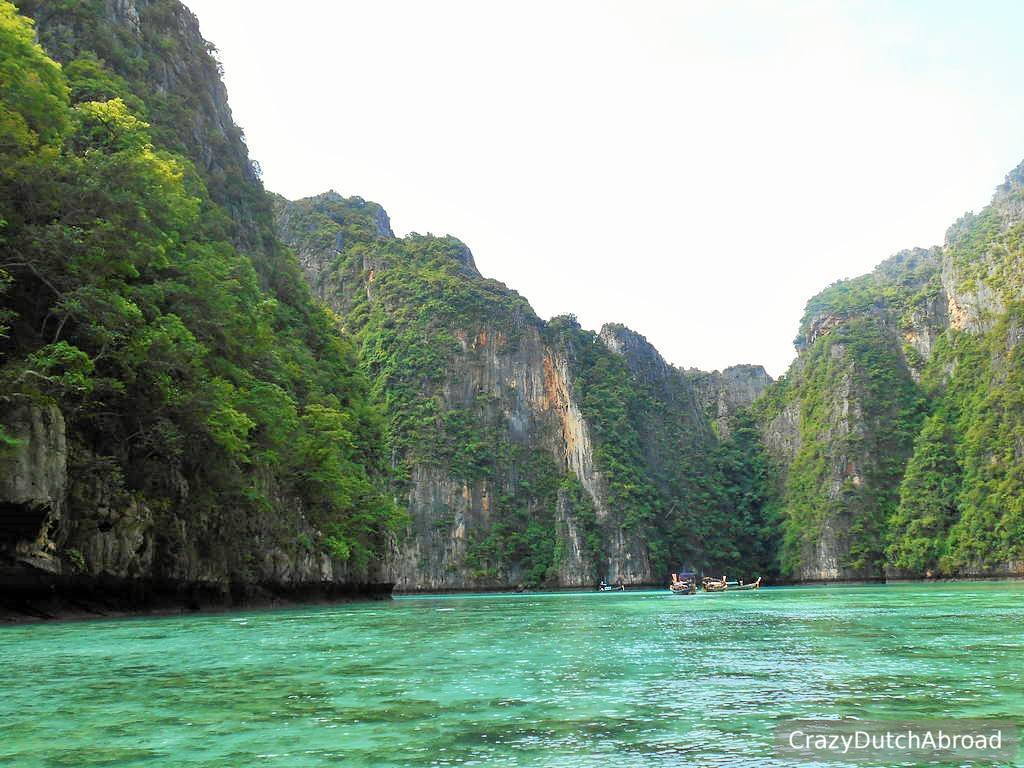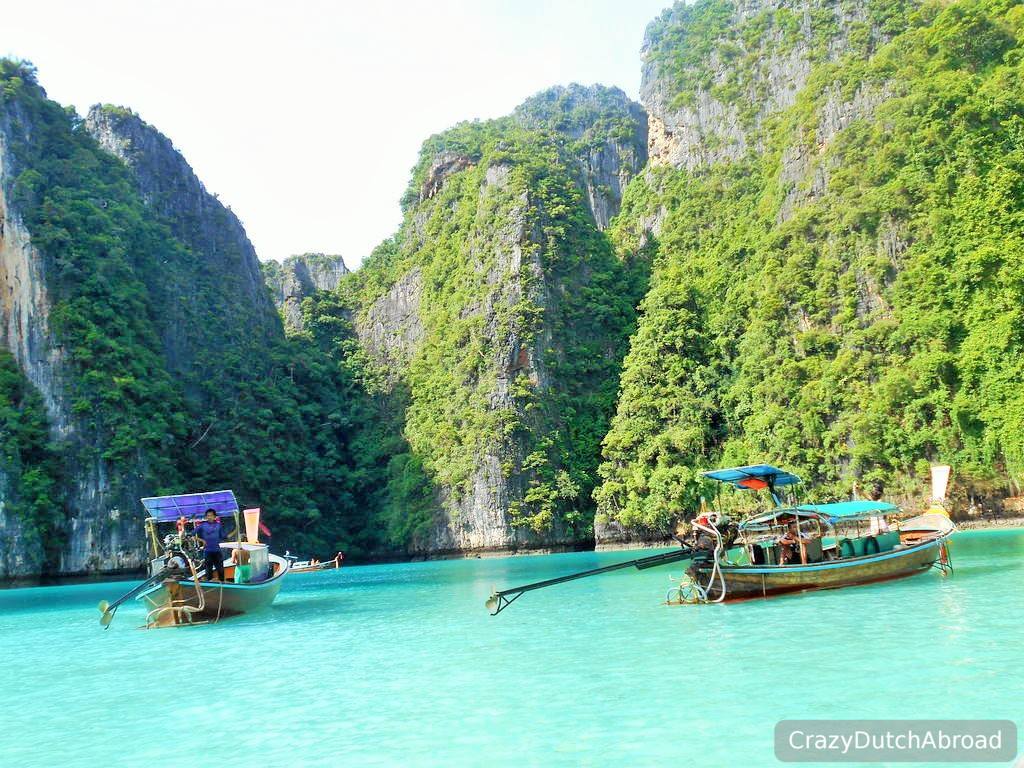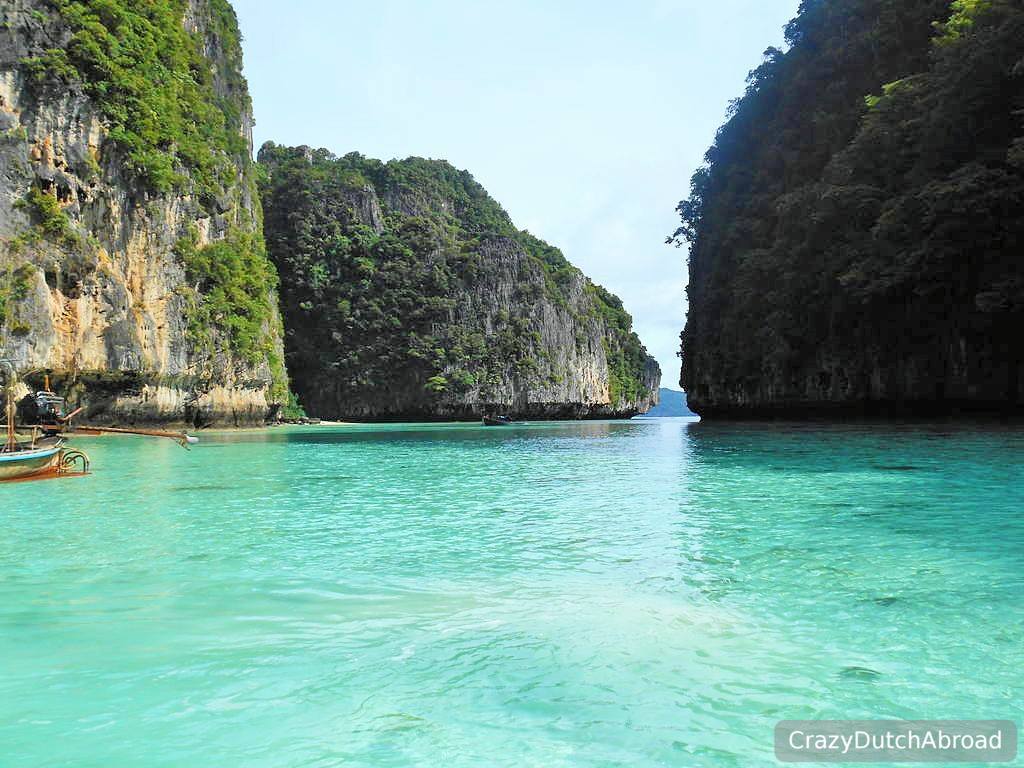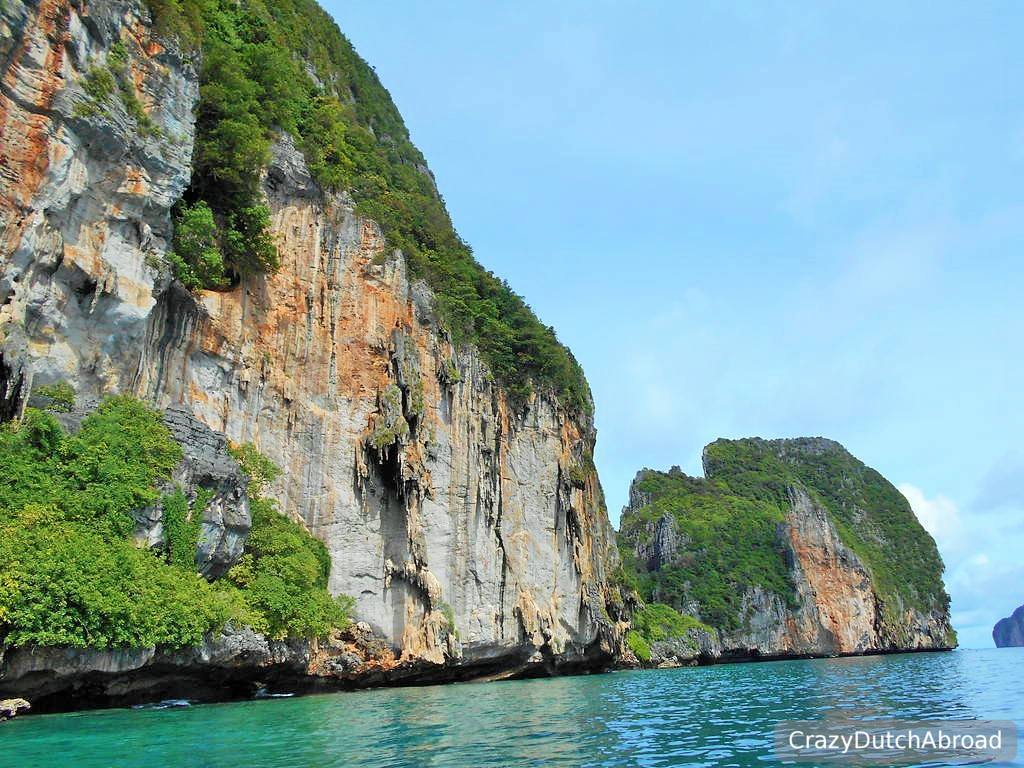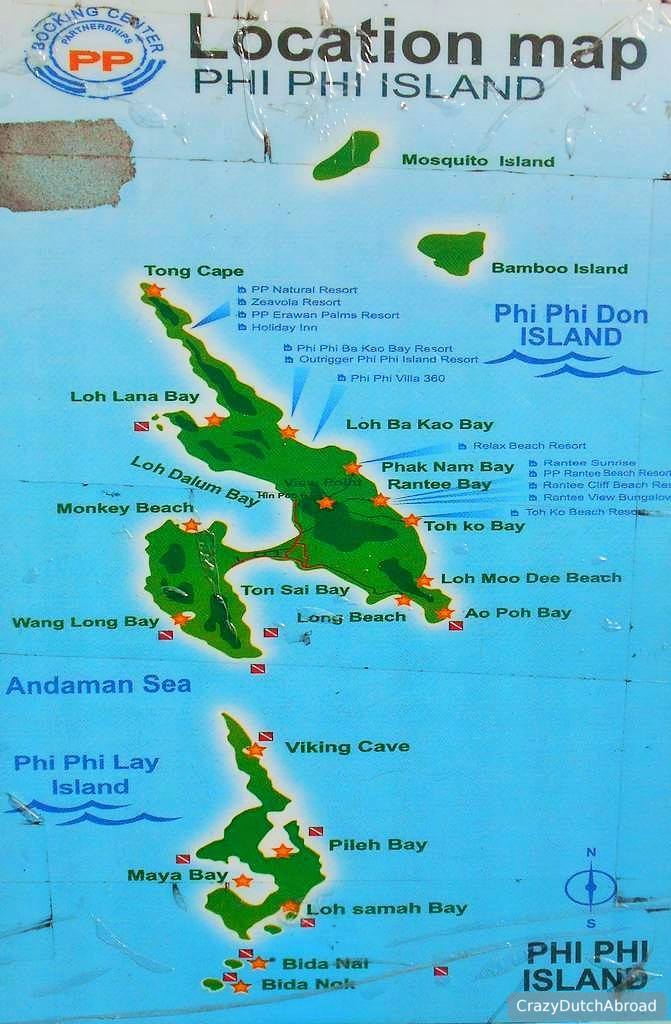 Phi Phi Leh bays, lagoons and amazing cliffs.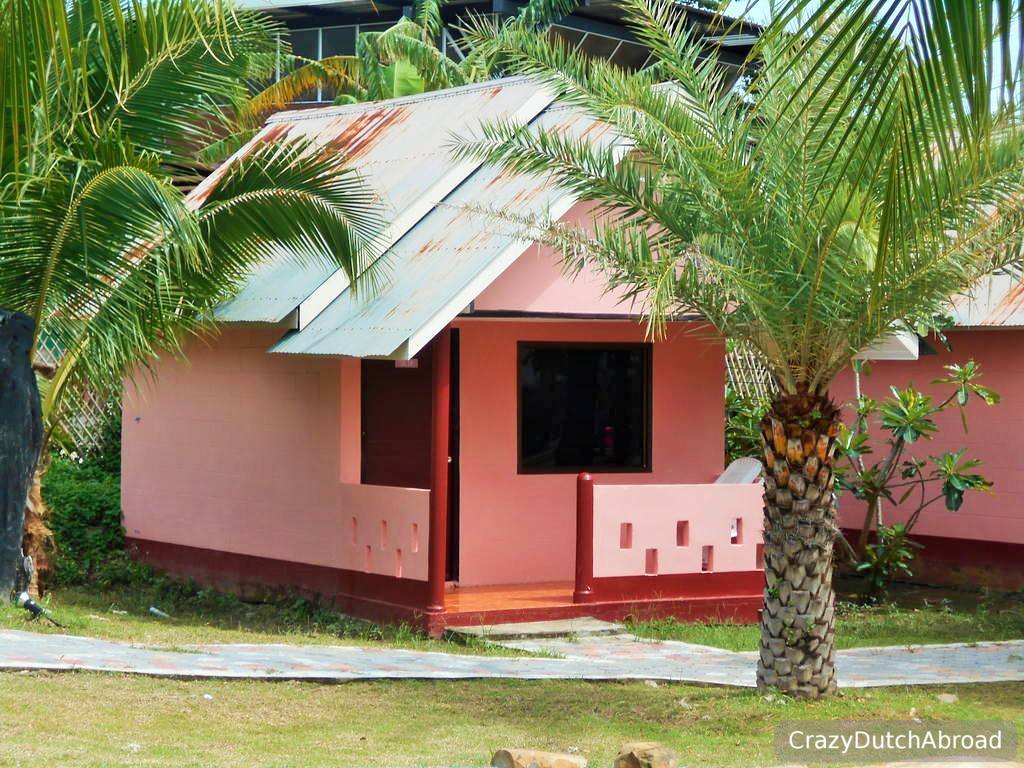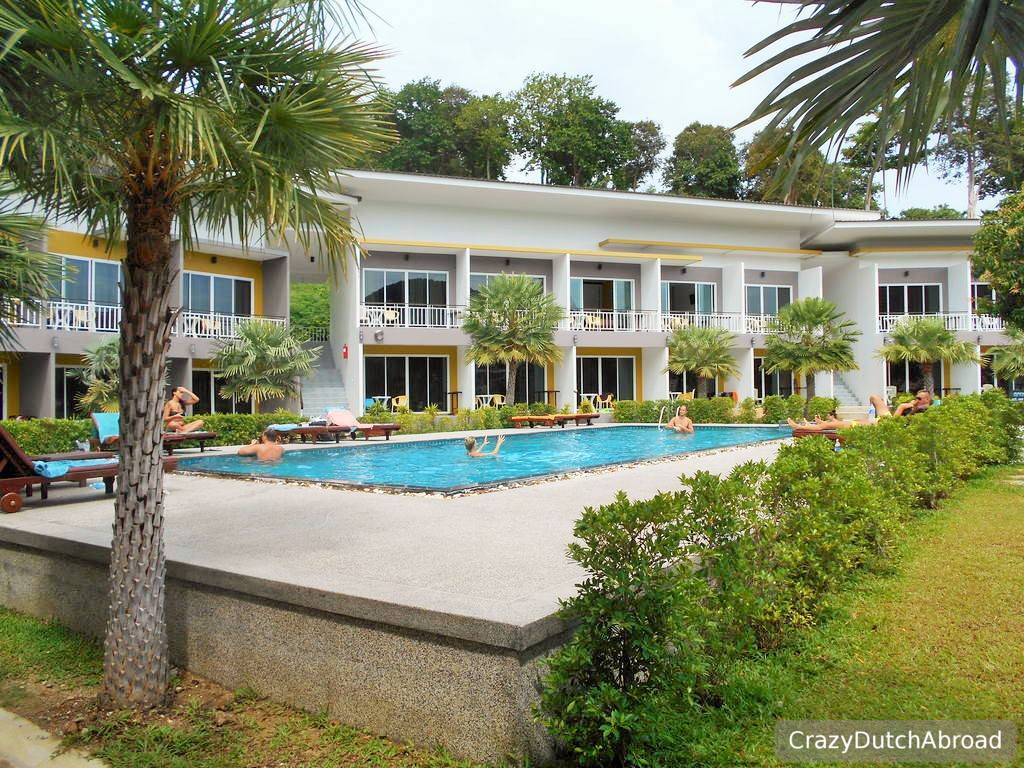 Gypsy Sea View Resort.
___
Check out the diving page for more information and pictures about dive sites nearby.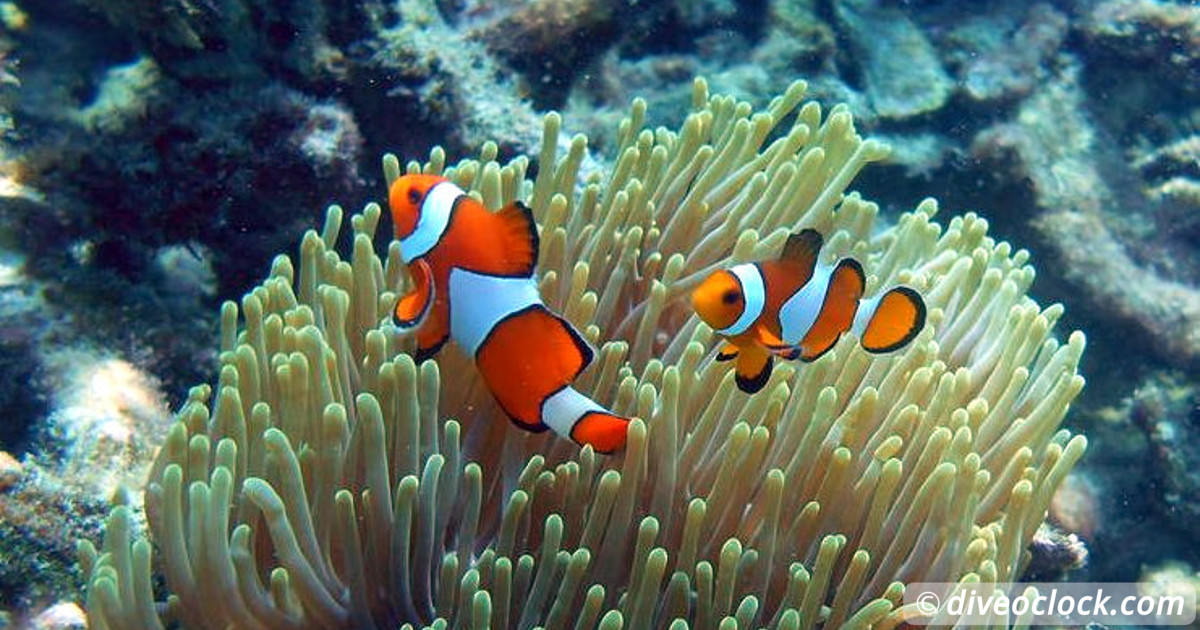 Click here to read about diving around Koh Phi Phi!
Share this page: