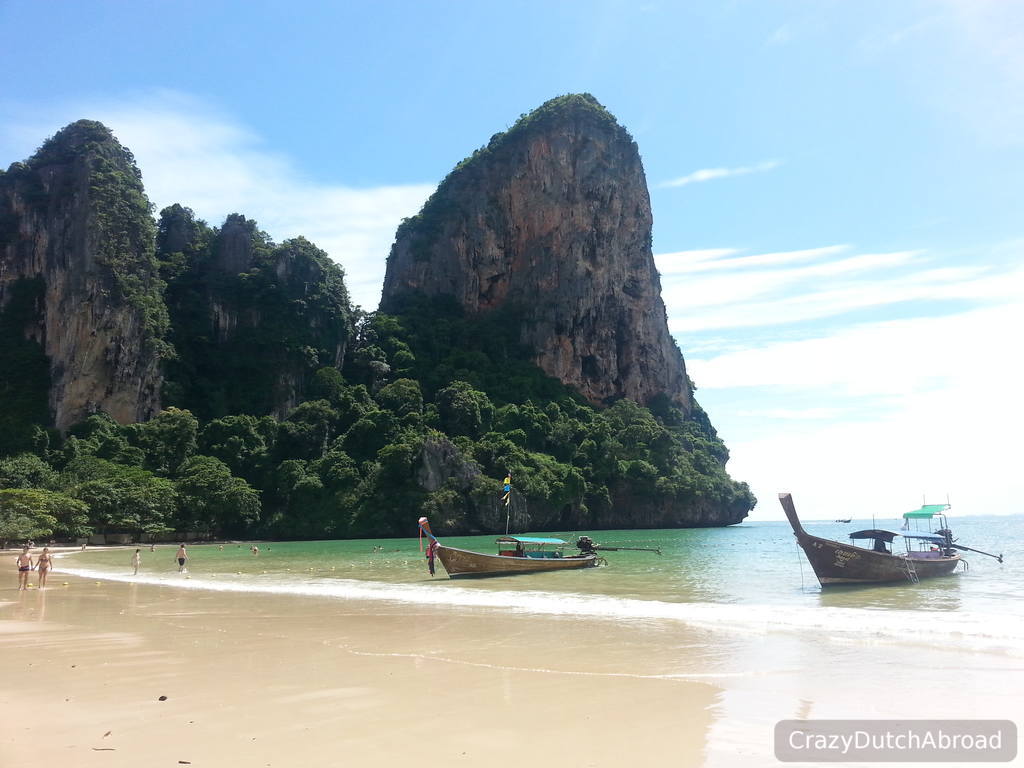 Railay (Krabi), Thailand
Date: September 2015
Location: Railay, Krabi, Thailand
Relax by the beaches, go rock climbing and enjoy the stunning limestone cliffs, especially during sunset and sunrise. This place has a laid-back vibe with lots of reggae bars and an interesting mix of mid-range and upscale resorts and restaurants as well. It is touristy but in a nice way, at least during low season.
For drinks you can find many bars along Railey East. There's no white sand beaches but a beautiful mangrove bay with little boats stuck in the mud. A lot of bars are colored red, green and yellow - rasta style and don't be surprised to be offered something to smoke. The cocktail menu's have a lot of creative options, containing cheap brand liquors and spirits, made with love.
Do's:
Nothing, just chill out for a few days;
Walk from the West to the East coast over the most northern path, it's more local;
Drink some cocktails at the One love bar, they have Jenga (game) too;
Move from here to Phi Phi with Ao Nang Princess ferry, free water/coffee/tea on board.
Don'ts:
Forget to bring sunscreen and mosquito repellent, it's quite expensive in Railey;
Go shop around for cheaper boat tickets, it's fixed prices everywhere;
Worry about cash or WIFI, there's plenty of ATM's and many bars/restaurants offer free WIFI;
Learn rock climbing here, this is where you get spoiled (and hooked) easily.
Some impressions of Railay: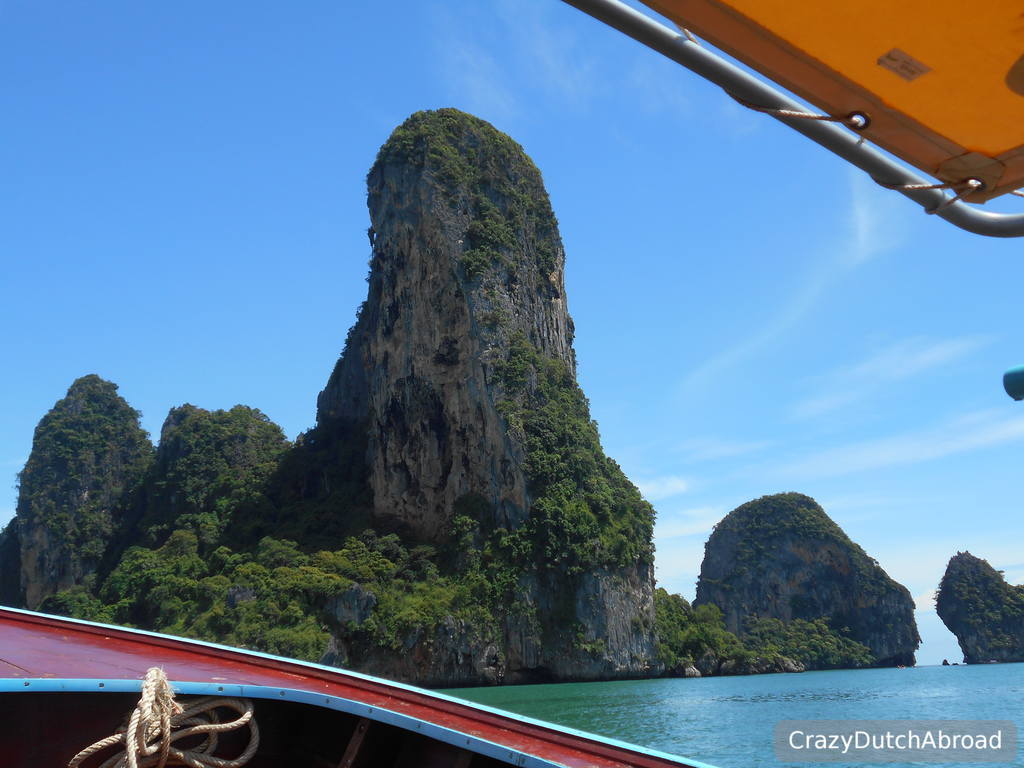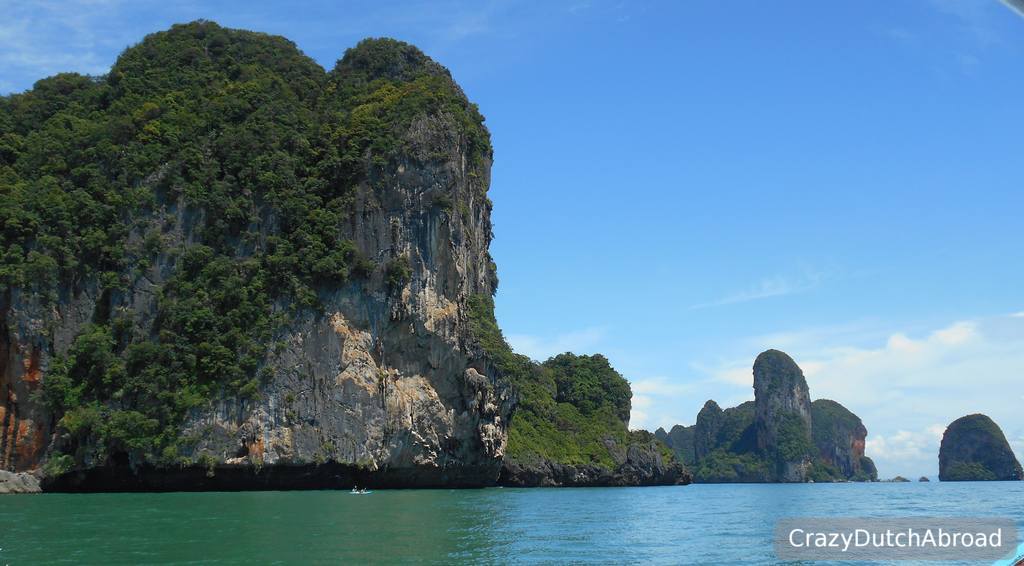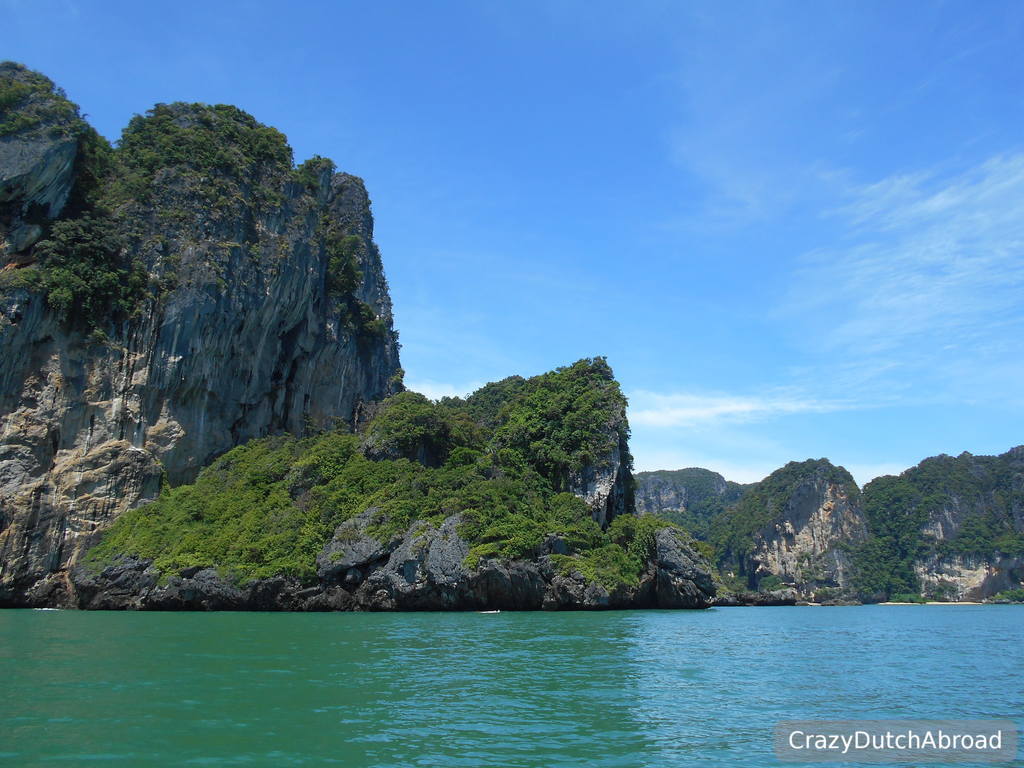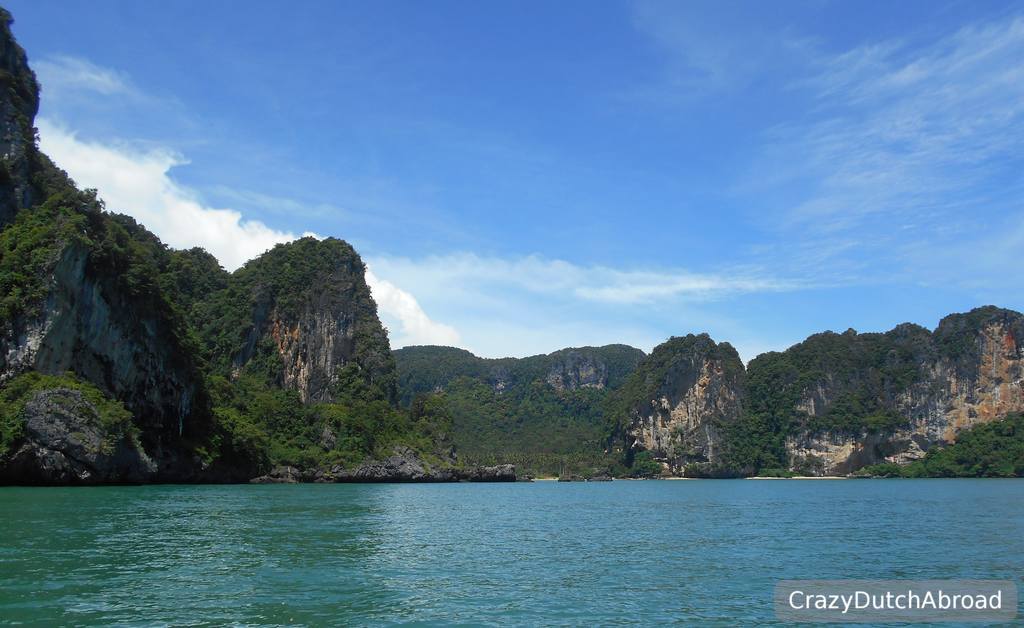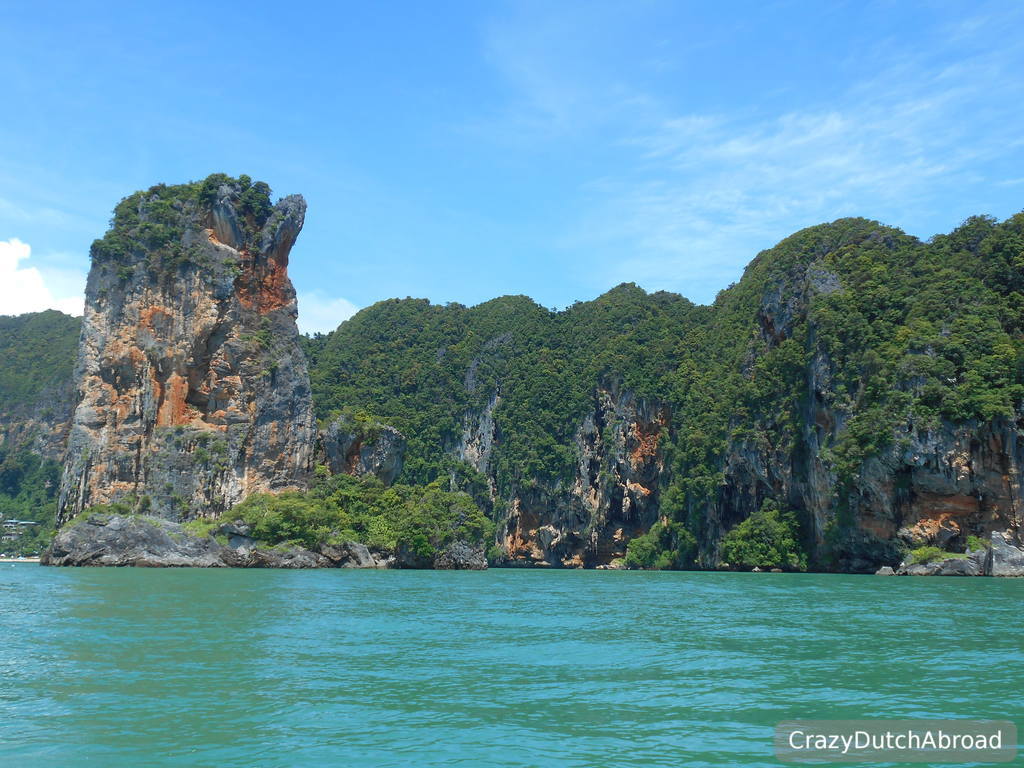 Arring in Railey from Ao Nang by longtail boat.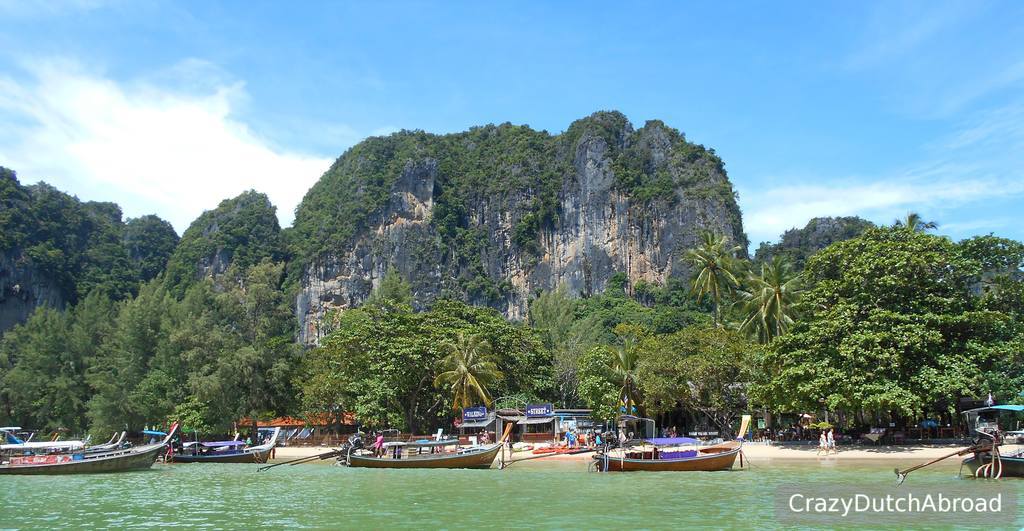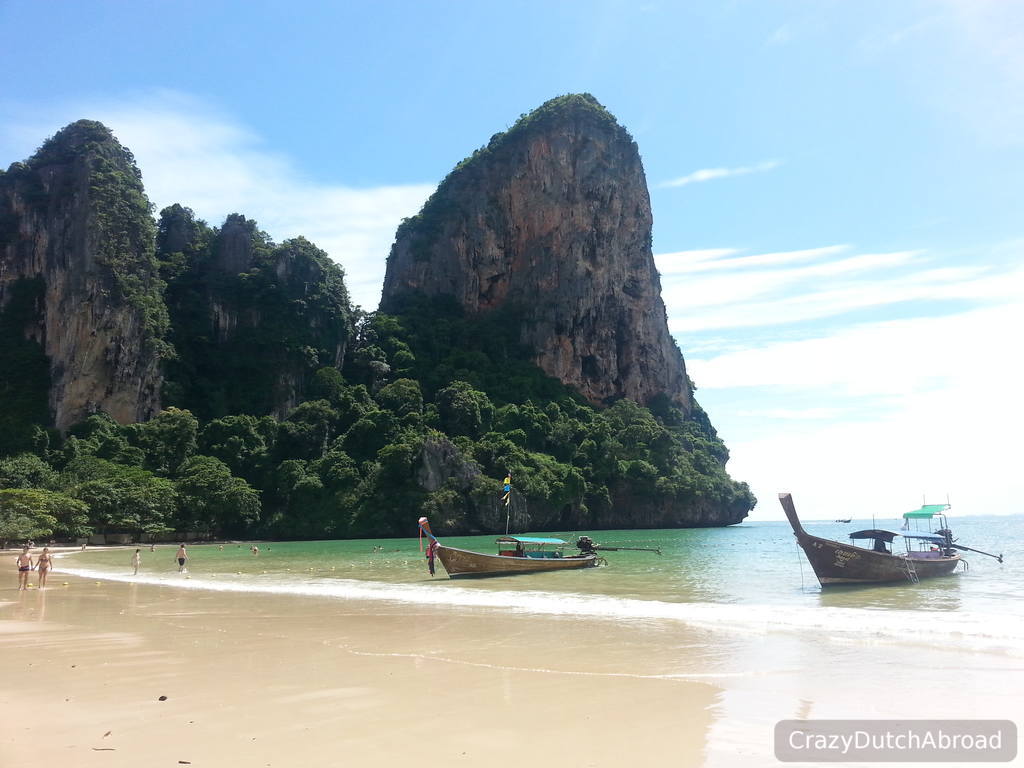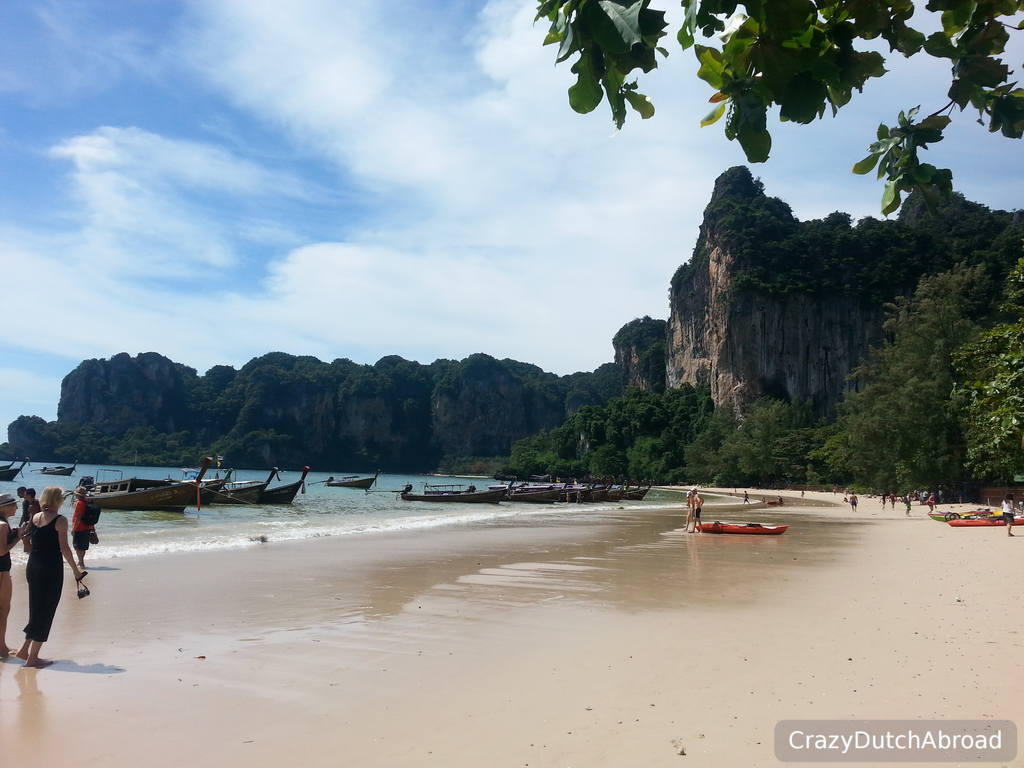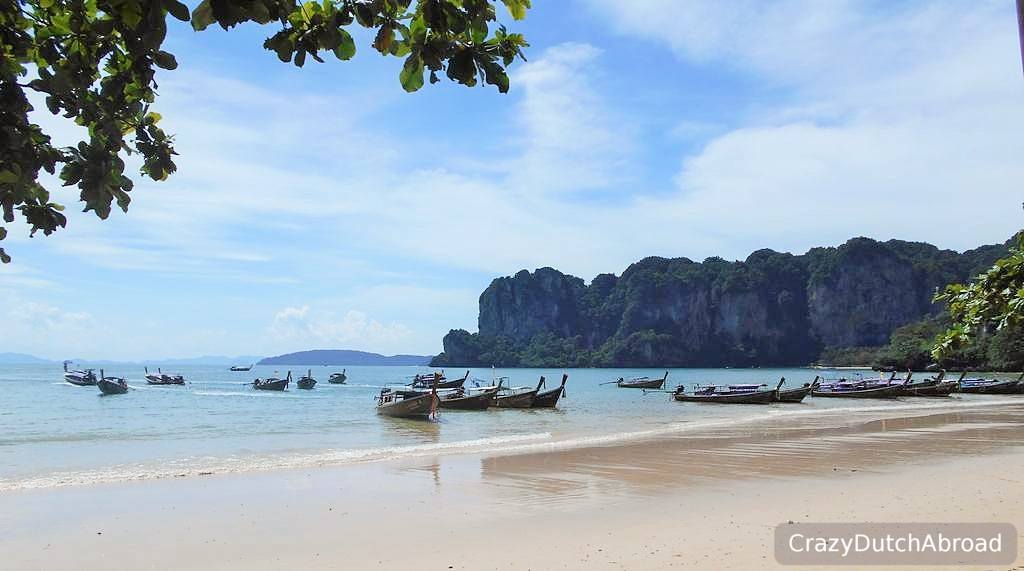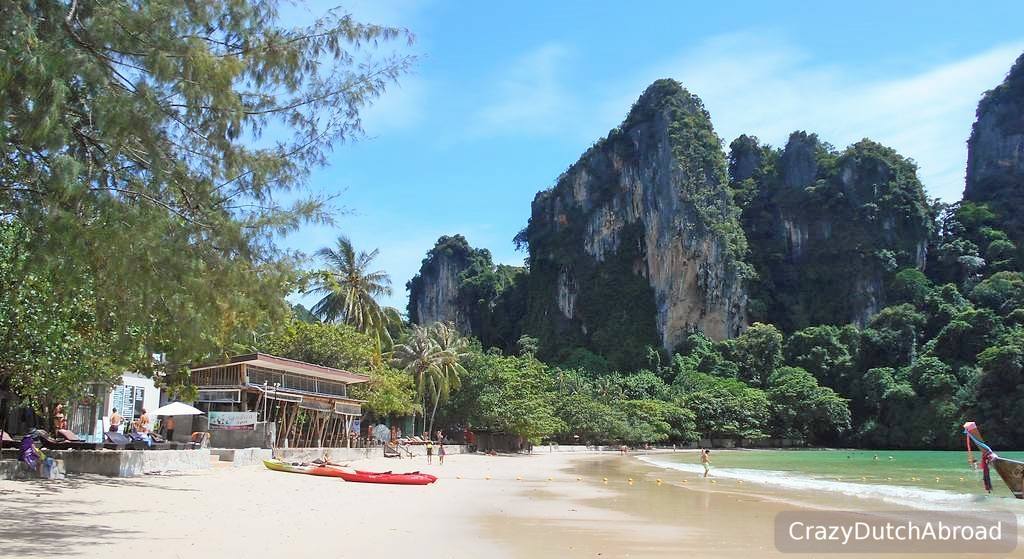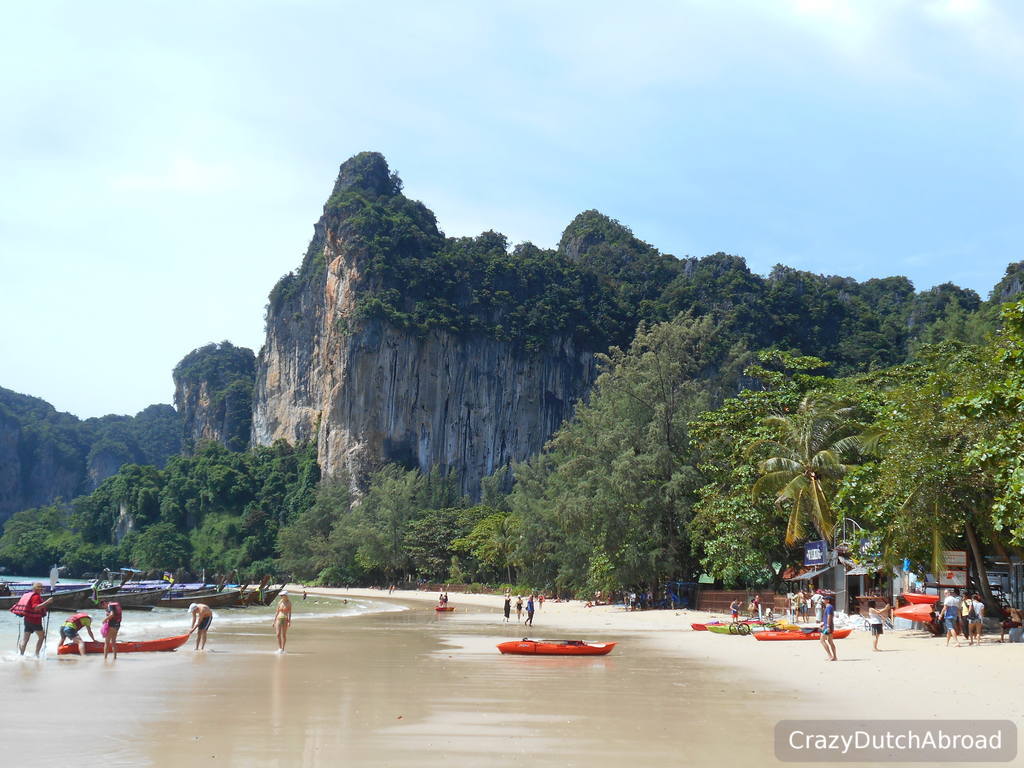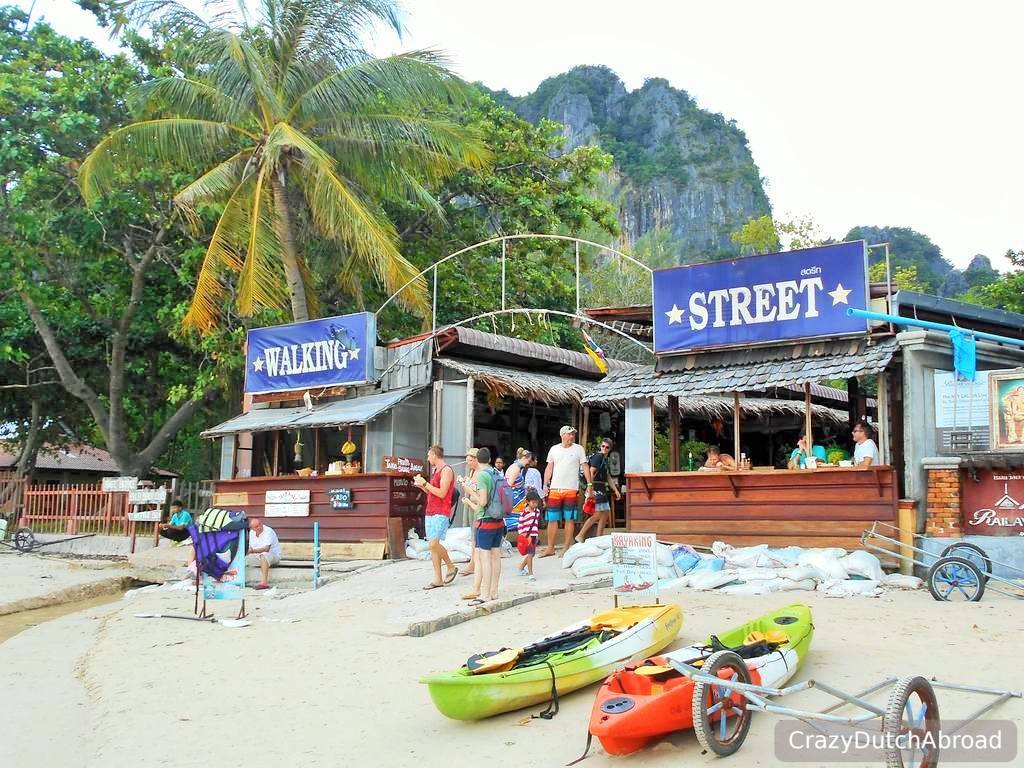 Railey beach (West).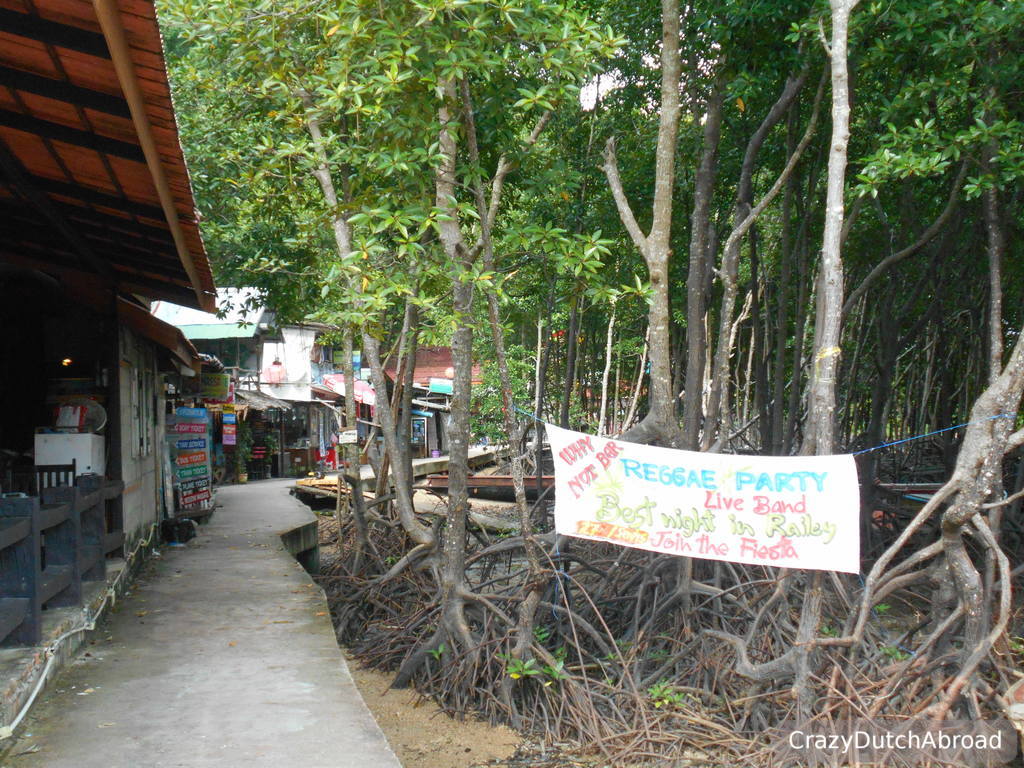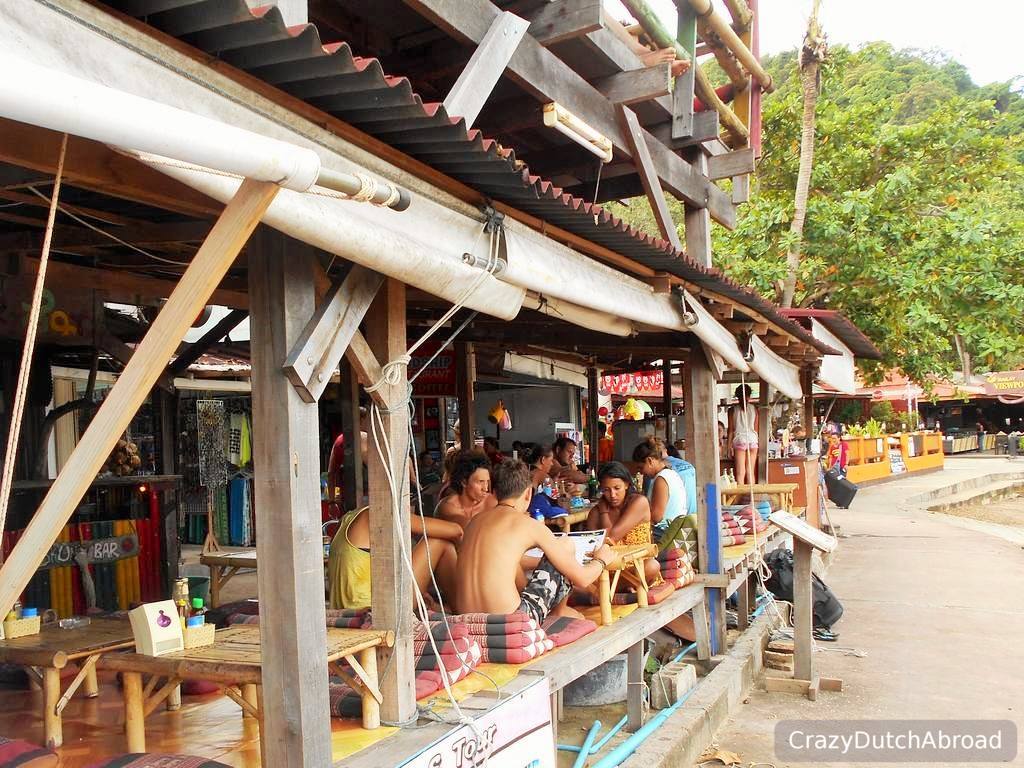 Railey beach (East).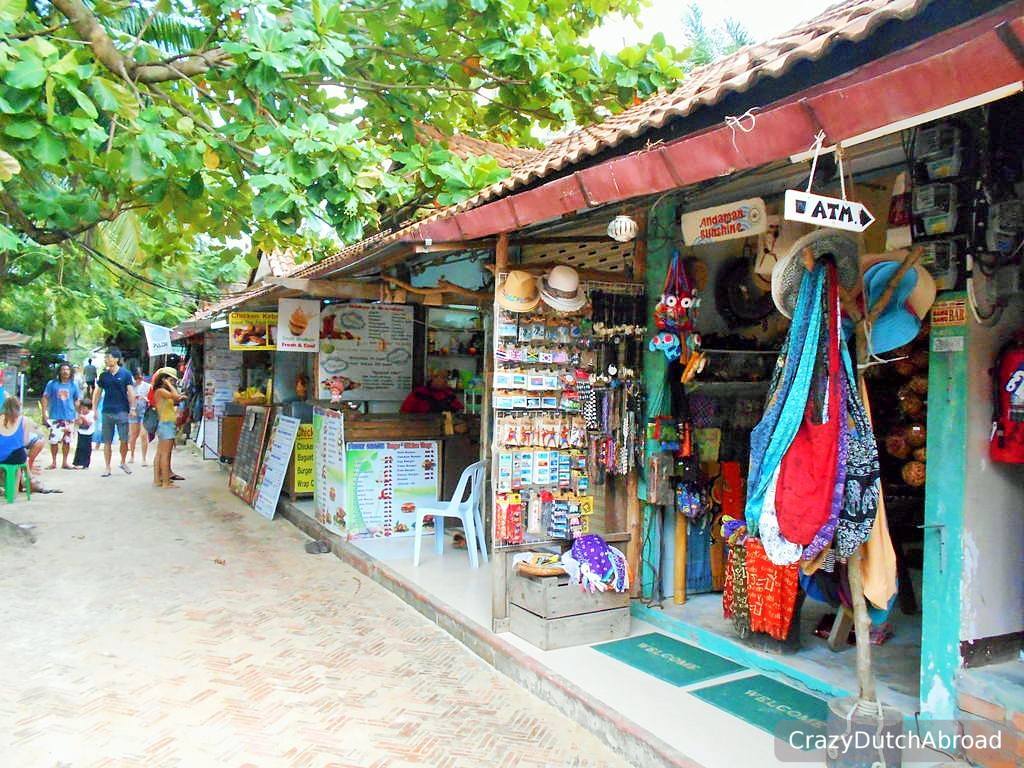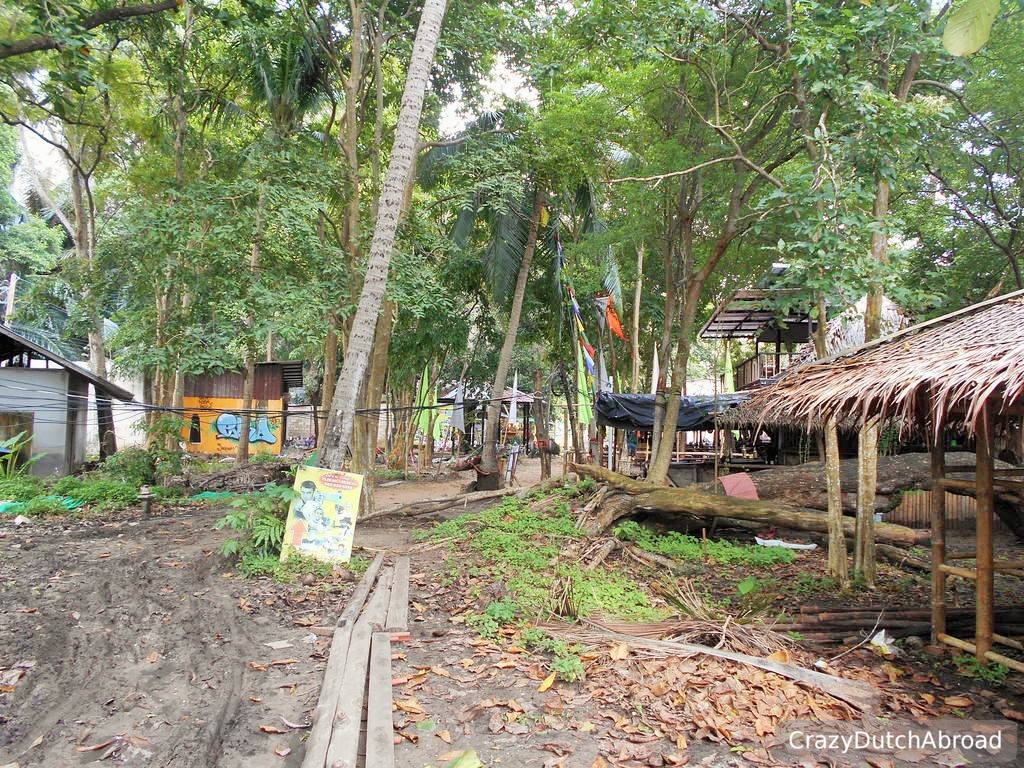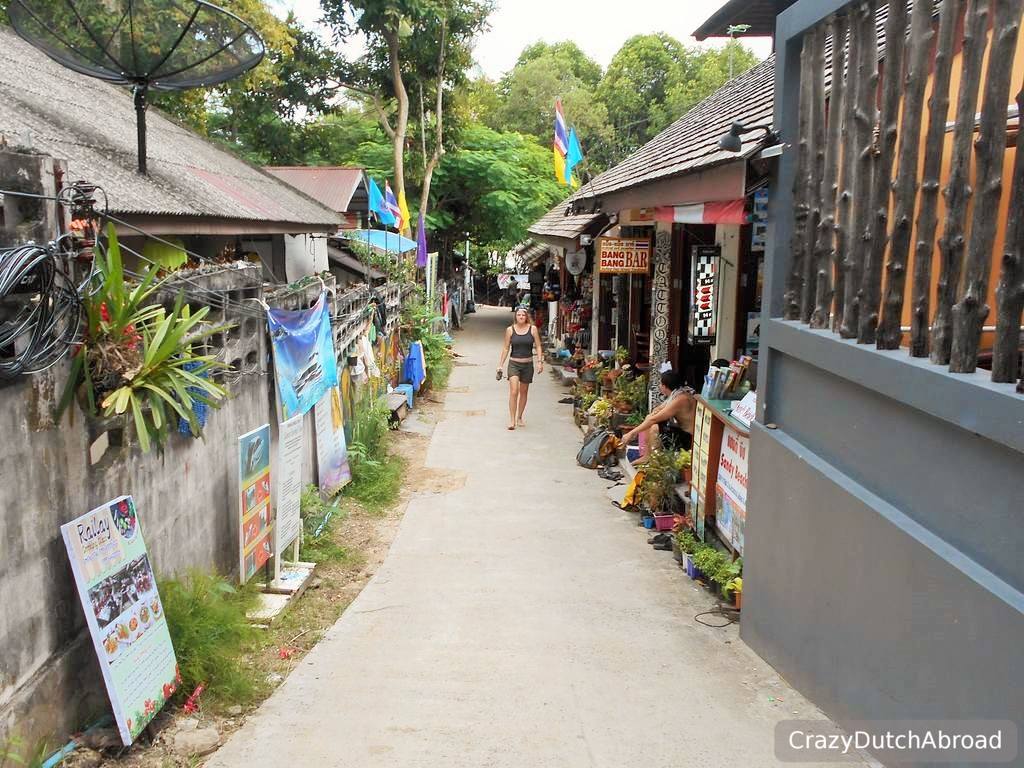 From West to East inland.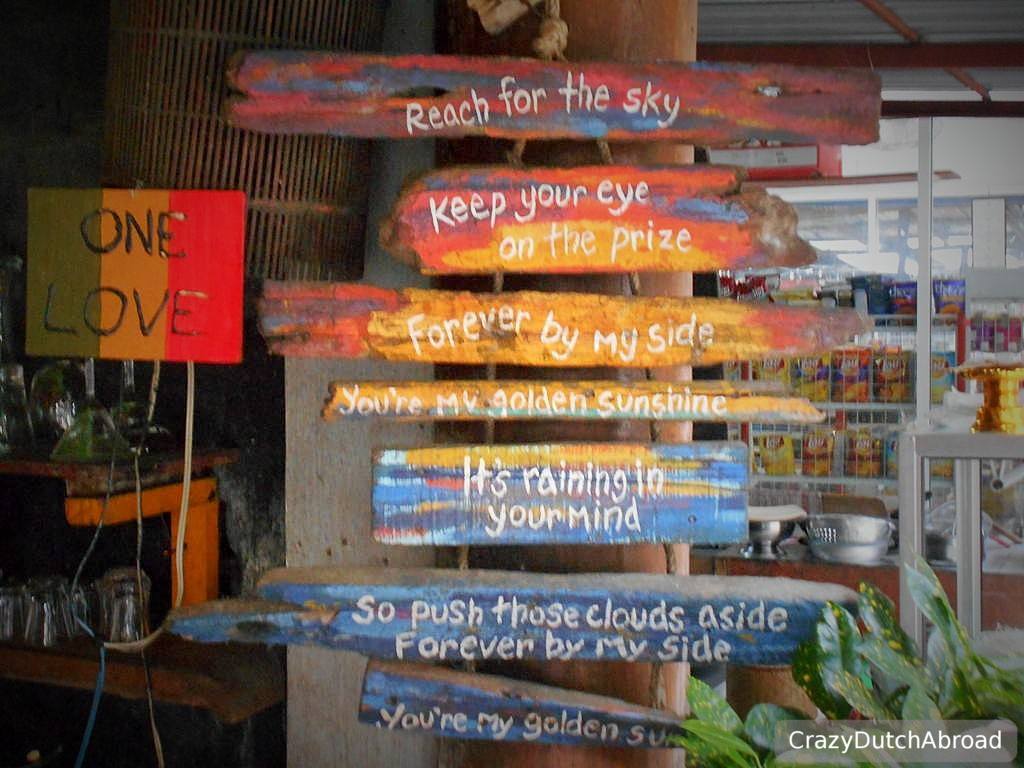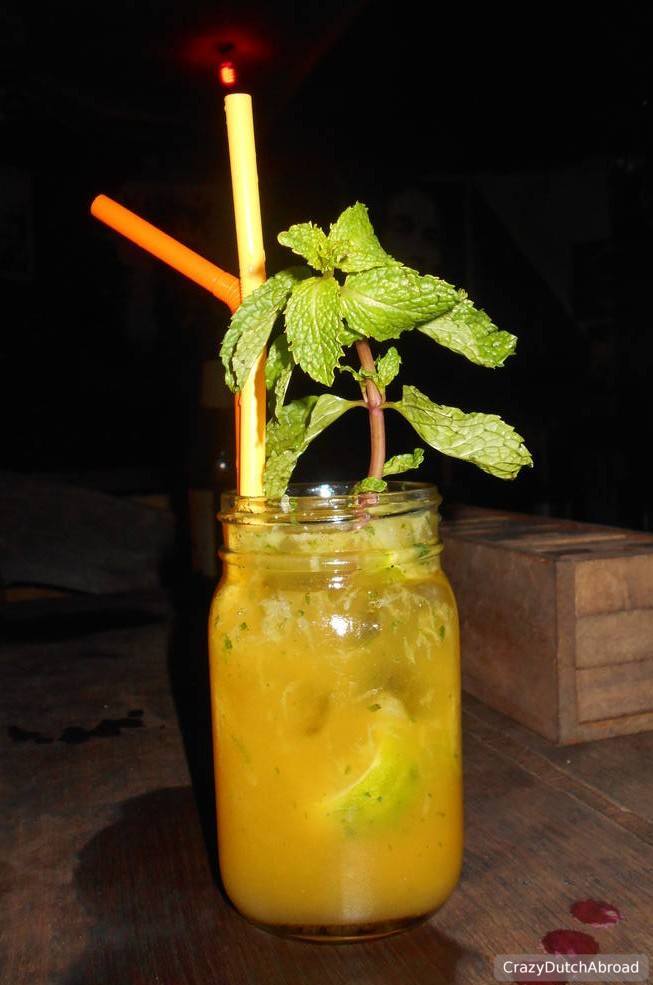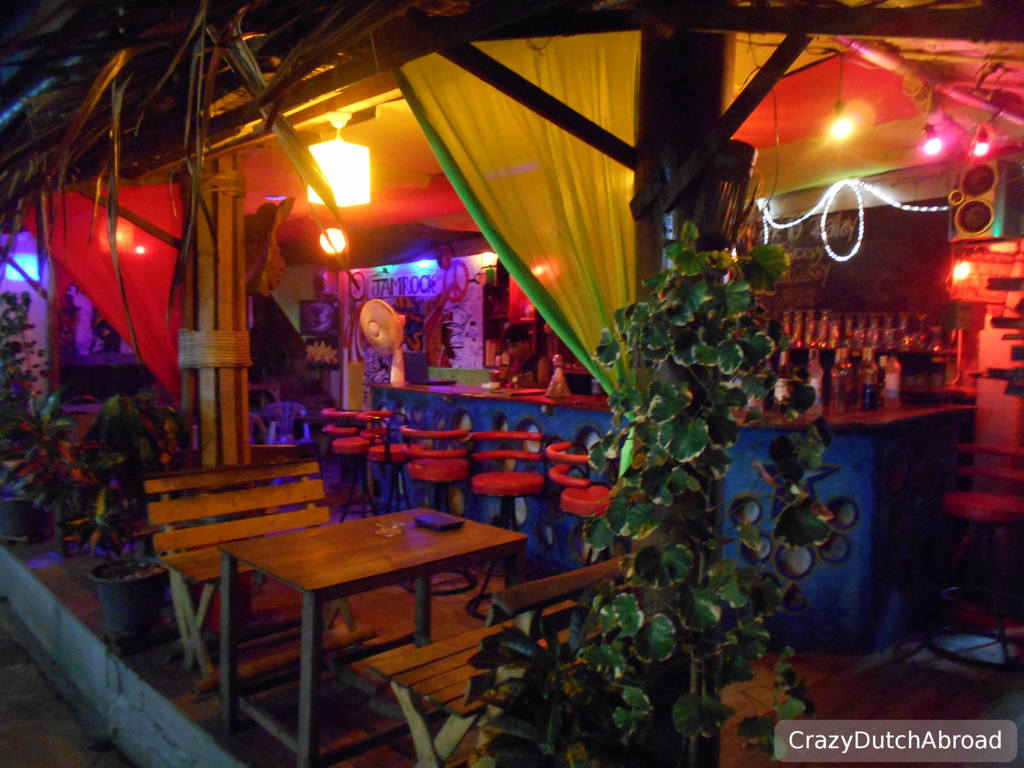 One love reggae bar, East coast.
___
Check out the pages of Krabi (town) and Ao Nang as well.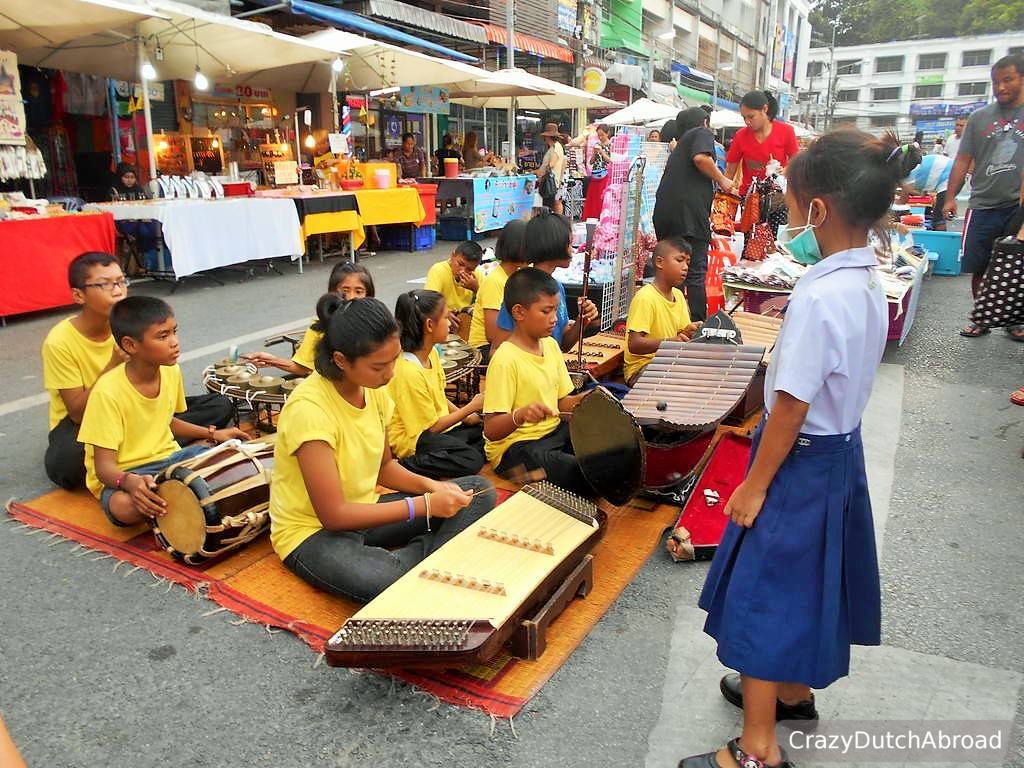 Click here to read more about Krabi (town)!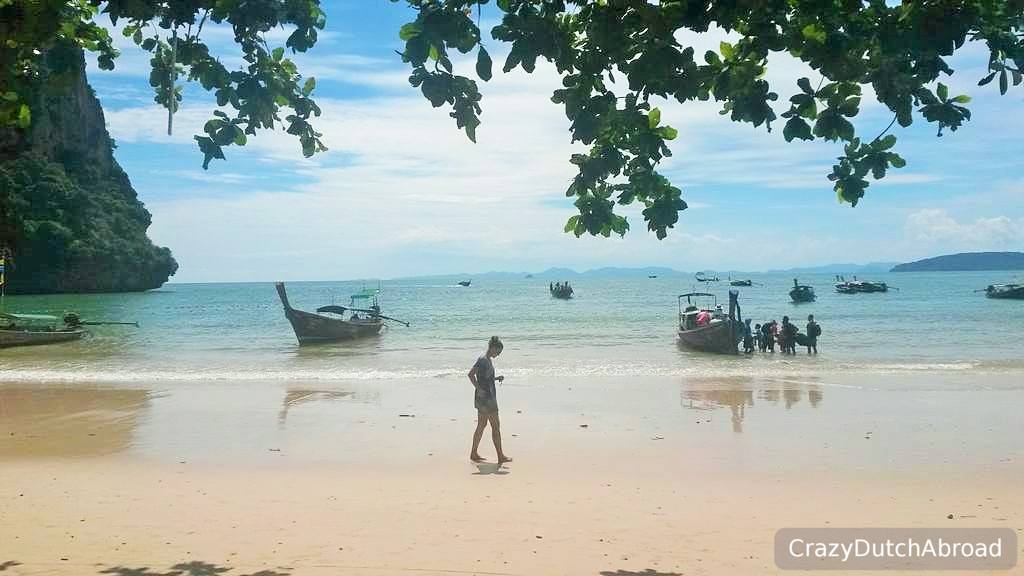 Click here to read more about Ao Nang!
Share this page: