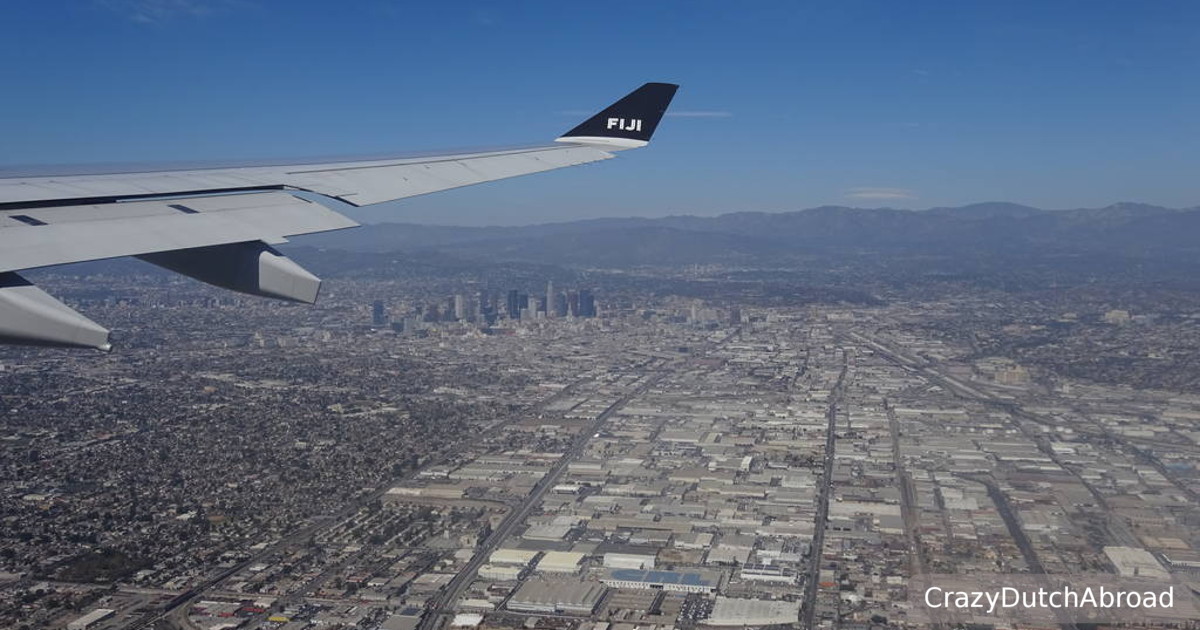 Exploring Los Angeles and Beverly Hills!
From the tiny tropical islands in the South Pacific to the second largest city in the USA, a major change of scenery!
Bright lights, big city with 6-lane traffic jams, a 24-hours consumption economy with tons of plastic waste and free refills with almost every dollar menu. Welcome to the United States! Moving from the laid back island vibes back into a highly regulated country is quite an adjustment. Rules and regulations everywhere, without explanation other than "It's the law!" - Liability releases for everything, sign your life away... Prices are always unclear due to variables in taxes and the big tipping culture deserves an E-book by itself. On the other hand, it is comfortable, organized and being back in a Western country makes a lot of things a lot more easy!



Since public transport is not really big in the US, as in bad connections so it easily triples your time, your cheapest option is Uber. If you have not tried Uber yet sign up here and get your first ride for free. Maybe you know that there are different types of Uber cars you can choose from, Uber-x, Uber Limo, etc. In LA there is even Uber Pool, so you can carpool with other passengers and split the bill. There are more regulations as well, like Uber stickers on the windows. If you have just one or two destinations in a day, this is a lot cheaper than renting a car. We rented a car for the first week, we had a good deal at U-Save and insurance from The Netherlands, but when we showed up we had to add a local insurance as well - another law... our rental price doubled! :(

Off we went with our car, straight into the first traffic jam... Los Angeles (LA) is spread out massively. The city is about 1300 KM2, compared to our lovely little capital Amsterdam, about 220 KM2, this is huge. Making a travel plan is important and escaping rush hour even more. From the Hollywood Walk of Fame to Venice Beach and from the celebrity houses in Beverly Hills to the sky scrapers in the Down Town area, the LA neighborhoods are diverse and surrounded by mountains. The climate is warm and dry, it seems to be sunny the whole year.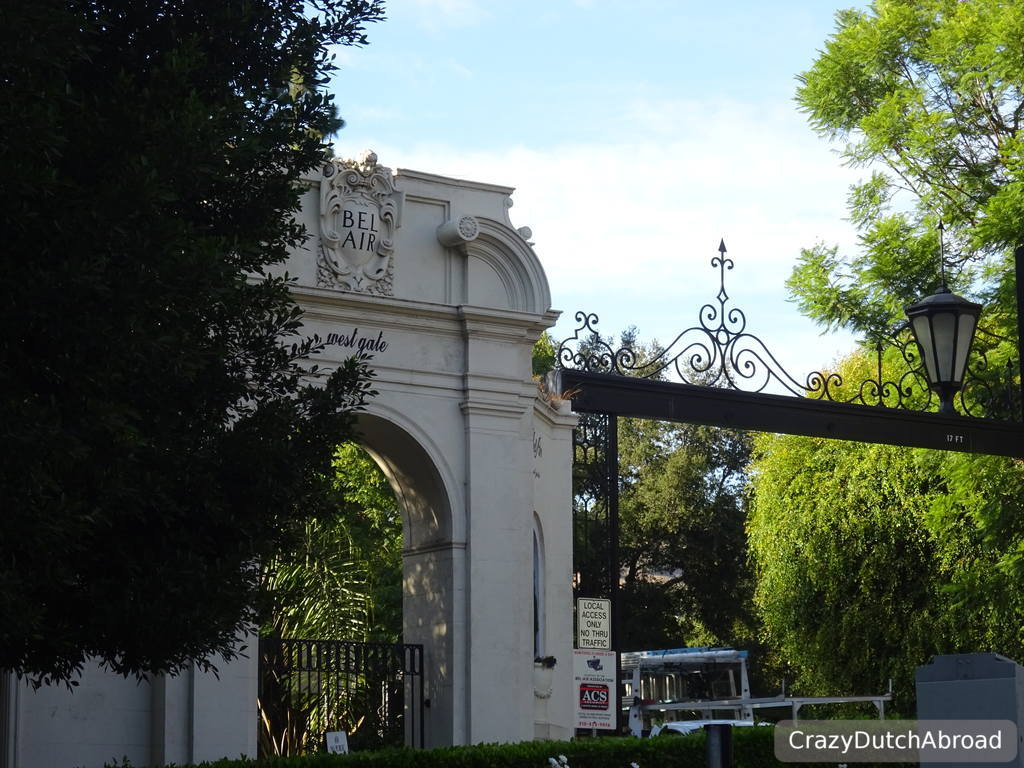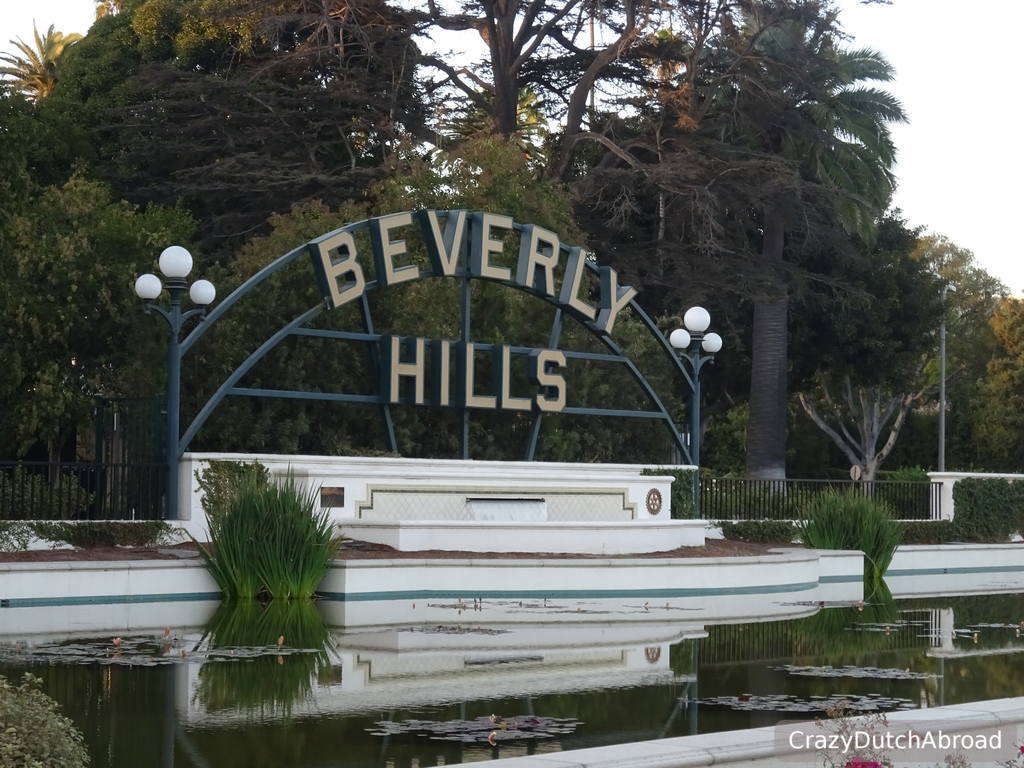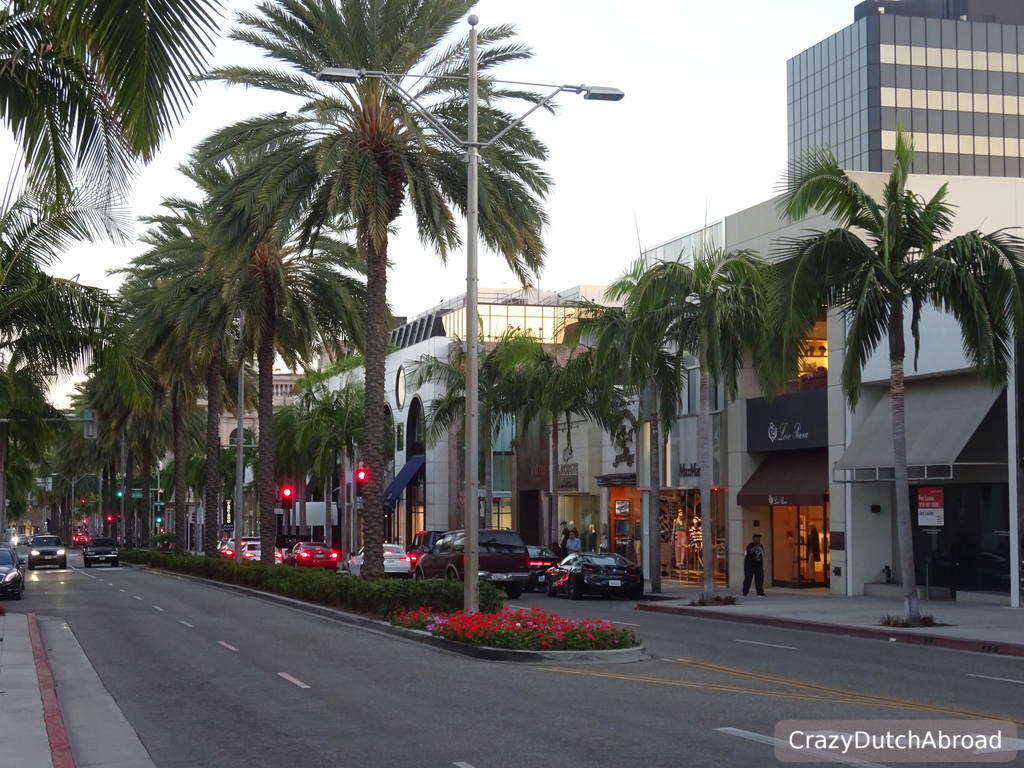 Los Angeles area
Things to love about Los Angeles!
Hollywood Bowl Overlook
The Hollywood Bowl is where open-air concerts take place. Unfortunately there was no great concert when we where there. From the Hollywood Bowl Overlook you can watch the show for free from a distance, but it is also a great viewpoint during the day. You can see the sky scrapers and famous Hollywood sign. Make sure to park in a parking spot, not on the side of the road, to prevent fines...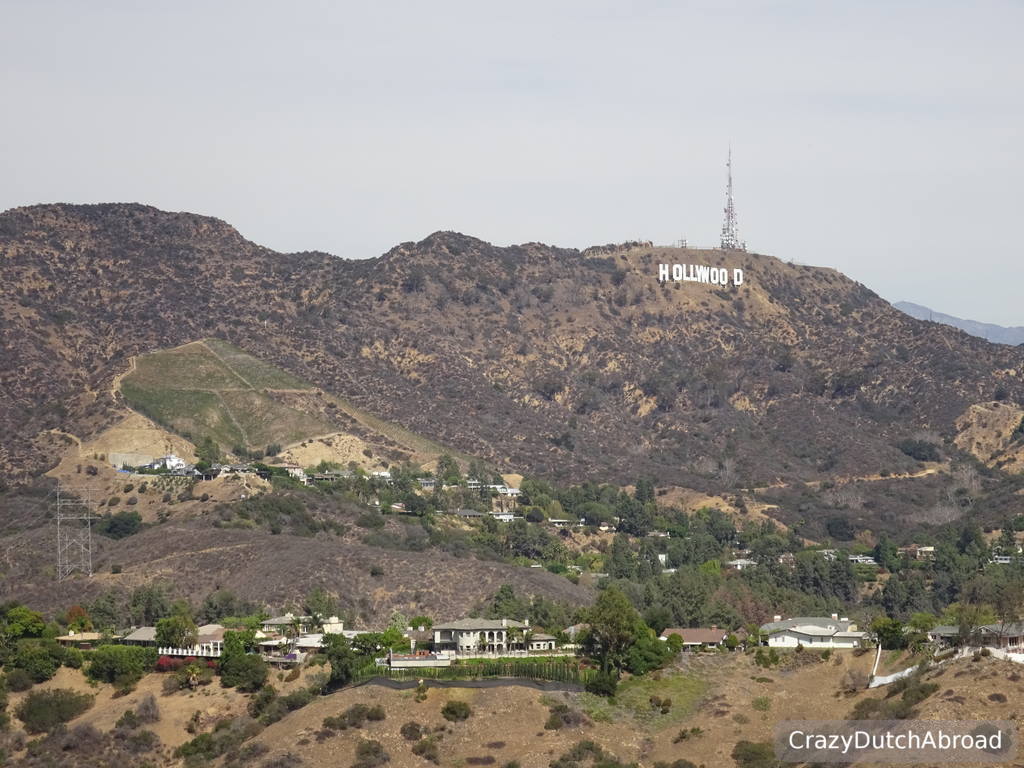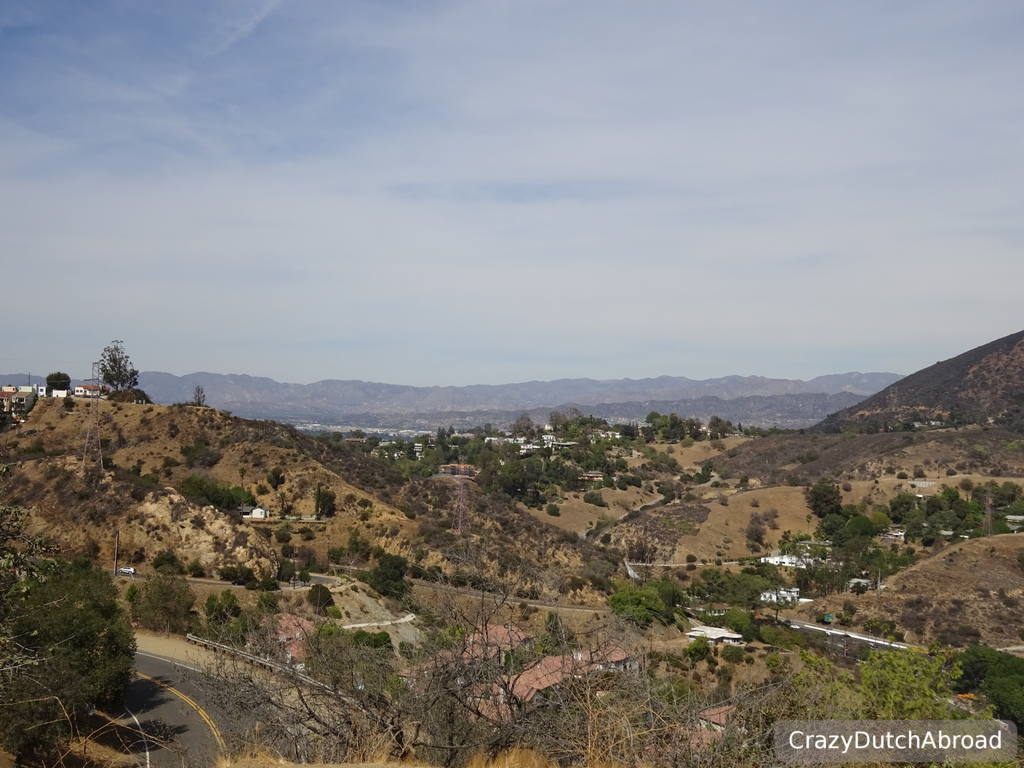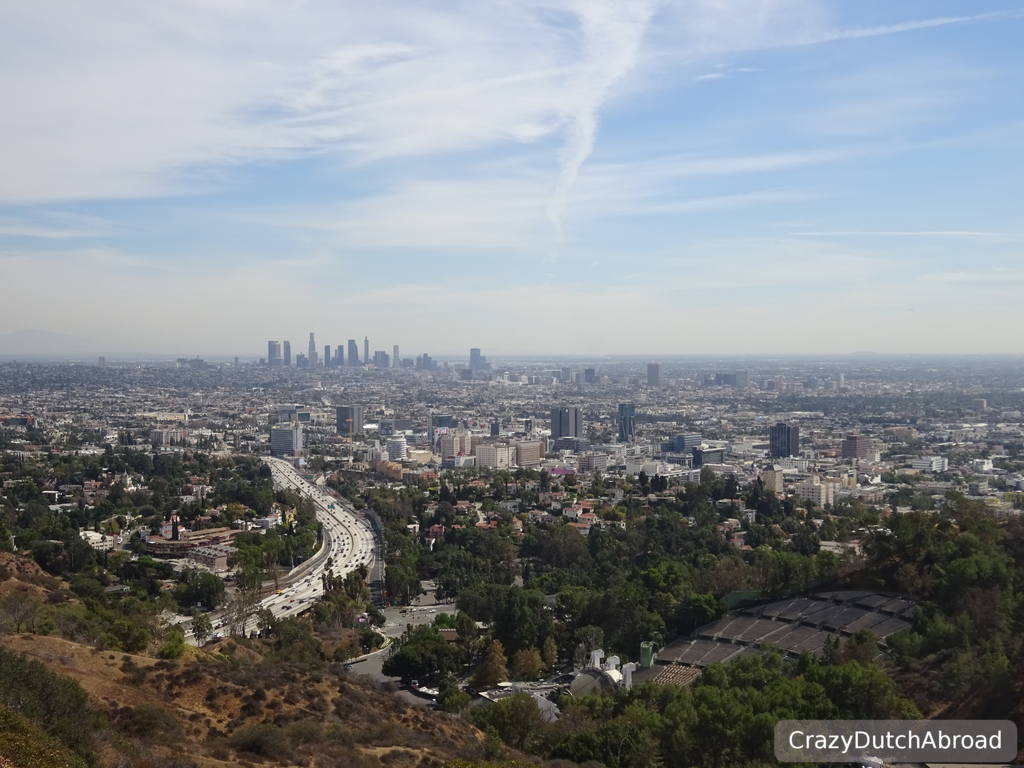 Hollywood Bowl Overlook
Mulholland Drive
Mulholland Drive is basically Beverly Hills, this is where many famous people live. The houses are villas or castles and build away from the street with high fences, do not expect to peak into somebodies house. The road is beautiful though and you get a glimpse of how people live around here. Million dollar houses with private pools, tennis courts and long driveways. Make sure to check the traffic density because it is jammed during rush hours, I am happy that I am not living around here. :)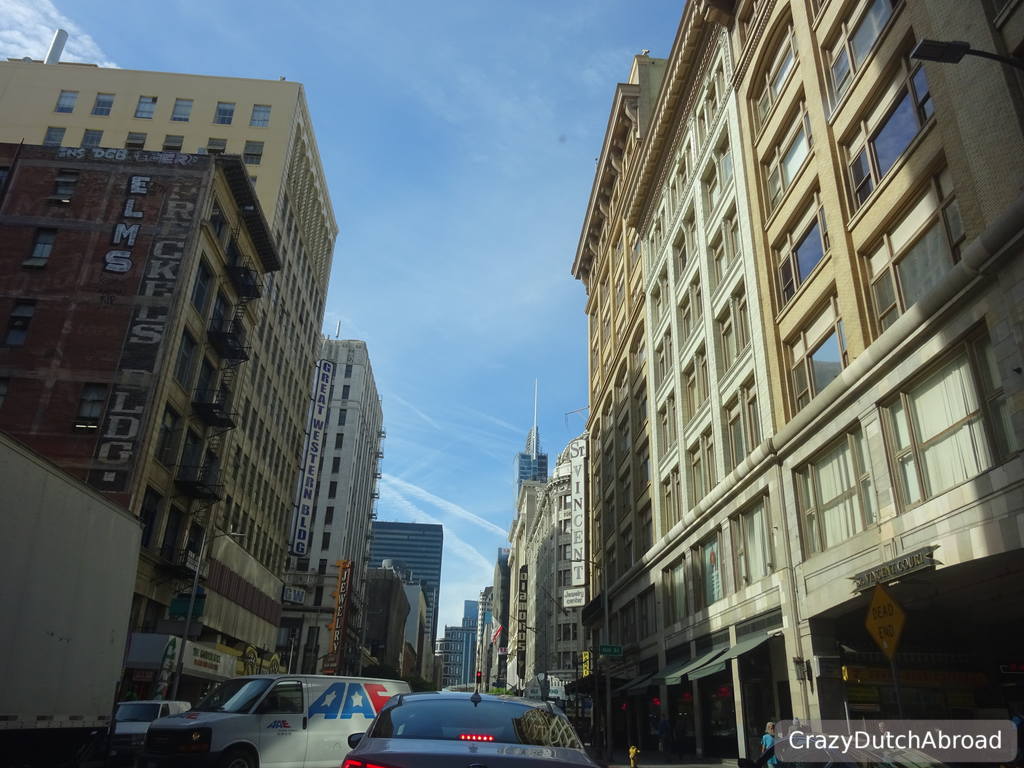 Driving through Down Town
Forget about finding a parking spot in the Downtown area and Financial District. Just cruise around and since there are many traffic lights you will have enough time to look around.
Lessons learned in Los Angeles!
Booking a cheap room is not always cheaper
Hey, we are Dutch and we watch carefully where the money flows. Since the downtown and Hollywood area is very expensive we booked a cheaper room in Van Nuys/Burbank, which would be a 20-25 minute drive to down town... It never was! We spend hours in traffic jams, such a waste of time! We should have booked 2 nights in every neighborhood we wanted to visit; Downtown, the beaches, Hollywood, etc.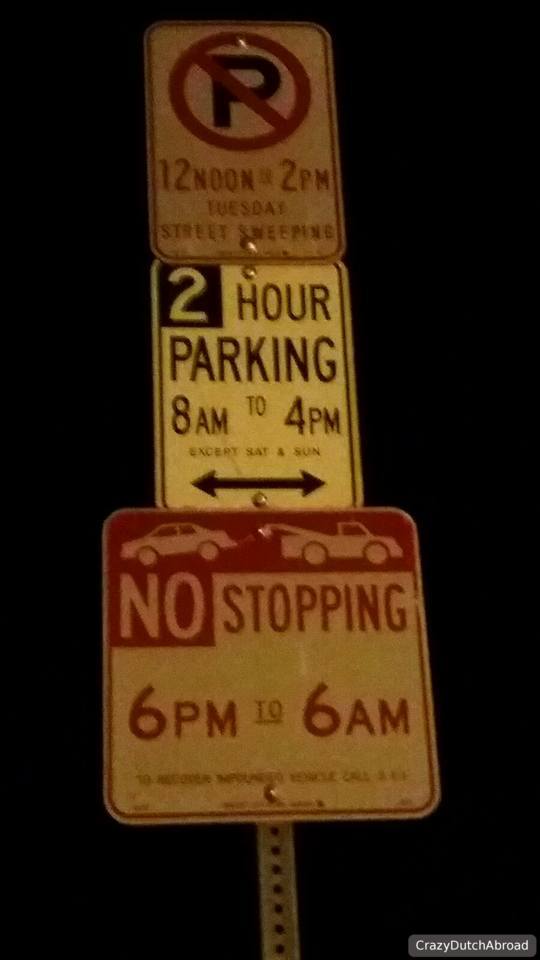 Learn the traffic rules beforehand
There are so many different rules (compared to Europe and Asia), make sure to check beforehand. Right turns on red, the unbelievable slow stop-sign-crossings where it is about who comes first goes first instead of giving way to anyone coming from the right. The parking rules are even a bigger puzzle. Trying to understand all the parking signs and figuring out when to park is one thing, knowing the rest of the rules is another. Everybody has to park with the nose of the car in the driving direction for example. I can not imagine this in law in Amsterdam.
Bring a sweater
Bars and restaurant are often indoors, with blinded windows so you forget about daylight and spend more. Often the air-conditioning is put on to Ice bar temperatures so be sure to bring a sweater. Also there are rules and times for drinking outside, so make sure to check the door if you do not see anything happening from the outside. Outside terraces are harder to find and more upscale.
The taxes and the tipping game
Prices in shops and most restaurants are without tax, so forget about counting your pocket money when you are waiting at the pay desk. It always adds up. Tipping is even worse. Sometimes it is mandatory, sometimes it is expected and sometimes it is an insult. Figuring out what to pay where is quite challenging. Often 15% is OK but not great, 25% is when you are really happy with the service. Tipping is only when you get service, not when ordering at a counter, and you only are expected to tip when the person has a low wage and depends on tips. It is hard to figure out if the person in front of you has a fully paid job or works on a tipping/commission base. To make things more complicated, most people like tips anyway so they will put up a sign and pre-calculated tip suggestions on your bill... Just make sure to stay at least 30% below your budget when ordering things!!!
Things we skipped but you might love in Los Angeles!
Skid row
This is supposed to be a really dangerous area where gangs roam and thousands of homeless people live in the streets. We wanted to see this area to experience the real LA, but were strongly advised not to for safety reasons.
STAPLES Center or Dodger Stadium
Here you can find American favorite sport games. STAPLES offers basketball, buy tickets for the LA Lakers. Dodger Stadium is for base ball. The Los Angeles Dodgers play in a national and American league, I have not figured out the difference yet. It must be great to watch people go crazy for their team. I imagine soft drinks and hot dogs as well, it did not fit our schedule.
Griffith Observatory
We skipped this because we thought the Hollywood Bowl Overlook gave us a great view of LA for free compared to the entrance fee at Griffith Observatory. Also we have seen so many stars during crystal clear nights in the South Pacific, we thought it would not bring anything new.
The Broad
This art museum is supposed to be really interesting! We preferred to look at the outside architecture of buildings and experience life on the streets.
The facts!
Visited: October 2016
Bars & Restaurants
| | |
| --- | --- |
| Strip with bars | The Studio City area we really loved, even though it is a bit upscale |
| Spots we loved | Black Market Liquor Bar, Tonga Hut and Mercado Buenos Airos (bright lights no alcohol but great steak) |
| Beer in a bar | 5 USD draft + 20% Tax + 20% Tip |
| Glass of wine in a bar | 7 USD + 20% Tax + 20% Tip |
| Club Sandwich/Pizza Margarita | 10 USD + 20% Tax + 20% Tip |
| Cup of coffee | 3 USD + 20% Tax + 20% Tip |
| Meal | 20 USD + 20% Tax + 20% Tip |
| Restaurants open | Most are open from breakfast to midnight, every day |
| Number of restaurants and bars in top-area | They are just lined up, depending on what you call a restaurant (vs fast food) |
| Quality of local food | On average I would say it is not great but big in size, the upscale (foreign) restaurants are more of our liking |
Transportation
| | |
| --- | --- |
| Scooter rental | Not available, bicycles are only seen around the beaches |
| Local transport | Hard to find, even harder to plan a trip |
| Taxi | About 3x the price of an Uber and quite hard to find outside peak areas |
| Uber | Everywhere and cheap, mostly arriving within 5 minutes (a tip is not allowed but expected...) |
| Boat | Not available for transport |
Sleeping
| | |
| --- | --- |
| Apartment | Downtown the hotels start from 65$ per night |
| Nice hotel | Lovely New Studio in LA about 55$ per night |
| Resort | Starting from 100$ night up to very high-end |
| Hotel score price-quality | You pay a lot but you get a lot, spacious and convenient |
Internet access
| | |
| --- | --- |
| Local SIM card | We bought an Ultra me SIM card with 1Gb of data for 29 USD (+20% Tax + more tax) == 45USD per month. |
| UMTS | Often better than WIFI and great for finding cheap parking spots online |
| WIFI Hot spot | WIFI is everywhere and it is free of charge, it is easy to get around without a local SIM |
Like a local!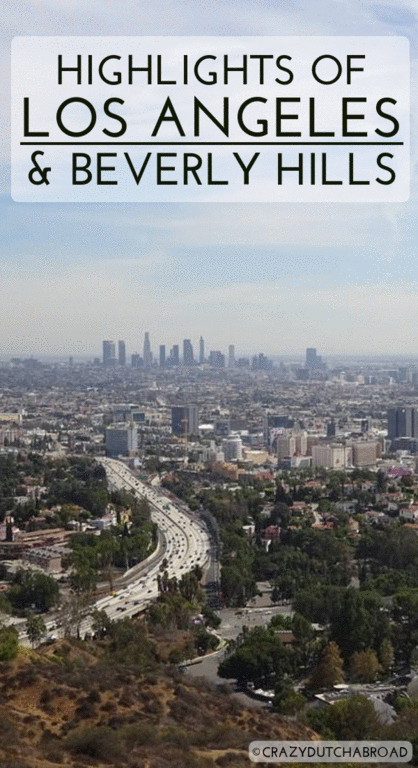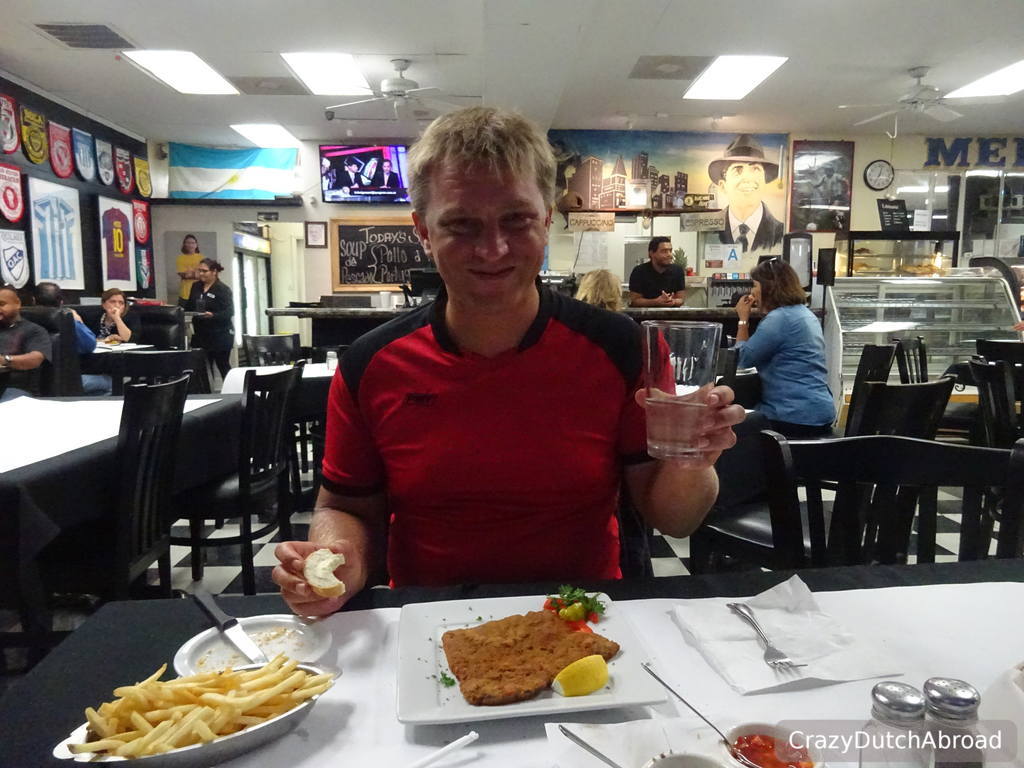 Enjoying a great meal at Mercado Buenos Airos, without a glass of beer or wine...
If you enjoyed this post, please share it with your friends
Marlies
Crazy Dutch Abroad
Let's travel the world in a crazy way!
Share this page: