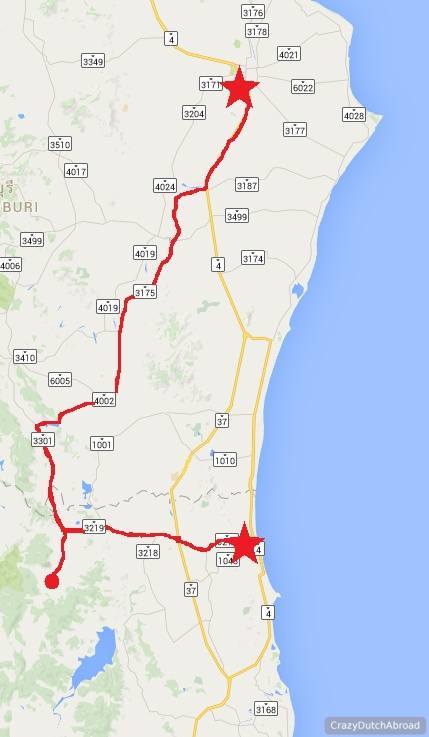 Saleng expedition, 13!
Our crazy road trip around Thailand and Laos on a tricycle (saleng).
Hua Hin to Petchaburi, visiting a tropical vine yard!
Having stress abroad... Since we left Phuket Town before we could finish everything, we arranged two packages to be shipped to us. It was a repaired laptop and the new license plate and green book for the saleng. At some point we needed to give an address, but we weren't sure when we would arrive there. It had to be reliable and trustworthy. If the mail would be slow we could be waiting for days. We decided to go for Kanchanaburi, a week ahead of schedule. In Lonely Planet we found a hotel with good service recommendation, so we send an email to the hotel to ask if they would be willing to receive our mail and keep it for us until we arrived. Luckily the friendly people at Sabai@Kan restort were willing to do so! We booked a room on December 4th and now we where getting closer to date with still 250 km (155 miles) to go...
So, we cut off some sightseeing days and decided to go, but not before visiting the Hua Hin Vine Yard in Petchaburi! Wine tasting for lunch isn't that challenging, it's the long drive after... Even though they where small glasses accompanied with food.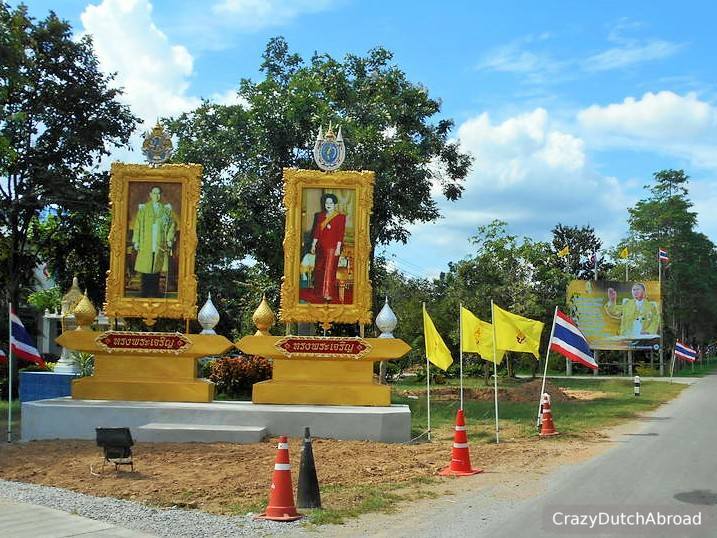 Statues and Kings Day announcements and honors everywhere.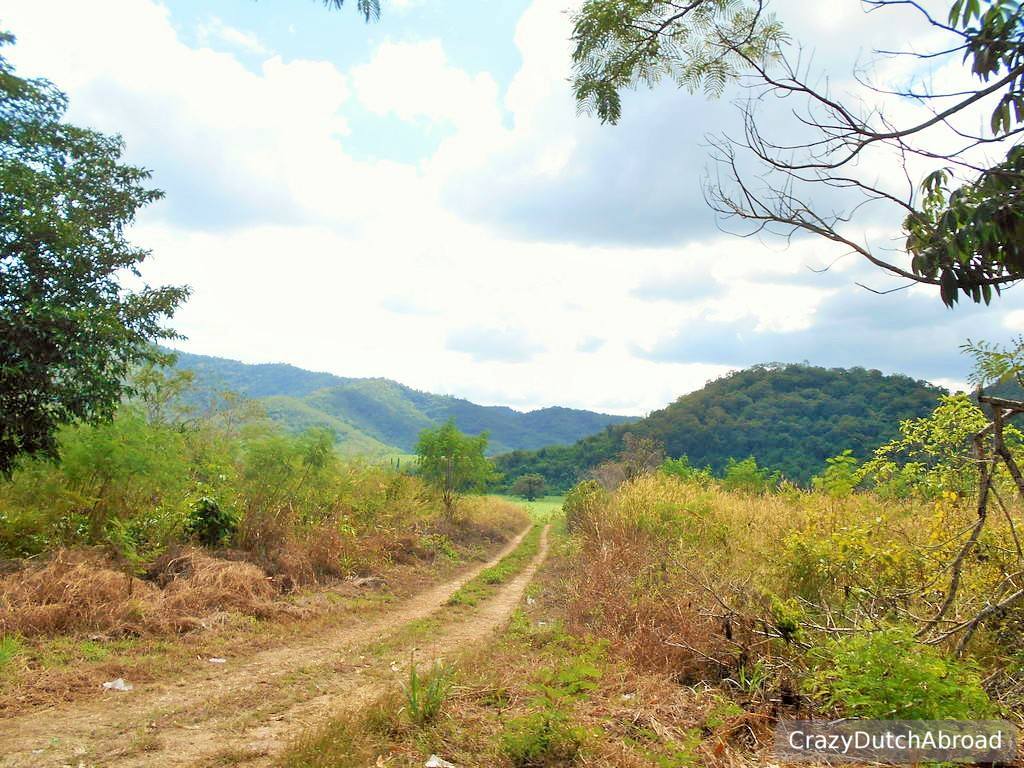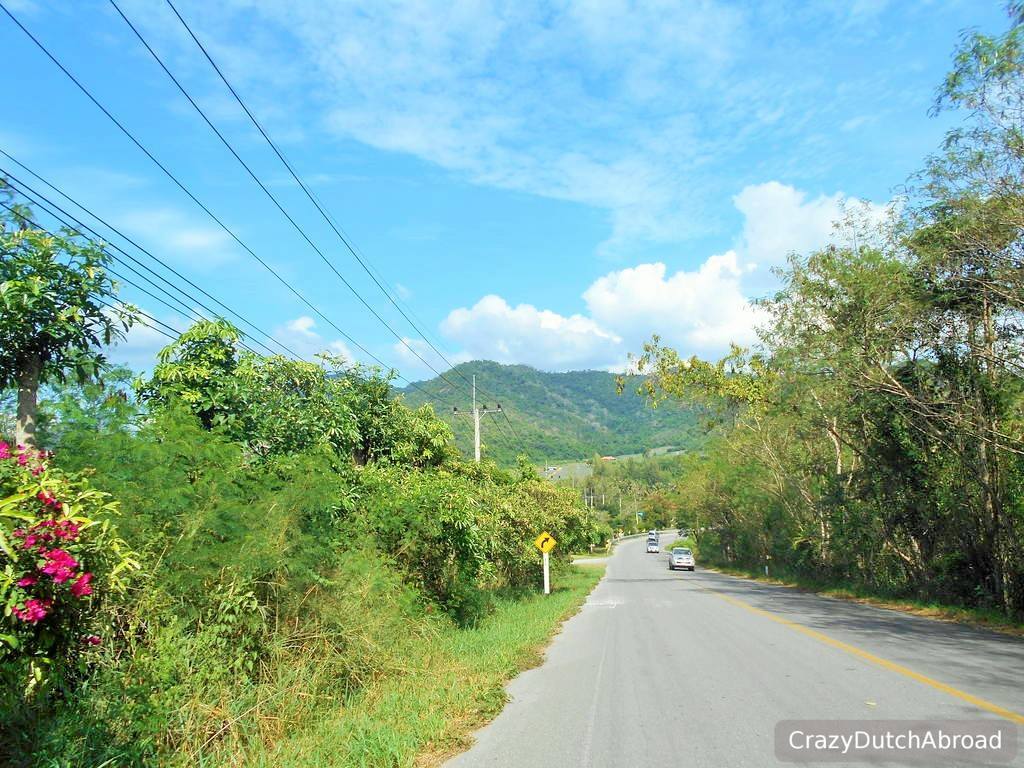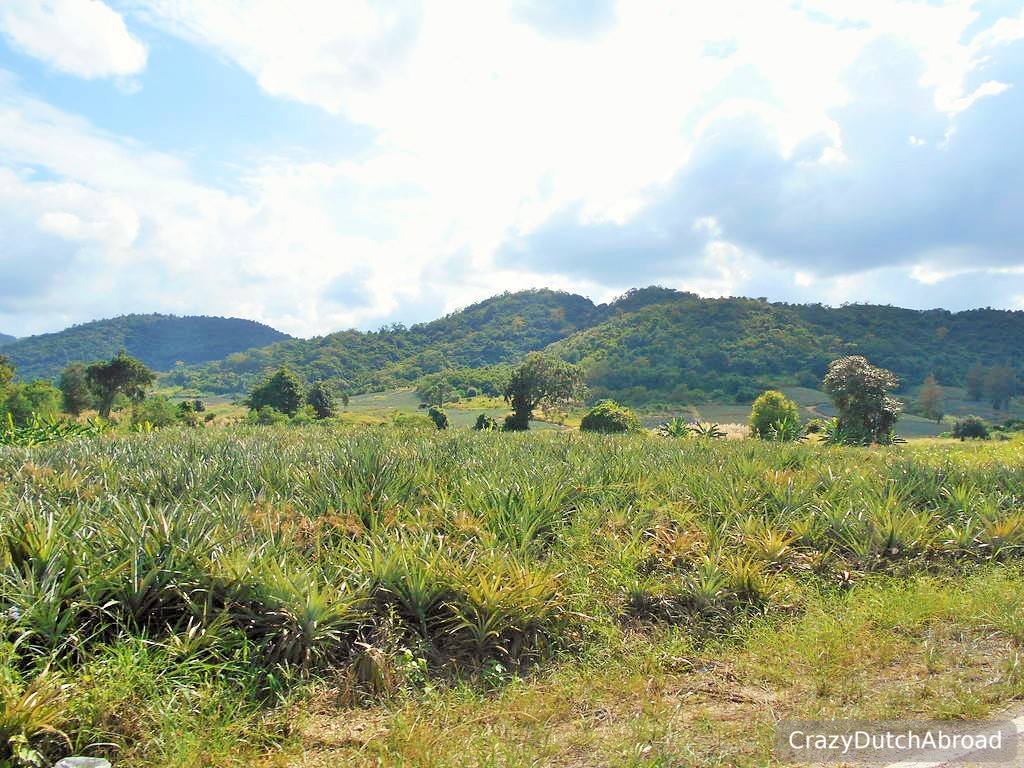 Google maps (or the satellite connection) doesn't always work properly, we drove many extra km/miles.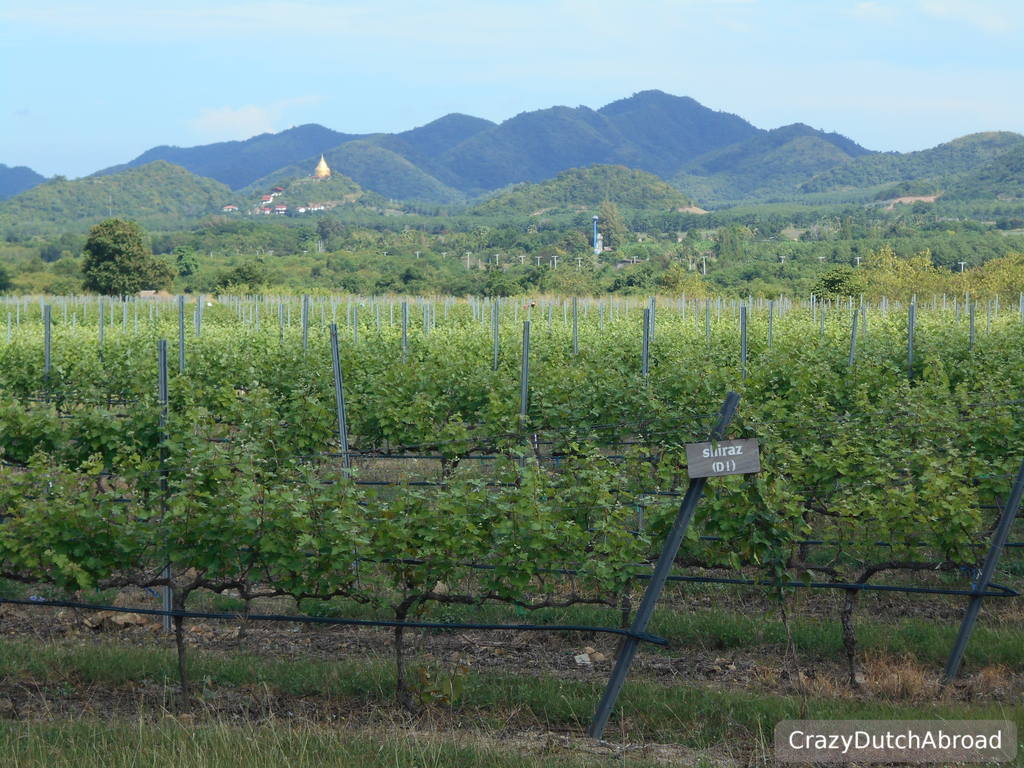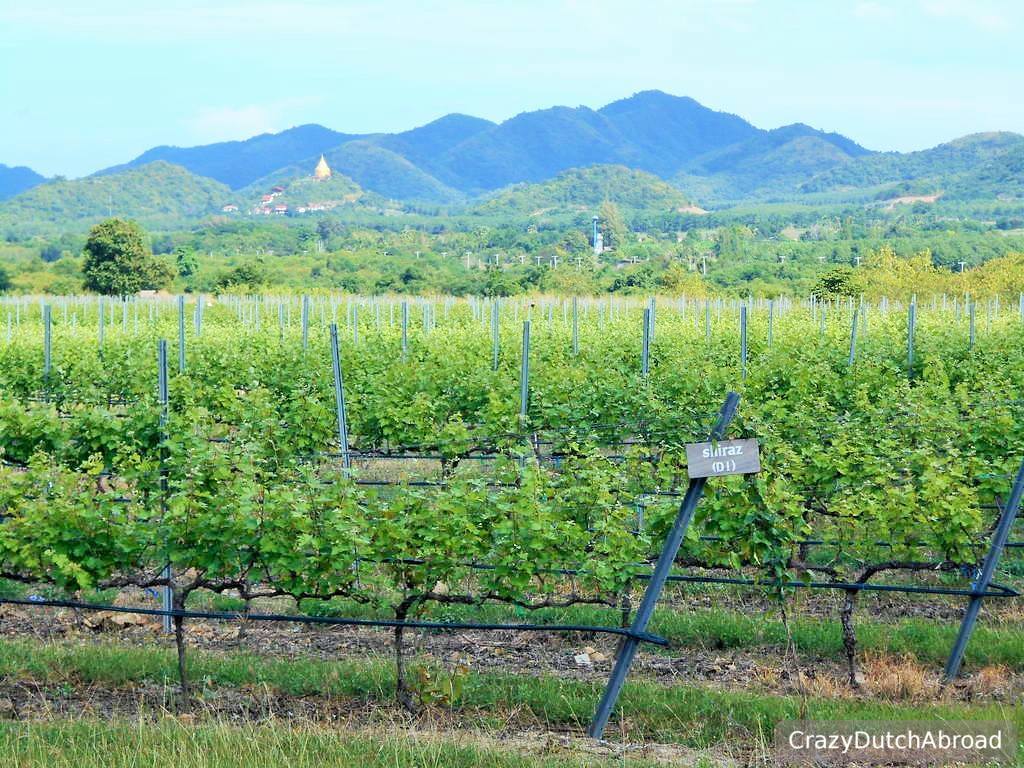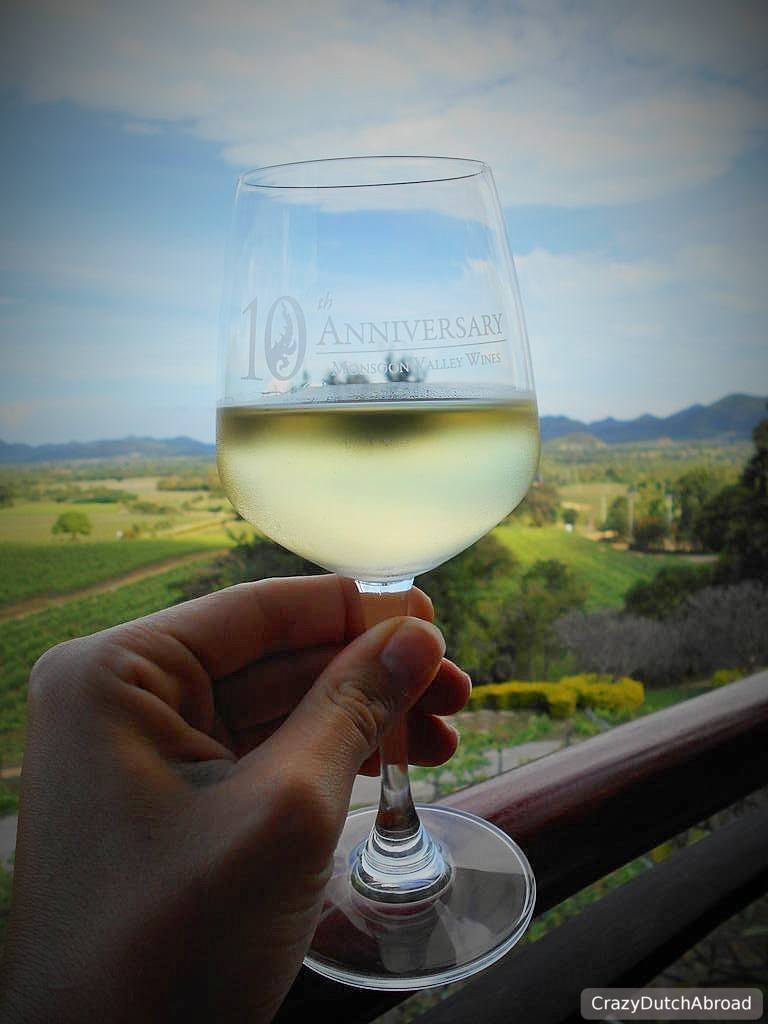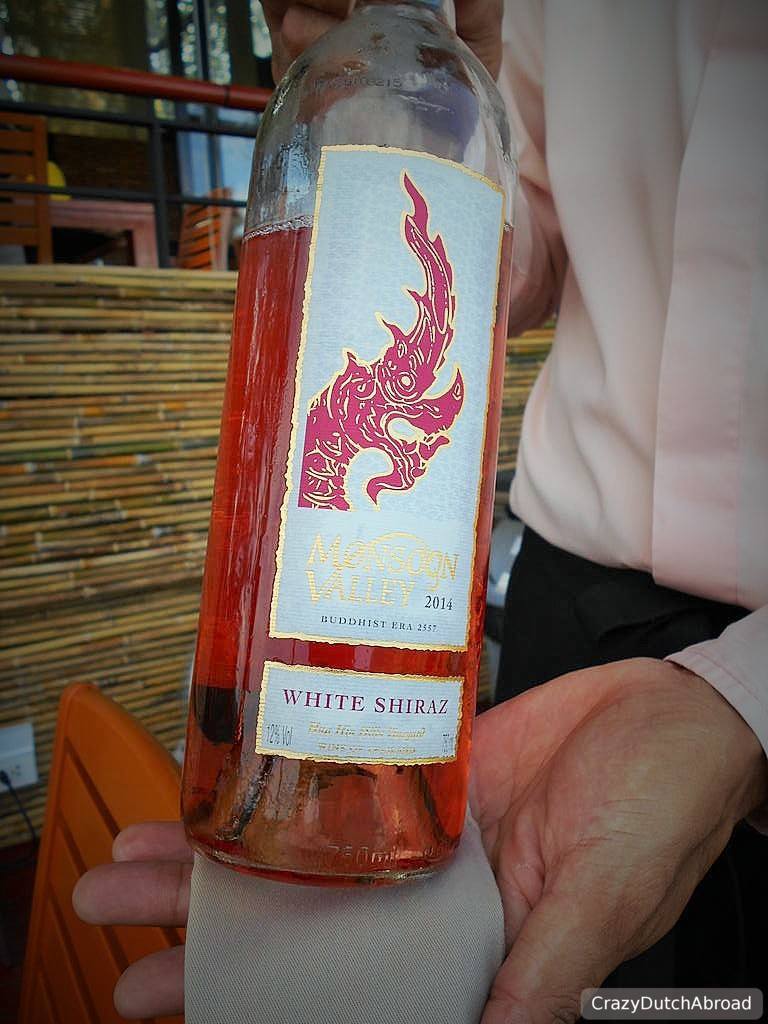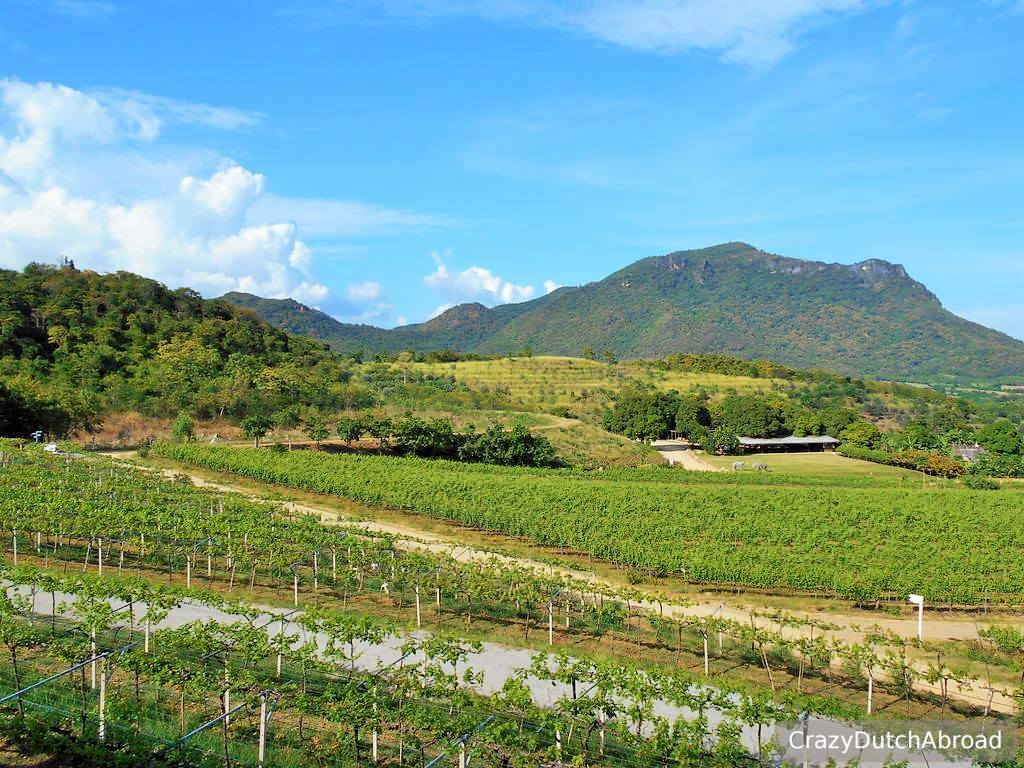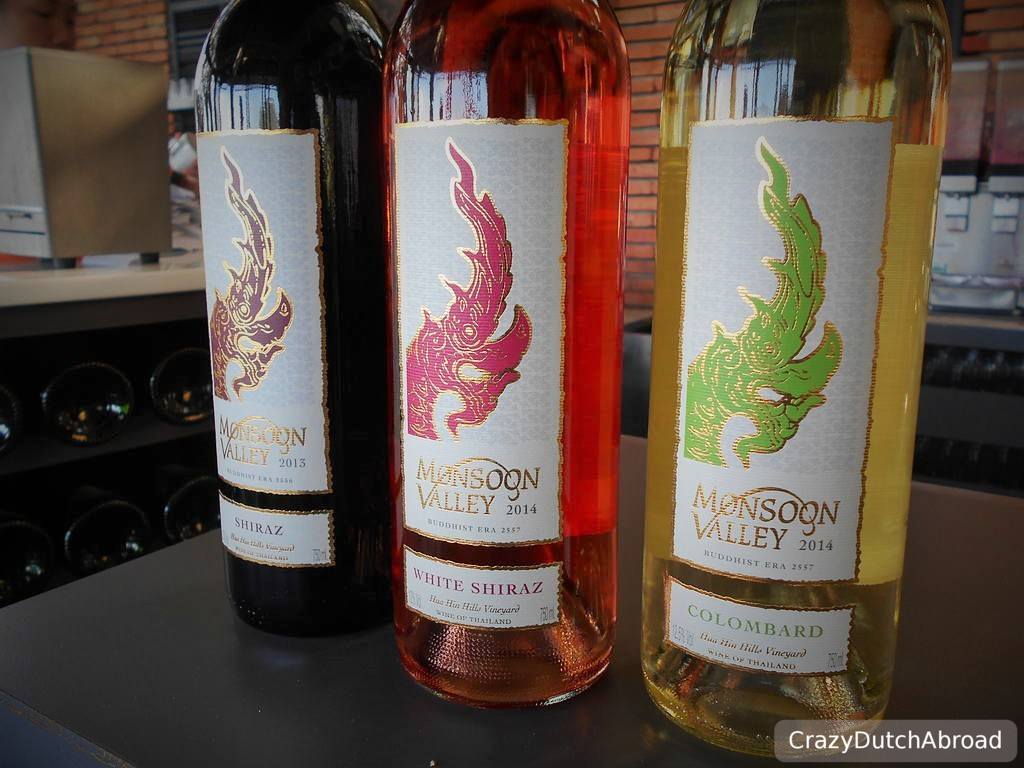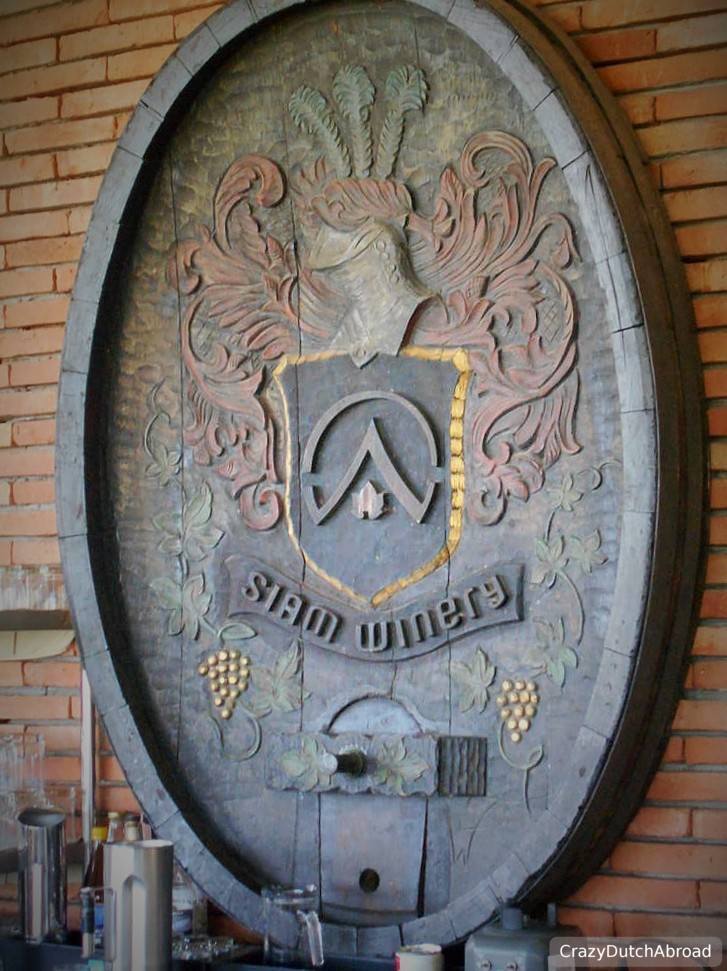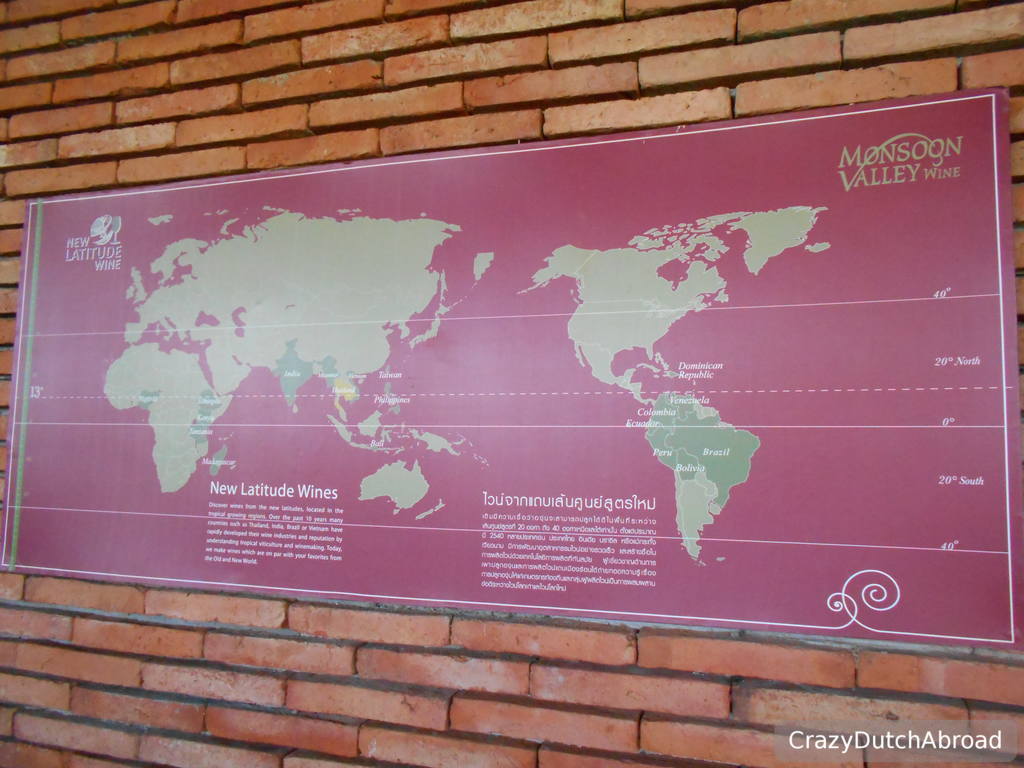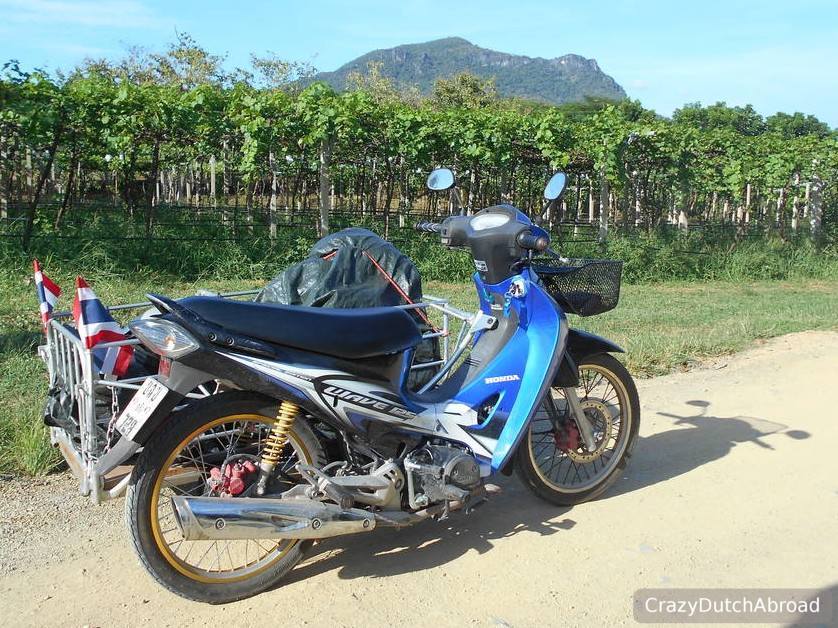 Hua Hin Hills Vine Yard, amazing how the grapes grow in the tropics!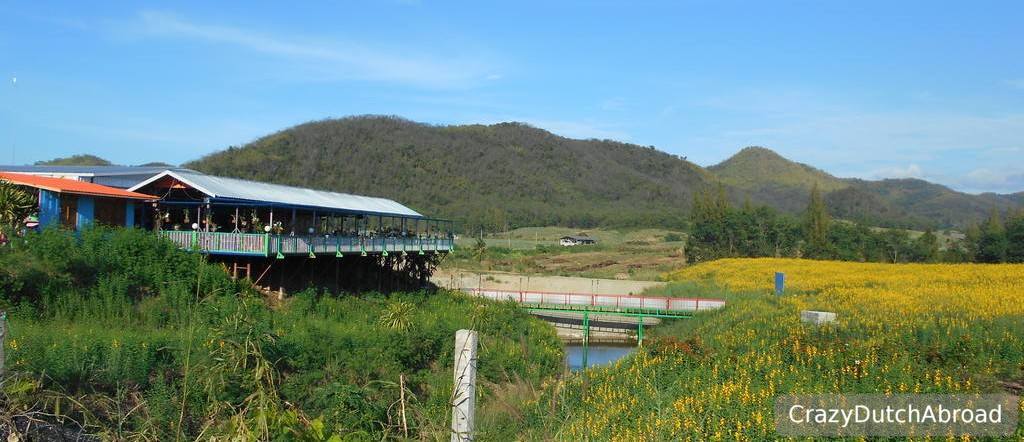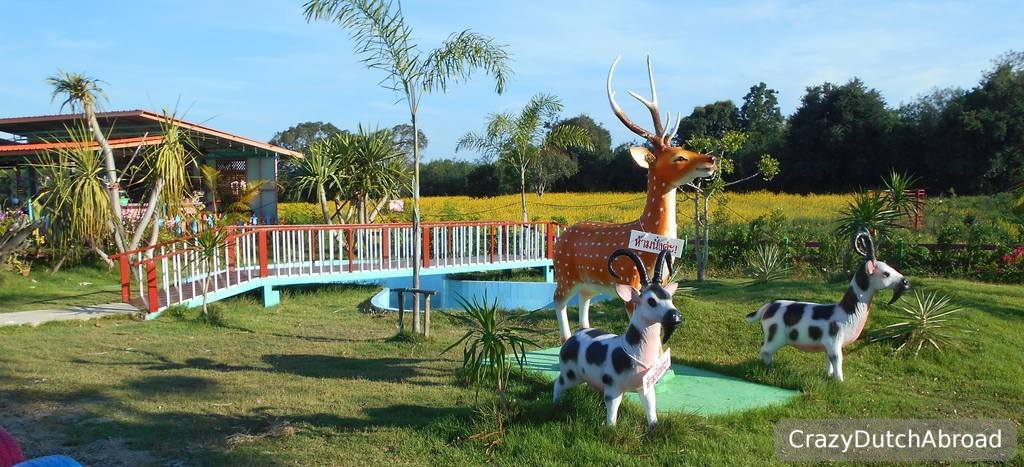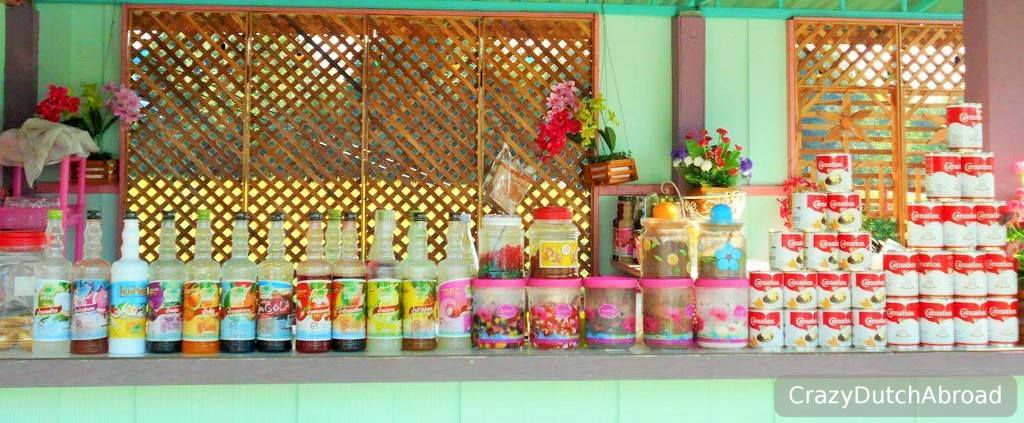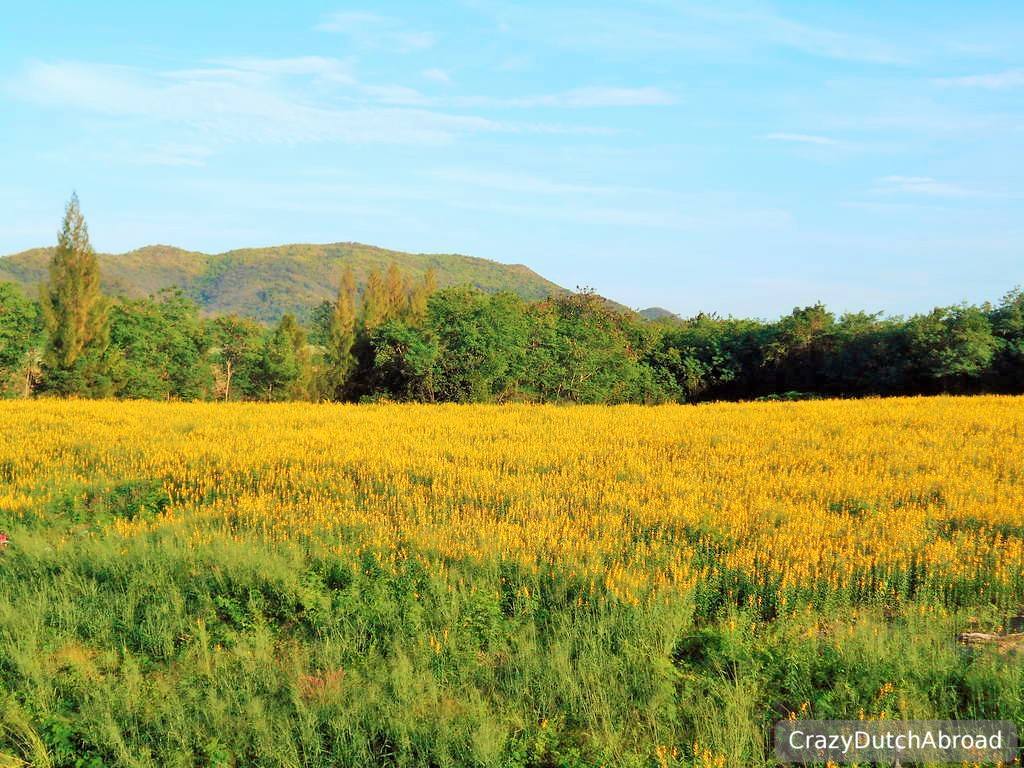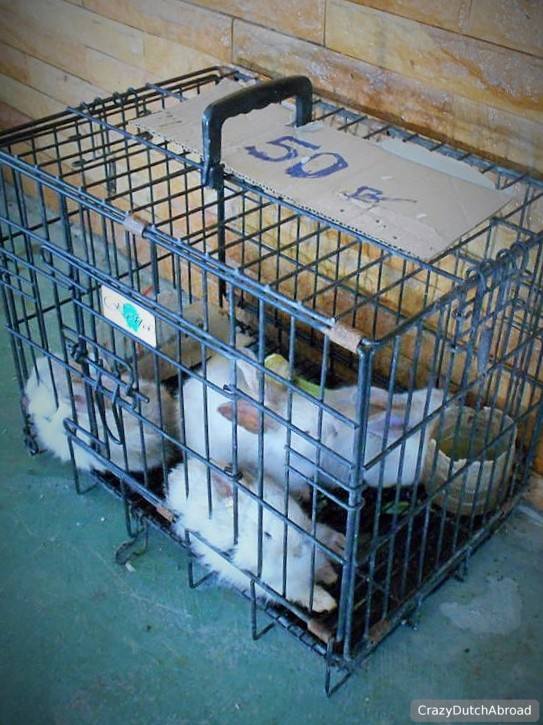 Another break, a cheery coffee place (carnation milk is a big favorite around here), restaurant and also selling rabbits.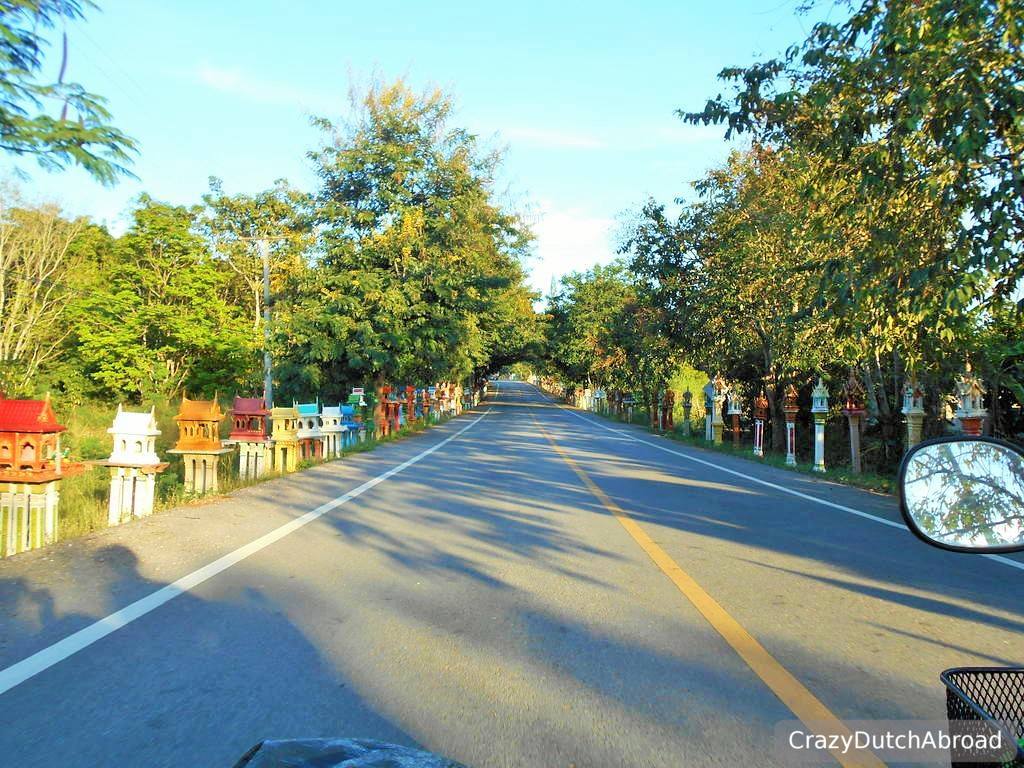 Many spirit houses on both sides of the road, it looks beautiful but nobody could explain the real meaning of it. Spirit houses are normally on somebodies property, I haven't seen anything like this before. Is it a road where many people got killed?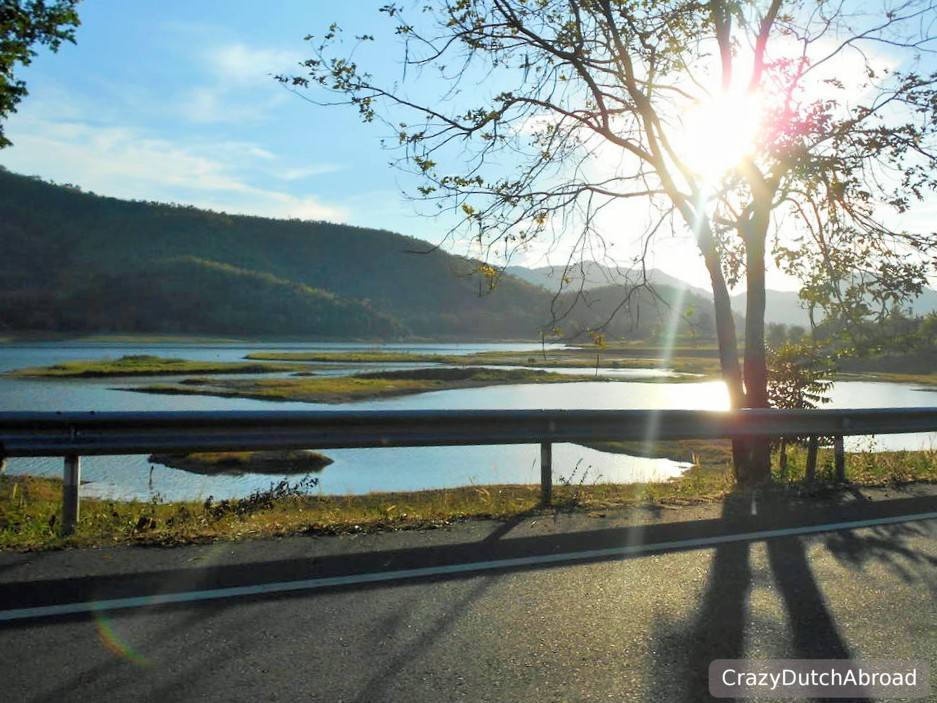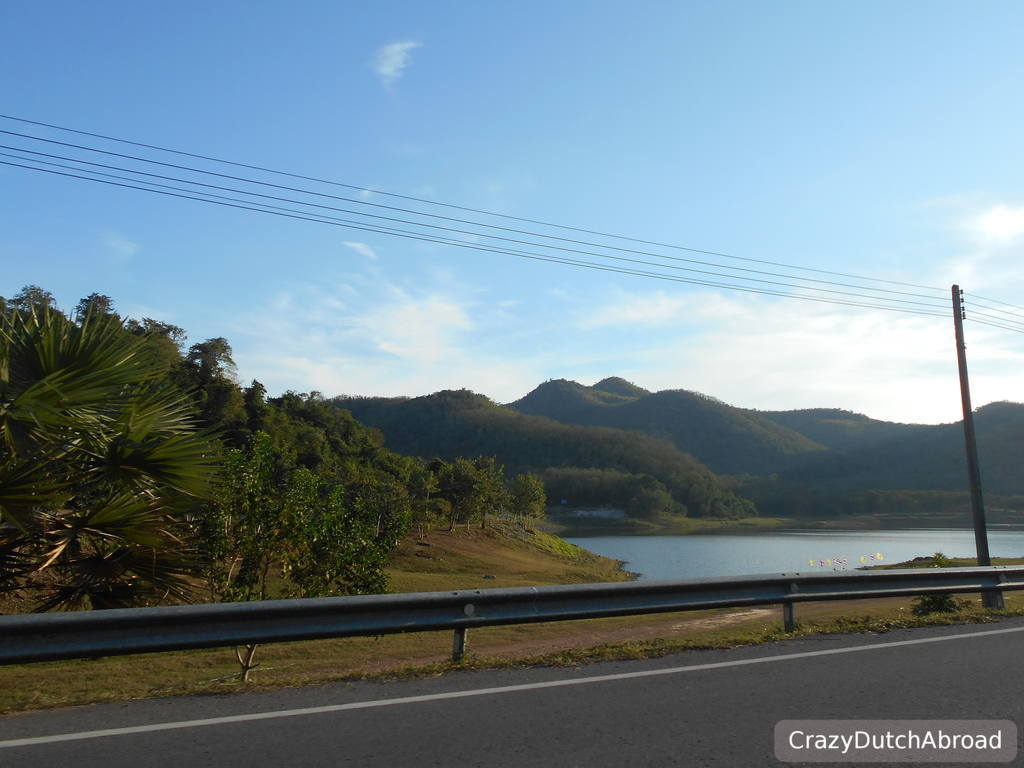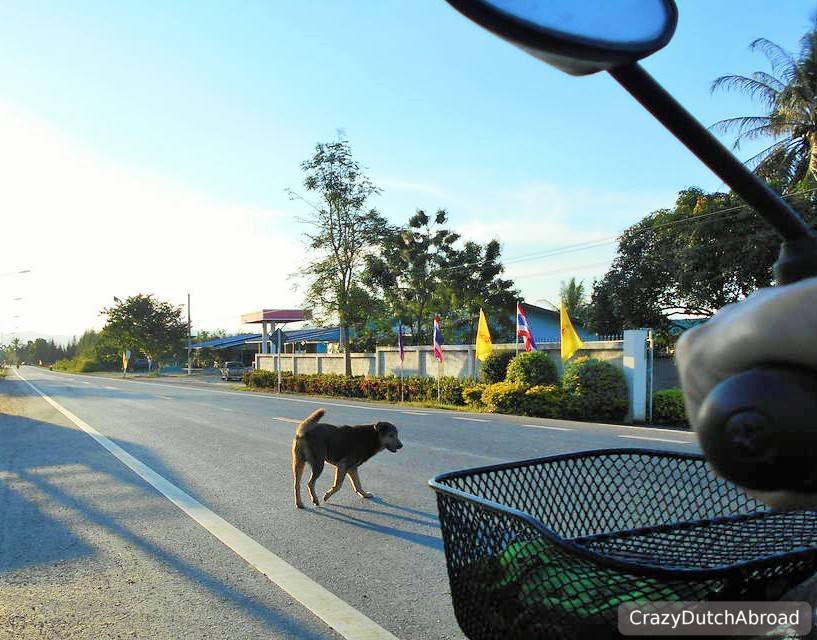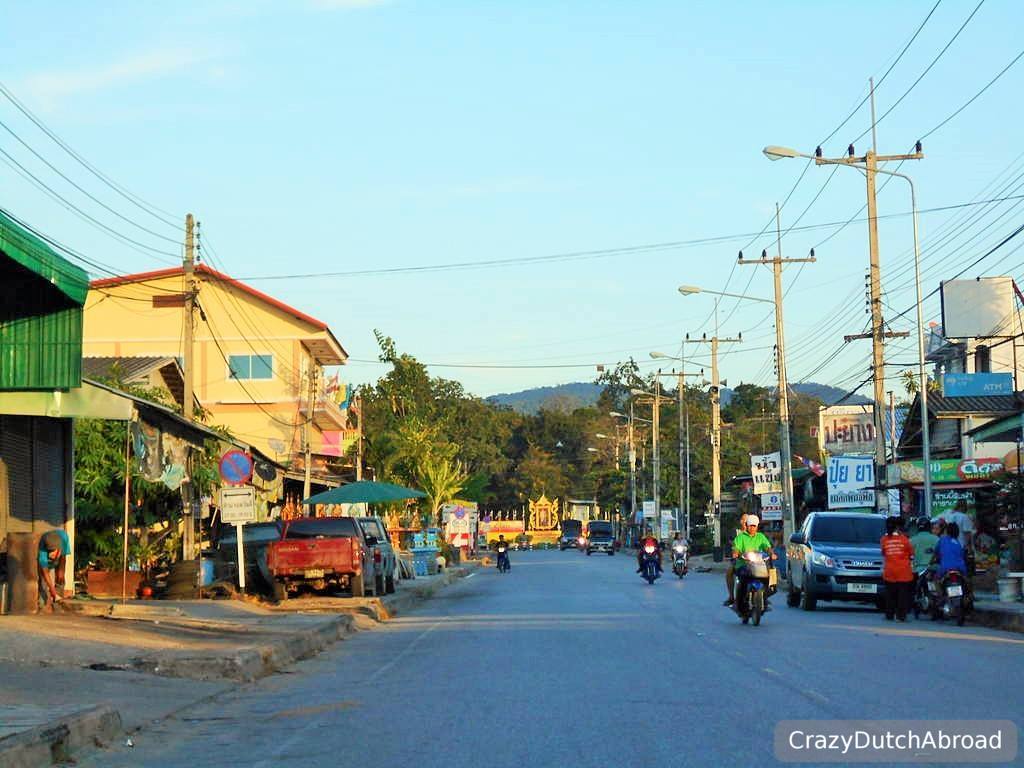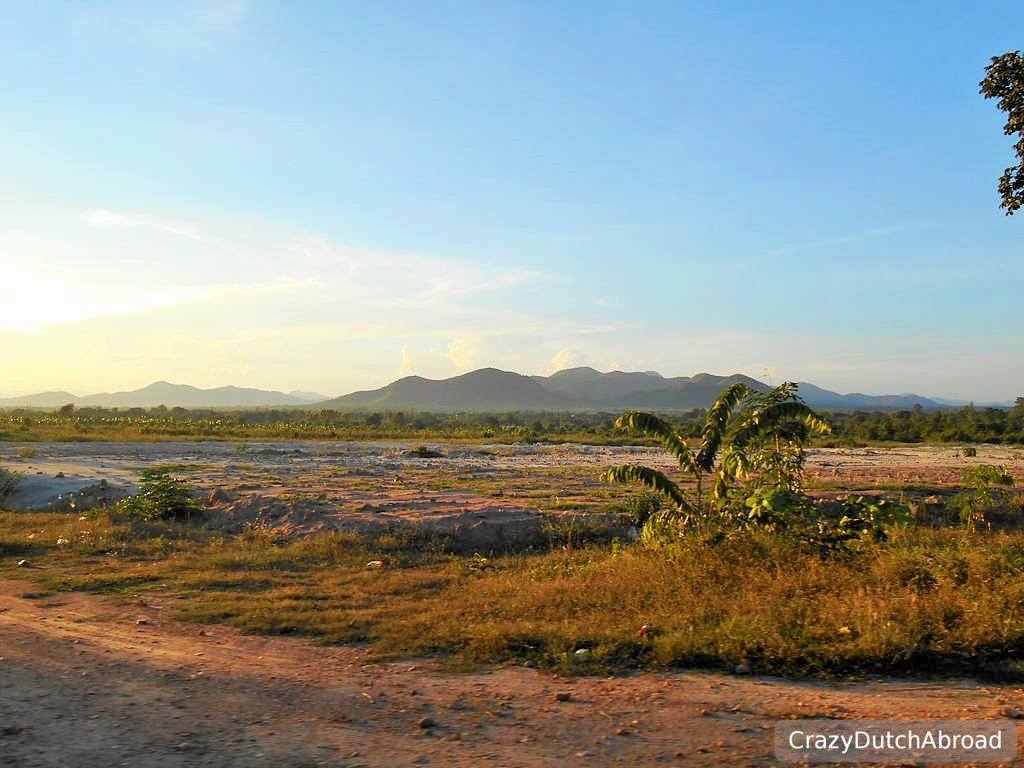 Impressions of the day.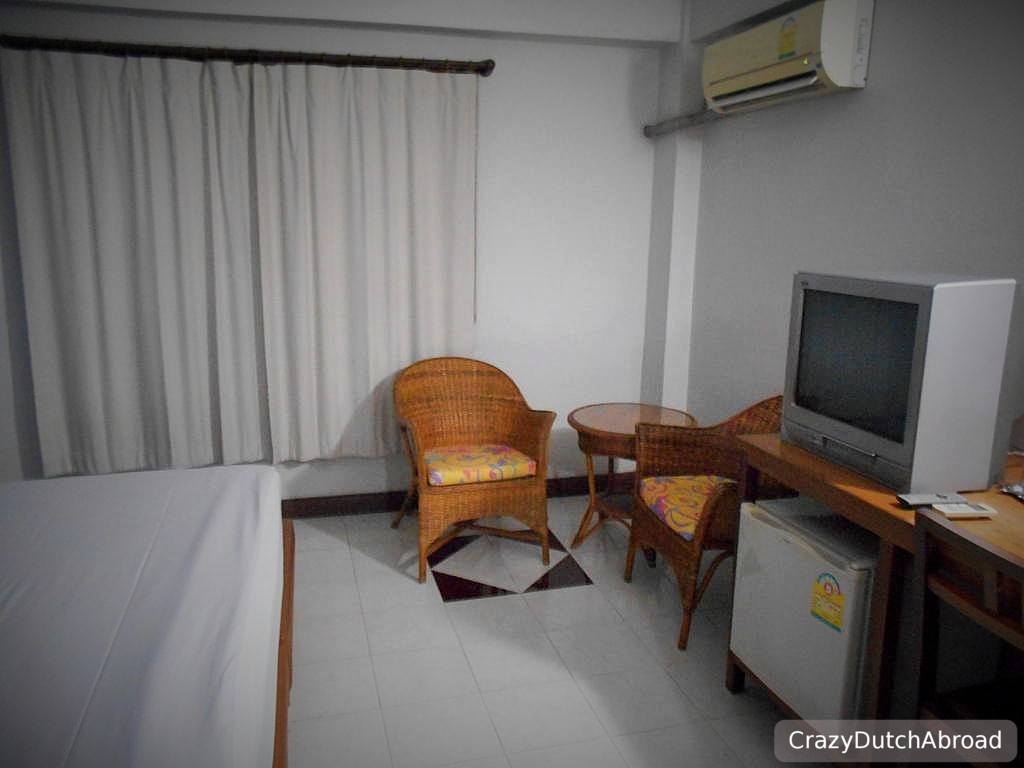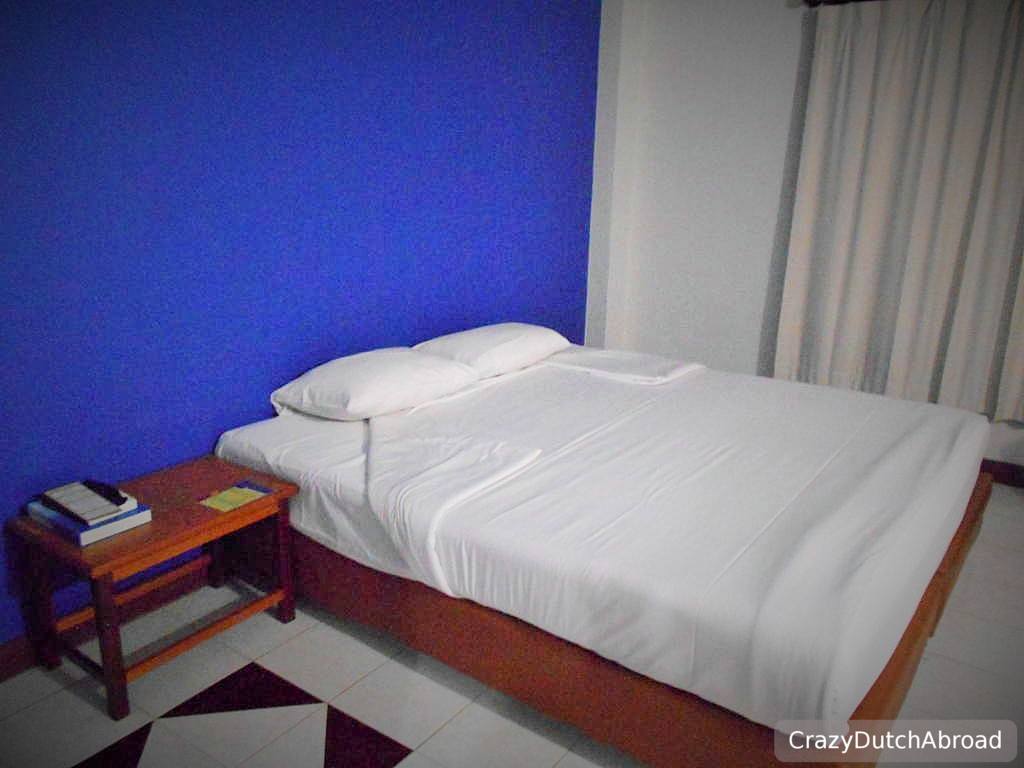 Sun Hotel, right in the middle of town. They rent out bicycles.
___
To be continued, stay tuned!
Share this page: