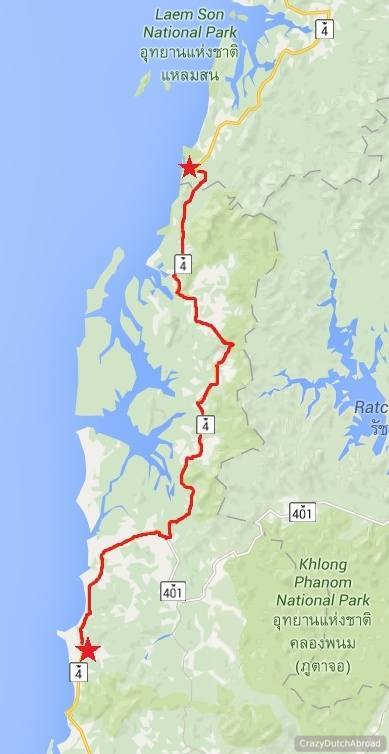 Saleng expedition, 3!
Our crazy road trip around Thailand and Laos on a tricycle.
Khao Lak to Praphat, thumbs up!
We've reached the third province of Thailand, arriving at the southern part of Ranong. After Phuket and Phang Nga the landscape is a little bit more hilly, had to walk up only one hill. The Andaman coast is still close. It's amazing how many people are passing us, well that's not a surprise, but they just love our crazy circus - Farang-Thai style. Countless people were giving us the thumbs up hand signal, with one or two hands, children were waiving enthusiastically and some people just kept staring with their heads almost falling off. Of course it's hard not to share a smile.
We ended up for a coffee in a small fisherman's village. People were repairing fishing nets and looking really surprised when we showed up. When I asked to take some pictures, people started brushing their hair and straightening their clothes - lot's of fun. There was a woman selling home made ice-cream which everybody seem to love. For 10 bath she cut of a piece with a huge knife and put in on a little wooden stick. I tried chocolate, it tasted like frozen chocolate milk powder (Milo).
We drove 106 km in 4 runs and were lucky to find a place to stay in this non touristy area. Only Agoda showed a place in this area, and with no street signs or anything else it was a huge surprise when we got there (expecting nothing). See pictures below.
Tomorrow we're trying to reach Ranong town to take a boat to Ko Phayam to meet friends from the Netherlands. Even though this tropical island is really small, we try to take the scooter with us...
7-Eleven convenient store, hopefully not the last one for today! Buying sun screen (trying to find one without whitening).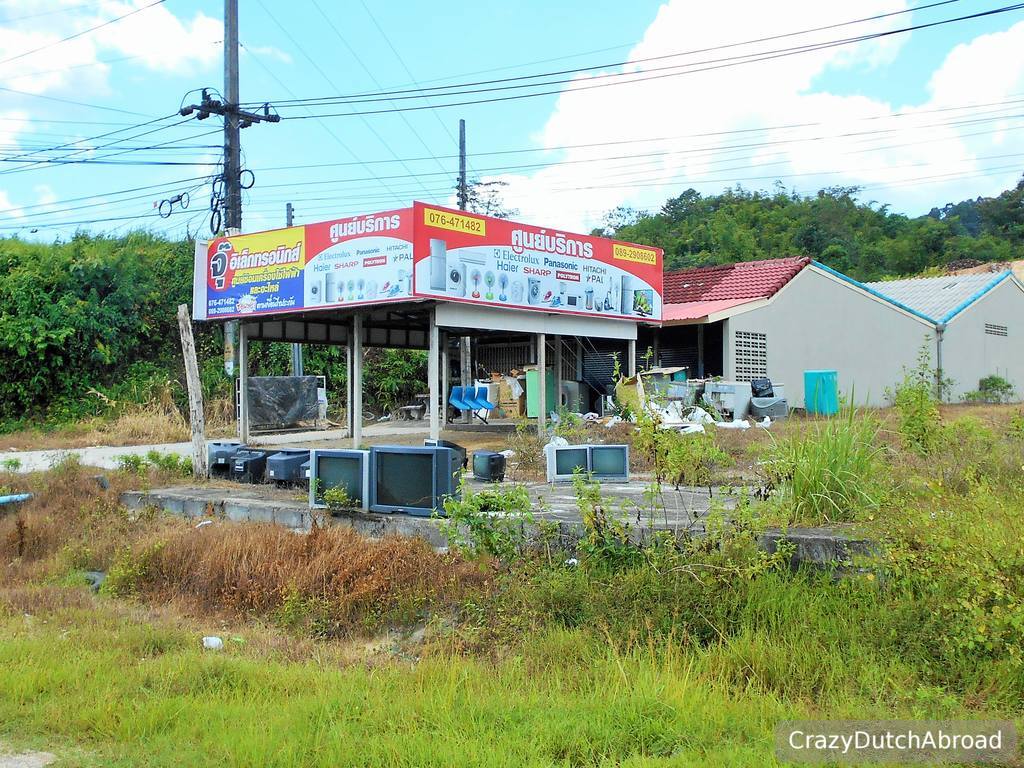 TV's!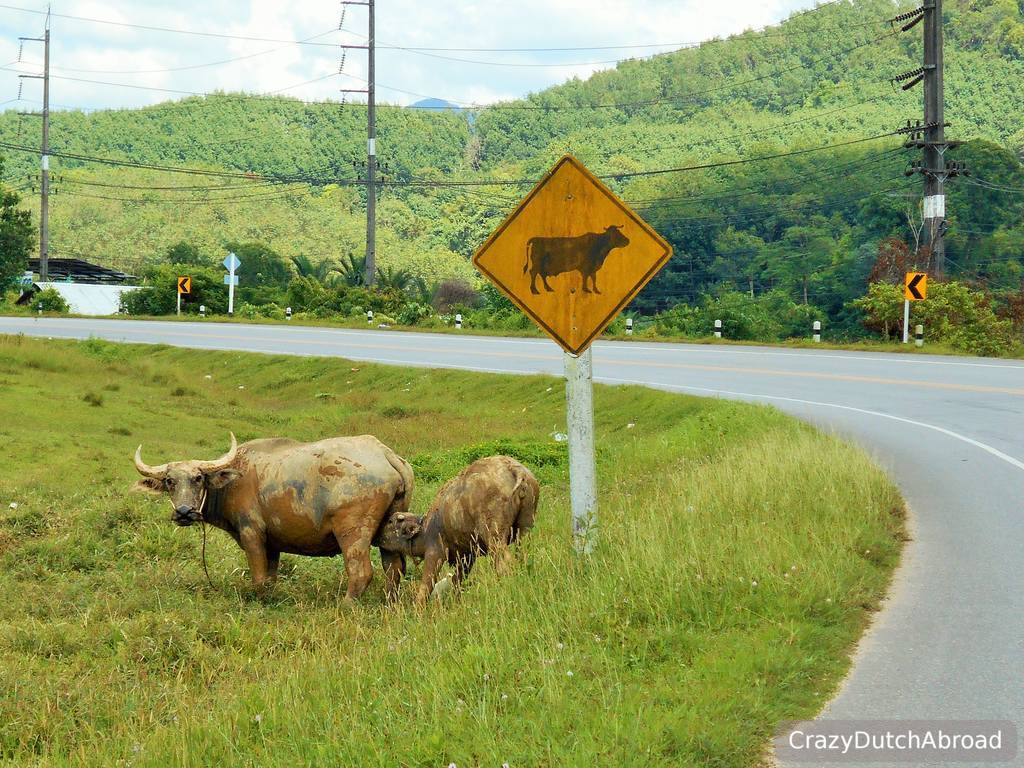 Watch out for cows!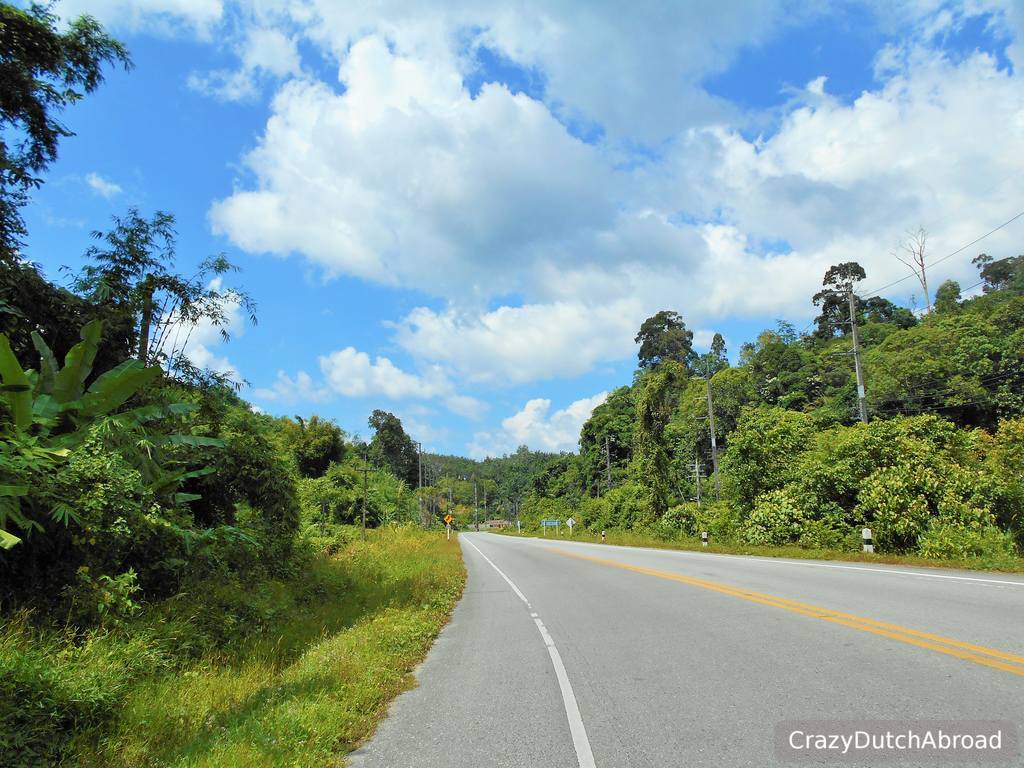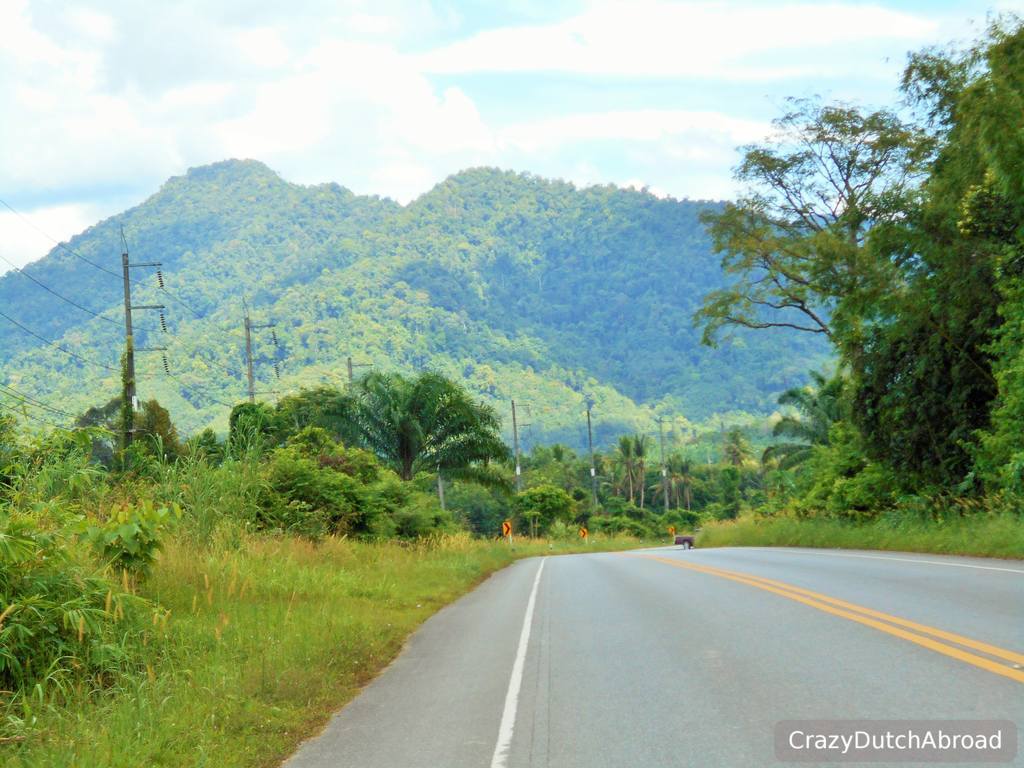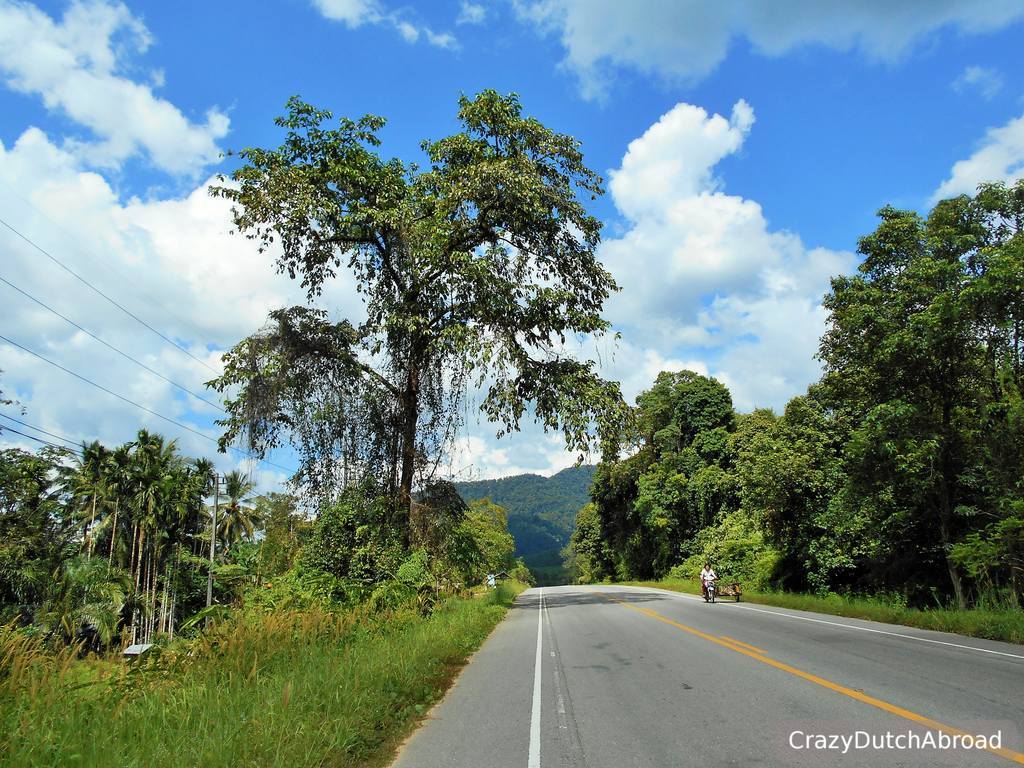 Landscape!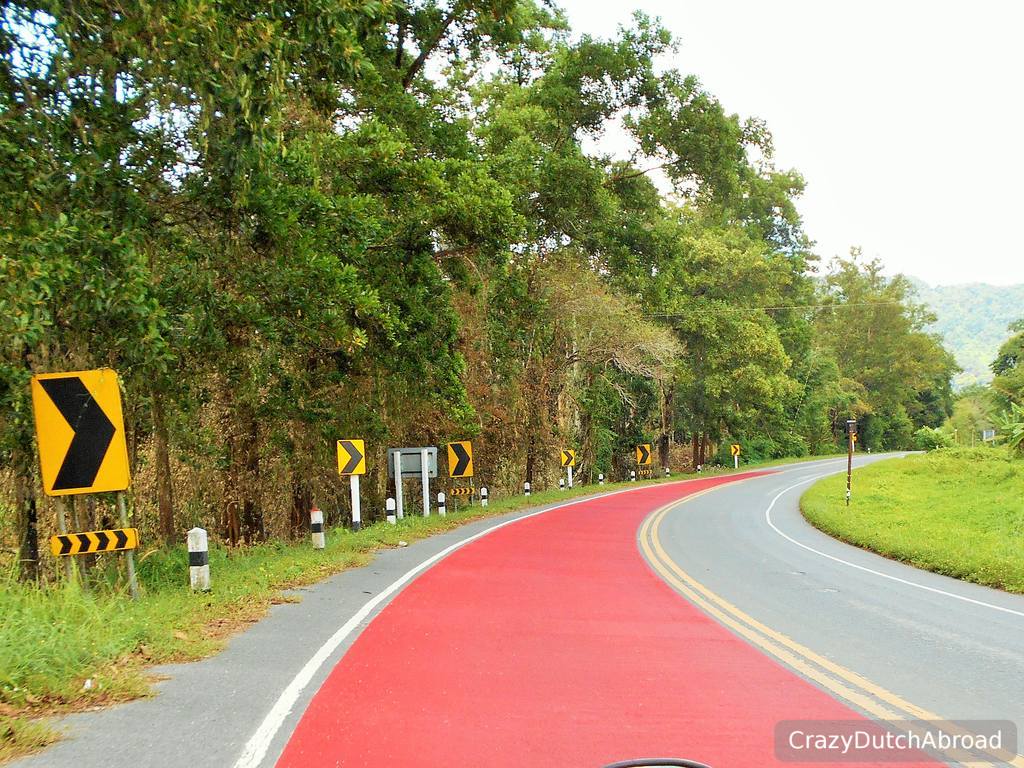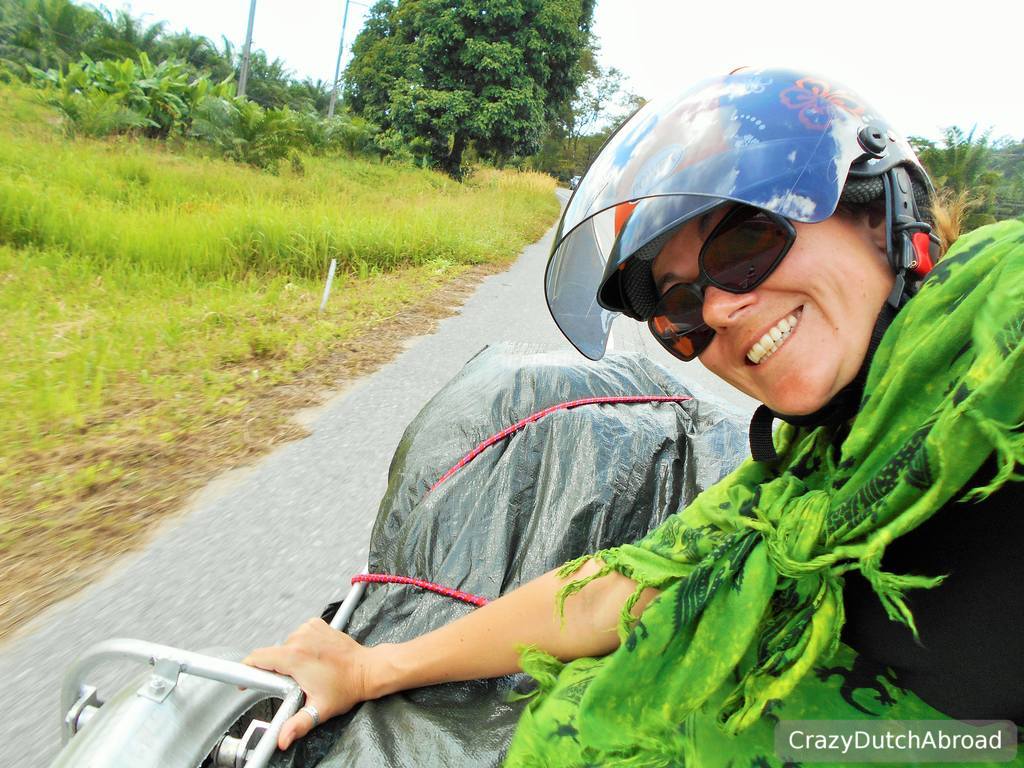 Red lanes in sharp turns, bobsled team working on team-building!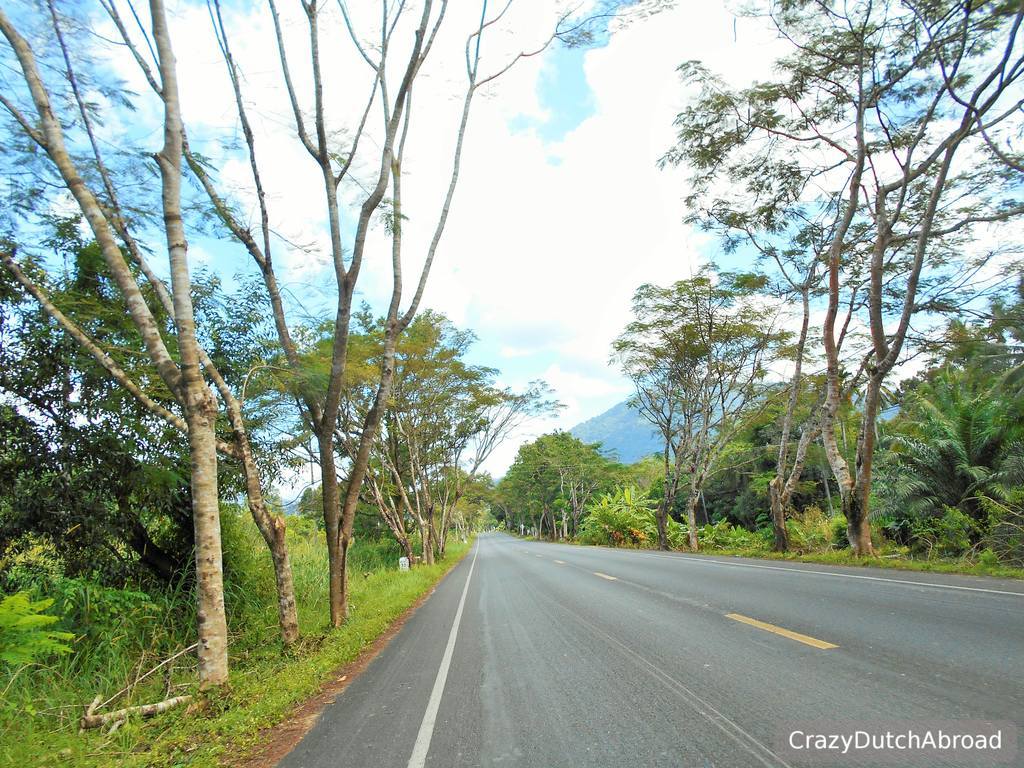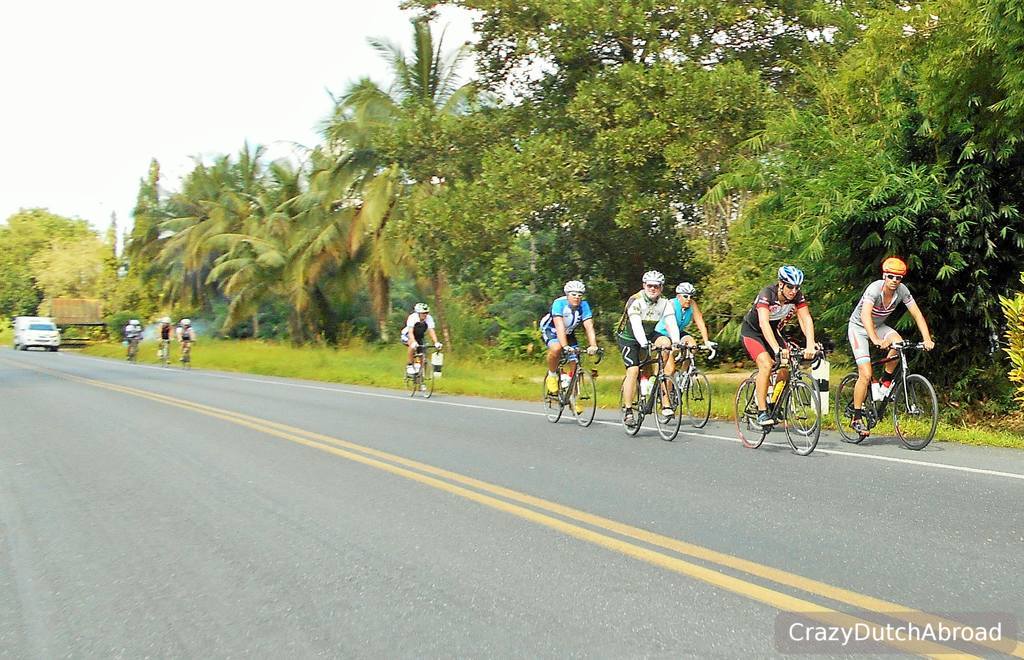 More people with a road trip plan, probably going faster...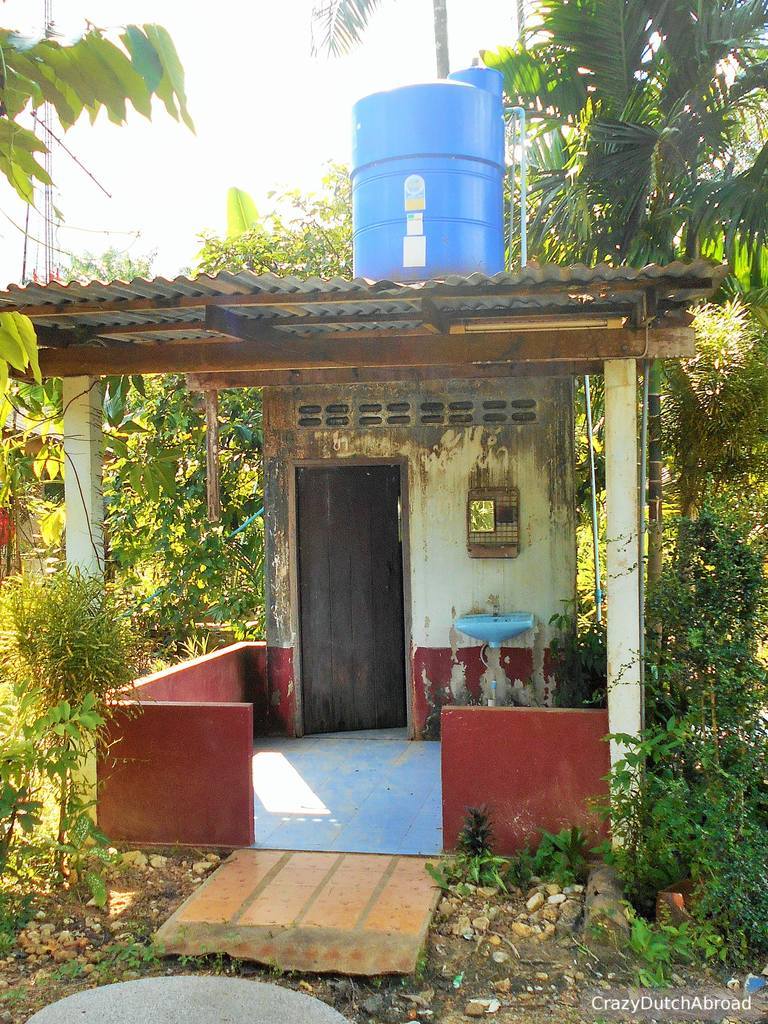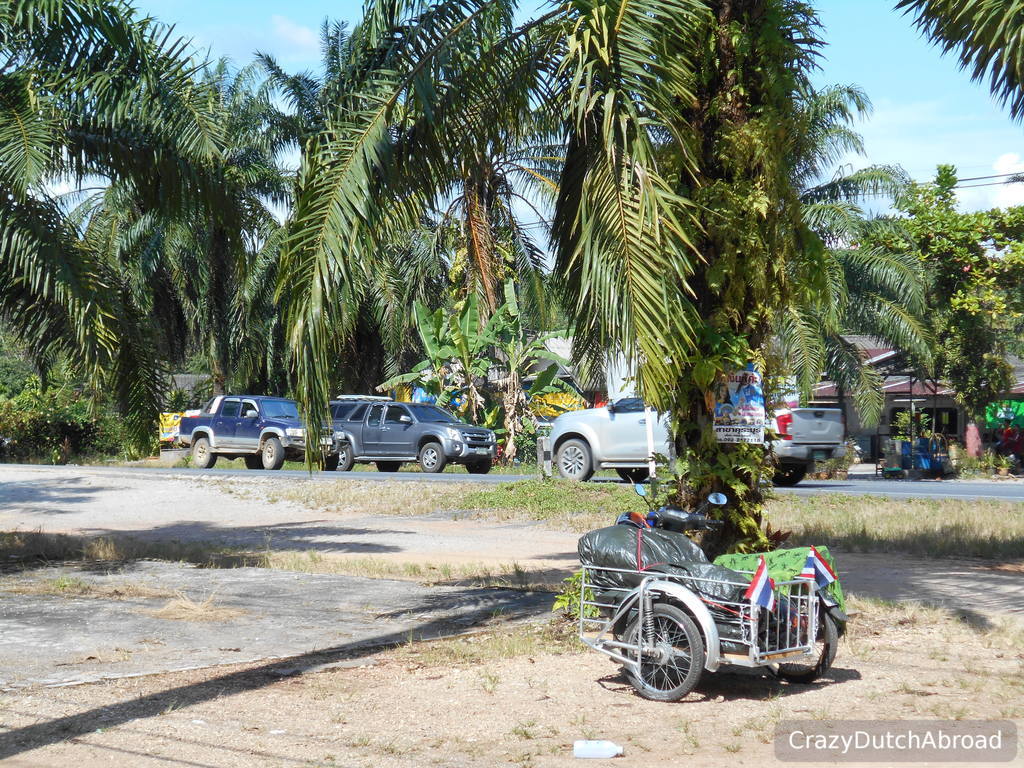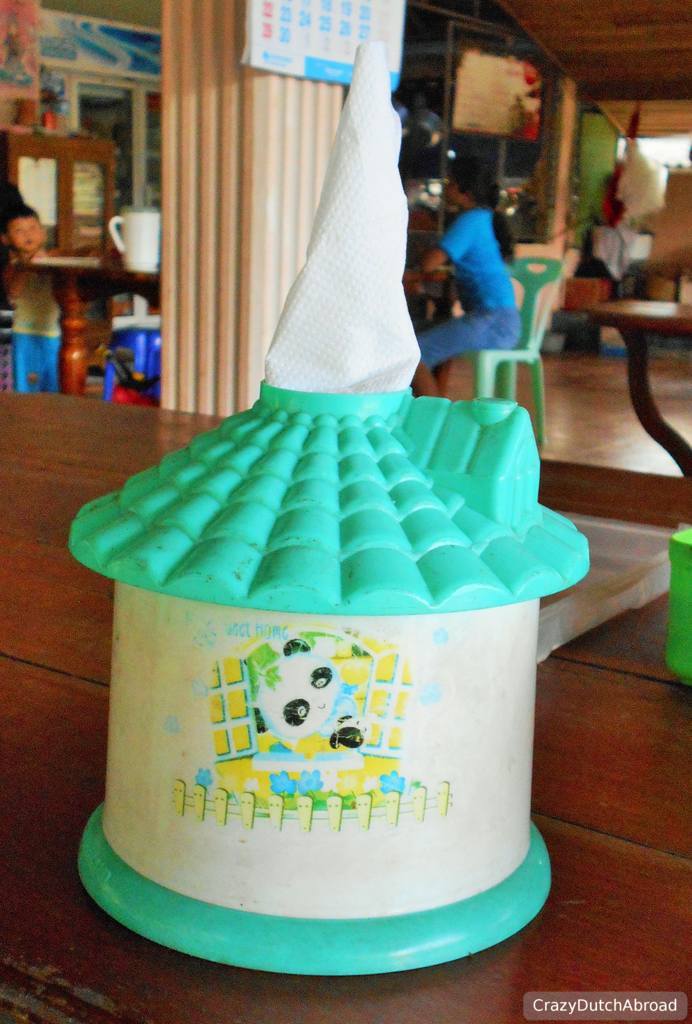 Toilet and lunch break, love the Thai plastic table decorations.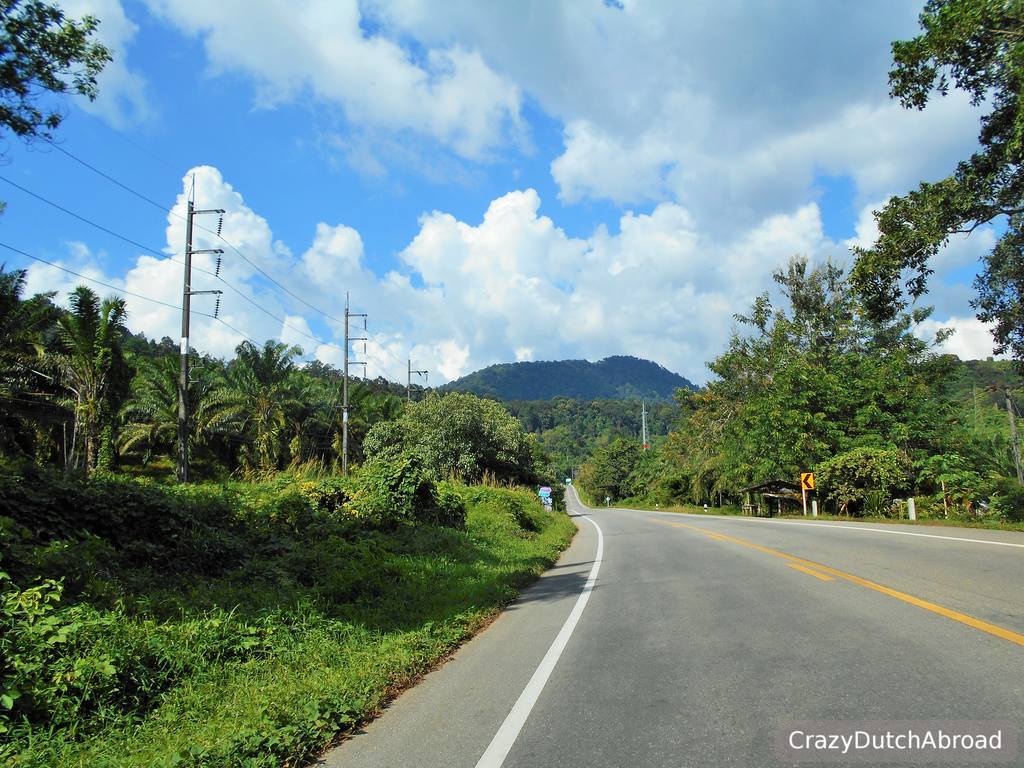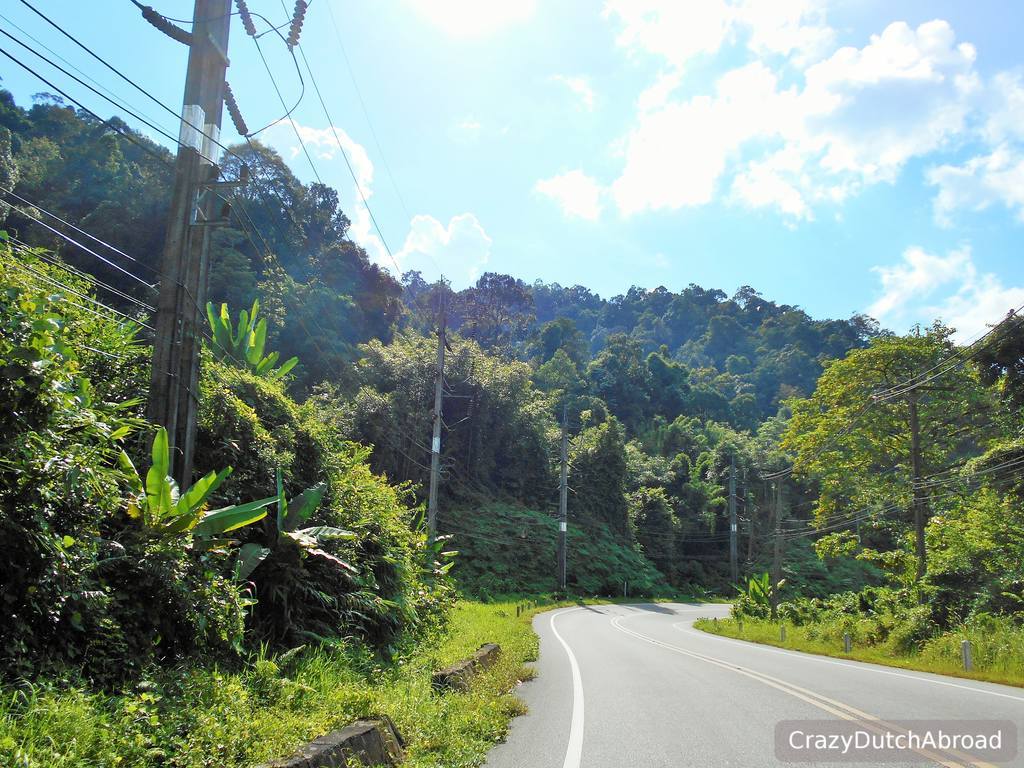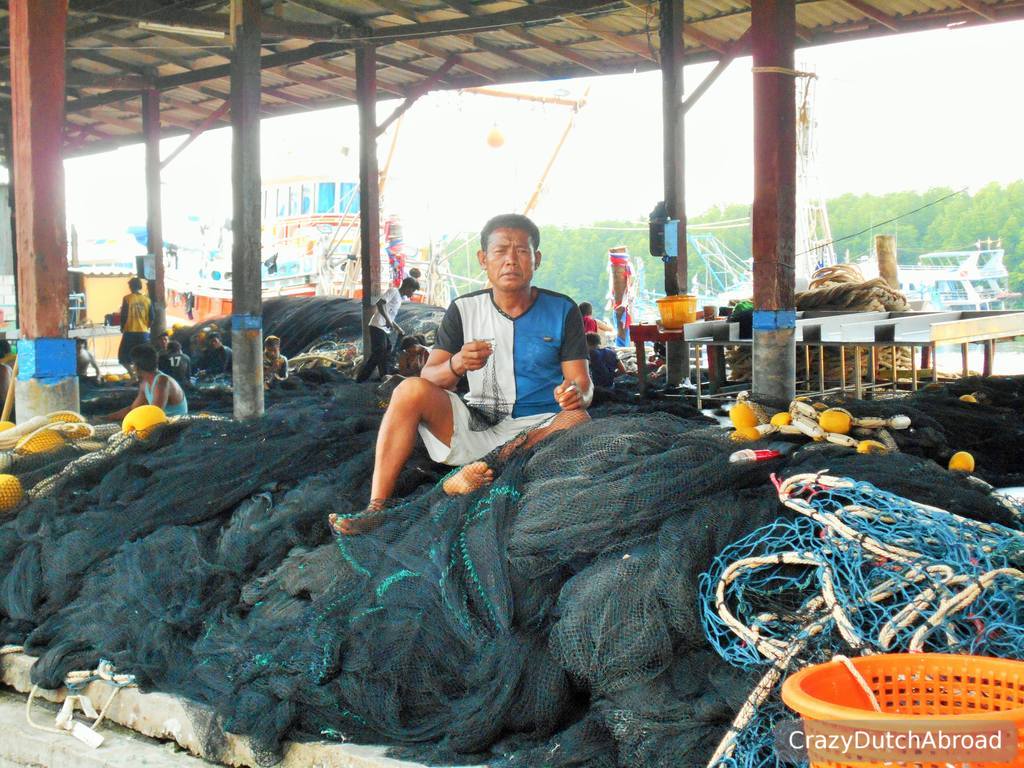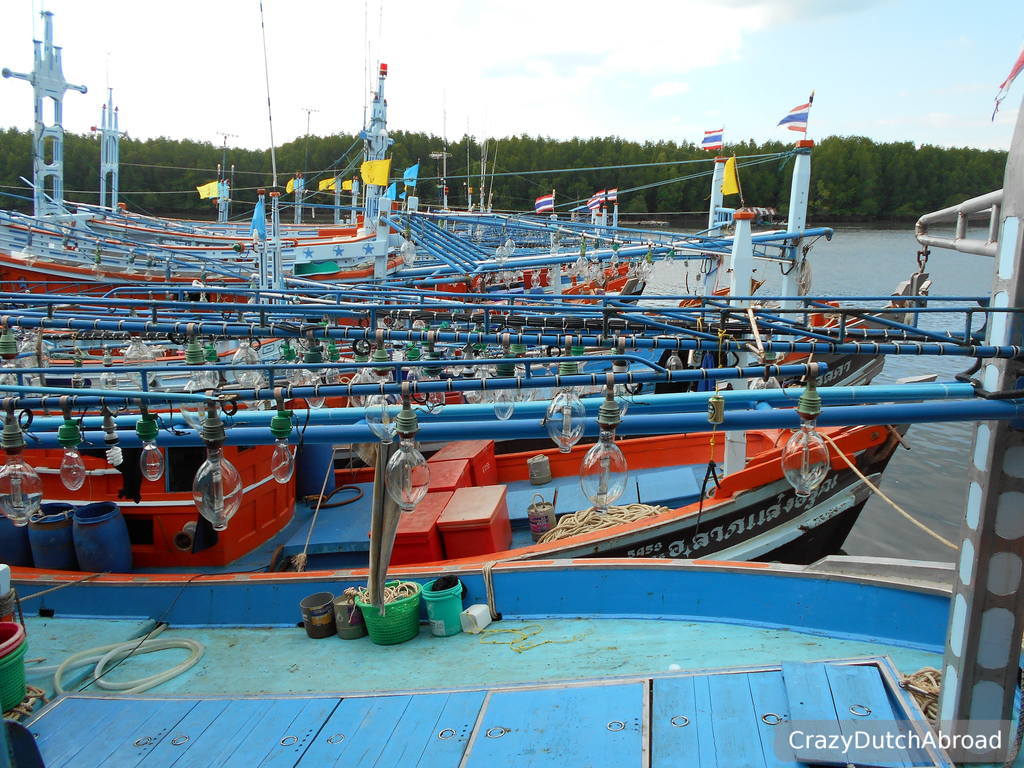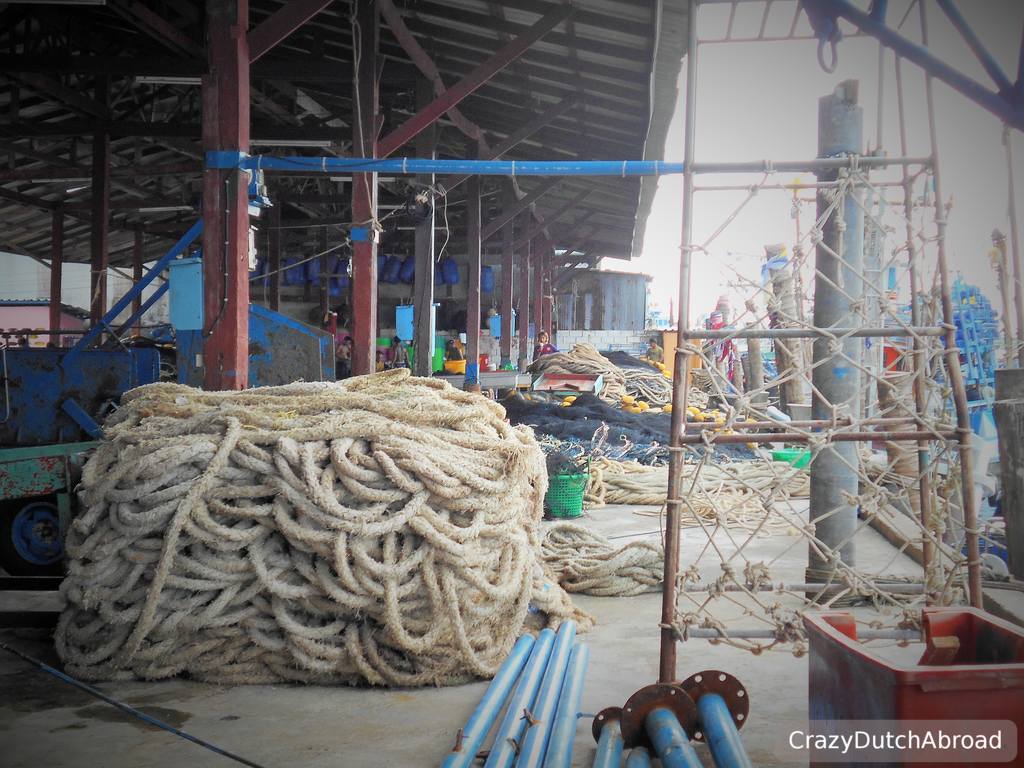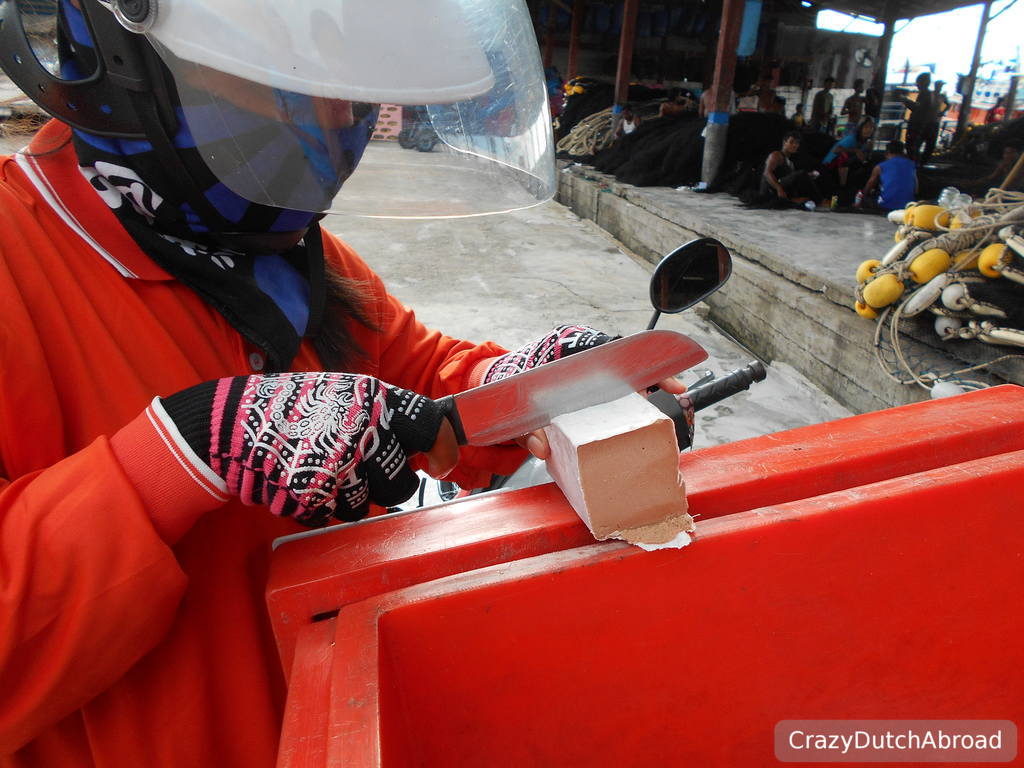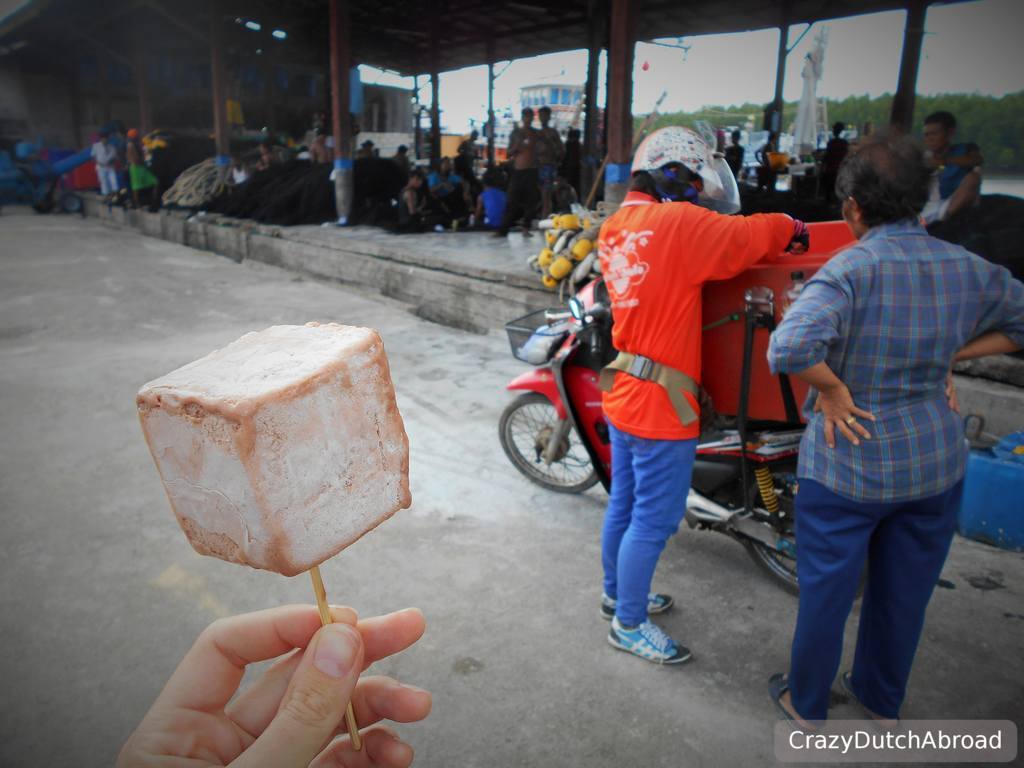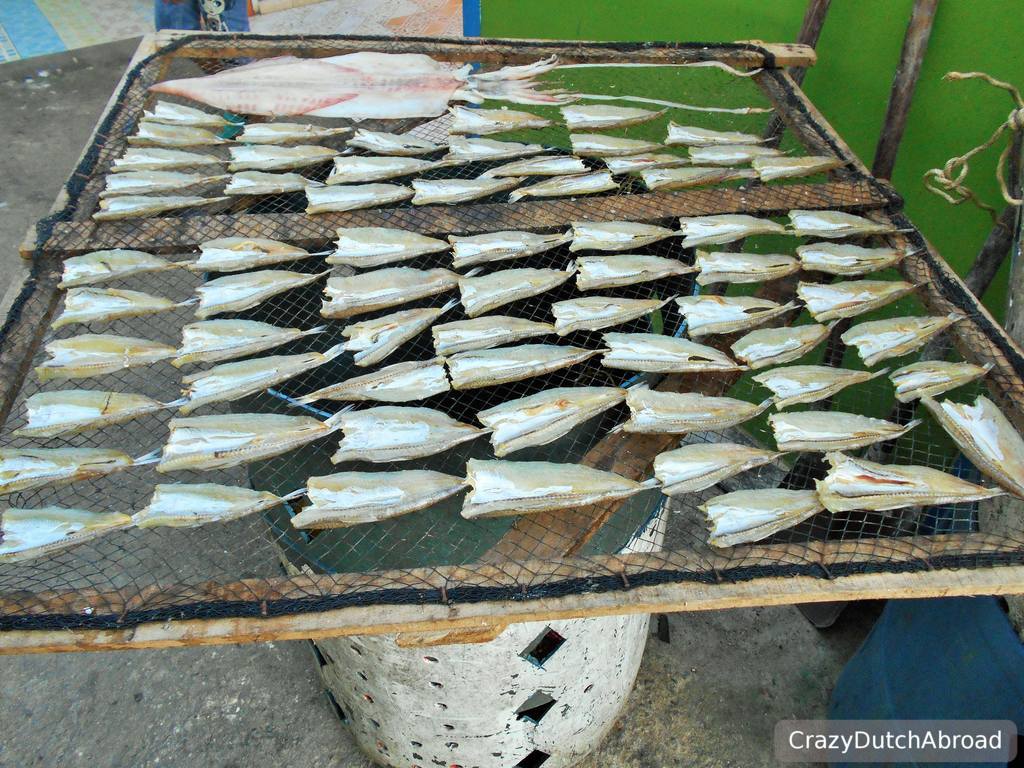 Fisherman's village and homemade ice-creams.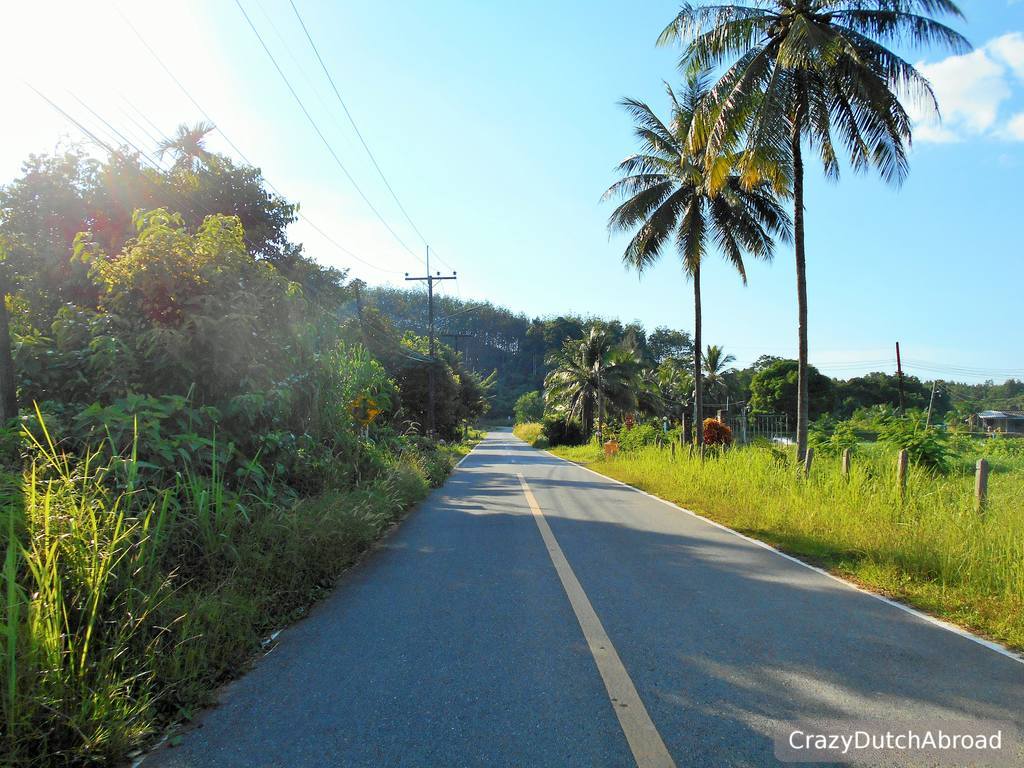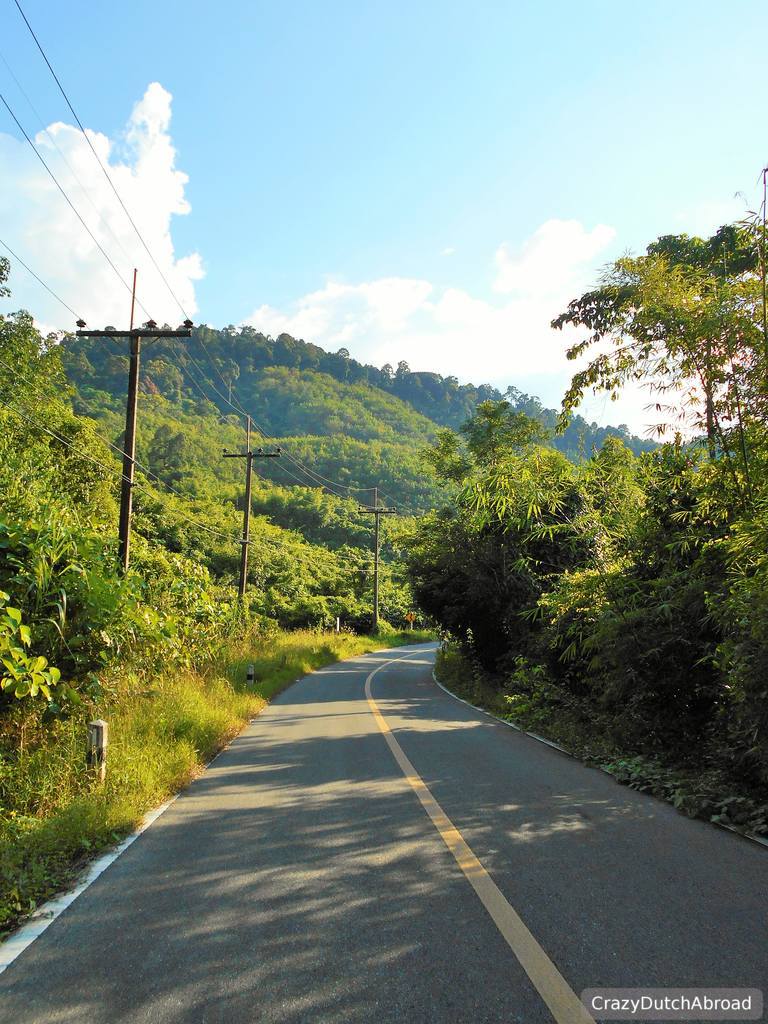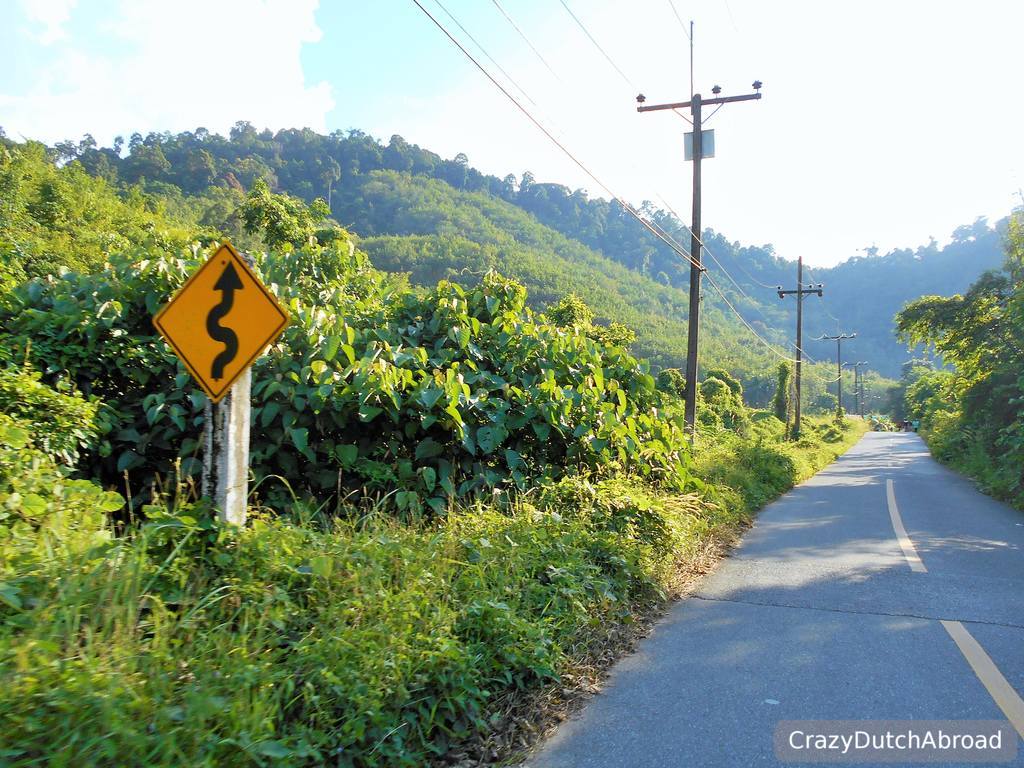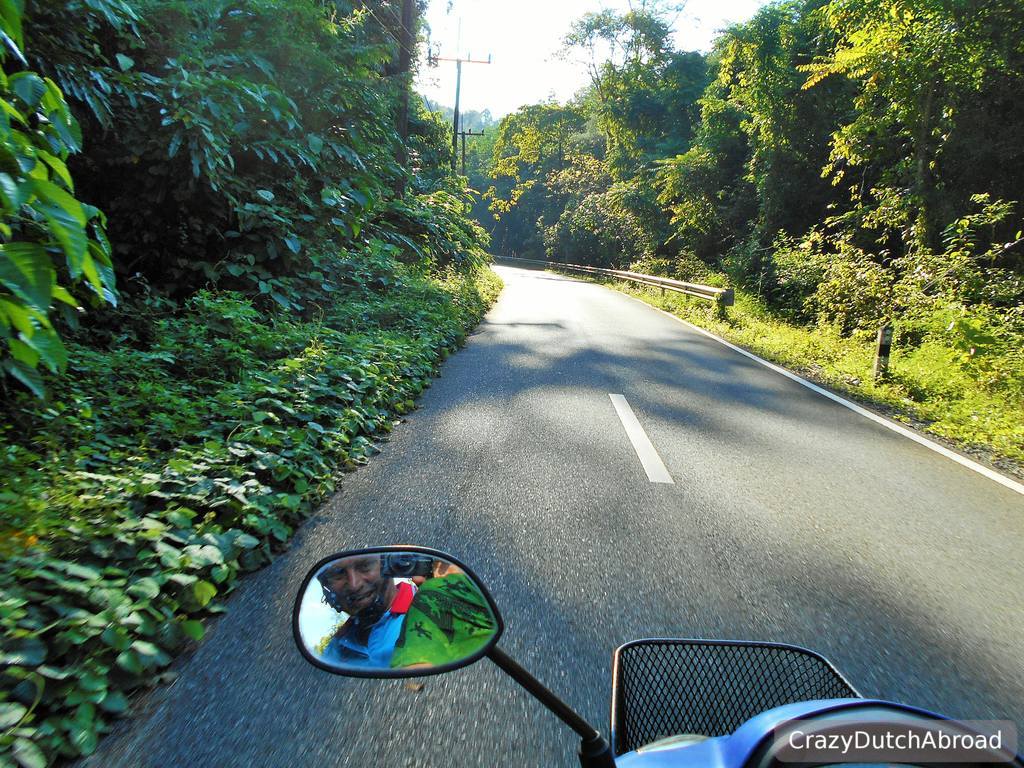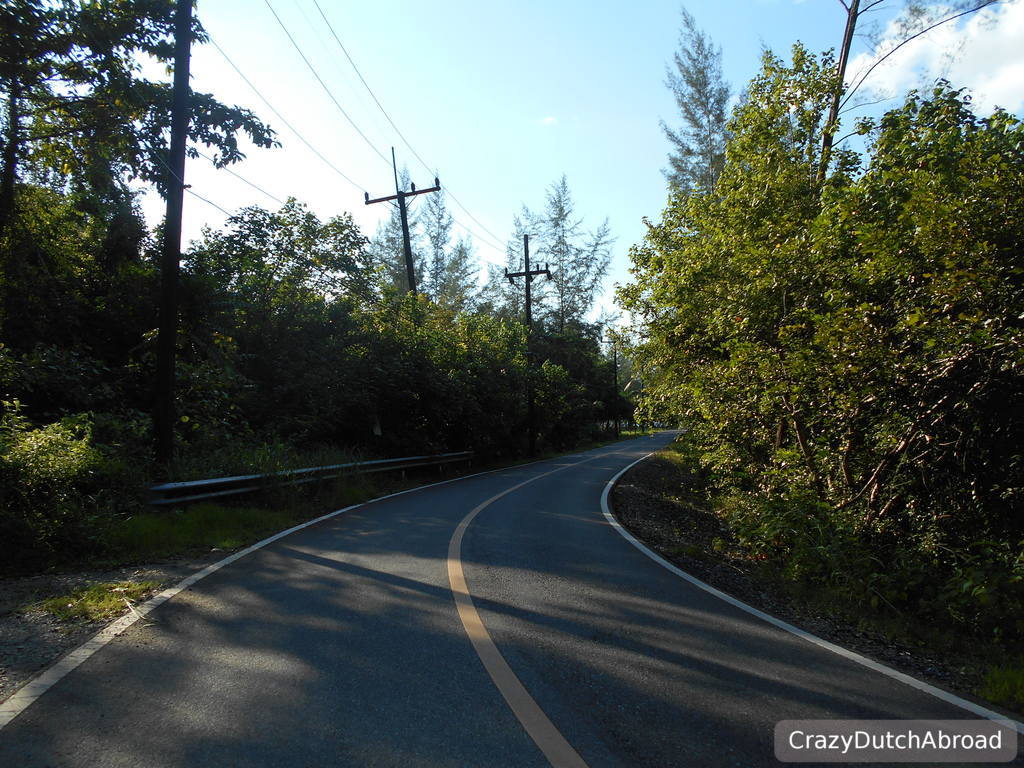 Little roads with sporty turns covered with beautiful trees.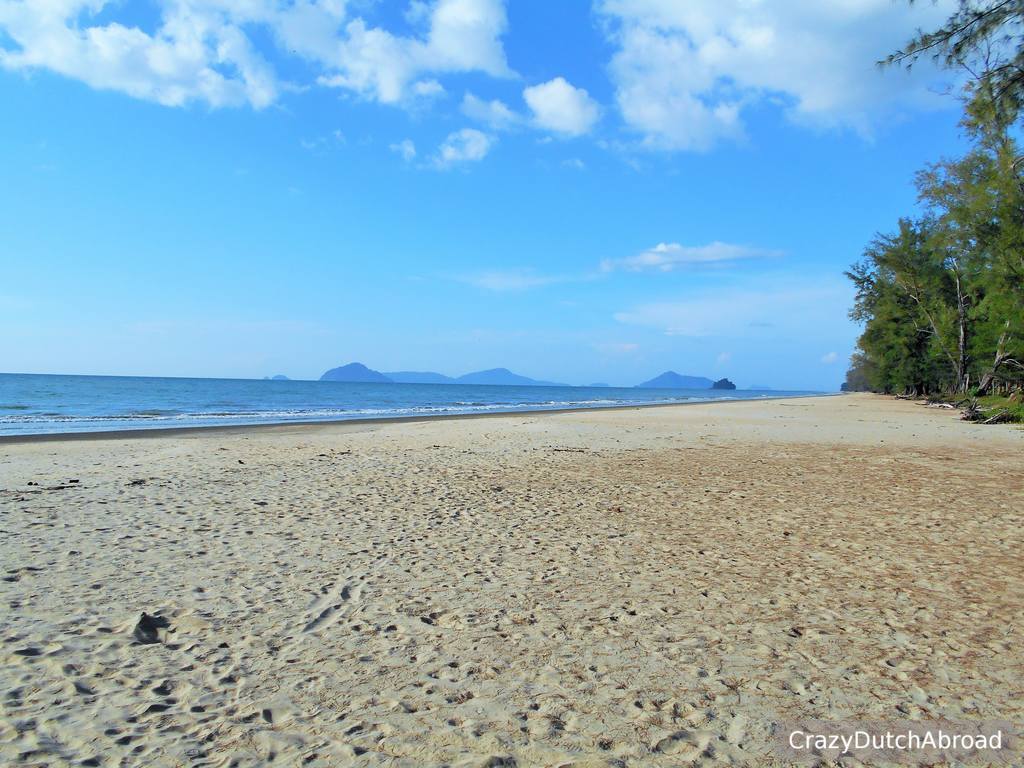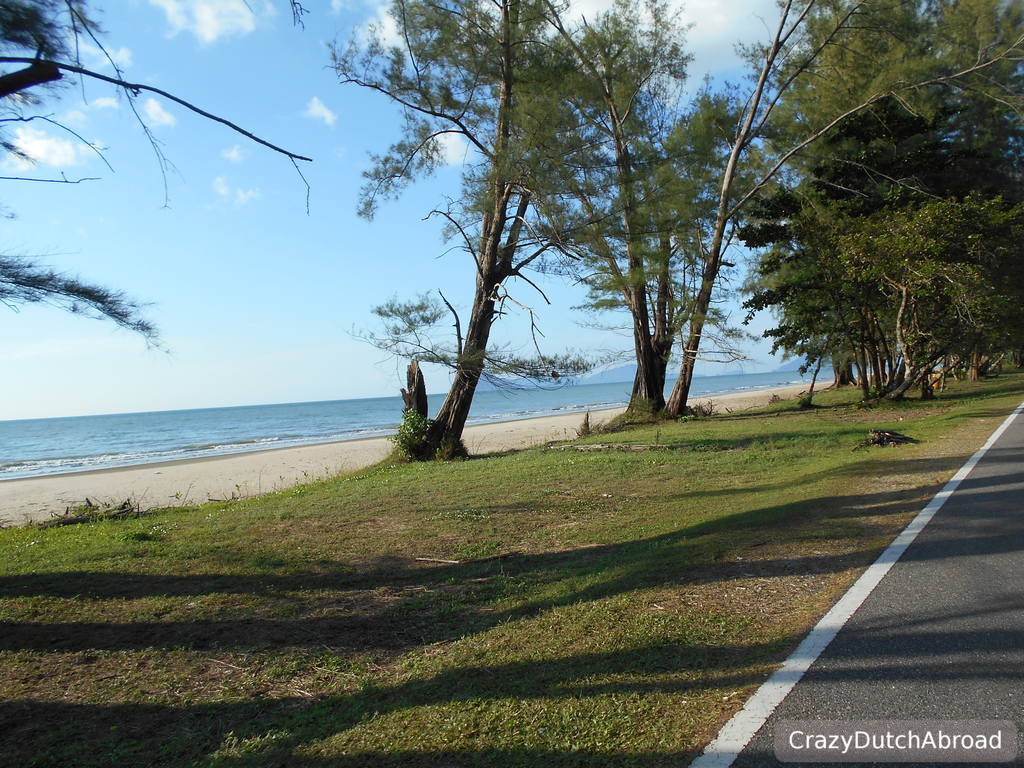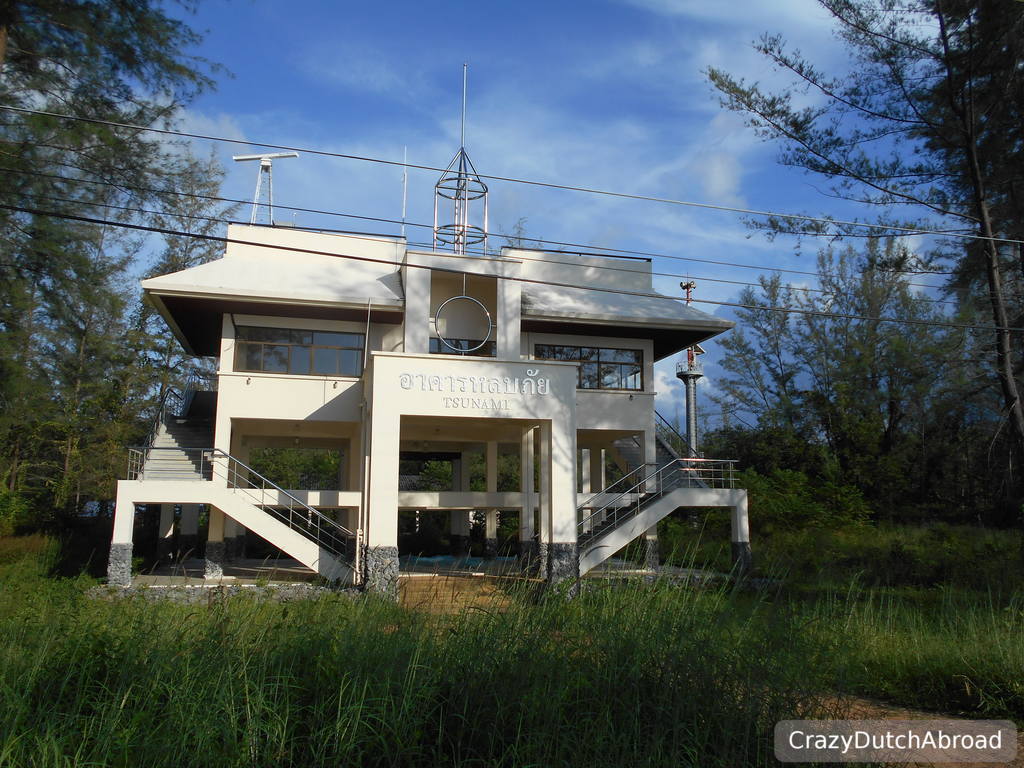 Praphat Beach with Tsunami memorial building.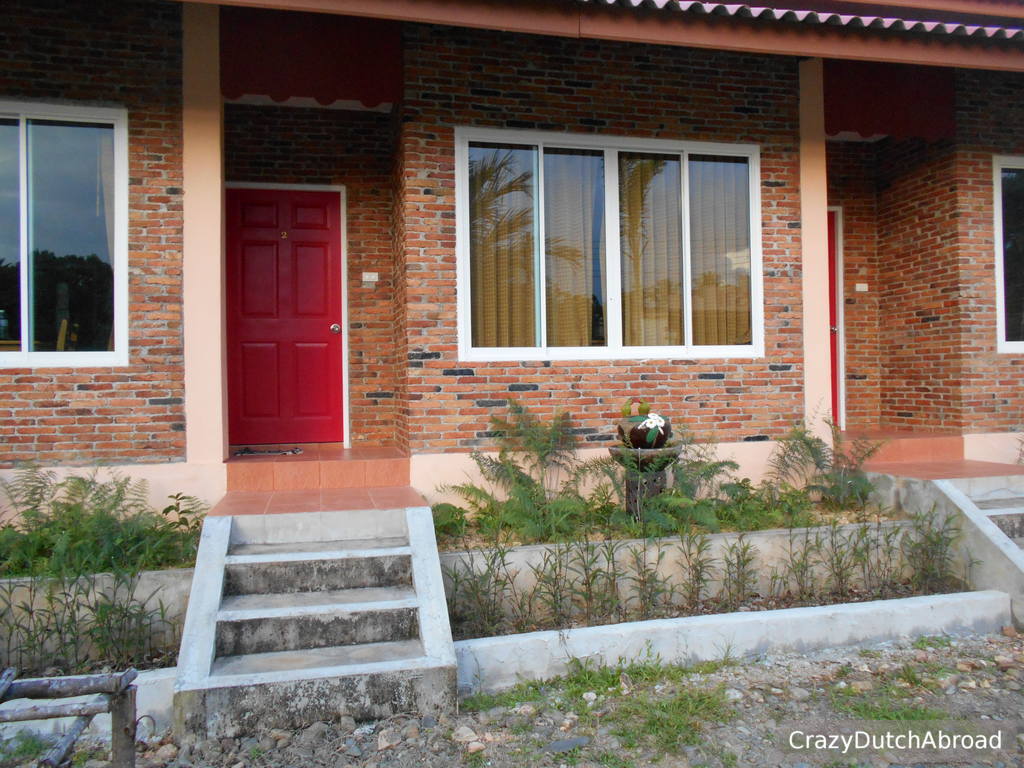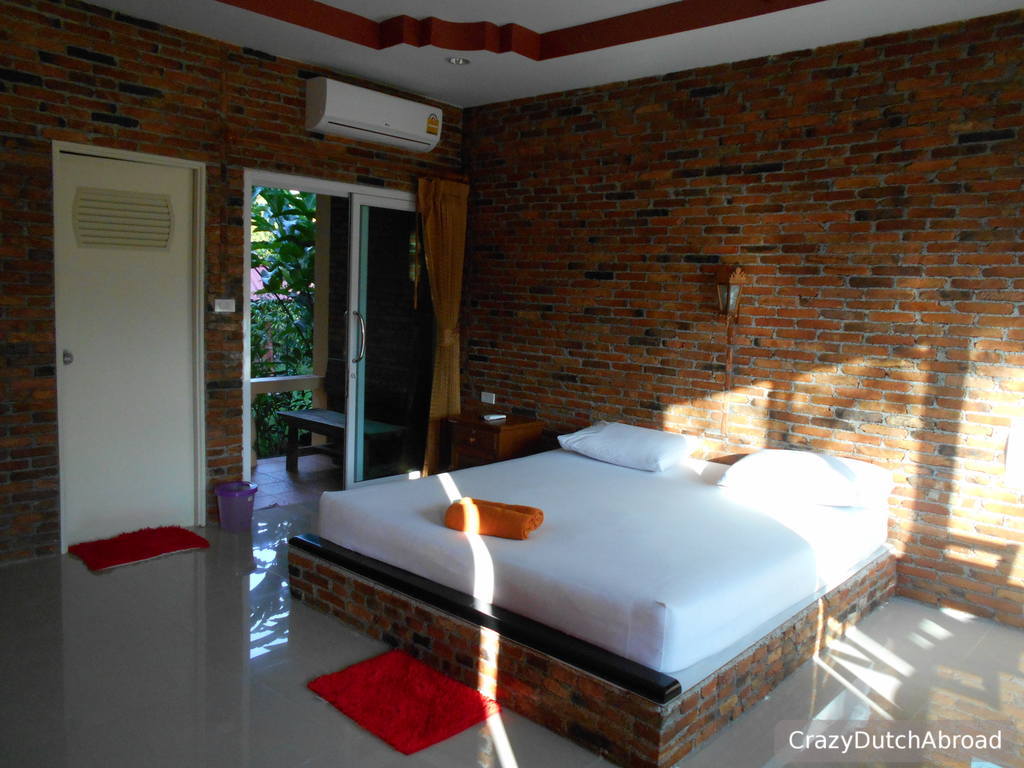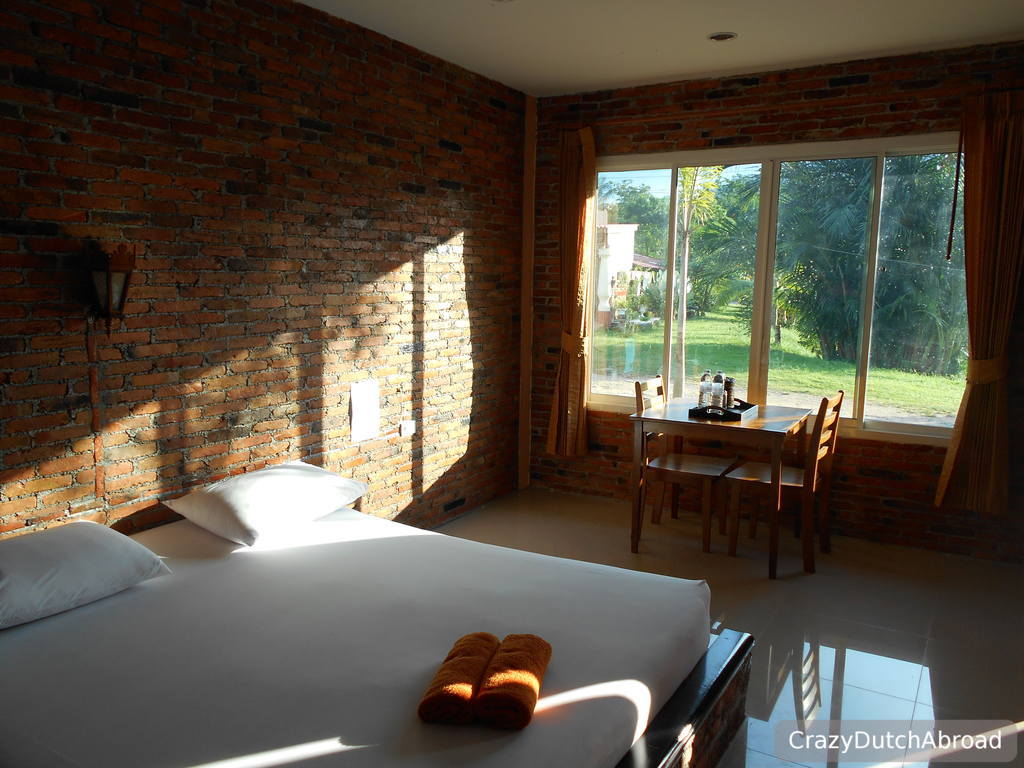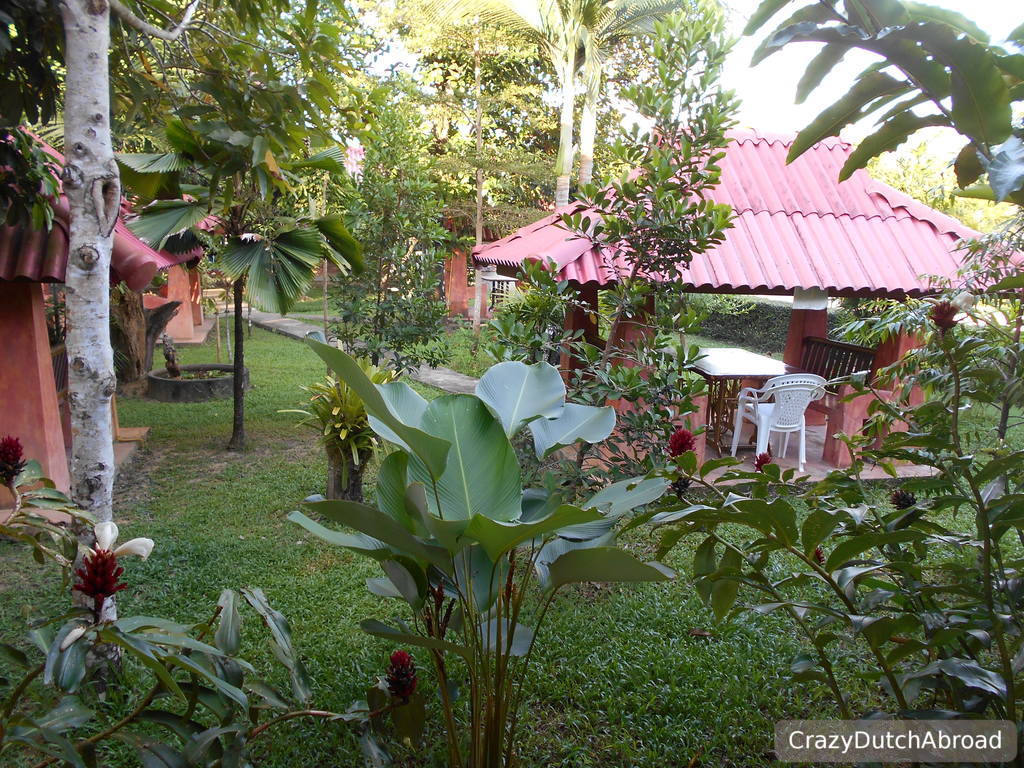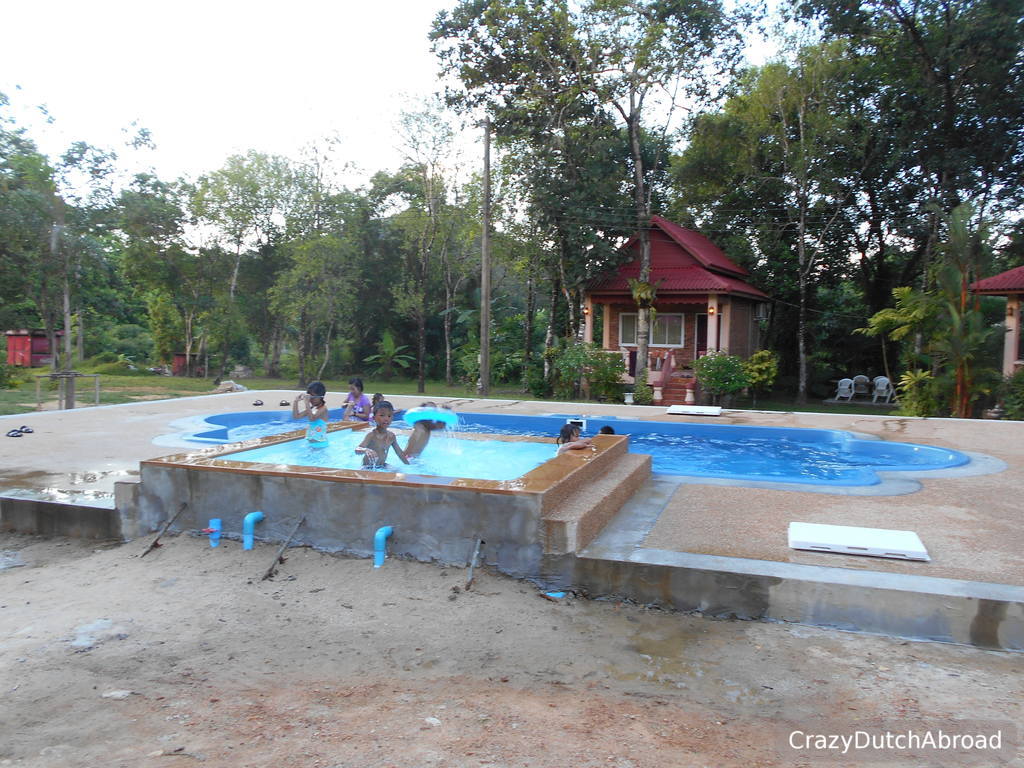 I-In Resort with huge room and swimming pool.
___
To be continued, stay tuned!
Share this page: