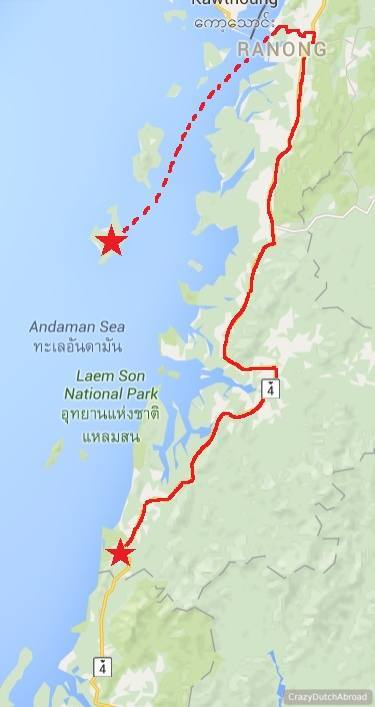 Saleng expedition, 4!
Our crazy road trip around Thailand and Laos on a tricycle.
Praphat to Ko Phayam, saleng on board!
To meet friends on Ko Phayam (island) we started driving early from Praphat to make it to the pier in Ranong before 2 PM. With about 100 km (62 miles) to drive and a boat to catch at 2 PM we were quite in a hurry to reach the pier on time.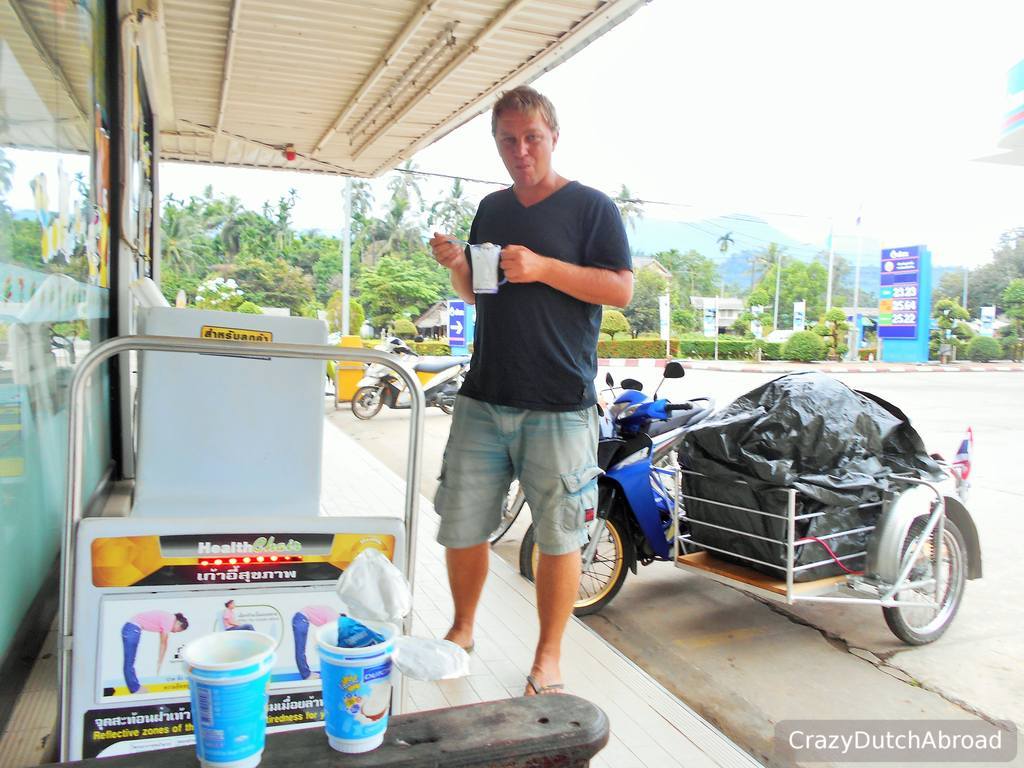 No breakfast at the resort, healthy breakfast at 7-Eleven.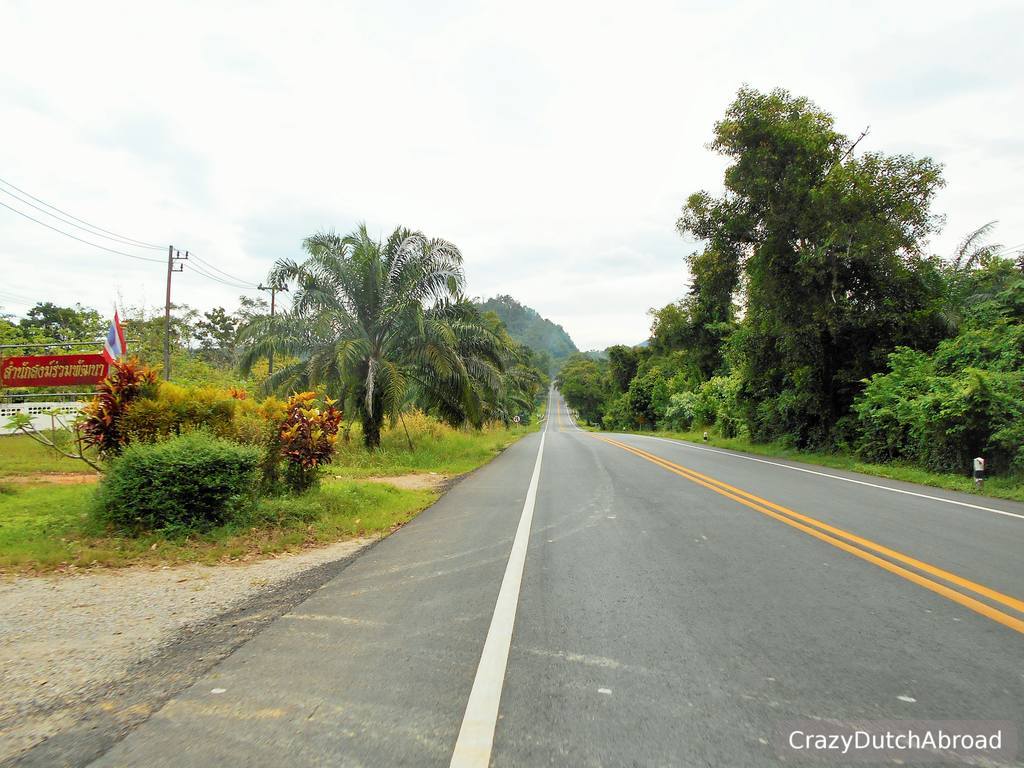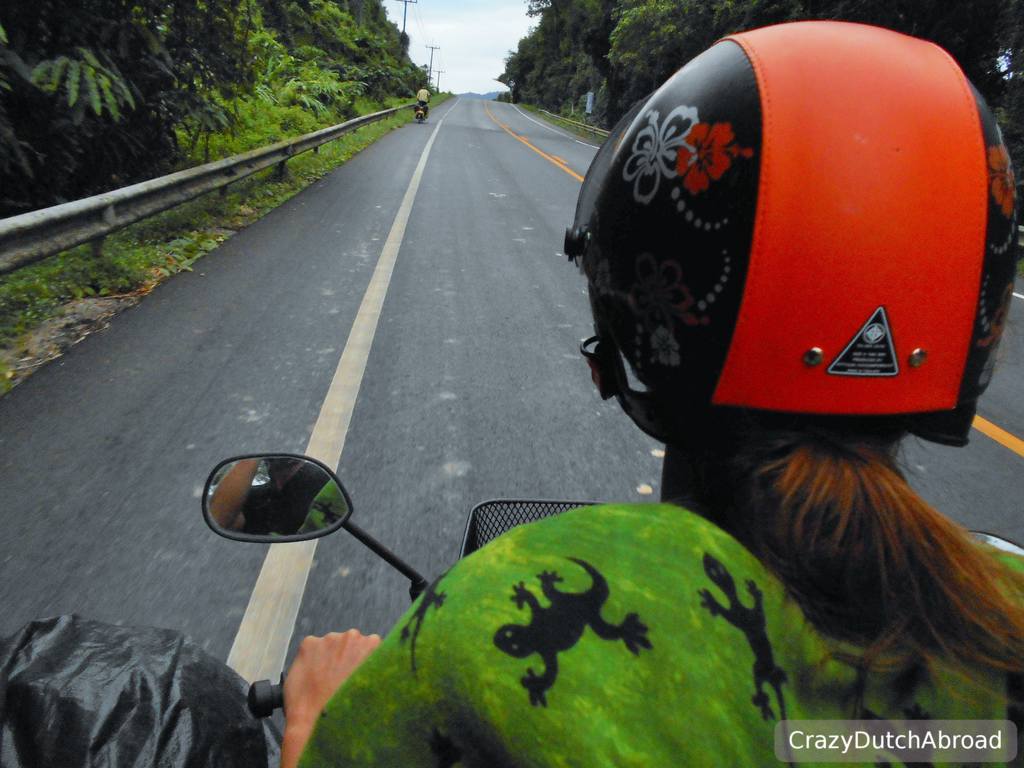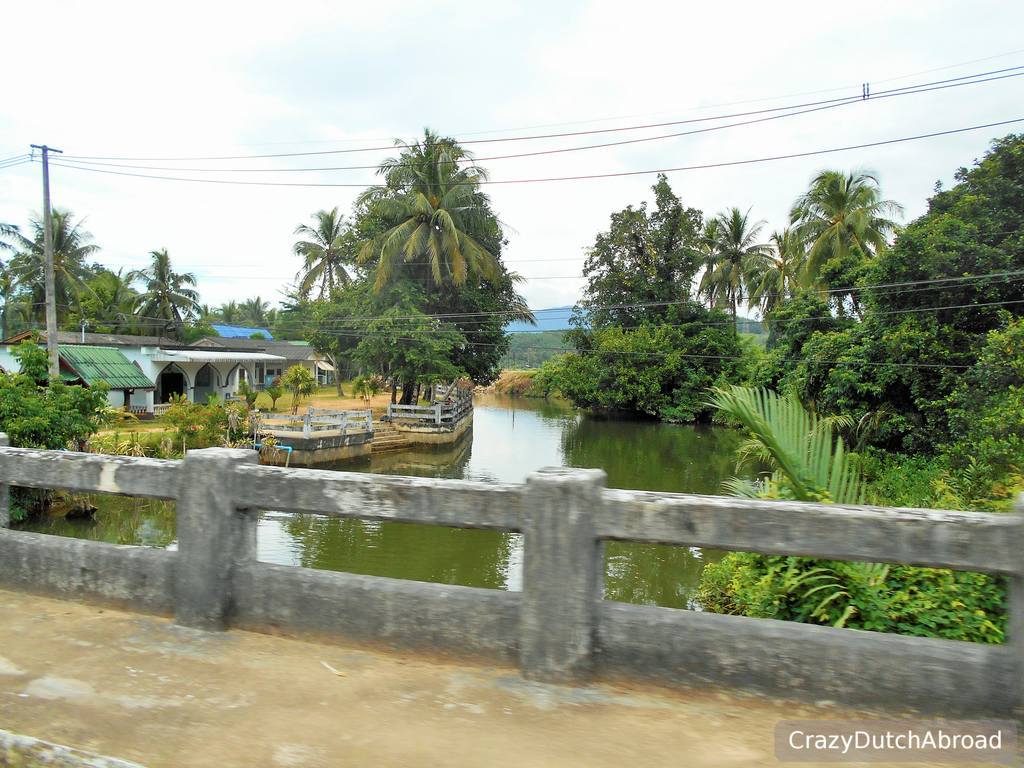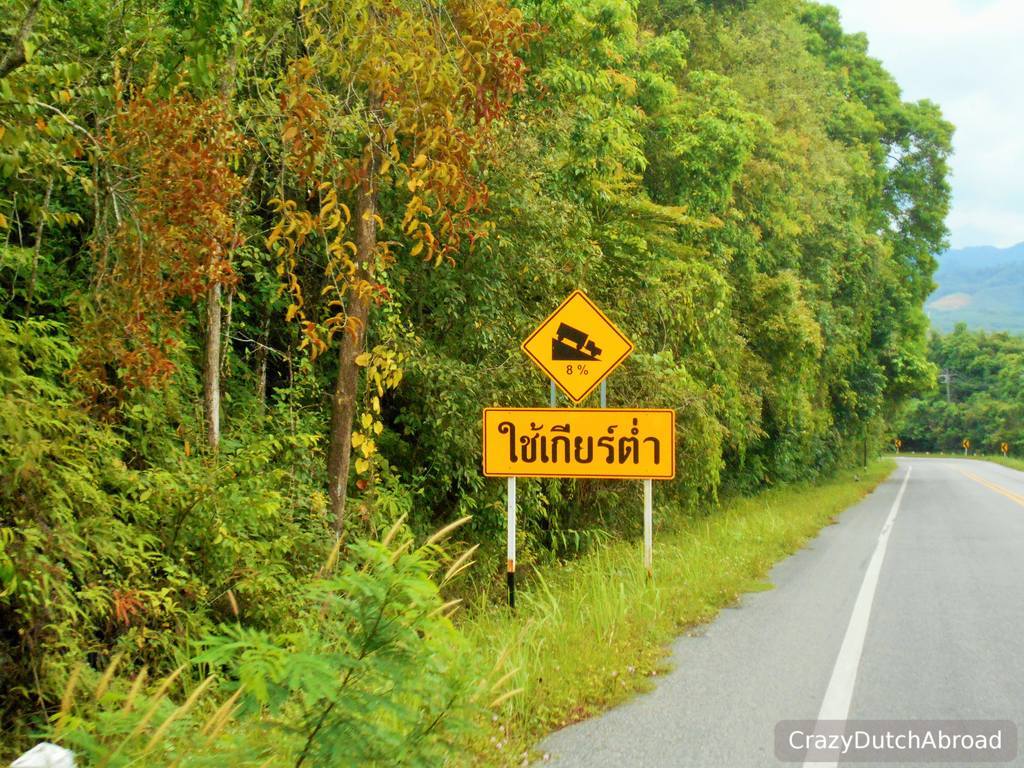 8% descent warning sign, break - break!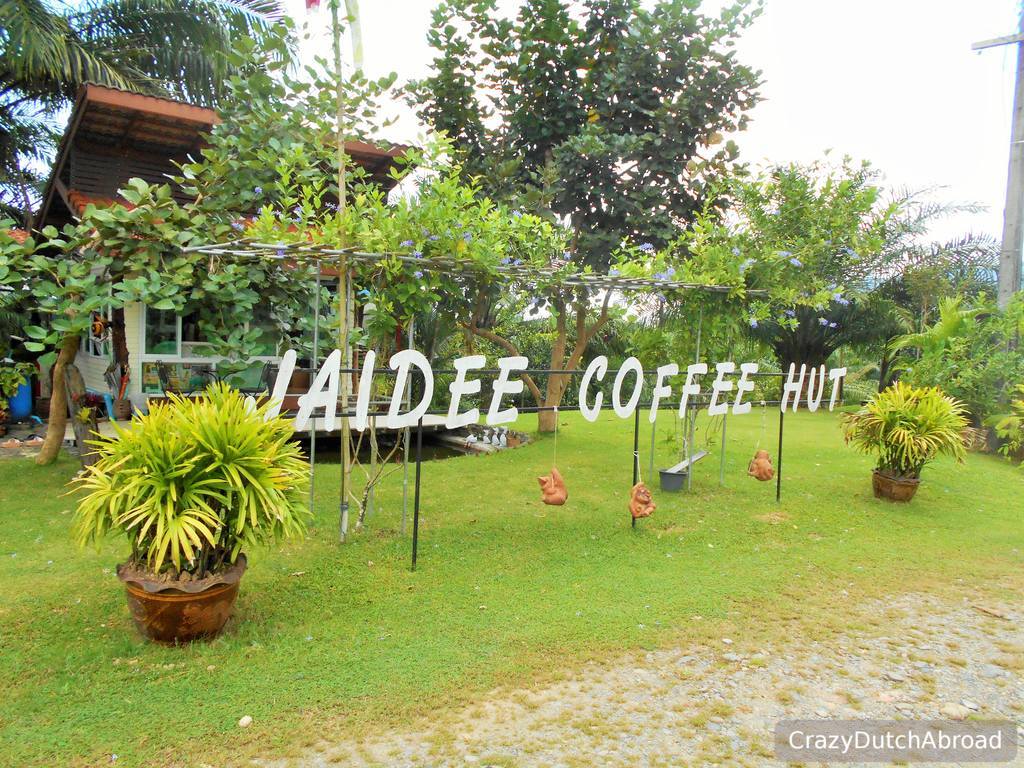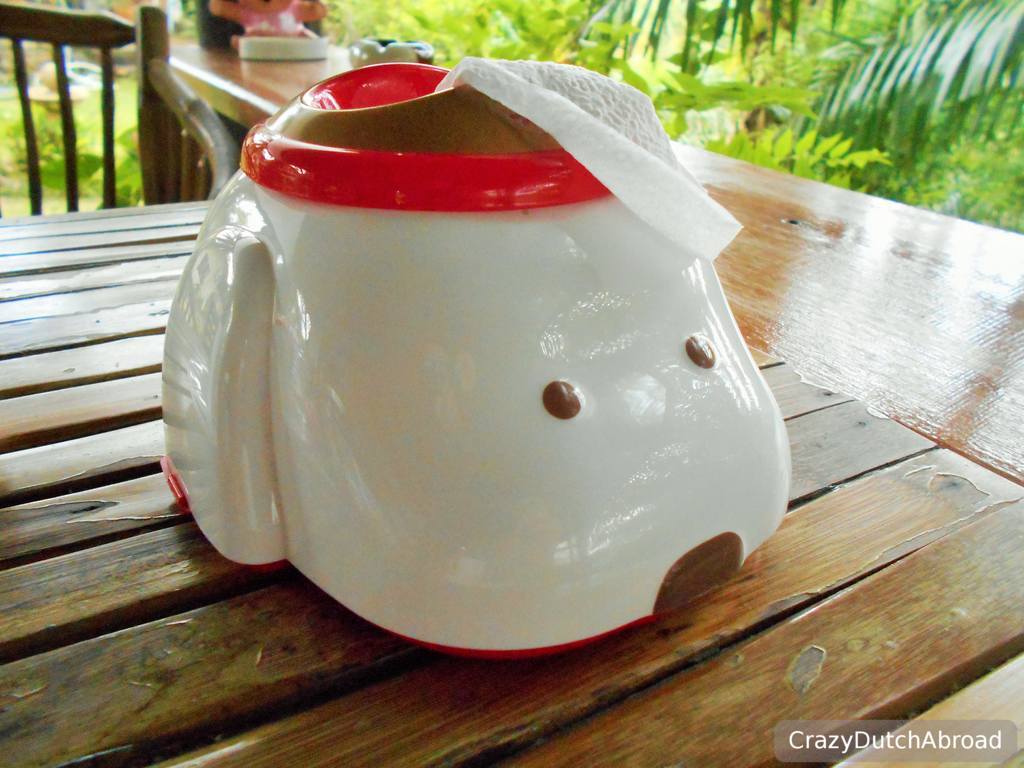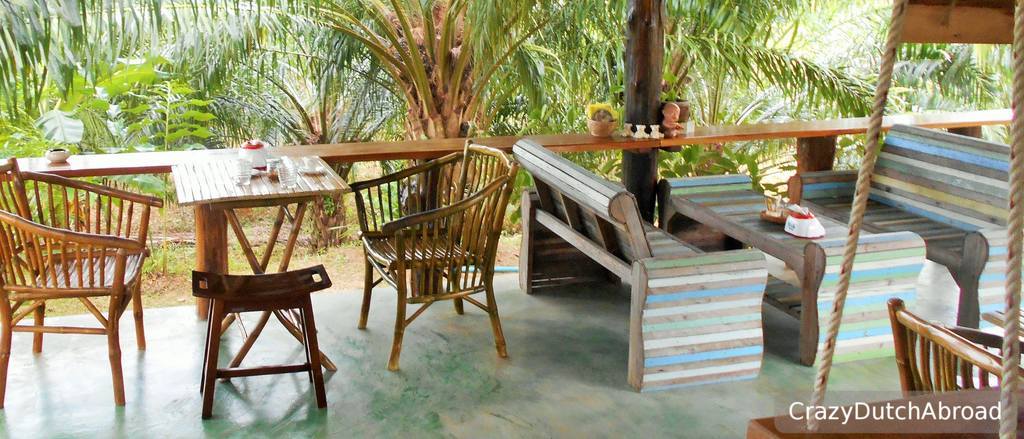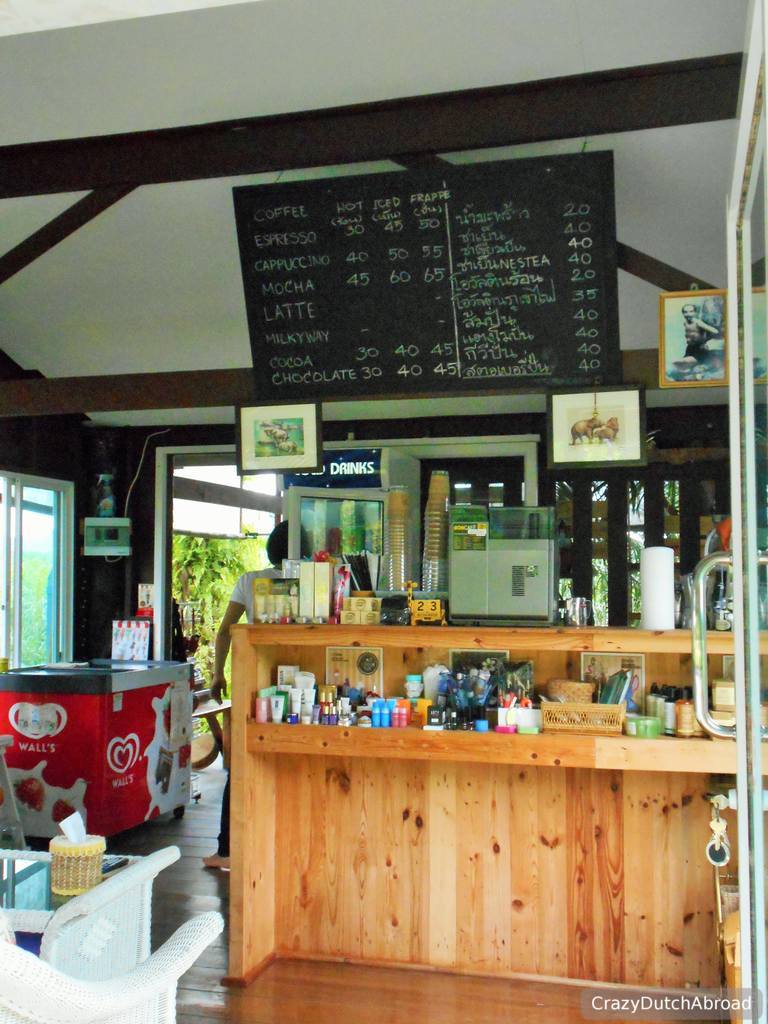 Beautiful coffee house with Thai style tissue holder.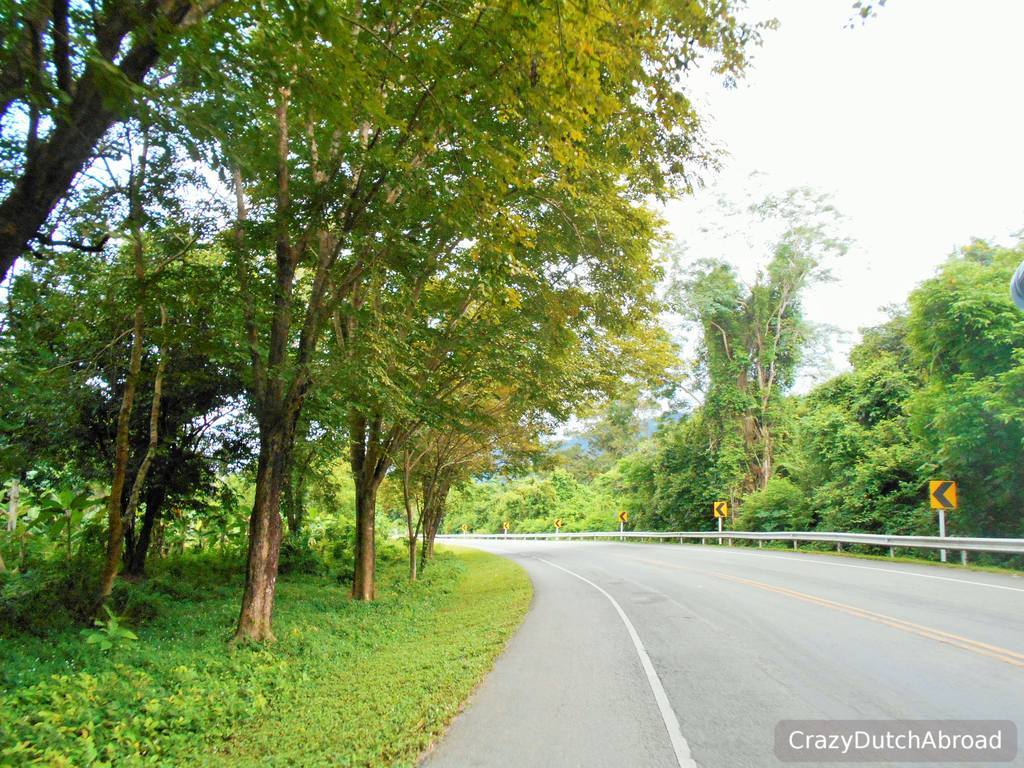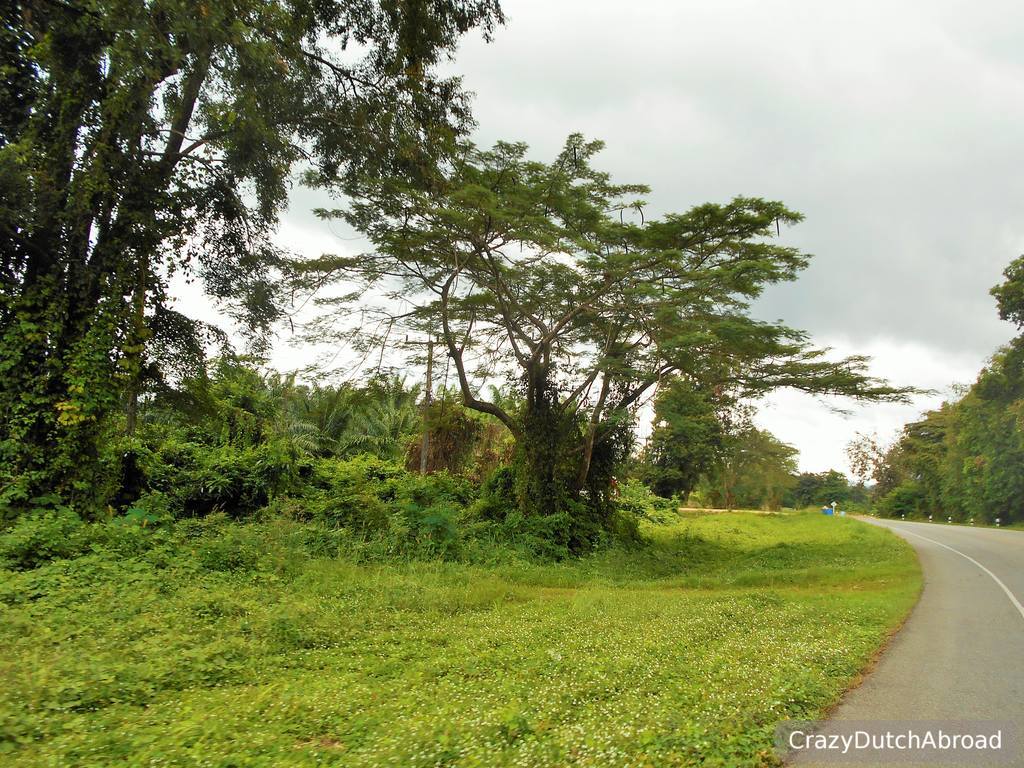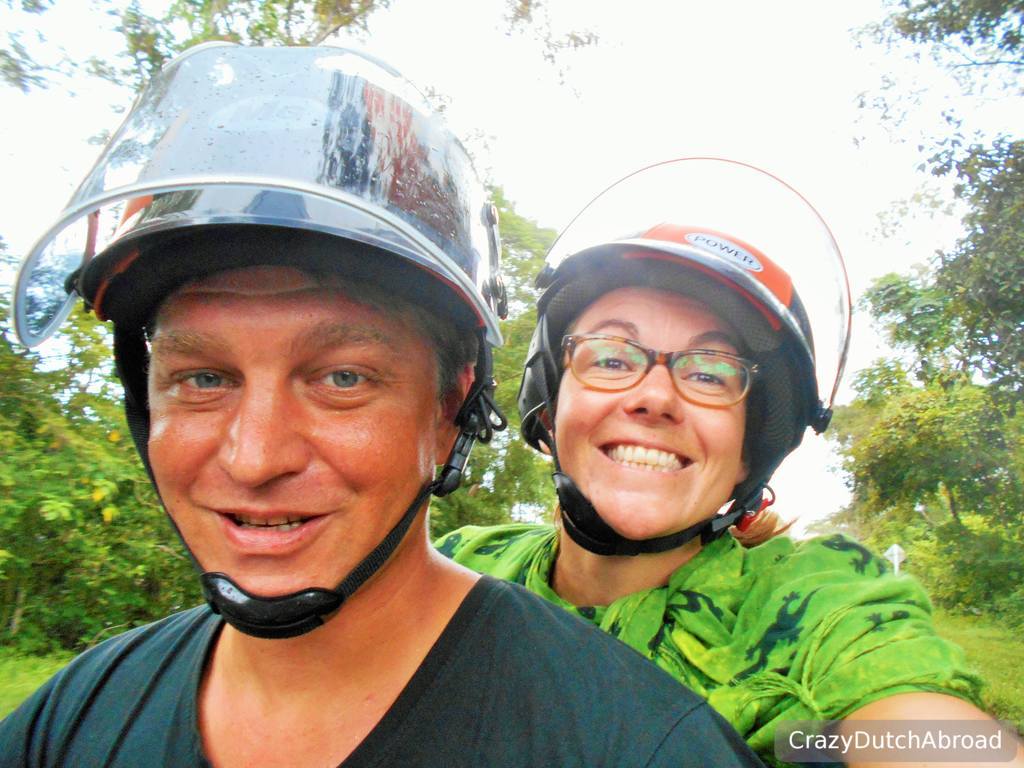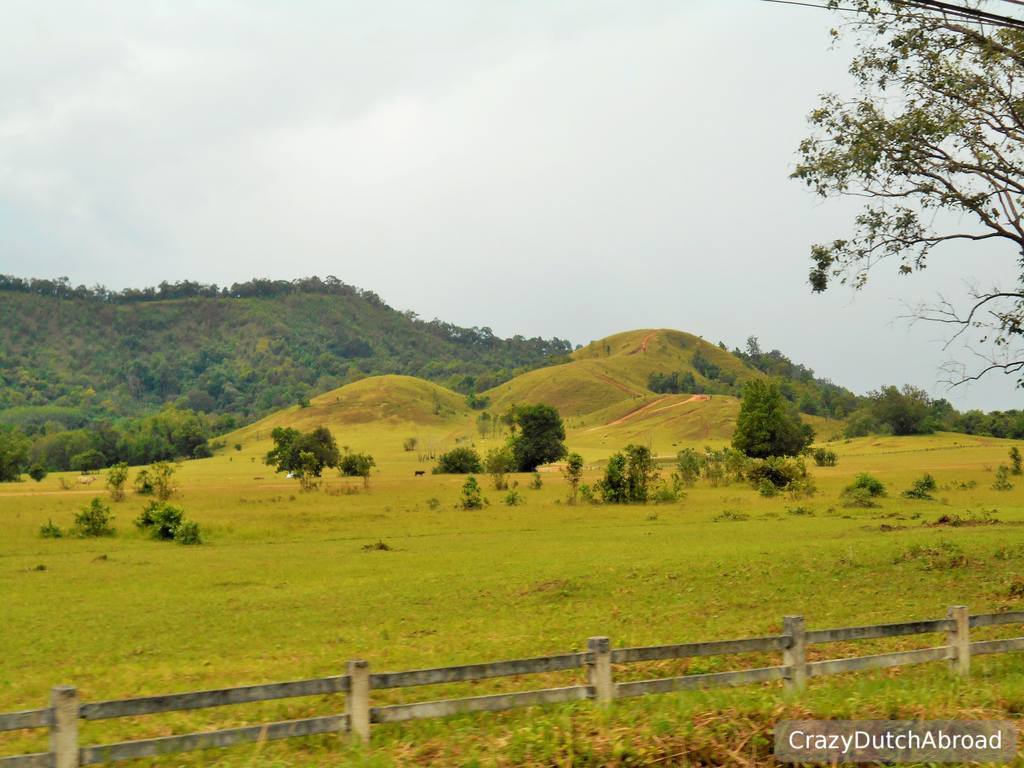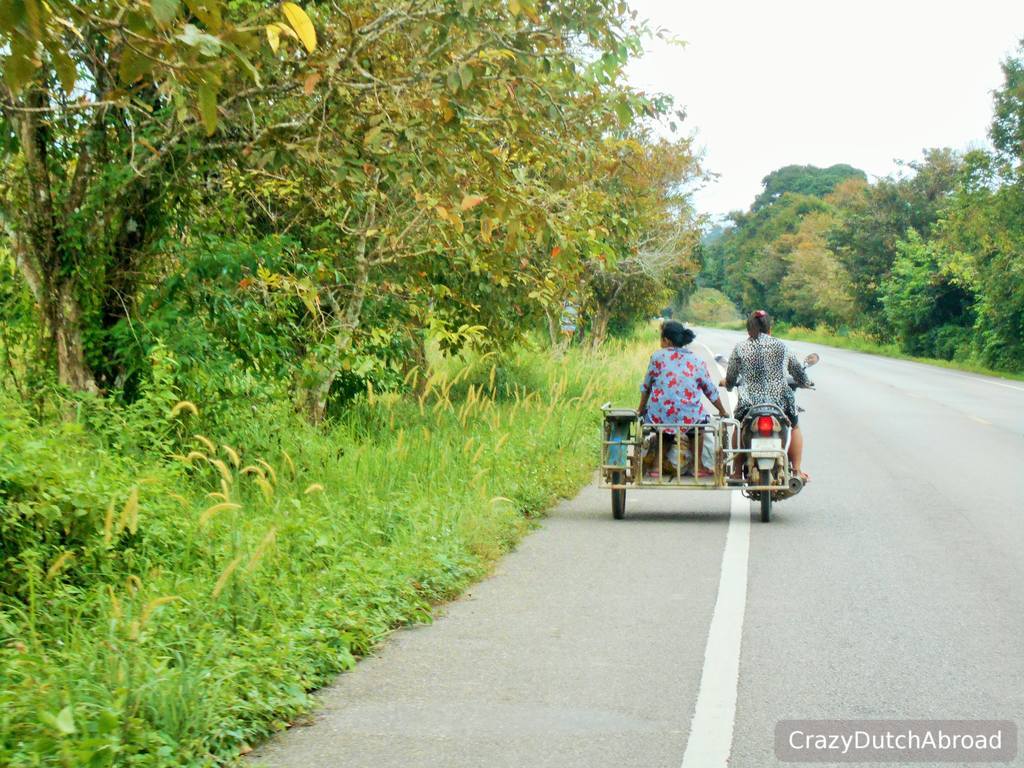 More salengs on the road.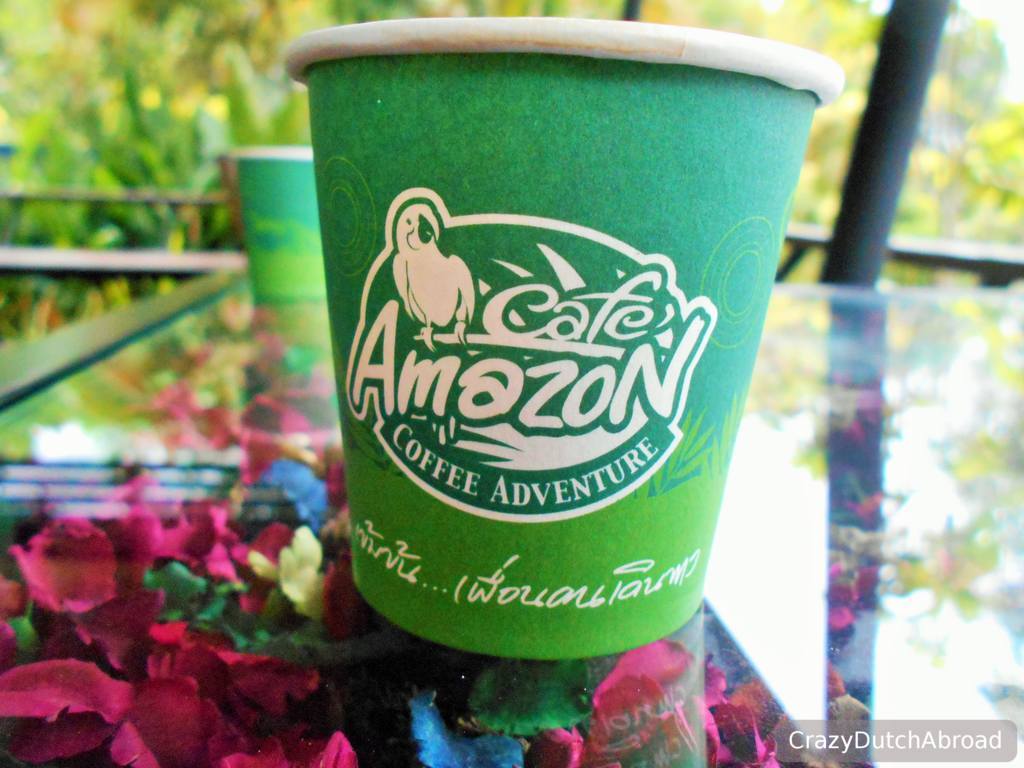 Cafë Amazon, a lovely franchise coffee company.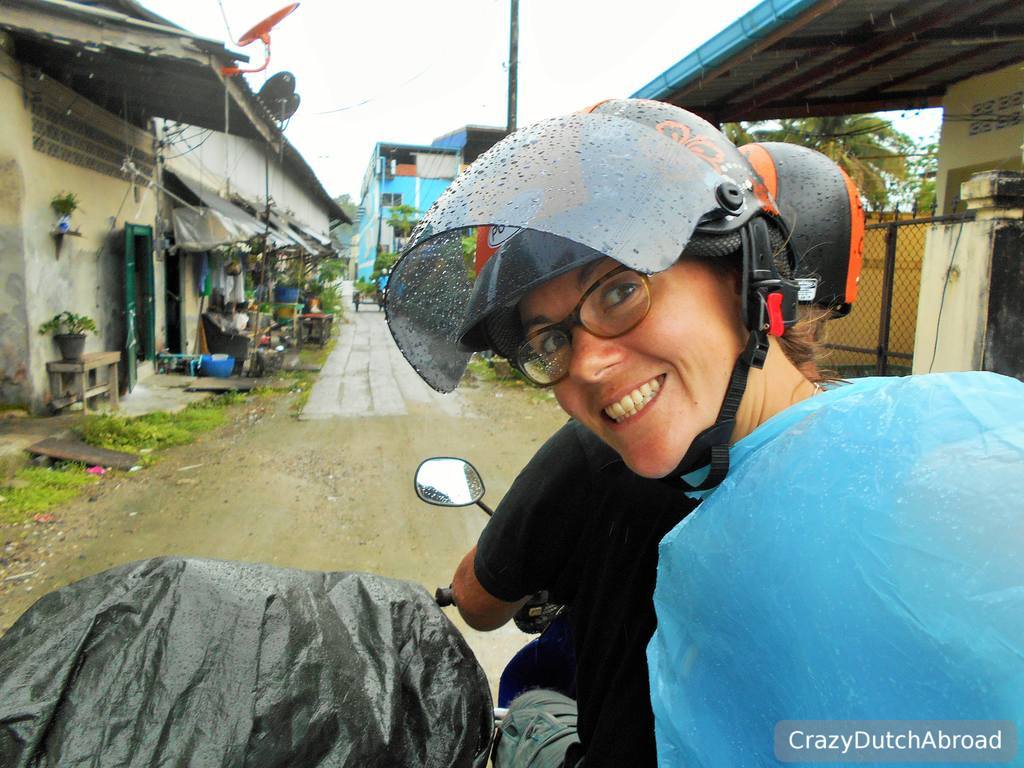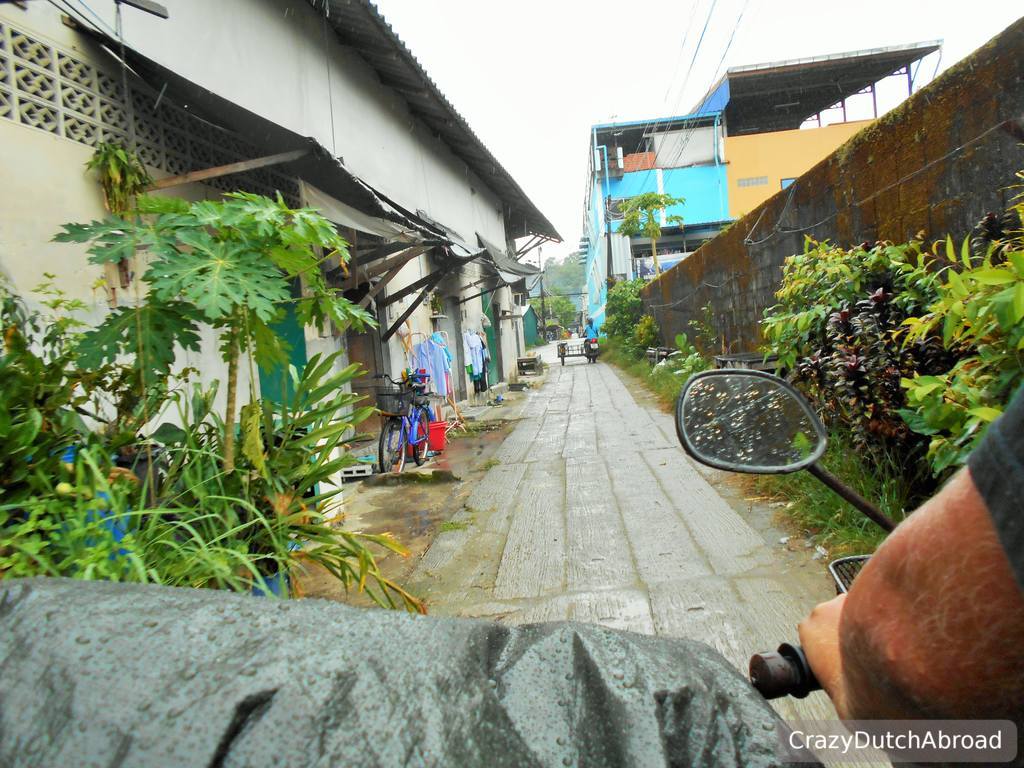 Rain and small roads, part of the adventure!
We had no clue if we could bring the scooter or needed to park it somewhere safe, but at 2 and 4 PM a ferry or slow boat was departing. Since a speedboat definitely couldn't bring the scooter this was our best option. In the meantime I found out a scooter with side span is called a saleng, so let's give it some credit from now on. :)
We drove 96 km in 3 runs with some espresso breaks, just love a strong espresso in the morning, and reached the pier area at 1:30 PM. By asking around everybody directed us to the speedboat pier, but we eventually found the slow boat pier on time. Well, the slow boat was definitely not a ferry with a ramp to drive the supplies and vehicles on board. There was a small wooden plank to load the boat. The guys at the harbor where laughing and willing to bring the saleng on board for 150 Bath. This saved us time to look for a police station or other place to safely park it for our return, plus we didn't need to rent a scooter on the island, easy!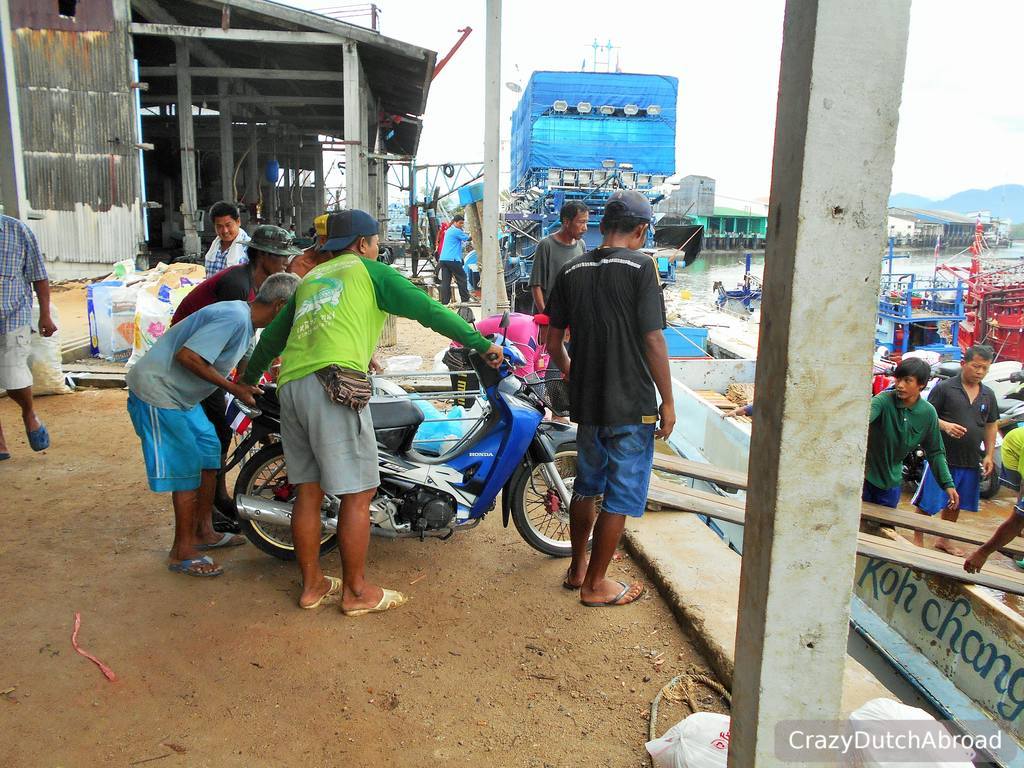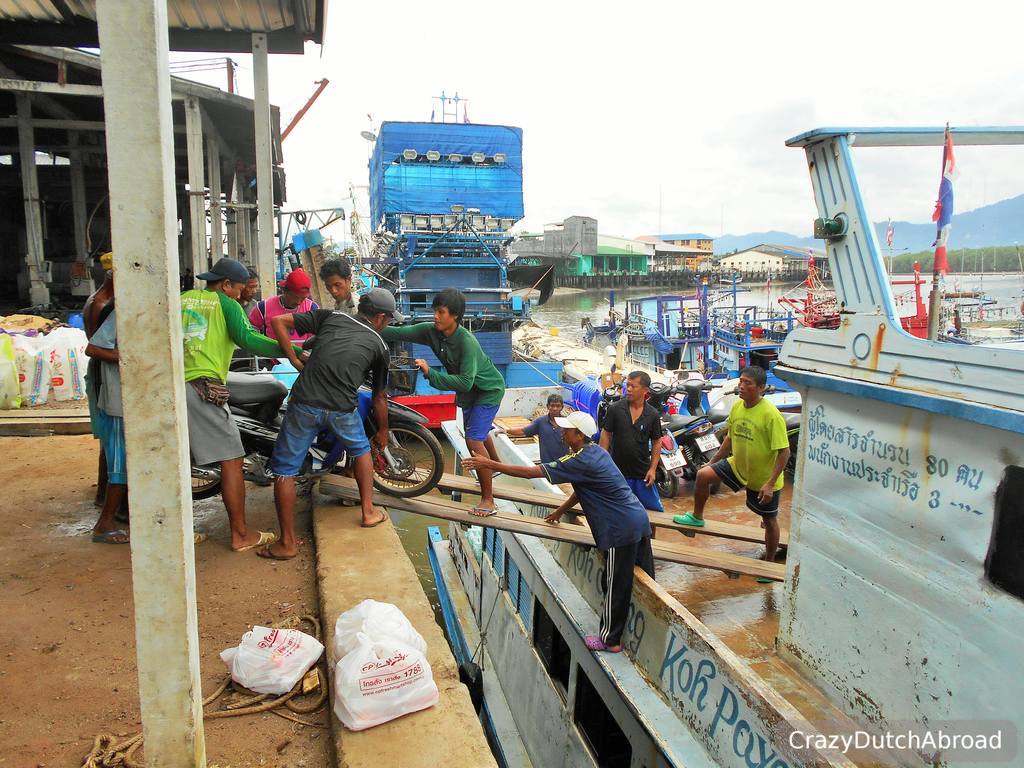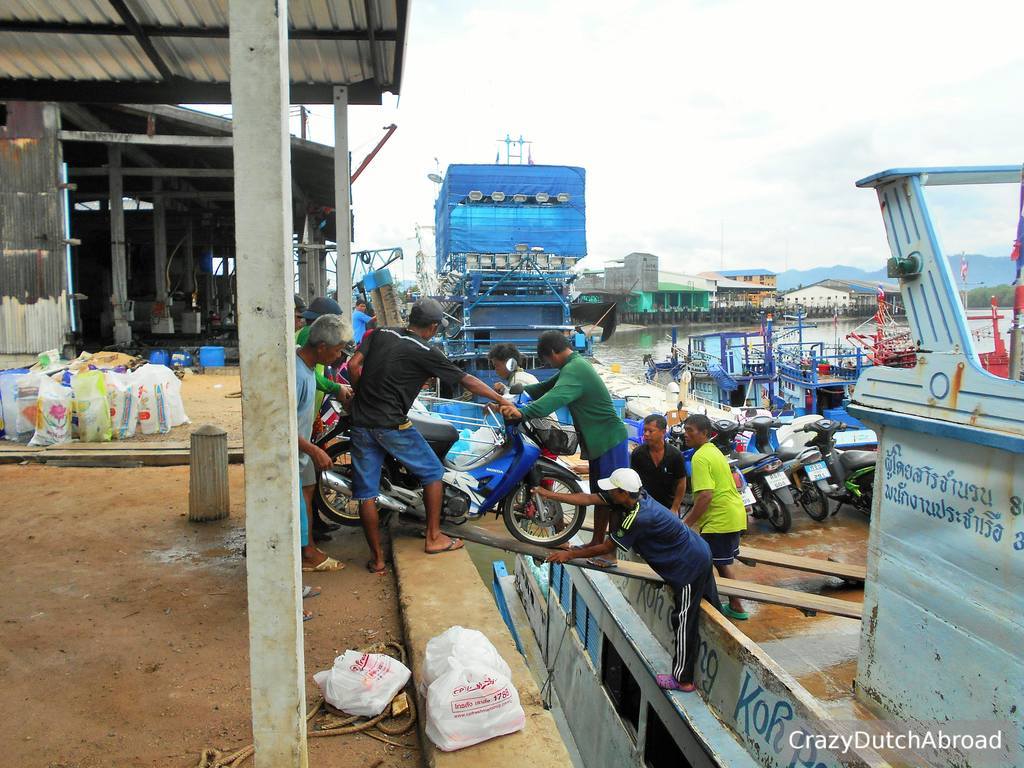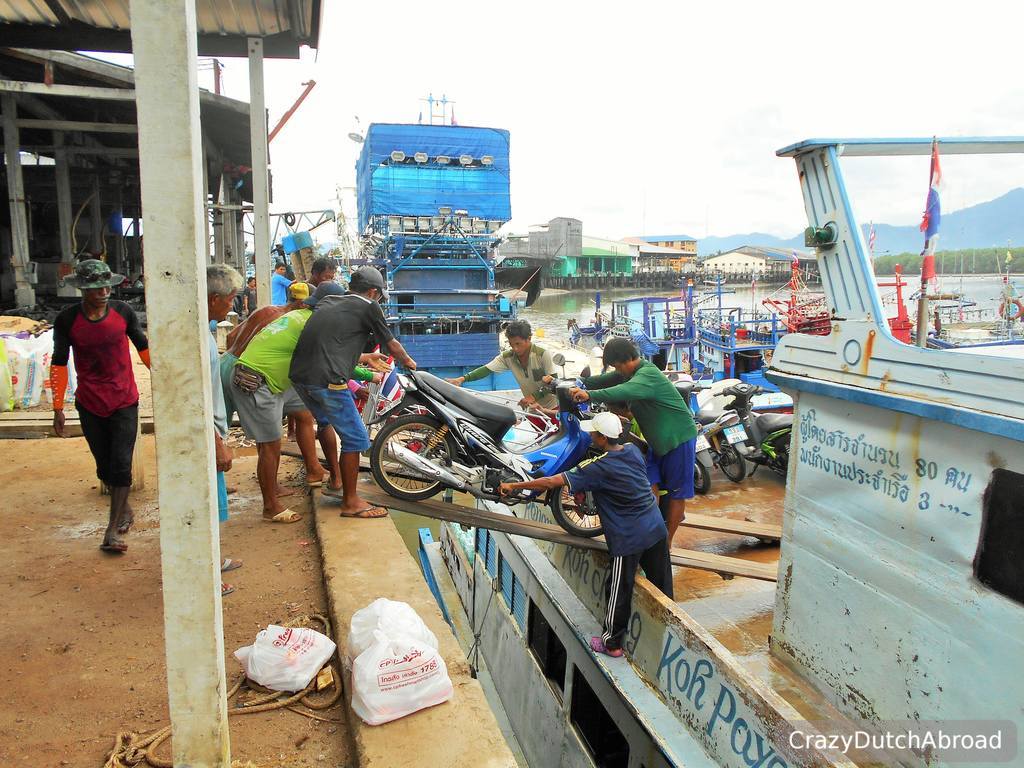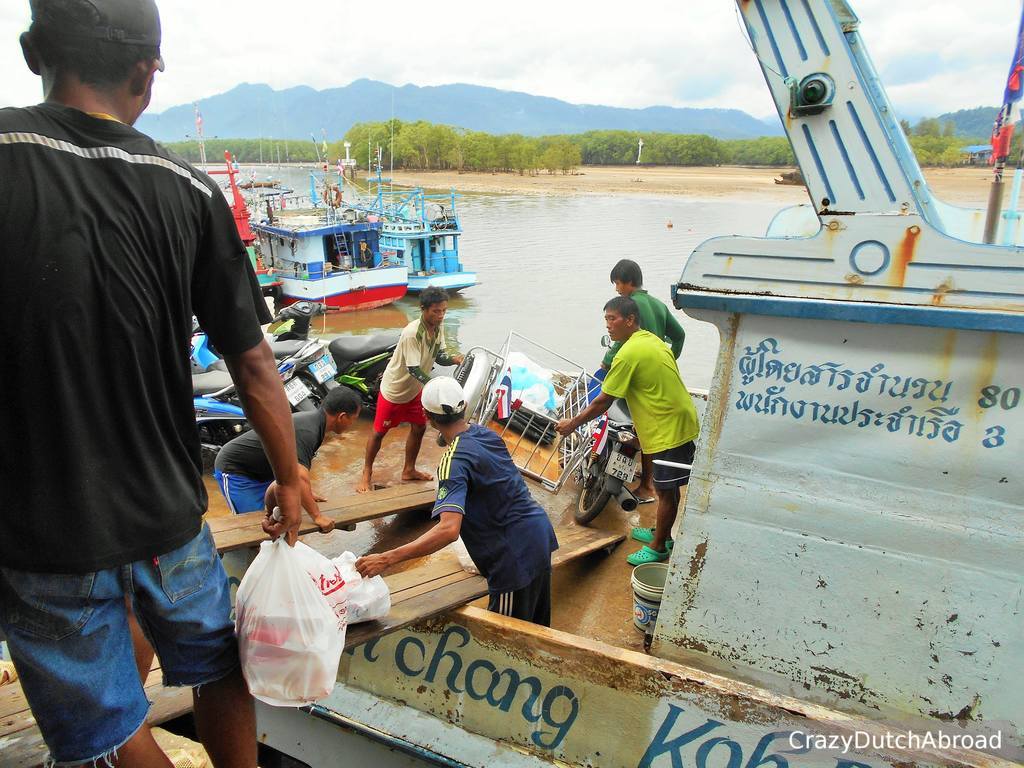 People loading the saleng on the slow boat during low tide.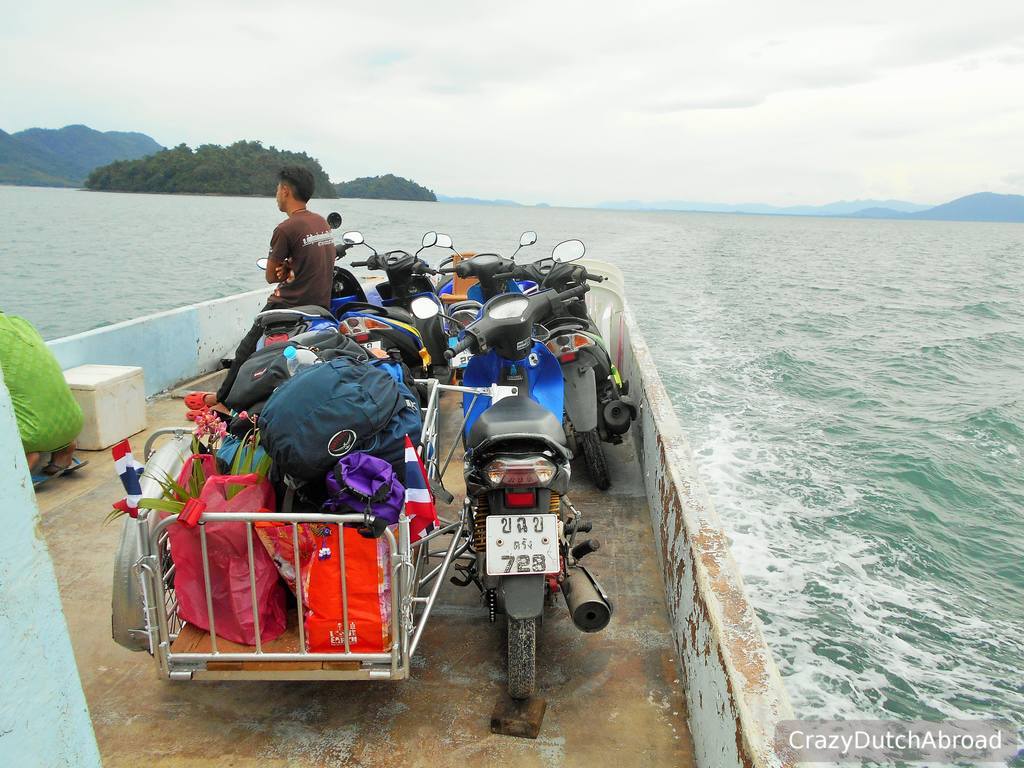 Cruising to Ko Phayam.
It was so funny seeing them loading the saleng on the boat during low tide, but it worked out smoothly. On board we needed to pay another 150 Bath for the offloading and an additional 300 Bath as some sort of island fee for the vehicle plus 150 Bath per person. In two hours we were on the island. The offloading was easy, the height of the boat and pier where almost equal. Driving of the pier was a challenge! With all the storage carriers and other salengs the drive way was small, of course nobody expected another saleng on the island. But, we made it!!!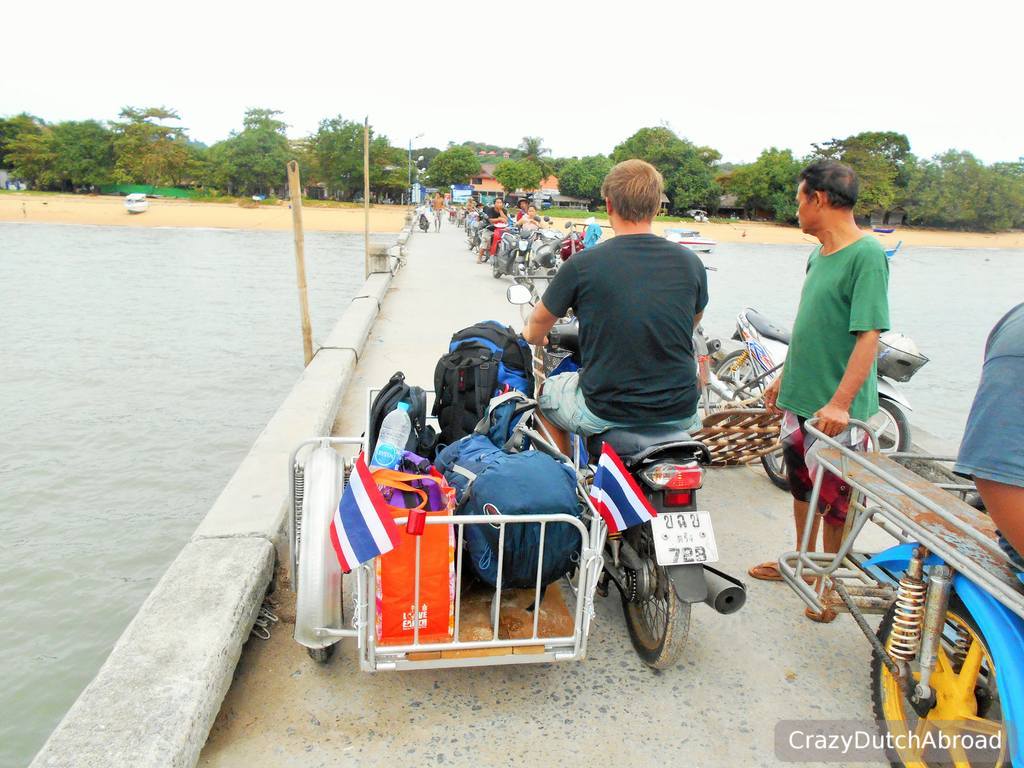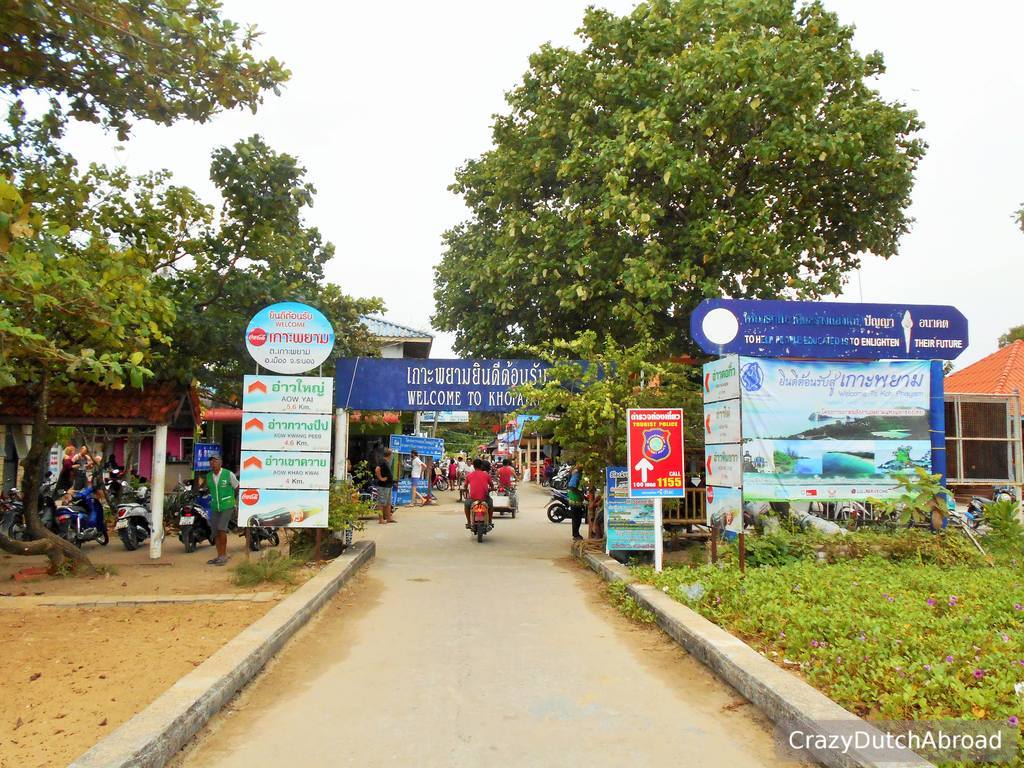 Offloading on Ko Phayam and trying to drive off the pier.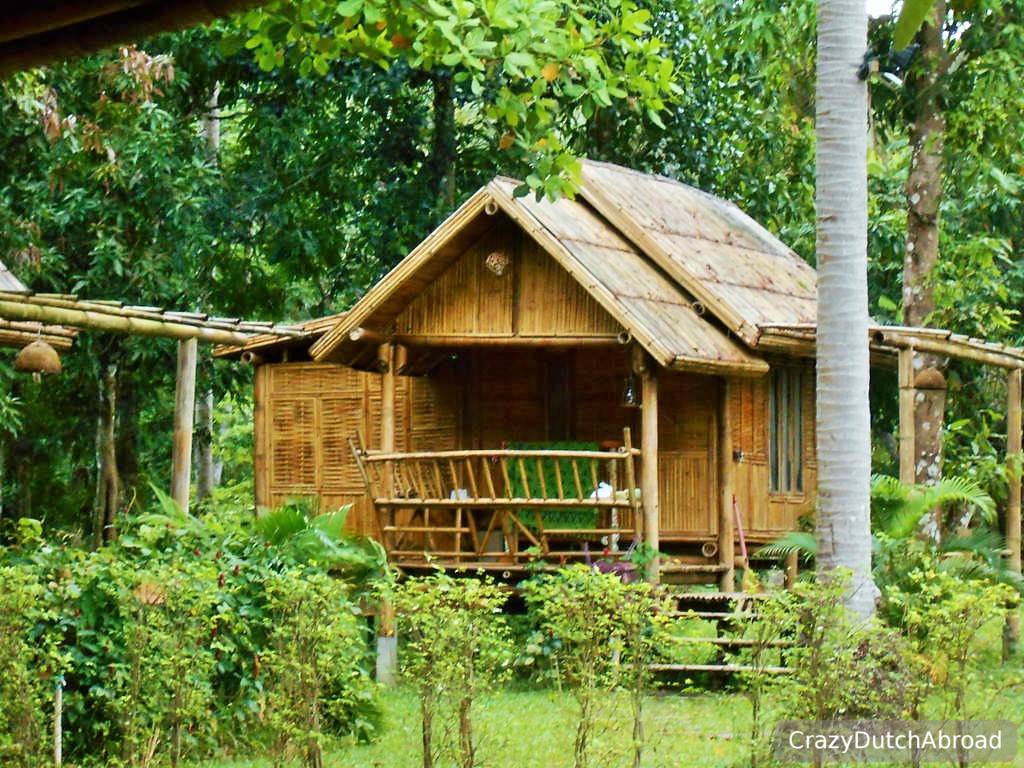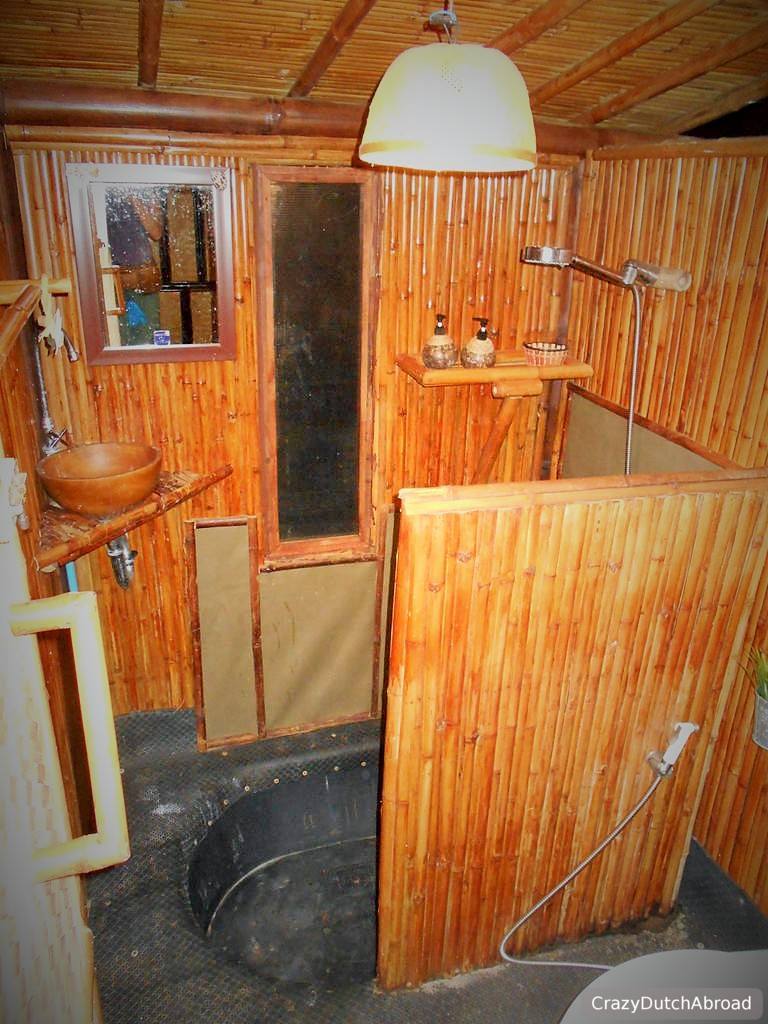 Coffee and Resort, Koh Phayam, relax and enjoy the coffee!
___
To be continued, stay tuned!
Share this page: