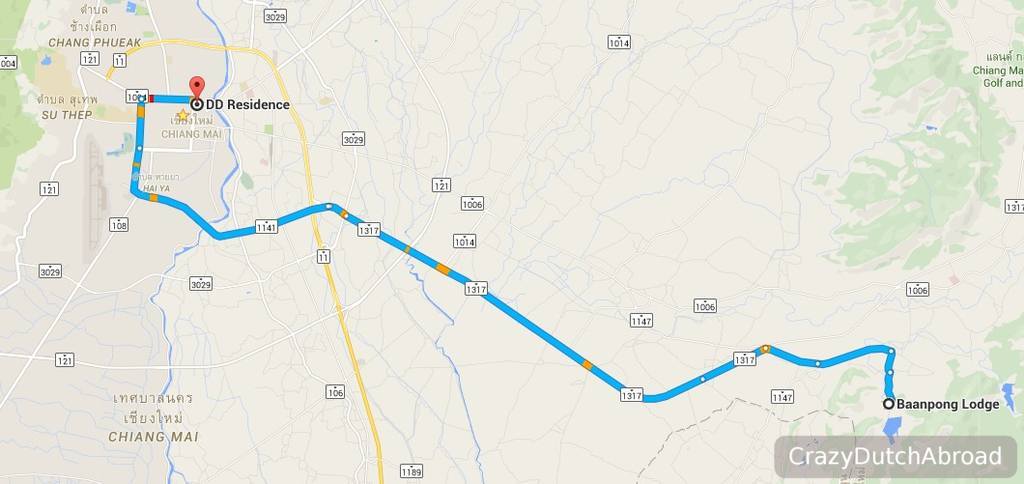 Saleng expedition, 31!
Our crazy road trip around Thailand and Laos on a tricycle (saleng).
San Kamphaeng to Chiang Mai, we made it before Christmas!
Chiang Mai is the first real milestone we reached with the saleng! It's impressive to drive all the way from Phuket Town to this Northern Thai City! It's more about the journey than the destination! We are so happy to reach this town before Christmas.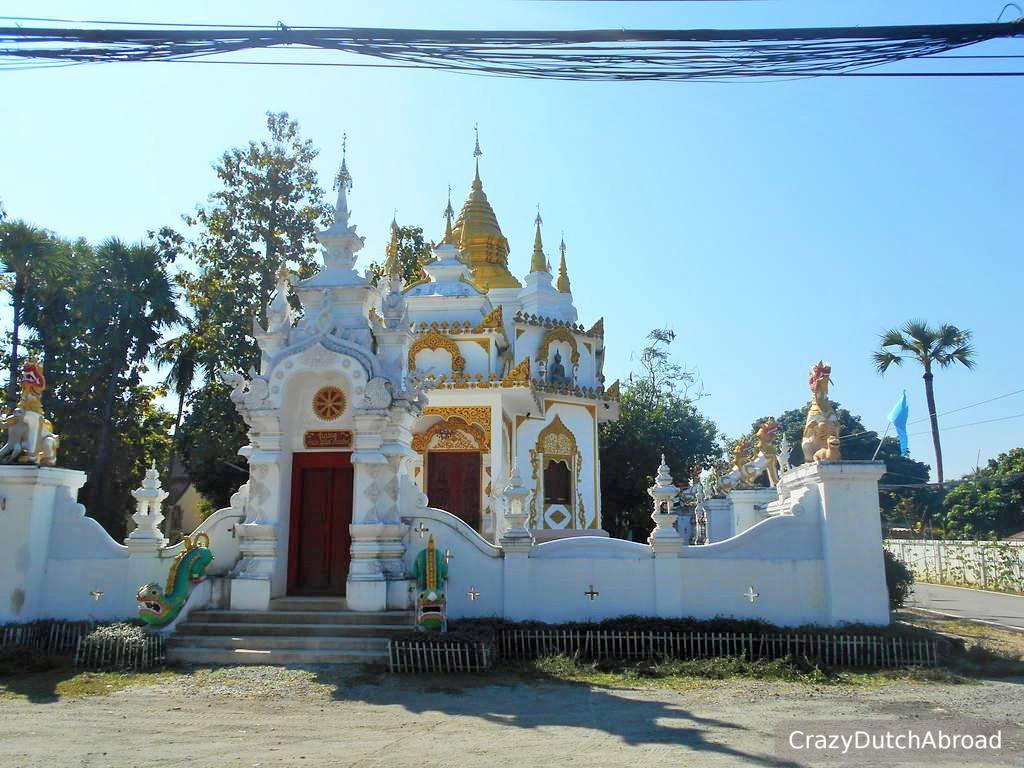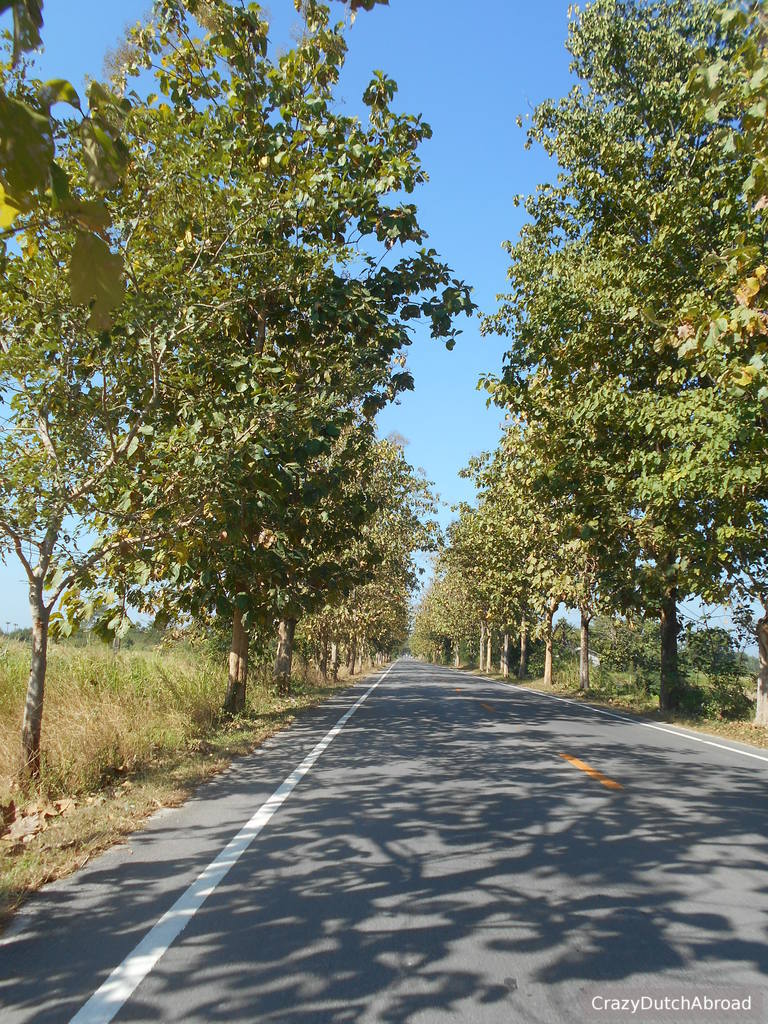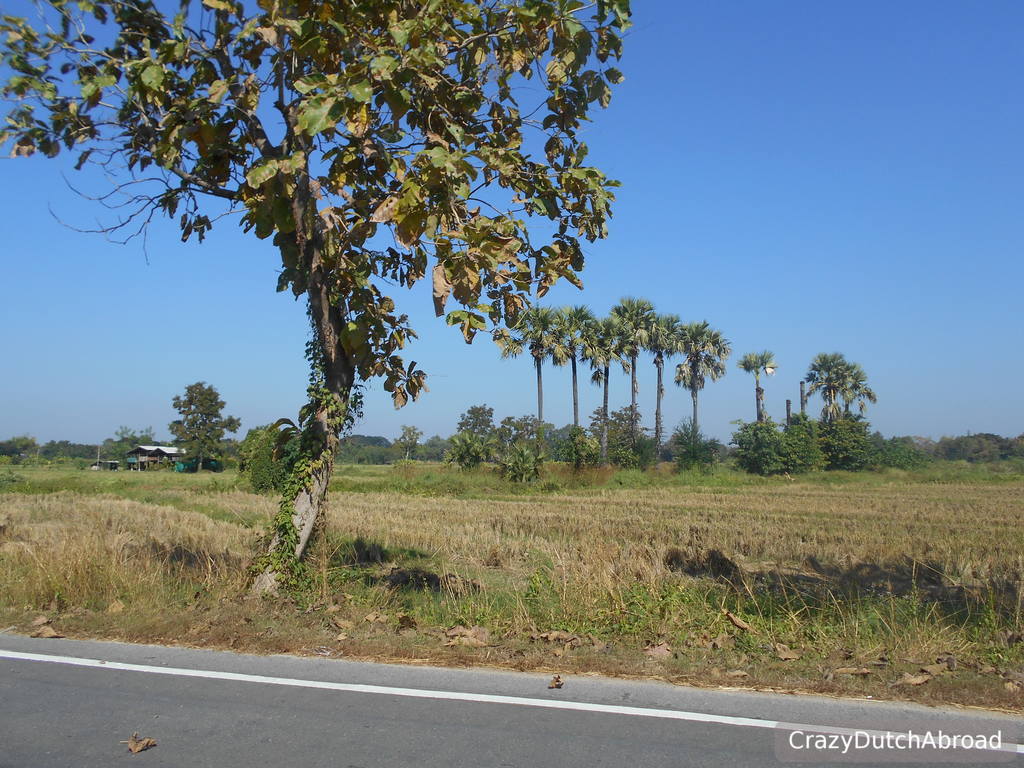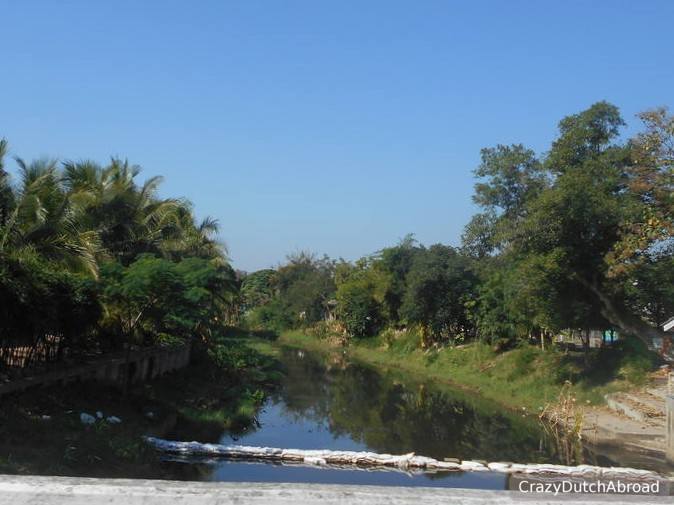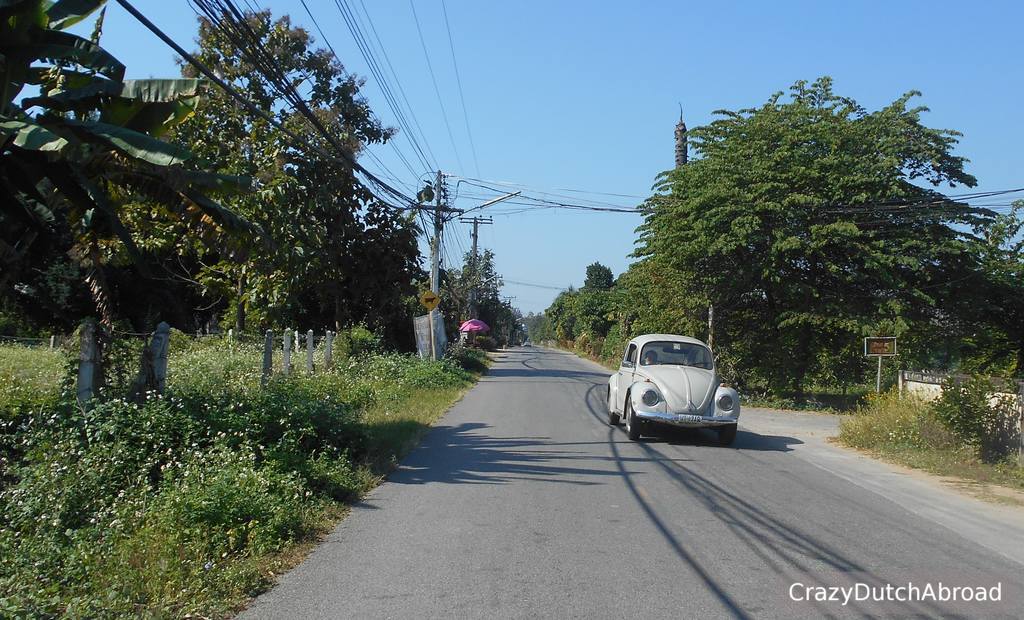 Road to Chiang Mai!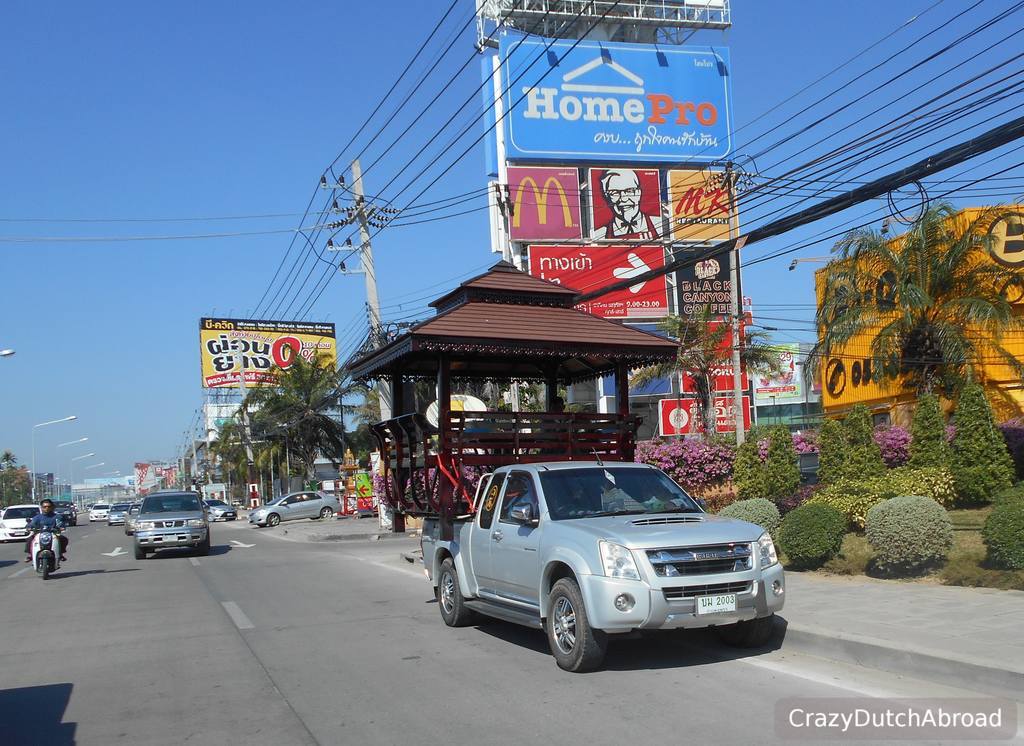 Sala on the move!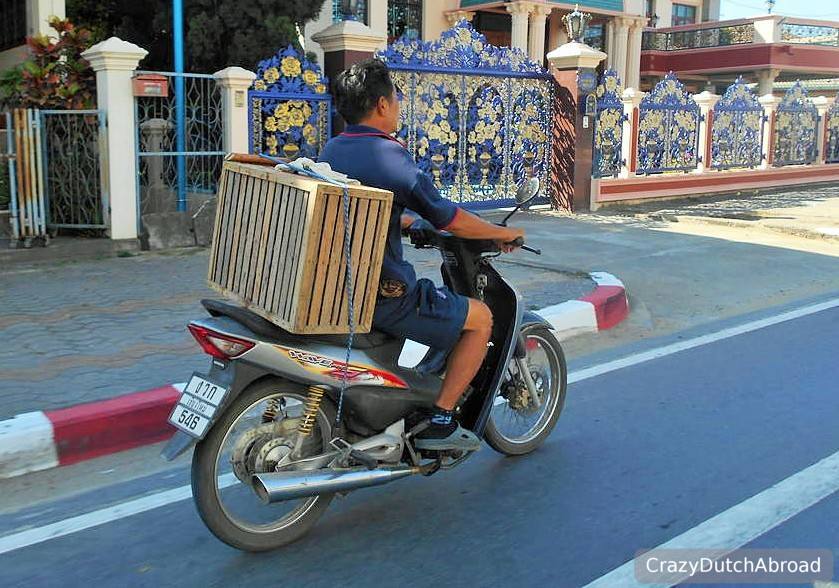 Taking his cock to a fight?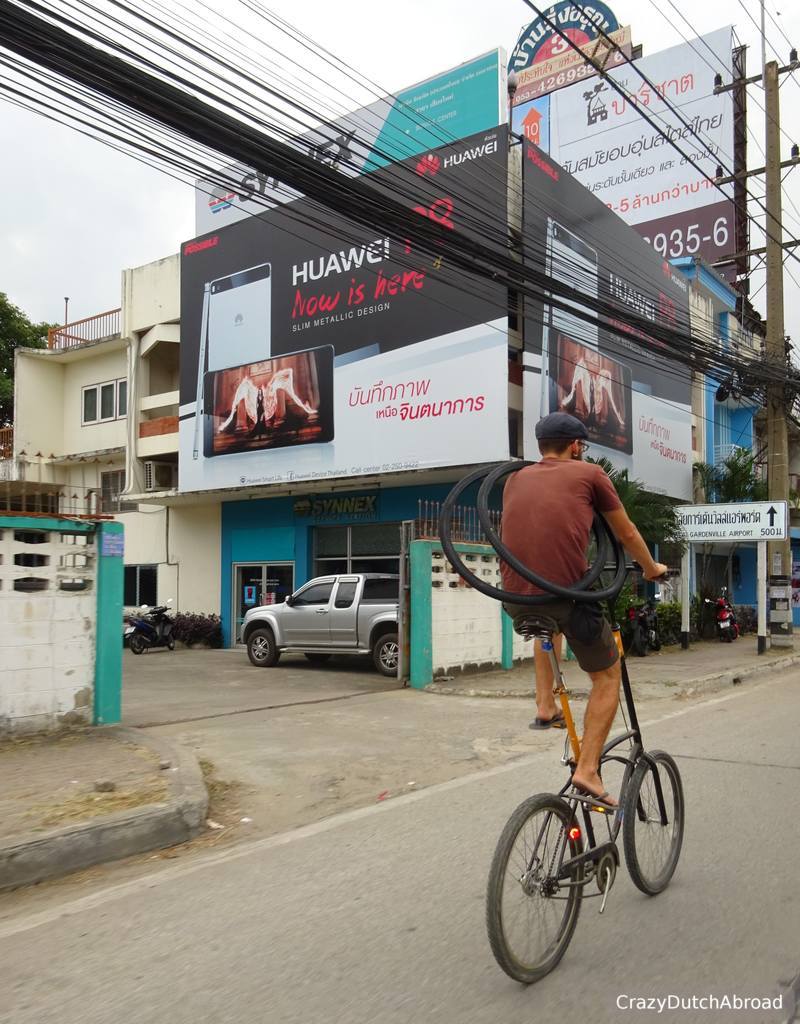 Strange bike!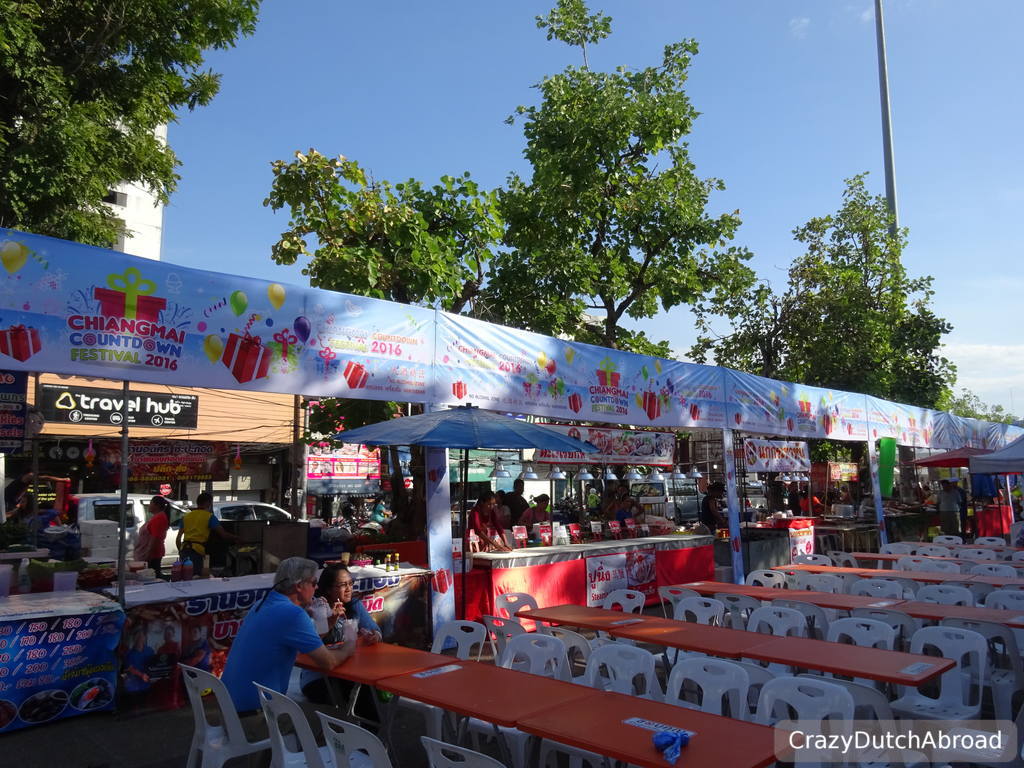 Party is coming!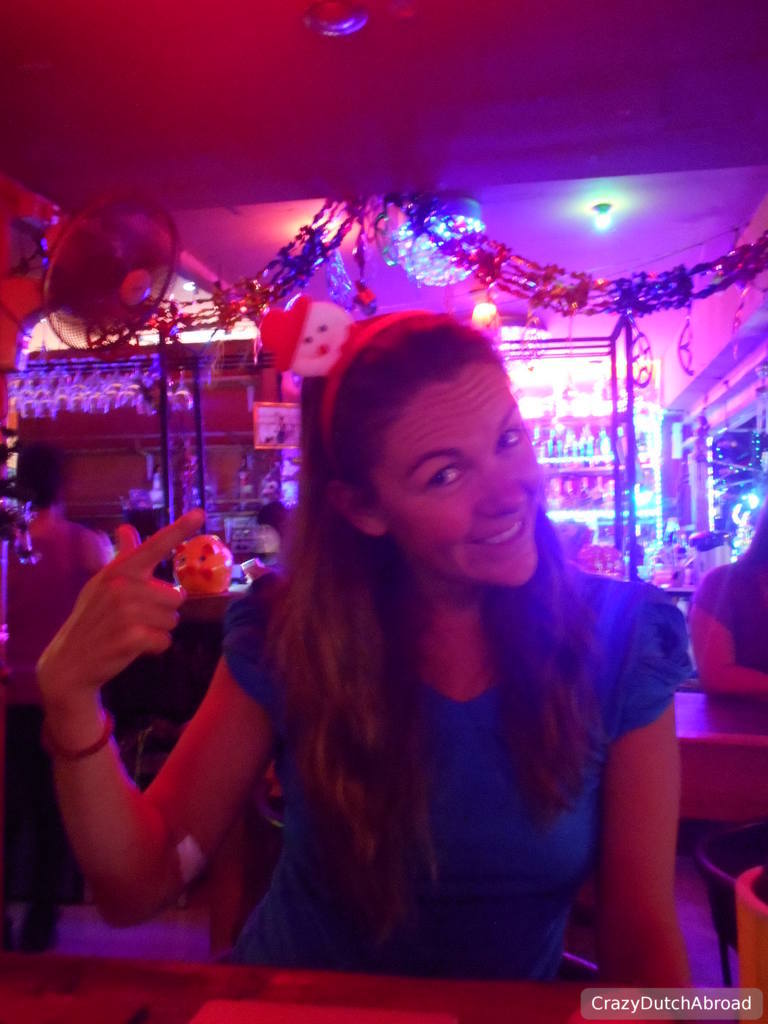 Getting ready for Christmas!
Since we made it to Chiang Mai we treated ourselves to a nice (steak) dinner. We found a nearly empty French restaurant named Le Bistrot through Tripadvisor. As soon as we entered the owner, a famous Master Chef, welcomed us and told us all about his restaurant and experience. Lovely. This restaurant was fully booked for the next two weeks, so we were lucky nobody went out for dinner right before Christmas. We started with some delicious fish pastry which the chef made for Christmas eve, lovely but soooo big. Than we ordered a small cold meat plate which was enough for a whole family, but good!!! Luckily we ordered one steak for the two of us, which was huge! It felt like two Christmas dinners at once, especially since we're used to Thai portions by now...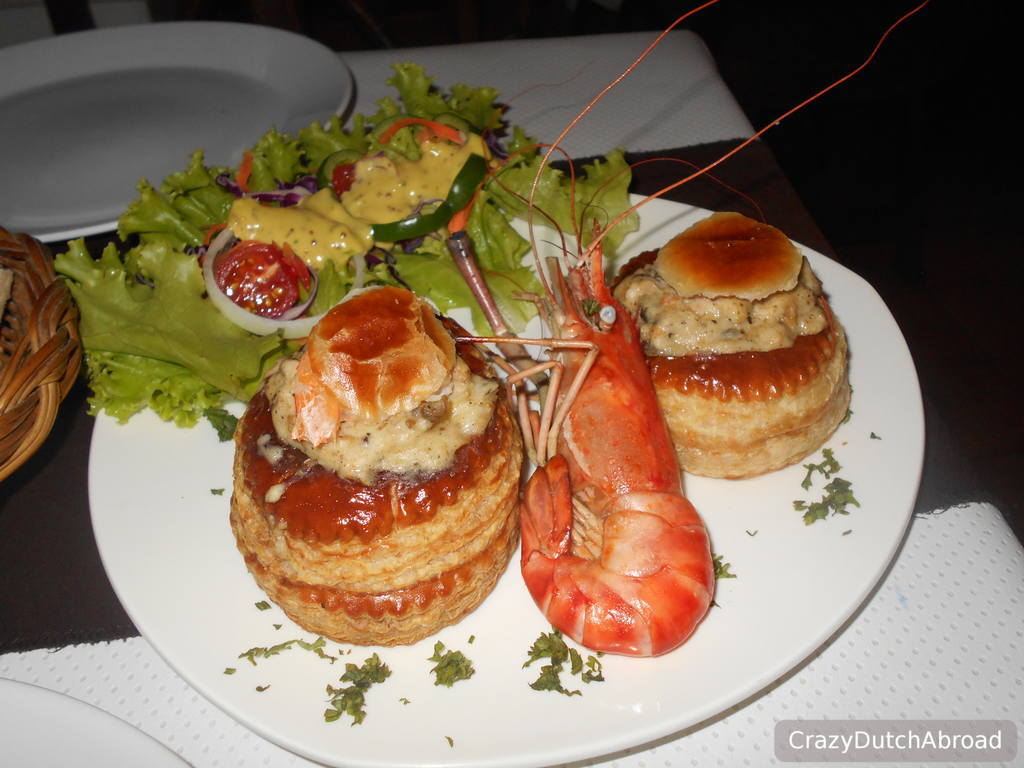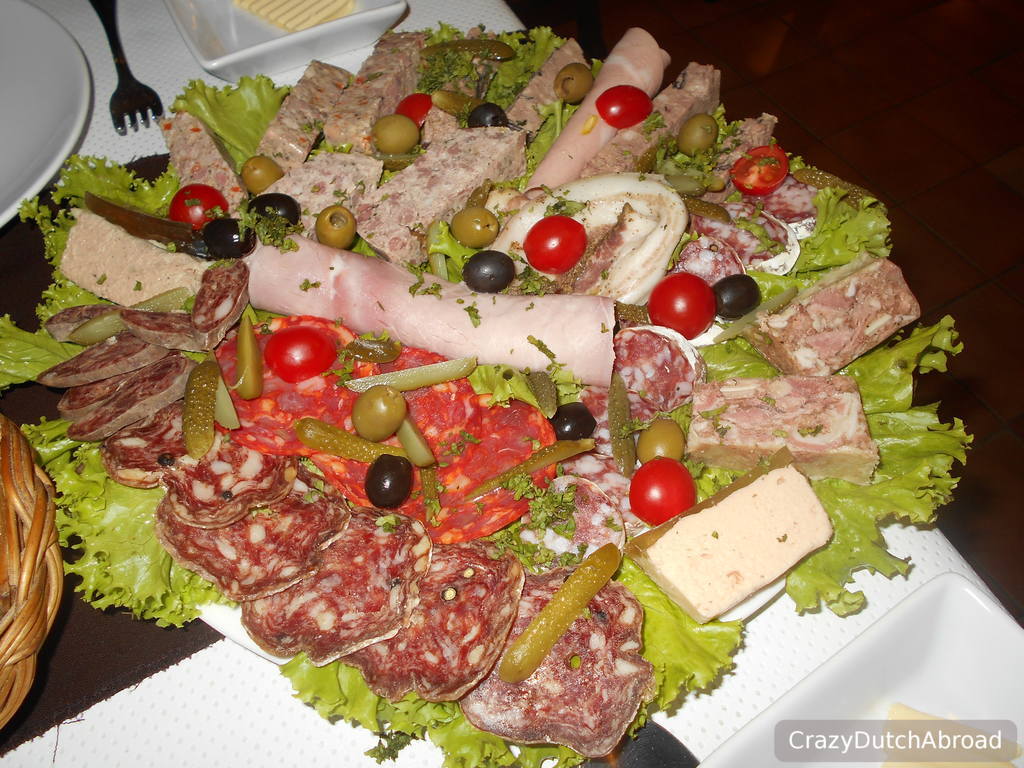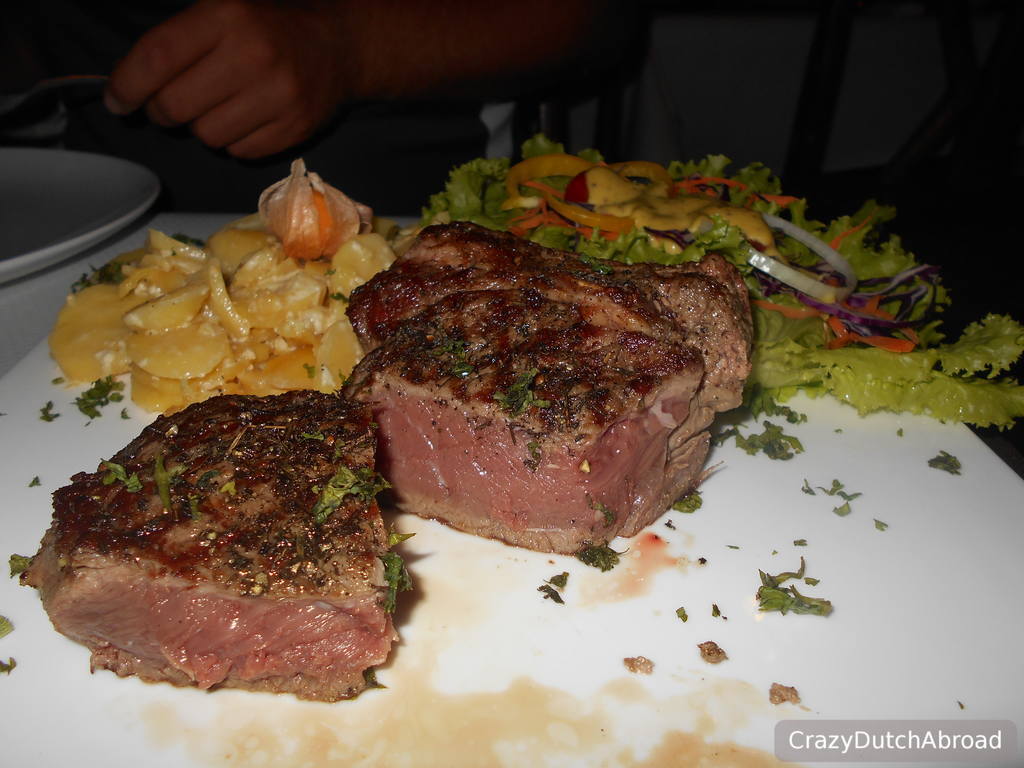 Christmas dinner at Le Bistrot! Dinner for two?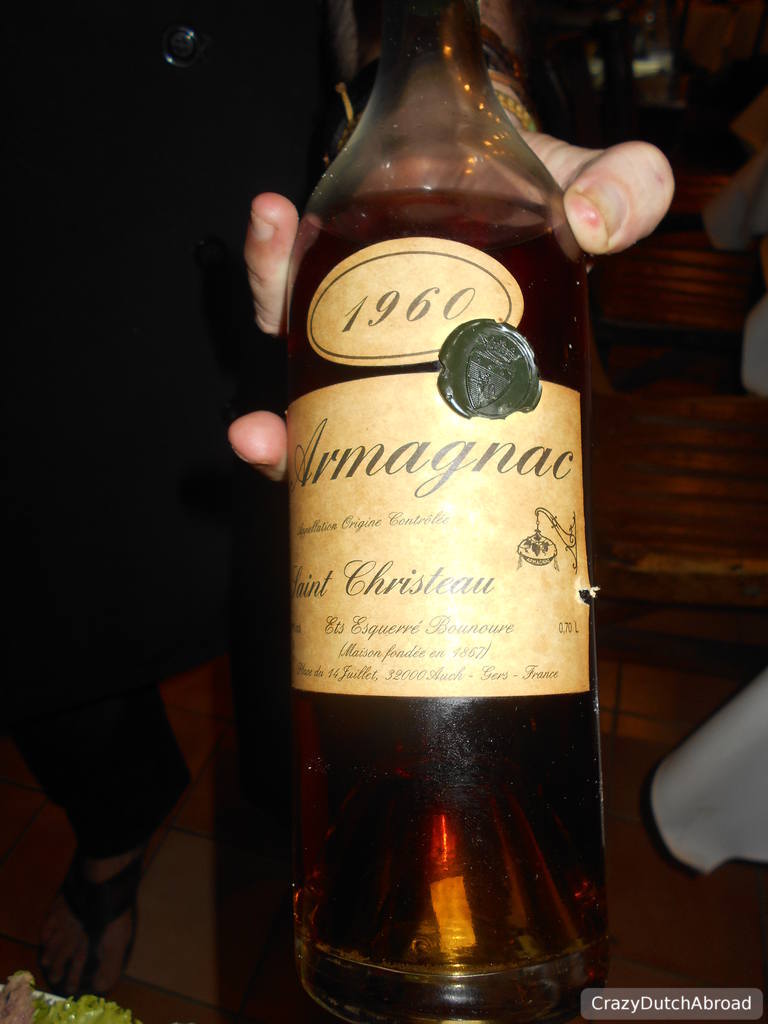 Armagnac 1960, the chef offered us a glass with the value of about 100 dollars!
Let's get Christmas 2015 started!!! We were preparing for the Mae Hong Son Loop, a road trip of about 600 km / 373 miles, so it's nice to have a proper (over the top) meal down before we hit the road.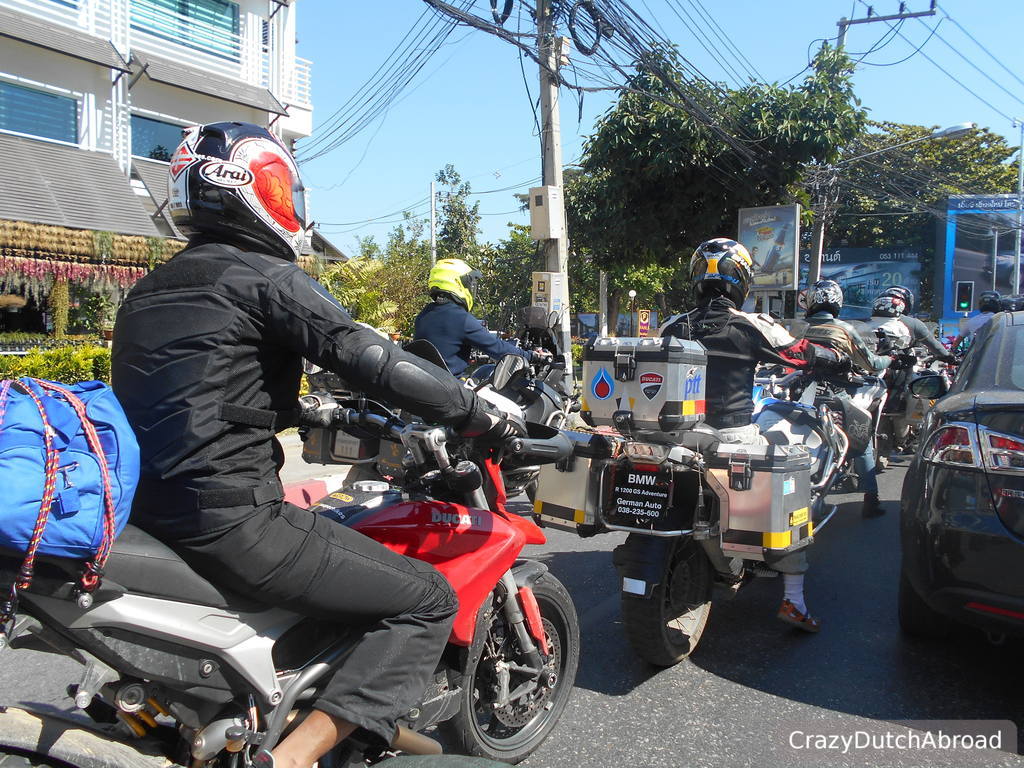 Big Bikes in Chiang Mai! Not the only ones for a road trip!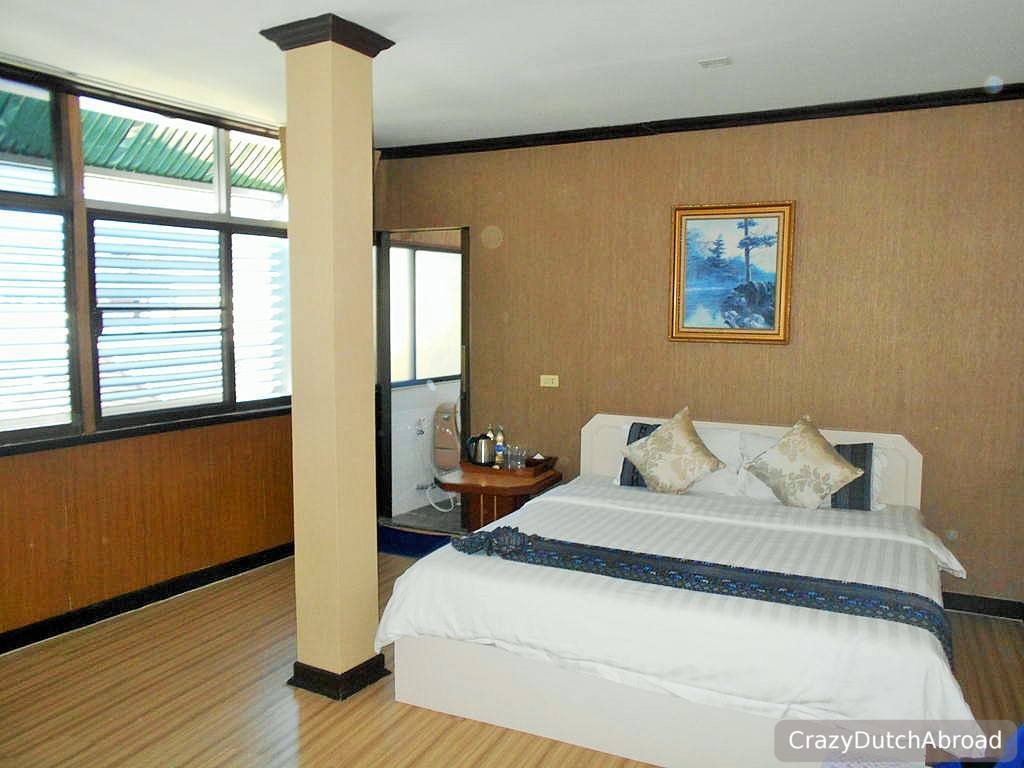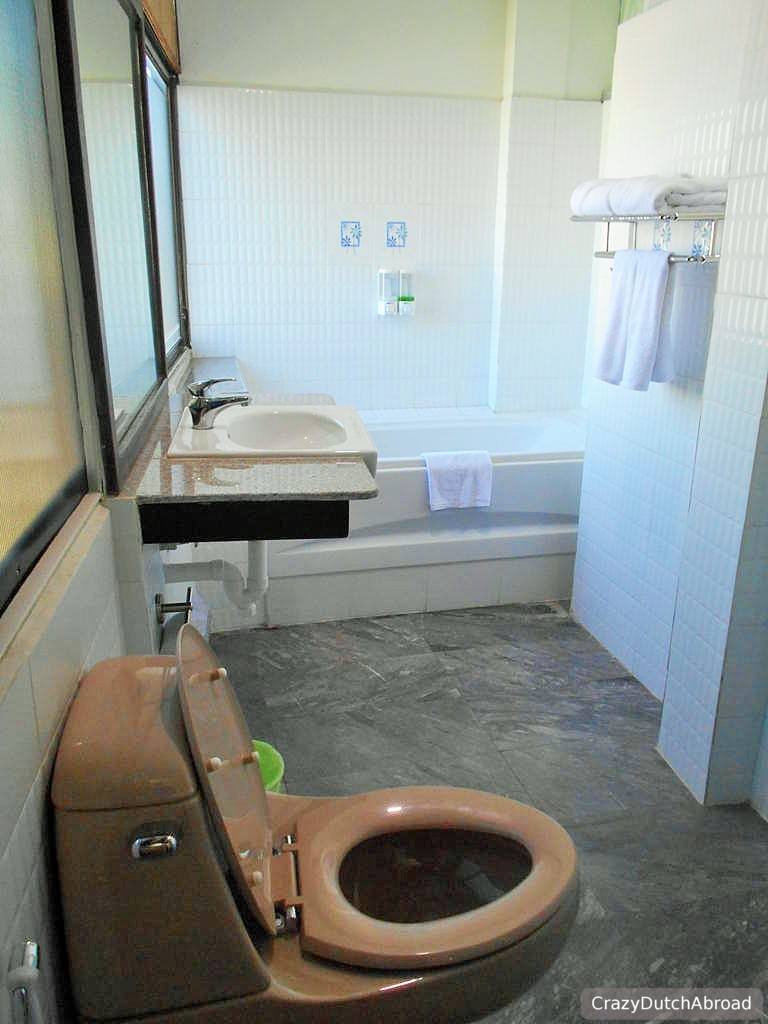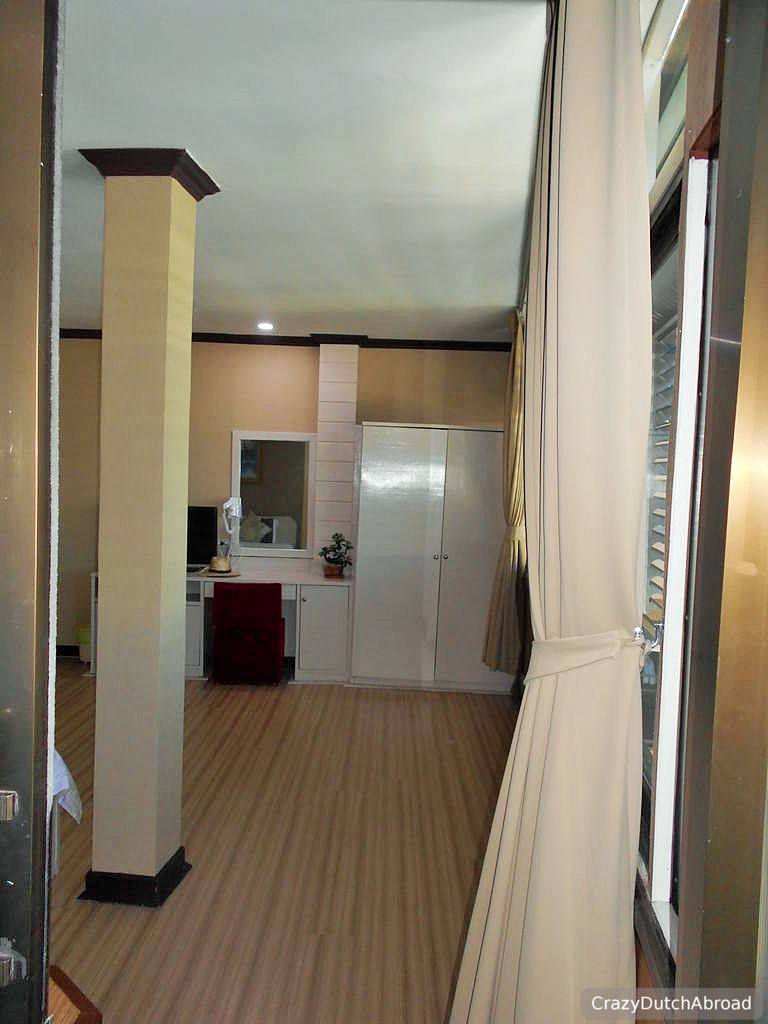 Centro CNX Hotel (DD Residence).
___
To be continued, stay tuned!
Share this page: