Mae Hong Son loop with a saleng!
Our crazy road trip around Thailand and Laos on a tricycle (saleng).
Saleng expedition #33
Mae Hong Son to Chiang Mai
241 km / 150 miles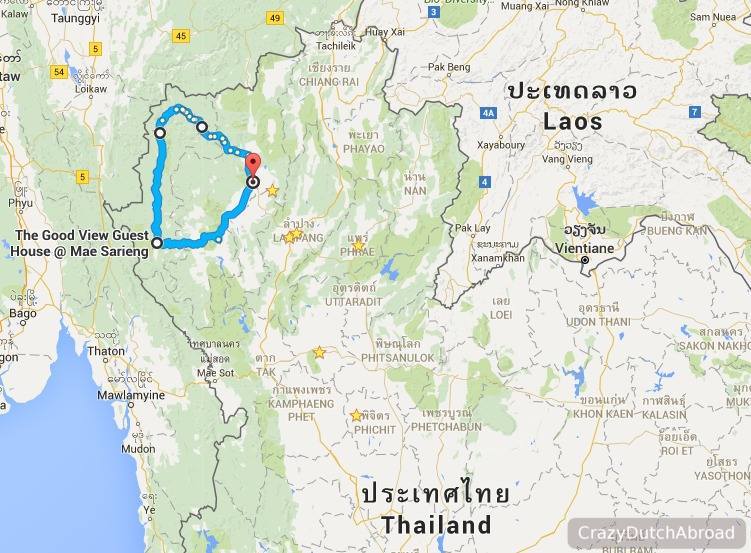 As the explorer Sir Edmund Hillary mentioned; 'It's not the mountain that we conquer but ourselves!'. Now, try to ride the Mae Hong Son loop with more than 1864 curves and over 600 km / 373 miles through the mountains on three wheels in four days! Let's call it a challenge! Some parts have shaken off, we lost some screws and pieces of the cover, but we made it back alive with the engine still running! We did it clockwise in four days: Chiang Mai, Mae Sariang, Mae Hong Son, Pai, Chiang Mai.
___

Click here for day 1 and 2!
Day 3, Mae Hong Son to Pai.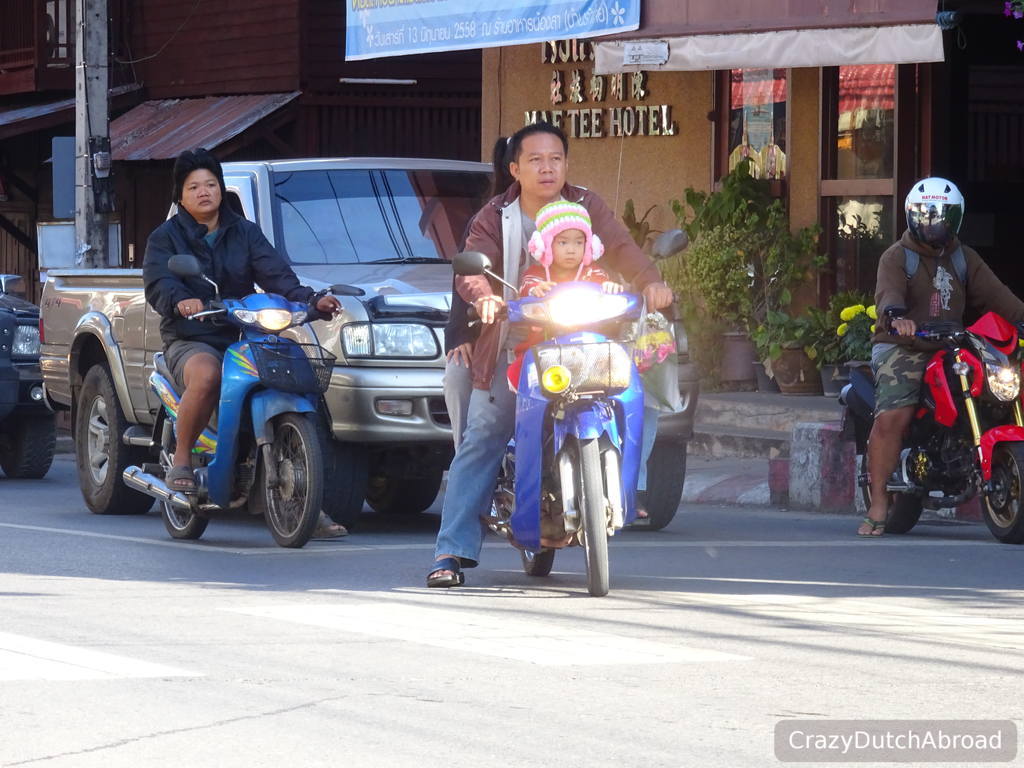 Mae Hong Son, it can be cold in the morning.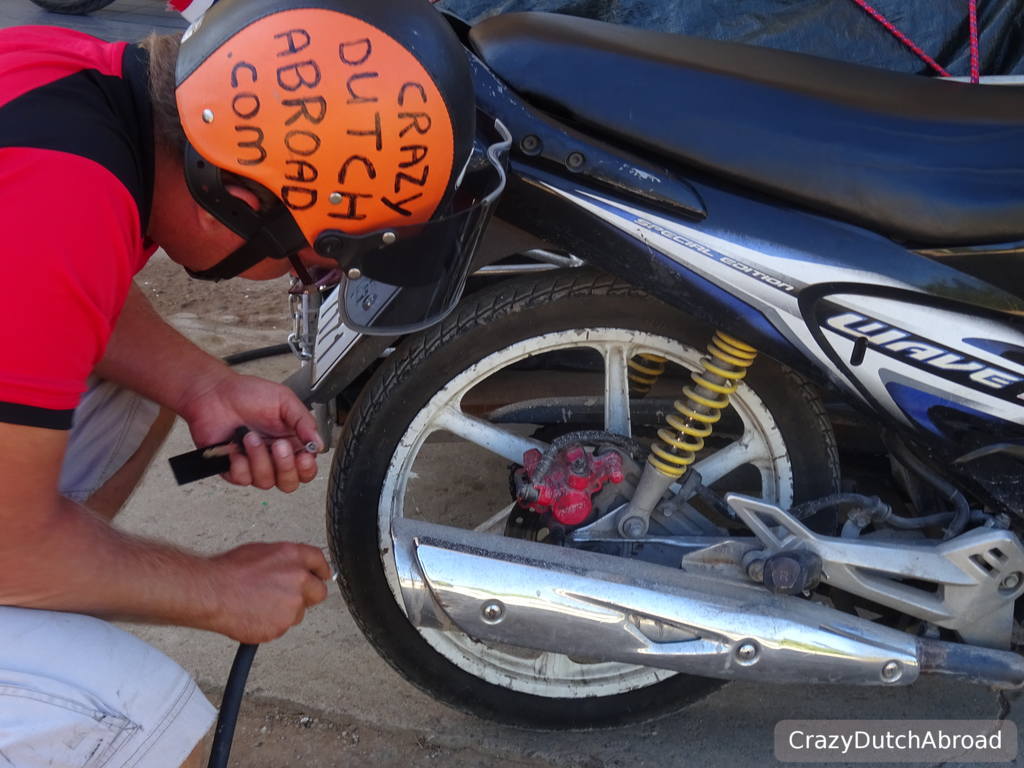 Putting air in the tires, many times!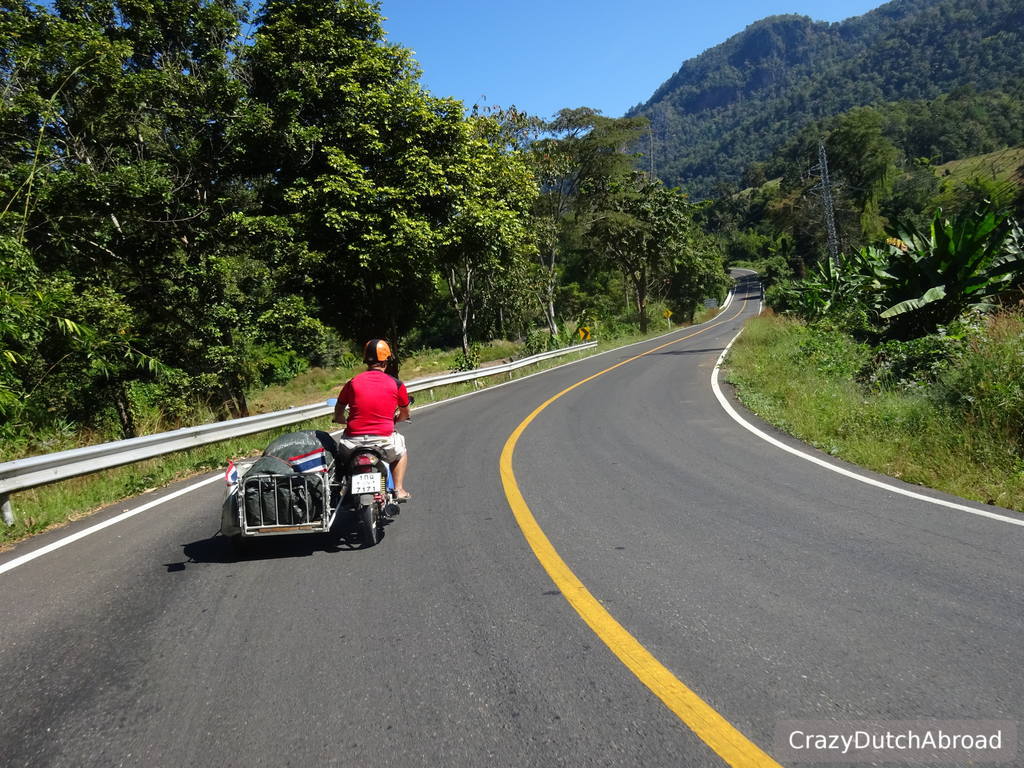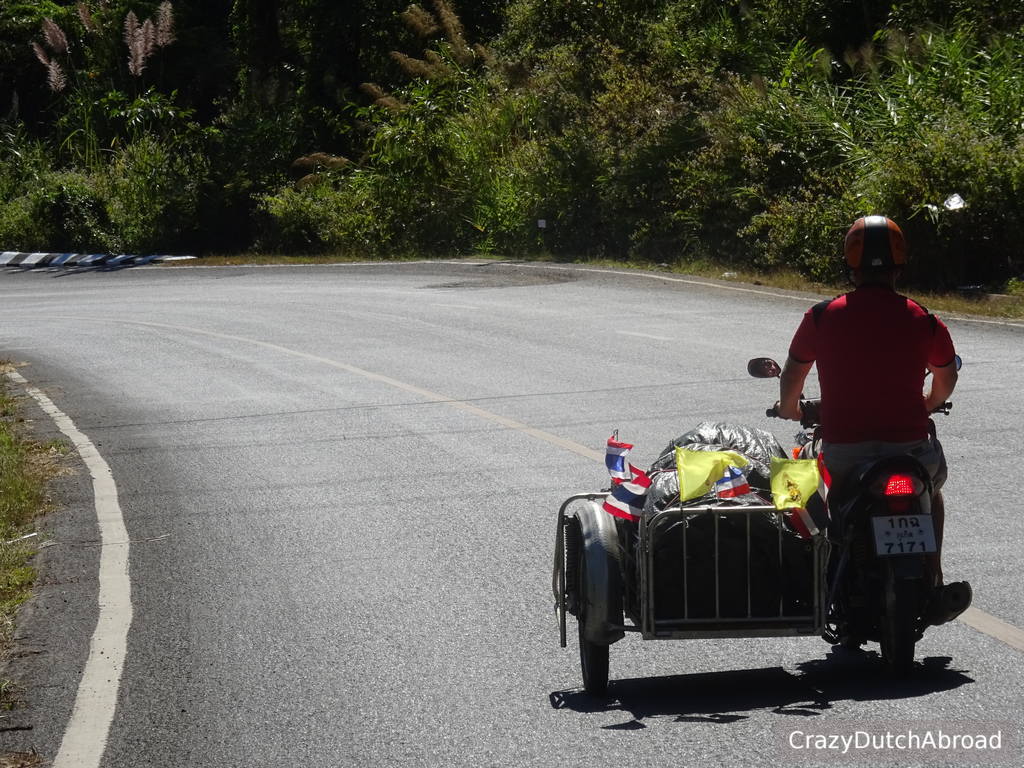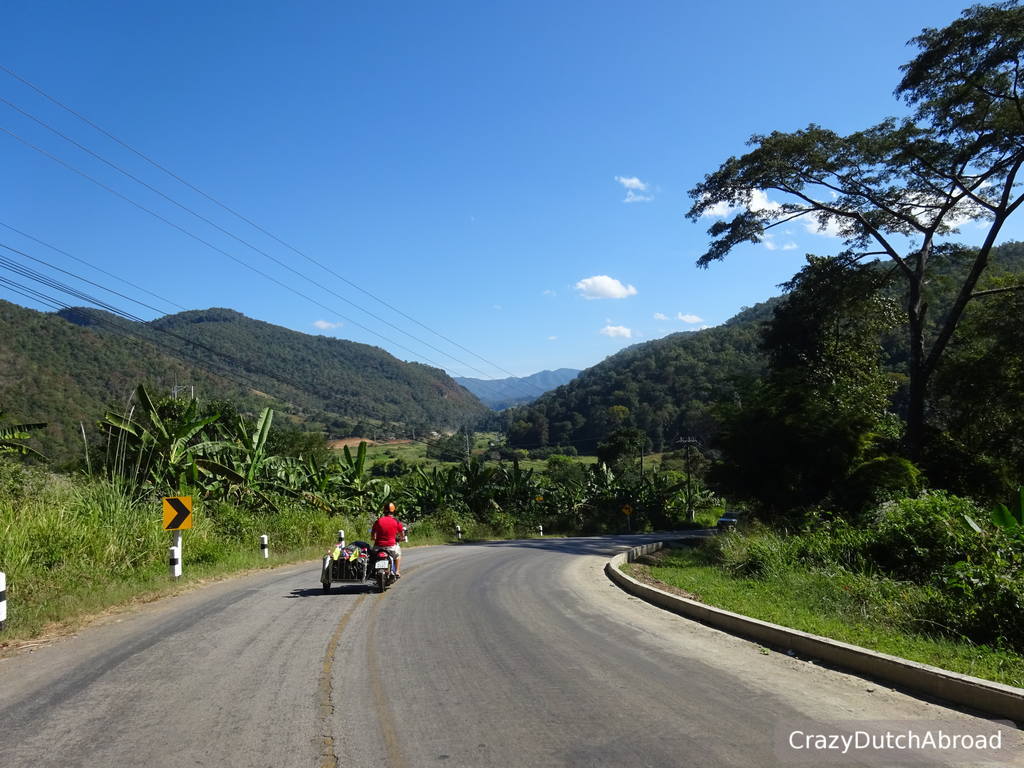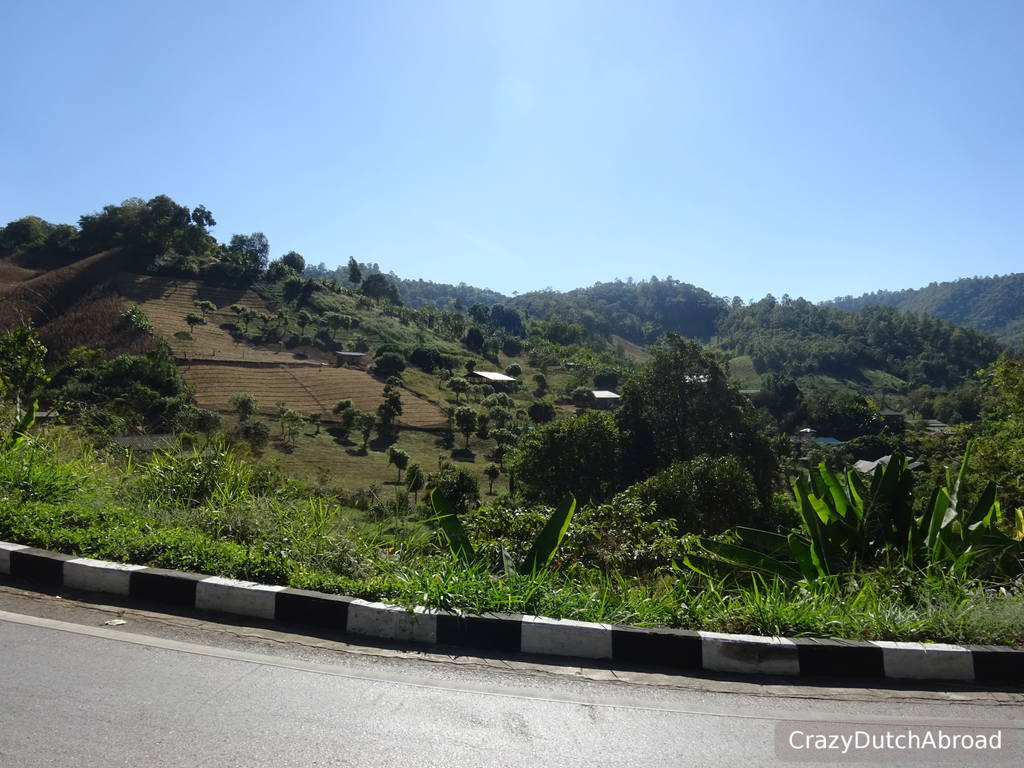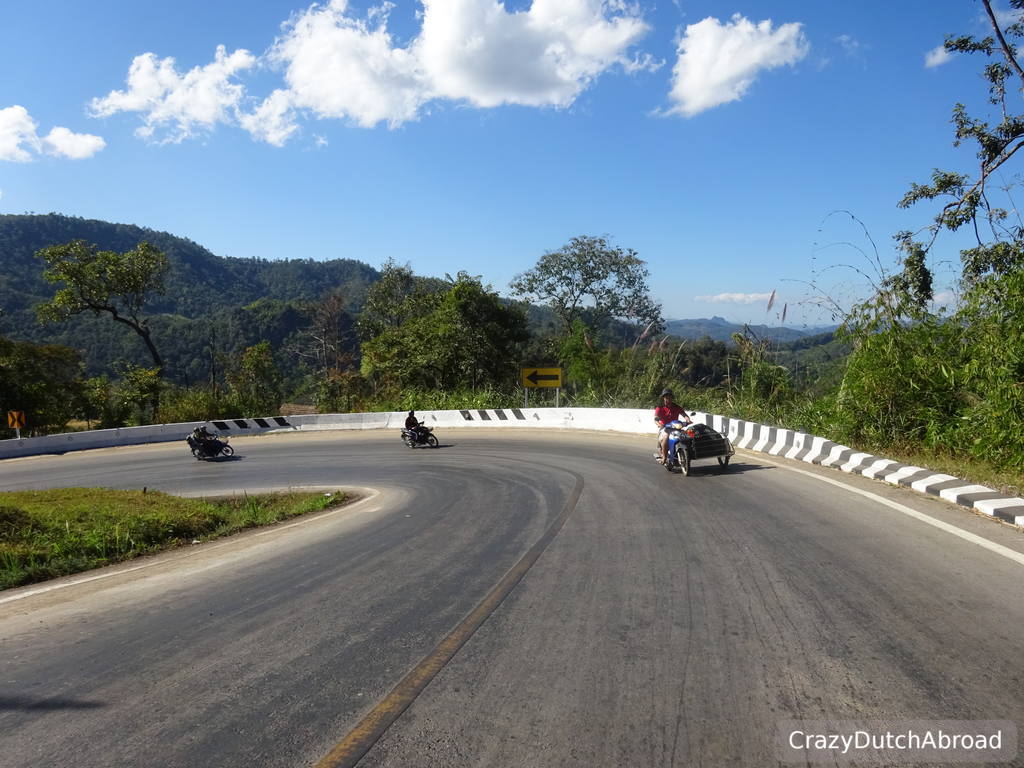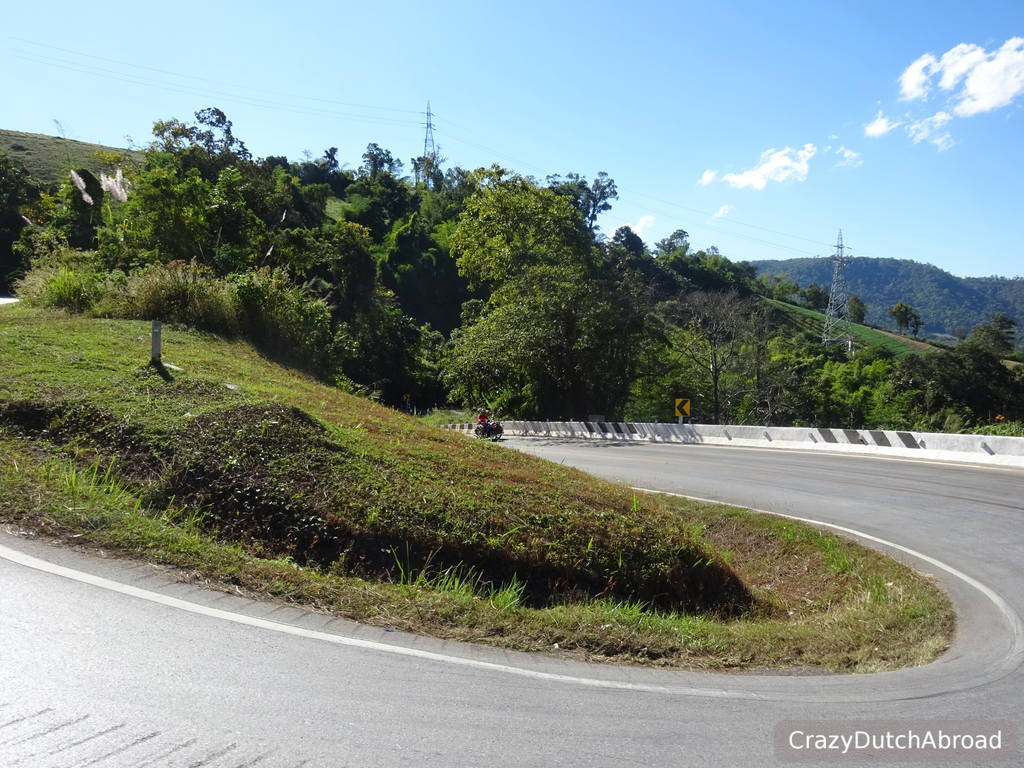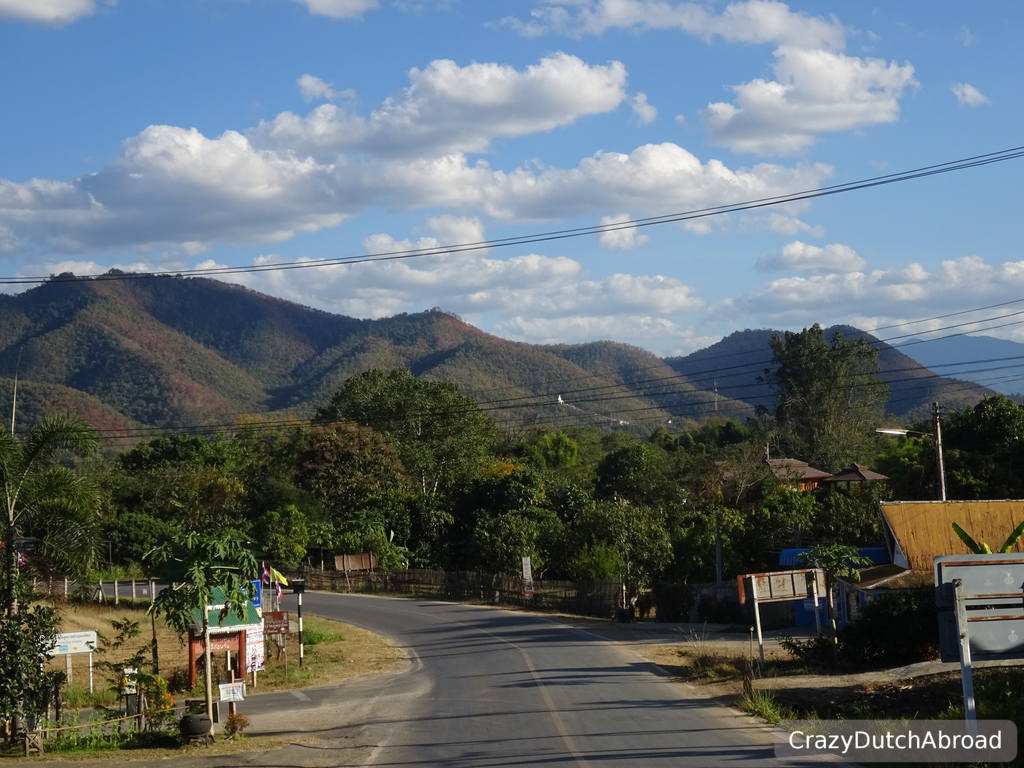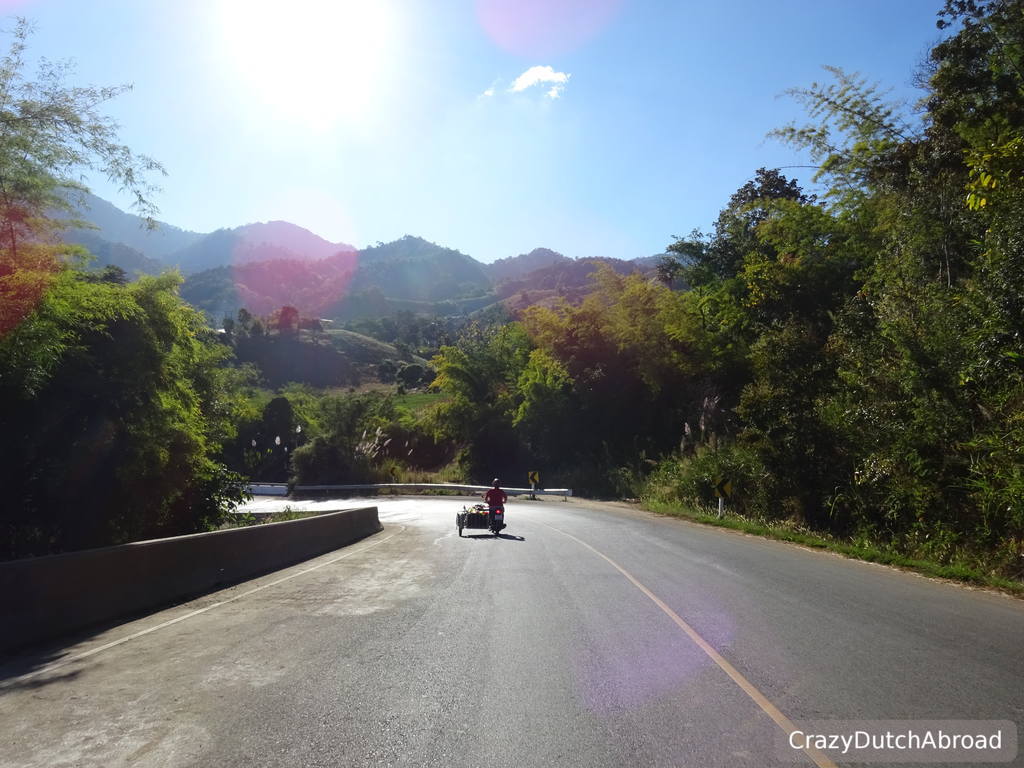 Many many curves and turns.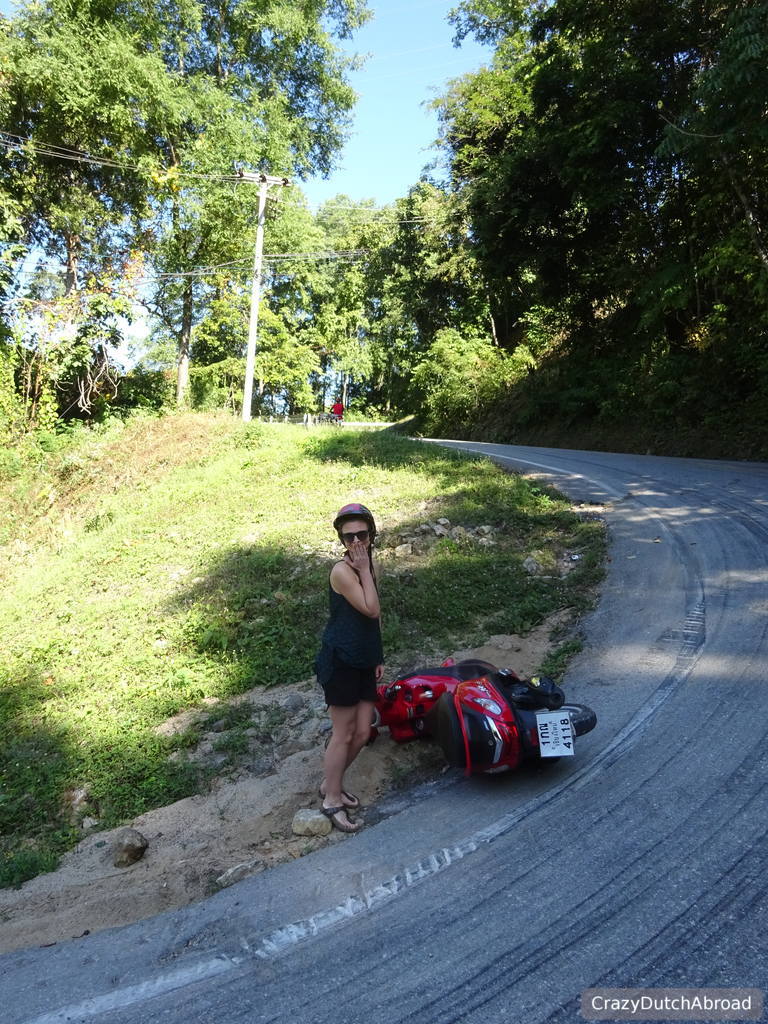 Ooooops!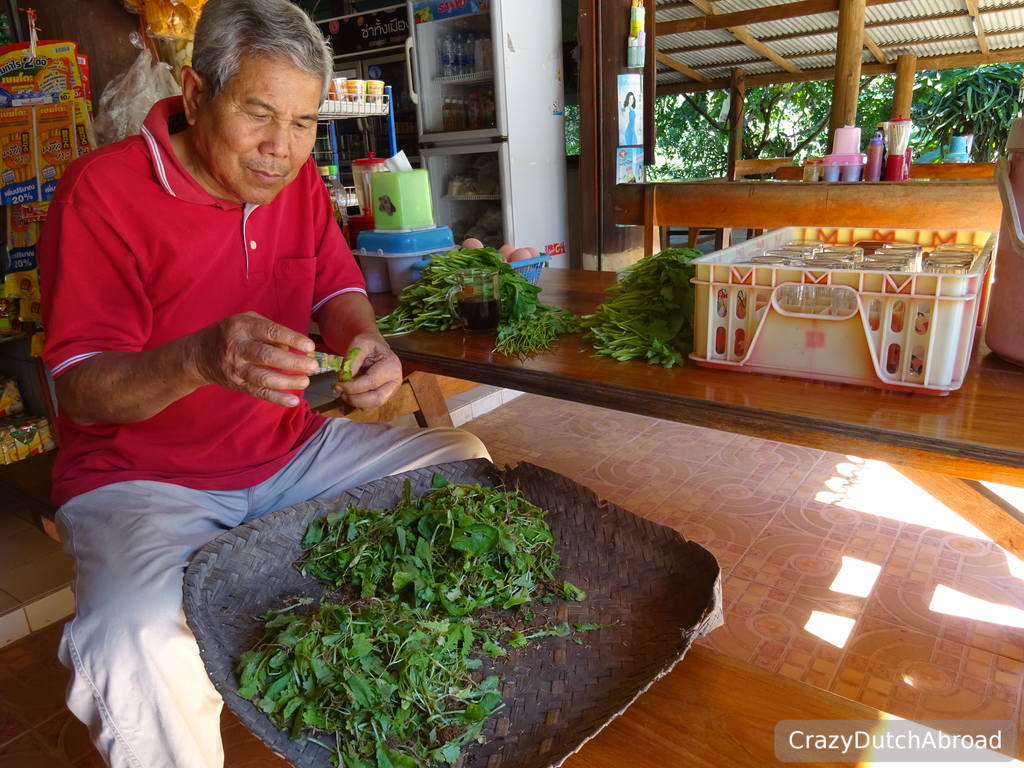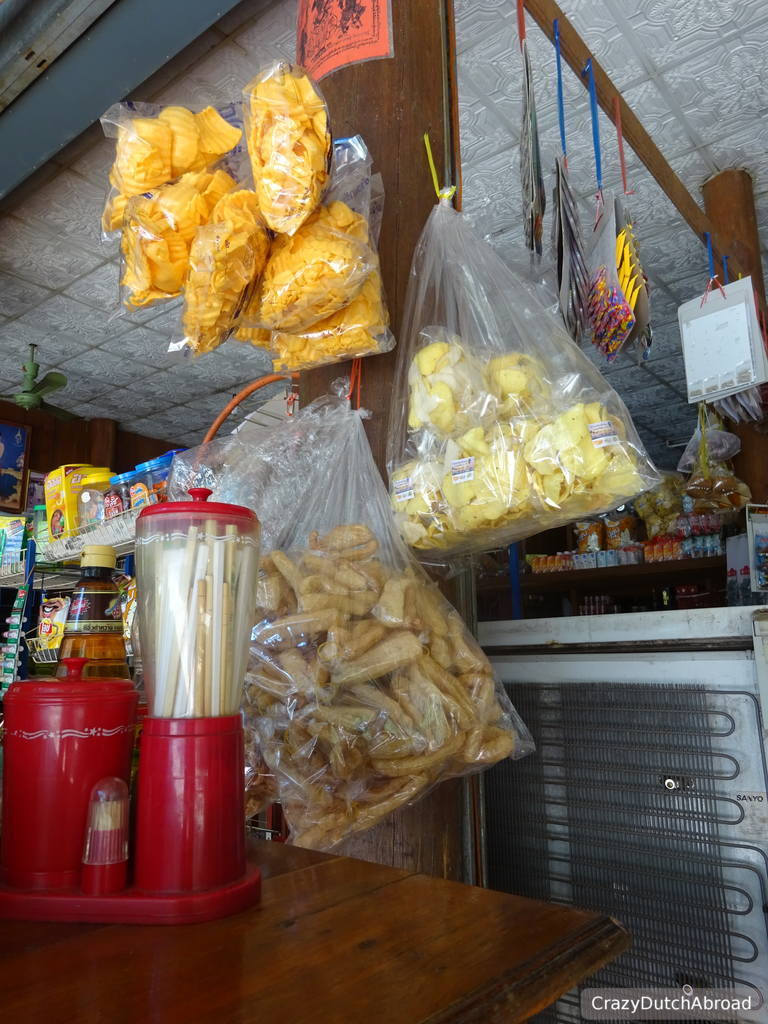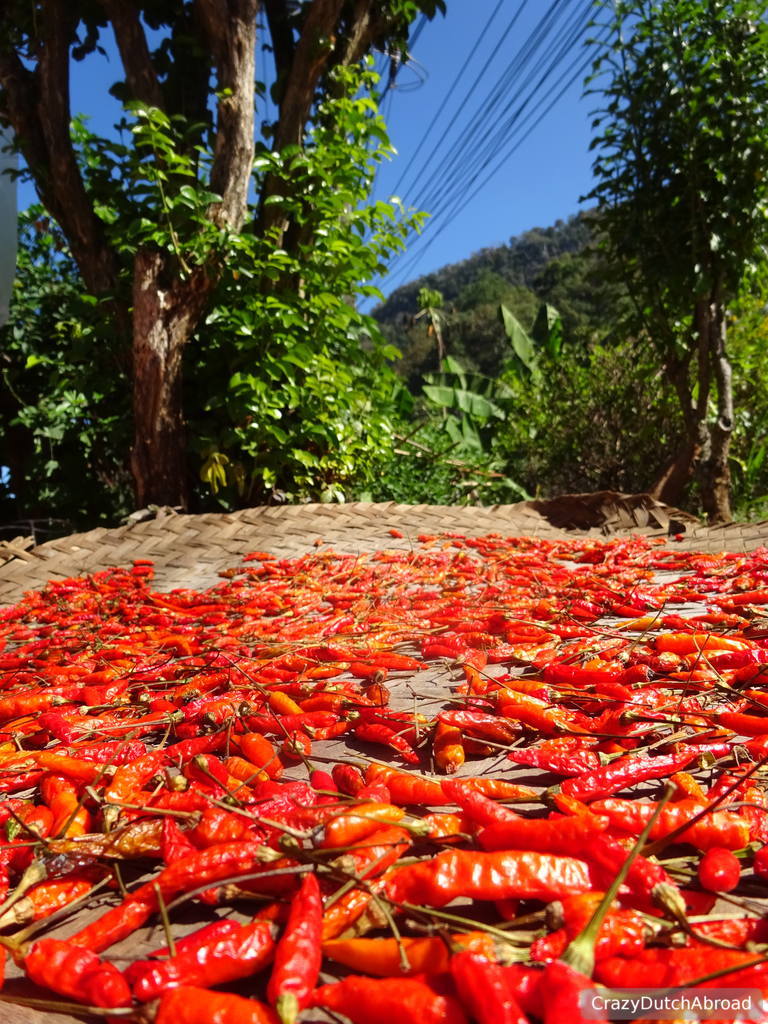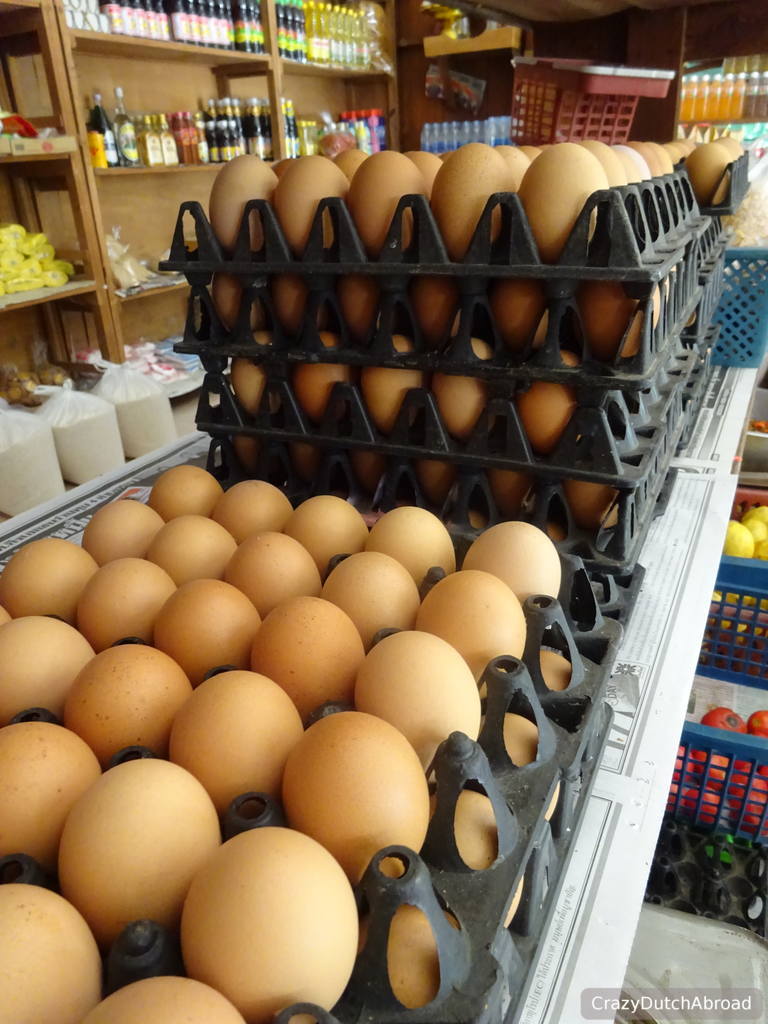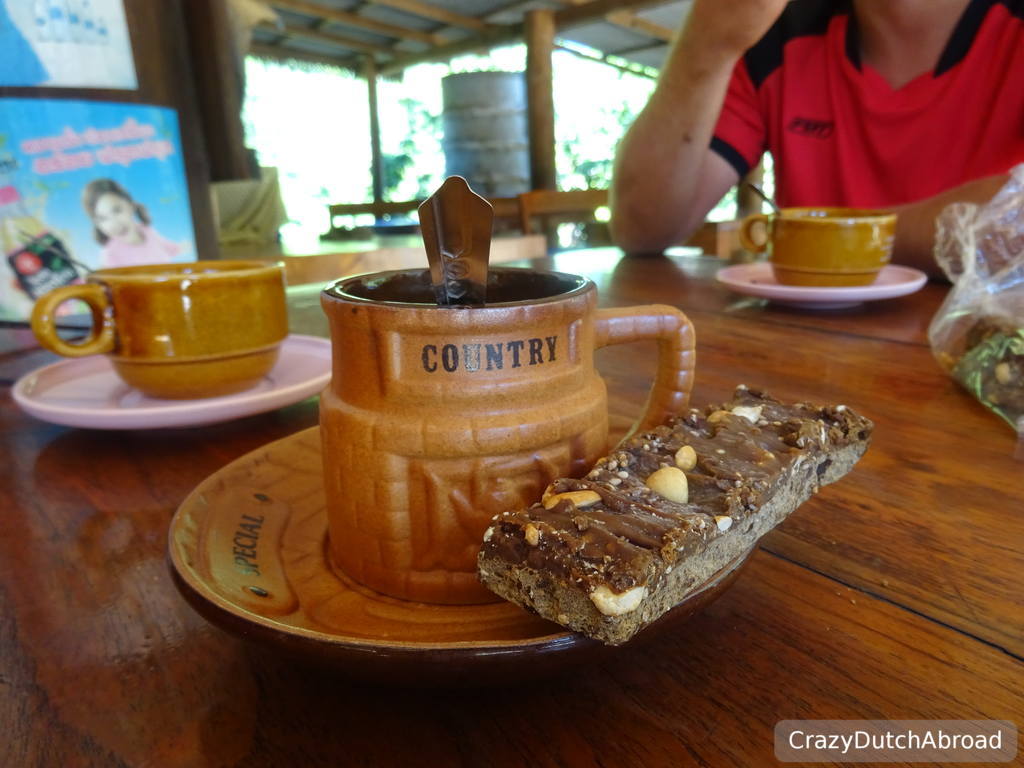 Coffee break, Thai style Starbucks with mini mart as well.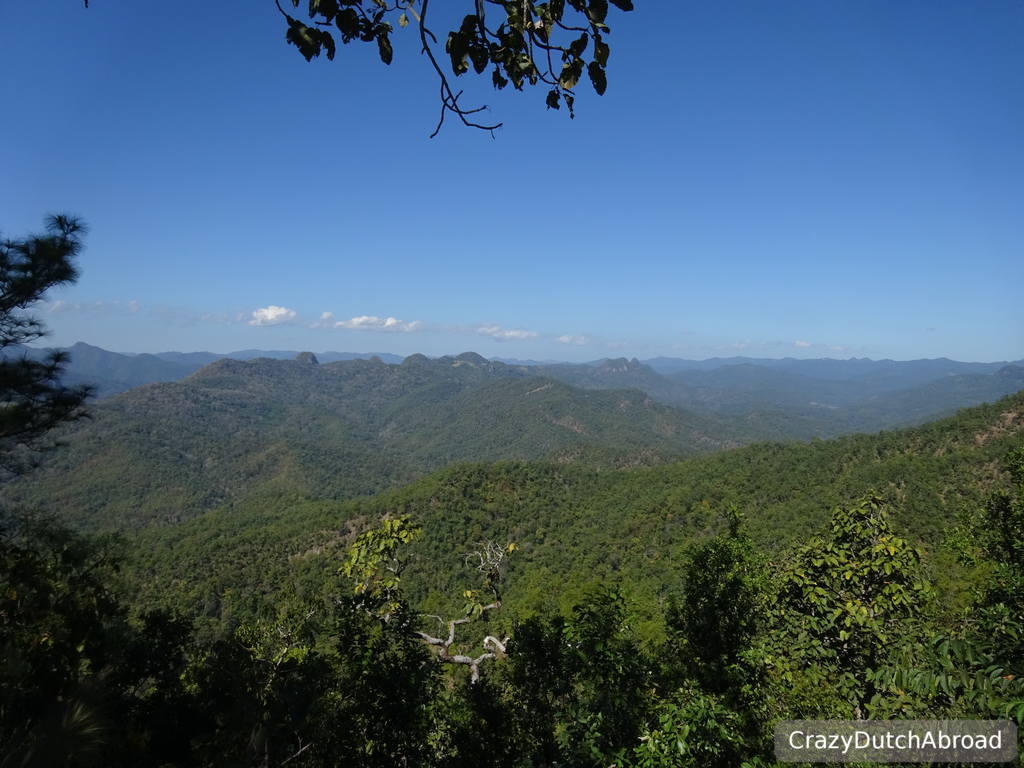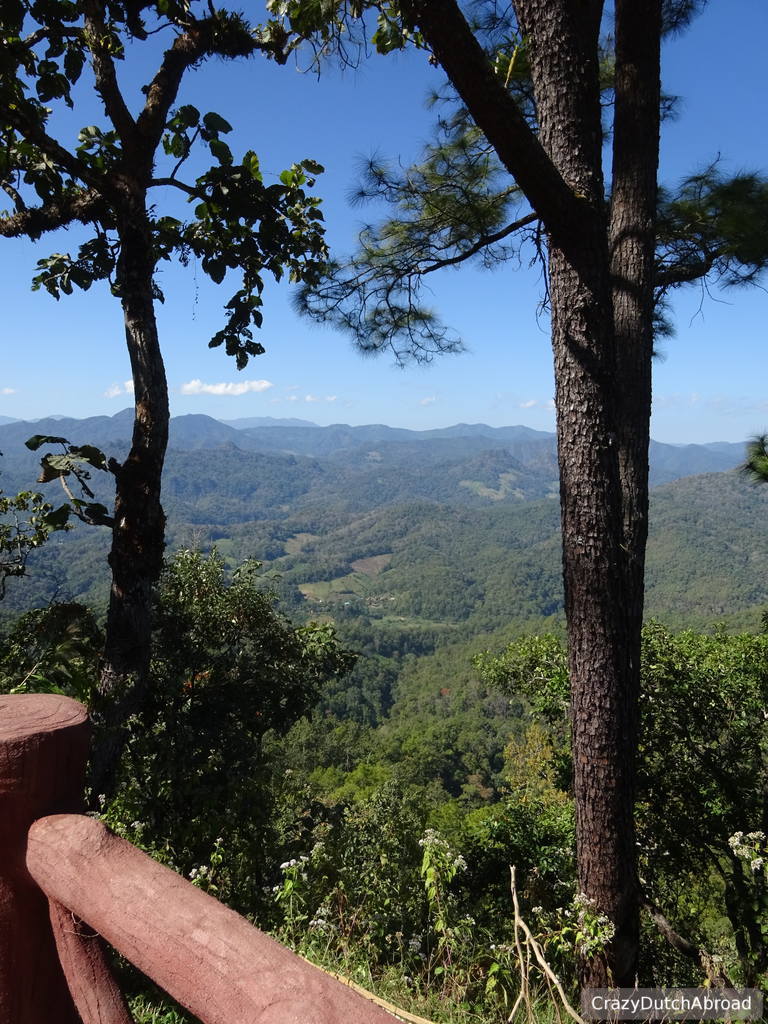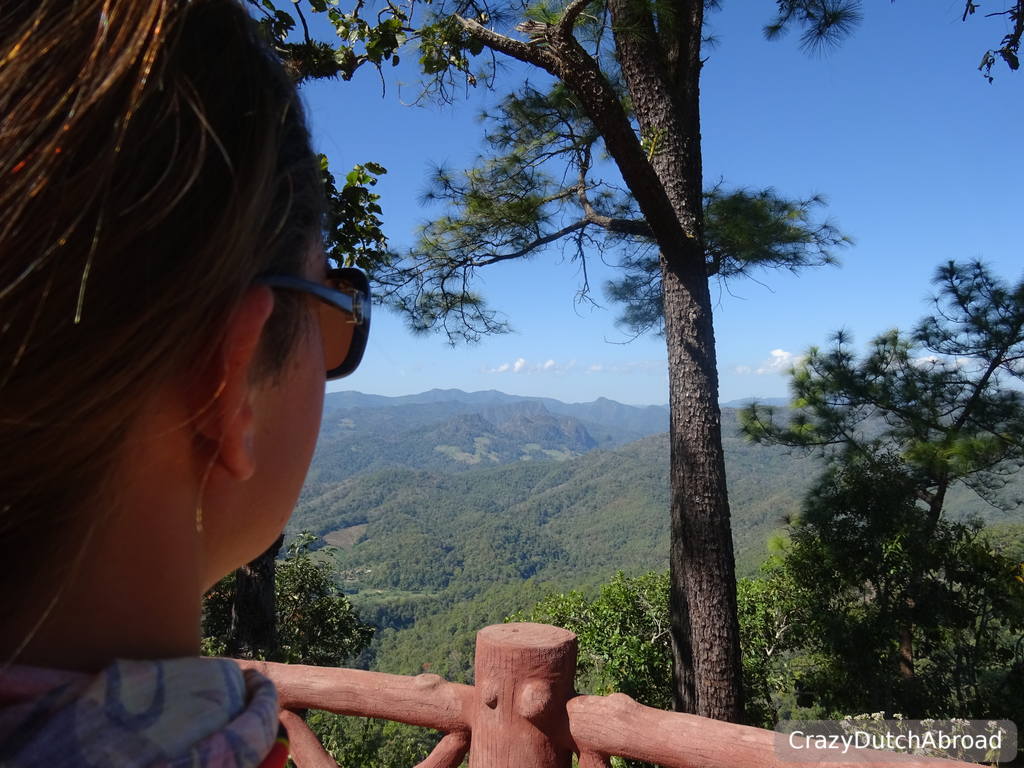 Enjoying the mountains from the viewpoint.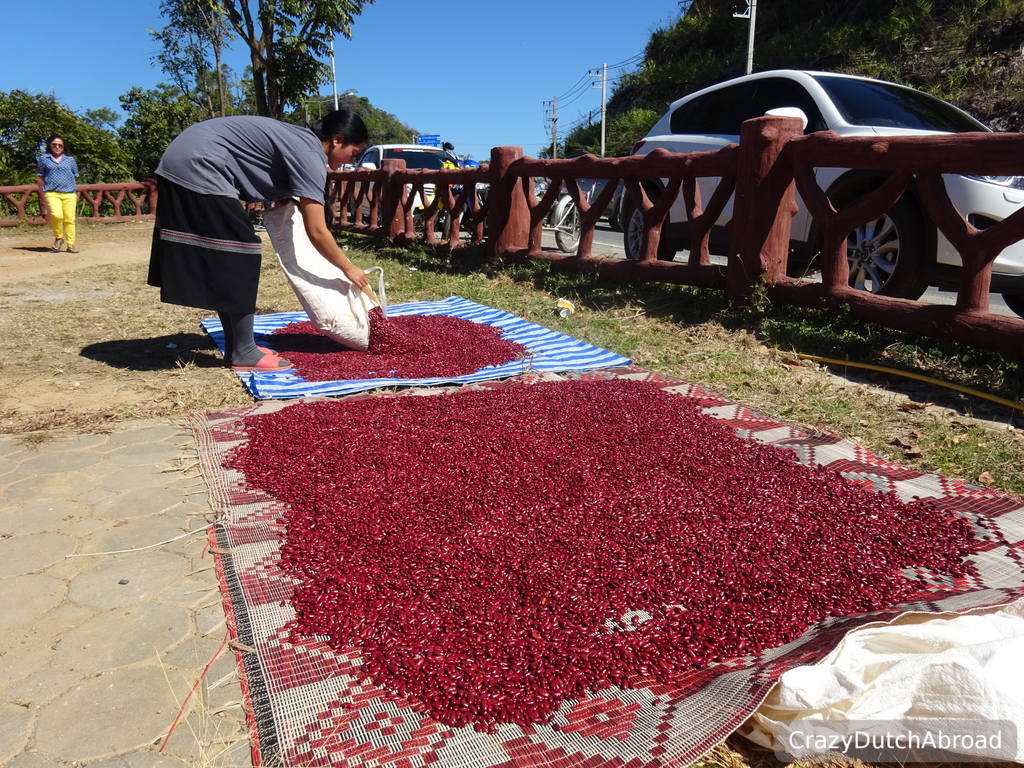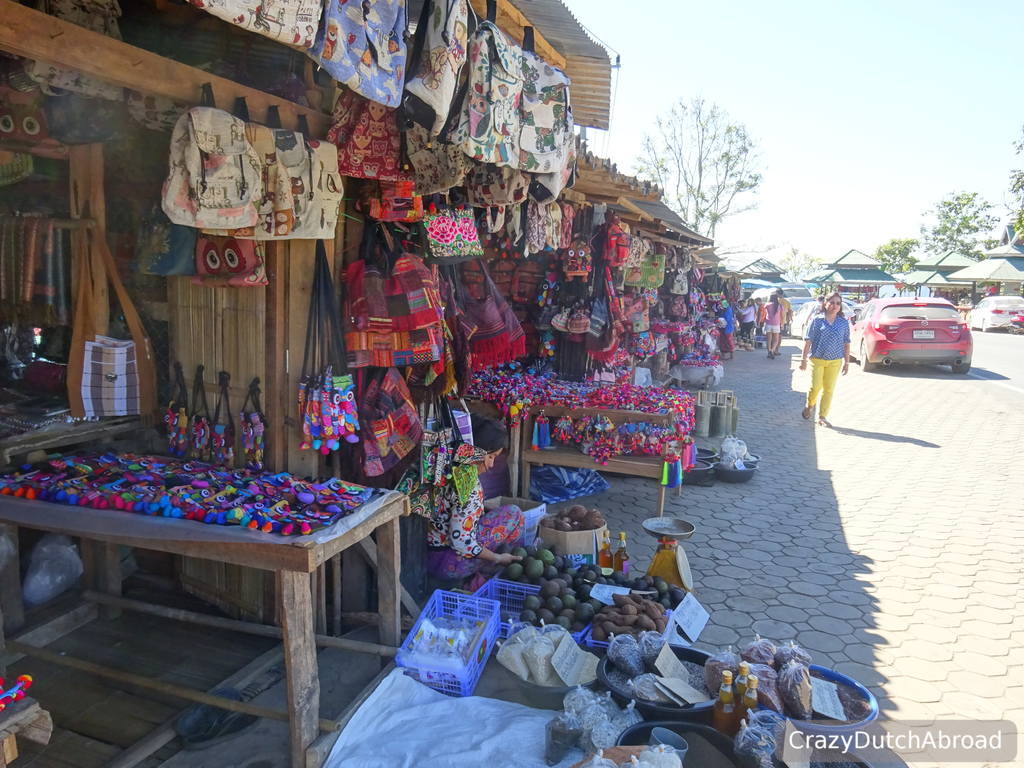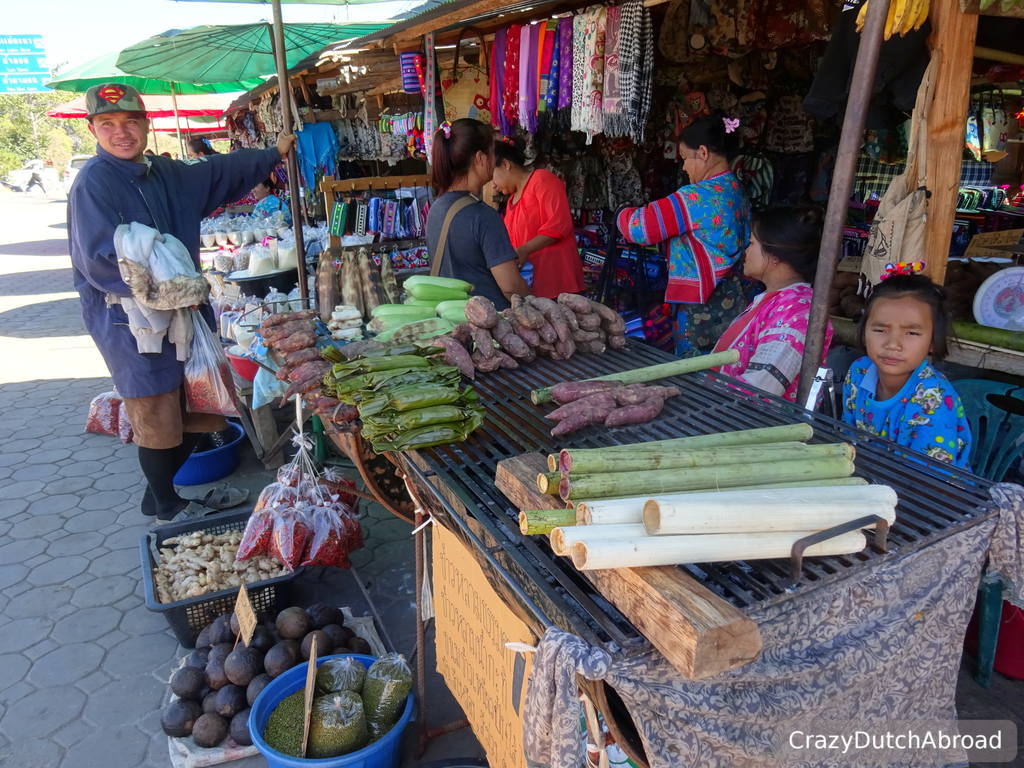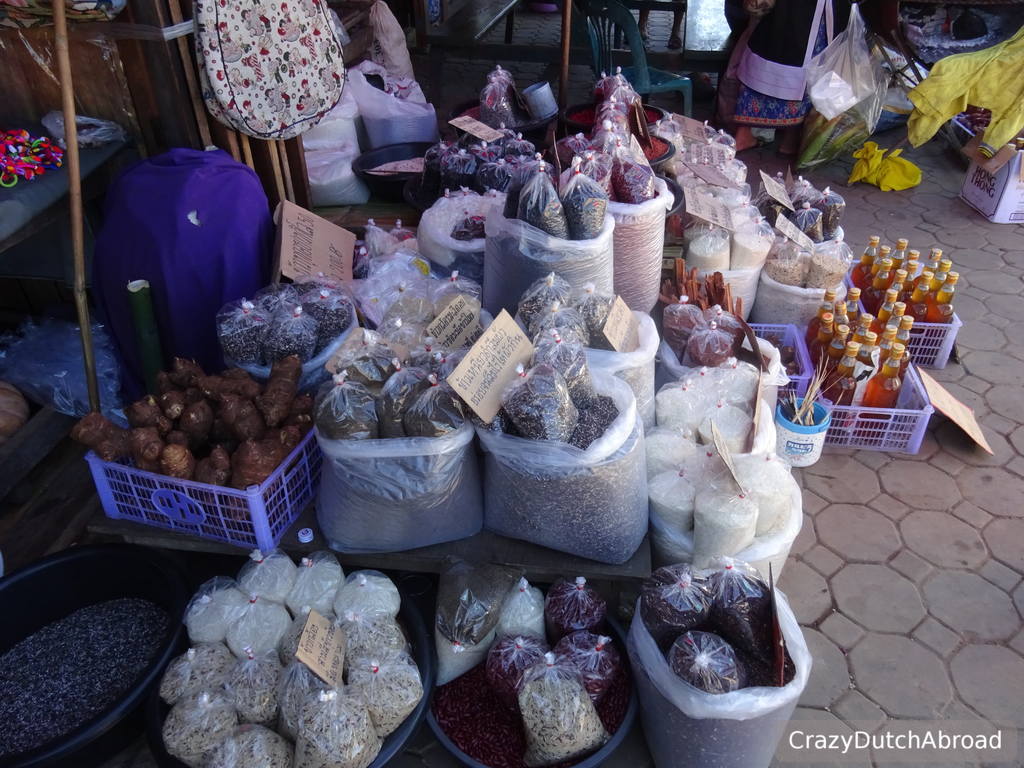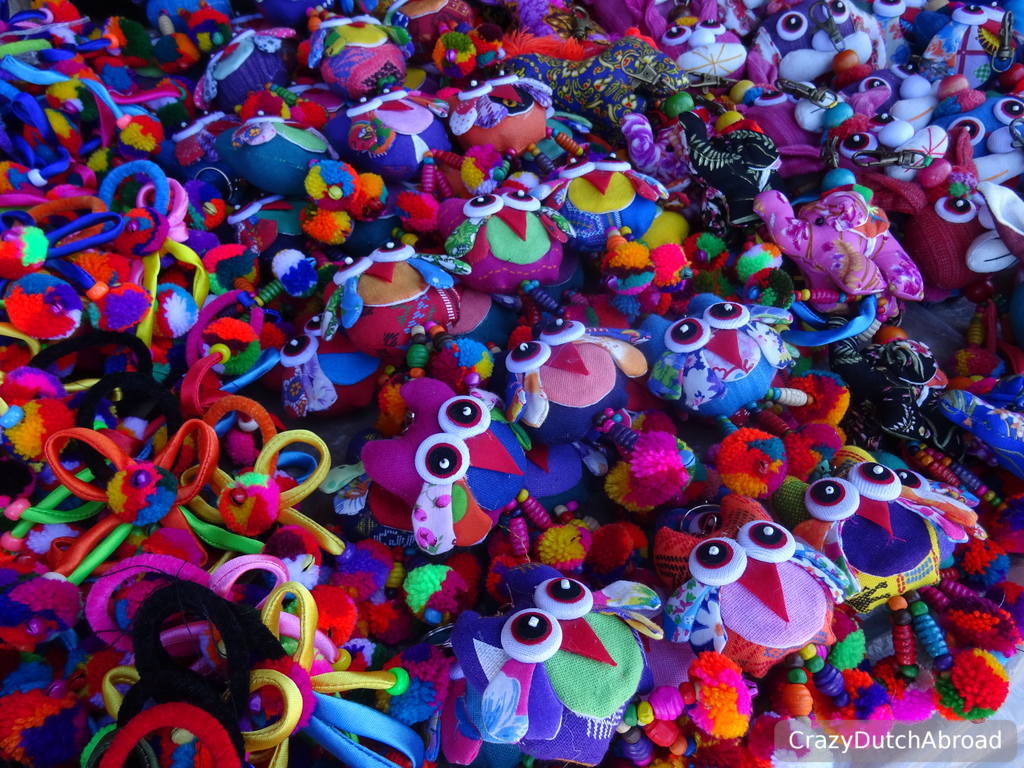 Souvenir shops at the viewpoint!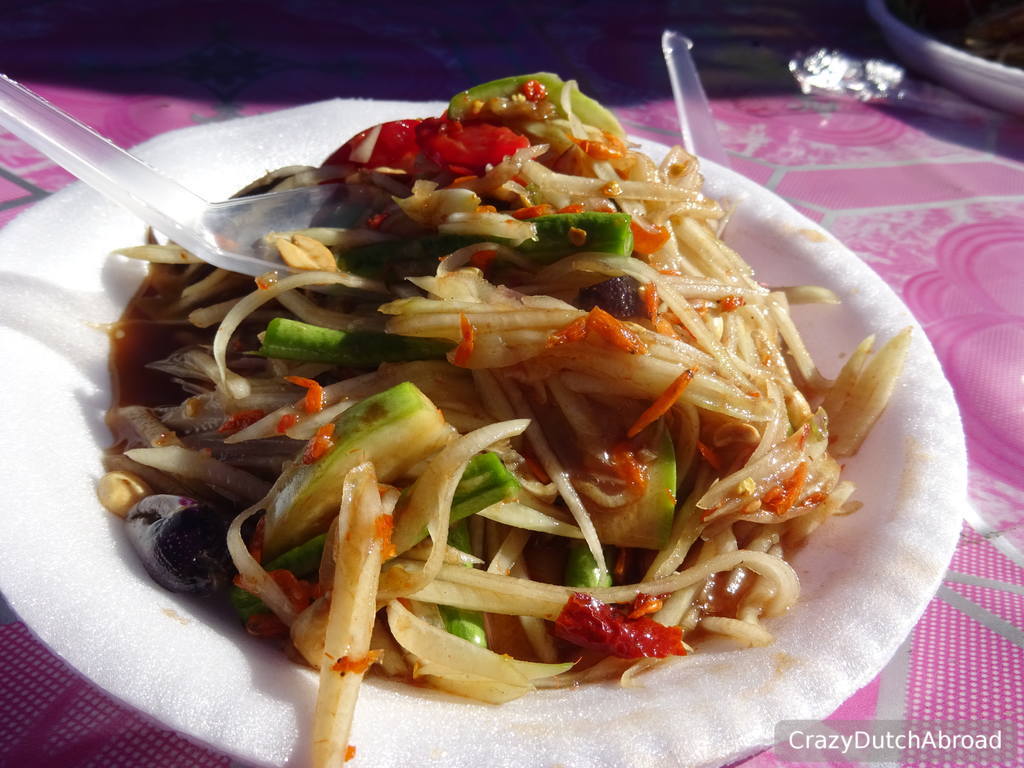 Som Tam, spicy papaya salad.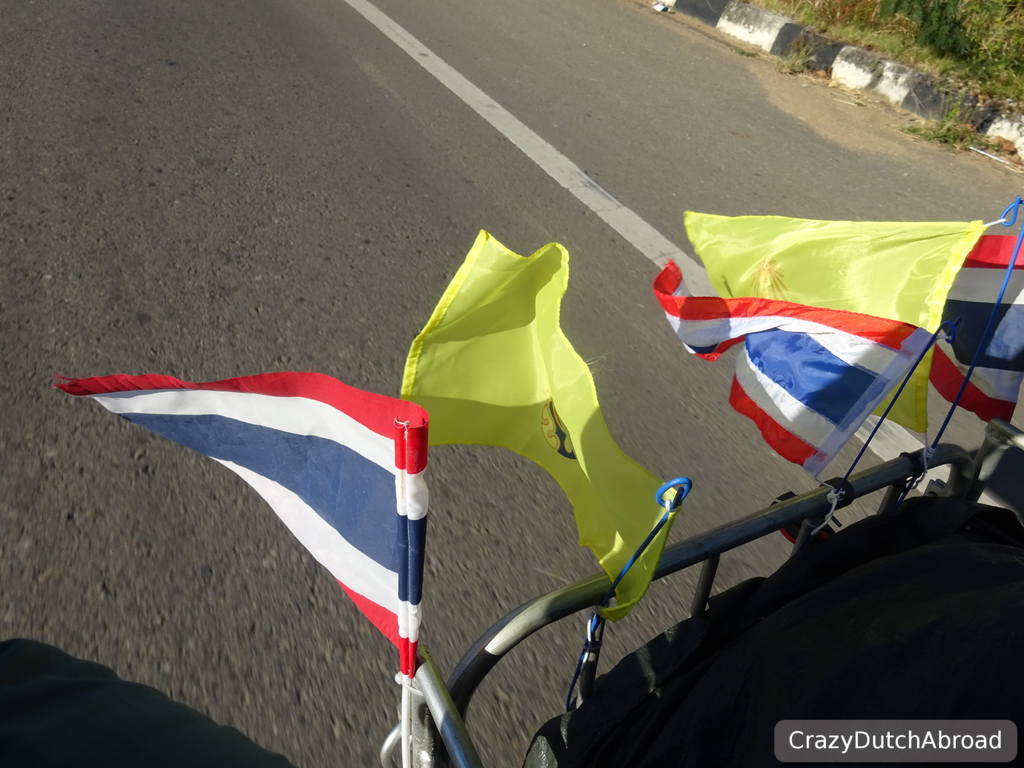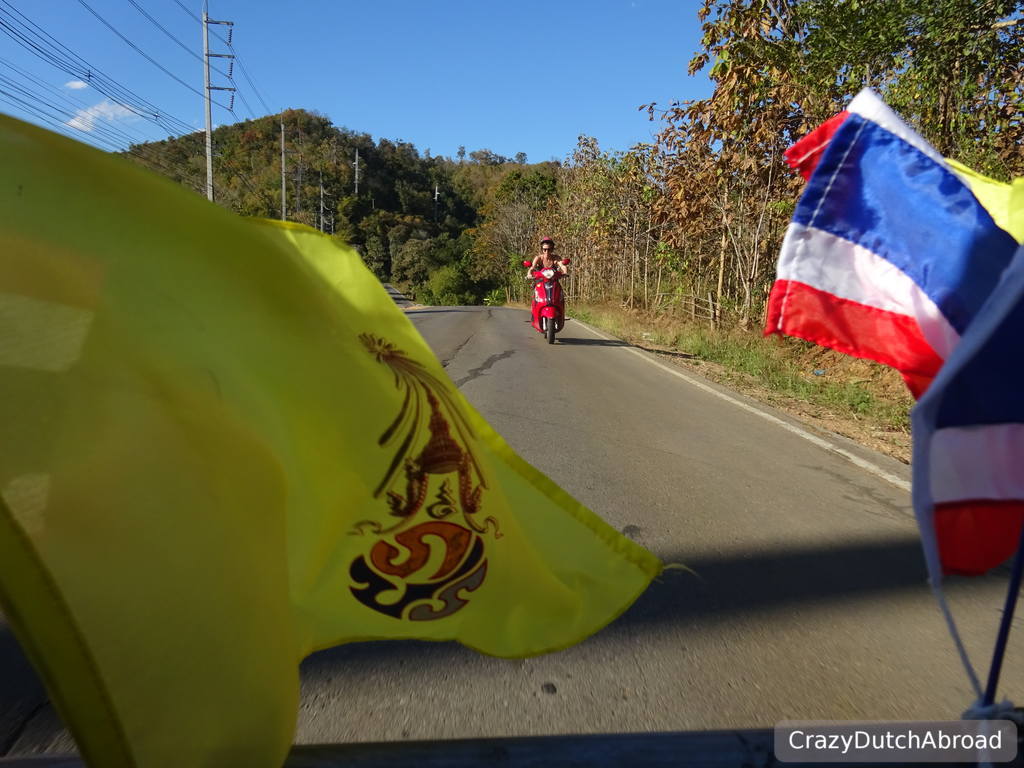 More flags on the saleng, yellow for the King of Thailand.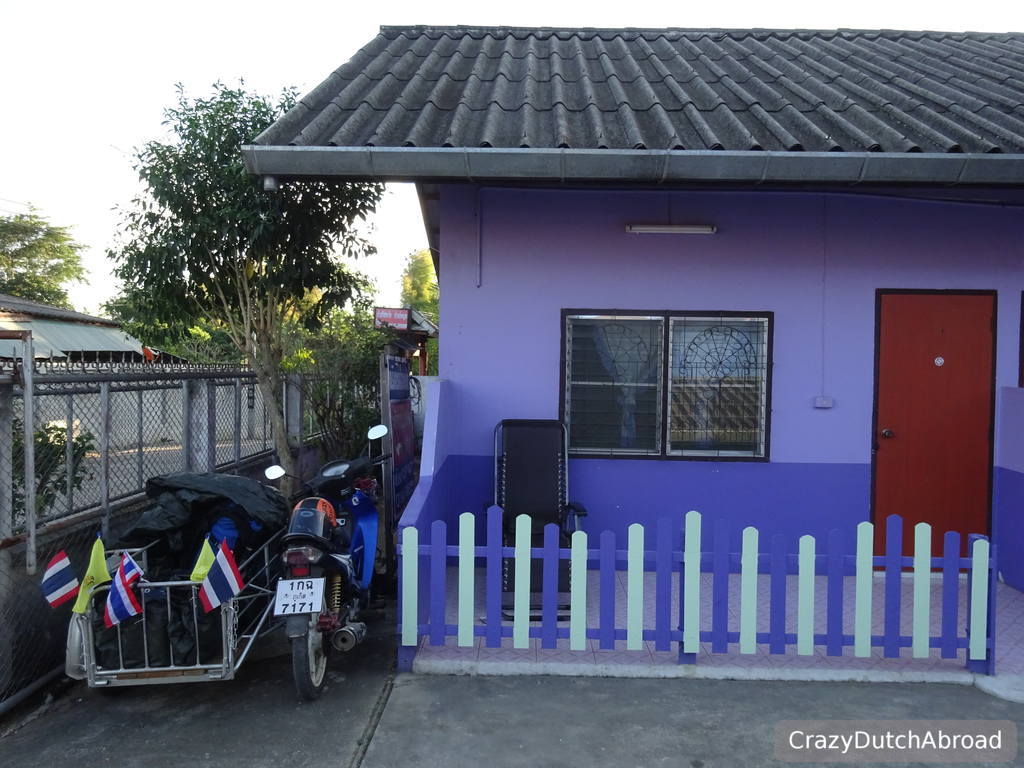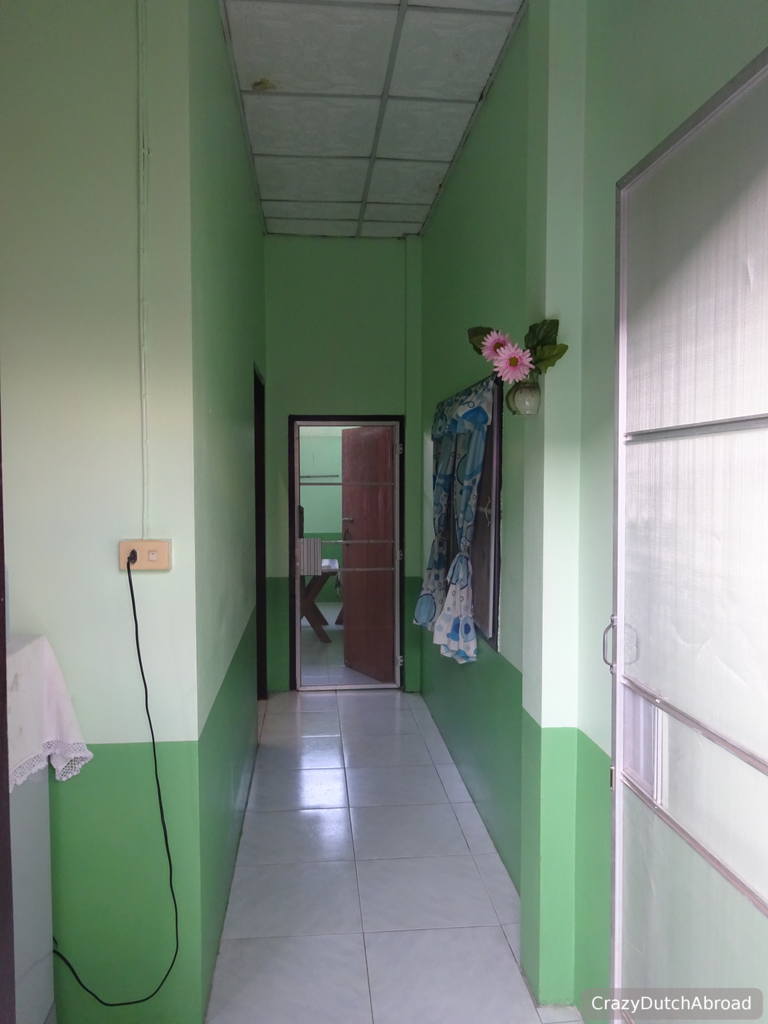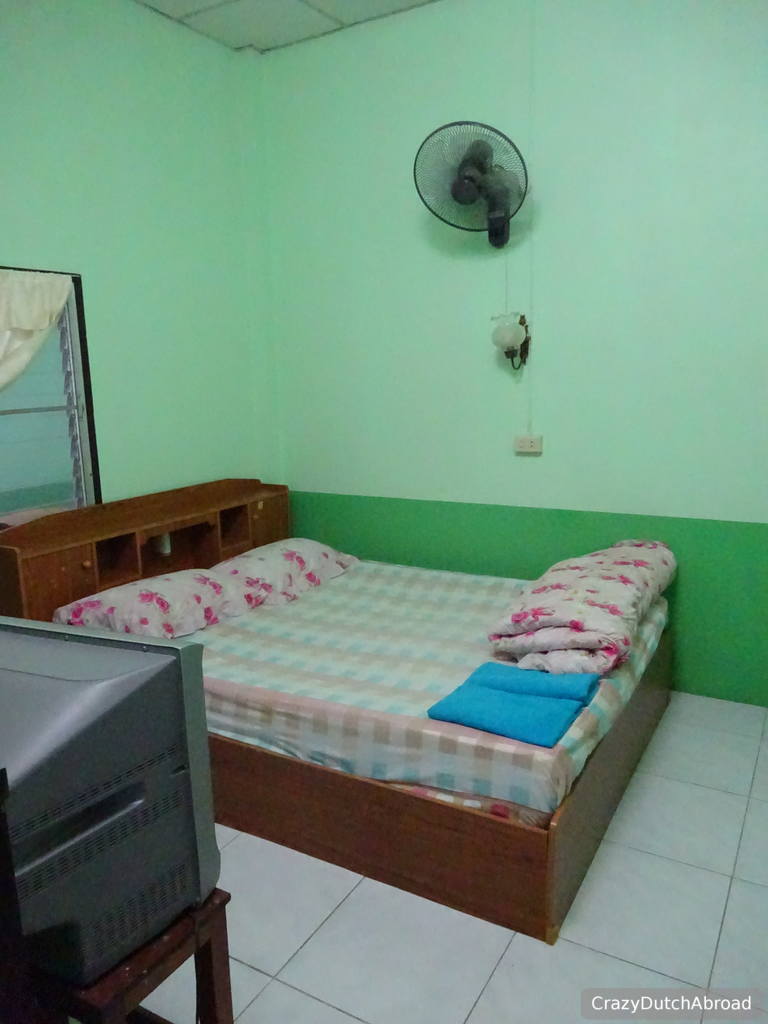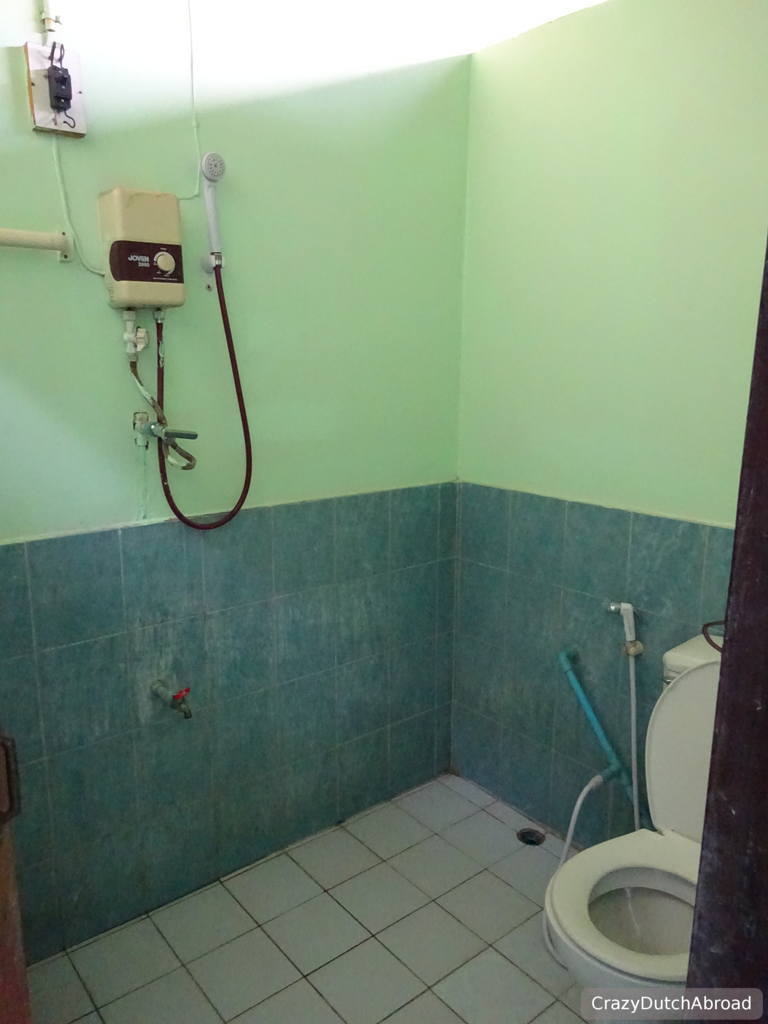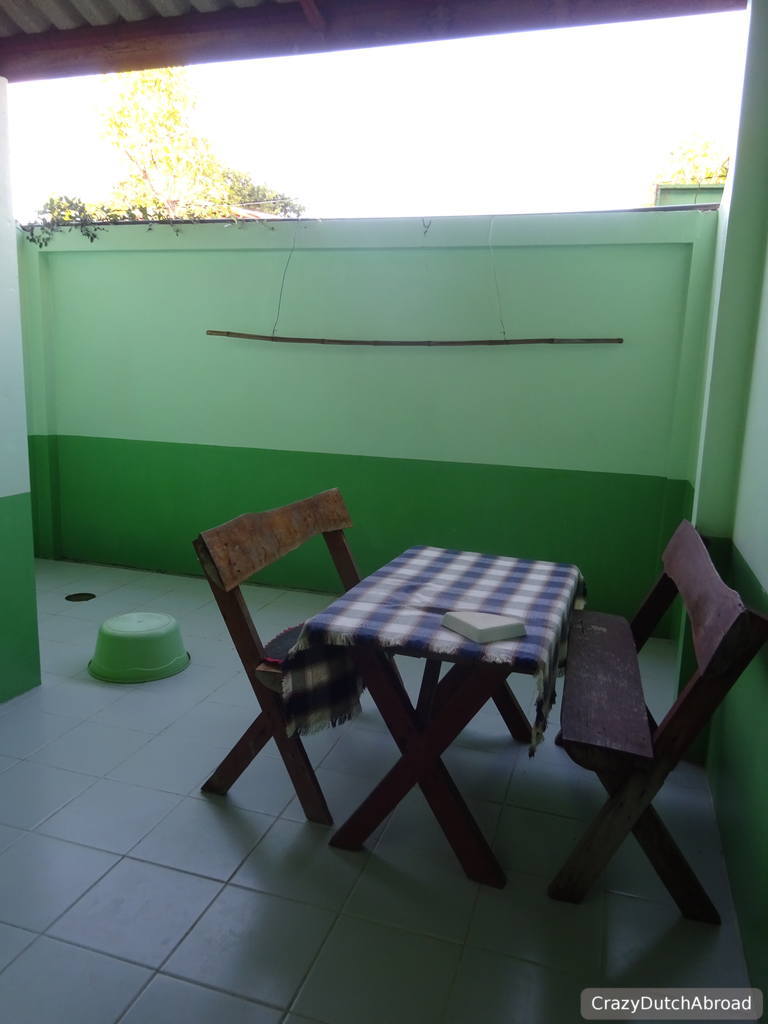 Kanravee Guesthouse, with a open air bathroom and own patio.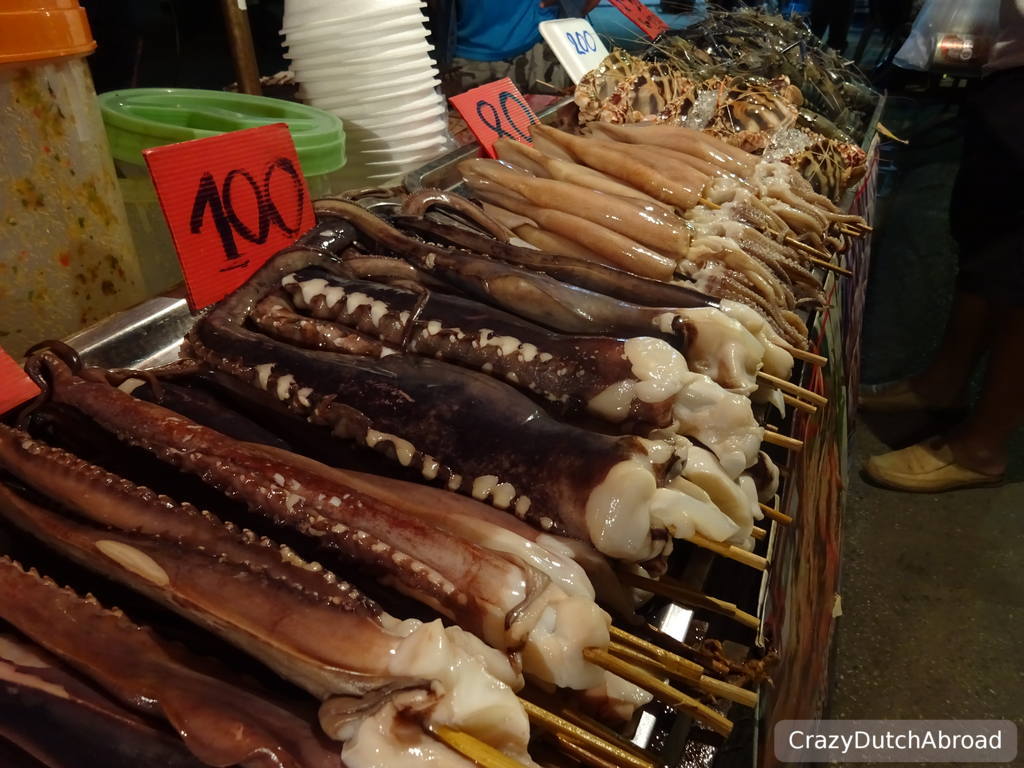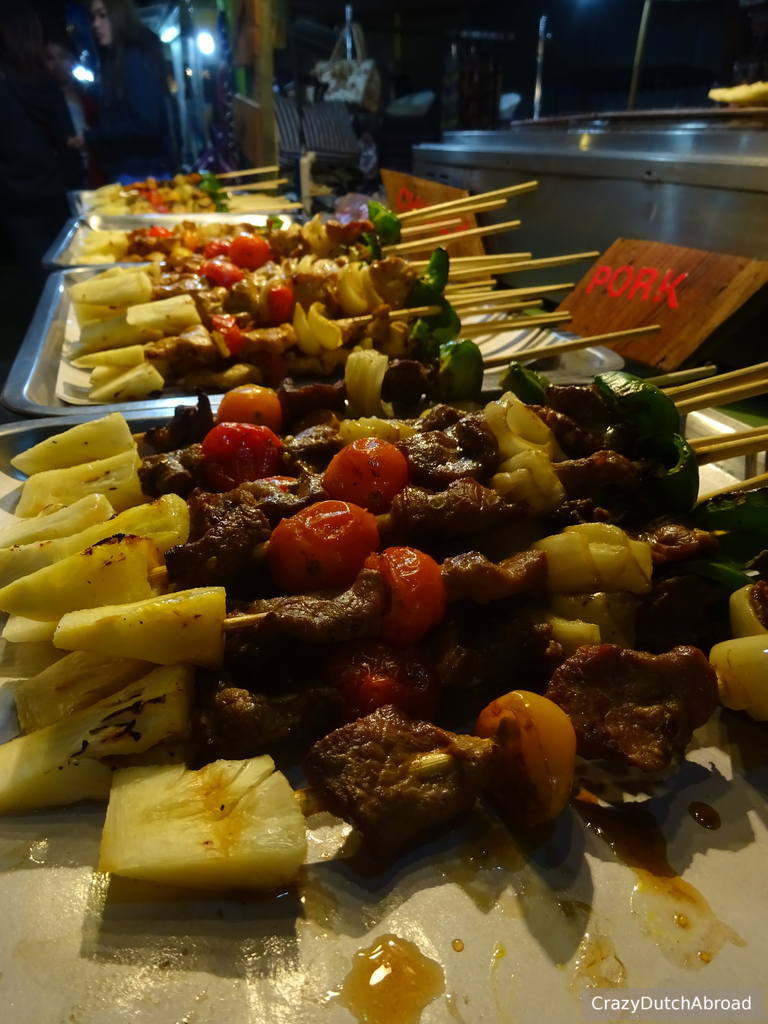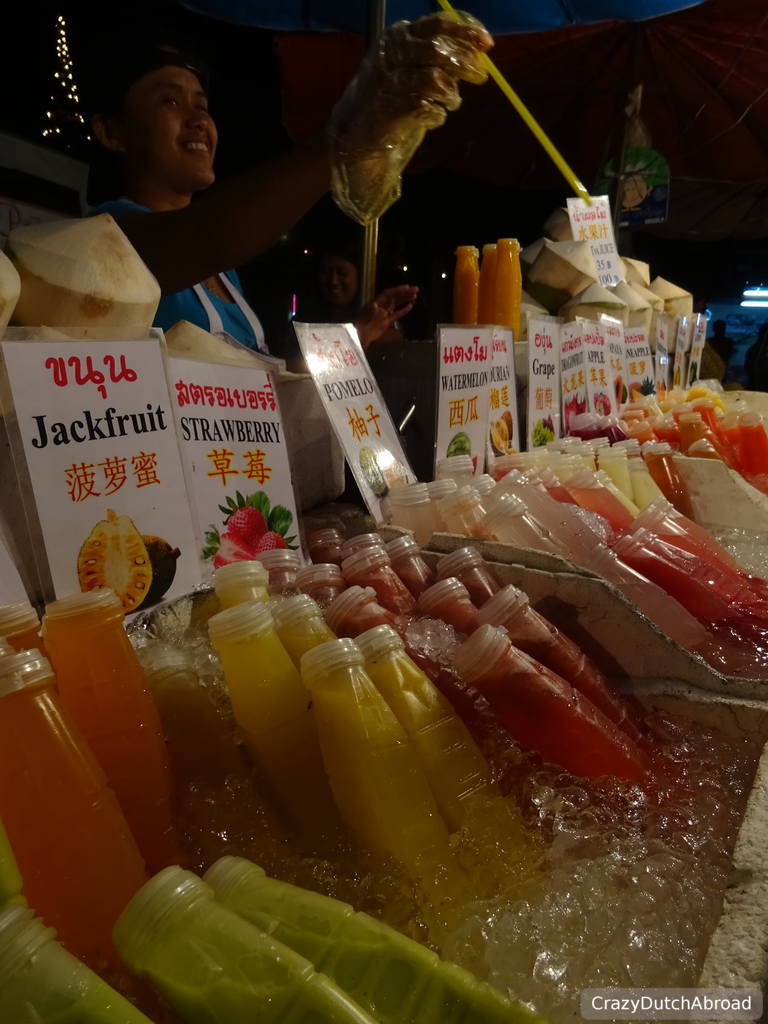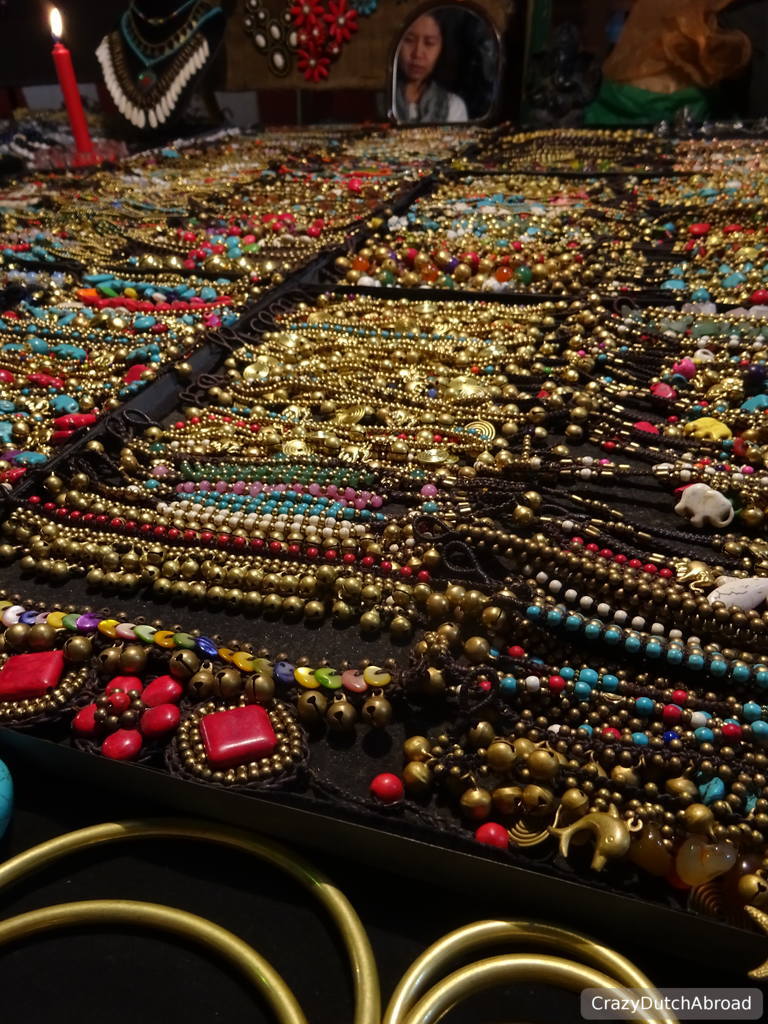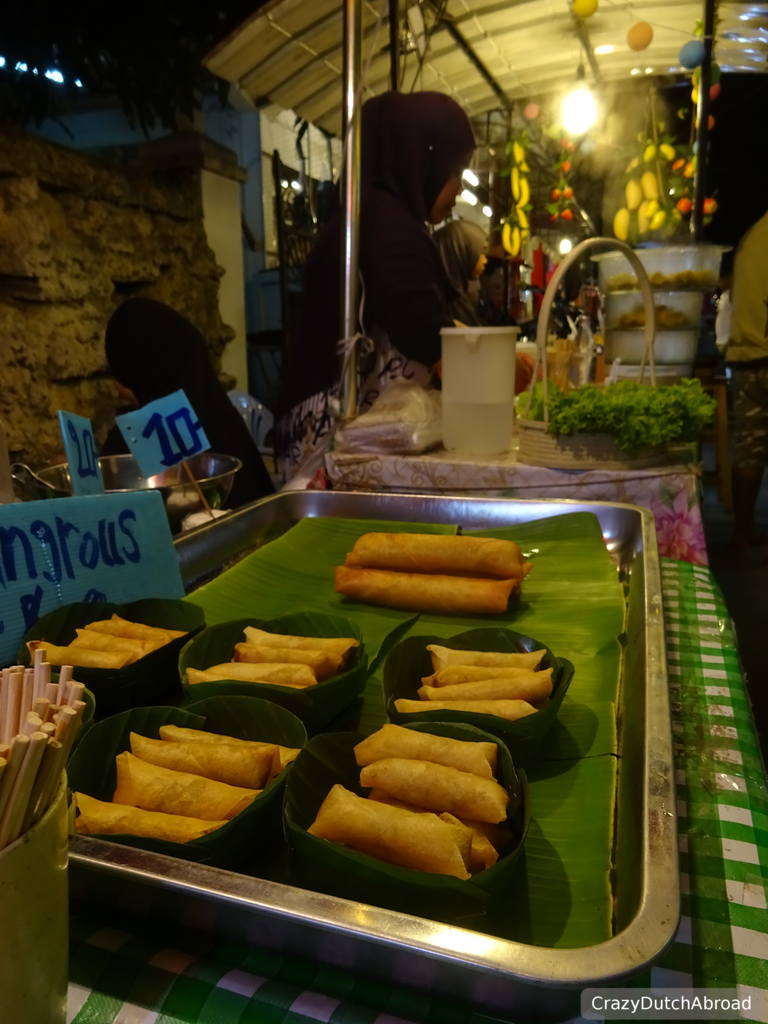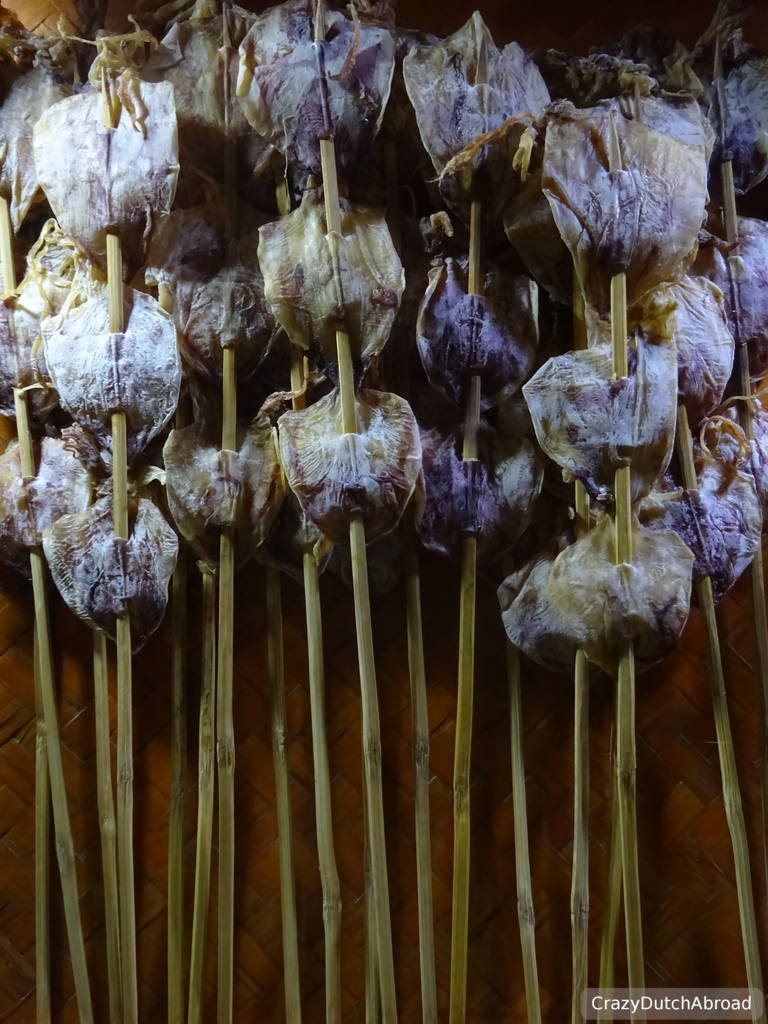 Night market / Walking street of Pai. (dried squid on a stick)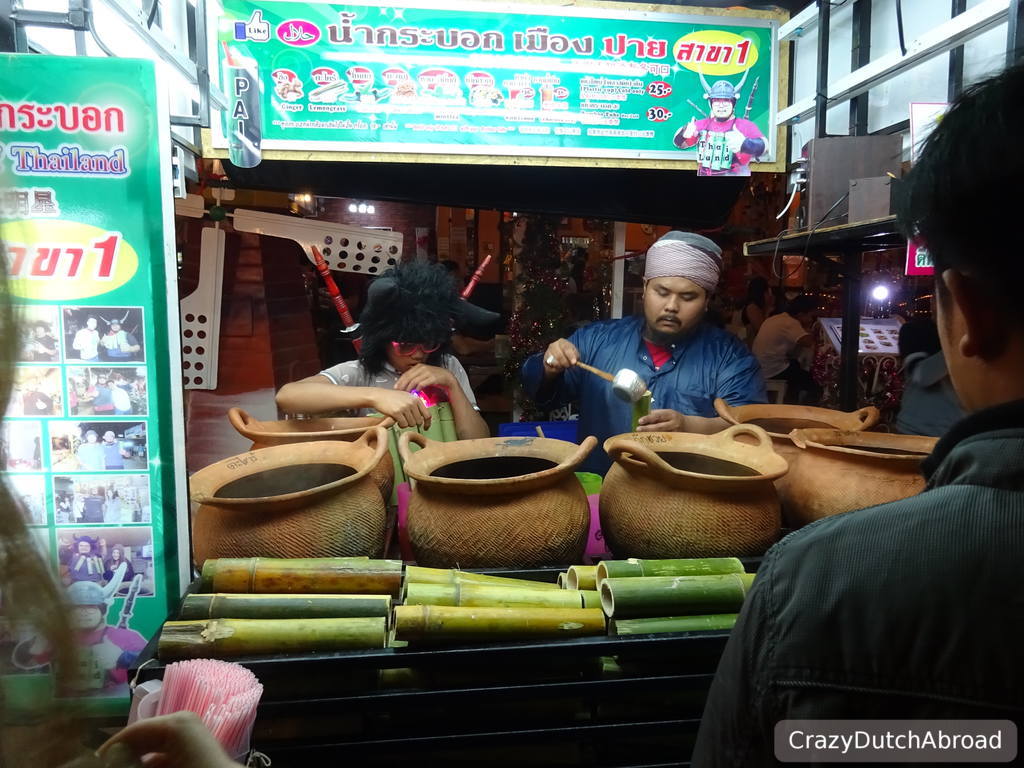 Hot and cold drinks in bamboo shoot.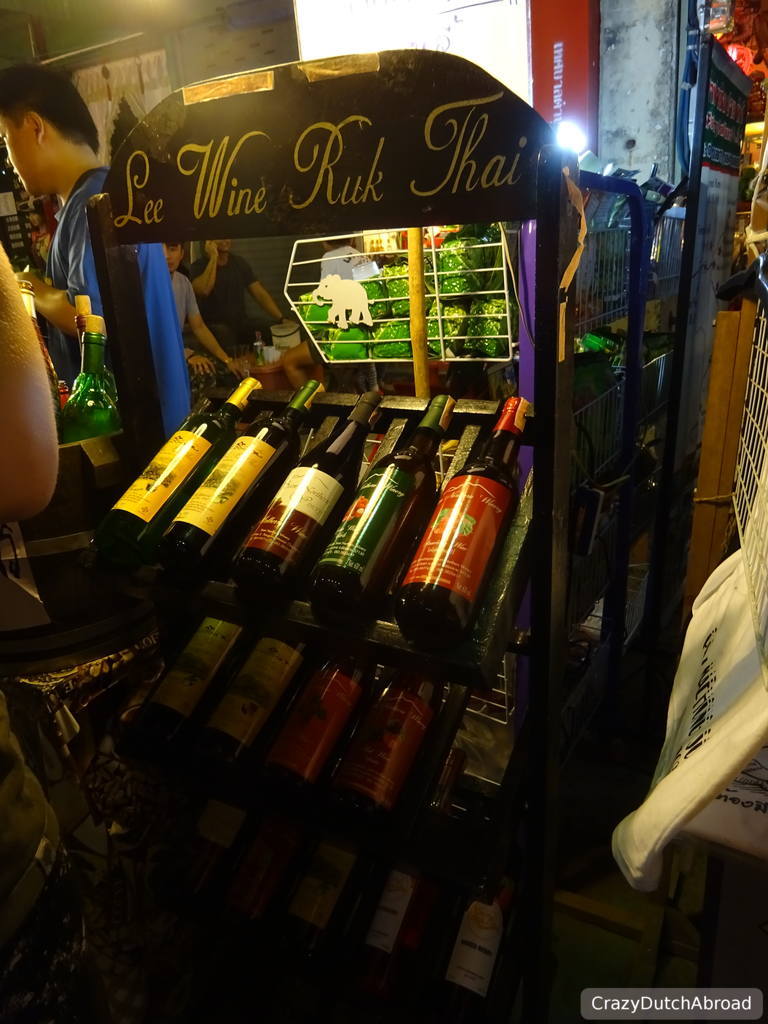 Lee Wine Ruk Thai.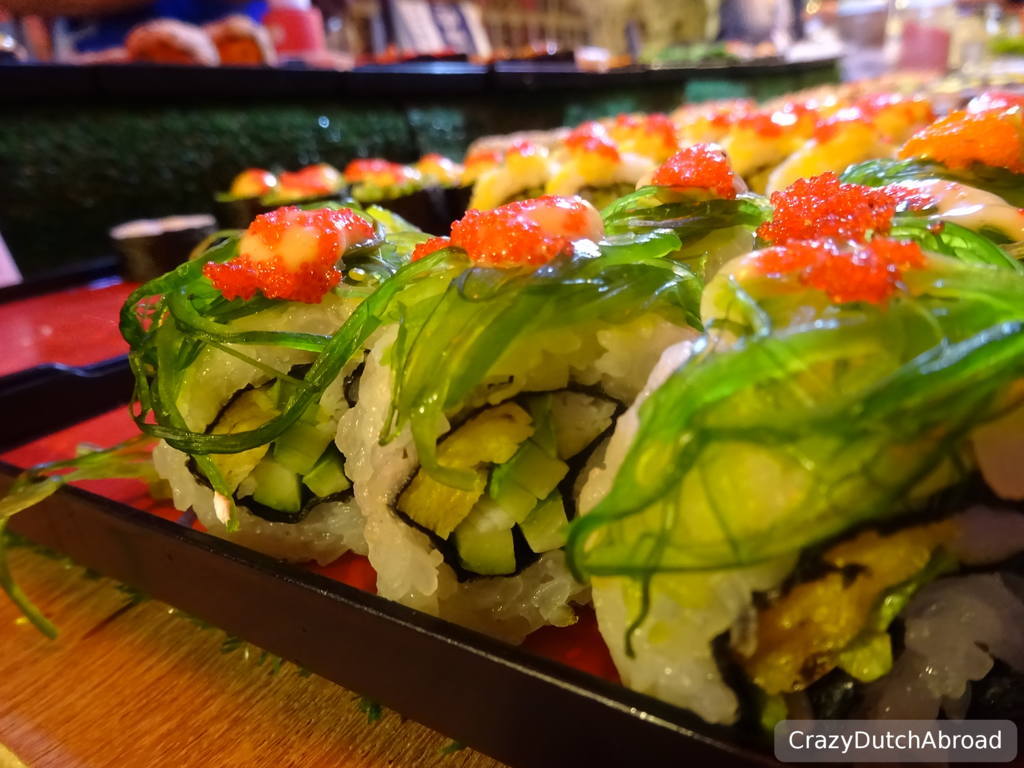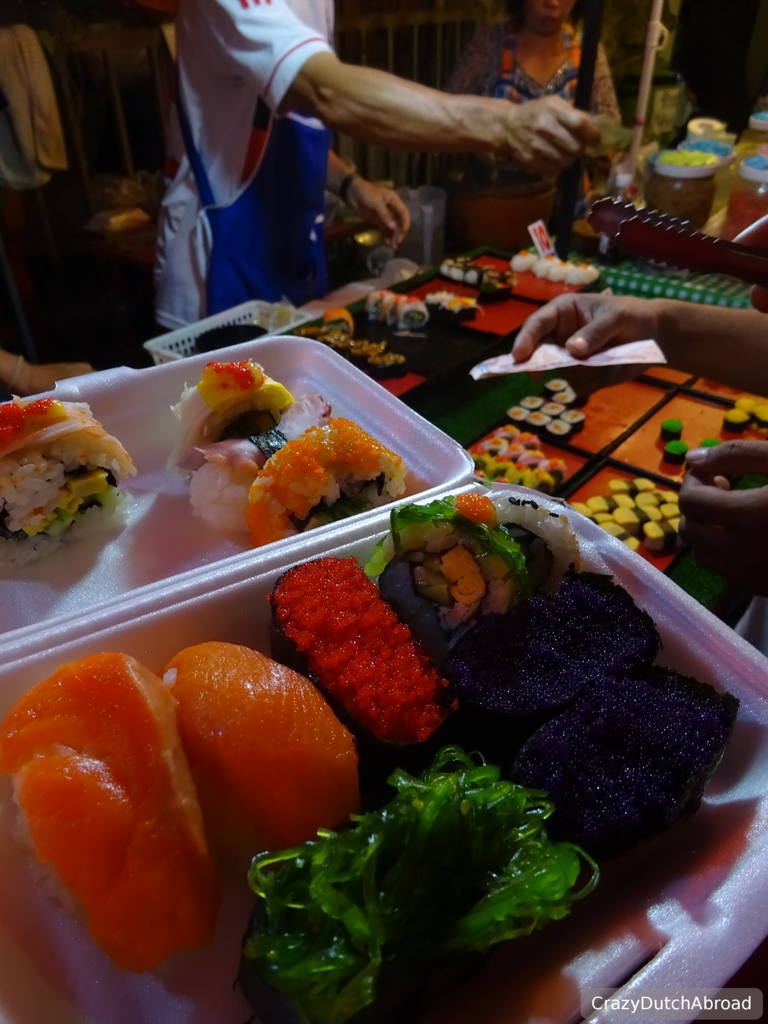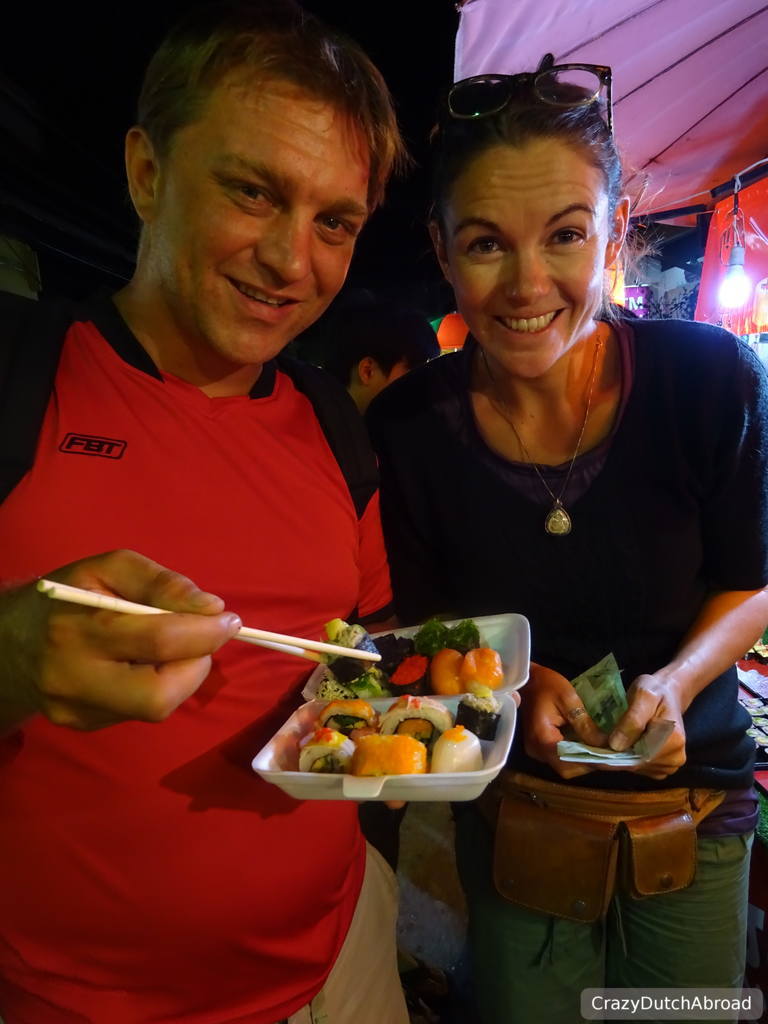 Fill your own sushi box, 5 or 10 bath (0,15 or 0,30 Euro) a piece.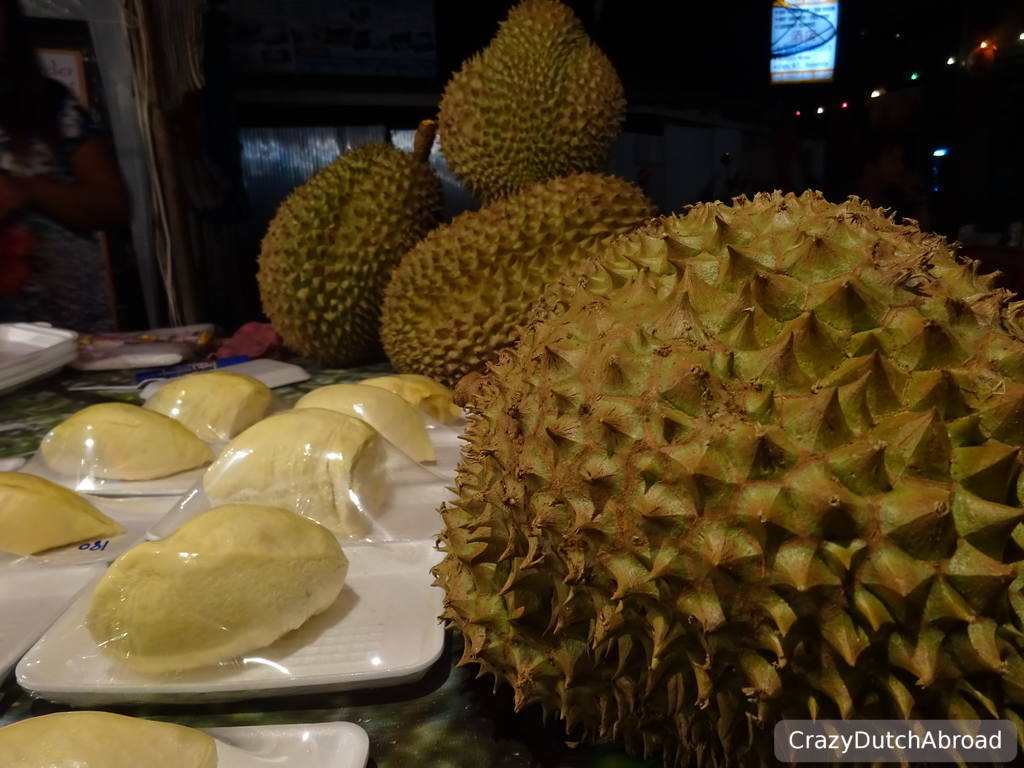 Durian fruit, love or hate it!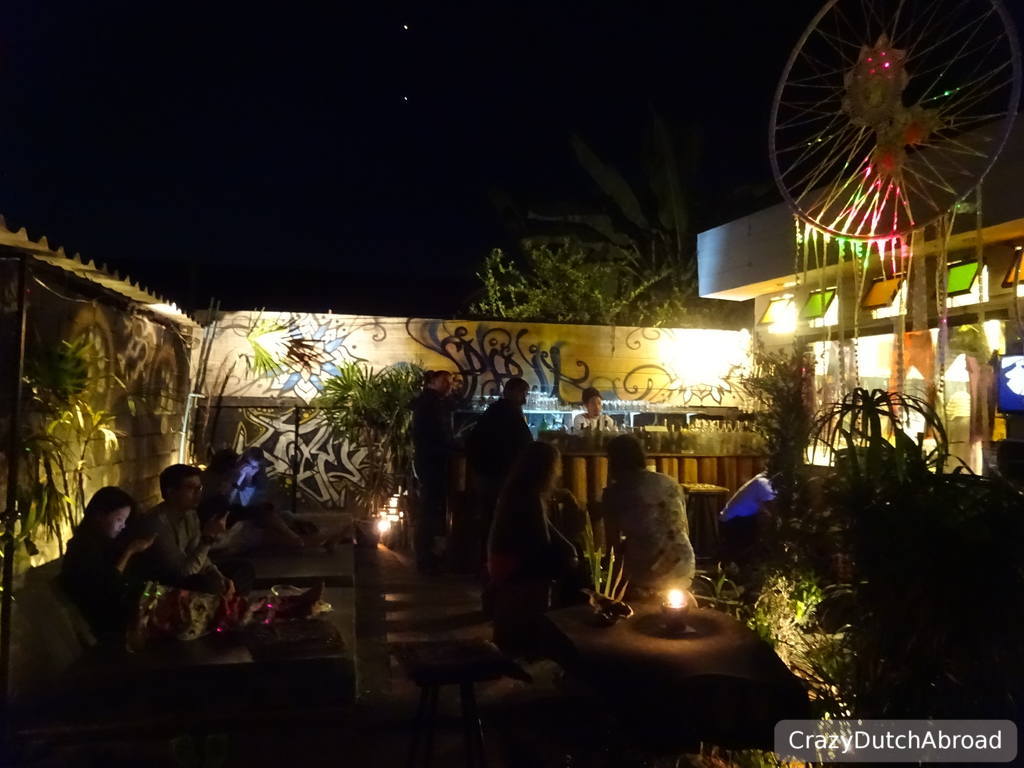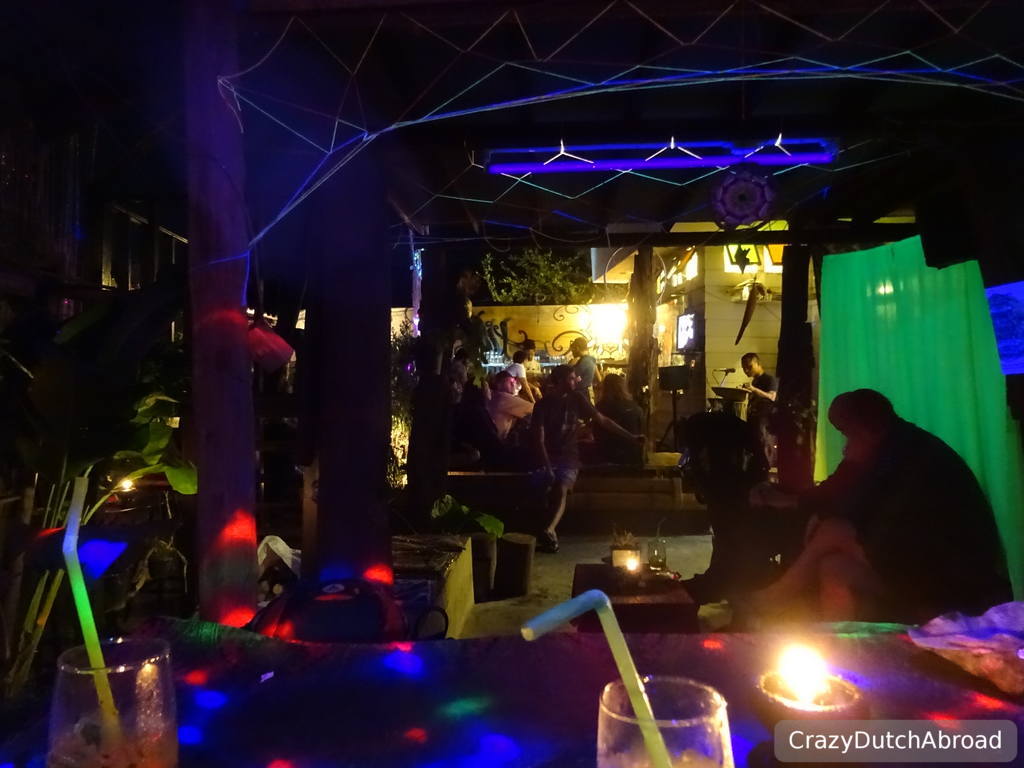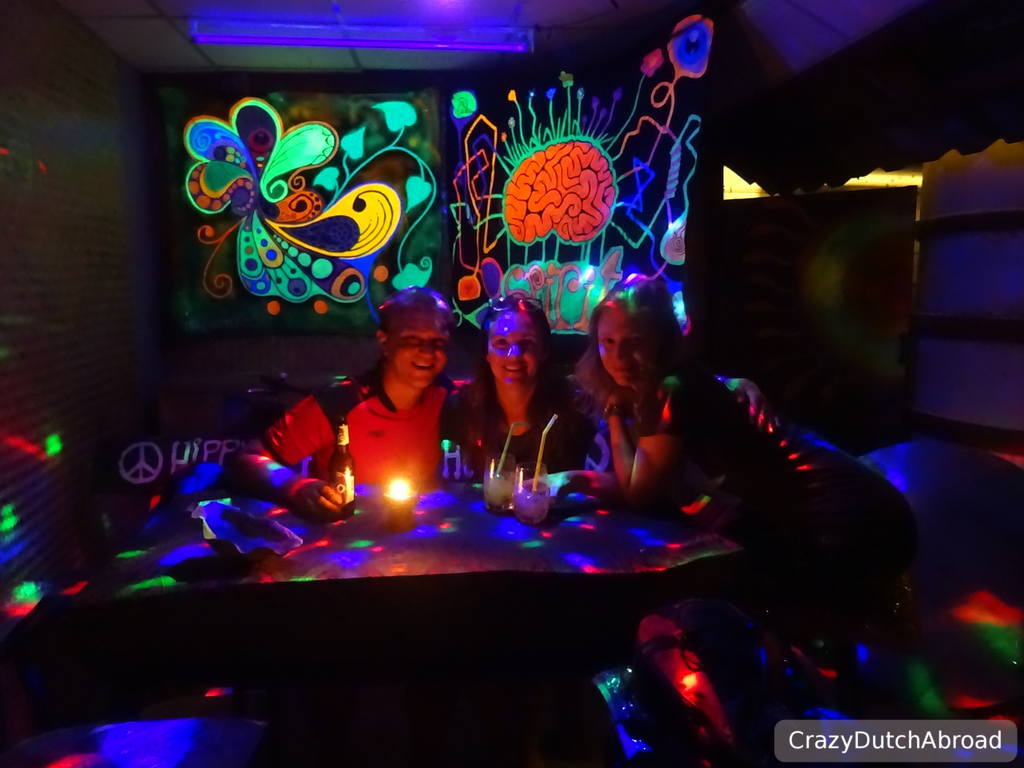 Funny fluorescent bar in walking street.
Day 4, Pai to Chiang Mai.
Rock and roll!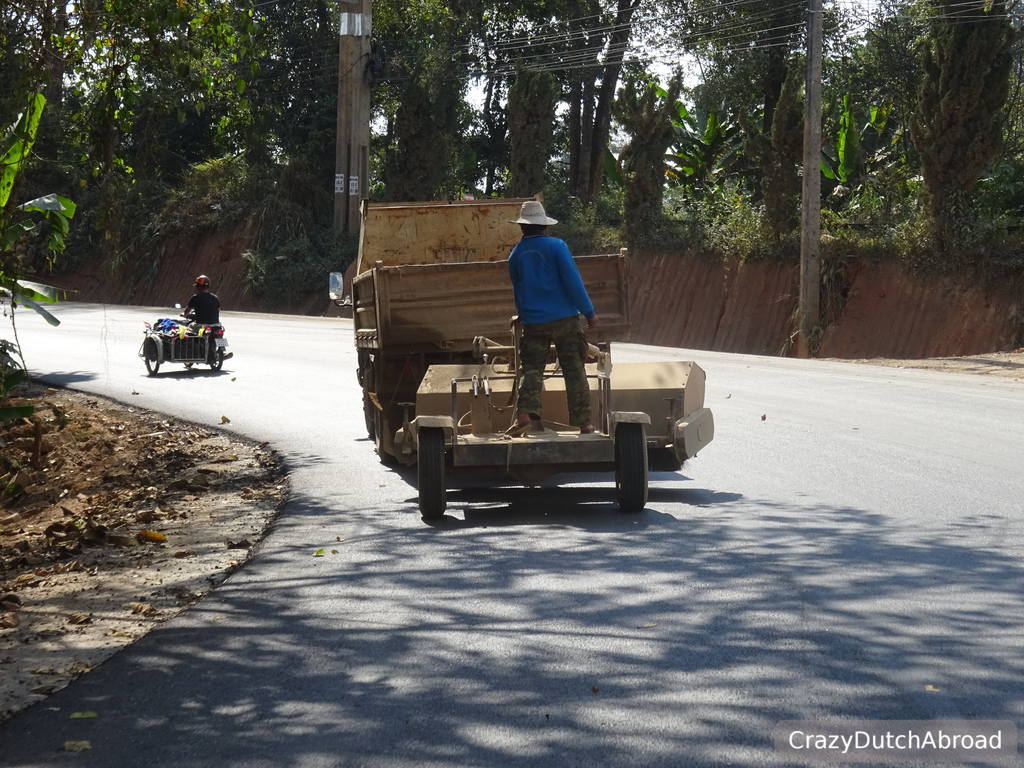 No idea.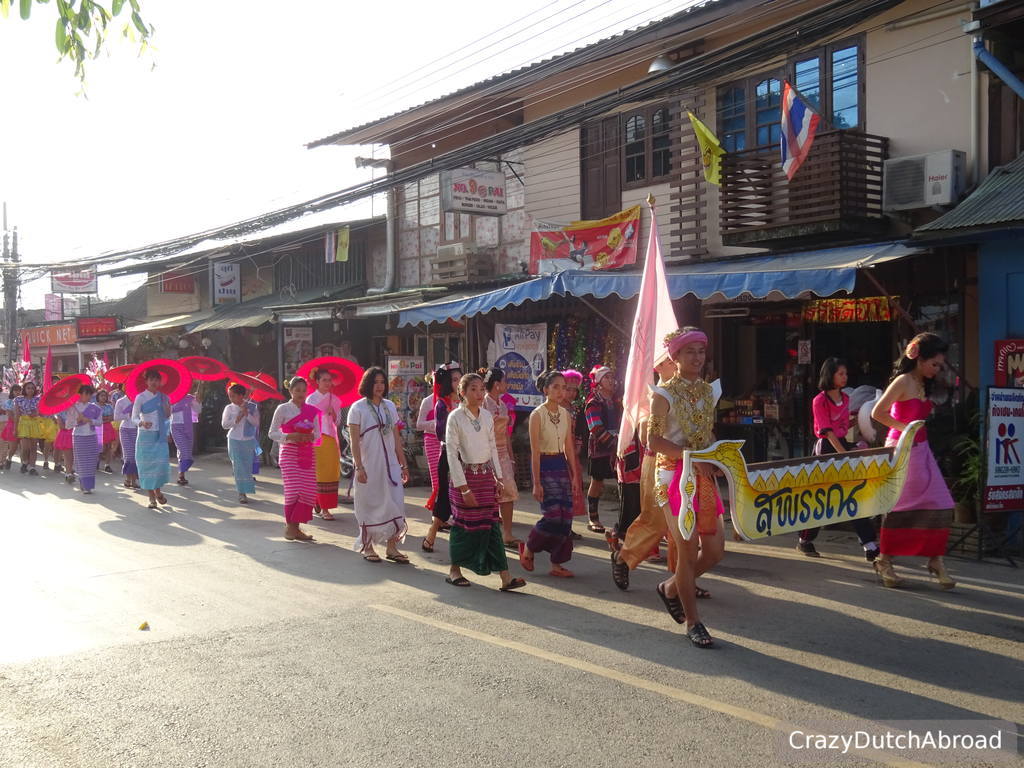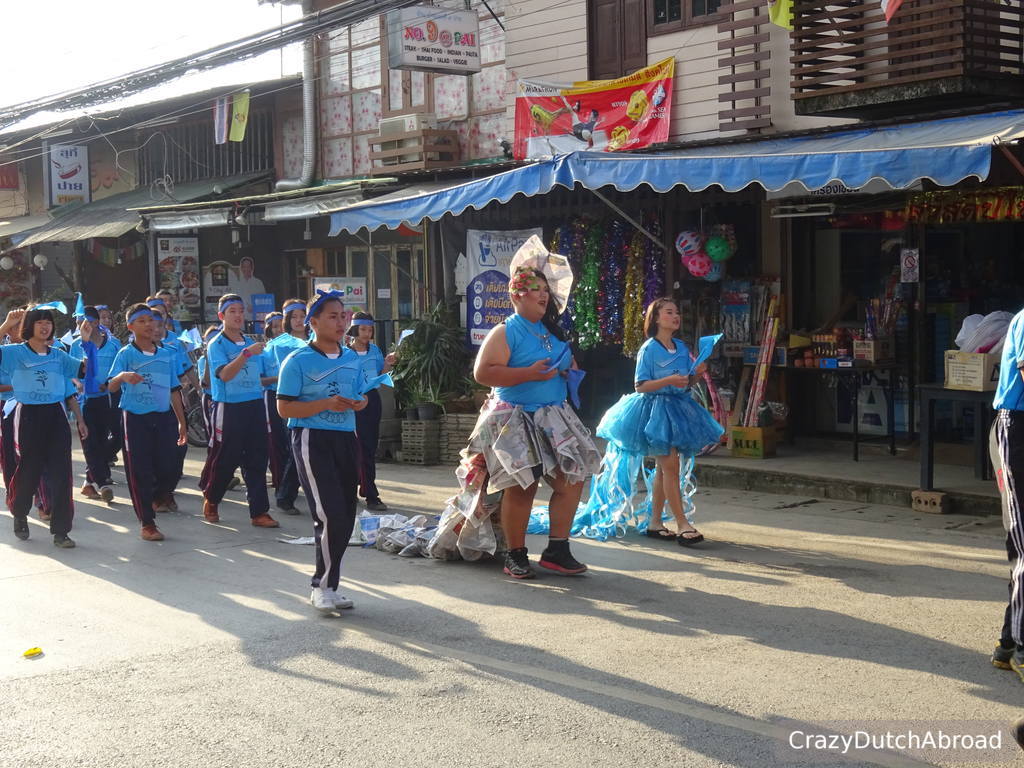 Promoting school sports!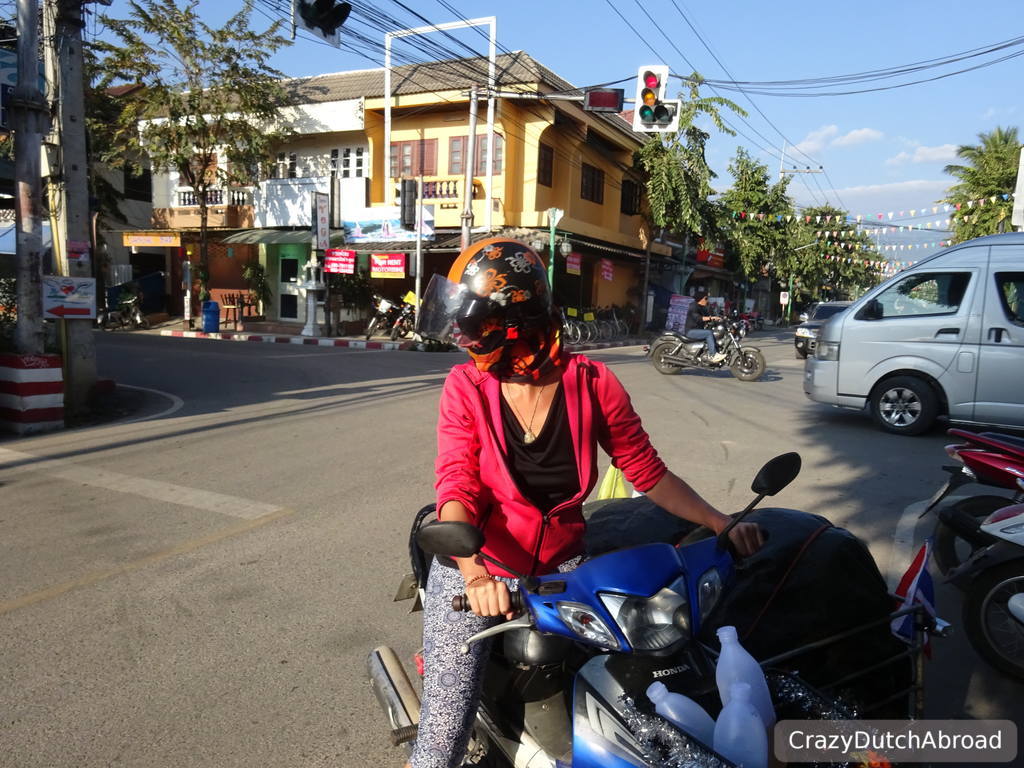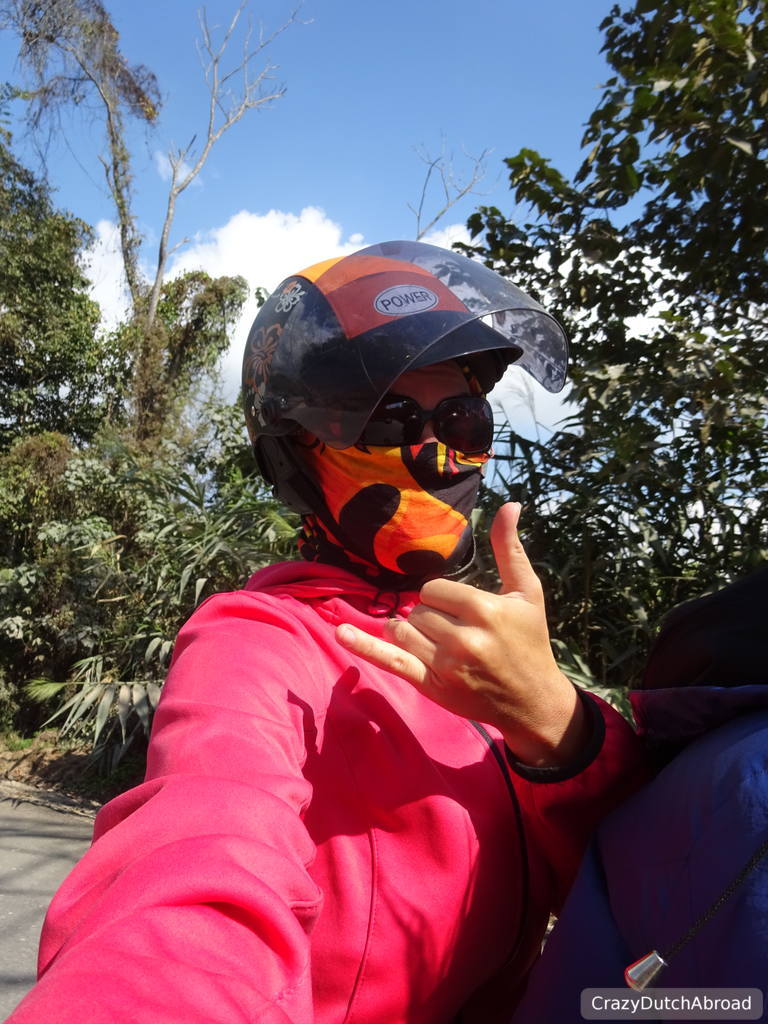 Time to go! Get ready for a dusty construction road.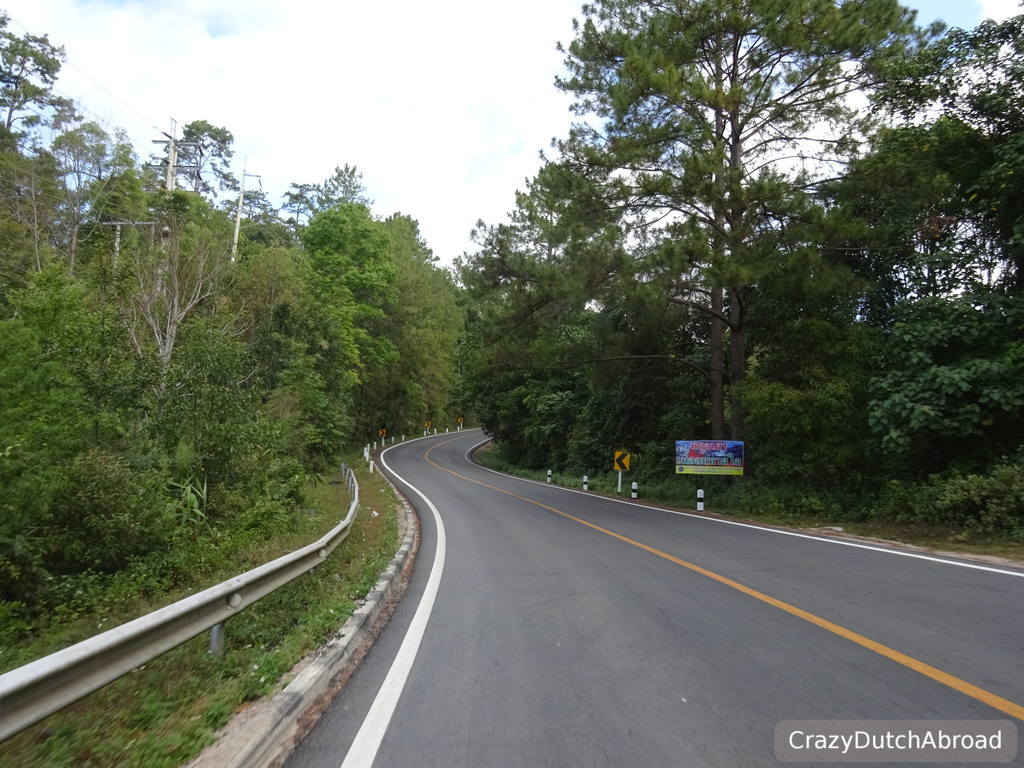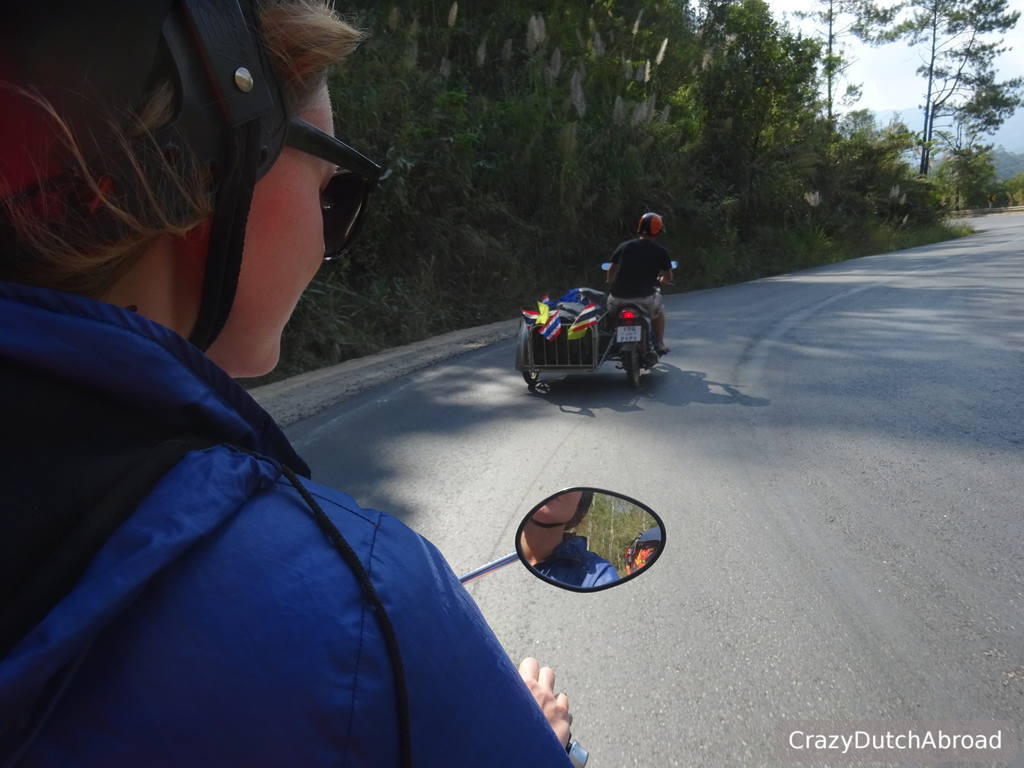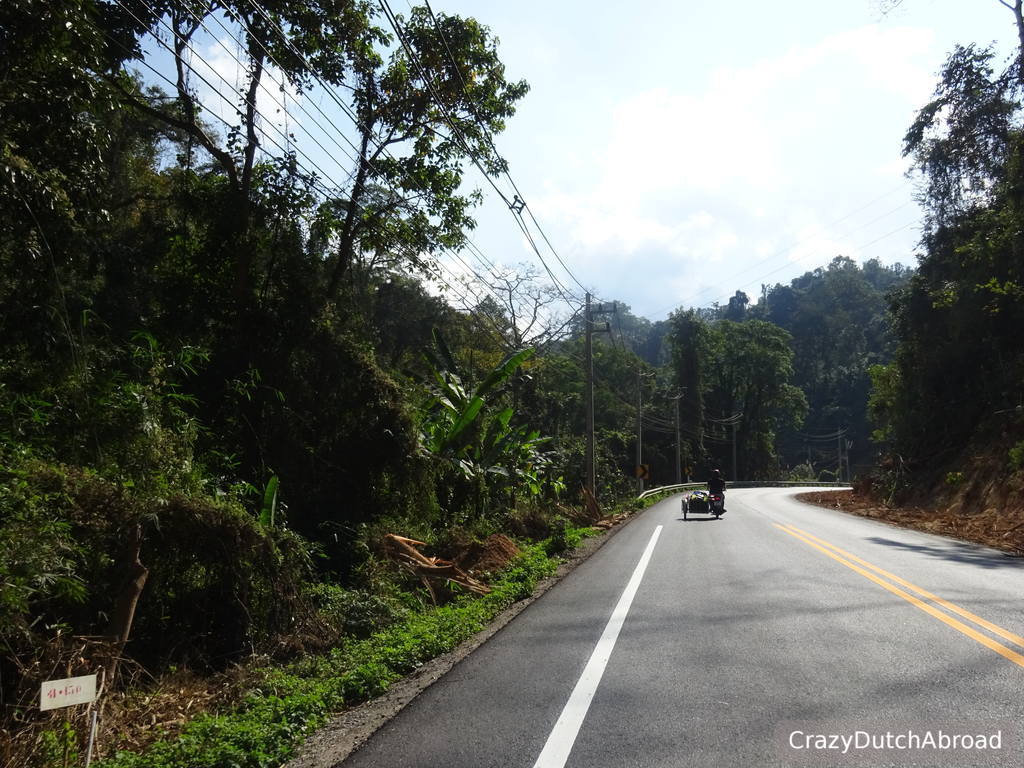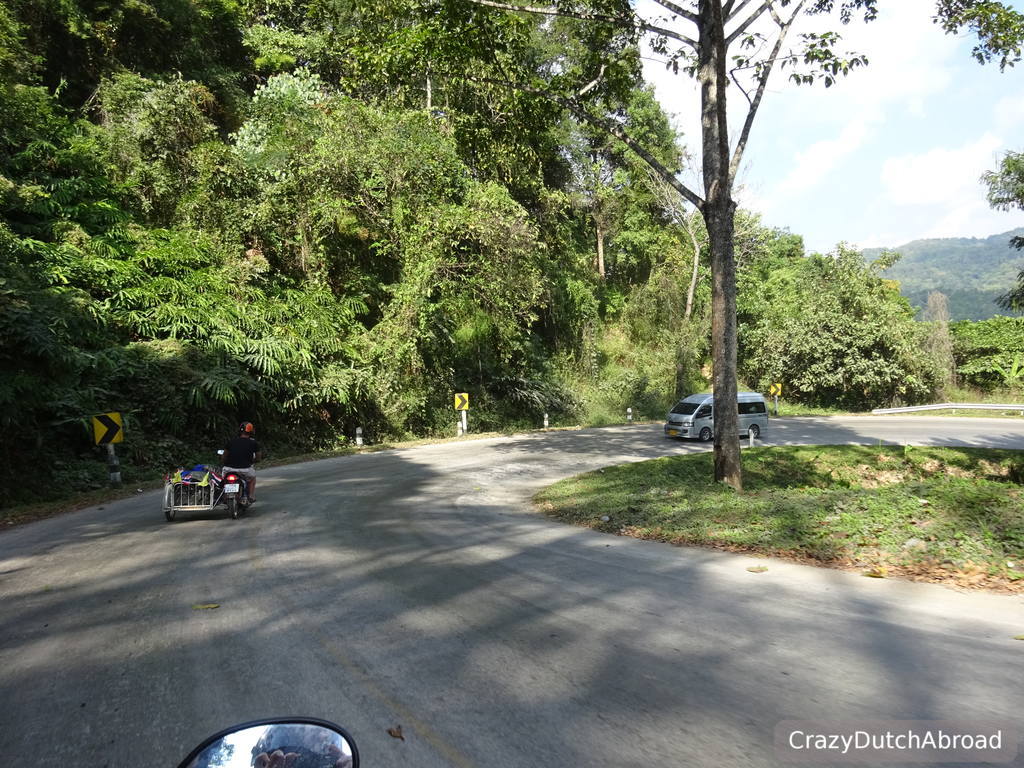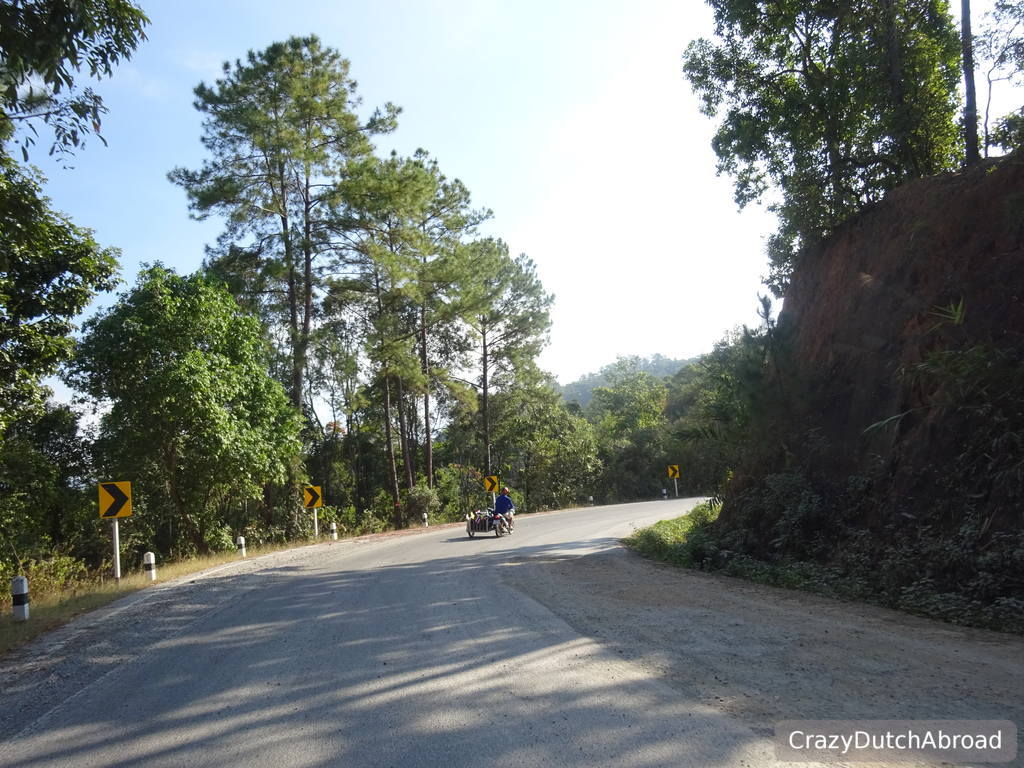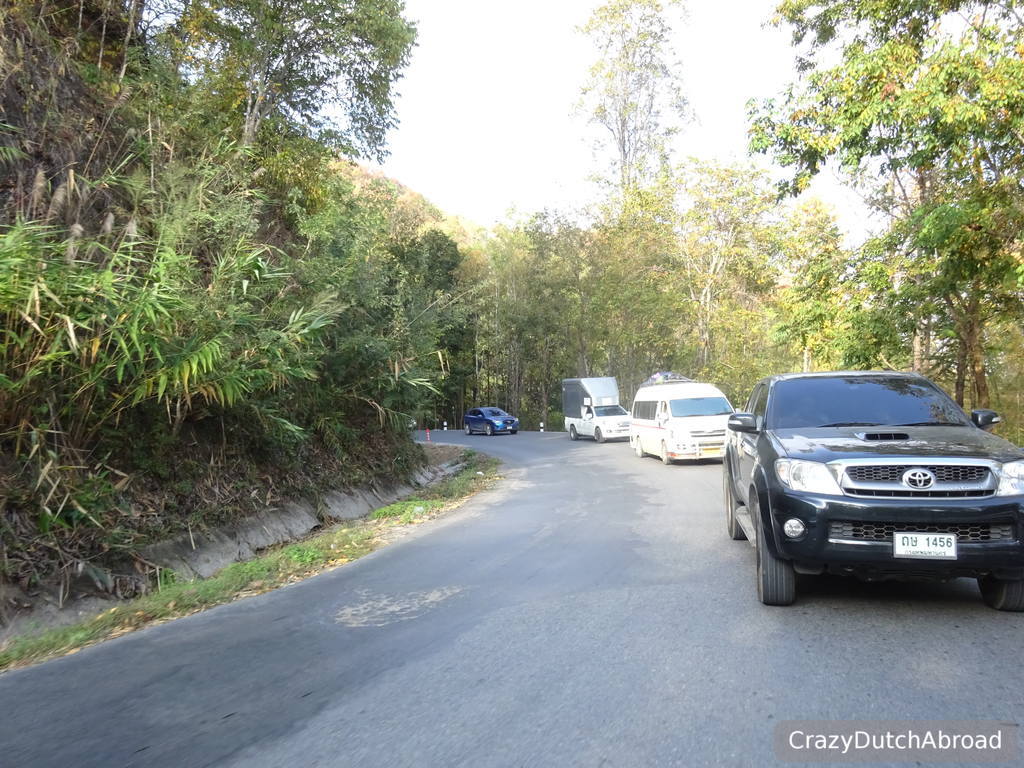 Hairpins and great nature! Causing traffic jams with the saleng...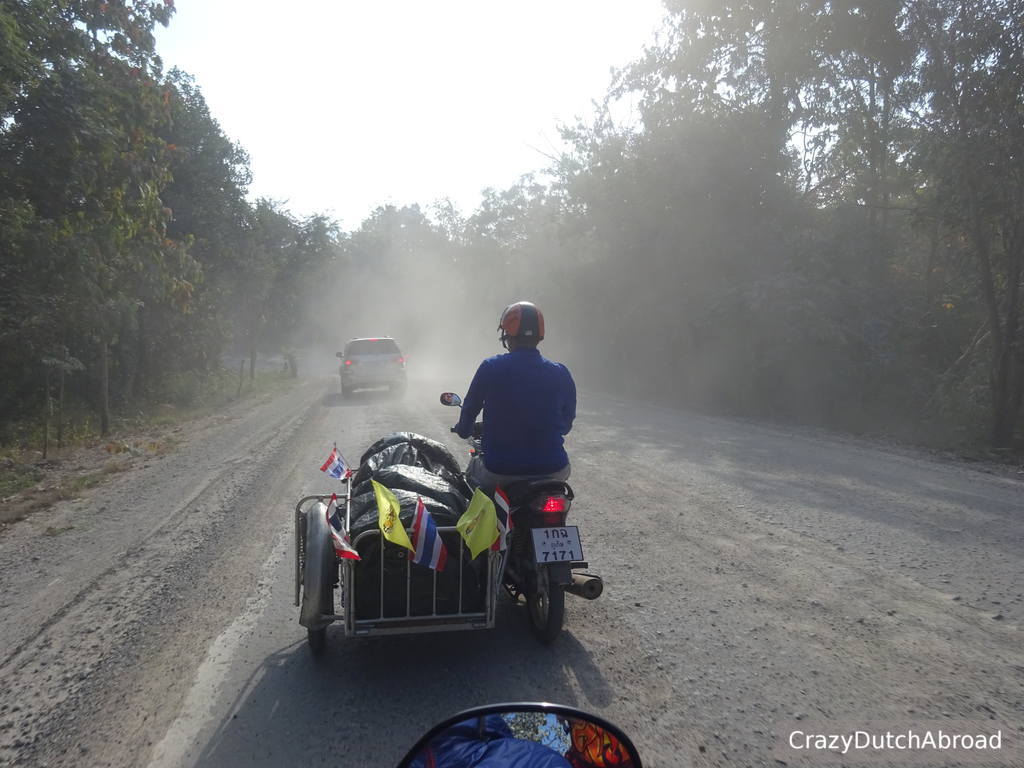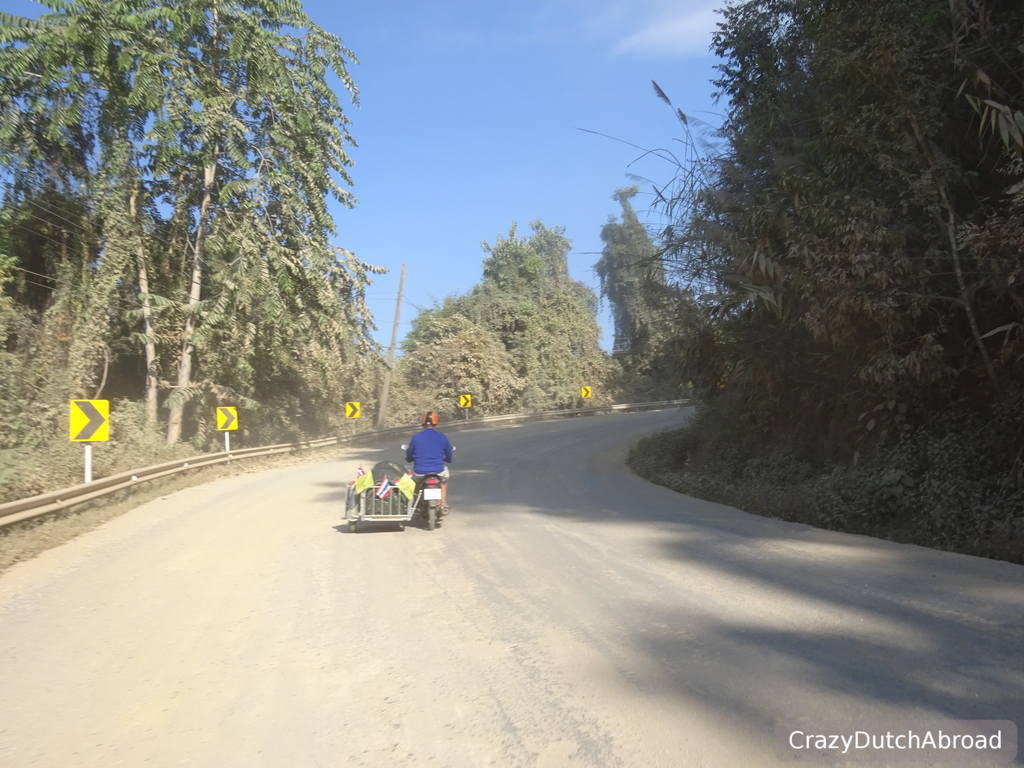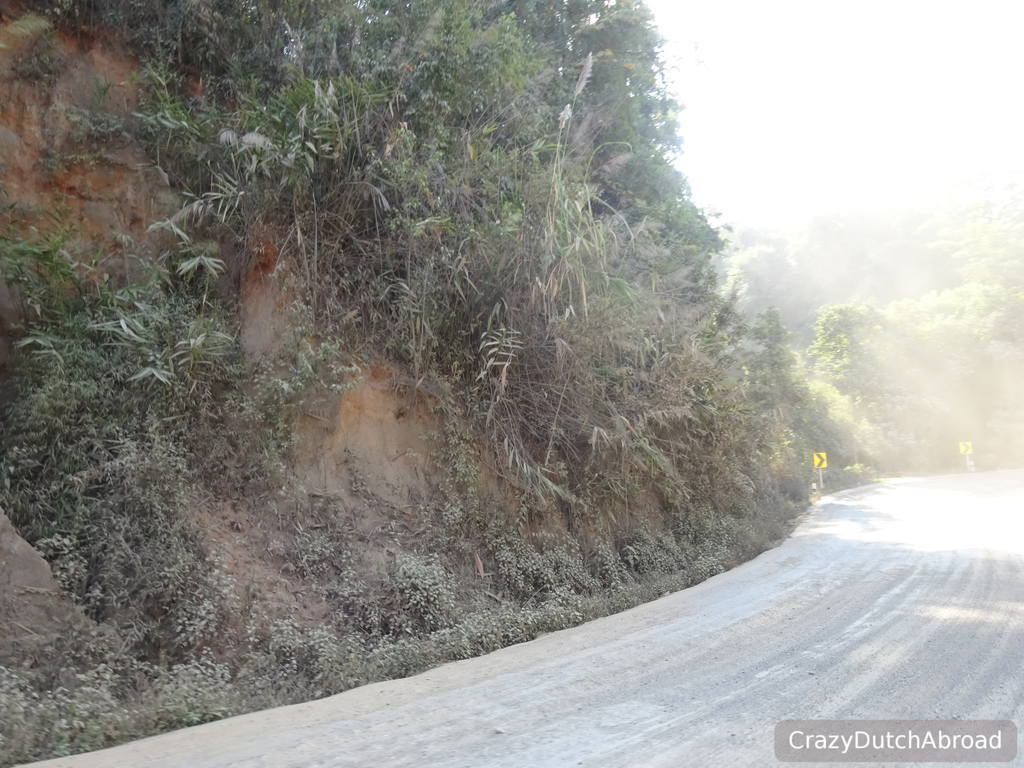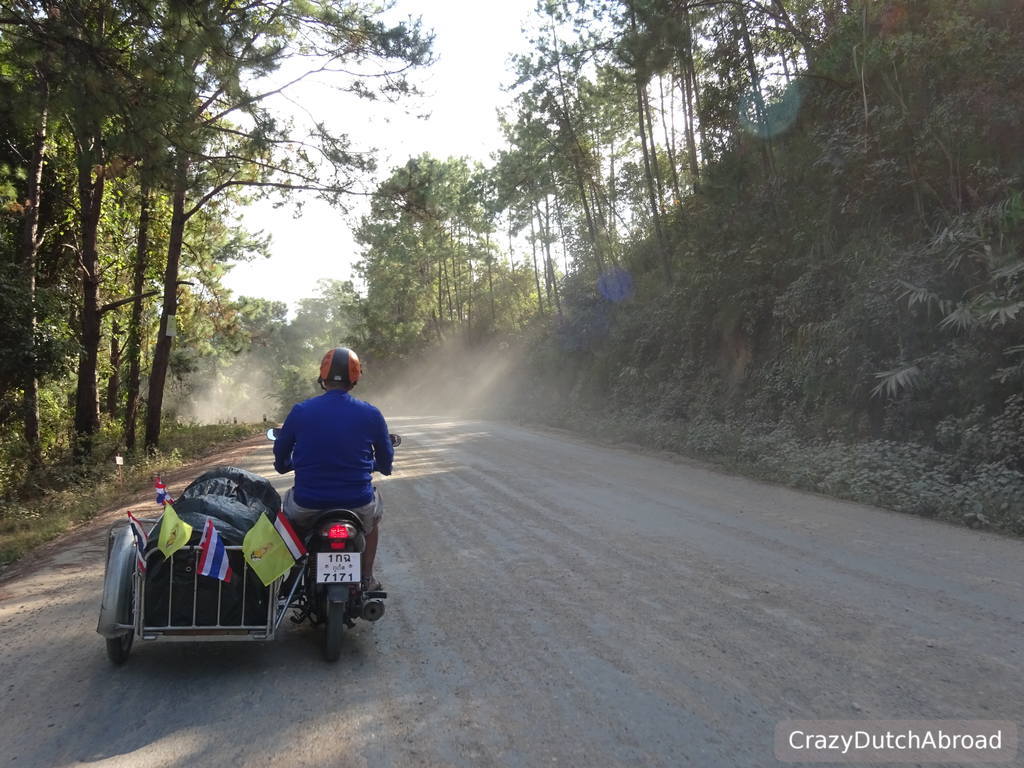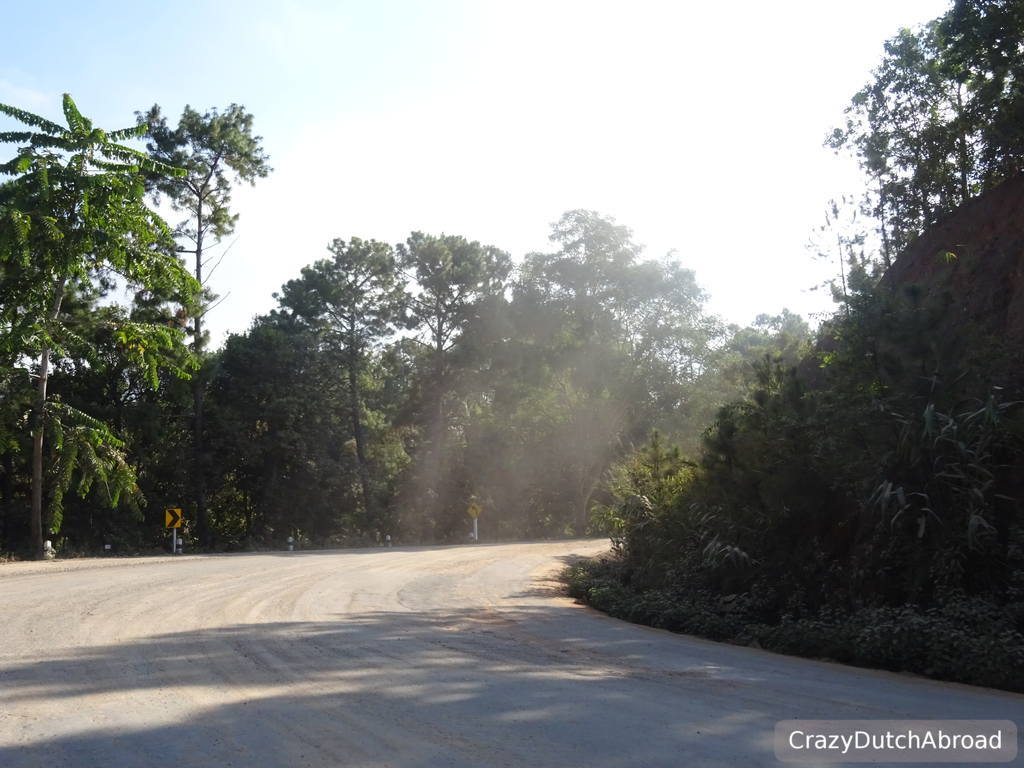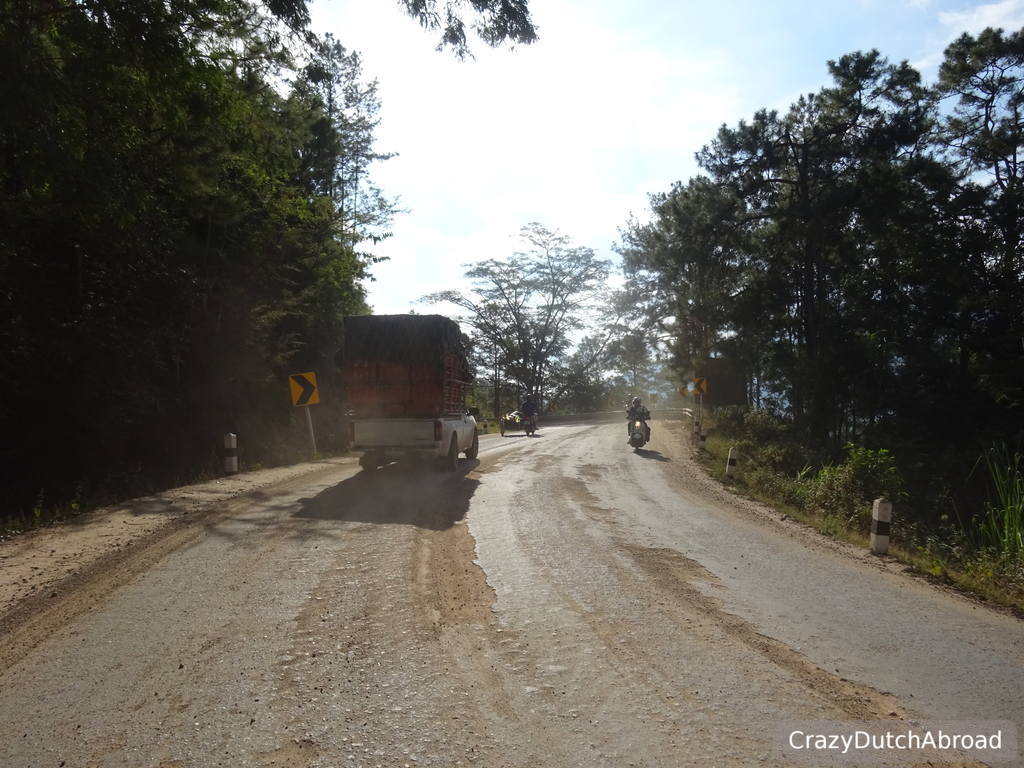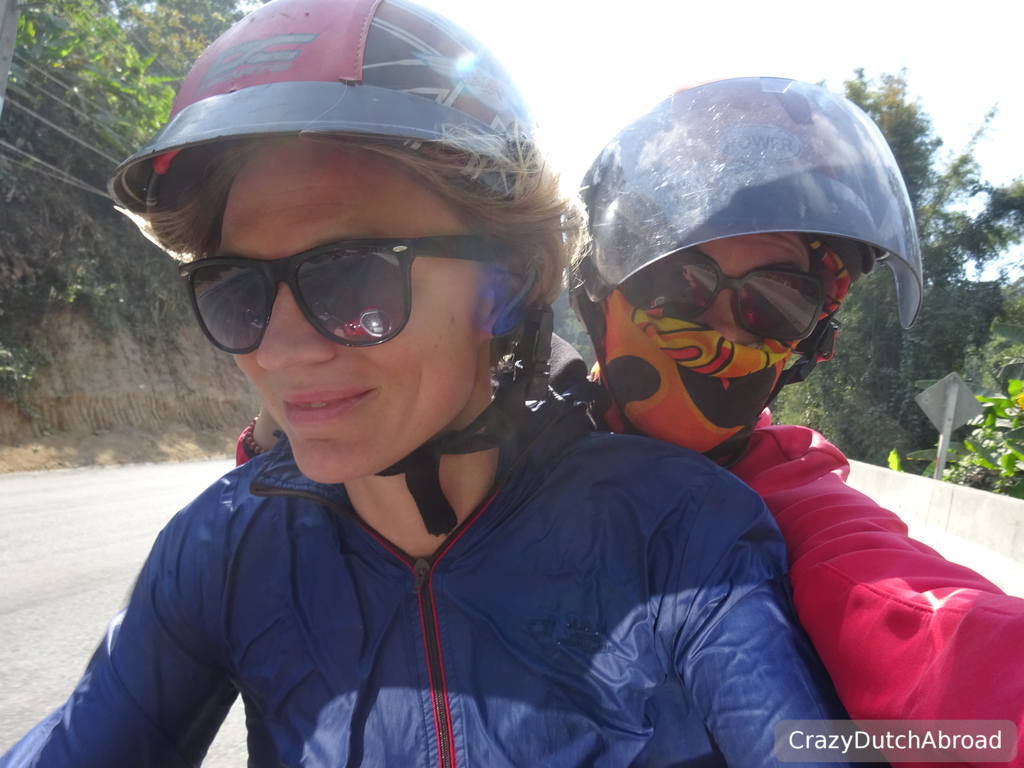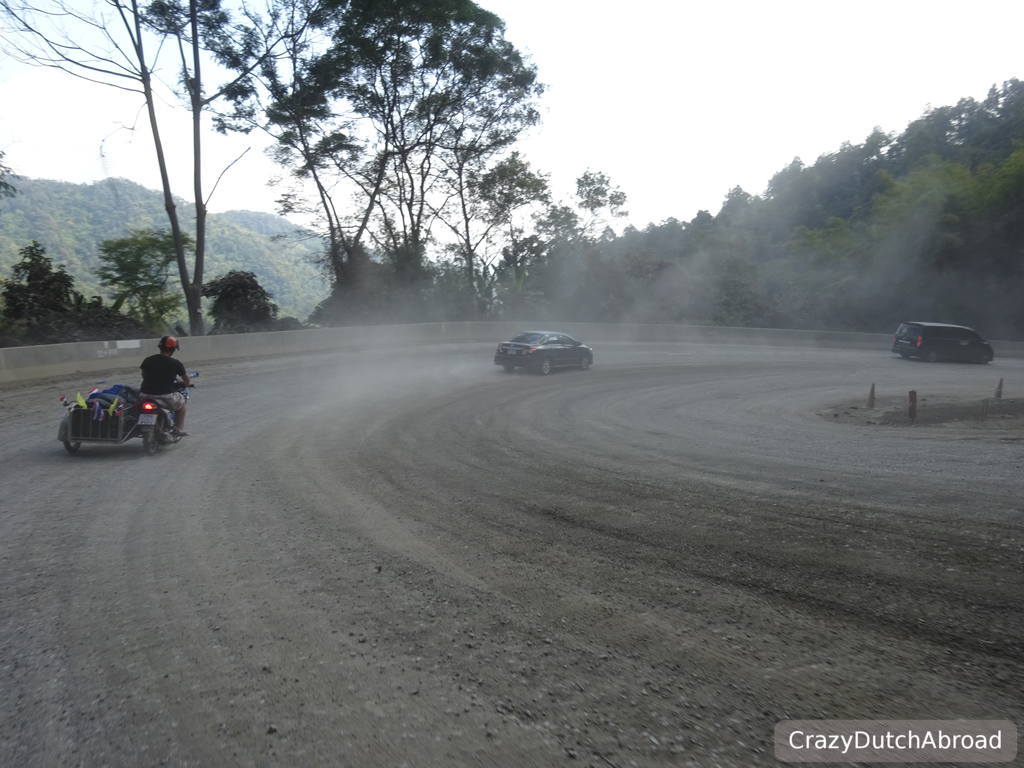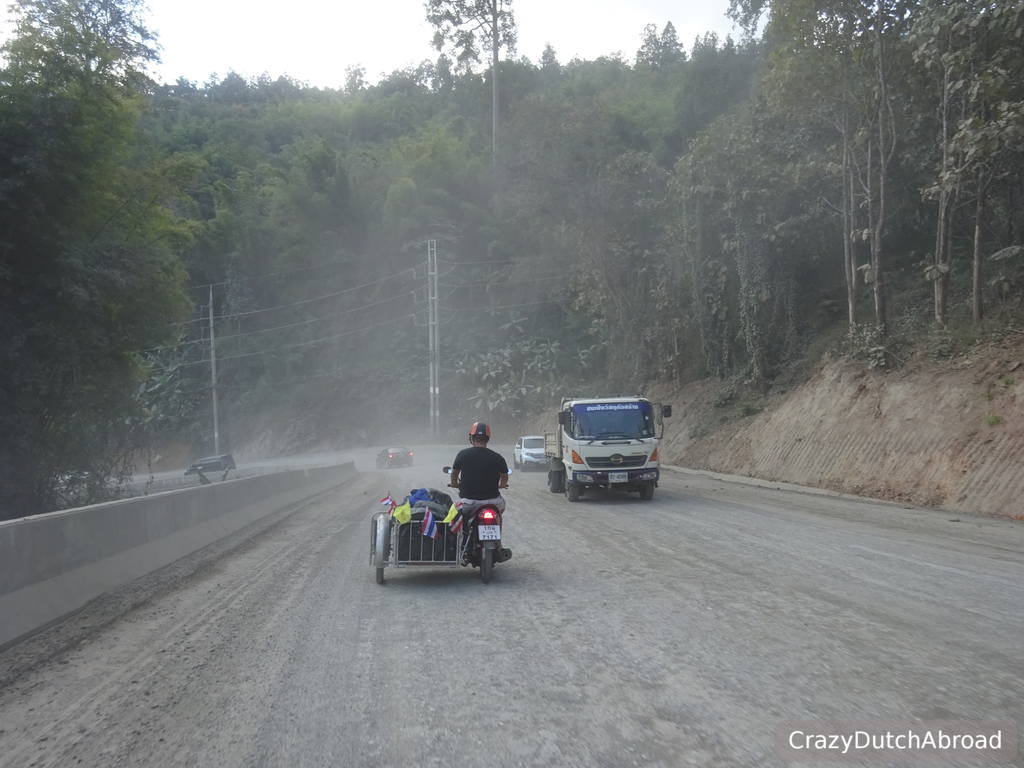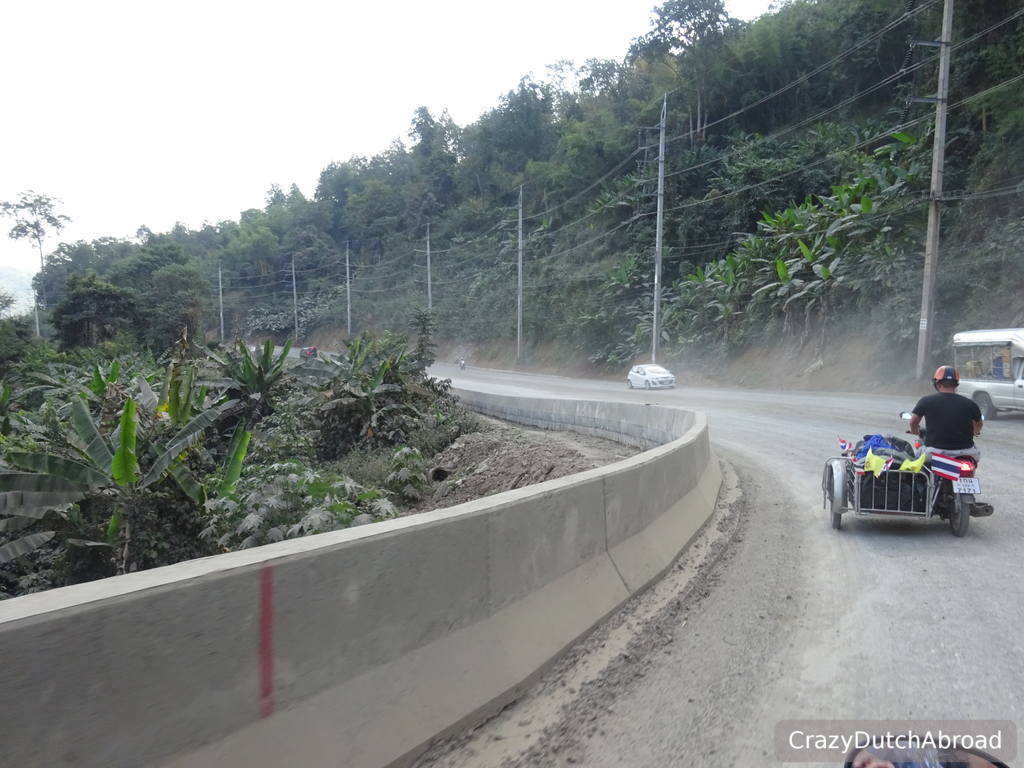 DUST!!! Look at the trees covered in dust!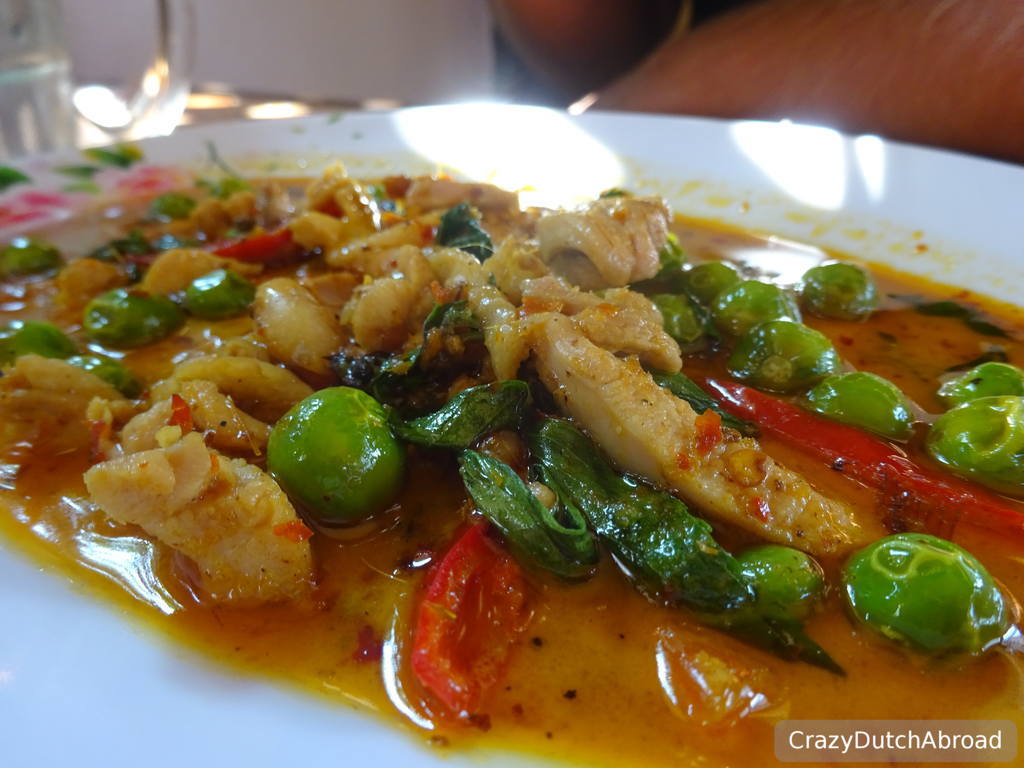 Vegetables in the shop means you can have loads of healthy green Thai food!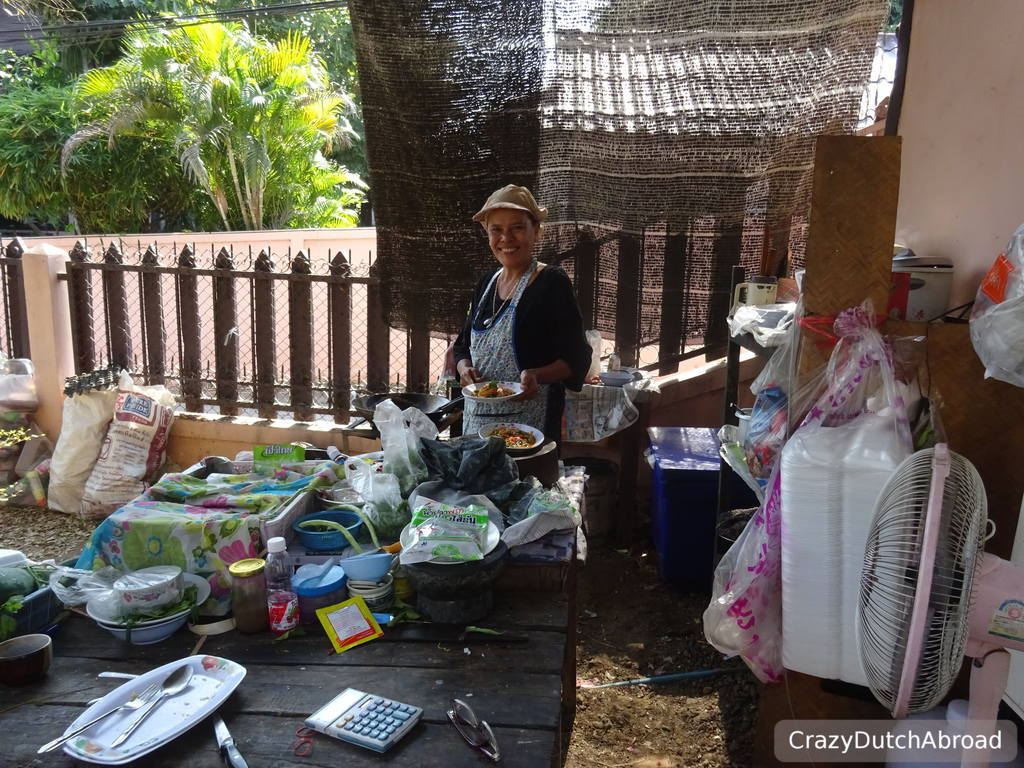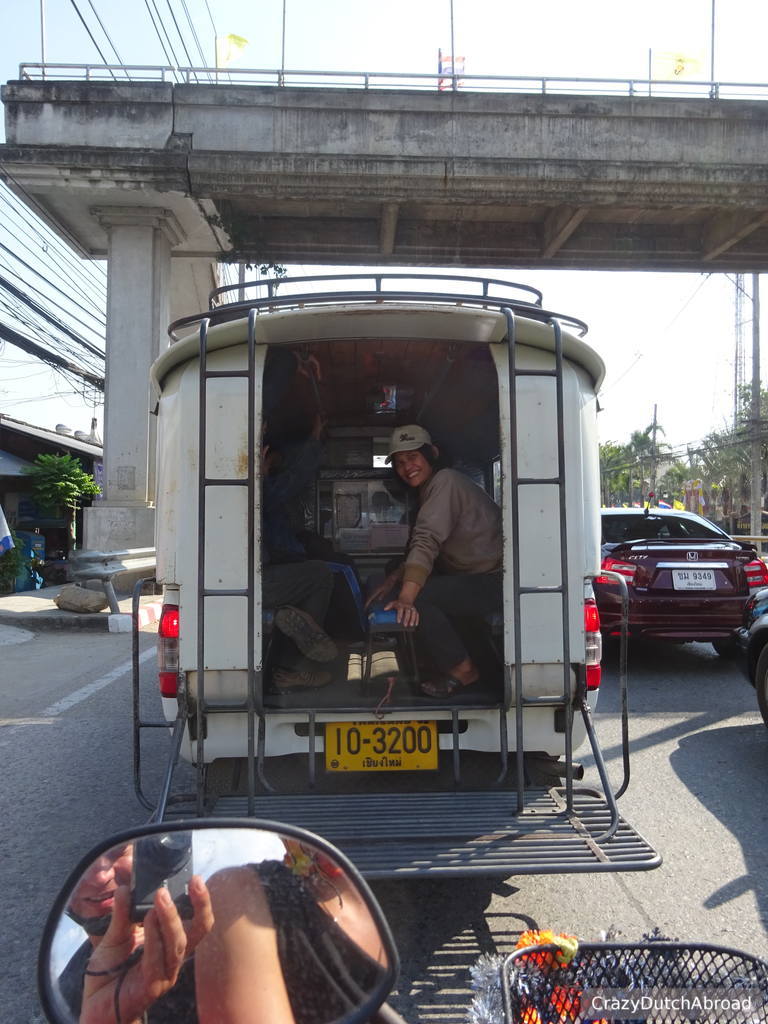 Traffic jams back in to Chiang Mai, enough time for people to look and laugh!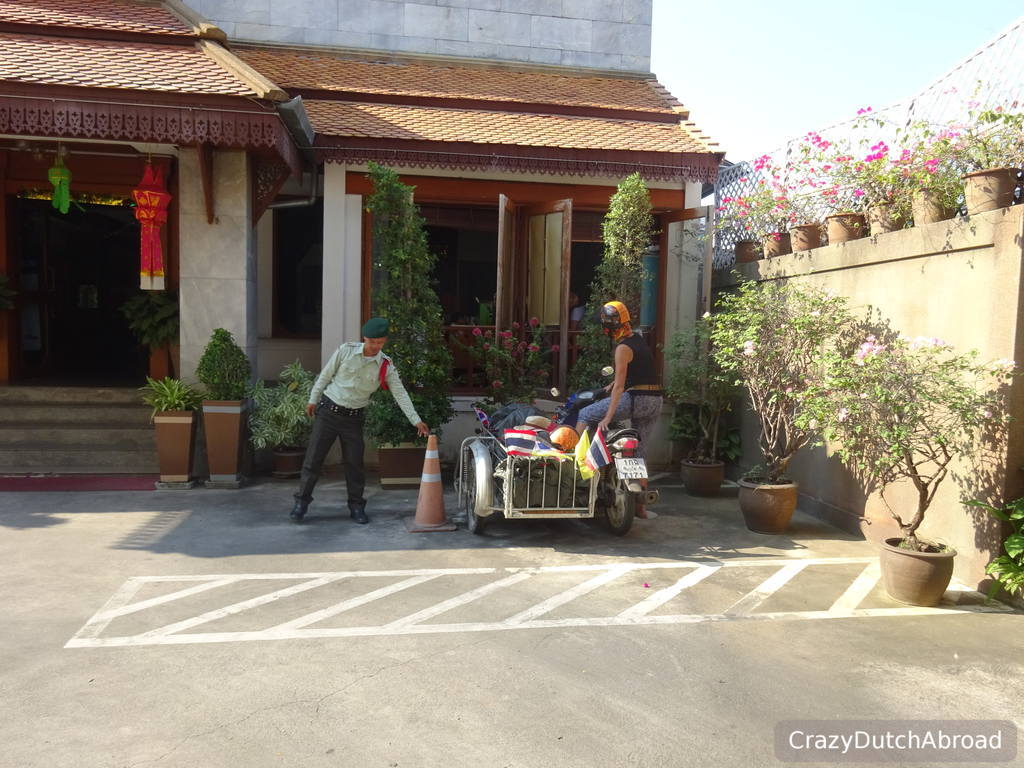 The guard wanted us to park at a special spot (for disabled people).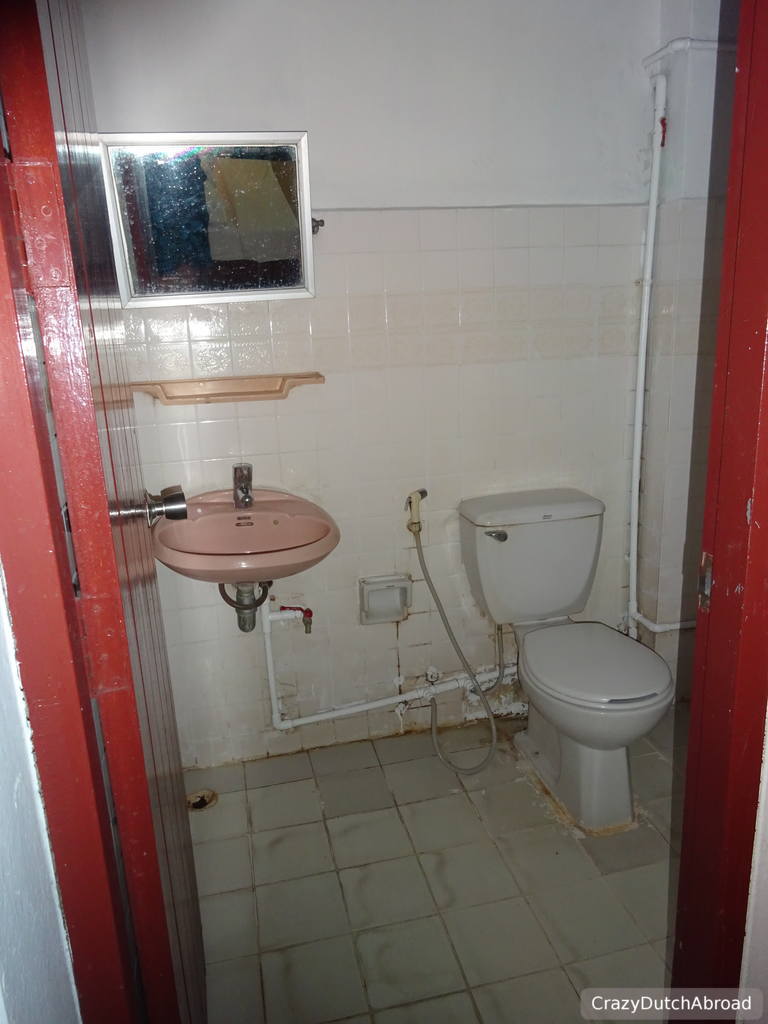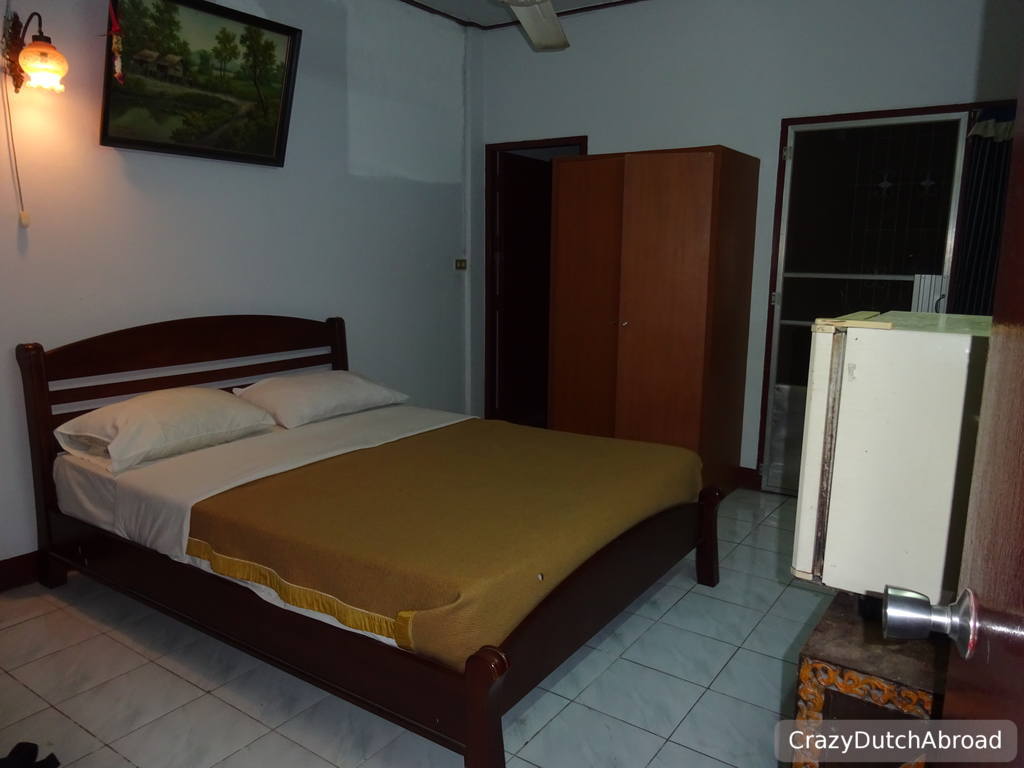 Top North Guesthouse, a budget hotel with a good ambiance, swimming pool (pool bar) and nice bar street.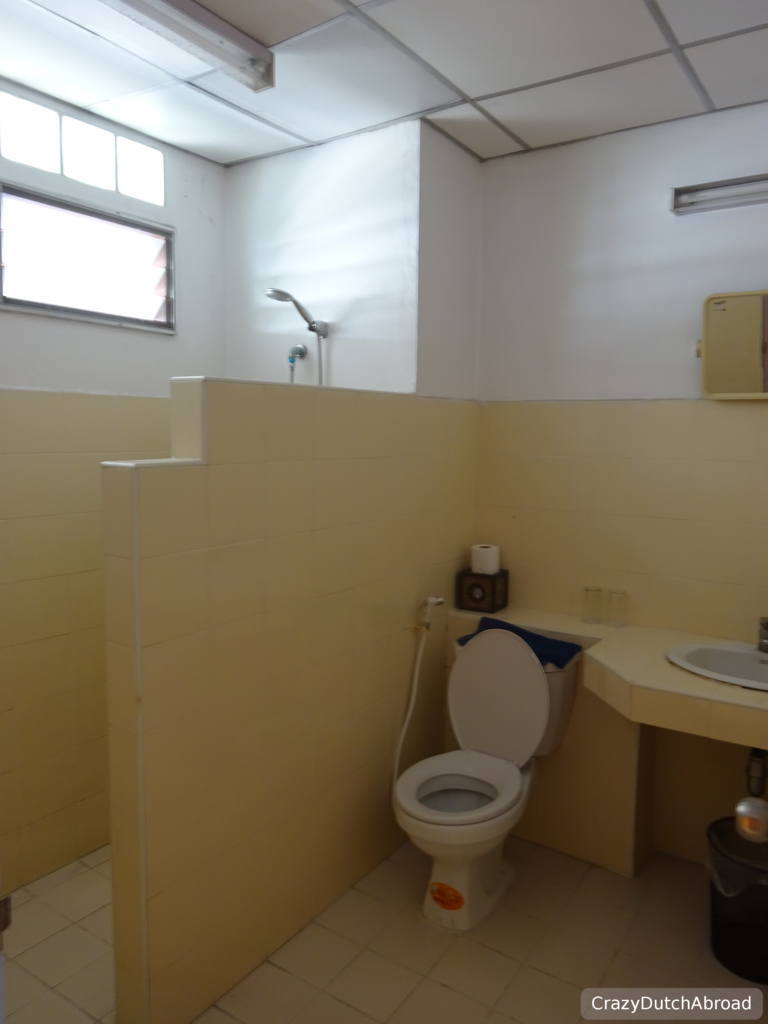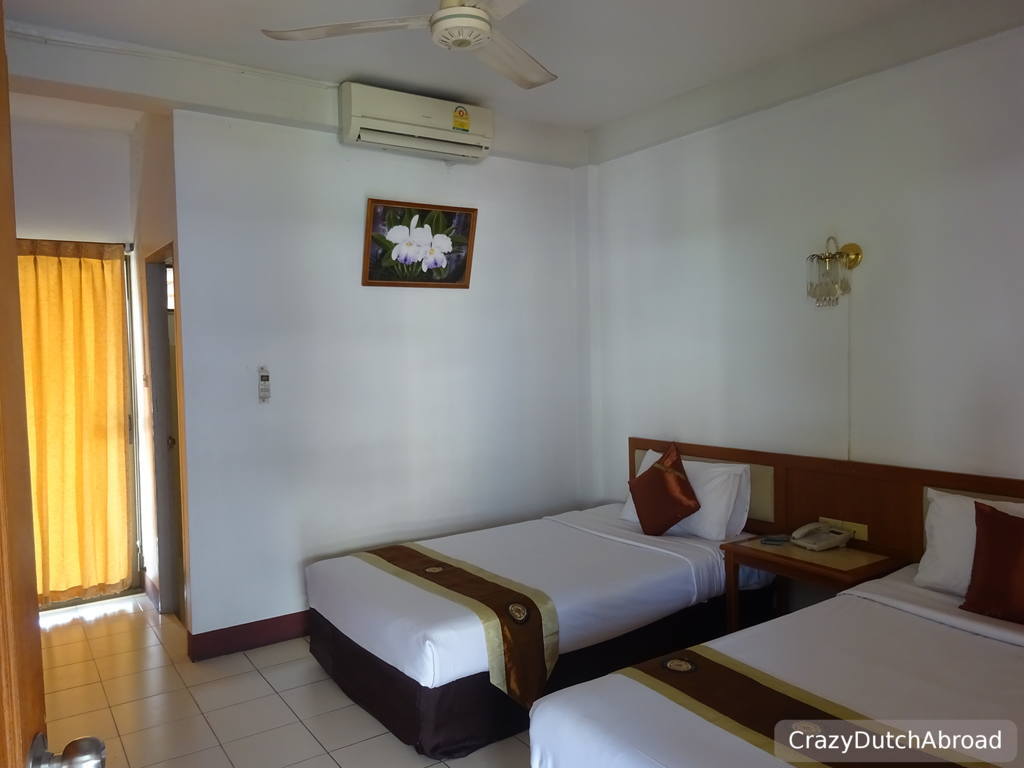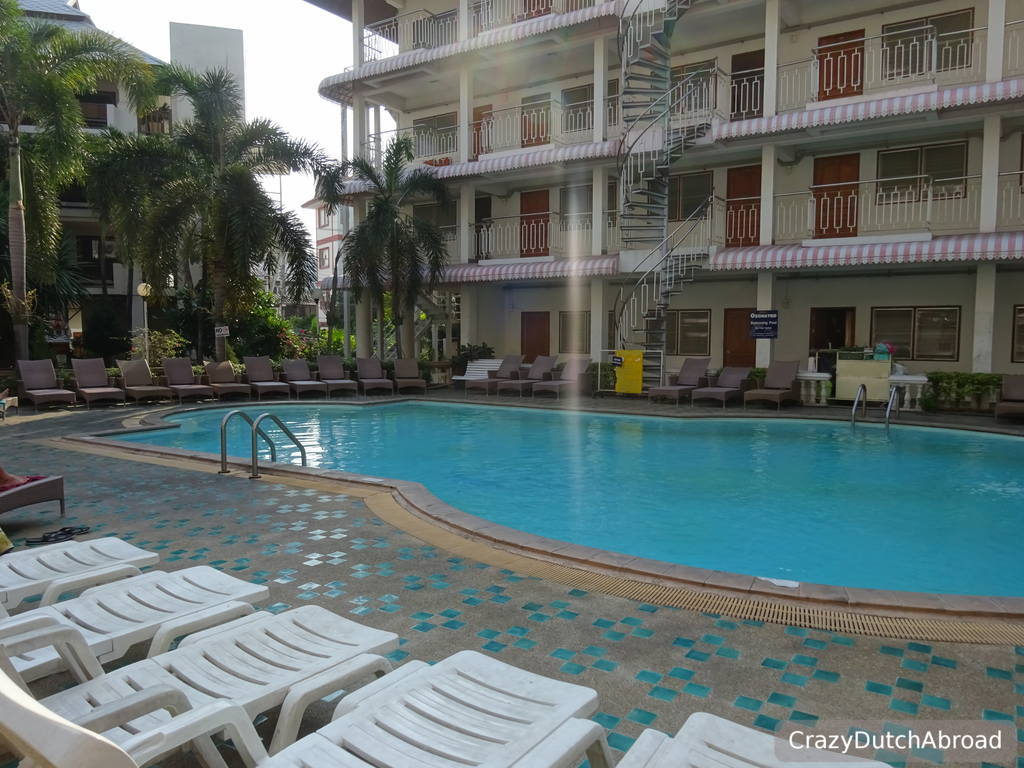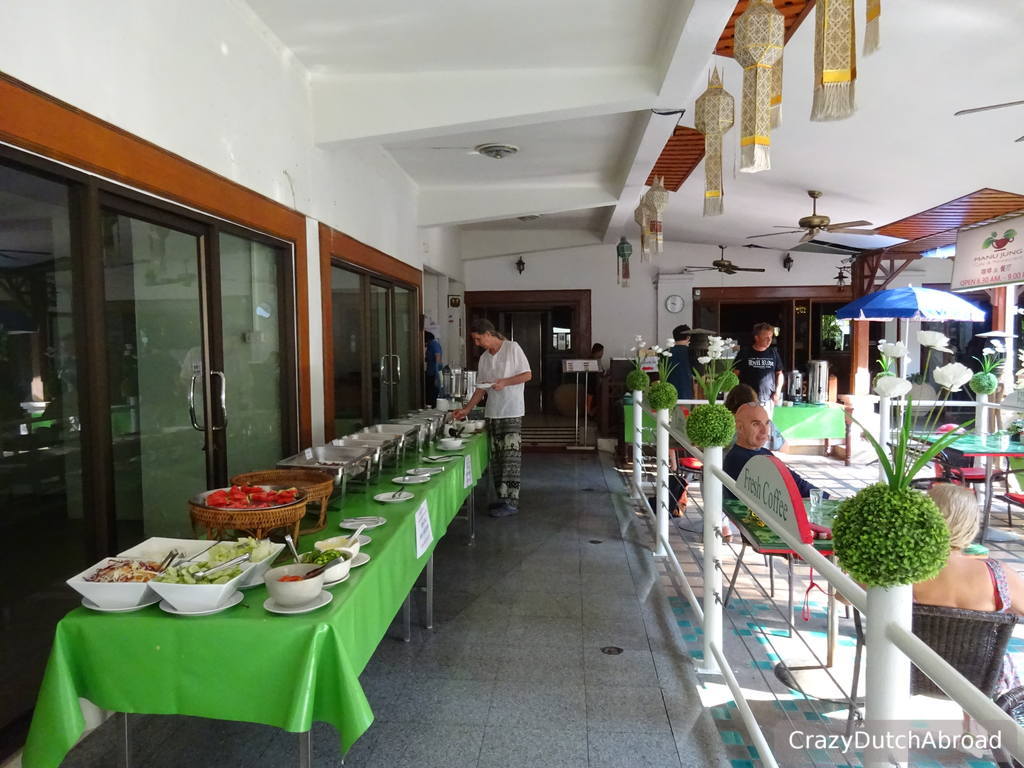 Top North Hotel; modern, big and comfortable.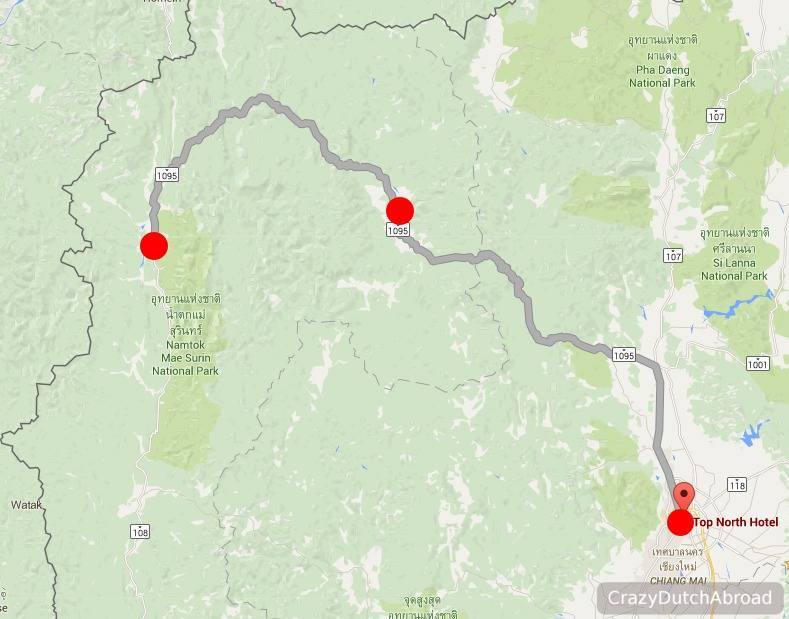 Day 3 and 4 on the map.
Some tips if you want to drive / cycle the Mae Hong Son loop yourself:
Bring mosquito repellent, sunscreen, a face cover and warm cloths!
If you get motion sickness easily, bring some tablets as well.
Rent a scooter at POP Motorcycle Rent (Kotchasan Road, close to the gate)
Take more than four days so you can stay two or more nights at towns to relax and explore.
Fuel up before you run low, especially climing up the hills the engine can shut down because the fuel doesn't reach the system.
___
To be continued, stay tuned!
Share this page: