Muay Thai in Chiang Mai!
Our crazy road trip around Thailand and Laos on a tricycle (saleng).
Saleng expedition #34
Chiang Mai
Rest day
Muay Thai (Thai boxing) is very popular in Thailand. You can find gyms and stadiums in many cities and on smaller islands. "The Art of Eight Limbs", as Muay Thai is also called can be observed at fight nights. In Chiang Mai I visited two different stadiums. Compared to other places where prices go over 1000 Bath (25 euro), these stadiums charged only 400 Bath. With an average of 7 fights it is still a full night of entertainment, but - if you have some experience with boxing - you'll notice the fights are not that good.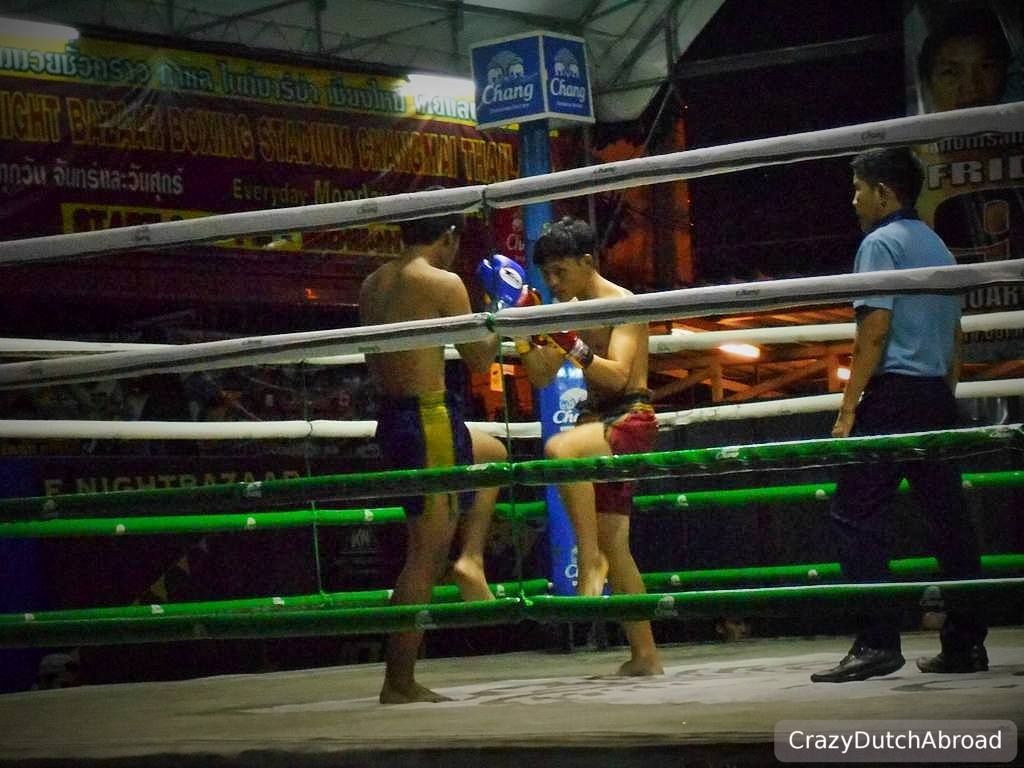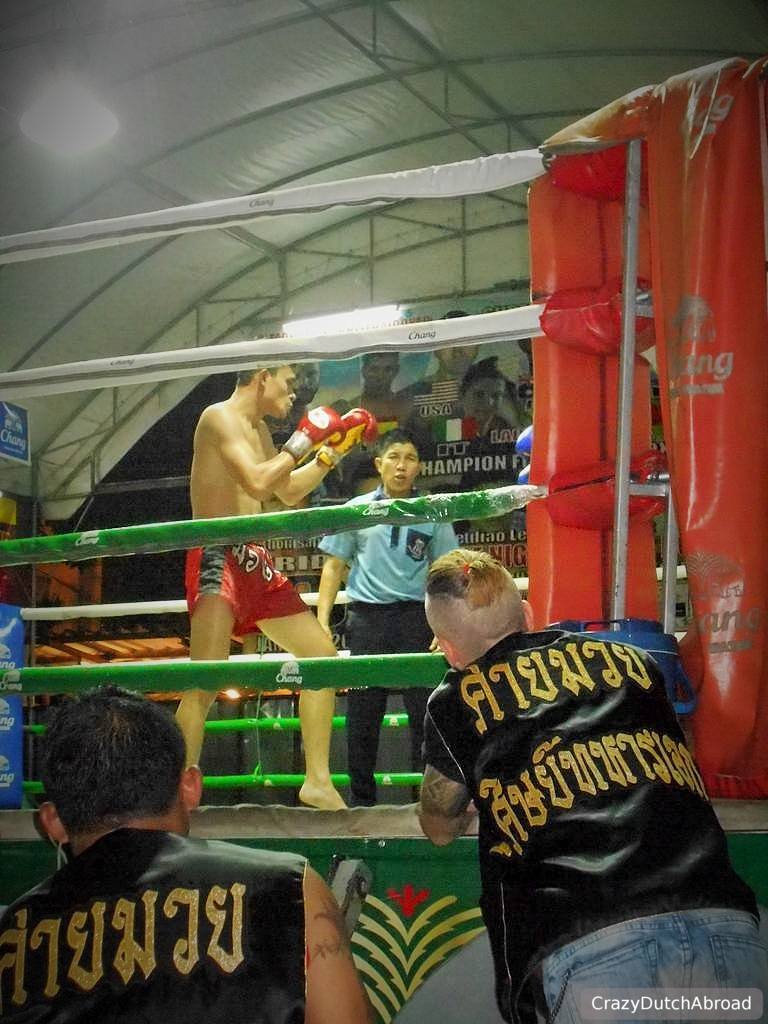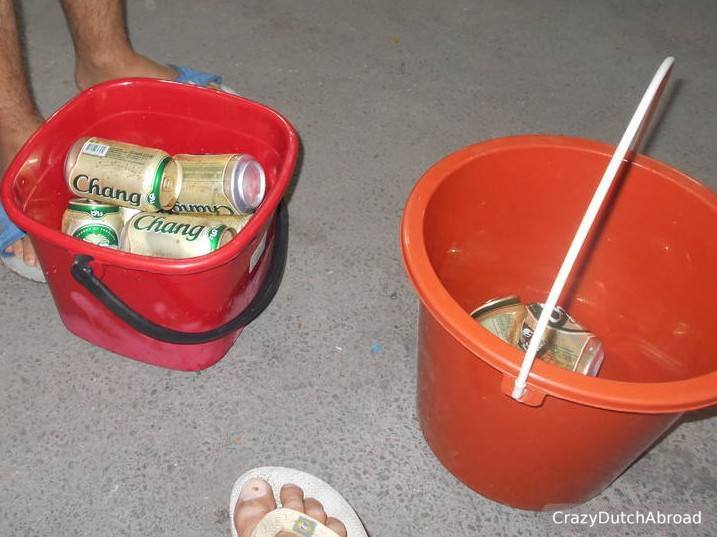 Muay Thai at Kalare Stadium, small and more touristy. No bar but beers sold from buckets in the public.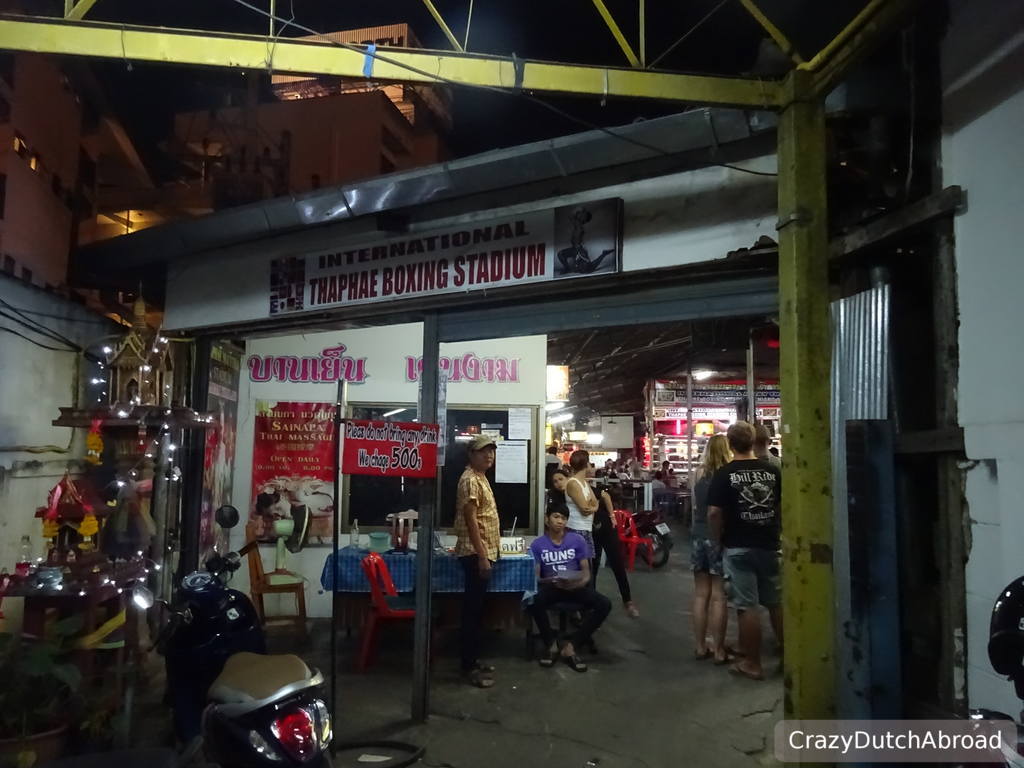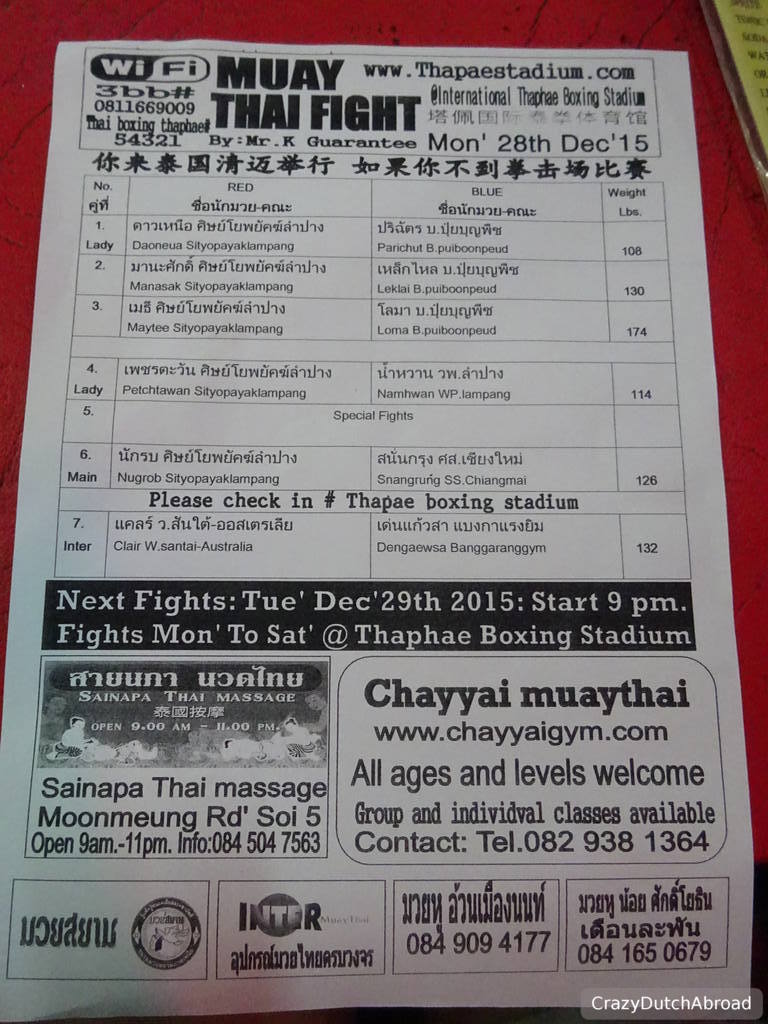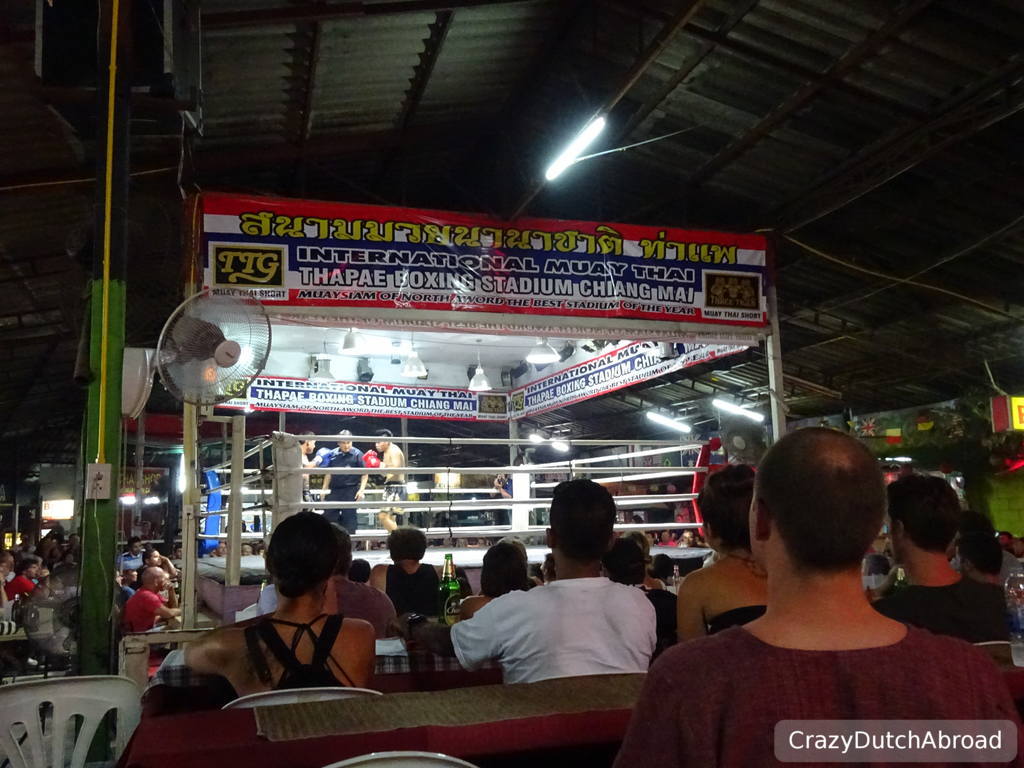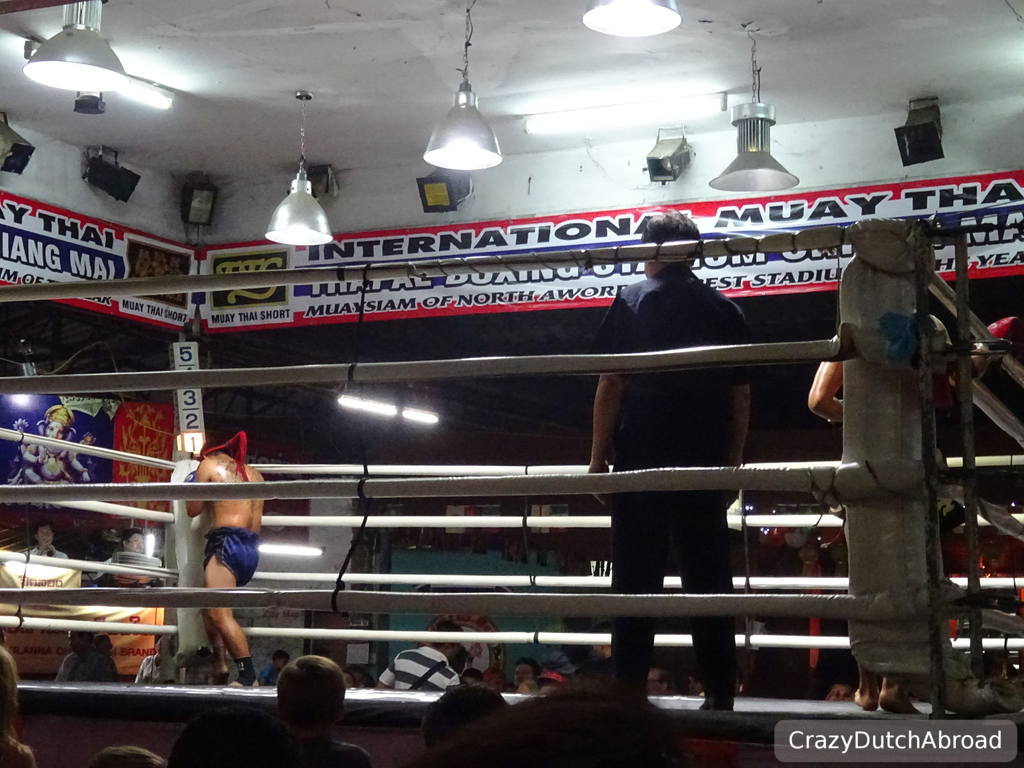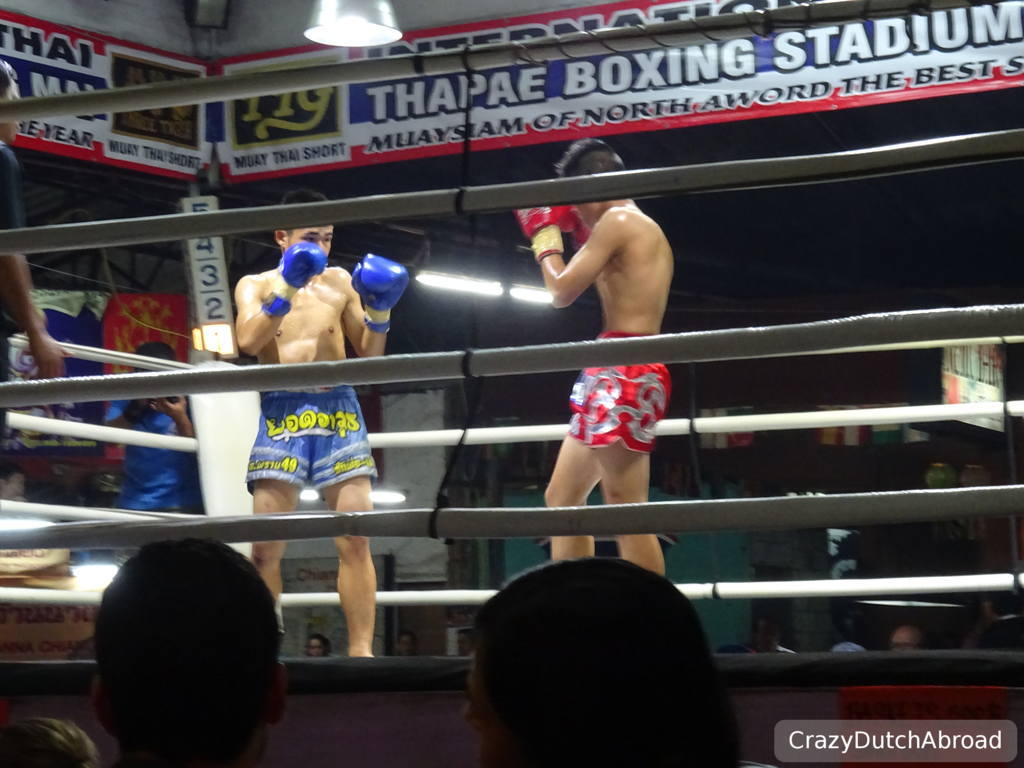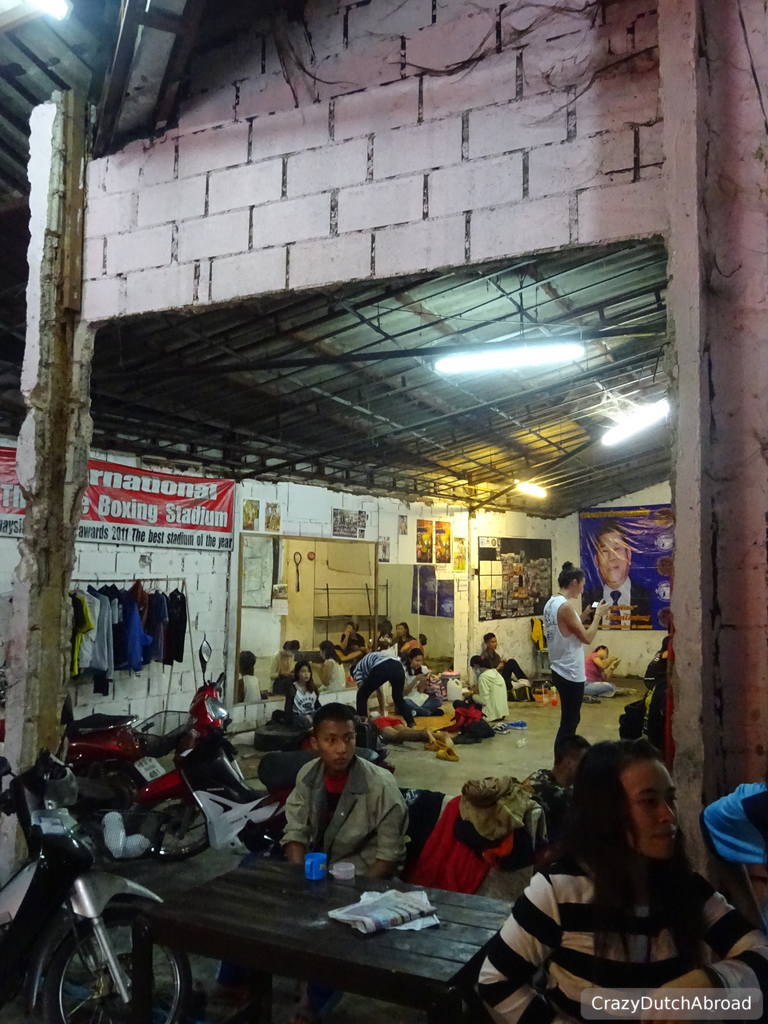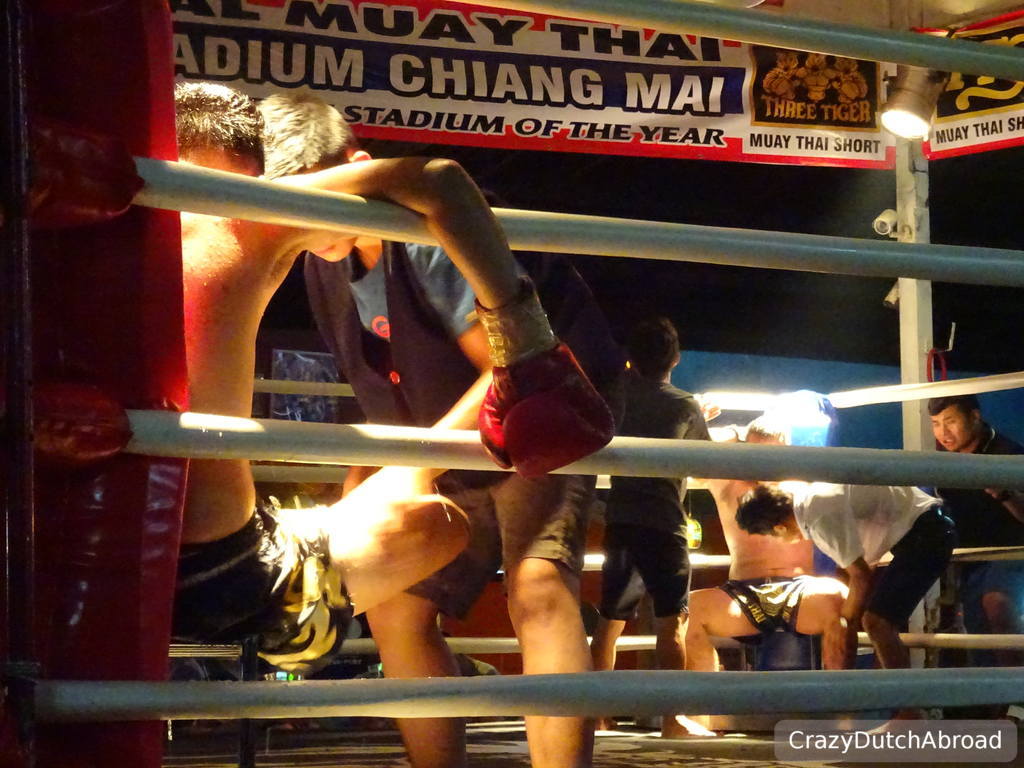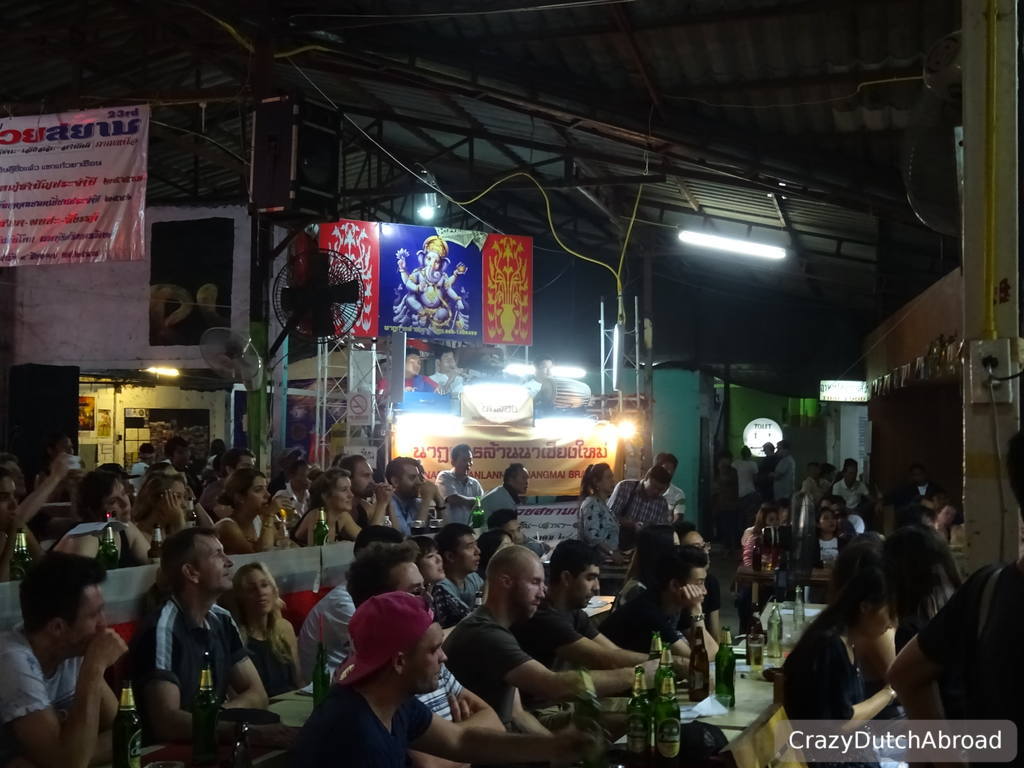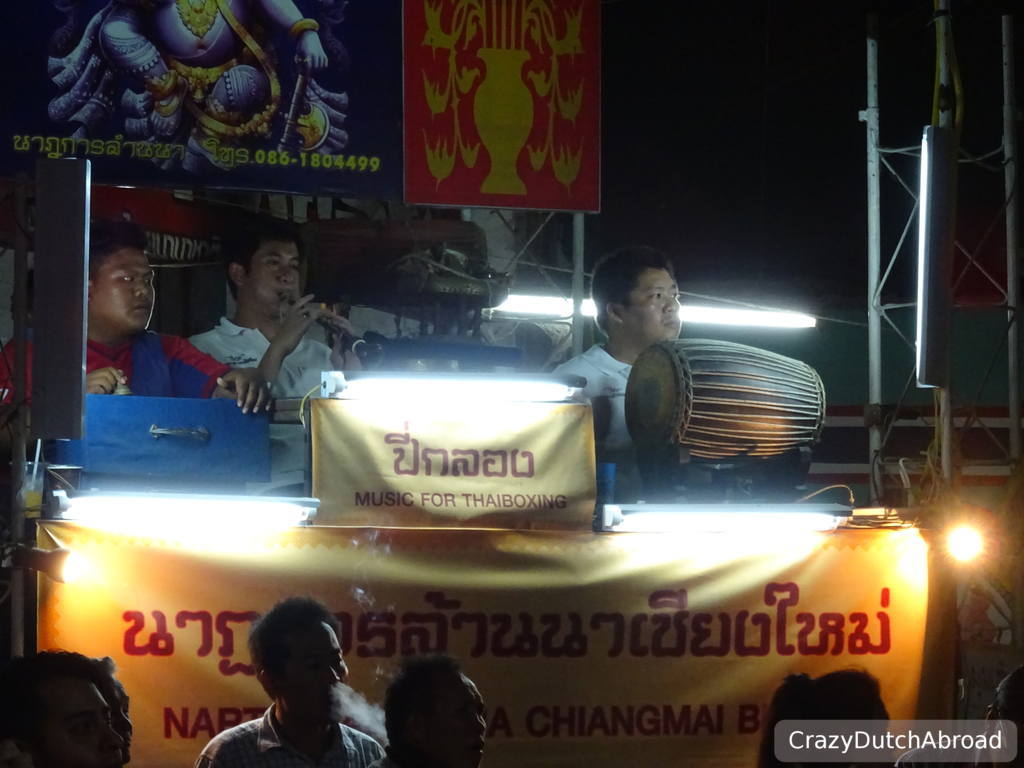 Thapae Muay Thai Stadium, good ambiance with all the different bars, chairs and tables. Live Muay Thai rhythmic music (sarama). The best part was fight number 5 "special fights"
There was also a (alcohol free) countdown party with a night market the week around new year.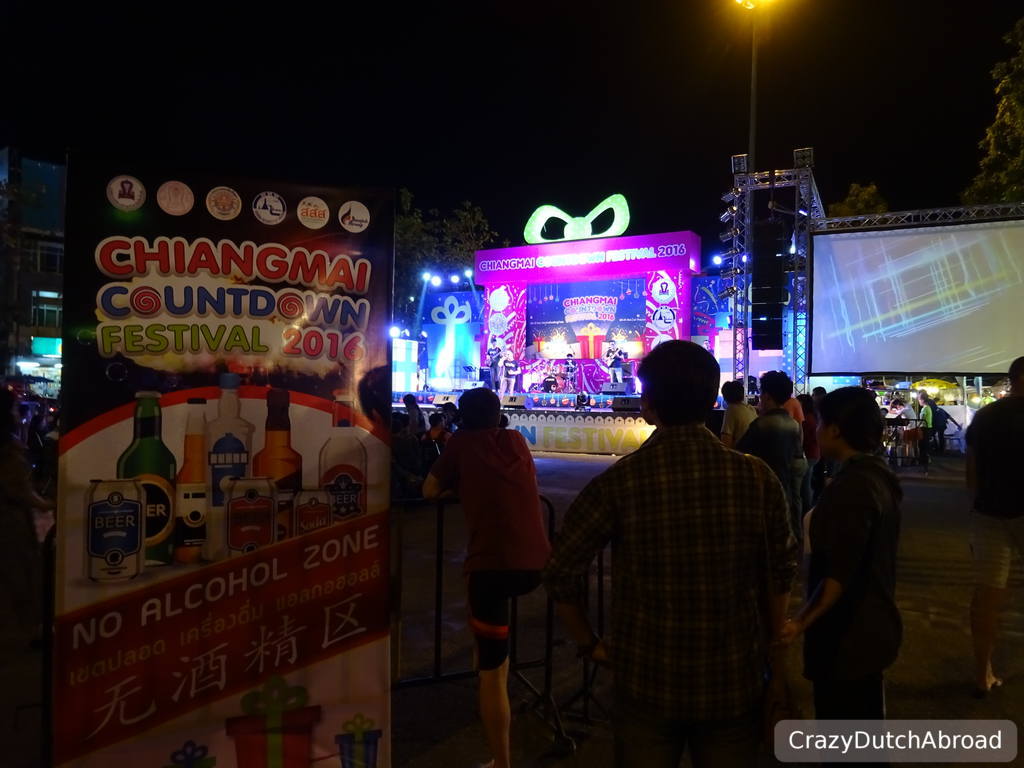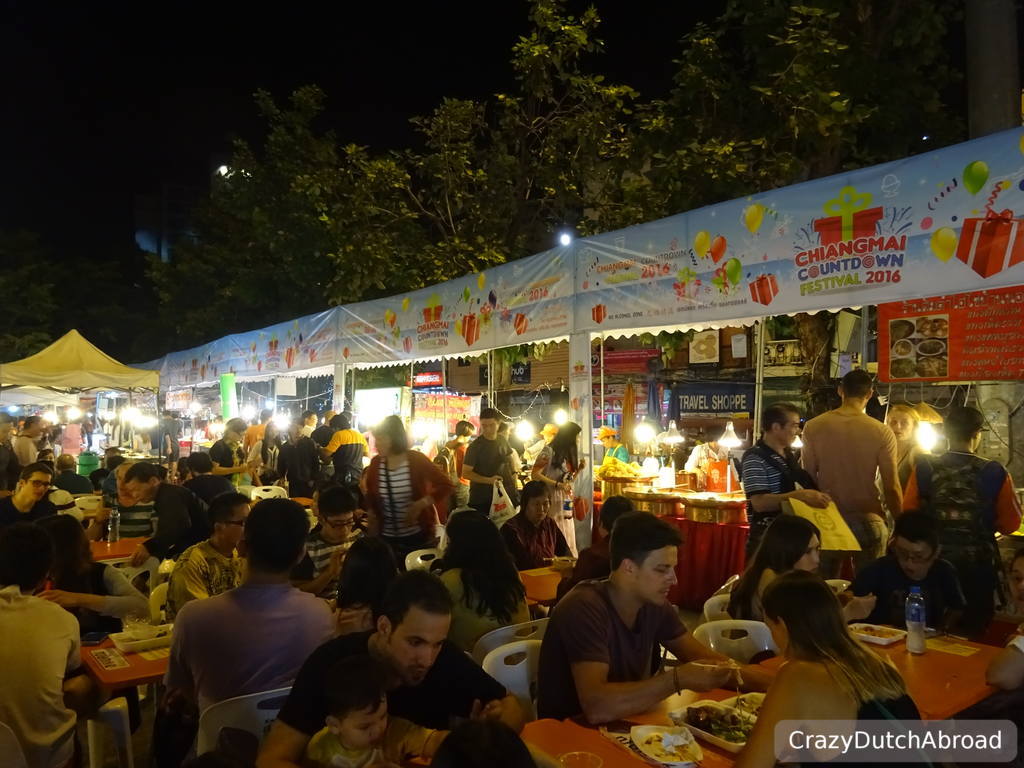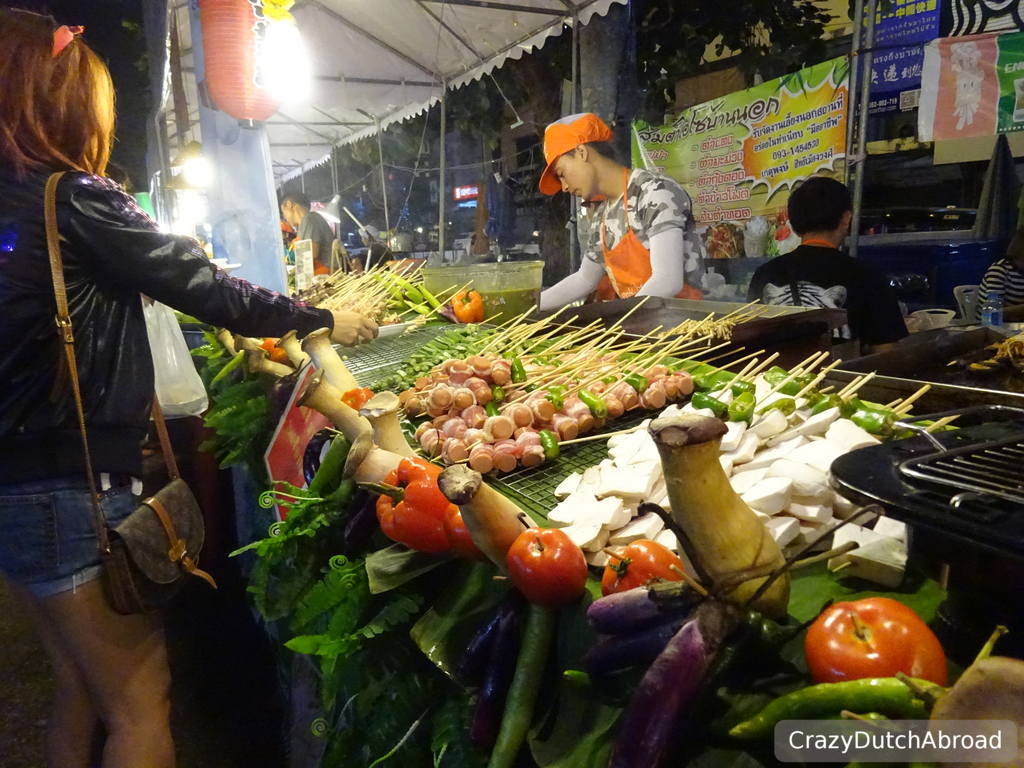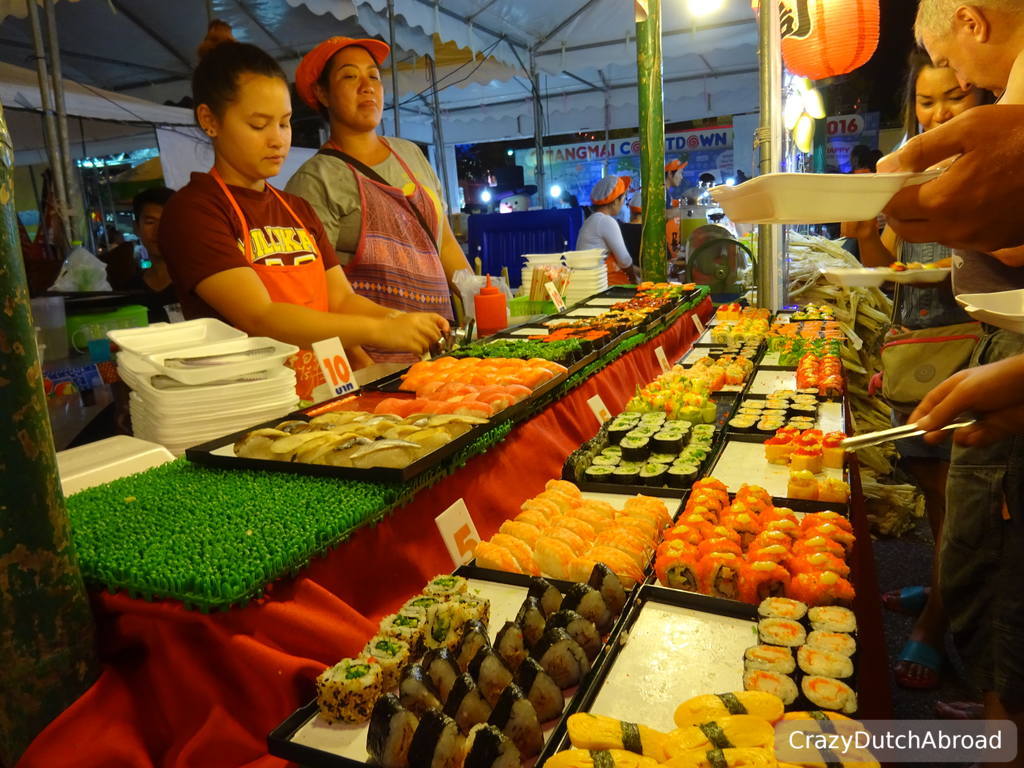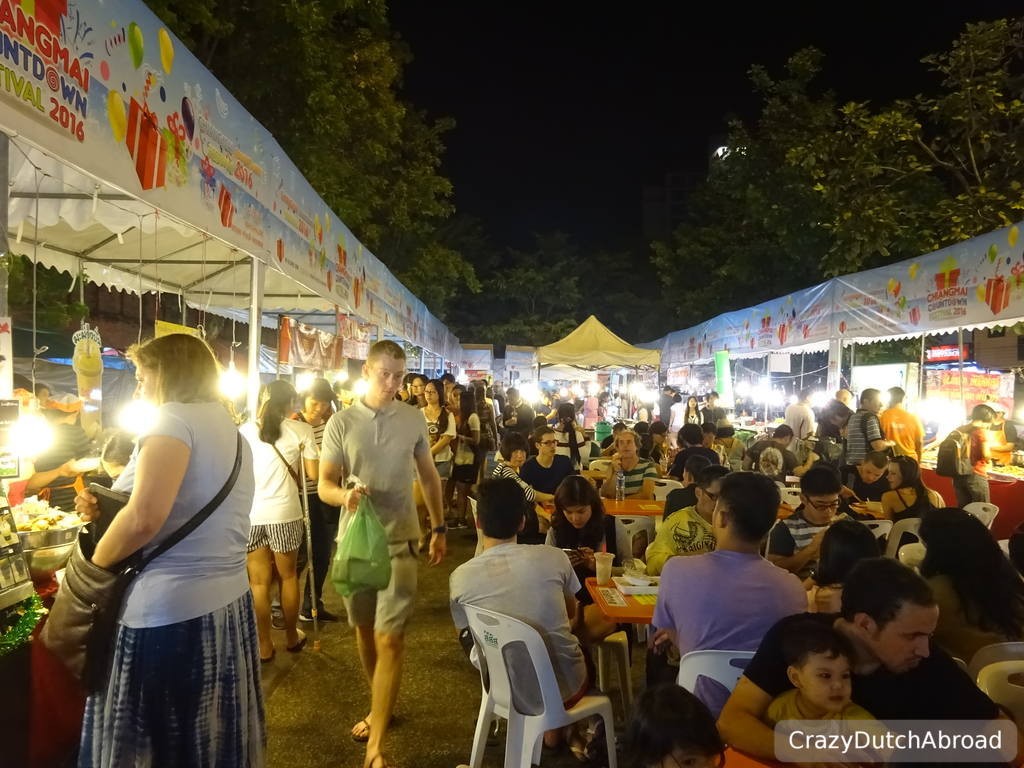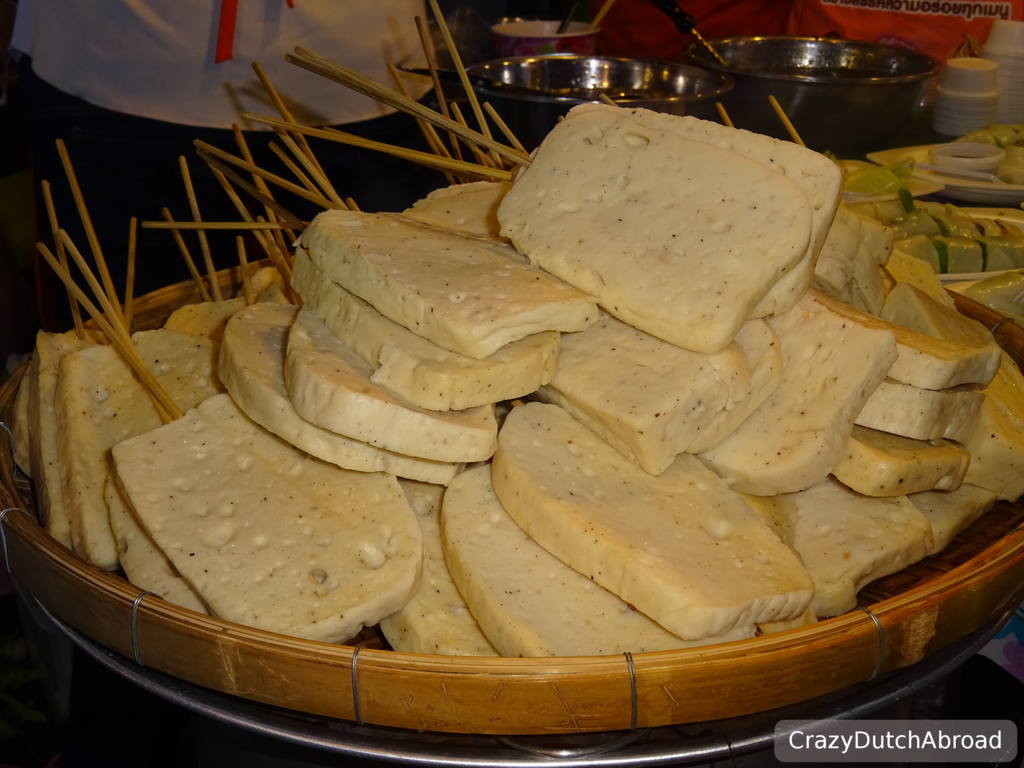 Chiang Mai Countdown festival 2016.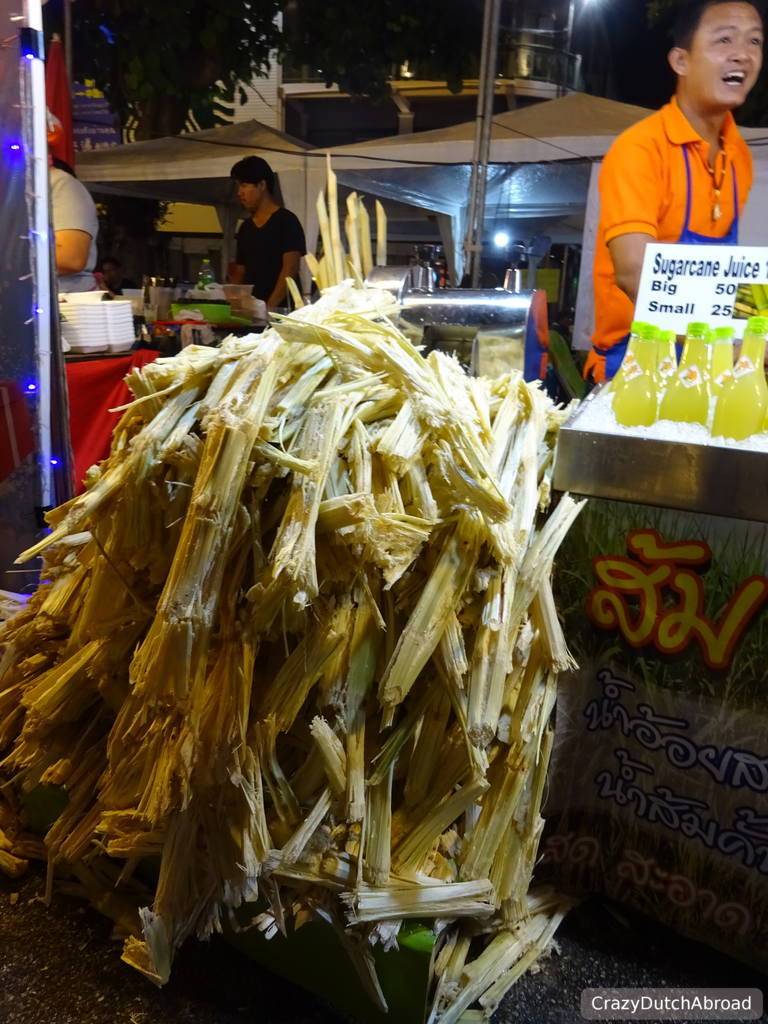 Suger cane juice.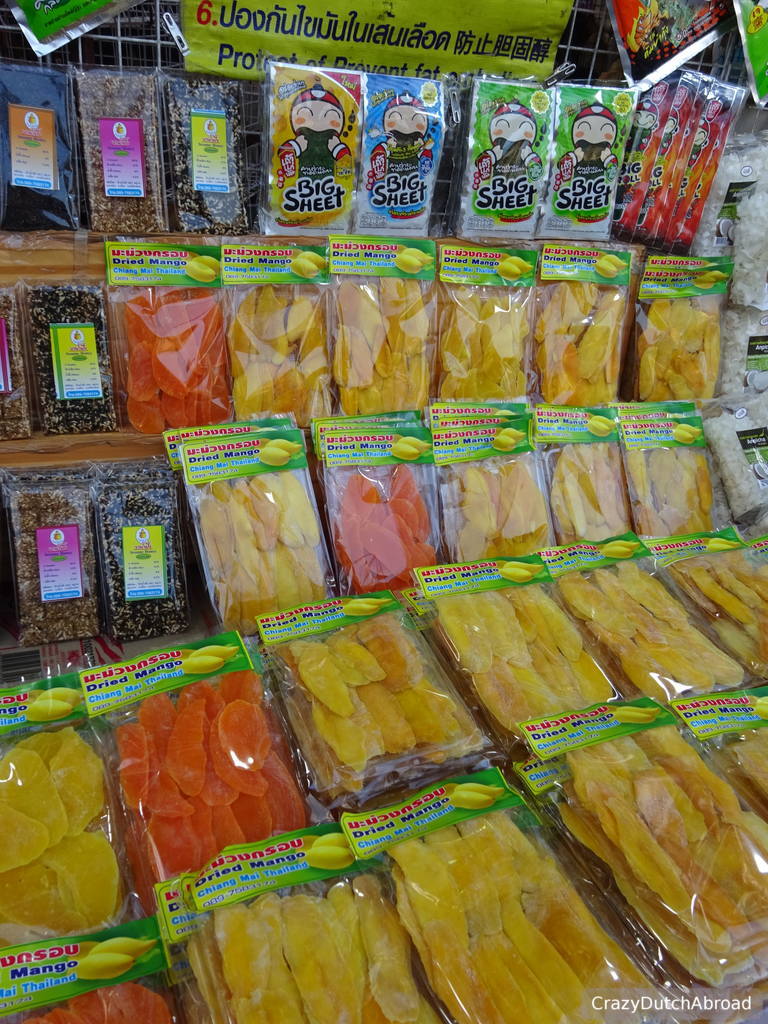 Dried mango.
Other things to do/see around Chiang Mai: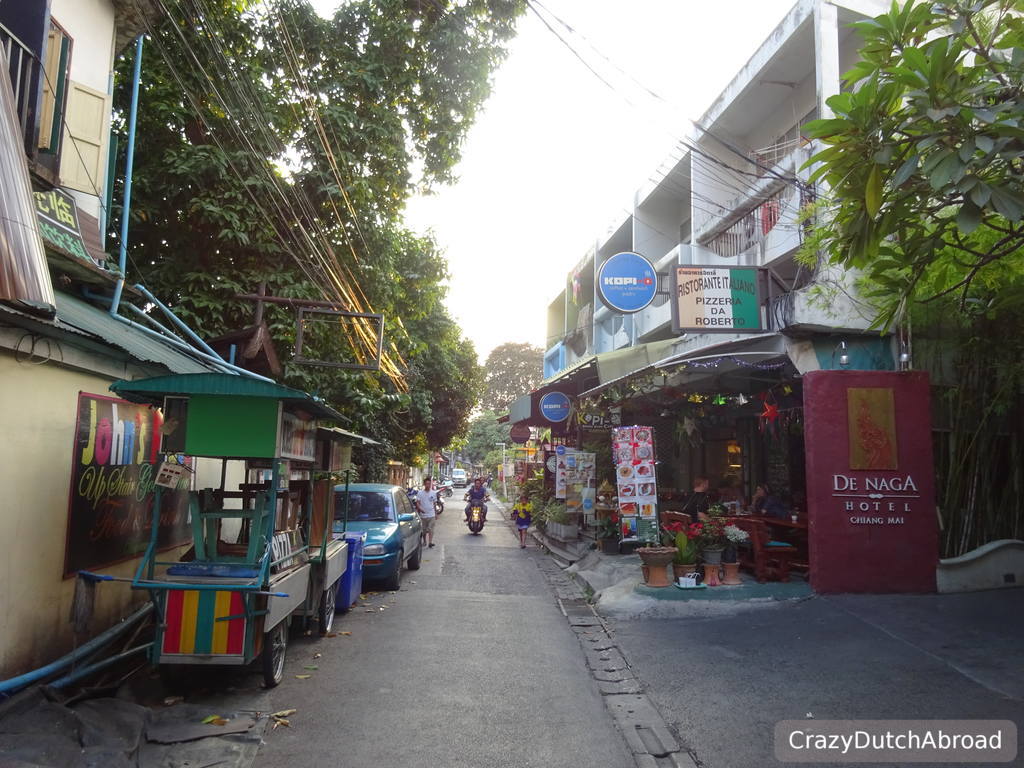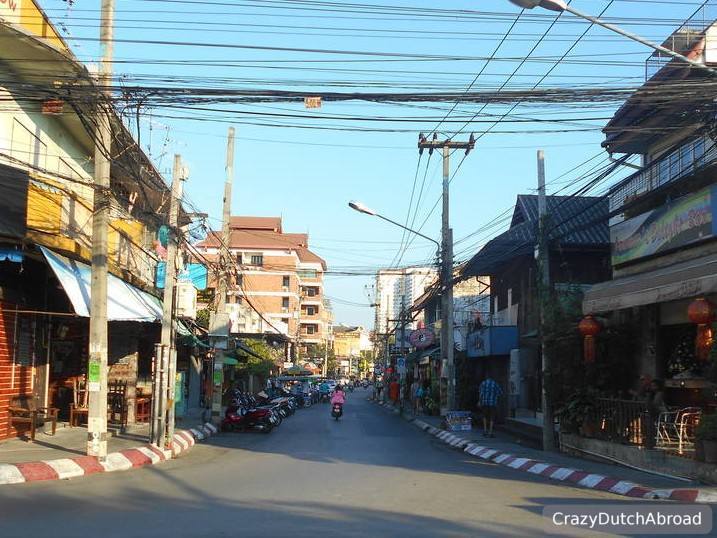 Chiang Mai city view.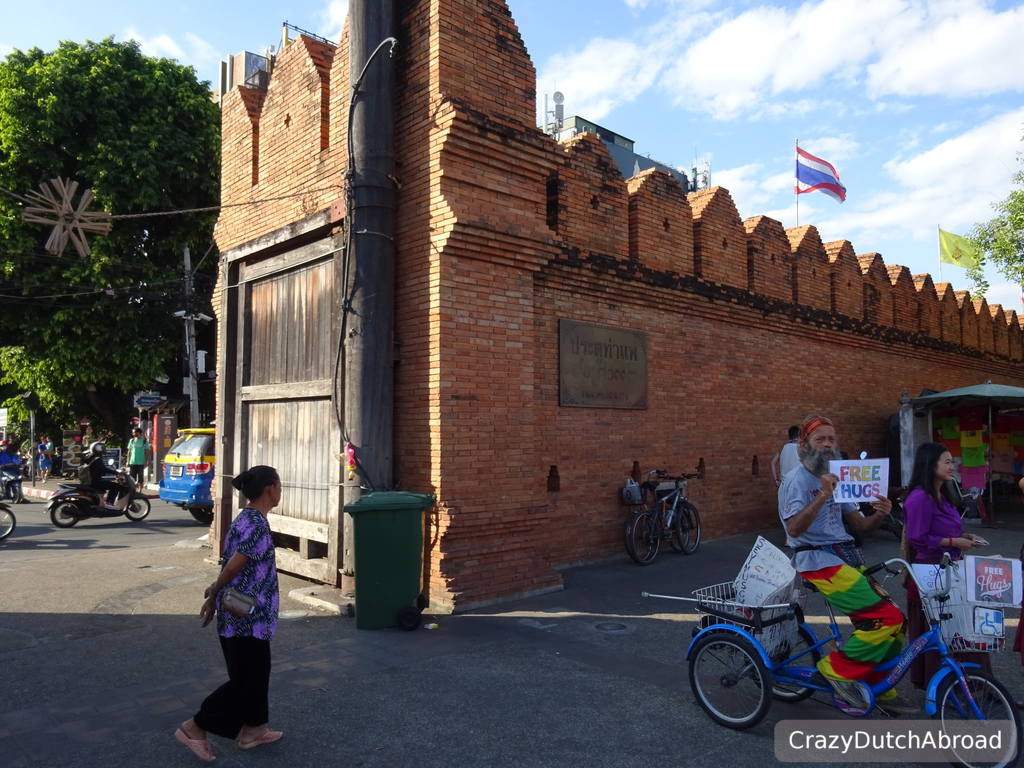 Pratu Tha Phae gate. Free hugs at the gate.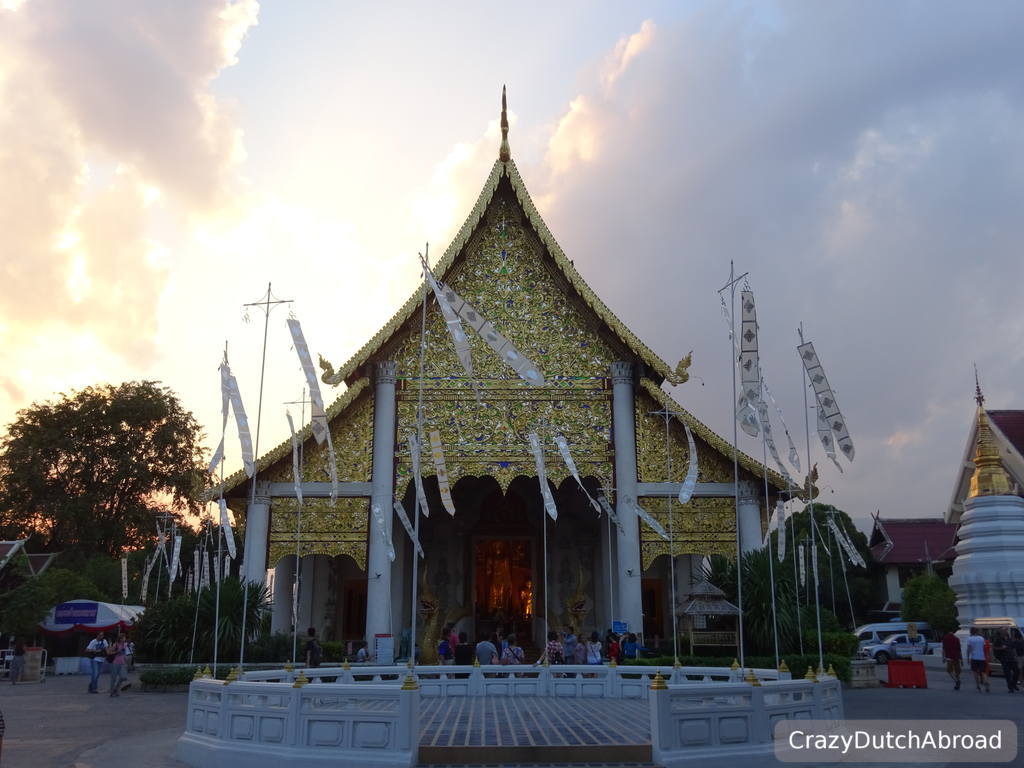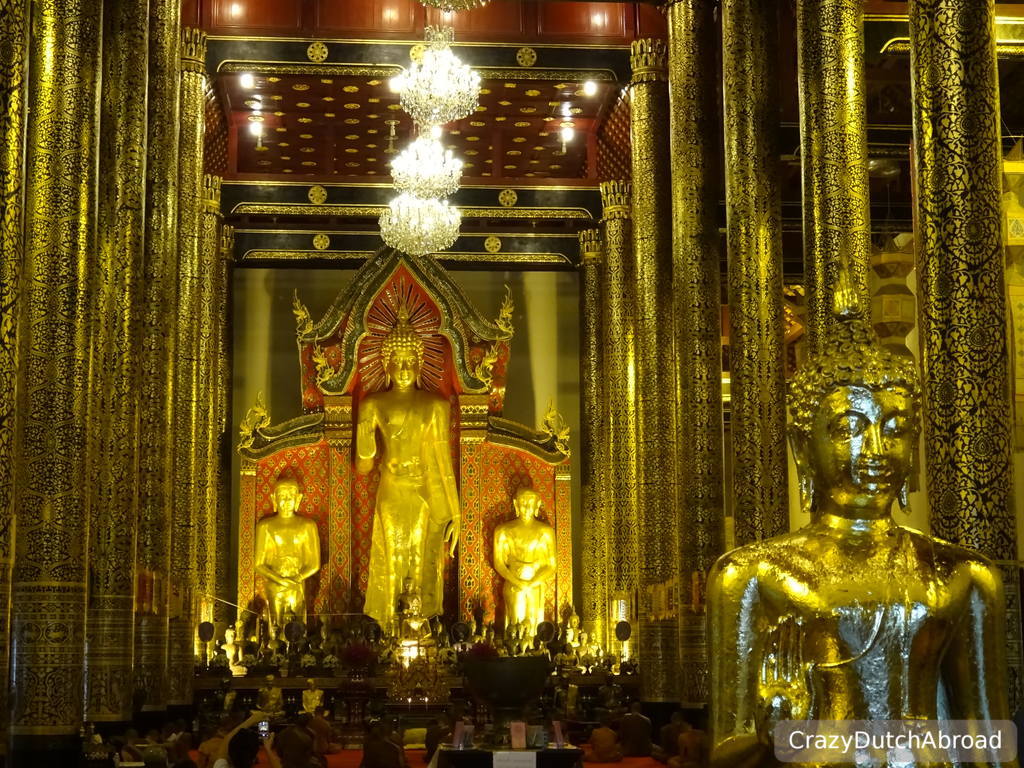 Wat Chedi Luang Varaviharn temple in the old town of Chiang Mai.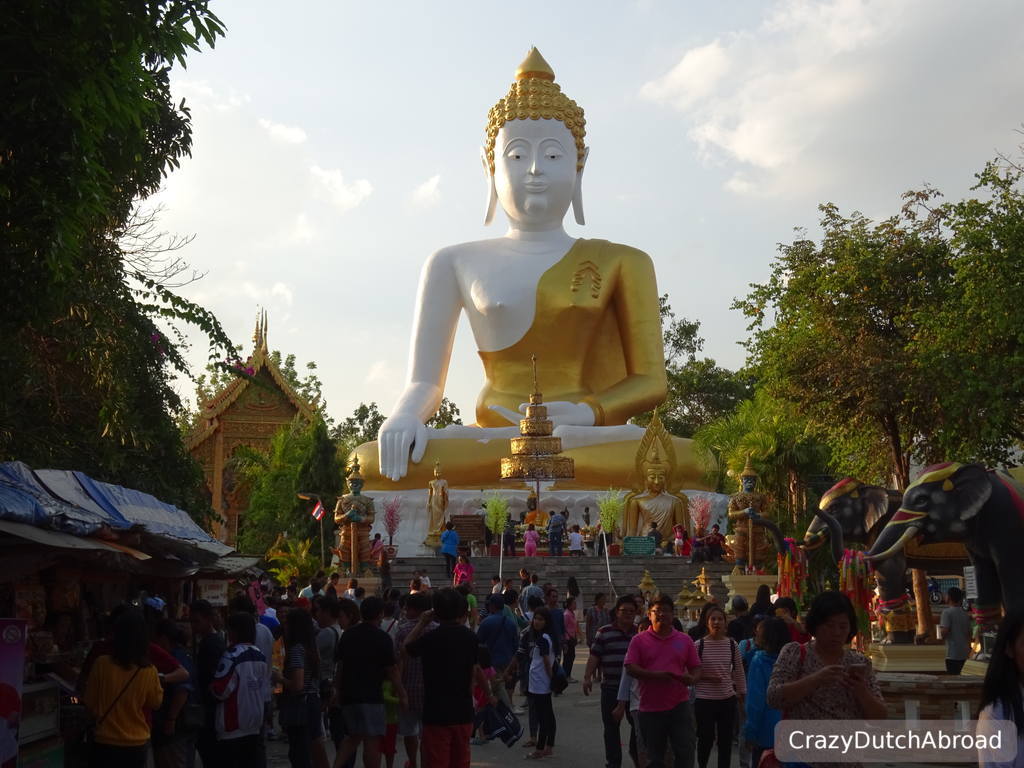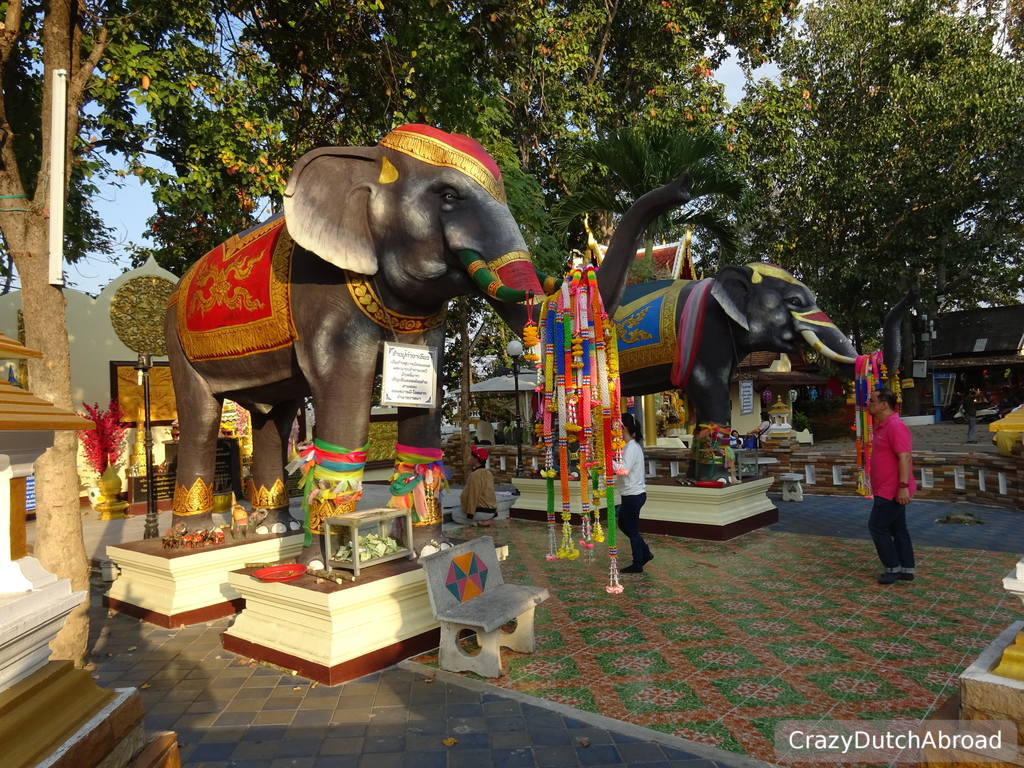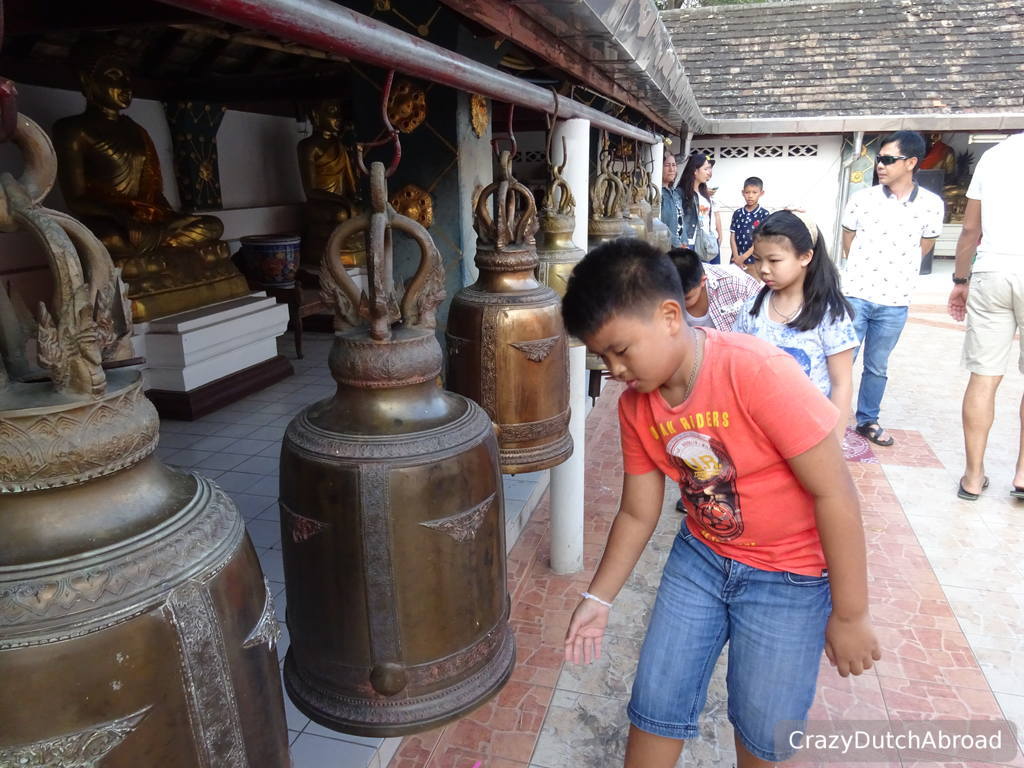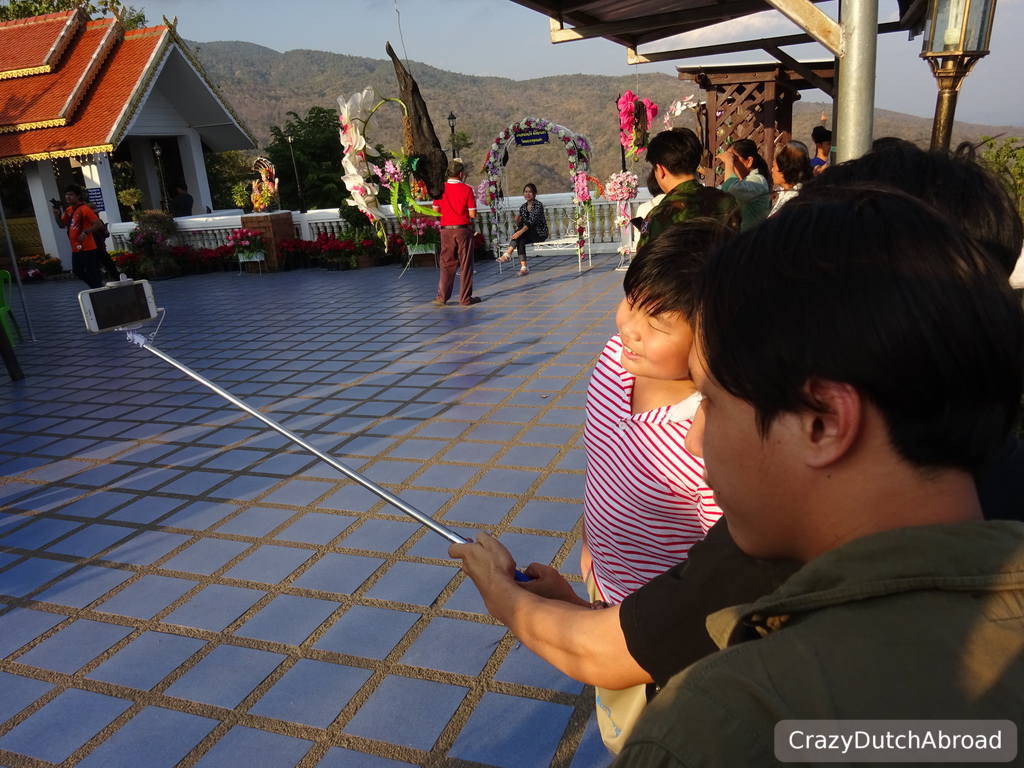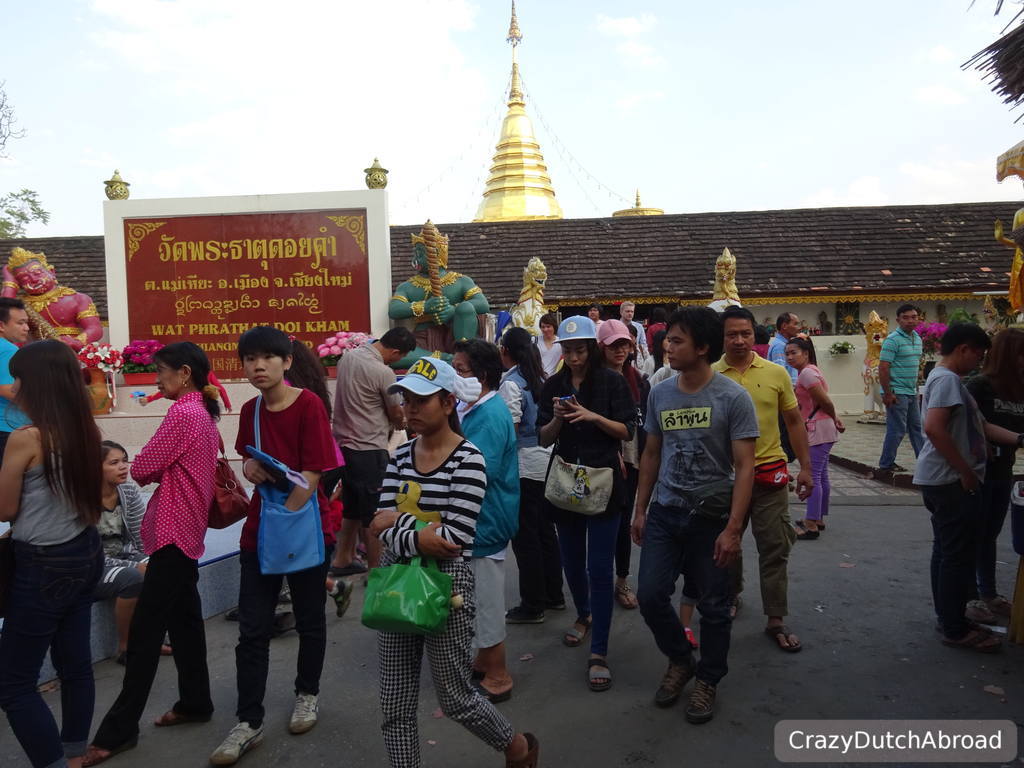 Wat Phra That Doi Kham temple close to Chiang Mai.
Some nice things to try when you're in Thailand: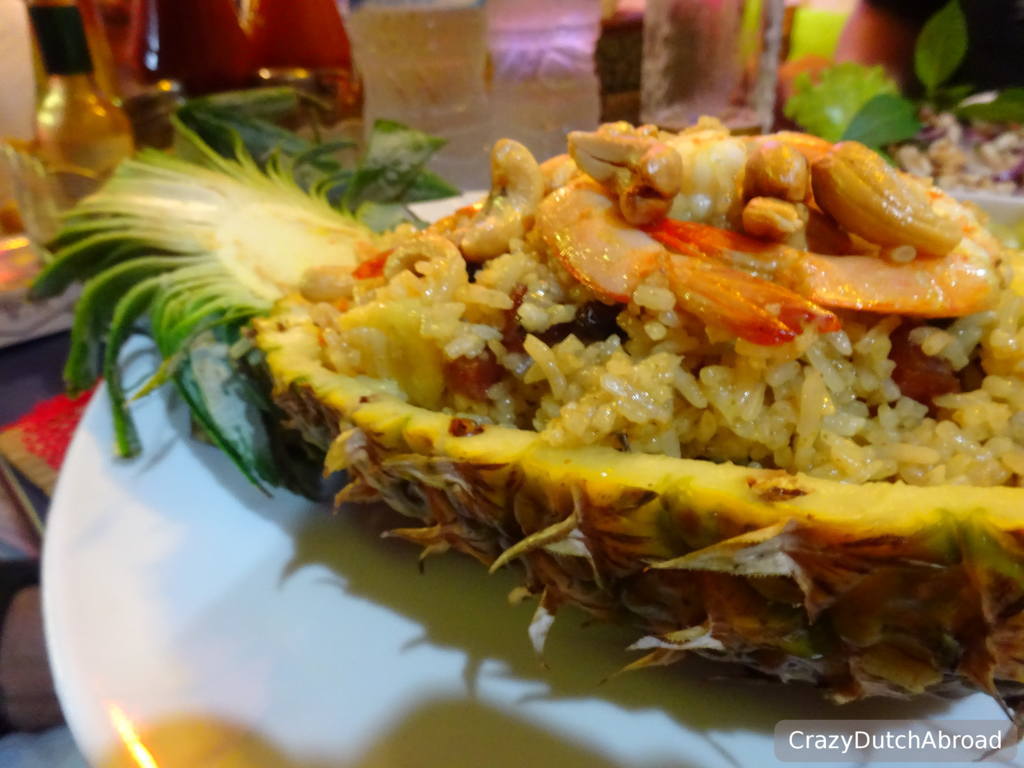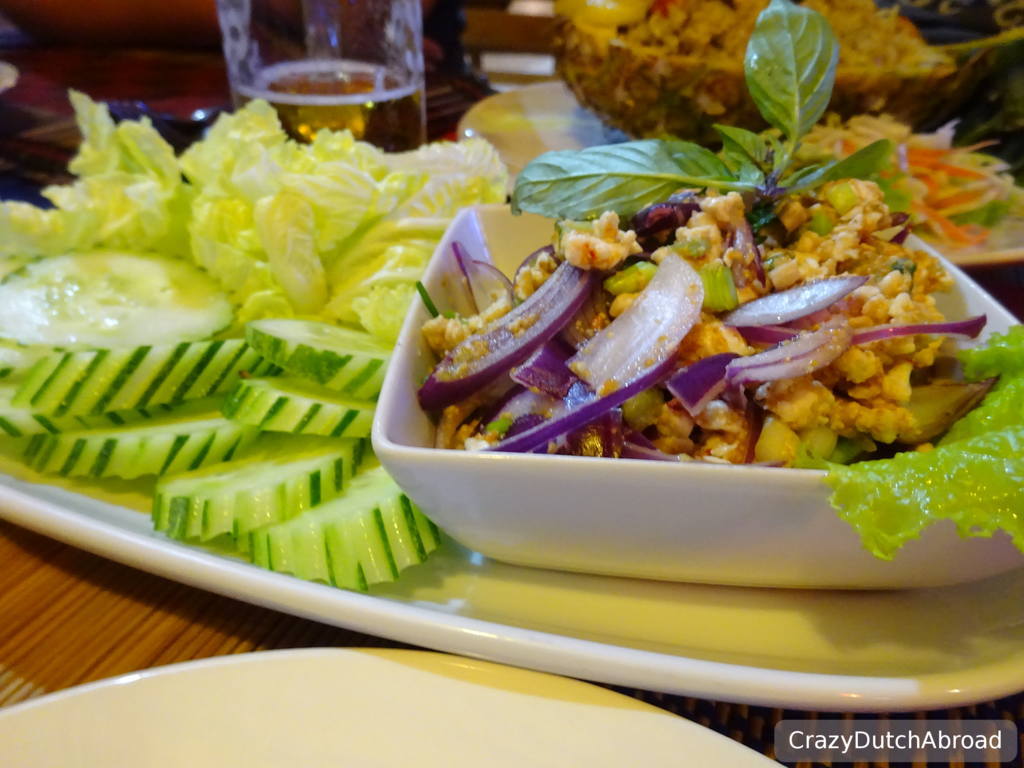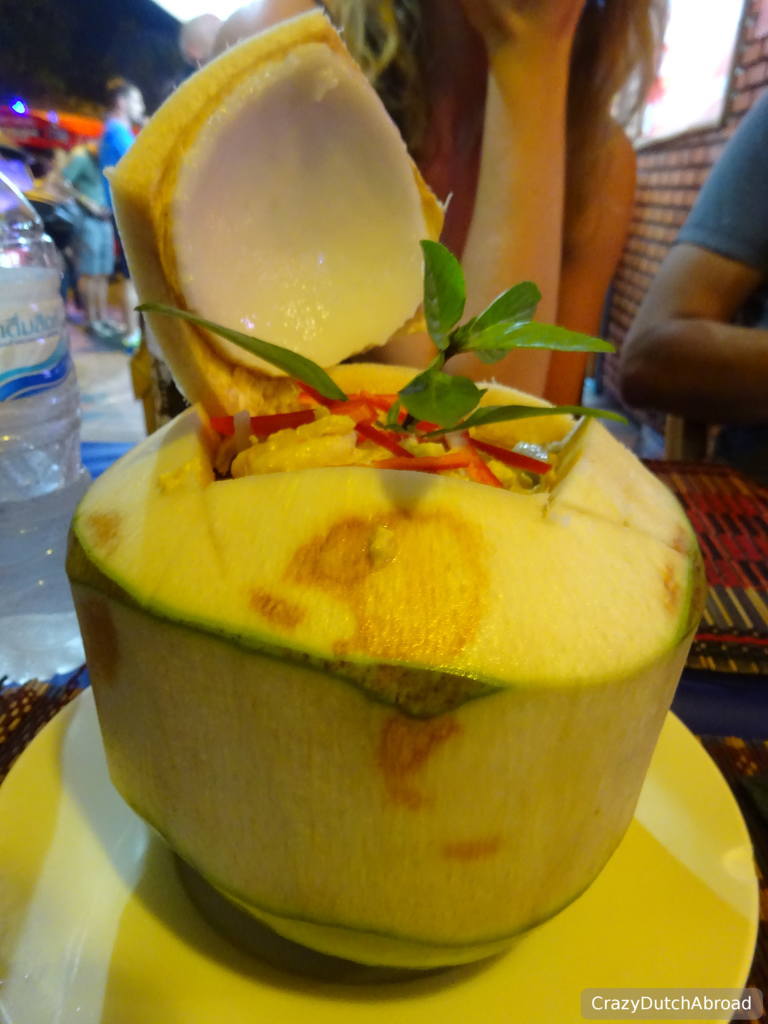 Khao pad sapparot (pineapple fried rice), laab gai (spicy chicken salad) and seafood in young coconut.
Night life of Chiang Mai. Mind you, alcohol is only sold between 11 AM and 2 PM plus from 5 PM until midnight. On 'National No Alcohol Days' you officialy can't buy any, Buddha days and King's day for example.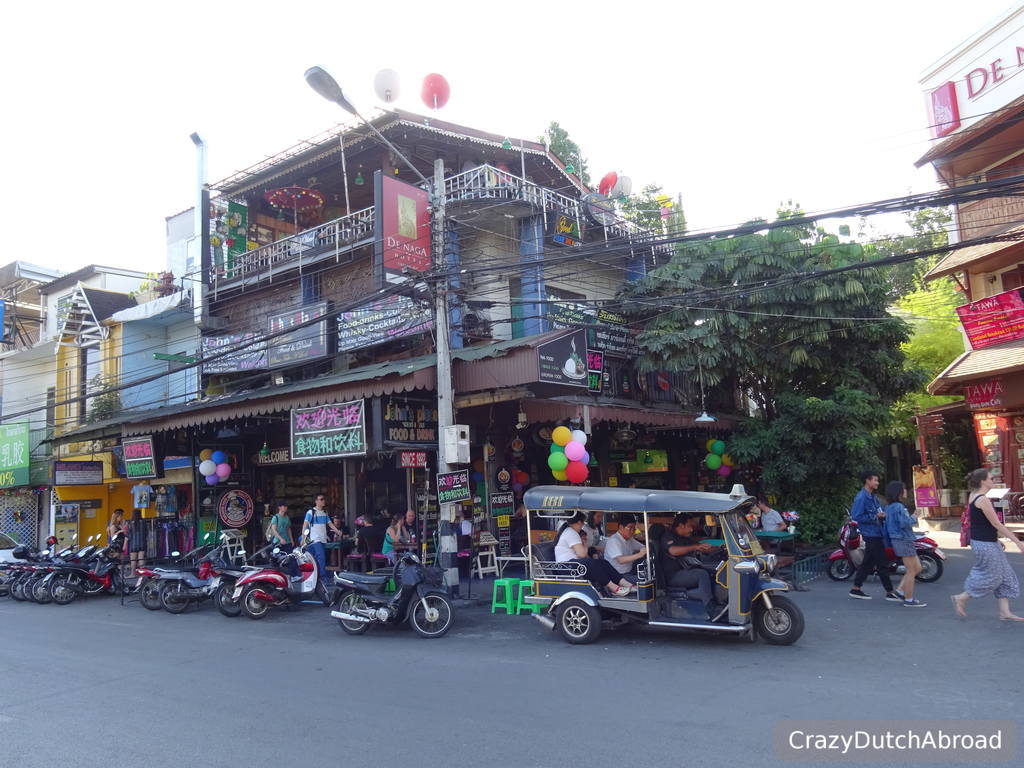 John's Place, go to the roof top and enjoy a draft beer!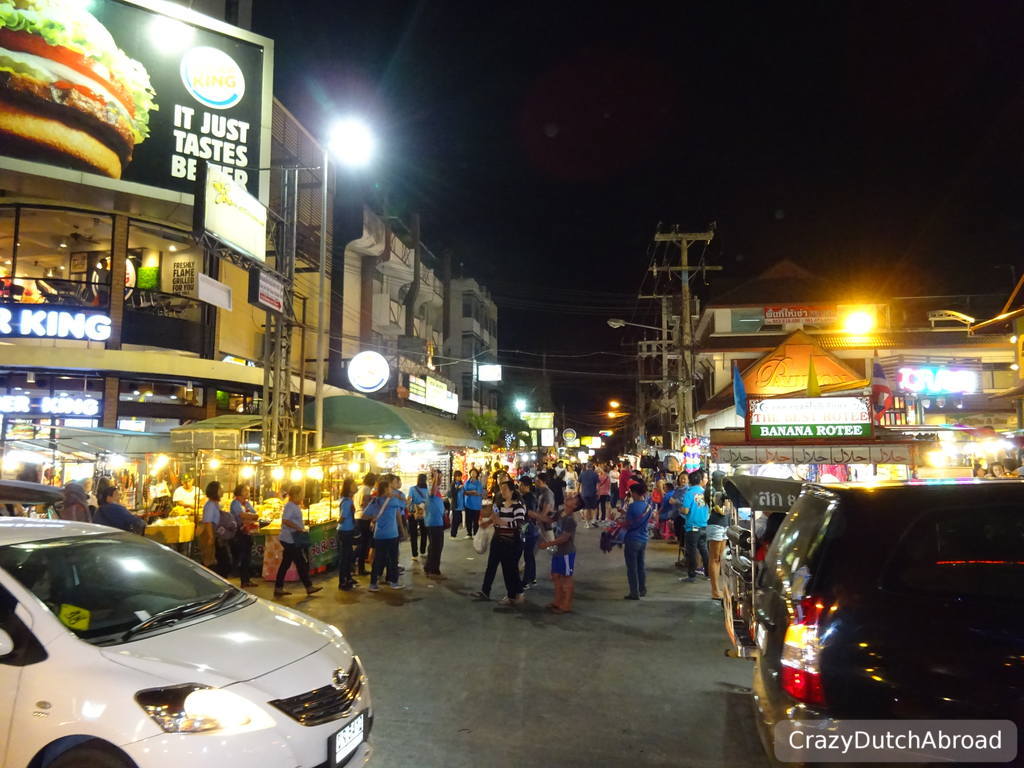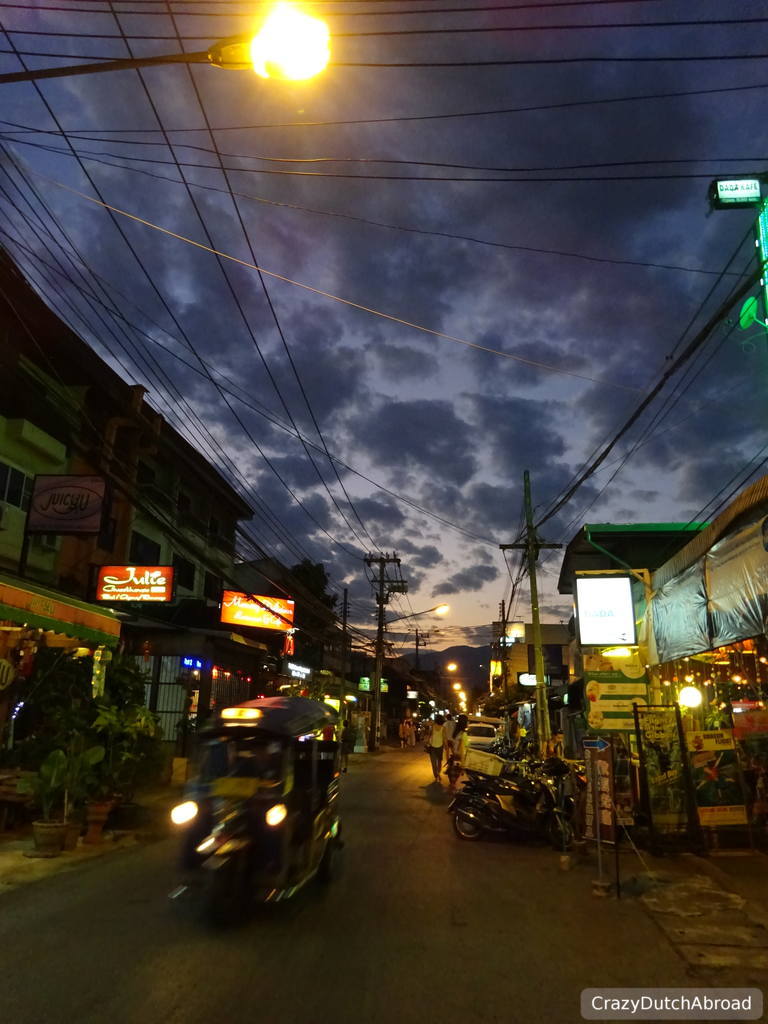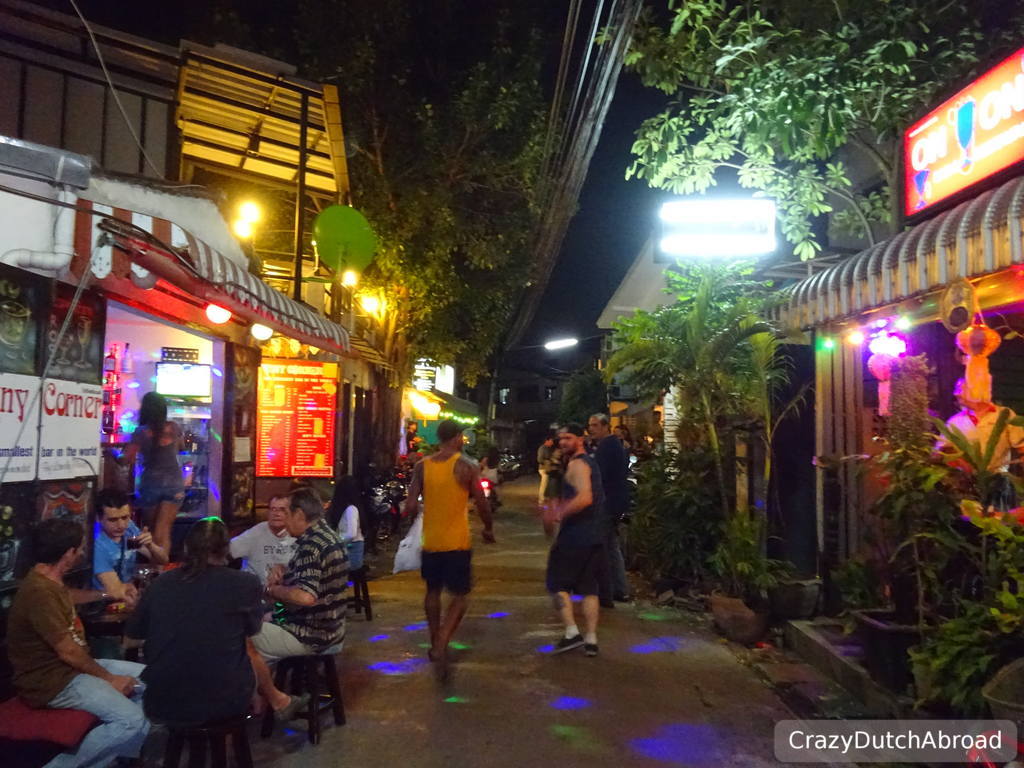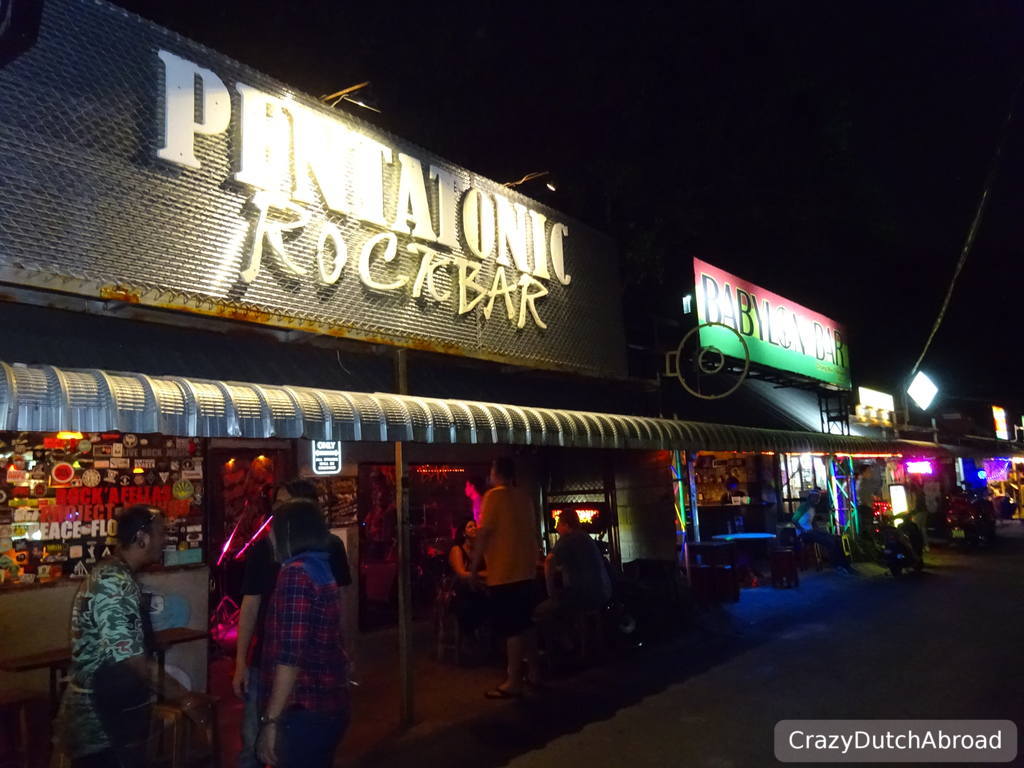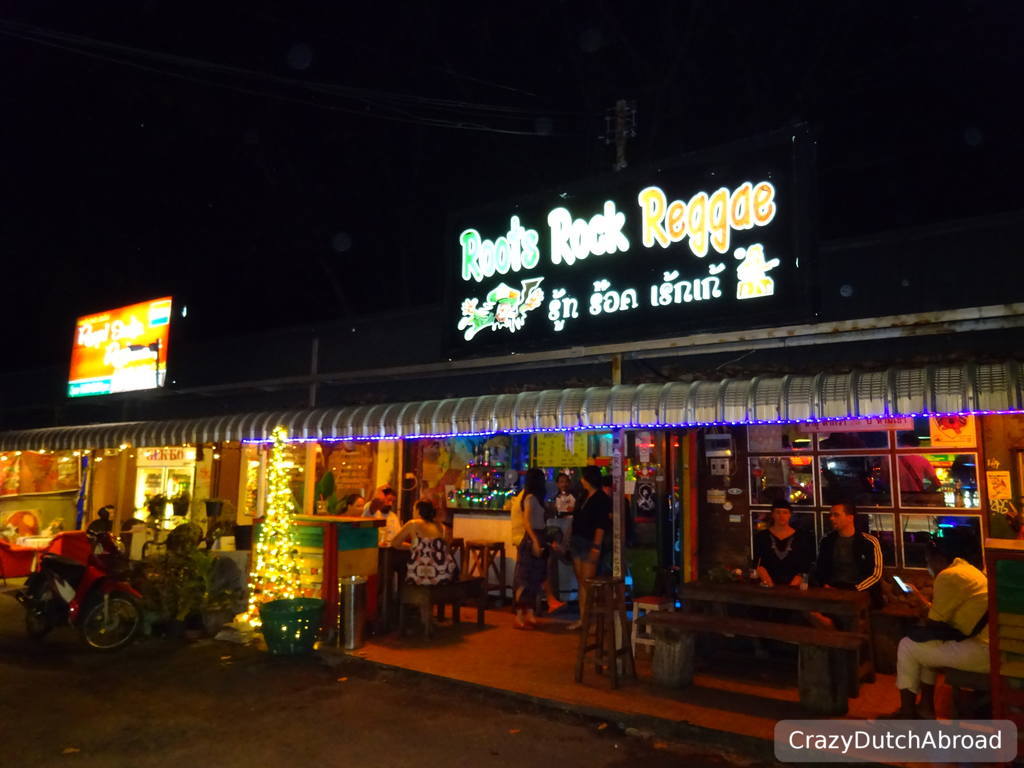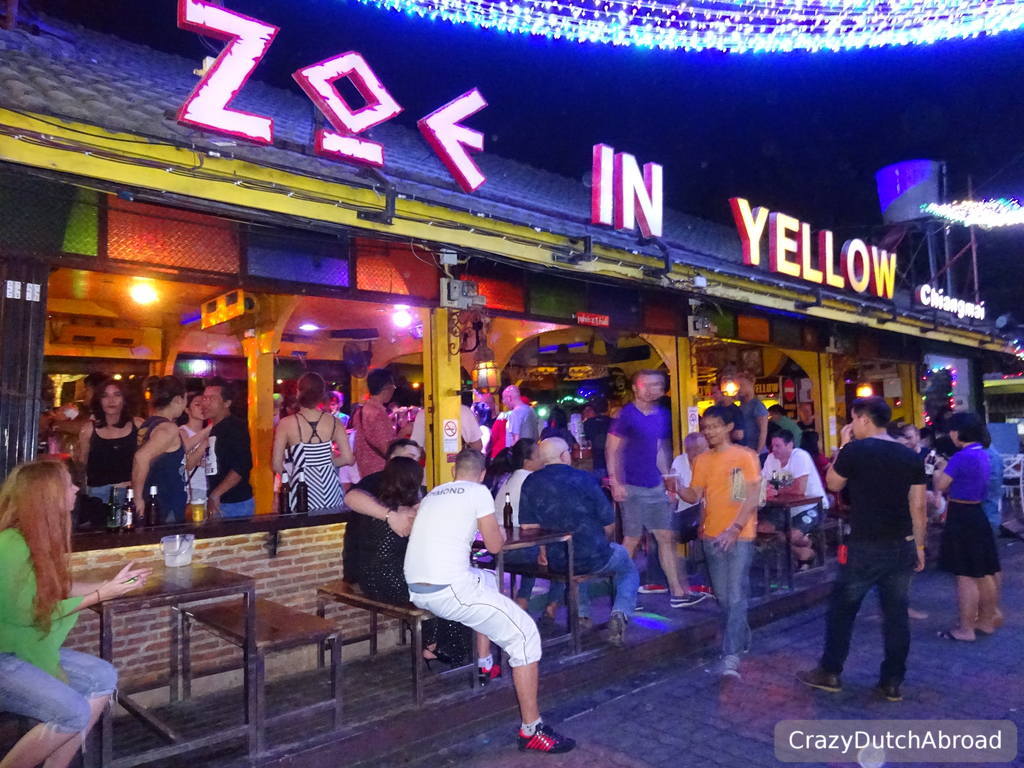 Loikhor road and Rajvithi Road.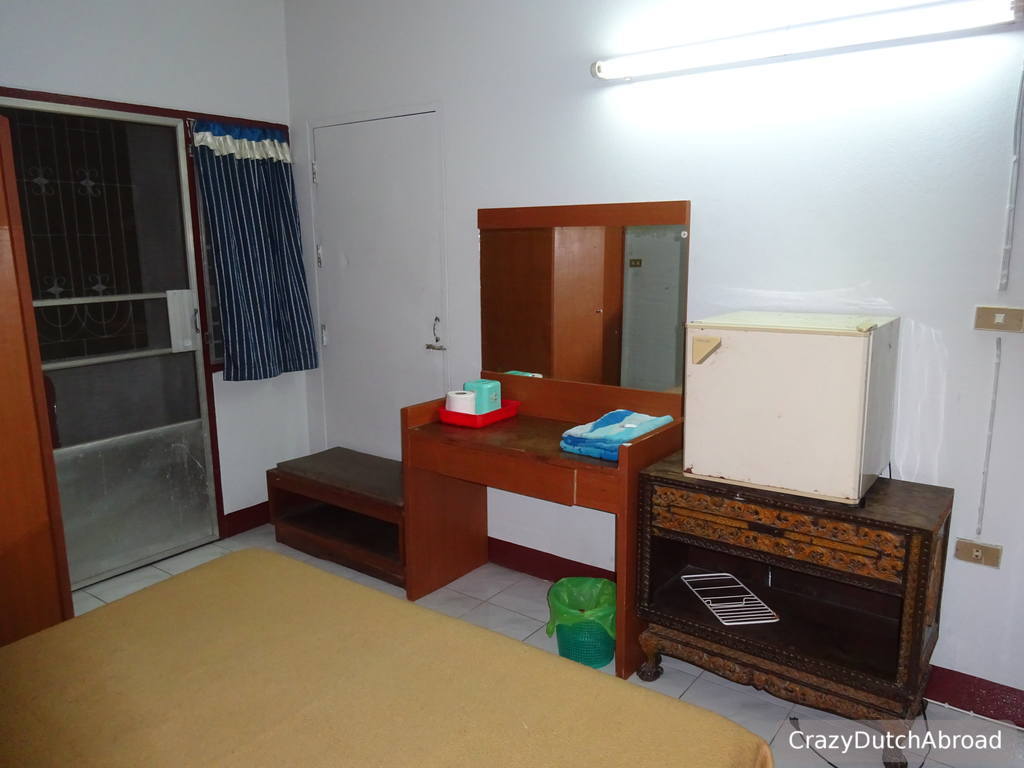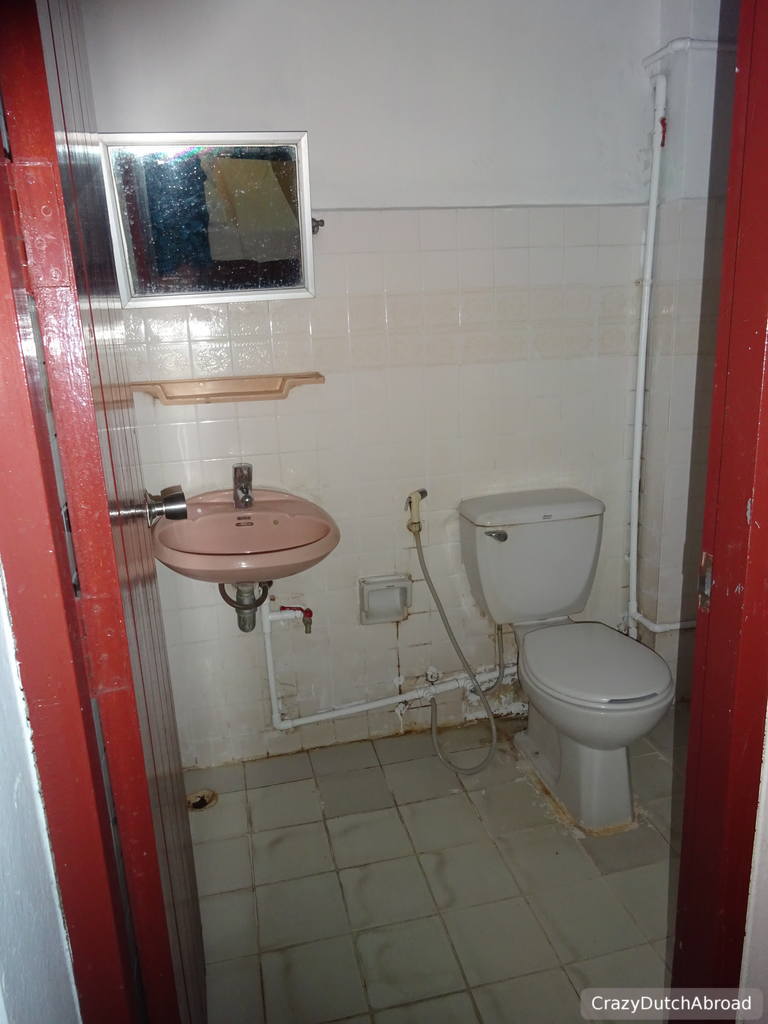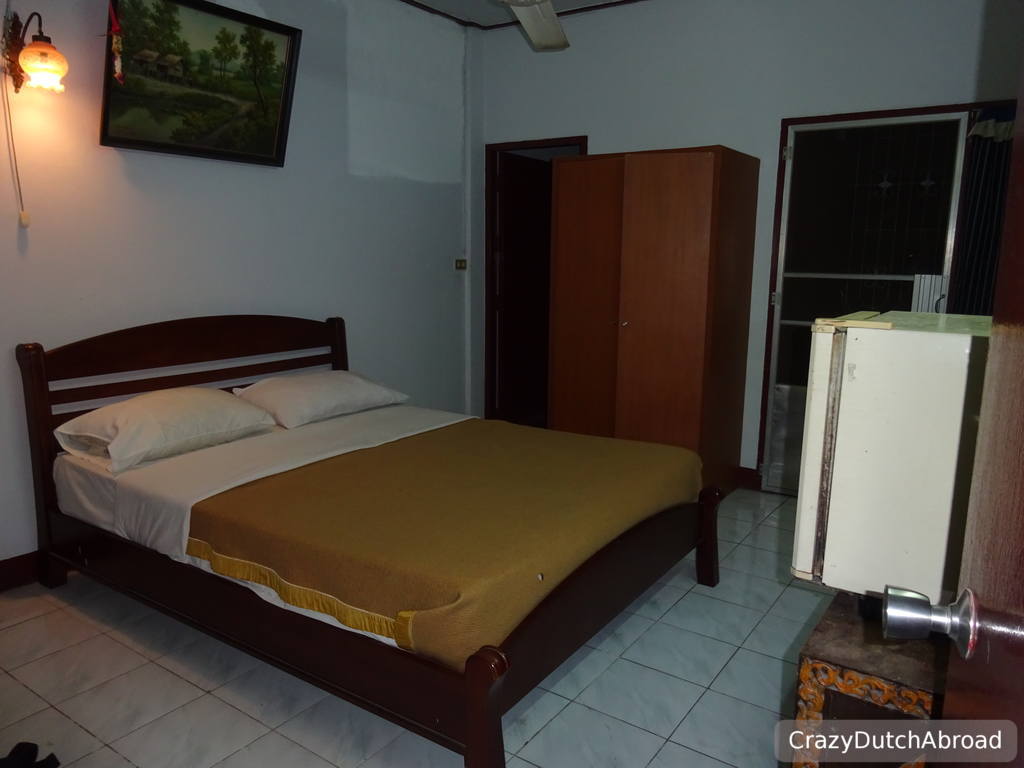 Top North Guesthouse, a budget hotel with a good ambiance, swimming pool (pool bar) and nice bar street.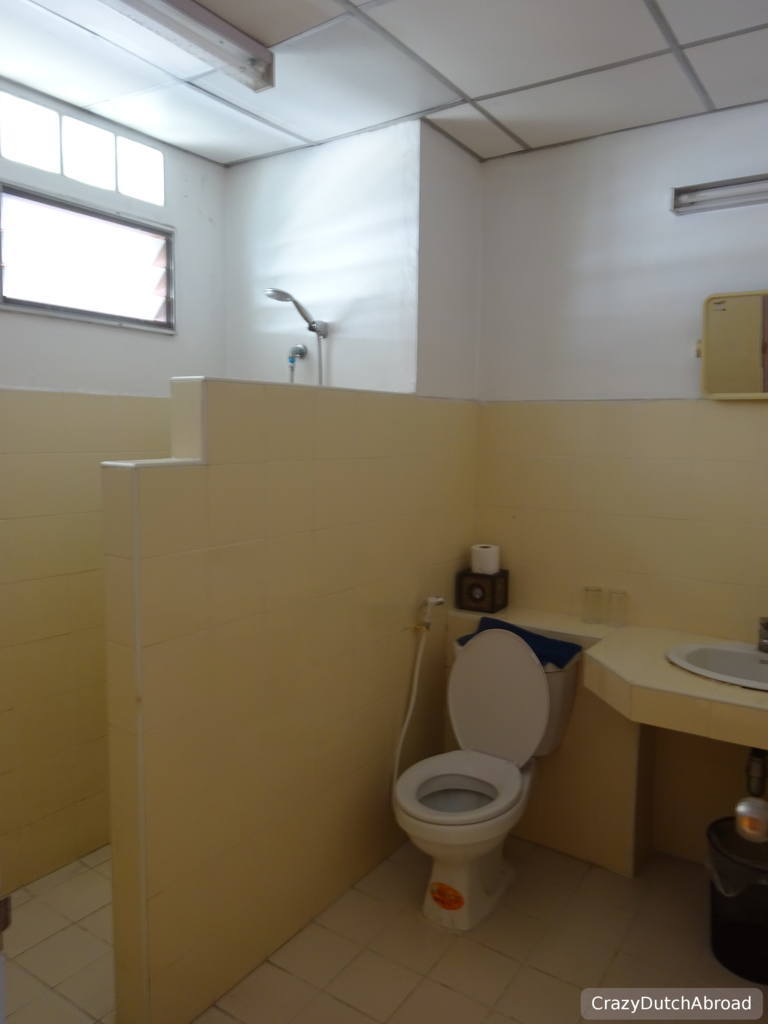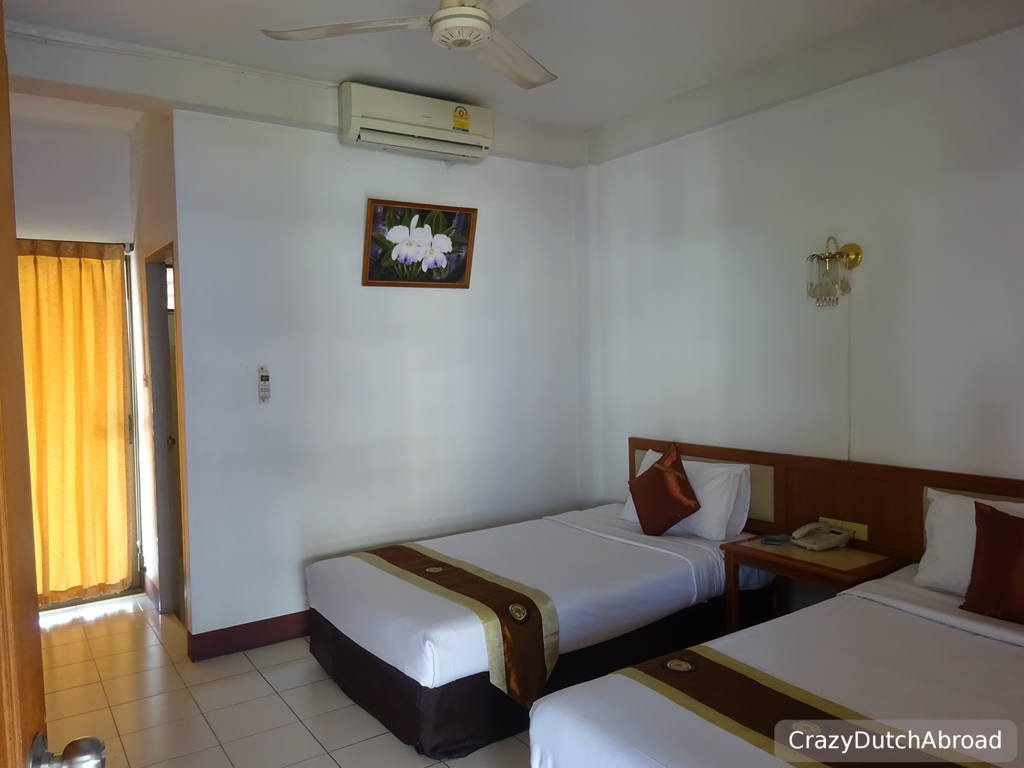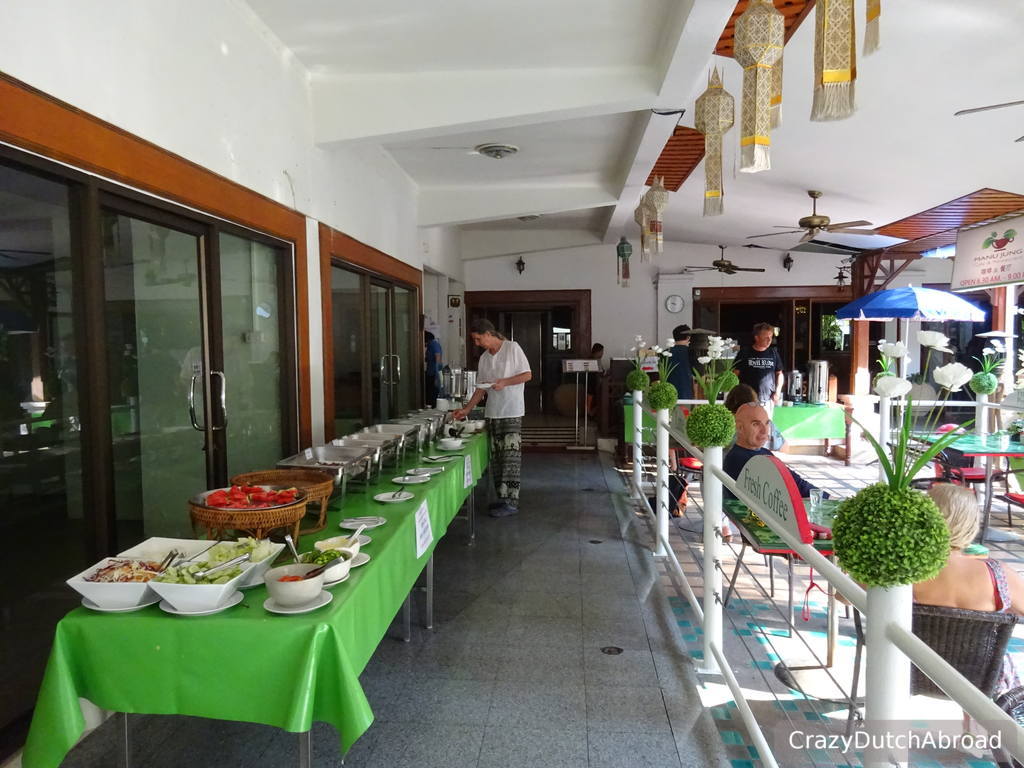 Top North Hotel; modern, big and comfortable.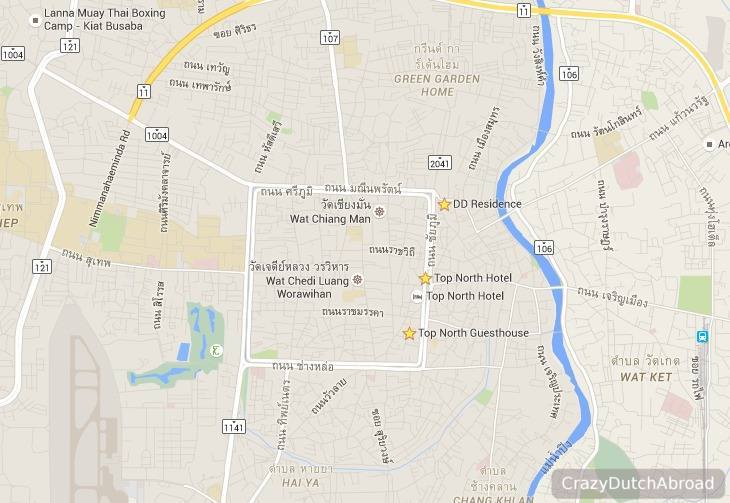 Map of Chiang Mai (old) town!
___
To be continued, stay tuned!
Share this page: