Saleng to Mae Salong, the little engine that could!
Our crazy road trip around Thailand and Laos on a tricycle (saleng).
Saleng expedition #36
Chiang Rai > Mae Salong
Golden Triangle part 1
185 km / 115 miles
The Golden Triangle area (Thailand, Laos, Myanmar) involves many mountains with beautiful scenery. After surviving the Mae Hong Son loop with the saleng it was time for the next challenge: Mae Salong! Mae Salong is like an old Chinese tea plantation village on top of the mountain. We took a d-tour, the 1089, because this was suppose to be one of the most beautiful roads of Thailand...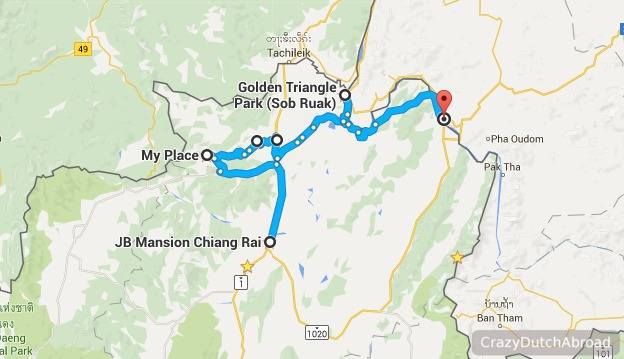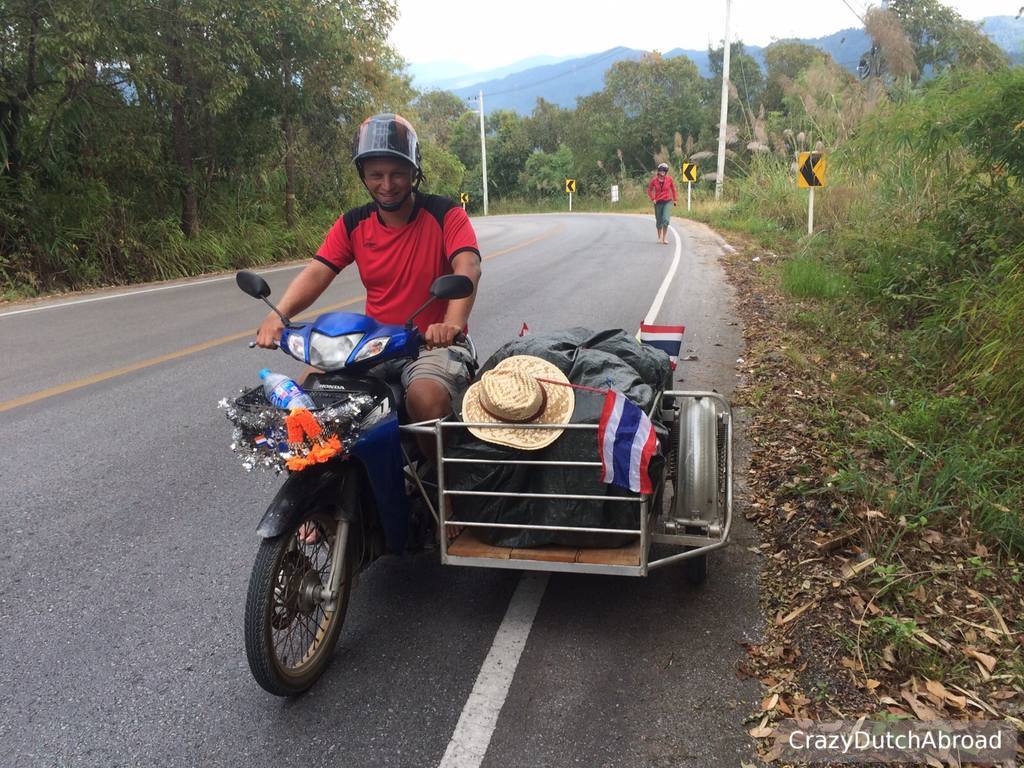 Golden Triangle saleng tour part 1 + 2! Ready for another adventure! Start walking!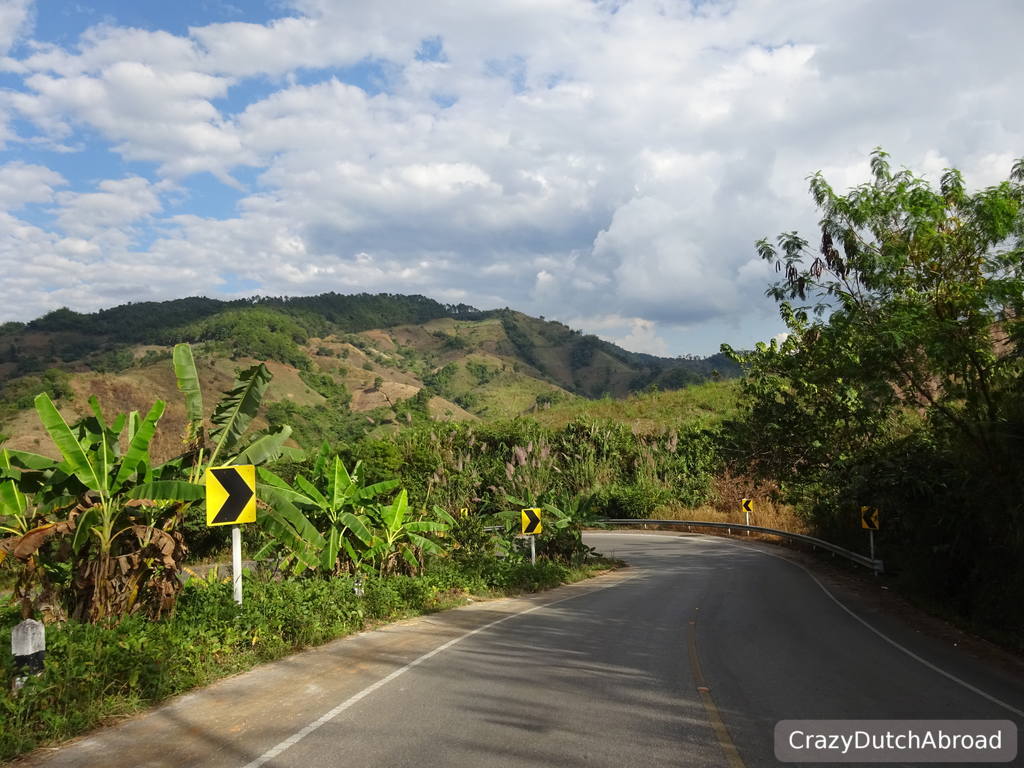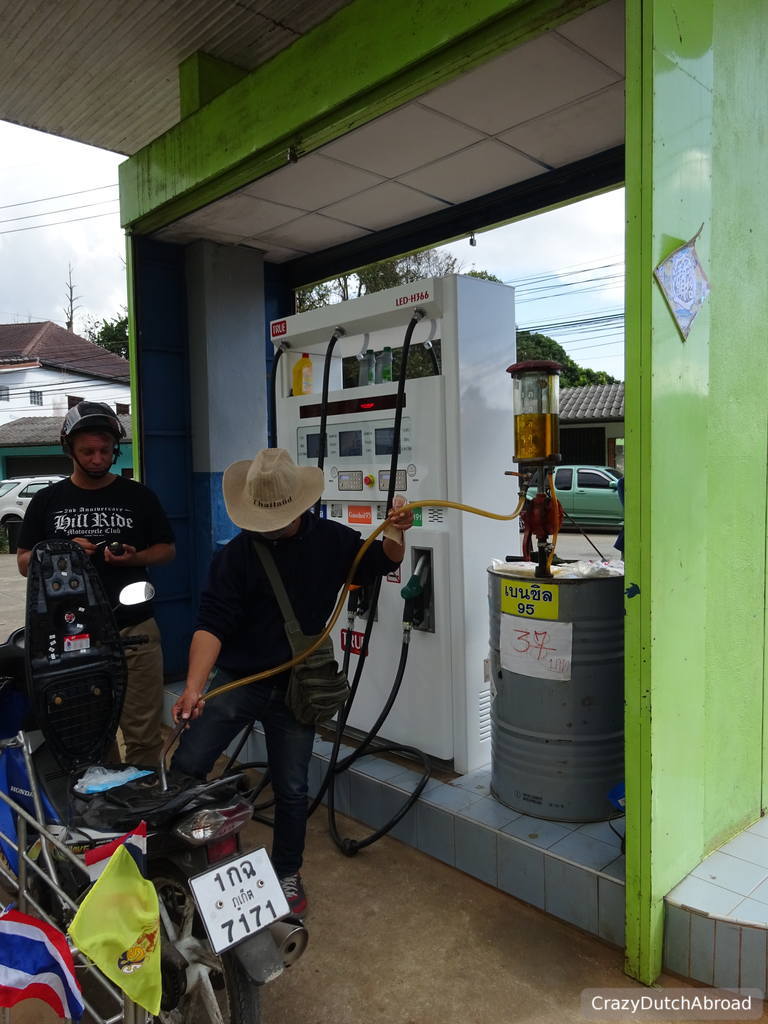 Steep roads with huge elevations! Benzene 95 is something you need while driving steep roads. It costs about 10 Bath per liter more and contains ethanol.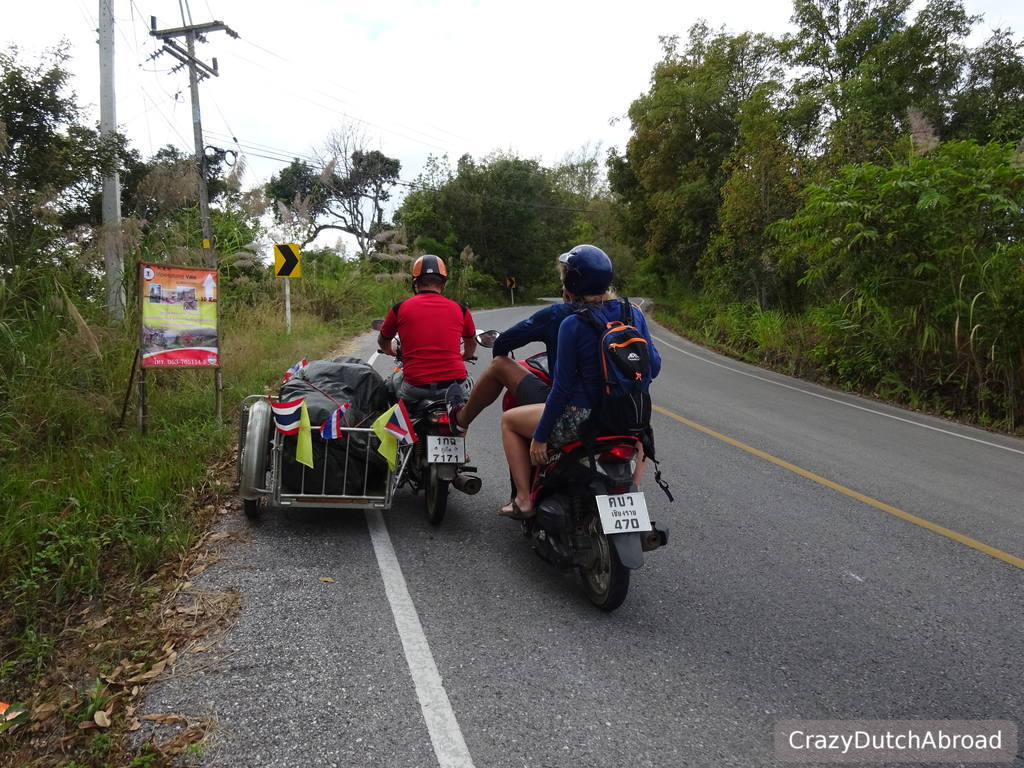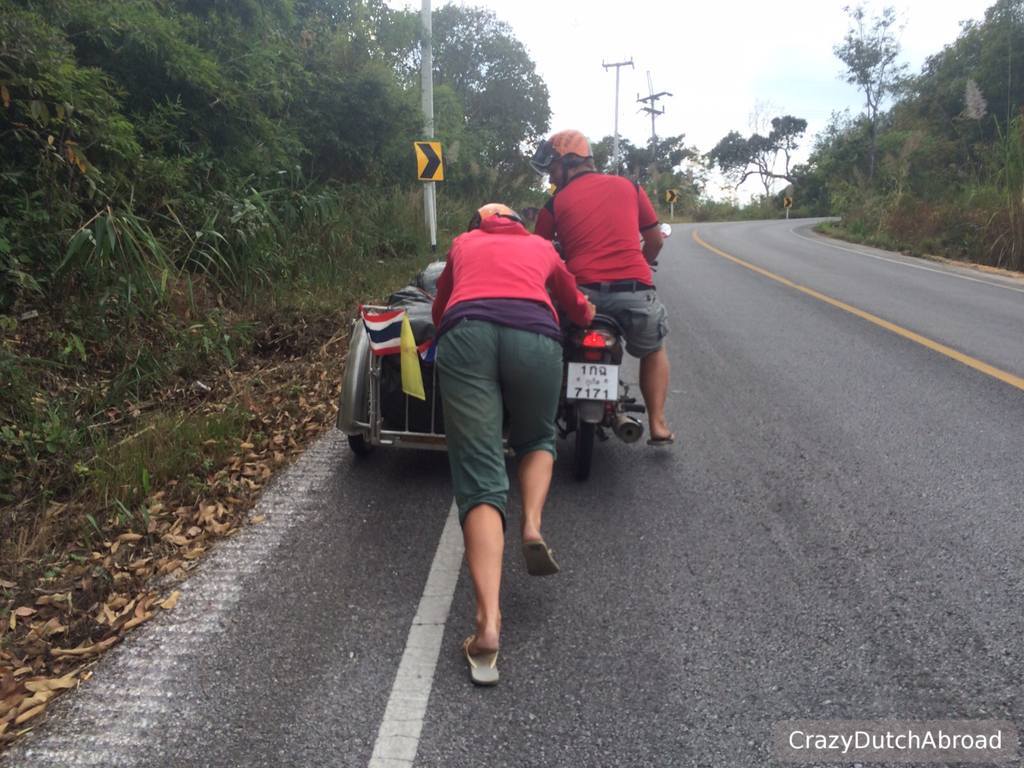 Still we couldn't make it up the mountains to Mae Salong. Luckily we were with two scooters, so pushing was the only option left! Push, push, push! Also we needed some breaks to cool off the engine a bit. So either pushing or having a break was the only way to make it to the little town. One person on the saleng - three on the scooter, walking a lot, etc.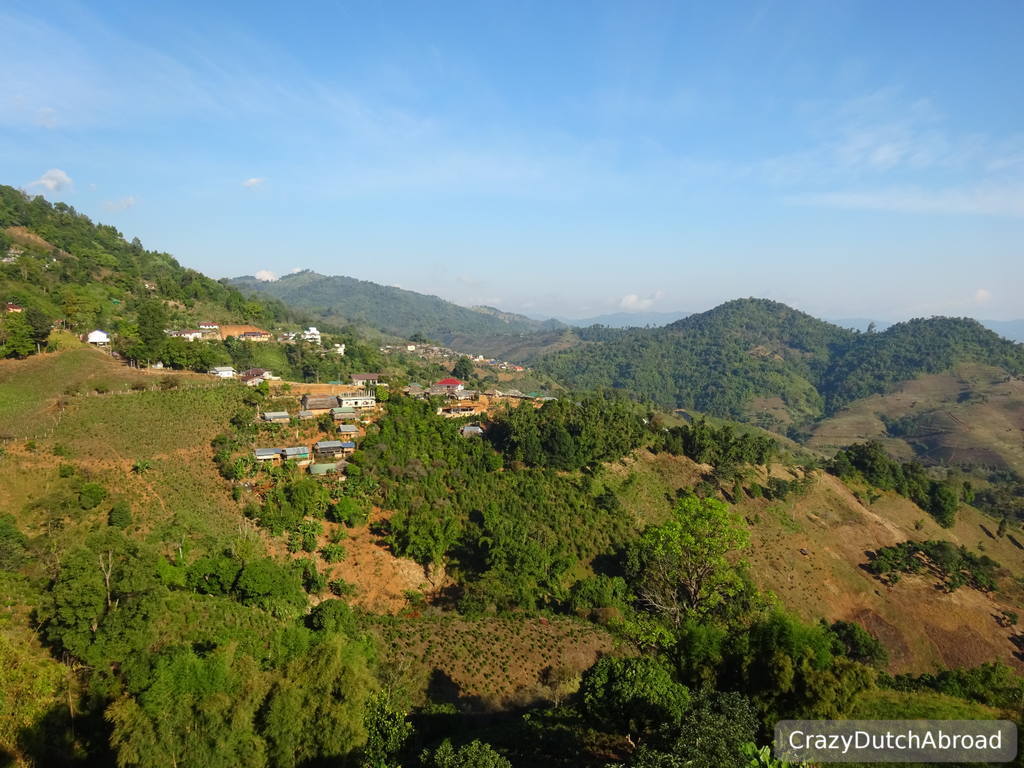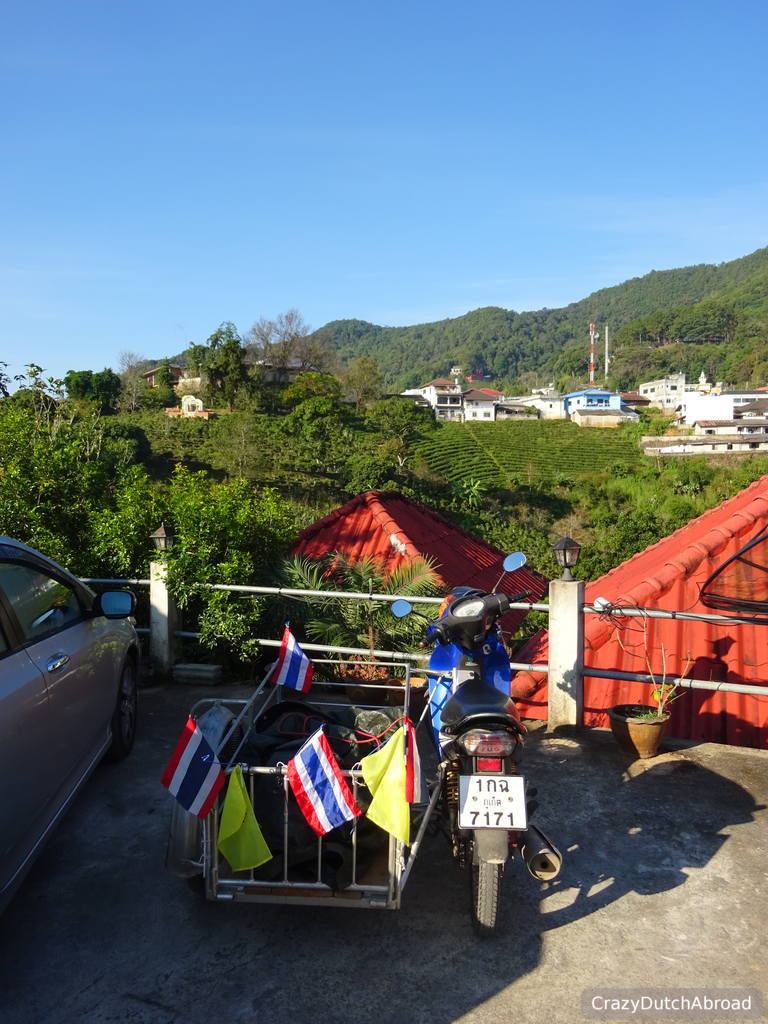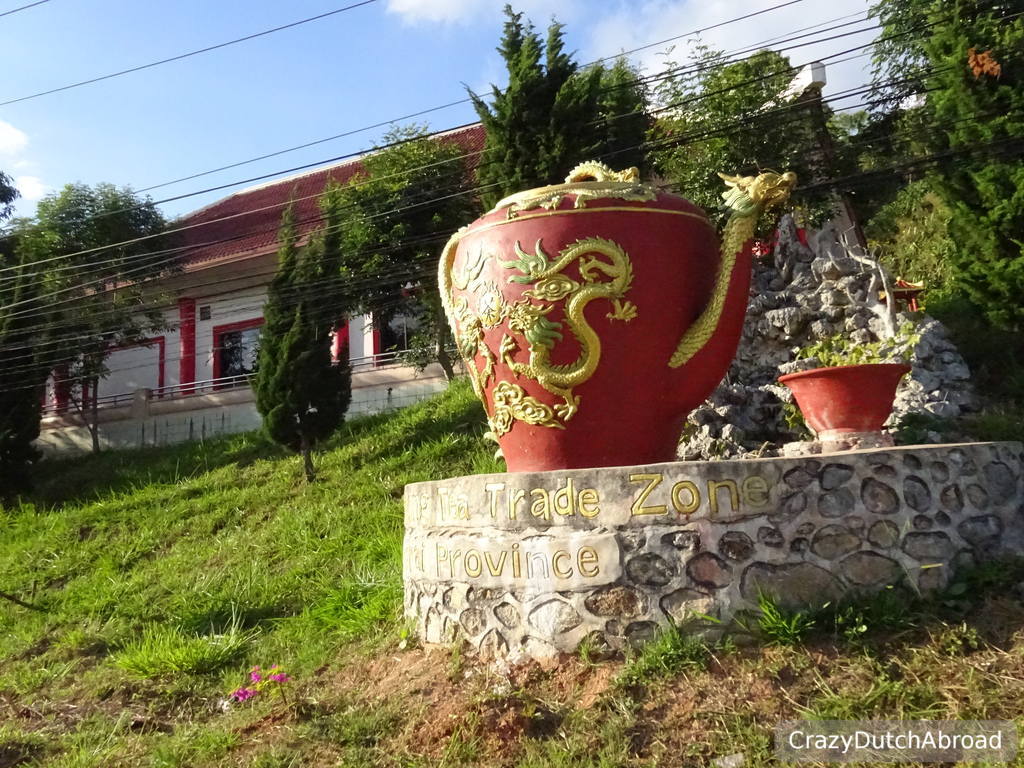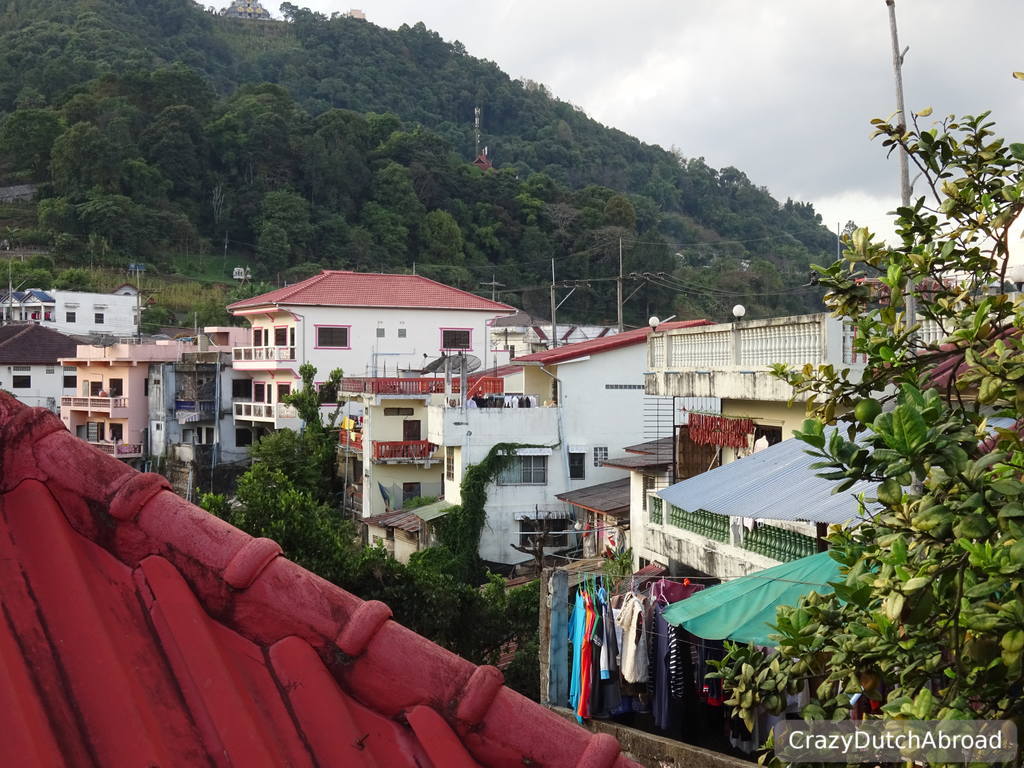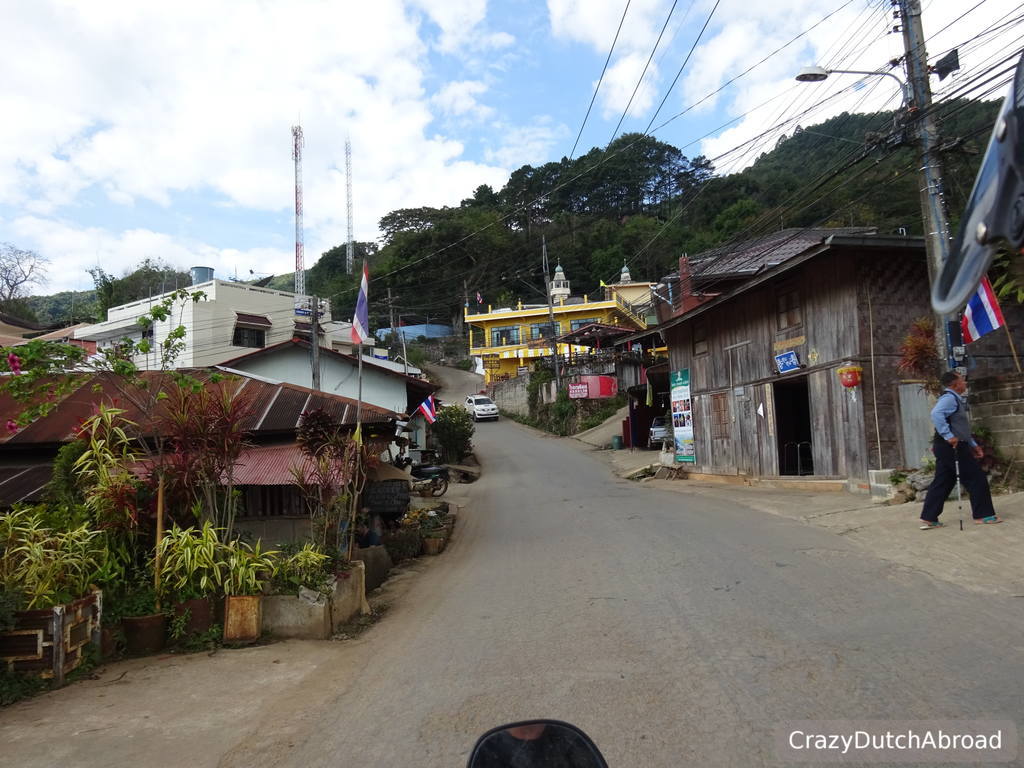 We made it to Mae Salong! People were very interested in seeing us on a saleng all the way up there!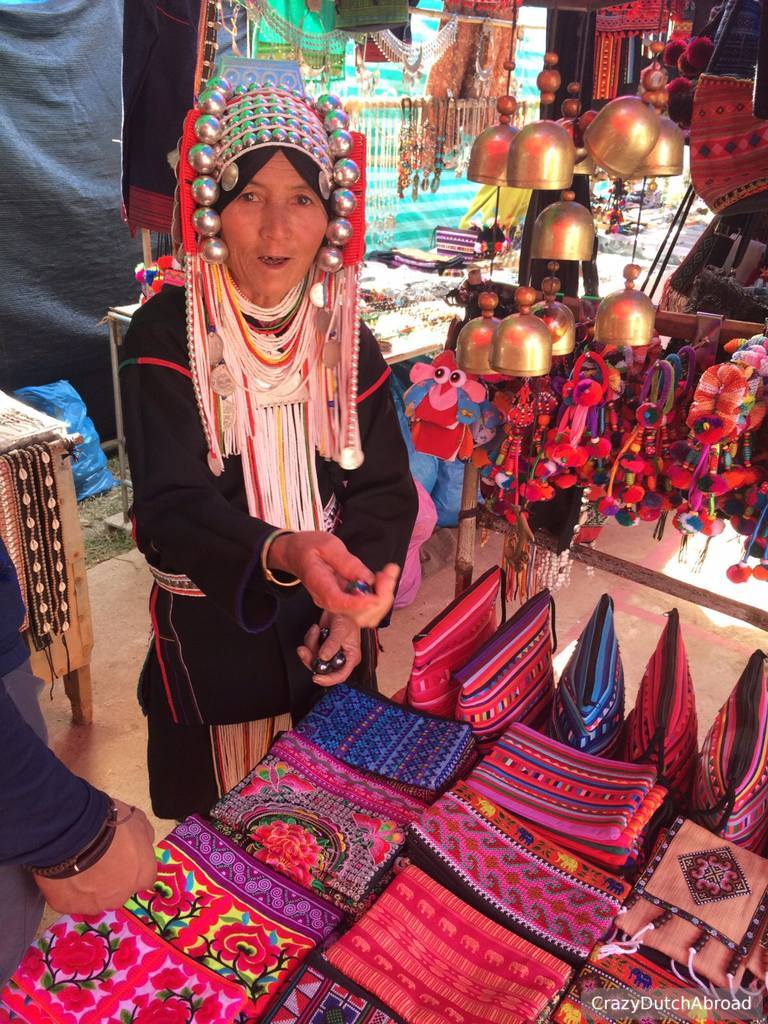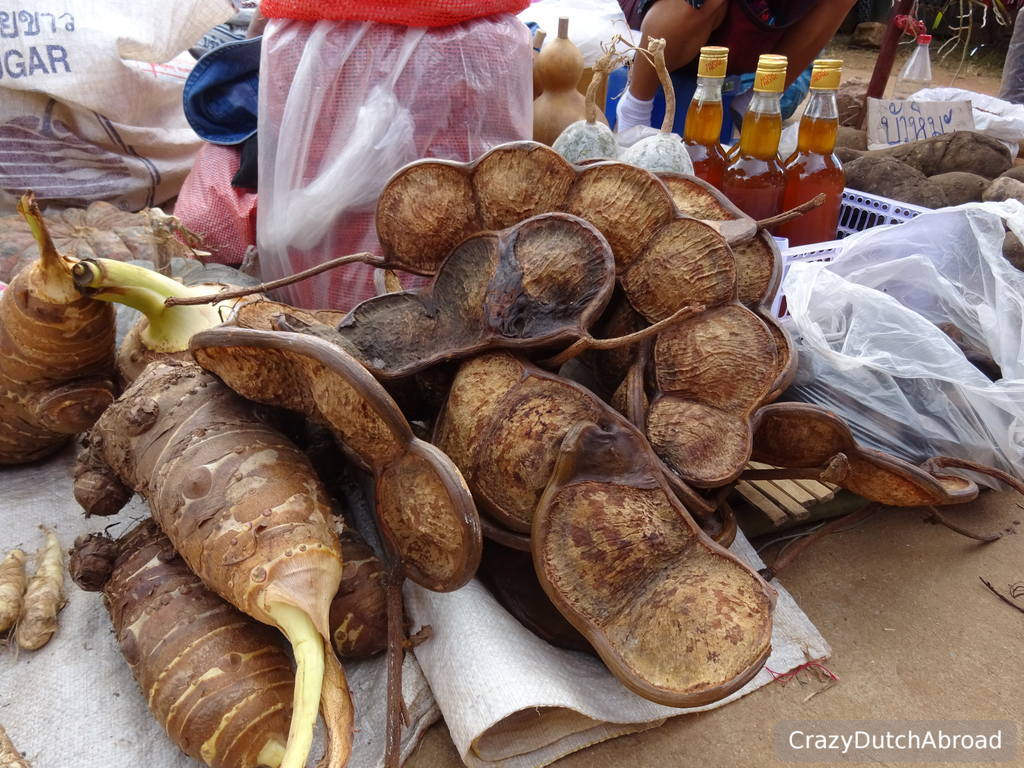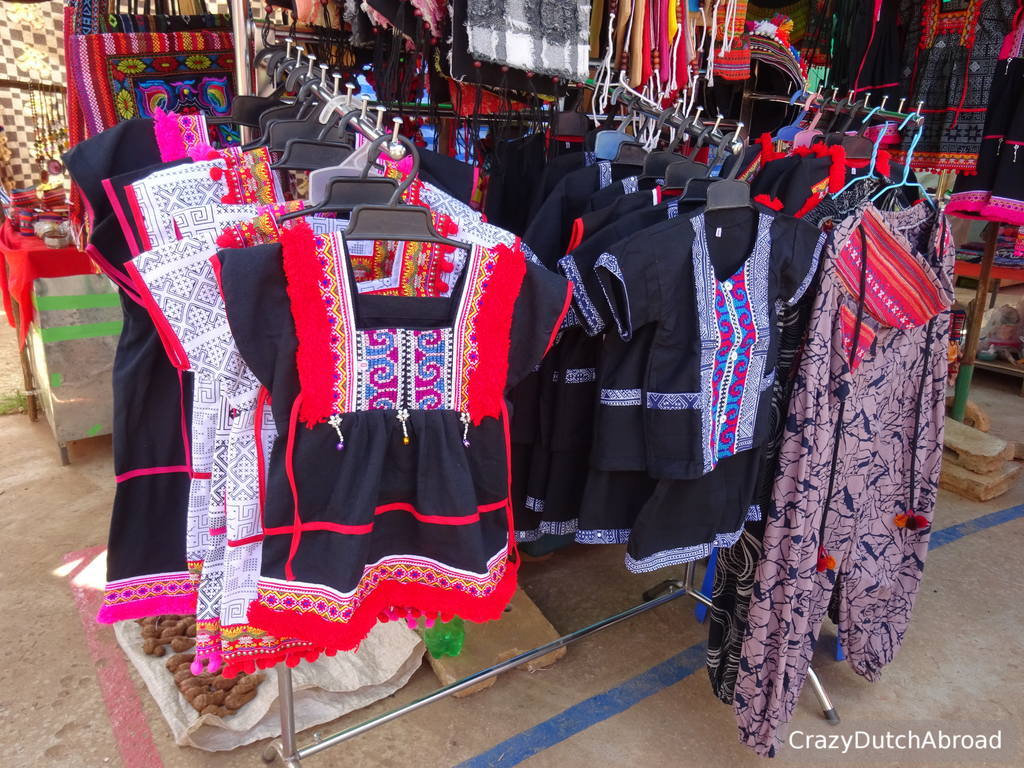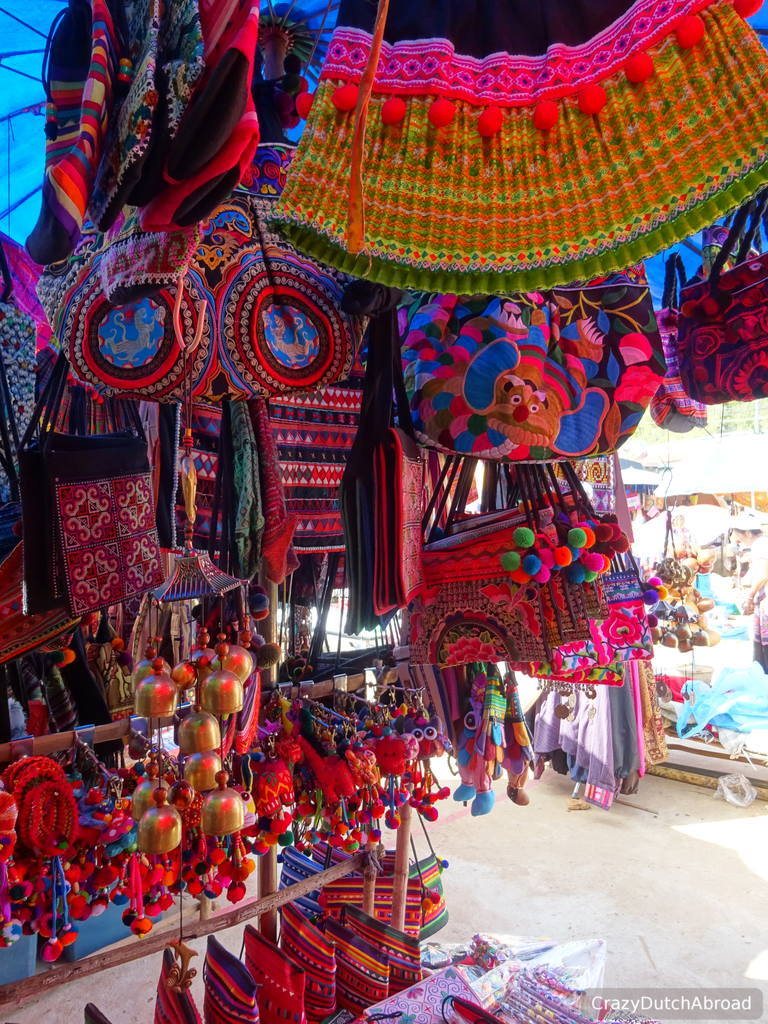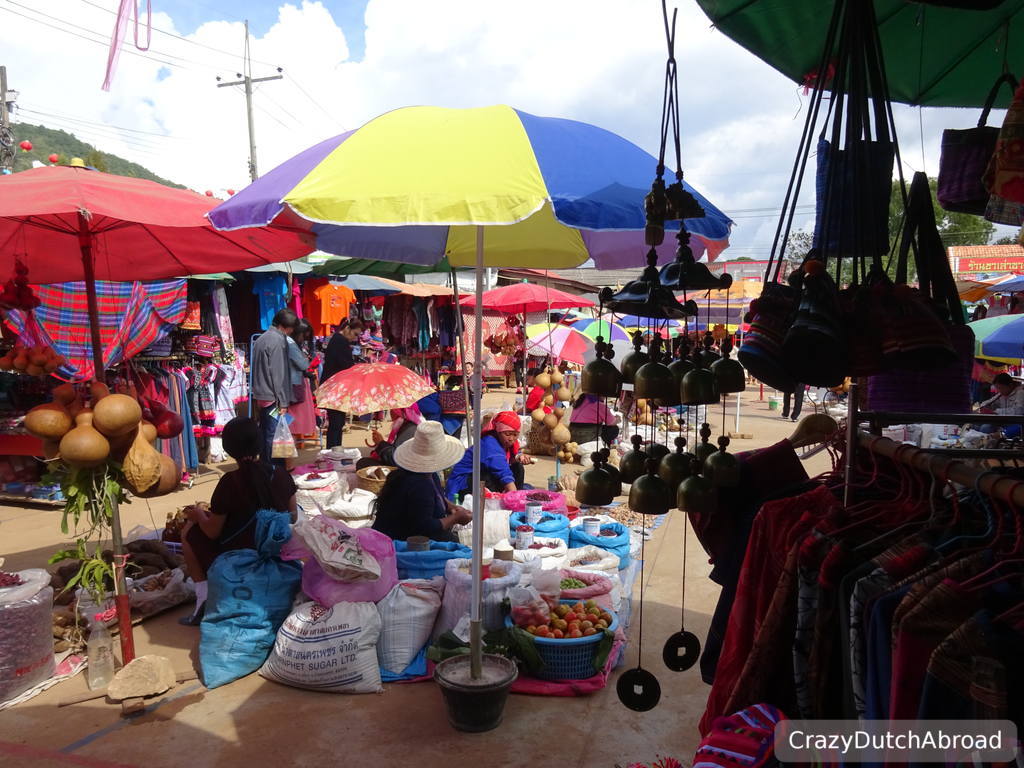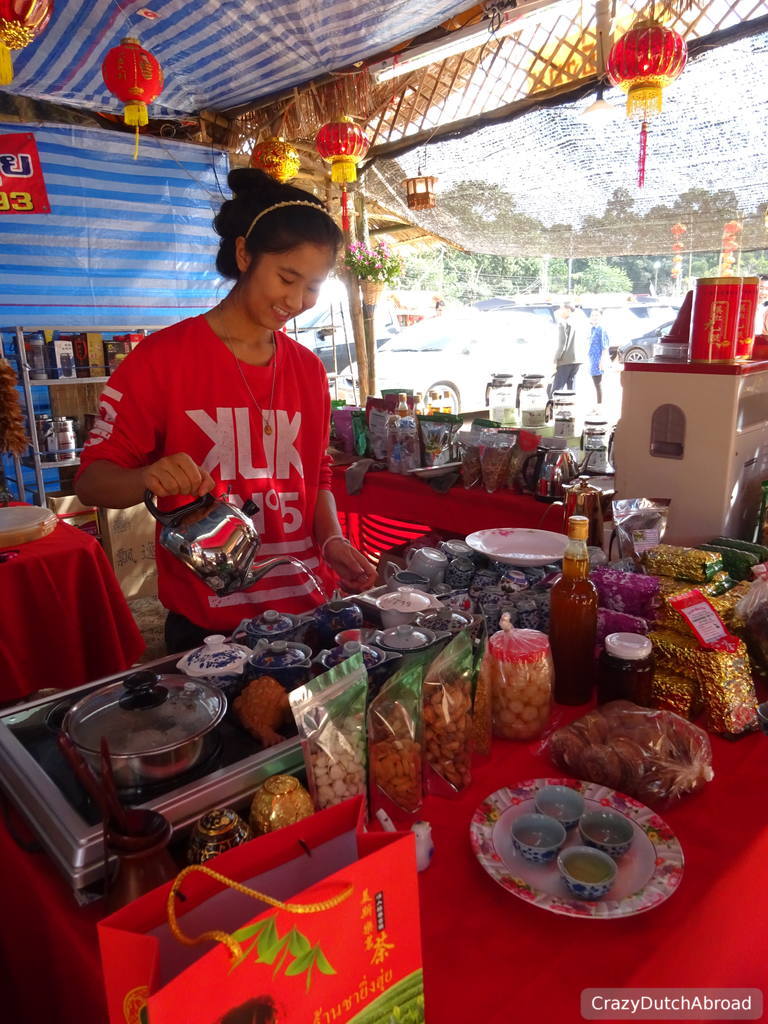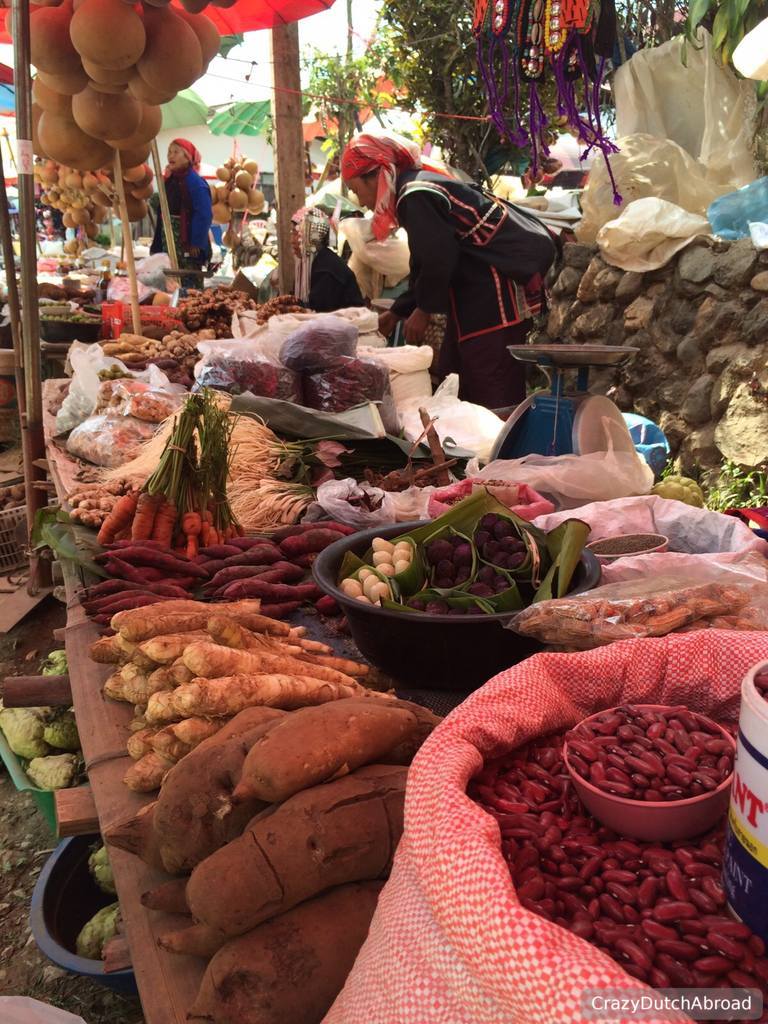 Mae Salong town and Tea Market, it looks like you're in China!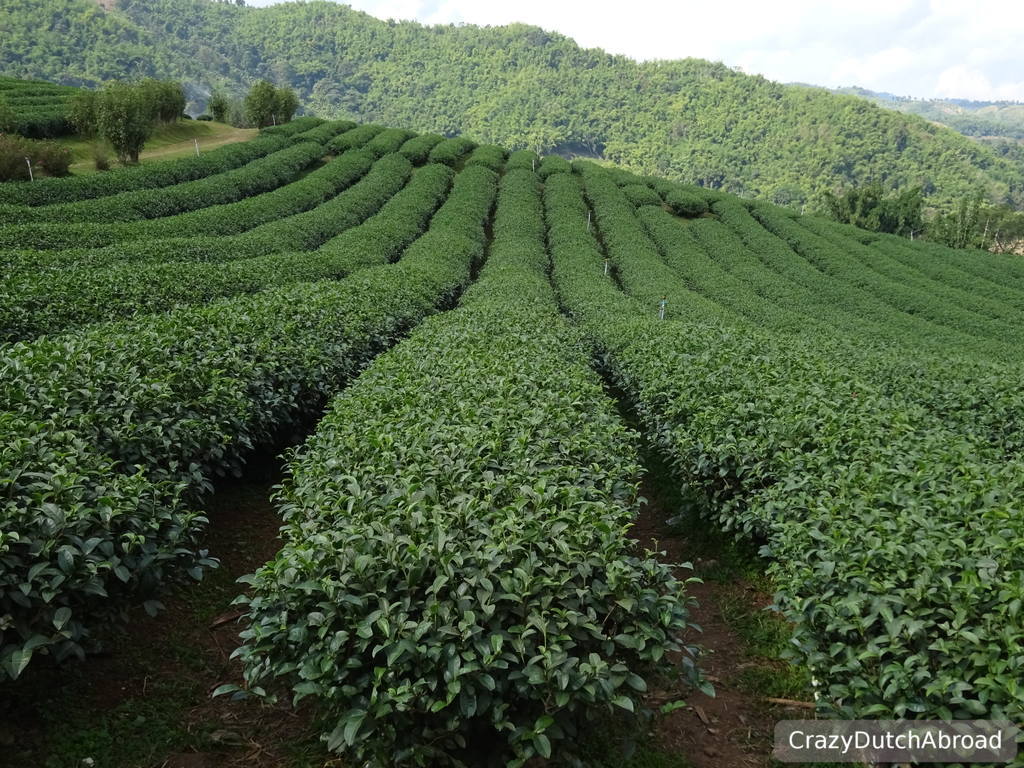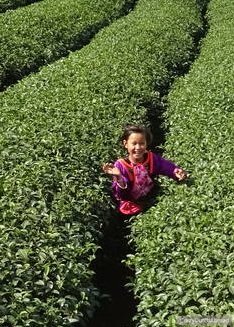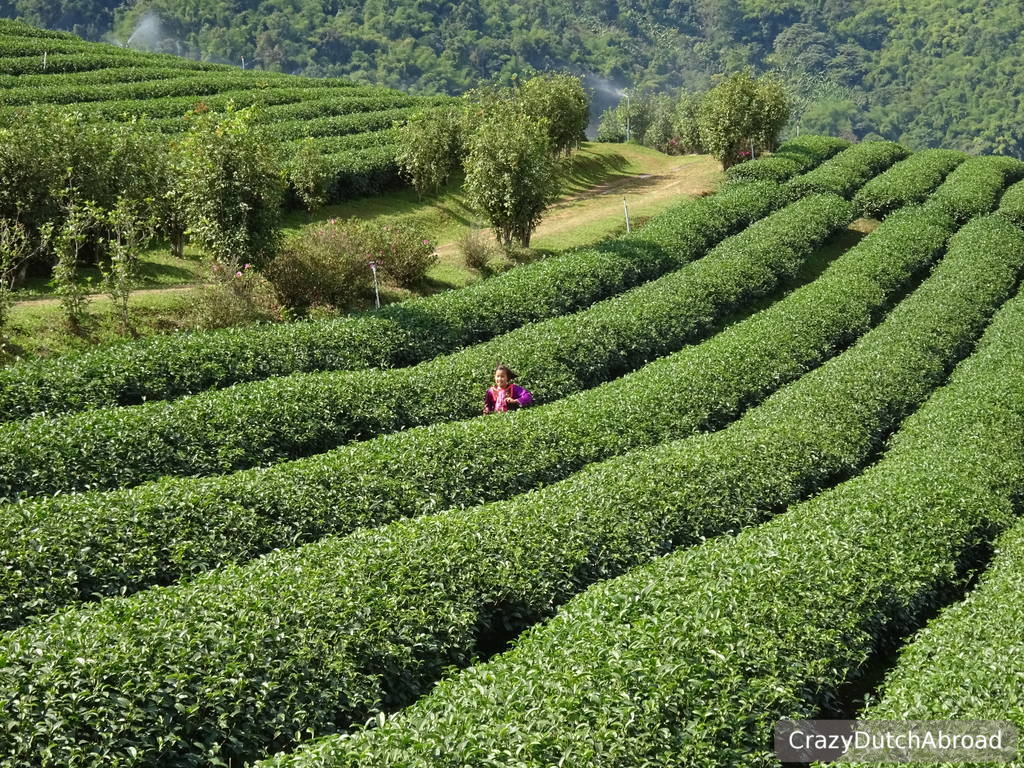 Tea plantation with people wearing hill tribe clothes trying to make some money. Children playing hide and seek in the tea plantation.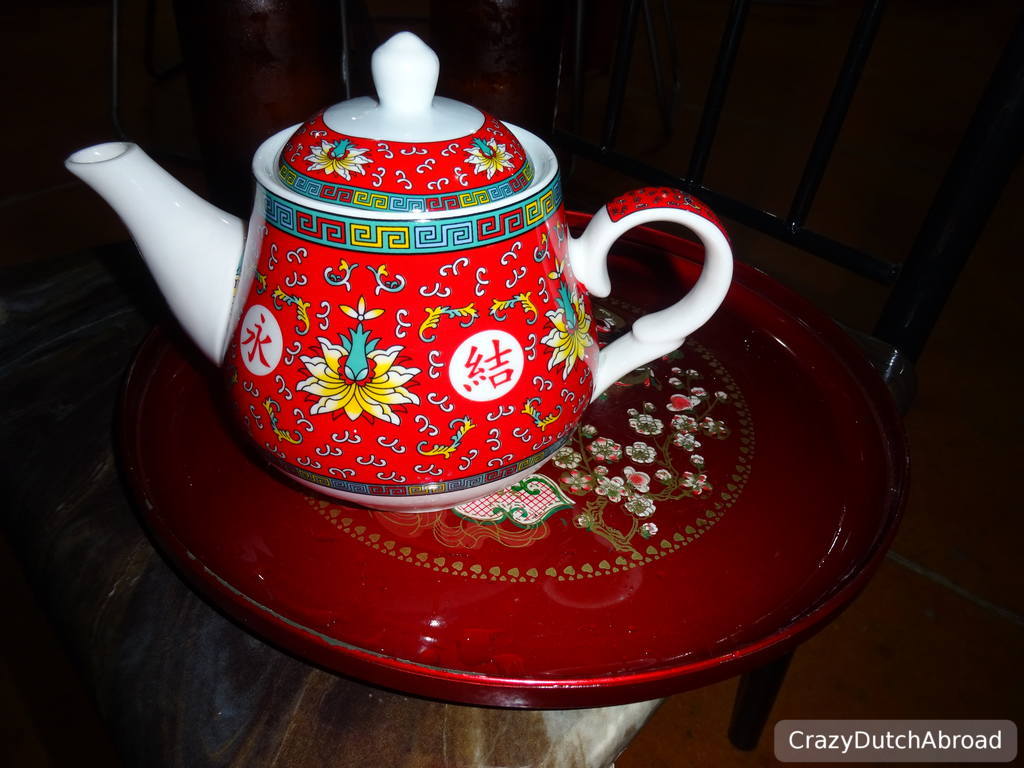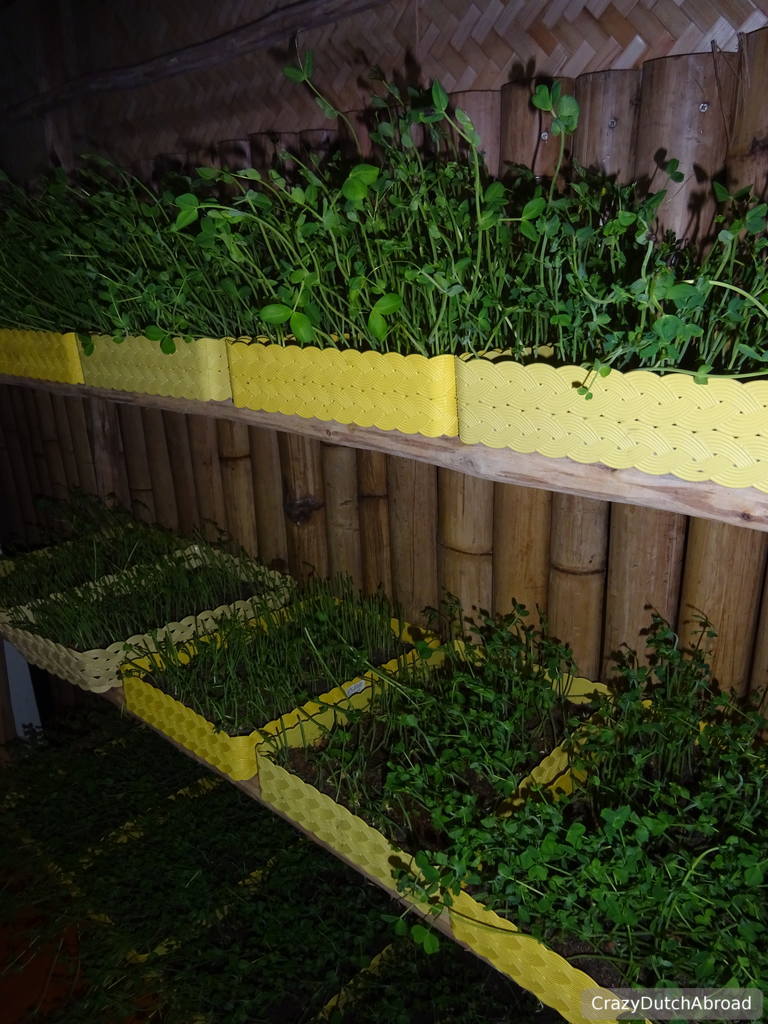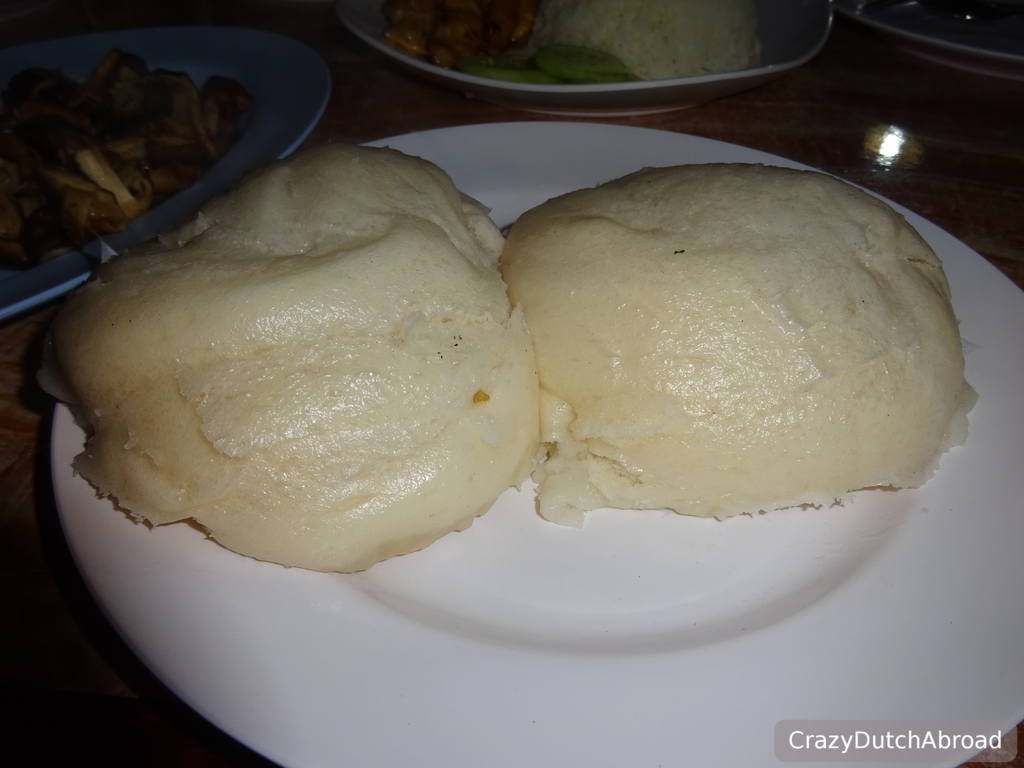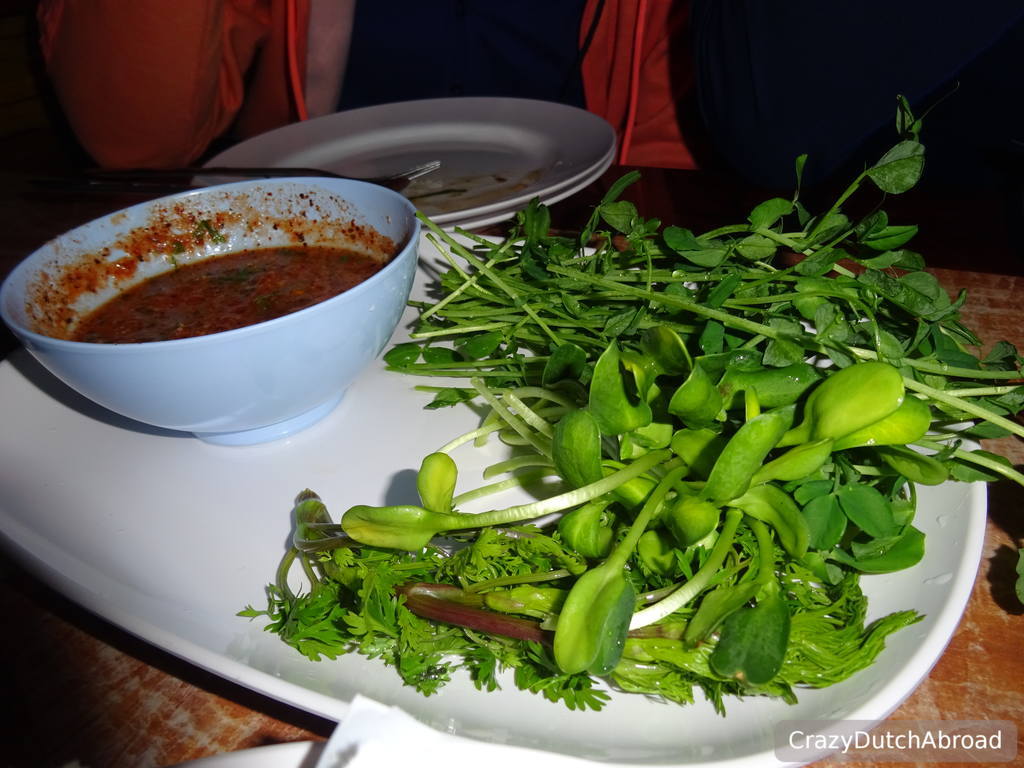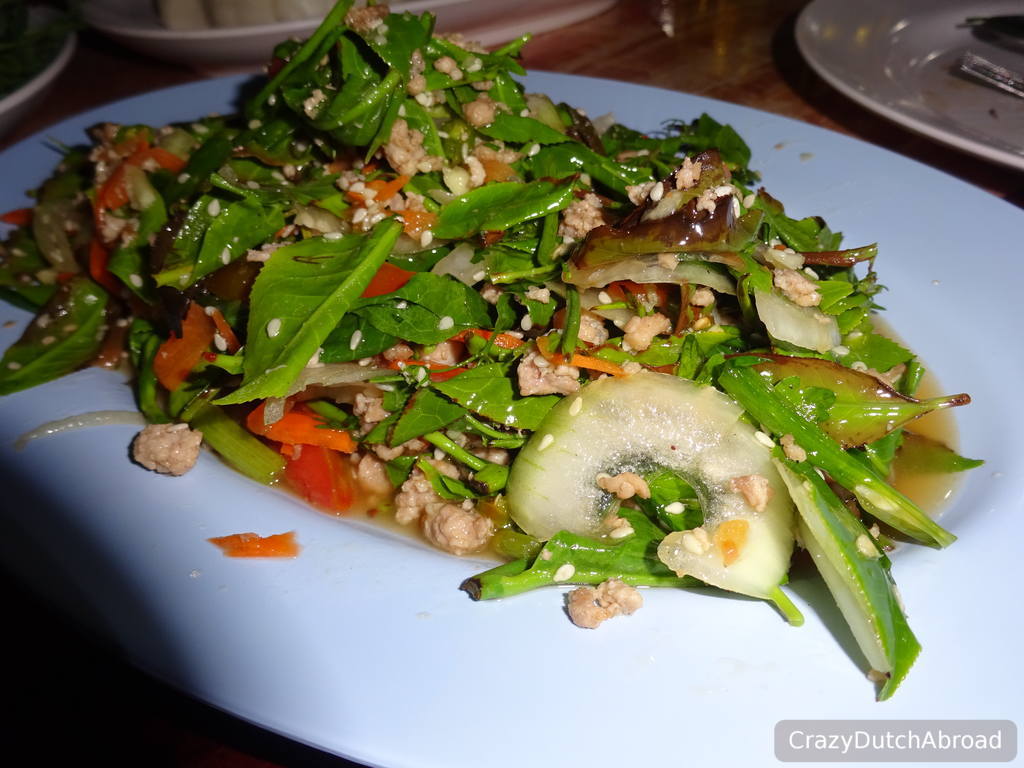 Diner time, time to try new (Chinese) things. Mantou is a Chinese steamed little bread without filling, delicious. Chili tomatoe akha, very spicy but good! A fresh tea leaves saled (a bit of a bitter taste).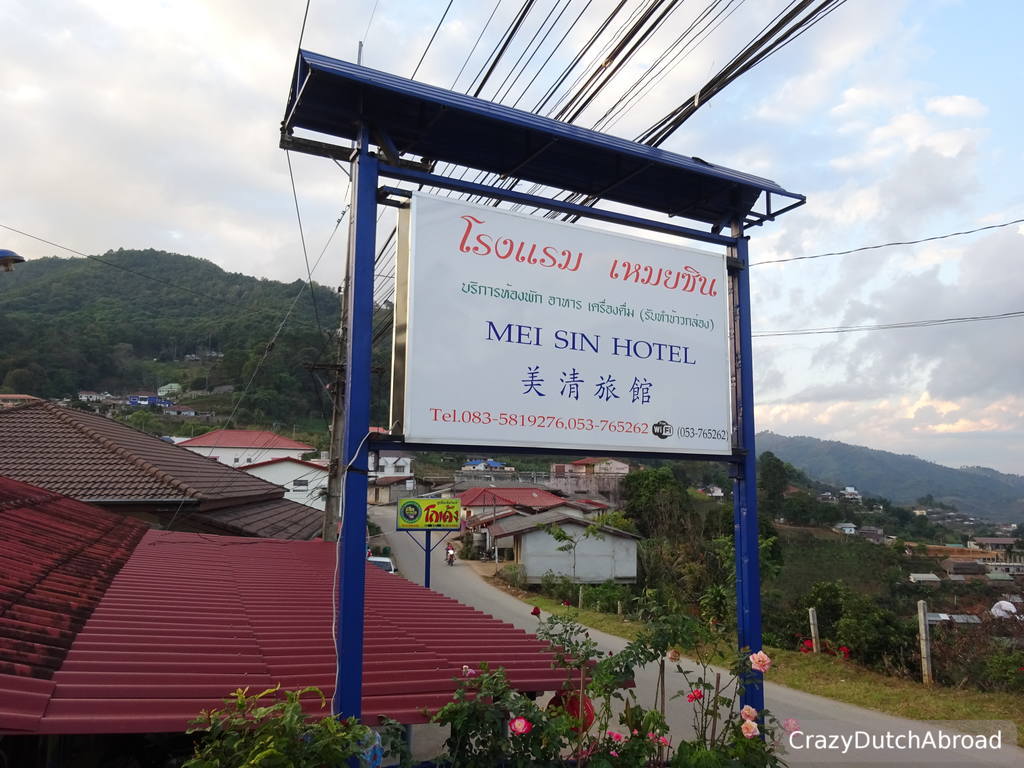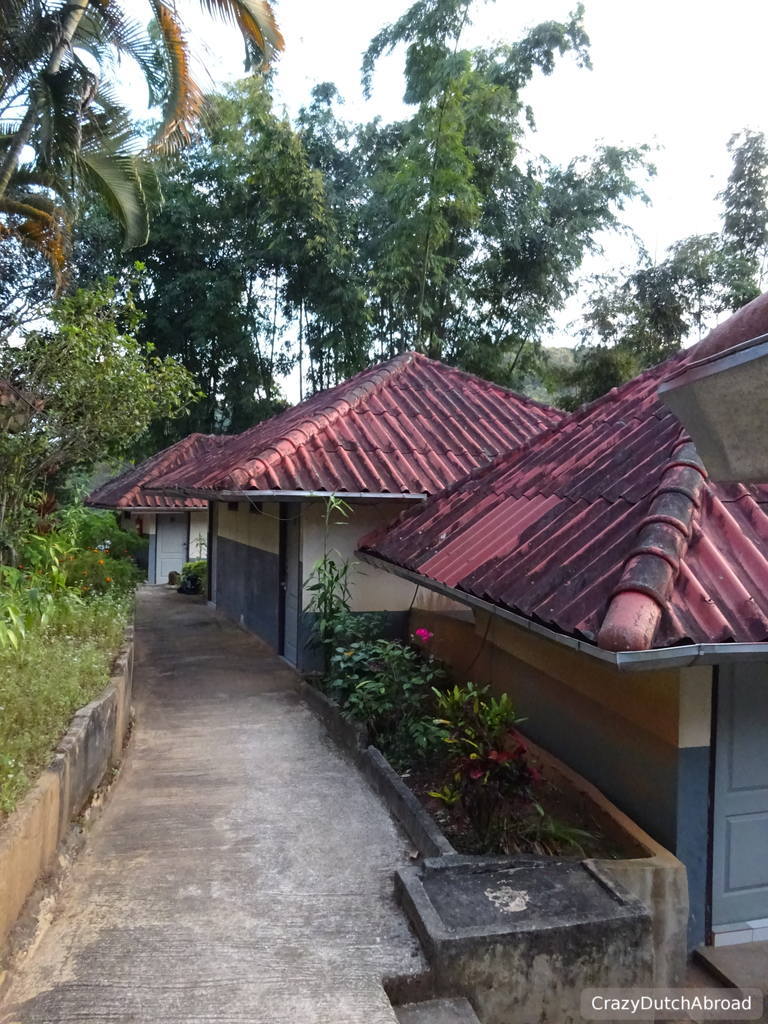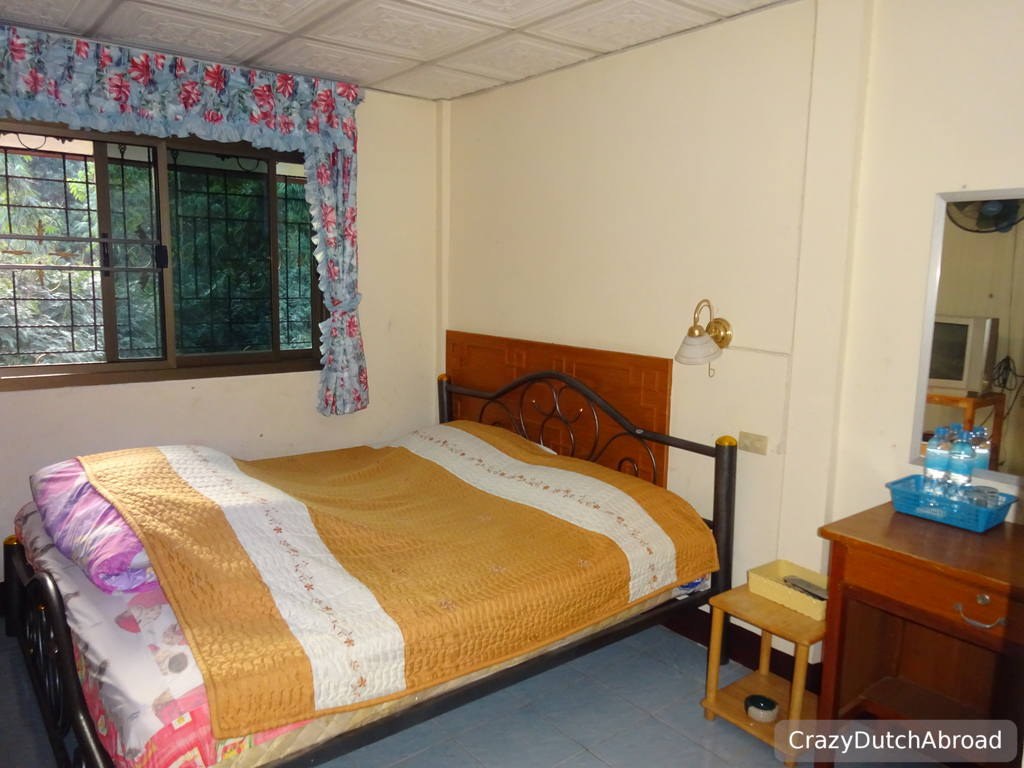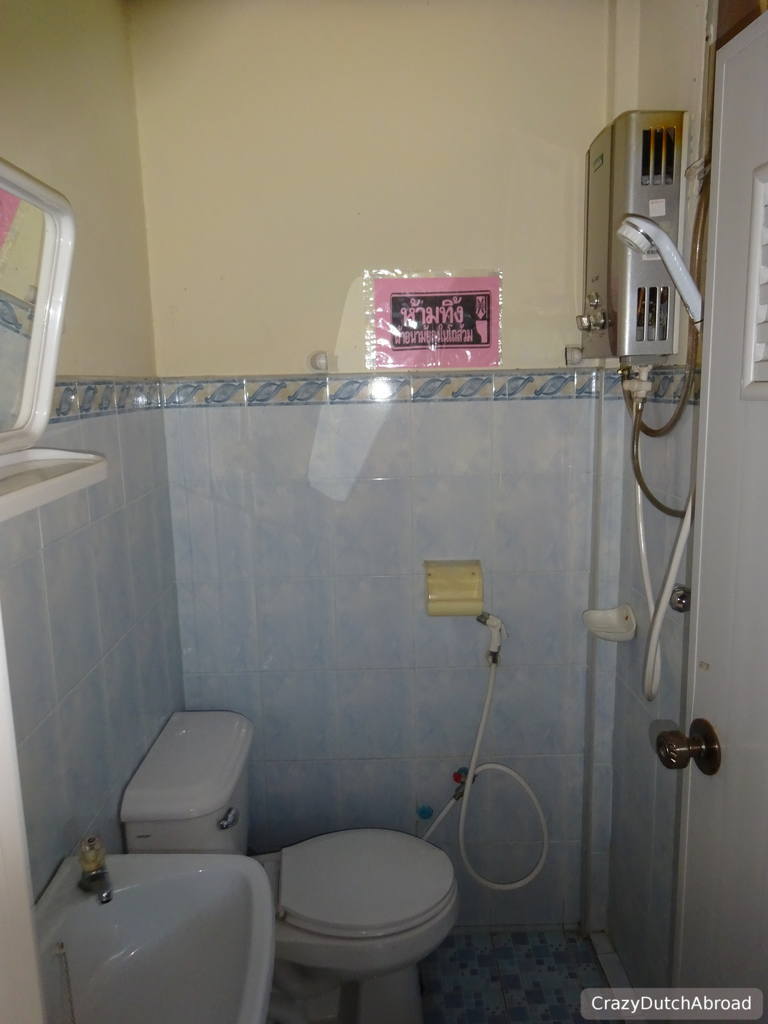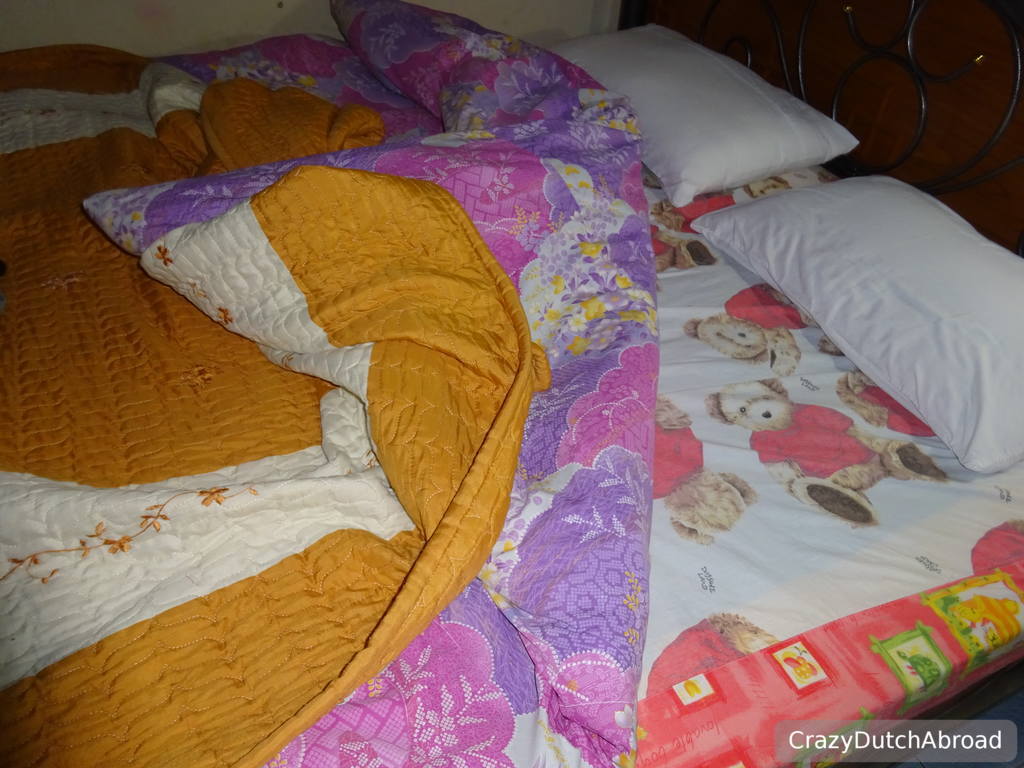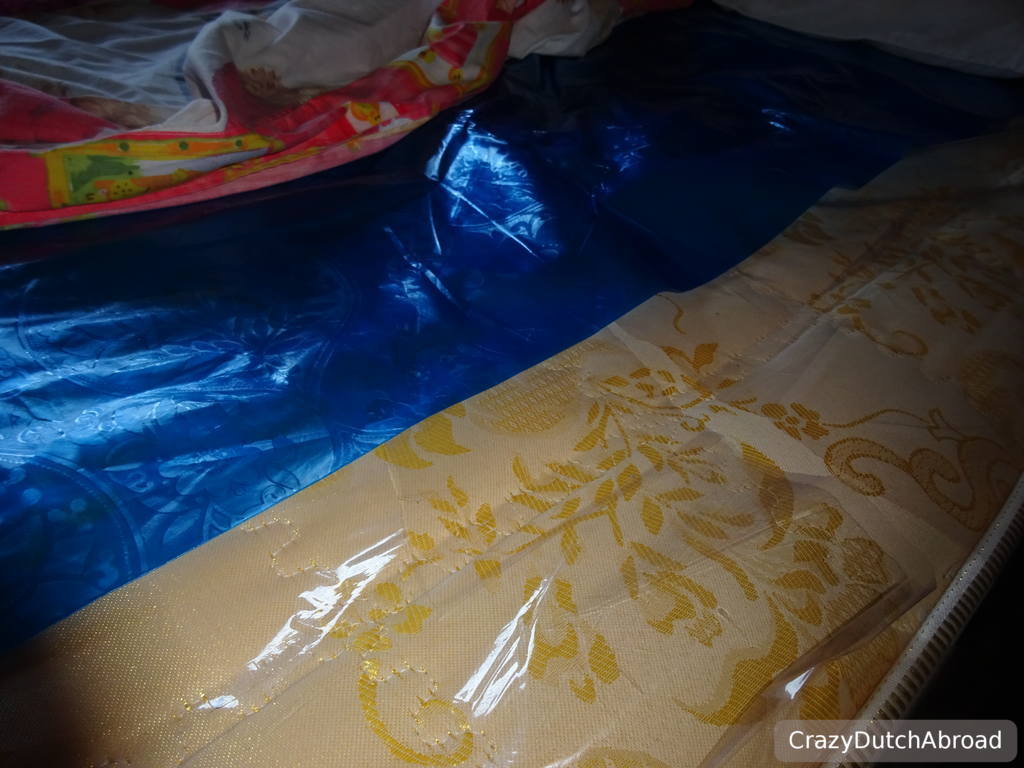 Mai Sin Hotel, Mae Salong, close to My Place Restaurant (just walk in, no online booking). A lovely place with Chinese style houses. Check the mattress, still in plastic with another layer of plastic on top. Feels like you're in a hospital bed...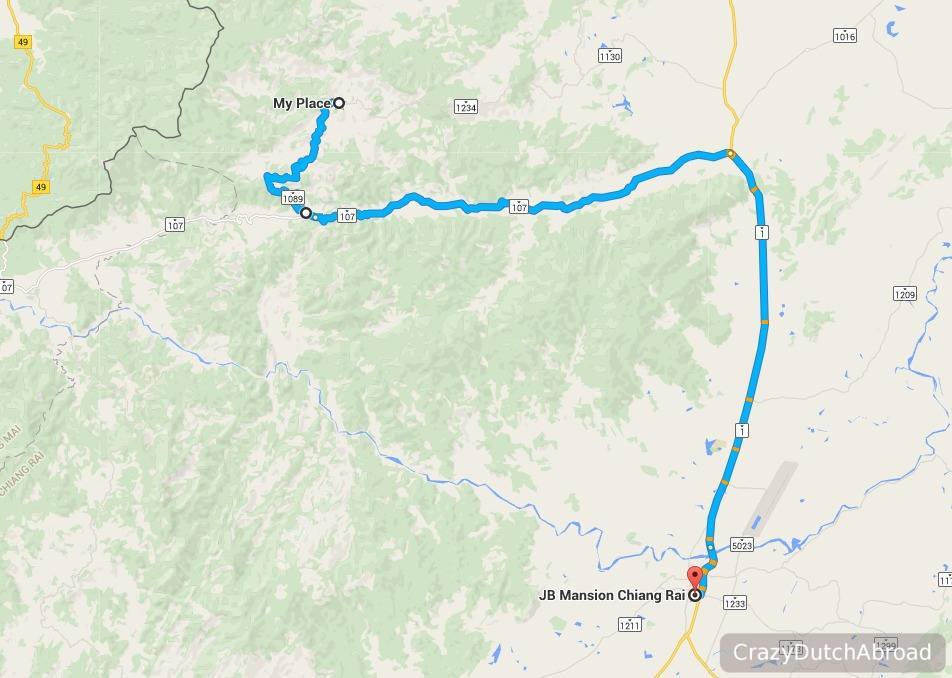 Golden Triangle tour part 1, click here for part 2!
___
To be continued, stay tuned!
Share this page: