Border crossing with saleng, we're in Laos!
Our crazy road trip around Thailand and Laos on a tricycle (saleng).
Saleng expedition #38
Chiang Khong > Huay Xai > Luang Namtha
195 km / 121 miles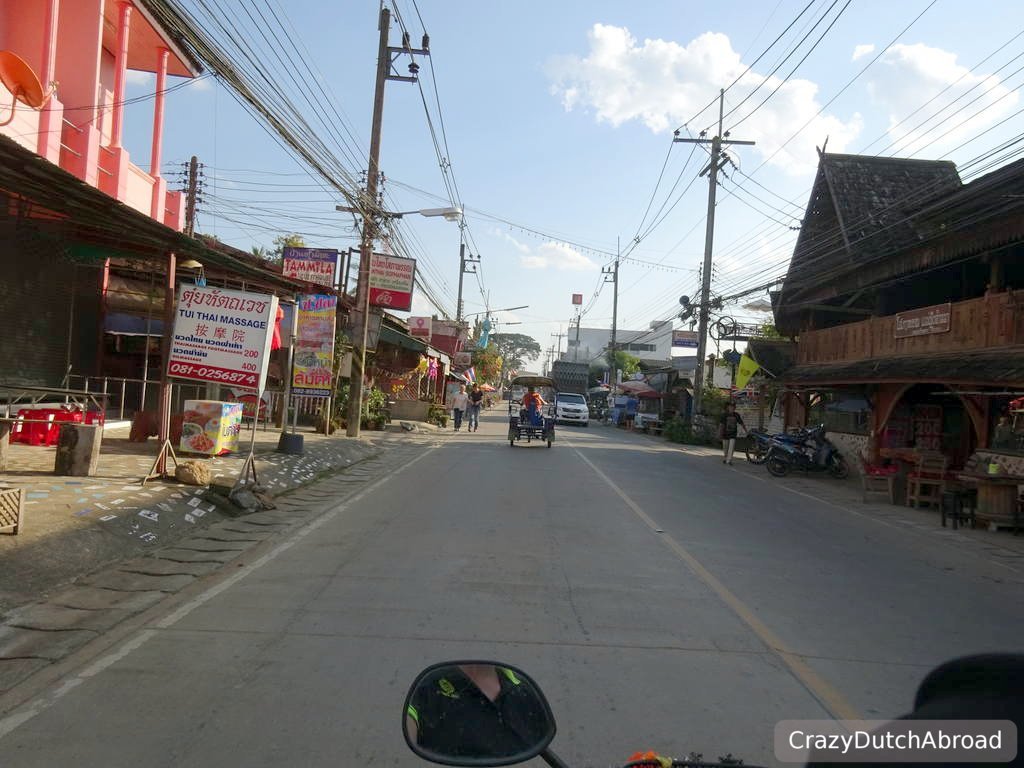 Chiang Khong town, let's organize the border crossing and see if we can make it in the late afternoon!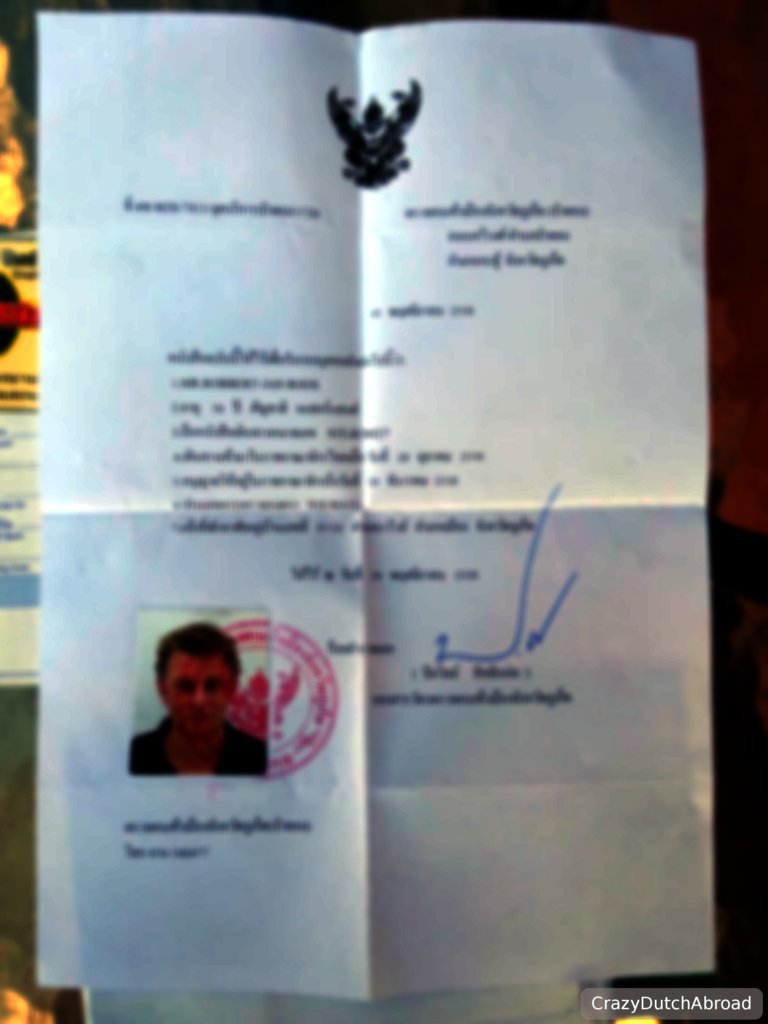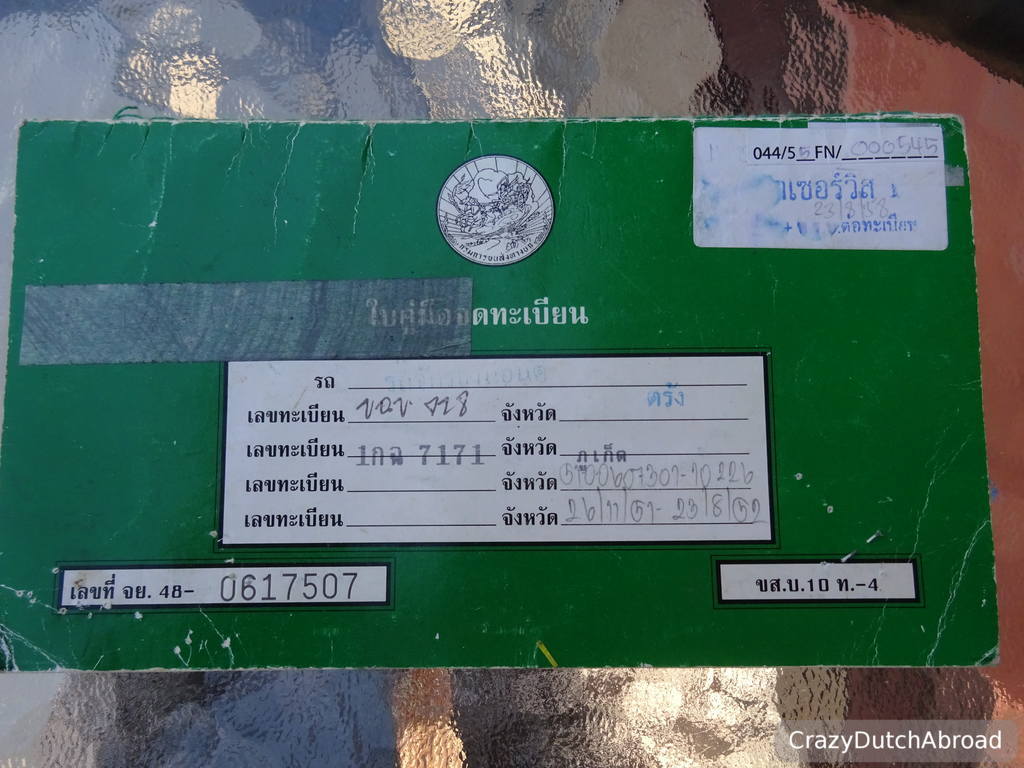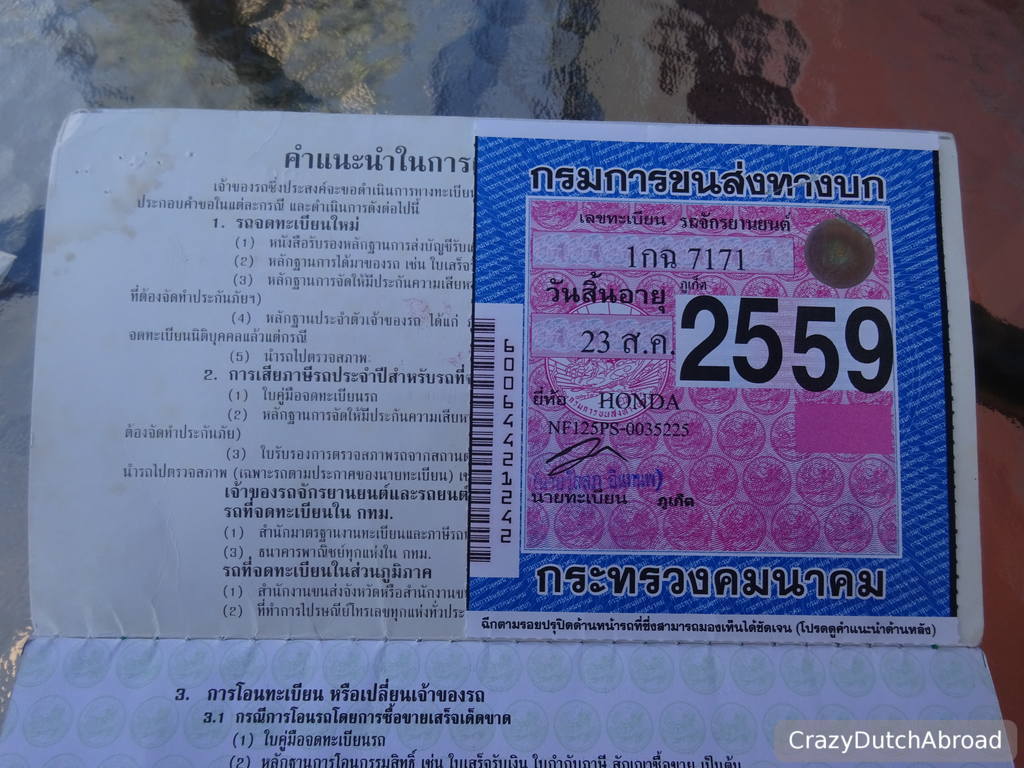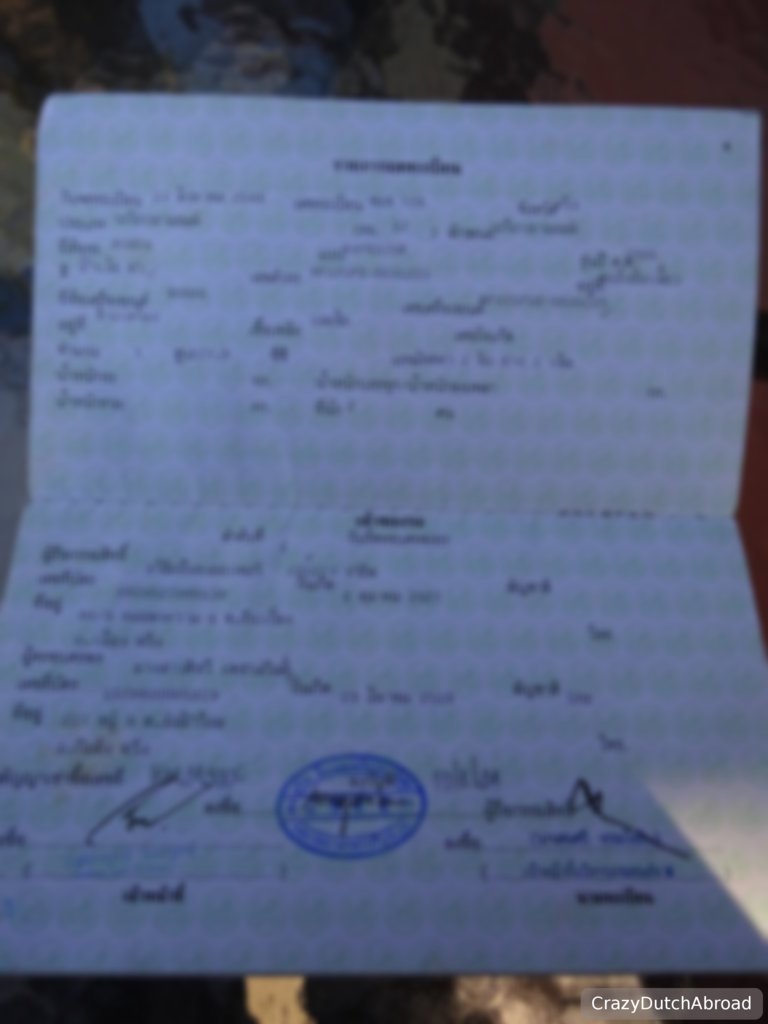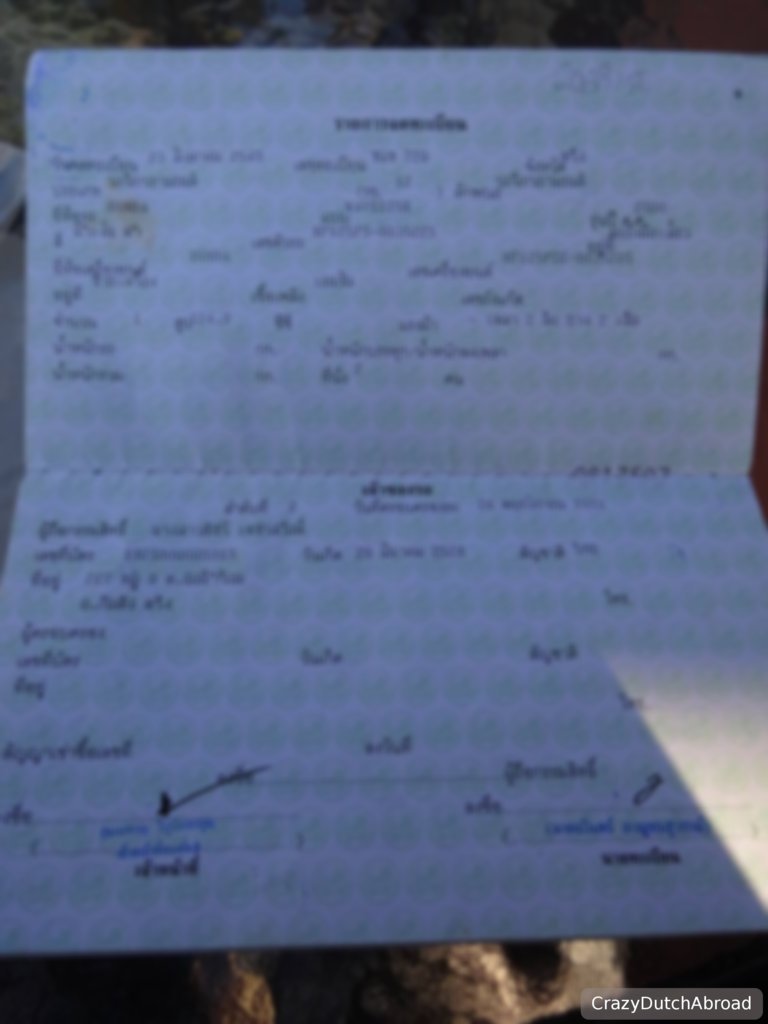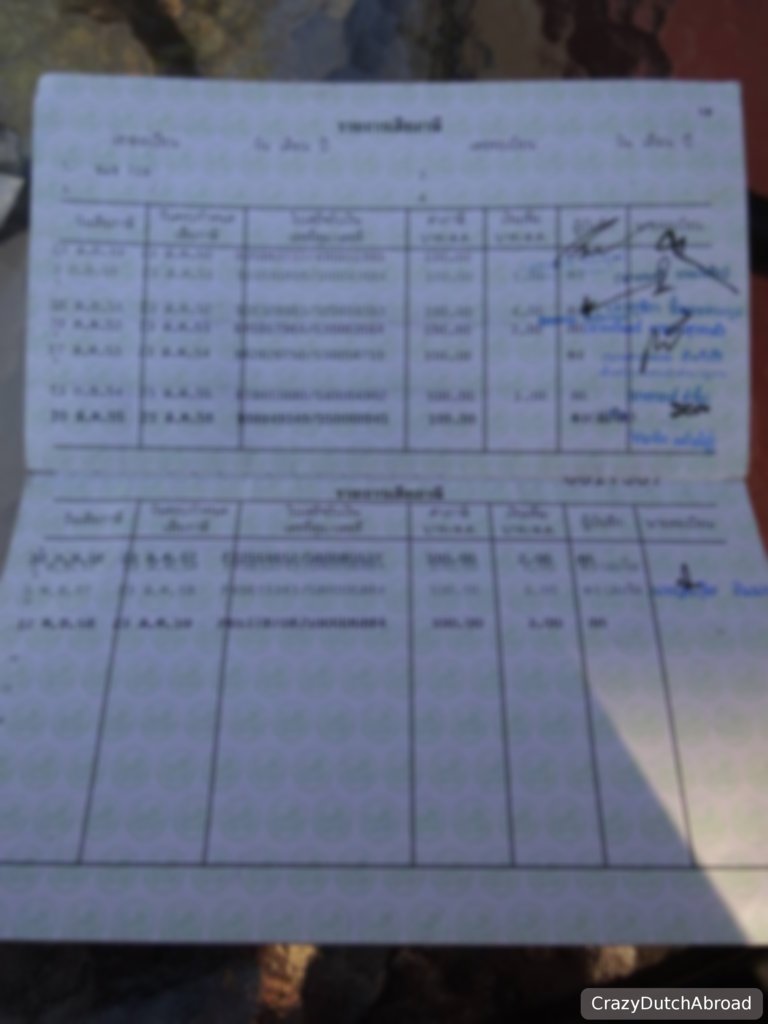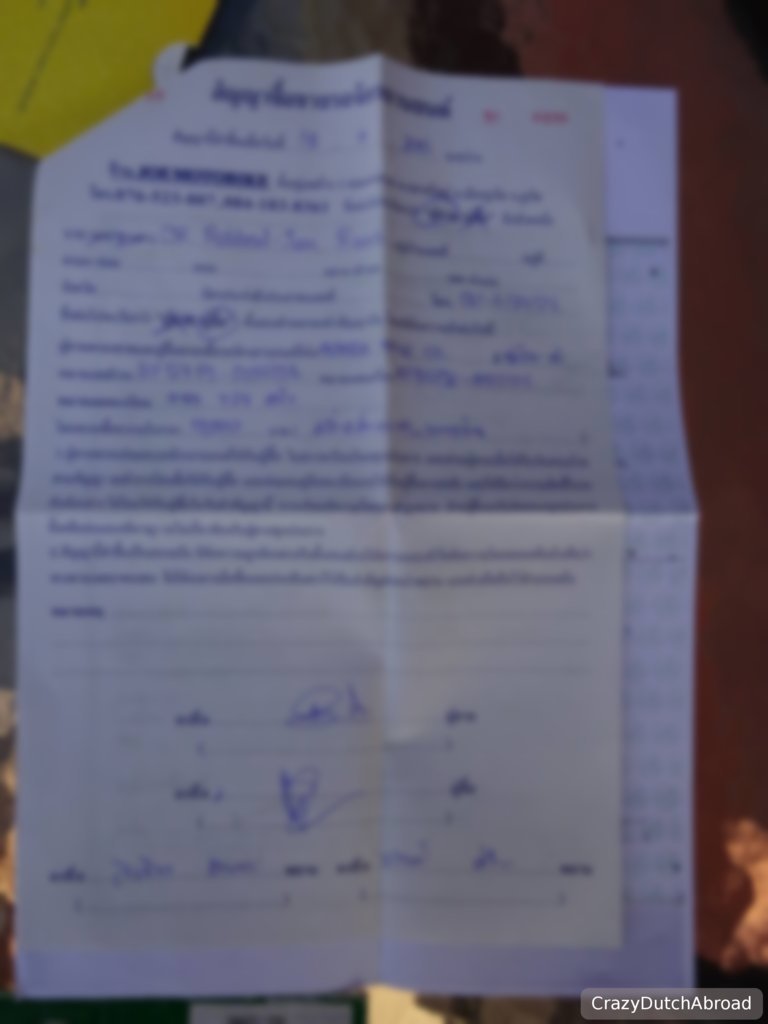 Copying all our paperwork for the saleng, just to be sure! Personal data from the Thai Immigration office, to put the saleng on our name and get the green book. The green book and all important pages plus the receipt from the bike shop of the purchase of the scooter (without side car). Faded our personal info, sorry!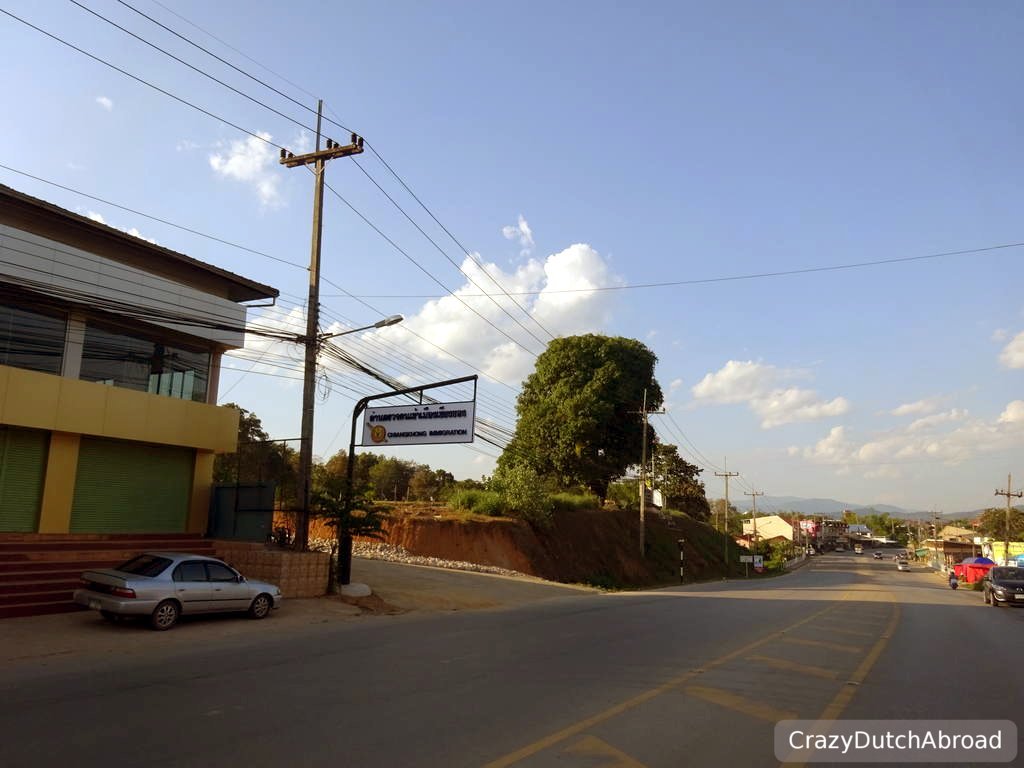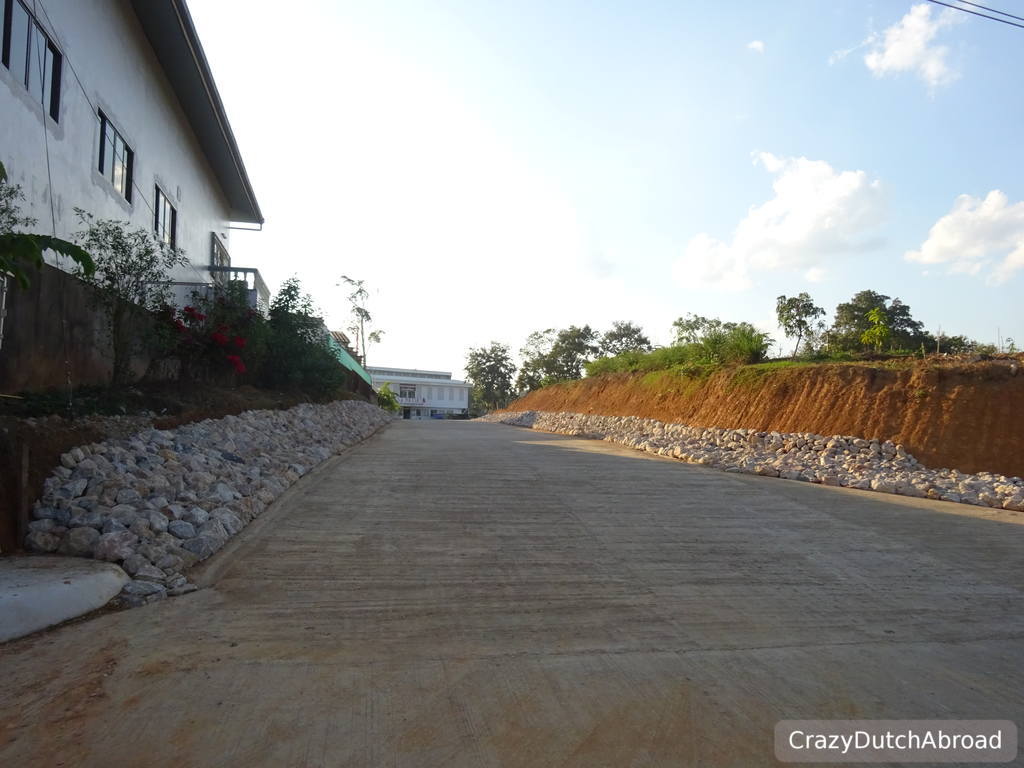 Chiang Khong Immigration, wrong office if you want to LEAVE the country (only for Thai visa extensions, etc.).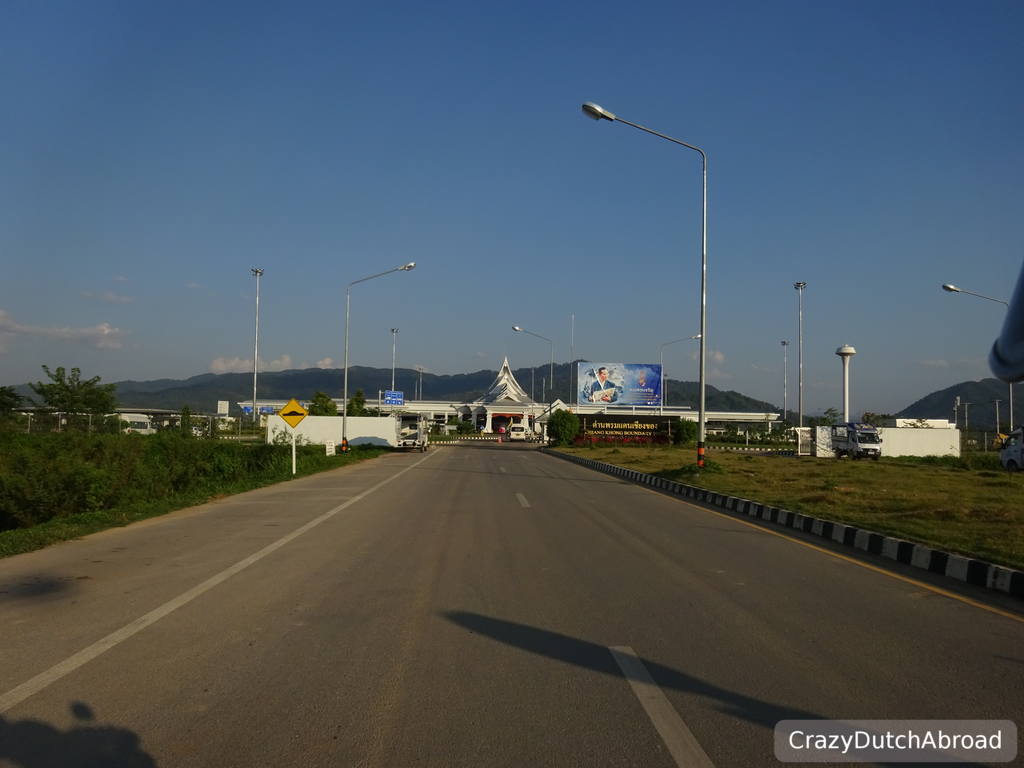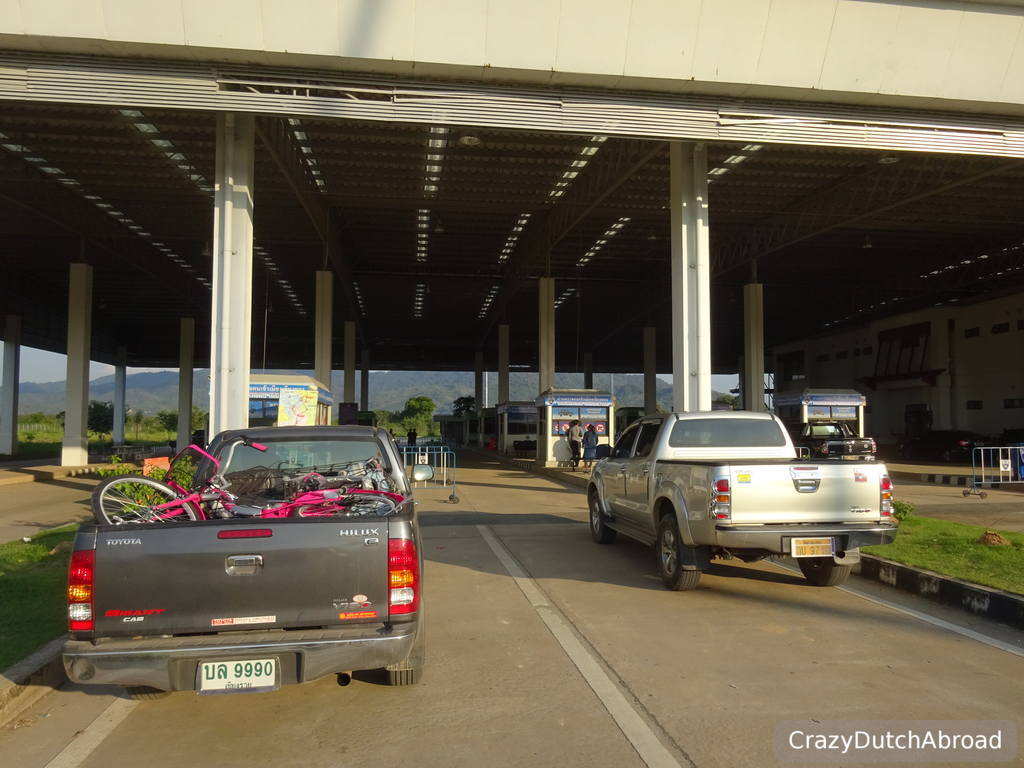 Border crossing! It took two hours while there was no queue... Copying the passport pages, green book papers, exporting the saleng!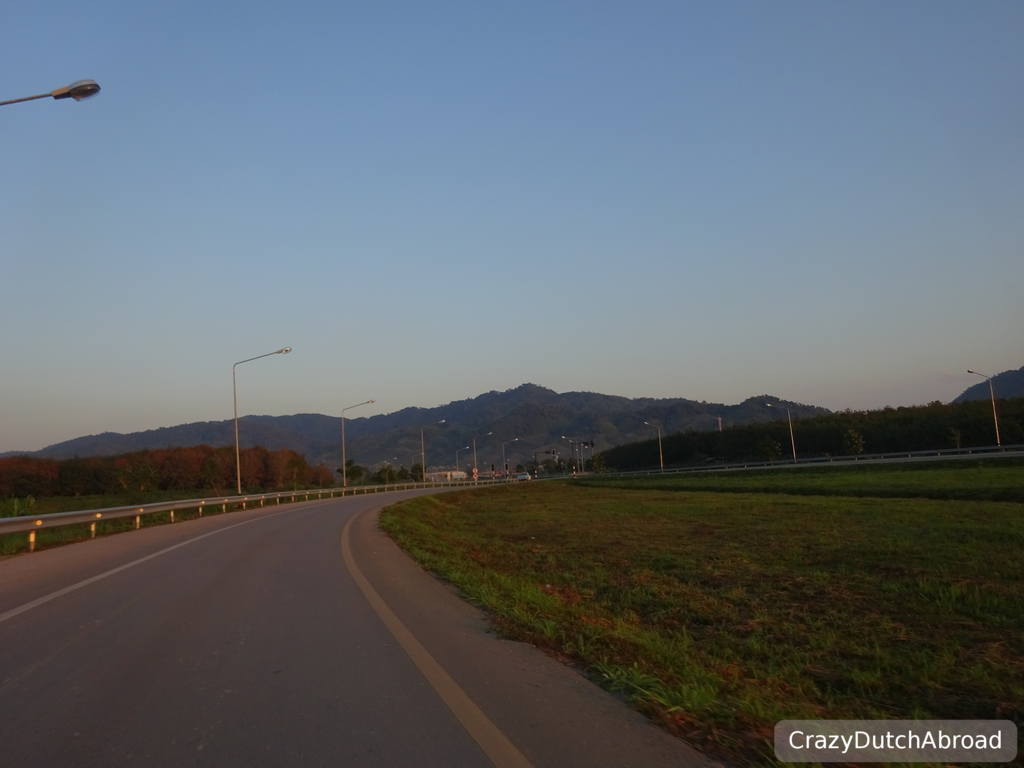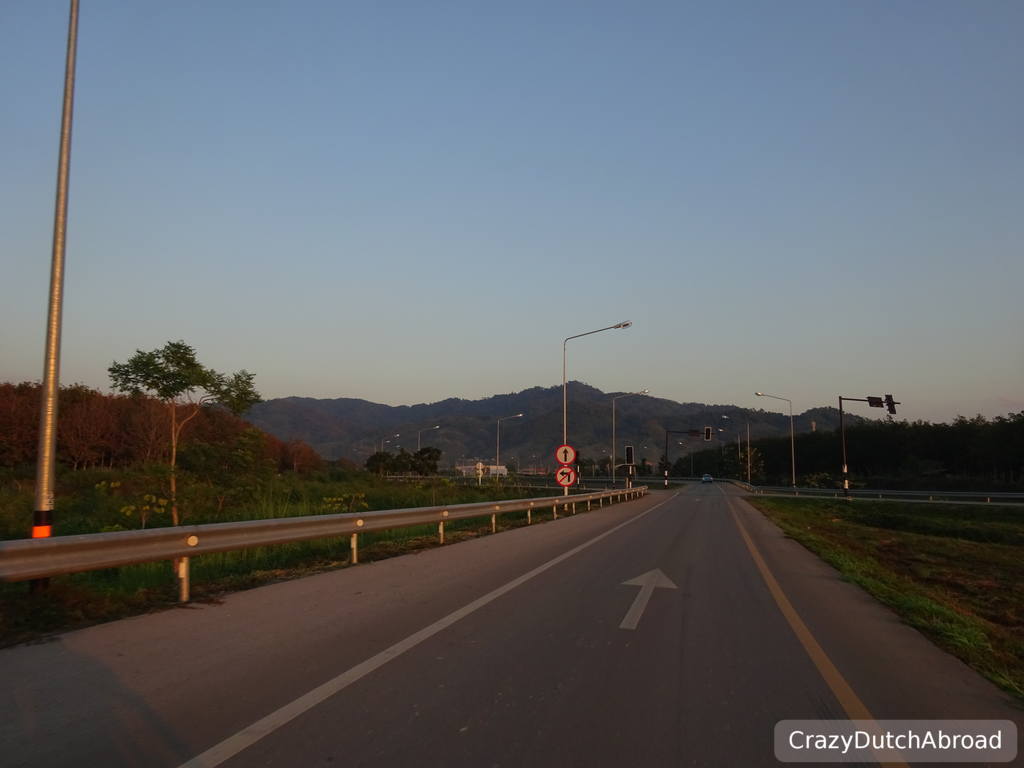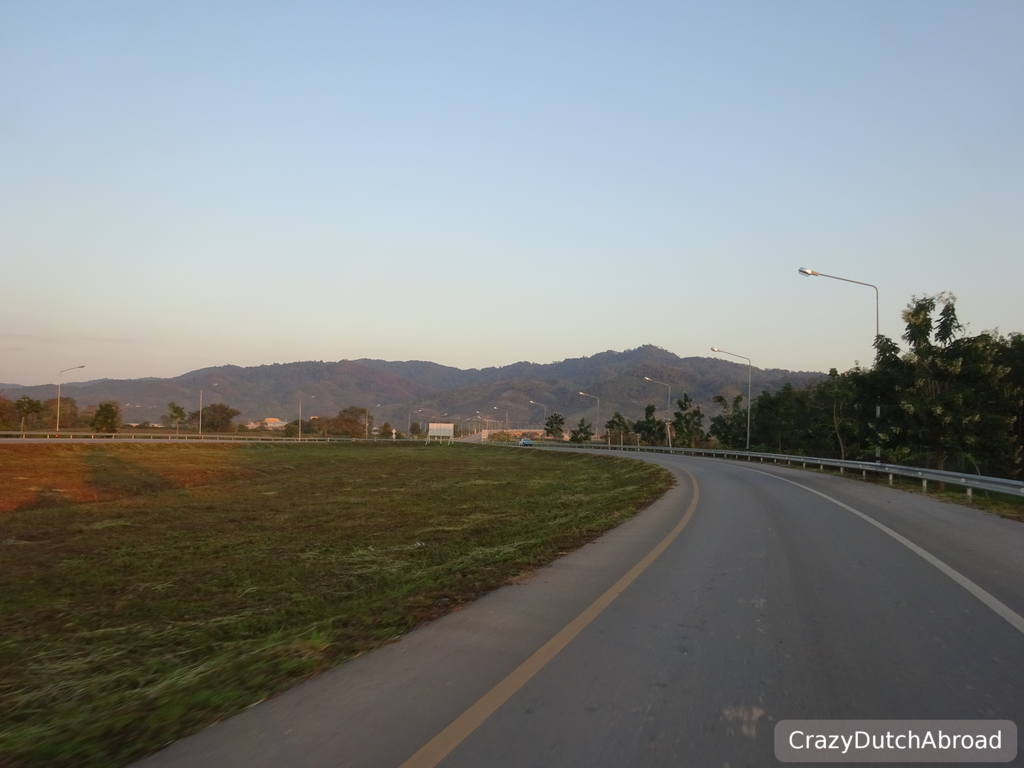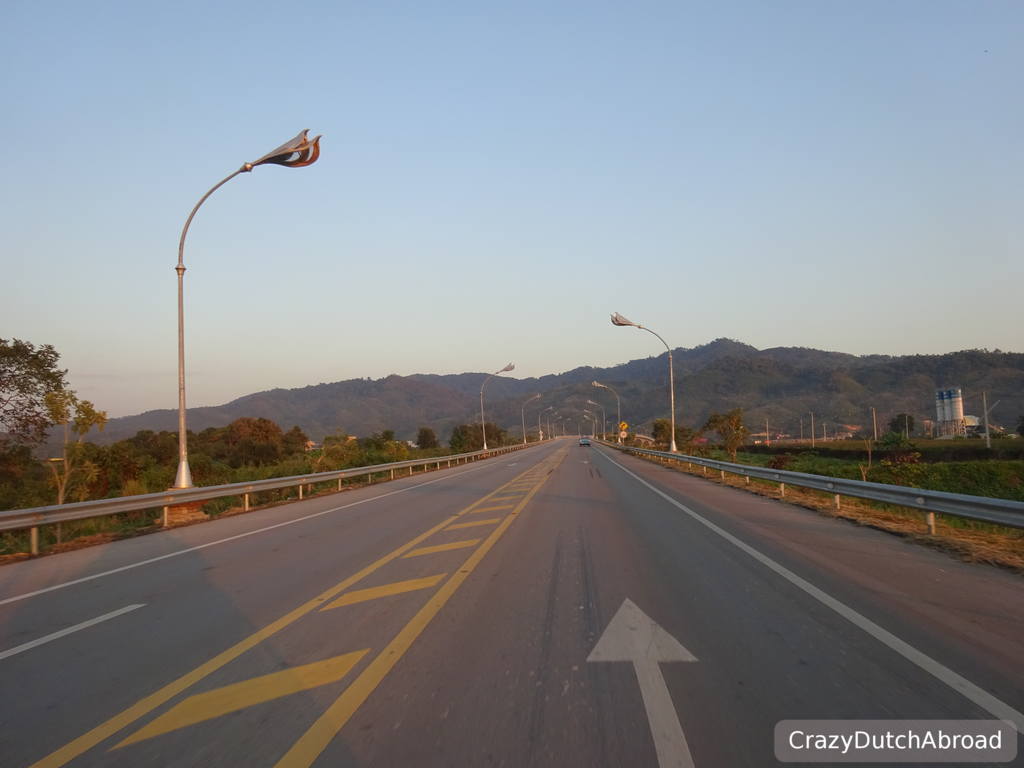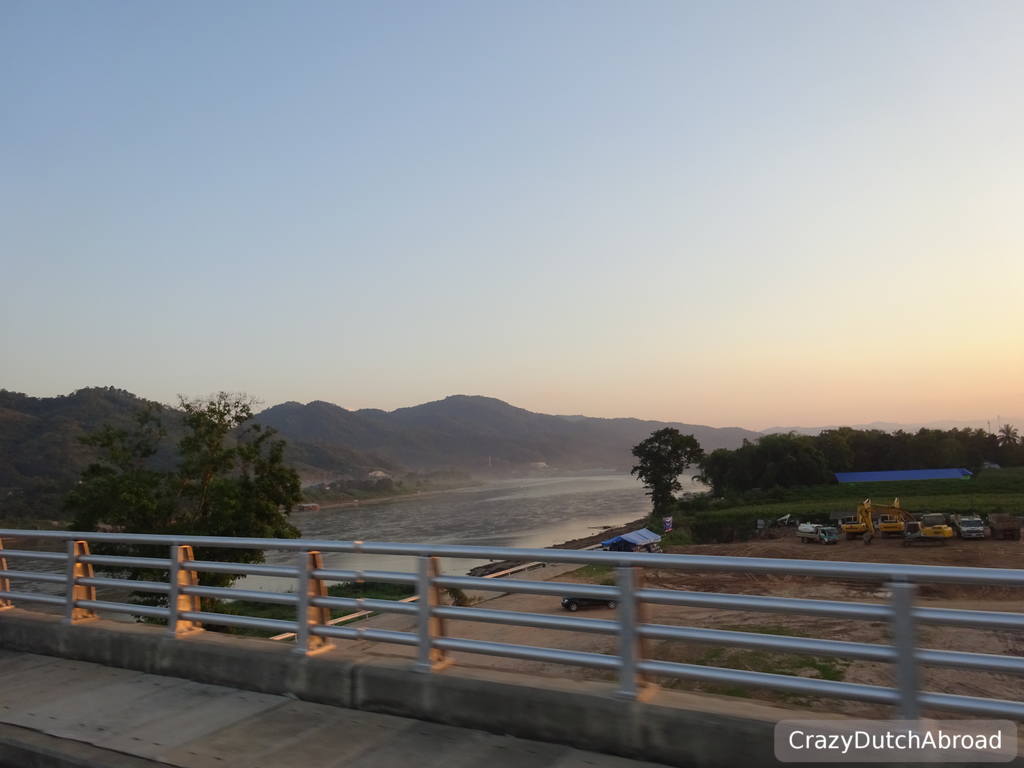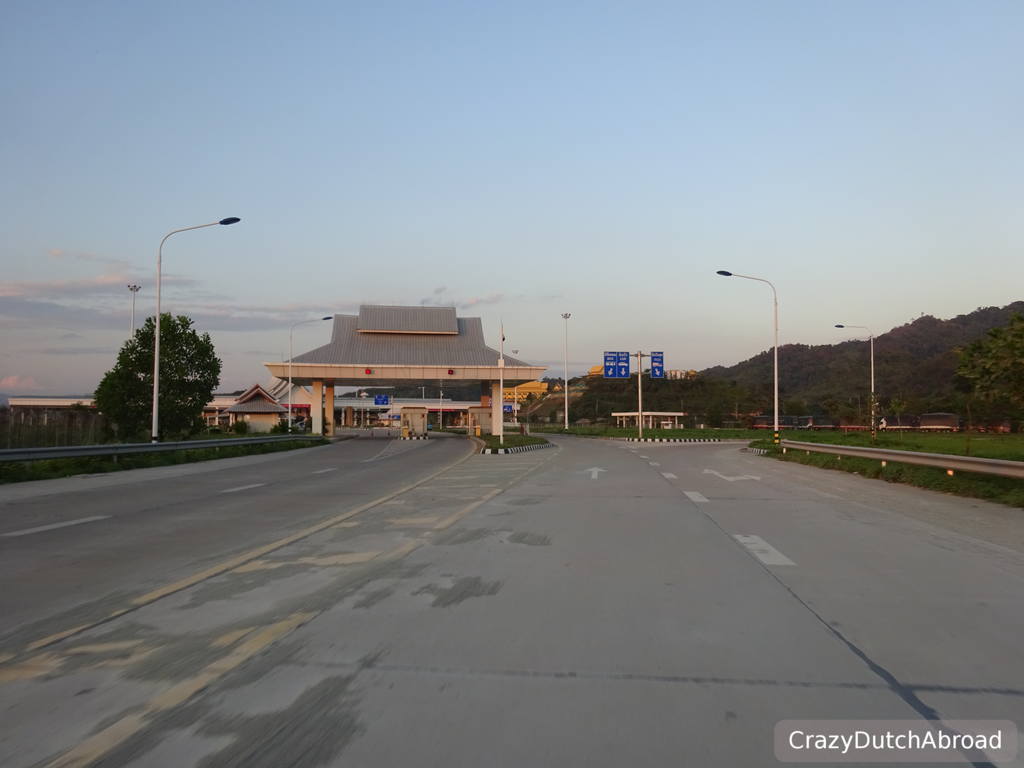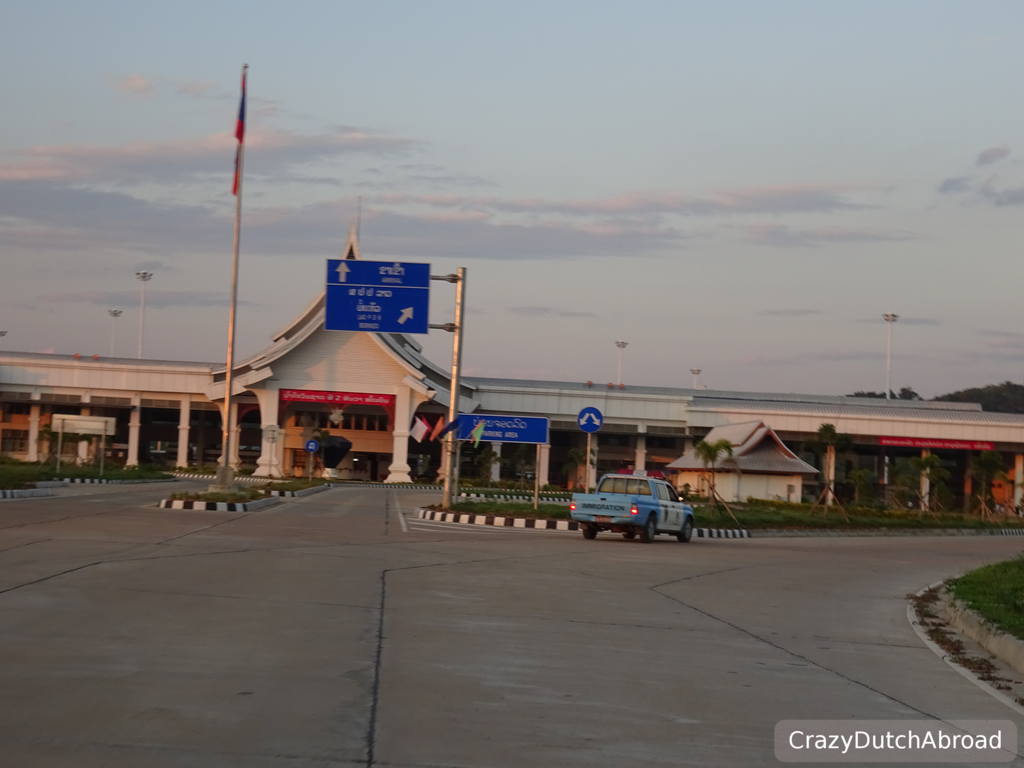 Probably we paid way too much to different people/authorities. The 500 Bath bridge escort (not mentioned when paying) was the most hilarious! The guy drove at Ferrari speed over the bridge, while our saleng-topspeed is around cycling speed...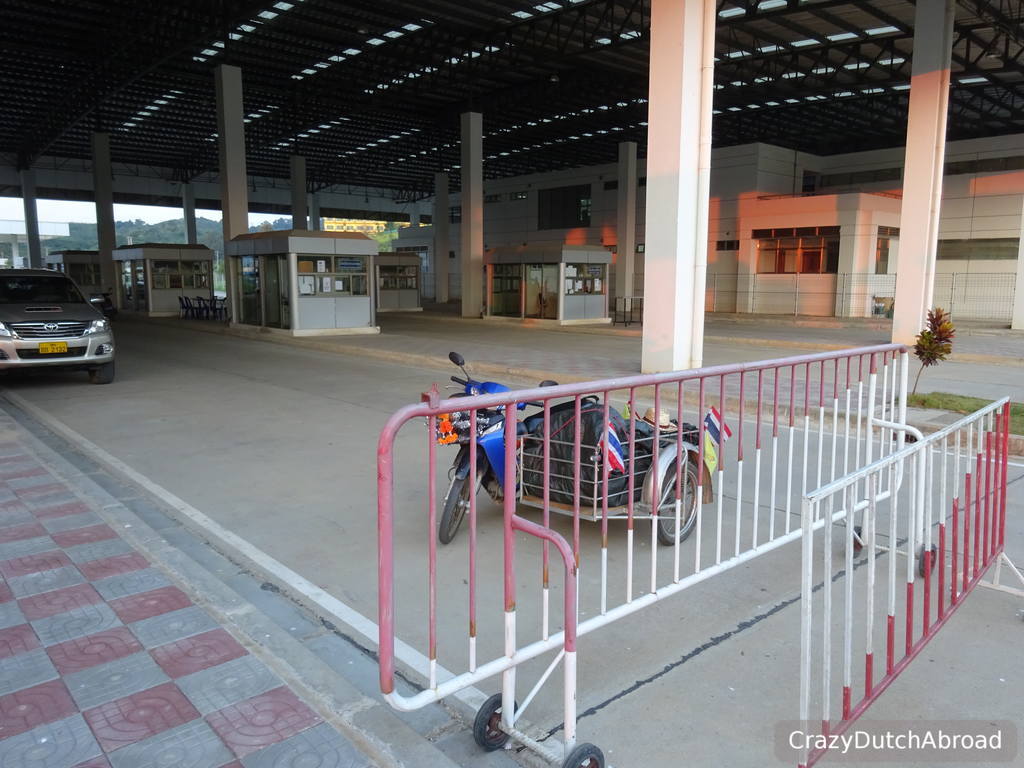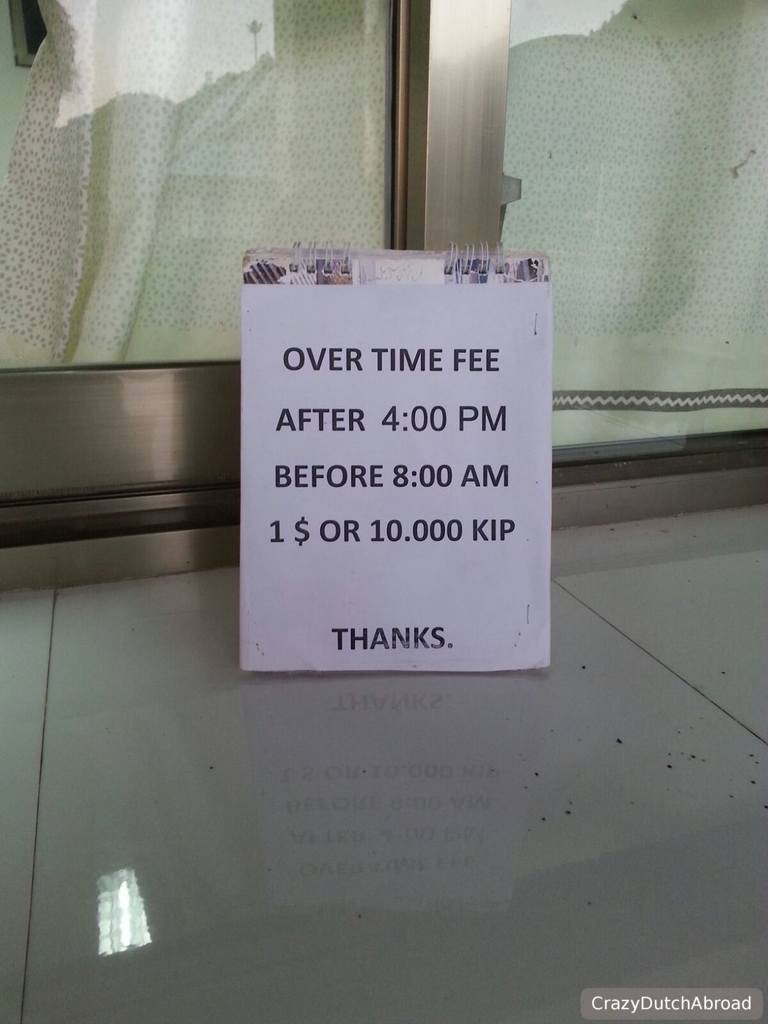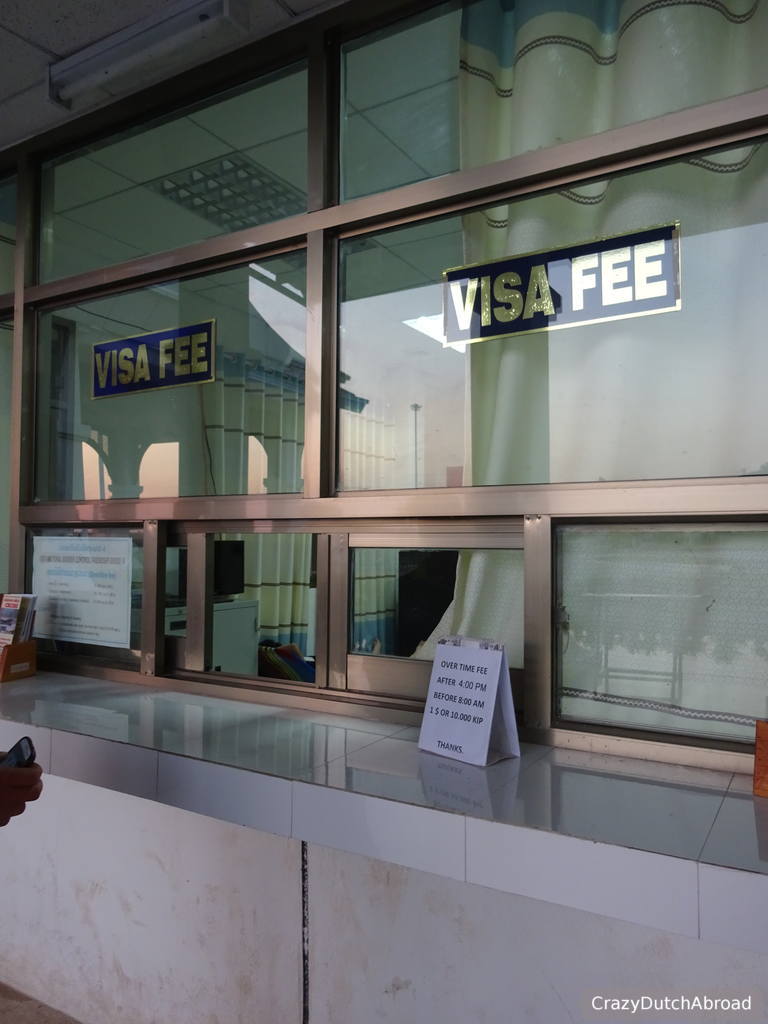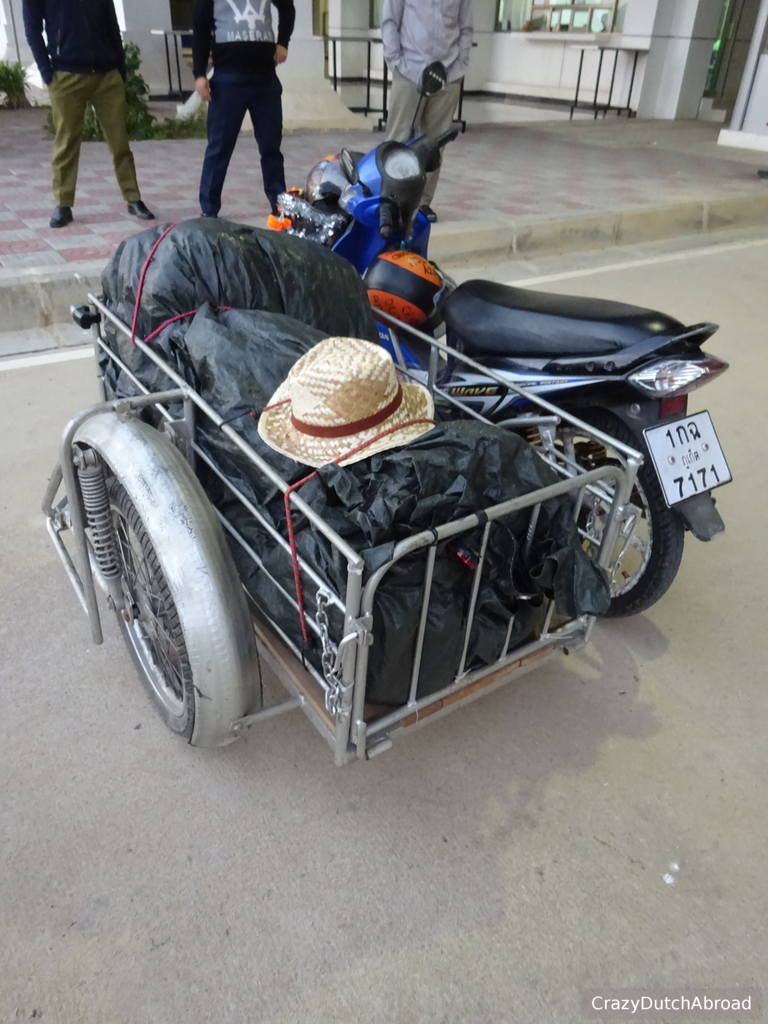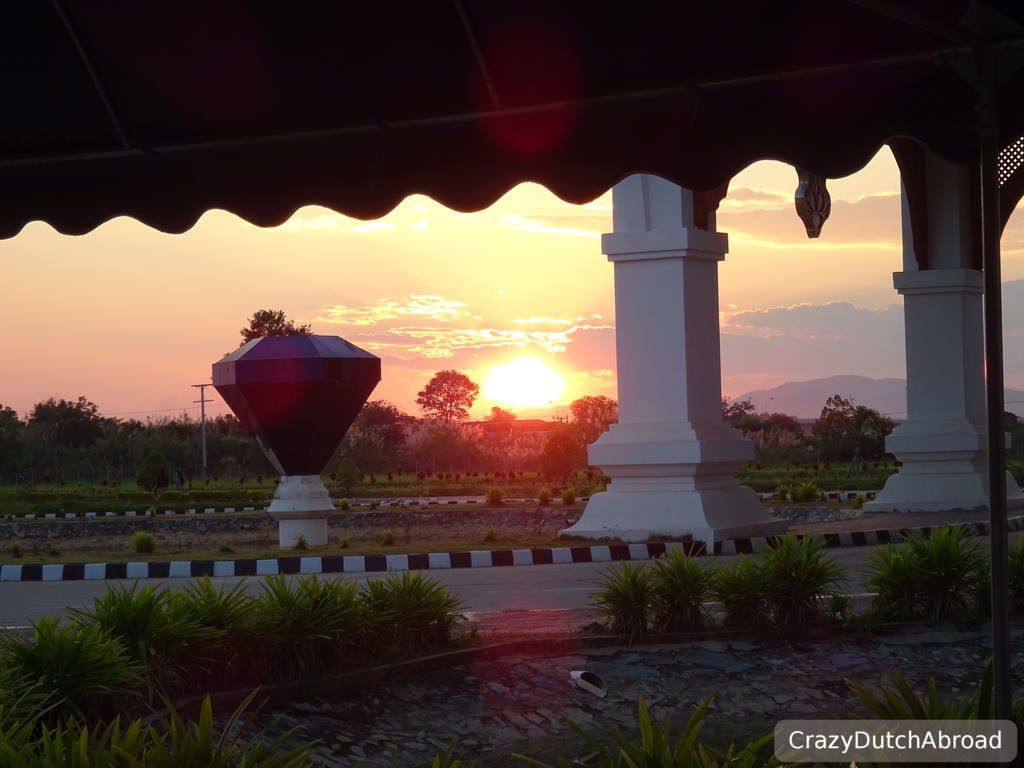 Importing the saleng, getting our visas, pay extra because office hours were over and removing the Thai flags (but it's called the friendship bridge!) before the night falls!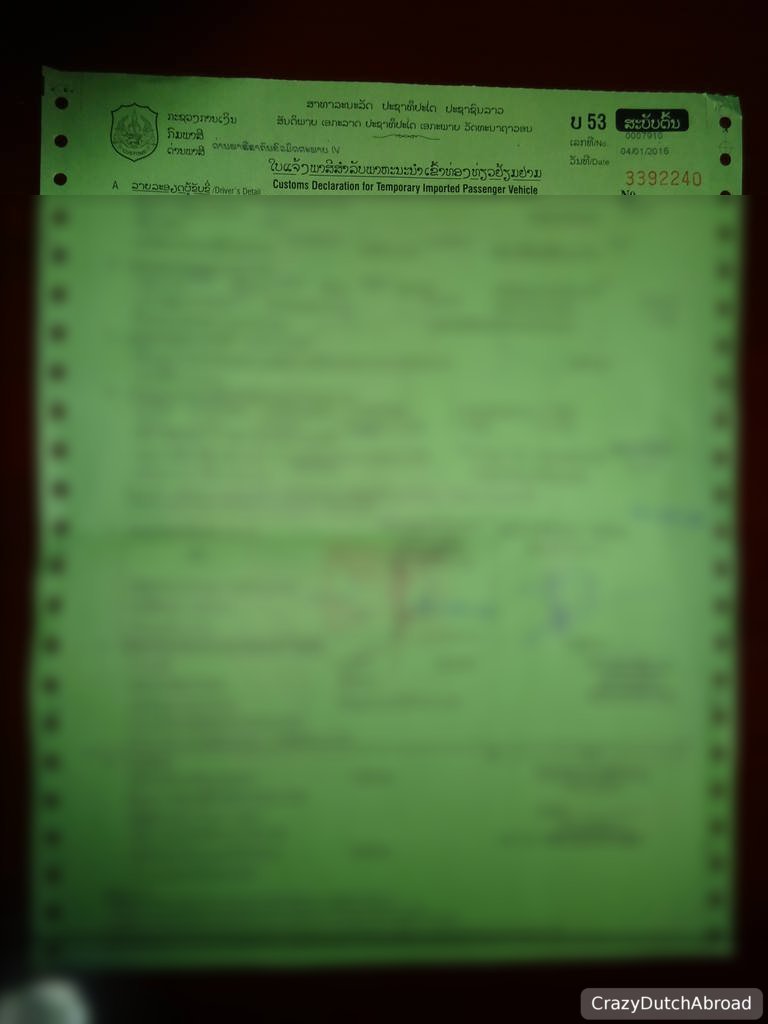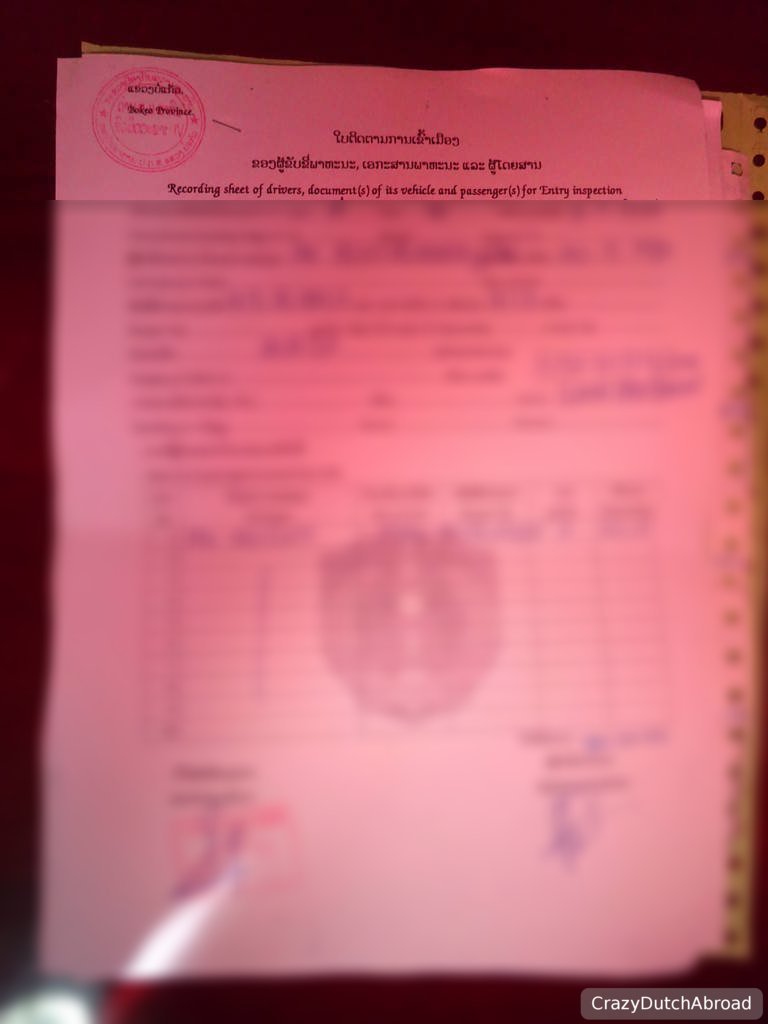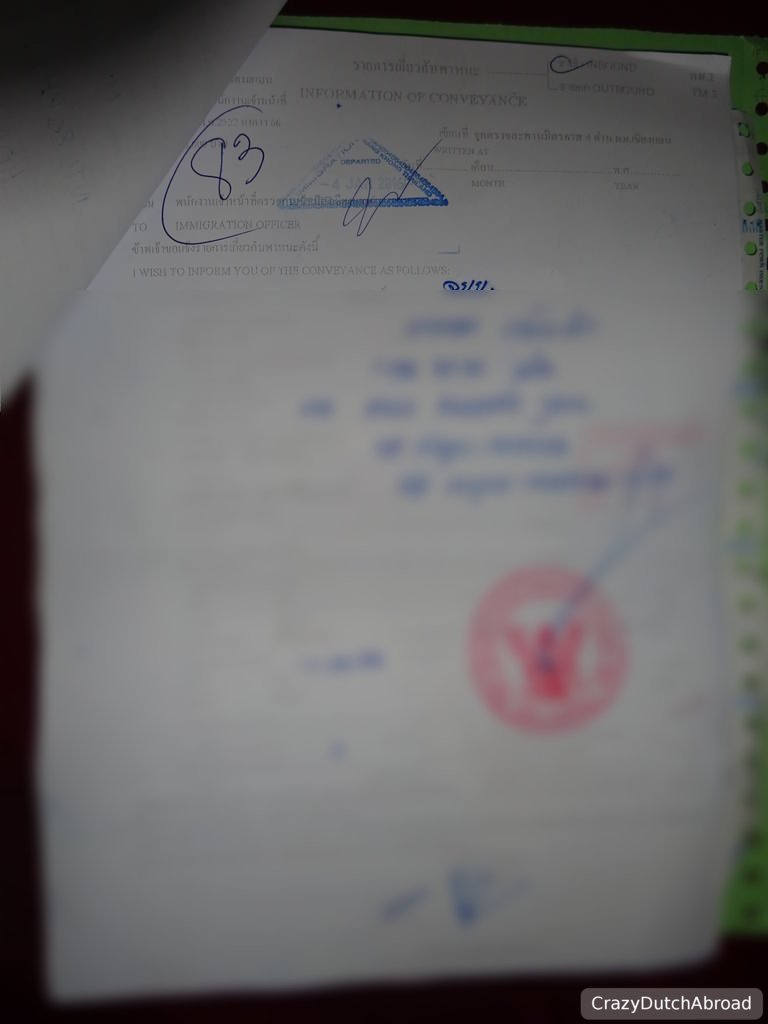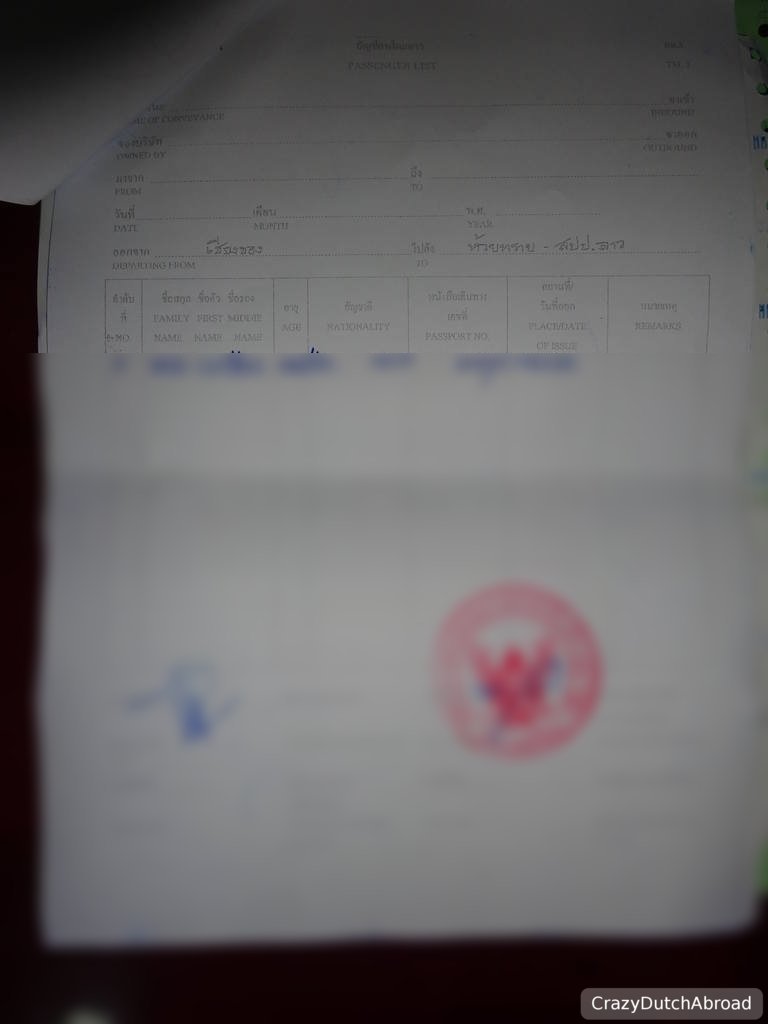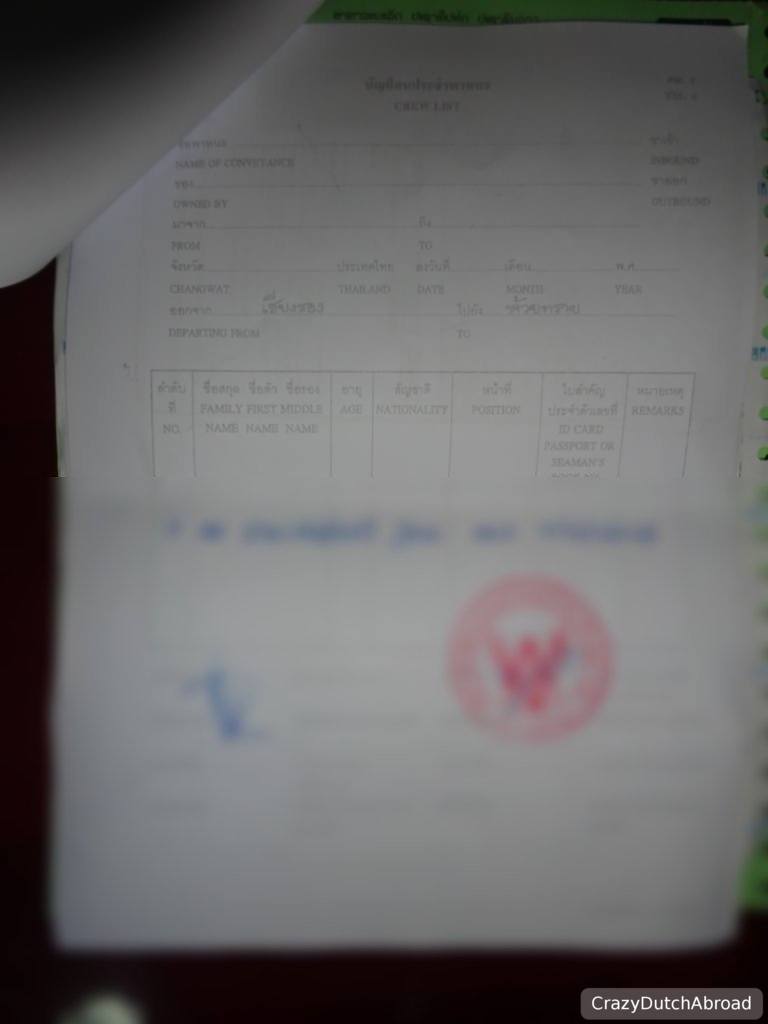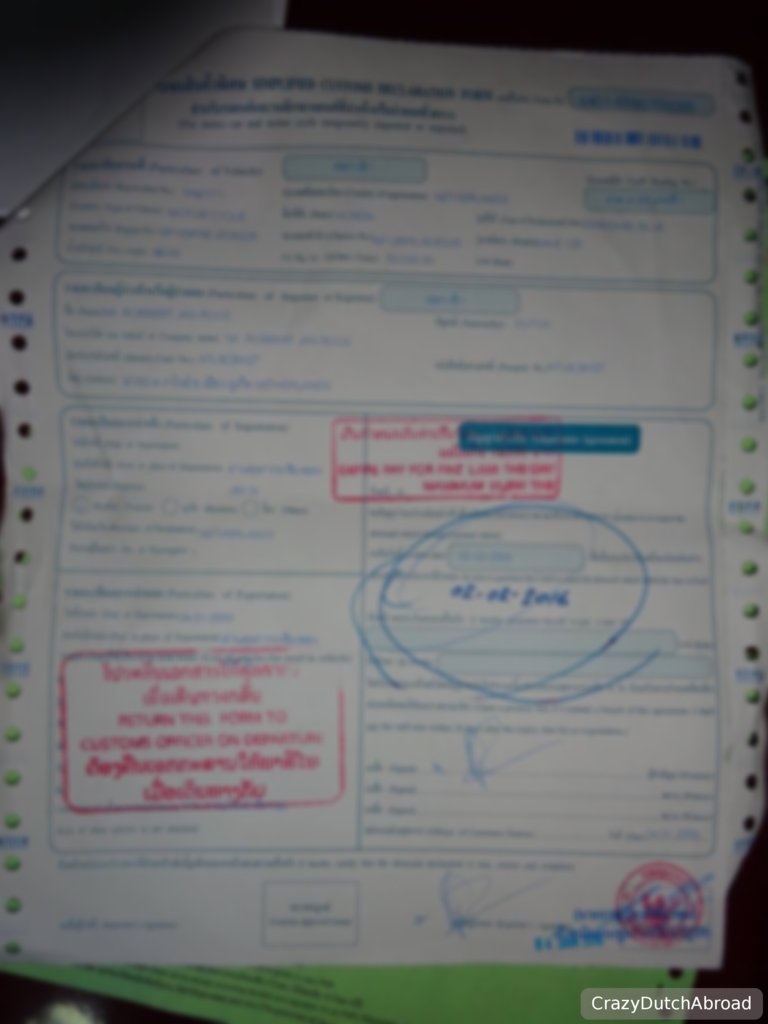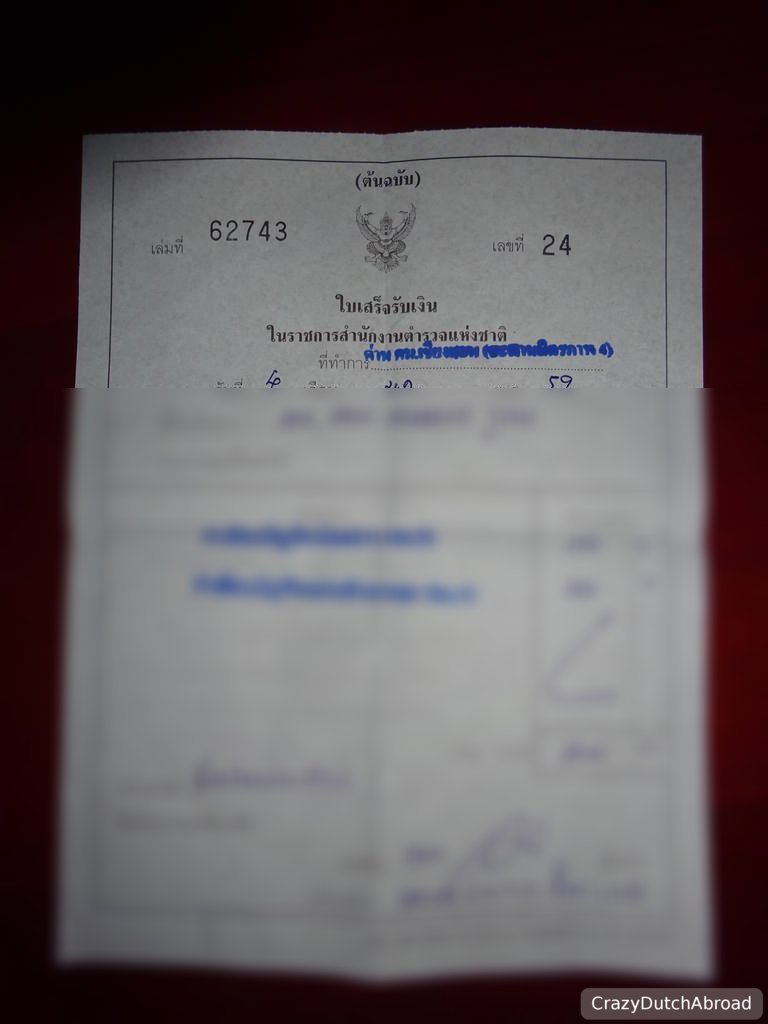 Border crossed! Look at all the papers we got! Custom Declaration for temporary imported passenger vehicle, record sheet of drivers and passengers and some other undefined sheets in Thai. Faded our personal info again. We can only stay in Laos for 30 days with the saleng, no extention possible! This leaves us with a problem because if we go back to Thailand we get 15 days and need 18 before we fly out of the country.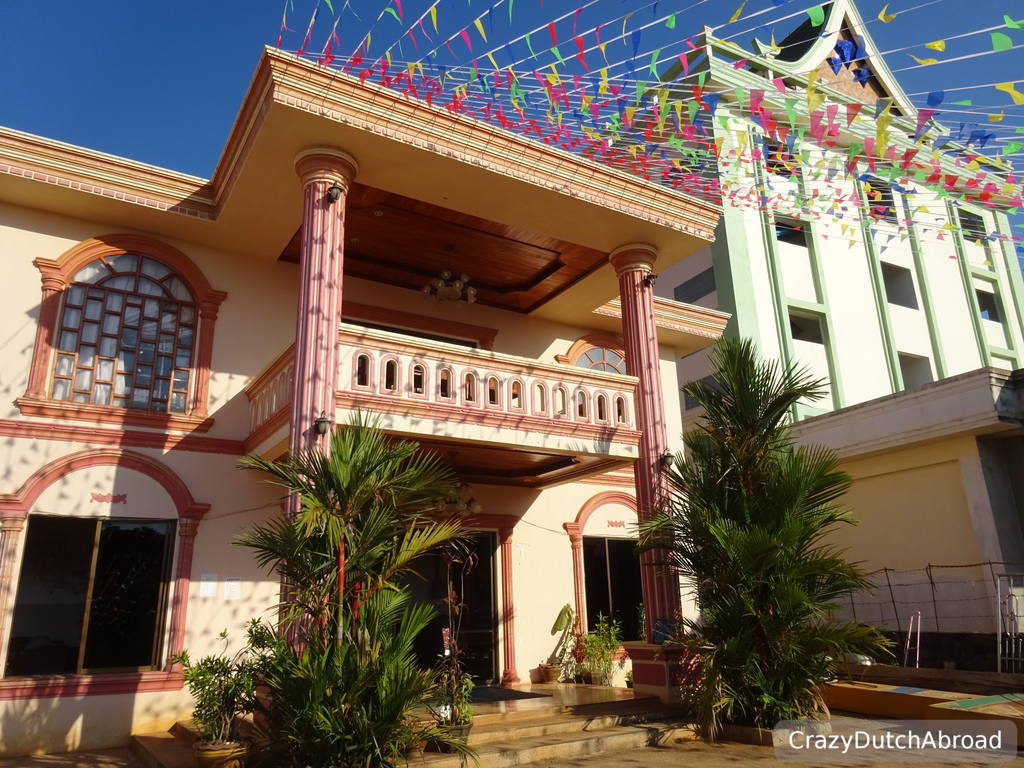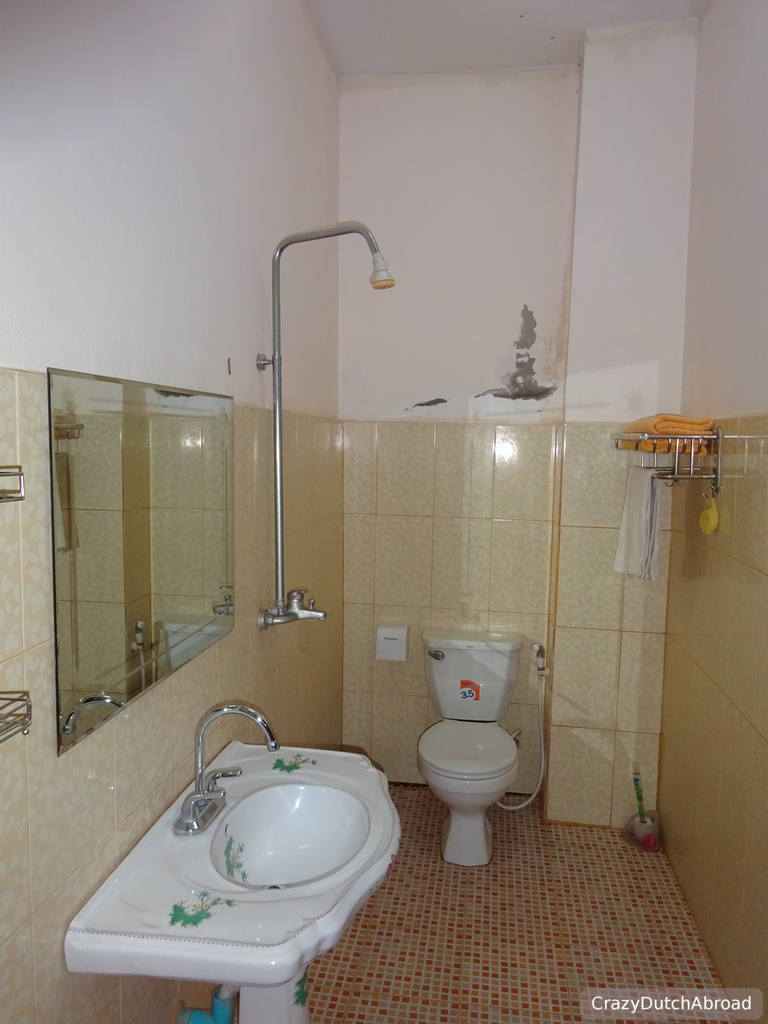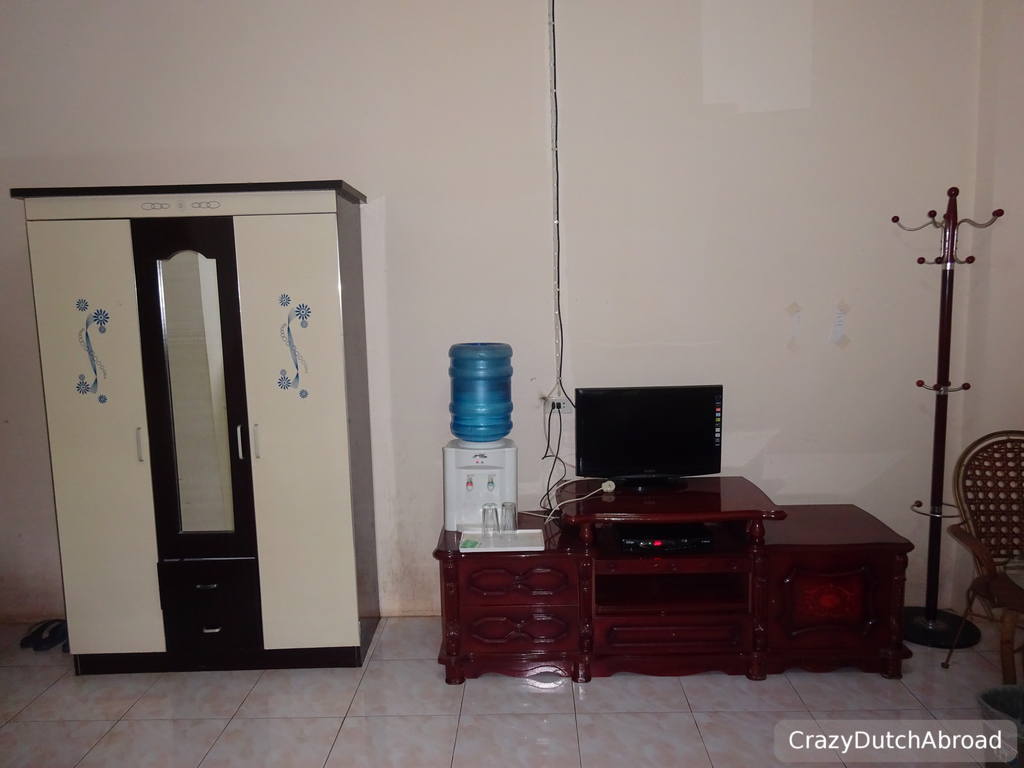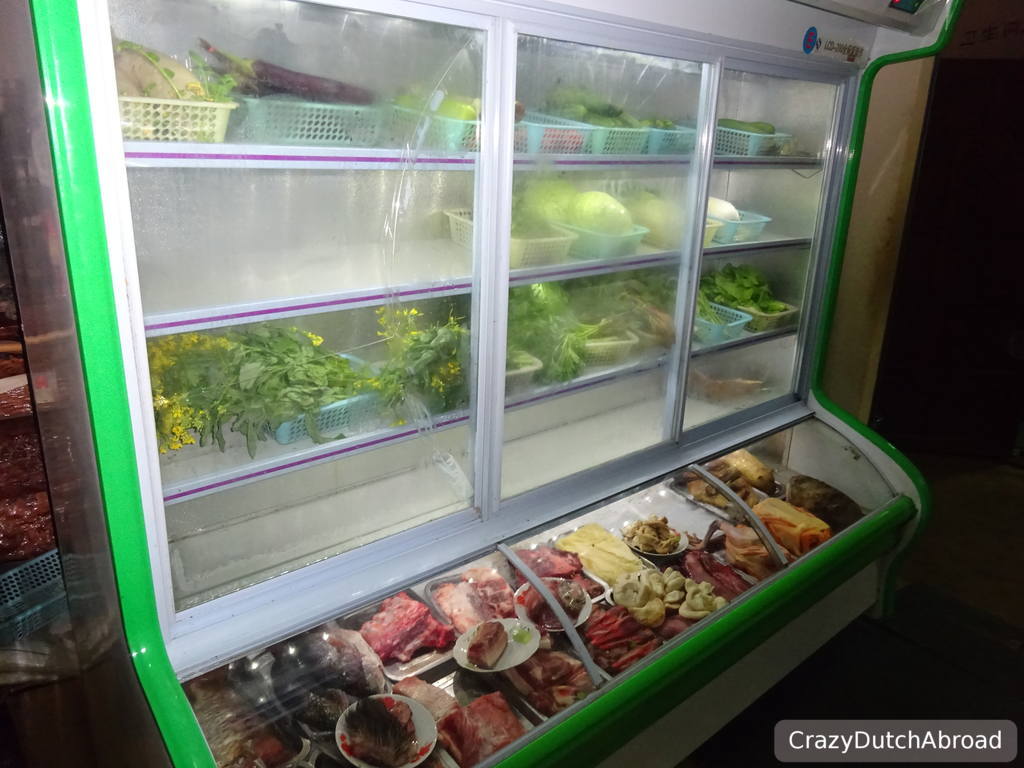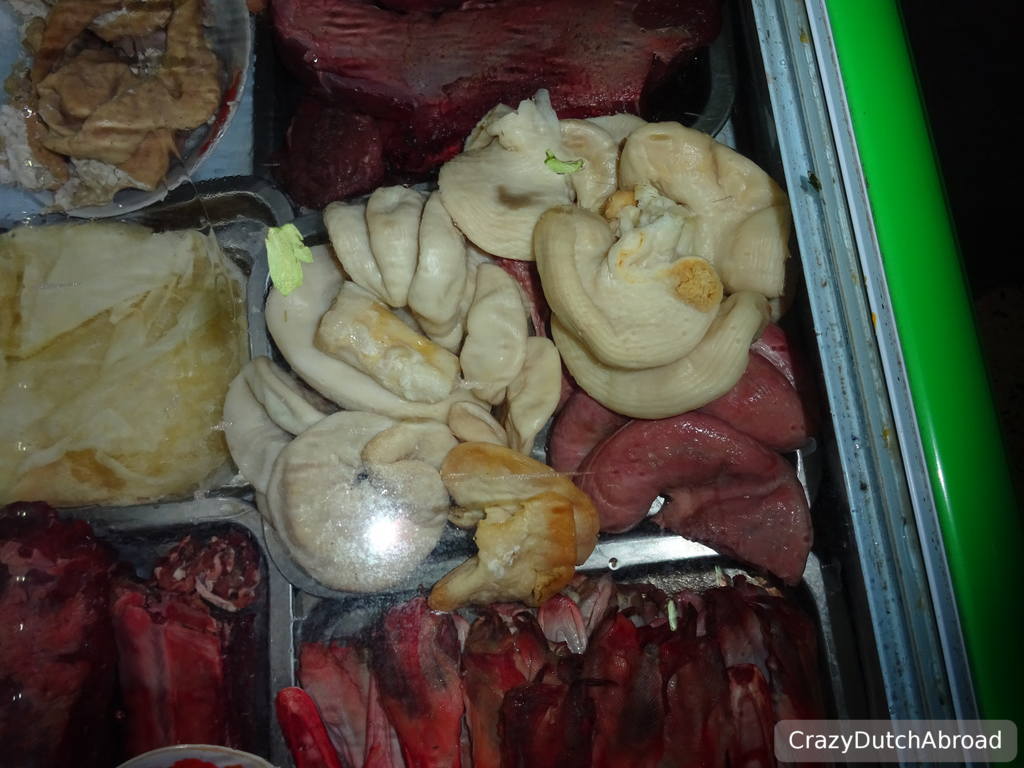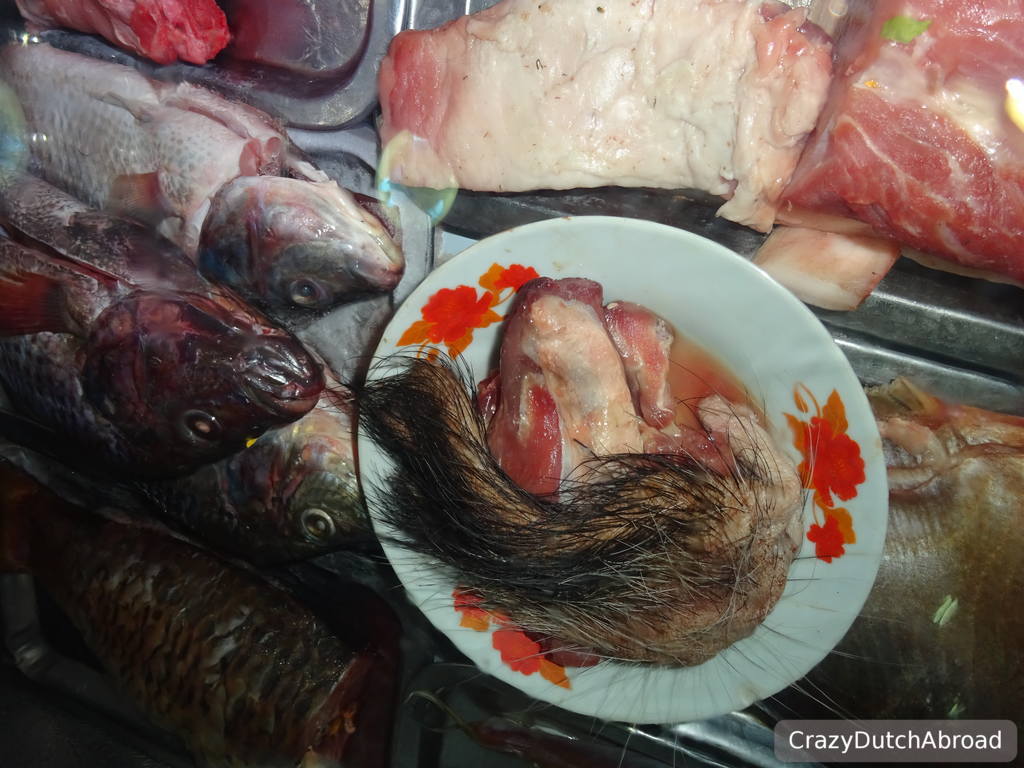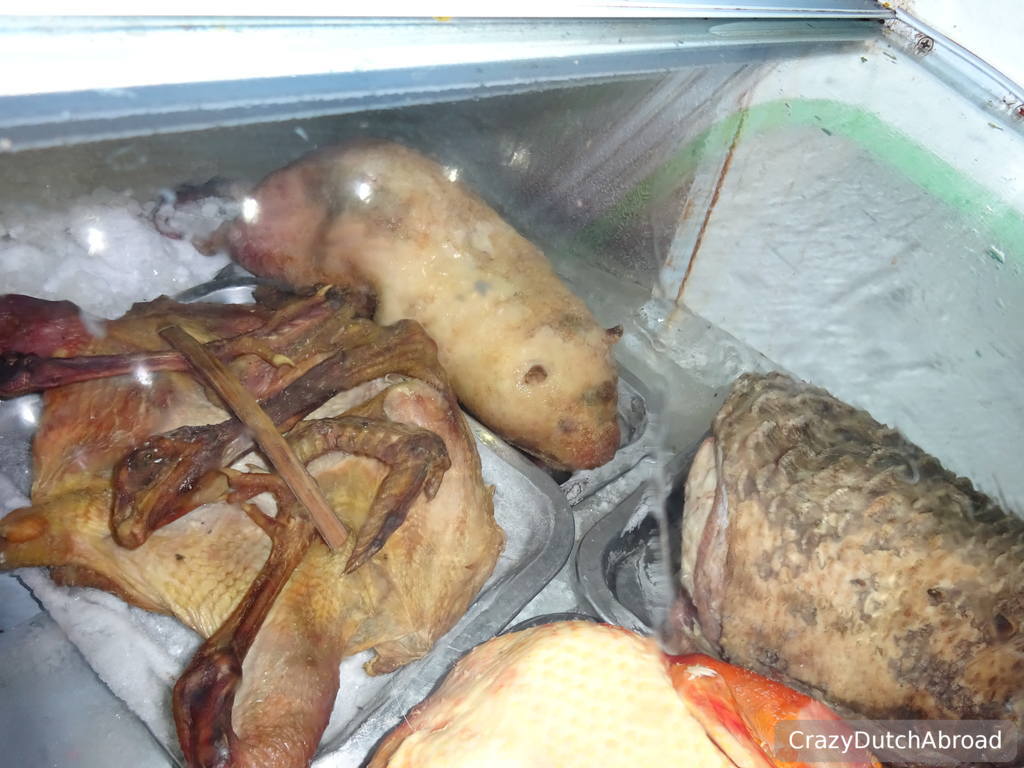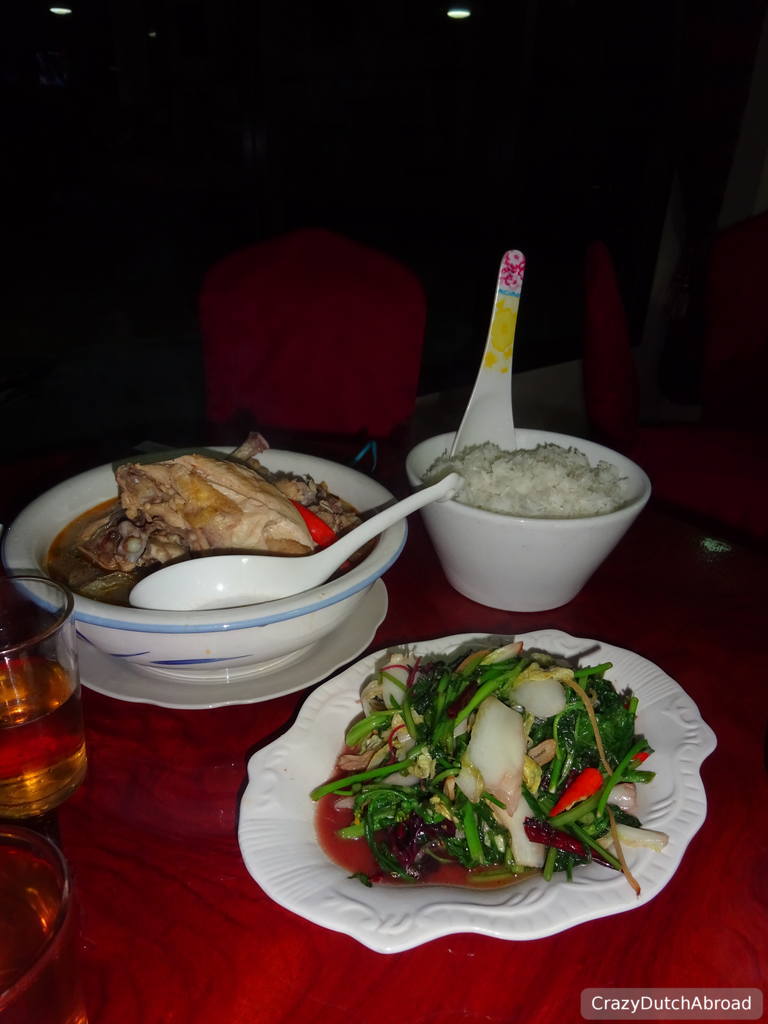 Kun man shang wu jiu dian hotel and restaurant in Huay Xai. No English, just ordered two chicken instead of chicken for two! Check out the amazing 'select your meal' fridge.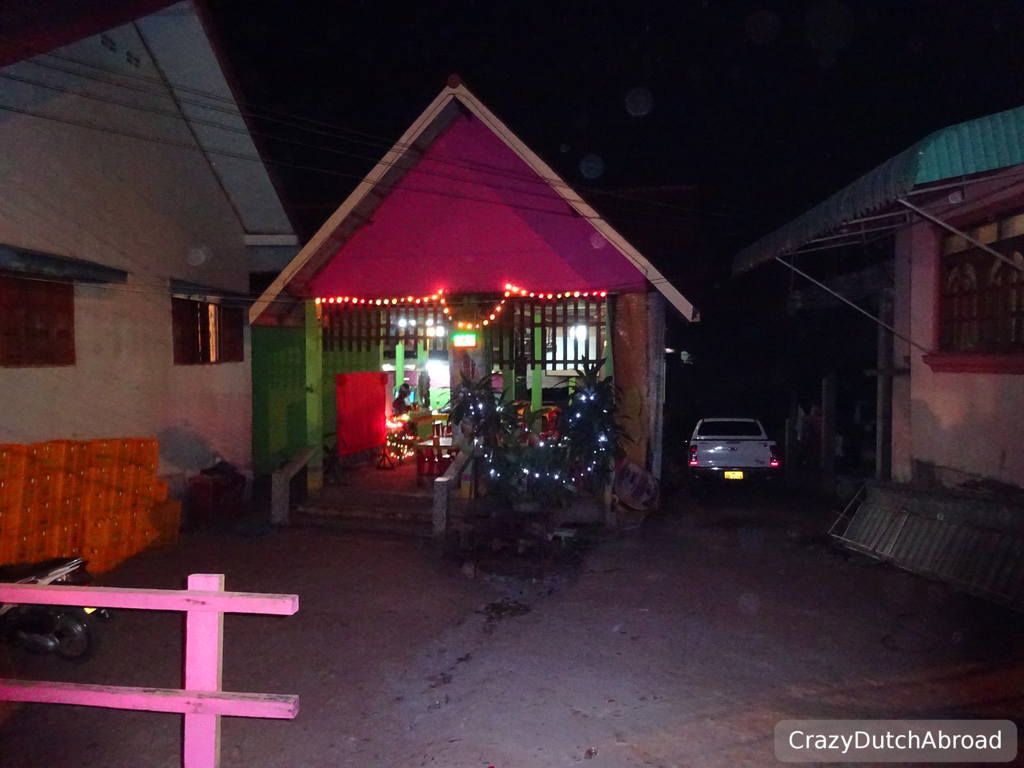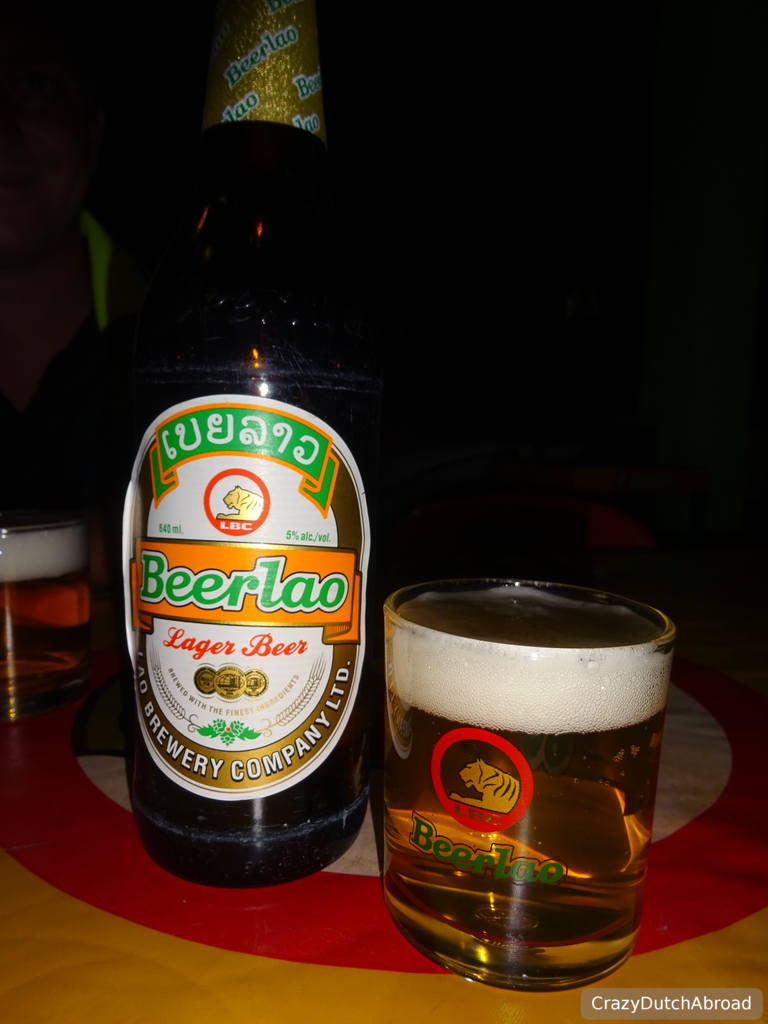 Found a bar to have our first refreshing Lao beer!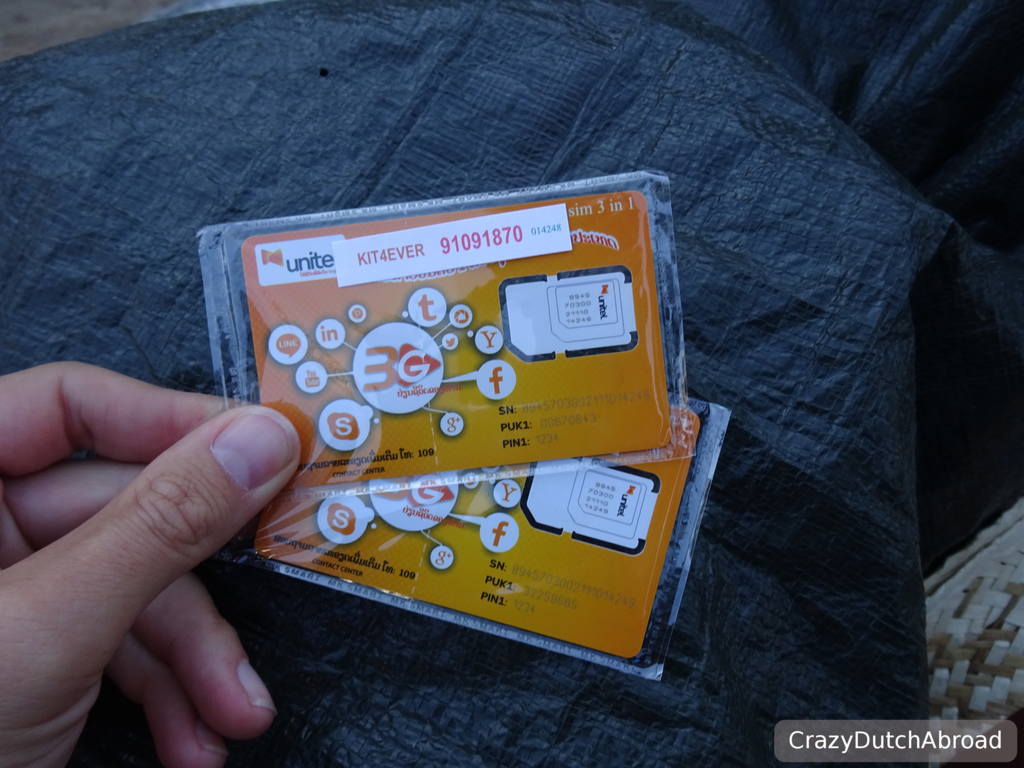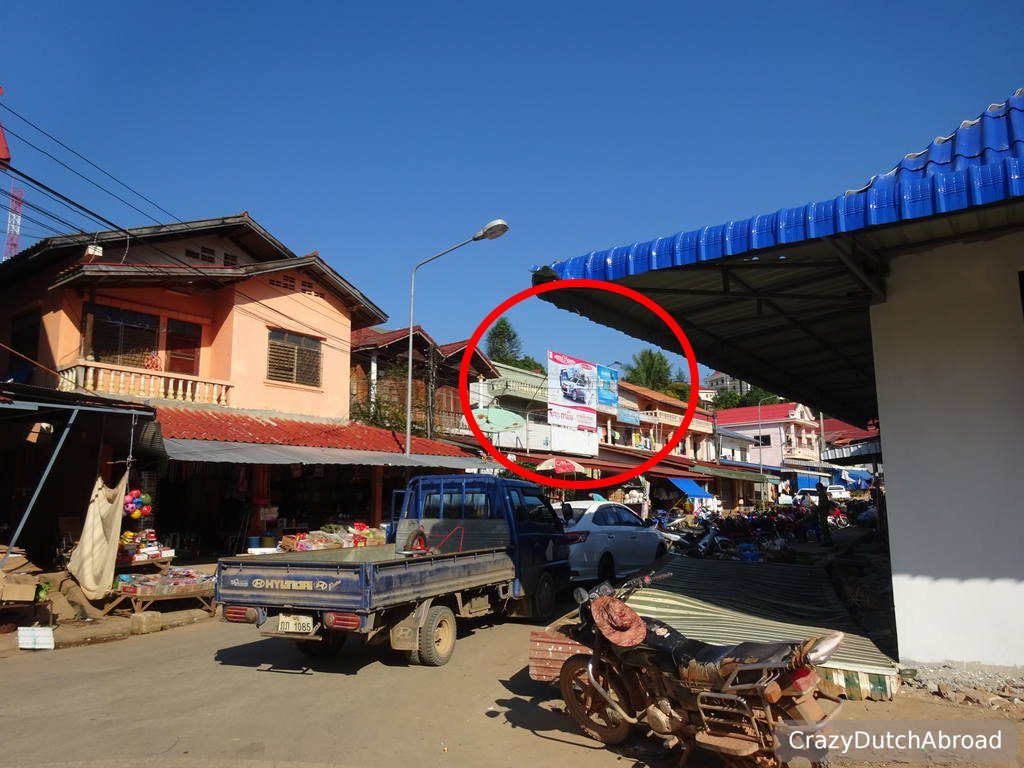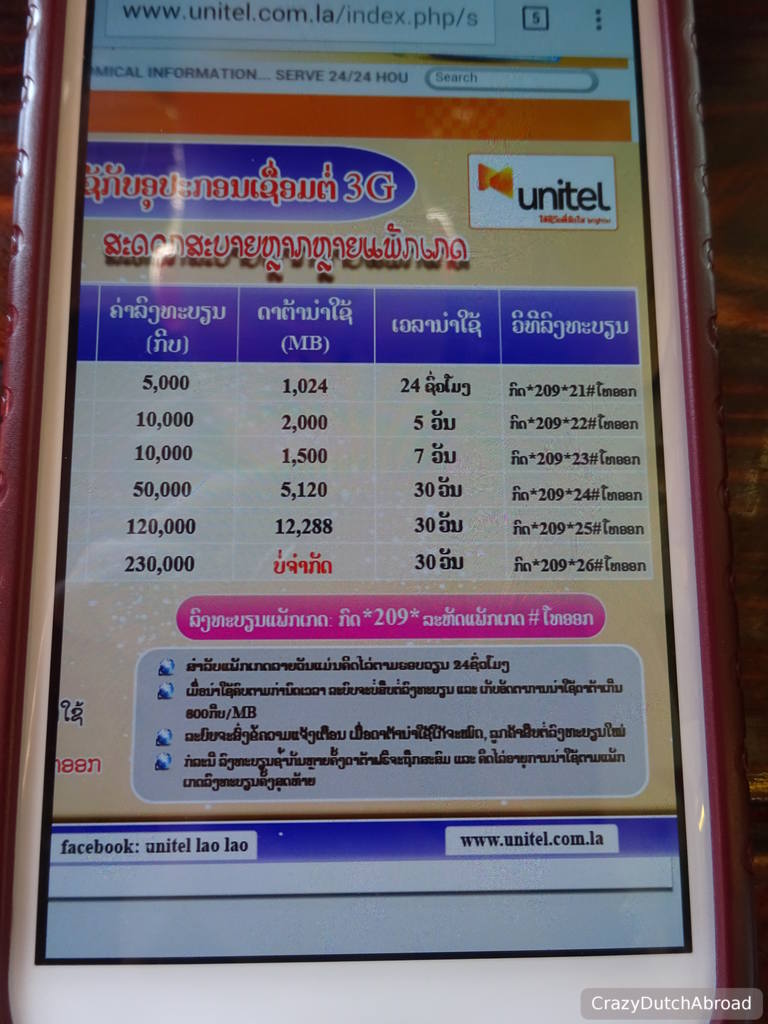 New country, let's organize INTERNET! Buying the wrong SIM-cards in the first place, no NET top-up possible. Than searching for a real Unitel shop with NET SIM-cards and instructions in English. Found it behind the Wangview market!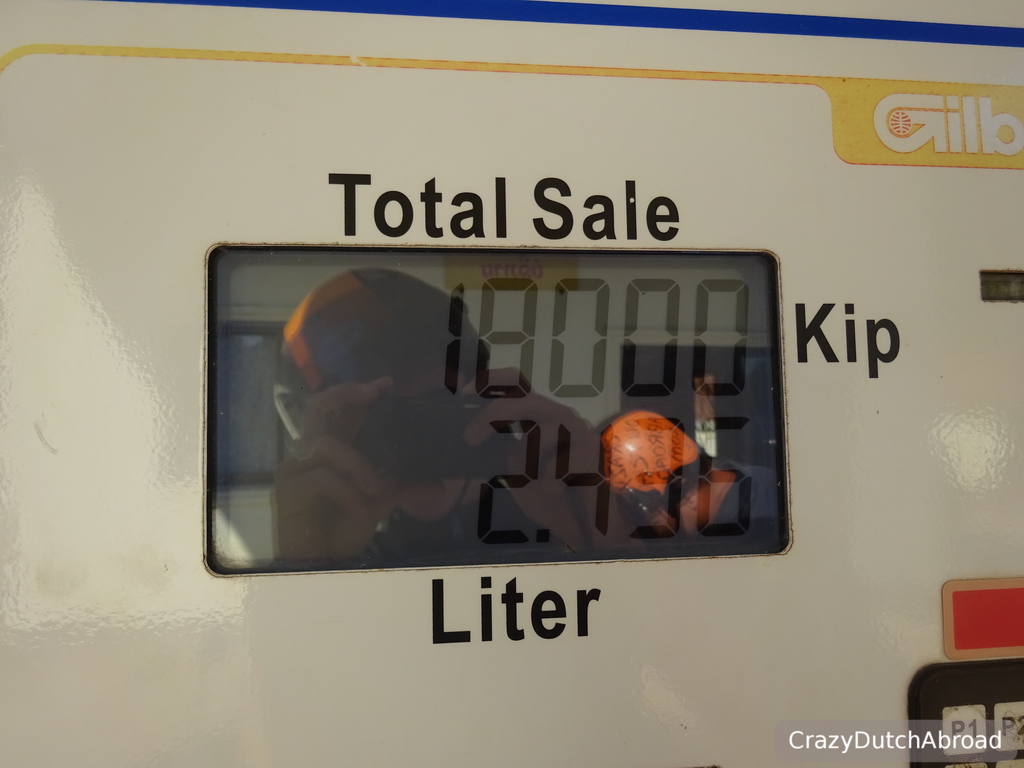 Fuel up, 18.000 kip is about 1,80 Euro!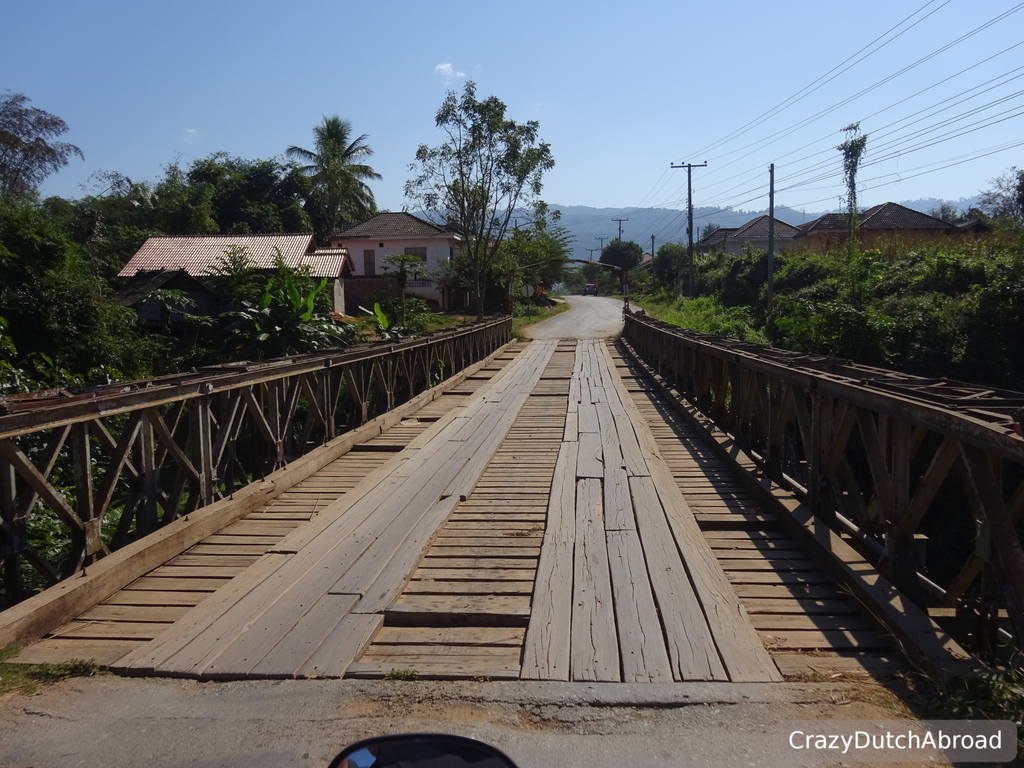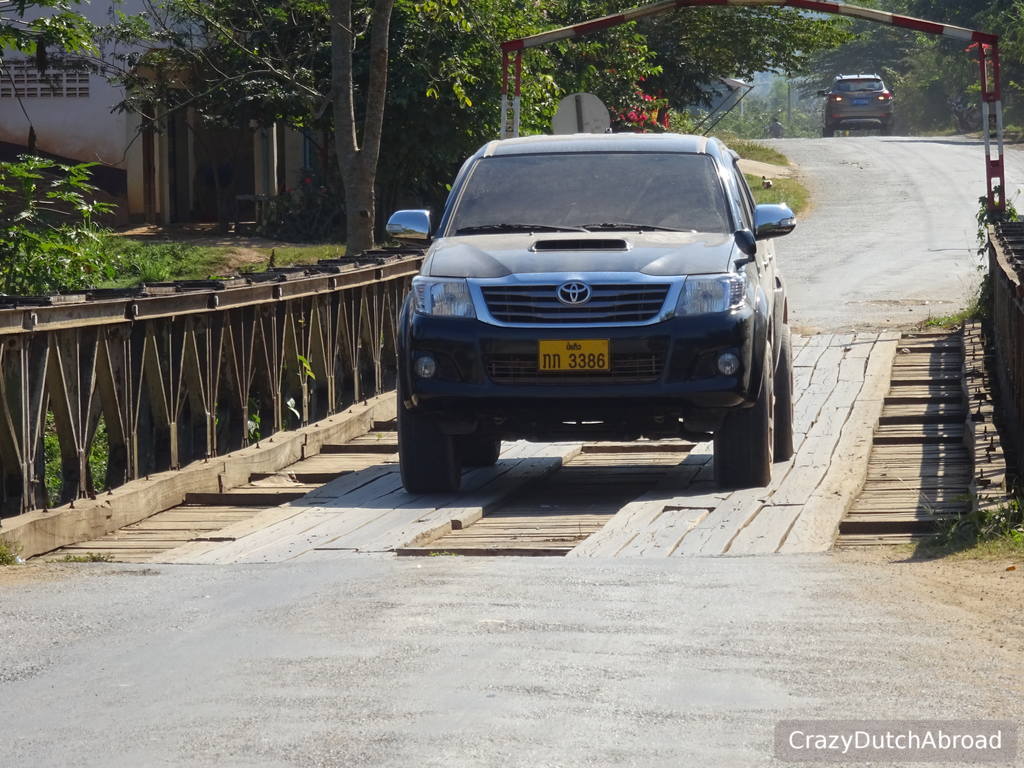 Interesting bridge, let's see if our wheels have the right width!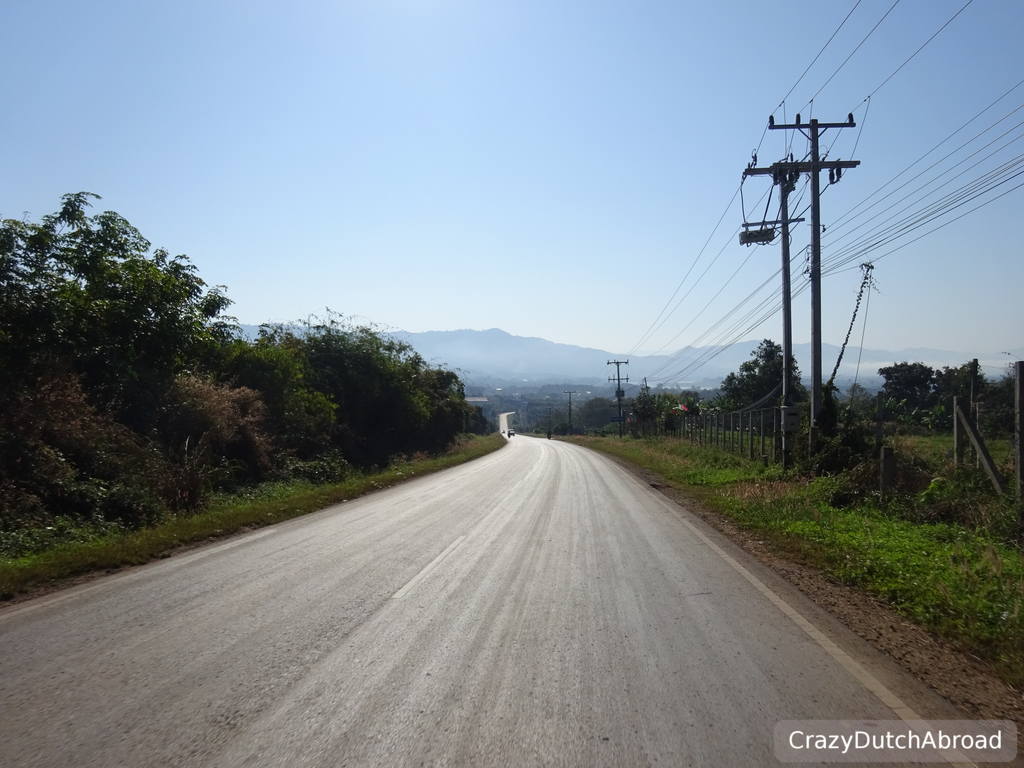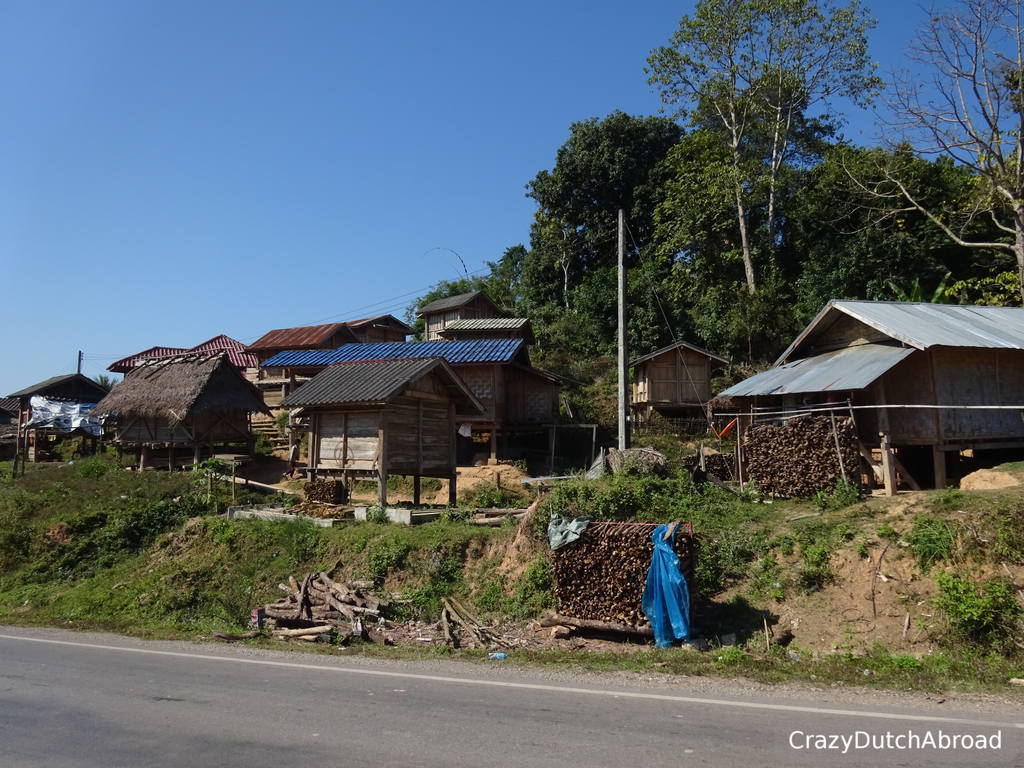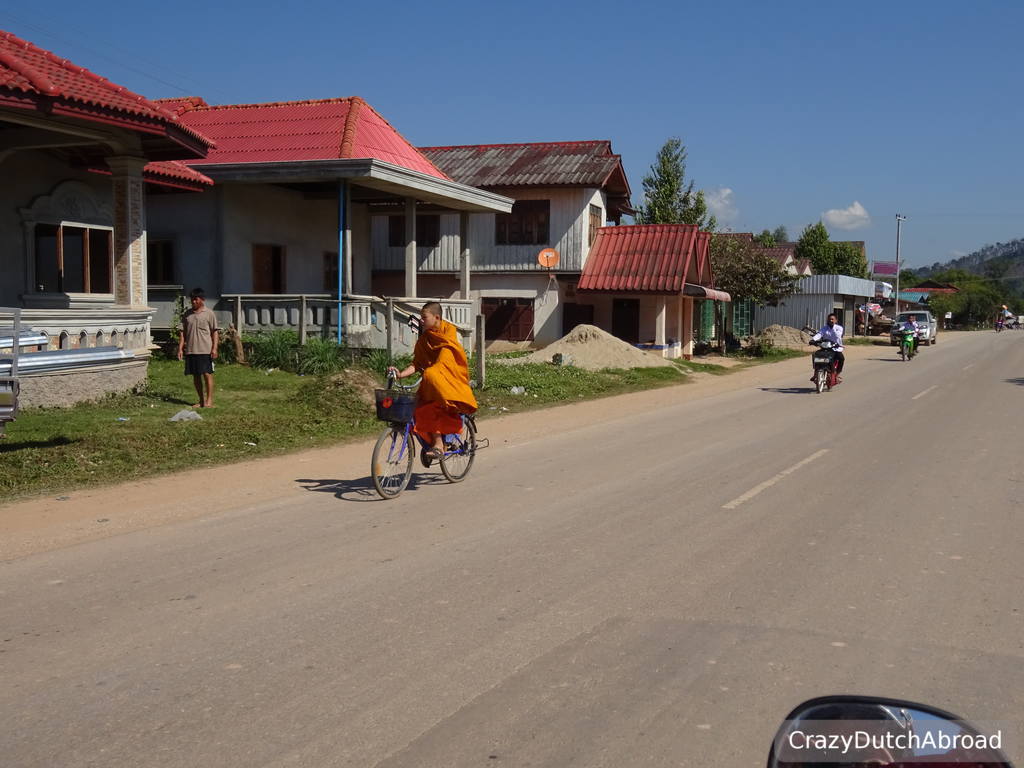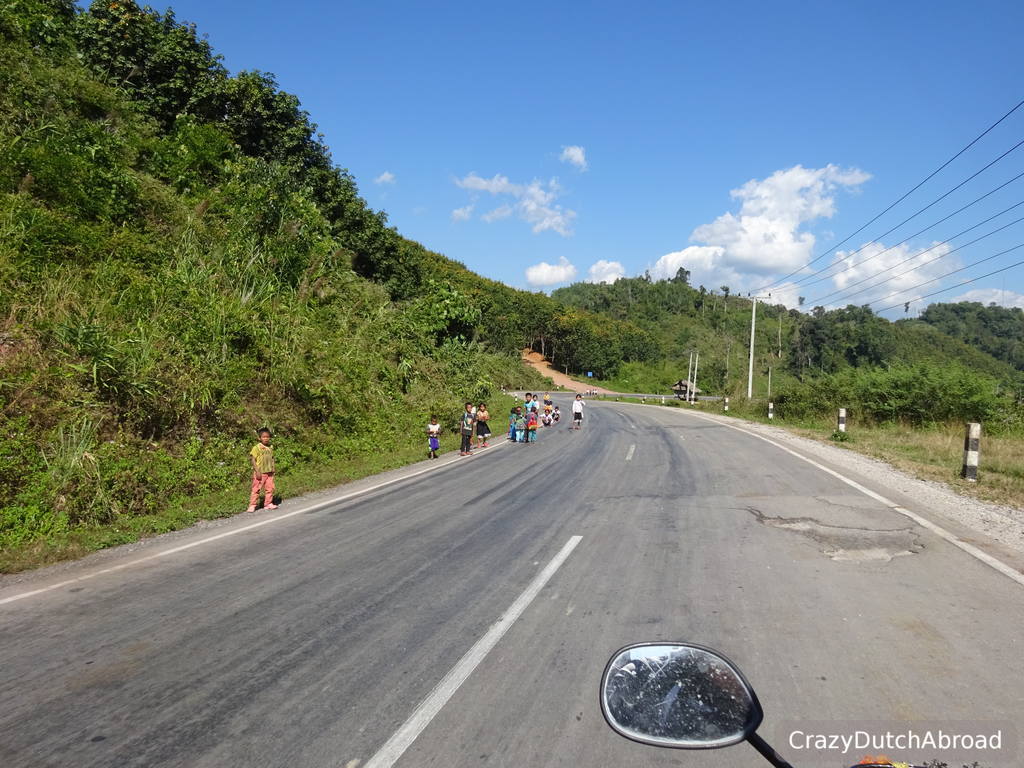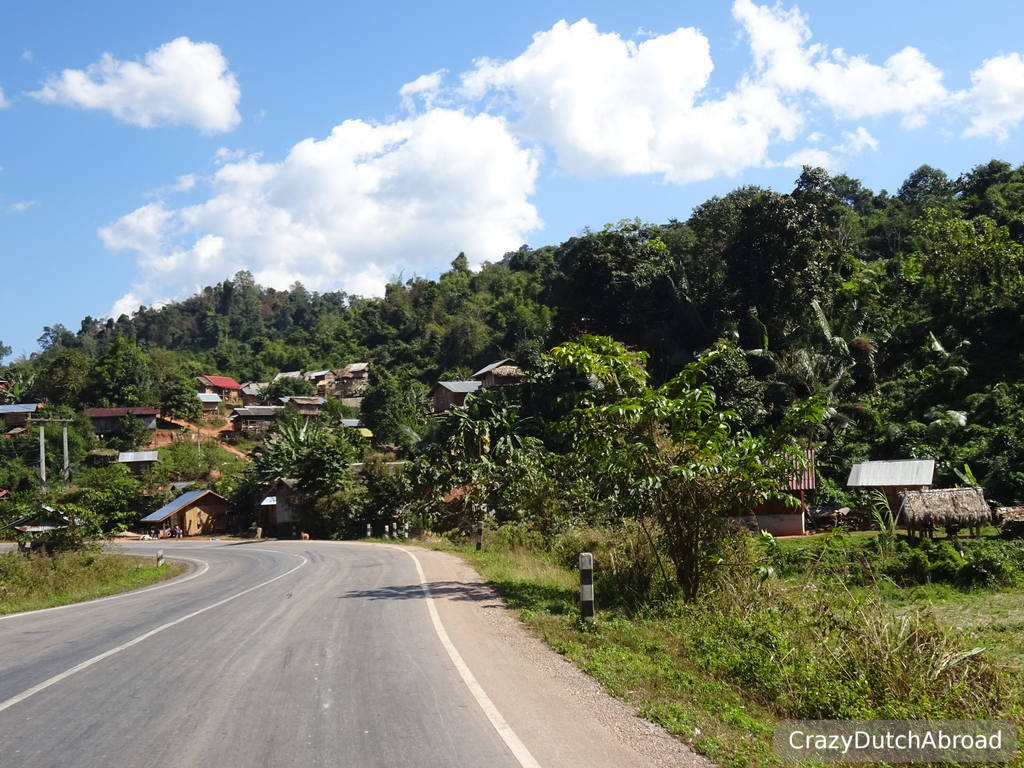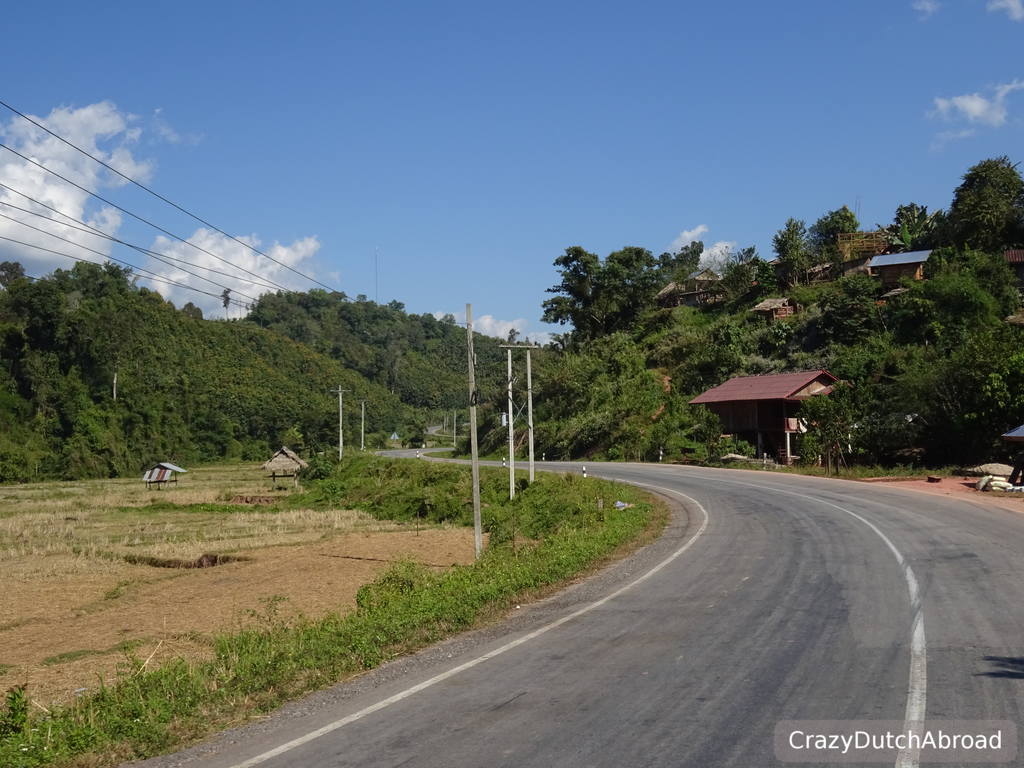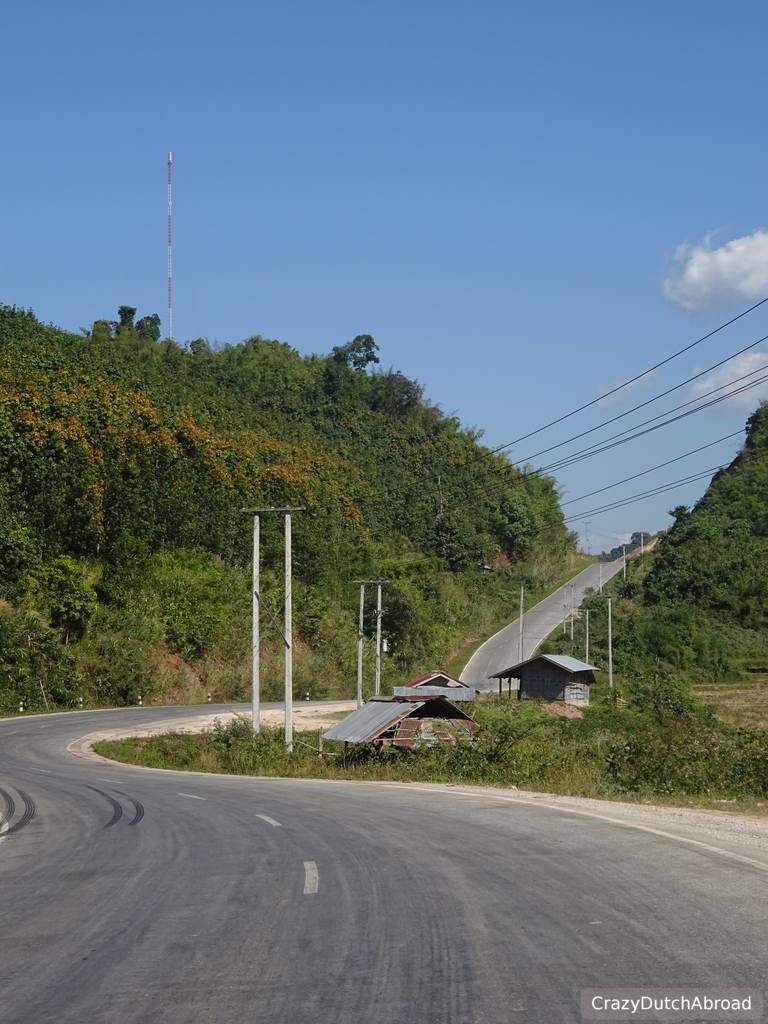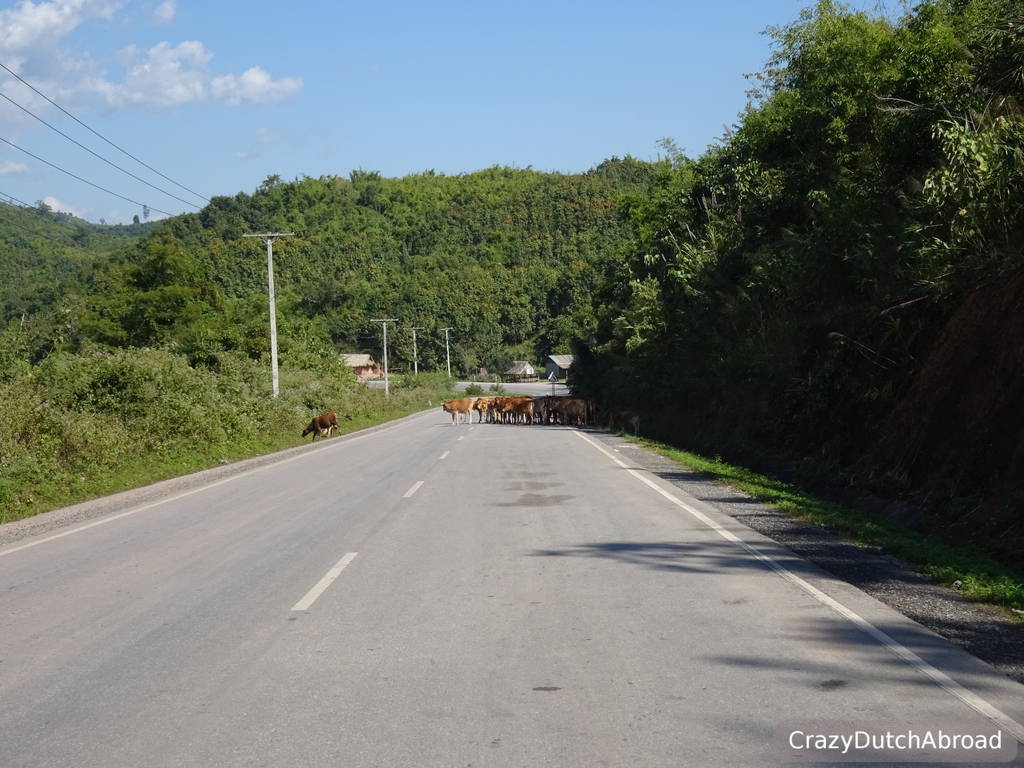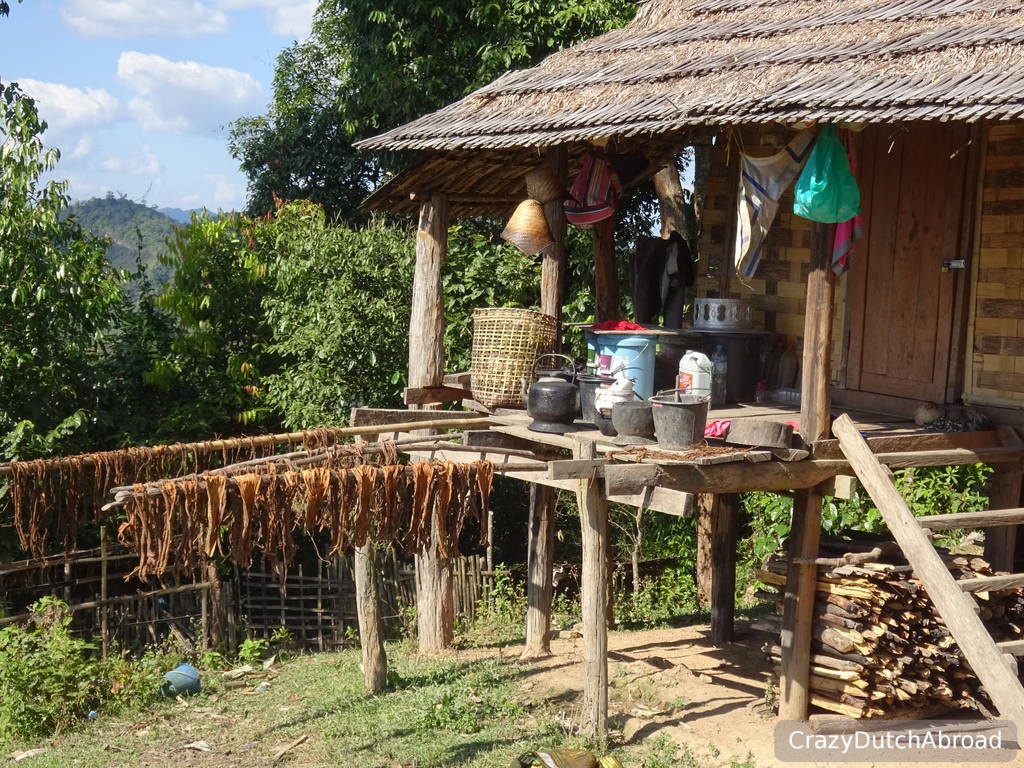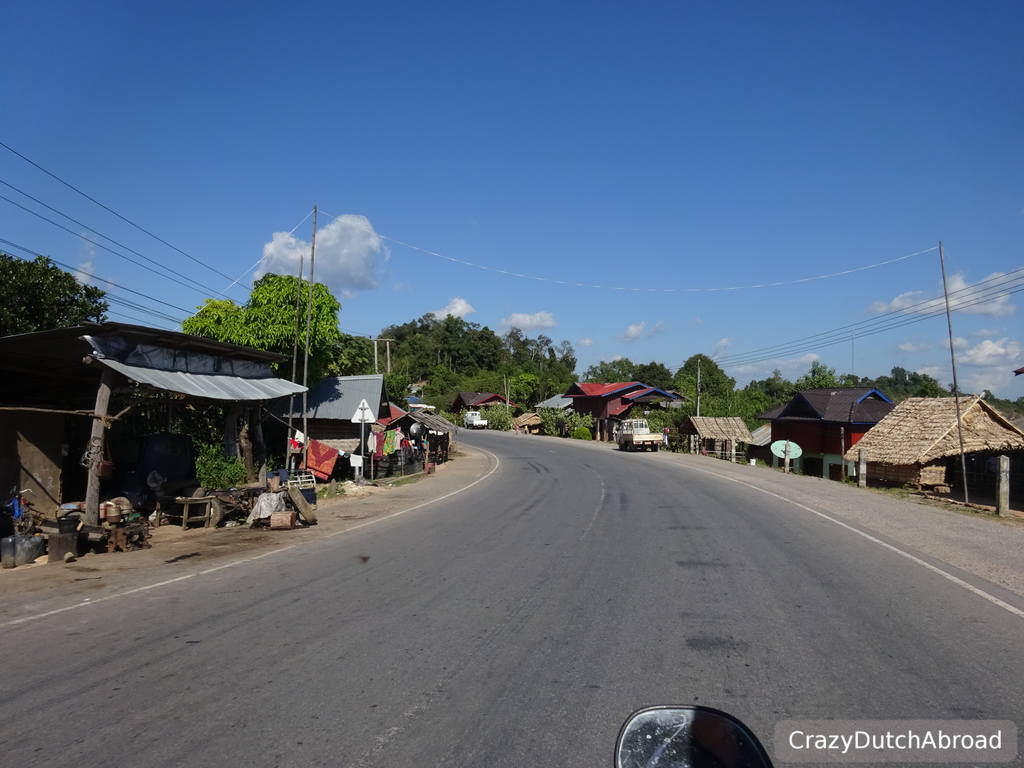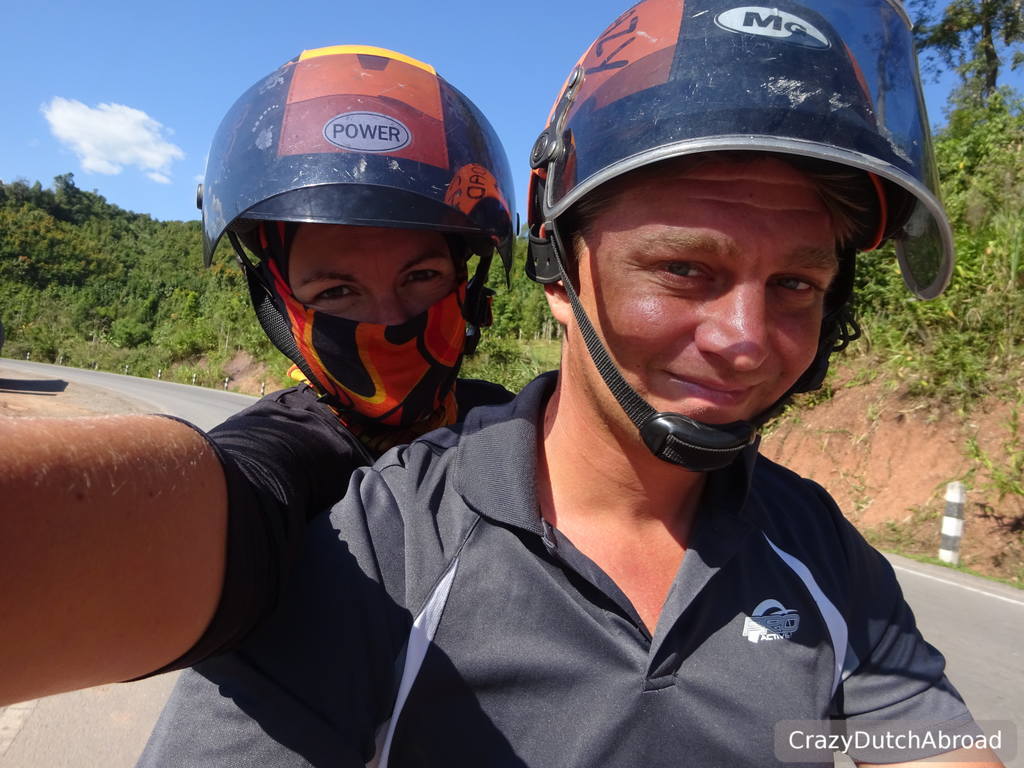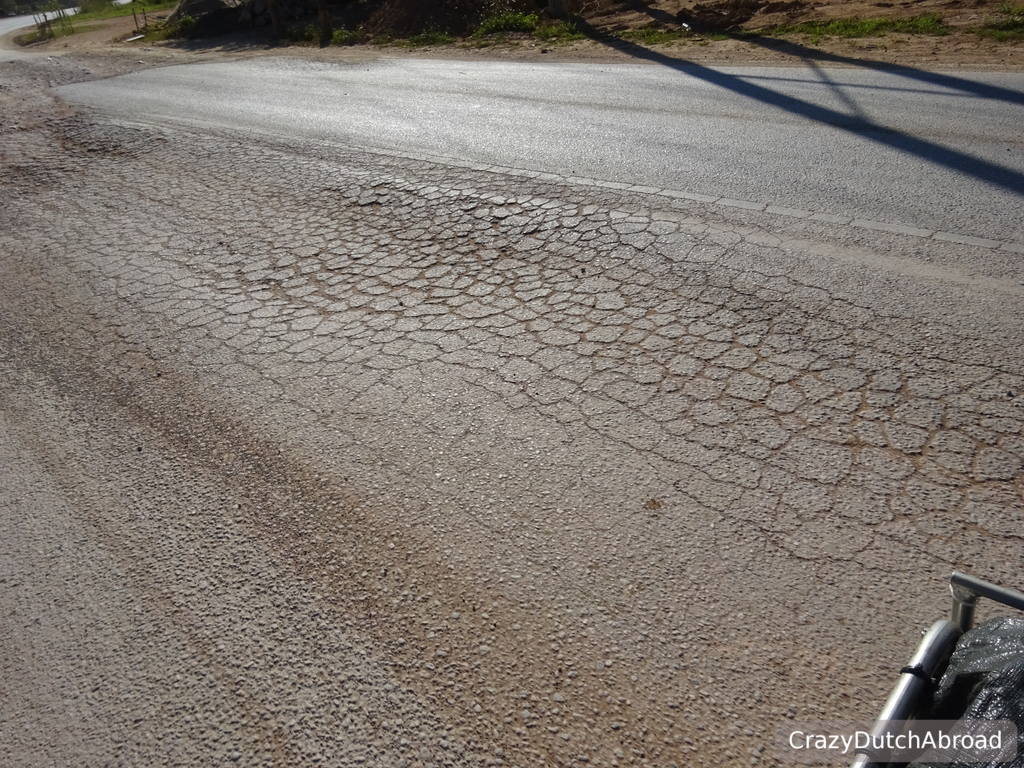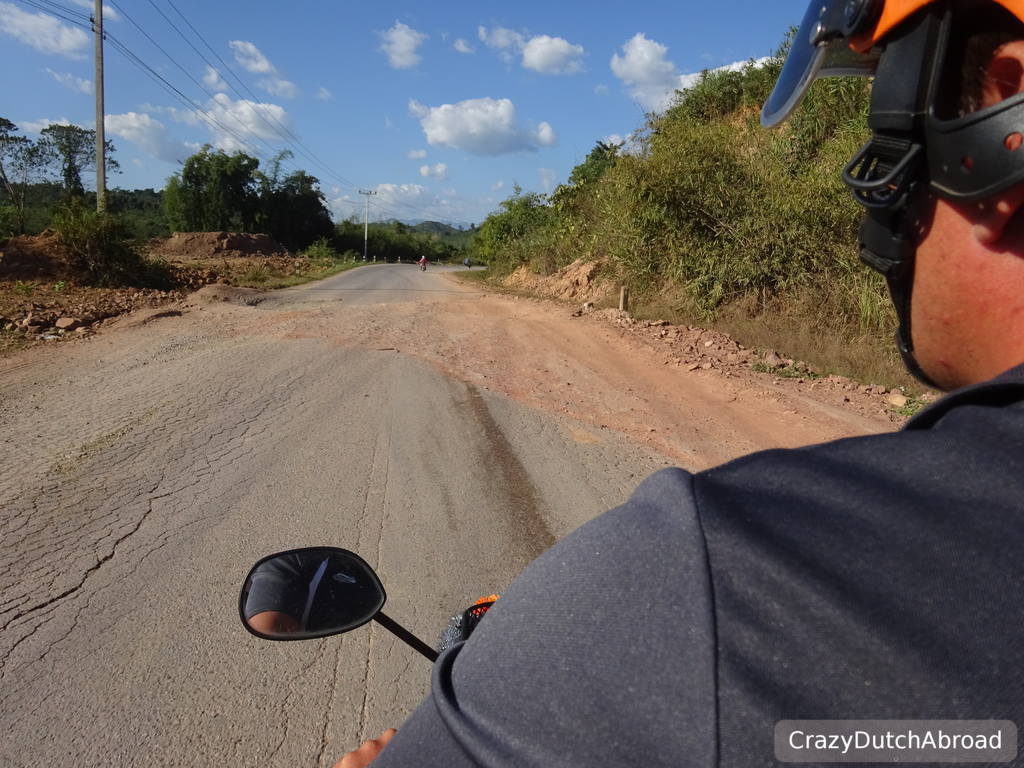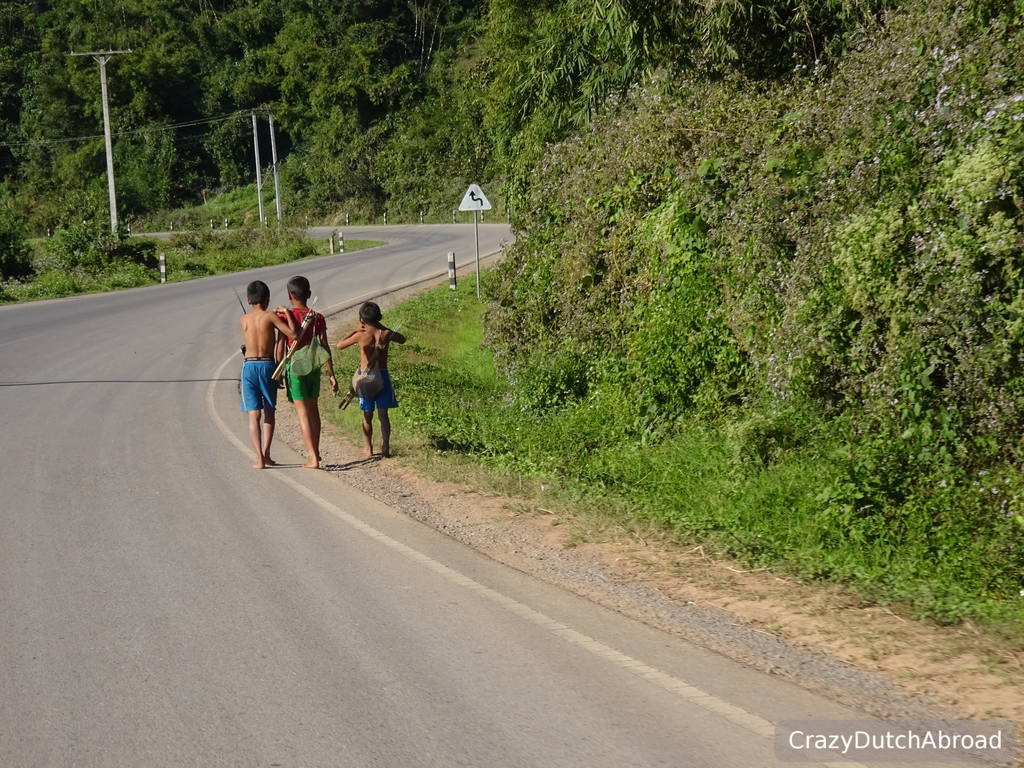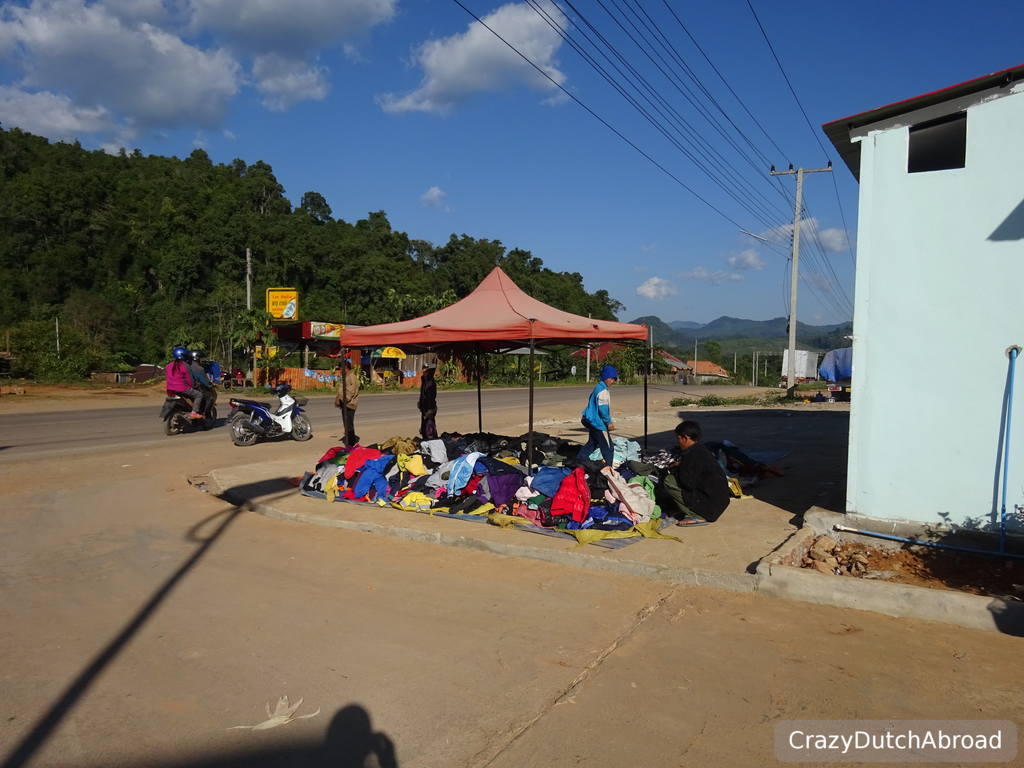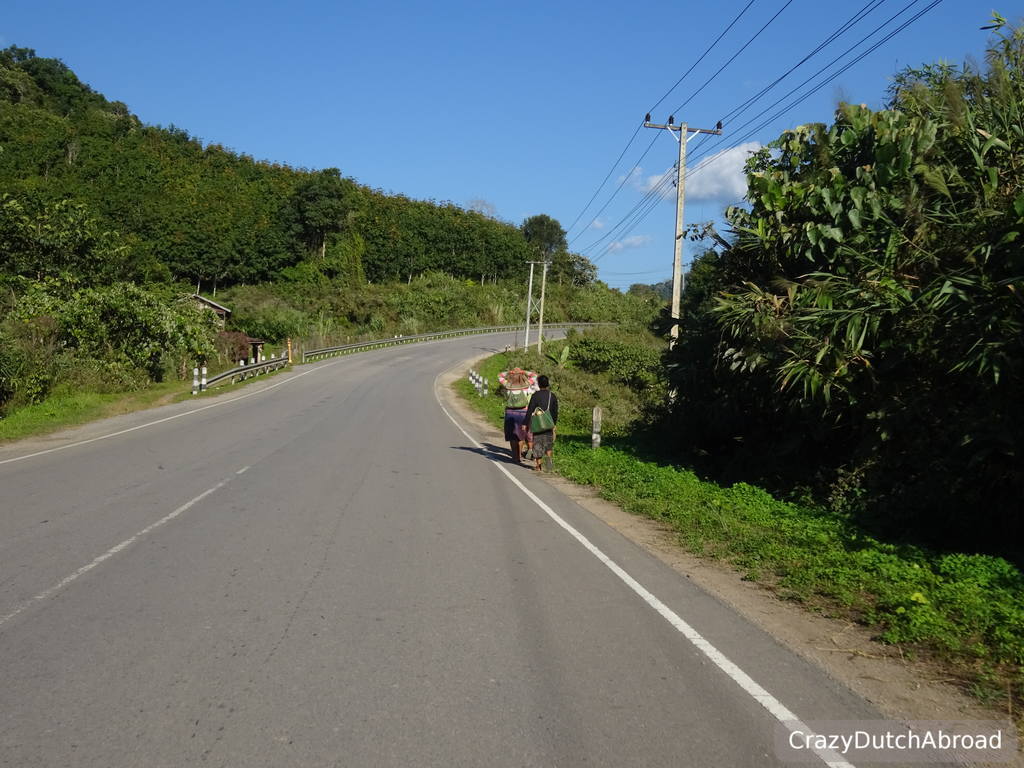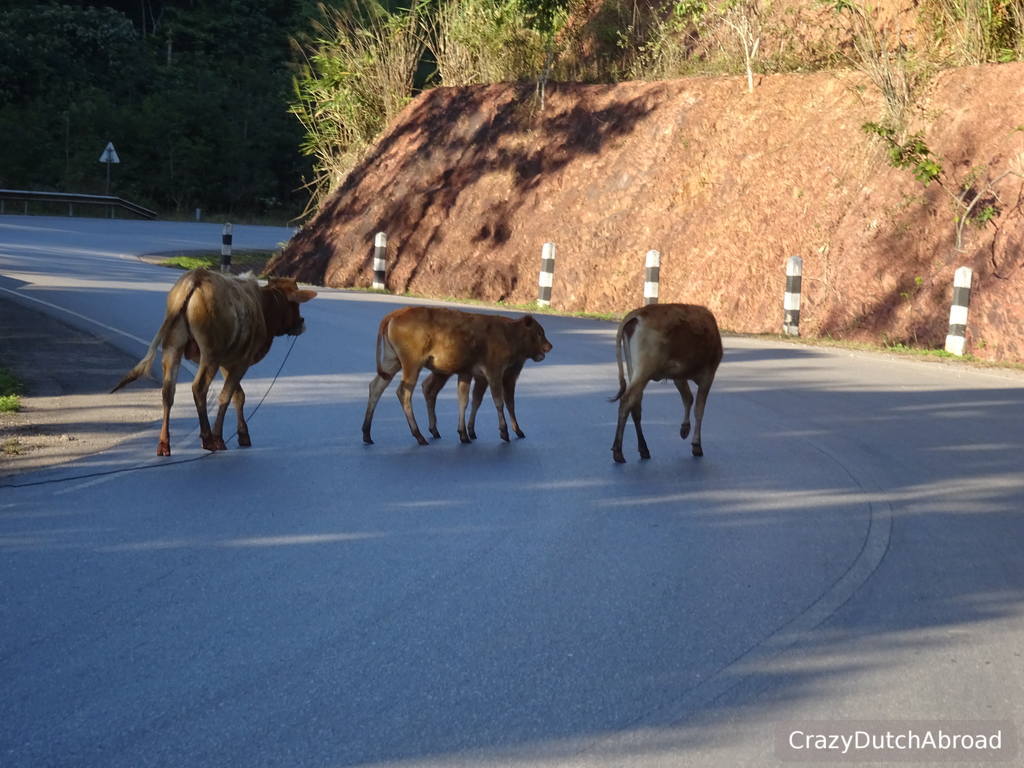 Some impressions of the road from Huay Xai to Luang Namtha, road conditions are really good with sometimes a small 'bad' strip. Many people walking along the road with wood or vegetables on their backs.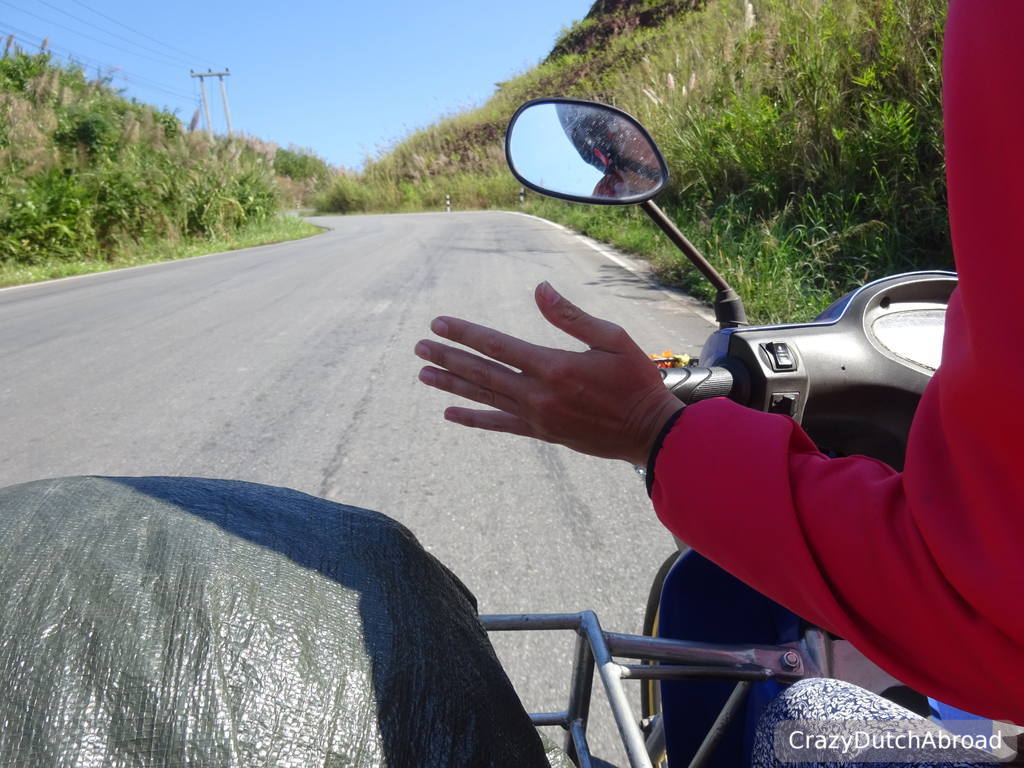 Pushing the steering wheel to keep the saleng in a straight line.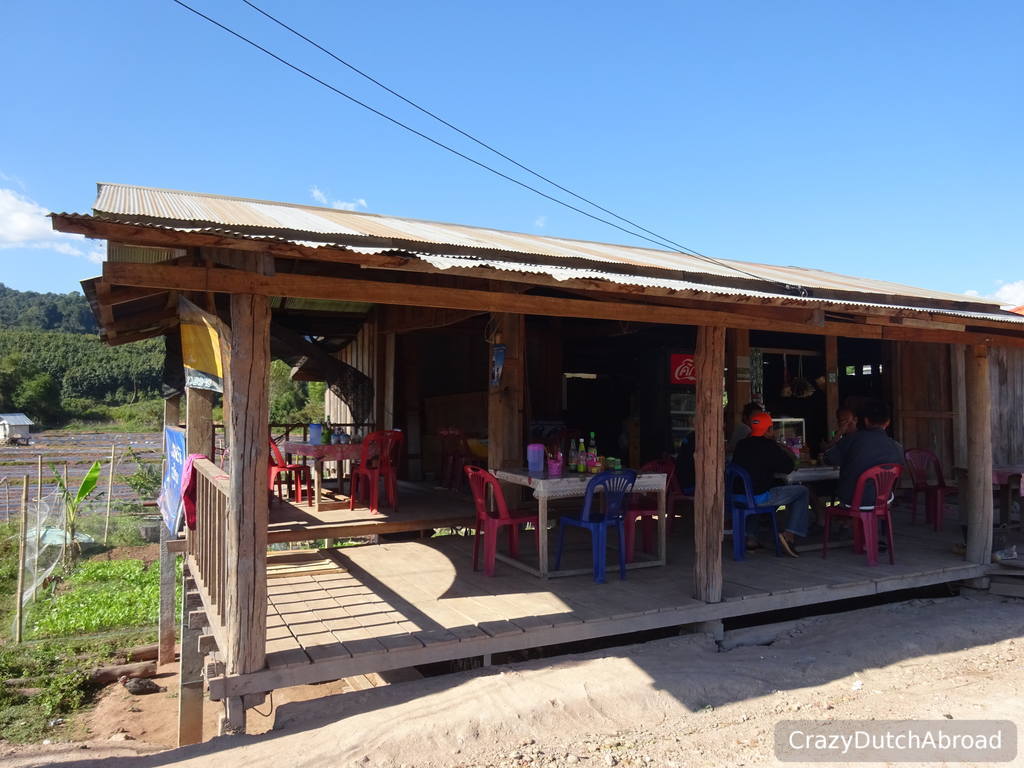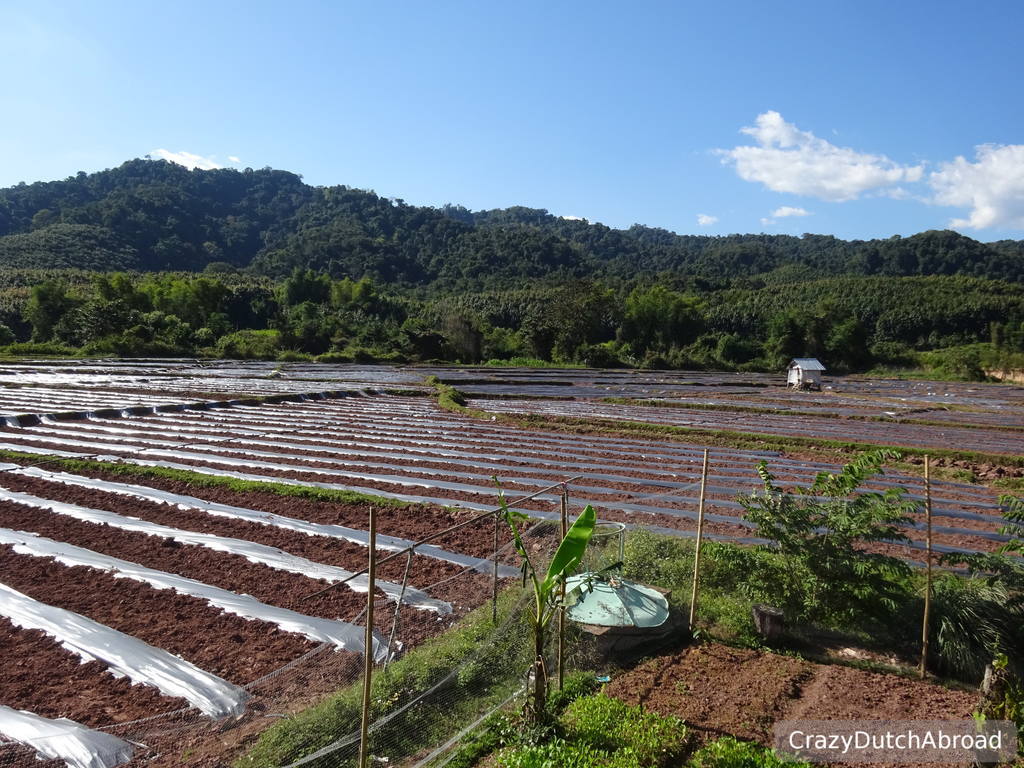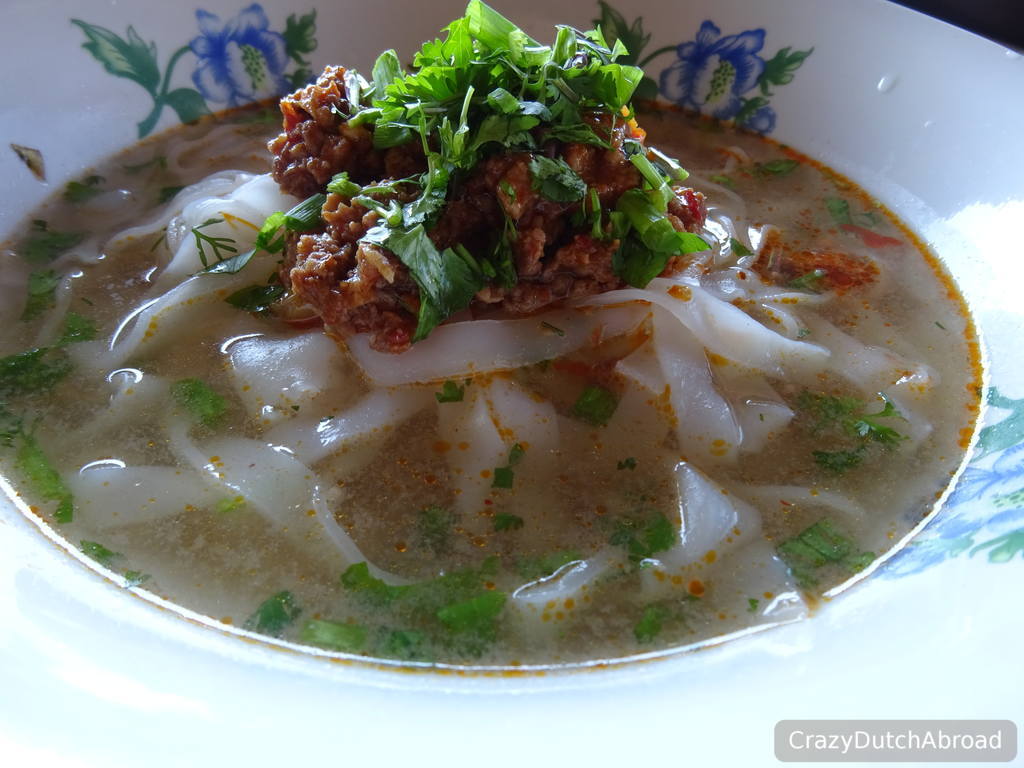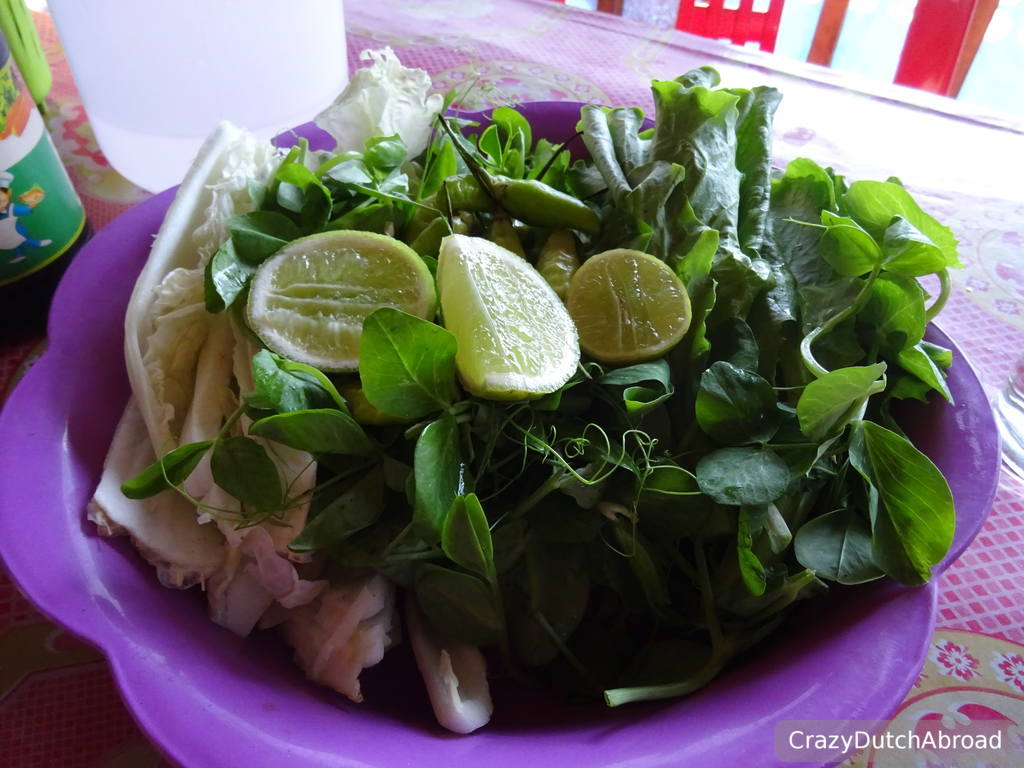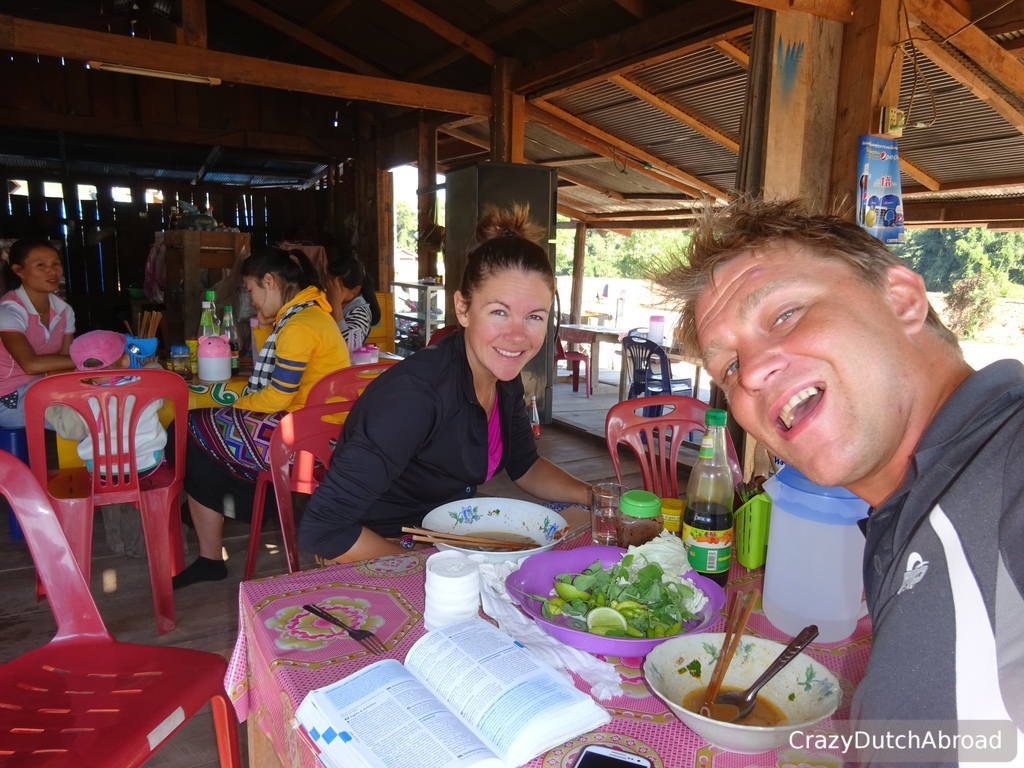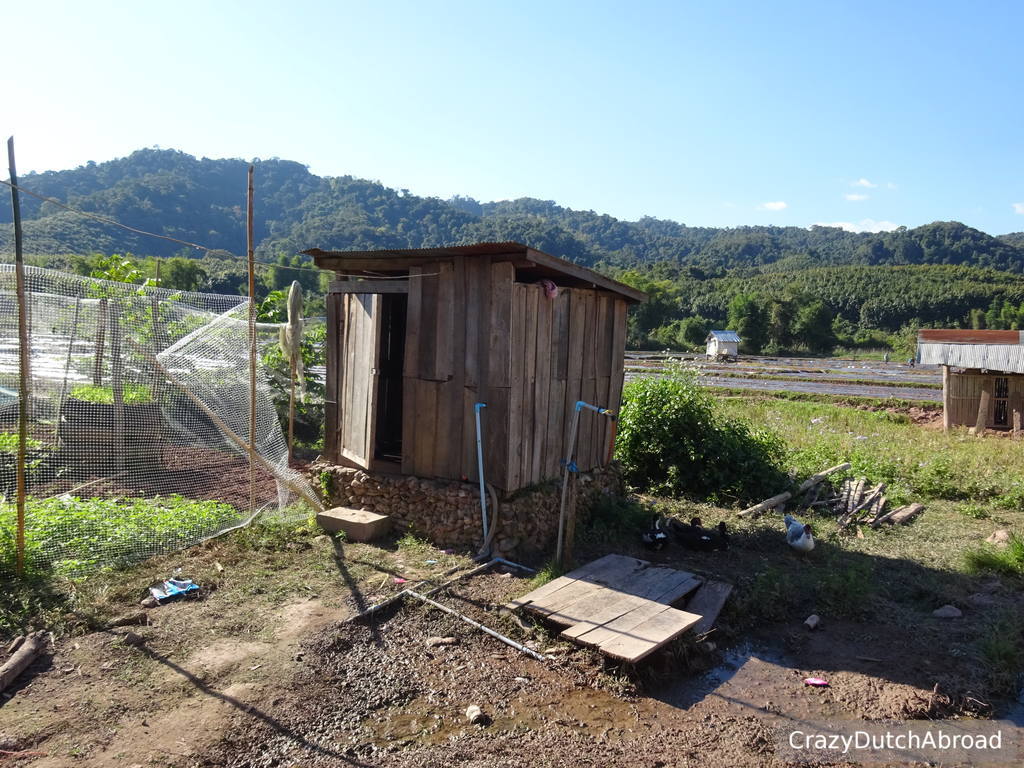 Lunch break, ordering some sort of noodle soup - the only thing on the menu (I think).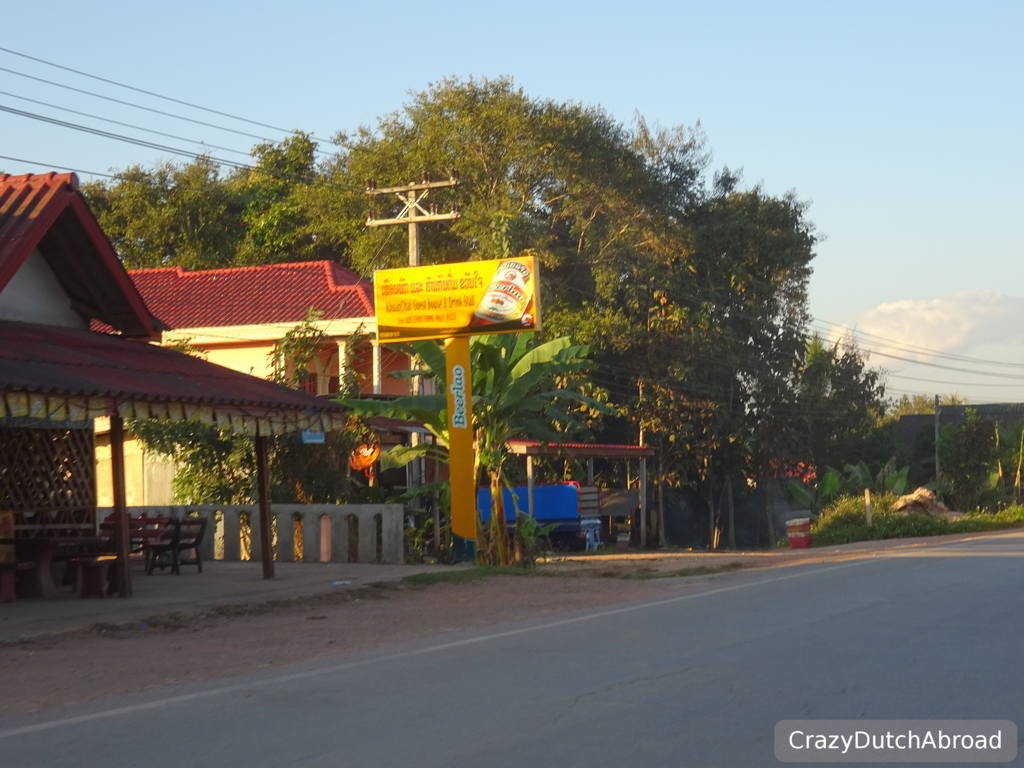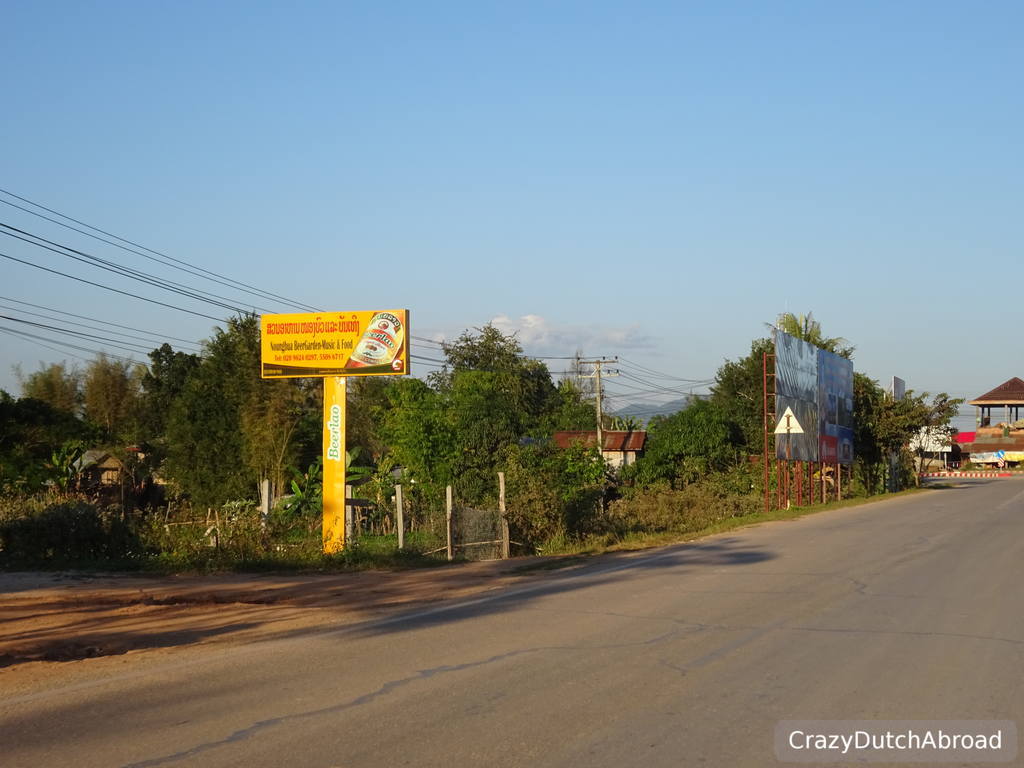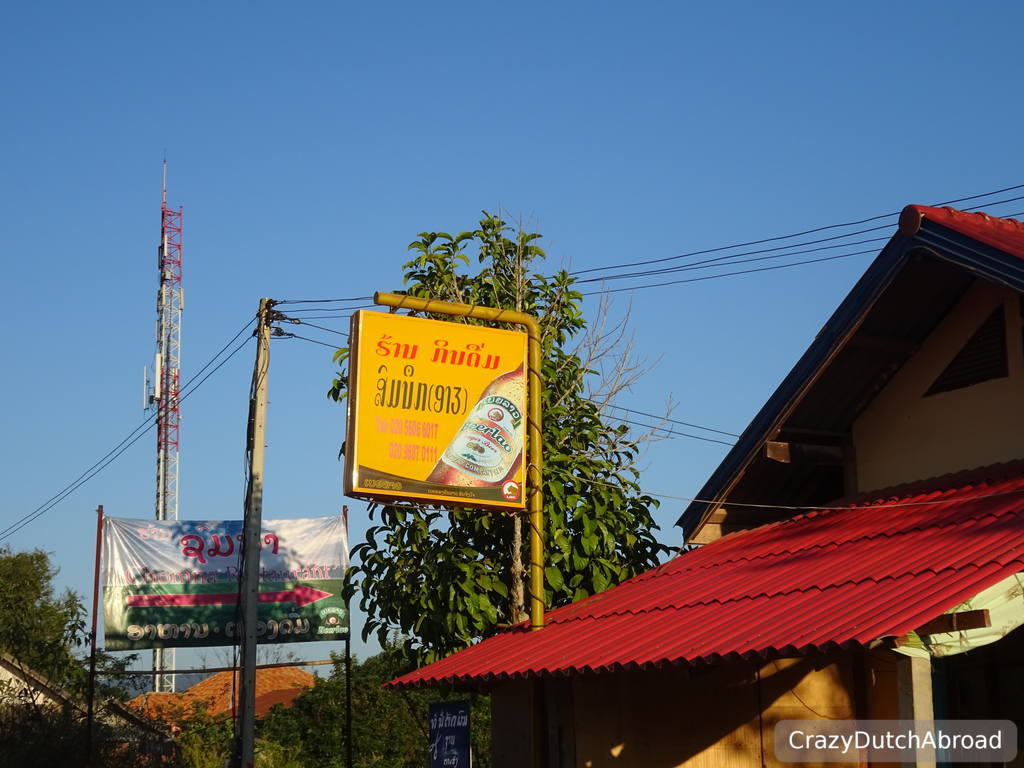 It seems Lao Beer has sponsored some road signs, not so easy to see the difference from a distance.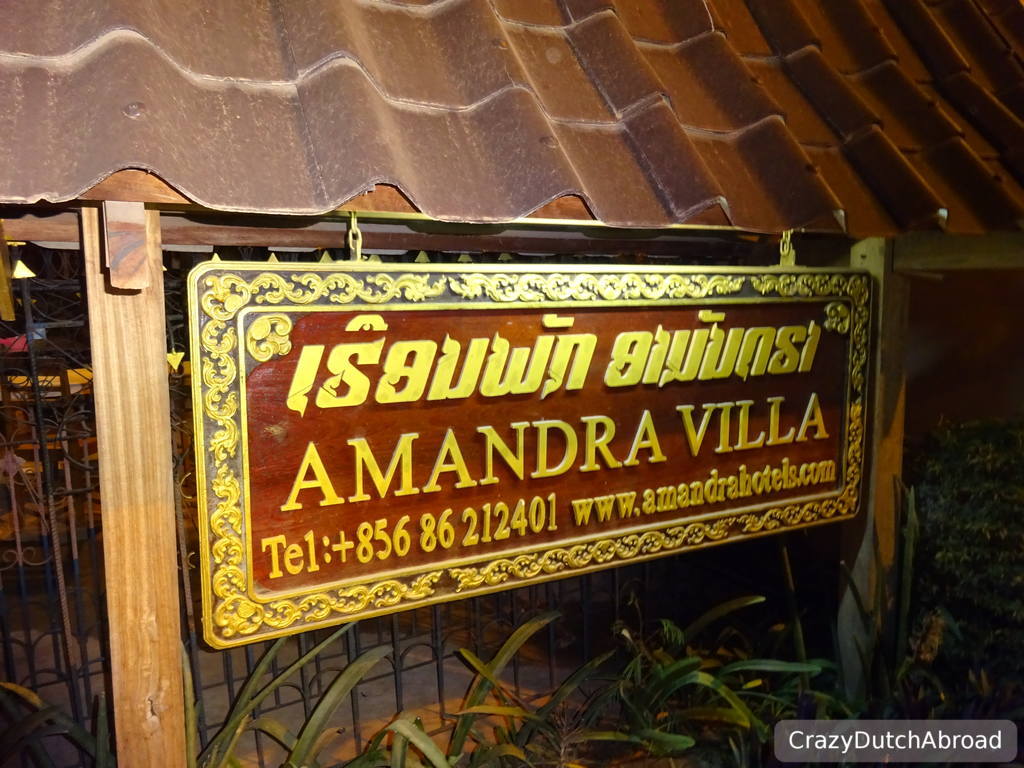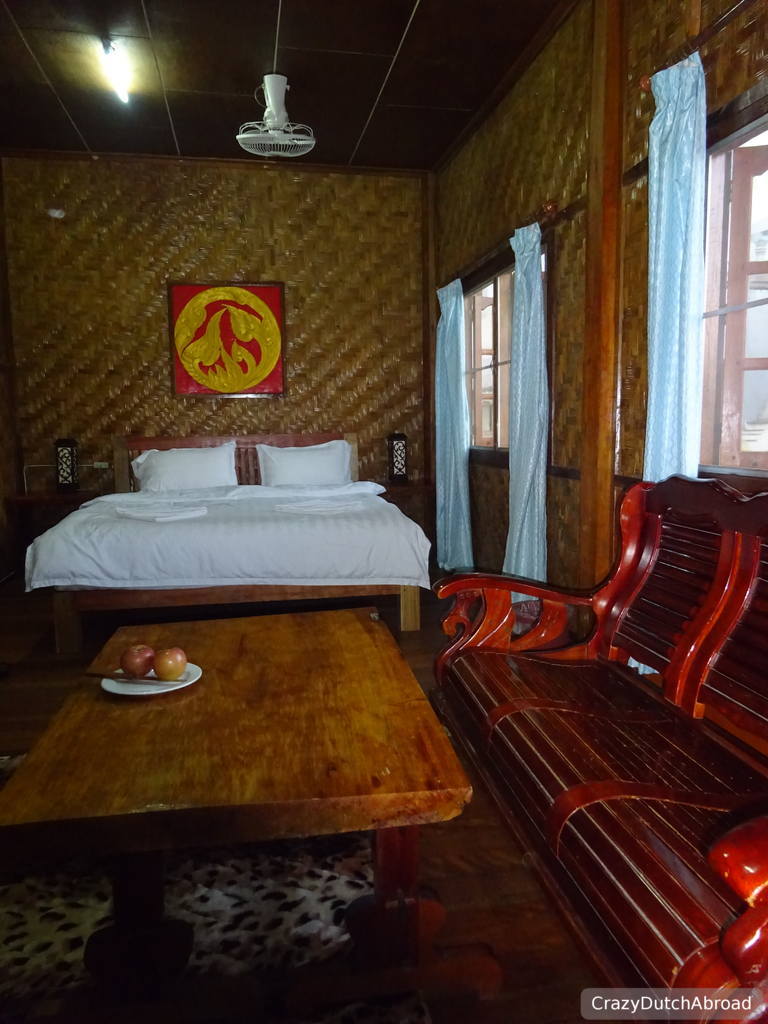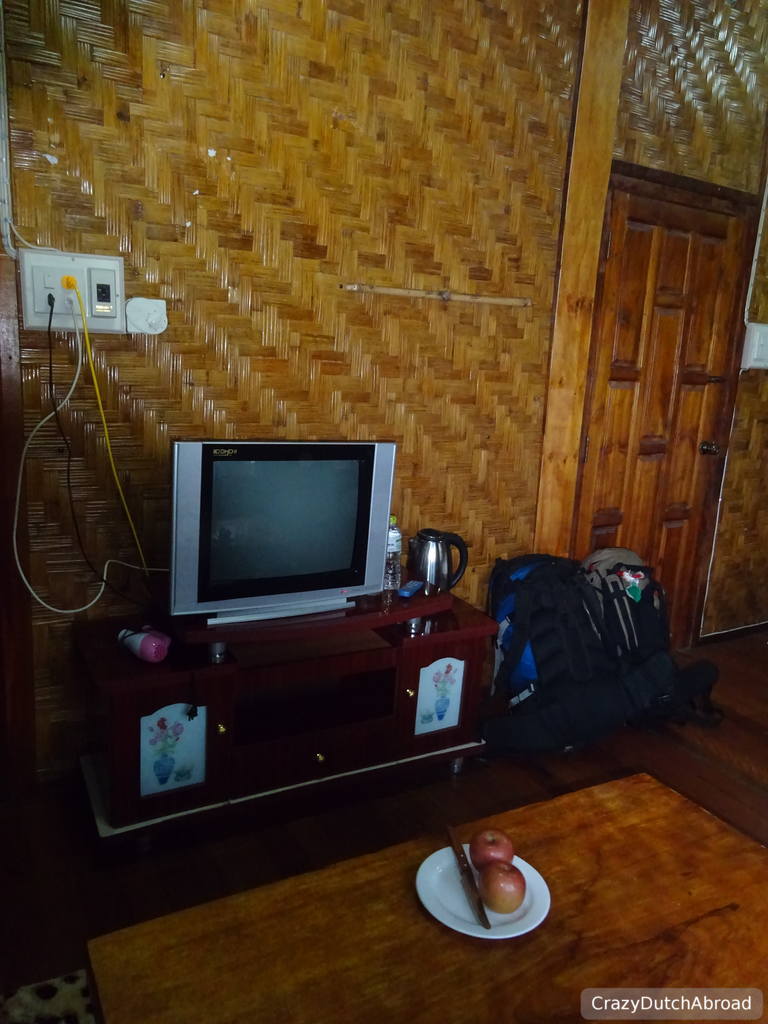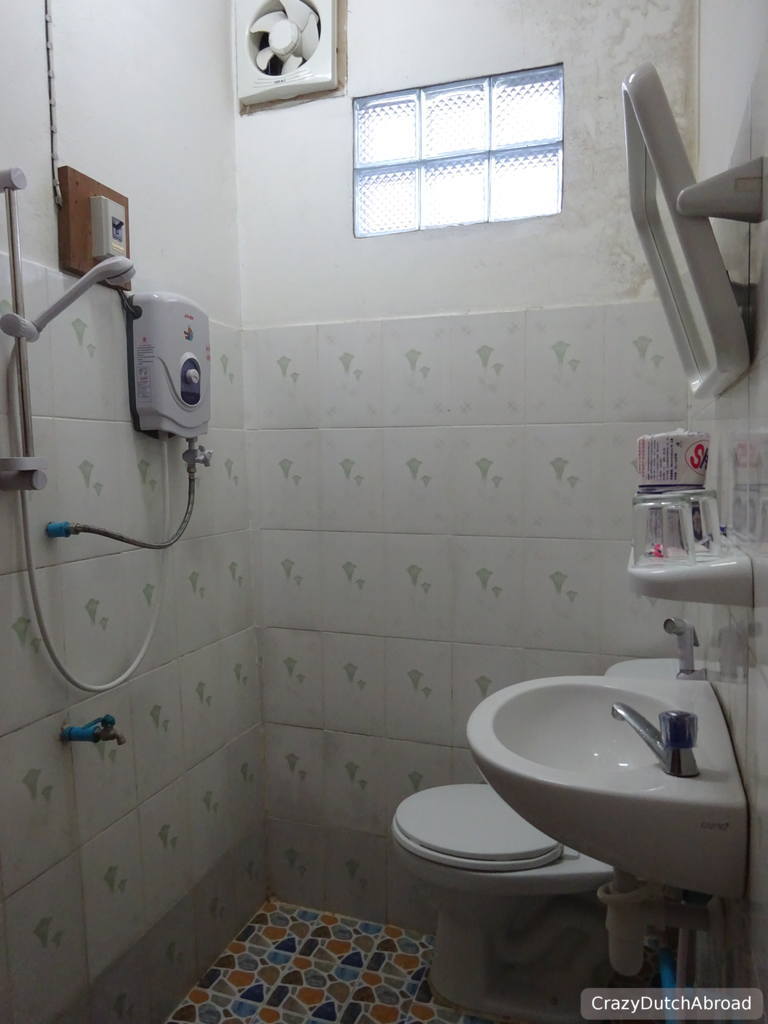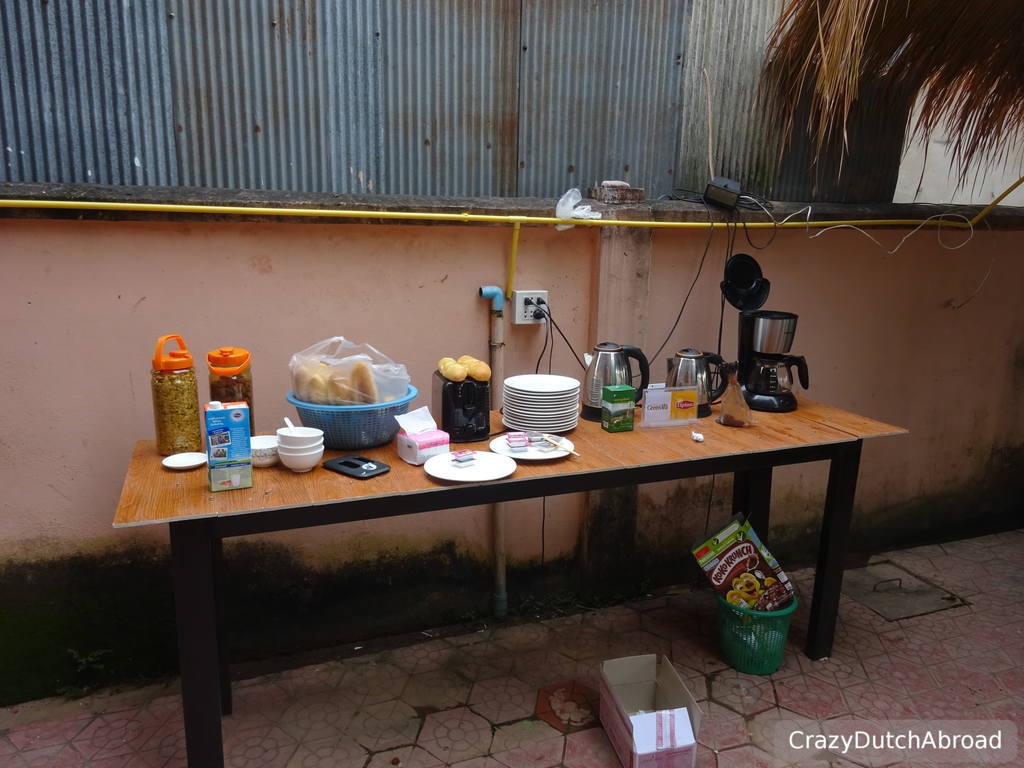 Amandra Villa, in front of the New Bus station.
To be continued, stay tuned!
Share this page: