Luang Namtha outdoor adventures!
Our crazy road trip around Thailand and Laos on a tricycle (saleng).
Saleng expedition #39
Luang Namtha
0 km / miles
After the exiting border crossing we're ready for a few days of outdoor adventure in the Nam Ha National Park! We booked our trips with Nature Life eco-tour, next to Zuela Guesthouse/restaurant. Definitely a recommendation!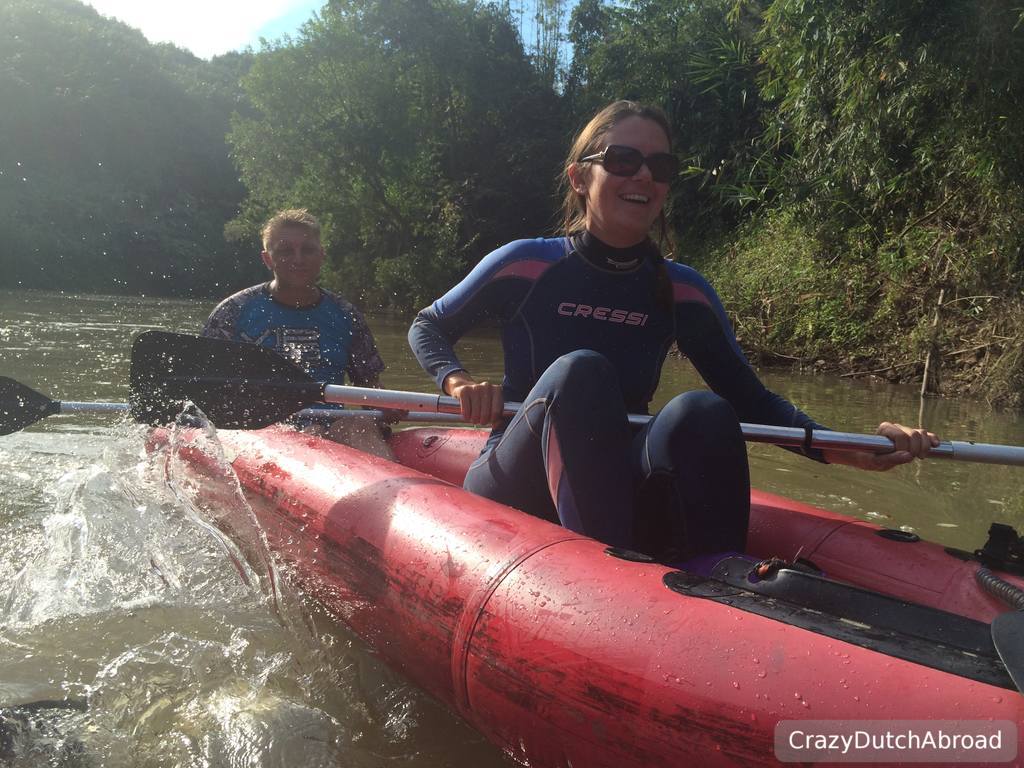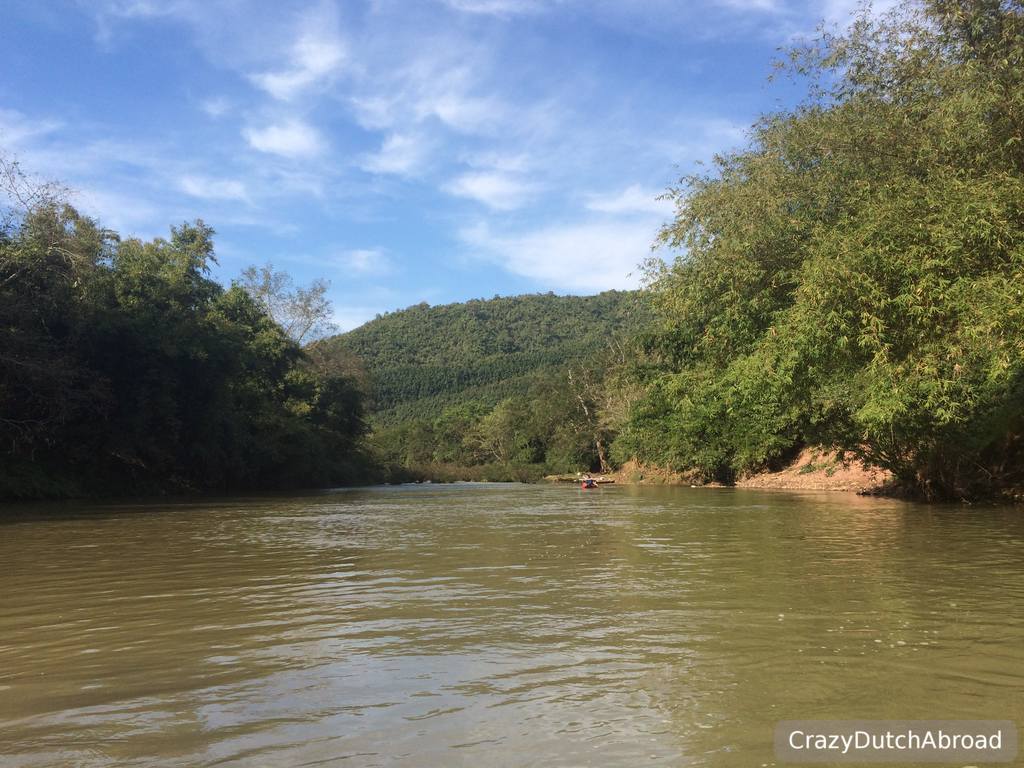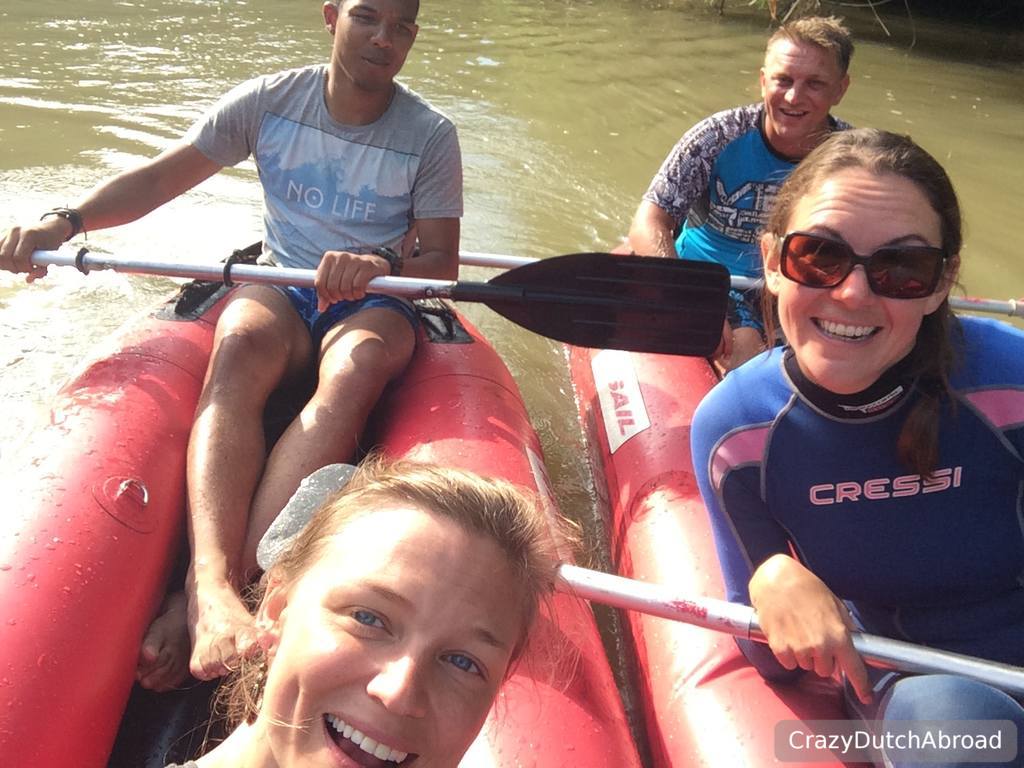 Starting off with a downstream river kayak-tour, without a proper stream - means exercise!!!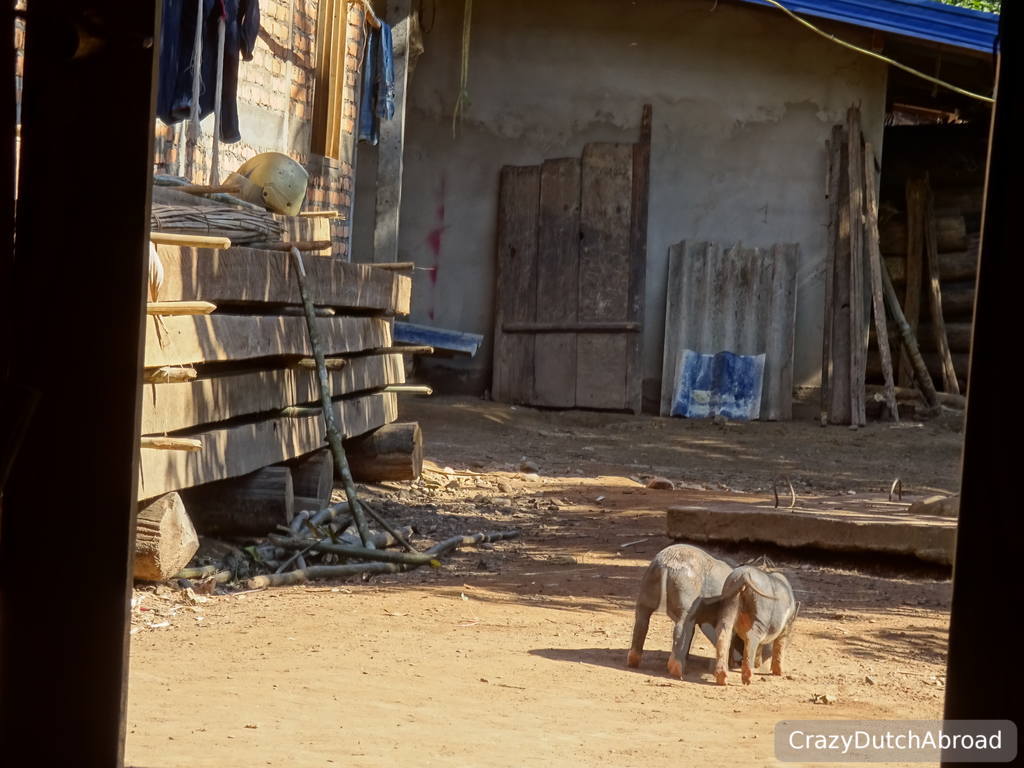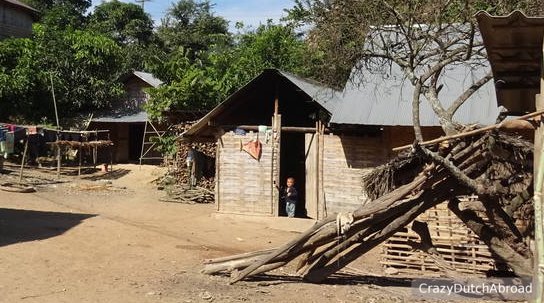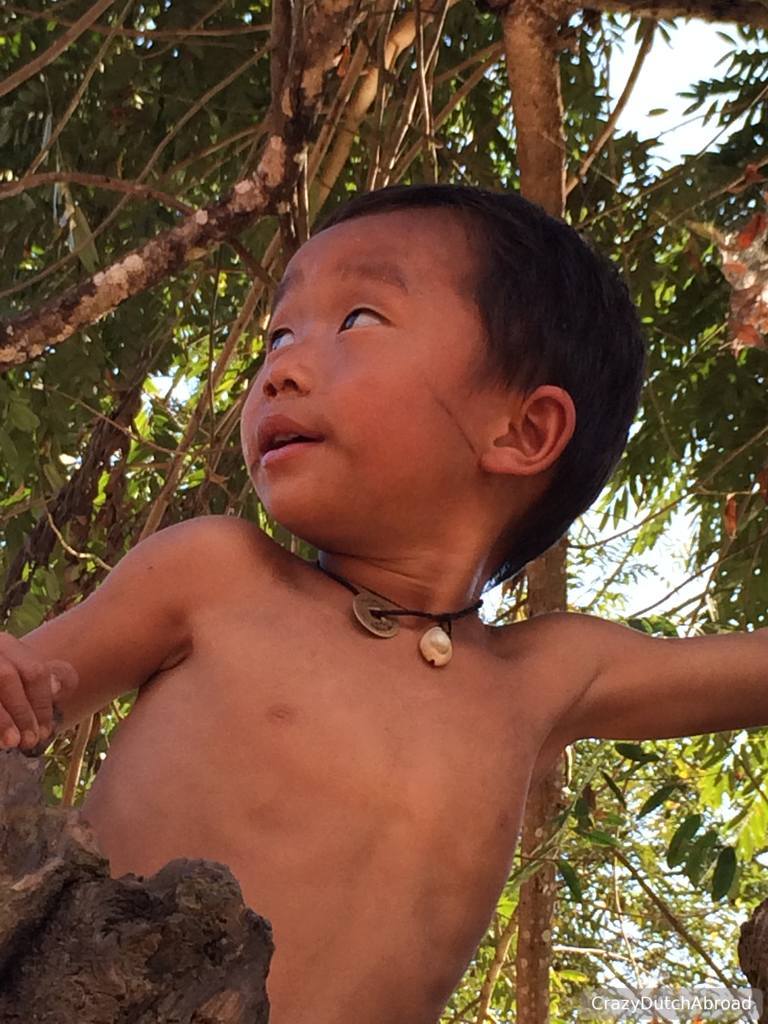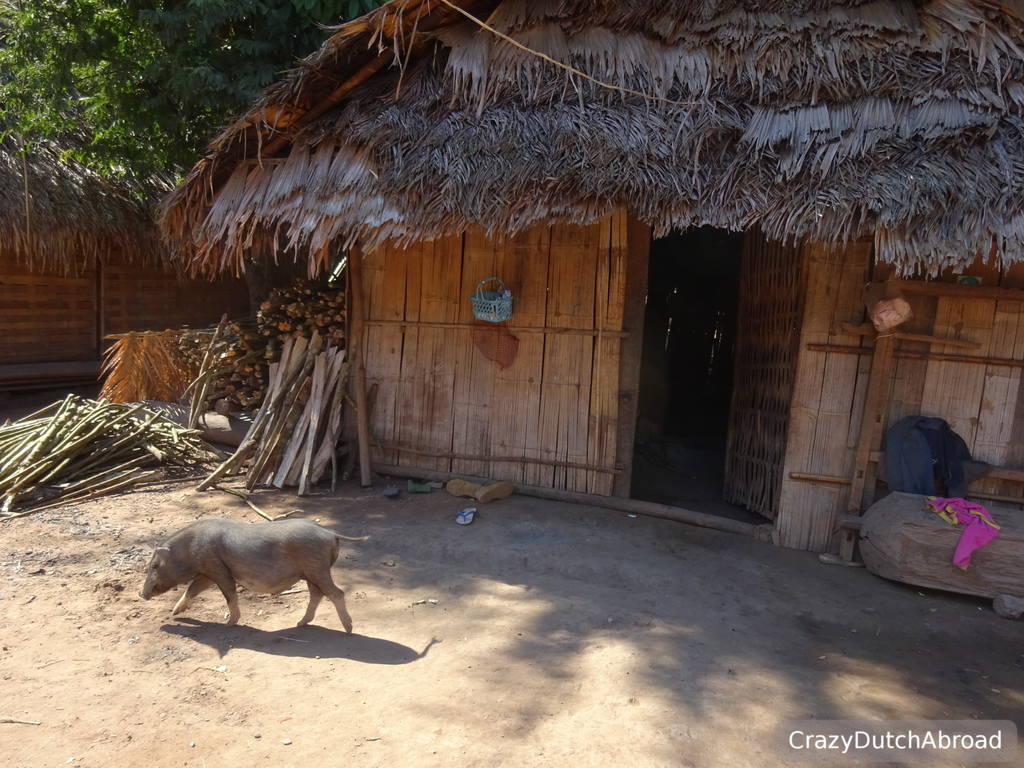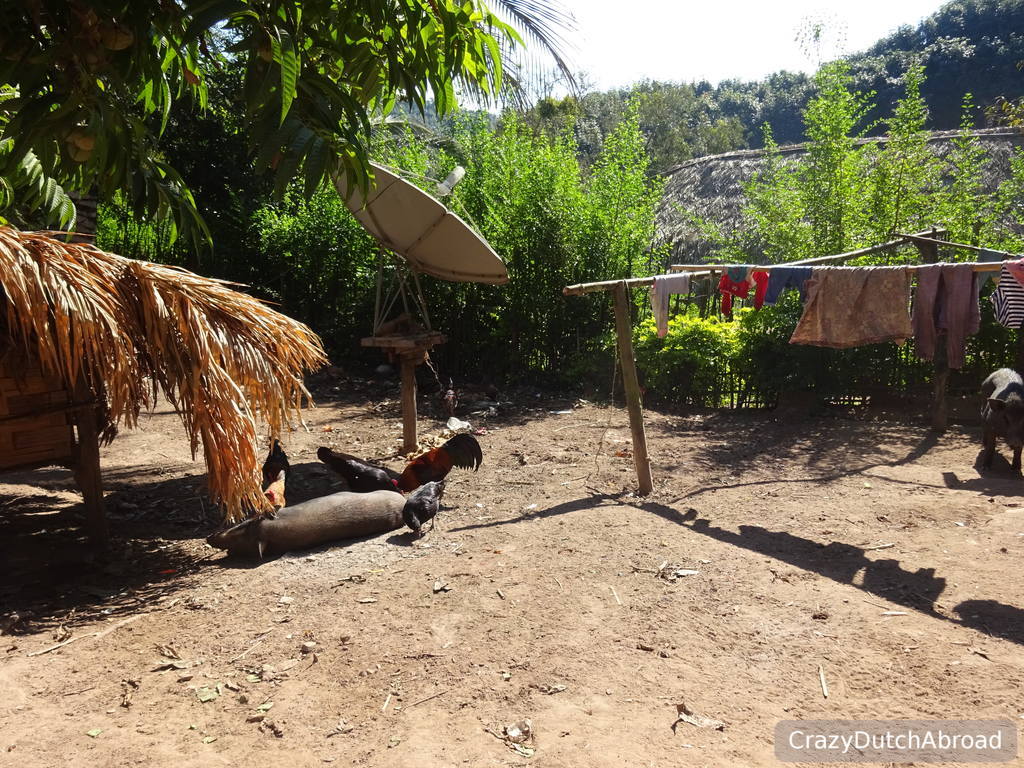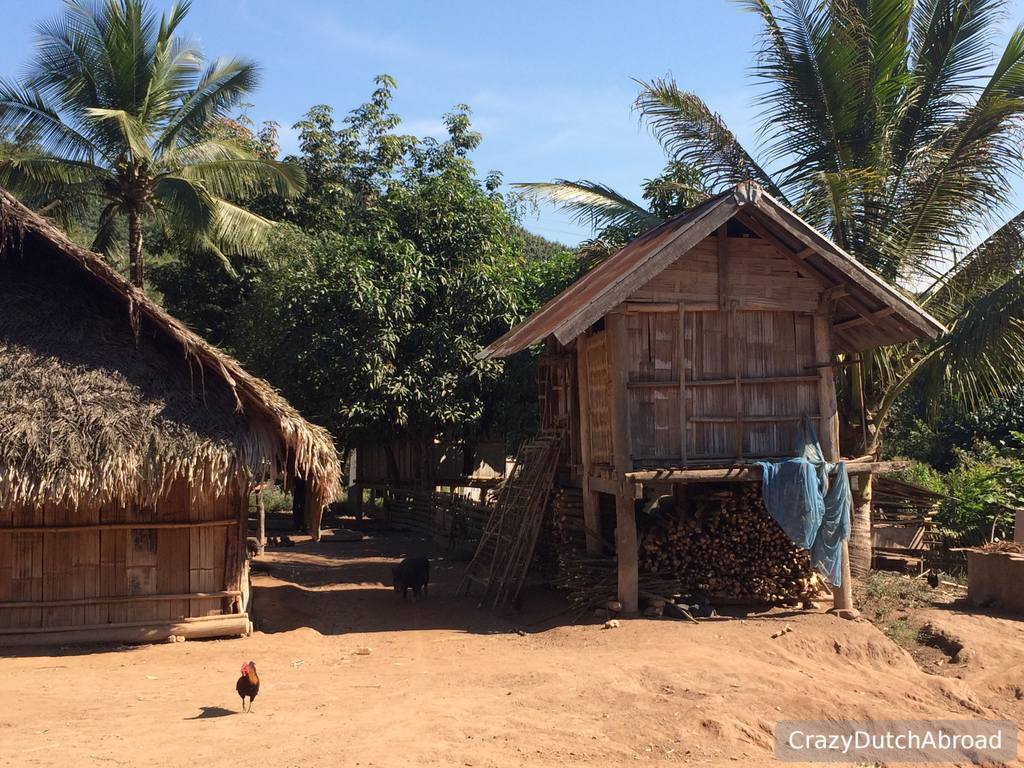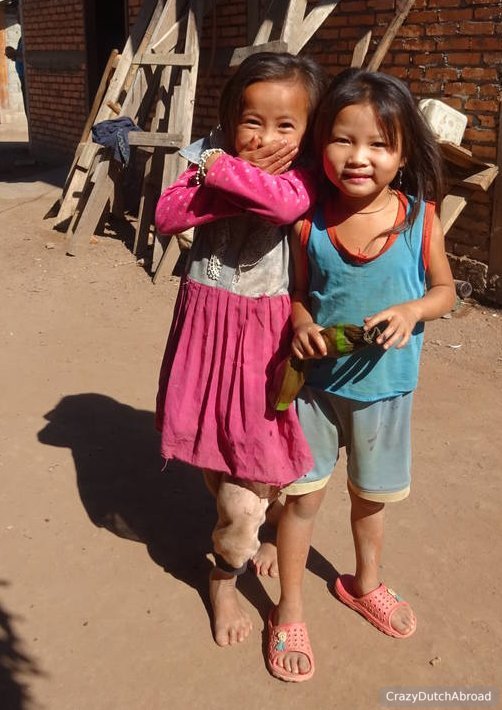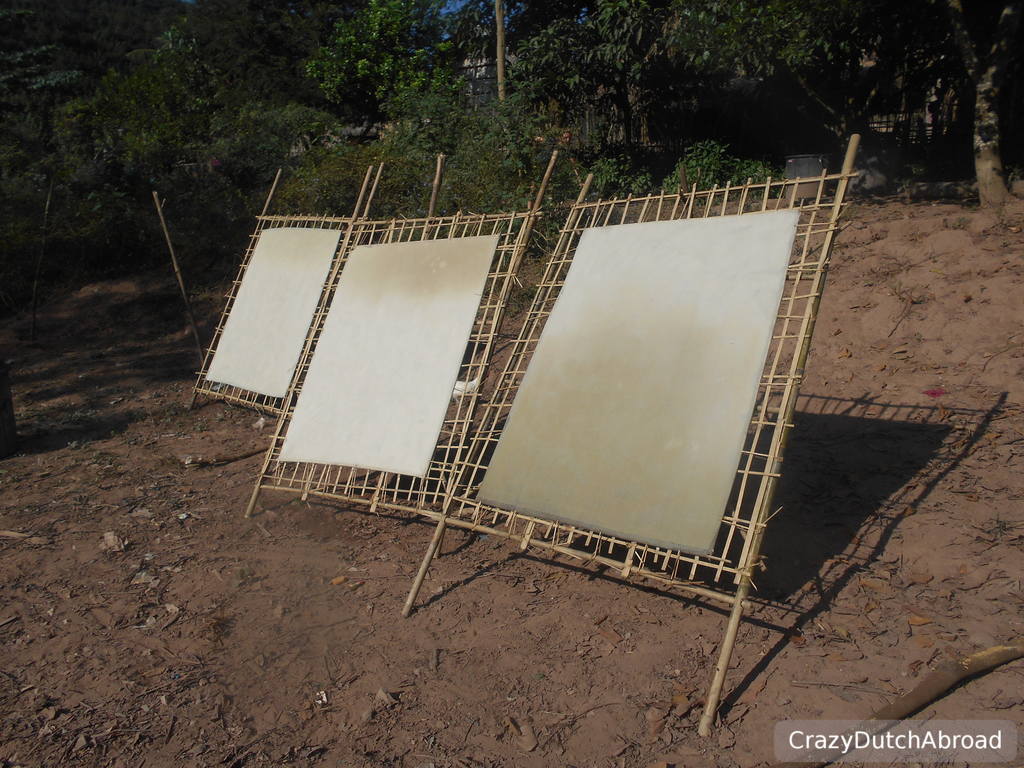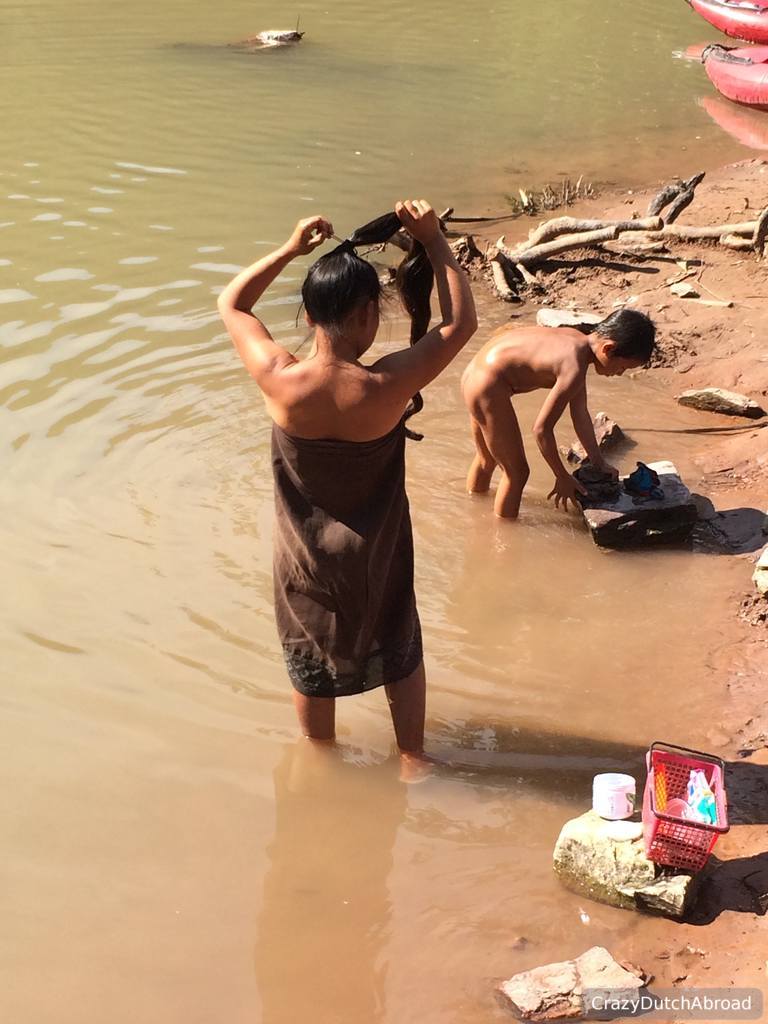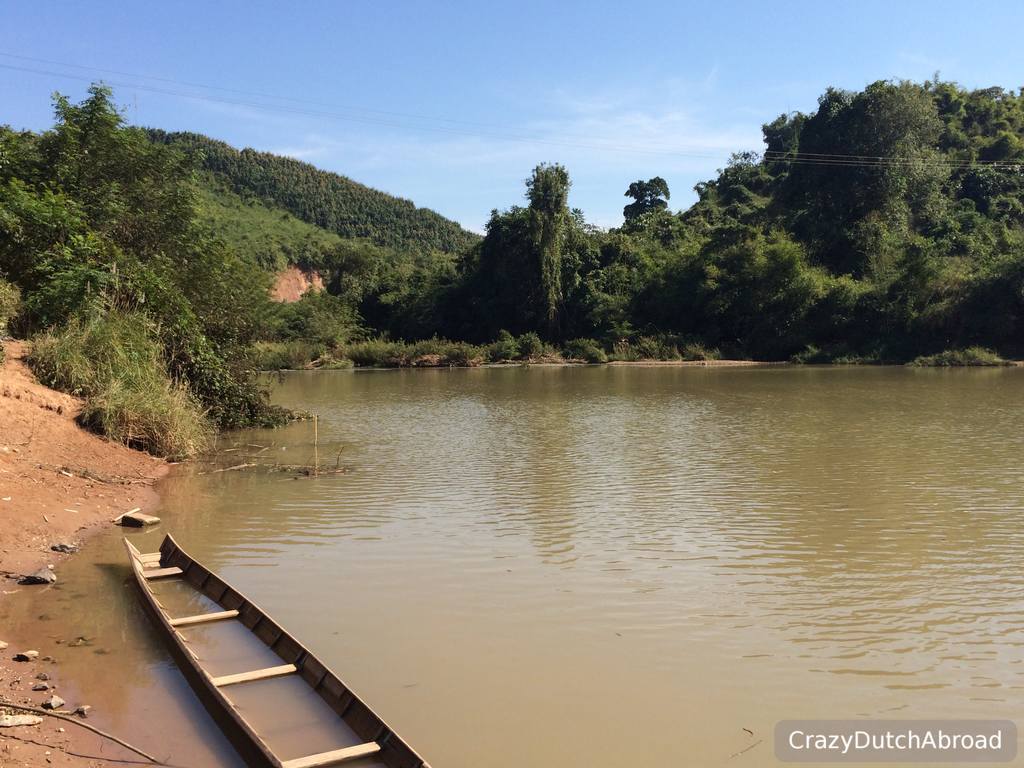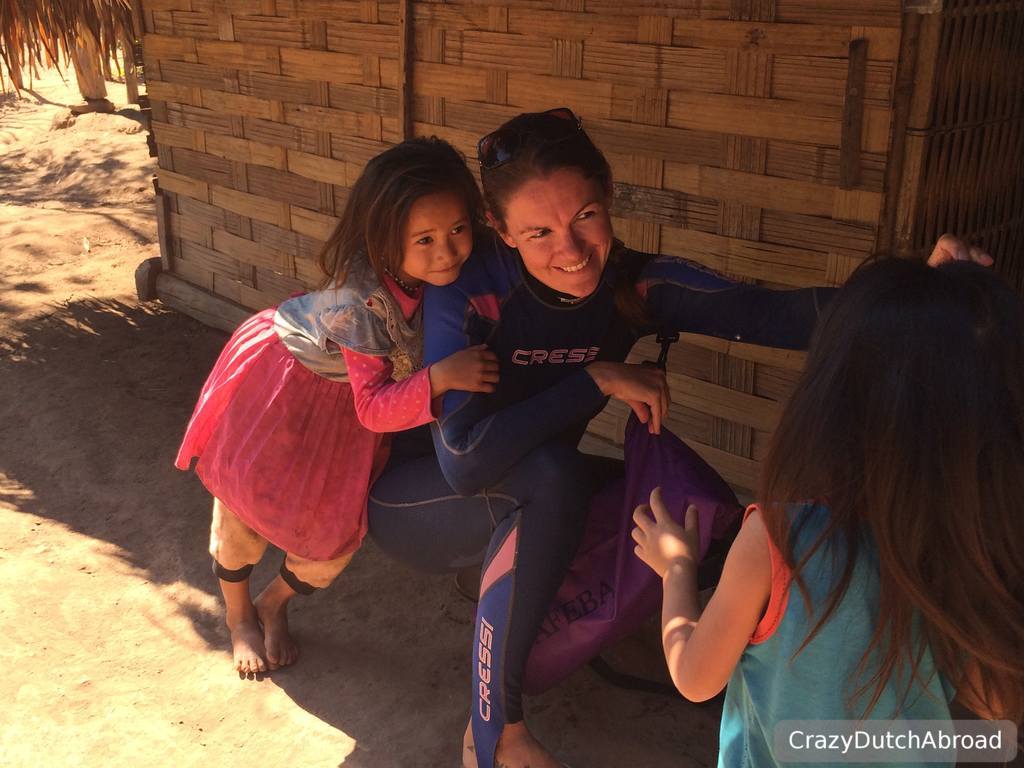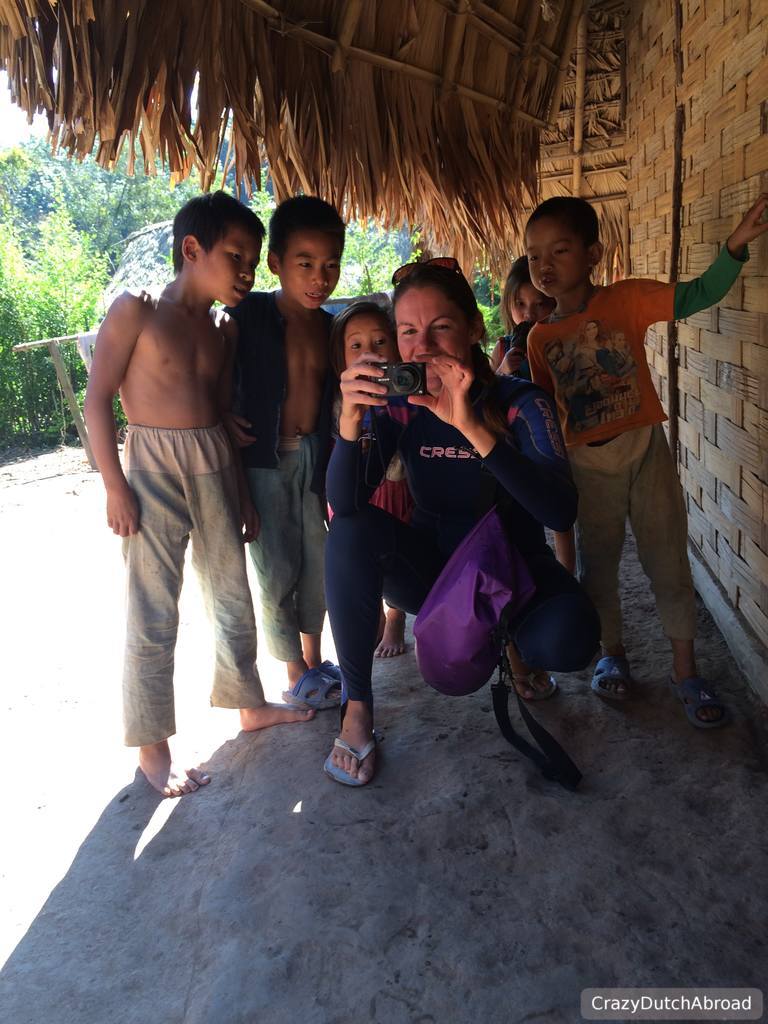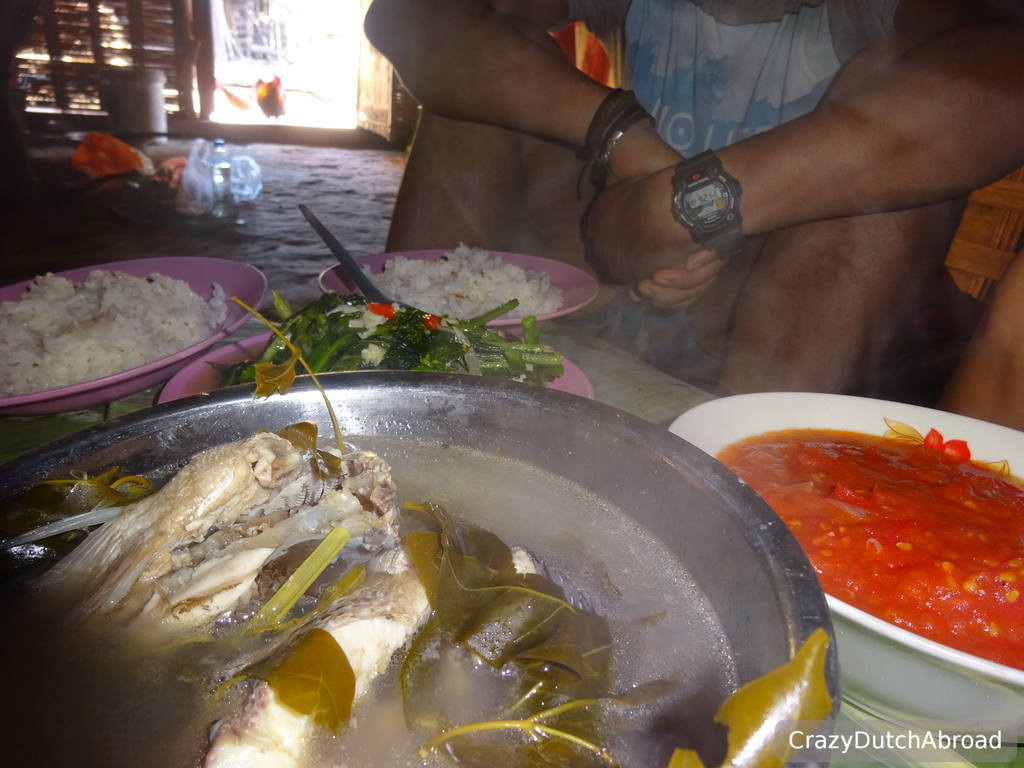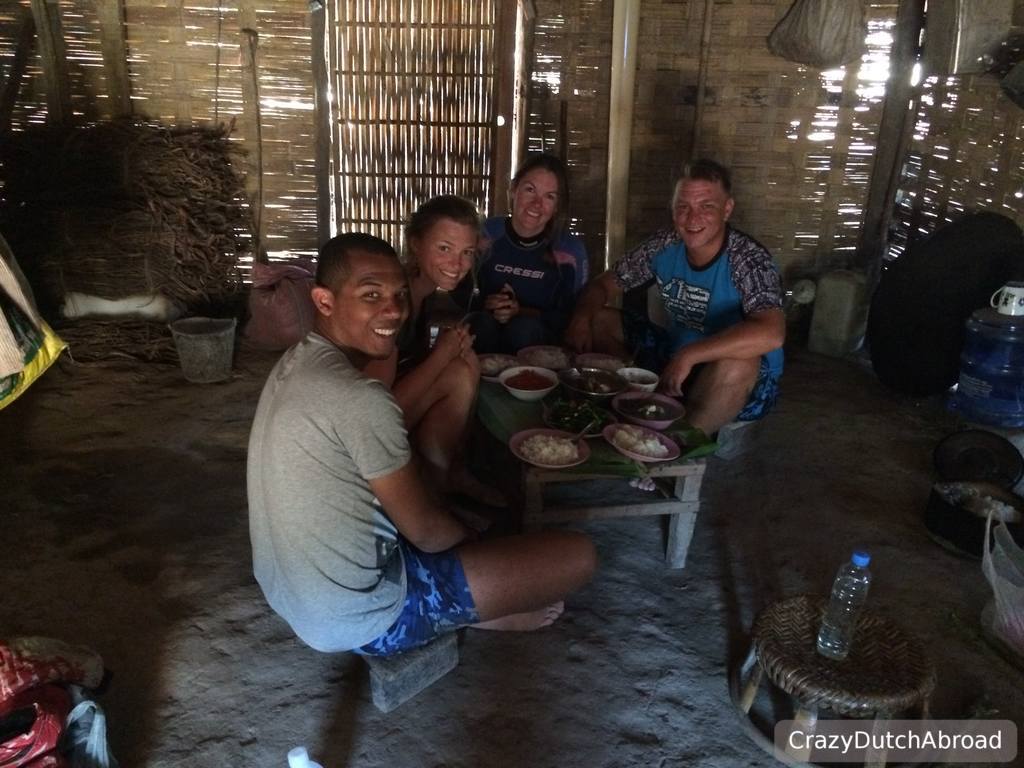 For lunch we stopped at a Lanten tribe village (Ban Nam Dee), a minority village where they make bamboo paper. While we where exploring the village and playing with the kids our guide made us some magnificent lunch! Take at least twice a portion of (sticky) rice, as part of their culture.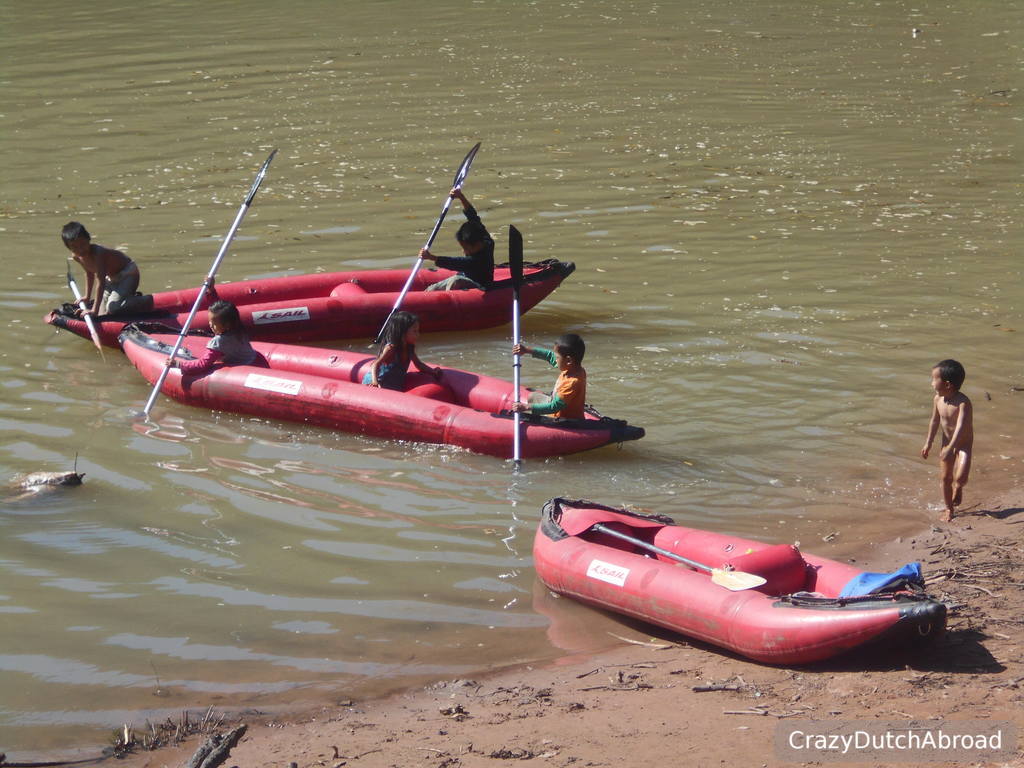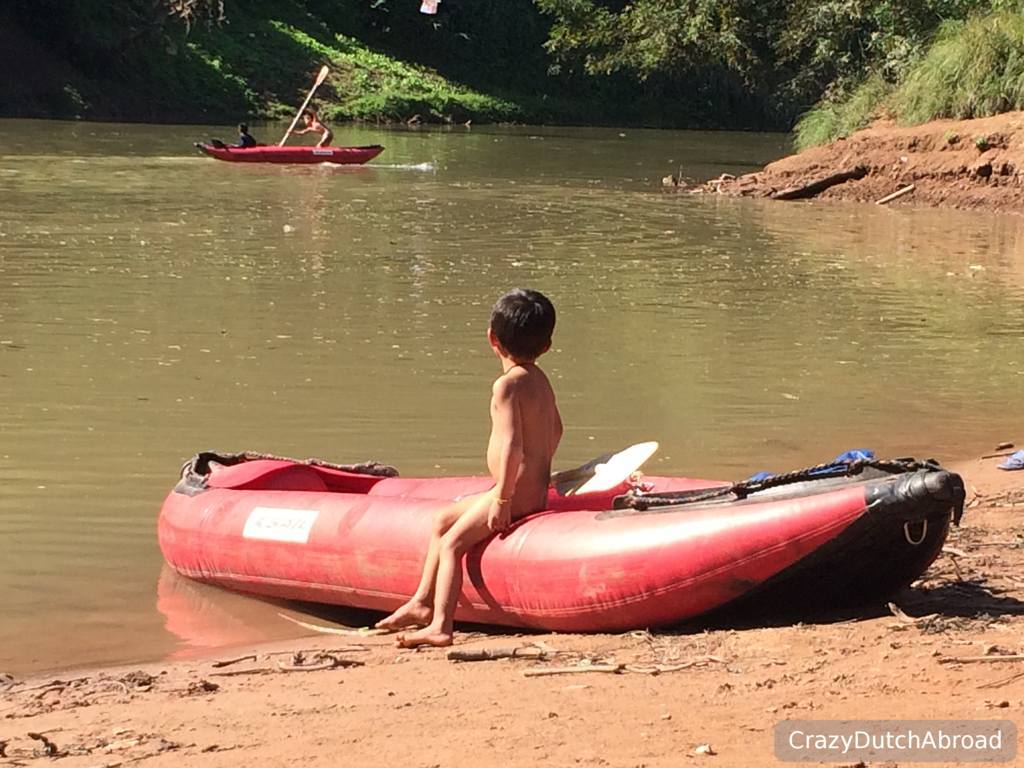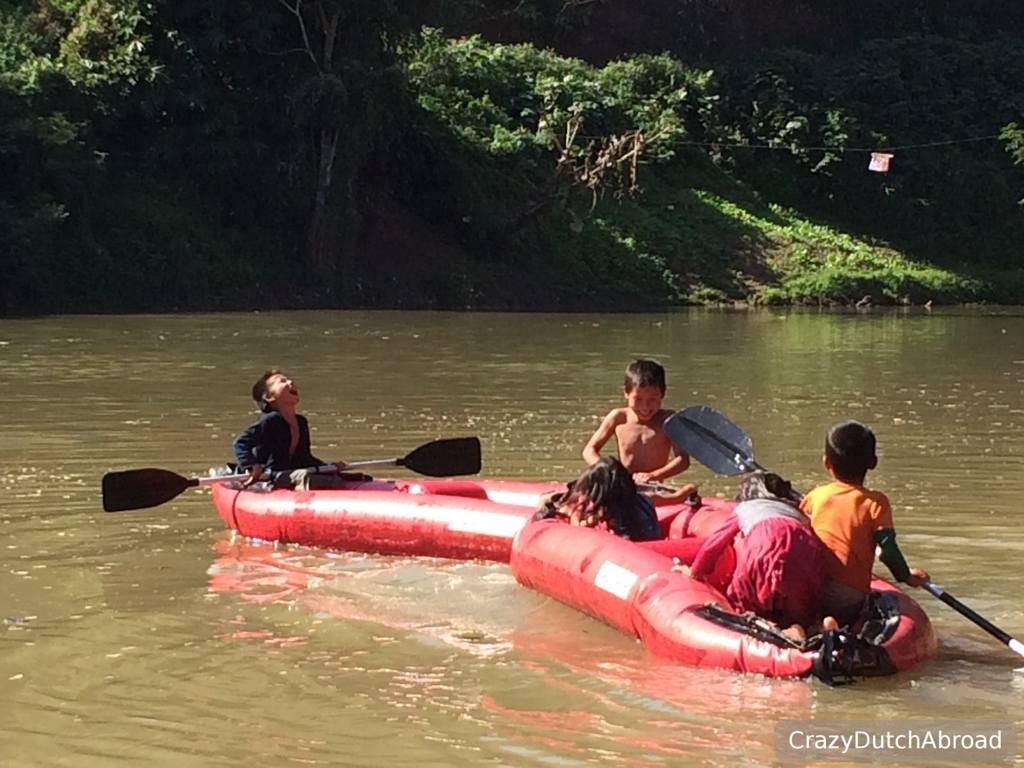 The kids took off with our kayaks! :)
It was great! The next day we went mountain biking!
First stop was the (early morning) market in Luang Namtha to buy ingredients for lunch, no foreigners here!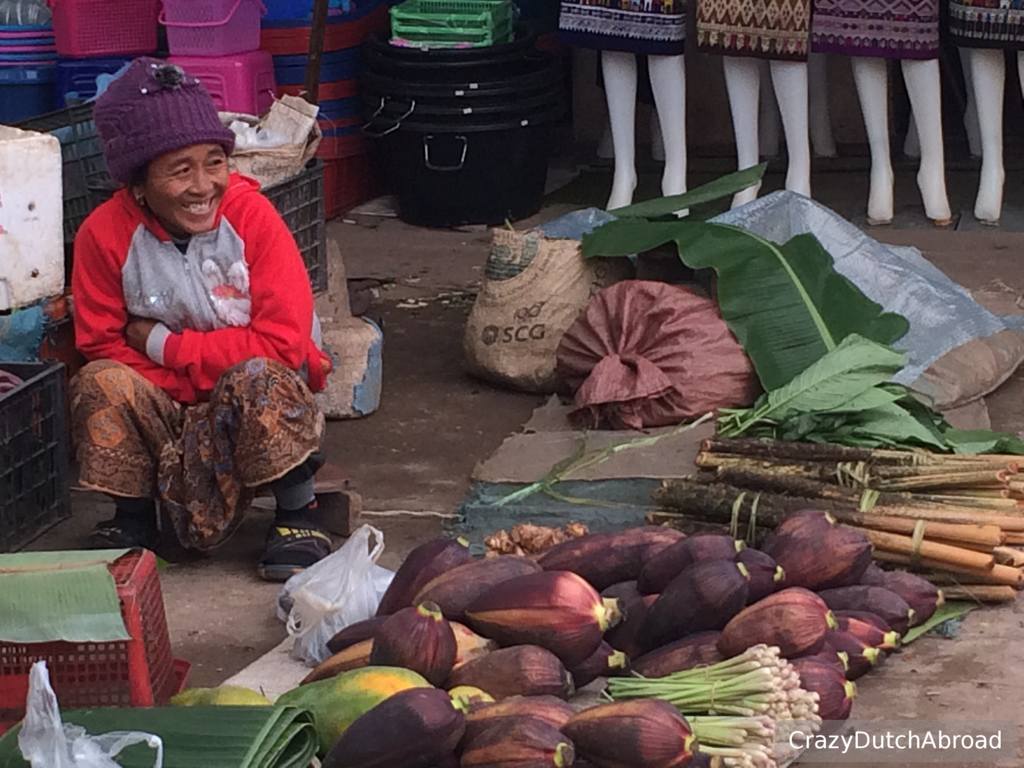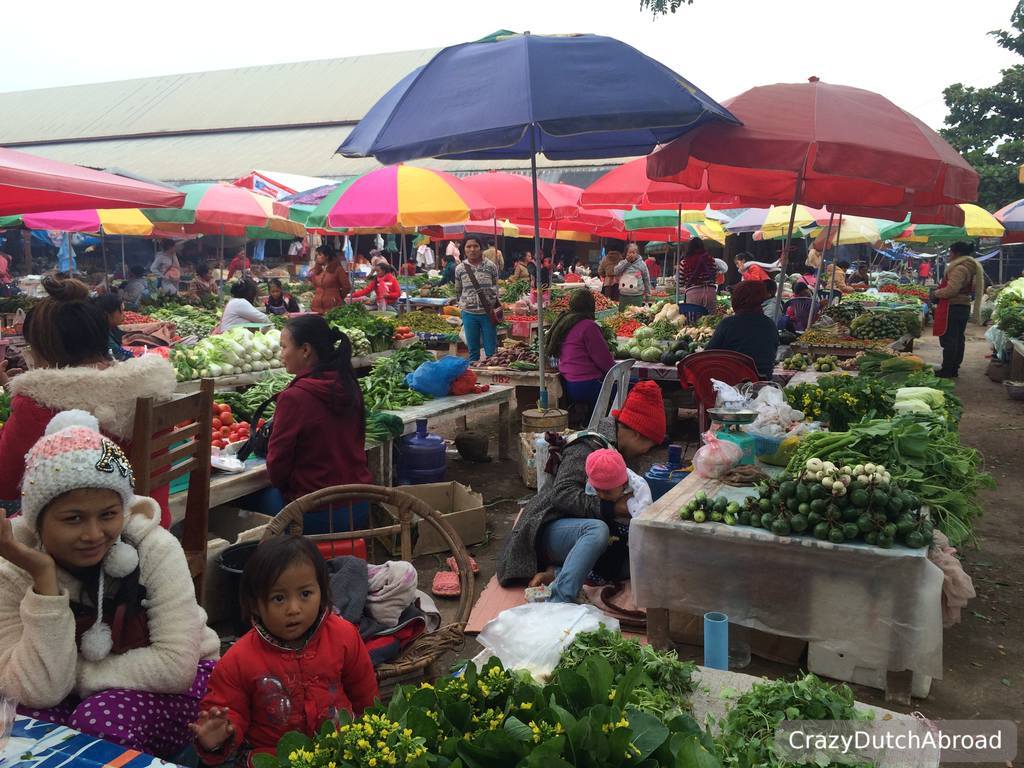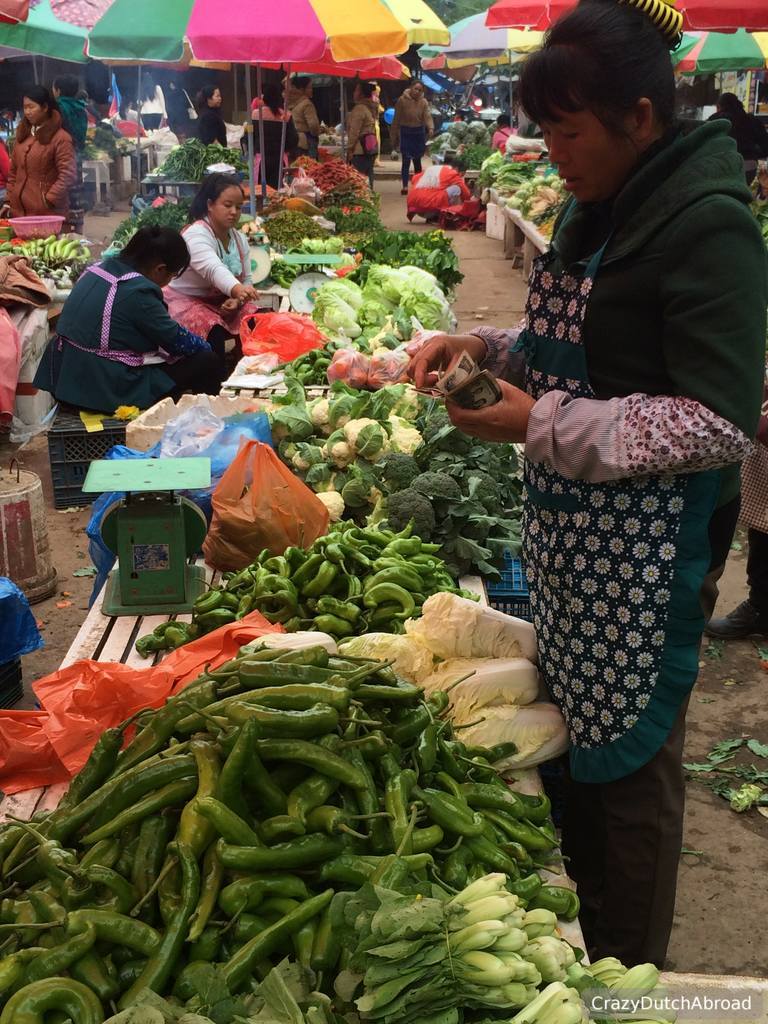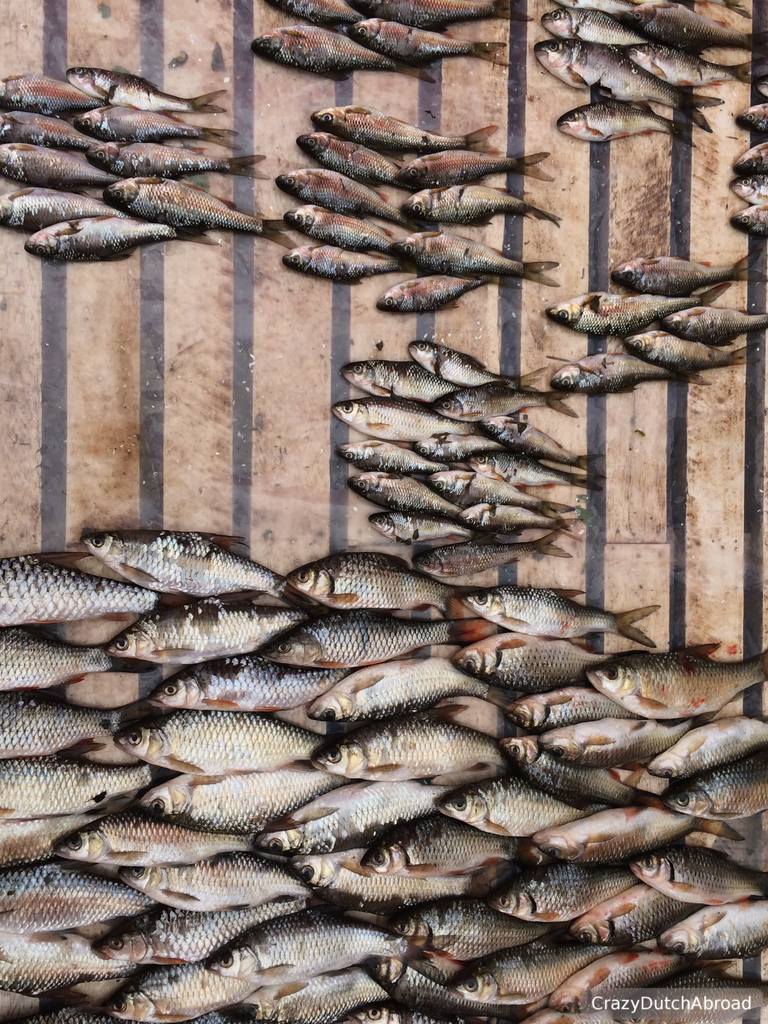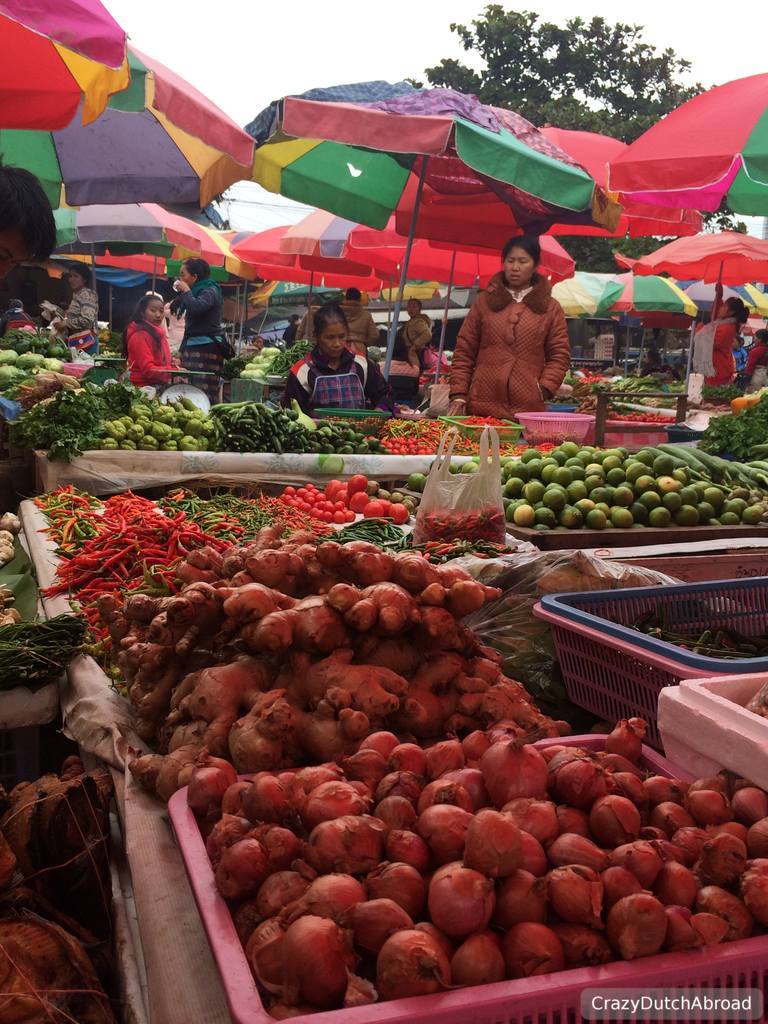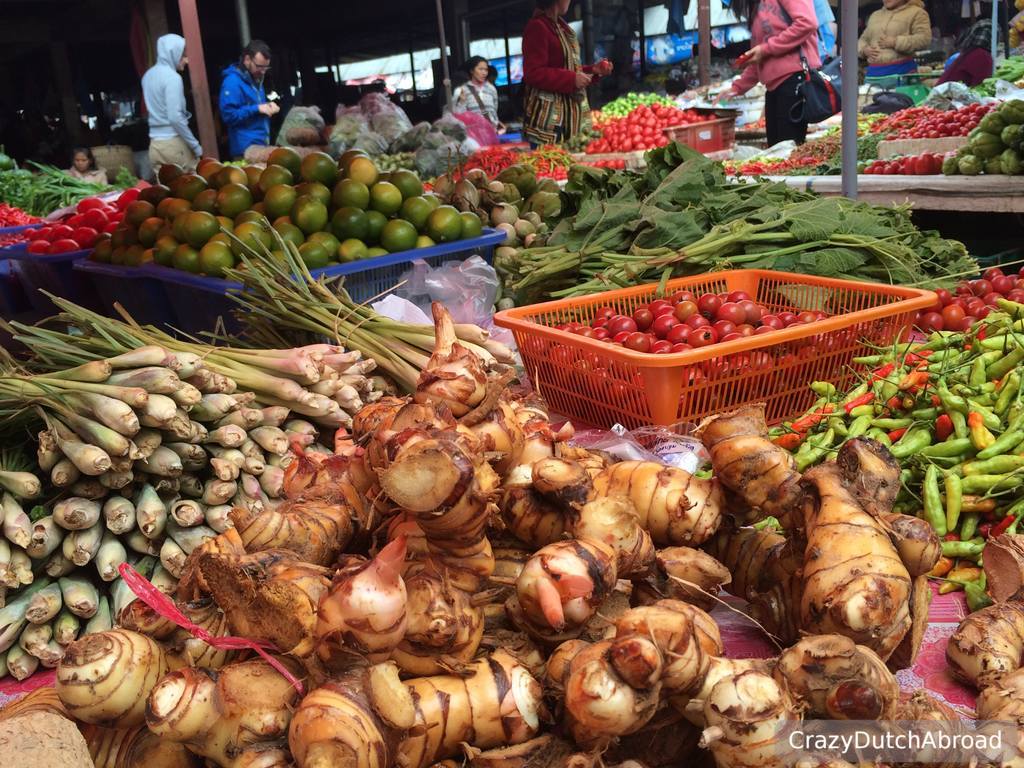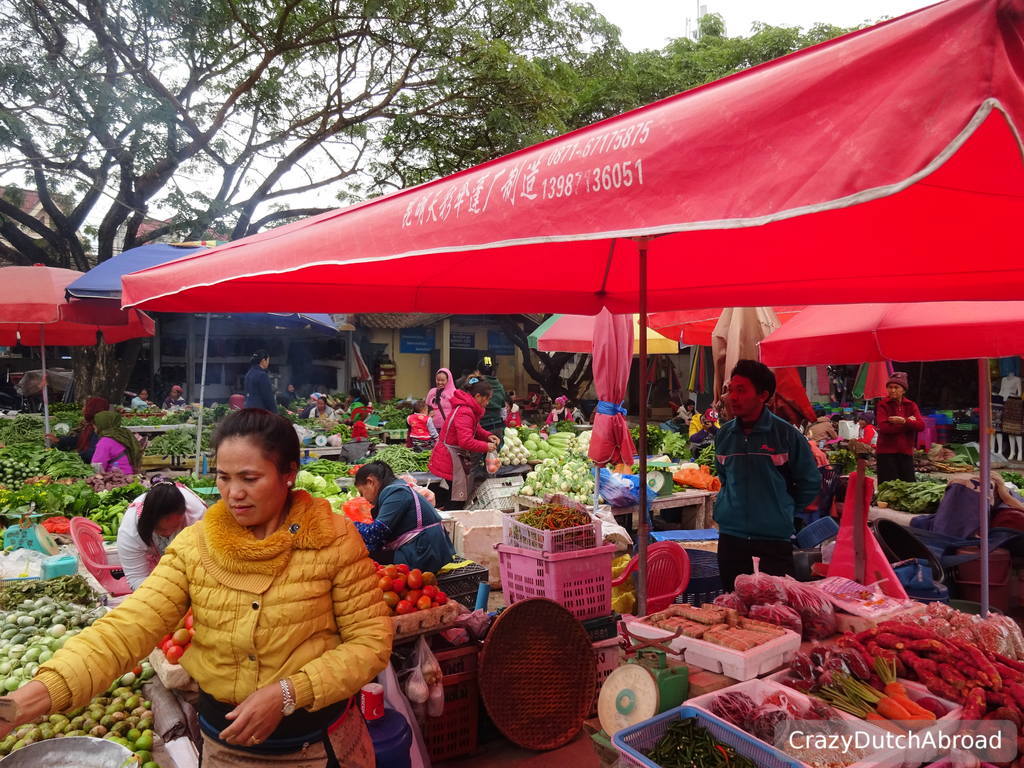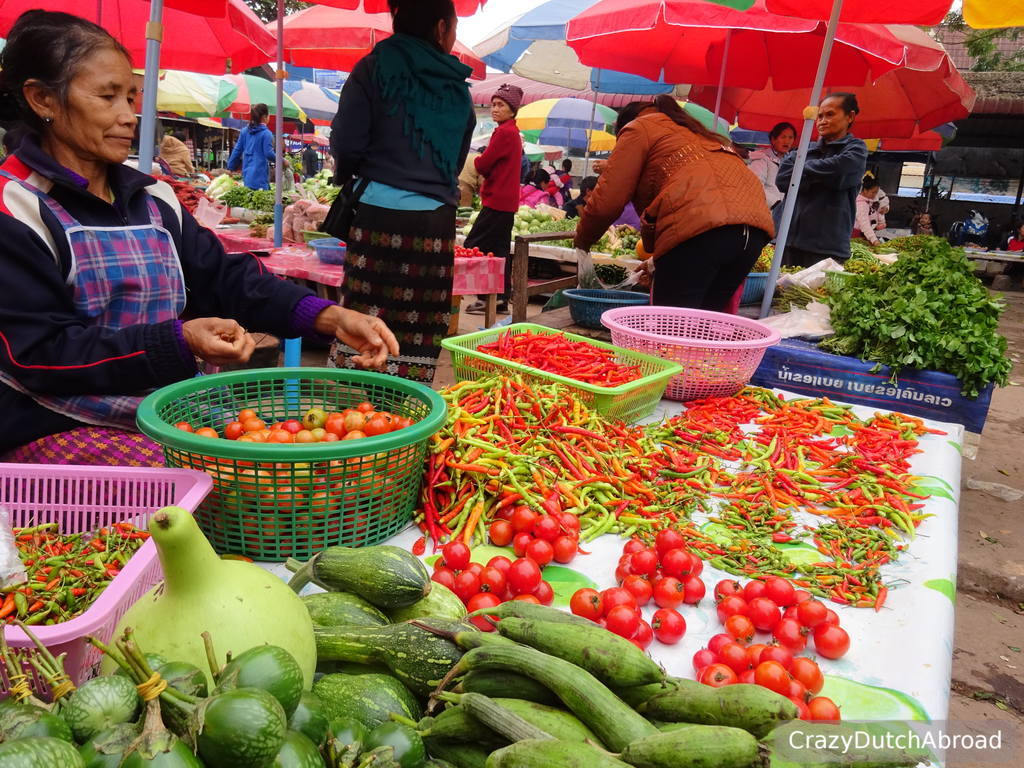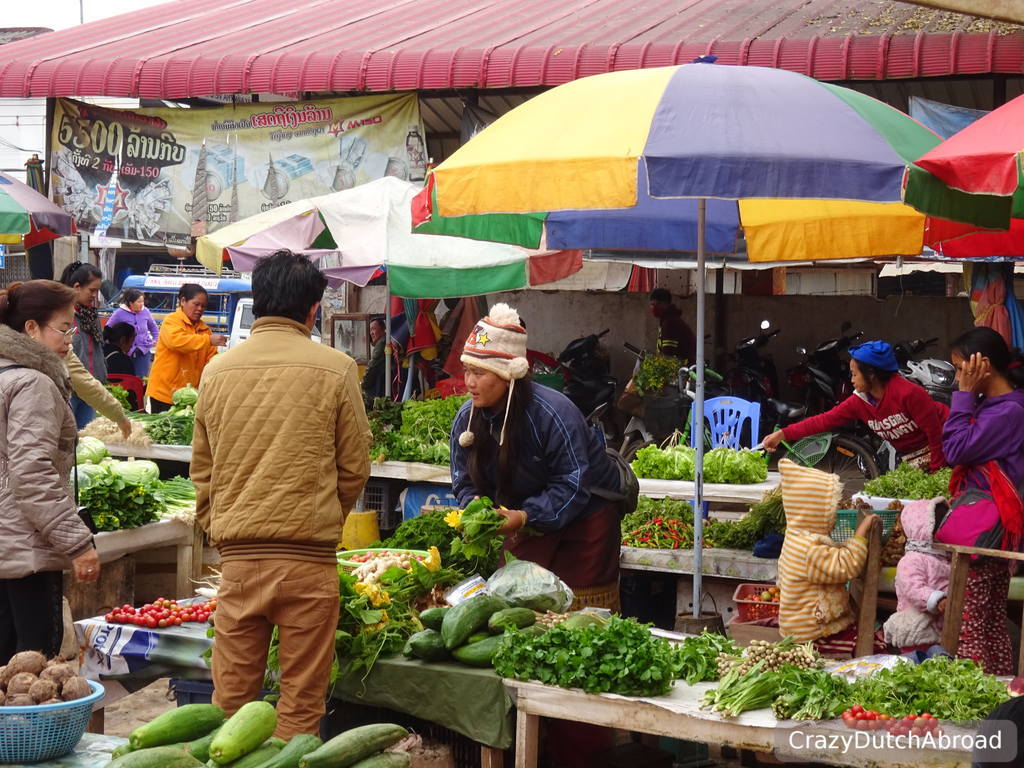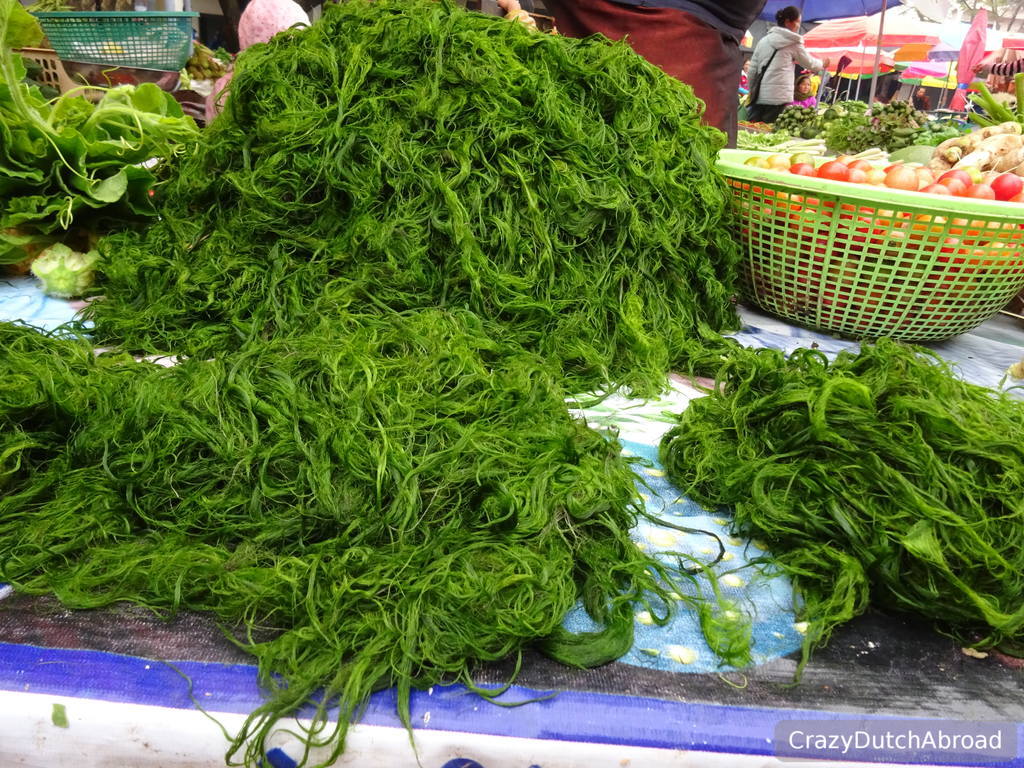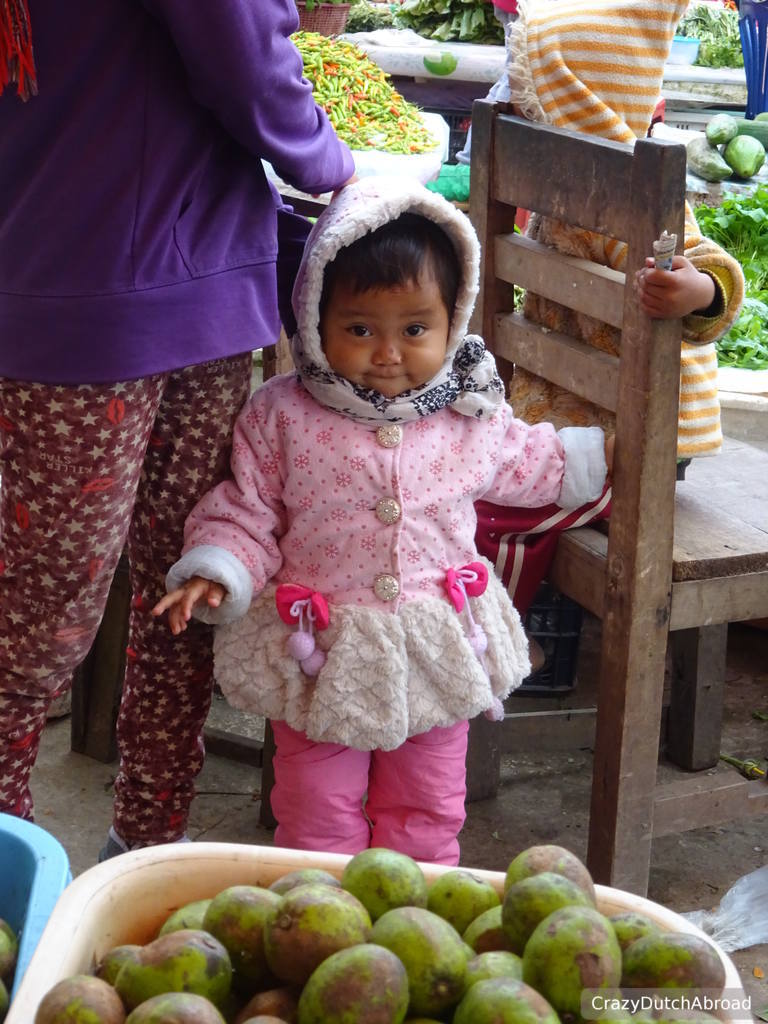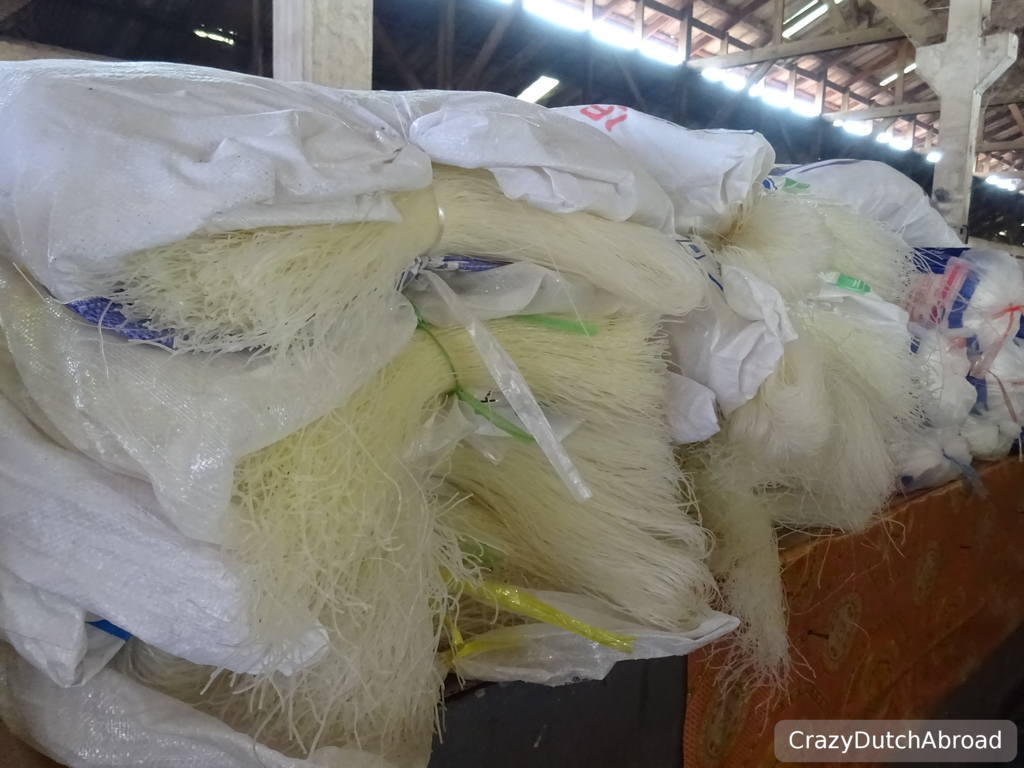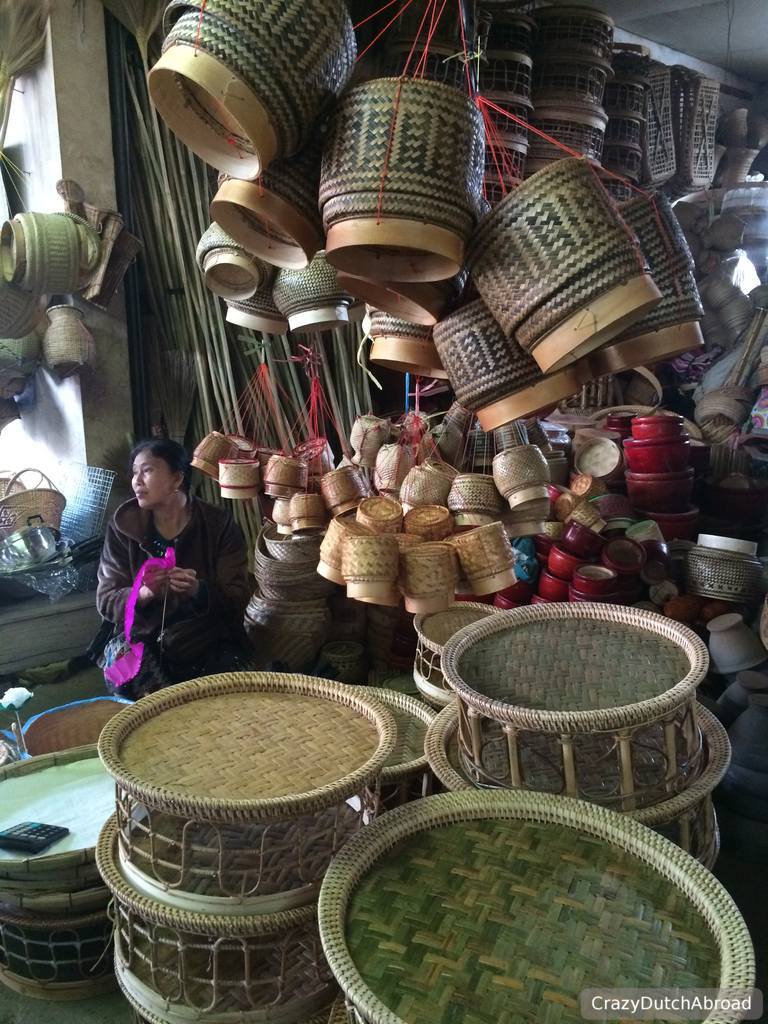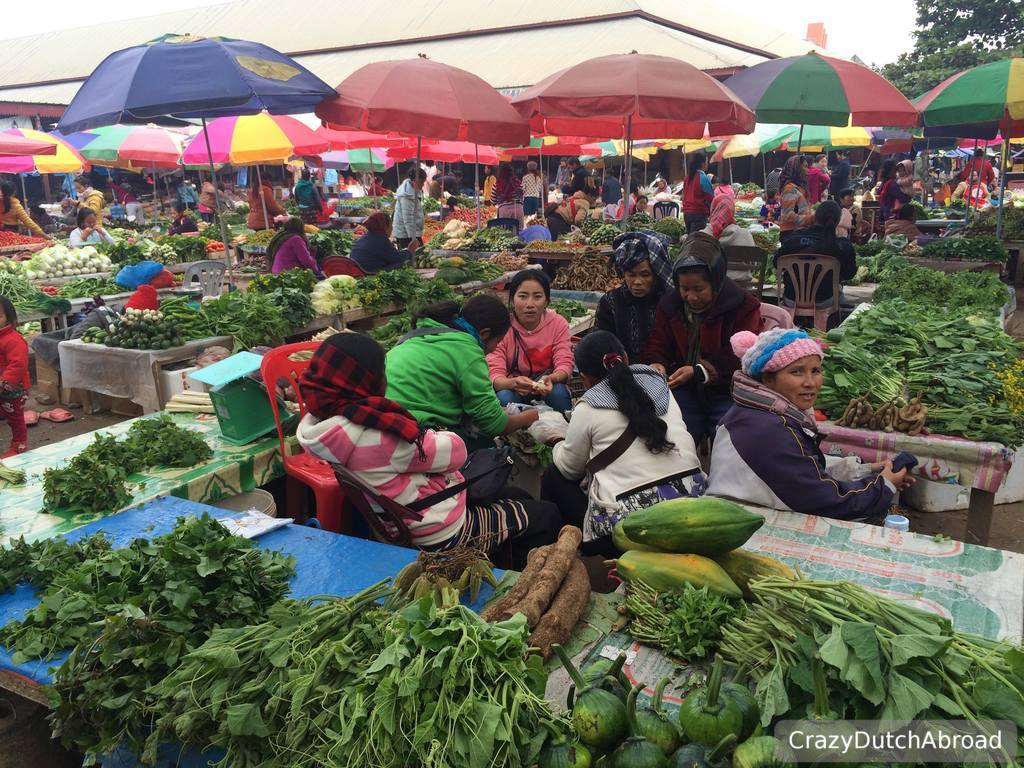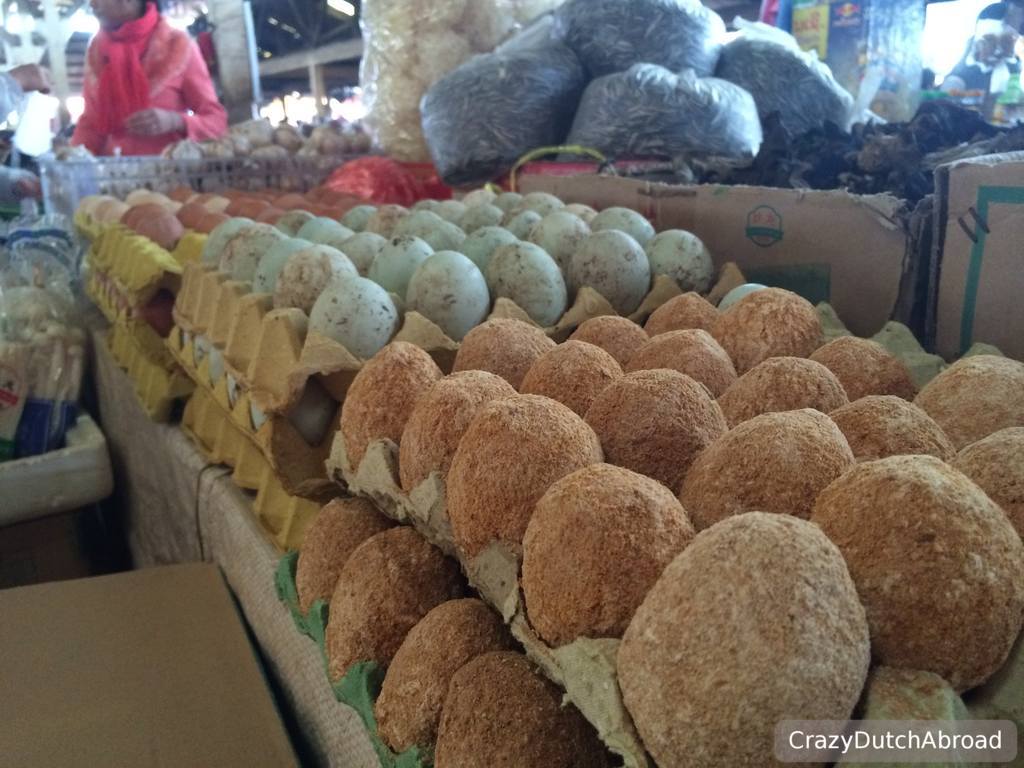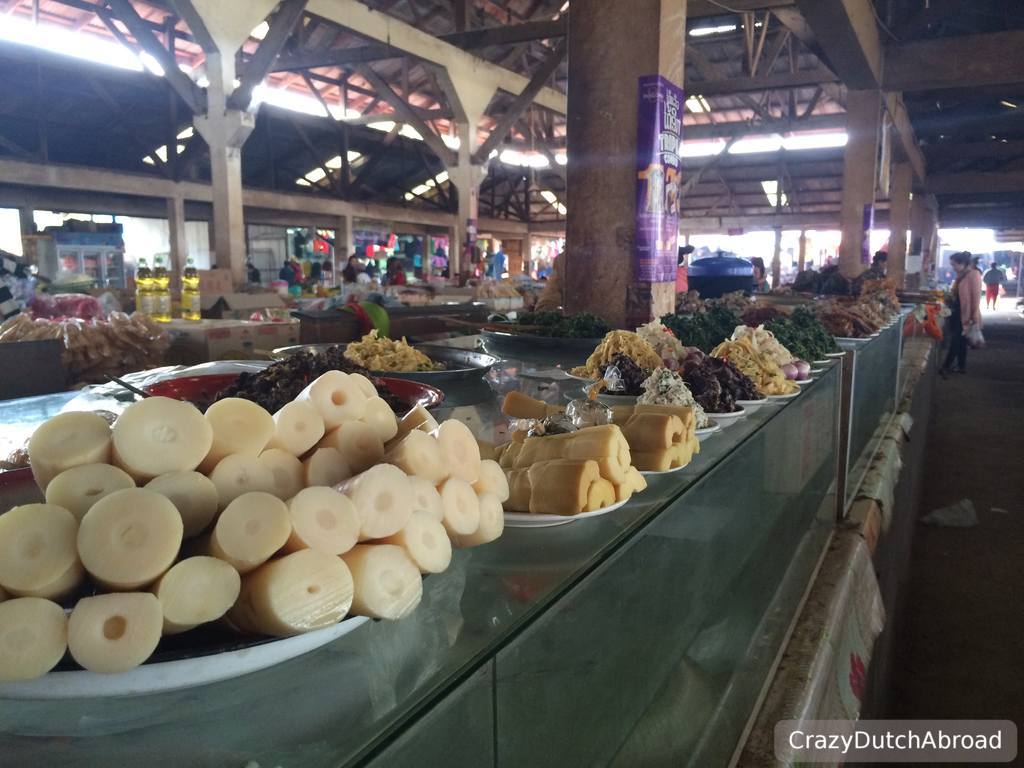 It started nice and easy with vegetables, noodles, eggs and baskets...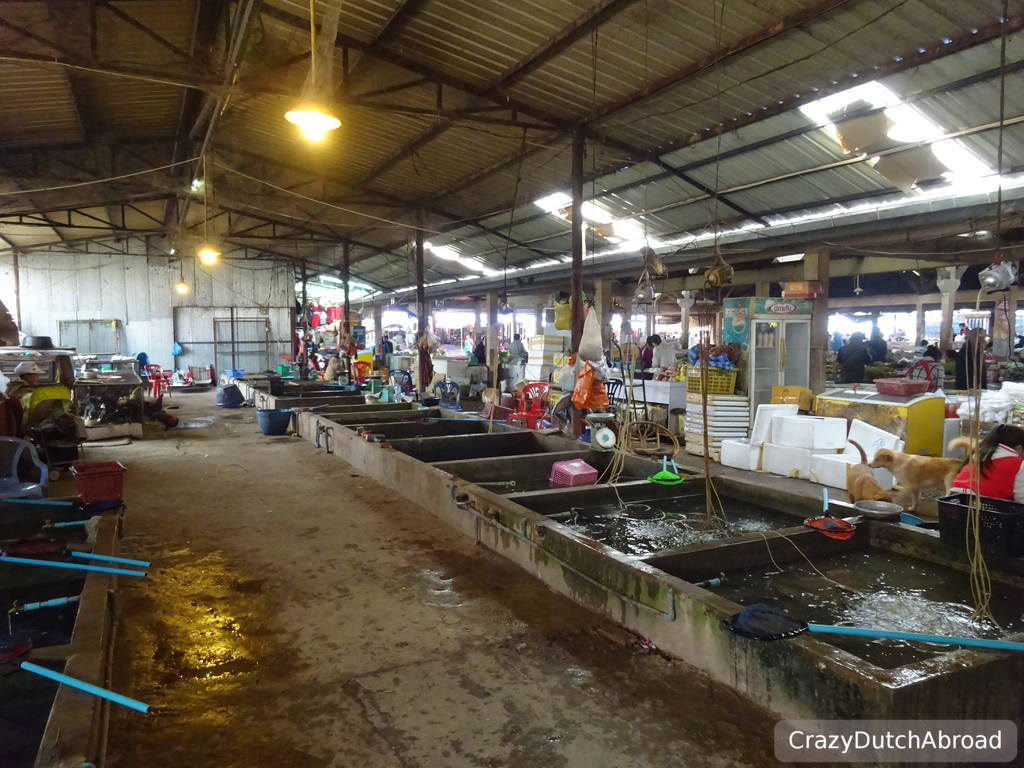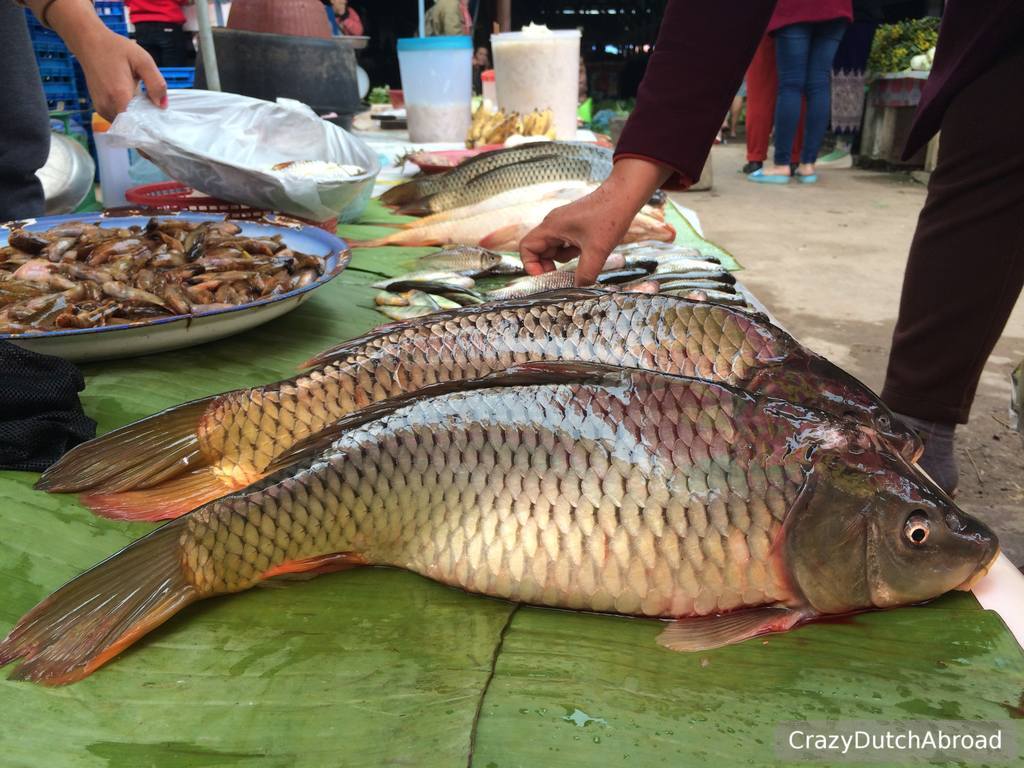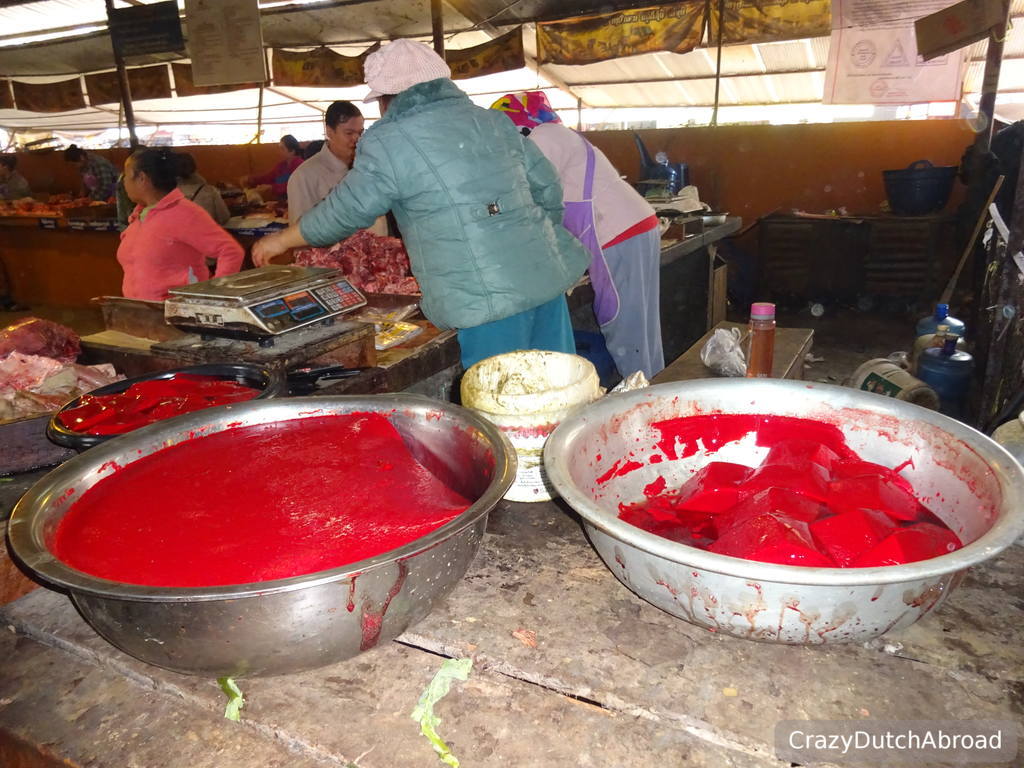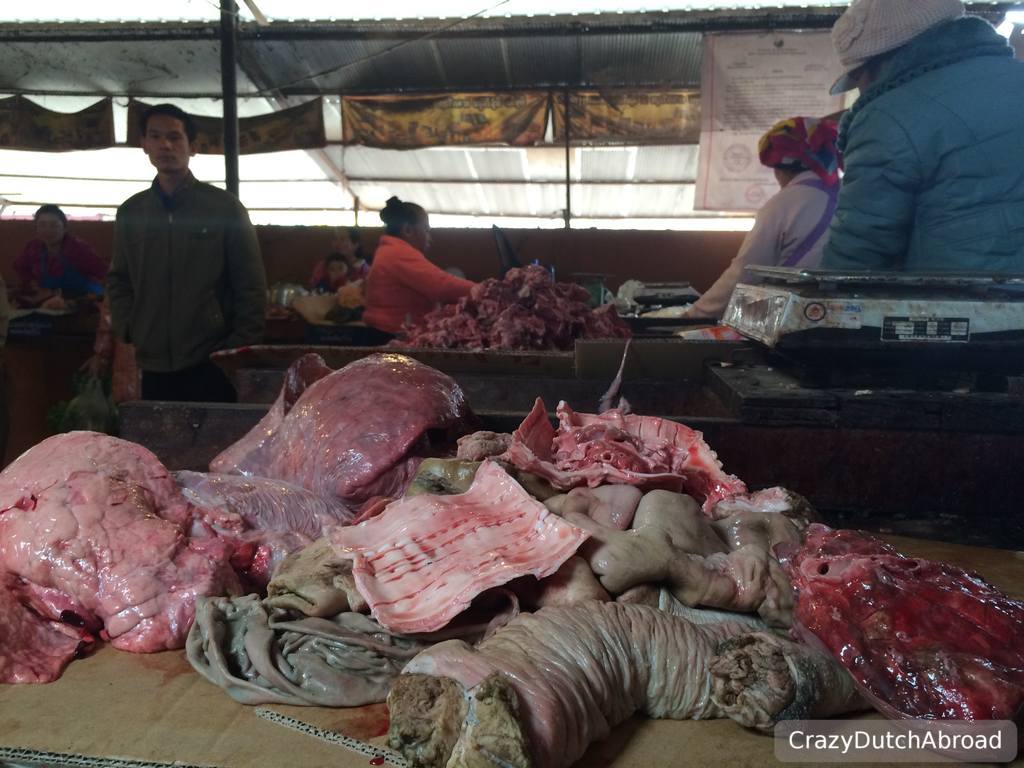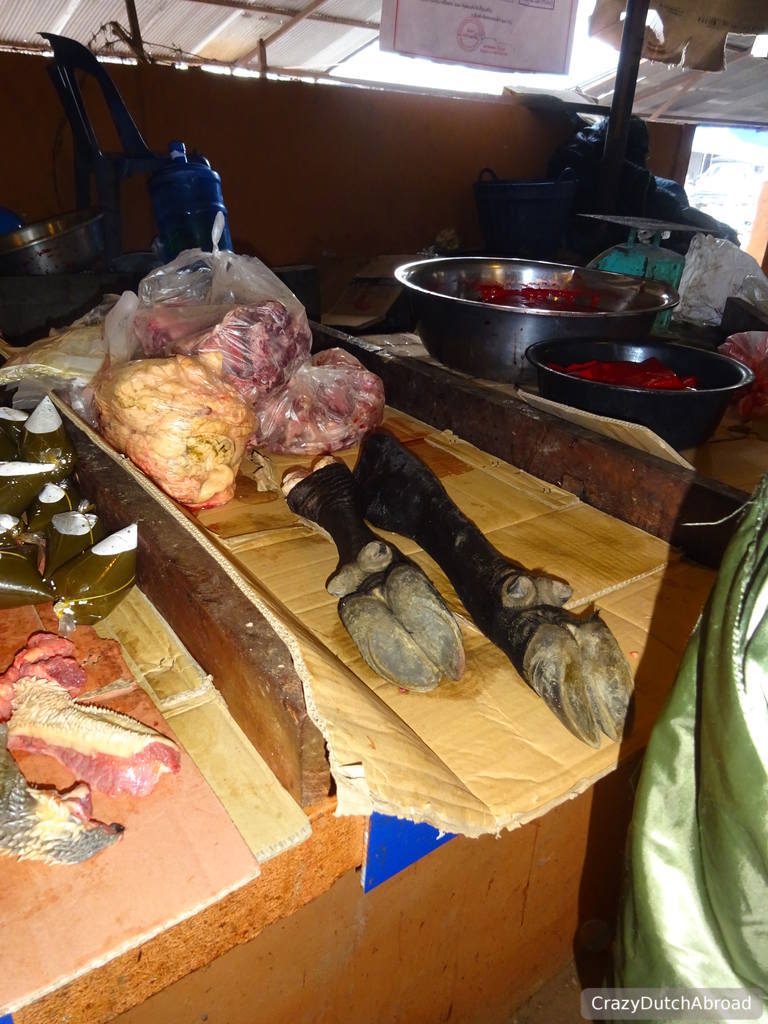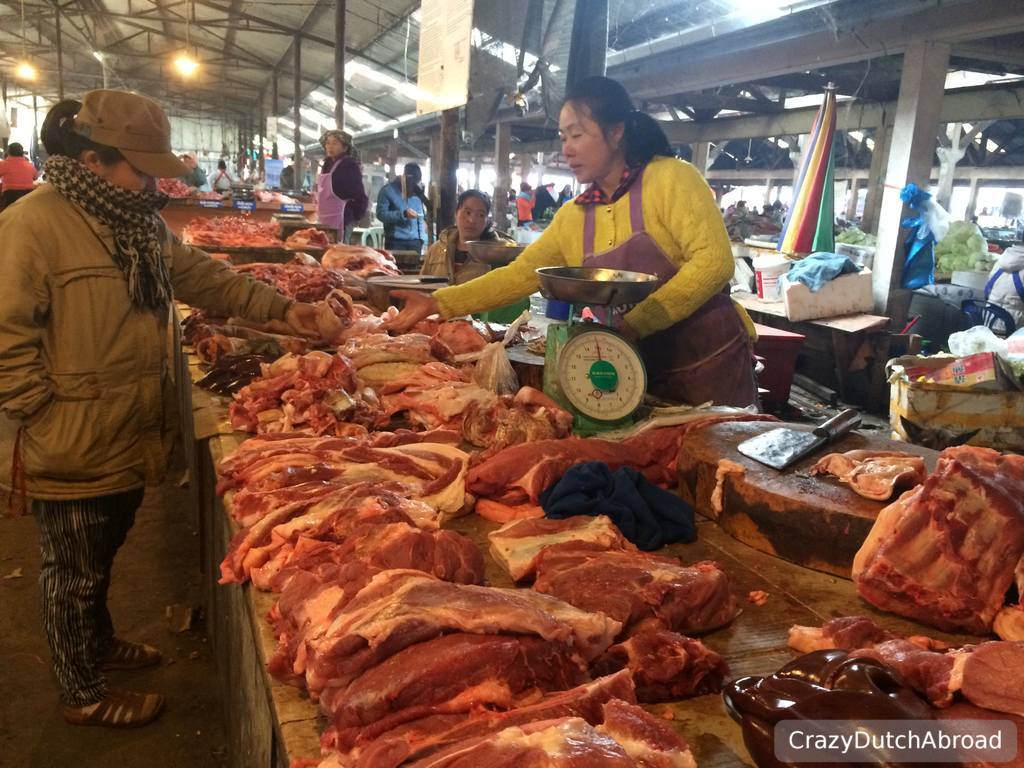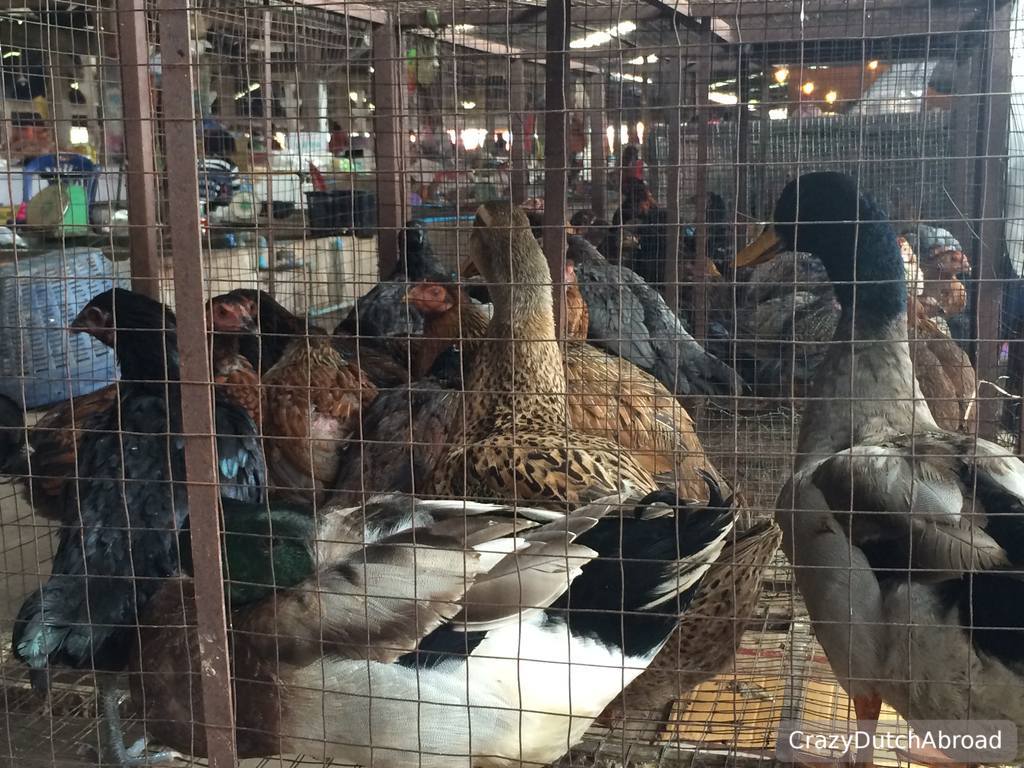 Than things got bloody and messy...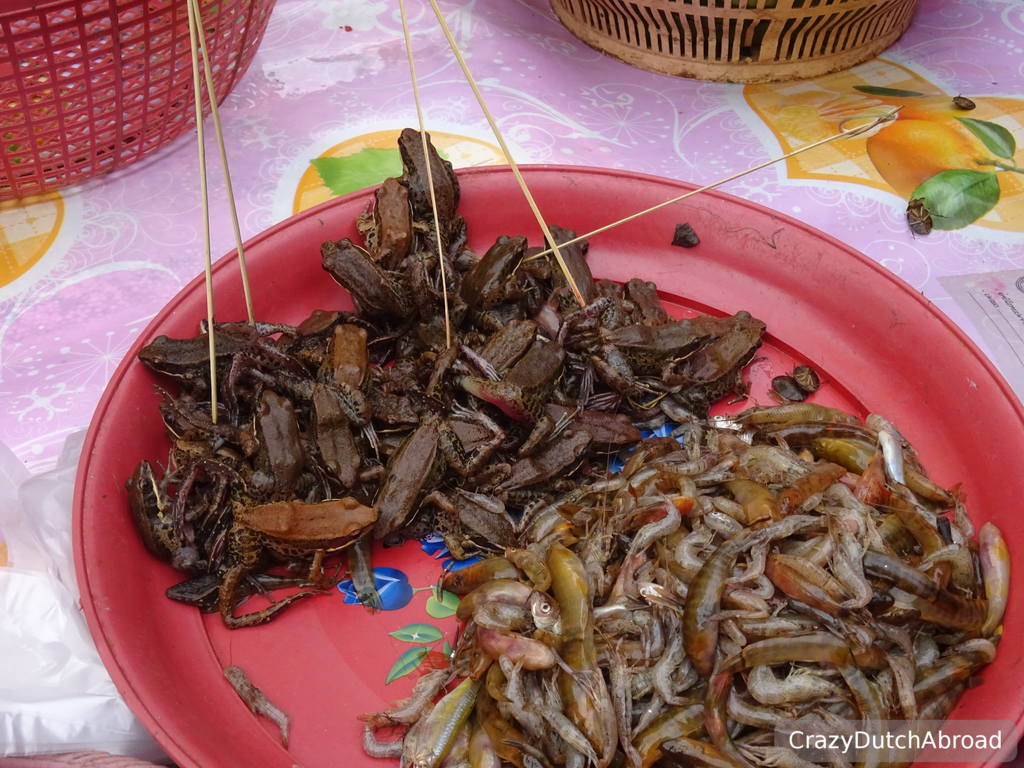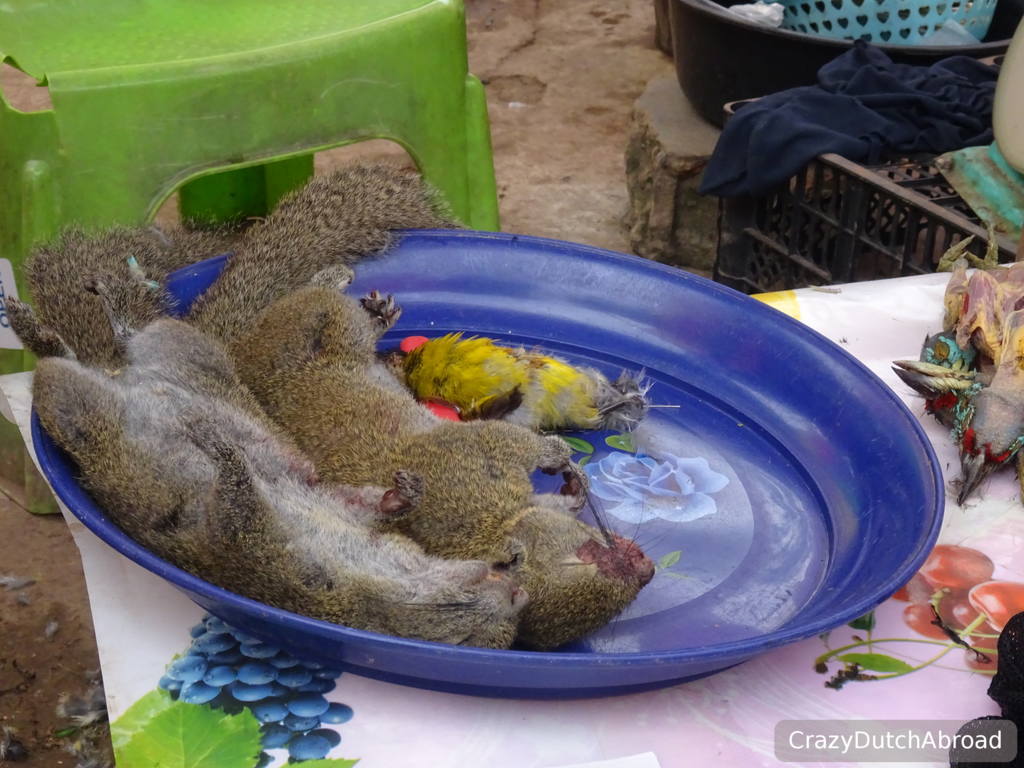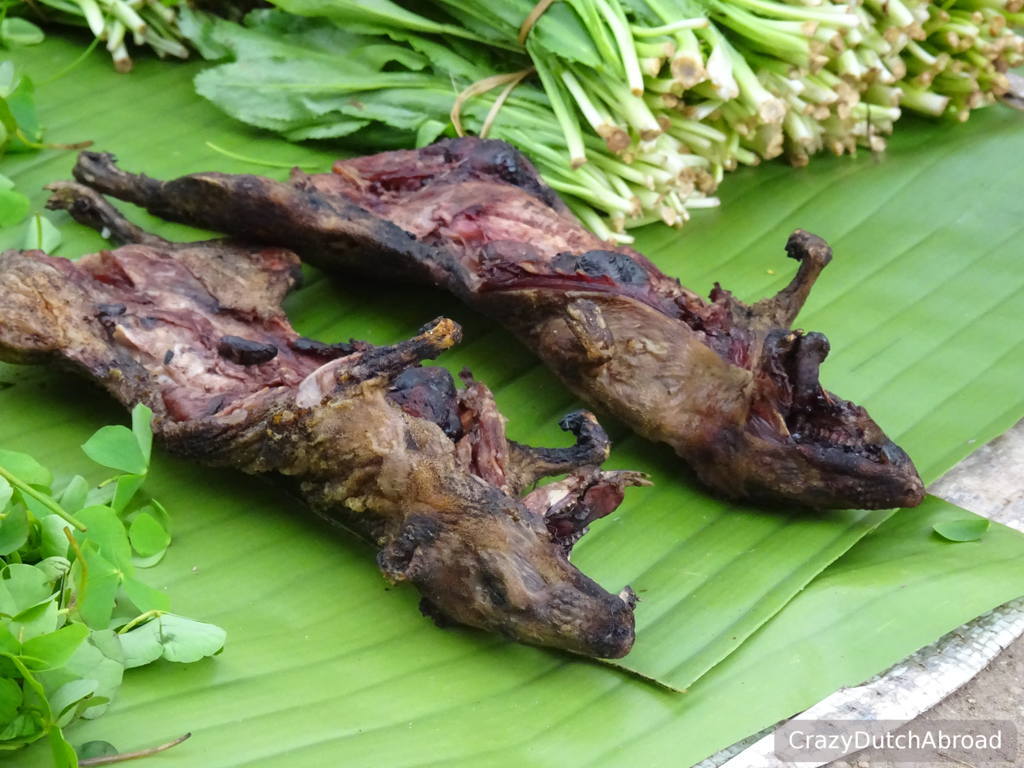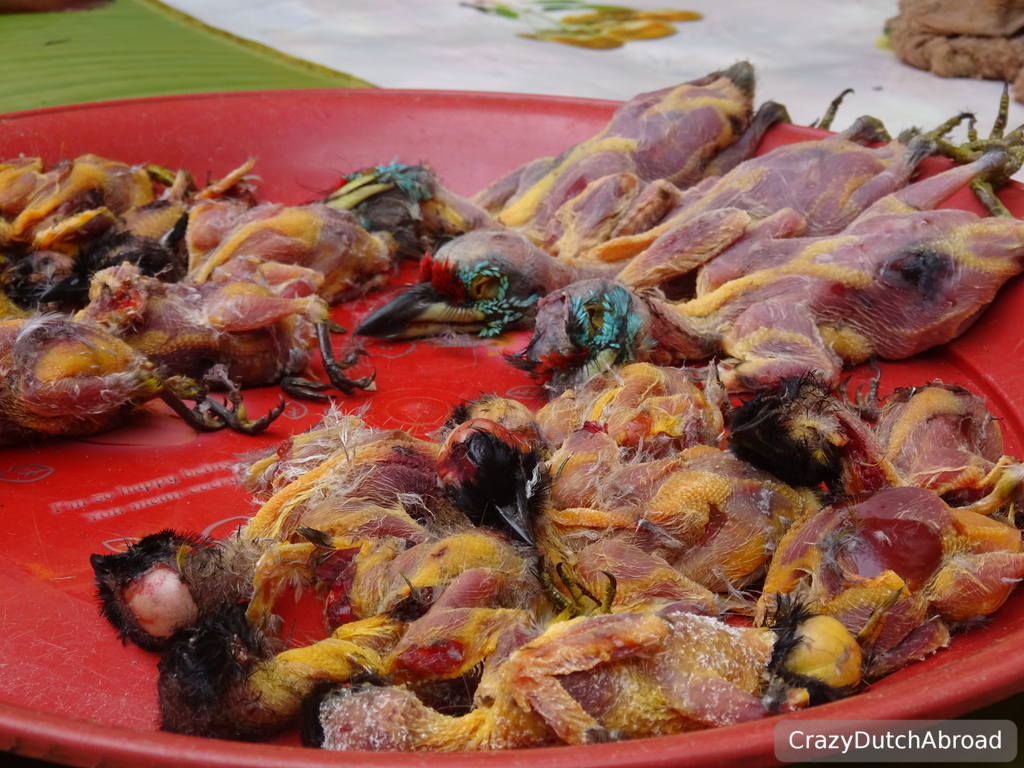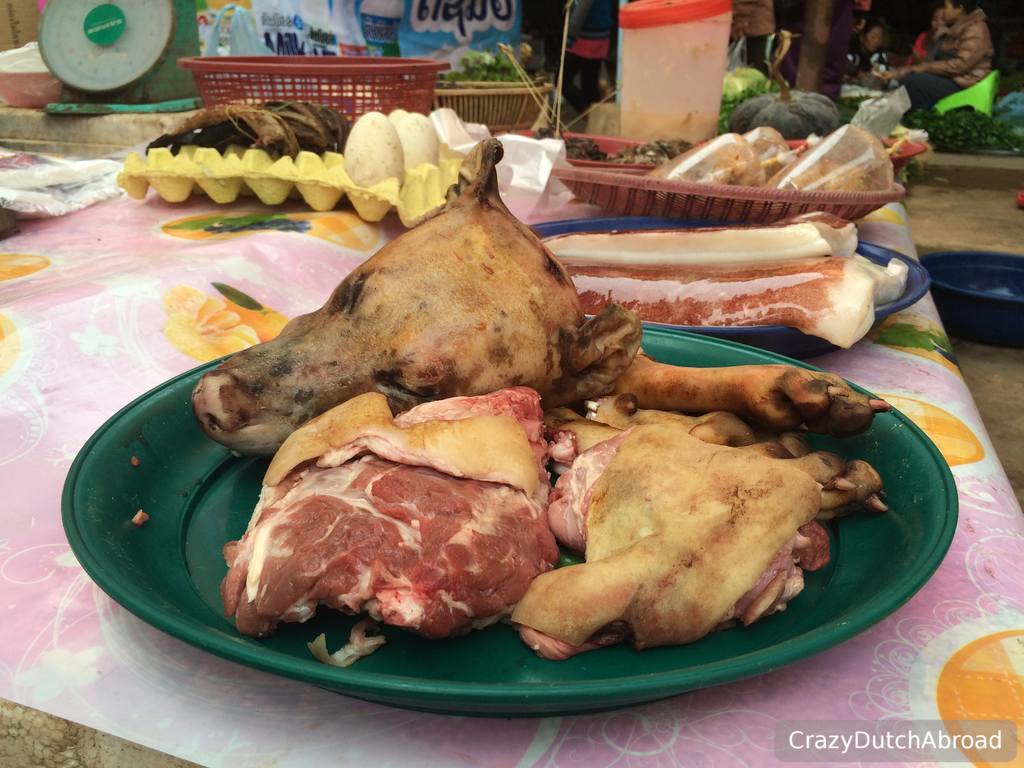 How about a squirrel, rat or dog from the grill?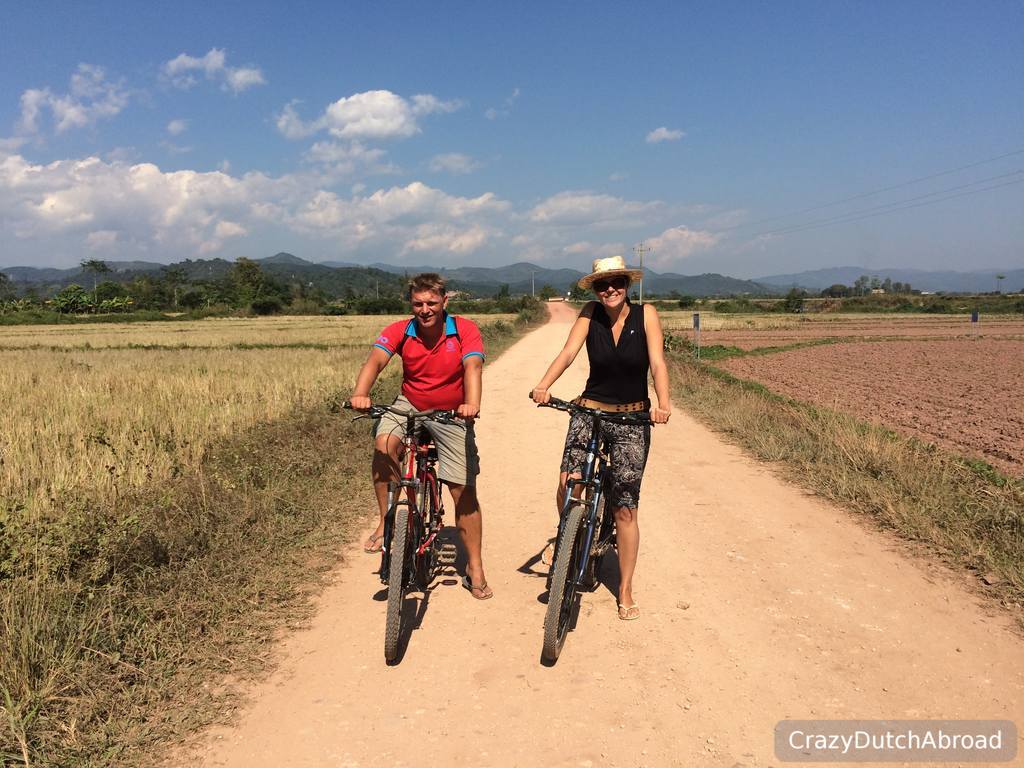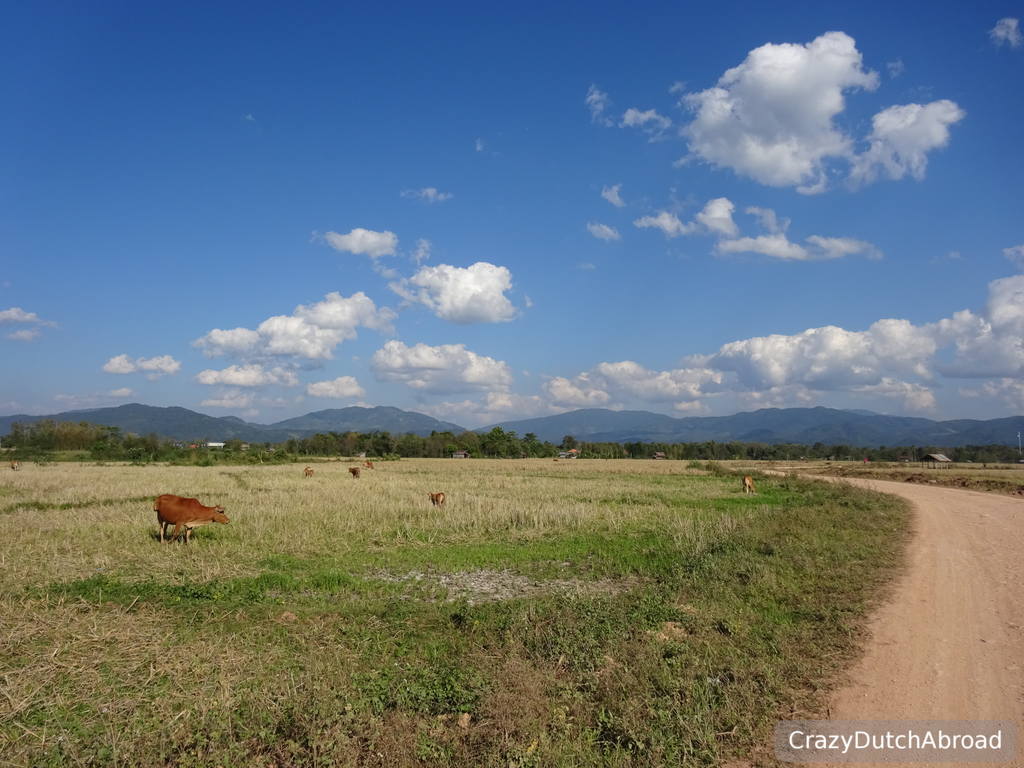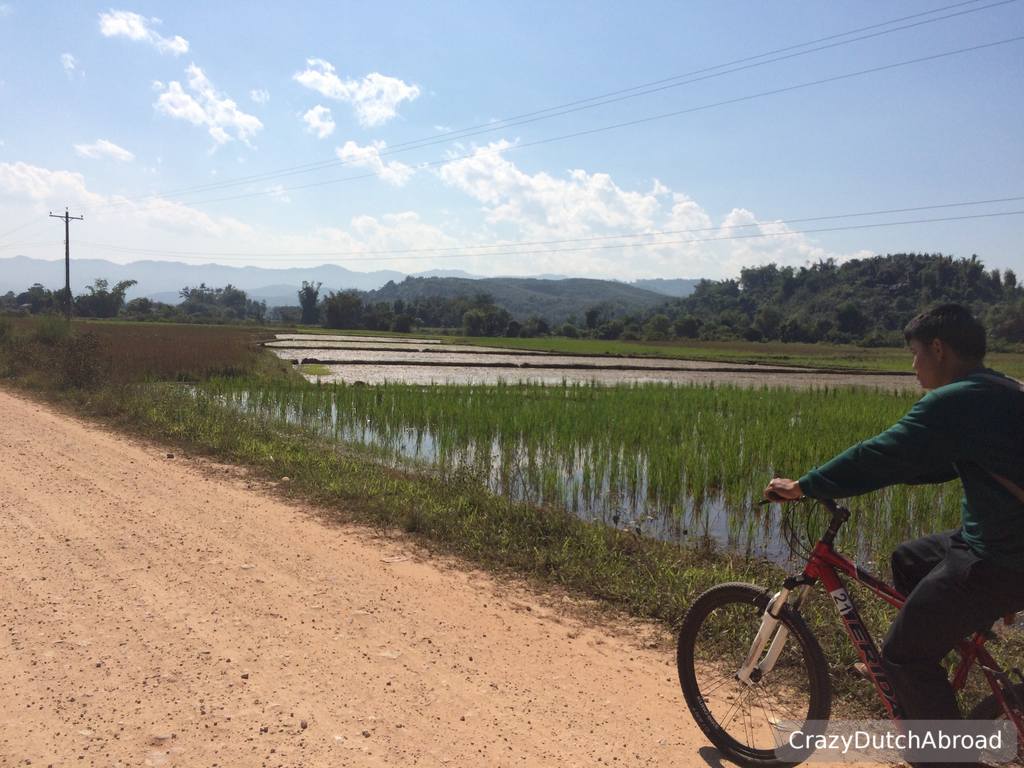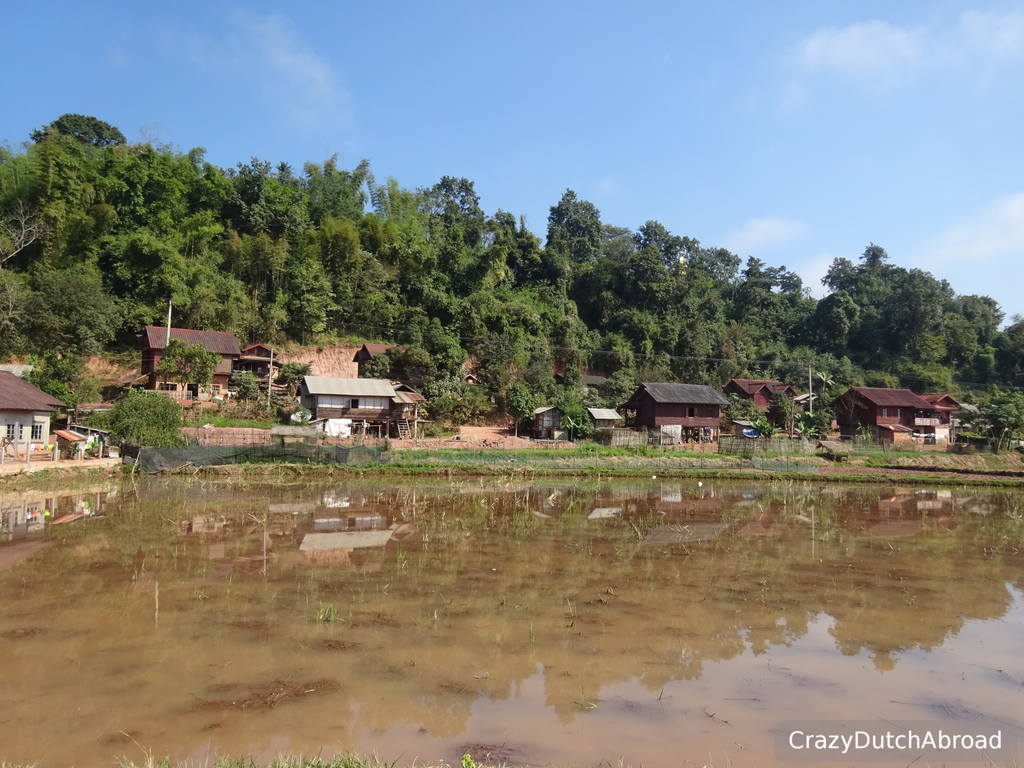 Time to start the real mountain biking tour!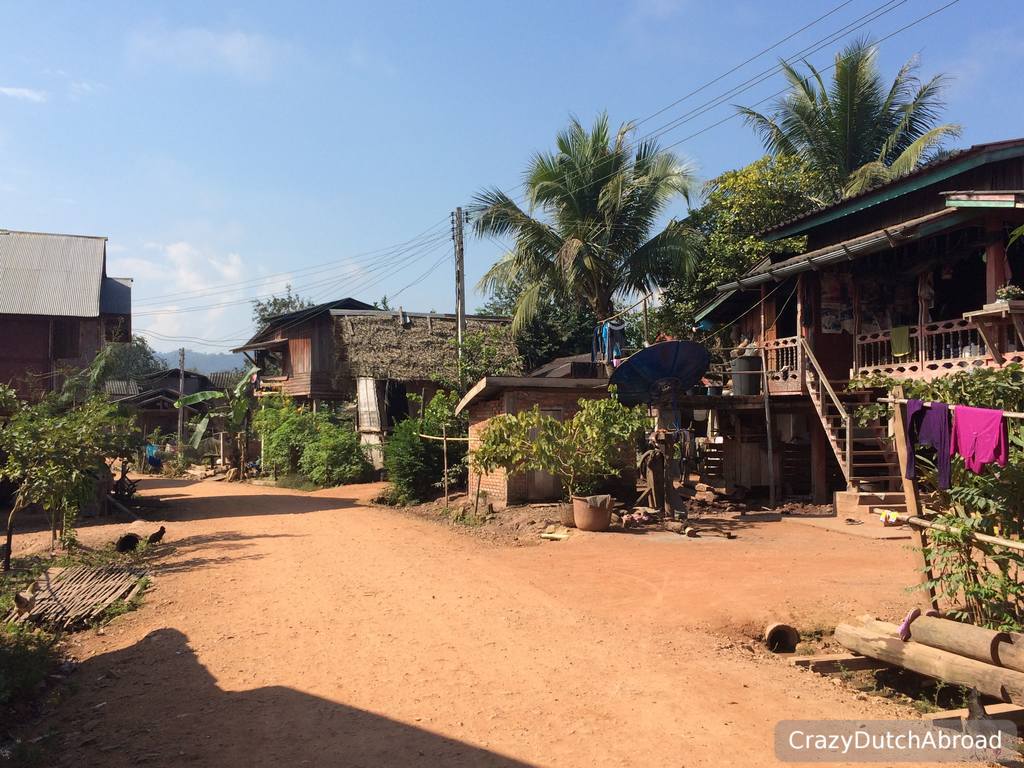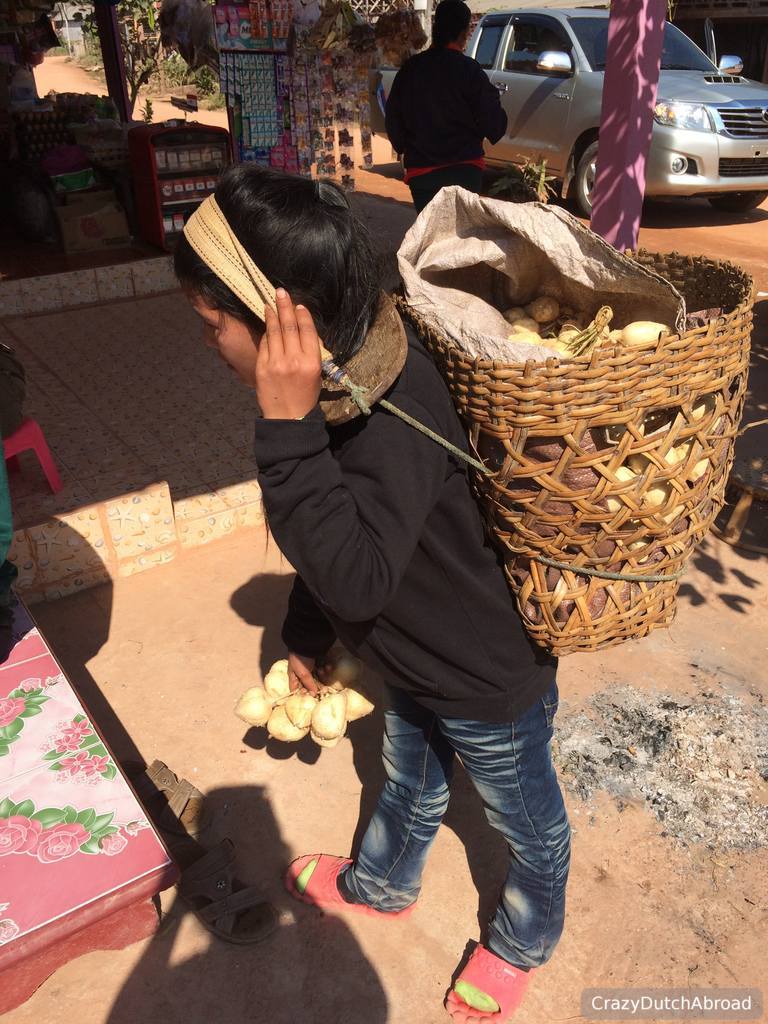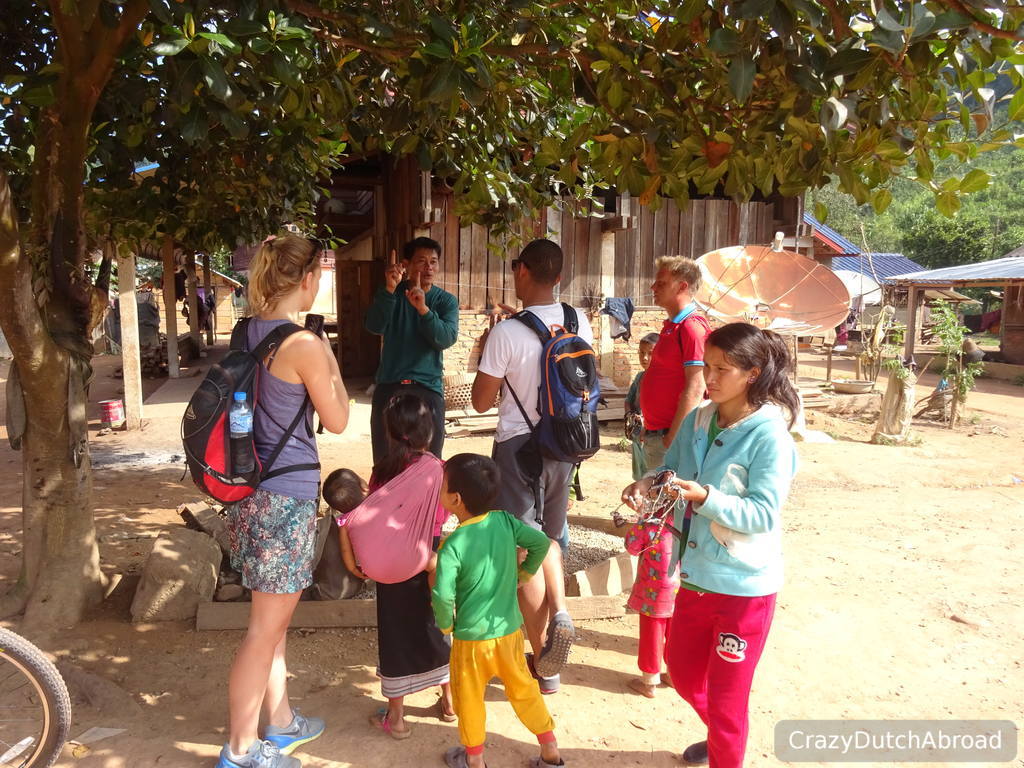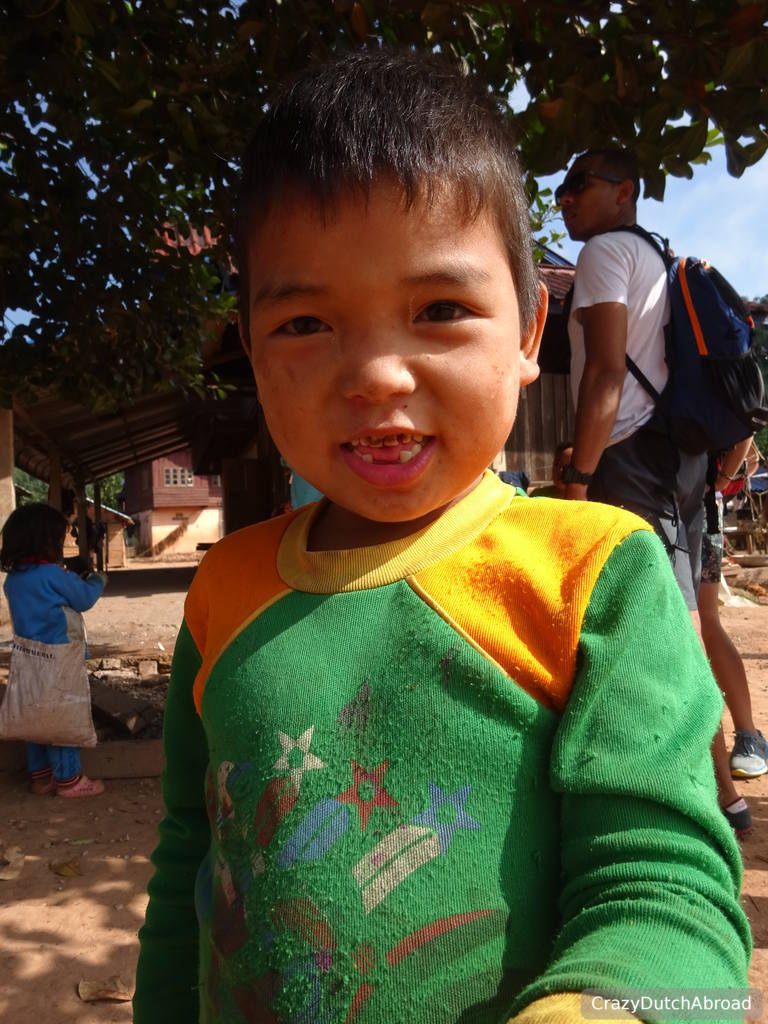 Children trying to sell bracelets and necklaces to buy some candies...!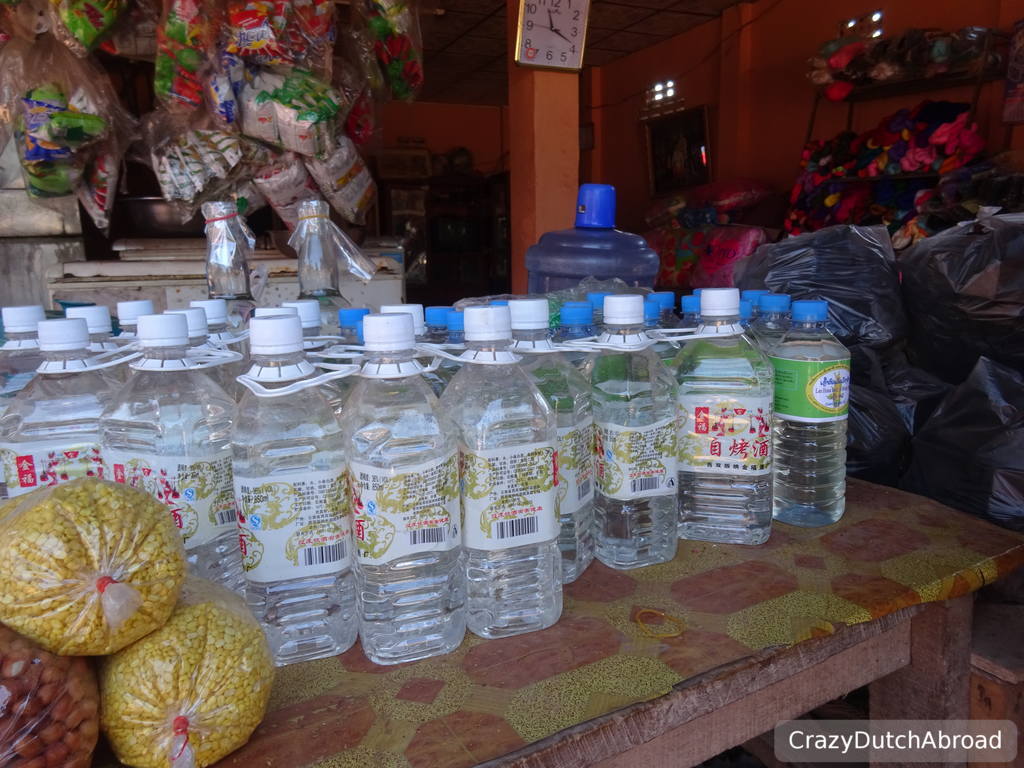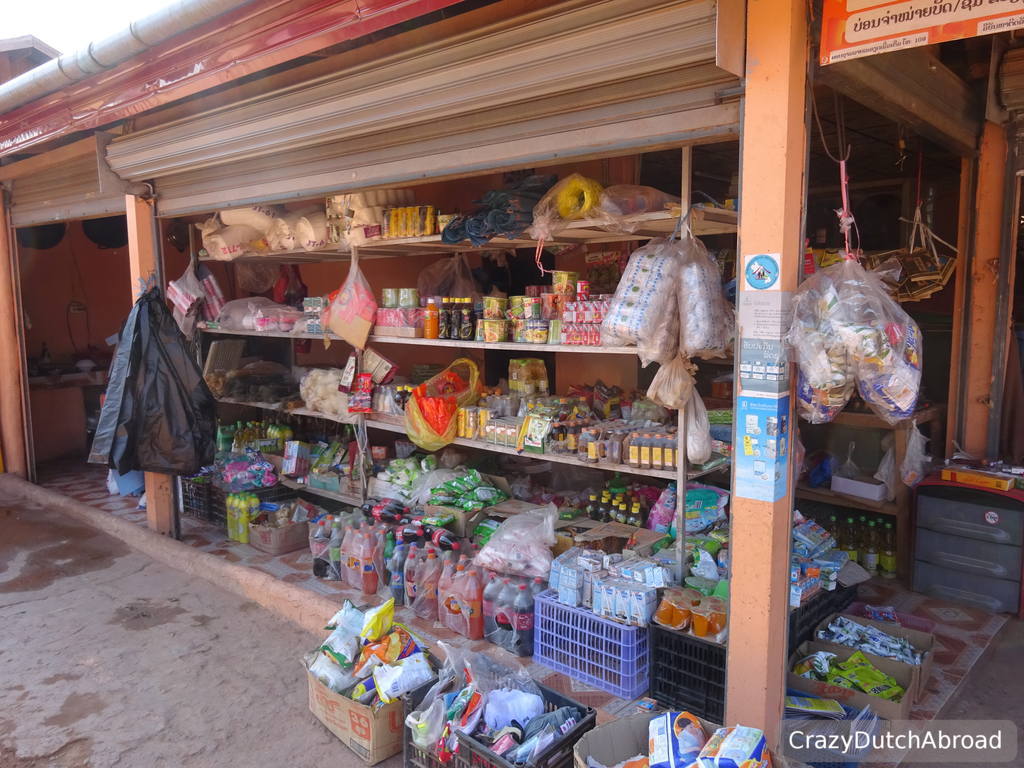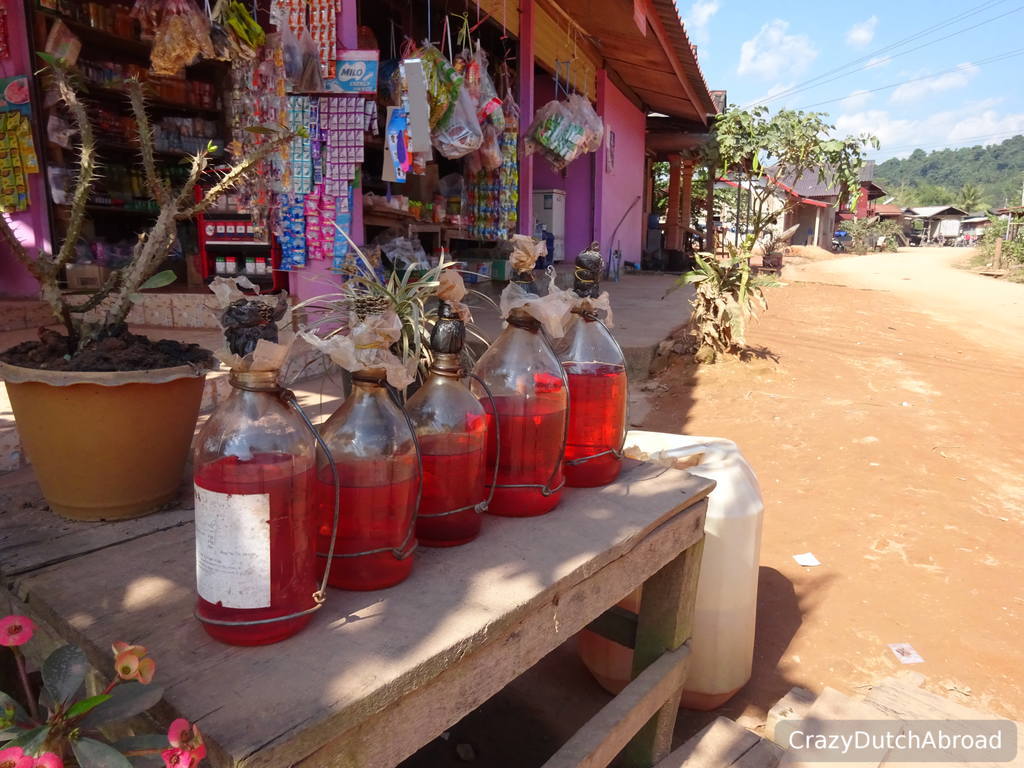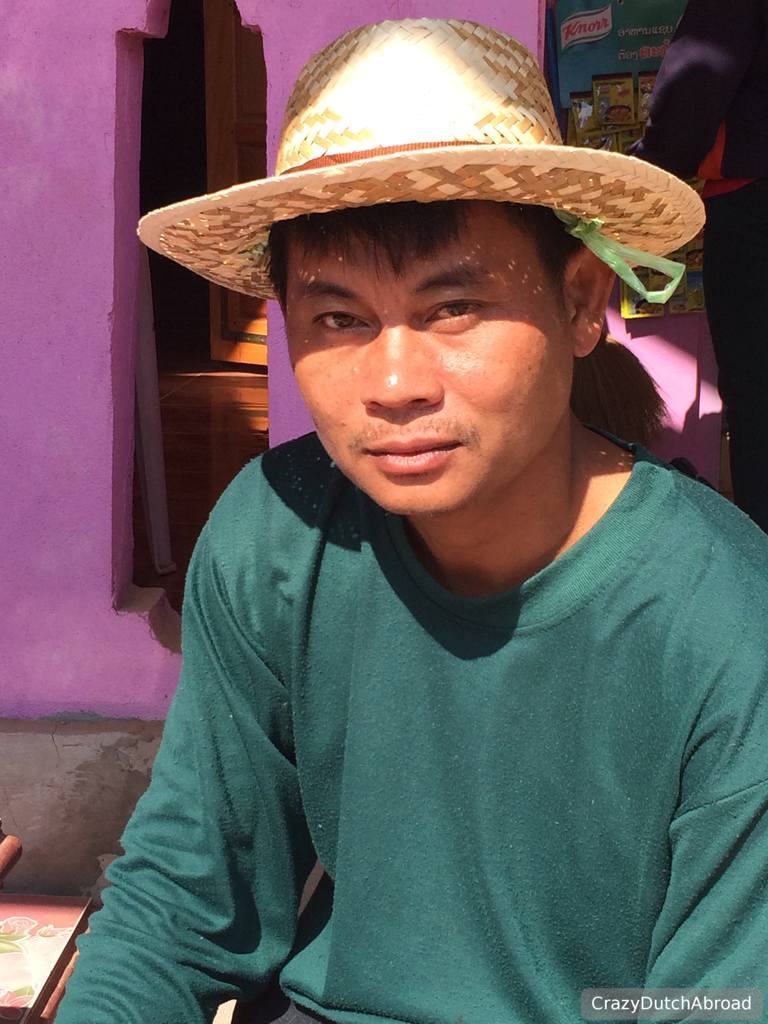 Black tie village (Akha tribe), a place where the Lao Lao whiskey is distilled. Let's buy some for later! 6000 KIP (0,60 Euro) 1 liter. This shop was also the gasoline station, check the refilled bottles!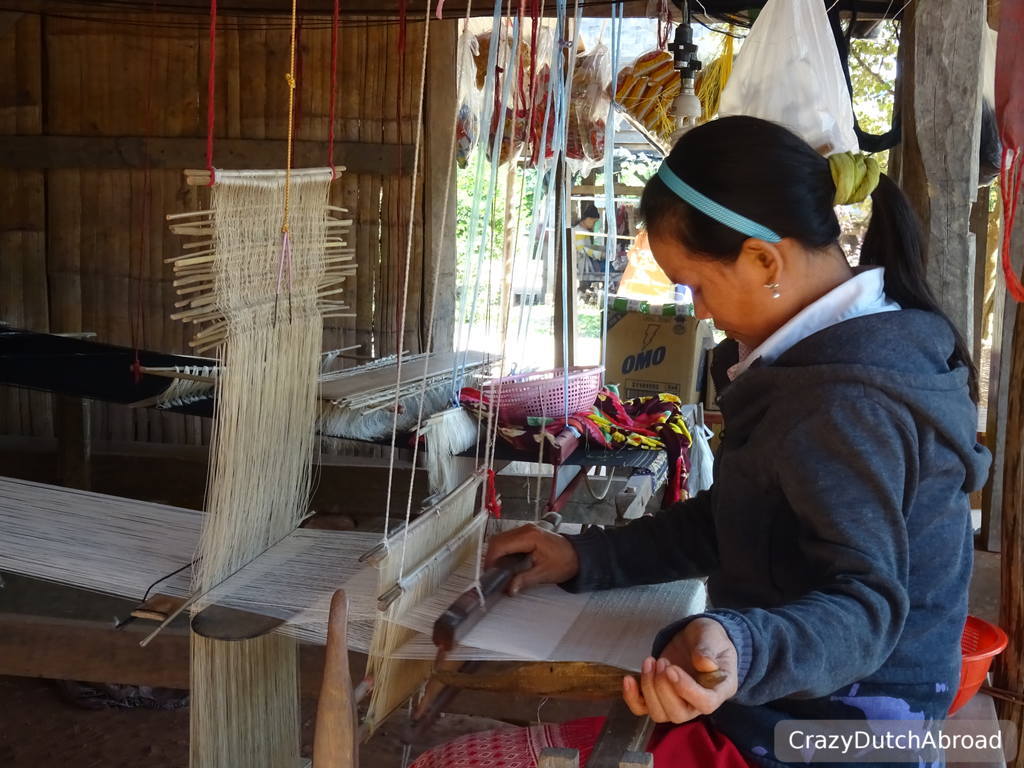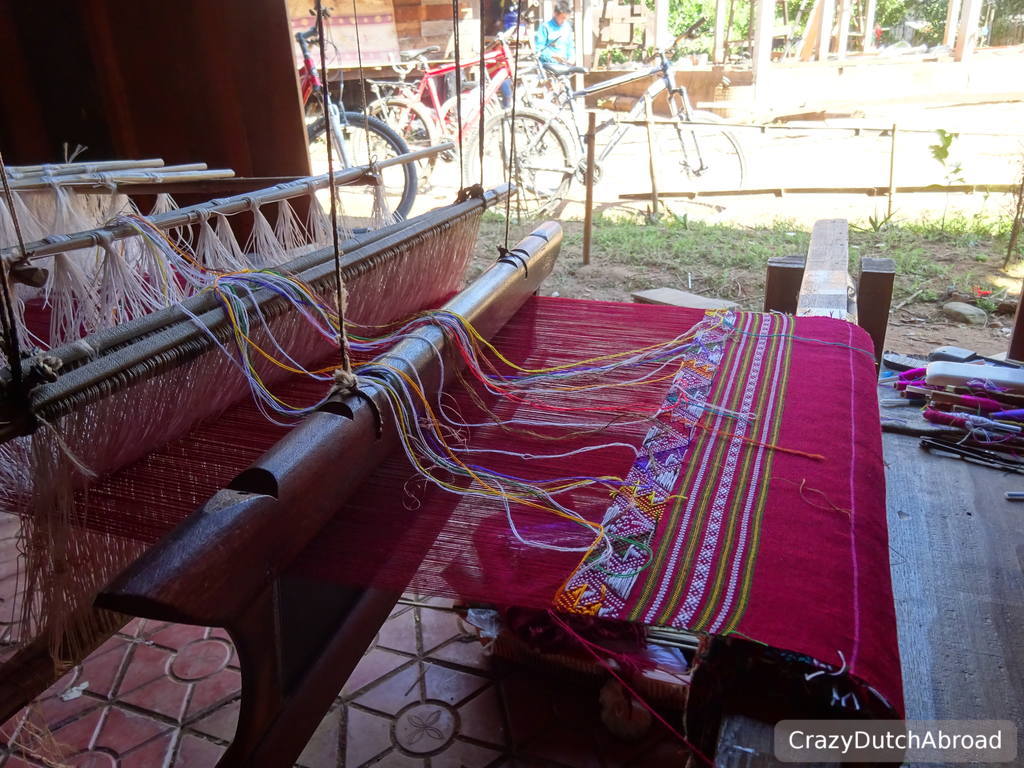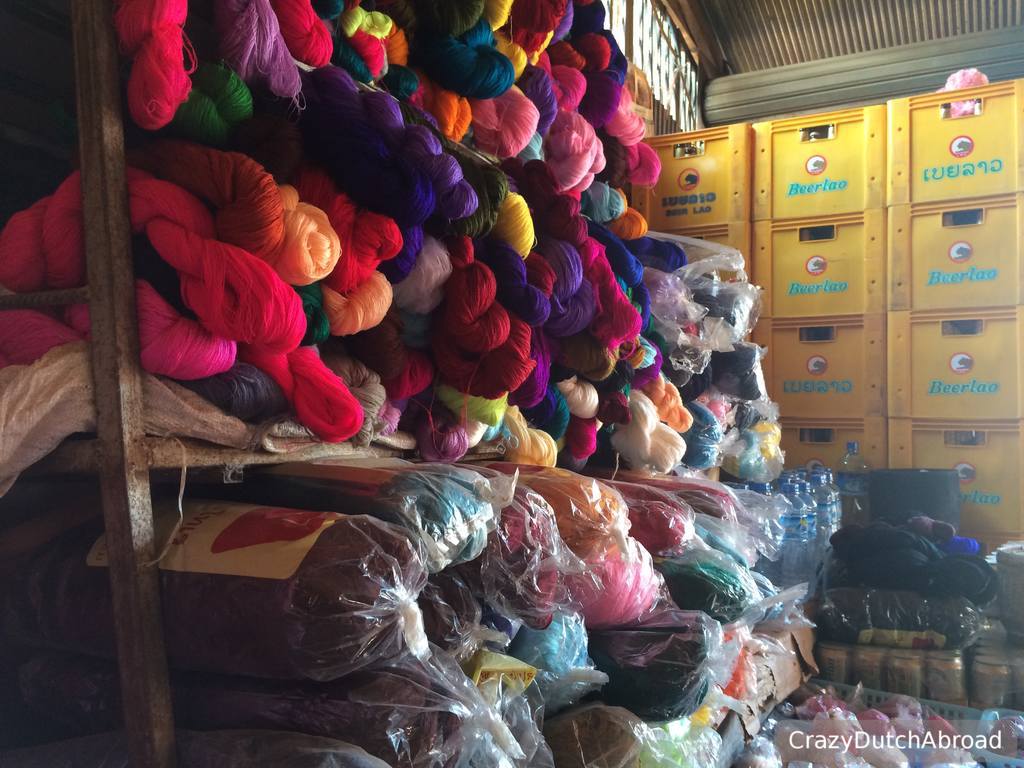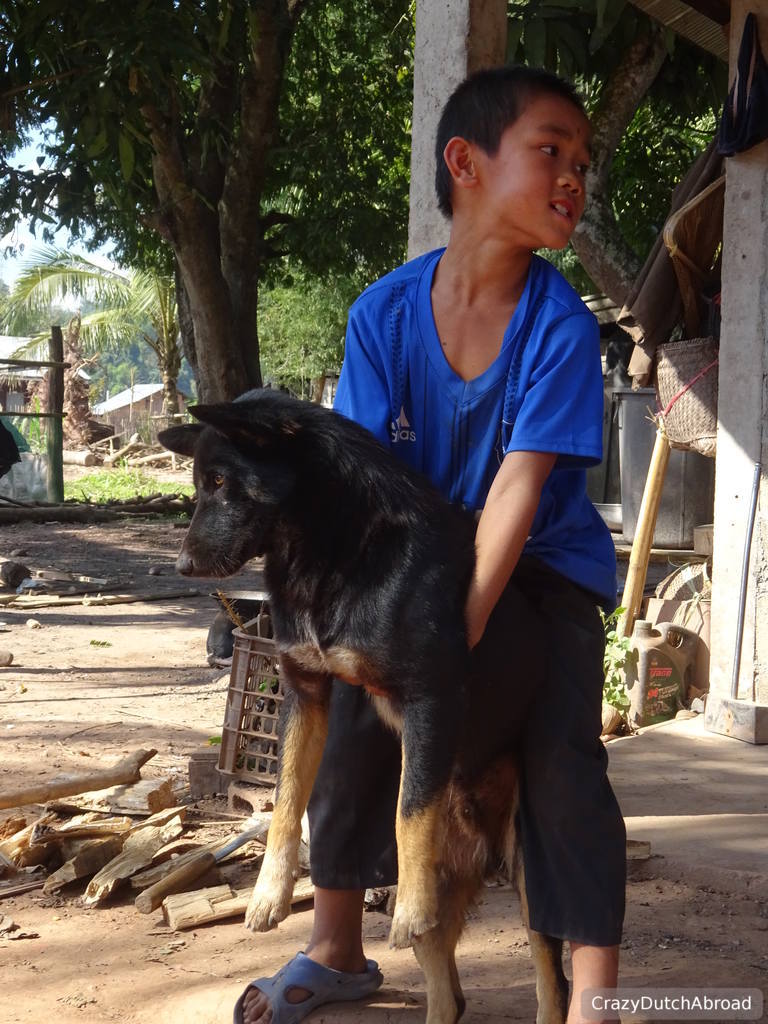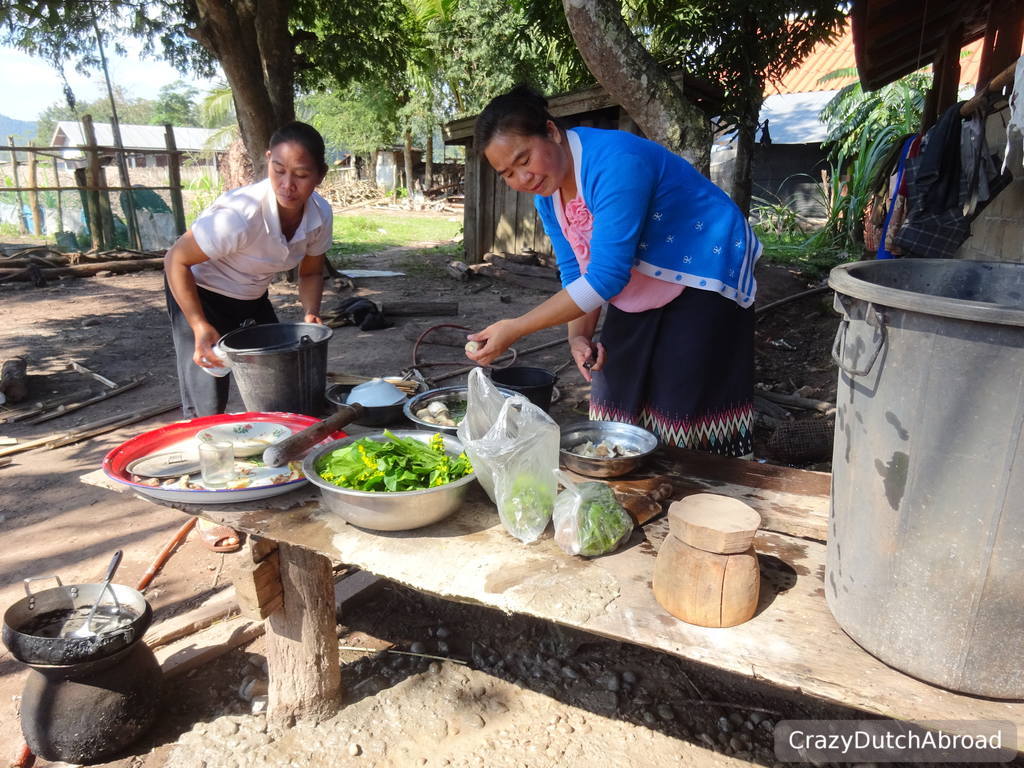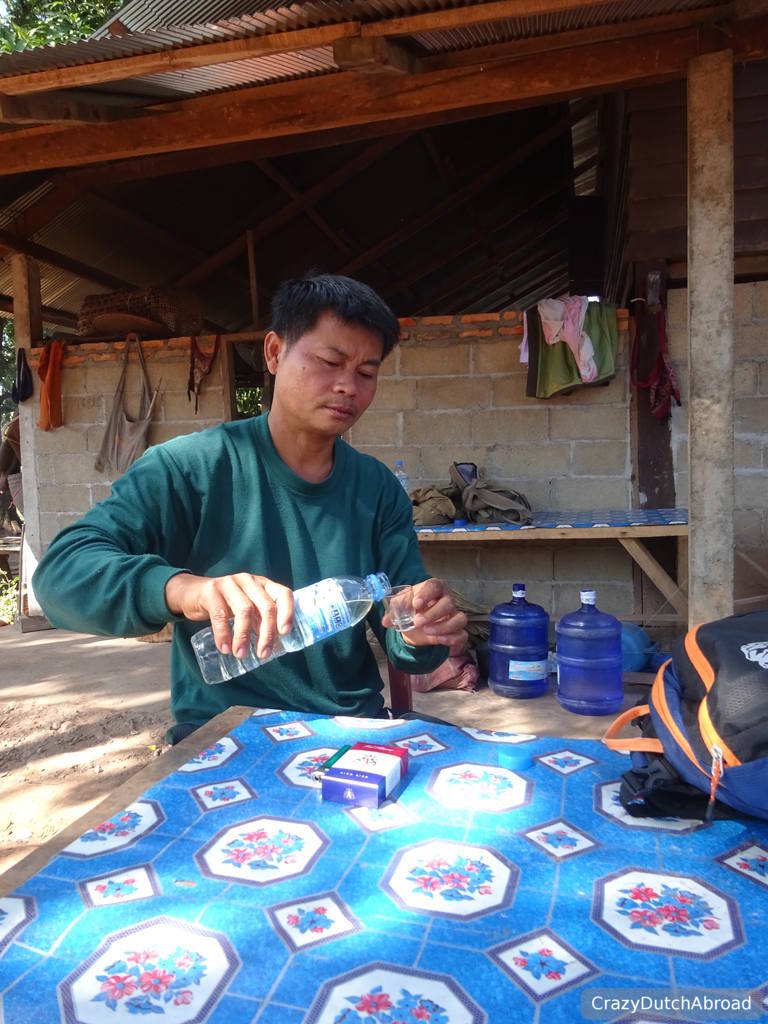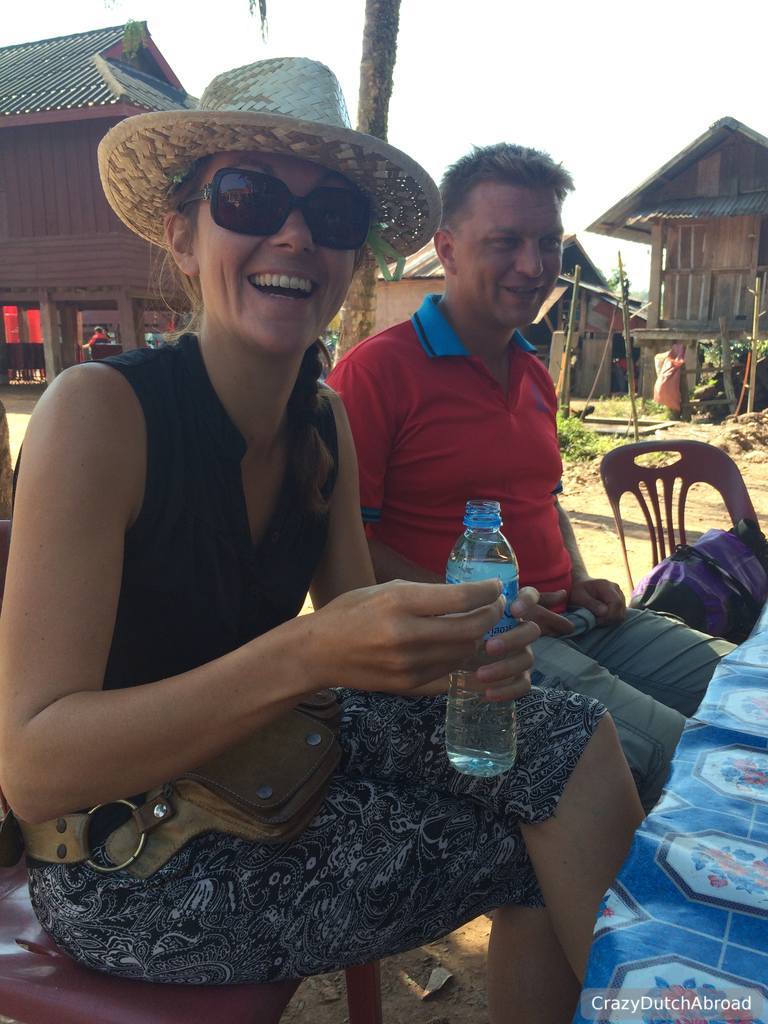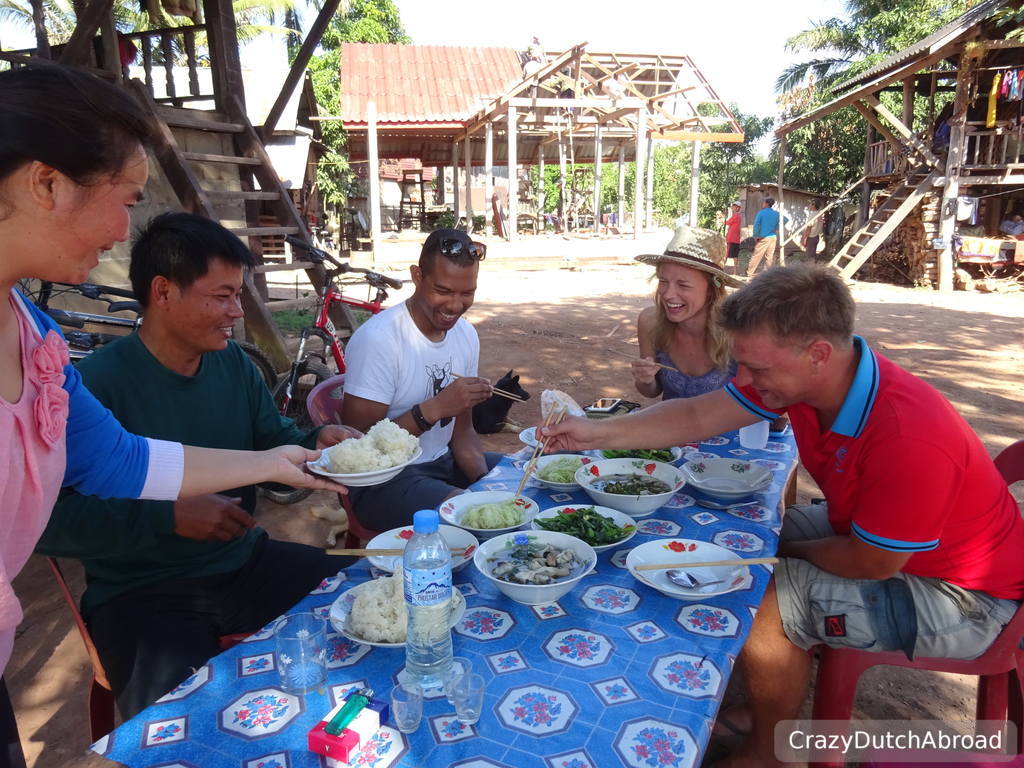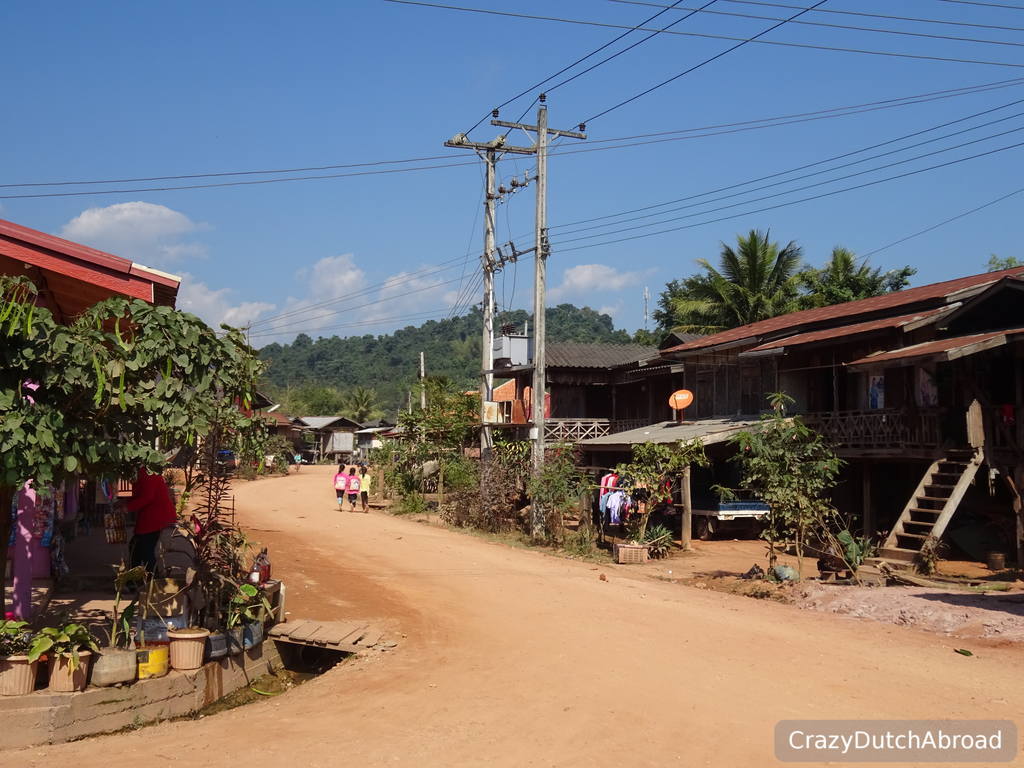 Red tie village (Akha tribe), silk process and weaving. After visiting the commission shops lunch was being prepared. Our guide started giving out shots! Many many rounds followed with more and more locals joining with their own Lao Lao. Rejecting is an insult...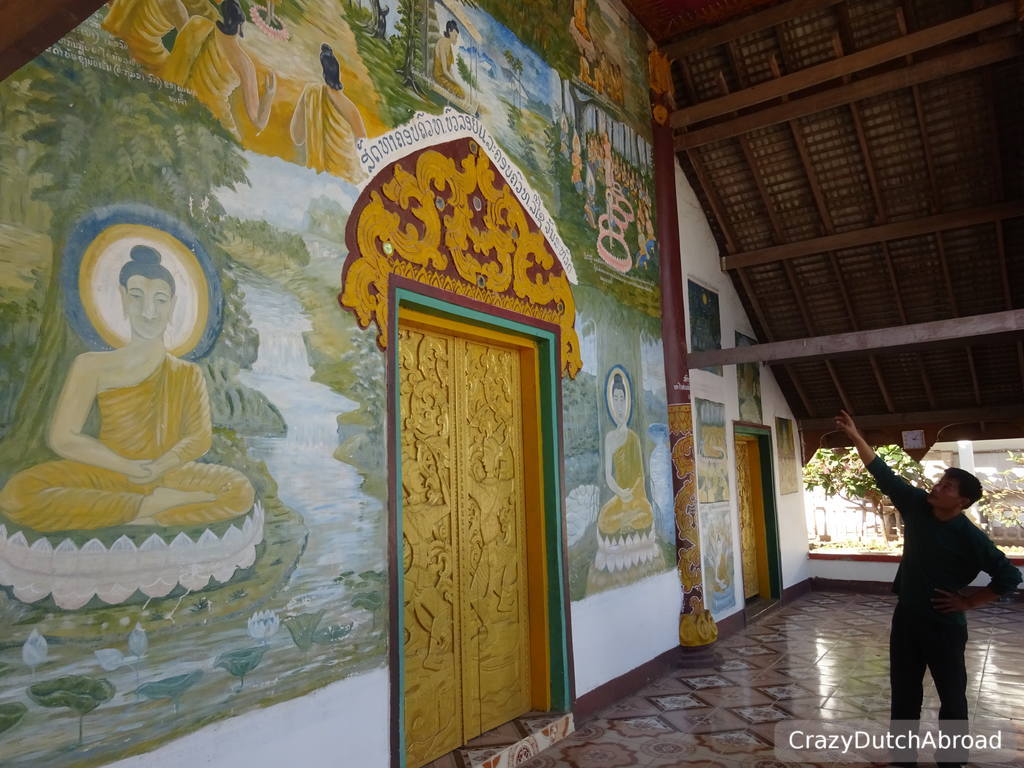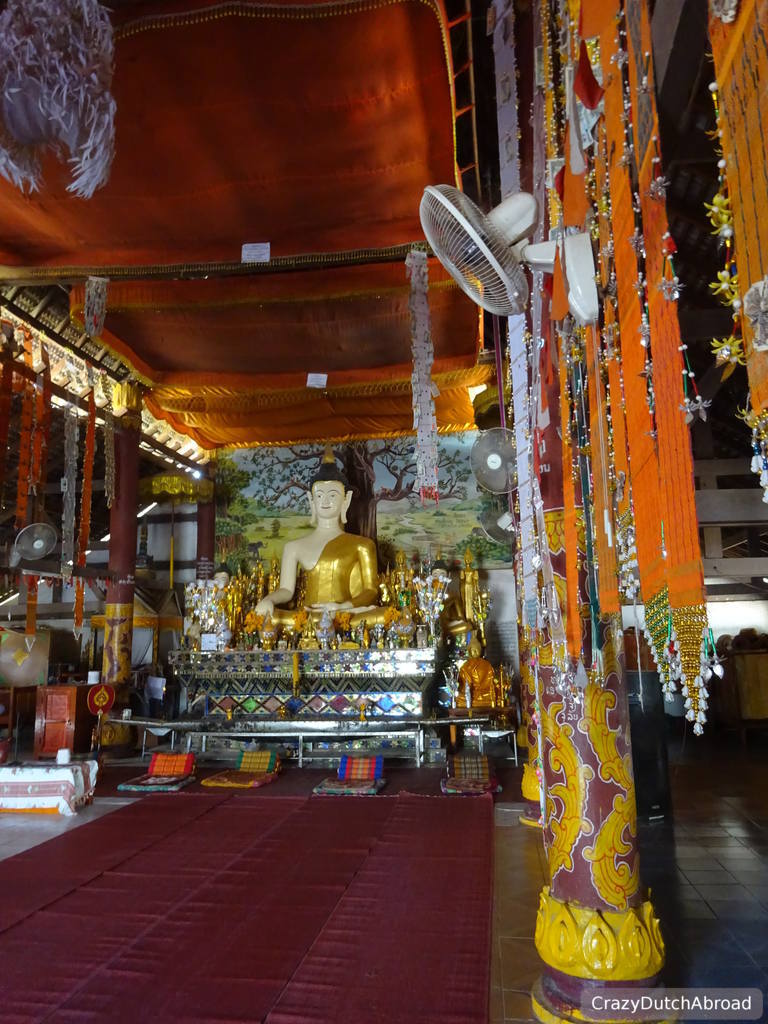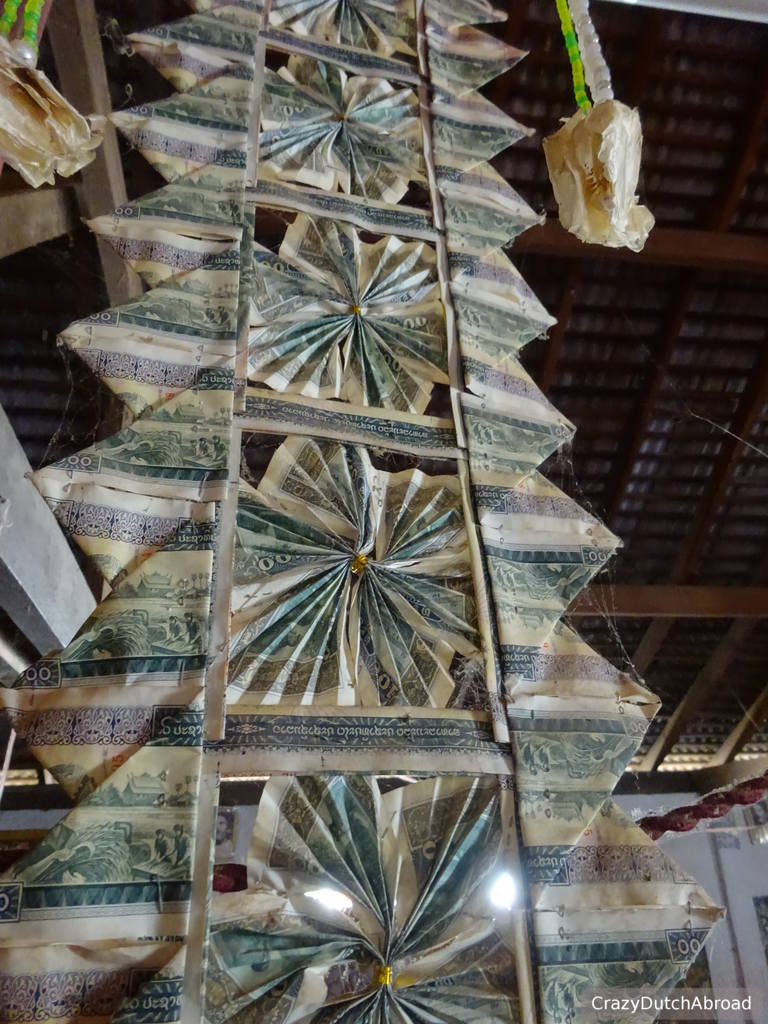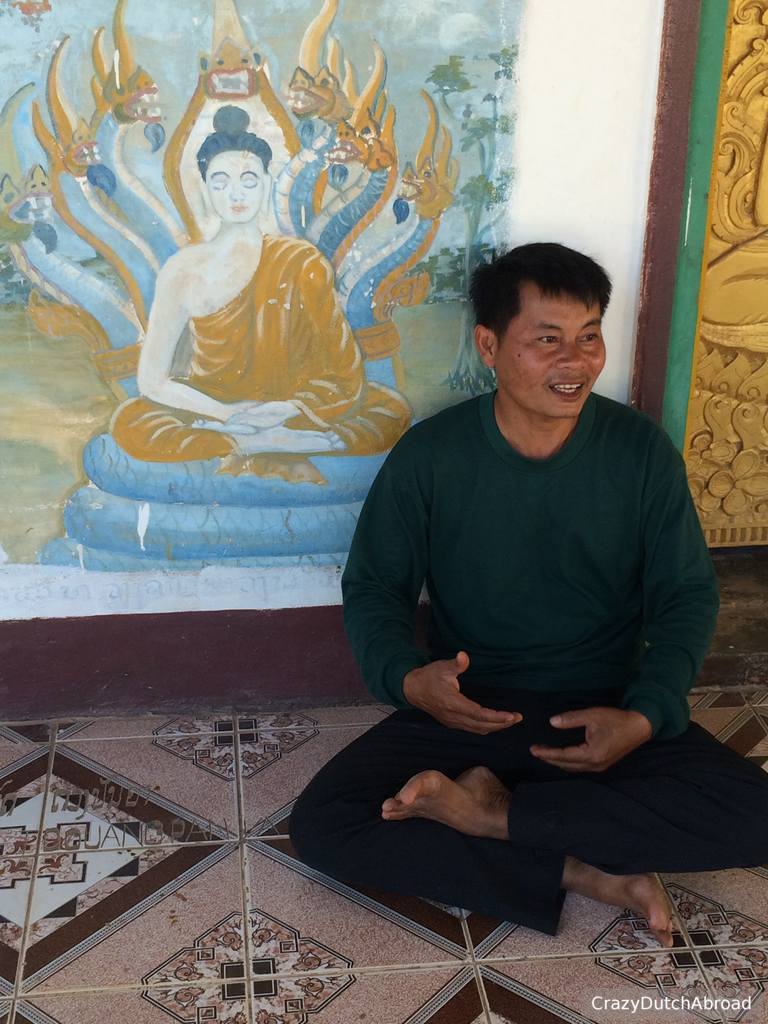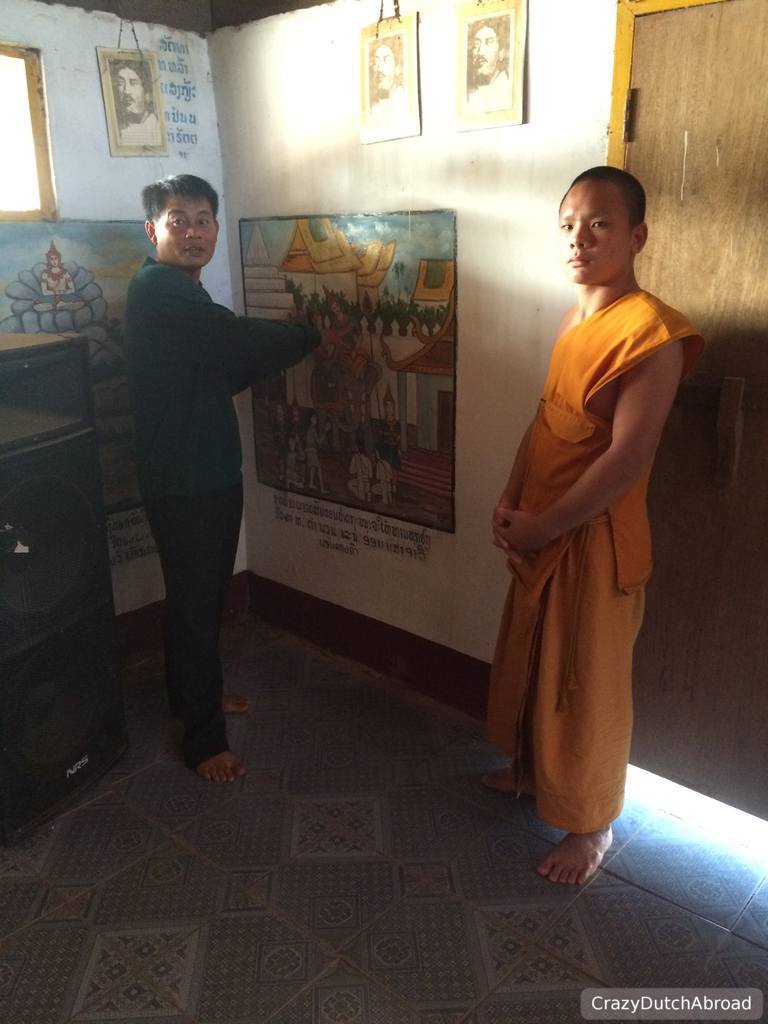 After many whiskey shots our guide explained us a LOT about Buddhism and the time he spend as a monk.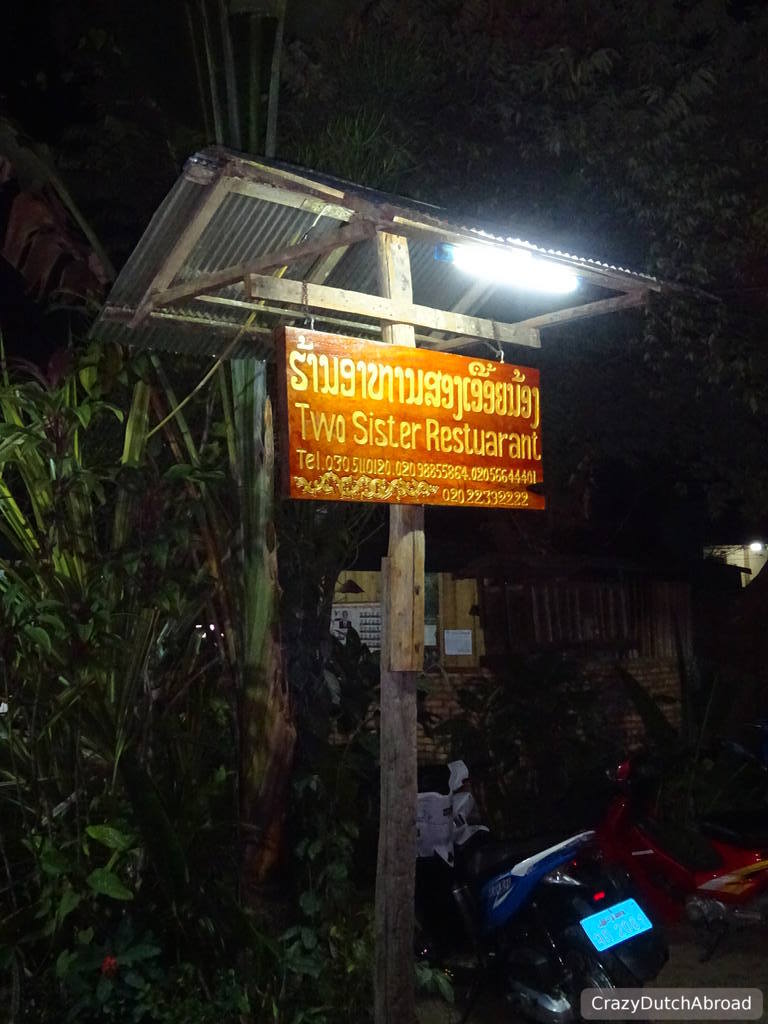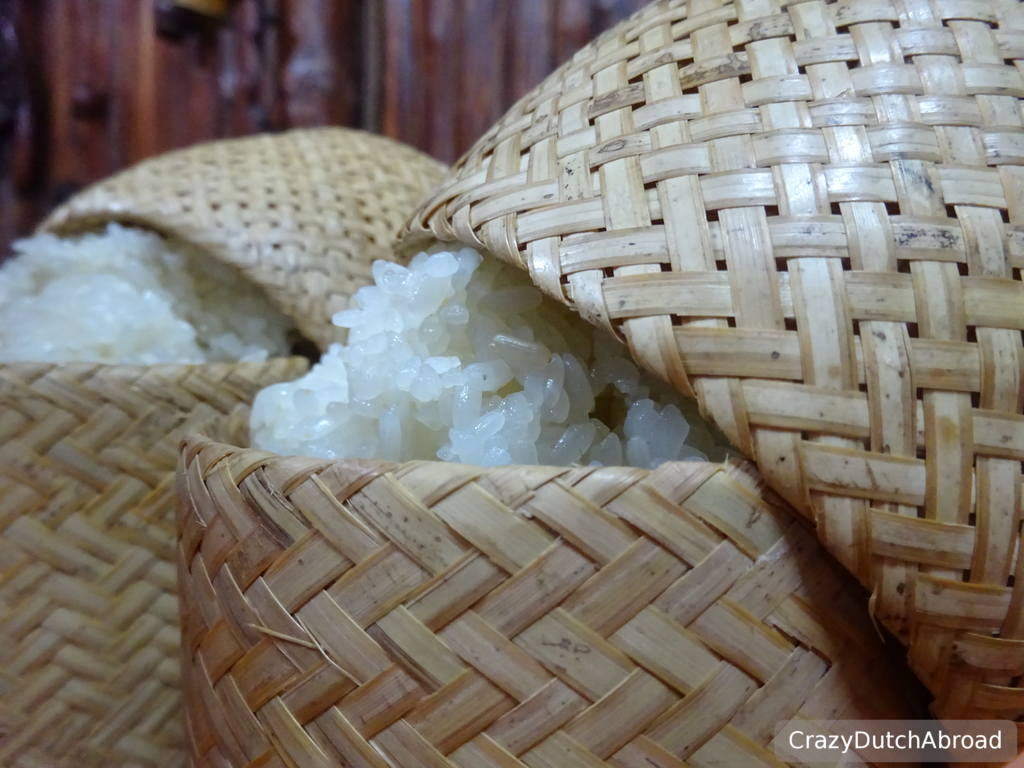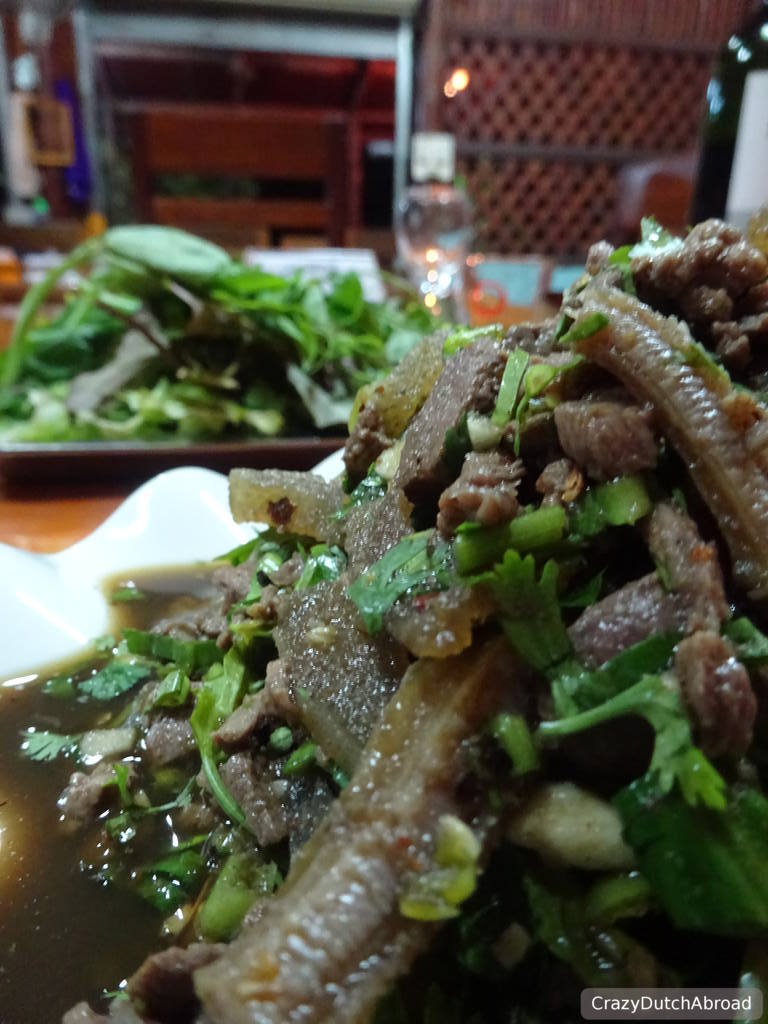 A place to eat local Laos food is Two Sisters at the New Bus station. The Laab Khuay (buffalo salad) with sticky rice was a bit strange...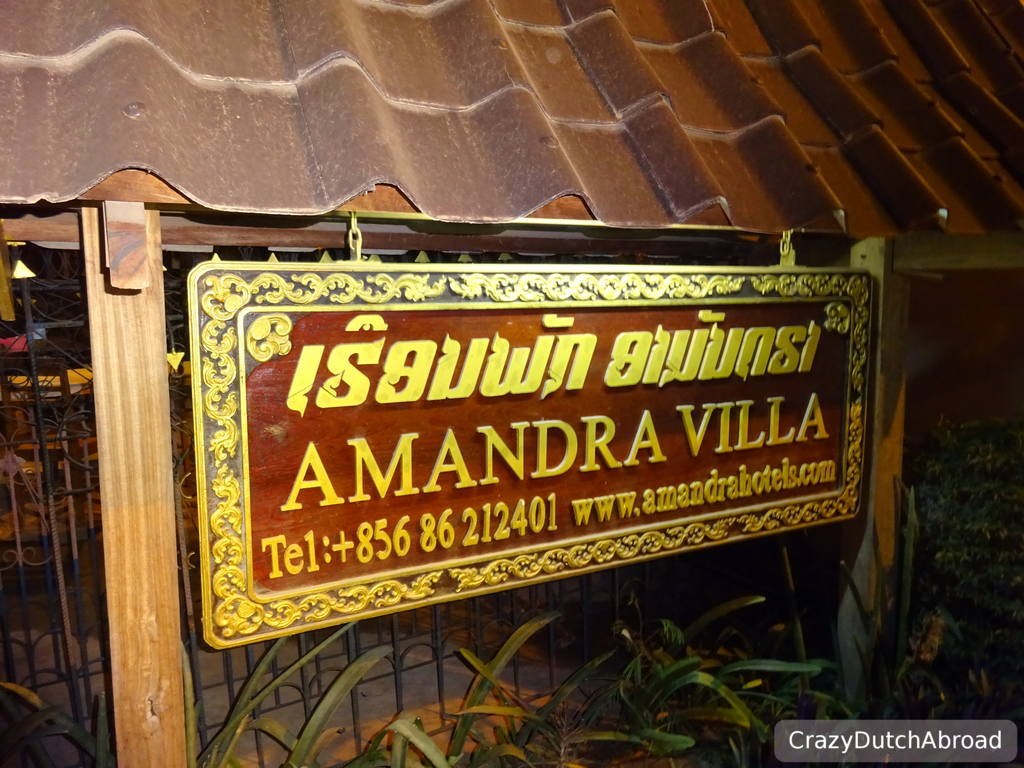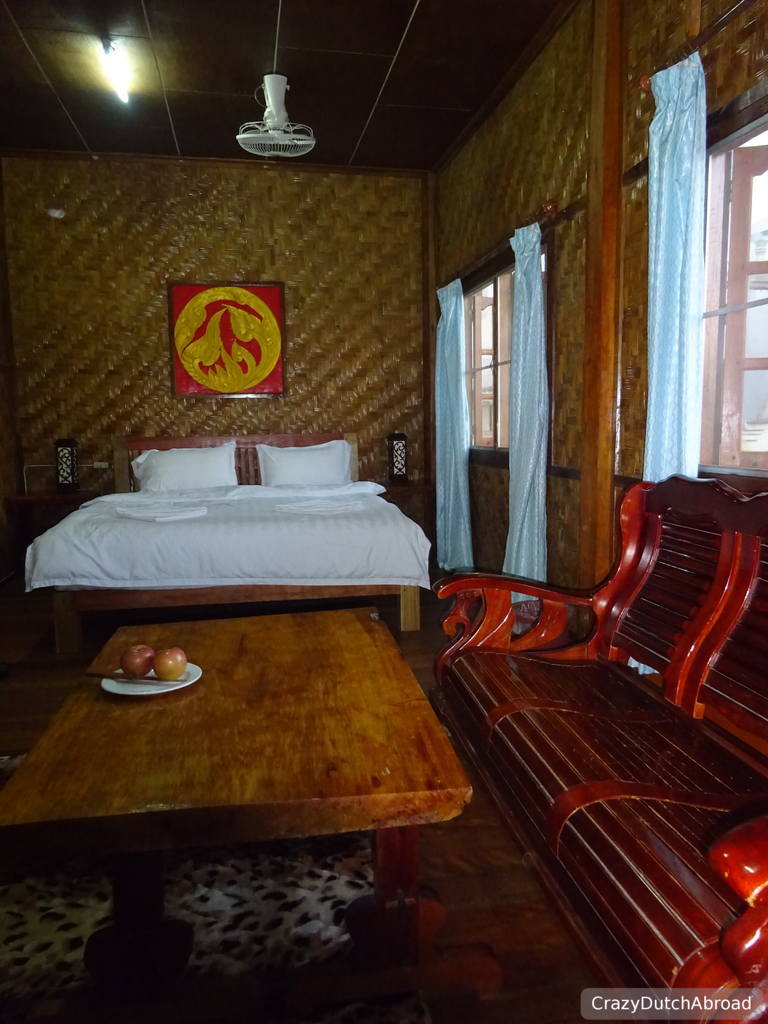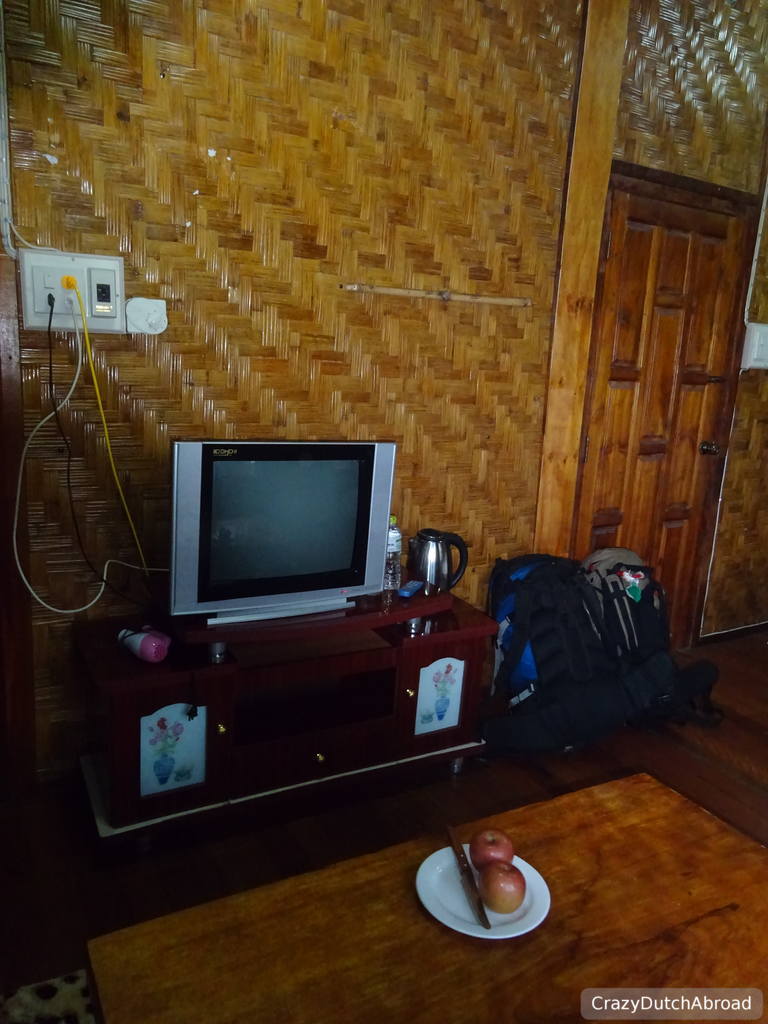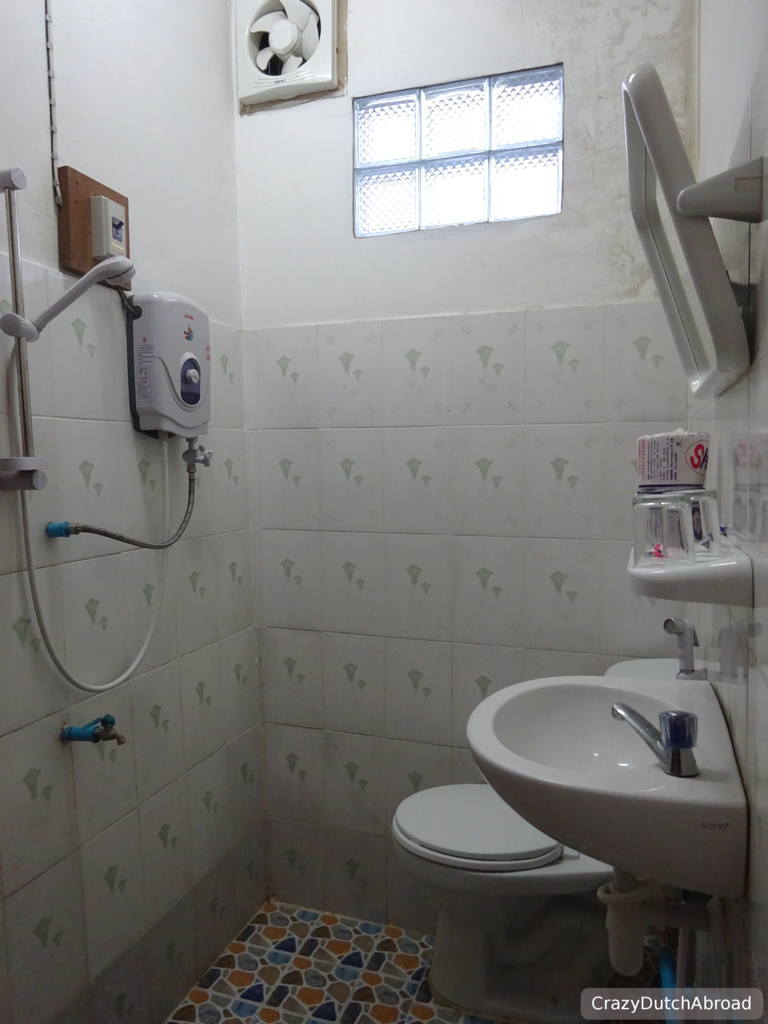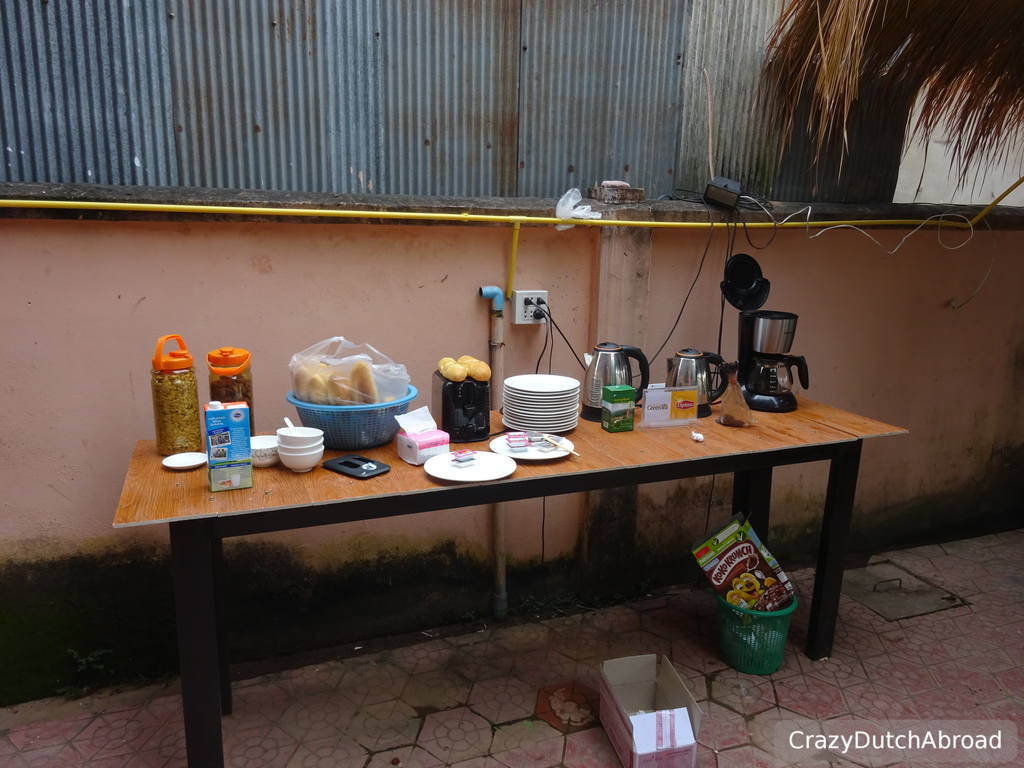 Amandra Villa, in front of the New Bus station.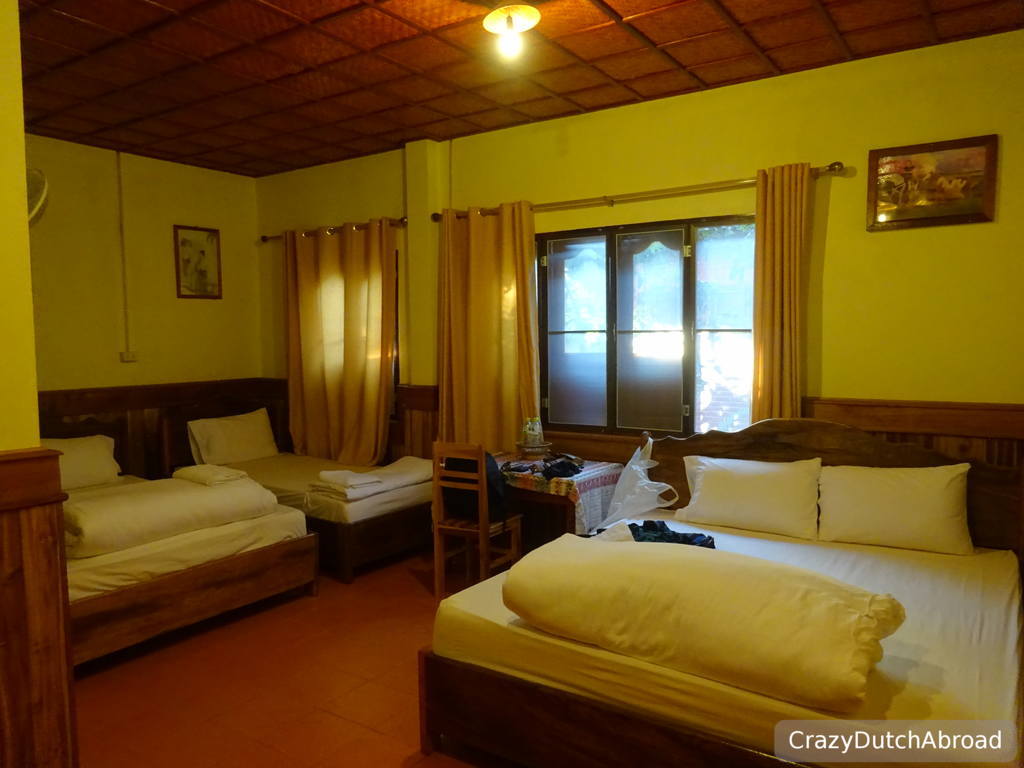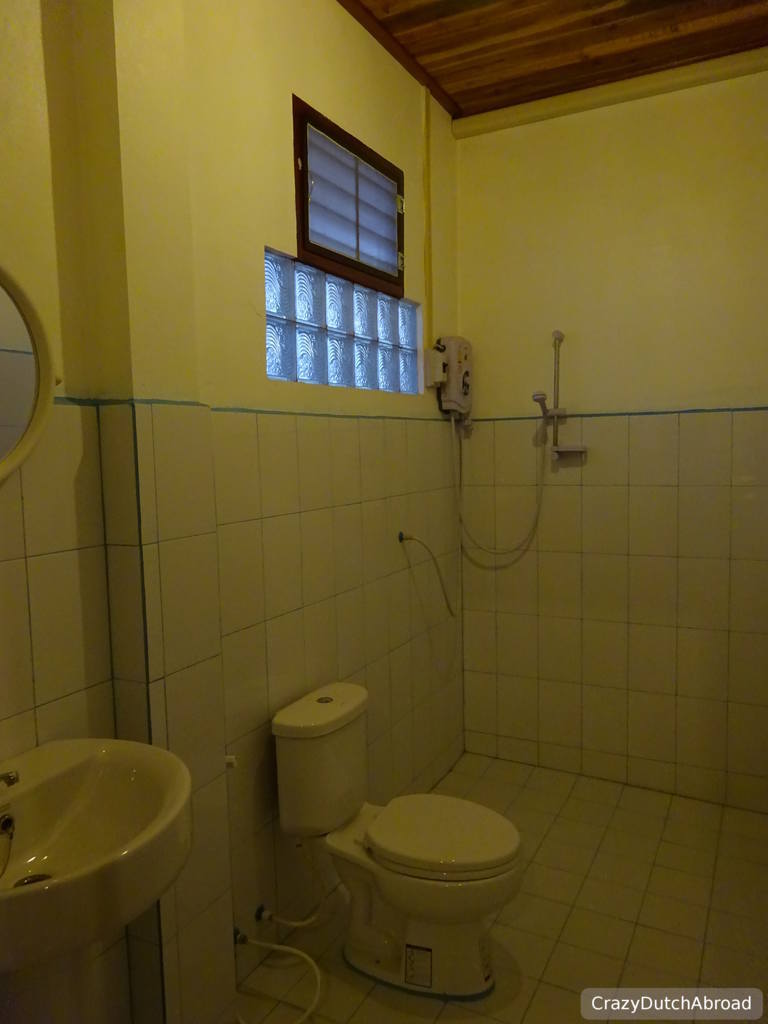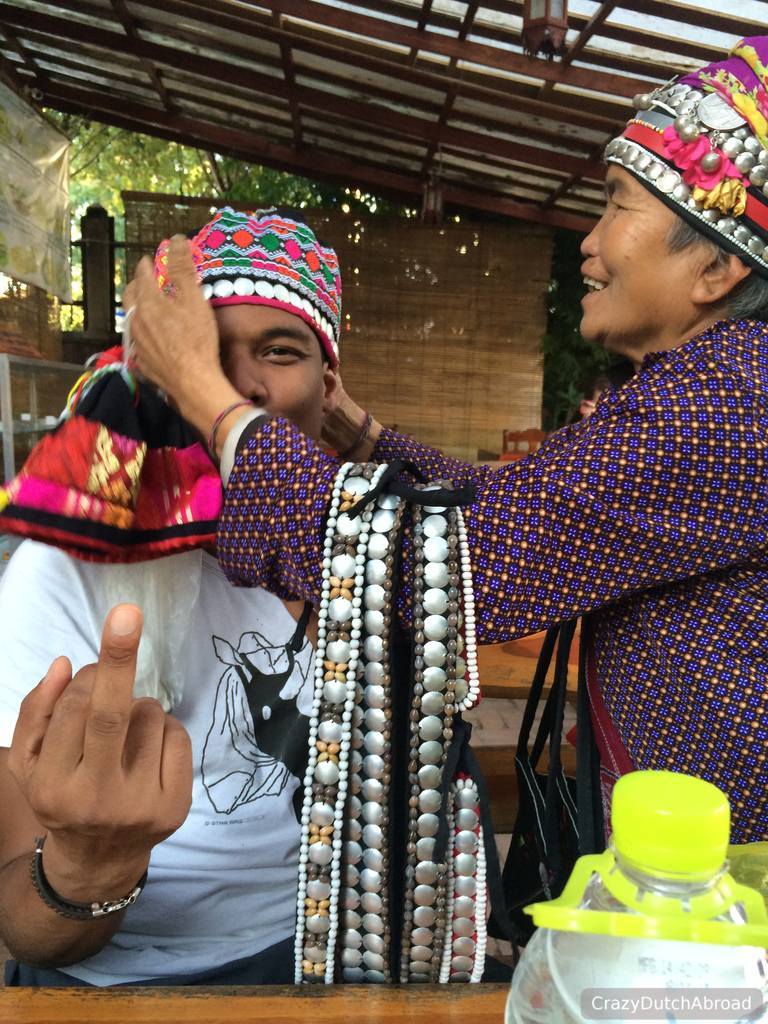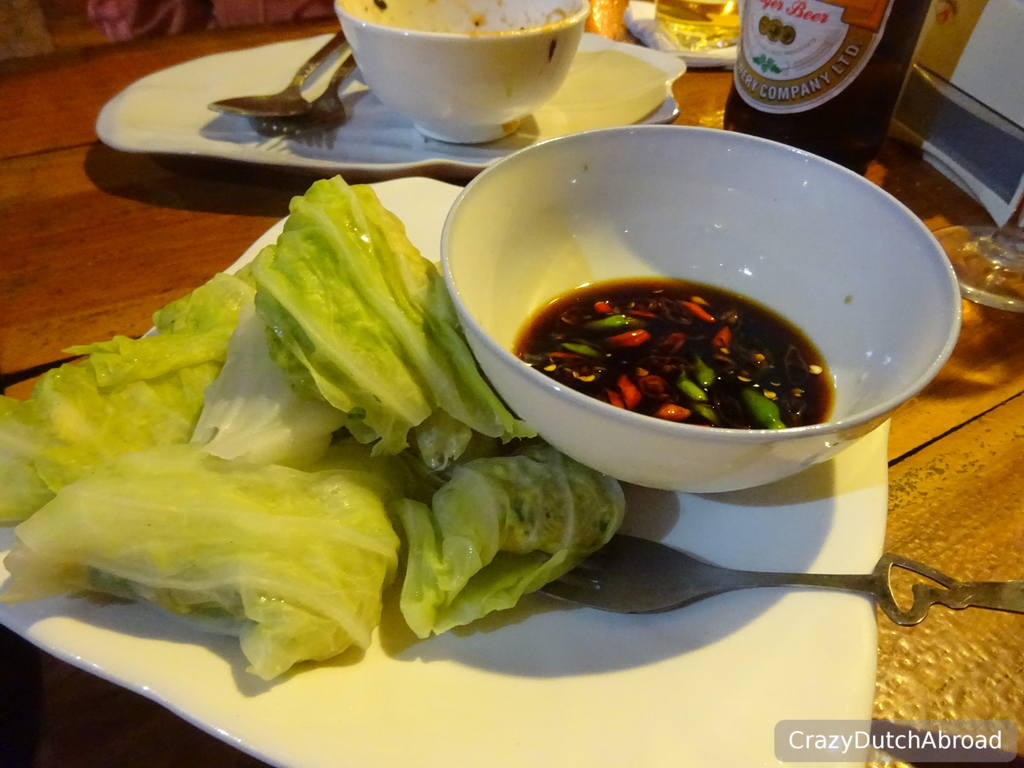 We moved to Zuela Guesthouse because Amandra Villa was fully booked. The booking went wrong but we ended up in the family room and moved to another for the next night. Mind you that (hot) water can be a challenge at the beginning of the evening, when the people come back from the tours... Luang Namtha village seems to close at 10PM. Zuela has an amazing restaurant as well, but the tribe ladies will drive you crazy with their selling tactics! Try the Nueng Seen Hor (meat in lettuce leaves steamed with dip sauce) and the Roasted Tomato Jeow, jeow is a local chili paste.
To be continued, stay tuned!
Share this page: