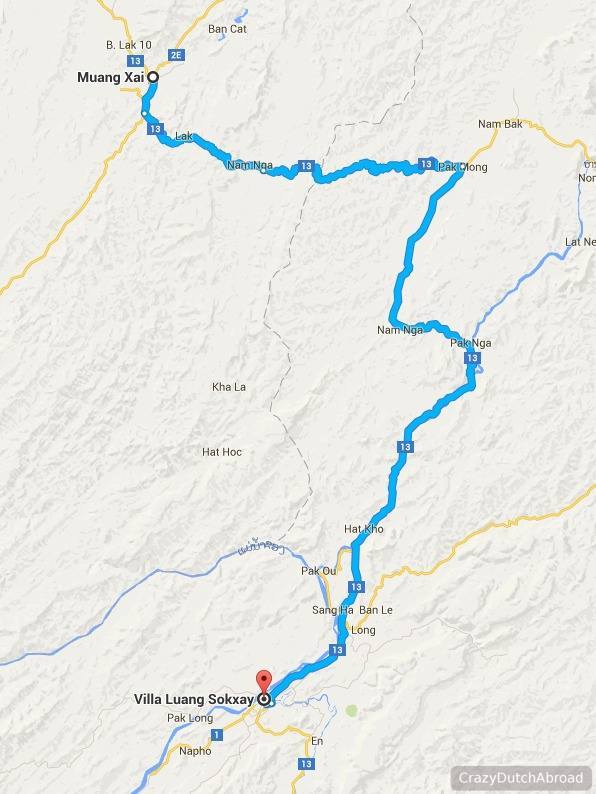 Off the beaten track!
Our crazy road trip around Thailand and Laos on a tricycle (saleng).
Saleng expedition #41
Oudomxai/Muang Xai > Luang Prabang
192 km /119 miles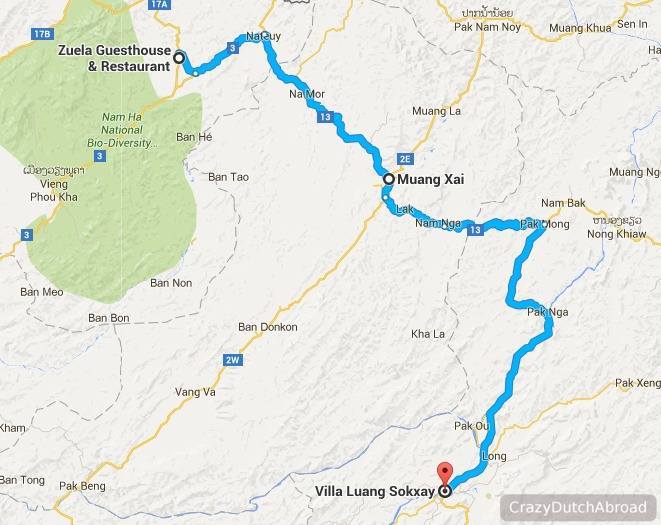 Day 2 of mountain driving in Northern Laos, still knackered and cold - but let's get it on! From Luang Namtha to Luang Prabang, 310 KM / 193 Miles! Click here for part 1!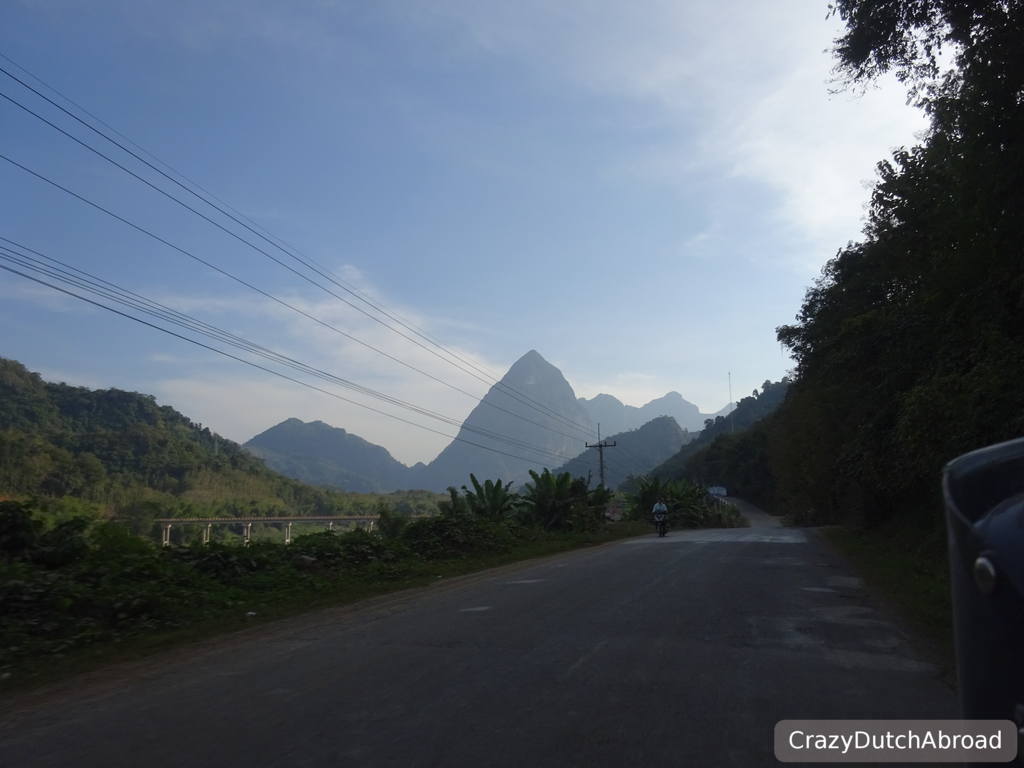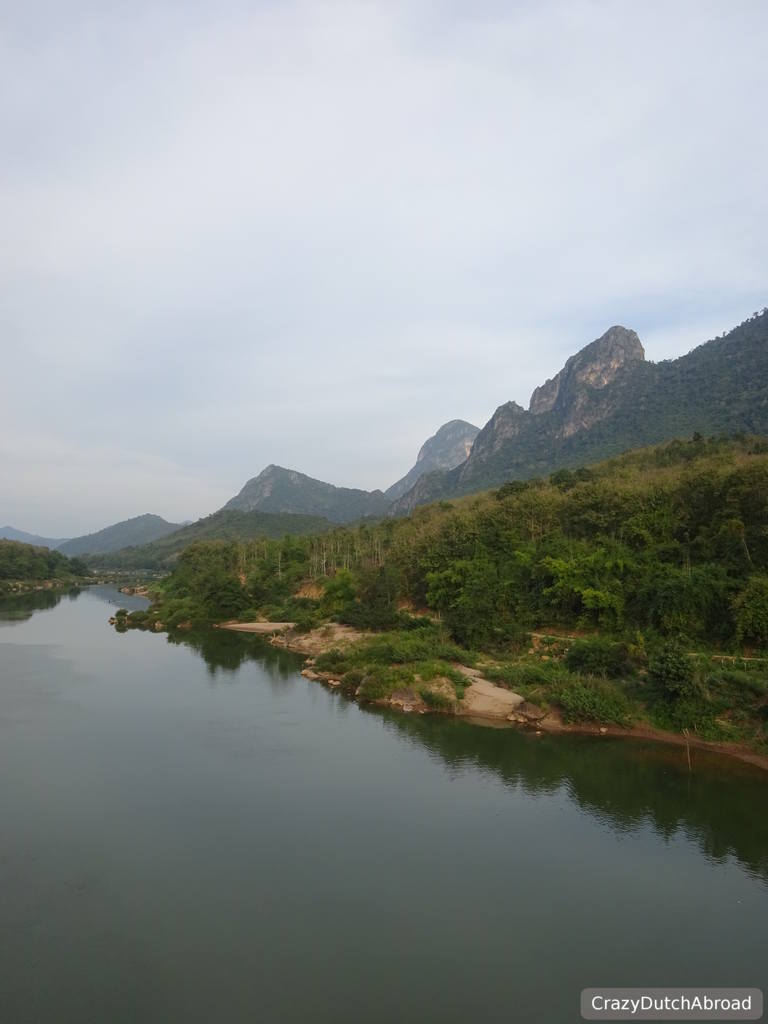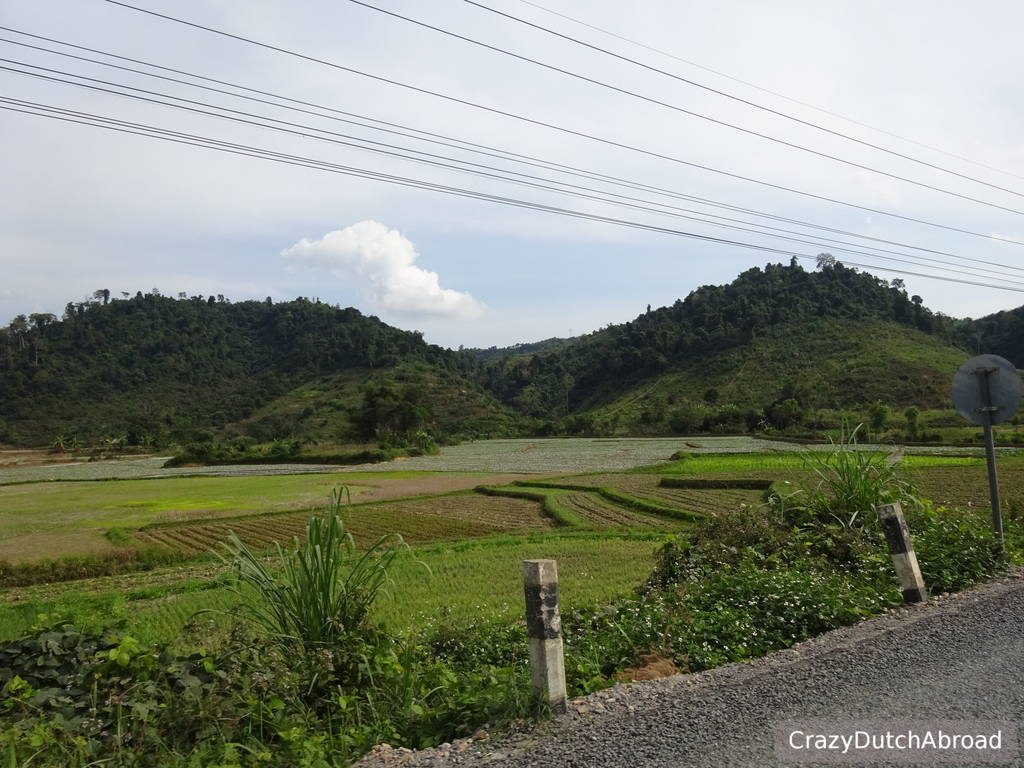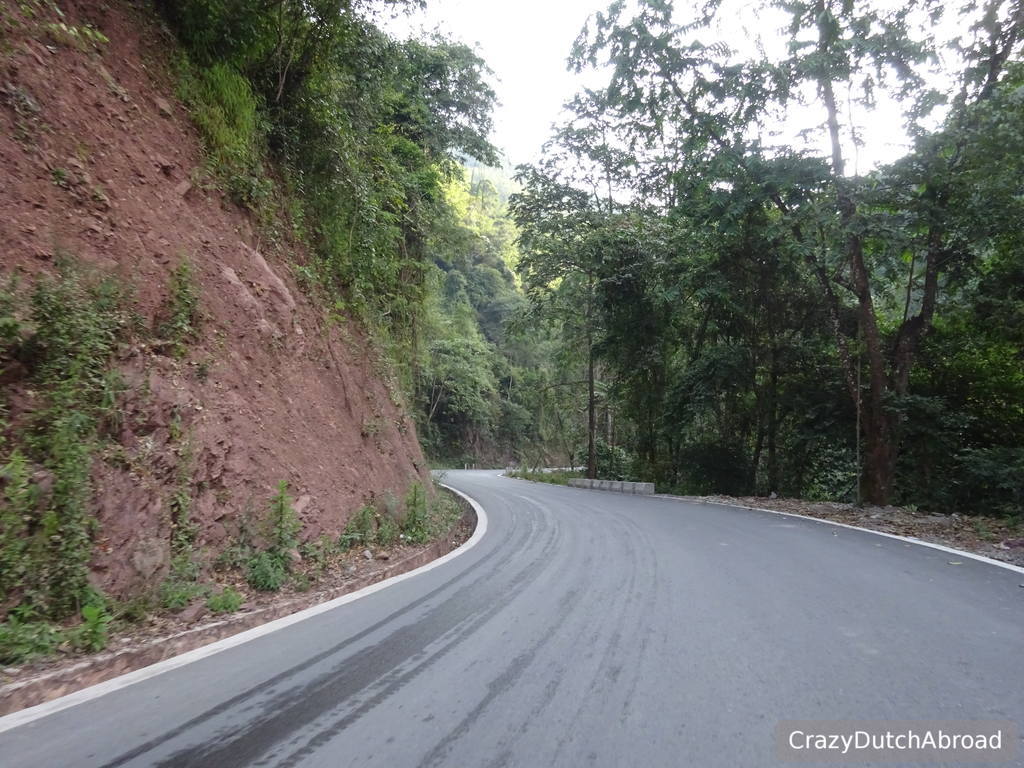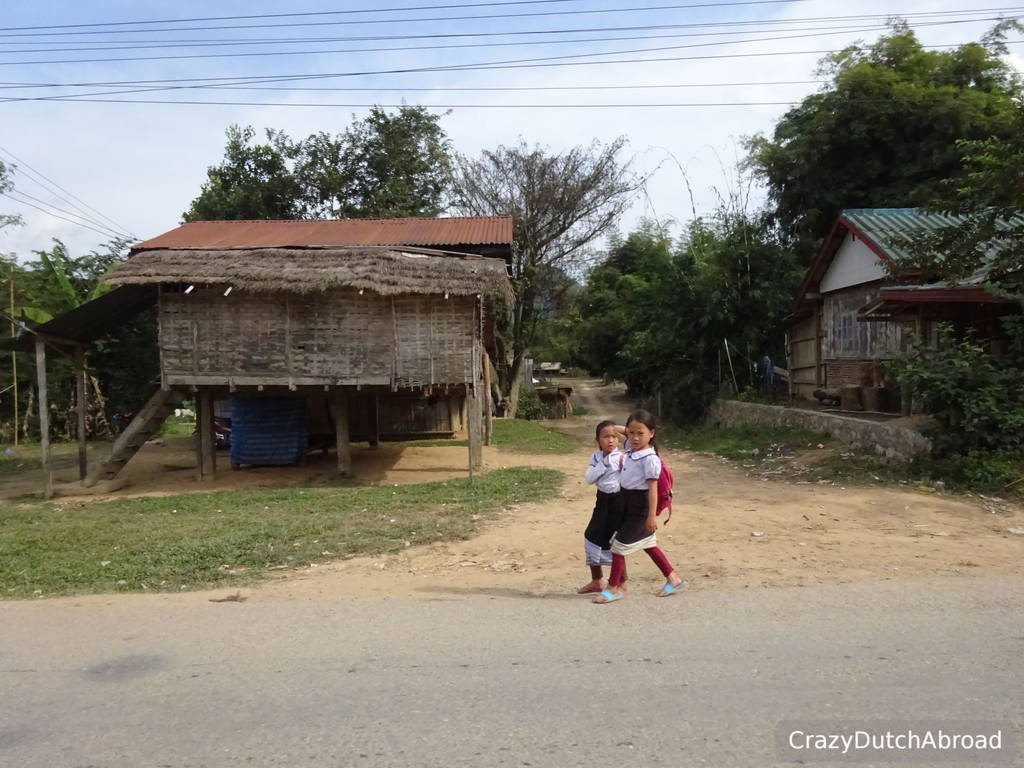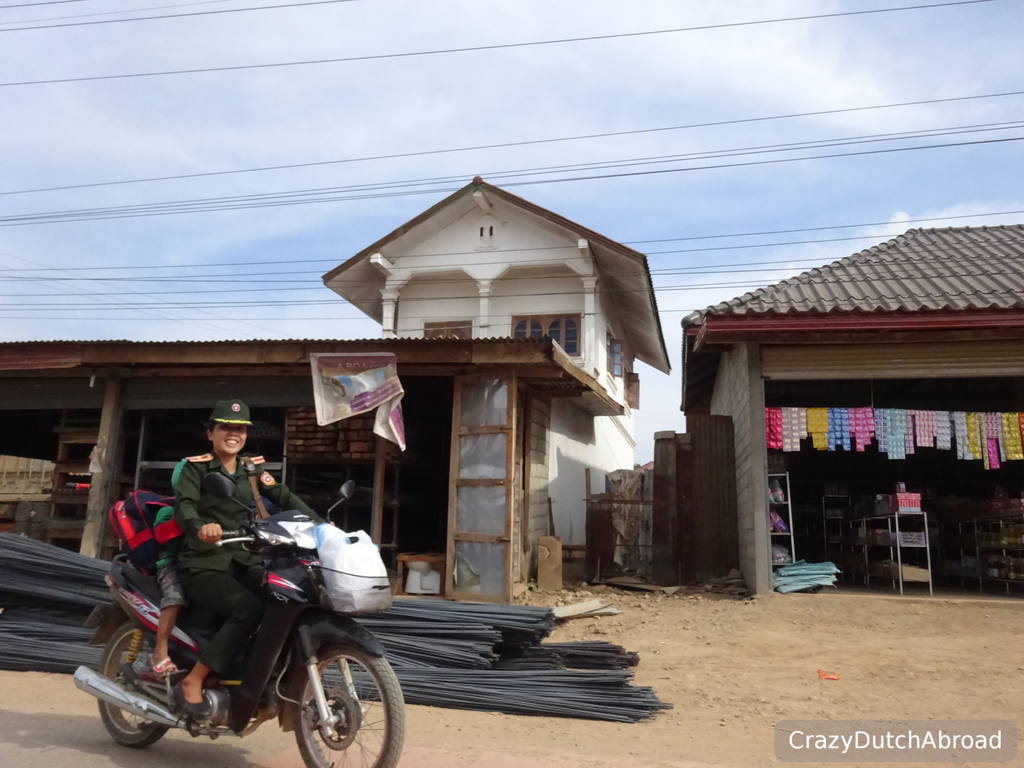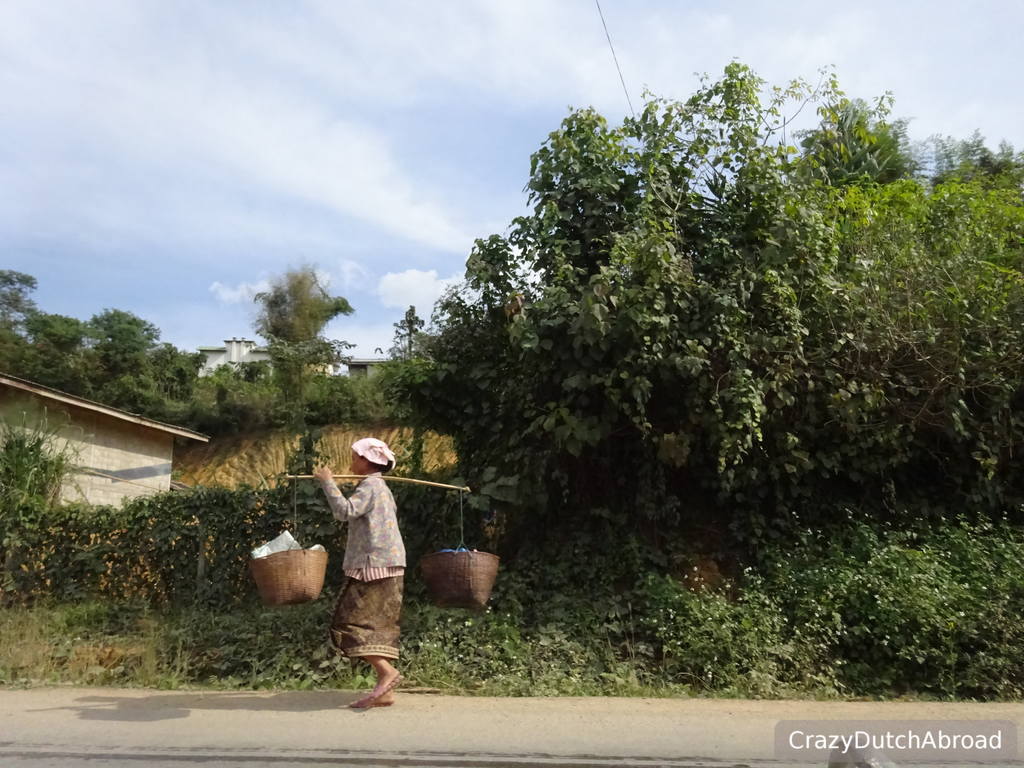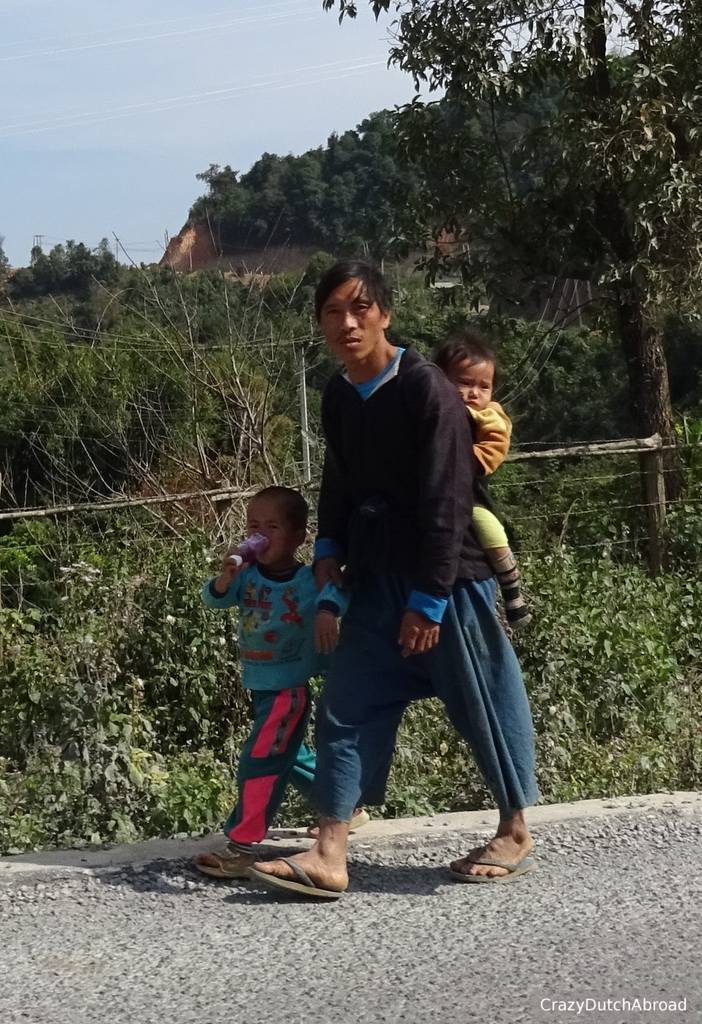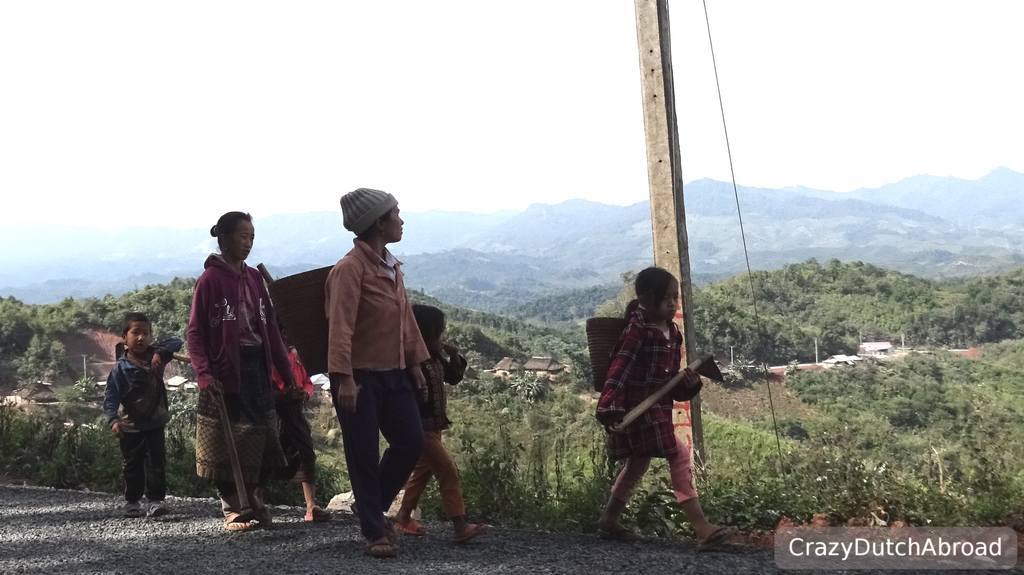 Beautiful scenery again!!!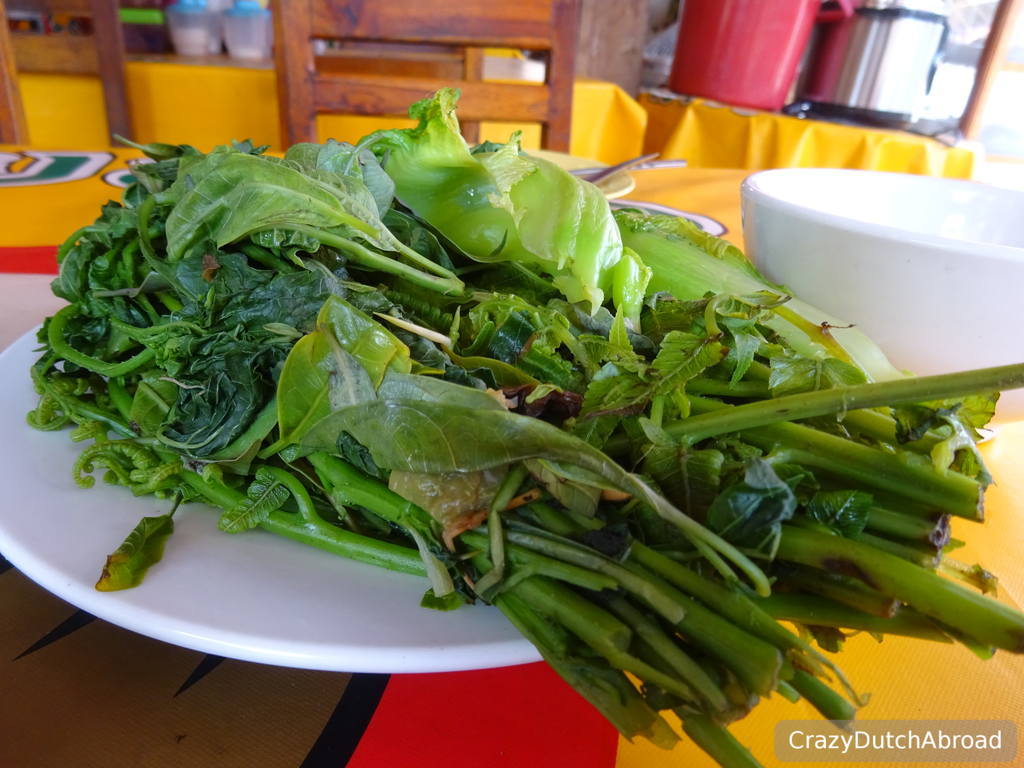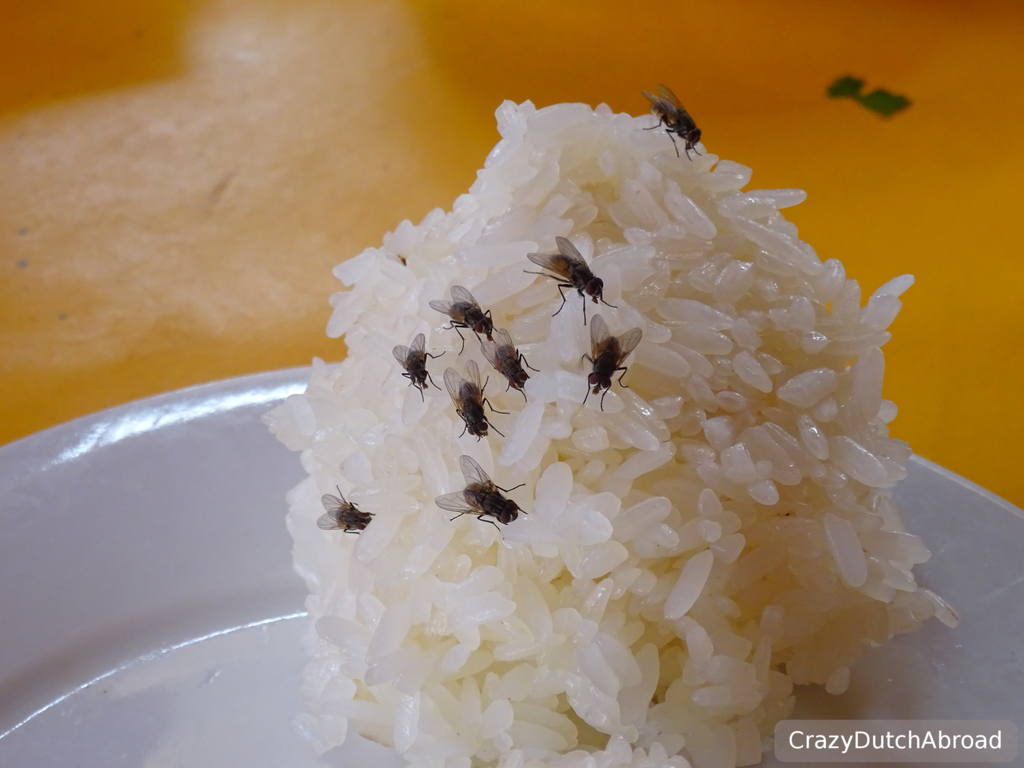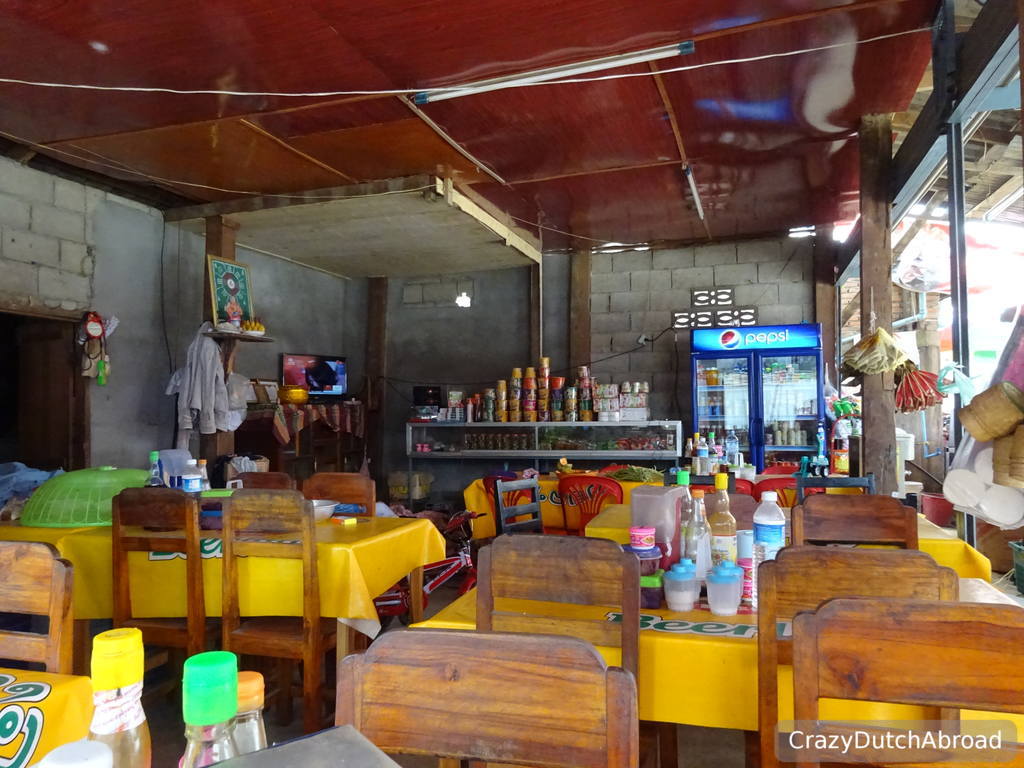 Lunch break! We finally found a 'proper' town! This seem to be the best place down the road! I didn't want to order the chopped bones and ingestions stuff so I tried the vegetables. Ended up with a plate of garden plants, super spicy chili paste and sticky rice with flies...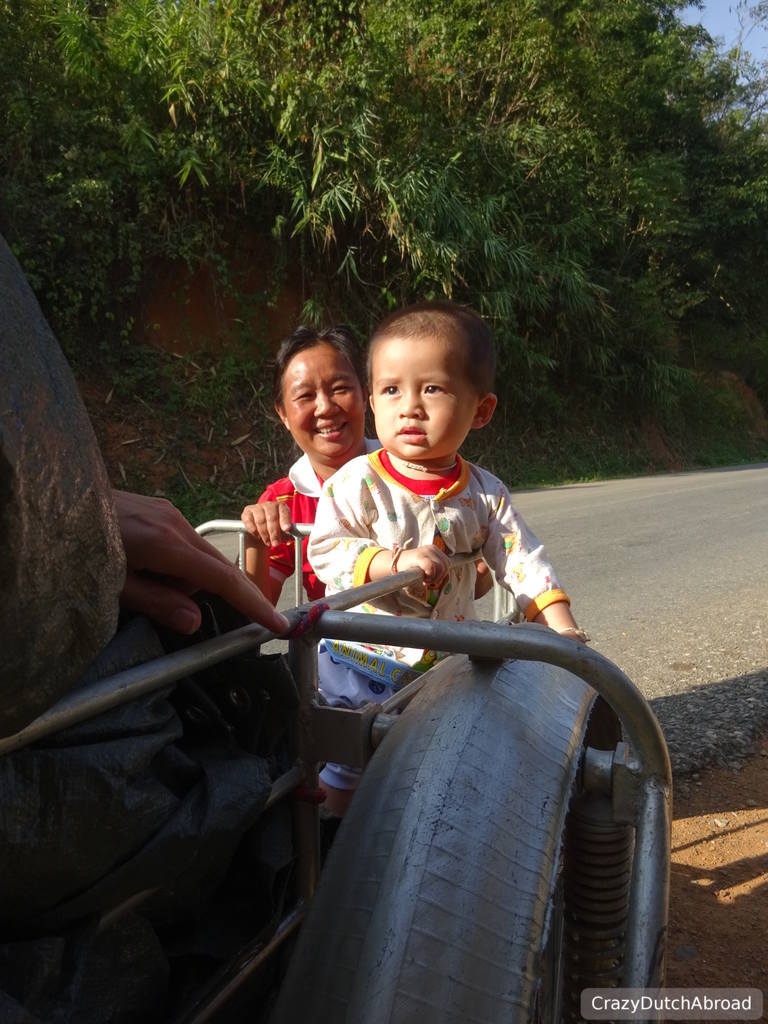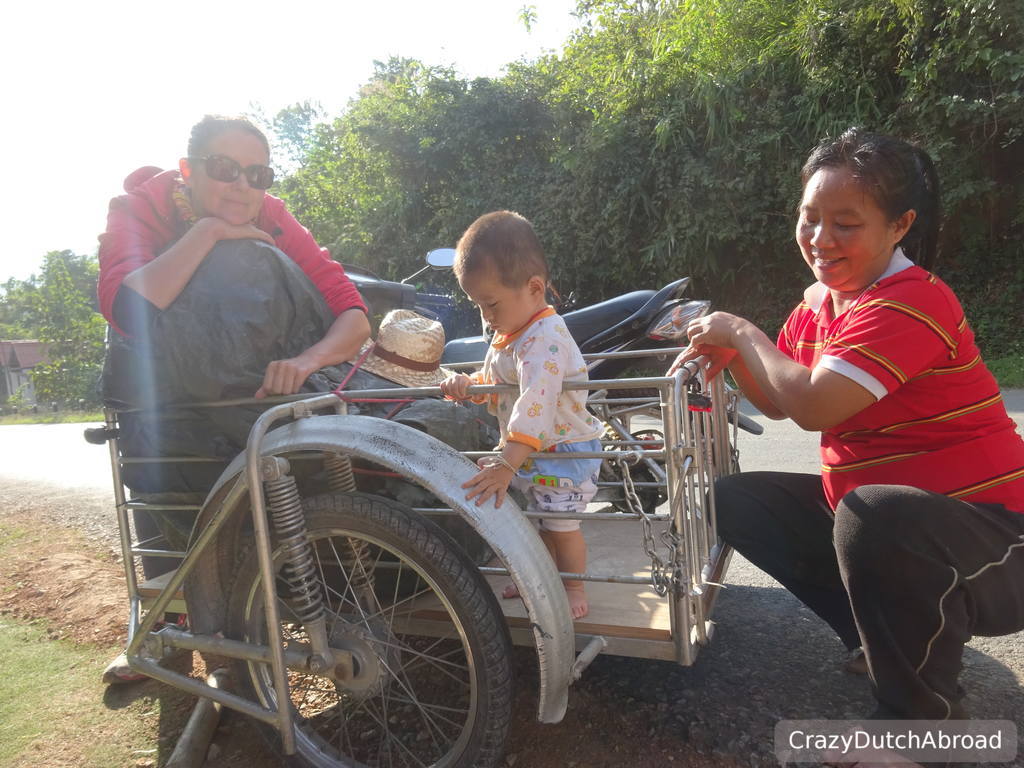 Another break, using the saleng as a baby box! :)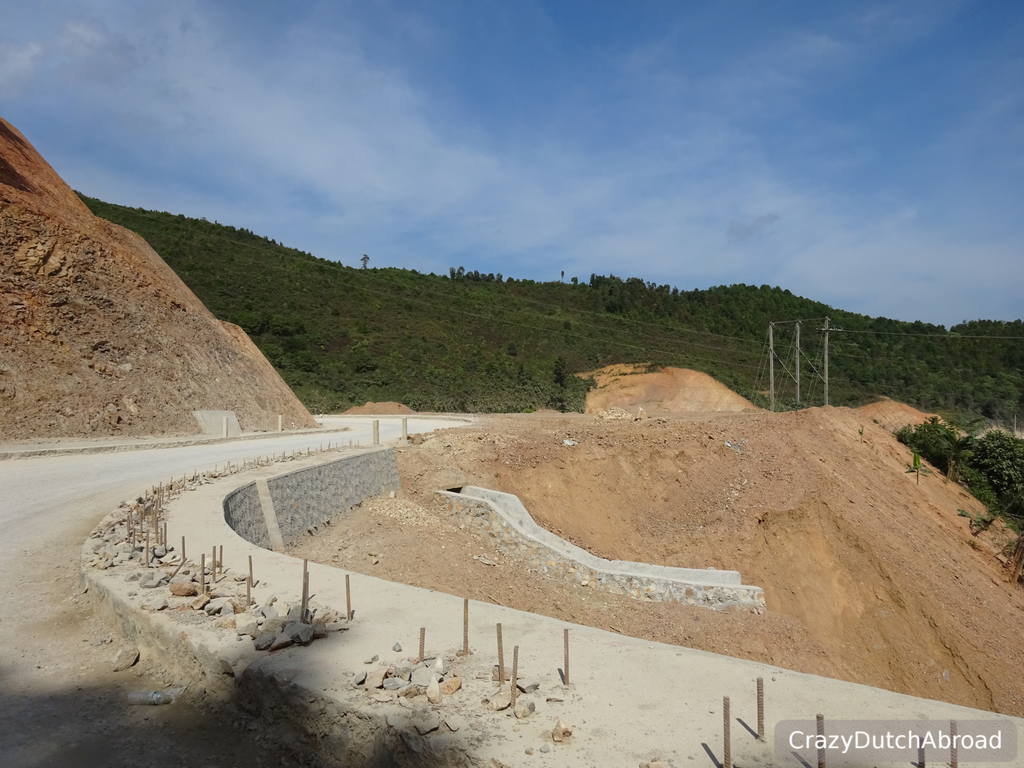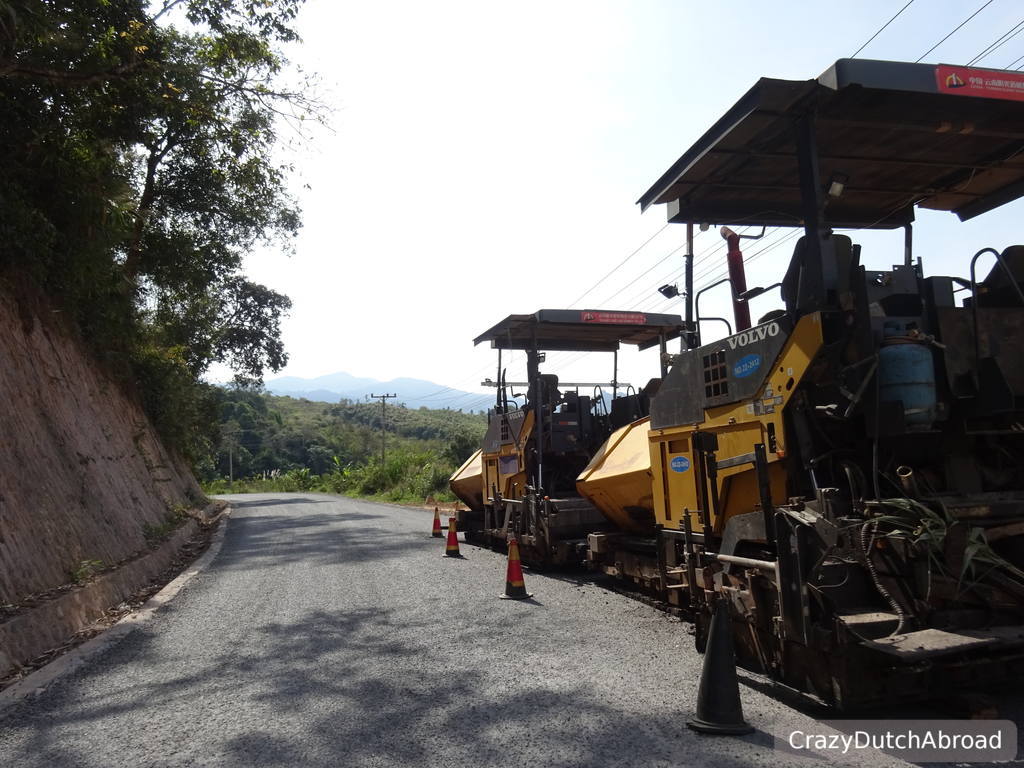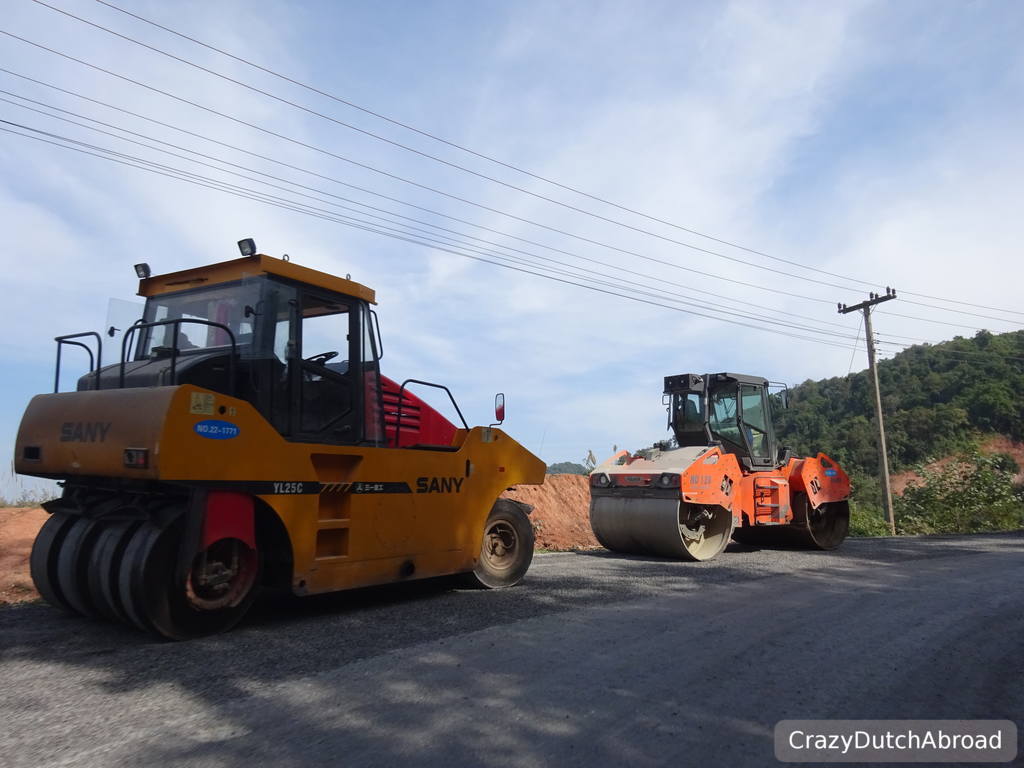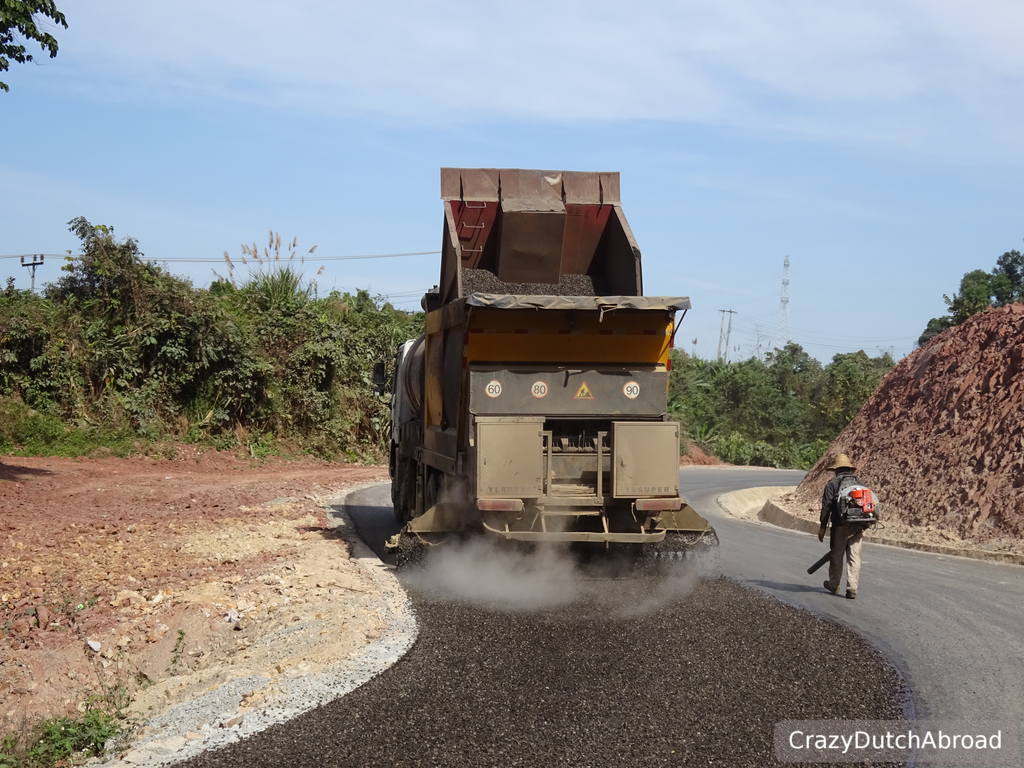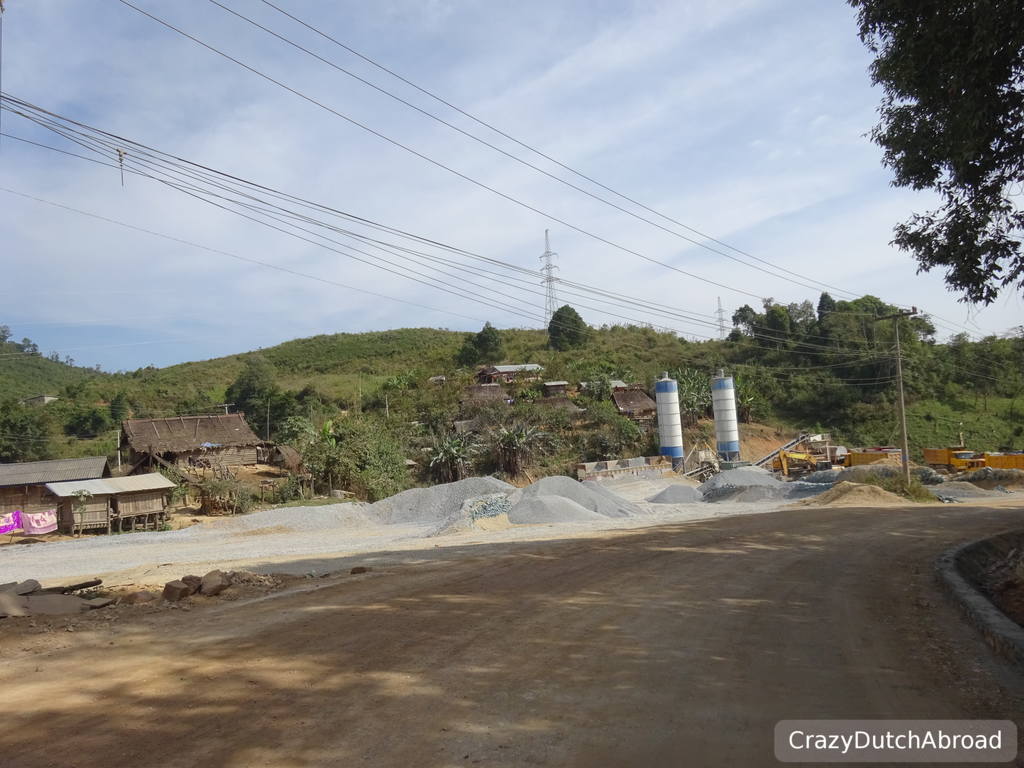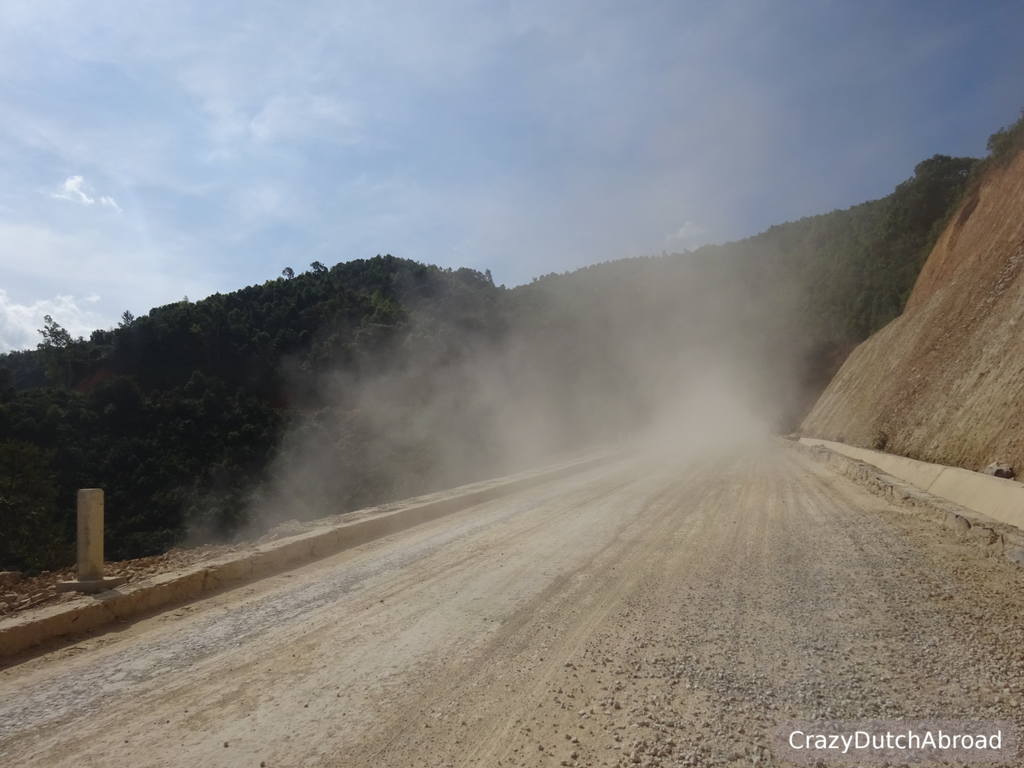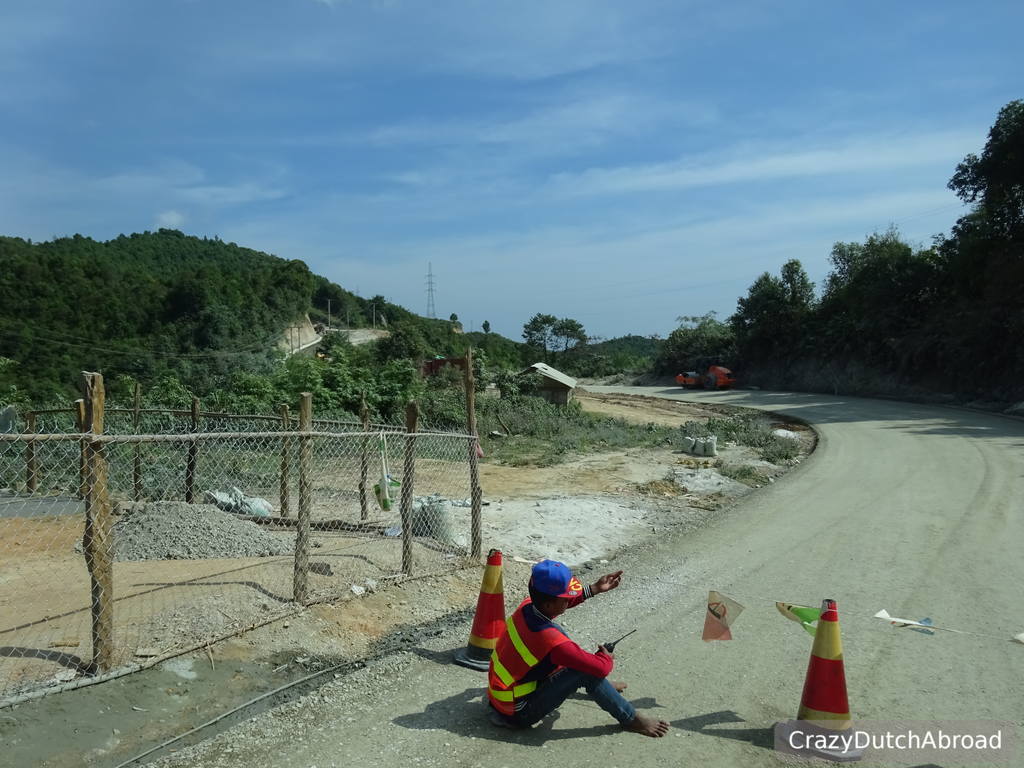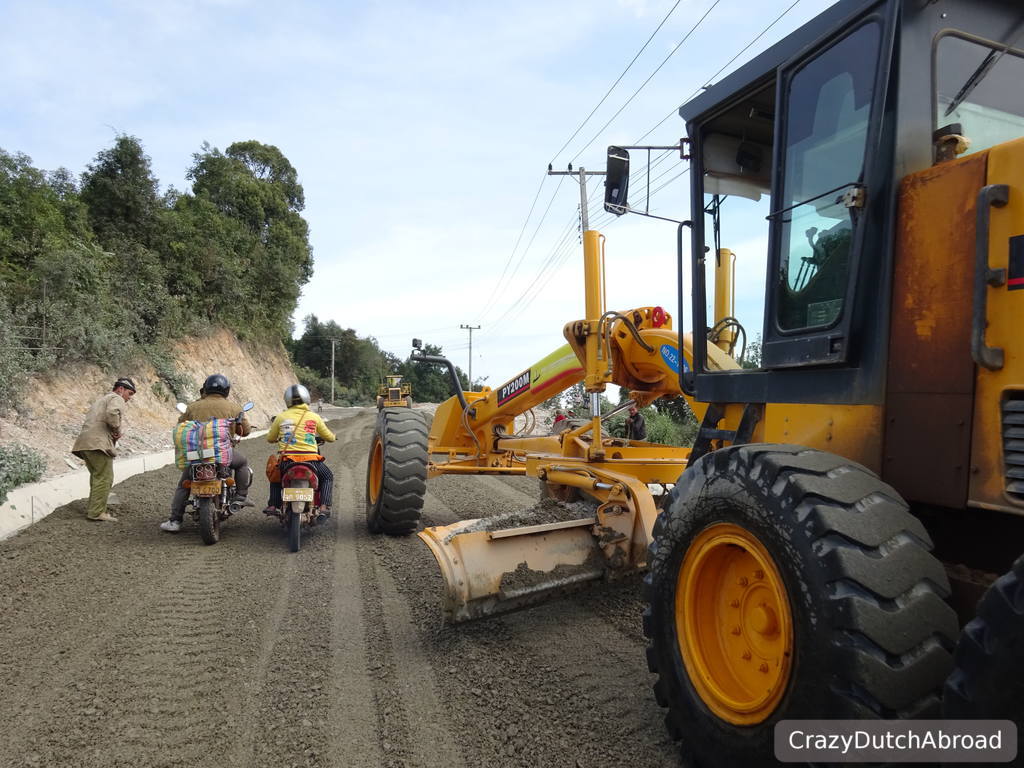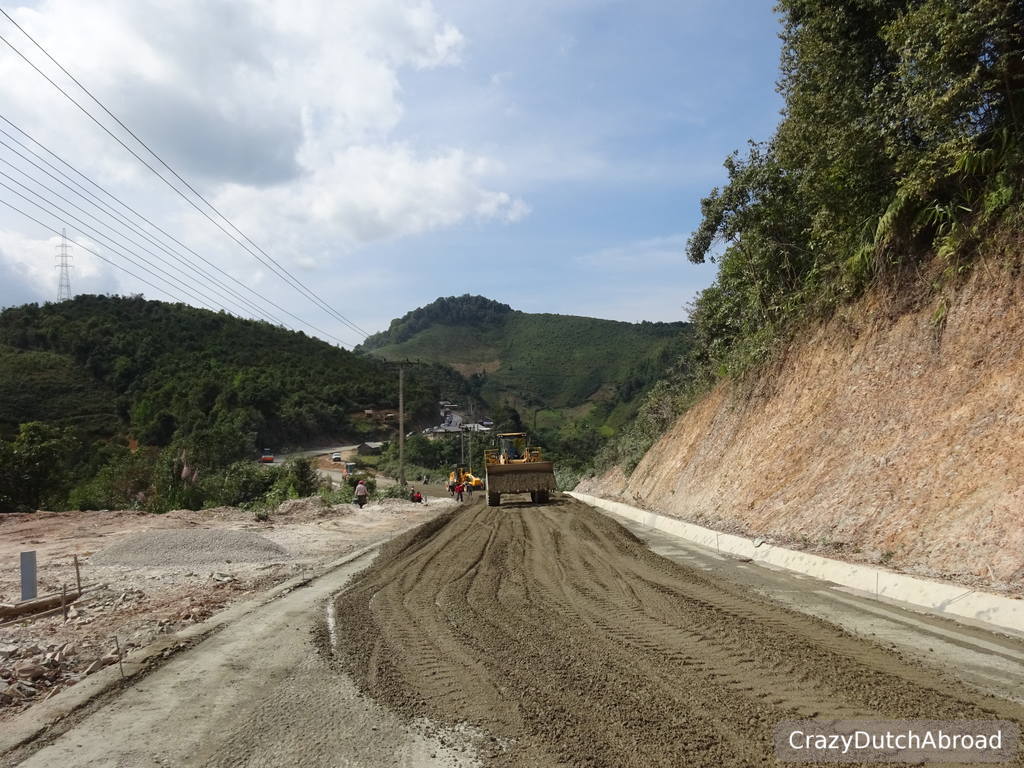 Road under construction! Eating dust, waiting and being sprayed on (with water)!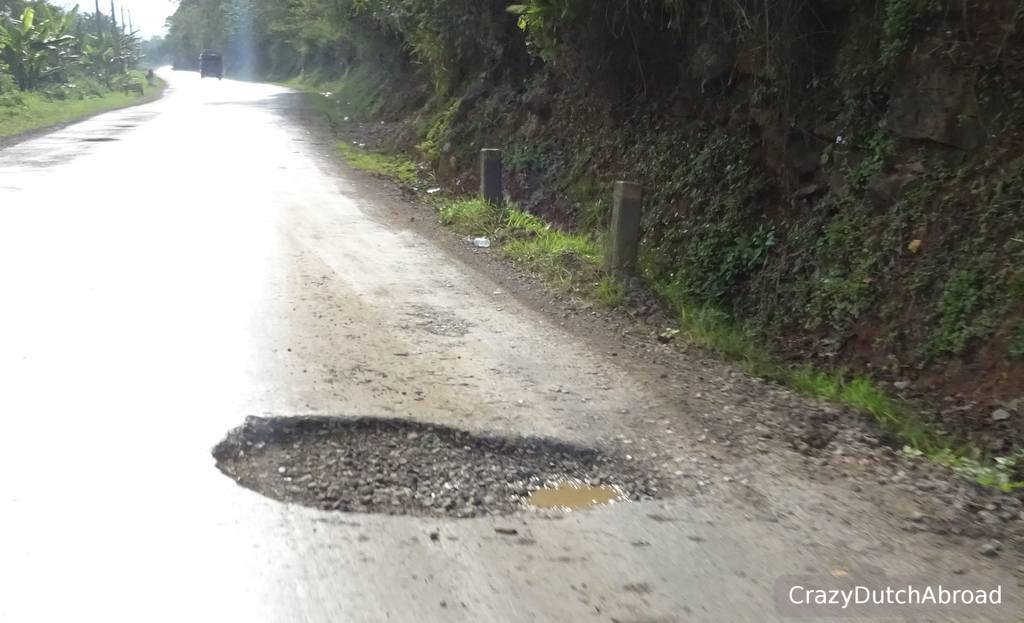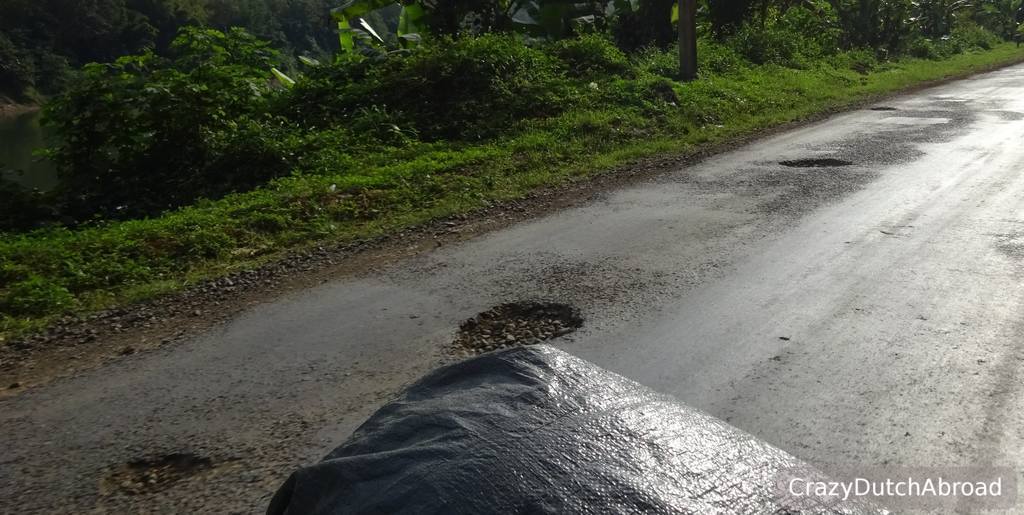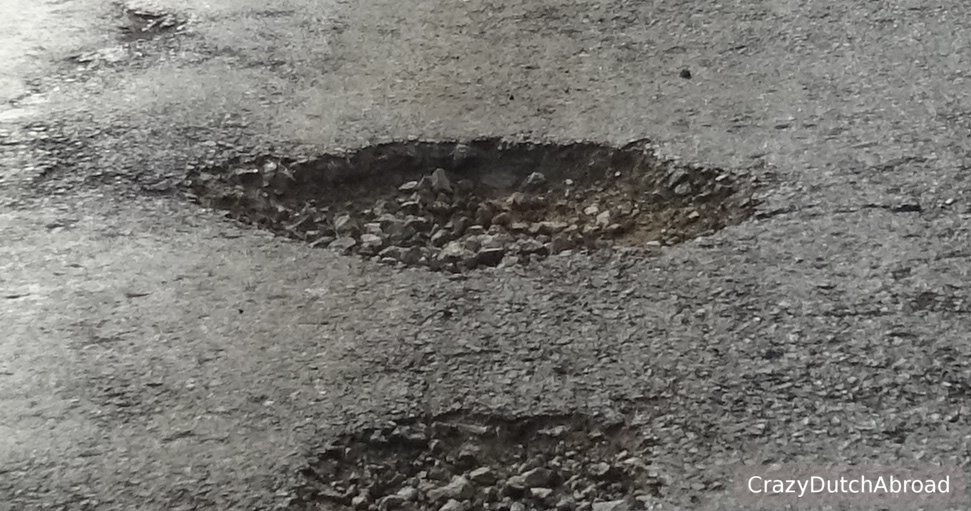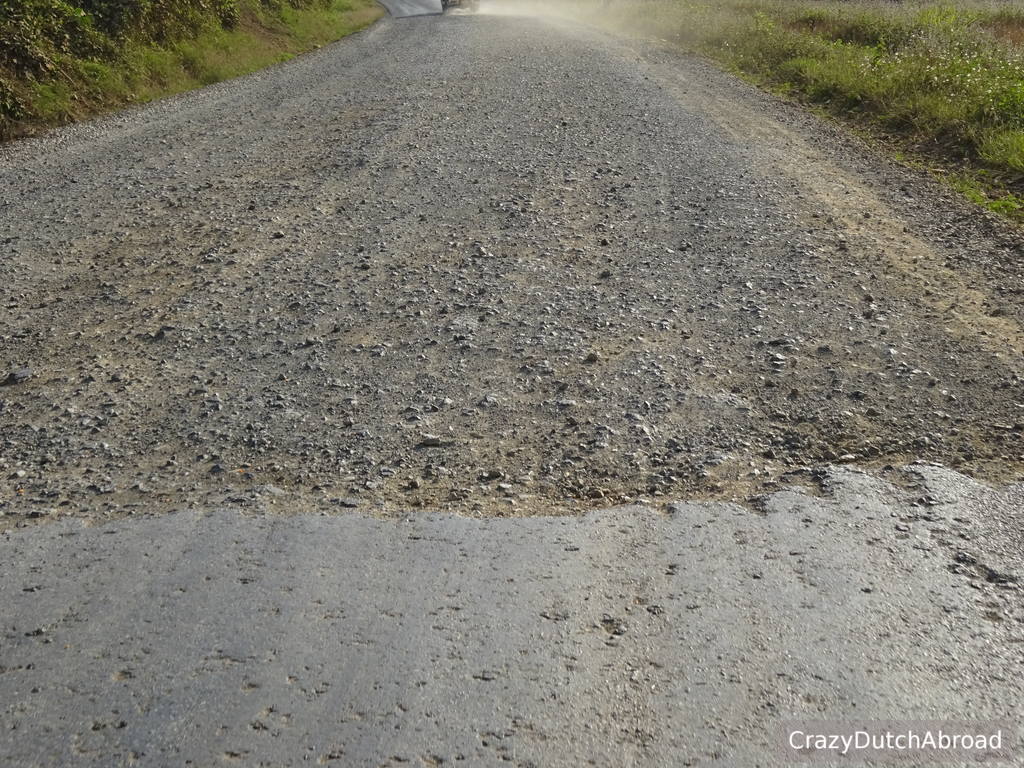 Very very tiring to keep the saleng in a straight line, especially with all the damaged road dips and holes in the concrete!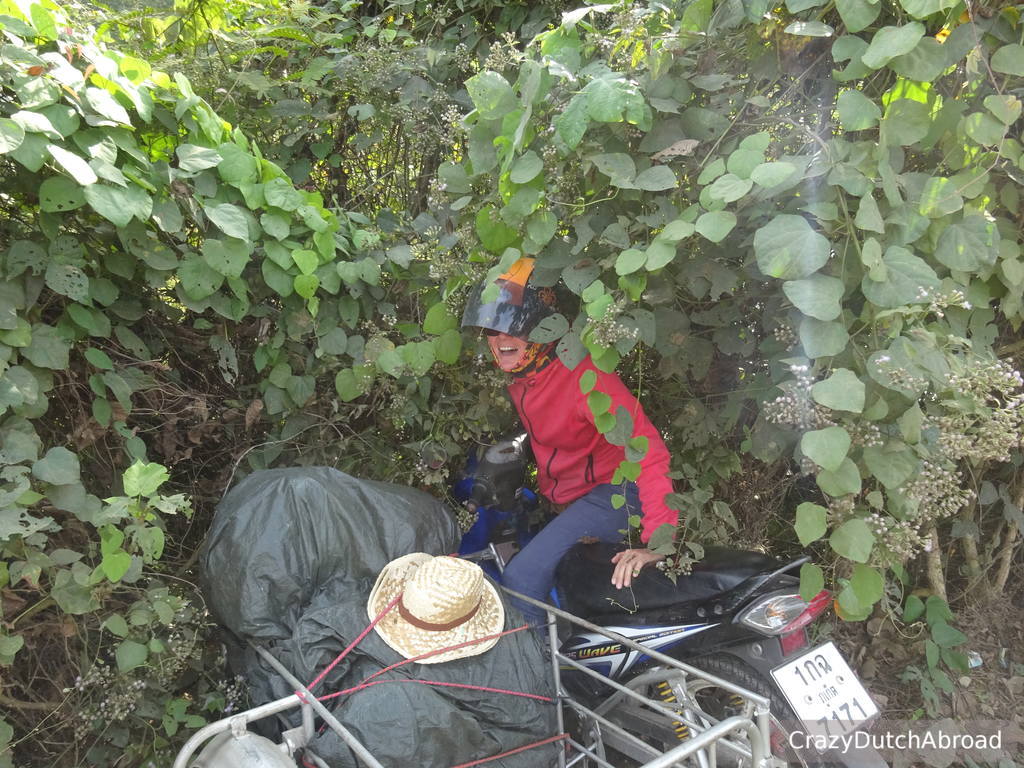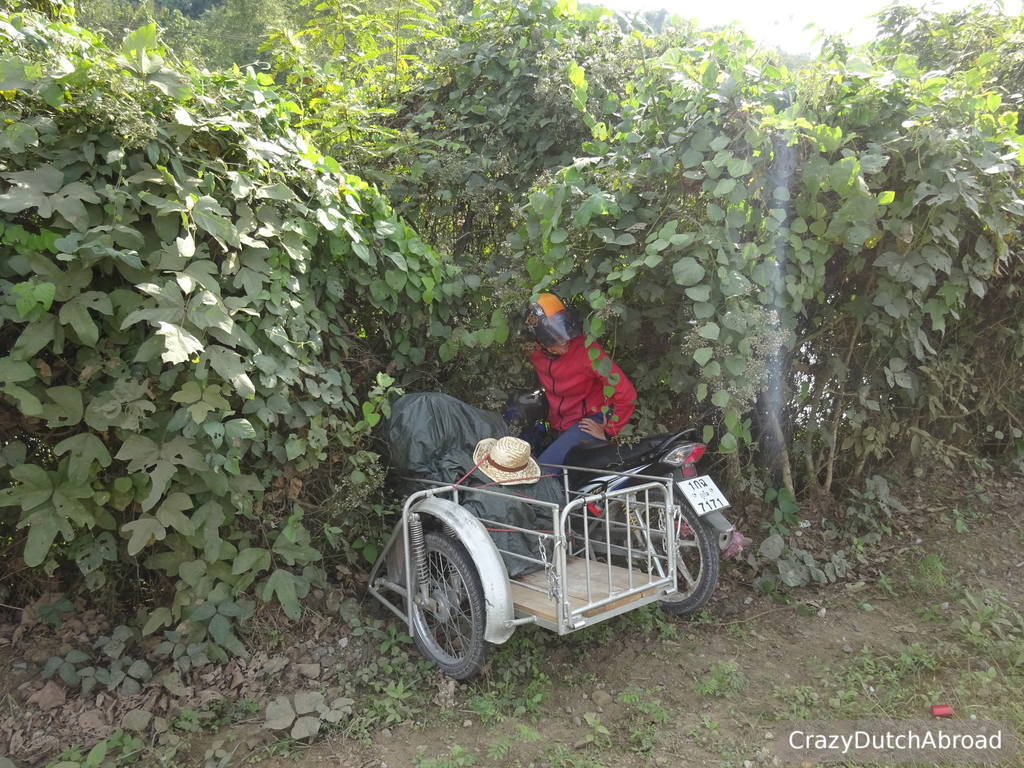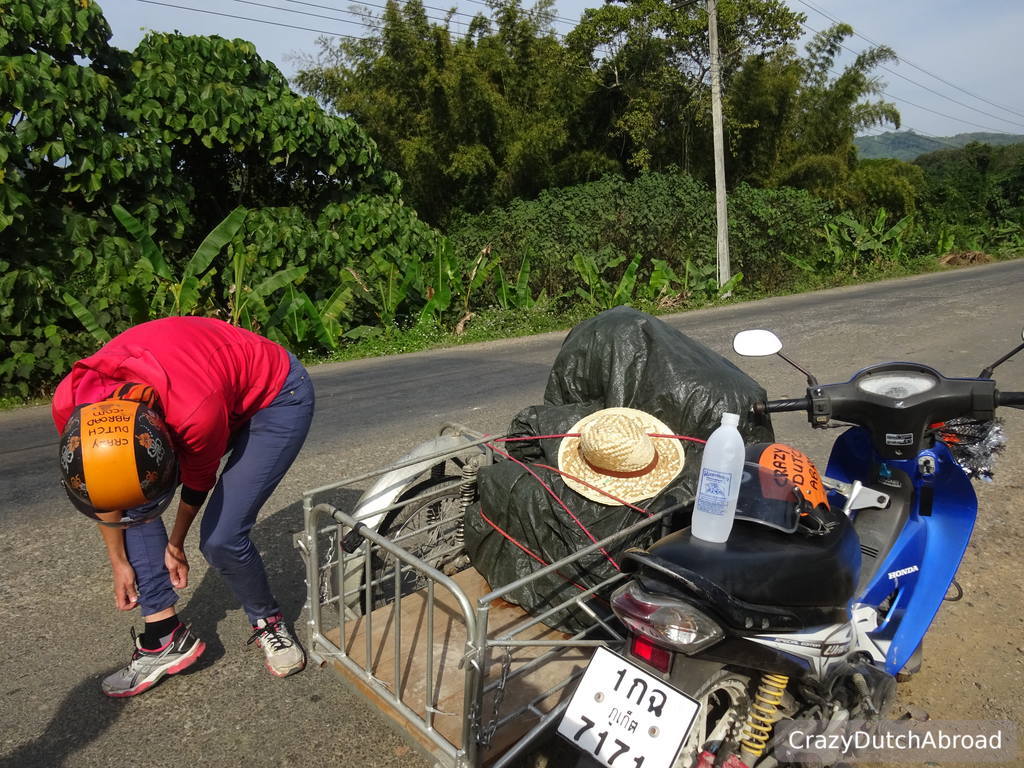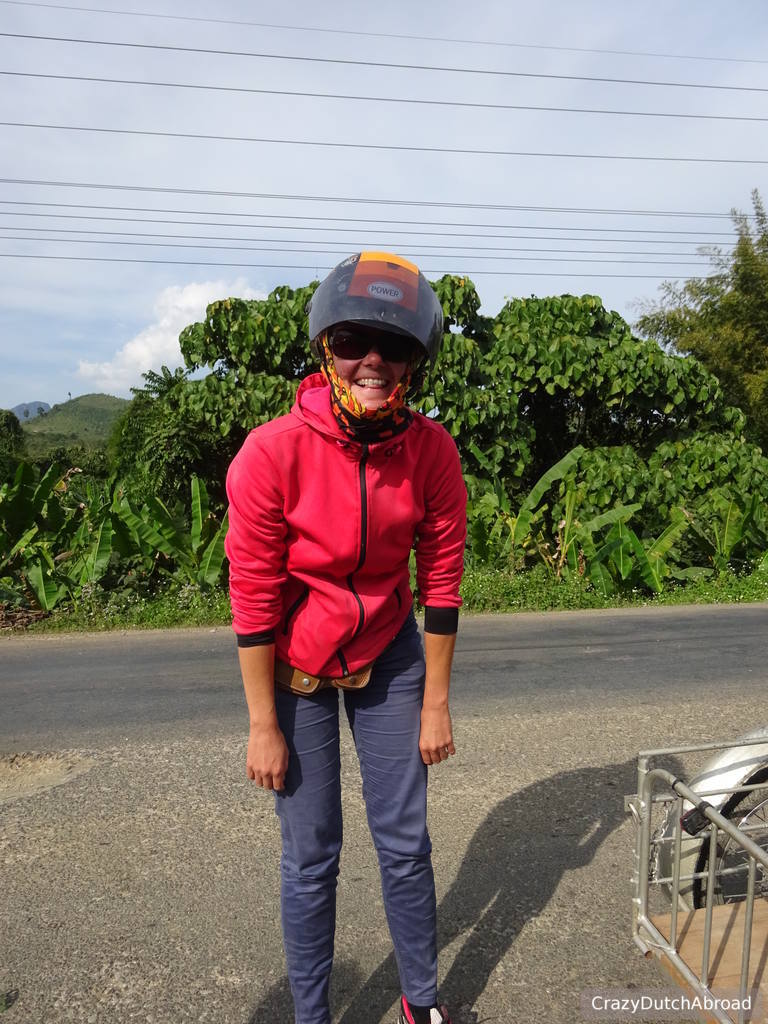 OOPS! After almost 200 KM /124 miles of mountain driving I crashed it into the woods! Luckily four locals stopped and pulled me out! Now we really need to get the saleng aligned at a mechanic shop!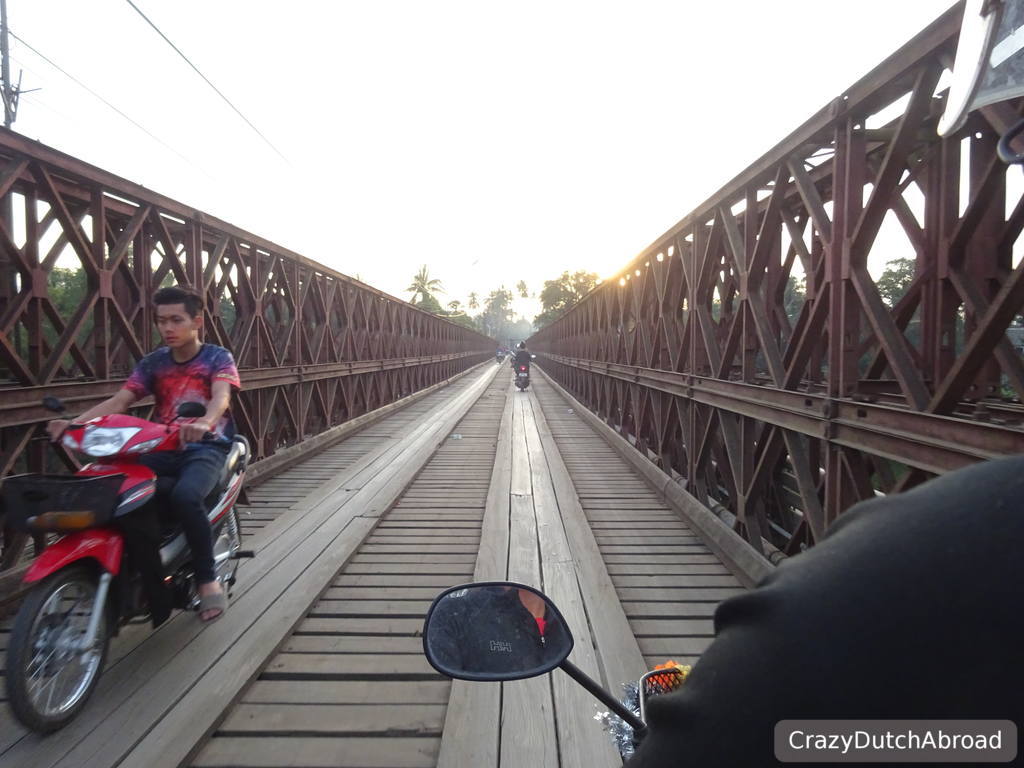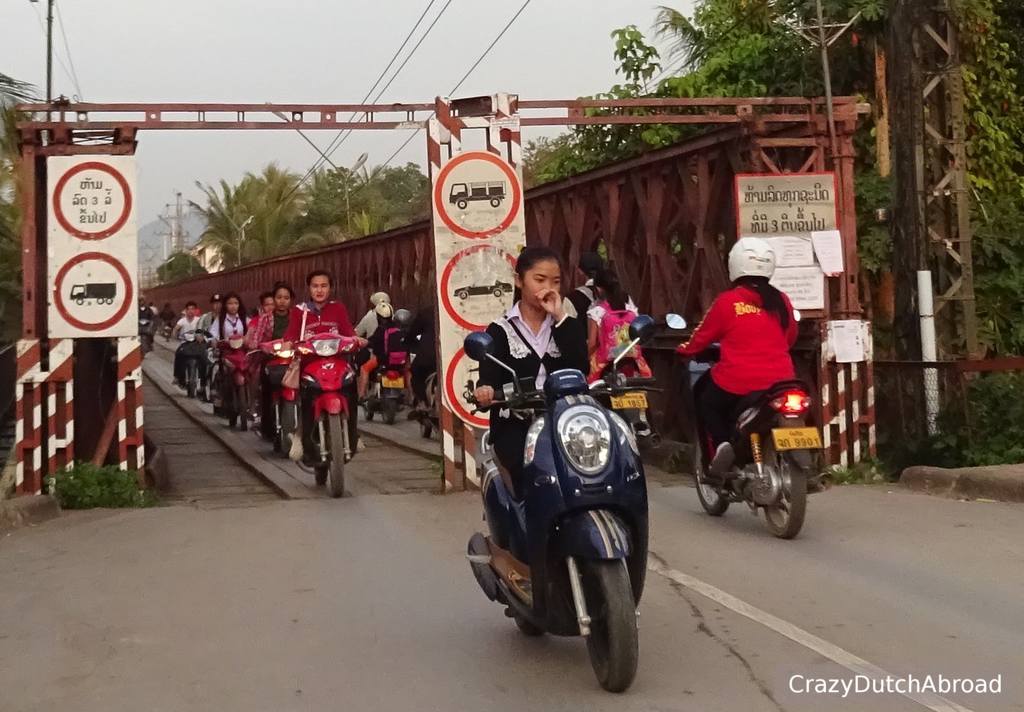 OK, this bridge was possible not meant for us but we managed the shortcut! Made it to Luang Prabang alive!!!
To be continued, stay tuned!
Share this page: