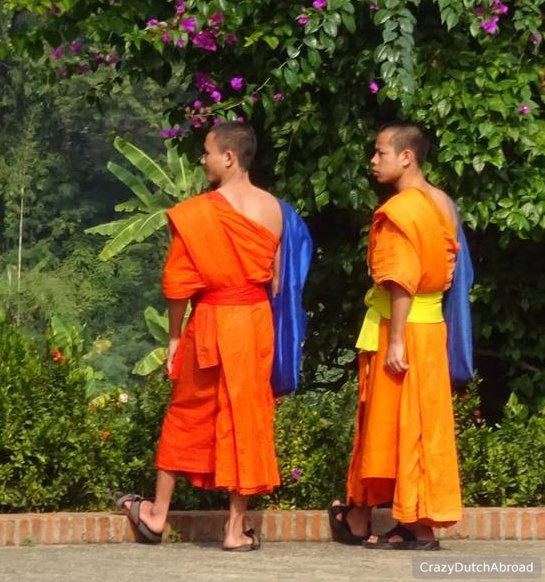 Relaxing in Luang Prabang!
Our crazy road trip around Thailand and Laos on a tricycle (saleng).
Saleng expedition #42
Luang Prabang
0 km / 0 miles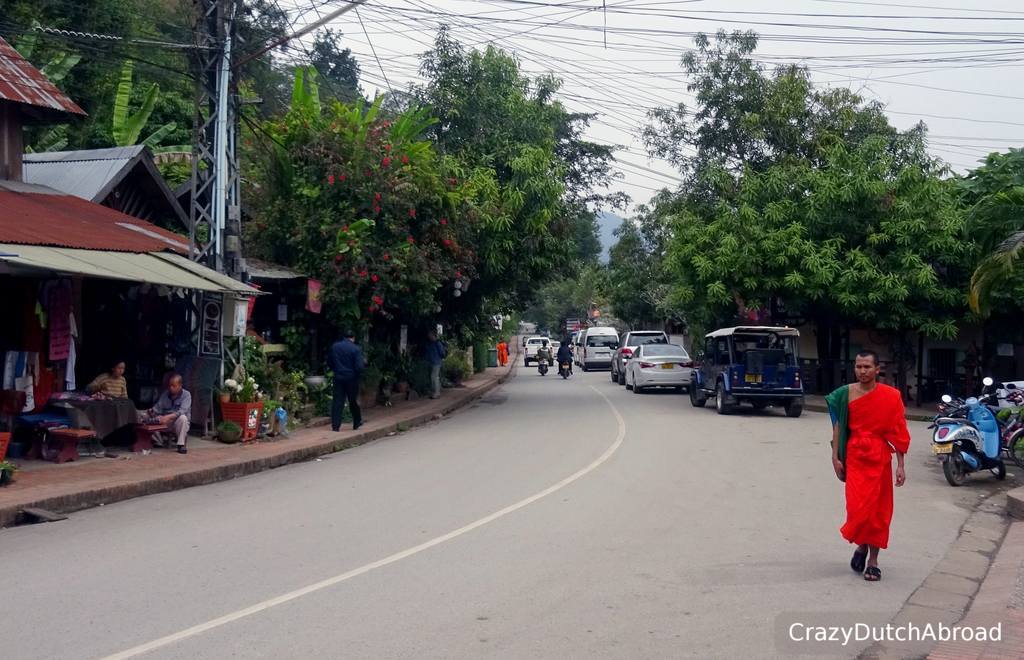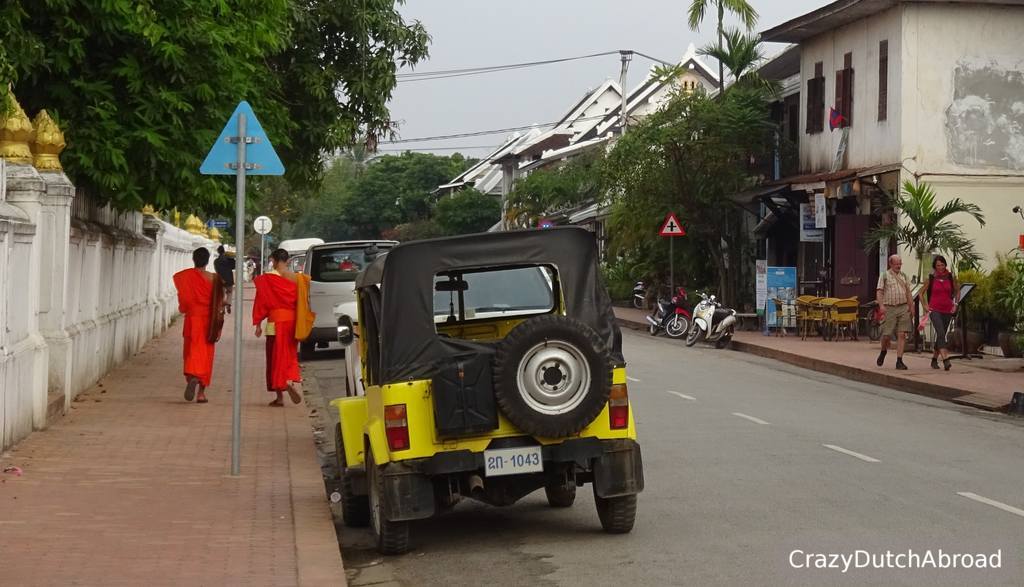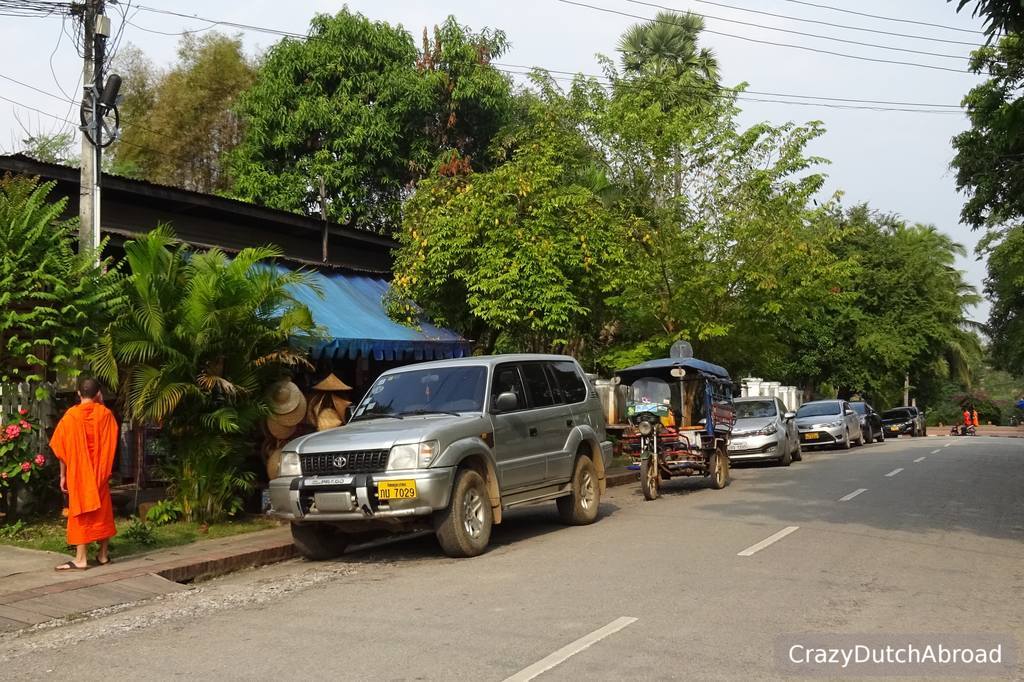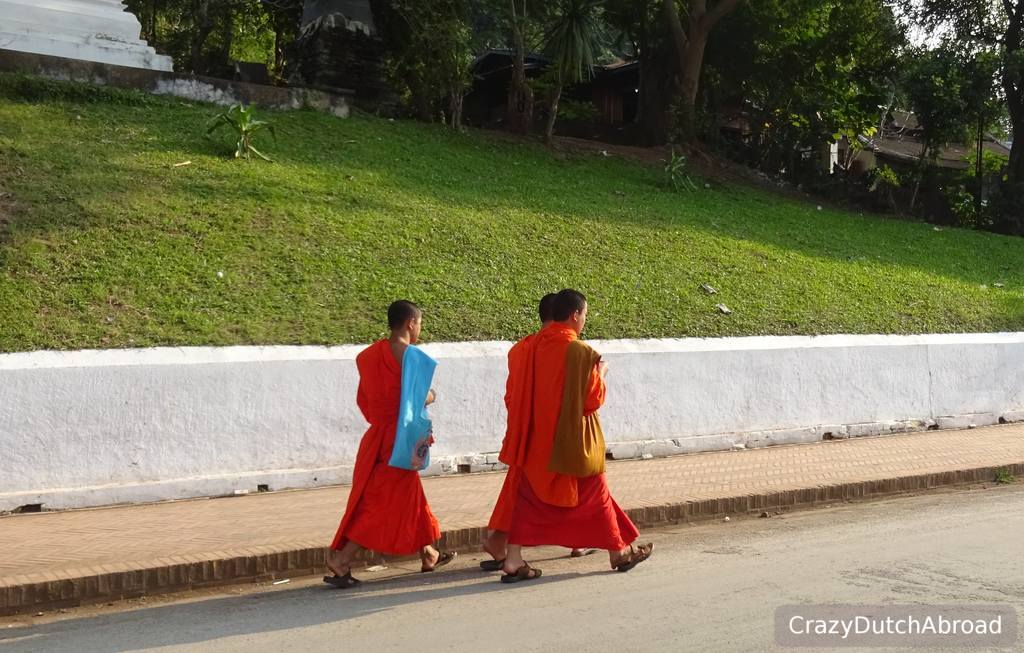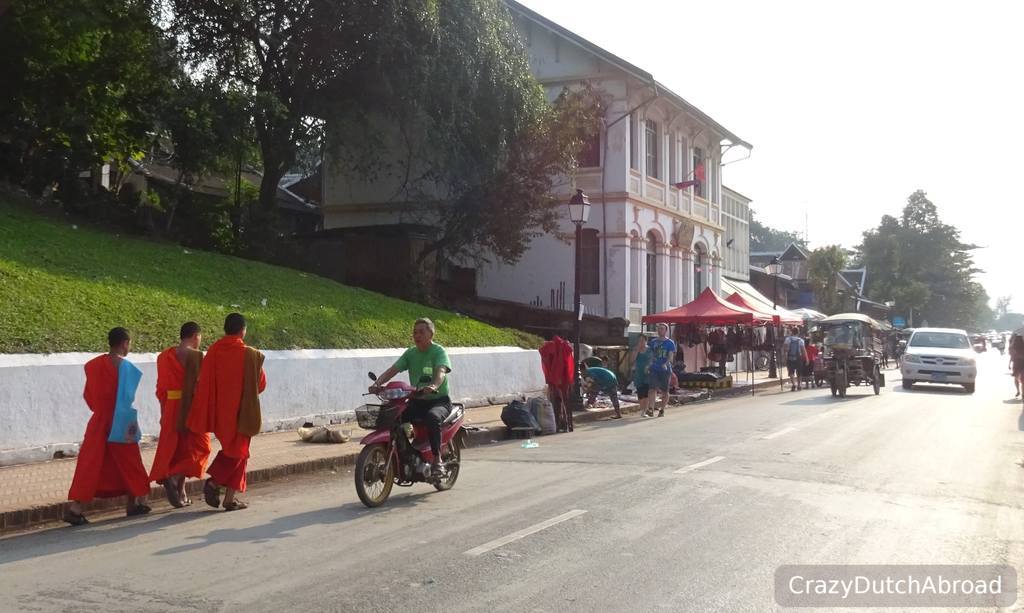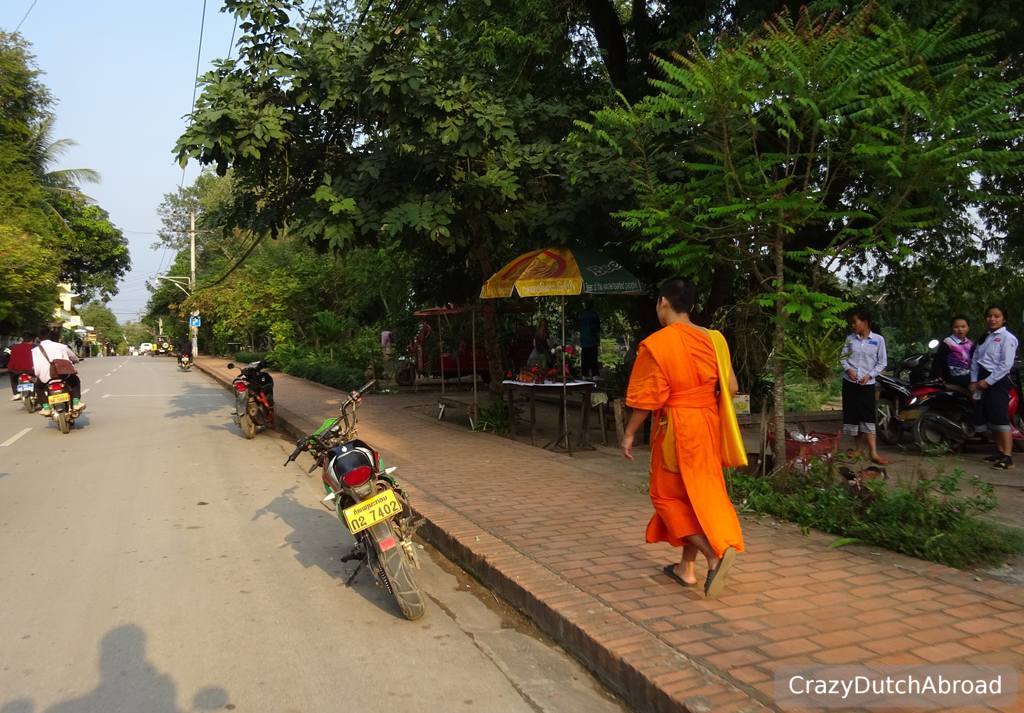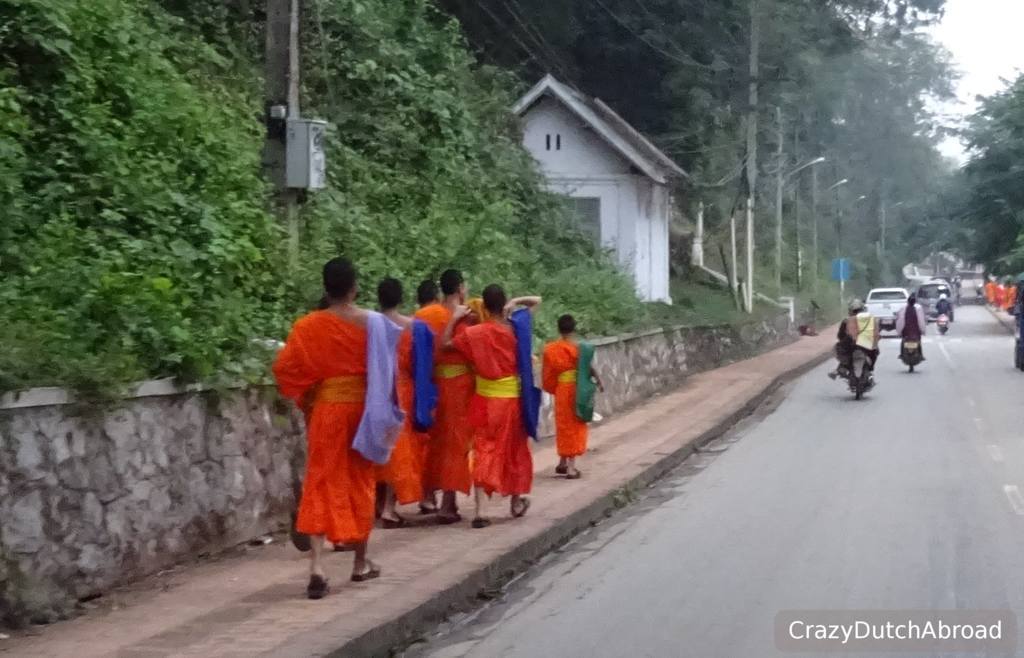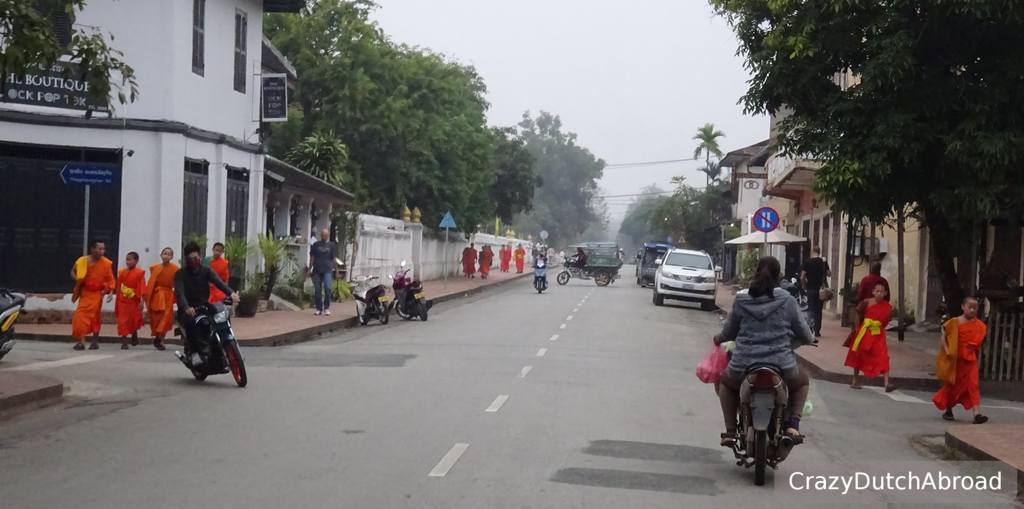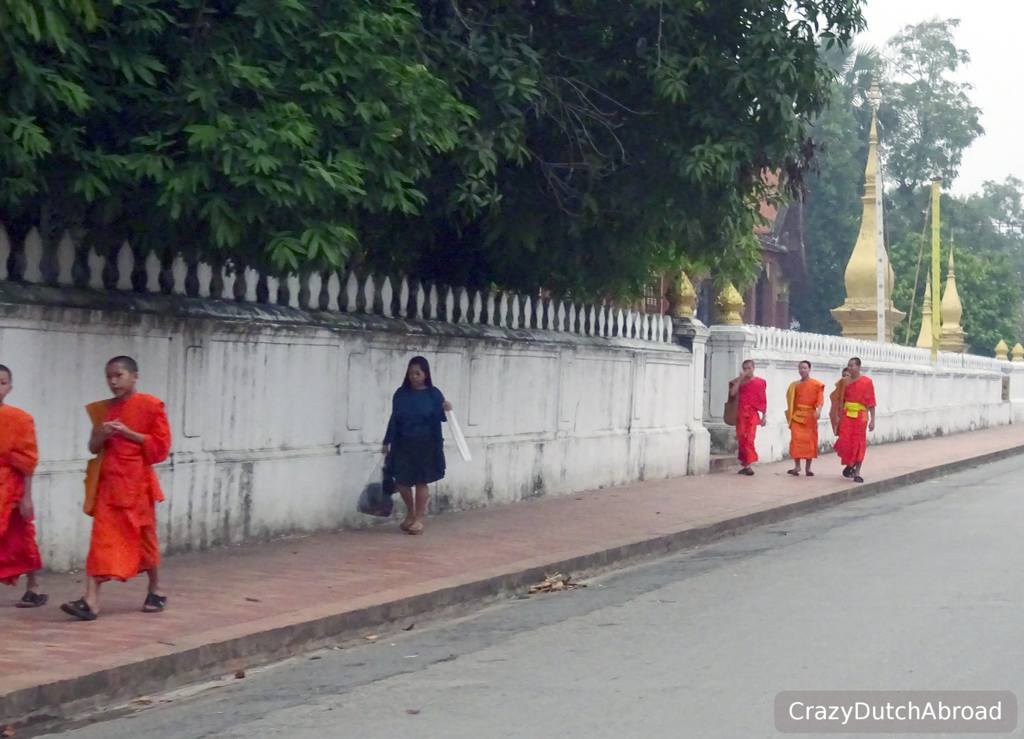 There are many monks living in Luang Prabang. Especially early mornings the street colors orange. Respect their believe and keep your distance!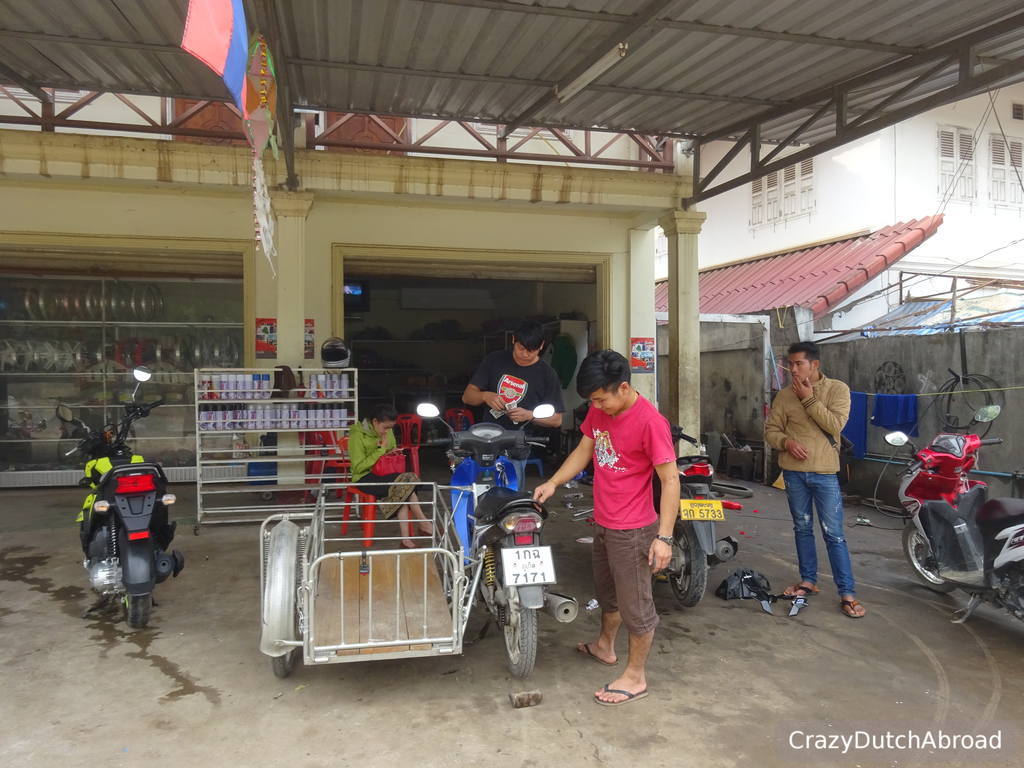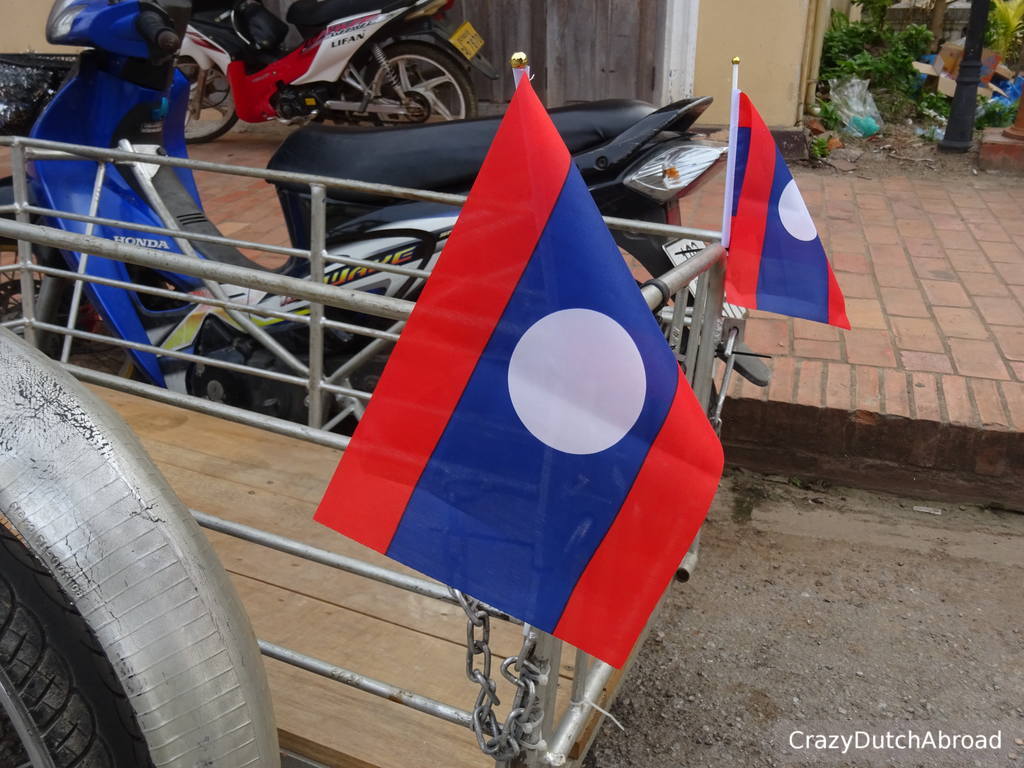 Repairing the bike after the crash. Putting a 'race kit' in the saleng... it doesn't lean to the right anymore, but the steering wheel is shaking now at slower speed. We found some country flags from Laos!
Luang Prabang is an ideal place to relax. The town has idyllic little cafes and bars. I just love the French baguettes/sandwiches and proper red wine! Especially after being in the mountains of Thailand and Laos for weeks...
There are so many places with good food and WIFI connection (to work online), but my favorite is Le Café Ban Vat Sene. The setting is relaxed, the seats/tables are comfortable, the food is amazing and service is excellent!
Basically you have a choice to go for cheap and more local food, which gives you less ambiance and less comfortable seating, or a more midrange/upscale prizing with lovely decorated places and more western food. I would recommend to stick to the more western food on the peninsula, because the Laos food is likely to be more set to foreigners aka the best Laos food is found in little towns with less tourists!
For breakfast Le Banneton Cafe (NO WIFI) is good! The beautiful waterfront setting at Viewpoint Cafe is great for lunch or an afternoon drink. Tangor Restaurant Bar & Lounge is a place I would recommend for dinner, try the ceviche!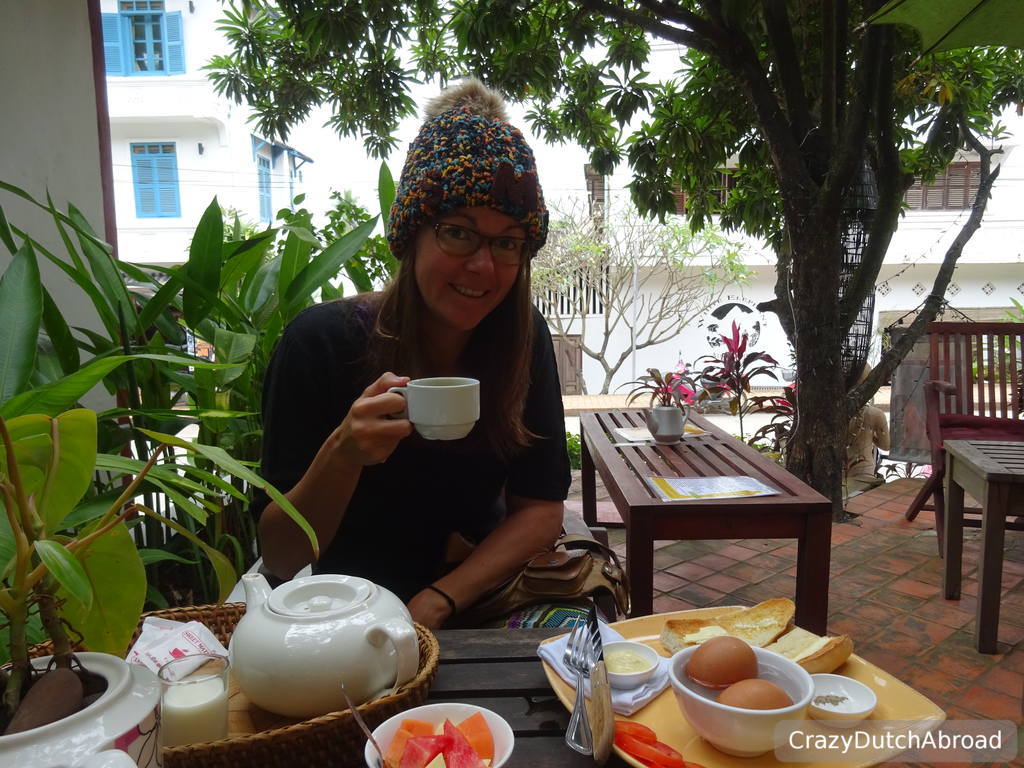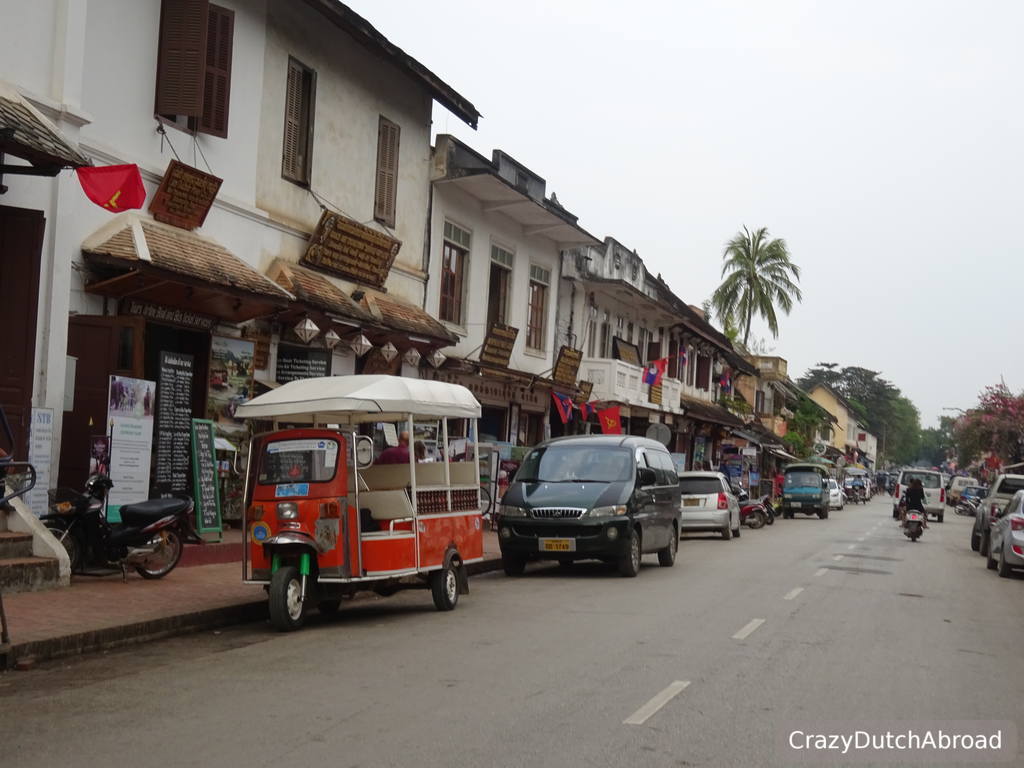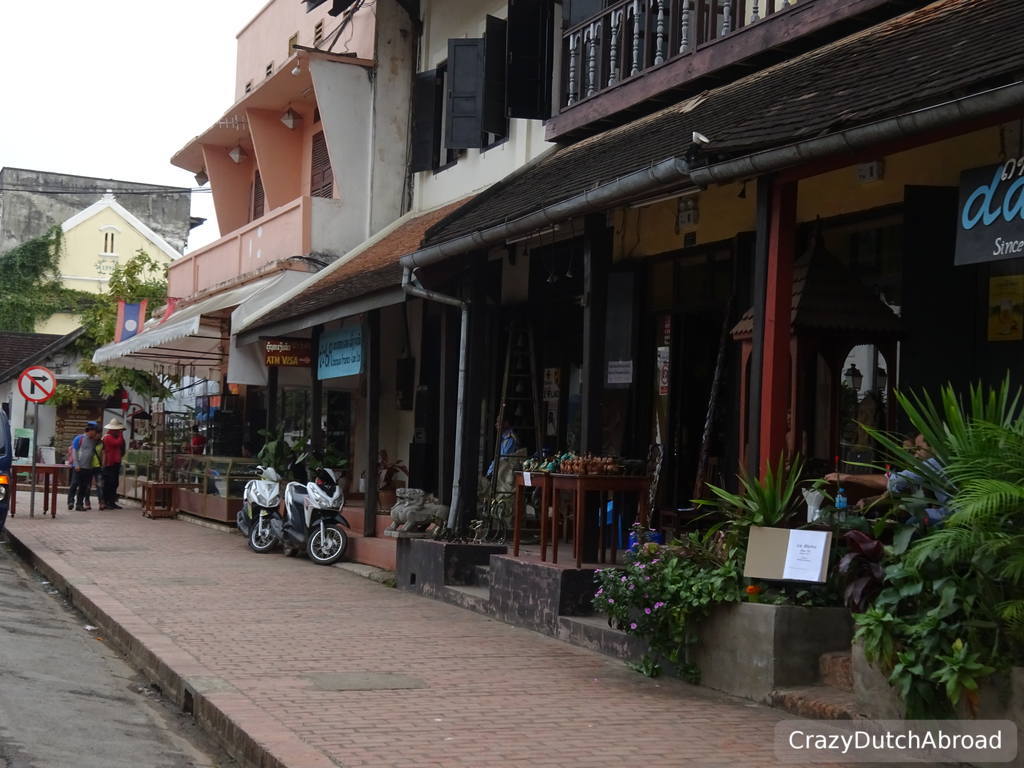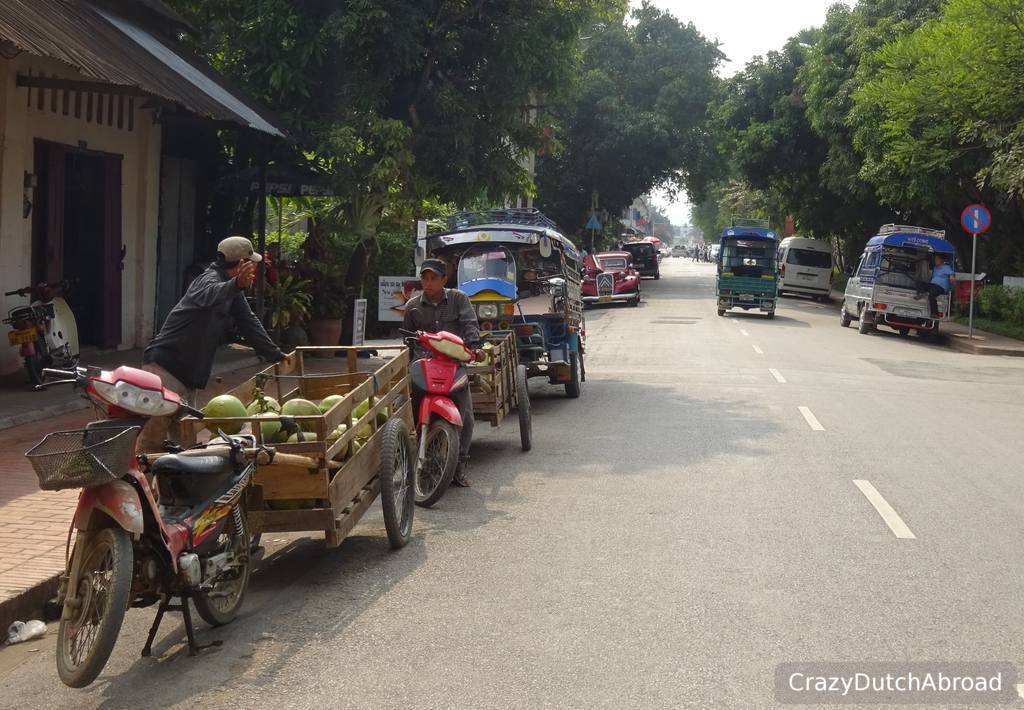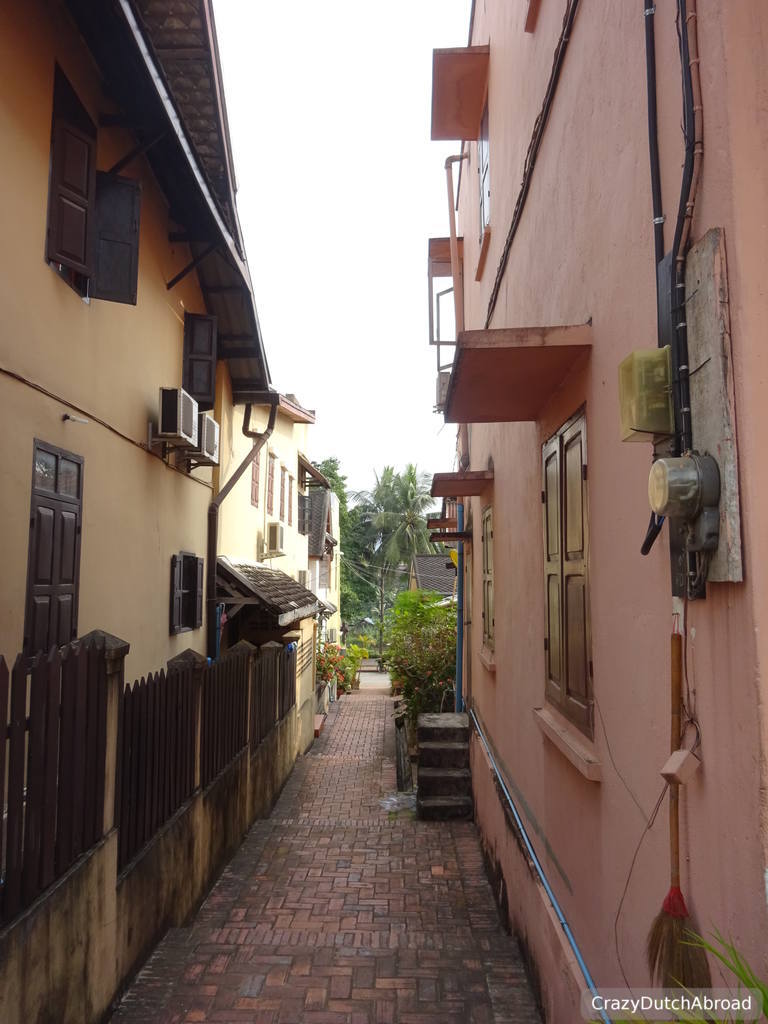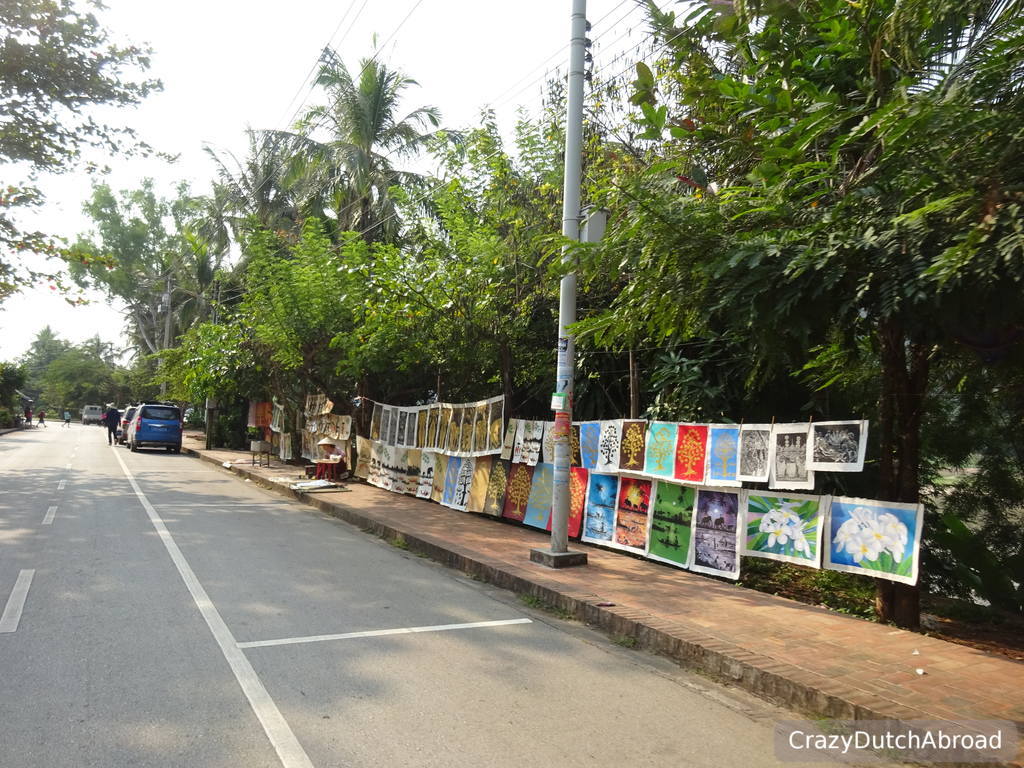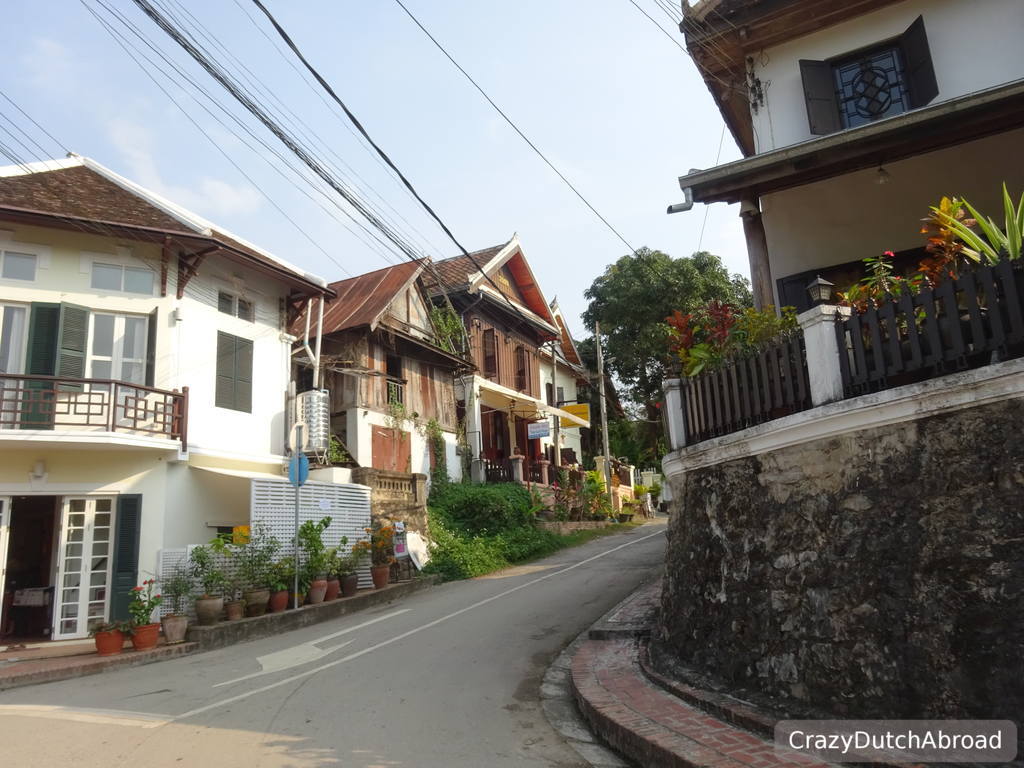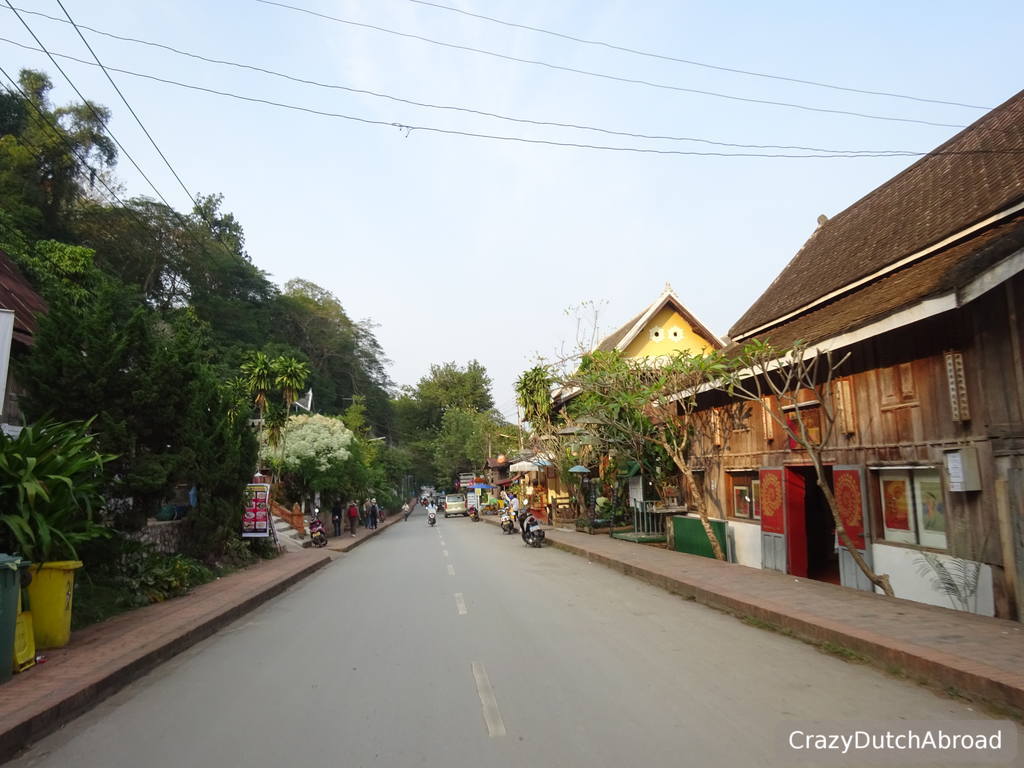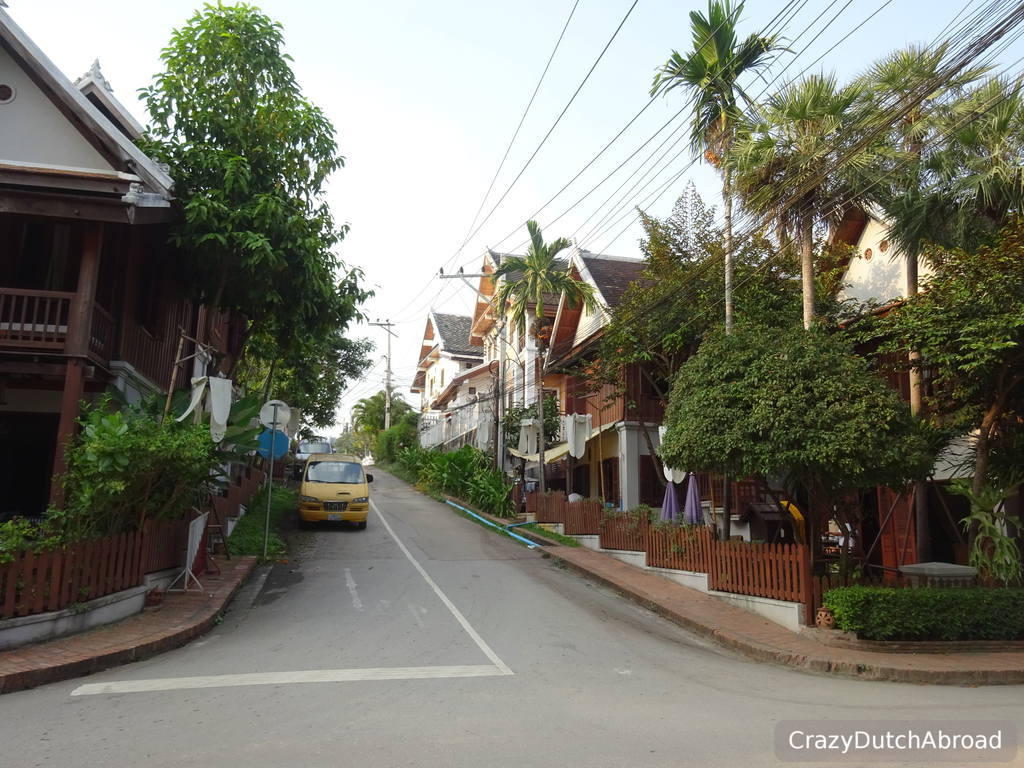 The ancient (UNESCO) town, the old quarter/peninsula, with many French colonial buildings and influences.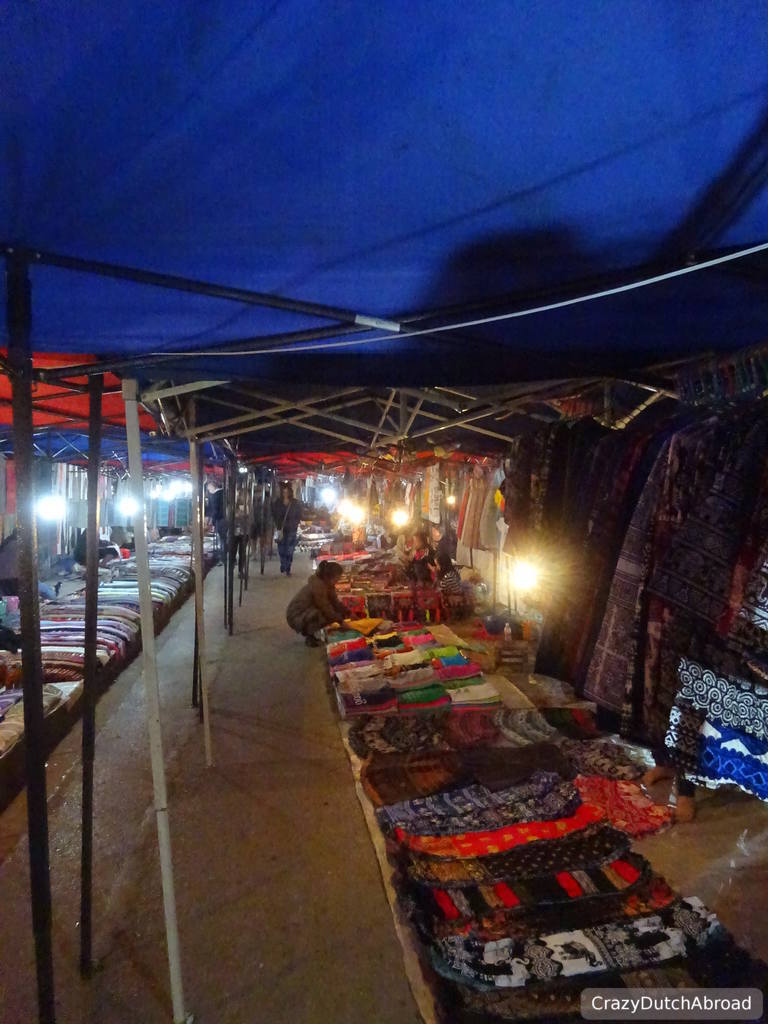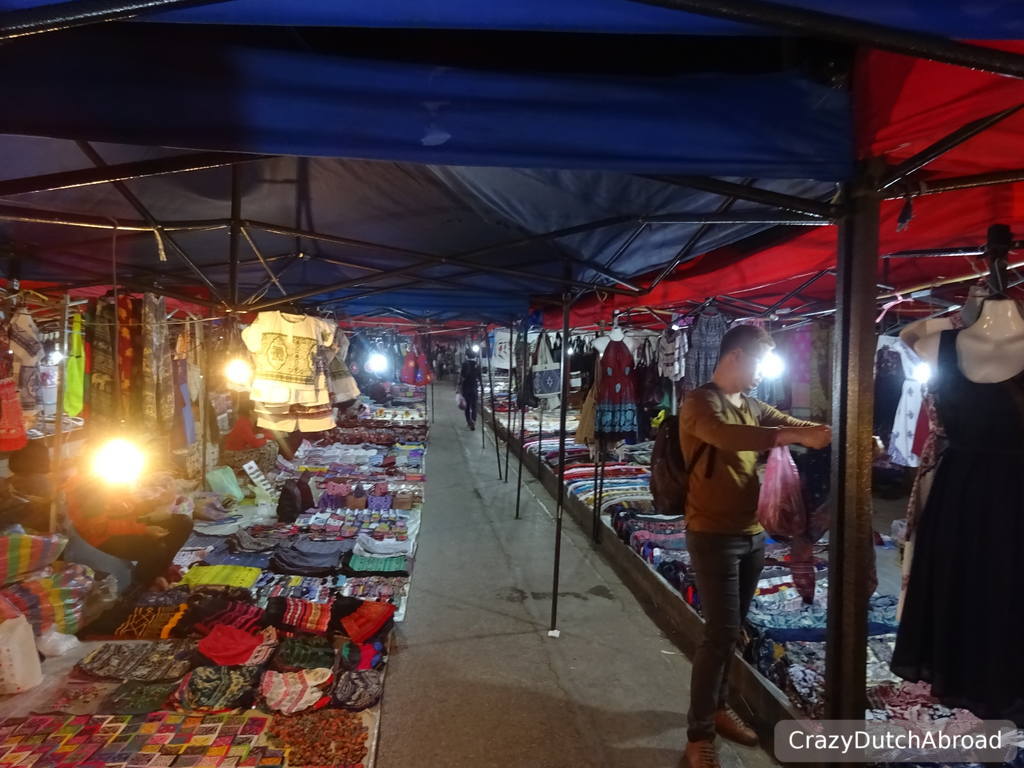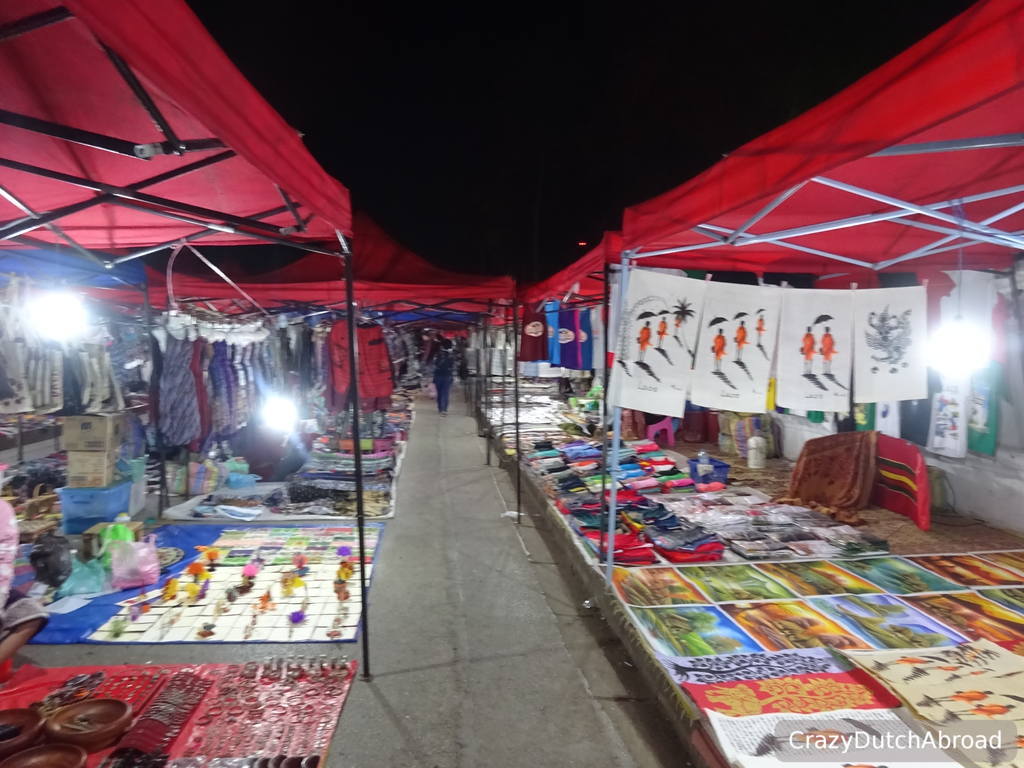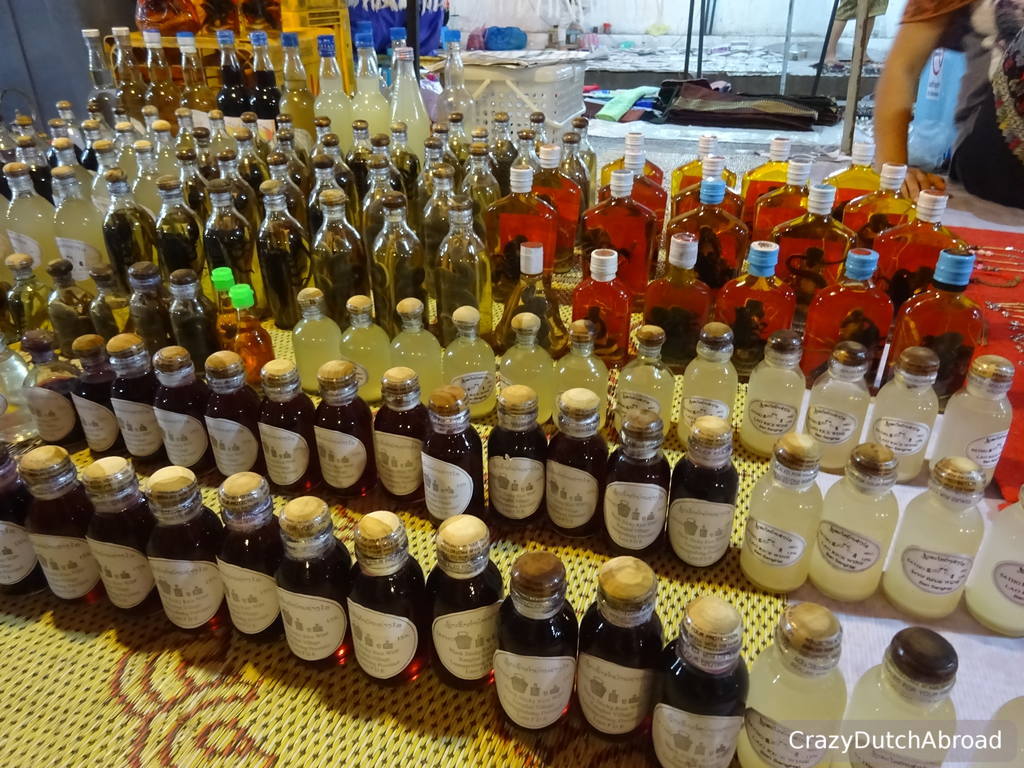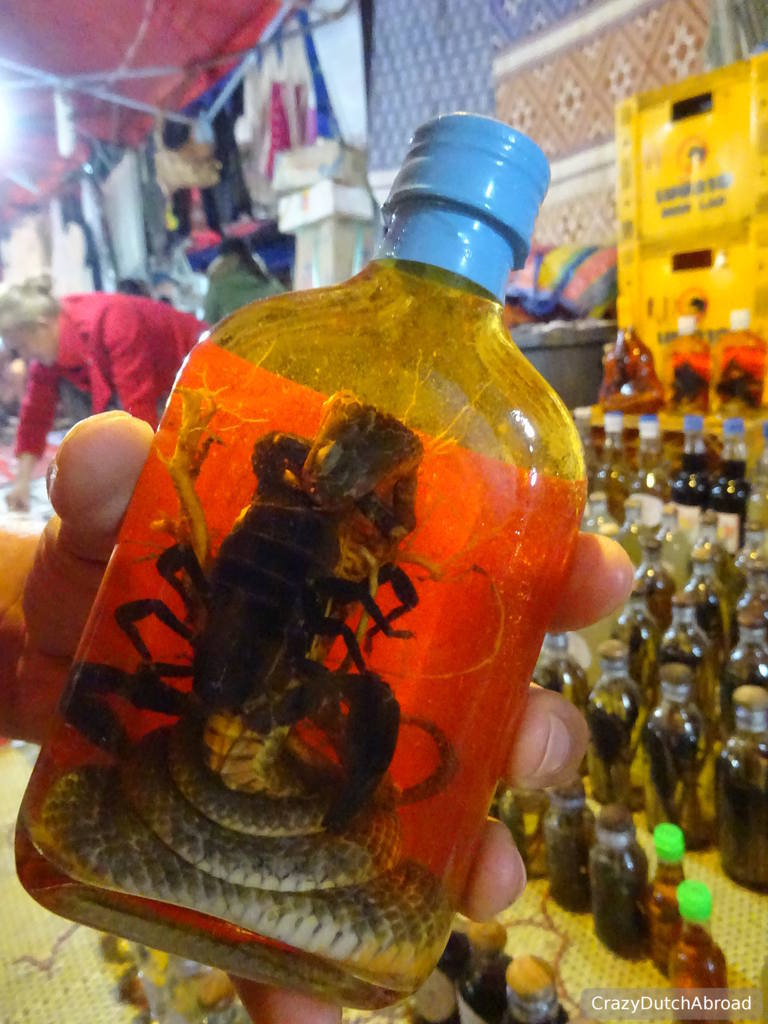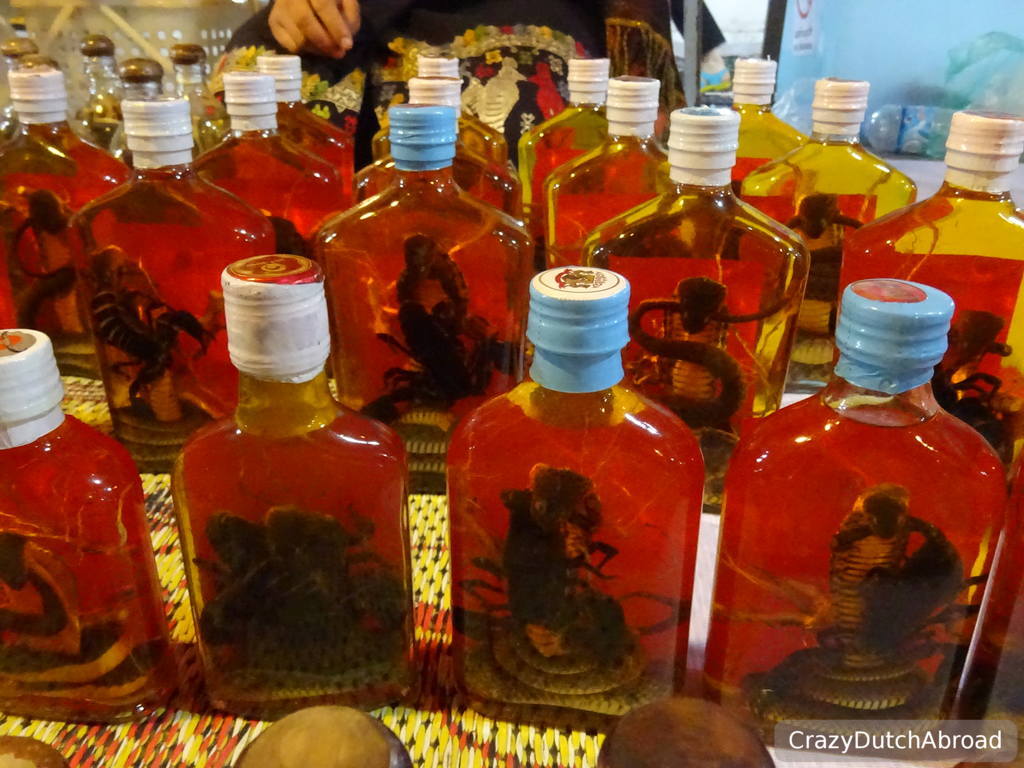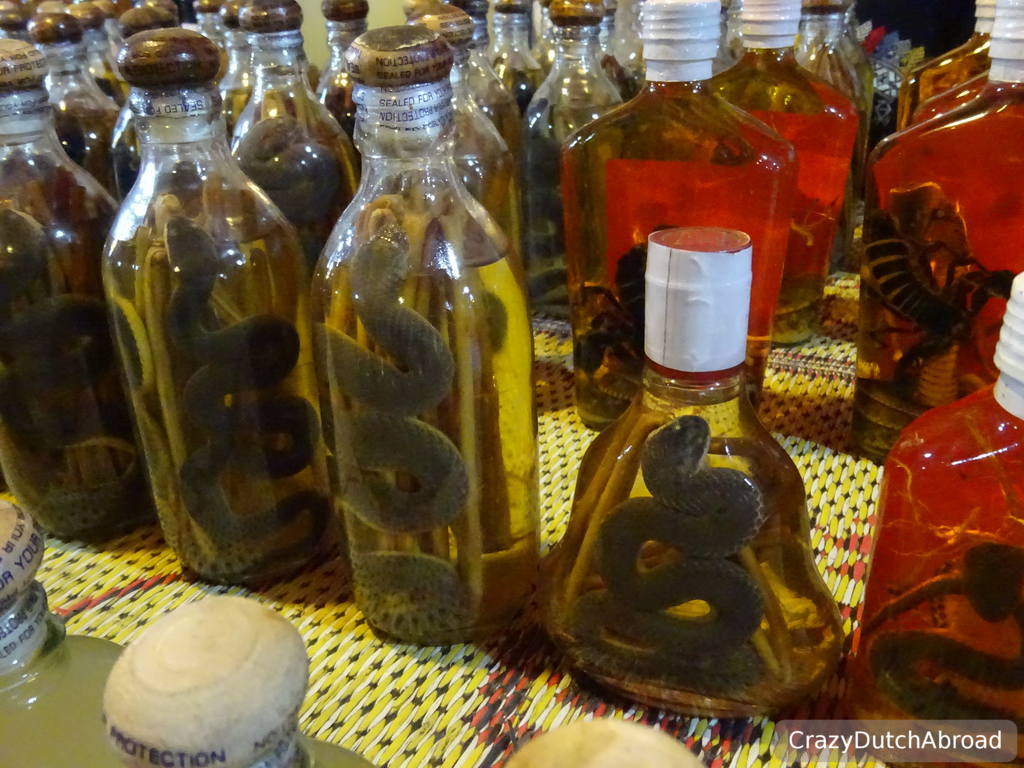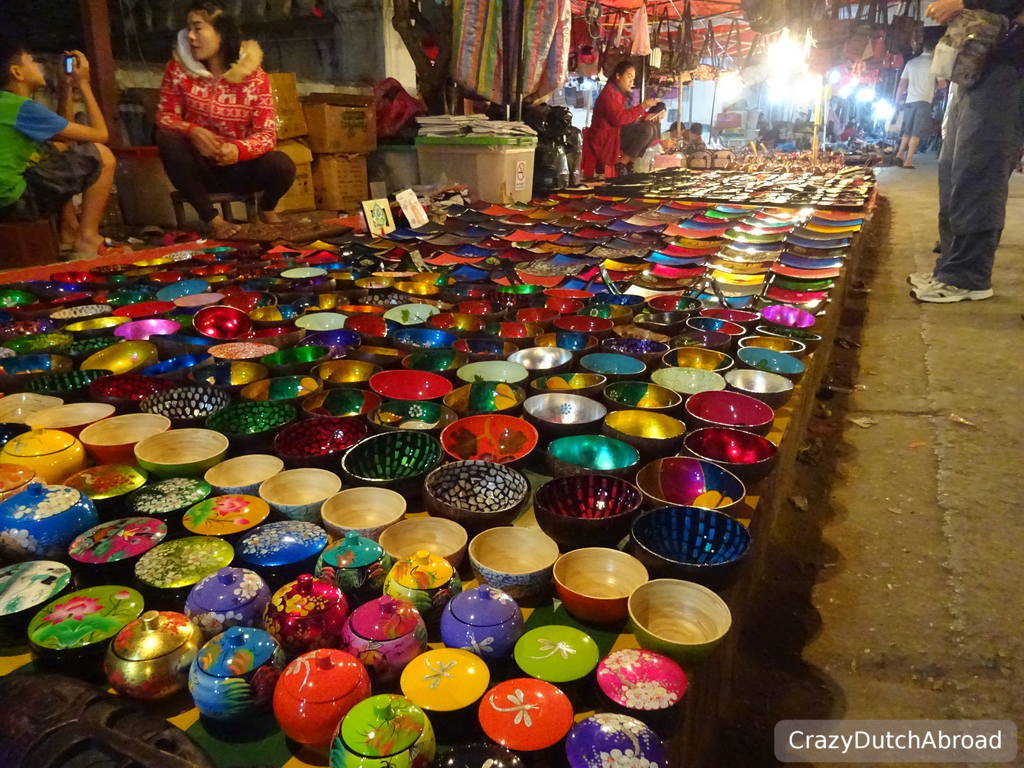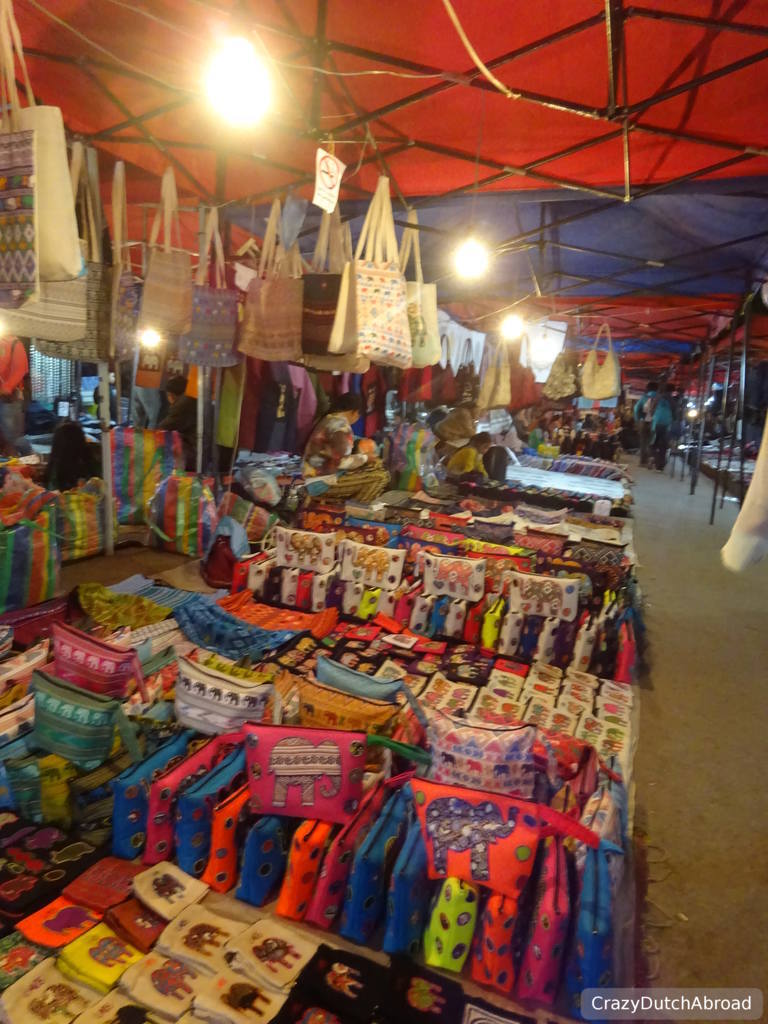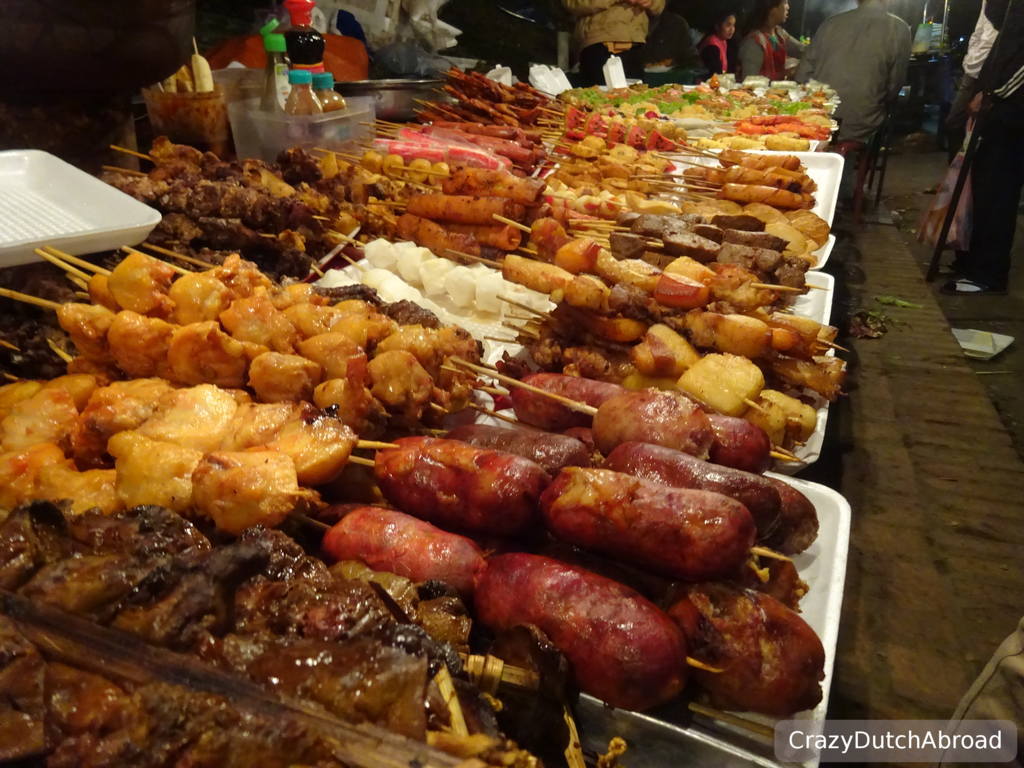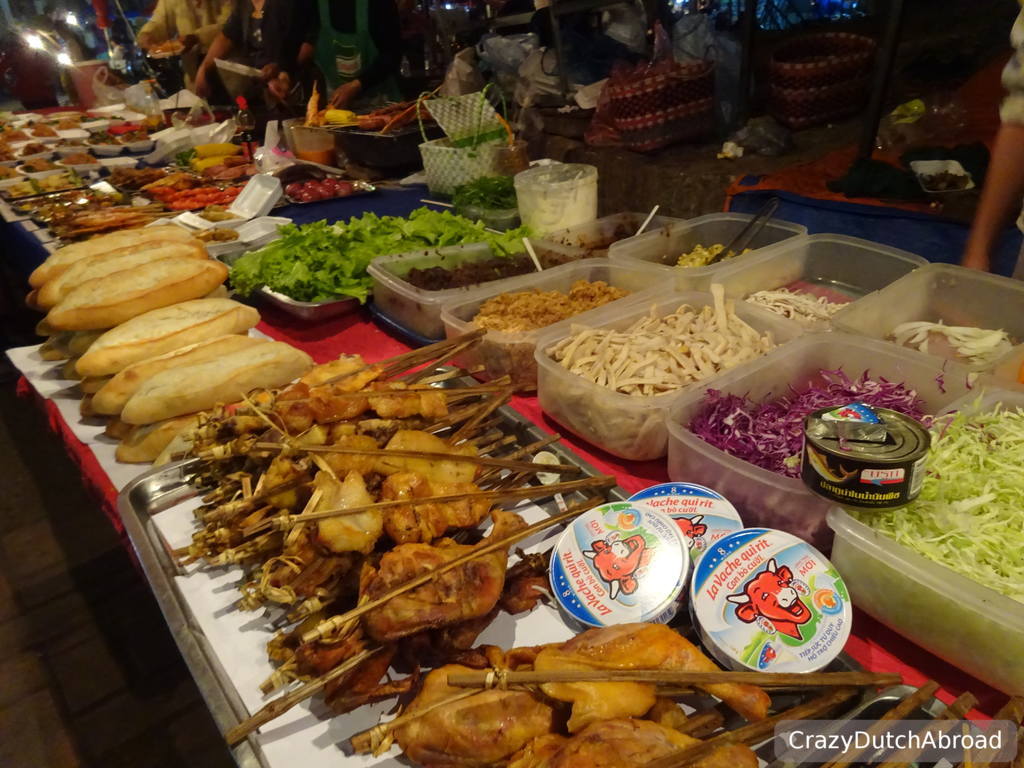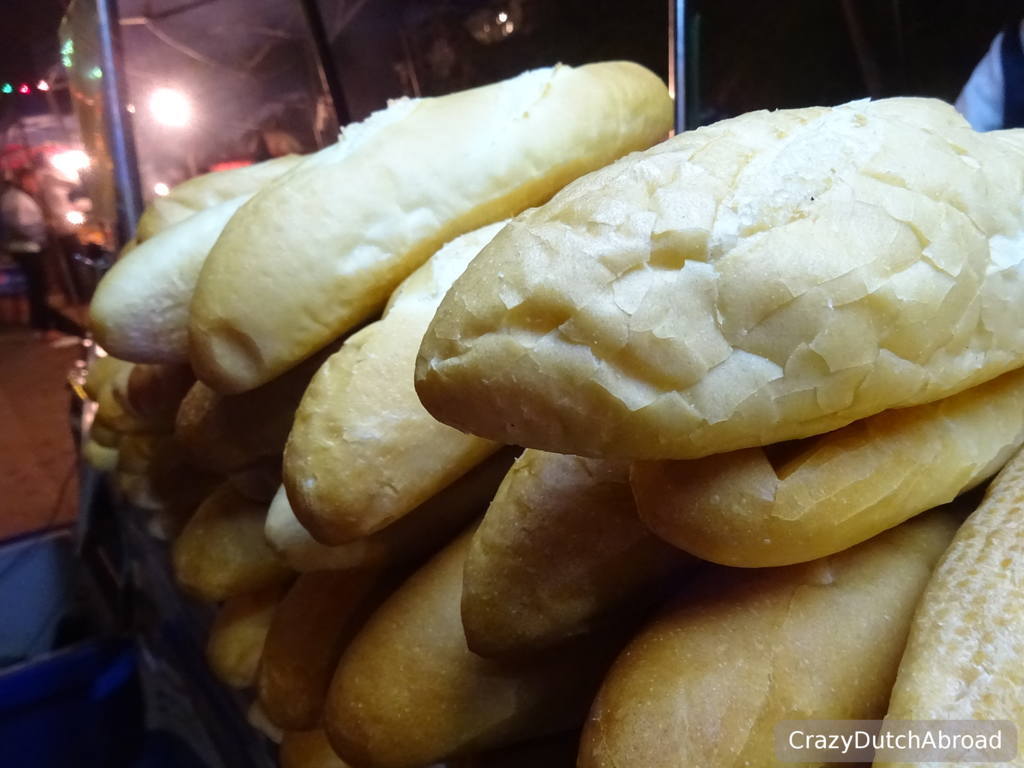 Luang Prabang night market, walking street (NOT FOR TALL PEOPLE). Snake whiskey is a medicine here, to make you strong!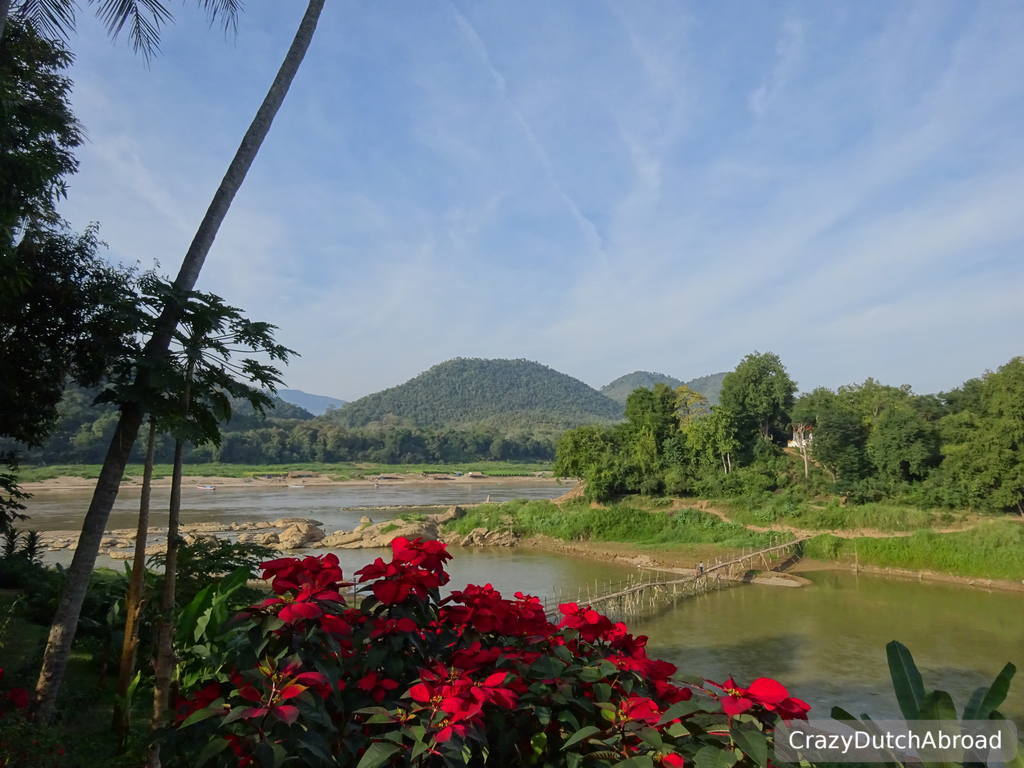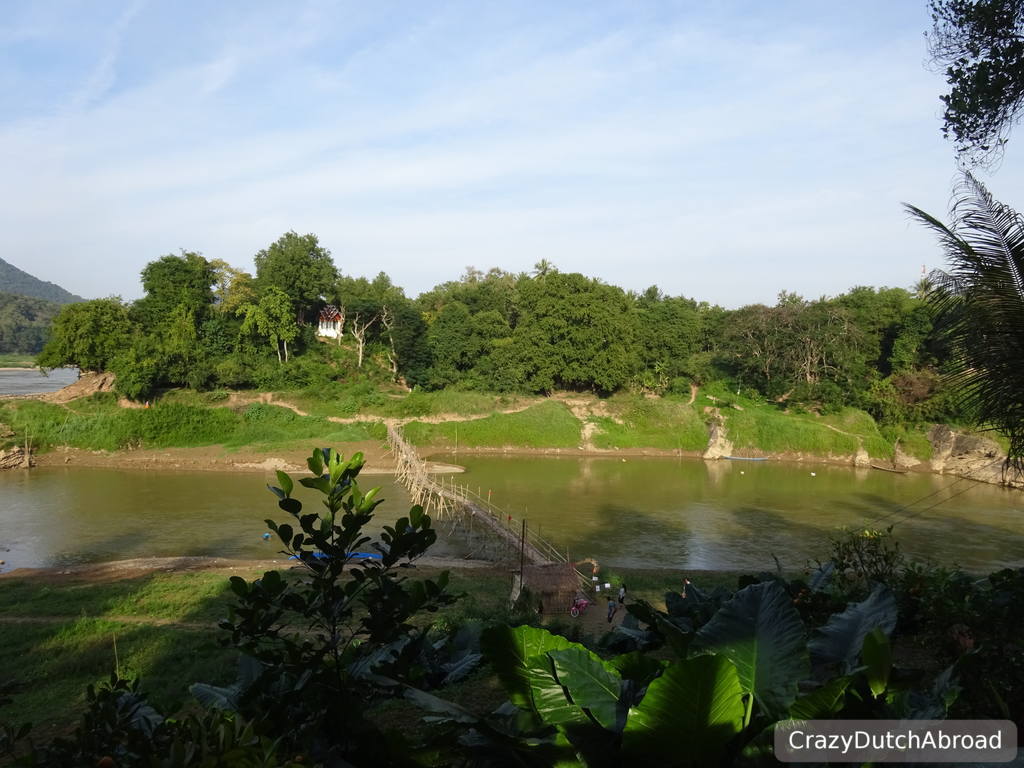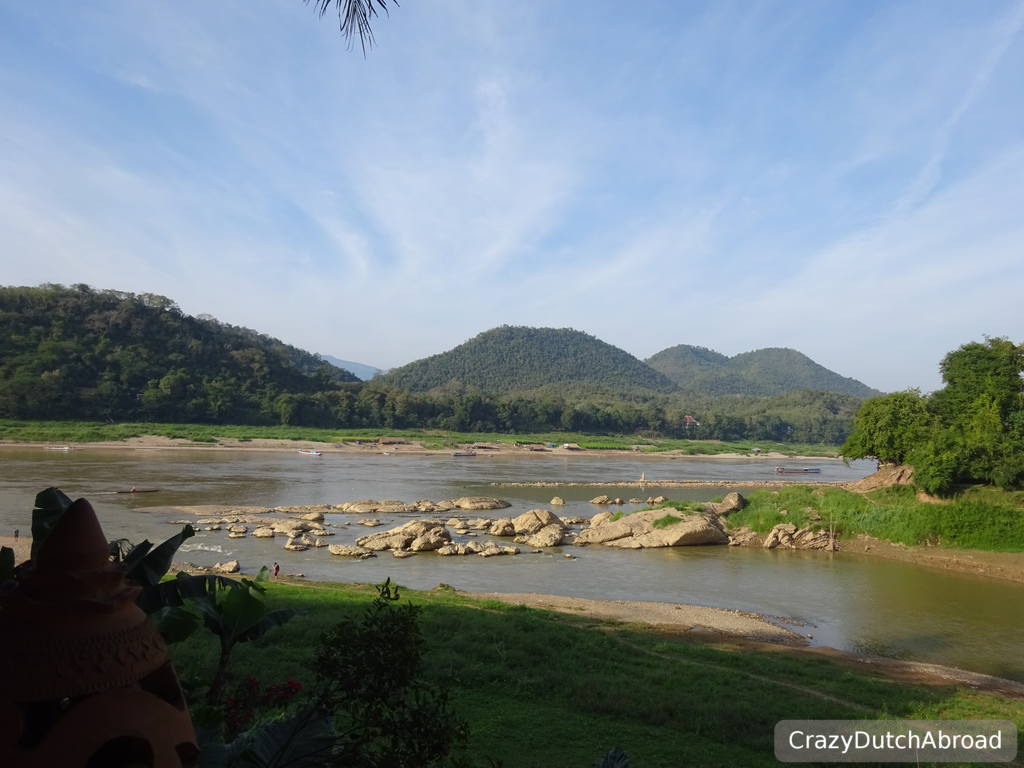 The Mekong and Nam Khan river float around the historical peninsula.
Off course, when you're in town, you have to visit some cultural sights...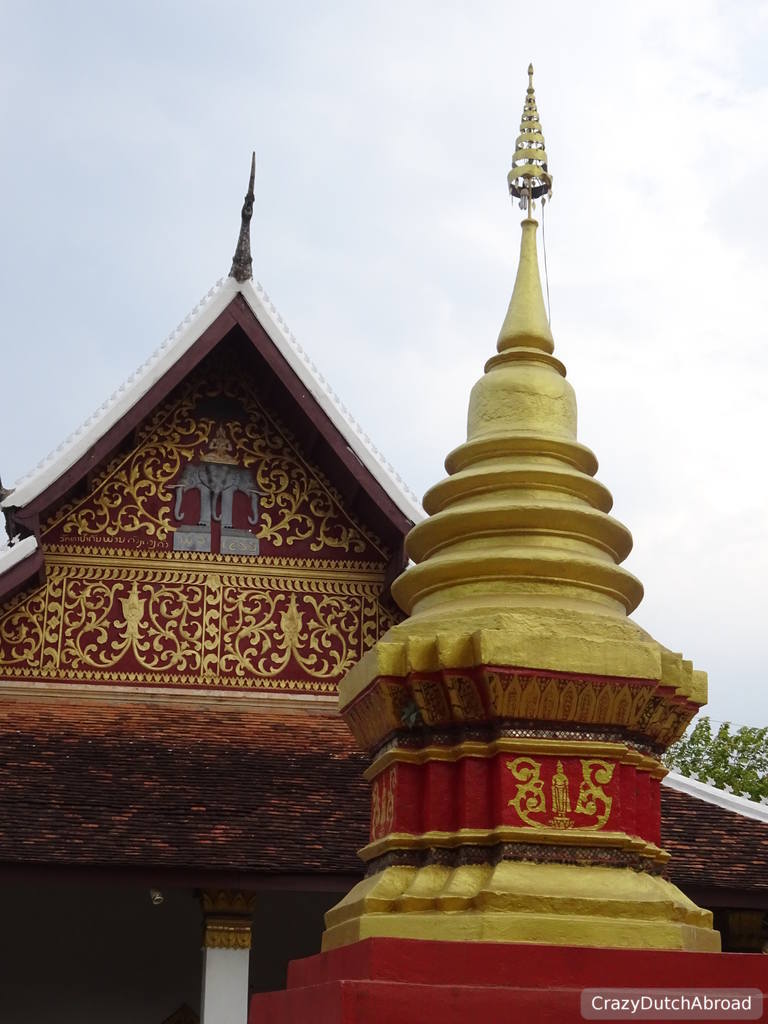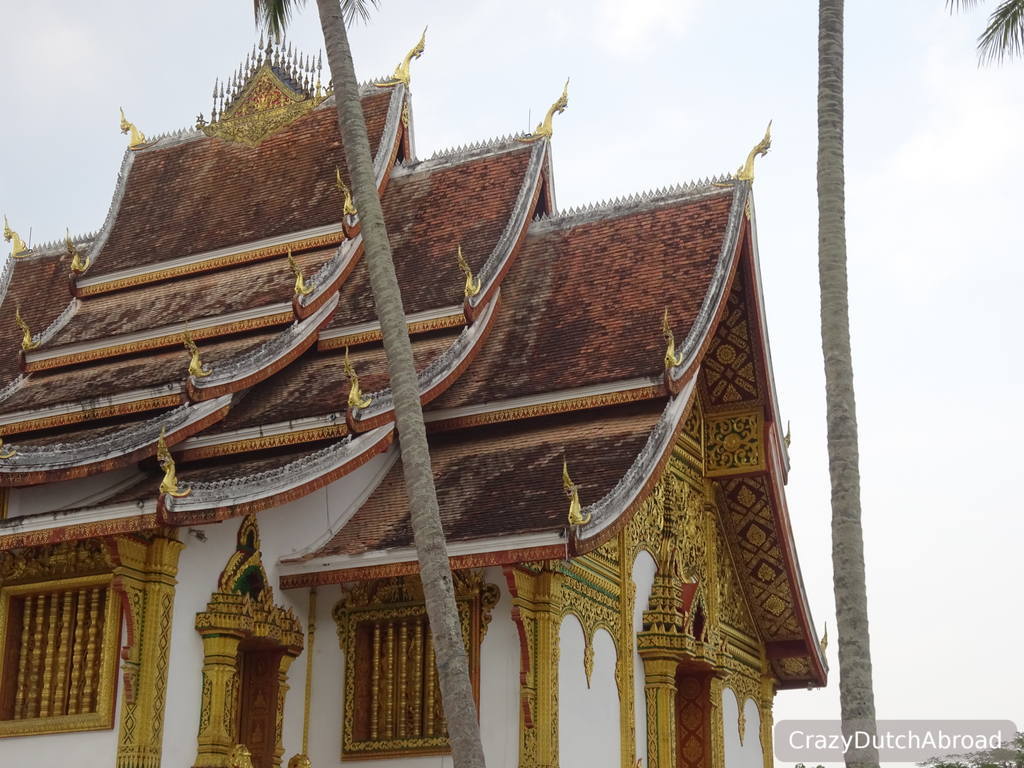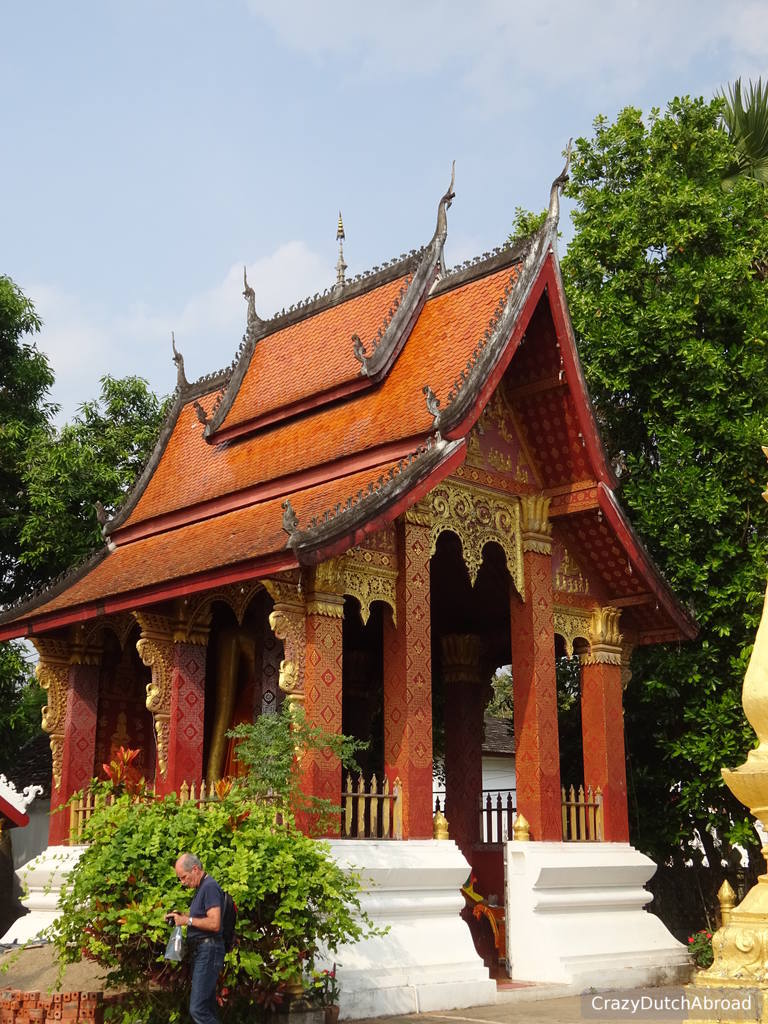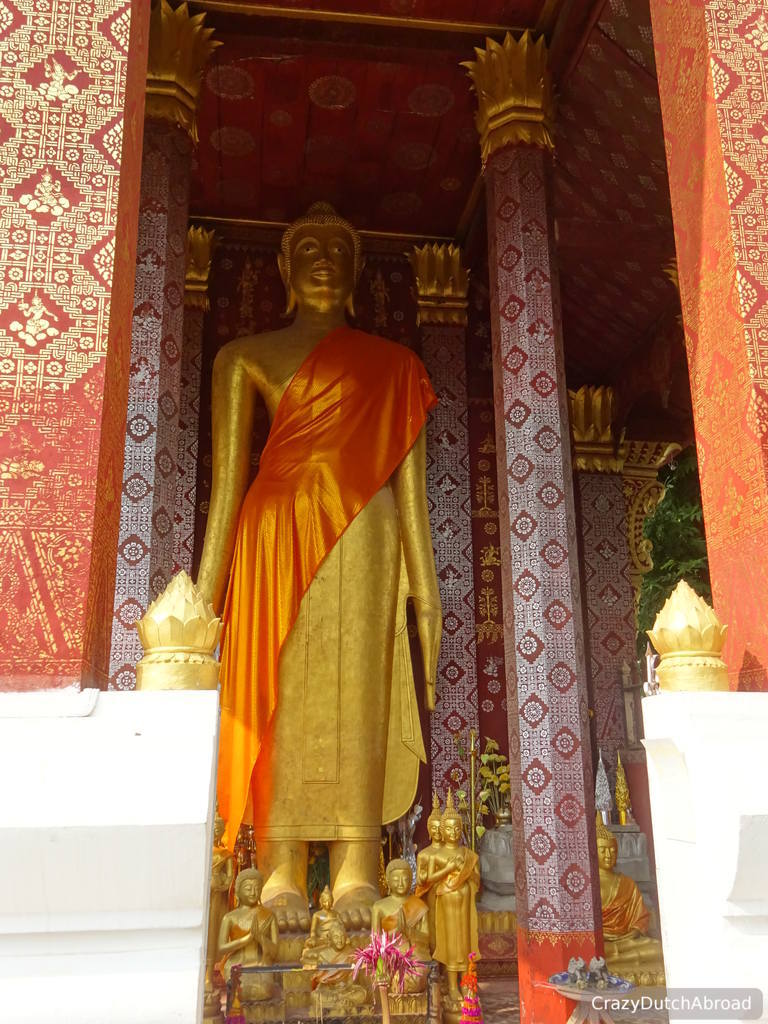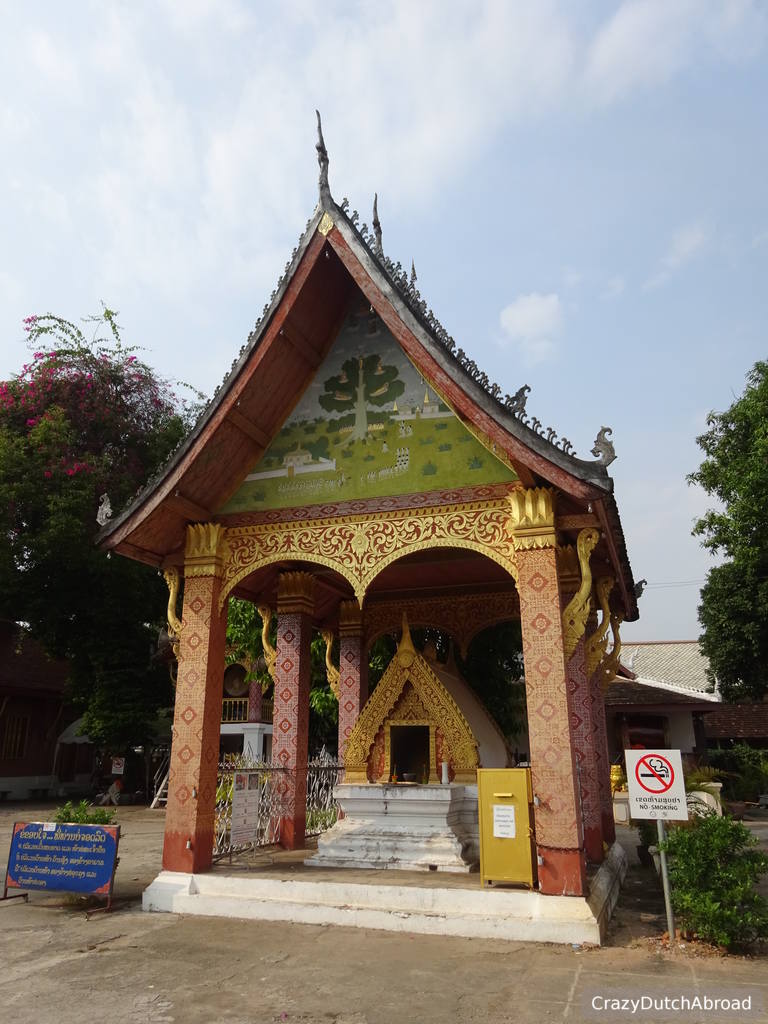 Vat Sensoukharam (temple).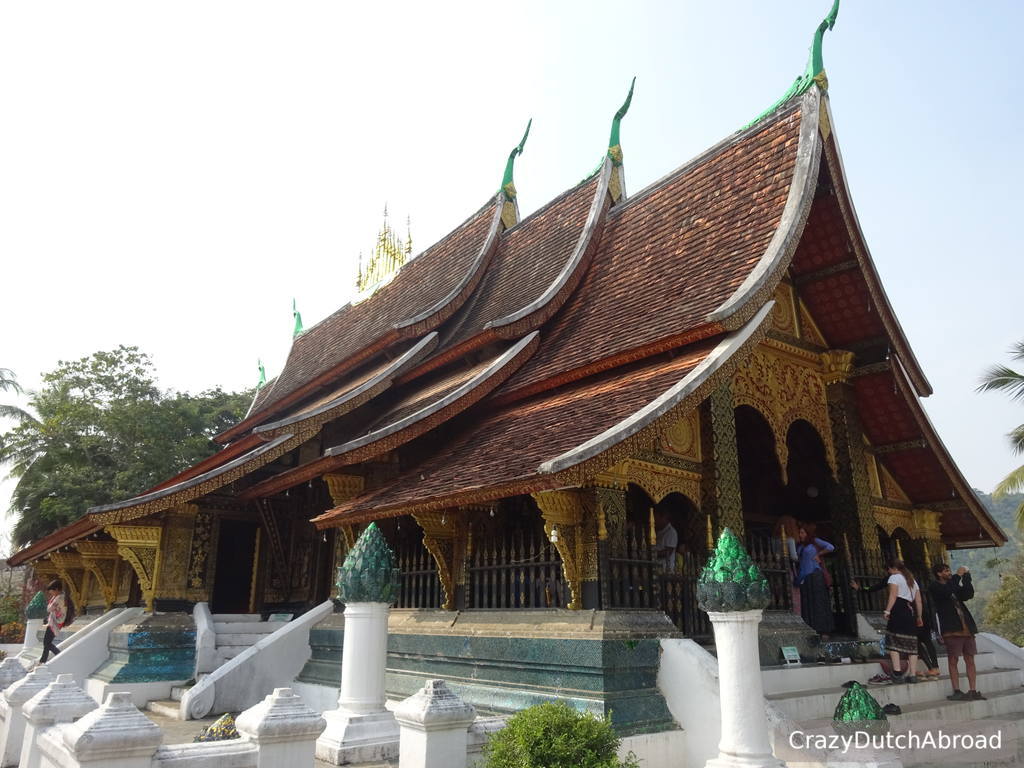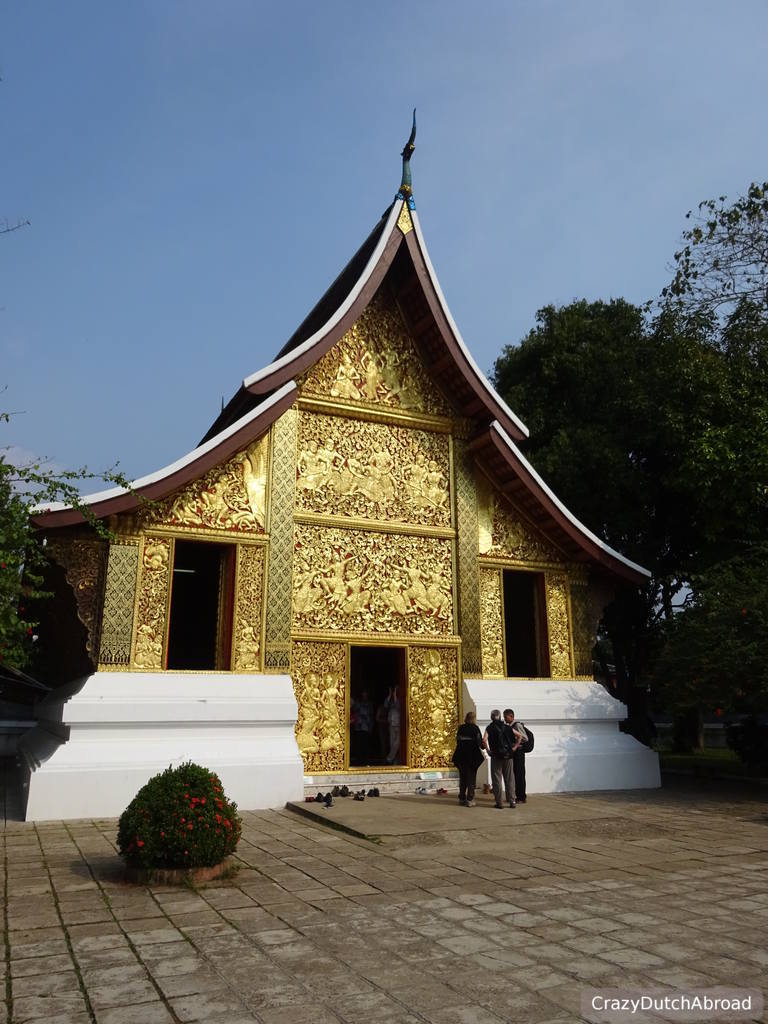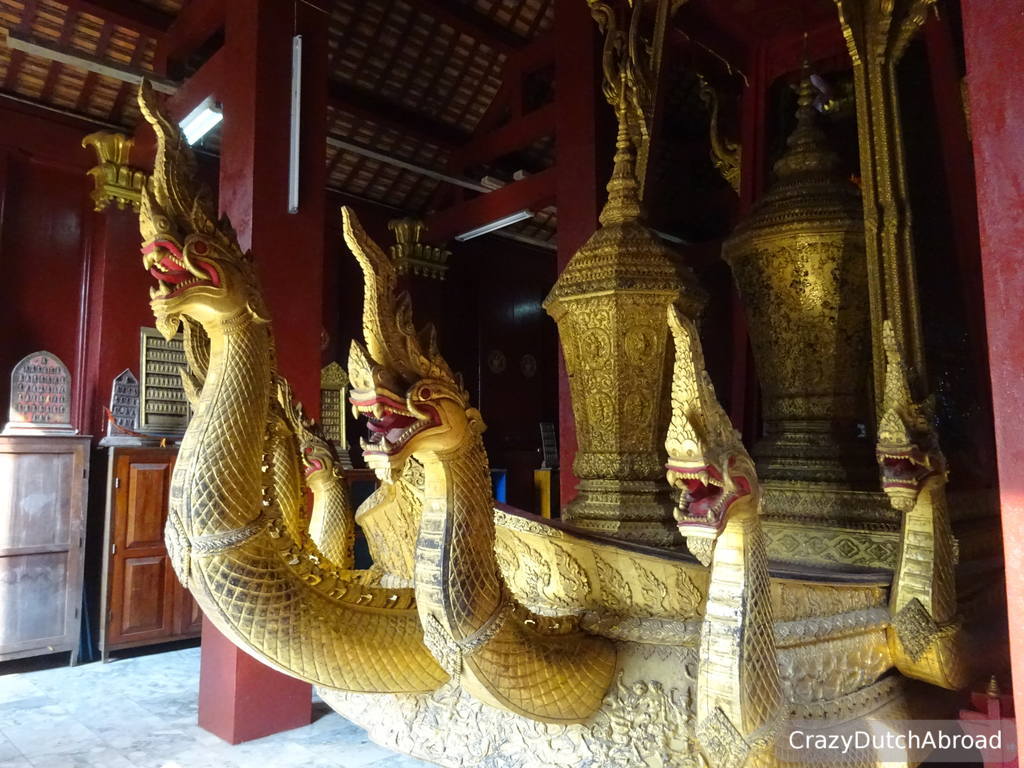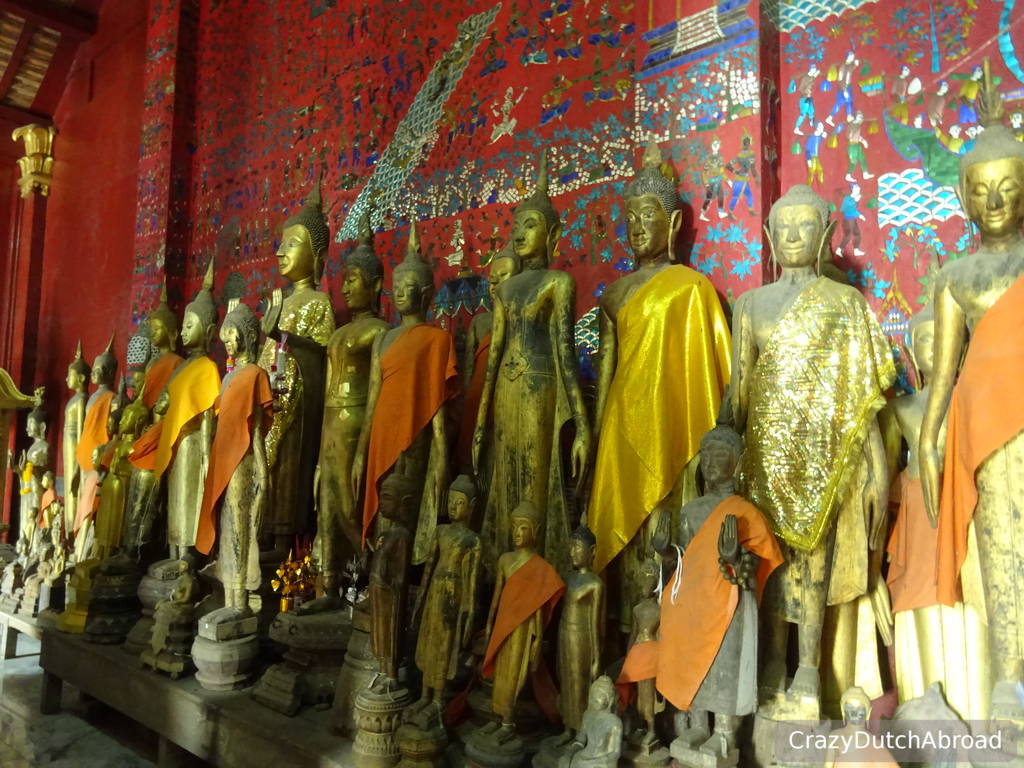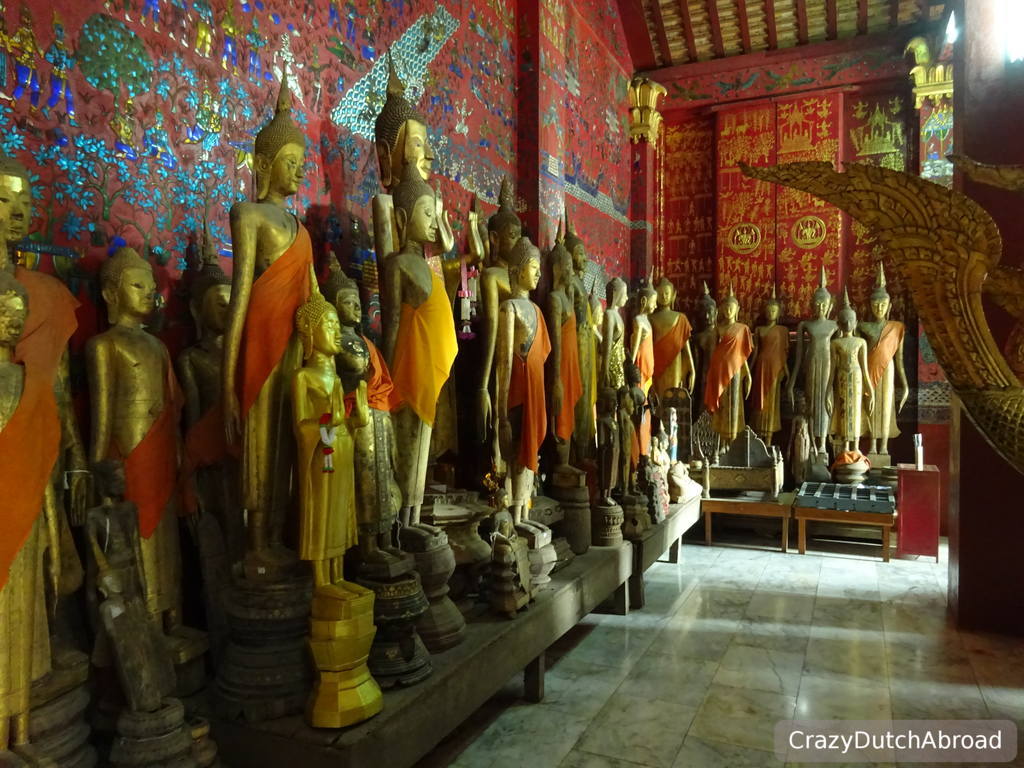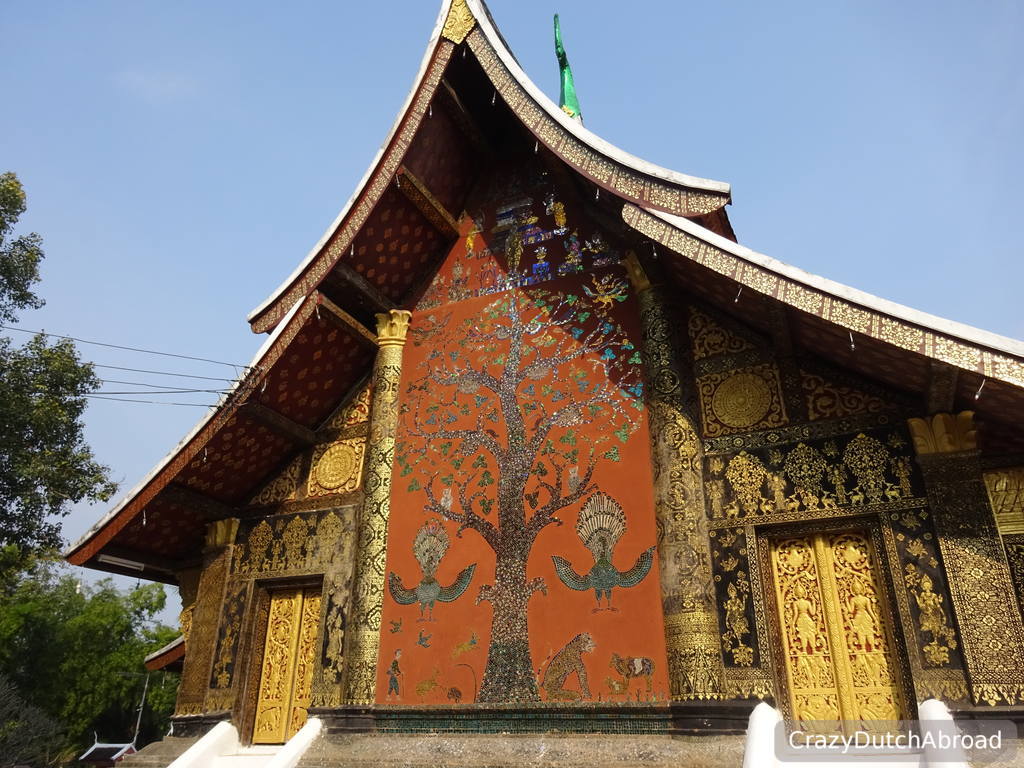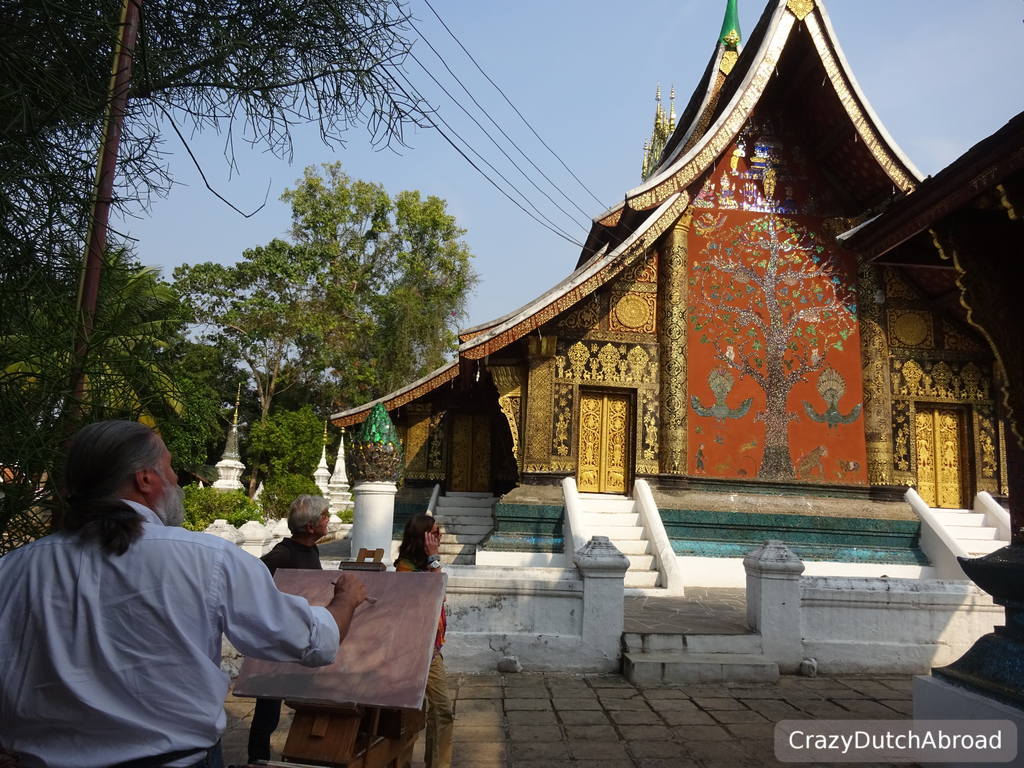 Vat Xieng Thong Ratsavora Vihanh (Golden City Temple), pay 20.000 KIP (2 Euro) entrance fee.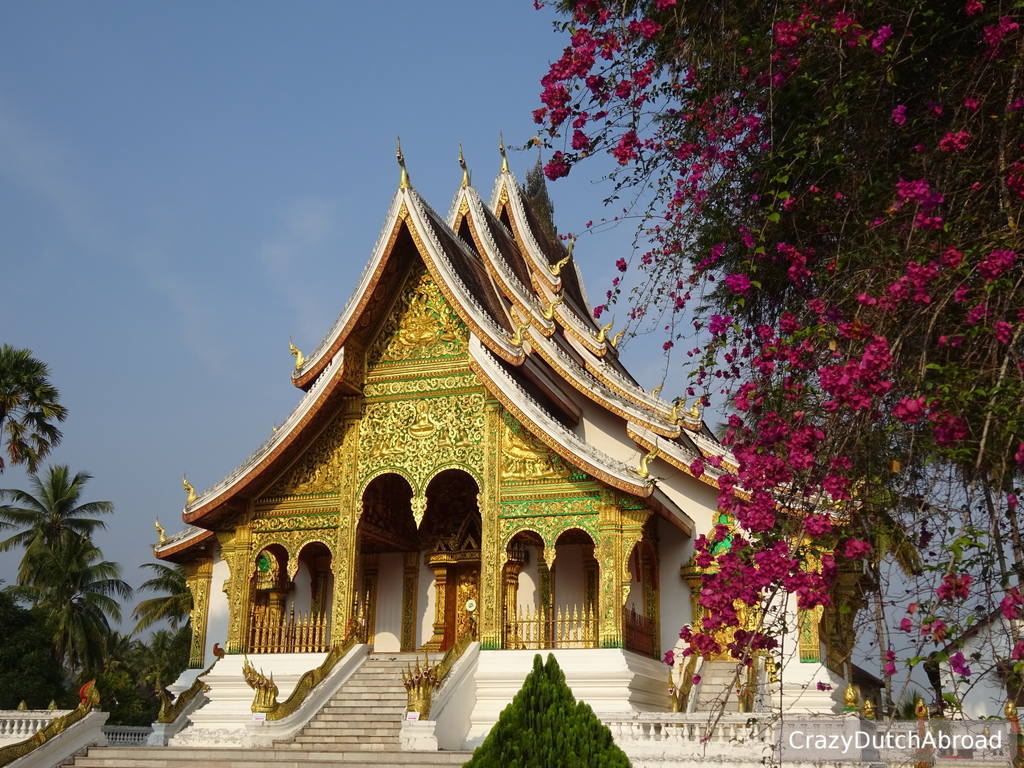 Vat Ho Pha Bang (temple) at the Royal Palace area.
And please, don't forget to get a massage! About 50.000 KIP, 5 Euro, for 60 minutes.
To be continued, stay tuned!
Share this page: