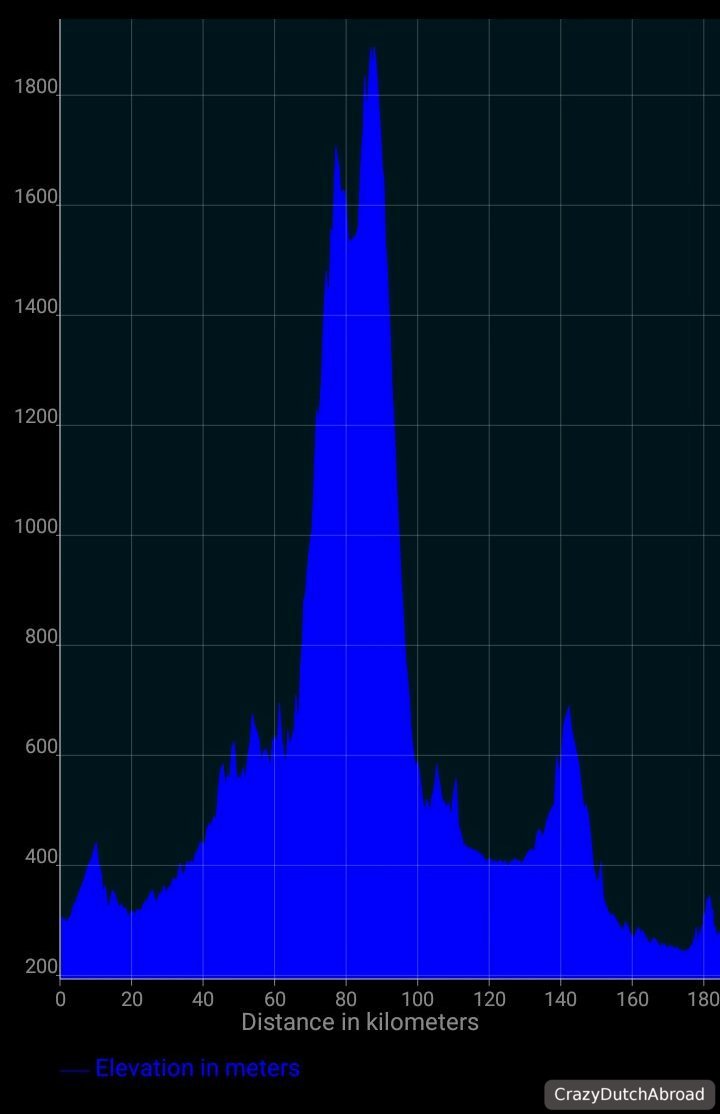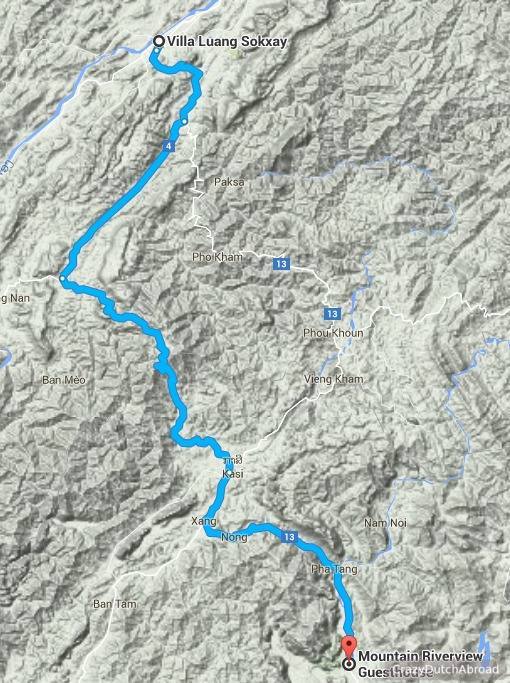 Peak performance: Saleng at 1900 meters /6233 feet!
Our crazy road trip around Thailand and Laos on a tricycle (saleng).
Saleng expedition #43
Luang Prabang > Vang Vieng
186 km /116 miles
The road from Luang Prabang to Vang Vieng is 186 km / 116 miles. A car would take over 2,5 hours, the public bus takes 5, let's see if we can make it before dark starting at 9AM!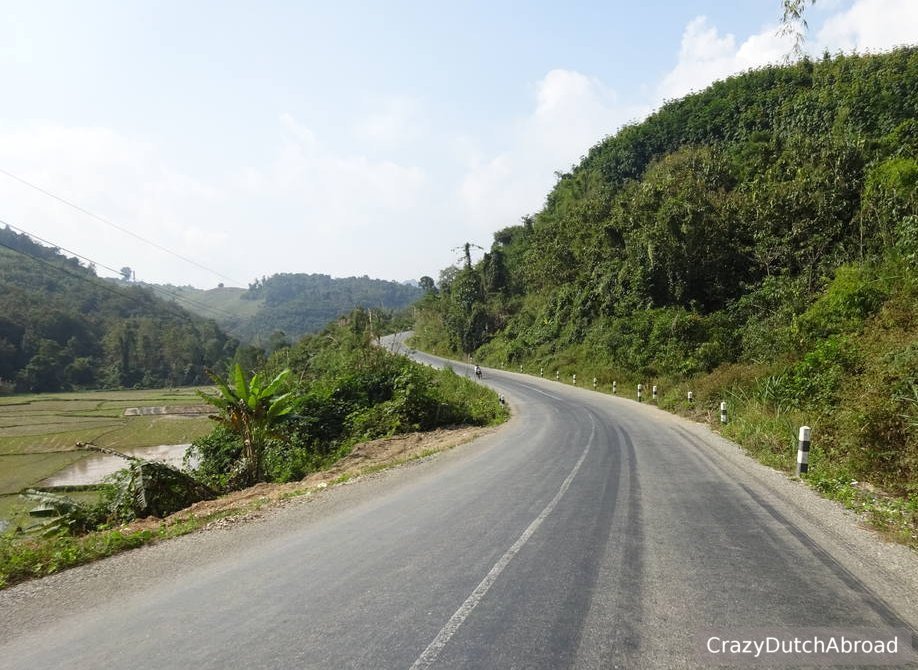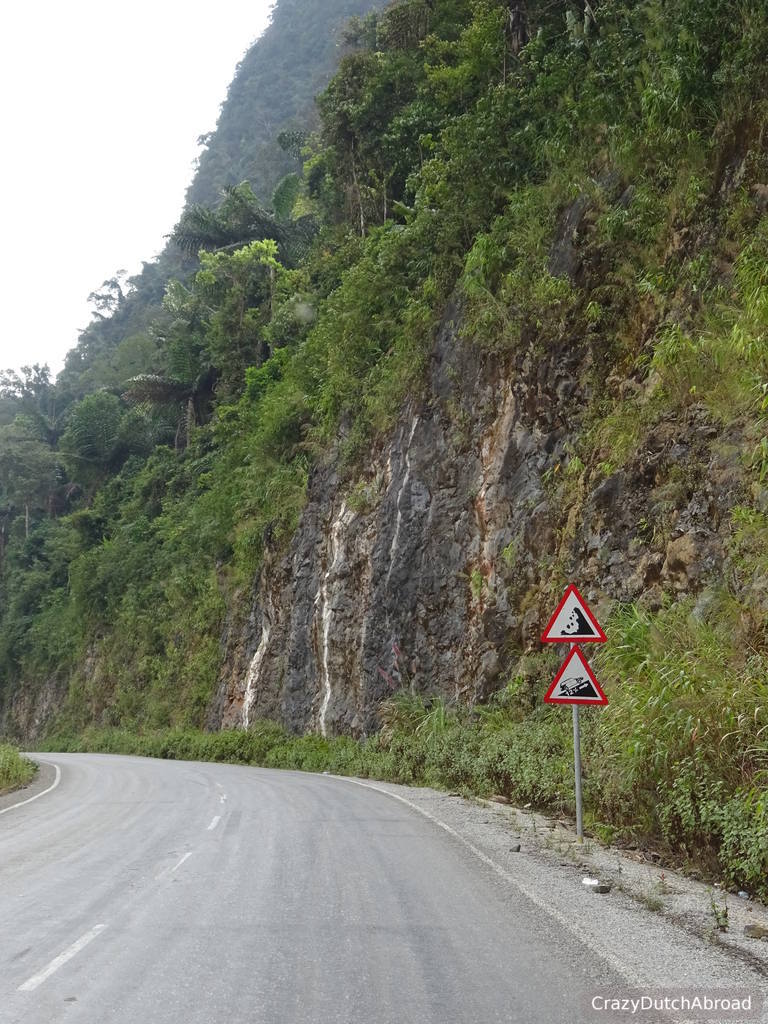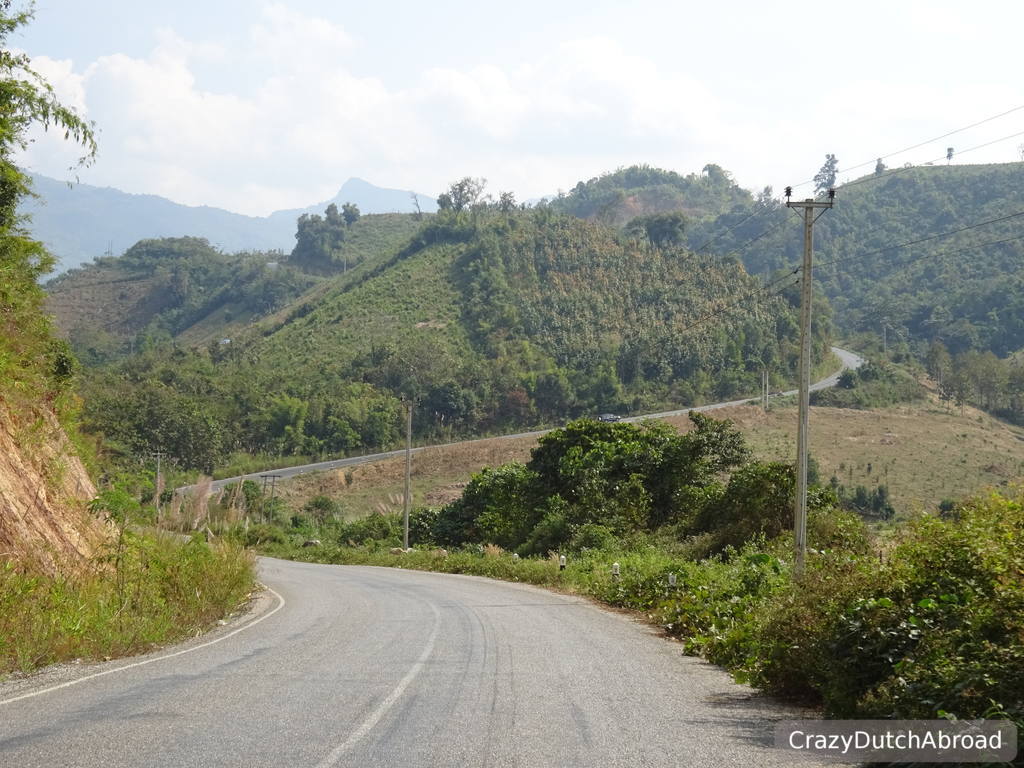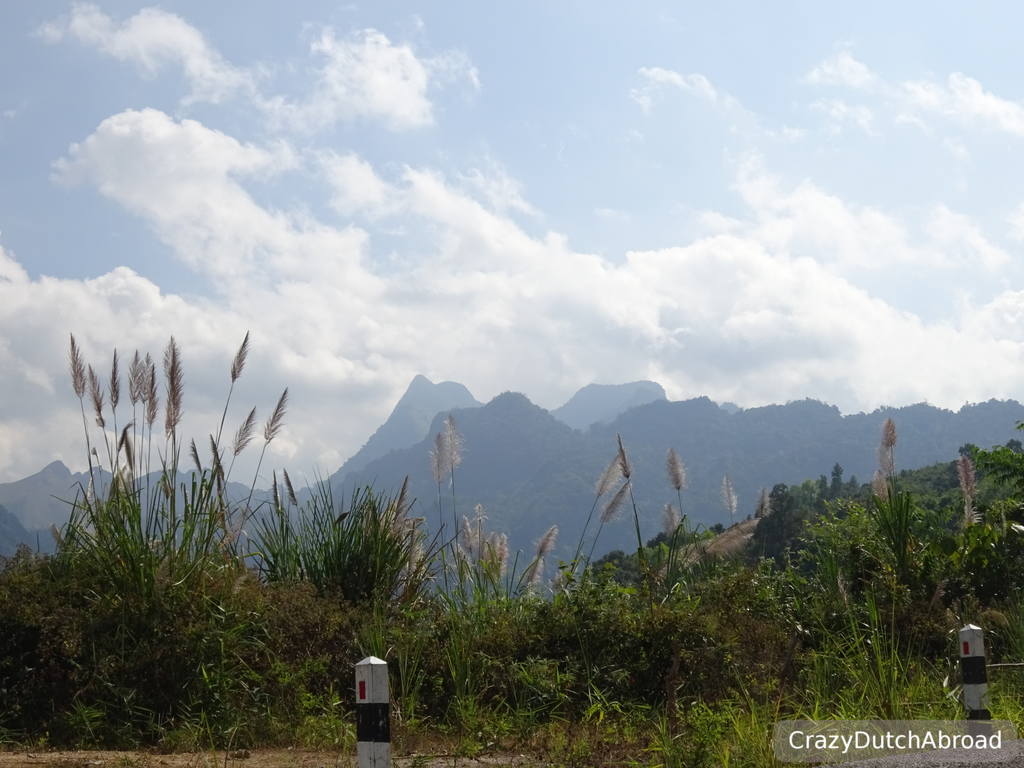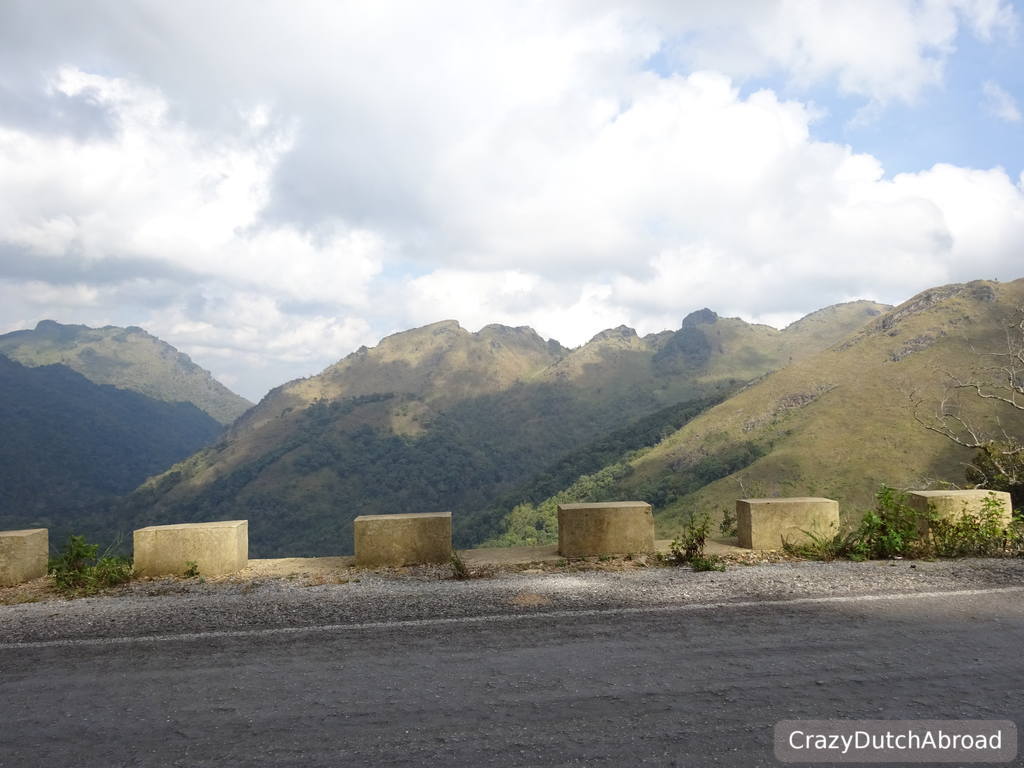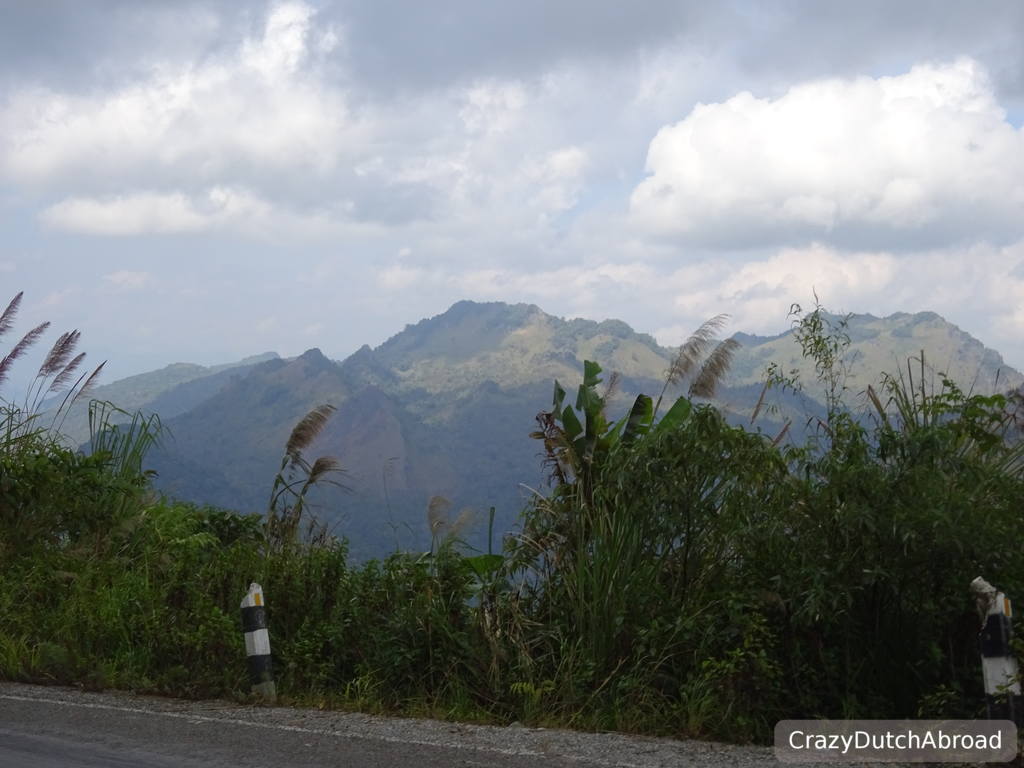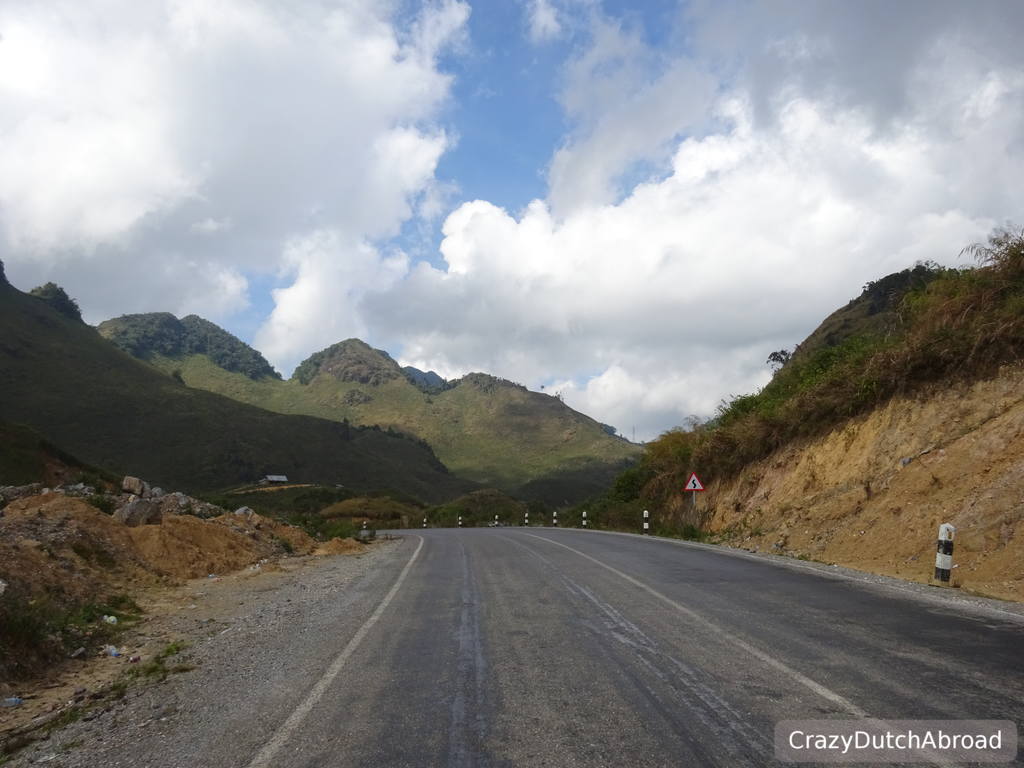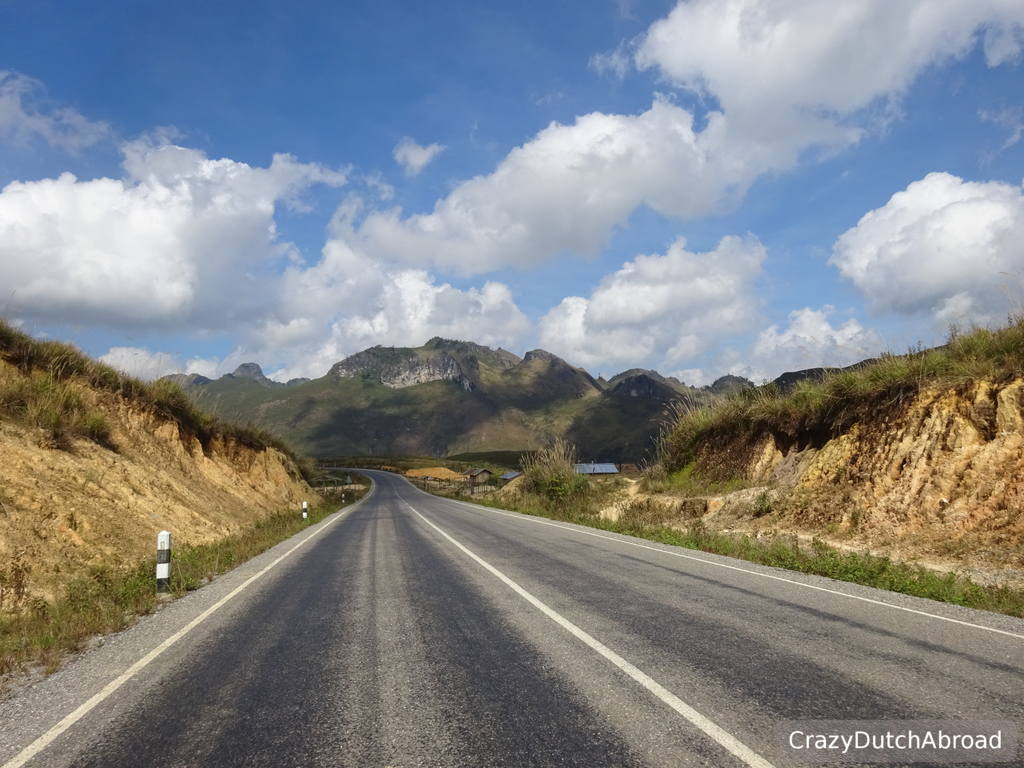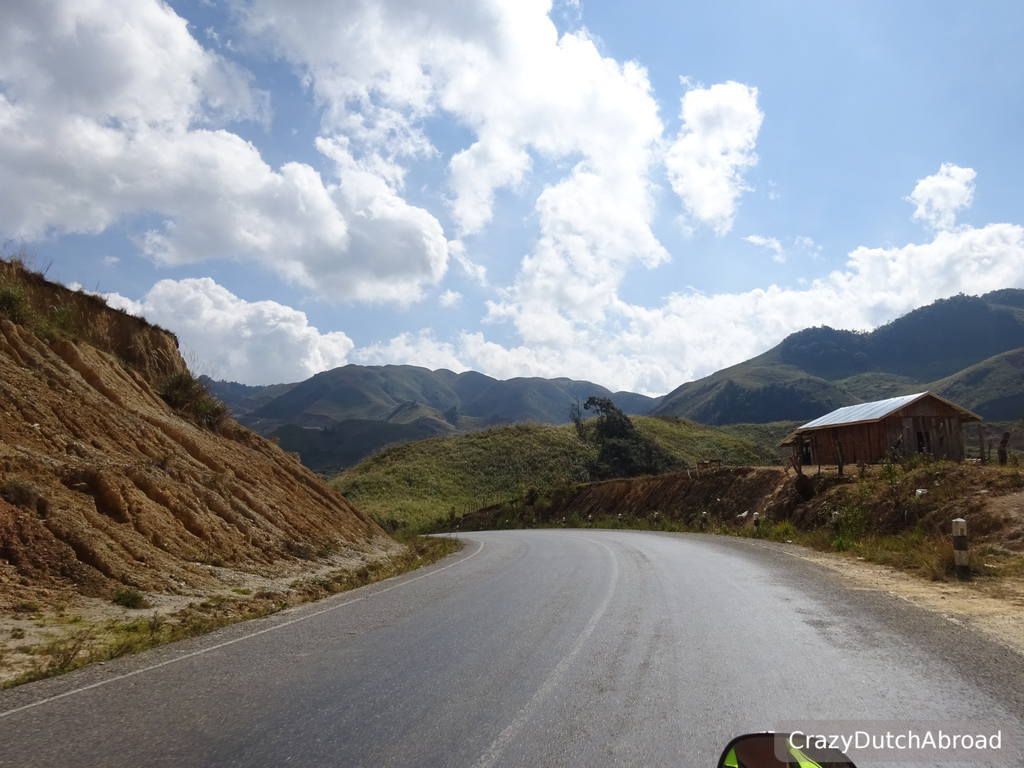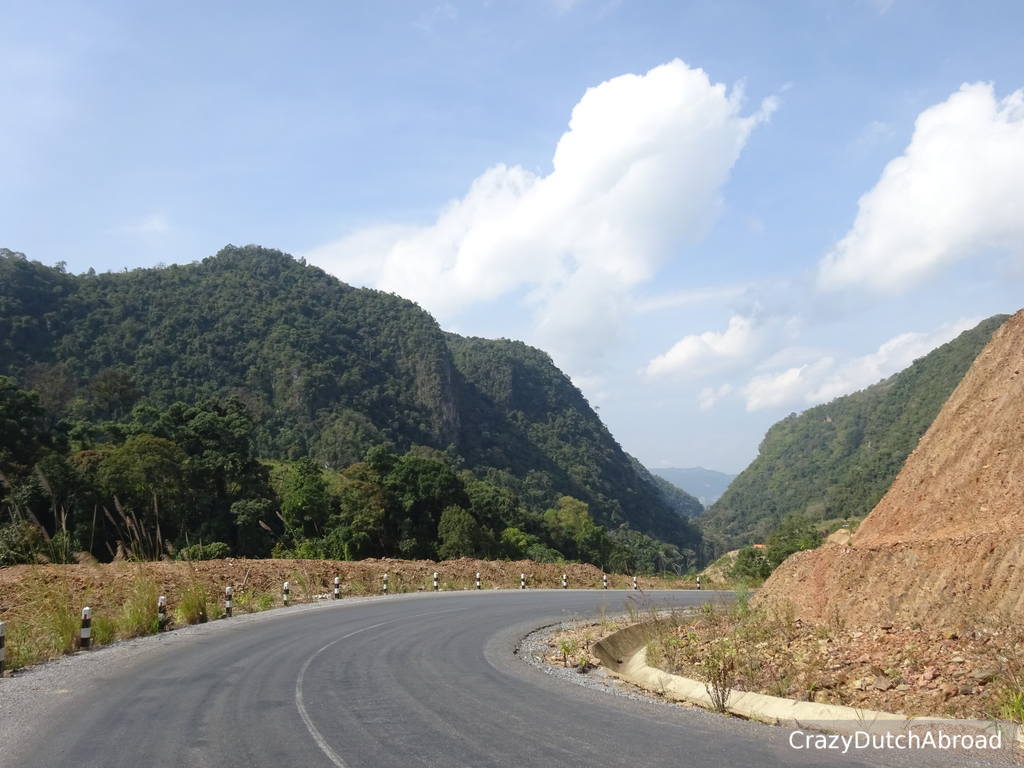 The road going up!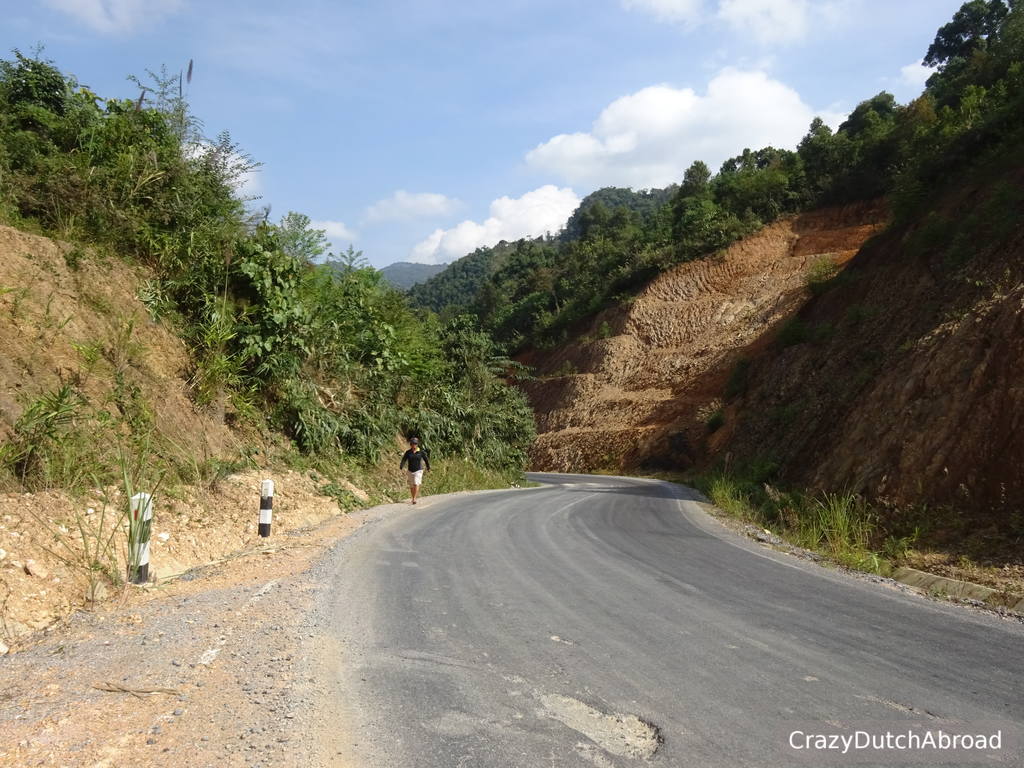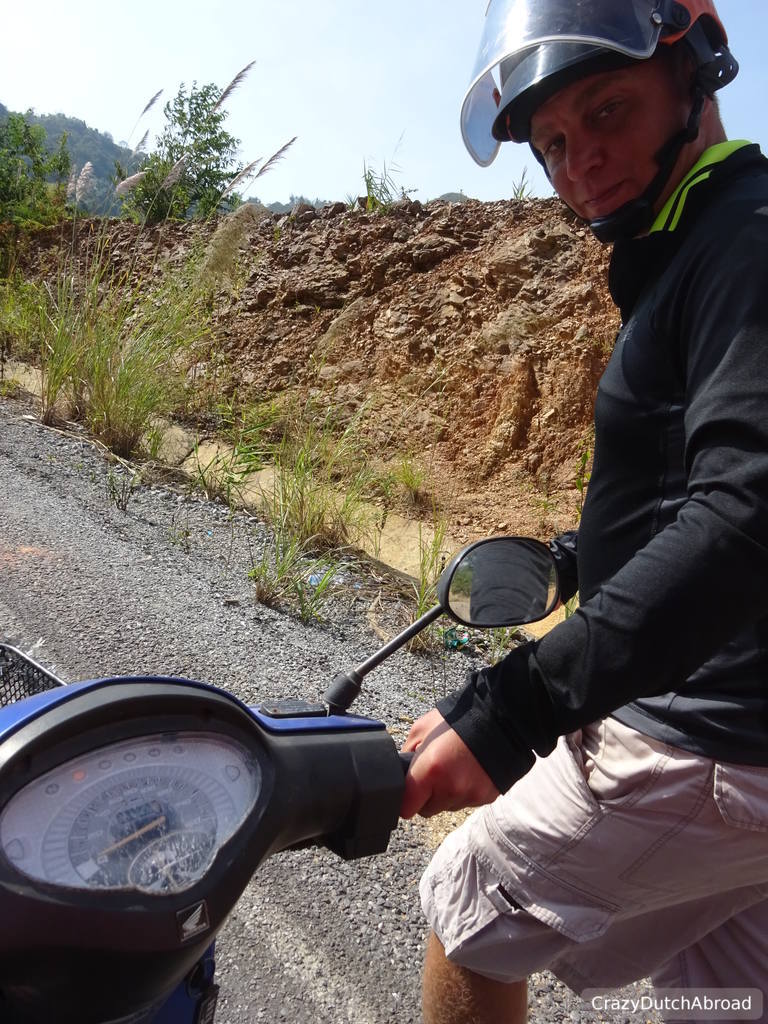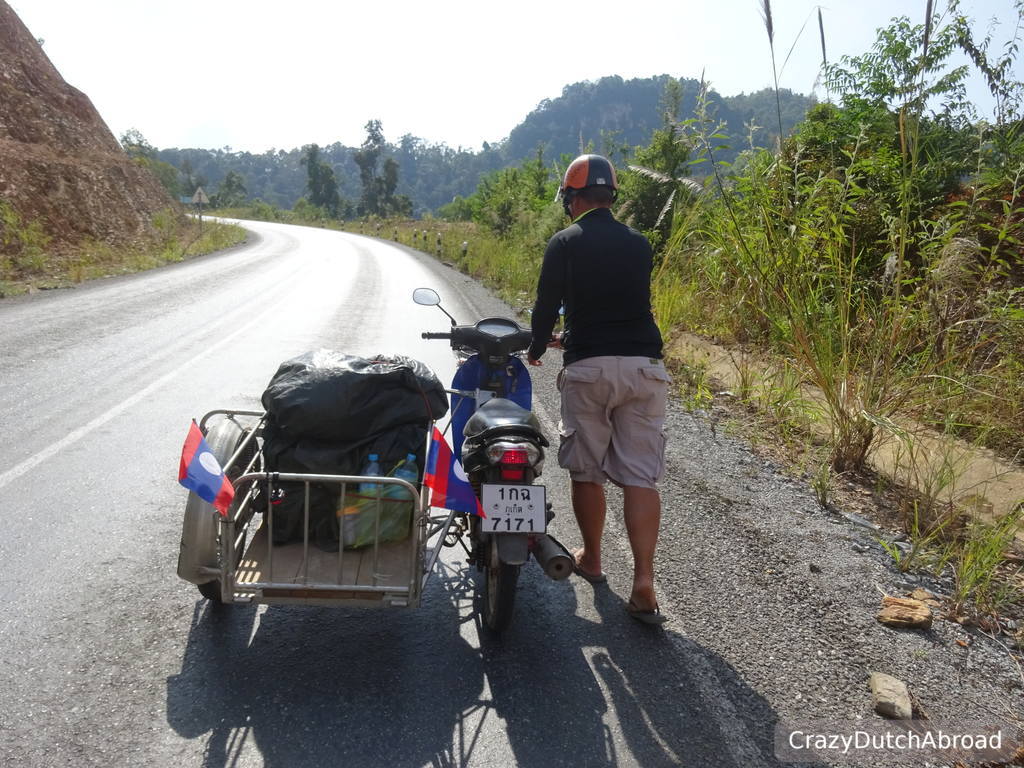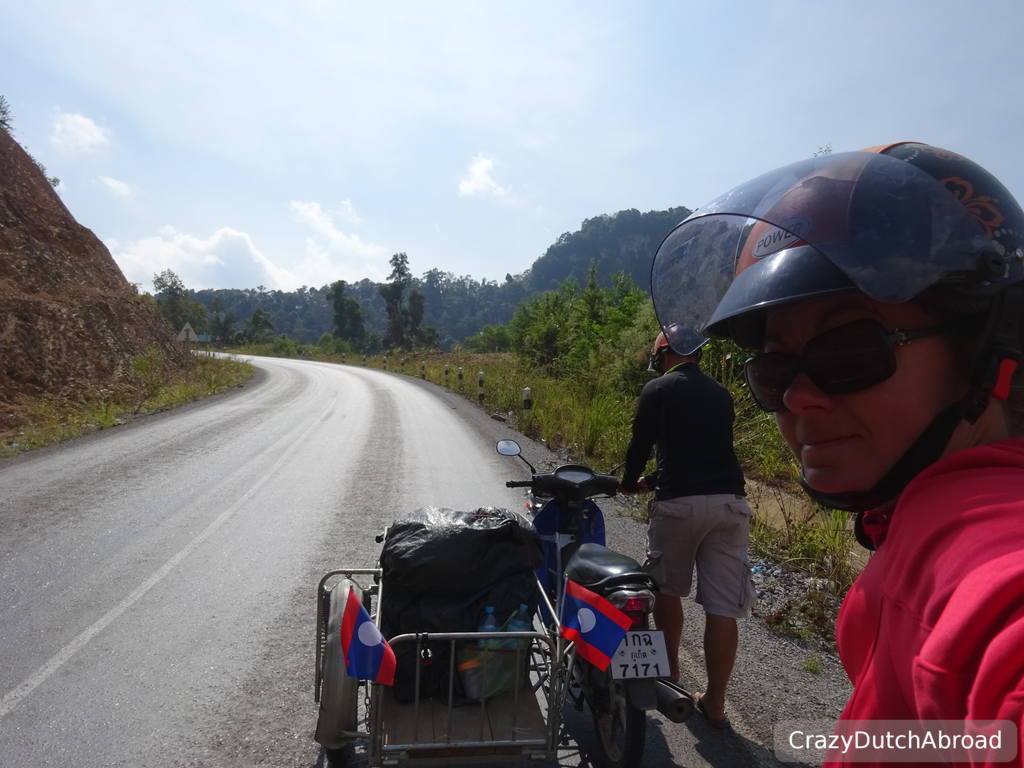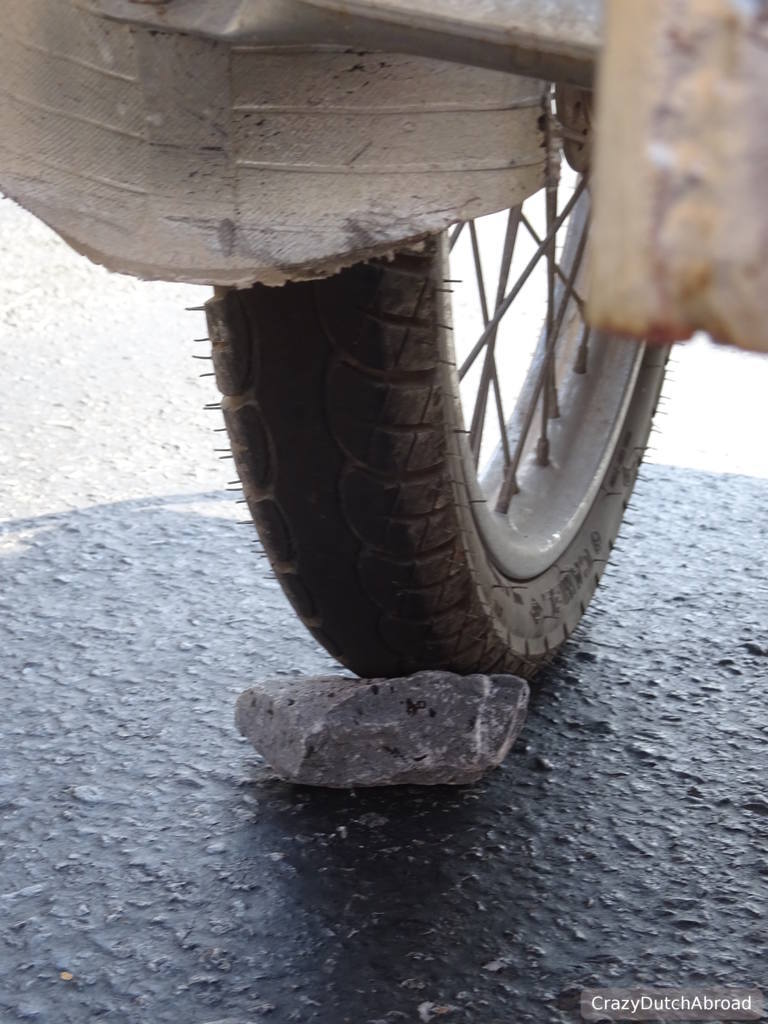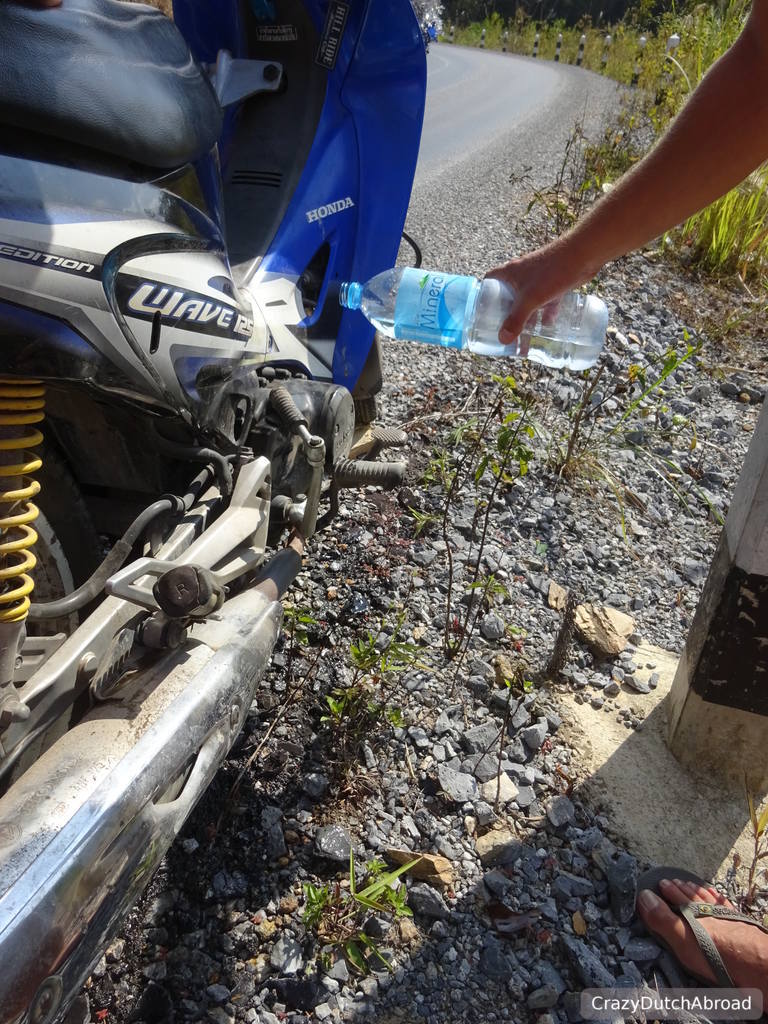 Walking and almost running out of gasoline! The engine got too hot many times. Using drinking water to lower the temperature. Filled the gas tank at every possible place, but it's not enough and we needed to go up a few hundred meters more before we can roll down!!! By asking around, Kasi (after the last mountain) has the first gasoline station...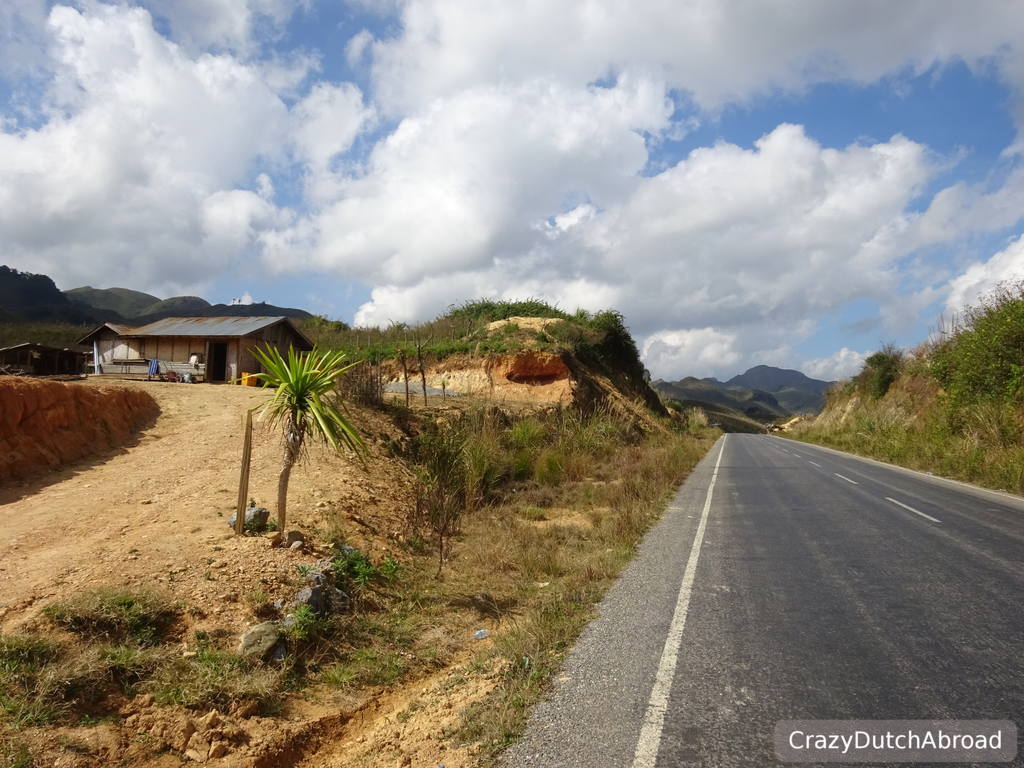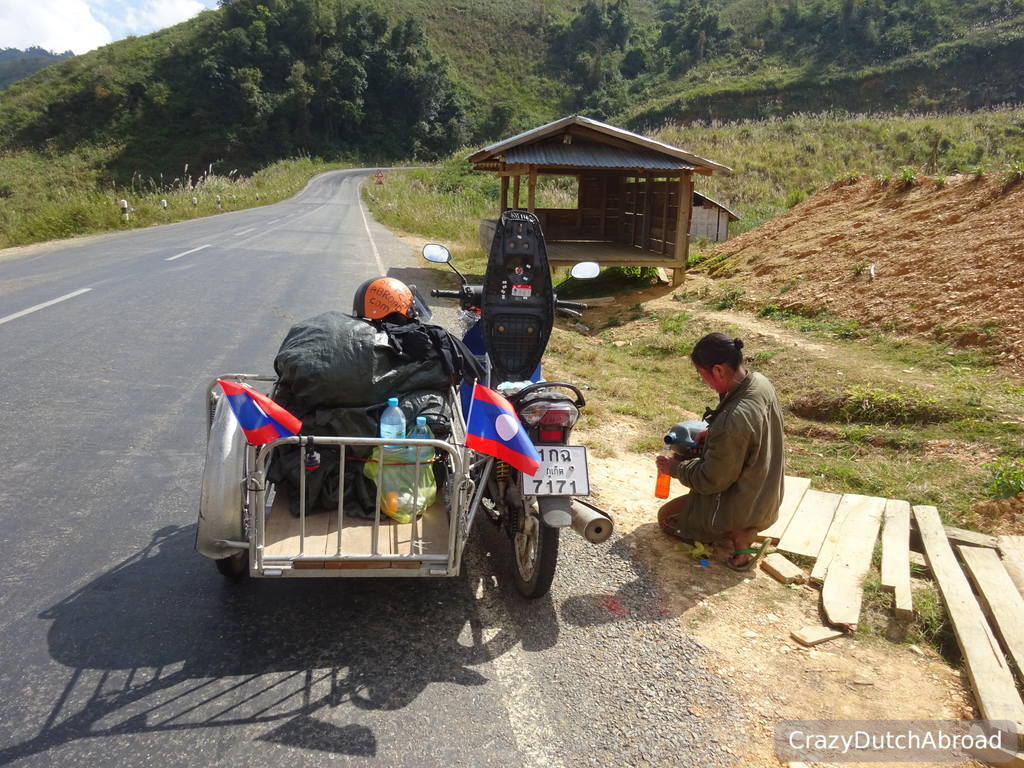 We asked (remember no English!) everybody, really everybody. A lot of people ignored us, probably because of the language barrier. Luckily somebody pointed in the direction of this house. After trying every possible word and hand signal I was so happy to see a little jerry-can to point at - she understood and had gasoline!!! Jeah! So happy!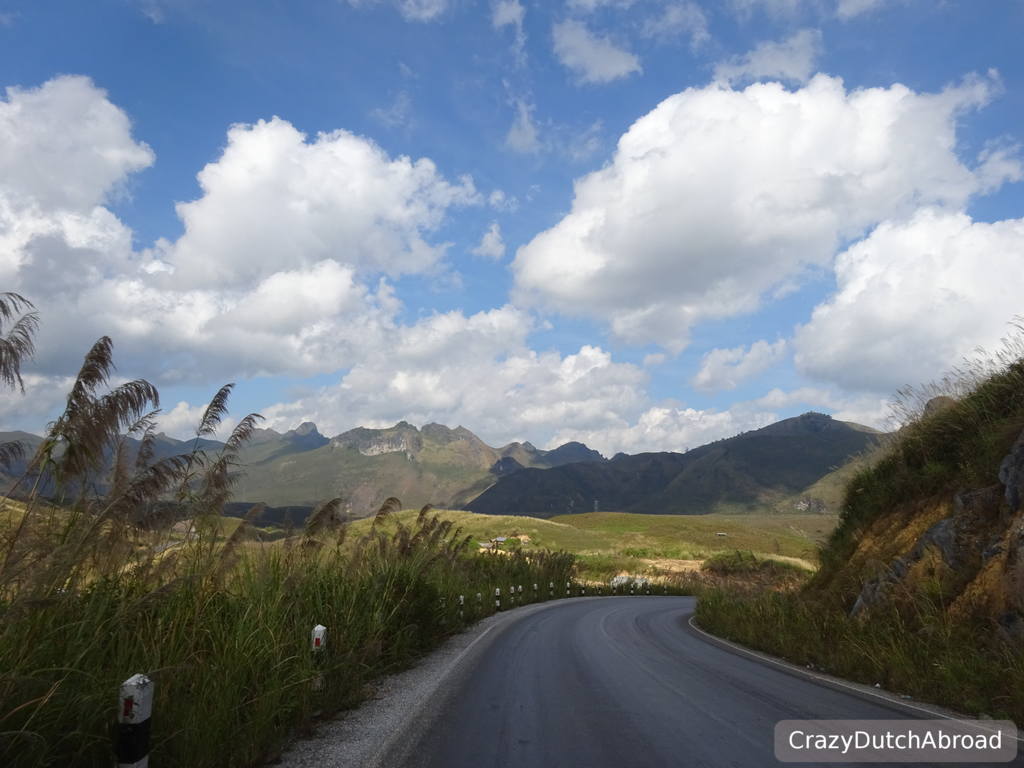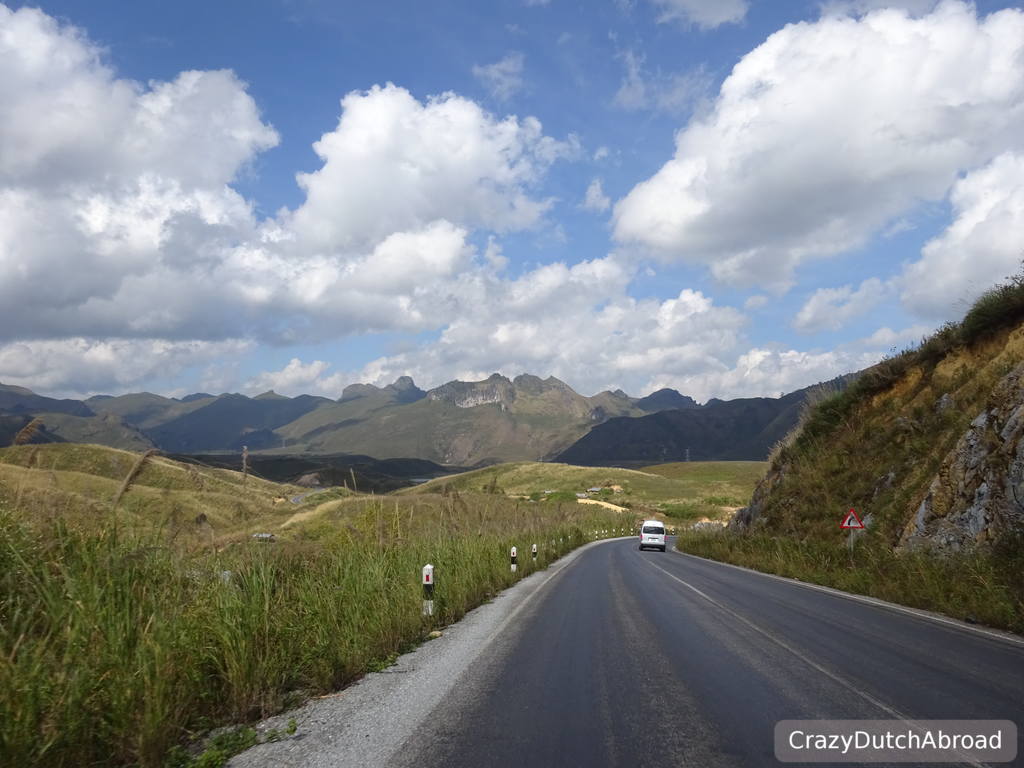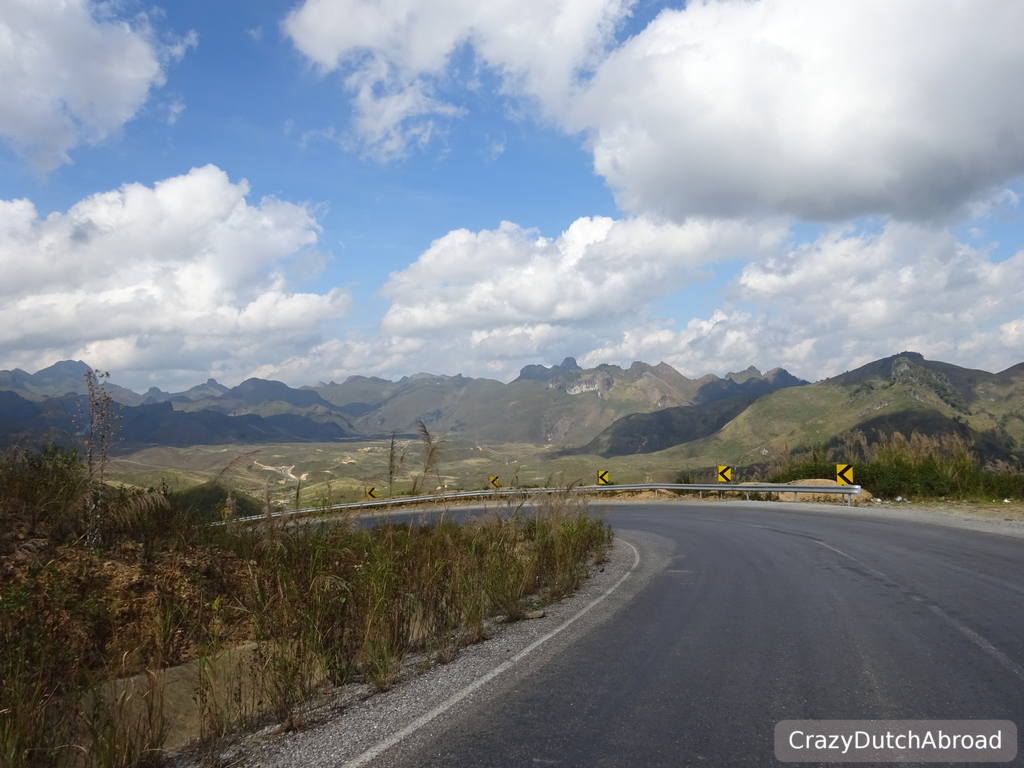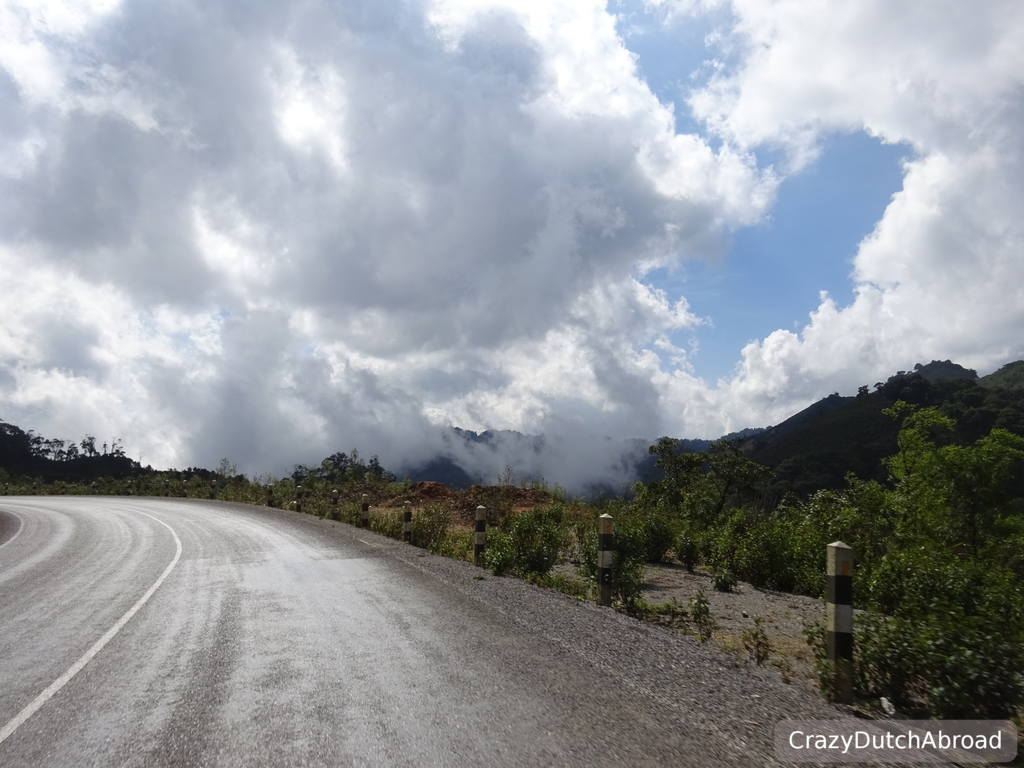 The road going down! At about 1900 meters / 6233 feet we were driving through the clouds! Cold and windy on the top! Less trees, etc.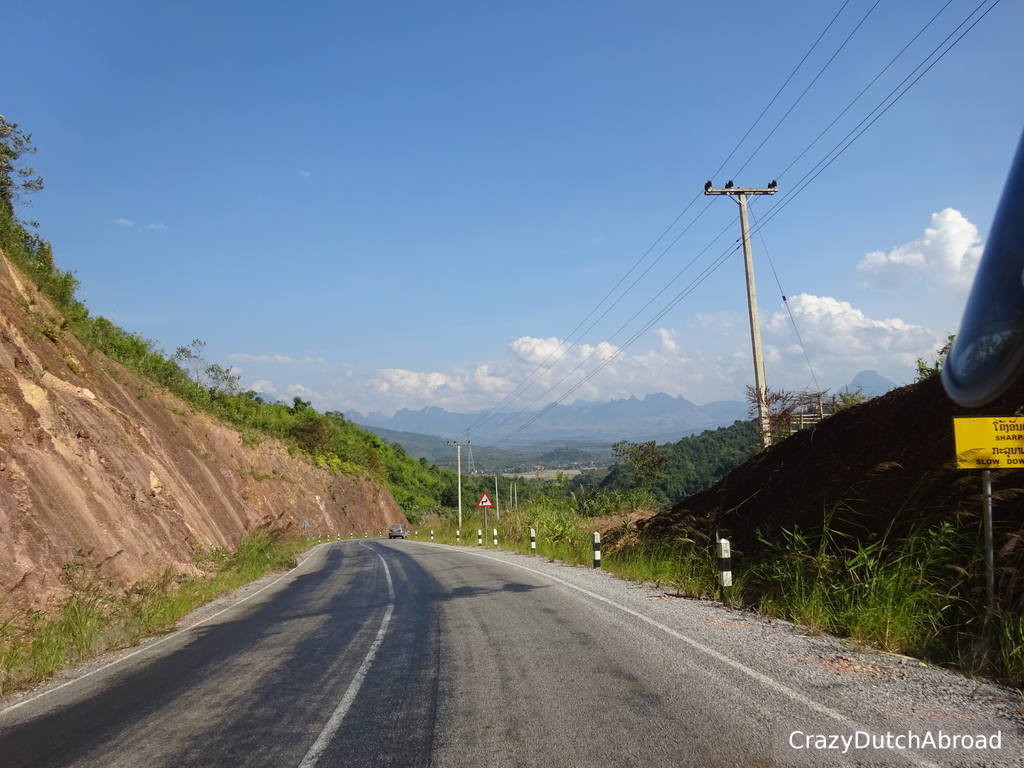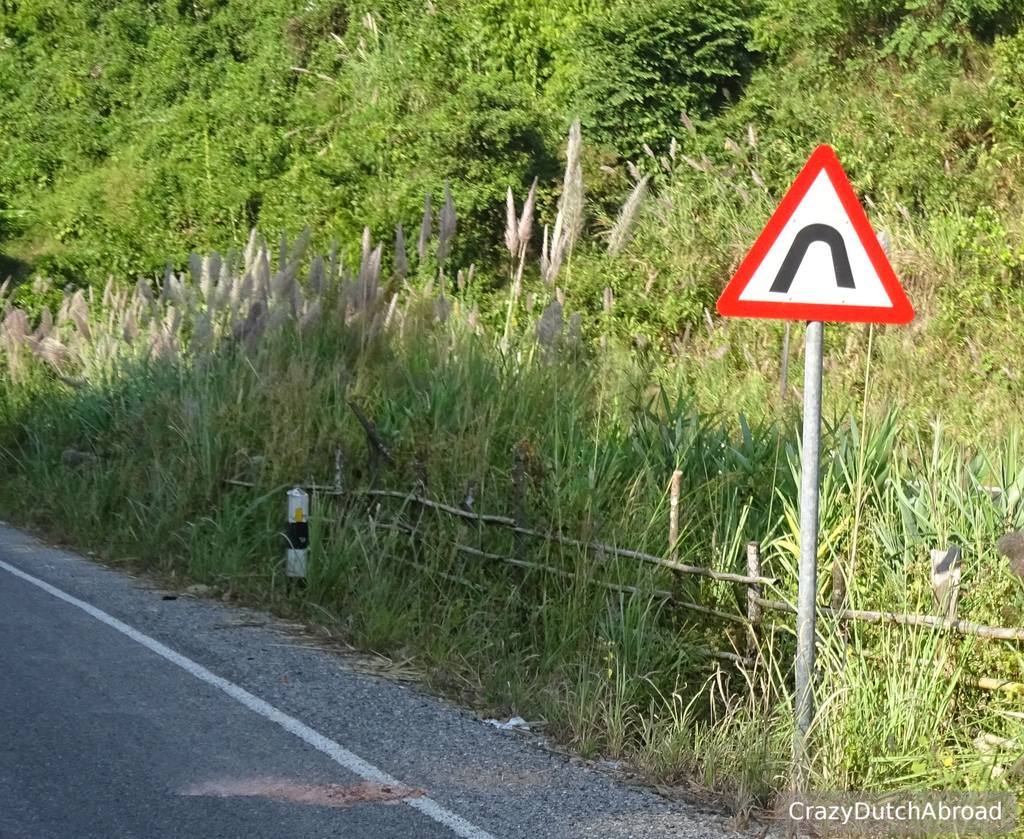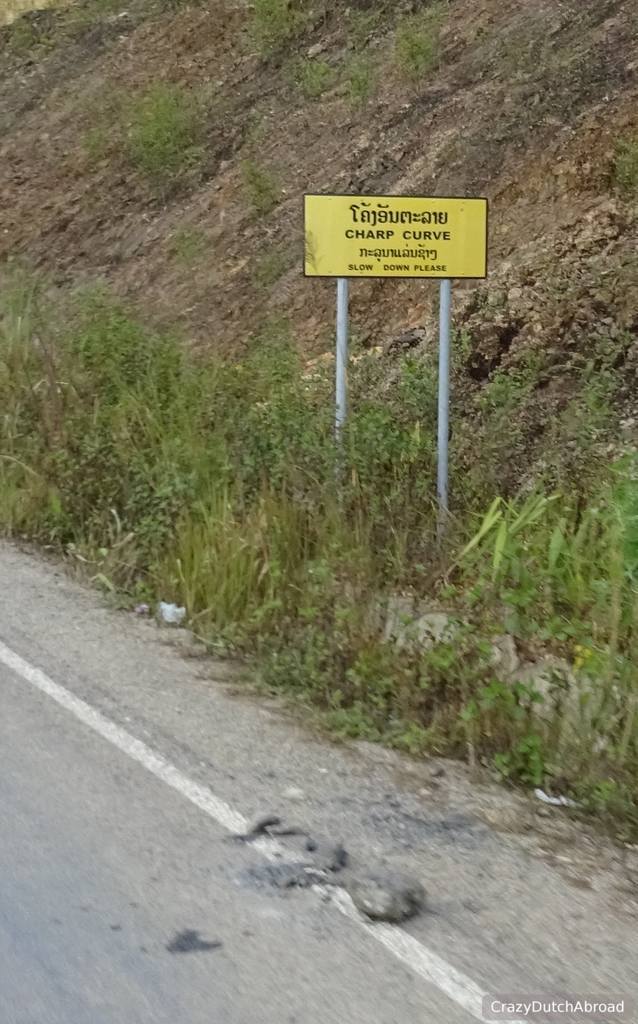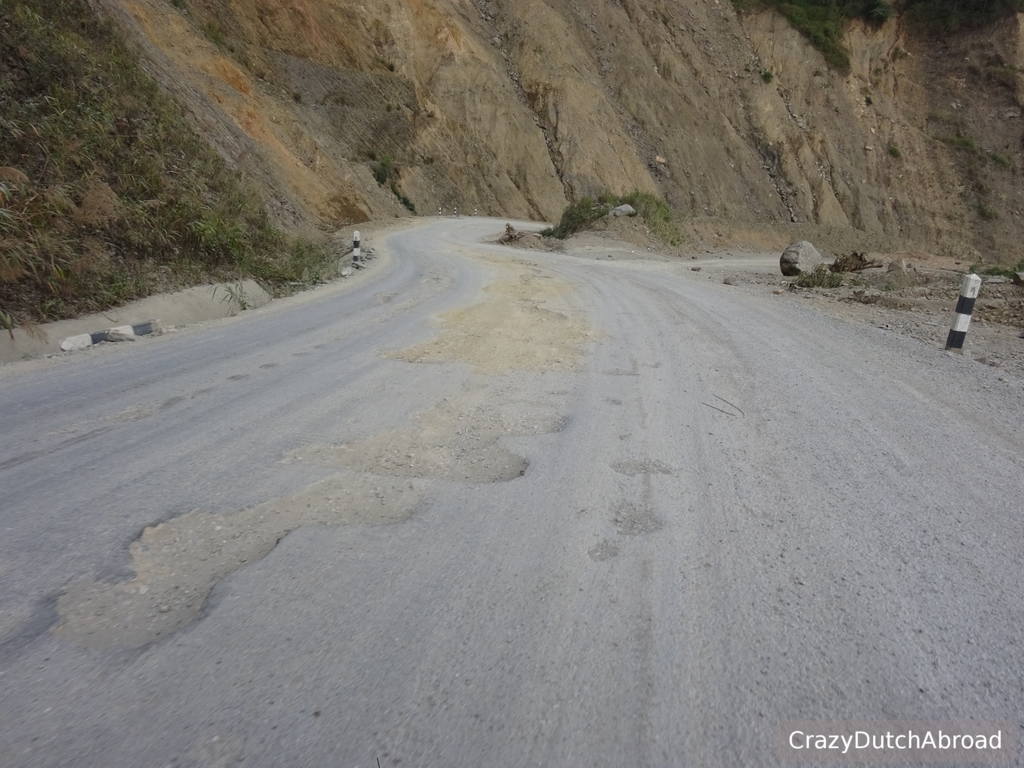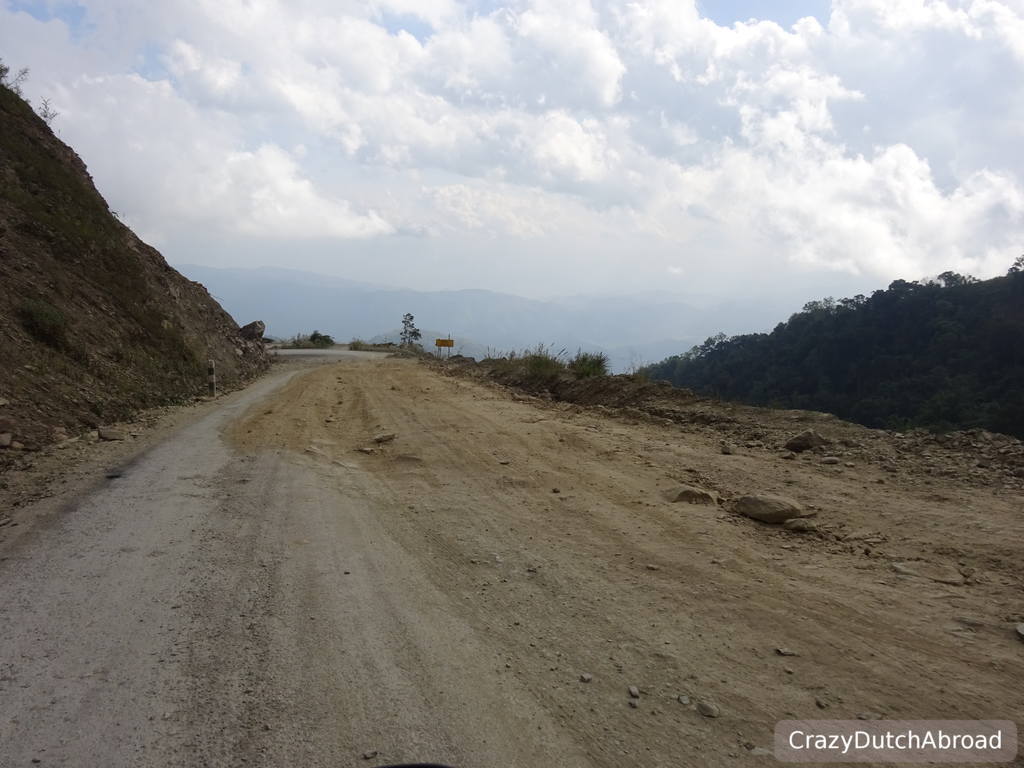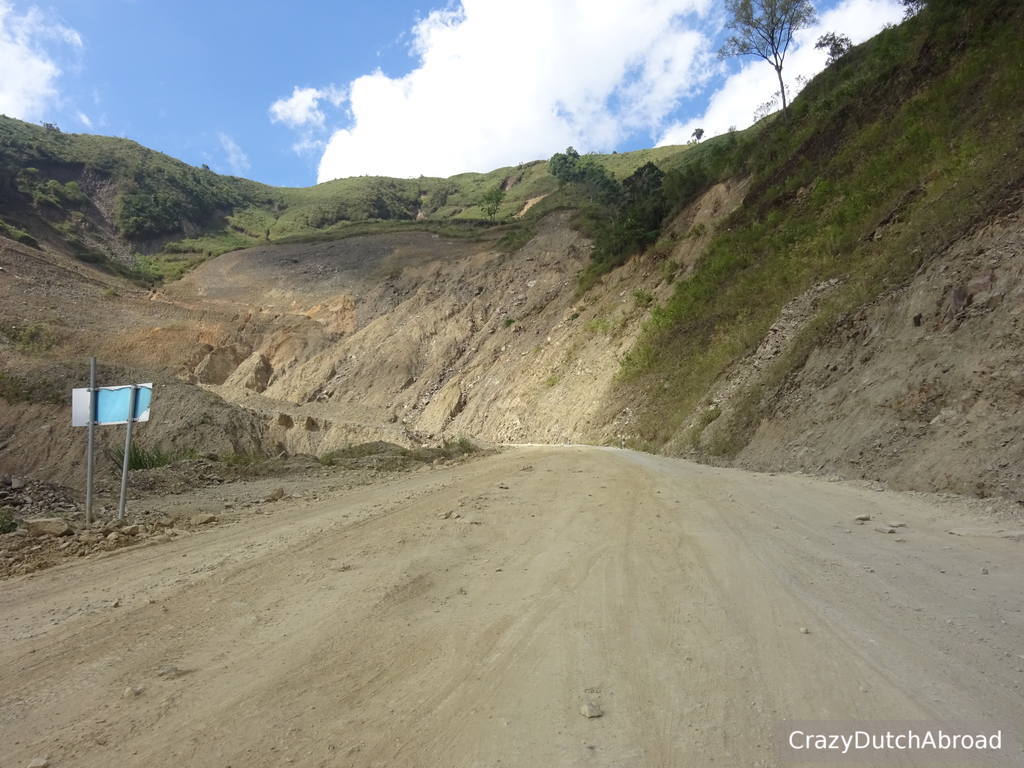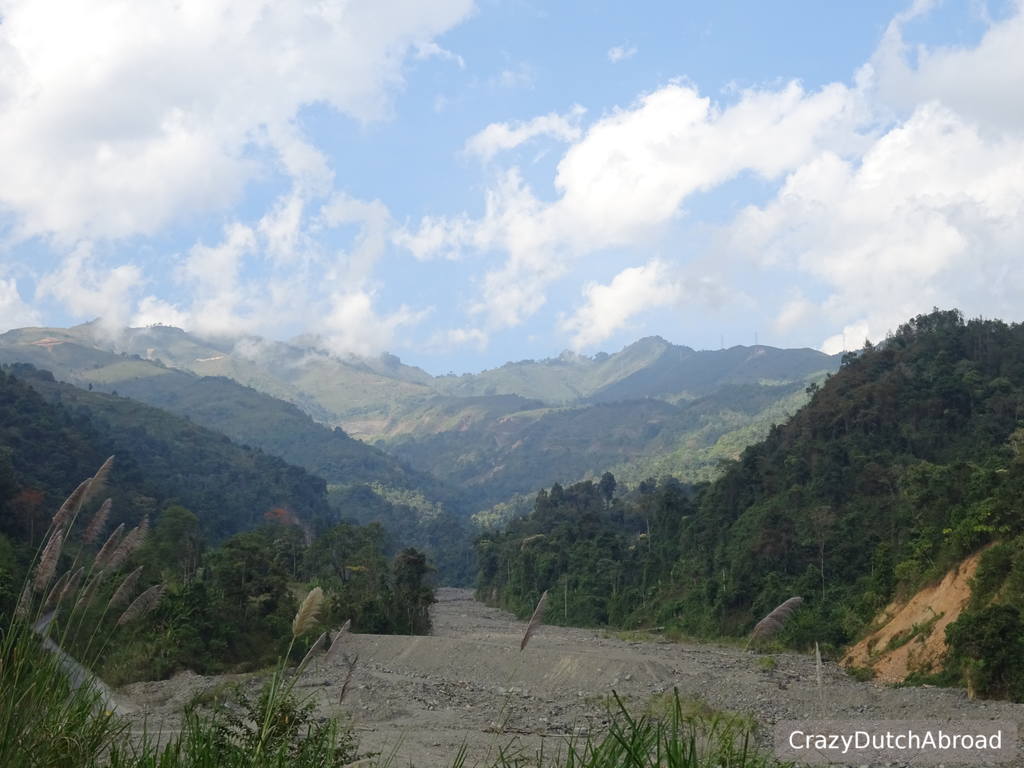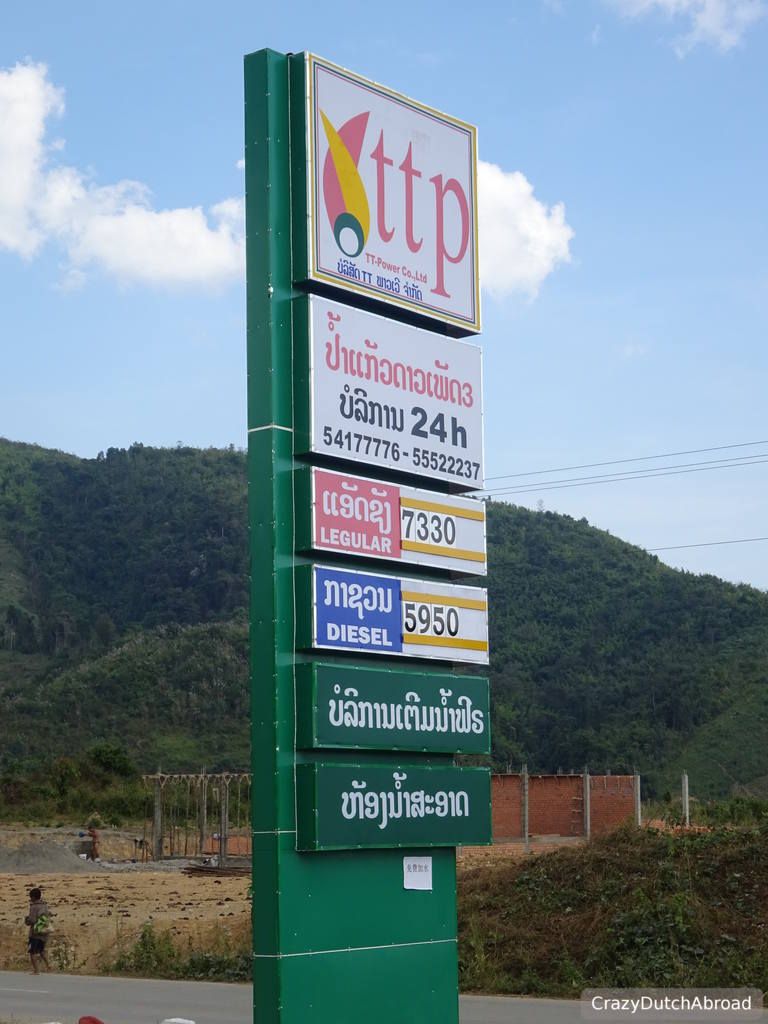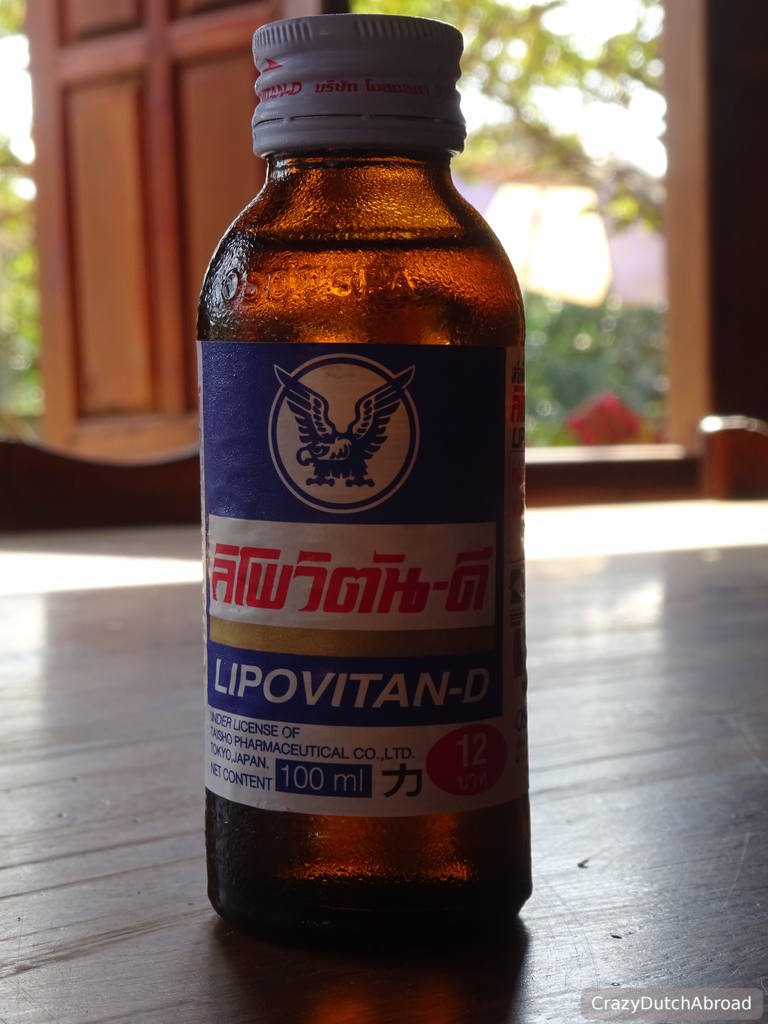 9 KM of dangerous road, but we made it! With the saleng pulling to the right, after this immense mountain climbing and with an empty tank (again) we found legular gasoline and some sort of pharmaceutical energy drink to fuel up!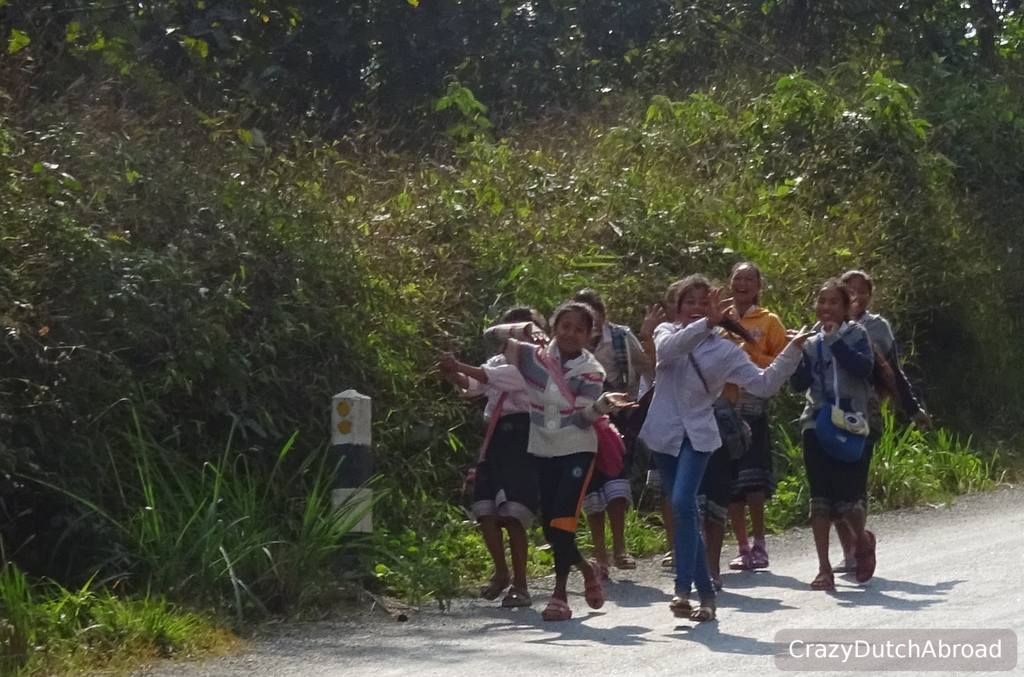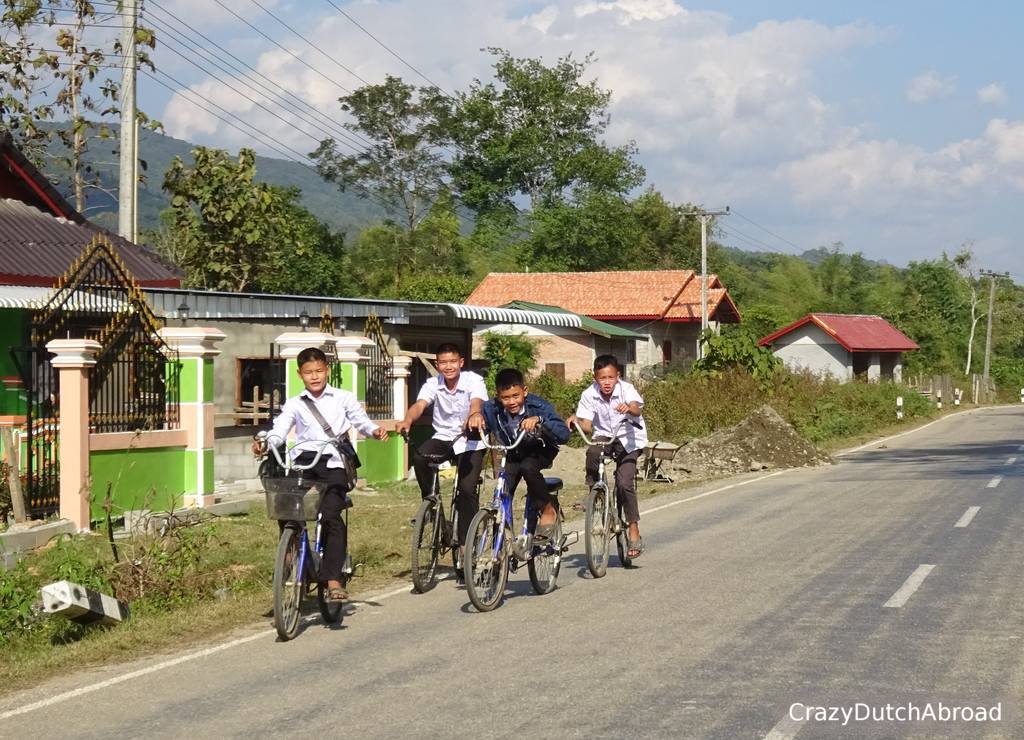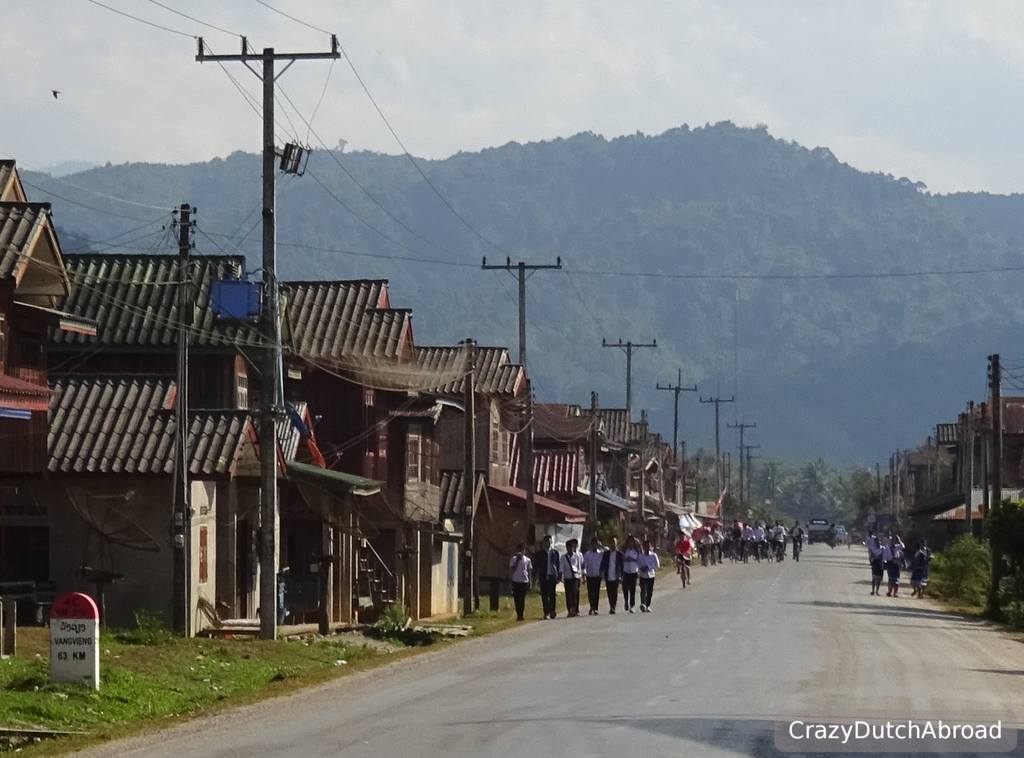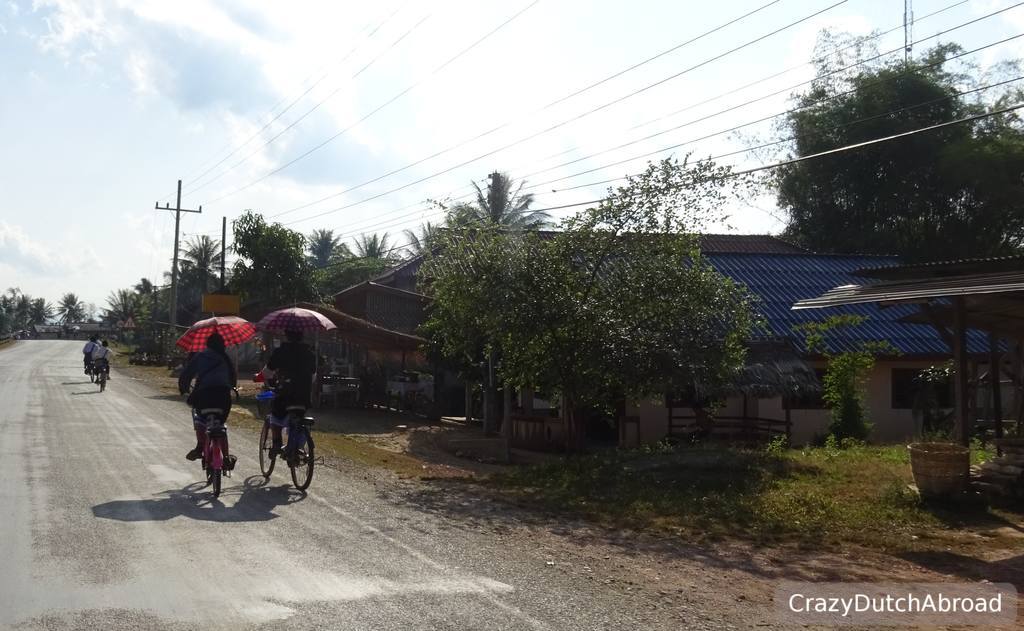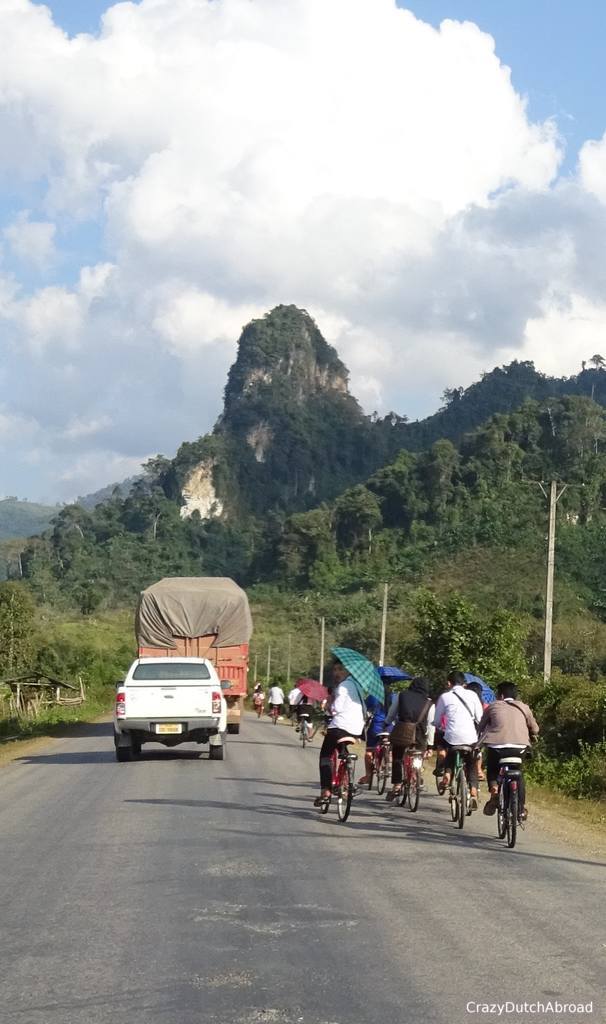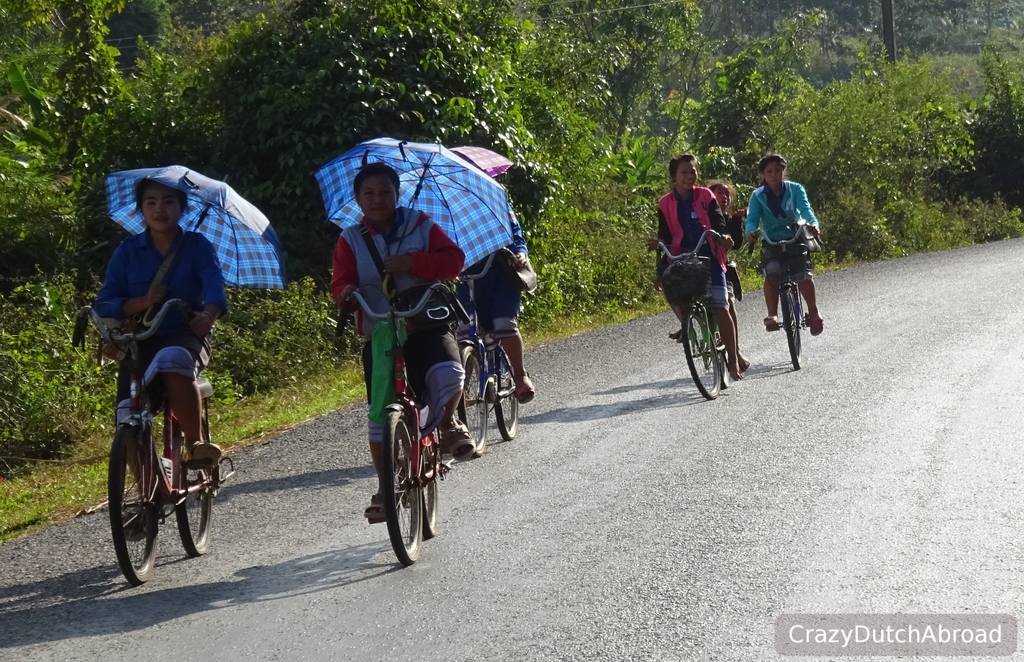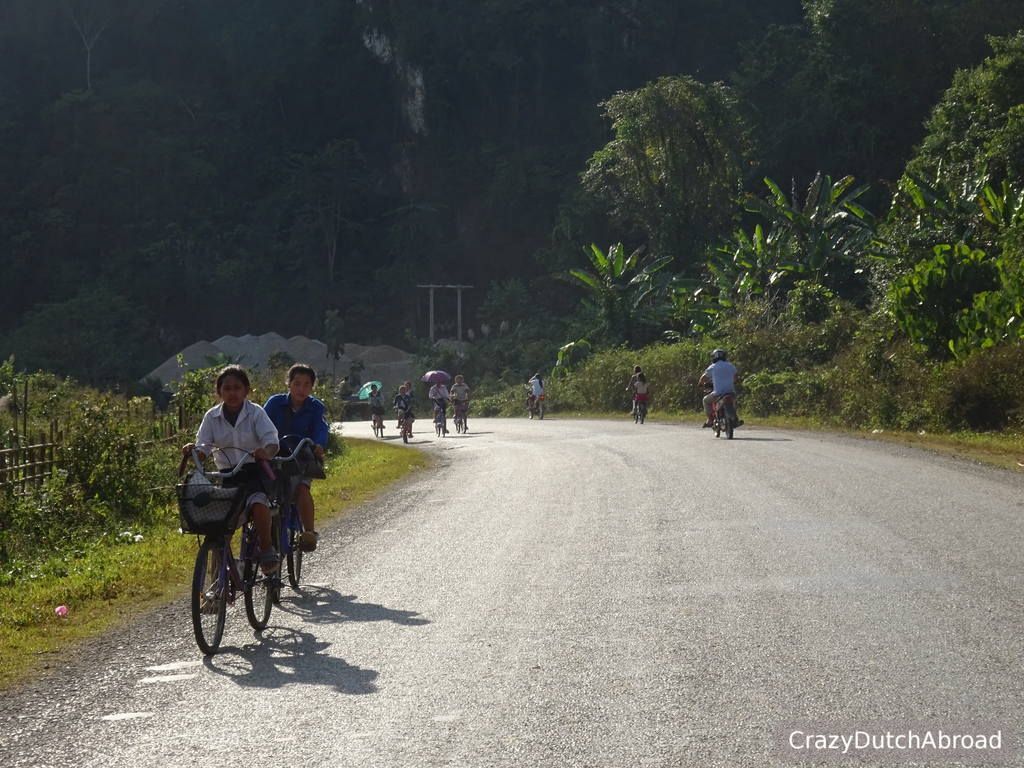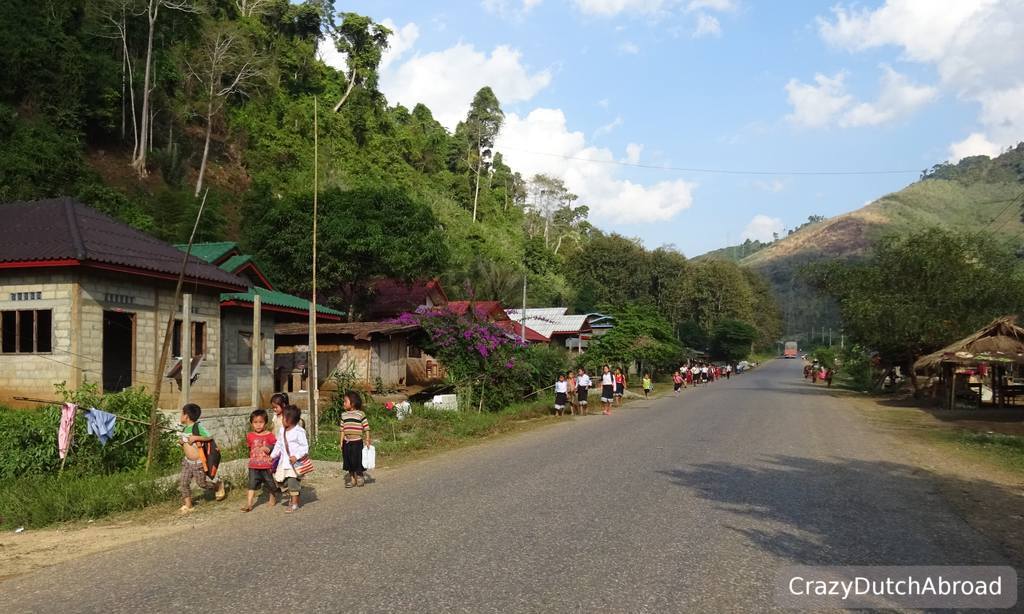 Now the fun part started. Children walking/cycling to school, singing and waving!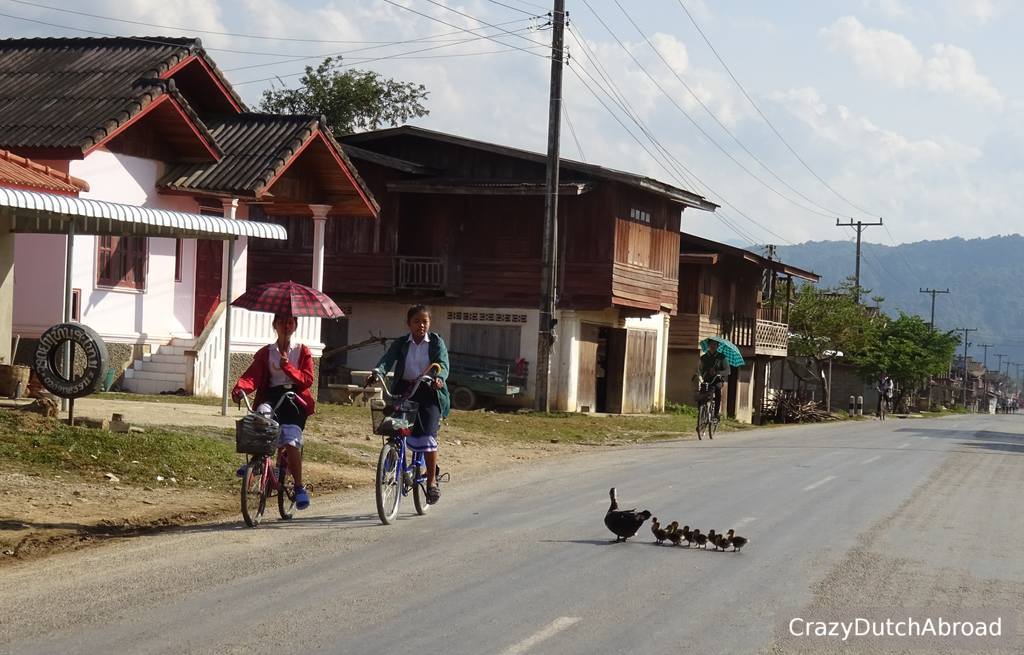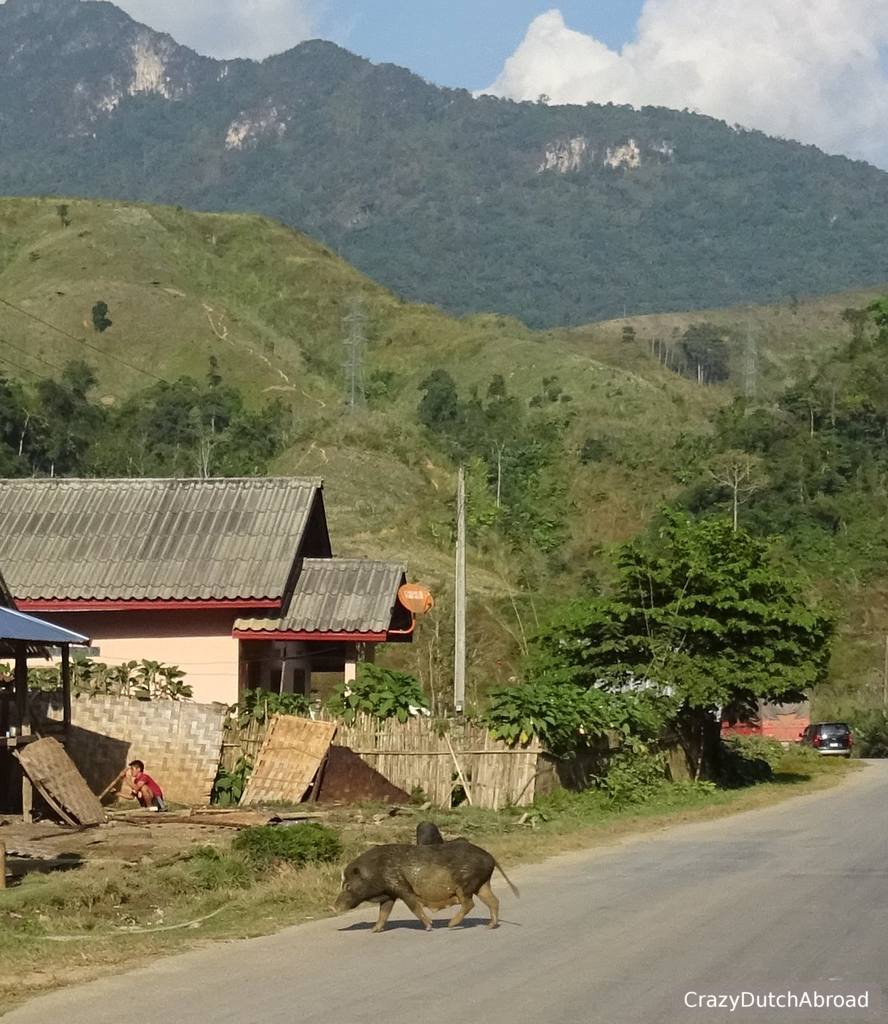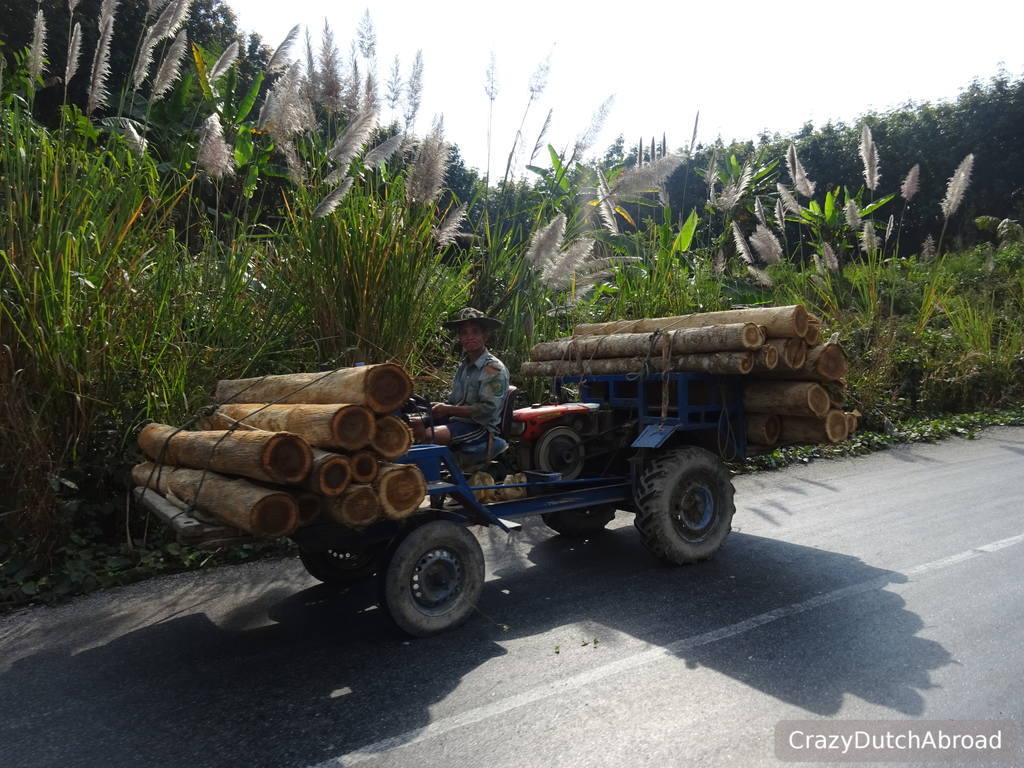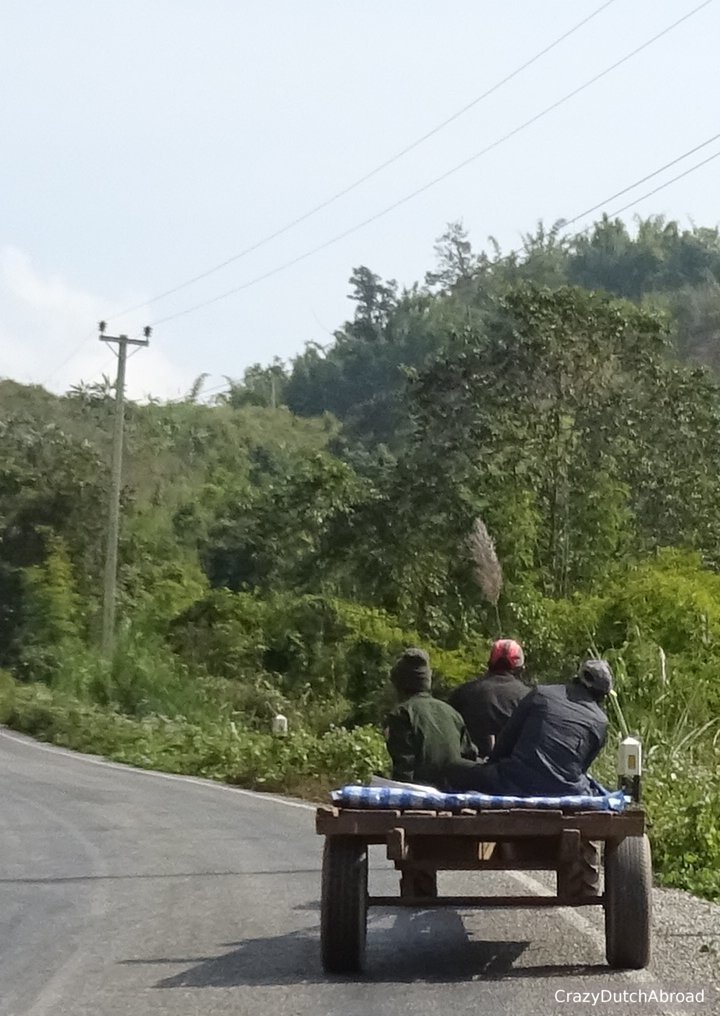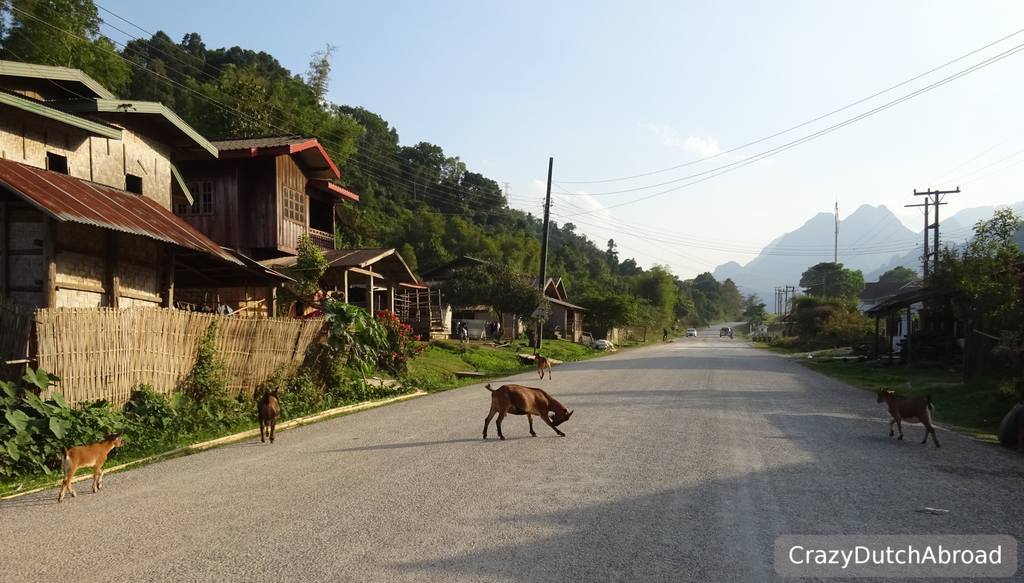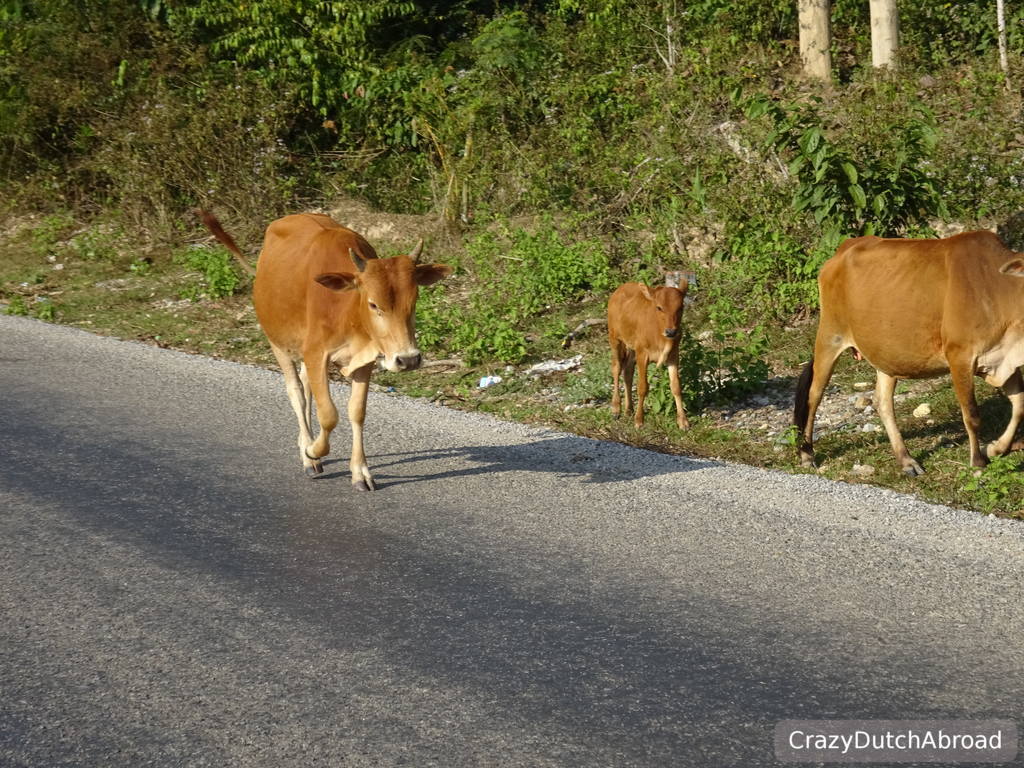 Other road users, always pay attention!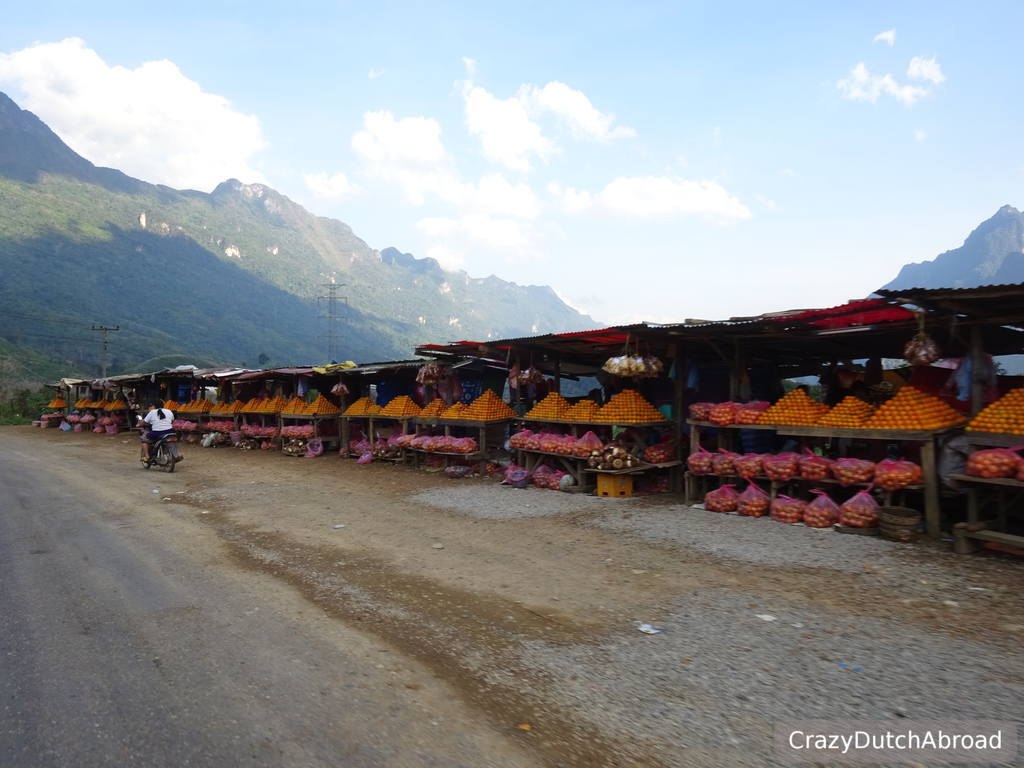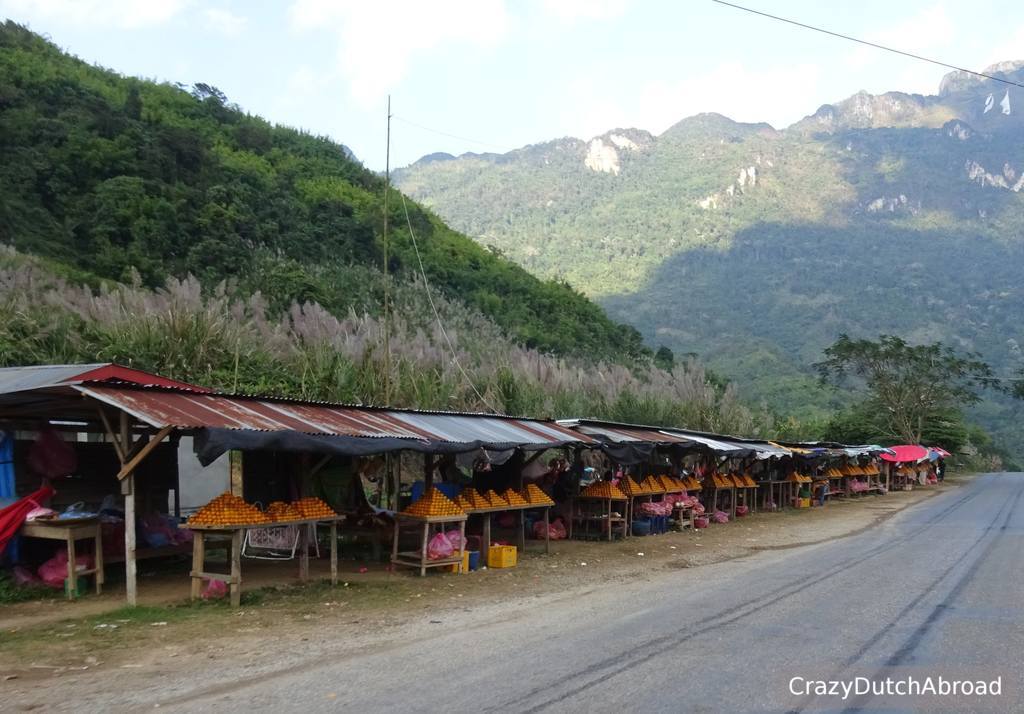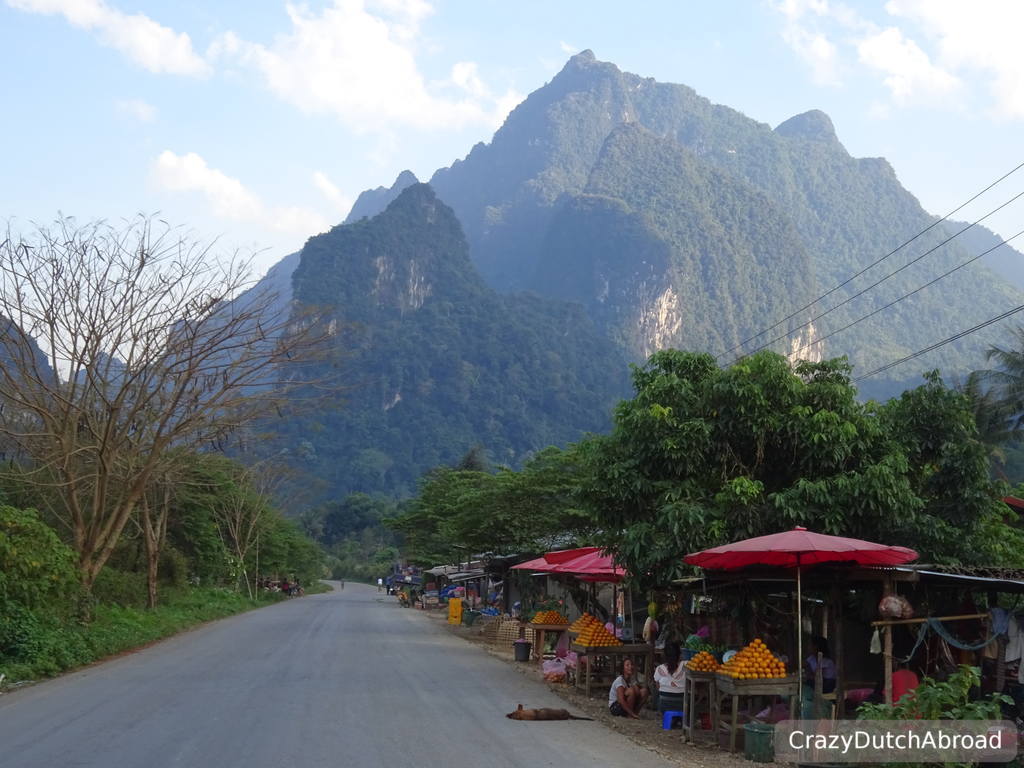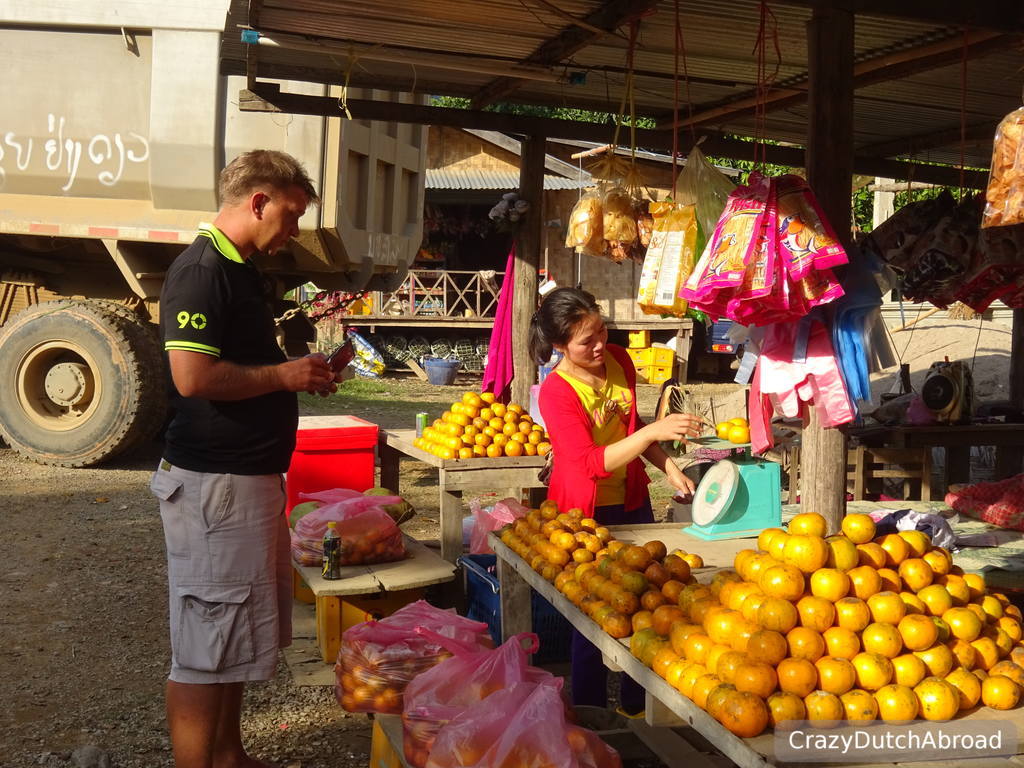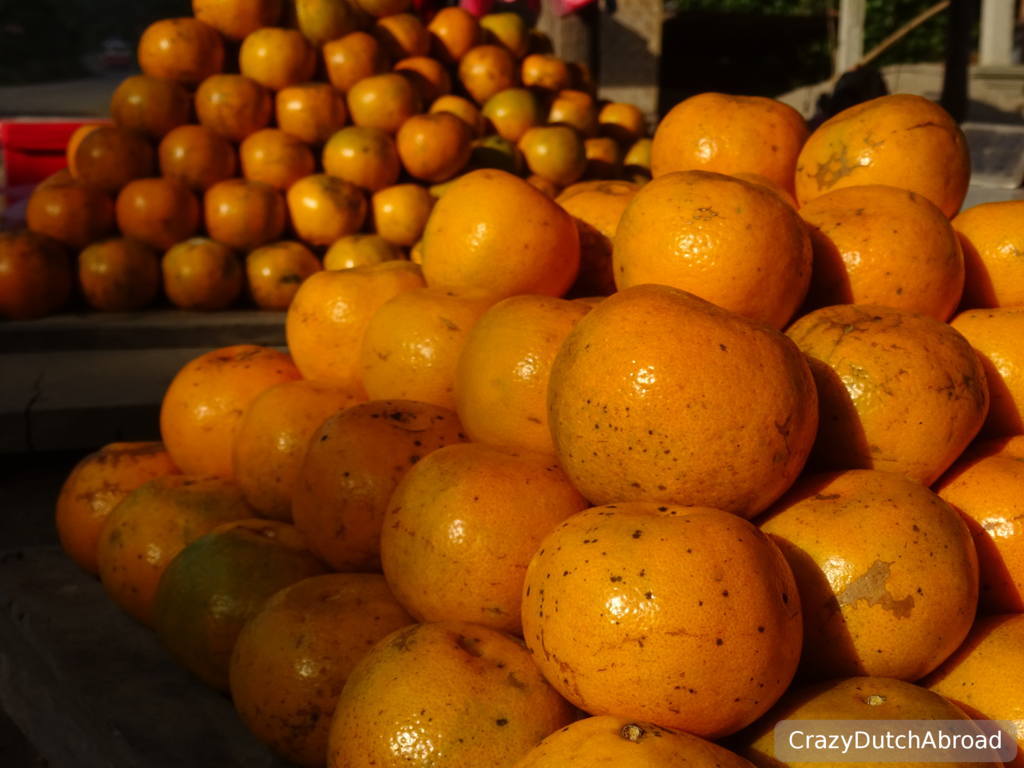 Everybody selling the same thing, the same way for the same price: Oranges!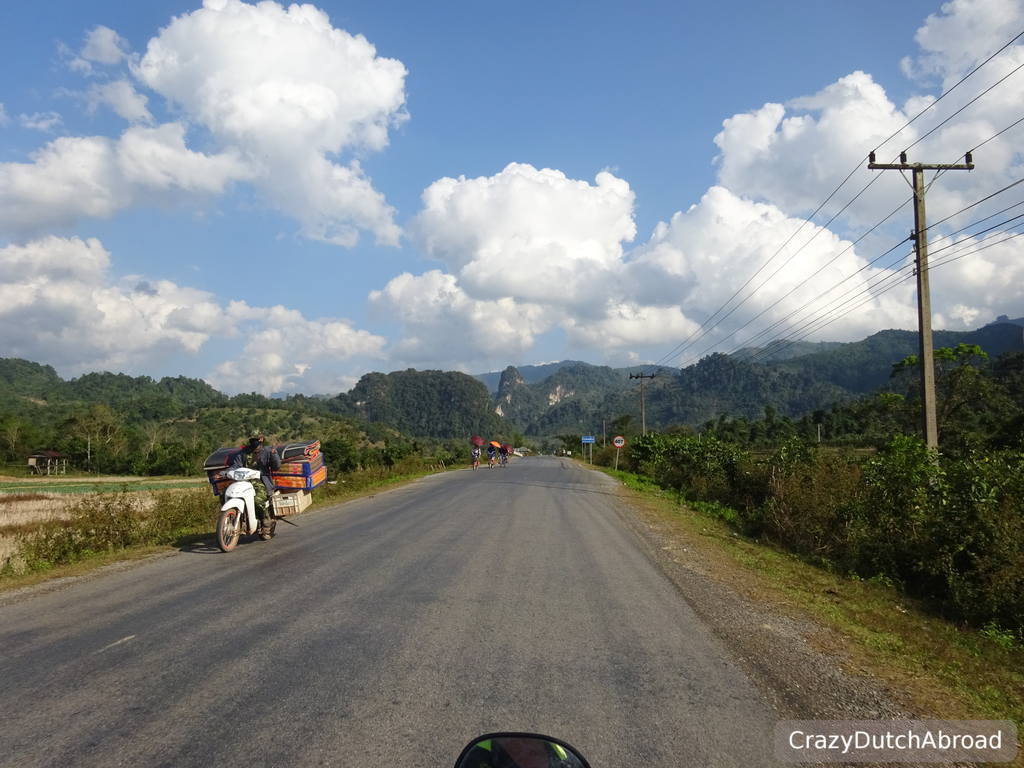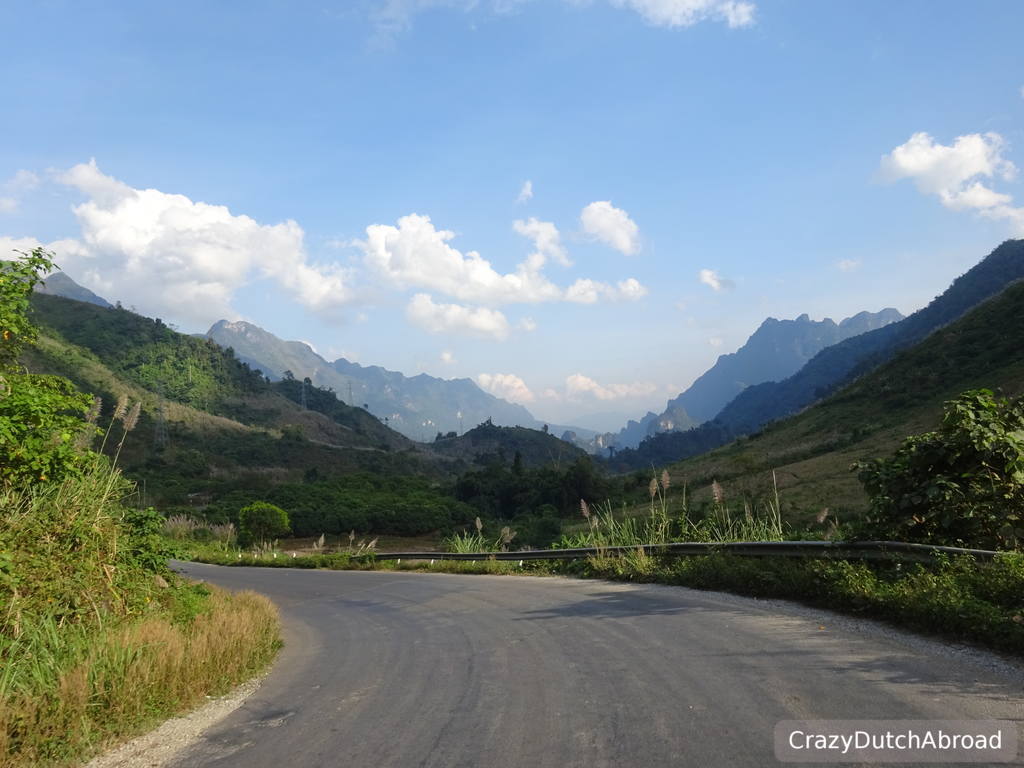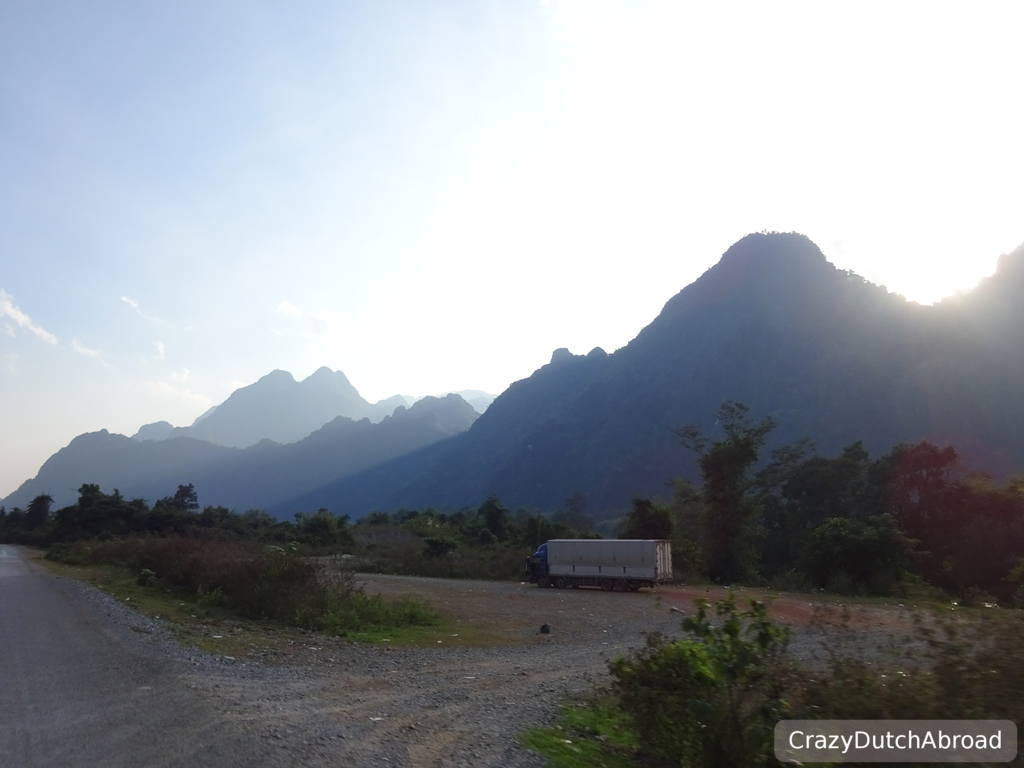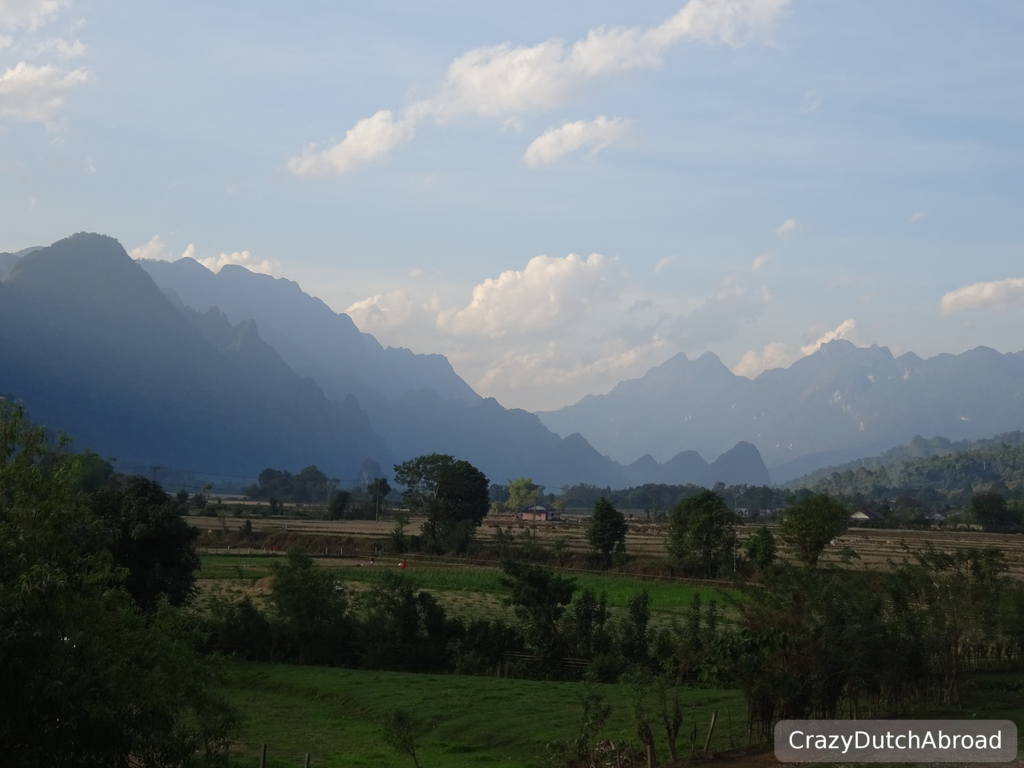 Out of the mountains alive!
To be continued, stay tuned!
Share this page: