Tubing in Vang Vieng!
Our crazy road trip around Thailand and Laos on a tricycle (saleng).
Saleng expedition #44
Vang Vieng
0 km / 0 miles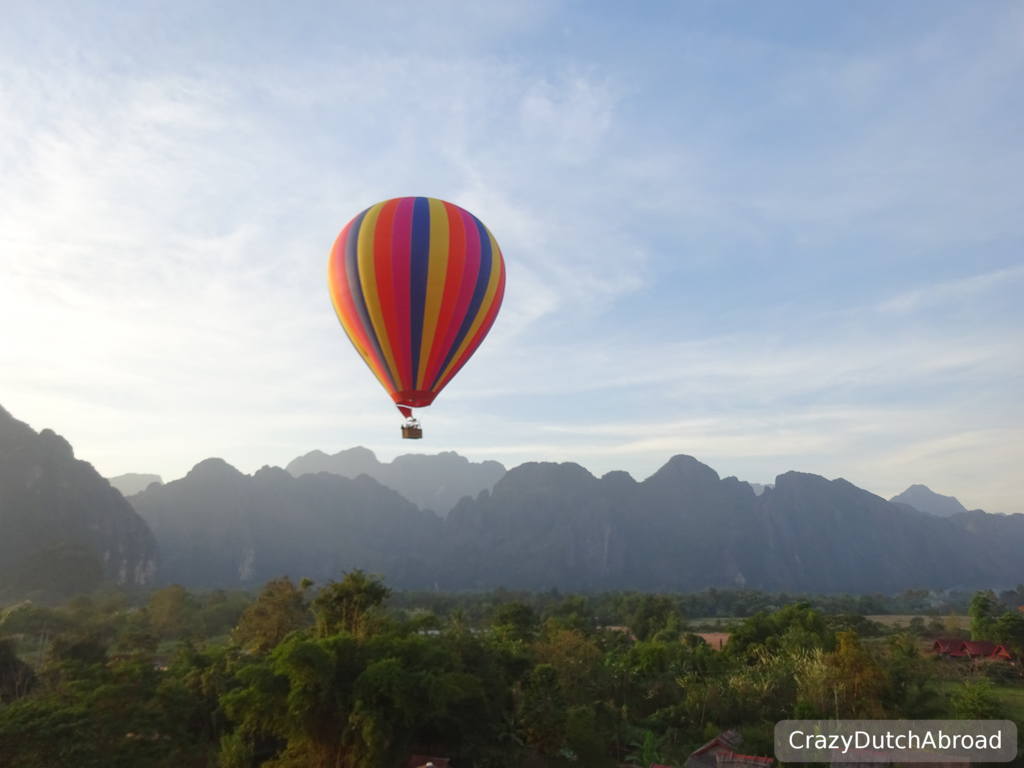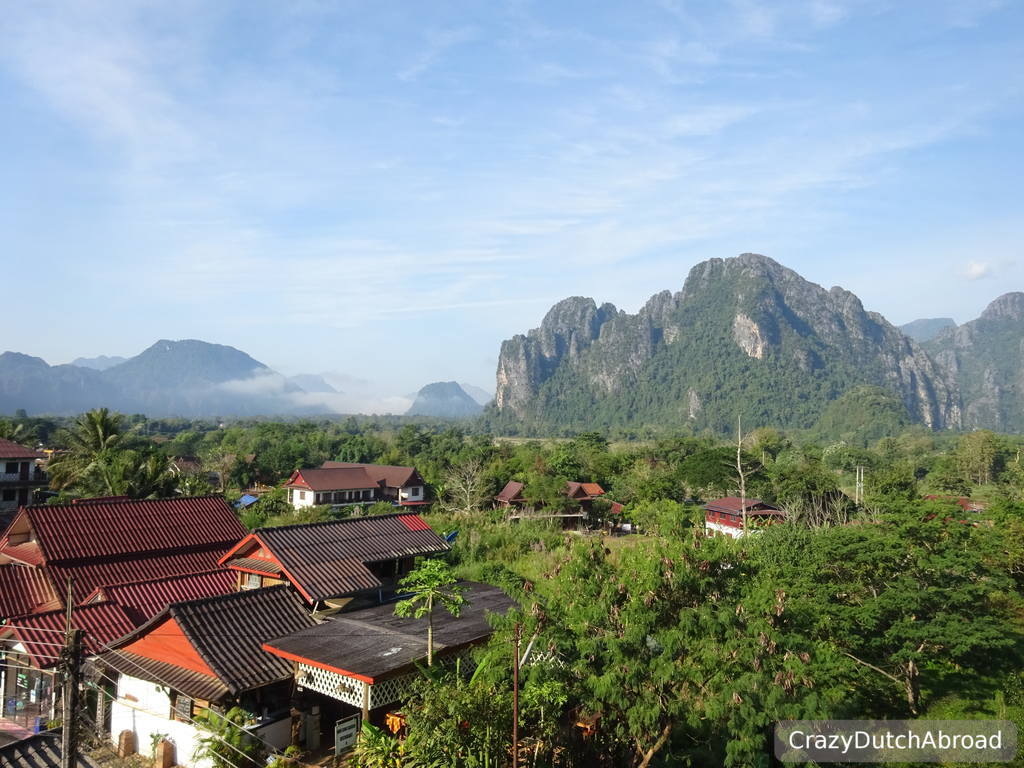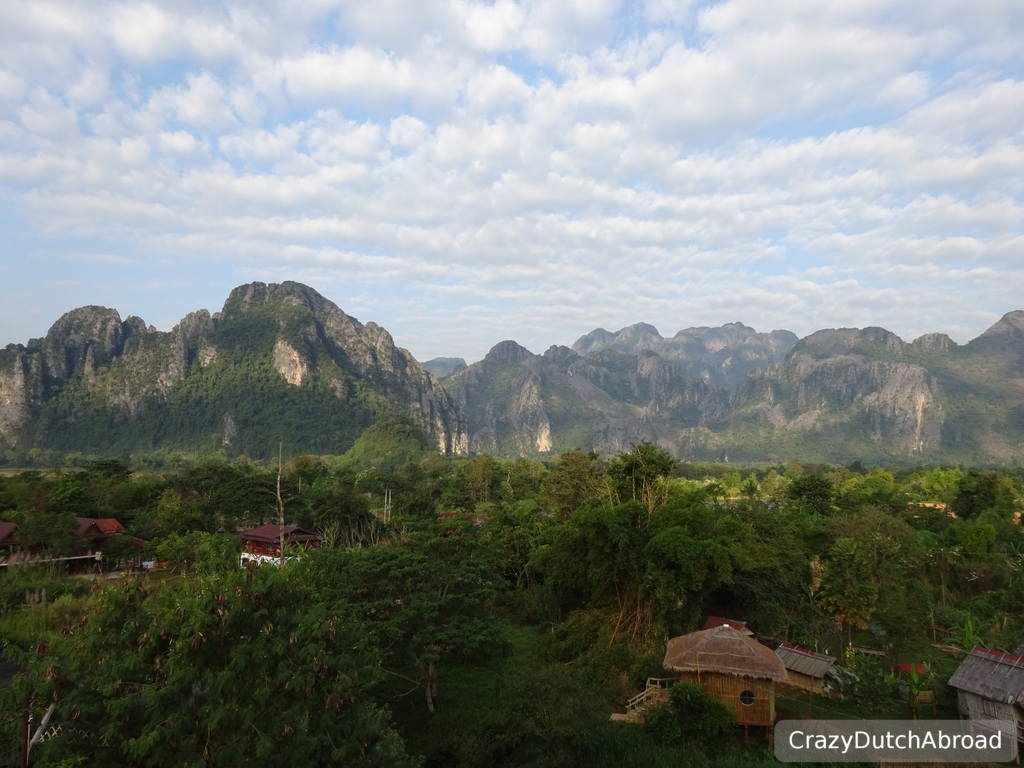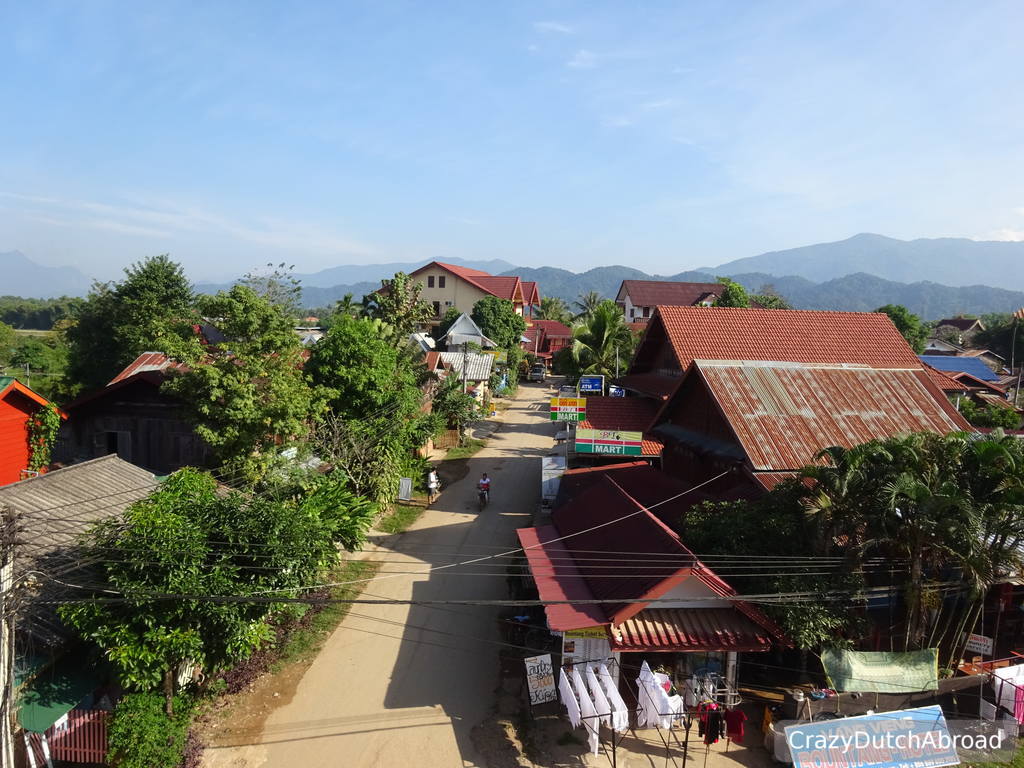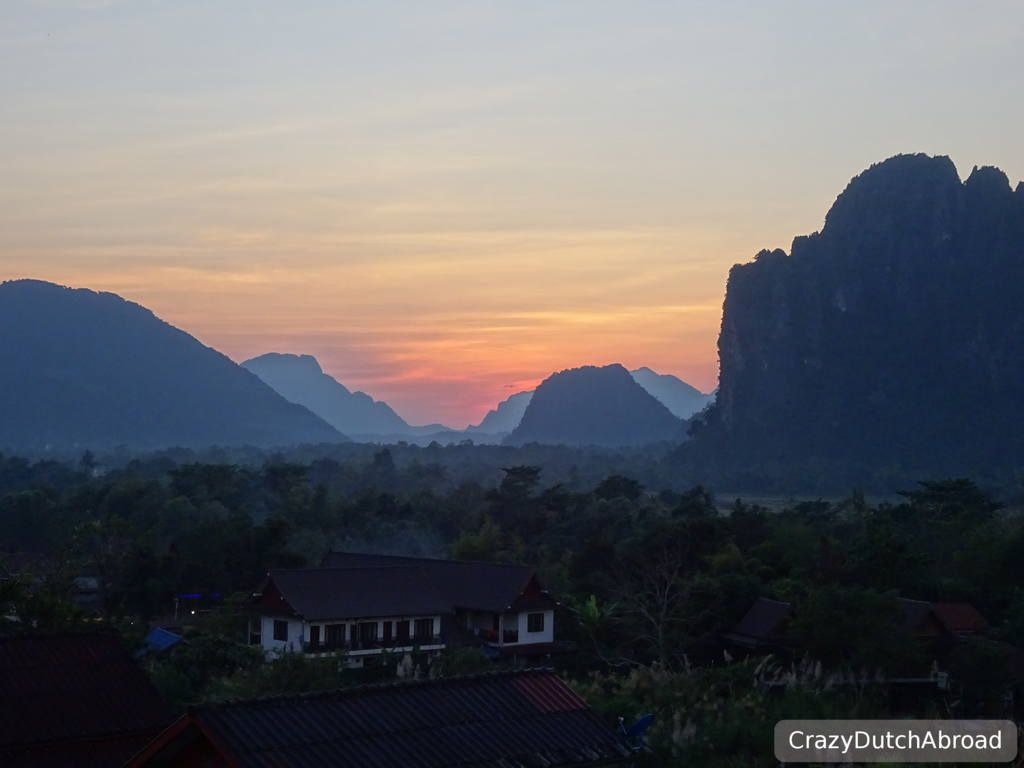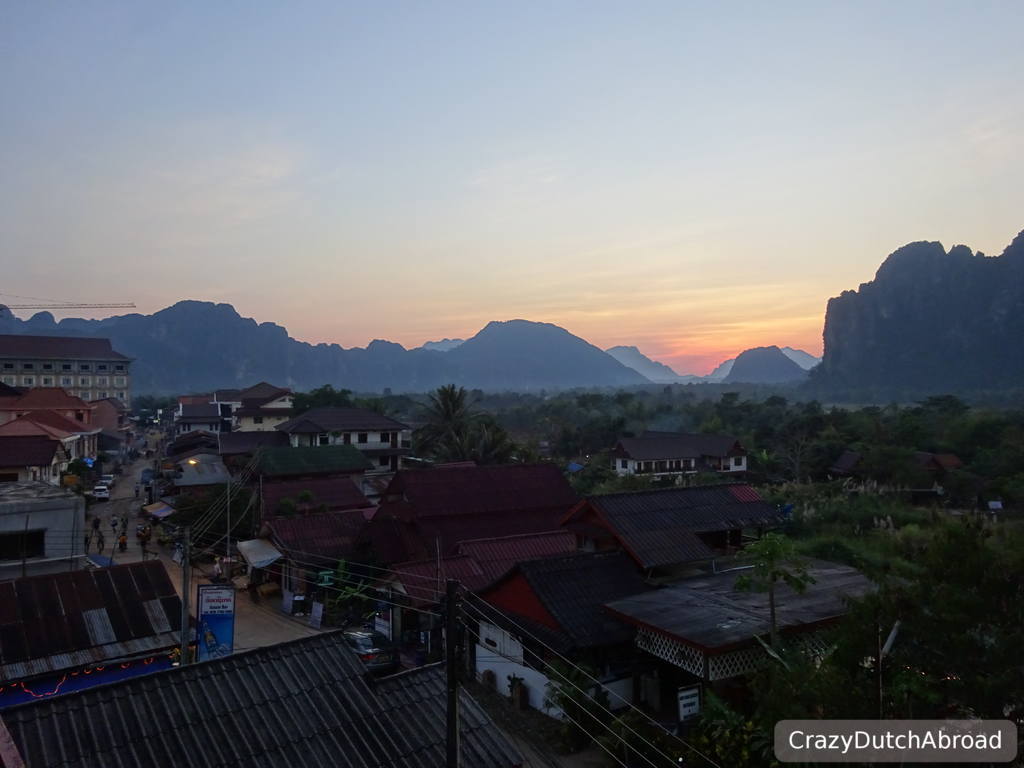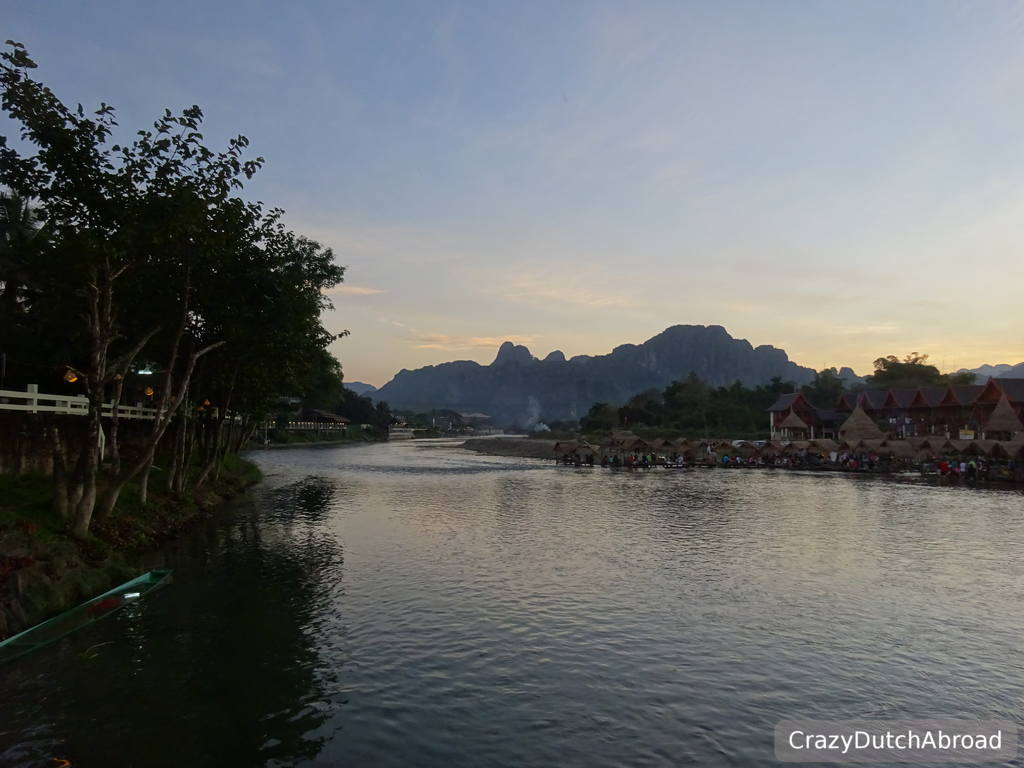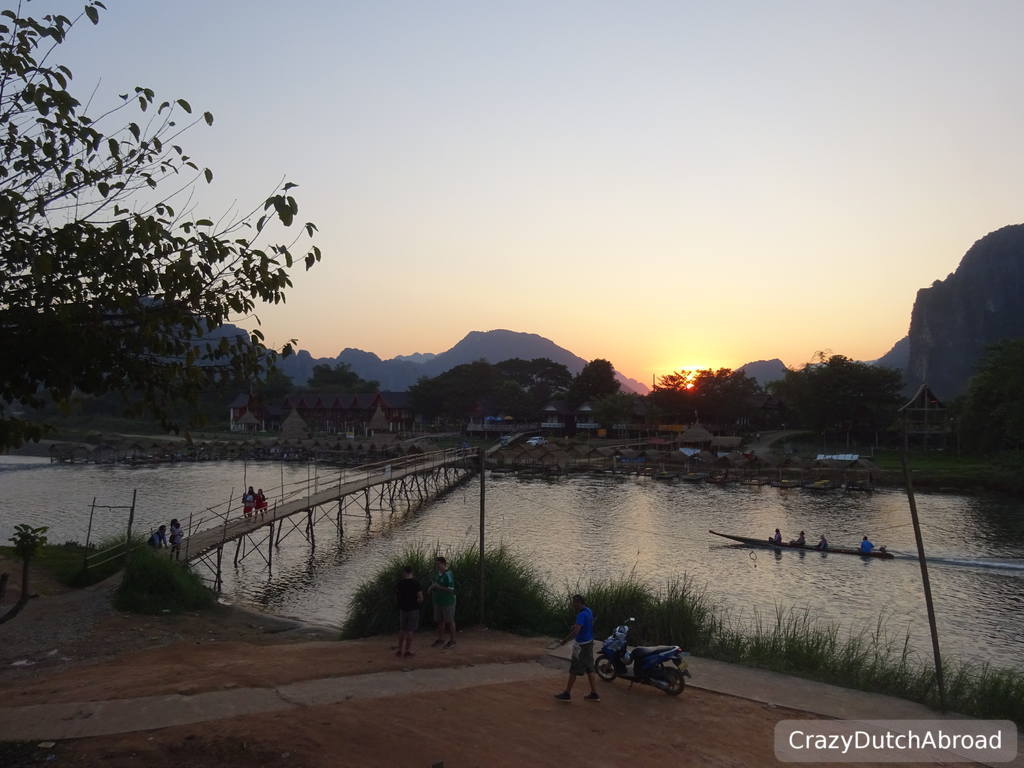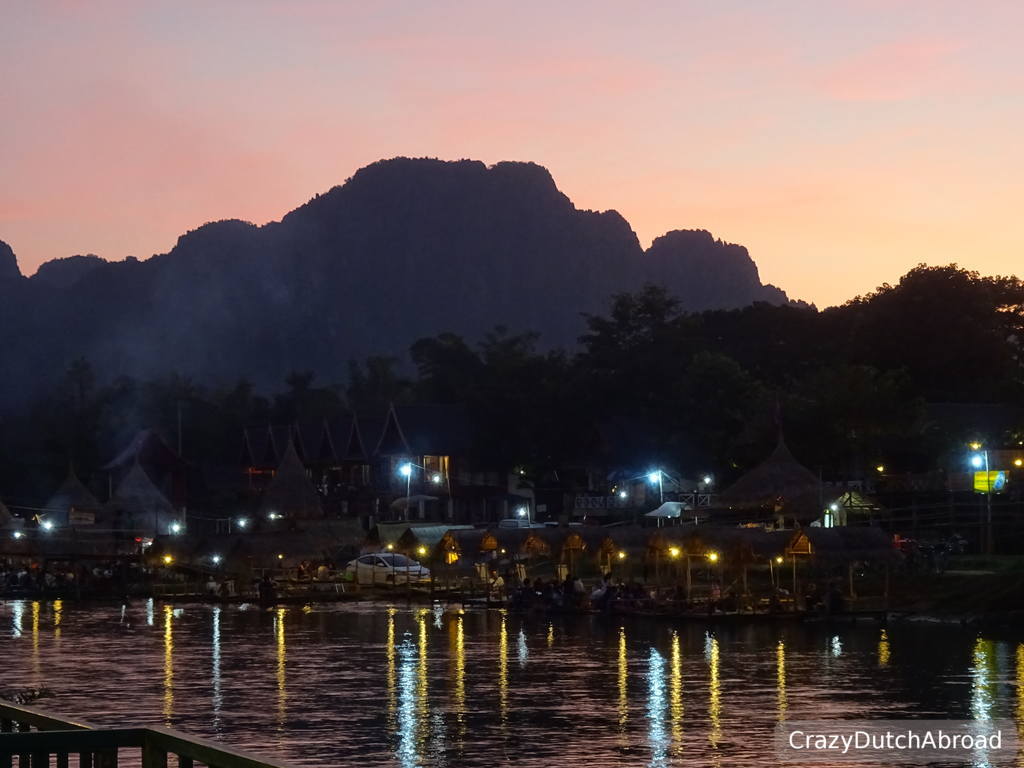 Vang Vieng is famous for the hedonistic backpackers vibe and beautiful mountain scenery along the Nam Song river!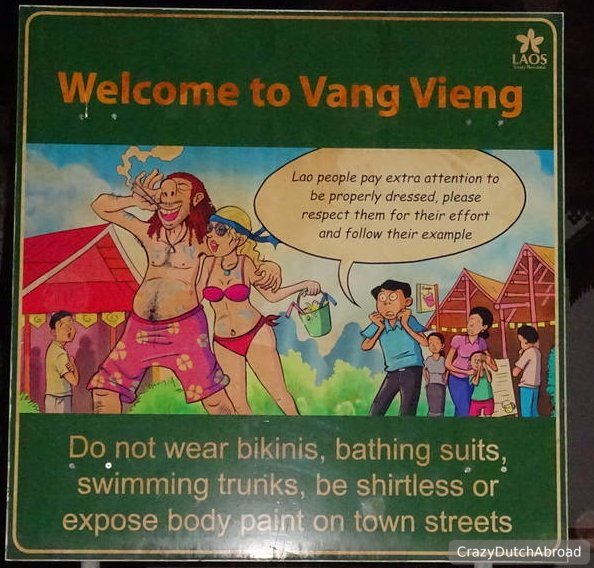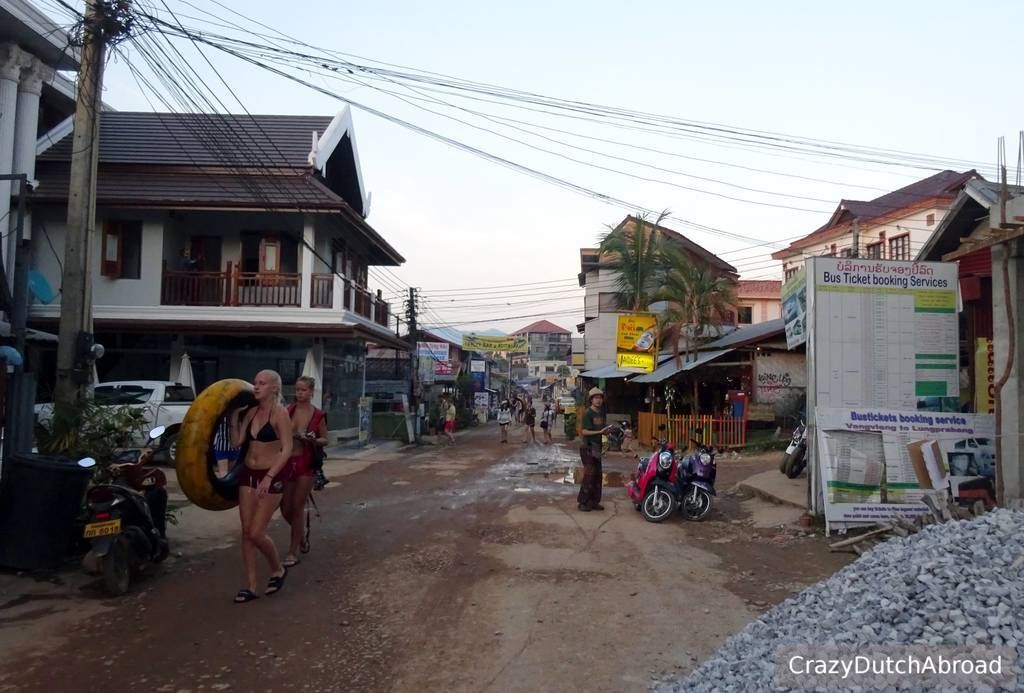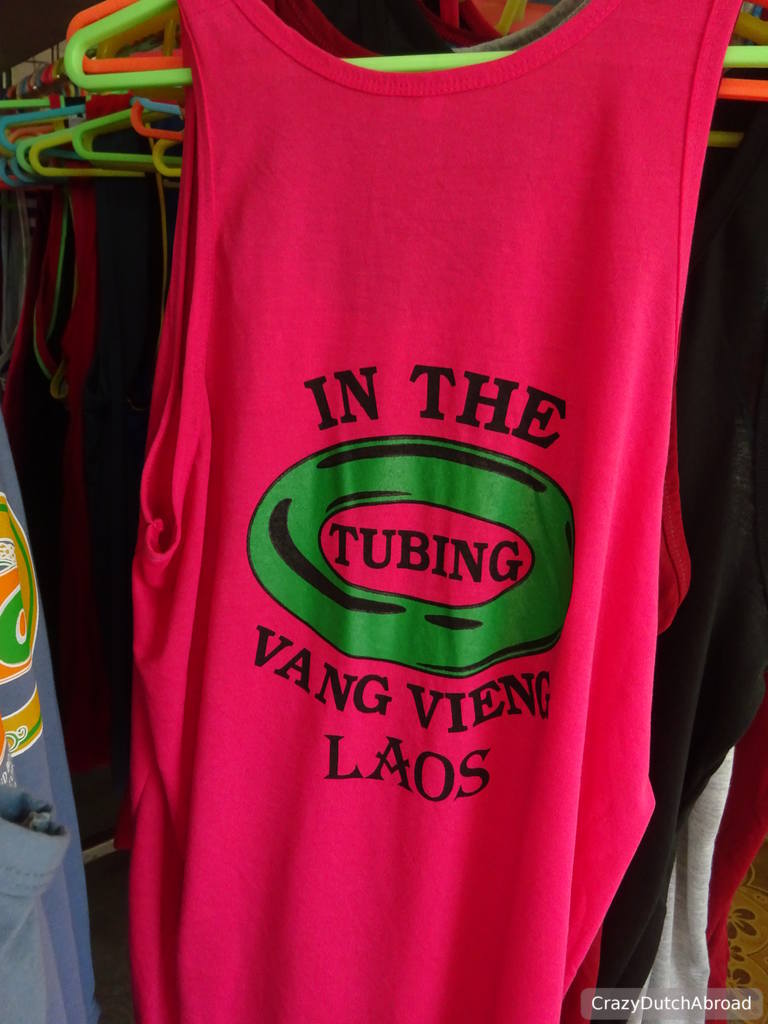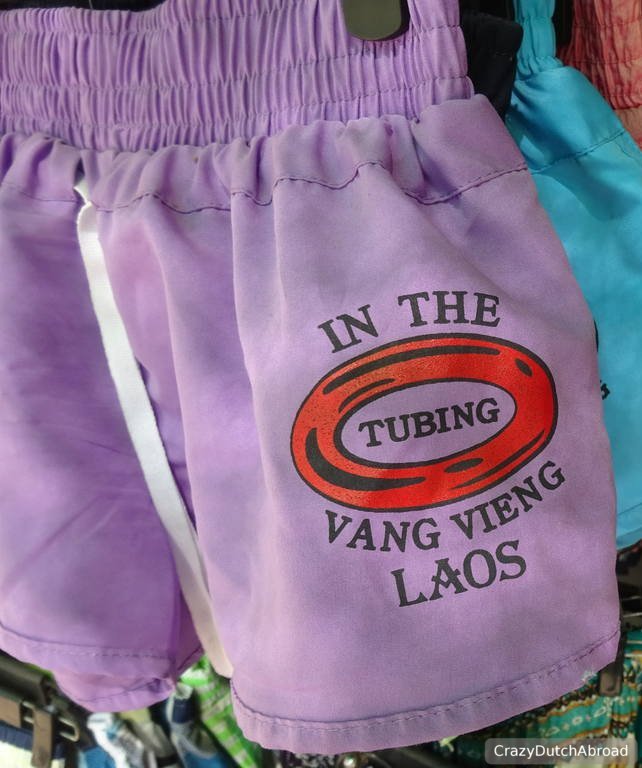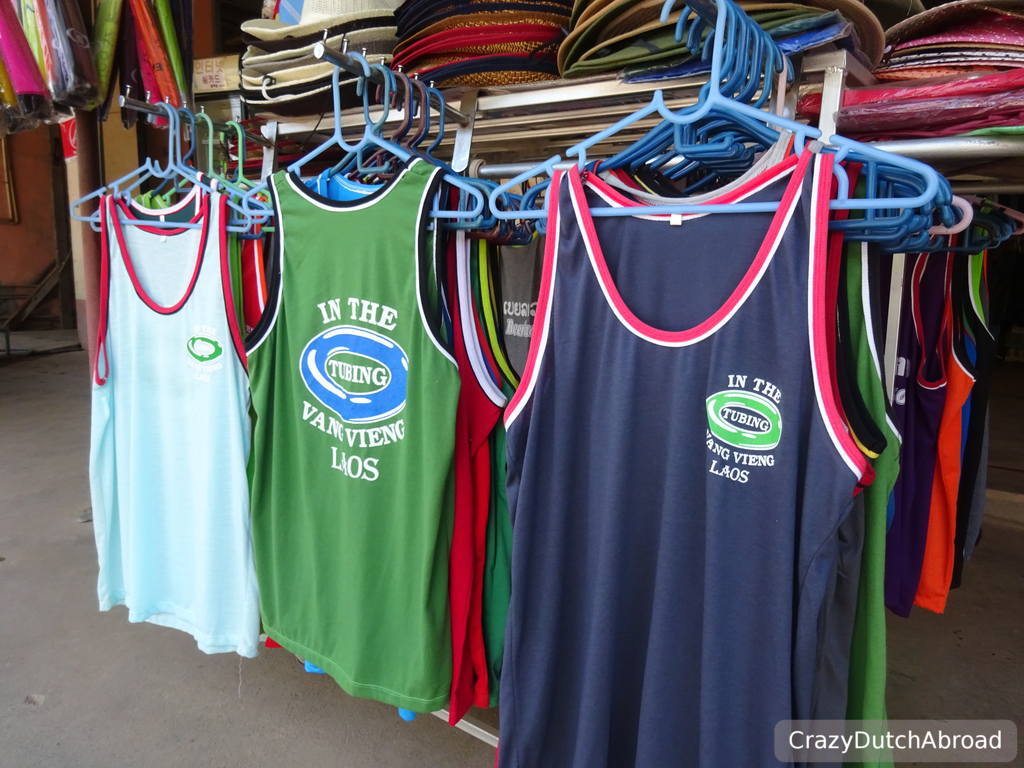 As soon as we hit town, water sport activities were offered on every corner. Kayaking and tubing are most promoted. After reading the sign we saw lots of people in bikini's/bathing suits walking with tubes on the street.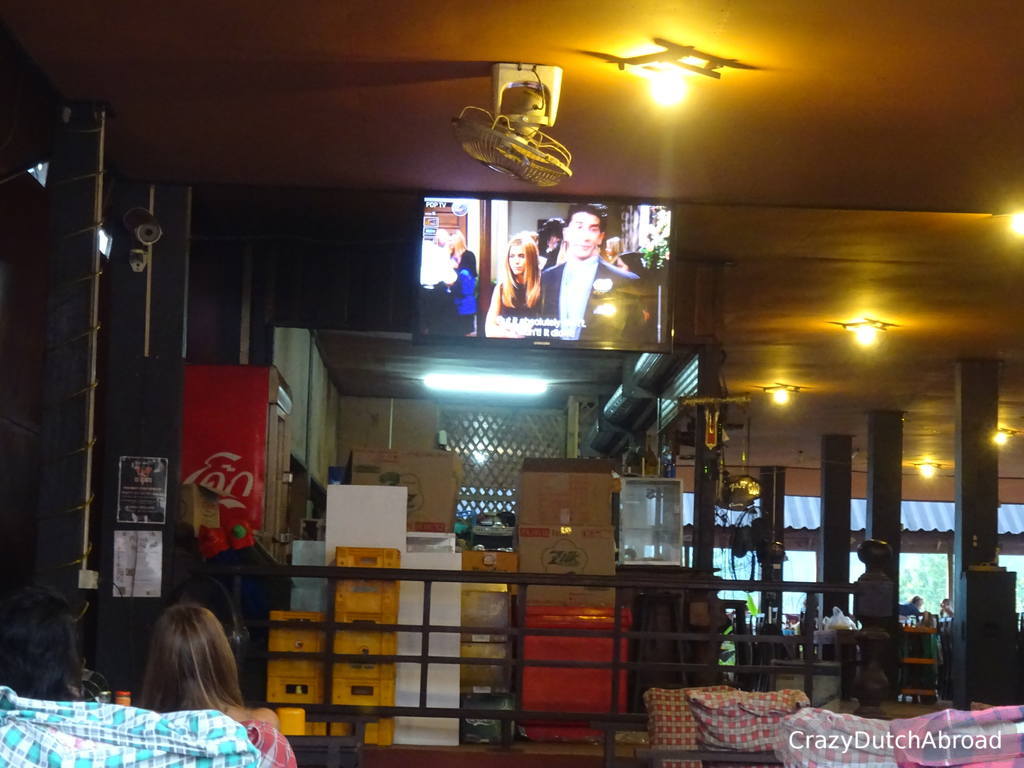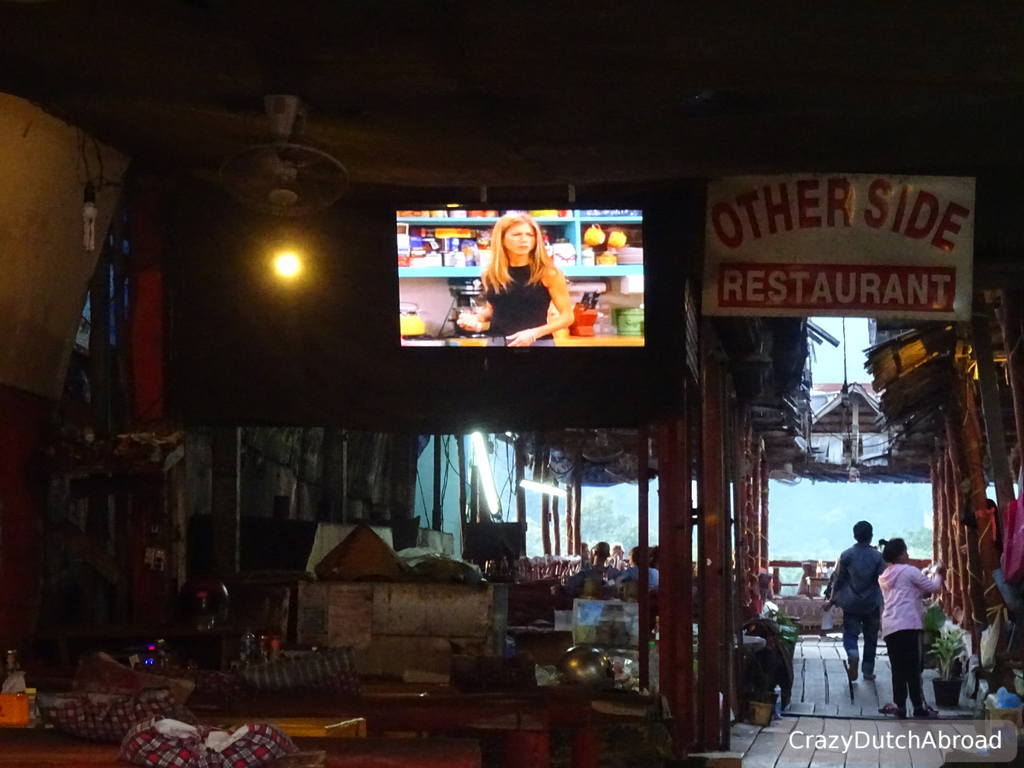 The TV series 'Friends' and 'Family Guy' are shown in many bars and restaurants with relaxed seatings and people dropped death on the sofas.
Tubing in Vang Vieng in January 2016. The tubing party with booze and party drugs is what Vang Vieng is probably most known for. Well, let's say that party seems over. The government closed most of the bars along the tubing/kayak part of the Nam Song river due to many dead tourists. Only four bars should be open along the 2 hours tubing ride. No more slides and rope swings, but enough tourists in town to make it a great experience! Let's give it a go!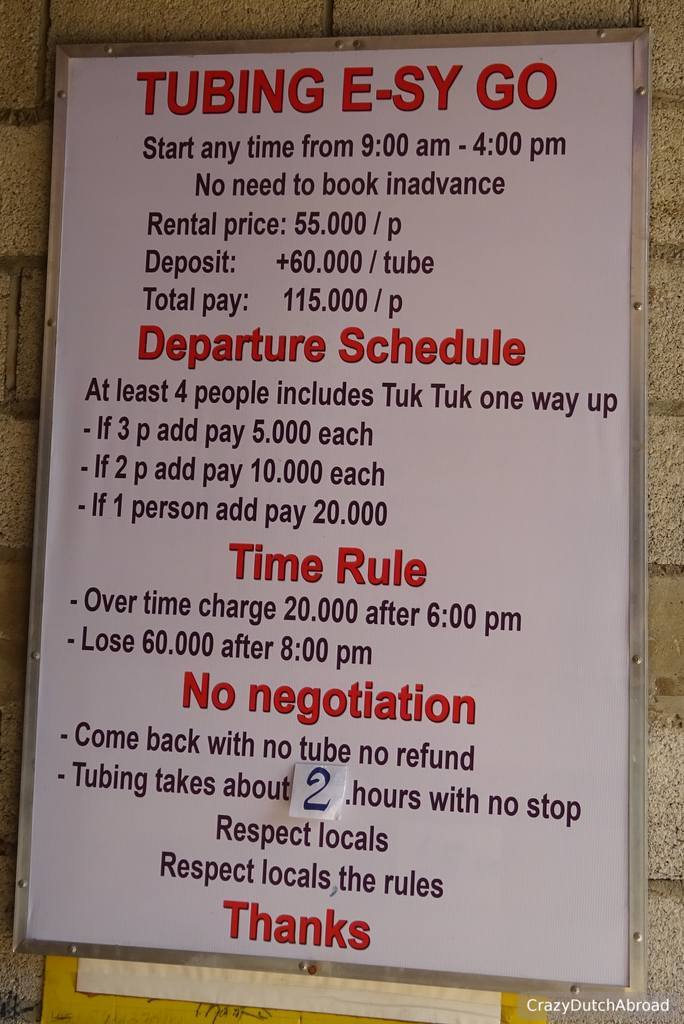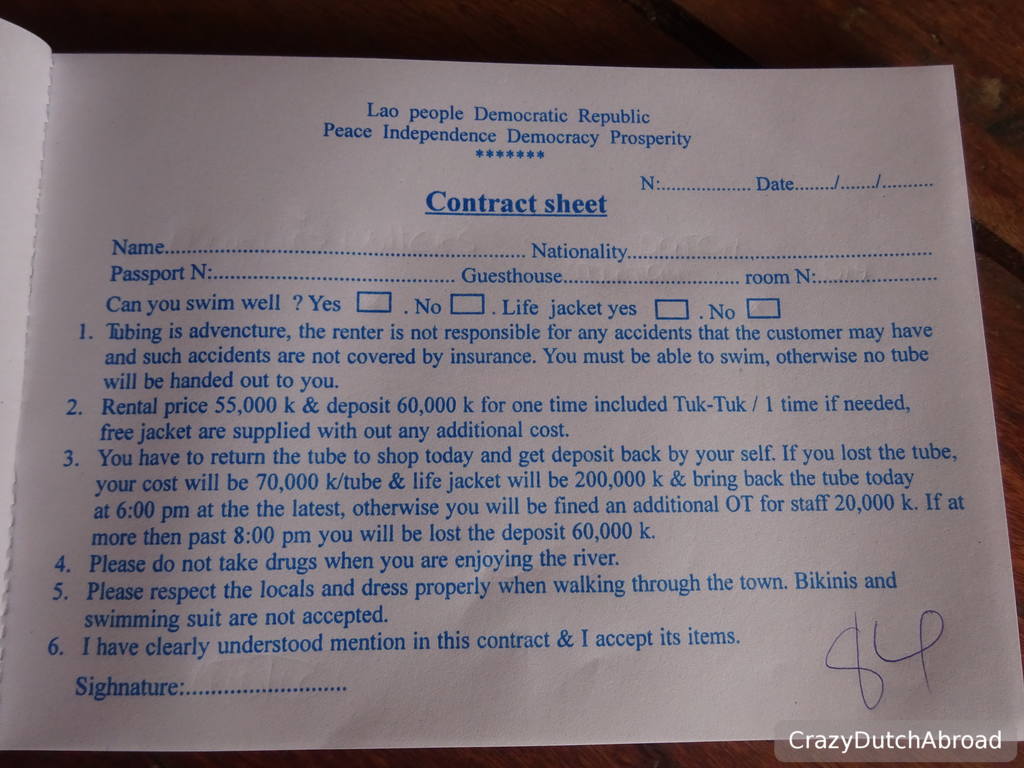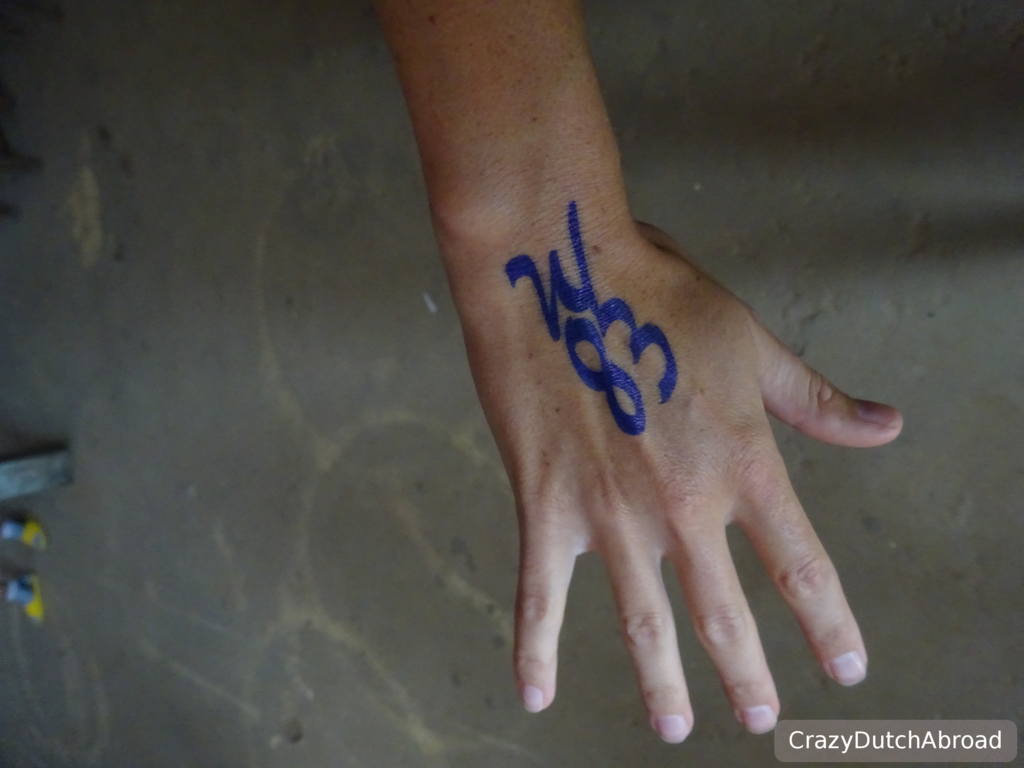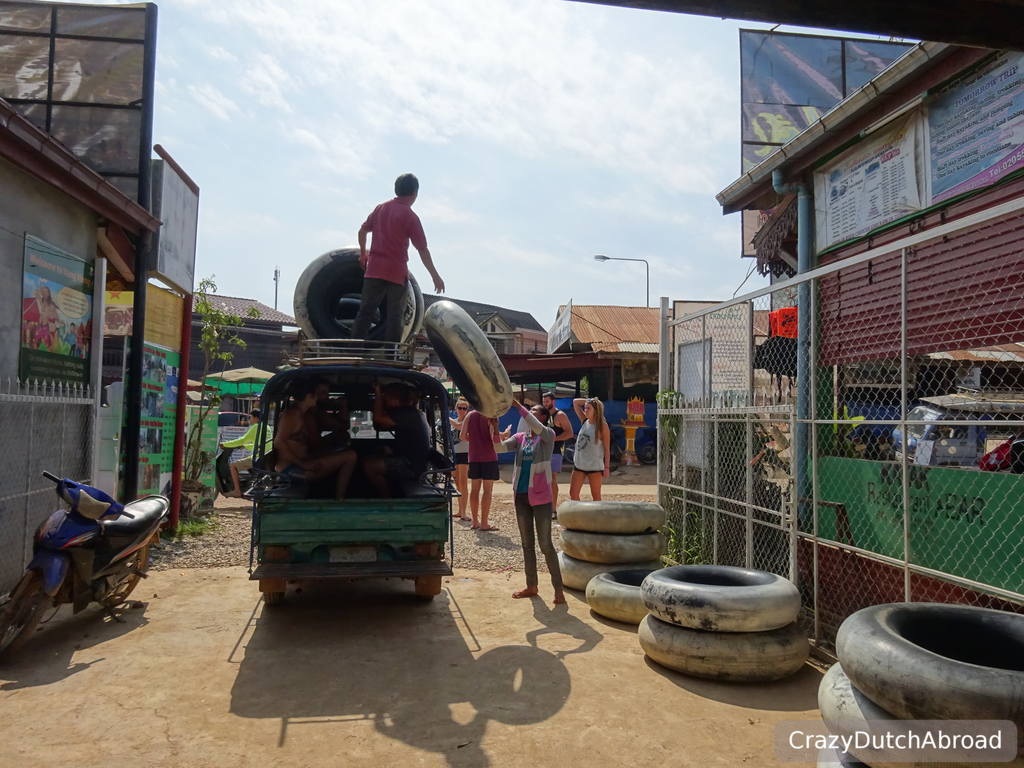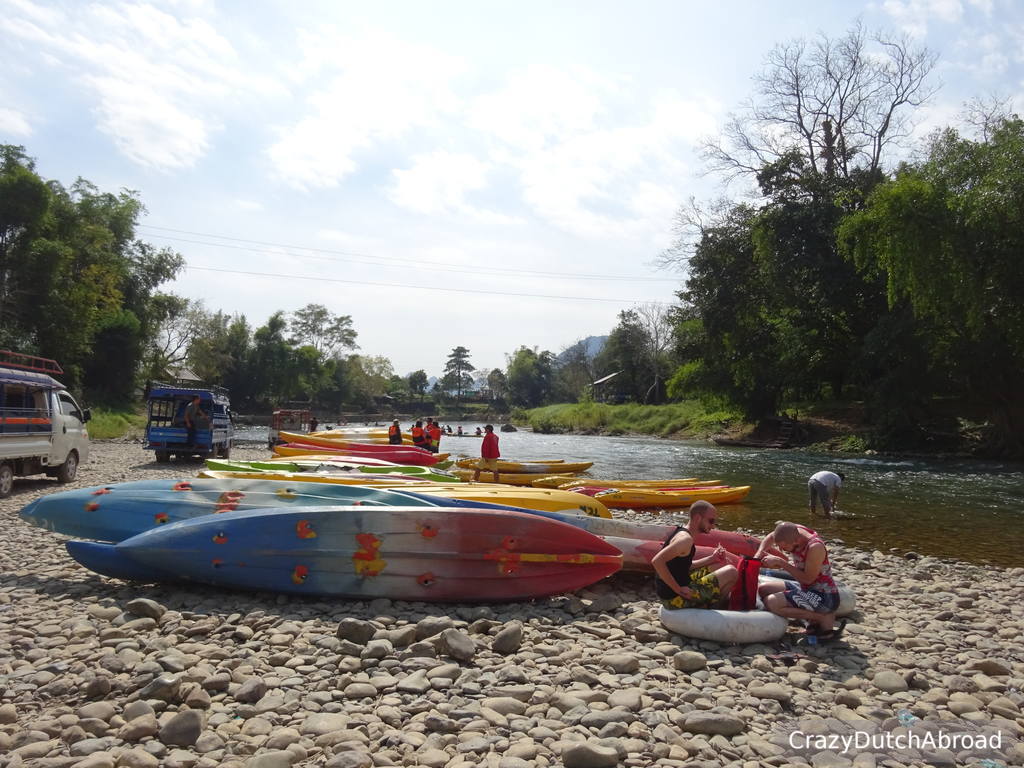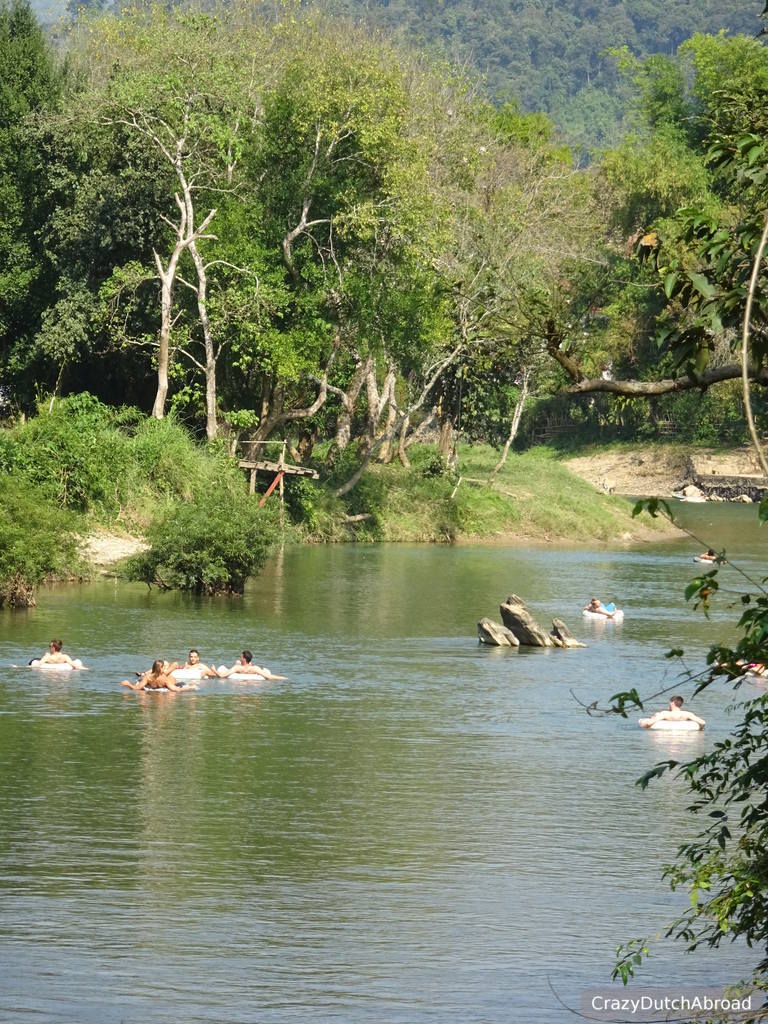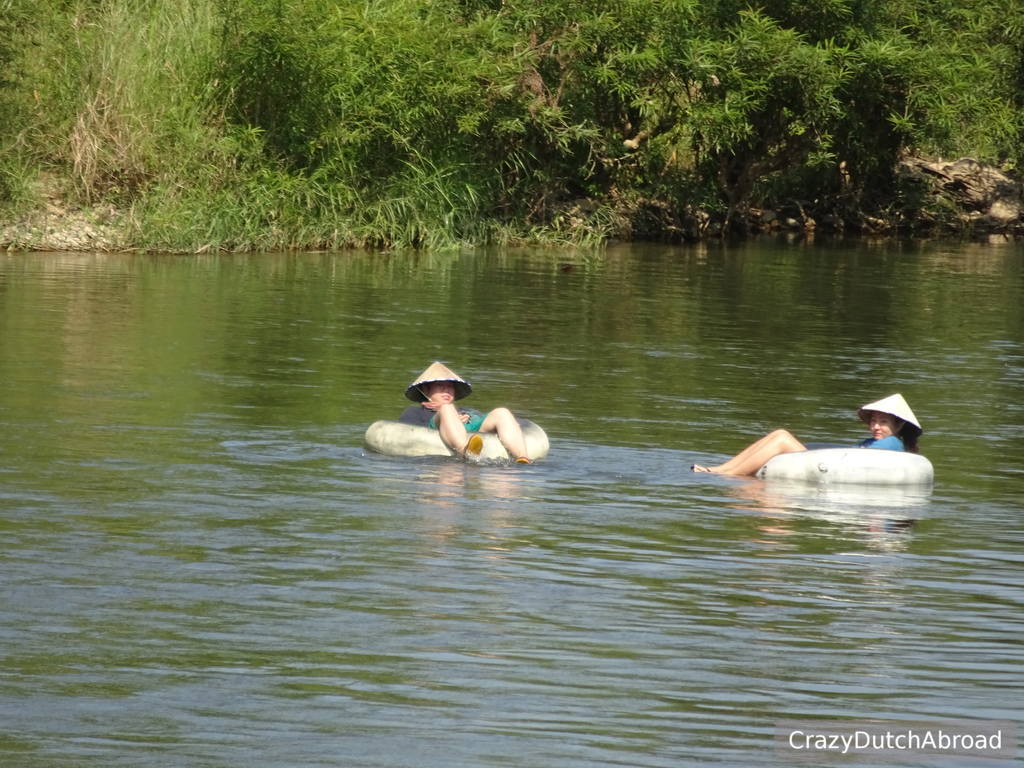 Tubing organization: Sign, pay, get a number and a drop off - just go with the flow!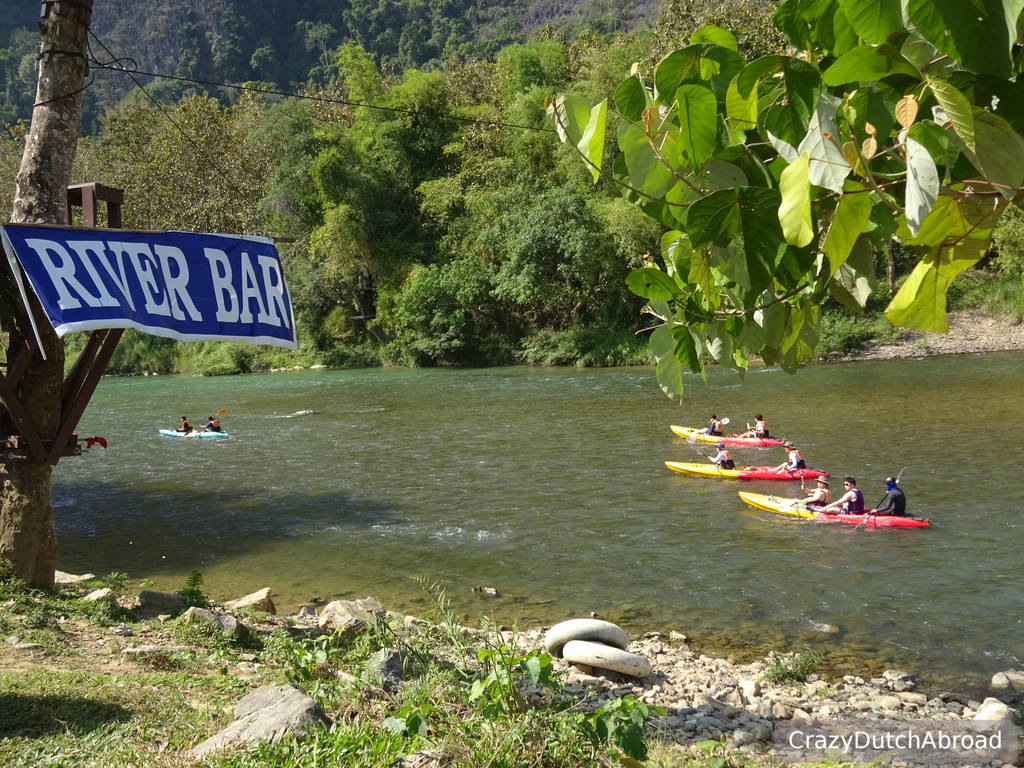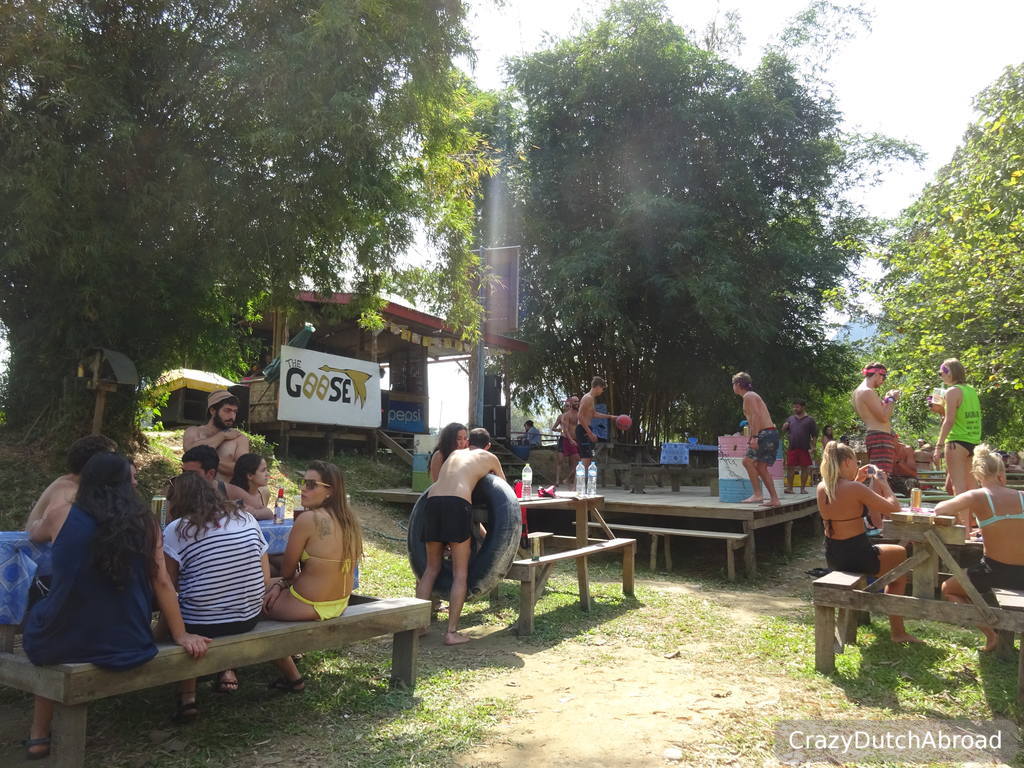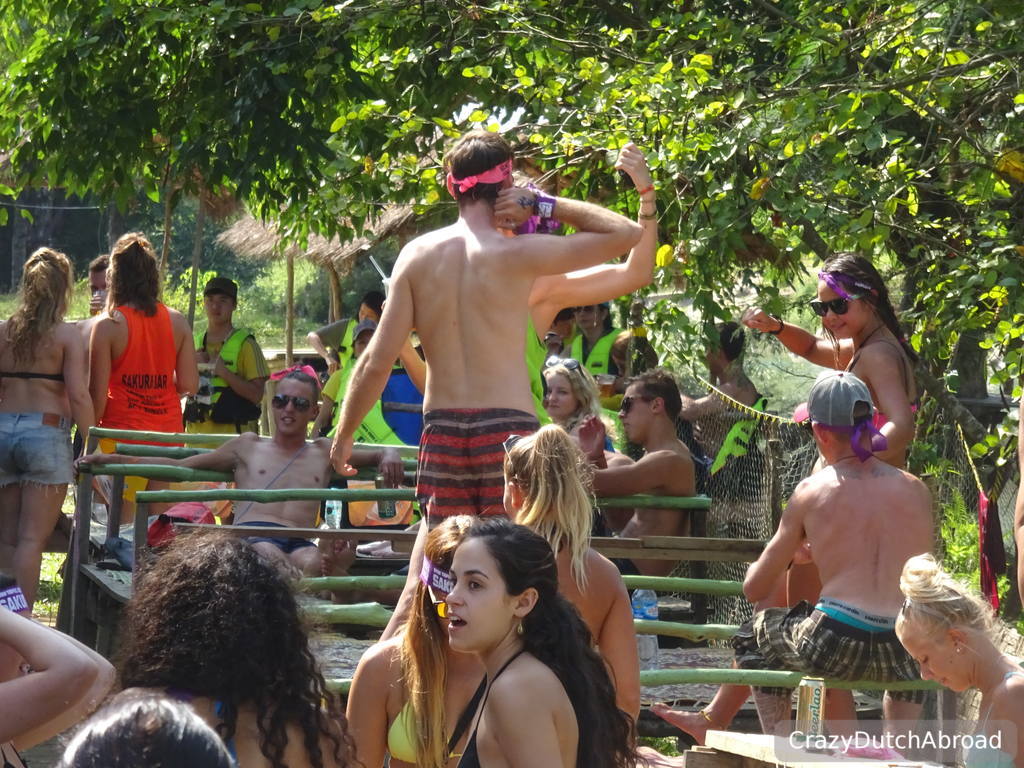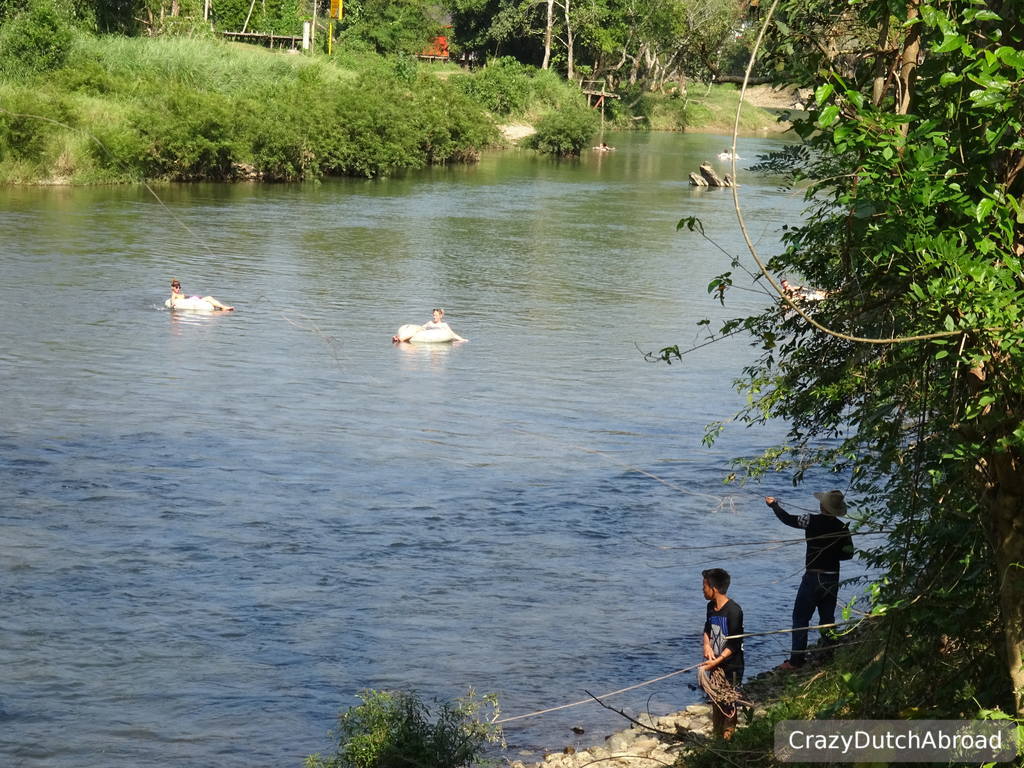 First bar: River bar! Loud music, people dancing and having fun! But, how to get there? The people on the shore where trowing a bottle with a rope towards you to pull yourself to shore through the current. I didn't want to stay for too long to see the rest of the bars! I was too exited! Bad idea!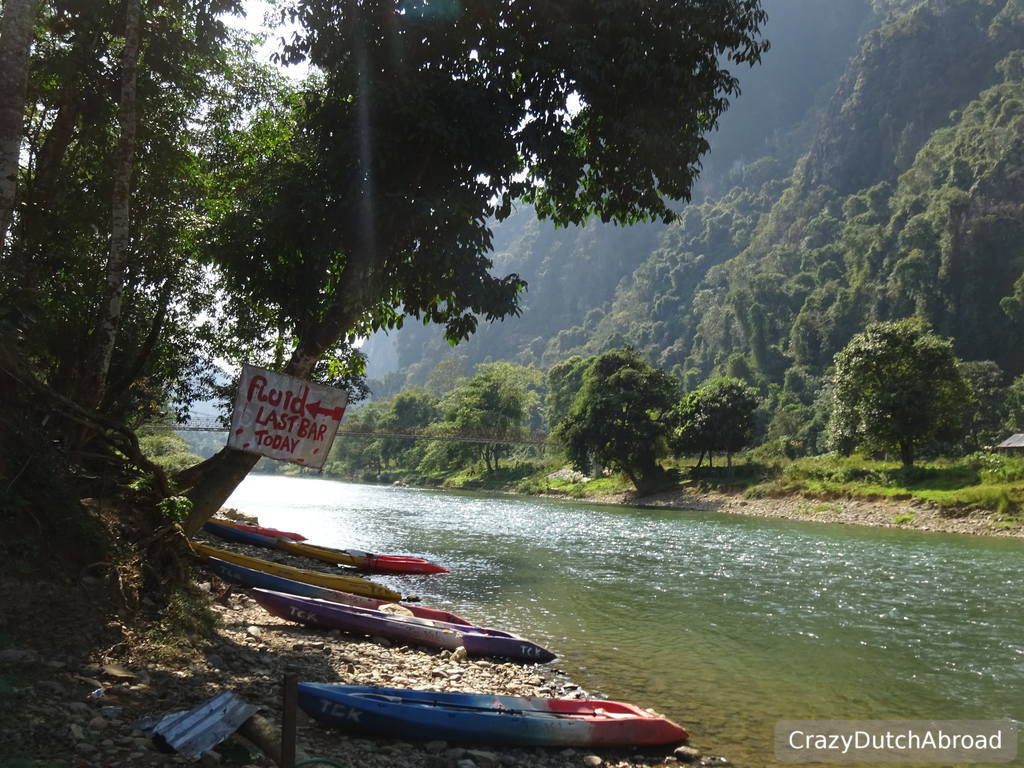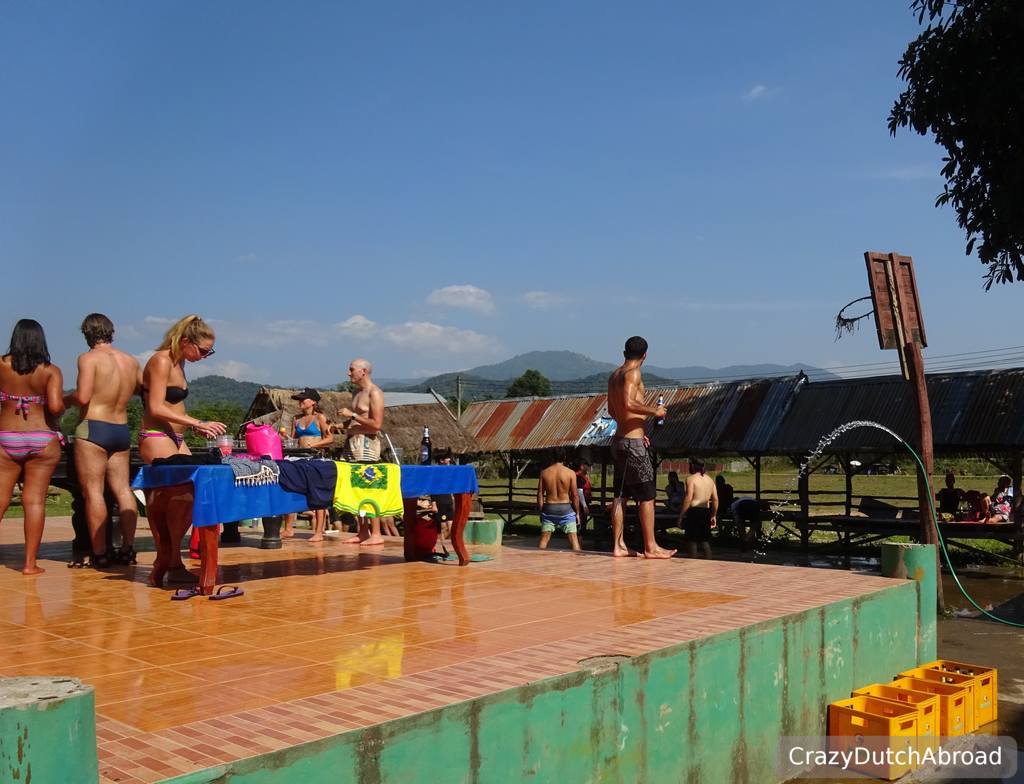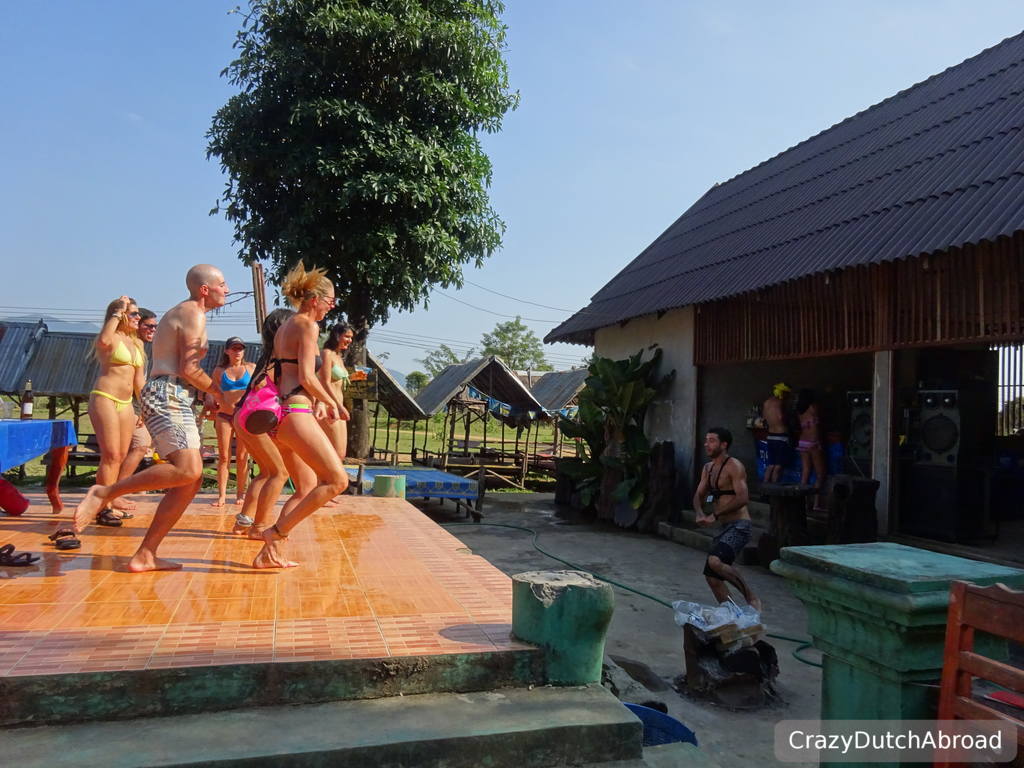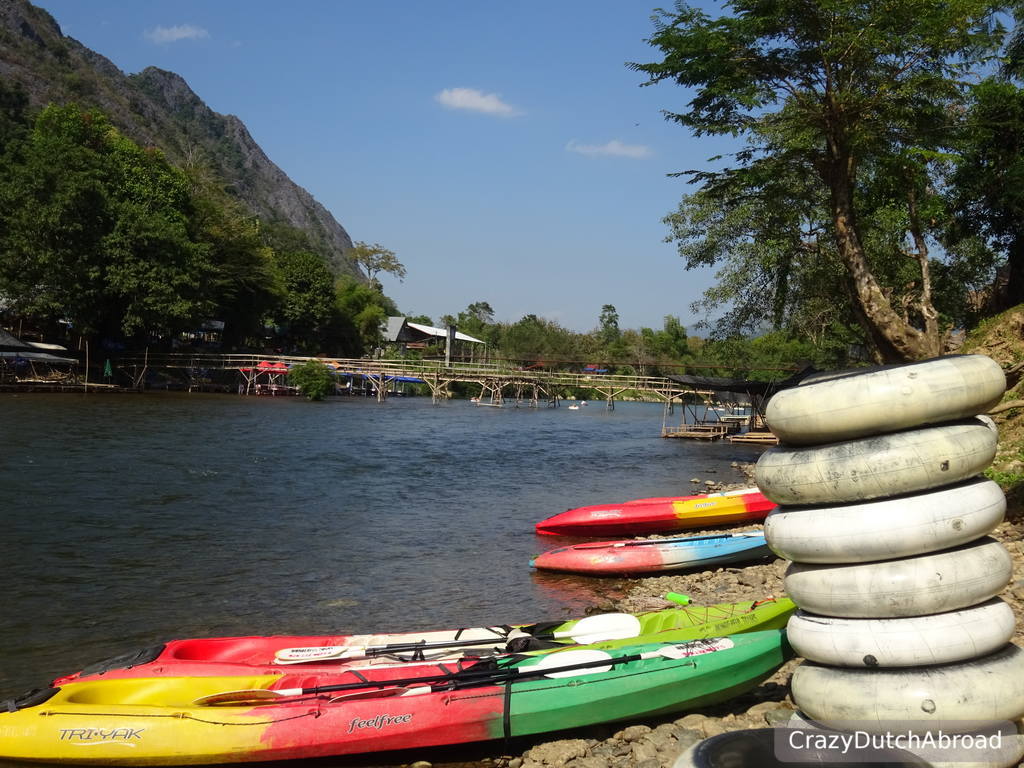 Second bar: Fluid bar! The last bar? Is that a trick? Loud music again, people playing with a water hose and playing beer pong but only about 20 people, around 3 PM. Not as expected!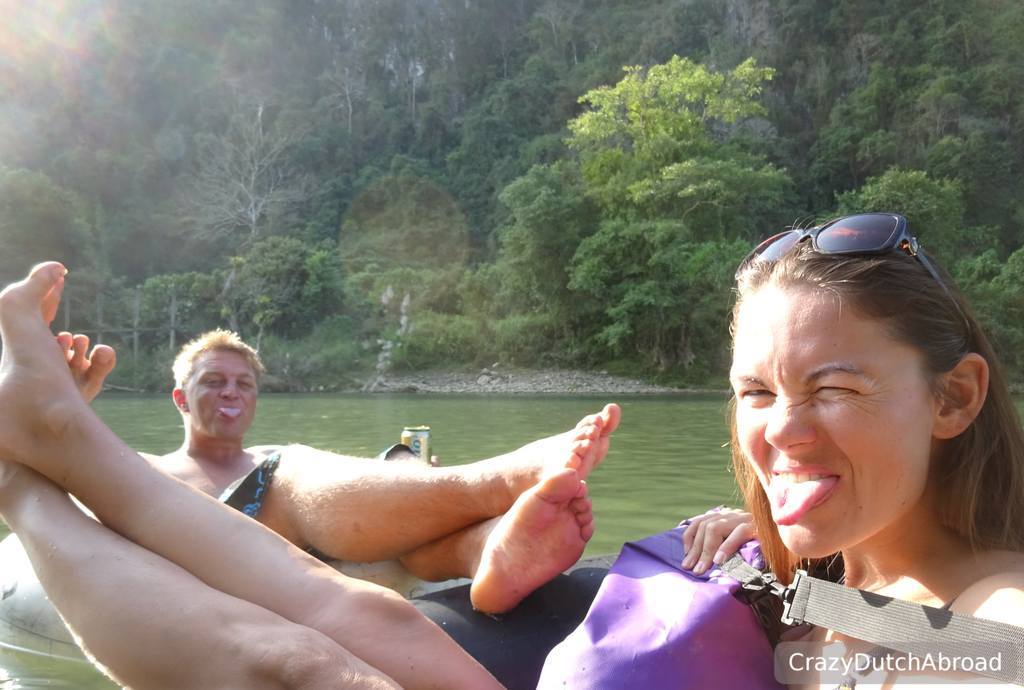 Ok, so no more bars?! Bring your own and float! But, no current anymore either... That's not so much fun! First tuktuk back (10.000 KIP / 1 Euro each)! But, we got the deposit back at 5PM!
With only two more weeks on our Laos visa (actually the saleng!), we have to keep moving South! We're going to hit the 4000 KM while driving to Vientiane, time to get the bike fixed one more time!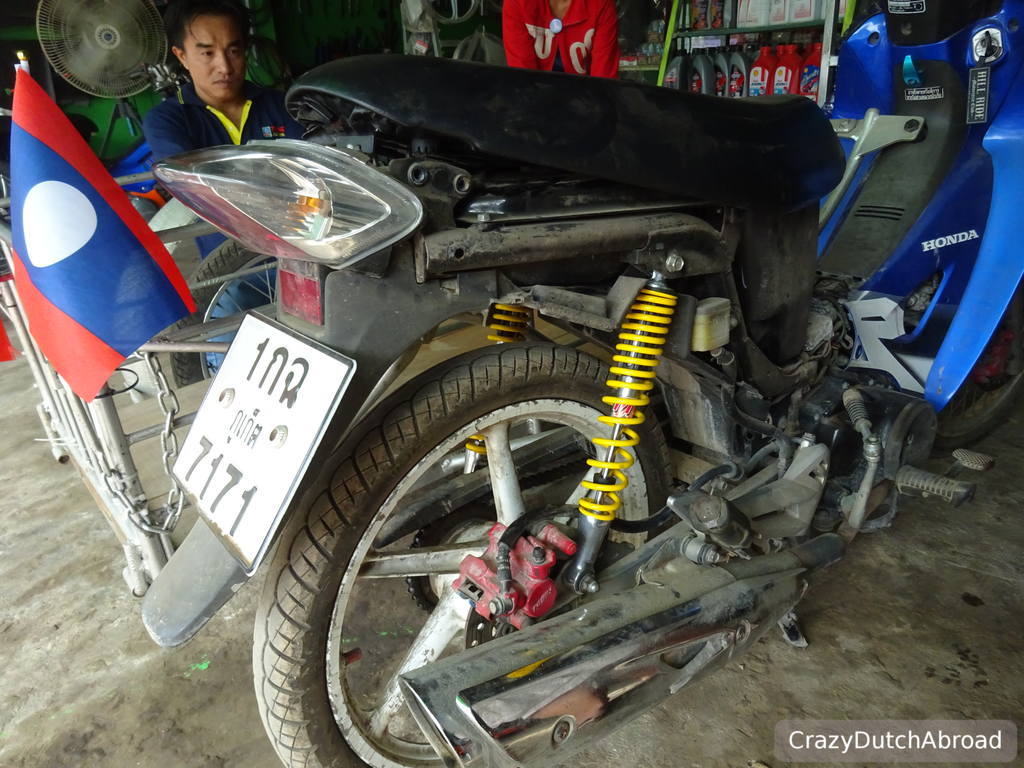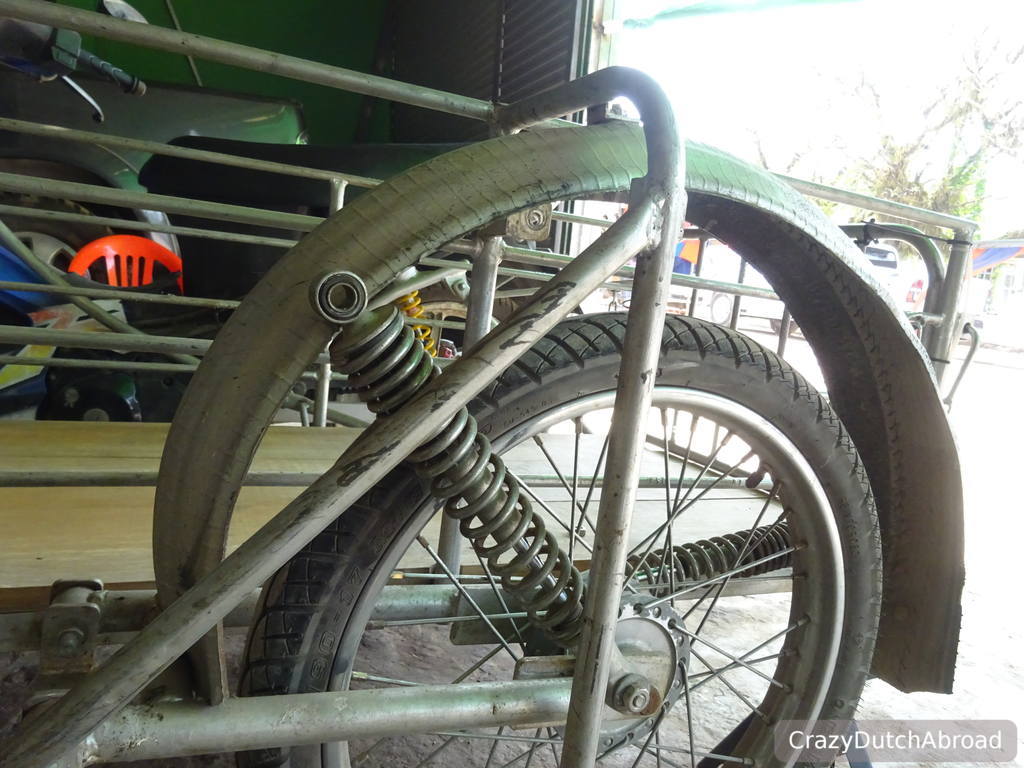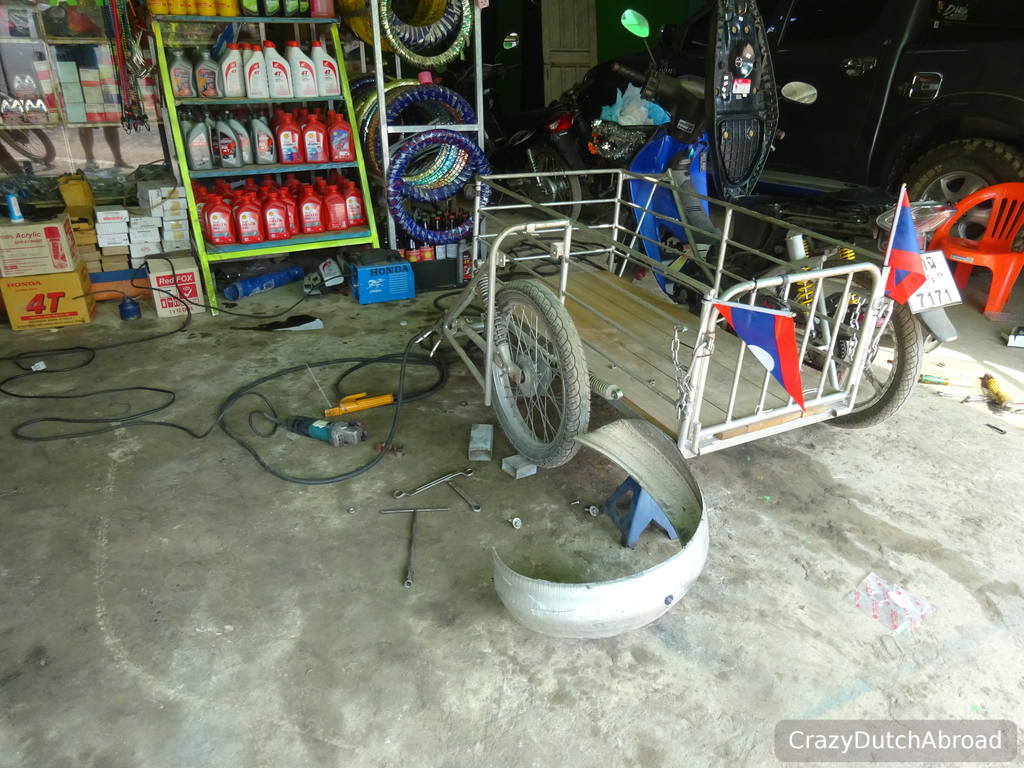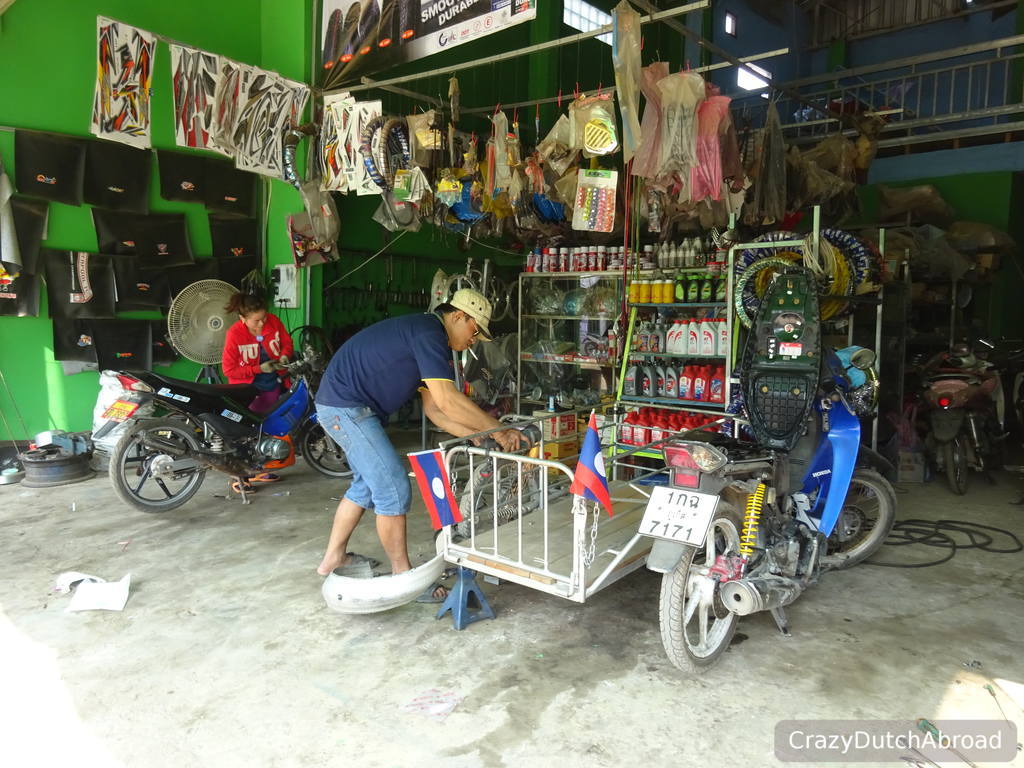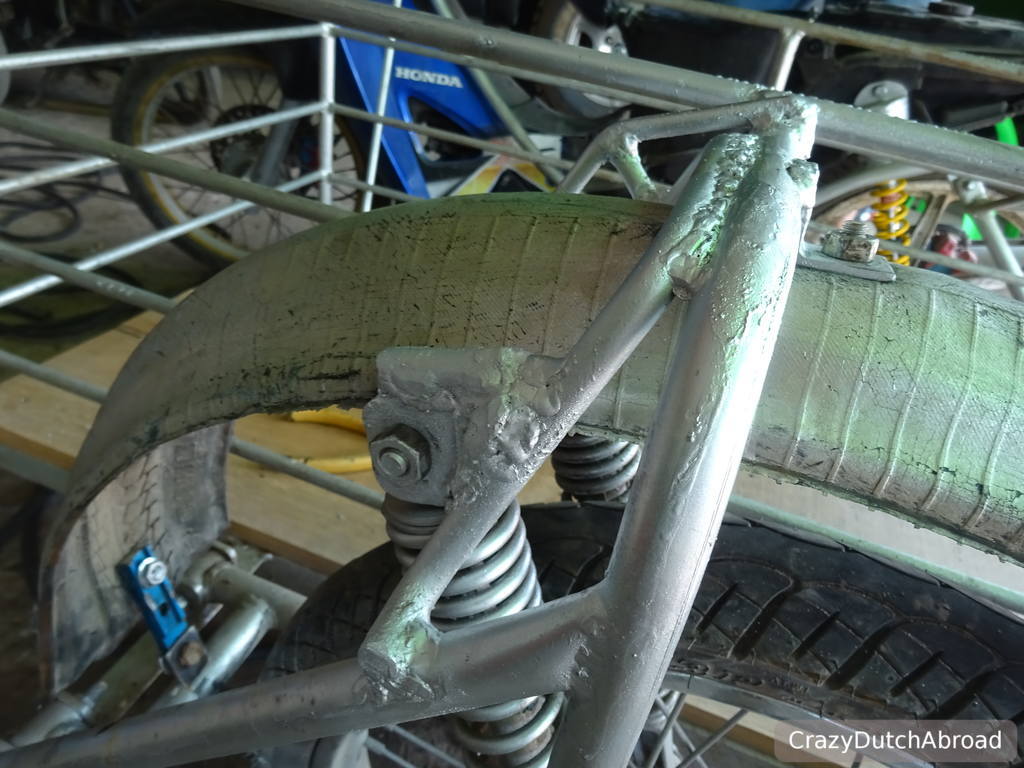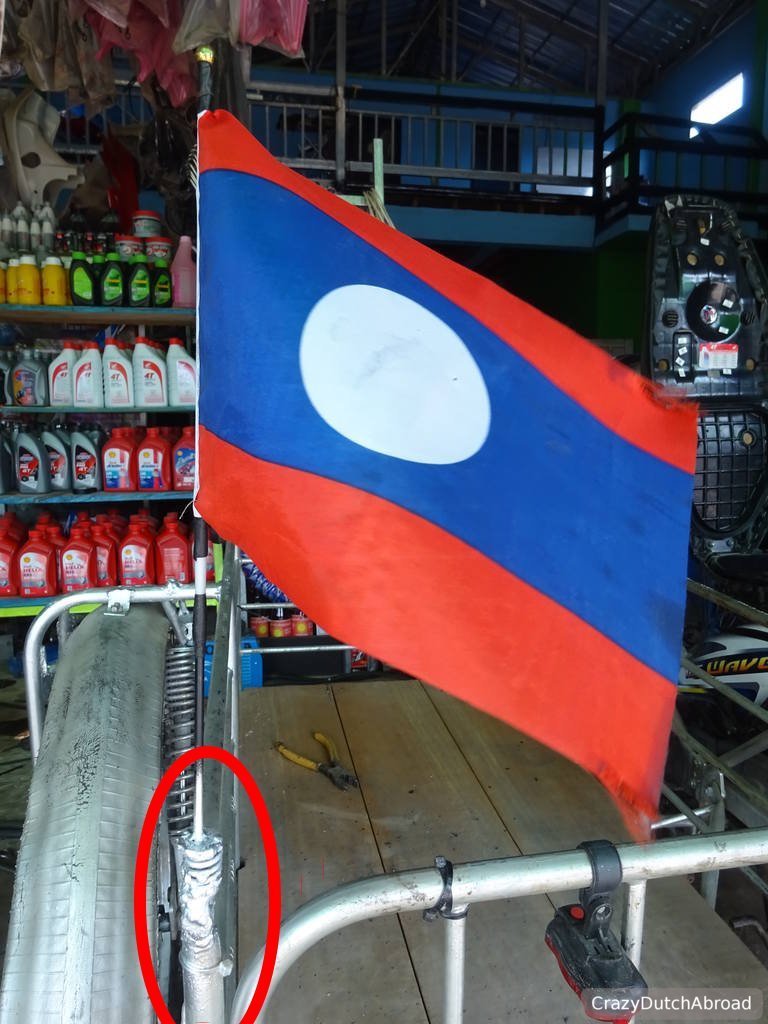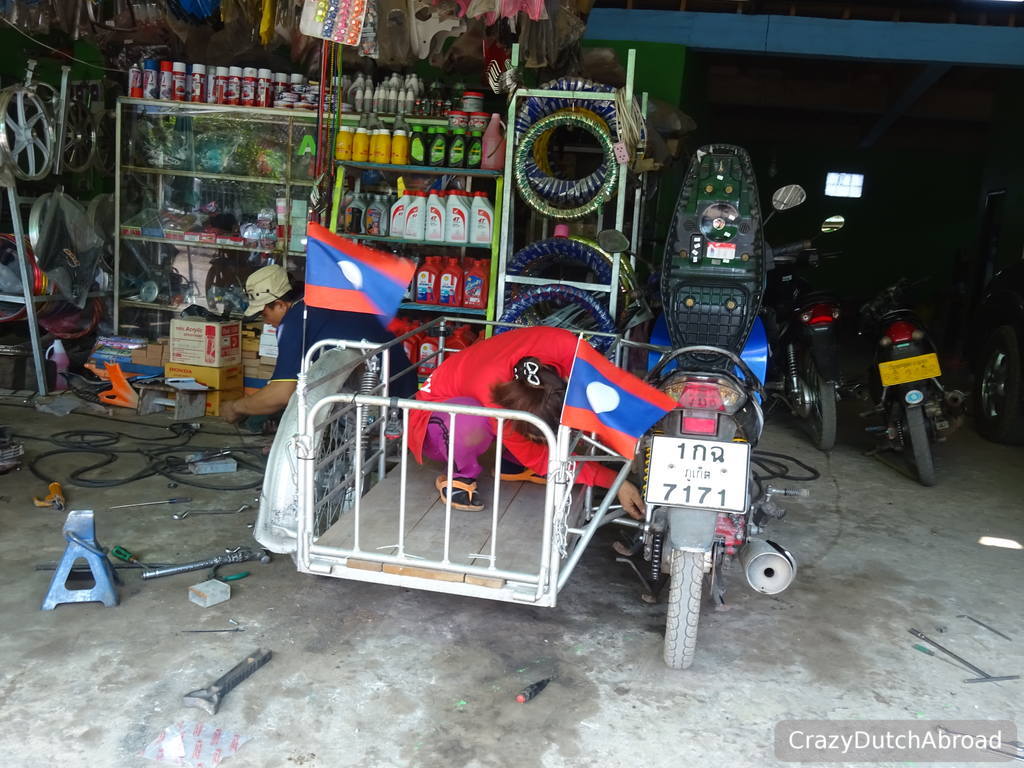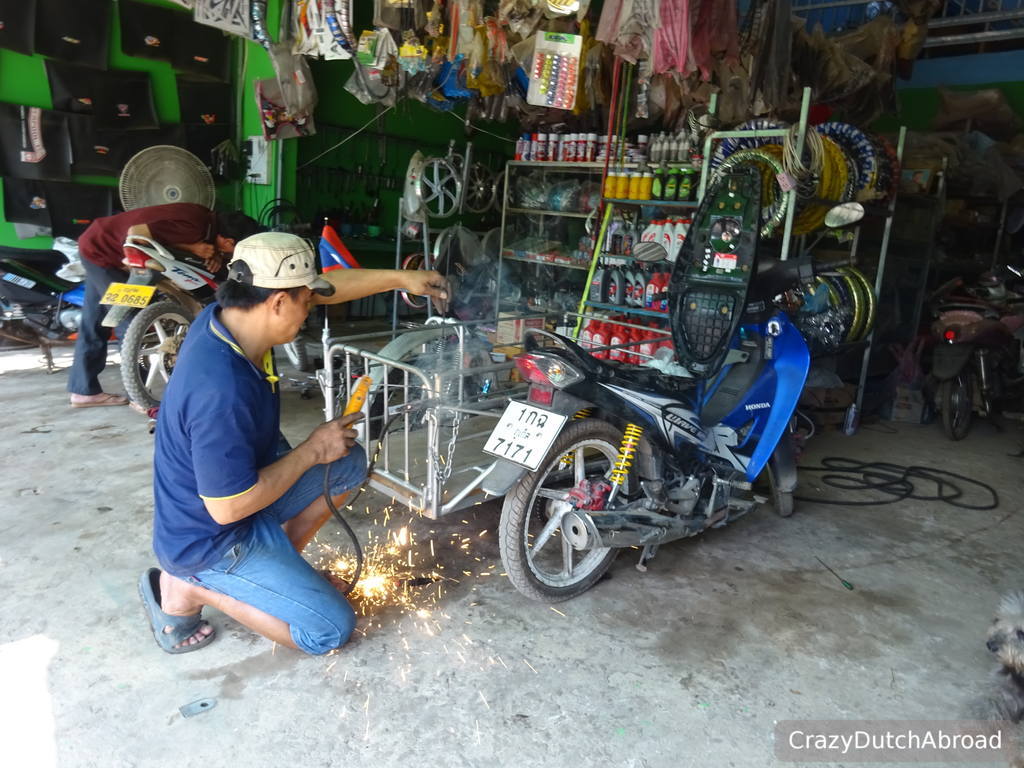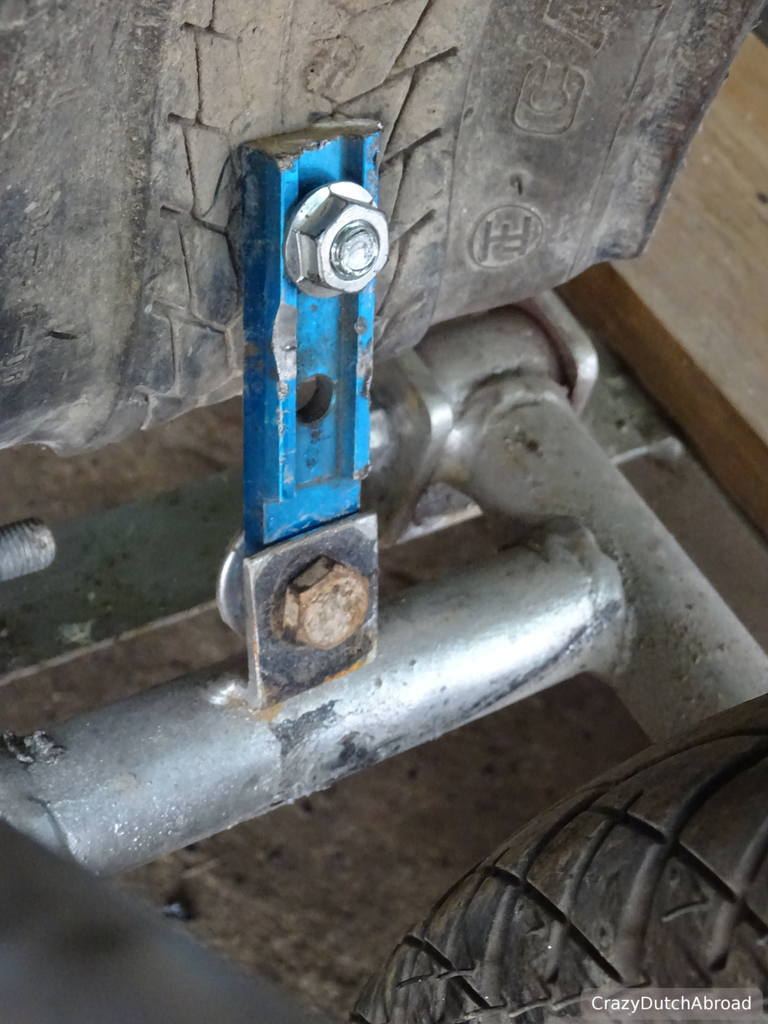 New shock absorbers, lowered the side car, changed the oil and they soldered the flags with a shock absorber! The soldering iron is used a lot in the whole process! Let's see if the saleng doesn't pull to the right anymore and the steering wheel doesn't shake the whole time...
Some more information about Vieng Vang itself.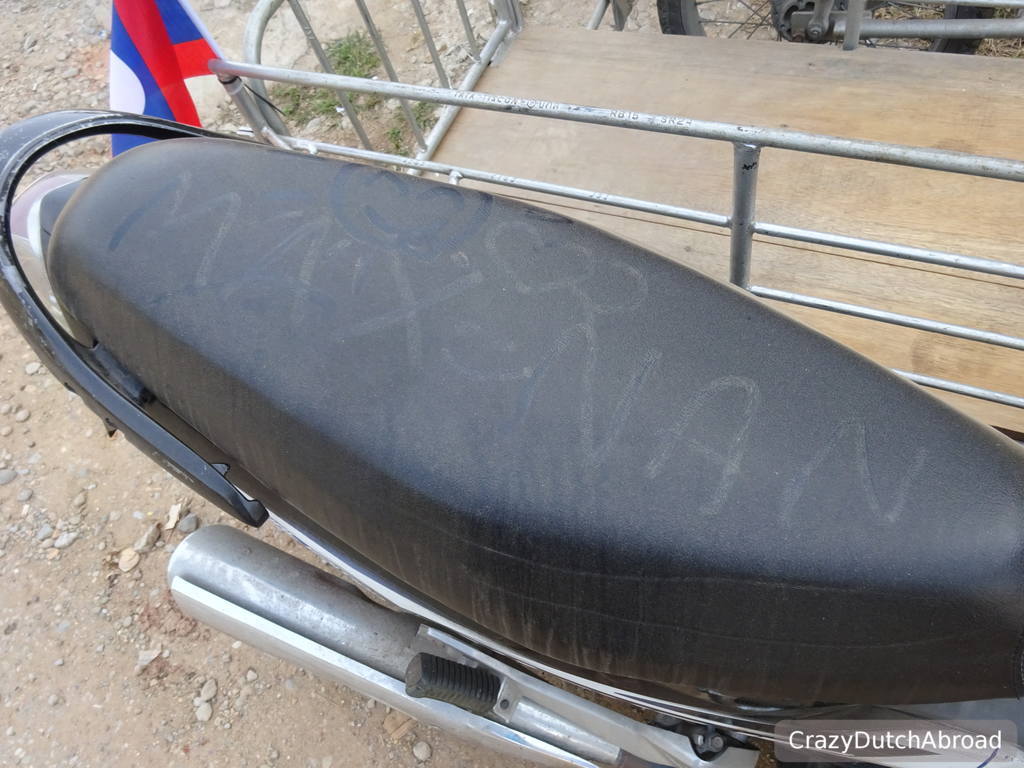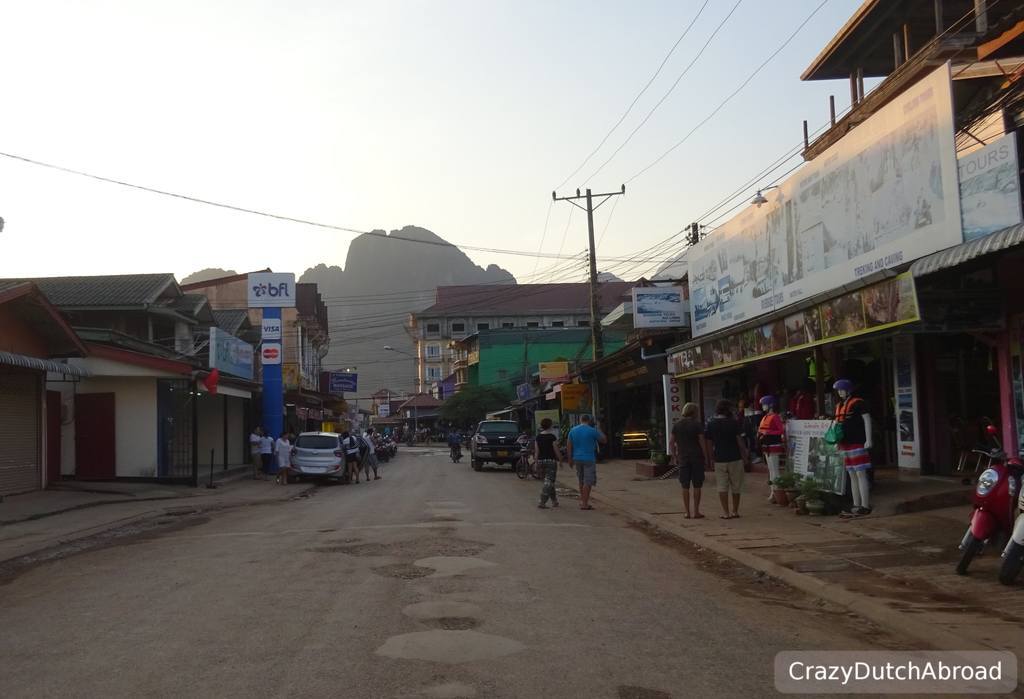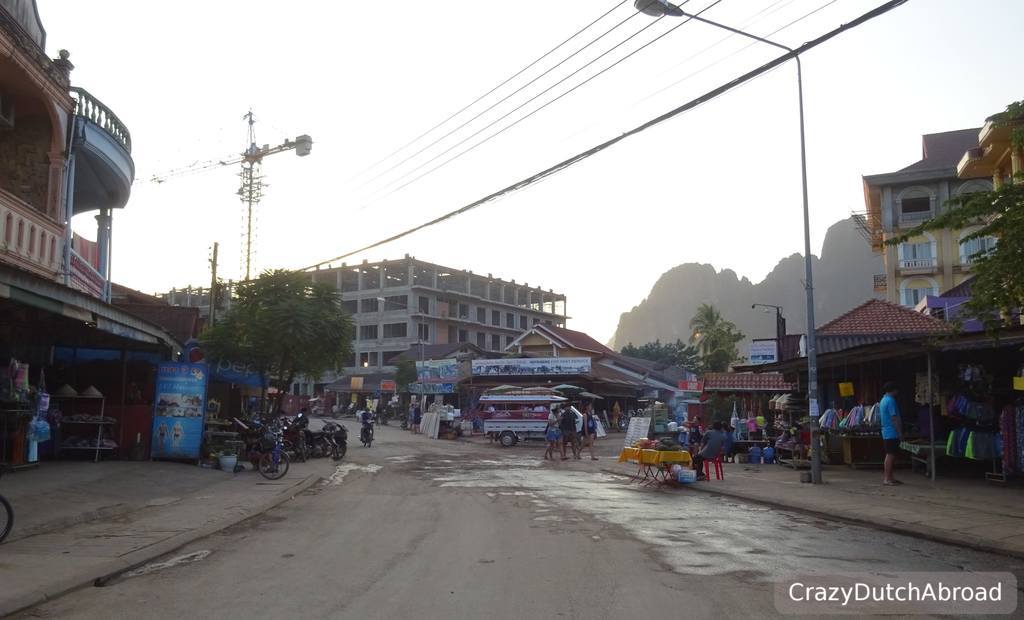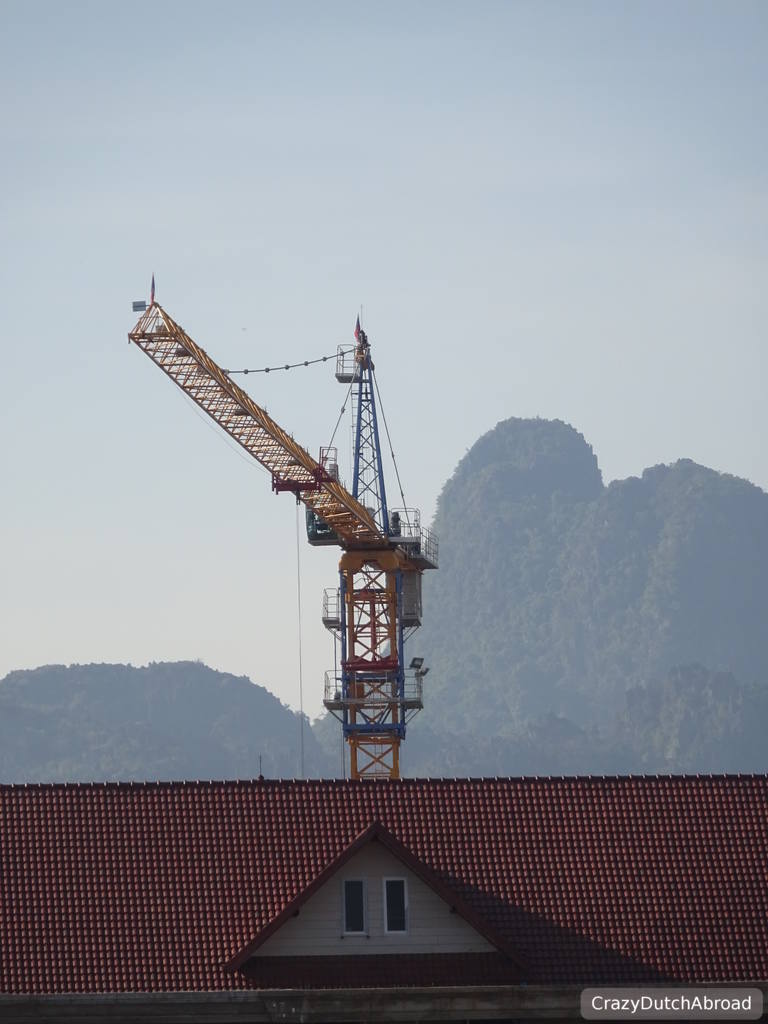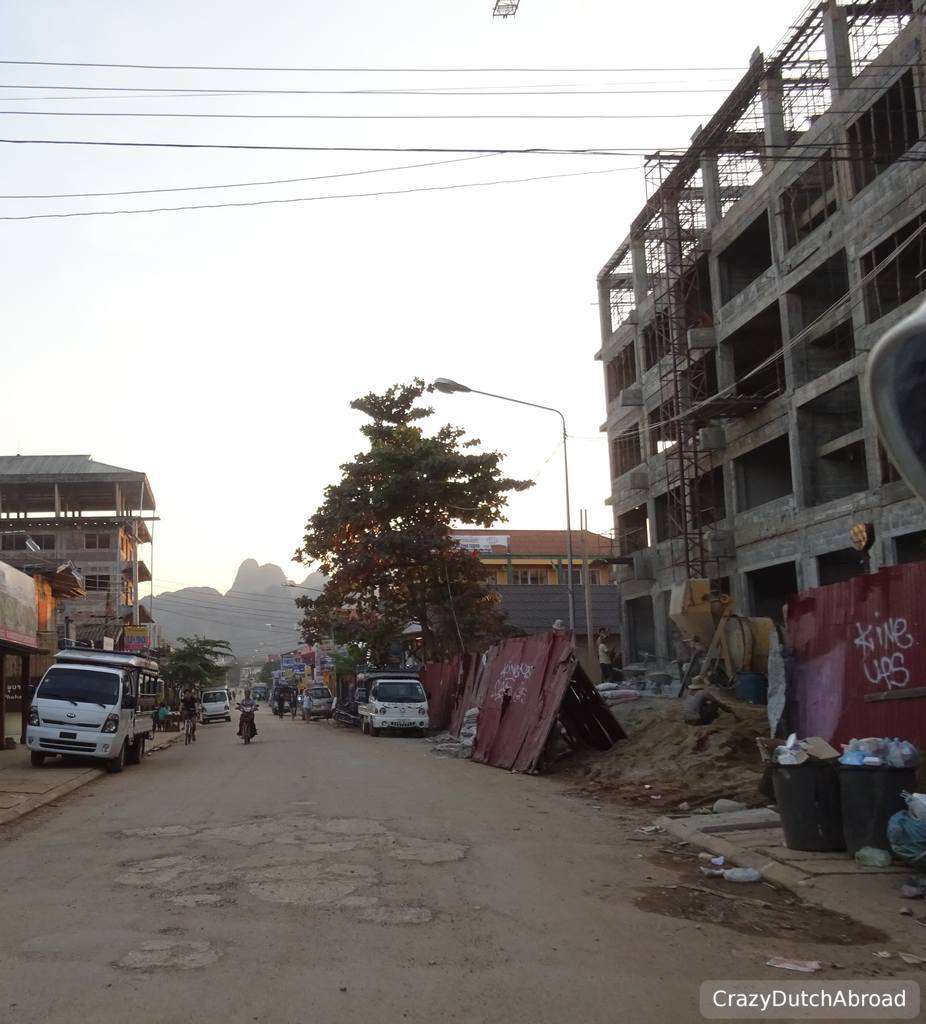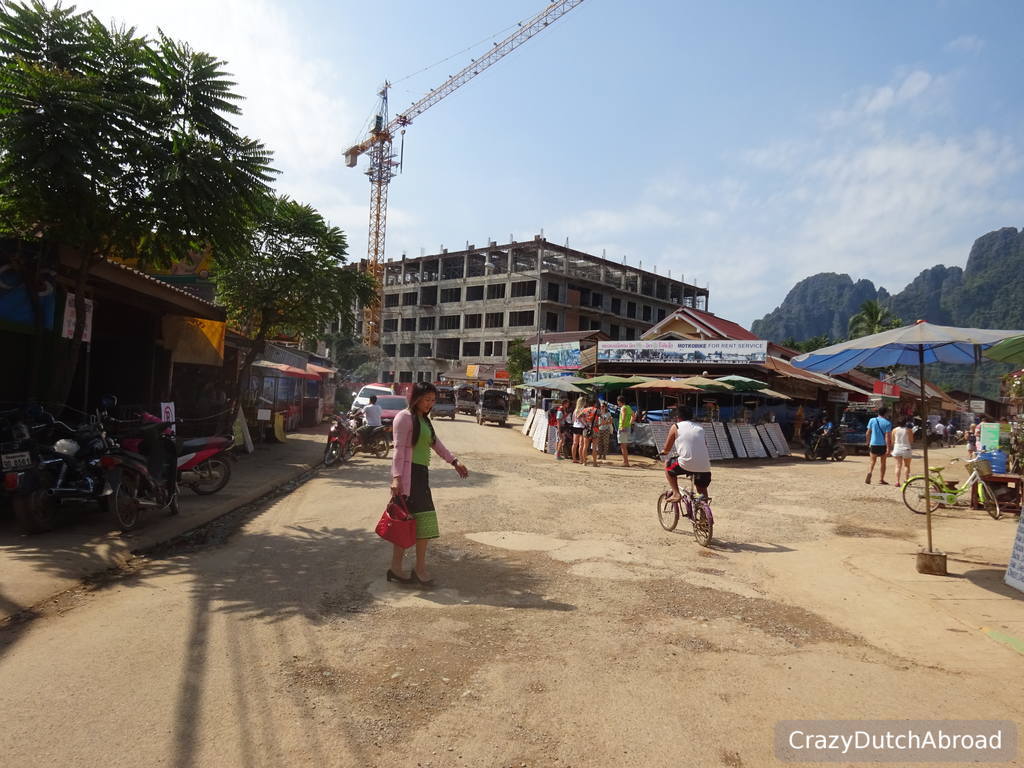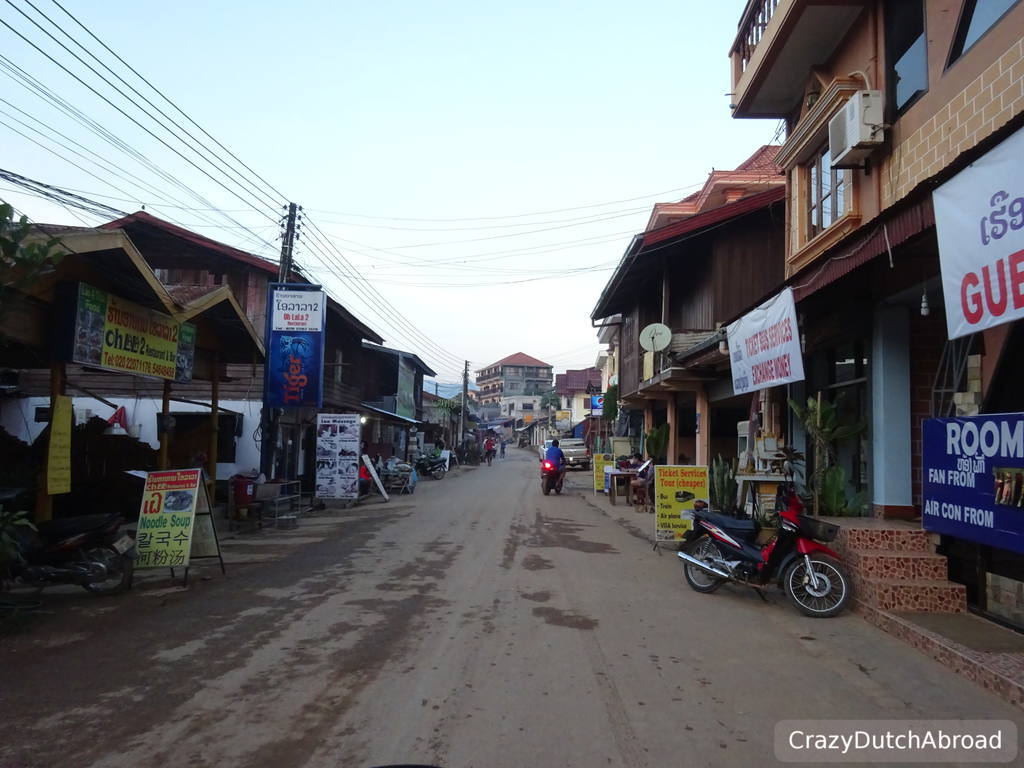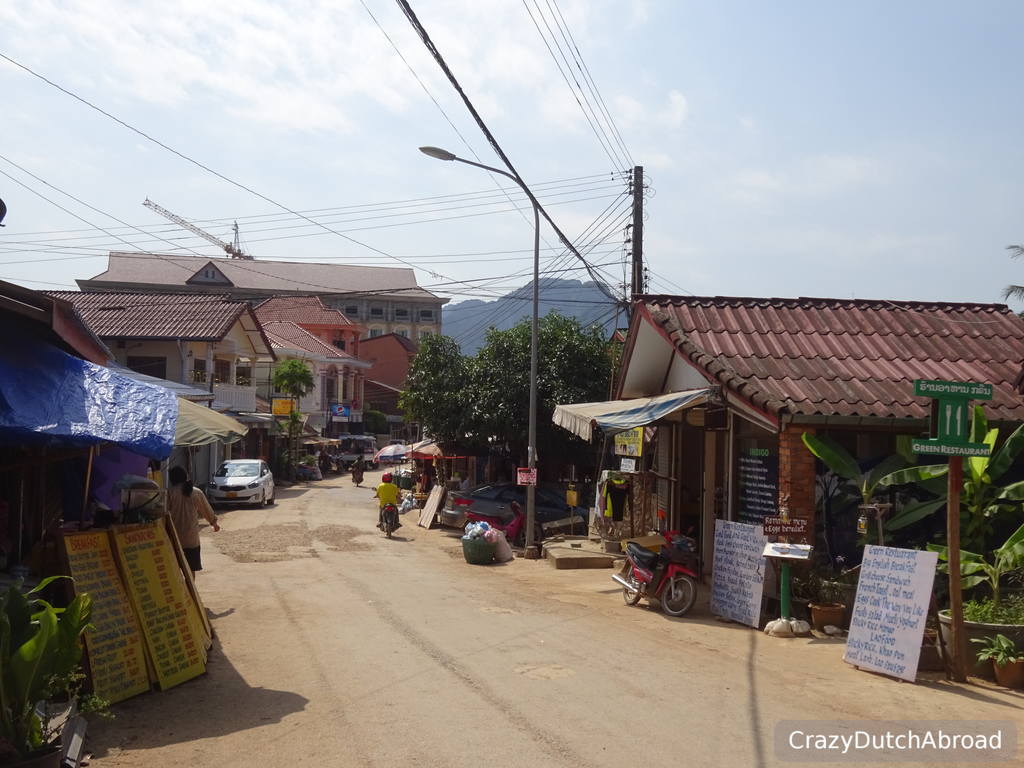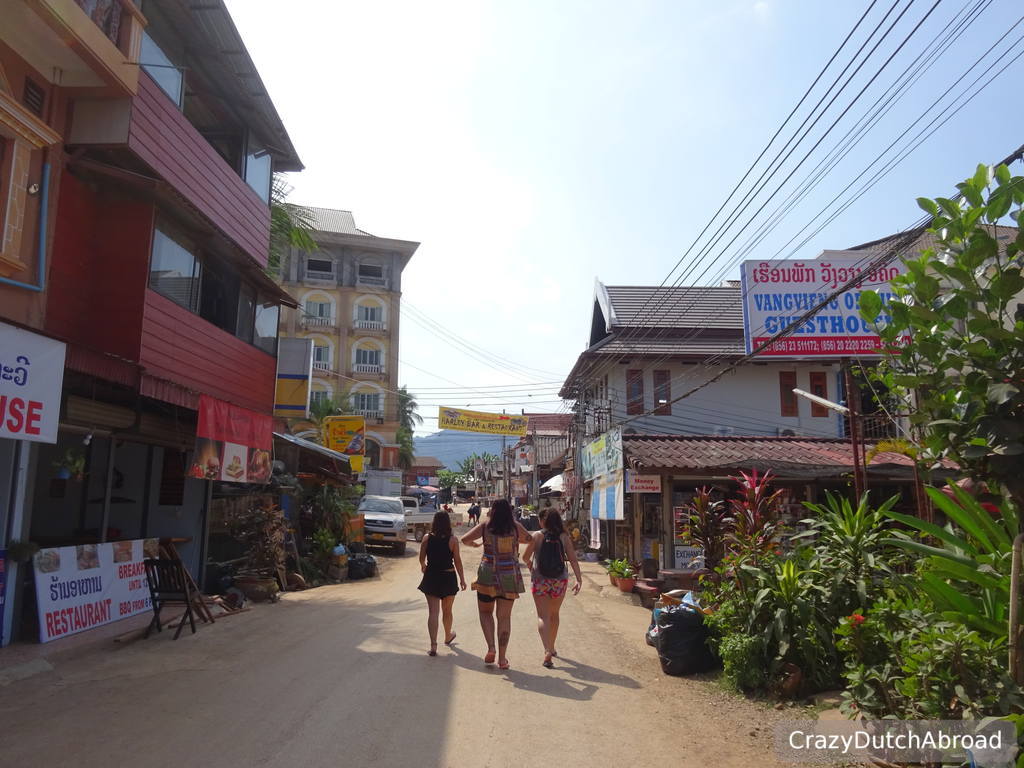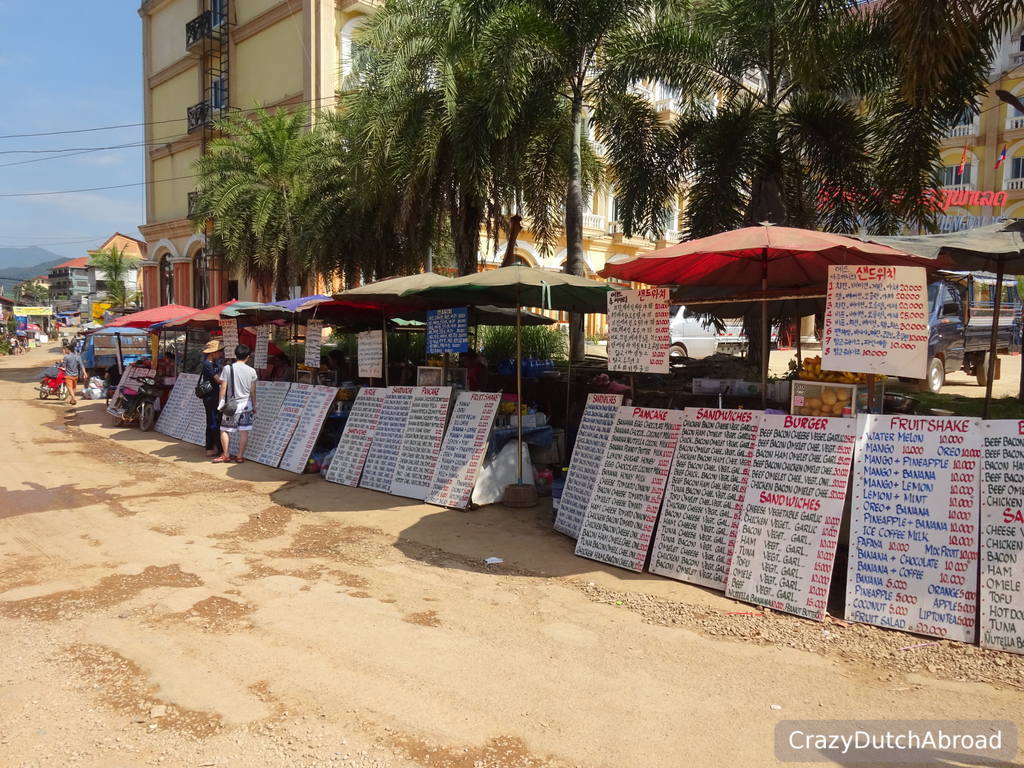 Down town there's a lot of construction going on (dusty!). Many sandwich, pancake, burgers and fruit shakes stalls gather in the streets, all with about the same signs.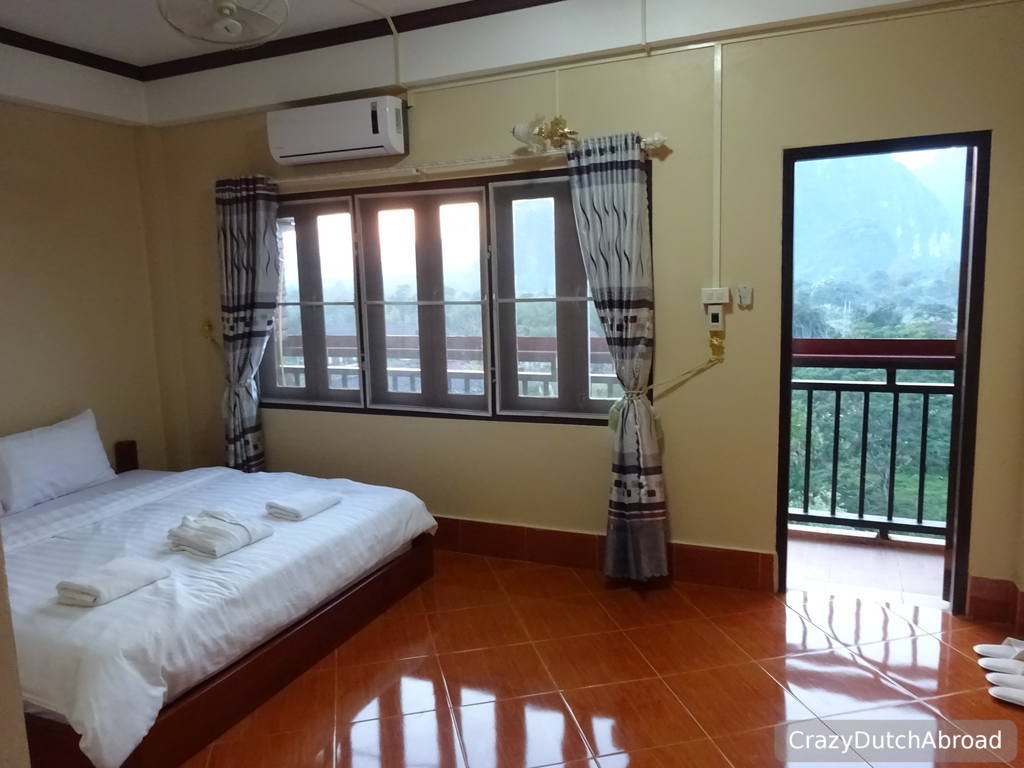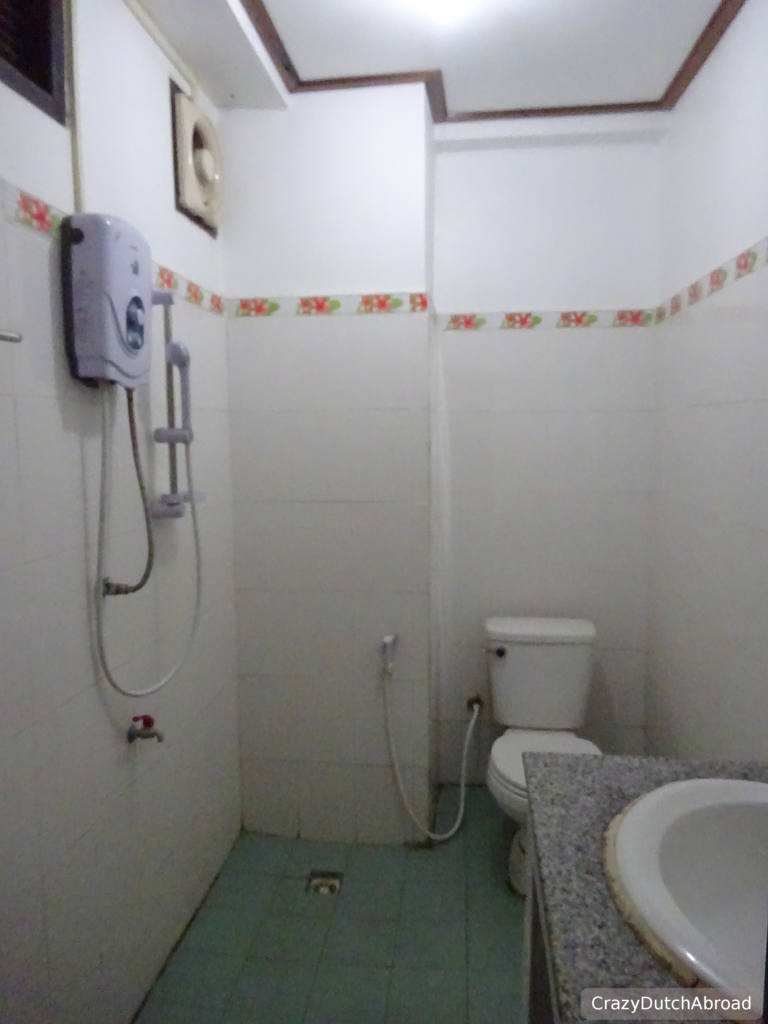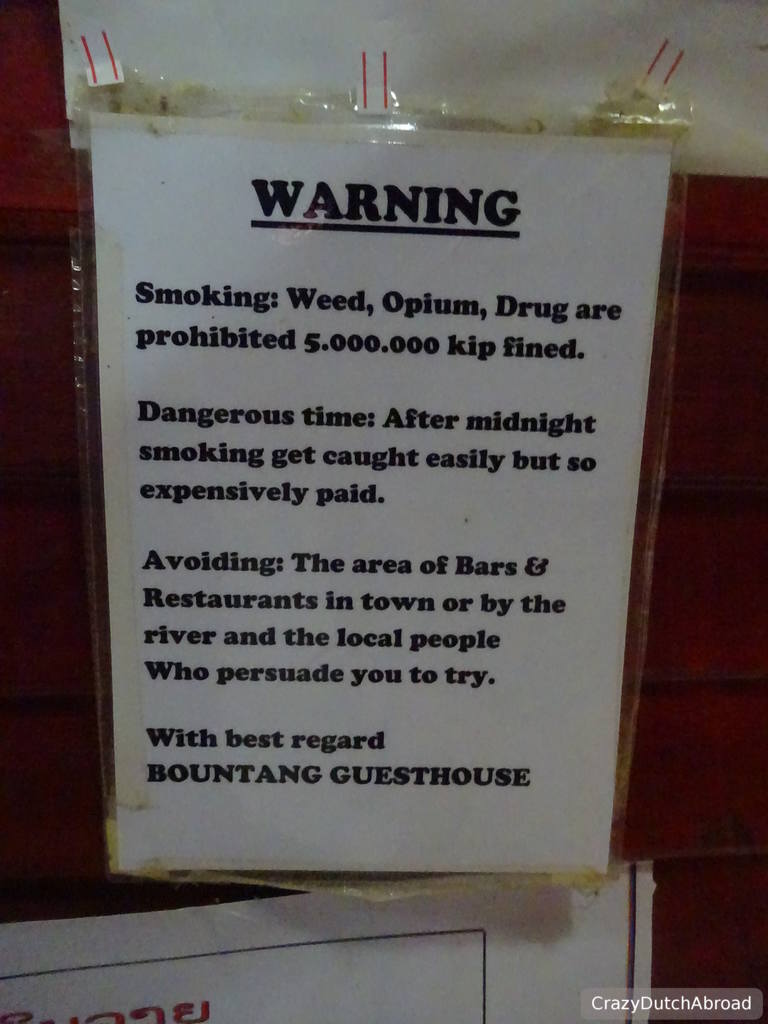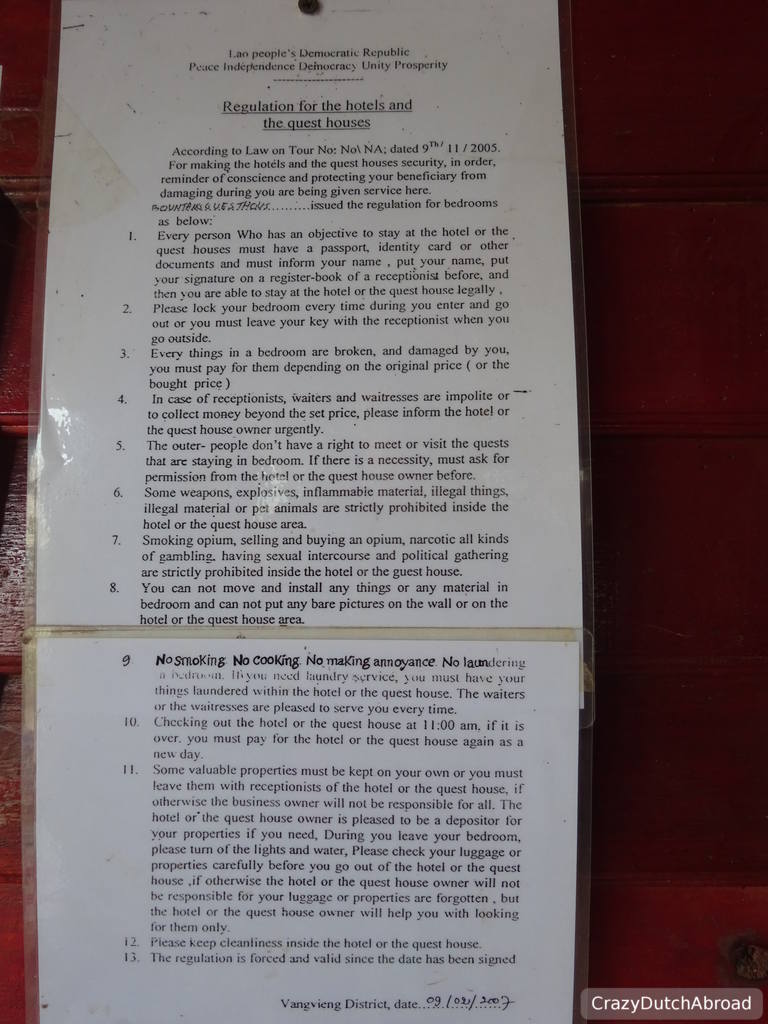 We stayed at Mountain View Riverside Boutique Hotel with an amazing view! Check the warning signs!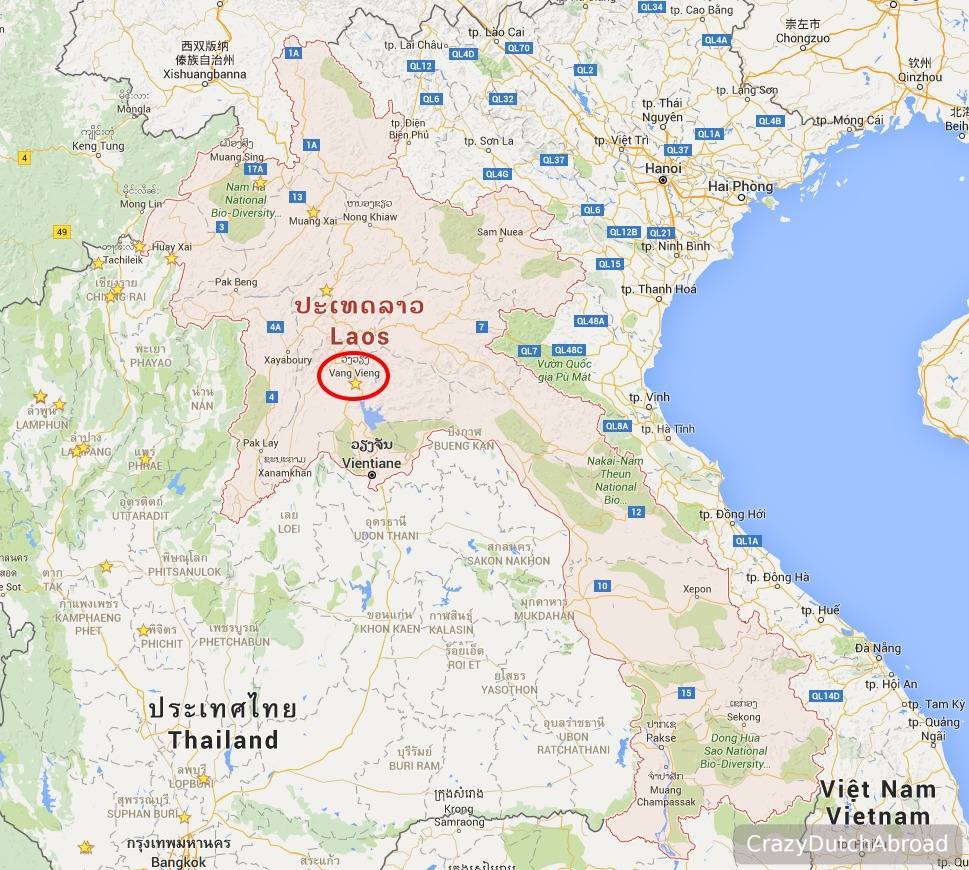 Vang Vieng in Laos.
To be continued, stay tuned!
Share this page: