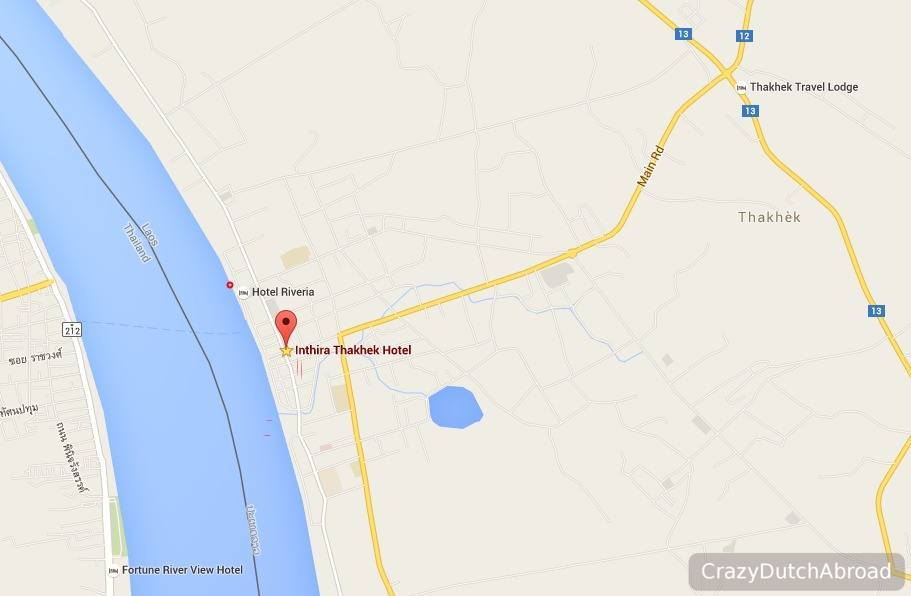 Relaxing in Thakhek!
Our crazy road trip around Thailand and Laos on a tricycle (saleng).
Saleng expedition #50
Thakhek
0 km / 0 miles
Time to relax in Thakhek! The tourists arrive here to start the Thakhek Loop or continue their journey to towns like Vang Vieng, Luang Prabang or Luang Namtha. But not us, we did nothing touristy. Tours can be booked to go kayaking, cycling or caving at the Konglor Cave. Thakhek is comfortable, especially at the river front. The Mekong river floats slowly and on the other side of the river lays Thailand. There is not a lot to do here, so just relax, have a massage and plan your trip!
After one month in Laos it's almost time to cross the border again to go back to Thailand. Laos has been a great adventure with beautiful nature and less developed than countries like Thailand. We were unlucky to have this extreme cold weather but it has been great. Here's the things I liked the most about Laos and the things I will NOT miss. :)
5 Things I will miss about Laos:
The delicious French bread / baguettes;
Having no coins in my pocket, just paper bills;
Cheap Lao-Lao whiskey and BeerLao;
The same Beerlao street sign, table cloth, tissue box and menu holder at most of the restaurants;
Almost no souvenir shops and tourist traps, just enjoy it as it is.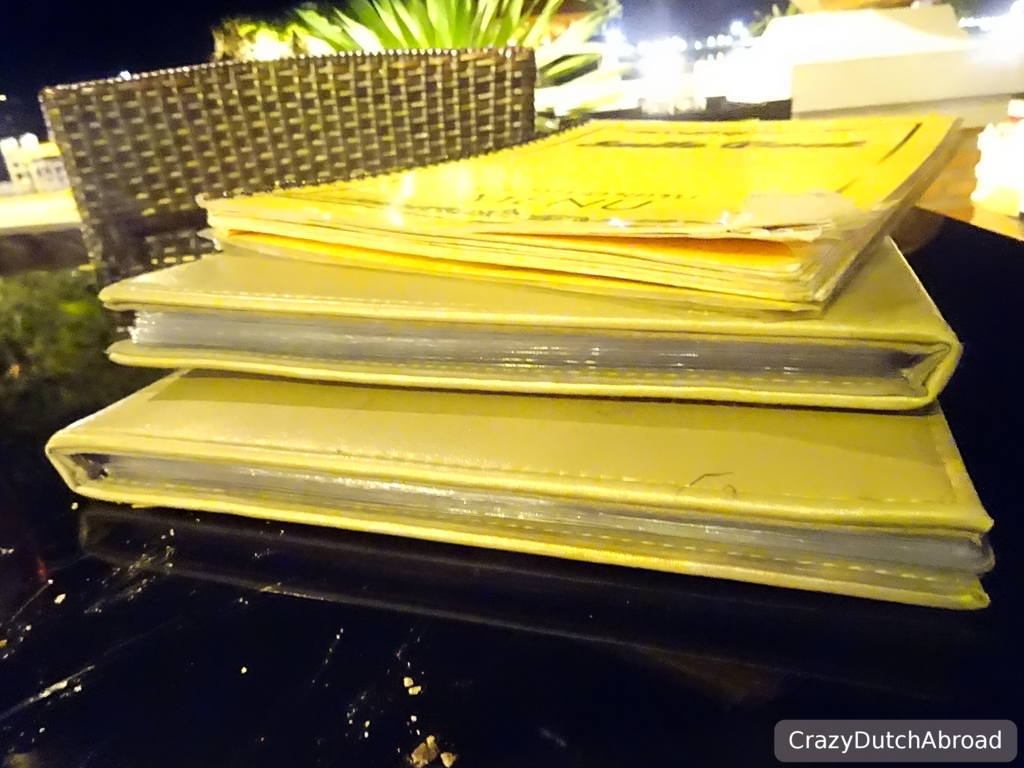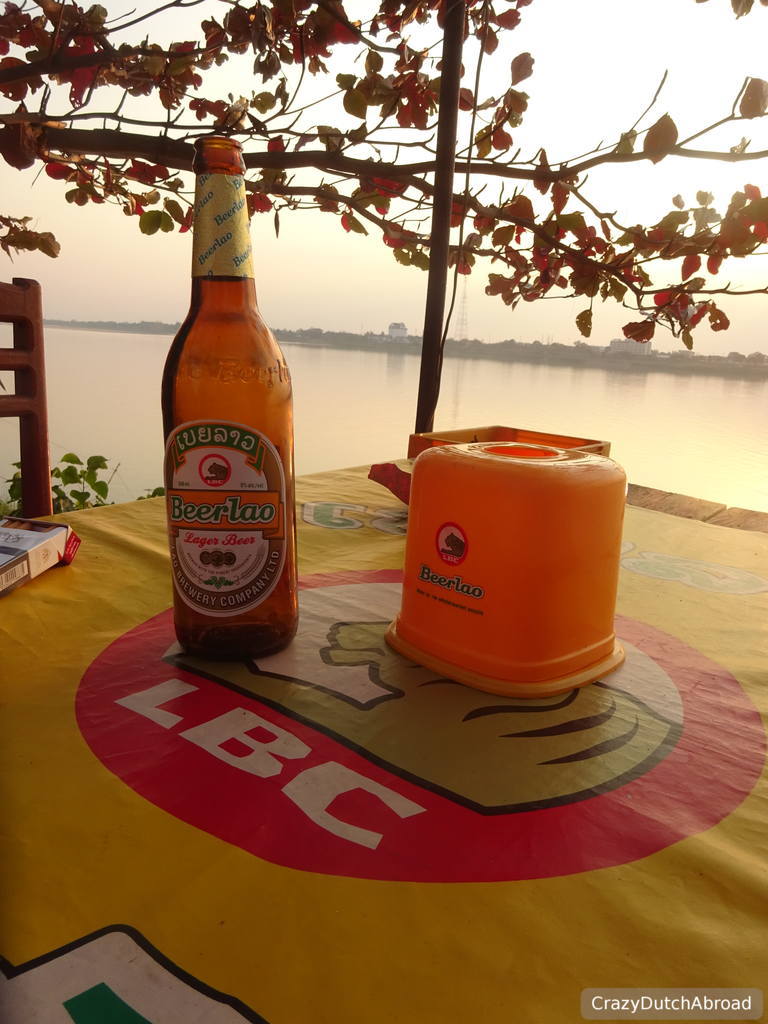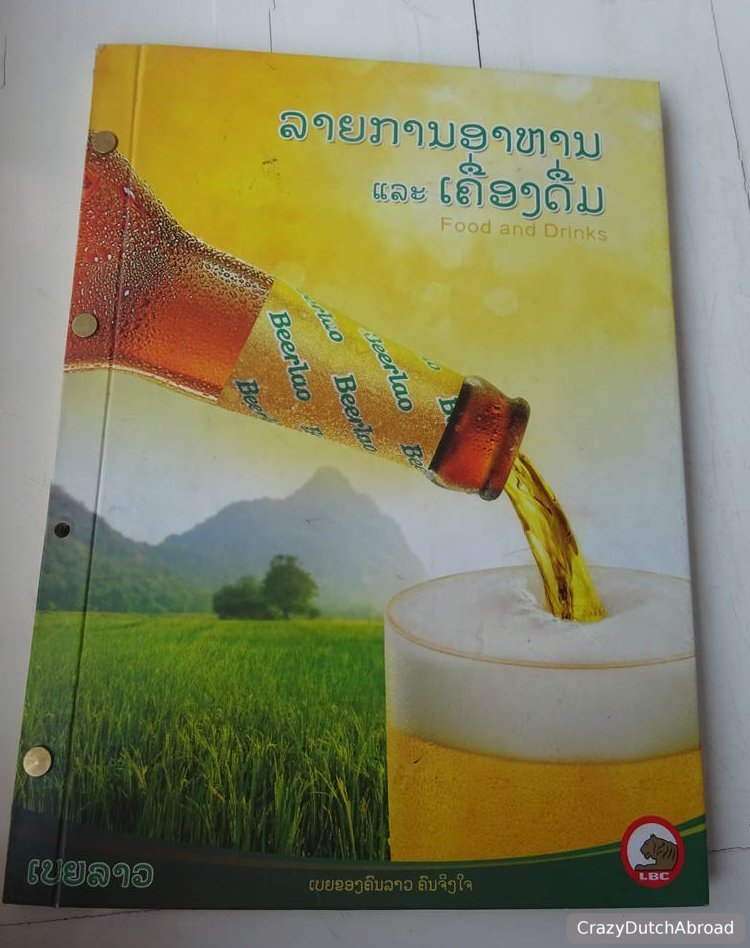 Things I will miss about Laos!
5 Things I will NOT miss about Laos:
All the animals on the road; sleeping dogs, cows, ducks, pigs, etc.;
Garbage everywhere; just throw it out of your car or house and burn it every now and then;
Dusty, bumpy roads and ongoing construction;
Do it yourself restaurants; no customer service or welcoming smile, no English or any other form of communication, nothing available;
Eating Pho (Beef noodle soup) every time for breakfast and lunch because there's nothing else on offer along the roads.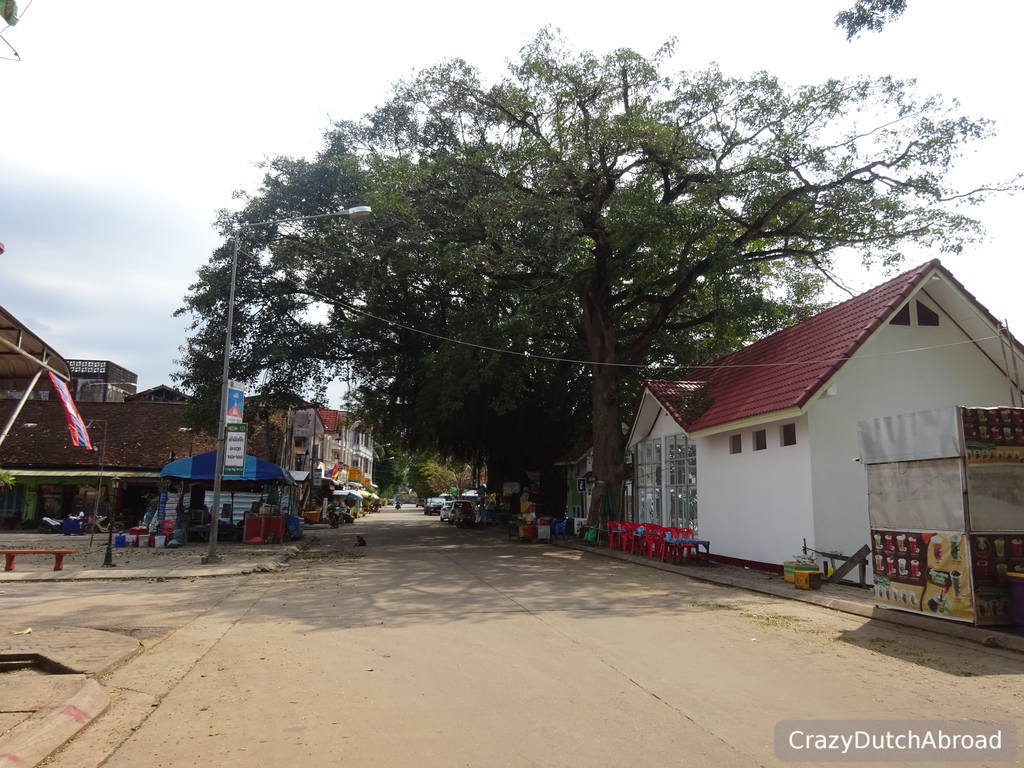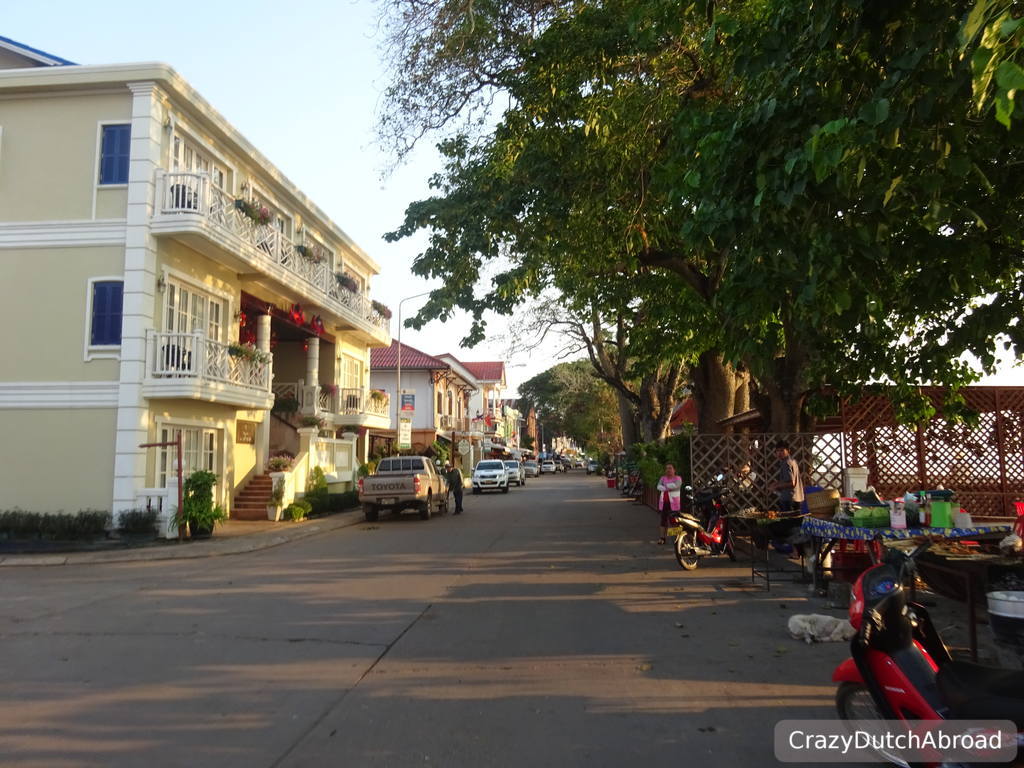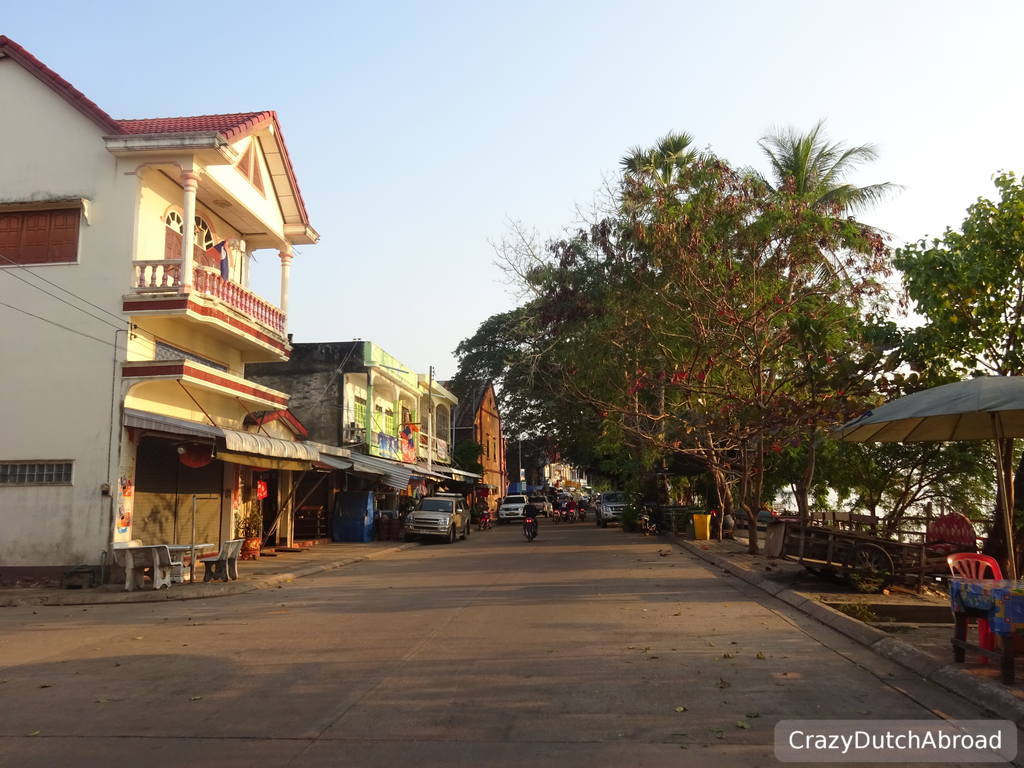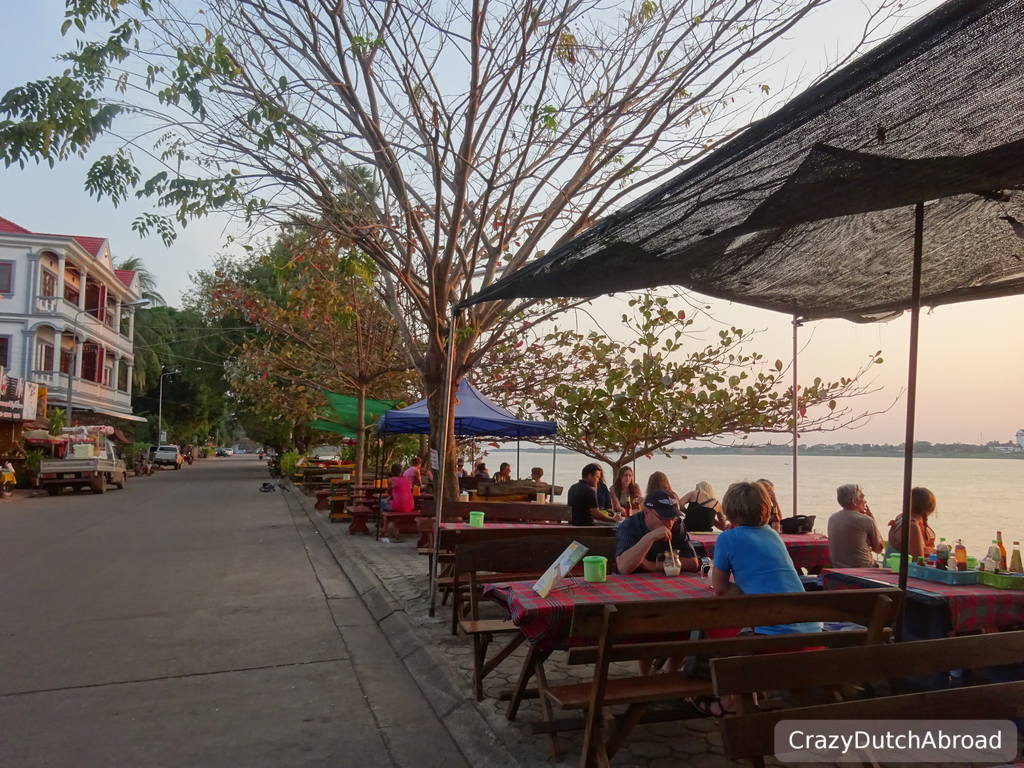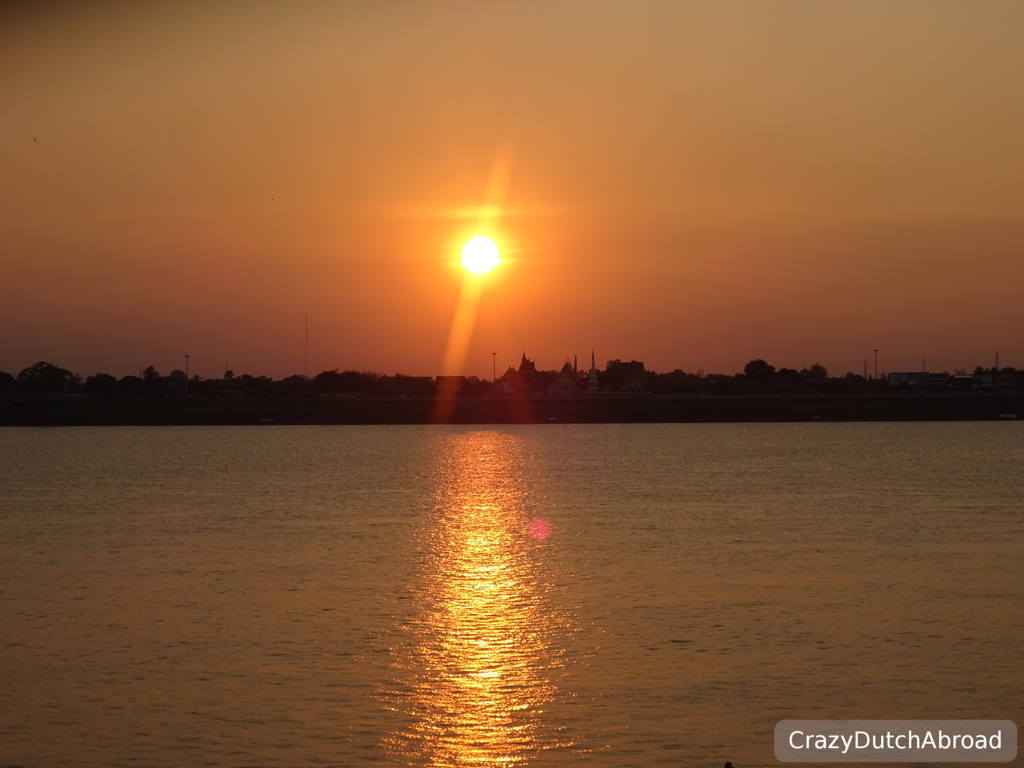 The water front 'promenade' from Thakhek with amazing sunsets.
5 Good restaurants in Thakhek (marked on map!):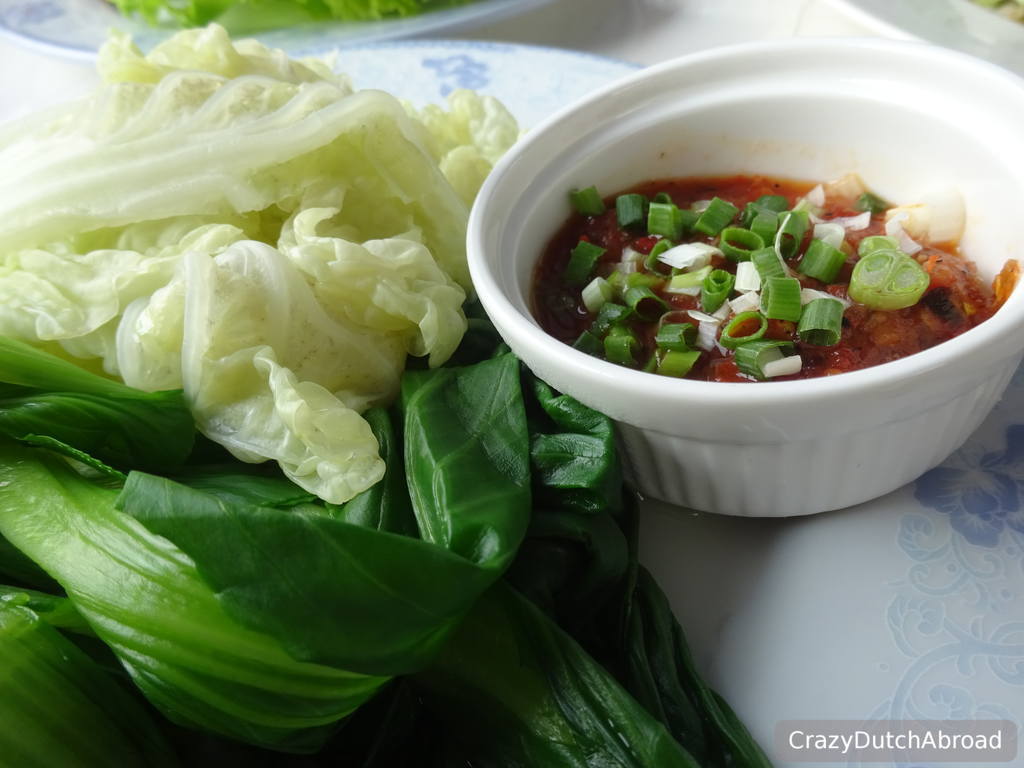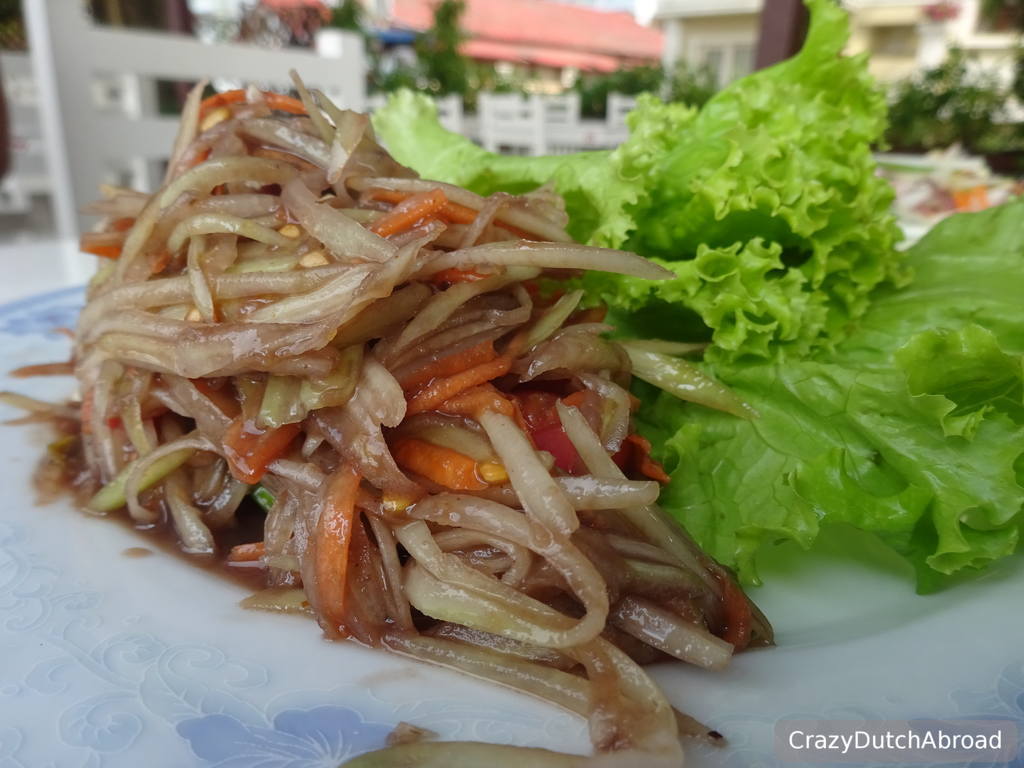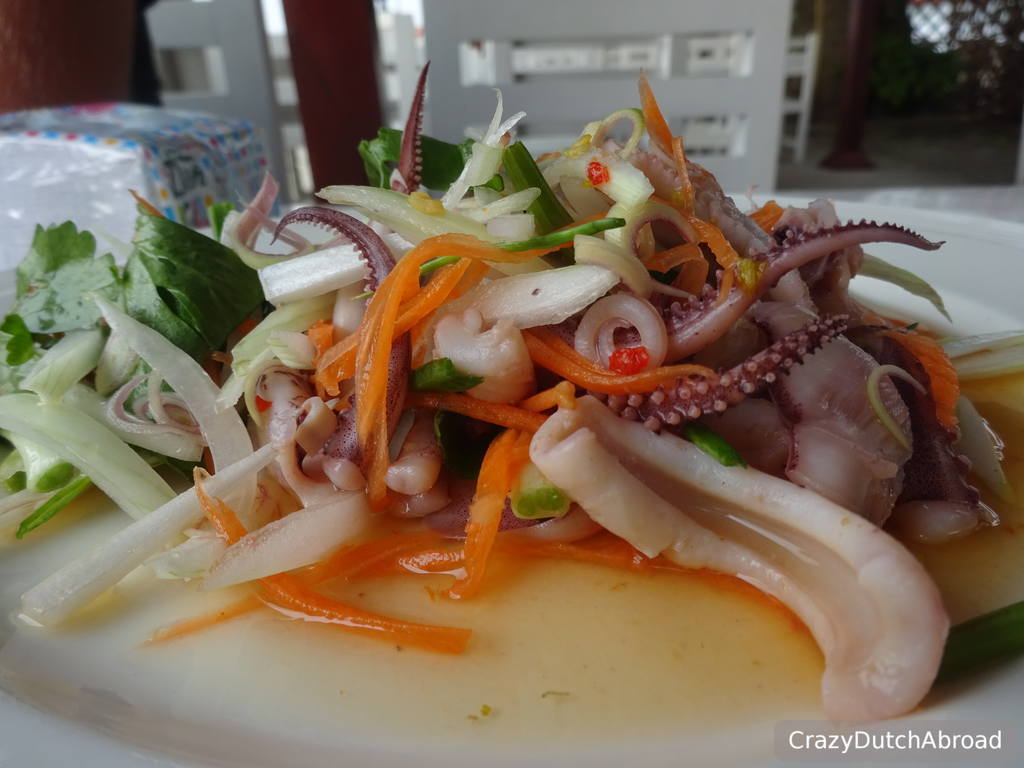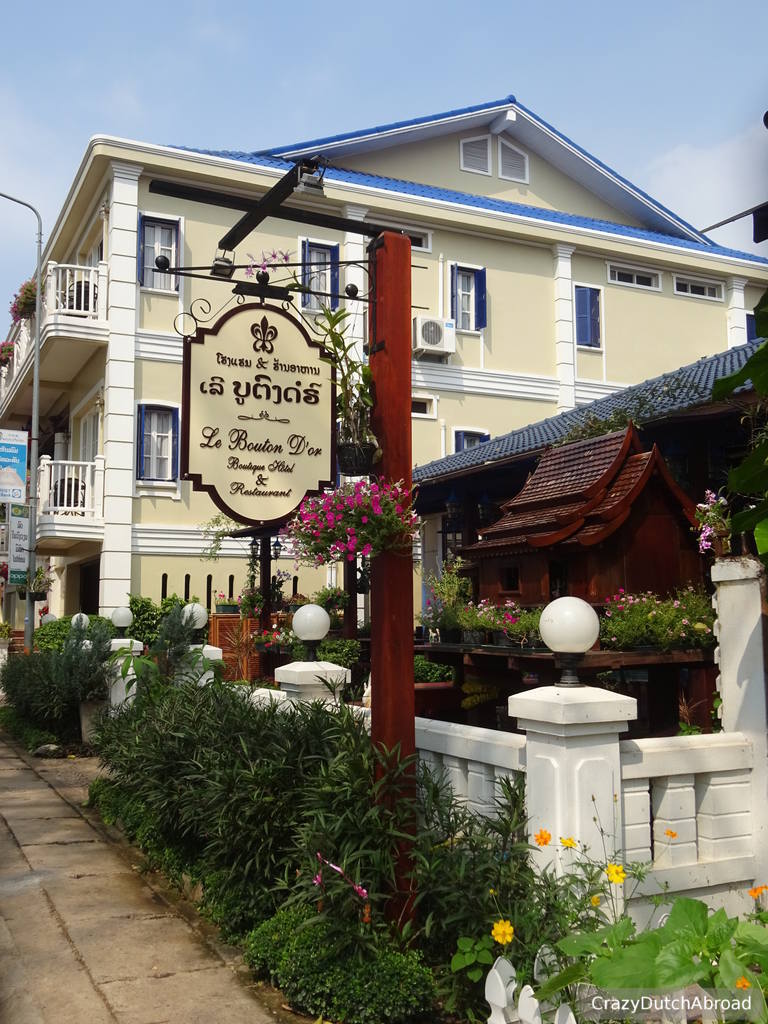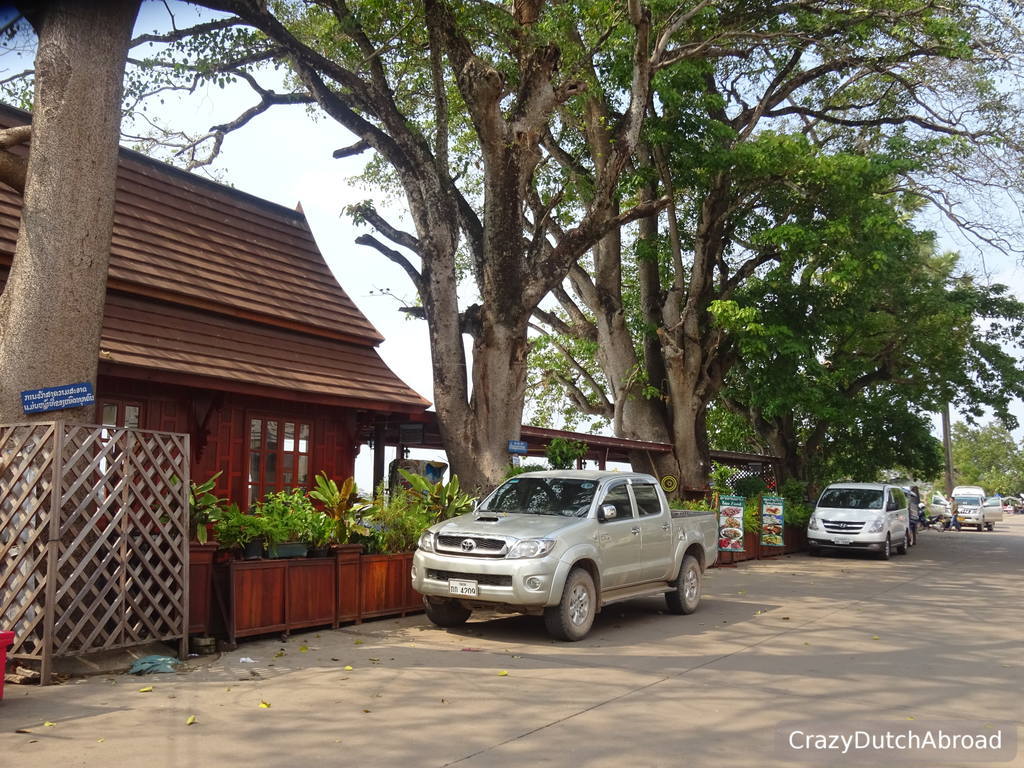 1. Restaurant Le bouton d'or boutique! Steamed vegetables with tomato sauce dip, green papaya salad and spicy squid salad.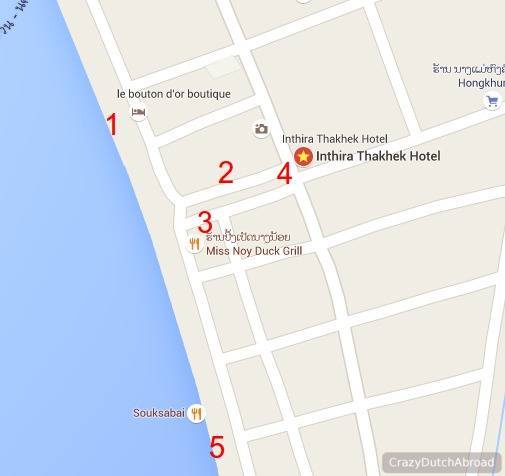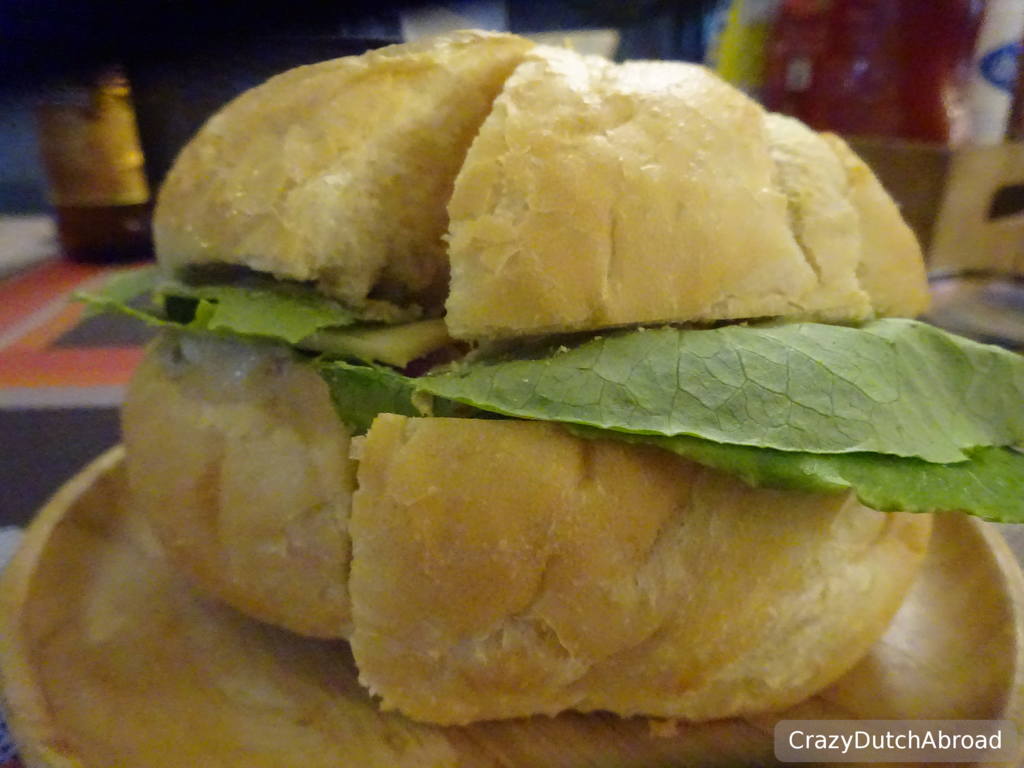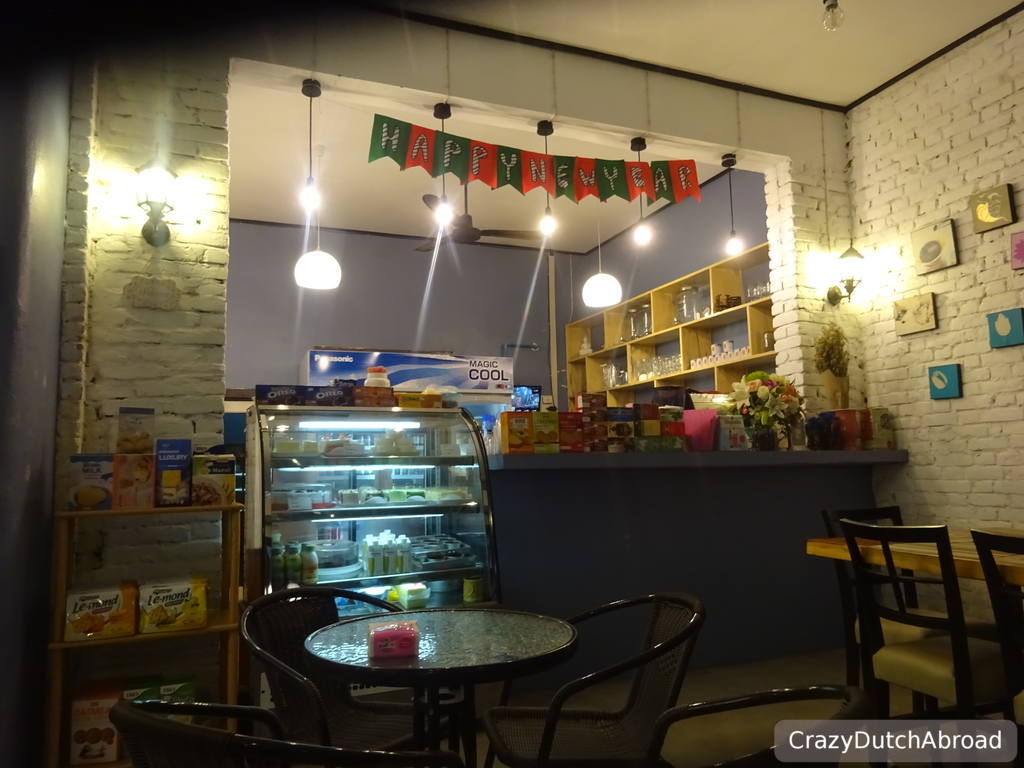 2. D-D Restaurant! Try the sandwich!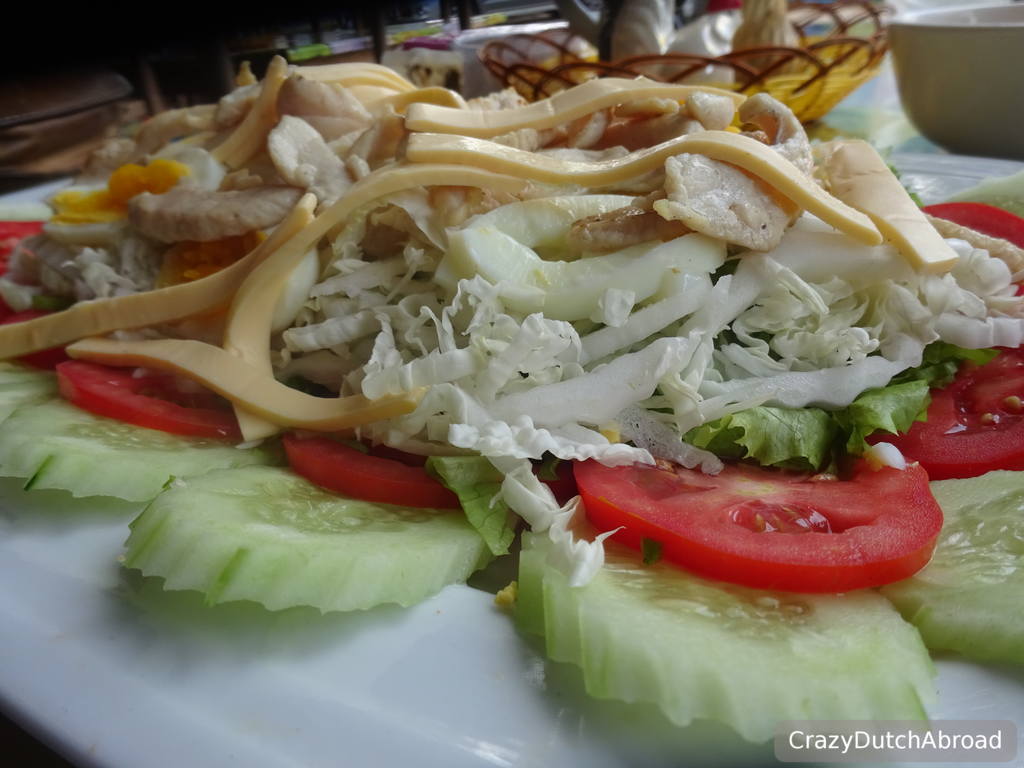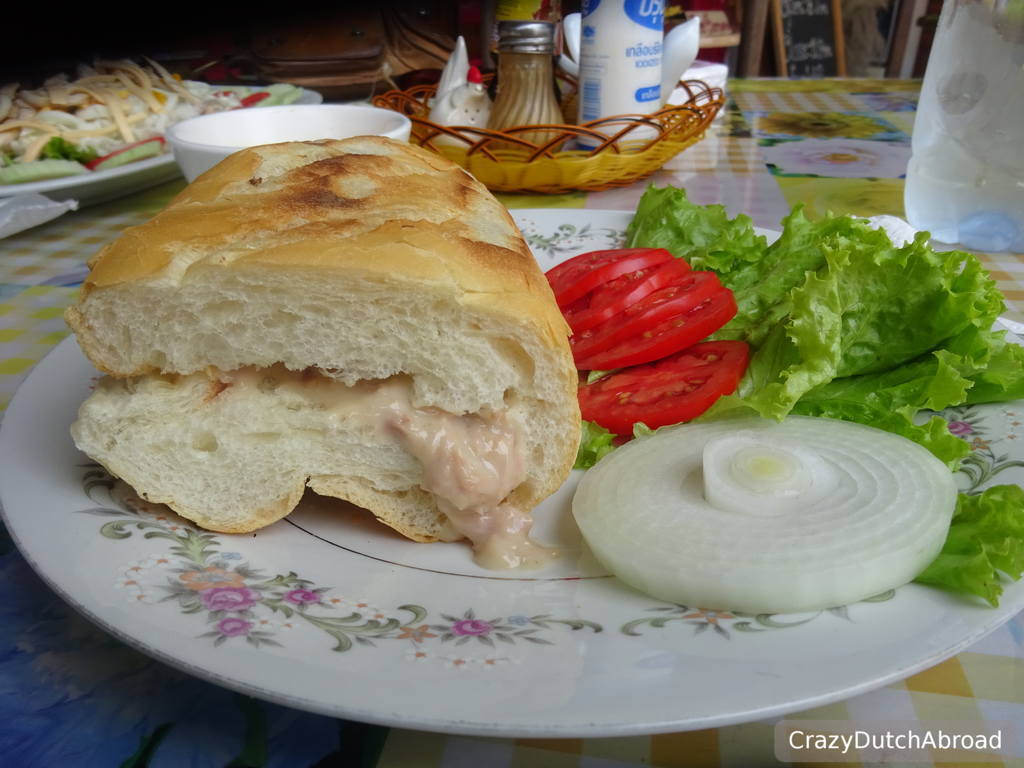 3. Sabaidee restaurant: Take the Caesar salad, it is a meal itself like written on the menu! Next door they offer great massage! (Sabaidee massage).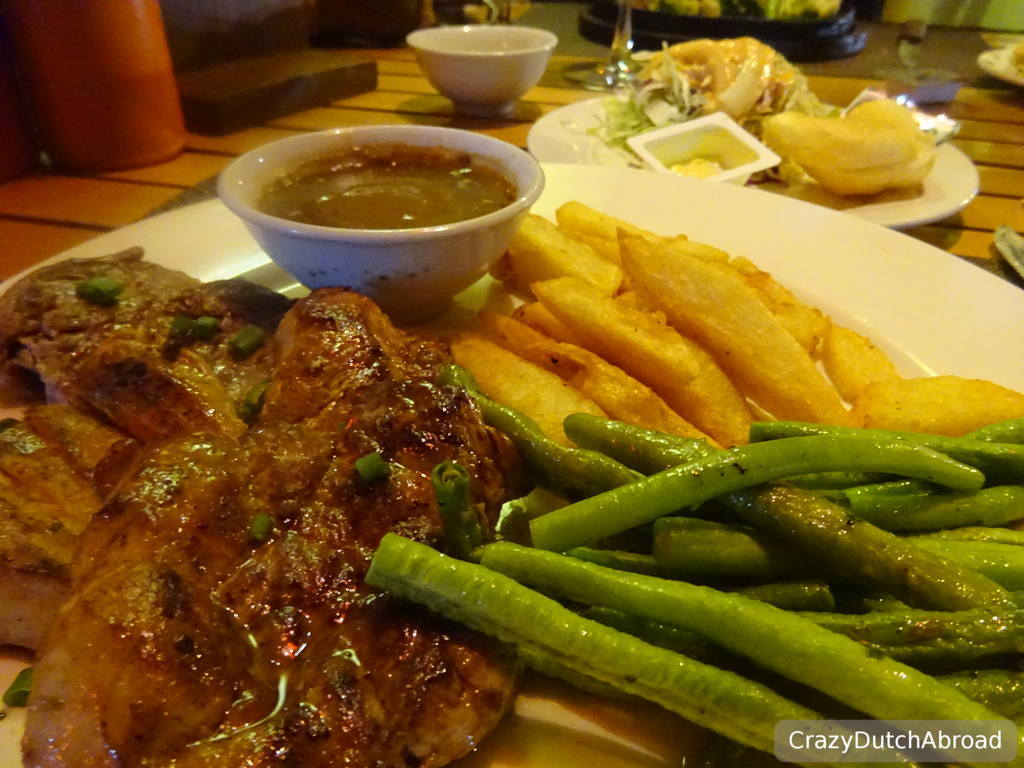 4. The Kitchen / Inthira hotel restaurant: Try the Lao Steak!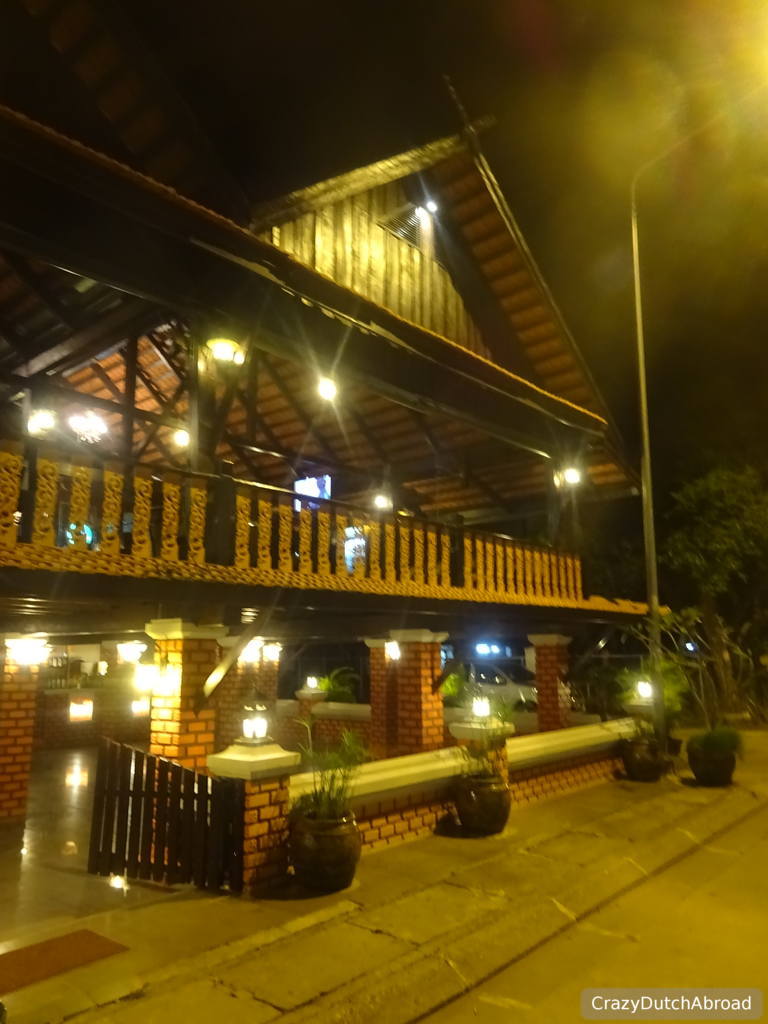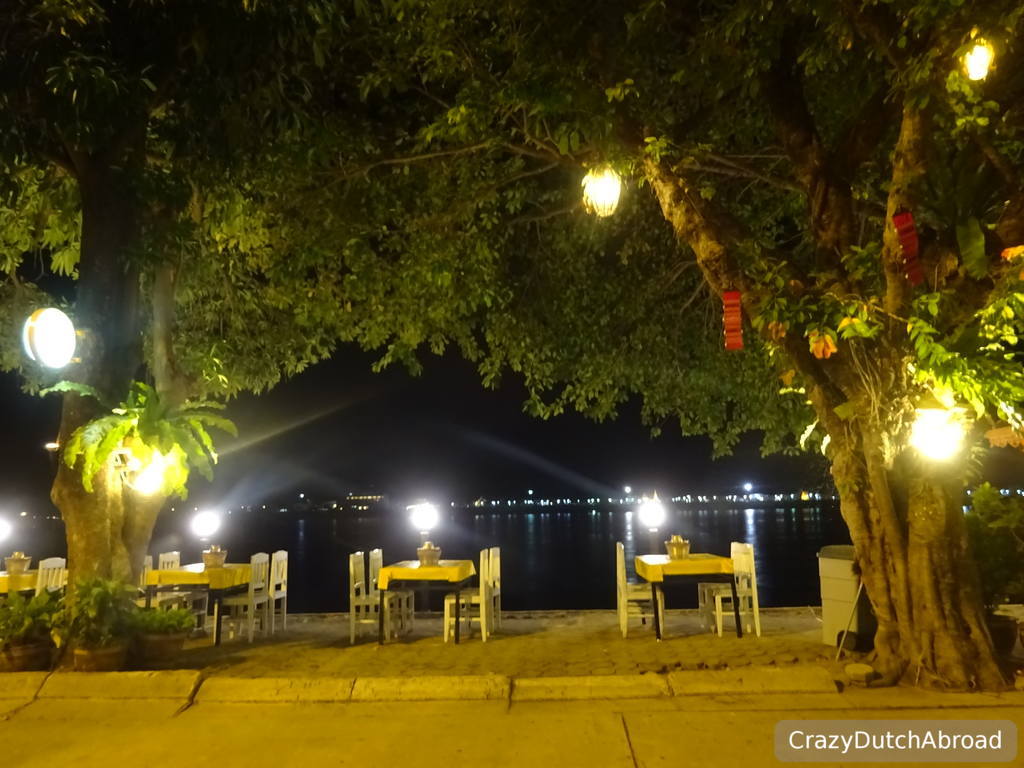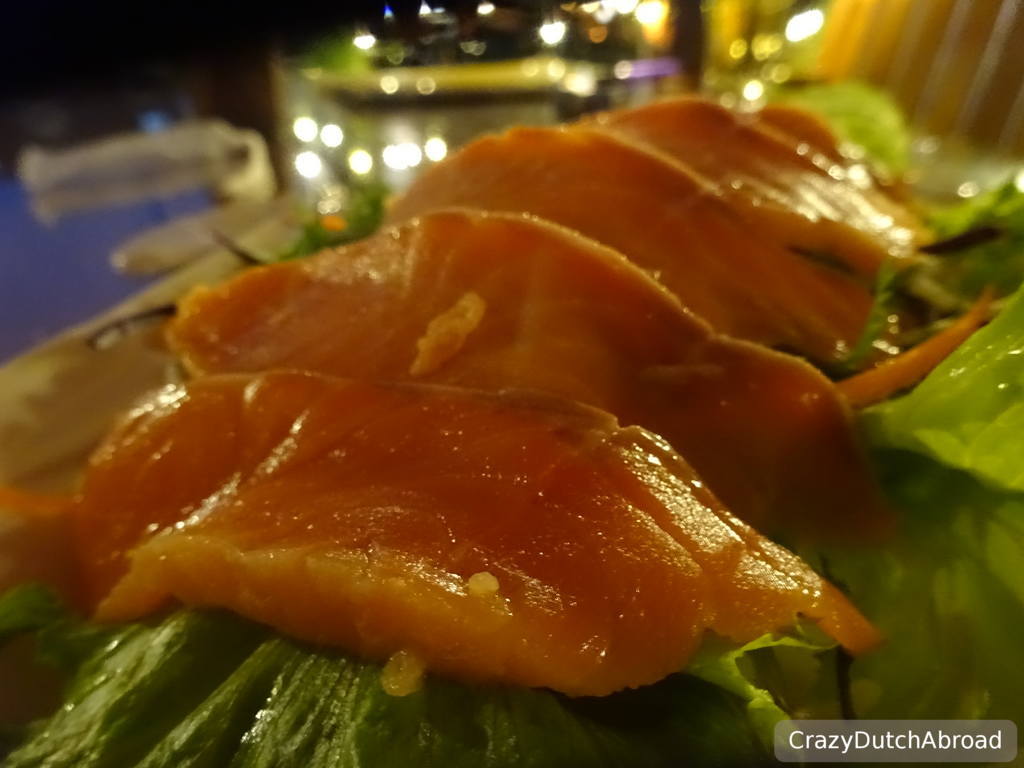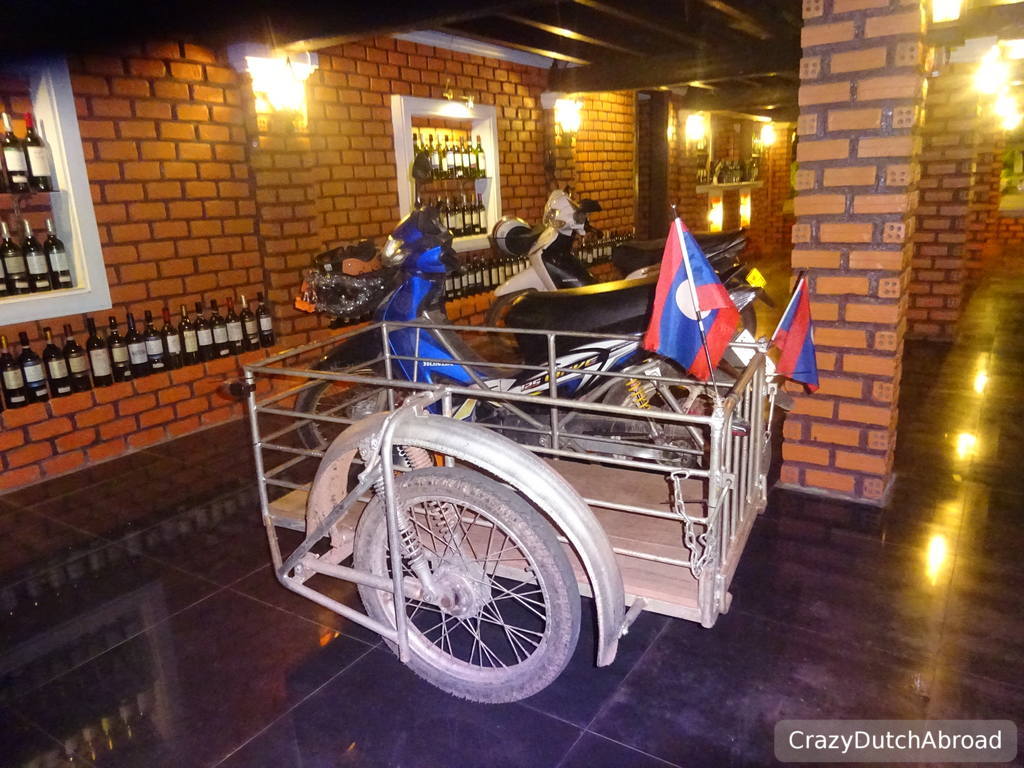 5. Smile (Boat) Restaurant with VIP parking in the wine cellar!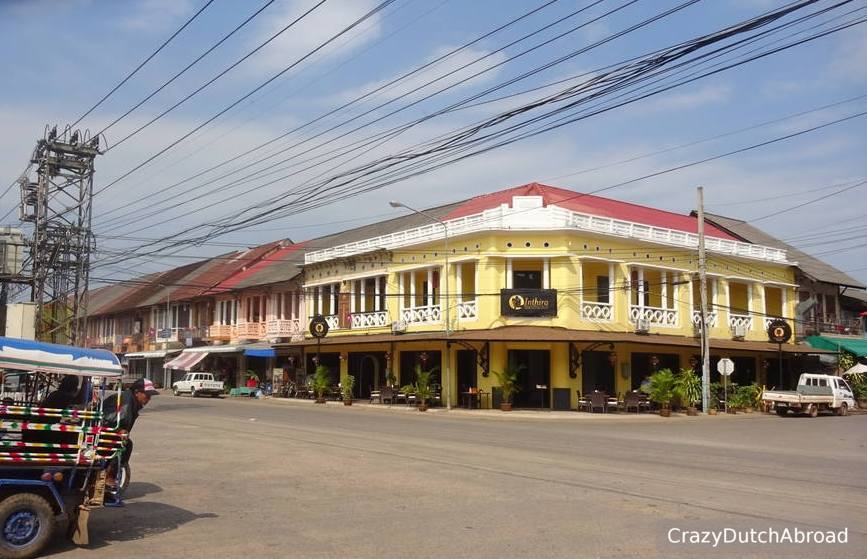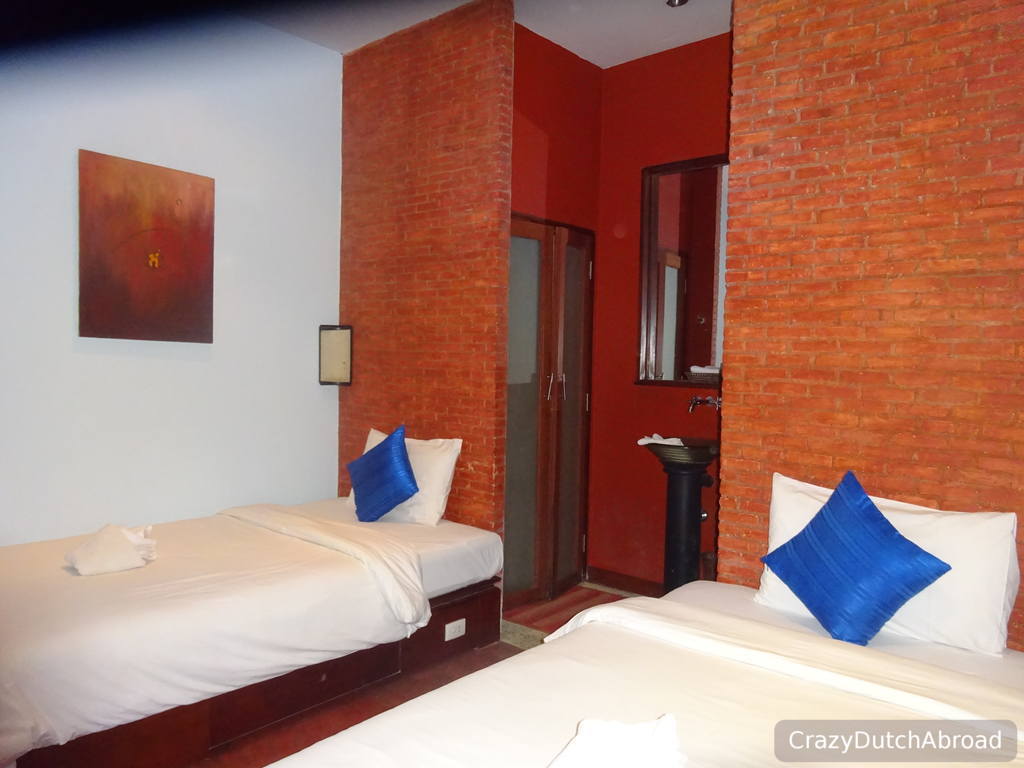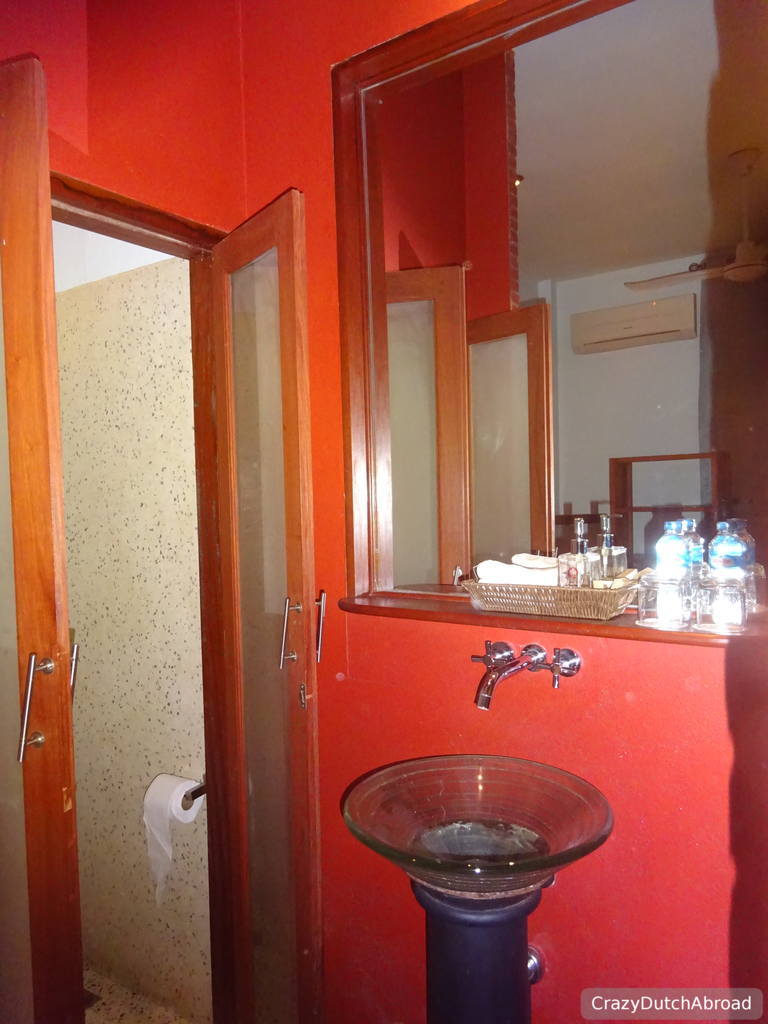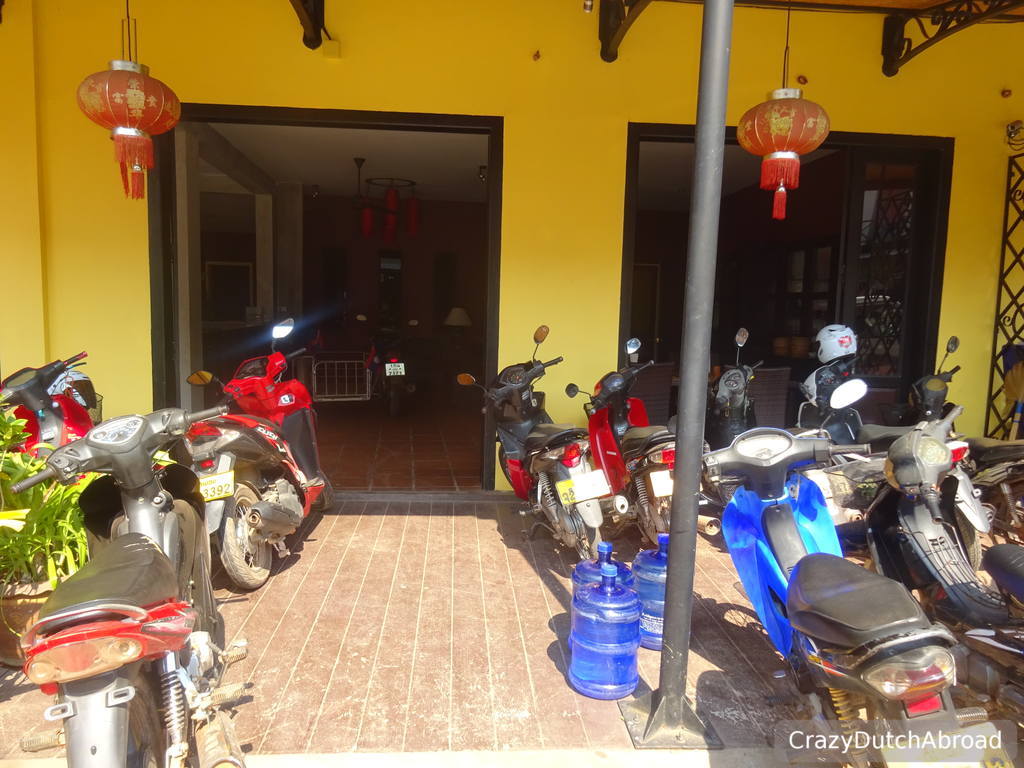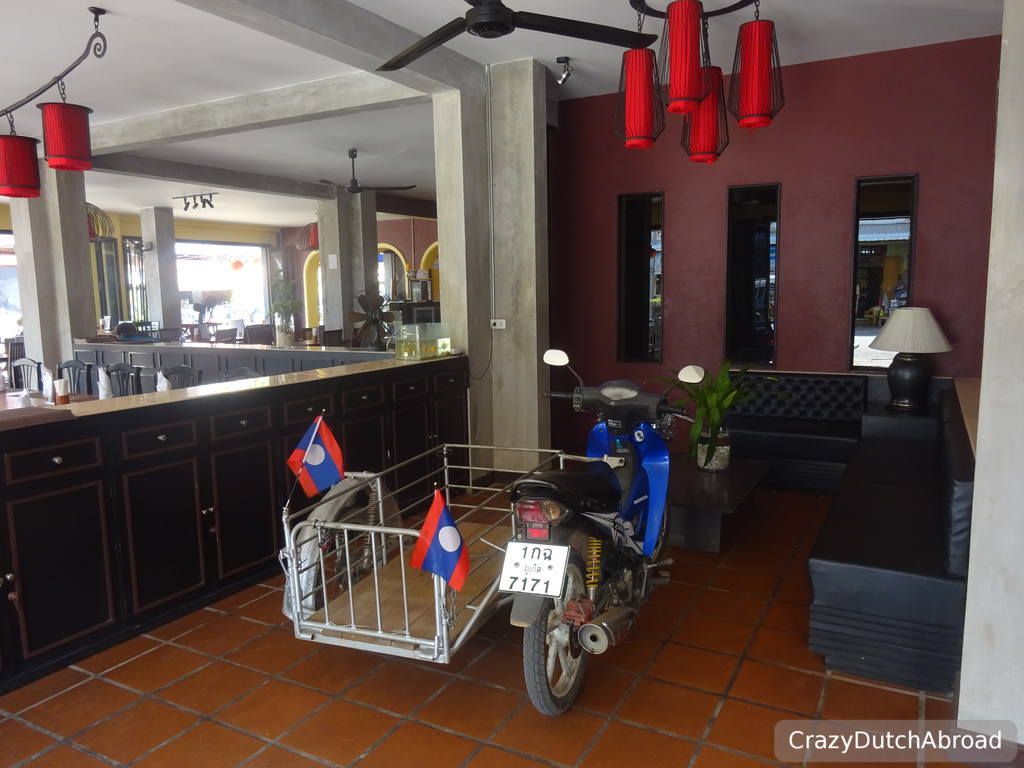 Inthira hotel, parking the saleng in the restaurant (as requested)!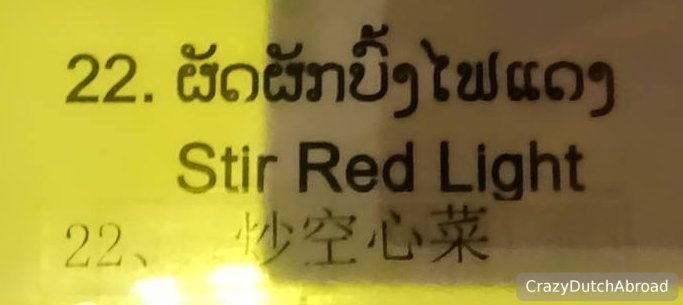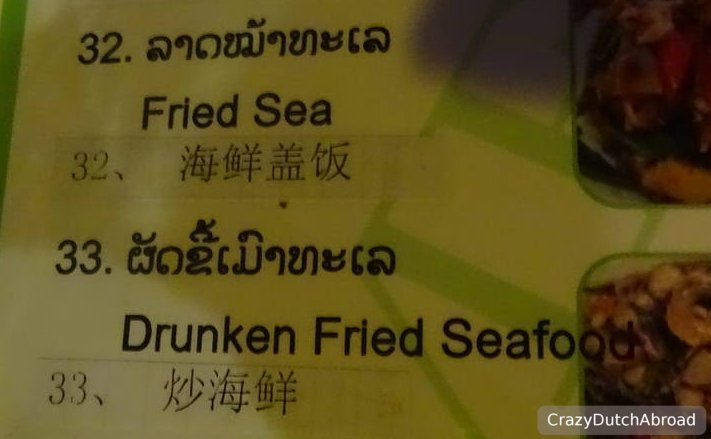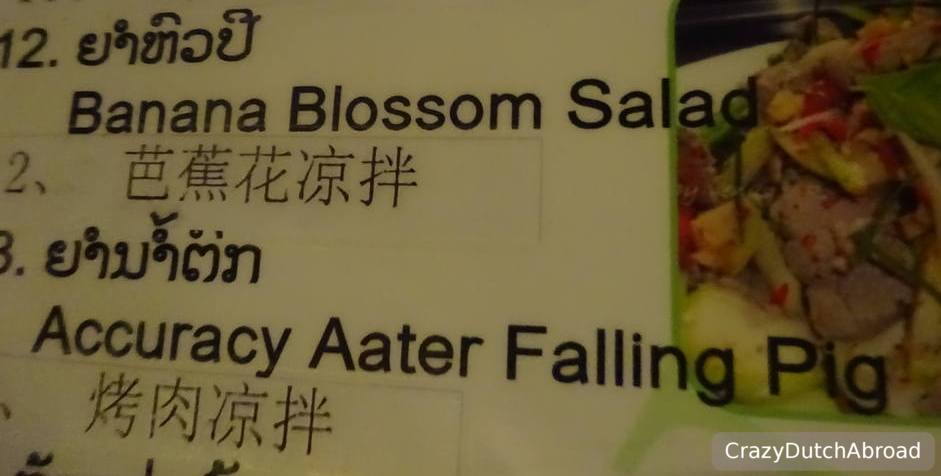 Try to figure out these menu items! Anyway they are not available. :)
To be continued, stay tuned!
Share this page: