Finishing the Thakhek Loop with the saleng!
Our crazy road trip around Thailand and Laos on a tricycle (saleng).
Saleng expedition #49
Na hin > Lak Sao > Thakhek
204 km / 127 miles
Last part of the Thakhek Loop for us, driving from Na Hin to Thakhek. About 200 KM / 125 miles to go and our one-day-record is 226 KM / 140 miles so, it should be possible with the saleng in one day!
But, things worked out differently! PROBLEMS WITH THE BIKE AGAIN! The saleng still pulled to the right, at a certain point (out of the blue) the front tire was flat... Luckily we just passed a small village, and every village seems to have a bike repair shop along this loop. Yes!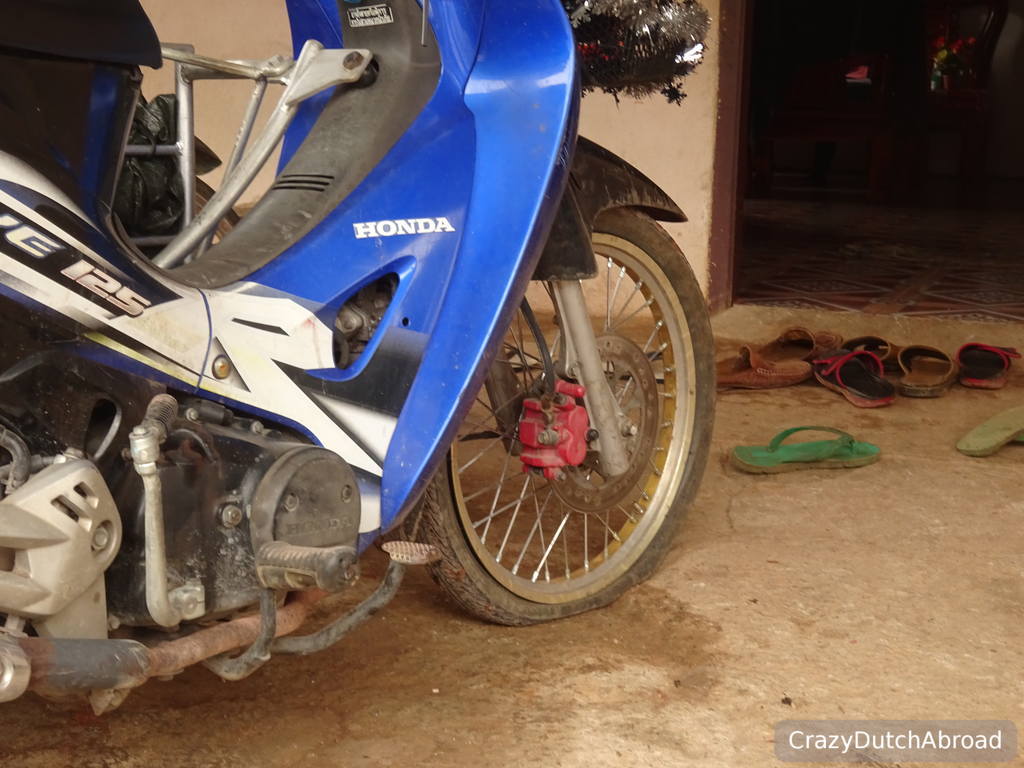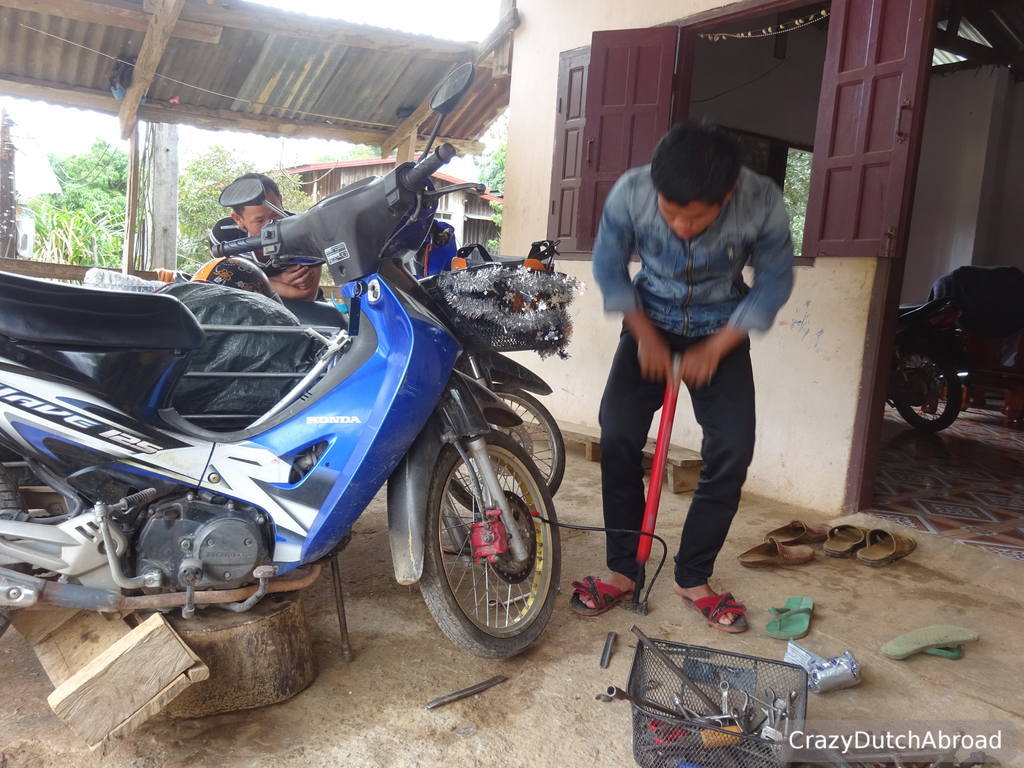 Flat tire number one.
This mechanic pulled a basket with tools out of his living room and put the bike on some wooden blocks. He changed the inner tube, filled it and off we went within 5 minutes paying 20.000 KIP - great!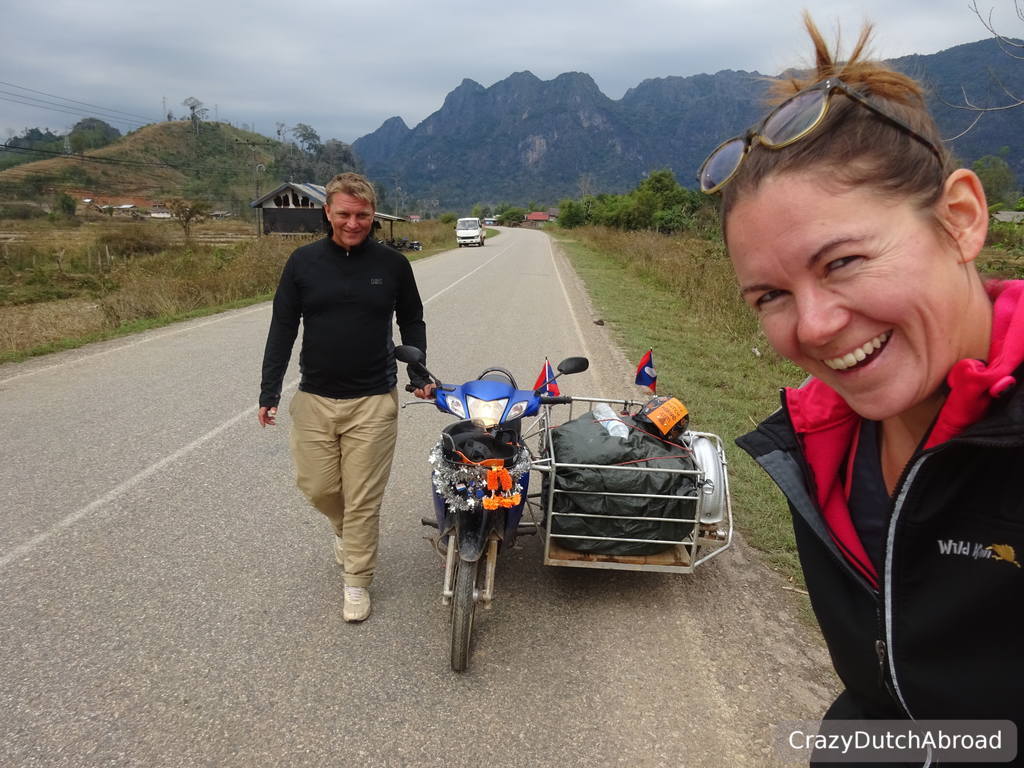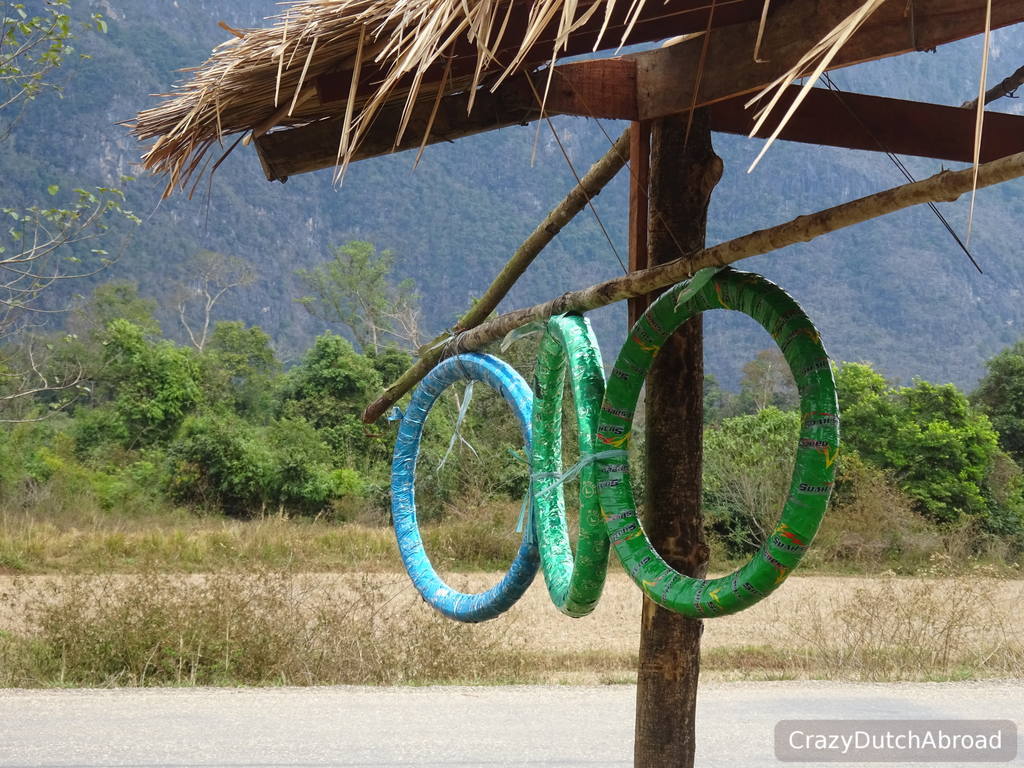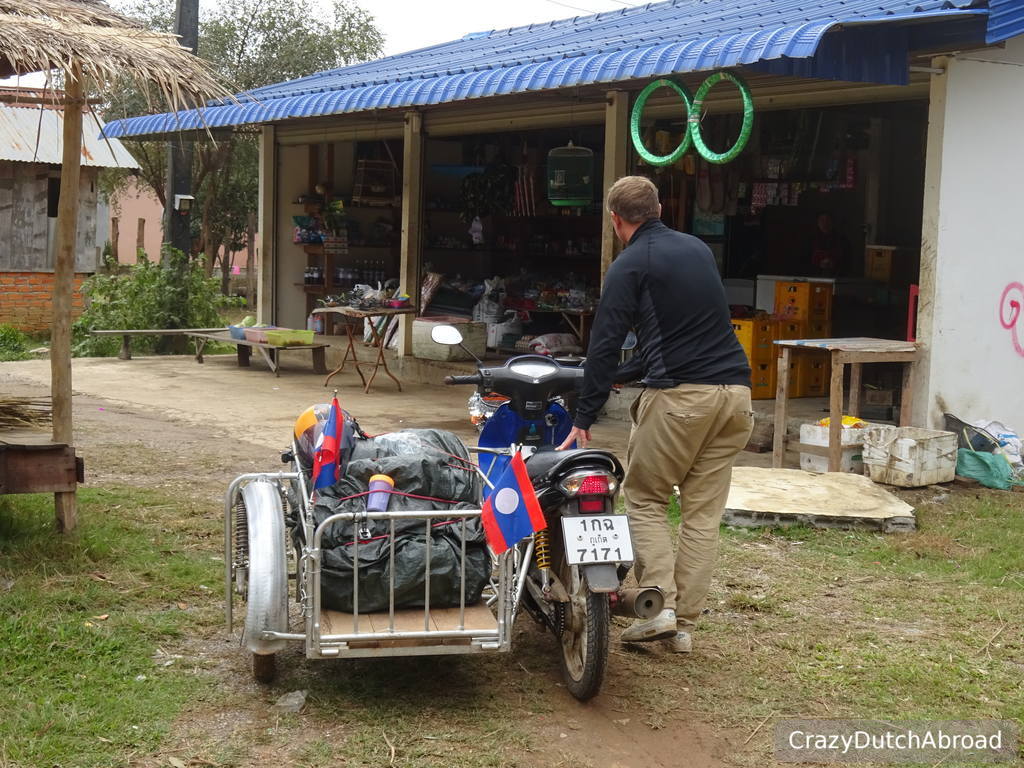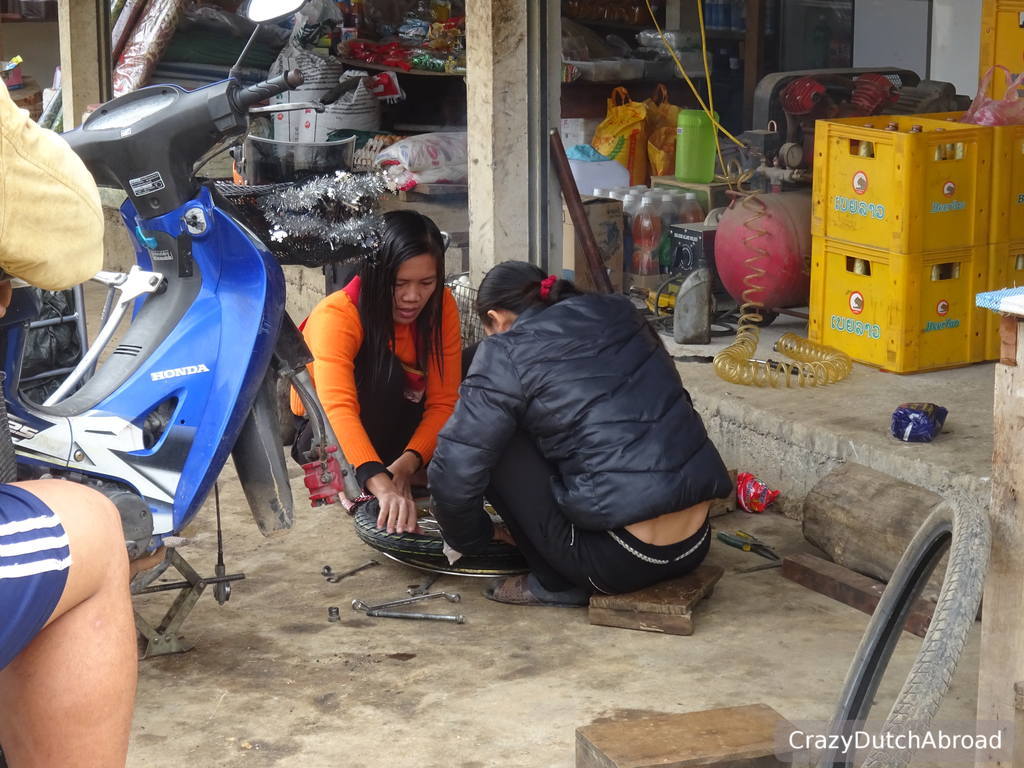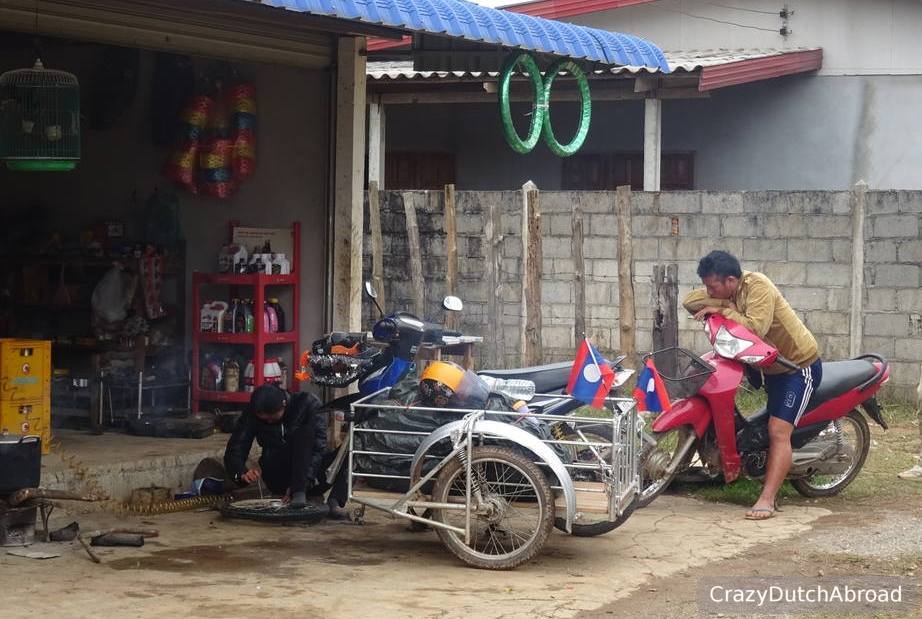 Flat tire number two.
Before we got to the next little village the same tire was flat again. Time for some exercise! This time we found a mechanic shop with two women, which was also the local supermarket and probably a restaurant too. We asked for a new outer tire as well, and they changed it for 150.000 KIP in about 30 minutes. The funny thing is that the bike didn't pull to the right that much anymore! Problem (sort of) solved!!! Still we decided to drive only to Lak Sao and stay for the night, we had enough of all the repairs and troubles with the bike.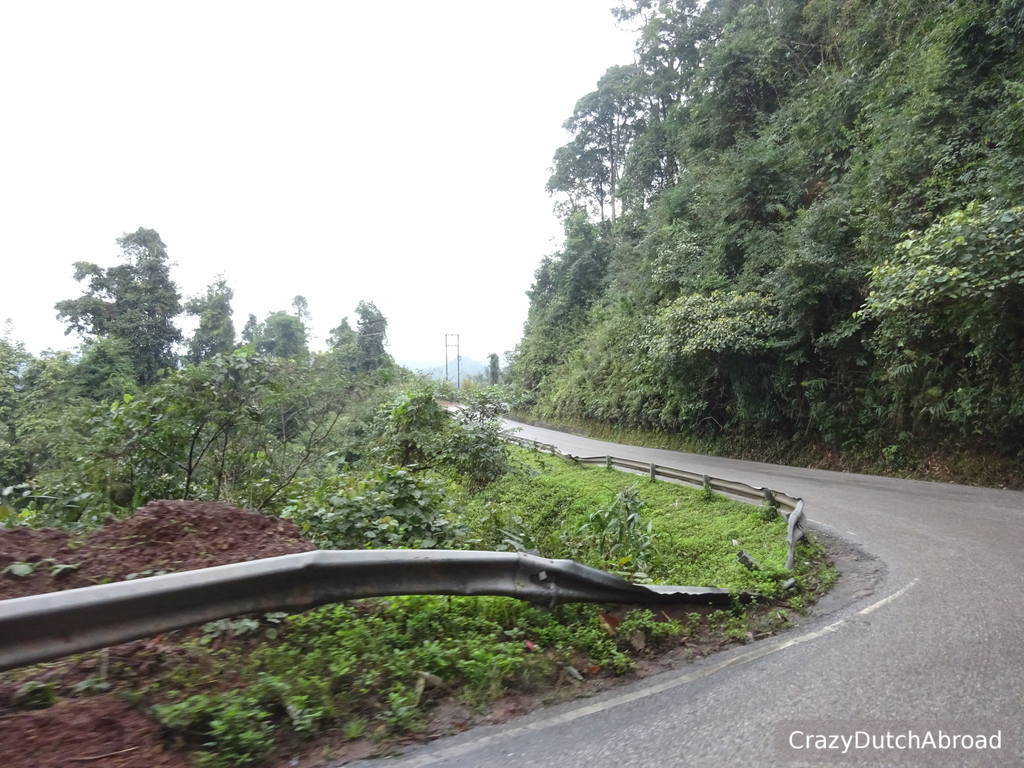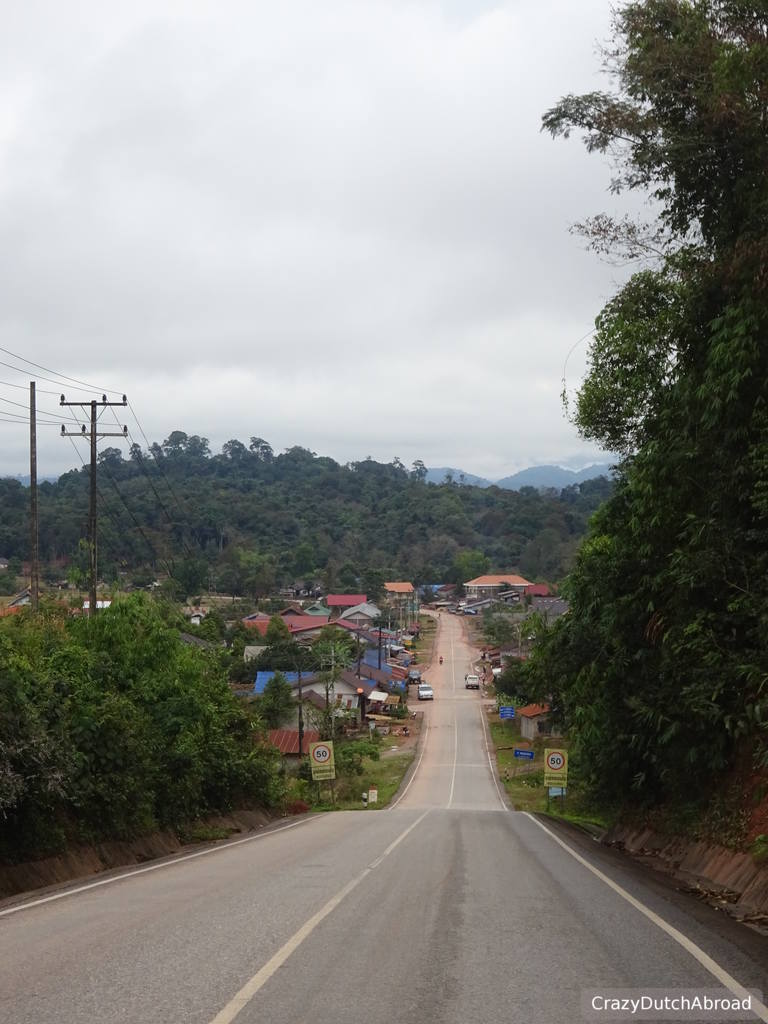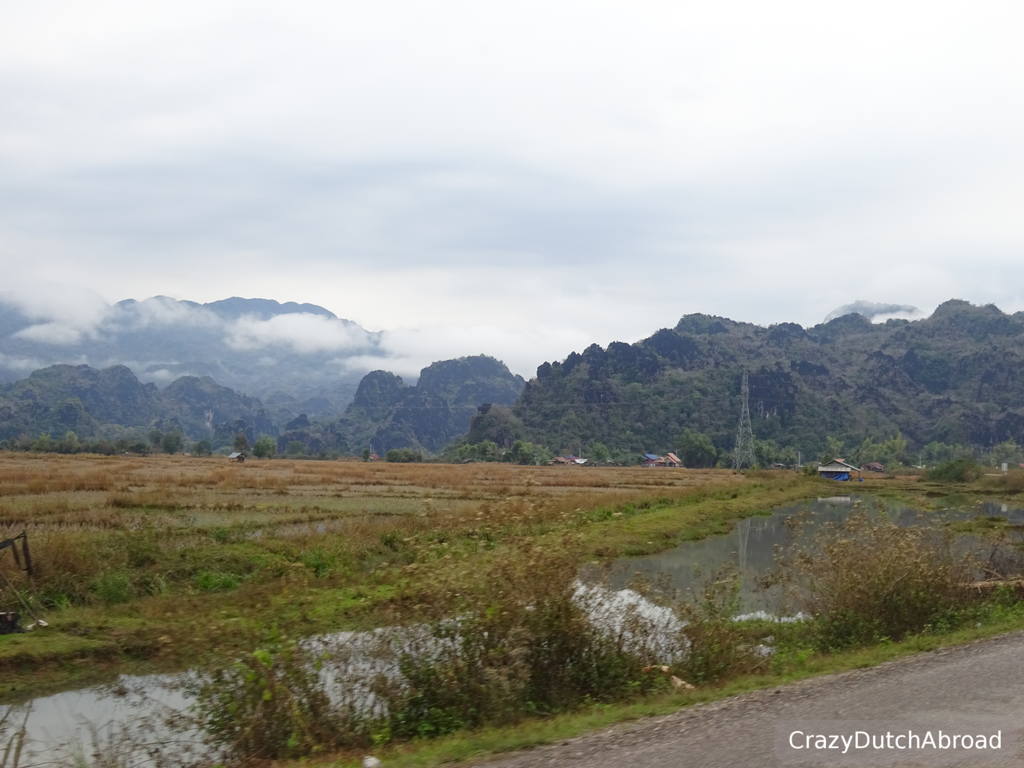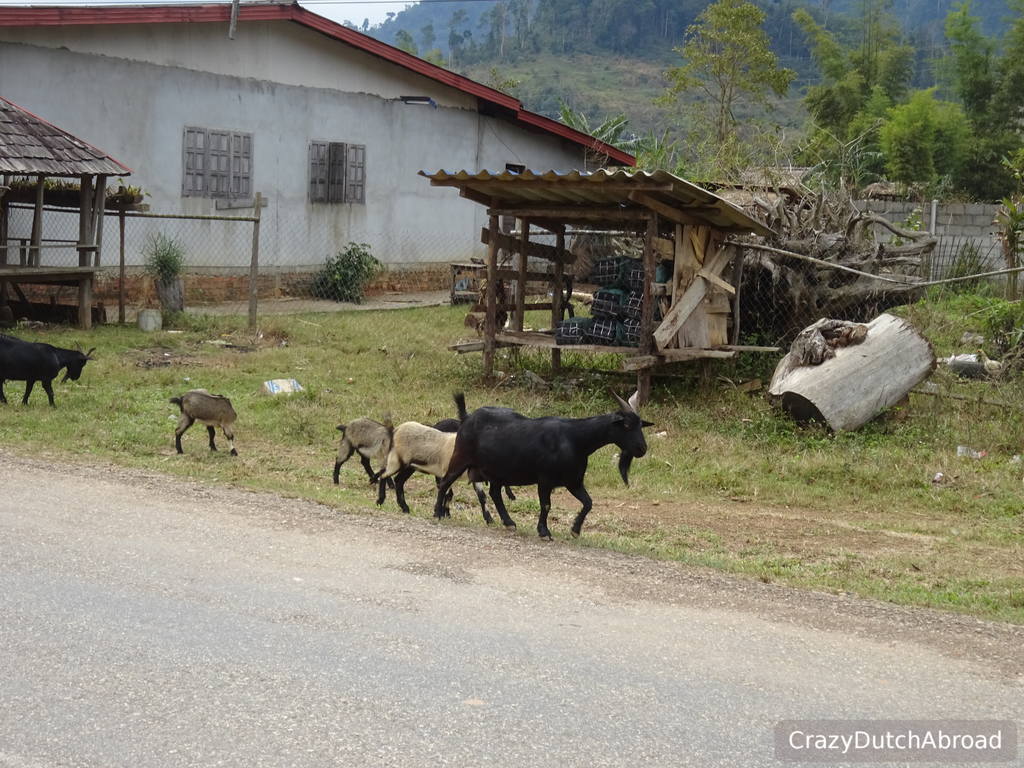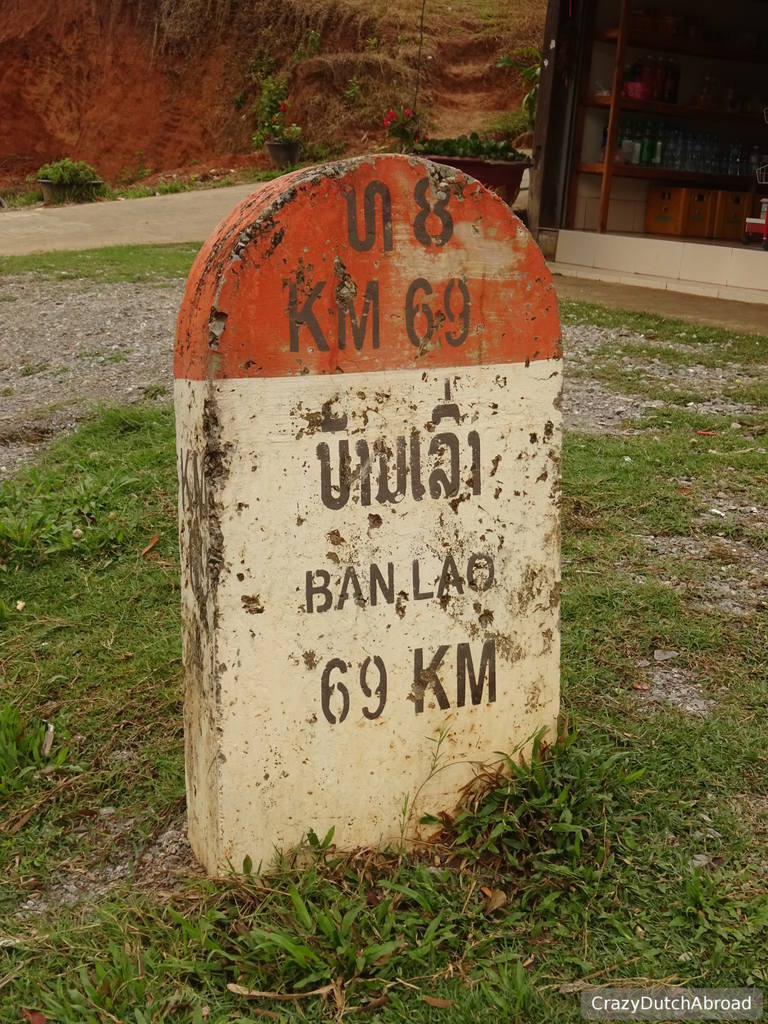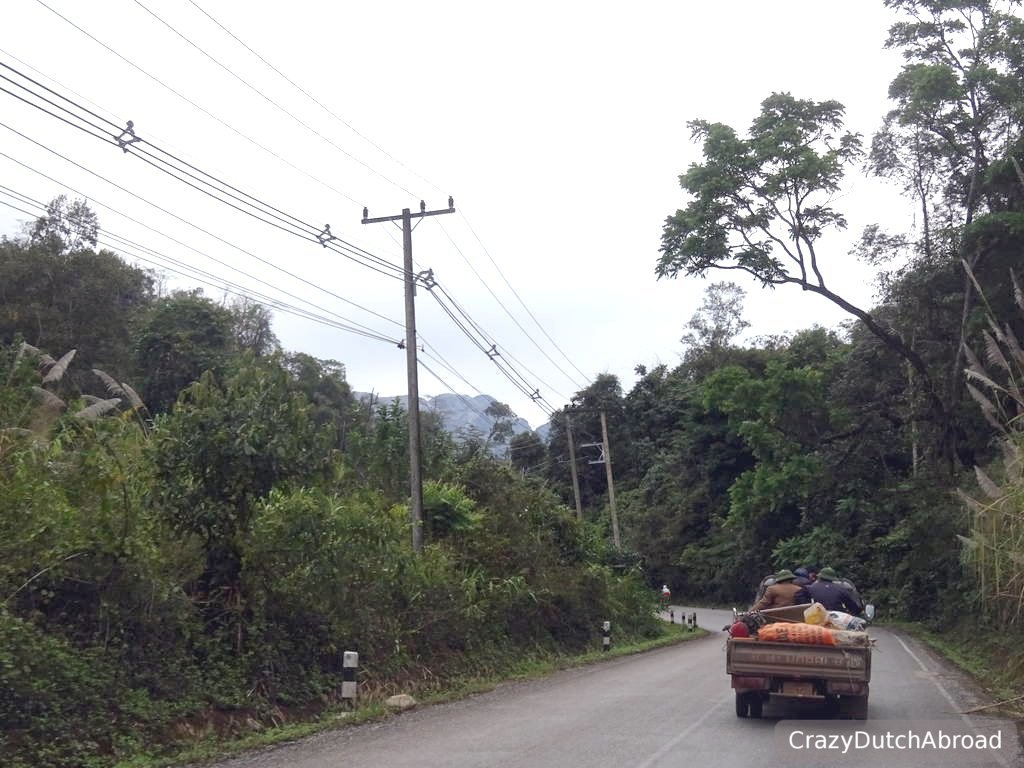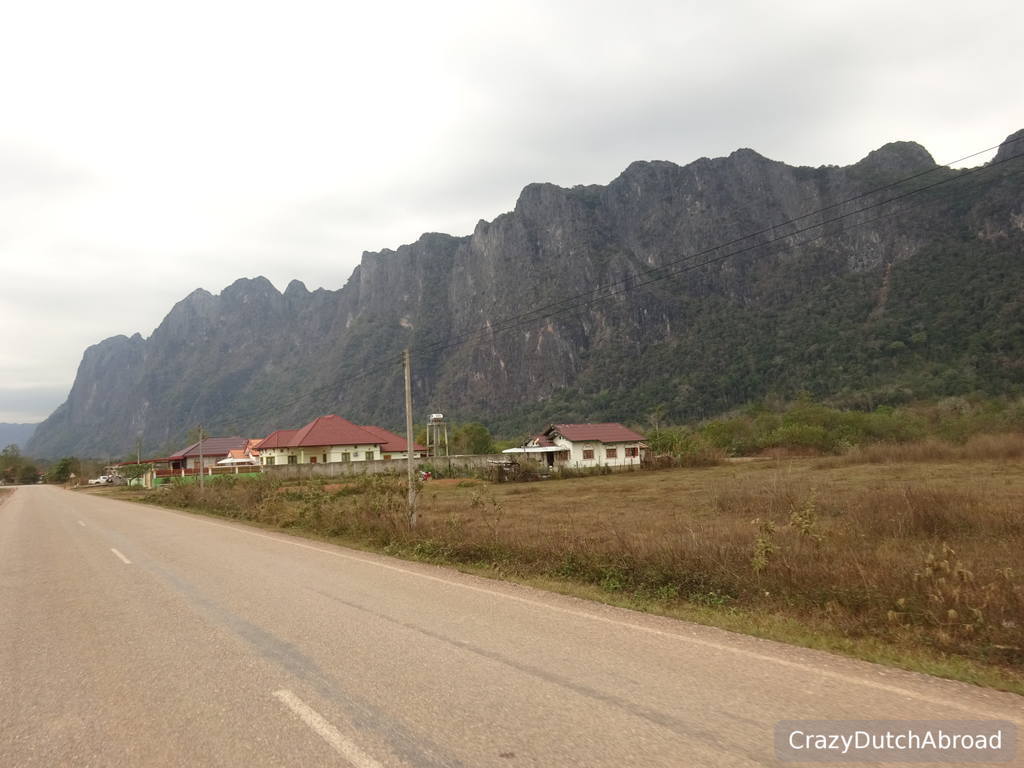 Road impressions of Na Hin to Lak Sao.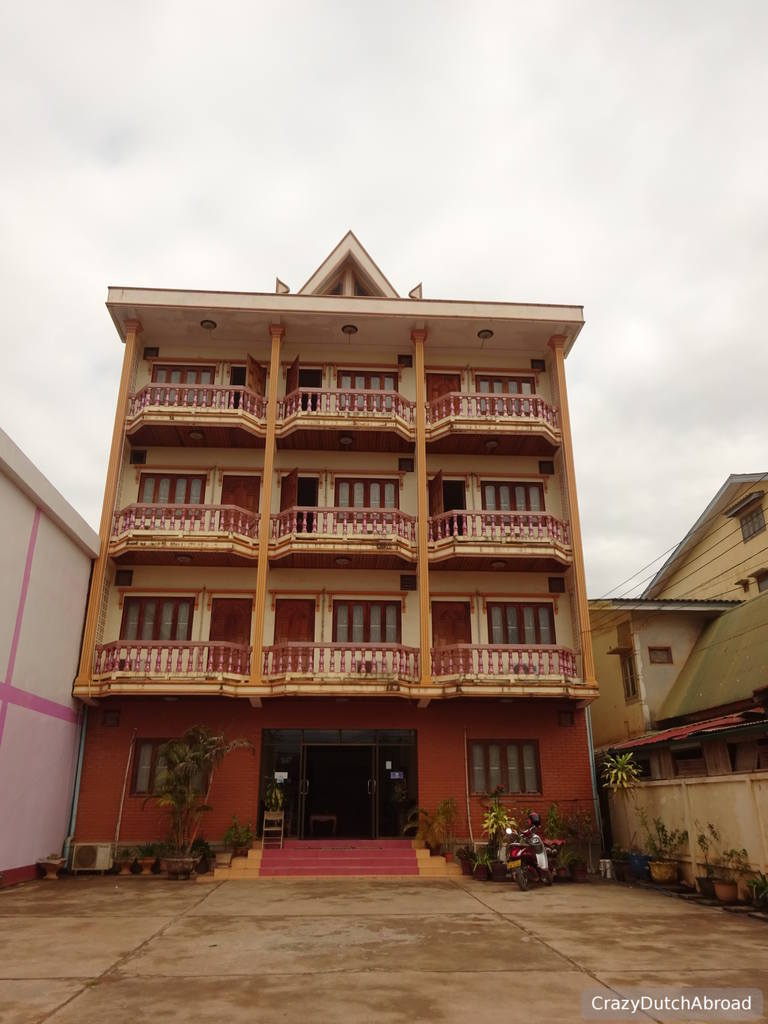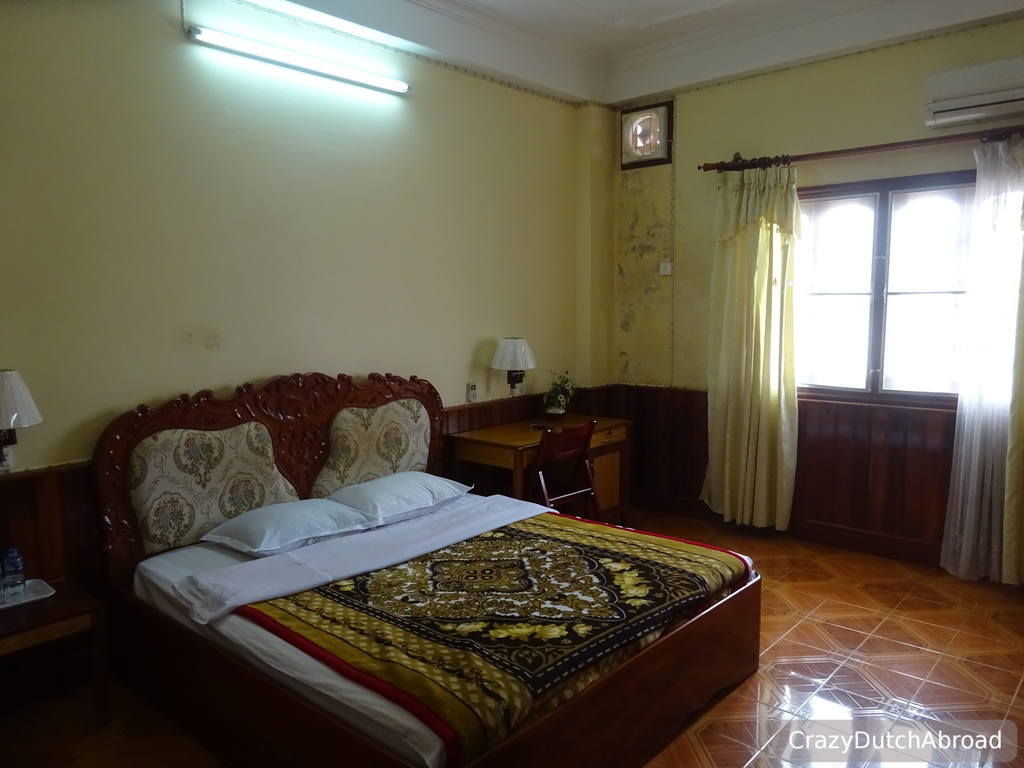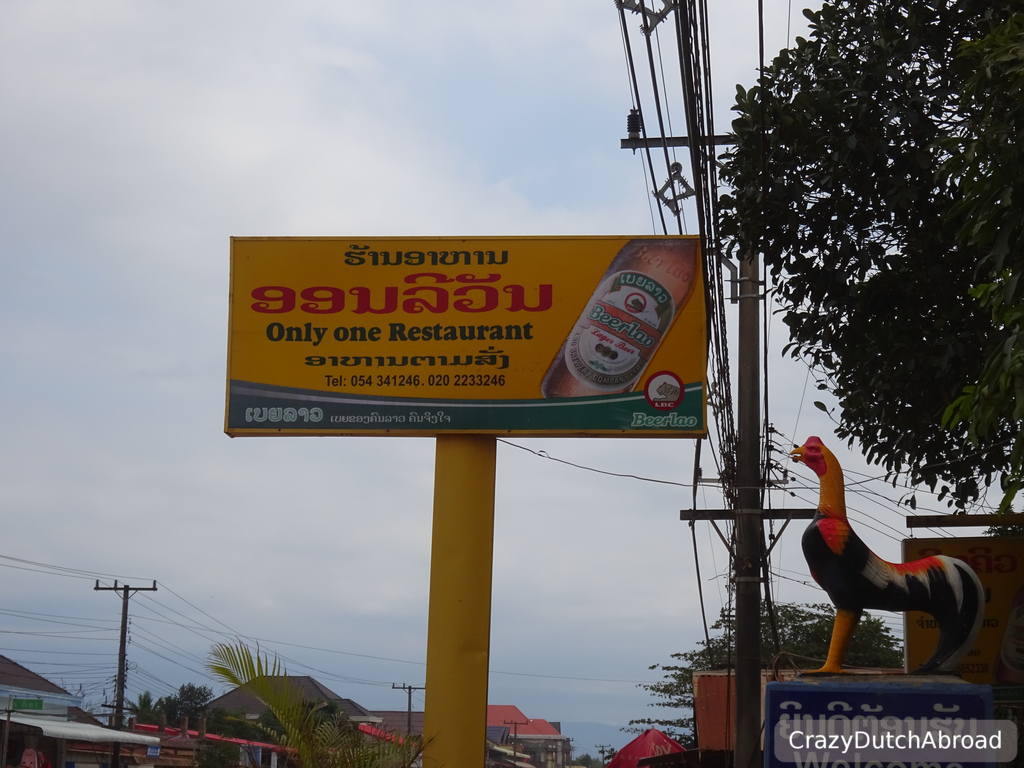 Souriya2 Hotel and Only One Restaurant in Lak Sao.
There are a few accommodations and restaurants in Lak Sao, quite a lot of mobile phone shops and a local market. Bring your dictionary/use Google translate to communicate. Only One Restaurant is a place with proper seating, an English menu and one of the waitresses spoke some English (if she was in the mood). Customer service was not on the menu but they do had chilled bottles of red wine and the food was OK.

Map of day 3, Na Hin to Lak Sao.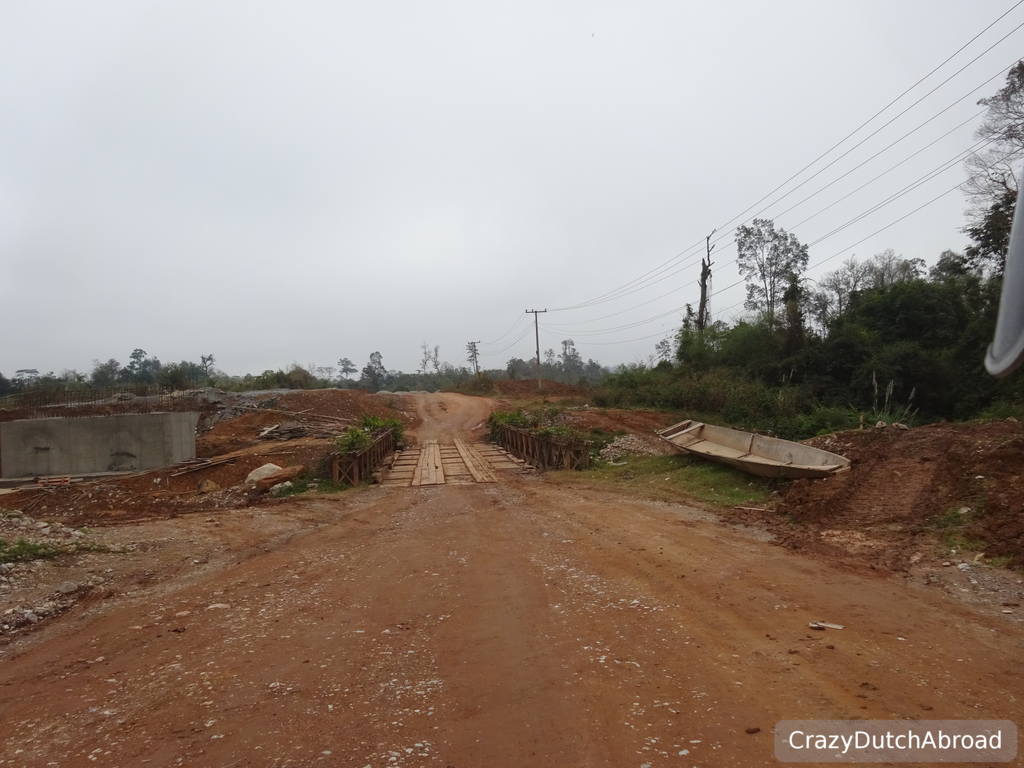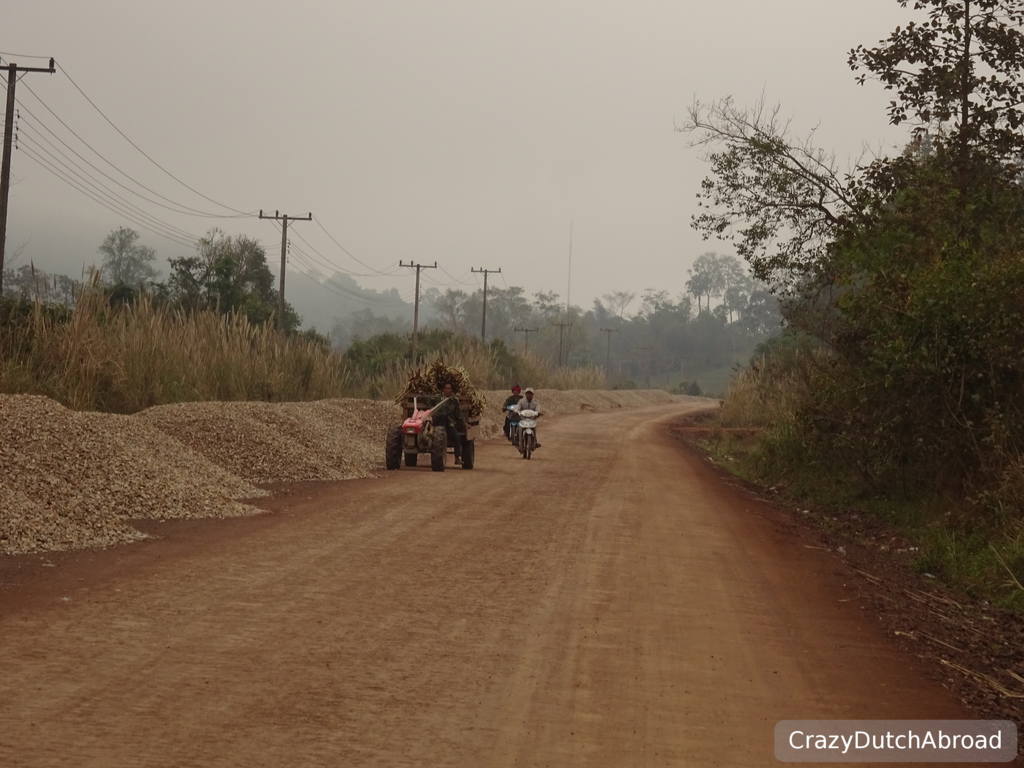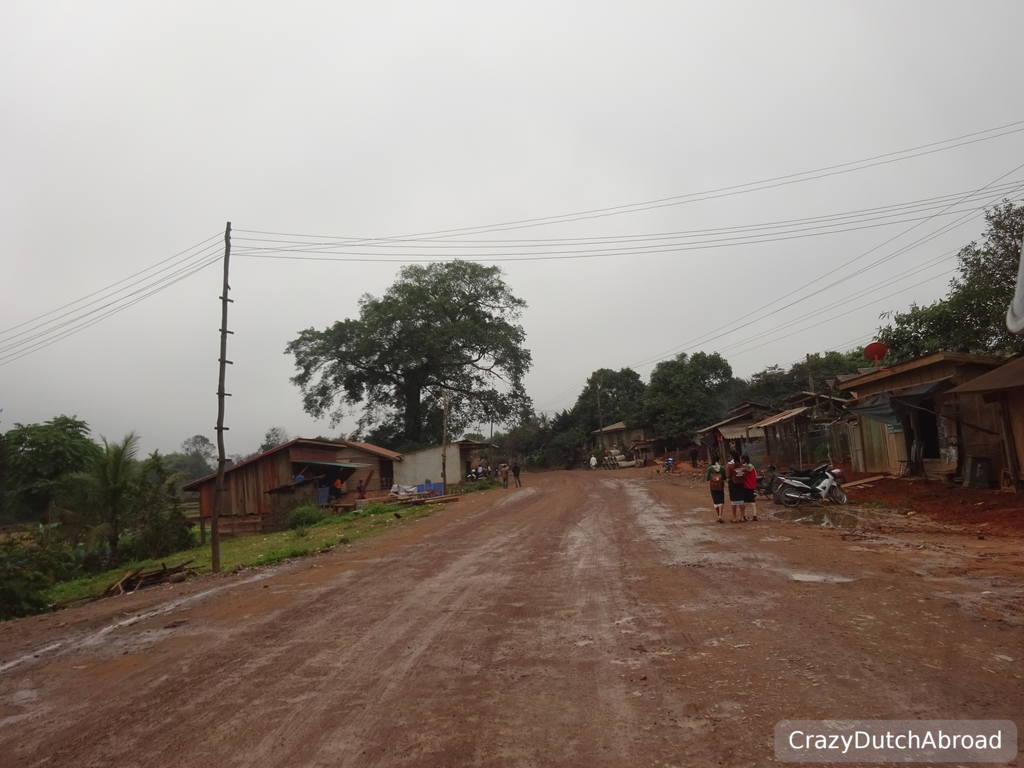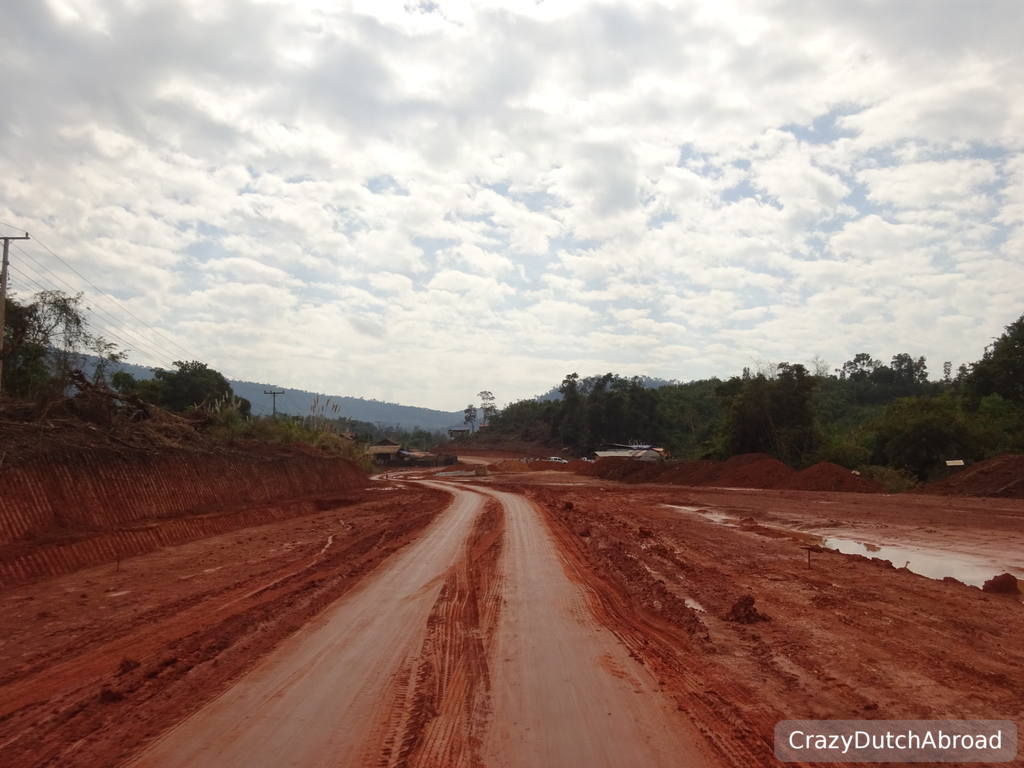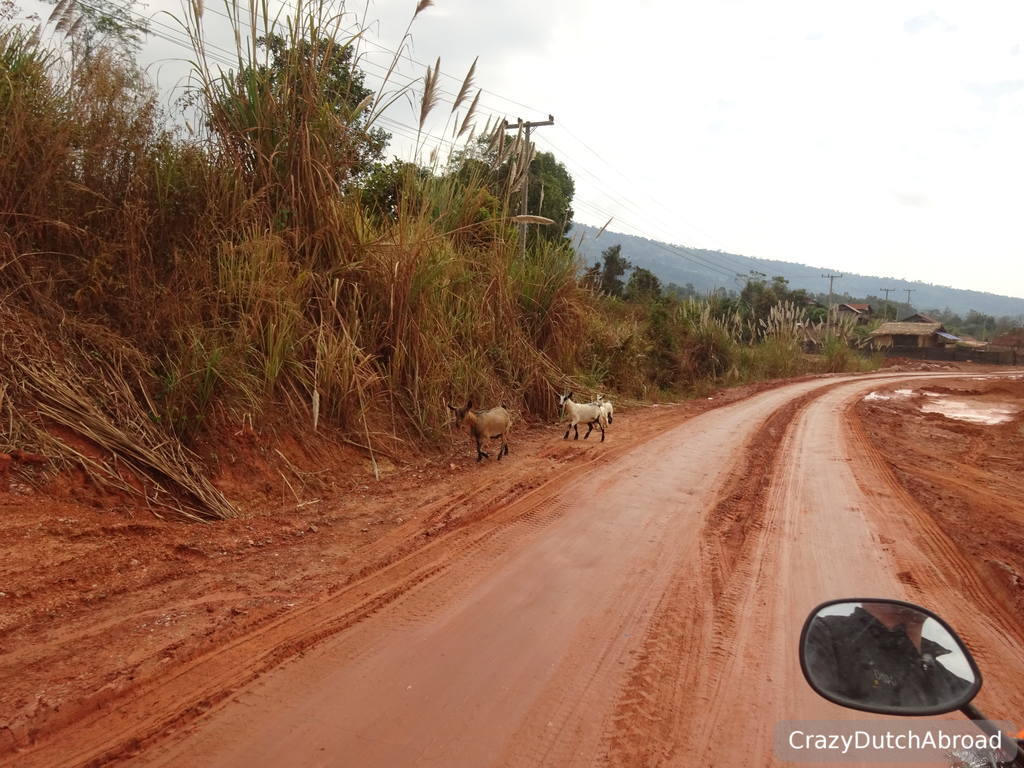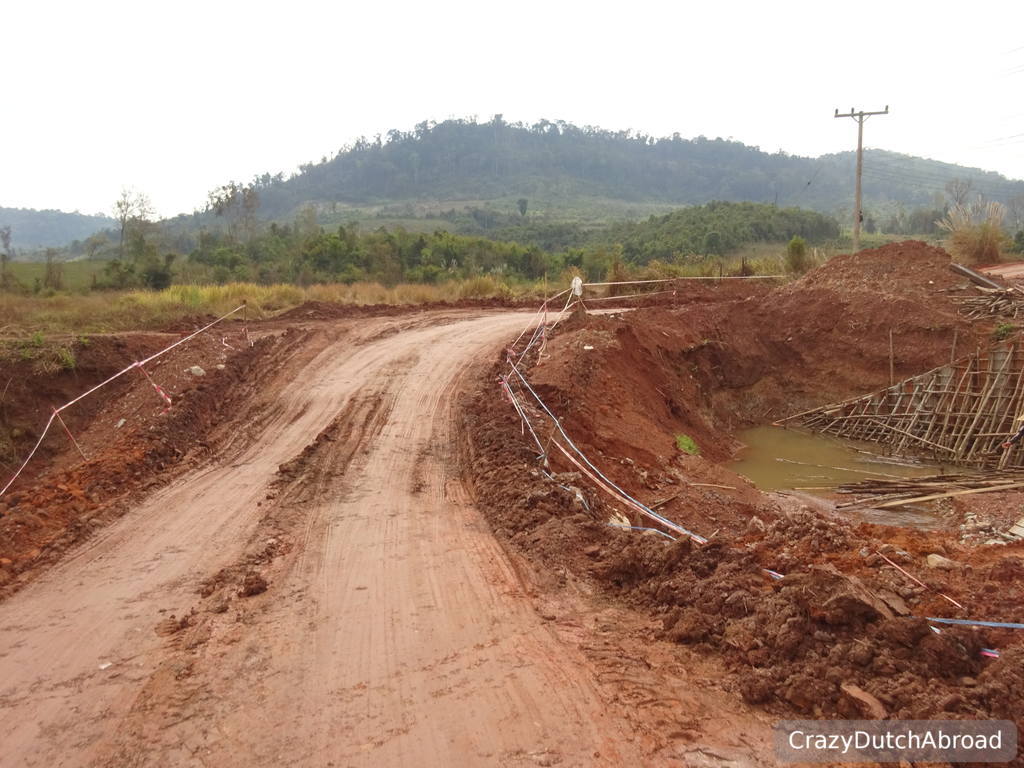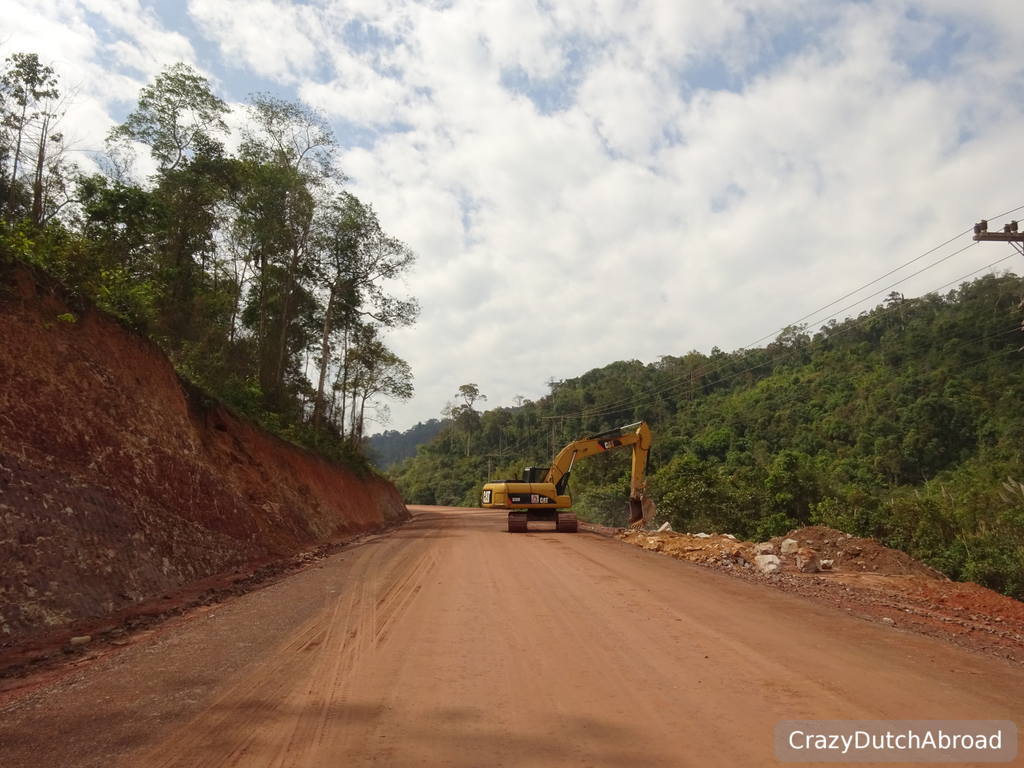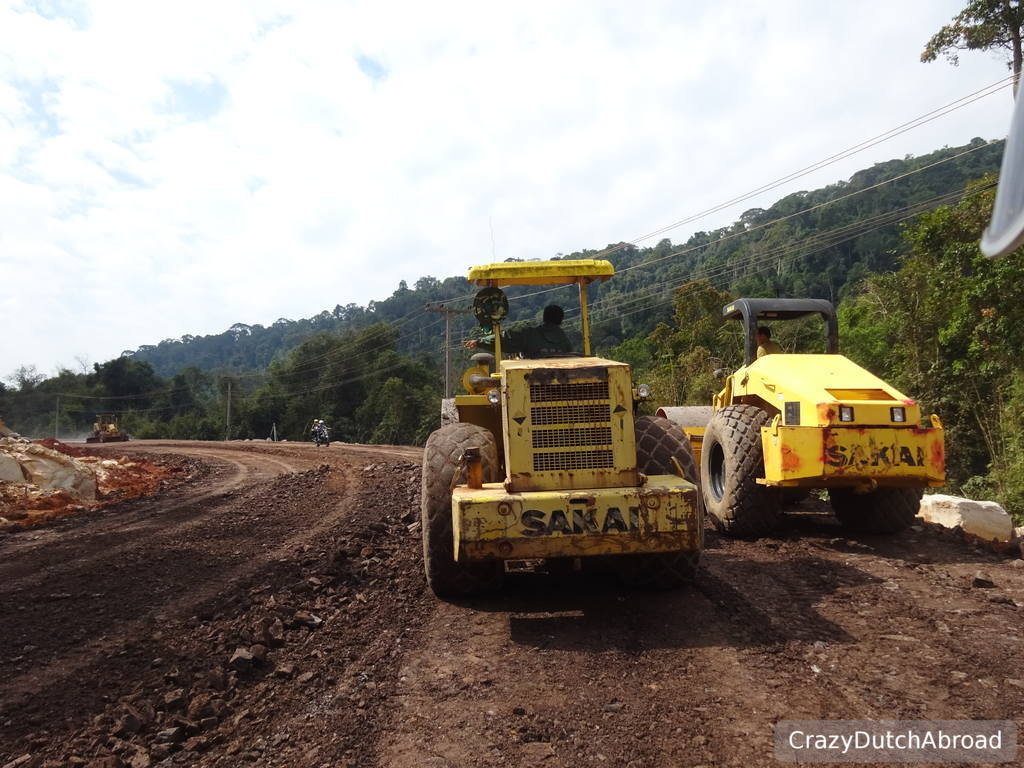 Road under construction, Lak Sao to Nakai.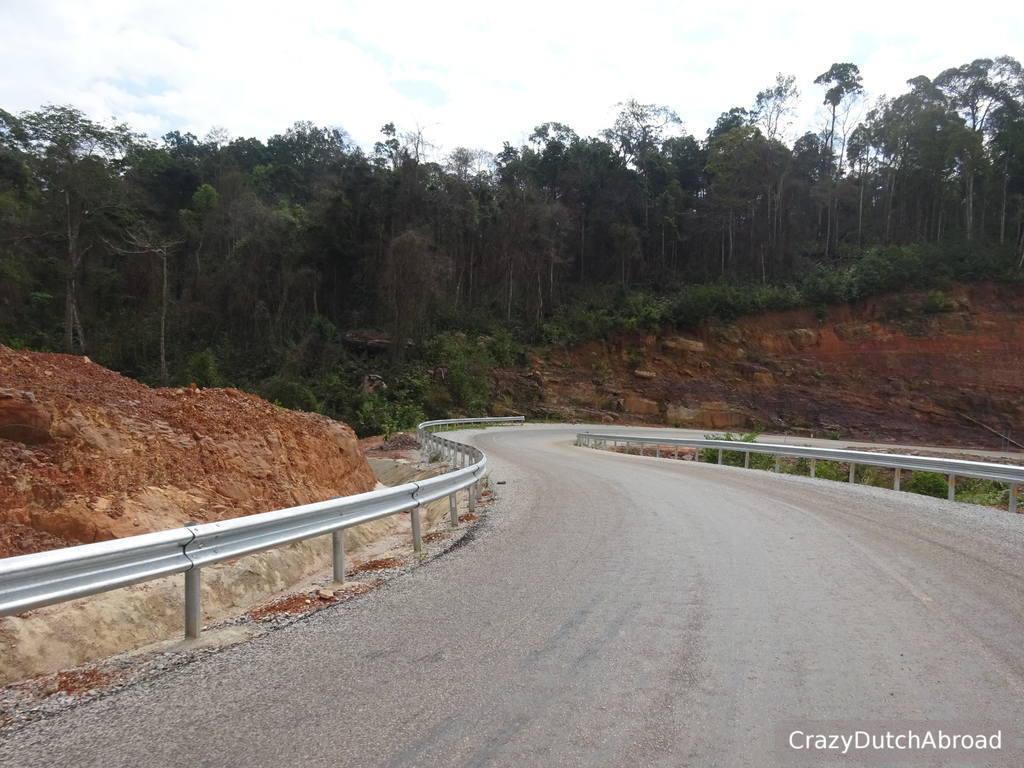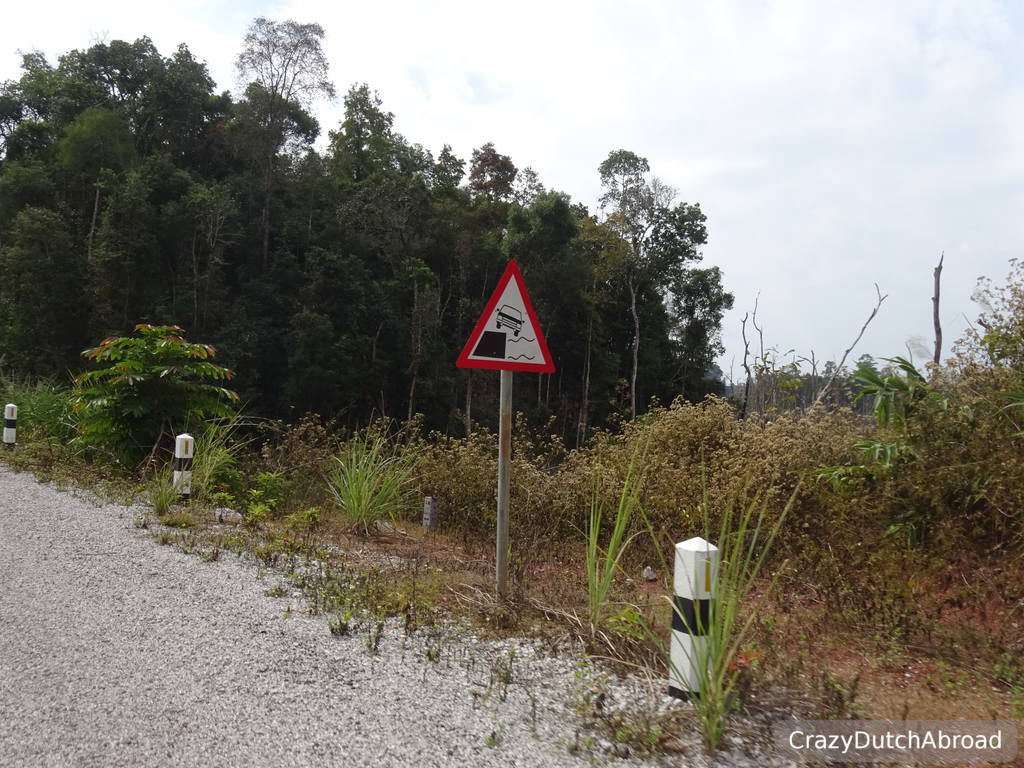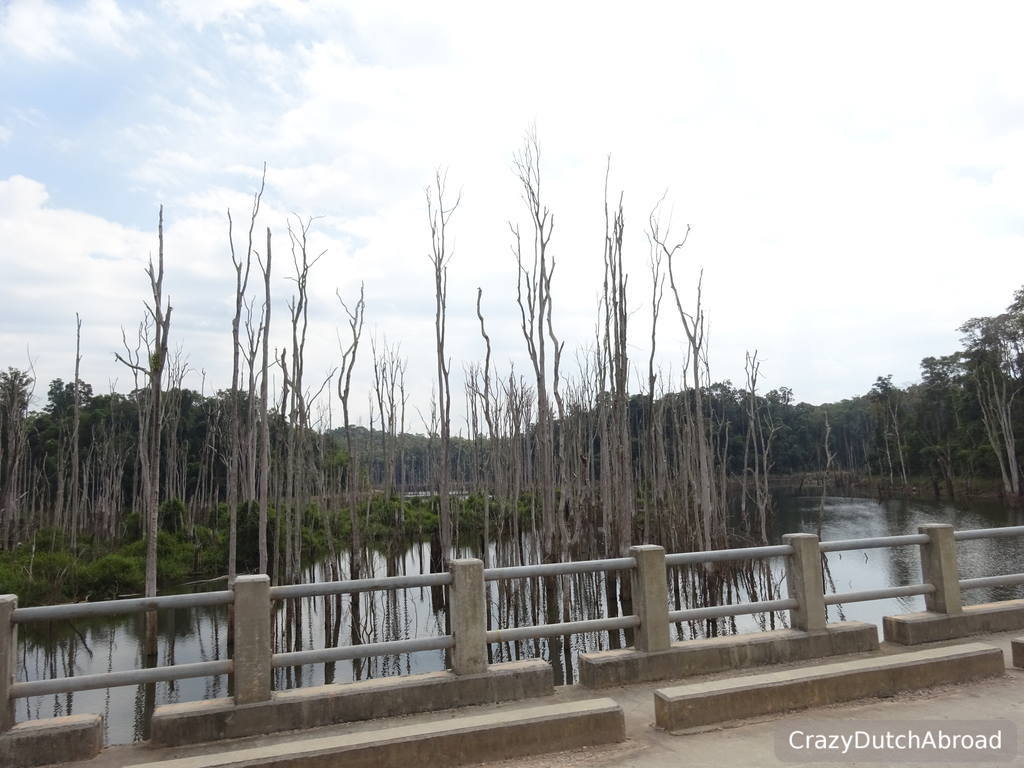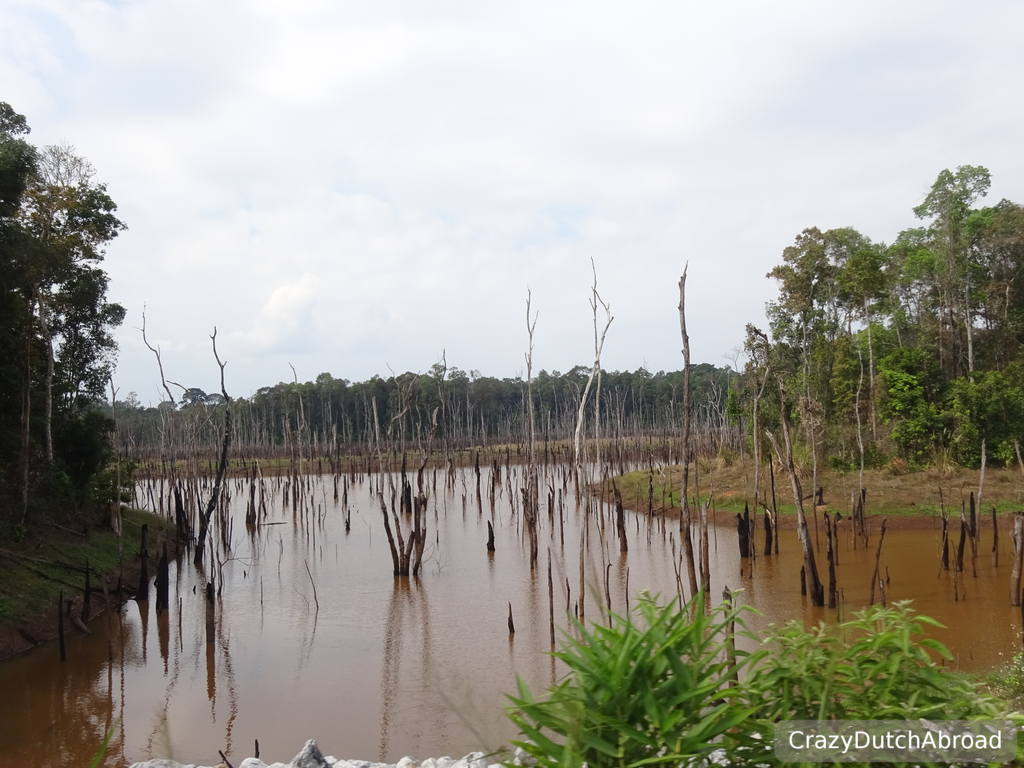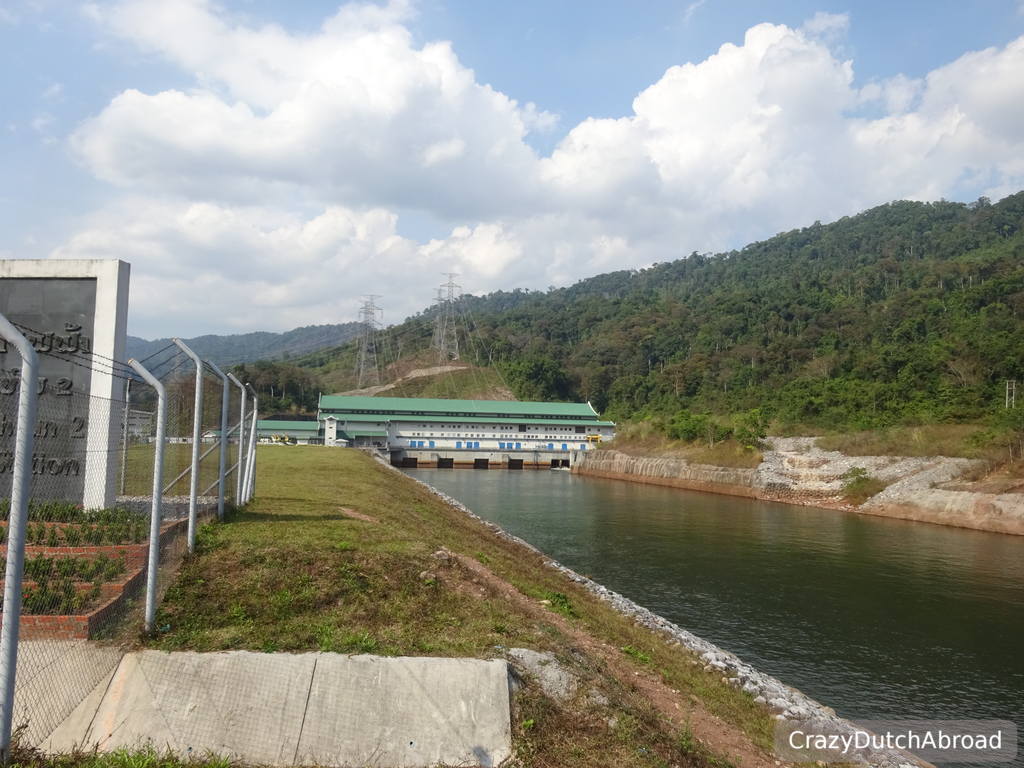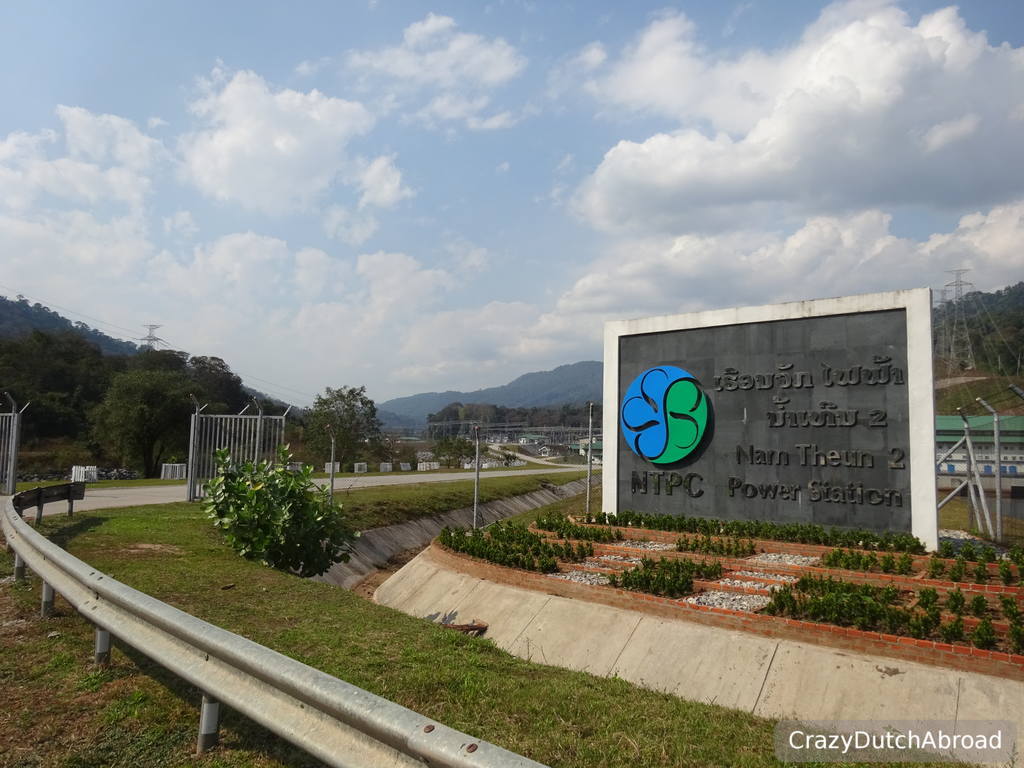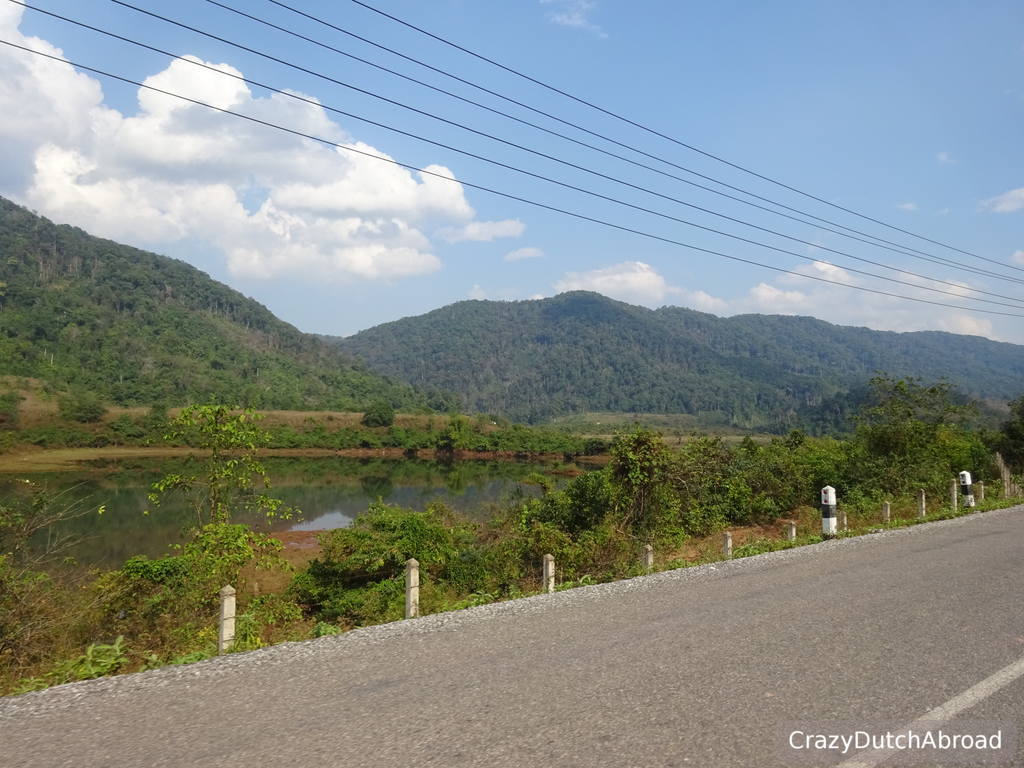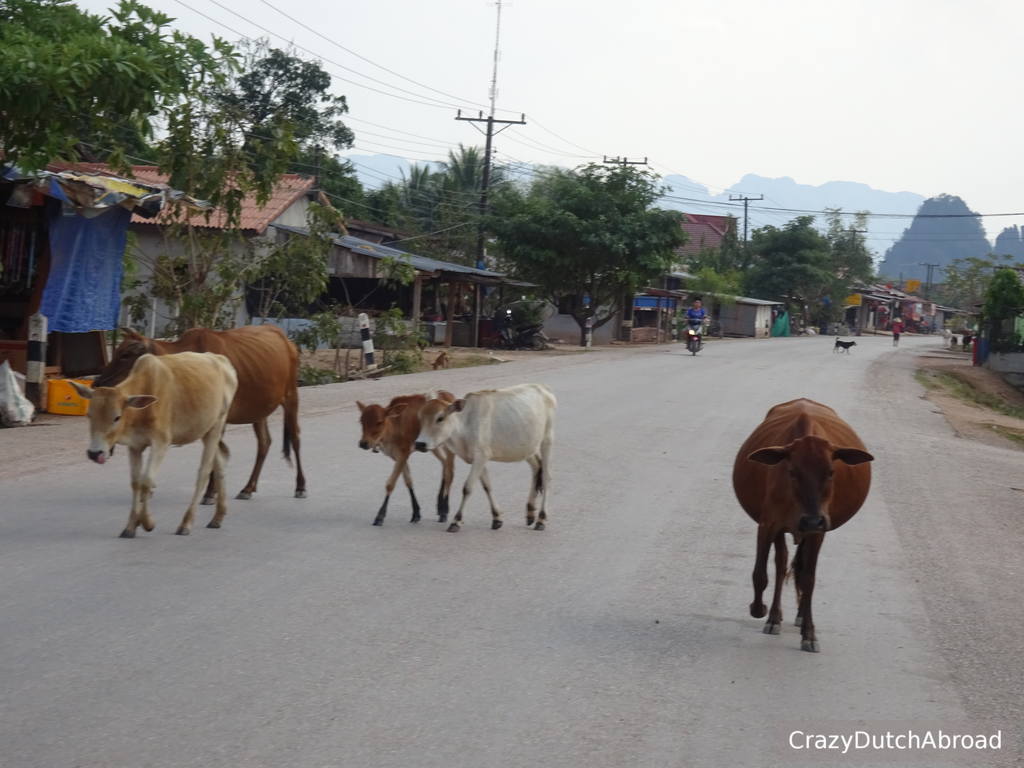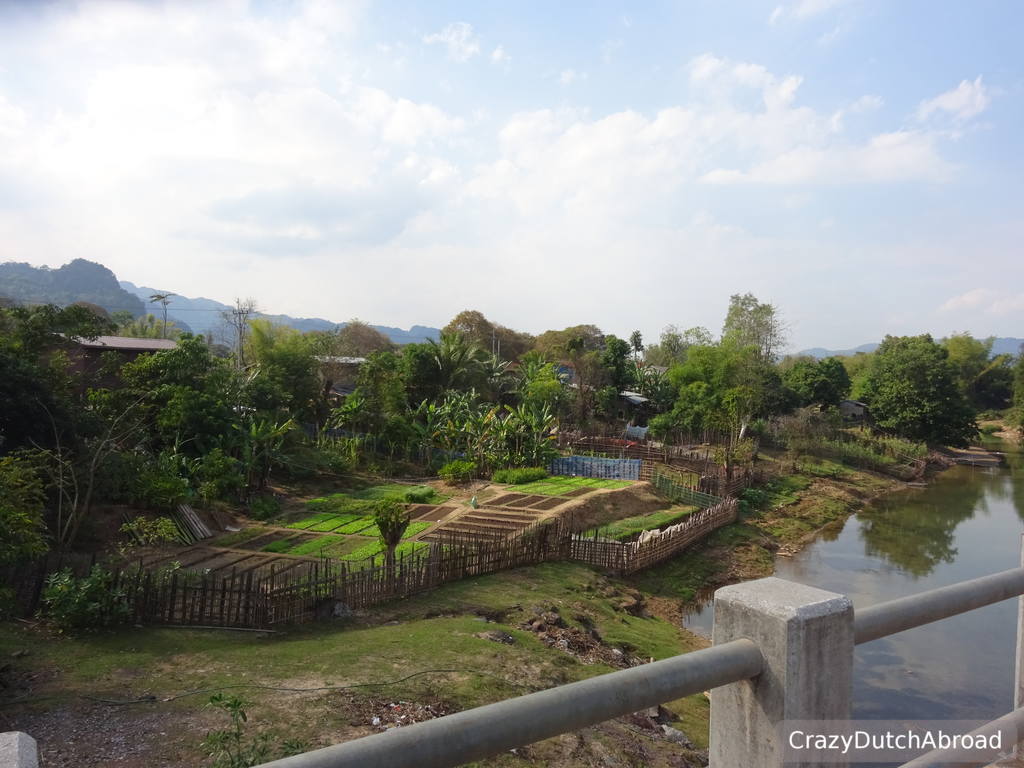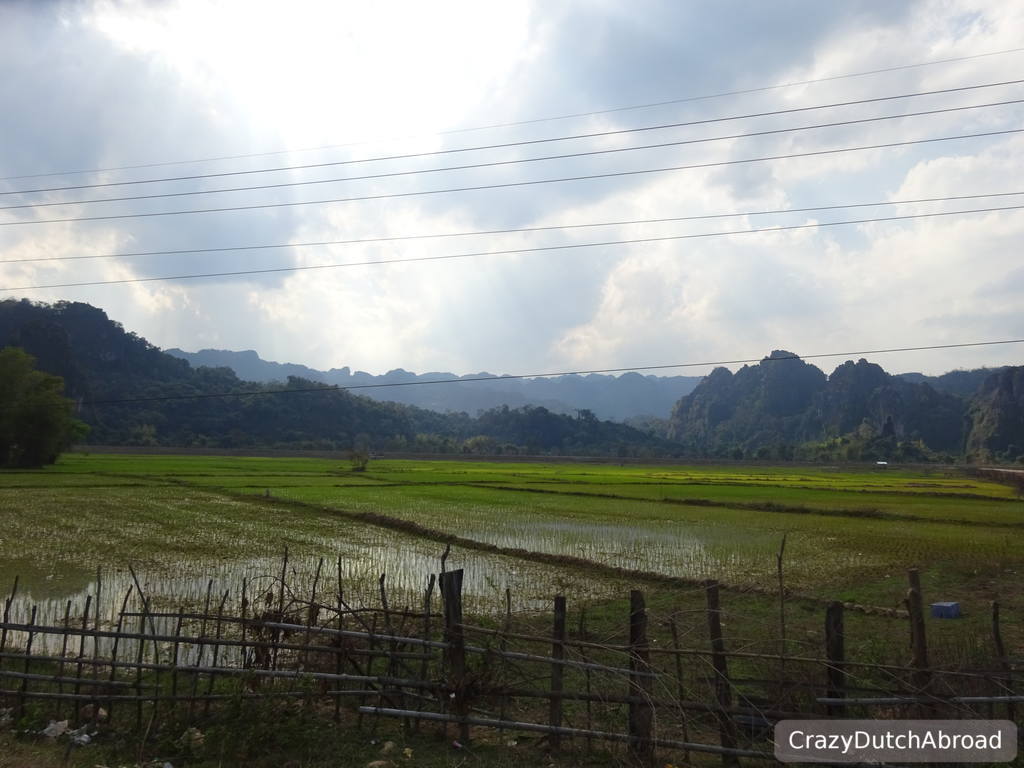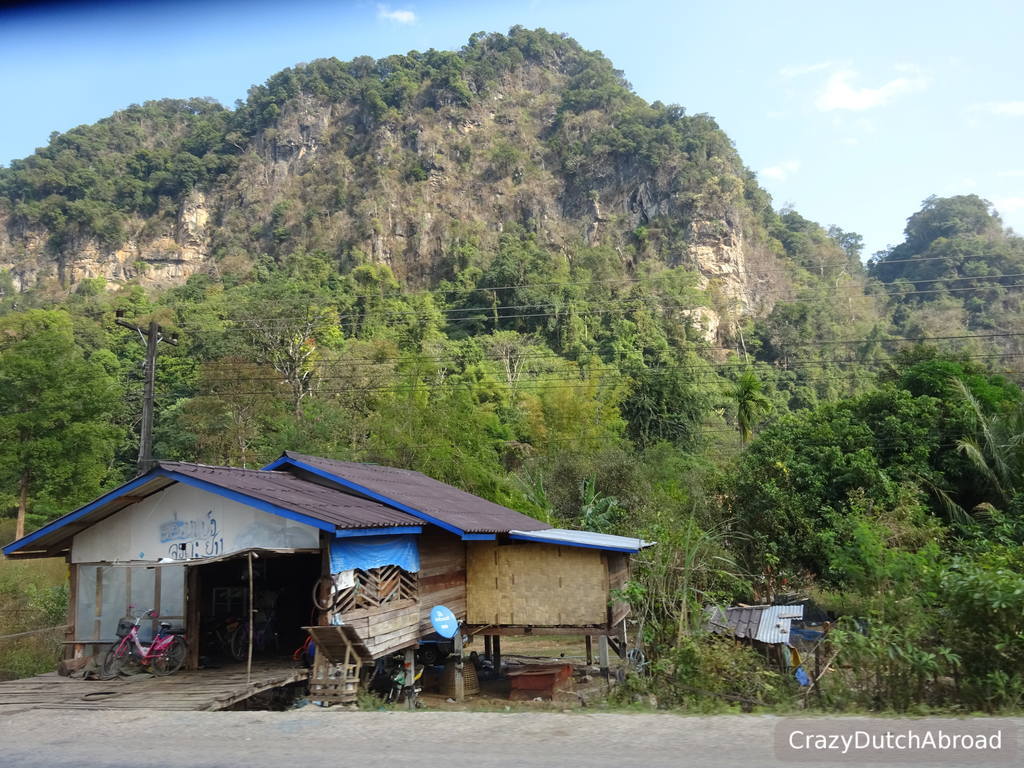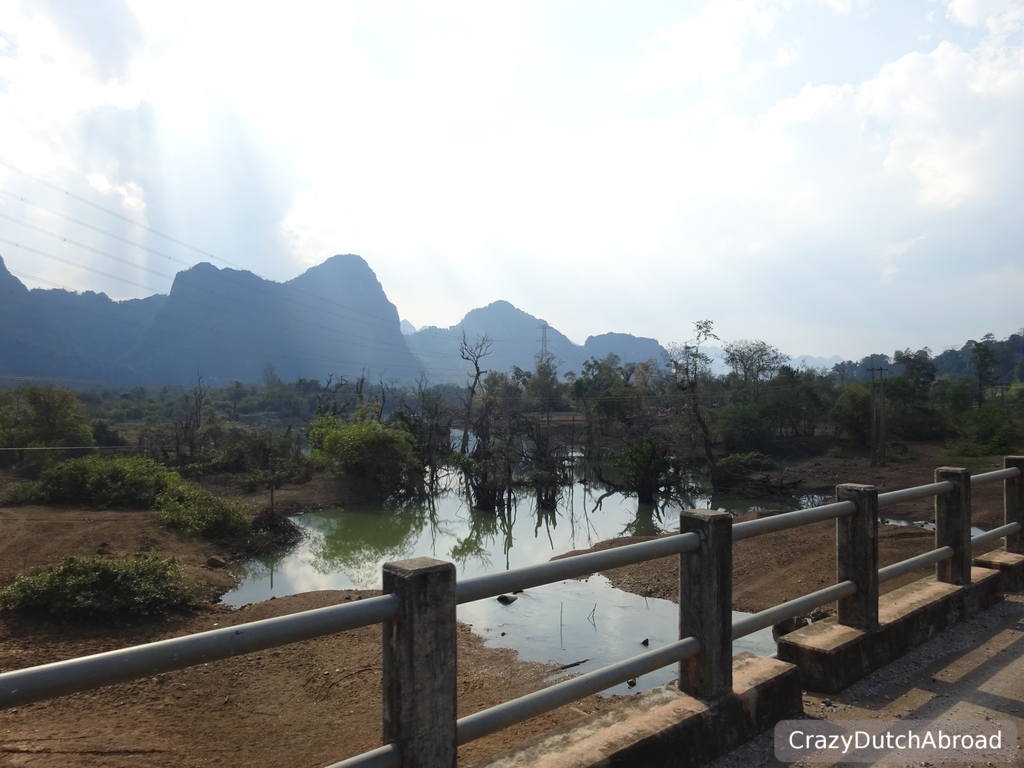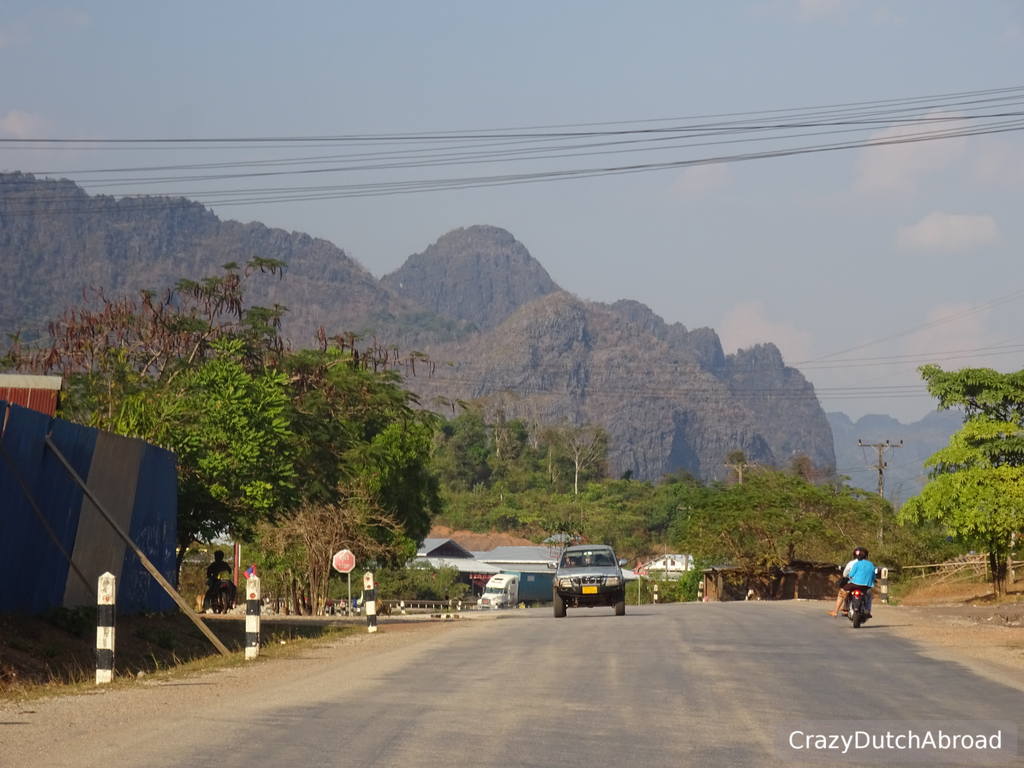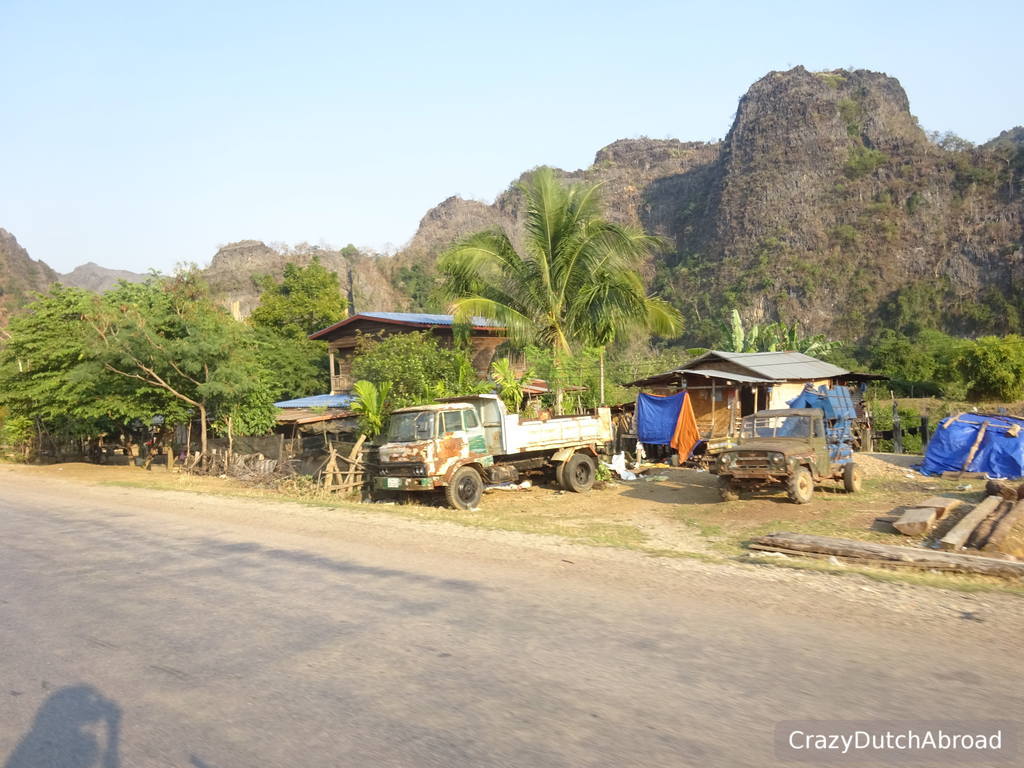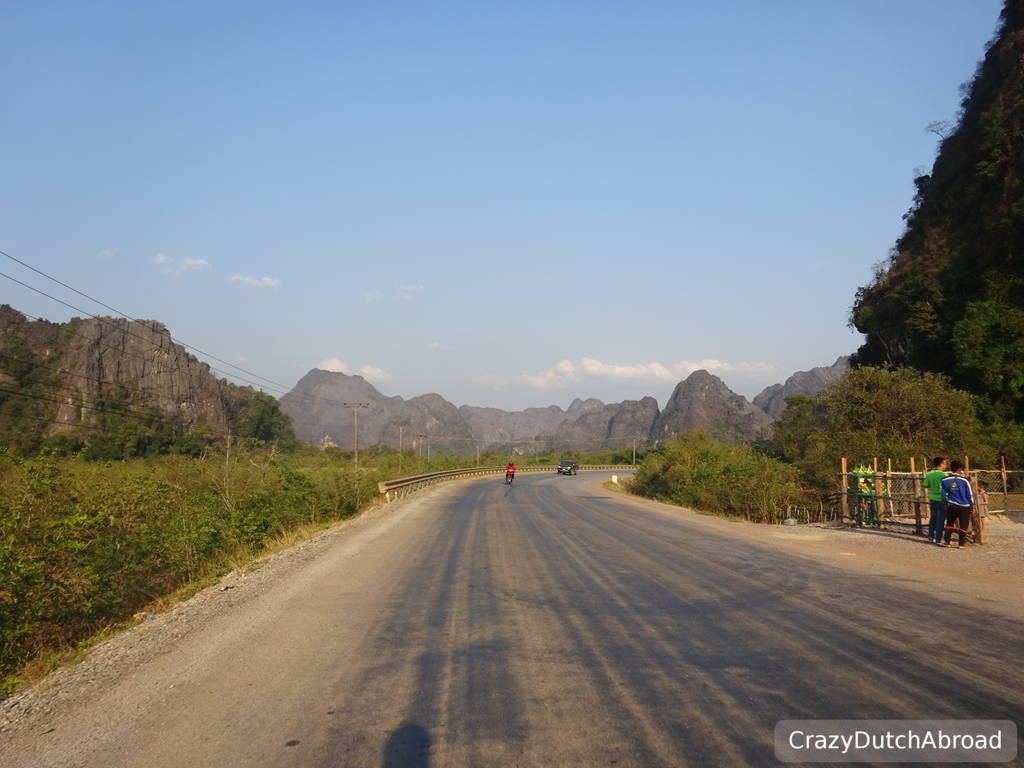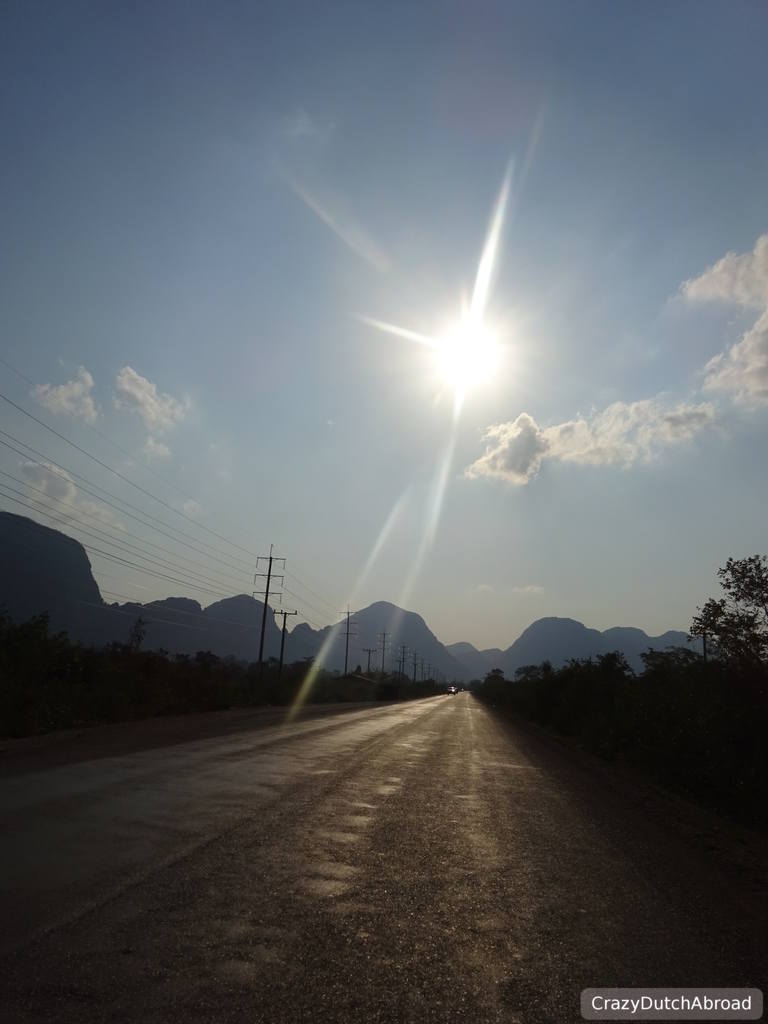 Road impressions of Nakai to Thakhek.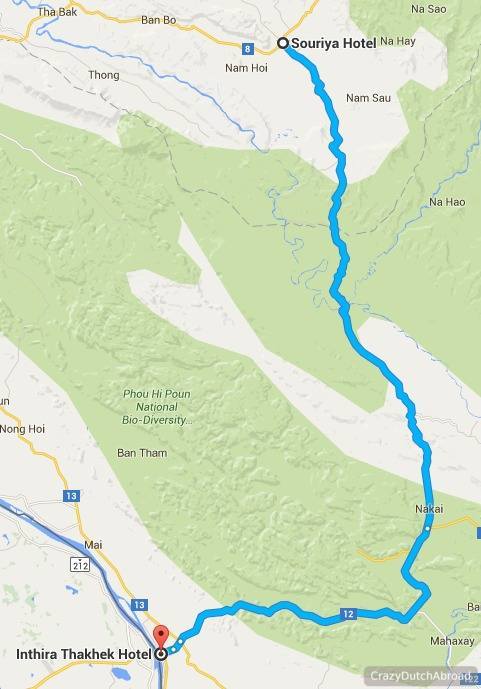 Map of day 4, Lak Sao to Thakhek.
Summary of The Thakhek Loop we did with the saleng:
Four days of driving;
___ Day 1: Vientiane to Paksan, 148 KM / 92 miles, Phetlivong Hotel;
___ Day 2: Paksan to Na Hin, 130 KM / 81 miles, Phamarnview Guesthouse;
___ Day 3: Na Hin to Lak Sao, 57 KM / 35, Souriya2 Hotel;
___ Day 4: Lak Sao to Thakhek, 147 KM / 91 miles, Inthira Thakhek Hotel;
3 Nights in Na Hin, visiting Konglor cave, 86 KM / 53 miles go and return.
Total: 7 nights, 568 KM / 353 miles.
Road conditions January 2016: Perfect asphalt, construction from Lak Sao to Nakai about 50 KM / 31 miles.
This is part 3 of the Thakhek Loop with saleng.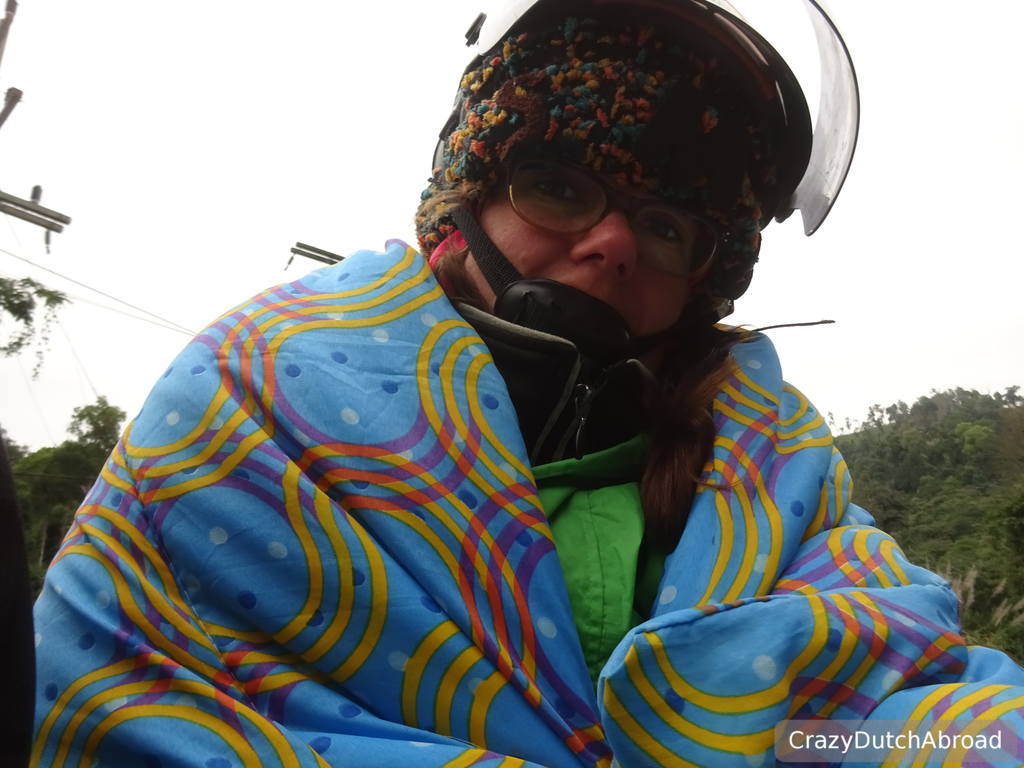 Click here part 1 of the Thakhek Loop with saleng!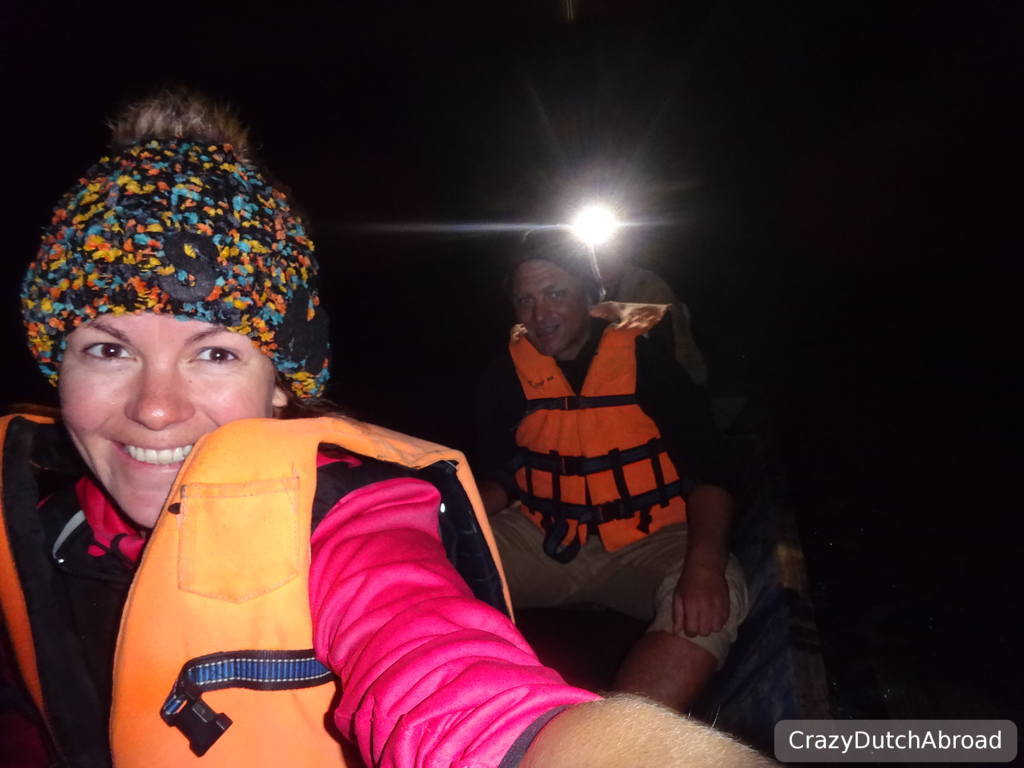 Click here part 2 of the Thakhek Loop with saleng!
To be continued, stay tuned!
Share this page: