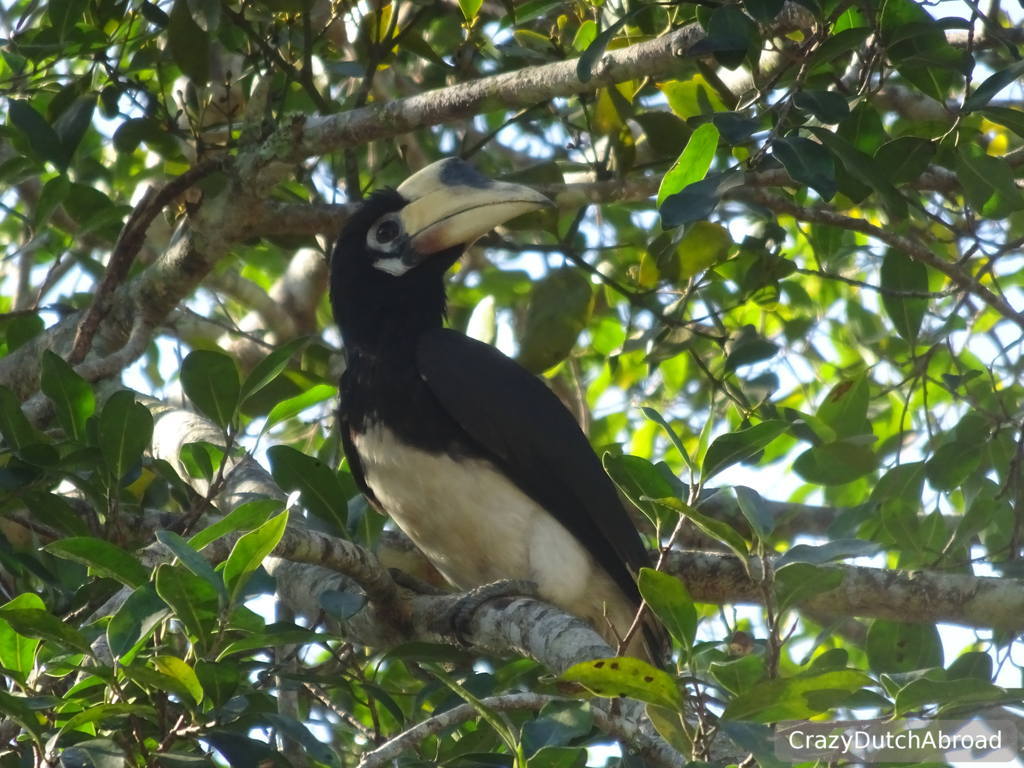 Cruising through Khao Yai National Park with the saleng!
Our crazy road trip around Thailand and Laos on a tricycle (saleng).
Saleng expedition #56
Phayayen > Khao Yai National Park > Nakhon Nayon
213 km / 132 miles
Khao Yai National Park is a UNESCO World Heritage site and most visited reserve in Thailand. Even after seeing many national parks in Thailand, Khao Yai was on our list. We drove from Phayayen to the park to get information about sleeping in the park since it was hard to find detailed information online.
Before we entered, at around 15:00, we heard this strange noise coming out of the chain of the saleng... we forgot all about changing the oil! The last time was in Vang Vieng, Laos, and now we are 1500 km / 932 miles further down! How stupid! The mechanic laughed at us when we asked to CHANGE the oil, nothing to change - OOOPS.
Strange noise problem solved quickly.
After 'fixing' the bike we thought we were ready for the park, entered with the saleng for 400 Bath per person plus 30 Bath for the saleng. Soon we found out it really is a huge park! Head quarters is 14 KM down the road and the speed limit was 60 KM per hour. Apparently a national road (2090) goes right through the park... The road signs were very amusing, first I thought this was more about getting visitors excited but the animals popped up quite fast! OK, we didn't drive up the mountain in one go, we had to push the saleng several times, but the views were amazing!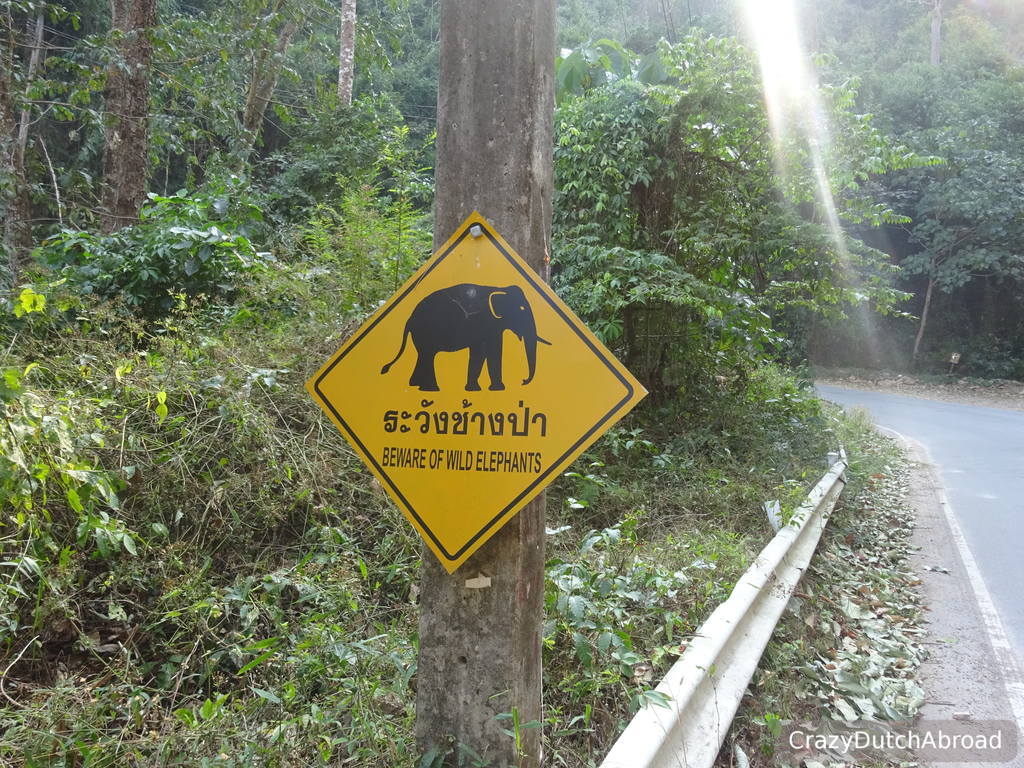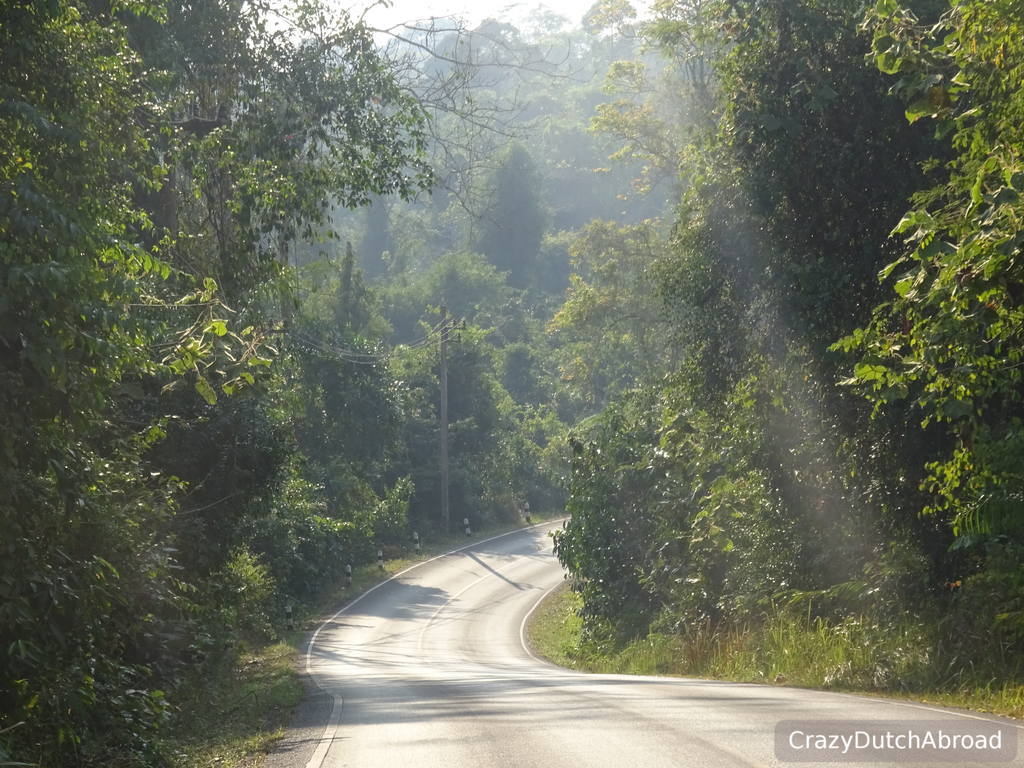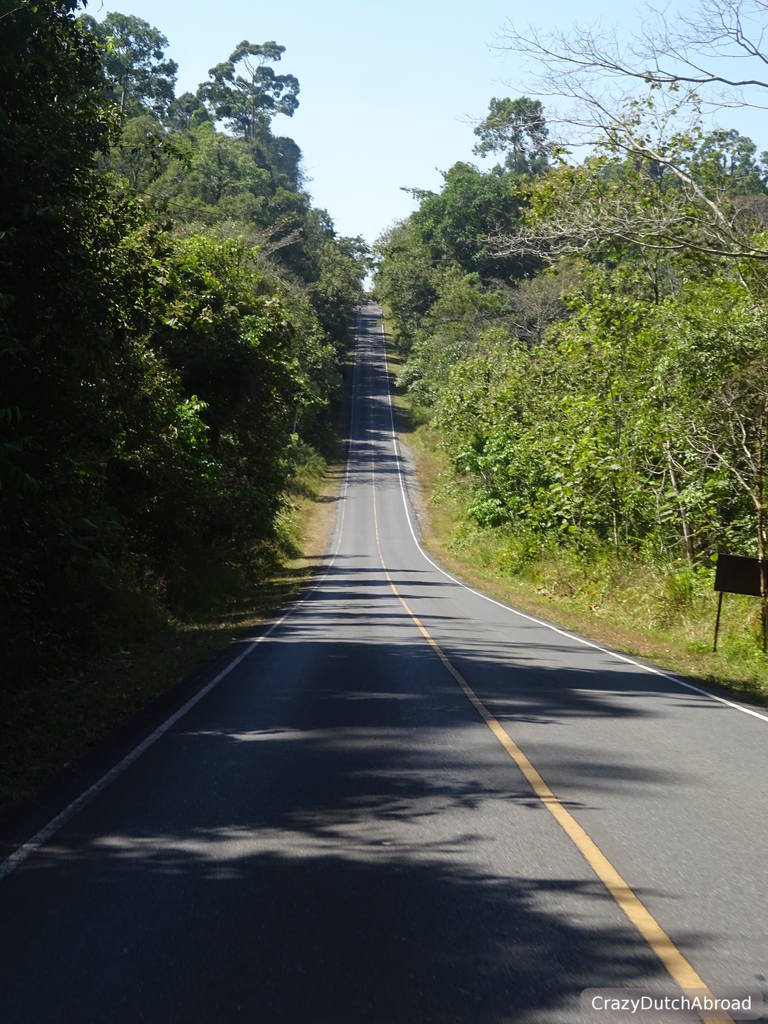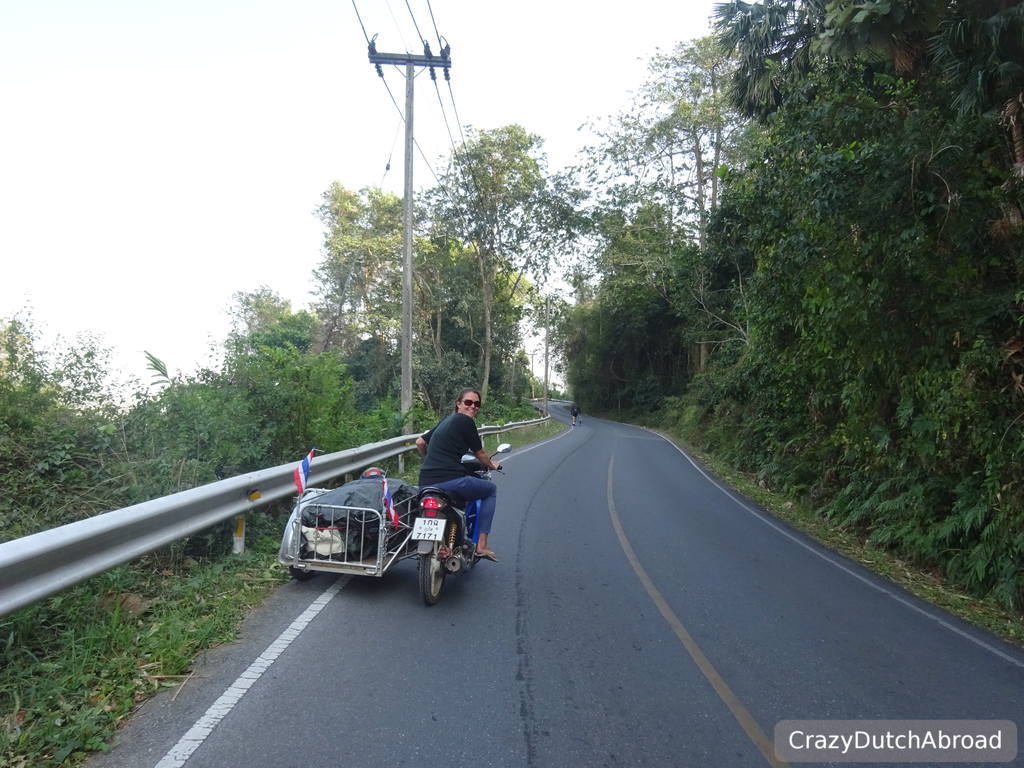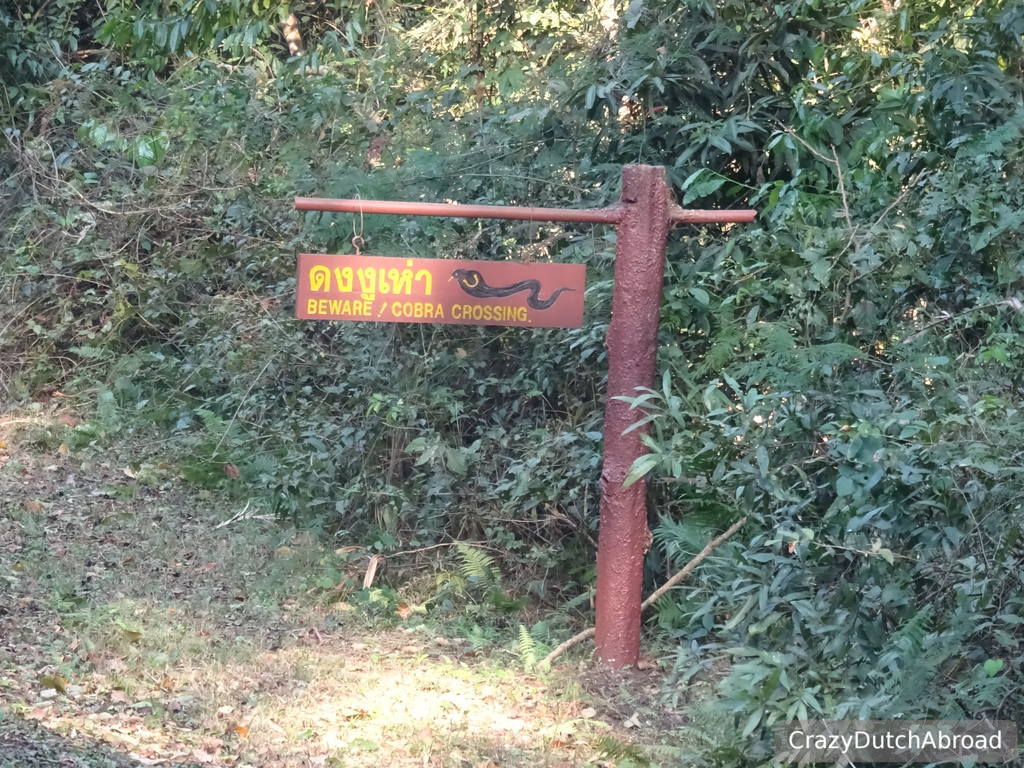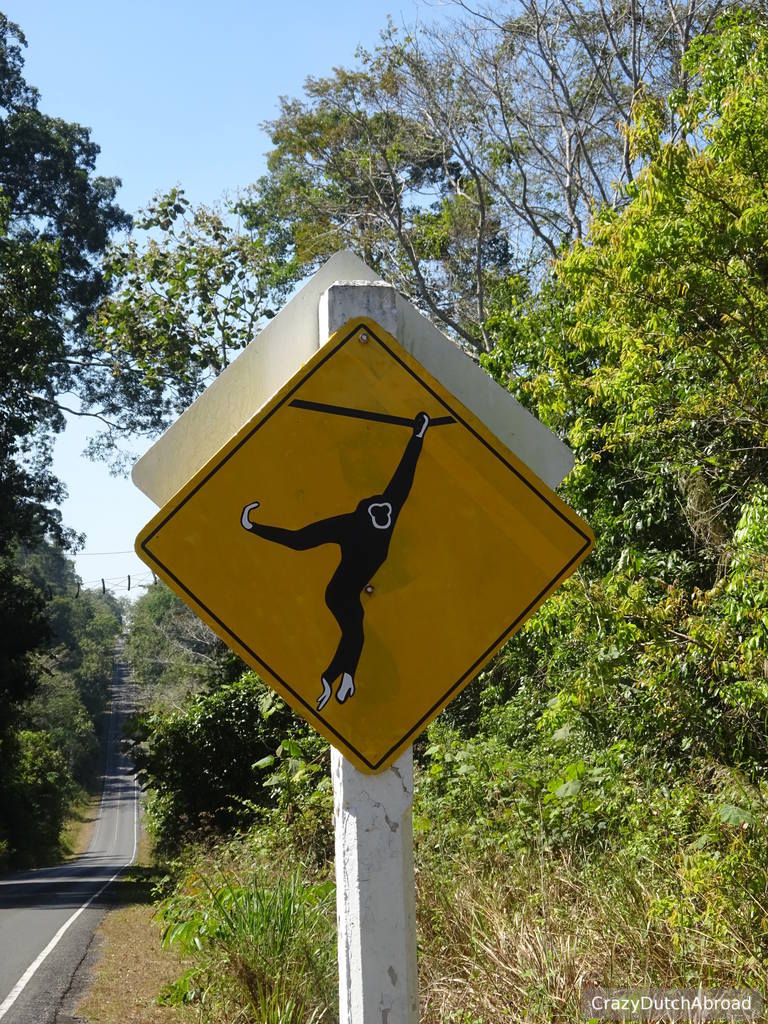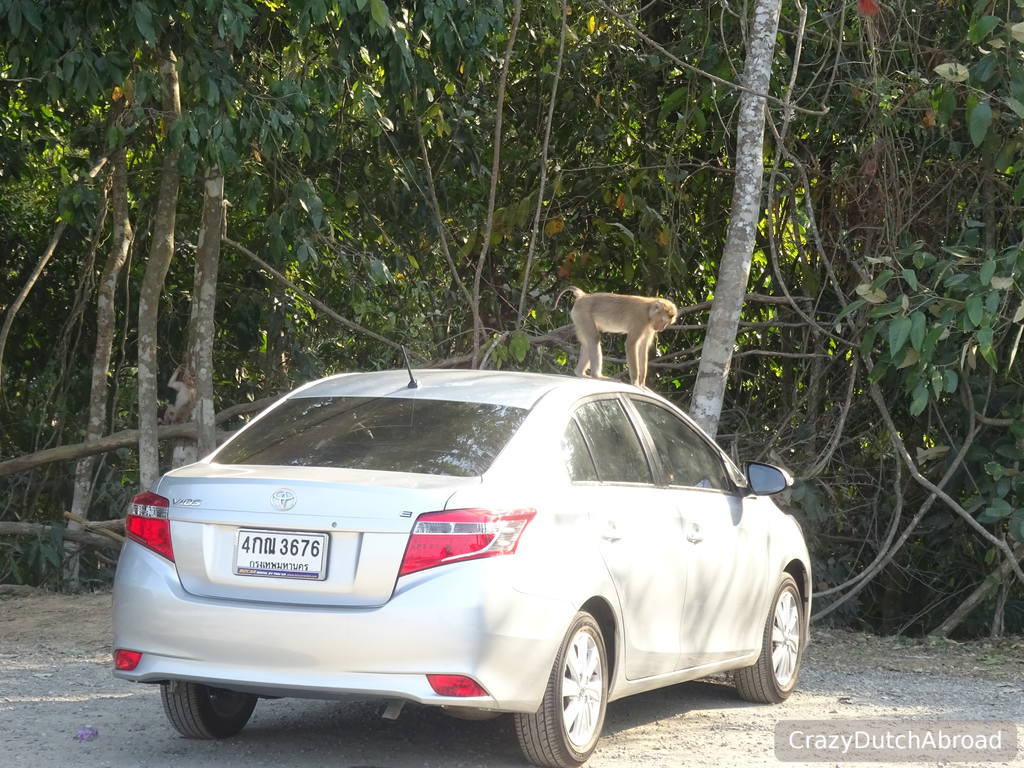 Driving to the headquarters of Khao Yai National Park.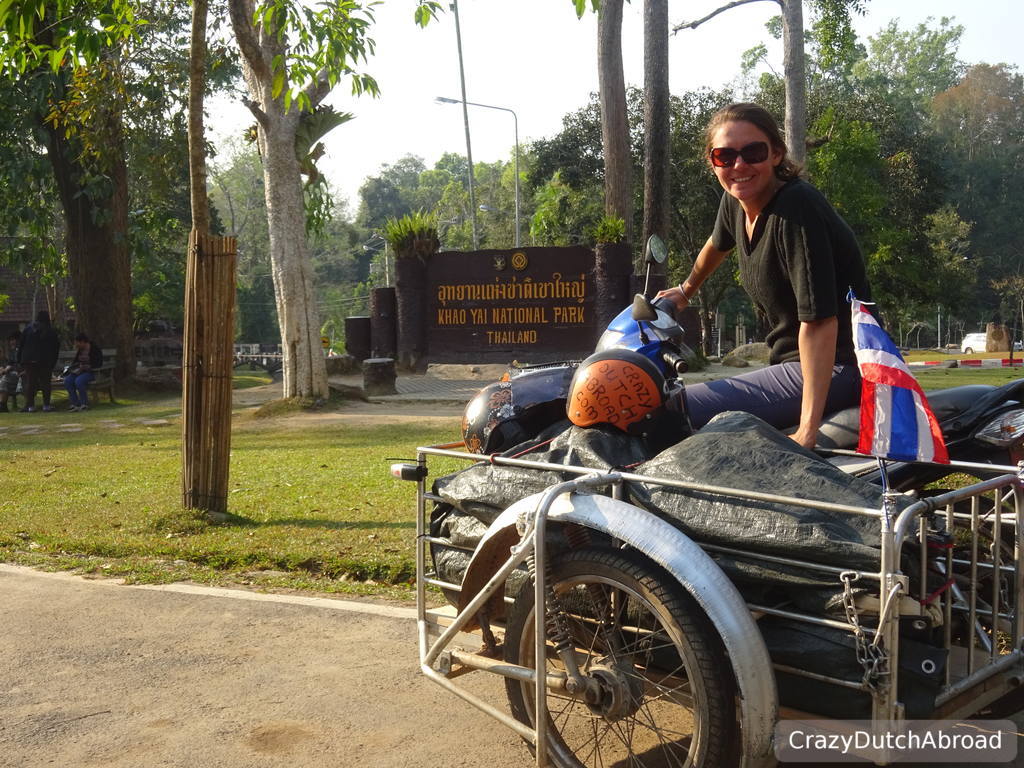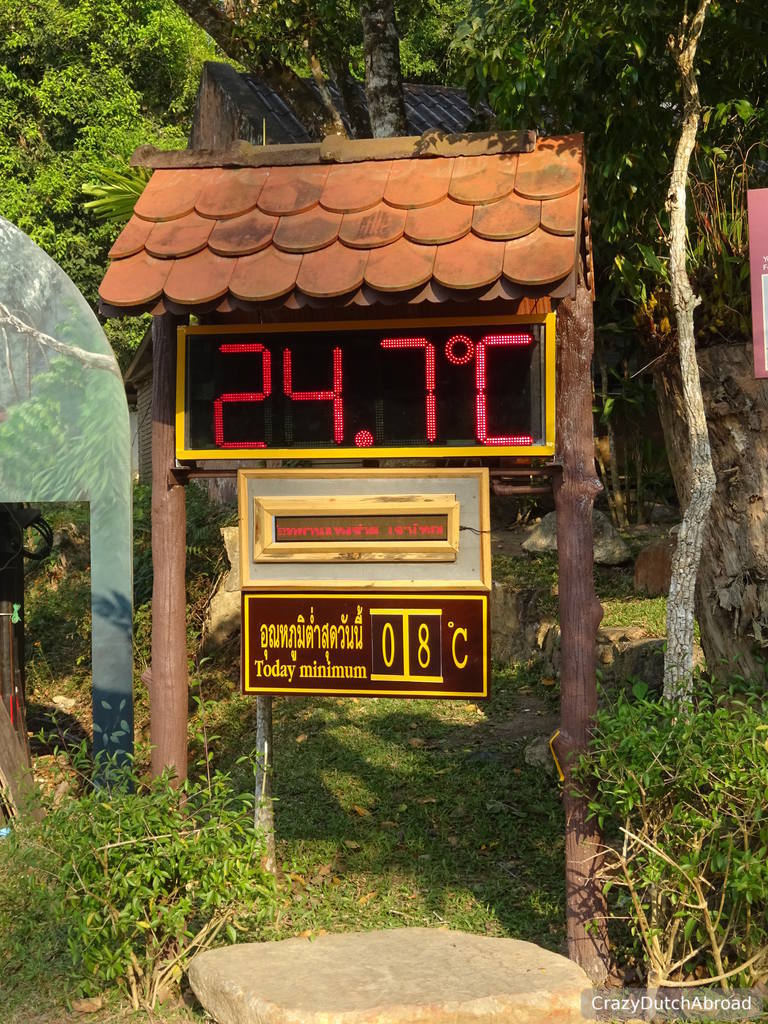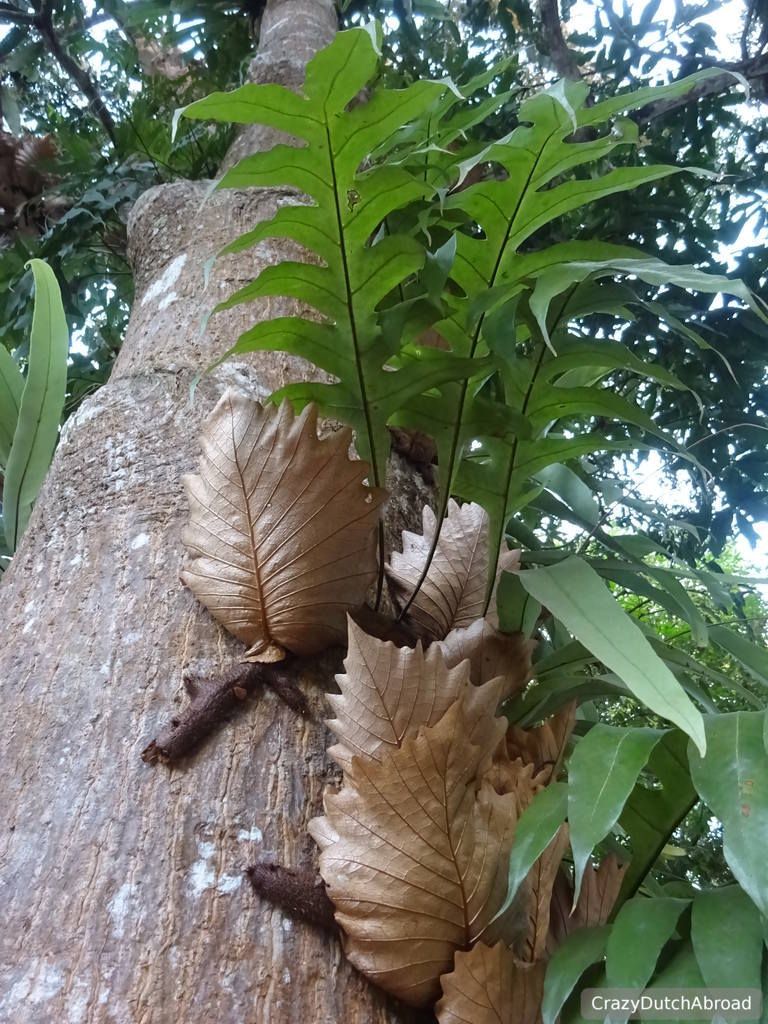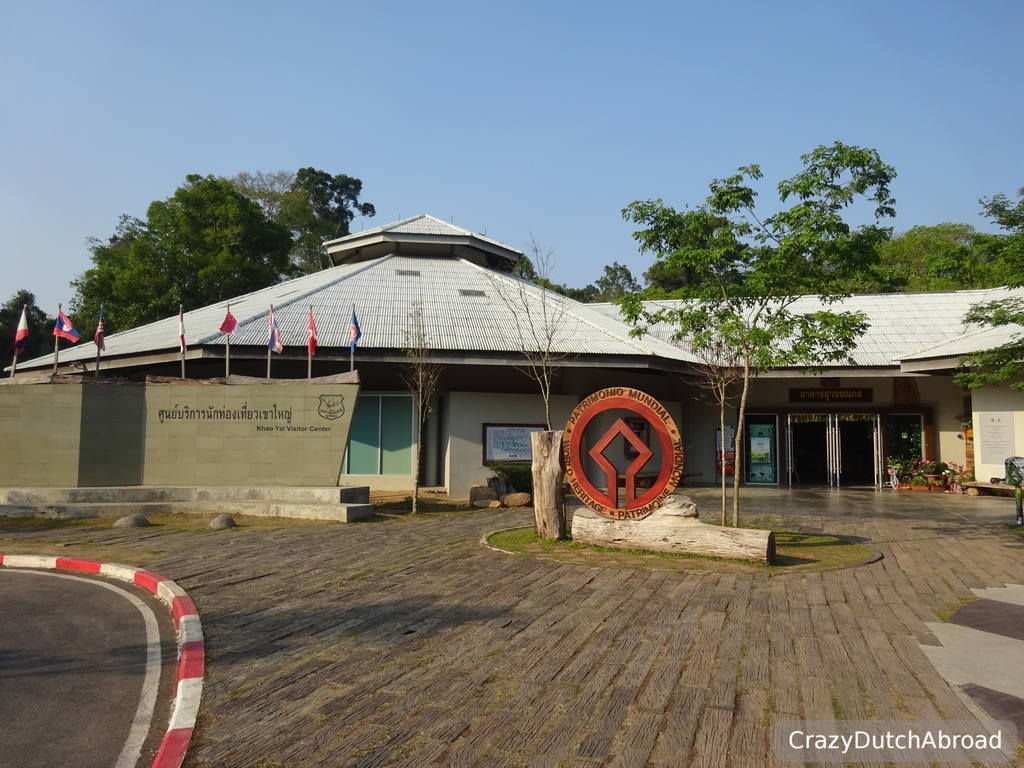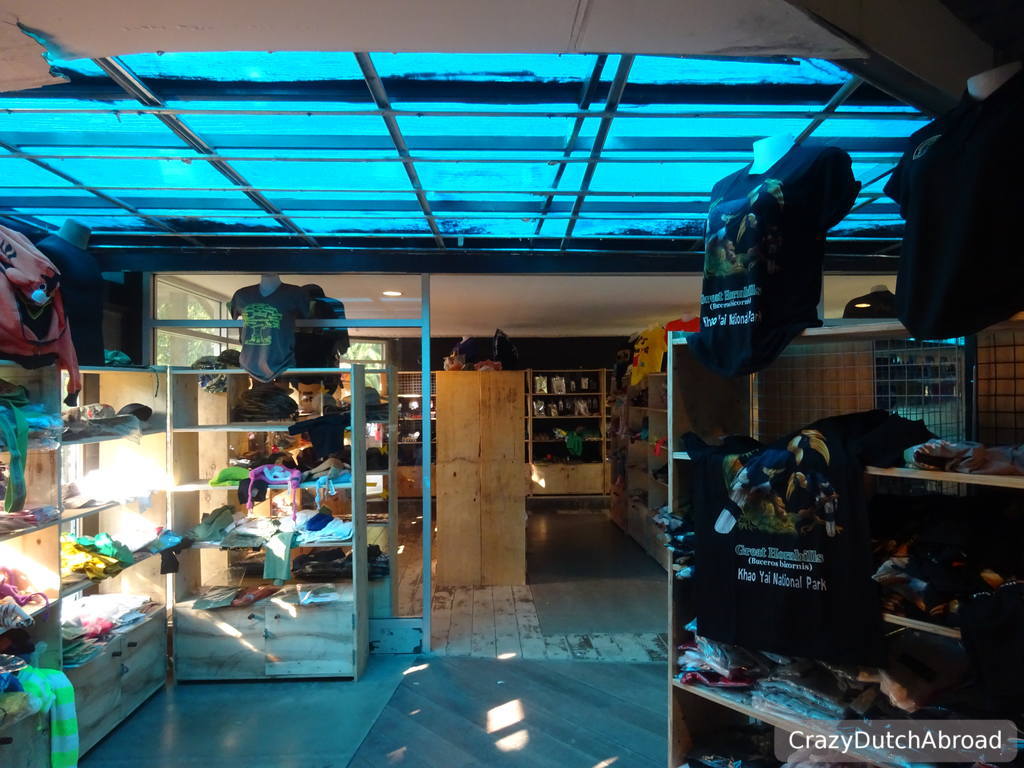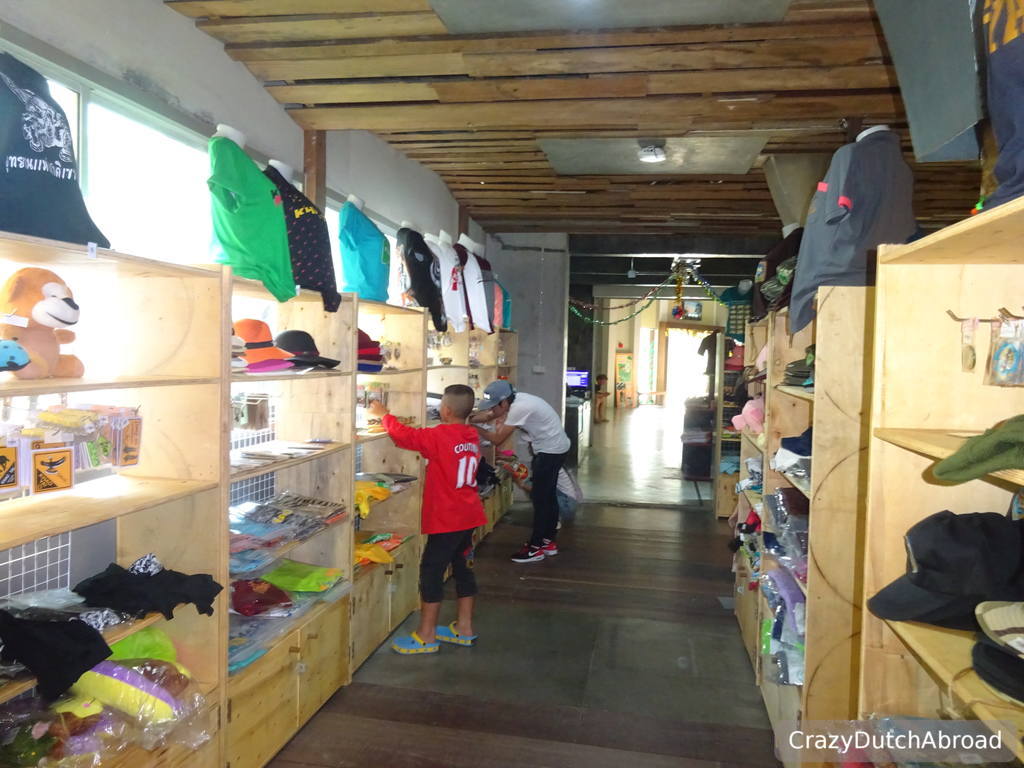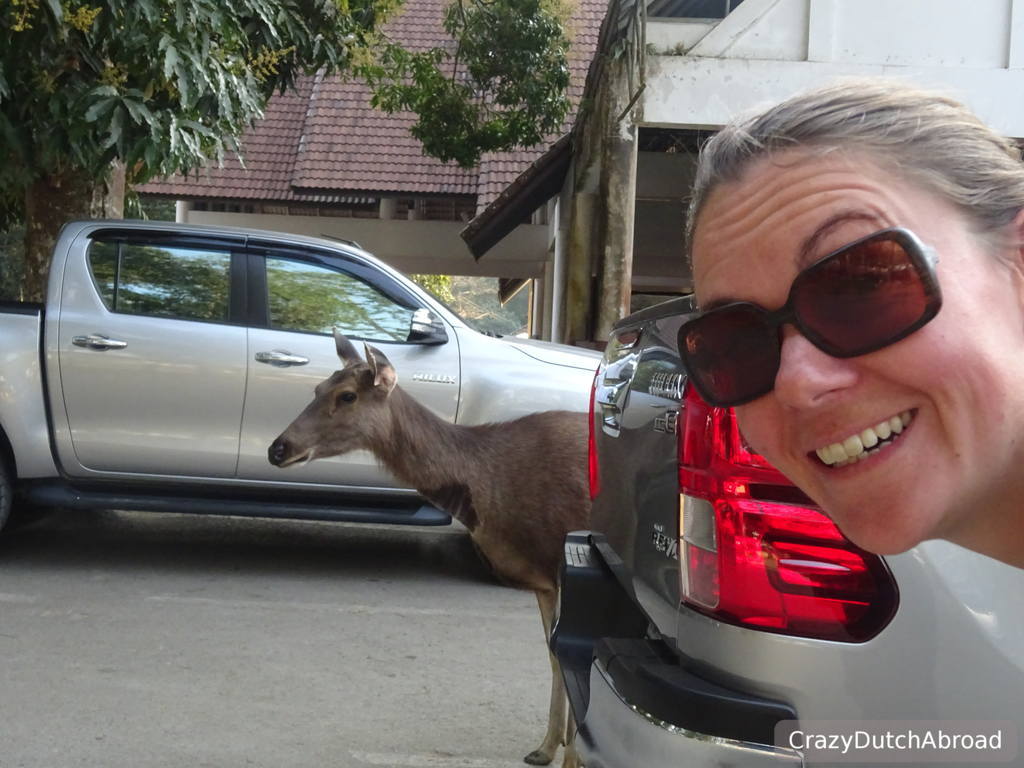 Khao Yai National Park headquartes.
All over the park the rangers were happy to help us out (with or without speaking English). We found accommodation for about 600 Bath at the headquarters. The souvenir shop is also impressive, as big and diverse as a theme park souvenir shop. Outside I saw the first 'proper' animal! A deer kept following me!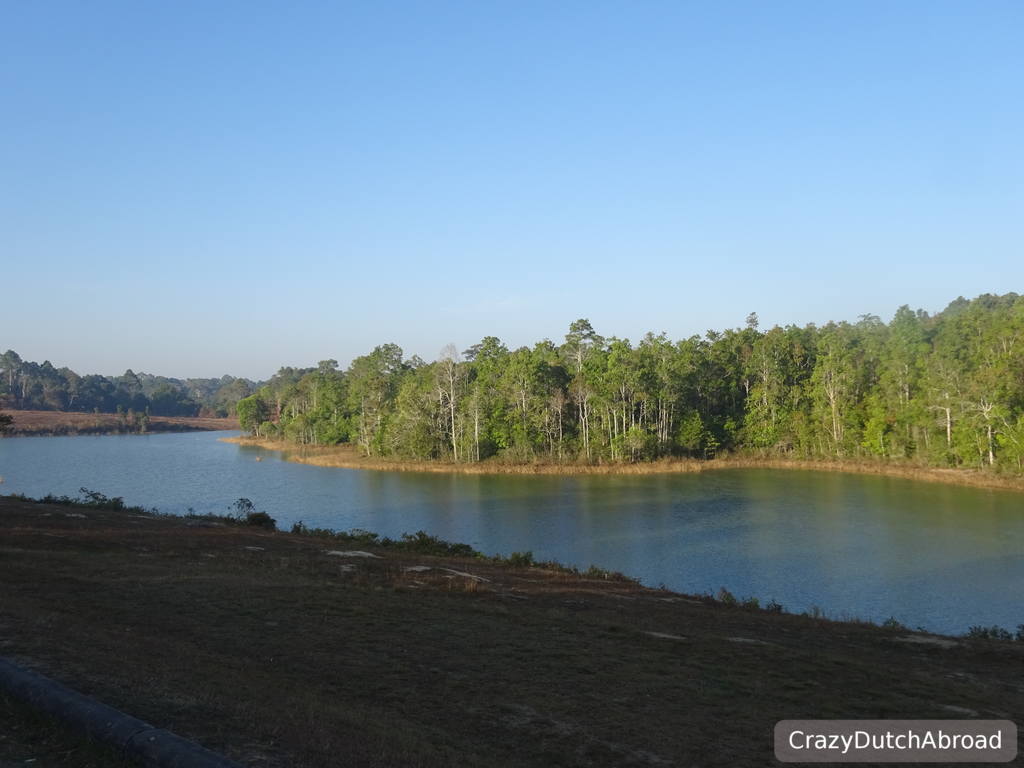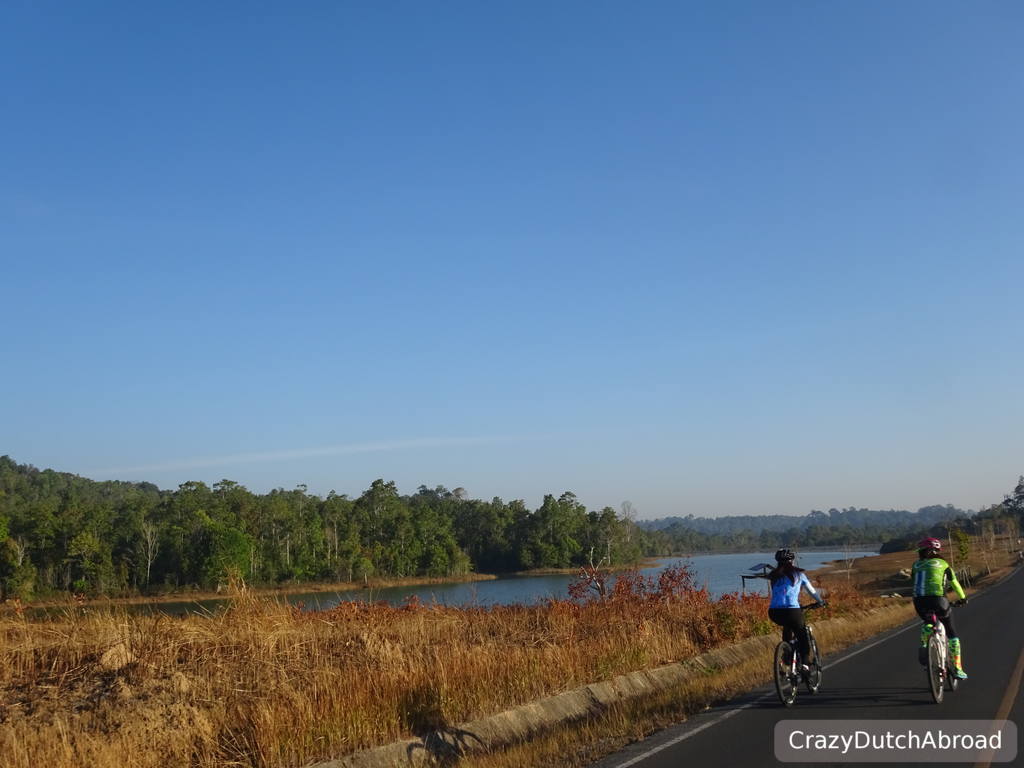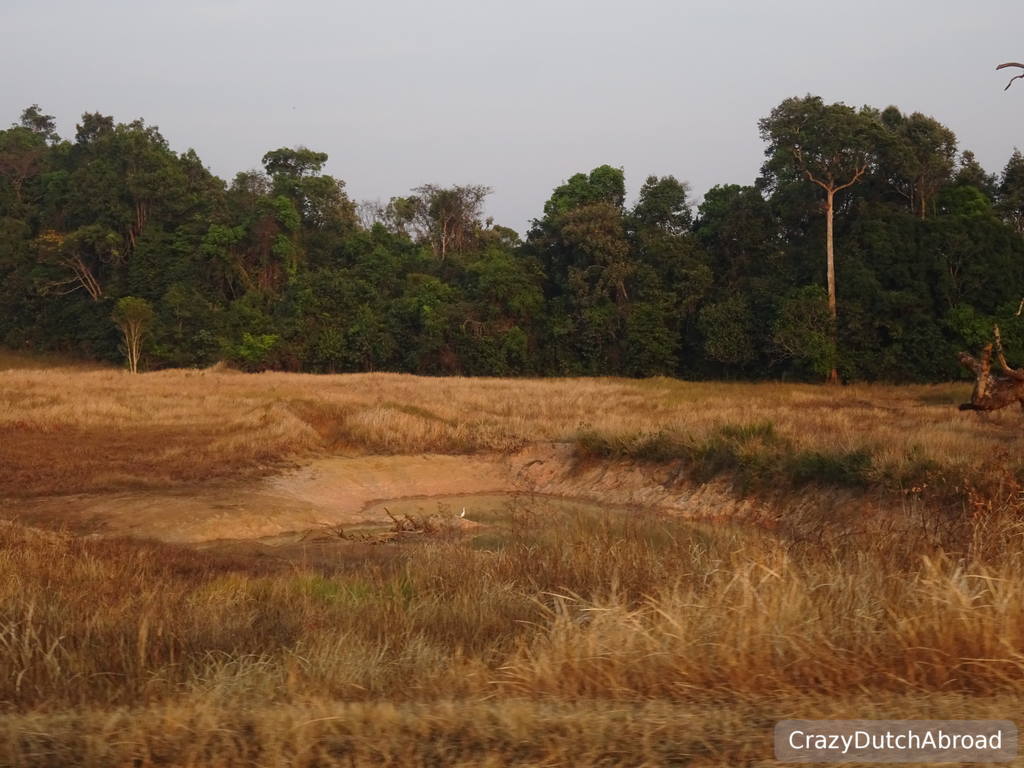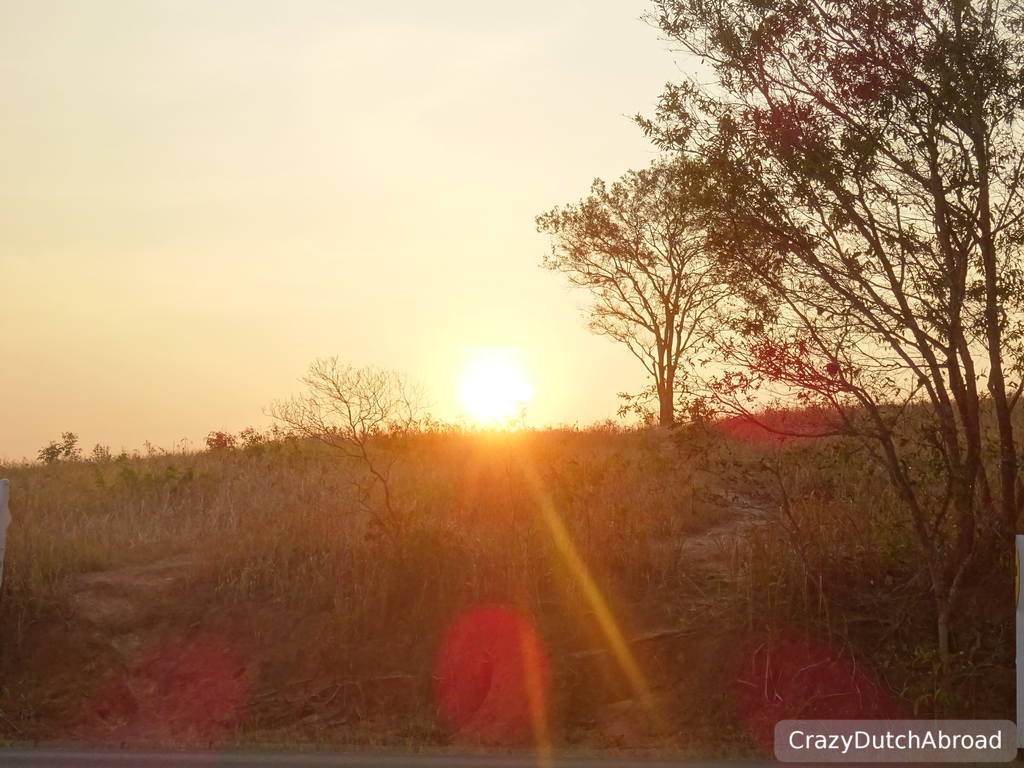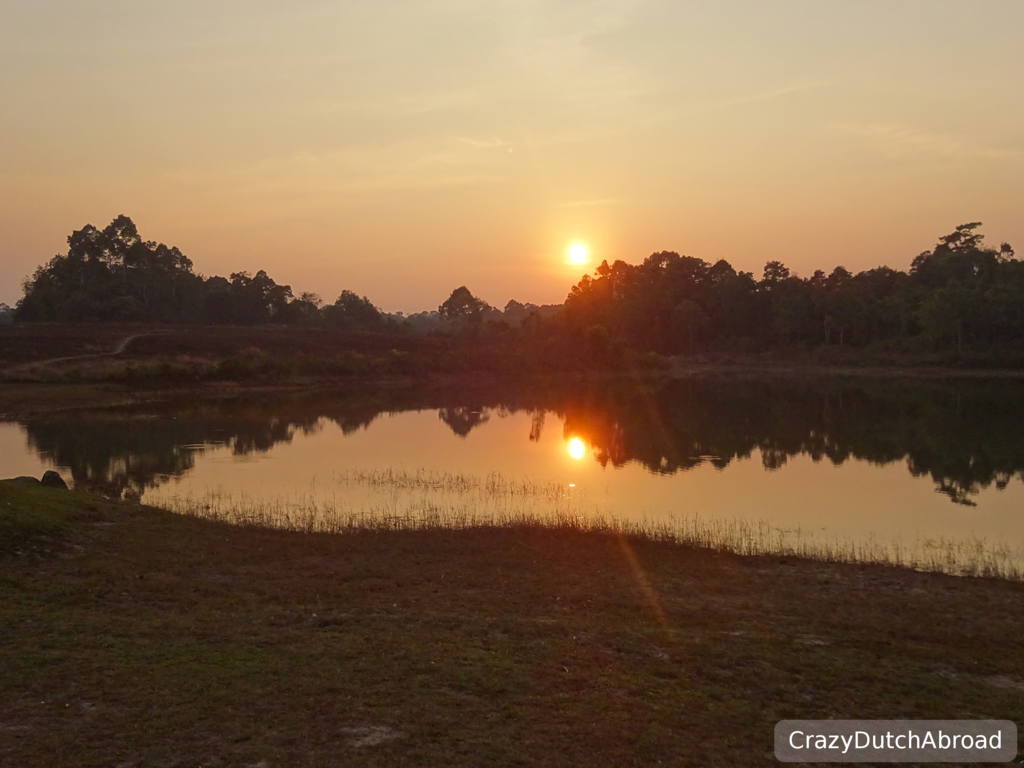 Sunset at the Sai Sorn reservoir with salt lick!
After seeing this amazing sunset it was dinner time. With a few hundred people sleeping in campgrounds, bungalows and other accommodation it is not surprising that there are a few restaurants in the park. The only thing I didn't realize: They ALL close at 18:00 when the park closes! We found out after driving for about one hour from one area to the other, it's a massive reserve! Maybe it's the law or for preventing problems, I don't know. The little convenient store at the headquarters closed at 19:00, so we were really lucky to get hold of something! Some instant noodles, crisps and eggs just made the day!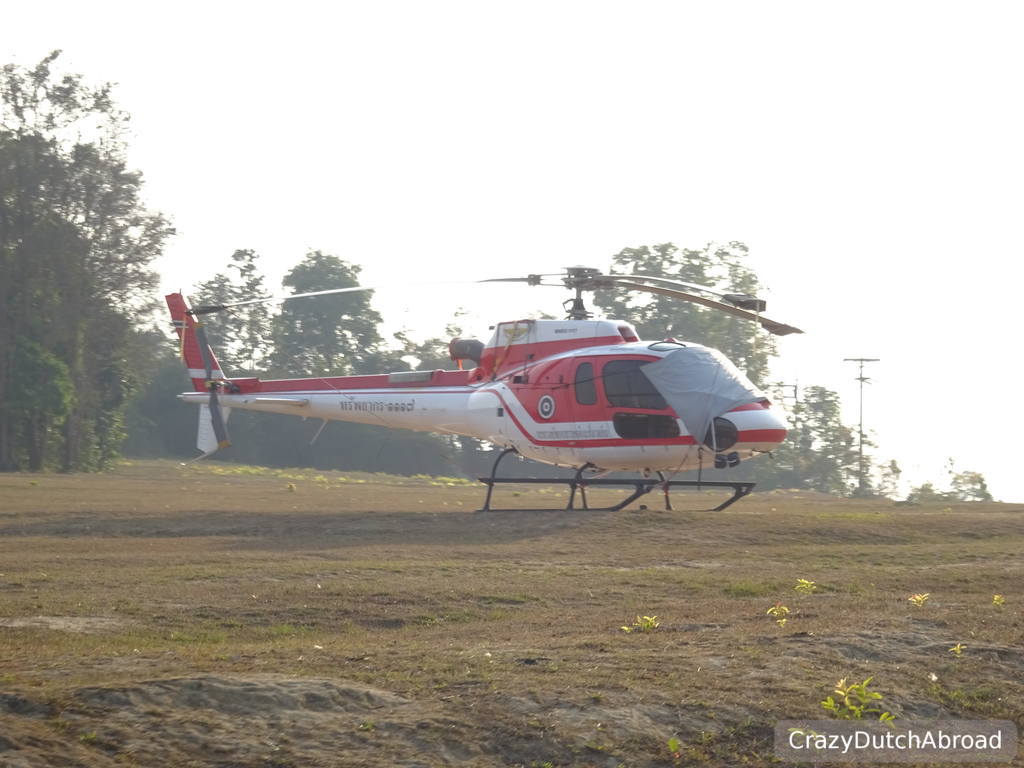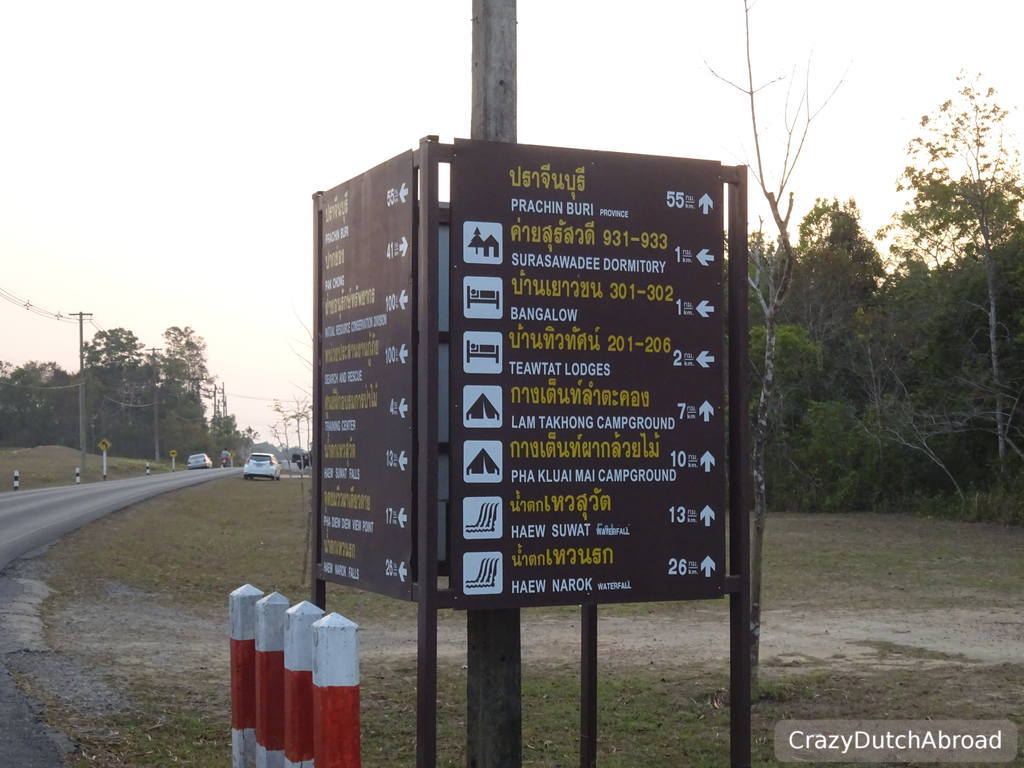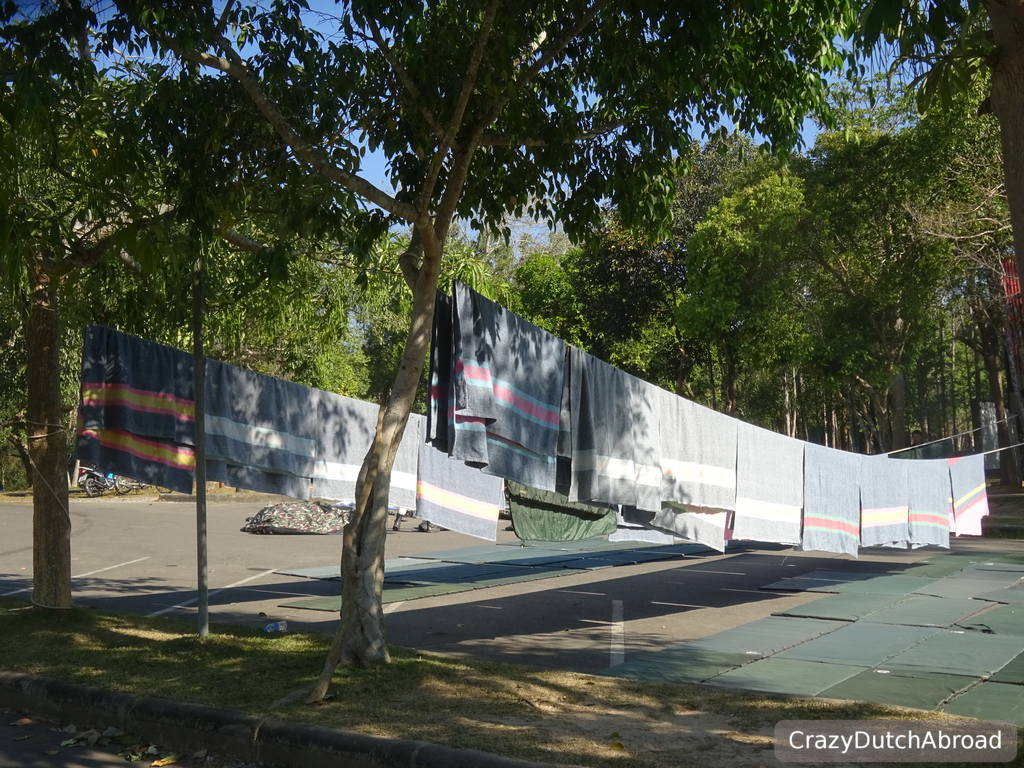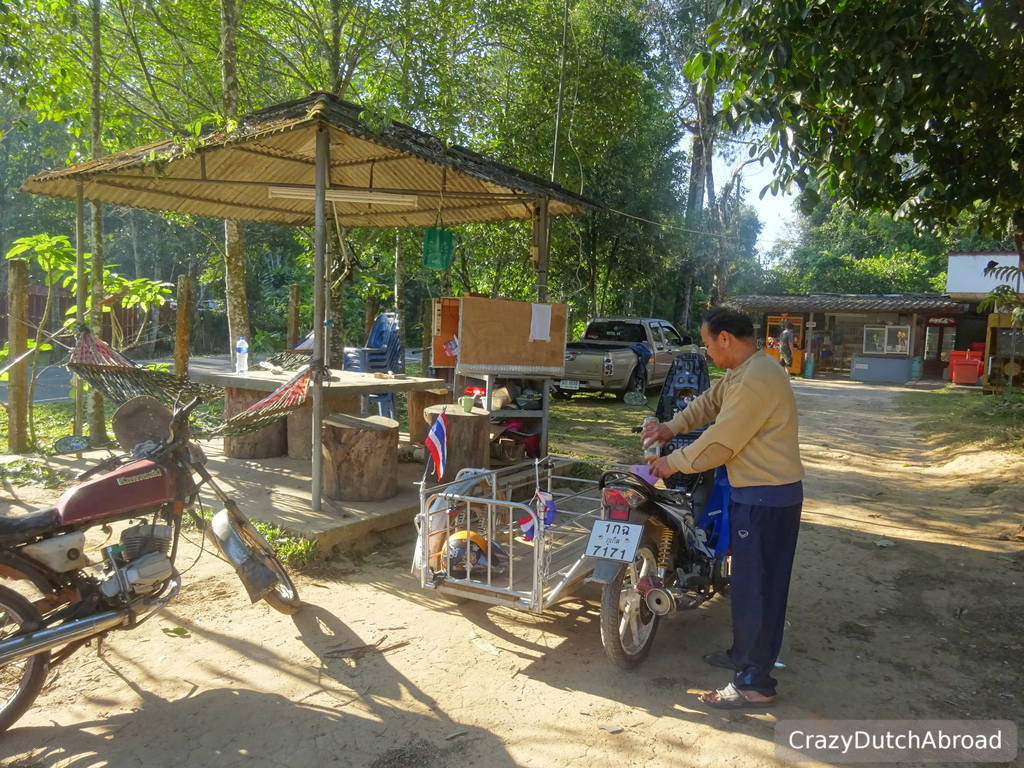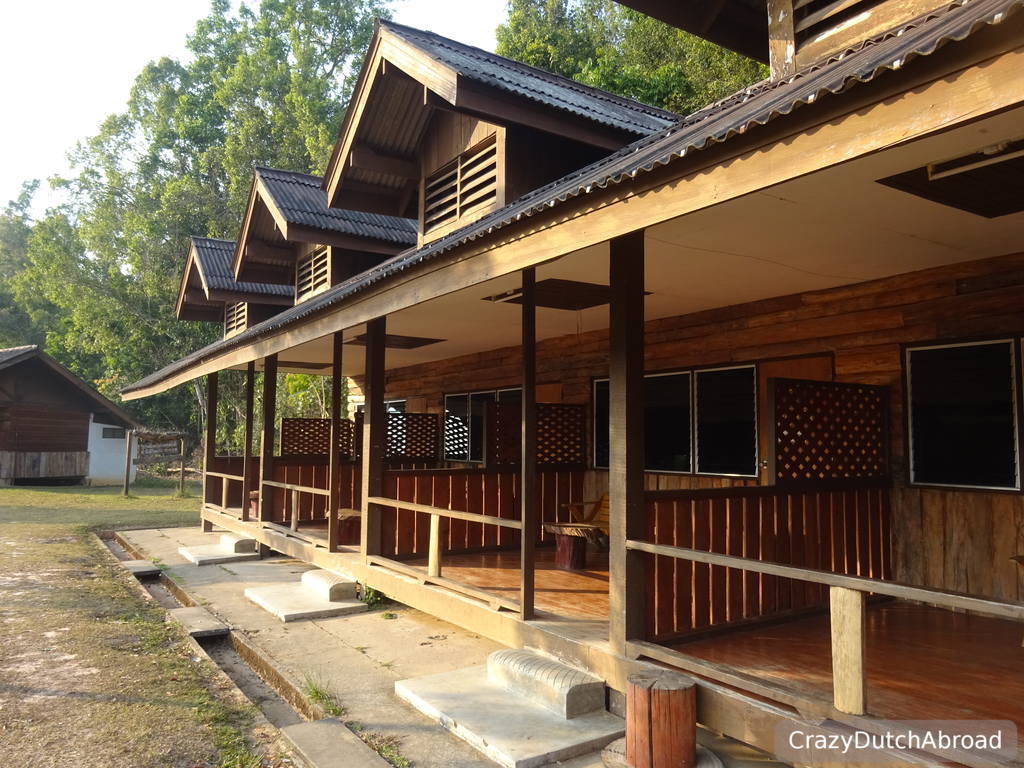 Sleeping in Khao Yai National Park.
Our accommodation was close to the helicopter platform and the headquartes. The bed sheets and towels were printed with the national park logo, a little bit of 'theme park' again but well organized. At the campground areas blankets and sleeping mattresses were put outside to fresh up. We even found a place were they sell gasoline. We used a lot going up the mountains and driving around in this huge park.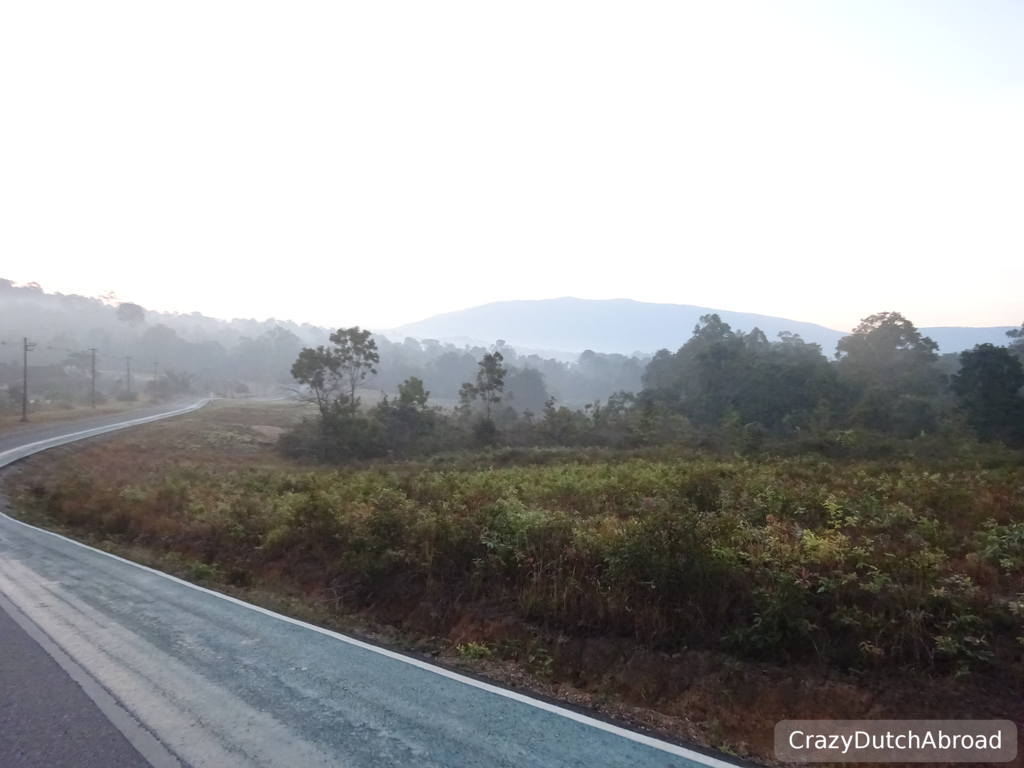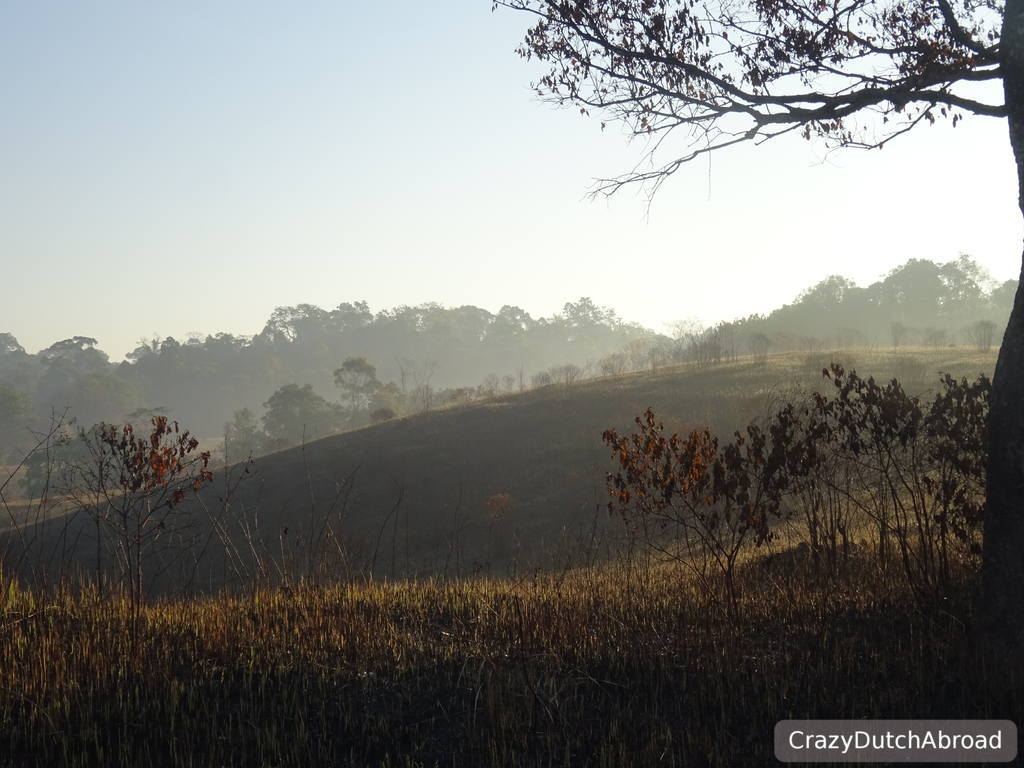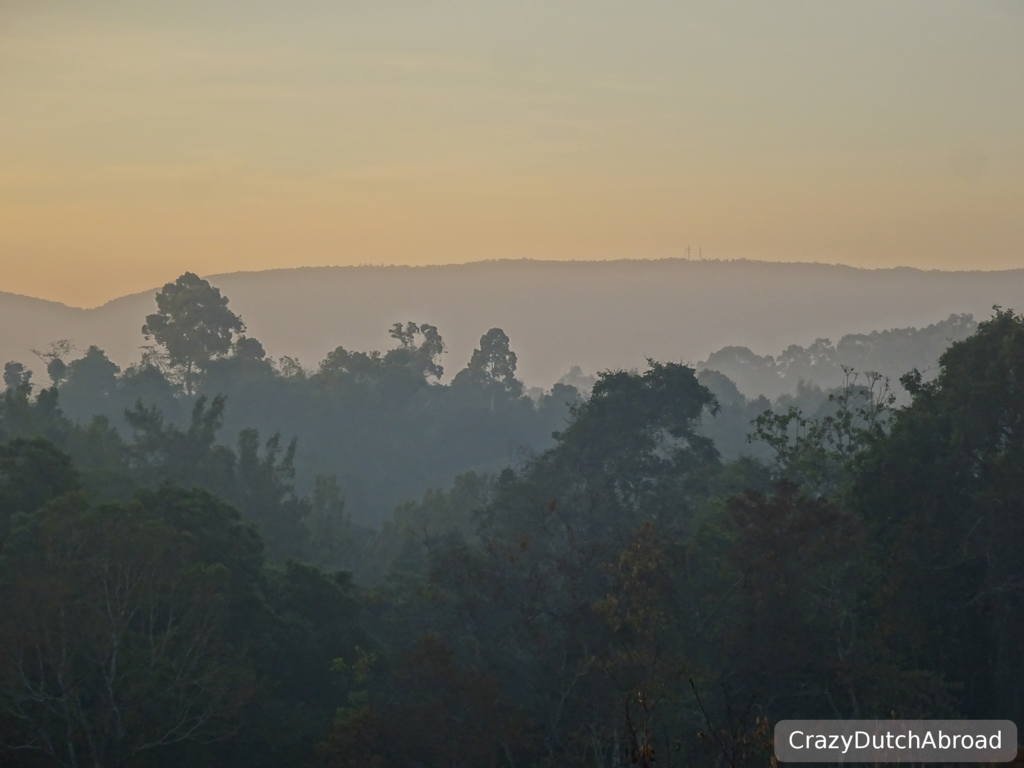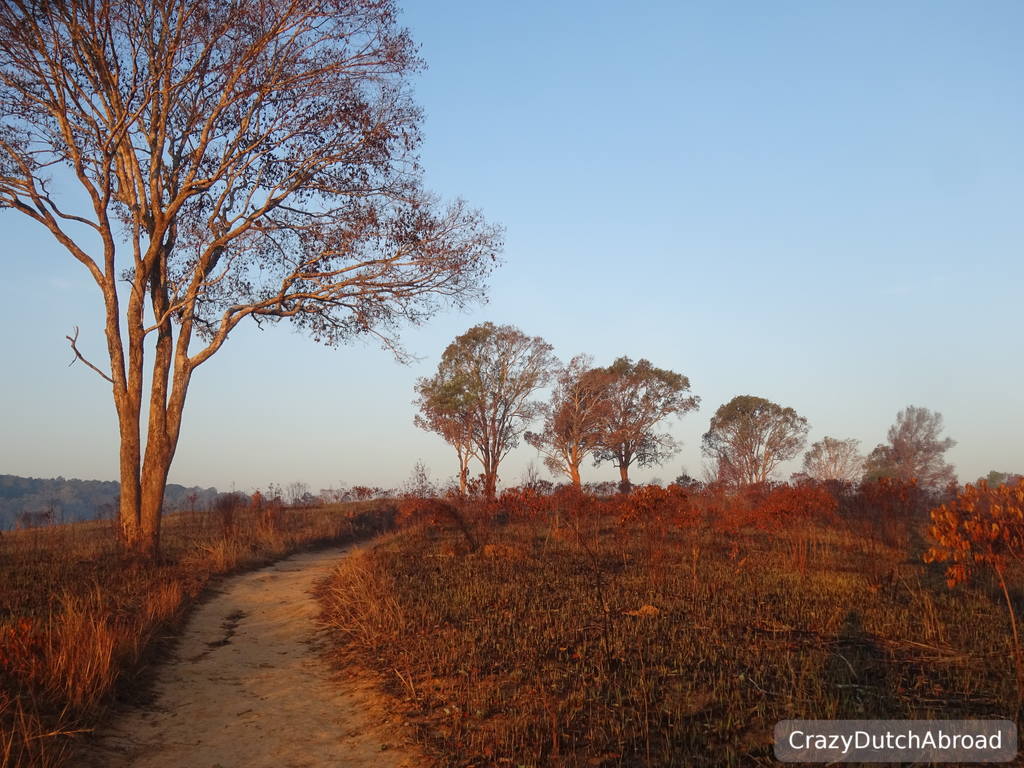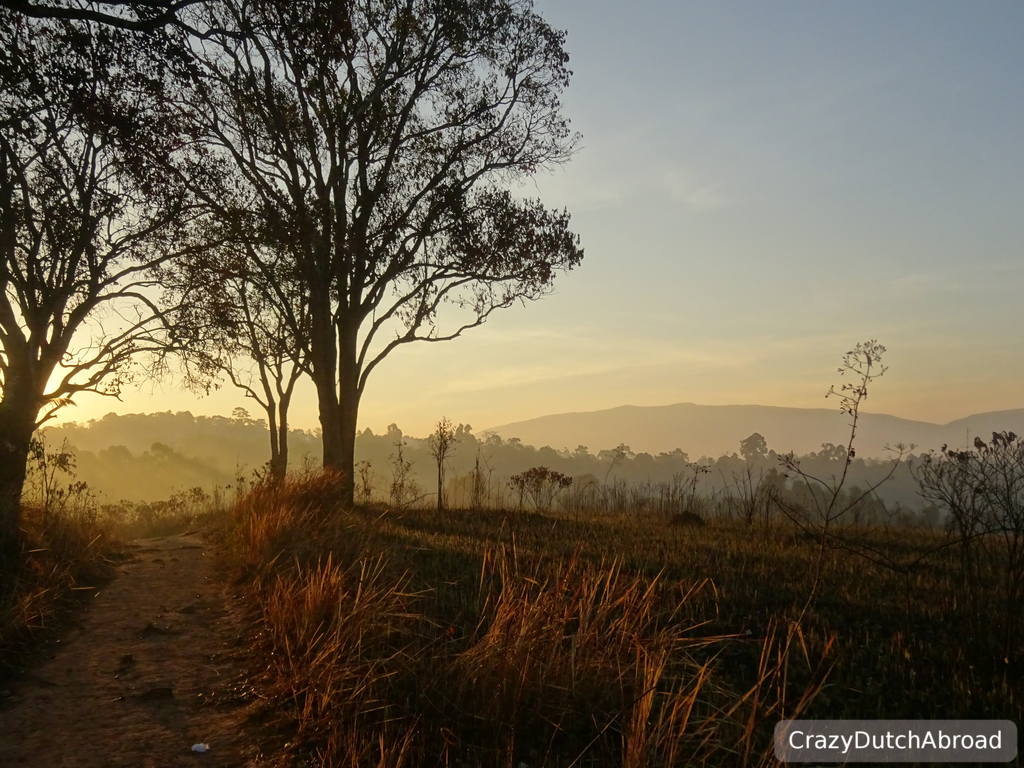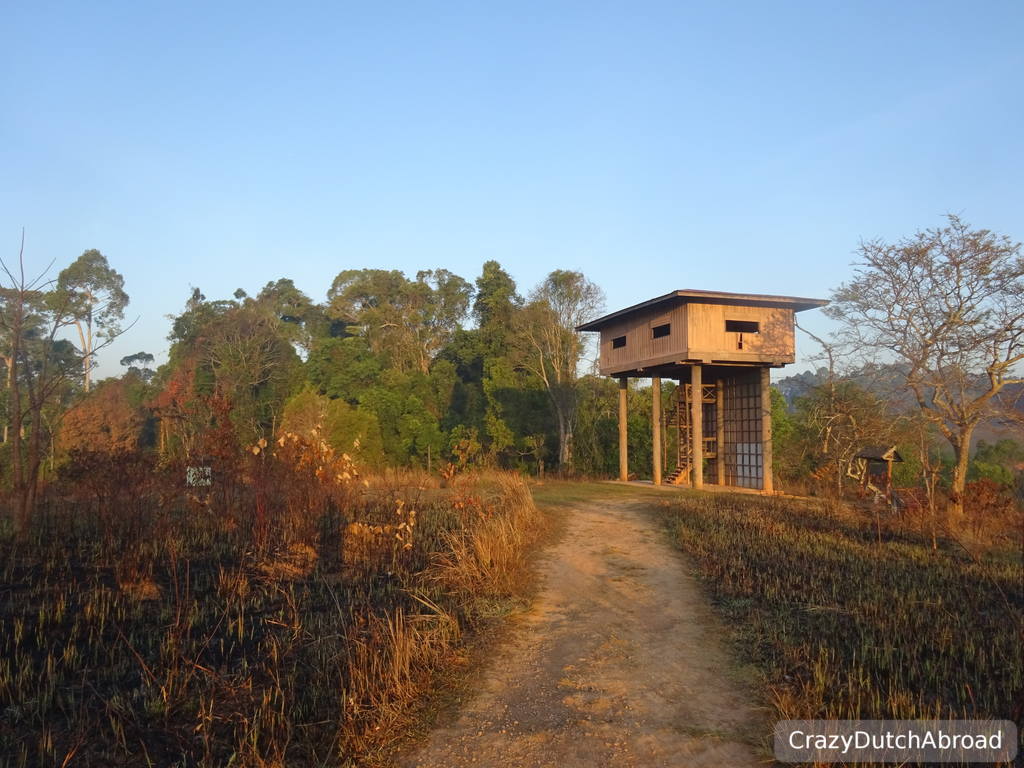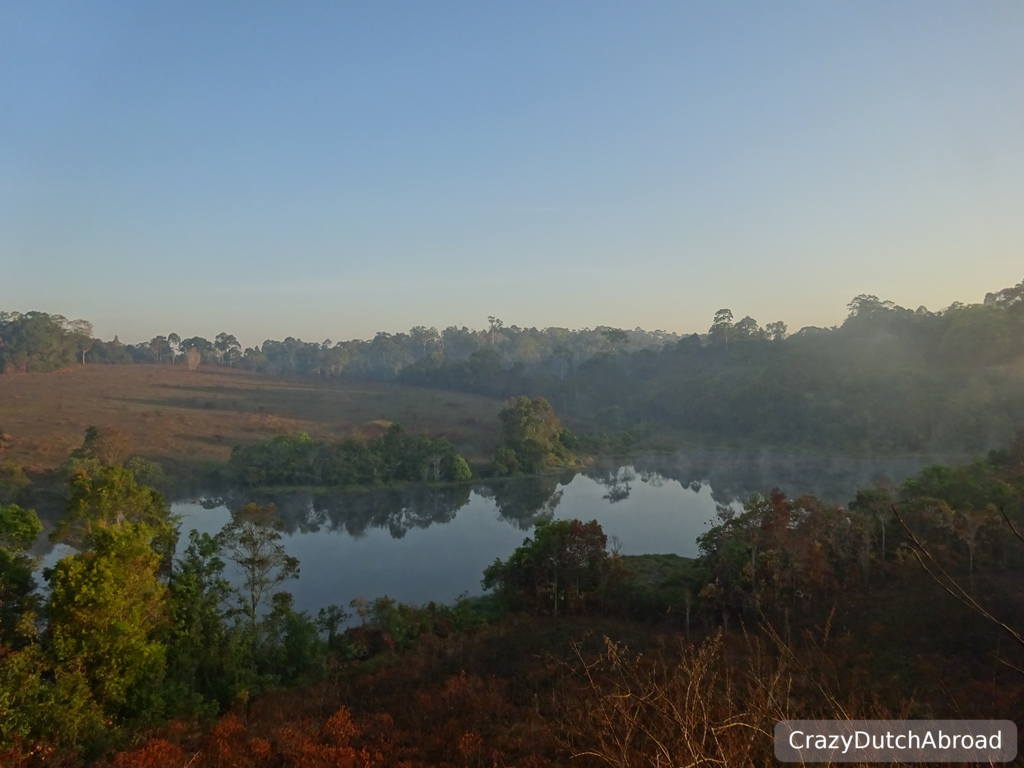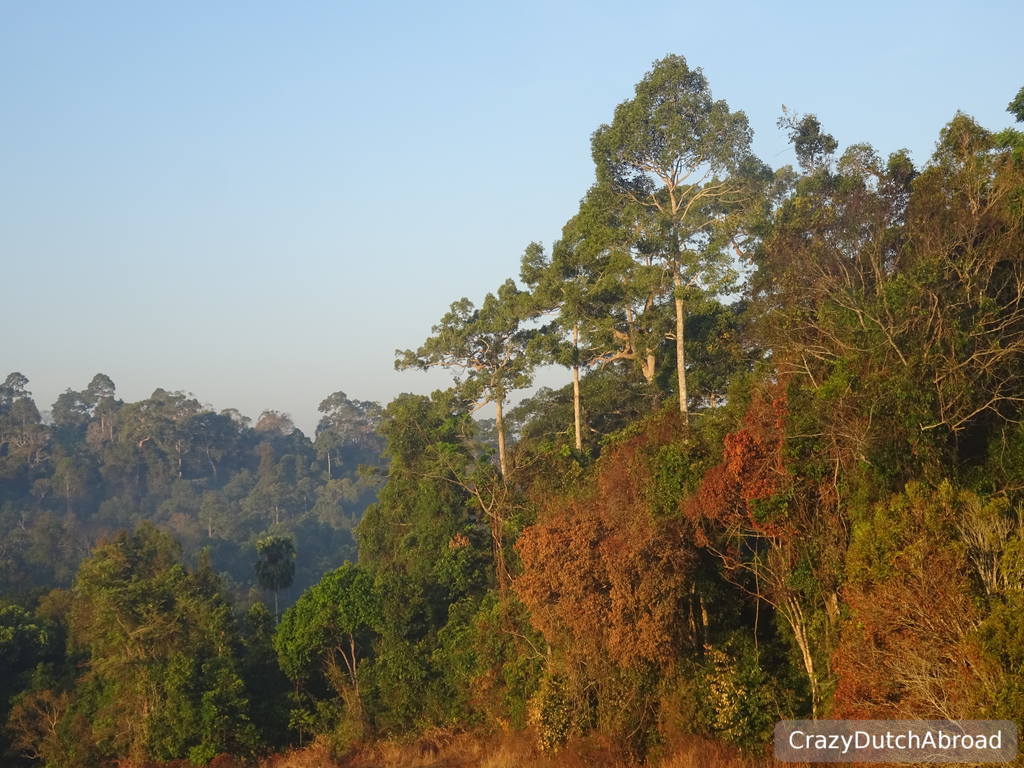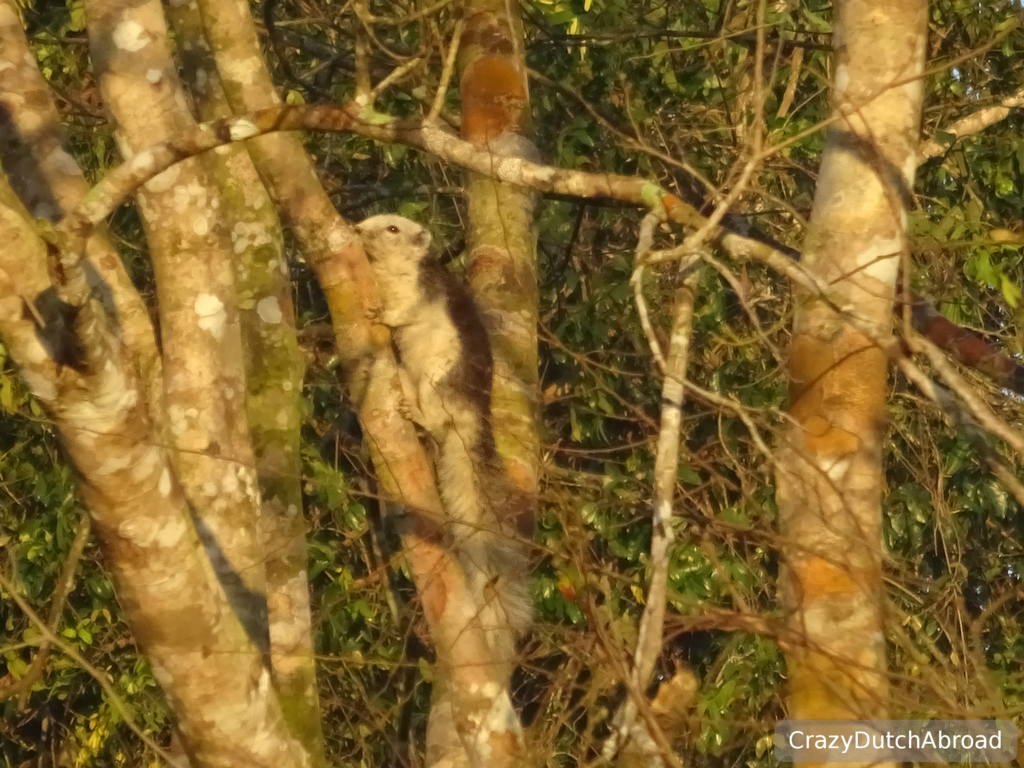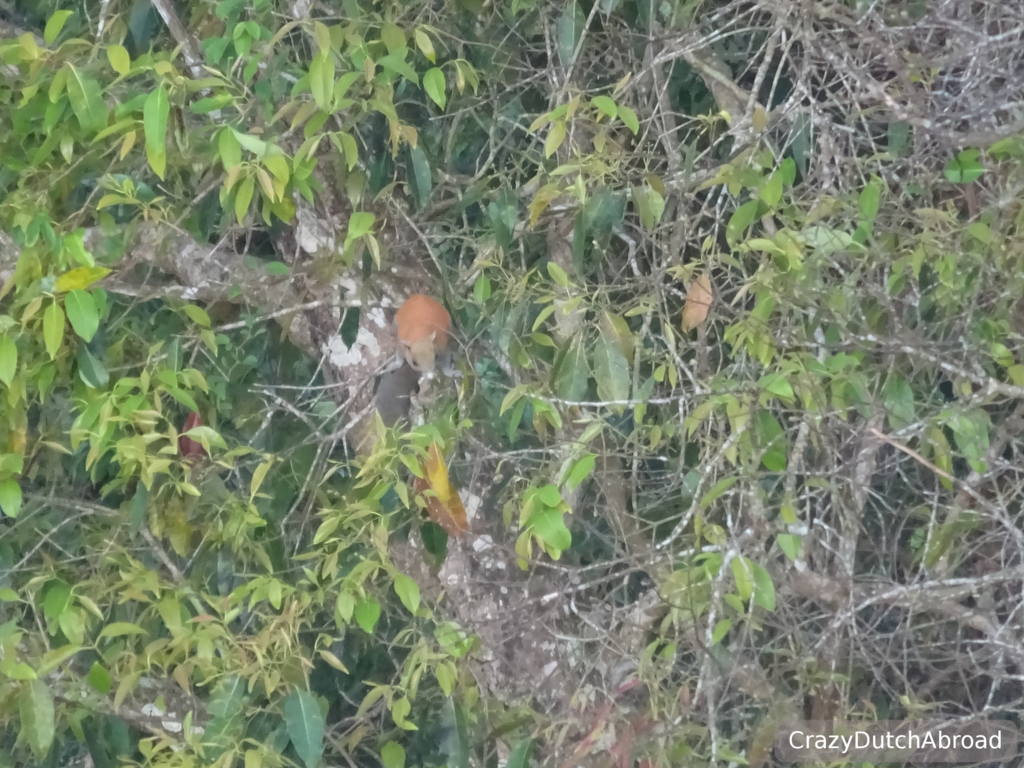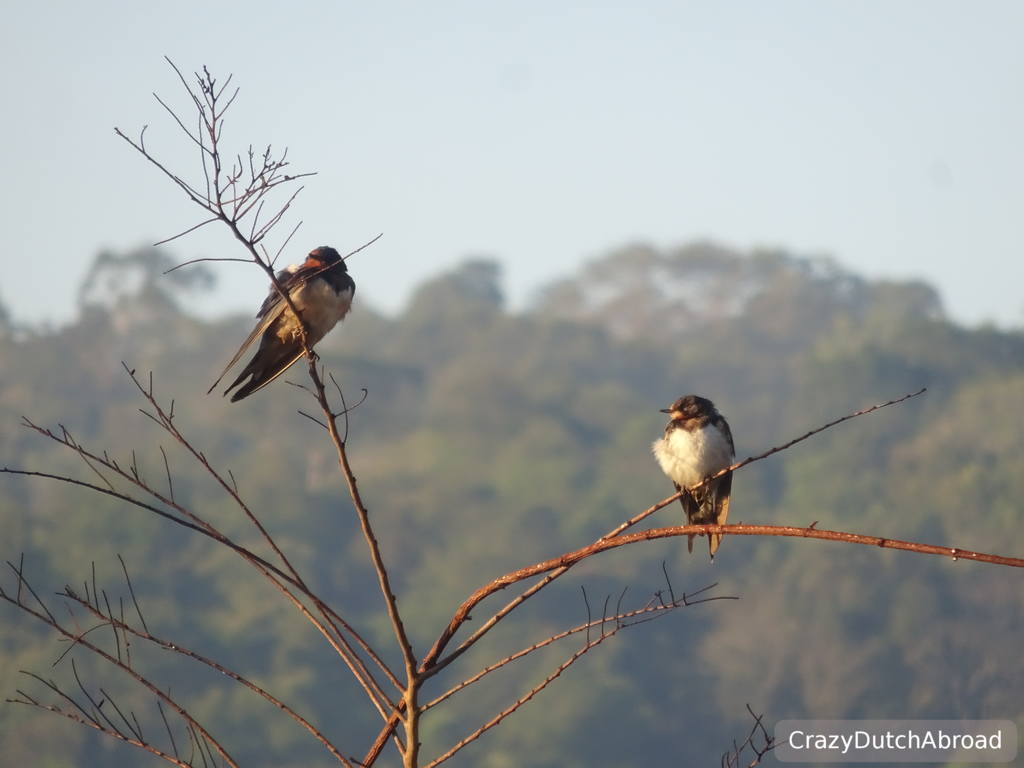 Early morning visiting the Nong Pak Chi wildlife watching tower, around 07:00.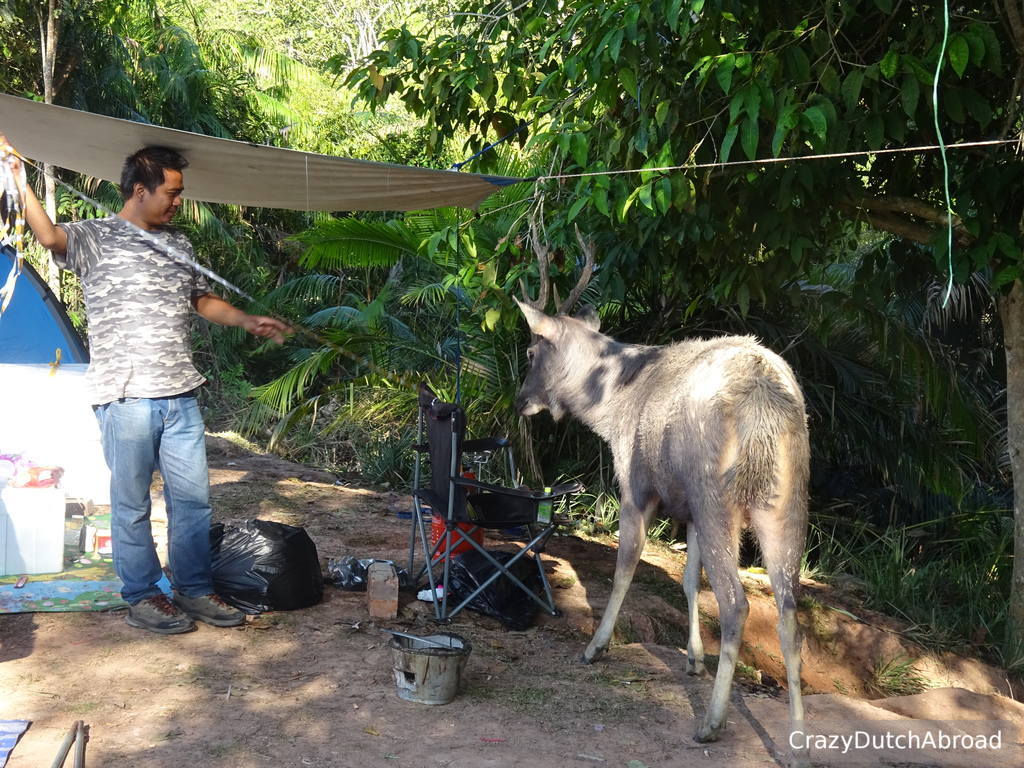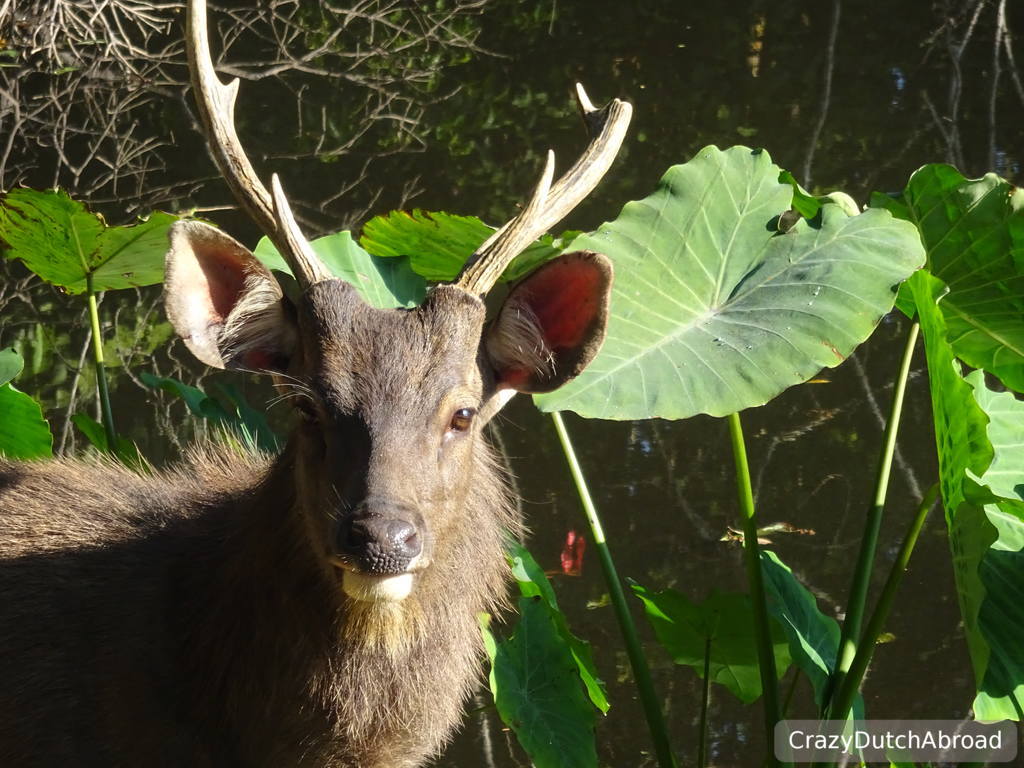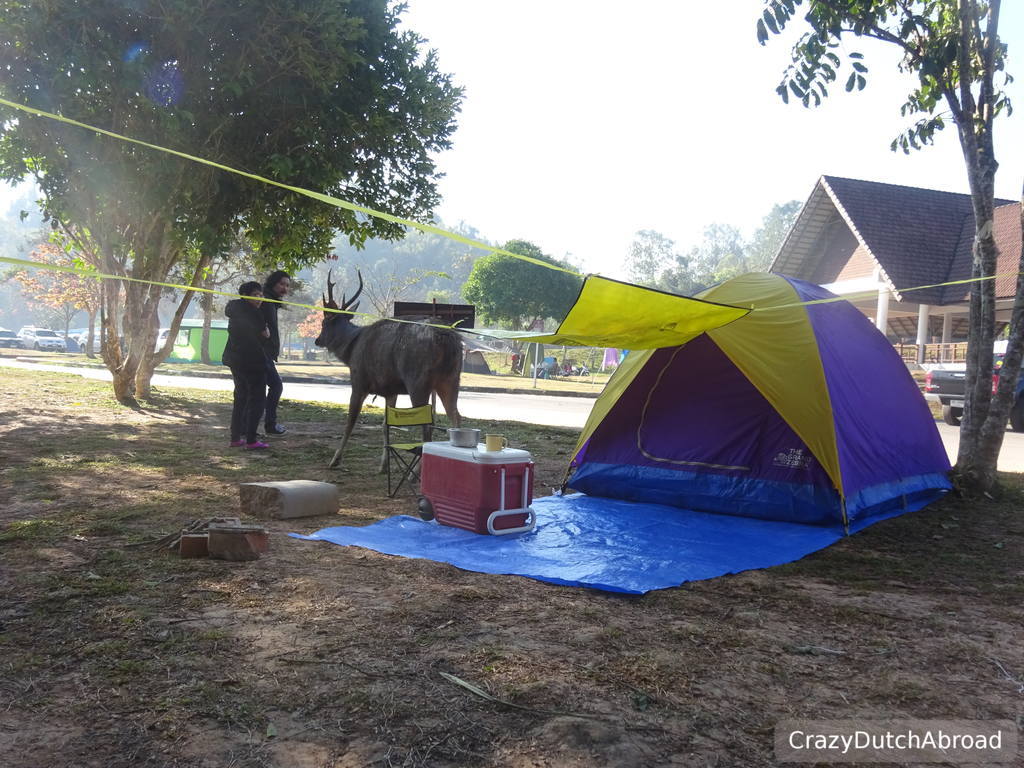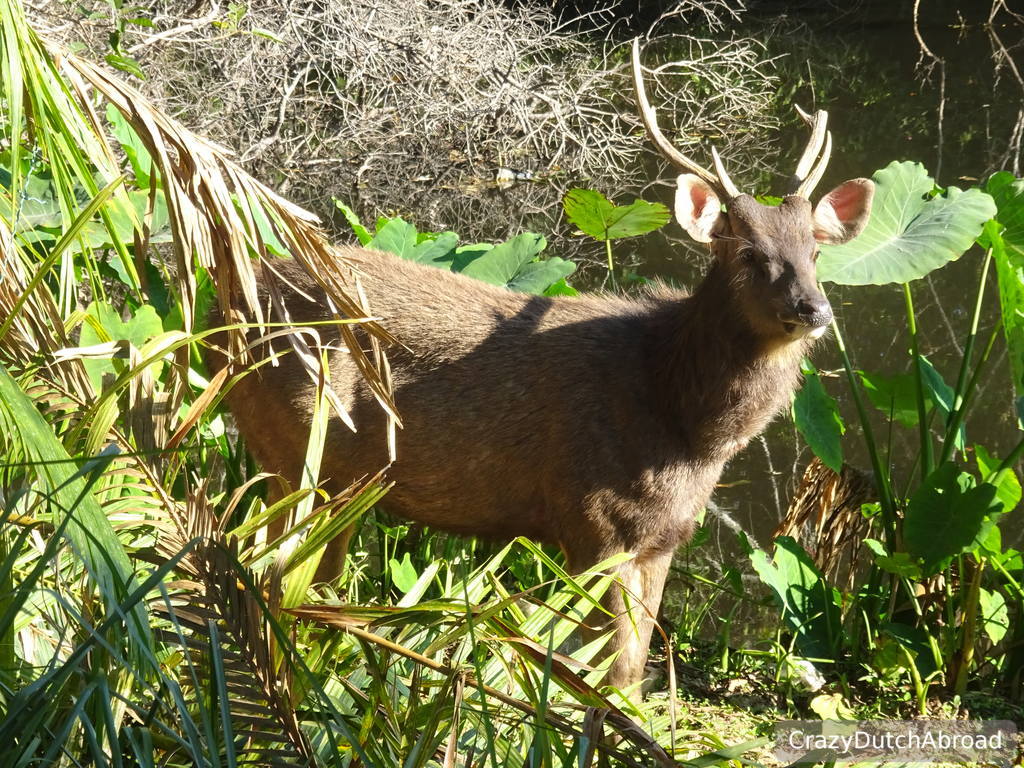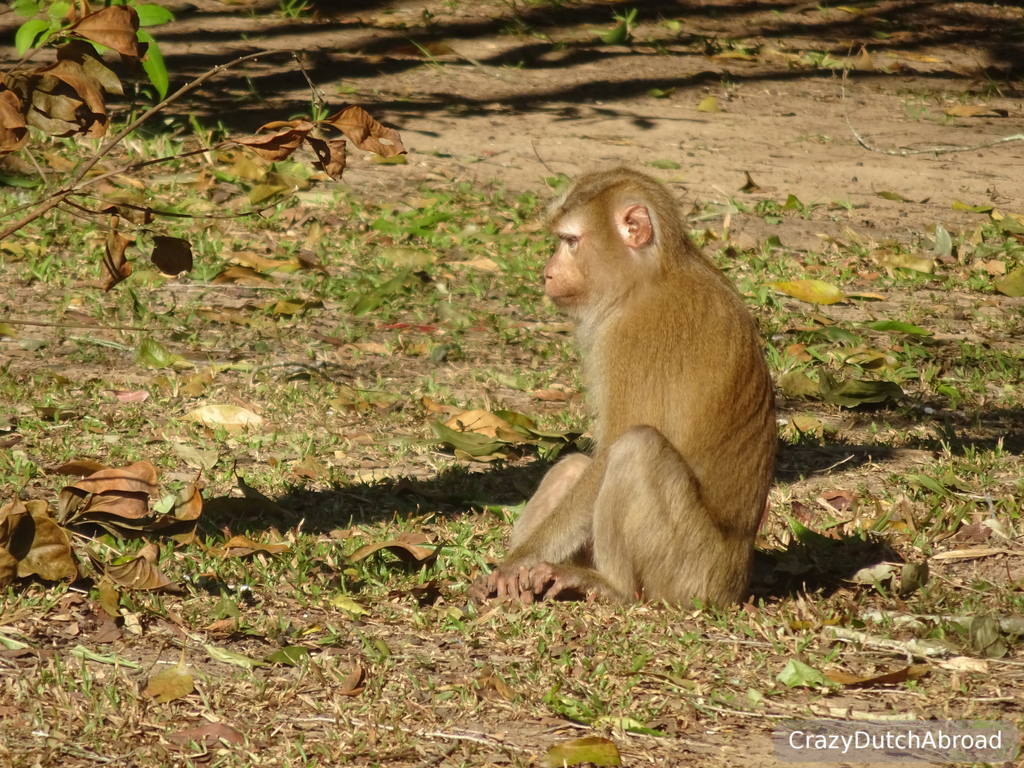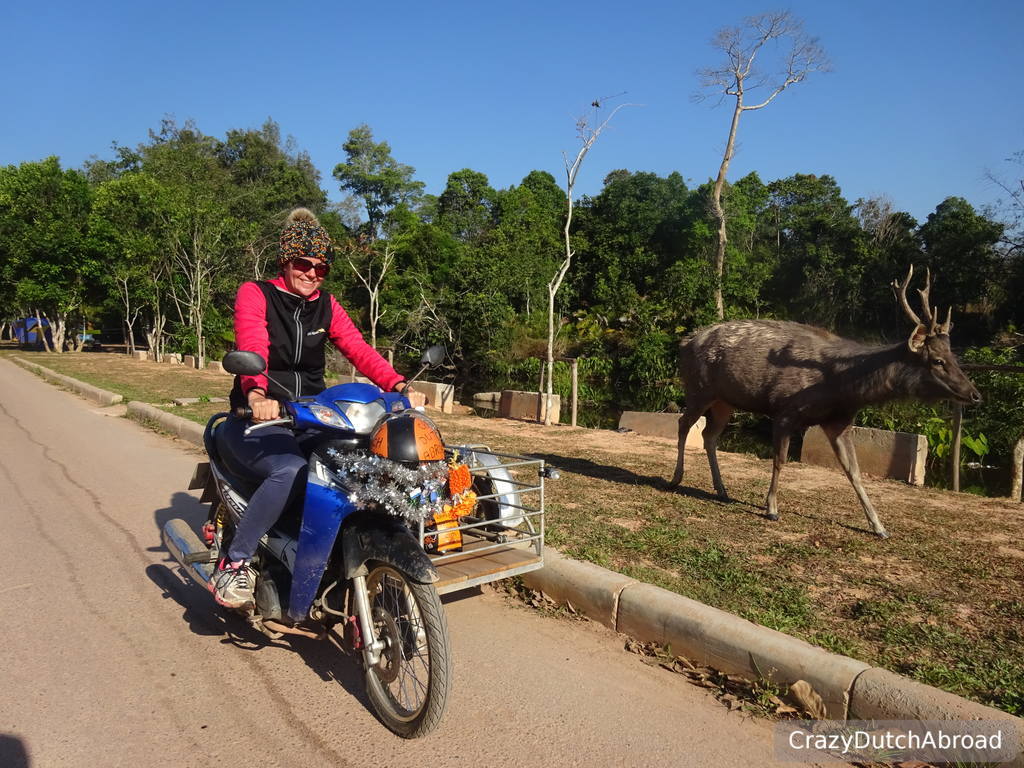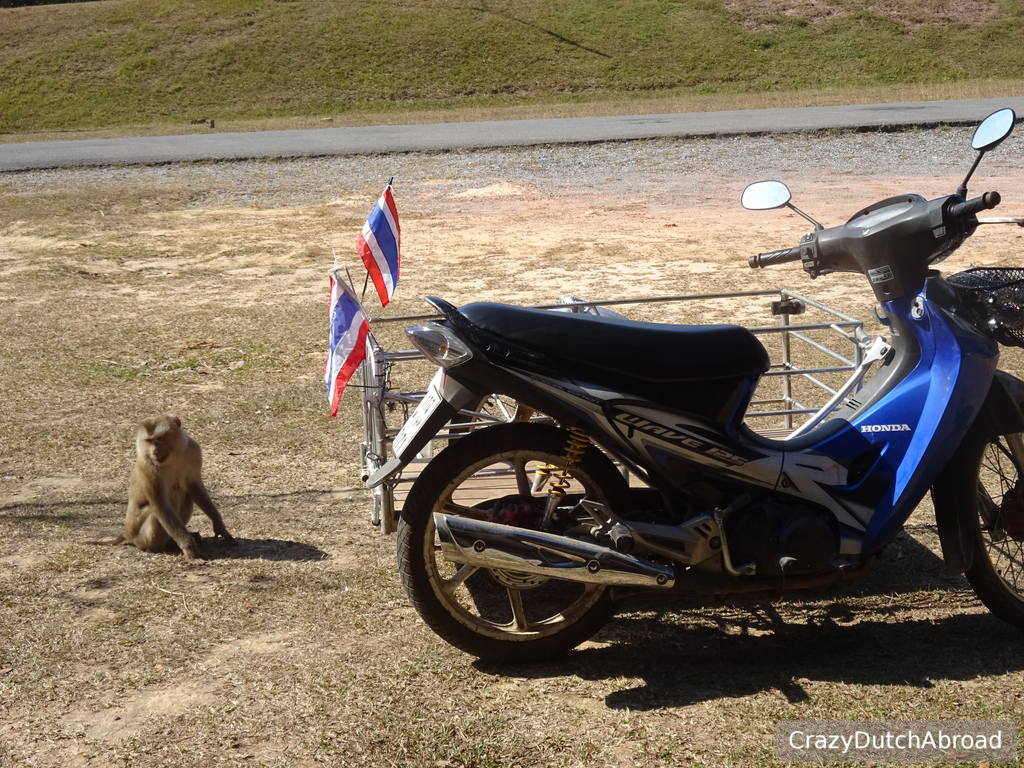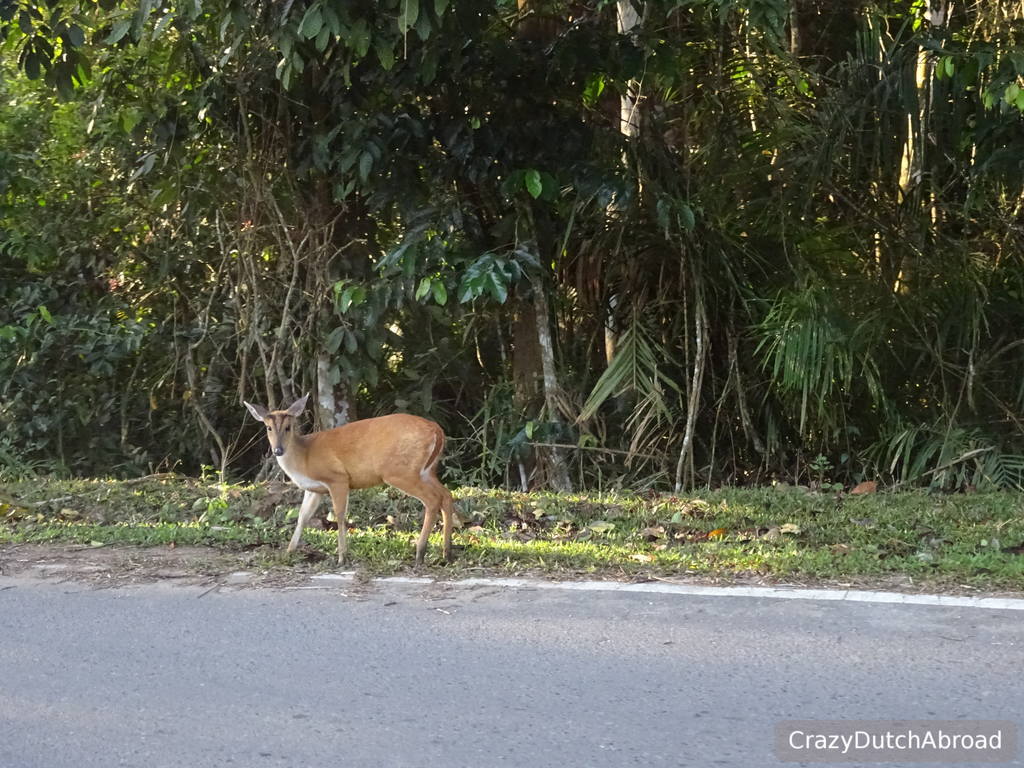 Many deers and monkeys are looking for food around the accomodation areas, they are not afraid at all! A monkey climbed up the saleng and grabbed my rain coat.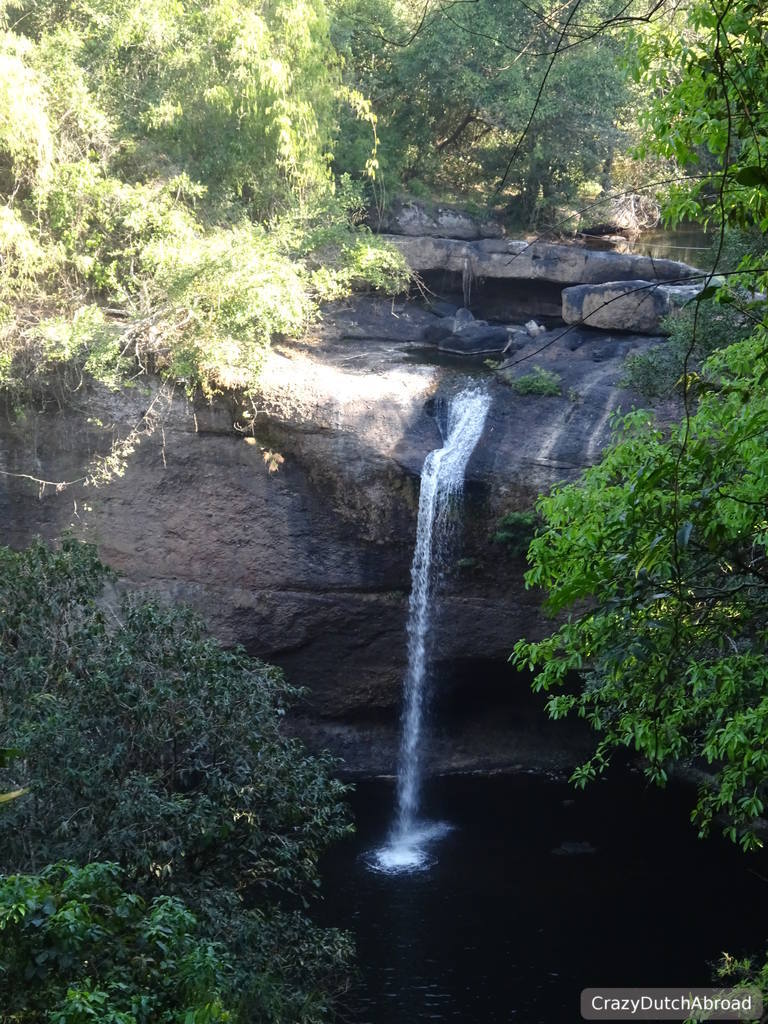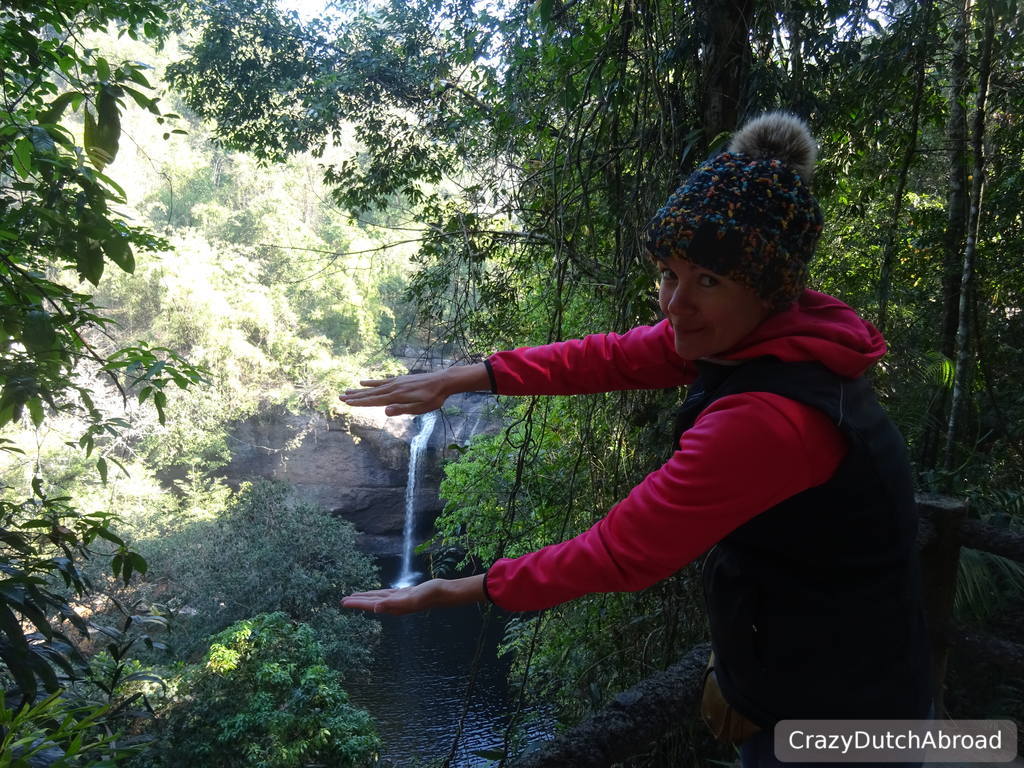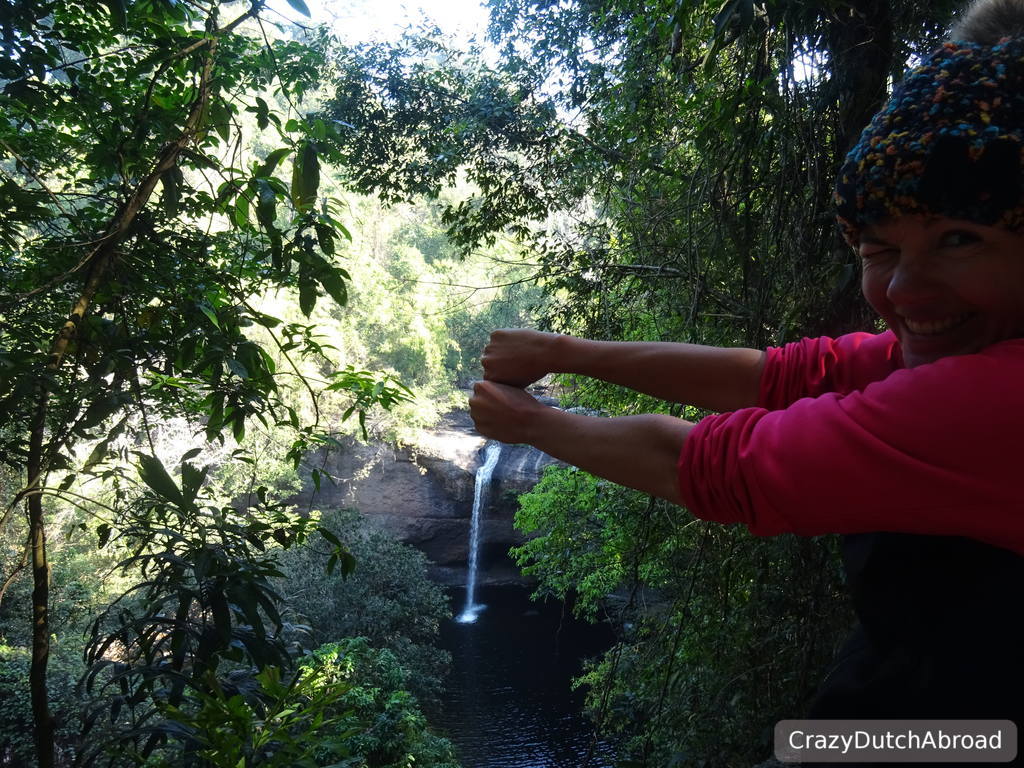 Heaw Suwat Water Fall, not really impressive during dry season.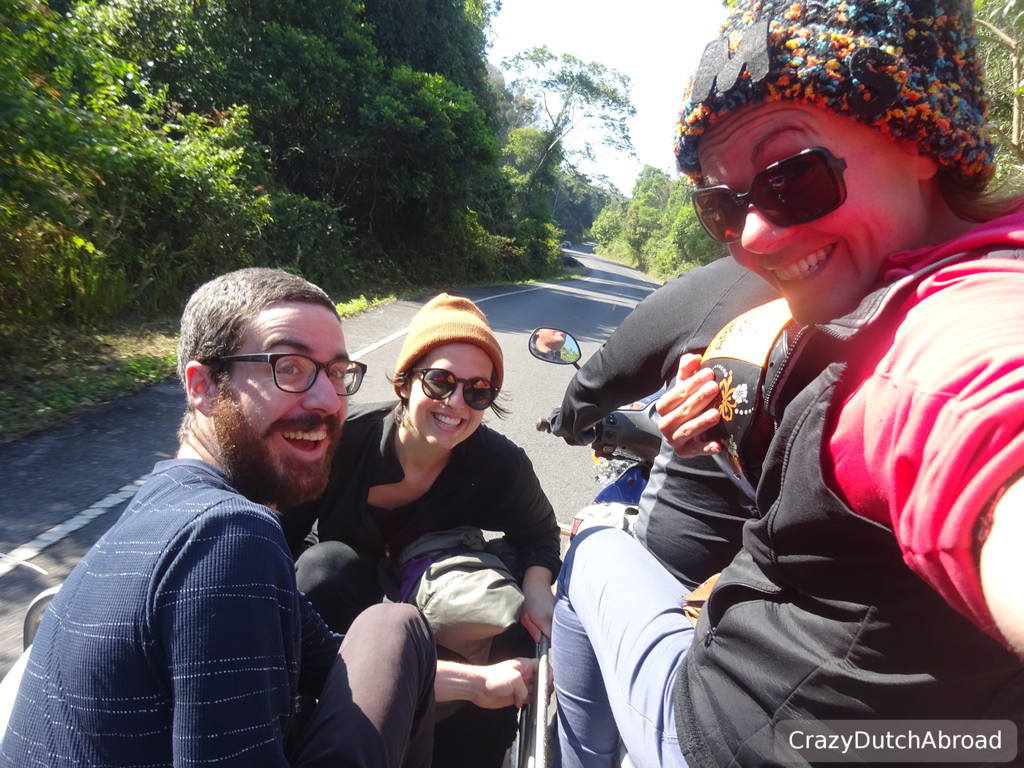 Hitchhikers in the saleng, luckily the roads were flat! So funny!!!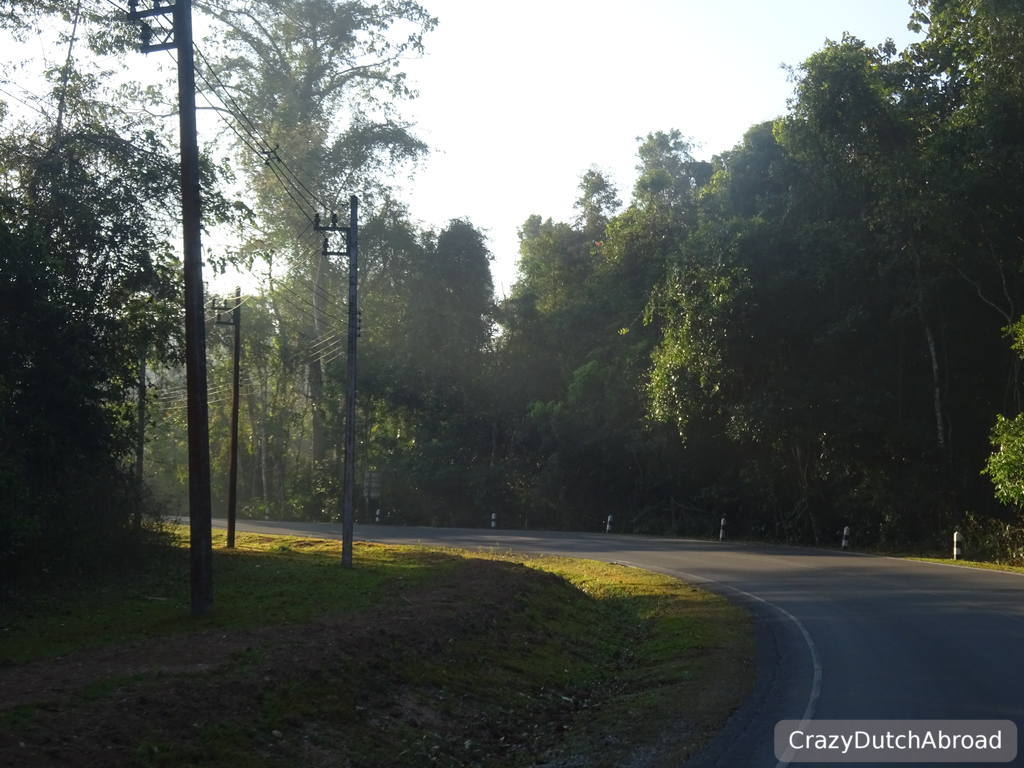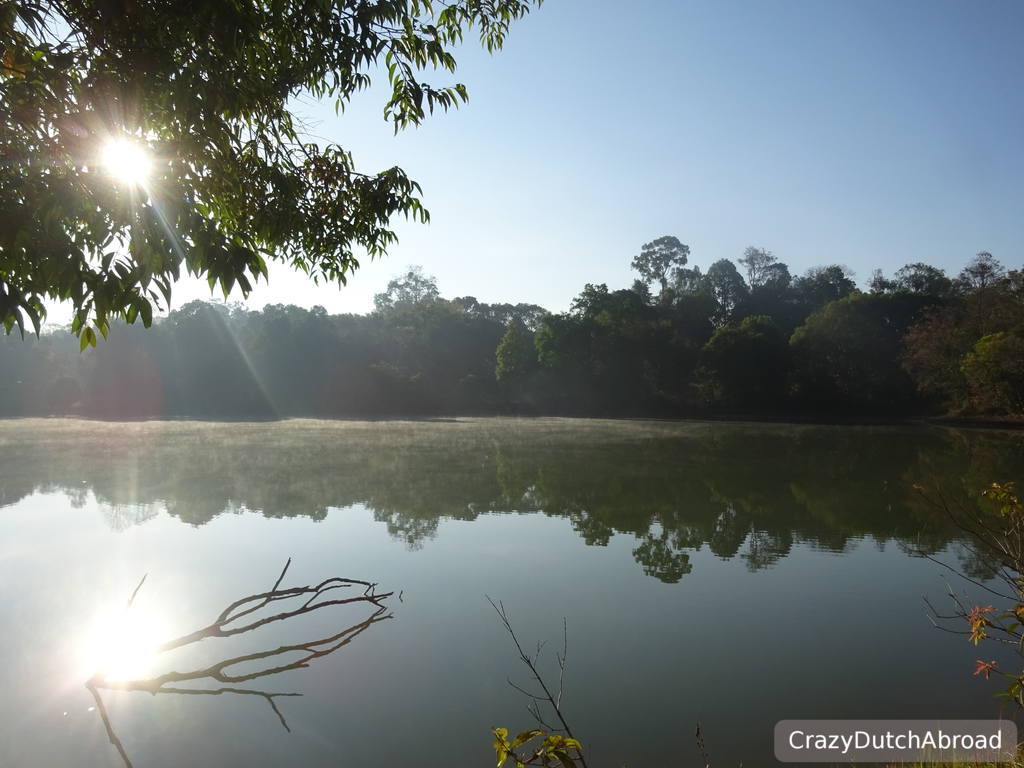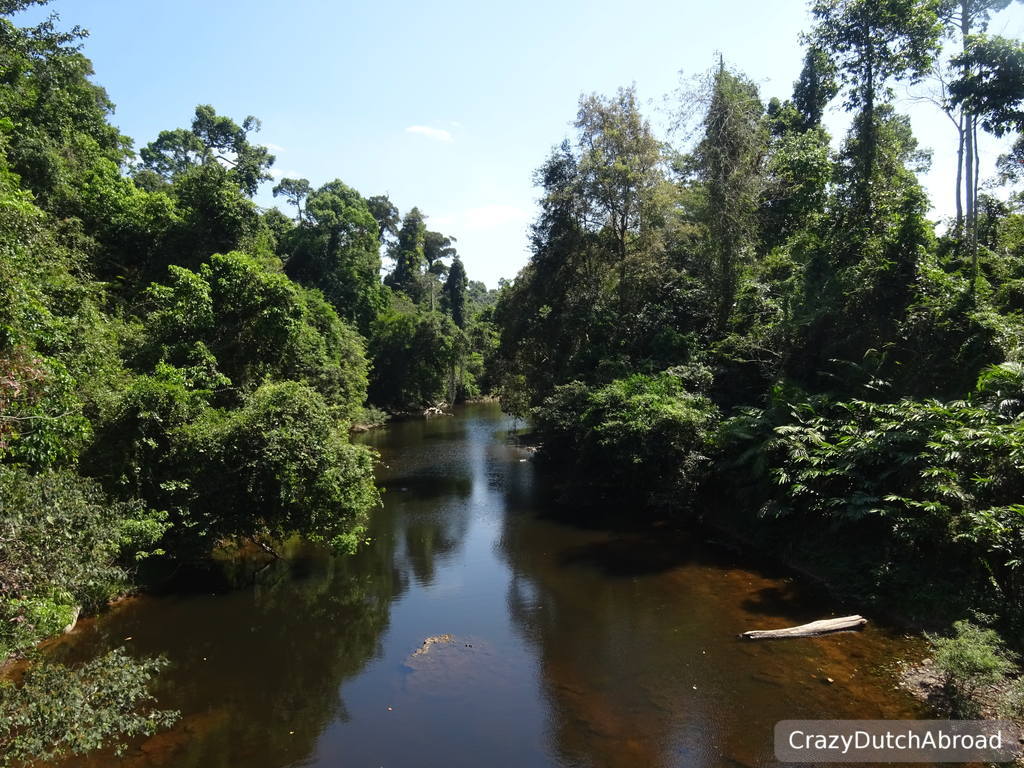 Cruising through Khao Yai National Park with the saleng!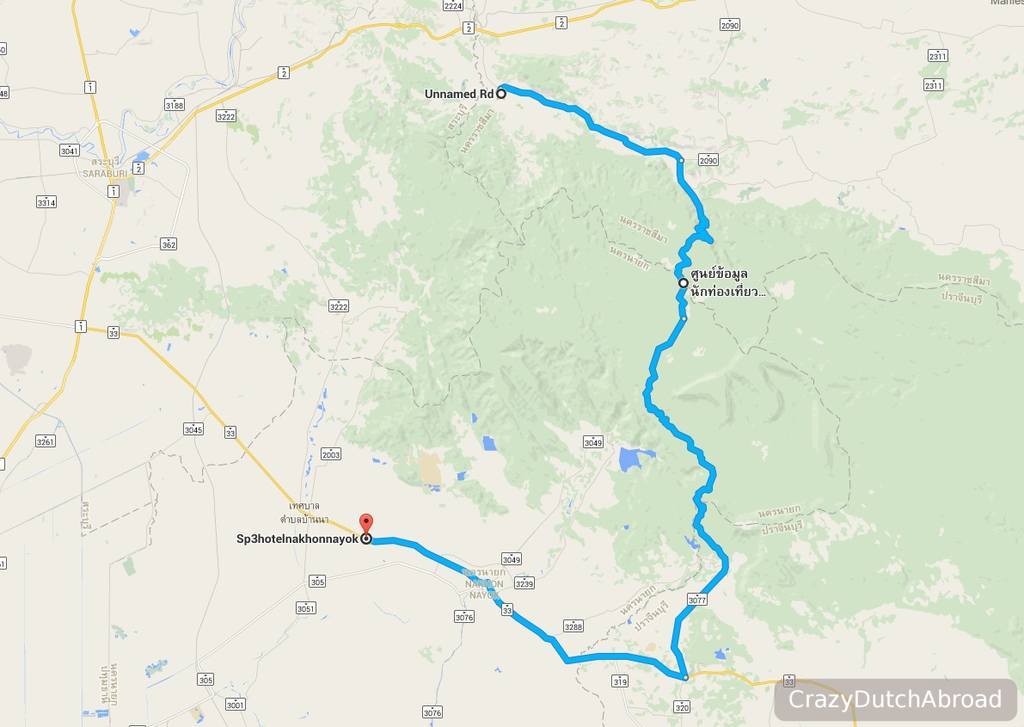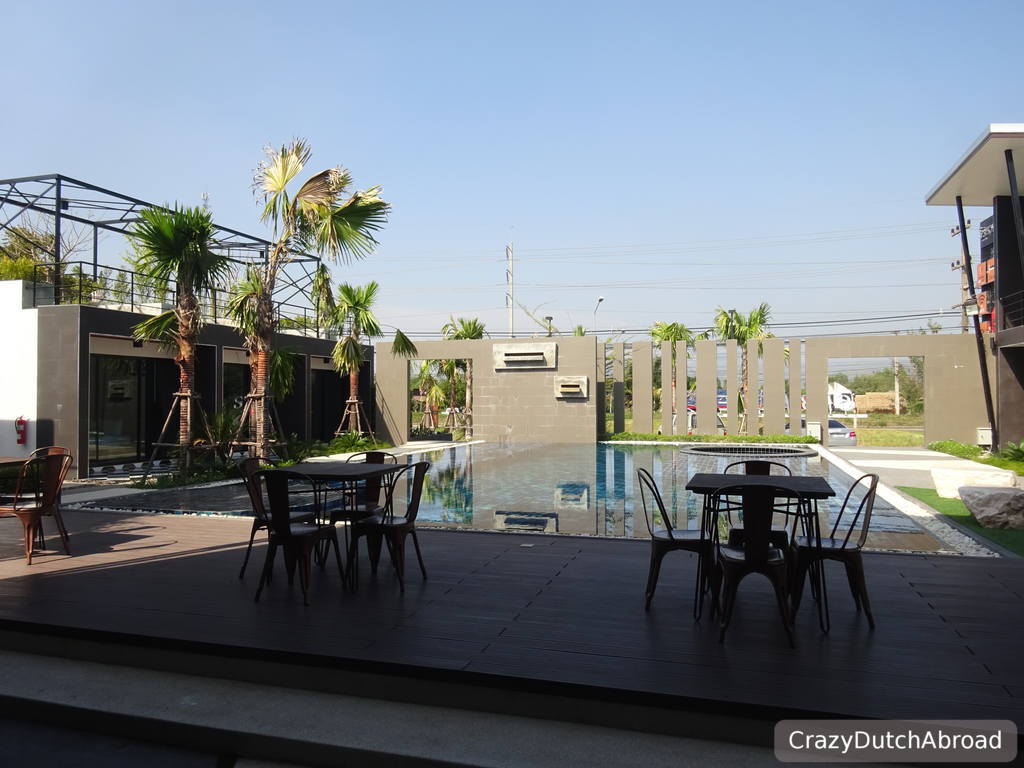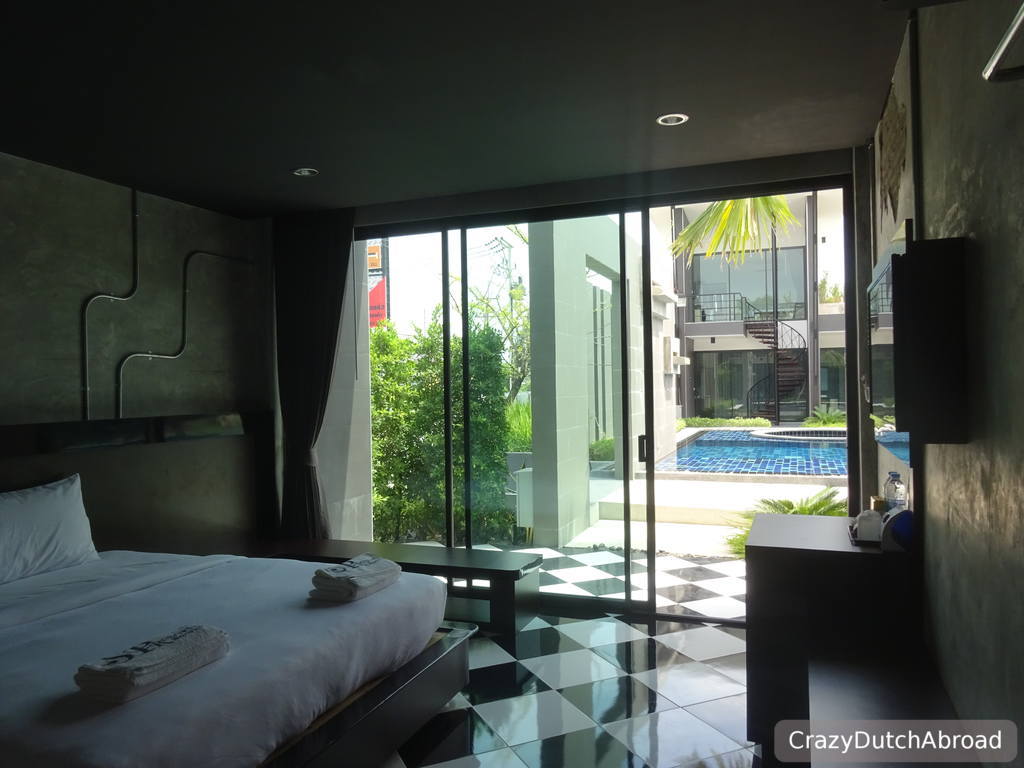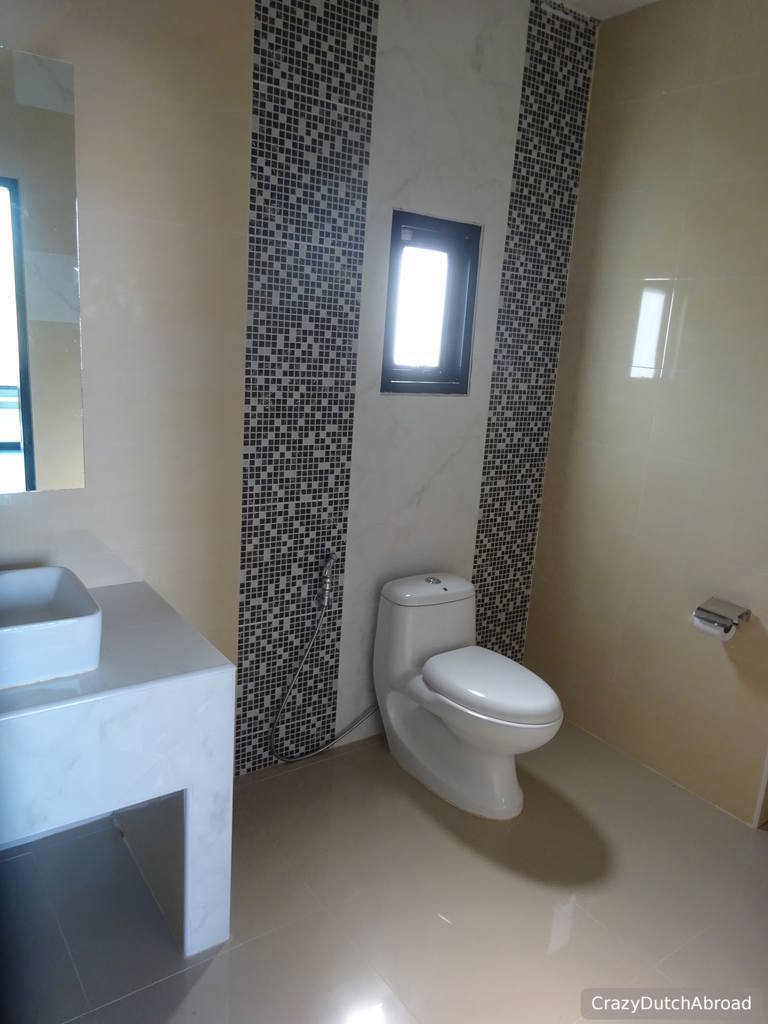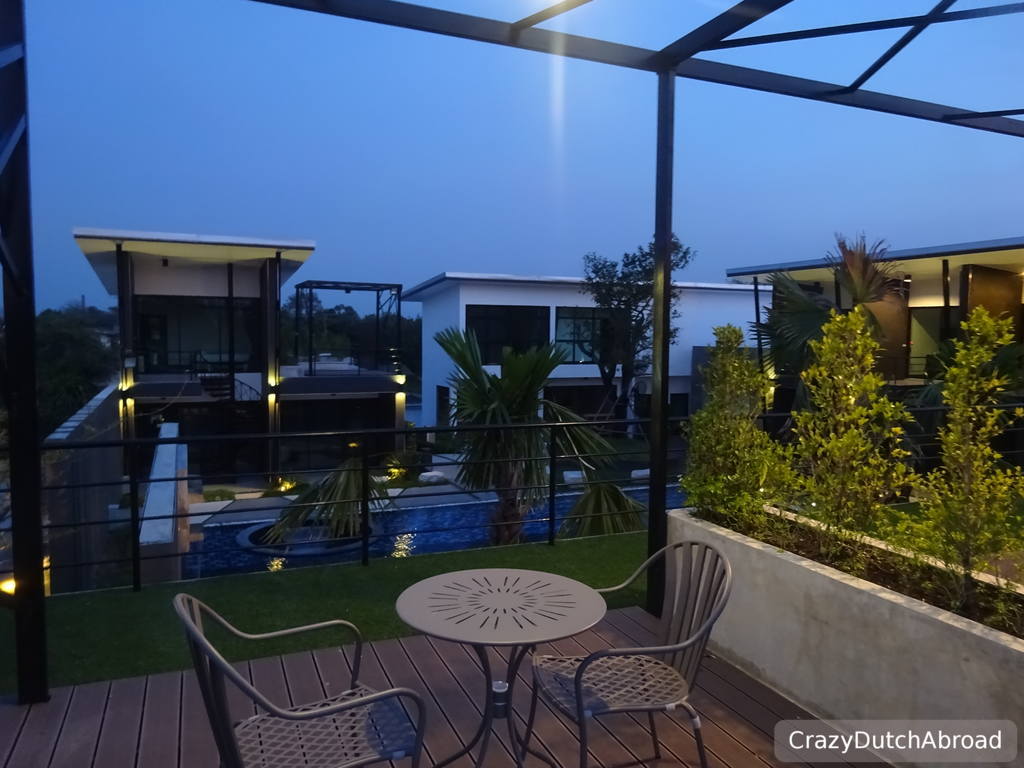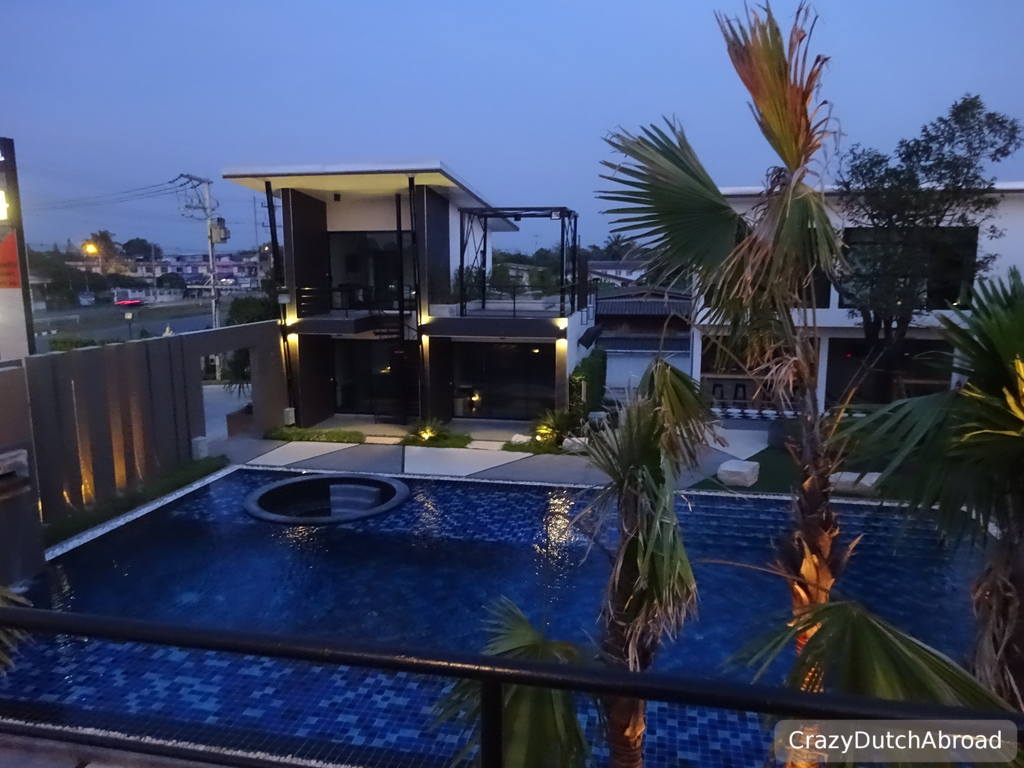 Sp3hotel in Nakhon Nayok.
We found this recently opened hotel online. It's great! New, smart and lovely built with a swimming pool, a sort of pool bar (imported beers) and rooftop terraces. Nice and friendly people! Breakfast is included and you can order some snacks as well. For dinner you can drive to town.
Accommodation recommendation: Sp3 Hotel, Ban Wang Ton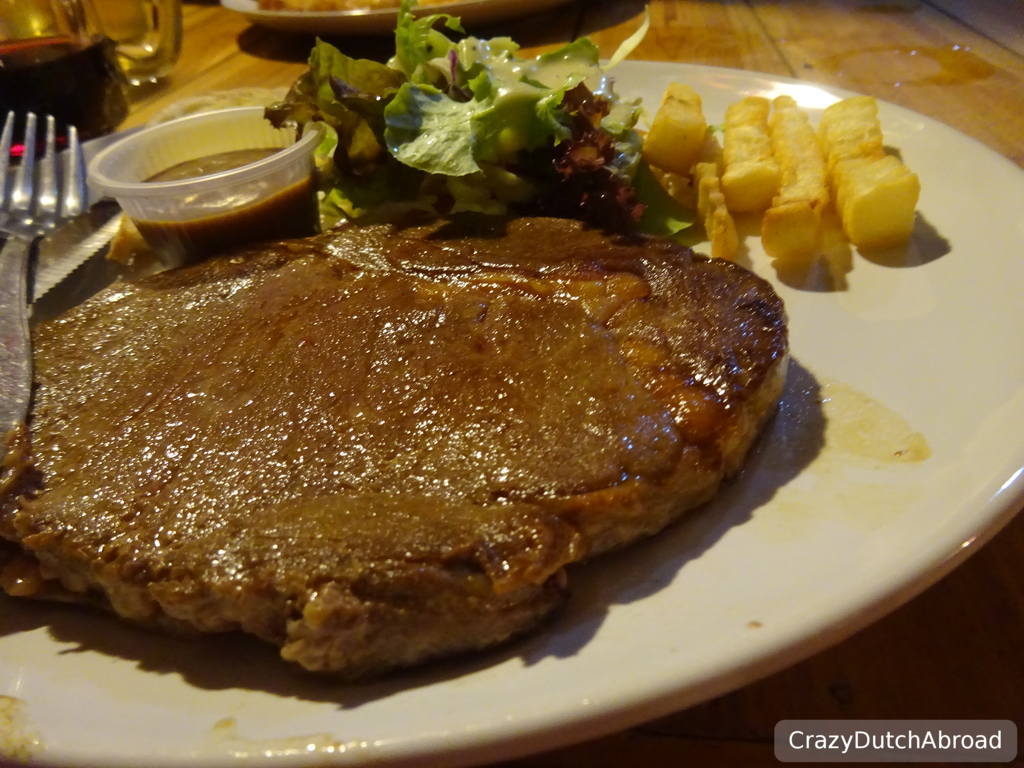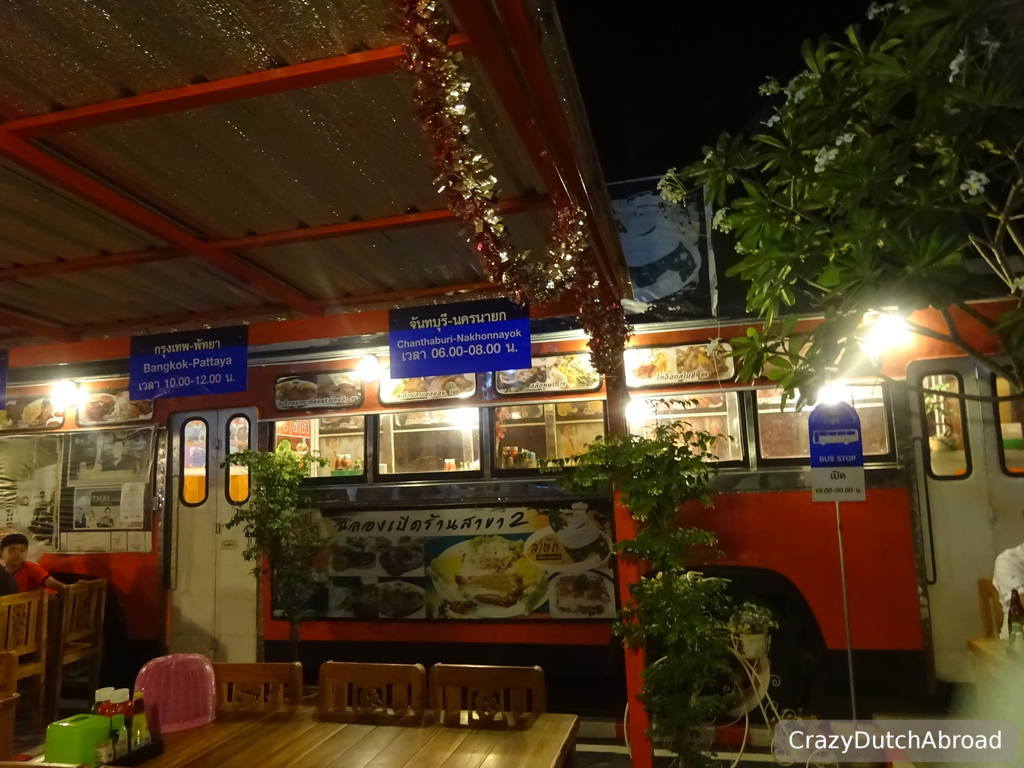 STEAK ON BUS, a great restaurant about 4 km from Sp3hotel, bring your own wine from Tesco!
To be continued, stay tuned!
Share this page: