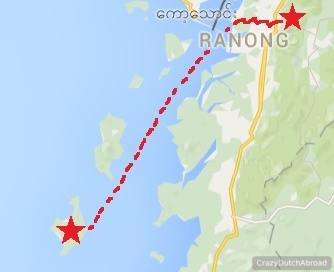 Saleng expedition, 6!
Our crazy road trip around Thailand and Laos on a tricycle.
Ko Phayam to Ranong, hot springs & Loy Krathong!
To take the saleng back to Ranong (mainland) there was one option, the boat from 08:30. Luckily the pier wasn't filled with other salengs so reaching the boat on time was easy. In no-time the saleng was carried on board and on the way the apparently variant ticket price was charged without details. If the fee for taking the saleng on board and offloading was still 150 bath each there's a 'mainland fee' of 200 Bath? :)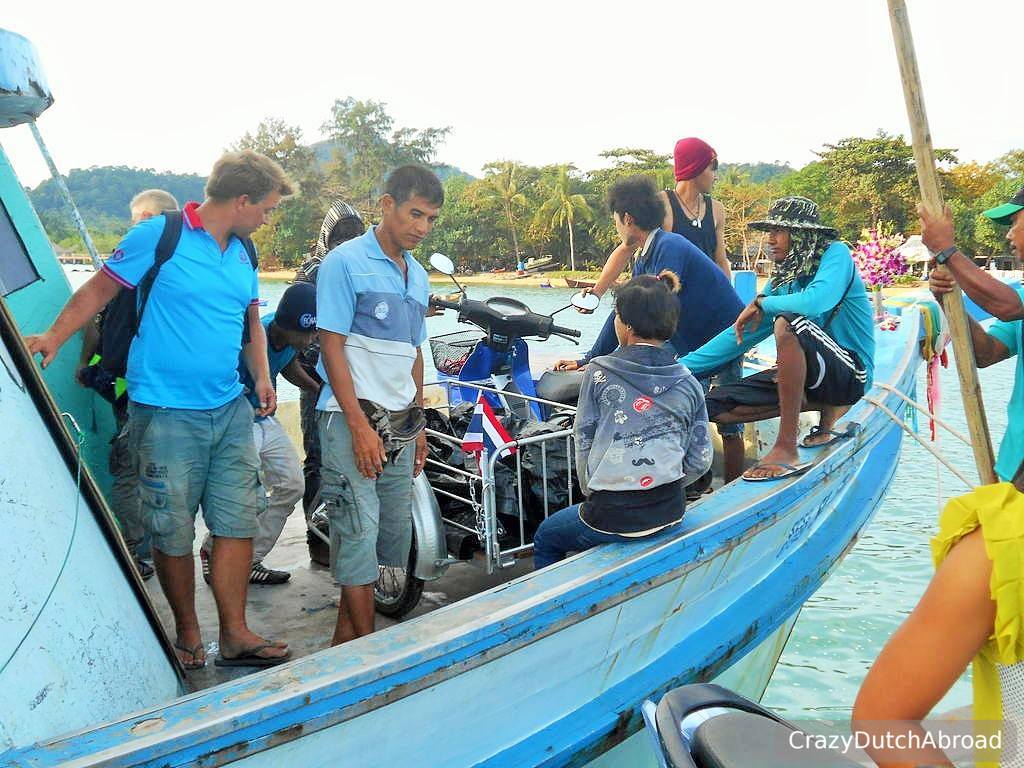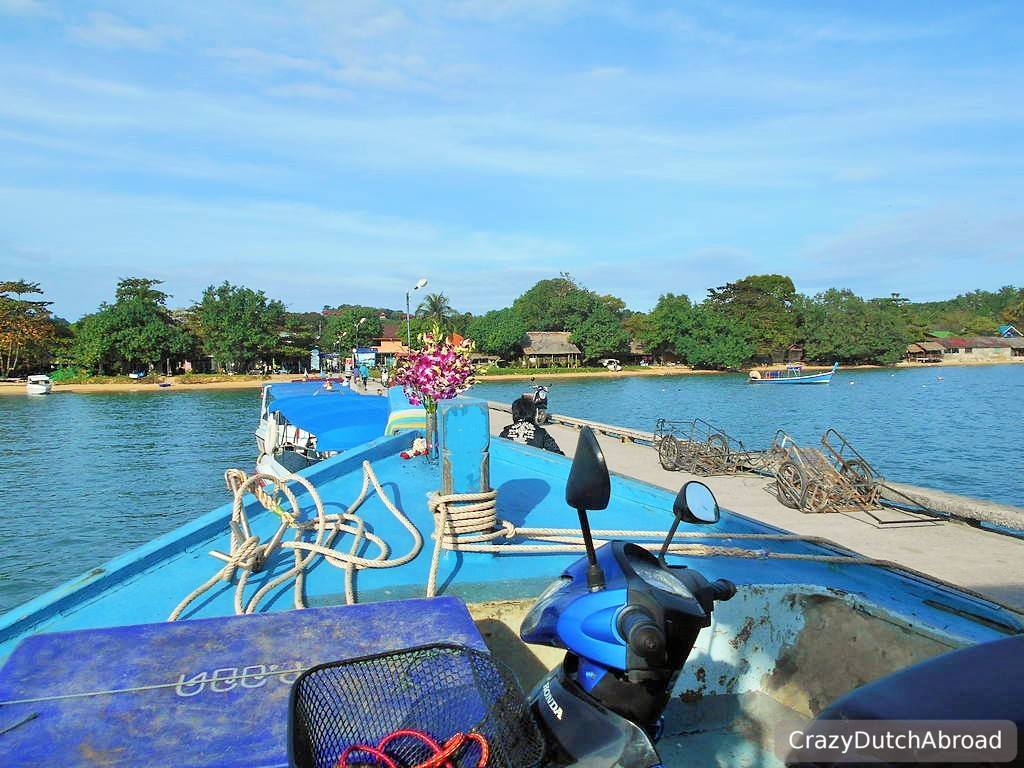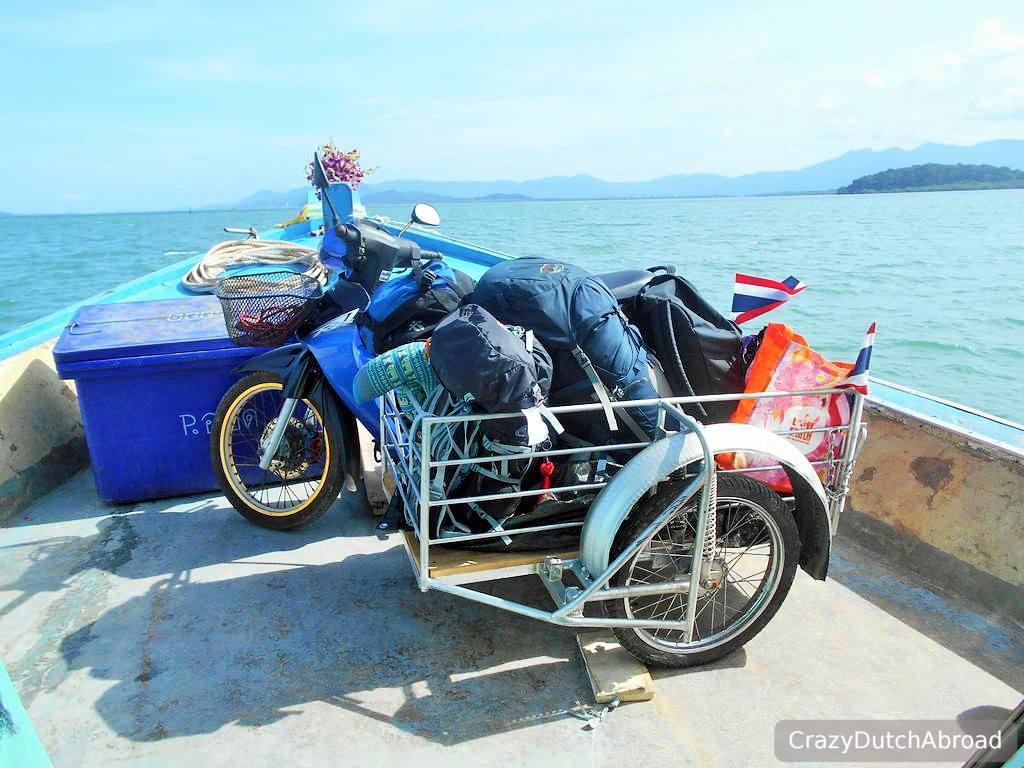 Taking the slow boat back to the mainland.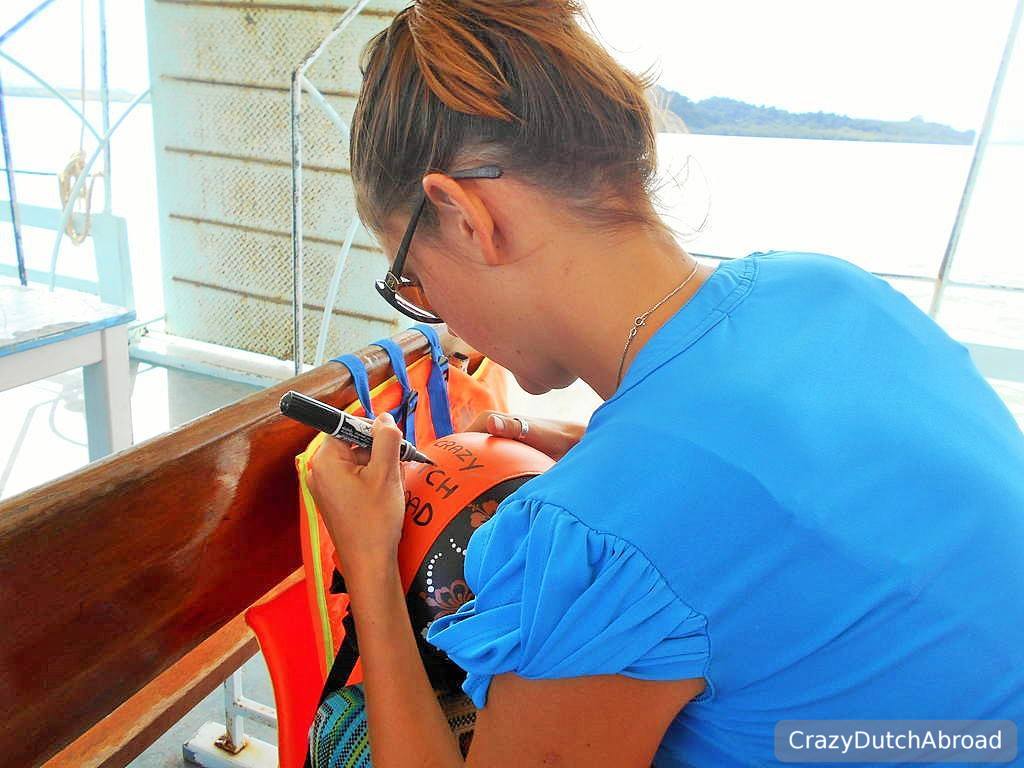 Time for some marketing/branding, putting our name on the helmets!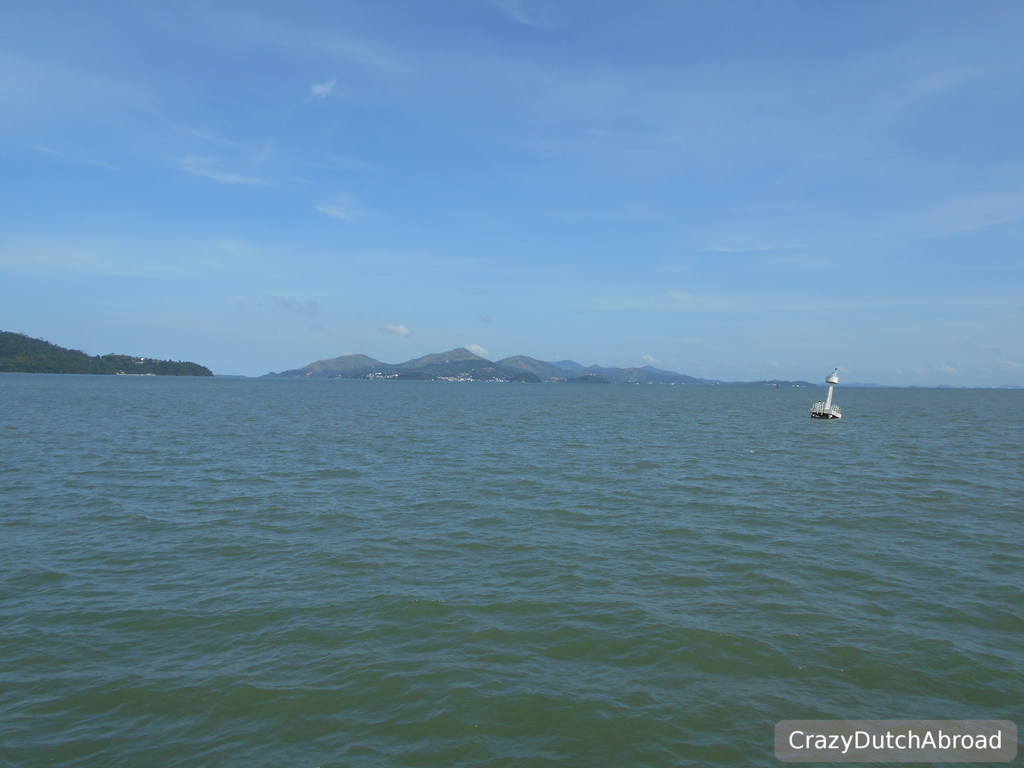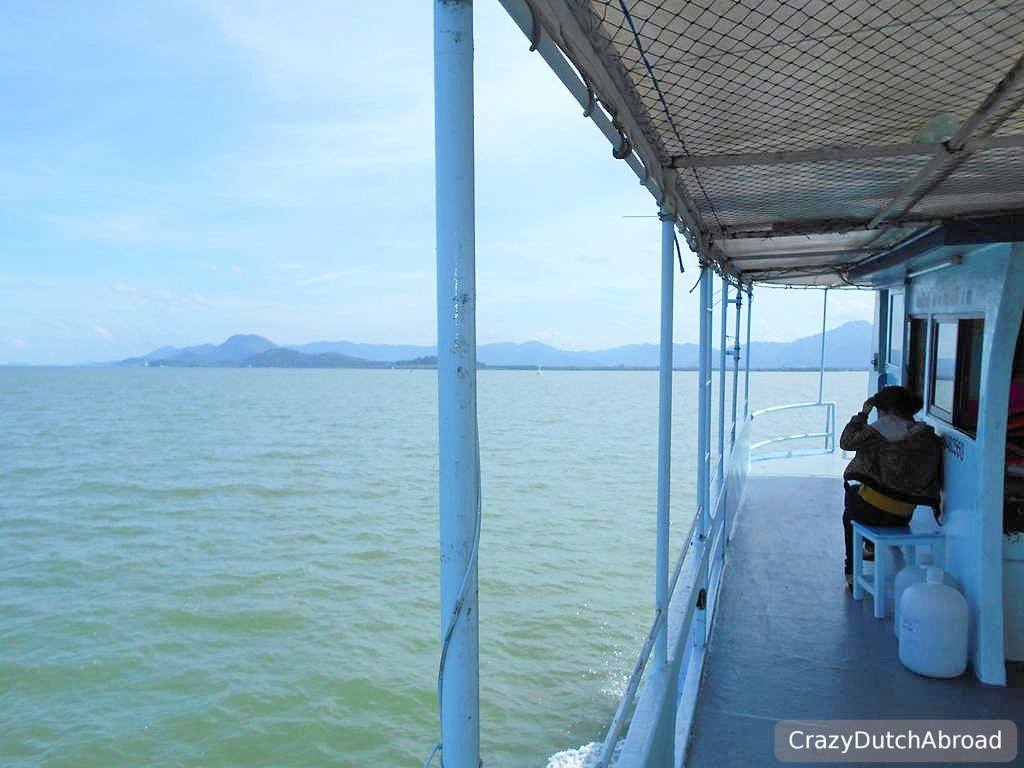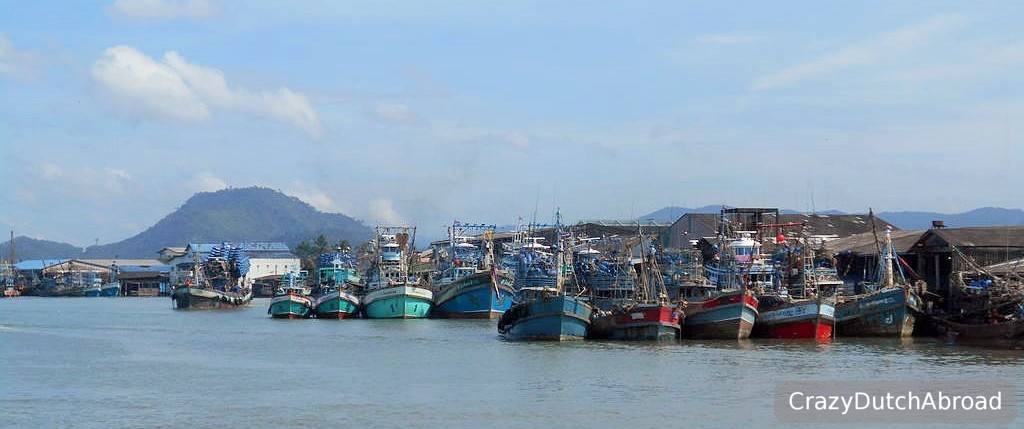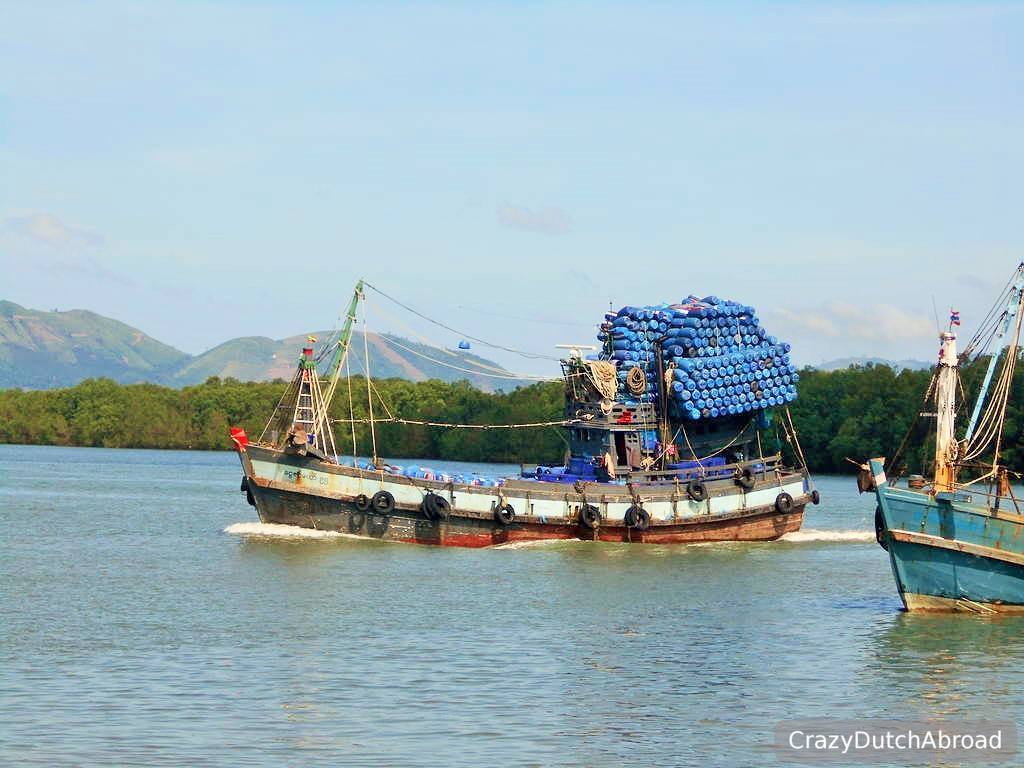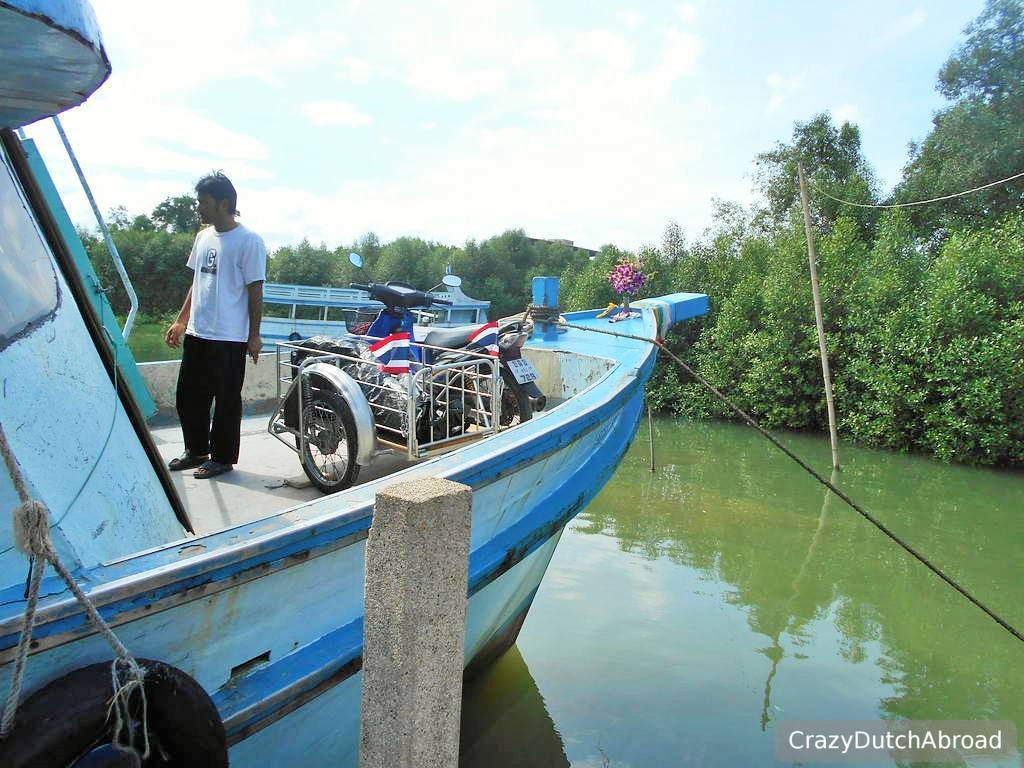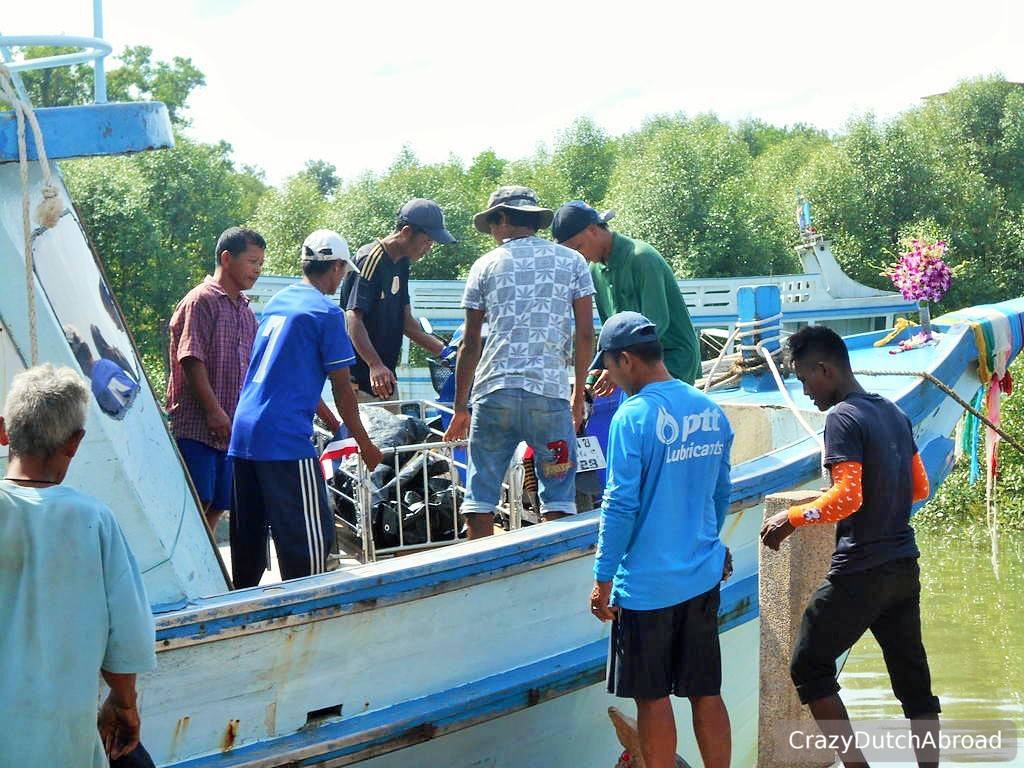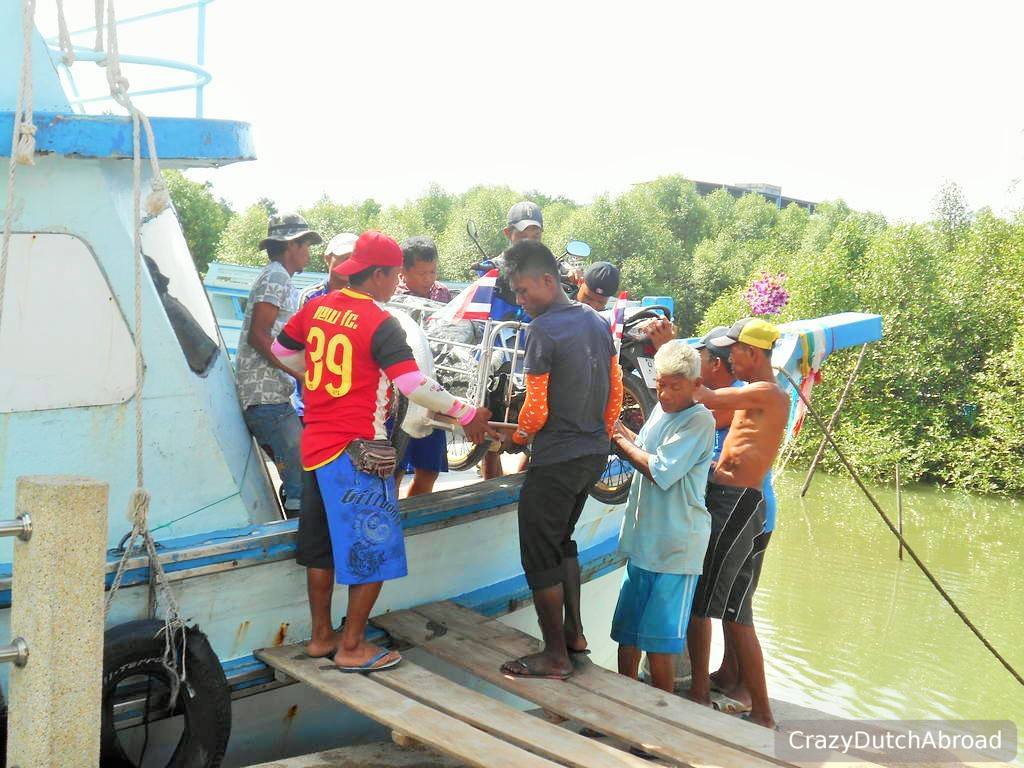 Arriving at the harbor of Ranong, offload at a different pier (luckily with high tide).
In Ranong you can find several hot springs. Do not confuse them with swimming pools as the area is like a spa and the water is bloody hot! At the Raksawarin Hot Spring the main spring is about 65° Celcius and the pools are about 40° Celcius. With an outside temperature of about 40° Celcius there's no way to 'cool off' other than the cold showers. But, that's not the purpose anyway.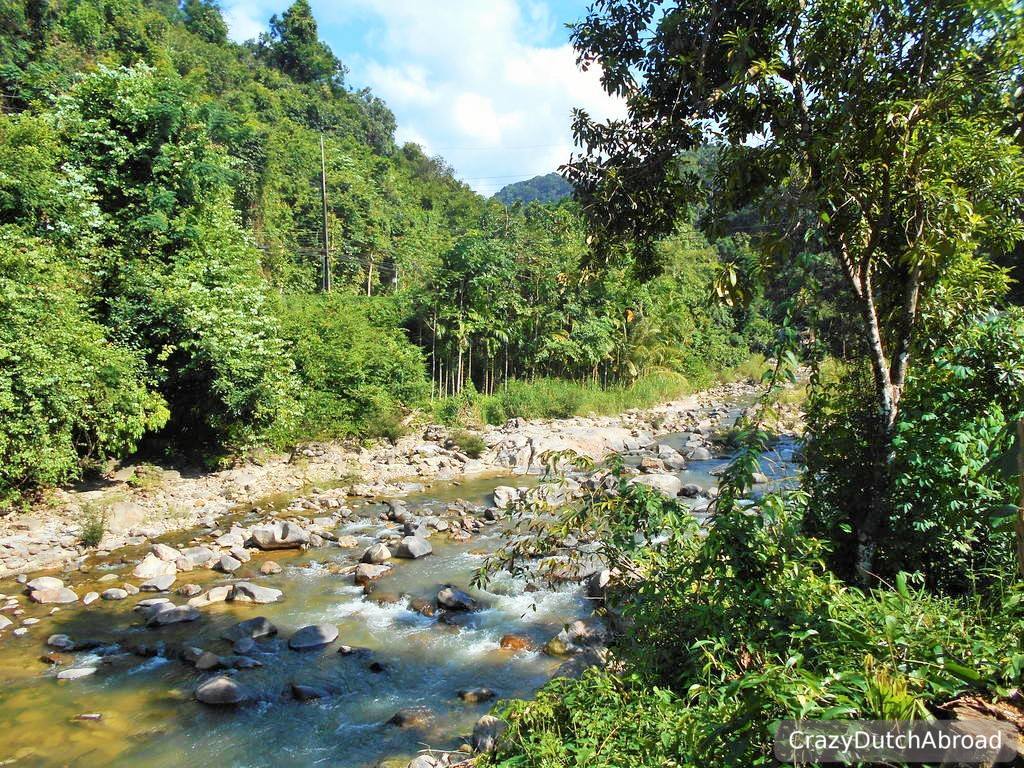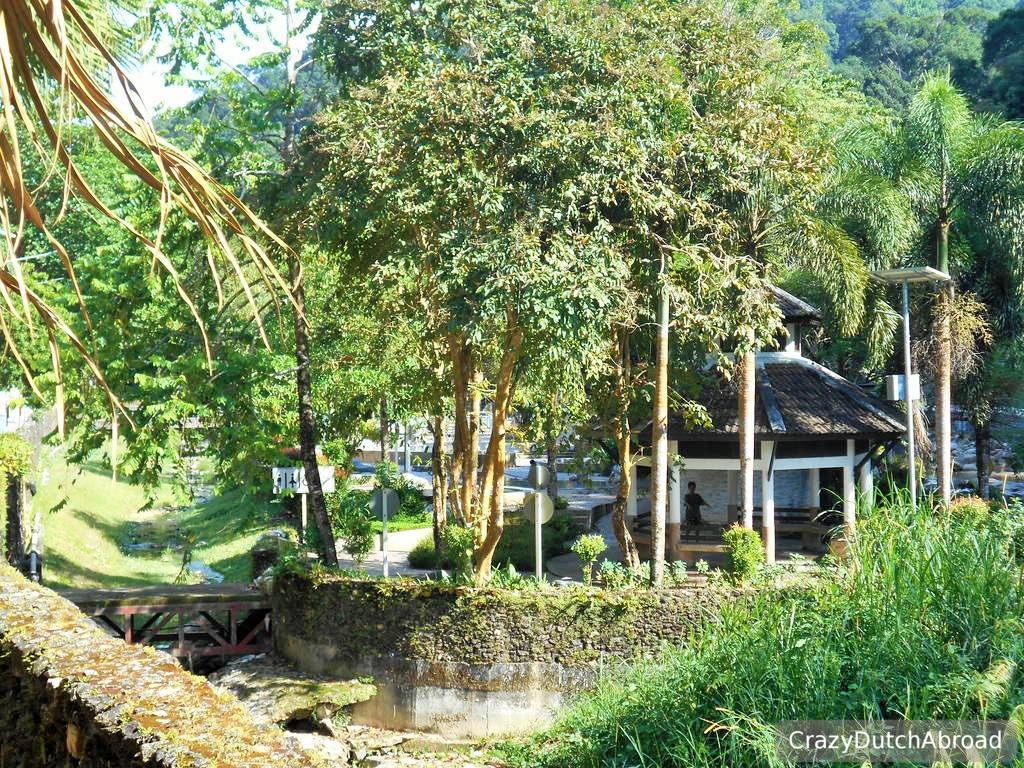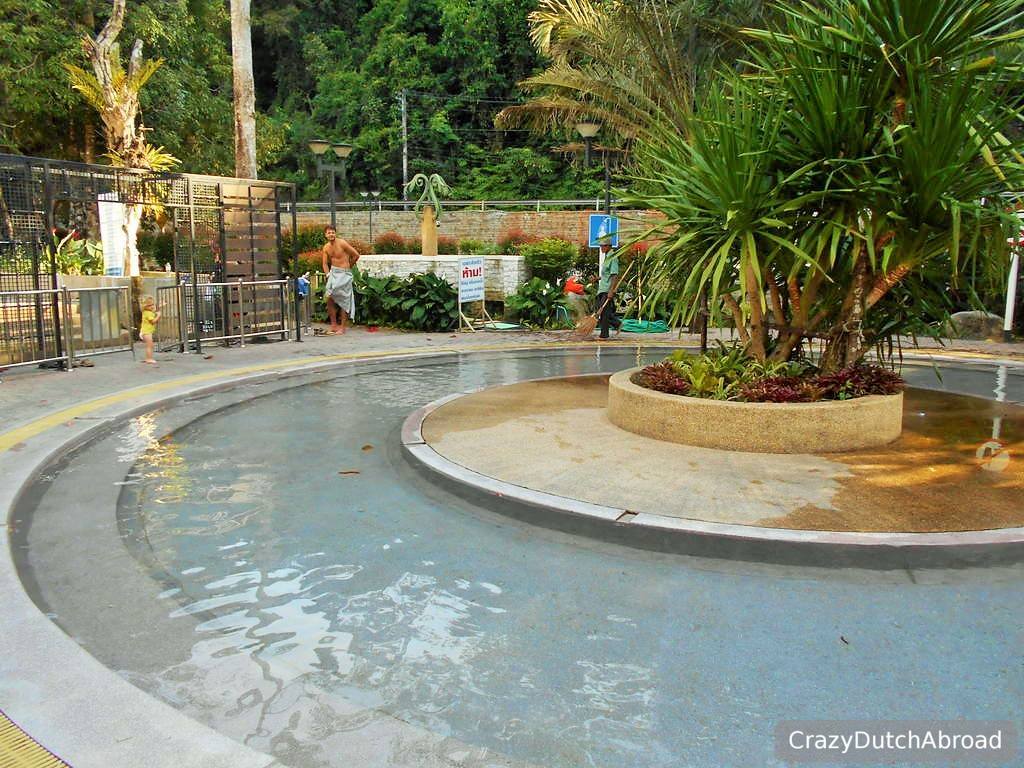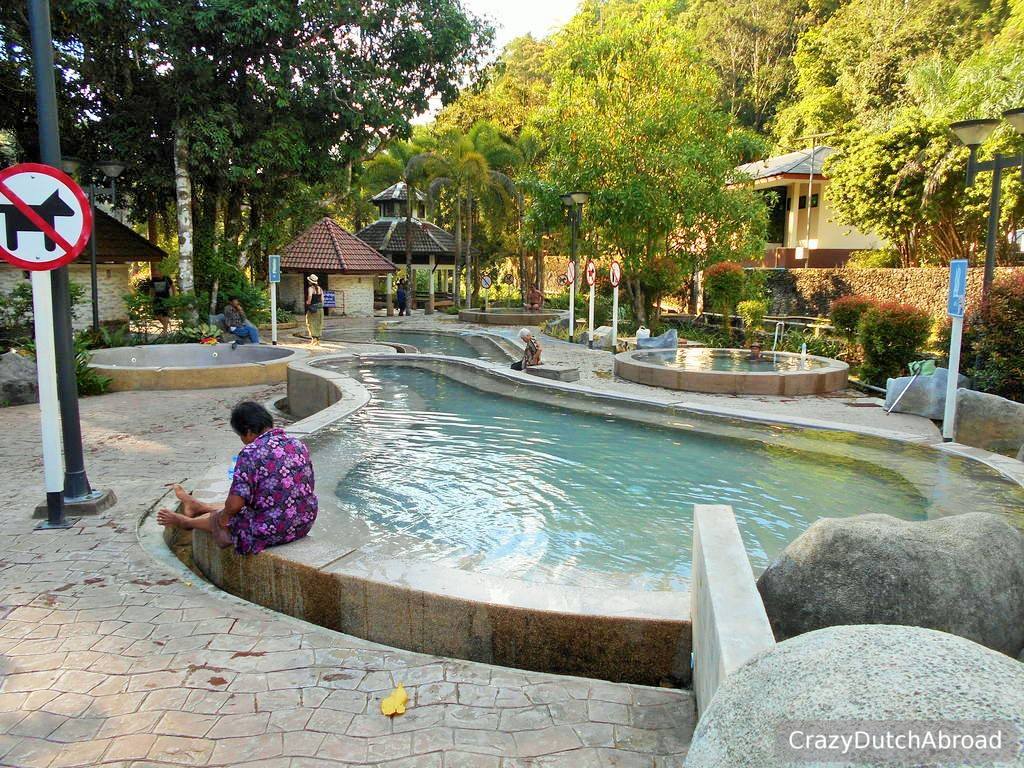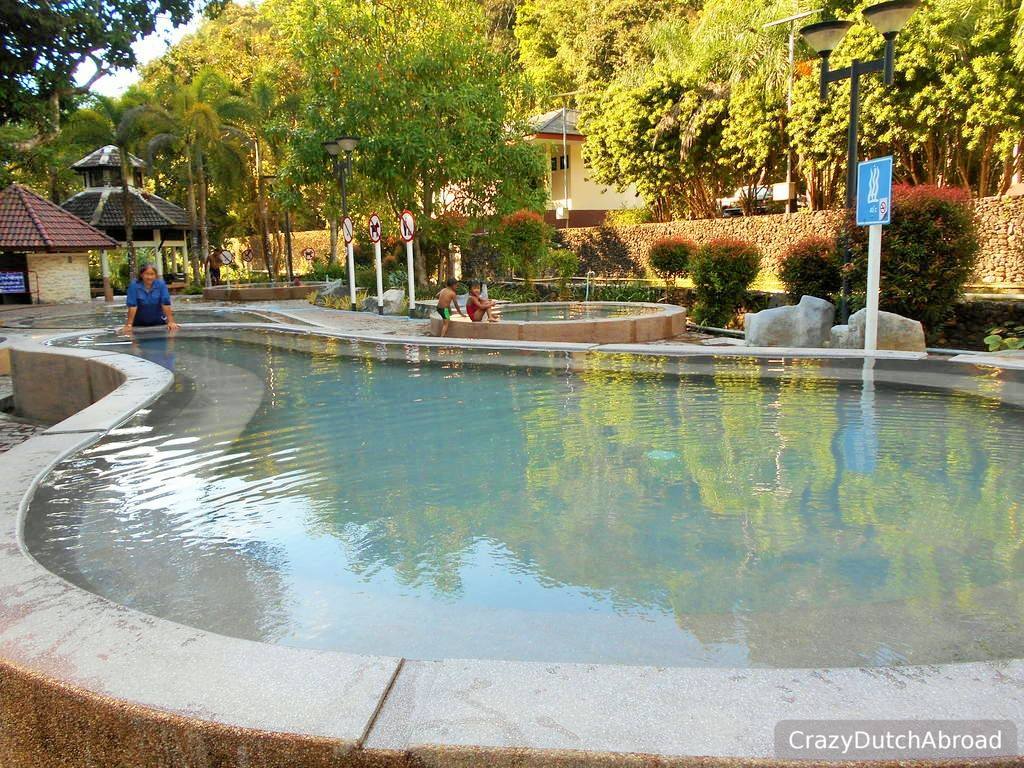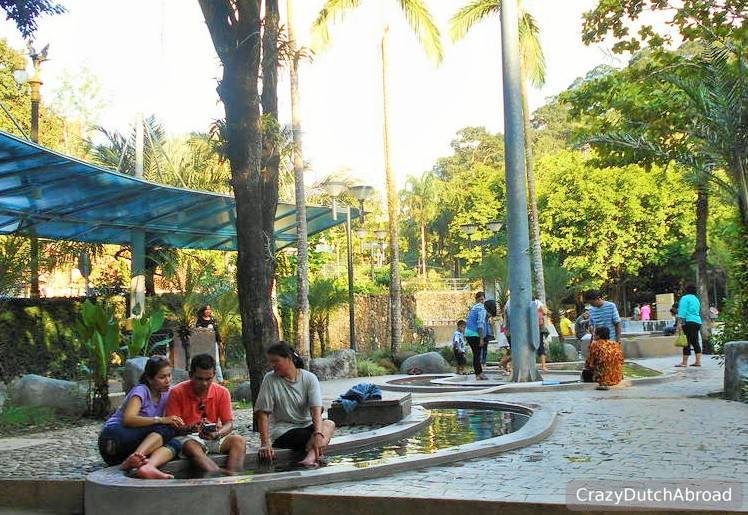 Raksawarin Hot Spring, 40° Celcius not more than 3 times a day!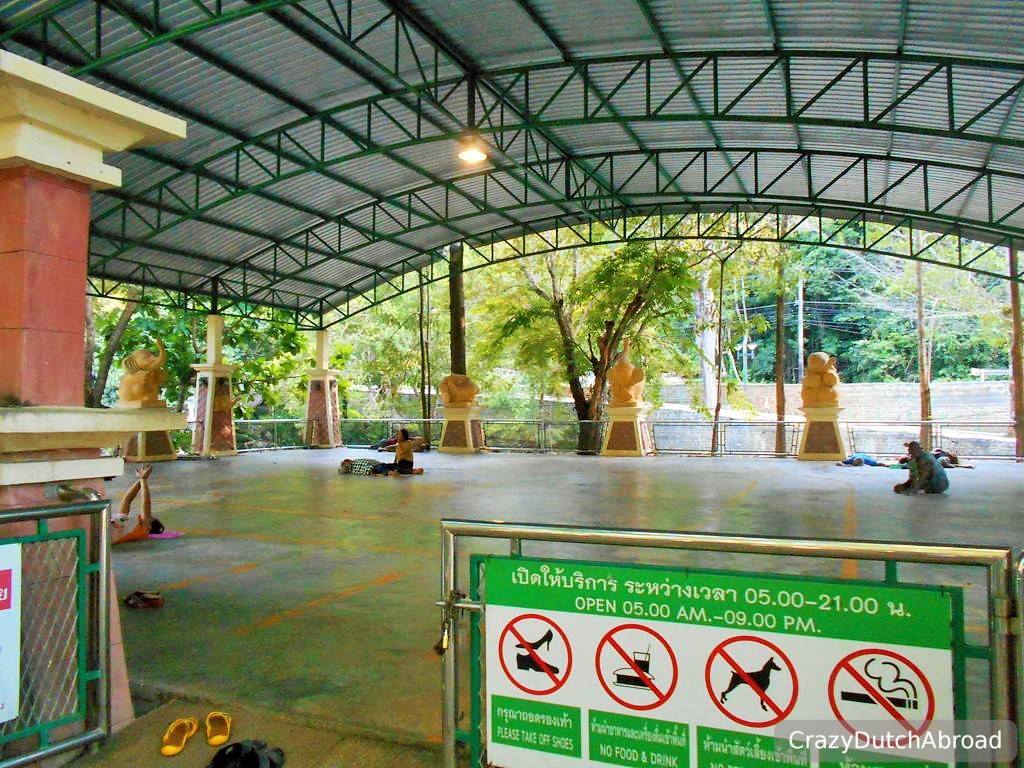 Healthy ground, relaxing on a hot plate.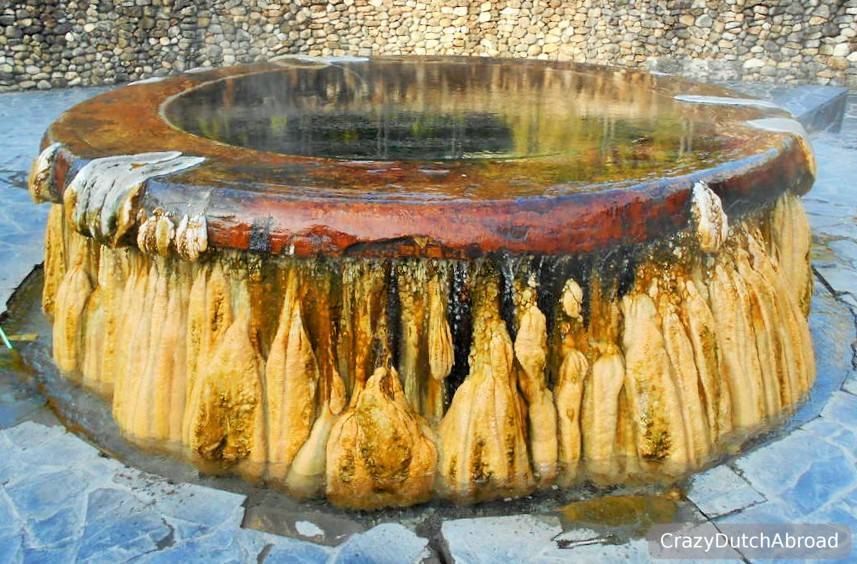 The real hot spring, 65° Celcius - steaming hot!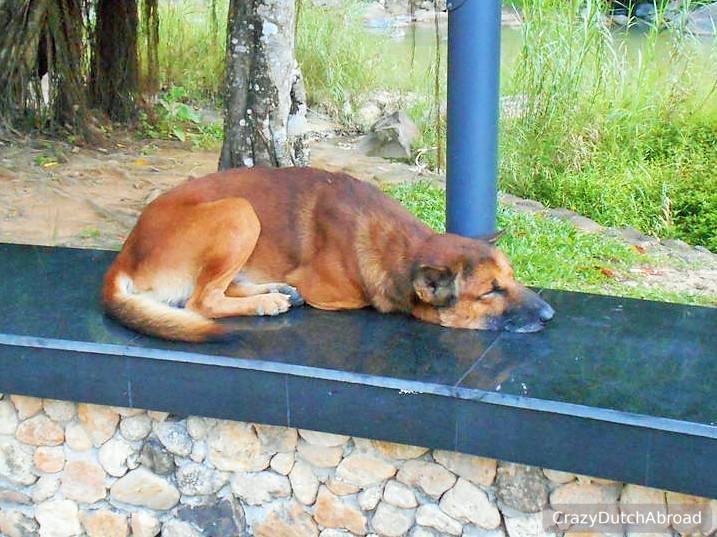 Free entry, even dogs love it!
Loy Krathong is one of the best holidays/festivals in Thailand. It is called the festival of lights and is a beautiful way of reflecting over the past year and letting all the negative things float away for a fresh start. It also focusses on thanking the Goddess of water (Phra Mae Khongkha) for the supply of water and apologizing for the pollution of it. The lotus flower shaped basket is typically made from a trunk of the banana tree, banana leaves and flowers. It holds a candle (for Buddha), three incense sticks and sometimes people cut hair and nails to let go of the past.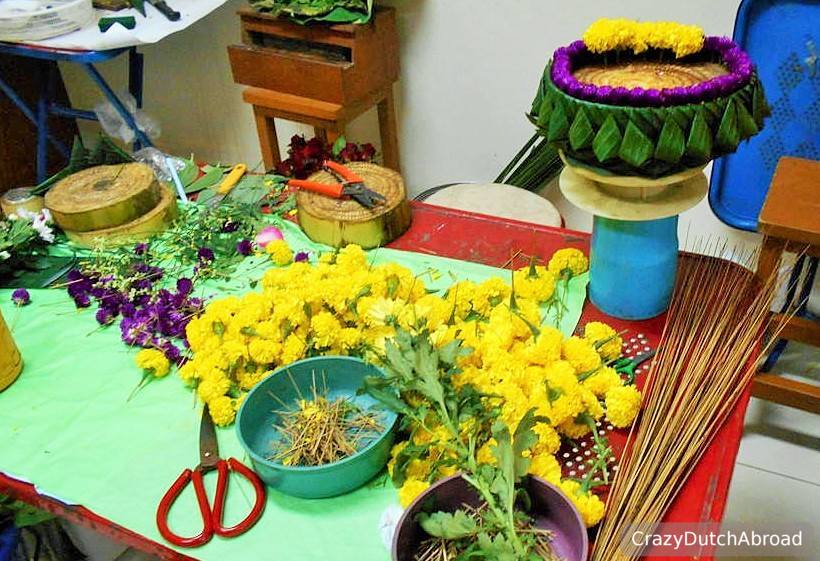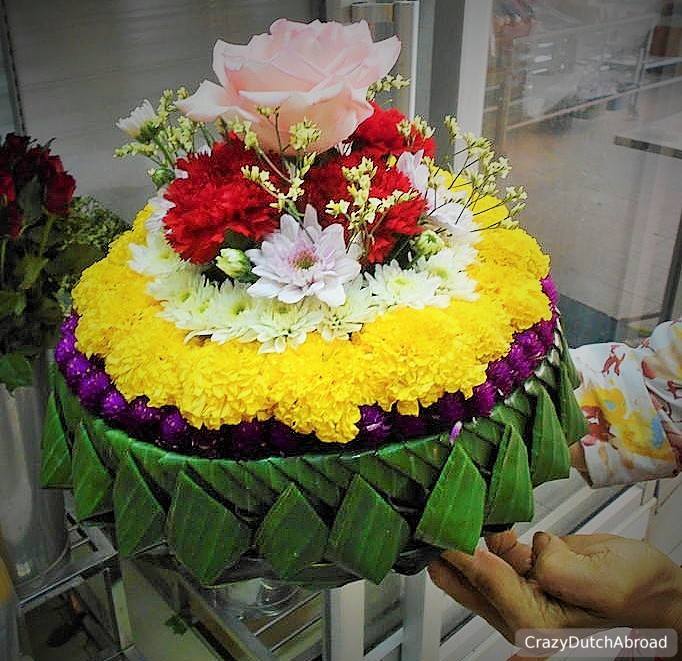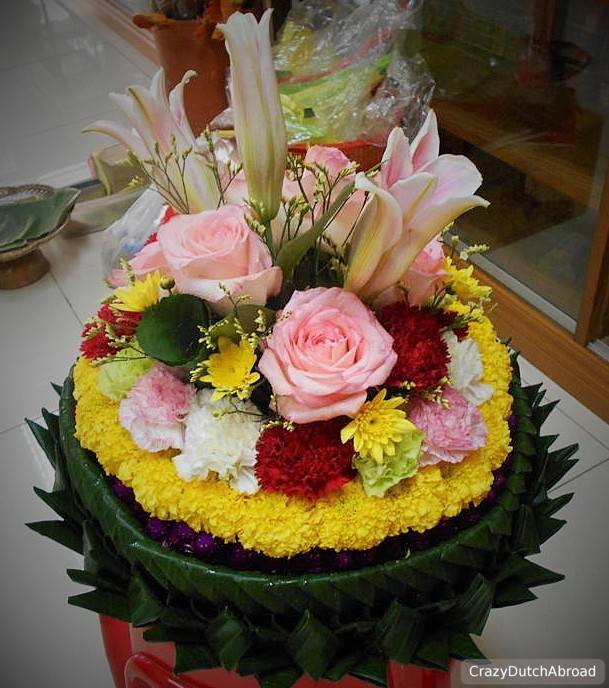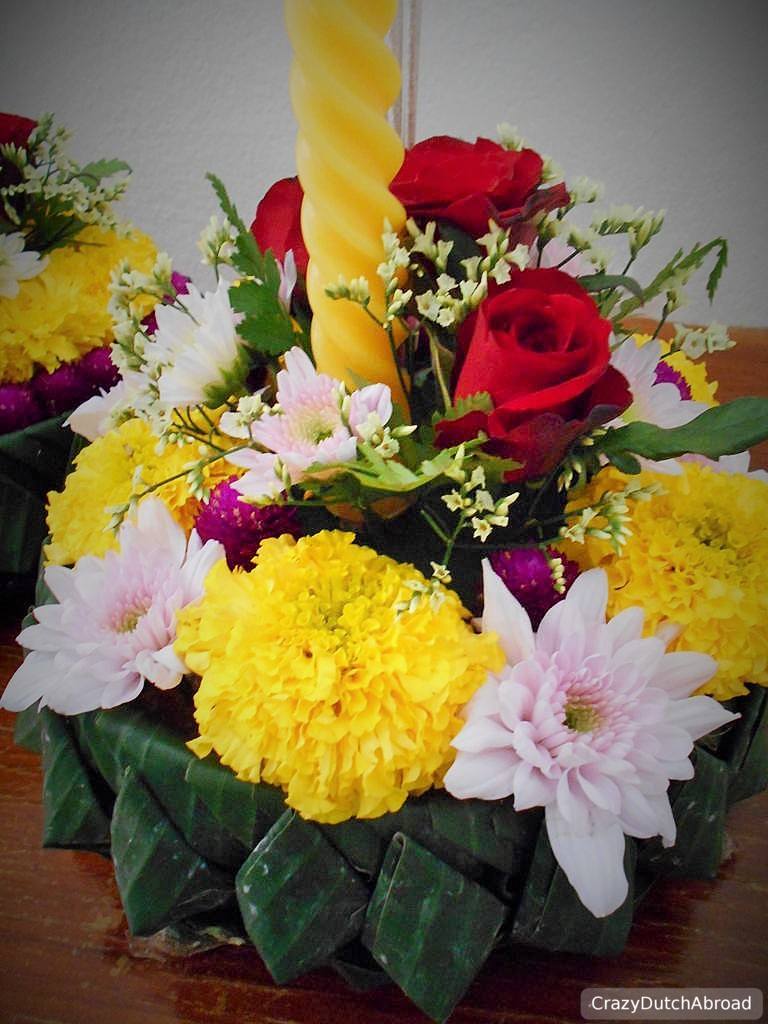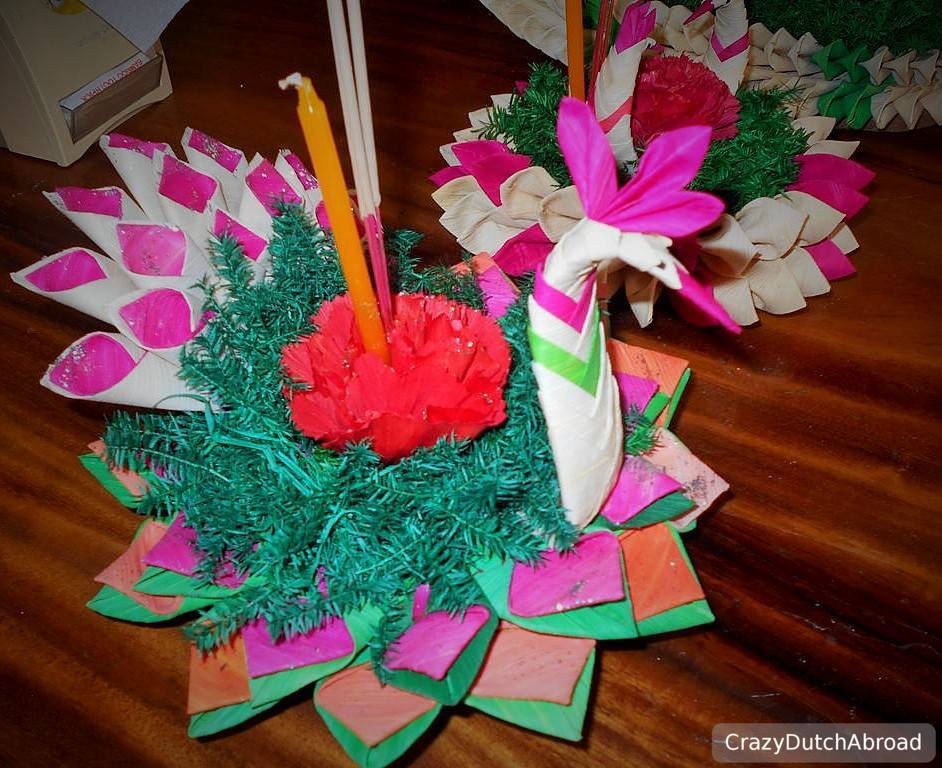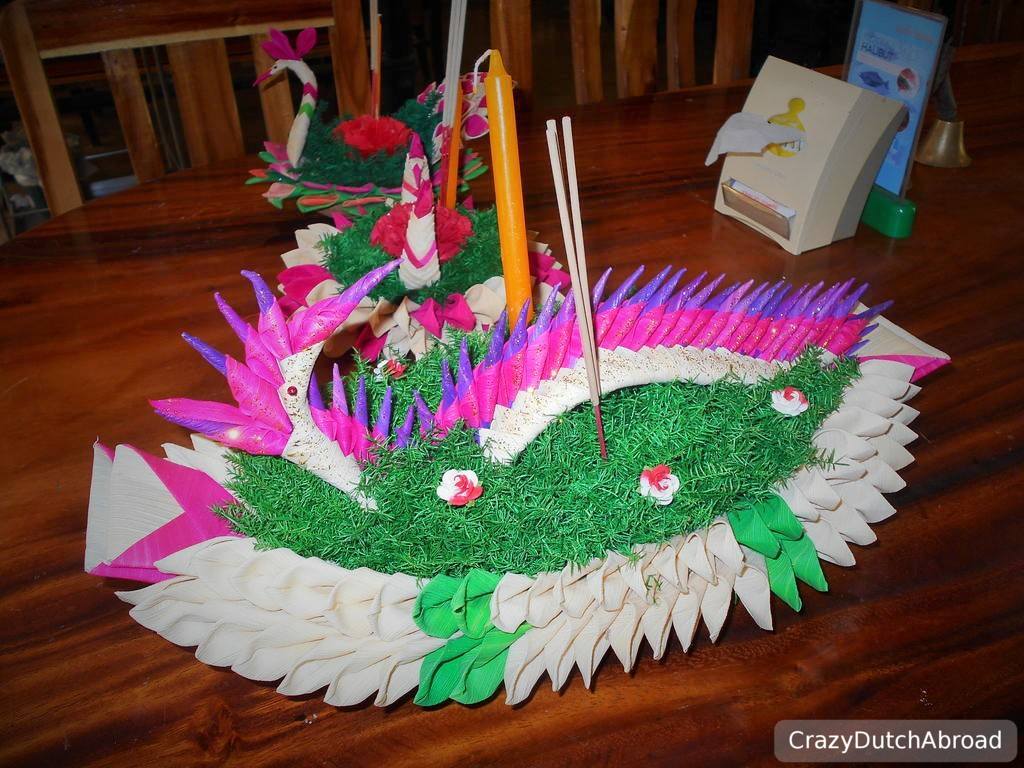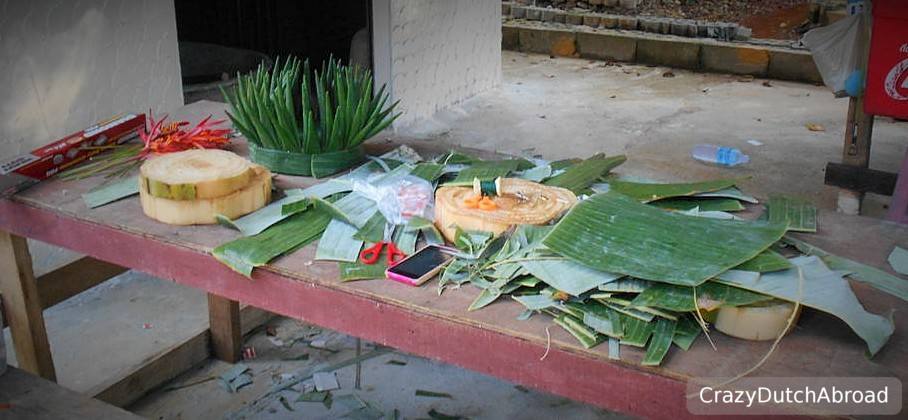 Selecting a handmade flower boat (Krathong) for Loy Krathong.
It's lovely to see people carefully selecting, ordering or making their krathong. Obviously it's not something you 'just buy'. When asking around where to buy one, where to celebrate and at what time the answers were different every time. So, we ended up at the festival down town Ranong. At midnight the official release was supposed to happen, but at 8 o'clock fireworks were lighting the skies and krathongs started to float down the river. Families took their time to take pictures, lighting their krathong, giving it blessings and setting it off in the river. This memorable day continued with music & traditional dance, food stalls and little gambling games.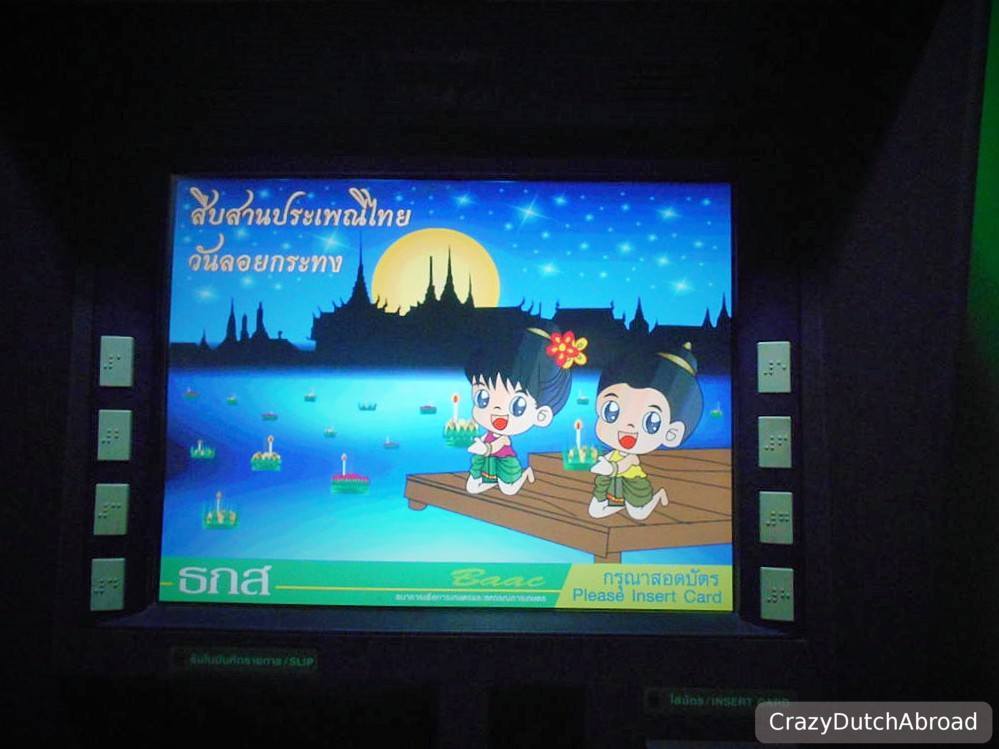 ATM/bank wishing you a happy Loy Krathong!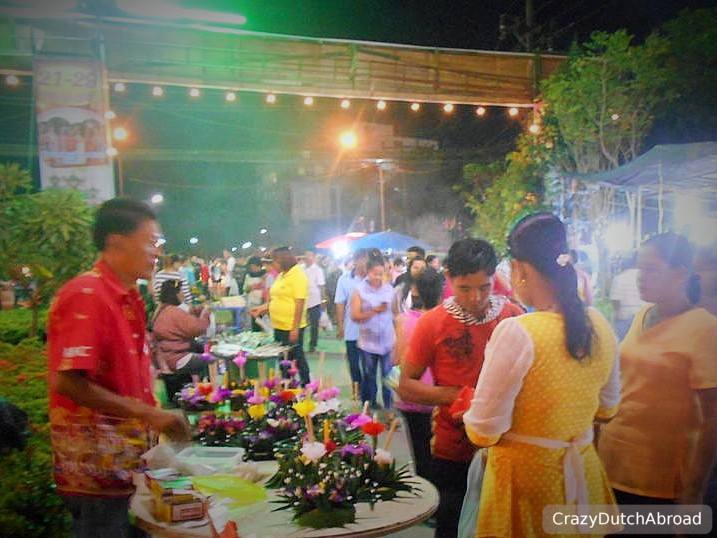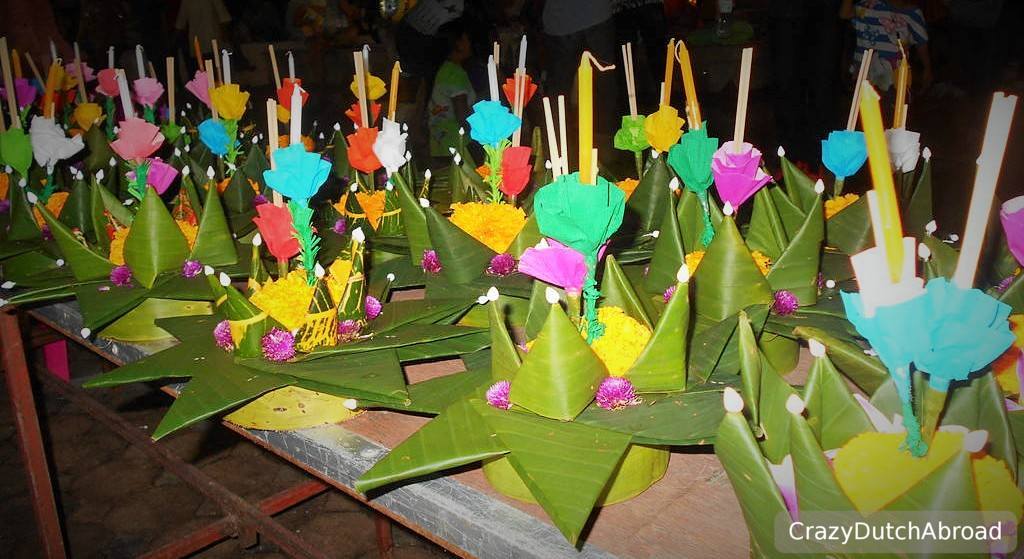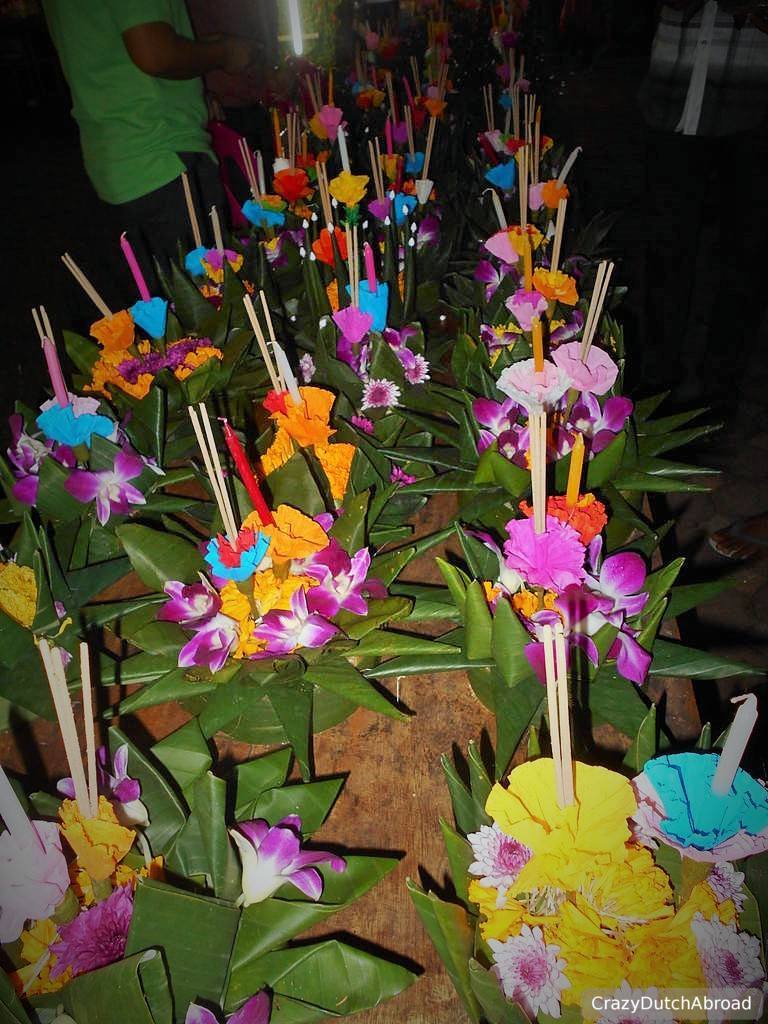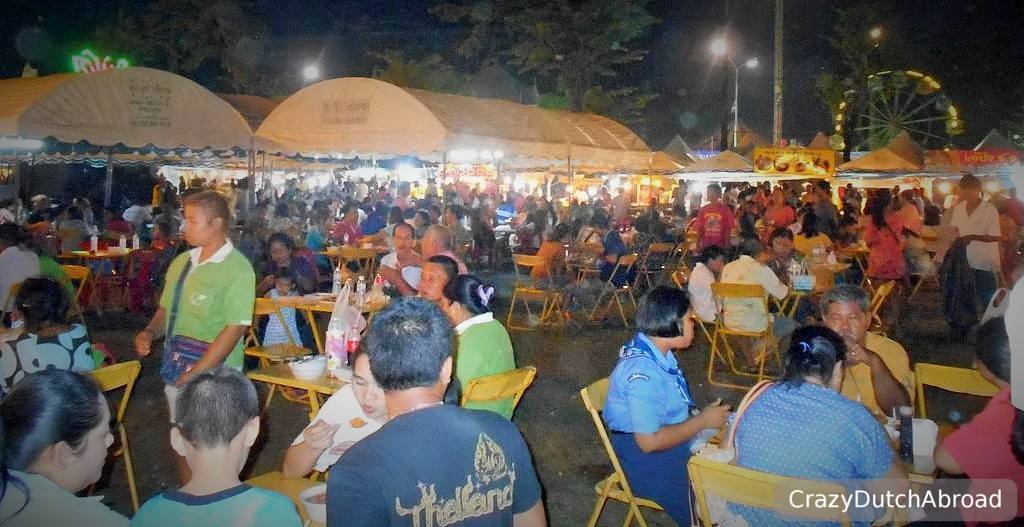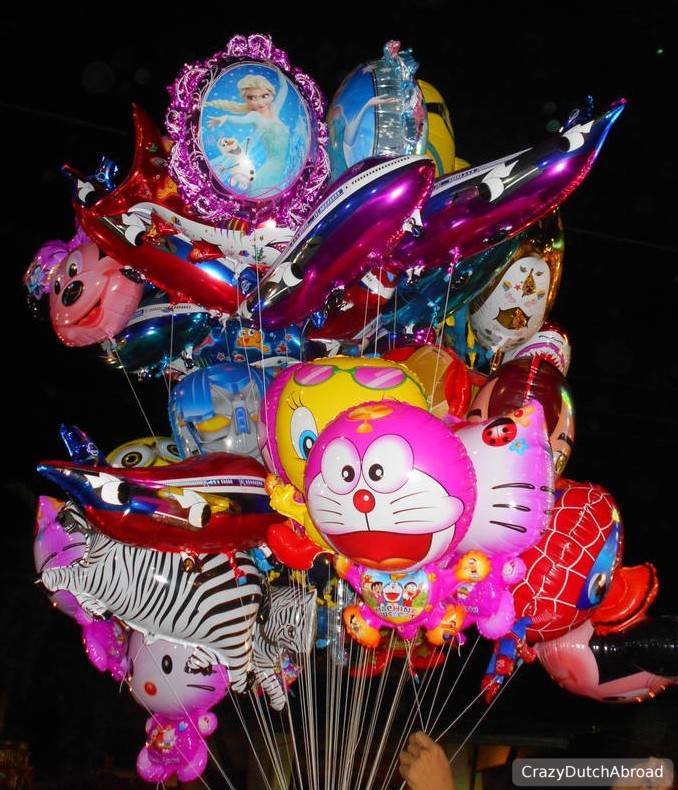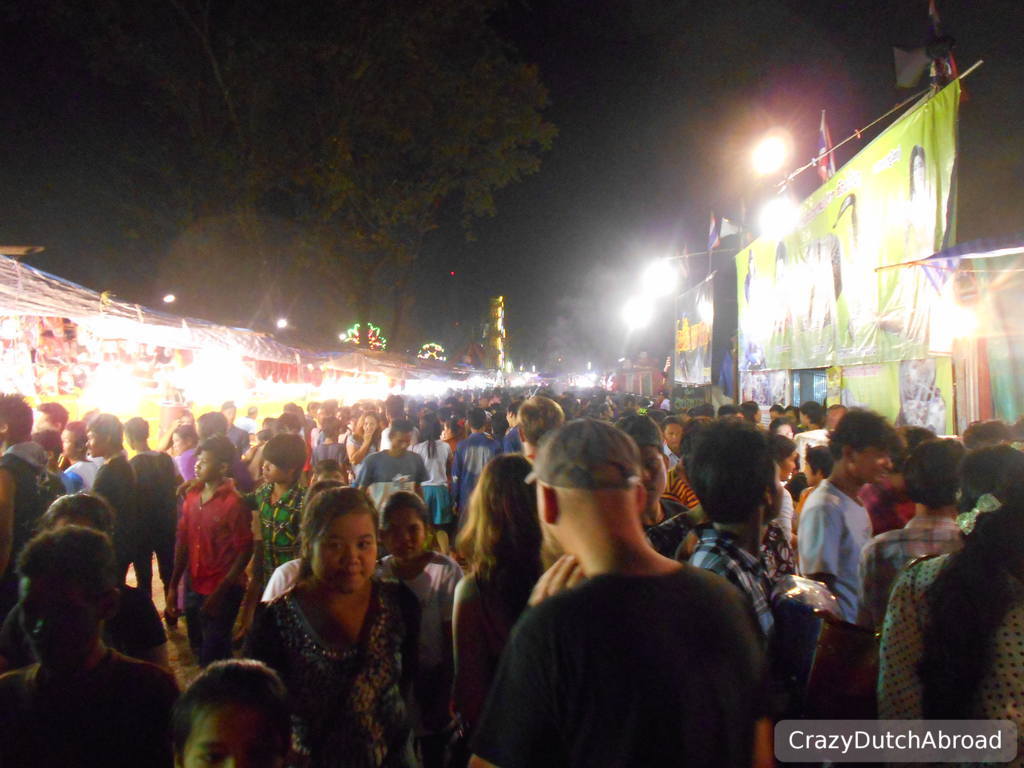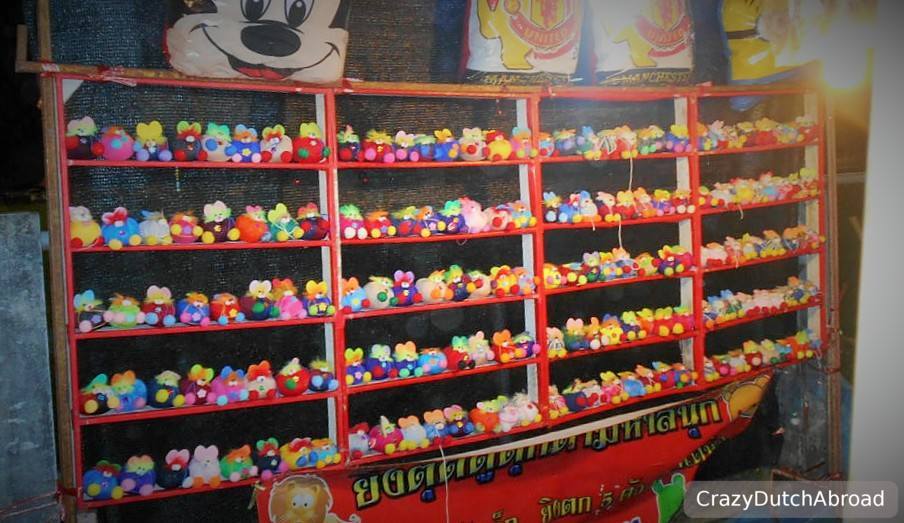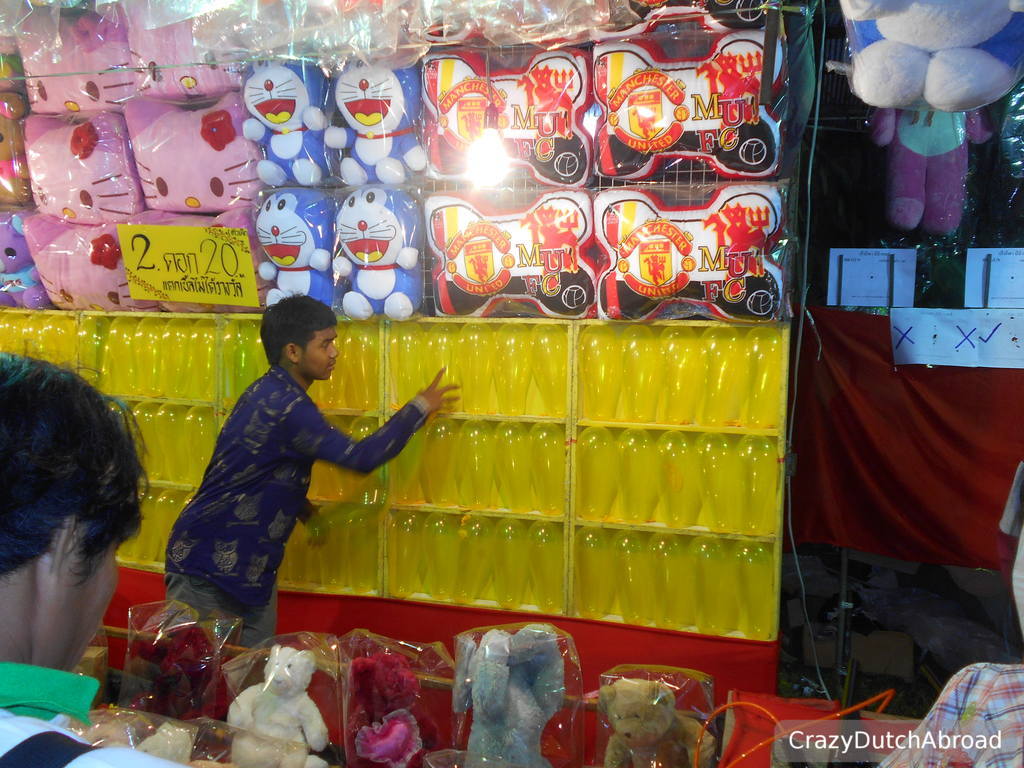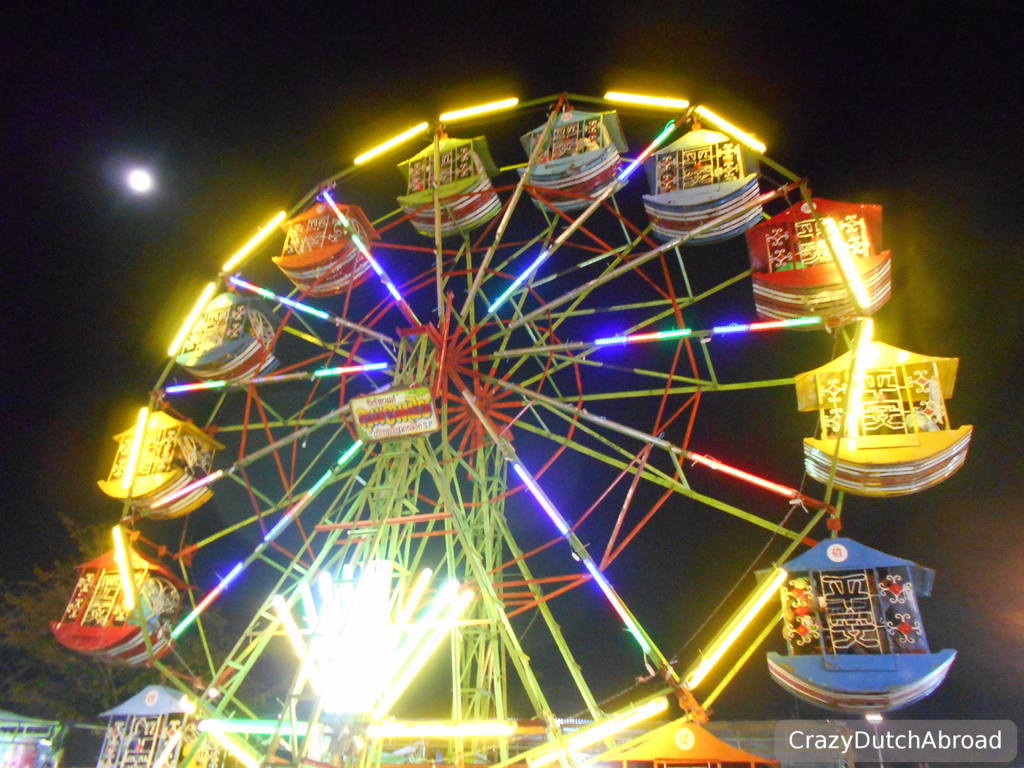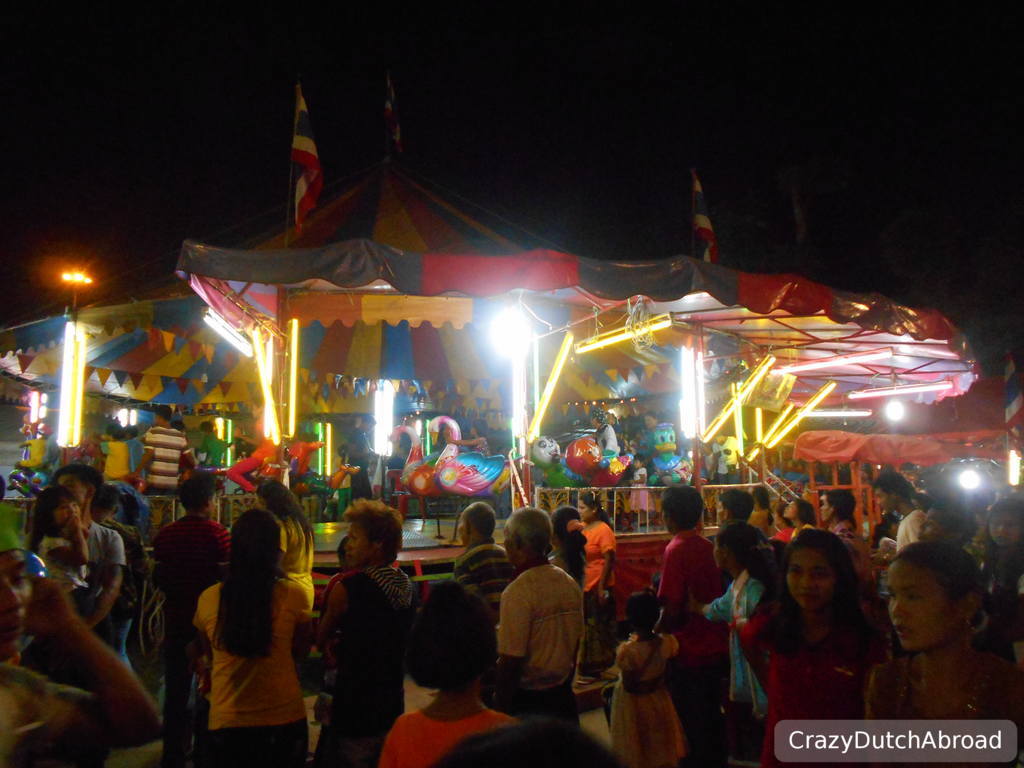 Loy Krathong festival in Ranong!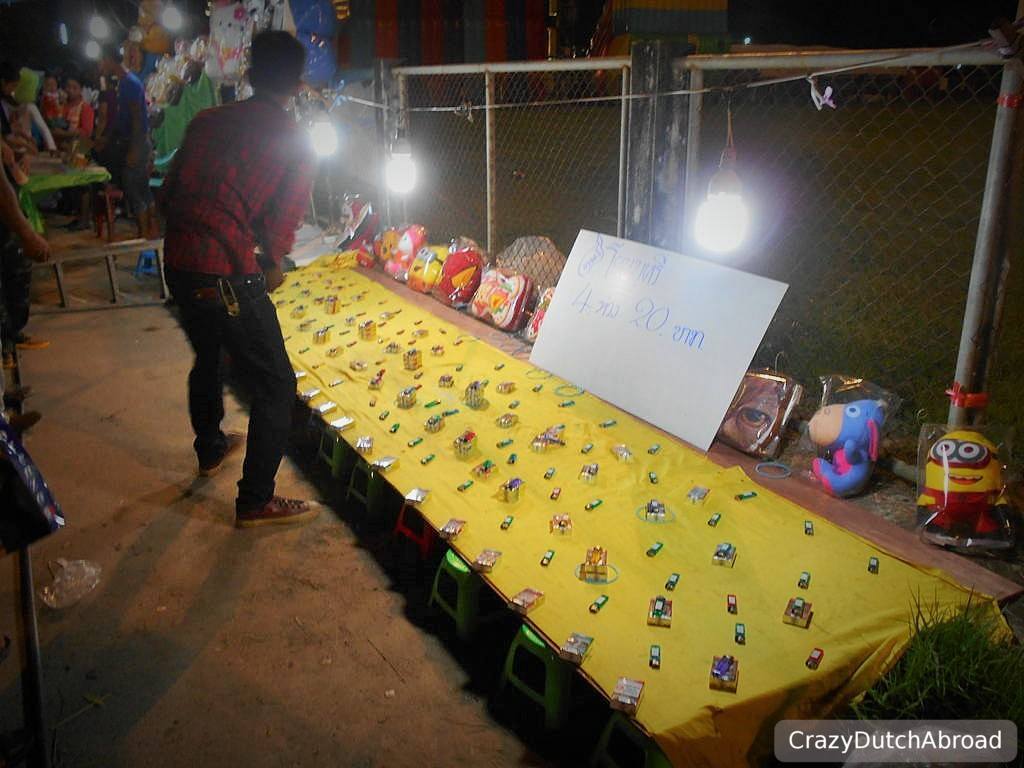 Funny gambling games like throwing rings around cigarettes and lighters, only in Thailand!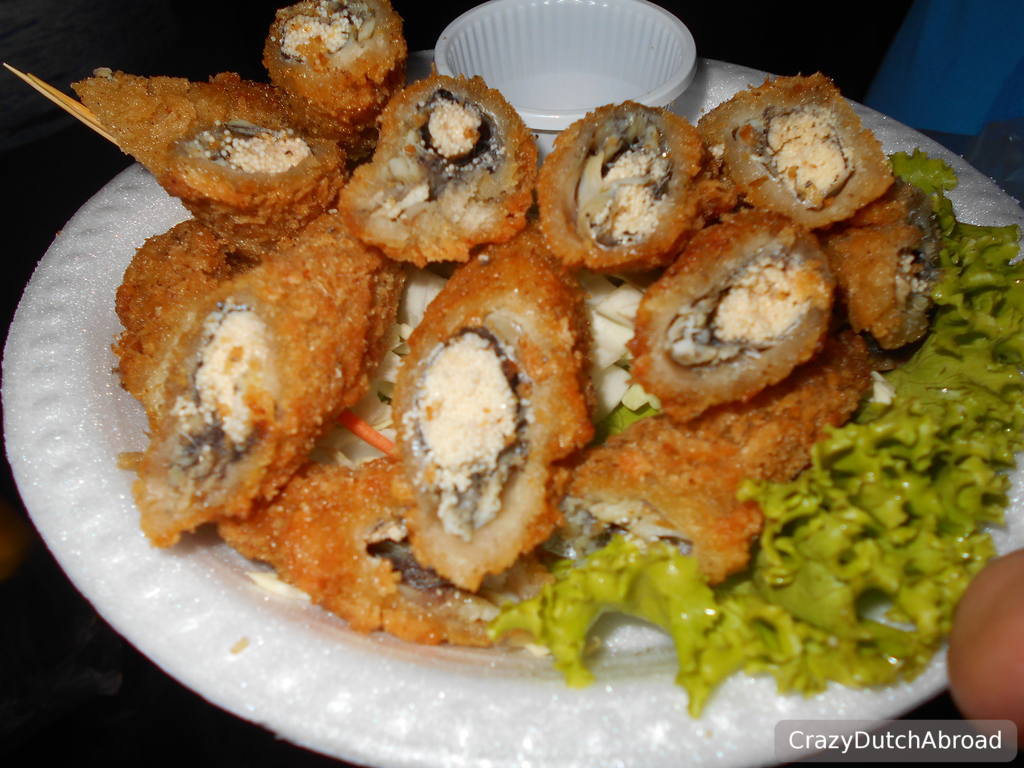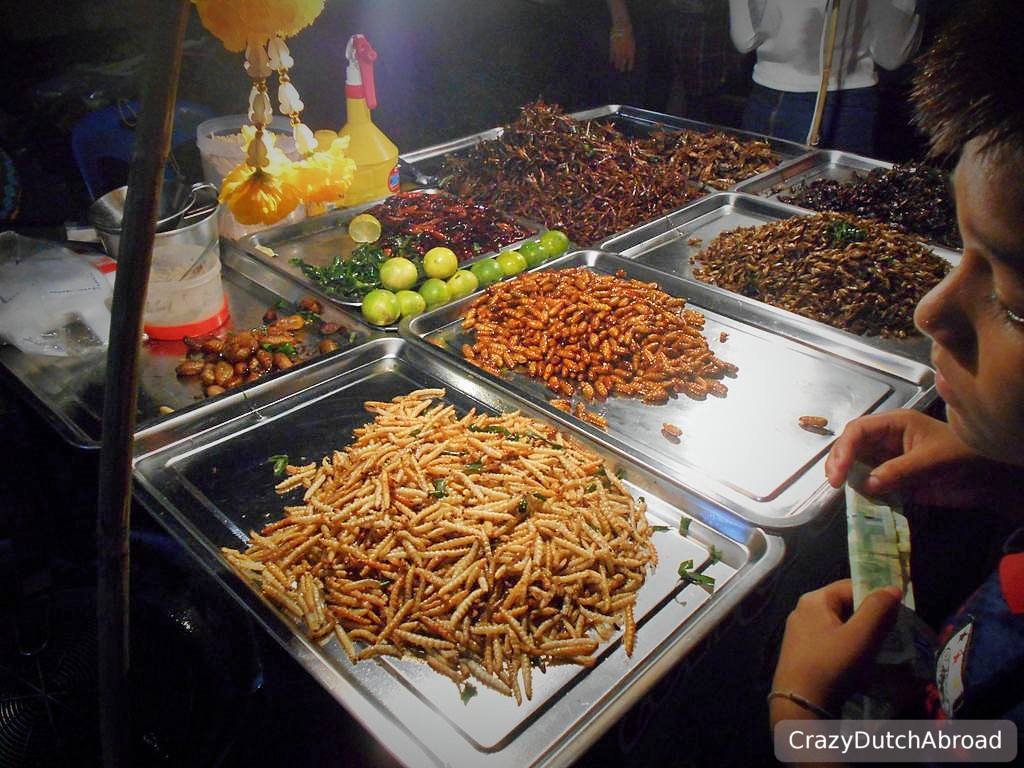 Trying out different things!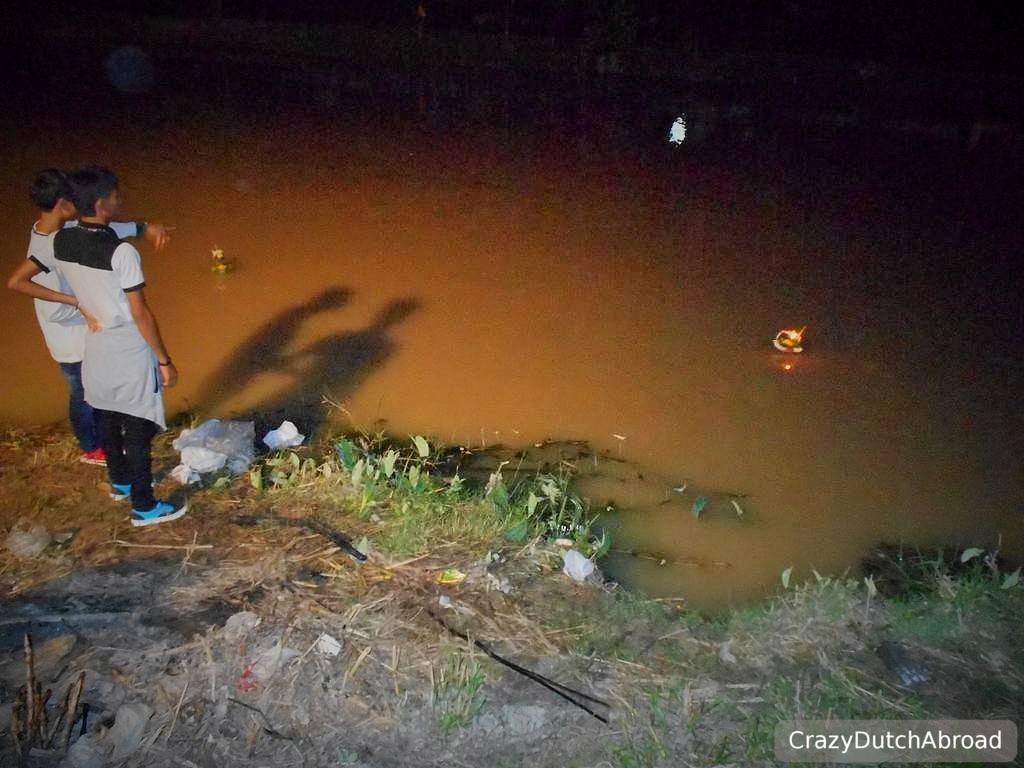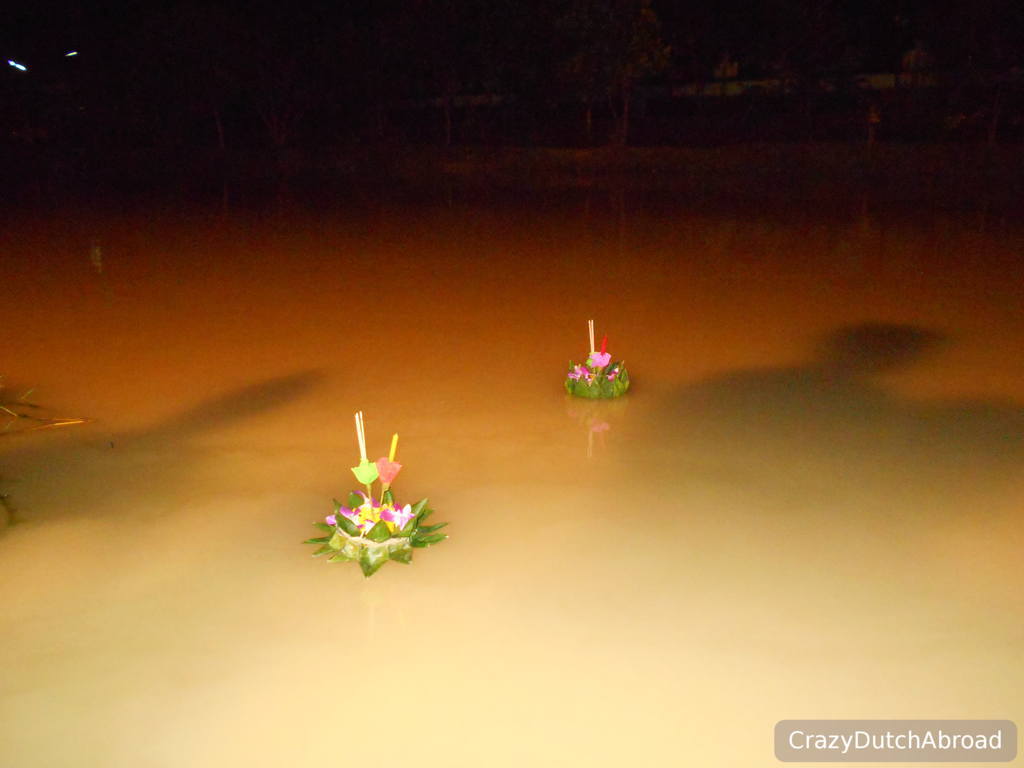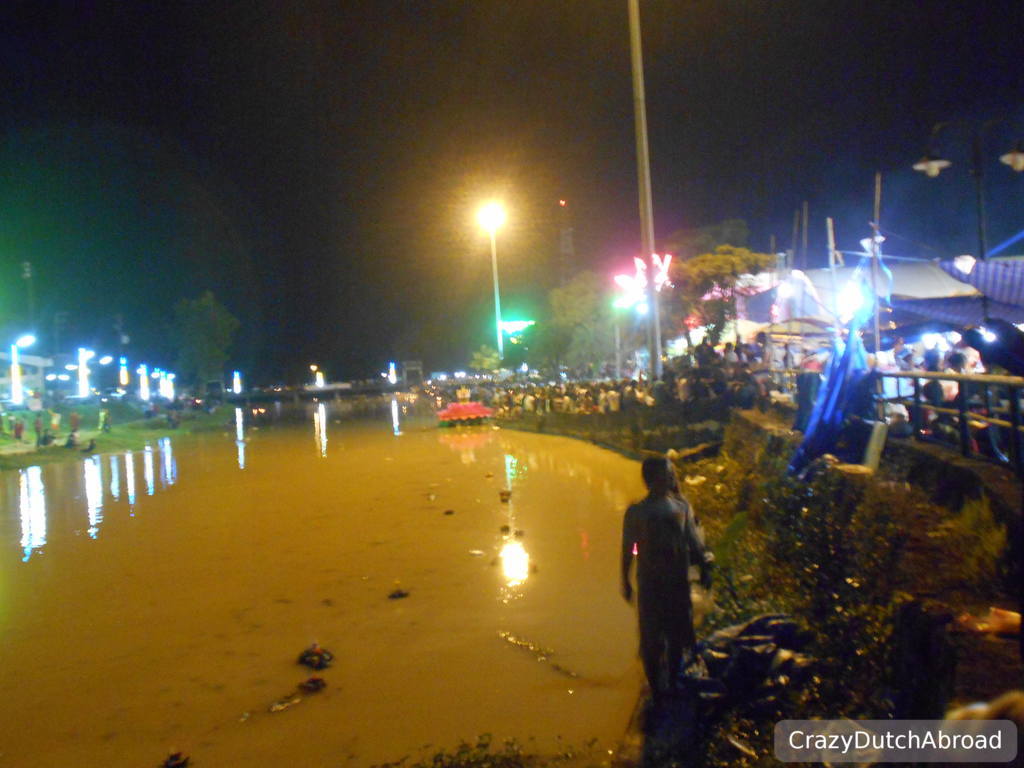 The moment of truth, floating away the krathong!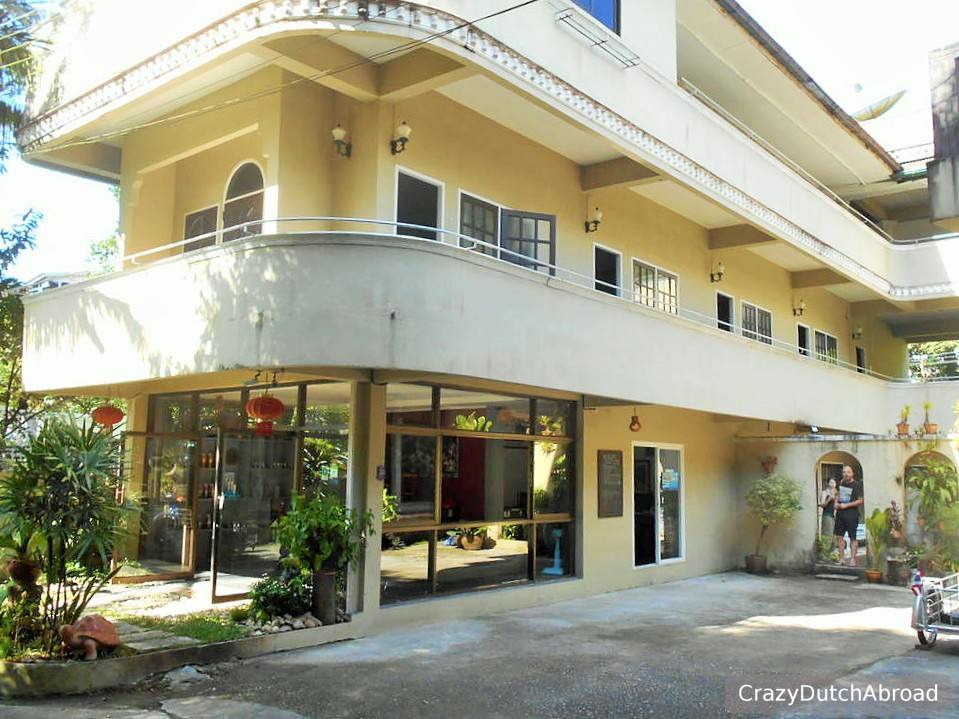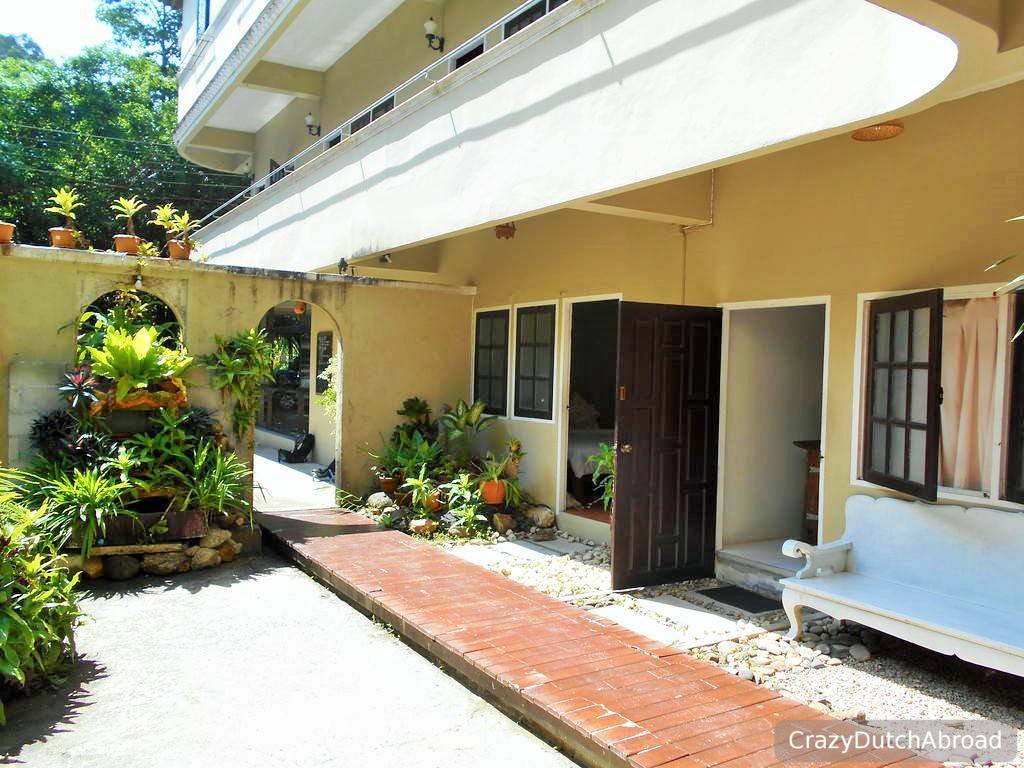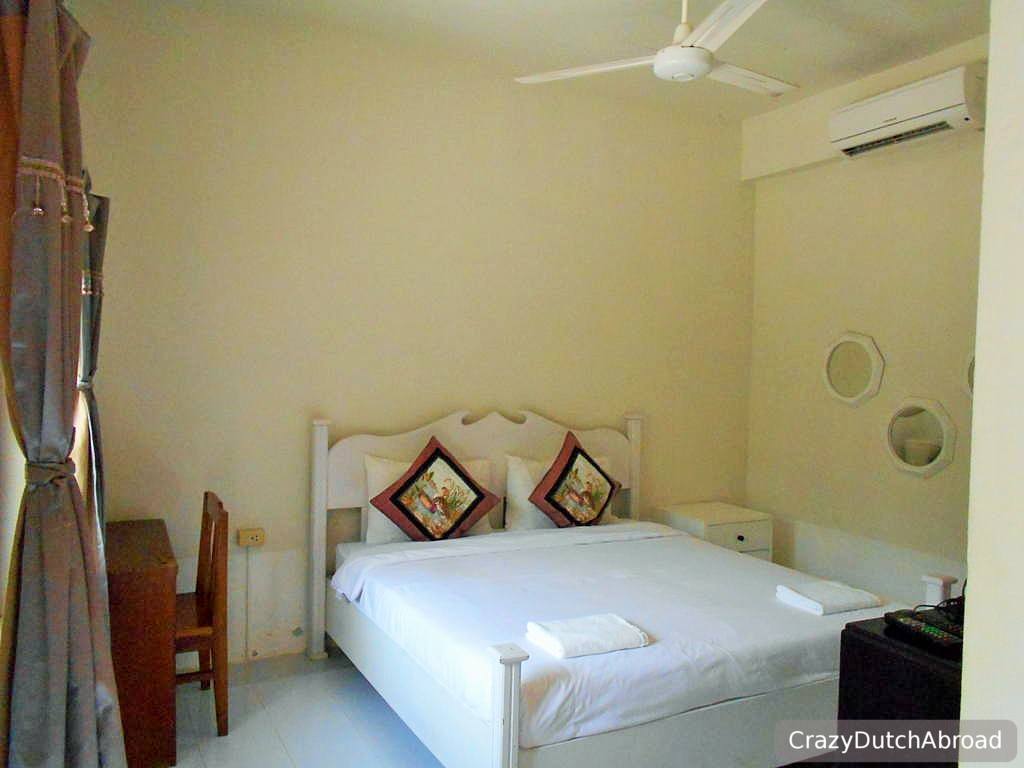 Thansila Bed and Breakfast also named Andaman Talaytai Hot Spa Resort!
___
To be continued, stay tuned!
Share this page: