Saleng expedition, 9!
Our crazy road trip around Thailand and Laos on a tricycle.
Bang Boet Bay to Thap Sakae, we have a problem!
It all started nice and easy with a lovely beach breakfast in Bang Boet Bay. The Swedish owner baked some whole wheat bread (which can be hard to find around here) for us and the block of cheese just made my day! Love (and miss) the CHEESE!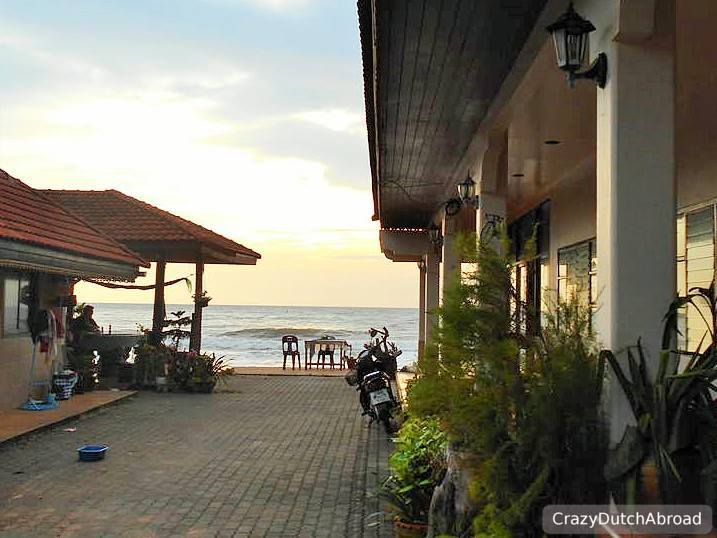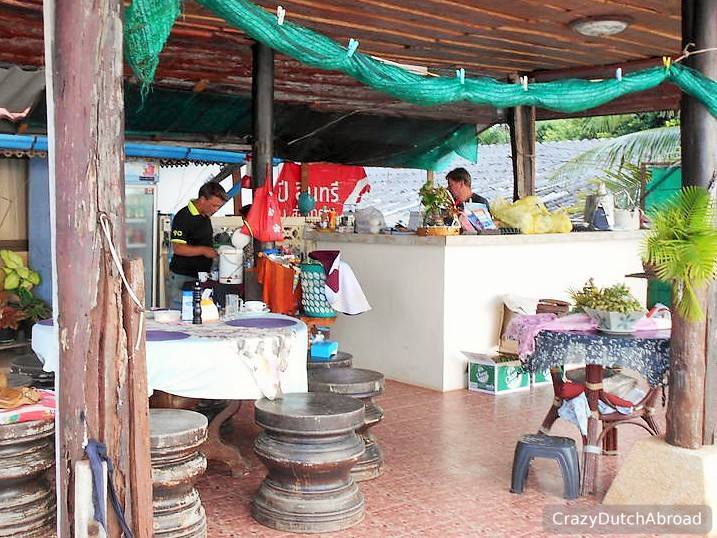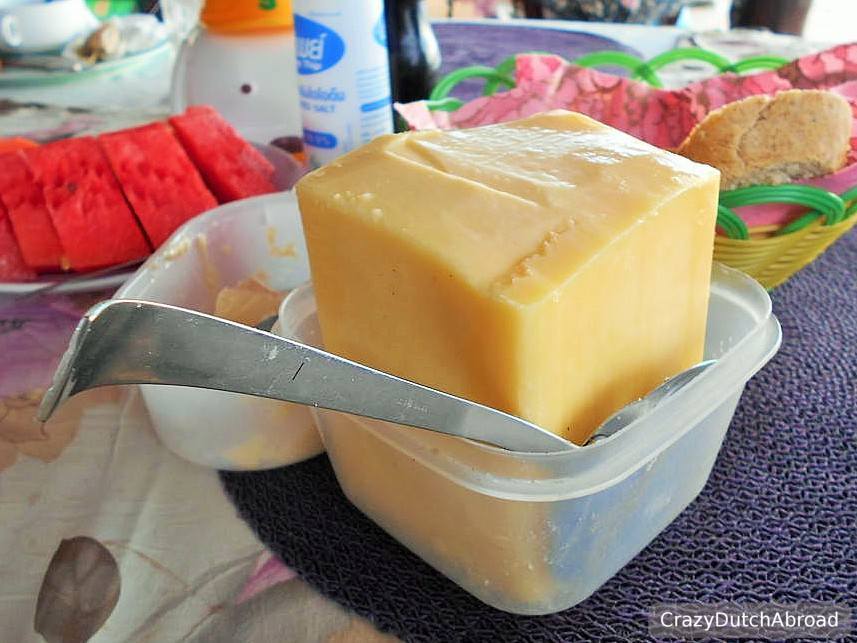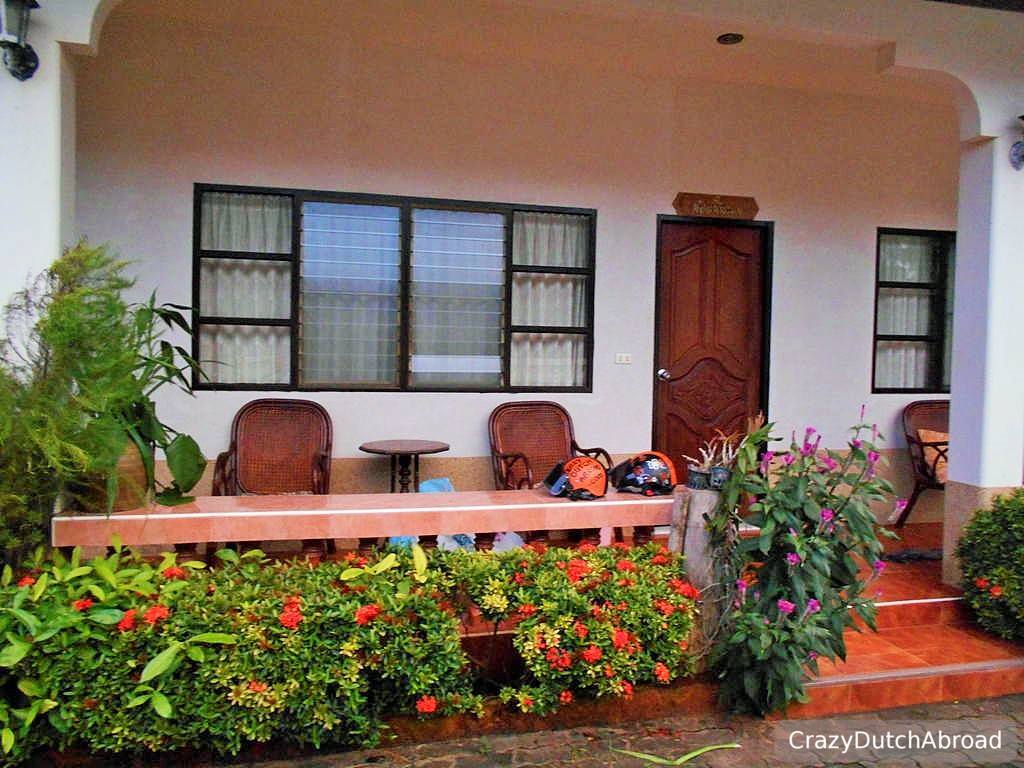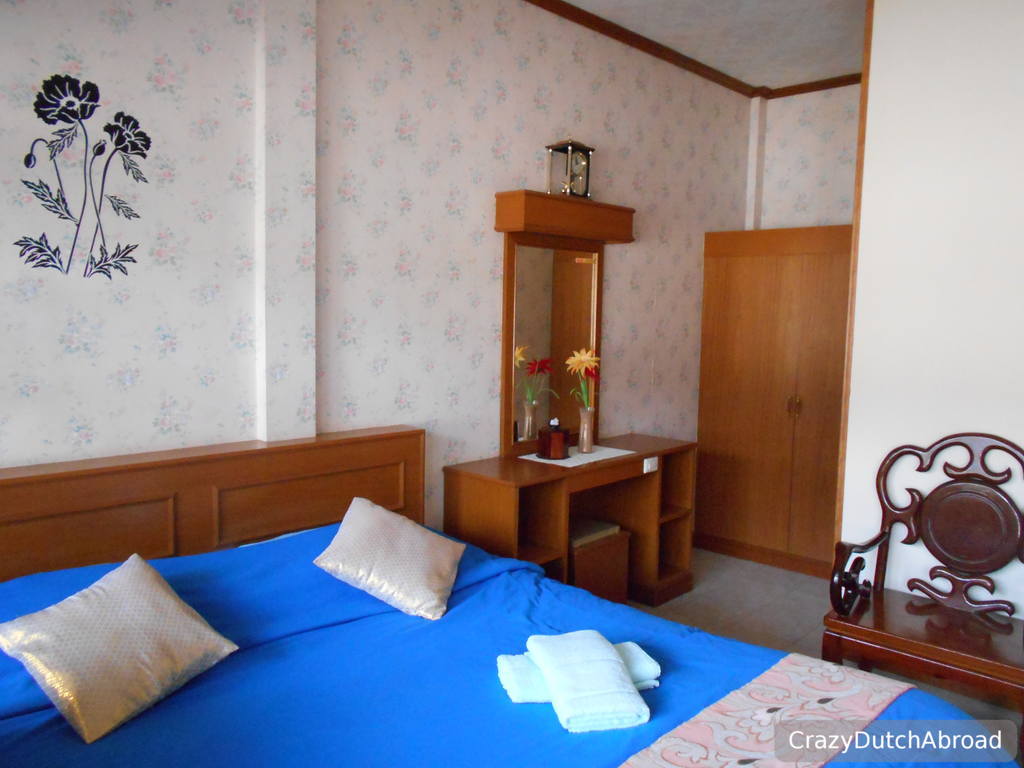 Bang Boet Bay Beach Resort, Ban Boet.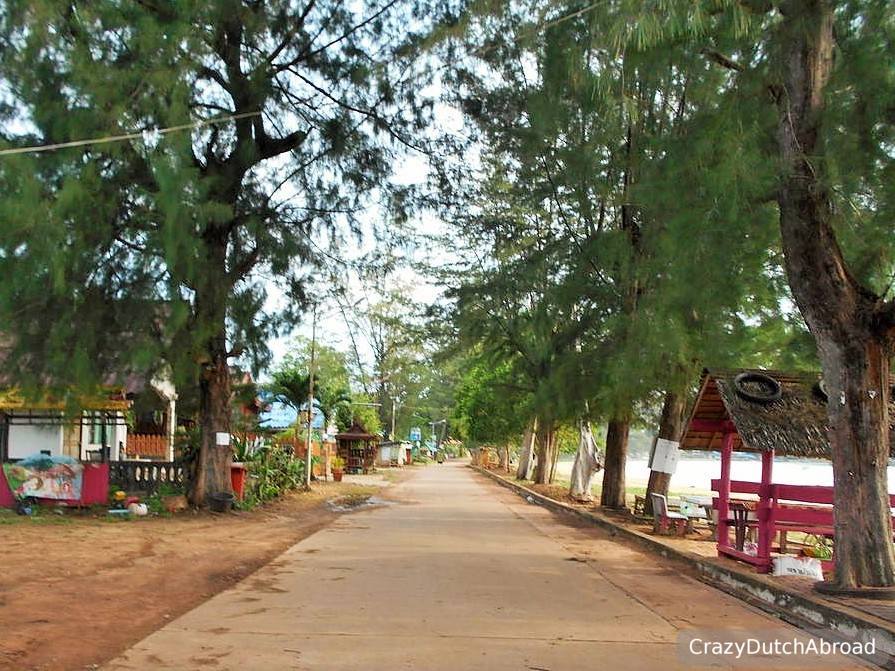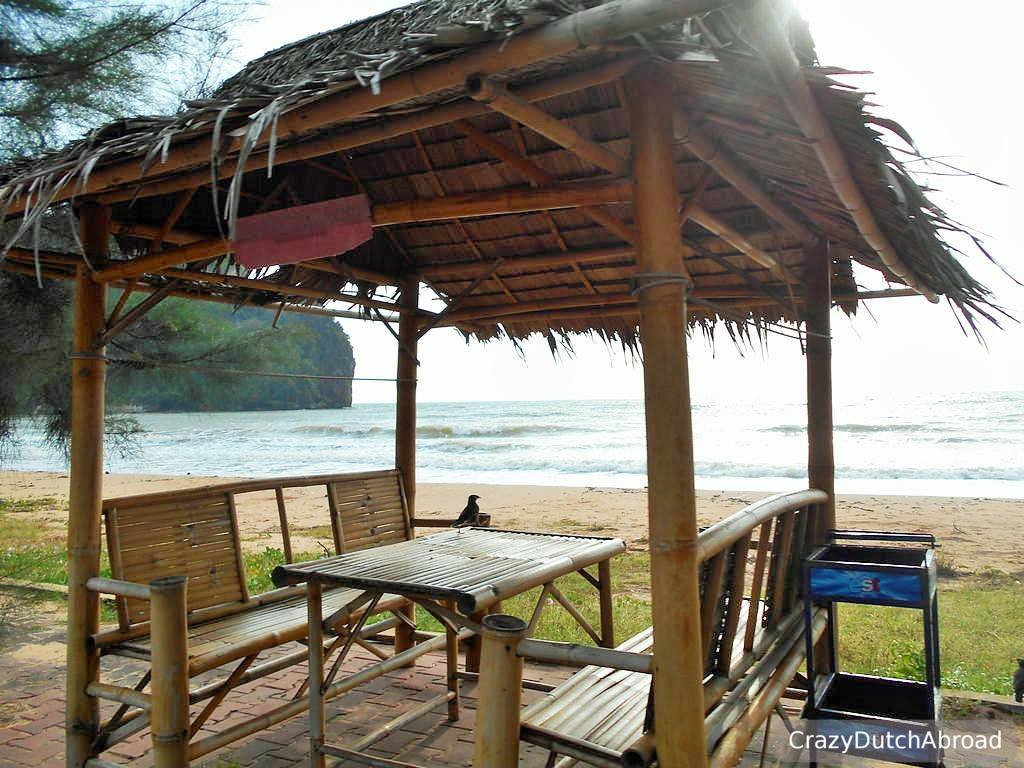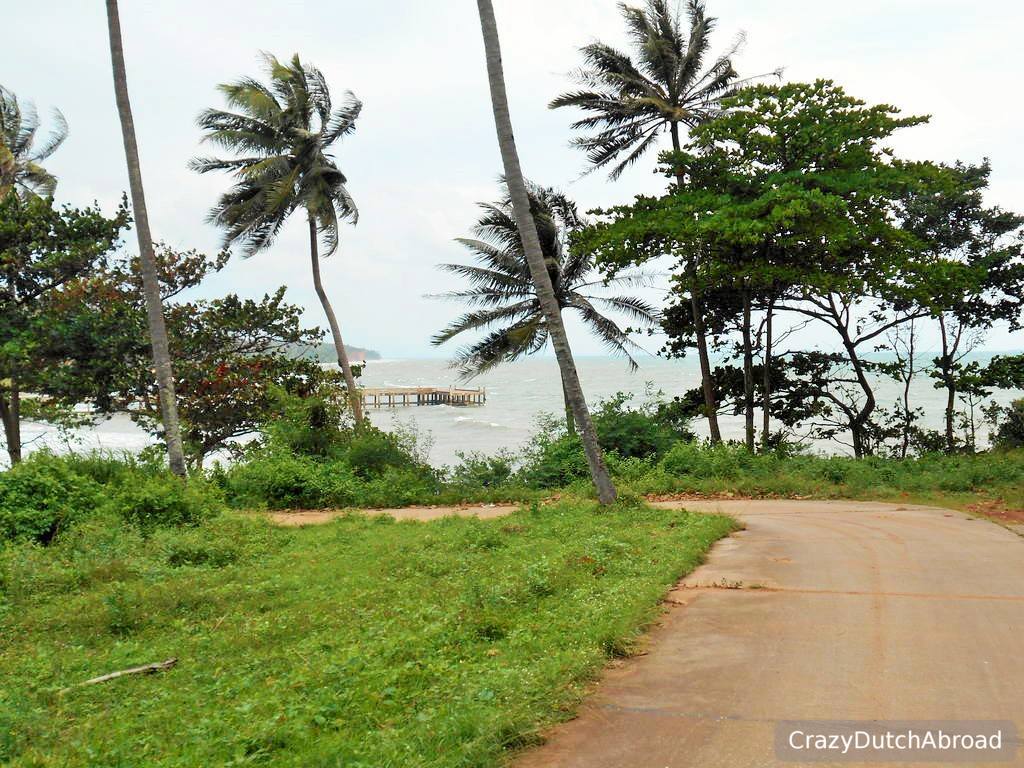 Driving out of Bang Boet along the beach.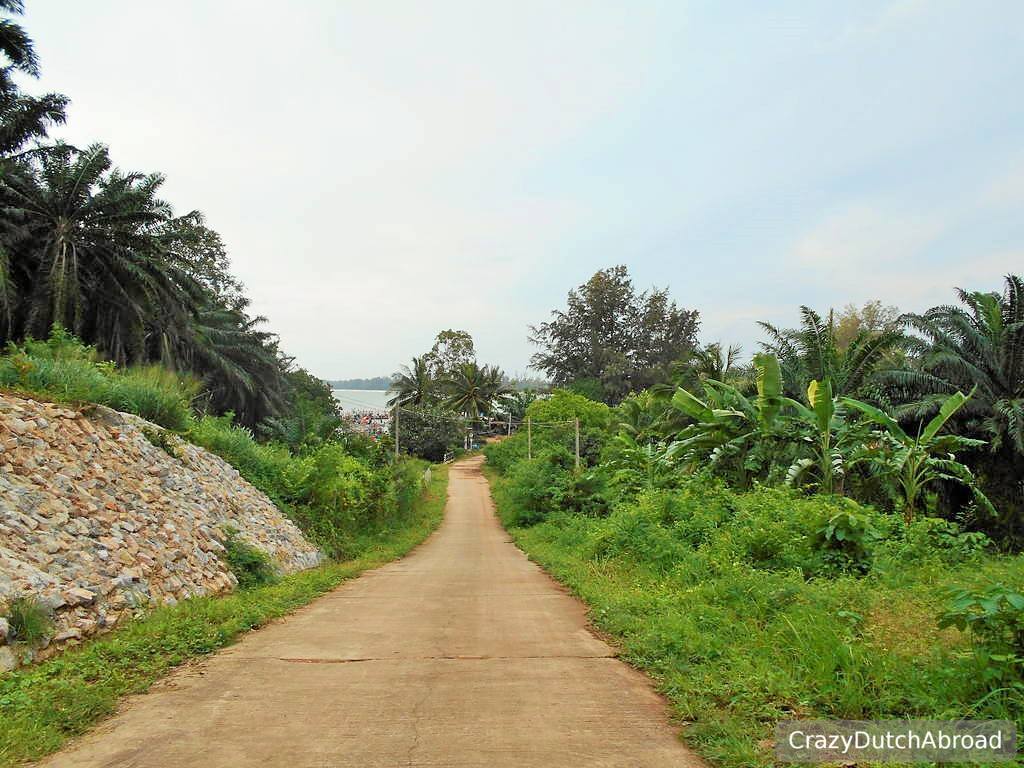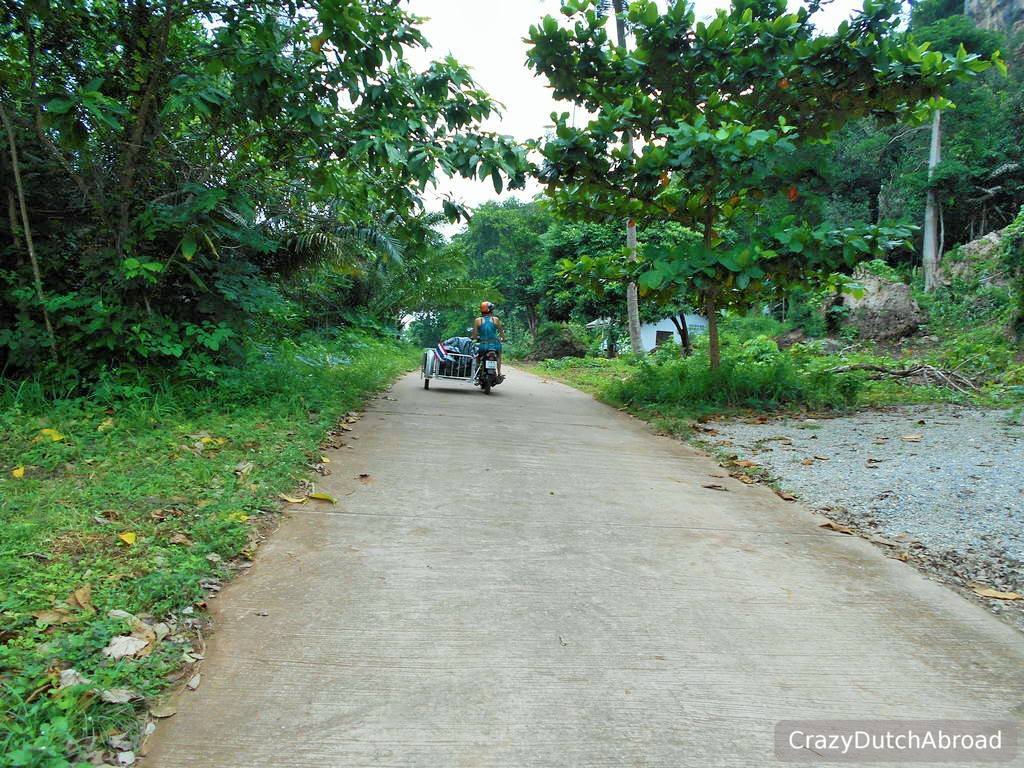 One hill, one walks up!
Cows and dogs on the road.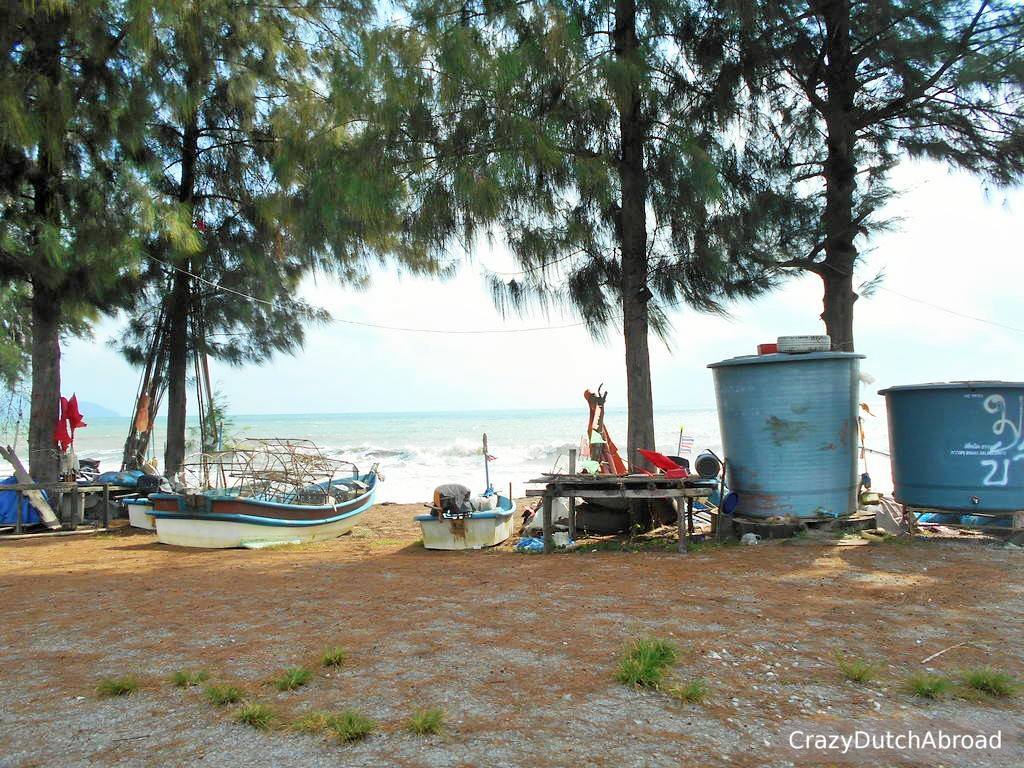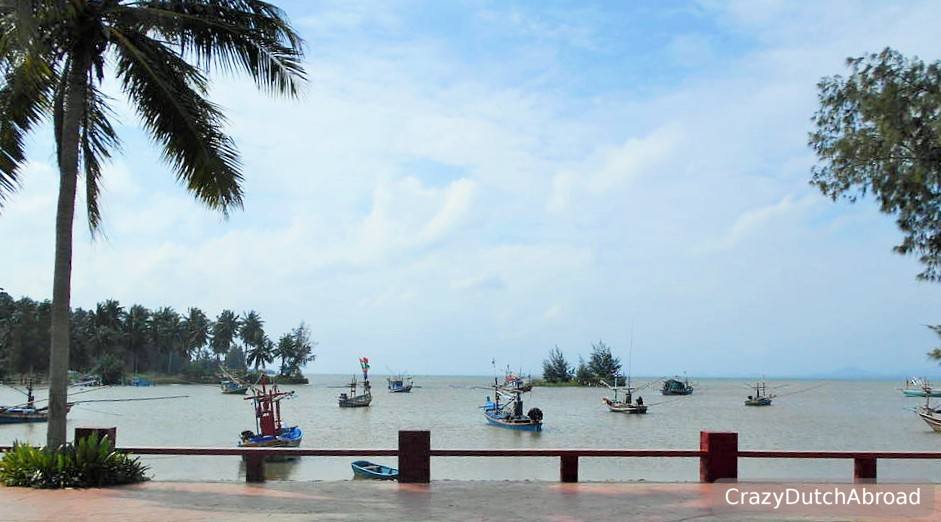 The 5th of December Thailand celebrates the Kings Birthday. More and more flags appear in the streets, Kings Day is coming! Yellow is the King's Flag, born on Monday which the color represents. Blue for the Queen, born on Friday.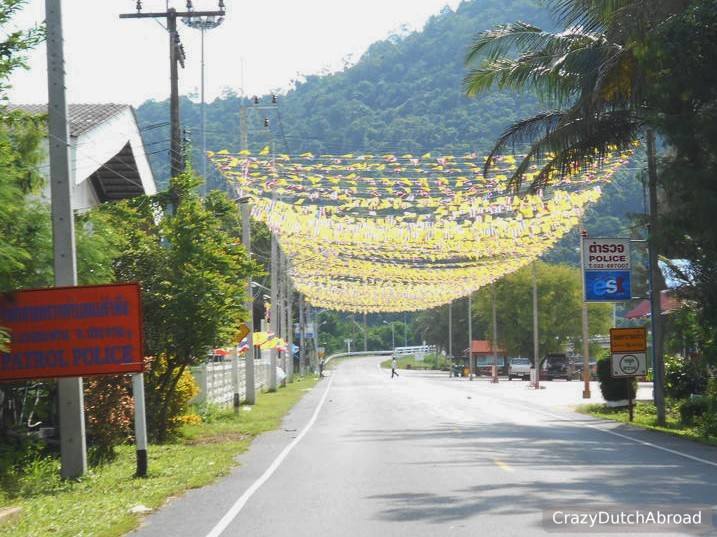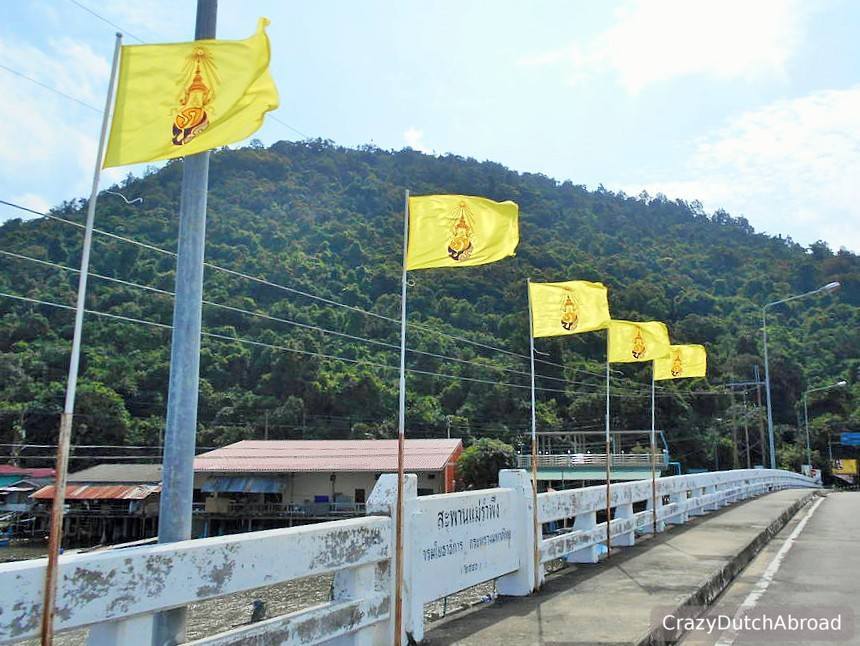 Flags everywhere.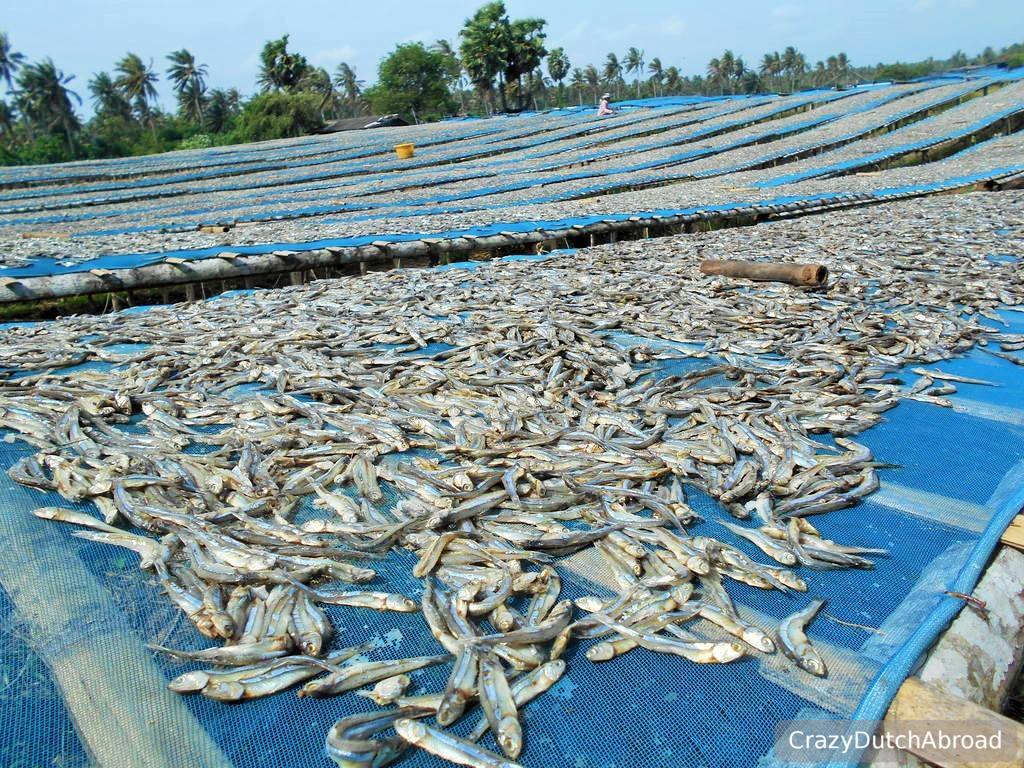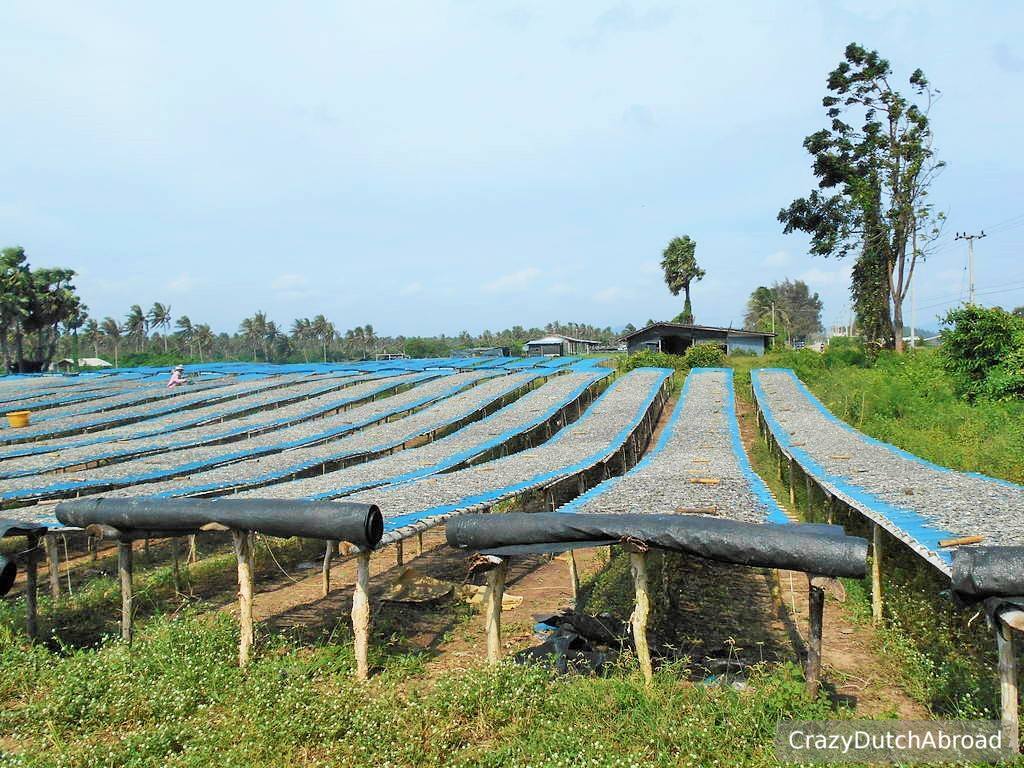 Fish drying in the sun, you can smell it from a distance.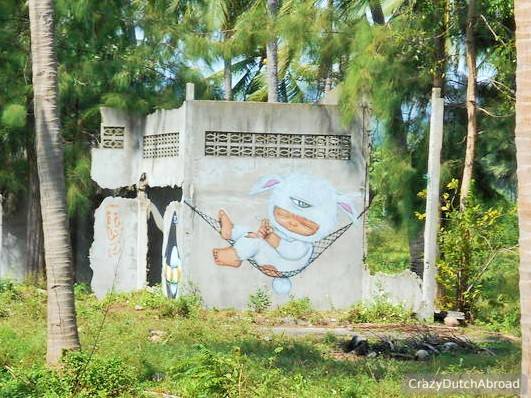 Street art.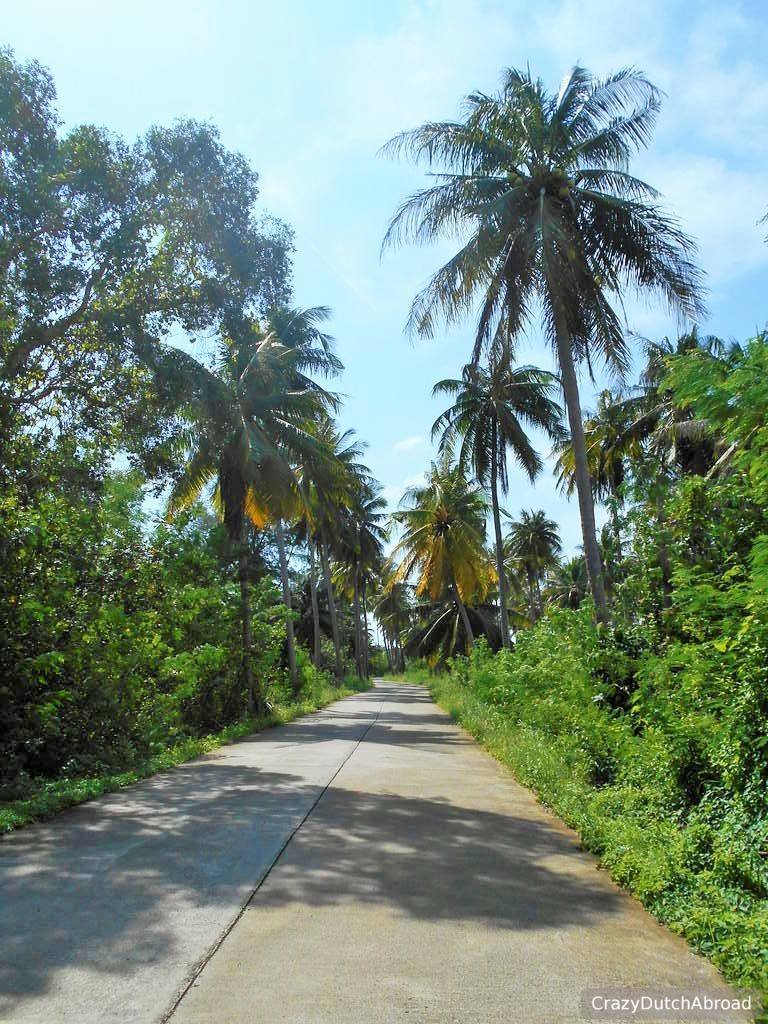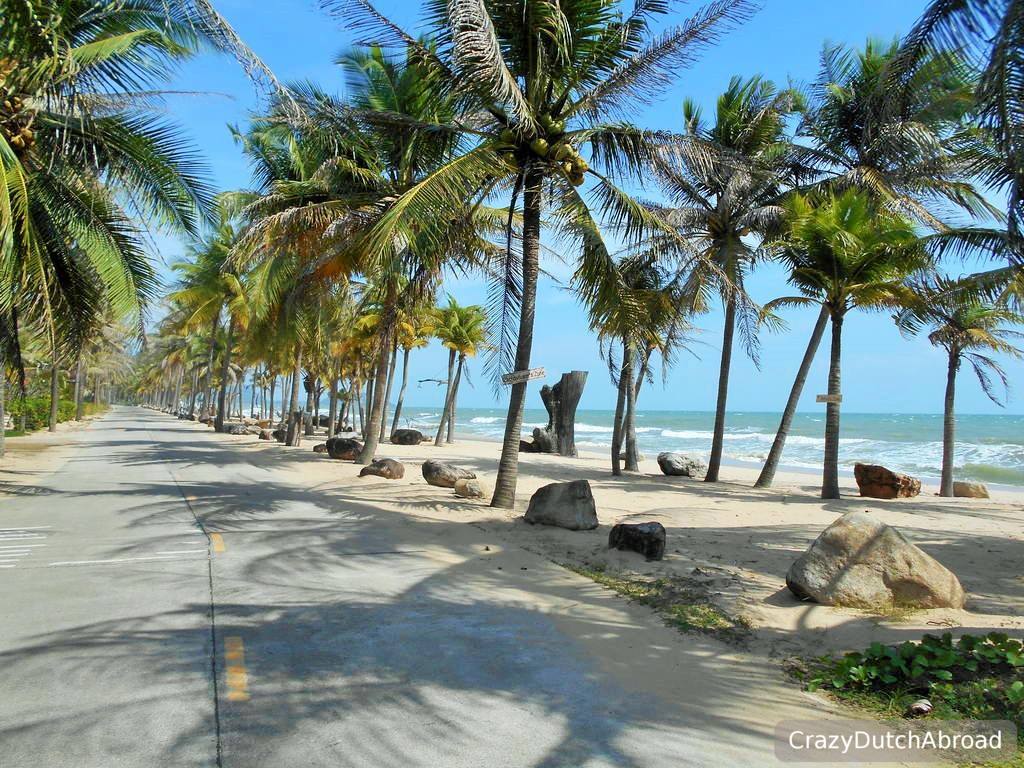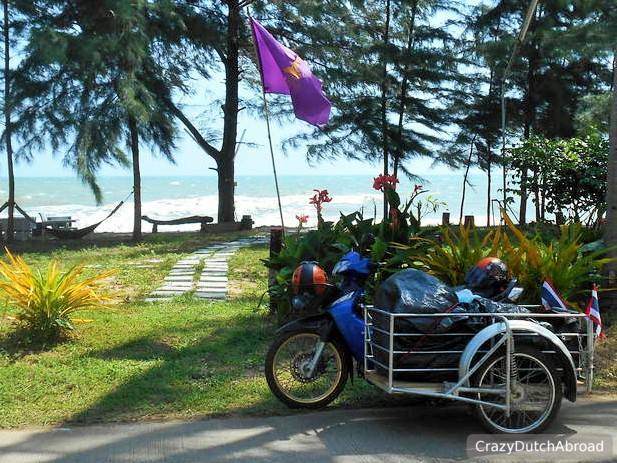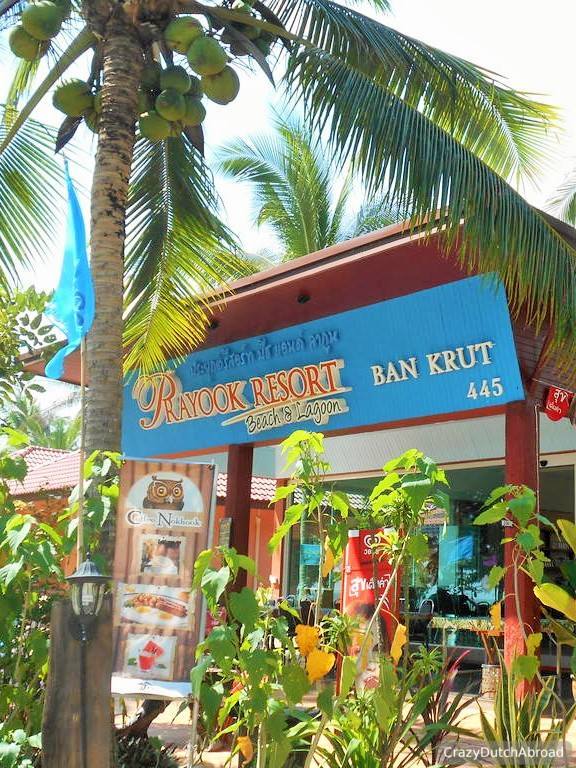 Coffee break without coffee :)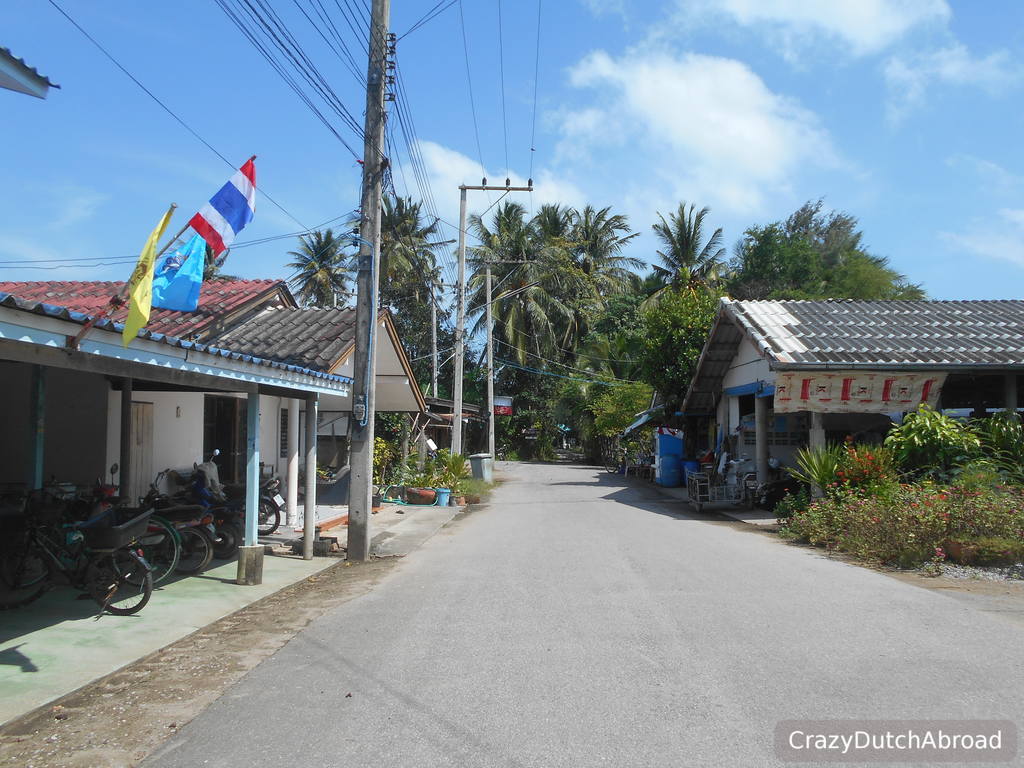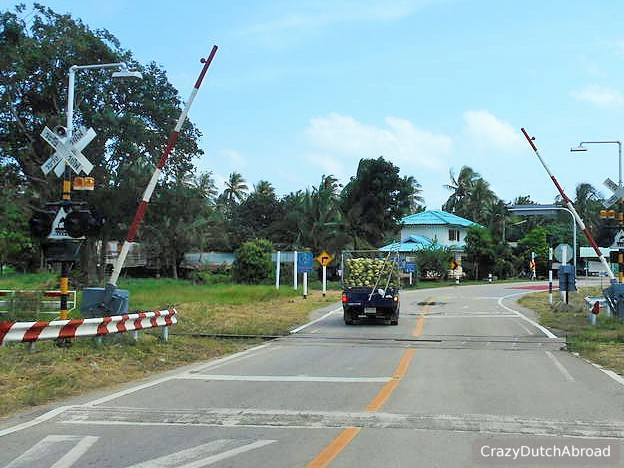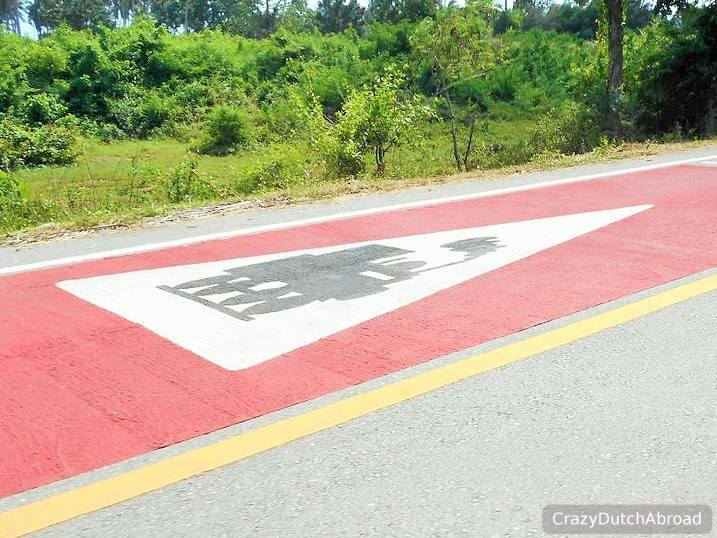 Railroad crossing.
So far so good, but then there was this strange movement in the steering-wheel. Of course this happens when you're in the middle of nowhere and it was getting worse. The back-wheel was out of balance and soon there was no way of driving it anymore. We had to walk with the saleng in the burning sun. An old lady selling eggs on another saleng wanted to help by pulling us to the mechanic with a rope, or that's what I think she meant. Well, I'm not a technician at all but that seemed like a bad idea. But, how to explain this with your hands?!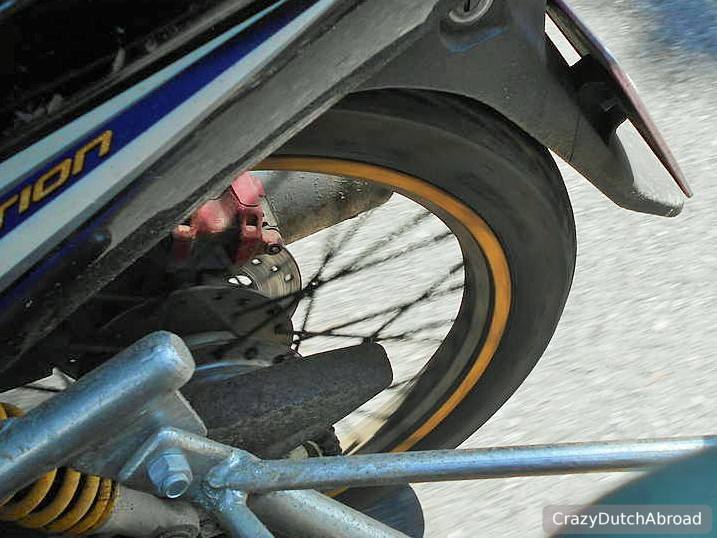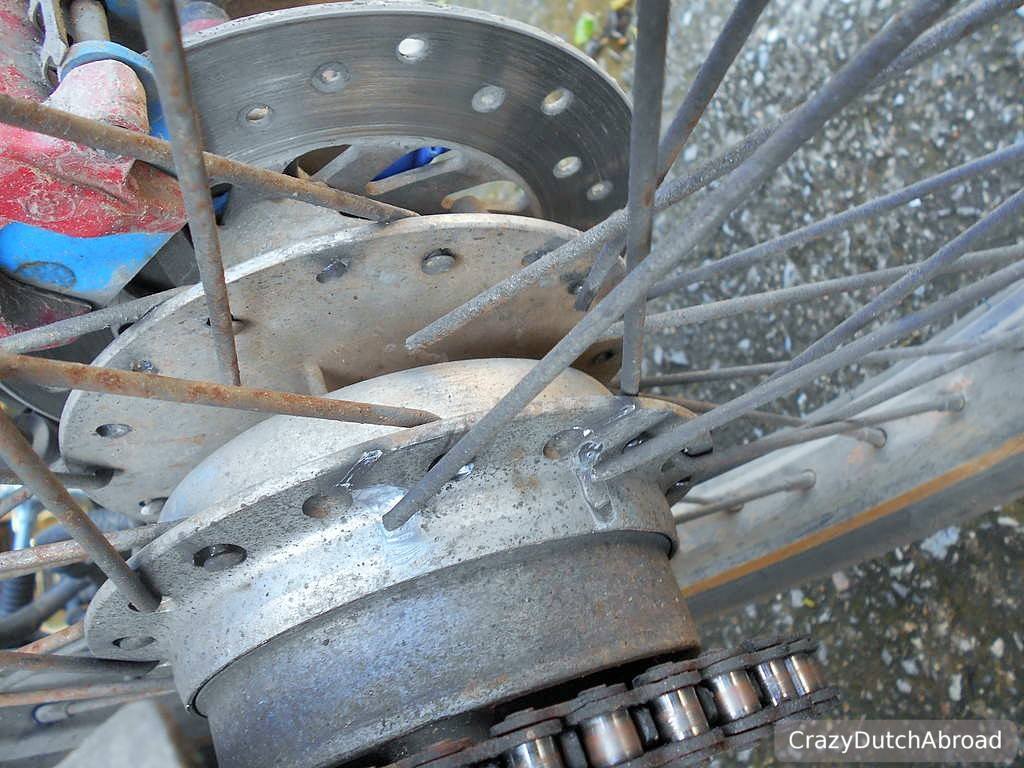 Walking the saleng to a mechanic.
Luckily there was a Thai restaurant where they pointed us in the right direction. Within 1 km (0,6 miles) we found the shop, woke up the owner and he started repairing the wheel straight away.
I thought he would change the whole wheel, but there were no new wheels inside the shop. Instead he started to cut all the wheel spokes and slowly replaced them.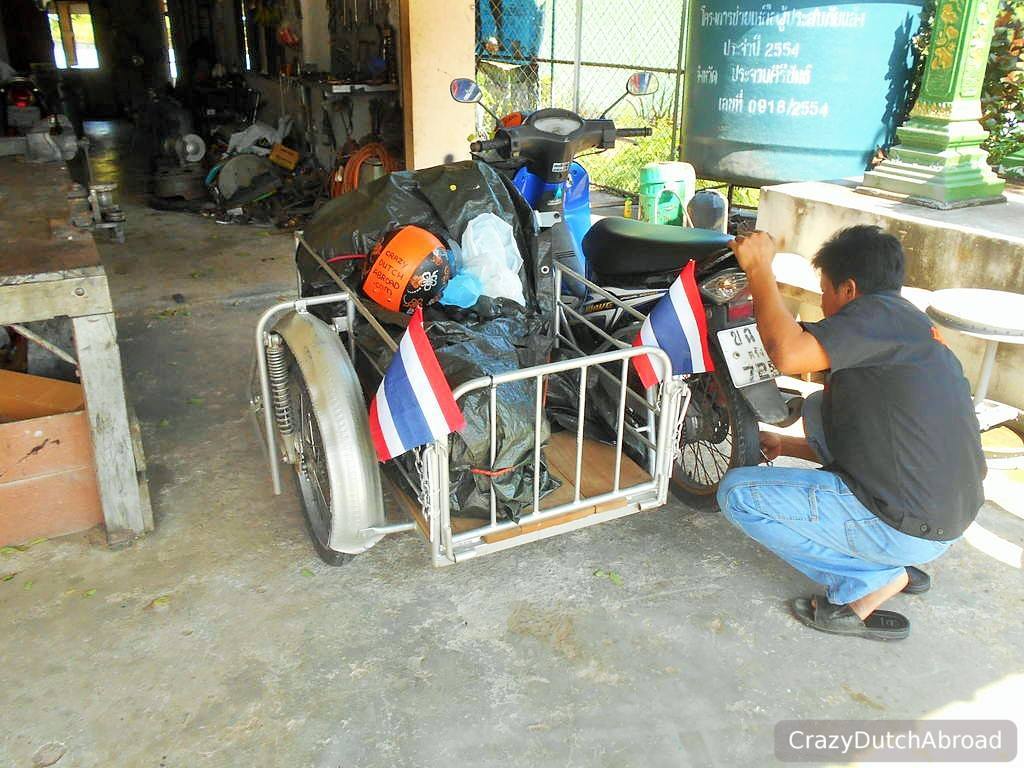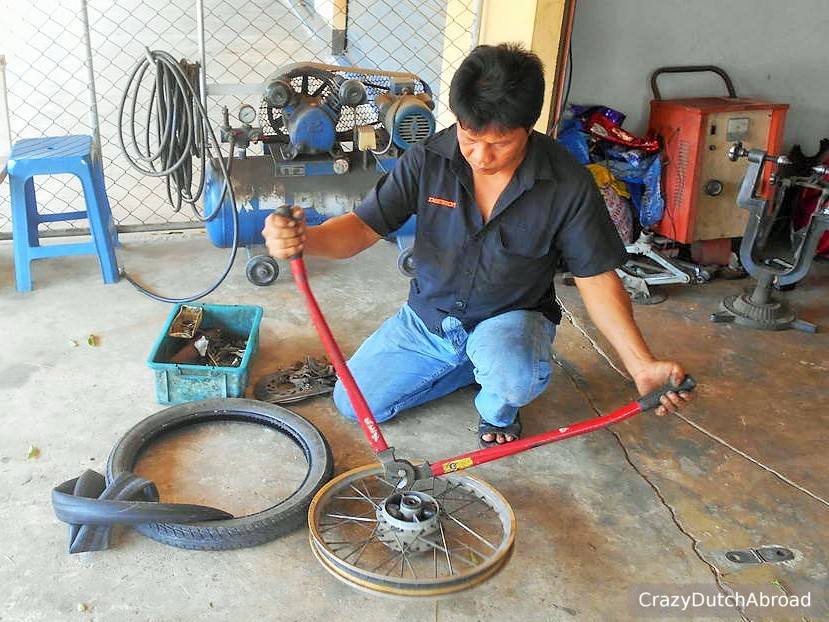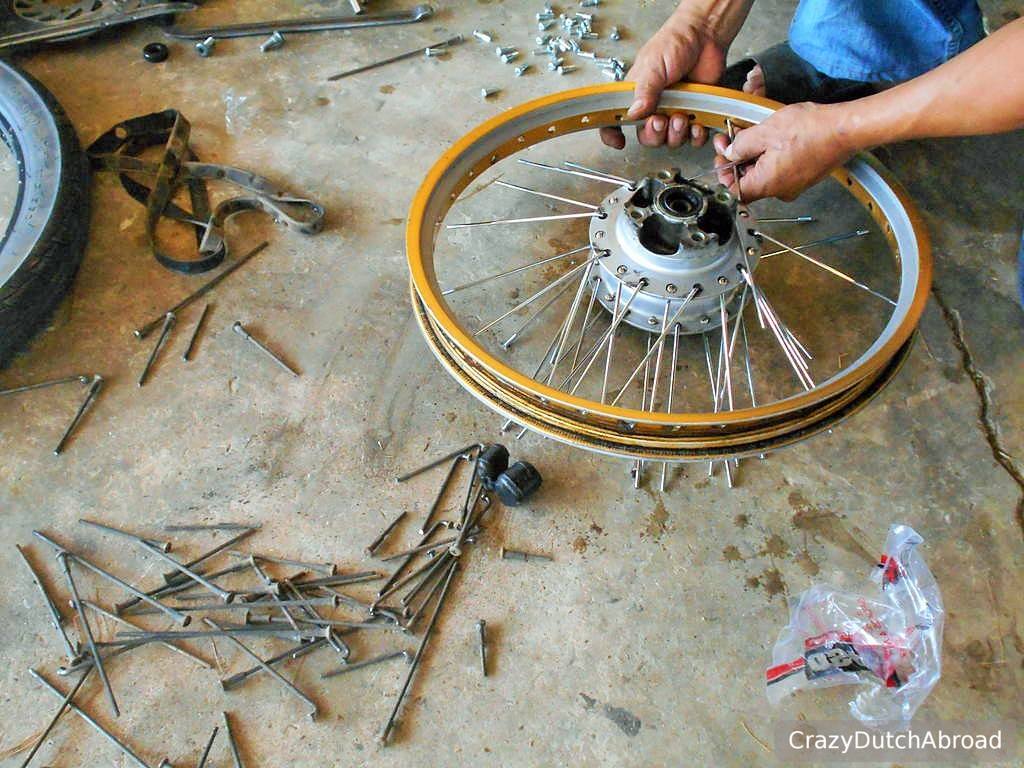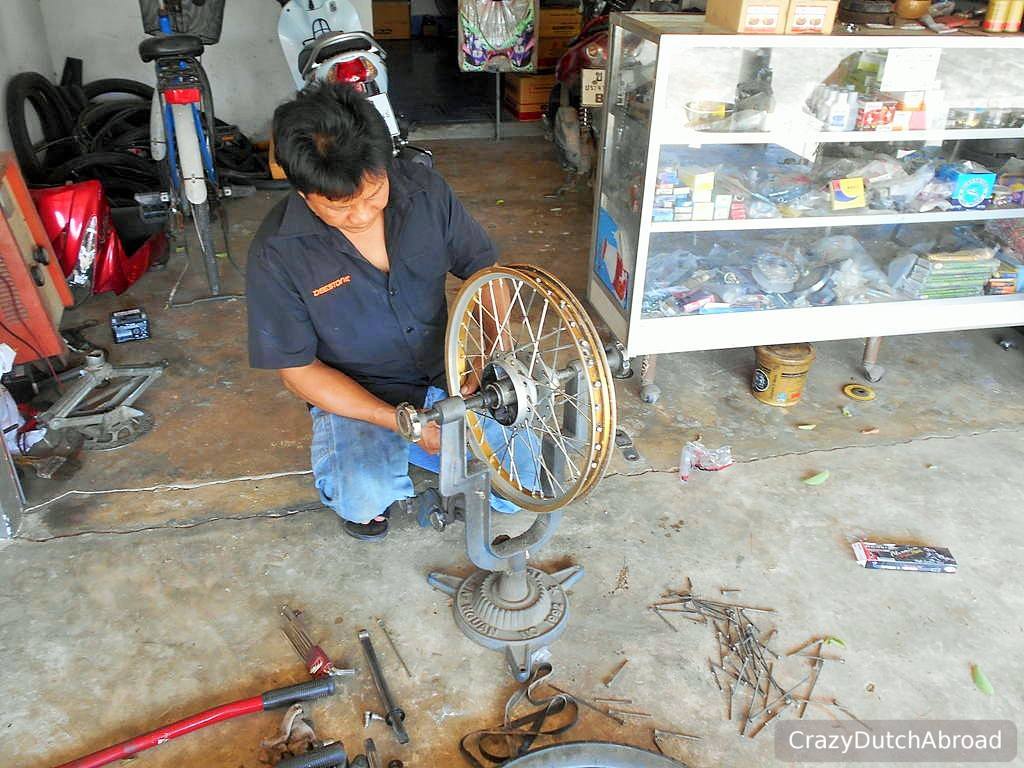 Fixing the wheel.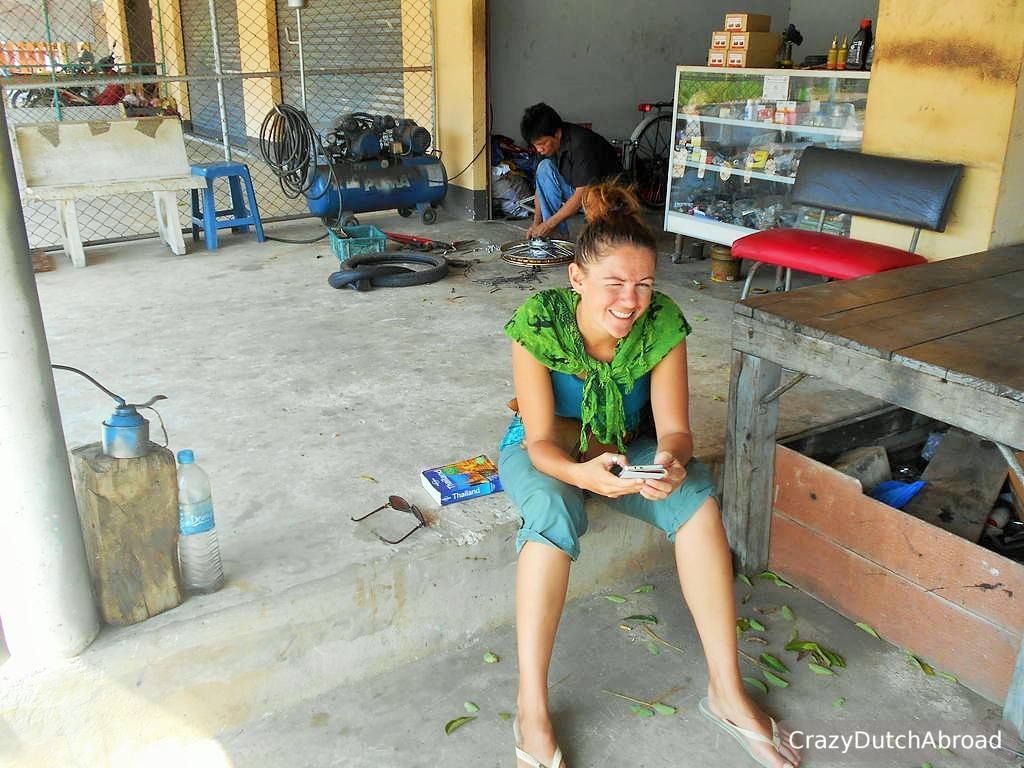 In the meantime we went looking for accommodation since we lost quite a lot of time.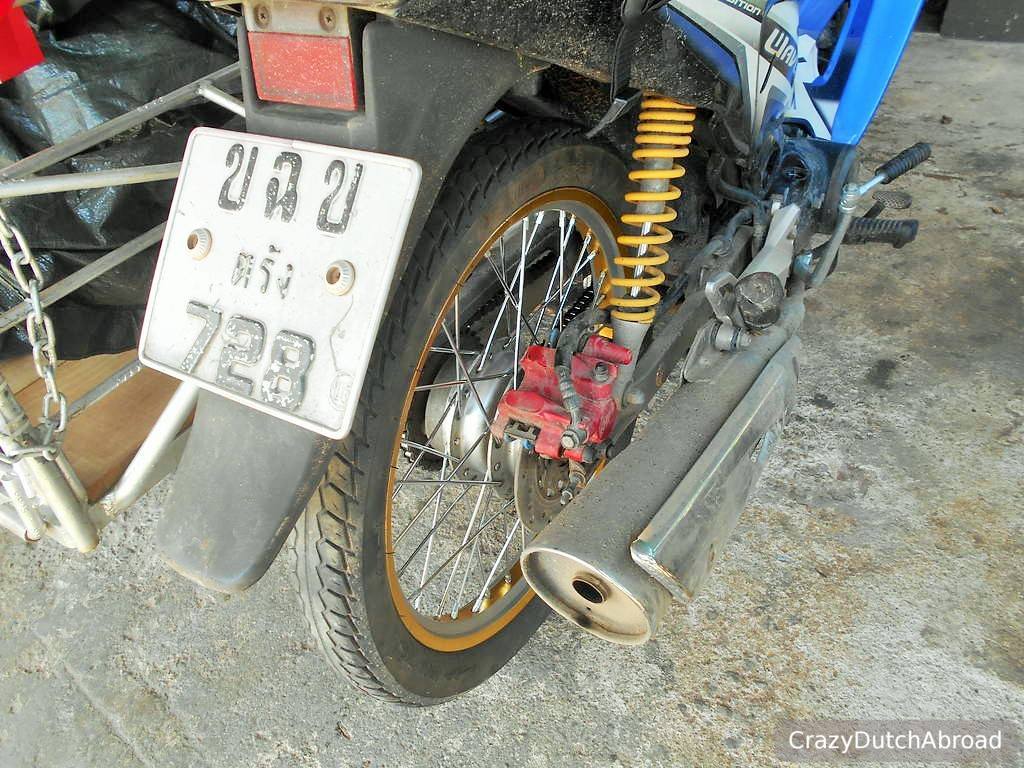 Shiny new wheel! Since we already drove over more than 600 km (373 miles) we also asked the mechanic to check the oil. He replaced it. By saying "pssss, pssss" and making a pumping hand sign he also put some air in the other tires. Ready to continue!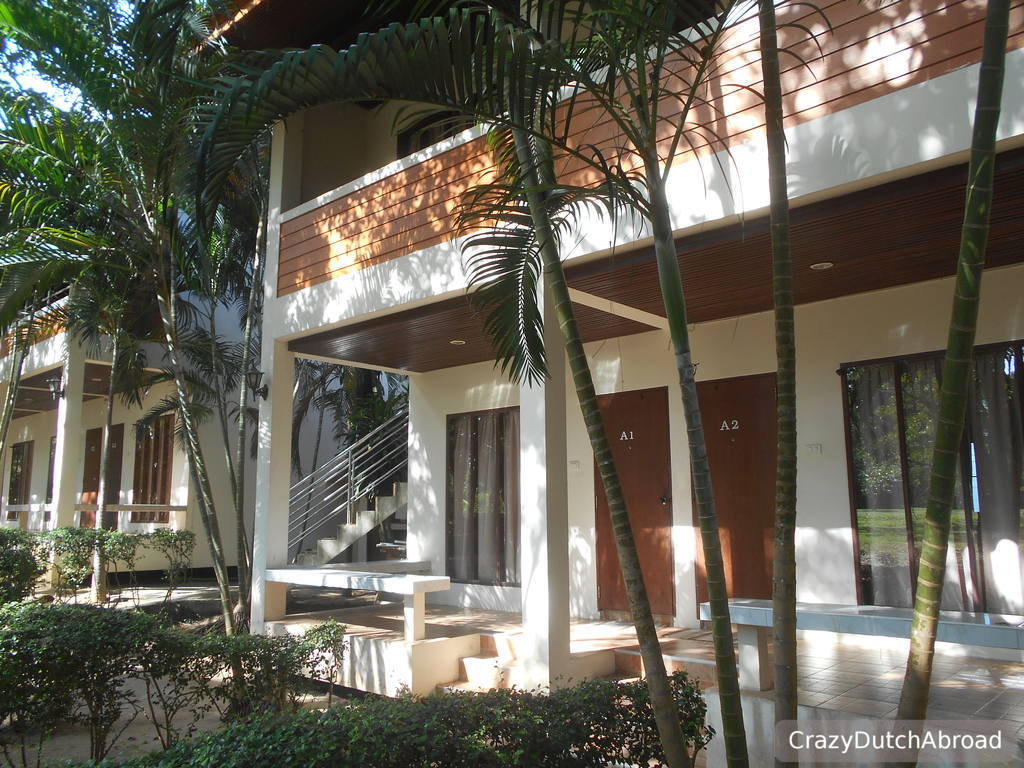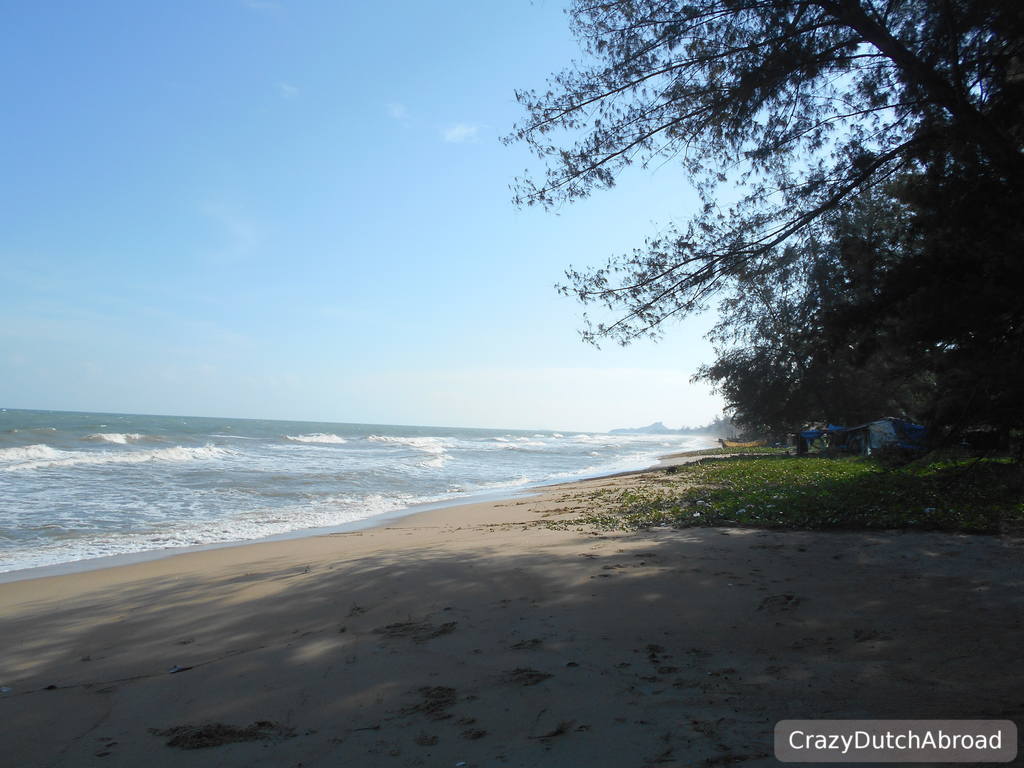 Laem Kum Beach Resort, Thap Sakae. With only 80 km (50 miles) we found this nice beachfront accommodation in Thap Sakae. Since we were the only guests, and they didn't expect us, they were cleaning up a bit and the restaurant was closed.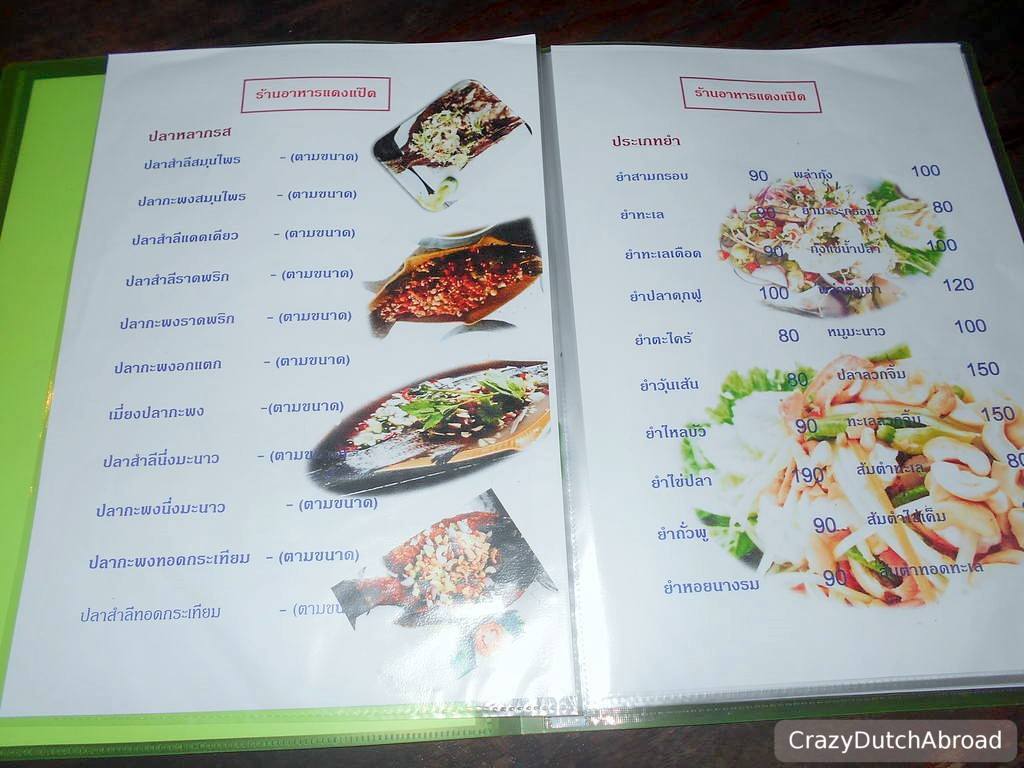 Luckily the neighbors had a menu in Thai...
___
To be continued, stay tuned!
Share this page: