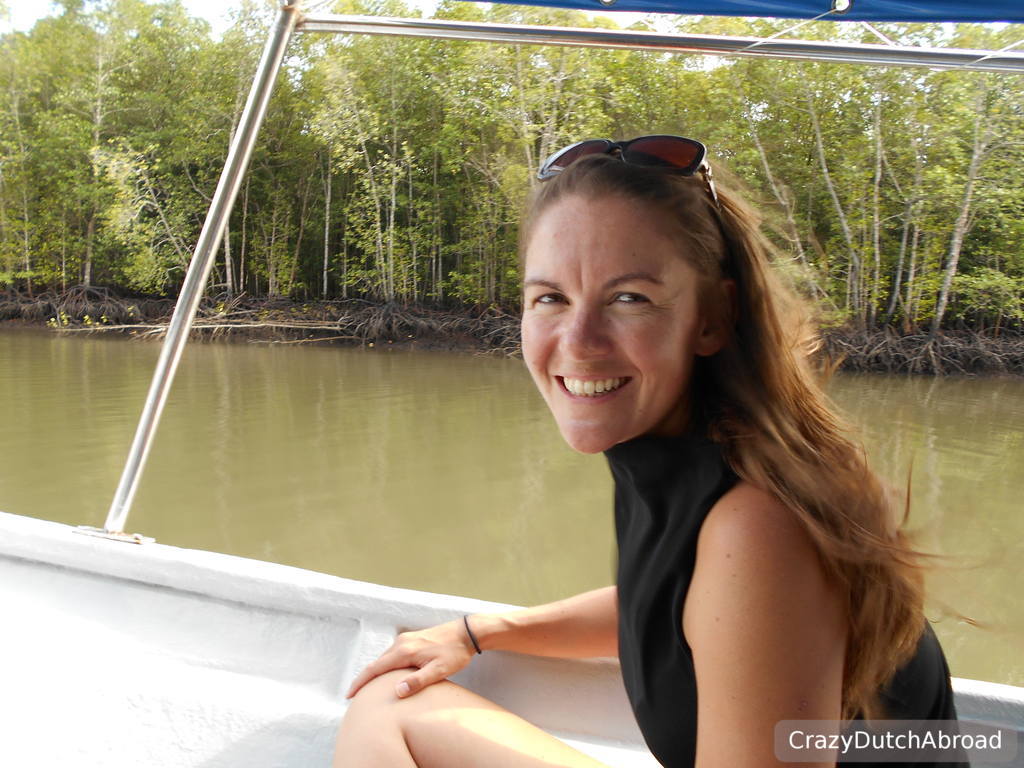 Impressive highlights of the things I have seen in 2015!
One year ago I quit my job to travel the world (for the third time :)), exploring cultures and do things I have never done before. After storing my live in boxes and having a huge goodbye party in Amsterdam with friends and family it was time to spread my wings again. With a one-way-ticket in one hand and a glass of champagne in the other my boyfriend and I flew out of our home country on May 5th 2015, Dutch Liberation Day.
The adventure started in Cebu (Philippines) with a taxi driver that did not knew the directions and a tiny hotel room without windows. With over 25 flights, 100 hotels and 350 restaurants & bars it has been a crazy year and a hell of a ride! One year down the road, living the nomadic life and seeing the most beautiful places on earth. It has been amazing, a blessing and a true adventure.
In the meantime I started this travel blog to share my passion for traveling so you can get inspired and all the information you need for your own adventures.
Was everything great this year?! No, of course not. We faced the extreme cold weather in Laos, the choking haze from Indonesia and we got scammed several times while missing our beloved ones at home. With learning many lessons and experiencing countless new things for sure it was all worth it! We spend most of the time in tropical Southeast Asia and I simply love it; the extreme friendly and social people, the impressive and diverse landscapes and the cultural differences that keeps you wondering. It is time for the highlights of 2015-2016!
Watching wild elephants in Borneo!

Malaysian Borneo, and especially Sabah's nature and wildlife, really impressed me. After being a bit disappointed with all the big cities 'concrete jungles' and asphalt roads wildlife watching made it all disappear.
The river cruises on the Kinabatangan river in Sukau was the best of Borneo. We were very lucky to see a group of around 30 elephants right at the waterfront for about an hour, plus a lot of different monkey species (including the proboscis), crocodiles and a lot of birds (hornbills!).
Click here for the Borneo trip!
Road tripping across Thailand and Laos on three wheels!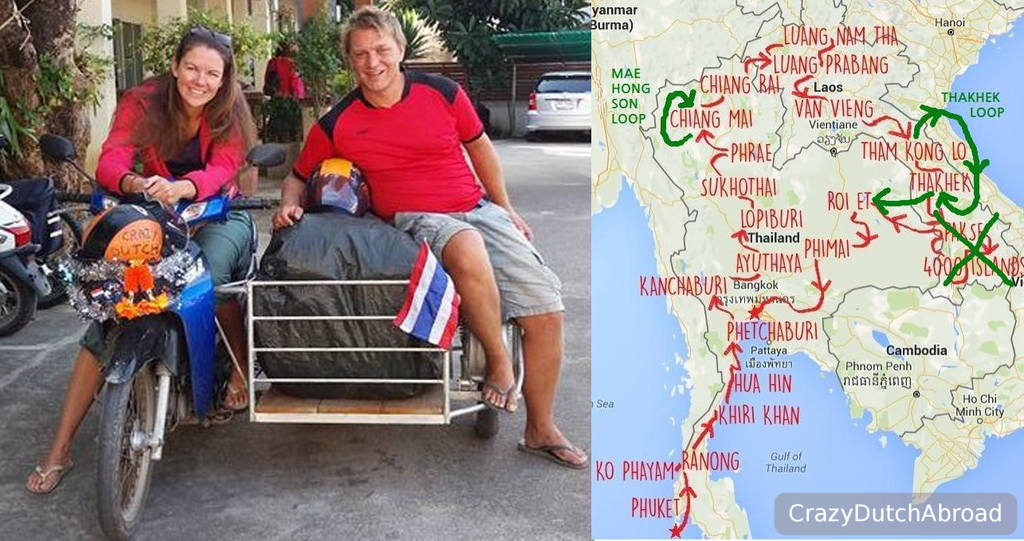 If anybody asks me what was the most impressive thing I did in the past year, I will definitely say the saleng trip. It was off the beaten track, a crazy long trip and as local as can be. In Phuket we started organizing our trip and designing our custom-made scooter with side span with the help of local experts. Like the locals drive and sell their products in Thailand, so did we carry our backpacks all over Thailand and Laos on three wheels with 125CC.
The saleng, that is the Thai name of our three wheeler / tricycle, was our new baby and we drove 6000 km/3728 miles in 3 months. From Phuket to Chiang Mai to Luang Prabang with the Mae Hong Son loop in Thailand and the Thakhek loop in Laos being the extreme challenges.
Many times I pushed the saleng up the hills and I can not even remember how many times we visited a bike repair shop with flat tires or broken spikes because you simply should not drive thousands of kilometers/miles all terrain with a fully loaded scooter. It was great and we saw so many remote places. Another expedition will come up for sure!!! Stay tuned!
Click here for the saleng expedition!
Exploring the beautiful islands of Palawan (Philippines)!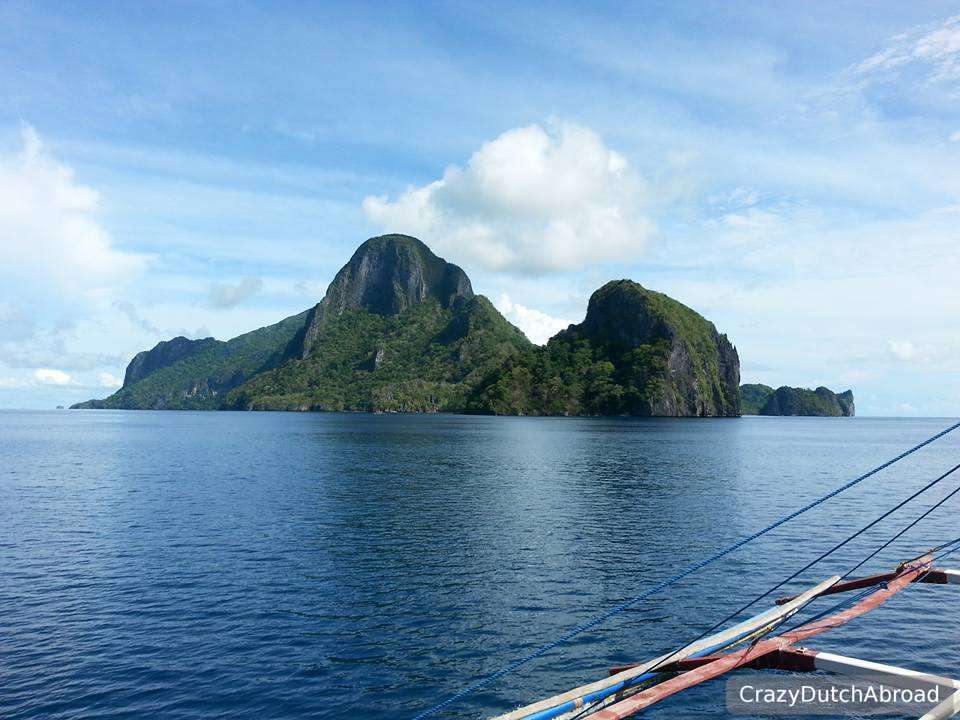 The Philippines are simply amazing and a must visit in Southeast Asia! With thousands of tropical islands to explore it is no wonder many people start island hopping with bangka's, the outrigger boats you see everywhere. We have been to several islands, but the Palawan region was really impressive due to all the limestone cliffs and turquoise blue lagoons of the green islands rising from the water (South Chinese Sea). The Bacuit Archipelago around El Nido was a highlight!
There are many island hopping tours you can do around El Nido, but the boat ride to Coron was the best way to see the limestone cliffs of islands of the Bacuit Archipelago in a natural way. This a boat ride takes about eight hours and cruises through Linapacan Strait.
Picture perfect geography makes these bounty islands a must visit in The Philippines!

Click here for El Nido!
Drinking tea in a Chinese village in Northern Thailand!

Northwest of Chiang Rai in Thailand - close to the border of Myanmar, lays the small and authentic town Mae Salong. It is up in the mountains and the roads to get there are steep with many curves and turns. The scenery might be even more beautiful than the village itself which is laying on top of a mountain. Mae Salong is a Chinese tea plantation village and the Chinese influences here are amazing. Chinese is spoken and eaten all over the little town and the a strange mixture of Thai and Chinese cultures are alive. People wear traditional hill tribe clothes trying to make some money. Tea is sold in many forms and tastes and it is a great pleasure to sit down and do some tea tasting while learning more about their traditions.

Click here for Mae Salong!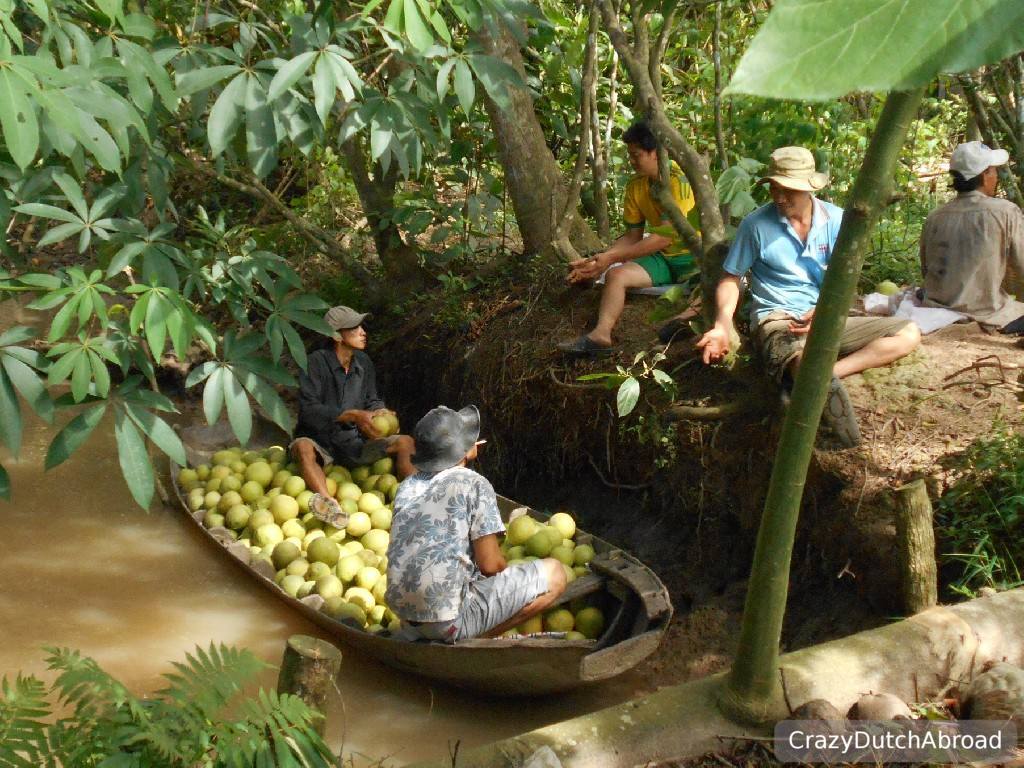 Strolling along the Mekong Delta!
In the most Southern part of Vietnam you will find the Mekong Delta. It is very calm and charming due to all the green colors of nature combined with the rivers, channels and streams of the Mekong river. Floating markets can be found around in the bigger towns while the rural backdrop is unspoiled and less visited by tourists.
By (motor)cycling close to the Mekong river you will have an unique experience. You will have to look (or ask) around for the 'local' roads which will lead you through back gardens and narrow alleys to see local ways of trading. When asking locals where I was the whole village started to negotiate where they actually live on the map. They ended up pointing out a spot that was far away from the Google maps coordinates... Loved it!
Click here for the Mekong Delta!
If you would like to read more about these highlights, just click on the links.
Let's see what this year brings!
Marlies
Share this page: