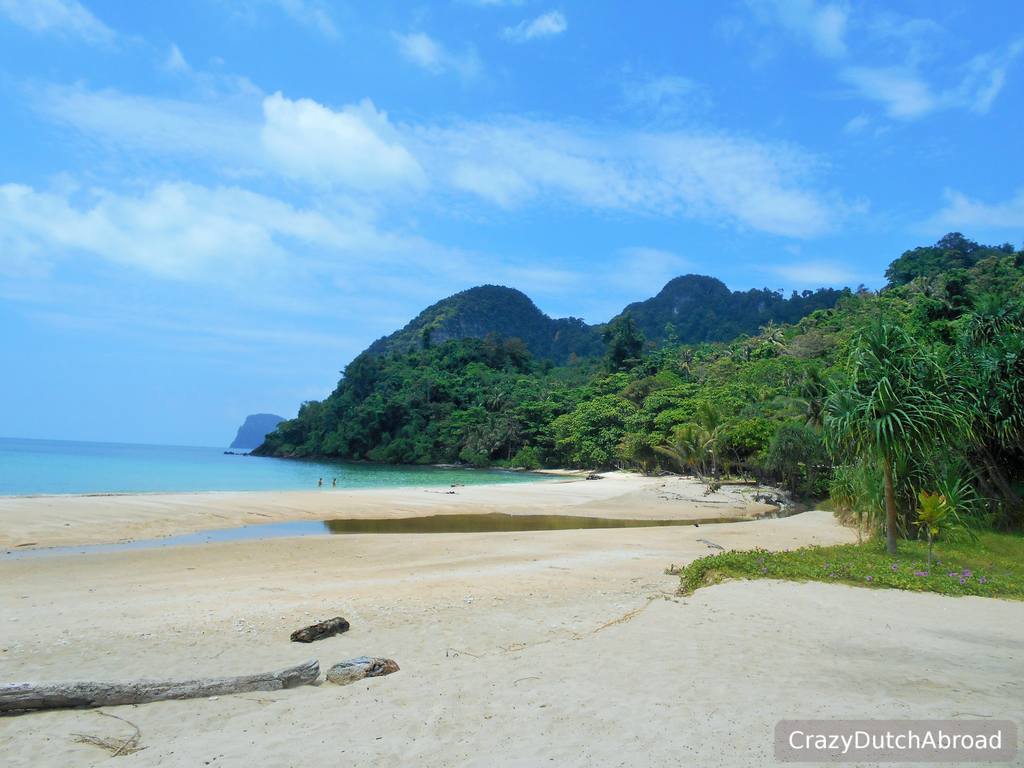 Koh Muk (Mook), Thailand
Date: October/November 2015
Location: Koh Muk (Mook), Trang islands, Thailand
Koh Muk is another beautiful limestone cliff and green island with great beaches and easy swimming. Other than that you can see rubber (tree) farms and it has a little village to offer where you can buy some products in mini markets. There's a woman who can organize cash for you with a little credit card cash advance machine which is connected to a mobile phone. Of course you pay a fee, 7%, but in case of need...
At the 1th of November high season starts. It's funny to see everything change. The staff gets happier and more active - their numbers suddenly triple, boats full of staff arrive. There is more food and drinks on the menu, but it becomes available as well which is always a surprise. By ordering tickets for the first ferry of the season again (see
Langkawi
things didn't seem to be up and running yet. Late night the trip was cancelled due to 'weather conditions' and a minivan was organized. Surprisingly the weather was great for boat trips, no wind or rain - just sunny skies and flat waters.
There are a lot of little bars and local restaurants on the island. Also most resorts offer food & drinks. At the beach I would recommend De Tara Beach Resort with free transfer if you stay at Had Farang Bungalow (same owner/menu). The BBQ is amazing. In the middle of the island there is Hilltop restaurant, a family run Thai place with lovely food, friendly staff and cheap wine (550 bottle of Mont Clair).
___
Do's:
Rent a bicycle and go cycling around the village, enjoy the little dirt roads but respect the locals;
Enjoy cocktails and BBQ dinner (the combo deal!) at De Tara Beach Resort;
Have dinner at Hilltop restaurant, try the duck curry with pineapple;
Bring a credit card or enough cash, there are no ATM's on the Trang islands.
Don'ts:
Forget a torch or mobile phone when you're walking home at night, there are no street lights;
Wait until you want to leave Trang to organize your transport, book it a few days in advance or you be stuck a few more days;
Think you can bargain on the taxi's, 50 Bath for one person - some resorts offer (commission) deals;
Leave the Trang islands without discover at least Kradan island (right across the water from Farang beach).
Some impressions of Koh Muk: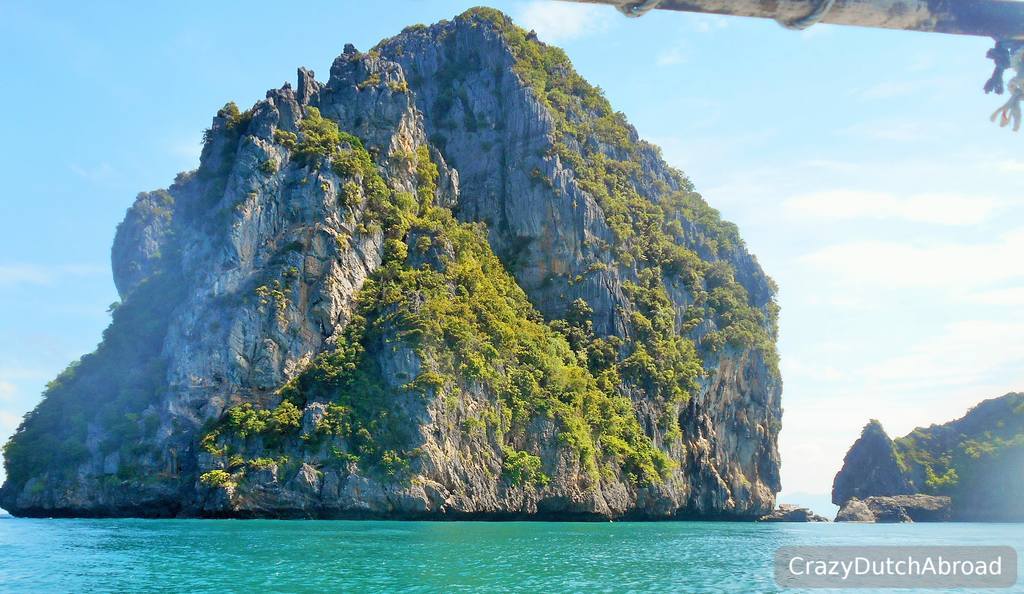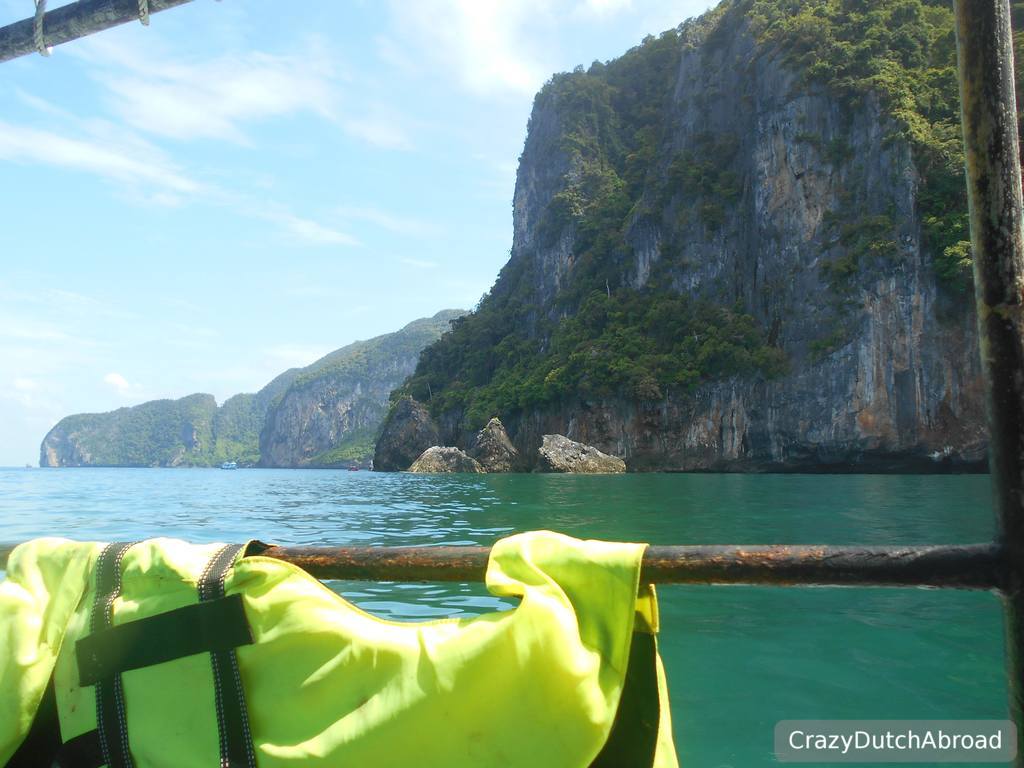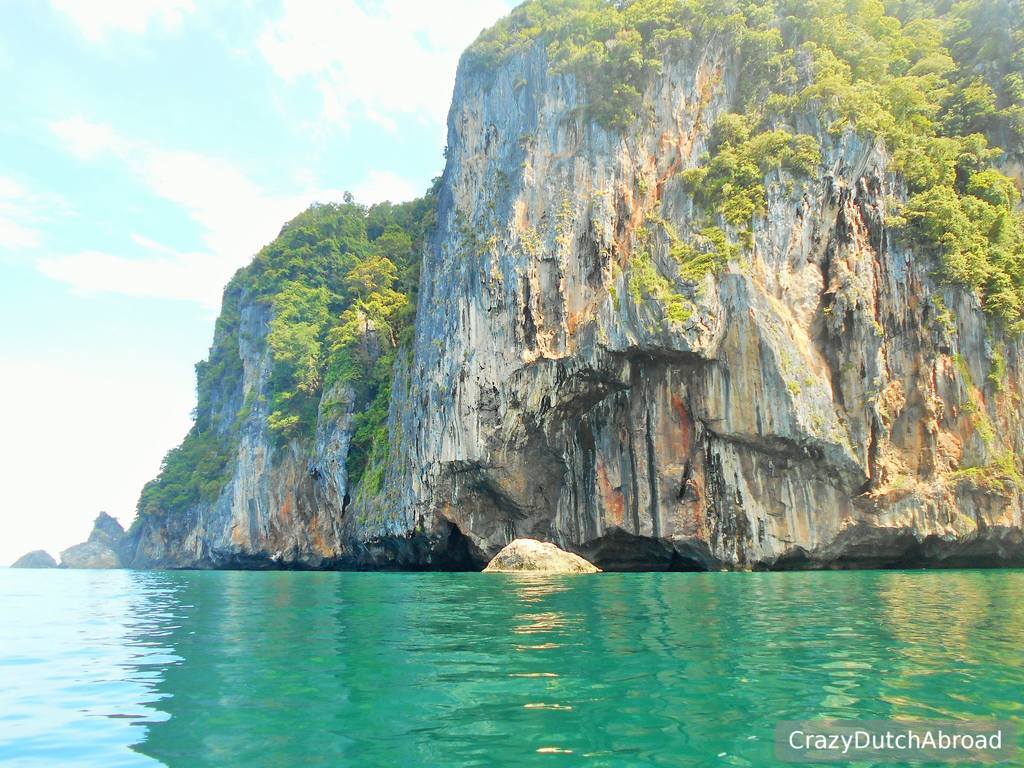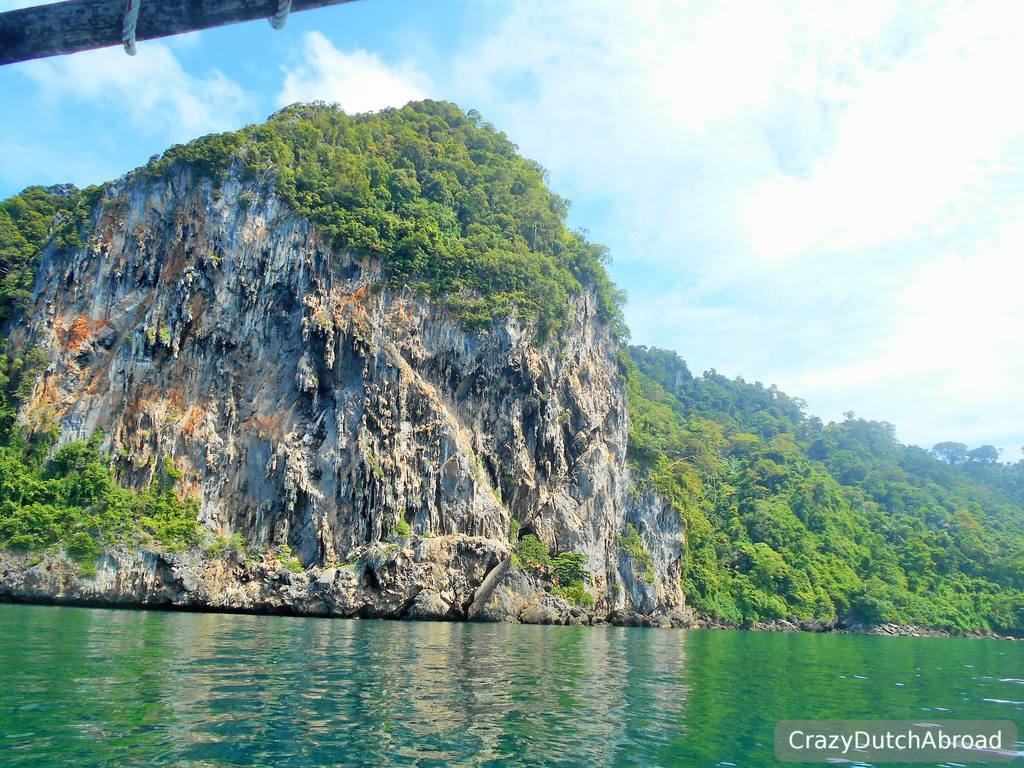 Arriving at Koh Muk by long tail boat.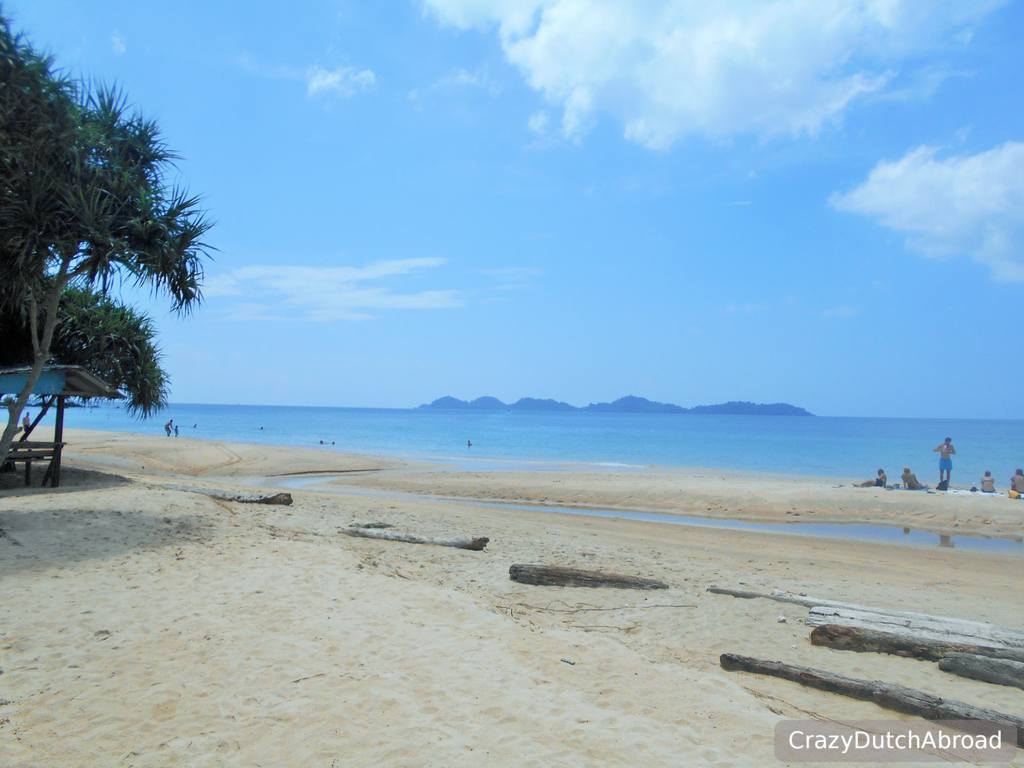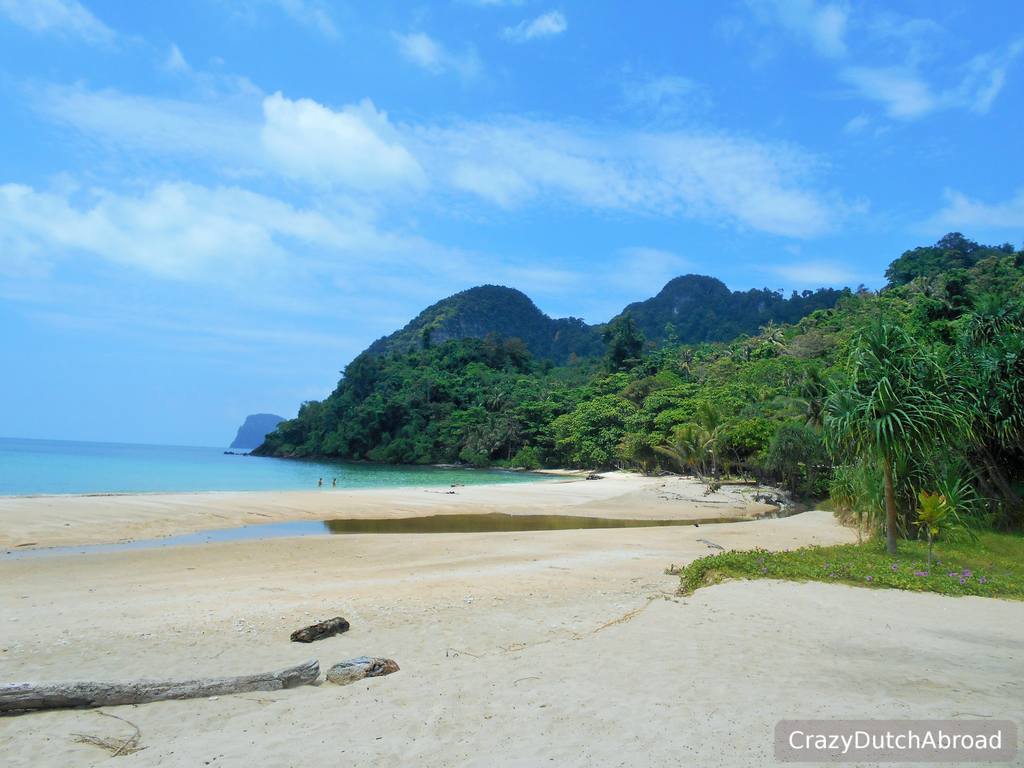 Farang beach (Charlie).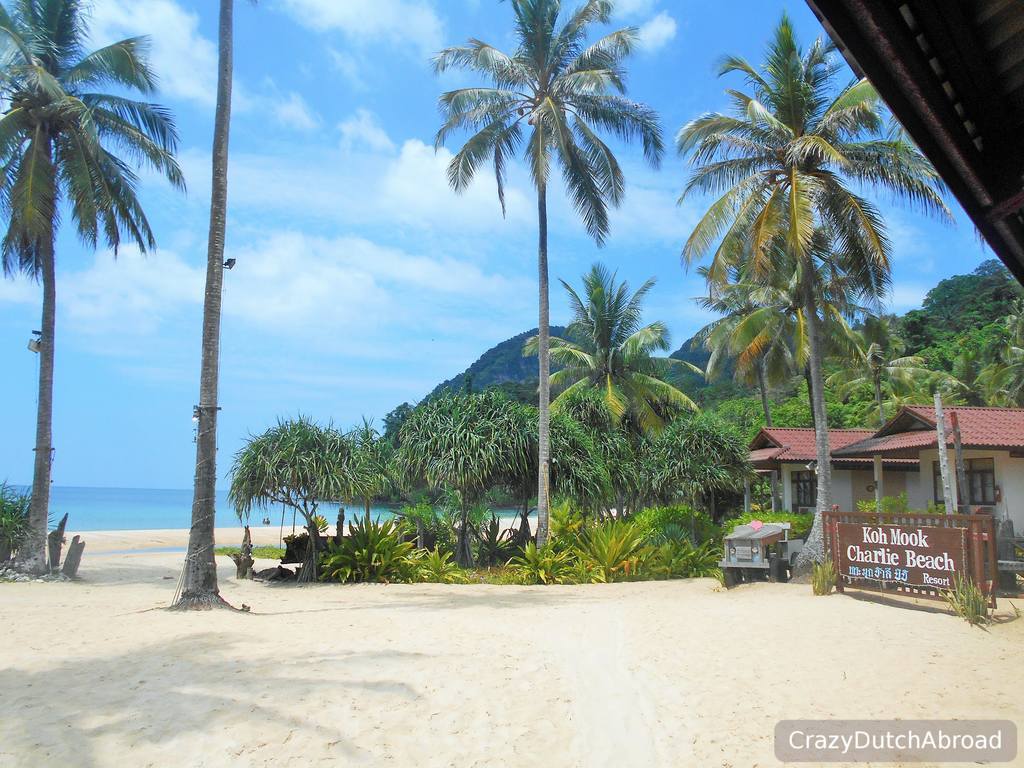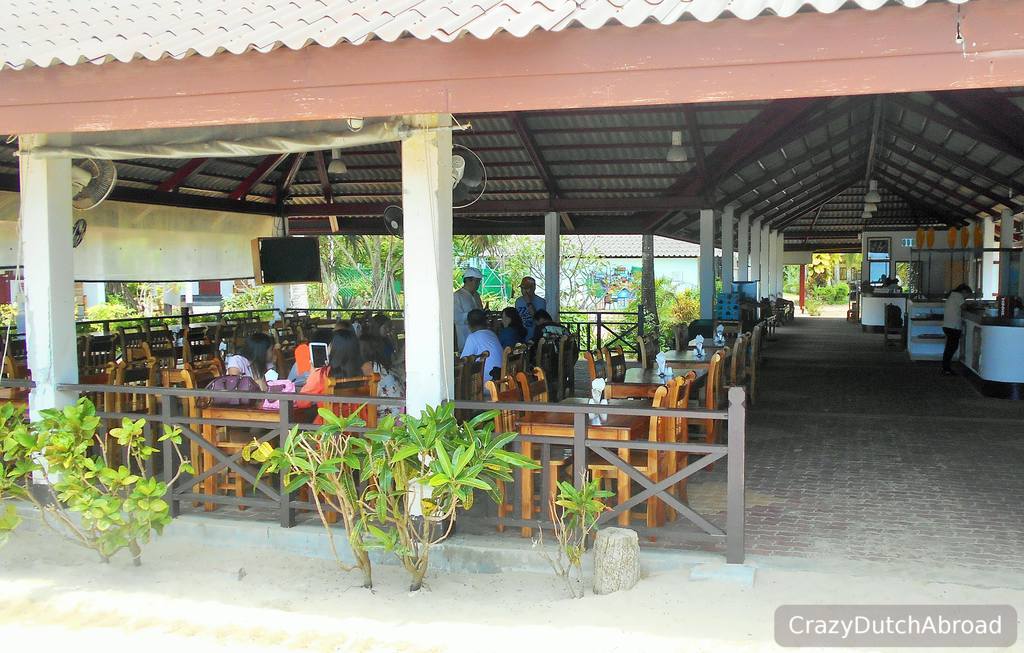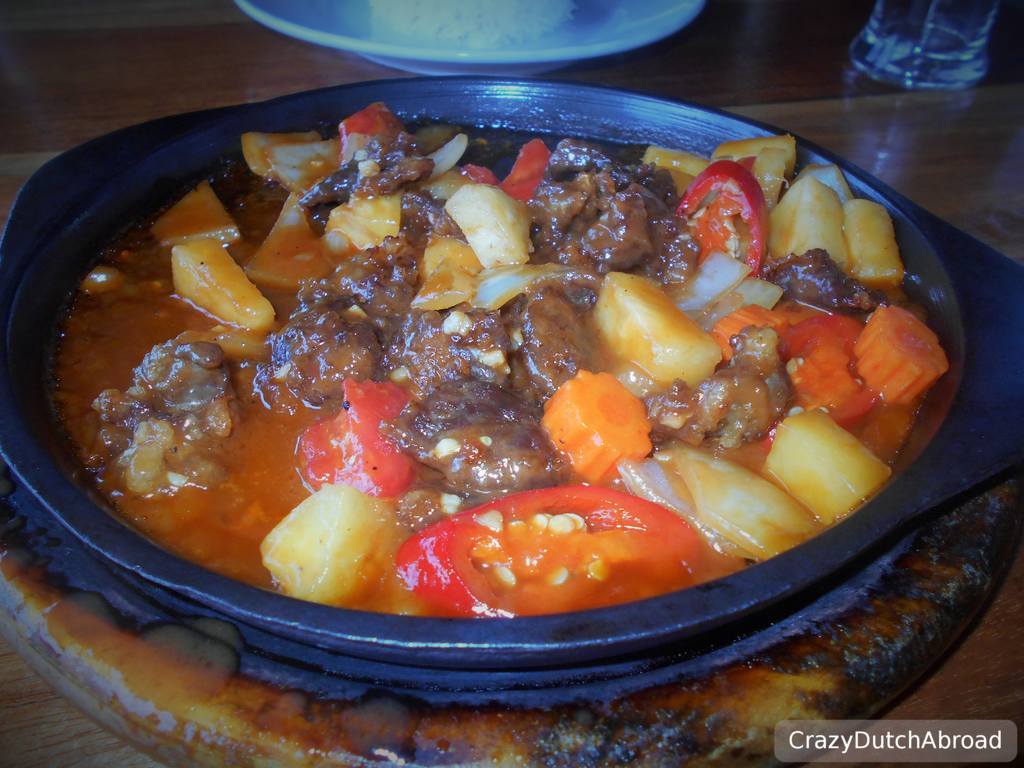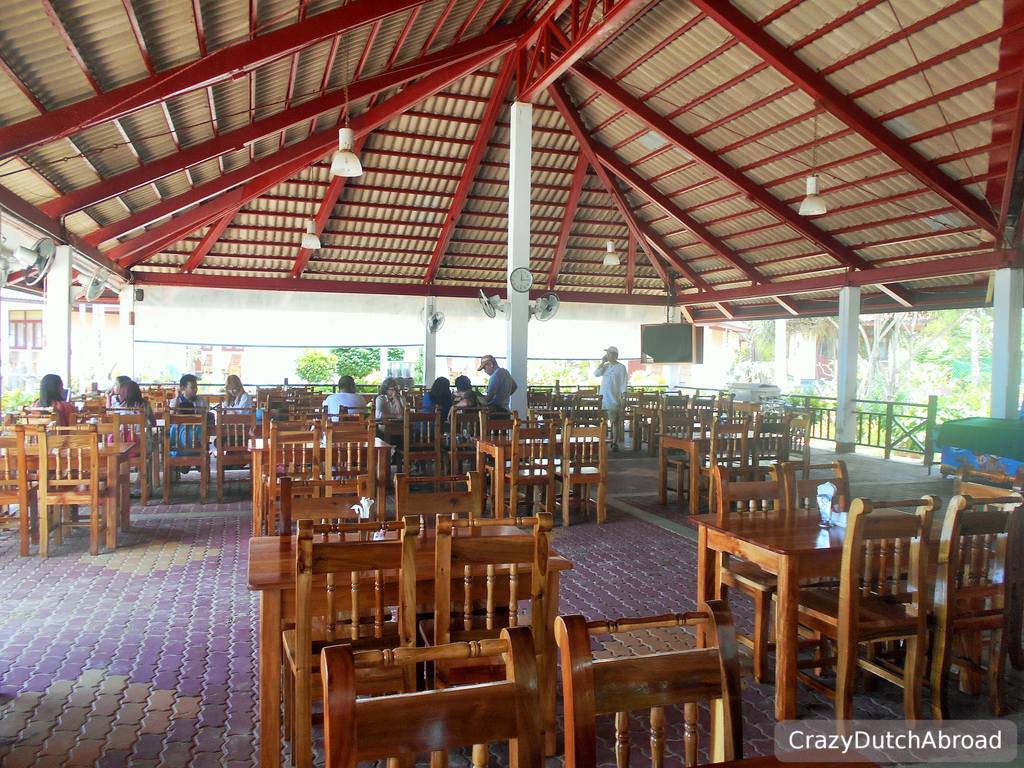 Charlie Beach resort.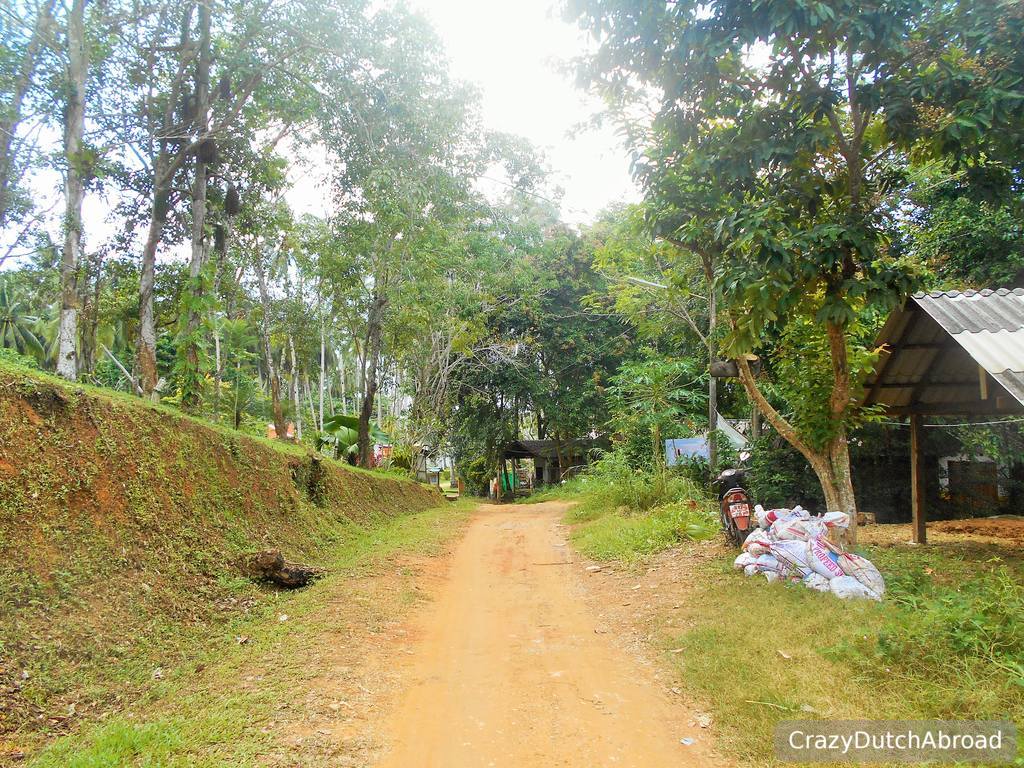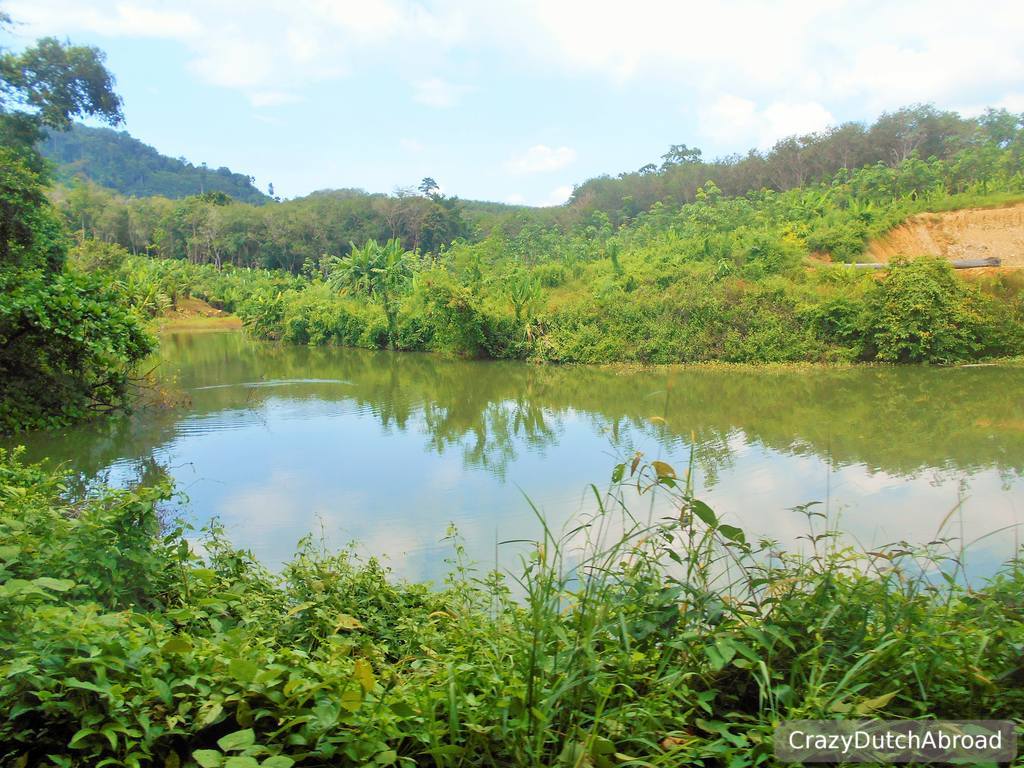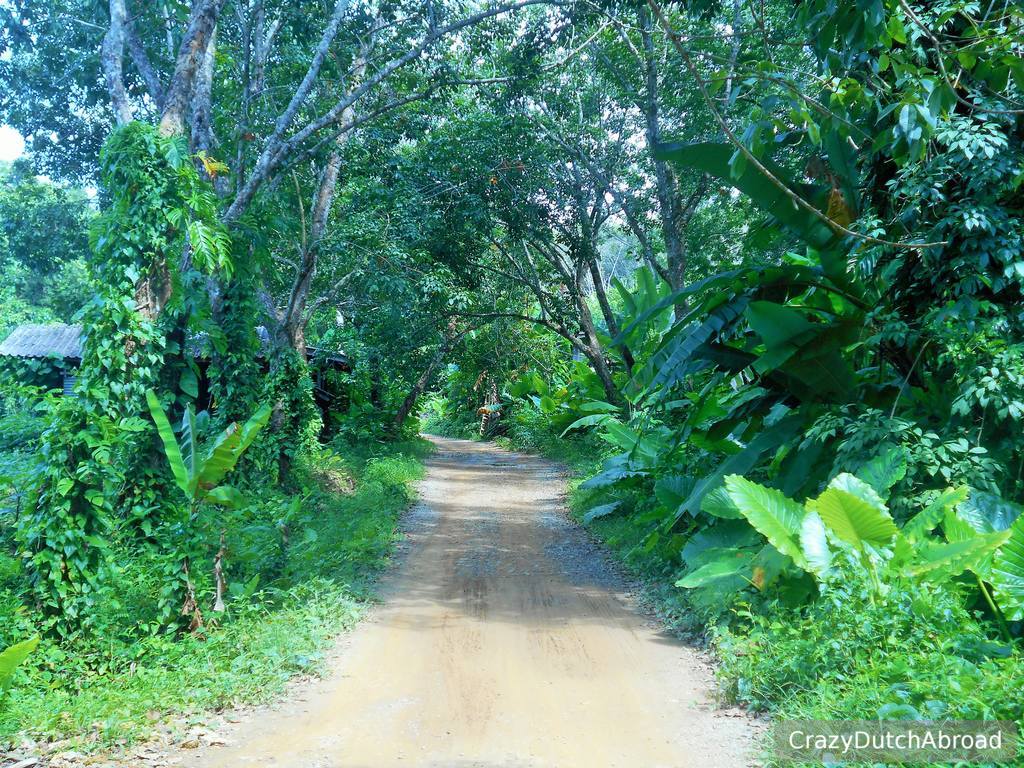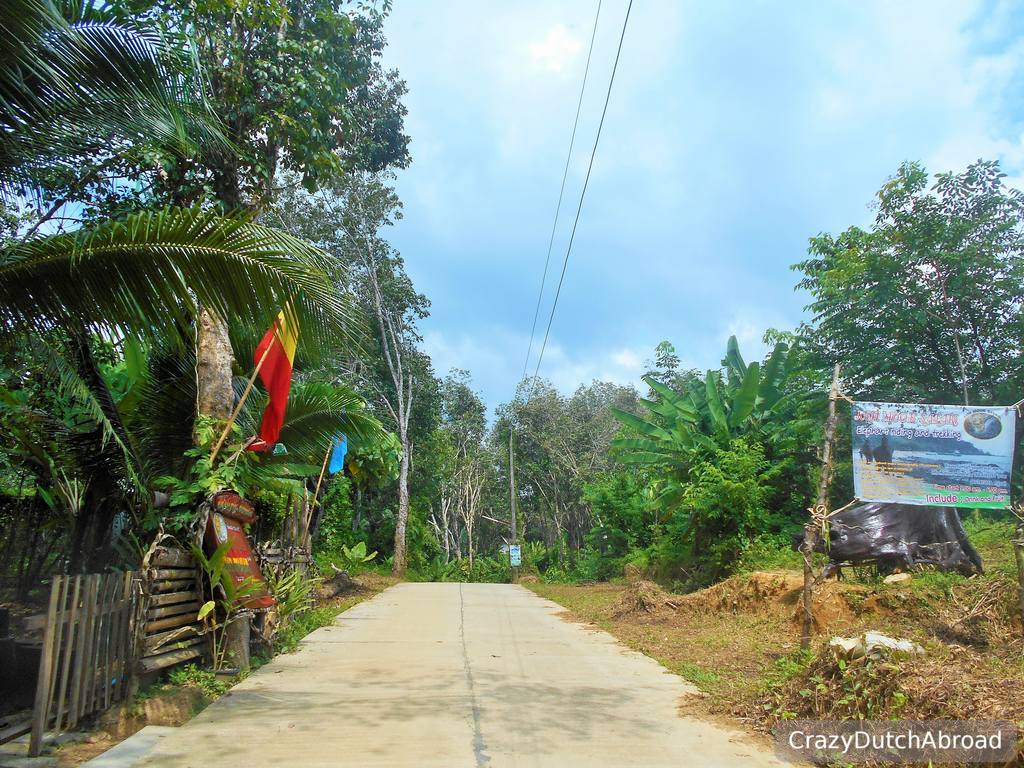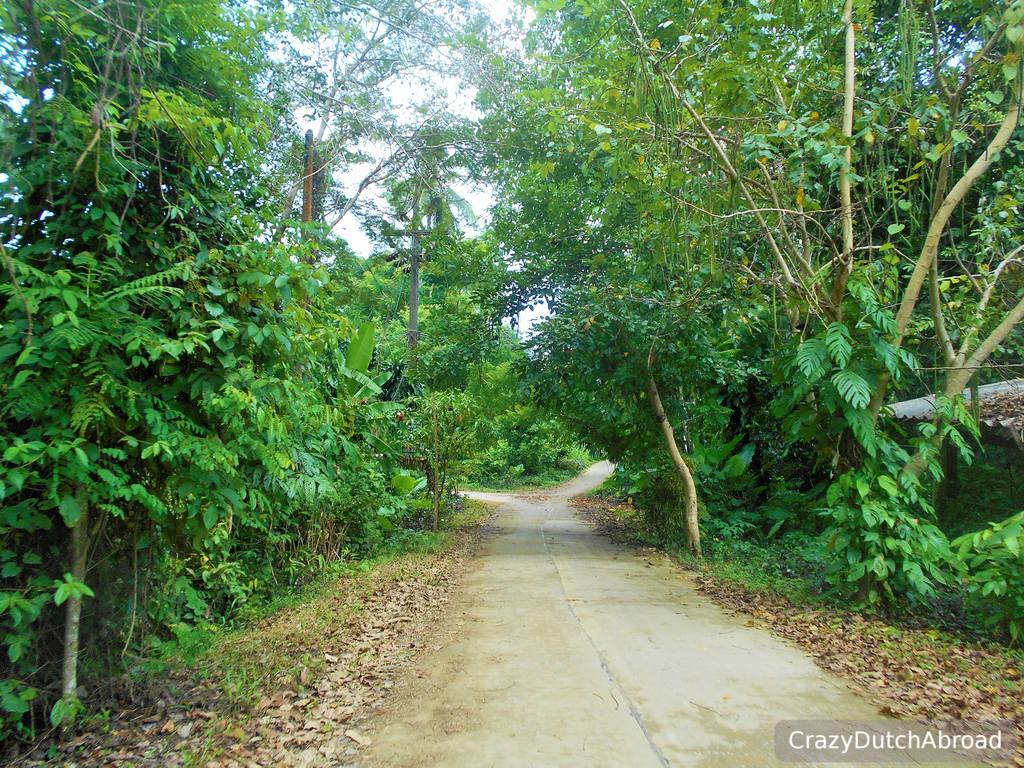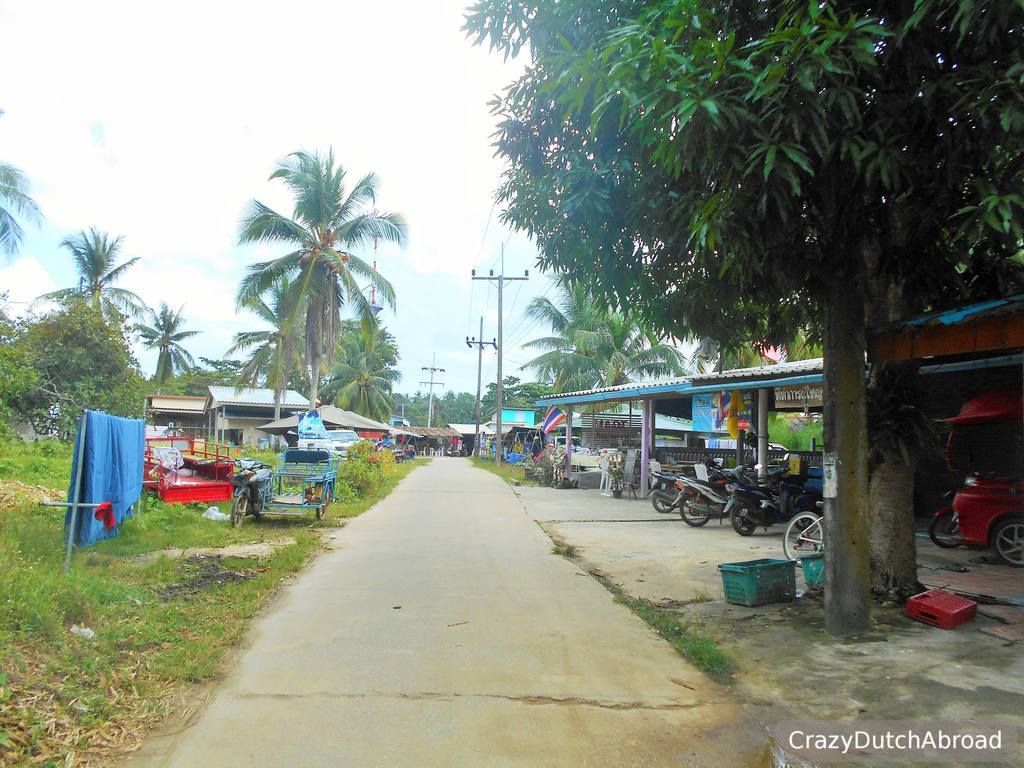 Road from Farang beach to the village.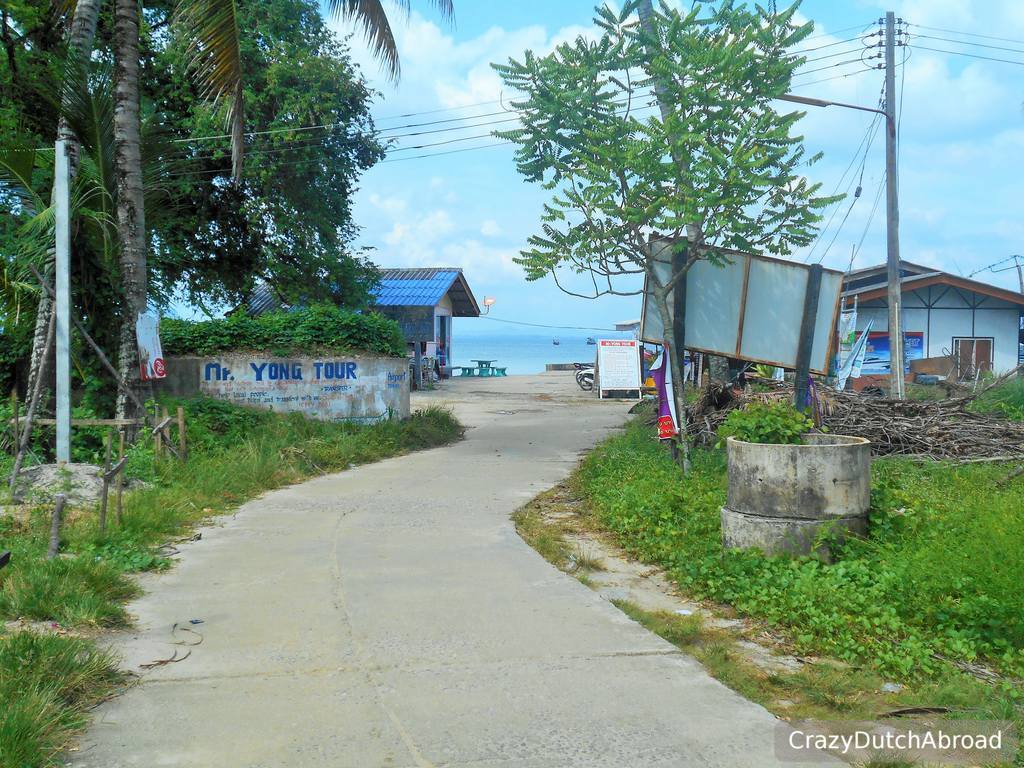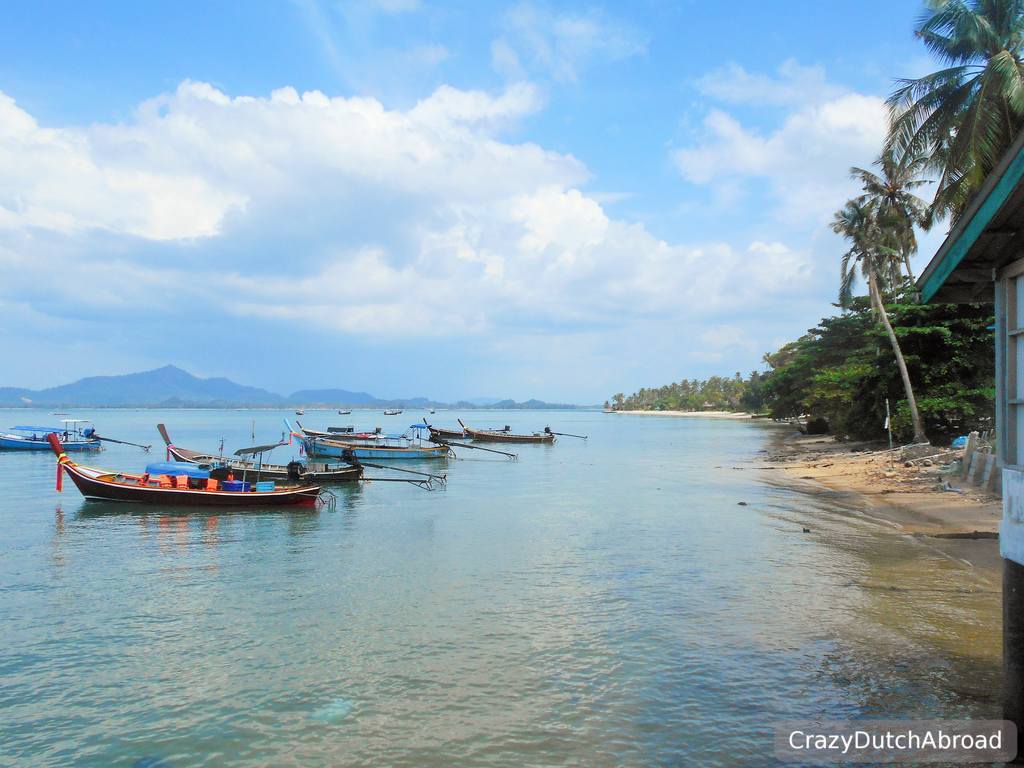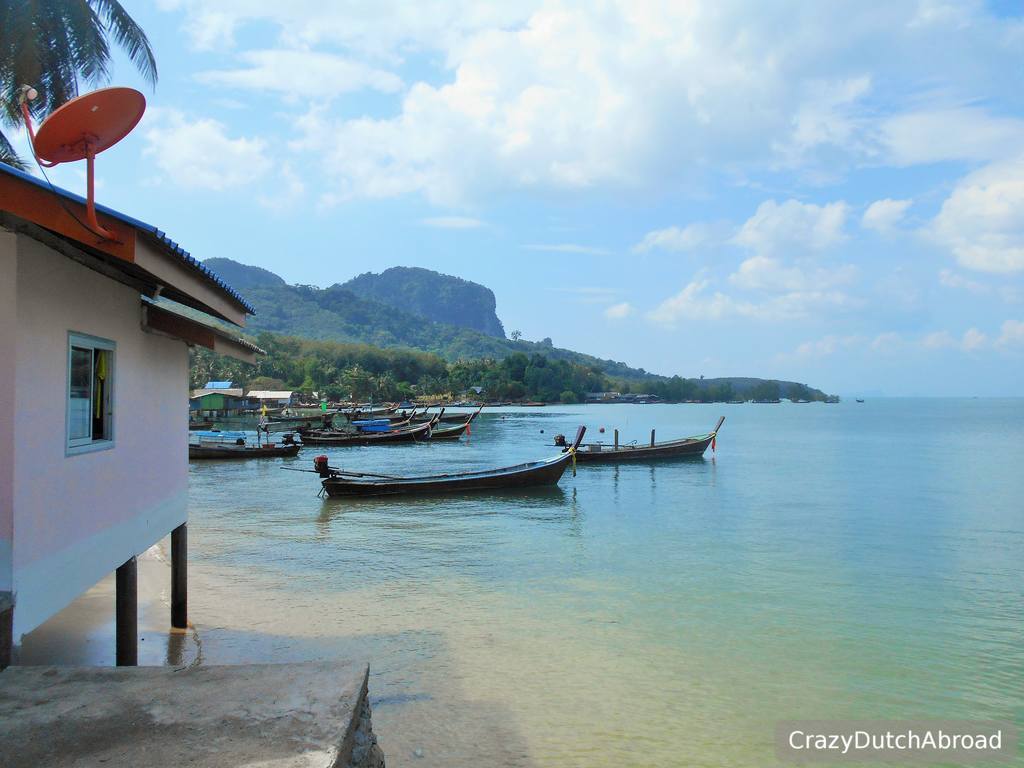 The pier.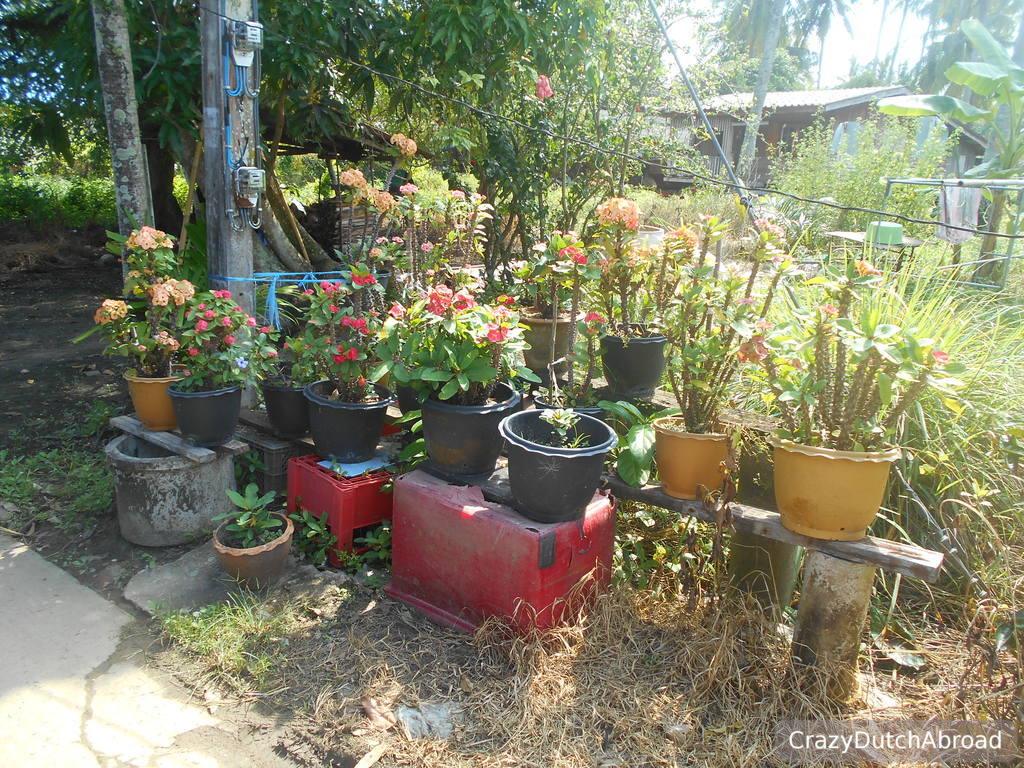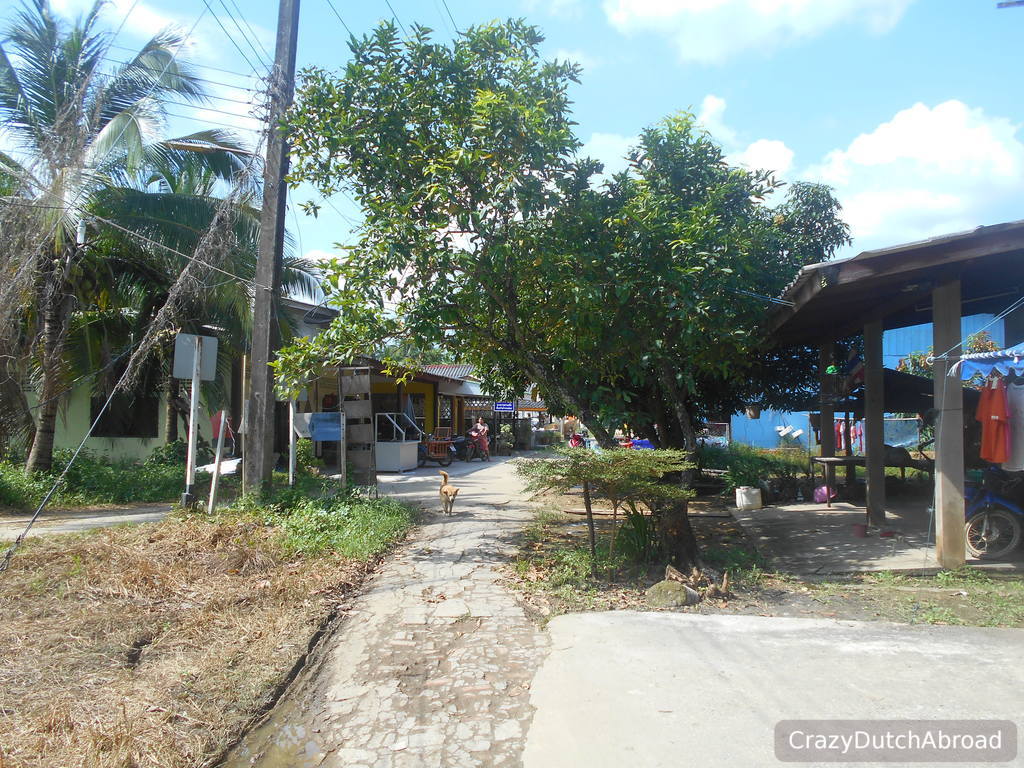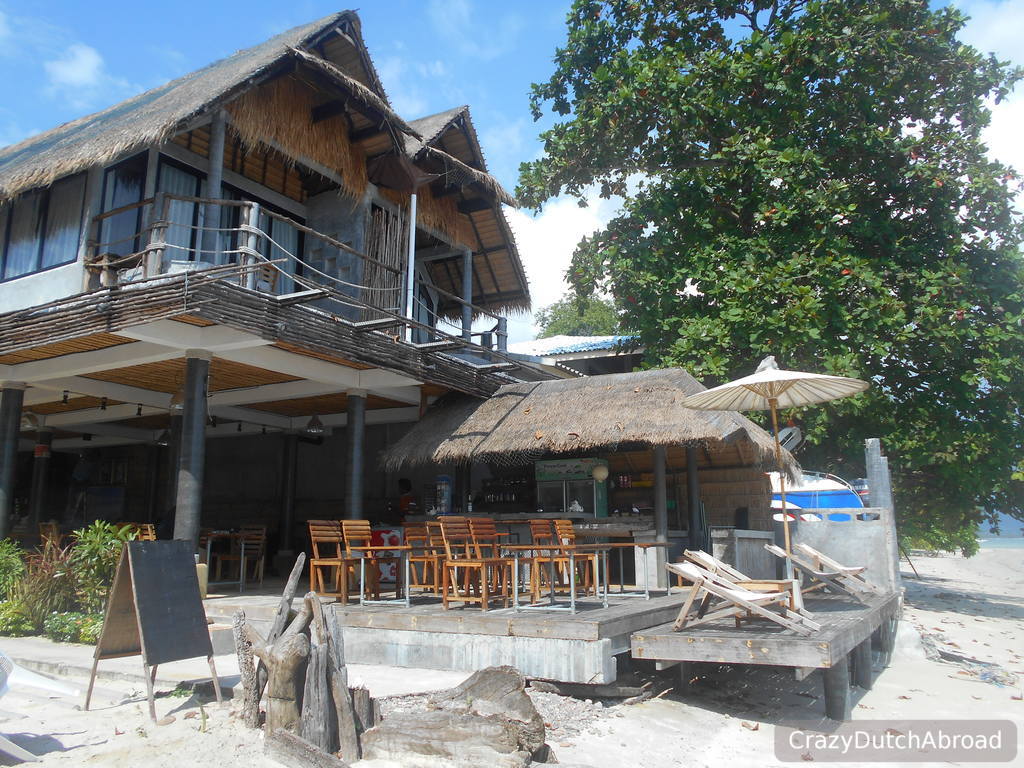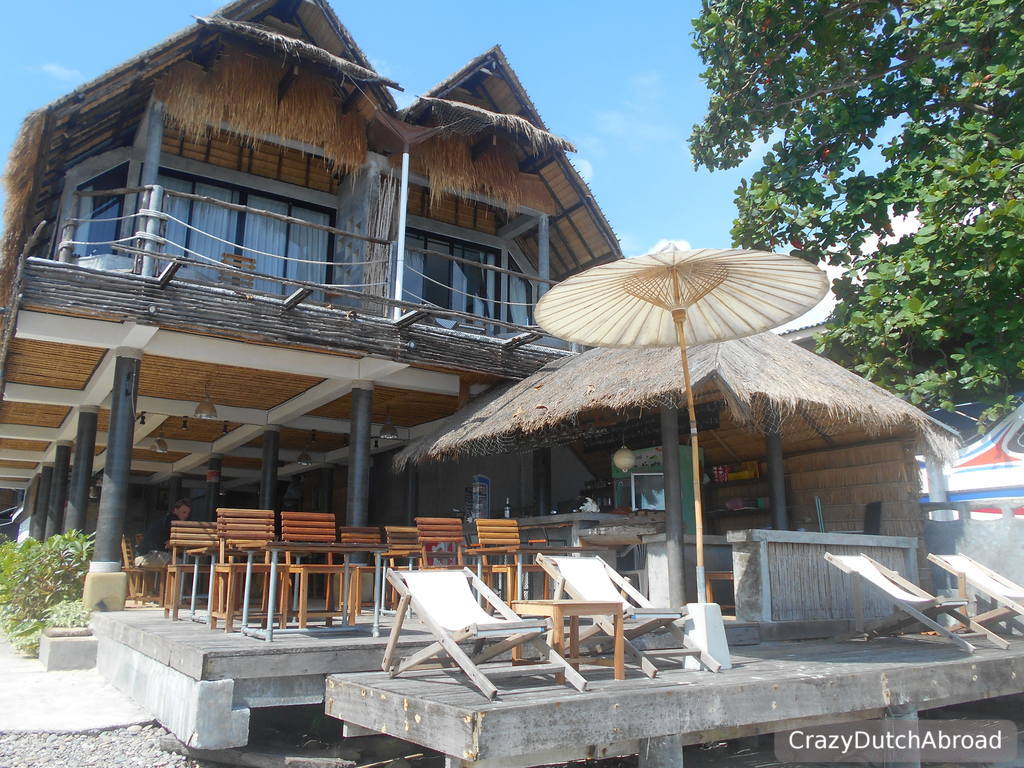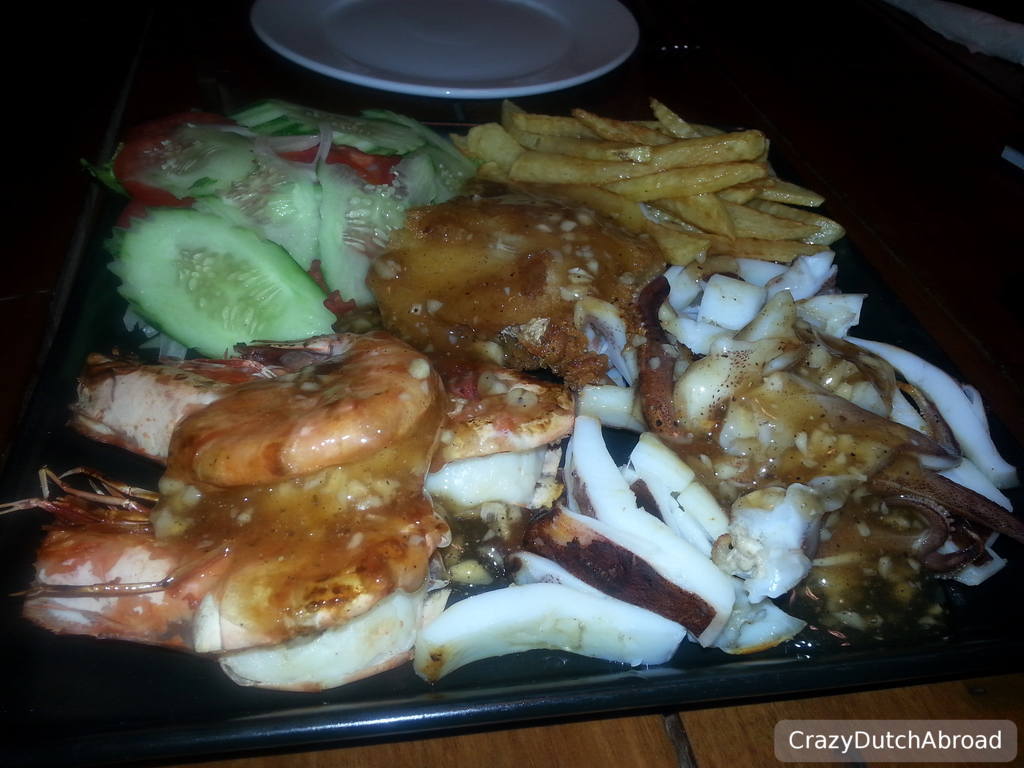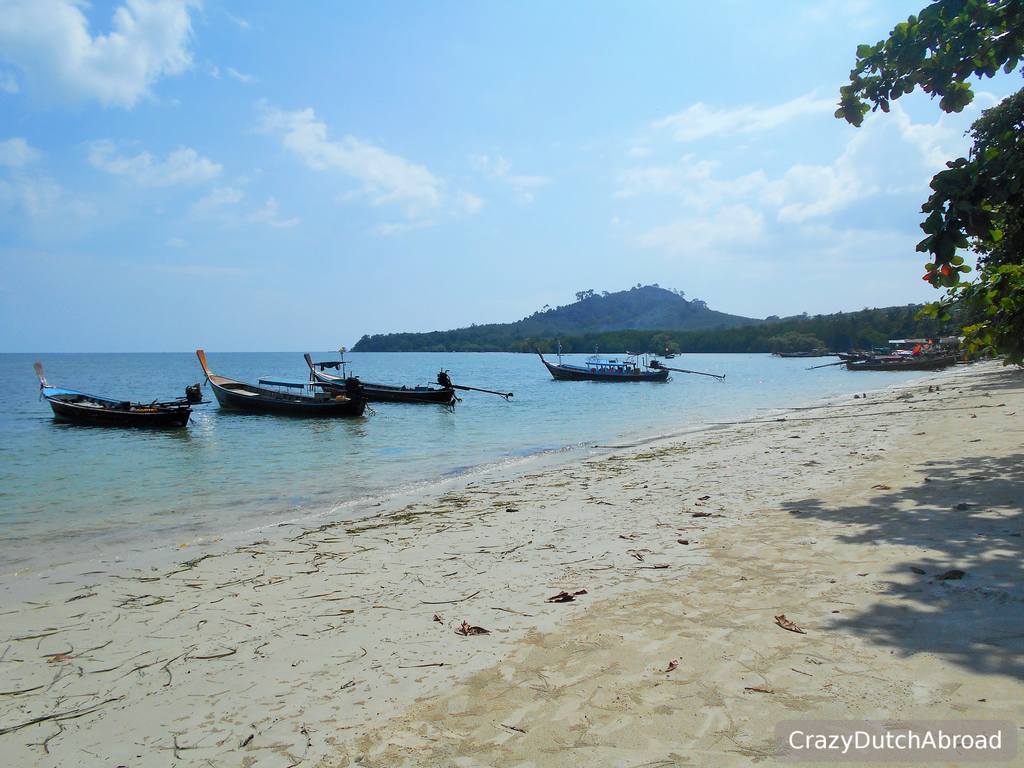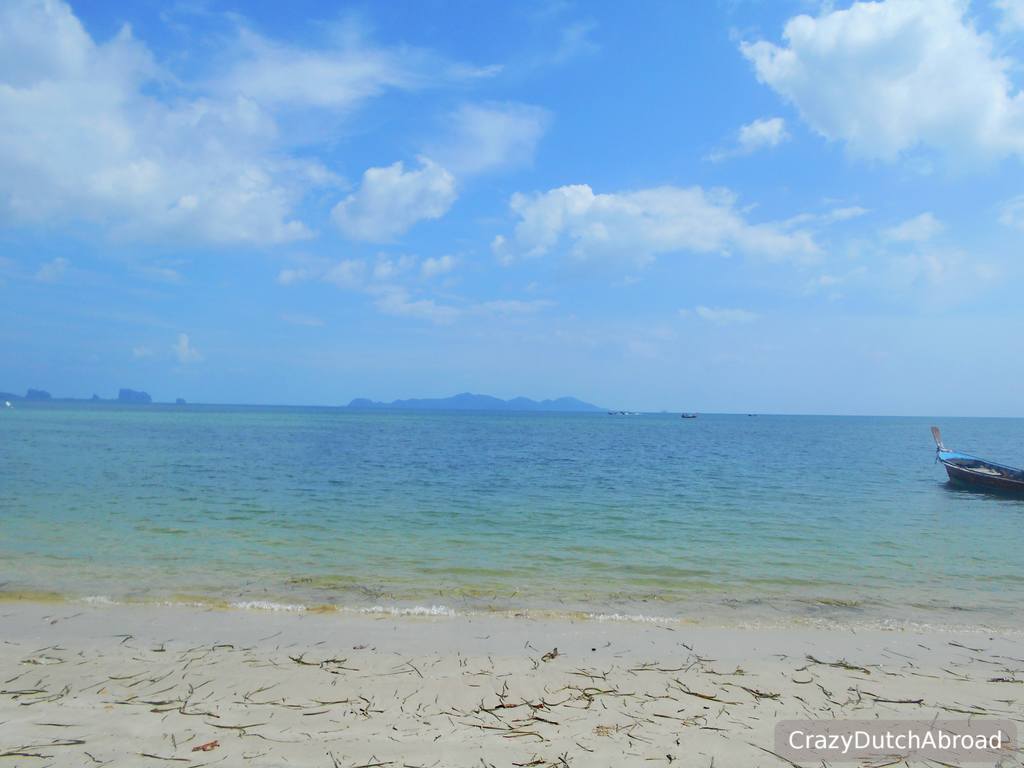 De Tara Beach Resort.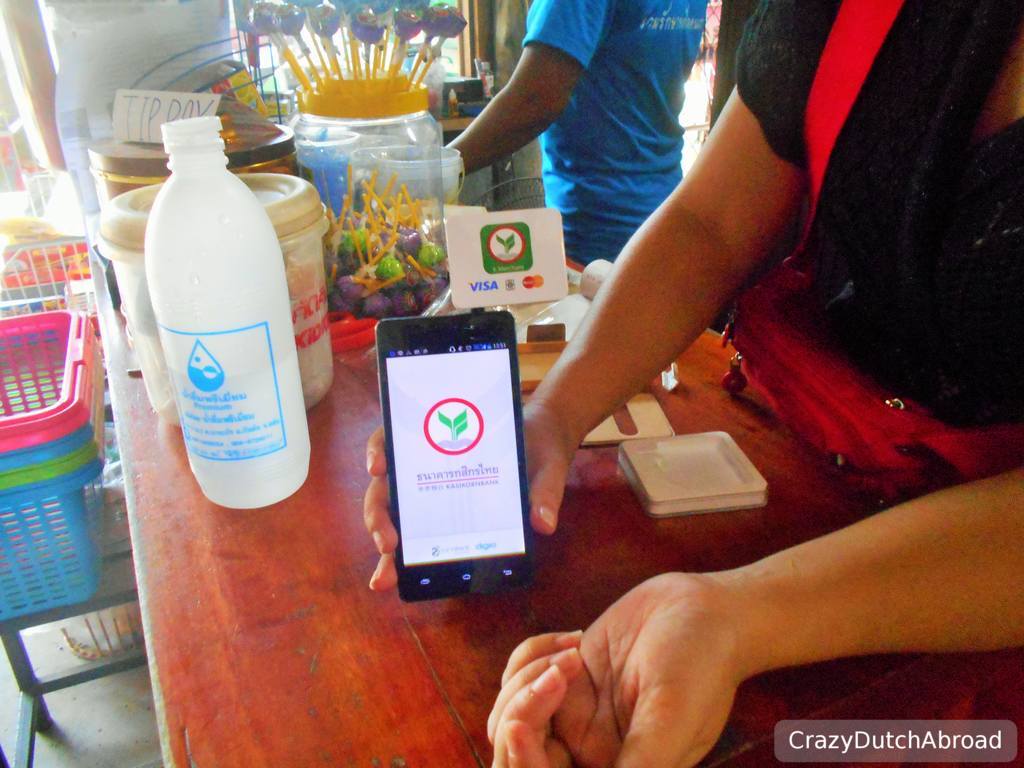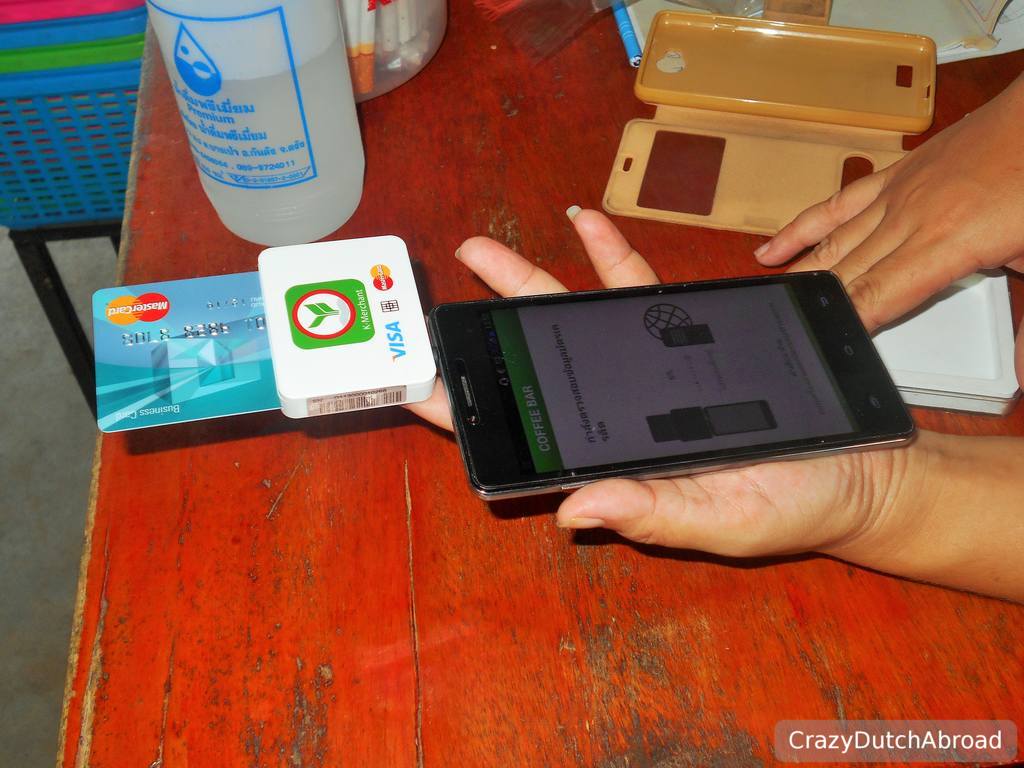 Getting cash money on the island.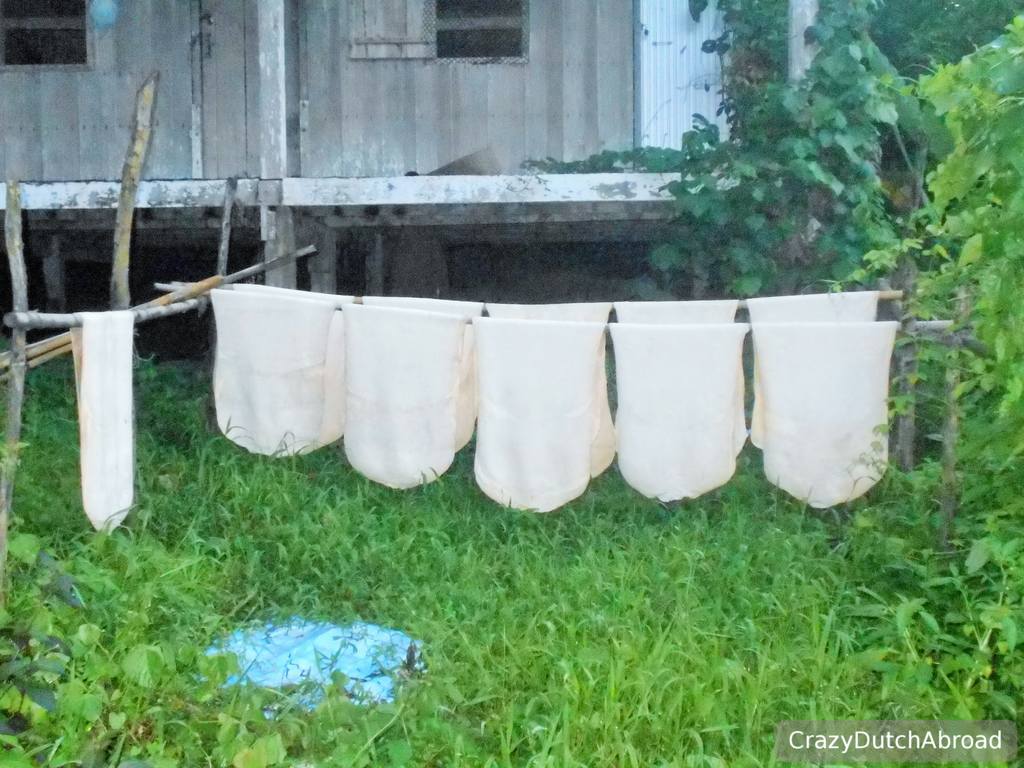 Rubber hanging out to dry.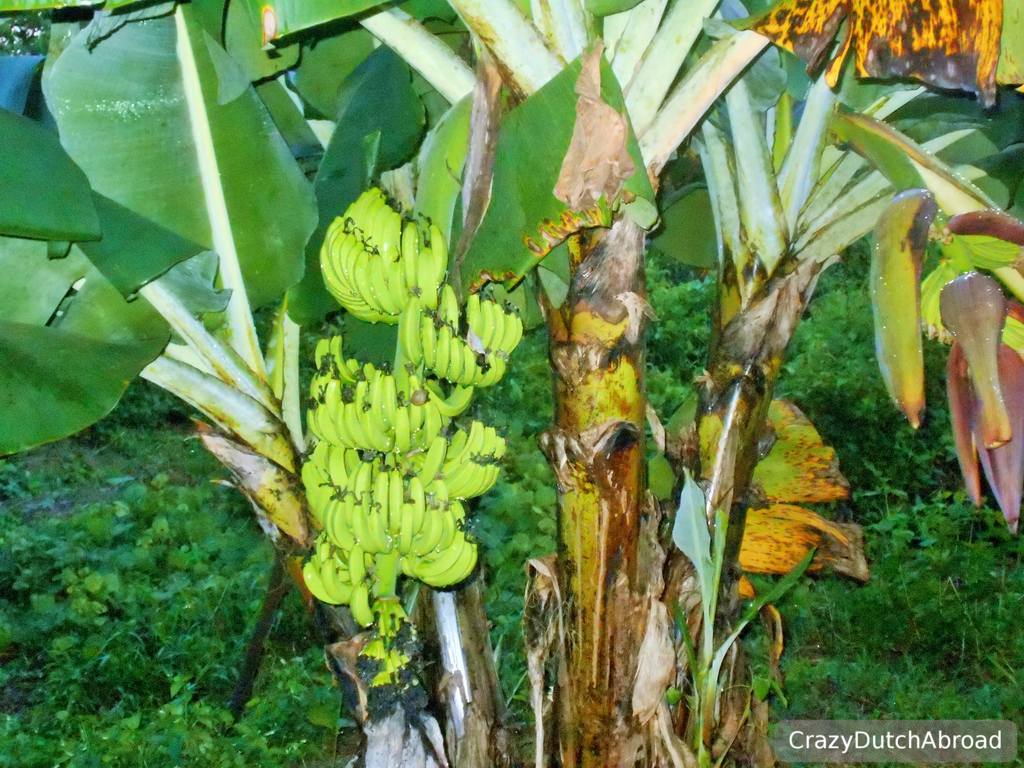 Bananas.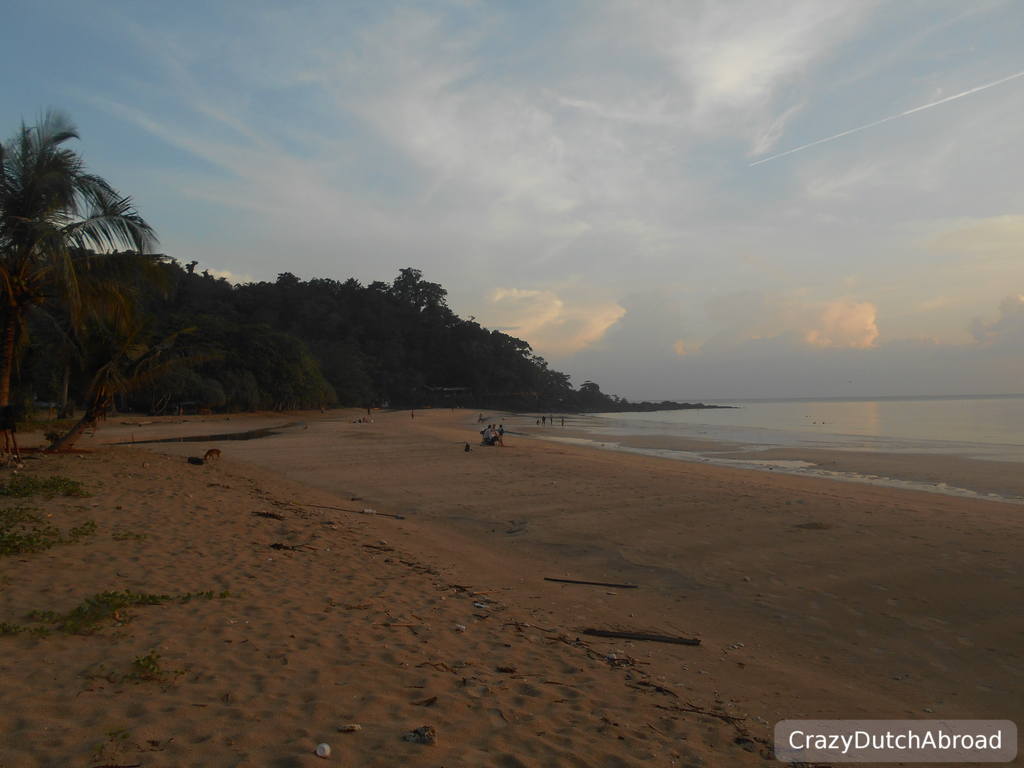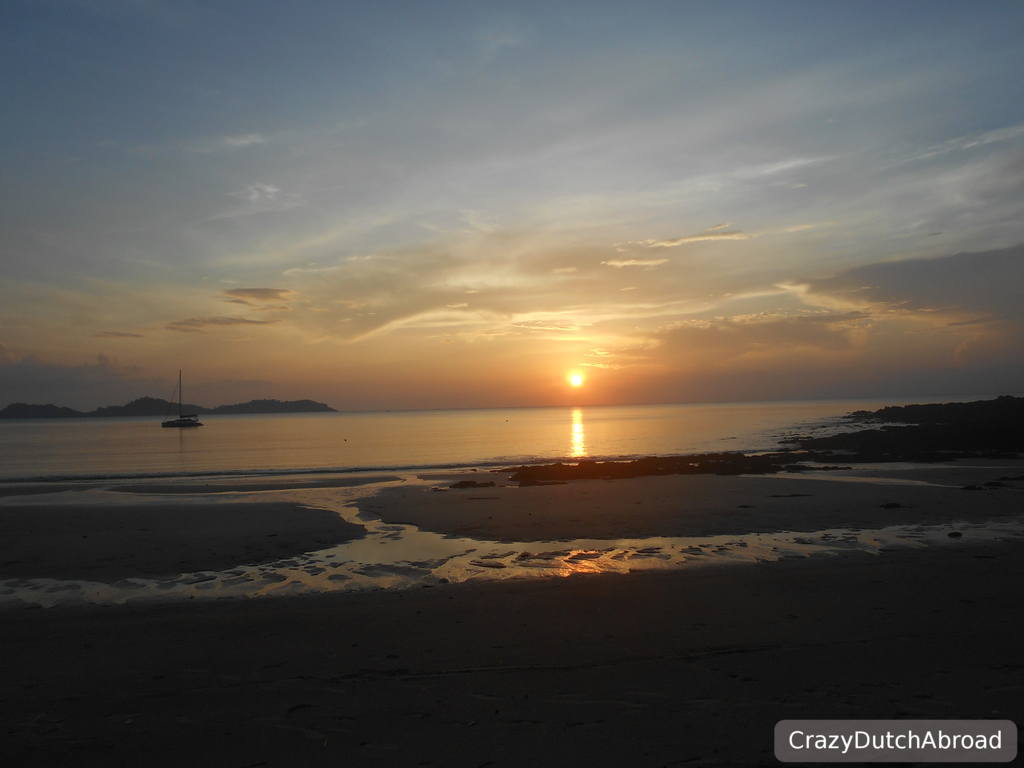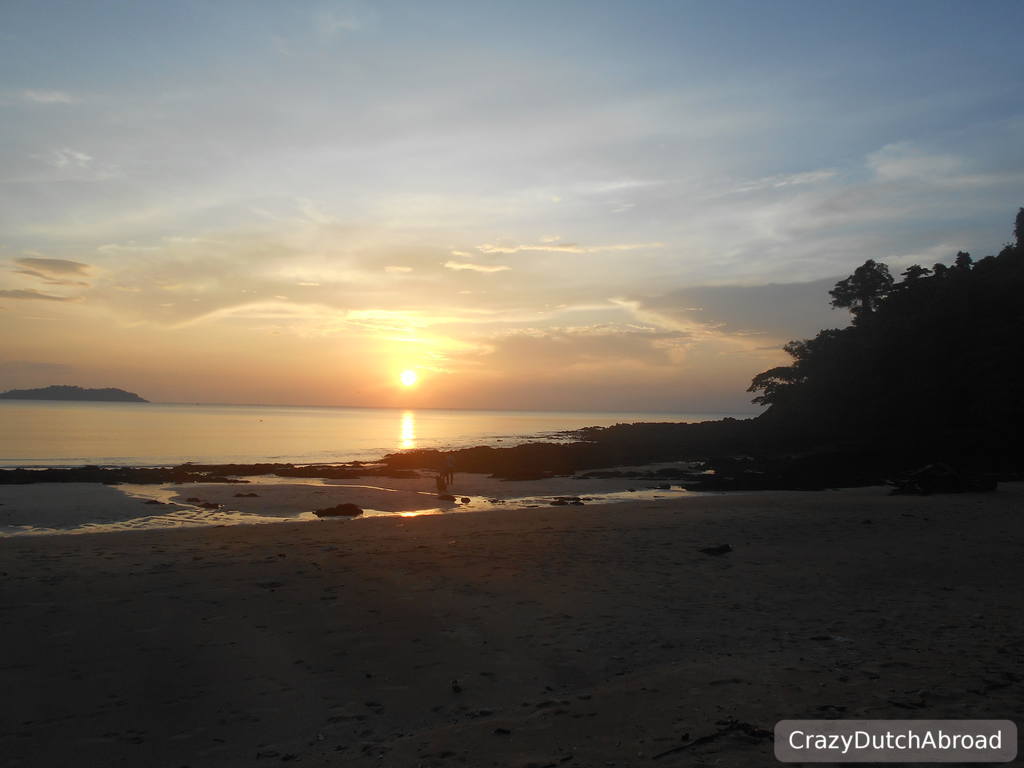 Sunset at Farang beach (Charlie).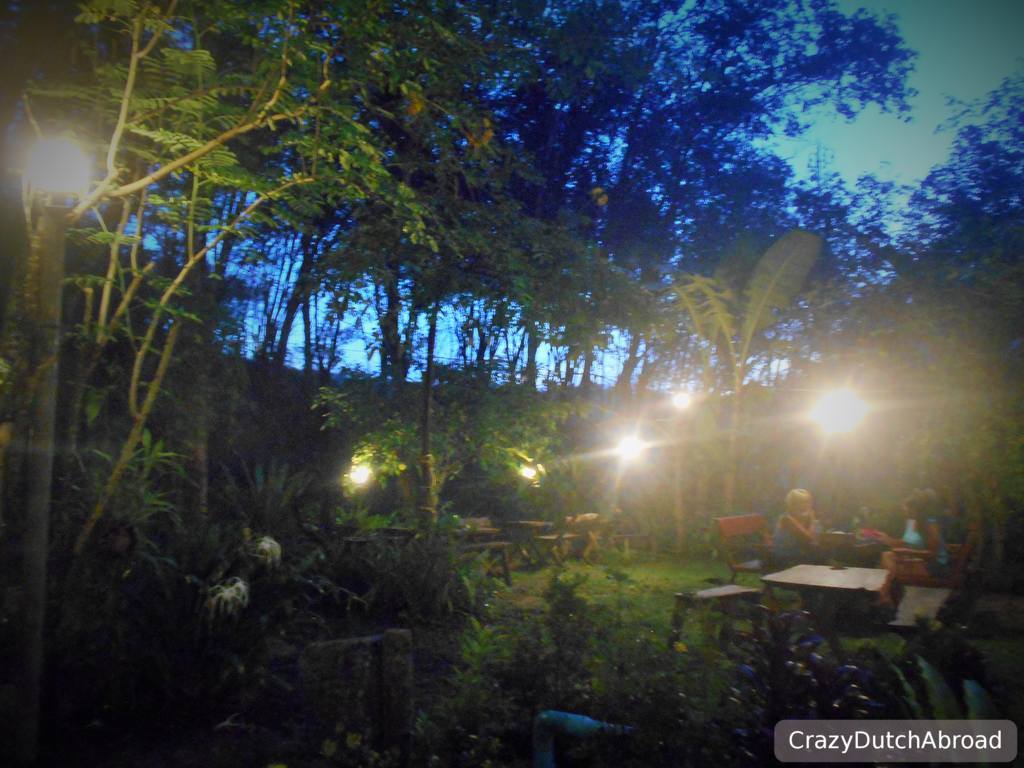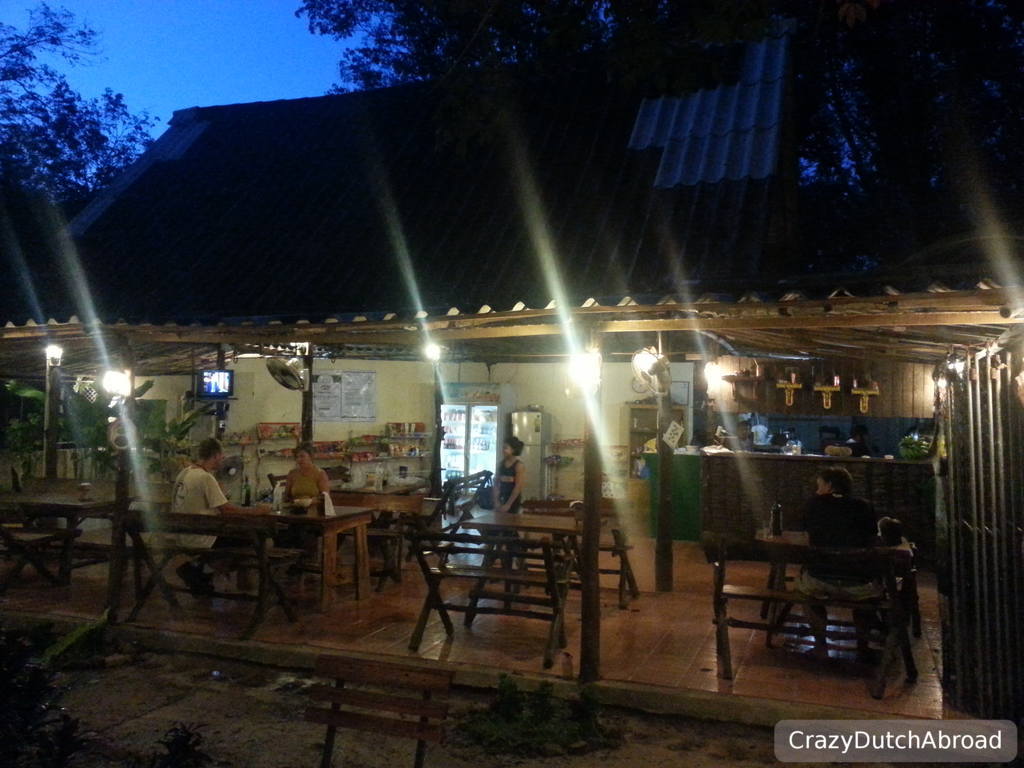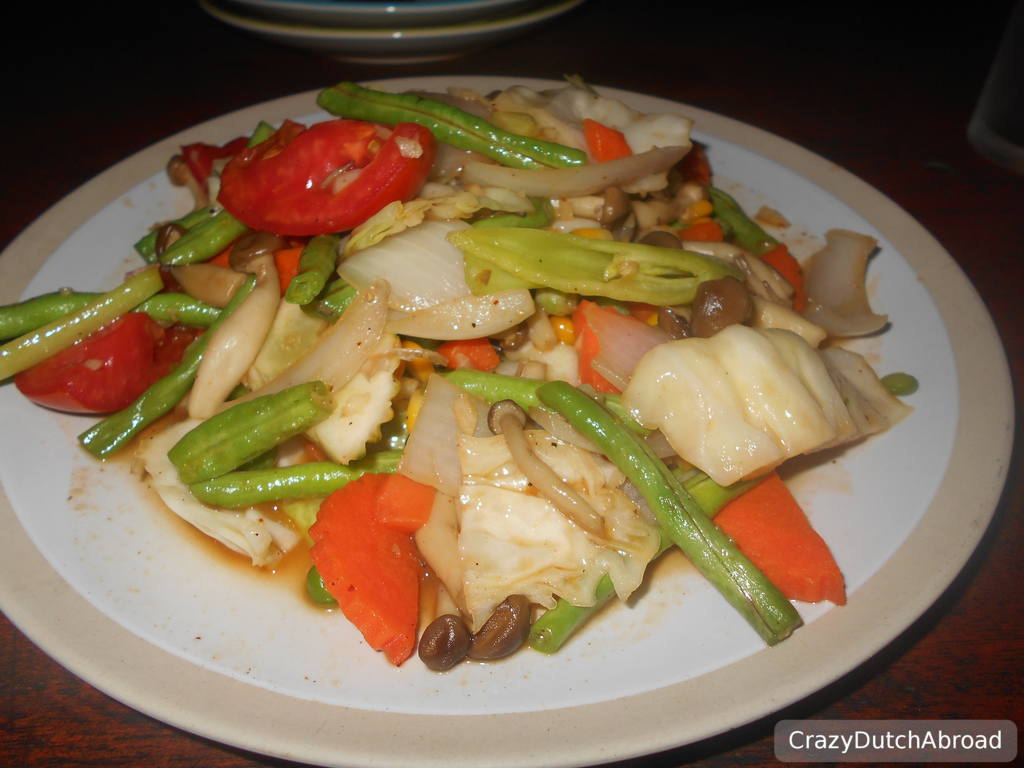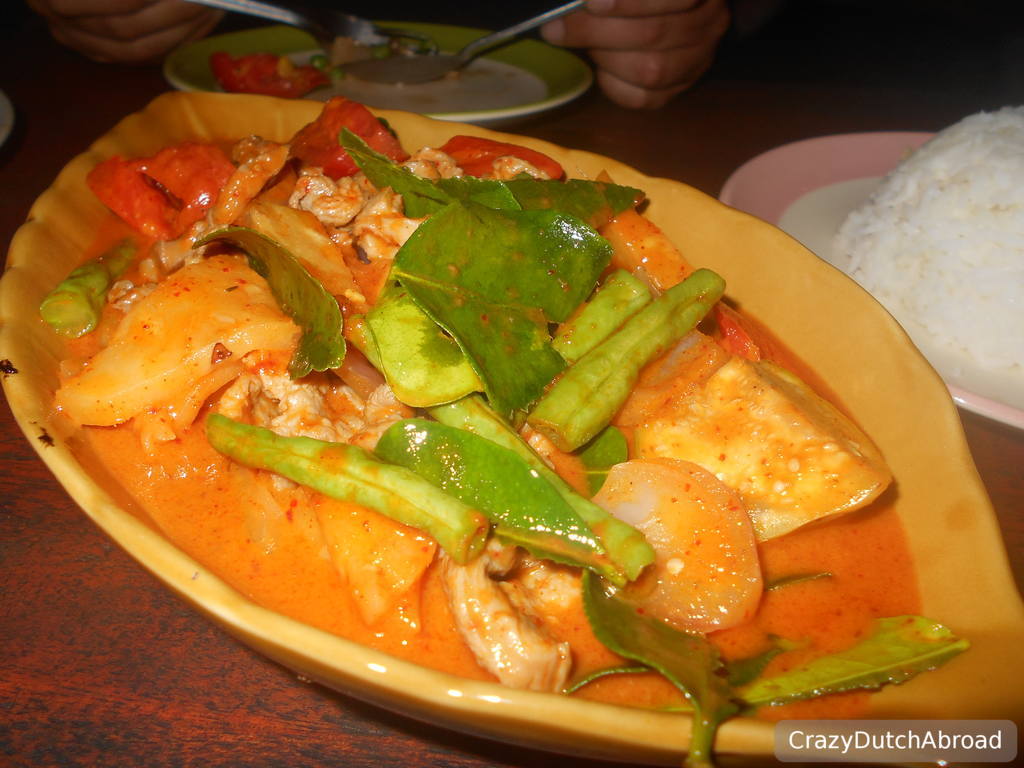 Hilltop restaurant, mixed vegetables & duck curry!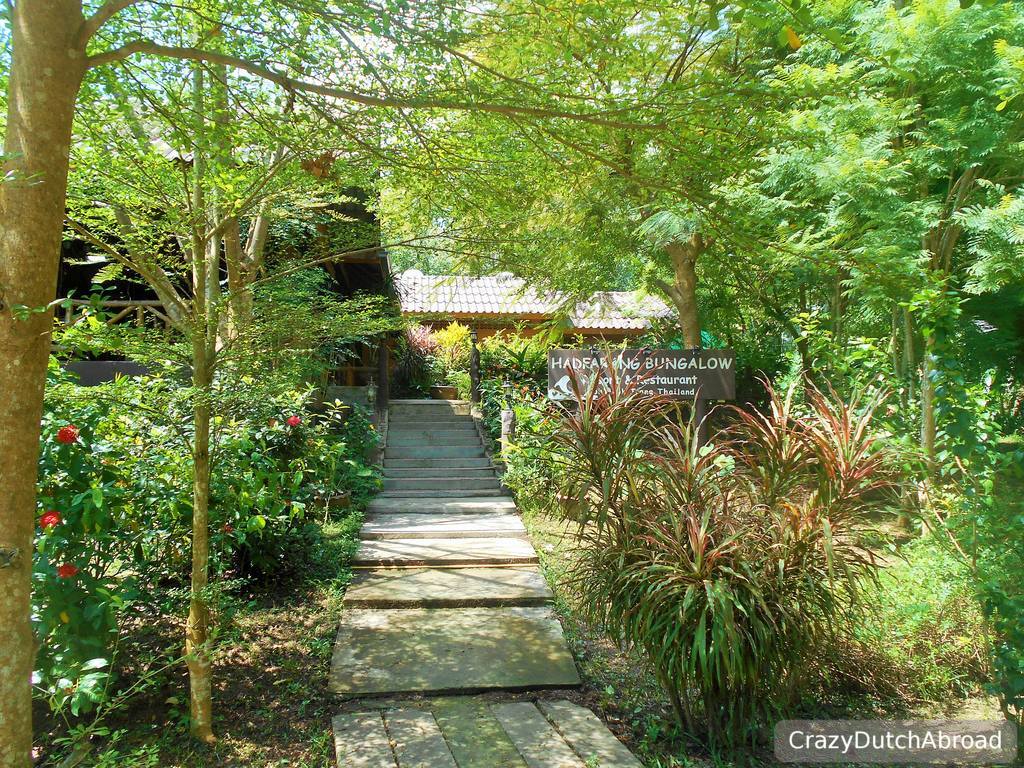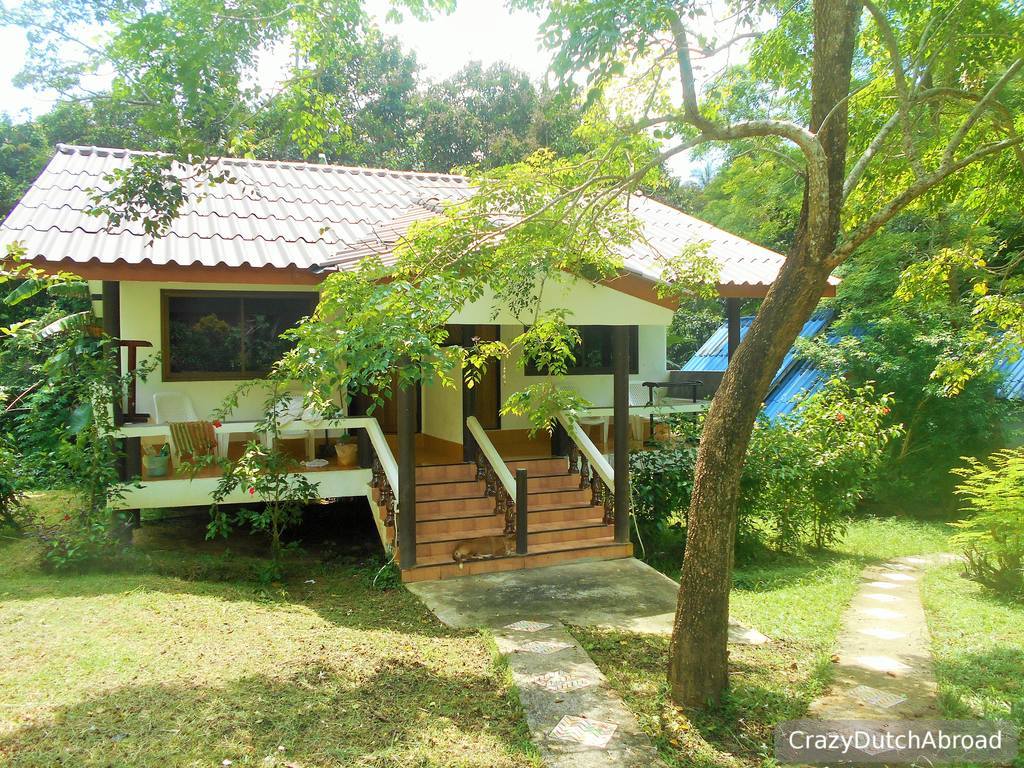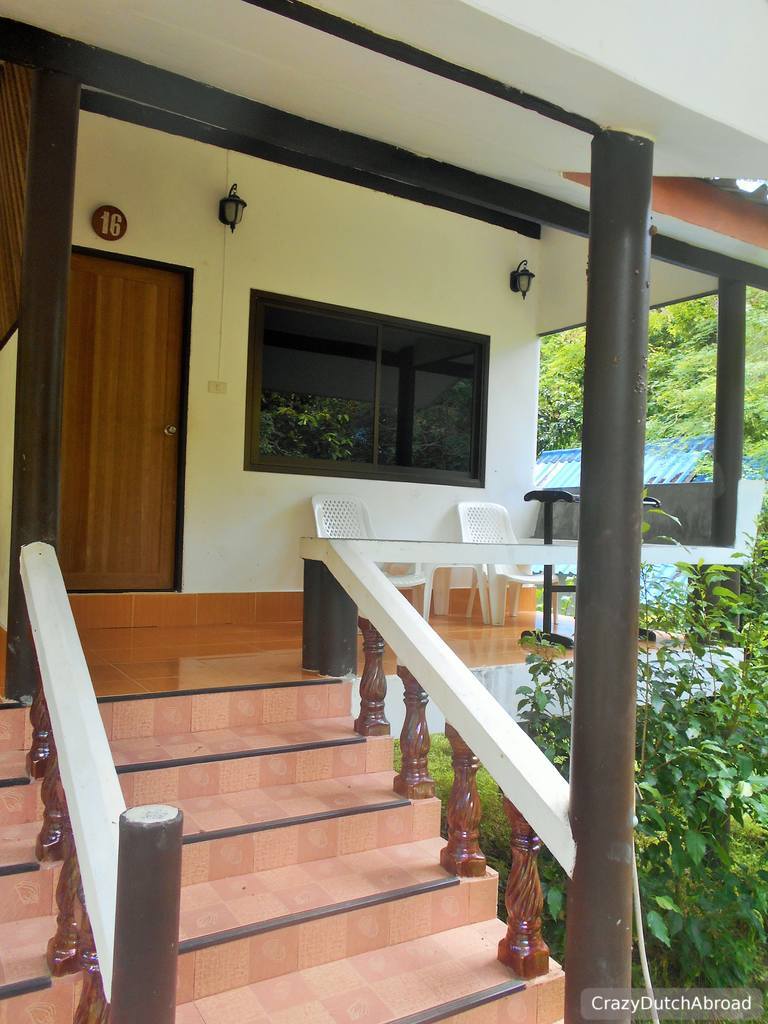 Had Farang Bungalow.
___
Check out other nearby destinations: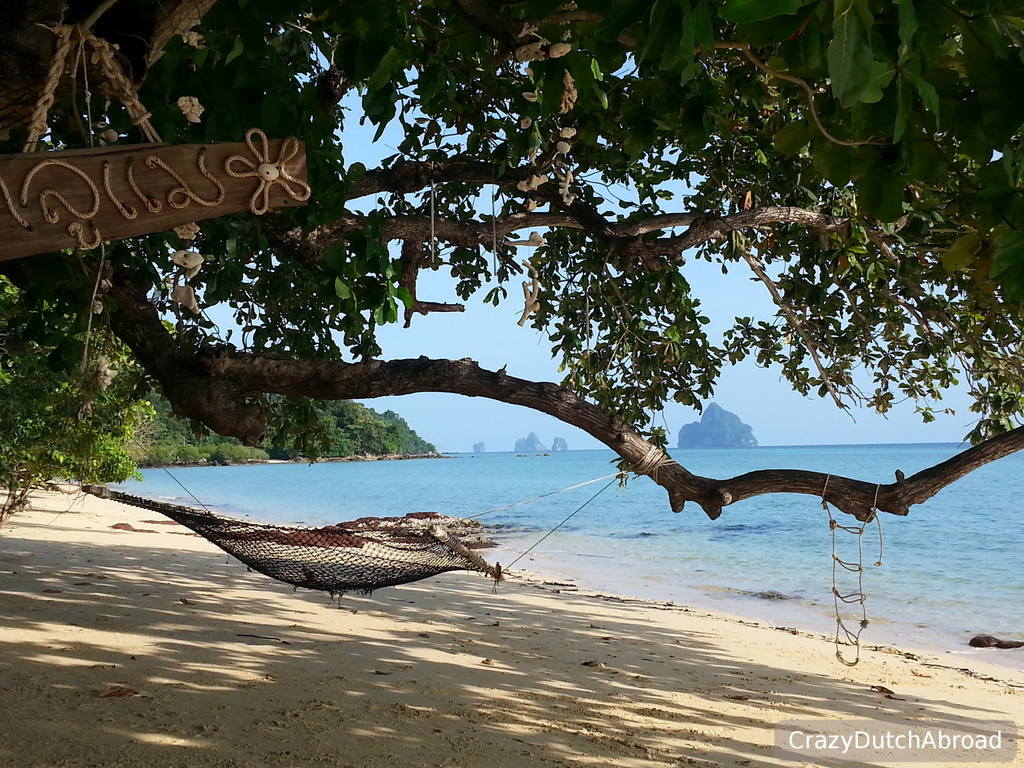 Click here for Koh Kradan, other Trang island!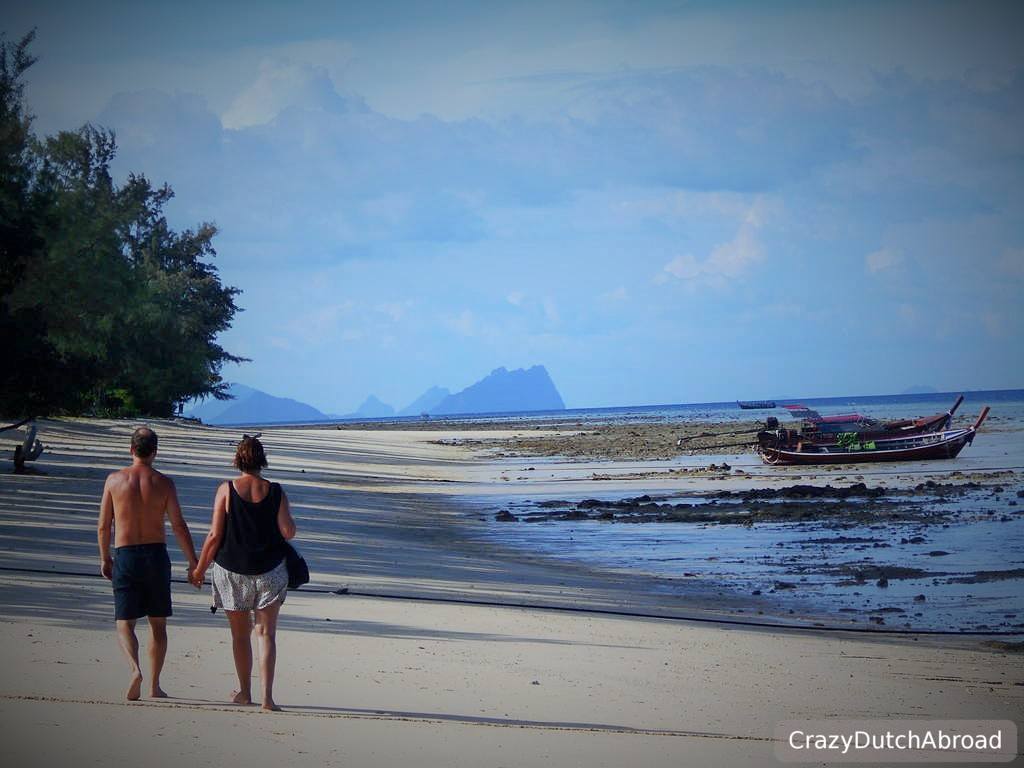 Click here for Koh Ngai, other Trang island!
Share this page: