Reaching base camp, Thakhek loop with extreme cold weather!
Our crazy road trip around Thailand and Laos on a tricycle (saleng).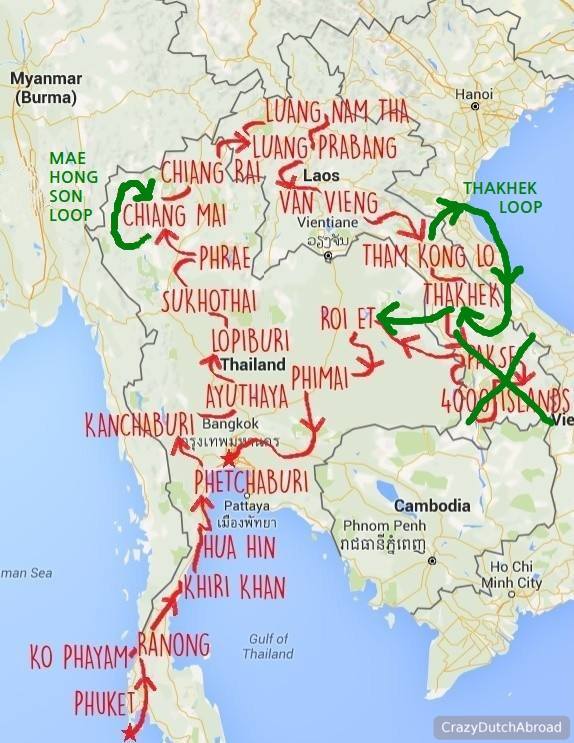 Saleng expedition #47
Vientiane > Paksan > Na hin
278 km / 173 miles
After many bike repairs because of the bad roads in Laos (or bad driving :-)) we decided to change the plan. Skip the 4000 islands and so shorten the trip by 750 KM / 466 miles. Still, we needed to stay in Laos until our visa run out to be able to stay in Thailand until we can catch our flight out of the country. Yes, badly planned, I know! But, this gave us some more time to include: THE LOOP!
The loop, or Thakhek loop, is a scenic motorbike ride in the middle of Laos. Most people start from Thakhek driving North over 'road 12' to Nakai, following the road to Lak Sao and change to 'road 8' towards Na Hin (go and return to Konglor cave) and continue to Veing Kham to get on the Asian Highway 13 (AH13) to drive back to Thakhek. Being a Crazy Dutch, we did it the other way around - skipping the highway we've been following more or less since Luang Namtha. But, we didn't expect extreme cold weather!!! For sure we're in the tropics for too long, we wear sweaters if it gets below 25 degrees Celcius/ 77 Fahrenheit - but this was Siberian weather in the tropics!
The Guardian newspaper posted this about the weather on the 25th of January: "The cold was caused by a polar vortex, a large cyclone that pushed south from Siberia and unusual meteorological occurrence for east Asia... At least 95 people die as record-low temperatures in region bring snow and ice cause flight cancellations and leave thousands stranded"
Click here to read the original news feed.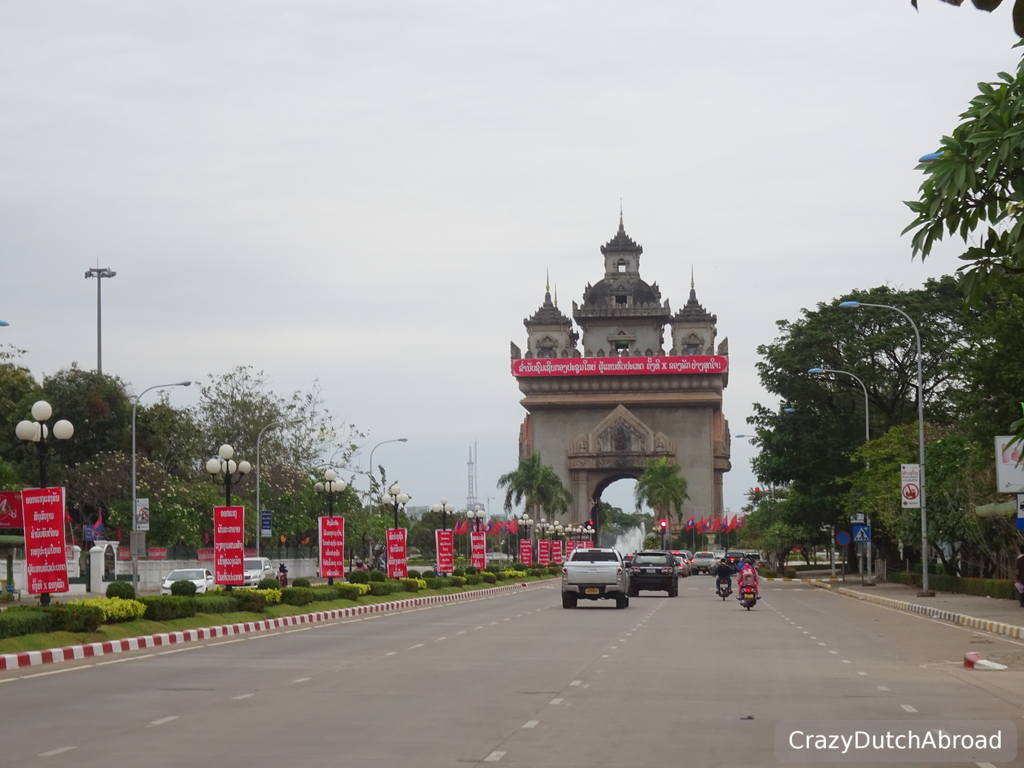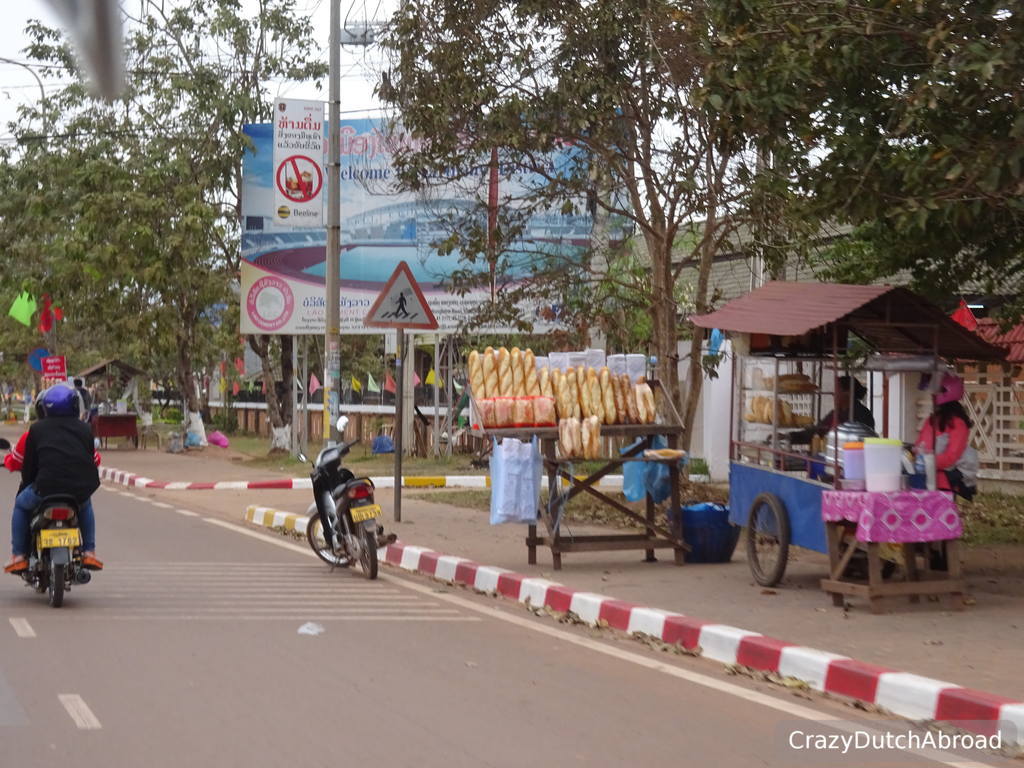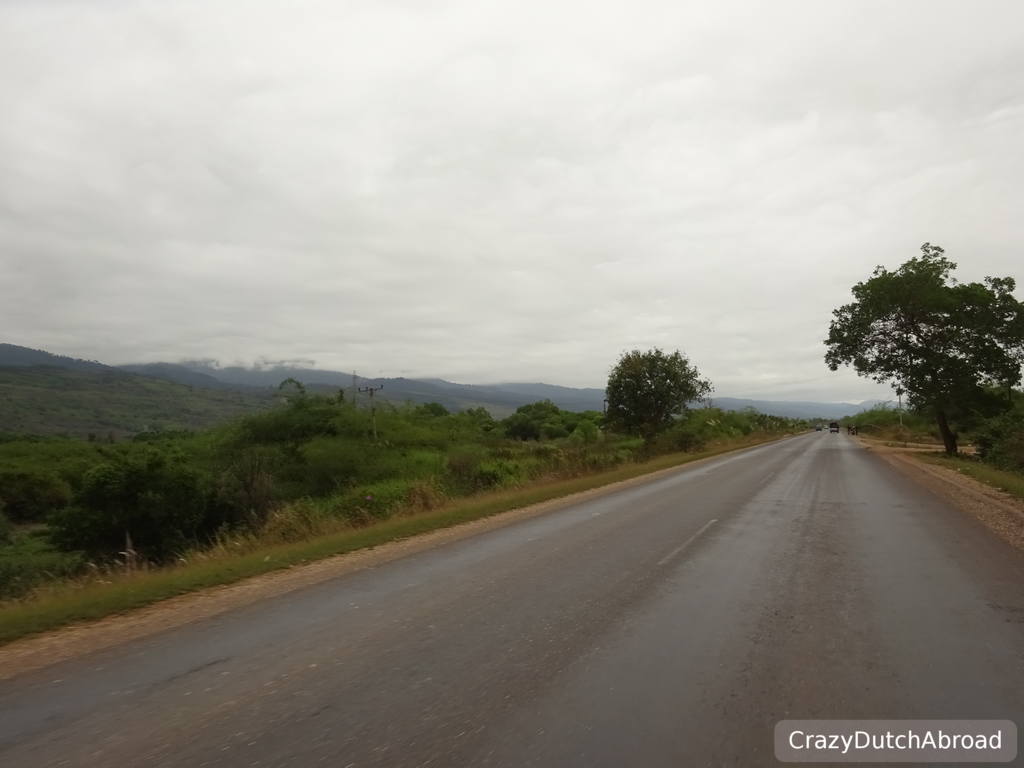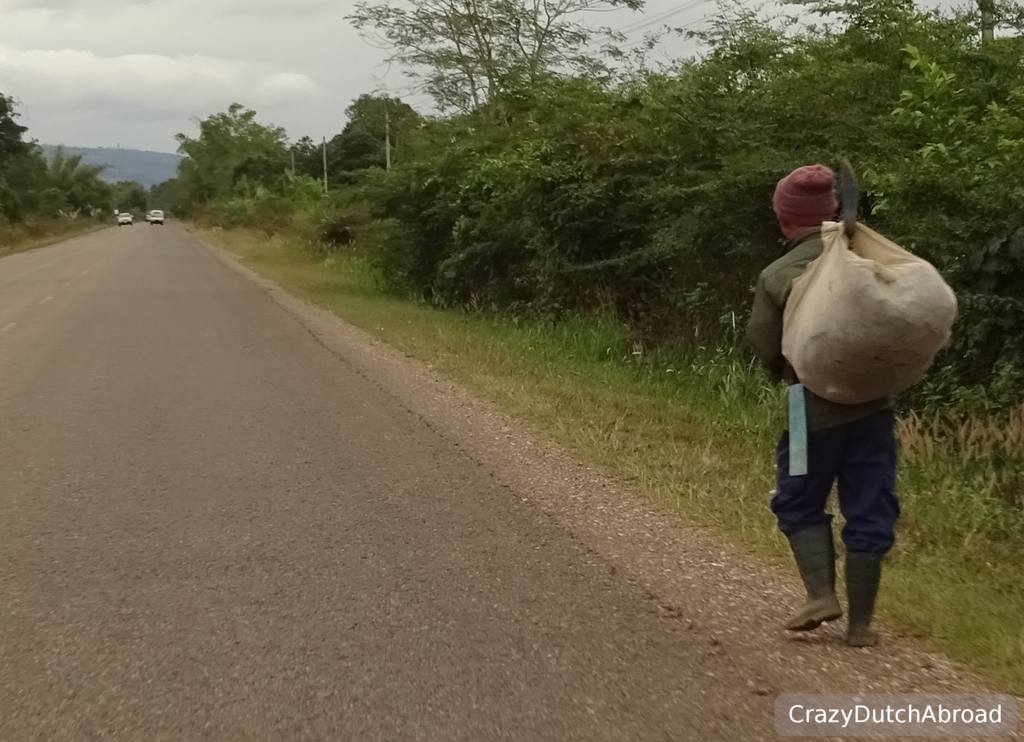 It all started off easy! Changing the capital Vientiane and the Fresh baguettes for great road conditions towards The Loop! But, as soon as we hit open fields - it turned cold and windy!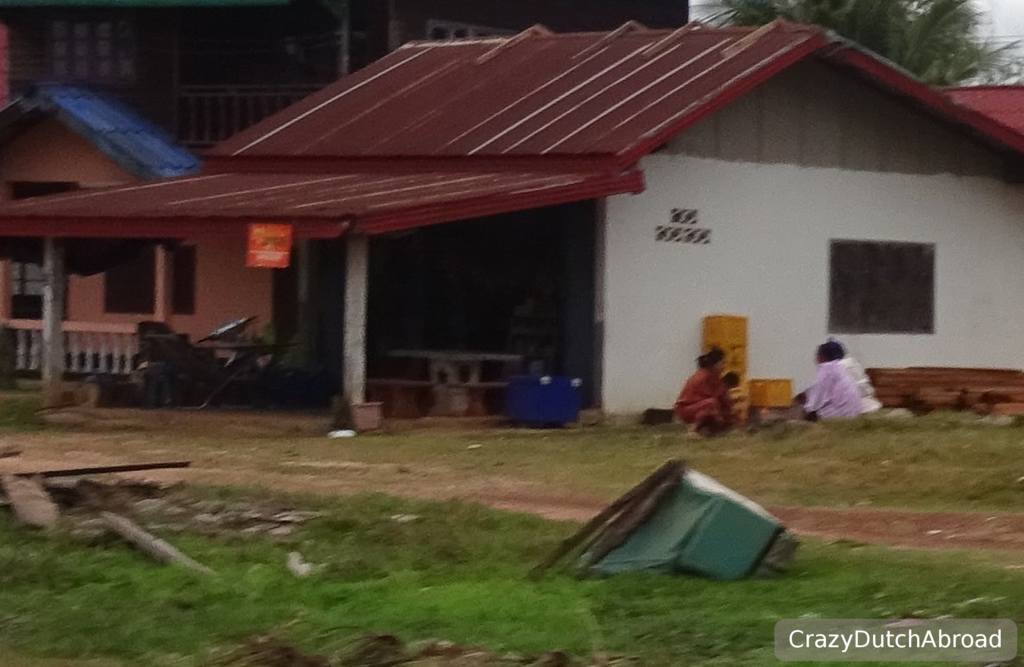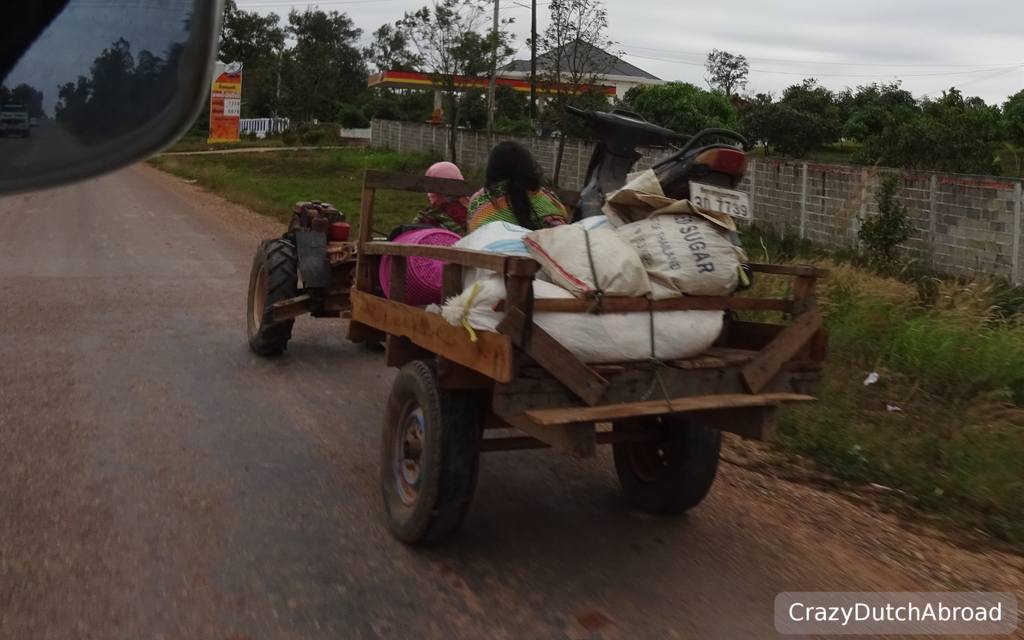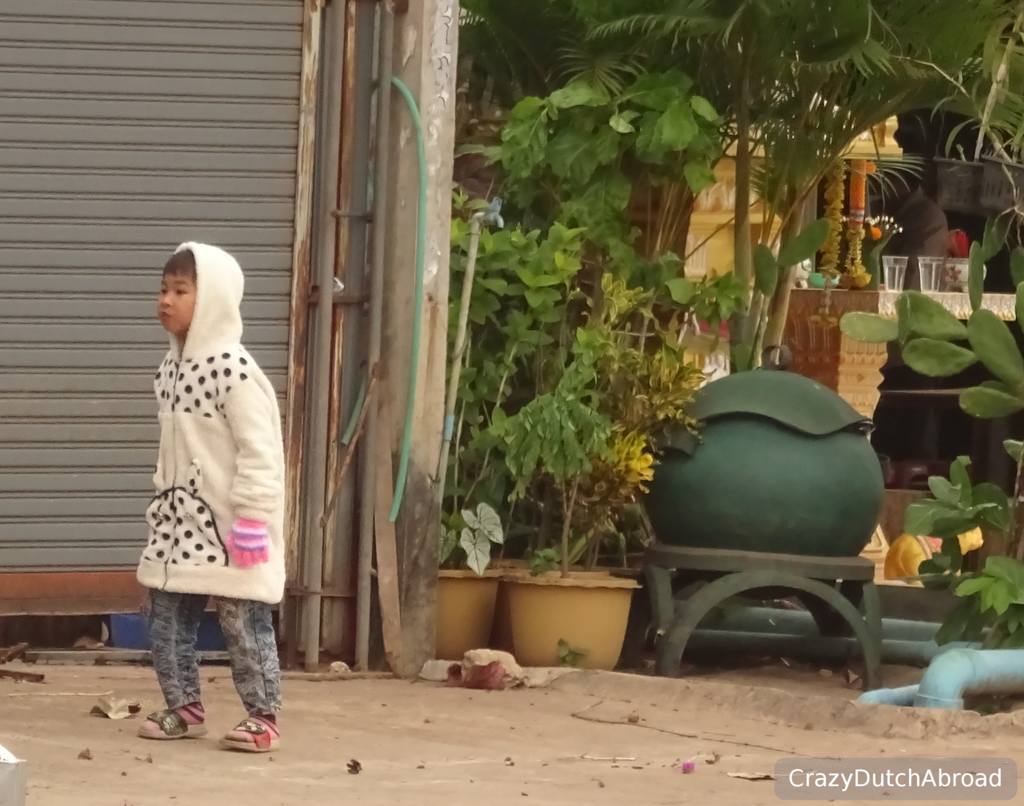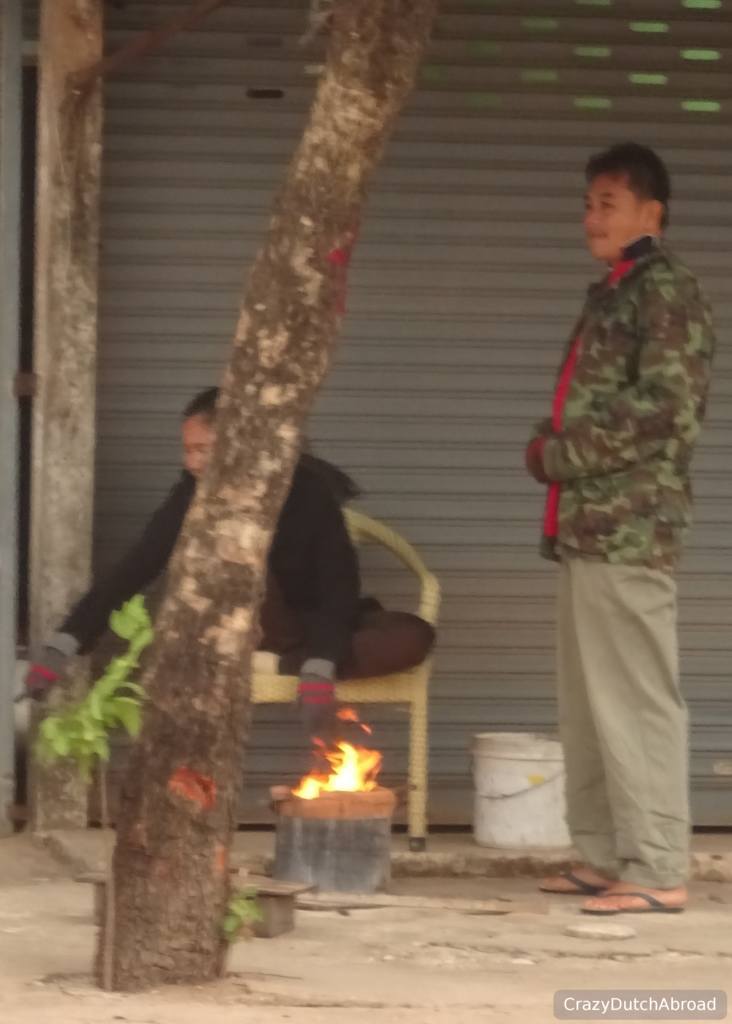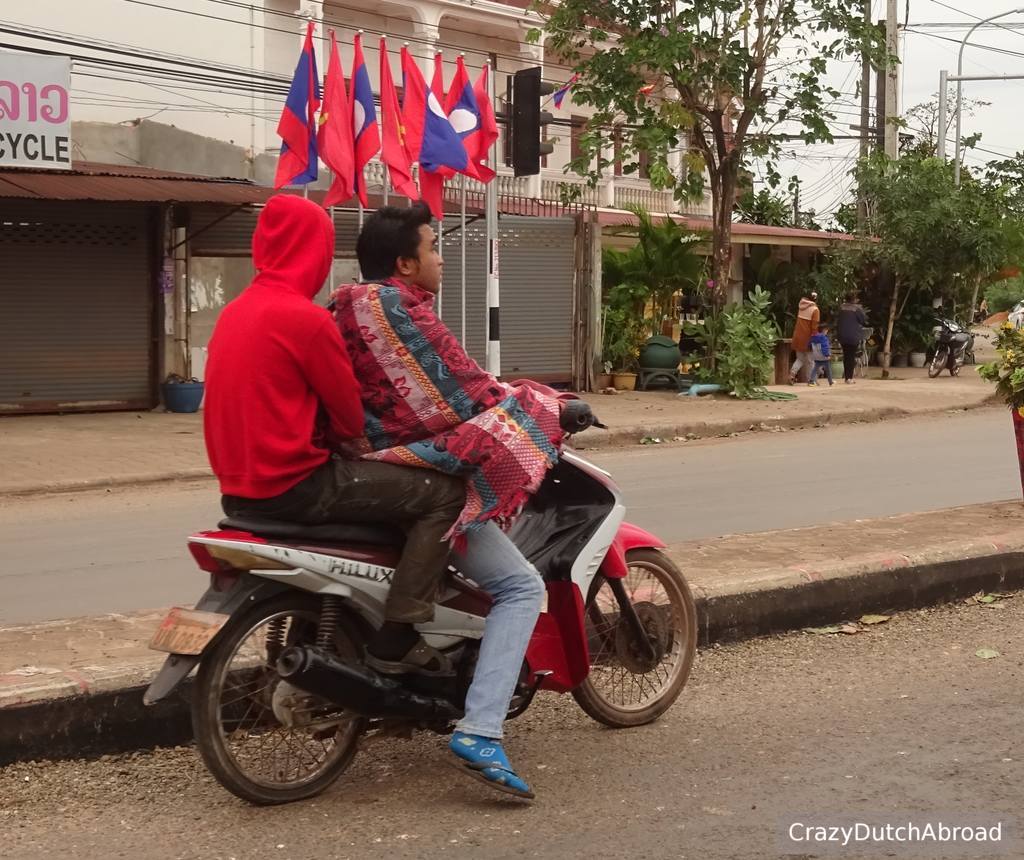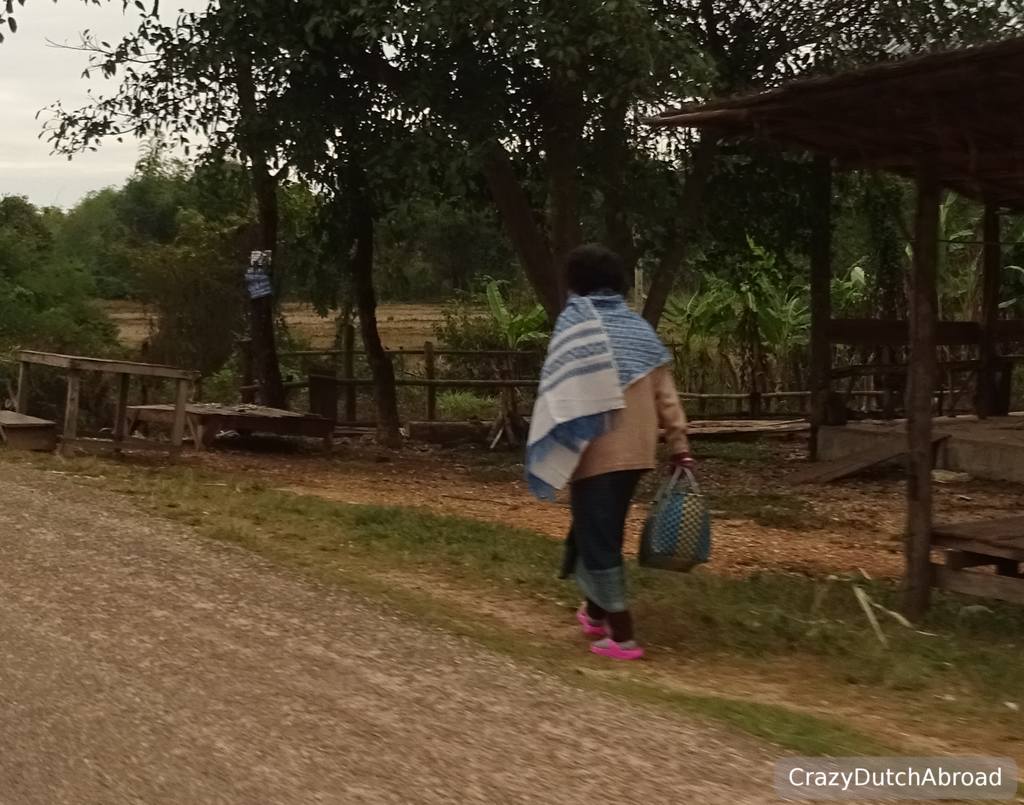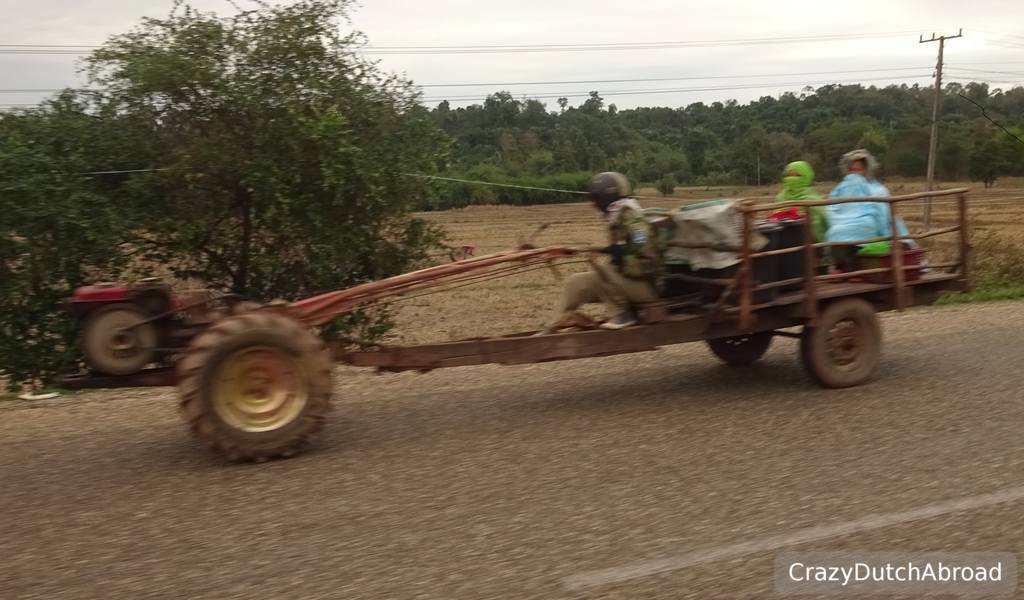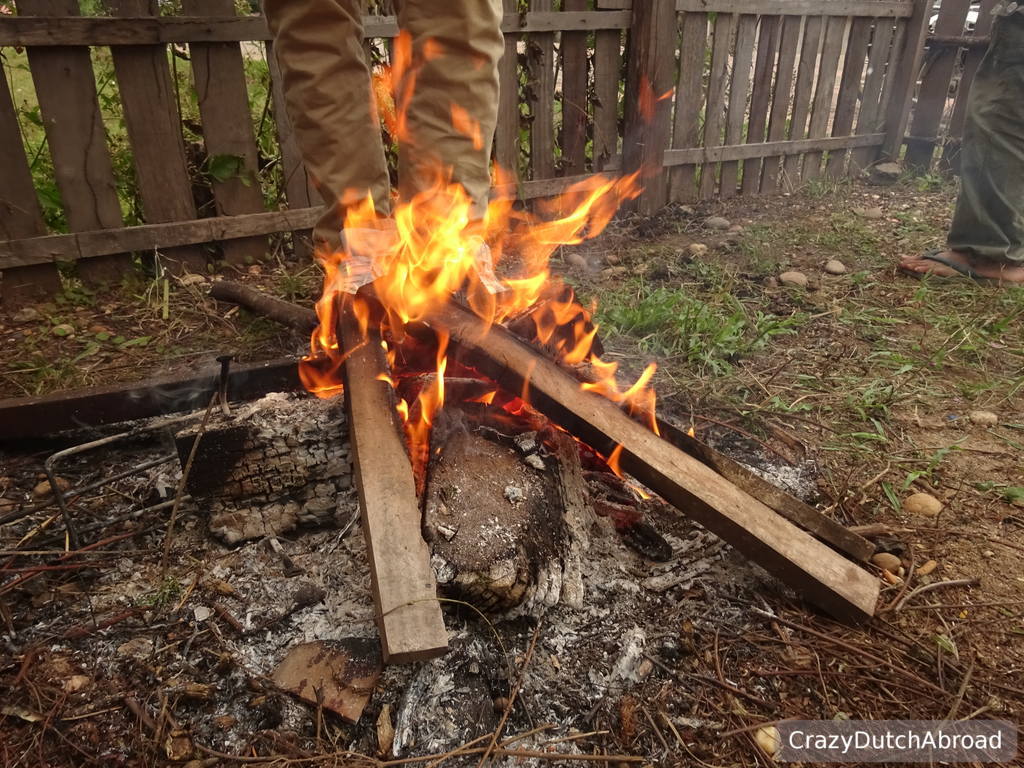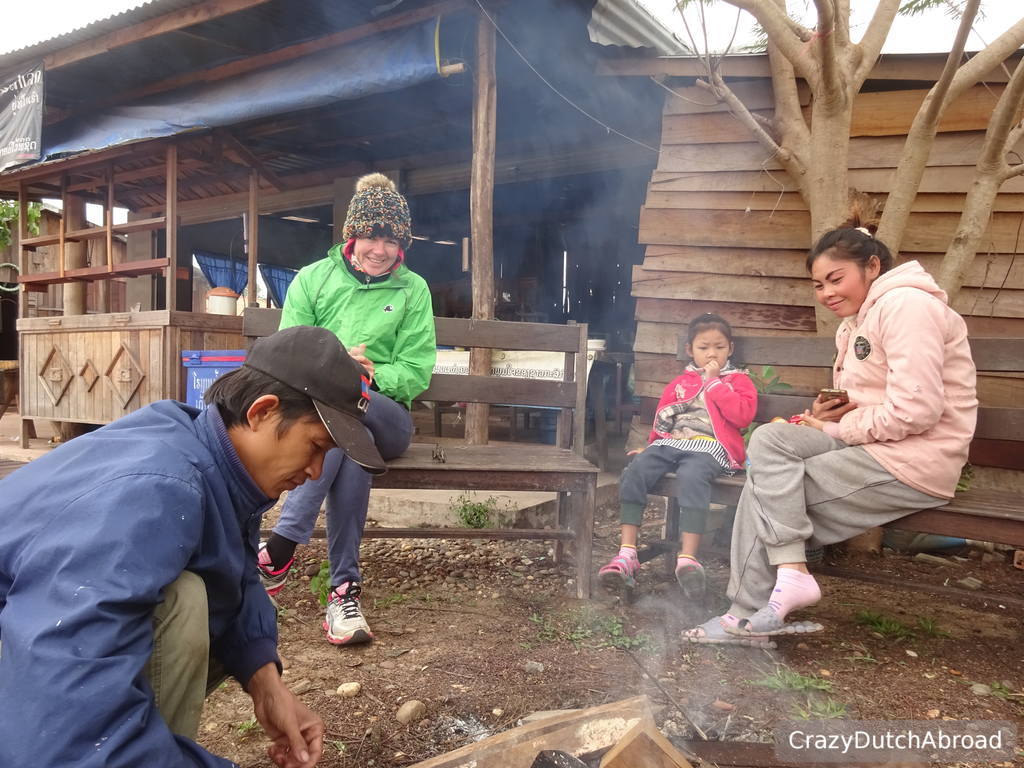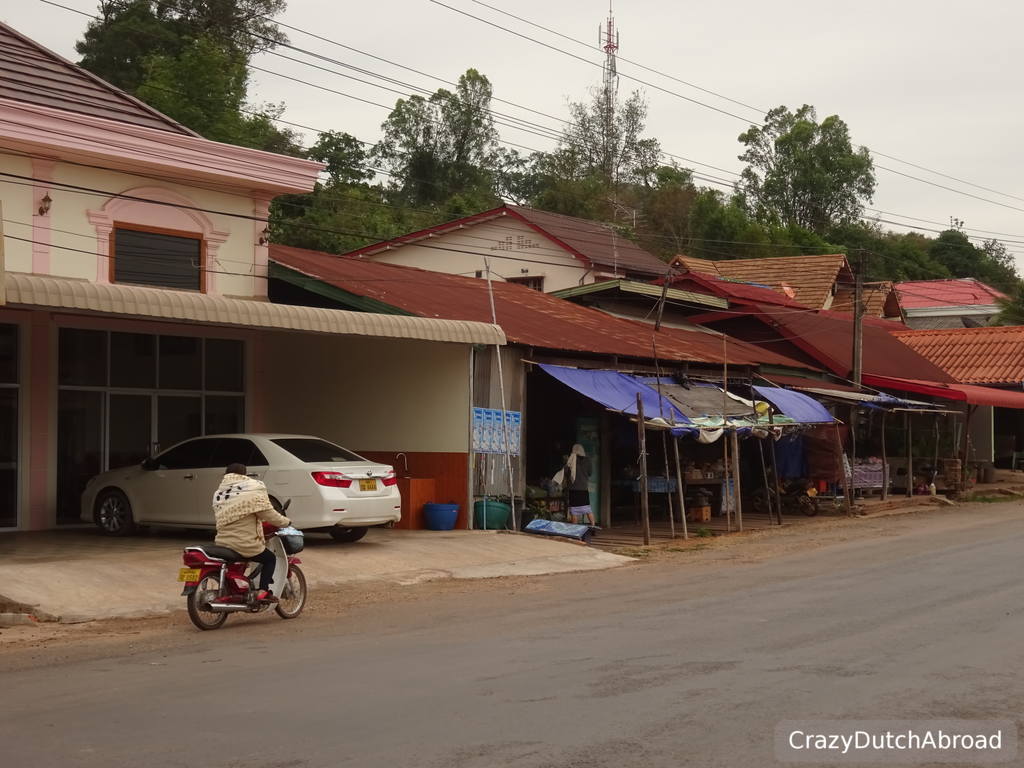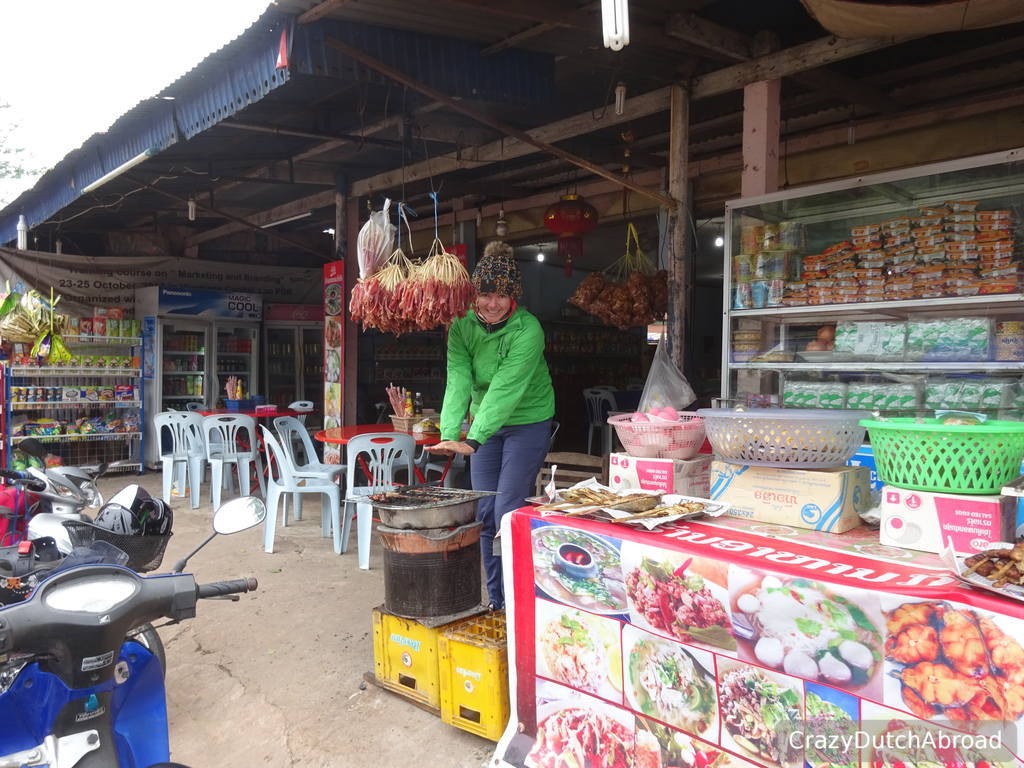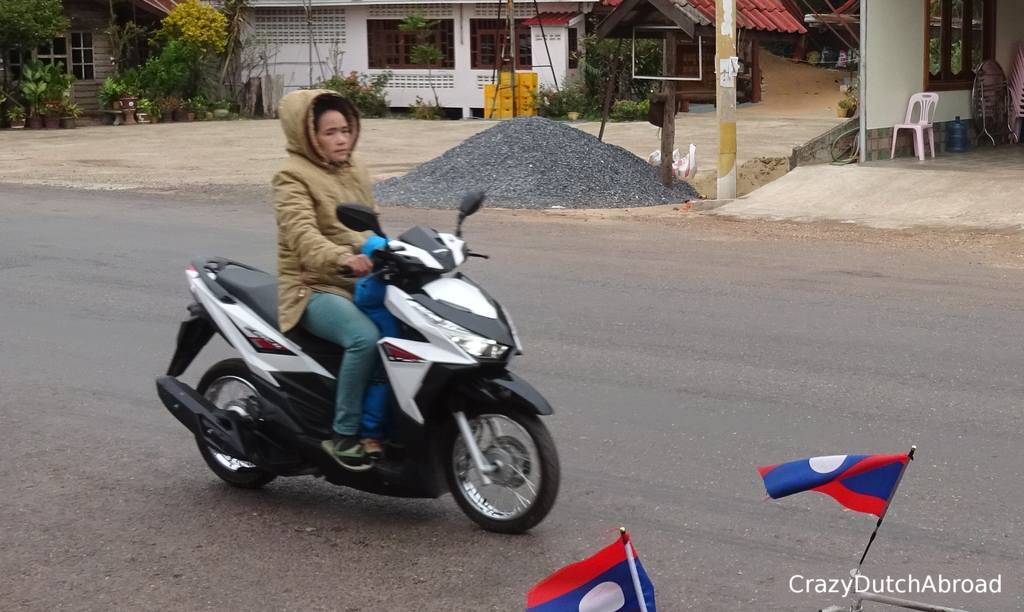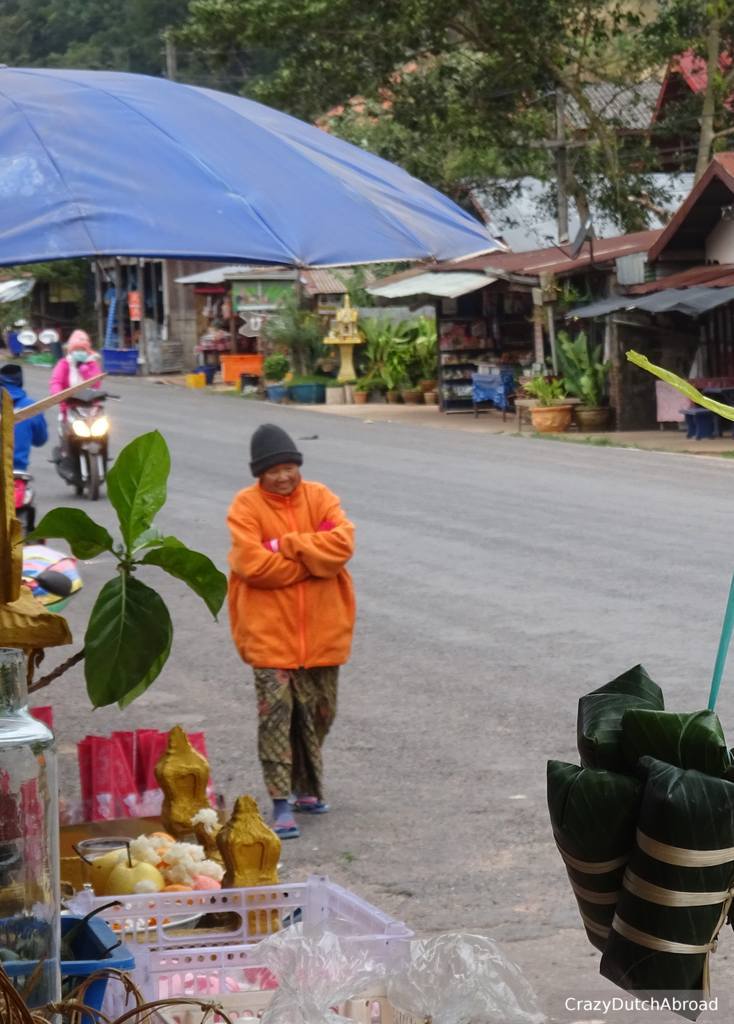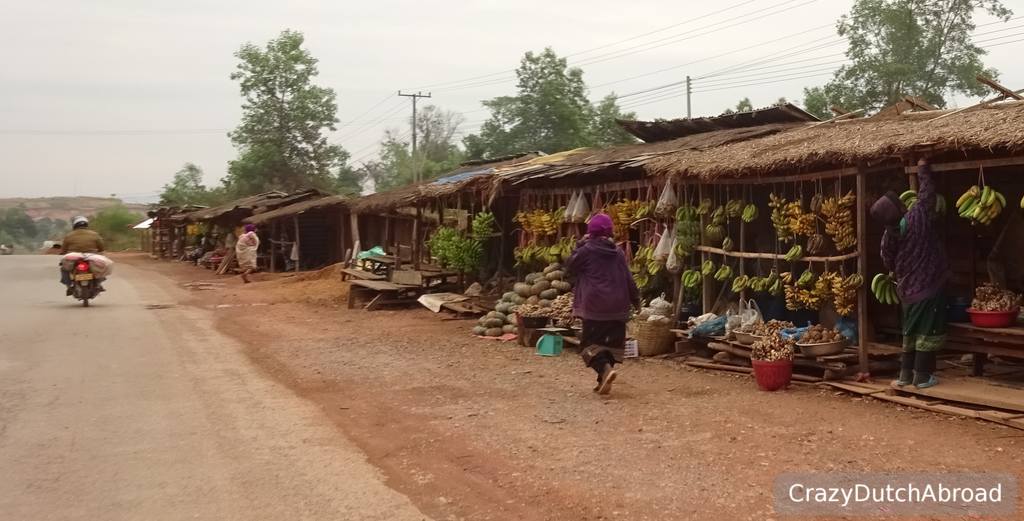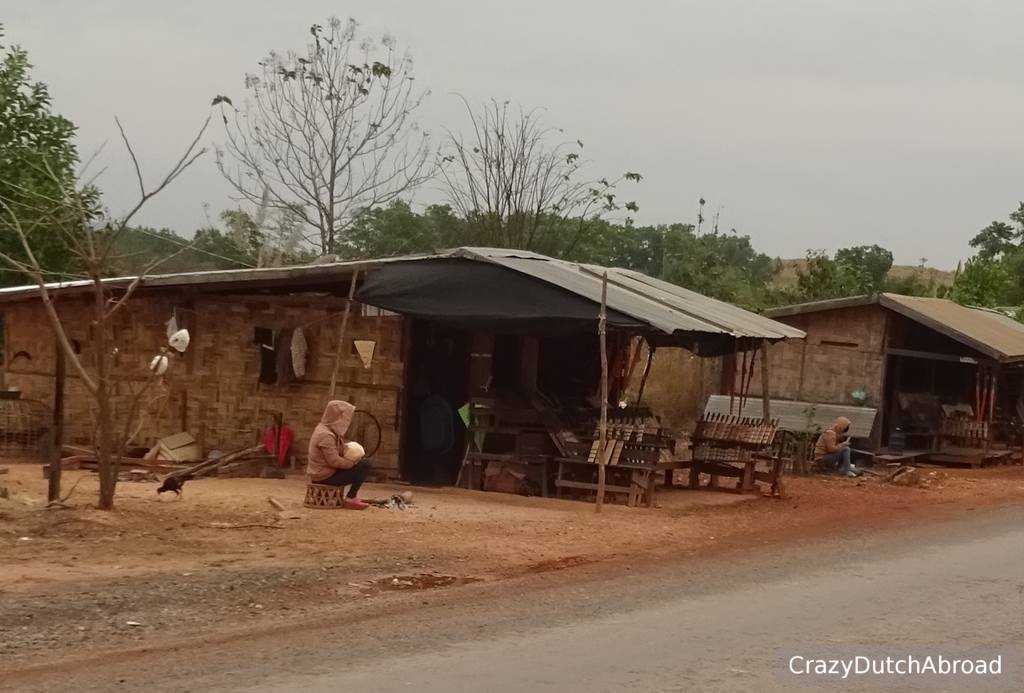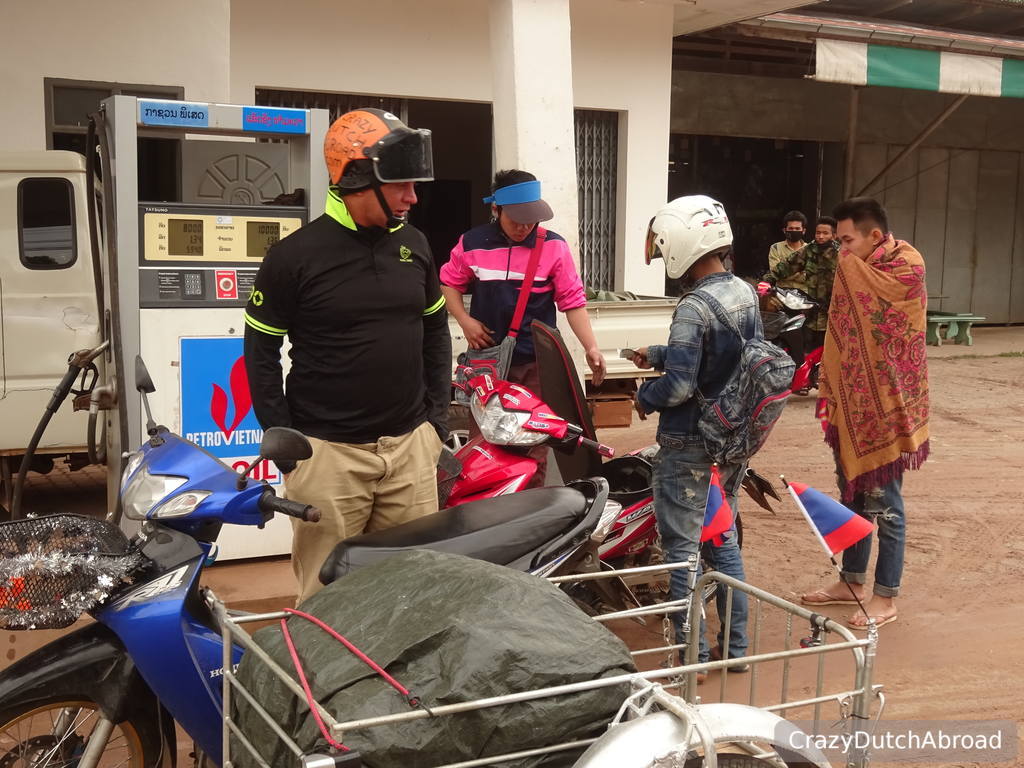 People make bonfires to keep warm and wear heads, gloves and blankets! Wearing everything I've got, just like the locals!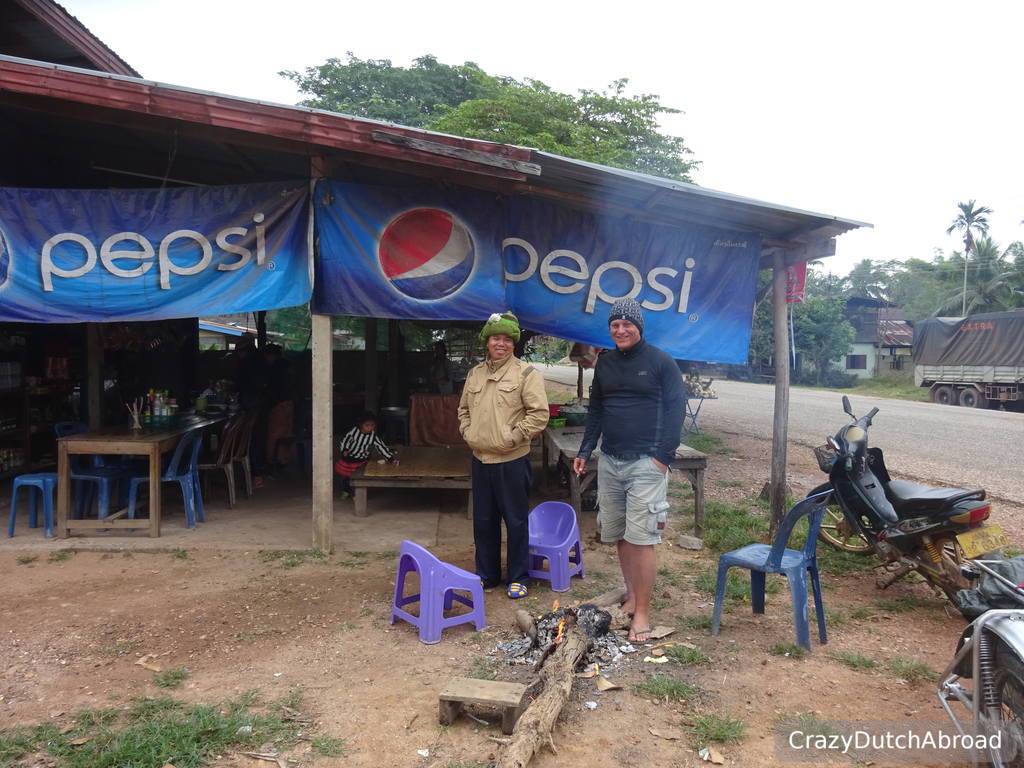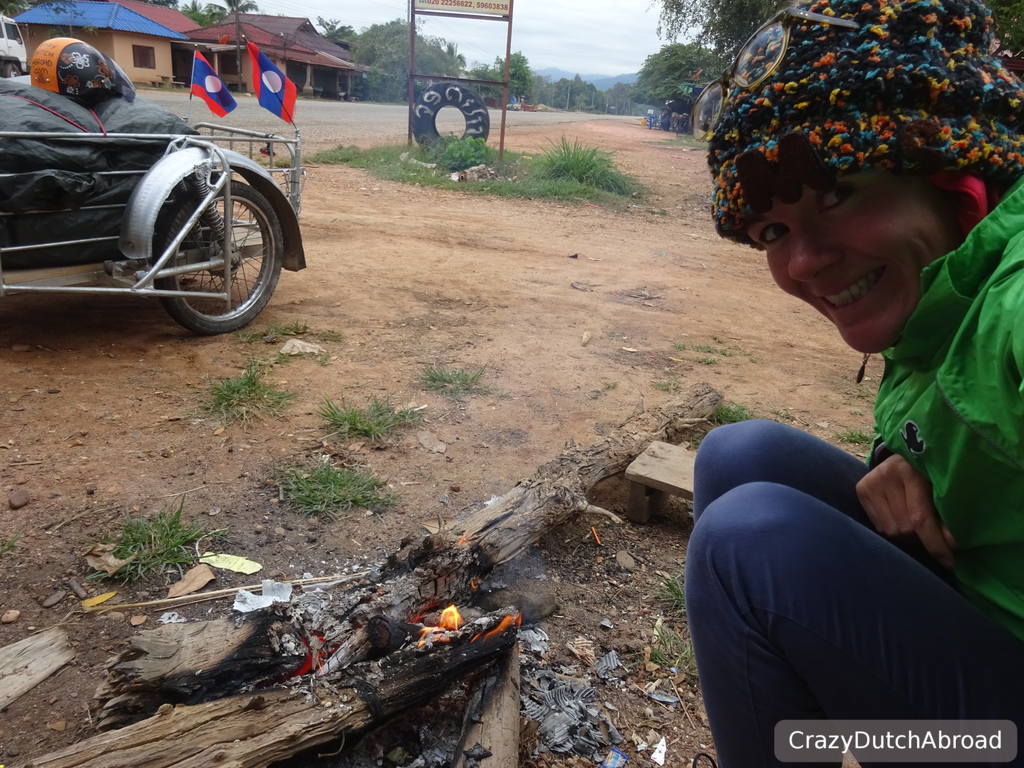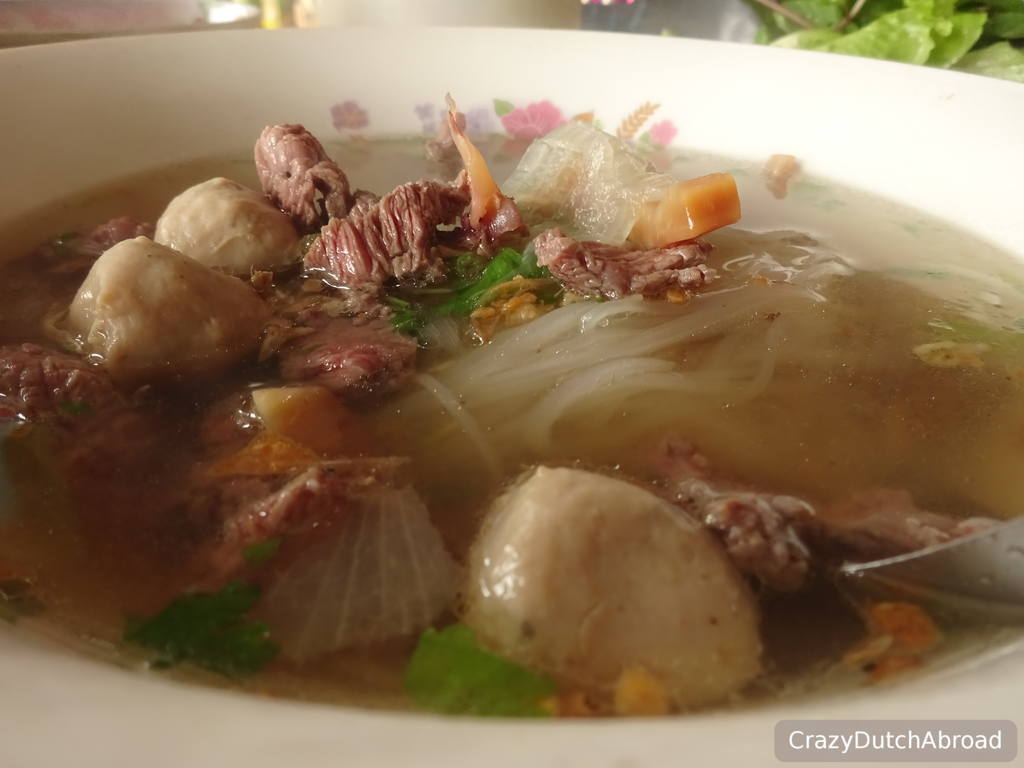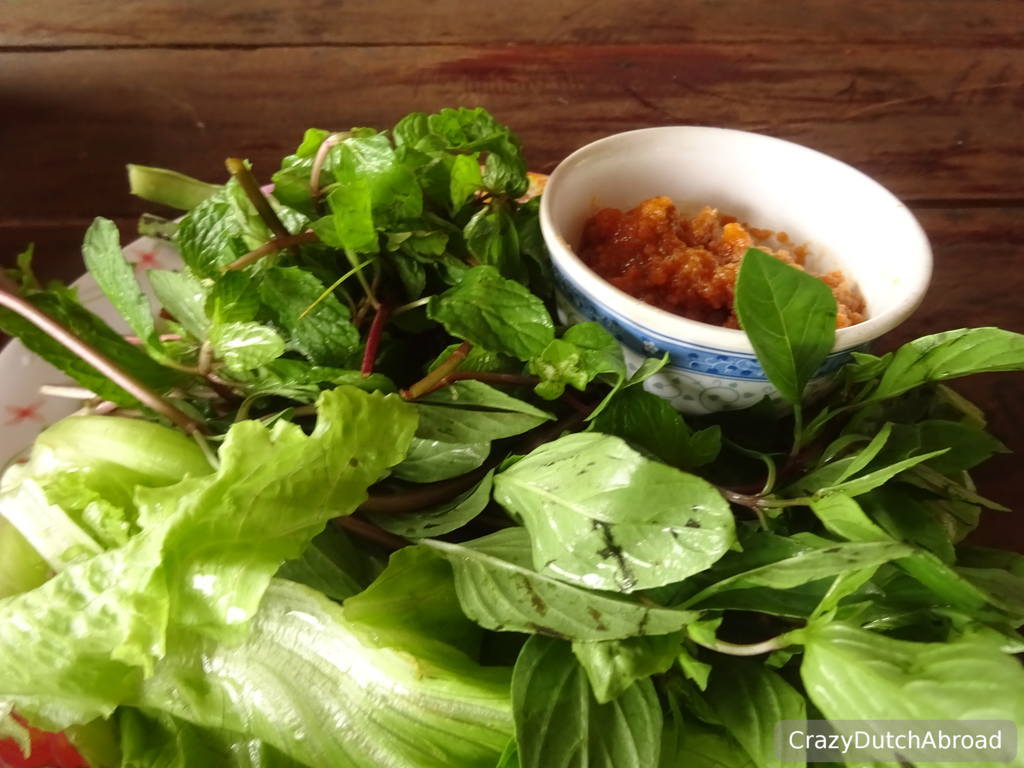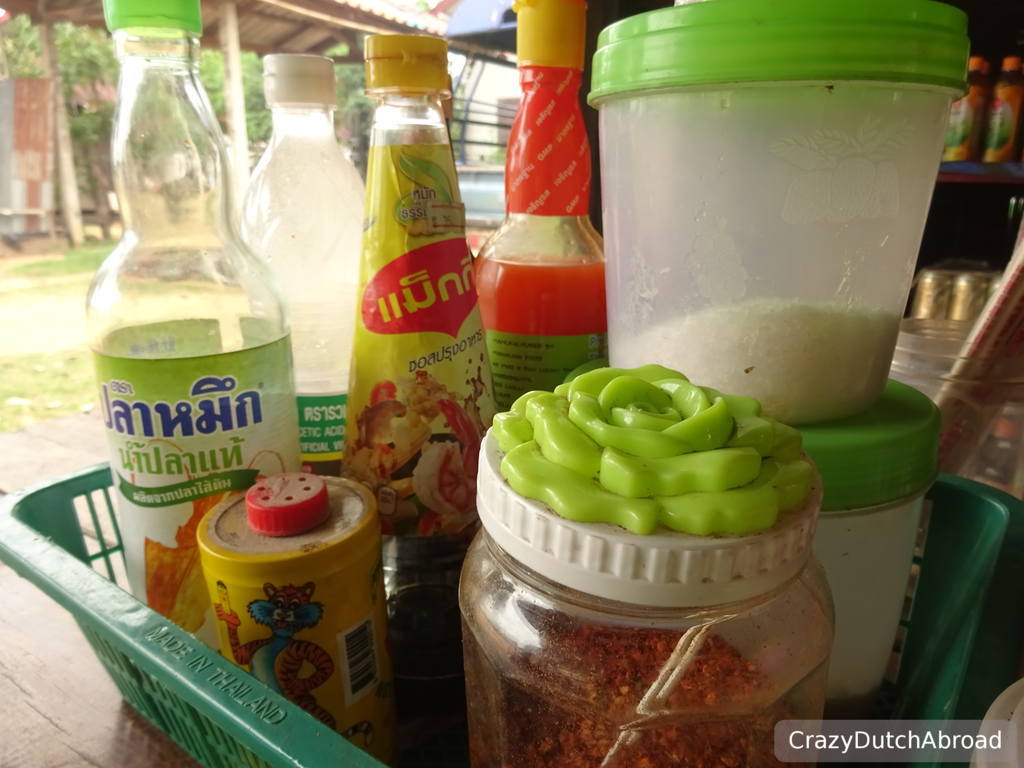 Warming by the fire and eating anything hot! Same food, different day: Pho (beef noodle soup).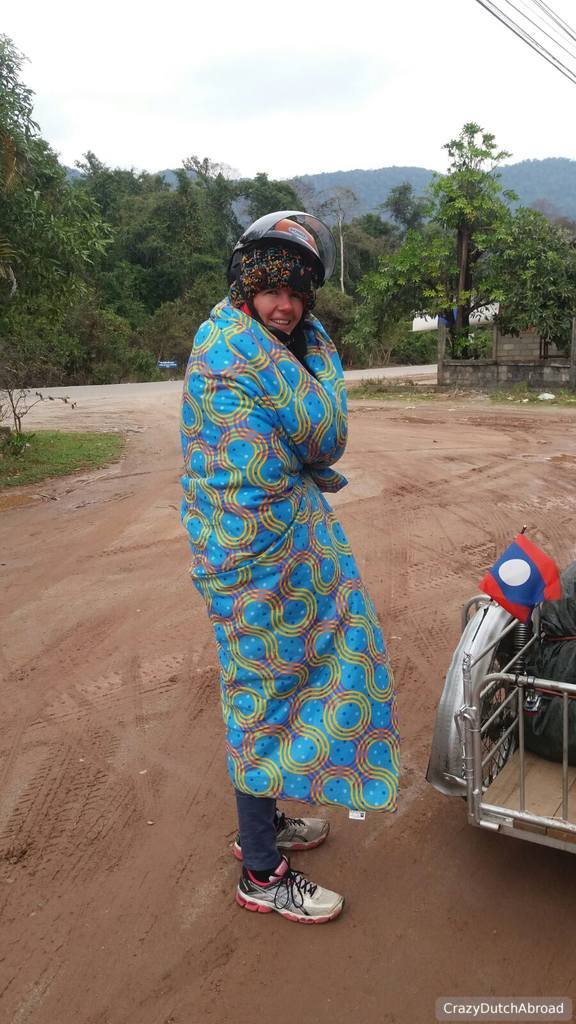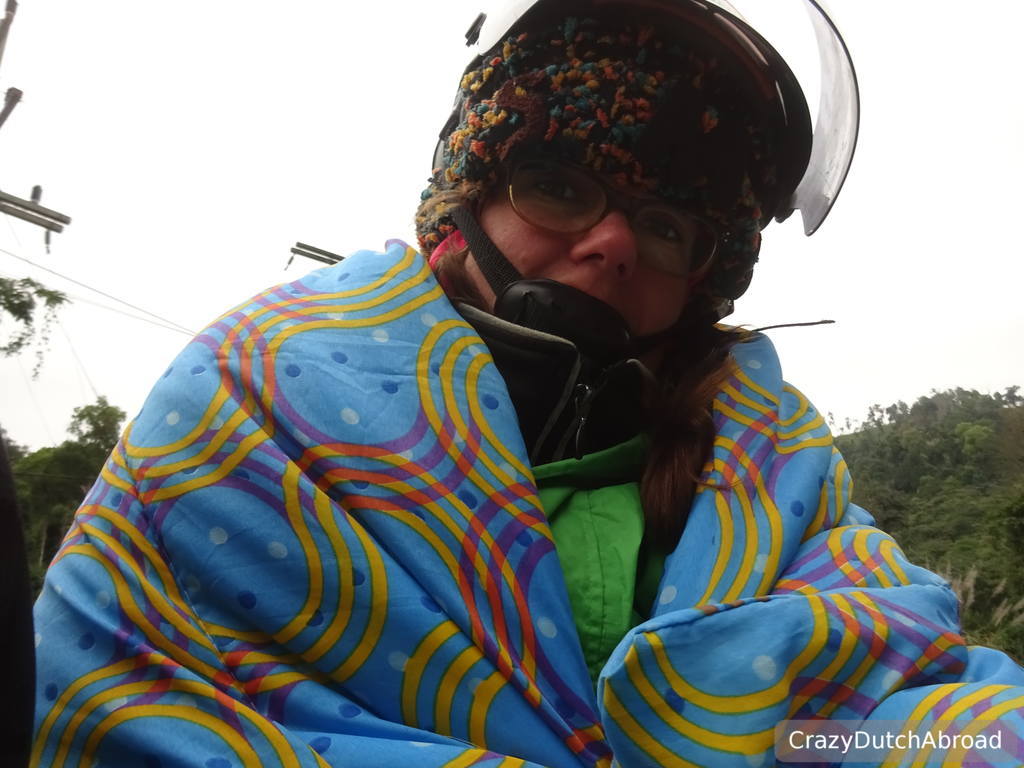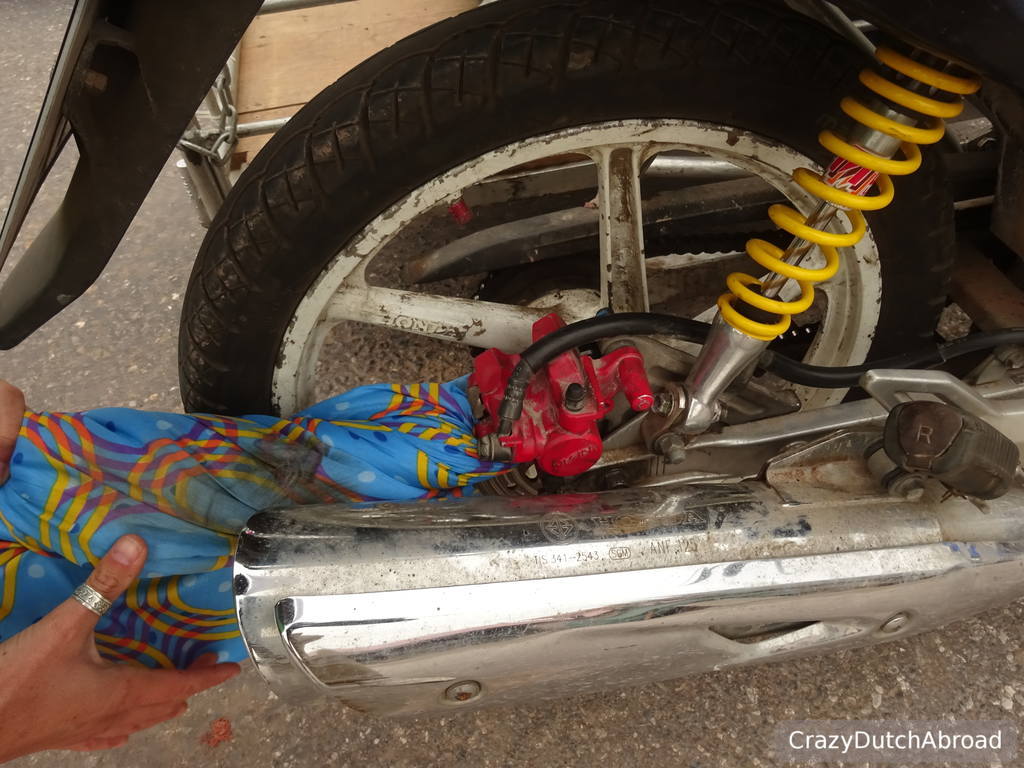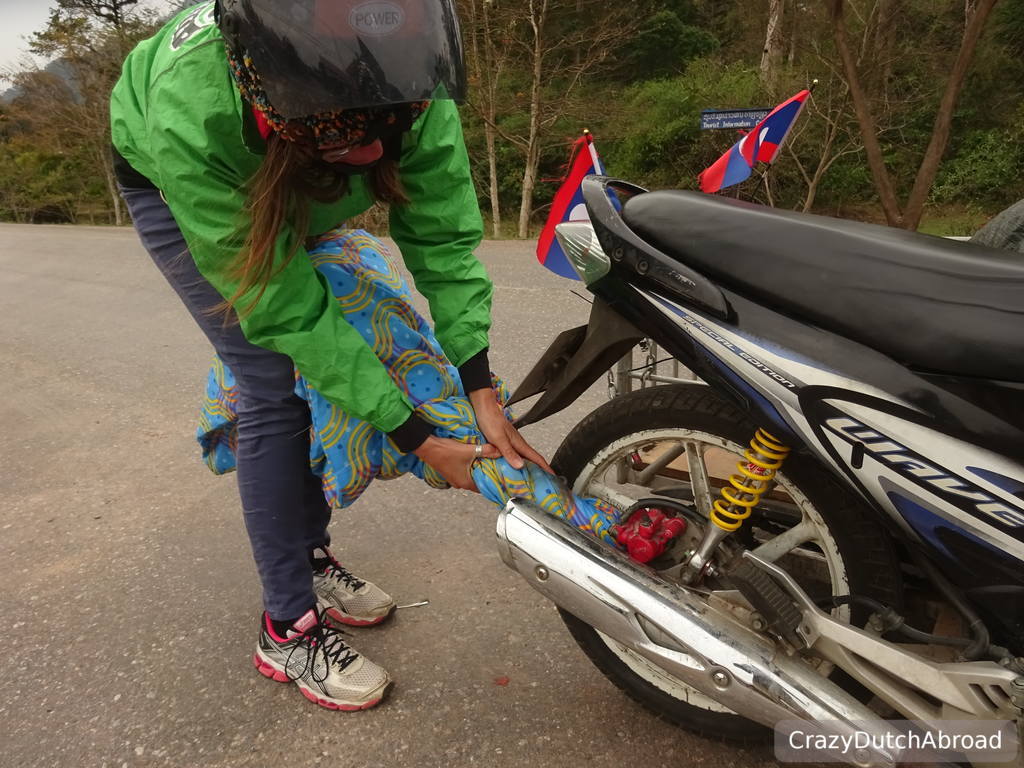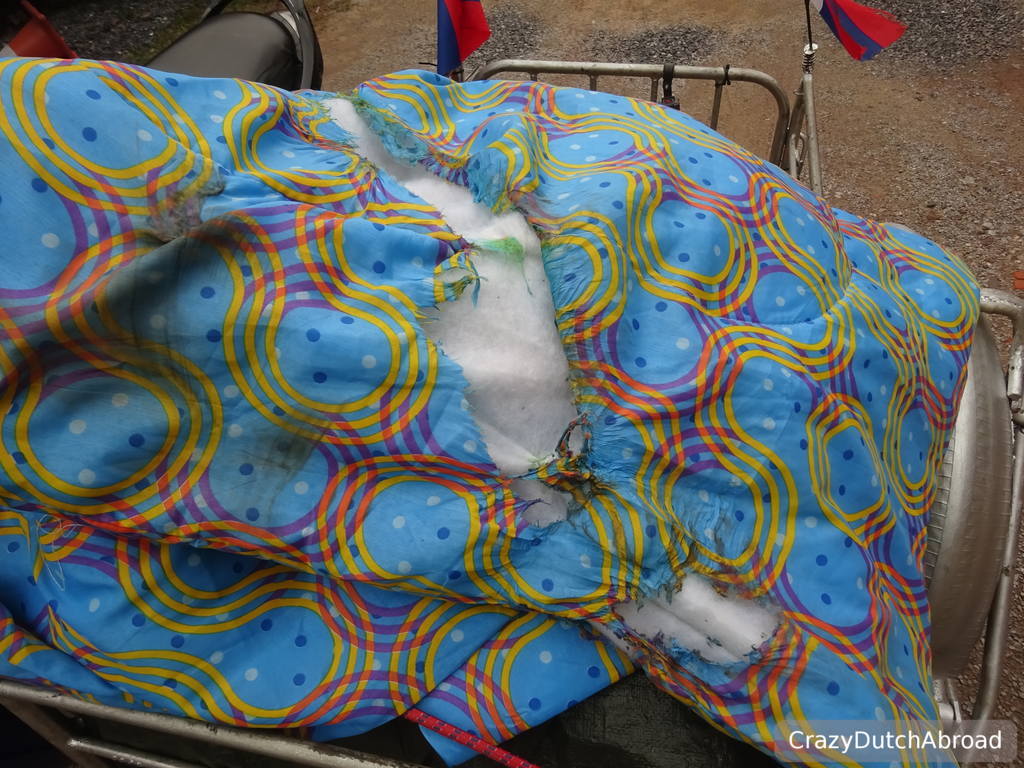 Wearing a blanket like a pro! At least for one hour...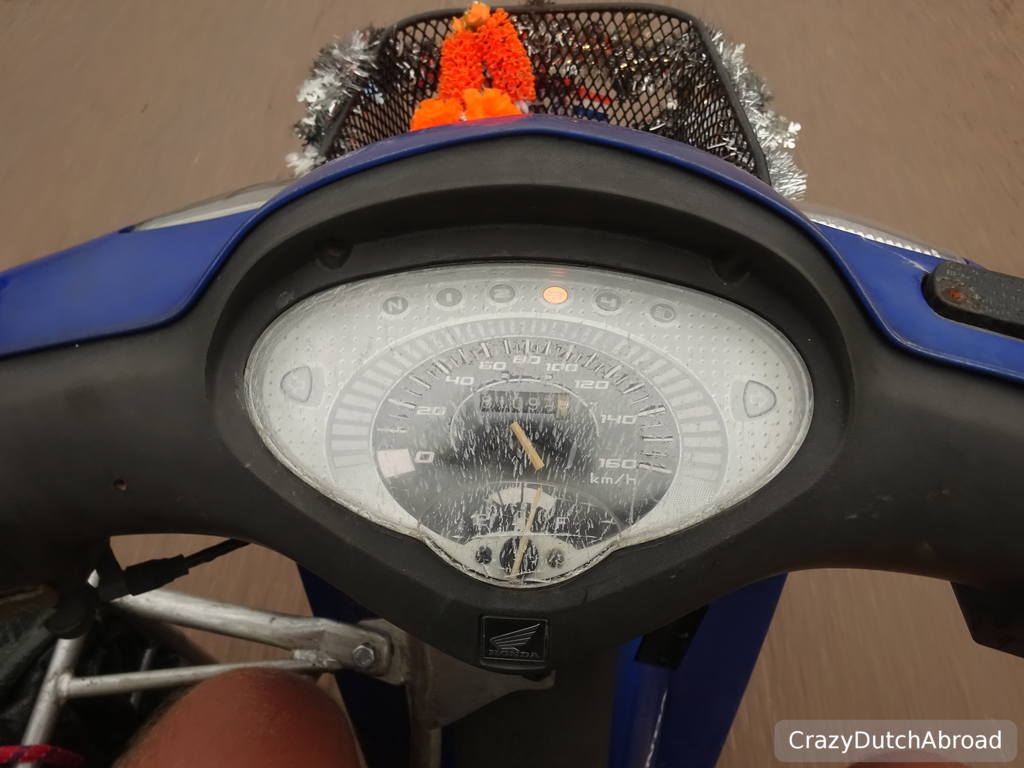 The speed indicator broke and the saleng was still pulling to the right. Annoying, but not our main concern! Seeking warmth!!!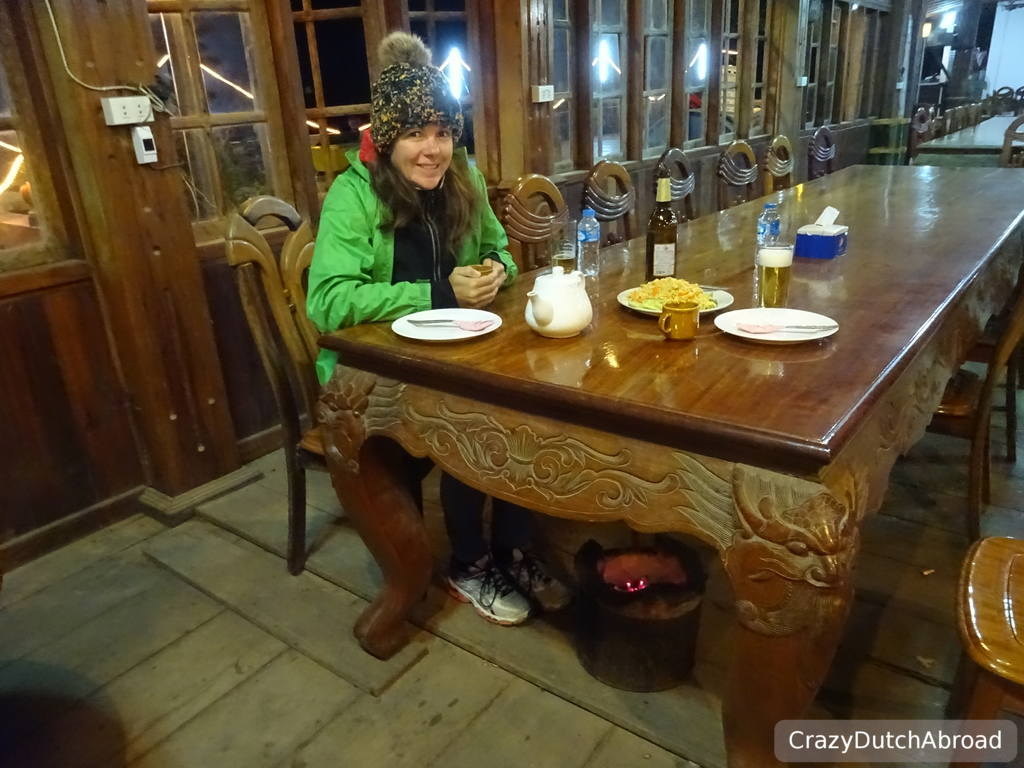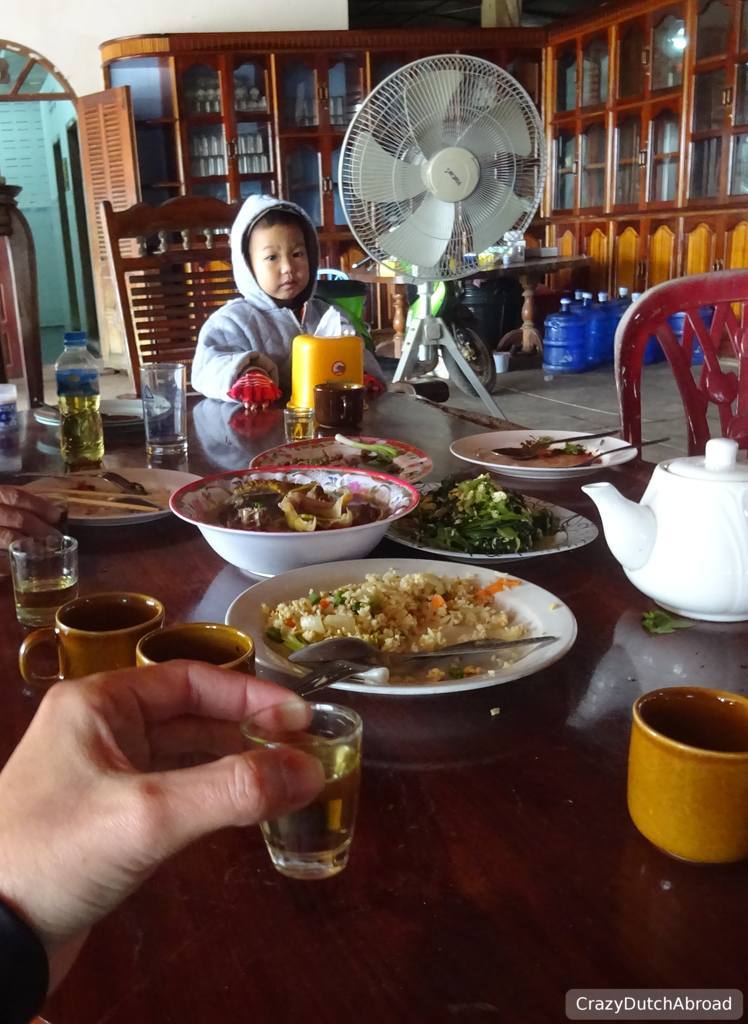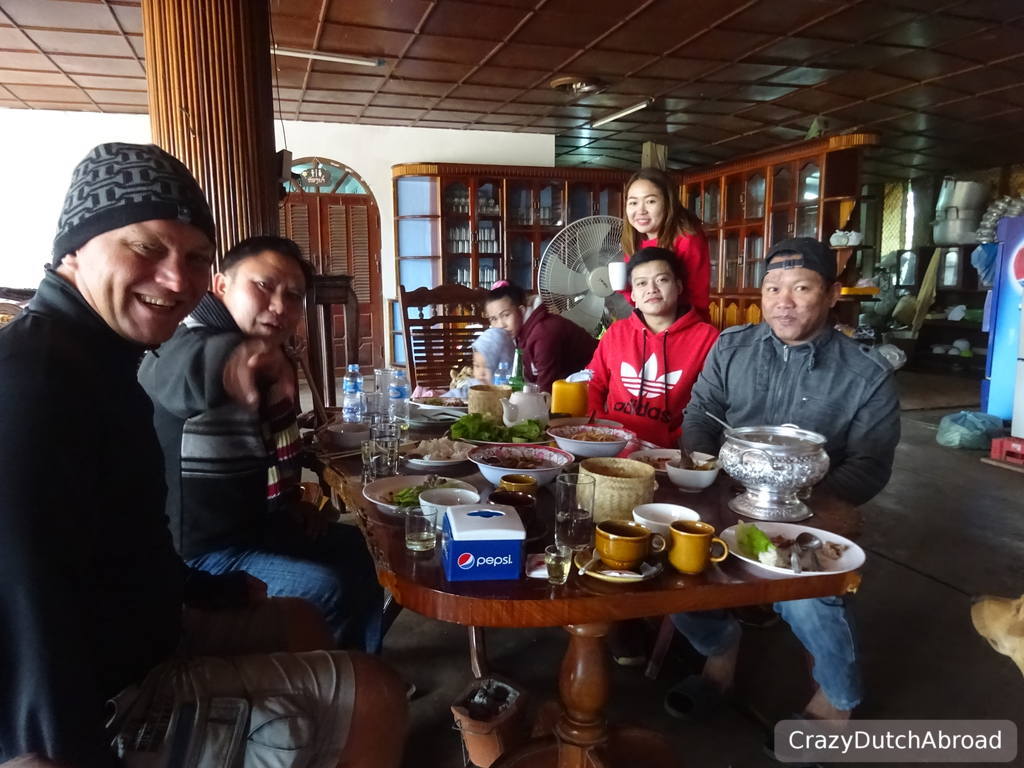 We had to stop in Paksan after 148 KM / 92 miles, we couldn't move our limps, etc... Before searching for a place to stay we needed some hot food and drinks. We found Saynamsan Restaurant and were soon invited to join a family lunch and drink Lao Lao shots (rice Whiskey) to warm up. It helped! ;)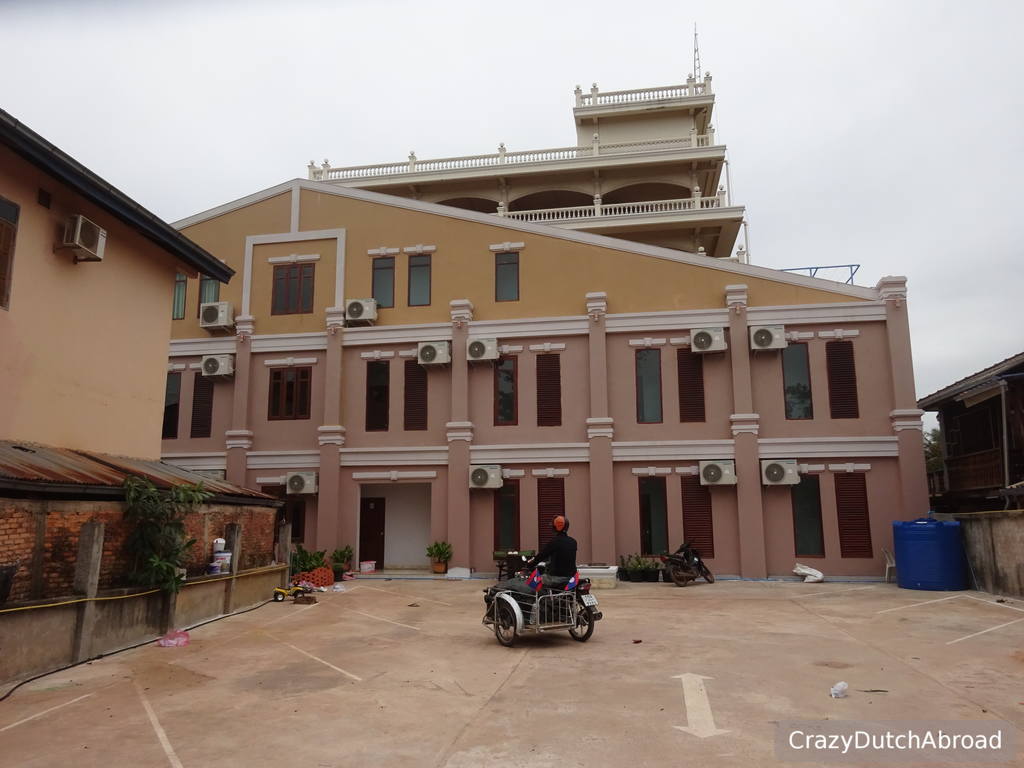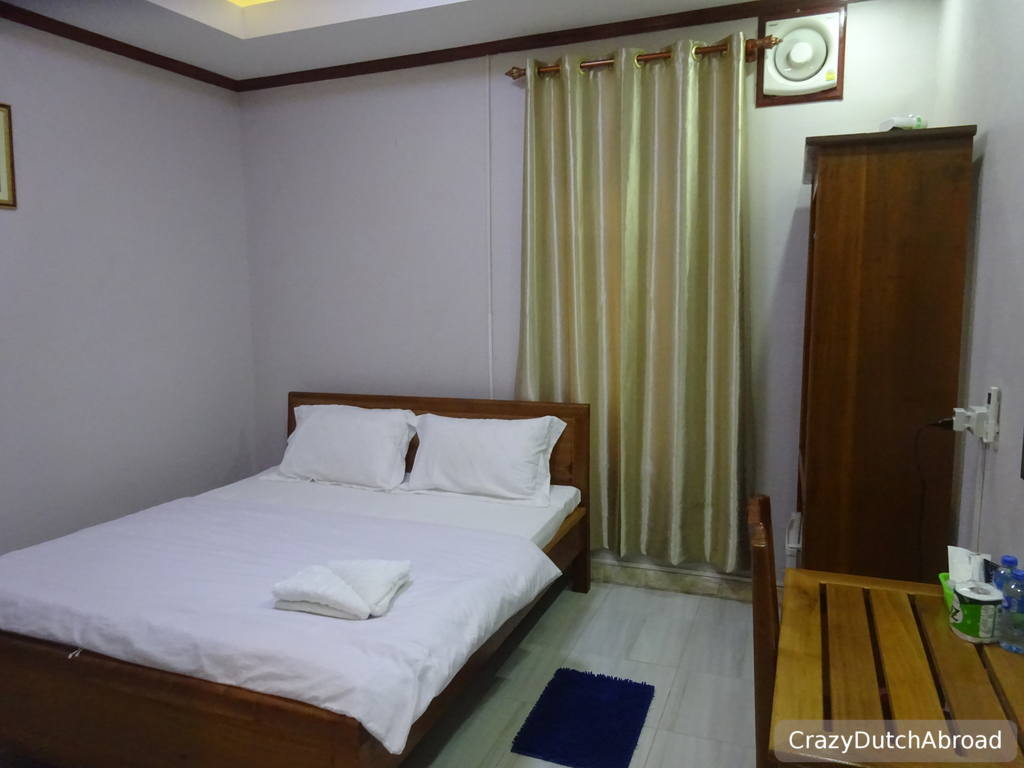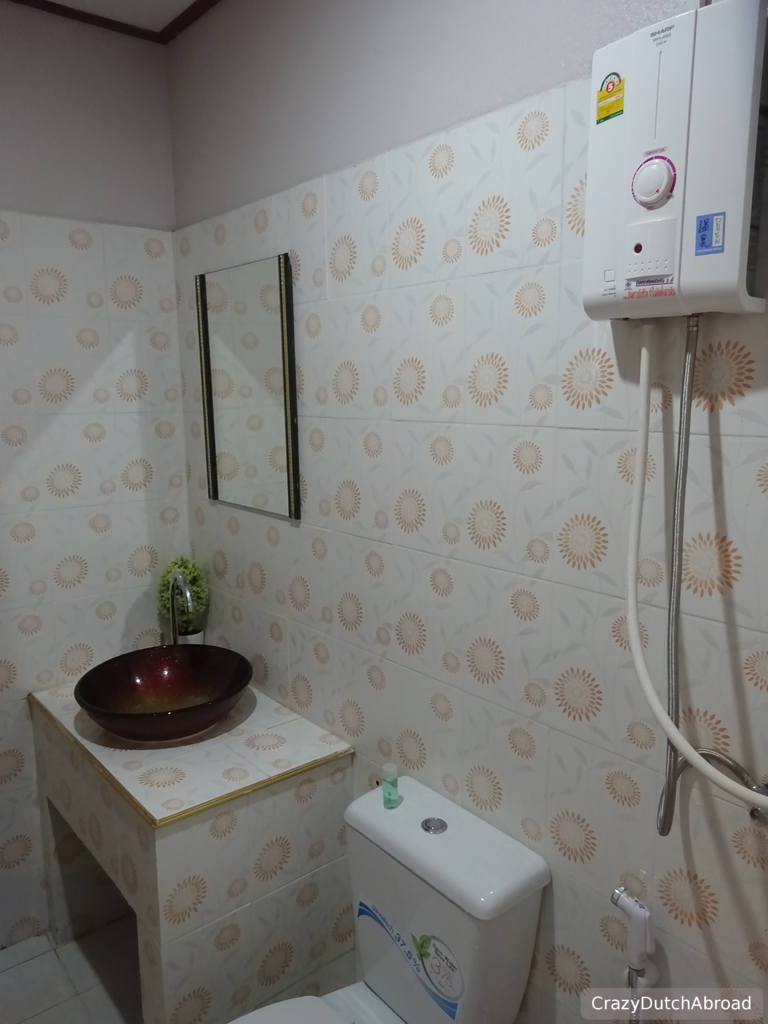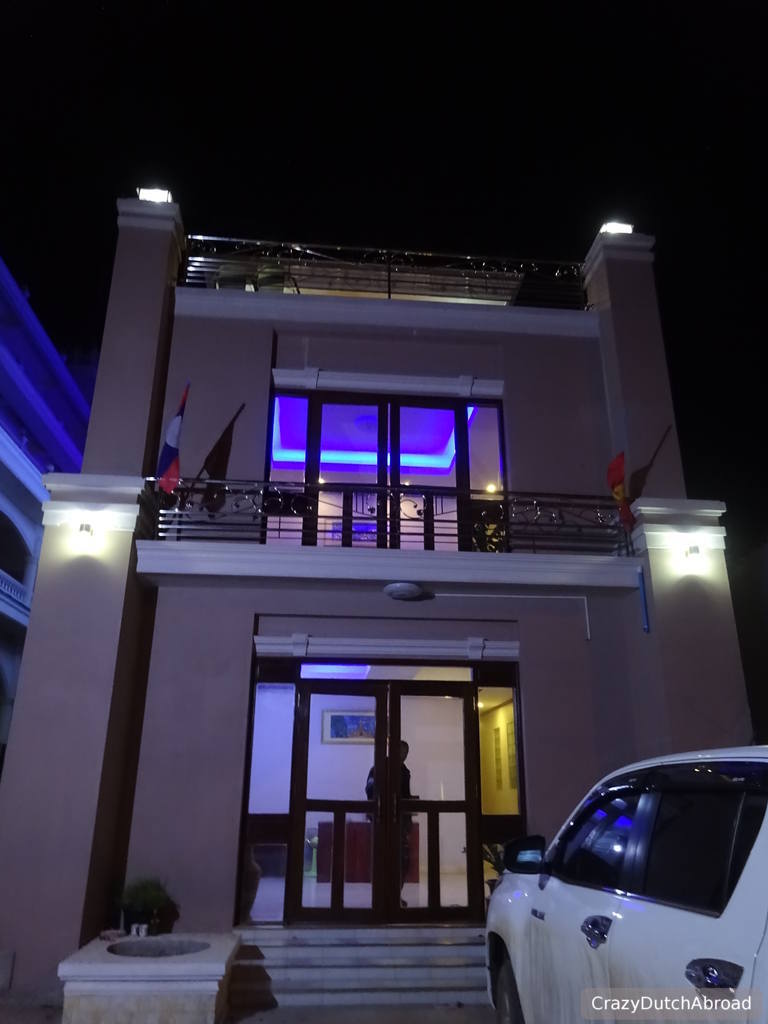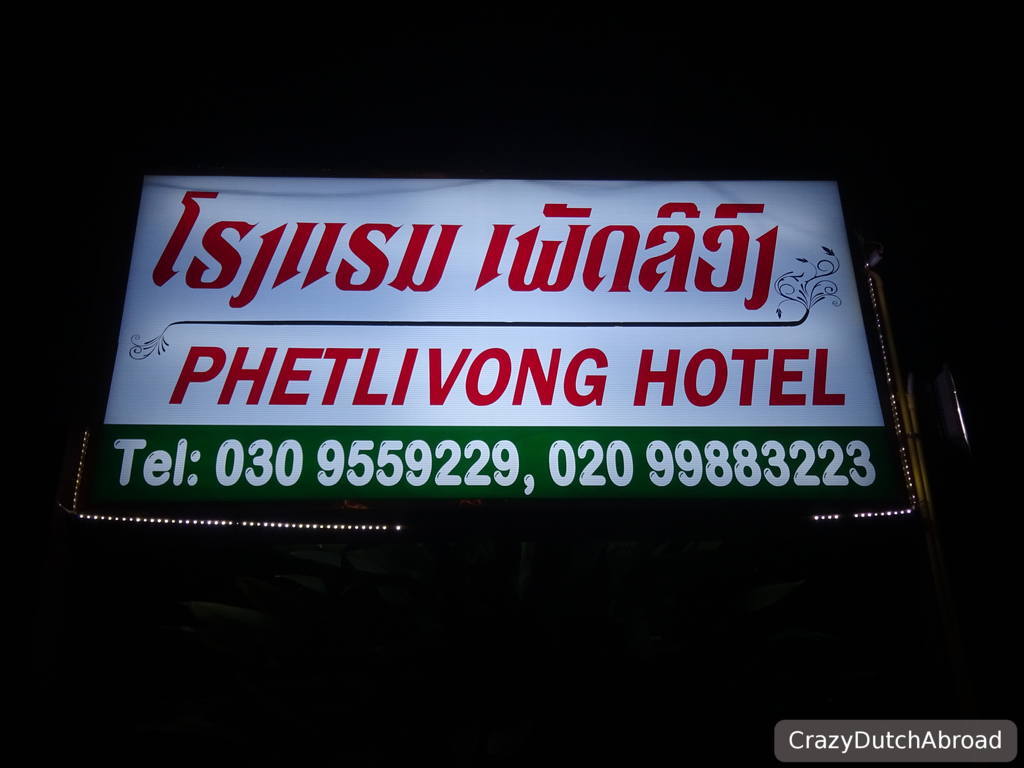 Phetlivong Hotel, a brand new hotel right across the street! Perfect after the drive and Lao Lao shots!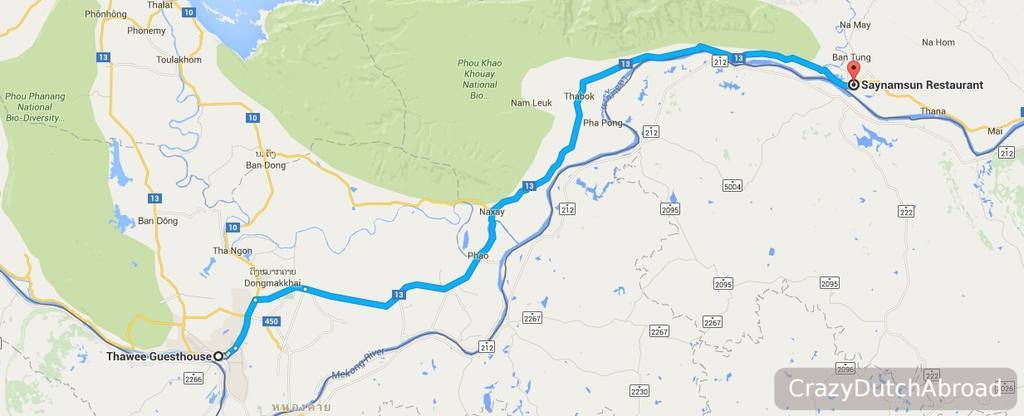 Map of day 1, Veing Kham to Paksan.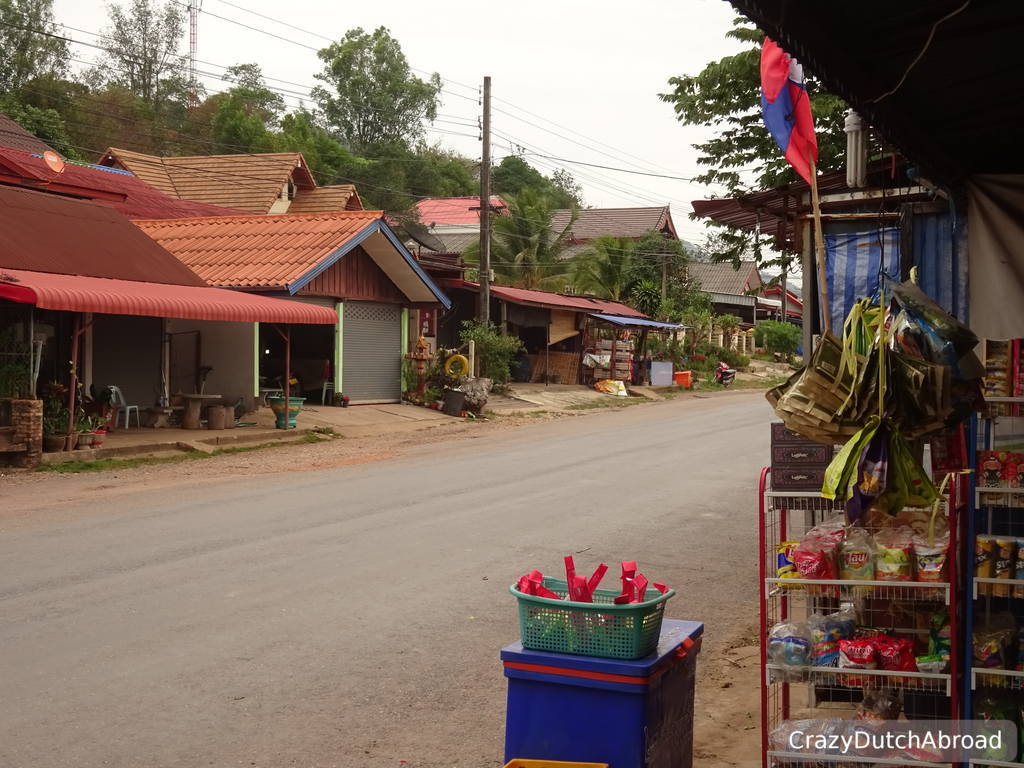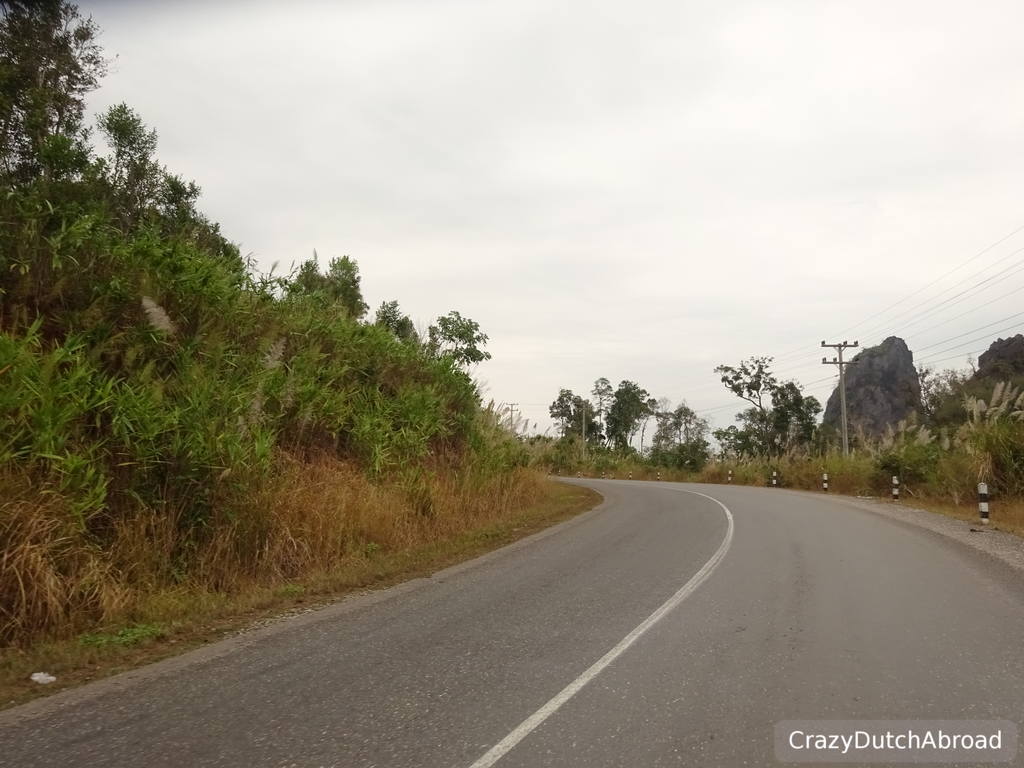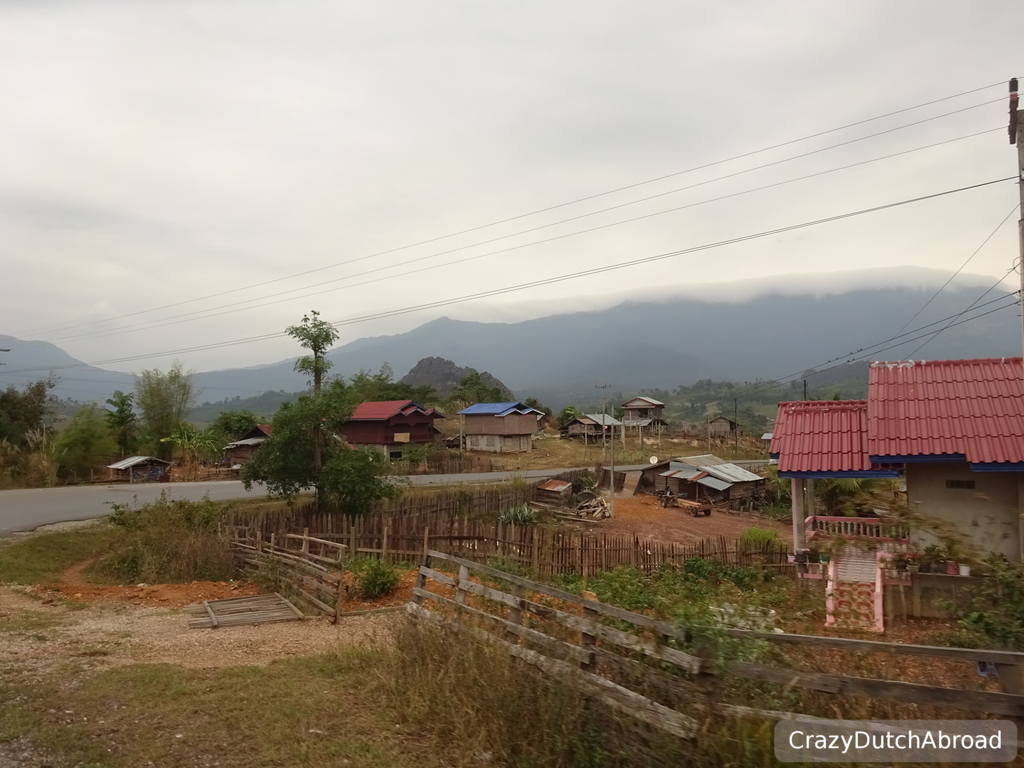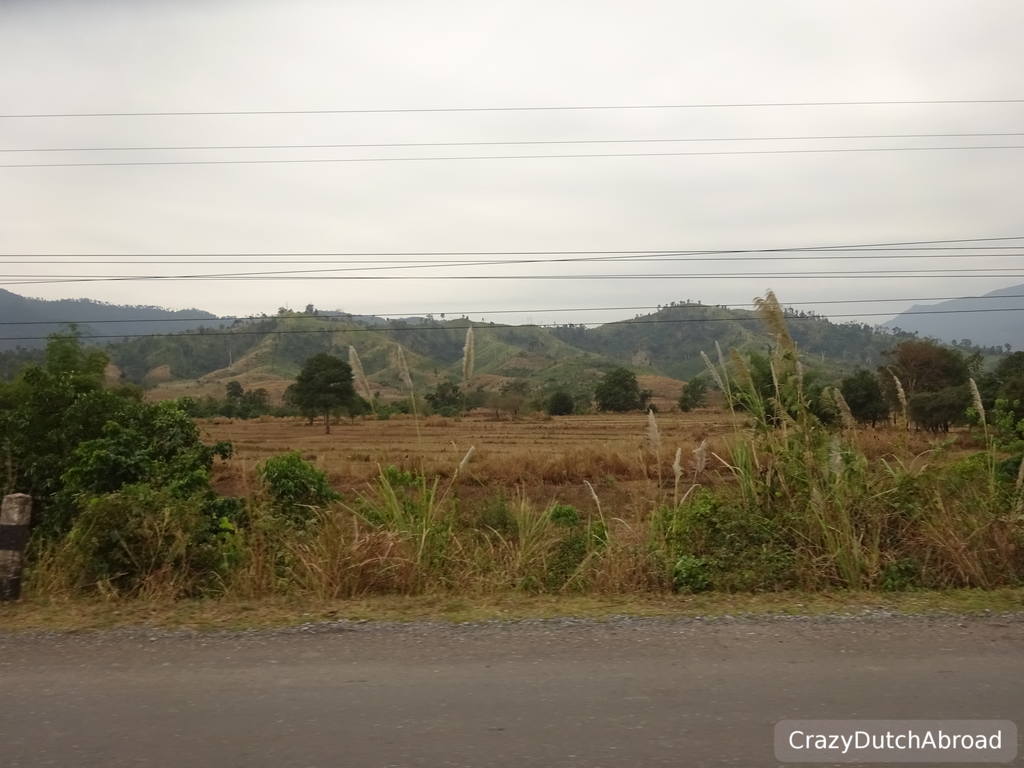 The next day: Paksan to Na Hin!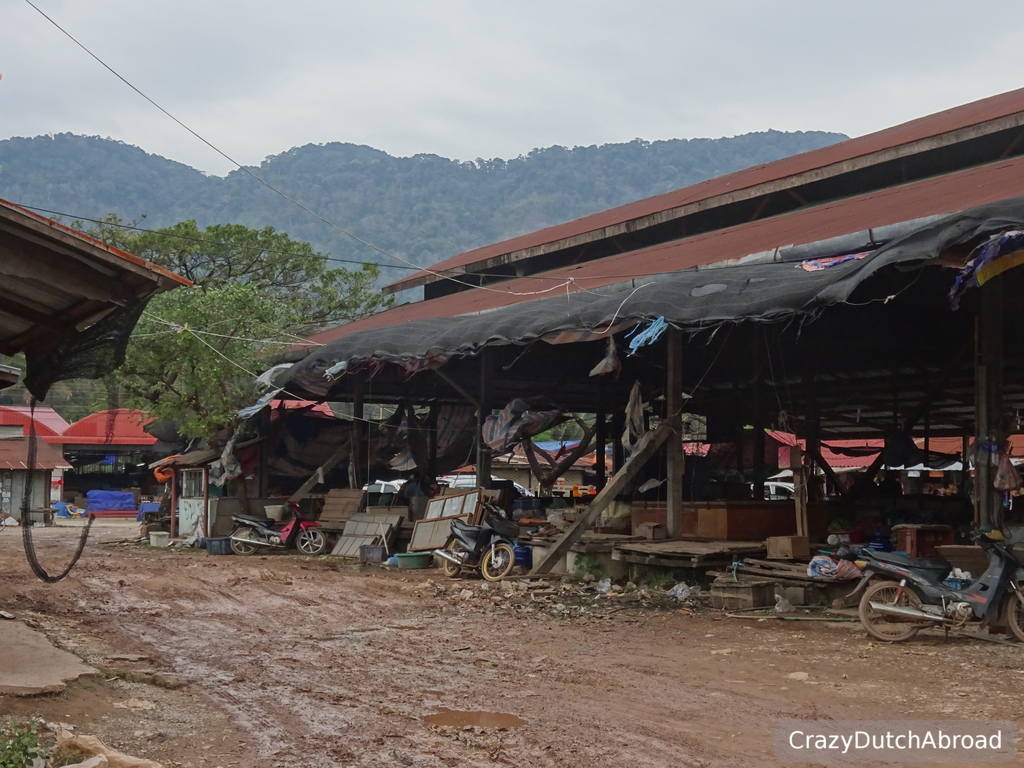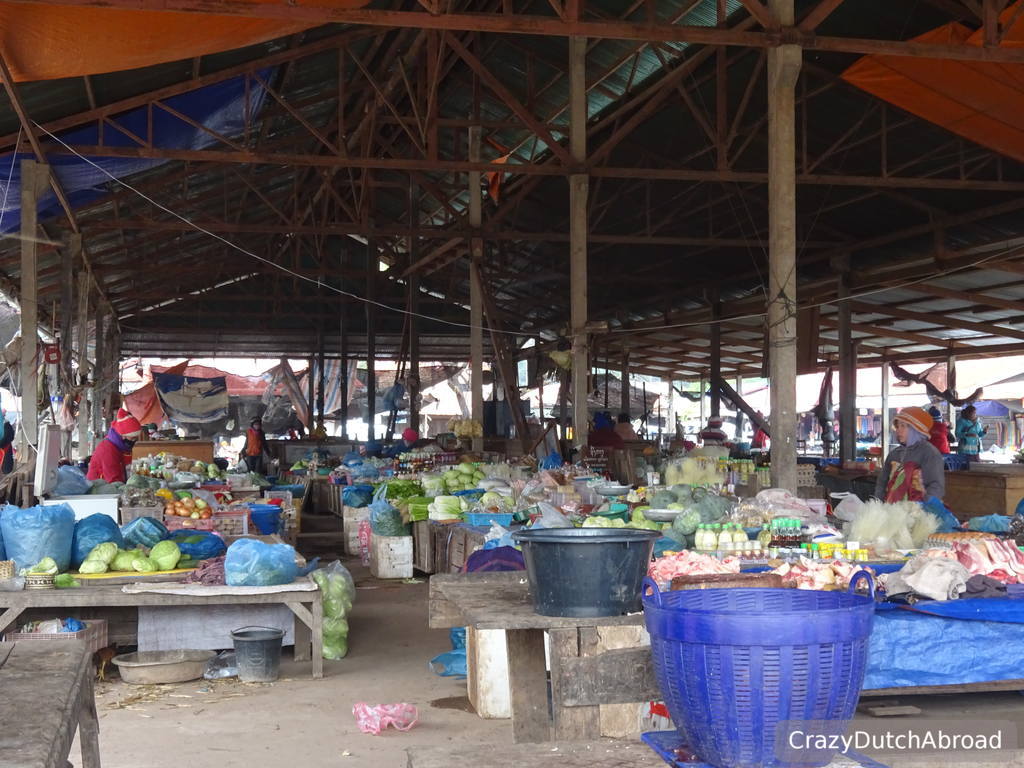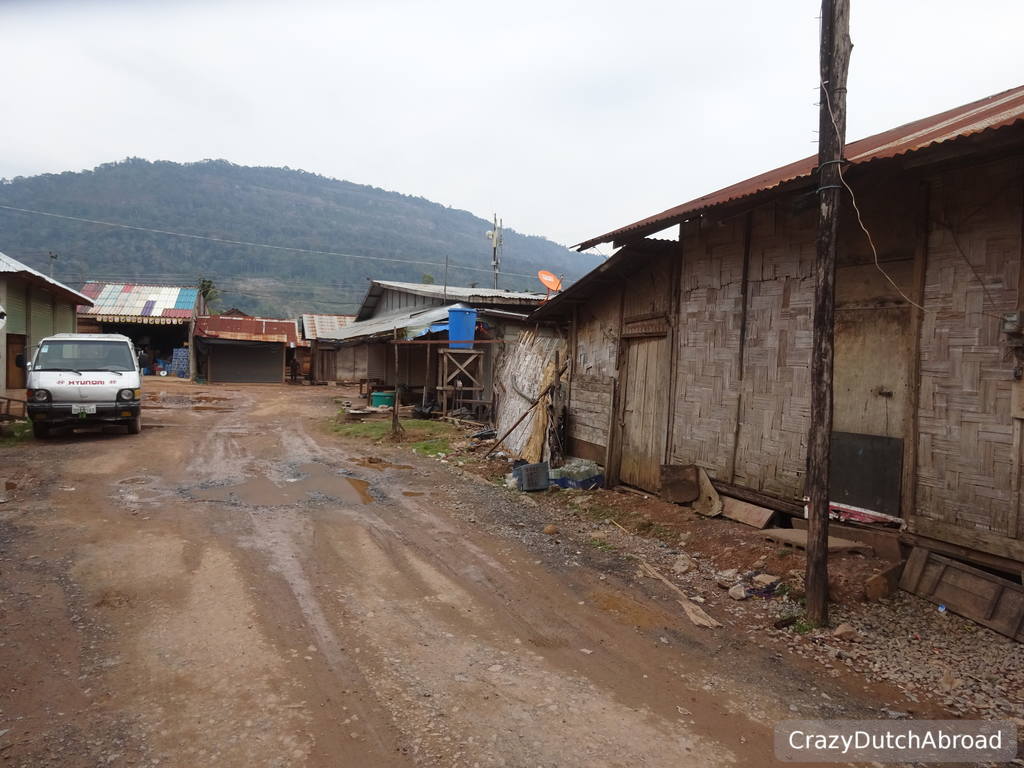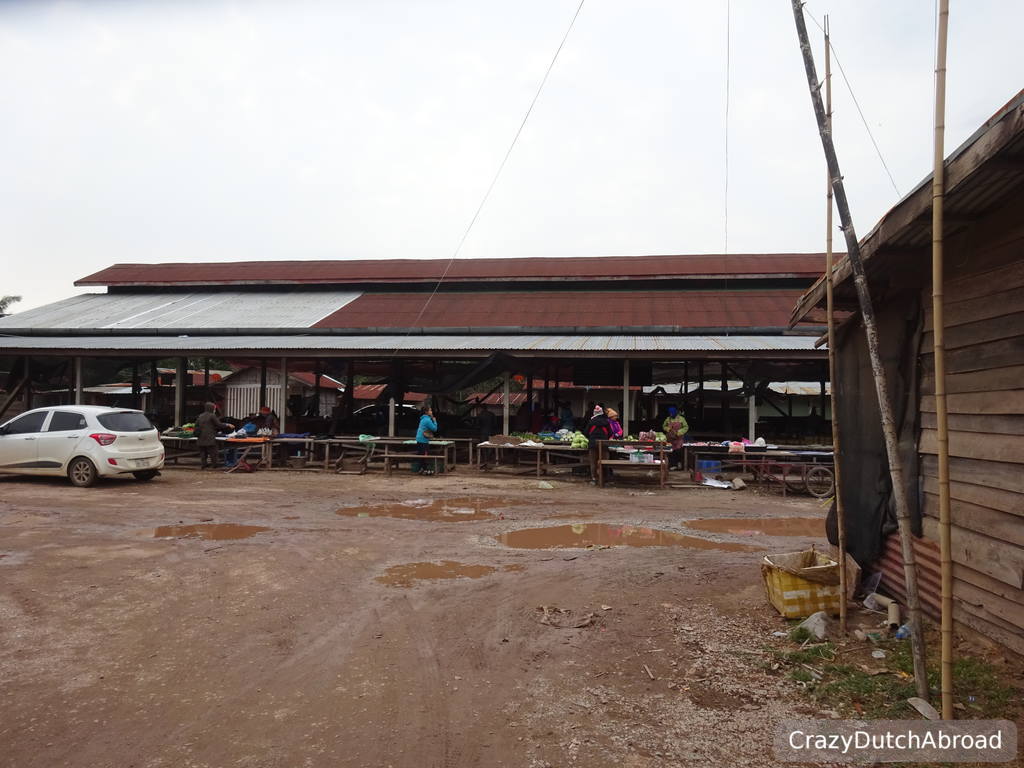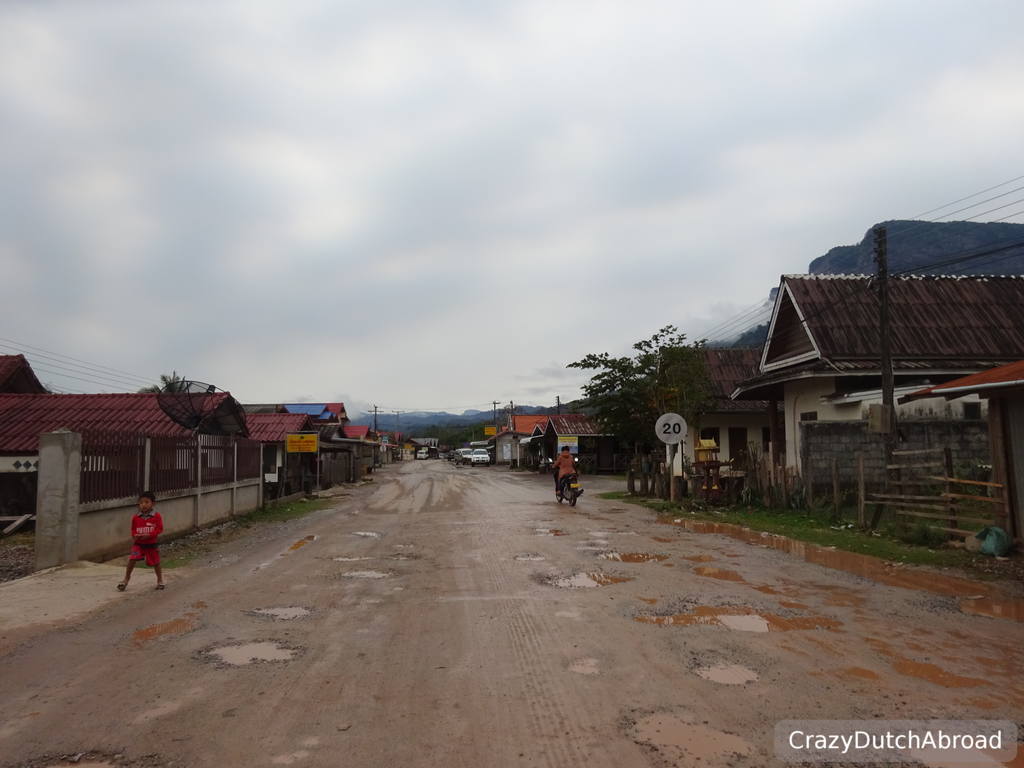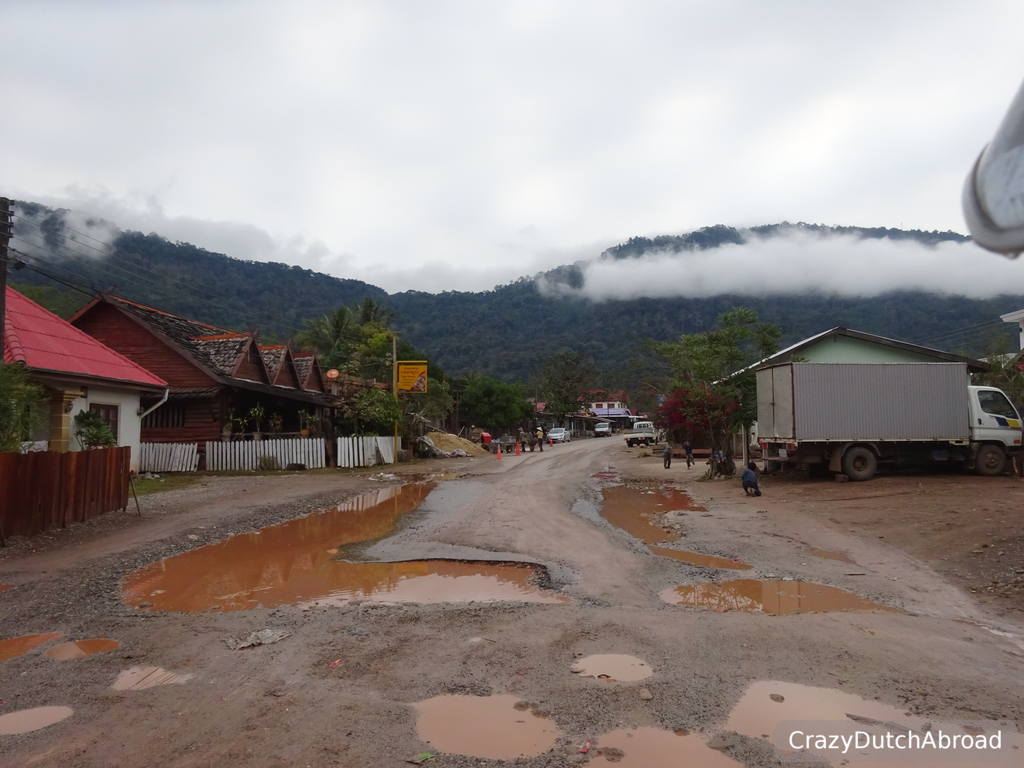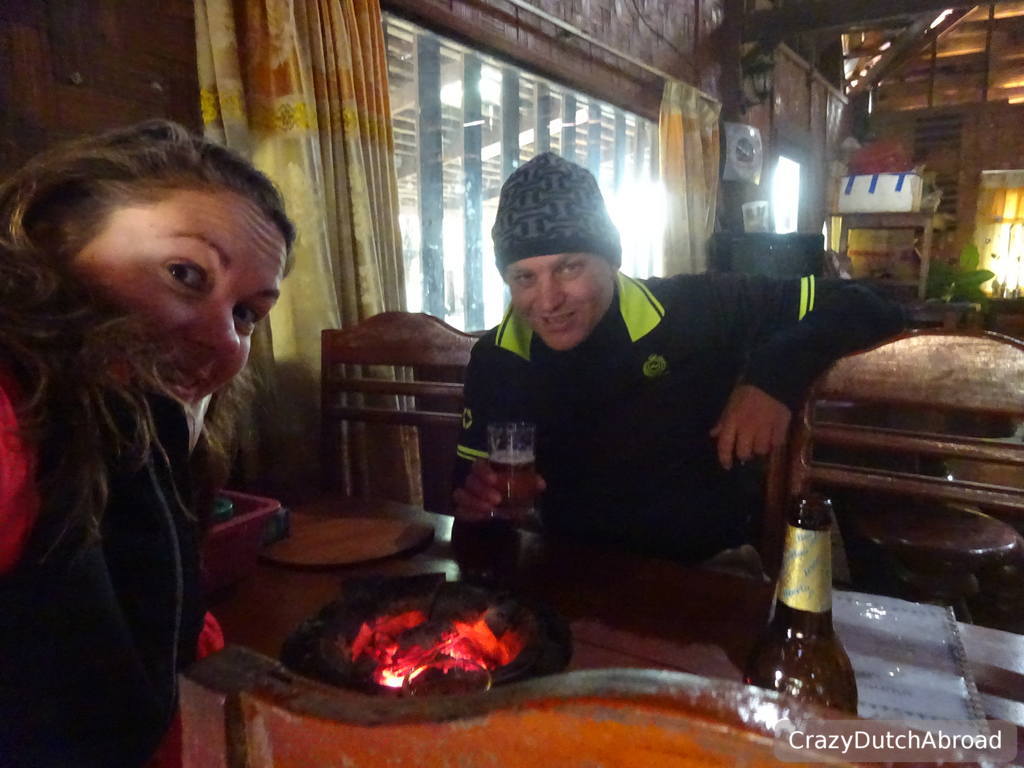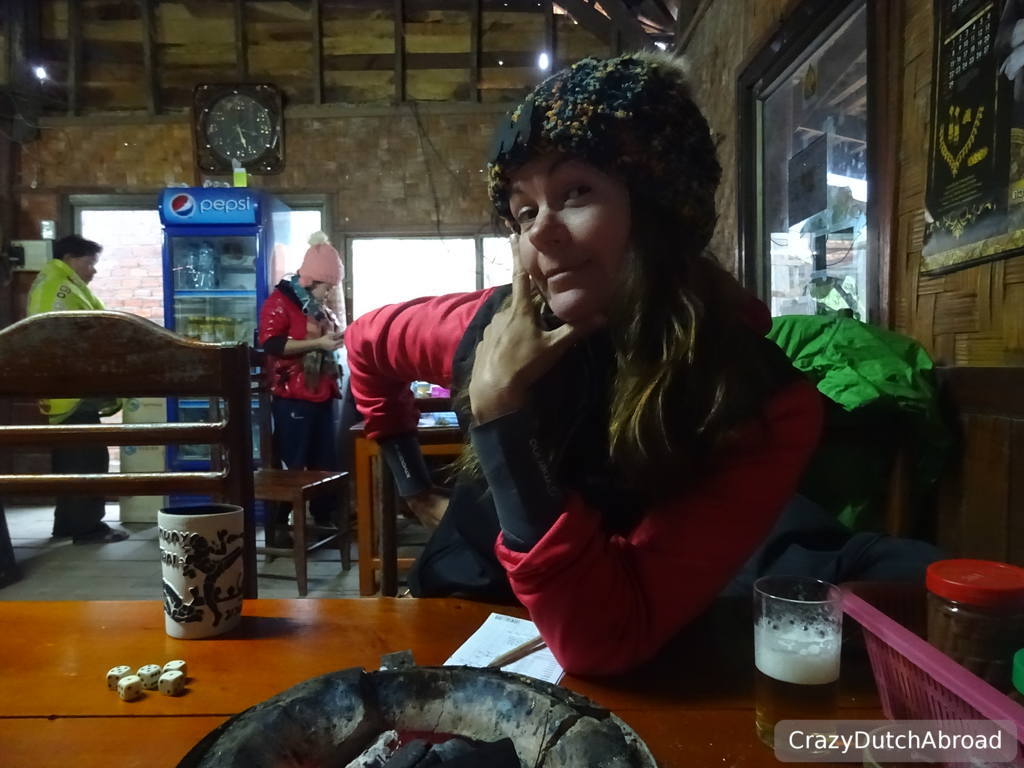 Reaching base camp; Na Hin town! It probably looks different with normal weather, but this is the market and the main road. Luckily we found a place with a sitting area inside, Dok Khoun restaurant, which is rare in Laos. They used the hot pots to warm-up the place. We barely left that table for the next few days...Wearing running shoes, two pairs of socks, a LavaCore shirt (sort of wetsuit), 10 layers of summer clothes and a head but still missing a winter jacket!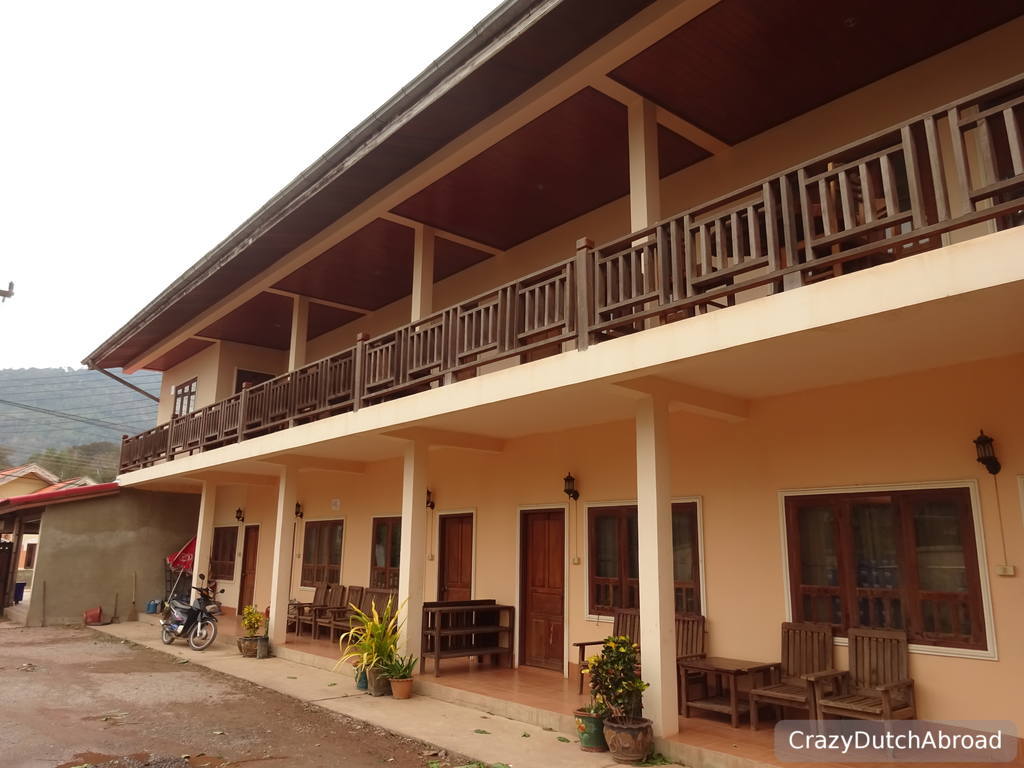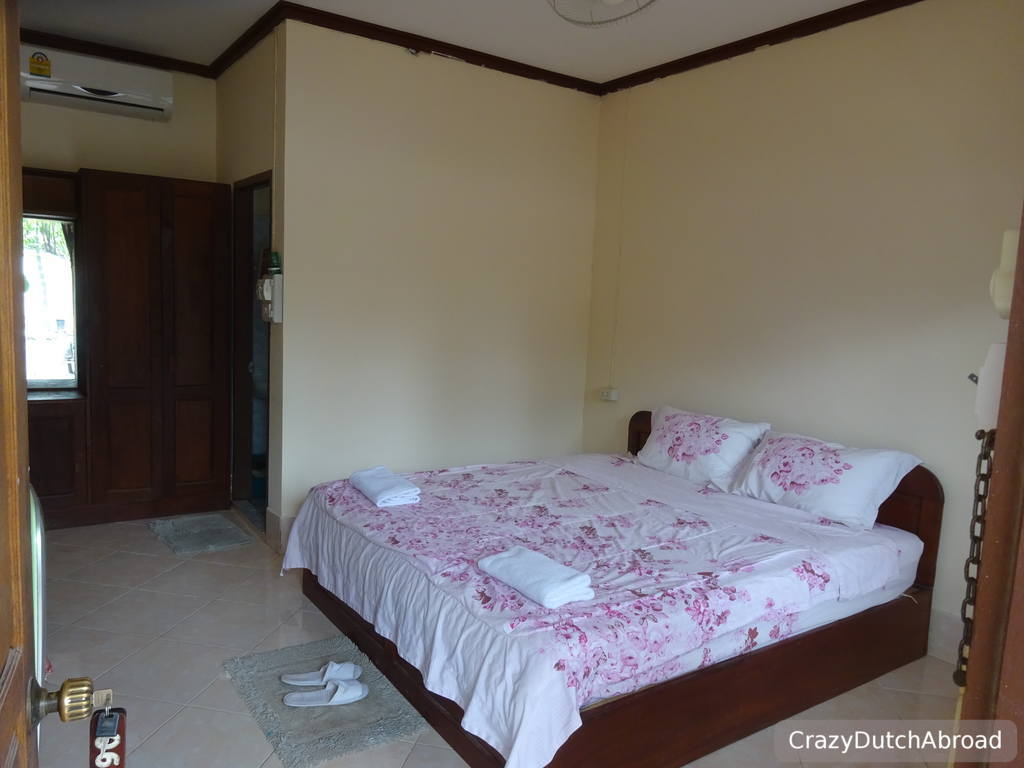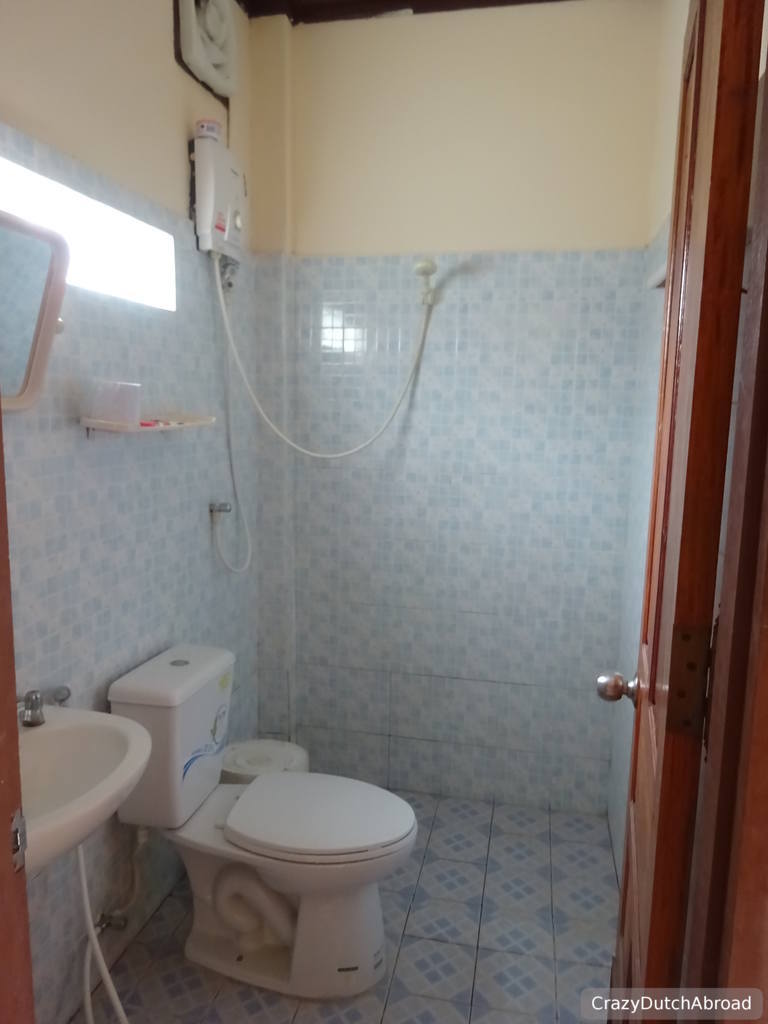 Phamarn (View) Guesthouse.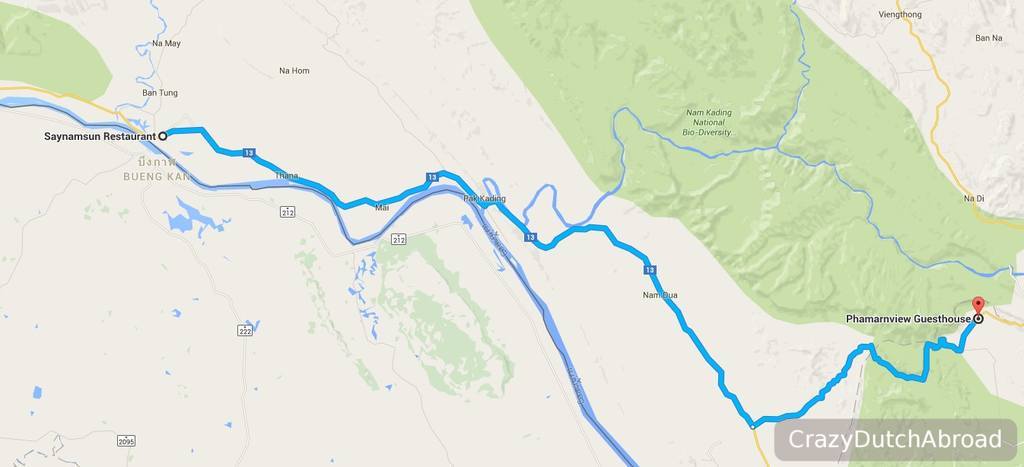 Map of day 2, Paksan to Na Hin.
This is part 1 of the Thakhek Loop with saleng.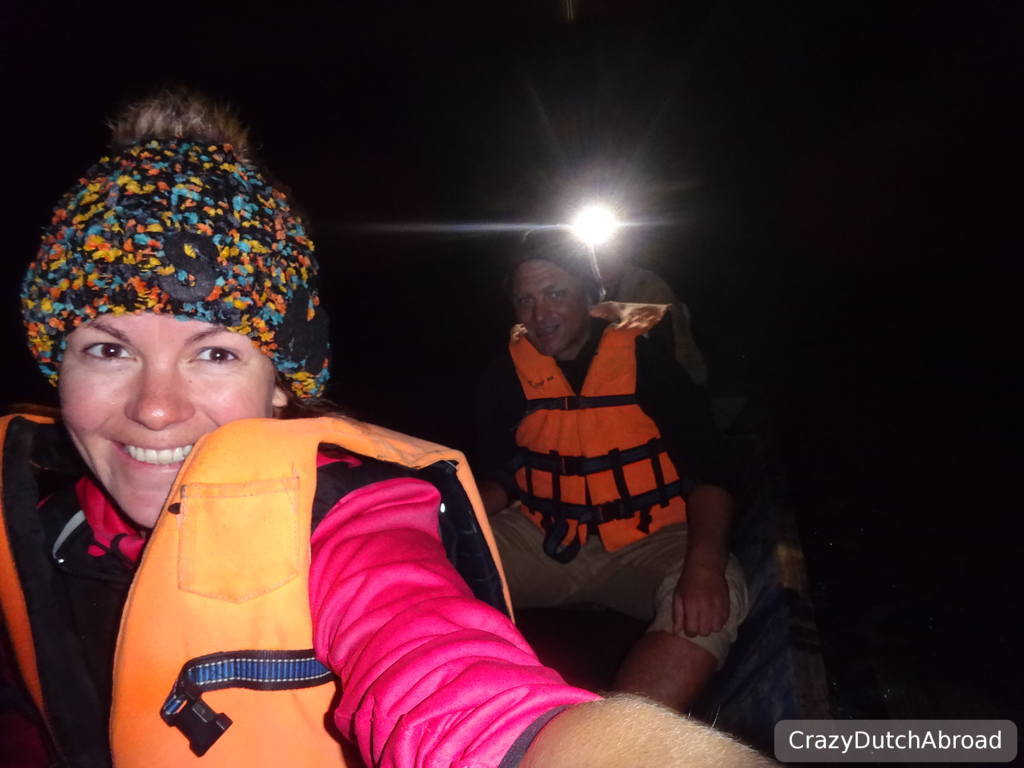 Click here part 2 of the Thakhek Loop with saleng!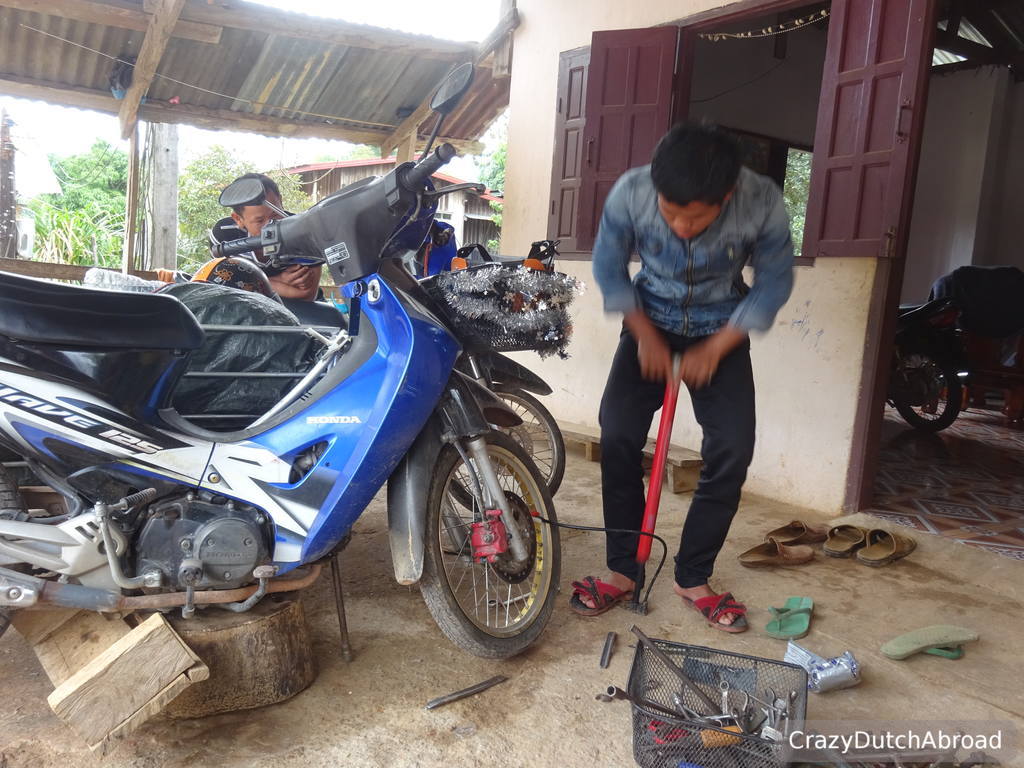 Click here part 3 of the Thakhek Loop with saleng!
To be continued, stay tuned!
Share this page: